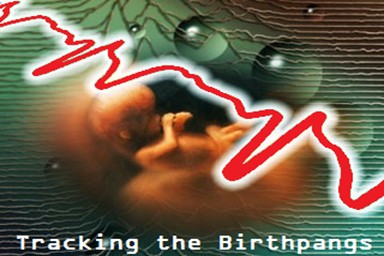 April 2015 Headlines
"Tracking Bible Prophecy" headlines can also be found on
Facebook
Tracking Bible Prophecy Headlines - 4/30/2015
US official: Iran's role in regional events could derail nuclear deal
Iran's Zarif Says Congress Can't Stop Obama
Senate amends Iran nuclear agreement oversight bill with passage in mind
Sanctions to be lifted within days of signing agreement, Iran's FM says
US Senate rejects tying terrorism support to Iran sanctions relief
US asks India, others to go slow in boosting trade ties with Iran
Britain told UN monitors of active Iran nuclear procurement
White House says concerned about impact of Iran vessel seizure
Pentagon says US 'able to respond' if needed after Iran seizes cargo ship
After firing on ship, Iran says it's committed to freedom of navigation in Persian Gulf
Kerry: Netanyahu's Iran 'Mythology' Not Going to Happen
Iran's Zarif: Netanyahu is sitting on 400 nuclear warheads
Report: Iran pushing Hezbollah to carry out attacks against Israel
'Even if a missile strikes our operations, we will keep the IDF's network running'
East Jerusalem residents protest police-enforced roadblocks amid rioting
Hamas police beat, arrest protesters at Gaza rally
Israel lets 14,000 tons of building material into Gaza
55 Ukrainian refugees land in Israel
Belarus president pans Minsk governor for not taking Jews 'under control'
MTA Votes to Ban All Political Advertising After Judge OKs "Hamas Killing Jews" on City Buses
Charlie Hebdo cartoonist says he will no longer draw Prophet
France increases defence spending 'to counter extremism'
Judicial sources: Egypt sentences 69 to prison for church attack
Iran FM: Demands for Assad's ouster fuel Syria bloodshed
ISIS Militants Go Undercover as Gay Men Tricking Homosexuals Into Execution
16-year-old boy in Afghanistan allegedly gang-raped by Taliban before being sent on suicide bomb mission
Saudi Arabia's king announces new heirs to throne
Washington touts US-Saudi ties in midst of leadership changes in Riyadh
Washington Muscles In On Russia's Oil Deal With Greece
Images show N. Korea nuclear reactor may be operating again - experts
Former US commander: Take nuclear missiles off high alert
Op-Ed: Two-State-Solution? Try Baltimore. The US administration should fix America's problems first.
US Activist Attacks 'Racist' Liberals for Excusing Black Rioters
Report: Freddie Gray may have intentionally tried to injure self in police van
Baltimore Public Defenders Overwhelmed By Hundreds of Arrests
Baltimore death sparks protests in New York, Boston, Philly
More than 60 arrested in New York City protests
National Guard trains for civil unrest, rioting in multiple states
Three shot amid violence in Ferguson
Ted Cruz says Obama has fueled racial tensions
Expert: Up to 400K Children Born To Illegal Immigrants in U.S. Annually, One In 10 Births
Fury rises at Disney over use of foreign workers
U.S. economic growth slows to 0.2 percent, grinding nearly to a halt
Fed removes calendar references on rate hikes
Negative interest rates put world on course for biggest mass default in history
David Stockman: 'There Are No Markets, Just a Raging Casino'
Tattoos may stop Apple Watch from working
Mysterious Lights Spotted South of Downtown San Diego
Out-of-control Russian cargo ship plunging to Earth, official says
Virgin America Pilot Reports Seeing Drone on Approach Into Dallas Love Field
Ranger uses stun gun on man operating drone over lava lake
Kilauea Volcano's Lava Lake Overflows
6.8 magnitude earthquake hits near Kokopo, Papua New Guinea
5.8 magnitude earthquake hits near Bristol Island, South Sandwich Islands
5.2 magnitude earthquake hits near Miyako, Japan
5.1 magnitude earthquake hits near Kermadec Islands region
5.0 magnitude earthquake hits near Puerto El Triunfo, El Salvador
Nepal earthquake toll crosses 6,000; angry protests erupt in Kathmandu
Baby pulled from Nepal earthquake rubble after 22 hours
Nature seems to be against us: rain hampers Nepal rescue teams
California Governor Orders New Target for Emissions Cuts
Bird flu can now be found all over the U.S. (Map)
Flakka and The Rise of Dangerous Synthetic Drugs
EU top court says banning homosexuals from giving blood may be justified
Kentucky federal judge who overturned state's gay marriage ban dies
Justice Alito: Why Not Let 4 Lawyers Marry One Another?
Tracking Bible Prophecy Headlines - 4/29/2015
Top US official intimates UN veto policy could change
Turkey joins Qatari bid to broker Israel-Hamas deal
Hamas Welcomes UN's Blaming Israel for Attacks on UNRWA Schools
'Israel won't allow weapons transfer to terrorist groups'
No Israeli involvement believed in overnight strike on Hezbollah
Two projectiles fired from Syria land in Israeli Golan Heights
Syria accuses Turkey of aiding terror groups
EU wants Iran to play 'major but positive role' in Syria
Report: Iran opens fire at and detains US cargo ship in Gulf
US Navy called in after Iran fires at cargo ship in Persian Gulf
Saudi-led coalition bombs Yemen runway to stop Iranian plane landing
Official: Saudi-led raid on Sanaa hits airliner, damages airport
Saudi says foiled suicide car bombing plot against US embassy
State news agency: Saudi Arabia arrests 93 Islamic State suspects
300 rescued in Nigeria, but schoolgirls kidnapped by Boko Haram still missing
Mali Tuareg rebels fire on UN peacekeepers outside Timbuktu
Massive outcry in Australia after 'cruel and unnecessary' executions in Indonesia
Analysis: No miracle in sight for nuclear-free Middle East
US to speed up warhead dismantling, issues warning to N. Korea
US, Japan boost defense relationship with eyes on threats from China, North Korea
Top Iranian general: America was behind 9/11 attacks
Police arrest New York protesters calling for destroying all nuclear arms
ISIS Spotted On The Streets Of Baltimore Smashing Police Cars?
Social media analysis suggests links between Baltimore and Ferguson violence
Intel report warns gang attacks on white cops could spread nationally
Brutal Baltimore Beatings Worry Press Advocates
Riots in Baltimore force Orioles to play game in empty stadium closed to public
Troops descend on Baltimore after riots
Baltimore Braces for Another Violent Night; Police Enforce Curfew
Baltimore mom who smacked son during riots: "I don't want him to be a Freddie Gray"
President Obama Condemns Both the Riots and the Nation's 'Slow-Rolling Crisis'
Dr. Alveda King on Baltimore Riots: MLK Jr. Would 'Be Heartbroken'
DHS: No regrets for bypassing Congress on immigration
Report: 36,000 foreign 'birth tourists' here to make U.S. babies
How Will Greece Default? Let Us Count The Ways
New Earth dawns: supercontinent slowly takes shape
Researcher says a sinking Santa Catalina could pose tsunami threat
At least 52 missing, feared dead in Afghanistan landslide
Chileans brace for volcano impact on livestock, agriculture and fishing industries
Chile volcano eruption costs region $600 mn: official
Colima volcano in Mexico erupts to 25,000ft
Sinabung volcano in Indonesia erupts to 14,000ft
Earthquake swarm on Tjornes Fracture Zone near Iceland
6.1 magnitude earthquake hits near Ndoi Island, Fiji
5.5 magnitude earthquake hits near Palomares, Mexico
5.3 magnitude earthquake hits near Yaguachi, Ecuador
5.1 magnitude earthquake hits near Piis, Micronesia
5.0 magnitude earthquake hits near Haebaru, Japan
Up to 250 missing after avalanche hits Nepal trekking route
Nepal's PM says earthquake death toll could reach 10,000
UN says 1.4 million people victimized by Nepal earthquake need food assistance
Quake also devastates impoverished Nepal's economy
White House omits Tibet from earthquake condolence list
Dozens of Israeli Gay Couples Seeking Surrogacy in Nepal Are Evacuated Home
U.S. top court divided on gay marriage, Kennedy appears pivotal
The 9 most awkward moments in the Supreme Court's gay-marriage arguments
Analysis: On Gay Marriage, Will Five Judges Reject Deliberative Democracy?
Faith leaders demand that liberal justices sit out gay marriage case
'We will not obey': Christian leaders threaten civil disobedience if Supreme Court legalizes gay marriage
Pole Dancing Robots Draw Crowds to Major London Tech Startup Event
Genetic testing moves into world of employee health
California's school immunizations bill passes another committee
North Carolina hospital admits patient with Ebola-like symptoms
New bird flu cases probable in Iowa, millions of birds affected: Iowa
Gov. Jerry Brown seeks fines of up to $10,000 a day for water wasters
Venezuela rations power as demand soars on hot weather
Forest fire threatens Ukraine's Chernobyl nuclear zone
Vatican and U.N. team up on climate change against skeptics
UN chief praises pope for framing climate change as moral imperative, says encyclical
New York rabbi becomes Catholic knight
Tracking Bible Prophecy Headlines - 4/28/2015
World 'closer than ever' to Iran nuclear deal, Kerry says at global disarmament meeting
Iran slams Israel, nuclear powers at UN atomic treaty meeting
Iran Revolutionary Guard chief: Saudi Arabia following in footsteps of Israel
Boehner: Congress Doesn't Have Votes to Stop Iran Deal
UN inquiry finds wrongdoings on both sides in Gaza summer war
UN Secretary General: Palestinian militants put UN schools at risk during Gaza war
Inquiry says Israel fired on seven UN Gaza schools in war
U.N. Says Israeli Military Actions Killed 44 Civilians in Schools in Gaza War
Major US military law experts: IDF 'contentious' targeting complies with int'l law
A high stakes covert battle in the North could erupt into an overt clash
PA working to eradicate Hamas politically in the West Bank, spokesman claims
French Philosopher Bernard-Henri Levy Says 'New Wording' is Making Antisemitism 'Acceptable' Again
Mubarak: Israel tried to deceive Egypt in every way
New Israeli airstrike reported in Syrian territory
Islamic State kills five journalists working for Libyan TV station
Yemen, Syria, defense deals top agenda as Erdogan heads for Kuwait
Iran's Revolutionary Guard head accuses Saudi Arabia of 'treachery' against Islamic world
US blames Houthis for renewal of Saudi bombings on Yemen
Gunman in Bosnia shoots police officer while shouting 'Allahu Akbar'
Senior Turkish judge: New constitution for Turkey 'an inevitable necessity'
Turkey's Erdogan criticizes Putin over Armenian 'genocide' comments
War games off UK coast not response to Russia, says NATO
Iranian leader: US 'oppresses' its black population
Baltimore protests turn violent; police officers injured in clashes
State of emergency called in Maryland following violent riots
Governor activated National Guard
CNN: Baltimore Rioters Threatening 'Anybody... Who Was Not African-American'
Intel warning: Gang attacks on white cops might spread outside Baltimore
Shooting at North Thurston High School in Lacey, Washington
Smart policing to come to Dubai with robo-cops
US Gas Prices Jump 13 Cents a Gallon; Could Go Slightly Up
With economy uncertain, no Fed rate hike is seen before fall
Capital Controls Arrive: Greece Begins Confiscating Deposits Of "Small Debtors"
If Greece falls, no one wants their prints on the murder weapon
Obama Warns of Anti-Globalization Sentiment in Both Parties
In post-quake aid rush, Nepal neighbours jockey for position
Nepal quake survivors struggle with shortages as death toll tops 4,200
City of Kathmandu shifted 10 feet by earthquake
Nepal Earthquake: Fears Of 'Total Destruction' In Remote Areas
UNESCO Chief Says Nepal Sites 'Huge Disaster'
UN peacekeepers must protect cultural sites: UNESCO chief
Drone Footage Shows Extent of Damage Caused by Nepal Earthquake
Calbuco volcano in Chile erupts to 15,000ft
Chile's Calbuco volcano covers town of Ensenada in ash
Kilauea lava lake within 7 feet of the overlook crater rim; reaches record level
Mini-Cyclone Kills Dozens in Northwest Pakistan
Huge tornado in Texas and hail the size of softballs
Incredible video captures train being blown off bridge during storm in New Orleans
Pope Francis Steps Up Campaign on Climate Change, to Conservatives' Alarm
US lowers fluoride levels in drinking water for first time in over 50 years
Tamiflu offered to poultry farm workers in Midwest as bird flu battle escalates
Whooping cough increase related to current vaccine
Hillary: Deep-seated religious beliefs have to change so there can be more abortions
Democrat Chair Goes Nuclear Over Abortion Waiting Period, OK With Aborting 7-Pound Baby
High stakes as Supreme Court considers same-sex marriage case
Fox News poll: 48 percent favor same-sex marriage, 51 percent say legalize marijuana
GoFundMe Shuts Down Campaign for Christian Bakers Asked to Pay $135,000 Fine for Refusing to Make Cake for Gay Wedding
Kentucky judge upholds Christian printer's refusal to print gay pride T-shirts
Bruce Jenner Talks Going 'Transgender,' Claims God Gave Him 'the Soul of a Female'
Transsexual Returns to Original Gender After Relationship With Christ
Tracking Bible Prophecy Headlines - 4/27/2015
IAF kills 4 terrorists who crossed into Israel from Syria and planted bombs
Report: Israeli strike in Syria was aimed at thwarting attack on strategic targets in Golan
Official: Palestinian operatives helped free Syria hostages
Ya'alon: Iran is currently seeking to smuggle advanced arms to Hezbollah
Israel to observe first UN nuclear meeting in 20 years in bid to foster Arab ties
Palestinian official skeptical about peace with next Israeli government
PLO's Executive Committee meeting on Wednesday to redefine relations with Israel
Anti-Semitism rising again, Jewish leader warns 70 years after death camp's liberation
Europe recalls the horror 70 years after Nazi camps liberated
European Jewish Congress gives Kiev Jews $100,000 for security
German police remove Israeli flag from soccer game 'for fear of Palestinian violence'
At correspondents' dinner, Obama jokes over Israel tensions
Human Rights Watch: Egypt's trial of Morsi 'badly flawed'
Turkey scrambles two F-16 jets on Syrian border
Islamic State suicide bombers kill Iraqi soldiers at Jordanian border
Car bombs, suicide attack kill at least 22 in Iraq
US Secretary of State Kerry to meet with Iran foreign minister on Monday
Saudi-led air strikes hit Yemeni capital, ships shell Aden-residents
Yemen militia make gains against Houthis in central city
Former U.N. envoy says Yemen political deal was close before Saudi airstrikes began
Malaysia foils attacks in capital by suspected militants
Three suspects held in French investigation into failed church attack
Russian Jews face 'grave dangers' if Putin is ousted, warns senior rabbi
Putin Vows to Keep Hold of Crimea in Documentary
Russia ponders raising retirement age in budget crunch
More central banks meet, but ability to pilot economies in doubt
George W. Bush, saying voters do not like dynasties, plans to stay off campaign trail
Maryland Dem: Baltimore rioters 'mainly from out of town'
US unveils 6-year-old report on NSA surveillance
McCain renews push to have military, not CIA, manage drone strikes
5.4 magnitude earthquake hits near Santiago de Cao, Peru
5.3 magnitude earthquake hits near Nagarkot, Nepal
Tremors, aftershocks, strike India and Nepal sparking fears of further deterioration
Nepal Terrorized by Aftershocks, Hampering Relief Efforts
Nepal Earthquake Poses Challenge to International Aid Agencies
Relief efforts to find survivors intensify amid powerful aftershocks
Chile begins volcano clean-up under eruption threat
Colima volcano in Mexico erupts to 24,000ft
Sakurajima volcano in Japan erupts to 15,000ft
Officials Say Heavy Rains Kill 37 in Northwest Pakistan
Chipotle to Stop Serving Genetically Altered Food
Three New Avian Flu Viruses Leave American Scientists Scrambling For Answers
Measles vaccination mix-up leaves 15 infants dead in northern Syria
Scientists urge moratorium after Chinese 'edit' human embryos
France's gay ambassador-nominee poses special challenges for 'Who am I to judge' Pope Francis
Will Bruce Jenner's coming out make Americans more accepting of transgender people?
Marco Rubio To Brody File: There Is No Constitutional Right To Gay Marriage
Q&A: What's at stake in Tuesday's Supreme Court gay marriage arguments
Tracking Bible Prophecy Headlines - 4/26/2015
Marco Rubio Files Amendment to Force Iran to Recognize Israel as Jewish State
Republicans blast White House for 'imperiled' Israel ties, pledge improved relations
Obama quips at strained US-Israel ties, jokes Boehner booked Netanyahu to speak at funeral
Italy marks 70th anniversary of anti-Nazi uprising
Four police officers wounded in Jerusalem terror attack
100,000 in Gaza still homeless after war with Israel
Car bombs hit Iraq-Jordan border crossing at Tureibil, killing 4
FBI investigating possible ISIS terror plot in the US
Syrian Town Jisr Al-Shughour Seized By Rebels In Major Blow To Assad
Saudi-led air strikes hit Yemeni capital, ending lull
Russian Hackers Read Obama's Unclassified Emails, Officials Say
Ukraine's DIY drone war: Self-taught soldiers facing up to Russian-backed war machine
Deep Support in Washington for C.I.A.'s Drone Missions
Declassified Report Shows Doubts About Value of N.S.A.'s Warrantless Spying
Twelve arrested in Baltimore after march to protest black man's death
Rich get richer in UK index of wealthiest people
Nepal earthquake: death toll approaches 2,000 as rescue attempts continue
Nepal quake triggers avalanche on Mount Everest; 17 dead
Magnitude 6.7 aftershock hits Nepal, causes panic
5.4 magnitude earthquake hits near Chongdui, China
5.3 magnitude earthquake hits near Tobelo, Indonesia
5.1 magnitude earthquake hits near Ambunti, Papua New Guinea
5.1 magnitude earthquake hits near Yonakuni, Japan
Colima volcano in Mexico erupts to 24,000ft
Sakurajima volcano in Japan erupts to 12,000ft
Asosan volcano in Japan erupts to 12,000ft
Chile volcano ash cloud reaches Brazil; some flights canceled
Chilean authorities urge 2,000 people near volcano to evacuate as precaution
Locals baffled by expanded coastline in eastern Hokkaido
'High level' of radiation detected in Tokyo park
Top scientists start to examine fiddled global warming figures
Whooping cough increase related to current vaccine
Mitochondria editing tried in mice
An Estimated 780,000 Americans in Same-Sex Marriages
Thousands march in US capital against gay marriage
Tracking Bible Prophecy Headlines - 4/25/2015
Israel reportedly hits Hezbollah, Assad targets in Syria
'IAF struck missile bases in Syria,' Al-Jazeera report says
'Hezbollah built airstrip for Iranian-made drones in Lebanon'
Israel says it won't tolerate 'a dribble of rockets' from Gaza
IDF troops shoot, kill knife wielding Palestinian near Jerusalem checkpoint
Israel shocked by ultra-Orthodox mob assault of IDF officer in Jerusalem
100 Palestinian doctors authorized to work in Israeli hospitals, reversing intifada ban
Family of Jewish victim of US drone attack 'disappointed' in Obama
Obama vows 'we're going to review what happened' in hostage death case
New York transit agency may change rule to block 'Killing Jews' ad
Mideast arms sales surging to record $18b in 2015, with Saudis in lead
Former Yemen president calls for political dialog to end war
More fighting, air strikes in Yemen, civilian death toll exceeds 550
Yemen conflict: Over 115 children killed in month - UN
Saudi Arabia foils ISIS-backed plot on its grounds
UN aid chief urges Syria sanctions, Jolie pleads for refugee help
U.N. Refugee Official Calls Situation in Syria and Iraq 'Unsustainable'
Al-Qaida suspects may have been targeting Vatican
Faith turns Christians into terrorist targets
Admiral Warns: Potential for Islamist Raids on European Islands
Taliban launch spring offensive with rocket attack on US base
Turkey says 'rejects and condemns' Putin calling 1915 Armenian massacre 'genocide'
Putin Aims to Destabilize Ukraine, Former US Envoy Says
Statue Of Liberty, Liberty Island Evacuated Over Bomb Threat
Close call between drone and plane landing at Dulles airport
Military holds decontamination exercise in city
Major Greek bank says to wipe debts of poorest clients
Veteran defense lawyers see possible criminal inquiry for Clintons
Deadly 7.9 magnitude earthquake in Nepal triggers avalanches in Mount Everest region
Powerful Nepal quake kills at least 449, toll expected to rise
6.6 magnitude earthquake hits near Lamjung, Nepal
6.2 magnitude earthquake hits near Bella Bella, Canada
5.7 magnitude earthquake hits near Xegar, China
5.1 magnitude earthquake hits near Kodari, Nepal
5.1 magnitude earthquake hits near Yigo Village, Guam
Magma intrusion is likely source of Columbia-Ecuador border quake swarms
Colima volcano in Mexico erupts to 17,000ft
Sakurajima volcano in Japan erupts to 14,000ft
Turrialba volcano in Costa Rica erupts to 12,000ft
Volcanic Ash Grounds Flights in Costa Rica's Capital City
Flights grounded as Chile volcano erupts
More activity expected from Calbuco Volcano in Chile
Israel's Mount Hermon Gets 'Snow You Only See in January'
Nevada's Lake Mead on track to reach record low water level amid drought
Drought Hypocrisy: San Francisco Using Drinking Water To Heat City Hall, Other Buildings
California Drought Drawing Rodents Into Homes During Breeding Season
Researchers Discover New Tick-Borne Disease
Diet Pepsi dropping aspartame on customer concerns
Could virtual reality bring your loved ones back from the dead?
Security Experts Hack Teleoperated Surgical Robot
Parents Share 5-Year-Old Son's Transgender Journey
Supreme Court to hear arguments on same-sex marriage
Same-sex marriage debate forces GOP contenders to tread carefully
Straight pride fliers removed from YSU campus
FYI Orders Spouse-Swap Series 'The Seven Year Switch'
Sex club seeks Nashville blessing by vowing to be a church
Dear Churches in America: Prepare to Be Treated Like 1st Century Christians in Rome
Tracking Bible Prophecy Headlines - 4/24/2015
Deputy foreign minister Hanegbi urges Palestinians to resume direct talks with Israel
Zionist Union MK Bar-Lev: Netanyahu missed opportunity for diplomatic Gaza solution
Palestinian attorney condemns ruling on East Jerusalem property
Amid Israel's independence festivities, Arabs mark Nakba
Rocket fired from Gaza lands in Israeli territory; IDF strikes terror site
Analysis: Israel, US both face cyber threats, but capabilities differ
Biden affirms US support of Israel with pledge of F-35 delivery by 2016
White House reiterates pledge to invite Netanyahu after government formation
Coalition partners air out anger to Netanyahu as deadline to form new government nears
Morocco: Shimon Peres Branded a 'Child Killer'
Right-wing activists held over attempted march to Temple Mount
Ongoing tensions over Temple Mount stoked by Jordanian-funded carpet
Auschwitz museum warns that visitors could be turned away due to huge spike in interest
Former SS guard says he 'couldn't imagine' Jews surviving Auschwitz
Messianic Judaism Flourishes in Holocaust Towns
Air force chief can 'get job done' if order comes to hit Iran
Joe Biden shores up U.S.-Israel ties, says Iran deal isn't a 'grand bargain'
Report: Obama 'Obscured' Iran Nuclear Breakout Time for Years
US energy chief: Iran's nuclear abilities detectable under framework deal
Pastor Abedini and 3 Other Americans Imprisoned by Iran Likely to Be Forgotten by Obama in Nuclear Deal, ACLJ Warns
US official: Iranian ships moving away from Yemen
Military experts fear Saudi Arabia's strategy in Yemen is failing
Erdogan: ISIS is a 'Virus' Working to Destroy Muslims
Obama Admin's 'Persecution of Christians' Is 'Emboldening' ISIS' Massacres Abroad, FRC Head Tony Perkins Warns
U.S. House speaker tells Obama to 'get serious' about defeating Islamic State
Obama Apologizes After Drone Kills American and Italian Held by Al Qaeda
US charges San Diego man in terrorism case involving Syria fighting
Experts tell UN council: Feelings of exclusion drive youth to ISIS
Anzac terror plot: UK boy, 14, charged with inciting terrorism, encouraging beheading of Australian
NGO: African migrants deported from Israel among Christians killed in latest ISIS video
UN Peacekeeping forces kidnapped in Congo
Arctic nations meet under threat of new Cold War
Pentagon dismisses Moscow claim of U.S. troops in Ukraine combat zone
Cash Flowed to Clinton Foundation Amid Russian Uranium Deal
Ukraine truce: US accuses Russia of violating deal
US General Tells Senate North Korea Can Hit US With Nuclear ICBM
Obama's Orwellian Language on Drones
Illegal immigrant deportations plummet as amnesty hampers removal efforts
Memo: 353,000 Refugees on Food Stamps, 55,000 Receiving Supplemental Security Income
Largest Bank In America Joins War On Cash
Chances of Greek deal 'virtually nil'
Saudi Arabia's Solution to Global Oil Glut: Pump Even More Crude
6.1 magnitude earthquake hits near Kaikoura, New Zealand
5.5 magnitude earthquake hits near Ferndale, California
5.3 magnitude earthquake hits near Atka, Alaska
5.3 magnitude earthquake hits near Buldir Island, Alaska
5.1 magnitude earthquake hits near Panguna, Papua New Guinea
5.0 magnitude earthquake hits near Molibagu, Indonesia
5.0 magnitude earthquake hits near Makubetsu, Japan
N. Idaho shaken by two 4-plus magnitude quakes; no injuries
Man-made earthquakes increasing in central and eastern U.S., study finds
US earthquakes pose risk to record 140 million Americans: Research
Chile's Calbuco Volcano Erupts For First Time in Over 42 Years; Concerns Rise for Contaminated Water, Respiratory Illnesses
Ash piles up in nearby towns as Chile's Calbuco volcano erupts for first time in 4 decades
Colima volcano in Mexico erupts to 17,000ft
Sakurajima volcano in Japan erupts to 16,000ft
Reventador volcano in Ecuador erupts to 13,000ft
Turrialba volcano in Costa Rica erupts to 12,000ft
Giant magma reservoir mapped deep beneath Yellowstone supervolcano
Rare tornado touches down on Oahu
Minnesota declares state of emergency over bird flu in poultry
CDC eyeing bird flu vaccine for humans, though risk is low
Minnesotans in contact with avian flu birds get preventative drugs
Malaria vaccine candidate promising; could potentially prevent disease in millions
Head transplant: man will be attached to new body in under an hour and aim is immortality, doctor says
Chinese researchers have genetically modified a human embryo - and many scientists think they've gone too far
Televangelist Creflo Dollar Defends His Plans For $65 Million Private Jet: 'I Dare You To Tell Me I Can't Dream'
Veterans Affairs manager allegedly forced subordinates to pay his wife for fortune telling
Tracking Bible Prophecy Headlines - 4/23/2015
Scottish parliament discusses recognition of Palestinian state
Ya'alon at Tel Aviv ceremony: Many have not yet accepted 'our right to a national home'
Netanyahu: Our enemies need to know that they won't break us
Netanyahu to Israel's neighbors: Stop idolizing murderers, that's not how you make peace
Israeli Leaders Snub Jimmy Carter
Palestinian reconciliation hits rock bottom
Name of slain Palestinian teen to be removed from Israeli memorial after protests
Jewish woman to receive $40,000 in airplane racial profiling suit
Poland says still waiting for US to apologize for Holocaust remarks
Turkey: Morsi sentencing increases concern about Egypt's democracy
Tony Abbott announces new cooperation with Turkey to prevent foreign fighters travelling to conflict zones
Obama and Erdogan to Open New Mosque Together in Maryland
Turkish president says Saudi-led Yemen operation achieved its aims
Report: White House says 'job is not done' in Yemen
Yemen conflict: Saudi-led coalition resumes air strikes
UN concerned by resumption of Yemen airstrikes by Saudi coalition
Obama warns US could 'penetrate' Iranian S-300 missiles if needed
Officials giving mixed messages on why US aircraft carrier shadowing Iranian convoy
US concerned Iranian ships may carry arms to Yemen
Iranian Warships Arrive Near Yemen
Fighters in southern Yemen say will continue battling Iran-linked Houthis
Iran FM calls for immediate humanitarian help in Yemen
Arms experts warn of 'Faustian bargain' with Iran
First 'Halal' Sex Shop to Open in Mecca
Report: South Carolina teen 'seduced' by ISIS sentenced on gun charge
Why ISIS is luring so many Americans to join its ranks
Suicide Car Bombing Kills 8 Iraqi Shiite Pilgrims
Thousands of Ethiopians march against Islamic extremism
Italy's Renzi urges EU's comprehensive policy towards Africa to tackle migrant trafficking
Taliban announce plans to ramp up attacks in Afghanistan
Ukraine, in snub to Moscow, to adopt British war-time symbol, ditch Soviet war name
State Dept. warns of new Russian buildup in Ukraine
Washington prepares for diplomatic war of attrition with Russia
Poland to buy US Patriot missiles amid Russia tensions
France police arrest man 'planning to attack churches'
France foils five attacks since Charlie Hebdo killings, PM says
China warns on rising North Korea nuclear capability
Drone with radiation found on roof of Japanese PM's office
Pentagon's new cyber strategy cites U.S. ability to retaliate
Census: Record 51 million immigrants in 8 years, will account for 82% of U.S. growth
Obama's executive action rollouts increasing in pace
Euro-Region Output Growth Slows as Economy Awaits QE Effect
6.3 magnitude earthquake hits near Lata, Solomon Islands
5.2 magnitude earthquake hits near L'Esperance Rock, New Zealand
Chile's Calbuco volcano erupts for first time in more than 40 years
Video - Evacuation as Calbuco volcano erupts in Chile
Ruiz volcano in Colombia erupts to 24,000ft
Colima volcano in Mexico erupts to 17,000ft
Reventador volcano in Ecuador erupts to 13,000ft
Sakurajima volcano in Japan erupts to 13,000ft
Storm kills 32 in India's Bihar state
Study: Common pesticide harming wild bees
Iowa is slaughtering 3 million hens to avert a massive bird flu outbreak
OIE: Niger confirms H5N1 bird flu outbreak
Guinea Ebola health team killers jailed for life
Bill to Require Vaccination of Children Advances in California
Chinese scientists genetically modify human embryos
New abortion controversy hits Congress
ACLU sues feds in bid to make Catholic groups provide abortion to illegal immigrants
Same-Sex Marriage Rejected by Majority of Countries Around the World
Opponents of Gay Marriage Ponder Strategy as Issue Reaches Supreme Court
Same-sex couples married in Alabama caught in limbo
Anti-gay Mich. business targeted by vandals
Transgender teen wins right to wear makeup in South Carolina license photo
'Explicit' survey on sex assault leaves college students feeling victimized
Navy Chaplain Censored: 'Don't pray in the name of Jesus'
Tracking Bible Prophecy Headlines - 4/22/2015
Britain, France urge UN action on Middle East
Ban Ki-moon: Israel must take steps for peace, freeze settlement activity
'I sought to kill Jews,' said terrorist who rammed car into Israelis at Jerusalem bus stop
IDF court says Palmer killer must pay terror victims' family NIS 3.3m. in damages
Bennett: We Won't Forgive Nations that Sanctify Terrorists
Judge orders NY transportation authority to run 'Killing Jews' ad
'I did not question that the Jews were our misfortune': bookkeeper of Auschwitz's horrific accounts
Netanyahu on Remembrance Day: There is no future for the Jewish people without Israel
Israel's wars as told through the headlines
For Israel, nuclear test ban looks better in theory than practice
Gallup: Israel one of least religious countries
Chaos in Middle East could last for 'at least a decade,' expert tells 'Post'
Netanyahu: 'Death to Israel' inscriptions on Iran's missiles never change
Saudi king orders National Guard to take part in Yemen campaign
Saudis end air campaign in Yemen, seek political solution
Japan stocks at 15-yr peak, oil down as Saudi ends Yemen air campaign
Obama: US warned Iran about shipping weapons to Yemen
Sale of U.S. Arms Fuels the Wars of Arab States
Khamenei says Iran nuclear weapons are US 'myth'
Assad: There Are No Iranian Troops in Syria
Assad: ISIS Was Created in Iraq, 'Under the Supervision of the Americans'
'ISIS leader al-Baghdadi no longer in control of day-to-day operations'
Survey shows Arab youth losing faith in democracy
Ex-President Morsi beats death penalty, sentenced by Egypt court to 20 years in prison
White House: US concerned about sentencing of Mursi in Egypt
Amnesty calls for Mursi to be retried in civilian court or released
Senior Egyptian Brotherhood figure warns of harsher sentences after Morsi verdict
At least 10 killed in car bombing of restaurant in Somali capital
South Africa to deploy army in Johannesburg to fight anti-immigrant violence
How the fall of Qaddafi gave rise to Europe's migrant crisis
Armenian hopes crushed as Obama decides not to use the word 'genocide'
NATO to hold major cyber defense drill in Estonia
China to approve 6-8 nuclear reactors this year
South Korea says reaches deal with US to revise nuclear energy pact
State Dept. contractor allegedly paid by Chinese agent to spy on Americans - yet no charges filed
Russia and America: Stumbling to War
Obama: People Need Perspective, There's Less Violence Around The World Than 40 Years Ago
Google will let you see everything you've ever searched
U.S. Homeland Security to set up cyber security office in Silicon Valley
Is Wal-Mart closing stores for 'repairs,' or to punish activist workers?
The U.S. Constitution Actually Bans Hillary's Foreign Government Payola
Why the Fed may (almost) never raise interest rates
Welcome to tiny Liberland, world's newest tax haven
DOE warns 'modern life' threatened by terror, climate threats to electric grid
5.6 magnitude earthquake hits near Layo, Peru
5.3 magnitude earthquake hits near Panguna, Papua New Guinea
5.3 magnitude earthquake hits near Kandrian, Papua New Guinea
5.1 magnitude earthquake hits near Ndoi Island, Fiji
5.0 magnitude earthquake hits near Abepura, Indonesia
5.0 magnitude earthquake hits near Jumla, Nepal
Study Links Swarm of Quakes in Texas to Natural Gas Drilling
Oklahoma Recognizes Role of Drilling in Earthquakes
Popocateptl volcano in Mexico erupts to 32,000ft
Colima volcano in Mexico erupts to 22,000ft
Turrialba volcano in Costa Rica erupts to 12,000ft
3 killed, 200,000 homes without power as 'worst in decade' storm rages in Australia
China's struggle for water security
John Kerry: On Earth Day, time running out for climate change
Scientists still can't explain avian flu spread
CDC says 10 illnesses linked to Blue Bell Creameries products amid recall
Blue Bell Listeria Outbreak Has Been Going on For Five Years, CDC Says
'Poop Equality': Students Hold 'S***-In' at Public California University for 'Gender Diversity'
Lesbian teacher: How I convince kids to accept gay 'marriage', starting at 4-years-old
Tracking Bible Prophecy Headlines - 4/21/2015
US warship heads to Yemeni waters; could block Iran weapons
Report: Toll of Yemen air strike at least 25 dead, 398 wounded
Iran charging US journalist Rezaian with espionage, other crimes
UN report: Iran still respecting terms of interim nuclear deal
US says might talk to Iran about regional stability
Netanyahu: The IDF is a response to regional threats
Hamas official: Netanyahu should stop misleading families of missing IDF soldiers
Man shouts 'death to Arabs' before stabbing municipal worker in Herzliya
Israel frees frozen Palestinian tax funds
Argentine prosecutor dismisses 1994 Jewish center bombing case against president
Auschwitz bookkeeper - and one of last remaining Nazis - set to stand trial in Germany
In Historic Meeting with Rabbis, Pope Francis Decries Rising Anti-Semitism in Europe
UN Security Council demands aid access for Yarmouk camp
Spokesman: Alabama Woman Left to Join Islamic State Group
Former Saddam officer masterminded rise of ISIS
Germany, defying Turkey, over Armenian 'genocide' terminology
Bomb goes off at Spanish embassy in Libyan capital
'This Is the New America': Israeli Reporter Says 'Jaws Dropped' in Studio After Obama's Russia Comment
Secretary Of State For Hire: Hillary Clinton Made Millions From Foreign Donors In Exchange For "Favors"
Greek banks 'close to collapse' as debt soars
Chinese stocks fall despite new stimulus measures
Homeland Security steps up screening of aviation employees
PayPal wants to inject and make users eat passwords in future
6.6 Magnitude Earthquake off Taiwan and Okinawa kills one
6.1 magnitude earthquake hits near Yonakuni, Japan
6.0 magnitude earthquake hits near Yonakuni, Japan
5.6 magnitude earthquake hits near Kuripan, Indonesia
Magnitude 5.5 earthquake rattles eastern Taiwan
5.2 magnitude earthquake hits near Bamboo Flat, India
5.2 magnitude earthquake hits near Hualian, Taiwan
5.0 magnitude earthquake hits near Balleny Islands region
Popocateptl volcano in Mexico erupts to 32,000ft
Colima volcano in Mexico erupts to 24,000ft
California drought: Court rules tiered water rates violate state constitution
Bird Flu Spreads to a Farm in Iowa With 5.3 Million Chickens
Breast cancer cases in U.S. projected to rise as much as 50% by 2030
ObamaCare court fight escalates
Abortion restrictions relying on 'junk science,' rights advocates say
Marco Rubio Says Being Gay 'Not a Choice;' Ex-Gay Christian Says Senator's Statement Reflects Pro-Gay Culture
School under fire for transgender kindergarten lesson
Tracking Bible Prophecy Headlines - 4/20/2015
Despite victory, Israeli leader struggling to form coalition
MK Abraham Naguise: "Bring all Ethiopian Jews on aliya"
Fury in Russia as Israel declines to send high-level official to WWII commemoration
Israel benefiting from Saudi 'dirty' war on Houthi rebels, senior Iranian politician says
Houthi leader accuses Saudi Arabia of seeking to occupy Yemen
Yemen Shiite rebel leader vows not to surrender amid strikes
Iran leader urges military to increase 'preparedness'
'Snowball's chance in hell' Congress will approve Iran deal, Graham says
Australia brokers intel-sharing deal with Iran
New ISIS video purportedly shows shooting, beheading of 30 Ethiopian Christians in Lybia
Al-Shabab militants create chaos, pain for Somalis
Husband sets wife on fire in Pakistan 'honour killing'
Gunmen kill eight supporters of Brazilian soccer club
Researcher denied flight after tweet poking United security
Veteran Arrested After Stopping Flag-Stomping Protest
Migrant boat disaster: Countries across Europe accused of 'closing their eyes' to deaths
Greek PM says EU needs urgent plan to tackle migrant crisis
Greece Remains Defiant as Creditors Up Pressure for a Deal
Eurozone crisis: Grexit edges closer as markets brace for Athens default
Magnitude 6.8 quake hits Taiwan, buildings sway in Taipei
Taiwan earthquake: Strong quake rattles Taiwan, prompting one-metre tsunami warning for Okinawa
5.3 magnitude earthquake hits near Sibolga, Indonesia
Popocateptl volcano in Mexico erupts to 22,000ft
Colima volcano in Mexico erupts to 21,000ft
Dispersant used to clean gulf spill more toxic to corals than the oil
Canada quarantines chicken farm infected with bird flu
In El Salvador, women thrown in jail for miscarriages and stillbirths
Tracking Bible Prophecy Headlines - 4/19/2015
Europe faces a 'real threat' from Russia, warns US army commander
Russian president Putin says he is ready to work with United States
Russians are using undiscovered exploits to hack the US government
Russian cyber attackers used two unknown flaws: security company
Putin warns Israel against selling arms to Ukraine
Khamenei calls Iran's ambition for nuclear weapons a 'myth'
Iran marks Army Day with cries of 'Death to Israel, US'
Netanyahu: 'The Iranian missiles get bigger, but the 'death to Israel' threat stays the same
Small explosive device goes off near UNRWA headquarters in Gaza
UN: No evidence that building material sent to Gaza being used for military purposes
Arava residents seek border fence to prevent future terror
Israel unfroze Palestinians funds 'for stability, humanitarian reasons'
Zionist Union chief Herzog vows: 'We'll unseat Netanyahu from opposition'
Holocaust deniers gather in secret London conference
Rouhani says Saudis will harvest hatred in Yemen
Yemen rejects Iranian peace plan, calls it 'political maneuver' to dominate region
Obama suggests possible compromise on Iran sanctions
Neighbors Rattled When FBI Arrests Orange County Man For Exporting Hi-Tech Electronics to Iran
Iranian Army Chief: 'US planes visiting Islamic State controlled airports'
UN:More than 90,000 people fleeing violence in Iraq's Anbar province
Iraqi soldiers retake key oil refinery from ISIS militants
IS Claims Deadly U.S. Consulate Blast In Iraq
Islamist group claims attack on U.N. peacekeepers in Mali
Afghanistan President, Ashraf Ghani, Blames ISIS for Deadly Suicide Bombing at Bank
Somalia's al-Shabab fighters attack African Union troops
Boko Haram adopts ISIS' bloody religious cleansing strategy
Egypt's Morsi faces death sentence, but decision tempered by risk of greater violence
Rand Paul: US often creates greater instability when it gets involved in chaotic places
Franklin Graham Warns Holocaust Might Be Repeated With Influx of Muslims in US and Europe Who Hate Christians and Jews
Arrest of Gulf Cartel leader sparks gunfights and roadblocks near U.S.- Mexico border
Separated by 2 decades, the Oklahoma City and Boston Marathon bombings are linked by an enduring mystery
McVeigh regarded bombing that killed 168 people a failure
IMF nations point to exchange rate, geopolitical risks
Finance officials see rising risks to economic recovery
Finland was the canary in the coal mine of Europe's state fragmentation
Thousands in Germany protest against Europe-U.S. trade deal
Appeals court panel takes up challenge to Obama's immigration actions
Obamacare repeal falls off Republicans' to-do list as law takes hold
5.4 magnitude earthquake hits near Kermadec Islands
5.3 magnitude earthquake hits near Mauritius - Reunion region
Popocateptl volcano in Mexico erupts to 24,000ft
Colima volcano in Mexico erupts to 20,000ft
Fuego volcano in Guatemala erupts to 18,000ft
Reventador volcano in Ecuador erupts to 13,500ft
Dry Wells Plague California as Drought Has Water Tables Plunging
California prepares for historic mandatory cutbacks on water
Homes Evacuated After California Wildfire Quickly Expands near Los Angeles
Oil Spill You've Never Heard of Has Been Leaking Into Gulf of Mexico for a Decade
Andy Stanley: Churches Should Be 'Safest Place on the Planet' for Gay Youth
Tracking Bible Prophecy Headlines - 4/18/2015
Obama says will sign bill allowing Congress to review Iran deal
Obama to Discuss Iran Deal with Gulf State Leaders
Iran deal on nukes could boost Tehran's cyber-terror army, says report
'No lifting of sanctions until Iran abides by nuclear deal,' Baker says
Obama says surprised Russia held off so long on arms deal with Iran
Iran submits four-point Yemen peace plan to United Nations
Iranian ship convoy moves toward Yemen, alarming US officials
UN peace envoy to Yemen quits as civil war escalates
Yemen crisis: Al-Qaeda seizes southern airport
'US-Saudi aggression in Yemen will fail just like Israel did in Lebanon,' Nasrallah says
'Lebanon prepares to receive massive shipments of French weapons'
Liberman likens EU to Nazis in light of reported plan to label settlement products
Holocaust denial a growing trend in the Arab world
French PM calls hatred of Jews 'insufferable', pledges 107 mil Euro against anti-Semitism
Frozen tax fund agreement reached: Israel to transfer over NIS 1 billion to PA
'Arab hackers believed to have breached Israeli military networks'
Palestinians in West Bank clash with IDF on 'Prisoners Day'
Clan Politics Sows Civil War Among Palestinians
Thousands of Iraqis flee as Islamic State makes gains in Sunni heartland
Wave of Bombings Kills 40 People in Iraqi Capital
Islamic State reportedly claims car bomb at US Consulate in Erbil
Senior Iranian officials call ISIS 'American proteges,' warn of imminent Saudi demise
Tunisian official: 12,000 militants blocked from joining jihadist groups abroad
Saddam Hussein's deputy, who cooperated with IS, killed
Antiquities Market on Alert for Looted Syrian Spoils
'Isis' among names removed from UN list of hurricane names
Behind the lines: Islamic State comes to Damascus
U.N. Calls on U.S. and Other Western Nations to Shelter Syrian Refugees
Boko Haram slit throats of 12 as army tries to save civilians
Turkish Airlines flight called back to Istanbul after bomb threat
Turkish Airlines CEO suggests pilots wed to avoid Germanwings-like crashes
Suicide attack in Afghanistan leaves at least 30 dead
'Muslim Hardline' Gunmen Open Fire on Catholic School in Pakistan; Injured Christian Student Taken to Hospital
'Drop the death penalty,' say parents of Boston Marathon bombing victim
Australian police arrest five teenagers over alleged terror plot
Nuclear tensions rising in South Asia
North Korea warns U.S. envoy of 'bigger mishap' than a knife attack
Marines launch a 'kamikaze' drone from an Osprey aircraft
Eye in the sky: Local constables using drones to fight crime
Iris Scanner Identifies a Person 40 Feet Away
Looming Greek 'crunch' threatens fresh global crisis, warns Osborne
European Stocks Slide Most Since January Amid Greek Debt Concern
Dow plunges 280 points, hit by weak earnings, China
At Global Economic Gathering, Concerns That U.S. Is Ceding Its Leadership Role
6.5 magnitude earthquake hits near Sigave, Wallis and Futuna
Four Earthquakes Shake Near Logan County, OK
Ubinas volcano in Peru erupts to 25,000ft
Colima volcano in Mexico erupts to 20,000ft
Fuego volcano in Guatemala erupts to 18,000ft
April Blizzard Causes 70-Vehicle Pile-Up on Wyoming Interstate
Dust Storm Clouds Las Vegas Strip; Rare Tornado Touches Down in Oregon
USDA veterinarian: Bird flu outbreak could be 'devastating'
Tonnes of dead fish removed from Rio Olympic rowing venue
Strange disease: Death toll rises to 28 in Ondo
California health officials declare measles outbreak over
Elmo Says 'Get Vaccinated' in New Video
Swinger's church? Denied sex club permit, Tenn. developers get creative
Chiropractor performed exorcisms as part of treatment
Canada Supreme Court Rules Against Christian Prayers at City Council Meetings, Says It 'Stigmatizes' Atheists
Tracking Bible Prophecy Headlines - 4/17/2015
Lapid to Mogherini: EU foreign ministers are calling for a de-facto boycott of Israel
Hamas calls to abduct Israelis for future swaps
Police chief: Two civilians that were hit by car were victims of terrorist attack
Arab man arrested for alleged Jerusalem vehicular terrorist attack
Nation to honor 23,320 slain soldiers, terror victims next week
EU Label on Israeli 'Settlement' Goods: A Yellow 'Jude' Badge
Netanyahu makes Time Magazine's list of '100 Most Influential People'
Obama condemns anti-Semitism in Holocaust Remembrance Day message
Netanyahu warns of second Holocaust from Iran
Netanyahu Warns 'Bad Deal' with Iran Repeats Appeasement to Hitler
Boehner: Iranians Don't Have Intentions to Give Up Nuclear Weapons
Obama and Netanyahu in Public Diplomacy War
Rivlin reportedly tells Netanyahu that Iran requires wide Israeli government
EU chief says confident of final Iran nuclear deal in June
Iran releases 'fact sheet' of nuclear agreement at odds with US version
North Korea Transfers Missile Goods to Iran During Nuclear Talks
American general: US military option in Iran 'intact' despite Russian missiles
Russia's Putin says S-300 sale prompted by Iran's flexibility in talks
Russia hopes UN Syria talks will lead to united fight with ISIS
US, allies focus on Iraq in latest air strikes on ISIS
ISIS fighters clash with security forces inside Iraq's largest refinery
Ohio man who trained with ISIS charged with supporting terrorism
Nothing sacred: ISIS destroys Christian grave sites in Mosul
Footage of Syrian gas attack aftermath brings UN council to tears
UN launches $275 million appeal for Yemen
UN's Ban Ki-moon calls for immediate cease-fire in Yemen
Houthi official calls for unconditional end to Saudi-led bombing in Yemen
Al-Qaida captures major airport, oil terminal in south Yemen
Saudi-Iran Rivalry Over Yemen Deepens Mideast Sectarianism
Wife of American Pastor Saeed Abedini Says Prison Guards in Iran Say He Will Never Go Free Until He Denies Christ
EU Parliament Recognizes Armenian Genocide
Arab world: Egypt's dangerous stalemate
Tunisia arrests terrorist with explosive belt, weapons cache
Italian police: Muslim migrants threw Christians overboard
Daughter of Ugandan Pastor Gang-Raped by 5 Muslim Men After Father Refused to Close Down Church
Russia blames U.S. for security crises and turmoil in Ukraine
Putin condemns Kiev over 'blockade' of east Ukraine
300 U.S. troops in Ukraine to train Ukrainian forces: army
Mexico scrambles to find stolen radioactive material
The strange trend of Mexican thieves stealing radioactive material by accident
This time, Hillary Clinton supports giving driver's licenses to undocumented immigrants
Citi Economist Says It Might Be Time to Abolish Cash
Fear of Greek default mounts as search for deal continues
Why even high earners are struggling to save
Sony Hack: WikiLeaks Publishes More Than 30,000 Documents
Apple fixes 'homophobic' Russian Siri: 'This emotion should be considered negative'
Airware Launches Drone Operating System And Picks Up Intel As An Investor
Former TSA Agent: Groping Scandal Is Business as Usual
Earthquake of magnitude 6.1 strikes near Greece's Crete
5.3 magnitude earthquake hits near Palaikastron, Greece
5.2 magnitude earthquake hits near Itoman, Japan
5.0 magnitude earthquake hits near Karpathos, Greece
5.0 magnitude earthquake hits near Bristol Island, South Sandwich Islands
Colima volcano in Mexico erupts to 26,000ft
Reventador volcano in Ecuador erupts to 15,000ft
Enormous Mudslides Cascade Down Peru's Ubinas Volcano
'Apocalyptic' dust storm descends upon Belarus
Massive Sandstorm Causes Panic In Beijing
Pope Francis to Host Major Summit on Climate Change
Scientists find key to 'turbo-charging' immune system to kill all cancers
Canine flu outbreak sickens hundreds of dogs in Midwest
Meningitis epidemic kills 75 in Niger
Undeterred by record-cold Northeast winter, disease-carrying ticks are out for blood
Gov. Deal signs medical marijuana bill, making Georgia the 36th state to legalize cannabis oil
Supreme Court: Obama Admin Can't Make Religious Groups Obey Pro-Abortion HHS Mandate
Woman Defends Having an Abortion at 36 Weeks: We Wanted to Hold Her Afterwards
Kentucky judge rejects gay marriage ban but stays ruling while Supreme Court considers issue
6 Months After Tim Cook, LGBT Leaders Are Redefining Being Out and Successful
Laverne Cox poses nude to inspire transgender women
Vatican Exorcism Course Draws 170 Students to Study Demonic Activity
Tracking Bible Prophecy Headlines - 4/16/2015
Iran's Zarif says Russian missile deal won't affect nuclear talks
Iran's Rouhani says there will be no nuclear deal if sanctions are not lifted
Iran says US Congress will not derail nuclear talks
Boehner: Obama Made a Deal With the Devil
Israel happy at compromise deal between Congress and Obama on nuclear deal bill
Netanyahu at Yad Vashem warns: Iran seeks to rule the region and destroy Jewish state
Israel's Netanyahu Likens Iran To Nazis
Netanyahu at memorial: Iran deal shows lessons of Holocaust have not been learned
Seventy years after the Holocaust, European Union says never again
Rivlin at Holocaust memorial: Israel not compensation for Holocaust
Violent anti-Semitism surged 40 percent in 2014, study finds
Israel becoming an increasingly more partisan issue in US, poll finds
Michelle Bachmann: Obama's poor relationship with Israel will bring the return of Jesus
Israeli minister: stop unauthorized Islamic excavations on Temple Mount
High Court upholds part of Anti-Boycott Law, strikes part and splits on '1967 Israel'
Expanded High Court asks state not to confiscate land in east Jerusalem from Palestinians
Oman sends caravans to Gaza while Palestinians wait for donor funding to rebuild
Israel Security Agency probing possible terror link in fatal Jerusalem car incident
Hamas accelerates its tunnel-building, using heavy machinery
New tunnel detection system to operate on Gaza border
IDF investigating if mortar from Syria landed in Golan
Islamic State withdraws from Yarmouk camp
Mass movement: US Christians don orange in church to honor ISIS victims
Iraq PM says Yemen could stoke regional war, slams Saudi operations
Hezbollah accuses Saudi Arabia of genocide in Yemen
Bomb in north Egypt kills 2 military academy students
Nigeria marks anniversary of Boko Haram schoolgirl kidnappings
Christian-Muslim conflict in Central African Republic has refugees afraid to leave camps
Cargo ships stuck off Yemen as fighting worsens food security
Iran's Zarif says will use influence to broker peace in Yemen
Yemen conflict: Houthi rebels condemn UN arms embargo
Turkey's Erdogan says will disregard European view on Armenian killings
Pakistani Police Beat, 'Torture' Scores of Christians, Leave Them in a 'Bloody Mess' to Extract Confessions
Iran Says China Will Now Join Russia in Constructing New Nuclear Power Plants in Country
Ukrainian Holocaust survivors forced to flee again
Japan jet scrambles 'near Cold War record'
Italian FM calls for a Europe-wide response to the migrant crisis in the Mediterranean
Day After Obama Removes Cuba from Terror Sponsor List, Terror Group Sponsored by Cuba Kills 10
Questions swirl over how small aircraft able to land on Capitol lawn without being shot down
Army reservists accused of trying to sell guns to Mexican drug cartel
Mexican town that offers tourists experience of simulated border crossing
Congress first asked Hillary Clinton about personal email use in 2012, letter shows
Australia may need to cut interest rates, IMF warns
Greece downgraded further into 'junk' as black hole in public finances widens
Japan bumps China as top holder of US Treasury debt
Inflight entertainment exposes airliners to hackers: US report
Fast-food strikes widen into social-justice movement
Cyprus jolted by strongest quake in 16 years - 5.6 magnitude
5.3 magnitude earthquake hits near Wuhai, China
5.2 magnitude earthquake hits near Rabaul, Papua New Guinea
5.2 magnitude earthquake hits near Yamada, Japan
5.2 magnitude earthquake hits near Irapa, Venezuela
Magnitude-3.1 quake hits just north of L.A.
Ubinas volcano in Peru erupts to 30,000ft
Colima volcano in Mexico erupts to 21,000ft
Tungurahua volcano in Ecuador erupts to 20,000ft
Reventador volcano in Ecuador erupts to 15,000ft
Dust Storm Slams Salt Lake City; One Dead, Several Injured Along I-80
Dozens rescued from flooding in Jerusalem
Does Obama's UN carbon pledge threaten much more US economic pain?
Ebola virus found in semen six months after recovery: WHO
Disney-linked measles outbreak nearing its end
Obama to Minors: You Can Get an Abortion, But You Should Not Have Freedom to Choose Sexual Orientation Change Efforts
Johns Hopkins reverses ban on detailed pro-life display
Hillary Clinton's Big Shift On Same-Sex Marriage
GLAAD Gives Failing Grades to Sony and Disney for Gays in Film
Florida man high on flakka attacked officer, said he was God, had sex with tree, police say
Dalai Lama can decide whether he will reincarnate
Tracking Bible Prophecy Headlines - 4/15/2015
Israelis to commemorate 70 years since end of Holocaust
Obama Yields, Allowing Congress Say on Iran Nuclear Deal
US Senate panel unanimously backs Congressional oversight bill on Iran deal
White House: Obama would sign current version of Senate compromise on Iran bill
Italian FM says Rome will be among first to reopen economic ties with Tehran once sanctions lifted
Germany says it's too early to reward Iran after nuclear talks
Ya'alon: Russia's S-300 deal with Iran is 'direct result of Lausanne agreement'
Russia's decision to sell S-300 to Iran makes military option less viable
IAF must 'invest a lot' to overcome Russian S-300 missiles, says former air force official
Putin tells Netanyahu S-300 missiles not a threat to Israel
Egyptian TV Personality Calls for Netanyahu to Bomb Iran
Israeli Officials: Iran Massively Ramping Up Arming of Hezbollah in Preparation for Major Assault on Israel
Hamas consolidates its grip on Gaza as reconstruction stalls
Shin Bet: Hamas cell 'planned Purim shooting attack'
IDF's Gaza probe reveals Hamas outsmarted forces in Rafah
Israel nabs dozens of Hamas men in overnight raid in West Bank
For first time in 15 years, some Palestinian vehicles can enter Israel
Syria says only 6,000 Palestinians remain in Damascus refugee camp
UNRWA: We are exploring aid options to Yarmuk, including talking to Syrian gov't
ISIS Camp a Few Miles from Texas, Mexican Authorities Confirm
Obama warns Iran its fighters in Iraq must answer to Baghdad
UN confirms new push for Syria peace talks, Iran to be invited
Australia to send more troops to Iraq
Pentagon: ISIL pushed out of 25% of its territory
Al-Qaeda in Yemen's top cleric killed in US strike
US puts sanctions on Iran-backed Houthi rebels in Yemen
Egypt says discussed 'major military maneuver' in Saudi Arabia
Shabab Carry Out Deadly Attack on Ministry Building in Somalia
CAIR calls for hate crime investigation after bacon left at mosque
China to strengthen surveillance, security in anti-terror push
Pentagon Fears North Korean Nukes Mounted on ICBMs
Three Russian ships monitored in English Channel
Fighting rages in eastern Ukraine despite new weapons pullback deal
Cuba says Obama decision to remove it from terrorism list 'fair'
Feds releasing hundreds of illegal immigrant rapists, murderers: report
Statewide Weapons Of Mass Destruction Drill Underway in Des Moines
Gunter Grass warned of 'sleepwalking' into world war in final interview
Secretive military jets pose threat to civil planes-air safety watchdog
Google has patented the ability to control a robot army
Drone delivering asparagus to Dutch restaurant crashes and bursts into flames
Report: Nearly A Quarter Of All Teens Go Online "Almost Constantly"
Europe to Pull Trigger on Google Antitrust Charges
A CIA-backed company may be scanning all your Facebook chats
FT: Fed official warns 'flash crash' could be repeated
Greece denies default accusations
Wary of natural disaster, NY Fed bulks up in Chicago
5.4 magnitude earthquake hits near Hihifo, Tonga
5.1 magnitude earthquake hits the Scotia Sea
5.0 magnitude earthquake hits near Saumlaki, Indonesia
Sheveluch volcano on Kamchatka, Russia erupts to 23,000ft
Colima volcano in Mexico erupts to 21,000ft
Ubinas volcano in Peru erupts to 21,000ft
Jurassic Park in real life: The race to modify the DNA of endangered animals and resurrect extinct ones
IMS: US prescription drug spending jumped 13 pct. in 2014
Schools re-open in Sierra Leone after Ebola outbreak forced closures for 9 months
Chile recognises same-sex civil unions
CBS4 Investigation: TSA Screeners At DIA Manipulated System To Grope Men's Genitals
DEA chief tells House committee she can't fire agents involved in sex parties
Defense Department: The Bible, Constitution And Declaration Of Independence All Perpetuate Sexism
Police: Balch Springs pastors starved tot, thinking he was demon-possessed
Tracking Bible Prophecy Headlines - 4/14/2015
Despite Kerry plea for time, Senate to proceed with bill on Iran deal
States slam the brakes on Iran, enact tough economic sanctions
Russia shields Iran from airstrikes, puts Obama nuclear deal in political peril
White House: US raises concerns over Russia lifting ban on missiles to Iran
Israel: Russian decision on S-300 anti-missile system proves dangers of Iran deal
Iran exchanges oil for food, construction material with Russia
Military option will only set Iran's nuclear program back a year or two, top US official says
Military strike against Iran with minimal fallout for Israel possible, US senator says
Obama meets with Jewish American leaders to defuse Iran fears
Netanyahu: Iran getting legitimacy to continue aggression
Netanyahu: Nuclear deal gives Iran billions for terrorism, regional aggression
UN official expresses confidence that Israel will ratify nuclear treaty
Iran, Israel cooperate over nuclear test prevention
Yad Vashem displays toys of Jewish children in the Holocaust
Israelis feel memory of Holocaust fading away
Almost half of Israelis say another Holocaust is possible
Putin in meeting with Abbas: Mideast peace should be reached only through diplomacy
Israeli Official Says Hamas Will Fire Massive Volleys of Rockets in Next War
Both Israeli and Palestinian leaders favor a binational state
Bank of Israel: Natural Gas Canceled Out Negative Economic Effects of Protective Edge
Turkey recalls ambassador over pope's Armenia genocide comments
Saudi Arabia, Turkey Discussing Unlikely Alliance To Oust Syria's Assad
Jordan's King Abdullah II says airstrikes increasing inside Syria and Iraq
Islamic State militants breach Iraq refinery perimeter, repelled
IS supporters post cartoon depicting Obama beheading
Islamic State militants claim attacks on embassies in Libya
ISIS Hacking Spree Spreads to Australian Airport
Hezbollah: Saudi Arabia to pay 'heavy price' over Yemen 'genocide'
Report: US working to stop Iran arms reaching Yemen
Two Muslims Burn 14-Year-Old Christian Boy in Pakistan; Victim in Hospital with 55% Burn
Terror targets: U.S. troops urged to keep low profile, avoid 'military slang' in public
North Carolina college on lockdown after man shot dead
After Historic Cuba Meeting, Obama Has Hurdle of Delivering
Greece prepares for debt default if talks with creditors fail
France's anti-drone drone can spot malicious pilots in under a minute
Could Every Israeli Soon Be Obligated to Get a Biometric ID?
IBM teams with Apple on artificial intelligence health program
Fukushima robot stranded after stalling inside reactor
5.4 magnitude earthquake hits near Calama, Chile
5.3 magnitude earthquake hits near Taron, Papua New Guinea
3.5 earthquake rattles Los Angeles
Popocateptl volcano in Mexico erupts to 24,000ft
Sheveluch volcano on Kamchatka, Russia erupts to 23,000ft
Kliuchevskoi volcano on Kamchatka, Russia erupts to 20,000ft
Tungurahua volcano in Ecuador erupts to 18,000ft
Colima volcano in Mexico erupts to 18,000ft
Flood Threat to Escalate Along Gulf Coast This Week
Thousands March Through Snow Protesting Global Warming
U.S. finds first case of H5N2 bird flu in commercial chicken flock
More than 200 sickened by norovirus on cruise ships
Pastor Who Asked 'Gay' Bakery for a Christian Cake Being Charged With a Crime
Mormon church joins other faiths in asking U.S. Supreme Court for same-sex marriage ban
Exorcists warn Vatican over 'beautiful young vampires' and satanic yoga
Tens of Thousands of Christians Fill Jerusalem to Witness 'Holy Fire' Miracle
Tracking Bible Prophecy Headlines - 4/13/2015
'Israel needs to find the right time to stop Iran's nuclear program'
Zionist Union: Israel should seek green light to strike Iran if nuclear deal violated
Netanyahu: Iran more desperate for a deal than anyone, now is not time to make concessions
Kerry says he stands by presentation of Iran nuclear deal
Kerry to US Congress: Hold your fire on Iran until negotiations completed
As Clinton launches race, a delicate dance on Israel and Iran
Hamas: Abbas is preventing our reconciliation with Fatah, he should step down
Aid groups say world must push for end to Gaza blockade
International donors fail to deliver promised aid to Gaza
UNICEF Israel head: Israel needs to do more to give back to international aid, development
Majority of Israelis in favor of some arrangement for Jewish prayer rights at Temple Mount
At least 14 killed in Sinai terror attacks
Egypt imposes life jail penalty for cross-border tunnel use
Bomb targeting police station in Egypt's Sinai kills at least two
Saudi Arabia dismisses Iran calls for Yemen cease-fire
New Islamic State Video Calls for Attacks on the American Homeland, Promises Another 9/11
Pope recognizes Armenian 'genocide' likely straining relationship with Turkey
Turkish foreign minister says Pope's 'genocide' comments 'incite hatred'
New mass grave at the former Nazi death camp of Bergen-Belsen
German foreign minister rejects calls to invite Putin to G7 talks
U.S. warns of giant Chinese naval buildup: 'Major qualitative improvements'
Brazilian Protests Return as Scandals Intensify
China Accused Of Decade Of Cyber Attacks On Governments And Corporates In Asia
Chinese hacker group among first to target networks isolated from Internet
5.3 magnitude earthquake hits near Namie, Japan
Sheveluch volcano on Kamchatka, Russia erupts to 23,000ft
Millions, including Sandy victims, facing hikes in flood insurance premiums
Support for government push to withdraw welfare payments from anti vaccination parents
Sheriff: Hundreds watched 'gang rape' in Panama City Beach in broad daylight, did nothing to stop it
Tracking Bible Prophecy Headlines - 4/12/2015
Israel could send Iran 'back to the stone age' with electromagnetic bomb
Netanyahu: Iran deal gives nuclear weapons to most dangerous terror state
Zuckerman: Iran 'Can Do Almost Everything They Want' Under Framework
Iranian commander: Framework nuclear deal respects Tehran's red lines
Obama optimistic about Iran nuclear deal despite Khamenei's comments
Obama to Netanyahu on Iran nuclear deal: What is your alternative?
Netanyahu Fears World Powers Will Lift Sanctions 'Immediately' to Meet Iran's Demand
Mischief at the U.N. - Obama toys with cutting Israel adrift in the Security Council
PLO officials: Hamas negotiating with Israel on Palestinian state in Gaza
UN envoy sees Syria willing to help ease crisis at Yarmouk refugee camp
ISIS affiliate in Sinai claims execution of Egyptian solider, beheading of captive
ISIS Militants 'Kill Children in Front of Their Parents;' 'Kick Around Severed Heads,' Says Palestinian Refugee Witness Who Fled Besieged Yarmouk Camp
ISIS Completely Blows up Ancient City of Nimrud
Jihadists attack Iraq's largest oil refinery
Egypt sentences Muslim Brotherhood leader, others to death
500 Yemen rebels dead on border since air war began: Saudi
Turkey's Erdogan reportedly held call with Saudi king, Qatar emir
Yemeni militiamen say captured two Iranian officers in Aden
Iran state television site hacked, made to announce death of Houthi leader
Iranians protest in front of Saudi consulate in Tehran
Pro-Russians blast destruction of Soviet statues in Ukraine
Obama meets Venezuela's Maduro at time of high tensions
Obama meets Cuba's Raul Castro in 'historic' talks
Emotional Castro says Cuba blockade not Obama's fault
Jeb Bush: Obama meets Castro, but not Netanyahu?
Right to Bear Arms? Gun grabbing sweeping the nation
U.S. Capitol Locked Down After Suicide Outside Building
No reported indication US Capitol shooting incident was terrorism-related
Border agents bracing for new immigrant surge
In a cameras-everywhere culture, science fiction becomes reality
Facebook Blames 'Bug' for Tracking Non-Users
5.1 magnitude earthquake hits near Cangkeuteuk Sabrang, Indonesia
5.1 magnitude earthquake hits near Sarangani, Philippines
5.1 magnitude earthquake hits near Neiafu, Tonga
Mass whale beaching fuels 'unscientific' Japan quake fears
Sheveluch volcano on Kamchatka, Russia erupts to 27,000ft
Tungurahua volcano in Ecuador erupts to 18,000ft
California delta's water mysteriously missing amid drought
For Drinking Water in Drought, California Looks Warily to Sea
Empty Ebola Clinics in Liberia Are Seen as Misstep in U.S. Relief Effort
PM Abbott promises 'no jab, no pay' policy to raise immunisation rates in Australia
After-Birth Abortion - The pro-choice case for infanticide
Obama Orders Army to Pay Damages to Trans Man Kept from Women's Bathroom
Philadelphia mom discarded quadriplegic son with cerebral palsy in the woods and left to visit her boyfriend: police
Bruce Jenner: Transgender advocates wary of spectacle taking shape
Tax Day extra difficult for many same-sex married couples
Catholic School Teacher - Suspended After Comments Against Gay Lifestyle Raised Furor All the Way to Hollywood - Is Reinstated
Florist in gay rights storm: 'I'm a little grain of sand'
Airline Now Offering Homosexual-Only Discounts
83,000 Bibles Sent to Cuba to Keep Up With 'Incredible' Growth of Christianity
Tracking Bible Prophecy Headlines - 4/11/2015
Military sites not open for inspection under nuclear deal, senior Iranian army official says
US Sec. Defense on Iran nuclear facilities: Bunker buster bombs 'ready to go'
White House: Kerry, Moniz to brief US Congress next week on Iran deal
Dems, GOP propose 50-some amendments to Iran nuclear bill
Germany says Iran sanctions will be lifted only after it meets conditions of deal
Israel: Iran's latest demands prove nuke deal unworkable
Ehud Barak on Iran: Close the door and tell them 'dismantle or else'
US targets Iran's record on women's rights at United Nations
Jewish bookshop in Barcelona targeted for bombing by Islamists, Spain says
Palestinians in Hebron region staging massive riots hours after killing
Syria agrees to use military force to expel Islamic State from Palestinian refugee camp
ISIS Attacks Capital Of Iraq's Anbar Province, Hundreds Of Families Flee Area
Syrian Peace Talks in Moscow End in Disarray
2 ISIS-Inspired Kansas Men Accused in Ft. Hood-Type Attack Plot
Boko Haram, ousted from towns and camps, still killing
Egypt sentences Muslim Brotherhood leader, 13 others to death
Heavy Saudi-led air strikes, ground combat shake southern Yemen
Gunmen kill 20 sleeping laborers in Pakistan's Baluchistan
US State Dept. concerned about release of alleged Mumbai attack mastermind
India sparks anger with 'Israel-style' settlement policy in disputed Kashmir
Russian Fighter Jet Nearly Collides with U.S. Spy Jet Over Europe
North Korea seen intent on provocation but no sign of nuclear test
Car bomb in Koh Samui hurts seven in Thailand
Obama, Castro shake hands at summit as Cold War freeze on ties thaws
Obama says 'days of meddling' in Latin America are past
Homeland Security Releases Emails Showing Political Influence for Sony, Time Warner Projects
China Is Said to Use Powerful New Weapon to Censor Internet
As encryption spreads, U.S. grapples with clash between privacy, security
Amazon can finally test its delivery drones in the US
10 California deputies placed on leave following violent arrest
5.5 magnitude earthquake hits the Mid-Indian Ridge
5.3 magnitude earthquake hits near Tobelo, Indonesia
Sheveluch volcano on Kamchatka, Russia erupts to 27,000ft
Colima volcano in Mexico erupts to 24,000ft
Tungurahua volcano in Ecuador erupts to 18,000ft
Tropical Cyclone Solo Targets New Caledonia, Vanuatu to be Impacted
Illinois tornado that killed 2, destroyed town packed EF4 punch
The Next Crime Wave in Farm Country: Stealing Water
Pope Francis Urges Quick Action on Climate Change, Set to Unveil Official Church Position
Bird flu confirmed at North Dakota turkey farm, 4 more in Minnesota
Unusual cancer spreads among clams off N. America
California vaccine bill sparks acidic debate, Nazi links
Health clinic settles first transgender bias lawsuit by US agency
Transgender teen kills self in California after bullying, group says
NYT Writer: Christians 'Must Be Made' to Embrace Gay Lifestyle
Vatican, France in showdown over gay ambassador
'Blessed Be, Aho, and Amen,' Wiccan Priestess Delivers Prayer for Iowa House
Tracking Bible Prophecy Headlines - 4/10/2015
For Saudis, Yemen conflict risks 'becoming their Vietnam'
Diplomats: UN vote as early as Friday on Yemen arms embargo
Americans stuck in Yemen file suit demanding State Department, military rescue them
Oman uniquely suited for Middle East peacemaker role amid rising tensions
Iran's Khamenei says Saudi air strikes in Yemen causing genocide
US warns Iran on backing Yemen rebels, Tehran defiant
Iran supreme leader: Nuclear framework no guarantee of deal
'Not a framework deal, but rather deception'
Deal or no deal? Iran leaders blast US claims on nuke deal, make heavy demands
Iran: New Nuke Deal Is 'Not Acceptable'
Re-Imposing Sanctions on Iran Not as Easy as It Might Sound
Kissinger and Schultz: Iran deal brings region closer to nuclear war
'Netanyahu preferred settlements over joining forces with Obama on Iran'
'Iran helping Hamas, Hezbollah build fleet of suicide drones'
'Leftists, ex-security chiefs harming Israel's drive against Iran nuclear deal'
US liberal groups push congressional Democrats on Iran nuclear bills
NBC poll finds Iran deal not trusted by most in the US
France says Iranian stance shows difficulty of getting nuclear deal
'Iran helping Hamas, Hezbollah build fleet of suicide drones'
Is Israel's Iron Dome the precursor to futuristic 'killer robots'?
Abbas to meet Putin in Moscow on Monday
PLO backs Assad campaign to regain control of besieged refugee camp
Palestinians in Syria lose respect for Hezbollah
Hamas says willing to cooperate with ICC to advance Palestinian cause
Lebanese security forces kill Islamist militant in north
Islamic State brought Iraq leaders together in common fight, Biden says
ISIS demanding $30 million to free Christian hostages, Assyrian source says
French media groups to hold emergency meeting after Isis cyber-attack
Jewish deli vandalized in Copenhagen
Bizarre Syndrome Makes Visitors to Jerusalem Go Crazy
Historic Omer Barley Offering Held in Jerusalem
Dozens protest for public transportation on the Sabbath outside transportation minister's home
Jewish groups hail guilty verdict in Boston Marathon bombing case
Group Says String of Swastika Attacks on Boston Area Campuses Are Unrelated
Argentina to declassify intelligence on Israeli embassy bombing
Oxford University warns authors not to write about bacon, pork to avoid offending Muslims
Top Saudi mufti reportedly issues fatwa allowing starving husbands to eat wives
Erdogan: Egypt must free Morsi before it can restore ties with Turkey
In Egypt, ex-military men fire up Islamist insurgency
Bombings, Including Attack on US Troops, Kills 13 Afghans
Pakistan court frees on bail accused mastermind of 2008 Mumbai attack
US, Russian war games rekindle Cold War tensions
China urges caution from U.S. on dispute with Japan
US, Cuban chief diplomats begin talks in Panama
Cuba protests make waves at Panama summit
In Jamaica, Obama indicates that he will remove Cuba from terrorism list
Gunman Kills 3 in Milan Court, Raising Security Concerns
UN urged to ban 'killer robots' before they can be developed
How drones are battling animal poachers in Africa
Drone Interrupts Rand Paul Speech in South Carolina
Website chronicles China's massive effort to control Internet content
Baltimore Police used secret technology to track cellphones in thousands of cases
U.S., European police break up network of 12,000 computers taken over by criminals
Scientology head's father was spied on, police report says
Sovereign interest rates slide in eurozone as Greece eases fears
5.1 magnitude earthquake hits near Bamboo Flat, India
5.1 magnitude earthquake hits near Taron, Papua New Guinea
3.5 magnitude earthquake reported near Lake Tahoe
Double Earthquakes On San Andreas Fault Rock California-Mexico Border
Minor earthquake swarm on Hekla - SISZ boundary
Sheveluch volcano on Kamchatka, Russia erupts to 23,000ft
Colima volcano in Mexico erupts to 23,000ft
Tungurahua volcano in Ecuador erupts to 22,000ft
Reventador volcano in Ecuador erupts to 20,000ft
Moquegua: Ubinas volcano explodes, spreads ashes over nearby village
Solving the Four Corners Mystery: Probes Map Methane 'Hot Spot'
Tornadoes destroy swathes of Midwest, but spare many lives
1 dead, 7 injured after tornado rips through northern Illinois town
California's drought and the weird warm 'blob' in the Pacific that may be fueling it
California's Drought Could Increase Health Risks, Experts Say
Record heat and extremely high pollen counts for Atlanta
Tylenol Maker Admits to Selling Liquid Medicine Contaminated with Metal
Doctors Say Tick Borne 'Powassan Virus' Is Worse Than Lyme Disease
Rand: The Press Should Ask Dems if it's OK to Kill Babies in the Womb
The White House Now Features a Gender-Neutral Restroom
Gay orgies and 'murder' scandals engulf Vatican
Gordon College accuses gay activists of discriminating against its Christian students
Tracking Bible Prophecy Headlines - 4/9/2015
Netanyahu and Obama agree: Iran could be ready to make atomic bomb by deal's end
State Dep't Clarifies Obama's 'Muddled' Words on Iran Nuclear Breakout Time
Khamenei: US fact sheet on Iran nuclear deal shows 'devlish' American intentions
The unfolding farce of Obama's deal with Iran
Poll: A third of US Republicans support Iran nuclear deal
EU re-imposes sanctions on Iranian bank, 32 shipping firms
Iran will sign nuclear deal only if all sanctions lifted, Rouhani says
Iran claims nuclear powers failing to take concrete action to eliminate arsenal
U.S. senator seeks to remove key provision from Iran nuclear bill
Analysis: The risks Iran will face if final nuclear deal fails
US mimics Netanyahu's cartoon bomb to sell nuke deal
Obama Gives Despicable Response to Netanyahu's Clarion Call for Iran to Recognize Israel
US, Iran support for dueling sides in Yemen raises prospect of proxy fight
Kerry says US won't 'stand by' in Middle East as Iran steps up Yemen involvement
Iran deploys warships off Yemen's coast
UAE says sees Iranian meddling in Yemen, region
Iran says working to help Yemen form unity government to fix crisis
Iran foreign minister: Pakistan, Iran must work together on Yemen
Security officials: Abbas' actions causing escalation in the West Bank
Terror in West Bank: Two IDF soldiers stabbed by Palestinian
Palestinian police say have expanded security control in West Bank
PA: Qatar lends Palestinians $100 million to pay salaries
US judge rejects Arab Bank bid to avoid liability for Hamas attacks
Hezbollah leader expects another war with Israel soon
'Homes in Lebanese villages won't be standing after next Israel-Hezbollah war'
Outrage as Dutch Soccer Fans Chant 'Jews Burn the Best'
Anonymous's 'Electronic Holocaust' Against Israel Falls Flat
Israel still world leader in patents
Peace move, or just business? Israel, Iran join China's fund
ICC prosecutor: Prospect for investigation into Islamic State fighters 'limited'
Islamic State releases more than 200 captive Yazidis in Iraq
Canada conducts first airstrike against ISIS in Syria
Sweden to send troops to Iraq to support fight against Islamic State
ISIS Hackers Hit French Television Network TV5Monde
Pope Francis hails Christians as 'the martyrs of today'
Kenya freezes key money transfers to Somalia after university terror attack
US Soldier Killed and 7 injured in a Deadly Ambush in Afghanistan
Boston bombing jury finds Tsarnaev guilty of deadly 2013 attack
Texas judge refuses to lift block on Obama immigration plan
Cheney slams Obama in radio interview, says policies aim to 'take America down'
North Korea fires missiles into sea as US defense chief visits region
US military commander: Russian military 'far more capable' than Soviet Union's
Firefighters douse fire on Russian nuclear sub
UN paid Russian air charters hundreds of millions while Putin invaded Ukraine
Greece has not asked Russia for financial aid: Putin
Russian, Greek leaders talk of restoring trade despite sanctions
5.1 magnitude earthquake hits near Acajutla, El Salvador
5.0 magnitude earthquake hits near Iwo Jima, Japan
Oklahoma shaken by 4.3-magnitude earthquake
Sheveluch volcano on Kamchatka, Russia erupts to 28,000ft
Tungurahua volcano in Ecuador erupts to 20,000ft
Colima volcano in Mexico erupts to 17,000ft
Chemical plant blast, anti-pollution protest in China
Michigan to Texas Brace for Severe Storms, Tornadoes Thursday
Taiwan rations water amid drought
California laments 'dismal' water cuts after drought call
California drought leads to increase in West Nile virus cases
9th Minnesota turkey farm hit by deadly bird flu; Meeker County operation has 310,000 birds
2 New Ebola Vaccines Pass Important Early Test, Researchers Say
Ebola cases in West Africa drop to lowest figure in a year
California lawmakers advance bill requiring vaccinations for most schoolkids
Inkjet could produce tool to identify infectious diseases
HIV Is Like 'Internet Malware' And Early Detection Is Key To Stop It From Spreading
HIV: new approach against virus 'holds promise'
White House Supports Efforts to Ban 'Conversion Therapy' for Gay and Transgender Youth
Students protest decision not to hire gay teacher at Catholic School
Tracking Bible Prophecy Headlines - 4/8/2015
Together in Tehran, Erdogan and Rouhani call for end to bloodshed in Yemen
Yemen crisis unites the world: Pakistan helps Indians, India helps US, France, Germany citizens
Red Cross says situation 'catastrophic' in Yemen's Aden
560 dead amid fears of humanitarian collapse in war-torn Yemen
UN agency says at least 74 children killed in Yemen fighting
US expediting weapon supplies to Saudis in fight against Yemen's Houthis
Hamas official says Yarmouk camp bombed again
Obama faces Democrat defiance in Congress over Iran deal
Obama warns of 'zero' breakout time without nuclear deal
Obama admits: Deal will give Iran 'near zero' breakout time in 13 years
CIA head says critics of Iran nuclear deal 'disingenuous'
Iran news report: Tehran will start using fastest centrifuges on day deal takes effect
Iran deal links sanctions relief to compliance on military nuclear work
Huckabee Quotes Blogger: There Have Been More Sanctions On Indiana Than Iran
Steinitz: Iran deal won't provide insurance for even a year unless loopholes closed
'A dream deal for Iran, a nightmare deal for the world'
Obama's Iran Deal Falls on Ominous Bible Date
Obama rejects linking Israel recognition to nuclear deal
Israel: Obama's pledges of support useless if Iran gets nuke
Nightmare Scenario: How Would Israel Combat a Nuclear Iran?
Israel official: Military action against Iran still possible
Delegates from Middle East, Muslim world to convene in Israel for nuclear conference
France set to propose new Palestinian state resolution at UN
Palestinians want UN timetable to 'end Israeli occupation'
Arab League backs push for UNSC resolution to end Israeli 'occupation'
Israel Foils Gaza Smugglers as Hamas Prepares for Next Conflict
US rabbi wants to hold Holocaust commemoration in Ramallah
Police detain Jews seeking entrance to Temple Mount on Passover
Hackers target Israeli websites after Anonymous threats
UN demands access to Yarmouk refugee camp in Damascus
Islamists kidnap 300 Kurds in Syria, local officials say
Libya says 'new elements' in killing of US ambassador
The Garissa massacre shows us it's time to abandon the war on terror
Italy's FM: Military action inevitable in fight against terrorism
Obama says would move fast to take Cuba off terrorism sponsor list
North Korea Can Miniaturize a Nuclear Weapon, U.S. Says
Baltic States Buckling Down For Russian Action
Report: Russia behind 2014 attack on White House computer system
Ex-Obama Intel Head: 'Very Likely' China, Russia Hacked Hillary's Private Email Account
Explosion at China chemical plant injures 19
Explosion at Power Plant Responsible for D.C. Area Outages
Drones are turning into flying billboards
States flouting post-9/11 ID law, giving cards to illegal immigrants that mirror licenses
White South Carolina policeman charged with murdering black man
Mexican cartel kills police in worst attack on law enforcement in years
Germany dismisses Greek demand for billions in WW2 reparations
Tony Blair says EU vote plan would cause economic chaos
5.1 magnitude earthquake hits the Central East Pacific Rise
Sheveluch volcano on Kamchatka, Russia erupts to 28,000ft
Popocateptl volcano in Mexico erupts to 25,000ft
Tungurahua volcano in Mexico erupts to 22,000ft
Colima volcano in Mexico erupts to 18,000ft
California Water Authorities To Use New Tool In Fight Against Water Wasters
Some communities may have to cut water use by 35%, regulators say
Why Dangerous Sinkholes Keep Appearing Along the Dead Sea
37 killed in Bangladesh storms
Chile's Bachelet visits flood-hit north after 25 killed
Haiti floods kill six, damage thousands of homes
Obama says climate change harming our health, unveils pledges from Google, Microsoft to help
Jordan reports five swine flu deaths since Jan 1
Meningitis epidemic kills 45 in Niger
Drug abuse, dirty needles fueling HIV crisis in Indiana
Kansas governor signs nation's 1st ban on abortion procedure
Colorado's Reverse Discrimination: Yes to Gay Marriage, No to Bible Verses
Gay Group Demands Christian Churches Be Shut Down for Opposing Same-Sex Marriage
Franklin Graham Warns 'Ugly, Anti-Christian Bias and Intolerance' Is Changing America 'From the Inside Out' in Easter Message
Tracking Bible Prophecy Headlines - 4/7/2015
Israeli authorities advising civilian internet sites ahead of potential cyber attacks
Bayit Yehudi asks for settlement construction guarantee in coalition talks
Hezbollah chief: Israel is an enemy that has no compassion
Tibi: Shame on Arab world for ignoring massacre of Palestinians at Syria refugee camp
The Palestinians of Yarmouk: We need international intervention, Islamic State is beheading people
UN official: State of Yarmouk refugee camp 'beyond inhumane'
Radical Salafist sheikh with ties to ISIS arrested by Hamas security services
UN Security Council demands aid access to Yarmuk camp in Syria
Islamic State blows up Syrian church on Easter Sunday
Kurdish official: Insurgents release 300 kidnapped Syrian Kurds
Syrian Islamists exchange 25 women and children prisoners for commander
Exhumation of Iraq's Camp Speicher victim mass graves begins
ISIS militants reportedly being attacked by serious skin disease
Two Syrians die from H1N1 swine flu
Fourth New York City man charged in plot to aid Islamic State
Libya rejects U.S.-led offensive against Islamic State, seeks aid
Boko Haram disguised as preachers kill dozens in Nigeria
Kenya bombs Somalia al-Shabab bases after Garissa attack
Shocking: Muslims Are Now Declaring Erdogan As God
Twitter, YouTube and Facebook blocked in Turkey over hostage photo
China temporarily shuts embassy in Yemen
Days of fighting in Yemen port city has killed nearly 200, officials say
Saudis Seek Pakistani Troops for Yemen Campaign, Official Says
Energy secretary calls Iran nuke deal a "forever agreement"
Pace of sanctions relief for Iran key omission in framework agreement
Obama adviser: Military option against Iran still on the table if deal falls through
Obama: nuclear deal not predicated on Iran recognizing Israel
Skeptical of Iran Nuclear Deal, Israel Calls for Changes
Obama administration asked to weigh in on terror case at delicate time for US-Iran relations
Hezbollah says Iran nuclear agreement "rules out specter of regional war"
Tech investments show an Iran eager to end isolation
Demand for more mosques in France raises tension
Prosecutor: Boston bomber wanted to punish US for wars in Muslim countries
Cuba-US warming held up by listing of Cuba as terror sponsor
Illegal immigrant children surge across border at highest rate since last summer's peak
Eastern European civilians undergo military training amid Russia threat
Report: Poland to build watchtowers along border with Russia
Intent of Russian military aircraft near U.S. shores remains unclear
Putin's Ukraine War Is About Founding a New Russian Empire
Russia Says Ukraine Should Seek Direct Debt-Restructuring Talks
Disaster Is Inevitable When The Two Decade-Old Stock Bubble Bursts
The U.S. government can access your naked selfies, Edward Snowden says
BMW's New Sensors Do the Braking for You
Footage emerges of mysterious black ring floating above village in northern Kazakhstan
Mysterious UFO sighting leaves southwest Bakersfield neighbors puzzled
Fukushima radiation has reached North American shores
5.8 magnitude earthquake hits near Hihifo, Tonga
4.2 Magnitude Earthquake Shakes Near Medford
Tungurahua volcano in Ecuador erupts to 20,000ft
Sheveluch volcano on Kamchatka, Russia erupts to 18,000ft
Colima volcano in Mexico erupts to 17,000ft
Turrialba Volcano spews more ash over Costa Rica's Central Valley in Easter eruption
Ex-Typhoon Maysak: Seven people dead during Easter Week celebrations in Philippines
State of emergency remains in force as Micronesia reels from aftermath of Typhoon Maysak
What Americans Think About Climate Change in Seven Maps
Minnesota finds lethal bird flu in two more turkey flocks
Fleas test positive for plague near Flagstaff, AZ
Joe Biden to Address Secretive Network of Gay Donors
Judge says Brooklyn woman can use Facebook to serve divorce papers
The lost tomb of Jesus? Scientist claims he has 'virtually unequivocal evidence' that could help explain the whereabouts of Christ's remains
Tracking Bible Prophecy Headlines - 4/6/2015
At Easter Mass, Pope prays for persecuted Christians and success of Iran nuclear deal
Iran's Revolutionary Guards said 'preparing for war' in case deal collapses
Analysis: Nuclear agreement risks projecting US weakness
Obama defends Iran deal, tells Israelis if anybody messes with you US will be there
Netanyahu: Iran must recognize Israel's right to exist
Israel prepares lobbying strategy against Iran deal
Netanyahu presses US lawmakers not to give Iran 'a free path to the bomb'
Netanyahu: 'I'm not trying to kill deal with Iran, just a bad deal'
Netanyahu on US TV: Iran's missile program aims at you, not us
Senator Feinstein calls on Netanyahu to 'contain himself'
US Senator Feinstein: Framework nuclear agreement with Iran doesn't threaten Israel
White House: There's no convincing Netanyahu on Iran
Cracks appear in Democratic-Jewish alliance in wake of Iran agreement
US Republicans push demand for a vote on Iran nuclear deal
Ya'alon: Iran a 'terrorist monster' wreaking havoc on the Mideast
Iran stocks soar after nuclear framework deal
Iran military chief hails nuclear success
Analysis: Iranian hard-liners are already saying that Tehran gave away too much
Report: Iran transfers millions to Hamas for reconstruction of tunnels
PA rejects Israel's partial transfer of tax funds
Israel transfers some 400,000 liters of fuel to Gaza
Hundreds of Palestinians flee Syrian refugee camp after ISIS takeover
Netanyahu extends condolences to Kenyan president: We'll stand together in fight against terrorism
Al-Shabaab Threatens More 'Bloodbath' in Kenya After Killing Christian Students; Attack Was to 'Make Easter Holidays Better,' Gunman Told Victims
Kenya: Muslims screaming "Allahu akbar" only shot those who couldn't recite Qur'an
Egypt Refers Alleged Brotherhood Supporters to Military Court
Militants Attack Church and Police in Egypt, One Policeman Dead
Red Cross says gets approval from Saudi-led coalition to deliver Yemen aid
Yemen conflict: Houthi rebels make gains in Aden
Senior Yemeni Sunni leaders abducted by rebels
Yemen's Houthis ready for talks if air strikes stop -senior member
Schiff says Al Qaeda having 'resurgence' amid Yemen chaos
Yemeni tribesmen take eastern port town from al-Qaida
Obama promises 'tough conversation' with Arab allies over security
North Korea declares no-sail zone, missile launch seen as possible
British police arrest teens on terrorism offenses
Mock 'dirty bomb' drill to bring hundreds of soldiers, airmen, police and fire officials to Richmond
Non-citizens in New York City could soon be given the right to vote
Greece moves to quell default fears, pledges to meet 'all obligations'
Tech titans' latest project: Defy death
'Big Bang' particle collider restarts after two year wait
"Canyon Of Fire" Opens On The Sun in Filament Eruption
5.4 magnitude earthquake hits near Taron, Papua New Guinea
5.3 magnitude earthquake hits near Taron, Papua New Guinea
Popocateptl volcano in Mexico erupts to 22,000ft
Colima volcano in Mexico erupts to 14,000ft
Turrialba volcano in Cost Rica erupts to 12,000ft
Villarrica volcano in Chile erupts to 12,000ft
Chile flood toll rises amid growing fears for missing
Gov Jerry Brown: Californians to Be Heavily Fined for Long Showers
California's wealthy lagging in water conservation
Fundraiser for Washington florist who rejects gay marriage raises $90,000
The New and Dangerous "Flakka" drug gives Users Superhuman Strength
Tracking Bible Prophecy Headlines - 4/5/2015
Iran says UN resolutions to be lifted immediately on final nuclear deal
Obama: Iran nuclear agreement is a 'good deal'
Defeatist Obama's deal with the devil
Iran's Persian statement on 'deal' contradicts Obama's claims
Iran will carry on with full nuclear programme if deal with west collapses
White House: There's no convincing Netanyahu on Iran
Hezbollah praises US-Iran nuclear deal as 'victory'
Report: Iran transfers millions to Hamas for reconstruction of tunnels
Abbas: Israel to face terrorism, extremism without solution to Palestinian issue
Anti-Israel protesters call 'Kill the Jews' in Vienna
Report: Israeli Jet Struck Weapons Depots in Libya
Egypt's Islamic State Branch Claims Deadly Sinai Attack
PLO decries 'heartbreaking catastrophe' at Damascus refugee camp
Erekat compares Netanyahu to ISIS leader al-Baghdadi
US reports more air strikes against Islamic State in Iraq and Syria
Iraq's Tikrit, free of the Islamic State, is a city in ruins
Hundreds of ISIS fighters, suicide bombers holed up in Tikrit district
Iraqi PM: Armies have no chance against IS if it keeps recruiting foreigners
Islamic State destroys Iraq's ancient city of Hatra
Shi'ite fighters leave Tikrit under govt deal after looting, Iraqi officials say
The US and Iran are closer in Iraq than people realize - and things are getting ugly
Erdogan to visit Iran after accusing Tehran of trying to 'dominate the region'
Red Cross seeks 24-hour ceasefire in Yemen to deliver aid
Gunmen kill nine in Nigeria's oil-rich delta state Rivers
Militants blow up natural gas pipeline in Nigeria's delta state
Kenyan leader warns rogue imams; militants vow 'bloodbath'
Kenya vows retaliation against Shebab after university massacre
'I Was Just Praying to My God;' Christian Student Who Drank Lotion to Survive Found Two Days After Kenya Massacre
Anti-Islamic protests around Australia spark ugly stand-offs
Russia gambles on populist parties in anti-EU campaign
Historic encounter: Obama, Raul Castro to have 'interaction' at summit
Soaring dollar puts the world on sale for Americans
5.3 magnitude earthquake hits near Taron, Papua New Guinea
5.1 magnitude earthquake hits near Saumlaki, Indonesia
5.0 magnitude earthquake hits near Intipuca, El Salvador
Six Earthquakes Shake North Of The San Fernando Valley
Three Small Earthquakes Shake LA Area Within 10 Minutes, LAFD Finds No Injuries
Popocateptl volcano in Mexico erupts to 22,000ft
Typhoon Maysak: Warnings in place as former super storm crosses the northern Philippines coast
Massive brawl break out at Resorts World Casino in Queens as hundreds look on in horror
Is Hillary Clinton against the religious freedom law Bill Clinton backed?
Christian Man Asks Thirteen Gay Bakeries To Bake Him Pro-Traditional Marriage Cake, And Is Denied Service By All Of Them
Gay rights rally goes to Indianapolis NCAA Final Four site
For First Time In Many Years, Good Friday, Start Of Passover Fall On Same Day
Tracking Bible Prophecy Headlines - 4/4/2015
Report: US has upgraded 'bunker buster' bomb that could be used should Iran talks fail
Iran deal leaves major questions unresolved
US reportedly backed down on initial goals in Iran talks
White House 'confident' on finalizing details for Iran nuclear deal
Rouhani vows Iran will honor framework nuclear deal if powers do likewise
Crowd hails Iranian nuclear negotiators on return to Tehran
Iranian cleric gives blessing to nuclear deal in Tehran Friday prayer
Iran nuclear talks: Sceptics sound note of caution amid jubilation over deal
Krauthammer: Lifting Iran sanctions could destabilize the Middle East
Obama makes case for Iran deal to Congress and Arab leaders
Egypt hopes Iran nuclear accord will lead to stability in Mideast
Syria say Iran nuke deal will lead to easing of regional tensions
German industry groups see surge in Iranian business after preliminary nuclear deal
China says Iran deal good for Sino-US relations
Bad Iran deal foretold in 'blood moon' celestial signs?
Analysis: Iran deal's missing details spell trouble
US would not back Iran deal that threatens Israel, says White House
State Department rejects call for Iran deal to affirm Israel's 'right to exist'
Netanyahu: Framework Iran deal gives 'international legitimacy' to Tehran's illicit nuke program
Netanyahu says Iran must accept Israel's existence
Former PM Barak says Iran nuclear deal 'bad, but not as bad as expected'
Israel Should 'Seriously Consider' Striking Iran, Expert Says
Americans for Peace Now calls settlements a 'plague'
Group: Jews Need Temple Mount for Passover Sacrifice
Hostages of Paris Kosher supermarket siege sue French media
Spike in sale of Islam related books in France after attacks
Two bombs explode near Cairo police station, no casualties
Egyptian court begins retrial of Mubarak in corruption case
'ISIS takes 90 percent of Palestinian refugee camp in Syria'
US condemns attacks against civilians in Syria
Syria says 15,000 antiquities at risk in insurgent-run city
Iraqi PM orders arrest of lawless gangs looting in city wrested back from ISIS
Feds nab Philadelphia woman who allegedly planned to become ISIS martyr
Al-Qaeda militants capture military base in southeast Yemen
Russia calls UN meeting to discuss a humanitarian pause in Yemen
Boko Haram beheads 40 people with chainsaw
Kenya killings join a bloody start to the year as terrorists strike all over Africa
Obama says he will still visit Kenya despite 'heinous terror attack'
White House officials defend Somalia strategy as counterterrorism model
Somali militants threaten more bloody attacks against Kenya
Somalia's Shabab warn Kenyan public of 'long, gruesome war'
Russian ships in old Arctic NATO base set alarms bells ringing
North Korea 'test-fires missiles'
Gov't program would fly in Central American children to join parents in US
Illegal Immigrant with Drug-Resistant TB to Be Released into US, say Congressional Leaders
Americans Not in Labor Force Exceed 93 Million for First Time; 62.7% Labor Force Participation Matches 37-Year Low
Now, drones to be used to disperse mobs
Drones Could Carry Blood To Critically Injured Patients
Mole tester app 'deceptively' claiming to analyse cancer risk without evidence, says watchdog
Computer sharing of personality in sight: inventor
5.5 magnitude earthquake hits near Piru, Indonesia
5.4 magnitude earthquake hits near Finschhafen, Papua New Guinea
5.3 magnitude earthquake hits near Vaini, Tonga
5.2 magnitude earthquake hits the Fiji region
5.2 magnitude earthquake hits near Taron, Papua New Guinea
5.1 magnitude earthquake hits near Taron, Papua New Guinea
As Quakes Rattle Oklahoma, Fingers Point to Oil and Gas Industry
Popocateptl volcano in Mexico erupts to 25,000ft
Sabancaya volcano in Peru erupts to 23,000ft
Reventador volcano in Ecuador erupts to 15,000ft
Zhupanovsky volcano on Kamchatka, Russia erupts to 14,000ft
Typhoon Maysak Flattens Ulithi Villages
24,000 to be evacuated as Typhoon Maysak closes in on the Philippines
Tropical cyclone alert for Pohnpei, Kosrae due to developing storm
How historic California drought affects rest of nation, often for the worse
Dog flu outbreak claims five Chicago dogs' lives, closes dog day care centers
Ohio anti-abortion 'heartbeat bill' passes in house but likely to face opposition
Judge orders California to pay for inmate's sex change
$828,000 raised for Indiana pizzeria that said it won't cater gay weddings
California court rules teaching yoga in schools not gateway to Hinduism
Vatican Exorcism Course Distinguishes Devilry from Psychological Illness
On Good Friday, Pope decries persecution of Christians
Filipino faithful nailed to wooden crosses during Good Friday tradition
Tracking Bible Prophecy Headlines - 4/3/2015
Iran, world powers agree on key parameters of future nuclear comprehensive agreement
Iran Triumphant: Nuclear Deal Capitulates To Nearly All Iranian Demands
US: Iran to slash enrichment capacity under future nuclear accord
US reportedly backed down on initial goals in Iran talks
Iran Accuses U.S. of Lying About New Nuke Agreement
Joyful Iranians dance into night after nuclear breakthrough
Oil falls nearly 4 percent after tentative nuclear deal for Iran
US senator: Congress must have a say on final Iran nuclear deal
Obama: 'Historic' Iran framework deal can prevent nuclear weapons, if fully implemented
Obama: Framework deal on Iran nuclear program 'best option' for Israel
Russia says framework deal on Iran nuclear program good for Mideast
UN's Ban: Comprehensive Iran deal could enable more cooperation
IAEA welcomes agreement Iran nuclear framework
France: Comprehensive Iran nuclear deal still needs work
Gulf States, Saudi Arabia stay silent after interim Iran deal
Steinitz: Parameters of Iranian nuclear agreement 'detached from reality'
Israel Expresses Outrage Over Iran Deal
Netanyahu to Obama: Iran deal puts Israel's future at risk
Netanyahu to convene top ministers after telling Obama Iran deal threatens Israel's existence
Israeli cabinet unanimously opposed to Iran framework nuclear deal
Netanyahu: 'Roll back' Iran's nuclear capabilities
Israel Not Expected to Attack Iran - For Now
'When it comes to security, Israel will take dramatic steps'
US House Speaker Boehner say Iran nuclear deal 'alarming departure' from initial goals
John Boehner: 'The world is on fire'
Iranian Defense Minister: We're Ready for War with America
Can US-Israeli relations get any worse?
IDF ordered to change route of West Bank barrier
Israel approves gas export deal with Jordan
Israel's stock market is walloping its neighbors
Anti-Semitism in Netherlands Up 71%
$1 Million Offered for NJ Red Heifer that the Jewish people would need for the Temple Service as soon as its rebuilt
Grenade attacks kill 17 in Sinai Peninsula, Egypt
God Is Sending A Disgusting Flesh Eating Plague On ISIS
Syria now at a 'dangerous tipping point,' UN warns
Task force: Seven US-led coalition air strikes target Islamic State
Islamic State 'seizes most of south Damascus Palestinian refugee camp'
Two ISIS-Inspired Women Arrested in NYC for Allegedly Trying to Build Bomb
US officials: Iran's militias just failed in Iraq because they can't shoot or coordinate
Hamas attempting to split loyalty between regional rivals Iran, Saudi Arabia
Report: Iran Using Civilian Airliners to Transfer Weapons to Houthi Rebels in Yemen
Al Qaeda fighters free 300 prisoners in Yemen as rebels invade key port
Understanding Yemen's civil war: a conflict with far-reaching ripple effects
Officials: US ready to provide aerial refueling to Saudi Arabia
SPA agency: Saudi border guard killed by gunfire from Yemen
Yemen's Houthi rebels capture presidential palace in Aden
Kenya attack: 147 dead as Islamist gunmen target Christian students
Somalia becoming hot spot for Islamic extremism
Afghanistan suicide blast kills at least 16, Taliban denies responsibility for attack
Thailand martial law replacement criticised by US
Russian military forces shift from fighting alongside Ukraine rebels to training them
Ukraine agrees cheaper short-term gas deal with Russia
Greece looks to Putin as standoff in EU puts repayment in doubt
Greece draws up drachma plans, prepares to miss IMF payment
Germanwings crash: Co-pilot researched suicide methods, cockpit doors
Bomb threats shared electronically close schools
A year after firestorm, DHS wants access to license-plate tracking system
Hadron Collider set to be restarted this weekend
Total lunar eclipse 2015: What you need to know
5.4 magnitude earthquake hits near Lae, Papua New Guinea
5.3 magnitude earthquake hits near N of L'Esperance Rock, New Zealand
Sheveluch volcano on Kamchatka, Russia erupts to 27,000ft
Colima volcano in Mexico erupts to 21,000ft
Zhupanovsky volcano on Kamchatka, Russia erupts to 17,000ft
Reventador volcano in Ecuador erupts to 15,000ft
Sinabung volcano in Indonesia erupts to 14,000ft
Super typhoon expected to weaken before reaching Philippines
Death toll in Chile floods rises to 24, 69 missing
Tornado Displaces 50 Families in India
Like Mars: Dusty Sandstorm Blocks Visibility And Travel In Dubai
The Brave New World of DNA Synthesis
New DNA Tech: Creating Unicorns And Curing Cancer For Real?
New DNA construct can set off a "mutagenic chain reaction"
Deadly bird flu shows up in South Dakota, 5th Minnesota farm
Multidrug-Resistant Shigellosis Increasing in the United States
Flakka is the New Designer Drug in Florida Making Bath Salts Look Like Gluten-Free Luna Bars
Arizona first in nation to require patients be informed of abortion-reversal option
Teachers found guilty of raping three preschool students at prestigious Jakarta international school in controversial case
North Korea reportedly recruiting women to join 'pleasure squad' for Kim Jong Un
New York Boy Scouts hire first openly gay Eagle Scout
15 states urge Supreme Court to uphold gay marriage bans
Arkansas, Indiana approve fixes to acts seen as targeting gays
Gay Radio Host to LGBT 'Mob': Don't Become 'Fascists' and 'Bullies' Over Religious Freedom Law
High School Coach Suspended After Threatening to Burn Down Christian-Owned Pizzeria
Indiana's 'No Gay Weddings' Pizzeria Receives Over $125,000 in Donations
Corporations enter the fray over religious freedom laws
Wal-Mart support of gay rights turns on business
Airline Helps Gay Employees with Health Care Taxes
Hidden Camera: Gay Wedding Cake At Muslim Bakeries
AP Poll: Russia anti-gay views on rise; teachers face brunt
The World Is Getting More Religious With Less Atheists And Agnostics
Tracking Bible Prophecy Headlines - 4/2/2015
France preparing draft for UN resolution on Palestine
ICC 'welcomes State of Palestine' as 123rd member at ceremony
Israel slams Palestinians 'cynical and hypocritical' ICC membership
Israel: PA is in cahoots with Hamas, has no right to threaten us in name of int'l law
Israel advances plans for largest Palestinian housing project
Twitter buzzes with 'Arab April Fools'
Israel applies to join China-backed AIIB investment bank
Temple Mount Faithful sacrifices lamb in pre-Passover ritual
Perfect Red Heifer found in Lakewood, NJ
Firm cancels Belgian Jewish kindergarten's insurance due to 'high risk' of anti-Semitic attack
Diaspora discord: Indiana Jews and the US state's new 'religious freedom' law
ADL: Anti-Semitic incidents in US up 21% in 2014
Boehner in Jerusalem: 'US-Israel bond as strong as ever'
Israel's US-backed missile interceptor 'David's Sling' passes advanced tests
Israel will be 'made extinct' if it keeps acting like a 'dinosaur,' warns IDF home front chief
Hezbollah could fire up to 1,500 rockets per day, Israeli authorities say
Egypt: Sinai peninsula attack kills 17
ISIS captures Palestinian refugee camp in Damascus
Syrian rebels reportedly seize Jordan crossing from government
Al-Qaida in Syria signals sharia law for captured city
Islamic State seizes most of camp in south Damascus
Islamic State v al-Qaeda: the battle within jihad
Iraq claims victory over ISIS in Tikrit, but US military official says 'block-to-block' fighting ongoing
UN: Over 25,000 foreigners fight with terrorists
Ya'alon: Iran failed to establish terror base on Syrian border with Israel
Netanyahu voices outrage that nuclear talks go on while Iran vows to destroy Israel
Netanyahu accuses West of giving Iran 'unconscionable path to nuclear bomb'
McCain Joins Bolton, Invites Israel to Bomb Iran
Mixed messages from Iran talks as high-level meeting adjourned
Double overtime: Faltering Iran nuclear talks extended again
Obama Told Iran Nuclear Negotiators to Disregard Deadline in 11th Hour
One foot out the door? Iran talks enter double overtime, White House repeats 'walk away' threat
Content and form prove elusive in marathon nuclear talks with Iran
Iran, Russia express optimism as nuclear talks extended
Germany: Progress made at Iran nuclear talks, deal possible
Germany says collapse of nuclear talks possible, new proposals to be discussed
France says Iran nuclear talks not ripe for imminent deal
Iran asks U.N.'s Ban to press for end to Yemen strikes
Saudis would develop own nuclear program in reaction to nuclear Iran
Boko Haram uses children as human bombs, UN says
Gunmen storm Garissa University College in Kenya; 30 people hospitalized
FBI says one of its 'most wanted terrorists' confirmed dead in a raid in the Philippines
Thailand Lifts Martial Law, But Critics Say Its Replacement Is Worse
Russia threatens to use 'nuclear force' over Crimea and the Baltic states
Norway Reverts to Cold War Mode as Russian Air Patrols Spike
World Bank sees protracted recession in Russia
Drones to Live-Stream Large-Scale Drills With S-300 in Russia's Buryatia
Germany, France, Italy plan to develop military drones
After Snowden, The NSA Faces Recruitment Challenge
George Washington University Students Request More Cameras After Swastika Incident
Electrical fault corrected, 'Big Bang' collider to restart soon
Blood Moon With Total Lunar Eclipse & Eerie Biblical Message Rising Over U.S. Easter Weekend
6.0 magnitude earthquake hits near Lambasa, Fiji
5.8 magnitude earthquake hits near Tual, Indonesia
5.5 magnitude earthquake hits near Coquimbo, Chile
5.2 magnitude earthquake hits near Paramonga, Peru
5.2 magnitude earthquake hits near Hihifo, Tonga
5.2 magnitude earthquake hits near Paramonga, Peru
5.1 magnitude earthquake hits near Bengkulu, Indonesia
4.0 Tremor in Missouri Felt Across Mid-South
Sabancaya volcano in Peru erupts to 22,000ft
Colima volcano in Mexico erupts to 18,000ft
Unidentified 'booms' have been waking up Berkeley for a month and nobody knows why
Pacific Super Typhoon Maysak among strongest on record so early in the season
State of emergency as super typhoon batters Micronesia
Philippines braces for typhoon over Easter
At least nine dead as fatal storms hit Germany and Austria
As more flooding looms, Kashmir remains vulnerable to disaster
Brown orders California's first mandatory water restrictions: 'It's a different world'
Scary Times For California Farmers As Snowpack Hits Record Lows
Drought damage leads to widespread forest death
Western US cities had hottest March on record
Holborn fire: Chaos as 2,000 people evacuated to escape toxic smoke filling central London
Next-generation GMOs: Pink pineapples and purple tomatoes
Google patents customisable robot personalities
Web searches may predict disease risk among populations
Apple CEO: Hates Indiana Christians but does business with countries that execute gays, stone women
Arkansas governor rejects bill after pressure over gay discrimination
Indiana Pizza Shop: We Won't Serve Gay Weddings
Indiana pizzeria closes after backlash over comments about religion law
Lawmakers Defend Chaplain Accused of Anti-Gay Discrimination
Grape Juice Companies Concerned About Profits After Southern Baptists Announce Switch to Wine for Communion
Tracking Bible Prophecy Headlines - 4/1/2015
April Fools: Iran nuclear talks miss deadline; Russia says 'key aspects' agreed
US says ready to pursue Iran nuclear talks into Wednesday if needed
French diplomat: 'There is no deadline' for Iran deal
Iran - Nuclear talks to continue until major disputes overcome
US says no ultimatum given to Iran in nuclear talks
Iran seeks nuclear deal but not normal ties with 'Great Satan'
Iran Refuses to Give Up Core Nuke Materials
Netanyahu catches Obama in Iran-nuclear flip-flop
Netanyahu: Under emerging deal, Iran's nuclear breakout time is a year or less
Netanyahu on Iran deal: Israel not 'burying head,' will do what is needed to secure its future
Be 'very worried' about Iran deal, says ex-Shin Bet head
Iran militia chief: Destroying Israel is 'nonnegotiable'
'Iran is placing guided warheads on Hezbollah rockets'
'Biden told US Jews that Israel - not America - guaranteed their security'
Senior Palestinian official: Oslo accords are dead
Human Rights Groups Blast UNHRC for Issuing More Condemnations of Israel Than Any Other Country
As Palestinians join ICC Wednesday, will war crimes complaints quickly follow?
Analysis: Can the ICC go after settlements as war crimes?
Plan approved for construction of 2,200 Arab homes in East Jerusalem
UK parliamentary candidate quits after suggesting Israel kidnap Obama
Hamas to face war crimes claims in US
IDF scenario pictures mass casualties in third Lebanon war
Tourists stay away from Petra amid Jordan security fears
US releases military aid to Egypt, cites national security
Muslim Brotherhood Militants Attack Egyptian Church over Plans to Honor Coptic Christian Martyrs
Islamic State: Iraqi forces recapture city of Tikrit from jihadists after month-long battle, PM says
UN: Countries have pledged $3.8 billion toward Syria humanitarian crisis
Photo of scared Syrian child "surrendering" to camera goes viral
Pentagon chief backs joint Arab military force
Mideast powers trade blame as Yemen teeters
Civilian deaths mount as Yemen falls apart
Iranian aircraft buzzed Navy helicopter in Persian Gulf
Turkey power cut: Prime Minister says nationwide blackout could be caused by terrorists
Russia Again Flight Tests New ICBM to Treaty-Violating Range
Think tank tallies 64 terror plots targeting American homeland since 9/11
Iranian terrorist network could use Latin American traffickers against U.S., military warns
Benghazi committee seeks 'transcribed' interview with Clinton over deleted records
Dress-wearing man killed by NSA police had lengthy record
Pentagon Personnel Now Talking on 'NSA-Proof' Smartphones
Internet Security at risk as Hack Attacks on the rise: No Site Seems to be Safe Anymore
Facebook accused of tracking all users even if they delete accounts, ask never to be followed
New Apps Allow Smartphone Users To Live Broadcast Any Unfiltered Video Content
Amazon tests delivery drones at secret Canada site after US frustration
Delta Debuts GPS Pet-Tracker to Ensure Dogs Have a Nice Trip
Taiwan, Norway seek to join China-backed AIIB, Japan still cautious
Cheap oil prices chop jobs by thousands
Blood Moon: Shortest Total Lunar Eclipse of the Century Rises Saturday
5.9 magnitude earthquake hits near Kokopo, Papua New Guinea
5.8 magnitude earthquake hits near Kirakira, Solomon Islands
5.6 magnitude earthquake hits near Taron, Papua New Guinea
Multiple Earthquakes Recorded In Oklahoma
Deadly Japan quake and tsunami spurred global warming, ozone loss
Earthquake swarm in Krisuvik volcano in Iceland
Popocateptl volcano in Mexico erupts to 27,000ft
Colima volcano in Mexico erupts to 21,000ft
Super Typhoon Maysak Batters Pacific Islands
Obama's UN climate change submission sparks another fight with Blunt, Senate Republicans
Shape-shifting sensor can report conditions from deep in the body
Sierra Leone Ebola lockdown exposes hundreds of suspected cases
Paralysis cluster cases linked to polio-like virus
Indiana's Pence looks for 'fix,' blames Obamacare
Federal Government Economist Calls Indiana Christians 'Nazis'
Apple Bashes Indiana - But Promotes Business in Countries That Execute Gays
19 states that have 'religious freedom' laws like Indiana's that no one is boycotting
Arkansas passes Indiana-style 'religious freedom' bill criticised as anti-gay
Georgia House Committee Cancels Meeting On 'Religious Freedom' Bill
Transgender actors are in demand for TV's pilot season
Click here to retun to "Tracking the Birth Pangs" page.