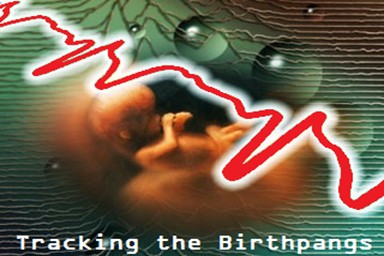 August 2015 Headlines
"Tracking Bible Prophecy" headlines can also be found on
Facebook
Tracking Bible Prophecy Headlines - 8/31/2015
Report: Hezbollah enlisting West Bank youth to carry out terror attacks against Israel
Abbas moving to boot political opponents and tighten grip on power, critics claim
US industry union votes to boycott Israel
Khamenei Aide: Fighting the 'Zionist Regime' is Our Policy
Democrats end summer meeting with no resolution to support Obama's Iran deal
'Supergiant' gas field found off Egyptian coast
Deported Al-Jazeera journalist: Verdict a blow for Egyptian press freedom
Egypt quietly warms relations with Syria in fight against ISIS
Islamic State Plotting 'Second Blow' to U.S. Financial System in Bid to 'Purify the Earth of Corruption'
Worth their weight in gold: ISIS reveals new coins to replace 'satanic conception of banks'
ISIS destroys parts of ancient Temple of Bel in Syria
Turkish security situation deteriorates under threats from ISIS
4 Libyan soldiers killed in new battle with Islamist fighters in Benghazi
South Sudan fighting persists as cease-fire approaches: UN
Governor: Boko Haram kills 56 in remote part of Borno State
Russia Inadvertently Posts Its Casualties In Ukraine: 2,000 Deaths, 3,200 Disabled
Higher prices dent Putin's sky-high popularity: paper
Large protests in Japan against plans to expand military role
Asian Stocks Fall After Fed Suggests Sept Rate Hike Possible
Asian stocks set for worst monthly drop in three years on global rout
Doubts about China's ability to manage a tough economic transition sap investor confidence
China Might No Longer Be The World's U.S. Treasury King
U.S. considering sanctions over Chinese cyber theft: Washington Post
Days numbered for barcodes as shoppers demand more data
New chip tech coming to credit cards
MI6 Spy Found Dead in Bag in Bath Had Hacked Clinton Data
Russian-speaking hackers breach 97 websites, many of them dating ones
Cotopaxi volcano in Ecuador erupts to 30,000ft
Colima volcano in Mexico erupts to 19,000ft
Reventador volcano in Ecuador erupts to 17,000ft
Three Category 4 Hurricanes in the Pacific Ocean: How Rare Is That?
Hurricane Ignacio strengthens but forecast to just miss Hawaii
Dominica declares disaster status, appeals for aid, after Erika leaves 20 dead
Erika to Unleash Flooding Downpours Across Florida
Tropical Storm Fred Forms Off African Coast, Not Expected to Threaten US
When the wells run dry: California drought forcing some families to live in 'Third-World-type conditions'
Texas teen dies of rare brain-eating amoeba infection
Dead woman tests positive for Ebola in Sierra Leone
Nepal gay parade to enshrine LGBT rights in constitution
Transgender man & wife claims Rowan Co. clerk issued them marriage license
Preterists in Sheep's Clothing: The Growing Plague of End Times Deception
Tracking Bible Prophecy Headlines - 8/30/2015
Iran's Rouhani says military power not affected by nuclear deal
Unrestricted Europe-Iran trade will help empower regime's oppression of citizens
Italian paper: 'Business with Iran may not last,' Netanyahu tells Italian entrepreneurs
Israel not opposed to Iranian civilian nuclear program, Netanyahu tells Italian PM
Edelstein warns Ban against Iran deal: I believe people who say they want to destroy me
'Iran won't recognize Zionist usurper regime,' senior Khamenei aide vows
Report: Islamic Jihad made plans to attack Israel if hunger-striker died
Strange bedfellows: Saudi Arabia moves toward Hamas
Hamas member killed after Gaza tunnel suffers malfunction
Arab Spring May Be Blowing into Gaza
'Three Israeli officers killed in operation in Syria' Iranian media claims
ISIS detains dozens in Iraqi town after rare street protest
Report: ISIS beheads 39 of its own members
Turkey joins air strikes against Isil for the first time
Saudi-led coalition air strike kills around 30 Yemeni civilians
Beirut protesters shout for 'the downfall of the regime' as 'You Stink' campaign sweeps capitol
Activists warn Christians in Middle East may be wiped out
Afghan, Nato forces regain control of strategic southern district
Pakistani militants storm airport killing 1, kidnapping another
Hollande, Merkel, Putin back bid for new Ukraine ceasefire
Beijing battens down, cranks up propaganda ahead of war parade
Immigration shift in U.S. shows India, China outpacing Mexico
Republican Christie proposes tracking immigrants like FedEx packages
Smugglers who drove migrants to their deaths were part of a vast web
As asylum-seekers flood in, Germany struggles to house them
As tragedies shock Europe, a bigger refugee crisis looms in the Middle East
Citizens Taking Video of Police See Themselves Facing Arrest
High-frequency trading dominates the market - "It's truly a 'Terminator' market"
First of three consecutive 'supermoons' rises Saturday night
5.1 magnitude earthquake hits near Kute, Indonesia
5.1 magnitude earthquake hits near Nishinoomote, Japan
Cotopaxi volcano in Ecuador erupts to 30,000ft
Colima volcano in Mexico erupts to 20,000ft
Ruiz volcano in Colombia erupts to 18,000ft
Sinabung volcano in Indonesia erupts to 14,000ft
Major Hurricane Ignacio to Near Hawaii Early Next Week
Deadly Erika Weakens, No Longer a Tropical Storm; Florida Still Stays on Alert
Remnants of Erika Pose Flash Flood Threat For Florida, Southeast U.S.
Tropical Depression Six Forms Off African Coast, Not Expected to Threaten US
Tracking Bible Prophecy Headlines - 8/29/2015
US State Department clarifies description of Parchin - "a conventional military site, not a nuclear site"
Iran nuclear deal 'hands down' better than war, Delaware senator says
Obama predicts 'pretty quick' US-Israel realignment on Iran
Obama: Iran Deal Won't Break Bond Between U.S. and Israel
Obama to Jewish Audience: Iran Deal Leaves Future President Better Positioned to Address Nuclear Threat
Obama says US, Israel have been in talks 'for months' over security cooperation
Israel to train Japanese 'cyber' warriors
PM: Power of Israeli technology is stronger than any boycott
Jewish group seeks judicial review of British city's ban on West Bank goods
'Jews have too much power and must be stopped,' white supremacist shooter tells jury
Germany warns Facebook: Clamp down on Holocaust denial - or else
US confirms Islamic State computer expert killed in air strike
US says committed to transition away from Syria's Assad
28 Killed in Boko Haram Attacks in NE Nigeria
Sunni Muslim clerics furious over upcoming Iranian film about Muhammad
Christians Debate Whether It's OK to 'Act Muslim' to Save Their Lives
Protesters have no free-speech rights on Supreme Court's front porch
Obama Administration Wins Ruling in NSA Data Collection Case
Wild week for markets set to end quietly
Fed says rate hike next month hinges on market volatility
Brazil Recession: GDP Plunges 1.9 Percent in Second Quarter
August Full Moon Anticipates September's Total Lunar Eclipse
5.5 magnitude earthquake hits near Agrihan, Northern Mariana Islands
5.3 magnitude earthquake hits near Iwo Jima, Japan
5.0 magnitude earthquake hits near Ozernovskiy, Russia
Activists threaten lawsuit against EPA over fracking-induced earthquakes
Cotopaxi volcano in Ecuador erupts to 25,000ft
Colima volcano in Mexico erupts to 22,000ft
Ruiz volcano in Colombia erupts to 19,000ft
Erika lashes Puerto Rico; At least 20 dead in Dominica
Tropical Storm Erika expected to weaken, Florida governor declares state of emergency
Hurricane Ignacio to Increase Rain, Surf in Hawaii as it Tracks Northward
10 years after Hurricane Katrina, US still lacks comprehensive strategy to tackle floods, experts warn
Climate change: 2015 will be the hottest year on record 'by a mile', experts say
Middle East, Israel to be water scarce by 2040 - report
Federal judge blocks Obama's water rule
Legionnaires' disease prompts California prison to shut off water
Donald Trump: Virginia Shooting 'a Mental Problem' Not 'a Gun Problem'
Jewish CEO of Ashley Madison infidelity site resigns amid hacking scandal
Kentucky clerk seeks Supreme Court help to deny gay marriage licenses
Rainbow-flag clad Calgary Transit bus has driver threatening to quit because of Christian values
Pope Francis sends letter praising gay children's book
A Man Proposed To His Boyfriend In Front Of His Church And Got A Standing Ovation
Tracking Bible Prophecy Headlines - 8/28/2015
Evidence mounts that soon-to-be flush Iran already spurring new attacks on Israel
Obama to address Jewish American community in live webcast Friday
Senior US official to travel to Israel to discuss Iran nuclear deal
US Democrats confident Iran deal will survive in Congress
UN envoy: US will be isolated if Iran deal rejected
As Iran deal looms, Obama sends invite to Saudi King
Gen. Paul Vallely: Iran Already Has Nuke, Making Deal 'Moot'
IAEA says Iran has expanded Parchin nuclear facility
Concerns grow over Iran military complex as construction is spotted
Swiss envoy: Invest in Iran, Middle East's 'pole of stability'
Report: Russia-Iran disagreement holding up S-300 deal
Russia to assume UN Security Council chairmanship on September 1
UN to decide September 15 on whether to raise Palestinian flag at headquarters
Palestinians set date for first congress in two decades
Hamas reveals 'commando tunnel unit' in new propaganda clip
500,000 sign petition to end Israel's Gaza blockade
Temple Mount Attackers Bring 'Honor' to Muslims
EU envoy warns of more steps against Israeli settlements
Jewish settlers take over homes in Arab part of Jerusalem
Netanyahu in Milan: Israel's contributions to world far outweigh efforts to isolate it
1,000+ black activists endorse boycott of Israel
Foreign Ministry head Gold 'hopeful' Israel, Turkey will reconcile soon
More than seven decades later, Monaco apologizes for deporting Jews
Top Iranian commander said killed in Syria
Iraq: PM facing calls to sever ties with party, declare state of emergency
ISIS Suicide Attack Kills 2 Iraqi Generals Near Ramadi
High-tech plan to save ancient sites from Isis
9-Y-O ISIS Sex Slaves Reveal Brutal Ritualistic Rapes, Barbaric Treatment of Girls Sold at Sex Slave Market
Activists want US to do more to help Christians fleeing ISIS
Coptic Christian Imprisoned for Handing Out Bibles Inside a Mall in Egypt
South Sudan rebels, army again accuse each other of attacks after pact
Border firing kills 8 on India-Pakistan war anniversary
Report: Pakistan on track to have world's 3rd largest nuclear arsenal
Japan launches new carrier that bears name of ship that attacked Pearl Harbor
North Korea leader Kim Jong Un hails accord with South as landmark
Kim Jong-Un credits nukes not talks for deal with South Korea
Kim Jong Un fires top military officials after standoff with South Korea eases
Colombia and Venezuela recall ambassadors amid border crisis
Airlines told to expect 'French 9/11' as Hollande warns of more Islamist violence
At least 70 bodies of migrants found in truck along Austria highway, officials say
Mexico warns Texas not to refuse its immigrants' babies U.S. birth certificates
Suddenly Media Worried Over Reporting Race-Based Motive of Killer of White Reporters
Obama ignores racial hate in news crew killings, but guns are more dangerous than terrorism?
What Happened in Roanoke is a Hate Crime
DoD manual allows journalists to be held as 'belligerents'
Student killed in shooting at Savannah State University
Malaysia To Introduce RFID Tracking For Every Vehicle
Invisible Sensor Dome Detects Spy Drones
Record-breaking 1 billion people used Facebook in one day
Eying volatile markets, Obama urges Congress to pass budget
U.S. Stocks Rally Amid Recovery in Global Markets
China jitters, globalization bode ill for Fed's inflation goal
Money Pours Out of Emerging Markets at Rate Unseen Since Lehman
China stocks surge amid suspected government buying
It's Official: China Confirms It Has Begun Liquidating Treasuries, Warns Washington
What China's Treasury Liquidation Means: $1 Trillion QE In Reverse
Financial Market -- Why It Is Worse This Time -- Fundamental Reasons
Oil Pares Biggest Weekly Gain Since April as Volatility Climbs
5.3 magnitude earthquake hits near Kuril'sk, Russia
5.2 magnitude earthquake hits near Nuku'alofa, Tonga
5.1 magnitude earthquake hits the Northern Mid-Atlantic Ridge
5.0 magnitude earthquake hits near Lluta, Peru
Cotopaxi Keeps Rumbling as Ecuador Prepares for Eruption
Cotopaxi volcano in Ecuador erupts to 26,000ft
Colima volcano in Mexico erupts to 17,000ft
TS Erika kills 4 in Dominica; takes aim at Puerto Rico
Tropical Storm Erika Brings Flash Flooding To Dominica
Course of Deadly Tropical Storm Erika Puzzles Forecasters
Uncertainty abounds for Tropical Storm Erika, but Florida and Southeast still in its path
California cut water use by 31% in July amid drought fears
Washington Wildfires the 'Worst in the State's History' as Firefighters Travel from Australia and New Zealand to Help Battle the Blazes
Nearly 2 million Brazilians gather to protest corrupt government, poor economy, as water supplies dry up amid global drought
Global sea level rise poses looming threat, NASA says
Utah man dies from plague in 4th fatal case in US this year
Pneumonic plague kills eight in Madagascar
Saudi Arabia Is Reporting a Surge in MERS Deaths
Public Health Officials Know: Recently Vaccinated Individuals Spread Disease
Vaccinated man found to have been shedding virulent strain of polio for 30 years
On women's health, Clinton compares Republicans to 'terrorist groups'
Planned Parenthood alleges 'smear' in letter to Congress
Planned Parenthood Failed to Report Rape of 14-Year-Old Who Had Two Abortions in Four Months
Anti-abortion groups demand Portrait Gallery remove Planned Parenthood founder bust
New Report Reveals Sex-Selection Abortions Happening in Australia
Only 3 U.S. zip codes without any Ashley Madison accounts?
Samantha Power: U.S. Injecting LGBT Rights 'Into the DNA of the United Nations'
Security Has to Get Involved When Black Transgender Lives Matter Activists Disrupt Clinton Event
Transgender porn quickly growing in popularity
'Sister Wives' family points to same-sex marriage cases in arguing against Utah polygamy ban
Catholics Support Gay Marriage as Much as General Population and Believe Pope Francis Has Backed It, PRRI Study Finds
Oregon Catholic school changes gay hiring policy after backlash
Vatican says ex-envoy, charged with sexual abuse, has died
China arrests Christians who opposed removals of crosses
Tracking Bible Prophecy Headlines - 8/27/2015
Report: Hamas summons Palestinian factions to discuss terms of ten-year truce with Israel
Within week, India restates support for Palestinians, docks warship at Haifa to stress Israel ties
Rocket fired from Gaza lands in Israeli territory
Israel Air Force targets Hamas munitions operation in Gaza after rocket attack
Terror in Jerusalem: Palestinian man attacks Border Policeman with axe
Palestinian President Constructing $13 Million Palace
Palestinians could raise flag at UN before pope visit
Jerusalem sees sharp increase in violent security incidents
Jordan ups Wakf employment in apparent attempt to boost presence on Temple Mount
Prophecy Fulfilled: N. American Jews Return to Israel
Iran seeks partnership with China on Arak redesign
Ex-Obama aides: US should give Israel bunker-buster bombs to prevent Iran from getting nukes
200 retired US generals lobby Congress to reject Iran deal
White House says focused on keeping Congress from 'spoiling' Iran deal
Biden will meet Jewish leaders in Miami to promote Iran deal
Iran: No Place for 'Zionist Regime' in Talks with Britain
Egypt's Sissi Turns to Russia's Putin to Fight Regional Terrorism
Russia, Egypt set to sign deal for nuclear plant, Jordan as leaders visit Moscow
Is Hezbollah behind effort to hijack Lebanese protests?
Syria's Assad 'confident' of Iranian and Russian support
Two-Day Ceasefire Agreed Upon in Three Syrian Towns
Kurds take 10 villages from ISIS in north Iraq
US drone strike kills top cyber expert for ISIS, source says
Muslims not doing 'enough' to fight ISIS: Jordan's Queen Rania
ISIS drives toward Turkey in new offensive
Islamists kill at least seven in southern Somali attack
Algerian troops kill five Islamist fighters in operation
U.S. soldiers killed in Afghanistan, Taliban grab district
Saudi arrested in 1996 bombing that killed 19 Americans
U.S. plans more Asia-Pacific drills to counter China reclamation
Australia, wary of regional instability, eyes closer US security ties
Paris-bound train attack a 'wake-up call' for American rail security
CBO report forecasts unsustainable debt in long term
NY Mellon pricing glitch affects billions of dollars of funds
Bruising sell-off tests market faith in central banks
Market turmoil makes September rate hike 'less compelling': Fed's Dudley
$2.1 trillion erased from U.S. stocks in 6 days
Stocks Explode Upward: Dow Regains More Than 600 Points
Stocks leap about 4% in recovery, best day since 2011
China stocks rise early as Wall Street gains calm global contagion fears
Mini flash crash? Trading anomalies on manic Monday hit small investors
'Death cross' appears in Apple's stock chart
Man reportedly leaps to his death over stock market crash in China
Venezuela Is Adding More Zeroes to Its Currency to Deal With Hyperinflation
Venezuela's Food Shortages Trigger Long Lines, Hunger and Looting
Why Saudi Arabia Won't Cut Oil Production
5.7 magnitude earthquake hits near Visokoi Island, South Georgia and the South Sandwich Islands
5.2 magnitude earthquake hits the Northern Mid-Atlantic Ridge
5.1 magnitude earthquake hits the Northern Mid-Atlantic Ridge
Cotopaxi volcano in Ecuador erupts to 30,000ft
Reventador volcano in Ecuador erupts to 22,000ft
Sabancaya volcano in Peru erupts to 20,000ft
Klyuchevskoy volcano on Kamchatka, Russia erupts to 17,000ft
Sheveluch volcano on Kamchatka, Russia erupts to 15,000ft
Tropical storm Erika could impact Florida this weekend
Hawaii Keeps Close Eye on Hurricane Ignacio
NSW weather: Warragamba Dam in Sydney spills; south-coast residents count cost of flood damage
Drought-plagued California readies for El Nino storms
4,500 Babies Saved From Abortions After Texas De-Funds Planned Parenthood
662 Babies Saved From Abortions in Wisconsin After Planned Parenthood Funding Cut, Pro-Life Laws
Researchers Buying Aborted Babies Want Hands and Feet Cut Off to Avoid Baby's Humanity
Appeals court upholds order that holdout Kentucky clerk issue marriage licences to gay couples
Gay Virginia man kills journalists on live TV, blames 'homophobia and racism' in suicide note
Black, Gay Reporter Murders Straight, White Journalists - Media Blame the Gun
Virginia killings: Barack Obama expresses concern over gun culture in US
Former Broadcaster in TV Shooting Was a Volatile, Angry Man
Virginia television shooting: Gunman told by TV station 'to seek medical help' after colleagues' complaints
Police: Bryce Williams fatally shoots self after killing journalists on air
Mormons keep affiliation with Boy Scouts despite gay leaders
May the force be with you? Turkey fears rise of religion of 'Jediism'
Tracking Bible Prophecy Headlines - 8/26/2015
Israel should be annihilated, Iranian official says
Iranian Intel chief: Israel's Mossad plotting to undermine stability in Iran
Iran nuke deal erases Obama's red lines
Hundreds of US rabbis sign letter against Iran deal
Iran denies plans to swap prisoners with US
Iran's policy in the Persian Gulf region - 'charm' offensive alongside terror
IAEA says Iran sent 'substantive' data over its nuclear past
After Parchin report, Iran threatens IAEA over 'leaks'
Analysis: Focus on a nuclear Iran obscures other developing nuclear threats
Rivlin: Israel has 'right' to settle in West Bank
Zahar: Hamas not near a truce with Israel, should focus on taking over the West Bank
Jewish group denies Palestinian claim of 'ethnic cleansing' in Jerusalem neighborhood
Vatican asks to be removed from Palestinian flag initiative at United Nations
Shin Bet thwarts terror plot hatched in Gaza to attack Jews at Joseph's Tomb
Report: Israeli weapons being used in South Sudan conflict
Girl suicide bomber kills 5, injures 41 in Nigeria
Hezbollah throws weight behind protests, deepening crisis
Jordan's king tells Putin he must help find solution on Syria
Syria's Assad signals little chance of alliance against Islamic State
Rights group: Toll of Syrian air strikes near Damascus rises to 247 in 10 days
Hollande: Turkey needs to do more against Islamic State, talk to Kurds
800 potential Isil terrorists back in Europe 'prepared to do anything'
German Social Democrats evacuate party HQ after bomb threat
Russia 'sends more troops to eastern Ukraine' as leaders get together for crisis summit
Ukrainian filmmaker, who opposed Crimea annexation, gets 20 years in prison
South Korea says willing to discuss North's demand to lift sanctions
5.3 magnitude earthquake hits near Takanabe, Japan
3.5-magnitude earthquake shakes West TN
Colima volcano in Mexico erupts to 23,000ft
Sabancaya volcano in Peru erupts to 18,000ft
Sheveluch volcano on Kamchatka, Russia erupts to 15,000ft
Typhoon Goni Cuts Path Through Japan's Kyushu; Injuries Reported
Hawaii Remains Alert for Tropical Threats as Systems Brew in East Pacific
Tropical Storm Erika is Born in Atlantic, Threatens Leeward Islands at Midweek
California sinking faster than thought, aquifers could permanently shrink
EPA withholds mine spill documents from Congress
Oil Fluctuates Below $40 as U.S. Supplies Seen Worsening Glut
Wall Street rally goes up in smoke, indexes end lower
U.S. stocks stage dramatic reversal, erasing rally and raising new fears
Dow falls 205 points to 15,666.44
China Anxiety Resurfaces to Torpedo Relief Rally in U.S. Stocks
Wall Street ends down after China rate cut fails to calm nerves
Currency volatility upsets Asian growth plans
The World Struggles to Adjust to China's 'New Normal'
Obama Calls Economy 'Stronger' After Historic Crash On Wall Street
Pat Robertson: Stock Market Crash Is God's Punishment For Abortion, Planned Parenthood
Born alive? New anti-abortion video focuses on 'intact specimens'
Planned Parenthood Baby Parts Buyer Laughs About Shipping Severed Heads
Organ Buyer: Happiness is 'Another 50 Livers a Week'
Planned Parenthood sues to stop funding cuts in Louisiana
Commonly prescribed pharmaceuticals make people angry, violent and more likely to kill, researchers discover
US reports unusual spike in human plague cases
Blood Rave to douse Amsterdam dancers in gallons of blood
What is the devil's favorite sin? An exorcist responds
IRS Getting Pressured To Crack Down On Televangelists
Clergy sex abuse claims drive Archdiocese of Milwaukee to file for bankruptcy
'Free the Nipple' Movement Could Bring Nudity to Assemblies of God Stronghold
Teacher and Students Taken Hostage at West Virginia High School by 14-Year-Old with Gun
Ohio School District Tests Fingerprint Scanners for Lunch Payments
Tracking Bible Prophecy Headlines - 8/25/2015
BLACK MONDAY: FTSE Tanks, China Sinks, Dollar Tumbles
Wall Street Slammed Amid Global-Growth Fears
Dow Jones plunges 1,000 points in opening moments of trading
Households just saw $1.8 trillion in wealth vanish as stocks fall
The World's Richest People Lost Another $124 Billion on Monday
Trading was halted 1,200 times Monday
NYSE Will Suspend Stock Trading If S&P 500 Index Plunges 7%
Stock Markets' Wild Ride Likely Just the Beginning, Experts Say
U.S. presidential candidates blame China, the Fed, Obama for stocks rout
Starbucks' CEO sends bizarre memo telling baristas to be nicer because of the stock turmoil
Oil rebounds after sharp losses, but China worries weigh
Market mayhem: China sneezes, world catches pneumonia
Chinese stocks tumble again as other Asian markets rebound
China stock market panic shows what happens when stimulants wear off
China censoring Black Monday on country's biggest search engine, Baidu, stopping citizens looking for information about financial chaos
In China, a ghost town points to shifting fortunes
European stocks lose more than 500b. euros in value after China rout
Stock up on canned food for stock market crash, warns former Gordon Brown adviser
Latin American Currencies Sink to 22-Year Low as Stocks Tumble
Analysis: Shaky global economy should push Israel to become more competitive
Study: Peace would boost Israel's economy $123b by 2024
Palestinian official warns of ISIS takeover if peace process not advanced
ISIS returnees in Europe main threat to Israeli, Jewish targets
Travel warnings for Israelis amid ISIS fears
Islamic State claims to kill 30 for sodomy, UN meeting told
UNESCO: Islamic State's destruction of Roman temple in Syria is war crime
New Report of ISIS Using Poison Gas in Syria
The U.S. And Turkey Will Soon Launch 'Comprehensive' Operations Against ISIS
Assad: Fighting 'Terrorists' More Important than Fighting Israel
Assad: Rebel fighters in Syria are more dangerous than Israeli air strikes
Israel 'very interested' in strengthening relations with Kurds
Two dead after clashes at Palestinian refugee camp in Lebanon
Settlers take EU to court for funding illegal Palestinian building
Far-right rabbinical group pens letter calling Jewish terror suspects 'praiseworthy'
Complaint claims US taxpayer dollars subsidizing Jewish terrorism in Israel
UN Watch: UNRWA school Facebook cartoon posts 'inciting murder of Jews'
'Israel to open Iranian embassy' reads Tel Aviv billboard
IDF 'more ready than ever' to strike Iran, security official says
White House: Iran deal 'sound' and consistent with IAEA practices
White House says sees momentum for Iran nuclear deal in US Senate
Britain says Iran sanctions could be lifted next spring
'Boko Haram Has Killed 8,000 Members of Our Church,' Says Nigerian Pastor of 176 Kidnapped Chibok Schoolgirls
Amid Tensions With Russia, U.S. to Deploy F-22 Fighter Jets to Europe
Ukraine faces risky year fighting to escape Russian orbit: Poroshenko
S. Korea agrees to end propaganda as North expresses regret for provocations
North, South Korea to lift quasi-state of war, increase civil interaction
5.7 magnitude earthquake hits near L'Esperance Rock, New Zealand
5.1 magnitude earthquake hits near Banda Aceh, Indonesia
5.0 magnitude earthquake hits near Ust'-Kamchatsk Staryy, Russia
Cotopaxi volcano in Ecuador erupts to 28.000ft
Ubinas volcano in Peru erupts to 24,000ft
Sheveluch volcano on Kamchatka, Russia erupts to 20,000ft
Karymsky volcano on Kamchatka, Russia erupts to 18,000ft
Santa Maria volcano in Guatemala erupts to 16,000ft
Colima volcani in Mexico erupts to 16,000ft
Reventador volcano in Ecuador erupts to 13.000ft
Typhoon Goni unleashes 159 mph wind gust on its path toward southern Japan
In Japan, 280,000 evacuated as typhoon approaches
Flooding Downpours Hammer Hawaii as Kilo Pushes Away
NOAA: Atlantic Hurricane Drought Hits Record 118 Months
Hurricane Danny fizzles: Why are there fewer big hurricanes?
Danny to Bring Beneficial Rain to Drought-Stricken Northern Caribbean Islands
Tropical Storm Erika Born in the Atlantic, to Threaten Leeward Islands at Midweek
Papua New Guinea drought could be worst in decades
Record wildfire in Washington gets international, local help
Greenland glacier loses chunk the size of Manhattan
Trains Could Soon See "Airport-Level" Security
Authorities foil drone-delivery of porn, drugs and gun to Maryland prison
California lawmakers approve drone trespassing crime bills
FAA: Drone over Obama in South Florida had Secret Service on alert
'Flakka,' the new killer drug, is spreading across the country
'Major step' toward universal flu vaccine: studies
WHO chief calls for urgent transformation of global epidemic response
StemExpress CEO Now Denies Planned Parenthood Sells It Fully Intact Aborted Babies
Ohio mulls Down syndrome abortion ban, Kasich mum for now
Union U. Quits CCCU Over Mennonite Members' Same-Sex Marriage Moves
Denver Stalls Chick-fil-A Lease Due to Its Stand on Same-Sex Marriage
Ashley Madison: 'Suicides' over website hack
UK City Councilman Seeking Crackdown on Street Preachers: It Is 'Improper' to 'Talk About Morality'
3rd-grade Common Core lesson plan presents messianic view of Obama - literally
Tracking Bible Prophecy Headlines - 8/24/2015
U.K. Petition to Arrest Netanyahu for 'War Crimes' Reaches Nearly 80,000 Signatures
Witness: Iran reopens embassy in London
Abbas confirms he will visit Iran, 'a sister country'
Iran nuke deal monitoring panel to hold first meeting
US Democratic Senate leader Reid backs Iran nuclear deal
Obama has power to circumvent Congress on Iran nuke deal, analysts say
Iran: Too soon for 'illogical' US to reopen embassy in Tehran
Iran Warns Israel of 'Crushing Response' to Any Cyber-Attack Attempt
Experts Say New Iranian Missile Can Reach All Sensitive Sites in Israel
Israel's leaders 'furious' over Barak tapes describing aborted plans to hit Iran
Newly released documents show US attempts to halt Israeli nuclear weapons program
Israel's enemy within: Young militant settlers
Gaza Strip's middle class enjoys spin classes, fine dining, private beaches
Was anti-Semitism behind the mass food poisoning of Israeli youth soccer team in Bulgaria?
Israel concerned Hezbollah may get new Iran missile
Hezbollah raises its alert level across border with Israel
Army deployed to Beirut after anti-government anger boils over
Lebanon PM threatens to resign amid protests in Beirut
Gunfire heard in Beirut after anti-government protest turns violent
Lebanese security forces use water cannon against protesters
ISIS's dead-serious obsession with the apocalypse, explained
Catholic monastery in Syria 'destroyed by Isil bulldozers'
ISIS blows up ancient temple in Syria
Kurdish militants attack Turkish power station, one soldier killed
Shattering New Evidence Reveals: Obama Spent $500,000,000 To Train A Jihadi Elite Force Which Now Partners In Christian Massacres
5 Middle East Churches That Could Cease to Exist If Islamic State Influence Continues to Spread
Will West and Arab states accept border changes that redivide region?
Europe Facing New Uncertainty in Terrorism Fight
Germany Shames EU for Failure to Shoulder Refugee Surge
Germany vows to fight xenophobia after 'Heil Hitler' shouted in attack on refugees
Asia migrant crisis: New mass graves on Malaysia-Thai border
India-Pakistan talks cancelled amid recriminations
US Military Base in Japan Rocked by Series of Explosions
Huge blaze breaks out at steel plant near Tokyo's Haneda airport just hours after blast ripped through a warehouse at a US military post
Fort Bragg Soldiers Prepare For Domestic Nuclear Drill
16 Soldiers Hospitalized After Lightning Strike at Fort Bragg
As North, South Korea hold marathon crisis talks, Seoul talks tough
South Korea demands apology from the North for wounding soldiers
Angry investors capture head of China metals exchange
Global Stocks Tumble Further Amid Doubts About China and Emerging Economies
China Poised to Boost Banks' Liquidity
China stocks give up year's gains after central bank fails to act
China stocks crash 11% in a week
Tel Aviv braces for more losses as Asian stocks plummet
Dubai, Saudi markets lose 7 percent after oil price dip
Shemitah : The Dow Jones falls 888 points in two days while Global Markets Melt
Fed Likely to Hold Off on September Rate Increase: Business Economists Survey
Critics say new State Department guidelines meant to 'chill' employee speech
5.5 magnitude earthquake hits near La Serena, Chile
5.0 magnitude earthquake hits near Kodari, Nepal
Cotopaxi volcano in Ecuador erupts to 25,000ft
Sinabung volcano in Indonesia erupts to 12,000ft
Typhoon Goni Hits Okinawa After Killing 15 in Philippines
Summer snowfall covers the ground in areas west of Calgary
Washington state's wildfires rage beyond 600,000 acres
Pesticides in paradise: Hawaii's spike in birth defects puts focus on GM crops
With many Ebola survivors ailing, doctors evaluate situation
Satan worshipers drown women with milk in Planned Parenthood counter-protest
1 in 3 American Young Adults Identify on Bisexual Spectrum
Women, and Men, Doff Their Shirts Around the World for 'Go Topless' Day
Tracking Bible Prophecy Headlines - 8/23/2015
Khamenei urges Islamic unity against real enemies: US and Israel
Iran says it shot down reconnaissance drone as officials unveil updated missile
Report: Obama unveils compensation package for Israel after Iran deal
'Israeli bombing of Syria aimed at rallying US Jews against Iran nuclear deal'
Iran unveils new missile with 500 km range
Liberman accuses Barak of 'revealing state secrets' on possible Iran attack
Report: Abbas resigns as head of the PLO executive committee
PLO executive committee denies Abbas' resignation
Hamas blames Egyptian government for kidnapping four fighters
Egypt's Muslim Brotherhood chief gets new life term
Thousands of Lebanese protest against government in Beirut
ISIS butcher 'Jihadi John' vows to 'return to Britain for more beheadings'
Bomb attack kills 12, including three Americans, in Afghan capital
More than a dozen killed in two car bomb attacks in Somalia
Al Qaeda militants deploy in Yemen's Aden, raise flag over port
India-Pakistan peace talks collapse, deadlock sours relations
Britain to reopen embassy in Iran after 4 years
South Korean officials visit Iran to seek post-sanction deals
North, South Korea talk all night, to resume Sunday, in bid to end standoff
China Rocked by Second Chemical Blast Within Ten Days
Refugees tear through police lines at Macedonian border
3,000 migrants rescued off Italy in single day, tensions rise
Immigration overtakes the economy as biggest worry in UK
Greece reverts back to a BARTER economy as global financial system unravels
Israel's economic growth slowing dramatically in 2015
Sea of red: What's going on with stocks
More evidence, questions arise about existence of second, private Clinton email server
5.2 magnitude earthquake hits near Acajutla, El Salvador
Cotopaxi volcano in Ecuador erupts to 30,000ft
Sabancaya volcano in Peru erupts to 27,000ft
Ubinas volcano in Peru erupts to 26,000ft
Reventador volcano in Ecuador erupts to 18,000ft
Hurricane Danny to Reach Northern Caribbean on Monday
Tropical depression Kilo could hit Hawaii as hurricane
Powerful twin typhoons approaching Japan
California Sinking Faster Than Thought, Aquifers Could Permanently Shrink
President Obama Declares Emergency in Washington Amid Wildfires
If Avian flu returns, egg prices could increase to $6
Lyme disease still stuck in controversy
Thousands protest outside Planned Parenthood clinics around the country
Michigan lesbians wed after successfully suing state over gay marriage ban
170,000 Israelis, including Israeli MK among Ashley Madison's leaked users
Tracking Bible Prophecy Headlines - 8/22/2015
Copy of Iran 'side deal' backs reports Tehran would have major role in nuke site inspections
An ice cream meltdown: Ben and Jerry support Iran deal
Iranian Official Says We 'Reject the Existence of Any Israeli on this Earth'
Obama administration played Catch-22 on Iran deal, fumes Israeli arms control expert
Netanyahu: 'You Rush to Embrace Iran, They Fire Rockets at Us'
Israel to West: 'Your Partner Iran Attacked Us; Your Response?'
Barak: Possibility of attack against Iran raised three times, and blocked
Ehud Barak: Steinitz, Ya'alon got cold feet just before Israel was about to attack Iran in 2010
Iranian State News Agency: Iran shoots down surveillance drone on western border
US embassy warns Americans against traveling to Upper Galilee and Golan Heights in light of Syria tensions
US calls for de-escalation on Israel-Syria border
Mashaal: Israel-Hamas truce talks have been positive, but still no deal
World Week for Peace in Palestine Israel 20 September 2015 to 26 September 2015
Test of ISIS mortar fragments shows chemical arms traces, US general says
White House: ISIS No. 2 killed by US strike
With masses of refugees at the gate, Europe uses force to keep them away
Terror toddler filmed sawing off teddy bear's head with ISIS backdrop
Islamic State Group Members With HIV To Become Suicide Bombers
Heroic Marines Subdue Gunman, Stop Terror Attack on French Train
White supremacist convicted for trying to harm Obama, Muslims with 'death ray'
Orlando airport unveils $250K Muslim prayer room
Crimea Reform Jewish leader thanks Putin in post-annexation meet
Russia Nearing Deployment of New Intermediate-Range Naval Missile
Kissinger: 'Breaking Russia has become objective for US'
South Korea ready to respond to further 'provocations' as North's deadline looms
North Korea approves 'final attack' on South Korea as tensions increase in region
South, North Korea officials to meet at DMZ in bid to ease tension
China says more than 10 countries to join unprecedented WW II military parade
Pentagon: China's man-made islands growing, now thousands of acres
These Charts Show How Hard China Has Hit Global Markets
Sinking currencies point to jitters about emerging economies
Sell-off turns real ugly: Dow plunges 531 points
Dow 5,000? Yes, it could happen
World's Richest People Lose $182 Billion as Market Rout Deepens
23 Nations Around The World Where Stock Market Crashes Are Already Happening
Toronto's stock market plunges to lowest levels of 2015 amid weakness in energy
Fitch revises Saudi Arabia's outlook to negative citing lower oil prices and increased spending
Oil suffers longest weekly losing streak since 1986
Apple dumps $158B, enters bear market
Media stocks sink as analyst portrays murky future
Venezuela state under martial law against smugglers
5.2 magnitude earthquake hits near Ndoi Island, Fiji
5.2 magnitude earthquake hits near Saipan, Northern Mariana Islands
5.0 magnitude earthquake hits near Farallon de Pajaros, Northern Mariana Islands
Fracking halted temporarily after 4.6-magnitude earthquake near Fort St. John
Florida Sinkhole That Swallowed Man in 2013 Reopens
Cotopaxi volcano in Ecuador erupts to 22,000ft
Colima volcano in Mexico erupts to 19,000ft
Deadly Typhoon Goni to Threaten Taiwan, Japan, South Korea Next
Typhoon Goni leaves 7 dead, 2 missing in Philippines
Hurricane Danny strengthens into Category 3 storm
Hawaiians urged to be on alert for Tropical Storm Kilo
Kenya's Council of Churches launches climate change campaign ahead of Paris conference
Hottest July in 4000 years? Not even the hottest July since *2014* according to satellites
In downturn, frackers turn to toilet water in drought-prone Texas
National Guard joins fight against raging wildfires near Chelan, Washington
Huge gooey spider webs cover rural Argentina following floods
U.S. appeals court stays ruling on nuns challenge to contraception mandate
Anti-abortion group releases video snippet after court win
Former Satanist: "I Performed Satanic Rituals Inside Abortion Clinics"
Teen girl gang-raped and has eyes gouged out by sister in sick exorcism ritual ordered by pastor
Tracking Bible Prophecy Headlines - 8/21/2015
IDF strikes targets in Syria as rockets launched into northern Israel Thursday
Second IDF attack in Syrian Golan Heights kills 4 Islamic Jihadists
Netanyahu on airstrikes: 'Anyone who tries to harm us we will hit'
Islamic Jihad denies involvement in Syrian rocket attack
Senior official: Iran funded the rockets fired at Israel
Jerusalem concerned UN inspectors in Iran will let 'criminals deliver the evidence'
IAEA: Suggestions Iran would do nuclear inspections 'misrepresentation'
State Department: Iran 'In No Way' Inspecting its Own Sites
26 Former Jewish Leaders Call on Congress to Approve Iran Deal
Obama to address Jewish community via webcast to discuss Iran deal
Obama lays out case for Iran nuclear deal in letter to Congress
Obama promises to keep pressure on Iran
Obama vows to up Israel defense aid if nuke deal approved
War with Iran is the only alternative to a deal: Anne Marie Slaughter
Abbas courting Iran is like riding a tiger, terror expert says
Hamas gunmen abducted in Sinai
Palestinians attack Tony Blair for helping Israel strike 'secret peace deal' with Hamas
Hamas: Israel has sent us numerous truce offers
Israel-Palestine: "two-state solution not now, Israel stabbed prospects", Jimmy Carter
Chris Matthews Cheers: Jimmy Carter 'Stuck it to Netanyahu' in Presser
Carter says cancer has spread to his brain
Jimmy Carter on cancer: Future in God's hands
Zionist Union: Netanyahu a coward in the face of terror
Huckabee: Israel's claim to Judea and Samaria stronger than US tie to Manhattan
UN official blames Israeli settlement activity for Duma deaths
Israel defense chiefs see war with Hezbollah as matter of 'when', not 'if'
As South Sudan bloodies itself, Israeli arms sales questioned
Slovakia to Welcome Christian Migrants but Reject Muslims; Insists Controversial Decision Is Not Discriminatory
ISIS razes monastery as oppression of Christians continues
After Escaping ISIS, a Second Crisis Looms - Starvation
Message to Iran? 3 years after 'red line,' Syria chem weapons charges unresolved
Australia considering US request to join air strikes in Syria
Report: UK to reopen embassy in Tehran this weekend
Pakistan Anti-Taliban Airstrikes Kill At Least 43 In North Waziristan As
Germany refugee riot over torn Koran leaves 17 hurt
North Korea orders troops to prepare for war
South Korea evacuation after shelling on western border
U.S. government, police working on counter-drone system - sources
FAA records detail hundreds of close calls between airplanes and drones
Court says Hillary Clinton emails broke 'government policy'
'Black Friday For Firms': Divorce Lawyers Expect Surge In Clients Following Ashley Madison Hack
Josh Duggar admits cheating on wife after Ashley Madison hack
Mexican cartels in Arizon desert
Crowds gather to protest St. Louis police shooting, but no outrage for murder of girl, 9
US cinema chain Regal introduces bag search after attacks
Greek bailout: Alexis Tsipras steps down to trigger new elections
China's Richest Traders Flee Stocks as the Masses Pile In
World stock markets fall again amid China worries
Stock market endures worst day in 18 months
S&P erases gains for year as stocks plunge 2% on Fed, growth concerns
Dow closes down 358 points as oil slides
Feels like 1986: Oil on track for longest weekly losing streak in 29 years
Credit Traders Gird for the Worst as Fed Loses Its Grip on Debt
Home sales soar in July to fastest pace since early 2007
Nasa: Giant asteroid is not going to end world in September
5.7 magnitude earthquake hits near Kota Ternate, Indonesia
5.5 magnitude earthquake hits near Popondetta, Papua New Guinea
3.9 Magnitude Earthquake Rocks Southern Colorado Overnight
Tungurahua volcano in Ecuador eruptst to 28,000ft
Cotopaxi volcano in Ecuador erupts to 24,000ft
Colima volcano in Mexico erupts to 18,000ft
Karymsky volcano on Kamchatka, Russia erupts to 12,000ft
10 Stunning Images of Super Typhoon Atsani and Typhoon Goni
Hurricane Danny Is the First Hurricane of the 2015 Atlantic Hurricane Season; Potential Threat to Lesser Antilles Next Week
Tropical Depression Three-C Forms in the Central Pacific; May Threaten Hawaii as Hurricane Kilo
Tropical Depression Four-C Forms in the Central Pacific
Wildfires rage in U.S. Northwest, army and foreign crews called in
July was Earth's hottest month in recorded history
Islamic Leaders Want A Jihad Against Global Warming
Thousands of Dead Fish Wash Up on Tianjin's Shores, a Week After the Blasts
Dozens of birds found dead in downtown Tulsa
Biblical Wave of Bugs Takes Over Burning Man Site
Selfies could be linked to head lice
Saudi MERS infections soar ahead of hajj pilgrimage
Planned Parenthood Recognizes 16 Media Journalists with Awards Amid Aborted Baby Organ Trafficking Videos
Planned Parenthood and the Aztecs
Brain model with maturity of 5-week-old fetus grown in a lab
People increasingly mutilate themselves to look demonic as transhumanist movement grows
Tracking Bible Prophecy Headlines - 8/20/2015
UN to reportedly let Iran inspect its own nuclear sites
IAEA says access to Iran's Parchin military site meets demands of nuclear deal
White House 'comfortable' with IAEA deal with Tehran to 'self-inspect' suspect nuke site
Pelosi: House Democrats Will Sustain Obama Veto on Iran Deal
US Reform movement: We can't choose sides on Iran
Huckabee in Israel: 'Lose the land, lose the peace'
UN warns of risk of Israeli-Palestinian escalation
Netanyahu: Israel is ready for any scenario
IDF deploys Iron Dome to Ashdod area amid fears of renewed rocket fire
Explosive thrown at IDF position south of Jerusalem, soldier moderately injured
Hamas naval commandos arrest dolphin who 'spied for Israel'
A year after Gaza war, Israel tests new anti-tunnel measures
Palestinian prisoner Allan ends hunger strike after court suspends administrative detention
U.N. warns Israel that law changes could worsen human rights
Half of Jerusalem Arabs want to be Israelis
US 'concerned' over Israel's treatment of Arab-Americans at Ben-Gurion
Temple Mount's Glick: "Obligation of All God fearing People" to Take Up Cause of World's Holiest Site
Rabbi Kanievsky Again Hints at Looming Arrival of the Messiah
Spanish public broadcaster accuses Jews of promoting Satanism
Four Palestinians kidnapped by gunmen in Egyptian Sinai
Egyptian security building in Cairo rocked by bomb blast
ISIS claims credit for Cairo courthouse bomb which wounded 29
US weighs withdrawal of forces from Sinai
US proposes UN arms embargo on South Sudan after president rejects peace deal
Boko Haram crisis: 'Dozens drown' fleeing Nigeria attack
Bomb kills 8 Turkish soldiers; new unrest flares in Istanbul
UN says air strikes on Yemen port could worsen aid crisis
Yemen conflict: Country on brink of famine, says UN official
A Shariah-approved nuclear attack - An EMP would accomplish 'death to America'
U.S. Navy on alert: China, Russia to launch largest-ever joint navy exercise
South Korea fires 'tens' of artillery rounds into North Korea
International terrorists 'unlikely' responsible for Thai bomb
Police shoot black man in St. Louis, spur fresh protests
US movie chain starts bag searches after recent violence
Jeb Bush: NSA needs broader powers to combat 'evildoers'
Hackers expose millions on cheating site; some in US govt
Samsung says we can achieve Earth-wide Internet via 4,600 micro-satellites
Asian Stocks Fall a Fifth Day on Slow China Growth, U.S. Rates
US is Gearing Up for Onrushing Economic Apocalypse
5.1 magnitude earthquake hits near Nchelenge, Zambia
Merapi volcano in Indonesia erupts to 12,000ft
Typhoon Goni Nears Philippines and Taiwan; Japan and South Korea Future Targets
Tropical Storm Danny May Become First Hurricane of 2015 on Path Toward Caribbean
Obama to visit New Orleans next week to mark 10th anniversary of Hurricane Katrina
Nearly 30,000 firefighters battling western US blazes
3 firefighters killed in Washington state wildfire
Climate change expert sentenced to 32 months for fraud, says lying was a 'rush'
South Indian state orders temples to pray for rain
Cyanide in waters near China blast site 277 times acceptable level: government report
Report: Groundwater pumping in California has land sinking
LA 'black ball' reservoir rollout potential 'disaster' in the making, say experts - 'It's going to be a bacterial nightmare'
Antibiotic-resistant 'superbug' found at California hospital
Second person contracts plague after visiting Yosemite National Park
UN: Typhoid breaks out in Syria's Yarmouk camp, situation desperate
Third Louisiana Public Water Supply Site Tests Positive for Brain-Eating Amoeba
7th Shocking Video Catches Planned Parenthood Harvesting Brain of Aborted Baby Who Was Still Alive
Planned Parenthood Clinic Cut Through Dead Baby's Face to Get His Intact Brain
Tracking Bible Prophecy Headlines - 8/19/2015
France laying groundwork to recognize 'Palestine'
Herzog to Abbas: Peace deal can be reached within two years
Mike Huckabee declares West Bank to be part of Israel during settlement visit
New footage: IDF eliminates terror cell planting explosives on Syrian border
Palestinian hunger striker regains consciousness, refuses terms for release
Yom Kippur to once again coincide with Muslim holiday
Seven decades delayed, Holocaust survivors make aliya
'Israel Must Be Obliterated': New Iranian Video Imagines Muslim Invasion of Jerusalem
Iran threatened 'harm' to top nuke inspector to prevent disclosure of secret deal
Dershowitz: 'Inept negotiator' Obama gave Iran green light to build nuke
Netanyahu: Khamenei makes it clear Iran will continue to fund terrorism
Iran sending nuke deal money to terror groups on border, Netanyahu warns
Fatah Terror Group Asks for More Money From Iran for Attack Tunnels to Israel
Calling in the God squad to save the Iran deal
Senate leader admits little chance Iran deal will be blocked
Obama administration objects as Russia moves ahead with Iran missile sale
Erdogan gambles on war with Kurds, Syria
Former Iraqi PM Blames Fall of Mosul on Turkey's Erdogan
Syrian Official: Islamic State Militants Behead Archaeologist in Palmyra
ISIS calls Erdogan infidel, urges followers to conquer Istanbul
UN: More than 1,000 children killed, injured in 'brutal' Yemen conflict
UN: More than 1,000 children killed, injured in 'brutal' Yemen conflict
Boko Haram attack on Nigerian village leaves 151 dead
Russia's Putin blames Kiev for increased violence in east Ukraine
U.S. Navy on alert: China, Russia to launch largest-ever joint navy exercise
Bangkok hit with second bombing attack in two days
White House reportedly pushing for deal allowing flights to Cuba by year's end
A Record 107,500 Migrants Entered the E.U. Last Month
UN urges Greece to take charge of refugee crisis
In Germany, 60 conservative MPs oppose Merkel course on Greece
St. Louis Fed official: No evidence QE boosted economy
Does Fed lack ammo for next economic crisis?
Default Wave Looms As Energy Sector Credit Risk Surges To Record High
Soros snaps up stock of fuel he once demonized
Venezuela's currency is now so worthless that people are using it as napkins
Report: Hillary's Server With 'Mom and Pop' Shop That Lacked Security
Report: Hillary's Email Server Was Kept in a Bathroom Closet in Denver
State Dept. uncovers nearly 18,000 missing emails sought from ex-Clinton spokesman
Chinese police arrest 15,000 for Internet crimes
The world's smallest drone gets ready to take flight
5.1 magnitude earthquake hits near Visokoi Island, South Georgia and the South Sandwich Islands
5.0 magnitude earthquake hits near Kepulauan Barat Daya, Indonesia
Cotopaxi volcano in Ecuador erupts to 22,000ft
Reventador volcano in Ecuador erupts to 19,000ft
Colima volcano in Mexico erupts to 17,000ft
Karymsky volcano on Kamchatka, Russia erupts to 15,000ft
Raung volcano in Indonesia erupts to 13,000ft
Sinabung volcano in Indonesia erupts to 13,000ft
Atlantic Gives Birth to Tropical Storm Danny; First Hurricane of 2015 May Follow
Twin typhoons Goni and Atsani threaten Southeast Asia
Uruguay flooding forces 4,000 from their homes
Ongoing drought to cost California $2.74 billion -researchers
Record-Challenging Heat to Surge Across Northwest US, Enhance Wildfire Risk
First rainfall since Tianjin explosion leaves city covered in mysterious white foam
First almost fully-formed human brain grown in lab, researchers claim
Scientists remote control a mouse with a wireless LED brain implant
Head Lice Now Resistant to Common Meds in 25 States
Insecticide linked by some to honey bee die-offs found in U.S. stream samples
White House launches plan to counter explosion in heroin use
Tennessee Courts Replace 'Mother' and 'Father' With 'Parent 1' and 'Parent 2'
First openly transgender official hired at White House
Inside Vanity Fair: Trans America, Our New Special Issue on Gender Identity and Expression
Bravo's 'Real Housewives of Atlanta' Casts Transgender Woman for Season 8
A New Kind of Eternal Life: The Growing Christian Transhumanism Movement
After Hundreds of Years, Closely Guarded Secret of the Messiah's Arrival Revealed
Tracking Bible Prophecy Headlines - 8/18/2015
Khamenei: Nuclear deal could still be voted down by US or Iran
Are Iran and Russia allying against the US?
Iran and Russia use nuclear deal to boost military ties
340 US rabbis sign letter urging Congress to support Iran deal
Iran's Al Quds Force builds forward command near Israeli border, but war isn't on the horizon
IDF: Iran behind all recent attacks in Golan region
Israeli envoy urges UN chief to condemn latest terror attacks
Terrorist, torturer, turncoat make short list to succeed Palestinian chief Abbas
Netanyahu's office: Israel is not holding direct or indirect talks with Hamas
State offers exile to end hunger strike
7 Palestinians indicted for terrorist attacks
IDF demolishes 14 illegal Palestinian tents and shacks in Ma'aleh Adumim
KKK member offered Jewish leaders to kill Obama, Muslims with 'death-ray'
OPCW 'concerned' by reports of chemical weapons attack in Iraq
UN aid chief urges greater access in Syria
UN Security Council Backs New Syria Peace Plan
Syria bombs Damascus suburb a day after deadly air strikes on marketplace
Assad's ouster 'unacceptable' as Syria peace precondition: Russia
Russia, Iran: Future of Assad up to Syrians
Kuwaiti Columnist Calls for Arming Iranian Minority Groups Against 'Fascist' Regime
Amnesty International says all warring parties in Yemen may be guilty of war crimes
Ukraine fears 'big war' as Russia sends in more troops
Civilians killed in Ukraine amid fears for fragile ceasefire
Vladimir Putin visits Crimea as violent clashes intensify
"Avoid ALL Contact" With Rain, American Embassy In Beijing Warns
19 killed, 123 hurt as bomb blast rocks Bangkok tourist attraction
US State Dept says too soon to tell if Thailand blast was terror attack
Backdrop of Bangkok bombing: A country sliding into dictatorship
Thai officials: bomb attack aimed at destroying economy, tourism
Thai baht hits over 6-year low after Bangkok bomb blast
Oil prices fall again as U.S., Asia demand looks set to weaken
The Dow Has Set a New Record... for Futility
All-Clear Given at Nuclear Site After Delivery Truck Scare
Pentagon plans to increase drone flights by 50 percent by 2019
U.S. delays plans to cede oversight of Internet administrator to 2016
IRS Cyberattack Was 3 Times Worse Than Previously Revealed
UN to contact AT&T over claims it helped US spy agency
'Call 911': Man whose truck fell on him says Apple's Siri made the call that saved his life
Single DNA molecule could store information for a million years following scientific breakthrough
Space age Tower of Babel: Canadian company patents 20km lift to heavens
5.7 magnitude earthquake hits near Farallon de Pajaros, Northern
5.6 magnitude earthquake hits near Kilmia, Yemen
5.1 magnitude earthquake hits near Nishinoomote, Japan
4.0 magnitude earthquake strikes San Francisco Bay Area
Deep earthquake activity in Katla volcano
Japan nuclear utility says no special precautions over volcano
Cotopaxi volcano threatens more than 300,000 Ecuadorans
Cotopaxi volcano erupts to 22,000ft
Goni forecast to become super typhoon as it spins west toward Taiwan
Typhoon lifts Boeing 747 off the ground
Four dead, more than 20,000 affected by Niger floods: UN
California plans taking land for huge water tunnels
California's Drought May Put The Giant Sequoia At Risk
Western wildfires force callup of 200 active duty troops
Heat Wave in Israel Sets Records for August
Diabetes cases soar by 60% in past decade
Alveda King: Planned Parenthood worse than grave robbers
Planned Parenthood seeks injunction against Florida health agency
Reluctant Kentucky clerk gets time for gay marriage appeal
First Baptist Church to Ordain Gay, Transgender Ministers
Tracking Bible Prophecy Headlines - 8/17/2015
Obama can do Iran nuclear deal even if Congress disapproves
Obama's Iran deal: A fight to a very bitter end
Donald Trump warns that Iran deal will lead to "Nuclear Holocaust"
Trump: Israel was sold out by Kerry and Obama
Carson stands firm on suggestion that Obama has anti-Semitic views
Israeli Think Tank Says Iranian Desire to Destroy Jewish State is Part of Regime's 'Founding Vision'
IDF troops prepare for possible incursion into Syria
Jordan says Syria jihadists trying to sneak in
At least 80 killed in government airstrikes on Syria market, activists say
ISIS 'Mein Kampf' Blames Israel for Global Terrorism
Bin Laden's son urges lone wolf attacks against US, Israel
PA accuses Israel of carrying out 'field executions' on Palestinian youth
Red Cross offering training to Hamas on International Law
'Hamas opposed to ending ceasefire with Israel even if hunger-striker Allan dies'
Delegation heads to Egypt to discuss long-term truce between Hamas and Israel
Egyptian president imposes strict new anti-terror laws
US, Germany to Pull Patriot Missiles From Turkey
Provincial Minister in Pakistan Is Killed in Suicide Bombing
Why Western Muslims leave a pleasurable life for jihad
'Let the hag burn': Rise in attacks on refugees fuels German debate on racism
Protesters in Brazil call for President Dilma Rousseff's impeachment
South Korea, US begin military drill despite North Korea threats
Obama Administration Warns Beijing About Covert Agents Operating in U.S.
China's new DF-5B liquid-fuel ICBM 'can hit any target on Earth'
Doomsday clock for global market crash strikes one minute to midnight as central banks lose control
Ron Paul: Fed may not hike because 'everything is vulnerable'
Ecuador's new virtual currency is a source of pride, worry
Software upgrade may have caused 400 US flight cancellations
5.3 magnitude earthquake hits near Panguna, Papua New Guinea
5.2 magnitude earthquake hits near Chichi-shima, Japan
Twin Typhoons Churn Toward Taiwan, Japan, Korean Peninsula
Eastern Atlantic Low to Attempt to End Tropical Drought
Temperatures rise as Israel experiences 3rd heat wave of the year
OPEC May Boost Oil Output to Record With Iran Back Amid Glut
Why gas prices are rising as oil falls to 6-year lows
Low Oil Prices Pose Threat to Texas Fracking Bonanza
'Medical cannabis could be worth more to Israel than natural gas'
Bird flu to human transmission a 'concern', not yet high risk: CDC
Utah Becomes 5th State to De-Fund Planned Parenthood After it Sells Aborted Babies
Media Blackout: ABC, NBC, CBS Ignore Undercover Videos Exposing Planned Parenthood's Sell of Aborted Babies' Body Parts
Australian Government Lawmaker Introduces Gay Marriage Bill
Sexual orientation in the UK: Half of young people say they are not 100% heterosexual
Transgender people face alarmingly high risk of suicide
Morgan Freeman's step-granddaughter stabbed to death in 'exorcism'
Tracking Bible Prophecy Headlines - 8/16/2015
IDF soldier stabbed on highway 443, third attack in just over two weeks
Abbas Condemns Israel for Killing a Terrorist Stabber
Senior PA official warns Abbas of corruption: 'Our political system is dying'
Former chief of staff: Ariel Sharon designed Gaza disengagement to save West Bank settlements
Hamas official reports progress in ceasefire talks with Israel
Dermer: Israel 'not eager' to battle Obama on Iran deal, but has no choice
Embracing Iran: The Swiss cheese sanctions policy
Iran must lead 'resistance axis' to fight US influence in Mideast, Khamanei aide says
Iranian hard-liner says Supreme Leader opposes nuclear deal
Russian, Iranian foreign ministers to discuss nuclear plan, Syria
Iran and Saudi Arabia have put forward rival peace plans for Syria
Libya's government urges Arab air strikes against ISIS in Sirte
Spate of bombings kill 24 across Baghdad
Three Turkish soldiers killed in Kurdish militant attack
Muslim World Laughs at Obama's 50 Rebel Force
Suicide bombing in Nigeria kills 3
Mali armed groups fire at each other, breaking peace accords
Biden calls Chattanooga shooter a 'perverted jihadist'
Muslims on Twitter Cheer Explosions, Massive Fire at Texas Chemical Plant: "May Allah Burn America"
Video captures fear of China blast eyewitnesses
Contamination fear grips China
China blasts death toll rises over 100 as residents evacuate
"We've got everything under control..." Chemical spill on Erie Canal Road caused evacuation and sent many to hospital
New Pentagon rules may change war reporting
Cuba says won't move 'one millimeter' to placate enemies in U.S.
40 migrants die off Italy as Europe faces 'worst crisis since WWII'
AT&T Helped N.S.A. Spy on an Array of Internet Traffic
D.C., New York flight delays caused by air traffic glitch, FAA says
Economists expect two US Federal Reserve rate rises this year
Why gas prices are rising as oil falls to 6-year lows
If You Think You're Safe From Earthquakes, You May Be Wrong
5.4 magnitude earthquake hits near Atka, Alaska
5.2 magnitude earthquake hits near the Fiji Islands
5.0 magnitude earthquake hits the Pacific-Antarctic Ridge
Ecuador Declares State of Emergency Over Cotopaxi Volcano Activity
Japan raises warning level on volcano not far from nuclear plant
One of Two Future Major Typhoons Batters Guam; Taiwan to Korean Peninsula on Alert Next
Heat wave scorches western U.S. with record high temps
Dallas-area taxpayers reportedly paid more than $825G in Ebola costs
Rosie O'Donnell: "I'd Like to Take My Period Blood and Smear It All Over [Pro-Life People's] Faces"
Nevada Teen Sues School District Over Ban Against Her Pro-Life Club
Study estimates cost of care for transgender troops: $5.6 million annually
Supreme Court's Gay-Marriage Ruling Allows Something Else: Gay Divorce
Historic church which produced first Southern Baptist Convention president will allow gay ordination and transgender, same-sex marriage
Sex abuse Royal Commission: Church elder reveals seven men control Jehovah's Witness teachings
Tracking Bible Prophecy Headlines - 8/15/2015
Islamic Jihad: If hunger-striker dies, the cease-fire with Israel is over
Palestinian hunger striker loses consciousness at Israeli hospital
Protesters on Temple Mount call for release of hunger-striking prisoner
IDF reveals defense strategy for first time in 60 years
'You have no strategy for victory in Lebanon,' Nasrallah taunts Israel on war anniversary
Arab Bank reaches settlement with US victims of Hamas suicide bombings in Israel
Israel increases security for US envoy after death threats over Iran deal
Liberals poised to give Barack Obama a win on Iran
Iranian Video Games Teach Military Strikes on Israel
Residents: Islamic State and rival group fight for Libyan city, 37 killed
Russia vows to block any UN sanctions resolutions against Iran
Russia steps up demand for U.S. to drop European missile shield
Russia urges Syrian opposition groups to unite against terrorism
US reportedly sees possible pattern in ISIS chemical weapons attacks
'ISIS leader al-Baghdadi repeatedly raped US hostage Mueller before her death'
Kidnapping and Sex Slavery: Covering ISIS' Religious Justification for Rape
Islamic State attacks in and around Iraqi refinery town
UN urges Iraq to close secret detention centres
US Jewish institutions on alert following calls for attacks from bin Laden's son
Pastor John Hagee defends Texas Jewish neighborhood after night of terror
North Korea threatens strikes over South Korea propaganda broadcasts
Japanese leader expresses 'profound grief' in statement marking anniversary of WWII surrender
Tianjin, China Explosion Area Evacuated over Sodium Cyanide Fears
China warns of change of wind spreading toxic substances at blast site
Brazil shooting spree leaves 19 people dead around Sao Paulo
US secretary of state in Cuba for first time in 70 years
Kerry says next US president likely to uphold new Cuba policy
Rubio: Obama's diplomacy with dictators threatens America's safety, security
U.S. Credit Traders Send Warning Signal to Rest of World Markets
Summer Fridays Turn Gloomy as Stock Investors Play It Safe
Euro ministers give blessing to Greek bailout, wooing IMF on debt
Greece's euro partners approve billions in new loans
China Declares Currency Independence
From bananas to phones: How cheaper yuan could reverberate
Government: Cambodian senator to face treason charge for Facebook posting
Hillary finally hands over her server after it's been professionally wiped clean
FBI Said to Examine Whether Hillary Clinton E-Mail Was Backed Up
Top secret Clinton emails include drone talk
Wearable technology: Latest devices allow employers to track behaviour of their workers
Apple might be bringing fighter-jet technology to car windshields
World war brews in space between China, US and Russia
Apollo 14 astronaut claims peace-loving aliens prevented 'nuclear war' on Earth
NASA tests the 'Ferrari of rocket engines' for mission to Mars
6.6 magnitude earthquake hits near Lata, Solomon Islands
5.6 magnitude earthquake hits the northern Mid-Atlantic Ridge
5.6 magnitude earthquake hits near Raoul Island, New Zealand
5.5 magnitude earthquake hits near Saumlaki, Indonesia
5.2 magnitude earthquake hits south of the Fiji Islands
5.2 magnitude earthquake hits near Raoul Island, New Zealand
5.1 magnitude earthquake hits south of the Fiji Islands
5.0 magnitude earthquake hits near Bengkulu, Indonesia
Small Earthquake Rattles Bernardsville, New Jersey
Ecuador's Cotopaxi Volcano Spews Ash Just South of Quito
Colima volcano in Mexico erupts to 16,0000ft
Raung volcano in Indonesia erupts to 12,000ft
Flooding After Month's Rain Falls In Nine Hours in UK
Heavy Rain Brings Flooding to Las Vegas
El Nino continues to grow with widespread global impact, scientists say
Record-Setting Toxic Algae Bloom Wreaks Havoc in Pacific From Alaska to California
Yosemite National Park Closes Campgrounds After Plague Case
Sierra Leone lifts last major Ebola quarantine as cases recede
Scientists researching brain disorders create super-clever mice
Human head transplants: are we close to making them a reality?
Exposed: The nightmarish 1972 experiments on living babies during abortion
Gutfeld Schools Geraldo: 'I Hope You Live Long on the Backs of Dead Fetuses'
Federal Officials Warn States Not to Defund Planned Parenthood
Tracking Bible Prophecy Headlines - 8/14/2015
Carter: Two-State Solution is Dead - And It's Israel's Fault
Jimmy Carter says he has cancer and it has spread
Israel foiled 17 suicide attacks so far this year, Shin Bet says
Palestinian officials: Jewish extremists have committed 375 'price tag' attacks in 2015
Hamas holds talks with Fatah on recent efforts to reach truce with Israel
Fatah launches scathing attack against Tony Blair, calls on Hamas to stop dealing with him
Report: Fearing riots, prisons locked down amid deterioration of Palestinian hunger-striker
Report: Israeli fuel tankers escorted Jordanian fighter jets en route to US
Iranian nuclear agency head says program's development unhindered by deal
ADL opposed to Iran nuclear deal, urges Congress to vote 'No'
Dr Ben Carson: White House employing ugly tactics to sell a rotten Iran deal
House Majority Leader McCarthy: Netanyahu 'not interfering' on Iran
Cold War echoes in interfaith anti-Iran deal ad
Syria's top opposition leader says after talks in Moscow that "Russia isn't clinging to Assad"
Obama administration still predicts 'Assad's days are numbered'
Germany: ISIS attacks Iraqi Kurdish forces with chemical weapons
Islamic State likely used mustard gas on Kurds, US says
Over 15,000 Assyrian Christian Families in Danger From ISIS Following Mass Kidnappings of Hundreds
UN Security Council to meet on Islamic State gay attacks
Residents: Islamic State, rival Islamists clash in Libya, 17 killed
US General Says Islamic State Gaining in Afghanistan
'Soon, Very Soon You Will See': Pro-Islamic State Hacking Group Issues Chilling Warning to America
Purported ISIS militants post list of 1,400 U.S. 'targets'
Intelligence sources assess: Mashaal asks Erdogan to let key terrorist operate from Turkey
Boko Haram Leader Abubakar Shekau, Who Has Massacred Thousands of Christians, Has Been Driven Out of Power, Claims Chad's President
Pakistan military sentences 7 militants to death for attack on school that killed 150
Envoy: North Korea will pursue 'defensive' nuclear program
China explosions: What we know about what happened in Tianjin
Toxic fumes detected in 500-meter radius from Tianjin blast area
Tianjin explosion: Dozens dead, areas of Chinese port city devastated
Law curbing public assembly takes effect in Thailand
Police use sound bomb, lock migrants overnight in Greek stadium
Violent Backlash Against Migrants in Germany as Asylum-Seekers Pour In
Kerry to visit Cuba to raise flag at restored Havana embassy
State of emergency in Ferguson, Missouri, extended 24 hours
Drone almost hits medical helicopter carrying patient to Fresno hospital
Facial Recognition Software Moves From Overseas Wars to Local Police
Fidel Castro to US: You owe us millions
U.S. crude oil hits six and a half year low on high stocks, China
China allows yuan currency to drop for third day
Euro zone economy sputters as China risks loom
Greek ruling party heads toward split before bailout vote
5.6 magnitude earthquake hits near Taron, Papua New Guinea
5.5 magnitude earthquake hits near Amsterdam Island, France
5.4 magnitude earthquake hits near Yonakuni, Japan
5.3 magnitude earthquake hits near L'Esperance Rock, New Zealand
5.2 magnitude earthquake hits near Amsterdam Island, France
5.2 magnitude earthquake hits near Obihiro, Japan
5.0 magnitude earthquake hits near Namie, Japan
5.0 magnitude earthquake hits near Nueva Concepcion, Guatemala
5.0 magnitude earthquake hits the Northern Mid-Atlantic Ridge
Raung volcano in Indonesia erupts to 12,000ft
More Tropical Storms May Head Toward Hawaii as El Nino Strengthens
Experts say 'Godzilla El Nino' may be coming
California Drought Has Sacramento Tree Leaves Dropping Like It's Fall In August
Puerto Rico Residents Face Water Rationing That Lasts up to 48 Hours Amid Historic Drought
Drought causes $100 million in crop losses in El Salvador
Study: Phoenix is slowly sinking
Extreme weather poses risk of more food shortages, civil unrest - UK/US report
Shortages push some Venezuelans to queue overnight for food
Air pollution in China is killing 1.6 million people a year, researchers say
Oklahoma man dies from brain-eating amoeba
Fetal Parts Sold for "Scientific Research" on Cosmetics, Flavor Enhancers
Ben Carson: Planned Parenthood Trying to Control Black Population
Paraguayan 11-year-old gives birth after pregnancy sparked abortion debate
Pakistan's Largest Child Porn Ring Uncovered After One Family Speaks Out; Over 280 Child Victims Found on 400 Videos
Police investigate 'first cyber-flashing' case
Food banks struggle to meet surprising demand
Kentucky Clerk Defies Court on Marriage Licenses for Gay Couples
Warning to parents: pro-gay cartoons are on the rise
Georgia Church Kicks Out 92-Y-O Woman for Not Tithing; Nephew Speaks Out: Church 'Is Not About Money, It's About God'
President Obama the Antichrist? Not really, but he's 'paving the way,' evangelists say
Tracking Bible Prophecy Headlines - 8/13/2015
Netanyahu emulates Churchill in trying to influence US policy to protect Israel
New campaign rallies millions of US Christians to urge Congress to kill Iran deal
Zarif says Iran's main challenge is 'confronting extremist Zionist regime'
'We object to Israeli policies, not its existence,' Iranians tell US Jewish journalist
Iranian military official: 'We laugh' when US threatens to attack
'No snapback of sanctions if Iran breaks arms embargo'
Switzerland lifts sanctions against Iran
India prepares to pay Iran $1.4 billion in oil dues
Iran to Fire Missiles in War Drills
Hamas Official: There's No Room for Jews in 'Palestine'
Hamas claims to have Israeli drone under its control
'We are not worried about Hamas' tunnel building' senior military source says
Israeli combat troops react angrily to new rules of engagement in West Bank
Jews and Arabs clash at protest held in solidarity with Palestinian hunger striker
NGO calls to raze outpost homes: 'Israel's complicity in illegal building is outrageous'
Israel to European governments: Stop funding illegal Palestinian building
Turkey-Israel rapprochement not in the cards despite reports
Christian groups battle anti-Semitism at the UN
Jewish groups seek changes in anti-Semitism definition at California universities
Jewish neighborhood in San Antonio hit with anti-Semitic graffiti
Israel is back on the map as Air France bows to pressure over in-flight screen
Kidnapped Priest Killed, Chopped Up by ISIS as 'Christians Become a Form of Currency' in Mid-East War
Image shows Croatian beheaded by ISIS in Egypt
At least 60 killed by truck bomb in Baghdad's Sadr City
Monitor: Syrian army air strikes kill at least 31 near Damascus
Turkey PM: Syria no-fly zone needed
U.S. and Syrian rebel allies at odds over who is the enemy
Iraq Vet: Obama Admin Dealing With 'Very Enemy We Swore to Protect' America From
US begins air strikes against ISIS from Turkish base
Turkey FM: We do not plan on sending ground forces to Syria
Some US troops may be needed on ground in Iraq, says retiring Army chief
Yazidi refugees flee ISIS, but find door to US asylum closed
New immigrant fear: 22 linked to terrorism, from Yemen, Syria in last year
Suspected US drone strike kills 5 al-Qaida militants in Yemen
Head of UN Central Africa force resigns after its peacekeepers accused of rape, murder
Rare blast in mosque in Kashmir hurts 10
White House Blocks Pentagon Report on Russian Treaty Breach
Ukraine and rebels trade blame for violating ceasefire
North Korea expanding uranium mining for nuclear means, US research says
North Korea executes vice premier for discontent with leader: Yonhap
Tianjin blasts: Dozens dead; Chinese port city devastated
Stocks, yields stumble after China lets yuan fall again
China currency devaluation sends global exporters reeling
Yuan's Plunge Marks End of Chinese Stability for Global Economy
The Dow's Fast and Wild Swings Are Giving Traders a Headache
The 'Death Cross' Forms on the Dow Chart
150 Days: Treasury Says Debt Has Been Frozen at $18,112,975,000,000
Unnatural Selection: 'Mother Robot' Builds Evolving Baby Bots
Rosetta: Comet 67P makes closest approach to Sun
6.4 magnitude earthquake hits near Gizo, Solomon Islands
5.3 magnitude earthquake hits near Gizo, Solomon Islands
5.2 magnitude earthquake hits near Sigave, Wallis and Futuna
5.1 magnitude earthquake hits near Illapel, Chile
More Than 5,000 Earthquakes Hit Northwest Nevada
Colima volcano in Mexico erupts to 18,000ft
Karymsky volcano on Kamchatka, Russia erupts to 14,000ft
Sinabung volcano in Indonesia erupts to 12,000ft
Raung volcano in Indonesia erupts to 12,000ft
Three Years of Rain Falls in 12 Hours as Deadly Storm Causes Flooding, Mudslides in Chile
Sleepless and swamped in Myanmar's floods
Devastating Floods Submerge Parts of Italy
Heatwave shrivelling French wine production: experts
Heatwave in Egypt kills at least 61
Navajos say EPA should clean its spill rather than trying to swindle Indians
Toxicologist Skeptical Of Early Animas River Reports, Metals Are 'Long Term Poisons'
Pope's climate push at odds with U.S. Catholic oil investments
Panama declares drought emergency
Black-balled: LA tries spherical scheme to block evaporation amid drought
California marijuana farms at risk as weed smoke could rise from wildfires
Voters to decide whether Ohio will become first Midwest state to legalize pot
American Indian tribes plan to make marijuana a cash crop
UN: At least 20,000 infected in southeast Congo measles outbreak
Devastating bird flu threatens US poultry farmers
Scientists say fetal tissue remains essential for vaccines and developing treatments
Planned Parenthood sold baby parts without patient consent, says former tissue tech
Video reveals level of homophobic abuse aimed at gay couple holding hands in Jerusalem
California paroles inmate who requested state pay for sex change operation
Franklin Graham Tells Target to Respect 'Genders That God Created' After Store Opts for Gender-Neutral Sections
Orlando Airport To Open $250,000 Muslim Prayer Room
Missouri: State of Emergency Stays in Place in Ferguson
Tracking Bible Prophecy Headlines - 8/12/2015
PA to present UN Security Council with resolution to end Israeli 'occupation'
Arrest Netanyahu for war crimes, British petitioners demand
Israel tightens rules of engagement for combat troops in West Bank
Shin Bet: Hamas fighter gives up trove of intel on group's plans to attack Israel
IDF Says it is Aware of New Hamas Terror Tunnels
U.S. State Department Interferes in Favor of PLO Terrorists
US appeals Palestinian Authority terrorism fine
Islamic Jihad: "Every Israeli city is in rocket range"
AIPAC: Obama administration peddling 'inaccuracies' about us
Obama's Iran nuclear deal rhetoric troubles American Jews
Retired US generals, admirals back Iran nuclear deal, say no option of rejecting it
Iraq Vets Take On Obama Over Iran Deal
Israel expects US Congress to block Iran nuclear deal, top Likud figure says
House members' trip to Israel allows Netanyahu to press case against Iran nuclear deal
Kerry: Dollar could suffer if US walks away from Iran deal
Kerry doubles down on Iran deal, says Tehran has not pursued nuke since 2003
Senior Iranian Officials Disclose Secret History of Nuclear Talks - Obama Admin Recognized 'Right to Enrich' in 2011
After nuclear deal, Pakistan and Iran seek to increase trade
Syria's Aleppo marked as international city under Iran peace plan
2 day ceasefire to begin between Syrian insurgents, Syrian army and Hezbollah fighters
No consensus on Assad's fate as Saudis, Russia walk away from talks
Saudi Foreign Minister says Assad has no place in Syria future
Russia says 'early details' of plan to fight Islamic State start to emerge
Ankara's attacks in Syria bad for Kurds and Assad, good for Islamists and Erdogan
Kurdish militants claim responsibility for Istanbul police station blast
Violence erupts as Greek island of Kos struggles with migrant crisis
Turkey rescues 330 Greece-bound Syrians amid record surge of refugees
Islamic State attacks Syrian rebels near Turkish border
Over 15,000 Assyrian Christian Families in Danger From ISIS Following Mass Kidnappings of Hundreds
ISIS releases 22 abducted Christians
Mississippi arrests: How social media is being used against the Islamic State
Report: Man in Dubai lets daughter drown to preserve her 'honor'
Blast kills around 50 in Nigeria's Borno state
EU says renewed escalation in Ukraine violates ceasefire
Are NATO and Russian war games making real conflict more likely?
3 maps that show the military concerns for both Russia and NATO
Migrants seek millions in damages for detention conditions
George Soros funds Ferguson protests, hopes to spur civil action
Around St. Louis, bloodshed rises in year since Michael Brown was killed
Clinton turns over private server to Justice Dept amid report it contained 'top secret' emails
Krauthammer on Clinton email revelations: 'Nothing she says ever is true three weeks later'
China's currency devaluation sends global exporters reeling
China Roils Markets Second Day as Yuan Cut by 1.6%; Bonds Rally
China devaluation sparks fear of currency war, angers U.S. lawmakers
Presidential candidate Trump: China devaluation will devastate US
China's move to devalue currency could reverberate globally
Greek PM requests parliament meeting to guarantee bailout agreement approval
5.4 magnitude earthquake hits near Raoul Island, New Zealand
5.1 magnitude earthquake hits near Illapel, Chile
5.1 magnitude earthquake hits near Saumlaki, Indonesia
Colima volcano in Mexico erupts to 19,000ft
Raung volcano in Indonesia erupts to 12,000ft
Hilda could bring several inches of rain to Hawaii; Tropical Storm watch posted
California drought dries up Guadalupe River in San Jose
Climate change: Australia sets new emissions target
Toxic spill from Colorado mine creeps through US southwest
Healthy Woman Euthanized So She Wouldn't be a "Burden" to Her Family
Drugmaker Glaxo shuts down plant over Legionnaires' bacteria
Israeli scientist claims breakthrough in HIV research
Amnesty approves policy to decriminalize sex trade
Tony Abbott blocks free vote on same-sex marriage in Australia
Anti-gay marriage leader vows Australians can vote on same-sex marriage if he's re-elected
The Christian purge has begun: Chaplains banned from preaching that homosexuality is a sin
Christianity facing threat of being rendered illegal under Nepal's new constitution
Team of Scientists Find Stonehenge Like Monoliths at Bottom of the Mediterranean Sea
Tracking Bible Prophecy Headlines - 8/11/2015
Iran moving to capitalize on diplomatic gains from nuclear accord
Congressmen: Egypt opposes Iranian nuclear deal
Shock Poll: Only 41% Of Democrats Want Congress To Approve Obama's Iran Deal
Herzog: Israel cannot afford to reject US overtures
Opposing Iran deal 'is not meddling in US affairs,' Israeli official insists
US envoy Shapiro on Iran deal: Israel needs to prepare for the day after congressional vote
US envoy: Netanyahu won't talk to us about day after deal
Abbas planning visit to Iran in coming months
PA and Iran to work together against Israeli nukes
Obama on Iran rift with Israel: I don't oppose Netanyahu across the board
Jewish leader threatens to sue European companies who support Iranian terror with trade
'Doctors refusing to treat hunger striker leave us 2 choices: Let him go or let him die'
UN report links Gaza's rising infant mortality rate to Israeli blockade
Palestinian arrested after admitting 'vegetable knife' was meant for terror attack
Hamas Admits Gazans Behind Water Crisis, Not Israel
Waqf Guard Arrested for Attacking Police on Temple Mount
To ready for the final redemption, Israelis take red heifers by the horns
Vatican seeks indictment of Jewish supremacist for supporting church burning
Analysis: Germans are using Holocaust street memorials to bash Israel
Bomb explodes at Cairo traffic sentry post, wounds three police
Families of 21 Egyptian Christians Martyred by Islamic State to Get New Houses
At least 31 people killed in two bomb attacks in eastern Iraq
Syrian authorities arrest relative of Assad after rare protest
ISIS forces 'apostates' to kneel on buried explosives in latest gruesome execution video 478
1 Year Later: US Bombings Fail to Weaken Islamic State; IS Has Over 20,000 Fighters, $360M
PKK leader: Turkey is protecting IS by attacking Kurds
Turkish soldier killed as Kurdish militants fire on helicopter
Turkey's strikes on Kurds could drag US into new front, military sources fear
US Consulate in Istanbul attacked as violence escalates in Turkey
US charges sixth man in alleged NY-NJ Islamic State plot
Ferguson anniversary: State of emergency declared amid protests
Electronic skin sensors to control mobile gadgets
Aerial Assault drone is armed with hacking weapons
Rogue drones a growing nuisance across the U.S.
U.S. stocks soar, as Buffett's largest deal and Apple rally spur gains
QE Death Sentence & USTBond Black Hole
Greece, lenders locked in marathon talks for bailout deal
China Weakens Yuan Reference Rate by Record 1.9% Amid Slowdown
Russian GDP Shrinks 4.6% as Oil Slump Risks Deeper Recession
Russian Warships Dock In Iran for War Training
A.I. Thee Wed - Humans should be able to marry robots
'The Universe is slowly dying,' study shows with unprecedented precision
Blood Moon, Super Moon combine for one spectacularly bright lunar eclipse this fall
Japan restarts first nuclear power plant since Fukushima
5.9 magnitude earthquake hits near Ashkasham, Afghanistan
5.6 magnitude earthquake hits near Pangai, Tonga
5.4 magnitude earthquake hits near Kokopo, Papua New Guinea
5.2 magnitude earthquake hits near Raoul Island, New Zealand
5.2 magnitude earthquake hits near La Serena, Chile
Small Earthquake Rattles Parts Of Maryland
Reventador volcano in Ecuador erupts to 14,000ft
Raung volcano in Indonesia erupts to 14,000ft
Sinabung volcano in Indonesia erupts to 14,000ft
Hurricane Hilda 2015 on path toward Hawaii but weakening
Rare Tornado Following Typhoon Soudelor in Taiwan Blows Car Off Road
Polish heatwave cuts power supply to industry
Second firefighter dies battling California forest fires
New Tadpole Disease Affecting Frogs Across Globe
'Dead Zone' in Gulf of Mexico Large Enough to Fit Connecticut, Rhode Island Combined
'They're not going to get away with this': Anger mounts at EPA over mining spill
China 'exporting' ozone pollution to US: study
Take the vapors: Londoners buzz over breathable booze
U.S. Coast Guard unloads $1 billion in seized narcotics in San Diego
NYC mayor proposes new law as Legionnaires' death toll hits 12
Mumps outbreak strikes Illinois college students who already received two MMR vaccines
Mom sues after birth control shot turned out to be flu shot
Indiana Gov. Mike Pence Signs Bill Mandating Aborted Babies Must be Buried or Cremated
Judge: State must pay legal fees in gay marriage case
Judge voids Kansas same-sex marriage ban as unconstitutional
Ohio judges cannot refuse to perform gay weddings based on personal views, state board advises
'Uganda Pride' Offers Welcome Break from Life in the Closet
Chinese Christians Resist Government Plan to Remove Crosses
Goddess Kali projected on New York's Empire State Building
Police: Cannibalism suspected in Russian 'Granny Ripper' case
Tracking Bible Prophecy Headlines - 8/10/2015
I don't intend to lose battle over Iran deal, vows defiant Obama
Shrinkage of breakout time 'emboldens' Iran, Obama says
Palestinian Authority seeks to strengthen ties with Iran
UNRWA's financial crisis is fabricated and purely political, Palestinian group charges
New York imam reinterprets Islamic tradition calling for war with Jews
Brazil omits Israel from passports of Jerusalem-born citizens
Monitor: Islamic State kills 37 rival insurgents in Syria's Aleppo province
Insurgents recapture villages on Syrian plain vital to Assad
A new fight over oil shows why it's so hard to keep Iraq from splintering
IS top command dominated by ex-officers in Saddam's army
Iraqi Christians who fled ISIS living in limbo while in exile
South Korea condemns North over land mine blast, threatens retaliation
Haiti's first election in four years marred by sporadic violence
Radio journalist critical of government killed during live broadcast in Brazil
Ex-NATO supreme commander rips Obama over military cuts
Drone Spotted In Path Of Planes At Newark Liberty International Airport
6.9 magnitude earthquake hits near Dadali, Solomon Islands
5.1 magnitude earthquake hits near Nikolski, Alaska
5.1 magnitude earthquake hits near Lata, Solomon Islands
5.0 magnitude earthquake hits south of Panama
Colima volcano in Mexico erupts to 22,000ft
Reventador volcano in Ecuador erupts to 14,000ft
Raung volcano in Indonesia erupts to 14,000ft
Sinabung volcano in Indonesia erupts to 14,000ft
Soudelor to Continue Flooding Risk in China, Expand Threat to South Korea
Scotland to ban growing of genetically modified crops
Record 108 contract Legionnaires disease in New York
Catholics wrestle with teachings as gay employees dismissed
Widespread Child Sexual Abuse Case Rocks Pakistan
Tracking Bible Prophecy Headlines - 8/9/2015
Iranian ex-pat: Nuclear deal ruins opportunity to remove the ayatollahs from power
Report: Iran military chief backs nuke deal with West despite concerns
Iran rejects accusations about military site as 'lies'
29 top U.S. scientists back Iran nuke deal
Analysis: Does Germany's pro-Iran deal diplomatic offensive endanger Israel?
Obama: Netanyahu only foreign leader 'I can recall' forcibly interfering in US policy
Report: Iran furious at Hamas' warming ties with Saudis, cancels delegation's visit to Tehran
Palestinians to pursue Dawabsha murders at ICC, slam global hypocrisy
West Bank inches closer to boiling point
Seven Israelis arrested in anti-terror raids
Jewish supremacist: Burning churches legitimate under Jewish law
Ukranian Jewish headstones destroyed, Holocaust monument smashed in Hungary
Security forces arrest Lebanese-Swedish 'Hezbollah spy' at Ben-Gurion Airport
Jordan struggling to fight ISIS in schools, mosques
U.N. approves resolution on Syria chemical weapons
Russia backs UN resolution investigating Syrian chemical weapons in rare show of unity
Rebel Rocket Fire Kills 5 in Damascus
ISIS seen building capacity for mass casualty attacks
'Race against time' to stop ISIS terror attack targeting Queen Elizabeth
Activists: Hundreds of Syrian Christians flee Islamic State
Attacks on army, police and US special forces kill 50 in Kabul
Kurdish militants attack southeast Turkey army outpost
Bomb Kills 22 Members of Criminal Groups in Afghanistan
Saudi Arabia says Saudi citizen carried out mosque bombing
Attack in central Mali sign of spreading extremist violence
Navy to arm sailors at reserve centers after Chattanooga shootings
Protesters take to Ferguson streets to mark anniversary of Brown killing
Illegal Alien Crime Accounts for over 30% of Murders in Many States
US employers added 215,000 in July; Fed may be moving closer to raising rates in September
Athens in 'intense' talks to avoid another loan default
China under mounting pressure to ease policy as economy stumbles
5.9 magnitude earthquake hits near Raoul Island, New Zealand
5.1 magnitude earthquake hits near Paluan, Philippines
5.1 magnitude earthquake hits near Nikolski, Alaska
5.1 magnitude earthquake hits the southern Mid-Atlantic Ridge
5.0 magnitude earthquake hits the southern Mid-Atlantic Ridge
Colima volcano in Mexico erupts to 25,000ft
Manam volcano in Papua New Guinea erupts to 20,000ft
Karymsky volcano on Kamchatka, Russia erupts to 19,000ft
Raung volcano in Indonesia erupts to 14,000ft
Typhoon Soudelor Impacts: At Least 6 Killed, 4 Missing In Taiwan; Record-Breaking Power Outages Recorded
Typhoon weakens over southeast China after 20 dead, missing
Hurricane Hilda now a 'powerful' category 4 storm
Panama Canal to limit ship draft due to drought
Hong Kong swelters on hottest day in history
Thousands evacuated in Southwest Spain as wildfire spreads
EPA crew accidentally turns Animas River orange
Corrected sunspot history suggests climate change not due to natural solar trends
Rush to put death records online lets anyone be 'killed'
Transplanted Venezuelan patients resort to veterinary drugs due to shortages
Thousands of Ebola survivors face severe pain, possible blindness
U.S. Congress inquiry into Planned Parenthood widens
Indian villagers kill five for 'witchcraft': police
Burning Man gets federal permit; BLM scraps 'lavish' request
Tracking Bible Prophecy Headlines - 8/8/2015
'If Khamenei could, he would inflict great harm on Israel,' Obama says
Defense minister hints assassinations may resume, says Israel considering air strikes against nuclear facilities
Fears of Lasting Rift as Obama Battles Pro-Israel Group on Iran
US Democrats say Iran deal will survive despite Congress setback
Another Jewish Democrat in Congress says will vote against Iran nuclear deal
Sen. Schumer's opposition to Iran nuclear deal draws swift backlash
Twelve US lawmakers have voiced support for Iran deal, White House says
Japan to send vice-minister to Iran to build economic ties
Iran rejects as 'lies' accusations about suspicious work at Parchin military site
Israel behind assassinations of Iran nuclear scientists, Ya'alon hints
Israel Reportedly Withdrawing From Joint Military Exercise With United States
Report: Turkey bows to US pressure, expels top Hamas operative
Hamas Threatens to 'Burn' Israel
Hamas urges Palestinians to attack settlers after second death from arson
Israeli air force attacks Hamas targets in central Gaza Strip
Gaza Rockets Explode on Palestinian Side of the Border
'Religious Zionism will take over Israel,' ex-Shin Bet chief Diskin warns
New Suez Canal a Triumph, but Egyptian President Still in Deep Water
ISIS Executed 2,000 in Mosul Since Takeover
Turkey will not give Syrian refugees right to work, labor minister says
One NATO force member, two insurgents killed in Kabul attack
Afghanistan: 35 killed in deadliest 24 hours capital, Kabul, has seen in years
Suspected Islamists kill six, take hostages in Mali hotel
Blogger hacked to death in Bangladesh, fourth this year
Norway island youth camp reopens fours years after massacre by anti-Muslim terrorist
Colorado movie massacre gunman sentenced to life in prison
Rebel recall: Virginians told to turn in Confederate-themed license plates
DHS admits new surge of illegal immigrant families
Record 93,770,000 Americans Not in Labor Force
EU told Greece on track for possible bailout deal next week: source
Stocks are a 'disaster waiting to happen': Stockman
American Airlines, Sabre join growing number of China hacking targets
Google's Search Algorithm Could Steal the Presidency
U.S. adds Russian oil field to sanctions list
Iran confirms trip by Quds Force Commander to Moscow to discuss arms shipments
'Strategic blunder': Republicans slam Obama administration as Russia tries Arctic land grab
North Korea defies logic, creates its own time zone
5.3 magnitude earthquake hits near Kimbe, Papua New Guinea
5.3 magnitude earthquake hits near Lautoka, Fiji
5.3 magnitude earthquake hits near Neiafu, Tonga
5.1 magnitude earthquake hits off the coast of Ecuador
5.0 magnitude earthquake hits near Hihifo, Tonga
5.0 magnitude earthquake hits near Visokoi Island, South Georgia and the South Sandwich Islands
Warning for Nepal: April earthquake didn't unleash all its energy
Manam volcano in Papua New Guinea erupts to 19,000ft
Raung volcano in Indonesia erupts to 14,000ft
Reventador volcano in Ecuador erupts to 13,000ft
4 die as Typhoon Soudelor hits Taiwan; 46 inches of rain in one city
Myanmar floods: Death toll rises to 88 as heavy monsoon devastates South-East Asia
Myanmar: UN allocates $9 million to rapidly scale up urgent flood relief
Drought affects shipping on River Danube, but no disruptions
Spain wildfires threaten homes amid Europe heatwave warnings
Health officials are investigating a possible measles case in Baltimore County
Tennessee lesbian couple faked hate crime and destroyed own home with arson for insurance claim, jury rules
Target Removes Gender Labels From Kids Sections After Complaints
Men's Fashion Is Headed for a Gender-Bending Moment Unseen Since the '70s
Christianity on the Rise in Cuba, Thousands of Bibles Sent to Nation
Tracking Bible Prophecy Headlines - 8/7/2015
Gulf expert: Arab states oppose Iran deal but don't want to show agreement with Israel
'Israel, American war-mongers, alone in crying about deal', boasts Rouhani
Two top congressional Democrats announce opposition to Iran nuclear deal
Former Spanish Prime Minister Aznar Says Western Confrontation With Iran Inevitable
Quds Force commander Soleimani visited Moscow, met Russian leaders in defiance of sanctions
Netanyahu: Those who condemn terror against Palestinians silent on terror against Jews
Gaza militants fire rockets at southern Israel, no injuries reported
4 Palestinians killed, 30 injured in explosion in Gaza
Palestinian strikes three IDF soldiers with vehicle in West Bank terror attack
Hamas and Islamic Jihad praise West Bank terror attack as 'heroic act'
Ya'alon: Lone terrorists pose a challenge to security forces
UNRWA warns $101m. shortfall may delay school openings for Palestinian children
Thousands of Gazan children graduate Hamas military summer camp
Summer camps offer hope for peaceful coexistence between Jews and Palestinians
Turkish Muslims Rebuild Synagogue, Embrace Jews
Burning of Christian churches in Israel justified, far-Right Jewish leader says
Israeli Defense Officials Say Hezbollah Boosting Recruitment in Druze Village Near Syrian Border
Security Council Measure Aims to Identify Chlorine Bomb Users in Syria
New diplomatic push for Syria seen, but solution elusive
ISIS calls for jihad in Germany, targets Merkel before killing captives in latest video
Saudi state TV: Suicide bombing at Saudi mosque kills 17
ISIS claims responsibility for Saudi mosque suicide bombing
Islamic State trades women like barrels of oil, says UN
Islamic State abducts dozens of Christians from Syrian town
Mideast archbishops see US discrimination against Christian refugees in grant of visas
Truck bomb in Kabul kills eight, wounds hundreds
Surge in mafia attacks on journalists in Italy
Looting and violence on the rise in Venezuela supermarkets
Violent crimes reigniting debate over immigration laws
Greece bailout expected after August 15
Another Major Pillar of the Bull Market Is Collapsing
Saudi Arabia Might Just Have Blinked In The Oil War
The Saudi Oil Price War Is Backfiring
Russia 'strongly suspected' of new Pentagon cyberattack
The Sun and M8+ Earthquakes: The SPF Trigger
5.9 magnitude earthquake hits south of the Fiji Islands
5.8 magnitude earthquake hits near Kabare, Democratic Republic of the Congo
5.5 magnitude earthquake hits near Cyangugu, Rwanda
5.3 magnitude earthquake hits near San Jose del Cabo, Mexico
5.3 magnitude earthquake hits off the coast of Ecuador
5.1 magnitude earthquake hits the Central Mid-Atlantic Ridge
5.1 magnitude earthquake hits south of Africa
5.1 magnitude earthquake hits near San Jose del Cabo, Mexico
Earthquake swarm near Puerto Rico
Ruiz volcano in Colombia erupts to 24,000ft
Reventador volcano in Ecuador erupts to 23,000ft
Ubinas volcano in Peru erupts to 22,000ft
Sinabung volcano in Indonesia erupts to 20,000ft
Karymsky volcano on Kamchatka, Russia erupts to 19,000ft
Colima volcano in Mexico erupts to 18,000ft
Sheveluch volcano on Kamchatka, Russia erupts to 18,000ft
Raung volcano in Indonesia erupts to 17,000ft
Typhoon Soudelor maintains strength, barrels toward Taiwan
Tropical Storm Hilda Strengthens Far Offshore in Pacific
Tropical depression 15W moves north of Marianas toward Iwo Jima (Iwo To)
Tokyo Heat Wave Enters Eighth Day, Doubling All-Time Record; 55 Confirmed Dead in Japan
Longest Streak of Triple-Digit Heat Since 2013 Forecast in Dallas
Dangerous Heat to Build Across Germany, Poland
Legionnaires' disease outbreak: 10 dead
Report: Fetal tissue supplier hired by federal health agencies
Former Abortion Clinic Owner: We Pushed Sex Ed on Kids to Create a Market for Abortion
Planned Parenthood backlash opens Pandora's Box in Hill budget debate
Alabama makes three states that defunded Planned Parenthood this week
Naples Planned Parenthood Implicated in Latest Abortion Controversy
Franklin Graham Blasts Senator Harry Reid: 'You Lost Your Moral Compass Years Ago for Supporting Abortion ... Murder of Babies in Mothers' Wombs'
Soul-Searching in Israel After Bias Attacks on Gays and Arabs
Tracking Bible Prophecy Headlines - 8/6/2015
Obama Says Israel Stands Alone against Iran Deal
Rivlin 'worried' Netanyahu-Obama rift 'has placed Israel in isolation'
Report: Iran orders Hezbollah not to retaliate now because finalizing nuclear deal
Obama invokes Iraq war debate in push for Iran deal, amid Dem defections
Giuliani calls Iran deal a 'recipe for war'
Kerry says sinking of Iran deal would be 'ultimate screwing of ayatollah'
US official: Any Iran violations of nuclear deal likely to be small
U.S. Has Photographic Proof Iran Is Trying to Cheat on the Nuclear Deal
IAEA chief fails to reassure US senators on Iran deal
Obama urged to retract statement comparing members of Congress to Iranian hardliners
Official: US will target Iran's regional activities even with nuclear deal
Victims of Iranian Terror Sue to Block Sanctions Relief
Iran: Sanctions regime has collapsed, never to return
Report: China set to provide Iran with fighter jets in $1 billion deal
US-Iran diplomacy fails to bear fruit for Christian pastor imprisoned in Iran
American Jewish Committee announces its opposition to Iran nuclear deal
Banners in Brooklyn: 'Death to Israel, Death to the USA'
80% of Jewish Israelis say state is in danger
State's Sherman: US ready to discuss enhancements to Israeli security
Hamas Threatens Violence Unless Israel Lifts Blockade
Israeli president flooded with death threats for condemning 'Jewish terror'
Arab League, Abbas call on UN to protect Palestinians from Israeli settlers
Palestinian religious leaders challenge Jewish presence atop Temple Mount
Israel seeks salvation in gas pocket 3 miles beneath the sea
Nearly 1 in 4 Romanians want their country free of Jews - poll
In pivot, Egyptians and their leaders are warming to Jews, Israel
Sinai branch of Islamic State threatens to execute Croatian hostage in 48 hours
Russia says no common approach with Washington on fighting Islamic State
US official: US, Russia agree on Syria chemicals weapons draft
Iran Says It Will Present Syria Initiative to UN
CNN: US conducts air strike into Syria from base in southern Turkey
Syria says fight against Islamic State must include Damascus
Britain's most high-profile Islamist cleric charged with IS support
Toronto synagogue votes to sponsor Syrian refugees to come to Canada
Looking for a summer vacation destination? ISIS releases tourist brochure
Al Qaeda branch calls for new attacks against United States
Truck bomb in eastern Afghanistan kills at least six, wounds dozens
Why Is the World Turning a Blind Eye to the 'Eradication' of Christians in the Middle East?
Malaysia confirms barnacle covered debris found in Reunion is from Flight MH370
Japan marks 70th anniversary of Hiroshima atomic bombing
Nuclear peace: mankind's most dangerous bluff?
Saudi Arabia may go broke before the US oil industry buckles
Researchers Create First Firmware Worm That Attacks Macs
5.2 magnitude earthquake hits near Kute, Indonesia
5.2 magnitude earthquake hits near Funaishikawa, Japan
5.2 magnitude earthquake hits near Padangsidempuan, Indonesia
5.0 magnitude earthquake hits near Namie, Japan
Colima volcano in Mexico erupts to 25,000ft
Raung volcano in Indonesia erupts to 17,000ft
Karymsky volcano on Kamchatka, Russia erupts to 15,000ft
Super Typhoon Soudelor: Major Cities, Millions Lie In Its Path
Japan heat wave intensifies - death toll surges to 55
Puerto Ricans face punishing drought amid economic slump
Refugees in Jordan Fry Egg in Seconds to Show Intensity of Heat Wave
Toxic algae blooming in warm water from California to Alaska
2nd Colorado resident dies of plague
New Hampshire defunds Planned Parenthood facilities
Harry Reid: Effort to Defund Planned Parenthood Shows GOP Has 'Lost Its Moral Compass'
Jonah Goldberg: The tyranny of Planned Parenthood
Report: Aborted Baby Parts Being Used to Grow Human Organs in Rodents
Hillsong's Brian Houston 'Corrects' Report That 'Openly Gay Couple' Leads NYC Church Choir, Insists Stance on Homosexuality 'Absolutely' Has Not Changed
1,200 Crosses Taken Down From Churches in China; Christian Leaders Denounce Action as 'Evil'
Hatchet-wielding gunman attacks Tennessee movie theater before being killed by police
Man killed by police in Tennessee theater had 'significant' mental issues
Police: Tenn. theater attack suspect had been committed 4 times
Tracking Bible Prophecy Headlines - 8/5/2015
White House accusing Iran deal critics of warmongering 'outrageous,' Netanyahu says
Frustrated Obama tells US Jewish leaders: Stop distorting facts on Iran deal
White House rejects new GOP call to disclose 'secret' Iran nuke agreements
US: Iran's threats on Israel, terror support never part of talks
Obama: If Congress strikes down Iran deal, rockets will rain on Tel Aviv
Iran nuclear deal gives it confidence to strike at Israel, McCain warns
Netanyahu: Iran Nuke Deal 'Will Bring War'
Resolution to disapprove of Iran deal introduced in US House
IAF helicopter squadrons complete huge training drill in Greece
Hamas focusing on terror attacks from West Bank after high casualties in Gaza war
Netanyahu: I'm waiting for world to condemn terror against Jews
Palestinian 'special committees' to defend villages against 'settler gangs'
Christian French tourist beaten on Temple Mount for raising Israeli flag
Saudi king blamed Mossad for 9/11
Birds of Prey Circling Over Syria
ISIS Fighters Force 4-Y-O Boy to Behead His Own Mother With a Sword
Teenage girls for sale for $124 - IS circulates slave price list
White House touts significant progress in fight against ISIS
US warning to Syria army met with scepticism in Damascus
Syria foreign minister in Tehran for talks with Iran, Russia
Russia calls for international cooperation to fight Islamic State
Is Russia preparing to send troops to Syria?
Yemen truce plane gaining support, UN envoy says
Gaddafi loyalists stage rare protest in eastern Libya
Russia makes renewed bid for contentious Arctic regions
Top U.S. Immigration Agency Touts 'Path To Citizenship' As Means For Blunting Homegrown Terror
TCU student punished for criticizing Islam, Baltimore riots
Baltimore calls in federal agents to help homicide cops deal with spike in violence
Louis Farrakhan: If the Federal Gov't Does Not Intercede, 'We Must Rise Up & Kill Those Who Kill Us'
Tempers Flare As Huntington Park Appoints Undocumented Immigrants To City Commissions
Greek bailout expected August 18
The Oil Crash Has Caused a $1.3 Trillion Wipeout
Apple stock implosion shreds $113.4B
How a deeper dive by Apple could crush this market
Eye-scanning tech used to track terrorists adapted to help find missing children
US tries to reassure Japan after documents reveal spying
Cybersecurity bill could 'sweep away' internet users' privacy, agency warns
Hacked e-mails: Boeing wants its drones to hack computers from the sky
This pot delivery startup wants to deliver weed with drones
Tracking a mysterious group of asteroid outcasts
5.7 magnitude earthquake hits near Tonala, Mexico
5.2 magnitude earthquake hits near Lata, Solomon Islands
Colima volcano in Mexico erupts to 20,000ft
Raung volcano in Indonesia erupts to 14,000ft
Virgin Australia cancels all flights in and out of Bali as volcano spews ash
Soudelor targets Japan, China as most powerful storm of 2015
Hawaii to Escape Worst of Tropical Storm Guillermo
Powerful El Nino could mean fewer Atlantic hurricanes, experts say
India floods derail two trains, killing at least 20; hundreds rescued
California fires: Evacuation orders given to 13,000
Preventing nearly 40,000 'superbug' deaths requires teamwork, CDC says
Ebola vaccine trial proves 100% successful in Guinea
Caution Urged over Editing DNA in Wildlife
Planned Parenthood, a Spanish Town, and a Deadly Schizophrenia
Empire State Building's $1M Cecil the lion display outrages 'Black Lives Matter' supporters
Obama: Killing to Harvest Body Parts Is a 'Foolish Tradition'- in Africa
Louisiana Gov. Bobby Jindal cancels Planned Parenthood contract in wake of videos
Fifth Planned Parenthood video turns to 'intact' fetuses
Planned Parenthood official: Abortion procedures, prices altered to meet demand
Newborn baby with umbilical cord attached found on Los Angeles street
Sex with robots to be 'the norm' in 50 years, expert claims
'Weaponized weed' triggering nude, psychotic rampages in NYC
Arizona man says he beheaded wife 'to get the evil out': police
Signs of witchraft 'ritualistic killing' tied to last week's blue moon in triple homicide, Florida sheriff says
Tracking Bible Prophecy Headlines - 8/4/2015
Senior American official: If Iran attacks Israel, US will protect it
Kerry seeks to ease Arab concerns about Iran deal
Israel ex-security chiefs urge Netanyahu to accept Iran deal
Obama to speak to Jewish leaders in first post-Iran deal meeting
Key Democrats in US House, Senate eye late declarations on Iran deal
Qatar says Gulf Arabs confident region safer with Iran deal
Iran's Ahmadinejad seeks political comeback
Russian FM meets Hamas leader, offers help toward statehood
Former security officials call on Netanyahu to begin diplomatic initiative
Two mortars land in Golan Heights
With tensions high, IDF concerned about terror attacks
US Jewish groups call on Israel to rein in its Jewish extremists
Air France wipes Israel off of the map...literally
Palestinians break taboo, seek Israeli citizenship
Archaeologists Uncover Entrance Gate to Goliath's City
Syria approaching de facto partition amid Assad military setbacks
Erdogan says Putin may 'give up' on Assad
Russia critical of US plan to give rebels air cover in Syria
Ukrainians Facing Worst Crisis Since World War II; Starving Elderly 'Throwing Themselves From Windows and Bridges,' Warns Catholic Bishop
China Sees Red: Christian Protest Puts Hundreds of Crosses Back in Public
Germany hits new immigration record amid rising tensions
Venezuelan President Blames US for Supermarket Riot That Left One Dead
Pilots On 'High Alert' Following Third Drone Sighting In As Many Days At NYC's JFK Airport
Feds charge 3 men accused of stockpiling guns, explosives in preparation for martial law
Navy official: Not ruling out charging service member who fired on Chattanooga shooter
Allen West Posts Epic Sign That Slams Obama for Trusting Iran With Nukes, but Not Our Marines With Guns
Big city police chiefs discuss solutions to crime surge
Pentagon Can't Account for Nearly $1 Billion It Spent
Puerto Rico just defaulted for the first time
Greek stocks plunge, banks hammered, after five-week crisis shut down
Oil dives 5 percent to six-month low under $50 on China worry
5.7 magnitude earthquake hits near Hihifo, Tonga
5.4 magnitude earthquake hits near Kirakira, Solomon Islands
5.3 magnitude earthquake hits near Khuzdar, Pakistan
5.3 magnitude earthquake hits near Taron, Papua New Guinea
5.0 magnitude earthquake hits near Namie, Japan
5.0 magnitude earthquake hits near Banda Aceh, Indonesia
Colima volcano in Mexico erupts to 20,000ft
Raung volcano in Indonesia erupts to 14,000ft
Sinabung volcano in Indonesia erupts to 12,000ft
T.S. Guillermo to Skirt Hawaii While a Monstrous Typhoon Aims for China
Typhoon Slams Into Saipan Causing Widespread Damage
Floods, landslides kill 75, displace thousands in eastern India
Searing 164-degree temps in Iran as 'heat dome' traps Middle East
Heat Wave Causes Millions in Damage to Israeli Crops
California wildfires torch 134,000 acres -- and counting
Obama's Climate Push Sets Up Battle Reminiscent of Obamacare
The FDA has approved the first drug made by a 3D printer
Death Toll From Bronx Legionnaires' Outbreak Rises To 7
Senate halts plan to defund Planned Parenthood
Judge extends hold on recordings made by anti-abortion group
This is Your Nuremberg, Planned Parenthood
India orders clampdown on Internet porn, sparks censorship debate
Right Wing MK: Jerusalem Pride Parade Is an Abomination'
Website for marital cheats edges closer to advertising on Israeli TV, radio
Five Consequences of America's Moral Collapse
50 Facts That Show How Far America Has Fallen In This Generation
Tracking Bible Prophecy Headlines - 8/3/2015
Rabbis, Palestinian peace activists unite in show of solidarity against violence
How IDF Intelligence failed to predict 'Hamastan' in Gaza following Israeli pullot
European Nations Silent as Senior Palestinian Official Honors Murderers
Clinton: Two-state solution 'best outcome'
Hillary Clinton Takes a Stand Against BDS
IFCJ expands new aliya program beyond Ukraine
Most Israelis think Israel needs to continue fighting Iran nuclear deal
Rouhani boasts of diplomatic 'third way', claims Iran's defensive ability intact
Rouhani: Nuclear Deal Helps Solve Syria and Yemen Conflicts
US Democrats see 'fire wall' holding to preserve Iran deal
Kerry tries to bolster Egyptian ties damaged after Morsi ouster
US jets to begin striking Syrian forces if they target pro-US rebels
Russian Economy Adjusts to Oil at $40
Greeks brace for stock market carnage after five-week shutdown
5.2 magnitude earthquake hits near Pagan, Northern Mariana Islands
Earthquake swarm on the Reykjanes ridge
Karymsky volcano on Kamchatka, Russia erupts to 14,000ft
Raung volcano in Indonesia erupts to 14,000ft
Typhoon Soudelor Rapidly Strengthening in Western Pacific
Hurricane Guillermo to Track Towards Hawaii Through Midweek
Monsoon rains kill more than 90 people in India
Myanmar floods: UN says death toll 'to rise'
California 'Rain Debt' Equal to Average Full Year of Precipitation
Northern California wildfire doubles in size, displaces thousands
Israel's electricity consumption breaches all-time record amid heat wave
Massive sand storm swallows Amman, flights diverted to Ben Gurion
'Gene drive': Scientists sound alarm over supercharged GM organisms which could spread in the wild and cause environmental disasters
Athletics roiled by mass doping allegations after blood test leak
Senate to vote Monday to defund Planned Parenthood, first step in renewed battle
Rand Paul: Give Planned Parenthood Funds to Community Health Centers
Religious Zionist lawmaker refuses to back down, says homosexuality 'an abomination'
Netanyahu mourns loss of 'courageous 16-year-old stabbed at Jerusalem gay pride parade
Tracking Bible Prophecy Headlines - 8/2/2015
Iran's parliament has no power over nuclear deal, top negotiator says
Iran publishes book on how to outwit US and destroy Israel
Dems still weighing Iran deal, but happy with Obama outreach
Iranian Official: Senate Cannot Review Our Agreement with IAEA
Two rockets fall near Israel's border fence
Hamas leader's car fire-bombed in West Bank
'Netanyahu shuns peace because he wants another intifada,' Abbas tells Meretz MKs
Abbas orders PA security forces to prevent revenge attacks
Herzog: Jewish and Muslim terror should be dealt with in the same way
Protests against homophobia and Jewish 'terror' take place throughout Israel
The expulsion of Baghdad's Jews and the unraveling of the Middle East
Egyptian forces kill top ISIS figure, seal security pact with Saudi Arabia
US officials admit Isil just as strong as when air campaign began
NY terror suspect becomes 48th ISIS-related arrest in 2015
The flow of jihadists into Syria dries up as Turkey cracks down on the border
Kurdish militia in Syria accuses Turkey of 'provocative' attacks
Iraq's Kurdistan laments being caught in middle of Turkey-PKK fight
Refugees flee ISIS to Iraqi Kurdistan, 'the Israel of the Arab states'
Why Obama Admin Won't Use 'Islamic' Term to Describe Terror Attacks
New Taliban leader Mullah Akhtar Mansour calls for unity
Member of Russian Taliban accused of masterminding attack against US soldiers
Ukraine FM calls on Russia to negotiate end to war in battle-torn east
On Army Day, China warns of growing border security risks
Columnist Says Navy To Bring Charges Against Commander Of Chattanooga Naval Center Who Fired At Shooter
Minneapolis-St. Paul Airport ticketing area temporarily evacuated after bag tests positive for explosives
NYPD To Hunt For Drones During Pope Francis' Visit In The Fall
Extended slump in oil taking toll on industry, economy
Iran expects oil output to rise by 1 million barrels per day
5.4 magnitude earthquake hits near San Jose de Jachal, Argentina
5.3 magnitude earthquake hits the Southern Mid-Atlantic Ridge
5.2 magnitude earthquake hits near Lapase, Philippines
Manam volcano in Papua New Guinea erupts to 22,000ft
Raung volcano in Indonesia erupts to 14,000ft
Karymsky volcano on Kamchatka, Russia erupts to 14,000ft
Suwanosejima volcano in Japan erupts to 13,000ft
Tropical Storm Soudelor to Threaten China, Taiwan after crossing Mariana Islands
India and Myanmar monsoon rains leave dozens dead
No Foreseeable Relief After Iran City Feels Like Exceptional 163 F
Extreme heatwave expected across Israel
Calif. National Guard sending helicopters to fight wildfires
Firefighter dies after battling 1 of several California wildfires, agency says
Obama to Unveil Tougher Climate Plan With His Legacy in Mind
Four dead, 65 sick in New York City Legionnaires' disease outbreak
CDC's top modeler courts controversy with disease estimate
Christian Pharmacy Forced to Sell Abortion Drugs
Is Planned Parenthood Selling "Fully Intact" Babies Born Alive and Left to Die?
Big Labor defends Planned Parenthood, calls attacks 'extremist,' 'politically motivated'
Slaying the Abortion Giant - Senate to vote Monday on Defunding Planned Parenthood
Fetal cannibalism, Planned Parenthood style in China
Tracking Bible Prophecy Headlines - 8/1/2015
Palestinians to haul Israel before ICC in wake of arson attack, Abbas says
Hamas Calls for All Arabs to Attack 'All Soldiers, Settlers'
West Bank violence flares after funeral for Palestinian baby killed in attack
Netanyahu tells Abbas Israel shocked by act of 'heinous terror'
Israel hasn't done enough to combat Jewish terrorism, Rivlin says
Jordanians march in solidarity with Palestinian 'day of rage'
Iran calls for Israel's nuclear disarmament
PM to make direct appeal to US Jews in bid to thwart Iran deal
Netanyahu to bring case against Iran deal to N. American Jews in live webcast event
PM: Opposition to Iran deal is intensifying in the US
Congress goes on break, pausing debate on Iran deal
UN nuclear watchdog chief to meet US senators next week
Obama tells liberals: I can't carry Iran deal on my own
Afghan govt hopes to divide and conquer Taliban
ISIS Forces Assyrian Christian Woman to Trample Jesus Christ's Image at Gunpoint
Islamic State document reveals plan to bring 'end of the world'
Seven Libyan soldiers killed in clashes with ISIS
Al-Qaeda's Syrian branch threatens to attack all U.S.-backed rebels
Tent Cities Test Germany's Resolve to Support Swell of Syrian Refugees
Illegal immigration prevention spending in Central America backfires, entices migrants
Homeland Security warns drones could be used in attacks
Delta plane spots drone hovering near JFK airport
Ky. man arrested after shooting down $1,800 drone hovering over sunbathing daughter
Windows 10: Microsoft under attack over privacy
Forget About The Apple Watch, Implantables Are Coming
Who needs the Fed? The rate hike cometh on its own
Chicago Mulls Borrowing That Puerto Rico Rejected as Risky
Greek Debt Crisis Adds to a Spike in Burglaries and Robberies
Baltimore killings soar to a level unseen in 43 years
5.6 magnitude earthquake hits near Rainbow Beach, Australia
5.2 magnitude earthquake hits near Rainbow Beach, Australia
5.1 magnitude earthquake hits near Nueva Concepcion, Guatemala
5.1 magnitude earthquake hits near Pali, Indonesia
5.0 magnitude earthquake hits near Yunaska Island, Alaska
5.0 magnitude earthquake hits near Pueblo Nuevo Tiquisate, Guatemala
Manam volcano in Papua New Guinea erupts to 22,000ft
Tungurahua volcano in Ecuador erupts to 20,000ft
Ruiz volcano in Colombia erupts to 20,000ft
Raung volcano in Indonesia erupts to 14,000ft
Volcano Erupts on Reunion Island Where Suspected MH370 Debris Washed Up
Heat index in Iran hits staggering 163 degrees
Half of Columbia River sockeye salmon dying due to hot water
Number of Legionnaires' Cases Rises Amid Deadly Outbreak in NYC: Officials
U.S. government begins human trials of genetically modified Ebola vaccine
Robot Maggots Feed On Brain Tumors
Fetal organs harvested for lab rats
'Abortion pill' legalised in Canada
Cecil The Lion Stirs More Outrage Than Abortion Mogul Cecile The Lyin'
Abortion Supporters Get Help From Courts in Video Fight
Planned Parenthood President Made 39 Visits To Obama's White House Since 2009
Christie Says He'd Cut Planned Parenthood Money Following Videos
Mike Huckabee, Republican presidential candidate, won't rule out employing U.S. troops, FBI to stop abortion
Click here to retun to "Tracking the Birth Pangs" page.