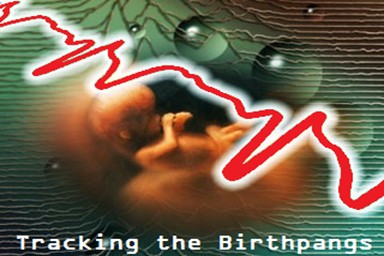 August 2016 Headlines
"Tracking Bible Prophecy" headlines can also be found on
Facebook
Tracking Bible Prophecy Headlines - 8/31/2016
iPhone spyware spotlights Israel's secretive surveillance industry
Israel lashes back after UN envoy's comments on settlements
Israel lambastes UN Mideast envoy for 'distorting history'
Czech textbooks drop Jerusalem as Israel's capital
With school year around corner, Netanyahu says 'study Bible'
Four men in car burst through Ben Gurion Airport security barrier
Egypt opens Gaza border crossing for Muslim pilgrimage
Egypt's New Law on Churches Angers Christian Critics
IDF shuts down Palestinian radio station for incitement
Caroline Glick: The end of Mahmoud Abbas
UN: Violations of Israel-Lebanon cease-fire could spark war
U.S. Army Fears Major War Likely Within Five Years -- But Lacks The Money To Prepare
High-profile meeting between Venezuela and Iran should set off alarm bells, experts say
Iran's Launch of Shia Army Threatens to Escalate Sectarian Tensions
Iraq blacklists tankers involved in shipping Kurdish crude
US calls Iran's actions in Arabian Gulf 'unsafe' and 'provocative'
Report: US drone enters Iran's airspace, leaves after warning
Turkish women in desperate hunt for embryos after IVF clinics shut down in wake of coup
Security Council Weighs Accountability for Chemical Weapons Attacks in Syria
Russia questions report blaming Syrian govt for gas attacks
Report: UN funneled millions to Assad regime via aid program
IS buried thousands in 72 mass graves, AP finds
Up to 15,000 Isis victims buried in mass graves in Syria and Iraq
Senior ISIS Strategist and Spokesman Is Reported Killed in Syria
Does Killing Terrorist Leaders Make Any Difference? Scholars Are Doubtful
US general: ISIS forces defied orders to fight to the death
Italy rescues 3,000 migrants from Mediterranean as arrivals surge
Tens of thousands migrate through Balkans since route declared shut
Thousands of migrants rescued off Libya
Greek 'Thought Police' Prosecute Bishop For (Accurately) Calling 'Refugees', "Illegal Migrants"
ACLU: Christian woman forced to remove headscarf for license - clerk insisted that only Muslim women are allowed to cover their hair
Yemen death toll rises to 10,000
Myanmar holds historic peace talks with ethnic groups
Chinese embassy in Kyrgyzstan hit by suspected suicide car bomb
Truck bomb explodes near Somali presidential palace
Kyrgyz president orders government to strengthen anti-terrorism measures
French restaurateur throws out two Muslim women, filmed saying 'All Muslims are terrorists', enquiry launched
Vicars told not to wear dog collars in public and churches should have 'bouncers' due to terror fears
India, US to Intensify Intelligence Sharing on Terrorism
John Kerry: You Media People Should Stop Reporting on Terrorism So People Don't Know What's Going On
FBI Recovers Another 30 Benghazi Emails Hillary Clinton Deleted
FBI to release Clinton probe files, as candidate pressed to answer new questions 'under oath'
Trump risks alienating voting blocs with wavering on immigration
Trump to visit Mexico, meet president, hours before immigration speech
Homeland eyes special declaration to take charge of elections
A Candidate's Death Could Delay or Eliminate the Presidential Election
Baltimore Residents Beg Police To Protect Their Neighborhoods
EU-U.S. trade deal in doubt as France urges end to talks
G20 Summit to deal with rising anti-globalization sentiment
Pope Francis receives Facebook CEO in private audience
Pope Francis, Zuckerberg: Communications tech a tool vs poverty
Lawsuit alleges local courts force poor into 'debtors' prison'
IRS doesn't tell 1M taxpayers that illegals stole their Social Security numbers
State aid: Ireland gave illegal tax benefits to Apple worth up to 13 billion Euros
EU hits Apple with $14.6 billion tax bill
EU ruling on Apple stirs calls for U.S. tax reform
Apple: You can have taxes or you can have jobs but you can't have both
Significant extraterrestrial signal detected from space
6.7 magnitude earthquake hits near Namatanai, Papua New Guinea
5.6 magnitude earthquake hits near Visokoi Island, South Georgia and the South Sandwich Islands
5.5 magnitude earthquake hits near Constitucion, Chile
5.0 magnitude earthquake hits near Luganville, Vanuatu
Fears Iceland's largest volcano may erupt following earthquakes
Klyuchevskoy volcano on Kamchatka, Russia erupts to 20,000ft
Sinabung volcano in Indonesia erupts to 17,000ft
At Least 11 Dead After Typhoon Lionrock Hits Northern Japan
Madeline still on path to Hawaii island, Lester re-intensifies
Tropical systems threatening Outer Banks and Gulf Coast
Snow plows used in recovery after storm hammers Colorado Springs area with floodwaters, hail
More than 300 million at risk of life-threatening diseases from dirty water, UN says
Warren, MI To Ticket Residents Over Mosquitoes, Standing Water Ahead Of Yellow Fever Threat
CDC Almost Out of Zika Money, Director Says
Mysterious illness continues to spread at Manhattan High School
Ebola Virus Genetic Material Can Remain in Semen for 18 Months, New Study Shows
Gonorrhea Is Becoming Untreatable, U.N. Health Officials Warn
WHO urges shift in STD treatment due to antibiotic resistance
Dr. Keith Ablow: Why do men like Anthony Weiner keep sexting -- even when it destroys their lives?
Court: Gays can seek parental rights for nonbiological kids
George Soros' quiet overhaul of the U.S. justice system
Leaked Memo Reveals Soros Plan for Federally Controlled Police
President Obama Grants 111 Additional Commutations, the Most Commutations Granted in a Single Month
Chicago: The shocking numbers behind the violence
Dad claims he crashed car because he was trying to kill 2-year-old son
Belief in elves very strong in West Iceland
'No doubt' Iceland's elves exist: anthropologist certain the creatures live alongside regular folks
Iceland unearths rock to appease angry elves
Tracking Bible Prophecy Headlines - 8/30/2016
Amid talk of Obama peace push, Israel invokes his vow not to impose solution
Report: Netanyahu Warns Visiting US Delegation Against Lame-Duck Moves by Obama on Israel-Palestinian Track
UN says Israelis, Palestinians both imperil 2-state solution
Liberman said to rule out deal with Hamas for soldiers' bodies
Palestinian authorities abuse journalists, activists, human rights group says
Lithuania town marks 75th anniversary of massacre of Jews
Polish soccer fans torch 'Jewish' effigies, fly banner calling for burning of Jews
3,000 year old treasures dated to the time of King David unveiled
Iran confrontations with US Navy double from last year, more frequent than thought
Iranians destroy US Navy with willpower in propaganda film
Khamenei: Our enemies will face a harsh response if they attack
Oil wells south of Mosul burn days after key town retaken
Fight for Syria's Aleppo exposes limits of Russian air power
Obama and Erdogan to meet on sidelines of G20 summit
White House: Turkish push complicates front against ISIS
Islamic State Bombing Kills 54 Government Recruits in Yemen
ISIS Terrorists Infiltrating Canada, Suspected of Plotting Attacks
Canadian teachers instructed on how to combat 'Islamophobia'
German prosecutors file terror charge against teenage girl
LAX returning to normal after panic due to unfounded shooter report
NKorea to Children: Protect Our Leader, Become 'Five Million Nuclear Bombs'
North Korea publicly executes two officials: South Korean newspaper
White House says it sees a path to approval of Pacific trade deal
'Fiscal crisis' warning as deficits rise, debt set to hit $20T next year
Leaked Soros Document Calls For Regulating Internet To Favor 'Open Society' Supporters
FBI alert sparks fears that state voting systems are under digital assault
FBI detects breaches against two state voter systems
Russian hackers targeted Arizona election system
Driverless taxi firm eyes operations in 10 cities by 2020
New FAA commercial drone regulations go into effect
FAA Expects 600,000 Commercial Drones In The Air Within A Year
Lost heritage: Massive quake deals blow to Italy's art treasures
5.4 magnitude earthquake hits the Southern Mid-Atlantic Ridge
5.0 magnitude earthquake hits North of Ascension Island
Magnitude-4.5 earthquake hits remote Northern California
Largest Quakes to Hit Katla Volcano in Decades
Colima volcano in Mexico erupts to 20,000ft
Klyuchevskoy volcano on Kamchatka, Russia erupts to 20,000ft
Santa Maria volcano in Guatemala erupts to 17,000ft
Sheveluch volcano on Kamchatka, Russia erupts to 11,000ft
Lionrock to slam northern Japan with flooding rainfall through Tuesday
Tropical duo to threaten Hawaii into Labor Day weekend
North Carolina warily watching 2 tropical weather systems
Yet another tropical system may emerge as a post-Labor Day threat to Caribbean, US
11 years later, New Orleans remembers Katrina
Freak lightning bolts kill 300 reindeer in Norway
Obama will bypass Senate, ratify Paris climate accord himself during trip to China: report
Hunger grips thousands of new South Sudan refugees in Uganda
New 'zombie' drug may be emerging in Florida as flakka use declines
Doctors refusing to treat unvaccinated families get academy's backing
Transgender Missouri inmate latest to push for hormone treatment
States, religious groups sue HHS over transgender treatment requirements
Anglicans consider new synod to oppose gay marriage
FBI's massive porn sting puts internet privacy in crossfire
Women lining up for free sterilization in Venezuela as economic crisis deepens
Tension mounts across Venezuela as protesters gear up for Sept. 1 anti-Maduro rally
August most violent month in Chicago in 20 years
Baltimore reaches 200 homicides with man's fatal stabbing
'Longest living human' says he is ready for death at 145
Tracking Bible Prophecy Headlines - 8/29/2016
Moscow, US both said pushing Israel-PA peace summits
Netanyahu and Abbas may meet in Moscow in October
Israel expands patrols into East Jerusalem to stem Palestinian attacks
Is Hamas in the midst of an internal struggle, or just wary of war with Israel?
Europe migrant crisis: Germany expects 'up to 300,000' this year
Merkel rejects Muslim migrant ban, urges fair distribution
10,000th Syrian reaches US this week in resettlement program
Immigration Expert: U.S. to Resettle Nearly One Million Muslim Migrants Under One Term of Clinton Presidency
Donald Trump's Plan for Undocumented Immigrants Remains a Mystery
Fighting escalates on Turkey-Syria border, endangering US forces
Turkish air strikes kill at least 35 civilians in Syria
In Syria, Rebels Threaten Territory Held by Kurds as U.S. Allies Clash
France presses for UN resolution on Syrian use of chemical weapons
Iraq Asks Saudi Arabia to Recall Ambassador Who Criticized Shiite Militias
How to make peace? Colombia's historic deal has lessons for Syria
High toll as Libyan fighters close in on Islamic State in Sirte
ISIS-inspired attacker's bid to bomb Indonesian church fizzles out - literally
Priest suffers minor injuries after failed suicide bomber attacks Indonesia church
Kayla Mueller in Captivity: Courage, Selflessness as She Defended Christian Faith to ISIS Executioner 'Jihadi John'
Iran to start construction on two more nuclear plants
Khamenei warns Iran will 'hit hard' in response to US aggression
Top Iranian admiral: US lacks the power to confront Iran militarily
Israeli to be extradited to US over sale of military parts to Iran
Iran deploys long-range missiles to Fordo nuclear site
Iranian Ayatollah: The 'Hidden Imam' Will Arrive In A Vessel 'Like A Spaceship'
Russian journalist critical of Vladimir Putin found dead on his birthday with gunshot wound to head
1 killed, dozens injured in new Kashmir anti-India protests
Female genital mutilation: Egypt to toughen penalties
Burkini backlash: Some French mayors vow to keep bans in place despite court ruling
Muslim Holy Day on Sept. 11? Coincidence Stirs Fears
Brexit may send EU 'down the drain' - German vice chancellor
German economy minister says EU-US trade talks have failed
Jobs Data to be a Big Deal for Record-High Stocks
Venezuela sends opposition leader back to jail, expels Ecuadoran lawmakers
Brazilian president calls her removal a nonmilitary 'coup' and vows to fight impeachment
Donald Trump challenges Hillary Clinton to release detailed medical records
Surprise: Gun ownership rises to 44% of all homes
Majority of Americans Oppose International Control of Internet
Car hacking is the future - and sooner or later you'll be hit
Italy checks for building code fraud after deadly quake
7.1 magnitude earthquake hits North of Ascension Island
5.7 magnitude earthquake hits near Abepura, Indonesia
5.2 magnitude earthquake hits near Ile Hunter, New Caledonia
5.2 magnitude earthquake hits near Raoul Island, New Zealand
5.1 magnitude earthquake hits near South Georgia Island region
5.0 magnitude earthquake hits near Azores Islands region
Earthquake activity in Iceland's Katla volcano
Popocateptl volcano in Mexico erupts to 24,000ft
Klyuchevskoy volcano on Kamchatka, Russia erupts to 20,000ft
Sinabung volcano in Indonesia erupts to 15,000ft
Typhoon Lionrock to barrel into Sendai, Japan on Tuesday
Hawaii Island prepares for possible effects of Tropical Storm Madeline
Tropical depression forms near Carolinas; other system threatens Gulf Coast
Storms to raise flood threat from Houston to New Orleans into Monday
Florida braces for heavy rains that could lead to flooding, mosquito breeding
Singapore confirms 41 cases of locally transmitted Zika virus
Donald Trump Ratings Among Evangelical Leaders Double After His Pro-Life Supreme Court Shortlist
Women bare breasts for gender equality on GoTopless Day
Australia Plan for Vote on Gay Marriage Hits Stumbling Block
Church of England parishes consider first step to break away over sexuality
"Mysticore" is the new norm: Inside the trend that's casting its spell over the culture
Tracking Bible Prophecy Headlines - 8/28/2016
Report: Egypt blocked UN endorsement of Quartet report
'IDF preparing for scenario in which hundreds of terrorists from Sinai attack'
Israel to UN: Diplomatic immunity doesn't apply to terrorists
In Hebron, Fatah faces a civil war at the polls
Netanyahu, Liberman want Hamas win in local elections, Fatah officials claim
Israel to import tomatoes from Turkey amidst shortage due to a crop destroying virus
Turkey extradites 5 Macedonians planning to join ISIS
Turkey flexes muscle in northern Syria
Turkey ratchets up Syria offensive, says warplanes hit Kurdish militia
IDF fires warning shots at suspicious individuals near Syrian border
US pilots tell of high-stakes encounter with Syrian jets
Syrian war: US and Russia 'achieve clarity on path forward'
U.N. Syria envoy presses for speedy Aleppo aid delivery
Syrian war: Government regains Darayya after last rebels leave
Obama's $400m cash payout to Iran is unprecedented, say legal experts
Bangladeshi Police Kill Alleged 'Mastermind' Of Cafe Attack That Left 22 Dead
8 Troops Killed in Suspected Rebel Attack in North Paraguay
Colombian Rebels Announce Final Conference of Peace Talks
As some Colombians seethe, others take to the street to trumpet historic peace deal
'You can kill them': Filipino police chief tells drug addicts to kill dealers
UN Security Council Unanimously Condemns N. Korea Missile Launch
North Korea says United Nations condemnation of missile tests 'provocation'
N. Korea threatens to fire at truce village holding US, S. Korea troops
Czechs and Hungarians call for EU army amid security worries
Some 120 Jamaica police officers to wear body cameras
Report: Twitter Suspends DCLeaks Account After Huge George Soros Leak
Global central bankers, stuck at zero, unite in plea for help from governments
As Fed nears rate hikes, policymakers plan for 'brave new world'
The halal economy reaches new heights
This new proposed feature for iPhones can help catch thieves with their fingerprints
5.0 magnitude earthquake hits near Chignik Lake, Alaska
Colima volcano in Mexico erupts to 19,000ft
Dukono volcano in Indonesia erupts to 10,000ft
Powerful Typhoon Lionrock may hit Japan early next week
Double tropical threat looms for Hawaii this week
Tropical Storm Madeline moves toward Hawaii as Lester becomes hurricane
Don't Bee-lieve the Latest Bee-pocalypse Scare
Zika Funding Delay in Congress Puts Americans at Risk, Obama Says
Federal Judge Curbs Enforcement of North Carolina Transgender Access Law
US Christian among first victims of Russia's anti-evangelism law
Tracking Bible Prophecy Headlines - 8/27/2016
UN, EU help Palestinians build ICC suit against Israel
Fatah said to beg Abbas: Cancel local elections, Hamas will win West Bank
Obama's legacy on Syria dealt another blow after a new report finding Assad has continued to use chemical weapons
Depraved new ISIS video shows child executioners gunning down Kurds
Children among dead in Syria barrel bomb attack
The Latest: Erdogan, Putin agree to 'speed up' aid to Aleppo
Isis hoodwinks collectors with fake Syrian artefacts
Confrontations reveal Obama's nuclear deal having little effect on Iran's behavior
Defense official: Iran confrontations with US Navy up 50 percent this year
Iran denies Saudi allegations it gave Yemen rebels missiles
Bangladesh 'cafe attack planner killed' in police raid
Revealed: Isis sends new waves of jihadis to attack Europe
Hungary's PM plans 'more massive' fence to keep out migrants
Anti-Islam lawmaker Wilders calls for ban on Muslim migrants
French court suspends burkini ban, controversy goes on
German FM Steinmeier calls for new arms control pact with Russia
UN council condemns N.Korea missile launches, vows new measures
North Korea claims it's now able to nuke U.S. mainland
Judicial Watch: Hillary Clinton Withheld Or Deleted Benghazi Related Documents
Judge orders search of new Clinton emails for release by September 13
Clinton's full State Dept. schedule won't be released until after Election Day
Ex-wife accused Trump campaign CEO Bannon of anti-Semitic statements
Candidates capitalize on the ever-powerful Christian 'religious vote'
Yellen Imagines a Future Where Fed Tinkers With Inflation Target
New Mexico Shocked by Alleged Sexual Assault, Murder and Dismemberment of 10-Year-old Girl
TX father of two beheaded wife, put her head in refrigerator: police
CBP Reports 850 Unidentified Illegal Alien Bodies in One Morgue
'Terminator conundrum': Pentagon and artificial intelligence
Stingray documents offer rare insight into police and FBI surveillance
Spotted: A Self-Driving Uber in Pittsburgh
Rosetta Probe Gets Rare Close-Up of Comet Eruption
NASA's Juno spacecraft will snap the first up close images of Jupiter on Saturday
Rare Jupiter and Venus conjunction during Aug. 27 sunset
Saturday's Venus-Jupiter Encounter May Explain Bible's Star of Bethlehem
Italy holds day of mourning as it buries its earthquake dead
Strong Aftershocks Rattle Devastated Italian Earthquake Zone
Italy's Tragic Failure on Earthquake Preparedness
Life on the fault lines: Major earthquakes overdue and 'no one in the world is safe', expert says
5.4 magnitude earthquake hits near Visokoi Island, South Georgia and the South Sandwich Islands
5.2 magnitude earthquake hits near Port Moresby, Papua New Guinea
5.1 magnitude earthquake hits near Santa Monica, Philippines
Colima volcano in Mexico erupts to 17,000ft
Sinabung volcano in Indonesia erupts to 13,000ft
Dukono volcano in Indonesia erupts to 10,000ft
Japan scientists detect rare, deep-Earth tremor
Typhoon Lionrock to slam Japan following deadly impact from Mindulle
Typhoon Lionrock taking strange course
Tropical Storm Madeline tracking towards Hawaii
Tropical wave slows, second disturbance appears in Gulf of Mexico
Human-caused climate change has been happening for a lot longer than we thought, scientists say
US judge upholds state law requiring vaccinations
Japan warns on measles after infected fan joins Bieber concert
Devastating bird flu strain found in US wild duck, USDA says
US blood supply should be screened for Zika, FDA says
Nicaragua confirms first microcephaly birth linked to Zika virus
Planned Parenthood Joins Campaign To Rid Miami Neighborhoods Of Zika
Planned Parenthood Filed $1.5 Million 'Urgent' Soros Grant Request To Help Continue Its Taxpayer Funding
Judge Refuses to Suspend California Law Legalizing Assisted Suicide Targeting Elderly, Disabled
Venezuela's steep prices, scarcities open the way for cardboard coffins
Judge blocks transgender bathroom law for 3 plaintiffs
'Do You Prefer Ma'am or Sir?': New DOJ Video Shows Cops How to Treat Transgender People
New Concerns Arise About Mental Health Of College Students
Israeli scientists use nanobots and thoughts to administer drugs
Pot Twist: Some marijuana activists urge 'no' vote on legalization
Dozens treated as heroin overdose spikes hit several states
Burning Man Turns 30: The Joys, Pitfalls (and Drugs) of Hollywood's "Vacation for the Soul"
Tracking Bible Prophecy Headlines - 8/26/2016
US Navy ship fired warning shots at Iranian ship; 4 Mideast close calls this week
Iranian ex commander: New militia formed to destroy Israel in 23 years
Iranian military official: We have 100,000 missiles in Lebanon ready to hit Israel
Soldier wounded in Samaria stabbing attack; terrorist killed
PA asks ICC to speed up inquiry of Israeli 'war crimes'
CIA declassified intel files reveal briefings on Israel
Russia to work with US on response to Syria gas attacks report
France calls on Russia to influence Assad
Iraq, Syria discuss securing border as ISIS retreats
Mideast Christian woman on ISIS: God's plan is 'working perfectly'
Turkey requests extradition of Fethullah Gulen but not for coup attempt, says US
Biden calls on Turkey to be patient in Gulen case
At least 8 police officers dead, 45 injured in Turkey car bomb attack
Hamas, natural gas and other good reasons Israel and Turkey should stick together
Kerry announces new Yemen peace initiative
US urges all sides in Yemen war to avoid civilian casualties
Muslim refugee thrown out of integration programme in Germany for wearing headscarf
Leaked Soros Strategy: 'Globalization' Will 'Increase Migration Pressures'
"Bigger than Watergate": Giuliani on Clinton Foundation
Gowdy: FBI never asked Clinton about 'intent' in email probe
FBI Admits Clinton Used Software Designed To "Prevent Recovery" And "Hide Traces Of" Deleted Emails
WikiLeaks' Assange Warns Clinton Campaign: More "Unexpected", Game-Changing Emails Loom
CNN Cancels Dr. Drew's Show One Week After He Voiced "Grave Concern" For Hillary's Health
Boston PD remains tight-lipped about helicopter exercise with defense department
Apple boosts iPhone security after Mideast spyware discovery
Israeli software company blamed for 'dangerous Apple security flaw'
New York's Bryant Park is tracking visitor behavior
North Korea Could Deploy Submarine-Launched Missiles 'Within Weeks'
5.9 magnitude earthquake hits near Izu Islands, Japan region
Death toll in Italy earthquake rises to 267; aftershocks rattle devastated region
Sinabung volcano in Indonesia erupts to 20,000ft
Fuego volcano in Guatemala erupts to 19,000ft
Klyuchevskoy volcano on Kamchatka, Russia erupts to 18,000ft
Dukono volcano in Indonesia erupts to 10,000ft
The Latest: Kokomo EF3 tornado had peak wind of 152 mph
Hurricanes may influence spread of the Zika virus
Newly discovered multicomponent virus is the first of its kind to infect animals
Mind-controlled nanobots could release drugs inside your brain
House panel seeks criminal charges for University of New Mexico in abortion research
How SCOTUS abortion case will play a big role in 2016 race
Global warming polarizes more than abortion
Man charged with murdering women to sell as 'ghost brides'
Tracking Bible Prophecy Headlines - 8/25/2016
Israeli warplanes said to hit Hezbollah targets in Syria
'Hezbollah's role in Syria will change its next conflict with Israel'
Gaza becomes social media warzone ahead of Palestinian elections
Hamas and Fatah slug it out over Gaza City election on social media - video
Israel probe clears military of war crimes for three deadly attacks during 2014 Gaza War
US to citizens: Get out of Gaza
Netanyahu phones Putin to talk Middle East peace
Russian 'documentary' claims Jews behind Titanic, Chernobyl and 9/11
Former NSA analyst: Russia 'can listen in on anything it wants'
2 days after cash delivery, US paid $1.3 billion to Iran
Four Iranian vessels 'harass' US Navy ship in Strait of Hormuz, official says
Syria Used Chlorine in Bombs Against Civilians, Report Says
US vows to 'seek accountability' for Syria chemical attacks
Turkey sends tanks into Syria against ISIS; rebels reportedly capture town
French national screaming 'Allahu Akbar' stabs British woman to death in Australia
French pupils aged 3 to play 'silence reigns' in terrorist attack training
British Muslim siblings kicked off EasyJet flight after passenger complains they are terrorists
Survivor of 2007 Minneapolis bridge collapse now facing terror charges
11 killed, 30 injured as gunmen target American University in Afghanistan
Colombia reaches agreement with rebels, ending 52-year armed conflict
Without aid, 49,000 children will die this year in northeast Nigeria: U.N.
Mexican state buries over 100 people in mass grave, including torture victims
Trump says government can 'work with' illegal immigrants
Second Amendment backers arm up with ink and paper to battle California's 'Gunmageddon'
Hillary Lied About Donor Access During 2009 Confirmation Hearing
Assange says WikiLeaks to release 'significant' Clinton campaign data
Leaked e-mails show George Soros paid $650K to influence bishops during Pope's US visit
Former Secretary of Defense explains why we now have greatest threat of nuclear war ever
UN expert slams China on human rights
'Failed State' Venezuela Now Bleeding Cash
Pokemon Go claims first victim in Japan as distracted driver kills woman
At least 3 dead after 6.8 magnitude quake hits Burma - 94 temples damaged in Bagan, a tourist hot spot
Massive 6.2 earthquake strikes central Italy
Italy earthquake: Search for survivors as death toll tops 240
5.8 magnitude earthquake hits near Sungaipenuh, Indonesia
5.0 magnitude earthquake hits near Tadine, New Caledonia
Confirmed earthquake hits southern Colorado
Cotopaxi volcano in Ecuador erupts to 21,000ft
Klyuchevskoy volcano on Kamchatka, Russia erupts to 21,000ft
Reventador volcano in Ecuador erupts to 19,000ft
Sink hole swallows pedestrians on street in Lanzhou, China
Strengthening Lionrock may be next typhoon to target Japan
Brewing Tropical Storm Gatson may threaten Bahamas, Florida as a hurricane
Tropical Storm Lester Forms Well Southwest of Mexico; Forecast to Strengthen to a Hurricane
'Substantial damage' reported after tornadoes touch down in Indiana
Washington state declares emergency due to wildfires
Flooding in Indian holy city halts cremations
Good Lord! Cop says Red Cross told him not to pray with flood victims
Pew: Americans giving up on God, miracles
Obamacare Website No Longer Addresses 'You Can Keep Your Doctor'
Heroin laced with elephant tranquilizer hits the streets
Florida teen survives rare amoeba infection that kills most people
Zika Images Show 'Worst Brain Infections That Doctors Will Ever See'
Tracking Bible Prophecy Headlines - 8/24/2016
Aqaba spill dumps 200 tons of crude oil into Red Sea
Hamas: We're Uninterested In New Gaza War
Defense minister: Israel won't let Hamas rearm
IDF raids West Bank weapons facilities
Israel targeted 'key Hamas strategic assets' in Sunday's barrage
Rivlin at Gaza border: 'Israel ready to face any threat, above or below ground'
Violent protests in Nablus after Palestinian detainee killed in Palestinian police custody
Hamas accuses Egypt of abducting 4 Palestinians a year ago
French Jewish families make aliyah-to Samaria
Palestinians Fume as Europe Fails to Back BDS
A George Soros-Funded Palestinian Media Outlet Runs an Anti-Semitic Article Series
Honduras seeks Israel's help against organized crime
Turkish Foreign Minister: Turkey and Israel to appoint ambassadors in coming days
Turkey hunts alleged coup plotter who was Clinton donor
Turkey evacuates town amid anti-IS Syria campaign
U.S. Eyes Aiding Turkish-Backed Rebels Against Islamic State in Syria
'Apex of horror' Aleppo faces catastrophe if truce isn't called to let in aid: U.N.
UN: Over a Million Could Be Displaced by Mosul Offensive
Moscow and Tehran: Russia done launching Syrian airstrikes from Iran
Iran unveils its own version of S-300 air defense system
Iran rounds up 450 social media users for 'immoral activities'
White House: Payment to Iran was neither ransom nor leverage
Obama Admin Won't Tell Congress How It Paid Iran $1.3 Billion in Taxpayer Funds
Iran Expanding Terror Network in Latin America
Boko Haram crisis: Nigeria air strike 'kills commanders'
Nigerian army: Self-declared Boko Haram leader Abubakar Shekau 'fatally wounded'
Gang Rape Of Aid Workers In South Sudan Is A Turning Point
Afghans push India for more arms, despite Pakistan's wary eye
Roadside bomb kills US soldier in southern Afghanistan
Planned Muslim cemetery, mosque face opposition in Georgia community over terror training camp concerns
NYPD repeatedly broke rules when investigating Muslim groups, inspector general report charges
FBI investigating whether Virginia stabbings were ISIS-inspired
Suspect in stabbing says he was hearing voices
Car bomb explodes outside Thai hotel
Anti-Islam group sparks terror scare after staging mock 'Isil attack' in Prague
Italy, Germany, France eye beefed up EU defense after recent terror attacks
Following a series of violent attacks last month, German right-wing leader backs citizens' right to arm themselves
Paris tourism hit by militant attacks, strikes and floods
Paris tourism lost 750 million Euros after attacks
Paris tourism chiefs demand rescue plan as attacks scare off visitors
Worldwide concern over 'too many immigrants': study
Washington Post: U.S. needs illegal immigrants for 'washing dishes,' 'mowing lawns'
North Korea lays new landmines near border truce village: report
North Korea test-fires submarine-launched ballistic missile, says Seoul
Crimea ready to sue Ukraine over '20 years of looting' - official
Russia, Germany, France raise alarm over fighting in Ukraine
Politico: US Election Is Increasing Russia-Ukraine Tensions
Attempted hack of New York Times might fuel more talk of Russia assisting Trump
Biden vows 'rock solid' NATO ties as allies slam Trump
Obama tours Louisiana amid criticism that he's late
In Louisiana, Barack Obama Dismisses Donald Trump: I'm Leaving In Five Months Anyway
Leaked Docs: Soros Aims to Enlarge Electorate by 10 Million Voters by 2018
Clinton's pathetic 'Colin Powell made me do it' defense
Clinton calls claims about her health 'wacky'
FBI investigating possible cyberbreach of New York Times reporters' email accounts
The US Air Force Reveals Radical Plan to 'Bomb the Sky' to Improve Radio Reception
Fed Admits Another $4 Trillion In QE Will Be Needed To Offset An "Economic Shock"
Eight Facebook users indicted for mocking Thai junta leader
Prison inspector calls for inmates to be given access to social media and Skype to keep in touch with family
Rare Pokemon sparks stampede in Taipei
Secret Cameras Record Baltimore's Every Move From Above
EPA: North Texas earthquakes likely linked to oil and gas drilling
6.0 magnitude earthquake hits near Nebe, Indonesia
5.3 magnitude earthquake hits near Mawlaik, Burma
5.2 magnitude earthquake hits near Visokoi Island, South Georgia and the South Sandwich Islands
5.2 magnitude earthquake hits near Taron, Papua New Guinea
Sabancaya volcano in Peru erupts to 24,000ft
Santa Maria volcano in Guatemala erupts to 16,500ft
Tropical Storm Gaston Forms; Disturbance Eyes Florida
Tropical Storm Gaston Forms in the Eastern Atlantic; Forecast to Strengthen into a Hurricane
Hermine may brew in Atlantic following birth of Tropical Storm Gaston
Brewing tropical storm may threaten Bahamas, Florida as a hurricane
More Than 300 Killed, Hundreds of Thousands Evacuated as Monsoon Rains Flood India
Over 200,000 villagers evacuated by rescue teams in Bihar
Hundreds Of Thousands Of Dead Fish Wash Into New Jersey Marina
National Insitutes of Health Wants Funds for Human-Animal Hybrids
Florida sends another $5 million to fight Zika in Miami-Dade
U.S. lawmakers demand investigation of $100 price hike of lifesaving EpiPens
DA warns of drug '10,000 times' more powerful than heroin
W. Va. city swamped by overdoses, as nation battles surging opioid epidemic
Seattle could open housing for homeless where it's OK to use heroin
LSD Might Make You More Creative
Suspected face-biter may have ingested 'caustic' chemicals from garage, sheriff says
One California city is paying people not to commit crimes
No Scientific Evidence That People Are Born Gay or Transgender, Johns Hopkins Researchers Say
UC Berkeley insurance to cover range of gender-reassignment procedures
New Mexico school sends mixed signals on gender policy
Rodeo clown fired for comments about gender identity at Calhoun Co. fair
The Salvation Army and the LGBT Community
Southern Africans Set to Test Anglican Ban on Same-Sex Unions
Parents fuming over Pledge of Allegiance 'waiver'
Tracking Bible Prophecy Headlines - 8/23/2016
Egyptian FM sparks uproar by saying Israel not guilty of 'terrorism'
Poll: Israeli Jews fear Palestinians, reject plan for PA state
Jerusalem: Netanyahu, Abbas don't need aides to 'prepare' meeting between them
Turkey slams Israeli strikes in Gaza despite reconciliation
With 50 raids in 2 hours, has Liberman begun to implement his new security plan?
Hamas blames Israel for Gaza escalation
Hezbollah Threatens to Invade Israel, Destroy Jewish State
France: Assailant shouts 'Allahu akbar,' stabs Jewish man in street
State Department issues updated travel warning for Iran
State Dept Warns: Iran Seeking to Capture U.S. Citizens
US officials: Up to 100,000 Iran-backed fighters now in Iraq
Iran says Russian use of air base for Syria strikes over "for now"
Russia 'showed-off' over use of Iran airbase for Syria strikes
Iraq stops would-be child bomber for ISIS
Clashes on Turkey-Syria border after vow to 'cleanse area of Isis'
UN warns Syria has become 'greatest crisis of our time'
US says 100 troops deployed to troubled south Afghan city
Knife-Wielding Woman Wounds 3 in Belgian Capital
The Latest: Turkey says EU not keeping migrant deal pledges
Reinforce border fence with pigs' heads to better repel refugees, Hungarian MEP proposes
Southern Command Warns Sunni Extremists Infiltrating From South
Men chant 'Black lives matter' before viciously attacking white victims, police say
'White Lives Matter' Protesters Rally at NAACP Building in Texas
State: Nearly 15,000 New Clinton Emails Found in FBI Probe
Colin Powell says Clinton officials trying to 'pin' email scandal on him
Congressman Says Some of Clinton Emails 'Classified' Simply to Avoid Embarrassment
Rudy Giuliani says Hillary Clinton has a secret illness. His supposed proof? Online videos.
New York Times Tech Columnist Calls on Google to Hide Hillary Health Info
Our World: Soros's campaign of global chaos
Leaked Doc: Soros Open Society Seeks to Reshape Census, Electoral Districts
Bill Gates's Net Worth Hits $90 Billion: Chart
Ventotene summit to chart roadmap for EU's response to Brexit vote
'Assange kill attempt'? Unknown man climbs Ecuador's London embassy, sheltering WikiLeaks chief
Evidence points to another Snowden at the NSA
Man Who Leaked CERN Sacrifice Found Dead
US 'Deeply Concerned' Over Philippines Drug Crackdown as Extrajudicial Deaths Mount
North Korea threatens nuclear strike amid US-South Korea drill
5.6 magnitude earthquake hits near Izu Islands, Japan region
5.3 magnitude earthquake hits near Ishinomaki, Japan
5.1 magnitude earthquake hits the South Georgia Island region
5.1 magnitude earthquake hits near Nikol'skoye, Russia
5.0 magnitude earthquake hits the South Georgia Island region
5.0 magnitude earthquake hits near Visokoi Island, South Georgia and the South Sandwich Islands
Klyuchevskoy volcano on Kamchatka, Russia erupts to 20,000ft
Fuego volcano in Guatemala erupts to 16,500ft
Sinabung volcano in Indonesia erupts to 13,000ft
Sheveluch volcano on Kamchatka, Russia erupts to 12,000ft
Hundreds of flights cancelled as typhoon hits Tokyo
Fiona is holding as tropical depression in the Atlantic
Seventh tropical depression of 2016 Atlantic hurricane season forms
Louisiana Flood Victims Unaware They Live in a Flood Zone
At least 40 dead as floods hit central, eastern India
'Unprecedented': Deadly parasite kills thousands of fish, prompts Yellowstone river closure
Teenagers struck by depression 'epidemic'
Hundreds Of CA Children Sent Home On First Day Of School Due To New Vaccination Law
Aborted Babies Reportedly Cut Open while Still Alive
Judge blocks Obama administration directive on transgender facilities use
Your Facebook photos could be betraying important biometric data
Goodbye Rio, hello robots: Expect high-tech cool at 2020 Tokyo Olympics
Tracking Bible Prophecy Headlines - 8/22/2016
Egyptian president says Russian President Vladimir Putin ready to host direct talks between PM Netanyahu and PA Chairman Mahmoud Abbas
Israeli delegation in Cairo to discuss peace push - report
Palestinian rocket strikes Israel, drawing Israeli reprisal
IAF strikes terrorist infrastructure targets in Gaza following the rocket attack in Sderot
IDF continues pounding Hamas targets into night
Hamas set to take majority of West Bank cities in local elections
Hamas threatens to abuse Israeli hostages, renew fighting
Hamas parade displays 'prisons for the enemy'
PA, Hamas recycle lie 'radical Jew' set fire to Al-Aqsa Mosque
Iraq executes 36 men convicted in ISIS massacre of hundreds of soldiers
US officials: Up to 100,000 Iran-backed fighters now in Iraq
Syrian rebels prepare to attack Islamic State town from Turkey
Top US commander warns Russia, Syria
More critics of Kremlin find speaking out can be deadly
The Latest: Vladimir Putin Sends Condolences to Turkey
Turkey wedding suicide bomber 'was child aged 12-14'
Iran releases images of new missile defence system
Saudi jets strike Yemen's capital during 100,000 strong rally in support of Houthis
At least 17 killed in bombings near Somali government offices, market
Germany to tell people to stockpile food and water in case of attacks
German minister wants facial recognition systems at airports, train stations
Italy Seeks to Relaunch EU Ideal with Symbolic Summit
'I don't give a sh*t about them': Philippine president threatens to leave 'stupid' UN
Donald Trump 'wrestling' with how - and whether - to deport 11 million people from U.S.
American journalism is collapsing before our eyes
NASA to launch asteroid-sampling mission in three weeks
5.1 magnitude earthquake hits near Agrihan, Northern Mariana Islands
5.1 magnitude earthquake hits near Hachinohe, Japan
5.0 magnitude earthquake hits near Chichi-shima, Japan
Klyuchevskoy volcano on Kamchatka, Russia erupts to 20,000ft
Typhoon Mindulle poised to hit Tokyo area as another storm lashes Hokkaido
More than 100,000 ask for federal help in aftermath of Louisiana floods
Over 17,000 firefighters battle monster fires in US
Another epidemic: Yellow fever in Africa and Asia
A Yellow Fever Epidemic Made Worse by a Vaccine Shortage
Tracking Bible Prophecy Headlines - 8/21/2016
US, Ukraine urge end to soaring tensions with Russia
Past bloodshed and fighting put aside to restore Christianity's holiest sites
Official at Italy's Islamic University calls for 'final solution for Zionists'
Iran vows to improve its missiles, offers support for 'anti-Zionist front'
Analysis: What Israel gained from the Turkey deal and what it means for the region
With detente agreed, Turkey's deputy PM eyes Israel trip
Turkish PM says US should 'speed up' cleric's extradition
30 Killed, 94 Injured in Bomb Attack at Turkish Wedding
Islamic State likely behind attack on wedding, Turkish president says
Turkish PM rules out new peace process with Kurdish rebels
Turkey to take more active role on Syria in next six months, PM say
Turkish PM: Assad may have a short term role in Syria
For first time, Russia fires cruise missiles into Syria
Iran talks up Russia cooperation, predicts Islamic State's downfall
Kurds versus Syrian army battle intensifies, complicating multi-fronted war
Syrian Regime Jets Hit U.S.-Backed Kurdish Positions Despite American Warning
Brother of Syrian boy pictured in haunting image after airstrike dies
US military distances itself from Saudi-led war in Yemen
Afghan troops 'retake Kunduz district from Taliban'
Starving to death in Nigeria: Boko Haram is threatening the lives of thousands
Shaken by extremism, Nice joins growing list of French towns in burka swimsuit ban
Chinese Ships, Planes Hold War Games in Sea of Japan
With violence surging, Chicago police arrest 100, targeting gang factions
Growing evidence DNC, DCCC cyberattacks were connected
The Bizarre Media Blackout Of Hacked George Soros Documents
The inside story of how billionaires are racing to take you to outer space
Biggest US total solar eclipse in decades happens next year
6.4 magnitude earthquake hits the South Georgia Island region
6.0 magnitude earthquake hits near Miyako, Japan
5.4 magnitude earthquake hits the South Georgia Island region
5.3 magnitude earthquake hits near Miyako, Japan
5.3 magnitude earthquake hits the South Georgia Island region
5.2 magnitude earthquake hits near Visokoi Island, South Georgia and the South Sandwich Islands
5.1 magnitude earthquake hits the South Georgia Island region
5.1 magnitude earthquake hits near Port-Olry, Vanuatu
5.0 magnitude earthquake hits near Tual, Indonesia
5.0 magnitude earthquake hits near Visokoi Island, South Georgia and the South Sandwich Islands
Popocatepetl volcano in Mexico erupts to 20,000ft
Santa Maria volcano in Guatemala erupts to 17,000ft
Colima volcano in Mexico erupts to 16,000ft
Fuego volcano in Guatemala erupts to 14,000ft
Sinabung volcano in Indonesia erupts to 13,000ft
Sheveluch volcano on Kamchatka, Russia erupts to 11,000ft
Japan sees three tropical cyclones at once
Tropical Storm Mindulle to strengthen into a typhoon, threaten Tokyo
Mexico on alert for Tropical Storm Kay
Tropical Storm Fiona Weakens; 2 Disturbances Gain Momentum
Losing Louisiana: Shocking Images Of Life After A 1000-Year Flood
Louisiana flood: Worst US disaster since Hurricane Sandy, Red Cross says
Louisiana flooding: 60,000 homes damaged by flooding
US officials grapple with recovery from Louisiana flood
Louisiana newspaper say 'glad' Obama has now decided to visit flood damage, after vacation is over
Amid Louisiana flood disaster, youngest bear mental scars
After drought, southern Africa threatened by floods
Firefighters gain on California blaze but thousands still evacuated
Climate-change activists call for tax policies to discourage childbirth
Diarrheal sickness infects more than 100 people in Arizona
Parents Want 'Opt-Out' Option for HPV Vaccine, Study Finds
Turkey LGBT activists to protest in rare demonstration over murder of transgender woman
Tracking Bible Prophecy Headlines - 8/20/2016
Turkish parliament approves Israel reconciliation deal
Turkey still insists Assad must go
Photos show IS forces fleeing while using human shields
Aerial close encounter between US, Syrian jets
Russian cruise missiles target Syria
Why Russia has advanced strike fighters at an air base in Iran
Pentagon downplays talk of Russian troop buildup near Ukraine as Putin visits Crimea
Putin, in Crimea, slams Ukraine 'terror attacks'
Attacks in France weigh heavily on tourist bookings
Muslim Man's Calls for the 'Killing of Every Christian' Sparks Outrage in Belgium
UN: South Sudanese government recruiting child soldiers
Pakistani troops kill 9 'terrorists' near Afghan border
UN chief: 130 million need assistance to survive
Kim Jong-un suffers another defection as key money man 'flees with billions in regime funds'
North Korea calls diplomat defector 'human scum'
Air Force beefs up Guam fleet with nuke-ready bombers
New Snowden docs support claim of NSA cyberweapon hack
Clinton Avoids Deposition But Must Still Answer E-Mail Questions
Obama's Plan to Give Gov't Control of Website Naming to Private Group Is 'Dangerous,' Franklin Graham Says
5.7 magnitude earthquake hits the South Georgia Island region
5.6 magnitude earthquake hits the South Georgia Island region
5.3 magnitude earthquake hits near Miyako, Japan
5.3 magnitude earthquake hits near Kitaibaraki, Japan
5.3 magnitude earthquake hits near Ile Hunter, New Caledonia
5.2 magnitude earthquake hits the South Georgia Island region
5.1 magnitude earthquake hits the South Georgia Island region
5.1 magnitude earthquake hits near Visokoi Island, South Georgia and the South Sandwich Islands
5.0 magnitude earthquake hits near Visokoi Island, South Georgia and the South Sandwich Islands
5.0 magnitude earthquake hits the South Georgia Island region
Earthquake activity in Icelands' Katla volcano
Santa Maria volcano in Guatemala erupts to 18,000ft
Fuego volcano in Guatemala erupts to 16,000ft
The volcanoes no one has ever seen hiding in the ocean
Obama irks La. flood victims with memo warning them not to discriminate
Catastrophic Floods In Louisiana Have Caused Massive Housing Crisis
Jews lend a hand to help Balkan flood victims
'Radically rewritten' bacterial genome unveiled
Zika virus could have Alzheimer's-like effect in adults
As Zika crisis grows in Florida, Congress still deadlocked on funding
Obama Extends Transgender Bathroom Rules to Federal Buildings
Tracking Bible Prophecy Headlines - 8/19/2016
Russian builds up army near Ukraine border amid new Crimea tensions
Ukraine President warns of conflict escalation, possible 'martial law'
Turkey's Erdogan links coup suspects, PKK to bomb attacks
Turkish media all in on anti-Americanism, says killer Scott Peterson involved in coup
U.S. Concedes $400 Million Payment to Iran Was Delayed as Prisoner 'Leverage'
Syrian Kurds blame regime attacks on Iran and Turkey
Syrian Government and Russia Are Accused of Using Napalm-Like Bombs
Inside Syria's prisons, where an estimated 17,723 have died since 2011
Photos show IS militants fleeing Manbij with 'human shields'
India to tap Israeli radar tech to thwart terrorism in volatile Kashmir
Abbas no longer opposed to Cairo peace summit - report
"Dangerous precedent for free speech": NJ Gov. Chris Christie signs law punishing boycotts of Israel
PA: There's no proof of Jewish existence in Jerusalem
Four dead in Nablus as Palestinian police battle gunmen
Suicide bombers hit Libyan troops in Sirte, kill at least 10
South Sudan government accused of recruiting child soldiers
Feds to Investigate Town's Rejection of Muslim Cemetery
Leaked Board Documents: Soros Organization Tried To Influence Supreme Court Ruling On Illegal Immigration
Hacked Memo: George Soros Lobbied Obama To Accept 100,000 Refugees Per Year - and Succeeded
Report: Illegal Migrants from Terror-Linked Countries Surging at Southern Border
Twitter: We suspended 360K accounts over 'violent extremism'
Alleged NSA data dump contains powerful, rarely seen hacking tools
FBI documents viewed in secure areas of the U.S. Capitol
Report: Clinton told FBI Colin Powell advised her to use personal email
Dr. Drew 'Gravely Concerned' About Hillary Clinton's Health After Viewing Records
Report: Great Britain team member robbed at gunpoint in Rio
Police say Ryan Lochte, swimmers lied about alleged robbery
US apologises for swimmers' 'unacceptable behaviour'
US: North Korea shrinks warning time for nuclear attack on America
7.4 magnitude earthquake hits near the South Georgia Island region
5.9 magnitude earthquake hits the Southern East Pacific Rise
5.4 magnitude earthquake hits near Kepulauan Barat Daya, Indonesia
5.3 magnitude earthquake hits near the South Georgia Island region
5.2 magnitude earthquake hits near Ile Hunter, New Caledonia
5.2 magnitude earthquake hits near Visokoi Island, South Georgia and the South Sandwich Islands
5.2 magnitude earthquake hits near the South Georgia Island region
5.0 magnitude earthquake hits near Raoul Island, New Zealand
5.0 magnitude earthquake hits near Visokoi Island, South Georgia and the South Sandwich Islands
Fuego volcano in Guatemala erupts to 16,000ft
Santa Maria volcano in Guatemala erupts to 14,000ft
Sheveluch volcano on Kamchatka, Russia erupts to 14,000ft
Chikurachki volcano in the Kuril Islands erupts to 10,000ft
Dukono volcano in Indonesia erupts to 10,000ft
Tropical Storm Kay Forms in Pacific Off Mexico's Coast
Tropical Storm Fiona strengthens, but is not expected to affect land
Storm to batter Britain: 1,500-mile-wide Atlantic storm will bring early autumn to Britain as 55mph winds and rain expected
Advocate editorial: Vacation or not, a hurting Louisiana needs you now, President Obama
Obama golfs with Larry David at Martha's Vineyard
Flashback: Obama ripped Bush's 'unconscionable ineptitude' during Hurricane Katrina
Hebrew Nation Radio: Lutheran Church's Rejection of Israel Brought Louisiana Flooding Catastrophe
Homes burn, thousands flee as out-of-control brush fire chars more than 31,000 acres in Cajon Pass
'Firenadoes' are striking east of Los Angeles
As people flee disasters, is this what climate change looks like?
New Zealand launches water supply inquiry after thousands fall sick
U.N. takes responsibility for role in Haiti cholera epidemic
Zika now spreading in Miami Beach, sources say
Zika infection may affect adult brain cells
2 Zika awareness billboards showing condom removed amid controversy
Judge Permanently Blocks Parts Of Florida Law That Cut State Funding To Planned Parenthood
Someone Decided to Make a Smart Sex Toy... and Then Someone Hacked It
Is Hayden a Boy or Girl? Both. 'Post-Gender' Baby Names Are on the Rise.
Same-Sex Couples More Likely to Ask Presbyterian Pastors to Marry Them
How the trend for 'Facebragging' could be fuelling divorce
Over 1,000 Christians Protest Against Satanic Black Mass in Oklahoma City
Tracking Bible Prophecy Headlines - 8/18/2016
Turkey to Release 38,000 Prisoners to Make Room for Coup Plotters
At least 6 dead, more than 200 wounded in bombings targeting Turkish police
Inside the secretive religious movement that is being blamed for Turkey's attempted coup
Turkey lashes out at Germany over allegations it has become Islamist "hub"
Israel to pay Turkey $20 million in compensation after six-year rift
Hezbollah official: Israel's demise 'closer than ever'
Hezbollah's new cheap and dangerous drone
IDF arrests key Hamas elections official in the West Bank
Israel hands over body of Palestinian terrorist for burial
UN: Israel may 'forcibly transfer' 46 West Bank Beduin communities
Barak: Netanyahu gambled over the US military aid and lost
Netanyahu moves to head off weakening of his Likud powers
Jewish Persecution Rampant on US Campuses, Israeli Activists Tell Key Knesset Committee
Olympics: How countries have disrespected Israel
Russian Military Forces Staging Near Ukraine
Russian bombers fly from Iran to bomb Syrian militants for 2nd day
Russia Takes Swipe at U.S. State Department, Defends Using Iran Bases for Syria Strikes
Russia: Our Syria strikes out of Iran do not violate UN resolution 2231
Iran acknowledges Russia using its air base to strike Syria
Iran to charge detained U.S. man with threatening country's national security
US held $400M payment to Iran until detainees were released, report says
China steps up 'military cooperation' with Assad as top admiral visits Damascus
18,000 people die in Syrian custody says Amnesty International
UN Syria envoy suspends its humanitarian task force amid continued fighting
Haunting image of Syrian boy rescued from Aleppo rubble after airstrike
Kurdish militia says Syrian planes bomb Kurdish-held city
I heard my opponent say, 'Allahu Akbar' - Olympic medalist Uri Sasson describes his experience fighting his Egyptian opponent. "He looked at us as if he wanted to murder us."
Trump slams Obama, Clinton for 'politically correct' war against ISIS, warns of more attacks
Merkel says refugees didn't bring Islamist terrorism to Germany
Migrant crisis: Greek islands see rising numbers in camps
Australian minister admits hundreds of migrants have been 'stranded' on nearby islands
North Korea says it has resumed plutonium production
S. Korea holds largest artillery drills near N. Korea border
Thailand plans to track tourists using their phones
Venezuela crushes 2,000 guns in public, plans registry of bullets
Ryan Lochte spotted in North Carolina with Playboy playmate girlfriend as authorities nab his Olympic swimming teammates trying to leave Rio
Lawyer for Lochte's teammates says they can't leave Brazil until they testify
US flags called 'liability,' ordered removed from New York fire trucks
Asian Stocks Climb on Signs US Rate Hike Off Table for Now
Tim Kaine Once Said Cheating Politicians Should Resign - Including Bill Clinton
Clinton Foundation hired cyber firm after suspected hacking: sources
Hacking group claims to have NSA cyber-weapons
'Auction' of NSA tools sends security companies scrambling
This temporary tattoo can control your smartphone
Fake human sacrifice filmed at Cern, with pranking scientists suspected
Thursday's full moon: The lunar eclipse that no one will notice
5.7 magnitude earthquake hits near Bowen, Australia
5.2 magnitude earthquake hits near Kandrian, Papua New Guinea
5.2 magnitude earthquake hits the Fiji region
5.0 magnitude earthquake hits the Fiji region
5.0 magnitude earthquake hits near Ile Hunter, New Caledonia
Scientists find likely cause of 2011 Virginia earthquake, believe there may be more to come
DC National Cathedral still being repaired after 2011 earthquake
Sabancaya volcano in Peru erupts to 22,000ft
Santa Maria volcano in Guatemala erupts to 16,500ft
Suwanosejima volcano on Japan erupts to 10,000ft
Tropical Storm Fiona Expected to Strengthen in the Central Atlantic
Three tropical depressions have formed in the Pacific
Tropical Depression threatens to unleash late-week flooding in China, Vietnam and Laos
Louisiana braces for flooding rain that may exacerbate 'worst natural disaster since Superstorm Sandy'
'It Turns Your Heart Upside Down': Flooding Crisis in Louisiana Far From Over
Louisiana flood death toll reaches 13 as victims face housing shortage
California remains in severe drought, but mandatory water cuts still off
Record-breaking heat to scorch Pacific Northwest late this week
Dazzling blue lakes are forming in Antarctica - and they've got scientists worried
Alaskan village votes in favour of relocating due to climate change
Pesticide-resistant whitefly could 'devastate' many US crops
Devastating plant fungus may eradicate bananas within five years
Stop dumping your pet fish, they're growing into monsters
Zika virus: Floridians fear 'Pandora's box' of genetically altered mosquitos
Flakka: What is the 'zombie drug' blamed for face-eating attacks?
Duterte Slams UN for 'Interfering' in Philippine Drug War
Target to expand bathroom options in stores amid boycott threats over transgender policy
Meditation in virtual reality: it's like French philosophy meets the Matrix
Tracking Bible Prophecy Headlines - 8/17/2016
Russia uses Iran as base to bomb Syrian militants for first time
US officials: Up to 100,000 Iran-backed fighters now in Iraq
ISIS reportedly boils 6 alive in vats of tar after Sharia court orders death sentences
IS conflict: Syria's Kurds set sights on al-Bab after fall of Manbij
U.S.-backed Syrian forces gave defeated ISIL militants safe passage
Turkey expects Syrian Kurdish forces to withdraw after Manbij operation: minister
U.S. Turkey Airbase Nukes At Risk of Seizure From 'Terrorists': Report
Turkey coup inquiry: Police raid companies and target CEOs
Germany calls Turkey a central Islamist 'platform'
Israel, Pakistan, UAE join US Air Force exercise
Hezbollah terror cells, set up via Facebook in West Bank and Israel, busted by Shin Bet
Palestinian teen said killed in clashes with IDF troops in West Bank
IDF chief: 50,000 Palestinians enter Israel illegally each day
Gaza merchants protest Israel travel bans
Two years after war, rebuilding in Gaza is far from done, and international donors are bailing
Hamas threatens to boycott elections over arrests by PA
EU wants halt to Palestinian demolitions
Likud body votes to take key powers away from Netanyahu
Israel's gas royalties hit new record
Egypt denies judoka sent home over Israel handshake snub
South Sudan Troops Raped, Beat Foreigners as U.N. Force Ignored Calls for Help
Crimea crisis: Ukraine-Russia tensions spill on to the beach
U.S. lobbies China again on missile defense system
Joseph Goebbels' secretary: Working for Nazi 'just another job'
Money talks? From Ferguson to unrest overseas, new reports reveal Soros influence
Leaked Soros Memo: Refugee Crisis 'New Normal,' Gives 'New Opportunities' For Global Influence
Nearly half of refugees entering the U.S. this year are Muslim
30K Muslim Refugees Land on U.S. Soil in 2016 Alone
Lawmakers slam 'reckless' Gitmo release as Obama speeds up transfers
Online voting systems raise hacking concerns
U.S. government offers states help to fight voter fraud
Time it takes to rig a voting machine? 7 minutes
FBI sends heavily redacted Clinton interview documents to Congress
'Shadow Brokers' Leak Raises Alarming Question: Was the N.S.A. Hacked?
Hackers Auction Stolen NSA Cyber Weapons to Highest Bidder
Snowden: Exposure of alleged NSA tools may be warning to US
Control your phone with these temporary tattoos
Global central banks dump U.S. debt at record pace
5.1 magnitude earthquake hits near Iquique, Chile
Santa Maria volcano in Guatemala erupts to 20,000ft
Colima volcano in Mexico erupts to 17,000ft
Sinabung volano in Indonesia erupts to 13,000ft
Tropical Depression Six Forms in the Atlantic; Forecast to Become Tropical Storm Fiona
At least 11 killed, 40,000 homes damaged by Louisiana floods
Coffins float down road in Louisiana floods 'worse than Hurricane Katrina'
Flood threat to shift over eastern Texas after devastating rainfall inundates Louisiana
July broke global heat record, NASA says
State of Emergency Declared, 82,000 Evacuated After Southern California's Blue Cut Fire Explodes to 9,000 Acres
Aetna decision exposes weaknesses in Obama's health-care law
Rising EpiPen costs may leave children with food allergies at risk
Self-Segregation? LGBTQQIAA Students In Atlanta To Get Their Own Private School
NC school to teachers: Don't call students 'boys and girls'
Transgender rules for homeless shelters spark firestorm
Brazil Synchronized Diving Team Reportedly Breaks Up Over Rio Olympics Sex Scandal
British man charged with taking pornographic photos of youngsters on nudist beach in France
Suspect found biting pieces of man's face off at gruesome murder scene
Bath salts suspected in delirious, gruesome murder of innocent couple
Tracking Bible Prophecy Headlines - 8/16/2016
Jordan's King Abdullah vows to fight Israeli 'extremism' at Temple Mount
The women waiting, and weaving, for the Third Temple
Destruction of both Temples supported by archaeological findings
Second Temple-era synagogue unearthed in northern Israel
Egyptian judoka sent home over handshake refusal with Israeli
Police: Most weapons used in violent crimes stolen from IDF
Hamas debunks its own lies of 'Gaza in ruins'
U.S.-Backed Forces Aim at Another Syrian Town
Trump changes tone on NATO, vows to work with alliance to defeat ISIS
ISIS Kills as Many as 50 at Bus Stop Near Turkish-Syria Border
'Islam for Dummies': IS Recruits Have Poor Grasp of Faith
Saudis say suspect in police killing linked to Islamic State
Airstrike Hits Aid Group's Hospital in Yemen, 11 Killed
Taliban Takes Key North Afghan District as Fighting Surges
At Least Two People Injured in Bombing Near U.S. Embassy in Kabul
Rampaging South Sudan troops raped foreigners, killed local
Vladimir Putin's rumblings raise new fears of Ukraine conflict
Russia and Ukraine Tensions Rise Over a Raid That May Not Have Happened
Russia's new ties with Turkey leaves the U.S. more vulnerable
Austria's far-Right presidential hopeful urges burqa ban
Third French city bans 'burkini' after brawl at beach leaves 5 injured
Donald Trump's Terrorism Plan Mixes Cold War Concepts and Limits on Immigrants
Soros Group Funded 'Opposition Research' On Critics Of Radical Islam
Hacked Soros e-mails reveal plans to fight Israel's 'racist' policies
Confidential Soros Document Calls Obama Admin 'Make Or Break' Moment For 'Transformative Change'
GOP Lawmakers Lay Out Perjury Case Against Clinton
North Carolina asks Supreme Court to restore strict voting procedures
States, courts wrestle with allowing 'ballot selfies'
Riots Continue in Milwaukee For Second Night
From False Alarm to Panic: Inside Kennedy Airport's Chaotic Night
Members of crime gang in Mexican resort town kidnapped by rivals at popular nightspot
Severed body parts in trash bags and iceboxes dropped near Mexican govt buildings
Duterte's Brutal Drug War Skyrockets Killings In The Philippines
Venezuela's ambassador says UN chief's remark that country is in crisis is 'strange'
Hard Times in Venezuela Breed Malaria as Desperate Flock to Mines
Venezuela has become so violent, few dare to play Pokemon Go
Up! Up! Up! All three major US indexes close at record highs; materials lead
China launches 'hack-proof' communications satellite
Mystery object lurking past Neptune is baffling astronomers
States' efforts to curb fracking-related earthquakes appear to be paying off
Shallow 5.4 Quake in Peru Kills at Least 4, Including U.S. Tourist
5.4 magnitude earthquake hits near San Remigio, Philippines
5.3 magnitude earthquake hits near Calama, Chile
5.1 magnitude earthquake hits near Ile Hunter, New Caledonia
Popocateptl volcano in Mexico erupts to 28,000ft
Scientists say we're facing the strongest hurricane season since the year Sandy hit the East Coast
Tokyo to escape major wind, flood threat from Tropical Storm Chanthu
Louisiana Flood of 2016 resulted from 2-day, '1,000-year' rainfall
'Act of God': Ruinous flooding catches Louisiana off guard
Deadly storm system leaves La. in shambles, threatens new flooding in Illinois
30 parishes to be declared flood disasters, Louisiana governor says
More Than 20,000 Rescued, 6 Dead From Catastrophic Louisiana Floods; Federal Emergency Declared
Sudan floods kill 100, destroy villages: officials
Drought ravages Lesotho as water is exported to S.Africa
Inferno decimates small California town, destroying more than 150 homes, businesses
A.I. Could Be a Firefighter's 'Guardian Angel'
Obamacare Sticker Shock: Average 2017 Premium Surges 24%
Aetna pulling back from ObamaCare in blow to health law
'America's other drug problem': Giving the elderly too many prescriptions
Prayer Service To Rival Black Mass In OKC
Life after death has been 'confirmed' by experts who say consciousness continues
Tracking Bible Prophecy Headlines - 8/15/2016
US will not 'foreclose' UN options on two-state solution, Power says
Evangelical Lutherans to US: End Israel aid if settlements stay
Palestinian woman stabs, lightly wounds IDF soldier in West Bank
Rio Games honoring Israel's athletes massacred at 1972 Olympics
Muslims clash with police, Jewish visitors on Temple Mount
Jordan fears instability as growth slows, unemployment rises
ISIS losses mount with liberation of Manbij, Syria
Islamic State: Kurdish forces capture Iraq villages
Blast at Turkish border crossing kills dozens of Syrian rebels
Boko Haram video claims to show missing Nigerian school girls
Muslim separatists blamed for spate of bombings that targeted Thai tourist towns
Swiss Train Attack Suspect, Female Victim Die of Wounds
After deadly Milwaukee police shooting, calls for peace
Reports of shots at New York's JFK airport lead to evacuation
Eight injured in rush to flee North Carolina mall after shots fired
Olympics: Rio crime wave catches US swimmer Ryan Lochte
U.S. swimmer Lochte says gun held to forehead in taxi hold-up
Obama's final religious freedom report slams Muslim blasphemy
Globalists Unite: Hillary Clinton Running Mate Tim Kaine Dines with George Soros' Son as Donald Trump's Rise Terrifies World Elite
Soros Groups Get Hacked, Hundreds Of Documents Leaked
Soros Hack Reveals Evidence of Systemic Anti-Israel Bias
Stores to customers: "Cash not welcome here"
5.9 magnitude earthquake hits near Aleksandrovsk-Sakhalinskiy, Russia
5.6 magnitude earthquake hits near Semisopochnoi Island, Alaska
5.4 magnitude earthquake hits near Chivay, Peru
5.0 magnitude earthquake hits near Karakul, Tajikistan
5.0 magnitude earthquake hits near Iquique, Chile
Colima volcano in Mexico erupts to 14,000ft
Santa Maria volcano in Guatemala erupts to 14,000ft
Sinabung volcano in Indonesia erupts to 14,000ft
Dukono volcano in Indonesia erupts to 10,000ft
Yasur volcano in Vanuatu erupts to 10,000ft
Rare tornado tears through Manila
Sudan floods kill 100, destroy villages: officials
America's Latest 500-Year Rainstorm Is Underway Right Now in Louisiana
Parts of Louisiana get an entire Seattle winter season of rain in 48 hours
At Least 2 Dead in Louisiana Flooding; Evacuations and Rescues Ongoing as Rivers Rise Toward Record Crests
Helicopters to drop supplies to 1,500 stranded motorists on I-12 in Louisiana
Police: 18,000 Rescued So Far From Flooding
Rising floodwaters leaves thousands homeless in Louisiana
Flooding might increase mosquitoes and Zika risk in Louisiana
DC and NY Heatwave: Power Lines Melting, Sparking In NYC, 110 in DC
The Latest: California wildfire forces 4,000 from homes
Obama: 'Much more to do' on climate change
First-ever marijuana fair opens in Oregon
Police contact Catholic Church after baffling 'poltergeist' report
Tracking Bible Prophecy Headlines - 8/14/2016
Nasrallah: 'the Israeli home front will be hit'
Hassan Nasrallah: 'There is no location in Israel outside of our cross-hairs'
US 'deeply concerned' by Israel's plans to relocate Amona
Thousands at the Western Wall to mourn on Tisha B'Av
Jerusalem interfaith event to bring together leaders of Abrahamic faiths
Egypt Christians stage rare Cairo protest demanding rights
War of attrition: The Syrian rebellion grinds on into its 6th year, with no end in sight
In Syria, Battles for Aleppo Seem as Endless as the War Itself
Wild celebrations after ISIS defeated in Syrian town of Manbij
Women rip off their burqas as Syrian residents of Manbij celebrate rescue from Isil
The odd couple: Putin and Erdogan
Biden to visit Turkey amid coup attempt dispute
Turkish PM: No compromise with US over Gulen extradition
Saudi airstrike hits a school in northern Yemen, killing 10 children
A Proxy War Between India And Pakistan Is Under Way In Afghanistan
Pakistan Hopeful, Afghanistan Skeptical of Reviving Taliban Peace Talks
New York imam shot and killed near mosque
Deadly police shooting sparks violent protests in Milwaukee
Hacker posts personal info of House Democrats and staff
Pelosi bombarded with 'obscene and sick' calls, texts after cyber attack
Unfriended? Divisive presidential campaign roils Facebook
Space tourism breakthrough? China working on hypersonic spaceplane with horizontal takeoff
Mystery object in weird orbit beyond Neptune cannot be explained
5.4 magnitude earthquake hits near Raoul Island, New Zealand
5.2 magnitude earthquake hits near Hongtu, China
5.1 magnitude earthquake hits near Tateyama, Japan
5.1 magnitude earthquake hits near Catmon, Philippines
5.0 magnitude earthquake hits near Ile Hunter, New Caledonia
Suwanosejima volcano on Japan erupts to 10,000ft
Dukono volcano in Indonesia erupts to 10,000ft
Tropical Storm Chanthu heads toward Tokyo
'Major disaster' in flooded areas of Louisiana, governor says
Study tears 'chemtrails' conspiracy theory to shreds, but may not dampen its popularity
New Jersey may expand infertility coverage to lesbians
Ex-Marine Punished for Bible Verses on Desk Loses Appeals Case
74 Percent of World's Population Live in Religious Freedom Violating Country, New Report Finds
Tracking Bible Prophecy Headlines - 8/13/2016
Amid tensions, Russia deploys advanced surface-to-air missile system to Crimea
Failed Turkish coup provides Erdogan with a pedestal
Turkey's purge turns a former national hero into a fugitive
Turkey, Iran Pledge Cooperation Over Syria
U.S. drone kills Islamic State leader for Afghanistan, Pakistan: officials
More than 200 civilians killed in 4 months in Yemen war
Burkinis banned on Cannes beaches amid terror concerns
Israel ups Jerusalem security for Jewish mourning day
US: Israeli seizure of abandoned Palestinian property 'unprecedented'
The third Jewish Temple is coming to your Facebook feed
Israel-diaspora enterprise to spend $66m. on college campuses globally
Some in Saudi media criticize anti-Semitism, warm up to Israel
Israel-Middle East tension boils over at Olympic judo match
Unsportsmanlike behavior: Criticism, boos for Egyptian Olympiad who refuses Israeli handshake
Washington considers sanctioning Moscow over DNC email leak - report
Sue Obama administration to block Internet grab, group urges
Venezuelans feel less safe at home than Syrians
China's Thirst For Oil Spells Troubling News For Beijing
5.4 magnitude earthquake hits near Ngarangiakambera, Indonesia
5.2 magnitude earthquake hits near Aksu, China
5.2 magnitude earthquake hits near Ile Hunter, New Caledonia
5.2 magnitude earthquake hits near Namlea, Indonesia
5.1 magnitude earthquake hits near Cangkeuteuk Sabrang, Indonesia
5.0 magnitude earthquake hits the Southwest Indian Ridge
5.0 magnitude earthquake hits North of Svalbard
Popocateptl volcano in Mexico erupts to 27,000ft
Colima volcano in Mexico erupts to 18,000ft
Santa Maria volcano in Guatemala erupts to 17,000ft
Dukono volcano in Indonesia erupts to 10,000ft
Flood Threat from Texas and Louisiana to the Ohio Valley to Last Into Early Next Week
Southeast Louisiana floods claim at least 3 lives; more rain coming
Louisiana governor declares state of emergency over flooding
12 dead in Burkina Faso floods
Drought-hit Swaziland imposes four day water cuts
Zika in Puerto Rico now a public health emergency
Judge blocks Ohio law to divert Planned Parenthood money
Gay high school students raped, attacked far more often
Alabama University Gives Men Access to Girls' Bathrooms to Comply With Obama's Transgender Rules
Texas, 12 states to ask judge to stall Obama transgender bathroom order
Mom finds video of young daughters' bedroom on live streaming website
Satanist Leads Invocation at Alaska Assembly Meeting
Tracking Bible Prophecy Headlines - 8/12/2016
Ukrainian president orders forces on border with Crimea and eastern Ukraine on highest alert
Putin goes on verbal attack against Ukraine, raising fears of war escalation
Russia: Killing of our servicemen in Crimea will have consequences
Russia announces war games after accusing Ukraine of terrorist plot
Ukraine President: Russian 'Terrorism' Claim in Crimea Is 'Cynical and Insane'
Erdogan Threatens To Abandon US Dollar In Trade With Russia
Erdogan ultimatum: 'US has to choose between Turkey & Gulen'
Turkish parliament to sign normalization deal with Israel next week
Special envoy to the UN calls for immediate halt of aid money to Gaza
PLO official claims Abbas refused Netanyahu meeting; US denies meeting proposed
Netanyahu: 'I care more about Palestinians than their own leaders do'
Israeli teen moderately hurt in East Jerusalem stabbing
Israel's Judoka dedicates Olympic medal to 1972 Munich massacre victims
The real al Aqsa Mosque is not in Jerusalem
Pentagon looks to Israel's 'Iron Dome' for new missile shield
Chemical weapons attacks in Syria may normalise war crimes, experts warn
Rebels say fighting in Aleppo persists despite Russia ceasefire announcement
Turkey offers joint anti-IS strikes with Russia
US 'welcomes' Russian-Turkish cooperation against IS
Canadian ISIS supporter detonated bomb as police closed in following 'martyrdom video' tip
US Muslim woman mistaken for terrorist sues Chicago officers
String of Bomb Attacks Strikes Popular Tourist Spots Across Thailand
Killings of drug suspects rise to 525 in the Philippines
Philippines seeks formal talks with China amid South China Sea tensions: Ramos
Furious China sees U.S. missile defense plan for South Korea as direct threat
Overseas travel warnings about USA mount over mass shootings, police violence, anti-Muslim and anti-LGBT attitudes and the Zika virus
Nearly 100 people shot in Chicago in less than a week
In revolt, Republicans urge party to de-fund Trump - report
As Hillary Clinton goes after Donald Trump, her own email troubles undermine her attacks
Pelosi calls DNC hack 'electronic Watergate'
Hack of Democrats' Accounts Was Wider Than Believed, Officials Say
Dems worried another hacked email trove could surface before November
DNC creates 'Cybersecurity Advisory Board,' will notify staff affected by hack
Russian Hackers of DNC Said to Nab Secrets From NATO, Soros
Bernie spends $575,000 on vacation home: Can socialists do that?
Party like it's 1999! Dow, S&P 500, Nasdaq all hit new highs
All major US stock indexes post record closes; oil rallies
Venezuela Is Drowning In Its Own Oil
UN has set dangerous precedent, says Libya's oil boss
7.2-Magnitude Earthquake Hits South Pacific; Tsunami Warning Canceled
6.1 magnitude earthquake hits South of the Fiji Islands
5.4 magnitude earthquake hits near Ile Hunter, New Caledonia
5.2 magnitude earthquake hits near Ile Hunter, New Caledonia
5.0 magnitude earthquake hits near Ile Hunter, New Caledonia
5.0 magnitude earthquake hits near Bristol Island, South Sandwich Islands
5.0 magnitude earthquake hits near Cangkeuteuk Sabrang, Indonesia
Klyuchevskoy volcano on Kamchatka, Russia erupts to 18,000ft
Fuego volcano in Guatemala erupts to 16,000ft
Dukono volcano in Indonesia erupts to 10,000ft
Sudan issues flood warning as Nile rises
Flood threat eyes Louisiana following days of drenching rain in Florida
Parts Of Mass. Facing 'Extreme Drought' Conditions For First Time On Drought Monitor's Record
Worst drought conditions in more than 4 years in Ohio
SoCal hit with worst smog in years as hot, stagnant weather brings surge in hospital visits
Star Belgian sailor takes sick after racing on polluted bay
Amid Haiti cholera epidemic, UN peacekeepers spill sewage and ignore water treatment, says internal report
Cholera kills at least 12 people in Central African Republic
ObamaCare problems deepen as insurers scramble to stem losses
Obamacare On "Verge Of Collapse" As Premiums Set To Soar Again In 2017
Robo-suit and virtual reality reverse some paralysis in people with spinal cord injuries
Temporary tattoo tells you when you're drunk
What the government is spraying to kill Zika mosquitos might be hurting you
Indonesia says 'no room' for LGBT rights movement
Olympic Village a cesspool of sex and drugs?
Tracking Bible Prophecy Headlines - 8/11/2016
Israel might 'cross a red line' with looming village demolition, US diplomats say
13,000 families in Gaza still displaced two years after war with Israel
Abbas rejected US call to meet with Netanyahu - report
Initial talks begin over releasing body of 'Symbol of Intifada'
Police look to crackdown on terror activity, lawlessness in volatile east Jerusalem
Gaza summer camps teach children to stab, use terror tunnels
Israeli athletes in Rio endure 'shocking' hostility, taunting by Muslim nations
'The Jewish community in Ethiopia is in mortal danger'
Turkey warns EU it is making 'serious mistakes' over failed coup
Saudi Arabia intercepts two missiles fired from Yemen, Al Arabiya says
Roadside bomb hits police escorting Pakistani judge; 10 hurt
Report from Syria: 4 killed and 55 wounded in chemical attack by Assad forces in Halab
Aleppo: 'We have no food, we cook leaves off trees'
Russia announces daily ceasefires in Syria's Aleppo for aid to get in
Anti-ISIS coalition: we've taken 45,000 combatants off the battlefield
U.S.-Backed Militias in Libya Claim to Retake ISIS Stronghold of Surt
U.S. says 300 Islamic State fighters killed in Afghan operation
House Task Force Confirms: ISIS Threat Was Altered in Intelligence Reports For Political Purposes
Judge dismisses suit claiming Twitter liable for killing of Americans by ISIS
Trump accuses Obama of being the 'founder of ISIS'
Suspect killed as possible IS terror plot thwarted in Canada
Senior German ministers call for ban on wearing the burqa
Vladimir Putin Accuses Ukraine Of 'Terror' Over Alleged Crimea Raids
Summer of violence: Shocking photos show blood-filled streets, clubs of Acapulco, Mexico in 2016
Secret Service spoke to Trump campaign about 2nd Amendment comment
Assange implies murdered DNC staffer was WikiLeaks' source
Newly released Clinton emails shed light on relationship between State Dept. and Clinton Foundation
In Wisconsin, a controversial voter-ID law could help choose the president
Billionaires are holding $1.7 trillion in cash
Saudi Oil Output Sets Record Despite Global Glut
5.0 magnitude earthquake hits near La Ligua, Chile
Increased regulation may be easing Oklahoma earthquakes
Popocateptl volcano in Mexico erupts to 21,000ft
Santa Maria volcano in Guatemala erupts to 13,000ft
NASA sees wind shear relax in Tropical Storm Conson
At Least 6 Injured, Thousands Evacuated as Wildfires Rage in France
Scientist Predicts Low Solar Activity Could Usher In 'Little Ice Age,' Gets Icy Reception From Colleagues
ObamaCare problems deepen as insurers scramble to stem losses
Survey: Majority of Americans Favor Abortion Restrictions
Gay and Transgender Egyptians, Harassed and Entrapped, Are Driven Underground
More than half of British women sexually harassed at work - survey
Internet porn addicts behave like drug abusers as enjoyment turns into compulsion
High risk of modern slavery in nearly 60 percent of countries, global index finds
California Backs Off Plan to Limit Freedom of Religious Colleges
Middle Eastern Christian Woman Tells Americans Not to Pray for Persecution to End
Tracking Bible Prophecy Headlines - 8/10/2016
Turkey's Erdogan, Russia's Putin reset relationship after jet shootdown
Putin and Erdogan Vow to Repair Ties as West Watches Nervously
Turkey formally arrested 16,000 people in coup investigation
Turkey: US shouldn't 'sacrifice' alliance over Muslim cleric
'Turkey-Israel rapprochement did not affect Israeli- Russian relations'
Israel collaborating with regional Arab powers, official says
Camp focused on Middle East peace shifts to internal US divides
Palestinian Authority mulls establishing own Jerusalem municipal council
Israel to crack down further on foreign pro-Palestinian activists
Israel charges UN employee in Gaza Strip for assisting Hamas
US 'troubled' by demolitions of EU-funded Palestinian homes
PA fires Palestinian who helped Jewish terror victims
Likud bill protects Netanyahu from minor criminal probes
Iranian FM Zarif Accuses America of 'Making Big Mistake,' Violating Nuclear Deal
Iran's ex-president Ahmadinejad asks Obama to 'fix' $2B Supreme Court ruling
In Bloody Attack, Pakistan's Lawyers Targeted for Greater Impact
Sudan begins ceasefire talks after opposition signs roadmap to peace
Notorious Iraq militia leader once held by US threatens Americans on the battlefield
As temperatures soar and taps run dry in war-ravaged Aleppo, UN warns of looming 'catastrophe'
Fighting in Aleppo Leaves 2 Million Without Water, U.N. Says
UN aid in Syria held up by security concerns
Islamic State, Taliban form alliance in Afghanistan to focus on US-backed forces
Christians say defeating ISIS won't make Iraq safe for them
Entire church in U.S. on ISIS kill lists - names taken from church directories on Internet
ISIS reportedly calls for attacks on Miss Universe pageant
Critics leery as aid groups clamor for federal refugee funds
Grassley Demands Answers On Fugitives Living In Public Housing
Merkel Critic Says Chancellor's Refugee Policy Is a 'Time Bomb'
Belgian police hunting teenager who pledged to 'kill all Christians' in online video
Like Father, Like Son: Orlando Terrorist's Father Expressed Support For Afghan Taliban
Campaign Plays Down Appearance at Clinton Rally by Orlando Nightclub Shooter's Father
Clinton Body Count or Left-Wing Conspiracy? Three With Ties to DNC Mysteriously Die
Trump Suggests 'Second Amendment People' Could Stop Clinton, But What Did He Mean?
WikiLeaks offers $20,000 for information on former DNC staffer's murder
Newly released Clinton emails shed light on relationship between State Dept. and Clinton Foundation
Australian census attacked by hackers
North Korea, China want to undo the Japan-South Korea Alliance that the US helped broker
Japan Orders Military To 'State Of Alert' As North Korea Accuses US Of Seeking 'Preemptive Nuclear Strike'
Nagasaki marks 71st anniv. of A-bombing amid calls for reflecting on Japan's aggression history
Japan says ties with China 'deteriorating' over disputed islands
Vietnam moves new rocket launchers into disputed S.China Sea
Photos suggest China built reinforced hangars on disputed islands: CSIS
China Ridicules Trump's Criticism of Its Trade Practices
Chinese Bond Yields Tumble To 2009 Lows As Spooked Investors Rush Out Of Potential Defaults
OPEC smoke and mirrors' may be all it needs to boost oil
London woman dies in possibly the first drone-related accidental death
How a 1967 Solar Storm Nearly Led to Nuclear War
NASA Fears 'Armageddon' Asteroid Could Hit Earth: 'Bennu' is Larger Than Empire State Building, Travels 63,000 MPH
5.3 magnitude earthquake hits near Kalbay, Philippines
5.1 magnitude earthquake hits near Upper Lake, California
5.0 magnitude earthquake hits near L'Esperance Rock, New Zealand
Klyuchevskoy volcano on Kamchatka, Russia erupts to 25,000ft
Reventador volcano in Ecuador erupts to 17,000ft
Copahue volcano in Argentina erupts to 12,000ft
Tengger Caldera volcano in Indonesia erupts to 10,000ft
Mexico searches for victims of deadly Storm Earl
Heavy rains from Tropical Storm Javier to impact Southwest
Slow-moving storm unleashes flooding along Gulf coast with rain totals exceeding 1 foot in Florida
Haboob Sweeps Through Phoenix; Cars Stranded By Flooding in Tucson
Alaska has record warmth so far in 2016, nearly 10 degrees above average
Democratic prosecutors invited to help Obama, join pursuit against climate change skeptics
Study: Public water supply is unsafe for millions of Americans
Rio 2016: Russia medal-winner accuses West of new Cold War over drug-cheat scandal
Dozens of Philippine officials turn themselves in after president publicly accuses them of drug ties
Jerusalem may be facing 'major' Heroin problem
Marijuana candy sickens 19 at quinceanera
Harris County infant dies in first Zika-related death in Texas
Charlie Sheen Calls On HIV-Positive Celebs to Help End Stigma Around Disease
Muslims demand polygamy after Italy allows same-sex unions
Serbia's first gay minister wants less public attention
After Sochi concerns, Rio Games seem decidedly gay-friendly
Tracking Bible Prophecy Headlines - 8/9/2016
Pakistani Taliban target lawyers in hospital blast, at least 70 dead
Ex-Shin Bet chief: World 'hideously naive' about widespread diversion of aid to fund Hamas
'Preparation for Temple no longer a dream'
World Vision: a Christian charity on an anti-Israel mission
'Cesspool' of anti-Israel behavior at University of Tennessee, watchdog group finds
Supreme Court rules against major state initiative to deter Gaza flotillas
Gaza portrayed as idyllic paradise in new Hamas propaganda video
Islamic Jihad to boycott Palestinian local elections
Israel's Defense Ministry half-apologizes for likening Iran nuke deal to Munich agreement
Iran Is Ready To Attack Israel
Iran ex-president writes to Obama demanding frozen funds
State won't discuss Clinton email link to Iran executing nuke scientist spy
Erik Prince: Hillary Clinton 'Very Likely Caused' Iranian Nuclear Scientist's Death
Parents of 2 Benghazi victims sue Hillary Clinton for wrongful death, defamation
50 G.O.P. Officials Warn Donald Trump Would Put Nation's Security 'at Risk'
Rebel coalition breaks siege of Aleppo in setback to Assad regime
Churches take new security measures in face of terror threats
Car bombs target pro-government militia in Yemen, 10 dead
Several Dozen Shot Dead in Weekend Protests Across Ethiopia
Opposition Leader: Deadly Violence in Ethiopia Likely to Get Worse
Family of 'Clock Boy' Ahmed Mohamed sues Texas school officials
US Muslim makes history, wears hijab in Olympics
After failed coup, Russia and Turkey aim to thaw icy ties
Turkey's Erdogan unnerves West with Putin visit
Russians Grow Increasingly Indifferent to Vladimir Putin As Economy Bites
Study: Obama issued $743B in regs
Video shows brazen Rio thieves targeting bystanders
'Pokemon Go' Players Blamed For Damage At Historic Mass. Fort
Man shot and killed while playing Pokemon GO near San Francisco waterfront
Delta Warns of Chaos After Power Outage, Worldwide System Failure
Delta's computer outage highlights the airline industry's vulnerability
'Faceless Recognition System' Can Identify You Even When You Hide Your Face
Rich people are bragging about their luxe panic rooms
The Rich Get Richer as Billionaires Increase in Number
Oil Trades Near Two-Week High as OPEC Plans Informal Discussions
China Isn't a Threat to World Order
Japan orders military to be ready for North Korea missile launch at any time
5.1 magnitude earthquake hits near Santiago, Peru
5.1 magnitude earthquake hits near Pagan, Northern Mariana Islands
5.0 magnitude earthquake hits near Illapel, Chile
Reventador volcano in Ecuador erupts to 20,000ft
Nevados Del Chillan volcano in Chile erupts to 14,000ft
Sinabung volcano in Indonesia erupts to 14,000ft
Santa Maria volcano in Guatemala erupts to 13,000ft
Tengger Caldera volcano in Indonesia erupts to 10,000ft
Dozens killed in Mexico mudslides as Tropical Storm Javier nears Cabo San Lucas
Brain-eating amoeba found in popular Grand Teton soak spot
Irish High Court judge rules: 'Unborn' is 'clearly a child' with 'significant' rights
Alabama chief justice will face ethics trial in case over same-sex marriage ruling
Rio 2016: Second boxer held over alleged sex assault
India's Controversial Cow Protection Group Conducts Cattle Census
India's prime minister breaks silence on Hindu cow protectors, calling them 'fake'
Tracking Bible Prophecy Headlines - 8/8/2016
Third tunnel this month collapses on Gazan terror operatives
PM, defense minister reject plan to build Gaza port on artificial island
Saudi judoka forfeits Rio match, apparently to avoid Israeli
Islamic State militants claim capture of U.S. weapons in Afghanistan
UAE warns that criminals may radicalise youths via video games
31 Suspected ISIS Terrorists Have Been Arrested In The U.S. In The Past Year
New mantra to deny Islamic terror: 'Mental illness'
French Tourism Slumps as Terror Attacks Spook Foreign Travelers
Belgium Launches Terror Probe as ISIS Claims Machete Attack
Attacks on Christians in Egypt raise alarms
Muslim Woman Devotes Her Life to Helping Christians Displaced by ISIS
Turkey's Erdogan stages mass rally in show of strength after coup attempt
Turkey coup: Erdogan backs return of death penalty at vast Istanbul rally
Obama's Cash Payment to Iran Was More Than a Ransom - It Broke Criminal Law
Cotton says cash to Iran sends 'dangerous' message to bad guys worldwide
Cotton: 'Reckless' Hillary Had Emails on Executed Iran Scientist
Cuba blames U.S. open door for migrant surge
A movement of staunch conservatives and doomsday-watchers to the inland north-west is quietly gaining steam
Crime Plagues Rio as Olympics Begin, Despite Security Force of 85,000
Japan urges China not to escalate East China Sea tension
China launches first mobile telecoms satellite from Beijing
5.1 magnitude earthquake hits the Pacific-Antarctic Ridge
5.0 magnitude earthquake hits near Biha, Indonesia
Two earthquakes reported, including one in Southeast Missouri
Alaska earthquake "swarm" probably not earthquakes at all
Klyuchevskoy volcano on Kamchatka, Russia erupts to 20,000ft
Fuego volcano in Guatemala erupts to 16,000ft
Sheveluch volcano on Kamchatka, Russia erupts to 14,000ft
Sinabung volcano in Indonesia erupts to 14,000ft
NASA sees Tropical Storm Omais form in Northwestern Pacific
Tropical Storm Javier to target Mexico's Baja California Sur
Developing tropical system to threaten Florida with major flooding
Macedonia storm: Deadly freak floods hit Skopje
Macedonia declares emergency after flooding kills 21
Millions of gallons of sewage pour into Maryland's Patapsco River following deadly Ellicott City flooding
Mexico landslides kill at least 38
Entire Russian team banned from competing in Rio Paralympics over doping
Philippine Leader Rodrigo Duterte Links Judges, Politicians, Police to Illegal Drug Trade
24 hospitalized in drug overdose at Ohio music festival
Wireless sensors the size of dust could allow monitoring of organs and nerves
NIH To Consider Human-Animal Hybrids: Is It Ethical?
Marco Rubio: women with Zika should not be allowed abortions
Physicians Decry Pseudo-Science of Transgenderism, 'Absurd' to Say Anyone is Born Into 'Wrong Body'
Revealed: massive rise in drone-related crime reports amid paedophile fears
Tracking Bible Prophecy Headlines - 8/7/2016
Iran executes nuclear scientist who had 'defected' to US
Iran reacts angrily to UN criticism over executions
Austrian leader suggests Turkey heading toward dictatorship
Leader of Germany's liberal party compares Turkey coup reaction to Nazis
Egypt's el-Sissi defends handling of ailing economy
World Vision 'Shocked' Its Funds Were Allegedly Given to Hamas Terrorist Group
Hamas member killed in Gaza tunnel collapse
Hamas Prisoners End Hunger Strike, but Israeli Prison Service Denies Compromise
Police detonate pipe bomb found in parking lot of Rachel's Tomb
US Jewish groups dismayed by Movement for Black Lives accusing Israel of genocide
Russia Admits It Mistakenly Flew Drone Over Golan Heights Into Israel
Syria rebels 'break government siege' of Aleppo
Man yelling 'Allahu Akbar!' wounds two Belgian police in machete attack
Machete attack against Belgian police is likely terrorism, officials say
Khizr Khan: Allah Is Causing Trump To Make Stupid Mistakes
China conducts 'combat patrols' over contested islands
Clinton admits she may have 'short circuited' answers on email controversy
Trump on Clinton: 'She took a short-circuit in the brain'
Hackers steal more than 100 hi-tech cars using hacked key codes
Is the central banking system on the verge of another crash?
Strong U.S. employment report brightens economic outlook
5.4 magnitude earthquake hits near Saumlaki, Indonesia
5.4 magnitude earthquake hits near Alabel, Philippines
5.3 magnitude earthquake hits near Angaur State, Palau
5.3 magnitude earthquake hits near Vao, New Caledonia
Sinabung volcano in Indonesia erupts to 15,000ft
Six Dead in Mexico as Remnants of Earl Trigger Landslides
Gulf Coast urged to prepare for heavy rain, potential floods
Australia senator Malcolm Roberts calls climate change a UN conspiracy
Rio Olympics hit by new doping scandal
Feds open talks on growing human organs in animals
Tracking Bible Prophecy Headlines - 8/6/2016
Obama claims Iran Deal working, Israel and Iran disagree
Obama challenges Israel to rethink opposition to Iran deal
Israel rejects Obama's latest remarks on Iran nuclear deal
Freed Iranian Hostage: Iranians Told Me They Were Waiting For Another Plane To Arrive Before Letting Us Go
How Iran spent its $400M 'ransom' windfall
UN rights boss deplores 'mass executions' in Iran
Pokemon Go banned by Iranian authorities over 'security'
Iranians hunt Pokemon despite ban
Israel Police to be equipped with body cameras
Lebanese Olympians 'refuse to ride in bus with Israelis'
Ex-cabinet minister says Israel-Saudi peace 'in the cards'
ISIS in Egypt says Israel will soon 'pay a high price'
Egyptian cleric survives assassination attempt
ISIS captures up to 3,000 people fleeing violence in Iraq, UN says
Swedish church to use drones to drop thousands of Bibles in ISIS-controlled Iraq
Kerry presses on with Russian talks on Syria despite Aleppo setbacks
Russia fires back at Obama's criticism on Syria
Moldova: Russia military exercises undermine our sovereignty
Russia may be preparing a 'long-term, game-changing move' with Turkey
Turkey scolds Austria in EU membership dispute
Turkish foreign minister says Austria is 'capital of radical racism'
Kerry to visit Turkey amid strained ties after failed coup
Turkey: Dollar bills seen as evidence of coup-plotter links
Somali in London knife attack whom police said was just mentally ill 'recommended Jihad terror books'
Support for Germany's Merkel plunges after attacks
South Sudan agrees to deployment of international protection force
Attackers kill 14 at Indian market
Malaysia confirms MH370 pilot plotted flight into ocean
The Philippine Government Claims That After Killing 400 Drug Dealers, Half-a-Million Turned Themselves In
6 arrested in Indonesia in rocket attack plot on Singapore
Japan protests after unprecedented swarm of 230 Chinese vessels enter waters near Senkakus
China is flooding Silicon Valley with cash. Here's what can go wrong.
Homeland security to Silicon Valley: We need drones
This Company Has Built a Profile on Every American Adult
Lead Attorney In Anti-Clinton DNC Fraud Case Mysteriously Found Dead
Democrats fear 'October surprise' as White House ponders hack response
Black Lives Matter protests stop cars and trams across England
Mother Of 7 Doused In Gasoline, Set On Fire In Broad Daylight
Speeding Comet Plunges to the Sun
5.7 magnitude earthquake hits the South Indian Ocean
5.4 magnitude earthquake hits near Alabel, Philippines
5.3 magnitude earthquake hits near Angaur State, Palau
5.2 magnitude earthquake hits near Panguna, Papua New Guinea
5.1 magnitude earthquake hits the Northern Mid-Atlantic Ridge
Sheveluch volcano on Kamchatka, Russia erupts to 21,000ft
Rising Tides Will Sink Thousands of Maryland Homes Worth $20 Billion: Report
In Olympics opening ceremony, Brazil goes big on climate change
A plan to live to 180 through coffee, butter and biohacking
Mutant 'Super Lice' Outbreak Has Now Spread to Nearly Every State
The FDA just greenlit releasing mutant Zika-killing mosquitoes in Florida
Puerto Rico reports elderly victim infected with Zika dies
NFL Star Ben Watson: Planned Parenthood Was Created to 'Exterminate Blacks' and 'It's Working'
Ugandan police break up gay pride event, briefly arrest some
Pope Francis Describes Transgenderism as the 'Annihilation of Man'
Tracking Bible Prophecy Headlines - 8/5/2016
Hezbollah sees partition in Iraq, Syria a possible outcome to civil war
Hezbollah says Israeli warplanes hit its arms convoy in Syria
Ministry warns: Hamas NGO scandal deeper than imagined
Israel accuses Gaza manager of World Vision of funding Hamas
Hamas 'infiltrated int'l Gazan aid group,' stole tens of millions of dollars
World Vision says Gaza aid is audited, doubts Hamas pocketed millions
Australia suspends aid to charity over Gaza terror funding charges
80 Palestinian terrorists to begin hunger strike in protest of 'oppression'
Suspected Jewish extremists attack Palestinian goatherd, start fires
'Anti-Semitism in UK highest since period following 2009 Gaza conflict'
Black Lives Matter slammed for accusing Israel of genocide
Facebook deletes Israel from list of Olympics participants
Obama: Even Israel now says we were right on Iran nuke deal
U.S.: 42 security ex-bigwigs against aircraft sales to Iran
Iran executes gay teenager in violation of international law
Turkey Issues a Warrant for Fethullah Gulen, Cleric Accused in Coup
Gulen: Turkish arrest warrant shows Erdogan's authoritarianism
Turkey's Erdogan vows to cut off revenues of Gulen-linked businesses
U.S. Not Persuaded to Extradite Imam Over Turkey Coup
Austrian leader suggests Turkey EU bid 'reset'
Former South Sudan official says 'total breakdown of law and order' in country
UN 'extremely' concerned for children in Syria's Aleppo
Russia accuses US of backing Syrian rebels who use poison gas on civilians
Leader of ISIS in Egypt's Sinai killed by air force, sources confirm
Arrested ISIS Sympathizer Claims Fellow Militants Are In Mexico
Obama calls Islamic State's defeat 'inevitable' even as he warns of attacks in the West
Reservation for terror: A former terrorist reveals ISIS' secrets
ISIS wants 'loads of attacks in England, Germany & France,' jailed jihadist says
List of Islamic Terror: Last 30 Days
Suspect aimed to create ISIS sleeper cell, was connected to Texas attackers, feds say
Paris police on alert for Afghan who may be planning attack: police source
Police: London stabbings that killed US woman not terrorism
Martyred Priest's Last Words to Jihadists: 'Be Gone, Satan!'
Turkey: Burqa-Clad Attackers Beat 'Gulenist' Pregnant Woman for 'Revealing Clothes'
Growing ISIS attention on Olympics draws U.S. further into anti-terror effort
US poised to hit Obama's target of 10,000 Syrian refugees
Benghazi Widow Blasts Khans: Why Is Your Son's Death More Tragic Than My Husband's?
The media's lies and double standards accelerate at blinding speed
Battle of the Billionaires: Clinton's uber-rich backers pour money into Trump fight
FBI: July Was 15th Straight Month Of Record Background Checks
US military aims to combat chemical threats with 'smart uniform'
Global Leaders Avoid Olympics Amid Leadership Limbo in Brazil
Rio 2016: Olympic torch skirts riots and drug gang clashes in host city
Robot Customer Service Will Dominate Travel in the Future
Unexplained Light Flashes Above Arch Tuesday Morning
Sundiving Comet Begins Death Plunge Toward the Sun
6.2 magnitude earthquake hits near Iwo Jima, Japan
6.1 magnitude earthquake hits near La Quiaca, Argentina
5.2 magnitude earthquake hits near Ambunti, Papua New Guinea
Large Quake Occurs in Bardarbunga Volcano
Klyuchevskoy volcano on Kamchatka, Russia erupts to 25,000ft
Sinabung volcano in Indonesia erupts to 18,000ft
Nevados Del Chillan volcano in Chile erupts to 11,000ft
Flooding, mudslides and road closures despite Earl weakening
In Flood-Ravaged Ellicott City, MD Millions of Gallons of Sewage Flowing Into Patapsco River
Legends say China began in a great flood. Scientists just found evidence that the flood was real.
Dr. Tim Ball: How The World Was Deceived About Global Warming & Climate Change
How Hackers Could Get Inside Your Head With 'Brain Malware'
Government to lift moratorium on cross-species, 'Chimera' research
At least 30 children dead in Myanmar from unknown disease
Zika vaccines work in monkeys, boosting hopes for people
Welfare discourages middle-class marriages, study finds
Gang rape videos on sale in Indian state of Uttar Pradesh
Schools receive request for after-school 'Satan Club'
Franklin Graham Moves World Persecution Summit Out of Russia Over New Bans on Evangelism
Tracking Bible Prophecy Headlines - 8/4/2016
Republicans blast $400m Iran 'ransom,' say it encourages kidnappings
Iran Takes Another American Hostage After Obama's $400 Million 'Side Deal'
White House: Iran cash payment not ransom for hostages
Justice Department Officials Raised Objections on U.S. Cash Payment to Iran
Krauthammer: Iran Payment Wasn't Just Ransom, It Was Money Laundering
Khamenei says talks with US are 'lethal poison' to Iran
Iran says West failing to meet nuclear deal commitments
Israel could send Iran 'back to the stone age' with electromagnetic bomb
Israel-US military aid agreement to be signed this week
US police chiefs visit Israel to learn counter-terrorism techniques
The Israeli Company That Fenced In Gaza Wants To Build Trump's Border Wall
New underground concrete barrier to encircle Gaza, stop terror tunnels
Ahead of elections, Fatah brags of killing 11,000 Israelis
PA president meddled in Israeli election in bid to unseat Netanyahu, mayor claims
Netanyahu: I'm shaken to the core of my being - PM comments on video showing Palestinian father urging soldiers to shoot his son, calling the world's attention to culture of death
Israel approves jailing terrorists from age 12
IDF demolishes homes of Sarona Market terrorists
Israel buying gas masks from companies that worked with the Nazis
Black Lives Matter movement declares war on 'Israeli Apartheid'
In platform, Black Lives Matter accuses Israel of 'genocide,' backs BDS
Israeli anger as Qatar backs campaign for global boycott
Putin offering grants to Russian returnees from Israel and elsewhere
Temple Institute announces school to train Levitical priests
In Saudi Arabia, Jewish sites with ancient resonance beckon
ISIS in Sinai threatens Jews, Israel and Rome in new video
IS plans to hit US air bases in MidEast, warn Israelis who hacked into IS web group
DC Metro Transit police officer charged with aiding ISIS
Metro police arrest raises concern of radicalization in the ranks
ISIS announces new Boko Haram leader
Russia says informed US of toxic substance attack by rebels in Syria's Aleppo
Syria Aleppo siege: Government forces 'roll back rebel gains'
South Sudan violence leads 60,000 to flee, U.N. says
Turkey sees swift overhaul of intelligence agency, gendarmerie after coup
Muslims screaming "Allahu akbar" firebomb bus in Paris
Woman killed, five injured in London knife attack; terrorism not ruled out
London's police force puts more armed officers on streets amid terror threat
During Fatal Standoff, Police Asked Facebook To Deactivate Woman's Account
Instagram Posts May Have Escalated Fatal Standoff, Police Say
Banner Health alerts 3.7M potential victims of hack of its computers
U.S. Seeks to Protect Voting System From Cyberattacks
'Cyberattacks are the greatest threat the 21st century faces'
The future of globalism stands at a crossroads
Rush to withdraw savings as threat of negative rate looms
Leftist Media Icons Overlook the Economic Disaster of Venezuela
Venezuela's cash could run out 'within a year'
Venezuela: Where flour, pasta and milk can cost a month's pay
Venezuelan women seek sterilizations as crisis sours child-rearing
Venezuela opposition plots next moves against Maduro
Human toll as bodies pile up in Philippine drug war
Trump's 'why not' nuclear questions spark Twitter firestorm from former missile commander
South China Sea: Beijing urges military, police and public to prepare for 'war at sea'
Japan warns China over 'territorial aggression'
Japan: North Korea missile launch an "unforgivable act of violence"
North Korea Carries Out Another Missile Launch After Saying U.S. 'Declared War'
U.S. envoy hits back at suggestion U.S. provoked North Korea
North Korea hopes to plant flag on the moon
Private company wins US clearance to fly to the moon
A start-up's race to harvest the moon's treasures
Many Brits seek digital 'detox' from average 25 hours per week online
5.1 magnitude earthquake hits near Visokoi Island, South Georgia and the South Sandwich Islands
5.0 magnitude earthquake hits near Nikol'skoye, Russia
Series of earthquakes strikes Northern California
Giant sinkhole swallows 4 people in China, 2 still missing
Klyuchevskoy volcano on Kamchatka, Russia erupts to 25,000ft
Sinabung volcano in Indonesia erupts to 13,000ft
3 Indonesian volcanoes erupting at once, disrupting some flights
Tropical Storm Earl Grows to Hurricane as Belize Braces for Floods
Howard weakens further as Tropical Storm Ivette forms
Search for survivors continues after India flooding triggers deadly bridge collapse
Tiny implant could connect humans and machines like never before
New case of brain-eating amoeba reported in South Carolina
As Zika fears escalate, lawmakers point fingers from afar
Scammers, bug spray companies capitalizing on Zika fears
Florida to begin aerial spraying of insecticides to control Zika
33 US military members have contracted Zika
Human trials for an experimental Zika vaccine are about to start in the US
Number sickened in Hawaii Hepatitis A outbreak hits 135
Study: 98% Of Head Lice In 42 States Now Resistant To Common Treatments
SCOTUS: School can block transgender teen from boys' room
Transgender Ex-Employee Sues Abercrombie & Fitch Over 'Look Policy' That Required Him to Dress Like a Girl
Indonesia's top court hears case on criminalizing gay sex
In a first, VP Joe Biden officiates a gay wedding
Irish archbishop moves priests after gay culture claims at Catholic seminary
Ramat Gan to establish LGBT center, condemns chief rabbi's statements
Arizona School District Rejects Satanic Temple's Satan Student Club
Christians in Russia Refuse to Stop Sharing the Gospel Despite Putin's Ban on Evangelism
Tracking Bible Prophecy Headlines - 8/3/2016
With bomb covered in poisoned nails, Palestinian tried to attack Jerusalem tram
Palestinian Goads Little Boy Into Throwing Stones, Urges Israelis: 'Shoot Him and Kill Him!'
Iran's Rouhani: US, Israel scuppering nuclear deal
U.S. Sent Cash to Iran as Americans Were Freed
Iran Bent on Destabilizing the Middle East
Saudi ex-general says Israel visit is not sign of normalization
Business leaders fear for Israel's economic future
Car bomb targeting security forces in Libya's Benghazi kills 22
Obama approves 30-day airstrike mission against ISIS in Libya
New Counterterrorism 'Heat Map' Shows ISIS Branches Spreading Worldwide
'Break the Cross': Islamic State Magazine Mocks Christianity, Claims Jesus Is 'a Slave of Allah'
US spends $17 billion to arm struggling Afghan armed forces as Taliban surges
Tens of thousands flee South Sudan violence: U.N.
Turkish government has taken over military factories, shipyards, PM says
Turkish soccer federation fires 94 refs as coup crackdown grows
US Nuclear Airbase in Turkey at Risk
Turks Can Agree on One Thing: U.S. Was Behind Failed Coup
Turkey's Erdogan blasts EU for not adhering to migrant deal
Migrant crisis: Germany warns Turkey against 'blackmailing EU'
Russia anthrax outbreak affects dozens in north Siberia
Rescuers say toxic gas dropped on Syrian town where Russian helicopter shot down
Dozens ill after suspected chlorine attack in Syria
Syrian Government and Rebels Trade Gas Attack Accusations
ISIS hit list targets 700 U.S. Army soldiers: 'Kill the dogs'
Terror-weary Germans turn on Merkel over refugee policy
Terrorism fears prompt private security boom in Germany
Forty people are injured as drinkers panic and stampede at a beer festival when someone shouts 'ISIS' and fires a fake gun
More than 20 reported dead in Benghazi car bombing
Father of Benghazi Victim: Either Hillary Is a Liar or Has a Bad Memory From Head Injury
Heads roll at DNC: 3 top officials out after email hack
Clinton regains firm lead on Trump after conventions
Trump: People without ID will 'vote 10 times'
Obama brands Trump 'unfit,' challenges GOP to drop support
Trump calls Obama 'worst president', 'a disaster' after 'unfit to serve' slam
France's Hollande Says Trump Excesses in U.S. Elections Make Him Sick
Nearly 90 percent of the French now disapprove of their president
The ATF Is Illegally Hoarding American Gun Owners' Personal Information
Snapping up cheap spy tools, nations 'monitoring everyone'
Millennials key to biometric banking
Supermarket self-service checkouts risk normalising theft, says criminologist
Hove bar blocks mobile phone signal to be more social
China, Not Silicon Valley, Is Cutting Edge in Mobile Tech
Chinese Navy holds live-fire drills in East China Sea
North Korea Carries Out Another Missile Launch After Saying U.S. 'Declared War'
Latest North Korea missile launch lands near Japan waters, alarms Tokyo
U.S. military communications satellite fails to reach intended orbit
TransCanada seeks $15B for rejection of Keystone pipeline
5.8 magnitude earthquake hits near Bristol Island, South Sandwich Islands
5.0 magnitude earthquake hits the South Indian Ocean
Typhoon Nida shuts Hong Kong, more than 150 flights canceled
Tropical Storm Earl to eye Belize and Mexico with flooding, damaging winds
In twist, environmentalists fight proposed carbon tax - because it doesn't grow gov't
UN expert calls for tax on meat production to deter people from eating
CDC struggling to wipe out mosquitoes carrying Zika virus
10 More Non-Travel Related Zika Cases Found In South Florida
Gay-sex scandal hits Irish seminary
With rules suspended, intersex athlete to take center stage at Rio Olympics
Seattle City Council bans 'conversion therapy'
Pope Francis says it's 'terrible' that children are taught they can choose gender
Pope Francis appoints panel to study ordaining women as deacons
Pope orders study of women's role in early Church, cheering equality campaigners
Tracking Bible Prophecy Headlines - 8/2/2016
IDF chief goes to US ahead of finalization of aid package deal
Khamenei says talks with US are 'lethal poison' to Iran
Khamenei: Saudi ties with Zionist regime a stab in the back to Muslims
Israeli lawmakers advance bill to streamline cybersecurity
Terrorist attack foiled in Nablus; 'major' arms dealer arrested
Taliban terror continues to rise amid Afghanistan attacks
U.S. warplanes launch bombing campaign on Islamic State in Libya
Egypt rankled by Hamas's burgeoning ties to Islamic State
Syria war: Russian helicopter shot down, killing five on board
ISIS: 'Listen Putin, we will come to Russia and kill you at your homes'
ISIS details 'Why We Hate You' in new magazine
Islamic State calls slain Muslim American soldier an 'apostate'
Clinton spat with Benghazi mom takes back seat to Trump-Khan debate
Trump says election may be 'rigged,' Clinton is 'the devil'
DHS grants Syrians temporary amnesty
Europe loses track of thousands of child refugees amid fears of ISIS recruiting
Pope Demands Poland Open Borders To Third World Migrants
Europe under threat: soldiers patrol the beaches in France
Polish Experts: 'Europe is at The End of its Existence. Western Europe is Practically Dead'
Turkey, Russia pursue gas pipe dream as EU frets
Russia cyber attack: Large hack 'hits government'
South Korean prosecutors say North may have hacked into emails of Seoul officials
Julian Assange: WikiLeaks Emails Will Prove Hillary Armed ISIS In Syria
NSA Whistleblower: Agency Has All of Clinton's Deleted Emails
Judge blocks North Dakota's voter identification law
Venezuela is on the brink of total collapse
Venezuela's top officials sport luxury watches while the rest of country starves
Texas shale oil has fought Saudi Arabia to a standstill
China Holds Live-Fire Navy Drills in East China Sea
False Alert of Massive Earthquake Triggers Panic in Japan
6.1 magnitude earthquake hits the South Indian Ocean
5.4 magnitude earthquake hits the South Indian Ocean
5.2 magnitude earthquake hits near Pakokku, Burma
5.0 magnitude earthquake hits near Neiafu, Tonga
5.0 magnitude earthquake hits near Honiara, Solomon Islands
Hong Kong Closes Stock Market as Typhoon Nida Shuts City
Atlantic tropical storm to aim for Central America, Mexico at midweek
Vietnam town ripped to shreds by tornado in epic dashcam footage
From California to Nevada, wildfires burn in seven Western states
Pioneer Fire grows to 38,000 acres, drones interfere again
Google's Alphabet is part of a $700 million effort to cure disease without meds
CDC issues historic travel warning over Miami Zika outbreak
Spread of Zika, and cloud of fear, threatens Florida's tourism way of life
Melania Trump naked pictures row 'may help Donald Trump win LGBTQ and single white male vote'
Registered sex offenders on parole in NY barred from playing Pokemon GO
Israeli Army Identifies a New Threat: 'Pokemon Go'
Australians urged not to pledge 'Jedi' as their religion in Census
Amount of Australians listing The Force as their religion is unnervingly large
Armed men in body armor at Walmart tell police they were preparing for doomsday
Deadliest July in Chicago in 10 years
Tracking Bible Prophecy Headlines - 8/1/2016
Netanyahu criticises European 'support' for anti-Israel groups
Netanyahu: Israel will remain neutral in U.S. election
Hamas asks Saudis to prevent 'normalization' visits to Israel
Member of Saudi delegation: Israeli society wants peace
Sparks fly between Netanyahu, Bennett over Gaza war report
Bennett: Protective Edge dragged out too long, you don't need 51 days to defeat Hamas
Israeli Home Front Grossly Underprepared for War, Emergency Authority Says
Israel Gearing Up for Worst-Case 'Day After' Scenarios Against ISIS, Hezbollah if Russia-Brokered Syria Deal Materializes
Claim: Assad Offers Netanyahu Quiet for Staying Out of Syria Conflict
For Shiite Muslims, tatoo ink shows 'deep love' amid Syria's civil war
Syrian rebels launch push aimed at breaking Aleppo siege
Russia urged to leave Aleppo's corridors to the UN
Retaking Iraq's ISIS-held Mosul likely to prove tricky, costly
ISIS attack on Iraq gas facility triggers fireball
Egypt air force strikes ISIS explosives plant in Sinai, 46 dead
Kabul explosion: Foreign compound targeted by Taliban
Six dead after double suicide terrorist car bombs in Mogadishu
Armenia: All 20 gunmen at police compound surrender, standoff is over
Turkey culls nearly 1,400 from army, overhauls top military council
Turkey says to include more gov't ministers in top military body
Erdogan supporters denounce failed coup at rally in Germany
British Muslim preacher says it is 'permissible' under Islam to have sex slaves
Pope says it's wrong to identify Islam with violence
Muslims In France Attend Mass In Gesture of Solidarity After Church Attack
Amid terror fears, France may ban foreign funding for mosques
Muslim Dad Khizr Khan Tells CNN Terror 'Has Nothing to Do with Islam'
Donald Trump's Confrontation With Muslim Soldier's Parents Emerges as Unexpected Flash Point
Slain soldier's dad calls Trump a 'black soul' unfit to lead
MH370 was flown into water 'deliberately', crash expert says
Amazon.com, Inc. (AMZN) Drones Pose a Potential Terror Threat
Olympics 'Dirty Bomb' Fears: UN Atomic Agency Helping Guard Rio Olympics From ISIS Terror Attack
Rio Olympics 2016 plunged into chaos as IOC ruling on Russia ban delayed until 11th hour
Trump says Putin is 'not going to go into Ukraine,' despite Crimea
Clinton: Trump's coziness with Putin 'raises national security issues'
Clinton says Russian intelligence services hacked DNC
The Clinton Foundation, State and Kremlin Connections
Russian television shows what the Kremlin thinks of Clinton
Islamic State calls on members to carry out jihad in Russia
Franklin Graham: Allowing Muslim Refugees Would Risk Christians' Security in US
'One ISIS attack every 84 hours' spurs dread and anger in Europe
Tensions Rise in Germany Over Immigration in Wake of Attacks
Germany sees record requests for self-defense weapons amid fears of lone-wolf attacks
Women and the elderly: The latest gun owners are the new 'silent majority'
TSA registers 65 loaded firearms, grenades and a cleaver among items found in bags
Philippine crime war packs decaying jails
'Food crisis' hits 10,000 laid-off Indians in Saudi Arabia
More Than 50 Animals Starve to Death in Venezuela's Zoos as the Nation Endures Devastating Food Shortages
Asian shares hit one-year peak as chances of U.S. rate hike recede
Going cashless: Where a Suitcase Full of Cash Won't Buy You Lunch
WikiLeaks mum on source of damaging DNC emails, says real issue is proof Sanders 'sabotaged'
As cyber threats mount, feds offer little oversight of sprawling election-related data systems
Disney obtains patent to track guests through their feet
Nasa to launch probe to investigate 'Armageddon' asteroid
5.8 magnitude earthquake hits near Labuhankananga, Indonesia
5.8 magnitude earthquake hits near Visokoi Island, South Georgia and the South Sandwich Islands
5.3 magnitude earthquake hits near Imishli, Azerbaijan
5.0 magnitude earthquake hits near Bristol Island, South Sandwich Islands
5.0 magnitude earthquake hits near Neiafu, Tonga
Rinjani volcano in Indonesia erupts to 32,000ft
Colima volcano in Mexico erupts to 24,000ft
Popocateptl volcano in Mexico erupts to 24,000ft
Klyuchevskoy volcano on Kamchatka, Russia erupts to 20,000ft
Sinabung volcano in Indonesia erupts to 14,000ft
Tengger Caldera in Indonesia erupts to 10,000ft
2 dead after historic Maryland town ravaged by floodwaters
Typhoon Nida Makes Direct Hit on Philippines; Could Impact Hong Kong Next
It's typhoon season in the South China Sea - and China's fake islands could be washed away
Atlantic tropical drought may end in Caribbean Sea this week
Maryland county official: 'Never seen such devastation'
Aid agencies seek $1.2 billion to fight southern Africa drought
Wildfire near Big Sur continues to grow, leads to more evacuations
Is Dead Sea Fulfilling Bible's End Times Prophecy?
Cannabis chef takes fine dining to new high
Big Pharma is jacking up the price of the 'antidote' to the overdose crisis
Zika Mosquito: Thrives In Hot Weather, Hard to Wipe Out
Zika fears in Florida stir partisan blame for congressional inaction
Mosquitoes cluster in subways for horny feasts, raising concern over Zika
Meningitis outbreaks among gay men have experts puzzled
Rural counties across the US becoming a powder keg for HIV outbreak
Sex change men 'on brink' of having babies following NHS treatment
'Westworld' EP Defends Portrayal of Sexual Violence: It's 'Part of Human Nature'
Trump Adviser Defends Nude Melania Photos: "Nothing to Be Embarrassed About"
Nominees use vacancies on Supreme Court to energize voters
Pope Francis 'doubts' sexual abuse case against Cardinal George Pell
Pope Francis says farewell to Poland with huge Mass
Pope to young on Poland trip: Believe 'in a new humanity'
Christian Flag Removed From Georgia Courthouse Following Atheist Activist Group's Complaint
Will 2016 go down as one of the worst years in history? a glance at the news might make you think so.
Click here to retun to "Tracking the Birth Pangs" page.