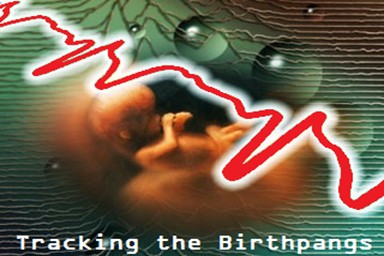 August 2017 Headlines
"Tracking Bible Prophecy" headlines can also be found on
Facebook
Tracking Bible Prophecy Headlines - 8/31/2017
Guterres in Ramallah: We'll do everything to realize two-state solution
US threatens to cut UN funding over settlement 'blacklist'
Israel to advance plans for 3,000 settlement homes but will delay until after UN meetings to avoid giving Palestinians another grievance
Trump's Mideast Peace Envoy: PA Must Rule Gaza, Hamas Has Failed to Meet People's Basic Needs
UN chief calls Gaza a 'dramatic humanitarian crisis,' urges end to blockade
Hamas spokesman to UN chef: 'Punish Israel for its crimes.'
US envoy denounces Hamas, calls on it to return Israeli captives
Abbas Tells Trump He Won't Stop Giving American Money to Terrorists
US envoy calls on Hamas to return soldiers' bodies, prisoners
Netanyahu pummels media, accuses 'fake news industry' of trying to topple him
Ukraine readies for record pilgrimage of 40,000 Jews to Uman
Jordan refuses to accept Israeli ambassador's return
Israel envoy hails 'victory' as UN expands Lebanon peacekeeping role
UN Peacekeepers in Lebanon to Up Border Patrols Against Hezbollah, as Mandate Extended
Victory for Assad looks increasingly likely as world loses interest in Syria
Pentagon admits thousands more troops are in Afghanistan than previously disclosed
Iran says military sites are off limits for nuclear inspections despite U.S. pressure
70,000 to be evacuated over WWII bomb in Frankfurt
UN rights chief decries Trump's 'demonization' of media
If Trump pulls trigger on NAFTA withdrawal, Mexico will walk away
From Stocks to Bonds, the Bear-Market Signals Are Multiplying
Currency war talk restarts after Jackson Hole
Hundreds of Puerto Ricans protest, decry austerity measures
North Korea: 'Japan missile was first step in Pacific operation'
Japan Defense Ministry seeks missile interceptors in budget
In renegade North Korea, some see a potential precursor of nuclear Iran
US tests nukes, as Trump says talks with N. Korea 'not the answer'
Mattis: There's still room for diplomacy with North Korea
North Korean prisoners look like 'walking skeletons' in Kim Jong Un's labor camps, officials say
NATO sending 3 monitors to Russia war-games but wants more
Federal judge blocks enforcement of Texas' 'sanctuary cities' law
Trump's allies want FEMA cuts to fund wall
Earthquake strikes Guam hours after Kim Jong-un promises to target a US military base on the island
5.4 magnitude earthquake hits near Santa Cruz das Flores, Portugal
5.2 magnitude earthquake hits near Minab, Iran
5.2 magnitude earthquake hits near Naze, Japan
5.2 magnitude earthquake hits near Northern East Pacific Rise
5.1 magnitude earthquake hits near Santa Cruz das Flores, Portugal
5.0 magnitude earthquake hits near Nueva Concepcion, Guatemala
Sabancaya volcano in Peru erupts to 27,000ft
Klyuchevskoy volcano on Kamchatka, Russia erupts to 18,000ft
Fuego volcano in Guatemala erupts to 16,000ft
Reventador volcano in Ecuador erupts to 15,000ft
Sinabung volcano in Indonesia erupts to 11,000ft
As Houston copes with catastrophic flooding, more than 1,000 die in India monsoon
Harvey to be costliest natural disaster in U.S. history, estimated cost of $160 billion
Houston Jewish community 'could take years' to recover from Harvey
The nation's largest oil refinery shuts down as Hurricane Harvey floods Texas
Houston begins to dry out as death toll reaches 22 from Harvey
'The Worst is Not Yet Over for Southeast Texas,' Governor Declares
Port Arthur Faces Harvey Flooding Disaster: 'Our Whole City Is Underwater'
Arkema: No way to prevent explosion at flooded Texas chemical plant
2 explosions, black smoke reported at chemical plant outside Houston
Catastrophic levee failure may occur in Texas amid Harvey's relentless rain
This was I-10 before Harvey. Now it looks like an ocean
Residents warned to 'get out or die' as Harvey unleashes new waves of punishing rains and flooding
Family warns about unseen dangers after son is electrocuted in flood waters
Harvey horror: Shivering tot found clinging to drowned mom
Texas flood toll mounts as Harvey repeats devastation in Lousiana
On Katrina anniversary, New Orleans braces for Harvey
Low in Gulf of Mexico could bring more rain to Texas, Louisiana: National Hurricane Center
Tropical Storm Irma to strengthen, track across Atlantic this week; Will it affect the US?
Tropical Storm Lidia to Strike Los Cabos, Mexico, This Week; Could Become a Hurricane
Tropical Storm Sanvu moves away from Marianas
Obese toddlers begin showing signs of heart failure by age of one, study finds
First cancer gene therapy to treat leukaemia approved by US regulators
Nanomachines that drill into cancer cells killing them in just 60 seconds developed by scientists
Knocking on doors, climbing through fences: How L.A. County's health investigators are out trying to stop syphilis
Offshore Human Testing Of Herpes Vaccine Stokes Debate Over U.S. Safety Rules
Young Woman Threatens to Abort Baby Unless She Gets 4,000 Retweets
India crowns its first transgender beauty queen
Broad Coalition of Evangelicals Releases 'Nashville Statement' on Human Sexuality, Identity
Hindu God Paraded Through Catholic Church, Forces Priest's Resignation
Tracking Bible Prophecy Headlines - 8/30/2017
UN Secretary-General Guterres reaffirms 'total commitment' to two-state solution - There is no plan B
Obama's Israel Ambassador: The Two-State Solution Remains the Best Option, But We Need to Plan in Case It Fails
Palestinian Authority: US asked for 3-4 months to prepare its peace plan
French president plans Mideast trip to push peace process next spring
PM Netanyahu Tells UN's Guterres to Stop Illegal UN Construction in Jerusalem
UN Chief Wrangles With Netanyahu Over Demolishing Settlements
Abbas spokesman says Netanyahu's comments 'hinder peace efforts'
White House unfazed by Netanyahu pledge not to evacuate settlements
Arab League chief condemns PM's pledge to not evacuate settlements
Palestinians, NGOs file objection that could delay new settlement
Liberman slams illegal outposts as 'sabotaging settlement movement'
'The vision - one million residents in Judea and Samaria'
After Inciting Over Temple Mount, Erdogan Says Rising Tensions No Good for Israel, Palestinians
Jewish MKs make first Temple Mount visit since 2015
Jordan blasts MKs for visiting Temple Mount
UN chief said to meet families of Palestinian terrorists in Ramallah
Why Palestinian Payments to Convicted Militants Are Likely to Continue, No Matter What Congress Does
At Yad Vashem, UN Chief Vows to Fight Antisemitism 'in All Its Expressions'
Hungarian monument to Jewish Holocaust victims smashed
Netanyahu ally denies Putin rejected request to shackle Iran
Iran dismisses US 'dream' of military site inspections
Head of Military Intelligence: Hezbollah is tightening grip on Lebanon
"Gates of Hell": Iraqi army says fighting near Tal Afar worse than Mosul
Europe begins to appreciate the reality of Islamic terrorism
Kim Jong Un called missile launch 'meaningful prelude' to containing Guam, North Korea says
Trump: 'All options on the table' after North Korea missile launch
North Korean leader urges more missile launches targeting Pacific
North Korea's antique airplane could be its most dangerous weapon yet
Dollar rebounds, Asia stocks gain as North Korea missile test fears recede
Gold Spike: When bad news is good news
Russia seeks to reassure over war games, denies invasion plans
Russia Says War Games Are 'Purely Defensive'
How America Helped Make Vladimir Putin Dictator for Life
FBI shuts down request for files on Hillary Clinton by citing lack of public interest
A really big asteroid is about to pass Earth
5.4 magnitude earthquake hits near Namuac, Philippines
5.3 magnitude earthquake hits near Bristol Island, South Sandwich Islands
Sabancaya volcano in Peru erupts to 25,000ft
Fuego volcano in Guatemala erupts to 19,000ft
Reventador volcano in Ecuador erupts to 18,000ft
Poas volcano in Costa Rica erupts to 11,000ft
Harvey may be one of the costliest storms in U.S. history
"Unprecedented" Hurricane Harvey Is "One Of The Worst Disasters In US History"
Texas flood disaster: Harvey has unloaded 9 trillion gallons of water
As Harvey breaks rainfall record, Houston imposes a curfew and death toll climbs to 18
Catastrophic levee failure may occur in Texas amid Harvey's relentless rain
Houston says bridges, roads starting to fail under stress of flooding
Crippled Houston watches dams, levees; forecast offers hope
'We never thought this area would flood': Neighbors race to evacuate as Houston reservoirs spill over
Pentagon says up to 30,000 National Guard troops prepared to assist in response to Harvey
Reporter slammed on social media for alerting the police to 'looters'
Texas deploys entire National Guard ahead of Harvey's third US landfall
Epic Floods - Not Just In Texas - Are A Challenge For Aid Groups
Chris Christie: Harvey aid should 'not be held political hostage like Sandy aid'
Most of Houston Jewish community hard-hit by Harvey flooding
Bennett urges Israelis to help Jews in flood-hit Houston
Hurricane Harvey Likely To Destroy More Cars Than Katrina: "This Is Bad; Real Bad"
Harvey's Effects on Fuel Network Hit U.S. Motorists as Gas Prices Rise
Harvey blamed on climate change despite drought from hurricane strikes
Ann Coulter: "I don't believe Hurricane Harvey is God's punishment for Houston electing a lesbian mayor. But that is more credible than 'climate change.'"
Storm that almost became Irma soaks NYC; Harvey remnants arrive by Sunday
Six die in rains lashing India's business hub, more downpours forecast
Italy drought: Rome forced to cut water pressure at night
Chile leader sends gay marriage bill to congress
Israel reverses opposition to same-sex couples adopting children
Australian Psychologists Push Teaching Gay Marriage Support, Gender Transition for Young Kids
People are outraged over this new Australian anti-marriage equality ad
Canada Minister Hussen announces major step forward in gender equality by making changes to passports and immigration documents
Mattis freezes transgender policy; allows troops to continue serving, pending study
Tracking Bible Prophecy Headlines - 8/29/2017
UN chief in Jerusalem: Calls for Israel's destruction are 'modern anti-Semitism'
Israeli PM to UN Chief: You've allowed Palestinian hatred to thrive
President Rivlin to UN Secretary-General: 'Stop discrimination of Israel in UN institutions'
UN Chief Guterres Meets Trump's Envoy Greenblatt in Israel, Discusses Gaza and Peace Process
US policy in Israel remains unclear after envoys' visit
In Meeting With Kushner, Abbas Defiantly Vows to Continue PA Terror Payments Policy, Palestinian Newspaper Reports
Erdogan and Abbas agree 'occupation impairs possibility of 2 states'
Erdogan: Israel 'undermining' peace efforts
Erdogan tells Abbas rising tensions 'no good' for Israelis, Palestinians
Palestinians, NGOs file objection that could delay new settlement
Netanyahu: We will never abandon West Bank settlements to radical Islam
Mahmoud Abbas reportedly suspends further anti-Israeli measures in UN
"PLO Exists to Keep Palestinians Hostage"
Reform, Conservative Jews says Western Wall compromise effectively dead
Clerics issue rallying call to Jerusalem Arab residents: 'The Temple Mount belongs only to Muslims'
Name-Calling Critics Fail to Refute Zionist Organization of America's Concerns About McMaster
US to keep anti-Semitism envoy, drop Iran nuke deal coordinator
Hamas leader in Gaza: Ties with Iran now 'fantastic'; we're preparing battle for Palestine
Iran Out to Remake Mideast With Arab Enforcer: Hezbollah
Netanyahu accuses Iran of building missile production sites in Syria
Israeli official: If Iran expands in Syria, we'll bomb Assad's palace
Iran, operating from Syria, will destroy Europe and North America
White House 'pressuring' intelligence officials to find Iran in violation of nuclear deal
Intelligence Directorate head to UN chief: Iran and Hezbollah could lead to escalation
Nasrallah: Israel laments ISIS' defeat
Iraq: Car bombing at busy Baghdad market kills 10 people
India, China to pull back troops from border confrontation
North Korea fires missile over Japan, sharply escalating tensions
Japan, US seek to up pressure after North Korea missile launch
South Korea tests bombs in response to North Korea missile launch
Trump declines to say Russia is a security threat
Threats of political violence rise in polarized Trump era
Trump travel ban arguments head back to US appeals court
Face scans, robot baggage handler - airports of the future
Sabancaya volcano in Peru erupts to 25,000ft
Reventador volcano in Ecuador erupts to 19,000ft
Fuego volcano in Guatemala erupts to 15,000ft
Turrialba volcano in Costa Rica erupts to 12,000ft
Suwanosejima volcano on Japan erupts to 10,000ft
Soaked Houston recovers from Harvey Part 1, braces for Part 2
Houston crippled by catastrophic flooding, with more rain on the way
Houston crippled by Harvey's deluge as millions face days of flooding
More feared dead, Trump vows help, as 'epic' Harvey inundates Houston
Houston mayor defends decision not to issue evacuation order
Houston police focus on saving lives, battling looters
"Chemical emergency" that added to area's catastrophe is contained
300+ gators could escape as Texas flood waters approach height of fences
Joel Osteen faces criticism on social media for closing Houston megachurch's doors amid Harvey
Harvey flood fears expand to Louisiana as Texas braces for more feet of rain
Slowly brewing Tropical Storm Irma to raise surf, downpours on US East Coast
Authorities say mysterious haze that left 150 people requiring medical treatment is unlikely to have come from France
FDA cracks down on clinics selling unproven stem cell 'therapies'
Warnings over shock dementia revelations from ancestry DNA tests
Deadliest outbreak of hepatitis A in decades kills 14 in San Diego
California Could Start Jailing People Who Don't Use Transgender Pronouns
Gender 'X' could soon be an option on California state IDs
ACLU sues Trump over transgender ban
Speak No Evil: Witchcraft's popularity on the rise in Hudson Valley
Christians Fear Crackdown on Religion Under Evangelism Ban in Nepal
Tracking Bible Prophecy Headlines - 8/28/2017
Trump team, Netanyahu renew talks on US embassy move to Jerusalem
In effort to revive peace talks, US asks PA to halt diplomatic offensive against Israel
Report: Kushner promised peace plan within four months
White House denies that Kushner vowed to present peace plan within four months
Fatah Official: Jared Kushner's Mideast Peace Mission Is a 'Delusion'
Kushner Asks Abbas to Hold off on Anti-Israel Diplomatic Initiatives to Give Trump Administration Time to Formulate Peace Plan
Report: Trump to present plan for reviving peace talks
Trump's OK With a One-State Solution. So What Would It Look Like?
Commentary: We didn't retreat. We gave the Sinai up for peace
Netanyahu said set to meet Trump in the US in September
UN secretary general heading to Israel, Palestinian Authority
End bias or else, Israel threatens UN ahead of chief's visit
UN chief looks to discuss Gaza, while Israel focuses on Lebanon, Syria
UN gives Gaza $2.5m. in humanitarian aid for water and fuel crisis
UN spends 4 times more on Palestinian refugees per person than any other refugee
Liberman: We cannot repeat mistake of Shalit deal
'We Prevented Israel From Going to War': Outgoing Air Force Chief on Iran, Gaza and the Conflicts Ahead
Iran to unveil new nuclear project in days
Syria-Lebanon border battle against IS paused as body parts found
'We did it': Iraqi army crushes ISIS in Tal Afar, but questions remain
Abbas to meet Erdogan in Ankara Tuesday
Ongoing Myanmar clashes leave 96 dead, including 6 civilians
King of Spain joins Barcelona march of defiance against terrorism
Tillerson says Trump 'speaks for himself' on racial violence
Biden slams Trump, says he 'emboldened white supremacists'
Biden suggests Trump's allowing 'darkest forces of America' to take over
Trump plans to lift Obama-era ban on giving local police military equipment
Trump tweets show frustration over 'worst' NAFTA deal, border wall funding
In response to Trump tweet, Mexico reiterates it won't pay for the wall
Britain pushes for talks about the future, EU wants divorce first
5.1 magnitude earthquake hits near Lorengau, Papua New Guinea
5.0 magnitude earthquake hits near Ahar, Iran
Strong earthquake activity in Bardarbunga volcano in Iceland during the night
Fuego volcano in Guatemala erupts to 15,000ft
Reventador volcano in Ecuador erupts to 14,000ft
Local leaders say 1,000 dead from Sierra Leone mudslides
Harvey causes 'catastrophic flooding' in Houston, thousands of rescue calls made
Full extent of Harvey's aftermath starts to come into chilling focus
FEMA heads says Harvey is 'landmark' event
Hurricane Harvey: Houston evokes painful memories of Katrina
More than 20 percent of U.S. Gulf oil output offline due to Harvey
U.S. gasoline futures surge after Harvey, euro holds gains on Draghi comments
Harvey Expected to Disrupt U.S. Air Travel This Week
Hurricane Harvey could cause increase in Zika infections, say experts
Tropical storm watch posted for Carolina beaches with Irma likely to form Monday
Southern California will be under the broiler this week; heat wave could set records
Tracking Bible Prophecy Headlines - 8/27/2017
Top US congressman: Time to think beyond two-state solution
US: No reason to freeze building in Judea, Samaria
US denies Kushner's team told Abbas a settlement freeze would topple Netanyahu
IDF maintains readiness as soldiers drill for urban combat in Gaza
Jordan: Ties with Syria regime headed in 'right direction'
Lebanon's army declares pause in fighting against Islamic State
Lebanon trying to stop construction of Iranian arms factory in its territory
France pledges support to stabilize post-Islamic State Iraq
Pope Francis, Christianity threatened in ISIS propaganda video that Vatican aide calls worrying
Islamic State claims Brussels stabbing attack
Buckingham Palace knifeman had 4ft sword and shouted 'Allahu Akbar', police reveal
Shocking security flaws at UK Parliament revealed after officers staged mock terror attack which could have killed 100 MPs
Thousands in Barcelona march shouting "I'm not afraid!"
Turkey opposition chief hosts 'justice congress' in challenge to Erdogan
Venezuelan army, civil militias hold exercises after Trump threat
Venezuela says US sanctions will lead to halt in oil exports
Hundreds of Russians protest tighter internet controls
North Korea Is So Worried About Kim Jong Un Being Assassinated That It's Asking KGB Agents for Help
6.4 magnitude earthquake hits near Lorengau, Papua New Guinea
5.5 magnitude earthquake hits near Ngulung Wetan, Indonesia
5.4 magnitude earthquake hits near North of Macquarie Island
5.0 magnitude earthquake hits near Kitaibaraki, Japan
Bogoslof volcano in the Aleutian Islands erupts to 27,000ft
sabancaya volcano in Peru erupts to 27,000ft
Reventador volcano in Ecuador erupts to 14,000ft
Sinabung volcano in Indonesia erupts to 14,000ft
At Least 2 Killed While Tropical Storm Harvey Lingers Over Texas
Harvey spins deeper inland; full scope of damage is unknown
Hurricane Harvey: Fears of flash floods as 40 inches of rain hit Texas
Flooding disaster to continue in Texas as Harvey lingers for days
As waters rise in Harvey's wake, many Texans lack flood coverage
Reports: Nearly 300,000 without power as Harvey rages over Texas
About 25 percent of U.S. Gulf oil output offline due to Harvey
Storm Pakhar hits Hong Kong and Macau days after deadly Hato
As Mexico's drug cartels fracture, violence and travel warnings soar
Tracking Bible Prophecy Headlines - 8/26/2017
Kushner chases Trump's 'ultimate deal' in Middle East
Kushner meets with Netanyahu, Abbas as confusion lingers over US peace efforts
Abbas on Trump Mideast Peace Push: 'Nothing is Impossible'
For U.S.'s Mideast Negotiators, Keeping the Palestinians Involved Is a Victory.
Could this be a game-changer for Middle East peace?
State Dep't Says UN's Anti-Israel 'Settlement' Blacklist Does Not Facilitate Peace
PA Chairman: I'll pay terrorists' salaries until my dying day
EU demands Israel rebuild illegal Palestinian school structures
US Muslims want to increase mosque security, are turning to Jews for help
Iranian commander: Israel won't exist in 25 years
Nuclear inspectors should have access to Iran military bases: Haley
In the Persian Gulf, Iran's drones pose rising threat to US
US says UN Lebanon commander 'blind' to Hezbollah arms
Syrian opposition told to come to terms with Assad's survival
At least 20 people killed in mosque attack in Afghan capital
Brussels knifeman shot after 'terrorist' attack on soldiers
Counterterrorism police investigate knifeman outside Buckingham Palace
Navy Navigation Errors May Have Killed More Troops Than Afghanistan So Far in 2017
North Korea launches three missiles into sea, heightening tensions
U.S. says North Korea missiles failed in flight, exploded on launch
Trump administration imposes sweeping sanctions on Venezuela
Wall Street Banks Are Sending Warning Signals
Investors pull billions from US stocks in longest outflow streak since 2004
Elon Musk's Neuralink Gets $27 Million to Build Brain Computers
5.2 magnitude earthquake hits near Punta de Burica, Panama
5.1 magnitude earthquake hits near Sola, Vanuatu
Popocateptl volcano in Mexico erupts to 28,000ft
Sabancaya volcano in Peru erupts to 27,000ft
Klyuchevskoy volcano on Kamchatka, Russia erupts to 22,000ft
Reventador volcano in Ecuador erupts to 16,000ft
Sinabung volcano in Indonesia erupts to 13,000ft
Hurricane Harvey slams into Texas as Category 4 cyclone
Hurricane Harvey Makes Landfall Near Corpus Christi, Tex.
Harvey makes landfall, could hit Texas twice, with 'catastrophic results'
Hurricane Harvey Makes Landfall in Texas, Risk of 'Catastrophic' Floods
Five Reasons Houston Is Especially Vulnerable to Flooding
Worst case scenario looms for Texas with Hurricane Harvey
Trump declares Harvey disaster in Texas
Mayor tells those not evacuating for hurricane to put Social Security numbers on arms
ACLU asks Border Patrol to stop enforcement during Texas hurricane
'You will remember this storm for the rest of your life'
Some on Texas coast stock up for Hurricane Harvey parties
Hurricane Harvey could trigger PTSD in Katrina survivors
New Orleans mayor says 'no reason to panic' yet
Hurricane Harvey: Refineries shut down, shale oilfields at risk
Extreme weather slashes French wine output by a fifth
S.C. Gov. Henry McMaster issues executive order cutting off state, local money from abortion clinics
Aetna Mailer Accidentally Reveals HIV Status Of Up To 12,000 Customers
Trump signs memo banning transgender troops
Trump Gives Mattis Wide Discretion Over Transgender Ban
Transgender troops call ban step backward for civil rights
Canada approves sexual identity 'X' passports for 'unspecified' category
Iconic San Francisco synagogue is no longer 'just' for LGBT Jews
Christian Photographer Can't Be Forced to Work Gay Weddings, Wis. Court Rules
Deadly protests in India after "godman" convicted of rape
Tracking Bible Prophecy Headlines - 8/25/2017
Netanyahu meets Kushner as part of US peace push
Netanyahu: Peace is within reach
Kushner: Israel-US ties 'stronger than ever'
Trump "very committed" to Mideast peace, envoy says, but prospects unclear
Kushner stresses Trump's Mideast peace optimism but details scant
Putting skepticism on hold, Abbas backs US peace push in Kushner meeting
UN chief to visit Mideast countries, hoping to restart peace process
Palestinians to Jared Kushner: In 45 Days, We Blow Up Your Peace Process
Plan to okay 1,048 homes on private Palestinian land frozen
Amid constant clashes, wall to be built around West Bank settlement
Palestinian leadership considers dissolving PA, says Abbas insider
Official leading efforts to return captive Israelis in Gaza quits
Indictments handed down over Temple Mount, Halamish terrorist attacks
After more than yearlong ban, MKs permitted to visit Temple Mount
8-year-old girl stumbles upon ultra-rare 2,000-year-old 'half-shekel'
Prada and Other Clothing Companies Keep Putting Nazi, Holocaust Symbols in Their Designs
Trump calls Egypt's Sisi, says keen to overcome obstacles
Canada to donate $25 million to UNRWA
Taking Israeli aid, Syrian rebel says crisis on Golan overrides old hatreds
Israel watches tag-team operation against ISIS nervously
As Syria war tightens, US and Russia ramp up communication
Iran boast on uranium enrichment serves as warning to Trump
Hezbollah cheers as anti-IS fight at Lebanon border nears end
Iraq war: Why the battle for Tal Afar matters
Turkey purges hundreds of civil servants in latest decrees
Extravagant military parade in Mecca ahead of pilgrimage season
ISIS Calls Jihadists to Philippines, Threatens Pope Francis
At least 12 dead in Muslim insurgent attacks in northwest Myanmar
Venice mayor: Anyone who shouts 'Allahu Akbar' will be shot
Behind the Lines: And the winner in Syria is ....Iran
North Korea and Iran: The nuclear result of strategic patience - failure
North Korea 'accidentally reveals' plans for new missiles
Japan says to impose additional sanctions against North Korea
'Safer than London!' North Korea opens door to Russian tourists
Russian nuclear bombers fly near North Korea in rare show of force
New Russian stealth fighter jet revealed
US Defense Secretary says Russia trying to redraw borders by force
Jim Mattis, in Ukraine, Says U.S. Is Thinking of Sending Weapons
US Navy collisions a propaganda windfall for China
FBI's Manafort raid included a dozen agents, 'designed to intimidate,' source says
Sixteen US staff in Cuba hurt in 'acoustic attack'
D.C. judge approves government warrant for data from anti-Trump website
War on police? Many officers fear growing tensions
United Nations Issues Rare "Early Warning" - Signals Potential Civil Conflict In America
After Charlottesville, Even Dating Apps Are Cracking Down on Hate
Nancy Pelosi's father helped dedicate Confederate monument
Pelosi: Dems in no hurry to help GOP with debt ceiling
Most Americans live paycheck to paycheck
There are no more low-priced homes
Indian Supreme Court in landmark ruling on privacy has implications for the government's vast biometric ID scheme
Days After Great American Solar Eclipse, Kushner Pushing For Two-State Solution, Major Hurricane Bears Down on TX
Hurricane Harvey Presents Major Stress Test For Trump Administration
White House watching as Harvey now expected to become Cat 3 storm aiming at Texas coast
Hurricane Harvey Expected to be Strongest Texas Coastal Bend Landfall in At Least 47 Years
U.S. Has Gone a Record 142 Months Without a Major Hurricane Strike
More than 700 troops deployed to assist with Harvey threat
Zombie storm comes back from the (mostly) dead to threaten Gulf Coast with biblical flooding
Hurricane Harvey poised to unleash flooding disaster on Texas into early next week
Invest 92L Could Develop Into a Tropical or Subtropical Cyclone Near Southeast Coast This Weekend or Next Week; Heavy Rain Expected in Florida
Death toll from South Asia flooding tops 1,000
Macau enlists Chinese army as authorities struggle with typhoon fallout
Sabancaya volcano in Peru erupts to 26,000ft
Klyuchevskoy volcano on Kamchatka, Russia erupts to 22,000ft
Reventador volcano in Ecuador erupts to 14,000ft
Turrialba volcano in Costa Rica erupts to 13,000ft
Poas volcano in Costa Rica erupts to 11,000ft
Switzerland landslide: At least eight missing in Val Bondasca
Burning Man Temple Being Built From Trees Killed In Drought
Google Will Now Help You Check If You're Depressed
Congressmen: Expediting stalled medical marijuana research tied to Trump's campaign promises
Lab-made "mini organs" helping doctors treat cystic fibrosis
India swine flu death toll rises above 1,000 this year
Drones Will Fly Blood, HIV Drugs and Vaccines Across Tanzania in Biggest National Delivery Network
New disease causes AIDS-like symptoms in people without HIV
Hunting a Killer: Sex, Drugs and the Return of Syphilis
Dutch sperm donor 'fathered 102 children' by donating at 11 different clinics
UAE jails Singapore pair for wearing women's clothes
Preacher causes outrage amongst Christians for graphic Jesus sex scene
Christian ministry sues over listing on Southern Poverty Law's 'hate map'
Pastors Launch Christian Alternative to Facebook
Tracking Bible Prophecy Headlines - 8/24/2017
Senior PA official to Britain: We want our own Balfour
Palestinians need Trump two-state pledge before peace
Jordan king to US delegation: Two states the only solution to conflict
State Department: Endorsing two-state solution would make us biased
As Trump's Peacemaker, Kushner Finds Common Ground, and Complications, in Middle East Trip
Kushner arrives amid hazy hopes for effort to jump start peace talks
Can special envoy Greenblatt succeed where his predecessors failed?
US envoys meet Egypt officials after threatened snub over aid withdrawal
Egypt criticises US decision to withhold military aid
Egypt angered by US aid cut over human rights concerns
U.S. Slaps Egypt on Human Rights Record and Ties to North Korea
Lebanese beauty queen stripped of title over Israel visit
UN force in Lebanon says no evidence of Hezbollah weapon smuggling
Netanyahu after Putin meeting: Iran wants the 'Lebanonization' of Syria
Netanyahu to Putin: Iran want to take over Syria
Netanyahu to Putin: Israel will act if needed against Iran in Syria
The new Iranian threat 'exposes the weakness of the nuclear agreement'
Netanyahu to Putin: Israel may act to curb Iran's clout in Syria
US says doubts over Iran deal remain after meeting nuke watchdog
Qatar restores diplomatic ties to Iran amid regional crisis
The new face of Islamic State terror is a 10-year-old American boy
Interior minister moves to strip IS fighters of citizenship
Barcelona suspect says terrorist cell planned to bomb monuments in city
American band's concert in Rotterdam cancelled due to "terror threat"
Air strikes near Houthi checkpoint kill at least 35 in Yemen
China tells US that Pakistan's security concerns must be respected
North Korea photos suggest new solid-fuel missile designs
Canada frets over possible huge surge in asylum-seekers
Trump administration threatens to halt travel from countries defying DHS on deportation
Removing monuments is old hat in Europe
6 in 10 Americans reject Trump reaction to Charlottesville
Protesters at Trump's Phoenix rally used gas canisters, rocks to assault police
UN racism committee issues 'warning' over US tensions
Ex-intelligence official: Watergate pales in comparison to Trump scandals
Allies use Trump assassination wish scandal to fundraise for Missouri Dem
Trump's science envoy quits in scathing letter with an embedded message: I-M-P-E-A-C-H
Trump government shutdown threat draws criticism, unnerves markets
Wall Street Banks Warn Downturn Is Coming
Debt Ceiling 'Brinksmanship' Could Test U.S. Top-Notch Credit Rating
Drowning in debt, Connecticut faces budget crunch
Parents Sign Pledge To Wait Until 8th Grade To Give Kids Smartphones
After intimate pat-down by TSA, she wonders how much privacy must we give up to fly safely?
China to Reclaim Title for World's Fastest Train
Largest asteroid ever tracked may be visible with binoculars as it passes close to Earth
5.1 magnitude earthquake hits near Kuysinjaq, Iraq
5.0 magnitude earthquake hits near Talisayan, Philippines
Sabancaya volcano in Peru erupts to 27,000ft
Klyuchevskoy volcano on Kamchatka, Russia erupts to 22,000ft
Sinabung volcano in Indonesia erupts to 16,000ft
Reventador volcano in Ecuador erupts to 14,000ft
Tropical Depression Harvey threatens the Gulf Coast with a biblical flood disaster
Texas declares state of disaster for 30 counties ahead of storm
Oil companies evacuate workers as storm takes aim at Texas
Harvey Could Be First Hurricane to Strike Texas Since 2008
12 dead as strong typhoon floods Macau, southern China
Typhoon Hato shuts down markets in Hong Kong
Philippines to China: New tropical threat may follow Typhoon Hato
Israeli Scientists: Global Warming Gives Cockroaches Superpowers
Connecticut man dies from tick-borne illness
Swine flu kills 1,094 in India in 8 months
Study: 50M at risk of arsenic poisoning in Pakistan
Iowa Leads Stampede Of States Asking For Permission To Rewrite Obamacare
Planned Parenthood has a new financial lifeline... from the adult sex toy industry
White House to send memo to Pentagon soon on transgender ban
How to go 'ecosexual' and embrace your love for Mother Nature
Atheist Group Calls Bible 'Hate-Filled Book,' Says God Worse Than 'White Supremacist Thugs'
Tracking Bible Prophecy Headlines - 8/23/2017
In talks with Putin, Netanyahu to focus on Iran threat
Netanyahu to discuss 'Iranian entrenchment in Syria' with Putin
Netanyahu to warn Putin not to cross red lines
Iran warns it can make weapons-grade material in days if nuke deal scotched
U.S. asks if Iran military sites to be checked under nuclear deal
Trump's team arrives once again to reignite diplomatic process
Saudi crown prince discusses peace with Kushner
Palestinians wait for US envoy Kushner to break his silence
PA says 24 years of peace talks have achieved nothing
PA, Hamas rehash lie that Jews planned 1969 burning of Al-Aqsa Mosque
Abbas's Fatah Party: Israel Has No Right to Temple Mount
Chief Rabbinate challenges court jurisdiction to rule on Western Wall deal
Switzerland stops funds to Palestinian NGO due to terrorism connection
Jordan River drying up amid finance impasse
Shell in Talks to Pump Israeli and Cypriot Natural Gas to Egypt
2 Israeli Jews converted to Islam, joined IS in Syria
Turkey Sees Risk of Kurds Defying Region With Independence Vote
Mattis Asks Iraqi Kurds to Put Off Vote on Independence
US to withhold up to $290 million in aid from Egypt
Outgoing EU ambassador: 'Israel has much to learn from us in war on terror'
Moroccans shaken by links to extremist attacks in Europe
Moroccan who admitted killing 2 in Finland knife attack was refused asylum
Moroccan teenager admits killing 2 in Turku knife rampage, denies terrorist motive
New ISIS Threat to Spain: 'War Has Not Been Fought and Gone'
Afghanistan hails Trump support in 'joint struggle'
Taliban condemn Trump's decision on Afghanistan war, vow 'jihad' will go on
Russia thinks Trump's new Afghan strategy will not bring benefits
Yemen blames Iran for war, says it can't be part of solution
UN: Boko Haram use of kids as 'human bombs' soars in 2017
Venezuela asks pope help, vaunts Russia ties versus US
Venezuela-U.S. relations at lowest point ever: Maduro
US sanctions Chinese, Russians over N. Korea support
Increasing sanctions, US says talks with North Korea may be close
North Korea will never surrender nuclear arms, says envoy
US-South Korea joint drills begin amid North Korea tensions
North Korea's Kim orders production of more rocket engines, warhead tips: KCNA
NKorea issues trademark fiery rhetoric over US-SKorea drills
North Korea's latest propaganda puts Trump in cemetery
N. Korea: Trump tweets 'weird articles,' 'spouts rubbish'
Head of Navy's 7th Fleet to be relieved of duty after second deadly mishap in Pacific
U.S. Navy admiral: USS John S. McCain, oil tanker collision may have been intentional
U.S. Military Commander Warns Enemies Not to Test Forces After USS John McCain Crash
Trump threatens shutdown over border-wall funding, predicts end of Nafta
L.A. sues Trump administration over sanctuary city crackdown
Confederate statues aren't the only monuments people want torn down
PayPal Bans Conservative Sites After Soros-Funded Group Attacks Them
Largest asteroid ever tracked to pass by Earth 11 days after solar eclipse, NASA says
5.0 magnitude earthquake hits near Talisayan, Philippines
Klyuchevksoy volcano on Kamchatka, Russia erupts to 26,000ft
Sabancaya volcano in Peru erupts to 26,000ft
Sangay volcano in Ecuador erupts to 23,000ft
Reventador volcano in Ecuador erupts to 13,000ft
Sinabung volcano in Indonesia erupts to 13,000ft
Poas volcano in Costa Rica erupts to 12,000ft
Solar eclipse's tides blamed for broken net, up to 305,000 Atlantic salmon dumped into waters near San Juans
Potential hurricane threatens Texas
Harvey to threaten Texas with major flooding to end the week
Typhoon Hato to blast into China, near Hong Kong, on Wednesday
Philippines deploys troops to a second province to fight bird flu
Hundreds confess to eating human flesh
Conservative Groups File Brief for Christian Grandmother Florist Sued for Refusing to Serve Gay Wedding
Rocklin Parents Grill School Board Over Transgender Discussions In Kindergarten
Tracking Bible Prophecy Headlines - 8/22/2017
Kushner Team Heads to Middle East as Arab Leaders Emphasize 'No Peace' Without Palestinian State
Team Trump Set to Arrive Amid Confusion
Bannon Urged Trump to Move U.S. Embassy to Jerusalem - Was Blocked by Jared Kushner
Turkey, Jordan call for 'serious' Israel-Palestinian peace talks
China can be honest broker in Israeli-Palestinian peace process: Palestinian official
Rabbinate: Courts lack authority to decide on Western Wall
'We will not give up one grain of Al-Aqsa' - Supreme Islamic Council in Jerusalem denies any Jewish connection to the Temple Mount
Palestinian Authority threatens to cut all funds to Gaza
Soldiers, settlers clash during removal of illegal homes in Yitzhar
State says outpost legalization law protects Palestinians
Netanyahu to attend West Bank event celebrating 50 years of settlement
U.S. urges UN not to publish anti-Israel blacklist
Jordan demands Israeli apology, indictment of Israeli guard
Israeli police detain Palestinian for 'inciting violence and terrorism' on Facebook
Over 160,000 Sign White House Petition Demanding Antifa Be Labeled a Terrorist Group
US official praises Israel's treatment of Syrian refugees
New Bishop for Syrian Christians Brings Hope Following Genocide, Over 330,000 Deaths
Living in a void: life in Damascus after the exodus
Syria war: Russian jets 'destroy IS convoy near Deir al-Zour'
Hezbollah drones attack ISIS positions on the Lebanese border
Hezbollah uses drones against IS in Syria
North Korea shipments to Syria chemical arms agency intercepted: U.N. report
New report details Iran's growing influence in Syria
Erdogan says Turkey and Iran discussing joint action against Kurdish militants
Afghanistan speech: Trump rejects 'timetables,' ups pressure on Pakistan, refocuses on 'killing terrorists'
Mattis: US, allies to boost troop numbers in Afghanistan
Promising to 'win,' Trump says US will keep fighting in Afghanistan
Trump will own the war that bedeviled predecessors
Trump open to eventual political deal with Taliban
Authorities shoot and kill suspect in Spanish terror attacks
Lebanon says four nationals behind failed plot to down plane in Australia
Australian terror plan to hide plane bomb in Barbie revealed
North Korea warns Australia that supporting Trump is a 'suicidal act'
Pyongyang calls U.S.-South Korean war games a step to nuclear war
'Extremely dissatisfied' China blames India for border scuffle
9 UN peacekeepers hurt in Mali by roadside bomb attack
Pope: Rights of migrants trump national security concerns
'Sanctuary schools' across America defy Trump's immigration crackdown
Texas man charged with trying to bomb a Confederate statue in Houston
U.S. halts visas for Russians, deepening a diplomatic spat
Is someone hacking our 7th fleet? Navy to investigate after USS John S McCain collision
Killer robots: Experts warn of 'third revolution in warfare'
Lifesaving smart fabric can detect and neutralize deadly nerve gas
Scientists remotely hacked a brain, controlling body movements
A biometric ring could replace your passwords, cards and keys
Billionaire Moguls Join Musk, Bezos in Race to Outer Space
Is a solar eclipse a sign of death and destruction? Ancient superstitions believe so
Solar eclipse 2017: Millions watch once-in-a-lifetime spectacle - the best images
5.4 magnitude earthquake hits near Vailoatai, American Samoa
5.3 magnitude earthquake hits near Puerto Madero, Mexico
One Dead, 25 Injured After 4.3 Quake Strikes Italian Tourist Island
Sabancaya volcano in Peru erupts to 27,000ft
Klyuchevskoy volcano in Russia erupts to 26,000ft
Popocateptl volcano in Mexico erupts to 25,000ft
Fuego volcano in Guatemala erupts to 18,000ft
Turrialba volcano in Costa Rica erupts to 12,000ft
Tropical Storm Hato to heighten flood risk from Taiwan to China, Hong Kong
16 million-plus people impacted by monsoon flooding in India, Nepal and Bangladesh
Croatia fights dozens of fires along Adriatic coast
A Striking Rise in Serious Allergy Cases
Chile abortion: Court approves easing total ban
Tracking Bible Prophecy Headlines - 8/21/2017
Palestinian leader says White House peace efforts 'in chaos'
Palestinians await 'clear vision' from US on peace talks
Israeli opposition says Abbas tried to resume security ties with Israel
Arab foreign ministers proclaim: No peace without two-state solution
Egypt, Palestine, Jordan call for peace talks
PA, Egyptian and Jordanian FMs meet in Cairo ahead of US Mideast visit
Palestinian Authority threatens to sever Gaza electricity
Gazan children get first glimpse of Jerusalem in UN-run tour
Errant gunfire from Sinai hits Israel; no injuries reported
Barcelona's chief rabbi urges Jews to move to Israel because 'Europe is lost'
Poll: 1 in 3 UK Jews considered emigrating over anti-Semitism
Michigan man sentenced to probation for threatening to kill children and Jews
Oregon highway overpasses eclipsed by anti-Semitic banners
Israel-Russia relations sour over Sobibór memorial exclusion
Israel, Hamas, Egypt indirectly cooperating against IS
'Grave concern' in Israel in light of US positions on Syria
PM Netanyahu to meet Putin over Iranian presence in Syria
Assad says Western plot to topple him foiled, praises Iran's support to Syria
Syria's Assad says war still not won but West's plots foiled
Syria president rejects security cooperation with West
Syria war: Rocket 'hits Damascus trade fair'
Russia steps up probe into attack claimed by Islamic State
Bomb planted by IS kills 3 Lebanese soldiers
Brits who risked their lives to fight ISIS say they return home only to be accused of terrorism
Spain sets up 800 checkpoints in Catalonia in manhunt for Barcelona suspect
'Mother of Satan' TATP found in Spain bomb factory
Spain hunts van driver as larger gas attack plot comes into focus
Barcelona terror: Manhunt for suspected van driver expands to France
Spanish town struggles to reconcile locals as jihadist cell
Spain attacks: The imam who 'ate up the brains' of youths
Trump to address nation on Afghanistan
Video Emerges Showing Clashes Between Indian, Chinese Soldiers
Trump wants to 'cut all military aid to Pakistan', thinks Washington is being 'ripped off' by Islamabad: Report
War Games to Begin as U.S., South Korea Brace for North's Fury
North Korea warns of 'adding fuel to fire' ahead of US-South Korea military exercise
North Korea warns of 'merciless strike' ahead of US-South Korea drills
10 missing, 5 injured after USS John S. McCain collides with tanker in Pacific
Bannon: "No Administration In History Has Been So Divided"
Missouri Democratic state senator apologizes for hoping Trump is assassinated
New Bill Would Require Donald Trump To Undergo Mental Health Evaluation
Why Your Face Will Soon Be the Key to All Your Devices
Here's how the solar eclipse could affect the US power grid
Are solar eclipses proof of God?
5.1 magnitude earthquake hits near North Island of New Zealand
5.1 magnitude earthquake hits near Pueblo Nuevo Tiquisate, Guatemala
5.1 magnitude earthquake hits near Subtanjalla, Peru
Klyuchevskoy volcano on Kamchatka, Russia erupts to 26,000ft
Sabancaya volcano in Peru erupts to 26,000ft
Sangay volcano in Ecuador erupts to 19,000ft
Fuego volcano in Guatemala erupts to 16,000ft
Reventador volcano in Ecuador erupts to 13,000ft
A NASA plan to stop the Yellowstone supervolcano from erupting, could actually cause it to blow... triggering a nuclear winter that would wipe out humanity
Nearly 600 dead in S. Asia floods; SLeone toll reaches 441
Hurricane Kenneth powers up in Pacific far off Mexico coast
What's left of Tropical Storm Harvey has a 'high' chance to organize
Taiwan to issue sea warning for Tropical Storm Hato late Sunday
Planned Parenthood Court Fight over Taxpayer Funding for Abortion Could Go to Supreme Court
Pro-life Democrat: Abortion issue may cost seats in 2018
Reno Puts Out the Welcome Mat for Burning Man
Tracking Bible Prophecy Headlines - 8/20/2017
Arab foreign ministers welcome US Mideast mediation
Delay in Israeli-Palestinian peace process must be overcome: Arab foreign ministers
PA Foreign Minister welcomes Egypt's warmer ties with Hamas
Palestinian killed trying to stab Israeli officer in West Bank
Fierce clashes rock Palestinian camp in Lebanon
Holocaust survivor: Yes, it can happen again
Netanyahu to meet with Putin in Russia this week
Iran, Russia finalizing 'oil-for-goods' deal: Novak
Iraq starts offensive to take back Tal Afar from Islamic State
Car blast hits Syrian coastal city
ISIS created by Israel? One imam says so
Lebanon and Hezbollah launch simultaneous but separate battles against ISIS
Once ISIS is eliminated, Hezbollah will take its place
Turkey kills IS suspect, detains 4 more 'planning attack'
Eight stabbed in Russian city, police shoot man dead
Finland killings: Knifeman 'targeted women in Turku terror attack'
Moroccan Isis terrorists 'pose a threat on Europe's doorstep'
Italy expels 2 Moroccans, Syrian as terror fears mount
ISIS claims Cambrils attack, boasts of wounding '120 Crusaders and Jews'
Muslims fear anti-Islam backlash in tolerant Barcelona
Security scare in southern French town after Barcelona attack
After Barcelona attack, defiance in European capitals
Catalonia BDS branch says Europe 'responsible' for Barcelona attacks
How a dozen young men from a small town secretly plotted the deadliest terrorist attack in Spain in more than a decade
Crackdown on car and van rentals to halt terror attacks
After attacks, Spain probes missing imam, mysterious blast
Boston march against right-wing rally draws thousands
Boston 'free speech rally' cut short after massive counterprotest
In Boston, concerned Jews gather in prayer and protest against bigotry
Trump applauds Boston protesters for 'speaking out against bigotry and hate'
Trump slams Boston demonstrators as 'anti-police agitators'
Bannon's departure is unlikely to calm the turmoil in Trump's White House
Canada struggles with refugee surge from US
Man Using Drone to Smuggle Meth Across U.S.-Mexico Border Arrested
Venezuela congress rejects what it denounces as government takeover
U.S. Oil Drillers Keep Pressure on OPEC With Record Shale Output
Utility operators ready for a quick decline in solar power during eclipse
In totality's path, eclipse mania overshadows fears of Eclipsemageddon - for now
Nasa's ambitious plan to save Earth from the supervolcano in Yellowstone
Klyuchevskoy volcano on Kamchatka, Russia erupts to 26,000ft
Sabancaya volcano in Peru erupts to 26,000ft
Sangay volcano in Ecuador erupts to 19,000ft
Reventador volcano in Ecuador erupts to 13,000ft
Tropical Rainstorm Harvey to threaten Central America with flooding, rough surf
Deadly South Asia floods affect 16m people
Want to fight climate change? Don't invest in Tesla - Building an electric car creates more CO2 than it saves
Thousands at risk of pig virus from 'Supermarket X' sausages
Tracking Bible Prophecy Headlines - 8/19/2017
Israel's boundaries, Jordan's boundaries - Defining the territory is a first prerequisite to ending a conflict
PA officials expect Kushner to present confidence-building measures
Hamas summer camp teaches youths to 'liberate Palestine'
From Israel, Quiet Efforts Are Underway To Aid Civilians In Syria
Israel's former counter terrorism chief warns: IS will carry out chemical attack
Lebanese army, Hezbollah declare offensives on Islamic State at Syrian border
Lebanon starts offensive to clear border of IS militants
Assad advisor says Syria war nearing its end
Trump's Disengagement Plan From Syria Leaves Israel With Big Concerns About Iran
Russia hopes Iran won't withdraw from nuclear deal
Turkey's Erdogan says German leaders are enemies
Trump studying options for new approach to Afghan war
Day after Barcelona attack, three killed in stabbing incidents in Finland, Germany
Spain terror cell planned Barcelona bombing rampage
Laguna Beach Installing Barriers To Protect Pedestrians Against Weaponized Cars
Hundreds protest against terrorism attacks in Barcelona, chanting they city will be the grave of ISIS
Hezbollah condemns van attack in Barcelona, says ISIS ideology is "based on hate"
Jerusalem must not abandon Jews in America with silence - Anti-Semitism is manifesting itself both on the far Left and Right
Barcelona Jews reject rabbi's predictions of doom after attack
Fear, resolve and more security at Charlottesville's only synagogue
Trump ousts Steve Bannon from White House after mounting pressure in wake of Charlottesville rally
Bannon says 'going to war' for Trump, returns to Breitbart
Bannon: 'The Trump presidency we fought for is over'
Dems risk culture war fight in Charlottesville response
Charlottesville mayor wants new laws to empower localities, suspend gun laws
Mainstream conservative groups alarmed to be found on 'hate map'
Facebook bans white nationalist's accounts over hate speech
"This Is Dangerous": Digital Activists Slam Tech Firms For Banning Neo-Nazi Websites
Far-right protests leave U.S. cities scrambling to balance safety, free speech
Trump Aside, Artists and Preservationists Debate the Rush to Topple Statues
Abraham Lincoln monument torched in Chicago: 'An absolute disgraceful act'
'I am not resigning,' lawmaker says, defying calls after Trump assassination post
Summer rumblings could herald a stormy fall for U.S. stocks
'Bitcoin cash' surges 40% in single day as investors bet on its faster processing speeds
Ukraine central bank warns of new cyber-attack risk
Pro-government assembly in Venezuela takes congress' powers
North Korea: How Christians survive in the world's most anti-Christian nation
US wants to work with Japan to calm rhetoric over N.Korea
Biggest near-Earth asteroid recorded by NASA will make a pass in September
Eclipses of the past were calamitous, not celebratory
6.4 magnitude earthquake hits near Lambasa, Fiji
5.5 magnitude earthquake hits near Amahusu, Indonesia
5.2 magnitude earthquake hits near Raoul Island, New Zealand
5.1 magnitude earthquake hits near Puerto Chacabuco, Chile
5.1 magnitude earthquake hits near Visokoi Island, South Georgia and the South Sandwich Islands
Sabancaya volcano in Peru erupts to 25,000ft
Klyuchevskoy volcano on Kamchatka, Russia erupts to 23,000ft
Fuego volcano in Guatemala erupts to 15,000ft
Reventador volcano in Ecuador erupts to 15,000ft
Will Tropical Storms Irma and Jose join Harvey in the Atlantic in the coming days?
Tropical Storm Harvey Moves West As 2nd Storm Eyes Florida
Tropical Storm Kenneth forms in the East Pacific
Death toll rises to 450 from Sierra Leone mudslide
Landslide kills 40 in northeast DR Congo
Wildfires trap 2,000 villagers in Portugal
Tracking Bible Prophecy Headlines - 8/18/2017
Palestinian Authority demands two-state commitment from US
Israel, NYC museum agree on event to mark 1947 UN vote
UAE, other countries pledge $15 million per month to Gaza
Palestinian leadership considering more punitive measures against Hamas
Palestinian terrorist loses US citizenship, will be deported
Israel's message to visiting UN chief: Iran, Hezbollah must be stopped
US holds security talks in White House with Israeli delegation
US Air Force upgrades Middle East command center
Pentagon Hopes to Declassify Hidden Threat in Mosul: 'Dud' U.S. Bombs
Saudis in talks over alliance to rebuild Iraq and 'return it to the Arab fold'
Christians in Iraq are 'on the brink of extinction.' Here's what faith groups are doing to fix that
Saudi Arabia offers to pay expenses of Qatar's Hajj pilgrims, charter private jets
An Australian senator wore a burqa in Parliament - then called for a ban on Muslim immigrants
Merkel, called 'traitor', defends refugee stance in rowdy east Germany
Barcelona van attack leaves at least a dozen dead, scores injured
2 suspects arrested, a third killed after Barcelona attack
One dead after house explosion connected to Barcelona terror attack
Several killed in Spain anti-terror operation after Barcelona attack
Seven injured in second Spain car rampage in Cambrils
Barcelona attack latest in disturbing terror vehicle trend
ISIS Supporters Celebrate Barcelona Van Attack on Las Ramblas as Police Confirm 'Terrorism'
Barcelona attack: police kill four suspects in Cambrils terror raid
CNN: There Will Be Questions About Whether Barcelona Attack Was 'Copycat' of Charlottesville
Tensions grow inside ACLU over defending speech rights for the far right
Southern anger: Nazis, KKK 'hijacking' Confederate debate
Criticism mounts over Netanyahu's response to US neo-Nazism
Jewish congressman: Trump's Charlottesville reaction invites 'repeat actions'
18 Jewish House Democrats call on Trump to 'stand up to hate'
Capitol's Confederate cleansing poses difficult decisions for Democrats
Donald Trump Defends Monuments: "You can't change history, but you can learn from it"
Missouri Senator: 'I Hope Trump Is Assassinated!'
Dem to introduce impeachment articles over Charlottesville
Group files another 'Calexit' initiative in push for California's independence
Dow drops 274 points as Trump crisis shakes confidence
Personal data of 1.8 million Chicago voters accidentally exposed by vendor
Pentagon eyes bitcoin blockchain technology as cybersecurity shield
Millennials are financing everything from bed sheets to concert tickets
Stamford Officials Eye Legislation That Would Outlaw 'Distracted Walking'
Florida prisons - all of them - on lockdown due to riot threats
Lawmakers raise cash off Trump-Russia probe
US allies think Donald Trump is less trustworthy than Vladimir Putin, poll shows
Moscow calls "nonsense" allegations that it meddled in US 2016 elections
U.S.-South Korea war games start Monday as Pyongyang warns of 'catastrophe'
US says joint S.Korea war games not on the negotiating table
Tillerson, Mattis rebuff Bannon claim of no 'military solution' for North Korea
What will Kim do next? Sixth nuclear test seen critical for North Korea
Christian Operation Using Balloons to Get Scripture into Hands of North Korean Christians
US Air Force Prepping Mysterious X-37B Space Plane for September Launch
Solar eclipses baffle, captivate humans throughout history
Eclipse glasses are 'like a black market commodity' this week
Hurricane eclipse? Something new under the sun
Soon-to-be Tropical Storm Harvey Not a Florida Threat
6.6 magnitude earthquake hits North of Ascension Island
5.2 magnitude earthquake hits the Ascension Island region
5.1 magnitude earthquake hits near Zacualpan, Mexico
Sangay volcano in Ecuador erupts to 27,000ft
Klyuchevskoy volcano on Kamchatka, Russia erupts to 23,000ft
Sabancaya volcano in Peru erupts to 23,000ft
Reventador volcano in Ecuador erupts to 18,000ft
Sheveluch volcano on Kamchatka, Russia erupts to 17,000ft
Bengaluru's Varthur lake spills toxic foam on streets
Sticker Shock: Iowa's only ObamaCare insurer seeks 57 percent rate increase
Indian Girl, 10, Who Was Raped and Denied an Abortion Gives Birth
Murder of pregnant woman linked to Satanism?
Tracking Bible Prophecy Headlines - 8/17/2017
Arab League: 'we will continue to block Israel's attempts to normalize its status in the UN'
Police arrest 72 Palestinians suspected in Temple Mount riots
Hamas guard killed in suicide bombing at Gaza border
Hamas warns it will 'crush' Israel in future war
Hamas commander killed in ISIS suicide bombing at Rafah crossing
Israel said to have hit Hezbollah convoys dozens of times
IDF tests Patriot missiles in nighttime air defense exercise
IDF blows up home of terrorist who killed Jerusalem border guard
Israeli company offers 'anti-terrorism' adventure to tourists
Israel event at Queens Museum cancelled following Palestinian pressure
The U.S. is now routinely launching 'danger-close' drone strikes so risky they require Syrian militia approval
Iraq asks UN to collect evidence to prosecute Islamic State
Turkey: Kurdish Iraq's referendum could lead to civil war
Turkey increasing cooperation with Iran
Moscow hopes Iran won't quit nuclear deal
Saudi Arabia to allow Qatari pilgrims at hajj despite rift
Bahrain state TV accuses Qatar of fomenting unrest
India and China troops clash along Himalayan border
North Korea's nukes are not the only weapon in its arsenal
South Korea's Moon says North Korean nuclear-tipped ICBM is a 'red line'
South Korean leader says he's confident war will be averted
UN chief: It's time for diplomacy on tense Korean peninsula
Moon says US will not take military option against N. Korea without his consent
Trump: Kim Jong Un made 'very wise' decision to back down
Trump aide: No military solution in North Korea
Philippine drug war sees 'bloodiest night' of deaths
Armed Venezuelan soldiers caught in Guyana begging for food
Police believe thieves steal Venezuela zoo animals to eat them
Iran supreme leader mocks US over Charlottesville
Rivlin: Israel stands with US Jews after Charlottesville rally
White nationalist Richard Spencer tells Israelis that Jews are 'over-represented'
Orthodox rabbinical group condemns Trump for 'failing of moral leadership'
Pence won't address Trump comments but condemns supremacists
Top Trump aide Bannon dismisses white nationalists as 'clowns'
Trump abruptly ends manufacturing council after CEOs disband strategic and policy forum
Trump Says 'Thank You!' as CEOs Quit Him After Virginia Remarks
US House panel to hold hearing on white supremacist threat
Facebook bans white nationalist's accounts over hate speech
Thousands march against bigotry in Philadelphia
Hundreds carry lit candles across U-Va. campus against white nationalism
Geraldo Rivera: Erasing of history is very dangerous
Baltimore mayor defends decision to remove Confederate statues overnight
Gettysburg Stands Firm: Battlefield Says All Monuments Staying Put
Special counsel's Russia probe loses top FBI investigator
Feds agree to mental evaluations for illegal immigrants seeking asylum
Thousands of Mexicans march to scrap NAFTA, as government fights to save it
Donald Trump wipes $5.7bn off the value of Amazon with single tweet
Fed Officials Confront New Reality: Low Inflation and Low Unemployment
Study Finds Higher Min. Wages Bring Crushing Job Losses For Female And Minority Workers
End of the checkout line: the looming crisis for American cashiers
NY schools to use vaping, bullying detectors
Aliens could conquer Earth by following 'dangerous' maps NASA 'foolishly' sent into space
Eclipse 2017: Miles-long traffic jams, wildfires in worst-case scenarios
5.7 magnitude earthquake hits near Naze, Japan
5.3 magnitude earthquake hits near Raoul Island, New Zealand
5.2 magnitude earthquake hits the Southern Mid-Atlantic Ridge
5.1 magnitude earthquake hits near Adamas, Greece
Earthquake activity in Breinnisteinsfjoll volcano in Iceland
Klyuchevskoy volcano on Kamchatka, Russia erupts to 23,000ft
Reventador volcano in Ecuador erupts to 18,000ft
Sheveluch volcano on Kamchatka, Russia erupts to 17,000ft
Sierra Leone Buries Over 300 Mudslide Victims in Mass Graves
Sierra Leone mourns 100 children among dead in massive flooding
Scientists: Karakoram Glaciers Growing In Spite Of Global Warming
Researchers 3-D print first truly microfluidic 'lab on a chip' devices
Blood Test Finds Cancer Before Symptoms Start
Brain-eating parasite likely responsible for massive leopard shark die-offs in Bay Area
Oregon becomes first state to offer free abortions for all, including illegal aliens
Ninth Circuit Gives Dave Daleiden a Win in University of Washington Baby Body Parts Investigation
Children of Catholic priests live with secrets and sorrow
Tracking Bible Prophecy Headlines - 8/16/2017
Trump delegation to Israel, Arab nations last week of August
Can Kushner succeed in reviving stalled peace talks?
PLO condemns US lawmakers for bill targeting payments to terrorists
Israel Exposes Hamas Terrorist Payment Network in Eastern Jerusalem
3 east Jerusalem residents indicted for plotting terrorist attacks
Halamish terrorist's home razed as family members face charges
Palestinians: The Honeymoon with the US is Over
Abbas congratulates North Korea's Kim amid nuclear tensions
Palestinian Authority Cracks Down on Free Press
Jordan: No entry for Israel's ambassador until it probes Amman shooting
Israel will soon re-open embassy in Cairo
Israel set to become major exporter of medical cannabis
Can medical marijuana revive Israel's kibbutz movement?
Peace and equality or the destruction of Israel? What lies behind the BDS
New immigrants to Israel feted as miracles, and a threat to Iran
US decries Islamic State 'genocide' of Christians, others
Rebels says they shoot down Syrian military jet in south
Mossad chief to visit Washington to give security briefing on Syria
Report: Satellite Images Reveal Iran Building Missile Factory in Syria
Report: Iran and Russia violated UN weapons sanctions
In direct challenge to Trump, Iran's president says it could restart its nuclear program 'within hours'
Iran says it could quit nuclear deal if US keeps adding sanctions
U.S. envoy says Iran cannot 'hold world hostage' with nuclear deal
Iran: drones near US vessels are safe, following rules
Saudi Arabia and Iraq to re-open border crossing after 27 years
Nigeria violence: Female suicide bombers kill 27
South Africa: War of Attrition Against South Africa's President 'Zupta' Is in Full Swing
Roadside bomb blast kills six soldiers in southwest Pakistan
Afghan Taliban warns Trump against sending in more troops
North Korea says now is not time to discuss US detainees
In a dangerous time, the Pentagon prepares for a war game on the Korean Peninsula
US says still interested in dialogue with NKorea
U.S., China Militaries Set Up Speed Dial to Avoid Inadvertent North Korea War
Japan's PM: halting North Korea missile launches is priority
Guam residents relieved - for now - after North Korea tones down missile threat
Guam accidentally broadcasts emergency alerts amid North Korea threats
North Korea is executing, torturing and enslaving those who practice religion, US says in new report
Argentina warns US against military move on Venezuela
Venezuela's Maduro orders military drill after Trump comments
Household Debt Hits Record as Auto Loans and Credit Cards Climb
North Carolina KKK leader: 'I'm sorta glad' people got hit, woman died in Charlottesville
Trump doubles down on 'both sides to blame' in Charlottesville, says 'alt-left' was 'very violent'
White supremacists praise Trump's 'fair,' 'honest' condemnation of 'both sides' in Charlottesville
AFL-CIO leader resigns from Trump's council, says president 'tolerates bigotry'
Trump's defense of statues echoes right-wing rhetoric
Trump: Taking down Confederate memorials is 'changing history'
Dallas Mayor: Confederate Statues 'Monuments Of Propaganda'
Abrams calls for removal of Confederate faces off Stone Mountain
DC's Lincoln Memorial vandalized with spray-painted expletive
The danger behind taking down Confederate monuments, like ISIS bombing museums
Ok folks, here's what really happened in Charlottesville - and what everyone is missing
The Real Lessons from Charlottesville - "Doublethink" with regard to Middle East Peace
Yad Vashem warns of Nazi ideology on display in Virginia
White supremacists chant 'Jews will not replace us' in Charlottesville
Netanyahu tweets 'outrage' at antisemitism, racism, neo-Nazism
Obama's response to Charlottesville violence is the most liked tweet in Twitter's history
Neo-Nazi site down after Google, GoDaddy cut registration
Hate Groups In America: Map Shows They're Everywhere
For one day, a fractured country will be united by sun, moon and history
Total eclipse towns stock toilet paper, add cell towers ahead of unprecedented crowds
10 Very Strange Facts About the August 21 Solar Eclipse That Will Absolutely Blow Your Mind
Hurricane, Total Solar Eclipse at the Same Time Would Be a First in Satellite Era
5.4 magnitude earthquake hits near Muara Siberut, Indonesia
5.2 magnitude earthquake hits near Gataivai, Samoa
5.1 magnitude earthquake hits near Coquimbo, Chile
5.0 magnitude earthquake hits near Raoul Island, New Zealand
Sabancaya volcano in Peru erupts to 25,000ft
Klyuchevskoy volcano on Kamchatka, Russia erupts to 22,000ft
Reventador volcano in Ecuador erupts to 18,000ft
Sheveluch volcano on Kamchatka, Russia erupts to 17,000ft
Volcanic Apocalypse Now: The Ever Present Risk Of Death In Iceland
Floods kill hundreds across India, Nepal, Bangladesh, Iran and Africa
Elephants rescue tourists from deadly Nepal flooding
Sierra Leone mudslide: At least 600 still missing in Freetown
Trump to reverse Obama-era order aimed at planning for climate change
Taiwan suffers massive power cut, affecting millions of households
Taiwan official resigns after blackout hits much of island
Record-sized data centre planned inside Arctic Circle
Japanese fungus spreading in UK hospitals
Plants 'hijacked' to make polio vaccine
Trump to Rescind Obama Rule Forcing Doctors, Hospitals to Perform Gender Transition Treatments
'Bathroom bill' dies again in Texas as session abruptly ends
CBS Reports Iceland Has 'Virtually Eliminated' Down Syndrome with Abortion
Texas permanently bans taxpayer funding of abortion
Hundreds of Botched Abortions Were Carried out at Abortion Chain, Report Discovers
Arizona mom accused of recording herself molesting children, selling videos online
Smartphone separation anxiety is growing problem, says scientist
Russia's Crackdown on Evangelism Leads to Prosecution of Mostly Christians 1 Year After 'Anti-Missionary' Law
Modi urges India to reject violence in name of religion
Indian State Passes Anti-Conversion Bill That Pastor Says Will 'Ruin' Christian Lives
Mormon Temple Will Allow Visitors For The First Time In Decades
Tracking Bible Prophecy Headlines - 8/15/2017
Palestinians call on Trump to back two-states, halt settlement building
Arab children documented pretending to shoot policemen on Temple Mount
Netanyahu to Congressmen: Kurds should have a state
Kurdish Media Highlights Israeli Support for Independence Drive as Iran Fumes
Outgoing IAF commander: Our enemies would be surprised by our abilities
As Israel Faces Growing Threat From Enemy Drones, Science Fiction Comes to Life
Hezbollah leader: Perhaps Israel should move nuclear research center
Hezbollah head threatens Israel on Second Lebanon War anniversary
Israel official warns Lebanon over Hezbollah leader's threat
Hezbollah attack will bring 'destruction throughout Lebanon' - Bennett
Thousands of refugees and militants return to Syria from Lebanon
Russian security agency says it foiled ISIS attack plot
Iran's presence in Syria a 'red line for Israel'
Jordan worried by Iran's expanding influence in Syria
Iranian Youths Mass Converting to Christianity Despite Islamic Indoctrination, Government's Efforts
Iran Sending Warships to Atlantic Ocean Amid Massive New Military Buildup
US Navy reports another tense encounter with an Iran drone
Three NGOs halt Mediterranean migrant rescues after Libyan hostility
Al Qaeda's propaganda magazine Inspire calls for train attacks in US, Europe
Saudi Arabia: new details of dissident princes' abductions emerge
China implements UN sanctions against North Korea, as Trump trade probe looms
Threatened By North Korea, Governor of Guam Draws Comparison With Israel
North Korea Backs Off Guam Missile-Attack Threat
North Korea's Kim holds off on Guam missile plan; Seoul says will prevent war by all means
Kim Jong Un's disappearance sparks concerns missile launch could be imminent
Mattis: If North Korea fires missile at US, it's 'game on'
Mattis says if N. Korea fires at US it could 'escalate into war'
Gen. Dunford: U.S. pressing ahead with military drills in S. Korea, despite threat from North
8 million dead - what nuclear war with North Korea could look like
15,000 Nuclear Weapons In The World - Mapping Who Has What
In 1939, I didn't hear war coming. Now its thundering approach can't be ignored
Will Trump's domestic chaos fuel global instability?
White Nationalists Say Charlottesville Was Just a Beginning
McMaster calls violence in Charlottesville 'terrorism,' as Trump pressed to reject groups
Franklin Graham Defends Trump, Blames Satan for Charlottesville Unrest
Charlottesville violence fuels new push to remove Confederate statues, symbols
Protesters in Durham, North Carolina, tear down large Confederate memorial statue
Holocaust memorial in Boston vandalized for second time this summer
Gingrich on Charlottesville reaction: Anti-Trump movement 'will never, ever be satisfied'
Justice demands 1.3M IP addresses related to Trump resistance site
Google says it's disabling neo-Nazi website
Man, 23, Charged in Oklahoma City Bomb Plot After Domestic Terrorism Investigation
Driver purposely steers into French pizzeria, killing girl
Pence says 'failed state' in Venezuela threatens United States
Hungry Venezuelans turn to Colombia for a plate of food
Brexit: UK suggests 'temporary customs union' with EU
California sues DOJ over threats to withhold federal funds to sanctuary cities
5.5 magnitude earthquake hits near Abepura, Indonesia
5.0 magnitude earthquake hits the West Chile Rise
Sabancaya volcano in Peru erupts to 28,000ft
Reventador volcano in Ecuador erupts to 14,000ft
With 8 threatening volcanoes, USGS says California deserves close monitoring
Sierra Leone landslide: More than 300 killed as roads turn into 'churning rivers of mud'
Monsoon flooding kills at least 173 across South Asia
Greenland hit by largest wildfire on record, scientists report
Yemen cholera epidemic: Cases exceed 500,000 in four months
Plague Bacteria Found in Arizona Fleas
Planned Parenthood Staffers Jokingly Called the Freezer Containing Aborted Baby Parts "The Nursery"
Mattis leaves door open to some transgender military service, says Pentagon is still studying issue
Elderly Woman Kills Dogs, Sets House on Fire to 'Rid Evil Spirits'
Australia church abuse: Priests 'must report' confessions
Tracking Bible Prophecy Headlines - 8/14/2017
The terrible timing of the newest American peace delegation
Netanyahu: Israel welcomes US efforts to ignite peace process
While the world was busy with Israel, N. Korea happened
Is China Intervening in the Israeli-Palestinian Conflict?
To secure peace, Palestinians must accept Jewish history
Israel-Jordan peace agreement: The emperor has no clothes
Protesting ban on visits, lawmaker to set up office outside Temple Mount
Galilee archaeologists unearth 'tantalizing' link to Second-Temple period
Netanyahu Loyalist Faces Prospect of Sending Patron to Trial
Netanyahu prepares to strengthen role of security cabinet
Netanyahu seeks power to go to war without broad government approval
Nasrallah threatens 'greater defeat' to Israel in future war
Lebanon's Hezbollah says US can't hurt it, dismisses sanctions
Hezbollah says it found Israeli spy device in southern Lebanon
US military says 2 American soldiers killed in Iraq
UN Syria investigator: Enough evidence to convict Assad of war crimes
Russia says Syrian government doubled territory it controls
Netanyahu: Iran is expanding its influence in Syria
US air strike kills several ISIS leaders in Afghanistan
Traffickers forcing refugees to jump into the sea off coast of Yemen
Turkish police officer stabbed to death by suspected ISIS suicide bomber in Istanbul
At least 17 killed in attack on restaurant in Burkina Faso
Suspected jihadists open fire at cafe in Burkina Faso
Hundreds suffer symptoms in Iran chlorine leak
Iran official: We will never tolerate US inspections at military sites
Iran eyes more funds for missiles, troops after US sanctions
Iran votes to boost military defence by $500m
Mossad Chief warns: Iran is taking over the Middle East
Trump to ramp up trade pressure on China with call for probe on Monday
China's Xi Grapples With Rising Cost of Supporting Kim Jong Un
China's military is key to helping resolve North Korea tension, Joint Chiefs chairman says
Top U.S. General Readies Military Plan for North Korea, but Pushes for Diplomacy
Trump's Threat 'Very Worrisome', South Korean Presidential Adviser Says
Officials downplay idea that nuclear war with North Korea is imminent
North Korea rhetoric remains sharp but shows signs of cooling
North Korea nuclear acceleration prompts church intervention
North Korean tensions aren't deterring tourists from Guam
Drunk American tourist beaten up after giving Nazi salute, police say
Venezuelan leader sought to kill Rubio
Venezuela crisis: Latin Americans condemn Trump over 'military response'
Protests, vigils around US decry white supremacist rally in Charlottesville
Pence: 'No tolerance' for hate from white supremacists, neo-Nazis, KKK
Man accused of ramming Virginia protesters pictured with racist group
Charlottesville car-ramming suspect idolized Hitler, Nazism, ex-teacher says
Kentucky city mayor: Confederate statues to come down after Charlottesville
Trump faulted for not explicitly rebuking white supremacists
Civil rights leaders demand Trump disavow white supremacists
After criticism, White House says Trump condemns KKK, neo-Nazis
Huckabee: Trump would still be criticized if he shot Charlottesville driver 'between the eyes'
Trump re-election campaign releases ad attacking 'enemies'
Trump anxiety boosts professional cuddling
Amid 2020 buzz, Warren urges Democrats to reject centrist policies and move leftward
Clinton email case far from closure as FBI hands over more classified documents to State
Chicago still leads nation in homicides; violent crime on rise in other big cities
Security breach causes evacuation, 2 hour delay at San Jose airport
Britain Says Brexit Talks Should Move to Next Phase, as Ministers Show Unity
Change or die: American malls confront Amazon era
A bot just defeated one of the world's best video gamers
SpaceX to launch super-computer to space
Amazon Is Cracking Down on Fake Eclipse Glasses That Could Get People Blinded
5.6 magnitude earthquake hits near Satipo, Peru
5.1 magnitude earthquake hits the Northern Mid-Atlantic Ridge
5.1 magnitude earthquake hits near Isangel, Vanuatu
5.0 magnitude earthquake hits the Northern Mid-Atlantic Ridge
Sabancaya volcano in Peru erupts to 30,000ft
Sangay volcano in Ecuador erupts to 20,000ft
Reventador volcano in Ecuador erupts to 14,000ft
Kerinci volcano in Indonesia erupts to 14,000ft
Scientists discover 91 volcanoes below Antarctic ice sheet
Tropical Storm Gert to stir choppy seas along US East Coast
Hail storms and flooding causes extensive damage to parts of the US
Heavy rain triggers deadly river flooding in northeastern India, Nepal
Officials: Fleas in Two Arizona Counties Tested Positive for the Plague
Military pushes back on Trump's transgender ban
Transgender Troop Ban Is a 'Great Favor' for the Military, Trump Says
AirDropping penis pics is the latest horrifying subway trend
Selfie obsession leading to increased demand for 'liquid nose jobs'
Marijuana politics emerge as 2020 flash point
Holy smoke! The church of cannabis: The 'elevationists' of the International Church of Cannabis who worship the weed
Trust in Christ - not in horoscopes, Pope Francis says
Tracking Bible Prophecy Headlines - 8/13/2017
Jews flee Venezuela amid growing political violence
One Wounded in Stabbing Attack by Jerusalem's Damascus Gate
Palestinian attacker tries to stab ultra-Orthodox man but misses, police clip shows
3000 swell protest over Netanyahu graft probes
UN stuck on the fence between Israel and Hezbollah
Kuwait arrests 12 over ties to Iran, Hezbollah
Iran lawmakers raise missile, Guard spending to challenge US
Turkey arrests 3 suspected Islamic State 'executioners'
Syria suicide blast kills 23 rebel fighters near Jordan border
Iraqi invasion of Kuwait in 1990 used by UK to boost weapon sales
Egypt punishes train disaster 'selfie medics'
Bomb blast kills 15 in southwestern Pakistan
Trump to ramp up trade pressure on China with call for probe on Monday
Beijing is using underwater drones in the South China Sea to show off its might
In phone call, Trump and Xi discuss a nuke-less Korean Peninsula
Trump praises Xi for new UN sanctions on N.Korea
Trump again cites military option against North Korea
North Korea threat: Pentagon says ready to 'fight tonight,' as Trump shows bomber pics
N. Korea 'on standby to launch,' state-run paper says in response to Trump's latest warnings
Trump adviser compares Holocaust to North Korea threats
Trump's approval rating up after tough North Korea talk, new poll shows
What Trump Needs to Know About North Korea's History - The peninsula has a long record of risky games with great powers
Maduro's son threatens to 'take the White House' with guns in case of U.S. intervention
Violence erupts between white nationalists, counter-protesters at Virginia far-right rally
Virginia governor declares state of emergency over violent far-right rally
Three dead, dozens hurt after Virginia white nationalist rally; Trump blames 'many sides'
Man charged with murder for allegedly plowing into crowd in Charlottesville following white nationalist rally
Two Virginia state troopers killed in helicopter crash tied to white supremacist rally
US launches federal probe into Charlottesville deadly car ramming
Trump says hatred in nation must stop in wake of violent protests
Backlash as Trump blames 'many sides' for violent clashes in Virginia
Mexico drug cartel violence hits tourist hotspots of Cancun and Los Cabos
Protests Rage On in Kenya After President Is Re-Elected
9-year-old shot dead during Kenya protests
Is Alexa spying on us? We're too busy to care - and we might regret that
Nasa to wake up New Horizons spacecraft for voyage into mysterious Third Zone
6.4 magnitude earthquake hits near Bengkulu, Indonesia
5.8 magnitude earthquake hits near Coquimbo, Chile
5.3 magnitude earthquake hits near Visokoi Island, South Georgia and the South Sandwich Islands
5.3 magnitude earthquake hits near Nishinoomote, Japan
5.3 magnitude earthquake hits near Taron, Papua New Guinea
5.1 magnitude earthquake hits near Iquique, Chile
5.1 magnitude earthquake hits near Ascension Island region
5.0 magnitude earthquake hits near Raoul Island, New Zealand
5.0 magnitude earthquake hits near Honiara, Solomon Islands
Sabancaya volcano in Peru erupts to 26,000ft
Karymsky volcano on Kamchatka, Russia erupts to 23,000ft
Klyuchevskoy volcano on Kamchatka, Russia erupts to 22,000ft
Sangay volcano in Ecuador erupts to 21,000ft
Sinabung volcano in Indonesia erupts to 17,000ft
Reventador volcano in Ecuador erupts to 14,000ft
Kerinci volcano in Indonesia erupts to 14,000ft
Flash floods kill 12 in northwest Iran
Eggs containing fipronil found in 15 EU countries and Hong Kong
Philippines declares first ever H5 bird flu outbreak
People Back Editing Genes to Treat Disease, but Are Wary of Inheritable Changes
Poll finds 60% of Israelis support same-sex adoptions
KLM Royal Dutch Airlines' Pro-LGBT Message Backfires
Christian Persecution in India Hits Record High in First Half of 2017
Tracking Bible Prophecy Headlines - 8/12/2017
Seeing 'opportunity' to renew talks, Trump sends three envoys to region
Palestinians vow to wage 'diplomatic intifada' against Israel
Hamas convinced Israel will launch an attack
UN urges end to Gaza crisis in punishing summer heat
PA President Abbas curbs social media freedom in decree
Temple Mount saw record number of Israeli visitors last month
Jordan continues to block Israeli ambassador's return
World's oldest man, an Israeli Holocaust survivor, dies at 113
Deputy Mayor of Frankfurt seeks to ban 'deeply antisemitic' BDS
Oil bonanza in Golan may help grease wheels for BRI
Growing threats in Syria causing concern for Israel
Syria suicide blast kills 23 rebel fighters near Jordan border
European diplomats oppose US plan to monitor Hezbollah
Al Qaeda has drawn a bullseye on a new American target: Subway trains
Egypt train crash kills dozens, injures more than 100 people
Payout for US Muslim woman whose hijab was removed by police
Official says 3 dead in bomb in northwest Pakistan
India Deploys More Troops Along China Border, Raises "Caution" Level
Russia, Iran pushing their influence in Afghanistan as country's future grows shaky
Iran's foreign minister: Trump trying to 'kill' nuclear deal
Yes, watch North Korea, but don't take your eyes off Iran
Will Israel feel the heat of Trump's 'fire and fury' North Korea rhetoric?
Chinese president speaks with Trump and urges calm over North Korea
Xi urges Trump to avoid exacerbating N. Korea tensions
China's Xi says peaceful resolution needed for N.Korea nuclear issue
Merkel: Escalation of rhetoric on North Korea is wrong answer
Trump says Merkel doesn't speak for US on N. Korea
Australia 'would aid' US in event of North Korea attack
North Korea Issues "Emergency Standby Orders" To Civil Defense Units: Report
Trump Is 'Locked and Loaded' in a Nuclear Game of Chicken
Trump warns North Korea against making 'overt' threats
President Trump Warns North Korea's Kim Jong Un Will 'Regret It Fast' if Threats Continue
Trump predicts 'tenfold' boost in tourism for Guam amid threats by North Korea
Beyond bluster, US, North Korea in regular contact
Inside the bizarre, murderous reign of man-child Kim Jong Un
Rep. Keith Ellison says Kim Jong Un 'acting more responsible' than Trump
Newt Gingrich: America needs to be better prepared for a nuclear attack
"We Can Barely Keep Up" - Prepper Panic-Buying Begins As WWIII Fears Grip America
Trump says he's considering military response to Venezuela
Venezuela calls Trump's warning of possible military action a 'crazy act'
White House rejects Venezuelan President Maduro phone call
Venezuela's currency now worth less than 'World of Warcraft' gold
'Health Attacks' on U.S. Diplomats in Cuba Baffle Both Countries
Trump was being 'sarcastic' when he thanked Putin for expelling diplomats
Brawls erupt as torch-wielding white supremacists march through University of Virginia campus
Fired Google engineer James Damore says company is 'like a cult'
Ultrafast wi-fi on horizon as scientists send data at 100 times current speeds
Oh No, Here Come the Solar Eclipse Hordes
5.6 magnitude earthquake hits near Camana, Peru
5.2 magnitude earthquake hits near Saumlaki, Indonesia
5.1 magnitude earthquake hits near Tual, Indonesia
5.0 magnitude earthquake hits near Tinogasta, Argentina
Klyuchevskoy volcano on Kamchatka, Russia erupts to 26,000ft
Sabancaya volcano in Peru erupts to 25,000ft
Sheveluch volcano on Kamchatka, Russia erupts to 17,000ft
Reventador volcano in Ecuador erupts to 14,000ft
Karymsky volcano in Russia erupts to 10,000ft
Tropical Storm Jova Forms From Franklin's Ghost in the Eastern Pacific, and That's Not as Weird as It Sounds
New Orleans braces for new flooding as it copes with power outages, failed pumping system
Heavy rain may trigger unprecedented river flooding in northeastern India
Swine flu cases in Delhi jump by over four times in a month
Philippines to cull 200,000 fowl after bird flu outbreak
West Nile virus found in sentinel chickens in Delaware
A 'Syphilis Tsunami' in Fort Worth?
Meanwhile, Canada's 'Free' Health Care System Is Also Exploding
Hours-old baby found abandoned in bushes covered in ants
Prince George 'gay icon' article referred to as 'sick'
How Trump's Transgender Ban Compromises His Military Authority
Navy secretary on transgender troops: 'Any patriot' should be allowed to serve
Statue of Chinese god stokes tension in Muslim-majority Indonesia
Tracking Bible Prophecy Headlines - 8/11/2017
Kushner to visit Israel and PA later this month in effort to restart peace talks
Netanyahu's legal woes hardly affect Trump's peace push, say ex-Mideast negotiators
Facing Palestinian criticism, White House says closeness to Israel is an asset
New PA Demand: Keep IDF Out of Area A
IDF destroys homes of four Palestinians responsible for deadly terror attacks
IDF threatens to blow up Gaza houses covering Hamas tunnels
IDF to Hamas: Don't test us - IDF uncovers more Gaza terrorist tunnels inside residential buildings and mosques
Israel to speed up Gaza tunnel barrier
Underground barrier with Gaza to extend into the sea
Hamas considering replacing its civilian rule in Gaza with military rule in its stead
Israel, Jordan, PA to hold first-of-its-kind joint firefighting and rescue exercise
Palestinian leaders claim they are descended from the Canaanite people who lived in the Land before the Israelites
The Palestinians' "Creativity for Hate"
Palestinian 'taught to hate Israel' turns Zionist
Incitement, lies and the strange eclipse of the Dome of the Rock
Waqf says Israel didn't damage any historic items on Temple Mount
Archeologists find 2,000-year-old rare stone vessel used in Jewish rituals
Leviathan partners in Egypt gas export talks
Liberal US rabbis call on Israel to lift travel ban on BDS leaders
Iran Bans Two Soccer Stars for Playing Against Israelis
Trump: Iran is 'not in compliance' with nuclear deal
Trump: Iran not living up to spirit of deal
Study: Murder and suicide 10 times deadlier than war in the Middle East
Islamic State group claims attack on police in Egypt's Sinai
'Sophisticated' ISIS plot to bomb airliner raises serious questions
ISIS getting smarter about penetrating Western security, anti-terror expert warns
ISIS used eBay to funnel terror cash to US, feds say
UN: ISIS is funding attacks, al-Qaida is resilient
Saudis Propose That U.N. Run Airport in Yemen's Capital
Yemen migrants killed in 'second deliberate drowning'
McCain releases strategy for Afghanistan, preempting and rebuking Trump
McCain to force Senate debate on Afghanistan war strategy, calls for more troops
In Escalating Standoff, Indian Army Orders People Near Chinese Border To Vacate Village
'Unexploded WWII bomb' found at Japan Fukushima nuclear plant
US, Japanese troops begin joint military exercise amid North Korea threat
Japan ready to protect Guam, defense minister says
North Korean threats already affecting Guam tourism
North Korea missiles can reach Guam in 14 minutes, local official says
Trump turns up heat on North Korea, warns of unprecedented response if Guam attacked
S.Korea urges North to stop all actions that are raising tensions on the peninsula
China seethes on sidelines amid latest North Korea crisis
China pledges neutrality - unless US strikes North Korea first
Trump: 'Fire and fury' talk on North Korea 'wasn't tough enough' - Leaves pre-emptive strike options open
Mattis: Military solution in place to address North Korea threat
North Korea: US diplomacy is gaining results, says Mattis
Mattis: War with North Korea would be 'catastrophic'
A war with North Korea would be hell - And the aftermath even worse
John Bolton: North Korea standoff comparable to Cuban Missile Crisis
Obama administration knew about North Korea's miniaturized nukes
N.Korea releases jailed Canadian pastor amid standoff with US
Kuwait to continue employing N. Korean workers, despite US sanctions
Asian stocks follow Wall St. lower on North Korea concerns
Wall Street's 'Fear Gauge' Skyrockets as Tensions Rise With North Korea
Amazon's Bezos Falls to No. 3 After Selloff Erases $2 Billion of His Fortune
Canadian diplomat in Cuba also suffered hearing loss, officials say
Trump thanks Putin for expelling US diplomats, says it saves money
Feds offering possible change in visa status to persuade illegal immigrants to turn on MS-13
Judge orders State Dept. to search state.gov accounts for Clinton aides' Benghazi emails
Hayes: State Dept Did Everything They Could to Hide Clinton-Benghazi Emails
Cyberattack leaves millions without mobile phone service in Venezuela
Horrified vacation couple watches their home get burgled via CCTV app
Teens accused of putting a crying baby in a fridge and posting the video on Snapchat
India Eyes Big Business with Africa in Space Exploration
It's No Joke. NASA Needs Someone to Stop Us Polluting Outer Space
Asteroid to shave past Earth inside Moon orbit: ESA
6.2 magnitude earthquake hits near Tuy, Philippines
5.0 magnitude earthquake hits near San Antonio de los Cobres, Argentina
5.0 magnitude earthquake hits near San Antonio de los Cobres, Argentina
5.0 magnitude earthquake hits near Redoubt Volcano, Alaska
Klyuchevskoy volcano on Kamchatka, Russia erupts to 26,000ft
Sabancaya volcano in Peru erupts to 21,000ft
Sheveluch volcano on Kamchatka, Russia erupts to 18,000ft
Reventador volcano in Ecuador erupts to 16,000ft
Turrialba volcano in Costa Rica erupts to 12,000ft
Sinabung volcano in Indonesia erupts to 12,000ft
Karymsky volcano on Kamchatka, Russia erupts to 10,000ft
Yellowstone Supervolcano: Map Shows Ground Deformation Around Caldera Over Last Two Years
Louisiana Governor Declares State of Emergency Over New Orleans Flooding Issues
Iraq sends workers home as 'ungodly' heat grips Middle East
2016 Hit Records For Global Temperature And Climate Extremes
UNEP chief urges China to do more on climate
Another blood red river flows through Sumatra, Indonesia, killing thousands of fish due to industrial waste
Bombed bin trucks, breeding bacteria, dirty water: Yemen's cholera explosion
Trump says opioid crisis is a national emergency, pledges more money and attention
Study Warns Of Binge-Drinking "Crisis" As Alcoholism Rates Spike 49%
Genetically Engineering Pigs to Grow Organs for People
Pig organs could soon be transplanted into humans after major 'xenotransplantation' breakthrough
Scientists create the first mutant ants
Wild new microchip tech could grow brain cells on your skin
Israel's Pres. Rivlin states we love who we love 8 years after LGBT attack
Israel's president urges equal rights at event marking anniversary of 2009 gay center shooting - says LGBT community is an integral part of Israeli society
New Dating Site Helps LGBTQ Jews Find Love, No Pictures Necessary
Children as Young as Five Expelled from School for 'Sexual Misconduct'
Residents Who Lost Home In Fire Were Trying To Ward Off Evil Spirits
Robbing God, Literally: 1 in 10 Protestant Churches Experience Embezzlement
Tracking Bible Prophecy Headlines - 8/10/2017
IDF threatens to blow up Gaza houses covering Hamas tunnels
Netanyahu: It's impossible to hermetically seal border
New Israeli policy allows East Jerusalemites access to Gaza
Palestinian Authority slashes permits for sick Gazans, UN health body says
Israeli Envoy: We Won't Let UN Agencies Become Branches of Hamas
Calm not expected to last between police and ultra-Orthodox
PA fears Israel will build 'imaginary Temple'
PA: Israel 'falsifying' Jerusalem's history
Palestinians and Israelis Actually Agree On Something: They Really Don't Want the One-State Solution
Thousands rally for Netanyahu as scandals multiply
At solidarity rally, Netanyahu accuses left and media of trying to overthrow him
At Netanyahu's chilling rally, echoes of Trump's war on the media
After rally, opposition slams Netanyahu as corrupt dictator clinging to power
After a disastrous frost that looks to wipe out the majority of this year's etrog yield, Chabad Jewry braces for a crisis ahead of the Feast of Tabernacles
Egypt Clears the Way for Imports of Israeli Natural Gas
Democratic Socialists of America passes BDS motion against Israel at convention
Democratic Socialists of America launch into anti-Israel chant at convention
Democratic Socialists are taking themselves seriously. Should Democrats?
Cape Verde's president rebuffs statement that his country will no longer vote against Israel in UN
Qatar waives visas for 80 nationalities amid Gulf boycott
Paris attack: Man shot in hunt for BMW driver who mowed down six French soldiers
'Hug a Terrorist' Program Aims to Stop Spread of Extremism in Denmark
Israel Held Secret Talks With Russia, U.S. Over Cease-fire in Southern Syria
Islamic State threatens new attacks in Iran
US: Nikki Haley to go to Vienna to review Iran nuclear activities
70 years of India-Pakistan tensions unresolved
Strong UN Sanctions slapped on North Korea, but experts say they won't work
Dr. Sebastian Gorka: Trump 'will no longer put up with appeasement' of North Korea
Trump says US nuke arsenal 'stronger' than ever
With 'fire and fury,' Trump revives fears about his possession of nuclear codes
Trump's warning to Kim justified, say experts, as Dems blast 'reckless' talk
U.N. chief troubled by 'confrontational rhetoric' on North Korea
Media still dithering over Trump's 'fire and fury'
Can Trump unleash "fire and fury" on North Korea without congressional authorization?
Trump's 'fire and fury' broadside his own, White House says
Tillerson, Mattis back up Trump's stark warning to North Korea
Mattis warns North Korea to stop actions that would 'lead to end of regime'
B-1 Bombers Key to a U.S. Plan to Strike North Korean Missile Sites
Trump's threat a 'load of nonsense,' North Korea's military says
N.Korea considers missile strike on Guam after Trump's 'fire and fury' warning
N. Korea says it is finalizing attack plans, calls Trump 'bereft of reason'
Officials downplay NKorea threat as Guam residents hope, pray
Guam told to 'enjoy paradise', ignore North Korean threat
Seoul: Response will be strong if N. Korea acts
China urges calm over North Korea
Why Trump's North Korea threat is the last thing China needs
How to Play the Lottery, Because the Powerball Jackpot Is $300 Million and With North Korea You Might As Well
This Is The Closest That The U.S. Has Been To Nuclear War Since The Cuban Missile Crisis
Russian surveillance plane soars over the Pentagon, Capitol and other Washington sights
FBI conducted predawn raid of former Trump campaign chairman Manafort's home
FBI raid on ex-Trump aide's home shows Russia probe intensifies
Deportation orders jump 31 percent under President Trump
Military builds camp to house surge of asylum seekers at Quebec border
US expels 2 Cuban diplomats after incidents in Cuba
US embassy employees in Cuba possibly subject to 'acoustic attack'
Venezuela's new assembly declares itself all-powerful
US oil industry pushes back on sanctions against Venezuela
Beneath Markets' Calm Are Signs of Growing Investor Caution
Investing chatter: Is stock market in a bubble?
These 7 billionaires are worried about a stock-market correction
'BitCoen' to become first electronic currency specifically for Jews
You will get chipped - eventually
Disney apps spying on children, lawsuit claims
Will the 2017 solar eclipse cause a secret planet called 'Nibiru' to destroy Earth next month?
Tens of thousands evacuated after China quake kills 19
5.2 magnitude earthquake hits near Tugu Hilir, Indonesia
5.0 magnitude earthquake hits near Lila, Philippines
5.0 magnitude earthquake hits near Shiroi, Japan
5.0 magnitude earthquake hits near Maurole, Indonesia
5.0 magnitude earthquake hits near Severo-Kuril'sk, Russia
Several earthquakes hit northern Croatian coast, no injuries
Sabancaya volcano in Peru erupts to 30,000ft
Sheveluch volcano on Kamchatka, Russia erupts to 25,000ft
Klyuchevskoy volcano on Kamchatka, Russia erupts to 20,000ft
Turrialba volcano in Costa Rica erupts to 12,000ft
Poas volcano in Costa Rica erupts to 11,000ft
Franklin Coming Ashore in Eastern Mexico; Dangerous Flood Threat Expected in Mexico
Early-season storms one indicator of active Atlantic hurricane season ahead
El Nino's Absence May Fuel a Stormy Hurricane Season
4,500 families, major dam affected by Venezuela flooding
Heatstruck Italy starts harvesting its thirsty vines
Alcoholism epidemic: More than 1 in 8 Americans are now alcoholics
Texas House OKs bill to block insurance coverage for abortions
Texas abortion bill criticized for 'forcing' women to buy 'rape insurance'
Court documents reveal man's disturbing in-flight texts about drugging, raping children
Transgender military personnel sue Trump over service ban
Disney Makes History With Its First-Ever Female Cartoon Couple Voiced by Two Lesbian Actresses
North Carolina Pride changes schedule to avoid Yom Kippur conflict
Even Church Of Satan Does Not Want Hillary Clinton As Preacher
Leah Remini Doubles Down on Anti-Scientology Crusade: I Want a Federal Investigation
Tracking Bible Prophecy Headlines - 8/9/2017
Palestinians fire rocket from Gaza into southern Israel
Israeli jets hit Hamas targets in Gaza following rocket strike
Hamas says it 'opened new page' in relations with Iran
Abbas sets conditions for security coordination with Israel
King Abdullah's Ramallah visit sends a message to multiple audiences
China Peddling Mideast 'Peace Plan' that Divides Jerusalem
Gazan travelers face new security restrictions from Israel
Israeli prosecutors charge former officials with corruption
The corruption scandals plaguing Netanyahu and his family, explained
Israel attorney general likely to indict Sara Netanyahu: report
Netanyahu: I won't be toppled, I have nothing to fear
Trump aide Gorka says no such thing as 'lone-wolf' attack
Trump denies visas to lottery winners from terrorist-connected countries
US-led raids in Syria said to kill 29 civilians in 24 hours
Damascus under reconstruction for upcoming international fair
In light of terrorism, support for Israel in Iraq rises
Iraq Shia militia 'lose dozens in attack'
Iranian Drone Buzzes U.S. Fighter Jet Over Persian Gulf
Turkey building 'security' wall on Iran border
Qatar dispute puts UK-Gulf trade talks on hold
Trump White House weighs unprecedented plan to privatize much of the war in Afghanistan
Boko Haram kills at least 30 fishermen in northeast Nigeria
Nagasaki marks 72nd anniversary of A-bombing with call to join nuclear ban treaty
America no longer sees Kim Jong Un as a joke
North Korea now making missile-ready nuclear weapons, U.S. analysts say
Alaskan senator: We're concerned about possible North Korean missile strike
N. Korea threatens preemptive strike on Guam as tensions rise
US Air Force jets take off from Guam for training, ensuring they can 'fight tonight'
North Korea's missiles can reach these US military bases
Trump threatens North Korea after US assesses they have miniaturized a nuclear warhead
Trump vows to counter North Korea's threats with 'fire'
Lawmakers slam Trump's 'fire and fury' toward North Korea
Russia downplays North Korea's saber-rattling, tells US to be 'prudent'
Trump urges countries to be 'tough and decisive' toward North Korea
Residents talk of exodus from this cash-starved Venezuelan port
Powerball, Mega Millions jackpots both top $300 million, a first
Fannie-Freddie Might Need $100 Billion in New Crisis, FHFA Says
Americans now have the highest credit-card debt in U.S. history
U.S. Job Openings Surge to Record in Sign of Robust Labor Demand
Illegal immigration spikes in July; still lower than Obama years
Millions of gallons of Mexican waste threaten US Border Patrol agents
Google Can't Seem to Tolerate Diversity
The Way You Use Instagram Can Show if You're Depressed
Dating app may have been used to lure men to deaths, Texas investigators say
Professor Proposes Letting Business Students Choose Grades to Reduce Stress
Anne Graham Lotz Warns of God's Judgment After Great American Eclipse
How the World Could End: The Perseid Meteor Showers, Doomsday Rocks and Other Signs of Cosmic Catastrophe
Powerful 6.5 magnitude earthquake kills at least 13 in China, 175 injured
6.3 magnitude earthquake hits near Dostyq, Kazakhstan
5.3 magnitude earthquake hits near Dostyq, Kazakhstan
5.3 magnitude earthquake hits near Bodrum, Turkey
5.2 magnitude earthquake hits near Dostyq, Kazakhstan
5.2 magnitude earthquake hits near Attu Station, Alaska
5.0 magnitude earthquake hits near Guican, Colombia
Sabancaya volcano in Peru erupts to 27,000ft
Sinabung volcano in Indonesia erupts to 21,000ft
Sheveluch volcano on Kamchatka, Russia erupts to 20,000ft
Popocatepetl volcano in Mexico erupts to 19,000ft
Klyuchevskoy volcano on Kamchatka, Russia erupts to 18,000ft
Fuego volcano in Guatemala erupts to 16,000ft
Reventador volcano in Ecuador erupts to 15,000ft
Turrialba volcano in Costa Rica erupts to 12,000ft
Franklin may make second landfall in Mexico as Atlantic's first hurricane of 2017
Massive sinkhole grows in Florida
A 'Massive' Wildfire Is Now Blazing In Greenland
Federal scientists leak sweeping climate change draft in clash with Trump administration
Scientists call out New York Times for incorrect claim about climate report
CDC reports spike in parasitic cyclospora infections this year
Trump calls opioid deaths 'a tremendous problem' but doesn't declare national emergency
A secret, supervised place where users can inject drugs has been operating in the U.S. for three years
Mormon church excommunicates first general authority in 28 years
Missing the Canaanites in Plain Sight: The Media Need to Read Their Bibles!
Tracking Bible Prophecy Headlines - 8/8/2017
In rare visit by monarch to Ramallah, Jordanian king tells Abbas Trump committed to peace process
Jordan's King Abdullah discusses holy site tensions in Ramallah
Jordan and PA agree to establish committee to monitor the situation on Temple Mount
White House says bill cutting PA funding must not harm peace efforts
Arab League Working to Undermine Israel's Bid to Win UN Security Council Seat Next Year
To Ascend the Mount, or Not, That is the Question
Lost Roman city that was home to Jesus' apostles found, say archaeologists
Israeli MKs Grapple with Life's Great Mystery: Can Electricity Be Kosher?
China looks toward the Middle East
Israel and Kazakhstan's futurist vision for Eurasia
Israel, Iran take center stage in latest White House power struggle
Hamas says it 'opened new page' in relations with Iran
Mohammad Dahlan's plan to take over Gaza - and Ramallah
Sanwar and Dahlan: An Egyptian-brokered alliance against Abbas
Fatah denies Egypt offered a unity deal with Hamas
Netanyahu said happy to leave Israel-Egypt ties hanging on security
US wants UN mission in Lebanon to report Hezbollah violations
US urges UN force in Lebanon to prevent Hezbollah weapons
Watchdog to confirm last 2 Syrian chemical weapons facilities
UN chief: Syria probe must continue despite prosecutor's resignation
Russia, Turkey, Iran to discuss Syria safe zones in Tehran: Lavrov
Iran arrests 27 IS suspects said to be plotting attacks
U.S. May Launch Airstrikes Against ISIS in Philippines
U.S. Is Sending More Marines to Afghanistan
Russia's Lavrov meets Tillerson, says feels U.S. ready to continue dialogue
US spy satellites detect North Korea moving anti-ship cruise missiles to patrol boat
Haley: North Korea needs to brace for combined pressure from US and the world
N.Korea denounces UN sanctions, says will take 'righteous action'
North Korea ready to teach U.S. 'severe lesson', says U.N. abused its authority
North Korea vows 'thousands-fold' revenge in response to United Nations sanctions
China says willing to pay the price for new North Korea sanctions
China media stress limits to North Korea sanctions, slam U.S. 'arrogance'
President Trump, tell China on Twitter it has 30 days to comply on North Korea sanctions - or else
China holds live-fire drills as North Korea tensions spike
Japanese people practising nuclear attack drills
Powerful Venezuela Assembly Meets Again as Pressure Mounts
Specter of coup, surge in violence haunt Venezuela
Venezuela army hunts rebels behind raid on military base
9/11 victim's remains identified nearly 16 years later
More Than 1.1 Million Fewer Americans on Food Stamps Under Trump
Spurred by Trump, States Battle Sanctuary Cities
Internet hoax drives Haitian asylum seekers over US border to Canada
HBO Hackers Leak Top Executive's Emails
Hackers demand millions for stolen HBO data
How Smartphones Are Making Kids Unhappy
self-flying technology: 'This is your computer speaking. We are now cruising at 580mph and an altitude of 36,000ft...'
1 in 2 People Say They Won't Fly In a Fully Automated Aircraft
Many States Preparing For Historic Eclipse Like A Natural Disaster
See it! Full moon and partial eclipse
5.3 magnitude earthquake hits near Lorengau, Papua New Guinea
5.2 magnitude earthquake hits near Lorengau, Papua New Guinea
5.1 magnitude earthquake hits near L'Esperance Rock, New Zealand
Bogoslof volcano on the Aleutian Islands erupts to 40,000ft
Sabancaya volcano in Peru erupts to 26,000ft
Klyuchevskoy volcano on Kamchatka, Russia erupts to 18,000ft
Fuego volcano in Guatemala erupts to 15,000ft
Reventador volcano in Ecuador erupts to 14,000ft
Turrialba volcano in Costa Rica erupts to 13,000ft
Typhoon Noru deluge prompts evacuation orders in Shiga and Fukui
Now a tropical storm, Noru rakes Japan's main island
Tropical systems to unleash torrential downpours in northern Caribbean
Airplane turbulence to increase because of climate change
Government Report Finds Drastic Impact of Climate Change on US
US federal department is censoring use of term 'climate change', emails reveal
Mexico preps for hurricane as Tropical Storm Franklin gathers strength
Marijuana devastated Colorado, don't legalize it nationally
New device can heal with a single touch, and even repair brain injuries
In first, healthcare provider to subsidize HIV medication
Democrats divided over whether party should welcome pro-life candidates
Preschoolers Can Now Go To Transgender 'Rainbow Day Camp'
Australian leader says gay marriage could be law this year
London Developers Told Apartment Complex Must Include Gay Bar
Christian wins the right to refuse to photograph homosexual 'weddings'
Hillary Clinton's Longtime Pastor Reveals She Wants to Preach
Scientists have finally been able to read the oldest biblical text ever found
Tracking Bible Prophecy Headlines - 8/7/2017
Jordan's King calls on U.S. to support 'Palestinian issue'
Abbas: Jerusalem al-Quds is Palestine's eternal capital
Report: Hamas accepts unity deal with Fatah
Palestinian Officials: Israel Peace Talks Are a Nonstarter While Netanyahu Under Criminal Investigation
Aide turned state's witness: 'I did not rat out Netanyahu'
With indictment in question, Likud members come out swinging for Netanyahu
66% of Israelis say Netanyahu should quit if indicted - poll
Netanyahu to speak at UN same day as Trump
US T-shirt company sells swastika design as 'symbol of love and peace'
Some 1,000 Jewish visitors pray at Joseph's Tomb in PA-controlled city under heavy IDF escort. Nine terrorists nabbed in Judea and Samaria.
In first, court revokes citizenship of Arab Israeli car-ramming attacker
Police car firebombed in East Jerusalem, no injuries
Averting a Third Lebanon War - Hezbollah's missile buildup, facilitated by Lebanon and Iran, is forcing Israel's hand
Despite Trump claim, Lebanon fighting alongside, not against, Hezbollah
US special forces on the ground in Lebanon
Why Israel Is Concerned About American-Russian Understandings on Syria
War-Crimes Prosecutor, Frustrated at U.N. Inaction, Quits Panel on Syria
Syrian army takes last IS-held town in Homs
Afghan official: Taliban kill 30 locals in northern province
Islamist Spies Infiltrating the West to Terrorize Christians
Church attacked in southern Nigeria; at least 11 killed
Dozens killed in ethnic violence in eastern Congo
France opens terrorism probe into knife-wielding man who shouted "Allahu Akbar" at Eiffel Tower
Minnesota mosque explosion 'deeper and scarier' than threats, director says
Minnesota governor denounces mosque bombing as 'dastardly, cowardly' hate crime
Report: Iranian soldier opens fire at air base, kills 3
Iran's Space Program Emerges from Dormancy
Hassan Rouhani takes oath for second term with swipe at Trump
US, Russian envoys to discuss Ukraine soon - Lavrov
Tillerson: US to respond to Russia's ouster of diplomats
Russia ready for more engagement with US, despite sanctions
'This is a war': Trump goes on offensive to spread distrust of Mueller investigation
U.S. Justice Department not looking to charge journalists for leaks: official
Russia Will Overshadow Trump's Presidency Unless He Takes Action
Pence denies eyeing presidential bid amid distance with Trump over Russia
Trump talks to South Korean president, tweets he's 'impressed' about UN's North Korea sanctions vote
N. Korea slams UN sanctions, rejects nuclear negotiations
Trump administration 'not playing around' on North Korea
Tillerson doubles down as China takes new hard line on North Korea
North Korea must halt missile tests for talks with US to occur, Tillerson says
N. Korean missiles add urgency to Hiroshima A-bomb appeals
China media stress limits to North Korea sanctions, slam U.S. 'arrogance'
China says sanctions needed on North Korea, but not final aim
China Considering Military Action Against India: Report
China's web users fear losing tools to bypass 'Great Firewall'
Military Base Attacked in Venezuela as Video Calls for Rebellion
'Barack Obama Day' Is Now an Illinois Holiday
Chicago to sue over 'misguided' sanctuary city warning
The Stock Market Keeps Breaking New Records While Mainstream Media Focuses on 'Chaos'
Beneath the glow of stock-market records, darkly bearish trends are lurking
Saudi Arabia Builds Cities in the Sand to Take Economy Past Oil
'Mark of the beast?' Microchipping employees raises apocalyptic questions
Artificial Intelligence will lead to the human soul, not destroy it
5.8 magnitude earthquake hits near Kokopo, Papua New Guinea
5.8 magnitude earthquake hits the Southeast Indian Ridge
5.0 magnitude earthquake hits near Georgetown, Saint Helena
Sabancaya volcano in Peru erupts to 26,000ft
Sangay volcano in Ecuador erupts to 21,000ft
Klyuchevskoy volcano in Russia erupts to 18,000ft
Sinabung volcano in Indonesia erupts to 18,000ft
Turrialba volcano in Costa Rica erupts to 13,000ft
Reventador volcano in Ecuador erupts to 13,000ft
Pacific Storm Tracker: Shifty typhoon Noru could drench Kanto Plain
Tropical Storm Franklin forms in Caribbean, heads for Mexico
Tulsa tornado injures nearly 30, knocks out power to thousands
Tulsa storms leave dozens injured as floods submerge parts of Kansas City and New Orleans
'It was like a mini-Katrina': Shaken New Orleanians overwhelmed by Saturday's sudden flooding
New Orleans floods as downpour overwhelms city pump stations
Torrential storms dump up to 5 inches of rain in KC area, causing flash flooding
Global Ocean Circulation Appears To Be Collapsing Due To A Warming Planet
Toxic waste from U.S. pot farms alarms experts
Bloodied Melbourne teen 'eaten' by mystery sea creatures
Australia's ruling party meets to resolve gay marriage rift
Drag Queen Storytime comes to Atlanta-Fulton Public Library System
One military that has no problem with transgender soldiers: Israel's
Do transgender rights trump women's rights? The Left needs to decide
Male cosmetics counters could hit department stores in five years, L'Oreal boss says
Psychologists say more and more young people are entitled
Tracking Bible Prophecy Headlines - 8/6/2017
Jordan king to meet Abbas in Ramallah in bid to 'revive' peace talks
Abdullah-Abbas meeting to show Jordan, Palestinians 'speak with one voice'
Abbas vows to keep up financial pressure on Hamas
Security coordination continues despite Abbas freeze
Small drone from Gaza falls in Israeli territory
US Senate panel approves bill to suspend aid to Palestinians
Pressure mounts on Israel's prime minister as aide agrees to testify
Chinese tourists arrested after Hitler salutes in Germany
Turkey warns new military moves in Syria imminent
Turkey reinforces military on Syria border: agency
ISIS Defeated in Mosul but Humanitarian Fight Has Just Begun
Set to execute 14 dissenters, Saudi Arabia defends its judicial system
Bomb Explodes at Minnesota Mosque During Morning Prayers; FBI Terrorism Task Force Investigating
'There is too much anger out there.' Bombing of a Minnesota mosque leaves Muslims concerned
Japan marks 72 years since Hiroshima atomic bomb
Iran's president Rouhani sworn in for second term
Iran nuclear deal: Rouhani warns US against 'political suicide'
Iran's Rouhani, embarking on second term, accuses Trump over nuclear deal
Iran vows 'unified' response to breach of nuclear deal
North Korea's 'No. 2' official strengthens ties with Iran as UN hits Pyongyang with new sanctions
Russian PM slams 'impotent' Trump as Russia, N. Korea, Iran reject US sanctions
UN Security Council adopts tougher sanctions on N. Korea
North Korea: Sanctions Are Not Enough
North Korea: China urges neighbour to stop missile tests
China calls for halt to US THAAD deployment in S.Korea
McMaster: U.S. Preparing For "Preventive War" With North Korea
Putin cultivates strongman image in Siberia
Mission Creep: Mueller Grand Jury Fishing for Evidence Unrelated to Russian Interference Probe
Savage: "There Will Be Civil War In This Country" If Trump Taken Down
Democrats fear Russia probe blowback
California Has 11 Counties With More Registered Voters Than Voting-Age Citizens
Immigrant deaths increase on U.S.-Mexico border
UK ready to pay up to 40 billion euros to leave EU
Venezuela opens disputed new constituent assembly
Venezuela slammed for firing dissenting attorney general
U.S. Army halts use of Chinese-made drones over cyber concerns
When Will the Tech Bubble Burst?
Partial lunar eclipse to be visible from all places in India on August 7
5.7 magnitude earthquake hits near Kirakira, Solomon Islands
Sabancaya volcano in Peru erupts to 26,000ft
Sheveluch volcano on Kamchatka, Russia erupts to 20,000ft
Reventador volcano in Ecuador erupts to 13,000ft
1400-Quake Swarm Prompts Question "If Yellowstone Erupted, What Would Be Left?"
Southwest Japan braces for direct hit from Typhoon Noru
New Orleans, part of Jefferson swamped in near-8-inch deluge
Florida sinkhole that swallowed two homes is growing, officials say
Ongoing 'Lucifer' heat wave stifles large swath of Europe
Italy heatwave and drought spark killer wildfires
Deadly salmonella outbreak: 64 more cases linked to papayas
Tiny human brains grown in lab could one day be used to repair Alzheimer's damage
Here's where experts say we should draw the line on gene-editing experiments on human embryos
The first U.S. boxer to fight as a woman, and then as a man
Transgender Soldiers Want the Dignity of Serving Their Country
Shattered faith: Nearly 100 sex abuse suits against Catholic priests rock island of Guam
British model drugged, stuffed in suitcase in sex trafficking attempt, police say
Tracking Bible Prophecy Headlines - 8/5/2017
Hebrew video calling for attacks on Israelis hits Palestinian social media
Four injured in clashes between Palestinians, settlers in Hebron
Palestinians pelt 70 tourists with rocks in West Bank
Israel arrests Hamas parliamentarian over terror
Hundreds protest against Israel outside Amman embassy
Australian municipality: Don't blame us for banning synagogue on terror grounds
Iran condemns its soccer players for match with Israeli team
Israeli police confirm Netanyahu is suspect in fraud investigation
Police said to recommend charges against PM in two graft probes
Netanyahu dismisses corruption probes against him as 'background noise'
Ari Harow, the man who could bring down the prime minister
Hezbollah chief says ready to battle IS on Lebanon-Syria border
Al-Qaida-linked militants' advance throws west's Syria plans into disarray
US-backed Yemeni troops 'push al-Qaeda' out of Shabwa
Trump, Macron discuss countering 'malign' Iranian influence
North Korea's 'No. 2' official on 10-day visit to Iran that may signal wider military ties
US unveils tougher new UN sanctions on North Korea
Diplomat: $1 billion in NKorea exports would be banned by UN
Trump: US-Russia relations are at 'dangerous low'
FBI tracked Election Day social media for fake news from Russia
Mueller Seeks White House Documents on Flynn
Mueller impaneling a grand jury makes it more politically difficult for Trump to fire him
DOJ warns the media could be targeted in crackdown on leaks
Leak Investigations Triple Under Trump, Sessions Says
McMaster, On 'Warpath,' Purges Key Trump Allies From White House NSC
Trump defends national security adviser as 'very pro-Israel'
America Is Running Out of Bomb-Sniffing Dogs
Stinky Sewage Leaks Onto Luggage At Nashville Airport
Greenspan: Bond bubble about to break because of 'abnormally low' interest rates
Dow chalks up eighth record close in a row
Venezuela's currency crumbles at dizzying speed
Venezuela's New Leaders Begin Their March Toward Total Control
Venezuela inaugurates new legislative superbody despite protests
Global refiners brace themselves as China cements its oil market dominance
Dawn of the bionic age: Body hackers let chips get under their skin
Two NASA jets will chase the solar eclipse for never-before-seen images and massive data collection
Vendors may be selling 'fake' solar eclipse glasses. Here's how to make sure yours are real.
Surprise! New Neptune storm appears in a bizarre location
5.8 magnitude earthquake hits near Suyan, Philippines
5.1 magnitude earthquake hits near Kulumadau, Papua New Guinea
5.1 magnitude earthquake hits near Ishigaki, Japan
5.0 magnitude earthquake hits the Ascension Island region
5.0 magnitude earthquake hits near Little Baguio, Philippines
Sabancaya volcano in Peru erupts to 31,000ft
Klyuchevskoy volcano on Kamchatka, Russia erupts to 20,000ft
Sheveluch volcano on Kamchatka, Russia erupts to 20,000ft
Karymsky volcano on Kamchatka, Russia erupts to 20,000ft
Reventador volano in Ecuador erupts to 14,000ft
Typhoon Noru to lash Japan with flooding, damaging winds
Tropical Depression 11E 'born' with wind shear on satellite imagery
Caribbean, East Atlantic may spawn tropical threats in coming days
Flash Floods Trap Motorists, Cut Commuter Train Service in High Desert
Smoke from British Columbia fires shrouds Northwest with poor air quality, dubbed 'Smokezilla' by tweeters
Dubai Tower Burns a 2nd Time, and Flammable Cladding Is Again Under Scrutiny
Trump administration delivers notice U.S. intends to withdraw from Paris climate deal
US to join climate talks despite Paris accord exit
Experts Call on US to Start Funding Scientists to Genetically Engineer Human Embryos
Doctor asked to stop performing the controversial 'three-parent' baby technique by FDA
Planned Parenthood: Teach your preschoolers 'their genitals don't determine their gender'
53 House Democrats warn Jim Mattis: Trump transgender ban is an 'unconstitutional directive'
Scientists Embark on 'Largest-Ever Study' on Transgender People
Israeli High Court says it's in favor of surrogacy for same-sex couples
Exorcism doctor go-to for demonic possession
Researcher gives seal of approval to 53 biblical characters' existence
Tracking Bible Prophecy Headlines - 8/4/2017
At ruins of evacuated settlement, hundreds demand return
State doubles budget for new settlement after shortfall
Netanyahu: 'We're promoting creation of new settlement for Amona evacuees'
Netanyahu: No government has done more for settlers than mine
Jaffa riots erupt after brother of man killed by cops arrested
Israel builds new stretch of barrier along southern West Bank
Israel to build underground barrier on Sinai border
US video against PLO state a huge hit in Israel
In first, police say cases against Netanyahu involve bribery, fraud
Former Netanyahu chief of staff 'in negotiations to become state witness'
A Killing in Amman Portends More Animosity Between Israel and Jordan
Jordanian king to make rare visit to Ramallah Monday
Two Muslim states in Africa send first-ever envoys to Israel
New Israeli system capable of identifying explosive devices from afar
Senate panel okays bill cutting PA funding over terrorist salaries
Israeli spy agency uncovers Gaza-Turkey-Hebron terror money trail
Misleading terms used in Middle East coverage
Plan for new synagogue in Australia blocked over terror fears
Newly-appointed UN chief to make first visit to Israel
Terrorist who plotted attack on Israel soccer game killed in Syria
Syrian refugees, fighters return from Lebanon after Hezbollah swap
Al-Qaida-linked militants' advance throws west's Syria plans into disarray
Russia: Truce to go into effect in another Syria 'safe zone'
Syrian groups complain that other countries are hijacking UN peace talks
UN urges all countries to keep weapons from terrorist groups
$2M Fundraiser Launched to Rebuild Christian Town Decimated by ISIS
Migrant crisis: Libya strongman Haftar warns Italy over ships
Egyptologists go high tech to unlock ancient mysteries
Fire Engulfs Tower in Dubai, One of the World's Tallest Buildings
Australia terror plot: Brother likely 'had no idea' bomb was in luggage, police say
US Special Ops help UAE forces in Yemen anti-terror operation
Yemen suicide car bomb reportedly kills 5 soldiers
NATO soldier killed in Afghanistan convoy attack - coalition
Trump Is Probably Right - The U.S. Is Losing in Afghanistan War
Iran says US breaching nuclear deal as Rouhani starts second term
Iran says new US sanctions violate nuclear deal, vows "proportional reaction"
EU says all parties sticking to Iran nuclear deal
North Korea could soon develop a hydrogen bomb more powerful than the atomic bombs dropped on Japan
Wars and rumors of wars: A credible missile defense system would send adversaries a message more powerful than words
China warns Indian troops to get out of contested region
Gigantic battle of the tanks is going on in Russia
Eyeing Russia, U.S. military shifts toward more global war games
Trump Blames Congress After Russia Attacks His Sanctions 'Weakness'
Senators Take Action to Protect Robert Mueller's Trump Investigation
Top FBI officials could testify against Trump
US grand jury impaneled for probe into Trump collusion with Russia
Grand jury subpoenas issued in relation to Russian lawyer, Trump Jr. meeting
Trump says he hopes for 'honest' outcome of Russia probe
Trump intensifies hunt for leak as White House calls with Mexico published
Trump used Netanyahu to sell Mexican president on border wall
DOJ threatens to withhold crime-fighting funds from four sanctuary cities
Canada opens Montreal Olympic Stadium for migrants from US
Half of Detroit's 8 mayoral candidates are felons
China holds drill to shut down 'harmful' websites
Facebook Expands Fight Against Fake News With Automatic, Related Articles
Have Smartphones Destroyed a Generation?
5.3 magnitude earthquake hits near Pangai, Tonga
5.3 magnitude earthquake hits near Neiafu, Tonga
5.1 magnitude earthquake hits near Karangbadar Kidul, Indonesia
Sabancaya volcano in Peru erupts to 32,000ft
Sheveluch volcano on Kamchatka, Russia erupts to 22,000ft
Karymsky volcano on Kamchatka, Russia erupts to 20,000ft
Klyuchevskoy volcano on Kamchatka, Russia erupts to 18,000ft
Reventador volcano in Ecuador erupts to 14,000ft
Typhoon Noru to threaten Japan and South Korea with flooding, damaging winds
New eruption at Sinabung volcano in Indonesia spreads ash for miles
Floods in Thailand leave 23 dead, $300 million in losses
Death Valley breaks 100-year-old record for hottest month ever in July
Gulf of Mexico sets a new record for the world's largest 'dead zone'
Fido And Fluffy Are Ruining The Environment, UCLA Study Says
'Inconvenient' - Al Gore's Home Devours 34 Times More Electricity Than Average U.S. Household
Cannabis Grower Buys California Town to Build Pot-Friendly Outpost
Suicides in Teen Girls Hit 40-Year High
Michelle Carter, whose texts pushed her boyfriend to suicide, sentenced to 15 months
Roughly 22,000 people take part in Jerusalem's gay pride parade
Atheists 'appalled' by White House Bible study
Tracking Bible Prophecy Headlines - 8/3/2017
Russia said building a military base and deploying troops to Syrian Golan Heights
Zionist regime primary threat to Islamic world: Iran FM
"The Battle over Jerusalem Has Just Begun"
New Archaeological Find Confirms Biblical Account of the Babylonian Conquest of Jerusalem
Israelis March Demanding Access to Temple Mount and Building of Third Temple
15 more arrested on suspicion of instigating Temple Mount riots
The Temple Mount crisis ended Trump's Palestinian honeymoon. Kushner made things worse
China pushing its four-point peace plan
Cape Verde to stop voting against Israel at UN
Netanyahu to attend Beitar Illit ceremony for 1,000 new settler homes
Arab man says he murdered Jewish girlfriend to 'free Palestinian prisoners'
Man Who Murdered Pregnant Jewish Girlfriend Threatened to 'Kill All the Jews' in Israel
Liberman orders advancement of Judea, Samaria security plans
Militants and Refugees Return to Syria Under Cease-Fire Deal
Qatar Buys Italian Warships as Persian Gulf Crisis Deepens
Trump Says U.S.'Losing' Afghan War in Tense Meeting With Generals
Would Japanese nukes stop North Korean aggression? Tokyo taboo weakens amid NK testing
North Korea: US not seeking regime change, says Rex Tillerson
US swings between war, talks as North Korea tension rises
H.R. McMaster: Kim Jong Un should not be sleeping easily at night
U.S. to ban travel to North Korea from September 1, says Americans should leave
Trump Signs Russia Sanctions Bill, But Lays Out His Concerns About the Law
Russia PM: new U.S. sanctions amount to 'full-scale trade war'
Russia says US sanctions 'dangerous' and 'short-sighted'
Dow pole vaults 22,000, but beware the landing
What's behind the Dow's stunning rise to 22,000
White House fires top security adviser said to have leaked intel
Secret Service to test drone to boost security at Trump property
HBO Security Contractor: Hackers Stole 'Thousands of Internal Documents'
Hyperloop pod travels 192mph in maiden journey
Nasa offering six-figure salary for new 'planetary protection officer' to defend Earth from aliens
Central Oklahoma earthquake leaves hundreds in the dark
5.5 magnitude earthquake hits near Lampa, Chile
5.3 magnitude earthquake hits near Vallenar, Chile
5.3 magnitude earthquake hits near L'Esperance Rock, New Zealand
5.2 magnitude earthquake hits near Churachandpur, India
5.0 magnitude earthquake hits the Southern Mid-Atlantic Ridge
Magnitude 4.5 earthquake in Bardarbunga volcano
Sabancaya volcano in Peru erupts to 26,000ft
Sinabung volcano in Indonesia erupts to 21,000ft
Klyuchevskoy volcano on Kamchatka, Russia erupts to 17,000ft
Reventador volcano in Ecuador erupts to 13,000ft
Shevluch volcano on Kamchatka, Russia erupts to 13,000ft
Karymsky volcano on Kamchatka, Russia erupts to 12,000ft
Astronauts Can See 'Super Typhoon' Noru From Space, And Their Photos Are Incredible
Taiwan hit by second storm after Nesat injures 111
NASA look at Tropical Storm Nalgae in infrared light
Floods in Thailand's northeast kill 23
Lightning kills 21 as India reels from floods
Pacific Northwest threatened by hottest weather ever recorded; Seattle could hit 100
Portland could hit 109 degrees this week, breaking all-time record
Wildfire Smoke From Canada Expected To Keep On Coming Into Washington And Oregon
10-acre wildfire burning near UC Berkeley triggers voluntary campus evacuations
Insurers seeking huge premium hikes on ObamaCare plans
Dems suddenly scrambling to come up with ObamaCare fix
One Million Malnourished Children At Risk Of Cholera In Yemen
Groundbreaking study demonstrates promise and controversy of gene editing in embryos
First human embryo editing experiment in U.S. 'corrects' gene for heart condition
Notorious Italian Abortionist Invited to Give Talk on Immigration at Catholic Parish
Pope Francis 'paving way for Antichrist'
Wisconsin Can't Force Christian Photographer to Work Gay Weddings, Court Announces
Jerusalem gears up for gay pride parade under banner 'LGBTQ and Religion'
Tracking Bible Prophecy Headlines - 8/2/2017
Israeli-Palestinian conflict may not be solvable, Kushner says on tape
Public opinion poll: 'No Palestinian state in five years'
Abbas holds rare reconciliation talks with Hamas in Ramallah
Reported talks between Fatah and Hamas on ending PA sanctions in Gaza
Hezbollah, Nusra Front prisoner swap means large refugee transfer can start
Red Cross demands Israel reinstate family visits for Hamas terrorists
Iran's role in Temple Mount clashes revealed
Tisha B'Av on Temple Mount: quarrels break out, 5 arrested
Jewish visitors to Temple Mount jump 15% this year
Temple advocacy groups: 'Largest number of Jews at Temple Mount since 1967'
Jordan on Jewish Temple Mount pilgrimage: 'New low in extremists' Al-Aqsa offensive'
Jordan: 'If Israel fails to address embassy affair appropriately, we have options'
At Least 29 Killed in Suicide Attack on a Shiite Mosque in Afghanistan, a Hospital Official Says
Kabul attack: Isis claim car bombing and gunmen assault on Iraqi embassy in the Afghanistan capital
8 Churches Close in Baghdad Amid Shrinking Iraqi Christian Population
Saudi Arabia seeks to end U.S. lawsuits over Sept. 11 attacks
In TV Spectacle, Man Convicted of Child Rape-Murder Is Executed in Yemen
Turkey opens trial of nearly 500 defendants over failed coup
Iran Says New U.S. Sanctions Violate Nuclear Deal
Iran complains to UN over new US sanctions
Here's how Trump could break the Iran nuclear deal
Tillerson says he disagrees with Trump on Iran deal
Tillerson to North Korea: 'We are not your enemy'
Tillerson says U.S. wants North Korea dialogue 'at some point'
Analysts doubt North Korea's ICBM re-entry capability
US prepares to test launch unarmed ICBM from California
Passenger jet passed within 10 minutes of where North Korean missile test landed, official says
Watch China debut an ICBM that can hit the US with multiple nuclear warheads
Top Senate Democrat urges Trump to block China deals over North Korea
Russia's Military Drills Near NATO Border Raise Fears of Aggression
Pence pledges support for Georgia, condemns Russian moves
Tillerson concedes Russia ties are sour, but holds out hope
White House says Trump has yet to sign Russia sanctions bill
Fragile economy stays Putin's hand in stand-off with U.S.
White House admits Trump 'weighed in' on son's Russia statement
President Donald Trump says he won't stay off social media
Pentagon investigators find 'security risks' in government's immigrant recruitment program, 'infiltration' feared
Trump to Announce Legal Immigration Overhaul with Cotton, Perdue on Wednesday
'Walls That Work': Can Israeli Tech Be Trump's Solution for Mexico Border Security?
U.S. eases environment laws for Mexico border wall near San Diego
Tourists hit by airport delays longer than their flights amid tougher EU border controls
UK PM's office says free movement from EU will end in 2019
Trump seeks credit as stock market soars, economy strengthens
Trump touts Dow's fast rise. But analysts say something else is responsible for Tuesday's new high.
Four major US cities ring housing bubble alarm
Say goodbye to $2.30 gas if Trump goes hard after Venezuela
Wisconsin CEO Gets Microchip Implant
Wisconsin company holds party to implant microchips
Two Eclipses, and 6 More Can't-Miss Sky Events in August
5.6 magnitude earthquake hits near Vinchina, Argentina
5.2 magnitude earthquake hits the North Atlantic Ocean
5.2 magnitude earthquake hits near Adak, Alaska
5.1 magnitude earthquake hits near Adak, Alaska
5.1 magnitude earthquake hits near the Western Indian-Antarctic Ridge
5.1 magnitude earthquake hits the Southern Mid-Atlantic Ridge
5.1 magnitude earthquake hits near Panguna, Papua New Guinea
5.0 magnitude earthquake hits near Taron, Papua New Guinea
5.0 magnitude earthquake hits near Kitaibaraki, Japan
Sabancaya volcano in Peru erupts to 30,000ft
Klyuchevskoy volcano on Kamchatka, Russia erupts to 20,000ft
Popocateptl volcano in Mexico erupts to 19,000ft
Reventador volcano in Ecuador erupts to 12,500ft
Tropical Storm Emily causes mayhem in Florida
Historic Heat Arriving This Week in Pacific Northwest
Blistering Heat Wave Threatens Seattle, Where Only a Third Have Air-Conditioning
Coast Guard Commandant: Warming in the Arctic Leading to Territorial Disputes
Israel's first environmental satellite soars
Verily releases millions of mosquitoes to help combat Zika in California
Florida confirms first sexually transmitted Zika case in 2017
More than a third of US adults prescribed opioids in 2015
Elon Musk says he may have depression, like just millions of overworked Americans in their 40s and 50s
Democrats Willing to Fund Pro-Life Candidates to Win Back Congress
Rosie O'Donnell urges women to form their own party if Dems support candidates against abortion rights
Transgender man gives birth to a boy
Coast Guard chief vows to support transgender personnel after Trump tweets ban
Jordan repeals law allowing rapists to avoid punishment if they marry their victims
Tracking Bible Prophecy Headlines - 8/1/2017
Israelis gather in Jerusalem's Old City after weeks of tensions over Temple Mount to mark start of Tisha B'Av
Holiday Sensation, No Arabs, on Temple Mount on 9 B'Av Week
PA demands: Recognize Palestine - then we'll consider land swaps
Australian Labor Party votes to recognize a Palestinian state
China urges support for new Israel-Palestinian peace plan
Iranian leader calls on Hajj pilgrims to support Palestine
Senior Fatah official says coordination with Israel won't return to 'what it was before'
Police arrest 33 suspected of instigating Temple Mount riots
PA payments to prisoners, 'martyr' families now equal half its foreign aid
Israel monitoring Abbas' deteriorating health
The Israeli-American diaspora is real - Why more Israelis are moving to the US
Jewish camp apologizes for flying Palestinian flag
Iranian organization claims Israel attacked their shipment in Syria
ISIS targets Iraq Embassy in Kabul; all 4 attackers killed
Austria sentences Hamas man to life for terror plot in Israel
Amnesty International calls on Hamas to free Israeli hostages
Prosecutors: Hamburg attacker hoped to die as 'martyr'
Kabul attack: Gun battle and suicide bombing in Afghan capital
Saudi Arabia reportedly using Canadian military trucks against its own civilians
China's military confident, prepared to safeguard sovereignty
US detects 'highly unusual' North Korean submarine activity
North Korea ICBM test longest in history of regime, Pentagon says
North Korea threat: Japan's Abe says he and Trump agree to take further action
U.S. to launch yet another test missile from California's Vandenberg Air Force Base
North Korea's night lights show improving economy despite sanctions
Russian 6th-generation fighter will employ powerful lasers to burn enemy missile
Pence takes tough tone on Russia after Moscow retaliates against sanctions legislation
Kushner: Trump campaign too disorganized to collude with Russia
Trump reportedly dictated son's statement on Russia meeting promising 'dirt' on Clinton
Trump insists there's no chaos at White House
Kelly shows his clout: Scaramucci out as White House chief of staff moves in
John Kelly, Trump's new chief of staff, 'won't suffer idiots and fools'
Most Voters Say 'No' To Border Wall
Homeland Security Inspector General says Trump administration can't hire 5,000 new border agents
Dow closes at record high as Street cheers strong earnings season
'Calexit' backers confident about latest plan to leave the United States
Defiant Venezuela president mocks Trump after U.S. sanctions
Venezuela attorney general says won't recognize new assembly
WikiLeaks Publishes Searchable Archive of Macron Campaign Emails
For Facebook, erasing hate speech proves a daunting challenge
Virgin America computer systems hacked
Power outage hits Outer Banks, may keep tourists out for two weeks
US Nuclear Comeback Stalls as Two Reactors Are Abandoned
2012 TC4: NASA's Planetary Defense Systems Put to the Test Over Near Miss Asteroid
Watch Swarms of Earthquakes Sweep Across Oklahoma
5.3 magnitude earthquake hits near Palaiochora, Greece
5.2 magnitude earthquake hits near Visokoi Island, South Georgia and the South Sandwich Islands
5.1 magnitude earthquake hits near Curup, Indonesia
Sabancaya volcano in Peru erupts to 27,000ft
Popocateptl volcano in Mexico erupts to 21,000ft
Sinabung volcano in Indonesia erupts to 15,000ft
Reventador volcano in Ecuador erupts to 13,000ft
Iceland Could Be About To Experience A Major Volcanic Eruption
Tropical Storm Emily forms in Gulf of Mexico, starts moving toward Florida
Florida gears up for drenching from Tropical Storm Emily
111 injured as typhoon grips Taiwan
Powerful Pacific typhoon could threaten Japan by weekend
Tropical Storm Emily triggers State of Emergency for 31 counties including Broward, Palm, Miami-Dade
Pilot lands plane 'blind' after hail destroys nose and windshield of aircraft
Australia Weather Bureau Caught Tampering With Climate Numbers
Only Six Nations Have Evaluated Readiness for Global Pandemic
Billowing, black sewer discharge at Niagara Falls alarms businesses, tourists
Trump studying executive action on healthcare, senator Rand Paul says
Trump targets Congress members' own health plans after ObamaCare repeal falls flat
Psychologists say more and more young people are entitled
Police okays anti-gay protest during Jerusalem pride march
Mass Nigerian arrests for 'homosexual acts' in Lagos State
Cops say hands are tied in arresting unruly 'desnudas' naked female panhandlers 'because most are illegal immigrants'
Portland's sanctuary policies to blame for horrific rapes, says GOP leader
Many Americans are too drugged-out to work
Opioid panel calls for Trump to declare federal state of emergency
Bible Studies at the White House: Who's Inside This Spiritual Awakening?
Click here to retun to "Tracking the Birth Pangs" page.