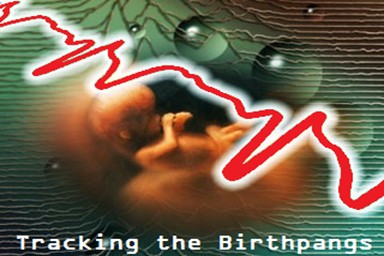 August 2019 Headlines
"Tracking Bible Prophecy" headlines can also be found on
Facebook
Tracking Bible Prophecy Headlines - 8/17/2019
Israel reverses course, allows Tlaib to visit grandmother; Tlaib says no, 'it will kill a piece of me'
Rashida Tlaib Cancels Visit To West Bank, Citing Israeli Government's 'Oppressive Conditions'
Trump says Tlaib 'obnoxiously' turned down approval to visit West Bank
Trump Accuses Rashida Tlaib of 'Complete Setup' Over Nixed Israel, West Bank Visit
Trump Drags Rashida Tlaib's Grandma Into His Latest Twitter Attack
Trump Says Rep. Tlaib's Elderly Grandma Is 'Real Winner' in Nixed Israel Visit
Israeli minister rips Tlaib for nixing trip, says 'her hate for Israel' overcomes 'love for her grandmother'
Israeli minister: US lawmaker's visit request 'provocation to embarrass Israel'
Contradicting PM, Omar insists she was planning to meet Israel officials on trip
Top Democrat slams Israel's 'disrespect' in releasing letter signed by Tlaib
Joe Lieberman says Israel made 'serious mistake' in banning Tlaib and Omar
Bernie Sanders: Israel shouldn't take US aid if it stands by ban of Omar, Tlaib
Pelosi: We can't let 'weakness' of Trump, Netanyahu harm US-Israel ties
Commentary: Trump and Netanyahu Just Broke the Special Relationship Between America and Israel
Democrats Decry Netanyahu, but Are Hesitant to Keep Tlaib's Israel Saga in the Headlines
Republicans say bipartisan goodwill generated on Israel trip will not be hijacked by 'attention-grabbers'
Rashida Tlaib And Ilhan Omar's Botched Israel Trip Was Sponsored By Terror-Linked Organization
Palestinian groups behind Omar-Tlaib canceled trip express anti-Semitism, links to terrorism
Secret Service arrests man outside Israeli Embassy wearing bulletproof vest and carrying knife
5,000 Arabs demonstrate along Gaza border
Israel launches two raids on 'Hamas underground infrastructure' in Gaza
Rocket fired into Israel from Gaza, intercepted by Iron Dome
Iron Dome intercepts rocket fired from Gaza
IDF strikes Hamas targets in Gaza in response to earlier rocket attack
Hamas: Israeli strikes in Gaza meant to distract from West Bank attacks
The EU battles Israel in Area C
Palestinian shot dead after ramming car into Israeli civilians in West Bank
2 Israeli teens injured, one of them critically, in West Bank car-ramming attack
Benny Gantz: current cabinet cannot handle new wave of terrorism
Nasrallah praises rash of West Bank attacks as 'future generation of resistance'
Nasrallah threatens Israel: We will destroy your troops
Air strikes kill 15 civilians in northwest Syria, says monitor
France calls for immediate end to fighting in Syrian city of Idlib
ISIL is building a new caliphate from inside a Syrian refugee camp, and the West has no plan to combat it
Iran Calls On 'Enemies' To Leave Gulf Or 'Face Humiliating Exit'
US issues warrant for seizure of Iranian tanker in Gibraltar
'Childbearing is a type of Jihad' says Khamenei army representative
Militias Are Threatening Public Safety in Iraq
UN Security Council has its first meeting on Kashmir in decades -- and fails to agree on a statement
Indian ambassador to UN slams international interference over Kashmir
Pakistan PM welcomes UN's move to discuss Kashmir
Pakistan says Indian firing has killed 6 in disputed Kashmir
Pakistan prepared to 'fight to the end' over Kashmir, says PM Imran Khan
Trump gets update from aides on Afghan peace plan with troop pullout possible
Brother of Afghan Taliban leader killed in Pakistan mosque blast
What a mysterious explosion tells us about Russia's 'doomsday weapon'
Norway detects radioactive iodine days after explosion in Russia
Chinese, Russian Warplanes Test U.S. Patience in Skies Near South Korea
Cathay Pacific Airways CEO resigns amid Beijing pressure over Hong Kong protests
Hong Kong Tycoon Warns Protesters and Beijing Against Violence
Ai Weiwei fears 'Tiananmen' crackdown in Hong Kong
Hong Kong teachers rally in thunderstorm at start of weekend of protests
Hong Kong Protestors Call for Disney Boycott After 'Mulan' Star Voices Support for Police Crackdown
Hong Kong spends billions to avert recession as protests hit the economy
Saudi Arabia is dramatically changing its oil exports to China and the US
Surrounded by Tragedy, Venezuelans Are Laughing Like Crazy
Trump held conference call with big bank CEOs amid market turmoil: source
Mounting recession fears have pushed consumer sentiment to the 2nd-lowest level of Trump's presidency
Maher doubles down on call for recession to oust Trump; says it would be 'very worth' it
These 10 'grey swan' events could conspire to imperil global economy and markets
Bomb scare in NYC subway leads police to find 3 abandoned rice cookers
Workers flee Georgia poultry plant amid false rumors of ICE roundups, officials say
Computer Issue Snarls Immigration Processing at US Airports
Hundreds of Thousands of People Are Using Passwords That Have Already Been Hacked, Google Says
Ex-Google Employee Alleges Hundreds of Conservative Sites Blacklisted, Delivers Evidence to DOJ
5.4 magnitude earthquake hits off the coast of Oregon
5.2 magnitude earthquake hits South of Tonga
4.2 magnitude earthquake damages central Kansas
Sabancaya volcano in Peru erupts to 24,000ft
Popocateptl volcano in Mexico erupts to 22,000ft
Reventador volcano in Ecuador erupts to 17,000ft
Sangeang Api volcano in Indonesia erupts to 10,000ft
Seventeen missing in southwest China landslide
Mudslides isolate 300 tourists in Alaska national park
At least 3 dead as Krosa pounds Japan with 30 inches of rain and wind gusts of nearly 90 mph
Lightning struck near the North Pole 48 times. It's not normal.
Keto dieters who fuel up on bacon and butter are 'irresponsible' stewards of the planet, a Harvard nutrition expert says
First two Ebola cases confirmed in Congo's South Kivu, say officials
Top U.S. medical centers roll out DNA sequencing clinics for healthy (and often wealthy) clients
Elizabeth Smart's father comes out as gay, plans to divorce wife and leave Mormon church
Autopsy says Jeffrey Epstein hanging was a suicide. Will that stop conspiracy theories?
Some jail staffers not cooperating with DOJ investigation into Epstein suicide, source says
Tourists flocking to Jeffrey Epstein's 'Paedophile Island'
Churches arm, train congregants in wake of mass shootings
Satanic Temple in Ottawa to Hold First Public Black Mass in Canada
Tracking Bible Prophecy Headlines - 8/16/2019
Dagan to Netanyahu: Stop AIPAC's false claims Israel supports two-states
Israel announces US lawmakers Omar and Tlaib will not be allowed to visit
Citing their support for BDS, Israel blocks entry to Tlaib and Omar
Netanyahu: Omar, Tlaib's 'Sole Objective' for Trip Was to 'Harm Israel'
Spurning lawmakers, Netanyahu loses the Democrats he never thought he had
Trump backs decision to bar lawmakers, claims he didn't press Israel
Pelosi: Barring lawmakers beneath Israel's dignity; Rubio: Decision is a mistake
Banned congresswomen call decision 'insult to democracy' and a sign of weakness
AIPAC and other Israel-backers rebuke Israeli decision to bar Omar and Tlaib
Top Jewish Leader Slams Israel's Ban Of Omar, Tlaib: 'Democracies Do Not Hide'
In climbdown, Israel says Tlaib can enter to visit her Palestinian family
Cop injured in Jerusalem stabbing attack; 2 assailants shot
Israelis Worry More About the Economy than Hamas and Iran
Syria says 'hostile target' shot down near Iran-linked base
US said coordinating secret Iran talks between Israel, Emirates
Gibraltar allows release of Iranian tanker despite US detention request
US threatens to ban visas for released Iran tanker crew
Iranians struggle with U.S. sanctions as currency hits all-time low
India to ease clampdown in Jammu and Kashmir in next few days
S. Korea says N. Korea has fired more projectiles into sea
N.Korea rejects S.Korea Moon's dialogue pledge, says it will never have talks
Sweden detains man on suspicion of plotting 'terrorist crime'
Russia Signs Deal to Send Navy to Venezuela After 'Unacceptable' U.S. Moves
Correctional Officer Allegedly Drove Pickup Truck Into Group of Peaceful Protesters: He 'Ran Us Over'
5 injured in Philadelphia shooting one day after violent standoff
Gun control groups to hold rallies in 50 states and spend almost $1 million on ads against GOP senators
Trump vows to 'always uphold the Second Amendment' amid ongoing talks on gun laws
Ivanka Trump and her brother Don Jr. are staking opposite sides in the gun control debate — and the president calls Don Jr. his 'gun expert'
Trump blames mass shootings on mentally ill, calls for more mental institutions
Trump has expressed serious interest in buying Greenland: report
Asian markets move higher as China announces plans to help economy
The recession question we should be asking isn't 'when' but 'how bad?'
Trump, banking on strong economy to win reelection, frets over a possible downturn
Biden allies float scaling back events to limit gaffes
Amazon's Rekognition software can now spot fear - tech is also getting better at estimating a person's age
Anti-surveillance clothes foil cameras by making you look like a car
UPS Has Been Delivering Cargo in Self-Driving Trucks for Months And No One Knew
Virgin Galactic reveals futuristic outpost for space tourism
5.3 magnitude earthquake hits near Ceva-i-Ra, Fiji
5.2 magnitude earthquake hits near Jarm, Afghanistan
5.0 magnitude earthquake hits near Coquimbo, Chile
Sabancaya volcano in Peru erupts to 24,000ft
Popocateptl volcano in Mexico erupts to 21,000ft
Fuego volcano in Guatemala erupts to 15,000ft
Reventador volcano in Ecuador erupts to 14,000ft
Sangeang Api volcano in Indonesia erupts to 10,000ft
1 dead as Severe Tropical Storm Krosa strikes Japan with flooding rain, strong winds
Downpours to aim at Delhi after monsoon kills hundreds and displaces over 1 million
Grapefruit-size hailstone in Colorado breaks state record
Whopping 18 inches of hail accumulates in parts of Michigan
Scientists confirm July set new global heat record
Fears of public health emergency as drug deaths hit record levels for England and Wales
Planned Parenthood warns it will withdraw from Title X if court doesn't intervene
Florida Appeals Court Rules in Favor of Abortion Law Requiring 24-Hour Waiting Period
Why Some Doctors Purposely Misdiagnose Patients
Film claims group plotted to infect black Africans with HIV
The 1975's Matt Healy protests against Dubai anti-gay laws with kiss
Tracking Bible Prophecy Headlines - 8/15/2019
House Republicans indicate openness to alternatives to two-state solution
Abbas Doesn't Want Peace but The Palestinians Do
Palestinians deny Abbas snubbed visiting Republican delegation
Israel said bracing for likely Omar, Tlaib visit to flashpoint Temple Mount
Israel May Backtrack on Allowing Omar, Tlaib to Enter Over BDS Endorsement
Bernie Sanders threatens to 'leverage' US aid to combat Israel 'racism'
Pro-Israel activists cheer as UN anti-racism panel challenges Palestinians
1st US ethnic studies plan called anti-Semitic, faces update
Several US Jewish protesters hurt as truck rams crowd at immigration center
Israeli settlers, Agriculture Minister storm al-Aqsa Mosque
World leaders to mark 75th anniversary of Auschwitz liberation in Israel
Hamas and Israel Working Together to Secure Border Fence
Hamas: Difficult circumstances in Gaza will lead to more infiltrations into Israel
Hamas to 'shower' Israeli cities with missiles
Israeli company developing 'suicide' drone to take out enemy UAVs
Israel's Home Front Command revolutionizes ability to respond to multiple national emergencies
Iran general: Hezbollah strong enough to annihilate Israel on its own
Israel blamed for blast in Iran-backed militia weapons depot in Baghdad
Satellite firm says images of bombed Iraqi site indicate it was hit in airstrike
Merkel: European mission in Strait of Hormuz likely to be discussed in Finland
Iran's Rouhani rejects Israeli involvement in Gulf naval security - calls it the region's 'main perpetrator of terrorism, war and slaughter'
Iran's Rouhani says Gulf countries can protect region's security
Gibraltar court to decide fate of seized Iranian tanker
Syria safe zone agreement with Turkey will come in 'stages': Pentagon
Syrian government closes in on town that was bombed with sarin
Iraq's burning problem: the strange fires destroying crops and livelihoods
Somalia's al Shabaab hits military base, deaths on both sides
No deal yet with the Taliban, but Trump is planning big cuts in U.S. presence
Desperate for an end to almost 18-year war, US negotiating from position of weakness with Taliban
Secret Russia weapon project: Gamechanger or PR stunt?
Russia flies nuclear-capable bombers to region facing Alaska
Russian riot officer filmed punching woman in stomach at Moscow protests calling for fair elections
North Korean media: New US missiles in South Korea would trigger 'new Cold War'
Kashmir: Imran Khan says Pakistan will 'teach India a lesson'
China asks for UN Security Council to discuss Kashmir this week
Chinese military personnel parade near Hong Kong border
Calls for prayers for a peaceful resolution to Hong Kong crisis as tension escalates
China describes Hong Kong protests as 'near terrorism'
Trump Ties Trade Deal to China Action in Hong Kong, Suggests Meeting With Xi
Trump calls China's Xi 'a good man' in a 'tough business' amid Hong Kong unrest
Trump says China should treat Hong Kong 'humanely' before trade deal
Trump spares bibles but not rosaries from Chinese tariff lists
Asian markets roiled by recession fears
Dow tumbles 800 points in biggest one day fall of year on global economic growth slowdown
Warning Signs Point to a Global Slowdown
U.S. 30-Year Yield Falls to Record Low and Curve Warns of Recession
Ex-Fed boss Greenspan says 'there is no barrier' to Treasury yields falling below zero
Germany's economy just shrank, meaning Europe's biggest economy is 'teetering on the edge of recession'
Employees urge Google not to work with US immigration officials
Global turmoil Trump stirred threatens his reelection chances
Scaramucci predicts 'demagogue' Trump will not be Republican nominee in 2020
Judge slaps down Dem gambit in Trump impeachment probe
Six Philadelphia cops shot in standoff, two officers freed from house with gunman
Philadelphia gunman in custody after hourslong standoff
Crowd Taunts Philadelphia Police Officers, Laugh At Them In Midst Of Gunfire During Standoff In Nicetown-Tioga
Ohio man accused of threats against Planned Parenthood, federal agents had 10,000 rounds of ammo, FBI says
Famous con man Frank Abagnale: Crime is 4,000 times easier today
Israeli experts say biometric firm exposed data of millions of people
The Techlash Is Only Making Facebook Stronger
Our galaxy's black hole suddenly flashed a bright light — and scientists don't know exactly why
After criticism over lack of warnings, California's earthquake alert app gets an upgrade
5.8 magnitude earthquake hits near Socorro Island, Mexico
5.4 magnitude earthquake hits near Misawa, Japan
Sabancaya volcano in Peru erupts to 27,000ft
Popocateptl volcano in Mexico erupts to 22,000ft
Karymsky volcano on Kamchatka erupts to 19,000ft
Reventador volcano in Ecuador erupts to 16,000ft
Fuego volcano in Guatemala erupts to 15,000ft
Sangeang Api volcano in Indonesia erupts to 10,000ft
Over 400,000 advised to evacuate as tropical storm bears down on Japan
Record-breaking hailstone in Colorado: 'Big hail like this can easily kill people'
A total of 56 wildfires burning out of control in parts of Greece as smoke from the Evia fire covers Athens and strong winds fan the flames
New Jersey's largest city just handed out expired bottles of water to residents affected by the lead contamination crisis
Could the next sin tax fall on red meat?
Banana-targeting fungus may cause 'apocalyptic scenario' for the fruit
Sugary Western Diets Fuel Newly Evolving Superbug
436 sick, 20 hospitalized due to parasitic illness linked to McDonald's salads
Lyme Disease Is Baffling, Even to Experts
Lyme disease as war weapon? Inside New Jersey representative's push for probe
Number of reported global measles cases have nearly tripled since last year, says WHO
Elon Musk's 'Brain Chip' Could Be Suicide of the Mind, Says Scientist
A Woman Had Her Genes Edited To Treat Anaemia, Here's What Happened Next
Scientists find way to distinguish male sperm from female, which may allow couples to choose IVF boy or girl
Rep. Steve King questions if there'd be "any population of the world left" if not for rape and incest
Teen Vogue takes abortion advice for kids to Snapchat
Nearly 25 Percent of Babies Aborted in England, Wales in 2018
89 Percent of British Young Adults Say Life Has No Meaning, Poll Finds
How LGBTQ Groups Are Quietly Dismantling Norms, Changing Education
Illinois Governor Signs Law to Ensure LGBT History Is Taught in All Public Schools
LGBTQ content creators suing YouTube for 'discriminatory, anticompetitive, and unlawful conduct' against community
Epstein had bizarre painting of Bill Clinton in dress, heels in townhouse
Great news: The people who brought you Russia-collusion want to stop Epstein conspiracy theories
Autopsy finds broken bones in Epstein's neck, deepening questions around his death
Boy Scouts, Catholic Church, more face new lawsuits as NY Child Victims Act window opens
Playing god: Japan temple puts faith in robot priest
Chinese Catholics forced to cancel summer camps, disguise Bible classes to avoid crackdown
Lead singer of rock band Skillet issues dire warning after Christian influencers publicly renounce their faith
Tracking Bible Prophecy Headlines - 8/14/2019
Jordan protests after Israeli minister suggests changing Temple Mount status quo
Jordan takes on Trump, Israel and United Nations
Jordan's king wants 3rd intifada
Israel and Hamas both said taking steps to secure Gaza border after breaches
Hamas leader Sinwar says terror group will 'break' the IDF in next Gaza war
Hamas leader vows to shower Israel with missiles if IDF invades Gaza
Hamas leader praises families who support the 'resistance'
Hamas: Difficult circumstances in Gaza will lead to more infiltrations into Israel
Netanyahu visits family of murdered student, vows to fight terrorism
Abbas 'aggressive' in talks with Democrats, rejected overtures to working with US on peace plan
Abbas: Settlements will be swept away, Palestinians came from ancient Canaanites
Settlers defiant after Canadian court rules their vineyards aren't in Israel - 'My grandmother was forced to label herself with a yellow patch. I will never label myself.'
Norway's public broadcaster apologizes for 'Jewish swine' cartoon
Man arrested after posting 'hunting guide' of Colorado synagogues online
Baghdad security official says Israel or U.S. behind blast in Shiite militia weapons facility
Swiss intel report: Iran will wait Trump gov't out on nuclear pact
US military build-up in Gulf threatens region's stability: Iran
Iran claims UK will soon free supertanker seized off Gibraltar
Gibraltar says no immediate plan to release Iranian tanker
A Well-Kept Secret: The US Has Become an 'Energy Superpower'
Russian military orders village evacuation, then cancels it - Authorities sow confusion with mixed messages in Arctic region where radiation spiked after blast at nuclear site
'Accidents happen,' says Kremlin as it breaks silence on suspected nuclear missile explosion
NATO jet chased off by aircraft escorting Russian defense minister's plane, Moscow says
Russia backs India on J&K; says within framework of Constitution
Pakistan seeks urgent UN meeting on India action in Kashmir
Sydney stabbing suspect yelling 'Allahu akbar' pinned to ground by bystanders with milk crate
Chinese state media urge action, voice support for Hong Kong police
'Something extraordinarily bad is about to happen': Huge Chinese military build-up filmed on Hong Kong border amid airport clashes
China moving mainland military units into Hong Kong as airport totally closed down
China denies Hong Kong port visit for U.S. Navy ships amid tensions
Hong Kong protesters wave American flag, sing national anthem
China accuses Pelosi and McConnell of inciting 'chaos' in Hong Kong
James Carafano: What Hong Kong unrest tells us about China's plans for the rest of the world
China's sickening acts on female prisoners at 're-education' camps: Forced abortion and sterilisation
Trump backs down again, delays many new tariffs on China until December
Trump says he delayed tariffs because of concerns over Christmas shopping season
Argentina Default Fear Looms as Traders Dump Assets
Argentina's massive stock market and currency sell-off triggers risk of contagion, analysts warn
U.S. Mortgage Debt Hits Record, Eclipsing 2008 Peak
The Average U.S. Farm Is $1,300,000 In Debt, And Now The Worst Farming Crisis In Modern History Is Upon Us
FTC Chief Says He's Willing to Break Up Big Tech Companies
Commentary: France Slowly Sinking into Chaos
UN urges reluctant EU nations to help stranded migrants
President-elect says Guatemala can't do migrant deal with US
Family of couple who died protecting their infant child in El Paso gets death threats over Trump photo
Facebook reportedly paid contractors to listen to users' conversations
'My Baby Monitor Is Haunted': Tales of Parental Fright - Parents catch ghostly images near their babies; 'I could not go to sleep that night.'
Mysterious, Ancient Radio Signals Keep Pelting Earth. Astronomers Designed an AI to Hunt Them Down.
5.2 magnitude earthquake hits near L'Esperance Rock, New Zealand
5.2 magnitude earthquake hits near Bouvet Island, Bouvet Island
5.1 magnitude earthquake hits near Sungaipenuh, Indonesia
5.1 magnitude earthquake hits near La Union, Peru
Popocateptl volcano in Mexico erupts to 23,000ft
Fuego volcano in Guatemala erupts to 16,000ft
Sheveluch volcano on Kamchatka, Russia erupts to 15,000ft
Karymsky volcano on Kamchatka, Russia erupts to 13,000ft
Sangeang Api volcano in Indonesia erupts to 10,000ft
Japan braces for powerful tropical storm at peak holiday period
Photos: Flooding claims more than 300 lives in India, Myanmar and Pakistan
Sudan rain kills seven, leaves thousands homeless
It's raining plastic: microscopic fibers fall from the sky in Rocky Mountains
Energy emergency declared amidst Texas heat wave
Baptist, Presbyterian Pastors Claim Christians Can Support Killing Babies in Abortions
Barnegat mayor slams LGBT history in schools: 'We've crossed over the line into absurdity'
Operation Independence Day: FBI Rescues over 100 Sex Trafficking Victims
Epstein called criminalizing sex with teen girls a 'cultural aberration': report
Report: Maxwell told friend that Epstein's entire island was wired for video, presumably for blackmail purposes
Conspiracy theories swamp Jeffrey Epstein case from fringe and mainstream
Guards suspended, warden reassigned after Epstein death
Epstein guards suspected of falsifying logs to show they were checking on him: report
4chan user posted about Jeffrey Epstein's death before it was public
Daughter, 23, strangled, dismembered mom, then scattered remains in trash, police say
Hillsong worship leader clarifies he hasn't renounced faith, but it's on 'incredibly shaky ground'
Tracking Bible Prophecy Headlines - 8/13/2019
Israel Navy leads international drill for major earthquake, tsunami
Israeli Court Rules to Place Limit on Amount of Water Pumped From Dead Sea
The Palestinian Authority Seeks to Erase the Oslo Accords
Right-wing MKs to congresspeople: 2-state solution 'far more dangerous' than BDS
Brooklyn Jewish school installs bulletproof doors in wake of mass shootings
NYPD Hate Crimes Unit Investigating After 3 Hasidic Jews Attacked Within An Hour
Over 100 tires slashed in Orthodox Jewish community, police say
Islamic Jihad calls Palestinians to increase their resistance to Israel
Incendiary balloons start two in Gaza border community
Israel planning 'security wall' on Gaza border
Clashes undermine fragile truce over Jerusalem holy site
Iranian pilgrims in Mecca call for Israel's destruction, cry 'Death to America'
At the southern tip of the Red Sea, Iran poses a direct threat to Israel
Blast at pro-Iranian militia base weapons depot rocks Baghdad
Iraq rejects Israeli participation in US-led naval mission in Gulf
Commander of Navy of the Islamic Revolutionary Guard : Israeli presence in Gulf could cause war
Iranian FM: US arms sales making Gulf a 'tinderbox'
German exports to Iran halve in first half as U.S. sanctions bite
Pompeo warns international arms embargo on Iran soon to expire
Iranian pilgrims in Mecca call for Israel's destruction, cry 'Death to America'
US, Turkey begin work to create Syria buffer zone
Egypt hosts Sudan protest leaders ahead of landmark deal
Kenya: Muslims thwart terrorist attack against Christians, saving 20 believers from death
After Kashmir loses special status, region's Christians fear greater persecution
Russians killed in missile test blast were working on 'new weapons'
Trump says US learning 'much' from Russia missile test blast
Trump: US has better weapons than the 'failed' Russian 'Skyfall' missile
Russian media says Netanyahu to try mediate between Moscow and Ukraine
UN probing 35 North Korean cyberattacks in 17 countries
Protests Put Hong Kong on Collision Course with China's Communist Party
Hong Kong airport grinds to halt; China likens protests to terrorism
Violence will push Hong Kong down 'path of no return': City leader
Hong Kong struggling to reopen airport day after pro-democracy demonstrations forced cancellation of flights
Many of the leaders of Hong Kong's protests are millennials - here's why they're taking action
'Trump is ruining our markets': Struggling farmers are losing a huge customer to the trade war - China
South Korea to remove Japan from preferred trade list in sign of growing tension
South Korea created a new category of country specifically to punish Japan in their escalating trade war
Poll: Majority of Britons support 'Brexit by any means'
Trump adviser Bolton: U.S. would enthusiastically support a UK choice for no-deal Brexit
Italy's political leaders split over crisis vote
Opposition warns Maduro eyeing to dissolve Venezuela parliament
Another violent Chicago weekend leaves 5 dead, nearly 50 injured
New Trump Rules Would Further Restrict Legal Immigration to the United States
New Trump rule targets poor and could cut legal immigration in half, advocates say
Gregg Jarrett: Comey's FBI was running a secret counterintelligence operation against Trump, new docs show
Anthony Scaramucci says Trump is in nuclear meltdown mode - and he couldn't keep quiet any longer
Scaramucci Says He Won't Vote for Trump, GOP May Need Substitute
Cashierless Stores Make Inroads in U.S.
After 'Storm Area 51' gets 2 million RSVPs, its creator announces alien-themed music fest
Something Big Seems To Be Going Down Near Area 51 This Weekend
5.5 magnitude earthquake hits in the South Indian Ocean
5.5 magnitude earthquake hits near Tonala, Mexico
5.4 magnitude earthquake hits near Queenstown, New Zealand
Sabancaya volcano in Peru erupts to 26,000ft
Popocateptl volcano in Mexico erupts to 24,000ft
Sangay volcano in Ecuador erupts to 21,000ft
Fuego volcano in Guatemala erupts to 15,000ft
Reventador volcano in Ecuador erupts to 14,000ft
Nevados De Chillan volcano in Chile erupts to 14,000ft
Sangeang Api volcano in Indonesia erupts to 10,000ft
Typhoon Lekima death toll hits 49 in China
Typhoon Lekima: Buildings collapse in China flooding devastation
1m evacuated, at least 184 dead as monsoon floods sweep India
Al Gore: 2006 Global Warming 'Point of No Return' Claim Was 'Accurate'
University bans burgers to help save the planet
Trump Administration Makes Major Changes To Protections For Endangered Species
'Exemplary parents': 2 gay penguins have adopted an abandoned egg in Berlin Zoo
Ebola now curable after trials of drugs in DRC, say scientists
Researchers are working on a pill for loneliness, as studies suggest the condition is worse than obesity
Pro-life movie 'Unplanned' takes No. 1 spot on Amazon's Best Sellers Drama DVDs
Kentucky man fractured 8-year-old's skull with a shovel and raped her, police say
FBI raids Jeffrey Epstein's private island in ongoing probe after his apparent suicide death
Jeffrey Epstein hanged himself with prison bedsheet: source
Barr cites 'serious irregularities' at jail, says Epstein 'co-conspirators should not rest easy'
Jeffrey Epstein wasn't checked on for hours before apparent suicide, source says
Dr. Marc Siegel: Epstein death in NY prison under extremely tight security 'unusual'
Federal New York lockup draws new scrutiny in Epstein death - last year prison guard plead guilty to taking more than $25,000 in cash bribes
Drive-in sex booths proposed for Berlin's historic Tempelhof airport
Hillsong worship leader Marty Sampson announces he's 'losing' his faith
Tracking Bible Prophecy Headlines - 8/12/2019
Before elections, PM wants Trump to back Israeli sovereignty over settlements
Tensions Flare as Palestinians, Israeli Forces Clash in Jerusalem and at Gaza Border
Riots outside Jerusalem holy site injure several people including police, reports say
Jordan blasts Israel for using force in Temple Mount clashes
PA: Israel to blame for violence on Temple Mount
Saudi Arabia, Qatar condemn Israel over Temple Mount clashes
Islamic Jihad threatens to respond to Temple Mount clashes
Netanyahu clashes with rivals on right over partial Temple Mount closure to Jews
Record number of Jews visit Temple Mount on Tisha B'Av, despite riots
Erdan says record 1,729 Jews entered Temple Mount in one day on Sunday
Archaeological discovery attests to Babylonian conquest of J'lem
Goldman Sachs sees 'unstoppable shekel' continuing to gain
IDF prepares to demolish homes of Dvir Sorek's suspected killers
The UN Agency for Palestinians Is Even Worse Than You Think It Is
Mike Pompeo lashes out at Khamenei, calls concern for Palestinians 'faux'
Hezbollah-linked Lebanese lawmaker: Israel preparing to wage war on us
Hamas: Hezbollah and Iran will join war if Israel tries to 'break resistance'
Iran's navy chief warns any Israeli presence in Gulf could 'spark war'
Iran can seize any ship, any time in the Gulf: Iranian navy commander
Iran unveils 'improved' radar air defense system
"Committed to ceasefire in Yemen," says leader of Southern Transitional Council
Infighting killed senior Houthi official, says coalition
U.S. Officials Suspect New Nuclear Missile in Explosion That Killed 7 Russians
Russia honours 'national heroes' killed in mysterious nuclear rocket blast
Russia tells Google not to advertise "illegal" events after election protests
Police and protesters clash in downtown Hong Kong
China slams violent Hong Kong protests as 'terrorism'
Hong Kong airline warns it could fire staff for supporting 'illegal protests'
After Ivanka Trump Wishes Muslims 'Eid Mubarak' on Twitter, Critics Remind Her of Father's Muslim Travel Ban
Nearly 100 protesters arrested after part of New York freeway shut down in anti-ICE demonstration
America changed: Anxiety simmers as mass shootings loom any time, anywhere
Florida white supremacist arrested for threatening shooting at Walmart, police say
Gun owners in New Zealand voluntarily surrender more than 10,000 firearms
Fugitive's receding hair mocked on Facebook, spurring warning from police in UK they could face their own criminal charges for abuse
Hackers Can Turn Everyday Speakers Into Acoustic Cyberweapons
People are having stress dreams about losing their AirPods reflective of the emotional investment in their gadgets
Chaos at Israel's International Airport as Baggage System Crashes
Goldman Sachs economists say fears rise that U.S.-China trade war leading to recession
Bankruptcy filings rising across the country and it could get worse
Depositors Are Next as Nordic Banks Buckle Under Negative Rates
Asteroid Alert! Giant Asteroid 2019 OU1 To Zoom Past Earth This Month
5.0 magnitude earthquake hits near Angaur State, Palau
Sabancaya volcano in Peru erupts to 26,000ft
Popocateptl volcano in Mexico erupts to 21,000ft
Sangay volcano in Ecuador erupts to 21,000ft
Fuego volcano in Guatemala erupts to 16,000ft
Reventador volcano in Ecaudor erupts to 14,000ft
Ebeko volcano on Kamchatka, Russia erupts to 14,000ft
Karymsky volcano on Kamchatka, Russia erupts to 13,000ft
Sangeang Api volcano in Indonesia erupts to 11,000ft
Tropical Storm Krosa Could Strike Japan as a Typhoon Later This Week
2019 Atlantic hurricane season: Tropical activity may last longer than 2018 as El Nino pattern fades
New Puerto Rico governor suspends contract to rebuild power grid wrecked by Hurricane Maria
Flooding claims more than 140 lives in western, southern India
Wild weather: severe winds, snow, surf and rain lash Victoria, South Australia and NSW
Record warm water in lower Kuskokwim River likely caused heart attacks in salmon, biologist says
AccuWeather predicts the lowest US corn yield in 7 years
Governments could become indifferent to climate disaster victims, expert warns
Al Gore claims his climate-change predictions about 2016 have now come true
Insect 'apocalypse' in U.S. driven by 50x increase in toxic pesticides
Illinois Governor Signs Bill Mandating Public Schools Teach LGBTQ History
Former MCC inmate: There's 'no way' Jeffrey Epstein killed himself
Autopsy performed on Jeffrey Epstein as speculation swirls over suicide
There's no video of Jeffrey Epstein's apparent suicide: sources
Epstein's guards were working extreme overtime shifts on night of suicide
Booker and Beto blast Trump for retweeting conspiracy theory linking Epstein's death to Clintons
The List: Clinton Associates Who Died Mysteriously or 'Committed Suicide' Before Testimony, Including Jeffrey Epstein
Tracking Bible Prophecy Headlines - 8/11/2019
US peace envoy: There's 'no international consensus' on Mideast conflict
Iran leader urges Muslims to block Trump's 'doomed' peace plan
Abbas tells Congress members on AIPAC-linked trip he won't accept US 'dictates'
Netanyahu meets with visiting delegation of US Democratic lawmakers amid tensions among Democrats over Israel support and plans by Rashida Tlaib to lead alternative West Bank trip
Trump said to slam Israel's decision to allow Omar and Tlaib to enter country
Troops fire on armed Gazan sneaking into Israel in fresh border battle
After foiled Gaza attack, minister says Israel will choose when to hit back
Yoav Galant: There will be a large-scale operation in Gaza
Pompeo slams Iran leader's 'sick' threat against Israel ahead of Tisha B'Av
Netanyahu prohibits Jews from ascending Temple Mount - Amid Tisha B'Av and Muslim holiday, police decide to close Temple Mount to Jewish visitors
Clashes break out on Temple Mount between Muslim protesters, Israel Police
Dozens of Palestinians injured after Israeli forces storm al-Aqsa Mosque
Israel Police have now decided to allow Jews on Temple Mount After Clashes With Muslim Worshipers
Norway mosque shooting: Man opens fire on Al-Noor Islamic Centre
Relative of Norway mosque shooter found dead after attack
Service member killed during mission in Iraq, US military says
Report: Iran launches cyberattack on critical infrastructure in Bahrain
Five, including UN staff, killed in Benghazi car bombing
Yemen conflict: Southern separatists seize control of Aden
Kashmir Move Could Make India Burst at the Seams
Thousands protest for fair elections in Moscow, largest in 8 years
Another protest underway in Hong Kong with no end in sight
North Korea slams Seoul over military drills with US, says Kim oversaw latest weapons tests
North Korea's Kim tests new weapon as Trump pushes nuclear talks
Trump Says Kim Jong Un Wants to Meet Again, Apologized for Missile Tests
Trump threatens to 'reciprocate' countries that issue travel warnings to US
After mass shootings, White House, tech leaders talk efforts to combat online extremism
Las Vegas security guard arrested for plot to bomb synagogue or LGBTQ bar
Biden says he was VP at time of Parkland shooting in latest campaign gaffe
Joe Biden on the Second Amendment: No amendment is 'absolute'
Pope Francis cautions against nationalism, says recent political rhetoric has echoed 'Hitler in 1934'
Barack Obama cancels meeting after Philippines president calls him 'son of a whore'
Trump says September trade talks with China could be canceled
Trump says U.S. economy 'handcuffed' by Fed, wants further rate cut
Queen's fury at her politicians: 'Dismayed' monarch tells aides of her 'disappointment in the current political class' and their 'inability to govern correctly' amid Brexit turmoil
The 25 wealthiest dynasties on the planet control $1.4 trillion - The World's Wealthiest Family Gets $4 Million Richer Every Hour
Schoolchildren in China work overnight to produce Amazon Alexa devices
Will Smith, Robert De Niro and the Rise of the All-Digital Actor
Studio says it will cancel release of 'The Hunt' after backlash from conservatives over the politically charged violence depicted in the purported satire
Study Finds Rise In 'Doomsday Prepping' Due To Mainstream American 'Culture Of Fear'
Scientists distill vodka from Chernobyl's radioactive exclusion zone and say it seems safe to drink
5.4 magnitude earthquake hits near Saparua, Indonesia
5.3 magnitude earthquake hits near Biha, Indonesia
5.2 magnitude earthquake hits near Sikabaluan, Indonesia
5.0 magnitude earthquake hits near Lae, Papua New Guinea
5.0 magnitude earthquake hits near Biha, Indonesia
5.0 magnitude earthquake hits near Domartang, China
5.0 magnitude earthquake hits near Pirgos, Greece
Sabancaya volcano in Peru erupts to 24,000ft
Sangay volcano in Ecuador erupts to 22,000ft
Reventador volcano in Ecuador erupts to 14,000ft
Santa Maria volcano in Guatemala erupts to 14,000ft
Ebeko volcano in the Kuril Islands erupts to 13,000ft
Japan: Third tropical cyclone set to hit country in as many weeks
28 dead in eastern China after Lekima makes landfall as a powerful typhoon
Typhoon Lekima triggers landslides in eastern China
Myanmar troops help flood rescue after landslide kills 48
India floods: Death toll reaches 95 as monsoon rains force hundreds of thousands to flee homes
Tornado injures 19 in Luxembourg as storms batter Europe
Rare tornadoes in Europe caught on video
Queensland dog park a terrifying target for 'sick' locals baiting dogs with poison
Hepatitis A is breaking out across the country in wake of opioid crisis
Ohio defunds Planned Parenthood, funnels $7.5M to life-affirming pregnancy centers
Judge Blocks Pro-Life Law Banning Abortion of Babies with Down Syndrome
California middle school teacher draws scrutiny for giving students gender identity cards
Jeffrey Epstein dies by suicide a month after arrest in child sex trafficking case
Jeffrey Epstein dies a day after release of court documents
Jeffrey Epstein's attorney says many have 'blood on their hands' after apparent suicide
Ted Williams tells powerful Epstein associates: 'You're really not off the hook'
'This smells very fishy': Skepticism ensues after shocking Epstein suicide death
As anger spreads, probes opened into how Epstein had chance to kill self
Jeffrey Epstein was not on suicide watch before death, official says
Reuters: Prison Guards Skipped Mandatory Checks Before Jeffrey Epstein's Death
Carol Leonning of WAPO/MSNBC "People close to Epstein fear he was murdered"
FBI investigates as Epstein suicide raises questions, conspiracy theories
Attorney General Barr 'appalled' by Epstein's apparent suicide, says inspector general and FBI investigating
MSNBC host Joe Scarborough balks at Jeffrey Epstein death: 'How predictably...Russian'
Trump retweets conspiracy post tying Clintons to Epstein's death
Tracking Bible Prophecy Headlines - 8/10/2019
Greenblatt hits back at Germany: UN resolutions are not way to make peace
Europe Poised to Put Warning Labels on Jewish-Made Products - Legal decision reminiscent of Holocaust-era boycotts of Jews
Holocaust survivor marks 104th birthday at Western Wall with 400 descendants
Waqf calls for mass prayers at Temple Mount to stop Jews visiting on the Jewish mourning day of Tisha B'av
Jerusalem Waqf Calls for Protest Over Allowing Jews on Temple Mount on Muslim Holiday
Jordan to reopen Aaron's Tomb after closure over alleged Jewish praying there
Jason Greenblatt: 'Hamas again murders and boasts about it'
IDF arrests 4 suspects in deadly West Bank stabbing attack
IDF reportedly strikes Hamas outpost in central Gaza
IDF foils infiltration by Gazans armed with rifles, RPG, grenades
As U.S. and Turkey Argue Over Idlib, Syria's Wild South Reawakens
Iran unveils 'upgraded' missile defense system with 'high capabilities'
France says it 'needs no permission' for Iran dialogue after Trump swipe
Inside Hezbollah's American Sleeper Cells: Waiting for Iran's Signal to Strike U.S. and Israeli Targets
Russia Gains Stranglehold Over Persian Gulf
'A Civil War Within a Civil War' as Fighting Rages in Southern Yemen
Saudi Arabia and UAE Are At War with Themselves in Yemen
Eight civilians killed amid renewed clashes in Yemen's Aden
India to bring in food supplies to Kashmir as curfew stays
China Claims U.S. 'Black Hand' Is Behind Hong Kong Protests
Britain calls for independent investigation into Hong Kong protests
Hong Kong airport occupied by hundreds of protesters amid tightened security
Is China Hoarding Food, Gold And Other Commodities In Anticipation Of A Global Collapse?
U.S. Collected $63 Billion in Tariffs Through June
US oil is likely to be China's next target as trade war rages, energy analysts warn
Ex-Treasury official warns Trump that China 'knows exactly what it's doing' with its currency
IMF contradicts Trump: China hasn't manipulated its currency
Trump is playing a dangerous game with America's economy
Minnesota Farmers Let Agriculture Secretary Know They Are Not Happy With Trump's Trade War
Analysts are hesitant to change stock calls during the trade war because 'it can all change with a tweet'
Stocks fall on renewed trade war fears as Wall Street concludes volatile week
Trump sides with Kim criticism of US-SKorea war games
N. Korea fires two projectiles into sea off eastern coast, says S. Korea
Is Russia Testing Nuclear Weapons Again? And you were worried about North Korea.
Fresh blast at Russian arms depot days after massive explosions
Russia says five killed in mysterious rocket test accident
Russians rush to buy iodine after blast causes radiation spike - reports
20 Years of Vladimir Putin: The Rise and Decline of a Regime
Now It's Trump's Fault That Putin's Economy Just Won't Grow
US fighter jets intercept Russian bombers near Alaska
US threatens to pull troops from Germany if no increase in NATO defense spending
Danish capital hit by second blast in four days: Police
Guatemala Sends More Migrants to the U.S. Border Than Any Other Country. Will Sunday's Elections Change That?
Their first day of school turned into a nightmare after record immigration raids
Chicken plants raided by ICE 'willfully and unlawfully' hired unauthorized workers: court documents
Vigilantes, mob justice grow as violence mounts in Mexico
Police: El Paso shooting suspect said he targeted Mexicans
Trump says NRA could soften opposition to gun reforms after mass shootings
Trump says he wants background checks, also reassures NRA
Gun rights supporters say Trump could lose their vote
Suspect in disturbance at Missouri Walmart says he was testing 2nd Amendment rights: prosecutors
An armed man who caused panic at a Walmart in Missouri says it was a 'social experiment'
Florida Man Asks Walmart Employee For 'Anything That Would Kill 200 People'
Ohio man charged after saying Ocasio-Cortez 'should be shot,' illegally stockpiling ammunition
FBI arrests Las Vegas man who allegedly wanted to shoot Jews, LGBTQ bar patrons
Jewish security experts call for 9/11-style response to fight white supremacists
White supremacists have murdered at least 73 since Charlottesville, ADL says
John Delaney repeatedly questioned over refusal to label Trump a 'white supremacist' at Iowa State Fair
Rush Limbaugh: Trump eliminated White House press briefings to stop 'egomaniacs' from showing off
Trump is reportedly planning an attempt to regulate Facebook and Twitter over alleged anti-conservative bias
Nearly 84,000 duplicate voter records found in audit of California's 'motor voter' system
Massive power cut hits London, wide swathes of UK, snarling traffic
Scientists find huge world of hidden galaxies, changing our understanding of the universe
Jupiter just got slammed by something so big we saw it from Earth
Fukushima nuclear plant running out of space for radioactive water, TEPCO says
5.4 magnitude earthquake hits near Ust'-Kamchatsk Staryy, Russia
5.4 magnitude earthquake hits near Ohonua, Tonga
5.3 magnitude earthquake hits near Taron, Papua New Guinea
5.2 magnitude earthquake hits near Roshtqal'a, Tajikistan
5.1 magnitude earthquake hits the Central Mid-Atlantic Ridge
Sabancaya volcano in Peru erupts to 24,000ft
Popocateptl volcano in Mexico erupts to 22,000ft
Sangay volcano in Ecuador erupts to 20,000ft
Reventador volcano in Ecuador erupts to 14,000ft
Ebeko volcano in the Kuril Islands erupts to 11,000ft
Sangeang Api volcano in Indonesia erupts to 10,000ft
Landslide in southeast Myanmar kills at least 10 people
Report: 42 dead in rain, mudslides in India's Kerala state
Floods kill at least 28 in southern India, displace thousands
Red alert declared in China as Lekima makes landfall on country's east coast
Chinese state TV: At least 13 dead in typhoon, 16 missing
Typhoon forces evacuations, flight cancellations in eastern China
Poop less for a cleaner planet, says Brazil's president
Rising emissions could drain foods like rice and wheat of their nutrients, causing a slow-moving global food crisis
Trump administration says it won't approve Roundup cancer-warning labels
Drug shortages forcing hospitals to ration treatments
Lyme disease: What it is and why some are calling it the next pandemic
West Nile virus cases rose in the US in 2018, killing 167 people
In first for Arab world, openly gay candidate runs for Tunisia's presidency
Miriam Rivera, First Transgender Reality TV Star, Dies at 38 by Possible Suicide
Hundreds attend Lebanon protest concert after show by gay-friendly band canceled
Virginia judge rules in favor of ex-student in transgender bathroom case
Jeffrey Epstein Accuser Names Powerful Men in Alleged Sex Ring
Huge cache of records details how Jeffrey Epstein and madam lured girls into depraved world
Tracking Bible Prophecy Headlines - 8/9/2019
Murdered Israeli Yeshiva Student Laid to Rest, as US Jewish Groups Unite in Condemnation of 'Dastardly Act of Terror'
Hamas and Islamic Jihad praise 'heroic' West Bank slaying of student
UN, Western diplomats denounce murder of 19-year-old Israeli student
Thousands attend funeral for teen terror victim, as father vows to 'choose life'
In response to West Bank terror, Netanyahu hints at annexation of Area C
Netanyahu vows to push Israeli sovereignty in West Bank after terror attack
At scene of terror attack, Netanyahu vows Israel will 'settle the score'
Manhunt widens on 2nd day; security forces seek to nab killers, prevent attacks
Security forces dismiss suspicion Etzion stabbing attack was failed kidnapping
Experts push for domestic terrorism law after spate of massacres
Report: Terrorists behind Jerusalem pizza bombing received more than $910K
West Bank settlement resident facing over 100 counts of child sex abuse
HBO drama looks at killings of teens that ignited Gaza war
Palestinian leadership split on suspension of agreements with Israel
Palestinian leaders express outrage at Jewish calls to visit Temple Mount
Getting Ready: Temple Institute Practices Burning the Red Heifer
Foxes seen walking near the Western Wall, fulfilling biblical promise
'Four Antisemitic Crimes Per Day Since 2001,' Official German Statistics Reveal
Head of EU-Iran trade entity loses job after report on his Israel criticism
'In some parts of the world, Jews are at a constant threat of being killed'
US slaps designated terrorist Hezbollah financier with prison, $50 million fine
Iran Says Israel Joining U.S. Coalition Will Have 'Disastrous Consequences,' Looks for More Arab Support
Iran is reportedly jamming ship GPS navigation systems to get them to wander into Iranian waters
Trump accuses France's Macron of sending 'mixed signals' to Iran
Explosions rock Turkish ammunition depot near Syria
'Playing with fire': Push on Idlib threatens millions, UN says
A scathing new Pentagon report blames Trump for the return of ISIS in Syria and Iraq
Somali Refugees Accused of Plotting ISIS Attack Sought U.S. Citizenship
Egypt says security forces killed 17 jihadists after hospital attack
2 million expected in Mecca for hajj pilgrimage, a pillar of Islam
200 hit by New Zealand massacre take part in hajj pilgrimage
Qatar's Tamim called Trump to discuss relations, Afghan peace talks: state news agency
Tensions Continue High Over Kashmir, With 500 Arrests And A Communications Blackout
Pakistan rules out 'military option' in Kashmir row: Minister
North Korea keeps testing missiles, 'playing Trump for a fool'
US calls China 'thuggish regime' for singling out US diplomat in Hong Kong
Hong Kong's lawyers protest against 'political prosecutions'
Hong Kong protesters kick off three-day airport rally
Turkey heading towards 'Russian-Chinese axis' after ejection from F-35 program
Russia's military has been rocked by a string of explosions and fires in recent weeks that have left dozens dead or wounded
Vladimir Putin has dominated Russia for 20 years. Will he ever step down?
Italy's government on the brink of collapse as deputy leader calls for elections
Venezuela's Maduro defiant in face of US sanctions
US sanctions could 'significantly exacerbate' Venezuela's crisis, UN warns
Mexico cartel hangs bodies from city bridge in grisly show of force
Trump names counterterrorism chief as acting director of national intelligence
False alarms, real trauma. Americans are on edge after string of mass shootings
After El Paso Shooting, Workers Plot Their Own 'What-If' Escape Plans
Police: Man dressed in body armor, carrying tactical weapons arrested at Missouri Walmart
Off-duty firefighter stops man armed with 100 rounds of ammunition at south Springfield Walmart
The NRA is reportedly warning Trump that supporting universal background checks will hurt him politically
Rabbi Abraham Cooper: Trump is right to work with social media firms to reduce gun violence and online hate
The link between pot and mass shootings may be closer than we think
Mass Shootings Aren't Becoming More Common–and Evidence Contradicts Stereotypes about the Shooters
Knife crime: Fatal stabbings at highest level since records began in 1946
California gang member in custody after stabbing, robbery spree that killed 4, wounded 2: police
With every new tragedy, another 'strong' campaign
Trump Slams Shepard Smith and Fox News After Anchor Says White Nationalism Is a Real Problem
Nadler: Committee has launched 'formal impeachment proceedings' against Trump
Confusion at the Iowa State Fair? Biden says 'we choose truth over facts'
Commentary: Killing Free Speech in France, Germany and on the Internet
As Big Tech Silences Christians, New Platform Gives People of Faith a Voice
FBI Surveillance Proposal Sets Up Clash With Facebook
WhatsApp vulnerabilities 'put words in your mouth,' lets hackers take over conversations
Amazon is developing high-tech surveillance tools for an eager customer: America's police
Amazon delivery robots are officially on the streets of California
The U.S. Air Force's Secret X-37B Space Plane: A War Machine?
Bernie Sanders vows to dish truth on UFOs if elected
5.8 magnitude earthquake hits near Baklan, Turkey
5.3 magnitude earthquake hits near Kimbe, Papua New Guinea
5.2 magnitude earthquake hits near Hongtu, China
5.1 magnitude earthquake hits near Hirara, Japan
Sabancaya volcano in Peru erupts to 23,000ft
Popocateptl volcano in Mexico erupts to 23,000ft
Reventador volcano in Ecuador erupts to 16,000ft
Nevados De Chillan volcano in Chile erupts to 16,000ft
Karangetang volcano in Indonesia erupts to 10,000ft
Volcano erupts near Tokyo, prompting warnings of ash and gas
Powerful twin typhoons churn over Western Pacific as they close in on land
China issues 'red alert' as super typhoon approaches mainland
Above-normal hurricane season now more likely with El Nino's end, NOAA says
Philippines declares epidemic after more than 600 die from dengue fever
Bio-warfare experts question why Canada was sending lethal viruses to China
Supreme Court to Decide if Transgender Rights Prevail Over Christian-Based Businesses
Another Attack Targets Christians in Plateau State, Nigeria
Tracking Bible Prophecy Headlines - 8/8/2019
PA chairman Abbas meets Democratic members of Congress, stresses importance of "two-state solution"
Abbas: We Reject Any US Decision Related to Us
House legislation seeks to restore USAID projects to Palestinian areas
Gazans renew arson balloon attacks on southern Israel
Israeli Soldier Killed in West Bank Attack; Security Forces Suspect Failed Kidnapping
Israel hunts killer of off-duty soldier in West Bank
Lawmakers blame government policies, push for annexation after student killed
IDF moves to expand integration of transgender troops
Rabbi denies 'secret' effort to bypass US Jewish groups in dialogue with Israel
State Department redefines antisemitism: Don't compare Israel to the Nazis
At summit, Israel, US, Greece, Cyprus agree to boost energy cooperation
Over 100,000 Detained and Missing in Syria's War, Top UN Official Says
Hezbollah Peddling Drugs to Teens in Syria, Locals Joining the Drug Dealing Bandwagon
Syrian govt: US-Turkish deal is an attack on Syria
The White House Is Split On Iran, With One Side Thirsty For Conflict
Taliban kills 14, wounds over 100 in Kabul suicide bombing amid US 'peace talks'
Kashmir dispute: Pakistan downgrades ties with India
Kashmir an 'internal affair,' India tells Pakistan
US supports direct dialogue between Pakistan, India on Kashmir
More protests as US raises Hong Kong travel warning amid growing unrest
China Warns Hong Kong It Will Intervene if Situation Deteriorates
China Vows to Counter US Deployment of Midrange Arms in Asia
China has a $1 trillion trade war weapon. Will it ever use it?
US says Japan, South Korea 'soul searching' needed over damaging row
Resume peace talks, Ukraine's Zelenskiy urges Putin after four soldiers killed
Royal Navy ship shadows Russian vessel through Channel
The trade war is part of a 'perfect storm' hitting Europe's biggest economy
'No-deal' Brexit chances rise as EU reportedly claims the UK has no other plan
Britain would face food shortages in no-deal Brexit, industry body says
Venezuela's Maduro halts talks with opposition after US sanctions
Wanda Vazquez becomes Puerto Rico's 3rd governor in a week after island's highest court ruling
ICE raids on Mississippi food processing plants result in 680 arrests
False Reports Of Gunmen In N.Y.C. And Virginia Cause Jitters Following Mass Shootings
'Everyone is safe.' USA TODAY headquarters evacuated after unconfirmed report of person with a weapon
Hollywood blockbuster that satirizes killing of 'deplorables' causes outrage: 'Demented and evil'
Amnesty International issues US travel warning citing 'rampant gun violence'
Protests, political attacks greet Trump as he visits Dayton, El Paso
'Racist Go Home': Protesters Chant as Trump Visits Dayton, El Paso
Catholic archbishop deletes tweets telling Trump to 'stop racism, starting with yourself'
Trump Endorses Background Checks, Rules Out Assault Weapons Ban
White House to meet with internet companies after shootings
White House drafting executive order to tackle Silicon Valley's alleged anti-conservative bias
Twitter locks McConnell campaign account after posting video of protester shouting threats, profanities
Apple stands in the global antitrust crosshairs
Joaquin Castro outed his own donors in bid to shame Trump supporters
Portland Braces for Another Round of Proud Boys, Antifa Fights
Trump slams the Fed amid market volatility
Janet Yellen told us Trump's attacks on the Fed are 'a first' - and stressed the importance of an independent central bank
India's central bank cuts rates to 9-year low as economy stumbles
Chernobyl's 'sarcophagus' being dismantled due to 'very high' probability of collapse
5.9 magnitude earthquake hits near Su'ao, Taiwan
5.8 magnitude earthquake hits near Farkhar, Afghanistan
5.0 magnitude earthquake hits near southern East Pacific Rise
Sabancaya volcano in Peru erupts to 27,000ft
Popocateptl volcano in Mexico erupts to 24,000ft
Sangay volcano in Ecuador eruts to 22,000ft
Reventador volcano in Ecuador erupts to 15,000ft
Asamayama volcnao on Japan erupts to 15,000ft
Mt Etna volcano in Italy erupts to 11,000ft
Typhoon's Lekima and Krosa take aim for China, Japan and South Korea with more flooding and damaging winds
Thunderstorms drop baseball-sized hail in South Dakota
Flash Flood Hits Tourist Spot in China, at Least 12 Dead
50-year-old records fall as extreme heat bakes western US
Millions in Zimbabwe facing starvation after severe droughts, UN food agency says
162 children in Paris tested for lead poisoning after Notre Dame fire
Military lab, which handles Ebola and other dangerous pathogens, suspended after failing CDC inspection
Tracking Bible Prophecy Headlines - 8/7/2019
Israel advances plans for over 2,300 settlement homes, most deep in West Bank
EU condemns approval of construction in Judea and Samaria
EU pans new settlement expansion, says move harms chances for peace
Temple Institute encourages Jews to hope for Third Temple in new video
Netanyahu: There will not be a unity government - pledges to form right-wing coalition
Lithuanian Jews indefinitely shut community center, only synagogue after threats
Man filmed calling UK couple 'dirty Jews' says he was first called 'dirty Arab'
Palestinian who saved Jewish kids after terror attack gets Israeli residency
Iran has effectively taken over Gaza - In exchange for the sharp increase in financial aid, Iran wants accurate intelligence from Hamas on Israel's missile arsenal.
Israel involved in US-led naval mission in Strait of Hormuz - foreign minister
Iran asks U.N. chief to push back against U.S. sanctions on foreign minister
Iran unveils three new precision-guided missiles
Rouhani warns war with Iran will be 'mother of all wars,' calls for peace
Pentagon chief: US would prevent 'unacceptable' Turkish invasion of Syria
At least 95 wounded as large explosion rocks Kabul
Armed thugs returned to the streets of Hong Kong to attack protesters
Kim says North Korean launches were warning to US, South
Trump freezes Venezuela government assets in dramatic escalation of tensions
El Paso residents tell Trump to stay away after shooting
Beto O'Rourke compares Trump rally to Nazi Germany in wake of El Paso shooting
Trump trashes Beto O'Rourke, tells him to 'be quiet' ahead of El Paso visit
Trump planned visit to grieving El Paso stokes debate about his rhetoric
'Red Flag' Gun Control Bills Pick Up Momentum With G.O.P. in Congress
Biden says he's coming for assault weapons, as 2020 Dems urge new ban in wake of shootings
Inquiries Into License To Carry Classes Up After Mass Shootings
Texas to loosen firearm laws, allowing guns in churches and on school grounds
Demand for bulletproof backpacks surging in the wake of shootings: report
Mass Shootings Can Be Contagious, Research Shows
Motorcycle backfiring causes panic in Times Square, cops say - "sounded like gun shots"
A Montana man attacked a 13-year-old boy and fractured his skull for 'disrespecting' national anthem, police say
Rep. Joaquin Castro posts names, employers of prominent San Antonio Trump donors
Trump campaign blasts Dem rep for trying to name and shame donors: 'Delete & apologize'
'Lives Are At Stake': Scalise Rips Castro For Posting List Of Local Trump Donors
Trump sues California over tax return law
Trump slams Google over alleged political bias: We're watching 'very closely'
Domino's is stockpiling pizza ingredients to protect against a disorderly Brexit
There might be life on the Moon after all: Earth creatures were on Israeli craft that crashed on moon, and likely survived
SpaceX successfully launches Israeli Amos-17 satellite
High-stakes dispute turns nasty, pits 5G technology against weather forecasting
5.9 magnitude earthquake hits near Port-Vila, Vanuatu
5.8 magnitude earthquake hits near Luganville, Vanuatu
Sabancaya volcano in Peru erupts to 27,000ft
Popocateptl volcano in Mexico erupts to 20,000ft
Sangay volcano in Ecuador erupts to 20,000ft
Reventador volcano in Ecuador erupts to 16,000ft
Karymsky volcano on Kamchatka, Russia erupts to 15,000ft
A tale of two basins: Tropical systems inundate West Pacific as Atlantic remains quiet
Super-sized hailstorm pounds Watertown and Delano, MN
Florida Lightning Strike Causes Toilet to Explode, Homeowner Says
Greenland's Ice Wasn't Supposed to Melt Like Last Week Until 2070
A quarter of world's population are living with extreme water stress
Philippines declares epidemic after more than 600 die from dengue fever
Military's Deadly Germ Lab Shut Down Due to Sloppy Work, Leaky Equipment
Opioid Stocks Plunge on Report of $45 Billion Settlement Demand
Murder, 'gay-hunters' strike terror in Russia's LGBT community
Sanders, Harris and Booker stump at church whose pastor said being gay is 'enough to send you to hell'
After U-turn on homosexuality, 'I Kissed Dating Goodbye' author Joshua Harris joins Pride Parade
Boy Scouts of America have a 'pedophile epidemic' and are hiding hundreds in its ranks, lawyers claim
Boy Scout pedophile scandal could be bigger than Catholic Church crisis
Mike Pence Meets with Religious Freedom Activists to Discuss Persecution in China
China removes 'Bible,' 'God,' 'Christ' from children's classics like 'Robinson Crusoe'
China: Worshiping in a Bathhouse to Evade Persecution
Tracking Bible Prophecy Headlines - 8/6/2019
Kushner seeks Arab leaders' support to Mideast peace plan seemingly going into effect
Ivanka Trump Nicknamed a Savior, Jewish Queen Esther Who Stopped Annihilation of Jews, By Jared Kushner's Synagogue
41 House Democrats head to Israel amid widening partisan divide
Iran: 'Our Front Extends to Mediterranean and Israel's Borders
Iran said increasing Hamas funding to $30m per month, wants intel on Israel
Hamas Bans Swastikas during Weekly Border Protests
PA to grant building permits for West Bank area under full Israeli control
Guide raps Jordan's 'humiliating' treatment of Israelis booted from Aaron's Tomb
Church renews legal battle over Jerusalem properties, citing new evidence
Netanyahu condemns terror attack near Cairo hospital that killed 20
Drone strike on town in southern Libya kills at least 43: official
Disruption of GPS systems at Ben Gurion Airport resolved after 2 months - Russian military in Syria blamed
Syria Kurds warn of Turkish attack despite US mediation
Syrian Troops Resume Offensive on Rebel Stronghold in Idlib
Trump's Gulf Standoff Is Chipping Away at the Arab anti-Iran Alliance
UK joins US in Gulf mission after Iran taunts American allies
Britain to join US-led security mission in the Persian Gulf, but not sanctions
Iran says it will further breach nuclear deal in one month unless Europeans act
Turkish president oversees laying of foundation stone for nation's first new church since 1923
Fears of 'Chernobyl on ice' as Russia prepares floating nuclear plant
Putin urges new arms talks with US after nuclear pact collapses
Putin to Trump: We'll develop new nuclear missiles if you do
Beijing warns of 'countermeasures' over US missile plans
Thousands Evacuated Following Huge Explosions At Russian Ammunition Depot
'We have to fight for our rights': is Russia ready to defy Putin?
UN chief worried about rising tensions in Kashmir region
North Korea fires more projectiles as nuclear talks stall
North Korea took $2 billion in cyberattacks to fund weapons program: U.N. report
'Prepared to Die': Hong Kong Protesters Embrace Hard-Core Tactics, Challenge Beijing
China's Xi Has Few Good Options to End the Chaos in Hong Kong
China Takes On Trump by Weakening Yuan, Halting Crop Imports
China halting new agricultural purchases, may slap tariffs on farm goods recently bought: State media
China's yuan just weakened to an important level. One analyst says it's 'retaliation' for tariffs
China Retaliation Is '11' on Scale of 1 to 10, Wall Street Warns
US declares China a currency manipulator, says it's using yuan to gain 'unfair advantage' in trade
US stocks post worst day of the year after China devalues its currency - The Dow closed down 767 points
Big Tech lost $162 billion in value in Monday's market route, led by plunge in Apple
Gold Claims Six-Year High as Trade Worries Deepen
Is the 'everything bubble' finally popping? This chart might have the answer
Trump announces total economic embargo against Venezuela
2 El Paso shooting victims die at hospital, raising death toll to 22
Walmart worker's son threatened to 'shoot up' a Florida Walmart store and said he was inspired by recent deadly shootings
Dayton shooter reportedly supported gun control, Elizabeth Warren, and socialism
Dayton Shooter Was In a "Pornogrind" Band That Released Songs About Raping and Killing Women
Ohio lawmaker Candice Keller blames gay marriage, 'drag queen advocates' for Dayton shooting
Chicago hospital stops accepting patients after trauma center is overwhelmed with shooting victims
Grandmother stopped 19-year-old Texas man from carrying out planned mass shooting
FBI has fewer tools to fight homegrown terror threats
Uruguay issues travel warning for U.S. after weekend mass shootings
The New Normal? Feeling Anxious, Nervous In Public Places More Common Following Mass Shootings
Journalists indignant after Trump blames shootings on 'fake news'
Gaming stocks are tanking after Donald Trump blames 'gruesome and grisly' video games for mass shootings
Gun stocks rise after mass shootings and Trump's call for stronger background checks
Trump condemns 'white supremacy,' calls for mental health and gun reforms after double mass shootings
Trump says he wants stronger gun checks, but has reneged in past
Tim Ryan says Trump's suggestion to tie gun control legislation to immigration measures is 'an absolute freaking joke'
Lindsey Graham to Introduce Bipartisan 'Red Flag' Gun Bill in US Senate
Philly's Archbishop Chaput: 'Only a fool' can believe gun control will solve mass violence
Ohio GOP lawmaker blames mass shootings on Obama, 'fatherlessness' and 'drag queen advocates'
Obama calls on Americans to reject leaders who feed 'climate of fear and hatred'
Obama: Americans must not let racist views become normalized
Beto O'Rourke on Trump: 'Well, Jesus Christ, of course he's racist'
Group sues to block California law aimed at forcing Trump to release tax returns
6 asteroids are headed for Earth this month, and 1 is bigger than the Empire State Building
Deadly Asteroid Apophis Will Cause Massive Tsunami If It Manages To Hit Our Earth!
5.7 magnitude earthquake hits near Pangai, Tonga
5.0 magnitude earthquake hits near Hualian, Taiwan
Sabancaya volcano in Peru erupts to 31,000ft
Popocateptl volcano in Mexico erupts to 20,000ft
Sangay volcano in Ecuador erupts to 20,000ft
Reventador volcano in Ecuador erupts to 16,000ft
Karymsky volcano on Kamchatka, Russia erupts to 13,000ft
Sheveluch volcano on Kamchatka, Russia erupts to 12,000ft
Sangeang Api volcano in Indonesia erupts to 10,000ft
Karangetang volcano in Indonesia erupts to 10,000ft
Typhoon Francisco to barrel through Japan, South Korea with heavy rain, strong winds early this week
Tropical Storm Lekima to strengthen, threaten Taiwan to Japan later this week
Tropical Depression Flossie maintains strength as it nears Hawaii
Water reservoirs nearly full, 8,500 rescued as record-breaking rains hit Mumbai, India
July was the hottest month ever measured across the world
Give Up Your Gas Stove To Save The Planet? Banning Gas Is The Next Climate Push
Snakebites Hit Record Highs in Southern States as Suburbs Expand
Pets in America now get human treatment
Military suicides reached an all-time high in 2018, Pentagon says
'Batwoman' Star Ruby Rose Hopes Groundbreaking Lesbian Superhero Appeals to Everyone
Coca-Cola featured gay couples kissing in a Hungarian ad. People are furious
Tracking Bible Prophecy Headlines - 8/5/2019
Netanyahu alleges 'plot' to unseat him by Liberman, Lapid and right-wing figures
Israel's Left Struggles for Traction in Bid to Topple Netanyahu
Top 40 Likud candidates sign pledge not to oust Netanyahu after elections
PA, Human Rights Watch are Angry UN Won't Say Israel Violates Children's Rights
UK Experiencing Unprecedented Wave of Antisemitic Incidents
The British Jews who have moved to Israel because of rising anti-semitism at home
Syria's Idlib: The Hot Potato the U.S., Russia and Turkey Are Fighting Over
Turkey to launch offensive in Kurdish-controlled area in northern Syria: Erdogan
17 killed, 32 injured in Cairo road accident explosion
Macron pushes Libya ceasefire with Egypt's Sisi
US struggles to build willing coalition amid Strait of Hormuz tensions
Iran 'seizes Iraqi tanker in Gulf for smuggling fuel'
Iraqi oil ministry denies ties to tanker seized by Iran
Gen. Keane defends Trump negotiating with Taliban: 'Truth is we always negotiated with terrorists'
Indian Kashmir under lockdown order amid troop build-up: state govt
India's Kashmir goes dark as phone lines, internet suspended in widening clampdown
Strike grips Hong Kong as leader warns protests challenge China's sovereignty
Christian rights campaigner fears 'Tiananmen-style crackdown' in Hong Kong
Protesters, police play cat-and-mouse game across Hong Kong
Hong Kong government: protests are pushing city to 'extremely dangerous edge'
Hong Kong leader says protests are challenging China's sovereignty
More than 100 flights canceled in Hong Kong: airport
China destabilizing Indo-Pacific: U.S. Defense Secretary
Seoul says US, South Korea preparing joint military drills
Russian opposition plans new protest despite over 1,000 arrests
Mexico vows to take legal action against U.S. after deadly El Paso shooting
Manifesto linked to El Paso gunman rails against 'Hispanic invasion' of Texas
US officials call El Paso shooting terrorism, mull death penalty for suspect
Double shootings heighten fears of 'white terrorism' in US
After El Paso massacre, liberal US Jews say Trump fueling white nationalism
'When Will Trump Stop Demonizing Immigrants?': U.S. Jewish Leaders 'Rage' in Wake of Mass Shootings
Trump declares 'hate has no place in our country,' as Dems demand recall of Congress
Trump orders flags to half-staff as 'mark of solemn respect' for victims of shootings
2020 Democrats lay blame on Trump's rhetoric for shootings
Mulvaney: Not fair to lay shootings 'at the feet of the president'
Howard Kurtz: 'Horribly unfair' for media to blame Trump for mass shootings
Recent mass shootings in the U.S.: A timeline
Ohio Gunman Hailed Satan on Twitter, Wrote 'I'm Going to Hell and I'm Not Coming Back'
Ohio gunman had bulletproof vest, was stopped within 30 seconds of opening fire outside bar, police say
In less than a minute, Ohio gunman kills nine people, including sister
At Least 4 Killed, 41 Wounded In Weekend Shootings Across Chicago
At least 7 people shot in Chicago park; 1 killed, 3 others wounded in separate shooting
AOC aide faces Fed investigation amid resignation: report
Scientist claims cyborgs will rule the planet within 80 years – with one surprising caveat
Mysterious radiation cloud over Europe traced to secret Russian nuclear accident
6.3 Magnitude Earthquake Rattles Japan, Including Tokyo
5.8 magnitude earthquake hits the Central Mid-Atlantic Ridge
5.3 magnitude earthquake hits near Do Gonbadan, Iran
5.1 magnitude earthquake hits near Ashkasham, Afghanistan
5.0 magnitude earthquake hits near Kuripan, Indonesia
Ulawun volcano on Papua New Guinea erupts to 45,000ft
Sabancaya volcano in Peru erupts to 28,000ft
Popocateptl volcano in Mexico erupts to 20,000ft
Karymsky volcano on Kamchatka, Russia erupts to 17,000ft
Reventador volcano in Ecuador erupts to 16,000ft
Nevados De Chillan volcano in Chile erupts to 18,000ft
Asosan volcano on Japan erupts to 10,000ft
New Zealand to decriminalize abortion laws, critics say bill falls short
Drag queen Sparkle Leigh brings LGBT storytime to Cincinnati church
Victoria's Secret reportedly hires first-ever transgender model
Democratic socialists convention erupts due to 'sensory overload,' gendered pronoun usage
Pope encourages priests disheartened by sex abuse fallout
Tracking Bible Prophecy Headlines - 8/4/2019
Friedman: Failed Palestinian state is the last thing the world needs
Poll: Palestinians prefer to 'wait-and-see' rather than reject Trump peace plan
PA committee on agreements with Israel holds first meeting
Liberman calls for televised 'face-off' with Netanyahu, slams PM's 'lies'
Liberman eyes premiership, ambivalent about rotating top spot with Netanyahu
Lieberman Says Will Ask Netanyahu's Party for Alternative Candidate if He Rejects Unity Government
New poll: More voters want a unity government without Liberman than one with him
Netanyahu's son alleges Likud coup attempt by Knesset speaker, deletes tweet
Likud candidates being asked to sign pledge not to oust Netanyahu
Blast kills 31 regime fighters at 'significant' Syria base, says UK monitor
Don't call them Syria's child casualties. This is the slaughter of the innocents. As violence escalates, more children have died in rebel-held areas in the past month than in all of 2018.
Syria ceasefire pressures Turkey to create demilitarised zone
U.S. "very confident" it can build maritime initiative in Gulf despite a lukewarm response from European and Asian allies
Australia giving 'serious consideration' to US request to help it confront Iran
Iran general says chances of Gulf conflict decreasing
Iran seizes another tanker in the Gulf, state media say
Iran's Middle Class Hit Hard by U.S. Sanctions as Housing Prices Spike Sharply
Iranians say U.S. sanctions blocking access to needed medicine
Commentary: Old Habits Die Hard: Saudi Arabia Struggles to End Oil Addiction
Trump told advisers he wants to pull US troops from Afghanistan by 2020 election: report
India, Pakistan trade attack claims as Kashmir tensions rise
Russia Says It 'Will Never Use Lose the Arms Race' as U.S. Leaves Cold War Missile Deal
Moscow Police Arrest Over 800 in Protest Calling for Fair Elections
North Korea says Kim Jong Un supervised third weapons test this week in a bid to keep pressure on US, South Korea
Shops shut, traffic blocked as protests again roil Hong Kong
Indonesia capital, neighboring provinces in Java hit by major power blackout
Third Mexican journalist killed in a week amid record murder rate
At least 9 dead, 16 injured in Ohio mass shooting; suspect dead
El Paso shooting: 20 people dead, 26 injured, suspect in custody, police say
El Paso Walmart rampage marks 250th mass shooting in 215 days
El Paso shooting suspect may face hate crime charge
Pete Buttigieg: America 'under attack from homegrown white nationalist' terrorists
El Paso Suspect Reportedly a Trump Supporter Who Wrote Racist, Anti-Immigrant Manifesto
Amy Klobuchar slams Trump in wake of El Paso massacre, faces backlash for politicizing tragedy
Impeachment summer? August town halls may decide next steps
Former Google Engineer Says Google Will Try to Prevent Trump's Reelection
Georgia law prohibits removing these Confederate monuments. So Atlanta is adding context
Johnson's top aide says lawmakers can't stop no-deal Brexit
A British town is at risk of being submerged by a collapsing dam
3 family members killed in California sea cliff collapse
5.2 magnitude earthquake hits near Unalaska, Alaska
5.1 magnitude earthquake hits near Karpathos, Greece
5.0 magnitude earthquake hits near Port Blair, India
5.0 magnitude earthquake hits near Riverton, New Zealand
Major stratospheric eruption at Ulawun volcano, ash to 19.2 km (63,000 feet) a.s.l., P.N.G.
Sabancaya volcano in Peru erupts to 25,000ft
Popocateptl volcano in Mexico erupts to 21,000ft
Karymsky volcano on Kamchatka, Russia erupts to 14,000ft
Ebeko volcano in the Kuril Islands erupts to 10,000ft
Water in Hawaii volcano could trigger explosive eruptions
Tropical Storms Erick and Flossie weaken while newly formed Tropical Storm Gil not a threat to Hawaii
Francisco strengthens as a new tropical depression forms in the West Pacific
Heat wave causes Greenland's ice sheet to lose 11 billion tons in a single day
Over 2,000 Miles of Pacific Coastline Experiencing Drought
Smoke from Siberian forest fires traveled across Bering Sea to US, Canada
Brazil Official Is Ousted After He Reports Rising Amazon Deforestation
Google summit on climate change attended by stars in private jets, mega yachts slammed as 'hypocritical'
Bring your own bottle: Plastic bottle sales banned at San Francisco airport
Dengue: The centre of a vaccine disaster story
Former U.S. Ebola patients mark 5 years since recovery while new outbreak grips Congo
First human-monkey chimera raises concern among scientists
LGBTQ Arabs, Allies Hold First-ever Protest in Israel Following Teen's Tel Aviv Stabbing
Suicidal Christianity turns British cathedrals into golf courses
Tracking Bible Prophecy Headlines - 8/3/2019
Egypt: Sinai will never be part of Trump administration's peace plan
Netanyahu's request for meeting with Jordan's Abdullah rejected - report
Israel to advance plans for 2,430 settler homes and approve four outposts
Clashes in Palestinian camp in Lebanon after ex-Fatah official's son shot dead
6,000 protest at Gaza border, rioters hurl explosive devices toward IDF troops
Nazi Swastika Flag Raised by Palestinian Rioters During Unrest on Israel-Gaza Border
IDF's Gaza Division is training to beat Hamas, not bury it
Jordan shuts holy site after Israelis visit, says they prayed without permission
Protesters, worshippers skirmish at Western Wall during female-led service
Ancestry publishes millions of Holocaust records online in free database
Jews have ugly noses, Belgian journalist writes in column attacking Israel
Proposed anti-Israel ethnic-studies curriculum in California has Jewish community on alert
58 Jewish groups gather in New York to mobilize against anti-Semitism
Israel's parties are contracting to bring about Netanyahu's downfall
Maariv analyst: PM Netanyahu is up against 'deaf' man, Labor leader will become known as he who buried Left's hope of reclaiming power.'Netanyahu can even bring the messiah'
Why is Israel outsourcing its national infrastructure to China?
White House demands info on any misuse of American funds by UNRWA
New wave of terrorist attacks possible before end of year, UN says
Trump DHS extends deportation protection for 7,000 Syrians as civil war continues
Iran's Zarif invited to meet Trump at White House last month - report
UK's Boris Johnson appoints controversial 'pro-Iran' defense secretary
Iran says will take 'third step' to reduce nuclear deal commitments
Behind the Lines: Turkey sets course against the West in the Mediterranean
Sudan crisis: Military and opposition agree constitutional declaration
India accuses Pakistan-backed militants of targeting Hindu pilgrims in Kashmir
India again rejects Trump offer of help with Pakistan on Kashmir as tensions rise at border
US pulls out of Reagan-era arms treaty, saying Russia 'made no efforts' to comply
US and Russia end missile treaty as new threats emerge
NATO says no to new 'arms race' as US, Russia rip up weapons treaty
US to accelerate missile program after ending weapons pact with Russia
Russia says new US sanctions over Skripal poisoning hurt ties
UN report: North Korean prisoners killed for escape attempts
Trump Calls Hong Kong Protests 'Riots,' Adopting China Rhetoric
Trump sure Kim 'does not want to disappoint his friend, President Trump!'
Maduro says he 'repudiates' Trump statement on possible Venezuela blockade
Federal judge rules against Trump asylum policy
Pelosi Cites Progress in Trump Probes as Impeachment Calls Rise
After majority of House Democrats call for impeachment, Pelosi vows Trump 'will be held accountable'
Robert Mueller's Russia probe cost nearly $32 million in total, Justice Department says
Trump mocks Baltimore congressman after break-in at his home: 'Too bad!'
Rush Limbaugh on Baltimore: Trump speaking 'absolute truth' that's not supposed to be said about Dem-run cities
Beijing responds to Trump's new $300 billion tariff threat
Dow drops 280 points, giving up big earlier gain after Trump says US adding more tariffs on China
Stocks post their worst week of 2019 after Trump's latest trade-war escalation
Perfect summer storm brewing for stock correction as trade war simmers and more Fed action awaited
Stock market hit a tipping point after a run of extreme bullishness
'Self-inflicted wound': Donald Trump signs budget bill as experts warn he's on track to add trillions to U.S. debt
Families Go Deep in Debt to Stay in the Middle Class
No-deal Brexit an 'instantaneous' shock to economy: Bank of England Carney warns
Sweden's Biggest Cities Face Power Shortage After Fuel-Tax Hike
Apple and Amazon curtail human review of voice recordings
Pentagon testing mass surveillance balloons across the US
FBI Wants Tech to Track Social Media for Criminals and Terrorists Before They Act
The real reason America is scared of Huawei: internet-connected everything
NASA's mission to 'touch the sun' surprises during first data delivery
Magnitude 7 earthquake hits Indonesia, tsunami warning issued
5.5 magnitude earthquake hits near Lamitan, Philippines
5.0 magnitude earthquake hits near Cabodiongan, Philippines
Ulawun volcano in Papua New Guinea erupts to 30,000ft
Sabancaya volcano in Peru erupts to 27,000ft
Popocateptl volcano in Mexico erupts to 20,000ft
Sangay volcano in Ecuador erupts to 20,000ft
Reventador volcano in Ecuador erupts to 15,000ft
Kerinci volcano in Indonesia erupts to 14,000ft
Tropical Storm Erick lashes Hawaii with rain as Flossie approaches
Wipha to unload heavy rain, gusty winds on China, Vietnam into this weekend
Tropical Storm Francisco Expected to Hit Japan as Typhoon
Wildfires, flooding wreaking havoc in Russia. Climate change is making it worse
Google summit on climate change attended by stars in private jets, mega yachts slammed as 'hypocritical'
Europe's flight-shame movement has travelers taking trains to save the planet
$1.1 billion worth of cocaine disguised as soybeans seized by German authorities
Older adults are binge drinking at alarming rates
A second Ebola case in Goma - the first prompted an international emergency
US measles outbreak helps boost Merck's vaccine sales in second quarter
Florida just declared a public health emergency over its ballooning Hepatitis A cases
Philadelphia Declares Public Health Emergency For Hepatitis A Outbreak
UK Mother Sues National Health Service for 'Wrongful Birth' of Down Syndrome Son
Rammstein's guitarists kiss onstage during Russia performance to protest anti-LGBTQ laws
Thai king names mistress official concubine in ceremony alongside new wife of 3 months
Sex doll ruling arouses controversy in South Korea
Human trafficking '2nd highest rising crime in Tennessee'
Woman who killed daughters after 'they got in the way' of her sex life sentenced to life in prison
North Texas Stores Selling 'Bullet-Resistant' Backpacks
Tracking Bible Prophecy Headlines - 8/2/2019
In Cairo, Sissi tells Kushner Egypt supports establishment of Palestinian state
Former Shin Bet head warns of 'bloodshed' that West Bank annexation would cause
Peretz accuses Netanyahu, Liberman of colluding to force repeat elections
Gantz appears to open, then abruptly closes, door to government with Netanyahu
Likud says rift in right could lead to leftist government
Four wives of jailed cult leader found pro-polygamy party to run in elections
Troubled UN agency for Palestinians names new deputy head
Netanyahu: Israel Defending Itself With 'Iron Wall'
Two attacks on two borders in one day: Is the IDF ready for war on 3 fronts?
Netanyahu appears to confirm Israeli missile fire at Syrian Golan
Syria says it agrees to cease-fire in rebel stronghold
UN warns 'worst humanitarian disaster' of the century is unfolding in Syria's Idlib
UN calls for inquiry over Assad regime's bombing of hospitals, villages in Idlib
Trump Administration Extends Protected Status For Syrians
UN experts warn Islamic State aiming for resurgence in Iraq, Syria
US officials say ISIS still poses global threat
ISIS shares shocking video of beheading as children cheer
Based in Lebanon but entrenched in Latin America, Hezbollah helps Iran spread global terrorism
Iran sanctions effective, "we will enforce them" everywhere: Pompeo
Wary of Trump's Hard Line on Iran, Europeans Decline to Join Escorts in Gulf
Japan won't contribute ships to U.S. Middle East maritime force - Mainichi
Facebook bans 'Saudi Arabia-linked propaganda accounts'
Al-Qaeda attack kills 19 soldiers in south Yemen: security officials
Afghanistan peace deal would see US troop numbers slashed: Reports
Bombs rattle Bangkok during Asean Summit, wounding two
Taiwan fires over 100 missiles during China war drills
US reports new North Korean rocket launch, amid rising tensions
UK, France and Germany condemn North Korea missile launches
INF nuclear treaty: US pulls out of Cold War-era pact with Russia
UN chief says world will lose brake on nuclear war with end of INF treaty
Venezuela: Socialist 'Death Squads' Targeting Opposition Activists
Top U.S., China Diplomats Meet Amid Trade, Security Tensions
Trump says he will go ahead with new China tariffs that would hit iPhones and toys
Trump says it's "fine with me" if China doesn't want to trade with the U.S.
Trump says he didn't raise election meddling in phone call with Putin
Schumer suggests McConnell is blocking election security measures because he wants 'the Russians to interfere'
Democrats express alarm over debate's negative tone
Mainstream media shreds CNN Democratic debate: 'The clear intent was to spark fights'
Commentary: Why Do Democrats Run All Of The Dangerous And Rodent Infested Cities?
At Ohio rally, Trump escalates attacks on liberal cities
Pelosi calls Kushner 'a slumlord' in her defense of Baltimore
Conspiracy theories like QAnon could fuel 'extremist' violence, FBI says
6.8 magnitude earthquake hits near San Antonio, Chile
5.8 magnitude earthquake hits near Santa Cruz, Chile
5.4 magnitude earthquake hits near San Antonio, Chile
5.4 magnitude earthquake hits the Southern East Pacific Rise
5.0 magnitude earthquake hits near Bunobogu, Indonesia
Sabancaya volcano in Peru erupts to 30,000ft
Popocateptl volcano in Mexico erupts to 24,000ft
Ruiz volcano in Colombia erupts to 19,000ft
Reventador volcano in Ecuador erupts to 16,000ft
Karymsky volcano on Kamchatka, Russia erupts to 15,000ft
Ebeko volcano in the Kuril Islands erupts to 11,000ft
From Europe to the Arctic, temperature records tumble in 2019
Extreme ice melt in Greenland threatens coastal communities across the world, scientists warn
Russian cities are choking under smoke from massive Siberian wildfires
Indonesia declares emergency as forest fires rage in Sumatra, Kalimantan
Beto Moves the Climate Change Goalpost Again: Ten Years Until the Apocalypse
Trump claims he'll 'end the AIDS epidemic,' 'cure childhood cancer' at Cincinnati rally
One year on - No end in sight for deadly Ebola outbreak
Public health emergency declared in Philadelphia due to Hepatitis A outbreak
Parents of gender-confused kids demand investigation of gov't-funded study on puberty blockers
Disney Features First Teenage Gay Couple In 'Andi Mack' Series Finale
Can't Stop Swiping: Dating App Addiction Fueled By Loneliness And Social Anxiety, Study Finds
Tracking Bible Prophecy Headlines - 8/1/2019
Jared Kushner meets with Netanyahu in Israel as U.S. doubles down on peace plan
Kushner meets Jordan's king, Netanyahu in new tour to discuss peace plan
White House denies plans for summit with Arab leaders to roll out peace plan
PA: Camp David summit is ploy to boost Netanyahu before elections
Ambassador Friedman: We Prefer Palestinian Autonomy over State
Palestinians: We don't need permission from Israel to build on our land
After okaying Palestinian homes, Netanyahu vows Jewish settlements are 'forever'
Netanyahu: No settlers will be uprooted - "What you are doing here is eternal"
Ocasio-Cortez: 'Criticizing the occupation doesn't make you anti-Israel'
Three troops injured, Palestinian gunman killed in Gaza border clash
IDF: Next Gaza war will be short but deal 'massive blow' to Hamas
In future Gaza war, Israel said aiming to weaken Hamas - but not topple it
Report: Israel believes Hamas, Iran agreed on Gaza front in case of northern war
US imposes financial sanctions on Iran's foreign minister
Rouhani slams US for 'childish' sanctions on Iran's foreign minister
US will extend sanctions waivers for Iran nuclear programs: Bolton
US Senator Cruz says 'deep state' working to preserve Obama-Iran deal
Trump Admin Sanctions Iranian FM Zarif as Terrorist Enabler
Iran dismisses Pompeo's 'hypocritical' offer to visit
Trump tweets arrests of Somali ISIS sympathizers in Arizona
Four school children among six shot dead in Sudan, says a source
Bus strikes roadside bomb in Afghanistan, 32 killed, including children
Afghan troop numbers drop sharply in crackdown on 'ghost' soldiers
Hamza Bin Laden: Son of Osama 'dead', US officials say
White House Told Officials to Go Easy on China Over Hong Kong
Bolton says N.Korea tests didn't violate pledge to Trump, but no word on talks
North Korea's leader Kim Jong Un supervised test-firing of new missiles
Joe Biden blasts decriminalizing illegal immigration: 'It's a crime'
Resurfaced video shows Elijah Cummings calling Baltimore 'drug infested,' likening residents to 'zombies'
Pete Buttigieg uses Bible verse to slam 'so-called conservative Christian' Republicans during debate
Reagan made racist remarks in taped conversation with Nixon
Leading Jewish Democrat Nita Lowey endorses Trump impeachment
Stocks fall sharply after the Fed's first rate cut in more than 10 years
Markets 'need to chill' because the Fed may not be done with rate cuts, says economist
Gigantic, mysterious radiation leak traced to facility in Russia
6.6 magnitude earthquake hits near Lakatoro, Vanuatu
5.4 magnitude earthquake hits near Tennant Creek, Australia
5.3 magnitude earthquake hits near Manokwari, Indonesia
5.0 magnitude earthquake hits near Lakatoro, Vanuatu
5.0 magnitude earthquake hits near Ust'-Kamchatsk Staryy, Russia
Sabancaya volcano in Peru erupts to 24,000ft
Popocateptl volcano in Mexico erupts to 24,000ft
Klyuchevskoy volcano on Kamchatka, Russia erupts to 18,000ft
Reventador volcano in Ecuador erupts to 16,000ft
Tropical Storm Wipha to unload heavy rain, gusty winds on China, Vietnam
Erick and Flossie Will Both Weaken Before Brushing Hawaii With Rain and High Surf
Tropical depression odds grow to 70 percent for Atlantic storm, 2nd closer wave could bring weekend rain
Climate change: UK's 10 warmest years all occurred since 2002
Greenland Is Melting Away Before Our Eyes Amid An Ongoing Heat Wave
Russian Embassy: Trump offers Putin help in fighting Siberian wildfires
Report: Jeffrey Epstein Aimed to Seed Human Race With His DNA - likely stems from his interest in transhumanism
Abortion rate in Georgia declined sharply over past 25 years
Florida man sentenced to 10 years in prison for knowingly spreading HIV
Parents of gender-confused kids demand investigation of gov't-funded study on puberty blockers
Mario Lopez says it's 'dangerous' for parents to support transgender kids
Mario Lopez Apologizes for 'Ignorant and Insensitive' Comments About Parenting Transgender Kids
'Genderfluid' Calif. Drag Queen Running for US Congress
Click here to retun to "Tracking the Birth Pangs" page.