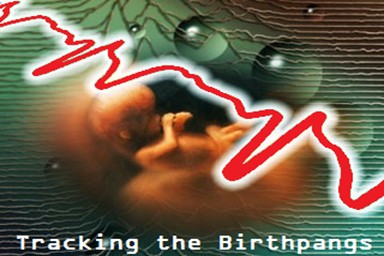 December 2015 Headlines
"Tracking Bible Prophecy" headlines can also be found on
Facebook
Tracking Bible Prophecy Headlines - 12/31/2015
Netanyahu: We've been in Hebron, Cave of the Patriarchs for 4 millennia, we will not be moved
Settlers blocked from moving to building opposite Cave of the Patriarchs
Shrugs in Israel to report that US eavesdropped on Netanyahu
Orthodox rabbi: Only one million Jews killed in Holocaust
Israel to PA: Stop terror wave and peace talks can be renewed
'Hamas activated cells to carry out suicide attacks, target Israeli political figures'
Palestinian Authority rejects possibility of Turkish rule in Gaza
Fatah officials slam PA for preventing Palestinians from clashing with IDF
Russia Pushes Back Against Designating Hezbollah, Hamas Terrorist Organizations
Hamas bans New Year's Eve parties in Gaza
Israel-Indian missile system Barak 8 carries out successful trial in Indian Ocean
Journalist Who Spent 10 Days With ISIS Says There's Only 1 Army the Jihadis Fear - Israel's army
IDF preparing for possibility of ISIS approach to border
Hundreds of Islamic State militants amassed at Israel's border
Islamic State suffers double blow as Ramadi falls, leaders killed
'Full-Blown Cover-Up': Levin Says Obama Knew About ISIS for Years
Twin suicide bombs in northeast Syria kill or wound at least 30
Putin calls for cooperation with US in message to Obama
Twitter Takes Action Against Abusive Behavior and ISIS Propaganda
Turkish PM: Baghdad should use force against Islamic State
Iraqi FM says could use military option against Turkey if forced
MEP says Turkish EU bid now linked to refugee issue
Even Europe's humanitarian superpower is turning its back on refugees
Asylum-seekers in Sweden fear refugee shelter is haunted
US preparing new sanctions over Iran's ballistic missile program
Iranian Official: US 'Sabotaging' Nuclear Deal; Should Expect Response From Tehran
'Highly provocative': Iran rocket launch near US ship latest challenge for Washington
Iran denies it fired rockets near US warships in Gulf
Iran Arrests 9 Christians on Christmas Day for Celebrating Jesus Christ
US-trained commandos in Philippines kill 10 al-Quaida militants
Latinos: Fastest-growing group of Muslims in US
Agents nab Pakistanis with terrorist connections crossing U.S. border
Brussels cancels New Year's Eve fireworks due to threat
Turkey arrests 2 suspected ISIS operatives plotting New Year suicide bombing
Paris aims for subdued New Year celebrations after November attacks
US on high alert for terror in preparation for New Year's celebrations
New York City beefing up security for New Year's Eve
Heavily Armed Anti-Terror Police to Guard Times Square on New Year's
Jihadi Couple Who Plotted London Bomb Attack Jailed For Life
Neighbor of San Bernardino gunman indicted on terrorism charge
San Bernardino shooter's security checks raised no red flags, says US government
Obama to Require Background Checks for All 'In the Business' of Selling Firearms
Rubio: US snooping on allies 'might be worse' than reported
Vietnam warns of 'toxic' Web use ahead of party shakeup
Why India's Net Neutrality Activists Hate Facebook
Study: 2015 was record year for federal regulation
Puerto Rico to default on some debts, will pay GO debt
Oil slumps anew, global equity markets fall
China's armed drones appear built from stolen data from US cyber intrusions
5.7 magnitude earthquake hits near Masachapa, Nicaragua
5.1 magnitude earthquake hits near Ohonua, Tonga
4.8 magnitude earthquake hits near Victoria, Canada
USGS Seismologist Says Edmond Earthquake Reactivated Fault
Colima volcano in Mexico erupts to 20,000ft
Sheveluch volcano on Kamchatka, Russia eruptst to 19,000ft
Fuego volcano in Gautemala erupts to 16,000ft
Santa Maria volcano in Guatemala erupts to 15,000ft
Sinabung volcano in Indonesia erupts to 13,000ft
Tengger Caldera in Indonesia erupts to 12,000ft
Copahue volcano in Argentina erupts to 12,000ft
Freakish weather around the world: It's warmer at the North Pole than Chicago
Historic storm set to slam Iceland, northern UK with hurricane-force winds
Hundreds of flights cancelled as Istanbul hit by heavy snow
New Mexico works to unbury after record snow storm that trapped couple, suspended newspapers
Sierra snowpack is 136 percent of normal
US storms: Missouri floods close Mississippi near St Louis
Flooding kills at least 20 in Missouri, Illinois as Mississippi River levels rival records
Freak storm sank China ferry with loss of 450 lives: report
'Flight from hell': 21 Air Canada passengers in hospital after severe turbulence forced landing
Scientists create new tool to fight spread of the plague
London Sperm Bank turns away dyslexic donors in move branded as 'eugenics' by campaigners
"Christian" Abortion Doc Says: "I Love" Killing Babies in Abortions, "I'm Proud to Do So"
Tracking Bible Prophecy Headlines - 12/30/2015
Court rules raising hands permitted on Temple Mount
PMO officials rebuff report that Israel is planning to build on E1
Aliyah to Israel increased in 2015
Why aliyah remains a critical global Jewish need
Israel's Olmert to become first leader to go to prison
Report: US was spying on Netanyahu during Iran deal negotiations
U.S. Spy Net on Israel Snares Congress
The real threat to Palestinian Christians is radical Islam
Hillary Clinton Says Christians Facing 'Genocide' in Middle East at the Hands of ISIS
ISIS fatwa aims to settle who can have sex with female slaves
Probe into Brussels lockdown orgy - Police and soldiers said to have engaged in group sex while Belgian capital was in lockdown
Coalition forces kill ISIS leader connected to Paris attack
As U.S. Focuses on ISIS and the Taliban, Al Qaeda Re-emerges
Islamic State suffers double blow as Ramadi falls, leaders killed
US criticizes Russia over civilian deaths in Syria
Report: Islamist terrorism responsible for 40% of journalists' deaths in 2015
Suicide Attack Kills 26 in Mardan, Pakistan
Intelligence report warns of Russian naval buildup
Iranian rocket passes within 1,500 yards of US aircraft carrier
US Senate seeks to extend Iran sanctions
Crusading former Pentagon chief says nuke danger is growing
China Blasts 'Hypocritical' U.S. Over Anti-Terror Surveillance Law
Heavily Armed Anti-Terror Police to Guard Times Square on New Year's
Unprecedented security set for California's Rose Parade, Rose Bowl
Thousands of spy cameras watch drivers' every move
Terminal Confusion? DHS push could make some IDs invalid for flying
The guy made famous by 'The Big Short' for predicting the housing crash has a dark warning
Sun Blasts Flare at Earth: New Year's Eve Storm?
5.0 magnitude earthquake hits near La Gomera, Guatemala
5.0 magnitude earthquake hits the Southern East Pacific Rise
Magnitude-4.4 Earthquake Shakes Southern California Suburbs
Four earthquakes, including 4.3 magnitude, rock Edmond, OK area Tuesday
Colima volcano in Mexico erupt to 20,000ft
Santa Maria volcano in Guatemala erupts to 17,000ft
Copahue volcano in Argentina erupts to 14,000ft
Tengger Caldera volcano in Indonesia erupts to 12,000ft
Freak storm in North Atlantic to lash UK, may push temperatures over 50 degrees above normal at North Pole
Flooding intensifies as massive storm rolls across U.S.
Rare winter flood causes partial prison evacuation, threatens 19 levees in Missouri, Illinois
Northern part of Great Salt Lake hits historic low level
Vilsack says bird flu scare may not be over
Contagious Strains of Cancer May Be More Common Than We Thought
Ashley Madison Adds 4 Million Users Since Hack
U.S. gay sex slave trial exposes dilemmas faced by male trafficking victims
2 Israelis arrested for flying drones over Vatican
Pope Says Cross is a Failure... Again
Tracking Bible Prophecy Headlines - 12/29/2015
Palestinian Authority leaders to discuss cutting ties with Israel
Tibi tells Jordan's parliament: Israel doesn't support a Palestinian state
Bennett urges Israeli annexation of West Bank
Israel plans over 55,000 new West Bank settler homes: NGO
As NGO bill nears approval, Europe warns Israel against curtailing free speech
Wiesenthal Center: EU settlement labeling worse than Iranian threats
Israel reports record immigration of Jews from France in 2015
PM Netanyahu: Israel condemns terror, Palestinian Authority praises it
Israel likens Palestinian incitement to Nazi propaganda
IDF chief warns Hezbollah: 'We stand ready for any challenge'
Israel Beefs Up Security Along Lebanese Border in Wake of Hezbollah Threats, Rocket Launches
Syrians on Golan planning 'resistance front' against Israel
Saudi mufti: ISIS are soldiers of Israel
Iraqi PM Abadi says 2016 will be year of final victory against Islamic state
Iraqi forces raise their flag over Ramadi government complex
Expelling ISIS from Ramadi: Why It Matters
Captured ISIS fighter says 'trained in Turkey, ISIS thinks it's safer here than Syria'
Seized documents reveal Islamic State's Department of 'War Spoils'
'Department of Slaves' and other ISIS horrors revealed in documents seized by US
State Dept. counts 'bringing peace' to Syria as a 2015 win
9 Christians Killed by Islamic Rebels on Christmas Day in Philippines
At least 80 killed after Boko Haram attacks northeast Nigerian city
Committee to Protect Journalists says 69 reporters were slain in 2015, 28 by Islamic militants
Threatening response, Iran suggests new US visa law violates nuclear pact
Kerry hails 'significant progress' in Iran deal implementation
New Iran sanctions fight looms in 2016
Iran Hands Over Stockpile of Enriched Uranium to Russia
Russian President Vladimir Putin's 2016 calendar creates a buzz
Big-name scientists worry that runaway artificial intelligence could pose a threat to humanity
Database of 191 million U.S. voters exposed on Internet - researcher
New Facebook service ignites battle over net neutrality in India
How the EU could collapse in 2016
The Year Nothing Worked: Stocks, Bonds, Cash Go Nowhere
Wall Street's forecast for 2016: Worse than 2015's
Debt distress level at highest since recession
Oil prices remain weak as slowing demand adds to high output
Oil slump weighing on housing markets in Texas, North Dakota
This graphic shows the massive growth of space junk orbiting Earth since 1957
5.8 magnitude earthquake hits near Panguna, Papua New Guinea
5.2 magnitude earthquake hits near Passo, Indonesia
5.2 magnitude earthquake hits near Taron, Papua New Guinea
5.2 magnitude earthquake hits the Central Mid-Atlantic Ridge
Colima volcano in Mexico erupts to 20,000ft
Santa Maria volcano in Guatemala erupts to 15,000ft
Alaid volcano in the Kuril Islands erupts to 15,000ft
Karymsky volcano on Kamchatka, Russia erupts to 12,000ft
Week of severe weather leaves at least 43 dead across seven states
UK PM on spot over floods as Europe hit by freak weather
UK floods: Storm Frank threatens more misery
Record Cold Temperatures Hit Los Angeles
California Drought Puts Tens of Millions of Big Trees at Risk: Study
Italy smog: Milan and Rome ban cars as pollution rises
'We Won't Make Frankensteins,' Cloning Giant Boyalife's CEO Says
Couple pays almost $100,000 to clone late dog
Guinea declared free of Ebola virus that killed over 2,500
An Actual Death Panel in Texas
Netanyahu 'proud' to welcome first openly gay Likud MK
Oregon bakery owners pay more than $135G in damages over refusal to make cake for gay wedding
Homeschooling Surges by 65% in UK as High Court Rules Atheism Must Be Taught in Schools
Tracking Bible Prophecy Headlines - 12/28/2015
Sudan Hopes for Strategic Partnership with Russia
Ukrainian legislator toasts Adolf Hitler
Hitler's 'Mein Kampf' returns to German market in new form
Dramatic video of Russian air strikes 'on Islamic State oil empire'
Using Laser Scanners to Preserve Antiquities in ISIS' Cross Hairs
ISIS Has Been Defeated in the City of Ramadi, the Iraqi Military Says
'The only country ISIS fears in the Middle East is Israel'
Palestinian Authority leaders to discuss cutting ties with Israel
'Israel warns Hezbollah of crushing response if provoked'
Nasrallah: Israelis hiding like rats along border, Kuntar revenge will come
Saudi cleric on TV: Treachery courses through the veins of the Jews like blood
Iran accuses Saudi of promoting poverty, terrorism
Iran's Rouhani to visit Vatican in January
One killed, 13 wounded in Kabul suicide attack: Afghan officials
New York GOP Rep. Peter King says terror threat coming from mosques, calls for better surveillance
Mall Mayhem: Over 1,000 Teens Shut Down Kentucky Mall
Japan Protests Intrusion of Armed Chinese Vessel Into its Waters
Shale's Running Out of Survival Tricks as OPEC Ramps Up Pressure
Damage from sinking land costing California billions
Official in China city hit by deadly landslide takes own life
5.6 magnitude earthquake hits near Saint-Pierre, Martinique
'Total devastation': Nine tornadoes confirmed; storms leave 11 dead, hundreds without homes
Army evacuates hundreds as UK floods worsen
California wildfire contained, authorities worry about landslides if rain hits charred hills
Cars and Pizza Ovens Targeted as Italy Combats Air Pollution
Previously Wiped Out Diseases Are Starting to Resurface In England
New strain of 'super Gonorrhoea' means the sexually transmitted disease could be untreatable
Abortion to be a hot issue on presidential campaign trail
Children as young as four 'encouraging each other to consider a sex change'
Tracking Bible Prophecy Headlines - 12/27/2015
Two terrorists shot dead in car ramming, stabbing attacks over the weekend
National-religious rabbis: Shin Bet must stop Jewish terrorism
Israelis are calling attacks a 'new kind of Palestinian terrorism'
PA uses force to prevent clashes with IDF in first since start of terror wave
Palestinians call on Abbas to reject PM's apology over Ramallah incident
Palestinians in Gaza furious after Egyptian soldiers gun down man who crossed into Sinai
Syrian media: Israel hits Hezbollah targets in Qalamoun area
ISIS leader Baghdadi to Jews: Palestine will be your graveyard
ISIS leader taunts US, Saudi-led coalition in latest audio message
Islamic State 'gets tougher' in face of air strikes
Islamic State leader Baghdadi goads West in rare audio statement
Pro-Assad forces declare victory as Islamists surrender position in Damascus
Saudi Arabia intercepts ballistic missile from Yemen
Boko Haram kills at least 14 in Christmas Day attack in Nigeria
Kenya: Roadside bomb explodes killing extremist planting it
Russia's Putin orders several counter-terrorism units to be set up on coasts
China expels French reporter who questioned terrorism
Europe on Alert for New Year's Eve Terror Threat
Surveillance powers will help unmask online bullies
Two hurt in Metro Detroit mall shooting
Police brace for 911 calls as open carry starts Jan. 1 across Texas
Man distracted by electronic device falls to death at Sunset Cliffs
In Sweden, a Cash-Free Future Nears
It's Christmas, which means people are crashing brand new drones
5.2 magnitude earthquake hits near San Isidro, Philippines
5.1 magnitude earthquake hits near Illapel, Chile
5.0 magnitude earthquake hits near Illapel, Chile
Fresh earthquake activity in Bardarbunga volcano
Kanlaon volcano in the Philippians erupts to 26,000ft
Colima volcano in Mexico erupts to 18,000ft
Santa Maria volcano in Guatemala erupts to 15,000ft
Tengger Caldera volcano in Indonesia erupts to 14,000ft
Sinabung volcano in Indonesia erupts to 11,000ft
Texas Panhandle Faces 15 Inches of Snow, 'Historic' Blizzard
Winter storm to blast central US with blizzard conditions, severe weather and life-threatening flooding
Death toll in Southeast storm rises as states brace for more
Texas tornadoes: 'Eight killed' in Dallas suburbs
Paraguay, Argentina, Brazil and Uruguay flooding displaces 150,000
Severe flooding in Britain prompts Boxing Day evacuations
Floods of biblical proportions leave cities, towns and villages under water in England
China says landslide caused by safety violations, vows to punish 'seriously'
'Many missing' in Myanmar landslide
California wildfire burns 1,200 acres northwest of Los Angeles, closes highway
Christmas Day blaze guts Australia homes
Red Cross Responded to 176 Large U.S. Disasters in 2015
'We Won't Make Frankensteins,' Cloning Giant Boyalife's CEO Says
Breaking Up? Let an App Do It for You
Meditation Centers Get in Touch With Modern Age
John Hagee denies Jesus claimed to be the Messiah
Christianity Implodes in Europe; Explodes in Africa
Tracking Bible Prophecy Headlines - 12/26/2015
Pope's Christmas Day homily condemns 'monstrous evil' fuelling refugee crisis
Pope calls in Christmas message for unity against militant atrocities
Pope delivers Christmas message to persecuted Christian 'martyrs'
Archbishop gives warning over IS threat to Christianity
US Churches vow to offer refuge for immigrants facing deportation
PA security forces on high alert in Bethlehem over threat of ISIS attack
Report: Assad offered to renew peace talks with Israel in 2012 - and was rebuffed
The battle over Sinai: ISIS's next strong force
Syria says top rebel leader killed in aerial raid on Damascus suburbs
Russia says its strikes reduce oil smuggling to Turkey
Turkey to Israel: No renewal of ties without unlimited access to Gaza
Report: Diplomats trying to talk Hezbollah out of taking revenge on Israel for Kuntar killing
Israelis are calling attacks a 'new kind of Palestinian terrorism'
China Legislature to Vote on Anti-Terror Law Criticized by U.S.
China establishes rival to World Bank
Iran delusional about its oil potential: OilPrice
6.3 magnitude earthquake hits near Ashkasham, Afghanistan
Dozens reported hurt as strong quake rattles Afghanistan, Pakistan
5.7 magnitude earthquake hits the West Chile Rise
5.2 magnitude earthquake hits near Karpathos, Greece
Central Vietnamese province hit by quake series, with cause unknown
Colima volcano in Mexico erupts to 19,000ft
Santa Maria volcano in Guatemala erupts to 15,000ft
Tengger Caldera volcano in Indonesia erupts to 14,000ft
Santa absent this year in typhoon-hit Philippines
Argentina floods force thousands to evacuate
Severe flood warnings issued for Lancashire
Reported tornado strikes Birmingham, Alabama; Governor declares state of emergency for flooding
Christmas Eve tornado spotted in California
Warm Christmas Eve shatters records across eastern US
Warm Weather Prompts Flowers to Bloom Way Too Soon
Child vaccine mandate, minimum wage hikes and more taking effect in new year
Tracking Bible Prophecy Headlines - 12/25/2015
Turkey: Deal with Israel would ease Gaza blockade
Egyptian prime minister says won't allow import of Israeli natural gas
Israel demands explanation from US media for slanted reporting
Bill: Allow Jews to pray on Temple Mount
Nearly 30,000 Jews immigrated to Israel in 2015
Shin Bet: Jewish extremists seek to overthrow Israel's gov't and crown a king
Lapid: Jewish terror enjoys 'political' support
Netanyahu condemns Jewish terror, but says no comparison in scope to Arab terrorism
Abbas must be held responsible for current terror
Christmas festivities held in Bethlehem under shadow of terror wave
Christmas Eve danger: Israeli troops attacked as tourists flock to Bethlehem
Obama says he is praying for persecuted Christians at Christmas
A Christmas of despair for Syrian Christian refugees in Lebanon
Ex-wife of Lebanese terrorist Samir Kuntar says his death was justified
Special Forces reportedly recover ISIS fatwa supporting organ harvesting
Syria conflict: Government 'ready to attend peace talks'
Families of ISIS fighters to leave south Damascus in UN deal
US-backed alliance pushes towards Islamic State-held dam in northern Syria
As Islamic State threat mounts on its doorstep, Indonesia scours a jungle
UK condemns Muslim Brotherhood in break from Obama administration
Muhammad cartoon contest attack suspect linked to Super Bowl terror plot
Taliban outlast 14 years of U.S. combat in Afghanistan
China Says New Anti-Terrorism Law Won't Hurt U.S. Tech Companies
Iran urges China to join fight against ISIS
Iran Hostage Crisis: Victims Get Compensation 36 Years Later
Russian grain exporters resume trade with Turkey despite political tensions
Putin: Russia plans to build at least 6 nuclear units in India in 20 years
Declassified Cold War files reveal America's extensive nuclear target list
U.S. Plans Raids in New Year to Fight Surge in Border Crossings
Just before Christmas, Black Lives Matter protests roil cities across the U.S.
One dead as fight turns to fatal shooting at North Carolina mall
Defying Fed hike, 30-year mortgage rate slips to 3.96 pct.
Switzerland to vote on banning banks from creating money
South American left in retreat as economic crisis deepens
Dallas Fed says U.S. has lost 70,000 oil jobs in the past year
6.1 magnitude earthquake hits the Southern East Pacific Rise
5.8 magnitude earthquake hits near Saumlaki, Indonesia
5.2 magnitude earthquake hits near Rabaul, Papua New Guinea
5.1 magnitude earthquake hits near Port-Olry, Vanuatu
Colima volcano in Mexico erupts to 20,000ft
Fuego volcano in Guatemala erupts to 16,000ft
Sinabung volcano in Indonesia erupts to 13,000ft
Tengger Caldera volcano in Indonesia erupts to 12,000ft
Copahue volcano in Argentina erupts to 14,000ft
Karymsky volcano on Kamchatka, Russia erupts to 12,000ft
Cumbria braces for more flooding as rain soaks the UK into Boxing Day
Christmastime tornadoes ravage South; at least 14 killed
U.S. Flights Hit by Major Weather Delays
Record Christmas Eve warmth for eastern U.S.
World Bank loans Philippines $500m to fight natural disasters
In Greenland, hopes for climate change to boost economy
HIV-positive man in Pennsylvania gets years in prison for unprotected sex
Texas to cut HIV prevention funds to Planned Parenthood facility
New York City: Cross-Dressing Men May Use Ladies' Lavatories, Locker Rooms
Image On Church Window Resembles Virgin Mary, Draws Throngs Of Spectators
Tracking Bible Prophecy Headlines - 12/24/2015
In Christmas message, Abbas calls on world to protect Palestinians from Israel
State Department defends presence of PLO office in Washington
US State Department rejects lawmakers' calls to close PLO office
Israel's U.S. ambassador makes political point with settlement-made gifts
Hamas fears Gaza blockade won't be lifted in Israel-Turkey rapprochement
Ukrainian President calls on Israel to take a stand on conflict with Russia
Nasrallah threatens Israel with retaliation for killing 'brother' Samir Kuntar
If Hezbollah attacks, go to war with Lebanon, ex-national security adviser urges
IDF instructs residents in North to stay away from border areas
Temple Mount in Jewish hands? The Egyptian intellectual who handed over al-Aksa
US Jewish groups condemn professor's use of yellow stars to fight Islamophobia
Shin Bet disrupts Hamas cell that planned suicide bombings in Israel
Within hours, three terrorist attacks in West Bank
Two Israelis wounded in Jerusalem terror attack die of injuries
Video of far-rightists stabbing photos of dead Palestinian baby shocks Israel
'Entire world being washed over by wild terrorism,' Netanyahu says
Western countries issue rare Christmas security alerts for Beijing
China's counterterrorism bill 'inspired by US'
Back in the terror fold: Former Gitmo detainees returning to life of extremism
The Real War On Christmas: Persecuted Christians Around the World Struggle to Celebrate Amidst Islamist Threats
France promises constitution change to revoke citizenship for dual-national terrorism convicts
Report: France arrests woman with fake pregnancy belly, thwarting possible suicide bomber
UK Muslims with Disneyland plans: We were barred from plane due to religion
One killed in Istanbul airport blast, police investigating bomb possibility
Erdogan warns Putin: Don't play with fire
Russia, Armenia unite air defenses, create regional system in the Caucasus
Russia's air force hit 1,093 ISIS targets in Syria on Dec. 18-23
Syria conflict: Russian air strikes 'killed 200 civilians'
Attacks kill at least 15 civilians across Iraq as gov't forces battle ISIS in Ramadi
Apocalyptic scenes of Damascus suburb obliterated by violent clashes
DOD downplays ISIS capability after report on anti-aircraft missiles
Top Democrat says Obama too slow in fight against ISIS
Seymour Hersh: US Military Shared Intelligence with Assad, Defied Obama
2,000 miles from Syria, ISIS is trying to lure recruits in Somalia
Iranian casualties rise in Syria as Tehran ramps up role
Iran calls new US visa law a breach of nuclear deal
UK Government attempting to keep details of secret security pact with Saudi Arabia hidden from public
Re-print of Hitler's 'Mein Kampf' unleashes row in Germany
Black Lives Matter Protesters Move to Minneapolis Airport After Being Blocked at Mall of America
Black Lives Matter protest snarls Minneapolis airport
Thousands of prisoners mistakenly freed early in Wash. state due to computer glitch
Marc Andreessen: 'In 20 years, every physical item will have a chip implanted in it'
Real ID Act could impact airline passengers with Missouri licenses
New TSA Rule Change Could Mean Mandatory Full Body Scans
Cyberattack Surge: 100M medical records hacked in 2015, officials say
Russian rocket debris causes bright light in sky over three Western states
5.5 magnitude earthquake hits near Bouvet Island region
5.1 magnitude earthquake hits near Tadine, New Caledonia
5.0 magnitude earthquake hits near Panguna, Papua New Guinea
5.0 magnitude earthquake hits the Northern Mid-Atlantic Ridge
5.0 magnitude earthquake hits South of the Fiji Islands
5.0 magnitude earthquake hits near Hihifo, Tonga
4.4 magnitude earthquake hits near Reno, Nevada
Sheveluch volcano on Kamchatka, Russia erupts to 20,000ft
Colima volcano in Mexico erupts to 20,000ft
Copahue volcano in Argentina erupts to 14,000ft
Tengger Caldera volcano in Indonesia erupts to 12,000ft
Upside-down weather pattern across US linked to El Nino
Particularly Dangerous Situation Tornado Watch Issued: Outbreak of Severe Weather Underway in the South, Ohio Valley
'Spring' Storms Spawn Twisters, Kill 7 in Southeast, Snarl Holiday Travel
Brazil: More than 2,700 children born with brain damage from mosquito-borne virus
White House Inadvertently Admits That a Child Is a Child 'Even Before Birth'
Gay Mexican immigrant wins federal court case, can remain in Miami
Tracking Bible Prophecy Headlines - 12/23/2015
Greek Parliament Recognizes Palestinian State in Symbolic Vote
Facing death chants and hate crimes, Sweden's Jews live in a climate of fear
'Ukraine stands with the State of Israel'
Israel welcomes Ukrainian president at risk of aggravating Russia
Putin says Russia 'to continue efforts' to settle trade ties with Ukraine, EU
Iran says Russia to begin building it 2 nuclear plant units next week
Putin, Netanyahu agree to coordinate efforts against terrorism
Arab-Jewish Hadash party condemns killing of terrorist Kuntar as Israeli 'thuggery'
Turkey insisting on compensation, Gaza demands in Israel talks
Hezbollah's 100,000 rockets and Israel's new missile defense system
Jordan rejects Hamas leader's request to visit, calling him 'unwelcome' in the kingdom
Egypt's Sisi warns against protests on January anniversary of 2011 revolt
Turkey's prime minister says Russian bombings of moderate rebels have boosted IS in Syria
Amnesty International: Russian bombing of Syria may be a war crime
Islamic State conflict: Iraqi forces 'move into Ramadi'
Australia warns: ISIS is eyeing Indonesia for 'caliphate'
Australian police arrest two more men over alleged terrorist attack plot
France says it foiled jihadi attack near city of Orleans, has arrested 2 suspects
To catch a terrorist: Pols see child porn laws as model for tracking jihadists
Alleged freeway terror plot raises new worries in Southern California
San Bernardino shooters met, became engaged during 2013 Mecca pilgrimage
EU gets one million migrants in 2015, smugglers seen making $1 billion
Obama Plans Summit on Migrant Crisis
Guns topping Christmas lists thanks to terrorism concerns, fear over restrictions
2,887 Shooting Victims In Gun-Controlled Chicago Year-To-Date
Virginia to Stop Recognizing Concealed Gun Permits From 25 States
IRS gains power to revoke tax scofflaws' passports
Apple hits out at British plans to extend online surveillance
Google said to be working on messaging app that employs AI
What Happens If Two Driverless Cars Crash? Lawyers Drool
Top business story in 2015: China's sharp economic slowdown
Texas hunkers down for another oil bust
Giant comets may threaten Earth: astronomers
Earth to be greeted by an asteroid flyby and a rare full moon on Christmas Day
5.2 magnitude earthquake hits near Raoul Island, New Zealand
Karymsky volcano on Kamchatka, Russia erupts to 17,000ft
Santa Maria volcano in Guatemala erupts to 16,000ft
Copahue volcano in Argentina erupts to 14,000ft
Tengger Caldera in Indonesia erupts to 12,000ft
Survivor rescued 67 hours after landslide buries Chinese industrial park
A Look Back at Some of the Major Natural Disasters in 2015
Tornado Outbreak Likely Wednesday as Severe Storms Target the South, Ohio Valley
Warmest Christmas Eve on record to unfold across eastern US
ExxonMobil and Sierra Club Agreed on Climate Policy - and Kept It Secret
Chipotle stock plunges again on new E. coli fears
New strain of stomach virus arrives in Minnesota
Dengue fever spreads around the world
Gene Drives Offer New Hope Against Diseases and Crop Pests
Government to probe fetal tissue research after Planned Parenthood scandal
Franklin Graham quits GOP over Planned Parenthood funding
Draconian new transgender guidelines for NY City
Transgender public restroom initiative fails to make California ballot
Greece allows civil partnership for same-sex couples
Greek bishop blames 'Zionist monster' for new same-sex legislation
Kentucky governor orders clerks' names removed from marriage licenses
Tracking Bible Prophecy Headlines - 12/22/2015
Abbas says PA to start issuing 'State of Palestine' passports in 2016
Palestine: Not a state, but already a failure
Security forces discover terrorist cell of Arab Israelis in East Jerusalem
Israel completes trial of David's Sling missile defense system
Nasrallah: Israel responsible for Kuntar's death, we will retaliate
Hamas-Islamic State cooperation adds new layer to Middle East threats
Israel-Turkey thaw may be only temporary
First step to annexation? The real reason Turkey sent troops to Iraq
Iraq welcomes Turkish decision to withdraw troops from the north
With new US visa restrictions, debates over discrimination and Iran deal cross paths
Republicans blast Kerry for suggesting Iran could skirt new visa rules
Iranian hackers infiltrated computers of small dam in NY
Iranian hackers breached US power grid to engineer blackouts
6 NATO soldiers killed in Afghanistan suicide attack were Americans
Boko Haram Forces 1 Million Nigerian Children Out of School
Franklin Graham Says Hijab-Wearing Wheaton Prof. Wrong About God, Christians and Muslims
Popular Georgia evangelical pastor criticizes anti-refugee politics
UN: Those who reject Syrian refugees are allies of extremists
AZ Sheriff Babeu: We've Had 10,000 Unaccompanied Juveniles In Two Months, Obama Admin Says 'Border Is Wide Open'
Mall of America tries blocking Black Lives Matter protest
Paul pushes new bill to thwart Obama action on gun control
China anti-terror law may restrict media reporting on attacks
Hello Kitty data leak exposes 3.3 million user accounts, security researcher says
Tech and Banking Giants Ditch Bitcoin for Their Own Blockchain
Russia, EU trade talks fail, Kiev set to face retaliation
Russia Hits Ukraine With Tariffs Over Imminent Trade Deal With EU
Flood alerts for Forest of Dean as Storm Eva to hit Britain this week.
Brent oil hits 11-year low as global supply balloons
5.2 magnitude earthquake hits near Kokopo, Papua New Guinea
5.1 magnitude earthquake hits near Neiafu, Tonga
Colima volcano in Mexico erupts to 24,000ft
Copahue volcano in Argentina erupts to 14,000ft
Sinabung volcano in Indonesia erupts to 13,000ft
Tengger Caldera volcano in Indonesia erupts to 12,000ft
Bristol weather: Storm Eva to bring 60mph winds and torrential rain on Christmas Eve
Southern US storms to raise flood, severe weather threat into Christmas Eve
Colorado Weather Station Hits -51F, Ties One Of Coldest Temperatures Ever Recorded
Water wars could return in Northwest as Congress dams deal
Wild bee populations dwindle in main U.S. crop regions: study
CDC investigating different E. coli strain at Chipotle
Ben Carson Rips Republicans for Funding Planned Parenthood, Supporting Refugees in Spending Bill
FDA lifts formal ban on blood donations from gay men
The Campaign Against Sex Robots raises red flag for violence and victimization, calls for standards in sexbots
Humans 2.0: How the robot revolution is going to change how we see, feel, and talk
Gamer sues developer after losing wife and job to 'addiction'
Nursing home workers have been posting abusive photos of elderly on social media
Winter solstice: Druids and pagans head to Stonehenge for annual rituals
Tracking Bible Prophecy Headlines - 12/21/2015
Amid strong Israeli-Greek ties, Greece's parliament to recognize Palestinian state
Benjamin Netanyahu 'threatens to strip Jerusalem residency from 230,000 Palestinians'
After 2,000 years, Christians disappearing from Gaza
Danon urges UN to condemn rocket attacks on northern Israel
IDF Spokesman: 'The IDF is ready in the north and on all borders to thwart any possible threat'
Fire traded over Israel-Lebanon border after militant's death
Commander of Hezbollah Freed by Israel Is Killed in Syria
Report: Kuntar planning major terror attack on Israel when he was killed
ACRI: Recent terror wave led to infringement on rights, excessive use of force
Iran: Changes to US visa waiver program contradict nuke deal
More Americans concerned with Iran's nuclear program than year ago, poll finds
US Special Forces thrown out of Libya after secret mission revealed
Cease-fire Violations Scuttle Yemen Peace Talks
Putin: 'We don't want the USSR back but no one believes us'
Syria conflict: Dozens killed in suspected Russian strikes
Turkish military offensive kills 110 Kurdish militants in six days: security sources
Clinton backs Obama's Islamic State strategy in Democratic debate
IS jihadists stole 'tens of thousands' of blank passports: report
'Possibly Intentional': One Dead, 26 Injured When Car Plows Into Vegas Sidewalk
Hunt continues over Indonesia terror plot
Fake bomb hidden in toilet of Air France flight from Mauritius to Paris
Isis Pharma changes "unfortunate" name to avoid confusion
Prominent Catholic High School In Detroit Now Offers Muslim Prayer Room
The Professor Suspended for Saying Muslims and Christians Worship One God - It was her theology - not her hijab - that got her in trouble with the evangelical college
Miss Puerto Rico Destiny Velez suspended after anti-Muslim rant
Canada aims to double intake of Syrian refugees next year
Confederate flag controversies heat up for the holidays
Gasoline Falls Below $2 a Gallon for First Time in 6 Years
6.0 magnitude earthquake hits near Tarakan, Indonesia
5.2 magnitude earthquake hits near Panguna, Papua New Guinea
Colima volcano in Mexico erupts to 23,000ft
Ruiz volcano in Colombia erupts to 20,000ft
Sheveluch volcano on Kamchatka, Russia erupts to 17,000ft
Sinabung volcano in Indonesia erupts to 12,000ft
China landslide: Many missing after buildings collapse in Shenzhen
Warmest Christmas Eve on record to unfold across eastern US
Homes destroyed in Australia bushfires
St. Paul man sues state for medical aid in gender change surgery
Abortion Group Asks Court to Ban Undercover 'Baby Body Parts Scandal' Videos
Israel's Shalom resigns amid sexual misconduct allegations; to be replaced by first gay Likud MK
U.S. Support of Gay Rights in Africa May Have Done More Harm Than Good
Slovenia rejects same-sex marriages in a referendum
German church celebrates 'Star Wars' at a Sunday service
Tracking Bible Prophecy Headlines - 12/20/2015
Israel to ease its blockade of Gaza, reports Turkish newspaper
Face-saving formula on Gaza blockade could allow Israel-Turkey normalization
Hamas leader meets Turkish president amid talk of Jerusalem-Ankara detente
62 Kurdish militants, two soldiers killed in fighting across southeast Turkey
Russia wants to maintain ties with Turkish people, Turkish leadership "not eternal" -Putin
Report: Putin says Russia ready to use 'more military means' in Syria if need be
U.N. endorses Syria peace plan in rare show of unity among big powers
Germany says obstacles remain for Syria after UN backs peace process
Five years later: How the US and EU failed the Arab Spring
Pentagon chief visits French carrier to show joint resolve against ISIS
Syria war: Report claims 'third of rebels share IS aims'
Islamic State denounces Saudi Arabia's anti-ISIS coalition
Pakistan Taliban reject ISIS leader's claim to be 'caliph'
Iraqi forces ask residents of IS-controlled Ramadi to leave city within 72 hours
Iraqi soldiers may have been hit by coalition friendly fire
Pentagon chief: Iraqi strike may be 'mistake' by 2 sides
'Only so much bombing you can do,' says Obama, vowing not to fade in final year
Obama sends message of tolerance after meeting California shooting victims
Obama Administration and UN Announce Global Police Force to Fight 'Extremism' In U.S.
Security is focus at churches, mosques amid heightened fears
State Dept. issues 'urgent' message to Americans about possible terror attack in Pakistan capital
US citizens in Tunisia warned by embassy of potential terror attacks
Fierce fighting in northern Yemen kills at least 75
Bomb found on Air France flight headed to Paris
Air France flight makes emergency landing in Kenya after bomb scare: police
Plane evacuated at Mexico City airport due to bomb threat
U.S. Bomber Mistakenly Flew Near Disputed Island in South China Sea
China urges U.S. to stop 'provocative actions' after B-52 flights
Inside the Billion-Dollar Battle for Puerto Rico's Future
Falling oil prices raise fears about economy
Trump Predicts U.S. Economic 'Bubble' Could Soon Burst
CERN Physicists Might Have Discovered A New Fundamental Particle
5.8 magnitude earthquake hits near Ovalle, Chile
5.6 magnitude earthquake hits near Cikamurang, Indonesia
5.2 magnitude earthquake hits near Biri, Philippines
5.2 magnitude earthquake hits near Raoul Island, New Zealand
3.1 Earthquake Strikes near San Ramon, California
Colima volcano in Mexico erupts to 20,000ft
Sheveluch volcano on Kamchatka, Russia erupts to 20,000ft
Karymsky volcano on Kamchatka, Russia erupts to 15,000ft
Sinabung volcano in Indonesia erupts to 12,000ft
Copahue volcano in Argentina erupts to 11,000ft
70s in D.C. around Christmas? It's looking likely - and it would crush records
Iranian schools close under blanket of smog in Tehran
Drug Overdose Deaths Hit 'Alarming' New Record in U.S., CDC Says
Armed gang using gay dating app Grindr to target and rob men in London
Tracking Bible Prophecy Headlines - 12/19/2015
Hamas seeking to orchestrate suicide bombings, PA says
Hamas vows to repeat success of Schalit swap and free more Palestinian prisoners
Israeli troops kill three Palestinians in W.Bank, Gaza unrest
Rocket from Gaza hits open area in Israel
Israel's Fruitful Week in Science and Its Secret to Success
Tehran contest offers $50,000 prize for best Holocaust cartoon
'Israel, Iran have fastest growing defense budgets in Middle East'
Iran ready to ship 9 tonnes of enriched uranium to Russia
Israel: Iran has withdrawn most of its Revolutionary Guards from Syria
Report: IDF Clearing Forest to Create Exposed Cliffs for Monitoring Lebanese Border
Israel and Turkey reach 'understanding' on restoring ties
Obama urges Turkey's Erdogan to withdraw troops from Iraq
Turkey fires back at Iraq over troops, says Iraq undermines global ISIS fight
No sign of peace for Turkey's Kurds after Erdogan victory
Is Russia gearing up for war with Turkey?
UN endorses Syria peace plan, but resolution does not address Assad's fate
As UN Endorses Syria Plan, Obama Says Assad Will Probably Have to Go
Obama says Syria's Assad has lost legitimacy, needs to leave
Libya militia chases away US troops
African Union readies 5,000 peacekeepers for Burundi crisis
Feds can't say whereabouts of those whose visas were revoked over terror threat
Saudi official: Arab culture 'immersed in hatred'
College Professor, Students Sport Yellow Jewish Stars to 'Protest Islamophobia'
Obama urges Americans remain vigilant against homegrown threats
Welcome to Europe! Soros Adding Fuel to the Fire of EU's Refugee Crisis
Congress Votes To Fund Nearly 300,000 Visas For Muslim Migrants In One Year
California governor declares San Bernardino in state of emergency after attack
Washington state high school student arrested after threatening school shooting
Obama Poised to Tighten Gun Laws After Holidays
DNC penalizes Sanders campaign for improper access of Clinton voter data
Bernie Sanders' campaign sues DNC: 'They are not going to sabotage our campaign,' Sanders' team says after taking Clinton data
Sanders regains access to voter files after bitter fight over data breach
Jeb Bush Funded by George Soros's Chinese Business Partner
Congress Passes $1.8 Trillion Spending Measure
Congressional spending bill includes $3.1 billion in foreign aid to Israel
Dow drops more than 350, stocks lower for week as oil slides
Apple crashes into bear market: $160B gone!
China's Renminbi Declines After Being Named a Global Currency, Posing Challenges
Ukraine Defaults on $3 Billion Bond to Russia
EU Backs Visa-Free Access for Ukraine, Georgia
Large asteroid to pass by earth on Christmas eve
6.2 magnitude earthquake hits near Isangel, Vanuatu
5.4 magnitude earthquake hits near Achham, Nepal
5.1 magnitude earthquake hits near Lambasa, Fiji
5.0 magnitude earthquake hits off the coast of Central America
Colima volcano in Mexico erupts to 20,000ft
Sinabung volcano in Indonesia erupts to 12,000ft
'World's finest chef' who cooked for Paris climate conference fined for damaging the environment
Doomsday Arctic seed vault to receive two deposits in 2016
New York Bills Legalizing Assisted Suicide Would Allow Euthanizing Patients Without Consent
New 'super condom' will fight HIV and increase sexual pleasure, scientists claim
Methodist Minister: I Help Women Get Abortions at Planned Parenthood Because I'm a Christian
Most U.S. Christian groups grow more accepting of homosexuality
Religious colleges seek waivers on transgender students
Why Tel Aviv is Hollywood's New Billion-Dollar Sin City
Prince Charles Warns Christianity May Be Erased From Birth Land Within 5 Years
Tracking Bible Prophecy Headlines - 12/18/2015
US considering response after Iran violates UN security council resolutions
US poised to lift sanctions on Iran under nuclear deal
PA reveals Hamas has ordered suicide bombings
Security and Defense: IDF preparing for increase in terror shootings
'Anti-Zionist Jewish terrorists want regime change in Israel,' Shin Bet charges
Netanyahu signs controversial natural gas deal
US lawmakers: Condemn EU's product labeling plan
Czech Parliament rejects labeling of products from Israeli settlements
After diplomatic battle, UN recognizes Yom Kippur as official holiday
Paris synagogue goers mildly poisoned by toxin smeared on lock
British chief rabbi supports teaching Islam in Jewish schools
Herzog: Israel-Turkey deal 'must not give Erdogan a foothold in Gaza'
Israel and Turkey move closer to reconciliation, normalized relations
Turkish security forces kill 54 Kurdish militants
Assad ally announces candidacy for Lebanese presidency
'Russia open to Assad's ouster as part of Syrian peace process'
Putin pours fresh scorn on Turkey for downing Russian jet
Putin calls Trump 'outstanding, talented'
Putin says welcomes Trump's calls for deeper ties with Russia
US-Russia proposal aimed at cutting ISIS funding approved by UN Security Council
UN Security Council adopts resolution to cut off ISIS funding
Migrant crisis: Dutch town riots over asylum centre plan
US evangelical leaders urge Christian acceptance of refugees
UN: World's refugees and displaced exceed record 60 million
'They don't speak for me': New Muslim groups reject CAIR representation
'US part of the problem, not part of the solution in Israeli-Arab dispute,' Joint List chief says
Obama Reassures Americans No Credible Threat of Terror
Johnson: Yes, terrorists could try to 'exploit' refugee system
FBI alerted about group of men asking about Bagnell Dam
Feds can't say whereabouts of those whose visas were revoked over terror threat
'Star Wars' Theaters Tighten Security Due To Heavy Crowds And Suspicious Activity
Parents Question Choice To Sing 'Allahu Akbar' At Holiday Concert
Backlash over lesson about Islam leads to Va. school closings
Two Indiana school districts shut down amid threats toward schools
Christian college places professor who wore headscarf on leave
China calls for crackdown on online videos promoting terrorism
India's nuclear explosive materials are vulnerable to theft, U.S. officials and experts say
Cameron pleads for leaders' help to keep Britain in EU
Humans Are Slamming Into Driverless Cars and Exposing a Key Flaw
World Bank lends Iraq $1.2 bln to face oil and security shocks
Dow closes 250 points lower as oil slides; energy down nearly 2.5%
Diesel tankers make U-turn in mid-Atlantic as Europe stocks swell
Strong 6.6-magnitude quake strikes southern Mexico
5.6 magnitude earthquake hits North of Ascension Island
5.4 magnitude earthquake hits near Danglas, Philippines
5.3 magnitude earthquake hits near Vostok, Russia
Confirmed: 4.6-Magnitude Earthquake in British Columbia Caused by Fracking (Likely World's Largest)
Colima volcano in Mexico erupts to 17,000ft
Feugo volcano in Guatemala erupts to 15,000ft
Sinabung volcano in Indonesia erupts to 12,000ft
New storm approaches Philippines after typhoon kills 20
Tornado takes Sydney, Australia residents by surprise
2015 May Close With Lowest Number of Tornado Fatalities on Record
NOAA Relies On 'Compromised' Thermometers That Inflate US Warming Trend
Beijing issues second ever 'red alert' for severe smog
France widens bird flu restrictions to tackle outbreak in southwest
High Court Strikes Down Flu Vaccine Requirement in NYC's Preschools
High School Seniors Now Prefer Marijuana to Cigarettes
Secret hashtags help teens share dangerous habits
George Washington University's Sonia Suter warns of DNA cocktail on the way: 'Multiplex parenting'
Planned Parenthood Declares Victory, Praises Fully Funded Budget Deal
Pope Francis approves miracle required to make Mother Teresa a saint
Good grief! Kentucky school district censors religious lines from 'A Charlie Brown Christmas'
Tracking Bible Prophecy Headlines - 12/17/2015
UN's Ban: 'Israeli occupation bred Arab terror'
UN to Israel, Palestinians: Put aside political fears for peace
UN-sponsored conference accuses Israel of 'ethnic cleansing' in Jerusalem
Watch: Ban Ki-Moon admits UN anti-Israel bias
Israel holds 'substantive' talks with Quartet delegation that included EU reps
Has the U.S. given up hope on relations with Israel?
Abbas takes aim at political enemies with mass dismissals, cabinet reshuffle
Gaza terrorists detonate explosive device on border; IDF patrol returns fire
Experts say Hamas and ISIS cooperating to fight their new common enemy: Egypt
Obama to sign bill targeting Hezbollah financing
State Department re-issues travel advisory for Israel, West Bank, and Gaza
Israel: Soldiers Kill Palestinian Who Tried to Stab Them
Jerusalem furthers plans for 891 housing units approved in contested Gilo neighborhood
Kuwait Airways drops New York-London route to avoid selling tickets to Israelis
UN nuclear watchdog chief: 'Not impossible' that Iran sanctions will end in January
'IAEA admitted Israel was right Iran tried to build bomb'
Republican senators to Obama: Don't lift Iran sanctions
Israel slams IAEA move to end Iran nuclear investigation
Rouhani welcomes watchdog's decision to drop probe into Iran's nuclear activities
Rouhani: U.N.'s closure of probe into Iran's nuclear past is political victory
Iran says it will not accept any restrictions on missile program
Yemen peace talks struggling in Switzerland amid disputes: sources
Yemen's truce in danger of collapse; prisoner swap blocked
UN Human Rights Body Opens Session on Burundi Violence
Putin Press Conference: Turkish Downing of Russian Jet Was 'Hostile Act'
Vladimir Putin live: 'It will be hard to reach agreement with current Turkish goverment'
Russia's Putin says 'sees no prospect' of improving ties with Turkey
Russia says can breach US missile defence shield
'We see Syria fundamentally very similarly' - Kerry after talks with Putin, Lavrov
Sweden offers support to free up French troops fighting Islamic State
'ISIS-inspired terror plot sought to target Israel's embassy in Berlin'
UK review finds Muslim Brotherhood membership a possible indicator of extremism
Belgium missed chance to nab Paris attacks suspect due to law limiting raids, official says
Chattanooga shooting a 'terror attack,' FBI Director James Comey says
Indonesia Deploys 1,500 Police to Protect Churches Against Christmas ISIS Attack
Small army of ISIS tax collectors keeping cash flowing into terrorists' hands
UN Security Council set to adopt resolution aimed at disrupting Islamic State group's funding
Feds officially update terror alert system by issuing first bulletin
States Explore Blocking Gun Sales to Terror Watch Lists
FBI director: Islamic State has 'revolutionized' terrorism
ISIS beheads three Imams for refusing to recruit jihadis
Turkey mistreated scores of migrants, says Amnesty
As lawmakers clash over refugees, Syrian immigration quietly tops 100,000 since 2012
Hillary Clinton's Debate Commentary: Muslims Have Nothing To Do With Terrorism
Lindsey Graham Apologizes to Muslims for Trump's Anti-Muslim Rhetoric
Bernie Sanders criticizes Trump, likens 'racist ideology' to Holocaust
Students practice calligraphy by writing "There is no god but Allah" in Arabic
The Paul Ryan Compromise: The new speaker's first big deal is just like all of the ones that infuriated conservatives under Boehner
Yale fail: Ivy leaguers sign 'petition' to repeal First Amendment
U.S. sells $1.83 billion of weapons to Taiwan despite Chinese objections
China defends internet sovereignty: Reports
US Fed raises interest rates by 0.25%
Gold falls on Fed rate hike, dollar surge
Putin Says Russian Economic Crisis Has Peaked Amid Oil Slump
5.2 magnitude earthquake hits near Pangai, Tonga
Fuego volcano in Guatemala erupts to 23,000ft
Reventador volcano in Ecuador erupts to 18,000ft
Colima volcano in Mexico erupts to 17,000ft
Sinabung volcano in Indonesia erupts to 15,000ft
Teggar Caldera in Indonesia erupts to 12,000ft
Bering Sea Storm Among Strongest Non-Tropical Cyclones on Record; Gusts Hit 122 MPH in Alaska
Trail of destruction as record winds and wild weather rattles Sydney
Funds for Obama climate deal survive in spending bill
Liberia thanks Israel for helping to wipe out its Ebola outbreak
America's painkiller epidemic grips the workplace
A HIV-Positive Dating App Leaked 5,000 Users' Data
Planned Parenthood unscathed in spending bill
Planned Parenthood Reportedly 'Steam-cooks' Aborted Fetuses before Disposing of Them
Satanists Are Atheists, Freedom Activists, Not Devil Worshipers?
Tracking Bible Prophecy Headlines - 12/16/2015
UN watchdog closes probe into Iran nukes, drawing Israeli ire
Iran's October missile test violated U.N. ban - expert panel
White House says won't rule out steps over Iran missile test
Hamas leader urges escalation of 'intifada'
Netanyahu: Given Abbas' incitement, no surprise majority of Palestinians support stabbing attacks
Three IDF soldiers hurt by gunfire after failed ramming attempt in West Bank
U.N. criticizes Israel for 'excessive use of force' against terrorists
Obama administration moves to restore $$ to UN agency accused of anti-Israel bias
Kerry: Building settlements and demolishing Palestinians' homes not a solution
Egyptian warplanes using Israeli airspace
As ISIS expands its reach, Israel could again become a top priority
'Turkey lying on purpose for its troops stay in Iraq'
Putin-Erdogan 'peace talks' collapse
Assad can stay, for now: Kerry accepts Russian stance
Ex-CIA chief: Fear for environment stays US hand on ISIS oil wells
US official: Islamic State eyeing oil targets beyond Syria stronghold
Report: Hezbollah has lost 1/3 of its fighters in Syria
Pentagon warns ISIS offshoot growing in Afghanistan, 'operationally active'
The Era of Jihadist Amateurism Might Be Over
Saudi Arabian-led efforts on terror are all talk, no action
Republican candidates clash over how to counter IS
3 ISIS Twitter accounts 'trace back to UK govt computers,' claim hackers
Germany arrests Islamist preacher on charges of recruiting militants
Bratton: New York City Schools Received 'Hoax' Terror Threat, Says It Was Similar To LA Threat
L.A. schools shutdown could spawn copycats
Gleeful ISIS Gloats About Los Angeles Bomb Scare
Donald Trump 'Open' to 'Closing' Parts of the Internet to Fight ISIS
Trump: 'Speak to the people in Israel, walls work'
New Islamic State Video Threatens End of the World, Attack on Pope
Pope refuses to wear bullet proof vest for Christmas speech amid ISIS threat
Yemen ceasefire begins as peace talks open
North Korea conflict could become 'trans-regional,' U.S. official says
Chinese Submarine Practiced Missile Attack on USS Reagan
As pension reform crunch nears, Greek coalition looks fragile
Economic pain in U.S. heartland as likely Fed hike nears
Apple fails yet again: $123B vanishes
Cheap gas spurs SUV sales and puts US climate goals at risk
5.3 magnitude earthquake hits near Luganville, Vanuatu
5.1 magnitude earthquake hits near Visokoi Island, South Georgia and the South Sandwich Islands
5.0 magnitude earthquake hits near Visokoi Island, South Georgia and the South Sandwich Islands
2.1- magnitude earthquake shakes near New Madrid
Colima volcano in Mexico erupts to 19,000ft
Sheveluch volcano on Kamchatka, Russia erupts to 17,000ft
Sinabung volcano in Indonesia erupts to 12,000ft
Powerful Typhoon Melor to Batter Philippines Into Wednesday
Biggest Storm This Season Breaks Daily Snowfall Record In Denver
Warming Arctic sets another temperature record
Chinese buy up bottles of fresh air from Canada
Lettuce is 'three times worse than bacon' for emissions and vegetarian diets could be bad for environment
Swine flu toll up by 15, reached 57 in Iran: Official
Zombie Apocalypse A Possibility? Rise in Zombie-Like Infection Should Trigger An International Call of Action, An Expert Reveals
City subways are a pervert's paradise
Rise of smartwatches prompts top Japanese university to ban ALL watches from exams
Tracking Bible Prophecy Headlines - 12/15/2015
Abbas calls terror attacks 'justified popular uprising'
Abbas: Palestinians attacking Israelis because 'they see no solution ahead'
Two-thirds of Palestinians support knife attacks: poll
Following vehicular attack that left 11 wounded Netanyahu instructs to fortify bus stops in Jerusalem
Hateful post by suspected Jewish terrorist's father calls Rivlin 'Fuhrer'
Report: Israel offered terrorist releases for soldiers' bodies
New Mossad chief: Israel still needs God's help
EU refuses to back down from settlement labeling policy
Israeli universities to US academic group: Don't help boycott
Rabbi Tapped for Hanukkah Reception by White House Pushes Black Lives Matter, Gun Control, 'Justice for Palestinians'
American UN ambassador criticizes Israeli 'settlement growth'
Kerry: I Don't Know the Endgame for Israel - But Neither Do the Israelis
Kerry warns: Israel could become a 'unitary state'
On its anniversary, Hamas vows to 'keep its weapon directed at the Israeli occupation only'
Hamas is funding Islamic State in Sinai
Israeli officials to Erdogan: Stop talking nonsense about Gaza siege
Erdogan talks of positive impact of improved Turkey-Israel ties
Western alliance worried about Russian return to Middle East: Former ambassador Pamir
Syria conflict: Kerry seeks to narrow divisions with Russia
Kerry to explore Assad's future, Syria peace process in Kremlin talks
Russian airstrikes force a halt to aid in Syria, triggering a new crisis
White House says Kerry will press Russia on Turkey de-escalation
Russia warns Turkey over Aegean warship incident
Turkey says its patience with Russia 'has a limit': newspaper
With change of tone, EU warms to Turkey, Serbia membership bids
IS conflict: Turkey withdraws some troops from Iraq camp
Powers back unity government in Libya to deter Islamic State
ISIS killing babies with Down syndrome, activists claim
Saudi Arabia forms Islamic counterterrorism coalition
Germany welcomes 34-state Islamic military alliance against terrorism
Multiculturalism is a sham, says Angela Merkel
State Department sued over refugee plan
2 Hawthorne mosques vandalized in wake of San Bernardino terror attack
French teacher who claimed to be attacked by ISIS supporter made up story, prosecutors say
Seventy Paris airport workers have security passes revoked over extremism fears
US army chief says efforts to counter jihadi propaganda failing
Black Muslim woman sworn in as a judge in Brooklyn, wearing a hijab, placed hand on Quran as she took her oath of office
In Iran, sharing photos on mobile apps can mean jail
Evangelical preacher on trial after branding Islam 'satanic'
Baltimore braces as first trial in Freddie Gray death closes
US Navy backing away from China confrontation
U.S. Navy commander warns of possible South China Sea arms race
Twitter warns of 'state-sponsored' attacks designed to obtain sensitive data
Drone owners get Christmas surprise from FAA: you will have to register to fly
Security drone chases trespassers all on its own
Scientists teach machines to learn like humans
Elon Musk launches $1bn fund to save world from AI
Artificial Intelligence Doctors And Virtual Reality Vacations Are On The Horizon
In Virtual Reality Headsets, Investors Glimpse the Future
Struggling DNC craves tax dollars for convention
India's Failing Gold Monetization Scheme: Seizure Imminent?
High-yield risks shed doubts on strength of U.S. economy
Equities volatile on oil swings as Fed decision nears
Crude Falls Below $35 per Barrel in New York for First Time Since 2009
Russia is bracing for $30 oil in 2016
OPEC says low oil price won't continue, may rise within a year
The boom, the bust, the darkness: suicide rate soars in wake of Canada's oil crisis
5.2 magnitude earthquake hits near Nikolski, Alaska
5.1 magnitude earthquake hits near Iwo Jima, Japan
5.0 magnitude earthquake hits near Taron, Papua New Guinea
Oklahoma reports surge in earthquakes during 2015
Seismic activity intensifies in Azerbaijan
Colima volcano in Mexico erupts to 22,000ft
Sheveluch volcano on Kamchatka, Russia erupts to 20,000ft
Sinabung volcano in Indonesia erupts to 14,000ft
More than 700,000 evacuated as Typhoon Melor reaches Philippines
Powerful Alaska Storm Ties Strongest on Record
As Florida Keys flood, property worries seep in
White Christmas Forecast: El Nino to Dash Hopes of Snowy Holiday for Two-Thirds of US
Weekend Warmth Breaks 142-Year-Old Record Across Eastern US
E.P.A. Broke the Law by Using Social Media to Push Water Rule, Auditor Finds
Obama Praises 196-Country Climate Deal; Republicans Say Pact Not Legally Binding
Surrogate defies birth parents' abortion demand
Judge blocks Ohio from taking action against Planned Parenthood over disposal of fetal tissue
Christian University Awarded Right to Refuse Gay Students, Students Who Had Abortions
Tunisia jails six students for 'homosexuality'
Religious LGBT Jews come out online
Polish priest, govt supporters try to 'exorcise' newspaper
"One Christian Slaughtered Every Five Minutes"
Tracking Bible Prophecy Headlines - 12/14/2015
IDF strikes two Hamas military targets in response to Gaza rocket fire
Ten children among 45 civilians killed by Syrian regime strikes
Merkel dismisses U.S. request for more military help against Islamic State
Russia sends warning to West with show of strength in Syria
Russia says it fired warning shots at Turkish ship in Aegean to avoid collision
Western alliance worried about Russian return to Middle East: Former ambassador Pamir
EU border force plan faces resistance from governments
Merkel wants to "drastically reduce" refugee arrivals in Germany
Trump defends plan to ban Muslims, argues extremists in that religion are 'sick,' a risk to US
Burundi Violence Stirs Fears of Wider Conflict
Report cites 241 near collisions between pilots, drones
Scientists claimed they found elusive 'Planet X.' Doubting astronomers are in an uproar.
5.4 magnitude earthquake hits near Amahai, Indonesia
5.1 magnitude earthquake hits near Amahai, Indonesia
Earthquake swarm shakes east-central Idaho
Colima volcano in Mexico erupts to 20,000ft
Sinabung volcano in Indonesia erupts to 15,000ft
Sheveluch volcano on Kamchatka, Russia erupts to 14,000ft
Typhoon Melor Barrels Toward the Philippines
Monster Bering Sea storm lashes at Aleutians, Western Alaska
Rare Mid-December Heavy Rain Event; Flash Flood Risk early Monday
Des Moines sees record rainfall this weekend
Hundreds of Records Broken as December Warmth Sends Temperatures Up To 30 Degrees Above Average
Obama-backed Paris climate change deal disappoints environmentalists
Kerry touts climate deal as jobs creator, defends criticism about no sanctions, penalties
Kerry: Climate deal lacks penalties because of US Congress
PM: Israel will do its part to combat global warming
Are the Paris Climate Talks Part of a 'Great Spiritual Seduction'?
Fresh Ebola cases douse Liberia's hopes for health
'Ebola Burners': Liberia's Cremators Rejected by Society After Outbreak
Planned Parenthood sues Ohio in dispute over fetal tissue
Woman charged with attempted murder in failed coat hanger abortion of her unborn child
Jews for Jesus denounces Vatican for no converting Jews policy
India's Failing Gold Monetization Scheme: Seizure Imminent?
Tracking Bible Prophecy Headlines - 12/13/2015
Danon: UN quietly admires Israel, but publicly bashes it
President Rivlin to US Jews: We are all one family
Safed chief rabbi: Reform and Conservative movements causing 'spiritual holocaust'
IDF reserve officer briefly detained in UK for war crimes
Hamas leader calls for renewed Iran ties
Palestinian gunman opens fire at West Bank crossing; attempted ramming attack near Hebron
'Palestinians freed in Schalit deal are planning terrorist attacks'
Lapid: Establishment of ISIS cell in Israel 'real and concrete threat'
Terror Plot Uncovered Overseas Names Chicago As Potential Target
U.S. Visa Process Missed San Bernardino Wife's Zealotry on Social Media
Feds, Silicon Valley headed for 'collision' over encryption issue, post San Bernardino, wave of terror attacks
ACLU leader resigns after post about shooting Trump supporters
Immigration Reformer Larry Kudlow: I've Changed. This Is War. Seal the Borders. Stop the Visas.
Christian female fighters take on the Islamic State in Syria
Hundreds protest against UK military action in Syria
Thousands of Iraqis in Baghdad, Basra protest Turkish deployment in north
Iraqi fighters call to attack Turkey with an 'iron fist'
Saudi-led air strikes kill 19 Yemeni civilians
Death toll from day of clashes in Burundi capital rises to nearly 90
10 Dead, 30 Injured as Blast Hits Pakistan Wool Market
Dozens of Russian protesters detained on Constitution Day
China navy carries out more drills in disputed South China Sea
North, South Korea talks end without agreement
German police fire water cannons to disperse protesters opposed to neo-Nazi march
Sheriff: 'We Are Forced to Accept' Feds Creating 'Small City' of Illegal Aliens in Texas Community
More Than 10,000 Unaccompanied Minors Apprehended on U.S. Border in Last Two Months
Malls in three U.S. states evacuated on busy holiday shopping day
China just dropped a hint about the next massive change for its currency
Stocks Tumble in Worst Week Since August as Fed Anxiety Spreads
Volatility the surest bet in stocks after Fed meets
Thanks to Trump, fringe news enters the mainstream
Text Me? Ping Me? Communications Overload in the Digital Age
Tech giants pledge $1bn for 'altruistic AI' venture, OpenAI
Scientists Develop Algorithm That Can Teach Machines To Learn Like Humans
Full Moon Will Light Up Christmas for the First Time Since 1977
5.4 magnitude earthquake hits near Saumlaki, Indonesia
5.4 magnitude earthquake hits near Tobelo, Indonesia
5.3 magnitude earthquake hits near Kuril Islands
5.1 magnitude earthquake hits near Kurumkan, Russia
5.0 magnitude earthquake hits Southeast of Easter Island
5.0 magnitude earthquake hits near Talca, Chile
Sabancaya volcano in Peru erupts to 21,000ft
Sinabung volcano in Indonesia erupts to 15,000ft
Fuego volcano in Guatemala erupts to 13,000ft
Sheveluch volcano on Kamchatka, Russia erupts to 12,000ft
The Latest: Palestinians to join climate change convention
196 countries approve historic climate agreement
Obama calls Paris climate pact 'best chance to save the one planet we've got'
Sanders: Paris climate pact 'goes nowhere near far enough'
James Hansen, father of climate change awareness, calls Paris talks 'a fraud'
Tracking Bible Prophecy Headlines - 12/12/2015
At Hanukkah parties in Washington, signs of healing from rifts over Iran
One killed in confrontation with IDF forces on Israel-Gaza border
Israel's Vice PM blasts EU for giving funds that reach Palestinian terrorists while calling to fight terror
Senior PLO leader warns that if Israel doesn't agree to a Palestinian state, ISIS jihadists will replace the PA
US courts: Arab, Muslim detainees can sue Bush-era officials over post-Sept. 11 treatment
U.S. confidence in protection from attack lowest in over a decade
San Bernardino Attackers' Friend Spoke of 'Sleeper Cells'
Theft of dozens of propane tanks, purchase of 150 prepaid cell phones in Missouri puts FBI on alert
Fire at California mosque 'possible arson'
Trump lead among Republicans undiminished in first poll after Muslim comments
Saudi Prince Alwaleed calls Trump a disgrace, says he should quit presidential race
Swiss media: Two Syrians arrested in Geneva, traces of explosives in their car
US urges citizens to avoid travel to Lebanon due to security concerns
Libya's rival factions agree date to sign UN peace deal
Another World Heritage Site at Risk as ISIS Takes Over Sabratha, Libya
Triple terror: Up to 60 killed, 80 wounded, 3 car bombs explode in Syrian Christian town
ISIS claims truck bomb attacks in Kurdish-held Syrian town
Syria's Assad says he won't negotiate with 'terrorists' as US wants
Russia says fight against Islamic State hindered by focus on Assad regime change
Putin orders military to be 'extremely tough' to protect Russian forces in Syria
Putin Tells Defense Chiefs to Strengthen Russian Nuclear Forces
Kremlin: Russia is supplying weapons to 'the legitimate authorities' of Syria
Erdogan says Turkey will not withdraw troops from camp in north Iraq
Turkey fines Twitter for failure to remove 'terrorist propaganda'
Turkey issues arrest warrant for dozens linked to Erdogan foe
Critics try, but fail to kill $1 billion weapons deal for Saudi Arabia
21 people found shot dead after attacks in Burundi capital
U.S. and Russia trade accusations at U.N. over Ukraine conflict
Ukraine Lawmaker Manhandles Prime Minister, Sparking Parliament Brawl
Cuba, US agree to restore direct postal service as countries begin to normalize ties
$700 million mine-hunting drone can't find explosives
Drone squad to be launched by Tokyo police
Facebook User in Thailand Facing 32 Years in Prison for Liking Something on Facebook
Investors flock to cash ahead of Fed meeting
Bad omen: Junk bonds are getting trashed
Russia plans $40 a barrel oil for next seven years as Saudi showdown intensifies
A new space race: satellites could test the world's climate vows
5.0 magnitude earthquake hits the Southeast Indian Ridge
Another earthquake swarm shakes east-central Idaho
Sabancaya volcano in Peru erupts to 22,000ft
Reventador volcano in Ecuador erupts to 18,000ft
Karymsky volcano on Kamchatka, Russia erupts to 18,000ft
NASA sees formation of Tropical Depression Melor in northwestern Pacific Ocean
Powerful Alaska Storm to Rival Strongest on Record
Record-Breaking Warmth to Surge Across Eastern US This Weekend
In final push for climate deal, nations seek turning point from fossil fuels
World climate accord hopes to be 'historic turning point' against global warming
Mexico issues first permit to grow and use marijuana
GOP lawmakers in Arizona announce new plan to defund Planned Parenthood
Planned Parenthood Caught Breaking State Law to Send Aborted Babies to Landfills
Abortion falls to record low in the US, CDC says
Pro-Lifers Slam Christian College Seeking Exemption to Discriminate Against Women Who Had Abortion
Tracking Bible Prophecy Headlines - 12/11/2015
Abbas claims Palestinians are facing a new 'nakba'
Former ICC prosecutor: High Court approval could save settlements from war crime label
Shaked: State will raze Jewish terrorists' homes if attacks persist
4 wounded in vehicular terror attack in West Bank near Beit Arieh
Fatah official blasts Israeli travel ban as form of 'terrorism' against Palestinians
Freed Hamas prisoners from Schalit deal forming independent terror cells, says report
Netanyahu wants Palestinian violence linked to 'radical Islam'
Nobel Peace Prize laureates call for fight against terrorism, Palestine solution
Is Greece planning to recognize 'Palestine'?
Denmark warned it is funding Israel's destruction
Trump postpones trip to Israel, meeting with Netanyahu 'until after I become US president'
Iran sends defiant signal to the West with missile test
Iran recruits Pakistani Shi'ites for combat in Syria
Syria's Assad buying 'a great deal' of ISIS oil, US official says
Turkish jets strike Kurdish positions in Iraq amid rising tension between Ankara & Baghdad
Truck bomb attack in Syria kills 22 in Kurdish-held town
War on ISIS: Why Arab states aren't doing more
Lawmakers introduce bicameral ISIS war authorization
Cartel leader Chapo GuzmAn threatens war on ISIS after terrorists destroy drug shipment
US Intel: ISIS May Have Passport Printing Machine, Blank Passports
First planeload of Syrian refugees arrives in Canada
Jeff Sessions Exposes Ryan's, McConnell's Plans to Fund Syrian Refugees: 'It's Going To Be Jammed Through'
Trump says vow to bar Muslims 'is about security...not religion'
Groups say Clinton 'sending mixed messages' on Islamophobia
Democratic Senate hopeful: Up to 20 percent of Muslims want caliphate
Muslim Population in U.S. to Double by 2050, Study Shows
Ex-Guantanamo detainee now an al Qaeda leader in Yemen
Bergdahl says he left Afghanistan base to expose 'leadership failure'
Newly ID'd Paris attacker urged jihadists to 'blow everything up,' be 'enemy from within'
Islamic extremists ignored contact attempts by wife in California shooting
San Bernardino Terror Attack Makes 2015 Deadliest Year for Jihad in US Since 9/11
Ted Cruz rejects demands to revive NSA surveillance after San Bernardino
Surge of children on border; hundreds heading to North Texas
Thousands of Cubans stranded en route to USA
Connecticut Governor to Ban Gun Sales to People on Government Watch Lists
White House: No Idea Why Americans Are Buying So Many Guns
Gun sales: White House to seek expanded background checks
US House blocks effort to force vote on gun legislation
Univ. of Texas panel OKs guns in classrooms ahead of 'mock shooting' protest
Autonomous Weaponized Robots: Not Just Science Fiction
Nearly Half of Youth Say 'American Dream' Is Dead: Harvard Poll
Middle-class families, pillar of the American dream, are no longer in the majority, study finds
Senate approves short-term spending bill to avoid shutdown
Lone profitable ACA insurance co-op losing millions
Zombies appear in U.S. oilfields as crude plumbs new lows
5.7 magnitude earthquake hits near Bristol Island, South Sandwich Islands
5.6 magnitude earthquake hits near Kuripan, Indonesia
Fuego volcano in Guatemala erupts to 18,000ft
Nationwide analysis shows depletion of groundwater widespread and worsening
Wild Northwest Weather Eases Drought Worries
Worst of this El Nino expected in coming months
FEMA Unveils El Nino Disaster Response Plan
Amid disputes, critical Paris climate talks run overtime
COP21: African campaigners demand compensation for effects of global warming
Scientists have found a new strain of bacteria that is resistant to all antibiotics
Psychiatric Drugs Are Being Prescribed to Infants
Arkansas Supreme Court halts birth certificates for same-sex partners
This Christian University Just Won the Right to Ban Gay Students
Senate Democratic leader Reid: Scalia used 'racist' rhetoric
Tracking Bible Prophecy Headlines - 12/10/2015
Obama to Rivlin: Important to try to reach peace between Israel, Palestinians
Rivlin lights White House menorah with 'prayer for liberty'
'Arab Spring and Iranian threat have opened way for improved Arab-Israel relations'
Fueled by Rage, Palestinian Lone Wolf Attacks in 3rd Month
Husband and wife injured in Samaria drive-by terror shooting
Palestinian girl brandishes knife in Facebook video
Israel successfully tests Arrow 3 missile defense system
Egyptian Muslim scholar: No connection between Temple Mt., Islam
Joint List MK: Trump visit to Temple Mount will 'set whole region on fire'
Prime Minister Benjamin Netanyahu rejects Trump's remarks on Muslims
Iranian president raps Trump's proposed Muslim ban as 'pretext'
Muslims 'fastest-growing religious group' worldwide; majority are Democrats: Pew study
Muslims across US condemn terror attacks
5 face charges of plotting terror attack in Australia
Paris attacks: 'I would have killed him,' Bataclan bomber's father says
DHS: Only 'Some' Paris Attackers Would Have Been Detected on U.S. Border
Federal authorities set to indict friend who bought guns for San Bernardino terrorist
Two Afghan Trainees Missing From Air Force Base in Georgia
Congress Eyes Social-Media Companies as Terror Fears Mount
Mark Zuckerberg Vows to 'Fight to Protect' Muslim Rights on Facebook
Amnesty report: ISIS armed with U.S. weapons
Number of foreign fighters in Iraq and Syria 'has doubled in past year'
Putin raises possibility of using nuclear weapons against terrorists - but hopes they 'will never need' them
Su-24 downing gave grounds for war, but Russia decided against symmetrical response - Medvedev
Turkish PM accuses Russia of 'ethnic cleansing' in Syria
Turkish president says Iranian and Iraqi policies in Syria led to sectarianism
At Least 50 Dead in Taliban Attack on Key Afghanistan Airport
Yemeni foreign minister says seven-day ceasefire is renewable if Houthis abide by it
Catholic Church Blown up by Unidentified Attackers in Yemen
Report: Kim says N.Korea has hydrogen bomb
Israel exported $400k in gold to North Korea, against UN sanctions
Merkel Threw Her Country Under The Bus And All She Got Was This Crummy Time Magazine Cover
Venezuela turmoil as Nicolas Maduro remains defiant after electoral defeat
The Global Economic Reset Has Begun
Report: ObamaCare puts 2 million jobs at risk
Google's new quantum computer is '100 million times faster than your PC'
Why scientists say our sun could unleash humongous 'superflare'
Earthquake of 7.1 magnitude off Indonesia's Ambon island followed by several aftershocks - USGS
5.7 magnitude earthquake hits near Lautoka, Fiji
5.4 magnitude earthquake hits near Sigave, Wallis and Futuna
5.3 magnitude earthquake hits the South Indian Ocean
5.3 magnitude earthquake hits near Cauquenes, Chile
5.0 magnitude earthquake hits near Karakul, Tajikistan
Colima volcano in Mexico erupts to 20,000ft
Fuego volcano in Guatemala erupts to 18,000ft
Mt Etna in Italy erupts to 12,000ft
Two dead, thousands without power after U.S. Pacific Northwest storms
Washington gov. declares weather emergency
31 dead, 20,000 families homeless in torrential rain in Kinshasa
FDA OKs use of transgenic chicken for drug production
Someone Will Eventually Use CRISPR to Try to Make a Dragon or Unicorn
7 Half-Pound Mutts Become First Test-Tube Puppies in World
Planned Parenthood suspect: 'I am a warrior for the babies'
My Talking Tom: Explicit sex ads 'irresponsibly placed' in smartphone app for children
Scarification: the new tattoo trend which involves cutting out your flesh
Woman found dead in German hotel, after undergoing exorcism
Mississippi U. Changes Name of Christmas Event Because 'Too Christian'
Catholics should not try to convert Jews, Vatican says in landmark document
Putin initiates law against anti-Semitic Biblical commentary
Israeli Drug Helps Jimmy Carter Beat Cancer
Tracking Bible Prophecy Headlines - 12/9/2015
The ISIS Trail of Death: Six countries, six attacks, at least 525 killed this fall
Woman Police Officer Sustains 'Massive' Injury, Bitten By 'Rampaging', Gun-Grab Migrant Screaming 'Allah Hu Akbar'
America's Muslims object to Obama's push for more self-surveillance
Social media giants step up battle against terrorist activity
FBI puts California terrorist's dad on watch list
Officials say San Bernardino killer was planning attack in 2012
California shooters had contact with other American, European extremists
Investigators looking into possibility Tashfeen Malik was 'an operative'
Farook took out debt consolidation loan to support San Bernardino massacre: source
Arab Bank wins US appeal over thousands of terror-finance claims
Ex-Australia PM Tony Abbott says Islam must reform
UK officials react angrily to Trump comments on Muslims in London
White House says Trump's Muslim comments disqualify him for president
US Jewish organizations harshly criticize Trump ahead of Israel visit
Zionist Union MK calls Trump 'racist,' adds he's not welcome to Knesset
Trump vindicated again - Islamic immigrants violate Immigration and Nationality Act of 1952
FDR Halted German, Japanese Naturalization After Pearl Harbor
Carter Banned Iranians from Coming to US During Hostage Crisis
Rupert Murdoch on Trump's Immigration Stance: "Complete Refugee Pause" Makes Sense
Bill to tighten visa restrictions passes in US House of Representatives
Migrant crisis: Sweden to open first tent refugee camp since Bosnian war
Christian Relief Group on Refugees: What Matters Is Who's Vulnerable, Not Religion
Leaked ISIS Documents Reveal Terrorist Group's Plans to Set Up Full Government
Amnesty report: ISIS armed with U.S. weapons
Flesh-eating skin disease grips ISIS-controlled areas in Syria
Dalai Lama calls for 'dialogue' with ISIS
Erdogan: Turkey 'insists' on safe zones, support for moderate Syrian forces
Iraqi PM asks NATO to press Turkey to pull troops from north Iraq
Turkish PM says wants to visit Baghdad amid row over troops
Russia says Turkey acted 'recklessly' by sending troops into Iraq
Russian submarine equipped with cruise missiles off Syria coast
Russia says it hit Islamic State with submarine-launched missile for first time
Can Putin Bomb His Way Out of Sanctions?
Russia expects Iran nuclear deal to be implemented in January
US conducting 'serious review' of reports Iran conducted missile test
France says 'very attentive' to Iran UN ballistic missile curbs
Air France to resume Paris-Tehran flights from April
A far-right, pro-Israel France? Expert says this is where all of Europe is heading
New Mossad chief facing challenge of Islamic State and empowered Iran
ISIS terror cell planned attacks inside Israel
Jerusalem mayor: Armed citizens help deter terror
Swedish PM: Stabbing attacks in Israel not terrorism
Two Israelis wounded in stabbing attack in Hebron area
Rivlin outlines vision for peace in DC
Customs officials intercept 4,000 dolls promoting anti-Israel incitement
Netanyahu: Gas plan is vital to Israel's existence
German, US Jewish NGOs strongly rebuke Merkel's support for labels on settlement products
Fleeing recession and violence, Brazilian Jews flock to Israel
At Least Nine Dead After Taliban Attacks Afghan Airport
Congress warns: 'Commercial flights still major target for terrorism' - Top TSA Official Stumped On How to Improve Airport Security
Google's chairman wants algorithms to censor the internet for hate speech
Why 2015 Was a Breakthrough Year in Artificial Intelligence
Police Chiefs Say Scrutiny Over Videos Has Radically Changed Their Work - More Political, Less Secure
Smartphones to die out 'within five years' and get replace with artificial intelligence, says new study
This smart car seems to have tattled on its driver
Australian police raid Sydney home of reported bitcoin creator
Ted Cruz: U.S. Is One Liberal Justice Away from End of Gun Rights
Opec bid to kill off US shale sends oil price down to 2009 low
Oil price could hit $20 as Opec ditches quotas
New US space mining law to spark interplanetary gold rush
5.6 magnitude earthquake hits near Ovalle, Chile
Colima volcano in Mexico erupts to 25,000ft
Mt Etna volcano in Italy erupts to 15,000ft
Santa Maria volcano in Guatemala erupts to 14,000ft
Chennai, India: End in Sight to Historic, Deadly Flooding
Norway - Record Rain Causes Flooding in South
Wettest day in Portland history causes landslides, floods
Beijing's 'airpocalypse': city shuts down amid three-day smog red alert
Cardinal: If climate talks stall, pope may gently intervene
Pope Francis Calls for 'God's Mercy' at Start of Yearlong Jubilee
Going to pot? Canada leads way in legalizing marijuana
Two hospitalized, nearly 200 sickened in Seattle norovirus outbreak
80 sickened after eating at Chipotle, Boston College says
Disease-resistant pigs latest win for gene editing technology
Transgender AND Transager: 52 Year-Old Father Lives as a 6 Year-Old Girl
District Votes to Allow Trans. Student in Girls' Locker Room After Feds. Threaten to Pull $6M in Funding
Satanic group plans Christmas 'snaketivity' to rival Christmas Nativity display
Tracking Bible Prophecy Headlines - 12/8/2015
Iran tests another mid-range ballistic missile in breach of UN resolutions
Russia expects Iran nuclear deal to be implemented in January
Merkel's government announces support for EU labeling of settlement products
Two Jews arrested on Temple Mount for Hanukkah prayer
Israeli President Rivlin heads to US to meet with Obama
Kerry's 'one state' comments cause consternation in Israel
Jerusalem residents remain rattled, yet resolute, in face of protracted terror wave
Israeli civilian in critical condition after terrorist stabbing in Hebron
ISIS attack in Israel is just a matter of time
'IDF training for possibility of an ISIS strike from Sinai or Golan Heights'
Hamas denies Clinton remark that ISIS visited Gaza
Russia appears to have 'gone ballistic' in Syria - and it may be helping ISIS
Pentagon says Russian - not American - warplanes hit a Syrian army base
Syria slams US-led coalition deadly strike against troops as 'act of aggression'
Report: NATO says won't send ground troops to fight IS
Iraq threatens Turkey with UN action over troop deployment
US confirms death of top Islamic State leader in Libya
Amnesty: Most Weapons Used by IS Were Seized From Iraqi Army
San Bernardino Killers Were Long Radicalized, F.B.I. Investigators Say
Terror couple's bombs were set to kill first responders
Homeland Security chief to revamp terrorism alert system
Extremists have targeted refugee program to enter US, Homeland Security chairman says
Grappling with attacks, US leaders ask Muslim Americans to fight back
Republican candidate Carson says all visitors to U.S. should be monitored
Trump Calls for 'Complete Shutdown' of Muslims Entering the U.S.
Jewish groups blast Trump for call to block entry of Muslims
White House says Trump statement on Muslims contrary to US values
Hillary Clinton Urges Silicon Valley to 'Disrupt' ISIS
Generation of Syrian children face 'catastrophic' psychological damage
ISIS Hacks Church Website to Post Beheading Videos, Threaten Christians
Police Probe Report of Pig's Head Left Outside Mosque
Texas police use drone to catch armed suspects near school
Ongoing violence threatens Ukraine cease-fire
EU, Ukraine to Introduce Trade Pact Despite Russian Threats
China wants robots to replace millions of low-paid workers
Is the Future of Music a Chip in Your Brain?
Supreme Court Won't Hear Challenge to Assault Weapons Ban in Chicago Suburb
Firearm stocks jump amid gun control talk
Why the Dow Jones Industrial Average Could Begin a 70% Decline in the Next Few Weeks
Oil slumps 6 percent to near seven-year low on OPEC inaction, dollar
7.2-Magnitude Quake Hits Tajikistan, Shakes Pakistan, India, Afghanistan
5.7 magnitude earthquake hits near Masagua, Guatemala
5.6 magnitude earthquake hits near Illapel, Chile
5.5 magnitude earthquake hits near Chayek, Kyrgyzstan
5.4 magnitude earthquake hits near Karakul, Tajikistan
Colima volcano in Mexico erupts to 22,000ft
Santa Maria volcano in Guatemala erupts to 19,000ft
Sinabung volcano in Indonesia erupts to 12,000ft
China pollution: First ever red alert in effect in Beijing
France moves at 'breakneck speed' to get Paris deal done by end of week
Kerry: Paris climate talks will spark action without political constraints
'Mother Earth': UN Draft Global Warming Treaty Promotes Gaia Worship
In Special Weather Report, Katy Perry Calls for Action to Change the Dismal Forecast for Children
Liberals Praise Hillary Clinton's New Ad With Same Sex Couples Kissing
IRS proposes churches, other nonprofits get Social Security numbers from donors
Pope Francis to launch year-long jubilee of mercy Tuesday
University of Tennessee to Employees: 'Ensure Your Holiday Party is Not a Christmas Party in Disguise'
Tracking Bible Prophecy Headlines - 12/7/2015
Paris Defies Terror: Eiffel Tower Menorah-Lighting Brightens Paris, as Worldwide Chanukah Celebrations Begin
Amidror: If Iranian jets arrive in Syria, Israel would 'only act if they threaten us'
Two wounded after stabbing attack in Jerusalem
IAF targets Hamas infrastructure in Gaza in response to gunfire
The collapse of the PA may already be here
PA leaders meet to seek mechanisms that 'define' relations with Israel
Netanyahu: Palestinians can't accept idea of having a state next to Israel
'Black flag of ISIS' may be alternative to Palestinian Authority, Clinton says
Clinton aims to take US relationship with Israel "next level"
San Bernardino gunman obsessed with ISIS and Israel, dad says
Shooter's Mother Active In US Branch Of Pro-Caliphate Islamic Group
In rare Oval Office address, Obama warns of terrorism succeeding
Obama acknowledges California attack was act of terrorism, confident US military will defeat extremists
Terrorism has 'evolved into a new phase' since 9/11 attacks, Obama says
Obama pushes for gun control, redoubled efforts against ISIS
Transcript: President Obama's address to the nation on the San Bernardino terror attack and the war on ISIS
Democrats propose domestic security bill in attack aftermath
Clinton says term 'radical Islam' an injustice to vast majority of Muslims
Muslim Group Calls Out PC Culture for Being too Afraid to Take Down Islamic Extremism
Trump accuses media of 'glamorizing' terrorists
72 DHS Employees on Terrorist Watch List
Obama Made it Easier for Islamic State Jihadis to Enter on 90-Day Fiance Visas
Massive Senate report: Mexican AND Canadian borders are 'significant' terrorist pathways
Russia Advises Citizens Not to Travel Over New Year's
Turkey angered by rocket-brandishing on Russian naval ship passing Istanbul
Turkey says it will to halt transfers of troops to north Iraq for now
Italian PM says 'no thank you' to joining US-led airstrikes in Syria
Assad: British bombing in Syria is illegal and will fail
Germany refugee influx sparks surge in racist hate crimes
German Vice Chancellor warns Saudi Arabia over Islamist funding
OPEC decision to keep output high pulls oil prices close to 2015 lows
Saudi-Iran rivalry sets scene for OPEC showdown over output
5.8 magnitude earthquake hits near Ndoi Island, Fiji
5.4 magnitude earthquake hits near Lata, Solomon Islands
5.4 magnitude earthquake hits near Raoul Island, New Zealand
5.3 magnitude earthquake hits near Panguna, Papua New Guinea
5.1 magnitude earthquake hits near Neiafu, Tonga
5.0 magnitude earthquake hits the Southern Mid-Atlantic Ridge
5.0 magnitude earthquake hits near Shikotan, Russia
Sabancaya volcano in Peru erupts to 21,000ft
Colima volcano in Mexico erupts to 20,000ft
Santa Maria volcano in Guatemala erupts to 15,000ft
Reventador volcano in Ecuador erupts to 14,000ft
Sheveluch volcano on Kamchatka, Russia erupts to 14,000ft
Tengger Caldera volcano in Indonesia erupts to 10,000ft
Mt Etna in Italy erupts to 10,000ft
Flood Threat to Escalate in Northwest US From Onslaught of Storms
UK army joins rescue teams amid severe flooding
Poor nations warn climate deal will fail without money deal
Scientists enlist the big gun to get climate action: Faith
Chinese Mother Testifies About 13 Million Forced Abortions a Year - It Amounts to 'Torture'
Tracking Bible Prophecy Headlines - 12/6/2015
Kerry unloads on Israeli and Palestinian leadership and suggested Israel is planning for "unilateral annexation" of the West Bank
Netanyahu responds to Kerry remarks: 'Israel will not become a bi-national state'
Analysis: Could unilateralism be the key to securing Israel's future?
Kerry warns Israel of possible 'chaos' if Palestinian Authority collapses
PLO: Jewish plans to add installations at Western Wall a 'flagrant assault'
79 Percent of Evangelicals See Violence in Middle East as Sign End Times Are Near
In Washington, Ya'alon warns: Iranian arms industry will mass-produce weapons for terrorists
Report: Three killed in Lebanon as Islamist militant blows himself up
Turkey, Russia Fallout Over Downed Warplane Deepens at Two Ports
Did Turkey Just Invade Iraq To Protect Erdogan's ISIS Oil Smuggling Routes?
Russia accuses US of cover-up over IS oil smuggling to Turkey
US consulate in Istanbul issues statement due to 'imminent security threat'
Man wielding machete stabs one in London tube station, says, 'This is for Syria'
US President Obama calls California shooting spree 'act of terror'
Obama to Address Nation From Oval Office on Terrorism Threat
Obama: It's 'insane' that people on the 'no-fly' list can buy guns
It's messed up for Democrats to use the no-fly list to push for gun laws
Gun buys, applications likely to surge as pols push gun control laws
Liberty president calls for an armed Christian campus
Social media companies step up battle against militant propaganda
US Air Force running out of bombs to fight ISIS
Ted Cruz vows to 'utterly destroy ISIS' and 'carpet bomb' terrorists
Former Congressman Unleashes on Attorney General in Rant Against Islam: 'Go Ahead and Prosecute Me. I Dare You.'
Argentina arrests Syrians traveling on false Greek passports
Assad says British bombing in Syria will fail, mocks UK's Cameron
Yemen's Aden governor killed in suicide car bombing: sources
ISIS claims blast that killed Aden governor
Advisor to Iran's Khamenei calls fate of Syria's Assad a 'red line'
Triple suicide blast kills around 30 people on Lake Chad island
Top Jeb Bush political donor in Miami: I'll vote for Hillary Clinton over Donald Trump
JPMorgan Warns Of "Eye-Catching" 76% Probability Of Recession
The $30 Oil Cliff Threatening Russia's Economy
5.3 magnitude earthquake hits near Panguna, Papua New Guinea
5.0 magnitude earthquake hits near Dushanzi, China
Santa Maria volcano in Guatemala erupts to 19,000ft
Colima volcano in Mexico erupts to 15,000ft
Mt Etna in Italy erupts to 15,000ft
Sheveluch volcano on Kamchatka, Russia erupts to 15,000ft
News anchors need to go beyond 'weather porn' - it deters viewers from taking precautions and actions
Devastation in India as 100-year-flood sweeps Chennai
Severe flooding prompts evacuations as Storm Desmond sweeps across UK
The Zika virus is spreading across Latin America
China 'clone factory' scientist eyes human replication
Brother and sister swap genders, live 'life the way they should be'
Communist cult leader accused of imprisoning daughter for decades convicted
Tracking Bible Prophecy Headlines - 12/5/2015
Rivlin proposes Israeli-Palestinian 'confederation': two states with borders including land swaps, as well as separate parliaments, but only one army
Lapid: Israel's global standing has never been worse; I could change that
Swedish FM accuses Israel of 'extrajudicial executions' of terrorists
One in every five Jewish Israelis knows a terror victim, survey finds
Two terror attacks within hour in Binyamin region of West Bank
Poll: Over a third of Americans back punitive measures against Israel over settlements
Top Obama aide: US firmly opposed to BDS movement
German foreign minister backs EU labels of Israeli settlement products
UN approves Israeli resolution despite Arab opposition
Hamas Hosts ISIS Commander in Gaza to Expand Terror Cooperation
Slain Messianic Jew had argued Islam, Israel with San Bernardino shooter
San Bernardino Terrorist To Jewish Victim: 'You Will Never See Israel'
California massacre shooter pledged allegiance to Islamic State, sources say
'No evidence Islamic State knew of San Bernardino shooters'
Islamic State says its followers carried out California attacks
Report: San Bernardino shooter had contact with al-Qaida-linked group
San Bernadino gunman reportedly contacted foreign terror organizations
Saudi Arabia confirms California shooter visited the country
Smooth Visa Process for Woman in Attack Is Focus of Inquiry
Landlord: Media Forced Their Way Into San Bernardino Terrorists' Apartment
F.B.I. Treating San Bernardino Attack as Terrorism Case
Obama says 'We will not be terrorized' after California shooting
Muslim leader from CAIR tells CNN America bears some blame for terror attacks
Poll: 49% of Americans think Muslims put religion above law; 14.6% generally fearful of them
Poll: Most Americans see Muslims like any other group after California shooting
America's pathological denial of reality
Fmr. FBI Counterterrorism Agent: 'Vast Majority' of US Mosques/Islamic Centers Part of 'Jihadi Network'
Despite ISIS, American Church Still Ignorant About Christian Persecution, Expert Says
Franklin Graham Slams NY Daily's Claim: 'God Isn't Fixing This' in Wake of Mass Shooting
'Own it' - Terrorism is an Islamic issue, say some Muslims
Ben Carson says California shootings end refugee debate
Terror network in Paris attacks said to have UK links
Report: Israel practiced defeating S-300 Russian defense system in Greece
Report: Israel bombed scud trucks in Syria
German parliament approves military campaign against ISIS in Syria
Blair welcomes Syria airstrikes, says ISIS ideology stretches 'deep into Muslim society'
Russian intelligence warns Thailand ISIS militants infiltrated country
Syrians linked to ISIS in Thailand planned to attack Russian interests
Most Russians want Putin to remain president after 2018 - poll
Putin calls for broad international anti-terror front
Ya'alon: US is ceding leadership in Mideast to Russia, Iran
'US puts request for bigger Turkish air role against ISIS on hold, amid Russia tensions'
Turkish president says he has proof Russia bought oil from Islamic State
Turkey row leaves Russia stuck with abandoned gas pipes worth billions
Turkish soldiers training Iraqi troops near Mosul: sources
Iraqi president says Turkish deployment violates international law
Prominent Turkish Media Figure Resigns Citing Legal Battle With Erdogan
Dutch far-right leader Wilders tells Turks: 'You will never join EU'
ISIS looks to boost cyberwarfare attacks on US
Iran Lied About Its Nuclear Program. What Is the United States Going to Do About It?
Cairo restaurant firebomb attack kills 16
Six injured in bomb attack on a Hindu gathering in Bangladesh
Clinton says markets have 'already processed' a possible Fed rate hike
"But It's Just A 0.25% Rate Hike, What's The Big Deal?" - Here Is The Stunning Answer
Magnitude 7.1 earthquake hits the Southeast Indian Ocean
5.2 magnitude earthquake hits near Caimancito, Argentina
5.0 magnitude earthquake hits the Southern Mid-Atlantic Ridge
5.0 magnitude earthquake hits near Firuzabad, Iran
Oklahoma may close seven injection wells due to quakes
Radiation from Japan nuclear disaster spreads off U.S. shores
Mount Etna's stunningly violent eruption was among the strongest in decades
Storm Desmond Whips UK and Ireland With 75-mph Wind Gusts
Buffalo has yet to see snow in December, breaks 116-year-old record
El Nino to Blame for Eastern US Snow Drought
18 Patients Die in India Hospital as Floods Cut off Power
India's capital limits drivers to alternate days to curb dire pollution
Superbug known as 'phantom menace' on the rise in U.S.
Human cases of 'rabbit fever' have jumped up this year
US Senate votes to dismiss Obamacare in symbolic vote
Missouri House member's bill would place same restrictions on abortions as on gun purchases
Woman Asks Hillary: If All Alleged Rape Victims Should Be Believed, What About Your Husband's Accusers?
Christian Family Gets 5 Children Taken Away by Gov't for Teaching God Punishes Sin
Bible Study Group Combines Faith, Marijuana Joints
Canada's Liberal government promises to legalize marijuana
Tracking Bible Prophecy Headlines - 12/4/2015
White House: Obama Thinks Gun Control Will Deter Terrorists
Senate votes down gun control as White House plans executive action to expand background checks
Arpaio calls on 250K armed citizens to stop terrorism and mass shootings
US Averaging More Than 1 Fatal Mass Shooting a Week, ABC Analysis Shows
Obama: It "is possible" that the mass murder in San Bernardino on Wednesday was "terrorist-related" but that it also could have been "workplace-related"
FBI says 'premature' to call California shooting an act of terrorism
Arsenal of explosives, ammunition found at home of San Bernardino attackers as FBI seeks motive
San Bernardino Attackers Left Remote Controlled Bomb at Party
Shooter's Neighbor Didn't Report 'Suspicious Activity' For Fear Of Being Labeled Racist
The Jihadis Next Door: New Report Says San Bernardino Shooters Watched ISIS Propaganda and Used Their Tactics
San Bernardino Shooters Contacted Islamic Extremists With Terrorist Ties
AP: Syed Farook Traveled to Saudi Arabia, Married Tashfeen Malik, Grew Out Beard
Syed Farook Wrote Of Spending His Free Time At Mosque And 'Memorizing The Quran'
Sens. Sessions, Cruz Demand Immigration Histories of San Bernardino Attackers
Poll: Majority of Voters Fear 'Homegrown Jihadists,' Most Oppose Accepting Syrian Refugees
As Syrian refugees arrive in Texas, a series of anti-Islamic incidents suggest growing unease
Paris attack suspect 'recruited team' in Hungary: Officials
After Paris and California attacks, U.S. Muslims feel intense backlash
5 NJ Fifth-Graders Arrested in Alleged Bomb Plot: Police
Migrant crisis: Greece seeks EU help amid border chaos
To Crush ISIS, John Kerry Urges Deft Removal of Syria's Assad
US-Led Coalition Targets IS Oil Facilities in Eastern Syria
Marines prepare for worst with chemical, biological, radioactive and nuclear defense training drills
North: Battle in Ramadi Could Be 'Bloodbath of Biblical Proportions'
Iraq PM says would consider foreign troop deployment 'act of aggression'
Obama: not going to do an 'Iraq-style invasion' in Iraq, Syria
ISIS starts building an air force in Libya
Chechen leader: we'll avenge man beheaded in ISIS video
Putin says Turkey 'will regret' shooting down Russian bomber
'One powerful fist': Putin calls for broad front in fight against terrorism, hints at sanctions against Turkey
Russia begins delivering S-300 air defense system to Iran
Ya'alon in Washington: Israel 'very worried' about Iranian presence in Syria
IDF: 'We must be ready for the possibility of war with Iran in 10 - 15 years'
Minister Yuval Steinitz says IAEA report on Iran's nuclear activities shows Iran is a threat that cannot be trusted
Iran: UN report resolves all questions on our nuclear research
Israeli soldier lightly hurt in Hebron stabbing, attackers killed
Palestinian gunman shot dead after wounding 2 in Israel
Report: Terrorist from shooting attack outside Jerusalem was a member of PA security forces
Police demolish terrorist's East Jerusalem home
Father of arrested Jewish terror suspect: 'Israel the most anti-Semitic state in the world'
Trump: Israel may not want peace with Palestinians
German Parliament President: We reject settlement labeling, understand Israel's anger
North Korea nuclear test site adds tunnel, say researchers
US, allies call for new UN meeting on North Korea human rights
Venezuela on the brink - again
Why Venezuelans Are Carrying Backpacks of Cash on the Streets
Dow drops 252 points on ECB aftershocks
Asian Shares Join Global Selloff as ECB Stimulus Disappoints
Busted: Hillary's 'No Classified Material' Lie Now Disproven 1,000 Times Over
Russia Is Planning To Build A Permanent Manned Base On The Moon
The sun could spew out huge superflares and put life on Earth in danger
5.3 magnitude earthquake hits near Kimbe, Papua New Guinea
5.2 magnitude earthquake hits near Coquimbo, Chile
5.1 magnitude earthquake hits near Taitung City, Taiwan
5.0 magnitude earthquake hits the Southern East Pacific Rise
Mt Etna in Italy erupts to 35,000ft
Cotopaxi volcano in Ecuador erupts 24,000ft
Sheveluch volcano on Kamchatka, Russia erupts to 18,000ft
Colima volcano in Mexico erupts to 16,000ft
Sinabung volcano in Indonesia erupts to 10,000ft
Chennai, India, Flood Threat Continues After City Records Wettest December Day in Over 100 Years
Indonesian landslide buries 18 villagers
The new world order is being fueled by Green propaganda
Generation burnout: Three-quarters of women suffer from stress-related anxiety
You're Only Human, But Your Kids Could Be So Much More
International gene editing conference declines to ban eventual use in humans
Senate OKs Republican bill unraveling health care law
Ontario expands referrals for gender reassignment surgery
Influence of churches, once dominant, now waning in South
EuroParliament Prez: Christians 'Not Safe In Our Continent'
Tracking Bible Prophecy Headlines - 12/3/2015
14 Dead, 17 More Wounded In San Bernardino; Police Exchange Gunfire With Suspects
San Bernardino shooting: Dramatic video shows police storming Inland Regional Center
2 suspects killed in shootout following California massacre; terrorism not ruled out
Obama calls for gun reforms in wake of San Bernardino shooting
Father of San Bernardino shooting suspect Syed Farook says son worked as health tech inspecting restaurants, hotels and is Muslim
ISIS Adherents Praise San Bernardino Massacre, Declare "America Burning"
Contained? New Report Says There's 'Unprecedented' ISIS Mobilization In The U.S.
Texas Sues to Block Syrian Refugees
Congress: More Than 179,000 Criminal Illegal Immigrants Roaming Free in U.S.
Hungary's Orban Says Germany Struck 'Secret' Turkey Refugee Deal
Merkel calls on refugees to reject anti-Semitism
France shuts down three mosques in state of emergency crackdown
Young immigrants placed with sex traffickers, smugglers
ISIS Raping, Selling 7-Year-Olds for '10 Cigarettes'
Islamic Movement leader: West causes religious wars
UK jets take off as Parliament votes to strike Islamic State in Syria
'Germany can't let everyone else fight IS while we live comfortably'
Military commander for Libya's Benghazi killed by roadside bomb in area with IS presence
ISIS Releases Video Purportedly Showing Beheading of Alleged Russian Spy
Syria conflict: Assad says Russia role 'slowing down IS'
Both sides could be lying in Russian fighter jet incident, scientists say
Russia and Turkey accuse each other of buying oil from the Islamic State
Russia Accuses Turkey's Erdogan of Involvement With ISIS Oil Trade
Turkish court to decide if comparing Erdogan to 'Rings' character Gollum a crime
NATO invites Montenegro to join, angering Russia
NATO Unveils Plans to Grow, Drawing Fury and Threats From Russia
Kremlin says NATO expansion to east will lead to retaliation from Russia
Russia Flight Tests Anti-Satellite Missile
Israel's air superiority clouded by new Russian missiles in Syria
The Putinization of Israel: Netanyahu Cozying Up to Russia May Cost Israel Dearly
Report: PA busts Islamic Jihad terrorist cell
Ex-Clinton aide proposed 'shaming Israel' by soliciting funds for Palestinians, email shows
Palestinian Authority Limits Christmas Celebrations in West Bank Due to Escalating Violence
With Israeli-EU relations strained, Netanyahu looks toward India, China
Ex-Cambridge academic boycotts teen's horse questions because girl is Israeli
Erdogan: Israelis created the 'occupation state' in 1948
IAEA: As late as 2003, Iran had coordinated effort to develop nuclear bomb
Al Qaeda militants take over two south Yemen towns, residents say
Pakistan hangs 4 suspected Taliban members over school massacre
2 female suicide bombers kill at least 6 in northern Cameroon
100 Boko Haram fighters killed, 900 hostages freed in Cameroon
U.S. Oil Falls Below $40 Amid New Signs of Glut
Janet Yellen Says Economy Is Ripe for Fed Interest Rate Increase
Asia stocks slip, dollar supported after Yellen's rate hike comments
Watch for U.S. recession, zero interest rates in China next year, Citi says
Rousseff to Face Impeachment in Brazil Beset by Recession
Chicken for diapers: Bartering abounds in scarcity-stricken Venezuela
China's Xinhua says US hack was not state-sponsored
VTech hack: US and Hong Kong to investigate as 6.4m children exposed
Privacy complaints against Google raise questions about student data
Mystery boom shakes Michigan Neighborhood, Prompts Authorities to Investigate Possible Explosion
5.5 magnitude earthquake hits near Kigi, Turkey
5.3 magnitude earthquake hits near Panguna, Papua New Guinea
5.2 magnitude earthquake hits near the Southern East Pacific Rise
5.0 magnitude earthquake hits near the Southern East Pacific Rise
50+ small earthquakes have rattled northwest in last week
Colima volcano in Mexico erupts to 25,000ft
Santa Maria volcano in Guatemala erupts to 20,000ft
Nicaragua's Momotombo volcano spouts ash for the first time in 110 years
Below-normal Atlantic hurricane season ends; active eastern and central Pacific seasons shatter records
Heavy flooding causes chaos in southern India state
Chennai in India drowns under heaviest rain ever
Beijing factories shut amid smog nightmare
Cavendish Bananas on Verge of Extinction Due to Fungal Panama Disease
122 cases of dengue fever confirmed on Hawaii Island
Senate debates bill to end ObamaCare, defund Planned Parenthood
Colorado University Paid Over $97K for Planned Parenthood Aborted Baby Body Parts
Archaeologists unearth seal of King Hezekiah of Judea near Temple Mount
Jerusalem: Incredible archaeological find brings Bible to life
Tracking Bible Prophecy Headlines - 12/2/2015
Erekat downplays Abbas-Netanyahu handshake, Islamic Jihad slams exchange with 'war criminal'
Abbas blames Israel for destruction of Palestinian environment
Abbas muzzles Hamas' al-Aqsa TV
Initial Report: Palestinian woman subdued after attempting to stab soldier
Peace Now to High Court: New land allocations to West Bank settlements must be made public
Israelis were brutalized, castrated at Munich Olympics, widows reveal
Paris police tell Chabad not to light Hanukkah candles in public spaces
Assad accuses France of 'supporting terrorism'
Report: Israeli listening device explodes, injures 2 in Lebanon
Netanyahu admits: Israel is operating in Syria
Erdogan hints it will be 'possible' to repair ties with Israel
Carson: 'Height of hypocrisy' for Obama to ask Turkey to seal its border
Obama To Turkey: Seal Off The Border To Syria, Turkey To Obama: Handle Mexico First
Obama says he supports Turkey's right to defend itself
Pipe bomb explodes on overpass near Istanbul metro, five hurt: local mayor
Russia adding 2nd airbase in Syria, pursuing 'expansion' in military campaign
U.S. State Department 'troubled' by Moscow's move against Soros groups
Iraqis think the U.S. is in cahoots with the Islamic State, and it is hurting the war
Iraq's Christians, Yezidi say Kurds failed them in fight against ISIS
Germany rules out cooperation with Syria's Assad as cabinet meets on ISIS campaign
German cabinet backs plans to join military campaign against ISIS in Syria
Top military officer contradicts Obama, says ISIS not 'contained'
U.S. special forces to Syria is 'for starters': Pentagon
About 43 percent of Islamic State's oil revenues affected by US-led strikes
Despite high-profile massacres, UN says ISIS in Libya is struggling
US removing non-essential staff from embassy in Mali
Black Friday breaks record with 185K gun background checks
Puerto Rico's governor issues 'distress call' to U.S. Congress about fiscal crisis
Rubio: $19T debt is greatest threat for future generations
U.S. Total Debt Soars By $674 Billion In November
Will December keep its reputation for being the kindest month for U.S. stocks?
Economy Improves Just Enough For the Federal Reserve to Kill It
New Fed rule limits its crisis bailout powers
Goldman Warns of Brazil Depression After GDP Plunges Again
Fears scientists about to 'frack' volcanic sea bed could 'trigger mega earthquake'
5.6 magnitude earthquake hits near Sigave, Wallis and Futuna
5.3 magnitude earthquake hits near Arequipa, Peru
5.2 magnitude earthquake hits near Uch-Terek, Kyrgyzstan
5.0 magnitude earthquake hits near Panguna, Papua New Guinea
5.0 magnitude earthquake hits near Ternate, Indonesia
Santa Maria volcano in Guatemala erupts to 24,000ft
Colima volcano in Mexico erupts to 21,000ft
Fuego volcano in Guatemala erupts to 19,000ft
Copahue volcano in Argentina erupts to 16,000ft
Sinabung volcano in Indonesia erupts to 16,000ft
Rinjani volcano in Indonesia erupts to 16,000ft
Israel, Jordan unveil $800m joint plan for 'Red-Dead' canal
Meteorologist: Record High U.S. snow cover for Dec. 1.
Obama says parts of climate deal must be legally binding
Huckabee: America needs a commander in chief, not a weather-obsessed meteorologist
France's Top Weatherman Hired By Kremlin After Being Fired For Questioning Global Warming
See the 'Smogpocalypse' China's President Left Behind to Attend Climate Change Summit
Russia causing 'environmental disaster' in Ukraine: Poroshenko
Israeli surveillance balloon guarding Paris climate summit
No, NSA Phone Spying Has Not Ended
U.S. government reveals breadth of requests for Internet records
Drone falls into crowd, injures runners during road race
China 'clone factory' scientist eyes human replication
UnitedHealth CEO regrets entering ObamaCare
$12 Billion Annual Gap Threatens Fight Against HIV/AIDS
Pastor marries pregnant teen with wife's blessing
Nuns pose as prostitutes to rescue victims of human sex trafficking
Tracking Bible Prophecy Headlines - 12/1/2015
EU insists it will play role in peace process, even as Israel suspends cooperation
Netanyahu calls for friendly countries to change UN voting pattern on Israel
Netanyahu, Abbas break ice and shake hands at climate change conference
Netanyahu: I Don't Want Palestinian Authority to Fall Because Alternative May Be Worse
Police officer wounded in stabbing attack at Jerusalem's Damascus Gate
'Israel sees no sign that terror wave subsiding, IDF prepared for escalation'
Former Israeli national security advisor: Little can be done to prevent lone attackers
MK: Deport families of terrorists as 'more powerful deterrence'
NGO: Fire UNRWA staff members that post photos glorying the death of Jews
Paris attacks and Brussels raids prompt Belgium's Jews to consider new exodus
Pope says fundamentalism is 'disease of all religions'
Pope Francis: 'Christians and Muslims are brothers and sisters'
ISIS' Genocide Against Christians Must Be Recognized Before Christianity Is Eradicated, EU Politician Says
Netanyahu says that Russia and Israel are 'involved in struggle against radical Islam'
Israeli-Russian cooperation has successfully prevented 'unnecessary accidents,' says PM
Putin, Obama hold talks on Turkey jet dispute, Syria
Putin snubs Erdogan meet at Paris conference
US says Russia violated Turkish airspace, but dialogue needed now
Turkey to act 'patiently' before taking any measures against Russia, Erdogan says
Putin Says Turkey Shot Down Russian Plane to Defend Islamic State Oil Supplies
Russia has 'more proof' ISIS oil routed through Turkey, Erdogan says he'll resign if it's true
Russian air strikes kill at least 30 in stepped up raids in northwest Syria
France says Russian strikes in Syria must only target Islamic State
Was notorious Iranian general Soleimani badly hurt in Syria?
Libya becomes latest ISIL stronghold
New ISIS Video Threatens US, 'Coalition of Devils'; Mocks US Soldiers' Suicide Rate
EU to set aside more than $3 billion to aid Syrian refugees in Turkey
German officials warn of homegrown Islamists trying to radicalize refugees
Sweden: 14,000 illegal immigrants disappear without trace
Illegal immigrants sue Oregon over ballot measure denying licenses
U.S. Border Patrol Agent: Traffic On Border 'Unseasonably' High, 'It's a Smuggler's Paradise,' 'Very Porous Border'
New Clinton emails contradict Benghazi testimony
US Embassy in Afghanistan warns of Kabul attack within 48 hours
Seven hacked to death in Congo hospital, dozens killed in clashes with Ugandan rebels
Hollande: Fights against climate change, terrorism linked
France's Hollande slams 'scandalous' Paris climate protest clashes
Obama seeks global climate pact in Paris, amid resistance at home
With climate at 'breaking point', leaders urge breakthrough in Paris
World headed toward 'suicide' if no climate agreement: pope
Industrialized nations have responsibility to combat climate change: PM Modi
George Soros, Tom Steyer are 'investors' in Obama's new 'clean' energy research plan
Prosecutors ban Soros Foundation as 'threat to Russian national security'
'Global warming summit in Paris will produce '300,000 tons of C02!'
China plans to launch carbon-tracking satellites into space
Can China's most polluted city lead a green energy revolution?
How to Slow Climate Change With a Fake Volcano
Zhupanovsky volcano on Kamchatka, Russia erupts to 30,000ft
Santa Maria volcano in Guatemala erupts to 23,000ft
Fuego volcano in Guatemala erupts to 19,000ft
Colima volcano in Mexico erupts to 17,000ft
Copahue volcano in Argentina erupts to 14,000ft
Rinjani volcano in Indonesia erupts to 13,000ft
Sinabung volcano in Indonesia erupts to 11,000ft
5.1 magnitude earthquake hits near San Antonio de los Cobres, Argentina
4.7 magnitude earthquake among 7 recorded in Oklahoma
Minor 2.4 earthquake reported in north Ga.
Earth's Magnetic Field is Not About to Flip, Like Previously Thought
Govt decides to ban GMO food production in Russia: Deputy PM
Saudi Arabia to build world's tallest tower, reaching 1 kilometer into the sky
Robot taught to disobey humans which could mark the era of self-aware AI
British technology company to 'transform' air and space travel with pioneering new engine design
Oil Plunge Raises Fears of Societal Unrest
There have been 334 days and 351 mass shootings so far this year
IMF Approves Reserve-Currency Status for China's Yuan
Complaints skyrocket over syringes on streets in S.F.
Hillary Clinton, Bernie Sanders use faulty data to support marijuana reform
'Last-Resort' Antibiotics Fail Against New Superbugs
Senate Republicans launching bid to repeal ObamaCare, defund Planned Parenthood
Shooting at Planned Parenthood Adds to Challenges for Congress
U.S. abortion providers face increased threat of violence
Ben Carson: Pro-Lifers Should 'Tone Down Their Rhetoric'
Future of human gene editing to be decided at landmark summit
Opposition mounts to genetic modification of human embryos
Will Uterus Transplants Eventually Violate All Natural Boundaries?
Woman Reportedly Dies After Playing the Ouija Board and Undergoing an Exorcism
University president rebukes 'self-absorbed, narcissistic' students
Click here to retun to "Tracking the Birth Pangs" page.