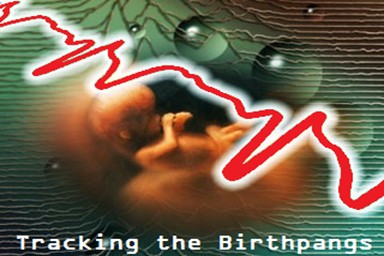 December 2016 Headlines
"Tracking Bible Prophecy" headlines can also be found on
Facebook
Tracking Bible Prophecy Headlines - 12/31/2016
Israel warns of New Year terror threat in India
Britain and the US in deepening war of words over Kerry's anti-settlement speech
Congressional Republicans push to condemn anti-settlement UN vote
Bennett: How dare anyone call the land of Israel occupied?
Mahmoud Abbas 'optimistic' despite settlements, 'an obstacle to peace'
Security forces foil stabbing attack near Jerusalem
Israel's Netanyahu denies wrongdoing ahead of investigation
Roadside bomb kills police officer, soldier in Egypt
Syria conflict: UN to vote on Syria ceasefire deal
Russia urges speedy UN resolution on Syria truce
Iraqi police and medical officials: 2 bombs strike central Baghdad market, killing at least 21 and wounding 44
A Tally of Iran Sanctions Relief Includes More Than $10 Billion in Cash, Gold
No US carrier at sea leaves gap in Middle East - For next week, no US carriers around the globe
Merkel: Islamist terror is 'greatest threat' to Germany
Merkel urges Germany to face down terror with cohesion, compassion
European cities ramp up security for New Year after Berlin attack
Obama unleashes 3,853 regs, 18 for every law, record 97,110 pages of red tape
Morici: 'Smarter' Trump Needs Time to Undo 8 Years of Obama Damage
Singer resigns from Mormon Tabernacle Choir, says she 'could never look myself in the mirror again' if she performed for Trump
15,479 Syrian Refugees Have Been Admitted This Year - 606% More Than 2015; 98.8% Are Muslims
Central Americans continue to surge across U.S. border, new DHS figures show
Trump's Border Wall, Deportation Plans Face Pushback From GOP
Mexican man charged with rape had 19 deportations, removals
Few answers as Chicago hit with worst violence in nearly 20 years
Violent crime in L.A. jumps for third straight year as police deal with gang, homeless issues
Could your high-tech gadgets send you to jail?
iPhone manufacturer Foxconn plans to replace almost every human worker with robots
Actors seek posthumous protections after big-screen resurrections
A Twitter hoax briefly convinced Britain that Queen Elizabeth II was dead
Matt Drudge suggests U.S. government cyberattack on Drudge Report website
Russian operation hacked a Vermont utility, showing risk to U.S. electrical grid security, officials say
US gives detailed look at Russia's alleged election hacking
Russians Attack 'Political Corpse' Obama
Putin vows not to stoop to Obama's level after US kicks out Russian intel operatives
Putin Stunner: "We Will Not Expel Anyone; We Refuse To Sink To 'Kitchen' Diplomacy"
Trump praises Putin over response to US sanctions, calls him 'very smart'
Trump's praise of Putin could signal a new day for US policy
Obama response to Russian hacking does not go far enough, say experts
Sanctions Against Russia Timed To Distract From UN-Israel Fallout
Obama's ugly bid to snub voters and tie Trump's hands
Obama's full-blown, year-end temper tantrum
Democrats Have a Religion Problem
China considering strong measures to contain Taiwan
Taiwan Leader Urges China for 'Calm' Talks as Pressure Grows
Obama's foreclosure prevention program has helped far fewer homeowners than expected
Globalization took hits in 2016; Will 2017 lead to more?
'New Year's Eve Comet' and More: Three Flybys Will Kick Off 2017 New Year
5.5 magnitude earthquake hits near Namie, Japan
5.4 magnitude earthquake hits near L'Esperance Rock, New Zealand
5.1 magnitude earthquake hits near Kiska Volcano, Alaska
5.0 magnitude earthquake hits near Taron, Papua New Guinea
Bogoslof volcano in the Aleutian Islands erupts to 35,000ft
Sheveluch volcano on Kamchatka, Russia erupts to 24,000ft
Colima volcano in Mexico erupts to 22,000ft
Klyuchevskoy volcano on Kamchatka, Russia erupts to 20,000ft
Sinabung volcano in Indonesia erupts to 15,000ft
Fuego volcano in Guatemala erupts to 15,000ft
Santa Maria volcano in Guatemala erupts to 15,000ft
Turrialba volcano in Costa Rica erupts to 14,000ft
Volcano Activity Strengthening Around The World
'Turbocharged' storm clobbers northern New England with snow
UK weather: Heavy rain to greet 2017 after one of driest Decembers on record
More than 20,000 dead sea creatures wash ashore in western Nova Scotia
Norovirus cases at five year high, piling pressure on stretched NHS
How Scientists Are Trying to Keep Genetic Engineering From Ruining the World
Bill Gates warns world 'vulnerable' to deadly epidemic from antibiotic-resistant bugs in next decade
Common sex diseases 'more deadly' than flu
Highlights: Now Bringing the LGBT Agenda to Your Child
Catholic Diocese Files Lawsuit Against Obama's Transgender Health Care Mandate
India cracks down on slaughter of sacred cows
Jan Markell: Top Bible Prophecy Stories of 2016
Tracking Bible Prophecy Headlines - 12/30/2016
Iranian Revolutionary Guards Spokesman: Settlements Will Spark War That Will Lead to Israel's Destruction
In strong attack on Israel, German foreign minister says settlements jeopardize peace
UK's May slams Kerry for focus on settlements
Theresa May's criticism of John Kerry Israel speech sparks blunt US reply
Australian PM condemns 'one-sided' UN settlement resolution
Julie Bishop: Australia would not have backed UN resolution on Israel
Israel: US pressured Ukraine to support anti-settlement resolution
US envoy says abstention on Security Council vote not revenge
Arab states welcome Kerry's framework for Israeli-Palestinian peace
Top Dems turn on Kerry over Israel speech
AIPAC looks to push Congress on opposition to UN resolution
AIPAC: Kerry tried to defend the indefensible
'We don't need this America,' deputy minister says after UN vote, Kerry speech
Relations between Obama, Netanyahu camps hit rock bottom
US Rep: Supporting Israel is a no-brainer
After days of unprecedented tension, Netanyahu touts strong US ties
Israel's Resumed Intervention In Domestic U.S. Politics
Netanyahu, again opposing Kerry, says Palestinian issue 'relatively marginal' in Mideast
Ministers clash over call to annex parts of West Bank
Human Rights Watch: UN settlement vote boosts FIFA pressure
With clock ticking, Palestinians pin hopes on Paris summit
EU stands by 2-state solution for Palestinian-Israel peace
The Two-State Solution: What It Is and Why It Hasn't Happened
With the two-state solution a distant dream, Palestinians ask if it's time to push for a one-state solution
6.58 million each: Palestinians claim they'll be as numerous as Jews in 'historic Palestine' in 2017
French report: Israel did not act on its own in Operation Entebbe
Israel's newest fighter pilots are ready for action
Stabbing foiled at West Bank checkpoint, assailant wounded
Likud MKs defend PM against 'orchestrated campaign' to oust him for corruption
Sara Netanyahu's attorneys demand probe of police leaks
Iraqi troops resume Mosul fight after 2-week lull
Iraqi forces meet with car bombs after launching second phase of Mosul offensive against Islamic State
US military says Mosul airstrike may have killed civilians at hospital
'They looked like they were coming out of a concentration camp': British surgeon David Nott treats Aleppo's wounded
Deadly car bomb attack hits rural Aleppo
Suicide kills more U.S. troops than ISIL in Middle East
Four million in Damascus without water after springs targeted
Turkey detains prominent journalist over tweets: report
Turkey's Erdogan, Russia's Putin held talks on phone over Syria ceasefire: spokesman
Syria conflict: Russia-Turkey brokered truce comes into force
Proposed Syria peace deal could slash Assad's power, report claims
UN envoy welcomes Syria ceasefire deal
Clashes Violate Syria Ceasefire Less Than Two Hours After It Starts
Fierce clashes reported, but Syrian ceasefire appears to hold
Child Jihadists Hunt Down, Execute Bound Prisoners in New ISIS Video
Gingrich: Obama 'desperate frenzy' to save legacy
Obama orders Russia expulsions, sanctions for interference in 2016 election
Barack Obama expels 35 Russian spies over election hacking row in 'Cold War deja vu'
Obama under pressure to prove Russian interference in election
FBI, DHS release report on Russia hacking
GOP leader Paul Ryan backs Obama's crackdown on Russia over hacking scandal
Russia vows response to diplomat expulsion from US
Russia's UK embassy: 'Glad to see' end of 'hapless' Obama administration
Trump responds to sanctions against Russia, says it's time to 'move on'
Trump could reverse effects of Obama order on Russia: official
Trump blasts Obama 'roadblocks' as power transfer turns increasingly hostile
Charlie Sheen tweets for God to 'take' Trump next
Hundreds of Churches Vow to Protect Immigrants Facing Deportation as Trump Presidency Looms
France raises 'terror tax' to support victims of attacks
China's Xinjiang sets up legal team to prosecute terror cases
Bomb explodes at Philippines boxing match
Garbage trucks will strategically line Times Square to fend off New Year's Eve terror threats
NYPD to allow Sikh officers to wear turbans and beards while on duty
Blue lives under fire: Deadly ambushes of police officers at two-decade high
US acting as global policeman for financial crimes
Man beaten to death in Snapchat video after being forced to eat cat faeces
Facebook Content Creators Fight Back Against Site Censorship as Pages Removed
Just One Hour a Day on Social Media Makes Teens Miserable
Rio's unpaid government workers line up for food
Space Torah: When the creation story flew back into the firmament
A comet, not a harbinger of doom, will fly past Earth on New Year's Eve
6.2 magnitude earthquake hits near Tolotangga, Indonesia
5.0 magnitude earthquake hits near Kota Ternate, Indonesia
5.0 magnitude earthquake hits near L'Esperance Rock, New Zealand
Bogoslof volcanon in the Aleutian Islands erupts to 20,000ft
Colima volcano in Mexico erupts to 19,000ft
Turrialba volcano in Costa Rica erupts to 13,000ft
Copahue volcano in Chile erupts to 12,000ft
Sinabung volcano in Indonesia erupts to 10,000ft
Melbourne encounters severe flooding following heavy rainfall
Flooding leaves 50 dead, up to 20 missing in southern Congo
U.S. records fewest tornado deaths in 30 years
Rare coast-to-coast cold snap to engulf Lower 48 late next week
Gang-ravaged Mexico stuck in weed ban as U.S. opens up
US posts rules for addressing cyber bugs in medical devices
Scientists edge closer to bringing back from the dead the fabled aurochs, giant wild cattle that once roamed Europe's forests
Shanghai and Hong Kong confirm new human cases of H7N9 bird flu
A pill revolutionized HIV prevention in gay men. D.C. wants black women to use it.
United Methodist Church Calls for 75-Week 'Focused Prayer' on Homosexuality Debate
Nation's First Known Intersex Birth Certificate Issued in NYC
Woman 'kidnapped and held captive as sex slave for 13 years by rapist who sold her babies'
Man seeks refund from bomoh for failed exorcism
1 Christian killed for their faith every 6 minutes in 2016 - study
Tracking Bible Prophecy Headlines - 12/29/2016
Chief rabbi: US has forsaken Israel, we can trust only in the Lord
Education Minister Naftali Bennett responded to Secretary of State Kerry's call for a 'viable two-state solution: Pick up your Bible and Read it
Kerry Rebukes Israel, Calling Settlements a Threat to Peace
Palestinian president says ready to resume peace talks if Israel freezes settlement construction
Kerry: Israeli gov't agenda 'driven by the most extreme elements,' jeopardizing two-state solution
Kerry's speech, UN resolution drive peace further away, say US Jewish groups
Kerry skewers Israel: It 'cannot be both' Jewish and democratic with one-state solution
Kerry lays out parameters for peace: 'No alternative for the two-state solution'
John Kerry's six principles for Israeli-Palestinian peace
Ex-US envoy: Kerry's speech 'something he had to get off his chest'
French FM hails 'courageous' Kerry speech on Israeli-Palestinian peace
Netanyahu calls Kerry's Mideast policy speech 'big disappointment'
Netanyahu tells Kerry: Israel doesn't need to be lectured about peace by foreign leaders
Kerry's speech biased against Israel: Netanyahu
Netanyahu castigates Kerry's skewed speech, obsession with settlements; vows to work with Trump to repeal UN resolution
John Kerry's Middle East plan mirrors Bill Clinton's futile end-of-term attempt
Trump, ahead of Kerry speech, urges Israel to 'stay strong'
Trump: Israel treated 'very, very unfairly' at United Nations
Trump: UN causing problems, not solving them
Trump assures Israel, blasts Obama over 'roadblocks'
Ted Cruz: History to record Obama, Kerry as 'relentless enemies' of Israel
GOP trashes Kerry speech, vows again to change tack
Democratic leader: Kerry's speech 'emboldens extremists on both sides'
Russia reportedly rejects Kerry request to adopt his Mideast peace framework
White House: Obama will veto any other UN resolution critical of Israel
New UN chief wants to meet Trump 'as soon as possible'
Inside the coming war between the United States and the United Nations
TX Rep Drafting Bill to Defund UN: 'They Don't Need Our Money to Be Anti-Semitic'
Netanyahu 'told New Zealand backing UN vote would be declaration of war'
UK's key role in brokering UN resolution on Israeli settlements confirmed
1,900 year old coin unearthed in Jerusalem
Netanyahu to be investigated for bribery, fraud - report
Iranian general says country warned off US fighter jets, drones in military drill
US senator says Russia can expect hard-hitting sanctions
Russian embassy in Damascus hit by shells, claims country's foreign ministry
Turkey and Russia 'broker ceasefire deal for all of Syria'
Turkey's Erdogan Drops Bombshell Claim: 'Confirmed Evidence' US-Led Coalition Forces Supported ISIS
Terror setback: Airstrike takes out Mosul's last functioning bridge
Duterte threatens to throw corrupt officials out of a helicopter - and says he's done it before
In Venezuela, lynchings kill one person every three days: report
India's Prime Minister Has Singlehandedly Crushed The Economy With His Reckless Cash Ban
The World's Richest Made $237 Billion This Year
Report: 8 years of Obama vacations cost $85 million
US set to move against Russia over vote meddling: reports
The lie-detecting security kiosk of the future
How Body Scanning Became the Latest Health Club Must-Have
5.9 magnitude earthquake hits near Daigo, Japan
Series of earthquakes hits near California-Nevada border
5.7 magnitude earthquake hits near Hawthorne, Nevada
5.5 magnitude earthquake hits near Hawthorne, Nevada
5.3 magnitude earthquake hits near Wabag, Papua New Guinea
5.2 magnitude earthquake hits near Brooklyn, New Zealand
Sabancaya volcano in Peru erupts to 30,000ft
Colima volcano in Mexico erupts to 19,000ft
Fuego volcano in Guatemala erupts to 14,000ft
Turrialba volcano in Costa Rica erupts to 14,000ft
Copahue volcano in Chile erupts to 13,000ft
Bulusan volcano in the Philippines erupts to 12,000ft
Sinabung volcano in Indonesia erupts to 12,000ft
Blizzard to bury New England under 2 feet of snow
Swarms of robots may soon be deployed to the center of hurricanes
100% Of US Warming Is Due To NOAA Data Tampering
Madrid begins vehicle bans for 1st time to fight pollution
Mysterious illness tied to marijuana use on the rise in states with legal weed
Nigeria's Sultan of Sokoto rejects gender equality bill
Church of Scientology Calls A&E "Hypocritical" for Pulling KKK Series
Tracking Bible Prophecy Headlines - 12/28/2016
Mahmoud Abbas: UN resolution lays groundwork to end Israeli settlements
Abbas: UN settlements vote 'paves way' for Paris conference
Israel urges Jews to leave France as Benajmin Netanyahu continues to lash out after UN vote
PA planning more steps against Israel at ICC
Transcript claims to show US worked with Palestinians on UN resolution
Israel expects more US-led moves at United Nations, official says
Todd Starnes: Obama stabbed Israel in the back
Obama administration was hypocritical on UN's Israeli settlements vote
White House races to save Middle East peace process before Trump takes office
Kerry to lay out vision on Israeli-Palestinian peace in Wednesday speech
Senior Likud minister calls Kerry's planned peace speech 'pathetic'
Top Democrat urges Kerry not to meddle in Israel-Palestinian future
Seething over UN vote, Israel says it won't be Obama's 'punching bag'
Benjamin Netanyahu to John Kerry: friends don't take friends to the security council
Defiant Israeli culture minister: 'Obama is history, we have Trump'
Next US envoy to UN: Quiet on resolution tumult and letting Trump take the lead
Israel intensifies battle with U.S. over U.N. resolution on settlements
Israeli Ambassador Dermer: Top Obama National Security Adviser Rhodes, Who Denied US Behind Anti-Settlement UN Resolution, an 'Expert at Fiction'
Gingrich to Congress: Condemn Obama over anti-Israel resolution
UN resolution is one of dozens of rebukes against Israel in 2016
UN Vote: World Beginning to Rescue Israel From Itself
Netanyahu goes to war with the world
Israel says 'reducing' ties with nations over UN vote
Krauthammer: The UN Spends Its Time Attacking Israel and US, Headquarters Should Be Turned Into Condos By Trump
Israel to Build in Jerusalem, Mulls More Steps Against UN
Days after UN vote, Israel to consider okaying hundreds of new homes in East Jerusalem
Netanyahu: Arabs 'ethnically cleansed' Jews from West Bank
Pakistani officials chide defense minister for Israel nuclear threat
High Court to hear petition for transparency for Israel's secretive atomic agency
Hezbollah chief says Arab armies, regimes being destroyed for Israel
Shin Bet foiled over 400 significant terror attacks in 2016, service says
Terror cell planning to attack IDF soldiers in the Negev uncovered
After years of conflict, Egypt eases Gaza blockade
Egypt sets up govt-picked council to oversee media
Turkey puts broadcast ban on Russia envoy's killing
Iran conducts 'war-game' exercises, threatens to shoot down trespassing aircraft
Iran plans navy upgrade, including building aircraft carrier
Israel said to skip General Assembly vote on Syria, on Netanyahu's orders
Islamic State arrests reveal jihadi threat near seat of U.S. government
Erdogan Says He Has Evidence US Supported Terror
Erdogan says he has evidence US-led coalition has given support to Isis
US says claim it supported IS in Syria is 'ludicrous'
US soldiers 'heading to the front line' in new Iraqi push against Islamic State in Mosul
Iraqi PM says three months needed to eliminate Islamic State
Syrian army escalates campaign to capture Damascus water supply
Russia calls U.S. move to better arm Syrian rebels a "hostile act"
Russia: Obama signed defense bill to create problems for Trump
Russia, Pakistan, China warn of increased Islamic State threat in Afghanistan
China plans to land probes on far side of moon, Mars by 2020
China jails nine over protests in 'democracy' village
North Korea's Nuclear Hopes Have Surged, Defector Says
The 'Power of Reconciliation': US, Japan Unite at Pearl Harbor
Democrats lost over 1,000 seats under Obama
'You cannot eat here': Hawaii cafe riles residents with ban on Trump voters
Pardon the interruption: Clinton allegation may force Obama to act; Clinton to admit
Obama administration is close to announcing measures to punish Russia for election interference
US Government Can Legally Access Your Facebook Data (And Now We Know How)
Antitrust should be used to break up partisan tech giants like Facebook, Google
Germany considers fines for Facebook to stop spread of 'fake news'
Facebook Safety Check scares Bangkok residents with false report of major explosion
White House: Robots may take half of our jobs, and we should embrace it
Avatar-style S. Korean manned robot takes first baby steps
U.S. Consumer Confidence Jumps to Highest Level Since 2001
Saudi Royal Family Is Still Spending in an Age of Austerity
5.6 magnitude earthquake hits near Nereju, Romania
5.4 magnitude earthquake hits near Bristol Island, South Sandwich Islands
5.3 magnitude earthquake hits near Taron, Papua New Guinea
5.1 magnitude earthquake hits near Namatanai, Papua New Guinea
3.3M earthquake strikes near Los Angeles
Earthquake activity in Katla caldera
Mexico's Colima volcano erupts, making 1.5 mile ash plume
Sabancaya volcano in Peru erupts to 30,000ft
Sinabung volcano in Indonesia erupts to 18,000ft
Turrialba volcano in Costa Rica erupts to 14,000ft
200 red-winged blackbirds fall from the sky and die in New Jersey
Gloomy start to year of rooster as bird flu hits South Korea
Iran culls birds after avian flu outbreak
There are more than 1 million viruses that we know absolutely nothing about
Mumps spreads on college campuses
Dutch medical centre probes suspected IVF sperm mix-up
In defiance of Israeli law, polygamy sanctioned by top rabbis
8-year-old transgender boy barred from Cub Scouts
San Francisco grapples with growing crime, blight after years of liberal policies
Fights, Disturbances and Chaos Break Out at Malls Across the United States
Reports of mall disturbances light up social media
Cuba outlaws 'cult of personality' after Fidel death
China calls on Vatican to be flexible amid decades-old rift
Tracking Bible Prophecy Headlines - 12/27/2016
UN vote actually 'a victory for Israel,' paves way for embassy move, ex-Labor MK says
Israel curbs working ties with nations that voted for UN resolution
Foreign Affairs Ministry denies halting relations with 12 embasies following UN vote, explains it is actually limiting them temporarily
Israel suggests US should consider cutting funds to UN after Security Council vote
Top Obama aide 'not surprised, but disappointed' by Netanyahu's reaction to UN vote
Netanyahu defends response to UN vote: 'Israel will not turn the other cheek'
Krauthammer: U.S. 'joined the jackals' at the United Nations
Krauthammer on UN Israel Resolution: 'This Was a US Operation All the Way'
Israel threatens to give Trump 'evidence' that Obama orchestrated UN resolution
Elkin to 'Jpost': Joe Biden told Ukrainians to vote against Israel
Israeli envoy: Obama gave Palestinians ammunition for diplomatic war on Israel
Palestinian paper: Kerry to present peace framework next month
Russia: Only direct talks can bring peace
Defying U.N., Israel Prepares to Build More Settlements
'Oil refineries in Haifa are a ticking time bomb,' experts warn
Security forces foil 180 attacks in Judea and Samaria in 2016
Israeli Ministers Approve 'Facebook Law' Against Web Incitement
Report: Netanyahu to be investigated for bribery, fraud
Taiwan high school holds mock 'Nazi rally'
Trump: UN has potential but currently a club for 'people to have a good time'
Kremlin downplays terror attack possibility in jet crash
Fearful Christmas in Baghdad after attacks on Christians
Assad gains Aleppo, but others likely to shape Syria's fate
Russia says mass graves found in eastern Aleppo
Civilians 'killed in barrel bomb attacks' on rebel-held areas near Damascus
ISIS-affiliated Indonesian militants planned New Year's assault with machetes
Militia kill 34 in Congo; church leader makes appeal to Kabila
European border agency Frontex warns Isis is weaponising refugees
Obama Administration Nearly Doubles Number of Refugee Arrivals So Far in FY 2017
48 Shot, 11 Fatally, In Christmas Weekend Shootings In Chicago
Fights at malls across US trigger arrests, evacuations
Obama Says He'd Have Beat Trump; Trump Says, 'No Way!'
Dozens of nuclear blunders 'ignored'
Remembering North Korea's Christian martyrs
China's 1st aircraft carrier sails into South China Sea
China says space program must help protect national security
Chile's government works to re-establish connectivity in quake-affected zone
5.4 magnitude earthquake hits near Kirakira, Solomon Islands
Bogoslof volcano in the Aleutian Islands erupts to 30,000ft
Klyuchevskoy volcano on Kamchatka, Russia erupts to 22,000ft
Colima volcano in Mexico erupts to 22,000ft
Sinabung volcano in Indonesia erupts to 20,000ft
Turrialba volcano in Costa Rica erupts to 14,000ft
Christmas typhoon leaves at least six dead in Philippines
Record rainfall closes Australia's Uluru national park
Powerful Winter Storm Makes Travel Impossible in US Upper Midwest
Republican attorneys general eager to dismantle Obama climate agenda under Trump
Hallucinogenic plant ayahuasca gains foothold in US
Tracking Bible Prophecy Headlines - 12/26/2016
Israel to do 'all it takes' to emerge unharmed by UN vote
Israel accuses Obama administration of helping craft, push UN censure
Obama flunks Israeli politics 101: By declining to veto the anti-Israeli resolution of the UN, it seems that US President Barack Obama has played into the hands of the Israeli Right once more
Official: 'Rather ironclad' intel shows Obama behind UN vote
Fearing UN vote on principles of Palestinian statehood, PM 'reaching out to Trump'
Democrats scorch Obama over UN vote condemning Israeli settlements
Israel summons US ambassador as Netanyahu lashes out at Obama
New Zealand Jews urge Israel to keep embassy open after UN vote
Rabbi: UN vote won't break true friendship between Ukraine, Israel
Rabbi uses National Menorah lighting to trash Obama UN move
Fatah thanks UN members for giving it 'permission' to kill Jews
Netanyahu said to curtail working ties with Security Council nations
Thousands of homes to be built in Jerusalem despite UN vote
Israelis Wonder How Long Netanyahu Can Back Settlements and Two-State Solution
Trump: We'll get peace deal done despite UN vote
Will the UN resolution bring down a full ICC war crimes probe on Israel?
Palestinian land owner preparing to take settlers to ICC
Abbas confidant: We'll take 'hundreds' of IDF soldiers to ICC this year
Goldin family slams Netanyahu for returning terrorists' bodies
Fake news story prompts Pakistan to issue nuclear warning to Israel
Israel assures Pakistan it's not making nuke threats
Santa Monica Synagogue Smeared with Feces in Attack on Chanukah
Israeli Ministers Approve 'Facebook Law' Against Web Incitement
Egypt detains Jazeera reporter over 'fake news'
Iran says will only pay half price for new Boeing planes
Russia: All causes for Black Sea plane crash being considered, including terror
Putin, Rouhani welcome Aleppo 'victory'
Death knell sounds for Obama doctrine as Aleppo falls to Assad loyalists
Deja vu for U.S. troops celebrating Christmas in Iraq again
Obama evades Congress, stretches war powers in precedent for Trump
Sixteen hurt in Christmas eve blast at Catholic church in Philippines
Kim Jong-un bans Christmas, makes North Korea worship grandma
Red Christmas in Mexico: decapitations and a mass slaying
Spree of Obama actions revives GOP concerns over 'midnight' regs, agenda
Trump to inherit more than 100 court vacancies, plans to reshape judiciary
France's Le Pen Promises to Withdraw from EU and NATO if Elected
British councils used Ripa to secretly spy on public
Suddenly hot smart home devices are ripe for hacking, experts warn
Magnitude 7.7 earthquake hits off Chilean coast
5.4 magnitude earthquake hits near Iquique, Chile
5.2 magnitude earthquake hits near Puerto Quellon, Chile
5.2 magnitude earthquake hits near Namuac, Philippines
Sabancaya volcano in Peru erupts to 25,000ft
Colima volcano in Mexico erupts to 24,000ft
Klyuchevskoy volcano on Kamchatka, Russia erupts to 22,000ft
Male hairdresser charged with deliberately infecting men with HIV after five weeks on the run
Tracking Bible Prophecy Headlines - 12/25/2016
Israel to re-assess U.N. ties after settlement resolution, says Netanyahu
Ehud Barak: UN resolution 'an unprecedented failure'
What are the implications of the UN Security Council's anti-Israel vote? Here's the short version.
Ramifications of UNSC resolution: Sanctions, boycotts and ICC lawsuits
Netanyahu blames Obama for UN resolution, summons ambassadors
Envoys from countries who supported UN settlement resolution to be reprimanded
After UN vote, Bennett plans to bring annexation bill to Knesset
Fearing more trouble with Obama, Netanyahu tamps down annexation talk
Netanyahu warns Likud MKs of other possible Obama surprises
Outpost bill 'back on the table' after UN anti-settlement vote
After UN veto, Kerry suggests Israel's West Bank foray spawning 'terrorism'
Lindsey Graham Warns UN: 'Congress Is a Player on Foreign Policy'
Ted Cruz: Cut US funding to UN until reversal of Israel vote
Speaker Ryan: Obama abstention 'absolutely shameful'
Netanyahu says Obama 'ambushed' Israel at UN, likens him to 'deeply hostile' Carter
Israeli officials: US abstention was Obama's 'last sting,' showed his 'true face'
WH: US abstention 'absolutely not' attack on Netanyahu
Opinion: Trump won't be able to change the UNSC resolution
Trump: We'll get peace deal done despite UN vote
Trump: UN's Israel vote will make peace talks 'much harder'
Abbas welcomes UN resolution, calls on Israel to talk peace
Egypt wants to play a key role in Israel-PA talks
Pope urges Israelis, Palestinians to write 'new page of history'
A deceptive calm in the West Bank: If the era of the two-state solution is indeed drawing to a close, the Palestinians will not remain silent
PM cancels visit of Ukrainian PM after Kiev supports anti-settlements resolution
Russian military plane headed to Syria crashes with 92 aboard
Russia rules out terrorism in military plane crash
US forces embedding more to help Iraqis retake Mosul
Turkey arrests 1,656 social media users since summer
Turkey Moves Arms to Syria Border, Seeks Trump's Backing in War
Explosion rocks Syria's Aleppo as residents return
Pope Francis's Christmas message calls for an end to Syrian war
Pope comforts terror victims in Christmas message
Fears over Germany's growing jihadist scene
Europe may face a grim future with terrorism as a fact of life
After Berlin attack, Europe weighs freedom against security
Nigerian president claims Boko Haram has been crushed, driven from last stronghold in Sambisa Forest
Woman blows herself up in Bangladesh raid on 'militant hide-out'
US intel: China to put missiles on S China Sea man-made islands to guard airstrips
World War II Bomb Found in Germany Forces 54,000 People to Evacuate on Christmas Morning
Venezuelan women's response to the country's economic crisis: Get sterilized
Suddenly Liberals Are The Ones Stockpiling Guns, Food And Supplies
A&E Cancels KKK Docuseries Following Criticism
Leaked documents show Facebook's guidelines on hate speech are a muddled mess
The US Government Has Begun Asking Some Foreign Travelers About Their Social Media Accounts
TSA to deny 9 state licenses as valid ID for domestic travel
5.4 magnitude earthquake hits near Iquique, Chile
5.3 magnitude earthquake hits near Farallon de Pajaros, Northern Mariana Islands
5.2 magnitude earthquake hits near Farallon de Pajaros, Northern Mariana Islands
5.0 magnitude earthquake hits near Panguna, Papua New Guinea
Sabancaya volcano in Peru erupts to 25,000ft
Colima volcano in Mexico erupts to 17,000ft
Santa Maria volcano in Guatemala erupts to 15,000ft
Super typhoon Nock-Ten threatens Philippines
Philippines Braces for Christmas Storm, Offers Roasted Pigs
Storm Conor set to cause Christmas chaos with 80mph winds as Met Office raises weather warning threat for UK
Christmas severe weather episode may threaten lives from Oklahoma to Nebraska
Sinkhole opens up in suburban Detroit, damages home
New study shows fewer Americans are practicing originized religion
Megachurch pastor ignites debate after suggesting that Christianity doesn't hinge on Jesus' birth
Tracking Bible Prophecy Headlines - 12/24/2016
No Veto: UN Security Council Adopts Anti-settlement Resolution; U.S. Abstains
US abstains in key Israel vote, clearing way for condemnation of settlements
The United States just made Middle East peace harder
Allowing anti-settlement resolution to pass, US also shifts to branding settlements illegal
White House defends decision to abstain in UN vote on settlements
US official: Obama admin. not involved in formulating UN resolution on settlements
US pushes back against Israeli claims of collusion with Palestinians over UN vote
White House: Netanyahu's choices led to anti-settlement UN resolution
Israel furious at Washington's abstention at UN: 'This isn't how friends behave'
Outraged US Jewish leaders: UN vote tarnishes Obama's legacy
Obama, Kerry behind "shameful" UN settlement vote - Israeli official
Israeli official accuses Obama, Kerry of 'abandoning Israel'
Opinion: Diplomatic terrorism at the UN, courtesy President Obama
US senator threatens to curb aid over UN resolution on Israel
Trump was right to try to stop Obama from tying his hands on Israel
Trump on Security Council Vote: 'Things Will Be Different After Jan. 20'
For Obama and Netanyahu, a Final Clash After Years of Conflict
After vote defeat, Netanyahu lashes out at Obama and UN
Netanyahu: Israel will not adhere to UN settlements resolution
Netanyahu rejects UN resolution, Obama admin. reiterates support of 2-state solution
Vote on Israel could spur further action, or trouble for UN
UN chief: Security Council resolution on settlements showed 'leadership'
Israeli ambassador to New Zealand recalled in protest at UN vote role
UN settlement vote a 'big blow' to Israel, Palestinians say
Jordan praises 'historic' UN Israel settlement vote
US issues travel warnings for Jordan, Egypt
Iranian dissidents seeking meeting with Trump
New clarifications to nuke deal allow Iran to enrich more uranium
Hezbollah says Aleppo could pave way to political solution
Terrorist sympathiser used Syria aid-convoys to send cash to extremists to fund terror
Police neutralise possible explosive device outside Turkish office in Brussels
Malta PM: Hijackers of Libyan plane "surrendered, searched and taken in custody"
Berlin attacker calls on ISIS supporters to take revenge on "crusaders"
Backlash Swells in Germany as Hunt for Terrorist Ends
The 'app of choice' for jihadists: ISIS seizes on Internet tool to promote terror
Dog poop, GPS trackers and security cameras: Cracking down on Christmas package thieves
2016 Was Awful for Brazil and 2017 Doesn't Look Much Better
Brazil sees murders soar in Rio, drop in Sao Paulo
Trump takes reins early, assumes major role in negotiations at home and abroad
Air Force facing dire personnel shortage
President Obama signs defense bill that could spur new space-based arms race
Molten iron river discovered speeding beneath Russia and Canada
Oklahoma regulators institute further fracking measures to battle quakes
5.8 magnitude earthquake hits near Taron, Papua New Guinea
5.1 magnitude earthquake hits near Isangel, Vanuatu
5.1 magnitude earthquake hits near Iwaki, Japan
5.0 magnitude earthquake hits near General Luna, Philippines
5.0 magnitude earthquake hits near Molibagu, Indonesia
5.0 magnitude earthquake hits near Panguna, Papua New Guinea
5.0 magnitude earthquake hits near Taron, Papua New Guinea
4.5 Earthquake hits near New Mexico-Colorado border
Bogoslof volcano on the Aleutian Islands erupts to 30,000ft
Sabancaya volcano in Peru erupts to 28,000ft
Colima volcano in Mexico erupts to 25,000ft
Sheveluch volcano on Kamchatka, Russia erupts to 24,000ft
Hundreds of thousands told to evacuate as typhoon threatens Christmas Day tragedy in Philippines
Christmas weekend storm poised to deliver wallop to a large swath of the U.S.
Arctic heatwave could break records
Congress: Obama admin fired top scientist to advance climate change plans
Vet Catches Bird Flu From a Cat in New York
Modern manger set goes viral: 'Hipster Nativity' selling out fast
Tracking Bible Prophecy Headlines - 12/23/2016
UN abruptly postpones vote to halt Israeli settlements 'indefinitely'
Egypt 'caves' to Israeli pressure, pulling UN resolution
4 Security Council members to Egypt: Push anti-settlement draft or we will
Egypt: Trump should have chance to end Mideast conflict
Trump discusses Mideast peace with Egypt's Sissi as UN resolution pulled
Trump saved Israel from diplomatic 'hit' by Obama at UN, official in Jerusalem quoted saying
Israeli envoy to US thanks Trump for support at UN
Israel reportedly went to Trump on UN draft after failing to sway Obama
US was planning to abstain from UN anti-settlements vote
How Do Americans Feel About the Israeli-Palestinian Conflict Now? It's Complicated.
Jerusalem planning c'tee to approve over 300 settler homes next week
High Court agrees to delay Amona demolition by 45 days
France to convene Middle East peace conference on Jan. 15
Hamas cell planning suicide bombings in Jerusalem, Haifa uncovered
Google is profiting from Holocaust denial, says Jewish museum
Mosul battle: Triple car bomb attack kills 23 at market
With iron will and key allies, Syria's Assad defies expectations
Russia used Syria as live-fire training - US general
Russia says its air strikes in Syria have killed 35,000 rebels
Syrian army announces Aleppo fully retaken from rebels
UN envoy calls for Syria ceasefire to avoid "next Aleppo"
Aleppo's "Evacuation" Is a Crime Against Humanity
Dozens killed in Turkish strikes on ISIS town
IS 'burns Turkish soldiers alive' in Syria execution video
Putin says killing of Russian Ankara envoy won't hurt Turkey ties
A Russian ambassador was murdered. The apology came in the shape of a huge diamond.
Number of Christians celebrating Christmas in Saudi Arabia growing, but religious liberty isn't
ISIL issues hit list of U.S. churches for holiday attacks
Hijackers divert Libyan plane to Malta, threaten to blow it up
Libya hijack: Malta forces surround plane carrying 118
Australia says it foiled Christmas Day terror plot
Theresa May urges Britons to enjoy Christmas and not be 'cowed by terrorists'
Brothers arrested over German mall attack plot suspicions
Berlin truck attack suspect shot dead in Milan - Italian minister
Berlin terror attack: dashcam video shows truck speeding into Christmas market
European populists link Berlin attack to Merkel policies
To Islamists, the Germans are a bunch of cowards
Germany deportation headache with North African migrants
Conway: Trump will not pursue immigration ban based solely on religion
Barack Obama undermines Donald Trump's proposals for Muslim registry by scrapping government tracking system
WH Boasts: Obama Commuted More Criminal Sentences 'Than Last 11 Presidents Combined'
Ellison in letter to Conservative rabbis 'regrets' past ties with Farrakhan
Candidates for DNC Top Job: Obama Failed Us
Obama's 'safe space' hypocrisy
Putin to Democratic Party: You lost, get over it
Putin: Russia's military is stronger than any potential foe
Donald Trump and Vladimir Putin signal renewal of nuclear arms race
Trump calls for expanded U.S. nuclear capability until 'world comes to its senses'
Spokesman: Trump tweet referred to preventing nuclear proliferation
Trump alarms arms-control community with nuke tweet
Britain's Prince Charles says populism risks return to "horrors of the past"
Britain's Prince Charles Says Anti-Immigrant Populism Echoes Nazis
Cramer: Why Wall Street doesn't care that Italy's Monte dei Paschi is on the brink of collapse
What India Has Done To Its Money Is Sickening And Immoral
China tycoon moves jobs to US, citing high taxes at home
Goldman Is Back on Top in the Trump Administration
Trump denies Gingrich claim that he's dropping 'drain the swamp'
Arrest made in 'Vote Trump' burning of Mississippi black church
Continuing battle with media, Trump avoids news conference
Uber ships self-driving cars to Arizona after failed San Francisco pilot
Your social media addiction is giving you depression
Facebook break can boost wellbeing, study suggests
5.2 magnitude earthquake hits near Nikol'skoye, Russia
Sabancaya volcano in Peru erupts to 27,000ft
Colima volcano in Mexico erupts to 25,000ft
Fuego volcano in Guatemala erupts to 14,000ft
Turrialba volcano in Costa Rica erupts to 13,000ft
Copahue volcano in Chile erupts to 13,000ft
Storm Barbara: Northern UK to face worst of Christmas travel mess, power cuts
Congress: Obama admin fired top scientist to advance climate change plans
FEMA exposed hundreds to potentially fatal toxin
Ebola vaccine is safe and effective, scientists declare after trials
Brothers arrested over German mall attack plot suspicions
Half of Brazilian Women Are Avoiding Pregnancy Because of Zika
Texas officially kicking Planned Parenthood out of Medicaid
Republicans accuse Dems of 'hypocrisy' after 'bathroom bill' repeal falls apart
Pope in Christmas speech blasts Vatican resistance to reform
Tracking Bible Prophecy Headlines - 12/22/2016
UN Security Council set to vote on settlement construction
Full text of draft UN Security Council resolution demanding Israel 'cease all settlement activities'
French envoy indicates Paris to back anti-settlement UN motion
Netanyahu urges US to veto UNSC settlements resolution
Will Palestinians get a Security Council motion passed - and will it matter?
Netanyahu confidant: Anti-settlement Security Council resolution will embolden BDS
Moving US embassy to Jerusalem could provoke violent 'chaos', experts warn
Palestinians 'don't care' if US Embassy moves to Jerusalem
New Dead Sea Scrolls Fragments Found in Judean Desert
Israel's Spacecom buys Boeing satellite for $161 million, to launch in 2019
Palestinian shot dead throwing bomb at soldiers, army says
Home of Hamas terrorist destroyed by IDF
IDF officer convicted of sexual offenses, endangering national security
Israel has returned to Turkey in all its glory, says new envoy
Violence Bolsters Erdogan's Plan for More Presidential Power in Turkey
IS conflict: 14 Turkish soldiers dead in worst day's loss yet
Jordan's king vows 'iron fist' response to security threats
US denies Lebanese army APCs given to Hezbollah
France says conditions favourable to supply weapons to Lebanon
Iraq bomb attack targets Iranian Kurdish opposition party
Russian ambassador's assassin 'guarded Recep Tayyip Erdogan'
Kremlin says almost all Russia-US dialogue 'frozen'
Kremlin slams new U.S. sanctions, says may respond
NATO's 2nd-largest military is 'bending' to Russia - and leaving the US out in the cold
Russia says its air strikes in Syria have killed 35,000 rebels
Common ground on Syria unites Russia and Turkey against the west
Syria conflict: Aleppo evacuations resume after 24-hour delay
France, Britain push for helicopter ban, sanctions on Syria
UN creates team to prepare cases on Syria war crimes
Israeli woman killed in Berlin attack
Berlin attack highlights German Jews' divide over refugees
Berlin attack prompts high security in US cities for holiday
Trump: Deadly violence in Germany is 'attack on humanity'
Donald Trump says Berlin attack 'proves him right' about banning Muslim immigrants from America
Tunisian suspect in Berlin Christmas market attack faced past German terror probe, official says
Catalogue of blunders that left 'Berlin terrorist' free to kill
A last kiss for mama: Jihadi parents bid young daughters goodbye... before child is blown up by remote detonator
Families of Orlando victims sue Facebook, Google, Twitter
YouTube star known for pranks claims he was kicked off Delta flight for speaking Arabic
China foreign minister says U.S. ties face new uncertainties
Mexican ambassador urges immigrants to apply for US citizenship
Showdown looms between Trump administration, sanctuary cities
Gingrich says Trump is done with 'drain the swamp' slogan
Britain spends 1.3billion Euro on foreign aid for most corrupt countries
Italian government to request bank bailout funds from parliament
Obama shock: Another $6 billion in 'midnight regulations'
GOP considers holding off on repealing ObamaCare taxes
The U.S. is no stranger to interfering in the elections of other countries
Barack Obama used nuclear 'red phone' to warn Putin about Russian hacking of US election
Cyber Experts Cite Link Between DNC Hacks and Aggression Against Ukraine
Yahoo email scan shows U.S. spy push to recast constitutional privacy
Twitter is 'toast' and the stock is not even worth $10: Analyst
Edward Snowden: Don't Rely on 'Referee' to Censor 'Fake News'
EU data retention ruling goes against UK government
Martin Scorsese's The Irishman to digitally de-age Robert De Niro
5.9 magnitude earthquake hits near Farallon de Pajaros, Northern Mariana Islands
5.3 magnitude earthquake hits near South of the Kermadec Islands
5.0 magnitude earthquake hits near Llorente, Philippines
5.0 magnitude earthquake hits near Taron, Papua New Guinea
Tiny quakes 'the heartbeat' of Mount St. Helens
A supervolcano caused the largest eruption in European history. Now it's stirring again.
Second eruption detected on Bogoslof Island
Bogoslof volcano in the Aleutian Islands erupts to 35,000ft
Sabancaya volcano in Peru erupts to 25,000ft
Colima volcano in Mexico erupts to 20,000ft
Fuego volcano in Guatemala erupts to 18,000ft
Klyuchevskoy volcano on Kamchatka, Russia erupts to 18,000ft
Sinabung volcano in Indonesia erupts to 13,000ft
Turriabla volcano in Costa Rica erupts to 13,000ft
Copahue volcano in Chile erupts to 12,000ft
Christmas severe weather episode may threaten lives from Texas to Iowa
Brace for a rainy Christmas as tropical storm enters the Philippines
Dust cloud hits Western Australia as cyclone looms
Three consequences of China's 'airpocalypse'
China's smoggiest city closes schools amid public anger
China headmaster 'suspended' after 400 pupils sit exam outside during heavy smog
China confirms 2nd human bird flu infection this week
Lacing Dog Treats With Cannabis Is Big Business
Artificial leaf copies nature to manufacture medicine
Republicans on House panel seek criminal probes of abortion providers
North Carolina Senate rejects repeal of transgender bathroom law
Gun Control, LGBT Activists Protest FedEx for Giving NRA Members Discount
Court agrees to revoke adoption of one gay man by his male partner to allow the decades-old couple to marry
Thousands gather at Stonehenge to celebrate winter solstice
Trump's inaugural to include interfaith prayer service
Tracking Bible Prophecy Headlines - 12/21/2016
Report: Obama may still push anti-Israel resolution at UN
Erekat threatens: PLO will cancel its 'recognition of Israel'
Israel seeks to delay evacuation of West Bank outpost
Israeli ambassador backs Trump pledge to move U.S. embassy to Jerusalem
Israeli envoy: US embassy move to Jerusalem a 'step forward' for peace
Dozens of graves vandalized in Mount of Olives Cemetery
2,000-year-old coin from Maccabean revolt found in Jerusalem
Israel-Palestine tensions ripple through Democratic Party chair races
US-Israel cybersecurity collaboration act signed into law
Hackers to ramp up mayhem in 2017, Israel experts warn
UN warns Palestinian population will double to 9.5 million by 2050
Defense Ministry eyes new ground-to-ground missiles
Bomb explodes near Tel Aviv home of noted businessman
Liberman: Hamas man killed in Tunisia 'was no Nobel Prize candidate'
Four Jordanian policeman killed in the second shootout in days
ISIS Is Said to Claim Responsibility for Deadly Attack in Jordan
Iraq: Muslim Businessman Erects Giant Christmas Tree in Show of Solidarity with Christians
For the Record: All news involving Syria is horrible
Netanyahu says Israel to offer Aleppo survivors entry and assistance
War Crimes Proposal Would Help U.N. Build Cases on Syria
Iran brutalizing Aleppo, executing 'most atrocious war crimes' of 21st century
Russia, Iran, Turkey meet without US on Syria and agree to broker peace talks
Trump's Iran Deal Trap: 'Renegotiation' vs. 'Enforcement'
Iran to begin gas injection into new, advanced centrifuges
U.S. Blacklists 15 Russian Entities Linked to Ukraine and Crimea
Senior Russian diplomat shot dead in flat in Moscow hours before assassination of ambassador in Turkey
Anti-Western conspiracy theories rife in Turkey following Russian ambassador shooting
After an assassination, Turkey and Russia are only getting closer
Russian investigators join Turkey's probe into ambassador's assassination
Putin tells secret services to boost security at home, abroad
German state minister says: 'We are in a state of war'
Wilders: Merkel has blood on her hands after Berlin
Berlin attack claimed by IS may make Merkel's re-election quest rougher
Trump condemns Berlin attack, says things 'only getting worse'
Berlin terror attack: Islamic State claim responsibility as police launch new manhunt for armed gunman
ISIS social media accounts promoted use of trucks as weapons more than a month before Berlin attack
London police say they are reviewing security plans after Berlin, Ankara attacks
London raises security around Buckingham Palace following Berlin vehicular attack
At Least 26 Killed in Congo Protests, Rights Group Says
UN chief warns of South Sudan genocide unless world acts
Philippines Should Investigate Rodrigo Duterte for Murder, U.N. Official Urges
Indonesia police: 3 suspected militants killed, bombs found
North Korea prepares ballistic-missile sub for sea worthiness
Massive explosion at fireworks market outside Mexico City kills at least 29 dead and injures dozens
Fidel Castro hailed at UN as iconic leader of 20th century
For the first time in nearly 150 years, India's economy surpasses that of United Kingdom
Shops looted in Venezuela as 100 bolivar is withdrawn
'Santa Claus isn't coming,' recession-hit Venezuelans tell kids
Christmas cheer missing in crisis-hit Rio
Puerto Rico will run out of money in February, governor-elect says
U.S. Economic Confidence Inches Up to New High
Dollar hits fresh 14-year high, yen slides
Dow takes another shot at 20,000
IMF Doubles Down on Lagarde as Trump Aims to Upend World Order
'Next idea?' After Electoral College fail, anti-Trump forces look for new cause
Elector Gets The Boot After Defying Colorado Law, Could Face Charges
Obama's advice to Trump: Maybe don't use executive orders so much
Obama will use his executive authority to impose new permanent bans on offshore drilling
Obama bars future oil leases in swaths of Atlantic, Arctic oceans
Federal judge orders release of search warrant from Clinton email case
Clinton allies rip into FBI after search warrant unsealed
FBI warrant released in Clinton case, revealing extent of classified info on laptop
Federal agencies can spy on phones with 400 cell-site simulators
Kids Connecting on Social Media Are Less Satisfied With Real Life
'No selfie is worth your life': Coastguards warn tourists to stop taking dramatic clifftop pictures
Oklahoma regulators release 'fracking' plan for induced earthquakes
6.7 magnitude earthquake hits near Dili, East Timor
5.9 magnitude earthquake hits near Kirakira, Solomon Islands
5.6 magnitude earthquake hits near Honiara, Solomon Islands
5.6 magnitude earthquake hits near Qiemo, China
5.5 magnitude earthquake hits near Kirakira, Solomon Islands
5.1 magnitude earthquake hits near Kirakira, Solomon Islands
5.1 magnitude earthquake hits near Honiara, Solomon Islands
5.0 magnitude earthquake hits near Saumlaki, Indonesia
5.0 magnitude earthquake hits near Sarangani, Philippines
5.0 magnitude earthquake hits near Aloleng, Philippines
Minor earthquake swarm in Bardarbunga volcano
Bogoslof Volcano in Alaska Unexpectedly Erupts
Pilots report eruption of Bogoslof volcano; warnings issued
Sheveluch volcano on Kamchatka, Russia erupts to 28,000ft
Sabancaya volcano in Peru erupts to 25,000ft
Colima volcano in Mexico erupts to 24,000ft
Klyuchevskoy volcano on Kamchakta, Russia erupts to 22,000ft
Fuego volcano in Guatemala erupts to 16,000ft
Copahue volcano in Chile erupts to 12,000ft
Sinabung volcano in Indonesia erupts to 11,000ft
A slumbering Campi Flegrei volcano under the Italian city of Naples shows signs of "reawakening" and may be nearing a critical pressure point
Storm Barbara threatens Christmas get-away with 90-mph winds
Snow falls in the Sahara desert for the first time in more than 37 years
North Pole Expected to Hit Melting Point This Week, 50 Degrees Above Normal
Record high: Winter in Miami feeling a lot like summer in Miami
Many GMO studies have financial conflicts of interest
Eggs in short supply as South Korea battles worst bird flu outbreak
Africa battles rise in deadly lifestyle illnesses
Cases of mumps hit 10-year high, according to CDC
More women are using marijuana for morning sickness
Texas to cut Planned Parenthood from Medicaid
Lena Dunham says she never had an abortion but 'I wish I had'
Genetically Modified '3-Parent Children' Exploits Women, Bioethicists Warn
Movement for Third Gender Option 'Exploding' in U.S.
Demand surges for clinicians serving transgender youth - and for earlier treatment
North Carolina's 'bathroom bill' set on fast path to repeal
Sex will be just for special occasions in the future as robots will satisfy everyday needs
An ancient vial of 'miracle' blood failed to liquefy, and that's a bad omen for 2017
Northern California man accused of drowning daughter in baptismal pool is unfit for trial, judge rules
Tracking Bible Prophecy Headlines - 12/20/2016
Russian ambassador to Turkey Andrey Karlov shot dead by police officer in Ankara who shouted 'Aleppo, revenge'
Turkey: Envoy assassination won't 'cast shadow' on Russia ties
Netanyahu admonishes assasination of Russian ambasdor to Turkey, calls on world to unite against terrorism
Berlin terror attack: Twelve dead and 48 injured as truck ploughs into crowd at Christmas market
Suspect in Berlin Christmas market attack came to Germany as refugee, reports say
Trump blames 'Islamist terrorists' for 'slaughter' of Christians in Berlin
Liberty University to Open First On-Campus Shooting Range in Nation to Help Students Fend Off Terrorists
Three people wounded in Zurich Islamic center shooting
ISIS suicide bomber kills 8 Libyan troops near Benghazi
Suicide bomber kills more than 50 in Yemen, ISIS claims responsibility
Saudis confirm use of British cluster bombs in Yemen
More Journalists Killed In Syria This Year Than Anywhere Else In The World
With the fall of Aleppo, the West has lost control in the Middle East - and it will haunt us for decades
Russia, Iran and Turkey to hold Syria talks in Moscow on Tuesday
Putin tells Rouhani he wants Syria conflict resolved soon: Kremlin
ISIS remains strong in Iraq as battle of Mosul enters 3rd month
Italian Muslim convert found guilty of helping Islamic State
IDF uncovers 'largest weapons factory ever discovered' under Hebron home
IDF tanks fire at Hamas targets in response to Gaza border shooting
PLO will revoke Israel recognition if US moves embassy, top official warns
UN ambassadors visit Israeli settlement
Farmers from all over Israel converge on Jerusalem to protest
Holy Land's top Catholic cleric decries Mideast destruction
Mossad chief gives secret intelligence briefing to Trump staff
Netanyahu planning unprecedented new construction during Trump reign
China returns seized US underwater drone
China to Trump: We don't like the word 'steal'
Ukraine army 'repulsed rebel attack' near Debaltseve in east
Italy Paves Way for a $21 Billion Rescue Plan for Ailing Banks
Three dead in Venezuela cash unrest
Looting leaves stores in ruins in Venezuela's Ciudad Bolivar
Cuba's Rum-for-Debt Offer to Czechs Isn't as Weird as It Sounds
Trump secures victory in Electoral College, as bid to flip electors flops
Twice As Many "Faithless" Electors Dump Clinton As Trump
Bill Clinton bashes Trump, blames 'angry white men' and Comey for wife's loss
Pentagon Faces 'Significant' Cyber Security Challenges
Families of Orlando nightclub shooting victims sue Facebook, Twitter and Google
Virtual butler 'Jarvis' takes up residence in Facebook founder's home
Federal agencies can spy on phones with 400 cell-site simulators
Massive solar flare explosion brings spectacular view of northern lights in Canada
Ecuador earthquake: At least two killed by 5.8 magnitude tremor
6.4 magnitude earthquake hits near Kirakira, Solomon Islands
5.5 magnitude earthquake hits near Namie, Japan
5.4 magnitude earthquake hits near Kefalos, Greece
5.4 magnitude earthquake hits near Taron, Papua New Guinea
5.2 magnitude earthquake hits near Taron, Papua New Guinea
5.2 magnitude earthquake hits near Santa Monica, Philippines
5.1 magnitude earthquake hits near Port-Olry, Vanuatu
5.1 magnitude earthquake hits near Taron, Papua New Guinea
5.0 magnitude earthquake hits near Panguna, Papua New Guinea
Sabancaya volcano in Peru erupts to 25,000ft
Sheveluch volcano on Kamchatka, Russia erupts to 24,000ft
Klyuchevskoy volcano on Kamchatka, Russia erupts to 22,000ft
Colima volcano in Mexico erupts to 14,500ft
Sinabung volcano in Indonesia erupts to 10,000ft
Kids turn violent as parents battle 'digital heroin' addiction
Agency records reportedly show West Virginia flooded with painkillers
Siberian region declares state of emergency as 48 die from drinking poisonous bath oil
Hong Kong confirms first case of bird flu this season
El Nino fueled Zika outbreak, new study suggests
Paedophile aged 101 becomes Britain's oldest convict as he is given 13-year sentence for historic child abuse
North Carolina Limits on Transgender Rights Appear Headed for Repeal
Pagan priest granted right to wear horns in Maine driver's license photo
Tracking Bible Prophecy Headlines - 12/19/2016
Jewish settlers agree to leave Amona site in occupied West Bank
Trump gave $10,000 for West Bank settlement, tax form shows
Golan Heights: From annexation to recognition
Azerbaijan: 'We have closed deal to buy Israel's Iron Dome missile system'
Irish senators slammed for anti-Israel bias
Flooding threatens to destroy biblical sheep project
With plenty of Hamas help, IS deepens its war against Egypt
Christmas-time bombing of Coptic Church in Egypt underscores long history of oppression of Christians
Tunisia confirms 'foreign elements' involved in dispatch of Hamas terrorist
Algerian defense ministry: 125 "terrorists" killed this year
Suicide bomber kills seven in Libyan city of Benghazi
Jordan attack: Foreign tourist among nine killed in medieval castle attack, nearby shootings
Israel's Yad Vashem decries Syria 'massacres'
John Kerry: Aleppo bombardment could have been averted but for 'divisions' in Washington
Aleppo deal stalls again after evacuation buses attacked and burned
Russia threatens to veto new UN Syria resolution, Aleppo evacuations in doubt
Russia, France reach UN compromise on Syria
74 journalists killed on the job in 2016 - report
Saudi official denies reports US has decided to restrict military support
Saudi Arabia Switches From Islamic Calendar to Jesus Birth Date-Based Gregorian
President Obama Signs New International Religious Freedom Bill
Iran discusses nuclear ships plan with IAEA chief
Trump Has Made Russia the Top Foreign Policy Issue
Priebus backs Trump, 'Don't want that drone back'
China's Drone Seizure Sows Concern That U.S. Secrets Were Stolen
North Korea's Nuclear Arsenal More Dangerous Than Previously Thought
Amnesty accuses Myanmar military of 'crimes against humanity'
Muted White House celebration marks Obama Cuba anniversary
Dozens of Cuban migrants land in Florida Keys: media reports
GOP Again Eyes Sanctuary Cities Ban Due to Political Tide
Kissinger calls Trump a 'phenomenon that foreign countries haven't seen'
Trump almost certain to win Electoral College vote, but nothing's sure in 2016 elections
Activists take to the streets to protest Donald Trump ahead of electoral college vote
Podesta refuses to say election was 'fair and free'
Podesta: Russia behind email hacks, wanted Trump as its White House 'lap dog'
Dem boss demands bipartisan congressional investigation into Russian hacks
Senators call for probe of cyber attacks by Russia
Los Angeles County email hack exposes personal data of 750,000 people
Australia's prime minister Malcolm Turnbull calls for two votes to break away from the mother country
Ukraine nationalises country's largest bank
Venezuela Leader Says Cash Crackdown a Victory Over Foes
Hundreds arrested in Venezuela cash chaos, vigilantes protect shops
Quake off Solomons and Papua New Guinea is region's third strong quake in two weeks
6.4 magnitude earthquake hits near Tarauaca, Brazil
6.1 magnitude earthquake hits near Ngulu, Micronesia
5.5 magnitude earthquake hits near Kirakira, Solomon Islands
5.4 magnitude earthquake hits near Pangai, Tonga
5.4 magnitude earthquake hits near Panguna, Papua New Guinea
5.3 magnitude earthquake hits near Lata, Solomon Islands
5.2 magnitude earthquake hits near Banda Aceh, Indonesia
5.1 magnitude earthquake hits near Ile Hunter, New Caledonia
5.1 magnitude earthquake hits near Taron, Papua New Guinea
5.0 magnitude earthquake hits near Panguna, Papua New Guinea
Sheveluch volcano on Kamchakta, Russia erupts to 27,000ft
Sabancaya volcano in Peru erupts to 25,000ft
Klyuchevskoy volcano on Kamckatka, Russia erupts to 23,000ft
Colima volcano in Mexico erupts to 22,000ft
Turrialba volcano in Costa Rica erupts to 13,000ft
Copahue volcano in Chile erupts to 12,000ft
Sinabung volcano in Indonesia erupts to 12,000ft
Chinese city cancels flights in 2nd day of smog alert
Duterte defends killing of drug pushers, says they deserve death
Duterte painkiller use draws concern in Philippines
Ex-Witch Reveals Connection Between Yoga and Satan
Maryland church ordered to evict homeless or pay $12,000 fine
Tracking Bible Prophecy Headlines - 12/18/2016
Iran calls for meeting of nuclear deal powers over U.S. sanctions
UN nuclear watchdog head: Iran showing commitment to deal
Khamenei slams UK for describing Iran as regional threat
Ban Ki-moon says UN has 'disproportionate' focus on Israel
Hamas blames Israel for killing its drone expert in Tunisia, vows revenge
Tunisia investigating Mossad-suspected assassination
Sweden 'to seek anti-settlement resolution' during Security Council presidency in January
UN chief urges Israeli lawmakers to reconsider settlement bill
In last-ditch bid, government offers new compromise for Amona relocation
Hundreds head to Amona outpost to oppose evacuation
IDF soldiers attempt to abandon posts, refusing to evacuate Amona settlement
PM orders crackdown on illegal Arab construction
Palestinian, 19, shot dead during clashes with Israeli forces
Mossad chief and security delegation meet with Trump team
Trump ambassador, son-in-law could upend decades of U.S. policy on Israel and Palestinians
Leviathan partners to begin drilling in Q1 2017
Israelis plan mass protest over Aleppo massacre
Arab party under fire for supporting Assad on Aleppo
Saudi Arabia calls for end of carnage in Syria's Aleppo
UNHCR chief says all must be allowed out of Aleppo, war must stop
Desperate 'thousands' await evacuation from Aleppo
Aleppo 'Hell-Hole': Children Burned Alive, Women Killing Themselves to Avoid Being Raped
Syrians Can't 'Slaughter Their Way to Legitimacy,' Obama Says While Slamming Iran and Russia
Barack Obama's presidency will be defined by his failure to face down Assad
Putin tells Erdogan Russia ready to increase anti-terrorism cooperation
At least 30 Yemeni soldiers killed in Aden suicide bombing
Myanmar military launches attacks on ethnic rebel forces
India appoints new army, air force and intelligence chiefs
China agrees to return U.S. drone seized in South China Sea, Pentagon says
China says it seized US Navy drone to ensure safety of ships
China says US "hyping up" drone issue not conducive to resolution
'Unpresidented' Trump tweet on China sets off deluge of mockery
New protests erupt in Warsaw as political crisis deepens
Venezuela postpones currency move after chaos, protests
Venezuela Deploys National Guard As Venezuelans Protest Worthless Cash
Venezuelans defy Colombia border ban, unrest continues
Venezuelan Hospitals and Pharmacies Face Shocking Shortages of Basic Medical Supplies
Immigrants Use Asylum Applications to Delay Possible Deportation
Harvard Professor Admits His Efforts To Turn Electoral College Against Trump Have Failed Miserably
As Electoral College vote nears, GOP electors are deluged with pleas to bolt from Trump
Snopes, Which Will Be Fact-Checking For Facebook, Employs Leftists Almost Exclusively
Who will check Facebook's 'fact checkers?'
Polish protesters block parliament over press freedom
Pass on your passwords, or your family's digital memories will die with you
UFO expert Max Spiers 'vomited black fluid' before his death, inquest hears
Several aftershocks with magnitude 5.5-6.0 follow powerful M7.9 earthquake that hit Papua New Guinea
6.0 magnitude earthquake hits near Kirakira, Solomon Islands
5.4 magnitude earthquake hits near Raoul Island, New Zealand
5.2 magnitude earthquake hits near Ohonua, Tonga
5.1 magnitude earthquake hits the Southern East Pacific Rise
5.1 magnitude earthquake hits near Anatahan, Northern Mariana Islands
5.1 magnitude earthquake hits the Southwest Indian Ridge
5.0 magnitude earthquake hits the Southwest Indian Ridge
5.0 magnitude earthquake hits near Pijijiapan, Mexico
Short earthquake swarm in Katla volcano
Sheveluch volcano on Kamchatka, Russia erupts to 27,000ft
Sabancaya volcano in Peru erupts to 25,000ft
Colima volcano in Mexico erupts to 23,000ft
Copahue volcano in Chile erupts to 12,000ft
First winter storm wreaks havoc across Baltimore region, with deadly 55-vehicle pileup on Interstate 95
Smoggy Beijing, under alert, orders factories to shut or cut output
Actor DiCaprio says climate action is U.S.'s 'biggest economic opportunity'
EU court upholds Monsanto GM soybean approval
Homeless across country fall victim to synthetic marijuana
Dozens gather at gay pride in conservative Montenegro
12 Recent Cases Where Christians Were Punished for Their Beliefs on Marriage: FRC
Satanic display erected next to city's Christmas nativity
Retailers rejoice as Hanukkah and Christmas fall on the same day this year
Tracking Bible Prophecy Headlines - 12/17/2016
Norway city adopts motion to boycott Israeli goods from 'occupied territories'
Erekat: Moving US Embassy to Jerusalem will 'destroy peace process'
Trump team: Too early for US embassy move to Jerusalem
Delegation of UN ambassadors visit Israel
Ban condemns West Bank outpost bill, admits UN biased on Israel
Israel's Netanyahu urges settlers set for eviction to go quietly
PA claims it got no US aid in 2016. In fact, State Dept. gave Palestinians $357 million. And that's not all
Israel returns the bodies of seven terrorists
Tunisian media reporting Mossad assassinates Hamas official
Fears new definition of antisemitism will stifle criticism of Israel
Egypt's top cleric: anti-Christian attacks 'assault on God'
Obama: Assad, Russia and Iran have blood on hands
Girl, 7, with explosives caused Damascus blast: Syria media
Syrian children working in Lebanon face violence and 10-hour days, says IRC
Holocaust museum: Presidential transition period creates 'vacuum' that neglects Aleppo
Analysis: After Aleppo Falls Al-Qaeda-linked groups will grow stronger, and Putin will expand his reach
Emergency Security Council meeting called over Aleppo
Syria negotiators race to salvage Aleppo evacuation deal
Syria crisis: Hope turns to panic in Aleppo
Aleppo is now a synonym for hell, says UN secretary general
Aleppo: a cosmopolitan city built on thousands of years of trade
Boy, 12, accused of attempting ISIS-inspired terror attack in Germany
Germany arrests Turk for spying on Kurds
News agency reports car bomb attack in Turkey
Gunmen kill five female airport workers in Afghanistan
Maiduguri overwhelmed by victims of Boko Haram insurgency
U.S. Demands Return of Drone Seized by Chinese Warship
Philippines' Duterte: 'bye-bye America' and we don't need your money
Discontented British workers launch season of strikes
Protests, looting break out in Venezuela amid cash chaos
Venezuelan Odyssey for Cash Endures With Delay of New Bills
Here's why we should worry that China is no longer the top holder of US bonds
Trump accuses China of stealing US Navy drone
Trump election: Michelle Obama tells Oprah Winfrey America lacks hope
9/11 record of Republican 'faithless elector' called into question
Want to stop foreign meddling in elections? Turn off talk radio, Obama says
Obama defends handling of Russian meddling ahead of election: 'We handled it the way we should have'
Kremlin slams 'extremely scurrilous' US hacking accusations
Lawmakers Fume Over CIA Refusal To Brief House Panel On Russia Hacking Claims
FBI backs CIA claim that Russian hackers meddled in US election
John Podesta: Something is deeply broken at the FBI
WikiLeaks pokes at Podesta on Twitter
Wikileaks Founder Assange on Hacked Podesta, DNC Emails: 'Our Source Is Not the Russian Government'
Julian Assange tells Sean Hannity: 'Liberal media' exposed as 'paper tiger'
Did Facebook Just Kickstart the Real Infowar?
The real truth about Facebook's 'fake news' filters
Facebook Using Unreliable Liberal Fact-Checker To Fight 'Fake News'
Fakebook: The social-media site empowers a journalism cartel
George Soros Finances Group Helping Facebook Flag 'Disputed' Stories
This Chrome Extension Will Fact-Check Trump's Tweets for You
Hypocrisy: The gun industry's lucrative relationship with Hollywood
California, Uber Meet After Video Shows Self-Driving Car Running Red Light
Iraq boosts oil sales to China, U.S., India before OPEC supply cuts
Quake-detection app captured nearly 400 temblors worldwide
7.9 earthquake strikes off Papua New Guinea; tsunami alert issued
5.4 magnitude earthquake hits near La Gomera, Guatemala
5.1 magnitude earthquake hits near Abepura, Indonesia
5.1 magnitude earthquake hits near Paramonga, Peru
5.0 magnitude earthquake hits near Ovalle, Chile
5.0 magnitude earthquake hits near Kiska Volcano, Alaska
Sheveluch volcano on Kamchatka, Russia erupts to 28,000ft
Sabancaya volcano in Peru erupts to 27,000ft
Colima volcano in Mexico erupts to 20,000ft
Sinabung volcano in Indonesia erupts to 19,000ft
Copahue volcano in Chile erupts to 12,000ft
Syracuse just broke a 99-year record for cold
'That's pretty rare': Helena gets two record-breaking days of snowfall this week
Rain drenches parched Israel - farmers remain worried that the region still isn't out of a multi-year drought
Court blocks attempt to halt delivery of free bottled water to residents of Flint, Michigan
Gatlinburg fire: Juvenile suspects could face 60 years in prison, possible murder charges
No one hurt after e-cigarette sparks fire on American flight
Overdose deaths rise jump by more than 100 percent in some states, CDC report says
Bird flu strikes at Christmas turkey farm in Lincolnshire
Oklahoma lawmaker abandons anti-abortion bathroom signs law
'National Geographic' just made history with its new cover featuring nine-year-old transgender
Confirmation for Secretary of State won't be Tillerson's toughest fight. He pushed Boy Scouts to accept gays
Conservatives Drill down on Exxon's Tillerson
Soon, married Italians might not have to promise to be faithful
Buddhists Calming Bustling New Yorkers With 'Subway Meditation'
This is 'year zero' of a virtual reality revolution say filmmakers
Tracking Bible Prophecy Headlines - 12/16/2016
Russia says loss of Iran nuclear deal would be unforgivable
Trump chooses pro-settlement hardliner as Israel envoy
Trump's Ambassador to Israel references 'embassy in Israel's eternal capital, Jerusalem'
Trump's Pick For Ambassador To Israel: 'End The 2-State Narrative'
Former Israeli Defense Minister Outlines 'Grand Proactive' Middle East Strategy for Trump Administration
IDF warns of conmen posing as soldiers
Mass rally marks Hamas' 29th anniversary as terror group threatens Israel
Kites and GoPros: Hamas prepares for war with Israel
EU: Israeli demolitions left 1,221 Palestinians homeless
Activist told New York schoolchildren to become 'freedom fighters for Palestine'
Artist works to preserve Christian heritage in Hamas-run Gaza
Archaeology Discovery: 1,800-Y-O Tablet Reveals Name of Biblical-Era Ruler of Judea
Israeli Defense Minister: Assad is a butcher who must be removed from power
Arab Israeli newscaster: Aleppo onslaught is 'a holocaust'
Israel has wary eye on Iran after Syrian rebels lose Aleppo
UK and US ramp up criticism of Russia and Iran over Aleppo crisis
Obama Admin Grilled Over Downplaying Iran's Role in Syria
Kerry appeals to Russia to end the 'massacre' in Aleppo
Aleppo evacuation begins as Assad hails 'liberation'
Aleppo Evacuation Suspended After 8,000 People Removed
Destruction of Aleppo captured in heart-rending before and after photos
ISIS has three surface-to-air missile launchers in Syria, US officials say
UN fears further looting of wrecked ancient Iraqi city
A look inside the walls of a prison in Iraq, and into the tortured minds of female ISIS militants held there
Hatred spills beyond South Sudan along with refugees
American held over 900 days in Egypt begs US for help before Trump's reign
EgyptAir crash: Explosives found on victims, say investigators
Islamists threaten 'volcano of jihad' against Egypt after execution
Franklin Graham Urges Christians Worldwide to Pray for Jakarta's Gov. on Blasphemy Trial
Report: Boy with suspected ISIS ties attempted to bomb German Christmas market
Lawyer: Islamic State member ordered France train attack
Swedish towns told to 'make preparations regarding the threat of war and conflict' with Russia
FM report says Europe incapable of defending itself
Austria Seizes Hitler's Birthplace, Will Offer It to Charity
Bomb plot to kill the Queen foiled by detectives
British Muslims Gather in Show of Strength to Demand Caliphate
Illegal migration hits new high in November as families surge across border
Justin Trudeau: 'Globalisation isn't working for ordinary people'
UK denies post-Brexit trade deal could take 10 years
Theresa May given cold shoulder at Brussels EU summit in 'awkward' video
Venezuela's 100-bolivar note withdrawal causes chaos
Some poor Venezuelan parents give away children amid deep crisis
Japan Overtakes China as Largest Holder of U.S. Treasuries
Measures of Economic Optimism Are Shooting Up All Over the Place After Trump's Win
Homebuilder sentiment spikes 7 points, Trump has them feeling fantastic
Long-Shot to Block Trump Lands at Electoral College Monday
Celebrities beg electors to be 'heroes' and vote against Trump
Electors are being harassed, threatened in bid to stop Trump
GOP: Electoral College voters will back Trump
Assange: I would've had 'no problem' releasing similar info about Trump and might do so in 4 years
WikiLeaks figure says 'disgusted' Democrat leaked Clinton campaign emails
Abedin claims she never received FBI warrant for Weiner emails
FBI New York Field Office Told To Continue Clinton Foundation Probe
FBI is probing Yahoo hack, cannot yet provide scope
Hacked Yahoo Data Is for Sale on Dark Web
What Is The Real Purpose Behind "Fake News" Propaganda?
Intel panel nixes briefing on alleged Russian interference in US election after resistance
Obama vows action against Russia for hacks
Republican National Committee Security Foiled Russian Hackers
EU agrees to extend Russia sanctions until mid-2017 in a signal to Trump
Putin, Abe hold talks on Japan-Russia territorial dispute
Russia to boost Serbian defense with MIG-29 fighter jets
Taiwan Is Both Exhilarated and Unnerved by Trump's China Remarks
China should plan to take Taiwan by force after Trump call, state media says
China takes action on thousands of websites for 'harmful', obscene content
Snopes and ABC Join Forces to Stop Fake News
Artificial intelligence creeps into daily life
Self-Driving Uber Apparently Runs Red Light In San Francisco
Automated restaurant opens in NYC
UN: Threat of a hacking attack on nuclear plants is growing
OPEC Threatened by Tiny Oklahoma Town With Soaring Supplies
Earthquake swarm in Katla volcano
5.3 magnitude earthquake hits near Honiara, Solomon Islands
Colima volcano in Mexico erupts to 25,000ft
Sheveluch volcano on Kamchatka, Russia erupts to 21,000ft
Fuego volcano in Guatemala erupts to 18,000ft
Copahue volcano in Chile erupts to 13,000ft
Turrialba volcano in Costa Rica erupts to 12,500ft
'Ridiculously Heavy': Huge Winter Storm Makes Way for Already Hurting Midwest
Abandoned cars litter streets in Portland, Ore. after just a couple of inches of snow falls
NASA launches 8 mini-satellites for hurricane forecasting
New Study Casts Doubt On A Key Metric For Predicting Global Warming
Corpus Christi Warned Not to Use Tap Water Due to Possible Contamination
Democrats open to replacing Obamacare
Obamacare repeal could take months; replacement, years: Republican aides
State Health Dept. says most Oklahomans who caught mumps were vaccinated
Scientists reverse ageing in mammals and predict human trials within 10 years
Holographic 'wife' ministers to Japan's single men
Britain agrees to license three-parent IVF babies to prevent disease
Judge blocks Texas rules requiring burial of fetal remains
Child sex victims offered tens of millions of pounds compensation over 'industrial scale' abuse in children's homes
Dylann Roof found guilty on all counts in Charleston church massacre trial
Python found in South Dade with its mouth sewn shut. Could it be Vodou?
Tracking Bible Prophecy Headlines - 12/15/2016
Palestinians preparing new Security Council draft - report
Netanyahu in Kazakhstan seeks help in winning Israel spot on UN Security Council
France reportedly postpones Middle East peace conference
Dershowitz: ICC will go after Israel if settlement bill passes
Amona settlers reject state's 'Swiss cheese' relocation offer
Amona residents say they rejected deal due to state's 'lack of commitment'
Israel Vows to Protects Its Christian Soldiers
Thousands rally in Gaza for anniversary of Hamas founding
IS in Sinai claims rocket attack on Israel that missed target
Netanyahu to Iran: 'Don't threaten Israel, we're a tiger not a rabbit'
Kenya deports Iranian men who plotted to attack Israeli embassy
Khamenei: The Zionist regime won't exist in 25 years
White House: Iran's nuclear marine vessels don't violate deal
Iran sanctions renewal becomes law without Obama signature
Iran's president congratulates Assad for 'liberating Aleppo'
'Are you truly incapable of shame?' Samantha Power blasts Assad regime, allies
Syrian crisis altered region's land and water resources, Stanford study finds
'Save us': Aleppo civilians plead for help as airstrikes resume
Aleppo battle: Raids on Syria city 'probably war crime' UN says
Russia, Syria preparing rebels' exodus from Aleppo - ministry
Putin and Erdogan agree to make joint effort to evacuate east Aleppo
Isis video claims to show abandoned Russian base in Palmyra
As Aleppo falls, Trump faces test on posture toward Russia
White House: 'Offensive' to say US not doing enough in Aleppo
Jihadists are 'hiding in plain sight' among migrants, head of the Armed Forces says
Philippines President Duterte admits killing suspects
YouTube Bans North Korea's Propaganda Channel
China installs weapons systems on artificial islands - U.S. think tank
Chinese ambassador to U.S.: Sovereignty not a 'bargaining chip'
Drunken Kim Jong Un forces top military leaders to write apology letters - then forgets it
Dutch court rules ancient gold from Crimea 'must be returned to Ukraine'
Brexit: EU leaders to discuss UK's exit without Theresa May
Post-Brexit trade deal could take up to 10 years and still fail, warns UK's EU ambassador
Brazil: Clashes as Senate approves 20-year austerity plan
Venezuelans fight to protect their savings as government pulls bills from circulation
Fed raises rates for the second time in a decade
Dollar surges after Fed raises rates, signals faster rate hike pace
Asian shares extend losses after Fed rate hike
Execs representing a whopping $3 trillion just walked into Trump Tower
Trump pledges 'open door' with Silicon Valley at meeting
Trump Pledges Aid to Silicon Valley During Tech Meeting
Trump to unveil Supreme Court pick close to inauguration
Donald Trump will be blamed for terror attacks if he refuses to take security briefings, says former CIA chief
NYPD: Muslim teenager who reported harassment by Trump supporters made the story up
Dems scramble to prevent their own from defecting to Trump
Populist earthquakes make 2017 the great unknown
Stein spent nearly $1 million of recount funds on consultants, staff, admin expenses
Report: Evidence of Detroit Voter Fraud, Too Many Votes in 37% of Precincts
Top US Republican senator says Russians hacked his campaign
Elector push for Russia briefing heats up after Podesta fans flames
Rep. King: Canceled intel briefing on alleged Russian interference in US election is 'disgraceful'
Report: Putin himself involved in US election hack
Yahoo suffers world's biggest hack affecting 1 billion users
Stolen Yahoo Data Includes Government Employee Information
Amazon completes its first drone-powered delivery
Algorthims are making us small-minded
NASA scientist warns Earth is due for 'extinction-level' event
5.5 magnitude earthquake hits near Farallon de Pajaros, Northern Mariana Islands
5.3 magnitude earthquake hits the Southwest Indian Ridge
5.3 magnitude earthquake hits near Ohonua, Tonga
5.2 magnitude earthquake hits near Ohonua, Tonga
5.2 magnitude earthquake hits near Kirakira, Solomon Islands
5.1 magnitude earthquake hits near San Isidro, Philippines
5.0 magnitude earthquake hits near The Geysers, California
5.0 magnitude earthquake hits near L'Esperance Rock, New Zealand
Magnitude 3.4 earthquake in Katla volcano
Colima volcano in Mexico erupts to 30,000ft
Bezymianny volcano on Kamchatka, Russia erupts to 20,000ft
Sinabung volcano in Indonesia erupts to 14,000ft
Turrialba volcano in Costa Rica erupts to 13,000ft
Copahue volcano in Argentina erupts to 12,000ft
Record-breaking wave thunders through North Atlantic
Scientists Want to Give the Atmosphere an Antacid to Relieve Climate Change
Clinging to Hairspray, Trump Casts Cloud of Fear Over Climate Scientists
If Trump skews science, researchers must raise the alarm - Obama official
NYC 'Zombie' Outbreak Highlights Dangers of Synthetic Drug
Study Reveals Depression, Suicidal Thoughts Not Uncommon in Airline Pilots
Pro-Abortion Researchers Falsely Claim Aborting Their Baby Has No Mental Health Impact on Women
Obama Bars States From Denying Federal Money to Planned Parenthood
Birth defects seen in 6 percent of US pregnancies with Zika
Woman gives birth to baby using ovary frozen in her childhood in 'world first'
China rescues 36 'infants' from child traffickers
Italy swaps spleen for kidney in world first
Security Council drops LGBT rights from tribute to UN chief
Affair site Ashley Madison reaches $1.6M settlement
There Have Been Over 200 School Shooting Incidents Since The Sandy Hook Massacre
Oklahoma girl, 13, accused of plotting mass attack on school
Kids As Young As 8 Suspected In Violent, Early Morning Robbery In Fort Greene
Top 10 'Most Sinful' Cities in America: See Most Lustful, Wrathful Places of 2016
Christmas TV episode features jaw-dropping Jesus mockery, violence. Oh wait - it's 'Family Guy.'
Congress Passes Key Bill to Combat Religious Persecution
Tracking Bible Prophecy Headlines - 12/14/2016
Iran says it will develop nuclear-powered ships after US extends sanctions
GOP reps vow to fight Boeing-Iran deal, as air giant makes Trump-friendly pitch
Hamas official says group is now 'leading' missile-maker in Arab world
PA government: Prosecute Israel for 'war crimes'
Paris peace summit delayed until January
Two thirds of Palestinians no longer believe in two-state deal
'Why on earth did Netanyahu offer Trump a Palestinian state?'
Nir Barkat confident Trump will move US Embassy to Jerusalem
UK prime minister delivers staunchly pro-Israel speech
British PM: Israel a 'thriving democracy' and example to world
First cousins who thought entire family died in Holocaust united in Israel
Israel takes its F-35s up for a test flight
Opposition MK demands criminal investigation into Netanyahu submarine affair
Turkey and Israel Trust Each Other Again, Maybe
IS in Sinai: Israel conducted multiple airstrikes against us
ISIS Claims Responsibility for Egypt Church Bombing and Warns of More to Come
Iran Increasingly Sees IS as Threat to Islamic Republic
3 IS leaders with ties to Paris attacks killed in Syria drone strike
Danish woman risks jail time for fighting against ISIS
International concern over claims of chemical weapon attack in Syria
Report: Qatar calls for an emergency Arab League meeting on Aleppo
Syrian army, Iraqi militia reportedly killing Aleppo civilians
Russia says tired of US 'whining' about Aleppo
Russia says fighting in Aleppo over as UN decries 'worst humanitarian tragedy of the 21st century'
Aleppo fighting ends with deal to evacuate rebels and civilians
Activists of Aleppo share tormented goodbyes online
UN rights chief warns: Aleppo slaughter could happen elsewhere
We are watching Aleppo burn in real time. And just like in Bosnia and Rwanda, we do nothing
Turkey to set up tent city for up to 80,000 refugees fleeing Aleppo
Thousands rally in Istanbul, London to 'save Aleppo'
France calls for UN action on Aleppo after 'systematic vengeance and terror'
Medics in Aleppo fear being killed or tortured for saving lives
Four suspected al Qaeda members killed in drone strike in Yemen
US halts arms transfer to Saudi Arabia over civilian casualties in Yemen
Romania to beef up military spending due to Russia
Germany, France back extending sanctions against Russia
Soros Think Tank Claims Russia Could Engineer Migrant Sex Attacks to Boost Right-Wing Parties
Western Europe cracks down amid fears of holiday attacks
In Trump era, imams and rabbis struggle to counter anti-Muslim hostility
Christmas-time bombing of Coptic Church in Egypt underscores long history of oppression of Christians
Military court jails 141 Brotherhood supporters over 2013 unrest
Migrants in Libya facing "human rights crisis"
UN finds bodies in South Sudan showing signs of execution
Uganda charges traditional leader at centre of unrest with terrorism
Venezuela closes border with Colombia 'to destroy mafia'
Casino stocks rally on bet Japan will be the next major gaming market as legislation clears hurdle
German politicians call for fake news used in a 'targeted campaign' to be made a crime
Brexit endangers U.S.-UK trade as some U.S. firms could move: report
Wall St Extends Record Rally, Dow Closes in on 20,000
Big Oil Gets a Huge Role in Trump's Administration
Senate fight looms after Trump taps Exxon CEO as top U.S. diplomat
Media types hit panic button over CIA Russia assessment
Russian hacking scandal leaves more questions than answers
Tech leaders couldn't beat Trump; they'll meet him instead
IBM Lays Out Plans to Hire 25,000 in U.S. Ahead of Trump Meeting
Anti-Trump Elector Chris Suprun Paid For Ashley Madison While Bankrupt And Married With 3 Kids
Student Arrested, Accused Of Trying To Bring Weapons Into Trump Tower
Briton jailed over Trump death plot
White House petition suggests naming next Navy ship 'USS The Deplorables'
Low-Flying Military Aircraft Spook Manhattan
U.S. ready to confront Beijing on South China Sea: admiral
Scientists Have a Crazy Plan to Nuke Deadly Asteroids Out of the Sky
Earth woefully unprepared for surprise comet or asteroid, Nasa scientist warns
Huge mysterious UFO disc-shaped object captured crossing moon's surface was alien spaceship, say ET hunters
'It was not from this world': Witness to 'Britain's Roswell' UFO incident breaks 36-year silence
Aftershocks drive Indonesians from homes in quake-hit Aceh
5.8 magnitude earthquake hits near Farallon de Pajaros, Northern Mariana Islands
5.3 magnitude earthquake hits near Kirakira, Solomon Islands
5.2 magnitude earthquake hits near Pangai, Tonga
5.0 magnitude earthquake hits near Kirakira, Solomon Islands
5.0 magnitude earthquake hits near Manokwari, Indonesia
Colima volcano in Mexico erupts to 26,000ft
Sabancaya volcano in Peru erupts to 23,000ft
Turrialba volcano in Costa Rica erupts to 14,000ft
Copahue volcano in Argentina erupts to 12,000ft
Dukono volcano in Indonesia erupts to 10,000ft
Winter storm to create messy travel along 1,200-mile swath of central US
Mayor: Gatlinburg wildfires caused $500M in damages
Haifa finds itself underwater, weeks after wildfires set it ablaze
Drought to intensify in Kenya in 2017
Hottest Arctic on record triggers massive ice melt
Is Marijuana Chewing Gum The Next Big Thing?
How snapping a quick selfie could help identify genetic diseases
Ohio governor OKs 20-week abortion ban, nixes heartbeat bill
Senate Committee: Planned Parenthood Should Face Criminal Charges for Selling Aborted Baby Parts
Fake News: Is Religious Liberty at Stake?
Tracking Bible Prophecy Headlines - 12/13/2016
Looking ahead to Trump presidency, Netanyahu refocusses on Iran
Iran Threatens World War If Trump Scraps Nuclear Deal
Iran threatens to destroy Israel - again
F-35 boasts Israeli technology, can challenge Iranian threat
Netanyahu says Israel 'mightier' as first F-35 fighter jets arrive
Arrival of F-35 fighter jets to Israel delayed by heavy fog
Trump targets Lockheed Martin's F-35 fighter jet costs
Hamas offers missiles for armies willing to fight Israel
Incoming rocket alert blares along Sinai border
Palestinians on 73-day hunger strike said to be gravely ill
Mattis said Israel can be a pain, but few in pro-Israel camp seem to care. Why?
Jerusalem mayor hopes US moves embassy, despite warning from Palestinians
Moving Embassy to Jerusalem a 'big priority' for Trump - top aide
Turkish ambassador takes up post in Israel after 5-year spat
Netanyahu set to embark on rare trip to Muslim countries
Antisemitic Attacks in US Are Often Precursor to Larger-Scale Terrorist Strikes Against General Population, New Report Says
'Rent-a-Jew' project seeks to educate Germans and reduce anti-Semitism
Report: Israel boycotting Swedish Foreign Minister
Coin dating from Jewish revolt against the Romans found in Jerusalem
Ethiopian-born Israelis can now donate blood
Coptic Christians criticise security failures after Cairo bombing
Pope to Egypt Copts: 'United in the blood of our martyrs'
Iran and Turkey's secret talks on Syria revealed
Turkey detains 235 people over PKK propaganda after bomb attacks
Turkish warplanes hit Kurdish militant targets in northern Iraq
Turkey urges Syrians to leave ISIS-held town
European Diplomats Attack Russia's Syria Position After Islamic State Retakes Palmyra
Russia blames US for loss of Syria's Palmyra
Syrian Observatory reports suspected gas attack in Islamic State area near Palmyra
Aleppo battle: UN chief warns of 'atrocities against civilians'
Aleppo: Reports of executions as Syrian army closes in
Assad forces close to capturing east Aleppo after 'doomsday' bombardment
Battle for Aleppo 'all but over' as Syrian forces capture more territory and rebels discuss surrender
Pope Francis appeals to Assad to protect Syria's civilians
For Women Under ISIS, a Tyranny of Dress Code and Punishment
Nativity Scene Could Offend Muslims, Priest Says
UK bans neo-Nazi group under anti-terror laws
Six held in UK anti-terrorism raids; bomb disposal called in
Lufthansa flight diverted to JFK Airport after 'credible' bomb threat
ICE spends $100 million ferrying illegal immigrant children around U.S., watchdog says
Cuba, EU, Sign Cooperation Pact, Vow Trump Won't Hurt Ties
Congressman begs Electoral College voters to block Trump
Podesta backs bid to overturn electoral vote
Mainstream Media Scream: Media tries to delegitimize Trump's victory
Trump victories certified in Wisconsin, Pennsylvania
Completed Wisconsin recount widens Donald Trump's lead by 131 votes
U.S. intelligence officials say Russian hacks 'prioritized' Democrats
Top U.S. spy agency has not embraced CIA assessment on Russia hacking
Sore loser Obama turns to Russian hacking to delegitimize Trump's triumph
Senate and House Leaders Call for Inquiry of Russian Hacking in Election
McConnell, Ryan Back CIA After Trump Attacks Hacking Probe
Dispute over Russia reflects growing Republican resistance to Trump
China's richest man warns Trump of risk to U.S. jobs
Trump risks war by turning the One China question into a bargaining chip
China warns Trump against ignoring its Taiwan interests
China's state media call Trump 'naive' after Taiwan comments
Kremlin praises Tillerson, tipped for secretary of state job, as highly professional
Antonio Guterres sworn in as UN secretary-general
$213,300,000,000: Individual Income Taxes Set Record in First 2 Months of FY17
McConnell, Warning of 'Dangerous' Debt, Wants Tax Cut Offsets
Dow notches 15th record close since election; Treasury yields rise ahead of Fed meeting
Fmr. Gulf Oil CEO: Oil to Reach $75 a Barrel by Year's End
Oil jumps to highest since mid-2015, Fed hike on horizon
Why a Fed interest rate hike would help, not hurt Trump
Why 2017 May Be Another Volatile Year for the World's Biggest Bond Market
Entering a 'world of economic chaos,' Venezuela struggles with hyperinflation
Venezuelans Rush to Stash Cash Before Biggest Bill Is Voided
Venezuela Closes Border with Colombia After Scrapping Its Largest Banknote
SWIFT confirms new cyber thefts, hacking tactics
Uber said it protects you from spying. Security sources say otherwise
Three-year-olds can be identified as criminals of the future
Supermoon to wash out best meteor shower of the year Tuesday night
5.3 magnitude earthquake hits near Kirakira, Solomon Islands
5.1 magnitude earthquake hits near Lae, Papua New Guinea
5.1 magnitude earthquake hits near Kirakira, Solomon Islands
5.1 magnitude earthquake hits near Ndoi Island, Fiji
5.0 magnitude earthquake hits near Ohonua, Tonga
5.0 magnitude earthquake hits near Propicia, Ecuador
Strong earthquake swarm in Bardarbunga volcano
Mount St. Helens shakes 120 times within a week as volcano recharges, scientists say
COlima volcano in Mexico erupts to 22,000ft
Reventador volcano in Ecuador erupts to 15,000ft
Turrialba volcano in Costa Rica erupts to 14,000ft
Suwanosejima volcano on Japan erupts to 13,000ft
Dukono volcano in Indonesia erupts to 10,000ft
Cyclone Vardah: Two dead as storm lashes south India coast
U.S. preps for 'dangerously' cold temperatures
Trump says 'nobody really knows' if climate change is real
Miami Beach Mayor: Florida Needs a Trump Wall to Protect It - From Climate Change
Surging methane emissions imperil climate goals
Reindeer are shrinking: warming threatens Christmas icon
Bill Gates forms $1B climate-change tech fund
Top anti-drug body recommends pot decriminalization
One in 6 US adults reports taking psychiatric drugs
Increase in Syphilis Cases Attributed to Anitbiotic-Resistant Strain
Rising number of rural American babies born with opioid withdrawal
Researchers used VR to put a woman on a beach during childbirth to help manage her pain without drugs
Planned Parenthood fears it may be first casualty of rekindled abortion war
Kasich under pressure from both sides as major abortion bills hit desk
Oklahoma may require restroom signs in effort to have 'abortion-free society'
Funeral Directors Weigh In On Texas Rule Requiring Burial Of Fetal Remains
Cow gene study shows why most clones fail
Sex robots modeled on your favorite celebs set to take over the market
Man 'overtaken by demons' stabbed his family and tossed their bodies in a well, records say
Disappointment as Senate Republicans drop religious freedom amendment
Tracking Bible Prophecy Headlines - 12/12/2016
Iran finalizes $16.8bn deal with Boeing after nuclear agreement, state news says
Boeing Speaks in Trump Terms on Iran Deal: It's About Jobs
Iran: If war imposed on us, Israel, Gulf states will be destroyed
Netanyahu says he hopes to work with Trump to undo Iran deal
Netanyahu: I want Trump to help us reach a two-state solution
PA ministers secretly hope there won't be Palestinian state, deputy minister claims
Israel foiled chemical weapons' delivery to Hezbollah, defector says
Fatah TV aired 'terror-promoting' song 72 times in November, report says
Britain adopts broader anti-Semitism definition to fight hate crimes against Jews
Hamas condemns bombing of Egypt's main Coptic Christian cathedral
Israel condemns 'reprehensible' Cairo bombing that killed 25
U.S. Defense Secretary Ash Carter arrives in Iraq to assess Mosul fight
US commander: Over 2,000 jihadists killed, gravely wounded in Mosul fight
Syrian rebels get proposal to quit Aleppo, jihadists retake Palmyra
Girl suicide bombers killed in Nigeria terror attack, witnesses say
ISIS claims killing of counterterrorism officer in Pakistan
Somalia suicide truck bombing kills more than 20
France Extends Emergency Law as Terrorist Threat Remains High
Dutch populist leader Wilders rises in polls after conviction
Italy hurries to form new government as banking crisis looms
Venezuela Orders Largest Bills Turned in Ahead of New Bank Notes
Foxconn Fires 25% Of India Workers As Demonetization Destroys Sales
Fed to raise rates as Trump economy looms
As Trump Dismisses CIA, Congress Looks To Confront Russian Cyberattacks
Trump: Claims of Russian interference in 2016 race 'ridiculous,' Dems making excuses
Former ambassador to Russia: Putin wanted 'revenge' against Clinton
Former UK Ambassador Blasts "CIA's Blatant Lies", Shows "A Little Simple Logic Destroys Their Claims"
Conspiracy Theorists: 'Pizzagate' Shooting Just a False Flag
Bill Would Allow Government to Locate People With Tracking Devices
Promising no censorship, social network Gab draws 'alt-right'
5.7 magnitude earthquake hits near Central East Pacific Rise
5.4 magnitude earthquake hits near San Martin, Argentina
5.3 magnitude earthquake hits near Kirakira, Solomon Islands
5.2 magnitude earthquake hits near Ovalle, Chile
5.0 magnitude earthquake hits near Iwaki, Japan
Sabancaya volcano in Peru erupts to 35,000ft
Colima volcano in Mexico erupts to 16,000ft
Turrialba volcano in Costa Rica erupts to 15,000ft
Copahue volcano in Argentina erupts to 11,000ft
Dukono volcano in Indonesia erupts to 10,000ft
1,600 Flights Across Midwest Canceled as Winter Blast Rolls East
Macy's No Longer Gives Funds to Planned Parenthood
Tracking Bible Prophecy Headlines - 12/11/2016
PA trying to convince Obama not to veto UN resolution
Israeli settlers angry as government prepares to evict outpost
Lapid: We need to build a high wall and get the Palestinians out of our sight
Arab Israeli terrorist cell arrested in Jerusalem
Ethiopian Judaism nearly identical to that practiced during Second Temple Period
Hungary's thriving Jewish community faces spike in antisemitism, Holocaust revisionism
Hitler's Mein Kampf beloved by Italian schoolchildren, survey says
Welcome To Jihadi Land! Iran Opens Theme Park Where Children Pretend To Attack Israel And Western Enemies
Atomic agency leader warns of disaster if Trump tears up Iran deal
Petraeus: Iran nuclear pact has 'significant downsides'
US defense secretary makes surprise Iraq visit
Iraq says army makes gains in gruelling Mosul battle
Islamic State fighters re-enter ancient Palmyra in Syria
Spotlight turns to US forces' role as IS fight continues
UK defense minister: West cannot treat Russia as an equal partner over Syria
Diplomats urge Russia and Assad to show grace in Aleppo victory
Aleppo's terrified residents flee rebel districts, death and hunger
Yemen suicide bomb kills dozens in payday queue
Turkey Shifts Closer to Expanding Powers for Erdogan
38 dead and 155 wounded in twin bomb attack near Istanbul stadium
As bombing death toll jumps to 38, Turkey blames Kurds
Erdogan decries 'ugly face of terror' as twin blasts said to kill 13
Netanyahu condemns Istanbul bombing, 'we expect Turkey to condemn terrorism in Israel as well'
Man arrested for terror offence at London airport
Cairo cathedral bomb blast kills at least 26
Nigeria church collapses onto worshippers, killing 160
Venezuela orders stores to get into the Christmas spirit
Congratulations To Bolivarian Socialism - Now The Venezuelan Government Steals The Childrens' Toys
Happy Socialist Christmas: Venezuala Seizes 4 Million Toys From "Price-Gouging" Importer, Gives To Nation's Poor
Venezuelan president called a 'Grinch' after government toy seizure
Mexico quietly marks 10 years of drug war
Mexico says army to stay in streets
Could uncertainty over Trump lead to a Mariel-like exodus from Cuba?
New UN chief to be sworn in amid uncertainty over Trump
FBI and CIA give differing accounts to lawmakers on Russia's motives in 2016 hacks
Trump: America's reality TV president in waiting
Trump poised to pick an oil tycoon with ties to Russia as secretary of State, reports say
Russia and Others Join OPEC in Rare, Coordinated Push to Cut Oil Output
Saudis Signal Deeper Cuts After Deal With Non-OPEC Countries
Iceland Interior Minister Reveals Plot By Obama Administration "To Frame Julian Assange"
Theresa May faces new Brexit legal challenge
China flies nuclear-capable bomber in South China Sea after Trump Taiwan call, US officials say
Taiwan says China air force conducts long-range drills
6.1 magnitude earthquake hits near Arawa, Papua New Guinea
5.1 magnitude earthquake hits near Kirakira, Solomon Islands
5.0 magnitude earthquake hits near Kirakira, Solomon Islands
Colima volcano in Mexico erupts to 20,000ft
Fuego volcano in Guatemala erupts to 15,000ft
Dukono volcano in Indonesia erupts to 10,000ft
Senate clears water bill with Flint aid, drought relief
Extreme cold weather snap contributes to 3 electricity records in Alberta
Trump team memo on climate change alarms Energy Department staff
New priests to learn about global warming as part of formation
Superbugs killing more people than breast cancer, trust warns
Britain's 'first gay surrogate dads' want girl triplets via sex selection process illegal in UK
Same-sex parents can't be listed on child's birth certificate, rules Arkansas Supreme Court
Orlando police launch 'safe place' initiative for LGBT residents, visitors
Gender Fluid Performer Kelly Mantle Eligible in Male and Female Oscar Categories
Churches warned of 'deceptive cult' linked to South Korea infiltrating congregations
Tracking Bible Prophecy Headlines - 12/10/2016
Peace process should not be 'all or nothing,' says EU ambassador
Brexit lobbyist Farage wants to help Trump bring peace to Middle East
Facing evacuation, West Bank settlers remain insistent
Religious youth group urges 'struggle' against Amona evacuation
Norway, Sweden express concern over Israeli settlement bill
UN blacklist of companies working in settlements advances
Arab Knesset members say they will sue Israeli Prime Minister Benjamin Netanyahu in wake of recent wildfires that were blamed on terrorism
Nasrallah: Christians and Muslims united against Israel, 'infidels'
Over 60 scholars say bill targeting campus anti-Semitism is 'dangerous'
EU can fight anti-Semitism without defining it, official says
Turkish court dismisses case over 2010 Israeli flotilla raid
Analysis: The Middle East's Worst Nightmare: A War between Israel and Russia
Iran is the primary threat Israel faces, defense minister says
At Iran amusement park, kids can fire plastic bullets at Netanyahu effigy
Hezbollah denies it promised Russia no attacks on Israel
Syria conflict: US to send troops to help seize Raqqa from IS
Role of US special forces in question amid anti-IS campaign
Assad relies on foreign fighters in bid to take Aleppo
Russia says Syrian government controls 93 percent of Aleppo
Aleppo bombing will continue until rebels leave, Russia says
Aleppo battle: UN says hundreds of men missing
Syria Aleppo: UN envoy urges political solution to war
Diplomat: Geneva Meeting Could Avoid 'Destruction' in Aleppo
U.S.-led warplanes destroy ISIS oil tankers in Syria
Iraq says it destroys Mosul car bomb factories
US airstrike kills IS terrorist linked to Charlie Hebdo attack
Bombing on Cairo road to pyramids kills 6 Egyptian police
Bomb blasts kill 30 in northeast Nigeria; Boko Haram blamed
African Conflicts Displaced More Than 2 Million People in 2015
Controversial Islamic center hosts interfaith call for peace, despite terror ties
Anti-Islam Dutch MP Geert Wilders found guilty of hate speech
French PM: France to seek to extend state of emergency until July
Biden Hails Trudeau, Merkel as Last Liberal Leaders Standing
David Cameron accused of patronising voters after blaming 'the rise of populism' for Brexit
As EU treaty turns 25, Juncker warns against going it alone
After impeachment, South Korea prime minister urges calm, vigilance
South Korea's political crisis will be ripe opportunity for Pyongyang and Beijing
China Says Opposed to Unilateral Sanctions on North Korea
Donald Trump attacks China on Twitter over currency manipulation and South China Sea deepening diplomatic row
Stock market's velocity after Trump has Wall Street talking Dow 20,000 - and beyond
Donald Trump has just appointed a key architect of the 2008 global meltdown
Trump to name Jewish Goldman Sachs exec to top economic post
Exxon CEO is now Trump's secretary of state favorite - transition official
Democrats plot uphill fight against some Trump nominations
Trump Asking Evangelical Leaders for Appointment Recommendations at Higher Level Than Previous Presidents, Richard Land Says
Obama orders 'full review' of 2016 election cyber-attacks
Secret CIA assessment says Russia was trying to help Trump win White House
Report: Russia hacked RNC, but did not leak info
Trump Team: Same People Who Say Russia Meddled In Election Said Iraq Had WMDs
Donald Trump shuts down companies tied to Saudi Arabia after election
Person of the year shouldn't be Donald Trump - it's clearly Vladimir Putin
None of the inauguration protests have their proper permits yet. Here's why.
Obama is rushing to Trump-proof the White House
Hillary Clinton's losing campaign cost a record $1.2B
Fake News: How a Partying Macedonian Teen Earns Thousands Publishing Lies
Japan launching 'space junk' collector
Radiation from Japan's Fukushima nuclear disaster detected on Oregon shores
At least 43,000 homeless after deadly Indonesia quake
Magnitude 6.9 earthquake hits near Solomon Islands
5.0 magnitude earthquake hits near Miyako, Japan
Initial reports suggest '3000 people affected' by earthquake off Solomon Islands
Sheveluch volcano on Kamchatka, Russia erupts to 36,000ft
Sabancaya volcano in Peru erupts to 29,000ft
Ruiz volcano in Colombia erupts to 22,000ft
Reventador volcano in Ecuado erupts to 20,000ft
Colima volcano in Mexico erupts to 19,000ft
Sinabung volcano in Indonesia erupts to 17,000ft
Fuego volcano in Guatemala erupts to 15,000ft
Turrialba volcano in Costa Rica erupts to 13,000ft
Dukono volcano in Indonesia erupts to 10,000ft
Global Warming Protesters Met With Bitter Cold, Snow
OPEC, Russia see smooth road to global deal on output cut
Israeli's quest to mainstream medical marijuana
A grim tally soars: More than 50K overdose deaths in US
Colombia Reports Major Rise in Birth Defect Amid Zika Crisis
Ohio's new abortion ban can correct Roe's medical backwardness
Dylann Roof laughed as he admitted killing nine black people inside Charleston church
Christians Among Most Persecuted People in the World, Watchdog Groups Warn
Tracking Bible Prophecy Headlines - 12/9/2016
UN criticises Israel settlement law that would legalise 4,000 West Bank homes
UN says Israeli bill to legalize settler homes 'unequivocally illegal'
UN official: Regulation Law violates international law
Bennett: Outpost bill paves way for annexing West Bank
Settlements bill to be pushed off until Trump inauguration
B'Tselem: IDF exploits Palestinian homes for personal use
Shin Bet busts terror cell planning to shoot up IDF base in the capital
Hamas cell plotting kidnapping arrested
IDF map of Hezbollah positions revealed as fabrication
Liberman: WMDs Israel thwarted from reaching Hezbollah were chemical arms
Congress okays $600m. for Israel missile defense
First of new F-35 stealth fighter jets en route to Israel
German shipyard building Israeli subs targeted in 'massive' cyber attack
Israel, Greece, Cyprus agree on European gas pipeline
Merkel's party praised for labeling BDS anti-Semitic
France allows Holocaust museums to digitize WWII archives
Saudi journalist suggests ties with Israel improve if Israeli Arabs come work in Saudi Arabia
Iran Races to Clinch Oil Deals Before Donald Trump Takes Office
Iran Opens Amusement Park that Teaches Kids to Fight America and Israel
Obama blames U.S. intelligence for missing rise of the Islamic State
ISIS calls for attacks on US bases in uneasy island of Bahrain
US official: Some 50,000 Islamic State terrorists killed since 2014
Four-star brass say no-fly zone would work again in Syria
Chechen leader claims his troops eager to fight 'scum' in Syria
Aleppo's fall won't end the Syrian conflict - it will signal a more terrifying stage
Turkey conducting intense talks with Russia for Aleppo ceasefire, Erdogan spokesman says
UN humanitarian advisor says US and Russia 'poles apart' on Aleppo
Russia says Syria army halts Aleppo attacks as rebels cornered
Aleppo battle: Shelling resumes after humanitarian pause
British spy chief says Islamic State plotting attacks as Russia makes 'desert' of Syria
Russia Testing Drone Submarine With Nuclear Capability
Russia aims to 'destabilize Germany,' Berlin says
EU unblocks visa-free travel for Ukraine, Georgia
Britain faces 'unprecedented' terror threat, warns MI6 chief
Marine Le Pen: No free school for illegal migrants in France
In Germany, some Muslim refugees are converting to Christianity
Communist Failure: Food In Cuba is Now Going to Tourists as Locals Starve
Unemployed fishermen in Venezuela become pirates, terrorize coastal towns
Egypt president says his economic reforms are no 'picnic'
Japan ratifies Trans-Pacific Partnership trade pact despite Trump's plan to withdraw
Stocks Hit Fresh Records as Dow Transports Rallies
American Dream collapsing for young adults, study says, as odds plunge that children will earn more than their parents
Trump picks opponent of higher minimum wage for Labor Department
United States Steel would like to accelerate its investments and hire back laid-off employees now that Donald Trump will be occupying the Oval Office
There will be no peace in the Republican Party unless Donald Trump can control his ego
Sheryl Sandberg on Facebook and fake news: 'We don't think it swayed the election'
'Lives Are At Risk,' Hillary Clinton Warns Over Fake News, 'Pizzagate'
Clinton calls 'fake news' a threat to U.S. democracy
There could be 3,000 'zombie voters' casting ballots in UK general elections
Trump renews China criticism, visits Ohio State attack victims on 'Thank You' tour
Trump Sends Mixed Messages on China, Says Relationship Must Improve
South Korean Lawmakers Vote Overwhelmingly To Impeach President
Police Spy Tools Evolve Faster Than Lawmakers Can Keep Up
US, UK spies targeted airline passengers' mobiles: report
Teen driver dies in crash while live on Facebook
Firefighter Brawl: 2 Accused of Blocking Other Crew
John Glenn, first US astronaut to orbit Earth, dies aged 95
US official warns of North Korean nuclear capabilities
North Korea still struggling with nuclear missile re-entry
Fukushima radiation detected in Tillamook Bay, Gold Beach
Earthquakes: Reckoning with 'The Big One' in California-and it just got bigger
Solomon Islands rocked by magnitude-7.8 quake, widespread tsunami warning issued across Pacific
Solomon Islands hit by powerful aftershocks after magnitude-7.8 quake
Offshore Magnitude-6.5 Earthquake Shakes Northern CA Coast
5.2 magnitude earthquake hits near Illapel, Chile
5.1 magnitude earthquake hits near Puerto El Triunfo, El Salvador
Sabancaya volcano in Peru erupts to 28,000ft
Colima volcano in Mexico erupts to 24,000ft
Fuego volcano in Guatemala erupts to 20,000ft
Copahue volcano in Argentina erupts to 11,000ft
Dukono volcano in Indonesia erupts to 10,000ft
3 dead in 40-car pileup on I-96 near Fowlerville
Polar vortex unleashed: Severe cold snap likely in U.S. next week
The lakes of the world are disappearing - in pictures
Perito Moreno Glacier Collapsing in Argentina
Paris makes all public transport free in battle against 'worst air pollution for 10 years'
Giraffes 'threatened with extinction'
Fire ants could become Australia's worst pest, experts warn
5 babies born in New York City with Zika-related birth defect since July
A Mummy's DNA May Help Solve The Mystery Of The Origins Of Smallpox
Egyptian mummies virtually unwrapped in Australia
Feathered dinosaur tail in 99-million-year-old amber
Lost and found: Japan tags dementia sufferers with barcodes
Some cases of schizophrenia and bipolar disorder could be misdiagnosed immune disorders
Heroin deaths surpass gun homicides for the first time, CDC data shows
Cancer patient sues hospital over flesh-eating bug
UC Davis Doctors Perform Surgery On Baby Still In The Womb
More elderly people being diagnosed with STIs such as chlamydia and genital warts
Beyond Bathrooms: Inside the Largest Ever Survey of Transgender People in America
Israeli Attorney General improves citizenship laws for LGBT couples
Today, the pope's love affair with Mary is on display
Satanic display causes controversy in Boca Raton
Tracking Bible Prophecy Headlines - 12/8/2016
Report: Hezbollah accuses Israel of striking targets near Damascus
Syria conflict: 'Israel missiles' hit Damascus military airport
Liberman breaks Israel's secrecy over Syria policy
Lieberman: Israel working to stop WMDs transfers from Syria to Hezbollah
Israeli map reveals thousands of Hezbollah positions along border
Will Trump be seduced by 'ultimate deal,' the Israeli-Palestinian conflict?
Commentary: Jared Kushner, Don't Waste Your Time on an Israeli/Arab Peace Agreement
Netanyahu to Hollande: I will meet Abbas in Paris without peace conference
Settlement bill marks a revolutionary moment in Israeli history
Germany urges Israel to scrap "illegal" settlement bill
Palestinian pulls knife on troops in West Bank, is shot and killed
Israeli convicted of stabbing a Jew he mistook for an Arab
Jewish, Arab MKs hold interfaith meeting over loudspeakers bill
90 Holocaust organizations, 70 educators bemoan rise in hate speech
Holocaust survivor preaches forgiveness of Nazis as 'ultimate revenge'
Two Hamas militants killed in tunnel collapse
US suspected Israeli-South African nuclear test behind mysterious 'flash' in 1979
Boris Johnson says Saudi Arabia is a 'puppeteer' in Middle East proxy wars
Aleppo battle: Syria rebels call for truce to evacuate civilians
Syria rebels 'withdraw from Old City' of Aleppo
Assad says Aleppo win 'huge step' towards ending Syria war
Theresa May joins condemnation of Russia over Aleppo bombings
US launches airstrike on Mosul hospital used by Isis, military says
Iraq conflict: Air strikes on IS-held border town 'kill dozens'
Yemen conflict: UN official accuses world of ignoring crisis
Iran nuclear deal 'vital', warns Theresa May after Donald Trump vows to scrap it
Companies Rush to Tap Iranian Market
Russia Says It's Working on a Drone That Can Imitate Any Sub
No survivors in Pakistan commercial plane crash with 48 aboard
British teenager caused US flights to be cancelled, fighter jets to be scrambled and schools put on lockdown by making hoax bomb threats after becoming hooked on video game Call of Duty
First US Somali lawmaker gets 'Islamophobic threats' in taxi
UK lord who fled Nazis says Brexit 'stupidity' shouldn't block child refugees
Angela Merkel faces party row over calls to scrap dual citizenship for children of immigrants
Trump Appears to Soften on Deporting Thousands of Young Immigrants
Emanuel Urges Trump To Continue Key Obama Immigration Policy
Cuba wants to sign accords with U.S. before Obama exit: officials
Trump stacks top defense posts with retired generals, raising eyebrows
Donald Trump: Mitt Romney is still in the running for secretary of state
Donald Trump's team branded 'pigs' in China after Taiwan call
U.S. Merchandise Trade Deficit With China in October: $31,109,100,000
Trump fires back at union boss who alleged he 'lied his a-- off' about Carrier deal
Stocks close at new records as investors shake off Trump-inspired health-care drop
Texas Restaurant Closes, And The Owner Is Blaming Obamacare
Michael Moore calls for protesters to 'disrupt' Trump's inauguration
Congressional Calls Grow for a Probe of Russian Hacking in U.S. Election
Millions of wasted dollars later, Trump gains votes during recount in Wisconsin
Recounts barely making dent in election results; Trump gains in Wisconsin
Federal judge halts recount, sealing Trump's Michigan win
Trump the Twitter president: Social media gives him tweet revenge
Pope warns media over 'sin' of spreading fake news, smearing politicians
Merkel ally threatens Facebook with fines over online hate speech
British and Americans spy on in-flight phone calls 'in real time', leaked Snowden files reveal
Talking toys could be spying on your children
Stocks soar as Dow jumps almost 300 points to new record high
'It was not from this world': Witness to 'Britain's Roswell' UFO incident breaks 36-year silence
Death toll rises from Indonesia earthquake
Thousands take refuge in mosques after deadly Aceh quake
5.9 magnitude earthquake hits near Shihezi, China
5.3 magnitude earthquake hits near Amahai, Indonesia
5.0 magnitude earthquake hits near Vaini, Tonga
5.0 magnitude earthquake hits near Hirara, Japan
Sabancaya volcano in Peru erupts to 28,000ft
Colima volcano in Mexico erupts to 22,000ft
Fuego volcano in Guatemala erupts to 20,000ft
Sheveluch volcano on Kamchatka, Russia erupts to 19,000ft
Turrialba volcano in Costa Rica erupts to 14,000ft
Copahue volcano in Argentina erupts to 11,000ft
Dukono volcano in Indonesia erupts to 10,000ft
Chicago's first snowstorm of season breaks a record
Blizzard Shuts Down Nearly 300 Miles of Major Interstate in North Dakota; Brutal Cold to Follow
Two juveniles charged with arson in Tennessee wildfires that left 14 people dead
Paris choked by worst winter pollution in a decade
Polar bear numbers to plunge a third as sea ice melts, says study
Trump to name Scott Pruitt, Oklahoma attorney general suing EPA on climate change, to head the EPA
Leonardo DiCaprio meets with Donald Trump on green jobs to boost economy
Colorado plans crackdown on home pot growers
In Miami's overdose 'hot zone,' the heroin toll skyrockets
Modern Family star Sofia Vergara reportedly being sued by her frozen IVF embryos
Ohio Legislature Moves To Ban Abortion As Early As 6 Weeks After Conception
Empowered by Trump, Ohio legislature passes 'heartbeat' bill that would ban most abortions
North Carolina's 'Anti-LGBT' Bill Likely to Remain Despite Election of Democratic Governor, Experts Say
The Sex Cult of the Burning Man Oakland Inferno Warehouse Crowd
Campus police officer shoots student who reportedly stabbed classmate at Nevada high school
Florida woman charged with threatening Sandy Hook parent over hoax conspiracy theory
Anti-Discrimination Laws Are Being 'Weaponized' Against Christians, UK Report Warns
Tracking Bible Prophecy Headlines - 12/7/2016
U.N. nuclear watchdog confirms Iran shipped sensitive material abroad: diplomat
Iran says UN atomic agency chief to visit Tehran again
Obama calls defeat of terror by dropping more bombs a 'false promise'
Rouhani: we won't let Trump tear up US-Iran nuclear deal
Iran-style diplomacy needed for 'Israel and Palestine,' Obama says
Kerry: Iran deal made Israel safer
Online petition calls on Trump to move US Embassy to Jerusalem
Bennett: Netanyahu must tell Trump what Israel wants as settlement in region
Mattis said Israel can be a pain, but few in pro-Israel camp seem to care. Why?
Four liberal Jewish groups join call on Trump to nix national security adviser choice
Israel votes to authorise illegal settler homes in Palestine
Israeli map reveals thousands of Hezbollah positions along border
Comptroller: Israel woefully unprepared for rocket onslaught
Netanyahu: Submarines needed to ensure Israel can destroy those threatening it
Israeli Arabs sign up for Israel's army
Ramallah to name street after Fidel Castro
King Bibi for a day: golden Netanyahu statue is toppled
Freedom of Speech Tested in Israel
Biblical sheep in Israel for first time in millennia
In first, Israel denies BDS activist entrance to the country
Russian fighter jet crashes in Mediterranean, pilot safe
Syria: Celebrations as families return to homes in Aleppo
ISIS throws man off roof for being gay; mob pelts corpse with rocks
Saudi court sentences 15 people to death for spying for Iran
Yemen's war leaves children on the brink of famine
China sends another 120 army peacekeepers to South Sudan
DR Congo: Ethnic clashes leave 31 dead
NATO chief trumpets new 'momentum' with EU military ties
Merkel's call for burqa ban in Germany draws backlash
'Attack them in markets, roads and clubs,' Isil's new spokesman tells European followers
FBI investigating 'very specific' threat to Los Angeles transit system
House Report: US facing biggest Islamic terror threat since 9/11
Facebook, Microsoft, Twitter and YouTube agree to curb terror content online
We Don't Talk About 'Radicalization' When an Attacker Isn't Muslim. We Should.
Obama defends counterterror record in parting security speech, amid new warnings
Trump to visit victims of Ohio State attack
Trump lays out non-interventionist US military policy
Japanese leader Abe won't apologize at Pearl Harbor
Is Taiwan a bargaining-chip for Trump on China?
Donald Trump gets tough on China by using Beijing's tactics against them
'Rookie' Trump must fall into line: China media
Naked selfies used as collateral for Chinese loans
Sextortion: The U.S. military's dirty little secret is a growing national security concern
Trump Fires Adviser's Son From Transition for Spreading Fake News
Trump Targets Boeing for 'Out of Control' Air Force One Costs
Anti-Trumpers trying to sow chaos in Electoral College
Michigan election recount now in doubt; Pennsylvania sets hearing
Banks, Telecoms Lift Dow to New Record
ECB poised to extend its bond-buying program into next September amid heightened Italy risk
Teetering Italian bank looks for investors
Could the European Union fall apart?
Goldman Sachs Alum Turns to Virtual Reality to Sell $57 Million Mansion
North Korea 'hacks South's military cyber command'
North Carolina McDonald's drive-thru allegedly hacked
'Less creepier than Google Glass': Snapchat Spectacles as social media's hottest 'sexcessory'
Google's Amazing Timelapse Reveals How Insanely Fast China Has Grown
Area 51 Aerial Time Lapse Shows How the Secretive Location Has Grown
'To The Moon And Back': Private Firm Reveals Its Plan Of Taking Tourists To The Moon In 2026, How Cool Is That?
70-Mile-Long Crack Opens Up in Anatarctica
At least 25 dead after magnitude-6.4 earthquake rocks Indonesia
5.9 magnitude earthquake hits near Scarborough, Trinidad and Tobago
5.0 magnitude earthquake hits near L'Esperance Rock, New Zealand
Central NZ rattled by 4.7 magnitude earthquake, now over 8000 aftershocks since Kaikoura big one
Two magnitude-4.0 earthquakes rattle Northern California in two days
Sabancaya volcano in Peru erupts to 27,000ft
Copahue volcano in Argentina erupts to 12,000ft
Sinabung volcano in Indonesia erupts to 12,000ft
Dukono volcano in Indonesia erupts to 10,000ft
Severe flooding in southern Thailand kills 14
Southern Madagascar to suffer drought impact into 2017
Massive pile up in Montreal as drivers struggle to deal with winter snow
Weather Channel to Breitbart: Stop using us to mislead public on climate change
'Free range' Christmas turkeys cooped up in barns under emergency bird flu measures
Egypt busts organ trading racket, arrests 45 people
'Expendable Christians 'Victims of Organ Harvesting' in China
French Court Upholds Ban on Pro-Life Ad Featuring Children with Down Syndrome
Ohio House passes revised "Heartbeat bill" to ban abortion; Now goes to governor
Texas May Face Lawsuit Over New Abortion Regulations
Abortion Rate in NYC is 60 Percent of Birth Rate
Argentine judge rules woman can marry her own stepdaughter
Pedophile trumpeter beaten to death with own instrument by angry parents
Teen charged with decapitating high school classmate to be tried as adult
Leah Remini: Scientology 'goes after people that speak out about it'
Tracking Bible Prophecy Headlines - 12/6/2016
Lebanon's new pro-Hezbollah president vows to retake 'Israeli-occupied' land
Israel votes to authorise illegal settler homes in Palestine
Jared Kushner's parents donated to settlement groups
Netanyahu says Trump election has not changed 2-state goal
Wrong from the start: Why John Kerry failed to advance Israeli-Palestinian peace
Top Republican senator pushing to suspend aid to Palestinian Authority, Egypt
Much sound, but few results, at interfaith summit over mosque-muffling bill
Google removes 'are Jews evil' search suggestion
American Jews: Rethink Worship of Democratic Party!
Arafat poisoned by political rival, Palestinian investigation finds
After five frosty years, Israeli ambassador returns to Turkey
Bereaved Israeli mother to testify in US: 'Iran and Syria murdered my boy'
Russian aircraft carrier disrupts Mediterranean air traffic
Royal Navy ship monitors Russian destroyer through British waters
Aleppo battle: Russia and China veto UN truce resolution
Russia Says It'll Discuss With U.S. a Deal on Exit for Insurgents in Aleppo
Syria rebels reject Aleppo exit as regime army advances
Civilans fleeing rebel-held east Aleppo 'detained and conscripted' by Syrian forces
Aleppo's fall won't end Syrian war, EU's foreign policy chief says
The battle for Mosul stalls: 'we are fighting the devil himself'
Libyans say they have driven IS out of nearly all of Sirte
Man in terror plot says 'Allah's in control, not the judge' during sentencing
American author slammed after claiming London is 'gone' and 'all Islamic'
Iran seeks more cooperation with Saudi Arabia
Iran fashion workers jailed for 'spreading prostitution'
In message to Trump, China, Iran say nuclear deal must stand
Korea's Tycoons Questioned as Corruption Scandal Grips Country
UN launches record $22.2 billion humanitarian appeal for 2017
Clashes between Congo tribal militia, government kill 31
Brazil: Thousands marches against 'watered down anti-corruption bill'
Venezuelan women flock to Colombia border town to sell hair in order to buy necessities
Italy hit by market volatility after referendum defeat
Britain seeking 'ambitious' Brexit trade deal to benefit UK and EU, says PM
Bank of England's Carney warns of strains from globaliation
For Europe's Unity, 2017 Will Be a Year of Reckoning
Japanese leader Abe to visit Pearl Harbor with Obama
Donald Trump adviser says 'If China doesn't like it, screw 'em' as diplomatic row escalates
Former Obama national security adviser says Trump call with Taiwan 'didn't bother me'
Obama administration fails to check immigrants against FBI databases, approves citizenship
Republican elector: Why I Will Not Cast My Electoral Vote for Donald Trump
Obama family travel, vacations, cross $85 million mark
Pentagon buries evidence of $125 billion in bureaucratic waste
Dow notches new record closing high as Street shrugs off Italian referendum
This $8,000 a month San Francisco apartment will include a staff robot
Rocket men: why tech's biggest billionaires want their place in space
Smartphone app to protect pilots from dazzling mid-air laser attacks
Social media ads to hit $50 billion by 2019
5.4 magnitude earthquake hits near Port-Olry, Vanuatu
5.3 magnitude earthquake hits near El Aguilar, Argentina
5.1 magnitude earthquake hits near Iranshahr, Iran
USGS records 5 earthquakes overnight in northern Oklahoma
Small quakes hit New Madrid fault recently
Sabancaya volcano in Peru erupts to 27,000ft
Fuego volcano in Guatemala erupts to 19,000ft
Reventador volcano in Ecuador erupts to 18,000ft
Dukono volcano in Indonesia erupts to 10,000ft
Donald Trump meets Al Gore in bid to 'find common ground' on climate change
Another step closer to artificial blood
Mumps Outbreaks Are Worst in a Decade
Can't buy love? Drug price hikes put sex beyond reach
Visitors to China nursing home soar after financial rewards shame children into seeing parents
American Atheists: 'Make Christmas Great Again' by skipping church
Tracking Bible Prophecy Headlines - 12/5/2016
Kerry, in stinging rebuke of settlements, doesn't rule out UN action
Kerry: Israel 'Heading to a Place of Danger'
In Harsh Terms, Kerry Says Israel Is Undermining Peace Efforts
Kerry's parting conclusion on peace: It's Netanyahu's fault
Netanyahu: Notwithstanding Obama or Trump, Israel does 'what it wants' on settlements
Palestinian leader Abbas consolidates power and ousts rivals
Most Democrats consider Israel 'a burden' on US, has too much influence on policy, poll claims
Benjamin Netanyahu to discuss 'bad' Iran nuclear deal with Donald Trump
New controversy hits Israel sub deal over Iran link
Ontario passes motion rejecting Israel boycott movement
PMO chief to Diaspora journalists: Israel can't separate religion and state
French man sent to prison for visiting pro-ISIS websites
Russian security service reportedly kills head of regional ISIS branch
Syrian army tells rebels in Aleppo to leave or die
US and UK explore possibility of aid airdrops in Syria
Malaysian PM: 'enough is enough' on Muslim killings in Myanmar as he calls the crisis a 'genocide'
Islamists March in Jakarta, Demanding Christian Governor Be Jailed
Dutch police arrest jihadists who planned synagogue attack
Erdogan wants trade with Russia, China in local currencies
Trump rails against China's currency, military policies
Venezuela to issue larger bill as currency continues to melt
Cuba buries Castro, entering post-Fidel era
Cuba's Raul Castro vows to defend brother's legacy in final tribute
After Castro's death, dissidents see changes ahead
UN makes biggest ever aid appeal amid fears of compassion fatigue
Italian prime minister resigns in populist revolt
Italian 'No' Vote Poses Test for European Central Bank
German FM: Defeat of Austrian far-right candidate a 'good omen'
Relief and anger after bitter Austrian election
US Green Party taking bid for election recount to federal court
Should California secede? How the state is politically out-of-step with the rest of the country
Nancy Pelosi: I Don't Think Democrats 'Want A New Direction'
Police: Man fires shots in D.C. restaurant tied to fake Clinton conspiracy
Subdued enthusiasm, protest surround Trump inauguration planning
Conway: Trump's talk with Taiwan leader 'just a call,' not a sign of policy shift
Harry Reid's 'nuclear option' clears path for Donald Trump's Cabinet nominees
Trump expands secretary of state search; more interviews this week
Snowden: Petraeus disclosed more 'highly classified' information than I did
Apple shows ambition to get into self-driving car race
6.0 magnitude earthquake hits near Palue, Indonesia
5.2 magnitude earthquake hits near Segong, China
5.1 magnitude earthquake hits near Hihifo, Tonga
5.0 magnitude earthquake hits West of Macquarie Island
Sabancaya volcano in Peru erupts to 34,000ft
Fuego volcano in Guatemala erupts to 19,000ft
Dukono volcano in Indonesia erupts to 10,000ft
More than 13 killed in fatal Vietnam floods
Hawaii braces for another foot of snow
Rain aids Smoky Mountains wildfire battle; death toll rises to 14
600,000 risk losing water in war-scarred Ukraine
Tracking Bible Prophecy Headlines - 12/4/2016
Water situation in Gaza growing worse
Two bodies found in collapsed Gaza tunnel - Egyptian army reportedly flooded the smuggling tunnel under the Gaza-Egypt border
Dutch Christian Survives Terror Attack on Jerusalem Bus, Forgives Attackers
Palestinian Fatah party ends conference with boost for Abbas
Israel sidelined in the global intelligence effort against ISIS
Europe police reveal which nations ISIS could target next
Turkish military kills 20 Kurdish fighters in Hakkar
Iran, Russia reaffirm alliance in Syrian war
Under dusty fog cover, IS strikes Iraqi forces near Mosul
Carter: US, Partners Need to Stay in Iraq After ISIS Defeat
Iran Demands That Obama Allow US Sanctions to Expire
Iran's Rouhani threatens 'response' if Obama extends sanctions
Trump team considering new non-nuclear sanctions on Iran
Malaysia defends rally against 'ethnic cleansing' in Myanmar
Impeachment vote looms for South Korean President
South Korea political crisis could derail U.S. priorities in the region
China says has defeated 'conspiracy' to stir up South China Sea trouble
Trump, Taiwan and China: The Controversy, Explained
Former US ambassador, Cotton back Trump on Taiwan call, after immediate backlash, criticism
Some US conservatives praise Trump over Taiwan phone call
Trump shrugs off fuss over Taiwan call
Norway urges Trump to issue predictable, clear policy on Russia
Russia bets on Trump as gateway to eased sanctions
James Mattis, Trump's Choice for Defense, Favors Working With Allies
House adopts massive defense bill, sees changes under Trump
Universities exploring 'sanctuary' status for immigrants
Cuba bans monuments named after Fidel Castro in keeping with the former leader's desire to avoid a cult of personality
Europe holds its breath as Italy votes for change
Le Pen victory would be 'body blow' to Europe: ex-British PM
'Plot' to sabotage Boris Johnson's plan for Brexit
Early Trump supporter Palin suggests Carrier deal is 'crony capitalism'
Green Party Drops Statewide Pennsylvania Recount
Since Trump's Election, Mark Zuckerberg's Net Worth Has Fallen $3.7 Billion
Police Use 'Fake News' in Sting Aimed at California Gang
'Several dozen fatalities' feared with nine confirmed dead after massive fire during rave at warehouse in Oakland, California
Chinese mine disasters kill at least 38
5.7 magnitude earthquake hits near Pondaguitan, Philippines
5.5 magnitude earthquake hits near Vaini, Tonga
5.2 magnitude earthquake hits the Pacific-Antarctic Ridge
5.0 magnitude earthquake hits near Meulaboh, Indonesia
5.0 magnitude earthquake hits near Kokopo, Papua New Guinea
5.0 magnitude earthquake hits near Kalavryta, Greece
5.0 magnitude earthquake hits near West of Macquarie Island
5.0 magnitude earthquake hits near Blenheim, New Zealand
Sabancaya volcano in Peru erupts to 29,000ft
Reventador volcano in Ecuador erupts to 15,000ft
Copahue volcano in Argentina erupts to 11,000ft
Dukono volcano in Indonesia erupts to 10,000ft
Langila volcano in Papua New Guinea erupts to 10,000ft
Hawaii expected to get 3 feet of snow. You read that right.
Lawsuit 'Likely' Amid New Texas Rules Over Fetal Remains
The Satanic Temple Claims Immunity From Rule Requiring Fetal Burials
With pedophiles seeking sanctuary in Israel, one way parents can protect kids
Thousands protest against same-sex marriage in Taiwan
Wal-Mart to settle U.S. lawsuit over benefits for same-sex spouses
Trump education pick once touted school reform to 'advance God's Kingdom'
Study: Fastest-growing churches have modern worship, teach literal interpretation of Bible
Tracking Bible Prophecy Headlines - 12/3/2016
UN calls on Israel to leave Golan, Israel prepares fight at UNSC
'US will oppose any unilateral UNSC move against Israel'
US envoy seems to confirm no last-minute UN moves on Israel
Obama again waives moving US Embassy to Jerusalem
Liberman plays down centrality of Trump's pledge to move US embassy to Jerusalem
Poll shows growing support among Americans for sanctions against Israel
Haim Saban: Keith Ellison 'an anti-Semite and anti-Israel individual'
Dean drops out of DNC chair race, opening path for Ellison
Iran holds shares in company selling submarines to Israel
Iran says extension of sanctions act shows U.S. unreliable
Trump said exploring fresh non-nuclear sanctions on Iran
UN expert says torture appeared widespread after Turkey coup
Turkish foreign minister says it is undeniable that Syria's Assad has killed 600,000 people
Egypt and Turkey Soften Positions on Syria, Benefiting Assad
Syria army seizes new rebel district in Aleppo
Isil have 'several dozen' operatives in Europe and could strike with car bombs, Europol warns
Swiss seize artefacts looted from Syria's Palmyra
UN: Unprecedented numbers face severe hunger in South Sudan
Rape used for ethnic cleansing in South Sudan, says UN team
Saudi woman pictured not wearing hijab faces calls for her execution
UAE hosts global push to save antiquities from conflict
Malaysia says Myanmar violence against Muslim Rohingya 'ethnic cleansing'
U.S. sanctions North Korean companies, officials after nuclear test
Merkel: From austerity queen to 'leader of free world'
Lagarde Says Globalization Needs to Have a More Inclusive 'Face'
How Trump's Calls to World Leaders Are Upsetting Decades of Diplomacy
Donald Trump Angers China With Historic Phone Call to Taiwan's President
First Returns From Wisconsin's Recount Net Hillary Clinton...One Vote
Trump, backers ask courts to halt or block 3 state recounts
Liberals get hysterical over the 'alt-right' but we are living in their 'alt-left' world
CNN Apologizes to Trump After Crew Caught Joking About His Plane Crashing
With Populist Anger Rising, Italy May Be Next Domino to Fall
Italian Banks Flirt With Disaster Again as Renzi Teeters
Saudi Central Bank Systems Said to Be Struck by Iran Malware
Russia accuses foreign governments of 'large scale' cyber attack plot
Deep Learning: Teaching Computers to Predict the Future
The Man Who Stands Between Earth and Asteroid Armageddon
6.0 magnitude earthquake hits near Shemya Island, Alaska
Sabancaya volcano in Peru erupts to 26,000ft
Reventador volcano in Ecuador erupts to 14,000ft
Bagana volcano in Papua New Guinea erupts to 10,000ft
Langila volcano in Papua New Guinea erupts to 10,000ft
Cars line up to see wildfire-ravaged Tennessee city; 13 dead
A dreaded carbon time bomb lurks beneath your feet
Cough syrup with GPS tracker helps police nab suspected pharmacy burglars
Philippines' deadly drug war praised by Donald Trump, says Rodrigo Duterte
Mike Pence's new neighbours hang rainbow LGBT pride flags to welcome him to Washington
A Small Yet Monumental Summit on LGBT Issues Occurred at a Religious Kibbutz This Week
China orders officials to stop believing in ghosts and ghouls... and stick to Marx and Lenin
Tracking Bible Prophecy Headlines - 12/2/2016
Is UN The Anti-Christ? No, But Settlements Are Detrimental To Peace
Ex-general and settlements critic Mattis named new US defense secretary
Trump's top Pentagon pick said settlements were creating 'apartheid'
Mattis Pick Would Risk Confirmation Fight with Pro-Israel Groups
Mattis appointment as Defense secretary would signal wartime posture
US officials: Obama has nearly ruled out UN action on Israel - Sources say Trump's victory put kibosh on internal discussions about last-ditch peace attempt
Hamas to hold war preparation drill in Gaza
Israeli government plans mandatory biometric ID
UK pledges $17 million to protect Jewish institutions
2 Iranians charged with plan to attack Israeli Embassy in Kenya
Senate unanimously OKs 10-year extension of Iran sanctions law
Iran: US renewal of sanctions violates nuclear deal
IS conflict: 1,950 Iraq security forces killed in November
Fifty-four civilians killed in air strikes in Iraq, Syria: US military
Russians talk with Syrian rebels as eastern Aleppo runs out of food
ISIS tells supporters to quit messaging apps for fear of US bombs
Erdogan backtracks on Syria goals after call with Putin, says terrorists are only target
South Sudanese flee as country edges closer to 'genocide'
A German Father of Four Berates Merkel Over Her Refugee Policy
EU police report highlights ongoing IS threat to Europe
Australia to keep convicted 'high-risk' terrorists in prison indefinitely
Rep. Keith Ellison faces renewed scrutiny over past ties to Nation of Islam, defense of anti-Semitic figures
Keith Ellison's Saudi Arabia Trip Included Meetings With Radical Cleric, Bank That Funds Suicide Bombings
Anti-Defamation League: Ellison's past remarks about Israel 'disqualifying'
After ADL rebuke, DNC hopeful Ellison says Israel criticism misunderstood
Trump vows to 'stop dead' Mideast immigration: 'We have no idea who they are'
Many Muslim-Americans suggest Trump presidency could help anti-terror fight
South Korea, Japan announce new sanctions on North Korea
Satellite photos spot secret North Korean prisons where thousands tortured
Detained Cuban artist who mocked Castro's death 'was badly beaten,' family says
The revolution that gave us Brexit and Trump could be about to hit France
Alone and unpopular, France's Hollande throws in the towel
Donald Trump touts jobs-saving deal in Indiana and warns companies will face 'consequences' for leaving US
Mexico's central bank chief resigns amid Trump turmoil
Donald Trump Celebrates Saved Carrier Jobs While Nearby Company Plans Mexico Move
Trump's Carrier deal worthy of 'banana' republic: Mexico official
Flashback: Obama Mocks Trump's Promise To Save Factory Jobs: "Your Jobs Aren't Coming Back"
Electoral College voter: I'm getting death threats
Shouting match erupts between Clinton and Trump aides
Clinton team hunts for volunteers to help with recount efforts
Twitter Threatens Trump Ban Over "Harassment And Hateful Conduct"
A Subdued Vladimir Putin Calls for 'Mutually Beneficial' Ties With U.S.
Russia Warns of Planned Cyber Attacks on Its Banks
Worldwide cyber-crime network hit in coordinated raids
Cyberattacks Strike Saudi Arabia, Harming Aviation Agency
Destructive Hacks Strike Saudi Arabia, Posing Challenge to Trump
Hacked in just six seconds: How criminals only need moments to guess card number and security code
Facebook developing artificial intelligence to flag offensive live videos
Apple Said to Fly Drones to Improve Maps Data and Catch Google
3 Months After Explosion, SpaceX Plans to Launch Rocket Bearing Satellites
Oil refinery in Italy erupts in flames, black smoke
6.3 magnitude earthquake hits near Huarichancara, Peru
5.3 magnitude earthquake hits the Southwest Indian Ridge
5.2 magnitude earthquake hits near Dharchula, India
5.0 magnitude earthquake hits near Honiara, Solomon Islands
Small earthquake felt in northern Israel
Sabancaya volcano in Peru erupts to 22,000ft
Sheveluch volcano on Kamchatka, Russia erupts to 15,000ft
Copahu volcano in Argentina erupts to 14,000ft
Tornado Outbreaks Are On The Rise, And Scientists Don't Know Why
November was driest on record, Israel Water Authority says
Heavy rains finally fall on Israel
Air Pollution Becomes Israel-Palestinian Wedge Issue
Israel shuts down polluting charcoal plants in West Bank
Why arson-terror cases in Israel warn of danger ahead for America
Statue of Jesus only thing left standing in house burned by Tennessee wildfire
Pope Francis Meets Atheist Physicist Stephen Hawking at Vatican to Discuss Climate Change
Obama races to impose tougher greenhouse gas rules, and much more
Australia to Spend Billions to Save Great Barrier Reef
Blood, flies, agony: inside Venezuela's hospital hell
UN apologizes for Haiti cholera spread, not for causing it
Mizzou Students Urged to Cancel Social Events as Mumps Spread
VA may have infected 600 veterans with HIV and Hepatitis
Funeral directors anxious over Texas fetal remains rules
HGTV responds to 'Fixer Upper' controversy: 'We don't discriminate against' LGBT community
Chicago tops 700 homicides - with a month to go in violent 2016
Sheriff David Clarke: 'This is a war, and Black Lives Matter is the enemy'
Tracking Bible Prophecy Headlines - 12/1/2016
Abbas addresses Fatah congress for first time since 2009
Abbas: We will join all 522 international organizations
Minister: Abbas 'No. 1 enemy of Israel,' worse than Arafat
Palestinian leader seeks Trump support for independence
Abbas looks forward to working with Trump, hopes he'll solve 'Palestine issue'
John Kerry: There are 'things we can do' to preserve two-state solution
As Trump Charts New Mideast Policy, White House Contemplates Sabotage
US lawmakers call on Obama to refrain from action on Israel at UN
'Anti-Balfour Declaration campaign amounts to political warfare'
Keith Ellison Allegedly Said U.S. Foreign Policy Is 'Governed' by Israel
US, Israel set to boost teamwork on cybersecurity
Hackers take over Israeli television
After Fire, Comes Flood: Israel Braces for Heavy Storms and Rains
MK wants to revoke citizenship for flag desecration
Does said threefold rise in German antisemitism signal a 'new era'?
Erdogan calls on Muslims to 'protect Jerusalem'
Declaration Of War? Erdogan Says Turkish Forces Are In Syria To End Assad's Rule
Kremlin asks Turkey to explain Erdogan's remark about toppling Assad
Despite Russian involvement in Syria, Israel to maintain watchful eye
Syria conflict: 'Israeli jets' strike outside Damascus
Syria: tens of thousands flee Aleppo before UN emergency talks
Syria war: Aleppo risks becoming giant graveyard - UN
Another Mass Grave Dug by ISIS in Iraq, and a Ghastly Ritual Renewed
ISIS uses water as weapon in Mosul fight
500,000 Iraqis face 'catastrophic' Mosul water shortages: UN
Prince Alwaleed says women driving ban hurts Saudi economy
Arrested German spy was a onetime gay porn actor - and a secret Islamist
How the Iran deal, Syrian civil war prepares Hezbollah for future of terror
CIA chief warns Trump: Scrapping Iran deal 'height of folly'
CIA director John Brennan warns Donald Trump not to end Iran deal and be cautious with Russia
Ukraine prepares missile test near Crimea, angering Russia
Air Force: Hypersonic Missiles From China, Russia Pose Growing Danger to U.S.
China says it wants smooth military ties with Trump
Europe's Trump moment: Countries see rise of populist leaders amid anger over economy, migrant crisis
UN hits North Korea with toughest ever sanctions
North Korea Nuclear Program Likely Undeterred by Sanctions
Trump offers to help Pakistan, calls PM Sharif a 'terrific guy': Islamabad
Cubans 'fear reprisals' if they don't show grief over Castro's death, dissidents say
Shock: 200% increase in assaults on Border Patrol agents
Sanctuary Cities Insist They'll Stand Strong
5 Nevada counties to recount presidential race
Jill Stein files for recount in Michigan
Surprise! Jill Stein's recount now costs almost $10 million
Clinton team sees recount effort as waste of resources
Recount Madness: Jill Stein launches it, Hillary backs it, Trump fuels it
The delusional melodrama of Jill Stein
Gingrich: Jill Stein represents 'nut wing of American politics'
Caddell: Jill Stein Recount Effort a 'Fraud,' 'Playing on People's Emotions and Fears'
Jill Stein: Recount Not an Effort to Overturn Election Outcome
Anti-Trump forces launch attack on Electoral College
Obama Blames Dem Losses on 'Fox News in Every Bar and Restaurant'
Obama Ethics Office Unleashes Tweet Storm Praising Trump
House Democrats re-elect Pelosi as leader despite discontent
FBI to gain expanded hacking powers as Senate effort to block fails
FBI still hasn't turned over Huma Abedin emails
Hackers target UK National Lottery players
Android malware infects 1M accounts globally
Android 'Gooligan' Hackers Just Scored The Biggest Ever Theft Of Google Accounts
UN panel: WikiLeaks' Assange a victim of arbitrary detention
Italian referendum: The next vote that could shake Europe is coming up next week
How cities took over the world: a history of globalisation spanning 4,000 years
Angry Mobs Lock Up Indian Bankers As Cash Chaos Soars: "We Are Fearing The Worst"
Federal Debt Tops $19,900,000,000,000 On Black Friday
It's going to cost taxpayers $108 billion to help student loan borrowers
Trump's Cabinet: 'Draining the swamp' or diving right in?
Trump's treasury pick has just the background he railed against
Trump's Treasury nominee: People 'that wanted to stop being friends, they've all come back'
Goldman Sachs poised for return to power in Trump White House
Goldman Says Trump's Presidency Will Benefit Stocks in Almost Every Sector
The November Wall Street Never Saw Coming
Oil, bank stocks send S&P, Dow to record highs
OPEC Reaches Deal to Limit Production, Sending Prices Soaring
Forget the OPEC deal - oil stocks look 'dangerous' whatever happens
After new regulations, Oklahoma's earthquakes calm down a bit
5.3 magnitude earthquake hits near Calama, Chile
5.2 magnitude earthquake hits near Cot, Costa Rica
5.2 magnitude earthquake hits near Little Sitkin Island, Alaska
5.0 magnitude earthquake hits near Paratunka, Russia
5.0 magnitude earthquake hits near Ndoi Island, Fiji
Christchurch man's drone footage captures extent of massive quake canyon video
Sabancaya volcano in Peru erupts to 24,000ft
Popocateptl volcano in Mexico erupts to 21,000ft
Sheveluch volcano on Kamchatka, Russia erupts to 15,000ft
Copahue volcano in Argentina erupts to 14,000ft
Langila volcano in Papua New Guinea erupts to 10,000ft
First-person account inside the Gatlinburg fires: 'Apocalyptic wasteland'
Tennessee officials say wildfires that left 7 dead 'likely to be human-caused'
Rain finally comes to fire-ravaged Tennessee - along with tornadoes, mudslides and the threat of floods
5 people killed, 3 children injured after possible tornadoes sweep through the Deep South
Arctic air poised to invade the U.S. after record warm November
A radioactive berry-picking boom outside Chernobyl
World mayors gather to plot Trump-era climate plan
Trump to scrap Nasa climate research in crackdown on 'politicized science'
Earth warming to climate tipping point, warns study
Google Earth's Timelapse update illustrates 30 years of climate change
Egypt reports outbreak of H5N8 bird flu in wild birds
Man 'cured' of prostate cancer after doctors shock tumour to death with testosterone
Inside the hunt for a vaccine for HIV
White, rural drug users lack needle exchange programs to prevent HIV infections
UK identifies first case of sexually transmitted Zika virus
Human embryo experiment shows progress toward 'three-parent' babies
Researchers may have 'found' many of China's 30 million missing girls
Huge rise in 'sextortion' by crime gangs using social media to entrap victims
'Fixer Upper' stars under fire for attending 'anti-gay' church
Christians should not fear speaking about their faith at work and in public places, Theresa May says
Obama says marijuana should be treated like 'cigarettes or alcohol'
Obama finalizes regulation to 'ban the box' on hiring job applicants with criminal records
Son accused of killing, dismembering parents during Thanksgiving visit
Click here to retun to "Tracking the Birth Pangs" page.