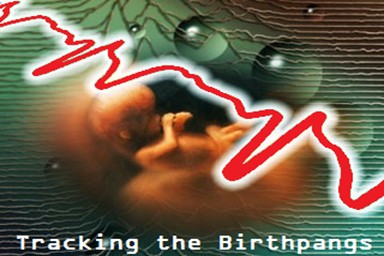 December 2018 Headlines
"Tracking Bible Prophecy" headlines can also be found on
Facebook
Tracking Bible Prophecy Headlines - 12/12/2018
After attack, Netanyahu vows never to uproot any settlers
Netanyahu: Israel will build West Bank settlements despite ICC pressure
Far-right group plasters West Bank with posters urging Abbas's assassination
Gazan child succumbs to shrapnel wounds from IDF bullet, Hamas official says
PM warns Hezbollah of 'unimaginable blows' if anti-tunnel operation attacked
Lebanese border 'volatile,' intel chief warns amid tunnel-busting effort
Lebanon says Israeli border tunnel operation won't disturb calm
IDF uncovers third attack tunnel dug from Lebanon into Israel
US denied Israeli request to slap sanctions on Lebanon, official reportedly says
Far-right Italian minister slams EU for 'unbalanced' stance on Israel
Temple Mount Activists Celebrate New Altar, but Plea to 'Practice Animal Sacrifice' Rejected
U.S. Downplays Reports of Surge in ISIS Activity
Russia Says 114,000 Syrian Refugees Repatriated in 2018
250,000 Syrian refugees could return home next year - UNHCR
Baghdad reopens fortified Green Zone a year after Isis ousted from Iraq
US energy chief in Baghdad as Iran sanctions waiver runs out
US energy secretary urges Iraq to quit dependency on Iran
Iran Confirms Ballistic Missile Test in Defiance of U.S.
German exports to Iran soar ahead of U.S. sanctions
UN chief Guterres to attend Yemen's peace talks in Sweden
Yemen war: Billions in aid, but where's it going?
'Yemenis are left so poor they kill themselves before the hunger does'
Attacks Across Afghanistan Leave at Least 30 Dead
Gunman Kills 4 People and Then Himself After Opening Fire in Brazil Cathedral After Mass
Strasbourg shooting: Suspected terrorist on the run after killing three and injuring dozen at Christmas market - latest news
France opens terror probe in Strasbourg shooting
France raises security alert level after Strasbourg shooting
Italy is no longer Europe's problem child as France's protest crisis grows
Paris riots set to continue as French leader fails to appease protesters
Who are the 'yellow vest' protesters causing chaos in France?
Egypt bans sale of yellow vests in fear of gilets jaunes copycat protests
Instability and populist unrest is the new world order
Huawei CFO gets bail; Trump says he could intervene to free Chinese exec
Why the arrest of a Chinese tech mogul matters for Iran - and Israel
Defying Trump, Saudi Arabia chooses 'Saudi first' oil policy at OPEC meeting
Uranium One: FBI Refuses To Release Three-Dozen Secret Memos Involving Clintons, Russia And Obama
A divided government comes calling, and it's a rude awakening
Democratic leaders spar with Trump over wall, shut down, in extraordinary video
Nancy Pelosi mocks Trump's 'manhood' after 'wild' Oval Office meet, says she tried to 'be the mom'
Pelosi brings up Trump 'manhood,' says meeting with him was like 'tinkle contest' with skunk
Trump invokes 'Israel's wall' in tense exchange over border security
GE Slumps To Ominous $6.66 March 2009 Lows
Google's Sundar Pichai was grilled on privacy, data collection, and China during congressional hearing
Google Approves App For Muslims To Report People Who Commit Blasphemy
How the CIA Used Brain Surgery to Make Six Remote Control Dogs
Khashoggi Among Journalists Named Time's 'Person of the Year'
NY Times' Paul Krugman says US part of 'new axis of evil' with Russia, Saudi Arabia
Secret military bases inadvertently exposed by Russian satellite map company
Report: Russia and Turkey expand arms sales, US remains biggest armorer
Russian Nuclear-capable Bombers Fly to Venezuela, Angering U.S.
Russia Wants to Extend U.S. Space Partnership. Or It Could Turn to China.
Virgin Galactic to attempt flight to space this week
5.3 magnitude earthquake hits near Muara Siberut, Indonesia
5.2 magnitude earthquake hits near Molibagu, Indonesia
5.2 magnitude earthquake hits near Pangai, Tonga
5.1 magnitude earthquake hits near Pangai, Tonga
5.0 magnitude earthquake hits near Sinabang, Indonesia
Sabancaya volcano in Peru erupts to 25,000ft
Sheveluch volcano on Kamchatka, Russia erupts to 22,000ft
Fuego volcano in Guatemala erupts to 17,000ft
Reventador volcano in Ecuador erupts to 14,000ft
Turrialba volcano in Costa Rica erupts to 12,500ft
Kilauea's Recent Eruption Was Its Biggest in Two Centuries, Scientists Confirm
Powerful tropical cyclone set to slam India
From Grass-Fed to Lab-Grown: How Meat Is Evolving
HIV research hamstrung by federal termination of contract for fetal tissue used in research
San Francisco Creates World's First Ever Transgender Cultural District
Church of England to offer baptism-style services to transgender people to celebrate their new identity for first time
Tracking Bible Prophecy Headlines - 12/11/2018
Kushner: Mideast plan will be put out in upcoming months
Kushner: 'Israeli-Palestinian conflict has gone on for way too long'
Kushner: White House has shifted from Khashoggi killing to Israeli-Palestinian peace
Trump's peace plan for Israel-Palestinian conflict facing more delays
Australia reportedly set to recognize Jerusalem as Israel's capital
Arab League warns Brazil that Jerusalem embassy move could harm ties
Temple-ready altar dedicated on last day of Hanukkah by activist groups
'Israel Must Prepare for Immigration of 200,000 French Jews,' Declares Israeli Minister
European Jews feel under threat, think of emigrating: EU survey
The latest poll on anti-Semitism in Europe looks bad. Trust me: It's true
US man arrested for plotting synagogue attacks in Toledo, Ohio
FBI Charges Man With Planning ISIS-inspired Attack on Synagogue
Jewish groups urge vigilance after Toledo synagogue plot uncovered
Netanyahu on Ofra attack: 'Shooting at a pregnant woman is monstrous'
Netanyahu resists calls to legalize Ofra over shooting attack
Israeli troops raid office of Palestinian news agency
Abbas urges international action against Israel over daytime raid in Ramallah
As unrest builds, a volcano of violence is waiting to erupt in West Bank
Israel Can Now Overfly Sudan, Boasts Netanyahu, Who Has Been Courting Ex-foes
Israeli planes can use Omani, Sudanese airspace, Netanyahu says
Qatar asked Israel for permission to build airport in Gaza, envoy says
Lebanon says it foiled plots to stage attacks in May
Israel's blitz of Hezbollah's terror tunnels will help win the PR war
IDF releases seismic audio of Hezbollah digging into Israel
IDF officials to discuss Operation Northern Shield with Russian counterparts
Senior IDF officers to visit Moscow amid ongoing spat over downed Russian plane
560,000 Killed in Syria's War According to Updated Death Toll
ISIS Magazine for Millennials Threatens Vehicle Attacks Near U.S. Capitol
Iraq marks anniversary of victory over Islamic State
Baghdad reopens fortified Green Zone a year after Isis ousted from Iraq
Iranian general says nation can extend missile range beyond 2,000 kilometers
Iran said to arrest over 100 Christians in crackdown on conversions
Russia Military Planes Arrive in Venezuela, Iran's Warships May Follow to Support US Foe
Turkey's Erdogan to 'Cover Most of Venezuela's Necessities,' Including a Mosque
Turkey calls for international inquiry into Khashoggi death
Erdogan slams rights groups' silence over France protests
Riding wave of social unrest, French high-school students vow 'Black Tuesday' protests
Paris Riots Reveal Disillusion and Despair in French Hinterlands
France's Macron vows to use 'all means' to restore calm
Macron vows tax relief, urges calm in bid to quell protests
Macron: 'I am partly responsible' for unrest
Macron's compromises fail to subside France's anger: Yellow-vested populists hoped he would quit
Macron declares 'economic and social state of emergency'
EU insists will not renegotiate Brexit deal
Hard Brexit: PM May Says the U.K. Leaving the EU on March 29
UK's May pulls vote on her divorce deal, thrusting Brexit into the unknown
Theresa May halts Brexit deal vote to avoid defeat, throwing British politics into chaos
UK pound sinks more after May delays Brexit vote
Dow stages huge comeback after briefly plunging below 24,000
'We're going to kill you': Nicaragua's brutal crackdown on press freedom
44 Former Senators Warn We Are at a National "Inflection Point" on Russia Investigation, Call on Senate to Defend Democracy
Trump Flies Solo as Perils to Presidency Mount
Turley: Potential Trump Campaign Finance Violations 'Very Serious,' But Difficult to Prove
Trump calls Michael Cohen payouts a 'simple private transaction,' denies they were campaign contributions
Customs officers searching more travelers' devices
Voyager 2 probe moves into interstellar space
Magnitude 7.1 quake hits close to Antarctica
5.0 magnitude earthqauke hits near Shikotan, Russia
Sabancaya volcano in Peru erupts to 25,000ft
Popocateptl volcano in Mexico erupts to 22,000ft
Fuego volcano in Guatemala erupts to 16,000ft
Turrialba volcano in Costa Rica erupts to 12,500ft
Ebeko volcano in the Kuril Islands erupts to 10,000ft
Thousands still without power after deadly snowstorm blankets the South
Climate change directly responsible for some extreme weather events, study finds
U.S., Russia, Saudi Arabia, Kuwait Block Endorsement Of Global Warming Study
As doctors taper or end opioid prescriptions, many patients driven to despair, suicide
Ebola spreads to major Congo city; experts fear experimental vaccine stock won't suffice
Record count reported for mysterious paralyzing illness
Romania hospital says 39 babies now diagnosed with superbug
Kavanaugh Joins Liberals To Protect Pro-Planned Parenthood Ruling
Reluctant U.S. Supreme Court on collision course with Trump
New Israeli religious group aims to combat LGBTs for 'destroying family values'
Ruby Rose Says Playing Lesbian Superhero Batwoman Is A 'Win' For LGBT Community
Porn is causing shocking trend of children sexually assaulting other kids, medical experts warn
Tracking Bible Prophecy Headlines - 12/10/2018
Palestinian attacker suspected in West Bank drive-by shooting; 7 wounded, including pregnant woman
Jerusalem hospital delivers baby of pregnant Israeli woman shot in terror attack
Condition of baby, delivered after mother shot in terror attack, deteriorates
US slams 'absolutely disgusting' West Bank terror attack
Hamas praises 'heroic' West Bank shooting attack
Jewish Home seeks to legalize Ofra settlement homes in response to terror attack
Manhunt for terrorists who shot at Ofra bus stop, injuring 7, enters second day
Netanyahu vows no rest until 'murderous criminals' behind shooting attack caught
Russia opposes US bid to condemn Hamas to protect Israel's security
Police investigating anti-Semitic flyers near site of Pittsburgh shooting
More than 1,500 landmines cleared at Jesus baptism site on Jordan River
Israel turned down Gulf state request to buy attack drones
IDF urges Lebanese residents to leave 2 towns over 'explosive' Hezbollah tunnels
Israel Warns Lebanon to Control the Hezbollah Militia
Lebanese army: 'We have stepped up patrols on the Israeli border'
Syrian air defences intercept enemy targets around Damascus
Syria denies attack on Damascus airport as local residents hear blasts
Syria state media removes Damascus air strike report, situation unknown
UN launches aid delivery from Jordan to 650,000 Syrians
Jordan to Rethink Controversial Cybercrimes Law
'Iran increases testing of ballistic missiles that can reach Europe'
US State Department slams Iran's Khamenei on Anti-Corruption Day
Gulf divisions widen as Qatar accused of 'snubbing' meeting
Jamal Khashoggi murder: Saudi Arabia refuses to extradite suspects to Turkey
Twitter CEO Jack Dorsey is facing backlash for encouraging people to visit Myanmar, where social media may have helped fuel a mass genocide
Russia building up forces near Crimea amid tensions with Ukraine, satellite photos show
Ukrainian president speaks out on Russia's 'aggression'
Populists who started Brexit call Theresa May a traitor to the cause ahead of historic vote
Top European Union court rules UK can change mind over Brexit
Macron to break silence, address French nation amid protests
Trump taunts Macron after thousands of protesters violently clash with police in Paris; almost 1,000 arrested
France urges Trump not to interfere in its politics: 'Leave our nation be'
'Presidential harassment': Trump under unprecedented attack on multiple fronts
GOP mood darkens: Expect 'vicious gridlock' with 'a sprinkling of constitutional crisis'
Eight-month-old boy pushed under hole in US-Mexico border wall as attempts to cross illegally prove perilous
Rahm Emanuel to Democrats: 'Don't focus immediately on Trump'
Emanuel: Mueller will deal with Trump, Democratic House should focus on 'protecting the American people'
Trump accuses 'Leakin' James Comey' of lying to Congress: 'So untruthful!'
Comey calls on Americans to 'use every breath we have' to oust Trump in 2020
Key Democrat says Trump allegations could be 'impeachable'
Schiff: Trump may face 'real prospect of jail time'
Chris Christie: Prosecutors Likely Have 'Corroborating' Evidence Trump Violated Campaign Finance Laws Beyond Cohen
House Republican: If Trump violated campaign finance law, it's not 'anywhere near impeachable'
Victoria Toensing: Why has Mueller ignored Obama administration crimes?
Dow futures down over 200 points following volatile week
The stock market's severe drop: Normal pullback or an ominous sign?
Brightest comet of 2018 to pass the closest to Earth in December
5.4 magnitude earthquake hits near Port Hardy, Canada
5.1 magnitude earthquake hits near Hualian, Taiwan
5.1 magnitude earthquake hits near Tadine, New Caledonia
5.1 magnitude earthquake hits the Prince Edward Islands region
5.0 magnitude earthquake hits near Isangel, Vanuatu
Sabancaya volcano in Peru erupts to 25,000ft
Popocateptl volcano in Mexico erupts to 25,000ft
Fuego volcano in Guatemala erupts to 19,000ft
Reventador volcano in Ecuador erupts to 18,000ft
Turrialba volcano in Costa Rica erupts to 16,000ft
Falling Tree Kills One Person as Winter Storm Diego Leaves More than 385,000 Without Power
Storm slams South with heavy snow, power outages as over 1,000 flights canceled out of Charlotte
Snow totals: Raleigh-Durham area sees 'entire winter average in one day'
Caesarian Deliveries To Be Performed By Robots Soon
First transgender male boxer wins in professional debut
Egypt Investigating Danish Photographer Who Posted Images Having Sex Atop Great Pyramid
Tracking Bible Prophecy Headlines - 12/9/2018
Saudi prince said to use Israeli-Palestinian conflict to get Kushner's support
Kushner offered advice to Saudi crown prince after journalist's death
US officials: Trump sees Saudi Arabia as cornerstone for regional stability
PM said seeking to formalize relations with Saudi Arabia before next election
Israel signed off on sale of phone spying tool to Saudi Arabia
Report: Israeli company aided in Khashoggi assassination
Tunisians Protest Against Israeli Settlements, Call for Palestinian State
Haley: After UN vote on Hamas failed, Trump suggested fund cuts as retribution
Palestinian President Abbas says will dissolve parliament dominated by Hamas
Netanyahu: 'I have no interest in a spark on Palestinian front'
Palestinian-American in PA custody says she was tortured
Palestinian killed in Israel after accusations of selling land to Jews
PA TV host: Man who stabbed 3 Israeli policemen 'desired by virgins of Paradise'
Holocaust survivors alarmed by rise in anti-Semitism in US
In US, some Holocaust survivors fear having to hide Jewish identity again
Hezbollah deputy chief: All of Israel in range of our rockets
Hezbollah turns Lebanese border villages into military bases
Israel fired warning shots across its northern border
IDF fires toward 3 suspected Hezbollah fighters who approach border
Israel says located second Hezbollah tunnel from Lebanon
Netanyahu to Putin: Israel will not tolerate Hezbollah's aggression
In phone call, Putin tells Netanyahu military cooperation in Syria must improve
US accuses Russia of lying about Syria attack to undermine truce
Civilians killed as Nigerian troops fight Boko Haram at flashpoint village
Iran arrests 10 suspects in suicide bombing that killed two
U.S. Wants to Maintain Support of Saudi-led Coalition in Yemen War, Combat Iranian Influence
China Vows 'Severe Consequences' If Huawei Official Is Not Released
Rioting engulfs Paris as anger grows over high taxes
'Yellow vest' protests: cars burn and looters raid shops in Paris
Paris under siege: Tear gas, fury on the Champs-Elysees
Police restore calm in Paris as 1,385 'Yellow Vests' protesters detained
French PM calls for 'dialogue' after fresh 'yellow vest' protests
Macron's Defeat in Paris Sounds Alarm for Europe
Clashes as yellow vest protests grow in Belgium, Netherlands
Erdogan's concern over France' protests mocked
Paris Is Burning Over Climate Change Taxes -- Is America Next?
Trump attacks Paris climate agreement, cites France protests
Putin developing fake videos to foment 2020 election chaos: 'It's going to destroy lives'
Legal clouds over Trump grow as Mueller probe circles 'Individual-1'
Former Nixon WH lawyer: Congress will have 'little choice' but to begin impeachment proceedings
Trump denies collusion after major revelations in Russia investigation
Comey transcript released: Ex-FBI boss claims not to know, remember key details in Russia case
Comey Tells House Panel He Suspected Giuliani Was Leaking FBI Information to Media
A former senior Google employee says a frantic quest to stop internal info getting out is now management's 'number one priority'
Trump's economy teetering on trade tensions, volatile markets
The 'Everything Bubble" Has Popped
5.2 magnitude earthquake hits near Bengkulu, Indonesia
Manam volcano in Papua New Guinea erupts to 27,000ft
Sabancaya volcano in Peru erupts to 27,000ft
Popocateptl volcano in Mexico erupts to 25,000ft
Fuego volcano in Guatemala erupts to 17,000ft
Turrialba volcano in Costa Rica erupts to 17,000ft
Reventador volcano in Ecuador erupts to 14,000ft
Santa Maria volcano in Guatemala erupts to 14,000ft
Sheveluch volcano on Kamchatka, Russia erupts to 13,000ft
North Carolina, Virginia face immobilizing storm with heavy snow and ice
In an increasingly nonbinary world, is gendered Hebrew willing to adapt?
Tumblr users are leaving in droves as it bans "adult content"
Tracking Bible Prophecy Headlines - 12/8/2018
Bennett says Israel will destroy Lebanon if war breaks out
Caroline Glick: The Next War Between Hezbollah and Israel
Lebanon says fears Israeli attack during Hezbollah tunnel operation
Israeli minister says IDF may go into Lebanon to deal with tunnel threat
Israel using 'passive seismic' technology to expose Hezbollah's attack tunnels
10,000 Palestinians protest along Gaza border, 33 wounded
Hamas workers collect salaries as Qatar injects more cash into Gaza
'We need more food, not less': US cuts leave Palestinian refugees in crisis
Trump praises Israel as 'your country' to American Jews insinuating a dual loyalty to Israel
Israeli ambassador tells Ukrainians their national heroes were 'horror for Jews'
Republican congressman says George Soros 'turned on fellow Jews'
Syria war: US and UK say alleged rebel chemical attack 'fabricated'
US accuses Russia of lying about Syria attack to undermine truce
US cautions Russia against tampering with suspected chemical attack site in Syria
American activist tortured, killed in Syria, claims human rights group
Iran says US arms sales to Middle East turning region into 'tinderbox'
Iran's Rohani: U.S. Sanctions May Lead to 'Deluge of Drugs, Asylum Seekers, Bombs and Terrorism'
Iran's Rouhani: US sanctions are 'economic terrorism'
Nikki Haley: We can't give Saudi Arabia a pass on Khashoggi
Saudi Arabia pledges over $113 mln in anti-terror aid for Africa's Sahel
As Yemen's rival sides talk peace, bombs continue to fall
Yemen's delegation: No peace without Houthis giving up arms
Civilian Casualties in Yemen Average 123 per Week, UN Says
Houthi leader shuts down own brother for seeking to end militias' abuse, torture
Russia and Ukraine - Why is the Kremlin picking a new fight?
Chinese exec facing US extradition appears in court for breaching Iran sanctions
N. Korea tells China it's committed to denuclearization
Paris in lockdown as France braces for new anti-Macron riots
Yellow vest protests: France prepares for "ultra-violent" demonstrations
France Deploys 89,000 Cops Amid Fears Of Yellow Vest Rebellion On Saturday
Nearly 300 detained as Paris braces for 'yellow vest' protest violence
Emmanuel Macron goes AWOL as protests, violence plague Paris
Riots sweep Athens on anniversary of teen's shooting death
CNN New York offices evacuated after bomb threat
Return of Trump's asylum policy blocked by 9th Circuit court
Hillary Clinton's use of private email server among 'gravest' offenses to transparency, judge says
Comey faces off with GOP over Clinton emails, alleged bias
Lawyers stopping Comey from answering questions in Hill testimony, Issa says
Mueller: Paul Manafort Told 'Discernible Lies' in Probe About Contacts With Trump Admin, Russians
Russian offered Trump campaign 'political' cooperation in 2015
US: Trump lawyer met Russian offering 'political synergy'
Michael Cohen Was Paid More Than $4 Million by Promising Access to Trump, Prosecutors Say
Michael Cohen Got $60,000 'Bonus' After Stormy Daniels Payout
In First, Federal Prosecutors Tie Trump to Stormy Daniels Hush Payments
Feds recommend 'substantial term of imprisonment' for Michael Cohen, Trump's former fixer and attorney
Trump Goes Off On Mueller, Comey, Rosenstein Ahead of New Russia Bombshells
White House says 'nothing of value' in new Mueller filings, while Trump tweets they 'totally' clear him
Tillerson slams 'undisciplined' Trump, who calls ex-diplomat 'dumb as a rock'
Rex Tillerson says Trump got 'frustrated' when told he couldn't do something that 'violates the law'
Ocasio-Cortez warns Trump Jr. about subpoena power in response to meme about socialism
Perez Complains About Voters Influenced by 'Pulpit on Sunday'
Brutal week: Dow plunges 1,150 points
Panic-like selling takes hold in Nasdaq as stock-market losses gather steam in final hour Friday
Dow tumbles more than 500 points, wipes out gain for the year to cap wild week on Wall Street
'Death cross' portends more near-term losses for U.S. stocks, then rebound
Mandatory Implantation of Microchips in Employees? UK Gov't Says it Would Likely be Illegal
More than half of global population now online: UN
DeepMind's AlphaZero now showing human-like intuition in historical 'turning point' for AI
New Israeli technology could revolutionize surveillance
Microsoft sounds an alarm over facial recognition technology
China launches pioneering mission to far side of moon
5.1 magnitude earthquake hits near Tadine, New Caledonia
5.0 magnitude earthquake hits near Tadine, New Caledonia
5.0 magnitude earthquake hits near Ile Hunter, New Caledonia
5.0 magnitude earthquake hits near Iwaki, Japan
Manam volcano in Papua New Guinea erupts to 50,000ft
Popocateptl volcano in Mexico erupts to 35,000ft
Sabancaya volcano in Peru erupts to 27,000ft
Nevados de Chillan volcano in Chile erupts to 18,000ft
Fuego volcano in Guatemala erupts to 17,000ft
Copahue volcano in Chile erupts to 10,000ft
Even China Roundly Condemns Editing the Genes of Babies
Ebola spreads to major Congo city as vaccines a concern
'Like a horror film': The efforts to contain Ebola in a war zone
'World's most modified youth' has had over 40 procedures to 'stand out'
U.N. AIDS agency in 'crisis' after sex harassment claims, investigators find
Vatican investigates after nuns report sex abuse by priests
Virginia teacher reportedly fired for refusing to use pronoun for transgender student
Austin, Texas City Code Could Force Churches to Hire LGBT Employees
Principal bans candy canes, says 'J shape' stands for Jesus
Franklin Graham defends Trump not reciting Apostles' Creed: 'The pharisees are after POTUS'
Tracking Bible Prophecy Headlines - 12/7/2018
US envoy marks one-year anniversary of Jerusalem recognition at Western Wall
One year on, Trump cheered for embassy move at White House Hanukkah party
Trump shames UN for its stand on Jerusalem as Israel's capital
Resolution condemning Hamas fails at UN, despite unprecedented support
Palestinians applaud defeat of US-backed resolution condemning Hamas
Haley at the UN: Is the hatred of Israel so strong?
Danon on UN vote: We achieved a plurality - Hamas was brought to justice despite the fact that the resolution against it did not pass
Outcome aside, UN vote condemning Hamas a 'win-win' for Israel - envoy says resolution puts Gaza terror group on global agenda
Ahead of UN vote, Netanyahu says he hasn't forgotten captives held by Hamas
Greenblatt: Hamas is the root cause of Palestinian suffering
IDF special forces discovered by Hamas had been in Gaza Strip for weeks
Israeli official: Supervision of Qatari money going into Gaza improved
Liberman to IDF leaders: You are like Peace Now
Israel developing new laser missile defense system
Report: Hezbollah mobilizing missiles from Syria to south Lebanon
UN peacekeepers confirm existence of tunnel from Lebanon into Israel
IDF worried Hezbollah tunnels could endanger IDF patrols
IDF: Hezbollah blatantly violates UNSC Resolution 1701, including breaching Israeli sovereignty to harm civilians. 'It must be stopped.'
Israel calls for international response to Hezbollah tunnels
IDF asks UN, Lebanon to destroy 2nd Hezbollah tunnel identified inside Israel
Netanyahu: Hezbollah aims to send battalions to grab land, kill Israelis, kidnap
Ex-defense minister admits officials lied about Hezbollah tunnels for years
Israel won't go to war, it knows the consequences, Hezbollah says
PM: There's a real possibility we will be forced to act inside Lebanon
EU envoy to Israel: 'Israel has the right to safeguard security of its citizens'
Bahrain backs Israel for Hezbollah tunnel-busting operation
Dahlan: Qatar should be held accountable for destructive role in region
Top official: Due to IDF action, Hezbollah only has few dozen accurate missiles
Israeli Technology Effectively Prevented Attacks at G-20 Summit
28 EU countries endorsed declaration pledging to fight anti-Semitism
Steven Spielberg warns genocide as possible today as during Holocaust
Yemen war: 'Milestone' peace talks begin in Sweden
US military carries out 'extraordinary' flight over Ukraine in response to Russia's 'unprovoked attack'
U.S. 'Preparing to Sail Warship' Into Black Sea Amid Ukraine-Russia Tensions
Russia Warns Cyprus Against Allowing U.S. Military to Deploy There
Russian Submarines Could Suddenly Surface Off U.S. Coast to 'Shock America,' Analyst Warns
Russia may be handing Venezuela a $6 billion lifeline
Venezuela signs oil, gold investment deals with Russia: Maduro
The U.S. Just Became a Net Oil Exporter for the First Time in 75 Years
Trump to nominate State Department spokesperson Nauert as UN envoy - report
France fears more riots; Museums, Eiffel Tower to close
France to deploy 89,000 security personnel ahead of Saturday protests
In Latin America, Awash in Crime, Citizens Impose Their Own Brutal Justice
81 Migrant Children Separated From Parents Since Trump Signed Order Aimed at Curbing the Policy
Honduran woman, 19, in migrant caravan scales border wall to give birth in US after 2,000-mile trip
Pelosi takes hard line on paying for Trump's border wall
Martin Armstrong: The 2020 Presidential Election Will Be The Most Violent In American History
Pelosi: House could order new election in North Carolina after allegations of fraud
Trump Claims He Would Have 75% Approval Rating if Trump-Russia Probe Didn't Exist
Supreme Court double jeopardy case could impact presidential pardon power
Australia passes cyber snooping laws with global implications
Ecuador: Enough UK guarantees for WikiLeaks Assange to leave embassy
Julian Assange rejects UK-Ecuador deal for him to leave the embassy
Rejecting suggestions of delay, PM May's team says Brexit vote will go ahead
Dow plunges triple digits, turns negative for 2018
Wall Street's 'fear index' surges to 9-month high as Dow drops nearly 800 points
The Dow just slashed a 785-point plunge, marking its most stunning reversal since March
U.S. Stocks Continue to Plummet, Facebook Loses $9.5 Billion
5.9 magnitude earthquake hits near Tadine, New Caledonia
5.3 magnitude earthquake hits near Tubalan, Philippines
5.1 magnitude earthquake hits near Isangel, Vanuatu
5.0 magnitude earthquake hits near Vao, New Caledonia
5.0 magnitude earthquake hits near Tadine, New Caledonia
Sabancaya volcano in Peru erupts to 31,000ft
Fuego volcano in Guatemala erupts to 17,000ft
Manam volcano in Papua New Guinea erupts to 17,000ft
Reventador volcano in Ecuador erupts to 14,000ft
Ebeko volcano in the Kuril Islands erupts to 14,000ft
Tornado in Bogor, Indonesia Destroy Nearly 1,000 Houses
At least four killed in Cyprus flooding
Major storm brings record rain, mudslides, road closures and snow to Southern California
Winter storm expected to slam much of U.S. as it moves from California to the Southeast
Cross miraculously left standing amid rubble of town destroyed by Calif.'s wildfire: 'God is with us'
Insurance company overwhelmed by cost of California wildfire, goes out of business
Ocasio-Cortez: 'Inevitable' Global Warming Governance Will Create 'Economic, Social, and Racial Justice'
Nine more sickened in E. coli outbreak affecting romaine lettuce, CDC says
Apple Watch can now detect your irregular heart rhythms and other problems: Here's how it works
Generation Xanax : doubling in children being treated for addiction
American priest facing 'horrifying' sex abuse charges during his time as a missionary in Philippines
Islamic Exorcisms Aim to Cast Out LGBT Demons in World's Largest Muslim Country
Tracking Bible Prophecy Headlines - 12/6/2018
PLO: In Oman, Netanyahu told leader he's ready to cede land not security control
University of Vermont Flies Palestinian Flag After Israeli Flag Raised in Solidarity With Victims of Pittsburgh Massacre
Israel fumes as Irish Senate advances bill outlawing settlement trade
Netanyahu: Shin Bet prevented 500 terror attacks in 2018
14 Palestinians detained on suspicion of terrorist activities
UN to vote on Haley's last stand: Condemning Hamas
'Europe is finished... It's time to wander again,' Mark Lewis tells fellow Jews facing rising anti-Semitism in Britain and across Europe
Army claims Hezbollah aimed to use tunnels to cut off Metulla, launch war
Lebanese PM: No reason for an escalation with Israel
Russia backs Israel's tunnel-busting op, calls for 'restraint'
London, Berlin condemn Hezbollah tunnels, back Israeli border operation
Israel says it shared tunnel details with Lebanon and UN, calls for sanctions
Lebanon says Israel gave no evidence of Hezbollah attack tunnels
Residents of the north warned about tunnels but were ignored
As the Gulf Warms Up to Israel, a Synagogue Grows in Dubai
There's a growing list of top Republicans who say Crown Prince Mohammed bin Salman ordered Jamal Khashoggi's killing
Egyptian Court Hands Muslim Brotherhood Leaders Life Sentences
Afghanistan becomes world's deadliest country for terrorism, overtaking Iraq
Rare suicide car bombing kills at least three people in Iran
Rouhani: If we can't export oil, no one will - Iranian President appears to threaten to disrupt other countries' oil shipments through the Gulf
US to Iran's Rouhani: We will ensure freedom of navigation in Strait of Hormuz
Canada arrests CFO of China's Huawei for possible violation of Iran sanctions
Huawei exec's arrest sends shudders through stock markets
Mikhail Gorbachev: George H.W. Bush and I Ended a War Together. But Peace Is Now in Jeopardy
Putin says if US builds missiles, so will Russia
Russia will build missiles if US leaves treaty, Putin warns
Russia Deploys New Laser Weapon Aimed at U.S. Allies in Response to Trump's Nuclear Ultimatum
Is War Looming in the Baltic Sea?
US prepares to sail warship into Black Sea amid Ukraine-Russia clash near Crimea
U.S. destroyer challenges Russian claims in the Sea of Japan
Kim Jong Un clears schedule for historic visit to Seoul
New satellite images reveal activity at unidentified North Korean missile base
North Korea has 'expanded secret missile base' despite Trump promises over denuclearisation
France's Macron scraps fuel tax after protests
French protests ahead despite Macron concession
'Something's Broken Within Our Society': Farage on Paris Riots, 'Disconnect' Between Elites and Ordinary People
Macron's crisis in France is a danger to all of Europe
Mexico Once Saw Migration as a U.S. Problem. Now It Needs Answers of Its Own.
Baby Jesus In Cage As Part Of Dedham Church's Immigration-Themed Nativity Scene
Spielberg, 25 years after 'Schindler's List,' warns against collective hate
Emails show Facebook used Israeli app to monitor phones, mulled selling data
Facebook Wielded Data to Reward, Punish Rivals, Emails Show
Zuckerberg defends Facebook in new data breach controversy
Brightest comet of the year will zoom near Earth next week
On Friday this Alaska road collapsed in an earthquake. It's already been fixed
5.5 magnitude earthquake hits near San Antonio, Chile
5.5 magnitude earthquake hits near Mataram, Indonesia
5.5 magnitude earthquake hits near Tadine, New Caledonia
5.3 magnitude earthquake hits near Loyalty Islands, New Caledonia
5.3 magnitude earthquake hits near Sola, Vanuatu
5.2 magnitude earthquake hits near Tadine, New Caledonia
5.1 magnitude earthquake hits near Tadine, New Caledonia
5.0 magnitude earthquake hits near Tadine, New Caledonia
5.0 magnitude earthquake hits near Loyalty Islands, New Caledonia
5.0 magnitude earthquake hits near the coast of central Peru
Sabancaya volcano in Peru erupts to 30,000ft
Popocateptl volcano in Mexico erupts to 21,000ft
Fuego volcano in Guatemala erupts to 17,000ft
Reventador volcano in Ecuador erupts to 14,000ft
Hawaii's Kilauea Volcano May No Longer Be Active After Erupting Almost Continuously for 35 Years, Destroying Hundreds of Homes
Saturday's swarm of tornadoes sets record in Illinois
Greenhouse Gas Emissions Accelerate Like a 'Speeding Freight Train' in 2018
Why Are Scientists So Upset About the First Crispr Babies? Only because a rogue researcher defied myriad scientific and ethical norms and guidelines
USA Gymnastics files for bankruptcy, a move related to Larry Nassar's sexual abuse lawsuits
Court sides with 11 priests in Pennsylvania abuse report and won't release their names
Tracking Bible Prophecy Headlines - 12/5/2018
Israel's Army Says It Found Tunnels Dug By Hezbollah Beneath Border With Lebanon
Israel announces operation to destroy Hezbollah tunnels under its northern border
IDF says 200-meter attack tunnel from Lebanon uncovered as operation launches
Israel uses robot to fire on Hezbollah operatives in discovered tunnel
Katz: Nasrallah was left 'in shock' by Israel's tunnel operation
Lebanese president instructs security forces to 'closely monitor' Israeli operation
Operation Northern Shield expected to take weeks to complete
'Operation could be precursor to war'
Hezbollah tunnels are 'concrete threat' to Israel's Galilee region, Netanyahu says
Tunnels are only a precursor to the real threat
Analysts: dealing with Hezbollah tunnels first step before going after missiles
Hezbollah: Netanyahu is in crisis
Israel to protest Hezbollah tunnels as violation of U.N. resolution
Israeli delegation to UN to file complaint against Lebanon's hostilities
Bolton: U.S. strongly supports Israel's efforts against Hezbollah
US envoy: 'we strongly support Israel's efforts to defend itself'
Minister says northern op proves Liberman resignation was 'irresponsible'
White House Asks Arab Countries to Support UN Resolution Against Hamas
Israeli envoy confident UN condemnation of Hamas will pass
Netanyahu hated George H.W. Bush's peace plan. Now it's his policy
Hundreds Of Holocaust Survivors Speak Up About Anti-Semitism At Global Hanukkah Event
Evidence of Rohingya genocide is 'compelling,' US Holocaust Museum says
Syrian Army Raises Alert Over Israel Air Force Activity Along Lebanese Border, Report Says
The Russian-Israeli Crisis over Syria Lacks an Exit Strategy
Like Ukraine, Israel Must Confront Putin and His Evil Intentions
Analysis: The Iranian plan for attacks from Syria that Israel wants to thwart
Iran moves closer to adopting law against funding terrorism
Cracks in Iran deal coalition? Europeans fume over Tehran missile test
Iran wants to expand missile range despite US ire
US urges UN to condemn Iran missile test
UN Security Council to meet on Iranian missile test
Missiles have given 'veto power' to Iran in strategic regional issues
Iran's Rouhani renews threat to blockade Gulf oil shipments
Iranian President Hassan Rouhani threatens to close Strait of Hormuz if US blocks oil exports
US will not stop Iran exporting oil, Iranian president says
Oil prices slip on global growth concerns, swelling U.S. supply
Kremlin: Putin doesn't feel snubbed by Trump canceling talks
U.S. threatens to kill nuclear treaty after Russia found in violation
Russia says U.S. has shown no evidence it is in breach of nuclear treaty
Kremlin: US ultimatum on nuclear treaty is tactical ploy
Growing split in Seoul over North Korea threatens Korea detente, nuclear talks
John Bolton says North Korea failure to meet commitments requires second Trump-Kim summit
After CIA Briefing, Senators Lay Blame On Saudi Crown Prince In Khashoggi Killing
Trump largely alone as world leaders take aim at nationalism
Study: More than 7-in-10 California Immigrant Households Are on Welfare
Mattis orders US troops to stay on southern border through Christmas
Republican campaign emails hacked months before election
Mueller memo says Michael Flynn has provided 'substantial assistance,' recommends lenient sentence
Roger Stone pleads Fifth, won't give testimony or documents to Senate Judiciary Committee
Grassley wants answers about FBI raid on whistleblower with information on Clinton Foundation, Uranium One
In the Age of Trump, Can Scandal Still Sink a Politician?
IMF's Lagarde urges US, others to reject 'dystopian' path
Donald Trump Building New Liberal World Order Despite Global Critics, Mike Pompeo Declares
Trump says there will be a 'REAL DEAL' or no deal at all with China
Dow falls 800 points on China trade confusion and mounting fear tariffs are choking global growth
Bank stocks fall the most since June 2016, enter bear market
Britain can unilaterally stop Brexit process, EU lawyers say
Digital-media bubble is bursting. That's hurting generation of promising young journalists.
Secret Service testing use of facial recognition outside White House
Strong earthquake hits South Pacific on "Ring of Fire"
7.5 magnitude earthquake hits near Tadine, New Caledonia
6.6 magnitude earthquake hits near Tadine, New Caledonia
6.0 magnitude earthquake hits near Tadine, New Caledonia
5.9 magnitude earthquake hits near Tadine, New Caledonia
5.7 magnitude earthquake hits near Tadine, New Caledonia
5.6 magnitude earthquake hits near Tadine, New Caledonia
5.4 magnitude earthquake hits near Tobelo, Indonesia
5.3 magnitude earthquake hits near Tadine, New Caledonia
5.2 magnitude earthquake hits near Tadine, New Caledonia
5.1 magnitude earthquake hits near Tadine, New Caledonia
5.1 magnitude earthquake hits near Sibolga, Indonesia
5.1 magnitude earthquake hits near Farallon de Pajaros, Northern Mariana
5.1 magnitude earthquake hits near Sarangani, Philippines
5.0 magnitude earthquake hits near Tadine, New Caledonia
Sabancaya volcano in Peru erupts to 27,000ft
Popocateptl volcano in Mexico erupts to 21,000ft
Reventador volcano in Ecuador erupts to 18,000ft
Fuego volcano in Guatemala erupts to 17,000ft
Santa Maria volcano in Guatemala erupts to 10,500ft
France protests: Will the environment be the true victim of the fuel-tax riots?
France's protesters are part of a global backlash against climate change taxes
Trump points to French riots to justify pulling out of Paris climate deal
5.1 million pounds of beef added to recall due to salmonella
Wisdom Tooth Surgery a Gateway to Teen Opioid Addiction, Study Finds
500 British kids get emergency vaccinations after measles spreads from Israel
Blood test to detect cancer within just 10 minutes developed by scientists
World's First Baby Born Via Uterus Transplant From Deceased Donor
Rumours Claim The Chinese 'CRISPR Babies' Scientist Has Gone Missing
China's 30-40 Million Men Who Will Never Have Wives Driving Sex Slavery of Girls
Gamblers Doubling Down on Transgender Miss Universe Contestant to Win Pageant
'VeggieTales' Called Racist Because Enemies Are 'Vegetables of Color'
Satanic Sculpture Installed At Illinois Statehouse, Just In Time For The Holidays
Satanic statue displayed at Illinois capitol building alongside nativity scene, menorah
Phrases like 'bringing home the bacon' may soon be eschewed following rise in veganism, academic claims
Tracking Bible Prophecy Headlines - 12/4/2018
UN General Assembly approves 6 anti-Israel resolutions
US envoy: United Nations cannot just 'vote away' Jerusalem's status as capital
EU, in unusual move, warns Palestinians to drop Muslim-only language for Temple Mount
Pope renews call for two-state solution after meeting with Abbas
Abbas, in first meeting since J'lem embassy move, says he's 'counting on' Pope
Merkel urged EU countries not to move embassies to Jerusalem
Palestinian leadership has 'no vision,' Greenblatt charges
US Ambassador discusses upcoming vote in the UN on condemnation of Hamas - 'Countries must ask themselves if they're for or against Hamas'
Hamas head asks international community to thwart UN resolution condemning terror group
Hamas: Violence will resume if there is no progress on ceasefire arrangement
Gaza court says six sentenced to death for collaboration with Israel
Lieberman says money transfer to Gaza makes Israel look like 'losers'
Hungary politician resigns top positions over recording of anti-Semitic act
Brett Favre, Other Celebrities Duped Into Recording anti-Semitic Messages for White Supremacists
Egypt, France navy vessels carry out joint drills in Red Sea
Report: Syrian Army Raises Alert Over Israel Air Force Activity Along Lebanese Border
Netanyahu's Meeting With Pompeo Is a Warning to Iran and Lebanon – Before Israel Takes Military Action
Meeting Pompeo, Netanyahu said to threaten Lebanon if no clampdown on Hezbollah
Iran, facing off against Israel in Syria, now sending arms directly to Lebanon
Report: Iranian plane transfers weapons to Hezbollah, returns via Doha
Prince Khalid: Hezbollah helped Iran in 'killing dozens of Americans'
Iran, Hezbollah targets not hit in alleged Israeli strike, terror group claims
Iran vows to continue with missile tests despite US accusations
France concerned by 'provocative, destabilizing' Iranian ballistic missile test
Iran missile tests may breach UN resolution, France and UK warn
US urges Europe to get tough on Tehran over missile tests
Khashoggi friend sues Israeli firm over hacking he says contributed to the journalist's murder
Qatar will pull out of OPEC amid tension with Saudi Arabia
Opec summit: cut expected to balance price fall and global slowdown
Yemen Foes Set to Attend Sweden Peace Talks After Coalition Allows Wounded Evacuation
Did Russia just put a new weapon in orbit? Mysterious launch prompts new concerns
Russia Test-launches Missiles for Its Moscow Defense System
Russia deploys S-400 surface-to-air missile battery in Crimea, seen in new satellite images
Ukraine Calls Up Reservists Amid Tensions With Russia
Putin trip to Washington to meet with President Trump is now 'out of question,' Kremlin says
Trump sends letter to Pakistan asking for help with Afghan peace process
ISIS leader behind beheading of American is killed in airstrike
ISIS Group's NYC New Year's Threat: 'Harvest Them with Silencers and Snipers'
Christians in Middle East at risk of 'imminent extinction,' warns Anglican head
U.S. Government Broadcaster Apologizes to Soros for 'Multimillionaire Jew' Report
Soros-founded School Says It Is Being Forced Out of Hungary
The Global Carbon Tax Revolt - The French are the latest to refuse to sacrifice growth for green piety
France fuel protests: 'Yellow vests' pull out of PM meeting
Presenting legal advice, PM May fans flames of Brexit rebellion
Britain's May launches high-stakes parliamentary debate on Brexit plan
Nigerian President Muhammadu Buhari denies he died and was replaced by clone
U.S. top court snubs environmental challenge to Trump's border wall
Trump: Border wall would save taxpayers 'billions'
Trump urges 'full sentence' for his ex-lawyer Cohen in Russia probe
Dr. Robert Epstein: Research Documents Google Search 'Irregularities' in 2018 Election
Tim Cook: Hateful views 'have no place' on tech platforms
Why Amazon is a 'bully' and Facebook and Google are 'the enemies of independent thought'
Parents are using GPS ankle monitors to track their teenagers like criminals
Robot Janitors Are Coming to Mop Floors at a Walmart Near You
The US Military Is Genetically Engineering New Life Forms To Detect Enemy Subs
Some 1,800 aftershocks have been measured since Friday's 7.0 earthquake in Alaska
5.5 magnitude earthquake hits near Saumlaki, Indonesia
5.4 magnitude earthquake hits near Carlsberg Ridge
5.0 magnitude earthquake hits near Ohonua, Tonga
5.0 magnitude earthquake hits near Finschhafen, Papua New Guinea
Sabancaya volcano in Peru erupts to 28,000ft
Popocateptl volcano in Mexico erupts to 20,000ft
Fuego volcano in Guatemala erupts to 17,000ft
Ebeko volcano in the Kuril Islands erupts to 17,000ft
Reventador volcano in Ecuador erupts to 16,000ft
Turrialba volcano in Costa Rica erupts to 14,000ft
First sun-dimming experiment will test a way to cool Earth - Researchers plan to spray sunlight-reflecting particles into the stratosphere
Why the world is becoming more allergic to food
Polio-like illness AFM 'appears to have peaked' in US for the year
TV producer Ryan Murphy announces multimillion-dollar initiative to vote out anti-LGBTQ lawmakers
Pope Francis says gay life has become 'fashionable' and is hurting the Catholic Church
Dear Lauren Daigle: Shine for Jesus, not culture - even if it means calling homosexuality sin
Millennial Men Ditching Traditional 'Masculine' Values, More Likely To Embrace 'Emotional Strength'
Cross-dresser fooled men, posted secret sex videos online. Now, he's going to jail
Stanford Fraternity Told to Take American Flag Down to 'Improve Image'
Tracking Bible Prophecy Headlines - 12/3/2018
PA negotiator: Abbas willing to meet Netanyahu 'anywhere'
Netanyahu: We'll approve additional NIS 700 million for Gaza border region
Danon: States against terror must vote for anti-Hamas motion at U.N.
Pittsburgh Synagogue holds Hannukah ceremony at mass shooting site
Trump pledges support for Jewish victims of hate in Hanukkah message
Jared Kushner, in Buenos Aires for G20, pays tribute to victims of AMIA Jewish center attack
Netanyahu uses Hannukah video to joke about corruption charges
Netanyahu's legal woes grow as police seek new bribery charges
Israeli police recommend charging Netanyahu in third corruption case
Netanyahu: Police's recommendations are a fixed game
Israel's growing natural gas stores create an unprecedented opportunity to penetrate the vast markets of the East
The buzz over Sudan: Will it establish ties with Israel?
From Hezbollah's perspective, Israel is ready to attack
Syria accuses coalition of missile strikes on its army positions
U.S. targets ISIS in Syria strike, Damascus claims its forces hit
US-led coalition eliminates senior ISIS commander
Syrian regime and allies downplay 'airstrikes' after wild night in Damascus
Saudi dissident sues Israeli spyware firm over Khashoggi killing
Yemen: injured Houthi rebels to be evacuated, raising hope of peace talks
Iran says missile program is defensive amid heightened allegations, evidence
Russia Test-launches Missiles for Its Moscow Defense System
Thousands in Georgia protest against presidential election results
Trump says next meeting with North Korea's Kim likely in early 2019
Trump wants Kim to know he likes him and will fulfill his wishes, South Korean leader says
China Is Using U.S. 'War On Terror' Rhetoric To Justify Detaining 1 Million People
Violent protests in Paris continue for the third straight weekend
France to consider state of emergency to prevent riots recurring
Macron tells PM to hold talks after worst unrest in Paris for decades
Paris assesses damage from the city's worst riot in a decade
U.S. consulate in Mexico attacked with grenade, no injuries
Mexican officials shut down shelter near Tijuana, move migrants farther from border
Migrant caravan shelter shut down over 'bad sanitary conditions' as hundreds move to new facility
Democrats, Trump spar over border wall funding ahead of possible government shutdown
Congress, Trump consider postponing shutdown deadline until after Bush services
Defiant Roger Stone vows to never testify against Trump: 'Where is the crime? I engaged in politics'
Roger Stone: 'No evidence to support' that I was link between WikiLeaks and Trump
Oil prices surge after U.S., China agree trade war ceasefire
Trump's China trade truce cheered by U.S. business leaders
Trump says he will withdraw from NAFTA, pressuring Congress to approve new trade deal
Amazon Tests Its Cashierless Technology for Bigger Stores
More than 1,000 aftershocks rock region after big quake in Alaska
5.4 magnitude earthquake hits Southwest of Africa
5.2 magnitude earthquake hits near Ile Hunter, New Caledonia
5.0 magnitude earthquake hits near Ile Hunter, New Caledonia
5.0 magnitude earthquake hits near Ndoi Island, Fiji
Sabancaya volcano in Peru erupts to 30,000ft
Popocateptl volcano in Mexico erupts to 26,000ft
Fuego volcano in Guatemala erupts to 16,000ft
Reventador volcano in Ecuador erupts to 15,000ft
Ebeko volcano in the Kuril Islands erupts to 14,000ft
Copahue volcano in Chile erupts to 14,000ft
Turrialba volcano in Costa Rica erupts to 12,000ft
El Paso to drink treated sewage water due to climate change drought
G20 leaders pledge to fight climate change - except for Trump
Ocasio-Cortez Blasts For-Profit 'Death Panels' In Response to Criticism of Social Healthcare
Be celibate or leave the priesthood, pope tells gay priests
Angola's government targets thousands of churches for closure, obstructs protests
Tracking Bible Prophecy Headlines - 12/2/2018
148 nations disavow Jewish ties to Jerusalem, Temple Mount
Dr. Saeb Erekat: "Trump administration is trying to divide Palestinians"
Netanyahu on Bush: We'll always remember his commitment to Israel's security
Palestinians hail Bush as 'the only US president to stand up to Israel'
From Bush to Trump: How the GOP Evolved on Israel
Bush's 'new world order' gives way to Trump's 'no world order'
Pence: Support for the Jewish State is not a partisan issue
VP Pence on Airbnb Settlements Move: BDS Has 'No Place' in U.S. Market
Trump Administration Rejects Airbnb Move to Join Anti-Israel BDS Campaign
Irish FM: Bill to Boycott Israeli Settlement Goods Not Legally Sound
Report: Sisi, Saudis push Arab nations to trade with Israel
'I'm scared for the future of my baby here': French Jews live in fear amid rising anti-Semitic acts
PA: Israel may storm prison to free U.S. citizen
Police suspect terrorism as Jordanian assaults 2 Israeli co-workers in Eilat
Lebanese police clash with politician as stand-off spirals
Report: Russia completes Syrian air defenses, troubles Israel, U.S.
Analysis: The Iranian plan for attacks from Syria that Israel wants to thwart
Iran launches stealth Sahand destroyer as U.S. tensions rise
Pompeo: Iran tested multiple warhead missile which can hit Middle East, Europe
Pompeo rips Iran's missile test: Increases 'risk of escalation'
Iran defense minister acknowledges supporting Houthi militias in Yemen
Iranian official says oil-for-goods deal planned with South Korea
World leaders welcome Saudi prince at G20, showing he's not isolated
Pompeo: No direct evidence linking Saudi Crown Prince to Khashoggi murder
U.S. Navy admiral Scott Stearney found dead in apparent suicide in Bahrain
"War Will Continue" As Long As Ukraine Government In Power: Putin
Ukraine Has Banned All Russian Men of Military-Service Age
Turks Fleeing Erdogan Fuel New Influx of Refugees to Greece
"State of insurrection" as fuel tax riots engulf central Paris
Cars ablaze as Paris protesters clash with police in enduring demonstrations over rising fuel taxes, Macron's policies
Paris sees worst riot in a decade as 224 arrested, 92 injured in clashes
Macron vows action after fiery riots engulf Paris
Mexico's New Leader Takes Office Vowing a Bigger State Role in the Economy
Mexico new president vows to end 'rapacious' elite in first speech
U.S. consulate in Mexico attacked with grenade, no injuries
Homeland Security asks for more law enforcement on southern border and troops to remain until end of January
US and China in trade tariffs truce after tense G20 summit
US will hold off on raising China tariffs to 25% as Trump and Xi agree to a 90-day trade truce
U.S. Trade Gap Widens Most Since 2015; Record China Deficit
Trump to notify Congress in 'near future' he will terminate NAFTA
Mattis accuses Putin of trying to 'muck around' in US midterm elections
Russia probe 'probably' undermines U.S. ties with Moscow: White House
Seeking Truth, Mueller Exposes Culture of Lies Around Trump
Facebook is making a huge mistake if it disbands its election war room, former Obama administration official warns
Democratic Socialist Ocasio-Cortez compares her election victory to moon landing
Espionage, ID theft? Myriad risks from stolen Marriott data
ISS robot accuses crew of being mean
Supermoon and Total Lunar Eclipse 'Blood Moon' to Coincide in Rare Celestial Event
Anchorage earthquake was a big one, but it could have been much worse. Why L.A. should take warning
Trump promises to 'spare no expense' to fix Alaska earthquake damage
Aftershocks rattle cleanup efforts after powerful Alaskan earthquake
6.3 magnitude earthquake hits near Saumlaki, Indonesia
5.5 magnitude earthquake hits near San Antonio, Chile
5.3 magnitude earthquake hits Southern Mid-Atlantic Ridge
5.0 magnitude earthquake hits near Neiafu, Tonga
Sabancaya volcano in Peru erupts to 26,000ft
Fuego volcano in Guatemala erupts to 21,000ft
Karymsky volcano on Kamchatka, Russia erupts to 18,000ft
Reventador volcano in Ecuador erupts to 14,000ft
Bagana volcano on Papua New Guinea erupts to 10,000ft
U.S. Geological Survey Sees 18 Volcanoes as 'Very High Threat'
Tornadoes strike Southern, Central Illinois in rare December storms
Weather Service: 12 tornadoes reportedly touched down in central Illinois
Tornadoes Spawned From Strong Thunderstorms in Plains Leave 1 Dead in Missouri, Extensive Damage in Oklahoma
Bodrum underwater as floods, hail sweep the Turkish resort town
China, France take on U.S. stance over climate at summit
CDC warns about disease threat from Asian longhorned tick
U.S. urged to send experts to Congo as Ebola crisis worsens
Las Vegas man blames flu shot for triggering rare disorder
U.S. Life Expectancy Drops Amid 'Disturbing' Rise In Overdoses And Suicides
Scientists Propose New Way to Treat Depression With Brain Implants
Standing up to the NRA, American physicians demand voice in gun control debate
More than 5,500 women came to Illinois to have an abortion last year amid growing restrictions in the Midwest
US Biotech Firms Made China's Gene-Edited Babies Possible
Pope says he's worried about homosexuality in the priesthood
Gay 'trend' influencing the Catholic clergy: Pope
Christians on brink of extinction in Middle East, warns Archbishop of Canterbury
Tracking Bible Prophecy Headlines - 12/1/2018
In sudden U-turn, Trump fights to keep some Palestinian aid alive
EU expected to back U.S. resolution at U.N. condemning Hamas
Pipeline or pipe dream? How Israel has revved up access to natural gas
Hezbollah publishes video in which it threatens to respond to any Israeli attack on Lebanon
Iran, facing off against Israel in Syria, now sending arms directly to Lebanon
Syria sends UN Security Council complaints over airstrikes against Iranian targets that were attributed to Israel
Syria accuses Israel of supporting terrorists after intense confrontation last night
Syria did not shoot down Israeli war plane: RIA cites source
A new order emerges in southern Syria as Assad regains control
US strike kills 11 suspected Qaeda militants in Libya, says sources
State media: Iran launches domestically made destroyer
How Iran spreads disinformation around the world
Iran duped Pakistan into Israel nuke threat as tiny part of huge fakery campaign
CIA Intercepts Underpin Assessment Saudi Crown Prince Targeted Khashoggi
'Jamal Khashoggi Way': Washington city may rename Saudi embassy street
G20 Argentina: Saudi prince's international standing revealed
The astounding Putin-MBS high five at the G20 summit
Donald Trump Is Owned by Vladimir Putin and Saudi Crown Prince MBS, Says Democratic Senator
At G20, oil kingpins try to fix a new fiasco
BRICS slam protectionism as China-U.S. spat overshadows G20 talks
Trump has 'silent' support of world leaders to strike 'hard bargain' with China: Ex-NATO ambassador
China Faces Two Traps as Trump-Xi Meeting Looms - Wall Street is looking to ancient Greek history to game out the U.S.-China trade conflict
Cold War fears cloud Trump-Xi summit
China aims to defeat the US Air Force without firing a shot. Here's how.
South Korean train crosses demilitarized zone into North Korea for first time in a decade
Military warns EMP attack could wipe out America, 'democracy, world order'
NATO exercises cyber defences as threat grows
Marriott hit by hack that ranks among biggest ever
American debt is set to hit $4 trillion—here's why one expert isn't worried
Markets sweat over Mexican president's 'true colors' on inauguration eve
Former President George H.W. Bush dies at age 94
Trumps mourn Bush for 'unflappable leadership'
How Bush, a single term president, changed the course of American history
1991 Gulf War looms large over Bush's Mideast legacy
George H.W. Bush, the president who grappled with Jewish officials publicly and privately engineered the rescue of Jews
Trump aides caught in web of deception over Russia contacts
America Is Addicted to Outrage. Is There a Cure?
Russia Announces Plans to Establish Moon Colony by 2040
Major earthquake hits near Anchorage, Alaska, briefly triggering tsunami warning
'Major' damage to Anchorage area after severe magnitude-7 earthquake in Alaska
Alaska earthquake claimed no lives, officials say, but infrastructure damage is another story
7.0 Alaska quake damages roads, brings scenes of chaos
Back-to-back earthquakes shatter roads and windows in Alaska
The Photos of Destruction from the Alaska Earthquake Are Haunting
Alaska earthquake: Anchorage rocked by aftershocks
5.7 magnitude earthquake hits near Anchorage, Alaska
5.2 magnitude earthquake hits near Anchorage, Alaska
5.1 magnitide earthquake hits near Big Lake, Alaska
Buenos Aires earthquake: 3.8-magnitude quake hits near Argentina capital as world leaders attend G20 summit
Scientists may have solved the mystery behind seismic rumblings in the Indian Ocean that rippled around the world
'Magma shift' may have caused mysterious seismic wave event
Manam volcano in Papua New Guinea erupts to 45,000ft
Sabancaya volcano in Peru erupts to 28,000ft
Bagana volcano in Papua New Guinea erupts to 20,000ft
Fuego volcano in Guatemala erupts to 19,000ft
Reventador volcano in Ecuador erupts to 19,000ft
Sakurajima volcano on Japan erupts to 12,000ft
Queensland fires could see heat, dry lightning and potential tropical cyclone add to state's problems
Cyclone threat amid Queensland fires: 'We've never seen this in our state'
The World Lost 153 Billion Hours of Work to Heat Waves Last Year
Dozens Of Pilot Whales Die In New Zealand's 3rd Mass Stranding In A Week
Fear that uproar over gene-edited babies could block science
Grindr president defends same-sex marriage comments amid backlash
Married lesbian Palestinian-Jewish comedians aim to get laughs, make history
Pence criticized for not mentioning gay community in World AIDS Day speech
This Pastor Is Melting Purity Rings Into A Golden Vagina Sculpture
The PC-Police Have Found Their New Target: 'Rudolph the Red-Nosed Reindeer'
Click here to retun to "Tracking the Birth Pangs" page.