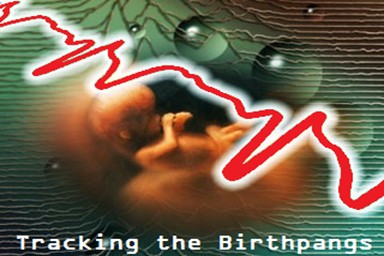 February 2016 Headlines
"Tracking Bible Prophecy" headlines can also be found on
Facebook
Tracking Bible Prophecy Headlines - 2/29/2016
Germany irked by Netanyahu's claim that Merkel disavowed two-state solution
Senate Democrats dispute Obama's decision on Israel boycotts
Israel buys armored buses in NIS 106 million deal
Netanyahu: Palestinian terrorism not motivated by despair
PM: Thirst for destruction driving force of Arab terror for 100 years
Israel: Lebanon violated UNSC resolution calls to disarm Hezbollah more than 2,000 times
Hezbollah parody TV skit causes riots in Lebanon
PA demands control over Iran cash handouts to terrorists
US appeals court: Terror victims can seize $9.4 million of Iran funds
Iran judiciary chief: Westerners helped block hardliners in poll
Iran said withdrawing all its fighting forces from Syria
Netanyahu Welcomes Syria Cease-fire but Says Peace Deal Must Address Israeli Interests
Rebels, Russians report violations as Syria truce teeters
UN plans aid for 154,000 besieged Syrians in next 5 days
Twin suicide bombing kills 70 in Baghdad's deadliest attack this year
EU's Tower of Babel may fall while leaders distracted
'Brexit' Vote: Why Britain Could Quit E.U. and Why America Cares
Stocks soft on Fed angst, G20 fails to give shot in arm
U.S. Has Record 10th Straight Year Without 3% Growth in GDP
Hard to find bread in shortage-stricken Venezuela
Cruz, Rubio reveal tax info, Cruz hints Trump tied to mob biz
Severe storms to target southern US Super Tuesday voting states
Russia's new ballistic missiles to be tested on asteroids
Asteroid 2013 TX68 may impact Earth in 2017: Nasa
Small Asteroid to Pass Close to Earth March 8
Former Tepco execs indicted over Fukushima nuclear disaster
Earthquake terror: Violent shake jolts Christchurch awake, fault causes traffic chaos
Tungurahua volcano in Ecuador erupts to 28,000ft
Sinabung volcano in Indonesia erupts to 12,000ft
Copahue volcano in Argentina erupst to 11,000ft
Momotombo volcano in Nicaragua erupts to 10,000ft
Eyeball tattooing: Calls for ban as procedure regulated in New South Wales
New surgical microchips the key to the future
Necklace with computer chip aids child vaccination in India
The first case of HIV contraction while taking preventative drugs has been documented
Arguments in Supreme Court abortion case pitched to audience of one
Planned Parenthood President: My Childrens' Lives Began at Delivery, Not Conception
Netanyahu voices support for gay rights on Knesset LGBT Day
Ohio pastor shot dead at church, and his brother has been arrested
Tracking Bible Prophecy Headlines - 2/28/2016
Talk Grows About Who Will Succeed Palestinians' Fading Mahmoud Abbas
Barack Obama's reckless foreign policy has put Israel in dire jeopardy
Opinion: Obama's Potential Third Term Undermining of Israel
Dichter: Seaport in Hamas hands is bigger threat than tunnels
Report: At least five Hamas men trapped in Gaza tunnel collapse
Expelling terrorists' families to Gaza 'illegal': Attorney General
Ax-wielding Palestinian terrorist attacks security guard
Egyptian MPs demand sanctions for MP who met Israeli envoy
Egyptian MP: Netanyahu mediated between Obama and Sisi following the 2013 military coup
New Sanders adviser speculated that Israel gassed Syria rebels
As ceasefire mostly holds in Syria, Netanyahu says Israel won't tolerate terror front on Golan
Russia suspends airstrikes in some Syrian areas as truce goes into effect
The Russia-Armenia alliance is threatening Turkey, a critical U.S. ally
Yemeni Civilians Killed by Airstrike on Market, Witnesses Say
Dozens killed, wounded in Afghanistan suicide attacks
Iran's pragmatic Rouhani cheers election wins, says gov't stronger
Sanctions lifted, Tehran looks to boost financial ties with Swiss
Deepening default fears cast shadow over Venezuela's oil flows
Global finance officials promise to shore up sagging growth
Wall Street Sees Weekly Gains as Gloom and Doom Subsides
Mortgage rates suddenly plunge, shocking industry experts
Apple's tech allies oppose the FBI, but still want your data
Data breach affects 80,000 UC Berkeley faculty, students and alumni
At least 1,818 Clinton emails contain classified material
Clinton sweeps South Carolina primary as 'Super Tuesday' looms
Super Tuesday turnout set to smash records
Hillary: 'We Don't Need to Make America Great,' 'Instead of Building Walls, We Need To Be Tearing Down Barriers'
Inside the Republican Party's Desperate Mission to Stop Donald Trump
Kasich on GOP insults: 'Enough of this trash'
Trump wants to weaken libel laws amid feuds with reporters
NBC Poll: 67% of Trump voters have negative view of US Muslims
'Greece is panicking as Europe slams door on refugees'
Tony Blair accused of conspiracy over mass immigration
Canby man shows off RFID microchip implant
Scientists create energy-efficient biological supercomputer
US DARPA successfully collects data from animals using 'brain modem'
5.9 magnitude earthquake hits the Western Indian-Antarctic Ridge
5.4 magnitude earthquake hits near Sarangani, Philippines
5.1 magnitude earthquake hits near Lambasa, Fiji
5.0 magnitude earthquake hits near Kefamenanu, Indonesia
Tungurahua in Ecuador erupts to 23,000ft
Cotopaxi volcano in Ecuador erupts to 20,000ft
Sheveluch volcano on Kamchakta, Russia erupts to 20,000ft
Colima volcano in Mexico erupts to 19,000ft
Mauna Loa, Earth's Largest Active Volcano, is Still Stirring
Drought in South Africa creates maize shortage
Zimbabwe President Faces Criticism After Lavish 92nd Birthday in Drought-Stricken Zimbabwe
'Pandemic' Asks: Is A Disease That Will Kill Tens Of Millions Coming?
Study: Allowing transgender children to live freely with gender they identify with will make them psychologically stronger
Spirit Awards: 'Tangerine' Star Mya Taylor Makes History as First Transgender Winner
NRB Says Members Must Affirm Gender, Biological Sex in New Statement of Faith
Pope Francis, Argentine president aim for unity after disagreement over gay marriage
Shock in Chinese village as women's corpses stolen for use in "ghost weddings"
Members of a U.N. peacekeeping force in the Central African Republic allegedly turned to sexual predation, betraying their duty to protect
Indian man 'kills 14 members of his family'
Ku Klux Klan rally in California erupts in violence; 3 stabbed, 1 critically
Tracking Bible Prophecy Headlines - 2/27/2016
Palestinian Authority rejects Iranian offer to 'trade in the suffering' of Palestinians
Israel on alert after reported infiltration by Palestinians near Gaza
Israel says it shot dead knife-wielding Palestinian near checkpoint
Haniyeh: Nothing can stop the 'intifada'
Israel denies reports it okayed Gaza seaport in talks with Turkey
Jordanian BDS activists accuse gov't of lying about gas deal with Israel
Democrats, Republicans rebuke White House for stance on Israel boycotts
From China to Israel: 5 women from ancient Jewish community to make aliya
Lebanon's PM issues ultimatum over Hezbollah
Iran overstepped a limit set by nuclear deal, IAEA report says
Iran executed all adult men in one village for drug offences, official reveals
Terror attack at Somali hotel leaves at least 14 dead, including 9 civilians
Suicide Bombing in Eastern Afghanistan Kills at Least 12
Syria conflict: Russia 'steps up air strikes' ahead of truce
Syria fighting largely halts as agreement kicks in
UN expects breaches of Syria truce, urges restrained response
Obama: Syria deal is not a ceasefire with ISIS
Al Qaeda Makes a Comeback in the shadows of ISIS
Germany says uncertain where 130,000 registered migrants are
Airport workers skip security when flying
Drone over Heathrow was 'wingspan away' from collision with jet
Ex-Mexican President Fox: Donald Trump reminds me of Hitler
Want world peace? Share much more on Facebook, Mark Zuckerberg says
Apple's Lawyer: If We Lose, It Will Lead To A 'Police State'
While it defies U.S. government, Apple abides by China's orders - and reaps big rewards
IRS taxpayer data theft seven times larger than originally thought
In 36 States, Unemployment Rates Still Linger Above Prerecession Levels
5.5 magnitude earthquake hits the Central Mid-Atlantic Ridge
Tungurahua volcano in Ecuador erupts to 24,000ft
Ruiz volcano in Colombia erupts to 20,000ft
Karymsky volcano on Kamchatka, Russia erupts to 17,000ft
Santa Maria volcano in Guatemala erupts to 13,000ft
Sheveluch volcano on Kamchatka, Russia erupts to 11,000ft
Sakurajima volcano on Japan erupts to 11,000ft
Beetles, butterflies and bees, oh my! Pollinators face extinction, study says
'Super Lice' Strike in 25 States
Bill Would Require Reporting Of Non-Vaccinated Children
Pregnant women advised against travel to Summer Olympics in Rio by CDC
CDC: At least two U.S. women chose to have abortions after Zika diagnosis
Supreme Court, now without Scalia, confronts Texas abortion clinic law
Florida school board unanimously rejects homosexual, transgender concessions
Tracking Bible Prophecy Headlines - 2/26/2016
Israel's natural gas potential triple what was thought
Gov't freezes final aliyah of Ethiopian Jews over budgetary issues
US, Israel involve 6 air defense systems in unprecedented missile defense drill
Hamas hopes Israel-Turkey deal will lead to Gaza seaport
Hamas official: We're not seeking a war with Israel, our tunnels are defensive
Israeli man seriously wounded in suspected terrorist stabbing in West Bank
Wanted Palestinian terrorist killed in Bulgaria
Netanyahu: We failed to deport terrorists' families
Israel to transfer NIS 500 million in withheld taxes to Palestinians
Netanyahu: Even after nuclear deal, Iran still funds terrorism
Israel blasts Iran's new cash-for-terrorists scheme aimed at rewarding families of 'martyrs'
Iranians vote in contest likely to shape post-sanctions era
Rouhani Urges Vote for 'Hope' in First Iran Polls Since Deal
Iran's Khamenei says big election turnout will disappoint foes
Kerry urges Congress not to rush to renew Iran sanctions measure
Kerry: Iran 'significantly reduced' troops in Syria
Syria conflict: Obama says next few weeks 'critical'
All eyes on Syria as ceasefire deadline looms
Obama says US to pursue campaign against IS 'on all fronts'
US sees capture of Syria town key to dismantling ISIS
U.S.: Russia uses ceasefire process to seize key Syria territory
Gazans said streaming into Sinai to fight with Islamic State
Turkey has 'serious worries' about Syrian ceasefire -Presidential spokesman
The Latest: Turkey warns Kurds against threats during truce
European Parliament calls for Saudi arms embargo
Ten days to save EU migration system: commissioner
UN chief to South Sudan: Respecting peace deal not an option
Philippine army kills 42 Islamist militants in battles in south
China says its warships to join major U.S.-hosted naval drills
China grudgingly accepts U.S. missile shield deployment to South Korea
U.S., backed by China, proposes tough North Korea sanctions at U.N.
U.S. test-fires ICBM amid tensions with Russia, North Korea
Trump slams former Mexican leader over profanity-laced border wall comment
Kansas gunman kills 3, injures 14, before being fatally shot by police in workplace rampage
Utah lawmakers propose bill which would allow law enforcement to shoot down drones
Merkel urges Zuckerberg to curb neo-Nazi hate speech on Facebook
Apple court papers: FBI is seeking 'dangerous power' that violates its constitutional rights
FBI director admits Apple encryption case could set legal precedent
Google Unveils Neural Network with "Superhuman" Ability to Determine the Location of Almost Any Image
Obama Administration Set to Expand Sharing of Data That N.S.A. Intercepts
The Robots Are Coming for Wall Street - Hundreds of financial analysts are being replaced with software
China stocks tumble more than 6 percent, post biggest 1-day loss in a month
U.S. Congress needs to 'act now' to save Puerto Rico, Treasury official says
Jamaica's opposition wins general election as voters tire of austerity
5.2 magnitude earthquake hits near Caucete, Argentina
5.2 magnitude earthquake hits near the Prince Edward Islands region
5.2 magnitude earthquake hits near Calama, Chile
5.1 magnitude earthquake hits near Balleny Islands region
5.1 magnitude earthquake hits near Ngulung Wetan, Indonesia
5.0 magnitude earthquake hits near Norsup, Vanuatu
5.0 magnitude earthquake hits near Kepulauan Barat Daya, Indonesia
Sheveluch volcano on Kamchatka, Russia erupts to 16,000ft
Sinabung volcano in Indonesia erupts to 12,000ft
Zika and Ebola: A taste of things to come?
Obama: There is 'promising pathway' for vaccine against Zika
Sperm grown in lab could allow infertile men to have children
Christian Colleges and Gender Identity: The Next Assault on Religious Freedom?
Muslim-majority Indonesia's gay community under attack
Egypt sentences Christian teens to jail for contempt of Islam
China Cracks Down on Christian Leaders by Ordering Pastors to Carry 'Nazi-Like' ID Cards
Tracking Bible Prophecy Headlines - 2/25/2016
IDF intel chief warns despair in Gaza could explode toward Israel
Netanyahu promises 'imminent solution' to Gaza tunnels
UK's Cameron: East Jerusalem settlement construction is 'genuinely shocking'
After terror attack, Kerry blames 'settlement construction'
Obama ignores law, accepts BDS against 'settlements'
Obama: Important to give hope to Israelis and Palestinians
PA confirms economic talks with Israel
Iran offers financial reward for families of potential Palestinian 'intifada martyrs'
Ambassador Danon to UN: 'Cut off flow of Iranian Terror Money'
Ya'alon warns: Iran operating 'sleeper cells' in Europe
Kerry urges no new Iran sanctions as Khamenei backs anti-US candidates
The Saudis are 'drawing lines in the sand' - and showing they are serious about confronting Iran
Saudis pulling money from Lebanon is a sign the country is lost to Hezbollah
Ya'alon: Middle East situation in certain respects is third world war
UN gathers Libya war crimes evidence, calls for ICC action
Turkey's Erdogan says concerned Syria ceasefire will benefit Assad
Turkey's Erdogan says Russia continues to violate Turkish airspace
EU's Mogherini: War between Russia and Turkey could be on the horizon
Russia's Putin, Iran's Rouhani agree to work together on peace in Syria
Russia's Putin tells details of Syria ceasefire plan to Saudi king
Report: Dozens of Russian generals in Syria killed after a car bomb hits their military base
Russia gives a gift of 10,000 automatic rifles to Afghanistan
Putin's Newest Satellite State - Armenia
Australia warns of possible Indonesia terror attack
Egypt Concedes That Terrorists Caused Sinai Plane Crash
Syrian government retakes town from ISIS
Kerry weighs 'genocide' label for Islamic State
Swedish Girl Rescued From ISIS After Joining Terror Group With Boyfriend
ISIS Threatens Mark Zuckerberg And Jack Dorsey - Vows retaliation for efforts to suspend ISIS-affiliated social media accounts
From Fines To Jail Time: How Apple Could Be Punished For Defying FBI
Journalist: I got hacked mid-air while writing an Apple-FBI story
U.S., China Said to Agree on Draft UN Resolution on North Korea
China warns U.S. not to adopt punitive currency policies that could disrupt U.S.-China relations after Donald Trump's win in the Nevada caucus
Cox: Let the Chinese buy Chicago's stock exchange
Beijing overtakes NYC as 'Billionaire Capital'
Asian stocks slip as crude heads south
State officially declares Porter Ranch-area gas leak capped, but uncertainty remains
100-Foot Asteroid To Whiz Past Earth In Two Weeks: NASA
A meteor that exploded over the Atlantic on Feb. 6 had more force than the Hiroshima bomb
Another aftershock for Nepal; 5.4 magnitude quake creates panic
5.0 magnitude earthquake hits near Ishinomaki, Japan
Sheveluch volcano on Kamchatka, Russia erupts to 21,000ft
Ruiz volcano in Colombia erupts to 20,000ft
Colima volcano in Mexico erupts to 19,000ft
Fuego volcano in Guatemala erupts to 15,000ft
Santa Maria volcano in Guatemala erupts to 13,000ft
Sinabung volcano in Indonesia erupts to 12,000ft
Copahue volcano in Argentina erupts to 11,000ft
5 dead as severe weather strikes from S.C. to N.Y.
Asia spring forecast: Flooding to threaten southeast China to Japan; Drought to persist in Southeast Asia
Australia PM adviser says climate change is 'UN-led ruse to establish new world order'
Justice Scalia spent his last hours with members of this secretive society of elite hunters
6 states sue Obama administration over Affordable Care Act
Three pregnant women in Florida test positive for Zika
Israel approves drug that prevents HIV infection
Cecile Richards: De-Funding Planned Parenthood "Hurts Expectant Mothers and Newborns"
Appellate court rules against abortion clinics in Louisiana
Abortion Clinics Are Closing at a Record Pace
California triplets at center of thorny surrogacy case, pro-life debate
Genderless fashion blurs lines on London catwalks
Franklin Graham Says Charlotte Transgender Bathroom Bill Is 'Wicked, Filthy'
Attacks on Religious Freedom 'Rising Like Floodwaters' in America, Legal Group Warns
Tracking Bible Prophecy Headlines - 2/24/2016
Gazan economic crisis could lead to new security deterioration, MI chief warns
Hamas blasts Fatah official over threats to forcibly end its rule in Gaza
Possible Jerusalem attack thwarted: Two pipe bombs found at Herod's Gate
Sweden increases financial support for Palestinians
Slashed US funding for missile defense systems threatens Israel's security
Canadian Parliament overwhelmingly passes anti-BDS motion
Why Russia may be a smart business partner for Israel
Ya'alon: U.S., Russia Recognize Israel's Freedom of Action in Syria
Assad assures Putin of 'readiness' to respect Syria ceasefire
Syrian monitor estimates more than 370,000 dead in war
Kerry tells lawmakers Syria cease-fire is no slam dunk
Kerry warns of escalation, and of US action, if Syria talks fail
Kerry: US has 'Plan B' options if Syria transition does not happen
US envoy says Islamic State trying to draw foreign fighters to Libya
'ISIS planting bombs inside copies of Koran'
Islamic State rigs currency rates in Mosul to prop up finances
Britain says uneasy after evidence of Kurdish coordination with Syria and Russia
Syrian opposition says Russia steps up bombing despite truce deal
EU's Mogherini: War between Russia and Turkey could be on the horizon
Saudi Arabia to its citizens: Leave Lebanon at once
N. Korea pledges attack on US mainland if 'high-density strike' military drills go ahead
China sends fighter jets to contested island in South China Sea
Report: Iranian Revolutionary Guards planning attack on Saudi airliner in Southeast Asia
Iran's Khamenei calls for parliament that stands up to the West
4 indicted in US on charges of violating Iran sanctions
Kerry: Iran getting less than $50 billion in cash after nuclear deal
Iran oil minister says output freeze plan is 'laughable'
Saudi Oil Minister Rules Out Possibility of Production Cuts
Oil prices fall as OPEC squabbles over output targets, crude stocks swell
Fed's Fischer Says `Still Early' to Judge Impact of Market Woes
Fed's Fischer says market turmoil may pass with little economic impact
Japan's Negative Interest Rates Are Driving up Sales of Safes
Governments of the World are Coming for Your Cash
Close Gitmo? Obama puts our national security at risk to fulfill campaign promise
Nevada Republicans angry at caucus chaos
Republicans vow no vote, hearing on Obama Supreme Court pick
McConnell: Not a 'snowball's chance in hell' I'll relent on SCOTUS
Biden argued against weighing Supreme Court nomination during 1992 campaign
Judge orders Clinton aides to be questioned under oath on emails
Kerry: Clinton email probe 'tying up international diplomats'
U.S. judge orders discovery to go forward over Clinton's private email system
Apple will argue that the FBI's court order violates its free-speech rights
Judge's order could expose 10M California schoolkids' personal info, say critics
NKU student wants to be first with chip implanted
Internet by light promises to leave Wi-Fi eating dust
Google, Yahoo clash with 'blunt' ad-blocking firm
Largest fireball since Chelyabinsk plunges through atmosphere over Atlantic
5.9 magnitude earthquake hits South of Australia
5.3 magnitude earthquake hits near Ternate, Indonesia
Magnitude 4.9 quake hits near Bakersfield, California: USGS
Ruiz volcano in Colombia erupts to 22,000ft
Reventador volcano in Ecuador erupts to 20,000ft
Sheveluch volcano on Kamchatka, Russia erupts to 17,000ft
Sinabung volcano in Indonesia erupts to 12,000ft
Alaid volcano on the Kuril Islands erupts to to 10,000ft
Tornadoes kill 3, injure dozens in Louisiana, Mississippi
UK nurse who had Ebola hospitalized again for 'complication'
Brazil plans to zap mosquitoes with radiation to halt spread of Zika virus
CDC Reports 14 New Cases of Sexually Transmitted Zika in U.S.
HHS: Immigrants with HIV, STDs welcome
CDC: 1 in 2 Black Gay Men in US Will Be Diagnosed With HIV
Justin Trudeau announces he'll be first Canadian PM to march in a gay pride parade
Same-Sex Couples' Tax Woes Expose the LGBT Lie
Doctors claim legalising some genital mutilation may help girls
Sex and consent: poll finds victim-blaming rife among young Australians
Polygamous sect's leaders arrested on fraud charges
Tracking Bible Prophecy Headlines - 2/23/2016
Report: Military Intelligence chief says without peace process, terror wave will grow
IDF chief orders off-duty soldiers to leave base with guns following deadly stabbing
Ya'alon: Israel preparing for possibility of war with Hamas
Israeli professor apologizes for saying judges should be hanged for Palestinian suffering
London Underground trains splashed with anti-Israel ads for Israel Apartheid Week
A new geopolitical bloc is born: Israel, Greece and Cyprus
Wikileaks: NSA bugged Netanyahu-Berlusconi meeting on US-Israel relations
Veteran nuclear expert: Iran deal could make things worse
UN warns of nuclear material falling into terrorist hands
Suicide bomber kills 14 at Afghan clinic
NATO wants Afghan forces to do less defending, more attacking
Lebanon's Hariri urges Saudi king not to abandon country
Egypt tightens security coordination with Hezbollah amid Syrian civil war
Syria 'reduced to ruins,' with civilians paying the biggest price, says UN human rights panel
U.S. Scrambles to Contain Growing ISIS Threat in Libya
ISIS Releases 43 Assyrian Hostages From Raqqa After Ransom Payments
IS Gets Millions in Ransom for Abducted Christians
The Latest: Turkey: Ground troops in Syria 'not on agenda'
New US-Russia plan sets Syria cease-fire for Saturday
UN chief welcomes Syria ceasefire deal as 'signal of hope'
Syrian rebels see flaws in U.S.-Russian truce plan
Syria: Assad regime kills so many detainees it amounts to 'extermination' of civilian population, UN says
Syria: Violence and refugee plight worsening despite diplomatic deals
Across Europe, gay migrants face abuse in asylum shelters
Almost 90,000 dangerous illegal immigrants go free
Largest ever US-South Korea military drill planned as a 'warning to Pyongyang'
China's Island Radar Bigger Threat Than Missiles, CSIS Says
Drone users face jail time, fines if they don't register
Woman killed boyfriend for spending too much time on Facebook
Sculpture moved after texters kept bumping into it
FBI boss to Apple backers: 'Stop saying the world is ending'
Common software would have allowed FBI to unlock San Bernardino shooter's phone
CIA leaker: Clinton 'given a pass' for emails
Nevada GOP to report caucus results with smartphones
The Obama Administration Wants To Make Sure Non-Citizens Vote In The Upcoming Election
Cruz fires top staffer for promoting false story about Rubio and the Bible
The worst may finally be over for stocks
The U.S. States Where Recession Is Already a Reality
Pound hits lowest level against dollar since 2009
Mars in three days? NASA touts new propulsion system
5.2 magnitude earthquake hits near Gyamotang, China
Ruiz volcano in Colombia erupts to 22,000ft
Dukono volcano in Indonesia erupts to 10,000ft
Sinabung volcano in Indonesia erupts to 10,000ft
Death toll rises as Fiji cleans up after 'strongest ever' cyclone
Snowstorm to disrupt travel in Illinois, Indiana and Michigan
India caste unrest: Ten million without water in Delhi
Black water pouring out of Texas town's faucets
Our heroin, opioid epidemic is a national emergency, Washington needs to treat it like one
Cuba deploys army in effort to avoid Zika virus
Mexico plays down Zika threat after infected woman gives birth to healthy child
Doctor Uses Christianity to Defend Performing Abortions
Nebraska students reject Chick-fil-A proposal over CEO's marriage views
Student's 'Black Lives Matter' poster in New York courthouse ignites controversy
Georgia Supreme Court hears KKK bid to 'Adopt-A-Highway'
Tracking Bible Prophecy Headlines - 2/22/2016
French Jews should have 'orderly plans in place' to leave, says top US Jewish leader
In Jordan, Kerry urges Palestinians, Israelis to ease tensions
Clinton says Trump, Cruz 'missed the mark' on Israel, 'will do everything' to support Israel, recognizes need for Palestinian state
UN envoy Mladenov: 'Daydreaming' to think Israel, PA can negotiate now
Group fighting terrorist financing grants Israel observer status
Hamas terror cell planned to assassinate Netanyahu
Israel thwarts attempt to smuggle drones 'intended for terrorists' into Gaza
New video paints Gaza 'tunnel men' as a legitimate part of the Palestinian resistance
Israel reportedly preparing plan to boost Palestinian economy
Company to remove Chicago billboard calling for Israel boycott
Joint US-Israel drill will help build 'regional stability,' says IDF
Obama signs law to increase military support to Jordan
Lebanese minister resigns over Hezbollah domination
'Hezbollah has become a small faction serving the Russian bear,' group's founder says
Russia guilty of 'egregious' war crimes in Syria, human rights group says
Violence rages in Syria as Kerry and Lavrov reach provisional deal on ceasefire
'Highly Dangerous' Radioactive Material Stolen in Iraq Found Intact
At least 130 dead after blasts rock Syrian cities
Over 80 killed, 180+ injured as multiple blasts hit Damascus suburb
Turkey says it has right to launch strikes in Syria
Eclipse of the caliphate: Is ISIS on the decline?
Saudis don't think airstrikes can defeat Islamic State - prince
Saudi Arabia exposes alleged spying cell that collaborated with Iranian intelligence
Morocco Isis terror cell 'had been preparing chemical weapons attack'
Tunisia extends state of emergency for another month
Leading Hindu priest decapitated in Bangladesh
Banned Islamist group suspected behind slaying of Hindu priest in Bangladesh
North Korea preparing to launch 'terror' attacks, South Korea claims
U.S. rejected North Korea peace talks offer before last nuclear test: State Department
South Korean report: Chinese banks freeze North Korean accounts
Russia to request permission to fly planes with enhanced digital cameras over US
Perle Predicts Putin Will Be 'More Aggressive' as Russian Economy Deteriorates
Smartphones to replace cards at bank machines
San Bernardino victims to support FBI against Apple
EU has no plan 'B' if Britain votes to quit EU, Moscovici says
Donald Trump muses about Marco Rubio's eligibility to run for president
Glenn Beck: 'Join Me' in Fasting for Cruz and Country
Starbucks CEO Says the U.S. Elections Are a 'Circus'
High-pitched noise baffles suburban Oregon community
100-foot asteroid to zoom past Earth in two weeks; no chance of collision, scientists say
5.9 magnitude earthquake hits near Ovalle, Chile
5.6 magnitude earthquake hits the Volcano Islands, Japan region
5.4 magnitude earthquake hits near Al Hoceima, Morocco
5.0 magnitude earthquake hits near Lamjung, Nepal
Sheveluch volcano on Kamchatka, Russia erupts to 15,000ft
Sinabung volcano in Indonesia erupts to 15,000ft
Dukono volcano in Indonesia erupts to 10,000ft
Tengger Caldera volcano in Indonesia erupts to 10,000ft
Fiji: Death toll from Cyclone Winston reaches 20 as full scope of disaster unfolds
Senate bill would block mandatory labeling of GMOs
White House shoots down using Ebola money to fight Zika
Zika has been linked to birth defects. Now it may be causing paralysis.
Kasich signs bill to defund Planned Parenthood
Virginia House Passes Bill Banning Punishment for Christians Who Oppose Gay Marriage
Tracking Bible Prophecy Headlines - 2/21/2016
Iran-backed group blames Israel for trying to kill leader in Gaza
Pro-Hezbollah hackers: We penetrated Israeli sites, security feeds
Is Facebook officially recognizing the Palestinian Nakba?
2 Israeli Border Police Wounded in Stabbing Attack at Jerusalem's Damascus Gate
Israel reportedly set to free Palestinian hunger striker linked to Hamas
Kerry to meet Abbas in Jordan; no planned visit to Israel
Turkey calls for unconditional U.S. support against Kurdish YPG
Obama urges 'restraint' from Turkey over Syria
US-backed militia groups now fighting each other in Syria
49 killed in U.S. airstrike targeting terrorists in Libya
Libya air strikes: Two Serbs killed in US attack on IS
Syrian President open to ceasefire - if it doesn't help 'terrorists'
Report: Twin bomb blasts hit Syria's Homs, many casualties reported
Vladimir Putin praises Russian armed forces for 'protecting civilians' with Syria air strikes
EU deal gives UK special status, says David Cameron
Questionable Campaign Tactics Persist in South Carolina
Justice Scalia's unexamined death points to a problem
Public support for Apple in FBI standoff isn't strong
One smart stock market analyst thinks this is where we're headed ... (gulp)
Mysterious lights spotted in AZ skies
5.8 magnitude earthquake hits near Ndoi Island, Fiji
5.5 magnitude earthquake hits near Jarm, Afghanistan
5.2 magnitude earthquake hits near Ndoi Island, Fiji
5.1 magnitude earthquake hits near Ndoi Island, Fiji
5.1 magnitude earthquake hits near Kepulauan Barat Daya, Indonesia
5.1 magnitude earthquake hits the Central Mid-Atlantic Ridge
5.0 magnitude earthquake hits the Central Mid-Atlantic Ridge
5.0 magnitude earthquake hits near Vanimo, Papua New Guinea
Popocateptl volcano in Mexico erupts to 21,000ft
Karymsky volcano on kamchatka, Russia erupts to 15,000ft
Sinabung volcano in Indonesia erupts to 14,000ft
Sheveluch volcano on Kamchatka, Russia erupts to 13,000ft
Sakurajima volcano in Japan erupts to 10,000ft
Tengger Caldera volcano in Indonesia erupts to 10,000ft
Fiji super cyclone kills five, raises fears of health crisis
Nuclear reactor in Japan leaking radioactive water amid nationwide restart
More Than 100 University of Michigan Students Sickened in Norovirus Outbreak, School Says
Judge Orders California Pregnancy Centers to Give Abortion Info
Transgender bathroom bill withdrawn in Florida
Michigan police say 6 dead in random shootings, suspect arrested
South Carolina mall emptied after shots reported, police say
Tracking Bible Prophecy Headlines - 2/20/2016
France plows ahead with plans for Israeli-Palestinian peace summit
Switzerland to probe alleged offer of diplomatic aid to PLO
Trump says Obama 'the worst thing that's ever happened to Israel'
Canadian parliament set to pass motion rejecting BDS
Report: Anti-Israel campus activists shifting strategies, facing internal divisions
Arab social media abuzz over Sisi's reported praise of Netanyahu
Hamas says it found sensors, cameras in Gaza terror tunnels
Gaza bombing targets home of Shiite terror leader
Hezbollah's 'Nuclear Bomb': We Can Kill Tens of Thousands of Israelis by Hitting Toxic Gas Tank
Saudi halts $3b aid to Lebanon, blames Hezbollah
Saudi minister says Syrian rebels should get surface-to-air missiles
Russia warns Assad on vow to retake all of Syria
Turkey says Obama shares Syria concerns with Erdogan, affirms support
IS increases use of child soldiers, says US report
Decision Imminent for Green Beret Who Confronted Afghan Child Rapist
Europol warns up to 5,000 Europeans have returned from terror training
European leaders strike deal to try to keep Britain in the E.U.
EU leaders dismiss Greek threat to block summit deals over migrant crisis
N.Korea artillery shot near S.Korea island causes concern
After Tests in the North, Conservatives in South Korea Call for a Nuclear Program
China: Sanctions won't resolve North Korea tensions
Apple plays digital privacy hardball with FBI, 'but not China'
DOJ files motion to compel Apple to comply in San Bernardino investigation
Apple says debate over encryption should be decided by Congress
Trump calls for Apple boycott over San Bernardino killer phone encryption
John McAfee vows he can break iPhone encryption, promises to eat his shoe on live TV if he can't
At least 1,730 Clinton emails contain classified material
Clinton: I don't believe I ever lied to the public
The Global Oil Glut Is So Great, Tankers Take The Long Route Around Africa To Find A Buyer
5.1 magnitude earthquake hits near Amahai, Indonesia
5.1 magnitude earthquake hits near Namie, Japan
5.0 magnitude earthquake hits near Chivay, Peru
Oklahoma: Earthquakes stronger this year, but quake count slightly less
Colima volcano in Mexico erupts to 18,000ft
Karymsky volcano on Kamchatka, Russia erupts to 15,000ft
Sinabung volcano in Indonesia erupts to 14,000ft
Momotombo volcano in Nicaraua erupts to 10,000ft
Tengger Caldera volcano in Indonesia erupts to 10,000ft
Tropical Cyclone Winston starts to make landfall in Fiji
Near-hurricane force winds rip Midwest, Chicago
El Nino begins decline after 'powerful' impact: UN
Anxiety Drug Overdoses in U.S. Hit Record Levels
Wisconsin Defunds Planned Parenthood
President Obama Proposes Eliminating Funding for 'Abstinence Only' Education
Kentucky Senate approves bill creating separate marriage license forms
Franklin Graham Says World Turmoil is Sign of Jesus' Coming
Tracking Bible Prophecy Headlines - 2/19/2016
Amid concerns Syrian war may widen, Russia urges Israel to resume peace process
Reports of IDF airstrikes against Syria cause waves in cyberspace
Syrian opposition leader pushes for buffer zone on Golan
Russia said unhappy with Israeli-Turkish reconciliation
Abbas condemns terrorism...in Turkey
Turkey blames Kurdish militants for Ankara bomb; vows reprisals
Russia warns Assad not to snub Syria ceasefire plan
US asked Russia not to bomb near US commandos in Syria
Russia denies S-300 delivery to Iran is scheduled this week
US: Russian fighter jet sale to Iran would violate arms ban
Pending Iranian Space Launch Contrary to U.N. Nuclear Resolution
Iran proposes nuclear power cooperation with Hungary
John Bolton: Obama Weakness on Russia, China 'Has Made Risk of Hostilities Greater'
Iraq sentences 40 to death over ISIS's mass killing of captured soldiers
Atheist Group Joins Christian Leaders Urging Obama to Label ISIS Atrocities a 'Genocide'
Why a Muslim Family 'Freaked Out' After Claiming That a Mysterious Man Appeared at Their Door With a Message: 'Hello, My Name Is Jesus'
Extreme finger pointing over potential ISIS 'dirty bomb'
ISIS deployed chemical shells in Iraq, Kurdish officer claims
US warplanes strike ISIS camp in Libya
7 Dead, 40 Hurt in Clashes at UN South Sudan Compound
Sweden turns to Caribbean cruise ship to house refugees
Terror search in Belgium finds video linked to nuclear official
Hungary Central Bank Stockpiles Guns, Bullets Citing Terror Risk
U.S. stationing tanks and artillery in classified Norwegian caves
Pope Francis to Donald Trump: Building Mexico Wall Is 'Not Christian'
Trump aide fires back at pope: The Vatican is surrounded by walls
Mom Whose Son Was Tortured to Death by Illegal Endorses Trump, Says 'Pope Doesn't Care About Me'
Catholic Church in Israel blames Jewish state for current Palestinian violence
UN envoy: Israeli 'settlements' are an impediment to peace
Two Israelis wounded in stabbing at Jerusalem's Damascus Gate
Palestinians kill Israeli in West Bank supermarket
Palestinian leader gives wife-beating tips on Gaza TV
Israel, national security on the minds of South Carolina voters
Donald Trump challenged over 9/11, Iraq War comments
Case against Ted Cruz's eligibility to be heard in Illinois on Friday
Before Iowa, top Cruz aide was accused of pushing drop-out rumors in 2010 race
Matt Drudge slams 'media cover-up' of Hillary Clinton's declining health
Physician warns Hillary suffering post-concussion syndrome
Reid believes Obama to name replacement for Scalia in 'a little over' 3 weeks
Miami Police Union Announces Security Boycott of Beyonce Concert
Sheriffs: Beyonce is 'inciting bad behavior' and endangering law enforcement
Vizio's smart TVs are snitches, lawsuit alleges
Even Barbie Has A Smart Home And Hoverboard Now
Robotic limb turns drummer into three-armed musical cyborg
Egypt struggles to get subsidized food to poor amid dollar crisis
Few fiscal, monetary policy moves left to fight global growth slowdown, Moody's warns
Freddie Mac to Send U.S. Treasury $1.7 Billion After Profit
Texas congressman: OPEC is dead
Oil prices fall on oversupply concerns after U.S. crude stocks hit record
Saudi won't cut oil output, foreign minister tells AFP
Iran sees oil freeze pact as not enough to help market
Australia warns Beijing over threat of conflict in South China Sea
Obama signs new North Korea sanctions into law
North Korea's nuclear test 'could jolt volcano back to life'
5.2 magnitude earthquake hits near Ovalle, Chile
5.0 magnitude earthquake hits near San Sebastian, El Salvador
5.0 magnitude earthquake hits the Owen Fracture Zone region
Deep earthquake activity in Bardarbunga and Askja volcano
Colima volcano in Mexico erupts to 17,000ft
Momotombo volcano in Nicaragua erupts to 12,000ft
Asosan volcano in Japan erupts to 10,000ft
Cyclone Winston now a category 5, heading straight for Fiji
Record-breaking heat in Israel in the middle of winter
'Consequences' for the US if it quits Paris climate deal
Massive Calif. gas leak that forced evacuations sealed after nearly 4 months
Mysterious tar-like substance coats homes in Michigan town
What is that noise? Mysterious shrieking sound puzzles people in Oregon neighborhoood
Can scientists prove Zika virus is causing birth defects?
Pope suggests contraception can be condoned in Zika crisis
Scientists in China Create New Vaccines Using Body Parts From Nine Aborted Babies
Canadian Island Offers Abortion Access to Deal With Declining Population
CIA diversity program includes effort to recruit transgender candidates
Caitlyn Jenner: 'I Get More Flak For Being Conservative Than Being Transgender'
LGBT group seeks to buy building that houses anti-gay church
In Uganda, Anglicans Are Casting Out Demons
Selfie mania kills rare dolphin in Argentina
Tracking Bible Prophecy Headlines - 2/18/2016
Sparks fly as PA officials blame visiting UK MPs for entire Palestine conflict
Catholic Church in Israel blames Jewish state for current Palestinian violence
Trump: Israeli-Palestinian peace deal may be impossible
Ted Cruz campaign defends pastor who said God will send hunters for Jews
Head of Conference of Presidents: Anti-Semitism in the US on the rise
IDF chief's call for restraint from soldiers causes stir
IDF chief: No need to pump bullets into Palestinian girl with scissors
Israel prepares cyber battle against Pro-Palestinian boycott
Hezbollah Threatens It Can Hit Israel With a Low-Tech Weapon That Will Pack the Punch of a Nuclear Bomb
Report: Israel strikes Syrian army outposts south of Damascus, monitor says
Missing radioactive material in Iraq prompts nationwide search, ISIS fears
Fears radioactive material stolen for use in ISIS dirty bomb
Air strikes destroy hundreds of millions of ISIS' dollars
ISIS beheads 15-year-old Iraqi boy for listening to pop music
Egypt's Sisi says won't hesitate to send troops to Gulf if asked
Car bomb attack on military in Turkish capital kills 28
Turkey Faces More Turmoil as Erdogan Seeks to Enhance Powers
Kurds' advance in Syria divides U.S. and Turkey as Russia bombs
A Direct Turkey-Russia Clash Is Growing Risk on Syria Border
Typhoon fighters scrambled to intercept Russian bombers heading to UK airspace
Report: Russia will send first S-300 missile system to Iran on Thursday
Popular Russian paper derides Putin's call for European Jews to flee to Russia
Hungary's prime minister says that the migrant influx erodes the national identity of EU members and raises terror threats
US government and Apple on collision course over security vs. privacy debate
Apple Fights Order to Unlock San Bernardino Gunman's iPhone
Muslim man files lawsuit against Oklahoma gun range for refusing him service
South Korea spy agency says North preparing to launch attacks
China sends surface-to-air missiles to contested island in provocative move
Congress Is Wary of Chinese Deal for Chicago Stock Exchange
China leads global U.S. debt dump
Fed officials alarmed about market gyrations, minutes show
Latest Version of Monopoly is Called "Ultimate Banking" and is Completely Cashless
Russia Sues Ukraine in London Court Over $3 Billion Default
EU court rules Iranian banks assets should not been frozen
Venezuela Boosts Gas Price, Devalues Bolivar as Economy Unravels
Obama planning historic trip to Cuba to cement warmer ties
6.0 magnitude earthquake hits near Tobelo, Indonesia
5.8 magnitude earthquake hits near Visokoi Island, South Georgia and the South Sandwich Islands
Popocateptl volcano in Mexico erupts to 19,000ft
Fuego volcano in Guatemala erupts to 16,000ft
Santa Maria volcano in Guatemala erupts to 15,000ft
Copahue volcano in Argentina erupts to 11,000ft
Tengger Caldera volcano in Indonesia erupts to 10,000ft
Sinabung volcano in Indonesia erupts to 10,000ft
Cyclone Winston may reach Category 5
Tropical Cyclone Winston Does A Double-Take, Might Hit Tonga Twice In One Week
Aid agencies prepare for Zika spread in Tonga as tropical cyclone looms
Hundreds exposed to measles in Auckland
Children affected by Massachusetts whooping cough outbreak were all vaccinated
In a rare move, Japan's Panasonic gives corporate blessing to same-sex marriages
Transgender bathroom bill passes through South Dakota Legislature
Los Angeles police officers accused of raping women while on duty
Glenn Beck: God Brought About Scalia's Death So America Would Vote For Ted Cruz
Clinton suggests racial 'bigotry' behind Republicans' stance in Supreme Court fight
President Raises Stakes in Supreme Court Nominee Battle
Obama to skip Scalia's funeral
Tracking Bible Prophecy Headlines - 2/17/2016
France presents Israel, Palestinians with peace plan
French ultimatum to Israel: Accept PA demands or else
Israel's Netanyahu pans 'baffling' French peace proposal
Netanyahu in Berlin calls French plan 'surprising' as Merkel puts brakes on diplomatic efforts
Merkel: Germany won't normalize ties with Iran unless it recognizes Israel
Israel's rash behavior blew operation to sabotage Iran's computers, US officials say
PA: Palestinians to 'never' again negotiate directly with Israel
Senior Palestinian official calls on Jews to 'return to country of origin'
In a first, new Egyptian schoolbook teaches peace deal with Israel
Rivlin to Samantha Power: Tell Abbas direct talks are urgent
Samantha Power gets bird's-eye view of Israeli security threats
Elliott Abrams: US Mideast policy will be more assertive under next president
Netanyahu said worried Obama may go against Israel as term expires
Obama to reluctantly sign trade bill that lumps together Israel and settlements
Israeli group accuses US of labeling settlement products
Amid BDS protest, Jordanian parliament holds decisive discussion on Israeli gas deal
11% of terrorists in current wave of violence were women
Nasrallah threatens 'nuclear attack' on Haifa ammonia tank
Hezbollah's Nasrallah outraged by Sunni states' warming Israel ties
Nasrallah begs Arab leaders: Don't ally with Israel against Iran
'Hezbollah is covertly watching us, waiting for the day of battle'
The Latest: Hezbollah Leader Slams Turkey, Saudi Arabia
Turkey wants Syria ground operation, but says no consensus among allies
Dutch fighter jets strike ISIS in Syria for the first time
3 Americans Missing in Iraq Are 'Back Under U.S. Control': Official
Assad casts doubt on Syria ceasefire prospects amid intensifying campaign
Report: Assad built seven-story underground war bunker
Russia rejects Syria war crimes claim over hospital attacks
Russia killed more Syrian civilians than Assad or ISIS in January, watchdog says
Defiant Iran ignores UN ban, hits up Putin for high-tech tanks, fighter jets
Russia, Iran ready to 'reinforce' military cooperation
Sniper Decapitates ISIS Leader Teaching Beheading Class
UN Says a 'Humanitarian Catastrophe' Is Unfolding in Yemen
U.N. to Deliver Humanitarian Aid To Besieged Parts of Syria
ISIS, facing cash shortage, cuts back on perks and salaries
Spring could bring a fresh surge of refugees. But Europe isn't ready for them.
Man Arrested in Scotland for "Offensive" Facebook Posts About Refugees
Arabic banner mysteriously appears on Texas building
Muslim Woman Leads Prayer to Allah on Wisconsin Assembly Floor
John Kerry Meets With Hollywood Studio Chiefs to Discuss ISIS
Apple ordered to break into San Bernardino shooter's iPhone
FCC commissioner: U.S. tradition of free expression slipping away
Hackers demand $3.4 million in Hollywood hospital data attack
Hospital hack reveals digital risk in medical world
Why protecting critical infrastructure from cyberattacks is a global emergency
What Israel Could Teach the U.S. about Cybersecurity
US Marshals arresting people for not paying their federal student loans
Mapped: Negative central bank interest rates now herald new danger for the world
Fed's Kashkari Floats Breaking Up Big Banks to Avert Meltdown
Saudis and Russia agree oil output freeze, Iran still an obstacle
Oil falls despite Saudi-Russian output deal
Brazil could waive US dollar to bolster Iran trade - minister
First Chinese train arrives in Tehran to revive Silk Road
China sends surface-to-air missiles to contested island in provocative move
China uproots 9,000 people for huge telescope in search for aliens
5.4 magnitude earthquake hits near Camana, Peru
5.1 magnitude earthquake hits the Southern East Pacific Rise
5.0 magnitude earthquake hits near Taron, Papua New Guinea
4.8-magnitude earthquake shakes Sierra Nevada communities
Karymsky volcano on Kamchatka, Russia erupts to 11,000ft
Tengger Caldera volcano in Indonesia erupts to 10,000ft
Doctors 3D-print 'living' body parts
Israel's abortion law now among world's most liberal
8 Times Justice Scalia Affirmed There is No Right to Abortion in the Constitution
Detectives question lack of autopsy in Scalia death
Harry Reid to GOP: Blocking Scalia Replacement Means 'Surrendering' to Cruz and Trump
GOP showing signs of backing down from vow to block Obama SCOTUS pick
Obama to nominate 'indisputably' qualified Supreme Court candidate
South Dakota Becomes First State To Pass Anti-Transgender Student Restroom Bill
Manny Pacquiao sorry for saying gays are 'worse than animals'
Doctors prescribe drugs to tackle Britain's gambling epidemic
Jesus does not want you to be hit men, pope tells Mexican youth
Tracking Bible Prophecy Headlines - 2/16/2016
Nuclear arms race under way in Middle East, Israeli official warns
PA: No more negotiations with Israel, ever
First of 10 Jerusalem terrorists' corpses returned to family members
Rivlin slams bill allowing MKs to vote out lawmakers who express support for terrorism
PA claims ownership of Jordan Valley in international ploy
Israel boycott ban: Shunning Israeli goods to become criminal offence for public bodies and student unions in UK
Israel's Olmert becomes first Israeli prime minister to go to prison
Reports: Hezbollah chief in Iran to receive life-saving treatment for cancer
Israel may be in trouble if Assad wins, former US official says
Syria's Assad says cease-fire doesn't mean parties 'stop using weapons'
Syrian rebel group: Assad built secret underground base below Damascus
Diplomat: Samples confirm Islamic State used mustard gas in Iraq
'ISIS planning chemical attack against US'
Turkey issues new threats to Kurdish forces in Syria
Missiles in Syria kill 50 as schools, hospitals hit; Turkey accuses Russia
Turkey says Russia carrying out "war crime" by Syria hospital attack
France says attacks on hospitals in Syria are war crimes
Merkel calls for 'kind of no-fly zone' in Syria
Germany expects 500,000 refugees this year: newspaper
New York school holds World Hijab Day
Car bomb kills 2 police, wounds 19 in Russia's Dagestan
Russia-Ukraine road blockades hit trade
Oil powers fly to Doha for private pow-wow as $30 crude woes mount
Saudi Arabia, Russia to meet as mood on oil deal shifts
Russia wants to target near-Earth objects with its ICBMs
North Korea's Kim orders more rocket launches
South Korea: Rocket launch shows North Korea does not want peace
South Korea's leader warns of North Korea collapse
White House says expects China will support new sanctions on North Korea
Concept plane could travel from New York to London in 11 minutes
6.2 magnitude earthquake hits near Auckland Island, New Zealand
5.9 magnitude earthquake hits near Nuku'alofa, Tonga
5.3 magnitude earthquake hits near Krestena, Greece
Colima volcano in Mexico erupts to 19,000ft
Copahue volcano in Argentina erupts to 11,000ft
Tengger Caldera volcano in Indonesia erupts to 10,000ft
Authorities activate emergency plans after two volcanoes erupt in Nicaragua
Valentine's Day cold blast shatters records in northeastern US
More than 5,000 pregnant women in Colombia have Zika virus: government
Medical Expert Confirms Unborn Children Feel Excruciating Pain During Abortions
Colorado Planned Parenthood clinic reopens after shooting
Use of boys' locker room by a transgender sparks controversy in California school
UN releases stamps celebrating homosexuality, gay parenting, transexualism
Justice Antonin Scalia's Death: Is America Under God's Judgment?
Exact Cause of Scalia's Death Still Unclear
Judge says she changed her mind on autopsy for Supreme Court Justice, decided it wasn't needed
Justice Antonin Scalia's Death Attracts Conspiracy Theorists
Conspiracy theorists suspect poison, Obama, and Leonard Nimoy in death of Antonin Scalia
White House: Obama has started work to pick Supreme Court justice
Battle over Scalia's replacement already spilling into Senate races
Sri Lankan 'witch doctor' claims he used black magic to elect president of the Maldives
Tracking Bible Prophecy Headlines - 2/15/2016
Time for Arab states to publicize their Israel ties, Netanyahu says
Ya'alon: Arab states are seeking out nukes in wake of Iran deal
Iran promises more financial aid to Palestinian terrorists
Six attempted terror attacks foiled in Jerusalem, West Bank
Israel says its forces shot dead five Palestinian assailants
Bennett: Give Palestinians 'autonomy on steroids'
Netanyahu's office denies cooperation with Quartet report
Hamas leader: We will remove the Jews from our land
Israel fears Gaza 'tunnel' war waged by Hamas
Minister's comments over Hamas tunnels lead to Egypt canceling Netanyahu meeting
Report: A-Sisi said Netanyahu has 'great powers'
Israel's Netanyahu defends gas deal in rare Supreme Court visit
Gas from Israel's Leviathan could reach markets by late 2019
Israel is skeptical of US plan for Syria fighting pause
Major escalation in Syria ahead of planned cease-fire
Hezbollah vows to 'slaughter Saudi forces' if they try to invade Iraq
Turkey strikes Kurdish militia in Syria, demands it withdraw
Syria calls for UN action on Turkish attacks on Kurds
Shultz warns of religious war led by Islamic State, Iran
'We need to do everything to avert major war' - Russian Patriarch Kirill
Obama tells Putin to stop hitting opposition forces in Syria
Russia and Saudi Arabia on course to collision in Syria
Iran warns against Saudi intervention in Syria
Senator McCain says could subpoena US sailors held by Iran
Air Force crew refueling plane saves pilot in emergency over ISIS territory
Kerry: Refugee crisis 'a near existential' threat to Europe
Europe's Convinced U.S. Won't Solve Its Problems
Al-Shabaab claims responsibility for Somalia in-flight jet blast
Civilian casualties in Afghanistan hit record high: U.N.
North Korea took 70 percent of Kaesong wages for weapons program: South Korea
Venezuela opposition calls talks on ousting president
The death of Antonin Scalia: Chaos, confusion and conflicting reports
'In complete repose': Scalia died of natural causes, investigators say
Texas rance owner: Scalia found dead with 'pillow over his head'
Hollywood Reacts to Scalia's Death with Sarcasm, Jubilation
Woodward: Obama 'Can't Issue an Executive Order to Make a Supreme Court Justice'
Obama has rare parliamentary window to make recess appointment to succeed Scalia
Antonin Scalia's Death Could Mark End of Constitution
NRA: Scalia death puts gun rights in jeopardy
Sanders supporters revolt against superdelegates
Bomb on Rental Car Disarmed at Albuquerque Airport
Intelligent robots threaten millions of jobs
Japan economy shrinks more than expected, adds to fears of global slowdown
China bank chief says 'speculators' caused yuan fall
Cliff collapses after earthquake strikes near Christchurch, New Zealand
5.7 magnitude earthquake hits near Izu Islands, Japan region
Popocateptl volcano in Mexico erupts to 25,000ft
Colima volcano in Mexico erupts to 19,000ft
Reventador volcano in Ecuador erupts to 15,000ft
Santa Maria volcano in Guatemala erupts to 14,000ft
Copahue volcano in Argentina erupts to 12,000ft
Tengger Caldera volcano in Indonesia erupts to 10,000ft
Cyclone Winston still threatens Fiji and Tonga
Flooding to threaten over a dozen states across eastern US early this week
Valentine's Day cold blast shatters records in northeastern US
With a few skin cells, scientists can make mini, thinking version of your brain
More than 200 college students report mystery stomach illness
Argentine and Brazilian Doctors Name Larvicide as Potential Cause of Microcephaly
Brazil's Zika-related abortion debate sparks backlash
$1 billion dollar drug bust in Australia
Pope condemns drug trade's 'dealers of death' in Mexico
Tracking Bible Prophecy Headlines - 2/14/2016
Pro-Life Supreme Court Justice Antonin Scalia Found Dead
Court was set to decide first major abortion case in 10 years as well as key cases on voting rights, affirmative action and immigration
Scalia's death leaves Supreme Court in ideological stalemate
Hatch: The most important Supreme Court vacancy in history
After Scalia's death, Obama has opening to shift Supreme Court balance
US Senator Reid urges Obama fill Scalia court vacancy 'right away'
GOP 2016 contenders urge Senate to stop a liberal Court nominee
Why Scalia's death could turn the the 2016 election upside down
McConnell: Senate should not confirm Scalia's replacement until after election
America's UN envoy lands in Israel to push two-state solution
Analysis: Why Netanyahu can't finish West Bank security barrier
Jerusalemites torn over Herzog's proposal to give up Arab neighborhoods
On Mt. Zion, a Donkey to Redeem Israel is Blessed in Rare Biblical Ritual
If this Iraqi dam collapses, half a million people could die
ISIS Fighters Seize Civilian Homes, Shave Beards to Avoid Airstrikes
Turkey strikes Kurdish militia in Syria, demands it withdraw
US urges Turkey to halt attacks on Syrian Kurds
Turkey strikes regime forces in Syria
Saudi Arabia confirms will send deployment to Turkey base
Russia's grip on Syria tightens as brittle ceasefire deal leaves US out in the cold
Russia warns of new Cold War as east Ukraine violence surges
Swedish police investigate killing at refugee center
More major attacks in Europe 'a certainty': French PM
US-South Korea missile defence system 'threatens China'
Drug cartel battle kills 52 in northeastern Mexican prison
Oregon Standoff Is Expected to Cost Millions, and Occupiers May Pay Part of the Bill
15 percent of latest Clinton emails marked classified; 551 released Saturday
Pollster Pat Caddell: Hillary Clinton Email Scandal 'Worse Than Watergate'
People Over 50 Carrying More Debt Than in the Past
Magnitude-5.8 Quake Shakes New Zealand City of Christchurch
5.1 magnitude earthquake hits near Sindangsari, Indonesia
5.1 magnitude earthquake hits near Hingatungan, Philippines
5.0 magnitude earthquake hits near Novyy Uoyan, Russia
Oklahoma rattled by state's third-largest earthquake; 5.1 recorded near Fairview
Series of earthquakes recorded under Mount Rainier
Popocateptl volcano in Mexico erupts to 21,000ft
Santa Maria volcano in Guatemala erupts to 16,000ft
Karymsky volcano on Kamchatka, Russia erupts to 15,000ft
Deep freeze grips U.S. northeast, snow squall triggers fatal 50-car pileup
Drought caused by El Nino threatening food security in southern Africa: UN
Prepare for 'Guerrilla Warfare' With Zika-Carrying Mosquitoes, Experts Warn
Hawaii governor signs emergency proclamation on Zika, other illnesses
Catholic Leaders Say Zika Doesn't Change Ban on Contraception
Pope in Mexico live updates: Francis gets his wish for a moment alone with iconic image of Virgin of Guadalupe
Tracking Bible Prophecy Headlines - 2/13/2016
Quartet to compile a report on peace talks
Israel says freeze on EU peace role is over
Envoy: Obama, Netanyahu may agree on defense deal next month
The Pentagon's vile 'divided loyalty' rules for Jews
Congress Works to Shutter Palestine Liberation Organization D.C. Office
Female terrorist subdued following stabbing attempt in Hebron
Israel said to have spent $250M trying to thwart Hamas tunnels
'Palestinian violence, Israel settlements imperil two-state solution'
Abdullah: Israel-Palestine stalemate 'a festering wound exploited by ISIS'
Jordan's king: Two-state solution key to defeating IS
Syrian Army advances on the Jordanian border in Daraa
Syria: cessation of hostilities 'within a week' agreed at Munich talks
Syrian Opposition Says Russia Can't Be Trusted to Respect Truce
'Cessation of hostilities' in Syria lets Russia keep bombing
Turkish FM: Russia targeting schools, hospitals in Syria
Kerry says Russian targets in Syria must change
Syria conflict: France calls on Russia to stop bombing civilians
Russia denies bombing civilians in Syria, insists it's defending itself
Syrian opposition: Russian aid plan not serious
Saudi Arabia sends troops and fighter jets to military base in Turkey ahead of intervention against Isis in Syria
Saudi FM says removal of Assad is crucial
Saudi Arabia official: If all else fails, remove Syria's Assad by force
Assad vows to retake all of Syria, keep 'fighting terrorism'
US: Assad 'deluded' in claiming military solution
In Syria, Obama-backed "Rebels" Battle Obama-backed Militias
As U.S. Hesitates, EU Recognizes Islamic State Christian Genocide
Kurdistan's second largest party backs independence referendum
Russia-NATO relations have fallen to new Cold War level - Russian PM
The Latest: Polish Leader Says Beefed-Up NATO Is Necessary
Ukraine Sees Russian Hand in Cyberattacks on Power Grid
Moscow's alliance with Iran and Hezbollah threatens strategic Israeli interests
Iran says ready to put rivalries aside with Saudi Arabia
David Cameron: Britain should stay in the EU to help tackle Isil and North Korea
US deploys more Patriot missiles in South Korea
'Kill Kim': South Korean MP says North's leader should be assassinated
Deaths of two girls at Arizona high school believed murder-suicide
'Deafening silence:' Obama, 2016 Dems mum on recent police deaths
Sources: FBI investigating Ohio machete attack as possible lone wolf terror act
Cops arrest teen for hack and leak of DHS, FBI data
Facebook Steps Up Efforts Against Terrorism
State Dept. won't rule out more 'top secret' Clinton emails
Milo Yiannopoulos: Twitter Will Try To Sway The Presidential Election
Trump threatens to sue Cruz for 'not being a natural born citizen'
Venezuela Declares 'Economic Emergency' and 'Food Crisis'
Prepare for the worst: Venezuela is heading toward complete disaster
Venezuela leader gets emergency powers, rivals vow ouster
Austrians Need Constitutional Right to Pay in Cash, Mahrer Says
Investors are flooding into gold like it's the financial crisis all over again
Dow jumps 275 points as oil prices spike 12%
Crude Oil Surges the Most in Seven Years as Volatility Soars
MyShake: A smartphone seismic network for earthquake early warning and beyond
Several minor earthquakes rattle Maine, is a bigger one on its way?
5.2 magnitude earthquake hits near Torata, Peru
5.1 magnitude earthquake hits near Kirakira, Solomon Islands
5.1 magnitude earthquake hits near Lata, Solomon Islands
Zhupanovsky volcano on Kamchatka, Russia erupts to 34,000ft
Semeru volcano in Indonesia erupts to 26,000ft
Popocateptl volcano in Mexico erupts to 22,000ft
Karymsky volcano on Kamchatka, Russia erupts to 20,000ft
Copahue volcano in Argentina erupts to 11,000ft
Tengger Caldera in Indonesia erupts to 10,000ft
Twin Tropical Cyclones Winston and Tatiana in the South Pacific
Tropical Cyclone Tatiana intensifies, may bring dangerous swell to Queensland coast: BoM
Valentine's Day: Dangerous cold to challenge records in Philadelphia, NYC and Boston
Two-Thirds of the World Faces Severe Water Shortages
Polluted air causes 5.5 million deaths a year new research says
'Mini-brains' could revolutionise drug research and reduce animal use
Testing Porn Stars Isn't Stopping HIV
Zika virus may hide in organs protected from the immune system
Zika may linger in semen long after symptoms fade: doctors' report
Georgia House passes 'Pastor Protection Act' - Clergy can not be forced to perform a same-sex wedding ceremony
Debate Rages Over Praying for Atheist Richard Dawkins After Stroke
Unity call as Pope Francis holds historic talks with Russian Orthodox Patriarch
Pope, Russian Orthodox chief say Christians being 'exterminated'
Tracking Bible Prophecy Headlines - 2/12/2016
NATO chief says Russia must stop bombing rebel groups for peace to work
Russia raises specter of interminable or 'world war' if Syria talks fail
Mounting Evidence Putin Will Ignite WWIII
Putin bigger threat than ISIS: Soros
Russia's new Syrian strategy: Ethnic cleansing
France's Hollande urges Russia to stop backing Assad
Russia boosts ties with Iraq in challenge to U.S. influence
Russia accuses U.S. of bombing Aleppo; U.S. officials deny it
US, Russia and UN say Syria fighting 'cessation' to take effect next week
Aid set to arrive in Syria after powers agree to cease-fire
'This is set to get worse': Saudi Arabia says it has made a 'final' decision to send troops into Syria
Russian engineers working with ISIS in Syria to produce gas
CIA director says IS group has used, can make chem weapons
ISIS relying on child soldiers, drugged fighters as grip on Mosul slips
ISIS use 4-year-old British boy nicknamed 'Jihadi Junior' as brutal executioner in new video
NATO launches sea mission against migrant traffickers
The European Union has given Greece three months to fix its border controls to help manage refuge crisis
Erdogan threatens to send refugees to EU as NATO steps in
US: Precise location of Iran's low-enriched uranium is unknown
DFLP brags about building Gaza terror tunnels too
UN rights expert accuses Israel of excessive force against Palestinians
'What do you want from me?' Abbas explains why, despite everything, he wants peace
US Jewish delegation meets Egypt's Sisi in Cairo
Turkey's Erdogan meets American Jewish delegation in Ankara
US missile defense aid to Israel to cut sharply in 2017
White House Rejects New Trade Bill Because It Is Too Pro-Israel
Israel, Russia reportedly say 'Da' to free trade agreement
Dutch Zionist store owners highlight settlement goods to protest EU
NY schools pull anti-Semitic videos after outcry
Palestinians urge Oscar nominees to reject free Israel trip
Breach of Oslo Accords? PA police raid Jerusalem suburb
Machete wielding attacker wounds 5 in Ohio restaurant owned by Israeli
Israeli man stabbed on street in Jerusalem 'rose from the dead,' says he's unwilling to give up the land
14-year-old Palestinian girls charged with attempted murder
Shin Bet: Terror attacks in Israel drop back to per-escalation level
New Israeli army spy camera can detect terrorists moving through fog
Christian, Muslim Leaders in Cyprus Support Peace Talks
Saudi warns U.N., aid workers to leave rebel-held areas in Yemen
Nigerian suicide bomber gets cold feet, refuses to kill
Suspected Islamist militants attack Mali UN base, several dead
Top terror groups focused on targeting planes, DHS secretary says
Seoul, US to open talks on missile defense aimed at N. Korea
This one graphic is all you need to see to realize North Korea is a real threat to the US
Navy aircraft returning to former Cold War base in Iceland
Obama to sign customs, trade enforcement bill into law: White House
49 dead in riot at Mexico's Topo Chico prison
HSBC knowingly helped Mexican cartels launder billions, lawsuit claims
Falling oil prices will bankrupt the likes of Russia, Saudi Arabia
Stocks Tumble as Investors Flee to Safety in Bonds and Gold
Asian shares slide as bank fears add to global gloom
Questions grow over banks as profit warnings pile up
The New Frontier of Negative Interest Rates
IRS chief: Blame rotten customer service and data hacks on Obamacare
Report: State Dept. Subpoenaed Clinton Foundation, Huma Abedin's Records
Are 'superdelegates' Hillary Clinton's secret weapon?
Iran Claims Republicans Worked to Stall Release of Pastor Saeed Abedini, American Hostage Until 2016 Elections
Solar cycle 24 activity continues to be lowest in nearly 200 years
Cascadia subduction zone worse than San Andreas fault
6.5 magnitude earthquake hits near Andekantor, Indonesia
5.2 magnitude earthquake hits the Southern Mid-Atlantic Ridge
5.0 magnitude earthquake hits near Kokopo, Papua New Guinea
Popocateptl volcano in Mexico erupts to 23,000ft
Ruiz volcano in Colombia erupts to 20,000ft
Karymsky volcano on Kamchatka, Russia erupts to 20,000ft
Sheveluch volcano on Kamchatka, Russia erupts to 15,000ft
Copahue volcano in Argentina erupts to 10,000ft
Obama on Supreme Court climate ruling: 'don't despair'
Massive gas leak near Los Angeles plugged after 16 weeks
University of Rochester scientists create 'super polymer' that can lift 1,000 times its mass
Scientists invent 'bionic spine' to help paraplegics regain movement using thoughts
Pro-Abortion University Staffer Calls for Raping Pro-Life College Students
Hallmark Using Gay Couples to Sell Valentine's Day Cards
Indonesia Is Asking Facebook and WhatsApp to Block Gay Emojis
Indonesia must protect LGBT rights: Human Rights
Italy's Renzi rejects Church interference in gay civil unions debate
Church Offers First Ever Transgender Baptisms
Future sex: A brave new world of hi-tech goo and virtual reality
Catholic bishops not obliged to report clerical child abuse, Vatican says
Tracking Bible Prophecy Headlines - 2/11/2016
Jordanian MP threatens to topple government over Israeli gas import
PA asks EU to recognize 'Palestine'
Netanyahu: Situation not ripe for two-state solution
After Labor rules out Palestinian state in the short term, Netanyahu says: 'Good morning, Herzog'
In Meeting with Jewish Group, In Meeting with Jewish Group, Corbyn Endorses Two State Solution Endorses Two State Solution
French FM Fabius steps down, Mideast initiative still on table
French, Israeli ambassadors quarrel in Twitter battle
Erekat: Netanyahu's plan to surround Israel with fences like South African 'Bantustan' system
IDF warns Hamas is focusing on one major terror tunnel
Emerging split within Hamas' military wing following member's execution
UN and Palestinian authorities appeal for aid amid Palestinian attacks
Palestinian rock thrower killed in clash with IDF
Orthodox Jewish man, 25, stabbed in Brooklyn in morning attack
Consternation at Austrian case of Nazi camp survivors called 'a plague'
Bret Stephens: The next US president may not be pro-Israel
US missile defense aid to Israel to cut sharply in 2017
Yaalon: Deal with Turkey only if Hamas returns soldiers' bodies
Turkey, Greece seek NATO mission in Aegean - German official
Turkey's Erdogan warns patience will run out on Syria
Erdogan accuses US of making a 'pool of blood'
Turkey: Taking in some refugees would support Syria's 'ethnic cleansing'
Turkey's Erdogan chastises U.S. for support of Syrian Kurd rebels
Report: Death toll in 5-year Syrian civil war is 470,000
UN warns of hunger in Homs as Syrian offensive strands 120,000
US will not rule out Saudi ground troops being sent into Syria
As sands shift, US struggles to stitch together Syria ceasefire
Iran blames 'terrorists' for Syria peace talks collapse
Iran-Backed Militias Lead Attacks on Christians in Baghdad
Iran seeks tourism boost as nuclear chill ends
Senate passes North Korea sanctions bill as nuclear worries grow
Israel says 'always watching' Iran's missile developments following announcement of missile upgrade
Senior Iranian military official: US is subordinate to Iran in Middle East
Iranians mock US sailors on revolution anniversary
US Navy rips Iran after new footage shows captured sailor crying
Attn. Vladimir Putin: U.S. and NATO beef up defenses on Russian border
Chechen Leader Threatens Foes in Bid to Gain Putin's Support
With fewer U.S. troops in Afghanistan, pressure grows for more air strikes
US Army orders hundreds of soldiers back to southern Afghanistan
Female suicide bombers kill 58 in a Nigerian camp meant to be a safe haven
French parliament approves stripping citizenship from terrorists
North Korea's military chief reportedly executed
North Korea: South pulling out of industrial zone is 'declaration of war'
U.S. Senate approves sanctions against North Korea after rocket launch
Anger: Anti-Beyonce Rally Planned For Next Week At NFL Headquarters
NYPD reshuffles forces to focus on gang violence, will dismantle Organized Crime Bureau
Feds sue Ferguson to force police reform
Oregon standoff: FBI moves in on last refuge occupiers
Documents suggest State Dept. asked Clinton to delete classified emails
Official: Top Clinton aides also handled 'top secret' intel on server
Assange: Vote for Hillary Clinton is 'vote for endless, stupid war' which spreads terrorism
Cameron: Time for WikiLeaks Leader to Face Rape Charges
Commentators Hail Sanders' Historic Victory, Warn Jewish Factor Could Ignite Antisemitism
Yellen warns of rising risks to US economy
Yellen: Persistent economic weakness could slow rate hikes
This Is Why the Fed Is Paying Interest to Big Banks
Futures drop as oil falls, investors digest Yellen remarks
Global Stocks Retreat Sharply After Fed Sparks Investor Concerns
Are We Heading For A U.S. And European Crash?
China is on a massive gold buying spree
Biohackers implant computers, earbuds and antennas in their bodies
Thanks to science, you can soon wipe out your worst memories
Science and superheroes: how close are we to creating real superpowers?
That Wasn't a Meteorite That Killed a Man in India, NASA Says
5.4 magnitude earthquake hits near Pangai, Tonga
5.0 magnitude earthquake hits near Pangai, Tonga
5.0 magnitude earthquake hits near Kirakira, Solomon Islands
5.0 magnitude earthquake hits near L'Esperance Rock, New Zealand
Taiwan earthquake death toll rises to 59; 76 still missing
Karymsky volcano on Kamchatka, Russia erupts to 20,000ft
Fuego volcano in Guatemala erupts to 17,000ft
Copahue volcano in Argentina erupts to 12,000ft
Dukono volcano in Indonesia erupts to 10,000ft
Tengger Caldera volcano in Indonesia erupts to 10,000ft
Thames Barrier to be closed for first time this winter to prevent flooding in London
Blizzard causes flooding for coastal Massachusetts
Looming cold snap could break records for Valentine's Day weekend
Despite carbon ruling, White House says U.S. can meet climate deal goals
Study finds concerning trends among Dutch assisted suicide cases
Walgreens to roll out kiosks that dispense drug antidote without prescription
MRSA superbug found in supermarket pork raises alarm over farming risks
Scientists attack Zika virus from multiple angles
CDC detects Zika in tissue of Brazilian babies who died of microcephaly, finds strongest link yet
Several states seek to block 2nd trimester abortion method
Ohio Senate votes to defund Planned Parenthood after hearing limited public testimony
Pro-life investigator hits back with new footage after judge blocks release of abortion sting videos
Abortion Activist Laughs About Using Aborted Babies to Grow Rat Parts
Barack Obama Pushes FDA to Allow Scientists to Create Three-Parent Embryos
Judge Clears Kim Davis of Interfering With Gay Marriage Licenses
Pope faces Mexicans worshipping skeletal 'Death Saint'
Obama offers prayer for persecuted Christians suffering under 'unspeakable violence'
Tracking Bible Prophecy Headlines - 2/10/2016
Netanyahu: Israel needs fences on all borders to keep out 'predators' in region
Palestinian killed in Gaza tunnel collapse
'Our tunnel counter-measures are hidden from public view,' chief of staff says
One injured in stabbing attack in Gush Etzion
Israel locks down Palestinian village after settler stabbed
UK 'concerned' over punishment of minor stone-throwers in fatal attack
Abbas: Children carry out attacks because of Duma
Building freeze in Judea and Samaria - 'It's not a building freeze, it's an eviction'
Haniyeh headlines Turkish conference to 'liberate Jerusalem'
Israel, India to sign weapons deal
Pentagon budget requests $146 million in support for Israel defense
Is the Mirowitz Jewish school bomb threat connected to similar international incidents?
Report: Israel, EU conducting secret talks over settlement labeling plan
50 European MPs slam Israel's NGO bill as 'inherently discriminatory'
Iran said to hack former Israeli army chief-of-staff, access his entire computer
Iran to unveil upgraded ballistic missiles that could reach Israel
Turkey's Erdogan chastises US for support of Syrian Kurd rebels
Turkey detains 34 people with explosives, suicide vests at Syrian border
Leftwing US academic hits back at Erdogan, accusing him of double standards on terrorism
Top intel official confirms ISIS made, used chemical weapons
Russian special forces 'embedded in ISIS,' top official says
Scant hope of Syria peace breakthrough as Russia pounds rebels
Syrian opposition to Obama: Stop Putin from killing our children
'UK military games in Jordan may be preparation for future anti-Russia operations'
Why the West is standing by amid Russia's campaign in Syria
Damascus vows to recapture Aleppo from rebels
Syria: Assad regime kills so many detainees it amounts to 'extermination' of civilian population, UN says
Syrian opposition group claims missile attack on Assad's mother's funeral
'Islamic State Commander' Found Living As Refugee In Rural German Village
Canada to turn 7 military bases into refugee camps, taxpayers to fund mosques
As Europe faces Syrian refugee crisis, Gulf States slammed for not taking in Arab brethren
NATO Weighs Mission to Monitor Mediterranean Refugee Flow
Erdogan threatened to 'open doors to Greece and Bulgaria' and flood EU with migrants
Intel Community Foresees Worst Year Ever for Jihadi Terror Against U.S.
ISIS determined to strike U.S. this year, Senate told
Iraqi PM calls for major cabinet reshuffle
Iraq's largest dam at 'higher risk' of failure: US
US Source: North Korea satellite in stable orbit but not seen transmitting
N. Korea starts to feel neighbors' wrath over rocket launch
Intelligence chief: North Korea restarts plutonium reactor
North Korea may get plutonium from restarted reactor in weeks: U.S.
North Korea Nuclear Effort Seen as a Top Threat to the U.S.
U.S. & India consider joint patrols in South China Sea - U.S. official
China's message to dissenters: Flee if you dare
DNI: China Continues Cyber Espionage
US intelligence chief: we might use the internet of things to spy on you
Facebook's India stumble could embolden other regulators
Judge irked by State Dept.'s delay in releasing rest of Clinton's emails
'Voter-Shaming' Mailer That Made Noise in Iowa Shows Up in New Hampshire
Astrologers predict New Hampshire results: whoever wins will be president
Man Attempts Exorcism On Ted Cruz During Rally
Trump, Sanders ride U.S. anti-establishment tide to New Hampshire win
$365,694,500,000: U.S. Merchandise Trade Deficit With China Hit Record in 2015
This 'Chart of Doom' explains when a global recession will begin
Global central banks are running 'out of ammo'
Will oil be so cheap that it won't pay to pump it out of the ground?
Oil rises toward $31 as Russia floats idea of supply cut
Supreme Court blocks Obama carbon emissions plan
Indian scientists study chunk that fell from sky, killed man
6.3 magnitude earthquake hits near Ovalle, Chile
5.1 magnitude earthquake hits near Ovalle, Chile
5.0 magnitude earthquake hits near Pangai, Tonga
5.0 magnitude earthquake hits the Carlsberg Ridge
Fuego volcano in Guatemala erupts to 16,000ft
Karymsky volcano on Kamchatka, Russia erupts to 14,000ft
Zhupanovsky volcano on Kamchatka, Russia erupts to 12,000ft
Copahue volcano in Argentina erupts to 12,000ft
Tengger Caldera volcano in Indonsia erupts to 10,000ft
Zika Virus May Strain Blood Supply As Blood Banks Turn Away Potential Donors
China Reports First Case of Imported Zika Virus
Report: Number Of Bed Bugs At NYC Hotels Skyrocketing
Yoga Emergency Therapy As Alternative To Urgent Care, Hospital ER
Company Developing 'Tech Tattoos' So People Can Track Their Medical, Financial Info
Latest Undercover Video Shows Leading Abortion Group Calling 'Scheme to Profit Off Baby Body Parts' a 'Win-Win'
Nigeria blasts UN for pushing 'LGBT' agenda
Texas Judge Says Because Of His 'Faith In God' He Will 'Only Be Conducting Traditional Marriages'
Georgia Bill Would Allow Prayer Back in Schools
Tracking Bible Prophecy Headlines - 2/9/2016
Herzog calls to unilaterally divide Israel to avoid 'Israestine'
Rivlin: Peace with Palestinians seems impossible right now
Israel: Palestinians using UN chief's words to justify terror
Cabinet sparring over Israeli action against Gaza tunnel threat
Ya'alon slams 'childish' Bennett for demanding IDF attack on Hamas tunnels
Red Cross in Gaza closes office due to violent Palestinian protests
Hamas denies Israeli charge Gaza treating ISIS terrorists
Border Police thwart stabbing attack at Damascus Gate in Jerusalem
Radio host compares IDF soldiers to terrorists, sparks furor
'If Israel wasn't occupying West Bank, Palestinian kids wouldn't need to kill Jews'
Khamenei slams US support for 'child-killing zionists'
Iran: We still fund Hamas, because fighting Israel is our policy
Israel takes first step to pass contentious NGO law
Coalition rebel Oren: NGO bill downgrades Israeli democracy in world's eyes
Gas from Israel's Leviathan could reach markets by late 2019
Israel criticizes North Korean rocket launch
Pentagon confirms North Korea launched satellite into orbit
North Korea satellite 'tumbling in orbit,' U.S. official says
US hopes to send anti-missile system to South Korea 'as quickly as possible'
Egypt Begins Rebuilding Christian Churches Destroyed Under Muslim Brotherhood
Iraqi Government Says It Fully Recaptured Ramadi From IS
The Latest: UN fears mass exodus from Syrian city of Aleppo
Russian airstrikes displace 40,000 in Syria's Aleppo: Sources
Russian troops put on high alert as part of massive drills
Russian firepower helps Syrian forces edge toward Turkey border
Merkel Voices 'Outrage' Over Syrian Offensive and Russian Airstrikes
Russia rejects Merkel's criticism: No evidence of civilian deaths in our Syria bombings
EU's Tusk says Russian bombings make situation in Syria even worse
Saudi offer to send troops to Syria comes with uncertainty
In Syria, war crimes don't take sides, U.N. report says
Suicide blast at Damascus police club kills several - interior ministry
U.S. defense intelligence chief predicts increased ISIS attacks
Google will begin showing anti-ISIS ads to counter terrorism
Russians Arrest 7 in Alleged ISIS-Related Terror Plot
Syrian government, terrorists engaging in prisoner 'extermination,' UN finds
Bomb scare forces London Stratford shopping center into lockdown
Somalia plane bomber was meant to board Turkish flight: airline executive
'Somalia plane bomber given bomb in laptop' on CCTV
Iraqi woman charged with role in Kayla Mueller's death
More than 1 million are besieged in Syria, new report says
30,000 Syrian refugees mass at Turkish border: Turkey PM
UN refugee agency urges Turkey to open borders to Syrians
Protests Grow Against Greek Plans to Build Migrant Camps
Senate report: Illegal immigrants benefited from up to $750M in ObamaCare subsidies
California grants driver's licenses to 605,000 undocumented
Beyonce turns Super Bowl halftime into Black Panthers, Black Lives Matter, Malcom X rallying cry
Protesters and Police Clash at Lunar New Year Festivities in Hong Kong
In Tehran, Tsipras says he hopes Greece will be Iran-EU bridge
Why a selloff in European banks is ominous
Russia shuts down two more banks
How Europe's Banks Got Hit by a Perfect Storm in Five Charts
Banking shares plummet on economic slowdown fears
European Stocks Tumble as Greek Shares Fall to Lowest Since 1990
Global stocks hit the rocks after Asian markets slump
Stocks trim losses, Dow halves 400-point dive
Fed May Lack Legal Authority for Negative Rates: 2010 Memo
IEA Warns Oil Prices Could Fall - Energy Journal
Here Comes the 'Cashless Society'
Obama seeks over one-third rise in US cyber security funding
US Internet control 'will expire September 30'
Facebook Ordered To Stop Tracking Non-Users In France
FBI formally confirms its investigation of Hillary Clinton's email server
Company tracked Iowa caucusgoers' phones
Virtual Reality Used to Conquer Fear of Public Speaking
An icky new hero: Roach-like robots may help in disasters
An asteroid is about to pass so close to Earth that we'll see it in the sky
Asteroid Threats To Earth Continue Well After 2013 TX68 Passes Our Home Planet
6.4 magnitude earthquake hits near Panguna, Papua New Guinea
5.4 magnitude earthquake hits the Northern Mid-Atlantic Ridge
5.3 magnitude earthquake hits the Northern Mid-Atlantic Ridge
5.3 magnitude earthquake hits near Neiafu, Tonga
5.3 magnitude earthquake hits near Semisopochnoi Island, Alaska
5.2 magnitude earthquake hits near Bristol Island, South Sandwich Islands
5.0 magnitude earthquake hits near Masachapa, Nicaragua
5.0 magnitude earthquake hits the Northern Mid-Atlantic Ridge
Study offers link between California earthquakes, injection
Earth changes intensifying: Volcanoes across the globe go ballistic as 2016 arrives
Zhupanovsky volcano on Kamchatka, Russia erupts to 22,000ft
Colima volcano in Mexico erupts to 17,000ft
Santa Maria volcano in Guatemala erupts to 17,000ft
Sheveluch volcano on Kamchatka, Russia erupts to 17,000ft
Karymsky volcano on Kamchatka, Russia erupts to 15,000ft
Turrialba volcano in Costa Rica erupts to 12,000ft
Copahue volcano in Argentina erupts to 12,000ft
Sinabung volcano in Indonesia erupts to 12,000ft
Tengger Caldera volcano in Indonesia erupts to 10,000ft
Cruise ship tossed in hurricane-force storm turning around, officials say
Record number of shark attacks on humans in 2015
Hawaii's Big Island declares emergency over dengue fever infections
A New Bacteria Causing Lyme Disease Discovered - Borrelia mayonii
Obama seeks $1.8B to combat Zika, despite proposing agency cuts in 2011
Zika Virus Outbreak Prompts CDC to Activate Highest Emergency Ops Level
Colombia: 3,177 Pregnant Women With Zika; No Microcephaly
Replace female genital mutilation with new rites of passage, says U.N. chief
Gay Voter to Marco Rubio: 'Why Do You Want to Put Me Back in the Closet?'
Tracking Bible Prophecy Headlines - 2/8/2016
PM: Military aid package with US may not be completed during Obama's term
Netanyahu: If U.S. Military Aid Doesn't Address Israel's Security Needs, We'll Wait for Next President
American officials tell Netanyahu he won't get a better military aid package from Obama's successor
Labor Party votes to freeze two-state solution; Yacimovich boycotts vote
Herzog: 'Messianic' Bennett would love to kill two-state idea
Jordan tells Israel to halt Western Wall expansion plans
Turkey looking to warm ties with Egypt after trying with Israel
Israel mulling twin gas pipelines to Turkey, Greece
S & P's confirms Israel's A+ credit rating with a stable outlook
Israel agrees to return terrorists' bodies
Israeli envoy Danon: Palestinians citing UN Secretary General to excuse terror
State comptroller, Likud MKs lock horns over tunnel threat
Hamas calls for suicide bombings in Israeli buses
Gaza staying out of current 'intifada,' Hamas claims
Hamas kills its own commander for unnamed 'violations'
Hamas executes military commander who 'spied for Israel'
'Israeli man conspired to help jihadi infiltrate into Israel to carry out terror attacks'
Hamas and Fatah make yet another try at reconciliation
'ISIS operatives in Sinai are receiving medical treatment at Hamas hospitals in Gaza'
Saudi clerics call for jihad against Russia in Syria - to back ISIS?
Top Ukraine official backs idea 'to help ISIS take revenge on Russian soldiers in Syria'
Russia having success in hybrid war against Germany
Canada to withdraw its warplanes from anti-IS alliance
Trump calls for waterboarding, other methods in US fight against ISIS
Spain Arrests 7 Suspected of Supplying Cash and Weapons to ISIS
ISIS forced to cut fighters' pay 50 percent because of airstrikes
Iran-backed militia warns against sending Arab forces to Syria, Iraq
Pope pleas for help for Syrians fleeing war so they survive
Migrant crisis: '33 dead' off Turkey as two boats sink
Anti-Migrant Protesters Rally in Several Major European Cities
Iran-backed militia warns against sending Arab forces to Syria, Iraq
Several dual citizens in Iran face espionage charges
8 dead after explosive-laden motorcycle rams Pakistani security forces vehicle
Suicide bomber in Afghan city kills 3, wounds 14
Investigators find video of possible Somalia bomb handoff
Somalia jet explosion raises questions over airline security
Pilot after emergency: Somali airport security is 'zero'
South Korean naval vessel fires warning shots near North Korean patrol amid high tension
Japan did not try to shoot down North Korean rocket: NHK
North Korea celebrates rocket launch as others see it as a covert missile test
Global outrage over North Korea rocket launch
Kremlin strongly condemns North Korea's rocket launch
North Korea rocket launch may spur U.S. missile defense buildup in Asia
North Korean satellite flies over Super Bowl site shortly after game
India Blocks Facebook's Free Basics, Other Zero-Rated Mobile Services Over Net Neutrality
Adblock Plus, scourge of websites, seeks industry deal
Another Exponential Chart: Record Numbers Renounce Their U.S. Citizenship In 2015
42% of Democrats are in favor of socialism
Super Bowl ads: What financial crisis?
China's currency reserves plunged in January
Iran wants euro payment for new and outstanding oil sales
Crude oil slips as Saudi, Venezuela meeting yields little
Death toll from Taiwan quake hits 34, hunt on for survivors
Colima volcano in Mexico erupts to 22,000ft
Santa Maria volcano in Guatemala erupts to 18,000ft
Zhupanovsky volcano on Kamchatka, Russia erupts to 17,000ft
Copahue volcano in Argentina erupts to 12,000ft
Sakurajima volcano in Japan erupts to 11,000ft
Mt. Bromo Eruptions Force Malang Airport in Indonesia to Close Again
Powerful storm to bring snow, coastal flooding
Drought In Southwestern United States May Continue Says Research
Unusually warm Arctic winter stuns scientists with record low ice extent for January
Antarctic Sea Ice Reaches New Record Maximum
Pentagon orders commanders to prioritize climate change in all military actions
Zika virus discourages many Americans from Latin America travel
Report: Alleged Zika-Microcephaly Crisis May Be Just 'Hype,' 'Hysteria'
UN Suggests Access to Contraception and Abortion to Countries Affected by Zika Virus
Facing Boycott, Girl Scouts Hide Support for Planned Parenthood, Abortion
Doritos Slammed by Abortion Rights Group for Cute Super Bowl Ad-But Americans' Reactions Are Fierce
Aborting Rape-Conceived Babies Called 'Sweet Spot,' 'Act of Self Defense' by Jeb Bush, Chris Christie at GOP Debate
UN Peacekeepers Accused of Trading Cookies for Sex with Children as Young as 7
Thousands of NY state sex offenders due to disappear from public registry
FBI: Kids 13 to 17 rescued from Super Bowl prostitution
National sex trafficking sting nets nearly 600 arrests before Super Bowl
Woman who accused Bill Clinton of assault to campaign against Hillary presidential run
Body of mystic monk in crystal coffin goes on the road in Italy
Professor Who Said Christians, Muslims Share A God Is Leaving Christian College
Tracking Bible Prophecy Headlines - 2/7/2016
Kerry set to come to Israel to try to restart peace bid
State Dep't: Kerry not coming to Israel soon or planning new peace bid
Senior PA official: 'Do we have to hijack planes for you to care about our cause?'
Initial report: Israeli wounded in suspected terror attack in Ashkelon
Netanyahu: Arab MKs who visited terrorists' families are building 'walls of hate'
EU demands Israel stop demolishing illegal Arab settlements
Israel, US gear up for large-scale missile defense drill
UAE says ready to send ground troops to Syria
Thousands protest in Poland against 'Islamisation' of Europe
Germany's Catholic Church calls for 'reduction' in refugees
Tunisia unveils anti-jihadi fence on Libyan border
Suicide bomber kills eight, injures dozens in Pakistan city of Quetta
Somali officials: Suicide bomber may have blown hole in jet
Nancy Pelosi Invokes Prophet Muhammad at National Prayer Breakfast, Compares Islam and Christianity
North Korea fires long-range rocket despite warnings
North Korea launches rocket it says 'carrying satellite'
US, Japan, S.Korea ask for emergency UN meeting on N.Korea
Kerry: US to work with UN to hold N.Korea accountable for rocket
Colima volcano in Mexico erupts to 16,000ft
Santa Maria volcano in Guatemala erupts to 15,000ft
Karymsky volcano on Kamchatka, Russia erupts to 15,000ft
Soputan volcano in Indonesia erupts to 14,000ft
Copahue volcano in Argentina erupts to 11,000ft
5.5 magnitude earthquake hits near Hihifo, Tonga
5.1 magnitude earthquake hits near Rota, Northern Mariana Islands
5.0 magnitude earthquake hits near Dadali, Solomon Islands
Over 130 people trapped in quake-hit Taiwan tower
Austrian Police: 5 Skiers Killed in 'Massive' Avalanche
NY to probe "radioactive" water leak at Indian Point
New York Gov. Cuomo announces regulations to prevent gay 'conversion therapy'
Maine governor stops bureaucrats from imposing transgender bathroom rules on schools
Brazil mayor imposes breathalyzer tests for sober town hall meetings
Tracking Bible Prophecy Headlines - 2/6/2016
Abbas signals solidarity for terrorism, as Gaza talks of war again
Steinitz: 'Egypt floods Hamas tunnels, in part due to Israel's request'
As terror rages in Israel, hundreds of ex-combat troops get gun licenses
Netanyahu: War on terror is a long one, but we can win
'We cannot allow Jerusalem to be a pilgrimage site for terrorists'
Recognizing 'Palestine' and the French diplomatic initiative du jour
Ban Ki-moon 'ashamed' at lack of progress in peace talks
Ban Ki-Moon doubles down on justifying murdered Jews
Jewish cemeteries, Holocaust memorials vandalized across Germany
Israel hands over bodies of 3 Palestinian terrorists from Jerusalem attack
Thousands of Palestinians turn out for terrorists' funerals in West Bank
Turkey planning $5 billion for Gaza seaport
Iranian Army Chief of Staff: US Seeking to Assassinate Revolutionary Guards Quds Force Commander
Iran's crude oil sales to Europe surpass 300,000 barrels post-sanctions
Canada lifts most Iran sanctions
Iran's army chief vows to bolster ballistic missile program
Iran mocks Saudi offer to send ground troops to Syria
Syrian foreign minister says any foreign ground troops who enter Syria will return home in wooden coffins
Fearing a full government siege of Aleppo, Syrian refugees wait and worry on Turkish border
Ban: Situation in Syria close to hell on earth
UN chief: 34 groups now allied to Islamic State extremists
EU Parliament Recognizes ISIS' Genocide of Christians, Calls on World Leaders to Take Action
White House Explains Why Obama Won't Call Islamic State's Murder of Christians 'Genocide'
Trump says Obama 'goes to a mosque and apologizes' while Americans are targeted by terrorists
Trump: Christian ban would have been less controversial than Muslim proposal
Grassley raises concerns on prisons using terror-tied groups to vet Islamic chaplains
FBI says Michigan man pledged support to ISIS, father thwarted mass shooting at church
French PM vows to extend state of emergency, says terror threat in France 'here to last'
Twitter combats extremism: Over 125,000 terror-linked accounts taken off-line
German security chief warns of Islamic State militants posing as refugees
Merkel urges better protection of EU external borders
Suicide bomber targeting security forces kills 8 in Pakistan
Pakistan to Host New Afghan Peace Talks Saturday
North Korea may be ready to launch a rocket by Super Bowl kickoff Sunday
Citi: 'We Should All Fear Oilmageddon'
Citi: World economy seems trapped in 'death spiral'
Oil falls in volatile trade ahead of key oil producer meeting
Chicago Stock Exchange Says It's Being Sold to Chinese-Led Group
Tech-stock wreck destroys $529B this year
Global stocks fall after U.S. jobs report muddles Fed outlook
Sluggish jobs report raises questions about the direction of U.S. economy
UK wants authority to serve warrants in U.S.
Drone Hits Empire State Building: NYPD
6.4 magnitude earthquake topples buildings, leaving at least 11 dead and hundreds injured Taiwan
5.5 magnitude earthquake hits near Nadi, Fiji
5.2 Magnitude Earthquake Hits Nepal, Tremors Felt In Bihar: Reports
5.1 magnitude earthquake hits near Nadi, Fiji
Taxi drivers see 'ghosts' after Japan tsunami
Soputan volcano in Indonesia erupts to 23,000ft
Zhupanovsky volcano on Kamchatka, Russia erupts to 22,000ft
Popocateptl volcano in Mexico erupts to 20,000ft
Fuego volcano in Guatemala erupts to 15,000ft
Santa Maria volcano in Guatemala erupts to 15,000ft
Karymsky volcano on Kamchatka, Russia erupts to 15,000ft
Reventador volcano in Ecuador erupts to 14,000ft
Turrialba volcano in Costa Rica erupts to 12,000ft
Sakurajima volcano in Japan erupts to 10,000ft
Tengger Caldera volcano in Indonesia erupts to 10,000ft
Hurricane Patricia's winds reached record 215 mph
'Wrong type of trees' in Europe increased global warming
Immortality Quest Aims to Preserve Brain 100 Years
CDC issues new safe-sex guidelines around Zika virus
Sperm banks draft Zika virus policy
Abortion Advocates Complain More Babies Were Born When Texas Defunded Planned Parenthood
U.S. judge grants injunction against anti-abortion activists
Could it soon be illegal for doctors to believe in male and female?
Sologamy Rises as the Latest Marriage Perversion Trend
Porn Star Suing Josh Duggar Admits Lie In Sexual Assault Case And Drops Lawsuit
'Pastors' Lay Hands on 'President-to-Be Clinton' to 'Decree and Declare Favor of the Lord'
Iowa Democratic party altered precinct's caucus results during chaotic night
Issa: FBI Has No Choice But To Recommend Clinton Indictment
Email Scandal Spin: No, Hillary, Powell and Rice Didn't 'Do It Too'
Tracking Bible Prophecy Headlines - 2/5/2016
Embassy of 'Palestine' established in Brazil
Palestinian Authority rejects criticism of Abbas meetings with families of terrorists
U.S. Republican questions timing of $1.7 billion Iran payment, hostage release
Trudeau: Canada must move 'carefully' in lifting Iran sanctions
Israel's air force still keeps eye on Iran despite nuclear deal
'Israel's greatest threat is still Iran, but ISIS also poses danger'
Federation Council Of Russia Chairperson: "Russia and Israel Are Partners Against Holocaust Denial"
NATO: Russia's support for Assad undermining Syrian peace talks
Russia regrets suspension of Syria talks: Kremlin
US demands end to Russia strikes after Syria talks collapse
Putin ignores Kerry plea, instead deploys Top Gun fighter jet to join Syria battle
U.S. defense chief welcomes Saudi offer on troops in Syria
Turkey isn't preparing to invade Syria
Syria civil war: Up to 70,000 refugees head to Turkey, says PM
Thousands of civilians reported fleeing as battle for Aleppo, Syria, intensifies
Syria civil war: Donors pledge billions in vital aid
Top IS commanders 'taking refuge' in Libya
To silence propaganda, Iraq seeks to take ISIS offline
Iraq building security wall around Baghdad
Top al Qaeda commander killed in Yemen drone strikes - residents
World leaders pledge $10 billion to aid Syrian refugees
81% of Germans say refugee crisis 'out of control' under Merkel govt - poll
'Multicultural Toilets' For 'Global Defecation' Seek To Stop Migrants Pooping On The Floor
Migrant crisis: Child brides, as young as 11, arrive in E.U. married, pregnant
Trendy, new and diverse 'Hijarbie' Barbie is a hit on Instagram
Car Bomb Explodes at UN Base in Mali's Timbuktu
Paris attack leader said he slipped in with 90 extremists
'German spy agency got 100 tip-offs about ISIS fighters among refugees'
'Terror has arrived': Official calls for San Bernardino employees to be armed
Obama Recalls "Expression Of Peaceful Spirit Of Islam" At National Prayer Breakfast
Obama reinstates 'catch-and-release' policy for illegal immigrants
US Border agent: 'We might as well abolish our immigration laws altogether'
Border Patrol: Cartels use kids to divert agents
No escape? China's crackdown on dissent goes global
China governor fired for 'disloyalty' as Xi tightens grip
China commands that even retired officials shun religion
China says told North Korea does not want to see tensions rise
US, allies aim to track North Korean rocket launch starting Monday
Obama pledges more than $450 million aid to help Colombia peace plan
Obama to call for $10-per-barrel oil tax to fund clean transport
World Bank says wars, cheap oil hurting Middle East growth
Saudi currency devaluation would carry major political risk
Dollar in doldrums as heads for worst week since 2009
Will We See Economic Impact From Market Volatility?
European banks near 'terrifying' crisis: Raoul Pal
Average U.S. Mortgage Interest Rates Decline for 5th Straight Week
Protests, EU demands add pressure on Greece's Tsipras
Julian Assange: UN 'rules in favour' of WikiLeaks founder over alleged unlawful detention in UK
FBI contacts Colin Powell as part of email probe - The State Department finding of classified emails sent to other secretaries could give Clinton new cover
The political wars damage public perception of Supreme Court, Chief Justice Roberts says
Iowa's governor says Cruz employed 'unethical and unfair' tactics Monday night
Des Moines Register calls for audit of Iowa results: 'Something smells in the Democratic Party'
Asteroid To Make Close Earth Flyby In March
5.3 magnitude earthquake hits near Kota Ternate, Indonesia
5.2 magnitude earthquake hits near San Francisco, Philippines
5.1 magnitude earthquake hits near Rosario, Philippines
5.1 magnitude earthquake hits near Bamboo Flat, India
5.0 magnitude earthquake hits near Ovalle, Chile
Three Caribbean countries rattled by quake
Colima volcano in Mexico erupts to 18,000ft
Reventador volcano in Ecuador erupts to 14,000ft
Karymsky volcano on Kamchatka, Russia erupts to 14,000ft
Copahue volcano in Argentina erupts to 11,000ft
Japanese volcano erupts, nearby nuclear plant unaffected
Zimbabwe declares 'state of disaster' due to drought
Paris climate deal could 'displace millions of forest dwellers'
Pandemic Decimating Bee Populations Worldwide Is Man-Made And Driven By European Honeybees
U.K. to Spray Planes on Routes From Zika-Affected Countries
A United Nations Committee Officially Ruled Abortion a Human Right
Over 130,000 Petition Signatures Call for Dropping Felony Charges Against Planned Parenthood Investigator David Daleiden
'Gay conversion' therapists find safe haven in Israel
UN Expels Troops From Central Africa Republic Over Sex Abuse
British Evangelicals Worried about Sunday School, Youth Group Raids
Christian festival wins fight to sing name of 'Jesus' in Toronto square
Tracking Bible Prophecy Headlines - 2/4/2016
Herzog presents Kerry with West Bank disengagement plan
Israel seals West Bank village in response to Jerusalem terrorist attack
Border Police officer, 19, dies after Jerusalem terror attack
After attack, Jerusalem mayor urges residents to 'engage' terrorists
Report: Abbas meets with families of terrorists shortly after policewoman killed
Amid Israel protest, CBS amends 'biased and dishonest' terror attack headline
Third Hamas attack tunnel in recent days collapses in Gaza
Palestinians: Is Israel behind the collapse of Gaza terror tunnels?
Israel Confirms Cooperation With US to Develop 'Iron Dome'-Like Tunnel-Detecting System
Netanyahu: Islamic terrorism is flooding the world from Jakarta to California
Top Israeli general calls IS 'our enemy'
UN suspends Syrian peace talks in Geneva
Syria Talks Go off the Rails as Russia Ignores Cease-Fire Call
Erdogan says Syria peace talks pointless while Russian attacks continue
UN Chief: Increased bombing has undermined Syria peace talks
'Time has come': Iraqi Kurd leader wants referendum to pave way for independence
Obama Is Pressed to Open Military Front Against ISIS in Libya
EU agrees funding for Turkey to curb migrant flows after Italy drops objections
Kerry Calls ISIS 'Apostates'; Not Even World's Top Sunni Authority Has Done So
Mosque Obama Visited Under FBI Surveillance Starting in 2010
Obama visits US mosque, says impression of Muslims distorted
Obama Visits Mosque: 'Islam Has Always Been Part of America'
Obama at Islamic Society of Baltimore: "Muslim Americans keep us safe"
Trump on Obama mosque visit: 'Maybe he feels comfortable there'
Top House Republican demands Kerry explain $1.7 billion Iran payment
Kerry admits some Iran deal funds will likely go to terror
US officials looking to Al Shabaab as suspect in explosion on airplane over Somalia
Ukraine Entering 'Serious Political Crisis' After Minister Quits
China is buying foreign companies at a record rate
Toxic Loans Around the World Weigh on Global Growth
Assange Expects Freedom As UN Panel 'Sides With Wikileaks Founder'
Clinton Calls Cybersecurity 'One of the Most Important Challenges' for the Next President
Obama's Growing Conflict of Interest in the Clinton Email Scandal
Seven additional Clinton emails to be marked 'top secret'
Feds fight disclosure of Hillary Clinton Whitewater indictment drafts
Ben Carson: Cruz's Apology Needs Accountability
Trump Hits Cruz for 'Fraud,' Calls for Do-Over in Iowa
Saudi Billionaire Prince Demands Donald Trump Exit 2016 Race
Donald Trump and Pope Francis Are 2016 Nobel Peace Prize Nominees
January Gun Sales Set Yet Another Record
5.2 magnitude earthquake hits near Raoul Island, New Zealand
5.2 magnitude earthquake hits near Kupang, Indonesia
5.1 magnitude earthquake hits near Finschhafen, Papua New Guinea
5.1 magnitude earthquake hits near Raoul Island, New Zealand
5.0 magnitude earthquake hits the Kuril Islands
5.0 magnitude earthquake hits near Raoul Island, New Zealand
Santa Maria volcano in Guatemala 20,000ft
Sheveluch volcano on Kamchatka, Russia erupts to 19,000ft
Colima volcano in Mexico erupts to 17,000ft
Karymsky volcano on Kamchatka, Russia erupts to 14,000ft
Copahue volcano in Argentina erupts to 12,000ft
Great Lakes nearly devoid of ice as El Nino-influenced warmth dominates early winter
Florida declares public health emergency for Zika in four counties
Health experts slam anti-vaxxers' zika virus conspiracy theory that the Tdap vaccine is to blame as 'absurd'
Zika Virus Spurs Concerns Over Summer Olympic Games In Rio
Surge of Zika Virus Has Brazilians Re-examining Strict Abortion Laws
Pregnant Zika Victims Will Be Given Access to Abortions At Sea
Zika tests Catholic position on birth control
Florida Committee Passes Bill to Ban Almost All Abortions: "Both Mother and Baby are Citizens"
Video Shows Planned Parenthood Executive Sought to Hide Profits from Baby-Parts Sales
Babies With Genes From 3 People Could Be Ethical, Panel Says
Reproductive technology linked to birth defects, childhood leukemia
Obama To Meet With Baltimore Mosque's Anti-LGBT Hate Preacher
LGBT Activist Now Supports Irish Bakery's Right to Refuse to Make Pro-Gay Marriage 'Bert and Ernie' Cake
How Christian Universities Are Becoming a Battleground for LGBT Rights
Phoenix city council replaces opening prayers with moment of silence to avoid Satanic invocation
Tracking Bible Prophecy Headlines - 2/3/2016
Palestinian political analyst incites to kill Palestinian Authority President Abbas
Hamas calls for 'Palestinian elections' 10 years on
Palestinians activists to launch fundraiser for 'al-Aksa martyrs'
Tunnel collapse kills two Hamas men
Hamas operatives pose as medical patients to infiltrate Israel
IDF demolishes EU-funded illegal Arab buildings near Hevron
High Court halts razing of Palestinian homes in West Bank firing zone
Israel Air Force embroiled in 'war between wars'
Herzog to Kerry: Current Israeli-Palestinian security situation 'can't continue'
Herzog to Kerry: Israelis are being murdered, we can't wait for long peace talks
Poll: 63% of Israelis Rank President Obama 'Worst for Israel in The Last 30 Years'
No holds barred: Torrent of anti-Israel advice found in Hillary's emails
'Journalists orchestrating events to make Israel look bad'
BDS Event to Be Held by Columbia Students Demanding The University 'End Investments in Israeli Apartheid'
US busts Hezbollah drug, money laundering scheme
Explosion, fire from possible bomb on board Somalia plane forces emergency landing
Egypt kills 9 alleged terrorists in Sinai
UN envoy: All hope to resolve Syria conflict could be lost if lastest peace talks fail
Syrian army threatens to encircle Aleppo as talks falter
Russian FM: We won't stop Syria strikes until 'terrorists' defeated
Lebanese army kill 2, arrests 27 militants in Syria border town
ISIL threatens Libyan oil refineries, ports
Jordan's economic troubles may leave it vulnerable to Islamic State
ISIS releases 16 Assyrian Christian hostages
Pentagon Said to Seek 35% Fund Boost for Islamic State Fight
Miscalculation: Iran Gets Twice As Much In Sanctions Relief, State Department Blames Treasury Department
House OKs bill targeting Iran deal; Obama vows to veto
Rouhani invites American firms to invest in Iran
German FM in Iran: Nuclear deal opened new window to Tehran-Berlin ties
Iranian negotiator a contender for Nobel Peace Prize
US backs Turkey, says Russia violated Turkish airspace
In bid to counter Putin, Obama seeks to quadruple military spending in Europe
South Korea Warns North Korea Not to Launch Satellite
S.Korea to tell planes to avoid areas potentially affected by North's rocket launch
North Korea, Defying Warnings, Prepares to Launch Long-Range Rocket
N. Korea confirms imminent satellite launch
Japan readies military to shoot down N Korean rocket
Russia says deeply concerned by North Korea's planned rocket launch
US: We will increase sanctions against North Korea
Top German Journalist Admits Live On Air National News Agenda Set By Government
White House won't say if it's behind Facebook gun ban
NASA probes AnonSec hack claims, denies that one of its drones was hacked
No specific, credible threat to Super Bowl 50, officials say
Microsoft Goes Deeper Into Artificial Intelligence With Latest Acquisition
License reader company offers trove of info to Texas cops, for a cut
The Fed Wants to Test How Banks Would Handle Negative Rates
UBS bank shares plunge as rich investors withdraw money
Dow down 296; oil off 5.5% and back below $30
Oil rises after Russia says open to OPEC meeting
Criminal charges filed against utlity in Southern California gas leak
5.7 magnitude earthquake hits near Yonakuni, Japan
Small Quake Shakes up Sleepy Down East Maine
White House rallies public, private efforts to prepare for devastating earthquakes
Popocateptl volcano in Mexico erupts to 21,000ft
Santa Maria volcano in Guatemala erupts to 20,000ft
Colima volcano in Mexico erupts to 17,000ft
Karymsky volcano on Kamchatka, Russia erupts to 16,000ft
Turrialba volcano in Costa Rica erupts to 13,000ft
Tornadoes Damage Homes, College, Church, Prison in Mississippi and Alabama
Severe snow hits parts of the Midwest U.S.
China snow strands 'nearly 100,000' at Guangzhou station
Water officials vote to extend California drought emergency
World health officials mobilize on Zika threat
Scientific ignorance about Zika parallels Aids crisis in 1980s, say Brazilian experts
Authorities seek to protect blood supply from Zika virus
Australia reports two cases of Zika virus, detects mosquitoes at Sydney airport
Sexually-transmitted Zika case confirmed in Texas
New aborted fetal cell line emerges for vaccine production
House fails to override president's veto of Obamacare repeal
Porn a public health crisis? Utah state senator thinks so
LGBT Indians dare to hope as Supreme Court rules on anti-gay law
San Francisco's tech bros told: get out of the gayborhood
Transgender Illinois Girl Scout sells thousands of boxes of cookies despite hateful remark and social media trolls
DC bill would pay people stipends not to commit crimes
Rev. Graham: 'America Is Being Systematically Stripped of its Christian Heritage' By Politicians 'Hostile to Christianity'
Tracking Bible Prophecy Headlines - 2/2/2016
Iran: $100 billion in assets 'fully released' under nuclear deal
'Israel will never leave Golan Heights, no matter what'
IDF searching for Hamas tunnels along Gaza border
'Kill 500 Israelis,' mourners demand at funeral of PA gunman
Israel prepares to demolish home of Palestinian police officer who shot soldiers
Airbnb slammed for offering rooms with a view in Jewish settlements
DEA uncovers major drug trafficking by Hezbollah to fund global terrorism
Gov't approves mixed prayer area at Western Wall
Grand Mufti condemns new Jewish egalitarian prayer section at Western Wall
Israel hopes for EU leverage with East Mediterranean push
Israel, Turkey Sign $1.3 Billion Gas Deal Despite Public Protest
Jordanian BDS campaign launched against renewed negotiations for Israeli gas imports
Syria conflict: Jordanians 'at boiling point' over refugees
King Abdullah: Jordan needs international help over refugee crisis
German Jews fear rising anti-Semitism during Mideast refugee influx
Poll: Most Frenchmen believe Jews responsible for rise in anti-Semitism
Russia tells Israel it is not transferring arms to Hezbollah
Russia deploys frontline fighter jets to Syria amid Turkish tension
Putin is fanning Syrian civil war, Britain's Hammond says
Putin is strengthening Isis in Syria, says UK foreign secretary
Russia accused of creating 'new Hitler' in Syria
More than 3,500 Syrians flee to Turkey in four days as pro-Assad forces advance
Finland to test drones on Russian border as migrant flow grows
EU agency says about 10,000 young migrants unaccounted for
Nations gather in Rome to discuss anti-Islamic State push, Libya
Kerry calls for more financial contributions for fight against the Islamic State
John Kerry Urges Coalition to Address Growing ISIS Threat in Libya
Official: Starvation in South Sudan as Peace Process Stalls
Attack on Kabul police headquarters kills 20; Taliban claim responsibility
Belgians, French Meet to Improve Counterterrorism Efforts
Ten Queensland schools evacuated following bomb threats
Passengers evacuated after bomb threat on local Portugal flight
Cuba: 'Unprecedented' crackdown on churches as religious persecution spikes
As Feds Plan to Cut Border Monitoring, Texas Officials Ask Why
18 Emails Exchanged Between Obama and Hillary Clinton, Obama Claimed He Learned of Private Server From Media
Official: Withheld Clinton emails contain 'operational' intel, put lives at risk
Sanders rally chant: 'She's a liar!'
George Soros Gives $6 Million to Hillary Super PAC
Coin toss breaks 'virtual tie' between Hillary Clinton and Bernie Sanders in multiple Iowa precincts
Clinton Edges Sanders In Iowa Democratic Caucuses; Cruz Wins On GOP Side
Carson: Cruz campaign sabotaged us with 'dirty tricks'
We're All Ruth Bader Ginsburg Now - Is Ted Cruz a "natural born citizen"?
Rand Paul Says Ted Cruz's Presidential Eligibility Will be Challenged By Democrats and Decided By Supreme Court
Phil Robertson at Ted Cruz Iowa Rally: America's Moral Core Is Collapsing
America's Economic Freedom Has Rapidly Declined Under Obama
National Debt Surpasses $19 Trillion for First Time in U.S. History
Top US financial groups hold secret summits on long-termism
Dow futures down triple digits as oil and earnings weigh
Oil slips toward $33 as hopes for production cut fade
The Oil Crash Is Kicking Off One of the Largest Wealth Transfers in Human History
BP to cut another 3,000 jobs after $5.2 bln loss
EU Publishes Draft Deal to Keep U.K. in Bloc as Referendum Looms
Merkel presses Putin to ensure Ukraine ceasefire holds
U.S. adds five Russian officials to human rights sanctions list
6.2 magnitude earthquake hits near L'Esperance Rock, New Zealand
5.6 magnitude earthquake hits near Miyako, Japan
Karymsky volcano on Kamchatka, Russia erupts to 16,000ft
Sinabung volcano in Indonesia erupts to 12,000ft
Copahu volcano in Argentina erupts to 11,000ft
Winds topping 115 mph hit Southern California; 1 killed when tree falls on car
Poll: 91% Of Americans Aren't Worried About Global Warming
Parts of Flint still dealing with extremely high levels of lead in water
Zika-linked condition: WHO declares global emergency
Honduras Declares Emergency to Fight Zika Virus
Brazil says Zika virus outbreak worse than believed
Brazil authorizes forced entry to private property to fight Zika
In face of Zika virus, women ponder abortion, childlessness
Aetna CEO Has 'Serious Concerns' About Obamacare Sustainability
Company Developing 'Tech Tattoos' So People Can Track Their Medical, Financial Info
This Biotech Startup Promises Lab-Grown Pork Within Five Years
'Genetic discrimination': School ousted child based on DNA, lawsuit states
We Need a New Government Agency to Oversee the Search for Immortality
Pope Francis Said to Bless Human-Animal Chimeras
British researchers get green light to genetically modify human embryos
Should Planned Parenthood outcome chill journalists?
Gay Porn Kingpin Takes on LGBT Boycott Israel Movement
India's Supreme Court will review law criminalizing gay sex
15,000 Protest Norwegian Govt's Removal of Children From Christian Parents Over 'Spankings'
Maryland Couple Sues Public School Claiming It Promoted Islamic Indoctrination
Egyptian Christian students stand trial for insulting Islam
Pastor of China's Largest Megachurch Jailed for Protesting Demolition of Church Crosses
Outbreak of female, vampire-like attackers in New Zealand
Chicago records 51 homicides in January, highest toll since 2000
Public school kisses Valentine's Day goodbye to be more inclusive of their ethnically diverse student population
John Cleese: Political Correctness Will Lead To An Orwellian Nightmare
Tracking Bible Prophecy Headlines - 2/1/2016
Netanyahu to Hamas: Israel will strike with 'greater force' than 2014 war if attacked from tunnels
Defense Minister Ya'alon: No Gaza attack tunnels under Israeli homes
Report: Senior Hamas official blames Iranian 'liars' for deserting Hamas
Hamas hints at prisoner exchange with Israel
Palestinian tries to cross West Bank barrier, attempts to stab a soldier and is shot and killed
Palestinian Authority police praises member of its ranks that carried out shooting attack
'French peace initiative bolsters Palestinian rejectionism'
Kerry phones Abbas over Israeli-Palestinian tensions
Biden talks regional security with Israel, Cyprus leaders
Ban fires back at Israeli criticism of UN speech: 'Don't shoot the messenger'
UN's Ban scolds Israeli officials who 'twisted' his criticism about Israel's policies
$1.3 billion of natural gas pledged for two new Israeli power plants
UK official slams Israel after criticizing Rouhani during Holocaust memorial ceremony
Iran's supreme leader awards medals to troops who 'captured' U.S. sailors
Egypt attacks in Sinai leave four security forces dead: officials
U.N. asks for $861 mln to help Iraq meet humanitarian bill
UN rights head: War crimes should not be part of any Syria amnesty
Discord intensifies at Syria talks after dozens killed in Damascus blasts
ISIS claims bombings that kill dozens, as Kerry pushes 'peaceful' Syria
EU chief says Damascus blast meant to disrupt peace talks
At least 60 killed in terror attack at Shi'ite holy site in Syria
250 Muslim and evangelical leaders issue declaration calling for Christian protection from persecution
Islamic State announces expansion into Southeast Asia with attacks, threats
French-speaking jihadist executes 'apostates' in IS video
Over 10,000 migrant children missing: Europol
Teenage girl admits making up migrant rape claim that outraged Germany
EU agrees Britain could curb migrant benefits immediately
Austria says it plans to step up deportations of migrants
Minnesota groups seek money to keep youths from extremism
Nigerian Boko Haram extremists burn homes with villagers still inside
Saudi police arrest 9 American 'terror' suspects: report
Americans not believed among militants detained by Saudis: U.S. officials
Al-Qaida Seizes Southern Yemeni Town
Saudi Arabia faces years of austerity after oil price crash
Oil prices slip on weak Asian data, fading prospect of output cut
Global Trade Collapsed In January: Bellwether South Korea Exports Crash "Most Since Lehman"
U.S. Economy Grew Anemic 0.7% in Fourth Quarter
Europe's Biggest Exchange Warns 'Brexit' May Spur London Exodus
Cyberthieves Have a New Target: Children
'Eyewash': How the CIA deceives its own workforce about operations
Company Developing 'Tech Tattoos' So People Can Track Their Medical, Financial Info
Poll: Trump, Sanders voters see rigged political system
Bernie Sanders' team questions Microsoft's involvement in Iowa Caucus app
Microsoft's Bing just called the first four primaries for Donald Trump, Hillary Clinton
Iowa caucuses 2016: Advancing snow may deter voters
Colorado to Iowa, Michigan face blizzard Monday into Groundhog Day
Tornadoes, damaging wind to accompany severe storms across Mississippi Valley on Groundhog Day
Deadly California weather leaves 150,000 without power
US pledges $97M to combat Ethiopia's drought
Snow falls in Kuwait for 'first time ever'
Watch the Moon Pass Through the Five Morning Planets This Week
6.0 magnitude earthquake hits the Balleny Islands region
5.3 magnitude earthquake hits near Panguna, Papua New Guinea
Santa Maria volcano in Guatemala erupts to 19,000ft
Karymsky volcano on Kamchatka, Russia erupts to 13,000ft
Copahue volcano in Argentina erupts to 11,000ft
El Nino Climate Pattern May Influence Disease Outbreaks Globally
Carriers, cruises offer refunds on Zika concerns
Athletes in Rio de Janeiro's Olympic Park stay inside, slather on mosquito repellent to avoid Zika virus
Zika: Colombia cases in pregnant women double in a week
Utah lawmaker proposes legislation to make porn a 'public health crisis,' claims adult films are more addictive than cocaine
Phoenix Council Members Try To Block Satanists From Delivering Prayers
Click here to retun to "Tracking the Birth Pangs" page.