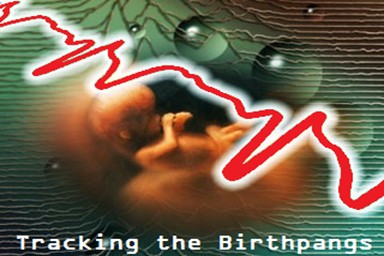 January 2016 Headlines
"Tracking Bible Prophecy" headlines can also be found on
Facebook
Tracking Bible Prophecy Headlines - 1/31/2016
PA announces new UN campaign to renew peace talks
Abbas welcomes French proposal to hold international peace conference
Israel would consider invitation to peace talks with Palestinians: spokesman
Netanyahu looking for excuses to avoid peace with Palestinians, Erekat says
UN chief Ban 'alarmed' over Hamas vow to rebuild Gaza tunnels
German paper uses Nazi language to blame Israel for Palestinian terrorism
Three wounded in West Bank shooting attack, terrorist shot dead
Israeli lightly wounded in stabbing attack by Palestinians in Jerusalem
Israel not surprised by US/UK spying but says changes needed
UK official slams Israel after criticizing Rouhani during Holocaust memorial ceremony
Iranian commander: We're doubling our missile activities
Turkey says Russian jet violated its airspace again, warns of consequences
Erdogan wants to meet Putin after Russian jet violates Turkish airspace
NATO chief urges Russia not to violate NATO airspace again
Syrian opposition says it wants to make peace talks work, test Assad
Madaya: 'Another 16 starve to death' in besieged Syrian town
French-speaking jihadist executes 'apostates' in IS video
Thousands march in Paris rain to protest state of emergency
Merkel expects most Syrian and Iraqi refugees to return home once conflict is over
Suspected neo-Nazi gangs attack migrants in Sweden
Masked men threaten to attack refugee children in Stockholm
Bishop of London says vicars should grow beards to reach out to Muslims in their community
The US Mosque Obama Has Chosen For His First Presidential Visit Has Deep Extremist Ties
China talks tough after US sail-by of disputed South China Sea island
Rocket Launched In California To Exoatmospheric Kill Vehicle Thrusters
Former House Oversight chairman: 'FBI director would like to indict Clinton and Abedin'
State Dept. Withholding 18 Emails Between Hillary, Obama
Obama Cabinet Member: Timing of Hillary Email News Before Iowa 'Quite Suspect'
Family of slain Oregon protester challenges FBI account of his death
5.6 magnitude earthquake hits near Lorengau, Papua New Guinea
5.3 magnitude earthquake hits near Lorengau, Papua New Guinea
5.1 magnitude earthquake hits near Panguna, Papua New Guinea
5.0 magnitude earthquake hits near Shikotan, Russia
5.0 magnitude earthquake hits near Pucallpa, Peru
Sinabung volcnao in Indonesia erupts to 14,000ft
Tengger Caldera volcano in Indonesia erupts to 13,000ft
Copahue volcano in Aregentina erupts to 10,000ft
Five dead in 'very large' Canada avalanche
Crazy weather remains across the UK - and Storm Henry's coming next
How the Epidemic of Drug Overdose Deaths Ripples Across America
Mass rally against gay civil unions in Italy capital
Australian Prime Minister says popular vote to decide gay marriage
Tracking Bible Prophecy Headlines - 1/30/2016
France to recognize Palestinian state unless deadlock with Israel broken
France to revive plans for Israeli-Palestinian peace conference
Israel slams French peace plan as encouraging Palestinian intransigence
Spain 'deeply worried' over Palestinian deaths from Israel's use of force
Report: Hamas naval commando dies at sea during 'jihadi mission'
At Gaza funerals, defiant Haniyeh vows: Hamas to continue building tunnels
As it rebuilds its attack tunnels, Hamas vows it will operate 'inside the territory of 1948' in the next round of fighting with Israel
Hundreds of smuggling attempts to Gaza intercepted in 2015
The Arab War Against the Resurrection of the Dead
Communal aliyah model to be adopted nationwide
Obama administration reissues labeling order on West Bank products
Israel 'angry and disappointed' over report of Anglo-American spying
Israel, Greece and Cyprus agree to boost regional cooperation
EgyptAir mechanic with ISIS ties planted bomb in Sinai plane crash
ISIS wants own sea power to carry out attacks in Mediterranean, NATO naval chief warns
Is a secret sniper killing off Isil's high command in Libya?
Kim Davis, Christian Faith and ISIS 'Triggering an Apocalyptic Showdown' at GOP Debate
Main Syrian opposition team to head to Geneva ahead of possible negotiations
Syrian rebel splits deepen after failed 'merger' with al Qaeda arm
Jewish group in Germany urges action to change Arab refugees' anti-democratic values
Wary of culture clash, Germans teach refugees their rules
Feds release new evidence, seek link between San Bernardino attack, prior terror plot
State Department warns US nationals against travel to Iran
Suicide, shooting attack on Saudi Shi'ite mosque kills four
Kremlin Demands Explanation for 'Outrageous' U.S. Remarks About Putin
US warship sails near South China Sea island claimed by China
Clinton email headaches grow as State Dept. confirms 'top secret' files, delays final release
State Department Declares 22 Clinton Emails 'Top Secret'
Official: Some Clinton emails 'too damaging' to release
Former House Oversight chairman: 'FBI director would like to indict Clinton and Abedin'
Facebook and Instagram ban private gun adverts
Wall Street Rallies to Cap Worst January in 7 Years
Fed will be patient on U.S. policy given global risks: Kaplan
David Cameron Renews Push to Reach E.U. Membership Deal
7.3 quake & multiple aftershocks strike Russia's far eastern Kamchatka Region
5.3 magnitude earthquake hits near Ovalle, Chile
5.2 magnitude earthquake hits near Bitung, Indonesia
5.1 magnitude earthquake hits near Elato, Micronesia
5.0 magnitude earthquake hits near Ferndale, California
5.0 magnitude earthquake hits near Lorengau, Papua New Guinea
Colima volcano in Mexico erupts to 23,000ft
Sinabung volcano in Indonesia erupts to 14,000ft
Tengger Caldera volcano in Indonesia erupts to 13,000ft
'It's a monster for sure': Rare, massive sinkhole closes part of Oregon highway
Severe Tropical Cyclone Stan to slam into Western Australia on Saturday night
Millions in drought-hit Ethiopia facing food shortages: UN
What Mystery Illness Grounded Two American Airlines Flights?
Zika Outbreak Epicenter In Same Area Genetically-Modified Mosquitoes Released In 2015
Planned Parenthood Capitalizes on Zika Tragedy to Promote Abortion in Latin America
Planned Parenthood unveils six-figure Clinton ad buy in Iowa
HIV becoming resistant to key drug, study finds
How a selfie obsession could ruin your relationship, according to a psychologist
UK Maoist cult leader Aravindan Balakrishnan jailed for 23 years for raping followers
Satanic group set to lead Phoenix City Council in prayer
Tracking Bible Prophecy Headlines - 1/29/2016
Obama at Israeli embassy: 'Rise in anti-Semitism is undeniable'
Obama Administration Orders Labeling of Israeli Goods
Using Israel's gas to cement ties
Report: US, UK intelligence hacked into Israeli drones under operation 'Anarchist'
In huge Israeli intel leak, US, UK have spied on IDF drone operations for 18 years
Israeli generals said among 1,600 global targets of Iran cyber-attack
Settlers tell Netanyahu: Block Palestinian media broadcasts
Songs in praise of stabbing are huge hits on Palestinian street, and may be motivators too
Ban Ki-moon accused of war crimes - blamed for Hamas's firing rockets from inside UN facilities
UN Official: Iran, Israel Could Ratify Nuke Test Ban Treaty
Syria still has chemical weapons
Former Libyan official: ISIS got Qaddafi's chemical weapons
Obama calls for efforts to counter ISIS moves into Libya
Iraq's Mosul dam could face catastrophic collapse - top US general
Syrian talks are set to begin, but no one is sure who is coming
Syrian opposition backs off from Geneva talks, accuses U.N. envoy of adopting Russian-Iranian agenda
Gay Syrian refugee's hope of new life tested by Dutch camps
Germany Moves to Cut Migration by Declaring Algeria, Morocco and Tunisia 'Safe'
Forty percent of Germans say Merkel should resign over refugee policy: poll
Iran's Rouhani says terrorism main problem in Syria
Teen Accused of ISIS Plot to Bomb Cops Using Kangaroo: Reports
Two arrested at Disneyland Paris after guns, ammo, Koran found in suitcase
Tempers flare at Paris airport after fake bombs found
ISIS claims responsibility for car bomb blast outside Yemeni presidential palace
Yemen conflict: Saudi-led coalition targeting civilians, UN says
Total of deals signed between France, Iran worth 15 billion euros
White House backs US Treasury view that Russia's Putin is corrupt
Russian Fighter Conducts Dangerous Intercept of U.S. Recon Jet
100 hydroelectric plant workers evacuated from site after bomb threat reported in Russia
First on CNN: North Korea may have tested components of a hydrogen bomb
US sees possible N.Korea space launch in near future - US official
US Senate approves measure to broaden North Korea sanctions
Mother of suspect in Masonic temple massacre plot says FBI set him up
FBI's Hillary Clinton email investigation not letting up
How Facebook tracks and profits from voters in a $10bn US election
10 Publishers Account For Half Of All Online News
Is Saudi Arabia finally willing to rescue the oil markets?
Oil prices soar above $35 on expectations of production cut by Russia and OPEC
OPEC leader: Oil could shoot back to $200
Bank of Japan stuns markets with negative interest rate surprise
NASA clarifies details about 'Planet X'
5.2 magnitude earthquake hits near Lata, Solomon Islands
5.1 magnitude earthquake hits the Pacific-Antarctic Ridge
5.1 magnitude earthquake hits near Bristol Island, South Sandwich Islands
5.0 magnitude earthquake hits near Namuac, Philippines
Sheveluch volcano on Kamchatka, Russia erupts to 24,000ft
Tengger Caldera volcano in Indonesia erupts to 13,000ft
Santa Maria volcano in Guatemala erupts to 13,000ft
Copahue volcano in Argentina erupts to 11,000ft
Dukono volcano in Indonesia erupts to 10,000ft
Mysterious booms and shaking, social media rumors scare New Jersey
Storm Gertrude: 13,000 homes without power after 'near hurricane' winds hit Ireland
300 Scientists Want NOAA To Stop Hiding Its Global Warming Data
Why Can't We Find Aliens? Climate Change Killed Them
US on high alert for bird flu after Indiana poultry outbreak
Bed bugs develop resistance to widely used insecticides
WHO: Zika virus 'spreading explosively,' level of alarm 'extremely high'
Zika virus could become 'explosive pandemic'
WHO wants to prevent inappropriate trade or travel limits due to Zika
Brazilian experts investigate if 'common mosquito' is transmitting zika virus
Biotech firm Oxitec is fighting the spread of Zika virus with genetically modified mosquitoes
With a little pill, could one city's AIDS epidemic be ending?
Planned Parenthood in South Carolina Fights Fine for Cooking Remains of Aborted Babies
How drug traffickers are using legal marijuana to evade the law
The privileged world of Thailand's supernatural dolls
Tracking Bible Prophecy Headlines - 1/28/2016
UN chief rejects criticism from Israel: 'Nothing justifies terrorism'
'Israel to invest to track potential terrorists on social media'
PM: Israel is a leading world cyber power
One Israeli in serious condition after suspected terror stabbing in West Bank
Jewish woman attacked, stabbed in Montreal
2 Jewish schools in Florida evacuated after bomb threat
PA arrests relatives of Arab who sold houses to Hevron Jews
Gaza border residents renew complaints of underground tunnel digging
Hamas says militants missing in Gaza tunnel collapse
Palestinian chief negotiator: IDF general is 'acting Palestinian President'
Abbas: Israeli policies will lead ISIS into the heart of Israel
Netanyahu: Where's Europe when Iran, ISIS, Hamas call for another Holocaust?
Germany's Jews mark Holocaust as new threat rises
'It's not clear if the Holocaust is a reality or not,' Iran's supreme leader says
Rouhani: 'Israel lobby' responsible for US hostilities toward Iran
Iran's Rouhani: Up to US to improve ties with Tehran
White House dropped $10 million claim in Iran prisoner deal
Iran says warns U.S. warship to leave waters near Strait of Hormuz
Iran calls on Saudi Arabia 'to stop increasing tension' in Middle East
Iran's president says in Paris a 'new chapter' has begun
Iran poised to make billions off country's vast mineral wealth
Russia Will 'Reset' Relations With West on Its Own Terms, Official Says
Tunisia says it breaks up militant cell linked to ISIS
Iran says 'terrorists in a new mask' must be barred from Syria peace talks
Number of Syria's Besieged Communities Rises to 18, UN Says
German Dentists Warn Treating Migrant's 'Catastrophic' Teeth Will Cost Tax Payer Billions
The Latest: Sweden may deport thousands of asylum-seekers
Documentary on radical Islam raises hackles in France
Turkish prosecutors seek life terms for two anti-Erdogan journalists
Saudi strikes on Yemen civilians may be crimes against humanity: U.N.
13 killed in three suicide blasts in Nigerian town of Chibok
FBI blockades Oregon wildlife refuge after arrests and urges remaining occupiers to leave
FBI: Man said Masons 'playing with the world like a game'
Fed holds line; rate hikes still on the table
U.S. Stocks Fall as Fed Sees Risks, Apple Sinks; Crude Advances
Oil Trades Near $32 as U.S. Crude Stockpiles Expand Global Glut
Putin to chair US$22 billion Russian crisis funding meeting
Space warfare with Russia and China? Pentagon urged to prepare for it.
North Korea may be readying long-range missile launch soon, Japan media reports
The admiral in charge of Navy intelligence has not been allowed to see military secrets for years
Super Bowl 50 Flight Security To Include F-15 Fighter Jets, Helicopters
Google files patent for drone 'delivery receptacle'
Google to Make Smartphones That Recognize Faces
Hundreds of DHS badges, guns, cell phones lost or stolen since 2012
5.3 magnitude earthquake hits the Central Mid-Atlantic Ridge
5.0 magnitude earthquake hits the Central Mid-Atlantic Ridge
Oklahoma Earthquakes Shake Up Scientists, Rattle Politicians
Karymsky volcano on Kamchatka, Russia erupts to 15,000ft
Tengger Caldera volcano in Indonesia erupts to 13,000ft
Scientists bring back animal that went extinct over a century ago
The scientific quest to cure aging
Mosquitoes Could Open The Door To A New Debate Over Abortion
Why the United States is so vulnerable to the alarming spread of Zika virus
Zika virus: US scientists say vaccine '10 years away'
Paramedics called to Northampton school after students fall ill during vaccinations
Lawyer: 'Runaway Grand Jury' Indicted Abortion Foes
Transgender woman sues Seattle bank after being 'denied service over the phone because her voice sounded too manly'
Senate panel passes reversal of transgender bathroom rule
Can Child Dolls Keep Pedophiles from Offending?
Firm hands out inflatable sex dolls to male workers instead of annual cash bonus
Study: Teens, adults opting for porn, 'less risky than actually having sex'
Saeed Abedini Reunites With Children as Wife Naghmeh Files Domestic Relations Case
Court Weighs Practice of Christian Prayers at Meetings
Dad Arrested for Taking Daughter's Phone as Punishment
Tracking Bible Prophecy Headlines 1/27/2016
'Israel's electrical grid attacked in massive cyber attack'
UN chief: It's 'human nature to react to occupation' - Furious Netanyahu slams Ban Ki-moon for 'stoking' Palestinian terrorism
Netanyahu: World must stand with Israel 'not for our sake, for theirs'
Survivors to address UN on International Holocaust Remembrance Day
UNESCO tells off Iran for Holocaust cartoon contest
Road Project Puts Israel, EU on Collision Course
PA arrests relatives of Arab who sold houses to Hevron Jews
Power: Anger over 'settlements' shouldn't lead to violence
Report: Eight Hamas militants killed after heavy rains cause terror tunnel to collapse
IDF preparing for possible war on northern, Gaza borders
Israel believes Russia's intervention decreases chance of Israel-Hezbollah conflict
Vulture with Israeli tracking device nabbed in Lebanon
Pope Francis Welcomes Iran's President to the Vatican
Pope urges Iran to work for Mideast peace, stop spread of terrorism
Rouhani asks pope to pray for him in first visit to Rome
Romans cover their nudes for Iranian leader's visit
Canada says will lift sanctions against Iran
Death and political jockeying precede Syria peace talks
Bombings Kill 20 in Syria as Peace Talks Invitations Go Out
Iraq says 40 bodies found in mass grave in Ramadi
Kerry to push China over North Korea nuclear activity
Thousands of Cuban Refugees Crossing the Border
Illegal immigrants, especially transgenders, 'humiliated' by strip-searches
Milwaukee man, 23, allegedly targeted Masonic temple in thwarted mass shooting that would 'terrify the world'
Milwaukee man charged with terror plot had planned attack on Israelis
Australian teen arrested on terror-related charges in Sydney
One dead as FBI arrests Oregon occupation leader, four others
Obama on Supreme Court? 'A great idea,' Clinton says
$8,314,529,850,339.07: Debt Up $70,612.91 Per Household in Obama's First 7 Years
Fed seen keeping interest rates steady amid market volatility
China warns Soros against 'declaring war' on its currency
Asian stocks struggle as oil falters, China weakens
U.S. stocks end sharply higher, lifted by oil's rebound
OPEC, Russia talk of oil teamwork, but Saudi talks of investment
'Doomsday Clock' reflects grave threat to world
5.3 magnitude earthquake hits near Taron, Papua New Guinea
5.2 magnitude earthquake hits near Dadali, Solomon Islands
5.2 magnitude earthquake hits near Farkhar, Afghanistan
5.1 magnitude earthquake hits near Ngulu, Micronesia
5.1 magnitude earthquake hits near Padedewatu, Indonesia
5.1 magnitude earthquake hits near Taron, Papua New Guinea
5.0 magnitude earthquake hits near Pangai, Tonga
5.0 magnitude earthquake hits near Taron, Papua New Guinea
Karymsky volcano on Kamchatka, Russia erupts to 22,000ft
Colima volcano in Mexico erupts to 17,000ft
Reventador volcano in Ecuador erupts to 14,000ft
Tennger Caldera volcano in Indonesia erupts to 13,000ft
Thanks El Nino! 44-foot rise of Folsom Lake offers hope for California's worst ever drought
Brazil 'losing battle' with mosquito, readies 220,000 troops for eradication effort
First case of Zika virus reported in Arkansas
At least 50 deadly swine flu cases reported in Russia
Scottish parliament has to consider legalising incest due to loophole in the devolution agreement
Discipline upheld for students accused of dorm room exorcism
Culture Mocks God But 'Gives The Devil a TV Show'
'X-Files' Creator Thought FBI Was Going to Shut Down the Show
Tracking Bible Prophecy Headlines - 1/26/2016
PA threatens to force Israel to withdraw from Judea and Samaria
Palestinian media spurring wave of terror
Hamas deputy leader praises media for supporting the 'intifada'
Woman killed, another wounded in terror stabbing in West Bank settlement store
Canada to send 'tough message' on violence to ally Israel
France trying to get Netanyahu and Abbas to meet
National Public Radio illustrative photo wipes Israel off the map
Lapid: US helped Iran fund its next war against Israel
Hillary Clinton Chokes When Discussing Iran In Front Of Jewish Federation
Coughing fit silences Clinton's promise to stop Iran
Faced with new ISIS threat, Israel readies itself for possible confrontation
PM: The world sees Israel as a highly sought-after commodity
Netanyahu to EU states: Pressure Brussels to change its attitude toward Israel
Europol: ISIS planning large scale attacks in Europe
ISIS planning 'special forces-style' attacks in Europe, report says
Islamic State Plans Attacks From Camps in Europe, Europol Says
Schengen kaput? 'Possibility exists' EU leaders will reintroduce internal border controls
UK uproar over requiring asylum seekers to wear wristbands for food
ISIS Has Whole Fake Passport 'Industry,' Official Says
Head of Syrian opposition team says not optimistic about peace talks
Report: Double bomb attack kills 22 in Homs
Russia aware of ISIS militant training in Georgia near its border
IS in Afghanistan: We will bury them, says President Ghani
Syrian opposition groups accuse Kerry of working to maintain Iran's dominance of Syria
Khamenei: God delivered US sailors into our hands
Rouhani: Creating jobs in Iran is key to combating terror
Iran's Rouhani visits Italy, France in hopes of reestablishing trade with Europe
Italian PM says new business accords with Iran 'just the beginning'
New documentary on Saudi royal family centers on sex, drugs and murder
UN Seeks Over $500 Million to Help Nigerian, CAR Refugees
Rome central train station evacuated because of terror alert
JFK allowed passengers arriving on international flight to exit without going through Customs
Lavrov: Russia won't allow West to punish it for independent foreign policy
U.S. Treasury accuses Russia's Vladimir Putin of serious 'corruption'
Russian economy hit by oil price slide
Chinese stocks dive more than 6% as oil falls
Global stocks, dollar fall as oil sell-off resumes
Dow closes down 200 points as oil plunge, growth concerns weigh
Saudis 'will not destroy the US shale industry'
The death knell for "peak oil"
Feds foresee $30 trillion debt, blame looming tax hikes and Obamacare
68% of Americans destroy credit before age 30: Survey
Brexit 'would trigger economic and financial shock' for UK
How 37 Banks Became 4 In Just 2 Decades, All In One Astonishing Chart
If killer robots arrive, the Terminator will be the least of our problems
Bulletin of the Atomic Scientists to announce what time it is on the Doomsday Clock
5.8 magnitude earthquake hits near Taron, Papua New Guinea
5.7 magnitude earthquake hits near Tobelo, Indonesia
5.3 magnitude earthquake hits the Fiji region
5.2 magnitude earthquake hits near Ndoi Island, Fiji
'Slow-moving' earthquake continues march south through Western Washington
Popocateptl volcano in Mexico erupts to 20,000ft
Tengger Caldera volcano in Indonesia erupts to 13,000ft
Sinabung volcano in Indonesia erupts to 12,000ft
Sheveluch volcano on Kamchatka, Russia erupts top 12,000ft
Just a Coincidence That Historic Blizzard Named 'Jonas' Hit D.C. on Roe v. Wade Anniversary?
State of emergency declared in Jerusalem over snow storm
East Asia cold snap 'kills 85 in Taiwan'
Damage from two destructive Northern California fires exceeds $1 billion in insured losses
Ohio town may be the next Flint with its water crisis
Harvard is trying to build an AI as fast as the human brain
Argentina Scrambles to Fight Biggest Plague of Locusts in 60 Years
Zika virus to spread to all but 2 countries in the Americas, WHO predicts
Two Cases Suggest Zika Virus Could Be Spread Through Sex
Thailand: Dozens Quarantined After Carrier of Deadly MERS Virus Visits Bangkok
Monkeys genetically modified to show autism symptoms
Childhood obesity 'an exploding nightmare', says health expert
What's causing the rise in STDs in L.A. County and how can technology help?
Grand jury indicts pro-life investigator behind baby part videos, clears Planned Parenthood
Transgender Athletes Will No Longer Be Required to Undergo Surgery to Participate in Olympic Games
Virgin Mary's 'Tears' Soaking Apartment Wall, Drawing Hundreds of Worshipers
Tracking Bible Prophecy Headlines - 1/25/2016
Paris terrorists: 'With Allah's help we will liberate Palestine'
Report: 61% rise in London anti-Semitism; most French Jews considering emigrating
'European anti-Semitism has reached unprecedented levels'
Poll: 67% of Israelis concerned for safety of Jews abroad
Merkel admits: Anti-Semitism is worse than we thought
New UK law raises BDS threat to new level as EU labels settlement products
Netanyahu: US-Israel relationship is strong and solid
2-state solution currently unrealistic, opposition leader says
Netanyahu seeks to return Israeli army-evicted settlers to West Bank houses
Rocket explodes in southern Israel, no injuries
Israel strikes Hamas terror target in Gaza in response to rocket fire
IDF expands missile fortification of strategic sites
Fifth anniversary of Egypt's 2011 revolution marked by security concerns
Five years on, unrest tests Arab Spring model Tunisia
Tunisians at heart of protest say govt is failing them
Tunisia protests: President vows to end 'ordeal' of unemployed
Kurdish leader calls for redrawing Mideast borders
Syria Says It Won't Make A Single Concession In Peace Talks
Syrian government troops retake Rabia, last rebel stronghold in Latakia
Biden says US, Turkey prepared for military solution against ISIS in Syria
ISIS releases new video showing Paris attackers committing previous atrocities
Malaysia says arrests 7 Islamic State-linked militants suspected of planning attacks
Iran arrests 100 people over attack on Saudi embassy
No explosive device found on Turkish Airlines jet in Shannon
Slain ex-KGB spy accused Putin of pedophilia 4 months before poisoning
China Deepens Its Footprint in Iran After Lifting of Sanctions
Kerry, in Asia, to Press China on North Korean Nuclear Test, South China Sea
Two Chinese killed in bomb blast in Laos
U.S. calls for anyone promoting election violence in Haiti to be held accountable
Disquiet grows over French state of emergency
French minister says state of emergency will not last for ever
Europe's Top Digital-Privacy Watchdog Zeros In on U.S. Tech Giants
6.1 magnitude earthquake hits near Al Hoceima, Morocco
5.7 magnitude earthquake hits near Pangai, Tonga
5.3 magnitude earthquake hits near Al Hoceima, Morocco
5.1 magnitude earthquake hits near Kayangel, Palau
Popocateptl volcano in Mexico erupts to 27,000ft
Colima volcano in Mexico erupts to 17,000ft
Tengger Caldera volcano in Indonesia erupts to 12,000ft
Residents seek shelter after quake-related gas leaks, fire destroy Kenai homes
New York rebounds from blizzard, D.C. stuck in snowy gridlock
US federal government in Washington closed Monday due to snow
Asian markets rise after US snowstorm pushes oil prices higher
On Capitol Hill, Snow cancels House votes on ObamaCare, Iran sanctions
Drug shortages in American emergency rooms have increased more than 400 percent
The next IVF revolution: Older women more likely to have babies with new technique set to trial in UK this year
16-Year-Old Dies After Taking Abortion Pill, Father Will Sue Friends Who Gave Her the Drug
Christian Women Funding $100M to Abortion Industry, Care Net President Warns Church
Georgia lottery winner murdered during home invasion
Tracking Bible Prophecy Headlines - 1/24/2016
Merkel calls for 'intensive action' against anti-Semitism
German paper refuses to fully correct report demonizing Israel
Herzog urges French president: No more moves against Israel
Netanyahu 'hopeful' of normalization of ties with Turkey
Ambassador to Lebanon promises to help 'Palestinian refugees' in meeting with Hamas official who openly incites current terror wave
Haniyeh: Hamas not ramping up for war, ready for one if provoked
Rocket fired towards Israel falls inside Gaza
Palestinian killed by own bomb in attack on police in East Jerusalem
Faced with new ISIS threat, Israel readies itself for possible confrontation
Biden Says U.S. Is Prepared to Use Military Force in Syria
Syria conflict: 'US expanding air strip' in Kurdish north
Turkey's difficulties with Syrian Kurds complicate strategy against Islamic State
U.S. Relies Heavily on Saudi Money to Support Syrian Rebels
Saudi-Iranian proxy war over Syria spreads to World Economic Forum meeting
35 arrested as migrants storm French port, disrupt ferry traffic
Saudi says US well aware of Iran 'mischief'
Kerry tries to ease concerns about warming US-Iran relations
Iran's leader says never trusted the West, seeks closer ties with China
Tunisia declares nationwide curfew as violent protests against unemployment and poverty spread
Page and McLaughlin: The FBI Will Recommend Prosecution For Hillary
NYT: Bloomberg may run for president as independent
The world has glimpsed financial crisis. But is the worst to come?
Failed Talks Raise Specter of Biggest Default in Puerto Rico Crisis
7.1-magnitude earthquake hits Alaska
5.1 magnitude earthquake hits near Ile Hunter, New Caledonia
Zhupanovsky volcnao on Kamchatka, Russia erupts to 30,000ft
Popocateptl volcano in Mexico erupts to 23,000ft
Reventador volcano in Ecuador erupts to 20,000ft
Colima volcano in Mexico erupts to 16,000ft
Tengger Caldera volcano in Indonesia erupts to 12,000ft
Copahue volcano in Argentina erupts to 10,000ft
Blizzard for record books paralyzes New York and Washington
At least 18 dead as some areas across Northeast see more than 3 feet of snow from monster blizzard
NYC under travel ban from deadly East Coast snowstorm
Storm, High Tide Cause Major Flooding in Several Jersey Shore Towns
Sea Isle City Mayor On Winter Storm: 'Worse Than Sandy'
Good Samaritan killed in NC trying to help motorist stuck in snowstorm
Flint's water crisis reveals government failures at every level
Pakistan reports 10,000 dengue cases in 2015
Argentina on alert with 1,100 cases of dengue fever
Florida leads U.S. in new HIV cases after years of cuts in public health
58,586,256 Abortions Later--Obama Celebrates Roe v. Wade: It Affirmed Freedom
Italians rally for gay civil unions ahead of battle in parliament
Judge Rules Employer Must Pay $115,000 to Transgender Over Bathroom Dispute
Tracking Bible Prophecy Headlines - 1/23/2016
IDF official: Hamas ready for fresh hostilities with Israel
Female terrorist subdued after attempting stabbing in West Bank settlement
Abbas Shrinks Responsibility for Stalled Peace Talks, Netanyahu's Office Says
PM: The world sees Israel as an ally, not an enemy
2015 saw spike in anti-Semitic incidents on US college campuses
Hezbollah leader Nasrallah's son taunts Israel on Twitter with smileys
Hundreds dead as ISIS makes gains in strategic Syrian city
Ash Carter says boots on the ground needed to defeat ISIS
France to Maintain 'State of Emergency' Until Islamic State Is Destroyed
French Prime Minister warns Europe will be 'totally destabilized' if it takes all refugees
At least 42 migrants drown as boats capsize off Greek islands
Fighting the phenomenon of teenage terrorists
Kerry: Government corruption at heart of terrorism
Kremlin denies report Putin envoy asked Syria's Assad to step down
Syrian rebel groups hold Assad, Russia responsible for any failure of talks
Turkish border on brink of becoming a Russian warfront?
Syria, Iran Top Agenda as Kerry Meets Wary Arabs in Saudi
Kerry: Iran and the world were on a collision course to war
Iranian, Chinese presidents agree to expand ties
Chinese leader in Iran to discuss economy, regional crisis
Iran set to be hooked up to global banks in weeks
Iran general: US paid Tehran $1.7 billion to release 'spies'
A Climate of Fear Intensifies in Egypt Before the Arab Spring Anniversary
Tunisia imposes nationwide curfew amid spreading unrest
300 Christians Form Armed Militia in Philippines to Defend Themselves Against Islamic Jihadists
Australia seeks regional terrorism cooperation amid attacks in Asia
Haiti postpones Sunday's presidential election as violence erupts
Four dead in worst Canada school shooting in decade, suspect caught
U.S. weighs making Hawaii missile test site operational
Pentagon plans fleet of laser drones to shoot down missiles
U.S. Air Force says nuclear missile damaged in 2014
Tech companies use materials mined illegally by children in Africa
China's central bank plans to launch its own digital currencies
Venezuela congress nixes Maduro request for emergency powers
This Is What The Death Of A Nation Looks Like: Venezuela Prepares For 720% Hyperinflation
12 trigger events that could unleash economic collapse in the U.S
'Too Big to Fail' Banks Thriving a Few Years After Financial Crisis
Oil Companies Face The Possibility Of Having Credit Rating Downgraded
Oil skyrockets 23% in 48 hours, tops $32
One Gallon of Milk Is Now Worth About Two Gallons of Oil: Chart
Mortgage Rates Creep Even Lower Among Global Concerns
Strong U.S. housing data offers ray of hope for slowing economy
Rise in space junk could provoke armed conflict say scientists
5.5 magnitude earthquake hits the Easter Island region
5.4 magnitude earthquake hits near Darab, Iran
5.1 magnitude earthquake hits near Port-Olry, Vanuatu
5.0 magnitude earthquake hits near Ashkasham, Afghanistan
5.0 magnitude earthquake hits near Lambasa, Fiji
5.0 magnitude earthquake hits near Vanuatu region
Popocateptl volcano in Mexico erupts to 22,000ft
Colima volcano in Mexico erupts to 19,000ft
Tengger Caldera volcano in Indonesia erupts to 12,000ft
The final forecast: Crippling blizzard bears down on Washington, D.C.
Why the Full Moon Could Make This Weekend's Blizzard More Destructive Due To Higher Coastal Tides
Flood threat, not snow, concerns New York, New Jersey coastal cities
State tries to delay Clinton email release, blaming snowstorm
After sandstorm, Israel braces for mega snowstorm
Feds: California reservoirs only half full after big storms
1 dead from listeria outbreak linked to Dole salads
Big Pharma Calls for New Incentives to Fight "Superbugs"
As Zika virus spreads, El Salvador asks women not to get pregnant until 2018
Appeals court: Kansas Constitution protects abortion rights
Jewish transgender man gives birth and embraces life as a single 'abba'
Germany's Protestant Church Votes of Allow Gay Marriage
Kerry Says Don't Believe the Hype: World Changing for the Better
Tracking Bible Prophecy Headlines - 1/22/2016
Chinese President calls for creation of Palestinian state
Netanyahu: Sunni Arab states more realistic about Israeli-Palestinian conflict than EU
Israel warms to Sunni powers, questions US' Palestinian focus
John Kerry declares 'the fight's over' with Benjamin Netanyahu
Senior PA official: Palestinian state in West Bank just a phase - with end goal of destroying Israel completely
Israel says will seize West Bank land; demolishes EU structures
Abbas: I agreed to meet Netanyahu, he didn't respond
IDF deploys artillery battery on Gaza border
Fatah official praises Hitler as 'daring' for annihilating Jews
New Study Ranks Israel World's 8th Most Powerful Country
John Kerry: Some sanctions relief money for Iran will go to terrorism
Bahrain: Gulf States building ballistic defense system against Iranian threat
Iran's return to international stage 'now possible,' Hollande says
Iran-linked groups may be behind kidnapping of Americans in Iraq
Diplomats prep for Syria peace talks scheduled in Geneva next week
Russian diplomat: Syria talks to start even without opposition
Russia may be looking to build air base in Syria near Turkish border
ISIS sets sights on overthrowing governments of Morocco and Tunisia
France says airstrikes against Islamic State will accelerate
US gives troops broader order to strike Islamic State in Afghanistan
ISIS claims responsibility for Cairo attack that killed 9
US, coalition looks to boost propaganda war on Islamic State
Hedge Fund Billionaire George Soros: 'Donald Trump Is Doing The Work Of ISIS'
EU ministers to discuss options of extending border controls to control migration
Mapped: How the migration crisis is a strain on Europe's democracies
Germany admits it lost track of over 1 million 'refugees'
Dutch PM says Europe has 6-8 weeks to get grip on refugee crisis
Danish city makes pork mandatory in public institutions - Politicians insist not an attack on Muslims
Taliban warns TV station staff not to promote immorality after attack
At Least 3 Killed as Somali Extremists Attack Restaurant
Obama releases al Qaeda's most skilled explosives expert
Putin implicated in fatal poisoning of former KGB officer at London hotel
When Russia's money runs out, the 'real trouble starts'
Davos 2016 live: Europe warns of Brexit 'disaster' but David Cameron 'not in a hurry' to get EU deal
U.S. military wants to create cyborg soldiers
Implant to 'Plug' Brain into Supercomputers
Self-Driving Cars May Get Here Before We're Ready
Jobless claims jump to 7-month high
Rising Stock Market Volatility: A Sign of the Times
Global Stocks Sink on Fresh Growth Fears
Apple falls close to a freak-out level
Crashing oil prices decimate Texas boomtowns
6.6 magnitude earthquake hits near Tomatlan, Mexico
5.3 magnitude earthquake hits near L'Esperance Rock, New Zealand
5.2 magnitude earthquake hits the Southwest Indian Ridge
5.1 magnitude earthquake hits near Al Hoceima, Morocco
5.0 magnitude earthquake hits near Kota Ternate, Indonesia
5.0 magnitude earthquake hits near Sarangani, Philippines
5.0 magnitude earthquake hits the Southern East Pacific Rise
Karymsky volcano on Kamchatka, Russia erupts to 19,000ft
Popocateptl volcano in Mexico erupts to 18,000ft
Colima volcano in Mexico erupts to 17,000ft
Copahue volcano in Argentina erupts to 11,000ft
NASA measures rainfall in newborn Tropical Cyclone Corentin in the Indian Ocean
Historic Blizzard Headed to DC; 2 Feet Possible
The "Historic" Winter Blizard Was Just Upgraded To A "Potentially Epic Winter Blockbuster"
Blizzard Heading Toward U.S. East Halts Thousands of Flights
Thousands of birds found dead along Alaskan shoreline
Water level of California's Lake Oroville spikes by 17 feet in 10 days
Central African Republic: 2.5 million people face hunger crisis, UN warns
Chipotle Tried to Cover Up Food-Borne Illness Outbreak, Lawsuit Says
Sierra Leone has 2nd Ebola case after epidemic believed over
Vaccines alliance signs $5M advance deal for Merck's Ebola shot
Brazil turns to genetically modified mosquitoes to combat ZIKV
CDC: Birth Defects Linked with Abdominal Wall Increasing on Rise
How Roe v. Wade Survived 43 Years of Abortion Wars
Former Pearson Exec Reveals Anti-American Agenda in Common Core
Tracking Bible Prophecy Headlines - 1/21/2016
US condemns Israel's Jordan Valley land expropriation
US backs EU's resolution dividing Israel
PA trying to get UN to declare 'settlements' illegal
Palestinian Authority hard-liners blast security cooperation with Israel
Report: Switzerland made secret deal with PLO to avoid terror attacks on Swiss soil
Hamas leader: Jihad, not despair, behind Palestinian violence
Busted Samaria terror cell led by Hezbollah chief's son
Suspected Jewish terrorist launches hunger strike, protesting custody order
Israel seeks coalition against social media incitement
Donald Trump embraces transfer of US embassy to Jerusalem
British doctors seek to expel Israel from World Medical Association
IDF holds multi-front war games on northern border
'Time to help them': Israeli justice minister calls for independent Kurdish state
Goodbye Iran, hello Israel? Sudan changes its approach
Lawmaker: Obama Admin Fueling 'Campaign to Destroy Israel'
Obama and Kerry legacies hang in the balance on Iran
Militants attack checkpoint in Egypt's Sinai, kill 5 police
Rivlin: ISIS already present in Israel with support growing
The fight against the Islamic State just entered a new phase - and it could grow soon
Inside Fallujah: ISIS-held ghost town ruled by fear, paranoia as battle looms
New issue of ISIS magazine Dabiq calls for war on ...Muslims
Islamic State threatens more Libyan oil facility attacks
US offers Turkey technology to block ISIS at Syria border
US says slight delay in Syria peace talks 'not end of world'
US Senate blocks bill for tighter Syrian refugee screening
Europe on the verge of collapse over migrant crisis: Soros
Migrant to Sweden Says He'll 'Kill 10 People' And 'Eat Humans' During Anti-Western Bus Tirade
'No means no': Norway sends migrants on anti-rape courses
German Muslim cleric; Cologne rape victims 'own fault' for wearing perfume
FBI reportedly investigating Kent State professor for ties to ISIS
Police called as anti-Israel riot erupts at London university
Suicide bomber detonates bomb near Russian Embassy in Kubul, Afghanistan
White House: Attacks in Afghanistan and Pakistan underscore threat to region
Coast Guard: Migrants fleeing Cuba increasingly violent
Massive search off Hawaii for 12 missing Marines suspended
More Air Force drones are crashing than ever as mysterious new problems emerge
Internet providers want to know more about you than Google does, privacy groups say
Technology Is Destroying Our Inner Lives
S.C. lawmaker proposes registry for journalists
Trump: Biden would run if Clinton indicted
Dow suffers triple-digit drop as crude oil sinks to 13-year low
From horrible to just bad: Dow ends down 249 points
Asian stock markets suffer further losses
World faces wave of epic debt defaults, fears central bank veteran
Iran undercuts Saudi oil prices in the battle for Europe
Ruble sets new historic low against US dollar
Vatican says British exit from EU would weaken Europe
Astronomers' findings point to a ninth planet, and it's not Pluto
5.9 magnitude earthquake hits near Hongtu, China
5.1 magnitude earthquake hits Pacific-Antarctic Ridge
5.1 magnitude earthquake hits near Ohonua, Tonga
5.1 magnitude earthquake hits near Nemuro, Japan
5.0 magnitude earthquake hits near Acari, Peru
Emergency planners plan for deadly 'Big One' earthquake
Earthquake swarm in Bardarbunga volcano
Zhupanovsky volcano on Kamchatka, Russia erupts to 27,000ft
Popocateptl volcano in Mexico erupts to 24,000ft
Fuego volcano in Guatemala erupts to 22,000ft
Colima volcano in Mexico erupts to 18,000ft
Karymsky volcano on Kamchatka, Russia erupts to 18,000ft
Santa Maria volcano in Guatemala erupts to 16,000ft
Tengger Caldera volcano in Indonesia erupts to 12,000ft
Winter storm: This weekend's snow in D.C. could be one 'for the record books'
Winter Storm Jonas to Become Major East Coast Snowstorm; Blizzard Watch for D.C., Baltimore
Light snow causes DC traffic nightmare ahead of 'paralyzing winter storm'
Tens of Thousands Expected to March for Life Despite Threat of Winter Storm Jonas
Tropical Cyclone warning for southern Tonga
Early man's actions caused global warming, study says
Michigan governor appeals Obama's denial of disaster aid for Flint
Bird flu scare hits French foie gras production
Concerns over Zika virus outbreak growing in U.S.
Health scare in Denmark as refugees bring back diphtheria after 20yr absence
Clinton hits Sanders over Planned Parenthood comments
'Midship ... mates?' Navy moves to sink gender-specific titles
United Methodist Church Bans Intelligent Design Group From General Conference
Pope Francis to Be First-Ever Catholic Leader to Visit Rome's Great Mosque, Islamic Leaders Say
Report: 2015 Saw 'Most Violent' Persecution of Christians in Modern History
Tracking Bible Prophecy Headlines - 1/20/2016
Iran's Khamenei welcomes sanctions lift, warns of U.S. 'deceit'
Iran, China eye constructing nuclear power plants
Saudi Arabia warns against 'nefarious activities' by Iran
Israel's Defense Minister Ya'alon: In choice between Iran and ISIS, I prefer ISIS
Report: Israel proposed that PLO form community police in east Jerusalem

Tracking Bible Prophecy Headlines - 1/19/2016
Tracking Bible Prophecy Headlines - 1/18/2016
Tracking Bible Prophecy Headlines - 1/17/2016
Tracking Bible Prophecy Headlines - 1/16/2016
Tracking Bible Prophecy Headlines - 1/15/2016
Tracking Bible Prophecy Headlines - 1/14/2016
Tracking Bible Prophecy Headlines - 1/13/2016
Tracking Bible Prophecy Headlines - 1/12/2016
Tracking Bible Prophecy Headlines - 1/11/2016
Tracking Bible Prophecy Headlines - 1/10/2016
Tracking Bible Prophecy Headlines - 1/9/2016
Tracking Bible Prophecy Headlines - 1/8/2016
Tracking Bible Prophecy Headlines - 1/7/2016
Tracking Bible Prophecy Headlines - 1/6/2016
Tracking Bible Prophecy Headlines - 1/5/2016
Tracking Bible Prophecy Headlines - 1/4/2016
Tracking Bible Prophecy Headlines - 1/3/2016
Tracking Bible Prophecy Headlines - 1/2/2016
Tracking Bible Prophecy Headlines - 1/1/2016
Click here to retun to "Tracking the Birth Pangs" page.