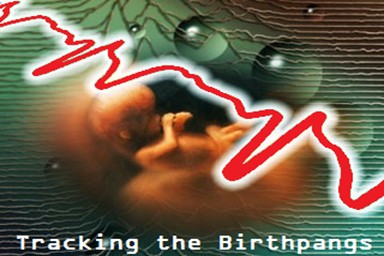 January 2017 Headlines
"Tracking Bible Prophecy" headlines can also be found on
Facebook
Tracking Bible Prophecy Headlines - 1/31/2017
Iran-backed Houthi rebels attack Saudi warship in Red Sea
Iran tests ballistic missile in defiance of UN resolution, US officials say
UN Security Council to hold emergency meeting over Iran missile test
After missile test, Israel's ambassador urges UN to act against Iran's 'aggression'
After Iran tests ballistic missile, Netanyahu urges rethink of 'failed' nuke deal
Netanyahu: Iran missile test must not go unanswered
Netanyahu to meet Trump at White House on February 15
Haneen Zoabi: 'Israel is the only country not shocked by or afraid of Trump'
Netanyahu denies holding up embassy move to Jerusalem
RJC, ZOA criticize Trump's Holocaust remembrance statement
White House: 'Nitpicking' over Holocaust statement 'pathetic'
No point in feud with Trump over Holocaust statement - top Israeli minister
Nazi jibes at Donald Trump demean the Holocaust, says Boris Johnson
Israel's Hard-Liners Want to 'Go Big': Annex a Settlement
Palestinians slam UN chief's remarks on Jewish ties to Temple Mount
Abbas to Africa: Put Palestinian plight ahead of forging ties with Israel
Security forces foil terrorist attack in Samaria, suspects in custody
Home Front preparing for thousands of rockets
Israel and Turkey to resume diplomatic dialogue after six years
Putin's Russia in biggest Arctic military push since Soviet fall
Kim Jong Un May Order Mid-Range Missile Launch
U.S., South Korea to defend against 'evolving' North Korean threat
Saudi Arabia signals end of tax-free living as oil revenues slump
UN Experts Say Yemen Opponents May Have Committed War Crimes
Hit squad reportedly kills ISIS madman who beheaded hundreds
Quebec mosque shooting: Student charged with six counts of murder over gun attack in mosque
The Quebec mosque shooting is proof that Canada is just as divided as the rest of the West
Austria agrees full-face veil ban in public places
The Muslim refugees converting to Christianity 'to find safety'
Flashback: 26 Islamic Terrorist Attacks Plotted By Immigrants, Refugees In US
Islamic State Supporters React Angrily to Trump's Temporary Refugee Halt
Iraq asks Trump administration to 'reconsider' travel ban
Congressmen ask Trump to exempt Iraqis from 'extreme vetting' order
U.S. Travel Restrictions Put Saudi Arabia in a Bind
Israel fears citizens who fled Muslim lands may be banned by US
Some Muslim-American activists back Trump's extreme vetting
Amazon Is Working With Lawmakers to Counter Trump's Immigration Order
Donald Trump's refugee ban will make the world 'less secure,' warns Italian minister
No borders. No nations. No clue.
Liberals want US to admit all the refugees and pray we don't get blown up
Forget the hysterical mainstream media -- America likes Trump's agenda, including his immigration pivot
'Utter nonsense': Spicer fires back at media over NSC, executive order coverage
Trump's first major test as travel ban uproar spreads
BLM Anti-Trump Protest In Seattle: 'We Need To Start Killing People'
Trump faces new federal lawsuits over immigration executive order
Acting attorney general tells justice department lawyers not to defend Trump travel ban
Donald Trump fires US attorney general for defiance over immigration ban as Barack Obama warns 'American values' are at stake
Obama rejects comparison between Trump's immigration policy and his own, encourages protests
Haitians face deportation as 2010 quake reprieve expires - 1,600 deported under Obama since October
Emboldened by Trump, some police unions seek to overhaul Obama's reforms
Donald Trump Supreme Court choice announcement coming Tuesday 8 p.m.
Democrats consider backing off big battle over Trump's Supreme Court pick
Senate Dems will filibuster Trump's Supreme Court nominee
Why the Supreme Court fight is sure to go nuclear
Rich? Scared about the Trumpocalypse? Try New Zealand
New Puerto Rico governor signs fiscal emergency law
Brexit: MPs to begin formal process with two-day debate
Hackers Use New Tactic at Austrian Hotel: Locking the Doors
Robot Baristas Serve Up the Future of Coffee at Cafe X
5.9 magnitude earthquake hits near Port-Olry, Vanuatu
5.2 magnitude earthquake hits the Northern Mid-Atlantic Ridge
5.1 magnitude earthquake hits near Lata, Solomon Islands
Schools evacuated near Mount Etna in Italy after earthquake strikes with over 60 tremors
Bogoslof volcano in the Aleutian Islands erupts to 10,000ft
More than 40 detained in Chile for spreading forest fires
U.S. will change course on climate policy, says former EPA transition head
Macedonia reports outbreak of H5N8 bird flu at farm
Cases of the Seasonal Flu Have Reached Epidemic Levels, CDC Says
As Boy Scouts reverse transgender ban, N.J. boy asked to return
White House considers reversing LGBT protections for federal workers
WH Deputy Press Secretary Denies There's Going To Be An Executive Order Regarding LGBT Rights
Tracking Bible Prophecy Headlines - 1/30/2017
Netanyahu backs U.S. embassy move to Jerusalem though signals no urgency
Moving the US Embassy to Jerusalem May Save the Temple Mount
Netanyahu's Support Of Donald Trump Is Already Causing Him Problems
Jerusalem plans large construction beyond Green Line
Knesset to approve bill legalizing settler homes on private Palestinian land
Gaza's infrastructure on the verge of collapse, report warns
Scientists Just Discovered a Major Part of King Solomon's 3,000-Year-Old Mines
Why Israel has the most technologically advanced military on Earth
David's Sling nearing operational readiness
In call with Riyadh, Trump commits to 'rigorously enforce' Iran deal
Yemen al-Qaeda: US commandos raid stronghold
U.S. Commando Killed in Yemen in Trump's First Counterterrorism Operation
Pakistan Acquits All 115 Suspects in Burning of Christians' Homes
Report: Chemical weapons found in ISIS storehouses in Iraq
Islamic State-linked terror leader seriously injured in Philippine airstrikes
Children held in Iraq over suspected Isis links 'say they were tortured'
"Islam Strengthening in Europe with the Blessing of the Church"
6 killed, 8 injured by gunmen who invaded Quebec City mosque
Canadian PM says mosque shooting a 'terrorist attack on Muslims'
Merkel says fight against terrorism no excuse for U.S. entry ban
Immigration Order Gets Mixed Response From Terror Victims
Priebus: We Won't Apologize For Keeping America Safe
Trump says top priority is to 'protect and serve' America amid backlash over extreme vetting
Trump Slams McCain, Graham: "Stop Trying To Start World War III"
Global backlash grows against Trump's immigration order
Most religious groups come out against Trump refugee order
Soros Bankrolling Effort to Stop Trump's Temporary Refugee Halt Order
Terror-Tied Group CAIR Causing Chaos, Promoting Protests & Lawsuits as Trump Protects Nation
Silicon Valley puts money and muscle into fighting Trump immigrant curbs
Starbucks pledges to hire thousands of refugees in response to Trump ban
Homeland Security allows entry for immigrants with green cards
Homeland Security Ignores Judge, Continues Enforcing Trump's Travel Ban
Confusion Grips Airports as Courts Limit Trump Travel Curbs
Friendly Reminder: Obama Selected The List Of Muslim Countries in Trump's Executive Order
Flashback: The Past Six Presidents Have All Used The Executive Power To Block Certain Classes Of Immigrants
All Israeli ministers keep silent on Trump's Muslim entry curbs
Report: Netanyahu refused Deri's request to apologize to Mexico
Trump wants to enlist local police in immigration crackdown
High Court Precedent May Limit Trump's 'Sanctuary City' Order
Tancredo: Over 300 Sanctuary Cities Are Costing State and Local Taxpayers over $7,000,000,000 Annually
900,000 Brits Sign Petition to Block Trump's State Visit Due To 'Misogyny and Vulgarity'
New Puerto Rico governor signs fiscal emergency law
Delta Air Lines Grounds Domestic Fleet After 'Systems Outage'
5.8 magnitude earthquake hits the Southwest Indian Ridge
5.7 magnitude earthquake hits near Raoul Island, New Zealand
5.4 magnitude earthquake hits the Drake Passage
5.1 magnitude earthquake hits near Libas, Philippines
5.0 magnitude earthquake hits near Inarajan Village, Guam
5.0 magnitude earthquake hits near Kokopo, Papua New Guinea
Sheveluch volcano on Kamchatka, Russia erupts to 18,000ft
Sinabung volcano in Indonesia erupts to 15,000ft
Chinese New Year fireworks spark a return to hazardous Beijing pollution
CDC's canceled climate change conference is back on - thanks to Al Gore
Donald Trump and Prince Charles 'in diplomacy row over climate change' ahead of President's first UK visit
Don't call pregnant women 'expectant mothers' as it might offend transgender people, BMA says
Botox is booming among millennials - Selfie culture prompts preventive approach by a generation of younger users
Tracking Bible Prophecy Headlines - 1/29/2017
Al-Sisi: Egypt working so US Embassy transfer to Jerusalem will not complicate Palestinian issue
Syrian army seizes Damascus water source as rebels withdraw - pro-government media, monitor
Chemical weapons found in Mosul in Isis lab, say Iraqi forces
Trump gives US military 30 days to devise plan to defeat IS
Trumps plan to destroy ISIS may hit limits
Trump orders ISIS plan, talks with Putin and gives Bannon national security role
Trump and Putin have first official phone conversation amid European anxiety about future relations
Trump, Putin discuss Israeli-Palestinian conflict, Iran deal
Trump and Putin make counter-terror top priority in first call
Donald Trump and Vladimir Putin ready to hold summit following historic phone call
Iraqis lament Trump travel ban that disregards their service to America
Rouhani in criticism of new US policies: 'No time to create walls between nations'
Iran says to ban U.S. visitors in retaliation to Trump move
France, Germany unite in face of Trump refugee ban
Canada's Trudeau welcomes refugees, airline rejects U.S.-bound passenger
12 refugees detained under ban after Trump's order; one released
Anger and anxiety at Muslim travel ban as relatives and protesters gather at airports across the country
With US ban, despair sets in among refugees, their American relatives
Green card holders included in Trump ban: Homeland Security
Judge blocks US from deporting visa holders detained after Trump's refugee order
Trump: 'Very strict' US travel ban 'working very nicely'
Donald Trump Says He'll Give Christian Refugees Priority
Fear and rage on US-Mexico border
Israeli security firm: Smart fence 'best option' for US-Mexico border
Trump: Israel's security fence proves Mexico wall will work
Netanyahu backs Trump's Mexico wall, touts similar one on Egypt border as 'great idea'
Facing Mexico's fury, Israel backtracks on Trump border wall praise
US Jews see 'tragic irony' in refugee ban on Holocaust Remembrance Day
Jewish group vows 'relentless' fight against 'cruel' Muslim ban
California campaign to secede gains momentum
California Could Cut Off Feds In Response To Trump Threats
Battle of Titans: Showdown looming between Donald Trump & US Central Bank
How to Handle the Coming Bond Market Turbulence
Real World Economics: Rising interest rates, bigger federal deficits a deja vu of 1980s
When The Rich Become Preppers, It's Time To Worry
Trump orders lobbying restrictions on ex-officials
EU leaders vow 'firm' response to Trump
Theresa May secures multi billion pound fighter jet deal with Turkey before challenging President Erdogan on human rights
China military official says war with US under Donald Trump 'becoming practical reality'
Trump just reversed the last 8 years of Obama in one week. What happens now?
5.7 magnitude earthquake hits near Hihifo, Tonga
5.0 magnitude earthquake hits near Taron, Papua New Guinea
Strong earthquake activity on Kolbeinsey Ridge north of Iceland
Colima volcano in Mexico erupts to 18,000ft
Fuego volcano in Guatemala erupts to 16,000ft
Sinabung volcano in Indonesia erupts to 15,000ft
Sheveluch volcano on Kamchatka, Russia erupts to 13,000ft
Italy's Etna Volcano Awakens with New Explosions in the New Year
Under Trump Administration, EPA Workers Are Coming Back To Work In Tears
President Trump Confronts ABC Reporter about Lack of March for Life Coverage
ABC deletes Trump's March for Life reference in its online transcript
Canada may contribute to Dutch-led international abortion fund
2016 baby bump after China relaxes one-child rule
Panel clears Dutch doctor who asked family to hold patient down as she carried out euthanasia procedure
Chicago turns to tech to curb murder rate: Will it work?
'I hereby divorce you!' Egypt's verbal divorce phenomenon surges
Tracking Bible Prophecy Headlines - 1/28/2017
'Abbas, Hollande to meet to continue work of Paris peace conference'
Hamas rewriting charter without anti-Semitism, claims official... but still rejects Israel
Trump's Holocaust day statement fails to mention Jews or anti-Semitism
American Jews' declining attachment to Israel
Israel returns two bodies of slain Palestinian assailants
Russia to start mass-producing advanced fighter jet in 2019
Western navies said planning major drill off coast of Iran
Senior Benghazi-related executives resign at State - reportedly directed by Trump
Trump: Mattis's view on torture will override my own beliefs
Trump suspends refugee arrivals, prepares 'new vetting' to weed out Islamic terrorists
In Iran, Shock and Bewilderment Over Trump Visa Crackdown
U.S.-backed Iraqi fighters say Trump's refugee ban feels like 'betrayal'
Former Soviet Jews protest Trump's refugee ban
Australia's refugee deal in jeopardy after Trump's 'extreme vetting' order
Sanctuary cities see legal holes in Trump's immigration orders
Trump to Sign Executive Order Ending Obama's Unconstitutional Executive Amnesty
Jerry Brown Signs Bill That Could Let Illegal Aliens Vote
Mexican billionaire Carlos Slim says a united Mexico will help the government negotiate with Trump
Trade war looms as Donald Trump and Enrique Pena Nieto of Mexico feud over border wall
Donald Trump's wall plan sparks avocado price hike fears
Berlin mayor to Trump: 'Don't build this wall!'
North Korea appears to have restarted plutonium reactor: think tank
Putin and Trump likely to discuss Ukraine sanctions: White House aide
Russian Embassy mocks Theresa May over 'beware Vladimir Putin' speech with president due to speak to Donald Trump on Saturday
Prince Charles complains Brexit 'obsession' has stifled debate on Christian persecution
Donald Trump tells Theresa May: 'Brexit is going to be a wonderful thing for your country' as two leaders hold hands at White House
In gamble, Trump team embraces stock market surge
GDP shows economy slows to 1.9% growth
Trump adviser Gary Cohn's $285 million Goldman Sachs exit raises eyebrows
Buffett, Gates have hope for America after Trump ascension
Surprise! Trump doing what he said he would
Trump tells Republican lawmakers: Enough talk. Time to deliver
Pence tells Congress to 'buckle up' and get ready to enact major change
Bomb-shelter builder stays busy as customers prep for 'Trumpocalypse'
German Newspaper Editor: Assassination Easiest Way To End "Trump Catastrophe"
Trump calls media 'the opposition'
Political World Embraces Encrypted-Messaging App Signal Amid Fears of Hacking
US no longer has geography as defense, ally in cybercombat
FBI request for Twitter account data may have overstepped legal guidelines
Facial recognition cameras are planned for New York City bridges and tunnels
Why a rising numbers of criminals are using Facebook Live to film their acts
Teens in Facebook Live attack indicted, lawyers call case 'sensationalized'
Drunken girl gang jailed after posting sex attack of amateur footballer on Snapchat
Long Island Village Police Save Woman From Committing Suicide On Facebook Live
In Chicago, Witnesses to Violence Turn to First Aid to Save Lives
New Baylor lawsuit alleges 52 rapes by football players in 4 years, 'show 'em a good time' culture
Claim made for hydrogen 'wonder material'
Conspiracy theory predicts doomsday asteroid will destroy the Earth in February
5.3 magnitude earthquake hits near Chimbote, Peru
5.3 magnitude earthquake hits near Xunchang, China
5.2 magnitude earthquake hits near Ziway, Ethiopia
5.2 magnitude earthquake hits near Kokopo, Papua New Guinea
5.1 magnitude earthquake hits near Calama, Chile
5.0 magnitude earthquake hits near Iquique, Chile
Bogoslof volcano in the Aluetian Islands erupts to 30,000ft
Colima volcano in Mexico erupts to 21,000ft
Turrialba volcano in Costa Rica erupts to 14,000ft
Sinabung volcano in Indonesia erupts to 14,000ft
Langila volcano in Papua New Guinea erupts to 10,000ft
Yemen: Food crisis could become famine this year, UN warns
1.8 mln Nigerians in Boko Haram region at risk of starvation
Starvation looms for 6 mln children in Horn of Africa
Awash in overdoses, Seattle creates safe sites for addicts to inject illegal drugs
Behind closed doors, Republican lawmakers fret about how to repeal Obamacare
Federal judge again blocks Texas fetal remains rules
Hundreds of Thousands of Pro-Lifers March for Life and Mourn 60 Million Abortions
Donald Trump: Media Doesn't Cover Large Crowds During March for Life
March for Life participants optimistic about Trump, Pence
Pence: 'Life is winning again in America'
Mike Pence To Anti-Abortion Crowd: Trump's Supreme Court Pick Will Be In The Mold Of Antonin Scalia
March for Life rallies in Washington, sensing victory within reach
Oregon Planned Parenthood CEO: Trump 'has awoken a sleeping giant'
Mainstream Media Loves "Nasty" Girls, But Not Unborn Girls
Church of England bishops reject lifting opposition to same-sex marriage
Pope Francis declares evolution and Big Bang theory are real and God is not 'a magician with a magic wand'
Islamic Cleric: Muhammed Will Marry Virgin Mary in Heaven
Tracking Bible Prophecy Headlines - 1/27/2017
Stephen P. Cohen, Secret Broker of Mideast Peace Talks, Dies at 71
Netanyahu: World's silence on Iran's threats to destroy Israel will end with Trump
Netanyahu: Trump understands 'danger' of Iran nuclear deal
Our World: Israel's moment of decision
In call, Mattis assures Liberman of 'unwavering commitment to Israel'
Senior PA official: Trump's silence on settlements encourages more building
Trump: 'Too early' to talk of moving embassy to Jerusalem
IDF: Proposed US embassy move not roiling Palestinian street
Palestinians more concerned about the Gaza Strip's electricity woes than 'who sits in the White House'
Gaza's water shortage worsening
Shas moves ahead with anti-Reform Western Wall bill
Ahead of his third police grilling, Netanyahu laments 'coup attempt'
Israel Plans to Decriminalize Small-Scale Marijuana Use
Nazi hunter says hundreds could still be at large
Report: Israel okays historic plan to absorb child refugees from Syria war
How ISIS-controlled drones like this are striking new fear within the U.S. military
Trump Will Call for a Pentagon Plan to Hit ISIS Harder, Officials Say
Turkey and Russia skeptical of Trump's plan to create safe havens in Syria
Russia has made fake news into a weapon that threatens democracy in Europe
Mikhail Gorbachev: It 'looks as if the world is preparing for war' as nuclear threat re-emerges
US Navy To Go Full Star Trek With New Laser Weapons
The Doomsday Clock Is Reset: Closest To Midnight Since The 1950s
The Doomsday Clock just advanced, 'thanks to Trump': It's now just 2 1/2 minutes to 'midnight.'
President Trump Says Military More Important Than Balanced Budget
The Assembly of Muslim Jurists of America's Ominous Post-Election Statement
US man accused of attacking Muslim airline employee at JFK
Yazidi Girls Sold as Sex Slaves while Women March against Trump
Madeleine Albright, of Jewish Ancestry, Stands With Muslim Immigrants
Madeleine Albright says she is prepared to register as a Muslim under Donald Trump
Prime Minister May aligns the UK with GOP on Israel and Iran
UK's May 'absolutely' condemns torture ahead of Trump visit
Britain and America will no longer invade foreign countries 'to make the world in their own image', PM says
Theresa May evokes Reagan-Thatcher ties during address to Republicans in which she states US and UK have 'defined the world'
Germany's Merkel faces harsh new reality in the era of Trump
Euro could 'collapse' in next 18 months, warns the man tipped as Trump's EU ambassador pick
Free cash machine threat: Banks accused of forcing 'cashless society' as MPs threaten investigation
Peso smacked after Mexican president cancels meeting in latest international Twitter spat
Trump floats 20% tax on Mexican imports to pay for wall, but considering other options
White House Sows Confusion About Plan for a 20% Import Tax
GOP leaders will fork over at least $12 billion for border wall
Border patrol chief out one day after Trump wall announcement
Border Patrol Chief Says He's Been Forced Out
Officials announce proposal that would establish California as separate nation
Trump Administration to Publish Crimes Committed by Illegal Aliens in Sanctuary Cities
Miami-Dade County Is First To Terminate Sanctuary Status
Texas Gov. Abbott threatens to oust officials who promote sanctuary cities
Restaurants: The next front for the immigration debate?
Civil Liberties Groups to Donald Trump: 'See You in Court'
Trump administration asks top State Department officials to leave
Democrats reportedly plan scorched-earth approach to fighting Trump
Democrats hold lessons on how to talk to real people
Donald Trump Blasts 'Ungrateful Traitor' Chelsea Manning
Defying Trump, Twitter feeds for US government scientists go rogue
Trump's Still Using His Old Android Phone. That's Very, Very Risky
"Die!" High school teacher stages mock assassination of Trump
6 Shot at Memorial For Victim of Chicago Gun Violence
2 Teens Arrested After Planning Mass Shooting at Florida Middle School, Police Say
Actor Kills Himself On Facebook Live After Sexual Assault Arrest
Katla volcano has magnitude 4.3 earthquake
Bogoslof volcano on the Aleutian Islands erupts to 35,000ft
Colima volcano in Mexico erupts to 30,000ft
Fuego volcano in Guatemala erupts to 16,000ft
Sinabung volcano in Indonesia erupts to 15,000ft
Chirinkotan volcano in the Kuril Islands erupts to 12,000ft
Langila volcano in Papua New Guinea erupts to 10,000ft
Chile's worst wildfires destroy town as death toll rises to 10
Beijing tells officials not to set off fireworks to stop smog
End of tasteless tomatoes as scientists discover long-lost 'flavour genes'
Proliferation of bird flu outbreaks raises risk of human pandemic
Brazil Orders 11.5 Million Vaccine Doses Amid Yellow Fever Outbreak
Washington state mumps outbreak nears 300 cases
Scientists are making genetically modified cyborg dragonflies
Organisms created with synthetic DNA pave way for entirely new life forms
First human-pig embryos made, then destroyed
Hospital accidentally implants woman with wrong fertilized egg
Sperm theft lawsuit leaves appeals court weighing how much a life is worth
President Trump calls out mainstream media for failing to cover March for Life
Vice President Pence to speak at anti-abortion march
Arkansas Legislature Passes Ban on Dismemberment Abortions Tearing Babies Limb From Limb
LGBT groups want halt to Utah school laws involving homosexuality talk in schools
Tracking Bible Prophecy Headlines - 1/26/2017
The United Nations May Be Trump's Next Target
UN funding: alarm at reports Trump will order sweeping cuts
Trump said set to halt funding for UN agencies, other groups that give PA, PLO full membership
Palestinians say Obama's last-minute $221 million payout frozen by Trump
Giuliani: Trump backs Jerusalem embassy move, but reality is complex
UN condemns Israel's West Bank settlement plans
UN discusses latest Israeli settlement plan, takes no action
Arab League says Israel showing 'contempt' with settlement plans
New settlement homes are just a 'taste,' Netanyahu tells MKs
In rare move, Australia criticizes settlement expansion
Germany: New settler homes cast doubt on Israel's commitment to 2 states
Palestinians and Israelis are paying for the stalled peace process with their lives
IDF troops attacked during West Bank overnight arrest raid
Palestinian opens fire on troops in drive-by attack, is shot
Upgraded David's Sling aces new anti-missile tests
Israel slated to be 4th country to land vehicle on the moon
Five alleged 'Israeli spies' arrested in Lebanon
Israel issues travel warning on Egypt's uprising anniversary
Jewish groups decry Trump draft order temporarily barring some refugees
Anti-Defamation League vows 'relentless fight' against Trump over refugee ban
Trump defends restricted entry for Muslims
U.S.-backed Iraqis battling ISIS blast Donald Trump's anti-immigration executive order: 'How is this our fault?'
Trump says he will order 'safe zones' for Syria
Turkey: Syria Peace Talks 'Serious Diplomatic Success'
Strange bedfellows: The Russian-Turkish-Iranian axis
Taliban tell Trump: 'it's time to leave Afghanistan'
Extremist Gunmen Storm Hotel in Somali Capital, 11 Killed
At least 4 killed in trio of suicide attacks in Nigeria
Trump says torture works, US will review policies in war on terror
Democrats introduce bill to take nuclear football out of Trump's hands
North Korea Defector Says Elite Turning Their Backs On Kim Jong Un
North Korea's Kim Jong Un Will Destroy Los Angeles With A Nuclear Bomb If US Continues Threats, Defector Warns
President Trump Tells ABC News' David Muir: Construction of Border Wall Will Begin in 'Months'
Border Patrol Union: Trump's Border Plan 'Gives Us the Tools We Need'
Mexican president 'considering' scrapping US trip, says will not pay for wall
Mexico opposition leader urges UN lawsuit over Trump wall
'Sanctuary Cities' Vow to Resist Trump Order Despite Funding Threat
Priebus on sanctuary cities: 'If you defy the laws of this country, you shouldn't receive federal taxpayer dollars'
Education Department report finds billions spent under Obama had 'no impact' on achievement
Economist: Stock Market Gained $2T in Wealth Since Trump Elected
Dow closes above 20,000 for first time as Trump orders send stocks flying
The Fragile Economic Foundation of Dow 20000
Top Forecaster Says Fed to Hike Rates Every Quarter in 2018
China's shadow banking crusade risks bond market crash
Tech billionaires reportedly stock up on 'apocalypse insurance'
Theresa May says US and UK can lead world again, ahead of Trump meeting
Secret Service vets shocked at agent's claim she won't take a bullet for Trump
Trump's flashy executive actions could run aground - The White House failed to consult with many of the agencies and lawmakers who will be critical for their success
Trump promises 'major investigation' into alleged voter fraud
Trump considers executive order on voter fraud
Russians fear for privacy as hacking accusations swirl
Americans distrustful after hacking epidemic: survey
Dear Bernie, Meet the "Big Mac ATM" That Will Replace All Of Your $15 Per Hour Fast Food Workers
Google has banned 200 publishers since it passed a new policy against fake news
Another Live-Streamed Suicide Puts Spotlight on Social Media Ethics
Man executed in front of Detroit school after dropping son off
Iceland, world's safest country, in shock over rare slaying
Teen arrests for robberies rising in DC
The price of admission to the press: You can't riot while you're working and expect your pass to protect you
Pipeline protests resume after Trump revives Keystone, Dakota projects
Pipeline leaks 138,000 gallons of diesel in Iowa
5.2 magnitude earthquake hits near Palaikastron, Greece
5.2 magnitude earthquake hits near Dobo, Indonesia
5.2 magnitude earthquake hits near Kirakira, Solomon Islands
5.0 magnitude earthquake hits near Minatitlan, Mexico
5.0 magnitude earthquake hits near Miyako, Japan
Earthquake near Greek island felt in Israel
Colima volcano in Mexico erupts to 23,000ft
Fuego volcano in Guatemala erupts to 18,000ft
Sheveluch volcano on Kamchatka, Russia erupts to 13,000ft
A woman flew through a tornado in a bathtub and survived
Brazil sees sharp rise in yellow fever cases
Rogue Twitter accounts spring up to fight Donald Trump on climate change
Veteran Federal Workers Fire Back At 'Overblown' Media Reports Of A Trump Gag Order
Scientists planning their own march in Washington
GOP Acknowledges It Won't Meet Self-Imposed Deadline to Repeal Obamacare
Transgender Activists Complain Women's March Unfairly Linked Sex to Biology
North Carolina woman shocked to see 'lesbianism' listed as medical problem on health chart
Planned Parenthood: Our Name Is 'Deceptive,' We Don't Help Pregnant Women
Republicans Push Deeply Unpopular 'Personhood' Bill in Congress
Jewish organizations lament Trump severing foreign aid over abortions
The Dutch are opposing Trump by offering to fund abortions abroad
Global Gag Rule Will Cause More Abortions, Not Fewer, Groups Say
Pro-lifers pack Paris streets to March for Life
Abortion Foes Aim to Compete With Turnout for Women's March
Trump White House Hints at 'Heavy' March for Life Participation. Who Will Be There?
Trump Promises Supreme Court Pick Next Week As Cruz Threatens "Nuclear Option" To Bypass Dems
Christian leaders call on White House to form 'Commission on National Healing'
U.S. Missionary Working to Get Russia's Anti-Evangelism Law Overturned
Tracking Bible Prophecy Headlines - 1/25/2017
Trump administration to review $221 m. payment to Palestinians in Obama's last hours
Emboldened by Trump, Israel Approves a Wave of West Bank Settlement Expansion
In break from Obama, White House keeps mum as Israel expands settlements
UN condemns Israel's West Bank settlement plans
PA: New settlements strengthen terrorism
Trump's unquestioning support could lead Israel to disaster
Move the U.S. Embassy to Jerusalem? Now's not the time.
Trump turns noncommittal on Jerusalem embassy move
US said to reassure Palestinians embassy move is off the table
Jerusalem mayor: Donald Trump is "serious" about moving the American Embassy to Jerusalem
IDF preparing for Trump's embassy decision
Europe blames Israel for Gaza's humanitarian situation
EU report accuses Israel of 'systematic killing' in Gaza
IDF shells Hamas outpost in retaliation for shooting incident
Lieberman: 'In the next conflict we will not stop until a white flag is raised'
Police probe of Israel's Netanyahu widens: report
London's Muslim mayor urges zero tolerance for hate crimes after anti-Semitic incidents
Israel advises citizens in Egypt's Sinai to leave, cites attack risk
U.N. appeals for further $4.6 billion for Syrian refugees
UN should continue to oversee Syrian peace process, says envoy
Jihadists in Syria launch assault on rebels attending peace talks
Iraqi PM: Eastern Mosul is 'fully liberated'
Former CIA director: US must keep military option in Iran open
Saudi Arabia warns destructive computer virus has returned
Suspected US drone strike kills 3 alleged al-Qaida in Yemen
Somalia: Gunmen storm hotel in capital after car bomb
Suicide bombers are using babies to avoid detection
Trump Properties Around The Globe Just Became Priority Terror Targets, Experts Say
Trump to sign executive orders enabling construction of proposed border wall and targeting sanctuary cities
Trump to order construction of US-Mexican border wall; reportedly to suspend refugee program
Mexico ready to quit NAFTA if US talks fail
US back in rally mode, lifting S&P, Nasdaq to records
Two journalists covering inauguration protests face felony riot charges
Lawyers claim DC police made wrongful arrests on Inauguration Day
Secret Service looking at agent who suggested she wouldn't defend Trump from bullet
Trump says he will 'send in the Feds' if Chicago doesn't reduce homicides
'1984' sales soar as 'alternative facts' and Trump claims echo Orwell's dystopian world
'Psychological Vaccine' May Protect Against Fake News, Alternative Facts
U.K.'s May Faces Brexit Revolt as Lawmakers Challenge Her Power
China says prepared to lead global economy if necessary
Driverless buses arrive in Paris
Bus-Size Asteroid Buzzing Earth Tonight Stars in Slooh Webcast
Mysterious 'booms' heard around San Diego County
5.5 magnitude earthquake hits near Inarajan Village, Guam
5.1 magnitude earthquake hits near Isangel, Vanuatu
5.0 magnitude earthquake hits near Lata, Solomon Islands
5.0 magnitude earthquake hits near Panguna, Papua New Guinea
Bogoslof volcano in the Aleutian Islands erupts to 30,000ft
Colima volcano in Mexico erupts to 16,000ft
Reventador volcano in Ecuador erupts to 15,000ft
Bagana volcano in Papua New Guinea erupts to 10,000ft
Europe chokes under freezing smog
Air pollution in London passes levels in Beijing...and wood burners are making problem worse
Trump administration tells EPA to cut climate page from website: sources
Trump administration tells EPA to freeze all grants, contracts
Trump bans EPA employees from giving social media updates
Bird flu found in flock of 10,000 pheasants in Lancashire
Trump set to make Supreme Court choice this week, short list down to three
Republicans, Democrats Prep for Clash Over Supreme Court Nominee
House votes to permanently ban taxpayer funds for abortion
Rep. Steve King Files Federal Pro-Life Heartbeat Bill: 'If a Heartbeat Is Detected, the Baby Is Protected'
The latest battlefront in the abortion wars: Some states want to require burial or cremation for fetuses
Christian University to Send Students to Mosque for 'Religious Experience'
Knights of Malta head has 'agreed' to resign after dispute with Vatican
China Forcing Churches to Conform to Communist Agenda: Watchdog Report
Tracking Bible Prophecy Headlines - 1/24/2017
US released $221 million to Palestinians in Obama's last hours
After 8 years of 'enormous pressure,' Netanyahu cheers Trump's 'change of approach'
Netanyahu says Trump administration offers 'huge opportunities'
White House says 'no decision' on US embassy move
Moving US embassy to Jerusalem may be slipping down Trump's agenda
Trump Press secretary reiterates moving US Embassy to Jerusalem 'at the very early stages'
Jerusalem mayor says he's in talks with US about embassy move
France condemns new Jewish East Jerusalem homes
Jewish Home MK seeks to roll back 2005 settlement withdrawal
PM: We want Arab citizens to integrate into Israeli society
Jerusalem's Old City enters hi-tech world with wi-fi
Humans across the world will get to see a star born in 2022, and one rabbi says it's a sign from the Bible of a new military leader for Israel
'Gaza infrastructure nearing collapse'
Iraqi forces claim recapture of eastern Mosul after 100 days of fighting
Syria peace talks: rebels appear to rule out ceasefire role for Iran
Russia in power-broking role as Syria peace talks begin in Astana
Turkish military says killed 65 Islamic State militants in Syria
Somalians Face Rushed Beheadings for Suspicion of Conversion to Christianity
Middle school worksheet paints Sharia law in positive light, parents claim
Tunisia asks for EU help to combat terrorism after Sousse massacre
Trump, Sisi discuss fighting terrorism in phone call
Trump White House vows to stop China taking South China Sea islands
Tillerson's history with Venezuela could signal push for 'transition to democracy'
Trump admin backs off pledge of immediate immigration change
Bill introduced to remove US from United Nations
Trump's defense secretary vows 'unshakeable commitment' to NATO
Trump to Sign Executive Order on Plan to Renegotiate NAFTA With Mexico, Canada
Trump signs order withdrawing from TPP, reinstate 'Mexico City policy' on abortion
Trump Wins The Unions: Teamsters Praise TPP Withdrawal, Labor Chiefs Describe "Incredible" Meeting With Trump
Trump's federal hiring freeze draws immediate fire from unions
Trump, GOP set to battle on spending cuts
Trump tells business leaders he wants to cut regulations by 75% or 'maybe more'
Democratic Sen. Elizabeth Warren Proposes Bill To Make Trump's Business Ties Virtually 'Criminal'
Trump tells Congressional leaders 3-5 million 'illegals' cost him popular vote
Anne Graham Lotz Calls Women's March a 'Destructive' Movement Leading Women to Their 'Moral Graves'
First days of Trump era signal America's deepening political divide
Anti-Trump rant gets elderly woman booted from flight
Mainstream media screams in pain as Trump becomes president (they know he beat them, too)
Gutfeld: 'SNL' tribute to Obama is show's greatest joke
'SNL' writer suspended for calling Barron Trump the 'first homeschool shooter'
Trump names new FCC chairman: Ajit Pai, who wants to take a 'weed whacker' to net neutrality
FBI Probing Sundance Cyberattack as Filmmakers Cry Foul
FCC Commissioner: Feds May Come for Drudge
Men increasingly targetted by romance scammers on online dating websites
Judge rules Snapchat immune from distracted driver claim
For white-collar staff, AI threatens new workplace revolution
Student Debt Payback Far Worse Than Believed
Silicon Valley billionaires are 'prepping' to survive in underground bunkers
5.1 magnitude earthquake hits the Northern Mid-Atlantic Ridge
5.1 magnitude earthquake hits South of Africa
5.0 magnitude earthquake hits near Sinabang, Indonesia
5.0 magnitude earthquake hits near South Georgia Island region
Colima volcano in Mexico erupts to 35,000ft
Popocateptl volcano in Mexico erupts to 25,000ft
Cotopaxi volcano in Ecuador erupts to 21,000ft
Bagana volcano in Papua New Guinea erupts to 14,000ft
Reventador volcano in Ecuador erupts to 11,500ft
Tornadoes kill more people over the weekend than 2016 combined
Georgia expands state of emergency after tornadoes; 20 dead across Southeast
Strong January storms stir destruction from California to Northeast
Drenched: How L.A. went from bone-dry to 216% of normal rainfall in four months
Chile seeks international aid amid some of worst wildfires in its history
Unusual rat virus strikes 8 people in Illinois and Wisconsin
First GMO apple slices to go on sale in Midwest
Organisms created with synthetic DNA pave way for entirely new life forms
'Mental Viagra' on horizon as scientists boost lust signals in brain
Gay Clergy To No Longer Swear Celibacy
Tracking Bible Prophecy Headlines - 1/23/2017
In call with Netanyahu, Trump vows to 'closely consult' on tackling Iran threat, help Israel make peace
Trump invites Netanyahu to come to White House in February
US in 'beginning stages' of talks on Jerusalem embassy move
US committed to Israel embassy move but expected to act cautiously
Jerusalem mayor, minister hail Trump over embassy move overtures
Abbas, Jordanian king agree to fight against US embassy relocation to Jerusalem
Report: Trump administration asks Israel to avoid 'surprise' unilateral moves
Israel pushes ahead with development of disputed territories as Trump takes office
Netanyahu promises unrestricted construction in East Jerusalem
Israel approves settlement homes following Trump inauguration
Cabinet delays vote to annex Ma'ale Adumim until Trump, PM meet
Netanyahu says Palestinians can have a 'state minus'
Defense minister: No possibility of bilateral agreement with Palestinians
Trump advisor: 'We look forward to new ties with Judea and Samaria'
As US Inaugurates New President, Palestinians Protest, Burn Posters of 'Lunatic, Fascist' Donald Trump
In the barren south, Israelis and Arabs work to green the Middle East
Egypt: Terrorists kill five policemen in the Sinai
ISIS blows up hotel to prevent landing in west Mosul, witnesses say
Suspected US drone strikes kill three al-Qaida suspects in Yemen, officials say
China party paper says no 'provocation' can stop its military drills
British Tanks Roll on Channel Tunnel Test Run Amid Trump, Russia Fears
Dalai Lama hopes President Trump, Putin will work for global peace
Trudeau, Trump discuss trade as White House vows NAFTA renegotiation
Biggest Dem donor thinks party needs new message
Liberal watchdog group to sue Trump, alleging he violated constitutional ban
Priebus defends Trump, top aide; says media has 'obsession' to 'delegitimize' president
Donald Trump will fight the media 'tooth and nail' after WH spokesman's 'alternative facts' on inauguration crowds
Many Arrested Inauguration Day Protesters Will Face Felony Rioting Charges, Prosecutors Say
Billionaire George Soros has ties to more than 50 'partners' of the Women's March on Washington
Secret Service Reportedly Will Investigate Madonna After Saying She Wants To 'Blow Up The White House' In Expletive-Filled Rant
Madonna clarifies 'out of context' remark from women's march after it was misconstrued as a violent threat toward President Donald Trump
Swedish woman 'gang-raped for three hours live on Facebook'
All United Airlines Domestic Flights Grounded by Computer Outage
Space weather forecasters remain vigilant in 2017 for potentially crippling solar storms
5.4 magnitude earthquake hits near Opotiki, New Zealand
5.2 magnitude earthquake hits Southeast of Easter Island
Bogoslof volcano on the Aleutian Islands erupts to 30,000ft
Ruiz volcano in Colombia erupts to 27,000ft
Klyuchevskoy volcano in Russia erupts to 23,000ft
Colima volcano in Mexico erupts to 19,000ft
Reventador volcano in Ecuador erupts to 18,000ft
Fuego volcano in Guatemala erupts to 14,000ft
Turrialba volcano in Costa Rica erupts to 13,000ft
Deadly tornadoes strike South; 'high risk' for more as freak storm approaches East Coast
Deadly storms kill at least 18 in United States' Southeast
California storm causes flooding, triggers evacuations
Big waves pounded NorCal coast Saturday: Record breakers in Monterey Bay
Prince Charles: We must act on climate change to avoid 'potentially devastating consequences'
Pet rats in Illinois, Wisconsin linked to Seoul virus outbreak, CDC says
Trump may not enforce individual health insurance mandate: aide
Theme of this year's Tel Aviv Pride parade will be bisexuality
The FBI ran a child porn site to catch predators, and now the accused are crying foul
Mexico identifies 56 sets of human remains in mass grave
Tracking Bible Prophecy Headlines - 1/22/2017
Israeli leader to Iran: "We are your friend, not your enemy"
Netanyahu wants to discuss Iran 'threat' with Trump
Trump-Netanyahu meeting may be held in first week of February
Netanyahu tries to put the brakes on right's annexation bid
Preventing the next terror attack from Israel's prisons
Hamas operative killed in Gaza tunnel collapse
Trump to CIA: We have to get rid of Islamic State
Trump Rejects Notion of Feud With CIA in Day-One Visit
Former CIA chief says Trump should 'be ashamed'
Millions displaced and 500,000 dead - will new peace talks end Syria's agony?
Blast in camp for displaced Syrians near Jordan kills 4
At the US Holocaust Memorial Museum, a virtual encounter with a Syrian refugee
Turkish parliament approves plan that could allow Erdogan to stay in power until 2029
Egypt and Saudi Arabia: The end of an alliance?
Car bomb explodes in central Tripoli, near Italy embassy
Don't ruin the party! EU officials fear Brexit will begin on 60th anniversary of Treaty of Rome
Theresa May promises to be 'very frank' over importance of EU and Nato with Donald Trump
EU Populists See Trump Victory as Beginning of End for Old Order
Le Pen: Nationalism will sweep across Europe in 2017
German Press: "That Was No Presidential Speech; That Was A Declaration Of War"
Pope warns against populism and 'saviours' like Hitler
Donald Trump inauguration: Chinese media warns of 'dramatic changes' and 'fires being lit' as President takes office
Mexico's president to meet with Trump amid populist pressure at home
Donald Trump is making the peso great again
Trump Spokesman Accuses Media of False Inaugural Reporting
Report: Trump will sign executive order to defund International Planned Parenthood this weekend
Donald Trump, day two: 'Half a million' join Women's March on Washington, as new US president gets to work undoing Obamacare
Stars unleash, millions march worldwide to protest President Trump
Madonna at Women's March: 'I have thought an awful lot about blowing up the White House'
Madonna drops three F-bombs on CNN, MSNBC during live coverage of Women's March
New York governor requires insurance companies to cover contraception
Trumps attend interfaith prayer service
Tsunami warning as 7.9 magnitude earthquake strikes off Papua New Guinea coast
5.6 magnitude earthquake hits near Panguna, Papua New Guinea
5.3 magnitude earthquake hits near the West Chile Rise
5.0 magnitude earthquake hits near L'Esperance Rock, New Zealand
Zhupansovsky volcano on Kamchatka, Russia erupts to 27,000ft
Klyuchevskoy volcano on Kamchatka, Russia erupts to 18,000ft
Sinabung volcano in Indonesia erupts to 16,000ft
Colima volcano in Mexico erupts to 15,000ft
12 people dead after landslide in China
'Is God mad?' Mississippi tornado wreaks havoc; kills 4
'Catastrophe' declared as wildfires rage in central Chile
Measles outbreak grows in L.A.'s Orthodox Jewish community despite California's strict new vaccination law
Tracking Bible Prophecy Headlines - 1/21/2017
Syria urges world to 'punish terrorist Israel. It planned for war'
Over 100 Al Qaeda fighters killed in 'major' US air strike in Syria, defense official says
Islamic State increases oil and gas sales to Assad, officials say
Islamic State destroys famous monument in Syria's Palmyra: antiquities chief
Turkish assembly passes polemic bill to boost Erdogan powers
Israel hails 'new era' of relations with President Trump
W.Bank mayor attempts to push annexation bill ahead of Trump inauguration
In rebuke against Obama, Jerusalem mayor urges Israelis to support Trump
Jewish groups welcome parts of Trump inaugural address, slam others
President Trump puts fight against 'radical Islamic terrorism' at heart of inauguration speech
Trump Takes Over 'Riskiest' America Since World War II
Trump aims for 'unquestioned' US military dominance
Donald Trump launches radical agenda including plan to build nuclear missile defence system against North Korea and Iran
Trump's inauguration, just like his campaign, breaks Washington norms
Donald Trump eviscerated Washington in his inaugural address
Start of 'chaos' or end of 'carnage'?How Donald Trump's inauguration was viewed by the world's media
8 Most Unhinged Inaugural Media Meltdowns
Ahead of inauguration, China warns state media: Be nice to Donald Trump, or else
Inauguration coverage turns tense as TV channels pivot to protests
Police injured, more than 200 arrested at Trump inauguration protests in DC
'Hideous' Trump a 'disgrace' for European protesters
Trump Inaugural Address Focuses On 'We,' Leaves Himself Out Of Speech Almost Entirely
'God is not against building walls'; Pastor Robert Jeffress compares Trump to Nehemiah
Trump sets record for most prayers in inaugural ceremonies
Franklin Graham at Rainy Trump Inauguration: 'Rain Is a Sign of God's Blessing'
Trump's WhiteHouse.Gov Disappears Civil Rights, Climate Change, LGBT Rights
Trump reportedly forced to part with beloved cellphone
Executive actions ready to go as Trump prepares to take office
Trump signs executive order that could effectively gut Affordable Care Act's individual mandate
Trump Supporters Chant 'Lock Her Up' When Hillary Clinton Announced At Inauguration
Stocks snap losing streak as Trump sworn in
IMF warns wave of U.S. protectionism would offset any stimulus gains
Impact of job-stealing robots a growing concern at Davos
Mexico deports 91 Cubans after U.S. ends 'wet foot, dry foot'
Bomb blast kill 20, wounds at least 50 in northwest Pakistan
Chinese, Germans Bidding To Turn Abandoned Nuclear Wasteland Of Chernobyl Into Solar Farm
5.7 magnitude earthquake hits near Tobelo, Indonesia
5.2 magnitude earthquake hits near Kokopo, Papua New Guinea
5.0 magnitude earthquake hits near Saumlaki, Indonesia
5.0 magnitude earthquake hits near Hihifo, Tonga
8 minor earthquakes registered in western Colorado
Bogoslof volcano on the Aleutian Islands erupts to 36,000ft
Colima volcano in Mexico erupts to 17,000ft
Italy avalanche: Ten found alive in Rigopiano hotel after two days
Larsen ice crack set to spawn a giant iceberg in the Antarctic has continued to spread
Bill Gates on how to "outsmart" global epidemics
Obama Appoints First Transgender Jewish Woman to Holocaust Memorial Council
Christians flock to Jordan River baptism site despite landmines
After performing 6,000 exorcisms, this priest says the devil fears him
Can Science Prove The Existence Of God?
Tracking Bible Prophecy Headlines - 1/20/2017
Abbas ally's home hit in Gaza bombing, no injuries
Web of investigations entangles Israel's 'King Bibi'
Ma'ale Adumim annexation bill to advance after Trump inauguration
Incoming Trump spokesman: Announcement on embassy soon
Trump on Moving Embassy to Jerusalem : 'I Am Not A Person Who Breaks Promises'
Trump to Kushner: If you can't make Mideast peace, no one can
Ivanka Trump, Jared Kushner reportedly get green-light to drive to balls on Shabbat
Liberals are turning against the Jewish state
In video praising Trump, Jerusalem mayor says Obama 'surrendered' to radical Islam
Israel opens first ever NATO office
Israel: Upgrades to Security Fence Along Egyptian Border Complete
Despite detente, ancient Hebrew text 'proving' Jewish ties to Jerusalem set to stay in Istanbul
Iran promises to 'surprise' Trump if he cancels nuclear deal
Iran says unruffled by Trump, has options if he axes nuke deal
Recep Tayyip Erdogan is about to make himself a virtual dictator in Turkey
Barack Obama orders raid to kill 80 Islamic State terrorists in Libya who were 'plotting attacks in Europe'
US air strike killed an al Qaeda leader in Syria - Pentagon
Jordan boosts border forces amid IS threat from Iraq, Syria
Persecuted Burmese Christians Risk Death to Help Victims of ISIS
Senegal sends troops into Gambia to force longtime leader to step down
Three killed as car smashes into pedestrians in Melbourne
Lawsuits blame Facebook and Twitter in terror attacks in Paris, Brussels
Spain arrests Russian wanted by US for alleged hacking
U.S. Air Force to Launch Missile-Warning Satellite Tonight
North Korea may be readying missile test, timing unclear: U.S. officials
Will North Korea test-launch new ballistic missile to coincide with Donald Trump's presidential inauguration?
'Worst of the worst' blocked Obama from keeping promise to close Gitmo
In final act as president, Obama commutes 330 drug sentences
As soon as he is inaugurated, Trump will move to clamp down on immigration
Migrants race to reach US before Trump takes over
Tensions flare over Dem pushback on Trump nominees
Trump To Immediately Sign As Many As 200 Executive Orders
Fortress Washington girds for days of anti-Trump protests
'Deploraball' guests met by protesters in chaotic scene
Not even the Girl Scouts are safe from the anti-Trump resistance
Seriously? Schools to black out Trump's inaugural address
Barack Obama's farewell to the press: 'I think we're going to be okay'
Media warns of inauguration drone bombing, not 'safe'
CNN Devotes Entire Segment To Trump Assassination Fantasy
Anti-Mormon, Anti-Islam Pastor Jeffress to Preach at Private Inaugural Day Service
Party at Pence's: LGBT activists host dance party outside VP-elect's Chevy Chase rental
Obama Leaves U.S.A $9,335,000,000,000 Deeper in Debt
Wall Street falls as investors ready for Trump's inauguration
Soros Says Markets to Slump With Trump, EU Faces Disintegration
Soros blasts Trump as 'would-be-dictator' who will fail
NASA study in Hawaii paves way for travel to Mars
6.5 magnitude earthquake hits near Kirakira, Solomon Islands
5.0 magnitude earthquake hits near Ovalle, Chile
5.0 magnitude earthquake hits the Western Indian-Antarctic Ridge
Colima volcano in Mexico erupts to 25,000ft
Reventador volcano in Ecuador erupts to 20,000ft
Sinabung volcano in Indonesia erupts to 16,000ft
Italy earthquakes: Many feared dead in hotel buried by avalanche
Widespread flooding to blast California with latest barrage of storms
Prince Charles says climate change is the 'wolf at the door' as meeting with Donald Trump is mooted
Ticks that spread Lyme disease now in half of US counties
Court puts brake on Texas move to end Planned Parenthood funding
Manning to reportedly lose transgender benefits with dishonorable discharge
Carson: Gay rights aren't the same as civil rights
Wisconsin church reinstates ousted gay pastor
Philippine president challenges Catholic church to 'showdown', lambasts clergymen critical of his war on drugs, accusing them of corruption and child abuse
Hypnosis Takes On New Focus, More Parents Are Putting Kids In A Trance
Tracking Bible Prophecy Headlines - 1/19/2017
Israel deploys 'Star Wars' missile killer system
New defense system can hit targets outside the atmosphere
Obama says Israeli-palestinian status quo 'unsustainable' in last press conference
Obama suggests U.S. embassy move to Jerusalem could be 'explosive'
Trump's UN nominee to blast world body over Israel
Trump's UN envoy pick says settlements could 'hinder peace'
Ending year-long standoff, Brazil accepts new Israeli envoy
Syrian oppositionist says Palestinians are 'living in paradise'
Israeli policeman and Bedouin killed during clashes over demolitions
Hundreds across country protest 'bloodshed, home demolitions'
After Umm al-Hiran violence, Arab lawmakers propose 10-year demolition freeze
Israel's Facebook bill may endanger democracy, company official implies
'This is the World We Live in Now': New Bomb Threats Against Jewish Community Centers Across US Raise Alarms
European interest in Israeli gas deepens
Egypt refers over 300 terror suspects to military prosecutor
Outgoing US envoy says UN needs to 'push' Iran on arms embargo
House bill would target Iran's airline and test its nuclear deal
After 8 Years Of Unbroken War, Obama Hands Over Conflicts To Trump
Photos show 'weaponised commercial drones' in Iraq
Iraq has retaken east Mosul from Isis, says army general
Syria conflict: Russia and Turkey 'in first joint air strikes on IS'
Istanbul nightclub suspect 'received orders from IS'
Islamic State group 'lost quarter of territory' in 2016v

Refugees tortured and raped in squalid desert camps, arrest of Somali 'sadist' reveals

Al Qaeda says Mali bombing punishment for working with Francev