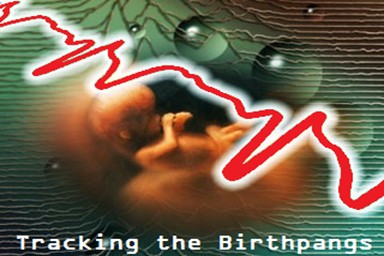 January 2018 Headlines
"Tracking Bible Prophecy" headlines can also be found on
Facebook
Tracking Bible Prophecy Headlines - 1/31/2018
US may reject UN's granting of Palestinian refugee status to descendants
Trump reportedly considering declaration against special 'Palestinian refugee status,' complete cut in funding to UNRWA
Trump asks Congress to cut aid to US 'enemies' who opposed Jerusalem recognition
Trump's Statements on Jerusalem Triggered Cyberattacks on Israel, Says Former Israeli Cyber Chief
Rivlin: The Holocaust is not only a Jewish issue
US delegation flees Bethlehem as Palestinian protesters storm workshop over Trump's Jerusalem move
PM condemns Irish bill banning Israeli West Bank goods
Ireland delays vote on bill outlawing settlement goods
PA donor countries to hold meeting on Gaza crisis in Brussels
UN envoy: Gaza on verge of 'total systems collapse'
Hamas 'founding father' responsible for alliance with Iran dies weeks after 'accidental' self-inflicted gunshot wound.
Iran hackers reportedly tried to phish Israeli nuclear scientists
Fmr. Israeli Defense Minister: Iran is most prominent threat to global stability
'We'll stop Iran in Lebanon like we stopped it in Syria'
Lebanon should be wary of becoming Iran's pawn, IDF official says
Iran rejects Benjamin Netanyahu's warning to leave Syria
IDF chief warns of possible calm before storm on northern frontier
Following heated accusations, Iran says U.S. navy has pacified behavior in Gulf
Trump's SOTU address: I stand with 'courageous struggle' of Iranian protesters
Russia's Syrian peace conference teeters on farce
ISIS Is Weakened, but Iraq Election Could Unravel Hard-Won Stability
The Broken Promises Of Iraq's Oil
Turkey's Erdogan wages a dangerous war on many fronts
Saudi Arabia says it has seized over $100 billion in corruption purge
A clear view of enemy lines, but no end in sight to Yemen's war
Taliban threaten 70% of Afghanistan
US lawmakers blast Trump decision to hold off on Russia sanctions
Putin says US sanctions list targets all Russians
CIA chief says China 'as big a threat to US' as Russia
North Korea backs off military exercises as Trump puts 'maximum pressure' on Kim Jong Un
Trump: North Korea's 'reckless pursuit' of nuclear weapons could soon threaten the US
CNN Sends Out Multiple Push Alerts About Firing Of Person Who Sent Out False Hawaii Missile Alert
Trump Vows a Muscular America to Confront a World of Enemies
Trump talks unity, sows division in State of the Union
Schumer: Trump should thank Obama in State of the Union speech for Healthy Economy
US stocks fall for second consecutive day
Dow drops 363 points in rare market slump
Leaked forecast of economic woe inflames 'Brexit' debate in Britain
Jeff Bezos and Amazon are buying everything in sight
Is Missouri ready for 700 mph hyperloop commutes?
What is the blood moon prophecy? Conspiracy theories abound ahead of Super Blue Blood Moon
Super blue blood moon reminds us that despite chaos on Earth, the heavens are still operating like clockwork
6.2-magnitude earthquake strikes Afghanistan, tremors felt in North India
5.3 magnitude earthquake hits near Panguna, Papua New Guinea
5.3 magnitude earthquake hits near Sangiang, Indonesia
5.3 magnitude earthquake hits near Acari, Peru
5.0 magnitude earthquake hits near Adak, Alaska
5.0 magnitude earthquake hits near Shizunai, Japan
California overdue for a major earthquake
Strong earthquake swarm in Bardarbunga volcano in Iceland
Popocateptl volcano in Mexico erupts to 34,000ft
Sabancaya volcano in Peru erupts to 26,000ft
Reventador volcano in Ecuador erupts to 17,000ft
Fuego volcano in Guatemala erupts to 15,000ft
Seine hits peak in flood-hit Paris; 1,500 evacuated
Turrialba volcano in Costa Rica erupts to 13,000ft
Mayon volcano in the Philippines erupts to 13,000ft
Sinabung volcano in Indonesia erupts to 11,000ft
Ebeko volcano on the Kuril Islands erupts to 10,000ft
Trump Tells Puerto Ricans "We Are With You" as FEMA Ends Food and Water Distribution after Hurricane Maria
As Cape Town Water Crisis Deepens, Scientists Prepare for "Day Zero"
Dams that supply Cape Town fall further as water crisis looms
As Cape Town's drought bites, designers are experimenting with food grown using sea water
Social media steps in to ease Cape Town water crisis
Amazon, Chase, and Berkshire Hathaway partner up to disrupt health care
Health officials worry that the Super Bowl may become one giant flu festival
Pope to send envoy to investigate Chile sex abuse claims
Three European Alliances Warn Evangelical-Catholic Unity Is Going Too Far
Tracking Bible Prophecy Headlines - 1/30/2018
In first since US Jerusalem move, top Israeli, PA officials to meet
The two-state solution is only game in town
Israeli army to take control of Palestinian neighborhoods in East Jerusalem
Jordan king vows to stick up for Palestinians on Jerusalem
PLO urges Arab-Israelis to unite with Palestinians
Thousands of UN employees in Gaza hold protest over U.S. aid cut
As rocket warning sirens go off at Gaza border, explosion reported inside Strip
Gazans farm along Israeli border for first time since 2006
Hamas orders forces to vacate along Gaza-Egypt border for fear of IS attack
Hamas: Top official in Gaza dies after mysterious shooting
Firebombs found after Palestinians spotted trying to sneak into settlement
Israeli lawmakers debate 'construction terror' by Palestinians in West Bank
Report: Sidon car bomb orchestrated by Israel
Hezbollah Helps Hamas Enhance Terrorist Infrastructure on Israel's Northern Border
Hezbollah official warns terror group can destroy Israeli army
Hezbollah threatens to open fire on IDF soldiers building border fence
In Rare Move, IDF Warns Lebanon of War if Hezbollah and Iran Continue to Grow Presence
Lieberman: 'Last thing I want is Third Lebanon War'
Israel gradually reopens embassy in Jordan after end of spat
As hackers gain strength, Israeli cyber firms raise more money than ever
Gabbay: Netanyahu should resign if named as suspect in submarines affair
A year of renewed chilly US-Cuba relations puts squeeze on island's Jews
German city cuts ties to banks that enable Israel boycotts
Lapid against Netanyahu: 'Never negotiate over the memory of Holocaust victims'
Polish president 'flabbergasted' by 'violent' Israeli reaction to Holocaust bill
Polish PM to Netanyahu: Israel has laws criminalizing lies about history too
Pope denounces Holocaust 'indifference' amid Polish uproar
German car makers spark outrage with exhaust tests on humans - Diesel exhaust tests evoke gas vans used by the Nazis in the Holocaust
Ultra-Orthodox paper slammed for blurring out women in Auschwitz photo
Nationalist rabbi warns young women not to serve, says IDF 'destroys' families
Tired of Their Veils, Some Iranian Women Stage Rare Protests
Haley suggests action on Iran missiles could persuade Trump not to nix nuke deal
Boris Johnson to Al Arabiya: Iran 'up to no good' with catastrophic policies
Netanyahu threatens to 'stop' Iran if it tries to entrench itself in Syria
UN Syria mediator to head commission to draft new Syrian constitution
Syria war: Turkey arrests hundreds for criticising Afrin offensive
Iraqi Christians in Jordan Are Being 'Neglected' by United Nations, Rights Activist Warns
Egypt election: sole challenger to Sisi registers at last minute
UN chief meets with Sudan's president, who is accused of genocide
Trump says U.S. won't talk to Taliban after recent attacks in Afghanistan
'Price of conflict is too high': hunger at crisis levels in eight countries
Suicide attack kills at least 11 at Yemen military checkpoint
People traffickers fire at refugees, forcing them into sea off Yemen coast
Trump administration restarts refugee program for 11 high-risk countries
Seven potential terrorists a day try to enter the U.S.: DHS chief
Trudeau decries Islamaphobia a year after Quebec mosque attack
PM Netanyahu to President Putin in Moscow: 'Murderous ideologies in timely, powerful fashion'
Kremlin says US sees Russia as enemies
Russian jet flies within 5 feet of US Navy plane, Pentagon says
U.S. on track to top Russia as world's largest oil producer, upending global trade and geopolitics
Kremlin says US sanctions move attempt to influence Russian elections
CIA cautions North Korea could nuke US within a 'handful of months'
House Intel votes to release controversial surveillance memo to the public
FBI's Andrew McCabe leaving deputy director job amid internal investigation
FBI's McCabe, now stepping down, suspected in leak against White House
Dow, S&P 500 Suffer Worst One-Day Fall in Five Months as Apple Drags
Goldman Sachs sees 'high probability' of a stock market correction in the coming months
Investors Can't Ignore This Clear Sign Of A Stock Market Bubble
The Phases of the Super Blue Blood Moon of 2018 Explained
5.0 magnitude earthquake hits near Abepura, Indonesia
Sabancaya volcano in Peru erupts to 26,000ft
Popocateptl volcano in Mexico erupts to 23,000ft
Fuego volcano in Guatemala erupts to 16,000ft
Reventador volcano in Ecuador erupts to 16,000ft
Mayon volcano in the Philippines erupts to 16,000ft
Mount Mayon spews more lava, ash as evacuations continue in the Philippines
Sinabung volcano in Indonesia erupts to 12,000ft
Tropical Cyclone Fehi bound for the South Island, arriving Thursday
Hurricane Irma created new island off Georgia coast
Persistent dryness 'worrisome' for Southern California as drought, water supply shortage issues loom
Drought deja vu: California snowpack at 30 percent of normal
Swine flu, bird flu hit North Korea and South Korea days before Winter Olympics kickoff
Pain Capable Unborn Child Protection Act Fails to Clear Senate
Tracking Bible Prophecy Headlines - 1/29/2018
EU and Norway to hold urgent meeting on Israeli-Palestinian crisis
Greenblatt holds 'very productive' meeting with Netanyahu on peace talks
US peace team led by Jared Kusher 'very able' due to real estate background, Netanyahu says
Maher Defends Jerusalem Decision: When You Win Wars You Take Land, Palestine A "Coiled Snake"
German president pushes back against US Jerusalem recognition
Jordan's Abdullah affirms support for Palestinian capital in East Jerusalem
Abbas invites African nations to join in peace process
As PA escalates conflict with U.S., France steps in
Greenblatt tours Gaza border tunnel, slams Hamas
Trump's Mideast envoy slams Hamas for 'wasting resources' on terror
In historic first, India's Modi to visit Palestinian territories
Airlines pull international flights from Israel for lack of security personnel
PM: Israel won't tolerate Poland 'distorting truth or re-writing history'
Polish president seeks to reassure Israel over law that criminalizes linking Poles to Holocaust crimes
In 'striking exception,' anti-Semitic incidents soar in Ukraine, report says
Report: Ukraine had more anti-Semitic incidents than all former Soviet countries combined
PM Netanyahu: 'Iran trying to turn Lebanon into large missile silo'
Netanyahu to meet Putin in Moscow, discuss Israel's right to act against Syria arms smuggling
Hezbollah may use suicide ships in next war, former naval officer warns
Assad threatens: 'Attack again, and I'll launch a missile at Ben Gurion airport'
Heavy fighting resumes in Syria's eastern Ghouta
UN envoy to attend Syria peace talks despite boycott
Syria escalation: Turkey's vendetta against the Kurds
Female Kurdish Fighter Kills Turkish Troops in Likely Suicide Bombing in Syria
Erdogan: Turkey will 'clean' Syrian border of Kurds
Turkey: No Longer a Friend but Not a Foe
New ISIS Video Sings to U.S. Jihadists: 'It is Now Time to Rise, Slit Their Throats, Watch Them Die'
Egypt, Ethiopia and Sudan to meet on Monday for Nile dam talks
Egyptians urged to boycott elections after candidates' withdrawals
Afghanistan military school assault leaves multiple soldiers dead, officials say
Kabul on high alert after ambulance bomb toll tops 100
Iran spends billions on weapons programs, terrorism while ignoring Iranians' basic needs, report finds
'Halal' internet means more control in Iran after unrest
Saudi's Kingdom Holding shares soar after Prince Alwaleed freed
Fitness tracking app Strava gives away location of secret US army bases
Beverly Hills to install more than 600 TV cameras around city in effort to curb crime
Musicians Add 'Counterterrorism Briefing' to Pre-Grammy Schedule
6.6 magnitude earthquake hits Southwest of Africa
5.4 magnitude earthquake hits near Albardon, Argentina
5.4 magnitude earthquake hits Southwest of Africa
5.1 magnitude earthquake hits near Vinchina, Argentina
5.0 magnitude earthquake hits Southwest of Africa
Sabancaya volcano in Peru erupts to 26,000ft
Popocateptl volcano in Mexico erupts to 20,000ft
Mayon volcano in the Philippines erupts to 17,000ft
Reventador volcano in Ecuador erupts to 16,500ft
Fuego volcano in Guatemala erupts to 15,000ft
Sinabung volcano in Indonesia erupts to 11,000ft
Rare snow blankets Saudi Arabia mountain top
Iranians prayed for rain, but got dumped with snow
Israel Is Approaching a Severe Water Crisis
Cape Town's Jews weigh in on looming water crisis
Tracking Bible Prophecy Headlines - 1/28/2018
'Oslo Accords are dead,' Abbas tells Israeli left-wing leader
Coax Abbas back to table with carrots, not sticks, opposition head urges
Trump Took Jerusalem Off an Empty and Nonexistent Negotiating Table
New Likud bill seeks to annex Israeli settlements in West Bank
Trump, Pence effigies hanged and burned in Palestinian protest
World remembers Holocaust amid signs of rising hatred
Israel slams bill to outlaw blaming Poles for crimes of WWII
Zoabi on Polish bill: 'Those who deny crimes against Palestinians should not be surprised when others do same'
Netanyahu Orders Embassy to Meet With Polish PM Over New Holocaust Law: 'We Cannot Allow Holocaust Denial'
As Poland's New Holocaust Law Causes Storm, U.S. Urges 'Never Again' on Holocaust Remembrance Day
Yad Vashem Condemns Poland's New Holocaust Law, but Says Warsaw Is Right to Object to Term 'Polish Death Camps'
Merkel: Ongoing need to protect Jewish institutions 'a disgrace'
Austrian leader says country bears responsibility for Holocaust
At this Holocaust museum, you can speak with holograms of survivors
IDF spokesman in rare Lebanon op-ed: 'Lebanon has become large Iranian missile factory'
Tillerson confirms European support as talks begin over Iran nuclear deal
UAE Minister: Iran must stop bragging about occupying Arab capitals
Iran said to arrest IS-linked fighters along western border
Middle Israel: 7 years later, drawing 4 conclusions from the Arab Spring
Egypt's Sisi meets with Sudan's Bashir amid Nile dam tensions
Jordan bread prices rise as government seeks more dough
Tillerson insists Russia to blame for Syria chemical attacks
Syrian rebels gamble on Turkish alliance to fight Kurds and Assad
Turkey's attack on Syrian Kurds could overturn the entire region
Turkey says U.S. has promised to stop arming YPG, warns Washington on Manbij
Saudi Arabia Moves Elites to Prison, Threatens Trial
Saudis Release Prince al-Waleed, One of the World's Richest Men
'Many dead bodies and blood everywhere': At least 95 killed in Afghan car bombing
Trump: We won't allow the Taliban to win
Battle over secret Nunes memo could come to a head next week
Beset by turmoil, Trump looks for reset with first State of the Union speech
Trump's Dreamer Proposal 'Fulfilment of Everything He's Promised,' Samuel Rodriguez Says
Super Bowl brings massive security resources to Minneapolis
Artificial Intelligence, Transhumanism and the Church: How Should Christians Respond?
5.7 magnitude earthquake hits near Pedasi, Panama
5.1 magnitude earthquake hits near Nikolski, Alaska
5.1 magnitude earthquake hits near Nikol'skoye, Russia
5.0 magnitude earthquake hits near Aras-asan, Philippines
Sabanacaya volcano in Peru erupts to 26,000ft
Popocateptl volcano in Mexico erupts to 22,000ft
Reventador volcano in Ecuador erupts to 16,500ft
Fuego volcano in Guatemala erupts to 15,000ft
Mayon volcano in the Philippines erupts to 15,000ft
Sinabung volcano in Indonesia erupts to 13,000ft
Seine River in Paris, France rising to dangerous levels
Dozens rescued after rain floods northern Israel
Flu Season From Hell Keeps Getting Worse - More than 50,000 deaths are expected
Schools in at least 11 states have closed as the worst flu epidemic in nearly a decade intensifies
Spermageddon: Why the human race could be infertile in 50 years
RNC finance chair Steve Wynn resigns after sexual harassment allegations
Hollywood attorney makes divorce easier with an online service
Reporter at Kentucky shooting learned that suspect was her son
Tracking Bible Prophecy Headlines - 1/27/2018
TV report: Israel now wants Trump to reject Palestinian 'right of return'
Obama: 'Skyrocketing' settlement means Palestinian state 'almost impossible'
Obama Says He's 'Basically A Liberal Jew,' Is Not Optimistic About Israeli-Palestinian Peace Talks
Trump to Netanyahu: We took Jerusalem off the table in future peace negotiations
Slovenia president throws doubt on recognition of Palestine
USAID chief: 'No decisions made' on cutting Palestinian aid
New Israeli system shows which countries have the most online anti-Semitism
Anti-Semitism in Germany mars International Holocaust Remembrance Day
'Human Nature Never Changes': Holocaust Museum On Int'l Holocaust Remembrance Day
Muslim World League: Holocaust is a crime that no one can deny or undermine
Syrian opposition says will boycott Russia-brokered peace talks in Sochi
UN chief calls for Syria referral to International Court - Guterres tells Security Council of 'serious violations,' including blocking aid deliveries and medical care to millions
Turkey's Erdogan vows to fight Kurdish forces as far as Iraq
In Davos, Persian Gulf nations slam an absent Iran
Trump: US will continue to block Iran's path to a nuclear weapon
US seeks to boost case against Iran with UN Washington visit
Kim Jong Un's slush fund running out of fuel after numerous missile, nuclear tests, report says
US defense chief: Korea talks can't distract from denuclearization
Russia says no obligation to comply with US sanction on N. Korea
US condemns Russia deal with South Ossetia on joint military force
9/11 museum marks 25th anniversary of 1993 WTC bombing
Trump slams media at global economic forum in Davos
Trump compares arriving in Davos to Academy Awards but with 'more photographers'
Trump Davos speech: 'America First policy is not America alone'
Trump sells US to Davos, declares 'America is open for business'
Bankers at Davos: Can Anything Stop the Good Times?
Dow jumps 224 points Friday, extends 2018 gain to 7.7%
Japanese cryptocurrency exchange loses more than $500 million to hackers
U.S. oil industry set to break record, upend global trade
Trump calls report he ordered Mueller's firing 'fake news'
Super blue moon to coincide with lunar eclipse for 1st time in 150 years
How to See the 2018 Super Blue Blood Moon From the East Coast
San Jose earthquake brings Bay Area total to 7 in last week
6.3 magnitude earthquake hits near Madang, Papua New Guinea
5.3 magnitude earthquake hits near Laiwui, Indonesia
5.1 magnitude earthquake hits near Lorengau, Papua New Guinea
Sinabung volcano in Indonesia erupts to 27,000ft
Popocateptl volcano in Mexico erupts to 21,000ft
Karymsky volcano on Kamchatka, Russia erupts to 18,000ft
Sinabung volcano in Indonesia erupts to 15,000ft
Reventador volcano in Ecuador erupts to 14,000ft
Seine River flooding to worsen in Paris into this weekend despite break from heavy rain
'Star Wars' tech may be close to reality: Scientists create 3D projection in thin air
Modern medicine infected by the virus of mistrust
100 years after 'Spanish flu', new global pandemics feared
'Many more weeks' to come in fierce, deadly flu season, CDC says
Growing number of young children dying from flu
Catholic Bishop Calls for Ceremony to Bless Homosexual Couples
Entire USA Gymnastics board to resign amid sex abuse scandal
Dozens of People Recount Pattern of Sexual Misconduct by Las Vegas Mogul Steve Wynn
An affair with Trump? Nikki Haley on 'disgusting' rumors and her rise to a top foreign policy role
Tracking Bible Prophecy Headlines - 1/26/2018
UN Issues 240 Recommendations for Israel, Including Halting Settlement Expansion
Poll: most Palestinians, half of Israelis no longer believe in two-state solution
Netanyahu proposes 'new model' for peace
'We're keeping the holy sites' in any peace deal, Netanyahu vows
Netanyahu thanks Trump for historic Jerusalem decision, 'forever etched on the hearts of our people'
Abdullah: US must get a major Israeli concession after Jerusalem recognition
Nikki Haley skewers Mahmoud Abbas at UN Security Council meeting
Nikki Haley says Palestinian President Mahmoud Abbas lacks 'courage and the will' to seek Israel peace deal
Palestinians: Peace 'off the table' if Trump doesn't reverse Jerusalem move
Palestinians Respond to Trump: If Jerusalem Off Table, Then U.S. No Longer Has Seat at the Table
Trump: If Palestinians don't want peace, U.S. has nothing to do with them
US said to mull shuttering PLO office in Washington
Trump 'backstabbed' the Palestinians, PLO's Washington envoy says
For Trump, Middle East peacemaking is all about give and take
Trump administration doubles down on Palestinian aid cutoff threat
Trump threatens to cut aid to Palestinians for 'disrespecting' Pence
Celebrities: US cuts to UN refugee agency a 'lethal attack' on Palestinians
As Gaza approaches 'famine,' Israel, rather than world, appears most concerned
Israel declares victory as EU condemns PA for financing terror
Palestinian Arabs prefer terrorism to peace deal, poll finds
How Israel's leaders use targeted killings to try to 'stop history'
Israel had plan to shoot down passenger plane to kill Arafat, book claims
Ukraine's new heroes: Anti-Semites and murderers of Jews
Netanyahu to Meet Putin Next Week in Snap Moscow Visit Over Iran
Netanyahu in Davos: We will not allow Iran to destroy us - Not only does Iran spread terror all over the world, it openly says it will use its weapons to destroy Israel
Trump gave Israel strong support on Iran on the sidelines of the World Economic Forum in Davos
Netanyahu's threats to attack Iran 'panicked' Obama into nuke talks, author says
UN Security Council to inspect 'Iranian-made' missile debris
Analysts Fear Bigger Iran Military Budget Could Mean More Proxy Wars
British Parliament Debates Outright Ban on Hezbollah
Yemenite woman finds long-lost sister thanks to DNA testing
Israel's UN Ambassador: Iran Trying to Turn Syria Into Its Military Base
Danon: Iran currently controls 82,000 fighters in Syria
Syria war: Turkish forces 'shelling civilians randomly'
Syria war: Kurds call on Damascus to defend against Turks
Trump Slams Erdogan Over Syria Incursion, Turkey Claims It Didn't Happen
Turkey to U.S.: End support for Syrian Kurd YPG or risk confrontation
Caroline Glick: The U.S. Is Quietly Sidelining a Turkey in Decline
Erdogan Enacts Plan to Reshape Turkey With More Islamic Schooling
Egyptian presidential election shows Sisi is even less democratic than Mubarak
'Mohammed' on Course to be Most Popular Baby Name in Germany
EU court bars sexual orientation tests for asylum-seekers
Trump says he 'would apologize' for sharing anti-Muslim videos from far-right British group
Donald Trump says retweet of anti-Muslim videos did not equal endorsement
Despite sanctions, North Korea exported coal to South and Japan via Russia - intelligence sources
North Korea calls for unification of Korean Peninsula
U.S. senator from Hawaii says states should not send missile alerts
Kissinger calls North Korea's nukes 'most immediate challenge to international peace'
Soros: Trump has US 'set on a course towards nuclear war'
Doomsday Clock reaches 2 minutes to midnight - closest point to nuclear annihilation since Cold War
Trump offers to triple Obama's amnesty number in exchange for tougher security laws
Trump immigration proposal could provide path to citizenship for 1.8 million in US illegally
Newly recovered FBI texts raise further questions about Clinton investigation
FBI officials worried about being too tough on Hillary Clinton during email investigation, texts show
DOJ says missing FBI text messages recovered, senator backs off 'secret society' claim
Senate committee moves toward releasing Trump-Russia interviews
Trump ordered Mueller's firing, then backed off
Trump was talked out of firing Mueller last June, source says
Franklin Graham warns of deep state coup against President Trump
Anti-Trump celebs to hold 'People's State of the Union' next week
The case of the phantom tsunami: Why an Alaska buoy showed a big wave that wasn't there
California Rocked by Three Earthquakes in One Day, Scientists Expect More to Come in 2018
5.8 magnitude earthquake hits near Ferndale, California
5.7 magnitude earthquake hits near Lambasa, Fiji
5.1 magnitude earthquake hits the Northern Mid-Atlantic Ridge
5.0 magnitude earthquake hits near Kodiak, Alaska
5.0 magnitude earthquake hits South of the Fiji Islands
5.0 magnitude earthquake hits near Ferndale, California
Sabancaya volcano in Peru erupts to 25,000ft
Mayon volcano in the Philippines erupts to 23,000ft
Popocateptl volcano in Mexico erupts to 22,000ft
Reventador volcano in Ecuador erupts to 14,000ft
Podesta: 'Stabilize The Population' To Fight Global Warming
Meat tax 'inevitable' to beat climate and health crises, says report
California Considers $1,000 Fine and Jail for Waiters Who Hand Out Plastic Straws
A person was able to 'shoplift' from Amazon's new convenience store
Facebook goes down Thursday morning. People (predictably) freak out.
Soros to Google and Facebook: 'Your days are numbered'
George Soros calls Facebook and Google a 'menace' to society and 'obstacles to innovation' in blistering attack
Israel is a leading country in the field of digital healthcare: Netanyahu unveils NIS 1 billion shekel digital health project
U.S. Postal Service unwittingly smuggles Chinese opioids to American addicts
People Outraged as Google Home Identifies Buddha, Muhammad and Satan But Not Jesus Christ
Joni Eareckson Tada: If Christians Don't Act, US Assisted Suicide Laws Could Become Like UK, Canada
Satanic Temple Says Abortion Laws Violate Its Religious Rights by Promoting Christian Beliefs
Cuban Christian Man Jailed After Police Confiscate Bibles, Told 'Our God Is Fidel Castro'
Irish priest asks for back-up as demand for exorcisms rises 'exponentially'
Tracking Bible Prophecy Headlines - 1/25/2018
Arab leaders: We can resume peace talks despite Jerusalem controversy
Lebanese PM: US saying Jerusalem is capital of Israel does not make it so
In Middle East trip, Pence shows administration is unfazed by criticism of Jerusalem decision
Macron says he won't recognize Palestine in response to Trump's Jerusalem move
Jerusalem Municipality closes council meetings to the public
As Israel Celebrates Its 70th, 1948 Is Groundhog Day for Palestinians
Fatah deputy chief: US has never given Palestinians anything substantial
Leaders of global aid groups urge US to reverse fund cuts to UNRWA
Ambassador Haley reportedly pushing for further cuts to U.S. aid to PA, following the cut in funding to UNRWA
Amid funding cut fears, PA purchases $50 million private jet for Abbas - report
Seeking New Strategic Weapon, Hamas Is Turning Gaza Into a Laboratory for Future Drone Warfare
Knesset speaker: Europe leaders embrace Jews, but accuse Israel of 'war crimes'
Berlin denies it expressed understanding for Israel's rejection of Iran deal
Erdogan says to extend Syria operation despite risk of U.S. confrontation
Turkey's Erdogan Demands Trump Halt Arms Support to U.S.-backed Kurdish Forces
North Korea calls for unity with South as hockey players begin Olympics training
North Korea planning military event on eve of Winter Olympics
North Korea proudly displays captured USS Pueblo as war trophy
Spokesman for Trump campaign adviser among 4 Americans killed in Kabul hotel attack
Trump says he is 'looking forward' to testifying under oath for Mueller's Russia probe
Grassley suspects 'bureaucratic game of hide the ball' by the FBI and DOJ over the Russia probe
Ron Johnson on Missing Texts, Secret Meetings: We're Going to Start Investigating the FBI
Hannity: DOJ has started recovering missing FBI texts, DOJ sources say
FBI text messages lost because of 'misconfiguration issues' that perplex security analysts
Thousands of FBI cellphones affected by glitch that lost Strzok-Page texts, officials say
Fed up with 'tyranny' and taxes, California group wants to secede from state
Pope Says Fake News Is Devil's Work
German leader Merkel says the current world order is under threat
Trump takes 'America First' message to World Economic Forum
The Real Estate Bubble Looks Eerily Like Early 2006
Ratings firm issues first grades on cryptocurrencies, sparking outrage online and a cyberattack
Rare 'super blue blood moon' coming to Western US skies next week
The Best Places to See the Super Blue Blood Moon Eclipse of Jan. 31
6.2 magnitude earthquake hits near Nikol'skoye, Russia
6.2 magnitude earthquake hits near Mutsu, Japan
5.9 magnitude earthquake hits near Mohean, India
5.2 magnitude earthquake hits near the Indian Ocean Triple Junction
5.1 magnitude earthquake hits near Mohean, India
Fresh tremors halt search ops after Japan volcano eruption
Mayon volcano in Indonesia erupts to 18,000ft
Sinabung volcano in Indonesia erupts to 16,000ft
Agung volcano in Indonesia erupts to 14,000ft
Kadovar volcano in Indonesia erupts to 10,000ft
Southwest Iran suffocates under dust cloud
'Flood of the century' fears rise in Paris along with the Seine
Paris on flooding alert as rising Seine causes travel disruption
Panic and blame as Cape Town braces for water shut-off
Irony Alert: A Thousand Private Jets Deliver Globalist Elite to Davos for Climate Change Summit
Powerful opioids are easily sold through the Internet and shipped in the mail, investigation finds
In effort to combat opioid epidemic, Philadelphia plans safe-injection sites
University Under Fire For Off-The-Grid Herpes Vaccine Experiments
Monkeys Have Been Cloned, Paving the Way for Human Cloning
Church of England Sneaks Transgender 'Re-Baptism' into Liturgy
Tracking Bible Prophecy Headlines - 1/24/2018
Key European body to vote on condemning Trump's Jerusalem recognition
Israeli President Rivlin to Pence: I Hope Trump's Jerusalem Move Will Advance Peace Process
Pence: Timing of Trump peace plan depends on Palestinians
US, PA have had no contact since Trump's Jerusalem announcement
Kerry to Abbas confidante: 'Stay strong and do not give in to Trump'
Mike Pence's faith drives his support for Israel. Does it drive Mideast policy?
Democratic-Republican split on Israel is the widest in 40 years, poll finds
Netanyahu and Trump to meet at Davos economic conference
Heavy snow humbles the global elite at Davos summit
Israel accuses UN rights forum of bias over Palestinians
Hamas leader: Group still seeking reconciliation with Fatah
Netanyahu to tell Europeans clock ticking to fix Iran nuke deal
EU lawmakers grill visiting Iranian delegation on Holocaust denial, terror links
Al-Qaeda leader who urged attacks on Jews and Americans put on US terror list
Israel Natural Gas Lines could help build European pipeline
Two major U.S. surveys rank Israel among most powerful, innovative countries
US stresses Lebanon must cut Hezbollah from financial system
Egypt's Military Detains an Ex-General Seeking to Run for President
Last major challenger to Egypt's Sisi calls off campaign after arrest
Car bombs kill at least 27 in east Libyan city of Benghazi
Christian Churches 'Under Attack' Amid Turkey's Bombardment of Syrian Region
Turkey kills at least 260 Kurdish, Islamic State fighters in Syria offensive: military
Turkey urged to show restraint in assault on Syrian Kurds
Turkey seeks no clash with Russia, Syria, US, but will pursue Syria goals
US-led coalition strikes kill 150 Islamic State militants in Syria
World powers step up pressure on Syria, Russia over chemical attacks
US says Syria's Assad may again be using chemical weapons, lays blame on Russia
China would back a unified Korea if attained through peace, ambassador says
CIA Director: North Korea seeking reliable nuclear arsenal
CIA warns Kim Jong Un could use nukes as 'coercive' tool
UN calls for sustained peace, denuclearization on Korean peninsula
North Korea and US clash at disarmament forum on nuke issues
GOP escalates law enforcement probes as Russia inquiry heats up
Schumer rescinds offer to Trump to fund the wall in an immigration deal
Trump fires back at Schumer: 'If there is no Wall, there is no DACA'
Attorney General Jeff Sessions interviewed by Mueller's team as part of Russia investigation
Man Accused of Threatening to Shoot Up CNN Reportedly 'Identified With Hitler'
World must 'wake up to threat from tech giants'
Facebook Buys Boston Software Company 'Confirm' That Authenticates IDs
Tsunami savvy: why the alert fizzled, and what science doesn't know
NASA: 'Potentially Hazardous Asteroid' will cruise past Earth on Super Bowl Sunday
5.6 magnitude earthquake hits the Ascension Island region
5.5 magnitude earthquake hits near Kodiak, Alaska
5.4 magnitude earthquake hits near Iquique, Chile
5.3 magnitude earthquake hits near Kodiak, Alaska
5.1 magnitude earthquake hits the Balleny Islands region
5.0 magnitude earthquake hits near Kodiak, Alaska
Sabancaya volcano in Peru erupts to 26,000ft
Fuego volcano in Guatemala erupts to 15,000ft
Sinabung volcano in Indonesia erupts to 11,000ft
Kadovar volcano in Indonesia erupts to 11,000ft
Philippines volcano lava display one of the biggest yet as alert level rises, scientists say
Philippine Volcano Spreads Lava Almost 2 Miles From Crater
Thousands more flee erupting Philippine volcano
Scientists Get Buried In Snow At Davos While Lecturing On Global Warming
NASA Marks 2017 As The Second Hottest Year On Earth Since 1880
Why 200,000 Antelope Dropped Dead in 3 Weeks
Florida bill would make HPV vaccine mandatory for public school students
Israeli-American gay couple sues US for denying citizenship to 1 twin son
Oscars make history, quietly, with transgender nominees
Kenneth Copeland Acquires New Gulfstream V Jet, Seeks $19.5M for Upgrades and Maintenance
Atheist Organization Targets White House Bible Study
Kentucky school shooting leaves 2 students dead, 18 others injured, officials say
Tracking Bible Prophecy Headlines - 1/23/2018
Abbas urges EU to swiftly recognize Palestine, says it will encourage peace
Abbas Asks EU to Recognize Palestinian State Within 1967 Borders: 'You're the Main Partner in Building Palestinian State'
EU promises to back Abbas' demand for Jerusalem
EU ready to take 'central role' in peace process alongside US
While Netanyahu cements US support, Abbas fails to recruit EU as new peace broker
Livni hopes Pence's visit not a 'death certificate for peace'
Report: Trump suggests annexation of 10% of Judea and Samaria
Pence in Knesset: Embassy to open in Jerusalem in 2019, Iran will never get bomb
In Jerusalem with Pence, Netanyahu roasts Europe over Iran stance
Netanyahu Standing Alongside Pence: Iran Nuclear Deal Should Be Nixed if Not Fixed
Netanyahu leads chorus of Israeli praise for Pence speech
U.S. Embassy Invites Israeli Settler Leaders to Attend Pence's Knesset Speech
Pence to visit Western Wall amid heightened tension with Palestinians
Palestinian Christians slam Pence's pro-Israel faith
Hamas praises Arab Israeli MKs for 'Jerusalem is Palestine' anti-Pence protest
Minister calls Arab MKs 'traitors' for interrupting Pence's speech
After Jerusalem, UK's Johnson says US should offer incentives to Palestinians
UNRWA chief: US decision to cut funds 'abrupt and harmful'
Rivlin calls on world to tear off 'mask of hypocrisy,' recognize Jerusalem
Qaeda leader urges attacks on Jews, Americans over Trump's Jerusalem recognition
Rescuers In Rebel-Held Syrian Area Accuse Government Of Gas Attack
Trump's First War? Turkey Declares a Military Frontline Against America
Turkish Troops Attack U.S.-Backed Kurds in Syria, a Clash of NATO Allies
Syria offensive: Turkey warns US over Kurdish militia group
Tillerson says US discussing Syria security zone
Moscow rejects schemes to topple Syrian regime, Yemeni FM slams Houthis
Saudi-led Arab Coalition announces $1.5 bln in aid for Yemen
Iran kicks off annual drill near key Strait of Hormuz
Iranian planes warned off two 'coalition vessels' during military drill
France says Iran not respecting UN text on ballistic missiles
UK man 'obsessed' with Muslims accused of deadly ramming attack outside mosque in London
India, Pakistan continue trading fire and blame in Kashmir
Trump claims victory as Congress votes to end shutdown, reopen government
GOP lawmakers raise concerns over 'secret society' in FBI agents' texts
Republicans demand new special counsel over lost FBI text messages
Anti-Trump protest in Haiti temporarily shuts US Embassy
NFL rejects veterans group's Super Bowl ad urging people to stand for the anthem
Facebook admits social media threat to democracy
Montana becomes first state to implement net neutrality after FCC repeal
US Policy May Cause Trade War with Chinese Internet Companies
South Korea to ban cryptocurrency traders from using anonymous bank accounts
Hawaii Missile Alert Update Delayed Because Governor Didn't Know His Twitter Password
NASA working on compact nuclear reactor to aid long-term stays on other planets
Let's talk about the big scary asteroid that's NOT going to hit Earth
Magnitude 8.2 quake off Alaska prompts tsunami warning
Offshore Quake Rattles Indonesia, Sending Jakarta Into a Panic
6.0 magnitude earthquake hits near Binuangeun, Indonesia
5.4 magnitude earthquake hits near Arawa, Papua New Guinea
5.0 magnitude earthquake hits the Southern East Pacific Rise
5.0 magnitude earthquake hits the Central Mid-Atlantic Ridge
Mayon volcano in the Philippines erupts to 25,000ft
Fuego volcano in Guatemala erupts to 15,000ft
Turrialba volcano in Costa Rica erupts to 13,000ft
Karymsky volcano on Kamchatka, Russia erupts to 10,000ft
Volcano, avalanche hit Japan ski resort as Philippines volcano spews anew
Heaviest snowstorm in years cuts power, delays travel in Tokyo
On the eve of the World Economic Forum Heads of State and C.E.O.s in Davos Beware: 6 Feet of Snow in 6 Days
Blizzard dumps heavy snow from Rockies to Upper Midwest
No Travel Advised In South Central Minnesota, Already A Foot Of Snow Reported
National Guard called out as more than foot of snow buries southern Minn., strands motorists
Pacific Northwest Coast Battered by 60-Foot-Tall Waves
San Juan residents celebrate as power is restored after months in the dark
Why flesh-eating bacteria can look like the flu
Flu outbreak: 100 people a week dying in US as virus continues to spread
Vermont Makes History By Legalizing Marijuana, But Its Law Comes With A Catch
Fifth-grader thought she brought gummy candies to school, but they were laced with marijuana
ACLU Using Undocumented Minors as 'Political Pawns' in Abortion Debate, Pro-Lifers Warn
Franklin Graham Slammed for Defending Trump on Porn Star Allegations
Pope apologizes to sex abuse victims, defends accused Chilean bishop
Death Toll for German Serial Killer Nurse Goes Up, Another 97 Victims Suspected
One student wounded, 16-year-old boy in custody after school cafeteria shooting in Texas
Tracking Bible Prophecy Headlines - 1/22/2018
Pence lands in Israel as PM Netanyahu stresses 'no alternative' to US as peace broker
Jordan's king tells Pence U.S. must rebuild trust after Jerusalem decision
Jordan's king says East Jerusalem must be capital of Palestinian state
Pence says he and Jordan's Abdullah 'agreed to disagree' on Jerusalem
Pence said to ask Egypt, Jordan to coax Palestinians back to table
Pence 'extreme and delusional,' says Joint List MK
Israeli Arab lawmakers to boycott Pence speech
Palestinians burn photo of Pence in Bethlehem protest over Israel trip
Abbas heads to Europe in bid to circumvent US in peace process
Abbas to ask European Union to recognize Palestinian state
Paris suburb to recognize Palestinian statehood
Slovenia to recognize Palestinian state next month
Pope renews call to maintain Jerusalem status quo
27 percent of European Jews say they don't feel safe in survey
Ministry of Diaspora Affairs report shows hike in worldwide anti-Semitism
Bennett: Rising antisemitism due to far right, refugees, social media
Rivlin: Gaza about to collapse, epidemics on horizon
Nasrallah warns Israel against continued construction of border wall
Turkey advised US before Syria strikes; contacts ongoing
US urges Turkey to 'exercise restraint' in Syria operation
Erdogan to YPG: You can't rely on US support to defeat Turkey
Turkish forces push into Syria, battle Kurdish militia
Turkish border town hit by another rocket from Syria
Assad slams Turkey's Syria offensive as 'support for terrorism'
French calls for emergency Security Council meeting on Syria
IS and how it continues to plague Iraq
Russia, Iran open their arms as Turkey loses patience with U.S.
Iran may try to loosen Revolutionary Guard's grip on economy
Iran deal 'fixes' to dominate Tillerson's agenda in Europe
Spurned by Trump, Europeans ponder how to meet Iran ultimatum
UN appeals for $3B in aid to war-battered Yemen
Deadly Kabul hotel siege investigated as a possible 'insider attack'
Las Vegas Women's March set as anti-Trump protests mark inauguration's one-year anniversary
Newly released texts between ex-Mueller team members suggest they knew outcome of Clinton email probe in advance
Senator says FBI lost crucial texts tied to Clinton probe
Contrite Facebook executives seek to ward off more European rules
Google Has An Actual Secret Speech Police
Security fears spark crackdown on Chinese tech
Inside Amazon's surveillance-powered no-checkout convenience store
'We loot or we die of hunger': food shortages fuel unrest in Venezuela
One Year of Trump: Border Wall Prototypes Sit in Desert As Border-Crossings Surge to Obama Levels
Senate at Impasse as Votes Delayed Until Monday
Trump's budget chief says shutdown could last more than a week
Trump keeps parks, monuments open to shun Obama's 'weaponization' of shutdown
5.0 magnitude earthquake hits near Masachapa, Nicaragua
5.0 magnitude earthquake hits near Villa Rica, Peru
Mayon volcano in the Philippines erupts to 12,000ft
Wicked-strong storm beats the Netherlands with 90-mph wind gusts
Scientists worry brain-wasting 'zombie deer' disease could spread to humans
Flu season getting worse, as illness has 'lot more steam' than expected
Flu outbreak: 100 people a week dying in US as virus continues to spread
China, Unhampered by Rules, Races Ahead in Gene-Editing Trials
Planned Parenthood Condemns House Passage of Bill to Ensure Babies Born Alive During Abortion Receive Care
First same-sex active-duty couple marries at West Point
With 25,339 murders in 2017, Mexico suffers record homicide tally
Jamaica declares emergency over parts of island as gun crime soars
Tracking Bible Prophecy Headlines - 1/21/2018
Trump 'firmly committed' to restarting peace process, Pence says
US will back two-state solution if both sides agree - Mike Pence
The two-state delusion is the greatest obstacle to peace
Pence defends Trump's shift in Israeli policies and reiterates his country's commitment to restarting the Mideast peace process
Mike Pence visits Middle East but US role as peace broker may be over
Arab MK calls Pence 'dangerous, messianic,' will boycott his Knesset speech
VP Pence in Egypt for talks on security, counterterrorism
Pence met with protest in Jordan amid unease over US recognition of Jerusalem
Mossad, Kushner, Greenblat, brokered deal to end diplomatic crisis with Jordan
Netanyahu thanks US for 'behind-the-scenes' work to end Jordan embassy impasse
Turkish hackers take over ex-Netanyahu aide's Twitter account
Haredim demand Netanyahu rebuke Lieberman over Shabbat visit to shopping center
Israeli worshipers throw rocks at Palestinian village
IDF: Hamas knows it lost the battle for the tunnels
Anger that drove the Arab spring is flaring again
Syria Promotes Tourism, Despite Devastation of Civil War
Russia to demand in UN that Turkey halts Syria operation
Turkish army says has hit 153 targets so far in northern Syrian operation
Germany reportedly weighing new sanctions against Iran
How Corruption and Cronyism in Banking Fueled Iran's Protests
Kabul hotel attack: Intercontinental under attack by gunmen 'taking hostages and battling security forces'
At least six dead as Kabul hotel attack ends: officials
Kabul Intercontinental Hotel siege ends, all gunmen killed: government
Roadside bomb kills 12 civilians in Afghanistan
Tunisian forces kill top aide of Al Qaeda leader in Maghreb
German city bans new refugees as anti-migrant mood increases
Trump's first year in office has been a can't-miss drama
First day of government shutdown ends in standoff
Democrats, GOP try to dodge blame for shuttered government
Trump accuses Democrats of 'holding our Military hostage' over shutdown impasse
Chinese state media: US government shutdown exposes 'chronic flaws'
US destroyer sails near contested reef in South China Sea angering Beijing
China says US warship 'violated' its sovereignty
Earthquake Swarm in U.S. City Has Lasted 7 Days Straight - What's Going On?
6.3 magnitude earthquake hits near Putre, Chile
5.3 magnitude earthquake hits near Vallenar, Chile
5.2 magnitude earthquake hits near Ndoi Island, Fiji
5.1 magnitude earthquake hits near Urunchi, China
5.1 magnitude earthquake hits near Acari, Peru
5.0 magnitude earthquake hits near Kuril'sk, Russia
Popocateptl volcano in Mexico erupts to 22,000ft
Sakurajima volcano on Japan erupts to 11,000ft
Brazil declares yellow fever emergency in Minas Gerais
Number of young women using ADHD medicine up by 700 percent, CDC says
Big pharmaceutical companies are spending far more on marketing than research
Should Big Pharma spend more on marketing than R&D?
Trump administration to revoke Obama-era policy for abortion providers
Doctors Confirm It's Hard to Grow Up, Say Adolescence Should Extend to 24
Tracking Bible Prophecy Headlines - 1/20/2018
Pence sets out on Mideast trip despite threat of government shutdown
Pence's hopes for Middle East trip likely to crash into reality on the ground
Top PA negotiator 'urged Abbas to reject US peace deal as details emerged'
US funding hold will hurt UN effort to help Palestinian refugees - Russia's Lavrov
UNRWA head: US aid freeze 'not related to our performance'
Gaza family kills member who allegedly acted as Israeli informant
French Jewish group demands action following rash of anti-Semitic incidents
Nasrallah: Israel behind explosion which wounded Hamas official
Lieberman: Hamas is growing offshoots in southern Lebanon
Lebanon foils ISIS plans to attack places of worship, government buildings
Data-stealing spyware 'traced to Lebanon'
Sisi, Egypt's Leader, Will Seek 2nd Term, and the Field Is Nearly Empty
Turkish and Syrian threats in Afrin put U.S., Russia in a bind
Turkey Begins Operation Against U.S.-Backed Kurdish Militias in Syria
US official: Turkey's shelling of Afrin in Syria would hurt regional stability
100 Houthis killed, 34 others detained in a week
Russia: Iran nuclear deal would fall apart without US support
Mattis: Iran, North Korea 'threaten regional and even global stability'
U.S. Military Advantage Over Russia And China 'Eroding,' Pentagon Says
Pentagon sets sights on Russia, China in major shift away from anti-terror mission
FISA abuse memo, #ReleaseTheMemo campaign send Congress, Wikileaks and Twitter into a tailspin
Hannity: Bombshell Memo on FISA Surveillance Shows Abuse of Power 'Far Worse Than Watergate'
Hannity: Democrats Putting Illegal Immigrants Before the American People
House rejects Democratic effort to impeach Trump as shutdown looms
House-passed bill to avoid a government shutdown sinks in the Senate as funding deadline passes
US government shutdown begins as spending bill fails in Senate
US government shutdown: Blame game begins as chaos marks Donald Trump's one-year anniversary in White House
NSA deleted surveillance data it pledged to preserve
Social media companies accelerate removals of online hate speech: EU
Google Faces England's First 'Right to Be Forgotten' Trial
Facebook to Rank News Sources by Quality to Battle Misinformation
False-alarm siren at Harris Nuclear Plant causes commotion
Earthquake Off Coast of Mexico Measured 6.3 and Struck Near Popular Tourist Town
5.0 magnitude earthquake hits near Kuril'sk, Russia
5.0 magnitude earthquake hits near Mandali, Iraq
Sabancaya volcano in Peru erupts to 26,000ft
Sinabung volcano in Indonesia erupts to 18,000ft
Kadovar volcano in Papua New Guinea erupts to 10,000ft
We did it! Texas shatters record for winter electricity use, without swamping the grid
India signs on with Israeli firm to fight drought
US flu season gets worse, has 'lot more steam' than expected
Peace be with you, but no touching: Flu season altering Mass
An outbreak of the plague kept Mormon missionaries out of Madagascar, but the proselytizers are going back
Every Year We Abort 1.5 Million Babies While Over 3 Million Families Are in Line to Adopt
Tracking Bible Prophecy Headlines - 1/19/2018
Pence heads to Jerusalem, epicenter of rift with the Palestinians
US International Negotiations Envoy Greenblatt Arrives in Israel Ahead of Pence Visit
Jerusalem embassy move complicates Pence trip to Middle East
Trump Administration Pushing For Jerusalem Embassy Move By Next Year: Reports
PMO officials: no contradiction between Netanyahu and Trump's US Embassy comments
U.S. to convert existing Jerusalem facility into embassy for 2019 opening
EU mum on Abbas speech because 'we don't comment on comments'
Haley takes PA to task after 'hateful' comments by Abbas
Minister Steinitz calls Abbas 'anti-Semite,' says he sabotaged the peace process
Macron trying to convince Abbas not to reject Trump initiative
Hamas: Abbas no longer a legitimate leader
US won't pay $45 mln pledged for Palestinian food aid for now
Middle East Forum offers UNRWA $1 million - on condition that it redefine who they consider to be a 'Palestinian refugee.'
US Palestinian rep. says UNRWA funds 'not a bargaining chip'
'Fair-minded rightists and leftists agree there is no reason to delay application of Israeli sovereignty to Judea and Samaria.'
Arabs and Muslims Will Not Accept Israel as the Jewish State
Leader of terror cell that killed rabbi said still at large after Jenin raid
Minister Erdan: 'Terrorists are rats we'll catch in any hole'
Security expert: Hamas in race to use terror tunnels before Israel destroys them all
Israel Unveils Details of New Underground Wall Along Gaza Strip
India Test-Launches Nuclear-Capable Long-Range Missile While Netanyahu Visits Country
India test-fires missile amid perceived threats from China, Pakistan
Saudi Arabia to allow Israel flyover rights?
Israel to reopen embassy in Jordan, which touts apology over shooting
Opening Holocaust exhibition, Russian FM warns against reviving Nazis
Are Poland's Proposed Holocaust Restitution Laws A Form of Historical Denial?
Germany establishes an anti-Semitism commissioner
In rare gesture, Jerusalem expresses sympathy for Iraqi terror victims
Al-Qaida moves in to recruit from Islamic State and its affiliates
IS claims responsibility for twin suicide bombing in Baghdad
Iraqi parliament fails to agree on new election date
US Embassy in Baghdad says Washington opposes delaying Iraqi elections
On 27th anniversary of Saddam's 1991 Scud missile strikes at Israel, Defense Ministry releases interviews with senior officials on how close Israel came to bombing Baghdad
Syrian gov't: U.S. military presence in Syria is act of aggression
US admits Turkey owed explanation over Syria force
Erdogan's Turkey prepares for war against the Kurds while U.S. and NATO look the other way
Syria says it will shoot down any Turkish jets carrying out attacks inside Syria
UN chief wants Security Council to revive Syria gas attacks probe
France to launch international group targeting toxic gas attacks
Lebanese Intelligence Turned Targets' Android Phones Into Spy Devices, Researchers Say
El-Sisi Names New Intelligence Chief in Latest Security Shakeup
African UN envoys suggest Trump meet leaders in Ethiopia after offensive remark
Russia and Iran: Friends and Foes
Russia at UN warns collapse of Iran deal would be 'alarming'
US lawmakers aim to tighten terms of Iran nuclear deal
Iranian Christian Convert Leads 1,500 Muslims to Christ in Sweden - Woman Keeps Evangelizing Despite Bombing and Murder Threats by Muslims
US ambassador to UN chides N. Korea, Iran, Syria
An Olympian break in the war between the words
North Korea crisis: South to continue talks with 'clear eyes'
North Korea plans military parade on eve of the Olympics, diplomats say
North Korea Using Winter Olympics to Fuel Online 'Reunification' Propaganda
China secretly bought North Korean coal as US watched from above: report
Report: Russia rejects Trump allegation it violating UN sanctions on N.Korea
Russian spy ship spotted off US coast a year ago returns to region
Russia Refuses To Banish Nuclear Weapons and Comply with United Nations Treaty
Ukraine crisis: Kiev defines Russia as 'aggressor' state
Congressman Pressed on Assertion of 'Possible Terrorist Nexus' in Las Vegas Massacre
TV film crew arrested after TSA catches them intentionally bringing fake explosive to airport
Mexican presidential candidate threatens Twitter tit-for-tat with Trump
Trump's contradictory tweets keep heads spinning on Capitol Hill
Desperate Trump critics rage against the stock market boom
Stock market's value under Trump has grown by $6.9 trillion to $30.6 trillion
The Dow's 31% gain during Trump's first year is the best since FDR
Asian Shares Subdued as US Government Shutdown Threat Looms
Venezuelans Throw Worthless Money in Trash Amid Massive Inflation
'Relentless' growth could see the US topple Russia, Saudi Arabia as world's largest oil producer, IEA says
Wealthy exodus to escape new tax rules worries California Democrats
People flocking to low-tax states could swing future elections
'Alt-right' escalates war against Silicon Valley, pledges to expose bias against conservatives
Why some fracking wells are prone to triggering earthquakes
Almost 250 earthquakes shake Reno area in past week
5.7 magnitude earthquake hits near Ozernovskiy, Russia
5.6 magnitude earthquake hits near Tual, Indonesia
5.3 magnitude earthquake hits near Ayacucho, Peru
5.1 magnitude earthquake hits near Puerto Madero, Mexico
Sabancaya volcano in Peru erupts to 25,000ft
Popocateptl volcano in Mexico erupts to 23,000ft
Reventador volcano in Ecuador erupts to 14,000ft
Karymsky volcano on Kamchatka, Russia erupts to 12,000ft
Sinabung volcano in Indonesia erupts to 11,000ft
Kadovar volcano in Indonesia erupts to 10,000ft
Hurricane-Force Winds In Europe Halt Flights, Rip Roofs And Topple Trees
Videos show a powerful winter storm that wreaked havoc across Europe
Nine dead as huge storms batter Europe
Deadly storm Friederike causes Dutch and German transport chaos
Europe storm: Thousands without power in UK
Israel hit by massive winter storm
Stormy weather brings power outages, road closures and flood warnings in Israel
Satellite Images Capture Rare Snowfall in the Sahara Desert
The planet just had its hottest 4 years in recorded history. Trump is dismantling efforts to fight climate change.
Mother and daughter shot dead while immunising kids from polio in Pakistan
'Mutant flu' could lead to more effective vaccine: study
Why Trump is targeting health workers' religious objections
Steve King Calls on Leadership, Advocacy Groups to Protect Unborn with Heartbeat Bill
Canadian Christians say they can't apply for federal job funding due to abortion clause
'Catholic' Georgetown to Offer LGBT Housing to Students
Breaking down stereotypes, Jewish day school to host drag queen Shabbat ceremony
Pope shocks Chile by accusing sex abuse victims of slander
Sexual harassment and assault rife at United Nations, staff claim
Analysis: Why the latest allegations of a Trump affair are unlikely to hurt the tabloid president
Tracking Bible Prophecy Headlines - 1/18/2018
Abbas: 'Jerusalem is the gate of peace and war - Trump must choose'
Abbas Says Trump's Jerusalem Decison Was 'Sinful,' And 'U.S. Has Disqualified Itself As Peace Broker'
Israeli officials: Trump considering 'interim measures' to speed up embassy move
Rebuffing Netanyahu, Trump says US embassy won't move to Jerusalem within year
EU renews support to UNRWA and for two-state solution
In Jenin, Israeli forces kill Palestinian terrorist said behind murder of rabbi
Belgium counters US cuts with $23 million for UN Palestinian fund
Police expel Jewish group from Temple Mount, citing provocations
Britain bans entry to prominent US Holocaust denier
Israel-India guided missile deal back on track: Netanyahu
The IMF has choked Tunisia. No wonder the people are protesting
Suspected Boko Haram suicide bombers kill 12, injure 48 in attack on Nigerian city of Maiduguri
Royal Jordanian implements additional security measures on US-bound flights
Sharp decline in Iraq, Syria terror deaths last year
Tillerson says US troops to stay in Syria to counter Assad and Iran
Pentagon says not creating conventional 'border guard' in Syria
US signals open-ended presence in Syria, seeks patience on Assad's removal
US insists it's not forming new 'army' in Syria
Islamic State claims responsibility for deadly attacks in Kabul
Turkey says could act in Syria unless Washington withdraws support for Kurdish force
Syrian Kurds appeal to UN as Turkey prepares to attack
Turkey to extend state of emergency amid freedom concerns
UN chief says don't harm Iran nuclear deal over unrelated issues
Iranian spies in Germany targeted Israel embassy, Jewish kindergartens - report
Trump's targeting of Iran comes as Islamic leaders torture and kill 8,000 protesters
Two Koreas agree to march together at Olympics opening ceremony; field unified women's ice hockey team
Tillerson: Evidence sanctions 'really starting to hurt' North Korea
Tillerson says Kim Jong Un must 'tell me he wants to talk'
Trump says Russia helping N.Korea skirt sanctions; Pyongyang getting close on missile
Sweden distributes 4.7 million leaflets on how to prepare for war with Russia
Hungary outlines 'Stop Soros' legislation against immigration
Feds planning massive Northern California immigration sweep to strike against sanctuary laws
Again? 'New California' group pushes 51st state with 'declaration of independence'
Trump reveals winners of controversial 'Fake News Awards'
Shutdown drama grips the Capitol
OPEC-Russia Oil Deal Faces a New Danger: Too Much Winning
Did Bitcoin Just Burst? How It Compares to History's Big Bubbles
Bitcoin Watchers Are Blaming the Slump on the Moon
A space station is falling to Earth. Here's where it could land.
Giant 'Potentially Hazardous' Asteroid Will Whiz By Earth So Close We Can See Inside It
Downriver pastor predicted Michigan meteor - a month ago
Fireball Over Michigan: Did Meteor Really Cause an Earthquake?
5.8 magnitude earthquake hits near Raoul Island, New Zealand
Taipei earthquake: Buildings shake as strong 5.7 magnitude seismic shock rattles Taiwan
5.2 magnitude earthquake hits near Port-Vila, Vanuatu
5.0 magnitude earthquake hits near Hihifo, Tonga
5.0 magnitude earthquake hits near Chichi-shima, Japan
Sabancaya volcano in Peru erupts to 27,000ft
Popocateptl volcano in Mexico erupts to 25,000ft
Klyuchevskoy volcano on Kamchatka, Russia erupts to 20,000ft
Karymsky volcano on Kamchatka, Russia erupts to 15,000ft
Fuego volcano in Guatemala erupts to 15,000ft
Reventador volcano in Ecuador erupts to 14,000ft
Sakurajima volcano on Japan erupts to 12,000ft
London weather forecast: Capital braced for fierce winds and travel chaos as forecasters issue 'danger to life' warning
At least 10 deaths from snow, ice and record cold in South
Worst-case global warming scenarios not credible: study
Cape Town could become first major city in world to run out of water after 90-day warning
2nd case of measles confirmed in person who was at O'Hare
Century After Pandemic, Science Takes Its Best Shot at Flu
Gay Olympian Adam Rippon blasts selection of Mike Pence to lead U.S. delegation
Venezuela Targets the Catholic Church
Rev. Graham: 'Darkness Is Spreading,' 'Forces of Evil' Working to Destroy Moral Society
Facebook selfie showing murder weapon helps convict killer
Facebook, Google tell Congress they're fighting extremist content with counterpropaganda
Terrorists Could Use Teslas to Kill Us
Tracking Bible Prophecy Headlines - 1/17/2018
Israel said to hit Hezbollah weapons depot near Damascus
Trump's top peace envoy heads to Israel for meeting with Quartet
Analysis: With a vent at Trump, Abbas exits 'peace process'
Israeli TV: Abbas fury a response to Saudis revealing Trump's pro-Israel plan
Speaker of Lebanese parliament: 'Boycott Trump until he renounces Jerusalem recognition'
Behind the fiery rhetoric, the Palestinian leadership is cornered and flailing
Bowing to PLO, Abbas sets stage for successor to take dramatic action on Israel
Bid to legitimize terror victim's West Bank outpost faces legal hurdle
Introducing: digital warfare through the IDF's new intelligence unit
IDF soldier detained for calling to avenge rabbi killed in terror attack
Israeli security forces find cell phone bomb in Joseph's Tomb
The Terrorism Jobs Program: Pampering the Palestinians Must End
Across the Mideast, Palestinians brace for Trump aid cuts
Decision to withhold UN funds not aimed at punishing Palestinians - US official
The U.S. Has Cut Half of Its Aid to Palestinian Refugees Pending U.N. Reform
US to withhold $65 mln from UNRWA, provide $60 mln in aid
Palestinians blame Israel for US funding cut to UNRWA
UNRWA warns US funding cut threatens regional security, Palestinian dignity
Stung by US aid cut, UNRWA launches global fundraising campaign
Netanyahu 'confident' US embassy will move to Jerusalem within a year
Erdogan to meet pope for talks said to focus on Jerusalem
Netanyahu says Israel, India both face threat from radical Islam
CIA report reveals budding Tehran-PLO relationship in 1979
Iran's leader accuses Saudis of 'treasonous collaboration with Israel'
IDF chief: Iranian nuclear threat 'is not theoretical'
Jubeir: Iran is a major threat in its role in Lebanon, Syria and Yemen
'Iranian spies' targeted in German police searches
Syrian opposition calls on Trump and EU to up pressure on Russia and Iran
US must do more to force Assad to negotiate, says Syrian opposition leader
David Miliband: UN security council 'out of the picture' on Syria
Iran says planned U.S.-backed force inside Syria would fan war
Iran adds to criticism of US-trained Kurdish force in Syria
Syria crisis: Why Turkey is poised to attack Kurdish enclave Afrin
Turkish attack on US-backed Kurds in Syria believed imminent
Turkey begins first wave of artillery fire on Kurds in Afrin
Erdogan: NATO must take stance against US over border force
Global survey finds Turkey no longer a free country
Arab Coalition destroys Houthi missile launch bases along Saudi border
Saudi Arabia shoots down Yemeni missile
Saudi Arabia welcomes UN report on Iran providing weapons in Yemen
Iran's leader accuses Saudis of 'treason' against Muslims
Yemeni official: Iran constantly trying to counterfeit the country's currency
Yemen war: 5,000 children dead or hurt and 400,000 malnourished, UN says
Yemen asks Saudis for $2B to save currency, prevent 'famine'
North Korea calls Trump nuclear button boast the 'bark of a rabid dog'
North Korea: Trump tweet the 'spasm of a lunatic'
Nations to consider more North Korea sanctions, U.S. warns on military option
Tillerson warns military action on NK unless diplomacy works
Tillerson says Americans should be "sober" about possibility of conflict with North Korea
Japan issues false alarm over missile launch, days after Hawaii alert gaffe
A password for the Hawaii emergency agency was hiding in a public photo, written on a Post-it note
Hawaii woman claims boyfriend suffered heart attack after false ballistic missile alert
Bannon refuses to answer House panel's questions in Russia probe
Lawmakers vow to force answers from Bannon in Russia probe after he defies subpoena
Intel Dem decries White House 'gag order' after Bannon testimony
Trump fueling global assault on democracy, report says
Trump cites federal report on foreign-born terrorists to urge immigration reform
Trump: We want immigrants 'from everywhere' to come to US
Mexican columnist is stabbed 21 times in front of family, underscoring deadly risks faced by journalists
401(k) investors: Is Dow 26,000 a sign that stocks are getting risky?
Battle Stations: U.S. and China Prepare for Trade Clash of the Titans
$260 billion 'cryptocalypse' as cryptos plunge 30 per cent amid fresh China, South Korea fears
Bitcoin, other cryptocurrencies tumble on government crackdown worries
Bitcoins and brothels: Cryptocurrency may be coming to the Bunny Ranch
States file lawsuits to block net neutrality repeal
Conservatives demand Twitter answers after Project Veritas videos point to political bias
A Google app that matches your face to artwork is wildly popular. It's also raising privacy concerns.
America's Fastest Spy Plane May Be Back—and Hypersonic
"Likely" meteor lights up sky over Michigan, National Weather Service says
China wants to clean Earth's orbit by blasting space junk with giant lasers
5.9 magnitude earthquake hits near Ndoi Island, Fiji
5.9 magnitude earthquake hits near San Juan del Sur, Nicaragua
5.3 magnitude earthquake hits near Angoram, Papua New Guinea
5.1 magnitude earthquake hits near Western Xizang
Popocateptl volcano in Mexico erupts to 22,000ft
Sinabung volcano in Indonesia erupts to 14,000ft
Nearly 35,000 evacuate as Philippine volcano continues to erupt
Dangerous Cyclone Berguitta to strike Mauritius, La Reunion with damaging winds and flooding
South braces for impact as winter storm brings rare snow, ice
Oymyakon: Freezing temperatures breaks thermometer in world's coldest village at -62C
China Opens 'World's Largest Air Purifier' To Fight Pollution
Workers making iPhones in China exposed to toxic hazards, report says
This flu epidemic did something never recorded before - Scores of deaths are blamed on the virus, which has now hit every state in the continental US
Think Flu Season Is Bad? It Might Get Even Worse
Flu stresses hospitals, shows we're not ready for emergencies
California hospitals face a 'war zone' of flu patients - and are setting up tents to treat them
Jewish LGBTQ youths find safe space to reconcile religious and sexual identities
Pretty dresses are no longer just for women
Pope begs forgiveness for 'irreparable' harm from sex abuse
3 churches firebombed in Chile during pope visit
Tracking Bible Prophecy Headlines - 1/16/2018
Palestinian leaders vote to urge PLO to suspend recognition of Israel
Abbas denies Jewish connection to Israel in speech to Palestinian leadership
Palestinian Central Council calls for struggle against Israel "in all forms"
Across the Mideast, Palestinians brace for Trump aid cuts
Russian FM: Moscow 'understands' Palestinian anger at Trump
Israeli envoy: UN must condemn Abbas's 'vile fabrications'
Rivlin slams Abbas for peddling 'terrible' anti-Jewish 'conspiracies'
Lieberman: "Abbas trying to destroy everyone's home'
Israel to ban all humanitarian visits by Hamas members
Israel seizes largest ever shipment of military clothes headed to Gaza
Netanyahu: Abbas tore off mask, without change in position there will be no peace
Indian official: UN vote against Trump Jerusalem move won't affect Israel ties
Netanyahu and Modi praise 'new era' in India - Israel ties
Seven years later: The Arab Spring's messy endings
Sisi vows to protect Egypt's water supply
ISIS in Sinai: Battered, weakened but still dangerous
Egypt's leader seeks to defuse tension with Sudan, Ethiopia
'People were screaming': troops destroy $200,000 aid camps in Somalia
At least nine killed in clashes near airport in Libyan capital - official
Tunisia arrests 41 more after fresh anti-austerity protests
Al-Qaeda terrorist stabs French prison guards to avoid extradition to US
Syria vows to end US presence; Russia, Turkey warn over 'border force' plan
Erdogan accuses US of planning to form 'terror army' in Syria
Erdogan: we will 'strangle' U.S.-backed force in Syria "before it's even born"
Baghdad suicide bombers kill dozens in attack on labourers
Pakistan briefs senior US envoy on counterterrorism efforts
Trump thanks Qatar for efforts to combat terrorism
Saudi Arabia condemns Qatari fighter jets' interception of two UAE planes
Iran frees 440 people arrested during protests
Lavrov: Russia will not support US bid to change Iran nuclear deal
Britain scrambles two Typhoon jets to intercept Russian planes
Visiting North Korea? Draft a will and make funeral plans, State Department says
Missile-alert error reveals uncertainty about how to react
Pope warns world is one step away from nuclear war
Canada, Mexico vow to fight Trump if he pulls US from NAFTA
CNN Tweets Martin Luther King Was a Socialist 'Before It Was Cool,' Internet Freaks
NAACP Says MLK's Vision Can't Be Achieved Without Fighting Global Warming
Boeing's 'Son of Blackbird' hypersonic strike aircraft could go five times the speed of sound
5.0 magnitude earthquake hits near Nishinoomote, Japan
Sabancaya volcano in Peru erupts to 26,000ft
Popocateptl volcano in Mexico erupts to 22,000ft
Fuego volcano in Guatemala erupts to 16,000ft
Reventador volcano in Ecuador erupts to 15,000ft
Sinabung volcano in Indonesia erupts to 14,000ft
Turrialba volcano in Costa Rica erupts to 13,000ft
Nearly 15,000 evacuate as Philippine volcano erupts
What Is Dog Flu? Contagious Disease Spreads Across the United States
Chicago O'Hare travelers possibly exposed to measles
Transgender US military recruits enlist amid uncertainty
Iowa lawsuit pits gay rights against religious freedom
Non-believers turn to prayer in a crisis, poll finds
Teen's Escape Leads to Discovery of 13 Malnourished Victims Held Captive in Perris Home, Including Kids Chained to Beds: Sheriff
Torture investigation launched after 13 believed held captive in California home
Tracking Bible Prophecy Headlines - 1/15/2018
Palestinian leader attacks Trump, calling his peace deal the 'slap of the century'
Abbas Calls Oslo Accords Dead and Blasts US: 'Damn Your Money!'
Peace efforts can only resume under international mediation: Abbas
Abbas: 'Israel a colonial project that has nothing to do with Jews'
Abbas confirms Palestinians being offered Abu Dis as capital of future state
Latest tunnel strike puts Hamas leaders in a tough spot with Cairo
Hamas tunnel was built to blow up main humanitarian crossing to Gaza
General says 'Jewish brains' have found solution to eliminate all Hamas tunnels
Liberman vows Israel will find and destroy all Gaza tunnels by end of 2018
Netanyahu in India warns Islamic Jihad, Hamas amid strike on terror tunnel
Trump to cut millions from UN agency for Palestinian refugees - officials
In compromise, US set to cut only some aid for UN Palestinian refugee agency
Hamas official in Lebanon wounded in car bomb, organization fingers Israel
Arab Israeli man accused of plotting Islamic State-inspired attack
Jewish actress Gal Gadot causes furor by sporting Lebanese designer's dress
Thousands attend Tel Aviv anti-corruption protest against Netanyahu
In Iran, Protester 'Suicides' Stir Anger and Calls for Accountability
Violence flares after Tunisians rally to mark revolution's anniversary
Police use tear gas on protesters in Tunisia, reports say
US urges caution, warns of possible terror attacks in Kosovo
Trump Designates $55 Million to Help Christians, Religious Minorities Rebuild in Iraq
North Korea is Worst Place for Christian Persecution, Group Says
Two Koreas in fresh talks on Winter Olympics
China absence looms over Canada meeting on how to pressure North Korea
North Korea slams South Korean president for Trump credit remark, praises Kim Jong Un's policy for 'reunification'
Military Quietly Prepares for a Last Resort: War With North Korea
Trump says newspaper misquoted him on Kim Jong Un, points to audio tape
France vs. fake news offers test case for democratic dilemma
G.O.P. Senator Says Trump Didn't Use Vulgarity for Haiti and African Nations
Trump quiets his critics by floating immigration deal, but infuriates his base
Blaming Democrats, Trump says immigration deal 'probably dead'
Pope: It's a sin if fear makes us hostile to migrants
Anti-Trump demonstrators march in Swiss capital
US to 'carefully' review GM request on autonomous car: Chao
1 dead, 57 hurt in Peruvian quake
5.5 magnitude earthquake hits near Madang, Papua New Guinea
5.3 magnitude earthquake hits near Luganville, Vanuatu
5.1 magnitude earthquake hits near Paluan, Philippines
Sabancaya volcano in Peru erupts to 26,000ft
Sinabung volcano in Indonesia erupts to 17,000ft
Agung volcano in Indonesia erupts to 17,000ft
Fuego volcano in Guatemala erupts to 16,000ft
Reventador volcano in Ecuador erupts to 15,000ft
Mayon volcano in the Philippines erupts to 12,000ft
Strengthening Tropical Storm Berguitta threatens La Reunion, Mauritius with damaging wind, flooding rain
Heat wave breaks records in Southland; Lake Forest is hottest place in U.S.
Control for street drug trade pushes Tijuana to grisly new record: 1,744 homicides
Sperm 'obstacle course' created by scientists to select healthiest ones for IVF
Women taking their right to go topless to state's high court
Condoleezza Rice on #MeToo: 'Let's not turn women into snowflakes'
Tracking Bible Prophecy Headlines - 1/14/2018
Hamas says will not attend Palestinian meeting over Jerusalem
Israel says destroyed Gaza attack tunnel under Israel, Egypt borders
Netanyahu hints at Gaza tunnel strike, warns of 'greater' response
Netanyahu: 'Hamas has to understand that we won't allow these continued attacks'
Israel to close Gaza crossing after IDF airstrike in Rafah
Jordan condemns Israel's approval of new settler homes
Settlers filmed destroying 100 Palestinian olive trees as IDF appears to look on
Netanyahu departs for India with diatribe against 'hostile press'
Palestinian Authority: Trump's staff is Netanyahu's staff
Netanyahu: World powers seeking to keep Iran nuclear deal alive should fix it
Iran sanctions: Tehran vows retaliation over Trump move
Iran vows to pursue ballistic missile development, slams 'irrational' Trump
Trump has 'failed to undermine' nuke deal, Rouhani boasts
Iran to Trump: Nuclear Pact Is 'Not Renegotiable'
Russia: Trump would make 'big mistake' by leaving Iran deal
US secretary of state: Working with Saudi Arabia to stabilize the region
Turkey says it will oust Kurdish militants from Afrin, Syria
Assad crackdown on Idlib could trigger a refugee 'catastrophe'
Syrian war: Reports of chlorine gas attack on rebel-held Eastern Ghouta
Iraq: Baghdad bombing kills 8, wounds 10
Sudan foreign ministry refutes reports on ambassador statement 'declaring war' on Egypt
Tunisian government plans social reforms after week of unrest
Hawaii missile alert test goes wrong, terrifies the state
From paradise to panic: Hawaii residents and vacationers run for cover, fearing missile attack
Missile threat alert for Hawaii a false alarm; officials blame employee who pushed 'wrong button'
FCC says launching full inquiry into false Hawaii missile alert
Russia deploys more surface-to-air missiles in Crimean build-up
'New US sanctions attempt to influence Russia before election'
Trump's Immigration Remarks Outrage Many, but Others Quietly Agree
Las Vegas gunman methodically sought to 'thwart' investigation of massacre, FBI says
Chicago man accused of terroristic threats on Greyhound bus
7.3 magnitude earthquake rattles Peru, triggers tsunami alerts
5.9 magnitude earthquake hits near Kirakira, Solomon Islands
5.3 magnitude earthquake hits near Jarm, Afghanistan
Sabancaya volcano in Peru erupts to 26,000ft
Sinabung volcano in Indonesia erupts to 18,000ft
Reventador volcano in Ecuador erupts to 15,000ft
Fuego volcano in Guatemala erupts to 14,000ft
'I will pay the fare': Stephen Hawking wants to send climate change deniers to Venus
Transgender WikiLeaks leaker Chelsea Manning seeks US Senate seat
Liam Neeson sees 'a bit of a witch hunt' in Hollywood's sexual misconduct scandals
Tracking Bible Prophecy Headlines - 1/13/2018
After Trump's J'lem declaration, PA turns to UN to lead talks
Palestinians to meet Sunday to discuss Trump Jerusalem response
PLO moves to withdraw recognition of, cut ties to Israel
UK condemns Israel green-lighting some 1,100 new settlement homes
Commentary: Israel deserves better than settlement building in revenge for terror
Over 100 Palestinians said injured in West Bank, Gaza clashes
Clashes break out in Nablus as soldiers search for rabbi's killers
Rocket sirens wail in southern Israel but IDF says false alarm
Flare-up with Israel tests Hamas effort to keep Gaza on low boil
Impact on Palestinians could be 'catastrophic' if US pulls funding - UN agency
Russia says it eliminated Syria rebels who attacked its base
Erdogan Calls on Putin to End Northern Syria Attacks by Regime Forces
Turkey warns Russia that Syria peace process could collapse due to regime attacks
Turkey Warns Citizens Not to Travel to U.S. Because of Terrorism Threat
Turkey says citizens travelling to United States face risk of arbitrary arrest
Trump Extends Iran Sanctions Relief, Says It's the 'Last Time' Unless Nuclear Deal Loopholes Are Closed
Trump: US will pull out of Iran nuclear deal if Europe fails to act
Iran says Trump 'desperate' to undermine nuclear deal
Iran says it 'will accept no changes' to nuclear deal 'now or in future'
Iran says will retaliate against US sanctions on chief judge
UN experts: Iran weapons to Yemen rebels violated embargo
Did Trump use vulgar language at an immigration meeting? It depends who you ask
Trump partly denies, but also defends, his vulgar immigrant comments
Trump threatens to record future Oval Office meetings
France says silence preferred after Trump remark
Diplomats scramble to contain outrage over Trump's Africa remarks
Vatican newspaper calls Trump's 'sh*thole' comment offensive
UN says Trump slur on 'sh*thole' countries is 'shocking' and 'racist'
African Union 'alarmed' by Trump statement
African countries demand Trump apology
'Thanks, but no thanks' - Norwegians reject Trump's immigration offer
Flashback: Rolling Stone Defends Obama Calling Romney 'Bullsh*tter' in Its Magazine
US ambassador to Panama resigns, says cannot serve Trump
MSNBC producer falsely claims Ambassador to Panama quit over Trump's alleged comment
Jailed Prince Alwaleed bin Talal, Saudi Arabia's richest man, is running out of time to make a deal
Iranian-backed rebels targeting Red Sea
Facebook joins Europol talks to fight Islamist propaganda
Trump's 'ping-pong' on surveillance law sets off a 101-minute scramble
Nunes charges 'abuse' of government surveillance by FBI and Justice officials
Army Rips Out Chinese-Made Surveillance Cameras Overlooking U.S. Base
China's trade with North Korea plunges as sanctions tighten
Food riots grip western Venezuela, mob reportedly slaughters cattle in field
Stocks surge to record close, have best start to a year since 2003
U.S. Supreme Court to Review Bid to Collect Internet Sales Tax
Commercial drones: A clear and growing threat to our skies
Previewing the Blue Blood Supermoon Eclipse of January 2018 Using Mobile Apps
5.2 magnitude earthquake hits near Little Sitkin Island, Alaska
5.0 magnitude earthquake hits near Hihifo, Tonga
Mayon volcano in the Philippines erupts to 17,000ft
Fuego volcano in Guatemala erupts to 16,000ft
Reventor volcano in Ecuador erupts to 14,000ft
Santa Maria volcano in Guatemala erupts to 14,000ft
Turrialba volcano in Costa Rica erupts to 12,500ft
Puerto Rico fears post-Maria murder surge: 11 days, 32 slain
Puerto Rico Gov. in Florida: Turn 'outrage' over hurricane response into votes
As California mudslide death toll hits 18, crews keep up the search
Fires and mudslides have some rethinking the California dream
Rare type of flu virus is why 2018 outbreak is 'worst in living memory'
2018 flu season appears to hit deadly peak
Flu outbreaks forcing schools to close
Trump rep, former porn star deny 'hush money' claims
Is deep-red Texas ready for a gay Latina Democrat? Lupe Valdez thinks so
Can the Chinese government now get access to your Grindr profile?
Chinese authorities blow up Christian megachurch with dynamite
Google Manipulating Searches of Conservative Sites, Leaving Liberal Sites Alone, Analysis Finds
Tracking Bible Prophecy Headlines - 1/12/2018
Abbas to meet Putin in February to discuss Trump's Jerusalem moves
Abbas looking to fill US-sized hole with more support from EU
Egypt orders 'urgent' probe into report it backed Trump on Jerusalem
Trump's Mideast 'achievement': A growing rift with the Palestinians
PA preparing for diplomatic confrontation with Israel
COGAT: 'Cutting economic aid to Palestinians will increase dependency on Israel'
Palestinians say two protesters killed in clashes with IDF
Terror victim's wife to PM: 'We don't want to feel like land thieves'
Peace Now: Israel OKs more construction in West Bank settlements
US Attorney General sets up Hezbollah investigation team
Trump to extend Iran sanctions relief, keeping nuclear deal intact
Saudi Arabia intercepts a ballistic missile launched by Houthis at Najran
EU presidency calls for better relations with Turkey
'A mad scramble': How Trump tweet on Pakistan blindsided U.S. officials
Hard-won victories of Arab spring appear more fragile than ever
Tunisia deploys army, makes 300 arrests as violent unrest continues
Tunisia protests: authorities accused of indiscriminate crackdown
Possible joint Koreas parade at Pyeongchang Olympics under discussion
Putin calls Kim Jong Un 'competent and mature' leader
Trump Boasts of 'Very Good Relationship' With North Korean Leader
Trump's 'madman' rhetoric may have scared North Korea to talks
Trump denounces immigration from 'sh*thole countries,' is accused of racism
Time cover depicts Trump's hair on fire to sum up his first year
Trump says messages between FBI employees were treasonous
Bannon to testify before Congress on Russian interference in 2016 election
Kremlin: US report accusing Russia of election meddling harms relations
Ecuador gives Assange citizenship, seeks end to embassy stay
Trump 'cancels' London visit to dedicate new U.S. Embassy, citing 'bad deal' to sell and relocate building
Donald Trump calls off visit to London amid fears of mass protests
Canada increasingly convinced Trump will pull out of NAFTA
Commentary: The dawn of American socialism
Dow spikes 205 points to record close, led by Boeing
Cryptocurrency mining puts electrical grid of small Washington state county 'to the test'
If Pentagon Knows More About Missing Satellite, It's Not Saying
It's coming: The 'super blue blood moon eclipse'
6.0 magnitude earthquake hits near Pyu, Burma
5.5 magnitude earthquake hits South of the Fiji Islands
5.3 magnitude earthquake hits near Pyu, Burma
5.2 magnitude earthquake hits near Pyu, Burma
5.0 magnitude earthquake hits near Tilaran, Costa Rica
Fuego volcano in Guatemala erupts to 16,000ft
Reventador volcano in Ecuador erupts to 14,000ft
Nevados De Chillan in Chile erupts to 14,000ft
Turrialba volcano in Costa Rica erupts to 12,000ft
Ebeko volcano in the Kuril Islands erupts to 11,000ft
Sinabung volcano in Indonesia erupts to 11,000ft
US cold snap was a freak of nature, quick analysis finds
199-MPH Sierra wind gust sets California record
3-D printing creates super soft structures that replicate brain and lungs
Trump Administration Moves to Halt Abortion of Fourth Illegal Immigrant Teen
High Praise: Pot Churches Proliferate As States Ease Access To Marijuana
1 in 12 Christians worldwide persecuted, report shows
Tracking Bible Prophecy Headlines - 1/11/2018
Norway, EU call meeting in bid to 'speed up' efforts for 2-state solution
Arab League to hold meeting on Jerusalem next month
Netanyahu: I Will Meet With Trump in D.C. in March, Possibly Before
Why a Big Wave of European Countries Recognizing Palestine Is Fast Approaching
Texas imam apologizes after 'Muslims will kill the Jews' sermon in response to Trump's Jerusalem speech
Terror attacks tripled after Trump Jerusalem recognition, Shin Bet stats show
After shooting, Liberman tells ministry to look into recognizing Havat Gilad as legal settlement
After terror attack, US ambassador accuses Palestinians of preventing peace
Netanyahu praises US envoy for blaming lack of peace on Palestinians
PM calls on Abbas to condemn West Bank shooting, end terrorist stipends
Palestinians reject US envoy's blame accusation after deadly attack
Hamas blesses shooting attack against rabbi, calls it 'heroic'
Support for Israel among young evangelicals dips, says new survey
Germany's migrants may have to visit Nazi concentration camps
Hamas official denies being appointed new West Bank military commander
Iran-Hamas reconciliation in the works, Amit Center says
Iran threatens to ramp up enrichment beyond nuke deal pace
Europe, Iran to meet on backing nuclear deal as Trump decision looms
Germany urges US to separate Iran nuclear deal from other issues
Despite threats, Trump to extend sanctions relief for Iran
Congressmen introduce bill to sanction Iran for taking hostages
Iran arrests dozens for 'terrorist' acts linked to protests
Iran protests: US urges release of 'peaceful' demonstrators
Iran lashes US lawmakers' support for anti-regime protests
Lapid: No regional stability as long as Iranian forces in Syria
Syria war: Assault on rebel stronghold of Idlib 'displaces 100,000'
UN says Syrian forces killed 85 civilians in besieged zone
Several killed in blast at Syrian weapons depot
Saudi prince who criticized arrest of relatives is sacked
Tunisia Protests Spread for Third Straight Day, Despite Threats of Government Clampdown
200 arrested, dozens hurt in fresh Tunisia unrest
U.S. travel warning puts five Mexican states on par with war-torn nations
Project Veritas Twitter Video: Company Responds To Allegations It Can Share Trump's Deleted, Direct Messages
Ohio man charged for remotely controlling devices, spying on people for 13 years
Trump has Canada worried he'll pull US from NAFTA: report
Over $100 billion wiped off global cryptocurrency market following talk of South Korea trading ban
Whispers of $80 Oil Are Growing Louder - Rising demand for oil and OPEC production cuts could send prices higher in 2018
Big Apple Sues Big Oil Over Climate Change
5.5 magnitude earthquake hits near Mandali, Iraq
5.4 magnitude earthquake hits near Mehran, Iran
5.3 magnitude earthquake hits near Mandali, Iraq
5.2 magnitude earthquake hits near Mandali, Iraq
5.1 magnitude earthquake hits near Hirara, Japan
5.0 magnitude earthquake hits the Southern East Pacific Rise
Sheveluch volcano on Kamchakta, Russia erupts to 36,000ft
Popocateptl volcano in Mexico erupts to 20,000ft
Fuego volcano in Guatemala erupts to 16,000ft
Santa Maria volcano in Guatemala erupts to 14,000ft
Turrialba volcano in Costa Rica erupts to 12,500ft
Sinabung volcano in Indonesia erupts to 12,000ft
Death toll in California mudslides reaches 17, more than a dozen missing
Many Ignored Evacuation Orders Before Mudslides
Hurricane-hit Puerto Rico launches new drive for US statehood
Florida monkeys excreting rare disease that can kill humans, scientists warn
Utah hepatitis A outbreak spread from San Diego
Zambia to vaccinate 1 million against cholera amid outbreak
Christians in Egypt face unprecedented persecution, report says
Top 50 Worst Countries for Christians: 3,066 Killed, 6 Women Sexually Attacked Every Day
In France, Some Say #MeToo Has Gone Too Far
Tracking Bible Prophecy Headlines - 1/10/2018
Erekat: No peace talks until US revokes Jerusalem recognition
Saudi Arabia reaffirms position on Jerusalem and support for the Palestinians in call between King Salman, Abbas
King Abdullah to al-Sisi: ramp up efforts to protect Palestinians' right
Herzog offers Saudis 'special role' on Temple Mount
Arab connection to Jerusalem: Fake News
Seemingly inflating numbers, Liberman says 1,285 settlement homes to be approved
Fatah Official Reportedly Meets With Hezbollah Leader in Bid to Spark Anti-Israel Violence
Israeli father of 6 killed in West Bank drive-by shooting
Widow vows to bury slain rabbi Raziel Shevach at illegal outpost
Widow of terror victim requests that nation attend funeral
UN ambassador to Mideast: 'Terrorist should be brought to justice'
PM Netanyahu on West Bank shooting attack: 'Heinous killer will face justice'
Hamas military wing on West Bank shooting attack: 'What you feared has come'
Hailing West Bank shooting, Hamas warns of more attacks to come
Several instances of settler violence reported after deadly terror attack
Defense Ministry drafts bill to cut PA funds over terrorist stipends
Sweden warns against cutting US aid to Palestinian refugee agency
Netanyahu son's drunken brag outside strip club adds to family woes
In the Middle East the enemy of my enemy is my friend
Report: Saudi Arabia sought to buy Israel's Iron Dome system
Report: Saudi Arabia working with Israel against Iran
Germany reprimands Iran for anti-Israel spying on its territory
Mossad Chief: Israel Has Eyes, Ears and 'Even More' in Iran
Netanyahu said to tell NATO: 'Real possibility' Trump will nullify Iran deal
Iran's Leader Calls Trump 'Psychotic' and Warns of Revenge
Mossad chief: Protests unlikely to topple Iran regime
US House backs Iran protesters, slams 'oppressive regime'
Iran's easing of drug laws could halt execution of 5,000 prisoners
Exiled Iranian royal sees chance to end the Islamic Republic
Turkey, US relations may deteriorate if Washington 'does'nt fix mistakes'
Turkey says Russia, Iran must stop Syrian government violations
70,000 Syrians flee as regime advances on last rebel-held province
Syria to UN: Israeli 'aggression will cause a conflagration'
Russia implies US involvement in drone strikes on Syria military bases
Mosul's old heart in ruins six months after IS ousted
Molotov cocktail tossed at Djerba Synagogue during Tunisia anti-government protest
Yemen's Houthis threaten to block Red Sea shipping lane
Scores feared dead and up to 100 missing after boat sinks off Libya's coast
Greece makes Sharia Law optional for Muslim minority
S. Korean leader willing to meet with North's Kim to resolve nuclear standoff
South Korea's Moon credits Trump with 'huge' contribution to North Korea talks
U.S. hails Korea talks, despite North's rejection of denuclearization
Egypt's Troubling Nuclear Deal with Russia
Russian historian who exposed Stalin's crimes faces enforced psychiatric testing
Trump's attorney files defamation suits over Russian collusion dossier
Report: Trump could be interviewed within weeks in Russia probe
Julian Assange May Be Forced to Leave Ecuador Embassy After Upsetting President
WikiLeaks tweets link to text of controversial Trump book
Dozens more 'resistance' books scheduled for 2018
Google's New Fact-Check Feature Almost Exclusively Targets Conservative Sites
Stocks finish at record highs, S&P 500 has best start to a year since 1987
Snowden Joins Outcry Against World's Biggest Biometric Database
FBI chief calls unbreakable encryption 'urgent public safety issue'
Intel unveils 40% faster Wi-Fi chip developed in Israel
Silicon Valley Reconsiders the iPhone Era It Created
Area 51 flights? Top-secret government airline seeks flight attendant
U.S. spy satellite believed destroyed after failing to reach orbit: officials
China's plummeting space station is just a taste of the world's space junk problem
Stunning bright light turned night to day over vast swathe of Russia - Flash seen over thousands of kilometres but scientists disagree over the cause
Tsunami advisory in effect for Puerto Rico after magnitude 7.8 earthquake strikes Caribbean
5.4 magnitude earthquake hits near Hasaki, Japan
5.2 magnitude earthquake hits near Raoul Island, New Zealand
5.1 magnitude earthquake hits near Tadine, New Caledonia
5.0 magnitude earthquake hits near Putre, Chile
5.0 magnitude earthquake hits near Farallon de Pajaros, Northern Mariana Islands
California: Thirteen dead in Montecito rains and mudslides
Alps hit by 'once-in-a-generation' snow storms
13,000 tourists stranded in Zermatt, village cut off as avalanche risk raised to max
Australia swelters through one of hottest years on record
IV bag shortage has hospitals scrambling to treat flu
Saudi Arabia police arrest men over 'gay wedding' video
'Me Too': Groin searches at Gitmo are sexual harassment, 9/11 plotters say
Republican lawmaker from Idaho commits suicide amid sexual abuse investigation
The Bible is 'coming to life,' prominent Christian author says
Tracking Bible Prophecy Headlines - 1/9/2018
Syria claims Israel targeted an army base outside Damascus
Syrian army says IAF fired at Syria with jets, missiles
Defense Ministry drafts bill to cut PA funds over terrorist stipends
Kahlon: It's time to annex West Bank settlement blocs
Herzog: 'Saudi Arabia needs to play a central role on Jerusalem issue'
Jerusalem should be shared capital, UK's Johnson tells Palestinian foreign minister
Pence to visit Israel January 22-23 following reschedule, White House says
Israel Passes Bill That Bans Most Stores From Operating on Shabbat
'Crazy numbers': civilian deaths from airstrikes almost double in a year
Jordanian intelligence stops terrorist plot targeting public security
One person killed in anti-government protest in Tunisian town
High school student killed in protests as price of bread doubles in Sudan
Belgian government at risk of collapse over Sudan migrants scandal
Kremlin says Russia has enough troops in Syria to address attacks
Assad believed to be preventing Iran military entrenchment in Syria
Qatar, Iran officials discuss tourism cooperation in Kish island
Iran protests fade, but economic woes that sparked them persist
Iran protests: deaths in custody spark human rights concerns
Iran Hints at Rift With Atomic Agency if U.S. Quits Nuclear Deal
Iran warns world to prepare for US nuke deal withdrawal
Trump faces deadlines this week that could decide fate of Iran deal
Oil tanker still ablaze three days after collision off Shanghai coast
Trump administration mulling strikes in North Korea
After rare talks at the border, deal is struck for Pyongyang to send athletes and officials to Winter Olympics in February
200,000 Salvadorans may be forced to leave the U.S. as Trump ends immigration protection
Jeff Bezos Is Now Worth More Than Bill Gates Ever Was
A Crypto Website Changes Its Data, and $100 Billion in Market Value Vanishes
Indian banks are choking bitcoin exchanges by blocking payments and withdrawals
Google, Twitter face new lawsuits alleging discrimination against conservative voices
Beijing bets on facial recognition in a big drive for total surveillance
US shatters record for disaster costs in 2017
5.1 magnitude earthquake hits near Puerto Ayora, Ecuador
5.1 magnitude earthquake hits near Aratoca, Colombia
5.0 magnitude earthquake hits near Vanj, Tajikistan
5.0 magnitude earthquake hits near Tobelo, Indonesia
Sabancaya volcano in Peru erupts to 25,000ft
Klyuchevskoy volcano on Kamchatka, Russia erupts to 22,000ft
Popocateptl volcano in Mexico erupts to 21,000ft
Fuego volcano in Guatemala erupts to 17,000ft
Reventador volcano in Ecuador erupts to 16,000ft
29 killed, 80,000 affected by Madagascar cyclone
Rare Snowstorm Just Blanketed Parts Of The Sahara Desert In Up To 16 Inches Of Snow
Syracuse's snow streak finally ends, 66 hours and 19.3 inches later
Mudslide and flood threat prompts evacuations in burnt Southern California as major storm looms
DR Congo mourns flood victims as cholera fears mount
Bats Fall Dead From Sky Amid Record-Breaking Heatwave In Australia
Macedonia takes emergency measures against air pollution
Appeals Court Strikes Maryland City's Law Forcing Pro-Life Centers to Promote Abortion
U.S. top court turns away challenge to Mississippi LGBT law
India's highest court to revisit 16th-century ban on gay sex
Midnight marriages usher in Australia's same-sex wedding laws
Tracking Bible Prophecy Headlines - 1/8/2018
Forging ahead, Trump team confident its peace plan appeals to Palestinians
Kushner's financial ties to Israel raise questions over peace broker role
With rare Israel visit, Bahraini delegation seeks new dialogue for coexistence 'with a message of peace'
Israel imposes travel ban on 20 foreign NGOs over boycott movement
Rights groups slam ban on entry to Israel for BDS activists
US projects in Palestinian territories face backlash amid calls for boycott
'Supply of electricity to Gaza is surrender to Hamas' - parents of Hadar Goldin
Netanyahu backs Trump critique of Palestinian UN aid agency
Netanyahu proposes alternative to US funding of Palestinian refugee agency
How Trump embarrassed Israel with anti-Palestinian tweet
Netanyahu, Bennett hold yelling match at cabinet meeting over West Bank University Bill - Bennett reportedly threatened to break up the ruling coalition
Netanyahu spars with Bennett: 'If you want to break things up, let's break it up'
Israeli Security cabinet said holding 'significant' meetings on threats from north
Syrian army breaks siege of army base near Damascus
Massive explosion at Syria jihadist base kills 23
Syria war: Russia thwarts drone attack on Hmeimim airbase
Jordan oks one-time crane drop of aid for displaced Syrians
UK 'inadvertently helped neuter' Middle East ally the Iraqi Kurds
U.S., Israel, Saudi Arabia policies on Iran 'would lead us to war,' French president says
EU to invite Iranian foreign minister for talks over protests
Iran's Guard Declares Victory Over Protesters, but Signs of Dissent Remain
CIA chief denies agency role in Iran unrest, predicts new violence
Trump, Macron agree that Iran protests are 'sign of regime's failure'
Iran bans English studies in primary schools to head off 'cultural invasion'
Student killed, opposition leader detained as bread protests grip Sudan
Man killed after picking up suspected hand grenade - Police said there is no reason to believe the event was terror-related
Armed clashes kill 11 in Mexico's troubled Guerrero state
In new book, Israel seen as locus of Bannon-Kushner power struggle
Bannon tries to make amends as aides defend Trump's fitness
Steve Bannon says 'treason' remark not directed at Trump Jr
Tammy Bruce: 'Fake but important' Trump book proves liberals don't care about the truth
Hackers Are Already Targeting the South Korean Winter Olympics
Manhattan reported more UFO sightings than any other borough
SpaceX to Launch Mysterious Zuma Spacecraft Tonight
Dormant volcano Kadovar wakes with first eruption in known history, spews lava over half its island
Klyuchevskoy volcano on Kamchatka, Russia erupts to 23,000ft
Fuego volcano in Guatemala erupts to 15,000ft
Reventador volcano in Ecuador erupts to 15,000ft
Sinabung volcano in Indonesia erupts to 12,000ft
Ebeko volcano in the Kuril Islands erupts to 10,000ft
Sydney swelters on hottest day since 1939 as mercury hits 47.3C
Sydney nearly breaks heat record with 116-degree weather
Southern California braces for heavy rainstorm Monday, threatening burn areas with runoff
Tornado hits Spanish fair, flood deaths reach 10
Snow in Spain traps thousands of people in cars overnight
Water Main Break, Blackout At JFK Compound Chaos As Airport Struggles To Recover From Winter Blast
Travelers throw punches in 'near riot' at delay-plagued JFK Airport
Scientists could one day make humans immortal
Internet users in UK Parliament access porn 160 times a day
On Eve Of Golden Globes, Hollywood Women Fear Backlash For Sexual Harassment & Sexual Assault Accusers
Memphis Megachurch Stands By Pastor Accused Of Sexually Assaulting Teenager
Tracking Bible Prophecy Headlines - 1/7/2018
Gaza rocket attacks doubled, but terror tally plummeted in 2017, army says
Christians are at risk of being driven out of the Holy Land
By 2040, Muslims predicted to outnumber Jews in the US
German bill seeks deportation of migrants who express anti-Semitism
Jordan: 'We will continue to act in accordance with interests of Palestinians.'
Jordanian king says efforts to safeguard Palestinians in Jerusalem need to be intensified
Jordanian FM: No security without Palestinian state
Arab foreign ministers discuss Jerusalem at Jordan meeting
Arab League to Lobby UN to Recognize Palestinian State With East Jerusalem as Capital
Egyptian position on Jerusalem: 'Ramallah can serve as Palestinian capital'
Egyptian media instructed to promote acceptance of Jerusalem recognition
Egypt denies US media report that it opposes Palestinian capital in eastern Jerusalem
Palestinians seek to become full UN member state
Israel backs UNRWA funding cut, but looking to minimize fallout
Haley said clashing with State, Defense over slashing UNRWA funds
Iranian FM ridicules Washington's 'blunder' at UN Security Council
Netanyahu said to urge UK's May to back Iran protesters
Report: Ex-Iranian president Ahmadinejad arrested for inciting unrest
Iran's Revolutionary Guard says unrest fomented by foreign enemies defeated
Behind the veil: Iranian women cast off their hijabs - in pictures
32 Missing As Iranian Tanker Collides With Cargo Ship In Fireball Off China
Over 2,000 Afghans sent by Iran killed in Syria: official
Resisting Assad advances, rebel enclave near Damascus may face onslaught
Syria war: Hospitals being targeted, aid workers say
Russian airbase in Syria's Latakia attacked second time this week
Sisi stresses Egypt's 'strategic relationship' with Saudi Arabia
11 Saudi Princes Sent to Maximum-Security Prison After Protesting Utility Bills
North Korea 'likely' to send athletes to Winter Olympics as South Korea rolls out the red carpet
A once-trendy Rio slum is now 'at war.' The murders in a popular Brazilian favela reflect rising violence in a country in crisis.
Venezuela supermarkets besieged after government forces price cuts
Thousands march against election result in Honduras
Trump boasts that he's 'like, really smart' and a 'very stable genius' amid questions over his mental fitness
Trump book author says his revelations will bring down US president
Tech firms battle to resolve major security flaw
5.7 magnitude earthquake hits near Nikol'skoye, Russia
5.5 magnitude earthquake hits near Yairipok, India
5.1 magnitude earthquake hits near Intipuca, El Salvador
5.1 magnitude earthquake hits near Bitung, Indonesia
Over 20 hurt as magnitude 5.1 quake jolts western Iran
5.0 magnitude earthquake hits near Agrihan, Northern Mariana Islands
5.0 magnitude earthquake hits near Sarangani, Philippines
Popocateptl volcano in Mexico erupts to 28,000ft
Sabancaya volcano in Peru erupts to 24,000ft
Klyuchevskoy volcano on Kamchatka, Russia erupts to 23,000ft
Fuego volcano in Guatemala erupts to 16,000ft
Reventador volcano in Ecuador erupts to 15,000ft
Sinabung volcano in Indonesia erupts to 12,000ft
Wind chill at Mount Washington drops to minus 90 degrees
Severe flu brings medicine shortages, packed ERs and a rising death toll in California
Silicon Valley's drug-fueled, secret sex parties -- One more reason to hate the hookup culture
A new generation of L.A. Satanists finds community in blasphemous times
Tracking Bible Prophecy Headlines - 1/6/2018
Israel set to green-light over 1,300 settlement homes next week
As a 2-State Solution Loses Steam, a 1-State Plan Gains Traction
Egypt: Jerusalem bill an obstacle to peace
US denies freezing millions in aid to Palestinian refugee agency
Report details bid by Trump transition team to derail UN anti-Israel resolution
Middle East expert Dr. Mordechai Kedar says Arab world 'sick of the Palestinians.' 'Palestinian national project is on brink of collapse.'
Trump officials advised Israel to expand Jewish prayer at Western Wall, prevent it at Temple Mount
Hundreds unfollow Dutch actress for vacationing in Israel
Hamas said prepared to place its weapons under PLO's control if it can join
Is Turkey setting up a naval base on the Red Sea?
'World is doomed': Erdogan denounces U.S. justice after Turkish banker trial
Turkey's Erdogan says some journalists nurture terrorism through writing
Macron tells Erdogan: No chance of Turkey joining EU
Yemen's rebels say they fired missile at Saudi military camp
One way to counter Iran's aggression? Change the map of the Middle East
Tillerson eyes fix to keep US in Iran nuclear deal
Divided UN Security Council meets on Iran protests
Iranian resistance issues list of demands urging UN to take action
The west ignores Iranian people power at its peril
50 killed says Iran opposition, as mass protests enter ninth day
Iran tries to censor coverage of protests by media based abroad
Hard-line cleric says social media fed Iran protests, unrest
IS supports Iranian anti-government protests
Iran: UN meeting on protests is 'US bullying'
Russia: US approach to Iran protests interferes with its sovereignty
Iran protests: Russia berates US for UN talks on 'internal affair'
The U.S. Wanted to Discuss Iran. Russia Brought Up Black Lives Matter.
If Iran Protests Successful It's Much Better for Mideast Christians, Experts Say
Pakistan Defends Anti-Terrorism Record After U.S. Cuts Aid
Pakistan nearly trades its economic sovereignty in currency swap arrangement with China
China says will limit oil, refined product exports to N.Korea
Moscow urges Washington: don't spoil chance for Korea peace
Trump: Media is covering Wolff book because it's frustrated Russia probe is a 'hoax'
The author of the explosive new Trump book says he can't be sure if parts of it are true
Tillerson backs Trump as book casts mental health doubts
Twitter explains why it won't block 'world leaders' - without naming Trump
Twitter says blocking world leaders would hamper global discussion
FBI probing Clinton Foundation corruption claims
5.2 magnitude earthquake hits near Lae, Papua New Guinea
Sharp increase in earthquakes in Katla volcano in Iceland
Experts scramble as long-dormant Oraefajokull volcano in Iceland shows increased activity
Sabancaya volcano in Peru erupts to 24,000ft
Klyuchevskoy volcano on Kamchatka, Russia erupts to 23,000ft
Popocateptl volcano in Mexico erupts to 19,000ft
Sinabung volcano in Indonesia erupts to 15,000ft
Reventador volcano in Ecuador erupts to 14,000ft
The effects of a winter 'bomb-cyclone' could produce a minus-100-degree wind chill in one part of New Hampshire
This 'Bitter Cold' Is What Global Warming Looks Like, Explains Al Gore
Meteorologist blasts those linking brutal blizzard to climate change
NASA Study: First Direct Proof of Ozone Hole Recovery Due to Chemicals Ban
Trump Announces Massive Expansion In Offshore Drilling; Environmentalists Outraged
India's abortion rate is 20 times higher than estimates, but there's a push for even more liberal laws
U.S. Places Pakistan on 'Severe Religious Rights Violations' Watch List
Tracking Bible Prophecy Headlines - 1/5/2018
'Trump's declaration on Jerusalem threatens global peace'
Why do US evangelicals support Trump's Jerusalem policy?
Guatemala offers to help countries move their embassies to Jerusalem
White House 'reviewing' aid to Palestinians after threats to slash funds
Netanyahu urging Americans not to cut funding for UNRWA
Top minister backs US threat to cut UNRWA aid, contradicting Foreign Ministry
Caroline Glick: Trump kicks America's Palestinian habit
Gazans irked by early-morning calls to prayer - It's against Islam's instructions to 'annoy' people, says one resident
Hamas members in East Jerusalem could lose residency under new bill
Thousands in Gaza protest against worsening living conditions
As economy crumbles and with 'nothing to lose,' war in Gaza grows likely
Hamas leader: Only force will work against Israel
IDF appears to have hit Gaza tunnel in response to mortar attacks
Islamic State in Sinai declares war on Hamas in gruesome execution video
Stranded in Iraq, some Jews say Israel abandoned them
German man sentenced to prison for making fun of Holocaust
Iran blames Israel-backed CIA plot for week of protests
Iran complaint to UN: Trump's 'absurd' tweets incite more protests
UN Security Council to meet on Iran protests, at US request
Russia: US call for UN emergency session on Iran is 'destructive'
Macron: Change in Iran must come at home, not from abroad
Iran unrest: it's the economy, stupid, not a cry for freedom or foreign plotters
Iranian army commander offers to help police with protests
Yara Shahidi Compares Iran Protests With Black Lives Matter: We're All Interconnected
How Iran Became the Dominant Power in the Middle East
Analysis: How Iran is working to destroy Israel from within
Iranian Hackers: Sophisticated, Frustrated and a Rising Global Threat
White House, senators seek Iran measure ahead of nuclear deadline
With nuke deal tottering, Iran protests could be death blow or saving grace
US penalises companies linked to Iran missile programme
Egypt arrests 75, including officials, with corruption
Saudi Arabia: No evidence shows it had a hand in 9/11 attack
America's longest war: US remains in Afghanistan
U.S. suspends at least $900 million in security aid to Pakistan
After Trump tweet, Pakistan talks of 'response' to US action
China says it welcomes efforts to improve ties on Korean peninsula
US agrees to delay joint military exercises with South Korea until after Olympics
Trump, South Korean president agree to keep up 'maximum pressure' on North Korea
North Korea Threat 'Severest Since WWII', Says Japan's Shinzo Abe
Mexican psychic predicts no US-North Korea nuclear war
Cash-Strapped Venezuela Offers to Pay for Medicines With Diamonds
Trump push to scale back welfare programs has Republicans on edge
The Dow Jones industrial average tops 25,000 for first time, continuing its history-making rise
Trump-Bannon feud drives wedge through their populist movement
Bannon calls Trump a 'great man' and brushes off uproar over tell-all book
Meltdown and Spectre: 'worst ever' CPU bugs affect virtually all computers
Tech giant is rolling out new robots to replace workers in hotels, airports and supermarkets
India's national ID database is reportedly accessible for less than $10
Scientists weigh in on 6 volcanoes that are heating up in 2018
4.4 Earthquake rocks San Francisco Bay Area
Sabancaya volcano in Peru erupts to 28,000ft
Klyuchevskoy volcano on Kamchatka, Russia erupts to 20,000ft
Popocateptl volcano in Mexico erupts to 19,000ft
Reventador volcano in Ecuador erupts to 16,000ft
Fuego volcano in Guatemala erupts to 16,000ft
Heavy rains, floods and even hail batter Israel's north in worst storm of season
Israel's New year rain follows driest December in 18 years
Record-setting blizzard buries New England in over a foot of snow, brings travel to a halt
'Bomb cyclone' forces world's largest passenger jet to land at small New York airport
It's so cold in Florida, iguanas are falling from trees
Genetically-modified animals could be sold in UK after Brexit, says Michael Gove
Republicans to Jeff Sessions: Get Your Hands Off Our Weed
Overwhelmed By Swelling Flu Cases, Some ERs Having To Turn Ambulances Away
Planned Parenthood Annual Report: 82 Abortions for Every Adoption Referral
Christian Persecution and Genocide Is Worse Now Than "Any Time in History," Report Says
Tracking Bible Prophecy Headlines - 1/4/2018
Israelis voice warnings, Palestinians talk of 'blackmail' in wake of tweets by Trump
PA attacks on Trump triggered angry Twitter response threatening US aid
White House: Trump won't subsidize Palestinians if they spread lies about the US
Nikki Haley says US may also cut funding to UN's Palestinian relief agency
Top PLO official says Trump threatened to 'starve Palestinian children'
Why Trump's funding threat to Palestinians is even more dangerous than Jerusalem move
Rebuffing Trump aid threat, Palestinians say Jerusalem 'not for sale'
Trump's Mideast policy: Diplomatic Darwinism in the quest for the ultimate deal
Israeli Seen as Heir to Netanyahu Says Two-State Idea Is Over
Haley hosts reception for diplomats who voted 'no' on Jerusalem UN vote
The status of Jerusalem: A matter of logic
French Jews protest reprint of Holocaust-era anti-Semitic essays
Knesset Gives Preliminary Backing to Death Penalty for Terrorists
As economy crumbles and with 'nothing to lose,' war in Gaza grows likely
Israel strikes Gaza terror infrastructure following rocket fire
Despite rocket attacks, Israel to increase Gaza power supply
Israel to Resume Sale of Electricity to Gaza After 6-month Hiatus
Israel says Iran recruited Palestinian militants via South Africa
Iranian intelligence network exposed in Judea and Samaria
Iranian Intelligence Operating in West Bank, Israel's Shin Bet Says
Turkish banker found guilty in Iran sanctions case allegedly tied to Erdogan
Europe Resists Trump's Call for Tougher Measures on Iran
France: Israeli, US rhetoric on Iran 'would lead us to war'
Ex-Mossad official: Iran protests mean nuke deal did not fix economy
Los Angeles' large Iranian community cheers anti-regime protests
Iran accuses US of 'grotesque' meddling, 'inciting' protesters
Hezbollah chief: Iran protests will leave Trump disappointed
Iran's regional enemies watch unrest, searching for leverage
Iran's Revolutionary Guards claim protests over
UN chief urges Iranians to avoid violence as protests continue
Putin's Titanic has hit a fatal Middle East iceberg
Report says 23 civilians killed near Damascus, mainly from Russian air strikes
Syrian groups urge UN boycott of Putin-hosted conference
Nasrallah sees end of Syrian war, says Israel did not block weapons transfers
White House to announce cuts in 'security assistance' for Pakistan
Hindu Radicals Launch at Least 23 Attacks during 2017 Christmas Season in India
Startling maps show every terrorist attack worldwide over the last 20 years
North Korea accidentally hit one of its own cities with a missile, report says
Trump Watches From the Sidelines as the Koreas Begin to Talk
White House: Americans should worry about Kim's mental fitness, not Trump's
Trump Says Bannon 'Lost His Mind' After Ex-aide Calls Meeting With Russians 'Treasonous'
Trump attorney sends Bannon cease and desist letter over 'disparaging' comments
Reporter to Sanders: Will Press Corps Be Invited to the Fake News Awards?
Macron proposes new law against fake news
Ex-U.S. NSA contractor to plead guilty to massive theft of secret data
Security flaws put virtually all phones, computers at risk
Nissan tech allows a car to read your mind to boost reaction times
Record-Breaking 2,000 New Asteroids Approached Earth in 2017 and Astronomers Expect to Spot Even More in 2018
5.4 magnitude earthquake hits near Izu Islands, Japan region
5.3 magnitude earthquake hits near Petropavlovsk-Kamchatskiy, Russia
5.1 magnitude earthquake hits near Izu Islands, Japan region
5.1 magnitude earthquake hits near Merizo Village, Guam
5.1 magnitude earthquake hits near La Libertad, El Salvador
Earthquake swarm hits near Mount St. Helens
Mount St. Helens, an active volcano, had four times as many earthquakes than usual last month
Mount St. Helens Is Rumbling Again With 40 Earthquakes Since New Years Day
Sabancaya volcano in Peru erupts to 24,000ft
Klyuchevskoy volcano on Kamchatka, Russia erupts to 20,000ft
Popocateptl volcano in Mexico erupts to 18,000ft
Sinabung volcano in Indonesia erupts to 18,000ft
Reventador volcano in Ecuador erupts to 14,000ft
Massive winter storm heads north after dropping rare snow on South
America's Power Grid Is Showing Signs of Strain During Brutal Cold
Man Told to Stop 'Slumber Parties' for Homeless During Cold, He Says
Badly strained UK hospitals to delay non-urgent procedures
A popular sugar additive may have fueled the spread of not one but two superbugs
Yemen: Children hit by diphtheria outbreak
Planned Parenthood: We Did 321,384 Abortions; Got $543.7 Million in Tax Dollars
President Donald Trump Recognized as 'Pro-Life Person of the Year' for 2017
PCUSA Updates Book of Common Worship to Have 'Inclusive Language' for Same-Sex Marriage
Likud MK Warns Israel's Nation-state Law Could Harm LGBT Rights
U.S. Mennonite Church Splits Over Homosexuality
Mormon "Prophet" Who Fought To Ban Gay Marriage Hailed As Hero After Death
Tracking Bible Prophecy Headlines - 1/3/2018
Palestinians: Law making Jerusalem division harder is a 'declaration of war'
Jordan warns Israel of consequences of Unified Jerusalem vote
Jordan: Israel denying the region peace
Trump threatens to cut off US aid to Palestinians over Jerusalem dispute
Trump threatens to cut US aid to Palestinians to force peace talks
Trump threatens aid to Palestinians, appears to contradict himself on Jerusalem - claimed to have taken Jerusalem off the negotiating table
Netanyahu Allies Rethink Remapping of Jerusalem
2,700-Year-Old Jewish Seal Found in Jerusalem - History, too, recognizes the city as the Jewish capital
U.S. State Dept. 'hasn't changed' position regarding status of West Bank as occupied territory
Eisenkot: Hamas stokes West Bank attacks to preserve Gaza calm
IDF chief: All of Israel's fronts are highly volatile
Palestinian terror chief in Lebanon camp says he's moved to Syria
Plague hits Palestinian sheep in the northern Jordan Valley
Israel: African migrants told to leave or face imprisonment
India shoots down $500m missile deal with Israel ahead of Netanyahu visit
Police probing possible corruption at Israeli Prime Minister's Office
Among Netanyahu's reasons for backing Iran protests: aligning with Trump
Netanyahu: Iranian Regime Tries Desperately to Sow Hate Between Iranians & Israelis
Israeli Intel Minister: Iran Working to Upgrade Hamas Terror Capabilities
Young, working-class and fed up: Iran's deadly protests driven by a new crop of dissenters
Russia says 'external interference' fueling Iran protests
Security chief blames Saudi Arabia for Iran unrest
Ex-Iranian president, seen by some as moderate, condemns violence and US
Over 450 Protesters Arrested In Tehran During Crackdown On Anti-Government Demonstrations
EU deplores 'unacceptable loss of life' in Iran protests
US envoy calls for emergency UN session on Iran protests
Iranian protesters win bipartisan support in U.S. Congress
US demands Iran stop blocking social media
Trump denounces 'brutal and corrupt' Iranian regime
US stops short of calling for Iran regime change
Iran protests: US brands Tehran's accusations 'nonsense'
Trump Tweets Support For Iranians While Banning Them From The U.S.
France calls for Iranian restraint as top diplomat cancels trip
Rouhani calls on Macron to act over anti-Iran 'terrorists' in France
Yemeni FM: 'We wish Iranian protesters success in achieving freedom'
Syria backs Iran against 'conspiracy' protests
Iran deal deadlines loom as Trump weighs sanctions
Egypt's Sisi extends state of emergency for another three months
Dreaded, sadistic ISIS executioner reportedly captured in Iraq; could be executed himself
Egypt's grand mufti says bitcoin 'forbidden' by Islam
Police Kill Christians in Churches in DR Congo as Demonstrators Protest President's Rule
'Worrying' clampdown on human rights: UN condemns Saudi Arabia
White House says to announce actions on Pakistan within days
Tensions Rise Between Pakistan And U.S. After President Trump's Tweet
Nikki Haley: 'We will never accept a nuclear North Korea'
Trump to N. Korea: My nuclear button is 'much bigger' than Kim's
Haley warns North Korea against another missile test
S. Korea offers to talk with North on Olympics cooperation
China will strictly implement UN resolutions on North Korea
Expect 2018 to be a year of living dangerously as global tensions rise
NYC to install hundreds of barriers to protect pedestrians from vehicle attacks
Congressional investigators find irregularities in FBI's handling of Clinton email case
Hostility between Trump and media only intensifies during first year
Who will the 'retail apocalypse' claim in 2018?
Asia shares eye all-time top amid global growth cheer
A Cashless Society is Coming - Confirming What the Bible Prophesied 2,000 Years Ago
Israel to Launch First Ever Autonomous Nanosatellites on Formation Flying
Massive and Potentially Dangerous Asteroid Will Approach Earth Tonight
5.9 magnitude earthquake hits South of the Fiji Islands
5.1 magnitude earthquake hits near Rodopolis, Greece
5.0 magnitude earthquake hits near El Affroun, Algeria
5.0 magnitude earthquake hits near Isangel, Vanuatu
Sabancaya volcano in Peru erupts to 23,000ft
Klyuchevskoy volcano on Kamchatka, Russia erupts to 20,000ft
Sinabung volcano in Indonesia erupts to 15,000ft
Agung volcano in Indonesia erupts to 15,000ft
Fuego volcano in Guatemala erupts to 15,000ft
Reventador volcano in Ecuador erupts to 13,000ft
Madagascar on alert for Tropical Cyclone 3S this week
UK weather latest: Storm Eleanor cuts power to thousands of homes as 80mph winds buffet Britain
'Bomb cyclone' to blast East Coast before polar vortex uncorks tremendous cold late this week
Report: Scientists Find Alzheimer's Treatment While Trying To Cure Diabetes
New 'SofTouch' Abortions Kill Unborn Babies In Only Minutes
Scientists Get Closer to Replicating Human Sperm
Scientists are genetically engineering immune systems to attack and destroy HIV
Two People Detained In Egypt's Anti-Gay Crackdown Are Freed On Bail
New York gym offering naked workout classes just in time for those fitness resolutions
Tracking Bible Prophecy Headlines - 1/2/2018
Emboldened Israeli Right Presses Moves to Doom 2-State Solution
Likud's top body approves resolution to assert sovereignty over parts of West Bank
In late night vote, Knesset passes law to hinder East Jerusalem withdrawal
Abbas says Likud bid to annex parts of West Bank has US blessing
Abbas on Likud Central Committee annexation decision: 'Racist and grave'
US: Palestinian envoy returns after consulting Abbas
Trump's Jerusalem move: Palestinian envoy sent back to Washington
U.S. Affirms Pence Plan to Visit Israel This Month After Delay
INSS says Israeli security is stable despite looming threats
Air force hits Hamas camp in Gaza after rocket fire
Rocket crashes in Eshkol Regional Council, no alarm sounded
Tunisian activists damage Holocaust display, calling it Zionist 'propaganda'
School kids in Berlin tell German Jew 'Hitler was good'
Tourism boom leaving Israel short of hotel rooms for all its visitors
Prayers for rain answered in Israel
Torrential downpour leads to floods in multiple regions in Israel
Kuwaiti report: US gives Israel go-ahead to kill powerful Iranian general
Israel assesses Iran protests could come to threaten regime - report
PM: Rouhani claim that Israel behind protests 'laughable'
Netanyahu wishes success to Iran protesters, denies Israeli involvement
Netanyahu: I wish the Iranian people success in their noble quest for freedom
Kurds in Iran expect U.S., int'l community support against regime
Overall death toll in Iran protests rises to 20
Iran unrest: New protests as Rouhani plays down violence
EU, European powers urges Iran to guarantee right to protest
Iranian Protests Raise Tricky Questions For U.S. And Saudi Policymakers
Trump says Iran 'failing at every level'
US President Trump says 'time for change' in Iran
Former Obama Advisers Tell Trump to 'Be Quiet' on Iran Protests
Pence says on Iran protests: 'US will not repeat shameful past mistake'
Leaked meeting notes show how panicked Iranian regime considered stopping deadly protests: 'God help us'
Iran's Theocracy Is on the Brink
'Life is really difficult': Tehranis share economic grievances
Israeli Minister: Why does Iran spend billions on overseas wars?
Oil posts strongest year opening since 2014; Iran unrest pushes up crude
Our world: The Iranian explosion of truth - By Caroline B. Glick
Donald Trump Rages Against Iran, Pakistan In First Tweets Of 2018
Trump threatens to cut Pakistan aid over 'deceit' in terror fight
Syrian president reshuffles government - state media
Egypt: Gunman attacks liquor store, killing 2 Christians
Gunmen kill 14 churchgoers in Nigeria shooting
Congress heads toward showdown over 'Dreamers'
Customs outage at US airports stalls passengers for hours, triggering big headaches
Air Force Could Test "Flying Aircraft Carriers" as Early as Next Year
Next-gen robotic technology to refuel, repair satellites, reduce space debris
5.3 magnitude earthquake hits the Southwest Indian Ridge
5.1 magnitude earthquake hits near Rodopolis, Greece
Agung volcano in Indonesia erupts to 20,000ft
Fuego volcano in Guatemala erupts to 14,000ft
Reventador volcano in Ecuador erupts to 14,000ft
Sinabung volcano in Indonesia erupts to 13,000ft
Tropical Depression Agaton to unleash flooding, mudslides on Philippines through Tuesday night
Record-shattering cold reaches into Florida
As Flu Spreads, Hospitals Are Restricting Patients
Top Hollywood women launch anti-harassment initiative
Tracking Bible Prophecy Headlines - 1/1/2018
After a year marred by terror attacks, revelers around the world welcome 2018
Pope Francis laments wars, injustices that 'ruined' 2017
UN's Guterres issues year-end 'red alert' for a world divided
Words banned for the new year? 'Fake news' gets top vote
2017: The Year the Truth Committed Suicide
Israel's population reaches 8.8m on eve of 2018
Trump touts Jerusalem announcement among 2017 successes
Palestinians recall envoy to US for consultations after Jerusalem move
Jewish visits to Temple Mount up 75% in 2017
With Netanyahu weakened by investigations, talk of annexation rumbles
Likud party calls for de-facto annexation of Israeli settlements
Hamas on Likud Central Committee West Bank sovereignty decision: 'Will lead to greater resistance'
Abbas warns Israel: Rethink your 'aggressive' policies 'before it's too late'
Why anti-Zionism is seen as antisemitism
German foreign minister under fire for accusing Israel of 'apartheid'
Netanyahu: IDF has attacked 40 Hamas targets in Gaza in recent weeks
As Gaza heats up, Israel points an accusing finger at Iran
Israeli pipeline, once a link to Iran, will remain a mystery
Iran spends billions on proxy wars throughout the Mideast. Here's where its money is going
Iran protests enter day 5 despite warning of crackdown
Iran protests: Citizens have right to criticise, not destroy - Rouhani
Protesters march toward residence of Iran's Supreme Leader Ali Khamenei
Rouhani hits back at Trump saying he has no right to sympathize with protesters
Trump tweets new support for Iranian protesters
Haley says Iran being 'tested by its own citizens'
Israeli minister wishes Iranian protesters luck, says murderous regime will fall
Iran's enemies would be wise not to wish for regime change
Iran Protests: Civil Rights Movement Or Revolution?
Iranian protests are complex jigsaw puzzle, say observers
Anger against regime grows, but Iran protests still driven by economics
Mattis urges de-escalation of Gulf tensions in call with Qatari official
Suicide bomber strikes Afghan funeral, killing 15
Drunk man found with weapons cache on Houston Hyatt Regency's top floor before New Year's Eve celebration, police say
'Safe zone' for women aims to stop New Year's refugee sex attacks in Berlin
Kim: North Korea could send delegation to South for Winter Olympics
Kim Jong-un's Overture to South Korea Signals Possible Thaw in Nuclear Crisis
Kim says US should know North Korean nuclear force a reality
North Korea leader says 'nuclear launch button on his desk'
North Korea's Kim says 'open to dialogue' with South Korea, will only use nukes if threatened
US closer than ever to 'nuclear war with North Korea,' Mullen says
In a year of mass shootings, an ambush on police adds one more victim to the toll
Media group: 81 reporters died, threats soared in 2017
Drone photography diehards pick their favorite shots of 2017
A Chinese space station is falling to Earth next year - but it's the last thing to worry about
China's moon mission to boldly go a step further landing on the far side of the moon
Scientists are warning of an increase in powerful earthquakes this year
5.2 magnitude earthquake hits the Southern East Pacific Rise
5.0 magnitude earthquake hits near Chagos Archipelago region
5.0 magnitude earthquake hits near Maasin, Philippines
Popocateptl volcano in Mexico erupts to 20,000ft
Reventador volcano in Ecuador erupts to 14,000ft
Sinabung volcano in Indonesia erupts to 14,000ft
Agung volcano in Indonesia erupts to 14,000ft
Hollywood tries to save the Earth, but moviegoers aren't buying eco-messages anymore
Sex robots could be hacked to murder people
Hillary Clinton backer paid $500G to fund women accusing Trump of sexual misconduct before Election Day, report says
Click here to retun to "Tracking the Birth Pangs" page.