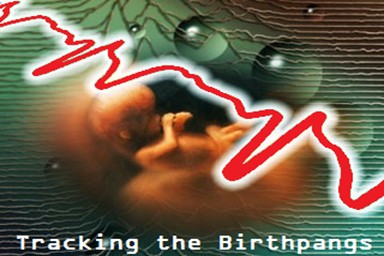 July 2015 Headlines
"Tracking Bible Prophecy" headlines can also be found on
Facebook
Tracking Bible Prophecy Headlines - 7/31/2015
Putin to Netanyahu: Iran deal will improve security in the Middle East
Iran says it will ban US experts from UN nuclear inspections
White House Says IAEA Will Release Report on 'Past Military Dimensions' of Iran Nuclear Program
GOP Rep. Rohrabacher proposes bill authorizing Obama to detain Iranian officials
Obama urges supporters to lobby for Iran deal
Iran: Obama Admin Lying About Nuclear Deal for 'Domestic Consumption'
McCain: 'Absolutely astounding' that US hasn't seen Iran side deal
Top French Official Contradicts Kerry on Iran Deal
Netanyahu: John Kerry 'Has No Reason to Come Here'
Israel readies Iron Dome on Lebanon border as Hezbollah anticipates arms from Iran
Israel slams Amnesty report accusing IDF of war crimes
'Abbas significantly contributing to stability' in West Bank, senior security source says
Joint List says Israel's force-feeding law 'authorizes torture of Palestinian prisoners'
Palestinian baby dies in fire 'started by Israeli settlers'
Netanyahu on Duma attack: Israel deals harshly with terror, no matter the perpetrator
IDF head Eisenkot holds emergency security meeting following Duma terror attack
Hamas: 'Every Israeli is now a legitimate target' following Duma terror attack
Erekat calls on international community to protect Palestinians from Israelis after toddler killed
Arabs Destroy Holocaust Survivor Site in Land Grab Attempt
Survivors appeal to Pope to intercede with Germany over Holocaust reparations
Foreign Ministry calls Sunni Arab states 'Israel's allies'
Iraqi MP: 'Iraq should establish ties with Israel, we share interests'
Islamic State Threatens to Behead Statue of Liberty, Extend Its Territory to New York City
Cheating evil: Chechen women con ISIS by posing as wannabe terror brides
Al-Qaida kills 6 captured Yemeni rebels north of Aden
Blast kills at least 5 in Nigeria market - police, rescue worker
Zionist Chief: Obama Has 'Shocking Sympathy to Radical Islam'
China, Russia to hold military drills in Sea of Japan
UK terror suspect allegedly tried to buy enough ricin to kill 1400
Alaska Airlines test program replaces boarding passes with fingerprints
CISA: the dirty deal between Google and the NSA that no one is talking about
Facebook wants to offer Internet service to remote areas by drone
Feds: 664,607 illegals granted amnesty, some linked to terrorism, gangs
Puerto Rico nears default as debt restructuring beckons
IMF will refuse to join Greek bailout until debt relief demands are met
Prepare for gold prices to plunge...as low as $350
'Blue Moon' To Grace Skies Friday In Rare Phenomenon
5.3 magnitude earthquake hits near the Kermadec Islands region
5.2 magnitude earthquake hits near Raoul Island, New Zealand
5.2 magnitude earthquake hits near Kerman, Iran
4.3 Magnitude Earthquake Hits Israel, No Injuries, Damage Reported
Papua New Guinea's Manam volcano erupts, sending ash 65,000 feet into air
Colima volcano in Mexico erupts to 15,000ft
Karymsky volcano on Kamchatka, Russia erupts to 15,000ft
Raung volcano in Indonesia erupts to 14,000ft
Suwanosejima volcano in Japan erupts to 10,000ft
Piton De La Fournaise volcano in the Indian Ocean erupts to 10,000ft
Deadly monsoon landslides spotlight Nepal's post-quake challenges
Tropical Storm Guillermo quickly intensifies east of Hawaii
Tropical Storm Soudelor tracking toward Marianas
Heavy Flooding Swamps City in Russia
At least 26 dead in flash floods in western India
Iran city hits suffocating heat index of 154 degrees, near world record
Record-Challenging Heat Wave Bakes Seattle and Portland, Oregon
Astonishing drought unveils lost towns that have sat submerged under Lake Mead for decades
Northern California wildfire forces hundreds to flee
Drones impede air battle against California wildfires. 'If you fly we can't,' pleads firefighter
Jeb: Humans contribute to climate change
Sierra Leone faces Ebola setback; 500 under quarantine
70,000 Liberian births unrecorded in Ebola crisis: UNICEF
4th Video Catches Planned Parenthood VP Discussing How to Break the Law to Sell Aborted Babies
Planned Parenthood Abortionist Talks 'Intact Specimens' in 4th Undercover Video: Look, 'It's a Baby... It's Another Boy'
Call it 'research,' not 'business,' Planned Parenthood doc says in latest sting video
Planned Parenthood president: These extremist videos are nothing short of an attack on women
Indiana Clears Planned Parenthood of Wrongdoing After Videos
Planned Parenthood Received Millions of Dollars After Lobbying Clinton's State Department
Planned Parenthood backlash could fuel new shutdown standoff in DC
Abortion opponents plan nationwide Planned Parenthood protest
Man stabs six people at Jerusalem gay pride parade; suspect carried out similar attack in 2005
Jerusalem stabber's letter week before attack: 'Stopping gay pride march is a test from God'
Hours before stabbing: Lehava accuses homosexuals of harming Jewish nation
Netanyahu: Justice will be dealt to Jerusalem gay pride parade attacker
Rivlin on gay pride parade attack: A lack of tolerance will lead us to disaster
Erdan: Stabbing attack at Jerusalem gay pride is 'hate crime that cannot be forgiven'
Education Minister Bennett announces extra funds for LGBT youth
'Exorcism: Live!' to air on TV in October
Pope Warns of 'Genocide' As Persecution Of Christians Rises Worldwide
Less than a fifth of Americans believe the US is a Christian nation
Mississippi school district fined $7500 for opening assembly with prayer
'What lion?' Zimbabweans ask, amid global Cecil circus
Tracking Bible Prophecy Headlines - 7/30/2015
Second reported IAF strike: Damascus says Israel strikes pro-Syrian Palestinian militia
Report: IAF strike in Syria targeted Hezbollah members and fighters under Lebanese terrorist Kuntar
With more than 250,000 dead in Syria, UN proposes working groups for peace
Iraqi politician calls for peace with Israel, blasts Iran and Islamic State
PA, EU: Israel's authorization of 300 new settler homes harms harmful to peace
US says 'deeply concerned' about Israeli building in West Bank, East Jerusalem
Gaza: 'Israeli war crimes' followed soldier's capture - Amnesty
Increase in UK anti-Semitism this year 'due to better reporting'
Berlin hosts Europe's Jewish Olympics in 'Hitler's stadium'
NSA Yossi Cohen: Israel has yet to receive all Iran nuclear deal annexes
Kerry: We Can't Reveal Contents of Secret Side Deals to American People
Joking of nuclear war, celebrities endorse Iran deal
Iraq calls Turkish assault on Kurdish militants 'a dangerous escalation'
China says to fight terror, people smuggling with Turkey
Top Sunni Muslim cleric al-Qaradawi does about-face, opposes suicide bombings
Ivory Coast delegation visits Israel to discuss 'universal surge of terrorism'
Afghan intelligence agency says Taliban's leader is dead
Car bomb explodes in Yemen's capital, three dead
U.S. approves possible sale of $5.4 billion in PAC-3 missiles to Saudi Arabia
This new nuclear-armed US bomb may be the most dangerous weapon in America's arsenal
U.S. says Europeans could help more in South China Sea dispute
South Korea Warns of Possible Provocations by Pyongyang
Special Report: Ukraine struggles to control maverick battalions
Putin: It's strange when we have to deal with the US in order to discuss issues with Europe
Russia vetoes bid to set up tribunal for downed flight MH17
Authorities study plane debris found off Madagascar for links to missing MH370
Fed says economy improving; September rate hike in view
U.S. can stay under debt ceiling through at least late Oct: Treasury chief
Alan Greenspan: Government spending is 'extremely dangerous'
Federal judge threatens to hold IRS chief in contempt
Puerto Rico should be allowed to file bankruptcy, U.S. Treasury Secretary says
Report: Illegal Aliens Outnumber Unemployed Americans
NY State Senator Working On Legislation For Metal Detectors At Theaters, Stadiums And Malls
Group sues Fla. gun shop that declared 'Muslim Free Zone'
Venezuelans being thrown in jail for tweets that criticize the government
Reported two-month gap in Clinton emails coincides with escalating Libya violence
Will the Internet listen to your private conversations?
Out of Shadows: New tech allows face recognition in utter darkness
UFO Update - Lights in Japan - Lanterns, Weather Balloons, Birds, UFOs?
Meteor shower created by bizarre comet, Unlike anything else in our solar system
Earth Will Only Have 12 Hours To Prepare For Massive Solar Storm
5.7 magnitude earthquake hits near Rainbow Beach, Australia
5.4 magnitude earthquake hits near Lata, Solomon Islands
5.3 magnitude earthquake hits near Nikolski, Alaska
5.1 magnitude earthquake hits near Mercin, Turkey
4.8 magnitude earthquake hits near Port Hardy, Canada
Sheveluch volcano on Kamchatka, Russia erupts to 17,000ft
Karymsky volcano on Kamchatka, Russia erupts to 15,000ft
Raung volcano in Indonesia erupts to 14,000ft
Suwanosejima volcano in Japan erupts to 10,000ft
Meteorologists eye rare early season tropical cyclone in the South Pacific
Tropical cyclone could approach Hawaii by Saturday
NASA Sees New Tropical Storm Hugging Bangladesh Coast
3-hour Canadian tornado likely one of world's longest
California Drought Could Wipe Cities Off Map If Their Water Runs Out
Iraqi Government Declares 4-day Holiday Over Heat Wave
Climate change 'urgent and growing threat' to national security: Pentagon
Pentagon Spent $22,000 to Write 14-Page Report on Climate Change
Defense Department Pays $29 Per Gallon for 'Alternative Fuel'
Swarms of Locusts Trigger State of Emergency in Southern Russia
Katie Hopkins: Euthanasia Vans Would Solve Overcrowding, Celeb Says
Hillary Clinton Calls Planned Parenthood Videos 'Disturbing'
Nine More Undercover Videos Ready To Drop On Planned Parenthood
Restraining order issued against anti-abortion group's video
Planned Parenthood taps crisis communications firm
Why Planned Parenthood Can't Donate Tissue Harvested From Babies
Rand: I Think We Have 58 Votes to Defund Planned Parenthood
House Leaves for Recess With No Vote to Defund Planned Parenthood
Satanic Cult Pledges Funds to Support Abortion Rights
World Explodes over Dead Lion, Ignores Planned Parenthood
Lion's death draws more outrage than black deaths, activists decry
Minnesota dentist who killed Zimbabwe's Cecil the lion draws threats, protests
Sweden far-right plans gay parade in mainly Muslim area
Transgender murder in California leaves community fearful and angry
Israeli Drag Queens Show Off in New Flight Safety Video
Mormons hint they may bolt Boy Scouts
North Korean Rep. Denies Christian Persecution, Claims American Evangelicals 'Take Advantage of Drug Addicts and Homeless People'
Chinese Catholics and Protestants Unite in 'Carry Crosses Everywhere' Campaign to Protest Massive Government Crackdown on Churches
Priest performs exorcism from a helicopter to banish evil from Italian town where several churches have been robbed and defiled
Tracking Bible Prophecy Headlines - 7/29/2015
Key U.S. House Democrat cites troublesome issues in Iran nuclear deal
Key US House Republican says Iran deal 'cash bonanza' for Tehran
Zarif: No Concern that Deal Won't be Implemented
On their terms? Iran wants to take own soil samples at suspected nuclear site
Kerry tells US House Foreign Affairs C'tee that Iran deal makes Israel safer
Kerry: Iran 'May' Kill Americans or Israelis
New Survey of Jewish Americans Shows Opposition to Iran Deal Increases With More Knowledge of Arguments
Netanyahu: Iran and Hezbollah have terrorist network throughout Europe
Netanyahu, Abbas may address the EU in bid to reinvigorate peace process
PA Sources: Cyprus Initiating Resumption of Peace Talks
Israel and Cyprus to expand energy cooperation, link to European markets
Joint List MKs threaten 'war' in visit to Temple Mount
Third Jew arrested on Temple Mount for insulting Prophet Muhammad
Arab man condemns sheik on Temple Mount for teaching children about 'martyrdom'
PLO to investigate reports of secret talks between Palestinian and Israeli officials
Tense standoff in West Bank settlement over demolition orders
Hezbollah 3.0: How Israel's No. 1 enemy is preparing for the next Lebanon war
Report: Nasrallah beefs security over ISIS threats
Islamic State recruitment document seeks to provoke 'end of the world'
FBI: Islamic State sympathizer charged in backpack bomb plot
Pathway to defeating ISIS runs through Kurdistan - and starts in America
Surge of Syrian refugees into US stirs security concerns
IS conflict: Nato discusses Turkey-Syria border crisis
United Nations warns Turkey against calling buffer a 'safe zone'
UN says it could reach 3 million in Yemen with aid if a humanitarian pause can take hold
Suicide bombing in Benghazi kills three
German Islamist resident suspected in deadly Somalia car bombing
Five Muslim girls arrested for 'attacking' bikini-clad French woman
Obama tells African leaders to respect presidential term limits
Obama: I could win 3rd term if I ran again
China Pushes to Rewrite Rules of Global Internet
Facebook's Use of Facial-Recognition Tool Draws Privacy Ire
Amazon proposes drones-only airspace to facilitate high-speed delivery
'Extreme fear' is back for the stock market
John Hussman: Stocks Show 4 Signs of Major Decline Ahead
Scientists worry about arms race in artificial intelligence
'Alien in Chelyabinsk': 2,000-yo skeleton with cone head dug up at Russian Stonehenge
6.3 magnitude earthquake hits near Redoubt Volcano, Alaska
Magnitude 6.1 quake hits Panama-Colombia border
5.4 magnitude earthquake hits near Yunaska Island, Alaska
5.0 magnitude earthquake hits the Northern East Pacific Rise
More and bigger drilling-linked earthquakes rattle Oklahoma
Sabancaya volcano in Peru erupts to 27,000ft
Reventador volcano in Ecuador erupts to 15,000ft
Raung volcano in Indonesia erupts to 14,000ft
Karymsky volcano on Kamchatka, Russia erupts to 14,000ft
Record Rains Trigger Dangerous Flooding in India, Pakistan; Rain to Dwindle in August
Heavy Flooding Swamps City in Russia
Cold front brings rare July snow to Northern Rockies
Snow piles from record-breaking Buffalo storm still melting
Fires in US West threaten thousands of structures
Prince Charles extends climate doomsday deadline by 33 years
Milloy: Despite Climate Alarmism, Polar Ice Refuses to Go Away
Mind-Blowing Temperature Fraud At NOAA
New Flu Vaccine Made from Insect Cells Approved Early for Upcoming Flu Season
3rd Shock Video Catches Planned Parenthood Vice President Selling Body Parts of Aborted Babies
Reno mayor apologizes for LGBT flag replacing American flag above city hall
Rev. Graham: USA 'Now Exporting The Acceptance of Immorality Via Our President'
Tracking Bible Prophecy Headlines - 7/28/2015
Deputy FM: 'Dove of peace' unlikely to emerge from meeting between Israeli, Palestinian officials
MK Bar's peace plan: Israel needs to accept a Palestinian state in United Nations, then negotiate
Israeli, Palestinian negotiators hold low-key talks in Amman
Australia's Labor Party Would Consider Recognizing 'Palestine'
Palestinian Authority: Israel's escalation will have disastrous consequences
Arab League to meet on 'dangerous development' in Jerusalem
Freedom of Speech? 2nd Jew Arrested for Calling Mohammed a Pig
'Jewish Holy Temples Never Existed' Says Israeli Arab MK
Right-wing activist Glick praises gov't over Temple Mount policing
Yehuda Glick Vows: We Won't be Scared off the Temple Mount
Architectural Plans for Third Temple Have Begun
Settlers, police clash during evacuation of illegal structure in Beit El
Netanyahu to discuss gas, Palestinian issue in Cyprus visit
The 3D printer revolution comes to the IAF
IDF launches massive 3-day drill, calls up thousands of reservists
Families of 500 Ethiopian Israeli IDF soldiers to be brought to Israel
Senior Hamas official: No more military assistance from Iran
Iran Deal Worth More than All U.S. Aid to Israel Since 1948
Kerry to visit region to discuss Iran deal, but skip Israel
One could easily get the impression from Kerry that Israel, not Iran, is the big threat to Middle East stability
Obama slams Huckabee for invoking Holocaust in his criticism of Iran deal
Iranian Jews murdered trying to flee to Israel, Mossad reveals
Former US secretary of defense: Releasing Pollard doesn't make Iran deal any less of a disaster
Obama says yet to hear good argument against Iran nuclear deal, criticises Republicans
Huckabee strikes back at Obama, says US president doesn't take Iran's threats seriously
Turkey's Erdogan, Russia's Putin discuss situation in the Middle East
Turkey detains over 1,000 in militant crackdown, including members of ISIS
US, Turkey negotiate Syria 'safe zone' against ISIS as Turkey targets Kurds
Monitor: Syrian Kurds capture town from Islamic State in north
Defense Secretary Carter: ISIS will be defeated, but important to 'make it stick'
Christians in Middle East facing worst persecution as population drops sharply
Obama and leaders discuss possible sanctions, force for South Sudan
At least 16 killed in Boko Haram raids
Ethiopia PM says he agrees with visiting Obama on intensifying fight against terrorism
21 killed in gun battle at wedding in northern Afghanistan
Why is Russia sending bombers close to U.S. airspace?
US would show flexibility in nuclear talks with N. Korea, envoy says
North Korea would 'leave no Americans alive' in another war, Kim Jong-un says
Musk, Wozniak Join Top AI Researchers in Call for Ban on Killer Robots
Oregon sheriff treated after 20 suspicious envelopes found across state
Obama pushing for 'largest gun grab in American history': NRA
950 million Android phones can be hijacked by malicious text messages
NSA will stop looking at old US phone records
U.S. House Benghazi panel says State Deptartment to hand over documents Tuesday
Chaffetz asks Obama to fire IRS chief Koskinen for 'obstruction' of congressional probes
Chinese regulator vows share support after markets tumble 8.5 percent in a day
China stocks rout stings world equities, commodities
Chinese stocks destroy $39.8B in U.S. wealth
Why this China stock market plunge could be different
BofA: Get Ready for 'Relentless Selling' Pressure in Chinese Stocks
EU Commission says Greek bailout talks have started
Physicists Restart Souped-Up Hadron Collider
Magnitude 7.0 quake hits Irian Jaya, Indonesia - USGS
Earthquake series hits Alaska's Aleutian Islands after 6.9 earthquake
5.7 magnitude earthquake hits near Nikolski, Alaska
5.6 magnitude earthquake hits near Nikolski, Alaska
5.4 magnitude earthquake hits near Nikolski, Alaska
5.1 magnitude earthquake hits near Nikolski, Alaska
5.1 magnitude earthquake hits near Unaaha, Indonesia
4.5 and 4.0 earthquakes in Oklahoma felt in Arkansas
Earthquake swarm on TFZ (Tjornes fracture zone)
Popocateptl volcano in Mexico erupts to 25,000ft
Sinabung volcano in Indonesia erupts to 15,000ft
Karymsky volcano on Kamchatka, Russia erupts to 14,000ft
Eruptions of Ash at 5 Volcanoes Shroud Skies in Indonesia
Volcanic ash forces airport closures in Colombia
Tropical Storm Halola Makes Landfall in Mainland Japan, Weakens to Depression
Deadly Flooding Kills Dozens, Washes Away Homes in Pakistan
Florida's Stormy Pattern May Bring a Foot of Rain to Some Communities
The Long Game: Google-Backed Calico Partners With Ancestry to Beat the Specter of Aging
Crispr: Breakthrough announced in technique of 'editing' DNA to fight off deadly illnesses
'Leaky' vaccines could make viruses more deadly, new study suggests
South Korea declares end to MERS outbreak
CDC data says Montgomery most sexually diseased US city, group
Starnes: Emasculated Republicans Block Effort to Defund Planned Parenthood
Fetal Tissue From Abortions for Research Is Traded in a Gray Zone
Cecile Richards Defends Planned Parenthood Selling Aborted Baby Body Parts, Calls Pro-Lifers Killers
Anti-abortion hackers attack Planned Parenthood, release databases, employee data
Planned Parenthood 'sponsors' deny funding organization amid hidden camera controversy
Ice Cream Shop Creates Planned Parenthood Flavor for Abortion Biz Called "Taste of Victory"
Liberals Push Congress for LGBT Bill That Critics Say Would Limit Religious Freedom
Boy Scouts End Ban on Gay Leaders, Over Protests by Mormon Church
Scout Critics Offer Mixed Reviews of 'New Discriminatory Policy'
35 Bill Cosby accusers appear on New York Magazine, but hackers were not letting anyone read it
China's Christians protest 'evil' Communist campaign to tear down crosses
Baphomet Statue Unveiled in Detroit to Shouts of 'Hail Satan,' Satanist Men Kissing
Nepal police arrest 11 in suspected human sacrifice killing of boy
Tracking Bible Prophecy Headlines - 7/27/2015
Jackie Mason: NYC restaurants subject to tougher inspections than Iran under nuclear deal
Rouhani mocks US claim that all options are still on the table
US candidate Huckabee says Obama marching Israelis to 'door of the oven'
Prime Minister's Office gears up for battle in US against Iran accord
Tisha B'Av poll: Israelis believe Iran biggest threat to security of State of Israel
Israel could send Iran 'back to the stone age' with electromagnetic bomb
Hamas calls Israeli response to Palestinian rioting on Temple Mt. 'a dangerous escalation'
PA official dismisses report Abbas planning to resign within two months
Sinai's ISIS offshoot is most effective in Mideast, senior IDF official say
Shortage of troops takes toll on Assad
Turkish prime minister says no plans for ground troops in Syria
Turkey calls for NATO meeting to discuss security threats
U.S. troop withdrawal let Islamic State enter Iraq, military leaders say
Where is Jihadi John? Rumours fly serial ISIS killer has fled terrorist group
Attorney General Lynch: Thought of ISIS cyber-attack on US 'keeps me... up at night'
Report: Gunmen storm police station in India's Punjab, take hostages
Spy-in-the-sky terror threat to Prince William
Judge orders Obama administration to release illegal immigrants from 'deplorable' facilities
Greece's headache: how to lift the capital controls?
Secrecy around TPP trade deal fuels suspicions and worries
Gold's Two Stories: Paper Markets Collapse... While The Retail Public Buys At A Record Pace
5.5 magnitude earthquake hits near Neiafu, Tonga
5.2 magnitude earthquake hits near Dadali, Solomon Islands
5.1 magnitude earthquake hits near Neiafu, Tonga
5.0 magnitude earthquake hits near Ndoi Island, Fiji
5.0 magnitude earthquake hits near Bitung, Indonesia
Popocatepetl volcano in Mexico erupts to 22,000ft
Ruiz volcano in Colombia erupts to 20,000ft
Karymsky volcano on Kamchatka, Russia erupts to 17,000ft
Raung volcano in Indonesia erupts to 15,000ft
Hillary Clinton's climate change goals include plan to 'decarbonize' America
Republicans Alter Script on Abortion, Seeking to Shift Debate
Rand Paul plans to keep pushing to defund U.S. Planned Parenthood
Just How Much Do Taxpayers Give To Planned Parenthood?
Boy Scouts expected to end ban on gay scout leaders
Mass held to protest over Satan statue
Tracking Bible Prophecy Headlines - 7/26/2015
Clashes grip Temple Mount as rioters hurl petrol bombs, stones and fireworks at police
Muhammad insult prompts police Tisha B'Av alert on Temple Mount
Jerusalem: Back from the brink of a new intifada
Netanyahu: We'll Continue to Build in All of Jerusalem
PA: Israel seeks to divert attention from political achievements of Palestinian leadership
Hamas opens military camp for 25,000 Gazans aged 15 and up
Syria's war between anti-Israel forces leaves Jerusalem with difficult choices
Kurds march in Paris to protest Turkish airstrikes on PKK camps in northern Iraq
Turkey: Strikes against ISIS in Syria to continue as long as threat persists
Islamic State detonates suicide bombs in Syrian town near Turkish border
Suicide bombers at swimming pool in northern Iraq kill at least 12
Syria's Assad announces amnesty for army deserters
Nasrallah after nuclear deal: Iran won't abandon Hezbollah
Kerry's 'threats, intimidation' won't silence Israel, official tells NYT
Iranian leader tweets graphic of Obama with gun to head
Iran vows to bar international inspectors from military sites
Europe to drop sanctions on Iranian terrorists and entities
Amnesty Blasts 'Staggering' Iranian Execution Spree; Nearly 700 People Killed So Far This Year
Bahrain recalls its ambassador to Iran, citing 'hostile statements'
Saudi-led airstrikes kill 120; deadliest in Yemen conflict
Saudi-led coalition forces announce five day truce in Yemen - SPA
Egypt extends state of emergency in North Sinai by three months
UN asks South Sudan to allow aid flows on Nile
Cameroon suicide attack: Suspected teenage girl bomber kills at least 19 three days after suspected Boko Haram attacks
Tunisia parliament approves death penalty for terrorism charges after Islamic State attacks
Is This the End of Christianity in the Middle East?
Ukrainian Jews escape war and return to their roots
FBI: China the most predominant economic espionage threat to US
How the U.S. is training China's military - while inching toward conflict
Military exercise Black Dart to tackle nightmare drone scenario
After U.S. shooting, high cost of more security vexes movie theaters
Hillary Clinton to appear in October before congressional committee on Benghazi
Clinton: I did not send or receive classified emails on private account
Stephen Hawking: Intelligent Aliens Could Destroy Humanity, But Let's Search Anyway
6.0 magnitude earthquake hits near Krajan Tambakrejo, Indonesia
5.1 magnitude earthquake hits near Yigo Mayor's Office, Guam
5.1 magnitude earthquake hits near Willow, Alaska
5.1 magnitude earthquake hits near Abepura, Indonesia
4.7 magnitude earthquake hits near Kerman, Iran
4.2 magnitude earthquake hits near Fontana, California
Karymsky volcano on Kamchatka, Russia erupts to 15,000ft
Chirinkotan volcano in the Kuril Islands erupts to 15,000ft
Raung volcano in Indonesia erupts to 15,000ft
Sinabung volcano in Indonesia erupts to 12,000ft
Ships on alert as Kick 'em Jenny volcano rumbles to life off Grenada
More than 250,000 affected by Pakistan floods
Northern California wildfire threatens homes, forces evacuations
Olive oil prices surge due to drought and disease in Spain and Italy
House passes bill blocking states from requiring GMO labels on food
How Your Grocery Trip Could Change If Congress Bans GMO Labels
Three scientists investigating melting Arctic ice may have been assassinated, professor claims
Cyborg cockroaches with sensor 'backpacks' could help find disaster victims
Obama clashes with Kenyan president over gay rights
Group To Unveil Satan Statue In Detroit During 'Largest Public Satanic Ceremony In History'
Tracking Bible Prophecy Headlines - 7/25/2015
Illinois first state to divest pensions from companies that boycott Israel
Study: Diaspora Jews are growing increasingly critical of Israel
'Finance Ministry withholding funds for new Gaza border fence'
'Ariel Sharon ignored IDF brass' opposition to Gaza withdrawal'
Israeli hotels suffer 25% decrease in tourist business
IDF Looks to Bible to Prepare for Future Threats
After his Iran 'success,' Obama may try again on the Palestinian front
World would blame Israel if Congress vetoes Iran nuclear deal, Kerry says
Iran hits out at Kerry's 'empty threats'
Kerry has 'intense exchange' with Jewish leaders over Iran deal
Netanyahu steered US toward war with Iran - the result is a deal he hates
Nuclear deal raises tantalizing question: Will McDonald's return to Iran?
US Jews much likelier to back Iran deal than non-Jews - poll
Obama: Iran will fund Hezbollah with or without sanctions
Iran secured as much as $20b. from Turkey breaking sanctions
Turkey justifies Syria air strikes in letter to United Nations
Special Ops General: ISIS Leader Preparing for Own Demise
United Arab Emirates Issues First Ever Anti-Hate Speech Law to Combat Islamic Extremism
Kerry to talk with Russia on Islamic State fight and role Iran might play
Special Ops Chief: Russia aims to divide NATO, poses 'existential' threat to US
Russia threatens harsh response if Sweden joins NATO
US extends training to Ukrainian military
Report predicts drones and supersoldiers are the future of warfare
Pentagon asks that individuals 'not stand guard' at recruiting offices
Criminal Inquiry Is Sought in Clinton Email Account
U.S. Fears Data Stolen by Chinese Hacker Could Identify Spies
Fiat Chrysler will recall vehicles over hacking worries
Federal Reserve internal forecast accidentally made public
5.5 magnitude earthquake hits near Iquique, Chile
5.4 magnitude earthquake hits near Karangbadar Kidul, Indonesia
Magnitude 5.1 quake hits close to Pakistan's Islamabad
5.0 magnitude earthquake hits near Kirakira, Solomon Islands
5.0 magnitude earthquake hits near Yilkiqi, China
Aid groups: Children miss school, fear abuse after Nepal quake
Ubinas volcano in Peru erupts to 23,000ft
Popocateptl volcano in Mexico erupts to 22,000ft
Raung volcano in Indonesia erupts to 15,000ft
Karymsky volcano on Kamchatka, Russia erupts to 15,000ft
Typhoon Halola Targets Japan's Ryukyu Islands, South Korea
Thousands evacuated after flood hits southern Brazil
Scientists control mouse brain remotely
Bill Gates to roll out remote control microchip-based sterilization of women
'Remote control' contraceptive chip available 'by 2018'
The hidden ethics battle in the Planned Parenthood fetal tissue scandal
Virtual reality is the new hope of the porn industry
Survey: 70% of boys began watching porn at 10 years
Voice of the Martyrs Sends Bibles Into North Korea; Uses App to Track Where the Gospel Lands Inside the Communist State
Christians Are Being Paid $400 a Month to Join Boko Haram, UK Researcher Claims
Christians and Muslims Gang Up on Franklin Graham
Tracking Bible Prophecy Headlines - 7/24/2015
Hillary Clinton: Two-state solution is 'best outcome' for Israeli-Palestinian conflict
Israel to Reduce Number of Israeli Arabs who Enter Gaza
Saudi Arabia says ties with Hamas haven't changed after Mecca meeting
The new Hezbollah: How Israel's No. 1 enemy is preparing for third Lebanon War
Activists Call to Rebuild Third Temple on Tisha B'Av
US source: Israel provided Jordan helicopters for Syria, Iraq border security
Two Swedes arrested on Syria terrorist crime suspicion
ISIS Boy In New Video: "Give Me My Weapon"
Fences Rise Across Middle East as Jihadi Threat Escalates
ISIS netted up to $1B in cash after taking over Mosul, US official says
Egypt Is Struggling to Cope With Its ISIS Insurgency
Rebels, Qaeda launch assault on Syria's Daraa
Media: Turkey raids suspected Islamic State, Kurdish militant locations in Istanbul
Obama and Erdogan agree to stop 'foreign fighters' crossing into Syria
Report: Turkey to let US launch strikes from air base
Turkey scrambles jets to Syrian border after clash with Islamic State
Turkey pounds Islamic State with fighter jets in Syria for the first time
Assad aide: Syria sees West easing tough stance after Iran deal
France's Holland, Iran's Rouhani agree to boost cooperation after nuclear deal
Leading EU negotiator with Iran held quiet talks in Jerusalem
Israel envoy to US lobbies Congress against Iran deal
US Treasury Secretary Lew: Nuclear deal doesn't prevent sanctions on Iran for rights issues
Obama: Lifting of sanctions will increase Iran's 'ability to finance terrorists'
After Nuclear Deal, Iran Announces $2 Billion of Trade Projects With Europe
Kerry Says 'Nobody Has Ever Talked About Dismantling' Iran's Nuclear Program, But in 2013 Insisted Dismantlement Was The 'Whole Point' of Sanctions Regime
Kerry: Rejection of Iran deal will give Tehran green light to accelerate nuclear program
Israeli military action against Iran would be 'huge mistake,' Kerry says
Kerry: Critics of Iran deal spinning 'fantasy'
Senator Corker slams Kerry on Iran deal: You've been fleeced
Key Democratic senator: US negotiators 'got an awful lot' in Iran talks
US Senator Rubio: Iran deal could 'go away' with Obama
Hundreds of Iranian teachers arrested amid protest
Iran deal sparks geopolitical tussle over Pakistan pipeline
152 Chinese get life term in Myanmar straining relations with China
Two killed in Benghazi in government push against Islamic groups
McCain: Shouting 'Allahu Akhbar!' Same as Christians Shouting 'Thank God!'
France approves eavesdropping law to tackle terror threats
Army to recruiters: Treat armed citizens as security threat
3 dead, 7 hurt when gunman opens fire in Lafayette movie theater
Obama expresses frustration over gun control debate in interview
White House in 'final stages' of plan to close Guantanamo Bay prison
Bowe Bergdahl found during California pot raid, released by officials
Obama Admin Plans More Executive Action on Immigration
Obama shielding 80 percent of nation's illegals from deportation
Obama urges Britain to stay in EU in BBC interview
EU rejects report: No plans to boycott Israeli banks
Laws passed, Greece to open bailout talks as recession pushes goals further
Wall Street falls for third day as earnings fall short
5.3 magnitude earthquake hits near Lata, Solomon Islands
5.2 magnitude earthquake hits near Kefalos, Greece
5.1 magnitude earthquake hits off the east coast of Honshu, Japan
5.0 magnitude earthquake hits the Mid-Indian Ridge
Are we due for a major quake in N.E.? Someday, experts say
Minor earthquake swarm in Torfajokull volcano
Sinabung volcano in Indonesia erupts to 23,000ft
Popocateptl volcano in Mexico erupts to 23,000ft
Ruiz volcano in Colombia erupts to 20,000ft
Ubinas volcano in Peru erupts to 20,000ft
Raung volcano in Indonesia erupts to 17,000ft
Karymsky volcano on Kamchatka, Russia erupts to 14,000ft
Undersea Volcano Called Kick 'Em Jenny Rumbling off Grenada
Typhoon Halola Targets Japan's Ryukyu Islands, South Korea
Rains, landslides kill 9 in Pakistani Kashmir: officials
Israel, a water superpower, is helping California fight drought
El Nino intensifying, could rival strongest in recorded history
There's a bug swarm in Texas so big a weather radar picked it up
'Knee-high' piles of mayflies force Iowa bridge to close temporarily
Brain-eating amoeba found in Louisiana water system
Activists urge US states to pass laws banning female genital mutilation
This Isn't the First Time Planned Parenthood Sold Aborted Baby Parts, See What it Did 17 Years Ago
Planned Parenthood Pulls Names of Corporate Donors After Coca-Cola, Ford and Xerox Object
Coca-Cola, Ford and Xerox: We No Longer Donate to Planned Parenthood Abortion Business
Colorado nuns appeal birth control ruling to Supreme Court
Gay couple from U.S. in Thai custody battle over surrogate baby
On Eve of Visit, Obama Voices Support for Africa Gay Rights
'Angela Merkel' stars in lesbian magazine ad
All-Transgender Modeling Agency to Open in L.A.
Tracking Bible Prophecy Headlines - 7/23/2015
Abbas counting on EU to pave way for resumption of stalled peace process
UK Labour Member: We Shouldn't Have Recognized 'Palestine'
'Gaza rehabilitation begins,' housing minister announces one year after war
Israel to end freeze with hundreds of new settlement housing units
After labeling goods, EU think tank sets sights on Israeli banks
Heaven's Timing and the Nuclear Deal with Iran
Sanhedrin Calls Obama to Trial on Mt. Zion
Benjamin Netanyahu's anti-Iran ire on display in US meeting
Iran nuclear agreement won't improve human rights
US House speaker Boehner vows to do 'everything possible' to stop Iran deal from moving forward
Republicans call on Obama to reveal 'side deals' in Iran nuke agreement
Obama slams 'lobbyists, money' working against his Iran deal
Report: States Could Stop Iran Nuclear Deal
Thousands rally in NYC's Times Square against Iran nuclear deal
Iran Vows to Buy Weapons Anytime, Anywhere
Twitter ban to be lifted in Turkey after images of bomb attack removed
Obama and Erdogan agree to stop 'foreign fighters' crossing into Syria
Kurdish militants say killed Turkish police officers in revenge for suicide bombing
Car bomb kills 20 in Baghdad Shi'ite district
Suicide bomber on motorcycle kills 15 near Afghan market
Two suicide attacks kill at least 13 in Cameroon
Poll of U.S. Muslims Reveals Ominous Levels Of Support For Islamic Supremacists' Doctrine of Shariah, Jihad
Italy: Base used by U.S. military eyed for Islamic State-inspired terror attack; two arrested
Lawyer: US team in Jordan to interrogate uncle of Tennessee shooter
Gun Sales Surge in Wake of Chattanooga Attack
Dylann Roof faces hate crime charges in Charleston shooting
Feds: New citizens can skip pledge to take up arms and defend the US
Obama Admin Plans More Executive Action on Immigration
FBI Director Sees Increasing Terrorist Interest in Cyberattacks Against U.S.
Hacks on the highway: Automakers rush to add wireless features, leaving our cars open to hackers
Greek PM keeps lid on party rebellion to pass bailout vote
Greek PM wins support for more financial reforms
Turmoil in China's Stock Markets Takes a Psychic Toll
Seattle officials join push for Sharia-compliant mortgages, loans
Venezuelan Government Forces Companies To Hand Over Food As Shortages Intensify
5.6 magnitude earthquake hits near Banda Aceh, Indonesia
Sinabung volcano in Indonesia erupts to 23,000ft
Ubinas volcano in Peru erupts to 20,000ft
Raung volcano in Indonesia erupts to 15,000ft
Santa Maria volcano in Guatemala erupts to 13,000ft
Jerry Brown's climate warning: 'We are talking about extinction'
USDA: Bird flu vaccine works on chickens; testing on turkeys
Easy DNA Editing Will Remake the World. Buckle Up.
These Superhumans Are Real and Their DNA Could Be Worth Billions
Dr Death's Edinburgh Fringe 2015 show will see right-to-die campaigner 'gas' audiences
Watchdog: Fake ObamaCare applicants allowed to keep coverage
Are we being double-taxed? Why ObamaCare may render Planned Parenthood obsolete
Congresswoman Introduces 'Defund Planned Parenthood Act'
Meet the 39 Companies That Donate Directly to Planned Parenthood
Drag queens banned from Pride event 'because they may offend transgender people'
Kenyan Pastors to Obama: Don't Bring 'The Gay Talk' Here
Tracking Bible Prophecy Headlines - 7/22/2015
Father of Pakistan's nuclear bomb says deal may have saved Iran from disaster
U.N. Council backs Iran nuclear deal but Tehran hardliners object
U.S. 'disturbed' by Iranian leader's criticism after deal
Obama: US will not be letting Iran off the hook
Poll: Most Americans don't believe Iran will uphold nuke deal
Iran conventional military power overrated, security study says
Nuclear deal will see powers 'help Iran protect facilities'
Saudi Arabia considers its own nuclear options after Iran deal
North Korea says not interested in Iran-like nuclear talks with U.S.
German minister in Iran: We can't accept questioning of Israel's right to exist
Tehran turns down Berlin's request to recognize Israel
Zarif: Israel Was Never So Isolated
Biden Tries to Convince American Jews to Welcome Iran Deal
How Tehran tried to stop Israel's 'Stop the bomb' ad
Gaza Salafists at loggerheads with Hamas threaten rocket attacks on Israel
Hamas TV claim that tunnel runs from West Bank to Temple Mount debunked
Hamas Executes Commander Accused of Providing Israel With Intelligence on Terror Chief Mohammed Deif
UN approves Palestinian rights NGO that Israel says is linked to Hamas
India again abstains in Israel-related UN vote
Netanyahu struggles to govern with narrow majority
After Israel talks, Pentagon chief in Jordan says: 'Friends can disagree'
Egypt: 'Dozens detained secretly' by security forces
US imposes sanctions on Hezbollah officials for Syria involvement
IS bans private internet access in Syria bastion: activists
Report: ISIS now using 'suicide chickens' in fight against its enemies
Kurds make gains against ISIS in Syria's Hasakah
UK denying refuge to Christians fleeing the Islamic State
Record Number of Syrians Granted Asylum in U.S.
Turkey tightens Syria border after Suruc blast as suspect identified
ISIS expands terror attacks to new countries
British charge Muslim man in plot against U.S. military, trying to join ISIS
RNC rips O'Malley for linking rise of ISIS to climate change
Army chief Odierno, in exit interview, says US could have 'prevented' ISIS rise
Odierno clarifies remarks, says Army considering arming recruiters after shooting
Chattanooga Gunman Researched Islamic Martyrdom, Officials Say
Obama orders flags lowered to honor Tennessee victims, after criticism
US, Israel make arrests related to JPMorgan hack
Cyber security likely to become big issue in 2016 race
Security breach? Kenyan airline official leaks Obama's exact itinerary
Border security steps up - but it's Mexico who is making it tougher to cross
'No Comment': NBC Covers Up Evidence of Immigration Crime Wave
More children living in poverty now than during recession
Speculators smash gold as dollar squeeze tightens
What's behind the falling prices of oil, gold and copper
Japan demands China halt oil exploration in part of East China Sea
North Korea upgrades missile tower for possible October launch: Yonhap
5.2 magnitude earthquake hits near Nuku'alofa, Tonga
4.4 earthquake centered in northern Oklahoma rattles state
Magnitude 4.0 Earthquake Shakes Bay Area Tuesday; Series of Aftershocks Reported
Major Quake On Hayward Fault Expected 'Any Day Now'
Sabancaya volcano in Peru erupts to 20,000ft
Raung volcano in Indonesia erupts to 17,000ft
Reventador volcano in Ecuador erupts to 14,000ft
Scientists record explosion at Alaska's Cleveland Volcano
Typhoon Halola to Lash Japan This Weekend
Thunderstorms Elevate Flood Risk From France to Germany and Poland
Australia Receives Biggest Snowfall in Decades
World Breaks Temperature Record as Climate Summit Nears
Cloud brightening experiment tests tool to slow climate change
Enormous Algae bloom turns Turkish salt lake red
U.S. Government Set to Approve Monsanto Protection Act
Experts warn Floridians to steer clear of armadillos to avoid leprosy exposure
Planned Parenthood Negotiates Price of Aborted Baby Parts in 2nd Undercover Video: 'If the Price Is Low, Bump It Up - I Want a Lamborghini'
Planned Parenthood defector says loophole lets clinics profit from fetal organ sales
How exactly fetal tissue is used for medicine - vaccine developement and stem cell research
More black babies aborted than born in New York City
Italy violating rights of same-sex couples, European court rules
African clergy to protest Obama's gay-rights 'agenda' on trip
Mississippi School District Fined Over $7,500 for 'Proselytizing Christianity' After Minister Prays at Event
Exorcism gone wrong - Palestinian man dies after being beaten by 'healers'
Indian Woman Beheaded For 'Witchcraft'
Tracking Bible Prophecy Headlines - 7/21/2015
UN Security Council endorses Iran deal, Tehran diplomat lashes out at US
Iran Dictator Calls for Muslim World to Unite and Destroy Israel, Says USA Created ISIS
Iran: 'We Will Trample Upon America'
Obama: UN resolution shows broad support for Iran deal
UN backs Iran deal, infuriating lawmakers from both parties
Anti-Defamation League sets bar for approval of Iran deal in Congress
US House leader Pelosi writes colleagues backing Iran deal
Saudi Prince Threatens 'Military Action Without American Support' Against Iran
Feinstein: Major war on America's part if Israel attacked
Netanyahu: Iran deal will not distance war, it will bring it closer
Senior defense source: IDF preparing for possible covert Iranian nuclear production
'Iran nuclear deal opens window for Israel to join new Mideast order'
EU statement demands usual of Israel, but chides PA's lack of involvement in Gaza
EU to Israel: Halt forced population transfers
World Jewish Congress president hails PM Cameron for combating anti semitism and islamic extremism
Explosion kills 30, injures nearly 100 in Turkish city near Syrian border
Officials: Evidence shows Islamic State behind Turkey attack
ISIS Leader Takes Steps to Ensure Group's Survival
ISIS Claims Responsibility for Kidnapping Christians in Libya; Terror Group Releases Photos of Men Bound, Blindfolded
Actor George Clooney seeks to expose funding of Africa conflicts
Killed in her sleep: Illegal immigrants suspected in Mass. grandma's death faced deportation
Puerto Rico on the Brink Owes Investors $5 Billion in Next Year
Earthquake in Northern Oklahoma Shakes Thousands from Oklahoma City to Wichita
Ruiz volcano in Colombia erupts to 20,000ft
Raung volcano in Indonesia erupts to 17,000ft
Reventador volcano in Ecuador erupts to 15,000ft
Sinabung volcano in Indonesia erupts to 12,000ft
Chirinkotan volcano on the Kuril Islands erupts to 12,000ft
Typhoon Nangka Recap: 29 Inches of Rain Reported
Thousands evacuated from homes as southern Brazil is swamped by heavy rain
Drought-stricken California is burning, flooding at the same time
Amid epic drought, California farmers turn to water witches
Kenya witch doctor foretells Obama visit
GOP presidential hopeful Scott Walker signs abortion ban bill
White House: No reconsideration of funding for Planned Parenthood
Administration tightens grant rules for religious groups that refuse abortion counseling
Planned Parenthood says video part of decadelong harassment
Tracking Bible Prophecy Headlines - 7/20/2015
Russia and Iran sign military cooperation agreement
UN Set to Endorse Landmark Iran Nuclear Deal on Monday
Obama sends Iran deal to wary Congress, Israel urges rejection
No alternative for Iran nuclear deal, Kerry says on Sunday talk shows
Reporter Challenges White House Over Claim of '99 Percent' Support for Iran Nuclear Deal
US aims to shift Israel focus to security ties after Iran deal
Germany tells Iran: Improve ties with Israel in order to gain favor with West
Iran's Jewish community leader calls Netanyahu 'narcissistic, delusional'
Israel premier: Iran leader's speech shows nuke deal's folly
Pentagon chief Carter not offering new arms deal to Israel
PM: Why would US compensate Israel for a good Iran deal?
Israel, US commit to beef up cybersecurity cooperation
Israel, Greece sign status of forces agreement
Report: Holocaust victims belonging to Nazi doctor discovered 70-years later in Starsbourg
Ariel blasts PM for settlement construction freeze
Palestinians to EU: Suspend trade agreements with Israel to protest demolition of homes
Ministers partially okay bill banning terrorism supporters from running for Knesset
How's Hamas getting supplies for rockets and tunnels? Through Israel
Gaza bombings target cars of Hamas officials; no fatalities
Bombings targeting Hamas leaders in Gaza may be tied to ISIS
Hamas and Islamic Jihad: Bombings targeting us designed to serve Israel's interests
Hamas denies sending fighters to Yemen
ISIS Plotting Attack on Christian Sites in Europe Using Female Jihadists Disguised as Tourists, Says Syrian Expert
'They beat us everywhere': Inside ISIS training camps for terror's next generation
In an IS training camp, children told: Behead the doll
Islamic State leader bans use of beheading videos
'Mashaal urged Saudi king to save ex-Egyptian leader Morsi from death row'
10-Year-Old Girl Kills 12 in Nigerian Suicide Bombing; Christian Persecution Watchdog Calls Boko Haram a 'Death Cult'
'Charlie Hebdo' will no longer draw Muhammad
North Korea's Kim Jong-un exporting 90,000 slave labourers worth $2 billion to fund nuclear program
Marines storm Australian beach in war games, under China's gaze
Ukraine crisis; Kyiv and rebels trade blame over Donetsk shelling
US, Cuba quietly open historic new chapter in post-Cold War ties
Obama looks to ban Social Security recipients from owning guns
France's Hollande Proposes Creation of Euro-Zone Government
Greek banks ready to open Monday as Merkel urges swift bailout talks
IOUs for RIPs: Greece's cash crisis hurts funeral industry
Raung volcano in Indonesia erupts to 17,000ft
Sinabung volcano in Indonesia erupts to 12,000ft
"Super Historic" July Rainfall in California Thanks to Former Hurricane Dolores
Storms wash away part of Interstate 10 in Southern California
El Nino to Yield Flooding Rain From Argentina to Brazil, Beneficial Rain for Drought-Stricken Chile
Pope Francis convenes world's mayors to discuss global warming
Iowa chicks sent as far away as Brazil to evade deadly bird flu
Citizens call for 'naked' billboards to be covered up
Tracking Bible Prophecy Headlines - 7/19/2015
'Suspect in fatal Tennessee shooting was upset over Gaza war'
Tennessee suspect texted friend link to Koranic verse before attack
Sailor shot in Tenn. terror attack dies; gunman reportedly failed drug test at nuclear plant
At least six US states move to arm National Guard offices
UK ends partial arms ban on Israel over Gaza fighting
US warns Israel against 'provocative' plan to raze Palestinian village
Lebanon media: IAF warplanes seen over skies of Beirut, central Bekaa
Hamas official sees 'breakthrough' in Saudi relations after Mashaal visit
Saudi Arabia says arrested 431 Islamic State suspects, thwarted mosque bombings
ISIS blamed for exploding seven Hamas, Islamic Jihad cars in Gaza
ISIS claims kidnapping of 3 African Christians in Libya
Islamic State claims Egypt's Sinai checkpoint attacks that killed five soldiers
'Hezbollah arrests 175 of own men for refusing to fight in Syria'
Water, power return to Syria's Aleppo after three week cut
Iraq violence: Car bomb kills scores in mainly Shia town
Kenya's Westgate mall reopens, nearly two years after bloody terror attack
Iran's Khamenei hails his people for demanding death to America and Israel
Netanyahu: Khamenei's words prove nuclear deal will not stop Iranian terror machine
Obama calls critics of Iran nuclear deal 'overheated and dishonest'
Netanyahu tells Steve Forbes the prospect for "worst kind of war" with Iran is growing because of nuclear deal
Gal-On: Iran deal should be given a chance; better than Netanyahu's threats and intimidation
Iran's Rouhani: Nuclear deal will lead to closer relations with neighbors
Iran nuclear deal gives more money to fund terrorism
Kerry: Fantasy to think that a better Iran deal could have been reached
17 ridiculous things the president said at the Iran news conference
Russia's Putin orders formation of new military reserve force
Protesters clash with police at Australian anti-immigration rally
Federal Reserve blames immigrant kids for robbing jobs from 'native' U.S. teens
Pension Shocker: Plans Face $2 Trillion Shortfall, Moody's Says
Obama collecting personal data for a secret race database
Greek banks to reopen Monday but cash restrictions remain
Not yet finalized, new Greece rescue is already in question
5.3 magnitude earthquake hits near Claveria, Philippines
5.1 magnitude earthquake hits near Adak, Alaska
Sabancaya volcano in Peru erupts to 22,000ft
Ruiz volcano in Colombia erupts to 20,000ft
Raung volcano in Indonesia erupts to 15,000ft
Sinabung volcano in Indonesia erupts to 12,000ft
Rare snow in Australia as Antarctic chill sweeps eastern states
Israeli water firms head to California to help combat drought
Shrinking Colorado River is a growing concern for Yuma farmers - and millions of water users
DC State Fair to feature marijuana growing contest
AP Poll: Sharp divisions after high court backs gay marriage
Jeb Bush: I'm 'Fine' With Transgender Soldiers if Morale Is Unaffected
Tracking Bible Prophecy Headlines - 7/18/2015
UN Set to Adopt Iran Nuke Deal Monday in Obama Blitzkrieg
Republicans fuming over UN voting on Iran deal before Congress
White House: Iran sanctions will 'collapse' if Congress rejects deal
'Let them die from their anger'- Iran cleric cites Israeli, Saudi rancor as sign of success
Franklin Graham: Iran Deal 'Death Sentence for Israel'
Poll: 47 percent of Israelis back Iran strike following nuke deal
Iran deal will set off nuclear, conventional arms race, warns top Israeli official
Kerry: 'very, very hopeful' Iran will release detained Americans
Kerry: US Captives Raised at All Iran Talks
Khamenei: Deal or no deal, Iran won't stop opposing US, supporting people of Palestine
Netanyahu calls Abbas as two leaders speak for first time in over year
Netanyahu calls Abbas in goodwill gesture marking Muslim holiday of Eid al-Fitr
In phone call, Netanyahu and Abbas express peace wishes
Summer camp, Islamist-style: Getaway for Palestinian children of martyrs teaches hate, violence, say critics
Ukrainian Jews waiting for Israeli recognition
ISIS deploys poison gas against Kurds in Syria, Iraq say NGOs
Islamic State claims suicide car bomb that kills more than 100 in Iraq
Car bomb kills 21 celebrating end of Ramadan in Iraq, police say
New ISIS video purports to show child cutting off a prisoner's head
Five Children Among 94 Crucified, Flogged And Caged By ISIS For 'Eating During Ramadan'
Anti-Houthi forces advance in Yemen amid heavy Arab air strikes
Nigeria's Boko Haram crisis: Eid prayer blasts hit Damaturu
Taliban negotiations only way to 'end bloodshed,' Afghan president says
3 French arrested in IS-inspired plan to attack base
Immigration to Swell U.S. Muslim Population to 6.2 Million
Empire State Building in NYC lit up in green for Eid al-Fitr
Pew: Huge spike in Americans 'very concerned' about domestic Islamic extremism
Tennessee gunman first radicalized, now idolized by Internet jihadists
Donald Trump Calls Out Obama for Refusing to Condemn 'Islamic Terrorism' in Chattanooga Shooting, Says Time for Political Correctness Is Over
Army chief urges caution amid calls to arm more US soldiers in wake of fatal shooting
Man armed with AR-15 stands guard at Virginia military recruiting offices
Shrinking U.S. Army increasingly stretched by global commitments: general
Cuba to Reopen D.C. Embassy Monday After 54 Years
Violent weekend that left 7 dead in Chicago highlights frustrations in combating gangs, guns
Norwegian mass killer admitted into university program
Ukraine-Russia tension rises over separatist powers, expulsions
MH17 crash: Ukraine points finger at Russia as families mark anniversary
Pioneer: Artificial Intelligence May Be As Dangerous as Nukes
Quake measuring 6.9 magnitude sparks brief tsunami warning for Solomons
5.8 magnitude earthquake hits near Ndoi Island, Fiji
5.1 magnitude earthquake hits near Lata, Solomon Islands
5.1 magnitude earthquake hits near Domartang, China
5.1 magnitude earthquake hits near Sola, Vanuatu
5.1 magnitude earthquake hits near Kokopo, Papua New Guinea
5.0 magnitude earthquake hits near Lata, Solomon Islands
Sirung volcano in Indonesia reportedly erupts to 28,000ft
Ubinas volcano in Peru erupts to 22,000ft
Reventador volcano in Ecuador erupts to 15,000ft
Raung volcano in Indonesia erupts to 15,000ft
Indonesia volcanic ash from Mount Raung and Mount Gamalama shuts more airports on Eid eve
Sinabung volcano in Indonesia erupts to 12,000ft
Australia blasted with bizarre winter weather
Greece struggles with wildfires, France sends firefighting planes
Major wildfire sweeps across California highway, burning cars and homes
Satellites: Earth Is Nearly In Its 21st Year Without Global Warming
Ghana bans sale, movement of live poultry to stop bird flu spread
Don't kiss your chickens: Backyard flocks spread Salmonella, CDC warns
Planned Parenthood mum on whether docs skirting law by altering abortion methods
Planned Parenthood, Adolf Eichmann and the Banality of Evil
San Francisco techies are hiring this Wiccan witch to protect their computers from viruses and offices from evil spirits
Tracking Bible Prophecy Headlines - 7/17/2015
Kerry, Iran's Zarif Recommended for Nobel Peace Prize
Iran nuclear deal: '99% of world agrees' says Obama
Iran faces "excessive" demands in nuclear deal - prayer leader
Key Nuclear Installations Missing from Iran Deal
Iran Bans U.S. Inspectors from All Nuclear Sites
Hillary Clinton says she 'absolutely' does not trust Iran
House Speaker Boehner says majority of US Congress opposes Iran deal
AIPAC employees told to ax summer vacation plans and gear up to fight Iran deal
US moves quickly to codify Iran deal at UN
UN to vote Monday on Iran resolution
First Iranian ship storing oil sails for Asia after nuclear deal
Iran Is About to Open for Business
Saudi FM says Iran should use nuclear deal to improve its economy rather than 'adventures'
Saudi says ready to confront any Iran 'mischief'
Report: Saudis poured billions into curbing spread of Iran-backed Shi'ite Islam
WikiLeaks Cables Show a Saudi Obsession With Iran
PM Cameron tells Iran: Britain wants to re-open Tehran embassy
Vatican sees Iran deal in 'a positive light'
Poll: 78% of Jewish Israelis say Iran deal endangers country
Iran continues post-deal bashing of Israel, calls it 'cause of extremism'
West to Teach Iran How to Block Israeli Nuclear Sabotage
Bolton: Israel should bomb Iran today... before it gets too late
New Review Ordered Into Israel's Gaza Flotilla Raid
Rare meeting between Hamas chief and Saudi King may signal warming relations
Six Muslim Brotherhood supporters killed in clashes in Cairo
ISIS Hits Egyptian Patrol Ship With a Rocket
UK adds extra spy plane to fight against Islamic State
4 Marines killed in attacks on Chattanooga military facilities
Trump would end 'gun free zones' on military bases
Police investigating possible ISIS connection in Tennessee shooting
Chattanooga Gunman Was Not on Terrorism Radar, Officials Say
Obama Wishes Muslims Happy Ramadan on Day of Tennessee Shooting
Colorado movie gunman found guilty of murders
Twin Blasts In Northern Nigeria Have Killed At Least 49 People
Prominent Russian Jew shot near Moscow Jewish museum
EU warning over Russia 'land grab' in South Ossetia border row
France explosions: Devices found near Berre-L'Etang plant
Rome on 'verge of collapse' through advanced 'state of decay'
With a spoonful of financial relief, Greece to reopen banks next week
Japan Moves to Allow Military Combat for First Time in 70 Years
6.5-Magnitude Earthquake Rocks The Caribbean Near Barbados
5.7 magnitude earthquake hits near Bathsheba, Barbados
5.4 magnitude earthquake hits near Constitucion, Chile
5.3 magnitude earthquake hits near Coquimbo, Chile
5.2 magnitude earthquake hits near Saipan, Northern Mariana Islands
5.2 magnitude earthquake hits near Bathsheba, Barbados
5.2 magnitude earthquake hits near Cagwait, Philippines
5.1 magnitude earthquake hits near Merizo Village, Guam
5.1 magnitude earthquake hits near L'Esperance Rock, New Zealand
5.0 magnitude earthquake hits near L'Esperance Rock, New Zealand
Magnitude 4.4, 4.0 Earthquakes Hit Southern Oregon
Ubinas volcano in Perup erupts to 26,000ft
Reventador volcano in Ecuador erupts to 16,000ft
Raung volcano in Indonesia erupts to 15,000ft
2015 Hurricane Season Off to Record Start: 11 Storms in Central, Eastern Pacific, Atlantic Basins Combined
2 dead as Tropical Storm Nangka hits Japan
California water regulators order farmers to stop pumping from river
Sea Warming Leads to Ban on Fishing in the Arctic
High-Risk Areas for Lyme Disease in NY, Conn. Growing: CDC Study
Study: Smart Phones Accurately Detect Depression
Artificial Intelligence To Soon Eliminate Family Doctor
Chinese scientists edit genes to produce artificial sperm capable of creating 'army of half-cloned mice'
Franklin Graham Says People Who Perform Abortions Have 'No Conscience;' Blasts Planned Parenthood for Selling Infant Body Parts
Planned Parenthood Chief Defends Controversial Fetal-Tissue Donations
Planned Parenthood apologizes for exec's 'tone' in video
Russian bloggers gauging attitudes toward gays find violence
Justice Kennedy Likens Gay Marriage Opposition to Flag Burning Case: Opponents Will Dissipate in 'Two or Three Months'
And now, welcome to same-sex divorce
Transgender service members to require host of new policies, congressional report says
Christian Seminary Distributes Condoms That Talk of Christ's Second Coming
China to prosecute 'cult' leader as crackdown continues
Tracking Bible Prophecy Headlines - 7/16/2015
Putin, Obama agree Iran deal in world's interests, Kremlin says
Obama on Iran deal: This is an opportunity that we can't let slip away
Iran deal 'a risk we have to take,' Obama says
Obama Scolds CBS's Major Garrett for Question About US Hostages in Iran
Biden reportedly tells US Democrats 'nothing in Iran deal removes military option'
Former Saudi spy chief says Iran nuclear deal will 'wreak havoc' in the Mideast
Khamenei reportedly says Iran nuclear deal should be scrutinized carefully
Iran's Khamenei: Some powers 'unreliable' on nuclear deal
U.N. likely to vote on Iran nuclear deal next week: diplomats
ZOA head: Iran deal will give billions to Nazi-like regime
Israel slams those slamming it for criticizing Iran deal
Poll: 74% of Israelis say deal won't stop nuclear Iran
PM to Obama: Iran will get nukes, with or without breaking deal
Netanyahu: "Don't let them have their yellowcake and eat it too"
Netanyahu set on seeking US allies against Iran deal
Rice after Iran deal: US open to exploring ways to bolster security ties with Israel
White House reportedly offers to boost military aid to Israel after Iran deal
Israel's natural gas sparks Russia's interest
IAF strikes Gaza after rocket fire on Israel
22-year-old Palestinian woman named as terrorist who stabbed IDF soldier
Snowden leak: Israeli commandos killed Syrian general at dinner party
Libya blames UN council for hampering bid to fight Islamic State
NATO plans biggest exercise since 2002 to counter Islamic State
Man blows self up planting bomb in Bahrain
Amnesty International: Egyptian terrorism bill a 'deadly blow to human rights'
At least 33 killed in three attacks in northeast Nigeria
Cameroon bans burqa in Far North after attacks
Taliban leader Mullah Omar backs Afghanistan peace talks
Pakistan says it shot down Indian drone near disputed border
France "foiled new attacks this week"; four under arrest
Officials: 'Inadequate' Government Efforts to Prevent US Terrorist Radicalization
AZ Sheriff: Obama Has Made US 'A Sanctuary Nation'
Sons of Confederacy sees flag controversy as 'nightmare'
Atlanta NAACP Says "They Can Sand Blast Lee, Jefferson Davis, And Jackson" Off Stone Mountain
Greek parliament approves bailout prior measures package
'We have been betrayed!' Protest turns violent as Greece votes
The Latest: Moody's warns Greece may struggle with bailout
Tsipras Must Rebuild Government After Wave of Bailout Defections
Most Asia Stocks Rise After Greece Approves Austerity Bill
5.2 magnitude earthquake hits near Ilha de Mocambique, Mozambique
5.2 magnitude earthquake hits near South of the Fiji Islands
5.0 magnitude earthquake hits near Agrihan, Northern Mariana Islands
Karymsky volcano on Kamchatka, Russia erupts to 19,000ft
Raung volcano in Indonesia erupts to 19,000ft
Tungurahua volcano in Ecuador erupts to 18,000ft
Colima volcano in Mexico erupts to 17,000ft
Gamalama volcano in Indonesia erupts to 15,000ft
NOAA: Record 117-Month Major Hurricane Drought Continues
Typhoon Nangka Threatens Millions in Japan with Flooding and Damaging Winds
2 Dead, 6 Missing in Kentucky Floods; Storms Strike Again
Experts baffled by freak downpour in hailstorm in Norway
Tiny working 3D human hearts grown from nothing but stem cells - and other organs could be coming
Major broadcasters all but ignore Planned Parenthood fetal body parts investigation
House Republicans to Investigate Planned Parenthood Over Fetal Tissue
Kenya gears for mass nude protest against Obama's "aggressive" gay stance
Angela Merkel doesn't believe in gay marriage - 'I don't want discrimination... but I make a difference at some point'
Franklin Graham Asks Where 'Assault on Biblical Marriage Will End' After Democrats Propose Removing Words 'Husband' and 'Wife'
Caitlyn Jenner Receives ESPY Arthur Ashe Award for Courage
Caitlyn Jenner advocates at ESPY Awards: 'Trans people deserve your respect'
Google aired transgender ad during ESPY Awards
Siri Will Correct You if You Call Caitlyn Jenner 'Bruce'
Online porn to boom in next five years, thanks to smartphone growth: Study
1/3 of 10-Year-Olds Access Internet Porn, 'The New Crack Cocaine,' Health Experts Warn
The skull of famed horror film director is stolen; 'Satanists' suspected
Christians join Muslims in fasting for Ramadan to show support and understanding
Tracking Bible Prophecy Headlines - 7/15/2015
Iranians party in streets of Tehran
Iran president says nuclear deal meets 'all objectives'
Rouhani: Iran won't be called a world threat anymore
Arab reactions to agreement mixed as Sunni tensions remain
After Nuke Deal, Saudi Warns Iran Against Inciting Turmoil
Saudi Arabia stresses importance of Iran inspection regime
Israel warns of Iran's continued nuclear R&D, problematic inspection - 24 day warning before inspections
How Technology Will Help Enforce the Iran Deal... And Cheat On It
UAE congratulates Iran on atomic deal, first official Gulf comment
Egypt hopes Iran nuclear deal will prevent Middle East arms race
Officials: Iran nuclear deal fuels Middle East arms race, boosts Russia's influence
Russia expects US to abandon missile defense shield plans due to Iran deal
Weapons Inspections in Iran Shadowed by Past Mistakes in Iraq
'Neocon nut jobs' or partners? Iranian language towards U.S. shifts after deal
Hillary Clinton: Iran deal is worthy of support
John Bolton: The Iran Deal Is Bad For America, Worse For Our Allies
Robert Fisk on Iran: However the great and good represent it, America has now taken the Shia side in the Middle East's sectarian war
Ted Cruz: $50 Billion in Obama's Iran Deal Will Be Used to Murder Americans
Obama's deal with Iran could hinder his successors, particularly Republicans
Israeli Security Cabinet formally rejects Iran nuclear deal
Israel and Saudi Arabia present united front over Iran deal
Saudi media attack Iran deal as assault on Arab interests
Diplomats: UN likely to vote on Iran nuclear deal next week
Germany's Merkel calls for speedy implementation of Iran deal
Germany's foreign minister criticizes Israel's opposition to Iran deal
UK's Hammond says no deal with Iran could have pleased Israel
Kerry: Netanyahu 'way over the top' on Iran nuclear deal
Lapid says Iran nuclear deal 'Israel's biggest foreign policy failure ever'
Ehud Barak: Israel can live with a nuclear Iran
Netanyahu: If it weren't for Israel, Iran would've had nukes long ago
Netanyahu to Obama: Deal with Iran funds its terror and war machine
In meeting, Netanyahu, Herzog vow to present united front against fresh Iran deal
Obama sending defense chief to Middle East to reassure on Iran
Netanyahu's bid to lobby Congress to kill Iran deal will fail, Obama says
Analysis: Strike sooner or never - Preemptive strike on Iran harder once UN lifts sanctions
Terror attack: Palestinian woman stabs IDF soldier in back in West Bank
Likud: PM supports construction in Judea and Samaria
Hundreds Protest Temple Mount Discrimination: We're Human Beings
Glick: We're here to protest against apartheid on the Temple Mount
'Accountant of Auschwitz', 94, convicted of 300,000 counts of accessory to murder
Jewish Man Who Fled Nazis Funds Rescue of 2,000 Christians From ISIS to Repay 'Debt'
ISIS Plotting Attack on Christian Sites in Europe Using Female Jihadists Disguised as Tourists, Says Syrian Expert
Turkey vows to support Iraqi military, train police
Volunteer watchdog group dispatches to western states to monitor 'Jade Helm'
The Latest: Greece needs 85 billion euros through 2018
Greece debt crisis: IMF attacks EU over bailout
Greece split over latest bailout deal as IMF says country needs more help
U.S. has yet to notify 21.5 million data breach victims: officials
Large Hadron Collider discovers new pentaquark particle
Pluto is now the most distant object ever visited by humanity
5.5 magnitude earthquake hits near Khuzdar, Pakistan
Tungurahua volcano in Ecuador erupts to 21,000ft
Raung volcano in Indonesia erupts to 19,000ft
Fuego volcano in Guatemala erupts to 15,000ft
Zhupanovsky volcano on Kamchatka, Russia erupts to 14,000ft
Typhoon Nangka to Collide With Japan, Bring Flooding and Damaging Winds
Dolores to Become a Major Hurricane Offshore of Mexico
Storms Inflict Derecho-like Damage Across 800-Mile Stretch From Minnesota to Kentucky
El Nino May Intensify Into Strongest in 50 Years
Liberia confirms new Ebola case as outbreak spreads
Ebola: 'Fear, denial and fatigue fuelling outbreak'
UN: 1 in 10 people worldwide have mental health disorder
Planned Parenthood sells dead baby body parts
Study: 95 Percent Of Women Don't Regret Having Abortion
Actually, Women Do Regret Their Abortions
Wal-Mart sued for denying health insurance to gay worker's wife
The End of Boys and Girls: These Companies Are Going to Change How Your Kids Dress With Gender Neutral Clothing
Tracking Bible Prophecy Headlines - 7/14/2015
Iranian diplomat says Iran and major world powers have reached a deal
France: UN resolution to endorse Iran deal to be done quickly
Iran's Rouhani: Deal heralds new era of cooperation with world
Iran's Zarif says nuclear deal with powers is 'best agreement possible' - ISNA
Iran's Zarif says nuclear deal with powers helps build confidence
Draft deal calls for UN access to all Iran sites
Obama: Iran deal cuts off all pathways to nuclear weapons
Kerry: Iran deal is step away from conflict, proliferation
Iran sanctions to 'snap back' if it violates nuclear deal, diplomats say
Russia says arms deliveries to Iran possible if approved by UN
Turkish foreign minister: Iran deal 'great news' for Turkish economy
Syria's Assad sees more Iranian support after nuclear deal
Oil prices tumble as Iran, global powers reach nuclear deal
Saudi official: Iran deal may make region more dangerous
Joint List hopes Iran nuclear deal will lead to Israel's denuclearization
Israel to focus on Congress as it sees Iran deal as inevitable
Kerry does not expect Congress to definitively reject Iran deal
House Democratic leader Pelosi says US Congress to scrutinize Iran deal
Netanyahu says Iran nuclear deal 'a bad mistake of historic proportions'
Ya'alon says Iran agreement built on 'lies and deceit'
MK Liberman: Iranian agreement is 'a total surrender to terror'
Israeli Cabinet minister says nuclear deal gives Iran 'license to kill'
Bennett: Iranian deal may mean 'danger for Israel today, tomorrow for London or New York'
Israeli defense minister says Iran nuclear deal will force Israel to defend itself, by itself
MK Akunis: The only guarantee with Iran is that deal will not be fulfilled
Netanyahu to convene Security Cabinet after Iran deal signed
Yacimovich calls on Netanyahu to end diplomatic standoff with Obama
Settler leaders: PM told us construction effectively frozen
'Shemittah' Bill to Halt Debt Repayments Passes First Reading
ADL chief warns anti-Semitism worst since WWII, even US Jewish kids feel intimidated
California lawmakers approve measure urging action on campus anti-Semitism
Hezbollah threatens Islamic State in Syria: Surrender or die
US steps up air strikes on ISIS targets in Iraq
Two ISIS leaders killed in Syria air strike
Iraq launches offensive to drive Islamic State from biggest province
Iraqi Christians Join Muslim Forces in Last Stand Against ISIS to Liberate Iraq
ISIS Breaks Own Cruelty Record: Blows Up Baby for Demonstration
Massachusetts man charged in alleged bomb plot for ISIS
Baghdad car bombs and suicide attacks kill 35 - sources
Afghanistan suicide bomb 'kills 33' near former CIA base
Burka ban: In wake of market bombing, Chad warns anyone in full veil will be arrested on sight
US mulls increased training of Ukraine forces amid fears of further Russian aggression
Ukraine's Poroshenko says 'illegal groups' must disarm after standoff
Three 'Xinjiang terrorists' shot dead by police in China
Germany struggles to cope with growing number of migrants
127 Unaccompanied Alien Children Caught At Mexican Border Per Day In June
NAACP wants removal of Confederate generals from Stone Mountain
Food Stamp Beneficiaries Have Exceeded 45 Million For 48 Straight Months
Greece strikes deal with creditors, avoids chaotic euro exit
Greece misses new payment to IMF despite bailout deal
Greece is being treated like a hostile occupied state
Greek deal poisons Europe as backlash mounts against 'neo-colonial servitude'
Greek PM Tsipras faces party revolt over bailout deal
'Sell your family heirlooms', but can Greece raise the cash?
Greece Just Lost Control Of Its Banks, And Why Deposit Haircuts Are Imminent
Why the OPM hack is an ongoing cyber headache
Bakery set to be world's first to deliver by drone
5.3 magnitude earthquake hits near Visokoi Island, South Georgia and the South Sandwich Islands
5.1 magnitude earthquake hits near Izu Islands, Japan region
5.0 magnitude earthquake hitse near Zinjibar, Yemen
Ruiz volcano in Colombia erupts to 23,000ft
Raung volcano in Indonesia erupts to 18,000ft
Bali tackles backlog after volcano hits nearly 900 flights
Reventador volcano in Ecuador erupts to 15,000ft
Typhoon Nangka Remains on Collision Course With Japan
Tropical Storm Claudette to Raise Seas Just Off Atlantic Coast of US
10 lions, hundreds of dead animals in India floods: report
Strong El Nino not expected to answer California drought
Scientists: Sun's irregular 'heartbeat' could mean future freeze
One toke over the line: Race on to develop 'pot breathalyzer'
Kuwait enacts law to make DNA testing mandatory
As assisted suicide laws spread, cancer survivors, disabled object
Divorced couple fighting in court over frozen embryos
Russia Flies 'Straight Flag' to Combat 'Gay Fever'
Officials: Pentagon readying plan to lift transgender ban
HUD moves to protect older LGBT people, Obama pushes auto IRA plans
Taxpayers have now spent $3.5 million to find out why lesbians are obese
Boy Scouts of America votes to end ban on gay adults
Two Christian Colleges Extend Employment Benefits to Same-Sex Spouses
Whatever Happened to Religious Freedom? A new kind of discrimination is upon us.
Family of six hacked to death for witchcraft in eastern India
Shmitah and the Messiah: Could This Be the Year Before His Arrival?
Tracking Bible Prophecy Headlines - 7/13/2015
Senators warn Kerry of 'hard sell' at home over Iran nuclear deal
US: 'Major issues remain to be resolved' in Iran nuclear talks
ISNA: Iran nuclear deal logistically impossible on Sunday
Iran nuclear deal close, but depends on Tehran
Rouhani: I fulfilled election promise to resolve nuke issue
Analysis: It took three decades, but in 10 years Iran will be able to run, not sneak, to A-bomb
Nuke deal will encourage Iranian terror, Foreign Ministry chief says
Israeli caricaturists mobilize to fight BDS via Facebook
Temple Institute Raising a Genuine Red Heifer
US considering drones in North Africa to monitor Islamic State
Car bombs and suicide bomber kill 28 in Baghdad
Kosovo cuts off water to thousands after police arrest three in ISIS poison 'plot'
Islamic State Squeezes Iraq's Food Supply
Turkey warns next wave of Syrian refugees may end up in Europe
Kurds announce they will attack Turkey dam construction sites
Saudi-led air strikes kill at least 10 people in Yemen
Suicide car bomb kills 25 in east Afghanistan near US base
U.S. military drills stoke politics of suspicion in Texas
Memories of Waco Siege Continue to Fuel Far-Right Groups
Time-out for Greece? Plan would offer respite from eurozone, debt write-off
Greece bailout talks with skeptical creditors end with no breakthrough
French deny EU report of possible loan for Greece
Euro Zone Leaders: Greece Must Do More to Earn Rescue
Angry at demands, Greeks rail at German 'humiliation'
China's rich seek shelter from stock market storm in foreign property
'Smart Cities' Will Know Everything About You
U.S. military drills stoke politics of suspicion in Texas
Oil Extends Decline as Iran Nuclear Deal Seen Exacerbating Glut
5.4 magnitude earthquake hits near Saiki, Japan
Zhupanovsky volcano on Kamchatka, Russia erupts to 20,000ft
Colima volcano in Mexico erupts to 20,000ft
Sabancaya volcano in Peru erupts to 20,000ft
Raung volcano in Indonesia erupts to 15,000ft
Tropical Storm Dolores to Drench Mexican Riviera; Tropical Storm Watch Issued
Lake Michigan water levels rising at near record rate
Firefighting planes grounded by drone over US wildfire
Senate Democrat: Free speech protected only in church
Passengers can now carry marijuana on Oregon flights
Tracking Bible Prophecy Headlines - 7/12/2015
Iran declares 'good news' as nuclear deal appears imminent
France's Fabius says 'decision time' has come in Iran talks
Kerry, world powers miss Saturday deadline for Iran nuclear deal
Double dealing: Iran violating nuclear sanctions even as talks drag on
In Iran we trust? Illegal purchases of nuclear weapons technology continued to June '15
Khamenei: despite nuclear talks, 'we will continue campaign against arrogant US'
Iran newspaper: If US attacks us, White House would be destroyed in 10 minutes
IDF 'heavily involved' in Israeli efforts to reach long-term arrangement with Hamas
'Tony Blair negotiating with Hamas for Israelis' release'
World leaders suffering from blindness - 'look at Israel for blame'
Israeli Teachers Union denies supporting West Bank settlements boycott
Ambassador to Germany slams al-Quds day protest in Berlin
Abdel Fattah al-Sisi's crackdown in Sinai risks more instability in Egypt
After Italian consulate blast, Egypt says world must unite against terrorism
ISIS says behind car bomb attack at Italian consulate in Cairo
ISIS's female Gestapo wreaking terror on their own sex
Lebanese report: Israeli drone crashes near port of Tripoli
Libyan parties reach peace deal without Tripoli government
Saudi-owned TV: Saudi-led coalition says Yemen govt did not request truce
17 Dead in Boko Haram Attacks in Chad, Nigeria
Afghanistan says US strikes destroy its Islamic State branch
Afghanistan: Security Council welcomes direct talks between Government and Taliban
Chinese Muslims 'on way to Jihad' deported from Thailand
Serbia condemns 'assassination attempt' on PM at Srebrenica ceremony
Military provocations prove Putin is playing with fire
Texans organize 'Operation Counter Jade Helm' to keep an eye on the federal troops
Flag issue, now gay-marriage resolution threaten to derail key GOP House efforts
Germany mulling five-year 'temporary Grexit' plan
Greek debt crisis: Goldman Sachs could be sued for helping hide debts when it joined euro
5.2 magnitude earthquake hits near Tobelo, Indonesia
5.1 magnitude earthquake hits near Visokoi Island, South Georgia and the South Sandwich Islands
5.0 magnitude earthquake hits near Saumlaki, Indonesia
5.0 magnitude earthquake hits near Haebaru, Japan
Zhupanovsky volcano on Kamchatka, Russia erupts to 29,000ft
Ubinas volcano in Peru erupts to 25,000ft
70 Evacuated as Colima Volcano Spews Ash in Mexico
Raung volcano in Indonesia erupts to 15,000ft
Chan-hom Slams China Coast, Targets Korean Peninsula
Typhoon hits China - could be the most powerful storm in China since the government came to power in 1949
Typhoon Nangka Sets Its Sights on Japan
Two tropical storms stay well south of Hawaiian Islands
Tropical Depression Five-E Has Formed Off the Coast of Mexico
Tropics to Attempt to Activate Off US East Coast
Federal Buildings In SoCal Caught Wasting Water Amid Drought
El Nino Could Be One of Strongest in Past 50 Years
In wake of U.S. ruling, Taiwanese rally for gay marriage
Congregations diverge, evolve in views of same-sex relationships
Producer: Same-sex marriage issue is 'purifying the church' & 'doing us good'
Acapulco holds mass gay wedding on beach
Ex-archbishop hospitalised ahead of Vatican paedophilia trial
Does the US Need a Nationwide Exorcism?
Pope laments 'gangrene' of corruption plaguing 'all peoples of the world'
Tracking Bible Prophecy Headlines - 7/11/2015
Russia's Putin calls for lifting all sanctions against Iran
Iran deal 'done,' Israeli report says, after major US concessions
Iran, powers extend talks to Monday in bid to reach final nuclear deal
Iran Talks Extend 'Over Weekend' Amid 'Death to Israel' Chants
As Iran talks continue in Vienna, Israel, US flags, burn in streets of Tehran
Iran Made Illegal Purchases of Nuclear Weapons Technology Last Month
Nasrallah: Iran only hope to liberate Jerusalem
Nasrallah: 'You can't be a supporter of Palestine unless you support Iran'
Israeli diplomat: Iran fighting global terror 'absurd and disingenuous'
Iran is a Nuclear Hitler with 56% Of the World's Oil Supply
Diplomacy: Shifts happen - India and the Israeli-Palestinian conflict
Israel orders shutdown of Palestinian television station
Netanyahu: 'We will do what we must to bring back Israelis from cynical, brutal Hamas'
Hamas official: 'No negotiations regarding possible swap for missing Israelis'
Haniyeh: 'The naval blockade in Gaza will soon end'
French jihadist leader, 13 others jailed for plotting attacks on Jewish targets
Lebanese report: Israeli drone crashes near port of Tripoli
Saudi joins Israel as target of Jerusalem Day protests
Saudi-led air strikes hit Yemen's capital after truce - residents
Turkey warns next wave of Syrian refugees may end up in Europe
Turkey detains 21 on suspicion of belonging to ISIS
Isil militants 'kill four children' during destruction of historic Iraq church
United States Wants UN to Investigate Syria Chlorine Attacks
Boko Haram attacks Buni Yadi in northern Nigerian
At least four reported killed in Mogadishu hotel attack
Poroshenko: Ukraine Terrorist Threat Has 'Significantly Risen'
Kerry rejects top commander's remarks calling Russia existential threat to US
Russia bringing back Cold War mini-subs, report says
Obama Orders Cities And Towns To Racially Integrate
Obama immigration orders likely headed for new legal setback
The left is engaging in a nationwide witch hunt to erase history that they don't like
Under fire for data breach, Obama personnel chief steps down
CBO: Debt Headed to 103% of GDP; Level Seen Only in WWII; 'No Way to Predict Whether or When' Fiscal Crisis Might Occur Here
Greek MPs back bailout reform plan
Greek PM Tsipras defends "difficult" choices over bailout
The Chinese Stock Meltdown That Makes the Greece Saga Look Trivial
China's underground banks spread pain as defaults rise
China's rich seek shelter from stock market storm in foreign property
IBM's crazy-thin 7nm chip will hold 20 billion transistors
5.4 magnitude earthquake hits near Shikotan, Russia
5.2 magnitude earthquake hits near Taron, Papua New Guinea
5.0 magnitude earthquake hits near Visokoi Island, South Georgia and the South Sandwich Islands
Colima volcano in Mexico erupts to 25,000ft
Popocateptl volcano in Mexico erupts to 22,000ft
Raung volcano in Indonesia erupts to 15,000ft
Chinese authorities evacuate hundreds of thousands, cancel flights ahead of Typhoon Chan-hom
European heat wave gives Germany record temperature
'Blob' brings complex, serious changes to West Coast
Antipsychotic use rising among teens and young adults
For Churches That Won't Perform Same-Sex Weddings, Insurance Begins to Look Iffy
Tracking Bible Prophecy Headlines - 7/10/2015
Jerusalem 'unimpressed' by difficulties in Iran talks, believes accord just a matter of time
Iranian official accuses powers of changing their stance
Iranian report: Nuclear talks deadlocked as US refuses to accept Tehran's 'rights' on sanctions
White House: Unlikely for Iran talks to drag on for 'many more weeks'
Kerry threatens to walk after third extension comes and goes
John Kerry: 'We will not rush' on Iran deal
Iran Nuclear Talks Extended for Fourth Time
Iran will stay as long as needed in nuke talks; EU sees moment of truth near
Russia and Iran seeking to close nuclear deal in 'hours'
U.S. Offers Billions in Arms to Ease Mideast's Iran Anxiety
Former US Defense Official Says Obama's Iran Deal Will 'Bring Disequilibrium to the Middle East'
Schabas: There is a distortion in the attention given against Israel in the UNHRC
Arab Peace Initiative is unacceptable, says Israel's peace talks chief
Analysis: Israel wants to avoid giving Hamas a bartering chip at all costs
Netanyahu: Israel holds Hamas responsible for safety of Israelis missing in Gaza
Report: Thousands of Israeli Arabs, Palestinians Post 'Death to Jews' on Their Facebook Profiles
Council of Europe: European Antisemitism Increased 'Dramatically' Over Gaza War
Lebanese report: Israel arming Syrian rebels
Over 200 Christians in War-Torn Syria Rescued by Belgium in Secret Operation
Time Is 'Running Out' for Imprisoned Sudanese Pastors Facing Possible Death Penalty for Their Christian Faith
Pope Francis demands end to 'genocide' of Middle East Christians
Pope Asks Pardon for Church's 'Crimes' Against Indigenous
UN says pause in Yemen fighting to start Friday until end Ramadan
US drone attack kills top Islamic State leader in Afghanistan
Tunisia attack: Thousands of Britons to fly home after warning
FBI Director James Comey: Several ISIS-Inspired July 4 Attacks Foiled
Jade Helm 15, heavily scrutinized military exercise, to open without media access
Detroit Has Fewest Cops Patrolling Streets In Nearly 100 Years
Several big U.S. cities see homicide rates surge
Confederate Battle Doesn't End in South Carolina as Petitions Spread Across Country
Piracy, other maritime crimes rise in Southeast Asia
For stocks - the Four Horsemen of the Apocalypse?
The Latest: Greece seeks 53.5B euros in new bailout package
Greece news live: Desperate government agrees to tough austerity measures to stay in the eurozone
Greece proposes tax hikes to avoid bankruptcy
China and Russia may assist Greece through BRICS: Duowei
China to gamble on Greece to 'seize' European market: Russian experts
China's President Faces Rare Backlash Over Market Turmoil
New Law Would Let China Cut Off Internet During 'Emergencies'
Apple's stock falls into the danger zone
End of US oversight role 'strengthens' Internet
Hackers stole Social Security numbers from 21.5 million, gov't admits
'Pac-Man' Spacecraft to Devour and Dispose of Space Junk
6.5 magnitude earthquake hits near Dadali, Solomon Islands
5.6 magnitude earthquake hits near Hachinohe, Japan
5.4 magnitude earthquake hits near Taron, Papua New Guinea
5.3 magnitude earthquake hits near Dadali, Solomon Islands
5.1 magnitude earthquake hits near Miyako, Japan
5.1 magnitude earthquake hits near Acajutla, El Salvador
5.0 magnitude earthquake hits near Tingo Maria, Peru
More than 50 small earthquakes hit Ventura County, CA
Ubinas volcano in Peru erupts to 22,000ft
Colima volcano in Mexico erupts to 20,000ft
Volcano Raung erupts, shutting down 4 airports in Indonesia
Up to Five Tropical Cyclones At Once Possible in the Pacific Ocean: How Rare Is That?
Typhoon Chan-hom Targets Shanghai This Weekend; Nangka Becomes Super Typhoon
Linfa Batters Southeast China With Flooding and Wind
Caught on Camera: Tornado Strikes Near Venice, Italy
Massive El Nino growing in California, say models - could bring catastrophic flooding
UNICEF warns of child deaths in N. Korea drought
Spain wildfires burn more than 15,000 hectares
Bumblebee habitats are shrinking at an alarming rate, and scientists are blaming climate change
Support for a Young Earth? Scientists Baffled by Preserved Dinosaur Blood Cells
Scientists rush to freeze plant DNA before 'sixth extinction'
Animal brains connected up to make mind-melded computer
FDA Clears First Ingestible Device For Medication Adherence
Obama administration revives plan once criticized as 'death panels'
Oregon allowing 15-year-olds to get state-subsidized sex-change operations
Ohio Judge Who Serves as Church Elder Refuses to 'Marry' Lesbians in Courthouse
Comic-Con: Christian Activists Disrupted By "Beast Rises" A&E Promoters
10 Very Strange Things That Have Happened In Just The Past Few Weeks
Tracking Bible Prophecy Headlines - 7/9/2015
France not backing away from plans to submit UN resolution on two-states
Hamas announces 2 new missile systems dedicated to commanders killed in Gaza war
Hamas Displays New Missiles at Gaza Rally
IDF officer: Hamas is deterred and unable to rebuild tunnels
One year on: IDF releases classified recordings from Gaza war
Hamas leader: Israel negotiating to get back soldiers' bodies
Hamas: 'We won't return soldiers' bodies until prisoners from Schalit deal released'
2 Israeli Citizens Held in Gaza
The Troubling Question in the French Jewish Community: Is It Time to Leave?
US mayors call on European counterparts to condemn anti-Semitism
Boycott Call: Lufthansa Omits Israel from 'Free Baggage' List
Knesset speaker to Zuckerberg: Keep incitement off Facebook
Father enlists 4 kids to unearth 'treasure' from Second Temple period protected by 'demon'
Iran: We will not show flexibility regarding our red lines
Is Iran seeking to foment chaos in Jordan?
US House of Representatives passes US-Jordan Defense Cooperation Act
Tehran's anti-Israel Quds day falls on date of new Iran deadline
Iran 'Shouts Hatred' for Israel, Backs Palestinian Terror
'Never threaten an Iranian': nuclear talks get feisty
US team negotiating with Iran 'insulted' by accusations of politics
Obama Thinks Chances of Deal with Iran Are 'Less Than 50-50'
Expecting an Iran deal, White House and Congress prepare to do battle
Saudi Arabia Casts Wary Eye on Iran Deal
Syria ratifies billion dollar credit line from Iran
Suspected US drone kills Islamic State figure in Syria - monitor
Syria's neighbors now host four million of its refugees, U.N. says
'Only about 50 Jews left in Syria's main cities'
ISIS Crucifies Dozens for Breaking Ramadan Fast
24 suspected Islamic State militants sentenced to death for Tikrit massacre
FBI chief: Radicalization of Americans by ISIS is a top concern for the agency
FBI chief warns encryption makes Islamic State attacks more likely
US Army Warns of Defeat With New Cutbacks
Yemen critically short of food, fuel imports as war cuts supply lines
At least 18 killed in Algerian ethnic clashes
Tunisia ramps up security in face of further terror attacks
Seoul: North Korean Leader Has So Far Executed 70 Officials
Obama, Vietnam leader discuss South China Sea in landmark meeting
Russia may ban Soros charity in NGO crackdown
Pope wraps Ecuador leg of South America trip after calling for new ecological, economic order
U.S, UK, China economies weakening further, OECD says
Fear China's stock-market earthquake
China stocks hammered as market crash continues
Stock bubble in China is bursting: Stephen Roach
Over 20% of listed China stocks now in trading halt
China Bans Stock Sales by Major Shareholders for Six Months
China's retail investors give up hope as exodus intensifies
If China loses control, look out oil: Dan Yergin
China stock market surges in volatile session
The really worrying financial crisis is happening in China, not Greece
The Fed is Worried About Greece and China Even if the White House Isn't
Greek banks will not open this week: State TV
Greece seeks new EU loan deal in race to avert collapse
Greece Submits New Loan Request as Tsipras Takes Defiant Stance
Merkel faces party revolt over aid for Athens
Flood of Londoners take to boats to escape rising housing costs
Glitch halts trading on NYSE; other exchanges unaffected
NY Stock Exchange trading resumes after 3-hour outage
Dow ends down 261 as NYSE shutdown stuns markets
Apple investors see $69B vanish
White House says no indication of malicious actors in NYSE problems
Report: Software update may have triggered NYSE trading halt
Technical glitch disrupts United flights nationwide
Wall Street Journal hit with tech woes too
NYSE, United, WSJ.com outages expose digital vulnerabilities
Cybersecurity Stocks Surged on the Back of the Big NYSE Trading Halt
China's new cybersecurity law sparks censorship concerns
Researchers: Computers May One Day Perceive Reality Just Like Humans
Wisconsin State Capitol Building Briefly Evacuated Due to Bomb Threat
House moves to ban Confederate flag in federal cemeteries
South Carolina House approves removal of Confederate flag
Illegal Immigrants Accounted for Nearly 37 Percent of Federal Sentences in FY 2014
Starnes: Illegal Accused of Killing 18-Year-Old, Burning 3-Year-Old Alive
Mysterious streaking light seen on Mexican volcano webcam
Popocateptl volcano in Mexico erupts to 25,000ft
Raung volcano in Indonesia erupts to 17,000ft
Volcano ash grounds Bali flights
5.4 magnitude earthquake hits near Ndoi Island, Fiji
Millions of acres burn as Alaska sweats one very hot summer
Rare parasite threat grows with third Minnesota case
Study: New Strain Of Polio-Like Virus Leading To Paralysis In Children
People are now getting themselves branded because tattoos weren't permanent enough
Wheaton College May Have to 'Outsource Sin'
First Tampon For Transgender Women To Hit Shelves Next Month
Gay Teacher Promotes Homosexuality to Little 3rd Graders, Says He Didn't Care What Parents Thought
Hillsong New York pastor Carl Lentz: 'We have a lot of gay men and women in our church and I pray we always do'
Tracking Bible Prophecy Headlines - 7/8/2015
'Precipice' awaits world powers as Iran talks enter thirteenth day
'Very, very, very tough' Iran talks go into overtime
IAEA says more work needed to resolve questions about Iran
Russia says arms embargo is main problem in Iran talks
US official: Limits on Iran missiles, arms trade will remain
White House: Iran nuke talks are close to deal, worth continuing
US floating possibility of open-ended Iran nuclear talks
Obama to discuss Iran with Senate Democrats
US intends to brief Israel on progress in Iran nuclear talks
US leaving Israel in the dark on Iran talks, say Israeli officials
PM: Nuclear deal will give Iran money to fund global terror
Netanyahu: Israel preparing for any scenario with Iran
Oil prices are poised to fall further as Iran deal looms
Palestinian envoy says Jews plotting world domination
As PA expresses 'shock' at India's UN vote, Israel voices appreciation for abstention
Abbas Calls on Palestinians to Embrace 'Spirit, Values and Wisdom' of Intifada
Year after Gaza war, Hamas remains defiant to continue fight against Israel
Hamas lists Ben-Gurion airport, Dimona Reactor, as 'notable' sites bombed in Protective Edge
IDF would seek destruction of Hamas military wing if future conflict erupts
Hamas rebuilding Gaza tunnels and weapons arsenal, IDF commander says
Intelligence officer: Islamic State in league with Hamas to create Gaza smuggling route
40% of Israeli children in Gaza border town of Sderot suffer from anxiety, PTSD
Boycott drive gains strength, raising alarm in Israel
Finance Ministry sees West Bank boycott costing economy NIS 2 billion
Israel slams UNESCO for ignoring Jewish, and Christian, connection to Jerusalem
Temple Mount closed to non-Muslim visitors for final 10 days of Ramadan
Pope Francis to be Tried by Sanhedrin
Abbas sees Israeli Bedouin as 'bridge to peace'
PA Foreign Minister Claims France Dropped UN Peace Talks Bid
Sissi: Ending Israeli-Palestinian conflict would stabilize Mideast
Former Israeli intelligence officer: Sisi's life will end by means of assassination
Islamic State's tactics are really similar to Nazi Germany's
White House says 'not enough' Syrian rebels being trained
Christian Refugees Fleeing ISIS 'Will Be the Last' to Receive Help; Worldwide Christian Community Must Step Up, Says Persecution Watchdog Group
At least 45 ISIS fighters reportedly die after eating Ramadan meal in Mosul
Turkish army says detains almost 800 trying to cross illegally from Syria
Turkish Airlines' 5th bomb-on-board threat
Air strikes kill nearly 100 in Yemen, cast shadow on truce talks
Taliban, Afghan officials end peace talks agreeing to meet again
Bomb in Nigeria's Zaria city kills at least 20 people
Al Shabaab gunmen kill 14 in night attack on Kenyan workers
No peace in sight as South Sudan descends into a 'new brutality'
UNHCR: S. Sudan Fighting Displaces Over 2 Million
Feds' relocation of Somali refugees stresses Minn. welfare, raises terror fears
More Than 347,000 Convicted Criminal Immigrants At Large In U.S.
Illegal Immigrant Deported 6 Times Charged in Felony Hit-and-Run of Family that Injured Young Children
Previously-Deported Illegal Alien Charged With Murdering Washington Woman And Her Son
Trump Praised by a Mother of Boy Slain by an Illegal Immigrant
Army plans to cut 40,000 troops
200 Detonators, Explosives Stolen From French Military Site
Britain Marks 10 Years Since 7/7 Attacks in London
Economic hardships in Puerto Rico spur a mass exodus to the U.S. mainland
States face shaky financial futures; pensions at risk
One in Five Americans Participates in Government Assistance Programs Each Month
Greece Contemplates Nuclear Options: May Print Euros, Launch Parallel Currency, Nationalize Banks
Greece Given Until Sunday to Settle Debt Crisis or Face Disaster
Greece given days to agree bailout deal or face banking collapse and euro exit
Greece and euro zone can still reach a deal, says EU's Moscovici
'Enough is enough': German industry urges Grexit
China stock plunge accelerates as regulator warns of 'panic'
The Chinese stock market is the world's biggest casino
UN tribunal to begin South China Sea deliberation
6.3 magnitude earthquake hits near Shikotan, Russia
5.8 magnitude earthquake hits near Vaini, Tonga
5.6 magnitude earthquake hits east of the North Island of New Zealand
5.3 magnitude earthquake hits near Banda Aceh, Indonesia
5.2 magnitude earthquake hits near Kokopo, Papua New Guinea
5.2 magnitude earthquake hits the Central East Pacific Rise
5.1 magnitude earthquake hits near Bristol Island, South Sandwich Islands
5.0 magnitude earthquake hits the Central East Pacific Rise
Raung volcano in Indonesia erupts to 14,000ft
Tropical Threats Stretch From China to Hawaii as Storms Develop
10,000 evacuated as two typhoons approach China
Records smashed as Europe's heatwave continues
Hundreds of wildfires prompt Canadian troop deployment
Pope: Duty to protect planet, calls for 'social justice' on resources
Thousands of birds abandon eggs, nests on Florida island
WHO 'unfit for health emergencies'
Is Involuntary Euthanasia in Our Future?
Heroin Use in US Reaches Epidemic Numbers
Posters threatening gays with death appear in Turkish capital
Australia Presbyterian Church 'may stop legal weddings'
Kansas governor: state can't punish religious groups over same-sex marriage objections
Christian Colleges' Right to Deny Married Housing for Gay Couples Is 'on the Edge of the Indefensible,' Barry Lynn Asserts
Obama Should Put 'Extra Lightning Rods' on Roof of White House if He Wants to 'Flaunt Sinful Behavior' in Face of Almighty God, Warns Franklin Graham
Jimmy Carter Says He Believes 'Jesus Would Approve of Gay Marriage'
California Family Supports 4-Year-Old's Decision To Transition From Male To Female
Bill Cosby's public moralizing was his undoing
'Porn' And 'Lonely' and 'Suicide' Among Top Late Night Google Searches In US
Pastors Plan to Protest Unveiling of Satanic Statue in Detroit
OK Gov. Defies State Supreme Court: 10 Commandments Monument Remains
Sharing Scripture? New Zealand now criminalizes "Cyberbullying"
'Safe Selfies': Russia's new campaign warns citizens against taking dangerous selfies
Man who was struck and killed by lightning in Brecon Beacons 'was carrying a selfie stick'
Transformation of America - I Told You Things Are Getting Crazier
Tracking Bible Prophecy Headlines - 7/7/2015
Iran Defense Minister warns of 'Israel's WMDs' threat to world
Iranian official: US will remain our enemy despite emerging nuclear deal
U.S. and Iran: the unbearable awkwardness of defending your enemy
U.S. Seeks Mideast Shift to Follow Iran Deal
Netanyahu prepares to fight world over Iran deal
Netanyahu Says Nuke Deal getting Worse by the Day
Israel prepares for Congress battle over Iran deal
White House Officials Plot Ways to Pressure Lawmakers Into Supporting Iran Deal
Congressional deadline could stop the clock on Iran nuke talks
Another deadline arrives, but no deal yet over Iran's nuclear program
"Serious differences" between Iran, powers at nuclear talks
Iran pushes for end to arms embargo in nuke deal
Dispute over UN missile sanctions on Iran holds up deal
Hardline Revolutionary Guard set to profit from Iran nuclear deal
Report: Jordan foils Iran-backed terror plot
Greece, deep in crisis, is keen on axis of 'security' with Israel and Cyprus
IMF says ready to help Greece if asked to do so
Greece debt crisis: Angela Merkel and Francois Hollande issue Athens with 24-hour ultimatum to avoid crashing out of the euro
Greece votes No: The European Union is dying before our eyes
Flashback to Dec. 17, 2014 (Kislev 25 - Hannukah): The EU parliament backed Palestinian state 'in principle' 498 - 88, the day the euro started collapse
Hamas, Fatah exchange threats after wave of arrests
Analysis: Making sense of Germany's vote against Israel in the UN Human Rights Council
Clinton calls for strategy to fight boycotts of Israel
Israel losing Democrats, 'can't claim bipartisan US support,' top pollster warns
No Holds Barred: Will Samantha Power be the first American UN ambassador to abandon Israel?
UNESCO settles Jesus baptism site controversy, says Jordan
Experts: Egypt in life-and-death struggle, though regime is stable
Security sources: Egypt arrests Brotherhood members for alleged Suez plot
Egypt faces challenging task containing ISIS presence in region
Israel and Egypt: The next ISIS conquests?
Shin Bet busts ISIS cell in Negev which includes 4 school teachers
Negev teachers charged with spreading ISIS dogma to their students
Israel must eliminate ISIS while it's still small
Israel Is Building an Anti-ISIS Fence Along Border With Jordan
Syria's al-Qaida offshoot Nusra stages suicide bombing in Aleppo
Islamic State target Iraq's Haditha town with vehicle bombs
Iraqi fighter jet accidently drops bomb over Baghdad, kills 12
Kuwait detains 26 over Islamic State suicide attack on mosque
Obama's 'whack-a-mole' warning on ISIS
Obama says recent Islamic State losses show group will be defeated
ISIS will be defeated through ideology, not guns: Obama
Obama says U.S. to increase support for Syria opposition
Air strikes kill nearly 100 in Yemen, cast shadow on truce talks
Extremist violence against Muslims, Christians sweeps Nigeria, 60 dead
Officials: US jets scramble to intercept Russian bombers off California, Alaska coasts on July 4
Putin reportedly contacts Obama for second time in weeks about unity on global concerns
Financial markets react after Greece bailout plan rejected, finance minister quits
Good Luck Finding a Place to Hide as Global Markets Crumble
6.2 magnitude earthquake hits near Ohonua, Tonga
5.1 magnitude earthquake hits near Ohonua, Tonga
Ruiz volcano in Colombia erupts to 24,000ft
Zhupanovsky volcano on Kamchakta, Russia erupts to 20,000ft
Ubinas volcano in Peru erupts to 19,000ft
Santa Maria volcano in Guatemala erupts to 14,000ft
Fuego volcano in Guatemala erupts to 14,000ft
Raung volcano in Indonesia erupts to 12,000ft
Typhoons in the Pacific are multiplying like gremlins, putting China at risk
A Tropical Storm Threat For Hawaii?
Records smashed as Europe's heatwave continues
Wildfires break out in Spain, Portugal; 1,350 evacuated
Dalai Lama urges action in discussion of climate change
Eighth Shark Attack in North Carolina Since Start of June Reported Over Fourth of July Weekend
Trump: 'Infectious disease is pouring across the border'
Flu vaccine and narcolepsy: New findings may explain link
MP Will Tell Obama 'Shut Up and Go Home' if He Pushes Pro-Gay Agenda in Kenya
Bill Cosby admitted to 'obtaining sedatives for sex'
Gruesome weekend with 47 shootings in Chicago leaves city, police chief reeling
Tracking Bible Prophecy Headlines - 7/6/2015
Hoenlein: France is reconsidering Security Council resolution
PA warns Hamas: Don't carry out terror attacks on Palestinian security forces in West Bank
Islamic Jihad in Gaza sets up watch tower next to Israeli border
Palestinian Authority Head Admits "Palestinian People" Don't Exist
Abbas: 'Jordan and Palestine are One People in Two States'
CNN lists Dome of the Rock among 'magnificent structures on the verge of extinction'
Costa Rica becomes 33rd country to launch pro-Israel caucus
Tzohar opens center for verification of Jewish identity in eastern Ukraine
Report: Lebanese Hezbollah and Syrian army enter rebel-held Syrian border city
ISIS suicide bombers strike in Iraqi refinery town
15 killed in bomb attacks on Shiite districts in Iraq
Saudi-led air strikes kill 30 in northern Yemen, Houthis say
Seven Pakistani troops killed as army pushes to finish anti-Taliban offensive
Drones will tear us apart: Pakistani pop's war fixation
Imprisoned Sudanese Pastors Must Be Proven Innocent or They Will Face the Death Penalty
IDF Readies Iran Strike Team Should Nuclear Talks Fail
Israeli PM warns of growing concessions in Iran nuke talks
France's Fabius it's time for Iran to make commitments
Germany sees progress in Iran talks, says final deal requires courage
US will not 'shave at the margins' for Iran deal, Kerry says
Kerry: We've never been closer to an Iran deal, but it could still go either way
US public opinion expert: Iran deal can still be stopped
Fourth of July-Themed Al Jazeera Video Mocks Americans as Fat, Gun-Toting Racists
Suicide bomber kills six in church in Nigeria
Greeks defy Europe with overwhelming 'No' to bailout referendum
Greeks Reject Austerity, Setting Up Euro Showdown
Greece enters uncharted territory after referendum 'no' vote
Greece 'No' Vote Hits Euro to U.S. Futures Amid Flight to Safety
Greek PM says Athens ready to return to negotiating table
German lawmaker says Greece could be better outside euro
Quartet of crises threatens Europe's core
Sugar, flour, rice: panicked Greeks stock up on essentials
Think Greece can't happen in the USA? You're wrong
Drugs, sex and debauchery: Ex-trader behind secret Twitter account reveals all
Health Insurance Companies Seek Big Rate Increases for 2016
Zuckerberg believes the future of Facebook is telepathy
Tracking kids via microchip 'can't be far off,' says expert
5.4 magnitude earthquake hits near Barong, Philippines
Raung volcano in Indonesia erupts to 13,000ft
Chaotic unseasonal storms strike Marshall Islands and Guam as eight systems threaten western Pacific
Tropical Storm Chan-hom's unpredictable behavior puzzles weather experts
Tropical Storm Nangka heading toward Pagan
Tropical Storm Linfa causes floods, knocks out power in northern Philippine towns
Brain-Eating Amoeba Linked to Warm Water Kills California Woman
U.S. Air Force allows rainbow-striped U.S. flag at Arizona base
Catholic activist: Justice Kennedy betrayed Christ in gay marriage decision
US Episcopal Church Approves Same-Sex Marriage; Replaces Terms 'Man and Woman' With 'Couples'
Now's the Time To End Tax Exemptions for Religious Institutions
Fox News anchor: I didn't know it was criminal to be a Christian
Tracking Bible Prophecy Headlines - 7/5/2015
U.S. stockpiles powerful bunker-buster bombs in case Iran nuclear talks fail
Despite progress in Iran nuclear talks, dispute over U.N. sanctions persists
Experts reach tentative agreement on Iran sanctions relief
Iranian FM believes nuke deal could lead to joint fight against extremism
Clinton: Tehran will remain a principal state sponsor of terrorism despite agreement
Israel angrily warns powers caving to Iran in nuke talks
Top Israeli official: Nuke deal will set up Iran to take over Middle East
Netanyahu: What's happening in Iran talks is a breakdown, not a breakthrough
Liberman: Lack of deterrence in Gaza made world ignore us
Prince Talal of Saudi Arabia: my visit to Israel shall mark the new age of peace and fraternity
Playing up to Palestinians is Playing with the Fire of God
Egypt says kills 12 militants in air strikes as Sisi inspects troops
Islamic State conducts mass execution in Palmyra
Fears Grow of Assad Waging Last-Stand Deadly Chemical Attack
Syria conflict: Mosque blast 'kills 25 al-Nusra Front rebels'
Tunisian President declares emergency: New terror attack would cause 'collapse'
Goodbye Washington, hello Moscow? Saudi Arabia finds friendly face in Putin.
Putin reportedly contacts Obama for second time in weeks about unity on global concerns
Putin tells Obama he wants dialogue based on equality and respect
Russia outraged by Poland's removal of Soviet war memorial
China Moves to Stabilize Stock Markets; Initial Offerings Halted
China arrests man for suicide 'rumors' amid stock market rout: state TV
EU warns of Armageddon if Greek voters reject terms
Greece crisis live: 'no' vote in referendum would trigger economic meltdown
Greece Referendum Day live: EU tells Greeks they cannot use the euro after a 'No' as millions head to the polls
Radical parties seize Greek vote to push eurosceptic agenda
By coincidence, the Greek default fell on the anniversary of the 1985 economic plan that saved Israel from a similar fate
Poll: 70 percent of Americans believe news media is intentionally biased
WikiLeaks: U.S. wiretapped Brazilian presidents
SpaceX Debris Is Floating Off the Coasts of Florida and Georgia; Beachgoers Warned to Stay Away
5.3 magnitude earthquake hits near Ile Hunter, New Caledonia
5.2 magnitude earthquake hits near L'Esperance Rock, New Zealand
4.2 magnitude earthquake hits near Springfield, Oregon
Raung volcano in Indonesia erupts to 13,000ft
Scientist claims immortality within reach
Change in LGBT health sparked 50 years ago in Philadelphia
Chris Christie: Clerks must perform same-sex 'marriages' regardless of their religious beliefs
Tylenol's Pro-Gay Campaign Aims to Change Face of American Family
Burger King sells gay pride Whopper
Hillary Clinton, Ellen DeGeneres offer online support for gay child
Justin Bieber Wears Marilyn Manson Anti Christ T Shirt To Church Convention
Tracking Bible Prophecy Headlines - 7/4/2015
ISIS affiliate in Egypt claims rocket fire toward Israel
Report: ISIS used advanced Russian weapons in Sinai attacks
Netanyahu blasts UNHRC for ratifying Gaza war report as projectile from Sinai hits Israel
Ya'alon blasts 'absurd' move by UNHRC to adopt Gaza war resolution
US only country to stand with Israel as UNHRC approves Gaza resolution
Clinton to Jewish donors: "I will be a better president to Israel than Obama"
PA arrests 108 Hamas members in West Bank
IDF source: Commander shoots Palestinian dead after vehicle ambushed
Israeli flags not welcome at London rally against anti-Semitism
Anti-Semitic pejoratives scrawled on London Jewish school
Leading Israeli Rabbi Says the Arrival of the Messiah is Imminent
Senior Western diplomat: No plan to continue Iran nuclear talks long past July 7
Iran nuclear talks could go beyond July 7 if exceedingly close, official says
Iran's lead negotiator: 'We have never been closer to a lasting outcome.'
Iran tries last-minute bargaining tactic in nuclear talks
Iran says it will comply with UN protocol on access
Kerry 'Working Hard' on Iran Nuclear Talks; His Middle East Legacy, the harder he works the worse things get
Report: Britain delayed action on Iraq chemical weapons partly due to trade interest
Drone attack on al-Qaida in Yemen kills four
Kurds intent on carving new state out of Iraq after ISIS fight 'whether the US likes it or not'
Syrian army launches most intense attack in years on rebels trying to seize Aleppo
At least 10 dead in explosion at mosque in Syria's Idlib
US Treasury guarantees $1.5b. bond issue by Jordan, rare form of aid for Syrian refugees
Car bombs explode in Libya's Derma, at least 6 killed
Boko Haram kills nearly 200 in 48 hours of Nigeria slaughter
UN: Children being killed in Burundi election-related violence
Pakistan police arrest cleric who led mob attacking Christians
Putin biding his time? Evidence shows buildup of Russian tanks, generals in Ukraine
Federal, State Authorities Enhance Security Measures to Avoid Fourth of July Terror
US, UK Air Forces Cancel July 4 Plans Amid Terror Threat
Fort Bragg Soldier Arrested After Carrying AR-15 Into Mall For Photo Shoot
Study: Mass killings, school shootings can be contagious
CDC official calls Obama an 'amateur' for allowing diseased illegal aliens into the country
Obama administration scales back deportations in policy shift
Man arrested in connection with San Francisco killing had been deported several times, officials say
San Francisco murder is proof of 'unsafe border' with Mexico, says Donald Trump
A summer of trouble and strife awaits markets
China hunts for 'manipulators' as stocks tumble
Greek debt crisis: Yanis Varoufakis accuses Europe of terrorism
Greek Drama Won't End With Vote as Polls Show Tight Race
Greek bank closures may deplete supermarket shelves
Protesters loot supermarket in Athens suburb
Greece Debt Crisis: Police Use Stun Grenades in Clashes Ahead of Vote
5.0 magnitude earthquake hits near Attu Station, Alaska
Raung volcano in Indonesia erupts to 18,000ft
Tungurahua volcano in Ecuador erupts to 17,000ft
Santa Maria volcano in Guatemala erupts to 16,000ft
After Grazing Guam, Chan-hom May Target Japan, South Korea Next Week
Tropical Storm Linfa to Bring Flood Risk to Philippines
Tropical Depression Nangka forms in the Central Pacific
Cyclone Raquel to give El Nino a major kick along
AP Exclusive: North Korean farmers face dry fields, drought
Dozens of gulls found dead on road in Kuna, Idaho
California woman, 21, killed by brain-eating amoeba
Russian Government Now Wants To Ban The Gay Flag, Saying That "Gay Delirium Is Threatening The Entire Civilized World."
Hate Wins: Oregon State Issues Gag Order Against Opposing Gay Marriage
State Silences Bakers Who Refused to Make Cake for Lesbian Couple, Fines Them $135K
Tom DeLay: Justice Dept. Wants to Legalize 12 'Perversions'
Sex performance at university causes scandal in Argentina
13-year-old charged with raping 7-year-old girl on school bus
Tracking Bible Prophecy Headlines - 7/3/2015
Europe's leadership says final Iran deal not yet secured
France's Fabius hopes powers, Iran can move towards nuclear deal by Sunday
China says 'high possibility' of nuclear deal with Iran soon
Iran says it will comply with UN protocol on access
Iran Violates Past Nuclear Promises on Eve of Deal
Russia's deputy FM reportedly leaves Iran's talks in Vienna
Kremlin: Russia's Putin to meet Iran's Rouhani next week
Congress Demands Obama Step Back From Iran Nuclear Deal
Netanyahu: ISIS brutality will seem like nothing compared with a nuclear-armed Iran
Analysis: Egypt is losing its war against ISIS in Sinai
Hamas aiding ISIS-affiliated group that carried out terror attack in Egypt, IDF says
Netanyahu: We see ISIS at the gates in Sinai and Golan
For Egypt, avenging Sinai attack may include striking Gaza
Ariel Sharon's son: My father would have responded to Gaza rocket fire with full force
In major crackdown, Palestinian forces arrest dozens of Hamas men in W. Bank
Poll: Majority wants to remove leniencies on Palestinians
Iron Dome gets mysterious upgrade
Expert warns on Daesh terror threat to European Jews
Obama administration will ignore 'Israel-controlled territories' in anti-BDS law
Cruz blasts Obama for opening embassy in Havana before Jerusalem
Temple Mount Activist Yehudah Glick Travels to Turkey for Ramadan Peace Mission
Watch: In twisted revenge, Syrian rebels execute Islamic State fighters in orange jumpsuits
Syria rejects UN criticism of barrel bombs, says 'technical' issue
Syrian Islamist insurgents launch battle to seize government-held Aleppo
Iraqi forces say most of Baiji town recaptured from Islamic State
UNESCO: Islamic State looting Syrian, Iraqi sites on industrial scale
Islamic State takes sledgehammer to 'irreplaceable' ancient Palmyra ruins
Turkey 'planning to invade Syria'
Turkey reinforces Syria border, Davutoglu says no incursion planned
Morocco breaks up militant cell linked to ISIS
Lost boys: Moms of radicalized Western jihadists form support group
Cash-strapped UN food agency reduces help to Syrian refugees
Eight dead in new Saudi-led strikes on Yemen's Sanaa - agency
Car bomb explodes near Yemeni mosque in downtown Sanaa
US calls for Ramadan pause in Yemen conflict
Boko Haram guns down 97 people praying in mosques in Nigeria
Terror-struck Tunisia Fears Fighters Coming From Libya
Despite past quarrels with Russia, Georgians are returning to its orbit
Meditating Portuguese actor mistaken for terrorist on Paris plane
Potential Holiday Threats Assessed With Focus on 'Lone Wolf' Terrorists
Washington Navy Yard on lockdown amid reports of shots fired
Soros helps pro-Clinton Super PACs to $24 million haul
BP settlement: States to accept $18.7 billion in damages
Labor Market Runs in Place; More Jobs, Participation Lowest Since 1977
Record 93,626,000 Americans Not in Labor Force; Participation Rate Declines to 62.6%
Mixed U.S. jobs report dampens September rate hike bets
Greece debt crisis: Country on course to hold EU referendum as eurozone leaders reject new bailout request
Hopeful Start to Greek Debt Negotiations Quickly Soured
Tsipras urges Greeks to defy creditors' 'blackmail'
Greece 'No' voters in lead ahead of bailout referendum
Greek banks down to 500m Euros in cash reserves as economy crashes
Young Greeks flee abroad as crisis deepens
China's stocks hit critical low despite government lifelines
Woman jumps to her death in Shanghai's IAPM mall after stock market dive
Economic exodus means two-thirds of Puerto Ricans may soon live in US
128 Unaccompanied Alien Children Caught at Mexican Border Per Day in May
Man tracked down by drone charged with robbery, auto theft
Black 'flying saucer' UFO is captured hovering over Stonehenge
China Says 6.5 Quake in Far West Kills 6, Collapses Homes
6.1 magnitude earthquake hits near Santa Monica, Philippines
5.8 magnitude earthquake hits near Port Blair, India
5.3 magnitude earthquake hits near Lae, Papua New Guinea
5.0 magnitude earthquake hits near L'Esperance Rock, New Zealand
Two Hundred Earthquakes off Southwest Iceland
Iceland Earthquakes Die Down, Eruption a Possibility in Volcano Eldey
Fear of Volcano eruption in Ukhrul
Raung volcano in Indonesia erupts to 15,000ft
Sinabung volcano in Indonesia erupts to 14,000ft
Cyclone Raquel forms as earliest big storm recorded off Australia's north-east
Typhoon Chan-hom: Guam Fourth of July Threat
Strengthening Tropical Depression Poses Risks to Philippines
Countries must deal with health risks of more frequent heatwaves: UN
Unprecedented wave of shark attacks causes terror in North Carolina
Right to die: Belgian doctors rule depressed 24-year-old woman has right to end her life
Measles kills first patient in 12 years
Scientist Sentenced To Prison For AIDS Research Fraud By Spiking Vaccine With Rabbit Blood
Seattle 6th Graders Can't Get a Coke at School, But Can Get an IUD
Sex Offenders Sue, Cite Indiana's Religious Objections Law
Forget gay marriage: 'Fornicators and adulterers' in church a bigger issue, says actor Kirk Cameron
Country's First Gay Divorce Firm Opens In Philadelphia
Kentucky couples sue for marriage licenses after gay marriage ruling
Entire Tenn. county clerk's office resigns over same-sex marriage licenses
Nathan Collier: Montana man inspired by same-sex marriage ruling requests right to wed two wives
Child's Right to Have a Relationship With Both Mother and Father Totally Ignored by Supreme Court, Ryan Anderson Proclaims
Trouble Brewing in South Carolina? Black Panthers Plan Rally to Counter KKK
'Dukes' star compares TV Land decision to Nazi Germany
Google unit sorry for including concentration camps in game
Couple calls ghostbuster after claiming demons molest them in their sleep
Tracking Bible Prophecy Headlines - 7/2/2015
Terror in the Sinai: Ongoing battles, police under siege, at least 100 dead
Bodies of dead militants shown on Egyptian TV after terrorist attack
Egyptian Military: We won't stop until Sinai is clear of terror
The Latest: Muslim Brotherhood calls for Egypt 'rebellion'
ISIS in Sinai is a serious threat to Israel
Hamas has close ties to IS affiliates in Sinai, say Israel, Egypt
Israel closes crossings with Egypt, Gaza, following ISIS Sinai terror attacks
Netanyahu: We are partners with Egypt in the fight against ISIS that has reached our borders
Report: IDF to okay bolstered Egyptian forces in Sinai after deadly attacks
Bayit Yehudi threatens coalition crisis over terror attack
Analysis: West Bank unrest may not be an intifada, but it poses a serious threat nonetheless
Israelis protest against deadly Palestinian attacks
Abbas outs top PLO official on suspicion of 'conspiracy' to undermine PA
Hamas, Hezbollah said to discuss Israel ceasefire
Jewish, Arab, Iranian Believers Prove Peace is Possible
Bennett to Netanyahu: Cancel Ramadan exemptions for Palestinians
Jewish Home Demands Construction in Response to Terror
Opposition joins Netanyahu in lobbying against anti-Israel resolution in UNHRC
Op-Ed: The Vatican Wants the Temple Mount Taken From the Jews
UNESCO Head Warns Against 'Culture Cleansing' of Jihadists
US blocks attempts by Arab allies to fly heavy weapons directly to Kurds to fight Islamic State
Stop calling terror group 'Islamic State': Cameron tells media it gives undue credibility to the "poisonous death cult"
74 children executed by ISIS for 'crimes' that include refusal to fast, report says
Child labor on the rise among Syrian children as crisis spirals
Kuwait makes DNA tests mandatory after IS bombing
Free Syrian Army: Our struggle is increasingly against Iran
Netanyahu: For Iran's mullahs 'Israel is the small Satan and American is the great Satan'
IAEA says Iran uranium stockpile reduced, but questions remain
Iran deadlines swept aside as negotiators settle on moment of truth
Congressional pressure building on Obama as Iran talks drag out
US prepares for 'staggeringly consequential' Iran deal
Iran Threatens to Go Nuclear If Talks Fail
Iran Repatriates 13 Tons of Gold Under Sanctions Relief
Iraq, North Korea failures shadow nuclear talks with Iran
US warns of Russia, China military threat amid growing chaos
Two Jews tortured by Ukraine rebels land in Israel
Idaho refugee center targeted by closure campaign over extremism fears
U.S., Cuba restoring diplomatic ties after 54 years
Not so fast? Lawmakers poised to fight Obama on Cuba ambassador pick, embargo
Cruz bashes Obama on Cuba embassy opening; calls it 'a slap in the face' to Israel
Survey says: 35 percent of Americans would expatriate
Puerto Rico power company forced to sell bonds amid crisis
Greece's Tsipras defiant as banks shut, markets rocked by bailout referendum
Tsipras offers conditional okay to bailout, creditors skeptical
ECB will not increase liquidity lifeline to Greek banks: source
Moody's cuts Greece's ratings after default, following Fitch and S&P
Pressed by Debt Crisis, Doctors Leave Greece in Droves
Carney: UK stability outlook has 'worsened' in light of Greece
What If Gold Is Declared Illegal?
China's role highlighted at global Internet governance meeting
China Approves Sweeping Security Law, Bolstering Communist Rule
5.8 magnitude earthquake hits near Kirakira, Solomon Islands
5.7 magnitude earthquake hits near Macquarie Island, Australia
5.7 magnitude earthquake hits the Southern Mid-Atlantic Ridge
5.4 magnitude earthquake hits near Muzaffarabad, Pakistan
5.3 magnitude earthquake hits the Scotia Sea
Earthquake swarm continues on Reykjanes ridge, small chance of eruption
Raung volcano in Indonesia erupts to 20,000ft
Fuego volcano in Guatemala erupts to 16,000ft
Reventador volcano in Ecuador erupts to 15,000ft
Sinabung volcano in Indonesia erupts to 14,000ft
D.C. endures worst storm since Derecho 2012 - here's how it happened
California cities show biggest water use reduction yet in drought
California Communities Ban July Fourth Fireworks Amid Historic Drought
London weather: Highest UK July temperature EVER recorded at Heathrow as capital swelters
Shark Attack: Man Airlifted to Hospital After 7th Reported Incident in North Carolina
Is Global Warming Causing More Shark Attacks?
1 dead after Ebola reappears in Liberia
More than 100 had contact with Liberian teen who contracted Ebola
Starting Wednesday, ObamaCare will punish businesses who help employees with health care
Jim Carrey Brands California Governor 'Fascist' Over Vaccine Law
New Zealand: Free contraception suggested for pre-teens
Bill Gates Foundation working on "Birth Control Chip"
Disney Castle Lit up with Gay Pride Rainbow; Social Media Erupts
Kids' TV needs more gay characters, says Norman Lamb
County Clerk Resigns Instead of Issuing Gay Marriage Licenses
Man Applies for Marriage License to Have Two Wives
US Episcopalians vote to let gay couples wed in churches
Mozambique decriminalises gay and lesbian relationships
Officials: Students' gender identity determines restroom use
TV Land Pulls 'Dukes of Hazzard' Episodes Amid Confederate Flag Uproar
A Church of Cannabis Tests Limits of Religious Law in Indiana
Smacking must be banned to bring UK into line with international law - report to UN insists
Political correctness 101: Praising America, virtues of hard work dubbed 'micro-aggression' on campuses
Tracking Bible Prophecy Headlines - 7/1/2015
Italian FM: Peace deal could send signal of stability to Middle East
Foreign Affairs Ministry: UCC decision to divest 'immoral'
US church votes to divest from companies operating in West Bank
Website records testimonies of anti-Semitism on US campuses
Belgium to provide $4 million in security funding to Jewish institutions
Shin Bet chief says Palestinian terror attacks up 50% since 2012
Palestinian shot after attempting to run through Jerusalem checkpoint shouting 'Allahu Akbar'
950 Hezbollah operatives, 300 Hamas members in Germany - intelligence report
Islamic State threatens to topple Hamas in Gaza, 'uproot the Jewish state'
Islamic State captures district in Syrian border town
Syria's Defense minister's advisor: War-torn nation is undergoing de facto partition
Israeli official: Syria is dying, the funeral will be declared in due time
Isis militants behead two Syrian women for witchcraft
Global support for ISIS includes up to 42M Muslims, group claims
United against ISIS... or is it ISIL, IS, or the Islamic State?
Israeli cartoon warns - 'Iran is like ISIS, just much bigger'
Obama warns Iran in eleventh hour nuclear negotiations
Obama: I will walk away from Iran talks if its a bad deal
Iranians arrive in Vienna to seal the deal; interim agreement extended 7 days
UN to report Iran reduced uranium stockpile to required level, envoys say
Nuclear Deal Would Leave Iran With 5,000 Centrifuges
BDS in Ireland: Shops nix Israeli goods, but fine with N. Korean, Iranian products
Egypt's Sisi calls for new measures against terrorism following assassination of top prosecutor
Three killed in car bomb in suburb west of Cairo
Year into Sisi's power, Egyptians lament persistent hardships
Kuwait says in 'state of war,' warns of other militant cells
Kuwait government says mosque suicide bomber was Saudi national
Suicide truck bomb kills two, wounds 40 in Afghanistan: officials
Around 1,200 escape from Yemen prison, including al Qaeda suspects
South Sudan conflict: Army 'raped and torched girls'
Hindu Radicals Threaten to 'Burn' Indian Pastor Alive, Wipe Congregation From Town Following Church Attack
Rivlin: Ramadan has become month of worldwide terror
Concerns Of Muslim Immigration Surge Into Western World Come Into Focus
School Warns Parents To Dress Daughters Modestly To Avoid Offending Muslim Refugees
London exercise tests readiness for potential terrorist attack
Terror Suspect Arrested In NJ; NYPD On High Alert For July 4 Fireworks
Washington, D.C. 'No Drone Zone' on July 4
FBI investigating 11 attacks on San Francisco-area Internet lines
Huckabee: Maybe We Should Ask Chinese Hackers For Lois Lerner's Emails
US, Cuba to announce opening of embassies on Wednesday
Greece's bailout expires, country defaults on IMF payment
Greece enters uncharted financial territory amid crisis
Eurozone ministers to weigh latest proposal from Greece as country defaults on its IMF payment
Online payments halted in Greece, citizens eye Bitcoin to protect savings
Greek debt crisis: In Athens, scavenging from bins has become a way to survive
Puerto Rico poses bigger threat to U.S. investors than Greece
15 Weeks: Treasury Says Debt Has Been Frozen at $18,112,975,000,000
Ukraine suspends Russian gas purchases
World Asteroid Day: 'Figure out what a life is worth' - Astronomer warns asteroids could kill thousands
Toshiba readies scorpion-like robot for Fukushima nuclear plant
5.3 magnitude earthquake hits near Ohonua, Tonga
5.2 magnitude earthquake hits near L'Esperance Rock, New Zealand
5.2 magnitude earthquake hits near Kiska Volcano, Alaska
Small 3.8 earthquake recorded in west Alabama
3.3 earthquake recorded this morning in Michigan, felt by many
Latest Michigan quake has scientists puzzled
Strong earthquake swarm on the Reykjanes ridge
Oklahoma's fracking "game changer": A big spike in earthquakes has regulators considering tougher drilling regulations
Drilling, not quake, caused Indonesia mud volcano: paper
Reventador volcano in Ecuador erupts to 22,000ft
Ubinas volcano in Peru erupts to 21,000ft
Reventador volcano in Indonesia erupts to 14,000ft
Small volcanic eruption closes parts of resort near Tokyo
Floods kill 55 in western India as relief work continues
Californians struggle for 'normal life,' without water
California Drought Taking Serious Toll On Aging Sewer System In San Francisco
Western Europe bakes in heatwave
White House says US welcomes China's climate change plan
Beware of animal diseases as biological weapons, health experts say
Public Health Officials Know: Recently Vaccinated Individuals Spread Disease
Whooping cough resurgence due to vaccinated people not knowing they're infectious?
Gov. Brown Signs Law Ending Personal, Religious Exemptions to School Vaccine Requirements
Judge blocks Florida abortion waiting-period law
Gender Identity Curriculum Including Instruction on Oral and Anal Sex Angers Parents in Virginia
Harvard athlete among first openly transgender NCAA swimmers
Transgender immigration detainees may be housed by gender they identify with
Girl Scouts rejects $100Gs donation with anti-transgender restriction
Same-sex marriage fight turns to clerk who refuses licenses
Churches remain divided over gay marriage, debate shifts from court to pews
Gov. Mary Fallin signs bill allowing Oklahoma ministers to refuse to perform gay marriage
Christian Preachers Brutally Beaten at Gay Pride Festival
Haredim hire Mexicans to protest NY pride parade
After 'gratifying' week, Obama sees long to-do list in time left
For Obama, rainbow White House was 'a moment worth savoring'
Jim Bakker: Supreme Court Ruling Bringing 'Abandonment Wrath' on Nation
10 Commandments statue must be removed from state Capitol, Oklahoma Supreme Court rules
Greeleyville AME church seventh burned across South in wake of Emanuel shooting
Hawaiian Natives and Astronomers Clash on 'Holy Mountain' over natives gods
Recreational-use marijuana to become legal in Oregon
Oregon Has More Marijuana Shops Than Starbucks or McDonald's
Click here to retun to "Tracking the Birth Pangs" page.