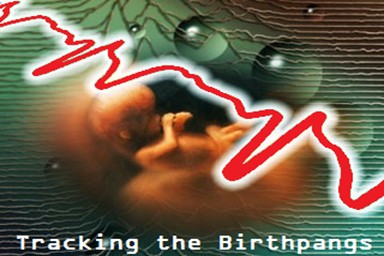 July 2016 Headlines
"Tracking Bible Prophecy" headlines can also be found on
Facebook
Tracking Bible Prophecy Headlines - 7/31/2016
Israel blasts US, EU and UN for condemning construction in Gilo
PA insists on timeframe for any peace talks with Israel
Palestinian Authority President making laws by decree, highlighting problems
Nasrallah: Israeli-Saudi relations worst development in Arab sphere
South African NGO brings together Palestinian factions for unity talks
How Benjamin Netanyahu Is Crushing Israel's Free Press
Hezbollah releases boastful documentary on attack that sparked 2006 war
Top official heads to US to seal defense aid deal
Turkey kills 35 Kurdish militants who attempted to storm army base
Turkey to shut military academies as it targets armed forces for 'cleansing'
Post-coup, Turkish government releases hundreds of soldiers
Turkey's President Erdogan seeks to rein in spy agency after coup
Faltering Yemen Peace Talks Extended to August 7
Afghanistan: 60-year-old cleric arrested for marrying six-year-old girl
Isis training children of foreign fighters to become 'next generation' of terrorists
French Muslims refuse to bury terrorist who killed Catholic priest
ISIS Murdered French Priest's Church Donated Land to Build Mosque
French PM 'open' to interim ban on foreign funding of mosques
Trump criticized for comments on Muslim mother of fallen US soldier
Watch Obama Refer to Himself 119 Times During Hillary Nominating Speech
Venezuela seeks to annul vote to reinstate lawmakers
Brexit's damage to startups has already begun
5.7 magnitude earthquake hits near Panguna, Papua New Guinea
5.2 magnitude earthquake hits near Papua, Indonesia
5.2 magnitude earthquake hits near Platanos, Greece
5.0 magnitude earthquake hits near Nias region, Indonesia
5.0 magnitude earthquake hits near Raoul Island, New Zealand
Popocateptl volcano in Mexico erupts to 22,000ft
Ruiz volcano in Colombia erupts to 21,000ft
Turrialba volcano in Costa Rica erupts to 14,000ft
Tengger Caldera volcano in Indonesia erupts to 10,000ft
Tropical Storm Nida to unleash flooding downpours over Philippines before targeting China
2 Atlantic Tropical Disturbances Continue Westward March
Heavy storms cause major flooding in parts of mid-Atlantic Saturday evening
Monsoon floods kill at least 52 people in India
Organic Leaders Turn On Whole Foods And Each Other Over GMO Labeling Bill
Zika Cases Spike in Puerto Rico as Virus Spreads 'Silently and Rapidly'
Sex ban recommended for British tourists in Florida after Zika outbreak
Meningitis outbreaks among gay men have experts puzzled
HBO Slammed For Sexual Violence Against Women in Its Shows
Sex and robots: how mechanical dolls may press all the right buttons for lonesome guys
An After School Satan Club could be coming to your kid's elementary school
Tracking Bible Prophecy Headlines - 7/30/2016
Report: U.S., Israel ready to clinch largest American security aid deal in history
State Department Slams Israeli Building Plans, Calls Settlement Activity 'Corrosive'
On her big night, Hillary Clinton stresses Israel's security, not quest for peace
Gaza's Hamas hands out land hoping to avoid financial crisis
The Absurdity of Suing Lord Balfour for Israel's Existence
US man charged over online threats to 'slaughter' Jews
Nasrallah bemoans Saudi 'normalization with Israel for free'
Israel's Netanyahu celebrates warming ties with Sisi's Egypt
Hamas exploiting current calm to prepare for next war
Isis is escalating its violence against Iraqi civilians. Why doesn't the world care?
Maternity Hospital In Northern Syria Is Bombed, Charity Says
Turkey's Erdogan slams West for failure to show solidarity over coup attempt
Turkey and U.S. at loggerheads over purge of top military officers in wake of coup attempt
Turkey detains more than 18,000, cancels 50,000 passports
French woman faces jail time for bomb threat to keep husband from visiting mistress
Sticks and stones - How WikiLeaks could help precipitate the fall of the Saudi empire
Edward Snowden & WikiLeaks clash on Twitter over how to better leak data
Clinton campaign also hacked in attacks on Democrats
FBI warned Clinton campaign last spring of cyberattack
North Carolina voter ID law overturned on appeal
The 'smoking gun' proving North Carolina Republicans tried to disenfranchise black voters
Moment of silence for fallen cops marred by jeering at DNC convention
Despite Convention Jeers, Obama to Continue TPP
No clean bill of health for EU banks in stress test
AIG Offers Brexit Coverage in UK for Anxious Executives
Homeownership Rate in the U.S. Drops to Lowest Since 1965
Oil Giants Find There's Nowhere to Hide From Doomsday Market
Venezuela's new decree: Forced farm work for citizens
Indian Couple Hacked to Death Over 22-cent Debt
Murders in Rio rise 17 per cent in first half of 2016
Muslim female athletes find sport so essential they compete while covered
Rio 2016: Athletes warned to keep mouths closed while in faeces-infested water
7.7 magnitude earthquake hits near Agrihan, Northern Mariana Islands
5.4 magnitude earthquake hits near Bilungala, Indonesia
5.2 magnitude earthquake hits near Isangel, Vanuatu
5.0 magnitude earthquake hits near Flying Fish Cove, Christmas Island
33 earthquakes in 30 days - the town that won't stop trembling
Ruiz volcano in Colombia erupts to 21,000ft
Colima volcano in Mexico erupts to 19,000ft
Sabancaya volcano in Peru erupts to 19,000ft
Sheveluch volcano on Kamchatka, Russia erupts to 18,000ft
Fuego volcano in Guatemala erupts to 17,000ft
Pavlof volcano on Alaska erupts to 15,000ft
Turrialba volcano in Costa Rica erupts to 14,000ft
Bezymianny volcano on Kamchatka, Russia erupts to 10,000ft
Tengger Caldera volcano in Indonesia erupts to 10,000ft
Lava pictures from 'smiling' Hawaiian Kilauea volcano eruption
When will she blow? Iceland's vicious Katla volcano rumbles
Colorado hail storm delivers tennis ball-size ice
US, China Use Controversial Methods to Control Weather
China's $30 million project to control the weather: Cloud seeding and other technology to be used in bid to combat drought and natural disasters
USDA confirms unapproved GMO wheat found in Washington state
50,000 children face death by starvation in northern Nigeria
Zika Cases Likely Transmitted Locally in U.S. for the First Time, Officials Say
Miami blood donations halted over Zika fears
CDC: Zika could affect 10,000 pregnancies in Puerto Rico by year's end
Kaine Contradicts Clinton Statements on Abortion Funding
Cosmopolitan Magazine: The Clintons Are "Good Marriage Role Models"
Voodoo Festival Transforms Haitian Village
July 2016: an extraordinary month of news
Time's up: Prophets of doom say world will end in a few hours
Tracking Bible Prophecy Headlines - 7/29/2016
Iran threatens to shut off Strait of Hormuz
Turkey-Russia Pact Threatens Western Interests in the Middle East
Erdogan wants army under president's control after coup: Turkish official
PM welcomes Cairo peace push: 'There's so much we can do together'
Why Palestinians are on the verge of civil war
Barak: Israel's true threat is one-state option
Israel reiterates support for a two-state solution amid GOP shift
Accepting historic presidential nomination, Clinton touts Israel's security, Iran deal
At DNC national security night, Israel is notable for its absence
Obama 'Not Generous Enough' in Military Aid Talks With Israel, Says GOP Senator
Arrest of Waqf guards who attacked archaeologists on Temple Mount extended
Report: Assad and Putin held secret meeting, discussed Israel
Attempt at U.S.-Russia cooperation in Syria suffers major setbacks
Russia, Syria Pledge 'Humanitarian Corridors' Out Of Rebel-Held Parts Of Aleppo
US assessing reports an air strike in Syria caused civilian casualties
Syria's al-Nusra rebrands and cuts ties with al Qaeda
Despite breaking ties with al-Qaeda, Syria's Nusra remains a target for US and Russia
New Spine-Snapping ISIS Torture Device Uncovered: 'The Flying Carpet'
ISIS kill list contains over one thousand US officials
In string of tweets, Trump blasts 'unfit' Clinton for 'unleashing ISIS'
ISIS terrorist bragged about plans before Normandy attack, report says
French President announces plans to create a National Guard to help fight terror
Attack inside French church shocks West, but not Christians in Africa
Christians Killed in 2016 So Far Almost Equal to Entire 2015 in Nigeria
UN suspends aid in Nigeria's Borno state after attack on convoy
Germany's Merkel stands by refugee policy despite 'terrifying' attacks
Merkel Faces Critics After Attacks Leave Germans Stunned
FBI chief warns 'terrorist diaspora' will come to the West
Rio preparing for worst as terror threat hangs over Olympics
Brazil's scandal-hit former president turns to UN for help as he faces arrest on eve of Olympics
China says to hold drills with Russia in South China Sea
Chinese Rocket Burns Up Over Western US
North Korea says US has crossed 'red line,' warns of showdown over upcoming war games
Sandy Hook School Opening to Public, 4 Years After Massacre
From NATO to Brexit, Trump has a record of siding with Putin
Hillary's America: New D'Souza Film Exposes Dems' Connection to the KKK
'No on TPP': Hecklers disrupt Obama's DNC speech
Ex-DNC chair accuses Trump of 'treason' over Russia hack plea
Donald Trump Says He Was Being 'Sarcastic' About Wanting Russia to Find Hillary Clinton's Deleted Emails
Democrats Hacked Again: FBI Probing "Cyber Intrusion" At Fundraising Group
Former WH staffer becomes first transgender woman to address DNC
Heavy Rain, Lightning Prompts Evacuations At The DNC
5.1 magnitude earthquake hits near Hihifo, Tonga
Fuego volcano in Guatemala erupts to 19,000ft
Colima volcano in Mexico erupts to 15,000ft
Pavlof volcano in Alaska erupts to 15,000ft
Sheveluch volcano on Kamchatka, Russia erupts to 11,000ft
Tenggar Caldera volcano in Indonesia erupts to 10,000ft
Deadly Soberanes fire on Central Coast forces 350 residents to flee, destroys 44 structures
Study: Secondhand Marijuana Smoke Worse Than Cigarettes
Miami blood donations halted over Zika fears
After rape threat against her 5-year-old, columnist quits social media
The Case for Pokemon at Auschwitz - Playing the popular game in the death camp is a celebration, not a desecration
Fed up with false teaching: Calvary Chapel church says "So Long" to the CC Association
Tracking Bible Prophecy Headlines - 7/28/2016
Russia beefs up military on southwestern flank as NATO approaches
Russia could invade Poland 'overnight', report claims
Turkey dismisses military, shuts media outlets as crackdown deepens
Conspiracy theories flourish after Turkey's failed coup
In Netanyahu's new illustrated world, Israel has just five enemies
Saudi Arabia: Israel visit doesn't reflect government stance
US slams 'provocative and counterproductive' settlement building
Former Israeli PM: Current government has hidden 'one-state' agenda
Netanyahu: PA attempt to sue Britain over the Balfour Declaration will fail
2 members of Muslim Wakf arrested for attacking Jewish tourist on Temple Mount
Israel has had success against 'lone wolf' terrorists - here's how
Report: Putin and Assad discussed possible agreement with Israel on Golan Heights in secret meeting
Tim Kaine among 36 senators seeking $320m more for Israeli missile defense
In troubled post-Mandela South Africa, a fight or flight dilemma for the 70,000 Jews
The future of Gaza: from city under siege to world tourism hub?
Israel: Hamas digs 6 miles of tunnels each month
For first time during Syria war, Israel opens border for humanitarian aid
Starvation fears for Aleppo as bomb kills dozens in north Syria
IS Suicide Attack in Mostly Kurdish Syria Town Kills 44
Morocco says it arrests 52 suspects in IS-linked terror cell
Egyptian air force kills 25 jihadists in Sinai strikes
For $25,000, You Can Take a Selfie With the Pope
Pope on priest killing: World is at war, but it's not a religious one
Europe's terror summer: will politicians now accept the reality of Islamic terrorism?
Teenagers who killed French priest made film declaring allegiance to Isis
Hostage: Attackers forced my husband to film slain priest
French media to stop publishing photos and names of terrorists
'Not medicine, but poison': Hungarian PM says his country does not need 'a single migrant'
Bavaria premier says Islamist terrorism has arrived in Germany
German mall evacuated as police hunt Algerian suspect: police
Muslim beats his wife and german police at frankfurt airport
Germany explosion: Suitcase blast outside refugee reception centre in Zirndorf near Nuremberg
Suitcase explosion outside refugee centre in Germany may have been caused by aerosol can, police say
'All clear' signal given after bomb threat clears out Union Station
Knives replacing guns - Recent terrorist attacks have been low-tech, and that's a problem
Hinckley release: Mental illness, not a gun, almost cost us Reagan's life
Dr. Manny: Reagan was saved by more than medicine during assassination attempt
Mother of Orlando shooting victim Christopher Leinonen calls for gun reform at Democratic convention
Daughter of slain Sandy Hook principal calls out politicians who 'cower behind the gun lobby' in DNC speech
Trump accuses convention-going Dems of ignoring ISIS, border security
Trump urges Russia to hack Clinton's emails as Pence condemns cyber-spying
Bloomberg says Trump a 'dangerous demagogue,' endorses Clinton at DNC
Assange promises to leak 'a lot more' materials on US presidential elections
George Soros committs more than $25 million to support Hillary Clinton and other Democratic candidates and causes
Bernie Sanders Leaves the Democratic Party
Shooting deaths of police up 78 percent this year; 'troubling' to memorial fund
Keep Rio bandits happy, France advises Olympic tourists
Drug dealers in Rio are using the Olympic logo to sell cocaine
Brazilian Doctor on Rio Games: 'Foreign Athletes Will Literally Be Swimming in Human Crap'
Putin says absence of Russian stars damages Rio Games
An All-Seeing Eye In The Sky Will Watch Over The Rio Olympics
At convention, Bloomberg warns of Trump's economics
Fed leaves rates unchanged, says risks to outlook reduced
Restaurant Recession Could Signal Tough Times for U.S. Economy
Lights streak across Utah skies Wednesday night, likely 'space junk'
5.6 magnitude earthquake hits near San Pedro de Atacama, Chile
5.4 magnitude earthquake hits near Funaishikawa, Japan
Chikurachki volcano on the Kuril Islands erupts to 18,000ft
Fuego volcano in Guatemala erupts to 15,000ft
Sheveluch volcano on Kamchatka, Russia erupts to 14,000ft
Sinabung volcano in Indonesia erupts to 14,000ft
Tenggar Caldera volcano in Indonesia erupts to 10,000ft
Lava From Hawaii's Kilauea Volcano Oozes Into Ocean For First Time Since 2013
Over 70 people killed in Nepal floods, landslides since Monday
Antibiotic resistance: 'Snot wars' study yields new class of drugs
Global rate of new HIV infections hasn't fallen in a decade
Now You Can Have VR Sex With Real People
It's the school's fault I had sex with teen, teacher says
Juanita Broaddrick Provides Never Before Published Details On Bill Clinton's Rape
Tracking Bible Prophecy Headlines - 7/27/2016
Putin, Erdogan Mend Ties as Post-Coup Turkey Turns Toward Russia
What to Make of Erdogan's Proposal for a 'Turkish-Iranian-Russian Alliance'
Erdogan to meet with Putin for the first time since flap over downed fighter jet
Turkish military a fractured force after attempted coup
Thousands of Turkish rebels raped, tortured, and starved
Hamas leader speculates on possible peace, blames Israel
EU builds illegal Palestinian homes - next to Israeli town
One moderately injured in car explosion in Jerusalem; Background believed to be criminal
Jordan arrests man trying to enter Israel with petrol bombs
House moves to block Boeing-Iran deal
Kerry hopes to work with Russia on Syria, U.N. aims to restart talks
Egyptian plane killed 25 ISIS militants in Sinai
ISIS hits French church, slits priest's throat during mass
Islamic State says militant 'soldiers' carried out Normandy church attack
Isil priest killer was tagged and on terror watch list
France church where priest was killed came up on ISIS hit list
Murder of French priest brings ISIS' long-threatened war on Christians to Europe
President Hollande speaks of "severe Islamist threat" following priest murder
Germany boosts police presence and warns of further terrorism
Young Muslims Threaten Nudist Bathers With 'Extermination' in Germany
'ISIS Supporters' Cry 'Allahu Akbar' at Memorial To Munich Shooting Victims, Shouted Down By Locals
Gunman fatally shoots doctor at Berlin clinic, not terrorist related - police
Terror Attacks In Europe Are Becoming a Daily Occurence
US says looking at more counter-terrorism cooperation with China
Libya army commander threaten to bomb oil tankers
2 suicide car bombs near UN offices kill 13 in Somalia
Julian Assange: 'A lot more material' coming on US elections
Obama: 'Possible' Russia interfering in US election
Kremlin dismisses US Democratic email hack claims as 'absurd'
Emails: DNC Staffers Annoyed At Having To Commemorate Holocaust
Palestinian Flags Outnumber American Flags at Democratic National Convention
Israeli flag set on fire outside Democratic convention
Politifact: Democrats never mentioned terrorism on Day One of DNC
Democratic Platform Calls for Carbon Tax
Democrats heckle opening prayer
Obama expanding refugee program for Central Americans
Mexican border agency seen as aiding illegal immigration
Paul Ryan Escapes From 'Angel Moms' Who Lost Children to Immigrant Crimes
Violent crime rising in US cities, study finds
Oil dips on oversupply worries; U.S. crude hits April lows
Amazon gets OK from U.K. to test delivery drones
Superhuman Tech? Most Americans Fear the Worst
Japan asks Pokemon Go creators to please keep monsters from appearing in Fukushima disaster zone
6.0 magnitude earthquake hits Off the coast of Aisen, Chile
5.8 magnitude earthquake hits near Norsup, Vanuatu
5.4 magnitude earthquake hits near Visokoi Island, South Georgia and the South Sandwich Islands
5.4 magnitude earthquake hits the Central Mid-Atlantic Ridge
5.3 magnitude earthquake hits near Unalaska, Alaska
5.2 magnitude earthquake hits near Luna, Philippines
5.1 magnitude earthquake hits near Valparaiso, Chile
5.0 magnitude earthquake hits near Neiafu, Tonga
5.0 magnitude earthquake hits near Rabaul, Papua New Guinea
Ruiz volcano in Colombia erupts to 22,000ft
Sabancaya volcano in Peru erupts to 22,000ft
Klyuchevskoy volcano in Russia erupts to 18,000ft
Tenggar Caldera volcano in Indonesia erupts to 10,000ft
Nearly 300 dead or missing from China flooding: media
Heatwave to sweep previously flooded S. China
Hot weather milestones are mounting in D.C.: When will this heat wave end?
Recent deaths of kids in hot cars prompt pleas to parents
Israeli tech hopes to prevent forgetting children in cars
State of emergency declared for Southern California wildfires
Keep Your Mouth Closed: Aquatic Olympians Face a Toxic Stew in Rio
Obama Attendance at Paris Climate Change Conference Cost Taxpayers $2,976,296.20
Colombia declares its Zika epidemic over
Even Pro-Choicers Find Democratic Abortion Platform Radical
Last charge dropped against anti-abortion duo behind Planned Parenthood videos
W.H.O. Weighs Dropping Transgender Identity From List of Mental Disorders
Leaked Emails Show DNC Pushed Narrative Against NC's Transgender Bathroom Law
Dolly the sheep clones ageing normally
Seminary Students in China Forced to Deny God, 'Obey Communist Party'
Tracking Bible Prophecy Headlines - 7/26/2016
Palestinians gear up to sue the UK - over 1917 Balfour Declaration
Palestinians call for UNSC action over new Israeli building plans in east Jerusalem
Democratic Representative Hank Johnson: Jewish 'settlers' are like termites
French PM: France will 'never deny' Jewish rights to Jerusalem
Arab League expresses support for French peace initiative at summit
Lieberman: Egypt is our most important Middle East Ally
Egyptian PM says resolving Palestinian problem a top priority for future politcal arrangements
Netanyahu: Claim we were unprepared for Gaza tunnels is 'opposite of the truth'
21 killed in Baghdad suicide blast, weeks after deadliest in years
ISIS Claims To Have Shot Down U.S. Warplane In Iraq, Crew Killed? Centcom Says All Aircraft Accounted For
As ISIS Loosens Grip, U.S. and Iraq Prepare for Grinding Insurgency
ISIS beheads 23 young Iraqis in Mosul
ISIS burn parents and 2-year old daughter alive after trying to flee Iraq
Jihadi Jack: 'I hate my parents, but miss doughnuts'
Iran general: Our missile program deters US military strike
Ties with Turkey will be impacted if U.S. doesn't extradite Gulen
Turkey will remove some ambassadors in relation to failed coup
Turkey issues warrants for 42 journalists amid criticism
Erdogan's Purges Threaten Future of Turkey's Secular Society
With Turkey in turmoil, EU migrant deal back under fire
Erdogan vows to stick to migrant deal, but questions EU's commitment
UN: Civilians Are Being Killed, Wounded In Record Numbers In Afghanistan
Bangladesh police kill nine suspected militants in raid
Scandal grows over lack of security on night of Nice terror attack
French PM accuses opposition of using Nice attacks to 'destabilise government' as security row intensifies
Germany Put on Edge After Unprecedented String of Attacks
Florida nightclub shooting: Two dead and 16 injured in Fort Myers
Attacker in Japan stabs, kills 19 in their sleep at disabled center
Japan knife attack: "I want to get rid of the disabled from this world," says suspected killer
China Bans Internet News Reporting as Media Crackdown Widens
Bank threatens charges for deposits as negative interest rates loom
Verizon to buy Yahoo's core business for $4.8 billion in digital ad push
Trump Threatens to Pull U.S. Out of World Trade Organization
Clinton VP tapped pro-terror Muslim leader for immigration seat
Tim Kaine promises bill to legalize illegal immigrants in 'first 100 days'
Democrats Struggle for Unity on First Day of Convention
Leaked DNC Documents Show Plans To Reward Big Donors With Federal Appointments
Dem officials jeered, booed at convention opening; DNC apologizes over emails
Sanders backers revolt on raucous opening day at U.S. Democratic convention
Bernie Sanders says leaked emails show he was right about the DNC all along
Debbie Wasserman Schultz Driven Out of Chaotic Florida Democratic Breakfast
Citations and heat injuries as DNC protests continue
Reporters told to evacuate DNC media center amid intense storm
Pacific hurricane season nearly a record-breaker. Here's why
Tropical Storm Darby knocks out power, floods buildings, causes sewage spills on Oahu
Anger erupts over government handling of China flood
California Wildfire Triples in Size Under Hot, Dry Conditions
Sand Fire Burns 55 Square Miles, Destroys 18 Homes; Some Residents Allowed to Return Home
6.4 magnitude earthquake hits near Lorengau, Papua New Guinea
6.1 magnitude earthquake hits near Diego de Almagro, Chile
5.9 magnitude earthquake hits the Western Indian-Antarctic Ridge
5.3 magnitude earthquake hits near Nago, Japan
5.2 magnitude earthquake hits near Rabaul, Papua New Guinea
5.1 magnitude earthquake hits near Angoram, Papua New Guinea
5.0 magnitude earthquake hits near Aratoca, Colombia
2nd earthquake in 3 days rattles area of western NC
Popocateptl volcano in Mexico erupts to 23,000ft
Turrialba volcano in Cost Rica erupts to 20,000ft
Sakurajima volcano on Japan erupts to 20,000ft
Klyuchevskoy volcano on Kamchatka, Russia erupts to 19,000ft
Sinabung volcano in Indonesia erupts to 14,000ft
Colima volcano in Mexico erupts to 14,000ft
These Bacterium-Mimicking Microbots May Be The Future Of Medicine
More Than a Million Moms At Risk of Zika, Study Finds
Zika arrives in Europe: First baby with Zika-linked microcephaly born in Spain
The global community is failing to address mental health
Colombian women, LGBT victims stand to get equal 'peace rights'
Mainstream now means teaching LGBT to second-graders.
Interior Ministry ordered to put both lesbian mothers on birth certificate in Israel
Macy's Fires Catholic Over Transgender Bathroom Incident
Georgia appeals court says 'upskirting' not against the law
Seven Russian swimmers banned from Rio Olympics over doping
Neo-Nazi gets makeover to hide tattoos from jury
Satanic prayer opens Pensacola city council meeting; police forced to remove protesters
Tim LaHaye, 'Left Behind' Author, Dies at 90
Tracking Bible Prophecy Headlines - 7/25/2016
Saudi delegation to Israel: Ending Palestinian conflict critical for ties with Arab states
500 Israelis and Palestinians converge in Tel Aviv to talk peace
German University's course claims Israel harvests Palestinian organs
Ex-congresswoman claims Israel behind European massacres
Netanyahu Likely to Accept U.S. Defense Aid Conditions as Talks Enter Final Round
Turkey investigating people who say coup attempt was hoax
Turkey failed coup: Tens of thousands in pro-democracy rally
Coup attempt in Turkey raises a nuclear concern at US air base
The Crisis of Political Islam - First Egypt and now Turkey show the perils of ideological religious parties
Iraq digs security trench around Fallujah after recapturing city from ISIS
Troops fear Obama rushing Mosul offensive to influence election
British Soldiers Told to 'Scrub' Their Social Media Pages of Evidence they Serve in the Army to Avoid Being Targeted by ISIS
Syrian refugee in Germany arrested after killing woman in machete attack
Syrian man denied asylum in Germany injures 12, kills self in blast
Munich attack sparks calls to lift post-Nazi era clamps on military
Mali opens terrorism inquiry after 17 soldiers killed
Iran complains to IAEA over leaked document on nuclear deal
Iran destroys 100,000 satellite dishes in crackdown
China: Churches Banned from Worship during 2-Day Global Economy Summit
With Globalization in Danger, G-20 Double Down on a Defense
Scandal rocks Democratic Party truce on eve of confab
DNC Chief Debbie Wasserman Schultz Stepping Aside in Wake of Leaked Email Scandal
Clinton campaign - and some cyber experts - say Russia is behind email release
Sanders backers plan convention protests, adding to chaotic kick-off
Sanders delegates plan to fight Kaine nomination at convention
Bernie Sanders Supporters Chant 'Lock Her Up' in Philadelphia Protest Against Clinton
Clinton says there is an unfair 'Hillary standard' on trust and honesty
Carson: Level of corruption in politics is overwhelming
G-20 countries pledge to protect against Brexit shock
China to Shut Political, Social News Sites Run by Websites
Black Lives Matter protest Rio police violence ahead of Olympics
Olympic Committee decides against full ban for Russian athletes
Australia boycott Rio athletes village, 'not safe, not ready'
College Athlete Stopped By Police At Gunpoint While Playing Pokemon Go After They Mistook Him For Bank Robber
Girls gang up on boys in new cyberbullying craze called 'roasting', expert warns
As Biometric Scanning Use Grows, So Does Security Risk
5.4 magnitude earthquake hits near Kuril'sk, Russia
5.4 magnitude earthquake hits the Central Mid-Atlantic Ridge
Ruiz volcano in Colombia erupts to 23,000ft
Klyuchevskoy volcano on Kamchatka, Russia erupts to 19,000ft
Popocateptl volcano in Mexico erupts to 19,000ft
Turrialba volcano in Costa Rica erupts to 12,500ft
Sheveluch volcano on Kamchatka, Russia erupts to 11,000ft
Tenggar Caldera volcano in Indonesia erupts to 10,000ft
Tropical Storm Darby Brings Heavy Rains, Winds and Power Outages to Hawaii
Tropical Storms Frank and Georgette spinning in the EPAC Tropics
NASA catches Tropical Storm Estelle becoming post-tropical
Deadly heat wave scorches central and eastern U.S.
California wildfires: Hundreds flee homes near Los Angeles
EU approves imports of genetically modified Monsanto soybeans
Experimental treatments seek to stem rising tide of food allergies
How a Caribbean island became prime source of U.S. Zika cases
Trump cobbles together odd alliance of evangelical, LGBT voters
Israel joins UNESCO battle against homophobic bullying in schools
Tracking Bible Prophecy Headlines - 7/24/2016
Arab League chief: Israeli occupation - threat to Arabs' national security
Saudi official makes rare Jerusalem visit, meets Israelis
In Israel, ex-Saudi general says Palestinian state would curb Iran aggression
'In choice between territories and peace, I prefer peace,' Ben-Gurion said in 1968
IDF adapting training to Hezbollah battle doctrine
Gaza summer camps train teens for jihad
Israeli athletes under threat as terrorists vow to hit Olympics
Munich Jewish community leader: We will not be intimidated by terror
Obama: Munich attack doesn't affirm Donald Trump's dark worldview
German police say Munich suspect was obsessed with mass shootings
Munich shooting: Teenage killer Ali Sonboly 'inspired by far-right terrorist Anders Breivik' and 'used Facebook offer of free McDonald's food to lure victims'
All You Need To Know About Germany's "Most Stringent" Gun Ownership Laws
Putin, Netanyahu discuss cooperation against Middle East terrorism - agencies
The Flashpoint No One Is Talking About: The Black Sea
Russia expands Pacific submarine fleet with quieter, better armed vessels
Putin Goes to War With Russia's Free Churches
Russia's Ban on Evangelism Is Now in Effect
Russian airstrikes leave 'thousands facing starvation' in rebel-held Aleppo
Former Israeli general: Assad's actions resemble 'genocide'
Suicide attack in Baghdad kills at least 11 people
80 dead in Islamic State suicide bombing in Kabul
ISIS attack on Afghan rally a war crime, UN says
Kerry: Air conditioners as big a threat as ISIS
Turkey's Erdogan shuts schools, charities in first state of emergency decree
Turkey does not plan to extend emergency rule, but will if needed - PM
Turkey to disband presidential guard unit following coup attempt
Tougher Europe borders push more migrants towards US
Trump: France, others hit by terror may face more screening
'Trump supporters rising up, disgusted with elites, no trust in media'
Democratic National Convention: With protests predicted, businesses warned to batten down the hatches
Wikileaks hits DNC ahead of convention, competes with Kaine VP nomination
WikiLeaks Emails Show DNC Worked Against Bernie Sanders
DNC chair won't speak at Dem convention following Wikileaks fallout
Twitter accused of suppressing DNC Wikileaks story
The Lure of 'Pokemon Go': Respite From a Summer of Violence
Border Patrol detains Canadian teens who crossed border playing 'Pokemon GO'
7-Eleven Just Used a Drone to Deliver a Chicken Sandwich and Slurpees
5.7 magnitude earthquake hits near Hihifo, Tonga
5.4 magnitude earthquake hits off the coast of Guerrero, Mexico
5.3 magnitude earthquake hits near Lata, Solomon Islands
5.3 magnitude earthquake hits near Obihiro, Japan
5.2 magnitude earthquake hits south of the Fiji Islands
5.2 magnitude earthquake hits near King Salmon, Alaska
5.0 magnitude earthquake hits near San Pedro de Atacama, Chile
Klyuchevskoy volcano on Kamchatka, Russia erupts to 23,000ft
Ruiz volcano in Colombia erupts to 20,000ft
Colima volcano in Mexico erupts to 17,000ft
Sinabung volcano in Indonesia erupts to 13,000ft
Turrialba volcano in Costa Rica erupts to 12,500ft
Tenggar Caldera volcano in Indonesia erupts to 10,000ft
Bagana volcano in Papua New Guinea erupts to 10,000ft
Fire near Santa Clarita continues to burn out of control, explodes to more than 20,000 acres
A Sequel to the Paris Climate Accord Takes Shape in Vienna
Op-Ed: Trump Is No Friend to the LGBTQ Community
Tracking Bible Prophecy Headlines - 7/23/2016
Munich gunman killed 9, wounded 16 before killing himself, police say
Munich shooting: Gunman acted alone, say police
Munich Shooter Was 'German-Iranian' & Yelled 'Allahu Akbar'
Iran condemns Munich mall attack that killed 9
ISIS supporters celebrate Munich killings on social media
Munich police chief says Munich attacker's motive still 'fully unclear'
Munich residents describe scenes of fear as city under lockdown
German government prepares for crisis situation following Munich terror attack
Merkel to convene German security council after Munich shootings
Grinning Obama Jokes During Munich Terror Presser
Syria war: Aleppo tunnel bomb 'kills 38 government troops'
Turkey rounds up 283 members of president's guard in post-coup crackdown
Erdogan's mass appeal saved him on coup night
Bodies of 14 executed in Libya's Benghazi received at hospital
Report: Doomed EgyptAir flight broke up midair after fire
Brazil holds terror suspects, seeks leads about possible Olympic threat
Wikileaks Releases Nearly 20,000 Hacked DNC Emails
Clinton selects Virginia Senator Tim Kaine as VP candidate
Labor, abortion rights groups praise Kaine pick
Moderate Kaine toes a fine line on Israel issues
DNC chair: Trump's no anti-Semite, but he sanctions anti-Semitism
What's alike - and what's not - about Trump and Netanyahu defending LGBTQ rights
'Apocalypse now?' What Europe's media thought of the Trump speech
Brexit causes dramatic drop in UK economy, data suggests
Venezuelans fleeing crisis flood into Colombia: UN
South China Sea ruling has so far fueled tensions
Apple says Pokemon Go is the most downloaded app in a first week ever
Should augmented-reality games like 'Pokemon Go' place limits on the real-world locations they include?
Bangladesh: Hidden fault could trigger major quake
5.7 magnitude earthquake hits near Vostok, Russia
5.4 magnitude earthquake hits Southwest of Sumatra, Indonesia
Klyuchevskoy volcano on Kamchatka, Russia erupts to 20,000ft
Turriabla volcano in Costa Rica erupts to 19,000ft
Tenggar Caldera volcano in Indonesia erupts to 10,000ft
Banga volcano in Papua New Guinea erupts to 10,000ft
1 year warning may precede catastrophic volcanic eruptions
Heavy rain in China kills at least 87, millions evacuated
Drought 'shuts down Amazon carbon sink'
Two Middle East locations hit 129 degrees, hottest ever in Eastern Hemisphere, maybe the world
Toxic algae smothers Utah Lake, sickens 100
Vermont doctors push back against assisted-suicide requirement
Canada enacts internet ban for sex offenders
Tracking Bible Prophecy Headlines - 7/22/2016
French prez meets Abbas, stresses fragility of Mideast
Mahmoud Abbas cut short an official trip to Paris as son dies in Qatar from cancer
'Palestinians, Sudan working to restrain Israeli breakthrough in Africa'
Israel takes on Facebook in battle against incitement
British lawmaker blames Israel for rise of jihad
Erdogan says Turkey's military to be restructured after abortive coup
Turkish academics 'very scared' as government imposes travel ban
With state of emergency, Turkey suspends human rights convention
Germany urges swift end to state of emergency in Turkey
Syria's Assad says Erdogan imposing Islamist agenda after coup
Fleeing Turkish troops fear death if sent home from Greece
Turkey's failed coup could have disastrous consequences for Europe's migrant crisis
Rescuers recover 17 bodies, pick up 1,128 boat migrants
EU relaxes trade rules with Jordan to create jobs for Syrian refugees
Calls for suspension of US airstrikes after killing of 56 civilians
Russian warplanes reportedly bombed US base in Syria
Massive tunnel bomb destroys government building in Aleppo
Niger Delta militants deny any peace talks with the government
Human rights groups urge South Sudan arms embargo
UN bans 12 European peacekeepers from South Sudan mission
Americans in Saudi Arabia warned to 'take extra precautions' by State Department amid terror threat
Kerry calls for new measures to counter changing ISIS fight
Attacker in Nice plotted for months with 'accomplices,' prosecutor says
Brazil Says ISIS Recruits Arrested as Olympics Approach
Suspected attempt at terror attack as car filled with cooking gas tanks enters Sydney police parking lot
Footage Captures Man Accused Of Building Chemical Weapon Inside Walmart Store
NYPD officers drive suspected bomb away from Times Square
Chants of '4 More Years' for President Obama at White House Eid Celebration
'Bernie or Bust' backers to flock to Philly to protest
Clinton invites families of blacks killed by police to speak at convention
Joy Behar: Benghazi Mom's RNC Speech 'Completely Inappropriate'
Trump's NATO Skepticism Raises Alarm for Allies Near Russia
Trump promises 'Americanism, not globalism'
Standing Ovation After Paypal founder Peter Thiel Says He's Proud To Be Gay At Republican Convention
Thiel: Fake Culture Wars Only Distract Us From Our Economic Decline
Ailes is out as Fox News head, Murdoch named acting chief
Oliver Stone: Pokemon Go is "totalitarianism"
Pokemon Go players aren't ignoring reality. We're changing it
Syrian campaigners use Pokemon Go to ask world to save war children
Snowden Designs a Device to Warn if Your iPhone's Radios Are Snitching
Police create a 3D mold of a dead man's finger to unlock an iPhone
Facebook's solar-powered internet drone takes flight
Vatican invited to mediate in Venezuela crisis
McDonald's Stops Selling Big Mac in Venezuela Due to Bread Shortage
Hollande urges UK to start Brexit talks as soon as possible
Report suggests torture widespread in war-torn Ukraine
Will THAAD make the Korean peninsula safer?
5.3 magnitude earthquake hits near Ohonua, Tonga
Magnitude-4.8 earthquake shakes northern California, no injuries reported
Colima volcano in Mexico erupts to 15,000ft
Nevados Del Chillan volcano in Chile erupts to 11,000ft
Banga volcano in Papua New Guinea erupts to 10,000ft
Tenggar Caldera volcano in Indonesia erupts to 10,000ft
Price of orange juice set to rise after heatwave in Brazil
Rate of new HIV infections increased in 74 countries over past decade
CDC says 400 pregnant women in U.S. with evidence of Zika infection
Zika found in common house mosquitoes in Brazil
Zika Virus May Remain in Semen Longer Than Previously Thought
Sperm Banks Accused of Losing Samples and Lying About Donors
Chinese scientists to conduct first ever human gene-editing trial
NBA moving 2017 All-Star Game from Charlotte due to anti-LGBT bill
Largest ever Jerusalem March for Pride and Tolerance
J'lem mayor and police commander place flowers in honor of teen slain in 2015 pride parade
Tracking Bible Prophecy Headlines - 7/21/2016
Turkey's Erdogan declares state of emergency after coup bid
Turkey detains more judges and military officers
Turkey blocks access to WikiLeaks after release of 300k govt emails over post-coup purges
Turkey's Erdogan says foreign states maybe involved in failed coup
Erdogan to world leaders: Mind your own business
Did Turkey help Gaza terrorists fire rockets at Israel?
Hezbollah says Golan explosions caused by Nusra Front rocket fire
Israeli Jet Reportedly Strikes Syrian Army Near Golan, Rebels Say
Hamas sentences three 'spies for Israel' to death
Palestinian organization blasts latest Hamas death sentences
Dore Gold: The way it is now, peace talks won't go very far
Top Trump advisor: Settlement annexation legitimate if PA continues to avoid real peace
Knesset approves controversial law to remove lawmakers from office
Israel renews ties with largely Muslim nation Guinea, part of growing courtship of Africa
Largest French aliya flight of summer lands in Israel
Iraq's 'Black Devils' strike fear in the ISIS terrorists they hunt
Kerry warns of new challenge in securing Iraq after ISIS
Germany fears more 'lone wolf' attacks after train rampage
South Sudan government rejects foreign troops, backs protest
In New Threats to West, Iran Prepares Plans to Build Uranium-Enrichment Plant, Boasts Increased War Games
UN chief: Make sure Iran nuclear deal benefits Iranian people
North Korean radio broadcasts string of random numbers
Republicans rattled by fall of Roger Ailes, party's wizard behind the curtain
Ted Cruz refuses to endorse Trump, receives thunderous boos from RNC crowd
Mike Pence bid for Republican unity marred by clashes on convention floor
Hillary Clinton Hatred Remains Unifying Theme of Third GOP Convention Night
Cleveland Police: Protester Lights Himself On Fire While Trying To Burn American Flag
Trump could seek new law to purge government of Obama appointees
Trump says he might not protect NATO countries against Russia
Theresa May meets Angela Merkel, says UK seeks 'sensible,' 'orderly' Brexit
Federal Debt Tops $19,400,000,000,000
Hungry Venezuelans cry at the sight of food, as economic crisis deepens
The world's fastest consumer drone can record 4K video at 85 miles per hour
'Pokemon Go' concerns prompt Japan to issue safety guidelines
Mysterious Daily Booms Have Small Town in California Looking to the Sky, Spawn Alien Theories
6.0 magnitude earthquake hits near Isangel, Vanuatu
5.3 magnitude earthquake hits near Panguna, Papua New Guinea
5.2 magnitude earthquake hits the Southern Mid-Atlantic Ridge
5.0 magnitude earthquake hits near Dili, East Timor
Klyuchevskoy volcano on Kamchatka, Russia erupts to 20,000ft
Ruiz volcano in Colombia erupts to 20,000ft
Sinabung volcano in Indonesia erupts to 12,000ft
Tenggar Caldera volcano in Indonesia erupts to 10,000ft
At least 75 dead, missing in recent China flooding
Iraq heat wave sends temperatures up to 124 degrees Fahrenheit
A Dangerous and Deadly Heat Wave Is Scorching the Midwest
Global Warming Expedition Stopped In Its Tracks By Arctic Sea Ice
Storage device writes information atom-by-atom
These Physicists Want to Send Your DNA Into Space With Lasers
Intersex person who was denied a passport over gender designation sues U.S. government
Transgender student sues Wisconsin school district over bathroom access
Under unprecedented security, Jerusalem gears up for gay pride march
Jerusalem mayor says he'll avoid pride parade to not offend religious
Leading rabbis champion peer who called LGBTs 'deviants'
After rabbi's anti-gay comments, Ya'alon warns of national religious 'radicalization'
Church of England Increasingly Divided over Same-Sex Marriage
Christian Students in China Barred From Going to College Unless They Stop Going to Church
Rev. Graham: America 'Is Beginning to Implode, We're On The Precipice of Anarchy'
Thousands of Muslims Converting to Christianity in Bangladesh Despite Rising Persecution
Tracking Bible Prophecy Headlines - 7/20/2016
Kerry to meet Abbas on peace prospects as part of global tour
Abbas urges African Union to back French peace push on Mideast conflict
On Lebanon war anniversary, PM vows 'iron fist' response to attacks
Netanyahu: Second Lebanon War a 'promo' to world's battle now with extreme Islam
Netanyahu warns Israeli Arabs: We'll respond to every aggression with force
Hamas sentences three 'spies for Israel' to death
Arab MK claims Israel 'murdered' Yasser Arafat
Year after Duma killings, Palestinians report fresh firebomb attack
Dozens of weapons seized in Israel in smuggling bust
Netanyahu: American aid deal will be concluded within weeks
Europe eyes Israeli technology for spotting lone-wolf terrorists online
Israel's Former UN Ambassador Says Europe Should Learn From Jewish State's Counterterrorism 'Experience, Expertise'
Pope Francis and world leaders express horror at Nice attack, sympathy for France
Lawmakers extend French emergency rule after attack on Nice
Atlanta Mayor Flatly Rejects Demand From Local 'Black Lives Matter' Group to Cut Ties With 'Apartheid Israel'
Republican convention shuts down live chat due to barrage of anti-Semitic comments
Iranian threat tops Hamas and IS, Liberman tells Knesset panel
Iran's FM extolls country's ability to restore nuke program
State Department spokesman admits to secret Iran document
US denies secret document that would allow 2027 Iranian nuclear breakout
Iran nuclear deal parties say US must facilitate banking in Iran
Turkish coup attempt spawns conspiracy theories, bolsters Erdogan's clout
Erdogan targets more than 50,000 in purge after failed Turkish coup
Erdogan Unleashes Unprecedented Crackdown: Fires All University Deans; Suspends 21,000 Private School Teachers
Turkey's spy agency suspends 100 people on suspicion of links to Gulen movement
Cleric Gulen urges US to reject Turkish extradition attempt
Reports: Military crew sent to nab Erdogan told they were after a terrorist
With Turkey in chaos, its secular citizens feel even more nervous
U.S.-led airstrikes in Syria kill civilians, groups say
US military: Syrian rebels capture Islamic State headquarters in Manbij
Syria conflict: Rebels 'filmed beheading boy' in Aleppo
US approves $785 million bomb sale to UAE ally against ISIS
ISIS claims responsibility for German train attack, authorities investigating
Ax attack in Germany demands 'early warning system,' say Jewish leaders
Mother and three daughters stabbed 'for being inappropriately dressed' in a French resort
Obama administration asks Supreme Court to rehear immigration case
Vatican Envoy Urges South Sudan Peace
Hunger, looting and now suspected cholera hit South Sudan
Indonesia Kills Most-Wanted Terror Leader, but New Threats Loom
Mali attack: Gunmen kill 17 soldiers at military base
Pokemon Go Players in Bosnia Have Been Told to Watch Out for Landmines
North Korea says missile test simulated attack on South Korea ports, airfields
Philippines says it rejected China offer of talks on South China Sea
Franklin Graham: 'We're on the Precipice of Anarchy'
Kansas police officer shot and killed responding to shooting report
Police chief: Missouri officer shot in the neck is paralyzed
Trump triumphs as GOP nominee, completing stunning climb
Wisconsin residents without ID can vote in November, judge rules
Beware of Twitter Robots Telling People How to Vote
Hackers are already targeting the GOP convention
NFL reportedly planning on embedding data chips in footballs to gauge field goals
Having stomach troubles? Try swallowing an origami robot
Amazon wants to use lampposts, churches as drone 'perches'
To the mattresses: Cash levels highest in nearly 15 years
Brexit process will not begin this year, court told
5.5 magnitude earthquake hits near Coquimbo, Chile
5.3 magnitude earthquake hits near Bilungala, Indonesia
5.3 magnitude earthquake hits the Southern Mid-Atlantic Ridge
5.1 magnitude earthquake hits near Rocafuerte, Ecuador
5.1 magnitude earthquake hits near San Antonio de los Cobres, Argentina
5.0 magnitude earthquake hits near Teploklyuchenka, Kyrgyzstan
5.0 magnitude earthquake hits near Mitsukaido, Japan
5.0 magnitude earthquake hits near Alpoyeca, Mexico
Ruiz volcano in Colombia erupts to 20,000ft
Klyuchevskoy volcano on Kamchatka, Russia erupts to 20,000ft
Sinabung volcano in Indonesia erupts to 15,000ft
Tenggar Caldera volcano in Indonesia erupts to 10,000ft
El Nino is gone, but Earth's record heat is sticking around
NASA: Hottest June on record continues 14-month global heat wave
Iraq government declares two-day public holiday due to heatwave
At least a dozen California GOP staffers quarantined in virus outbreak at convention
Researchers produce first widely protective vaccine against chlamydia
New HIV vaccine to be trialled in South Africa
ACS Recommends HPV Vaccine for Girls and Boys Ages 11-12
Aid group blasts inaction vs. HIV in Central, West Africa
Pentagon manual details rules for transgender military personnel
Ben Carson compared being transgender to changing ethnicities
Michelle Obama Copied Alinsky in Speech Melania Trump Allegedly Plagiarized
Christian Students in China Reportedly Barred From College Unless They Stop Going to Church
Satanist Invocation Interrupted With Lord's Prayer During Florida City Council Meeting
Tracking Bible Prophecy Headlines - 7/19/2016
Abbas urges African Union to back French peace push on Mideast conflict
Hamas terrorist killed after tunnel collapses
Erdogan's appeal to Islamists in wake of failed coup spurs fears for Turkey's future
E.U. and U.S. Urge Erdogan to Show Restraint After Coup Attempt in Turkey
EU: Turkey can't join if it introduces death penalty
Turkey coup attempt: Risk of Nato suspension as Erdogan's purge intensifies
Over 16,000 purged in Turkey as West warns Ankara over crackdown
EU official: Turkey prepared arrest lists before failed coup
Turkey's president says all he wants is same powers as Hitler
Turkish presidency says Erdogan's Hitler comments misconstrued
Italy fears being swamped by too many tourists as visitors shun crisis-hit destinations like Turkey and Tunisia
Iran receives the missile part of S-300 defence system from Russia
Document shows less limits on Iran nuke work
Iran to have a quick path to nuclear bomb in 10 years
Nice, France attacker reportedly recruited by Algerian ISIS fighter, researched Orlando massacre
Afghan refugee shot dead after slashing attack on German train
Drawing of ISIS Flag Found in Room of Ax Attacker in Germany
Police car firebombed outside Islamic center; note left behind says "Black Lives Matter"
North Korea fires three ballistic missiles in new show of force
Venezuela's inflation is set to top 1,600% next year
Middle-Class Venezuelans Liquidate Savings to Stockpile Food
Decision on Clinton email deposition expected soon
This Guy Trains Computers to Find Future Criminals
Tiny Hard Drive Uses Single Atoms to Store Data
Sonic booms prompt 911 calls after SpaceX rocket launch, landing
Some earthquakes on San Andreas fault are triggered by gravitational tug of sun and moon
Earthquake off Florida coast actually 'experimental explosion' by U.S. Navy
5.5 magnitude earthquake hits near Coquimbo, Chile
5.2 magnitude earthquake hits near Ovalle, Chile
5.1 magnitude earthquake hits near Airbuaya, Indonesia
5.1 magnitude earthquake hits near L'Esperance Rock, New Zealand
5.0 magnitude earthquake hits near Ndoi Island, Fiji
5.0 magnitude earthquake hits near Saumlaki, Indonesia
Klyuchevskoy volcano on Kamchatka, Russia erupts to 20,000ft
Fuego volcano in Guatemala erupts to 17,000ft
Colima volcano in Mexico erupts to 15,000ft
Sinabung volcano in Indonesia erupts to 15,000ft
Tengger Caldera volcano in Indonesia erupts to 10,000ft
Floods kill 9 in Sudan's Darfur
'Living hip' grown in lab genetically engineered to stop arthritis
Spanish Springs neighborhood infested with mystery bugs
In medical mystery, caregiver of Zika patient gets virus
Quest to end AIDS epidemic at risk: UN
Experts urge action against HIV prison 'incubators'
University of Oklahoma under scrutiny because 'housing is assigned by birth gender'
Bastille Day attacker was bisexual, had fling with elderly male retiree
Indian woman gang raped for a second time as 'punishment' for refusing to drop charges
Rio 2016's record-breaking haul: 42 condoms per athlete
Havoc at Olympic Airport as Security Tightens in Rio de Janeiro
Vladimir Putin warns a Rio Olympics ban is a 'dangerous' return to 1980 politics video
Trump vows to end ban on churches endorsing candidates
Bill Nye Calls Ark Encounter 'Disturbing,' Argues 'Every Science Exhibit Absolutely Wrong' After Visit
Atheist group cautions schools: No field trips to Noah's Ark theme park
Tracking Bible Prophecy Headlines - 7/18/2016
Putin, Erdogan to meet soon in bid to start new era in Turkey-Russia ties
Erdogan said to be target of assassination attempt during failed coup
Arrest warrant issued for Erdogan's top military aide in crackdown, Turkish media report
Turkey detains 6,000 over coup attempt as Erdogan vows to 'clean state of virus'
Shocking photo shows dozens of soldiers bound and stripped of their uniforms in Turkish gymnasium after failed coup
Alleged Turkey Coup Supporters to Face Trial in Greece
Erdogan signals executions may be reinstated
Islamic Cleric Accused of Organizing Failed Turkish Coup Has Schools Across U.S.A.
Erdogan's rival Gulen says he would agree to US extradition if asked
Turkey reopens air base for U.S fight against Islamic State: Pentagon
US jets resume strike missions against ISIS from key Turkey air base after power cut
Kerry says Turkey coup did not interrupt US fight against ISIS
Oil prices rise as market shrugs off Turkey coup bid
Israel was in favor of Turkey coup, Arab MK claims
Turkey said to thank Israel for its support during coup attempt
France says question marks over Turkey's role in fight ISIS
Brother of Nice attacker says he sent 'laughing' photo amid crowds
'We Feel Safer in Israel:' Nice's Jews Fearful But Defiant After ISIS-Claimed Truck Massacre
Code Red Rocket alert sounded in Golan Heights
IDF fails 3 times to bring down drone over Golan
Pence: 'World must know US stands with Israel'
UNESCO head backs Israel: Ignoring Jewish, Christian ties to Jerusalem harms its cultural status
Israel claims partial victory as UNESCO delays vote to erase Jewish ties to Temple Mount
14 Democratic senators call for Iran sanctions extension
'Fire' heard on cockpit recording from doomed EgyptAir flight, officials say
Armenian Police Station Attacked; 1 Dead, Hostages Taken
Baton Rouge shooting: 3 officers dead; shooter was Missouri man, sources say
Baton Rouge shooting: 'Former marine' who was 'fed up with treatment of black people' kills three police officers and injures three
Baton Rouge Shooter Gavin Eugene Long Was Nation Of Islam Member, Railed Against 'Crackers' On YouTube Channel
Slain Baton Rouge officer had posted emotional Facebook message about being a black cop
New Black Panther Party forms Baton Rouge chapter
Globalist Obama: Terrorists, Racist Cops Are 'Chronic Impulses' to Be Defeated by Global Elites
Obama: Everyone should focus on words that unite
Baton Rouge shooting casts shadow over GOP convention
Kasich says hands tied as Cleveland police union seeks open-carry ban for convention
U.S. shootings heighten security concerns at Republican convention
Cleveland preps for protests on eve of Republican confab
100 nude women pose in Cleveland, reflecting on Trump
Suspected rapist in custody after taking hostages inside Baltimore Burger King; 7-year-old hostage safe
Brexit Minister: Some EU Migrants May Have to Leave UK
UK may impose cut-off date on EU migrants, says Brexit minister
Europe's eyes on Merkel to rebuild EU after Brexit vote
May Reasserts Britain's Role as Global Player After Brexit Vote
Britain eyes new trade deals for Brexit in early 2019
British airports consider replacing air traffic controllers with remote system
New social media tools empower citizen journalism
Google reportedly working on headset that mixes augmented and virtual reality
Soon a NASA astronaut will get to sequence DNA in space
5.5 magnitude earthquake hits near Neiafu, Tonga
5.2 magnitude earthquake hits near Caleta de Carquin, Peru
5.2 magnitude earthquake hits Port-Olry, Vanuatu
5.0 magnitude earthquake hits near Balleny Islands region
Rare Earthquake Strikes Off the Coast of Florida
Klyuchevskoy volcano on Kamchatka, Russia erupts to 20,000ft
Colima volcano in Mexico erupts to 16,000ft
Fuego volcano in Guatemala erupts to 16,000ft
China sacks officials for poor response to Typhoon Nepartak: Xinhua
Fusarium Disease Threatens Bananas
Americans Are Buying Gene-Edited Food That's Not Labeled GMO
Calls for Russian ban at Rio Games spark tension ahead of doping report
Soaring prison population prompts Thailand to re-think 'lost' drug war
A rabbi of many colors: A genderqueer Conservative rabbi
Ahead of Jerusalem pride parade, Rivlin urges end to anti-LGBT incitement
Tracking Bible Prophecy Headlines - 7/17/2016
Police arrest suspected terrorist carrying explosive device in downtown Jerusalem
Man carrying bombs tries to board tram in Jerusalem
Hundreds participate in Israeli-Palestinian Freedom March
UNESCO head backs Israel: Ignoring Jewish, Christian ties to Jerusalem harms its cultural status
Netanyahu aide detained in Israel fraud probe
Russia's new stealth bomber will reportedly be capable of launching nukes from space
Egypt blocks UN text backing Turkish government: diplomats
Erdogan: the deeply divisive rule of Turkey's 'Sultan'
In rare show of unity, Turkey's four parties condemn coup
Turkey's religious groups denounce coup attempt
Kerry: Accusations that we're behind Turkey coup are false
Turkey coup: Conspiracy theorists claim attempt was faked by Erdogan
Erdogan's rival: Coup attempt may have been staged
Turkish president wants U.S. to send rival cleric home
Turkey was already undergoing a slow-motion coup - by Erdogan, not the army
Erdogan says Turkey coup attempt over, launches purge of armed forces
Tensions rise between US, Turkey after failed coup as flights from key airbase are grounded
U.S. relationship with Turkey 'is only going to get more complicated'
"This Is Going To Get Very Ugly" - Former Top CIA Officer Says "Obama Has Lost Control Of The Middle East"
From Orlando to Nice: One month of madness
Twitter, Facebook move quickly to stem celebrations of Nice attack
Nice terror attack prompts Facebook to activate Safety Check
Police arrest three in Nice as Islamic State claims truck attack
Attacker in Nice 'radicalized very quickly,' French interior minister says
French Prisons are 'Radical Islam' Terrorist Universities
Paris urges young citizens to become reservists and help boost security forces in the wake of the country's latest terror attack
Serbia to send army, police on borders because of migrants
Can African leaders stop a return to war in South Sudan?
African leaders meet amid South Sudan violence, ICC concerns
Anarchy in South Sudan: Mass looting of aid to leave many hungry and desperate
Thousands of Venezuelans enter Colombia for food, medicine
Venezuela's oil production just sank to a 13-year low, and things are going to get worse
Scientists study link between U.S. oil drilling and rise in earthquakes
5.2 magnitude earthquake hits the Northern Mid-Atlantic Ridge
5.0 magnitude earthquake hits near Anatahan, Northern Mariana Islands
Magnitude 5 earthquake shakes buildings in Tokyo
Magnitude-4.1 earthquake shakes Kansas
Ruiz volcano in Colombia erupts to 23,000ft
Sangay volcano in Ecuador erupts to 19,000ft
Klyuchevskoy volcano on Kamchatka, Russia erupts to 17,000ft
Reventador volcano in Ecuador erupts to 15,000ft
Cases of drug-resistant gonorrhea skyrocket
Children In California Public Schools First In Nation To Learn LGBT History
Senior rabbi condemns IDF for accommodating LGBT 'perverts'
Franklin Graham renewed his call for a boycott of Target following reports that a transgender woman took pictures of an 18 year-old woman in changing room
Methodists elect 1st openly gay bishop in defiance of ban
Together 2016 Draws Thousands to National Mall; Heat Ends Event Early
Together 2016 Hashtag #JesusChangesEverything No.3 Most Popular Trend on Twitter
Officials: Man shoots at 'Pokemon Go' players outside house
The Sub-Zero Club: Getting Used to the Upside-Down World Economy
Tracking Bible Prophecy Headlines - 7/16/2016
Turkey army group announces takeover on TV
Turkey's coup is broadcasting live on Facebook and Periscope
Turkey army says it has seized power; PM says elected government still in charge
Turkey's beleaguered president addresses country on FaceTime
Turkey's Erdogan urges supporters to take to streets in protest of coup
Turkish President Returns to Istanbul in Sign Military Coup Is Faltering
Erdogan Vows to Punish Rebels as Leaders Claim Coup Plot Foiled
Turkish jets shoot down helicopter over Ankara: NTV
Turkey Coup: Dozens Killed In Act Of 'Treason'
90 dead, 1,500 soldiers arrested as Turkey's military coup falters
Unclear who's in power in Turkey after coup attempt
Turkish coup bid crumbles as crowds answer call to streets, Erdogan returns
Turkish special forces commander: Military does not condone coup
Turkish military chief rescued after being held during coup bid
Obama, Domestic Opposition Groups Back Turkish Government Against Coup Attempt
Cleric exiled in Pennsylvania being blamed for Turkey coup attempt
Oil rises after apparent military uprising in Turkey
Turkey issues unexpected olive branch to heal rift with Syria
Canadian priest allegedly gambled away $500,000 of Syria refugee aid
Islamic State fighters say bring down Syrian jet
More American troops headed to Iraq, US general says
Iran conducts 4th missile test since signing nuke deal
The Honeymoon's Over on the Iran Nuclear Deal
Israel Passes Law to Protect Christians in IDF
Incoming chief IDF rabbi vows to 'respect all faiths, races and sexual orientations'
Netanyahu urges Abbas to 'stop paying murderers, use money to teach tolerance, not terror'
Israel halts postal service with Gaza 'to curb smuggling by terrorists'
Civil Rights Lawyer Suing Facebook for $1 Billion Says Social Media Giant Should Eliminate Palestinian Incitement From Pages as It Does Child Pornography
Hamas, Hezbollah condemn Nice terror attack
French Jewish Community 'Shocked, Horrified' Over Nice Terror Attack; Groups Call on Government to Increase Vigilance Against Jihadists
Netanyahu Warned About Attacks in France Two Years Ago
Hollande: Foreigners from every continent, many children among Nice victims
Nice killer's father says son had a nervous breakdown
Nice terror attack: Truck driver who killed 84 named as 'loner' French-Tunisian criminal who 'became depressed' when wife left him as police question estranged spouse
French PM: Nice attacker 'probably linked to radical Islam'
France vows to retaliate for Nice attack, extends state of emergency
France calls up reservist forces after Nice rampage
France's terror log: 230+ killed in attacks since 2015, more than previous century of terrorism
French lawmakers told Bataclan terrorists tortured, disemboweled victims
New urgency for Cleveland security after France truck attack
Cleveland activists wary of city plans to process thousands of arrests
France terror attack stokes refugee debate on campaign trail
Pence echoes Trump's call for immigration ban
Muslims Face Alarming Pattern of Being Cast as Un-American
US Declassifies Secret 9/11 Documents Known as the '28 Pages'
9/11 Attackers May Have Had Saudi Help, Classified Pages Say
FBI issues 'credible threat' warning to South Florida law enforcement
FBI has found no evidence that Orlando shooter targeted Pulse because it was a gay club
Planned 'Day of Rage' protests fail to materialize, with some exceptions
Arms Spending May Rise as Beijing Asserts Control in South China Sea
NASA monitoring a giant coronal hole spreading across the sun
5.4 magnitude earthquake hits near Raoul Island, New Zealand
5.2 magnitude earthquake hits the South Indian Ocean
5.1 magnitude earthquake hits the Northern Mid-Atlantic Ridge
Santa Maria volcano in Guatemala erupts to 16,000ft
Fuego volcano in Guatemala erupts to 15,000ft
Sinabung volcano in Indonesia erupts to 15,000ft
Turriabla volcano in Costa Rica erupts to 13,000ft
Tenggar Caldera volcano in Indonesia erupts to 10,000ft
A dead volcano in Rome has come back to life
UK's new premier axes Department of Energy and Climate Change
Abolition of Decc 'major setback for UK's climate change efforts'
First case of Zika infection through female-to-male sex reported in New York City
Israeli researchers use stem cells to treat age-related blindness
California Hospitals Reject Assisted Suicide Prescription
Dangerous drugs: Why synthetic-cannabinoid overdoses are on the rise
Incredibly Epic Statue of Ancient Chinese Warrior God Unveiled
Man Playing Pokemon Go Finds Dead Body In NH near Holocaust Memorial
Pokemon Go players go mad as rare Pokemon appears in park
Attention Pokemon Chasers: Police, Fire Officials Want You To Stop Calling 911
Tracking Bible Prophecy Headlines - 7/15/2016
Nice truck attack: Hollande denounces 'monstrous' killing of 84 on Bastille Day
10 children among 84 dead in Nice terror attack; France declares national mourning
Deadly Truck Attack in Nice Tests a Terror-Scarred France
Eyewitness of Terror Attack on Nice Describes Truck 'Crushing' Bodies
'I saw bodies flying like bowling pins in its path. Heard sounds, howls that I will never forget'
Witnesses describe 'children dead with their parents and toys next to them'
Terror truck driver was a 31-year-old French-Tunisian man
Report: Nice Terror Suspect Shouted 'Allahu Akbar' in Attack
Revenge Killing: ISIS Supporters Celebrate Nice Attack
World leaders react with horror, disbelief to Bastille Day terror attack
Obama Condemns 'Horrific' Truck Attack in France
Trump: Obama Has to Finally Admit Radical Islam Is The Cause; "We Have To Be Very Tight With Our Borders"
After Nice attack, Gingrich urges expulsion of Sharia-abiding US Muslims
Israel condemns 'horrific' Nice terror attack, offers assistance
Before Nice, Palestinian terrorists used cars as lethal weapon
List of Islamic Terror: 2016 - 1268 Islamic attacks in 50 countries, in which 11664 people were killed and 14087 injured
France 'informed of planned terror attack on Rio Olympic team'
Crime in Rio Gets Even Worse, Just in Time for the Olympics
28 pages on alleged Saudi ties to 9/11 to be released as soon as Friday
Militant with US bounty on his head walks free in Pakistan
Jihadists' Computers '80 Percent' Full of Porn, Ex-Official Says
Germany Took in the Entire Population of Houston Last Year
US Preparing for Islamic State's 'Terrorist Diaspora'
FBI director warns of terrorist exodus as ISIS 'caliphate' squeezed
Assad: No talks with Russia about leaving power
Unable to stop Syria's war, US offers Russia new partnership
John Kerry Meets Vladimir Putin to Discuss New Syria Plan
US, Russia talk Syria coordination despite Pentagon concerns
Syria's Aleppo running out of food, medicine
Helping Palestinians was an uphill battle for US aid chief
EU UNESCO draft also disregards Jewish connection to Temple Mount
Israel to EU: Voting to recognize Temple Mount as solely Muslim site akin to ignoring Jesus
Israel: EU diplomatic office in Iran a 'grave mistake'
Obama marks anniversary of nuke deal; GOP aims to undermine
Theresa May spent eve of PM appointment dining with Chief Rabbi
Trump: 'Is President Obama trying to destroy Israel with all his bad moves?'
Trump: The Republican platform is most pro-Israel of all time
Trump postpones running-mate announcement after terrorist attack in France, but Indiana's Pence is expected choice
Trump-Pence: A ticket with two right wings
GOP leaders kill plan by anti-Trump movement to unbind delegates' votes
Homeland Security Prepares For Violence At Republican Convention
Tennessee sheriff's deputy suspended after Facebook post about Black Lives Matter
Suspected car bomb explosion leaves one person dead in rural Nevada
Google Faces New Round of Antitrust Charges in Europe
Microsoft wins appeal over U.S. government access to emails held overseas
Microsoft's overseas privacy battle may be far from over
All around the world, authorities are worrying about Pokemon Go
Death by Pokemon? Public safety fears mount as 'Pokemon Go' craze continues
Two Men Fall Off Cliff While Playing 'Pokemon Go'
Over 1,000 "Pokemon Go" players per night are descending on a playground in Australia
Fmr. Fed Chair Greenspan: Inflation is Starting to Rise
THAAD Radiation Fears Spark South Korean Protests
S. Korea Premier Pelted With Eggs, Bottles Over Missile Site
'Space Plane' which could fly anywhere in the world in four hours secures 10,000 Euro development contract
Oklahoma Regulators Probing Oil, Gas Near Site Of New Earthquakes
5.4 magnitude earthquake hits near Flying Fish Cove, Christmas Island
5.2 magnitude earthquake hits near Santa Cruz das Flores, Portugal
5.1 magnitude earthquake hits near Monteagudo, Bolivia
Ruiz volcano in Colombia erupts to 20,000ft
Fuego volcano in Guatemala erupts to 17,000ft
Sinabung volcano in Indonesia erupts to 15,000ft
Sheveluch volcano on Kamchatka, Russia erupts to 12,000ft
Tenggar Caldera volcano in Indonesia erupts to 10,000ft
Drones to scatter vaccine-coated M&Ms to save endangered ferrets
To Fight a Virus, Get a Virus: Military Bets on Mutant Pathogen
U.S. Cases of Drug-Resistant Gonorrhea Rise Fourfold in One Year
The CDC wants your semen (if you've had Zika)
'Comedians in Cars Getting Abortions' video outrages both sides of debate
Beersheba Gay Pride Parade canceled, organizers plan protest
Virginia school board takes transgender bathroom case to Supreme Court
Olympics Committee softens rules for transgender athletes
WashU Expert: Proposed 'revenge porn' bill balances regulation with protecting free expression
Tracking Bible Prophecy Headlines - 7/14/2016
Netanyahu: There's Been a Revolution in Israel's Relations With Important Arab States
Palestinian pre-conditions for Cairo summit a non-starter, official says
UN: Without two-state solution, Middle East faces 'perpetual violence'
Israel's UN delegation hoping for Security Council seat
Contentious UNESCO resolution on Jerusalem shelved
Like his boss, new UK FM Boris Johnson is an Israel backer
Hamas-built underground tunnels from Gaza to Israel spark fear of new war
Rouhani threatens to renew nuclear program
Year after nuclear deal, 6 ways Iran is more assertive
US House votes to bar heavy water purchases from Iran
Ex-Gitmo detainee connected to Turkey airport attack added to US list of terrorists
Turkey PM says aims to develop relations with Syria, Iraq
Bombings kill 12 in Iraqi capital
Attacks in Saudi Arabia bear hallmarks of Islamic State: CIA head
Islamic State reportedly preparing for end of its so-called caliphate
Islamic State says 'minister of war' Shishani killed
Syria conflict: Russian jets 'bomb refugee camp on Jordan border'
Settlement of Syrian Refugees in the U.S. Accelerates
Explosions outside cafe near Brussels not terror related, authorities say
Eye Injuries Flood Kashmir Hospitals After Police Fire Pellets at Protesters
US sends 47 troops to South Sudan amid outbreak of deadly violence
Hundreds of Christians Massacred in South Sudan
NATO considers Russia's plan to reduce potential incidents over Baltic Sea
The West escalates with Russia: Make no mistake, a second Cold War is now official NATO policy
New Russian Bomber to Be Able to Launch Nuclear Attacks From Outer Space
Science group warns of shortcomings in US missile defense
U.S. launches quiet diplomacy to ease South China Sea tensions
House report accuses Chinese government of repeatedly hacking FDIC
New House coalition fights rise in government surveillance
Privacy row over FBI iris scan 'trial'
'Gag' order: FBI confirms special secrecy agreements for agents in Clinton email probe
Cop accused of trading favors for sex invokes 'Hillary defense'
Franklin Graham Calls on Christians to Join 'Divine Intervention' Prayer for Political Conventions
New Black Panther Party plans to bring guns to GOP convention, if law allows
Ebony Magazine Editor: Hate Crimes Can't Be Committed Against White People, Cops
Race Relations Are at Lowest Point in Obama Presidency, Poll Finds
It's not just Dallas - police officers have been killed across the country
Pokemon Go blamed for crimes but also aids embattled U.S. police
Senator voices concerns about 'Pokemon GO' data privacy
Pokemon players are trespassing, risking arrest or worse
Marines playing Pokemon Go catch attempted murder suspect
Pokemon Go is so yesterday as cell phone gambling hits the Vegas strip
6.3 magnitude earthquake hits near Raoul Island, New Zealand
5.7 magnitude earthquake hits near Raoul Island, New Zealand
5.1 magnitude earthquake hits near Raoul Island, New Zealand
5.0 magnitude earthquake hits near Raoul Island, New Zealand
5.0 magnitude earthquake hits near Hachijo-jima, Japan
Klyuchevskoy volcano in Russia erupts to 20,000ft
Sheveluch volcano on Kamchatka, Russia erupts to 17,000ft
Tenggar Caldera volcano in Indonesia erupts to 10,000ft
At least 2 dead in Wisconsin flooding after violent storms sweep Upper Midwest
Sea lice infestation at Florida beaches: Warning of sunbather's eruption rash
Health experts: Zika threat is serious - and getting bigger
GOP Platform Committee Calls for Defunding of Planned Parenthood
IDF clarifies that soldiers are allowed to march in Jerusalem Gay Pride parade
Transgender woman arrested in voyeurism incident at Idaho Target
'Together 2016': July 16 D.C. event to see Evangelicals, Catholics forging 'historic unity' to 'pray for a reset for our nation'
Tracking Bible Prophecy Headlines - 7/13/2016
State Department sent taxpayer money to group that attempted to oust Israel's Netanyahu
US voices concern for free speech over Israeli NGO bill
Tony Blair in Israel after 'significant' Netanyahu-Egypt FM meeting
Report: Jerusalem silent over reports of possible Cairo summit
The Palestinians And Jordan Declare Religious War Against The Jews Over Temple Mount
Israel and European allies working to stop UNESCO from ignoring Jewish ties to Temple Mount
Israel Slams UNESCO Over Efforts to 'Distort History' Ahead of Controversial Vote on Resolution That 'Deliberately Ignores' Historical Jewish Connection to Jerusalem, Temple Mount
Israeli military cracks down on weapons in the West Bank
South Africans planned attacks on Jewish buildings
Hundreds 'disappeared' by security forces in Egypt, says Amnesty
ISIS Boasts Of Its Bloody Ramadan - Kills 5,200 In A Month
Car bomb kills nine north of Baghdad, say sources
Dozens have starved to death in besieged Madaya, say NGOs
Mother of Idaho Girl Raped by Refugees: Authorities Withholding Police Report from Family
Obama vows to veto Iran trade restrictions
Iran hasn't changed its behavior 1 year after nuclear agreement reached, US general says
Kevin McCarthy Calls For New Iran Sanctions After Breached Nuclear Agreement
Congress Not Briefed On Obama Admin's Purchase of Iran Nuclear Material
Iran sought chemical and biological weapons in 2015, says German intel
Iranian military boats veer dangerously close to US warship
Putin Sacks Fleet Commanders in Stalin-Like Purge
Tribunal rejects China's expansive South China Sea claims
China vows to protect South China Sea sovereignty after ruling
S. China Sea arbitration: A US-led conspiracy behind the farce
China blames Philippines for stirring up trouble
Venezuelan president puts armed forces in charge of new food supply system
Kimberly-Clark: Venezuela seizes and re-opens US-owned factory
'Europe is extremely sick', says Deutsche Bank chief economist
Dow, S&P close at record high as Brexit fears ease; energy jumps 2 pct
5 Dow stocks dazzle in record-breaking run
Nearly Two-Thirds of Americans Can't Pass a Basic Test of Financial Literacy
House conservatives may ignore Ryan, attempt to impeach IRS commissioner
FBI chief's testimony about Clinton emails torpedoes the bureau's reputation
Majority Of Americans Disagree With FBI's Decision Not To Charge Clinton
Sanders endorses Clinton, touts 'most progressive platform' in history
Clinton camp vetting former NATO leader for running mate
GOP draft platform will include Trump's proposed border wall
US Houses passes bill to boost airport security, reduce lines
Increase of Seismic Activity in the Caribbean Reported
5.5 magnitude earthquake hits near Finschhafen, Papua New Guinea
5.5 magnitude earthquake hits the Southwest Indian Ridge
5.1 magnitude earthquake hits near Msanga, Tanzania
5.0 magnitude earthquake hits near Fais, Micronesia
Sheveluch volcano on Kamchatka, Russia erupts to 12,000ft
Tenggar Caldera volcano in Indonesia erupts to 11,000ft
Manam volcano in Papua New Guinea erupts to 10,000ft
The Mind-Controlled Bionic Arm Named After Luke Skywalker Will Finally Launch This Year
Ticks are living longer and cases of Lyme disease are skyrocketing
New York News Team And Yale-Educated Doctor Question CDC's Lyme Denial
Second U.S. patient had antibiotic-resistant superbug infection
Safe sex without condoms? With drugs keeping HIV in check, infected partners didn't spread virus
Rights group decries 'forced anal exams' used in 8 countries to prove homosexuality
GOP Wrestles With Change on LGBT Positions Before Convention
Log Cabin Republicans: Party passes 'most anti-LGBT platform' in GOP history
Anglican Church of Canada votes against same-sex unions
Lance Bass will host the first dating show with an all-gay cast
Ashley Madison relaunches with ad for threesomes a year after massive data hack
New case of 'mass demonic possession' reported in Colombia affecting schoolgirls playing 'Charlie, Charlie'
'Pokemon Go' takes world by storm, but sparks controversy
Florida news anchor interrupts weather report while playing Pokemon GO
Pokemon Go players unwelcome at Arlington, Holocaust museums
American man fighting Isil captures Pokemon on the frontline
Three men critically wounded in Virginia shooting captured on Facebook Live
US Capitol briefly locked down as police stop man with gun
New Black Panther Party says to carry arms in Cleveland if legal
Black militia co-founder: Dallas shooter 'shall be celebrated'
University student who criticized Black Lives Matter faces death threats
Petition for White House to declare Black Lives Matter a terrorist group has 100,000+ signatures
Austrian government to seize Hitler's birthplace to stop it becoming a neo-Nazi shrine
Tracking Bible Prophecy Headlines - 7/12/2016
Report: Israel has conducted drone strikes against terrorists in Sinai
'Israel is operating in the Sinai - with Egypt's blessing'
Egyptian foreign minister visits Jerusalem to push Cairo-backed diplomatic process
Egypt said offering to host direct Netanyahu-Abbas talks
Report: Netanyahu expressed willingness to take part in summit with Abbas in Cairo
PM says his diplomatic blitz aims to 'crack' anti-Israel votes
In new GOP platform, 'undivided' Jerusalem is in, 'Palestine' is out
Officials in Washington believe Netanyahu will consent to sign agreement on military aid with Obama and not wait for the next president
'14 West Bank settler outposts to be legalized, 20 already approved'
Cop shoots, wounds knife-wielding man in southern Israel
PA under pressure over 'martyr' stipends it pays to terrorists' families
Facebook sued by Israeli group over Palestinian attacks
Israel Tightens Rules for Human Rights Groups That Rely on Foreign Money
After contentious debate, Knesset passes controversial NGO law
Germany 'concerned' about political climate in Israel that led to NGO bill
Head of Israeli aid mission trapped in South Sudan
South Sudan leaders order ceasefire as civil war fears grow
South Sudan: Clashes erupt in Juba hours after UN plea
Eight Somali soldiers killed in suicide car bomb, attack at base
South Africa Charges Twins Over Plot to Attack U.S. Embassy and Join ISIS
U.S. Will Deploy 560 More Troops to Iraq to Help Retake Mosul From ISIS
Turkey Arrests 7 More Suspects Over Istanbul Airport Attack
Ex-Saudi intel chief: Iran is using Hamas to destabilize region
Merkel admits her refugee policy helped bring terrorists to Germany
Smoke rises around Eiffel Tower as riots breaks out during Euro 2016 finals
Michigan shooting: Inmate kills 2 bailiffs, sheriff says
Weekend violence pushes number of people shot in Chicago this year to 2,100
Gunman fires during vigil for slain Baltimore man; 5 shot
Houston Official Calls for Form of Segregation: Only Blacks Can Police Black Communities
Officials concerned about 'virtual' war on cops
Terrifying image of cop being killed goes viral after Dallas attack
New Challenge for Social Media: Policing Violent Live Videos
Military Robotics Makers See a Future for Armed Police Robots
The ethics of a police robot bomb
House GOP request perjury investigation of Clinton over private email server
David Cameron to resign Wednesday as Theresa May to become British PM
Incoming British PM Theresa May seen as warm supporter of Israel
Germany expects UK to launch formal EU exit talks after new PM chosen
Civil Unrest Explodes In Berlin - Over 3500 People Riot Against Police
In just 12 hours, more than 35K Venezuelans cross Colombian border to buy food, medicine
"The World Is Walking From Crisis To Crisis" - Why BofA Sees $1,500 Gold And $30 Silver
U.S. stocks open higher; S&P 500 hits fresh intraday record
Asian shares rally as Wall Street strikes new record high
Philippines vs. China: Court to rule on South China Sea fight
'Pokemon Go': Craze sweeps the nation, is poised to surpass Twitter
New 'large and bright' dwarf planet discovered in our solar system
Hidden fault could trigger cataclysmic "megaquake" in Asia
5.3 magnitude earthquake hits near Bengkulu, Indonesia
5.1 magnitude earthquake hits near Hachijo-jima, Japan
5.0 magnitude earthquake hits near Naze, Japan
Santa Maria volcano in Guatemala erupts to 18,000ft
Sinabung volcano in Indonesia erupts to 15,000ft
Turrialba volcano in Costa Rica erupts to 13,000ft
Tengger Caldera volcano in Indonesia erupts to 10,000ft
Celia becomes category 2 hurricane as Tropical Depression Five-E forms
Houses collapsing in China in aftermath of Typhoon Nepartak
This genetically engineered 'living robot' moves with rat heart cells
Superbug E. Coli Found for Just Second Time in US
Infection experts warn of more U.S. superbug cases in coming months
A 'slow catastrophe' unfolds as the golden age of antibiotics comes to an end
Utah Man Becomes First to Die from Zika Virus in U.S.
LGBT agenda advances, drives wedge in UN system
Apple, eBay, IBM Back Obama Admin's Lawsuit Against NC Transgender Bathroom Law
Tracking Bible Prophecy Headlines - 7/11/2016
Egypt wants to revive the Israeli-Palestinian peace process
In first since 2007: Egypt foreign minister to meet Netanyahu in Israel
Netanyahu asks Egyptian FM to help free Israelis held in Gaza
Israeli Attorney General Opens Inquiry Into Netanyahu Amid Police Investigation
German news network accuses Israel of teaching children to hate
'First Philistine cemetery' may upend knowledge of ancient people after 30 years' dig
IDF chief: If needed, we will defeat Hezbollah in next confrontation
IDF chief: Second Lebanon War brought decade of quiet in north
British Think Tank: Islamic State Continues to Lose Territory in Iraq, Syria
Assad tells EU delegation West's actions in Syria cause terror in Europe
Bin Laden's son threatens revenge for father's assassination: monitor
South Sudan independence day violence leaves nearly 150 dead
UN Security Council Demands Immediate End to Fighting in S. Sudan
South Sudan: U.S. evacuates embassy staff amid 'sudden and serious' fighting
Rising casualties among US-backed Afghan troops concern officials
McCain: Obama's Afghanistan plan puts troops at greater risk
NYU Palestinian group blames Israel for shootings of black men by American cops
Three countries urge caution traveling to U.S. amid protests, violence
Police agencies on edge, on guard amid heightened threats
Attacks on police: Inspired or directed by militant groups?
Minnesota police pelted with rocks, rebar; 102 arrested after protests turn violent
Dallas gunman plotted bigger assault, taunted officers
President Obama Urges Mutual Respect From Protesters and Police
Cornel West calls Obama response to shootings 'weak'
Sheriff Clarke: 'Obama's Set This Whole Country on Fire With His Race Politics
Rudy Giuliani: "Black lives matter" is racist, anti-American
Paul Nehlen at Paul Ryan's Mansion: 'Tear Down Your Wall' If You Won't Build One for the Country
Texas governor burned in accident; could miss GOP convention
Obama says U.S. government must improve cyber security
Twitter CEO Jack Dorsey's account was compromised by hackers
"Pokemon Go" being used to stage robberies, police say
North Korea vows 'physical response' to South's new missile defence system
6.4 magnitude earthquake hits near Rosa Zarate, Ecuador
6.0 magnitude earthquake hits near Hihifo, Tonga
5.9 magnitude earthquake hits near Rosa Zarate, Ecuador
5.8 magnitude earthquake hits near Hihifo, Tonga
5.1 magnitude earthquake hits near Bonjol, Indonesia
5.0 magnitude earthquake hits Southeast of Easter Island
5.0 magnitude earthquake hits near Port-Olry, Vanuatu
Klyuchevskoy volcano on Kamchatka, Russia erupts to 20,000ft
Popocateptl volcano in Mexico erupts to 19,500ft
Santa Maria volcano in Guatemala erupts to 18,000ft
Facing historically low levels, Lake Mead officials are fending off a water war. Here's how
Trump adviser, possible veep choice Flynn says abortion is a woman's choice
How black-market OxyContin spurred a town's descent into crime, addiction and heartbreak
Tracking Bible Prophecy Headlines - 7/10/2016
UNESCO to vote on Jewish connection with the Temple Mount
Noah's Ark, splitting of Red Sea appear in newfound mosaic at ancient synagogue
Uganda's Jews dream of recognition from Israel
Jewish couple in Morocco found murdered, dismembered
Message to Arab states: 'Netanyahu supports 2 states, but hampered by right-wing'
IDF accelerates development of 'Obstacle' defense system against Hamas tunnels
Islamic Jihad fighter killed in Gaza tunnel collapse
Gaza Fishermen Feel Bite of Tightening Israeli Blockade
Egypt slams 'unjustified, incomprehensible' settlement plans
Egypt foreign minister making rare visit for Netanyahu meet
Clinton supporters reject Israel settlements proposal
Clinton camp quells bid to add 'occupation' into party platform
South Sudan independence day violence leaves nearly 150 dead
NATO boosts support for countries battling Islamic extremism
Despite fatigue, NATO commits to fund Afghan forces to 2020
Iraq war was illegal, says Blair's former deputy
Syria: fierce clashes erupt around Aleppo, despite ceasefire proclamation
US reporter killed in Syria was targeted by regime, lawsuit claims
2 Russian pilots killed as ISIS shoots down chopper near Palmyra
Putin Haunts NATO Summit as Leaders See Threat on All Fronts
Russia expels US diplomats in tit-for-tat row
Gunmen shoot 14 dead from two families in latest Mexican drug violence
Protests against police shooting resume in Baton Rouge
Obama Pushes More Federal Oversight of Cops After Dallas Attack on Cops
Obama says U.S. 'not as divided as some have suggested'
Congressional Black Caucus: Congress responsible for 'bloodshed on the streets' if no action on guns
Entire US Cyber Network Is Already Compromised, Clinton Emails Are The Least Of Our Worries
US Navy invests $750,000 in bomb-tracking cyborg locusts
Armored cars, soldiers in camouflage secure Rio Olympics
North Korea fires submarine-based ballistic missile: South Korea
Beijing holds South China Sea war games before ruling
British government rejects petition calling for second EU referendum
5.0 magnitude earthquake hits Southeast of Easter Island
Klyuchevskoy volcano on Kamchatka, Russia erupts to 28,000ft
Turrialba volcano in Costa Rica erupts to 16,000ft
Spain: Hail caused total losses in apple and pear in Aragon
Potential cancer break-through treatment halted after 2 trial patients die
Boys should get HPV vaccine to protect them from throat cancers, experts say
Republicans to consider softening party's official language on LGBT
Russia's Newest Law: No Evangelizing Outside of Church
Tracking Bible Prophecy Headlines - 7/9/2016
Philippine president blames US for Middle East violence
IDF accelerates development of 'Obstacle' defense system against Hamas tunnels
Iranian commander: Missiles ready for the 'annihilation' of Israel
Iran hopes to join project to produce nuclear fusion power
UN Chief Calls on Iran to Stop Conducting Missile Launches
Defiant Iran says it will continue ballistic missile tests
NATO leaders resume key summit; Afghanistan, Iraq on agenda
Iraq says Balad suicide blast is Isis attempt to stir up sectarian war
Head of Baghdad security fired after terror attack on Shiite holy site kills 37
Troop reductions no impact on mission against 'resurgent' Taliban, US general says
Scores of bodies from South Sudan gunfire brought to hospital
The Migrant Crisis Is Driving German Towns And Cities Into Debt
Doctors turn militant over Venezuela's health crisis
Poor, bereaved, hopeless: faces of Venezuela crisis
Protests in US cities as Dallas shooting rocks race relations
Shootings Further Divide a Nation Torn Over Race
Black Power Political Organization claims Dallas shooting on Facebook, vows more attacks
Army Veteran Identified As a Gunman in Dallas Protest Shootings
Bomb-making material, ballistic vests, rifles found in Dallas gunman's home
Newlywed, Iraq veteran among the Dallas police officers killed
Giuliani: Black Lives Matter Putting a Target on Police Officers' Backs
Killer robot used by Dallas police opens ethical debate
26 police killed so far in 2016, up 44% from 2015
The Transformative Power of Live Stream Video: It's Not Black and White
Facebook Live streaming of shooting spotlights ethical, legal policies
Bahamas issues travel advisory to citizens travelling to US, young males asked to exercise extreme caution
Hillary Clinton Blames Whites, Cops for Deaths of Young Black Men
Clinton: FBI director was 'speculating' when he testified before Congress
Dallas attack adds to Cleveland concerns before Republican convention
S&P 500 Closes Near Record as Jobs Data Caps Post-Brexit Rebound
Global economy 'grim' and G20 must step up to fix it: China
Putin surveillance law will impose 'impossible' burden on telecoms: Reports
Two Russian diplomats expelled after Moscow cop's tackle of U.S. official
NATO agrees to reinforce eastern Poland, Baltic states against Russia
The Latest: Poland: Ukraine can join NATO if fighting stops
US State Dept condemns North Korea missile test
U.S., S. Korea to deploy THAAD system against North Korea missile threat
North Korea fires missile from submarine but it appears to have failed: South Korea
5.4 magnitude earthquake hits near West of Macquarie Island
5.2 magnitude earthquake hits near Aurora, Philippines
5.2 magnitude earthquake hits near Esperance, Australia
Ruiz volcano in Colombia erupts to 21,000ft
Cotopaxi volcano in Ecuador erupts to 19,000ft
Turrialba volcano in Costa Rica erupts to 16,000ft
sinabung volcano in Indonesia erupts to 16,000ft
Copahue volcano in Argentina erupts to 11,000ft
Nepartak ravages east, south, leaves 3 dead and 142 injured
Super Typhoon Nepartak was so strong it tossed cars in Taiwan like toys
Hundreds of Thousands Evacuated as Tropical Storm Hits China
Planned power cut at Death Valley on Saturday means no escaping 116-degree heat
Senate passes GMO bill. Will labels address Americans' food-related fears?
Utah woman is 1st confirmed Zika-related death in continental US
Woman, 61, gives birth in China as grieving 'one child policy' parents seek second chance
10 more states sue Obama administration over transgender bathroom directive
Chi Phi fraternity votes to allow transgender pledges
Ashley Madison admits using fembots to lure men into spending money
Churches in China Forced to Surrender Tithes and Offerings to Government
Tracking Bible Prophecy Headlines - 7/8/2016
Netanyahu denies reports of assassination attempt in Kenya
Israeli Navy fires anti-ship missile at target
Terrorist who slaughtered American hiker lauded on Palestinian TV
The new type of terrorist: The loner from the middle class
Israel finds pieces of EgyptAir plane wreck on its coast
Egypt slams 'unjustified, incomprehensible' settlement plans
Christians' Homes Torched by Muslim Mob in Egypt as Warning Not to Build New Church
ISIS 'kill lists' target US synagogues
At least 26 killed, 52 wounded in terror attack on Iraqi Shiite holy site
Italy extracts 217 bodies from hull of sunken migrant ship
Iran seeking illegal nuke, missile technology: German intelligence
Iran missile tests 'not consistent' with nuclear deal spirit: U.N. report
NATO leaders to show resolve towards Russia despite Brexit
Lack of progress on NATO may turn Georgia towards Russia
Where is Vladimir Putin? Russian President cancels string of meetings after extended public absence
Russian TV Shows U.S. Diplomat Decked by Embassy Policeman
Photo of Obama in Muslim garb shows deep ties to faith, O'Reilly says
Obama Administration Joint Effort With Corporations Can Resettle Refugees Limitlessly
After latest shooting, Obama says US police must reform
After deadly shootings, Obama says police must root out bias
Minnesota governor decries 'racism' after police shoot black man
'He knew the kids and they loved him': Minnesota shooting victim was an adored school cafeteria manager
Multiple officers killed at Dallas protest over police killings
Suspected sniper dies from self-inflicted wound after standoff with Dallas police; five officers killed in attacks
California gang members charged in attacks targeting blacks
Ryan considers options for punishing Dems for House sit-in
Republicans hit Comey over Clinton email probe, say issue isn't over
State Department reopens internal probe of Clinton emails
FBI Director James Comey challenges truthfulness of Clinton's email defenses
FBI didn't record Clinton interview, did not administer sworn oath
Donald Trump-Style Protectionism Could Hurt World Economy, IMF Chief Says
N. Korea says US sanctions on leader 'a declaration of war'
China opposes new sanctions on N. Korea
Explosion on Taiwan commuter train injures 24, report says
Brazil says it will shoot down any aircraft violating airspace of Olympic Games
Wendy's says computer hack affected over 1,000 restaurants
Do You Own Your Own Fingerprints? An obscure law could lead to broader limits on biometrics.
Climate change chief Christiana Figueres enters race to head UN
5.6 magnitude earthquake hits near Dili, East Timor
5.2 magnitude earthquake hits near Dili, East Timor
5.3 magnitude earthquake hits near Bahia de Caraquez, Ecuador
5.1 magnitude earthquake hits the Pacific-Antarctic Ridge
5.1 magnitude earthquake hits the Scotia Sea
3.5 magnitude earthquake rattles parts of northern Oklahoma
Turrialba volcano in Costa Rica erupts to 14,000ft
Sinabung volcano in Indonesia erupts to 12,000ft
Ijen volcano in Indonesia erupts to 11,000ft
'Like a bomb's gone off:' Super Typhoon Nepartak slams Taiwan
Largest U.S. measles outbreak in Arizona linked to immigration center
Largest US measles outbreak in Arizona after people refused vaccinations
Viral hepatitis 'kills as many as Aids or TB'
CDC monitoring 320 U.S. pregnant women with Zika
2 transgender Democrats nominated in Western GOP strongholds
Ken Ham: We're building an ark to restore faith in the Bible
Welcome to the New Prostitution Economy - A growing number of young people are selling their bodies online to pay student loans, make the rent, or afford designer labels
Tracking Bible Prophecy Headlines - 7/7/2016
Rejecting US criticism, PM denies settlements are preventing peace
PA considering yet another anti-Israel resolution at the UN
EU joins criticism of Israel's East Jerusalem, West Bank building plan
Majority of Jews in Israel favor controlling West Bank, poll reveals
On Settlements, Israel has Runs Circles Around One US President After Another
After terror surge, Israel to funnel NIS 50m. to Hebron settlements
Terror vehicular attack leaves three soldiers lightly wounded
Israel, US syncing missile defense systems for joint response to future attacks
Terrorists behind TA attack planned train massacre
Israel Sent Message to Hezbollah Offering Prisoner-Swap Negotiations
NGOs fume over lack of Gaza rebuilding, call for war crimes charges
Report: Israel 'tampered' with French PM's cellphone
Israel and 7 African countries agree to collaborate on security and economic matters
Bangladesh Gunbattle During Eid Prayers Leaves At Least Two Dead
Syrian army, rebels agree to 72-hour Eid truce, but fighting continues
IDF's Yahalom engineers prepare for chemical warfare threat from ISIS
Obama speaks to Putin, stresses importance of Russian involvement in ending Syrian conflict
Iraq war still casts a long shadow over a dangerous and deeply unstable region
'Blair is world's worst terrorist': families of Iraq war victims react to Chilcot report
Tony Blair says he was right to 'stand by America' in run-up to Iraq war
Saudi Arabia, Blamed for Spawning Jihadists, Is Again Their Target
Suicide car bomber kills 25 soldiers near base in Yemen
Christian Persecution on Rise in Pakistan as Believers Fear Muslim Mobs Torching Homes
Obama Finds He Can't Escape Afghan War He Once Promised to End
Obama alters Afghanistan exit plan once more, will leave 8,400 troops
Russia sends its only aircraft carrier to Syria in response to US naval build-up, Turkish shoot-down
Soviet-style youth squads are making a comeback in eastern Ukraine
In Shadow of 'Brexit,' NATO Will Sound Message of Unity Against Russia
Fed minutes suggest rate hikes on hold until Brexit impact clearer
U.S. Sanctions North Korean Leader Kim Jong Un for First Time
A test of America's homeland missile defense system found a problem. Why did the Pentagon call it a success?
Loretta Lynch makes it official: No charges in Hillary Clinton email probe
FBI director to testify before Congress about Clinton's email investigation
CBS Asks Why What Clinton Did Was Not a Crime
Darrell Issa: 'We Are in a Crisis,' and Hillary Clinton Is a 'Criminal Involved in a Criminal Enterprise'
Billionaire sex offender Epstein once claimed he co-founded Clinton Foundation
Outrage after video captures white Baton Rouge police officer fatally shooting a black man
Fatal shooting of black man by police during traffic stop in Minneapolis caught on video
Spanish Language Facebook Page Alerts Illegal Aliens to Police Checkpoints
Muslim camps are spreading in the U.S. to help kids 'be proud of who they are'
Tourists plunge to their deaths in Peru while trying to take photos
A Silicon Valley mogul says a world with trillionaires is inevitable - here's how it'll happen
CERN Physicists Have Discovered a Batch of New Exotic Particles
5.9 magnitude earthquake hits the Pacific-Antarctic Ridge
5.2 magnitude earthquake hits near Neiafu, Tonga
5.2 magnitude earthquake hits near Kandrian, Papua New Guinea
5.0 magnitude earthquake hits near Bandar 'Abbas, Iran
Massive Alaska Landslide Registers as 2.9 Magnitude Earthquake
Small Earthquake Struck North Jersey Monday, U.S. Geological Survey Says
Klyuchevskoy volcano on Kamchatka, Russia erupts to 33,000ft
Reventador volcano in Ecuador erupts to 16,000ft
Sinabung volcano in Indonesia erupts to 13,000ft
Sheveluch volcano on Kamchatka, Russia erupts to 12,000ft
Super Typhoon Nepartak to unleash damaging winds and flooding on Taiwan and eastern China
China's devastating floods can be traced back to corruption and overbuilding
Dangerous eastern US heat wave to yield highs in the 90s, 100s
Gonorrhoea and syphilis on the rise in the UK amid 'sexual health crisis', experts warn
Transgender soldier Chelsea Manning reportedly hospitalized after apparent suicide attempt in prison
Priest 'bewildered' at Pope's advice that pastors stay out of people's moral lives
Anne Graham Lotz: America Is Not 'Too Far Gone' in God's Judgement
The Opening Ceremony of the World's Largest Tunnel Was a Bizarre Occult Ritual
Tracking Bible Prophecy Headlines - 7/6/2016
FBI Director Says Clinton Did Not Mishandle Emails Intentionally
FBI's Comey: Clinton 'extremely careless' about emails, but bureau will not advise criminal charges
The damning things the FBI said about Clinton's email
Why the FBI's non-indictment still offers plenty of evidence against Hillary Clinton
FBI Proves Hillary Clinton Committed Perjury Before Benghazi Committee
FBI Says Hillary Clinton Claim on Reading Emails Was False
F.B.I. Findings Damage Many of Hillary Clinton's Claims
State Dept. refuses to say whether Clinton, aides still have security clearance
Sanders supporters melt down over FBI's Clinton decision
Donald Trump blames a 'rigged system' for FBI's recommendation not to charge Hillary Clinton
At N.C. Rally, Trump Calls FBI Decision a 'Tragedy,' Accuses Clinton of Bribery
Top GOP lawmaker calls for FBI chief to release evidence on Clinton email probe
Ryan: Clinton's handling of emails 'disqualifying'
Former Assistant U.S. Attorney Fumes: 'FBI Rewrites Federal Law to Let Hillary Off the Hook'
Trump tweet that blasts Clinton as corrupt includes the Star of David
'No way' six-point star in Trump tweet was Sheriff's badge, white supremacist says
Trump adviser says candidate backs undivided Jerusalem
The U.S. Has Strongly Criticized Israel's Plan to Build More West Bank Homes
US State Dept: Israeli settlement plans undermining efforts for peace deal
US accuses Israel of systematically seizing Palestinian land
UN chief blasts Israeli construction in Jerusalem
Two-state solution won't solve Mideast crisis, says Brookings expert
Palestinian Authority said to sever ties with the Quartet
Two Gazans arrested on suspicion of smuggling terror funds for Hamas
Israeli Foreign Ministry: 40 Dead, More Than 500 Wounded, Since Start of Palestinian Terror Surge Last September
Jews, Muslims and Christians to build a joint house of worship in Jerusalem
All Israelis Will Have to Join Biometric Database From Next Year, Minister Says
Swiss air force jets scrambled to accompany El Al plane amid bomb threat
EgyptAir voice recorder indicates fire on doomed plane
Odd couple Israel and Egypt enjoying 'best times ever'
'More descendants of Jews who fled Nazis seeking German citizenship after Brexit'
'Man in the hat' claims terror cells in Paris and Brussels part of a larger network
Iraq sees worst bombing since invasion with 250 deaths
Iraq's interior minister resigns after deadly blast in Baghdad
Trump praises for Saddam Hussein's efficient killing of 'terrorists,' calls today's Iraq 'Harvard for terrorism'
Christian Iraqi Population Shrinking With Persecution 'Worse Than Under Saddam Hussein'
Muslims celebrate Eid amid Ramadan tragedies
Saudi king vows to fight religious extremists after bombings
Attack on holy city of Medina appalls Muslims amid Ramadan violence
Medina bombing is an assault on Islam itself
After Attacks on Muslims, Many Ask: Where Is the Outpouring?
Why so-called Islamic State chooses to bomb during Ramadan
Islamic State tightens grip on captives held as sex slaves
Suicide Bomber Attacks Police Station in Indonesia, Injuring Officer
A real 'Zombie Apocalypse': How the sun (or terrorists) could cripple America for a decade
Brazil is in turmoil, an impeachment trial looms, and still, Dilma Rousseff laughs
Hungry Venezuelan women rush past border control in search of groceries
Philippines' Duterte Follows Through on Drug War Promises - Thirty "drug dealers" have been killed
China's Persecuted Churches Forced to Hand Over Donations to Communist Regime
Chinese, Japanese warplanes in close encounter
China should prepare for 'military confrontation' in South China Sea, newspaper declares
10 million Android devices reportedly infected with Chinese malware
Despite gun control rhetoric, Obama arms federal civilian agencies more than ever
At least 32 reportedly shot in Chicago so far on Fourth of July weekend
TSA, American Airlines Jointly Testing Innovative Airport Security Technology
Court says KKK's free speech rights violated, can adopt Georgia highway based on legal technicality
Global stocks slide, bonds surge as Brexit fears resurface
US oil reserves surpass those of Saudi Arabia and Russia
5.2 magnitude earthquke hits near L'Esperance Rock, New Zealand
5.2 magnitude earthquke hits near Farallon de Pajaros, Northern Mariana Islands
Klyuchevskoy volcano on Kamchatka, Russia erupts to 23,000ft
Tungurahua volcano in Ecuador erupts to 18,000ft
Sheveluch volcano on Kamchatka, Russia erupts to 12,000ft
Super Typhoon Nepartak is poised to become 2016's first Category 5 storm
Typhoon threatens Taiwan as record storm drought ends
Floods in China kill almost 130, wipe out crops
Monster landslide rocks Southeast Alaska
'Super bacteria' discovered in Rio's waters as Olympics near
U.S. rowing team will use sewage-proof suits at Rio Olympics
Calif. county finds its first case of Zika virus
Ebola Study to Test New Drug in Men Whose Semen Harbors Virus
Federal judge blocks state of Kansas from cutting off Medicaid funding for Planned Parenthood
Iowa: 'Some' churches must comply with transgender bathroom laws
ChristianMingle Must Include Gays, Judge Rules
Algorithm can spot lies in emails and dating sites
Noah's Ark of Biblical Proportions Ready to Open in Kentucky
Tracking Bible Prophecy Headlines - 7/5/2016
Three suicide attacks in Saudi Arabia extend global wave of bombings and a bloody week
At least 4 killed in suicide blast near one of Islam's holiest sites in Medina
Suicide Bomber Blows Himself Up In Front Of US Consulate In Saudi Arabia
Report: Saudi Arabia intercepts ballistic missile
White House says Baghdad attacks strengthen U.S. resolve in Iraq
Kuwait detains 5 Islamic State suspects, foils attack
Tens of thousands of Syrians trapped in ISIS fight, many starving, UN warns
IDF strikes 2 Syrian military targets following cross-border stray fire
Hamas said seeking 'Shalit 2' prisoner swap deal
Kahlon to PM: Step up Jerusalem construction in response to terror
UN condemns plan to build 800 housing units in Jerusalem and Ma'ale Adumim
Benjamin Netanyahu visits Entebbe to mark 40 years
Netanyahu in Entebbe: 'When Yoni was killed, our world collapsed'
In Entebbe, PM says legendary rescue proved Jews 'were powerless no more'
Uganda's president declares: Israel was right to carry out Entebbe raid
In Kenya, PM says Africa trip will help rebuild world majority for Israel
Jerusalem Judge Rules: Shouting 'Allahu Akbar' at Non-Muslims on Temple Mount Constitutes Illegal Disturbance of Peace
Drunken Iowa man causes panic at restaurant after shouting about Allah
Istanbul nearly a ghost town as tourists stay away
NATO member Turkey sells out to Putin
Jordan determined to sign a nuclear cooperation deal with the US
China says to crackdown on fake news from social media
Undeterred By FBI Investigation, Obama To Campaign With Hillary
WikiLeaks Releases Over 1,000 Clinton Iraq War Emails
Huma Abedin admits that Clinton burned daily schedules
Venezuelans turn to urban gardens as hunger takes hold amid economic crisis
As it closes in on Jupiter, NASA's Juno spacecraft faces peril
5.6 magnitude earthquake hits near Lata, Solomon Islands
5.3 magnitude earthquake hits near Attu Station, Alaska
5.2 magnitude earthquake hits near Raoul Island, New Zealand
5.0 magnitude earthquake hits near Tadine, New Caledonia
7th small earthquake in 2 days rattles Granite Falls area
Popocateptl volcano in Mexico erupts to 28,000ft
Klyuchevskoy volcano on Kamchatka, Russia erupts to 23,000ft
Cotopaxi volcano in Ecuador erupts to 20,000ft
Sheveluch volcano on Kamchatka, Russia erupts to 14,000ft
Sinabung volcano in Indonesia erupts to 13,000ft
Blas Strengthens Into First Hurricane of the Eastern Pacific Season
Japan's Ryukyu Islands brace for flooding rain, gusts over 160 km/h from strengthening Nepartak
Flooding kills more than 180 people in central and southern China
Floodwater sweeps away cars in West Virginia; Transformers burst during Illinois tornado
Flesh-eating bacteria scare along Gulf Coast has locals on alert
The Dolly legacy: Are you eating cloned meat?
Fido forever? South Korea's dog cloning clinic
Justin Trudeau Marches with Syrian Refugee at Toronto Gay Pride Parade
Tracking Bible Prophecy Headlines - 7/4/2016
Baghdad attacks kill 126, including 25 children; ISIS claims responsibility
Baghdad bombing: Casualties in Karrada rise to 347
US airstrike kills 2 senior Islamic State military leaders in Iraq, Pentagon says
After Fallujah, ISIS Moves to Lebanon and targets Christians
ISIS Uses Ramadan as Calling for New Terrorist Attacks
Bangladesh prime minister says cafe attackers part of domestic group, not ISIS
Iranian military official: We have 100,000 missiles in Lebanon ready to hit Israel
Israel okays 800 new housing units in East Jerusalem, surrounding area
President, thousands mourn 'righteous' rabbi slain in terror attack
Israelis mourn Holocaust survivor Elie Wiesel as one of their own
Facebook defends position on content standards after Israeli censure
Netanyahu: Israel employing anti-terror measures not used in the past
Emirates Issue Travel Warning After Man in Robe Is Mistaken for ISIS Terrorist in Ohio
Man accused of planning terrorism acts in Phoenix, Tucson
'Homemade' bomb that sounded 'like a cannon' blows off student's foot in Central Park
China to Hold Military Exercises in South China Sea, Raising Tensions
Tony Blair faces calls for impeachment on release of Chilcot report
London protests: Will Brexit actually happen?
Brexit brings call for change: has UK ignited battle for new EU?
These 5 Facts Explain Why Brexit Could Lead to a U.K. Breakup
Putin visits Finland, his first visit to EU since Brexit
With Russia as an ally, Serbia edges toward NATO
Putin's Dream of the Black Sea as a Russian Lake
Senator Admits The FBI Is "About To Ask Putin For His Copies Of Hillary's Emails"
Trump calls for charges against Clinton after FBI interview in email investigation
Clinton's supporters, potential veeps defend presumptive nominee on emails, Benghazi, FBI probe
How everyone looks bad because Bill Clinton met with Loretta Lynch
Rise of the cyborgs: 'I can feel events in Japan when I'm in New York'
5.3 magnitude earthquake hits near Tanaga Volcano, Alaska
5.3 magnitude earthquake hits near Fortuna, Costa Rica
5.1 magnitude earthquake hits near Tilaran, Costa Rica
Popocateptl volcano in Mexico erupts to 22,000ft
Santa Maria volcano in Guatemala erupts to 17,000ft
Klyuchevskoy volcano on Kamchakta, Russia erupts to 14,000ft
Sinabung volcano in Indonesia erupts to 12,000ft
Alaid volcano in the Kuril Islands erupts to 10,000ft
2 Tropical Storms form in East Pacific; Blas could become a hurricane
Strengthening Tropical Storm Nepartak ends record tropical cyclone drought in western North Pacific
3 days of heavy rain in China leave 50 dead, 12 missing
Landslides and flooding kill 25 in India
Flood hits mosque in Pakistan, dozens feared dead
Sex May Spread Zika Virus More Often Than Researchers Suspected
A divided Poland mulls total abortion ban
Tracking Bible Prophecy Headlines - 7/3/2016
Netanyahu, Liberman approve 42 new housing units in Kiryat Arba following teenager's murder
Hundreds of settlers protest recent attacks in the West Bank
Abbas refusing to condemn terror surge, 'not taking calls' from world statesmen
Israel and Palestinians: Powers warn of 'perpetual conflict'
Israeli minister says Facebook a 'monster', hindering security
Israel: Facebook's Zuckerberg has blood of slain Israeli teen on his hands
Hezbollah says it killed IS commander in Lebanon
From Orlando to Bangladesh, A Blood-Soaked Ramadan
Istanbul bombers were all smiles before deadly attack
Islamists Issue Threat Against London's Heathrow Airport
Pro-ISIS group threatens LAX attack; security on alert, but officials question credibility of threat
NYPD: Ready for War With ISIS Terrorists
New York City deploys new explosive-sniffing dogs for fourth July
U.N. rights investigator urges Myanmar to crack down on religious violence
Anonymous SMS threatens hundreds of journalists in Iran
$350,000 lawsuit filed in Ohio school shooting
Dems plot more House disruptions on guns, putting heat on Ryan
Clinton interviewed by the FBI about private email server
FBI Grills Hillary for More Than Three Hours, Witness Cheryl Mills Seen at Residence
U.S. attorney general to accept FBI findings in Clinton email probe
National debt jumps nearly $100 billion in one day to record high
Thousands say 'No' to Brexit in colorful protest
Spooky clouds over CERN spark 'portal to other dimensions' theory
Ruiz volcano in Colombia erupts to 20,000ft
Sheveluch volcano on Kamchatka, Russia erupts to 14,000ft
Sinabung in Indonesia erupts to 11,000ft
10 new travel-related Zika cases reported in Florida
Paris gay pride parade goes ahead under tight security
Tracking Bible Prophecy Headlines - 7/2/2016
Israeli airstrikes hit Hamas in Gaza after rocket strikes kindergarten
Israel Seals Off Biggest Palestinian City After Deadly Attacks
Trump: PA must act against 'barbaric' attacks on Israelis
White House Silent on Terrorist Murder of 13-Year-Old American Girl
PM to convene security cabinet on response to wave of terror
Nasrallah: Hezbollah has more intel on Israel than any Arab entity
Arab MK who called IDF soldiers 'murderers' faces suspension
U.S. Offers to Increase Military Aid to Israel
Quartet: Prospects for Israeli-Palestinian Peace Deal "Increasingly Remote"
Mideast mediators questions Israel's commitment to 2 states
Mossad Chief Meets With Russian Defense Officials in Moscow
Putin hints Russia will react if Finland joins NATO
US Has Another Close Call With Russian Ship in the Mediterranean
Bangladesh police reportedly storm restaurant where attackers hold dozens of hostages
Bangladesh Attack: 20 Foreigners Killed, 13 Rescued in Militant Siege
Serbia cafe killing: Gunman shoots wife and four others, injuring 20
New Taliban Leader Tells US to End Afghan 'Occupation'
South Sudan's ruling factions are flouting peace deal and preparing for conflict, say researchers
Taiwan accidentally launches missile toward China, kills fishing boat captain
Drone reports at SC nuclear weapons site spark federal scrutiny
Concealed Carrier Shuts Down Active Shooter at SC Nightclub
House of Representatives reignites gun-control debate with planned vote
6 New Gun Control Laws Enacted In California, As Gov. Brown Signs Bills
Venezuela ending power rationing after 2 months of cuts
Dow, S&P 500 shake off Brexit, log best week of 2016
Clinton sought secret info on EU bailout plans as son-in-law's doomed hedge fund gambled on Greece
Hillary Clinton Scheduled To Meet With FBI On Saturday
Justice Department clarifies Lynch remarks about Clinton email probe: 'The AG is the ultimate decider'
Oregon triple murder suspect had been deported six times
Nearly 1 million immigrants - including more than 170K convicts - ignoring deportation
Ashamed to be an American? Towns crack down on American pride
Elite K-8 school teaches white students they're born racist
Disabled St. Jude patient sues airport and TSA after bloody scuffle with Airport Police
This robot-powered burger joint could put fast food workers out of a job
5.4 magnitude earthquake hits near Gharm, Tajikistan
5.3 magnitude earthquake hits near Isangel, Vanuatu
5.0 magnitude earthquake hits near Shikotan, Russia
Santa Maria volcano in Guatemala erupts to 17,000ft
Klyuchevskoy volcano on Kamchatka, Russia erupts to 14,000ft
Sheveluch volcano on Kamchatka, Russia erupts to 13,000ft
Aviation threat level bumped up for Alaska's Pavlof Volcano
Reports: Lake Jackson man the 4th 'flesh-eating' bacteria victim
Migrants Bring Multi-Drug Resistant TB to Wisconsin
Report suggests more US businesses offering unregulated, possibly harmful stem cell 'treatments'
India abstains on LGBT panel vote at UN
North Carolina lawmakers leave LGBT law largely intact
U.S. district judge strikes down Mississippi's 'religious freedom' law
In memoirs, ex Pope Benedict says Vatican 'gay lobby' tried to wield power: report
Man Charged With Soliciting Nude Photos of Massachusetts Boys Through Minecraft, Other Xbox Live Games
Tracking Bible Prophecy Headlines - 7/1/2016
'Quartet' draft report: Israeli settlements eroding viability of 2 state solution
UN: Violence, settlements, Gaza undermine hope for Mideast peace
Israel gives UN chief world's tiniest Bible as farewell gift
Palestinian family sues French company for Protective Edge 'war crimes'
Jerusalem police on alert for final Friday of Ramadan
Violent clashes erupt in Nablus, Hamas calls on parties to unite against Israel
Two wounded in Netanya stabbing attack
Stabbing attempt in Hebron, IDF marks Kiryat Arba terrorist's home
Turkish ship to deliver humanitarian aid to Gaza via Israeli port
Post-reconciliation, Turkey eyes delivery of Israeli gas
Iran accuses West of exploiting Sunni-Shi'ite rift, raps Israel
Iranians demand 'Death to Israel,' burn flag, at al-Quds Day rallies
India successfully tests missile defense system developed with Israel
India police break Isil-inspired 'beef jihad' terror cell
British Labour leader Jeremy Corbyn accused of comparing Israel to ISIS
ISIS Claims Killing of Coptic Christian Minister in Sinai
John Kerry Slammed for ISIS Is 'Desperate,' 'Losing' Comment After Istanbul Airport Bombing
Assad: Western nations quietly collaborating with Syria
Iraq airstrikes kill scores of IS fighters fleeing Fallujah
Syrians trapped without aid near Jordan face starvation
U.S. accepts record number of Syrian refugees in June despite terrorist screening worries
Istanbul Airport Attack Victims Mourned, Honored, Praised
US congressman: Chechen extremist behind Istanbul attack
Istanbul airport attackers 'Russian, Uzbek and Kyrgyz'
Turkish police detain 11 more suspects over airport attack: media
Reports: Turkish forces kill mastermind of February attack
Navy says American sailors blabbed to Iranian captors
Bomb blast kills woman, injures children in Bahrain
Egypt marks overthrow of Islamist president with new holiday
Mozambique's factions talk peace amid conflict
Japan's top court has approved blanket surveillance of the country's Muslims
Clock boy Ahmed Mohamed on life in Qatar, what he's learned about hate
Neo-Nazi group names Miss Hitler 2016
Talk Of Moving TSA Checkpoints Outside
Ryan says House will vote on GOP plan to keep guns from suspected terrorists
FBI considered alerts on buyers of multiple guns, but was scrapped over legal concerns
Google My Activity shows everything that company knows about its users - and there's a lot
Obama: Globalization Is 'Here' And 'Done'
Loretta Lynch, Bill Clinton meeting raises eyebrows
Lynch-Clinton 'tarmac summit': Another White House headache
State Department Won't Release Clinton Foundation Emails for 27 Months
Trump 'flabbergasted' by meeting between AG Lynch, Bill Clinton
Donald Trump starts a trade war - with the Republican Party
Trump Brings Man Up On Stage Who Was Forced To Train His Foreign Replacement
Venezuela accuses US of 'interventionist obsession'
Puerto Rico imposes moratorium on nearly $2B worth of debt
Oil Prices Fall on Demand Fears After Brexit Vote
EU prolongs economic sanctions on Russia until 31 Jan 2017
5.8 magnitude earthquake hits near Lakatoro, Vanuatu
5.2 magnitude earthquake hits near Pimpi, Indonesia
5.1 magnitude earthquake hits the Southwest Indian Ridge
Popocateptl volcano in Mexico erupts to 21,000ft
Sinabung volcano in Indonesia erupts to 16,000ft
Santa Maria volcano in Guatemala erupts to 15,000ft
Heavy rains, landslides kill at least 9 in northern India
Florida governor declares state of emergency over 'guacamole-thick' algae
More than 100 Nobel laureates are calling on Greenpeace to end its anti-GMO campaign
About 1.6M drop-outs from ObamaCare coverage this year
Judge blocks Indiana genetic abnormality abortion law
Federal Judge Blocks New Florida Abortion Law
LGBT Crowd Eyes Preschool Children
Pentagon ends ban on transgender troops in military
Mississippi Law Protecting Opponents of Gay Marriage Is Blocked
Perception of gay life as a threat still too widespread in America
U.N. council creates watchdog for LGBT rights
Kevin Sorbo: 'We are taking God out of everything'
Click here to retun to "Tracking the Birth Pangs" page.