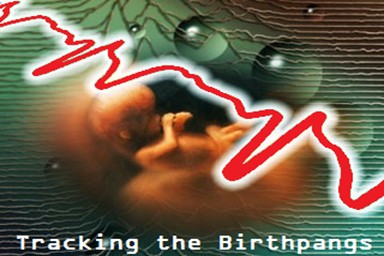 July 2017 Headlines
"Tracking Bible Prophecy" headlines can also be found on
Facebook
Tracking Bible Prophecy Headlines - 7/31/2017
Saudi Arabia says that calls for internationalization of holy sites 'a declaration of war'
PA said to offer $20 million in subsidies to East Jerusalem
Alarm bells in Turkey after synagogue attack
Thousands rally in Istanbul against Israel's Al-Aqsa mosque measures
Erdogan Exploits the Temple Mount Crisis to Foment Anti-Zionism and Anti-Semitism
Chechen leader volunteers to protect Al Aqsa
Netanyahu justifies 'difficult decision' to remove Temple Mount security measures
Temple Mount crisis 'coming to an end,' says Liberman
Amid outcry, Church defends its sales of land in Jerusalem, Jaffa, Caesarea
Egypt officials: Red Sea resort knife attacker sent by IS
ISIS, squeezed out of Iraq and Syria, now 'regrouping' in Libya, analysts say
17-year-old girl charged with plotting ISIS attack in UK
Alleged terror plotters planned to 'kill hundreds with poisonous gas on flight to Middle East'
Australia airport security stays heightened over terror plot
Policeman killed, six wounded in eastern Saudi Arabia attack
Qatar crisis: Saudi-led allies stand firm
Four Arab countries say they are ready for Qatar dialogue with conditions
Ex-Iranian president Ahmadinejad faces punishment over misused billions
Iran says new tensions between Revolutionary Guards and U.S. Navy
Iran rules out halt to missile tests as tension with US rises
After space launch, US envoy warns: We can't trust Iran
Conformity In Congress Greases The Skids Toward World War III
Putin expels 755 diplomats in response to US sanctions
US says Russian demand for cuts to staff in Moscow 'uncalled for'
Pence travels to Baltic states to reassure allies and send message to Russia
Putin shows off Russia's naval might with major parade
China Shows Off Military Strength in PLA Parade to Mark 90th Anniversary
China Shows Off Military Might as Xi Jinping Tries to Cement Power
China Parades New Missile in Warning to Rivals Abroad - and at Home
Xi Calls for Strong Army, Tells China Troops 'World Isn't Safe'
China Says It Doesn't Want War, but Needs Its Strongest Military Ever for Defense
US, allies prepared to use 'overwhelming force' in North Korea, general says
Donald Trump Warns China on North Korea: 'We Will No Longer Allow This to Continue'
Trump and Japan's Abe talk about 'grave and growing' North Korea threat
North Korea: US says 'no value' in UN security council meeting
US successfully tests missile defense in message to N. Korea
More than half the continental US is within range of latest North Korean missile test, defense experts say
South Korea considers a nuclear arsenal to counter the North
Under ICBM's red glare, Pyongyang pretties up its 'pyramid'
Duterte's brutal drug war: Philippine mayor and more than a dozen others killed by police
U.S. 'sweetheart' of Venezuela sees worrying signs of authoritarianism
Venezuela officials claim more than 8 million vote to grant government more power
Voters eschew ballot as government tries to change national constitution
Venezuela election sees mass boycott; 7 killed as protests turn violent
Violence, Including a Candidate's Death, Mars Vote in Venezuela
US condemns Venezuela vote, vows 'strong and swift' sanctions
Turmoil fuels schism between Trump's White House and Republican party
Israeli Company Elbit Systems in Charge of Building the Wall on Mexican Border
Big Oil Just Woke Up to Threat of Rising Electric Car Demand
Researchers shut down AI that invented its own language
Would you get 'microchipped' at work?
Honolulu targets 'smartphone zombies' with crosswalk ban
Solar Eclipse day craziness could resemble the zombie apocalypse - Are you ready?
Authorities are Treating August's Solar Eclipse, the First in 99 Years, Like it's the End of the World
Got $12,500? Send your ashes to the moon - or hold off for a celestial cemetery plot
5.7 magnitude earthquake hits near Kuril'sk, Russia
5.3 magnitude earthquake hits near Iwaki, Japan
5.1 magnitude earthquake hits near Visokoi Island, South Georgia and the South Sandwich Islands
5.0 magnitude earthquake hits near Farsan, Iran
Sabancaya volcano in Peru erupts to 27,000ft
Reventador volcano in Ecuador erupts to 14,000ft
Sinabung volcano in Indonesia erupts to 11,000ft
Powerful hail storm smashes car windows in Istanbul
Severe flooding completely submerges Mannington, West Virginia
Heavy flooding causes evacuations as Typhoon Nesat hits Taiwan
Northwestern US heat wave to jeopardize all-time record highs at midweek
Al Gore: I've given up on climate 'catastrophe' Trump
Scientists Have Produced a Food Using Electricity, and It Could Solve World Hunger
U.S. proposes cigarette nicotine cut, shift toward e-cigarettes
Canaanite Survival Discovery: Critics Call Out Media For Articles Convincing Readers To 'Slam The Bible'
Muslims Converting to Christianity by the Hundreds in Finland
Tracking Bible Prophecy Headlines - 7/30/2017
Israeli-Palestinian peace initiative helped resolve Temple Mount standoff
Palestinians see Temple Mount showdown as rare grassroots victory
Historic Change on the Temple Mount: By Moshe Feiglin
Tensions still high between Israel and Jordan
Jordan's king says Amman preventing 'Judaization' of holy sites in Jerusalem
Turkish president calls on all Muslims to 'protect al-Aqsa'
Liberman slams Likud MKs for outburst against Shin Bet over Temple Mount security
Arab rioting in Jaffa following police shooting and killing of suspected criminal
IDF soldiers raid Palestinian media offices in Ramallah
Hitler exhibition in Berlin bunker asks: How could it happen?
'Israel may need to take out Iranian bases in Syria'
How the Russians Suckered Trump in Syria, and Iran Comes Out the Big Winner
Iran says US Navy fires warning shots near its vessels
US Navy warning shot in Gulf was 'unprofessional,' Iran says
Arab states expected to impose more sanctions on Qatar
14 dead after suicide bombing in northeastern Nigeria
Hamburg supermarket attacker 'was known Islamist'
Australian PM: Terror plot to bring down plane foiled
Airport security heightened following Sydney counter-terrorism plot to 'bring down aeroplane'
China Bets Trump Won't Resort to Strike Against North Korea
Trump rips China on Twitter: 'They do NOTHING for us with North Korea'
North Korea's 2nd ICBM test augurs a new normal
US, allies prepared to use 'overwhelming force' in North Korea, general says
After North Korea Test, South Korea Pushes to Build Up Its Own Missiles
Japan's Doomsday Preppers Are Buying $19,000 Bomb Shelters
Venezuela leader: Will use new assembly to go after foes
EU explores account freezes to prevent runs at failing banks
Thousands of tourists evacuate North Carolina island after power outage
5.3 magnitude earthquake hits near Rubirizi, Uganda
5.0 magnitude earthquake hits near Ndoi Island, Fiji
Sabancaya volcano in Peru erupts to 27,000ft
Reventador volcano in Ecuador erupts to 14,000ft
Typhoon injures over 80 in Taiwan, traps dozens
Taiwan and China to face more flooding as Tropical Storm Haitang follows Nesat
Rare Nor'easter-Like Storm Sparks Flooding, Rescues
Northern Indiana doctor was killed for refusing to prescribe opioids, authorities say
Trump warns of ending health-care 'bailouts' for Congress, pushes Senate for majority rule
Trump threatens to end insurance payments if no healthcare bill
Democrats say they're ready for a culture war as Trump bans transgender people from military service
Tracking Bible Prophecy Headlines - 7/29/2017
Jerusalem holy site measures fail to halt clashes
Palestinian youth killed in clashes, as riots rage on
After weeks of tension, Friday's Muslim prayers in Old City end peacefully
Rabbis call on Jews to visit Temple Mount 'to strengthen our claim to this holy place'
Who is the sovereign on Temple Mount?
Jordan king thanks Trump for US role in tempering Temple Mount crisis
In bitter tirade, Jordan king slams Netanyahu's 'political showmanship'
Amid heavy Jordanian pressure, Israel announces probe into Amman embassy attack
Hundreds protest against Israel in Jordan, call to end peace treaty
Palestinian tries to stab soldiers in West Bank, is shot dead
Google's New Hate Speech Algorithm Has a Problem With Jews
Vandals topple headstones at historic Boston-area Jewish cemetery
Hamburg supermarket knife attack leaves 1 dead, German police say
Hamburg attack was by 'failed asylum seeker' who shouted 'Allahu Akbar'
Turkish reporter says he made up Jared Kushner quote praising Erdogan
Israel and Turkey declare cease-fire in twitter war
Iranians stage anti-Israel protest in Tehran
Iran denies rocket test violates UN resolution
Iran vows to continue missile program 'with full power'
Washington, EU allies demand Iran halt ballistic activity
US hits Iran with more sanctions after rocket launch into space
Trump says he'll sign bill sanctioning Russia, Iran
Trump to sign Russia sanctions, Moscow retaliates
Russia Seizes 2 U.S. Properties and Orders Embassy to Cut Staff
For Trump, the honeymoon with Putin may be finally over
China, Russia responsible for North Korea threat, US says
North Korea test-fires second ballistic missile, lands in sea off Japan
US: NKorea launch was an intercontinental ballistic missile
Analysts: North Korea's second ICBM test puts much of US in range
N. Korea leader says 'all US' within range after missile test
S. Korea speeds up US missile shield over North's missile test
Japan joins US in imposing new sanctions on North Korea
More people dying from gunshot wounds as Chicago marks 400 homicides
Chicago federation grants aim to reduce violent crime epidemic
Reince Priebus Is Ousted Amid Stormy Days for White House
5.1 magnitude earthquake hits near Ferndale, California
5.1 magnitude earthquake hits near Ile Hunter, New Caledonia
Sabancaya volcano in Peru erupts to 26,000ft
Sinabung volcano in Indonesia erupts to 12,000ft
Glacier flood confirmed from Myrdalsjökull glacier on Katla volcano on Iceland
Katla's aviation color code has been changed to yellow from green
Typhoon Nesat to slam Taiwan, southeastern China with heavy rain, damaging winds
John McCain Joins Pro-Abortion Republicans to Defeat Senate Bill Defunding Planned Parenthood
Mattis appalled by Trump tweets announcing transgender ban: report
Trump's Reversal of Transgender Troop Policy Not Exclusively Because of Evangelicals, Johnnie Moore Says
Tracking Bible Prophecy Headlines - 7/28/2017
Arab League: International guarantees needed so Israeli violations on Temple Mount won't repeat
Arab League chief says Israel risks igniting 'religious war'
Arab League: Escalation on Temple Mount threatens entire region
The return to Temple Mount: Stones, bottles and stun grenades, as worshippers warn 'This is war'
Israeli security forces and Palestinian worshippers clash outside al-Aqsa mosque
Palestinians arrested after barricading selves in Al-Aqsa Mosque
113 reportedly injured as thousands return to pray at Temple Mount
Erdogan, Haniyeh and Abbas are praying for an intifada
Jerusalem police chief threatens casualties if protests continue
Israeli forces gird for Friday protests as Temple Mount unrest persists
Girding for clashes, police restrict Temple Mount prayers to women, men over 50
Rabbis call on Jews to visit Temple Mount 'to strengthen our claim to this holy place'
Bayit Yehudi decries government's 'concessions' on Temple Mount
Coalition chairman attacks the Shin Bet for removal of metal detectors
Islamic leader: 'Al-Aqsa agreement betrays Allah'
Jordan king criticizes Israel's 'provocative' action
US envoy to Middle East welcomes Temple Mount de-escalation
US praises Netanyahu's handling of Temple Mount standoff
PM Netanyahu: 'the time has come to sentence terrorists to death'
Military announces it will demolish Halamish terrorist's home
Mother of Halamish terrorist charged with incitement
PA ambassador to UN justifies slaughter of Israeli family
Jordan said to charge Israeli embassy guard in absentia with murder
Jordan's King Abdullah calls for Israel trial over embassy deaths
Jordan: Israeli amb. not welcome until embassy guard stands trial
Report: PM seeks US okay to annex settlements, cede Arab cities to Palestinians
Is Trump's Mideast policy a paradigm shift?
Trump's Mideast peace deal is fading away
Top Trump Middle East adviser fired for unknown reasons
Time to Stop Anti-Semitic Incitement in American Mosques
Items from Auschwitz death camp to tour Europe, America
French university may have remains of Holocaust victims, scholars say
Why Jews from Libya are worried about the fate of the country's Jewish artifacts
EU migrant crisis: France plans asylum 'hotspots' in Libya
Egyptian tank pancakes suicide car bombers
Putin signs Syria base deal, cementing Russia's presence there for half a century
Syria war: US says coalition partners must only fight IS
UN says over 200,000 have fled Syria's Raqqa since April 1
Freed From ISIS, Yazidi Women Return in 'Severe Shock'
Yazidi girl who escaped ISIS said she was raped every day, tried to kill herself
Animals, Abandoned and Starving, Are Evacuated From Zoo in Syria
Qatar says UN should play a role in resolving Gulf crisis
With Hajj weeks away, Yemeni rebels fire missile near Mecca
Senate overwhelmingly okays bill slapping sanctions on Iran, Russia
Iran carries out 'successful' satellite launch
US slams 'provocative' Iran satellite-launch rocket test
UN: Pakistan abducts own citizens, muzzles rights watchdog
Tribal Council Orders 'Revenge Rape' In Pakistan
Pakistan court disqualifies prime minister from office
Al Qaeda says it has group in Kashmir to fight Indian rule
UK wants to send 'colossal' warships to test Beijing's claims in S. China Sea
'If Trump Asked, We'd Nuke China Next Week,' Says U.S. Navy Fleet Commander
China holds live-fire aircraft carrier drill, builds massive border force as North Korean missile test looms
On anniversary of war, young North Koreans talk of tensions
Death toll in Venezuela unrest soars past 100
U.S. orders Venezuela embassy families out, crisis deepens
Trump Hits Venezuela with New Sanctions as CIA Chief Plugs Intervention
Group of Republicans want separate special counsel to investigate Hillary Clinton and James Comey
With Mueller investigation, FBI gets chance to physically inspect 'hacked' DNC computers
Anthony Scaramucci's Uncensored Rant: Foul Words and Threats to Have Priebus Fired
Bezos knocks Gates off perch as richest person in the world - for a few hours
India must rethink infrastructure needs for 100 new 'smart' cities to be sustainable
5.9 magnitude earthquake hits in the North Atlantic Ocean
5.8 magnitude earthquake hits near Leksula, Indonesia
5.5 magnitude earthquake hits near Nikol'skoye, Russia
5.3 magnitude earthquake hits near Chichi-shima, Japan
5.1 magnitude earthquake hits near Bengkulu, Indonesia
5.0 magnitude earthquake hits near Kirakira, Solomon Islands
5.0 magnitude earthquake hits near Lakatoro, Vanuatu
Sabancaya volcano in Peru erupts to 27,000ft
Sinabung volcano in Indonesia erupts to 11,000ft
Floods kill 120 in India's Gujarat, with industry, cotton hit
Dozens hospitalised in Indonesia as thick haze spreads
New DNA sunscreen could spell an end to constant re-application
Whooping Cough Cases Double in Indiana in a Year, Prompting a Call to Vaccinate
Trump foiled as Senate rejects bid to repeal 'Obamacare'
Inside Trump-s snap decision to ban transgender troops - A congressional fight over sex reassignment surgery threatened funding for his border wall.
Military chief says transgender policy to remain
Meet Five Men Who All Think They're the Messiah - These men say they're the Second Coming of Jesus Christ
Tracking Bible Prophecy Headlines - 7/27/2017
Netanyahu instructs to bring United Jerusalem bill to a vote at next Knesset session
Hamas declares Temple Mount 'victory,' calls new 'day of rage'
PA joins Hamas in calling for Temple Mount 'day of rage'
Hamas, PA laud 'historic,' 'huge' victory in Temple Mount crisis
Hamas holds Gaza military parade 'in solidarity with al-Aqsa'
Hezbollah leader congratulates Palestinians on Temple Mount 'victory'
Hezbollah leader praises Arabs for defending Al-Aqsa Mosque and causing Israel to remove the security measures
Israel removes more security installations outside Temple Mount
Muslim leaders call off Temple Mount prayers despite removal of security measures
Jerusalem Grand Mufti OKs resumed prayer at Al-Aqsa
Waqf presents police with list of demands to end protests
U.N.'s Guterres concerned about risk of escalating violence in Jerusalem
King of Jordan continues contacts with PA to resolve Temple Mount crisis
Erdogan: Israel is harming Jerusalem's Islamic character
Bennett accuses Arab MKs of siding against Israel on Temple Mount crisis
Netanyahu backs major expansion of Jerusalem to include nearby settlements
Experts uncover evidence of ancient Jerusalem's destruction by the Babylonians
'Difficult' fight for Hezbollah on Lebanon-Syria border
Ceasefire agreed at Lebanese-Syrian border
U.S. pledges extra $140 mln to Lebanon for Syrian refugees
President says Iran will 'respond' if US missile law passes
Russia to Raise Firepower in South to Neuter NATO Air 'Threat'
EU warns US it may respond swiftly to counter new sanctions on Russia
North Korea Tested an ICBM. Iran Is Next.
North Korea could test another ICBM as early as Wednesday night, US official says
Chinese police detain 67 after rare protest in Beijing
ICE chief considers smuggling charges against leaders of illegal immigrant 'sanctuaries'
Sessions to announce investigations into intelligence leaks: source
Anthony Scaramucci says he will contact feds about 'felony' leak of his financial disclosure
House Judiciary Committee votes to probe Comey and Clinton's 2016 campaign
Dow closes at record high after Fed leaves rates unchanged, Boeing jumps
Sweden Sinks Into Political Chaos After Classified Data Breach
Is Snopes.com, the original Internet fact-checker, going out of business?
NASA plans to build a new plane that could halve flight times
Cleanup Time: Russia Launches Satellite to Remove Space Junk from Orbit
NASA Will Chase August Solar Eclipse With Two Jet Planes
Southwest Airlines Selling Seats With Great Views Of Total Solar Eclipse
5.9 magnitude earthquake hits near Naze, Japan
5.1 magnitude earthquake hits near Contamana, Peru
5.1 magnitude earthquake hits near Antofagasta, Chile
5.1 magnitude earthquake hits near Sidomulyo, Indonesia
Magnitude 4.5 earthquake in Katla volcano
Karymsky volcano on Kamchatka, Russia erupts to 15,000ft
Sinabung volcano in Indonesia erupts to 13,000ft
Turrialba volcano in Costa Rica erupts to 12,000ft
48 dead as heavy monsoon rains lash western India
Rising floodwaters have swallowed a Buddhist pagoda in central Myanmar and sent tens of thousands fleeing their homes
Flood-hit New Zealand braces for more rain
Could spraying particles into marine clouds help cool the planet
Scientists build DNA from scratch to alter life's blueprint
First editing of human embryos carried out in United States
This technology may open the door to 'pick-and-choose' designer babies
Health Care Vote: Senate Rejects Repeal Without Replace
GOP to consider 'skinny' repeal option on health care
White House defends reversal of 'Obama policy' on transgender military service
Donald Trump's transgender military ban: What forced US President's controversial decision?
'Discrimination, plain and simple': Senators react to Trump ban on transgender people in the military
'Sounds like cowardice': Trump's transgender military policy sparks celebrity scorn
Trump-supporting drag queen feels wrath of LGBTQ community
Trump Targets Legal Effort to Protect LGBT Workers From Bias
Tracking Bible Prophecy Headlines - 7/26/2017
Knesset vote on bill to hinder Jerusalem withdrawal annulled
Netanyahu does 'not have a plan for peace,' Gillibrand says
Construction of settlement for Amona evacuees halted
In protest move, 100 settlers occupy contested Hebron home
Netanyahu: Don't evict Hebron settlers occupying contested home
IDF carries out searches in West Bank, detains suspect
Palestinian envoy: People will stay in street
Jerusalem crisis near eruption, say Palestinians
'Intensify' struggle over Temple Mount, Fatah urges
Egypt's El-Sisi calls on Israel not to provoke Muslims
Muslims urged to stay away from Temple Mount
Muslim worshippers to continue boycott of al-Aqsa mosque compound
In peaceful protest, Muslims pray outside Temple Mount
After Temple Mount 'victory,' Arab MKs set sights on Western Wall
Waqf officials reject 'smart' cameras
Israel removes Temple Mount metal detectors that enraged the Muslim world
Shin Bet head praises removal of Temple Mount metal detectors and cameras
US 'applauds' Israel for nixing Temple Mount metal detectors
The Metal Detectors of Islam: Simple security measures forbidden in Jerusalem are cool in Teheran, Damascus, and Cairo
77% of Israelis see removal of metal detectors on Temple Mount as capitulation
PA President: 'Won't renew relations with Israel until restoration of previous security arrangements on Temple Mount'
Temple Mount police concerned:'we're sitting ducks'
Can Israeli-Jordanian ties survive Temple Mount violence?
Conversations with Jordanians confirm: Israelis aren't welcome
Jordan wants pre-crisis status at holy site
Jordan 'kept Palestinians in the dark' over Temple Mt. pact
Kushner called Jordan's king to help end embassy standoff
Jordan: 'No connection between embassy incident and our efforts in the Al-Aqsa crisis'
Jordan mourners chant 'death to Israel' after deadly embassy shooting
Israel reportedly to compensate family of Jordanian killed by embassy guard
Man blinded in terror attack speaks at UN against PA's terrorist stipends
High Court orders state to return bodies of Temple Mount terrorists to families for burial
Fatah to Hamas: Dismantle the government in Gaza
EU court could remove Hamas from terror listing Wednesday
EU top court rules to keep Hamas on its list of terror groups
Israel dismisses Erdogan's claims it was trying to take holy sites from Muslims
Israel to Erdogan after Jerusalem tirade: Days of Ottoman Empire are over
Haley urges UN to get serious about Hezbollah
Trump: Hezbollah threatening 'another conflict with Israel'
Trump: Hezbollah a threat to Lebanon and entire Middle East
Trump, Lebanese leader pledge solidarity against terrorism
Trump erroneously says Lebanon is 'on the front lines' fighting Hezbollah, a partner in the Lebanese government
Air strikes, shelling strain Moscow-backed Damascus truce
Russian military police deploy close to Israel's Golan to monitor safe zones
As it loses in Syria and Iraq, ISIS establishes a new beachhead: the Philippines
Netanyahu: 'ISIS is in retreat, and Iran is trying to fill the void'
US Navy fires warning shots at Iranian ship in Gulf
Car bomb kills seven civilians in Egypt's North Sinai
Egypt's Sisi vows to keep up Qatar blockade
Lebanese army chief: 50 militants held in raids on Syrian camps
14 Saudis at 'imminent risk' of execution Charged with arming a 'rebellion against the ruler' — Amnesty
Afghan official says roadside mine kills district governor
Venezuela accuses Rubio, CIA of plotting to topple Caracas government
China and India are edging closer to a war in Asia that neither can back down from
After spate of Chinese patrols, Taiwan says it's prepared to defend itself
Japan's Doomsday Preppers Are Buying $19,000 Bomb Shelters
Duck and cover 2.0: How North Korea is prompting new efforts to prepare for a nuclear attack
North Korea is more erratic than ever, but South Korea is in no rush for US missile defense
North Korea could cross ICBM threshold next year, U.S. officials warn in new assessment
North Korea identifies Hawaii and Alaska as possible targets for missile launch
North Korea threatens U.S. with 'nuclear hammer' after CIA chief appears to hint at regime change
China's army looks like it's getting ready for something big to go down in North Korea
US and China report progress on new North Korea sanctions
US House votes to slap sanctions on Russia, Iran, North Korea
House Overwhelmingly Passes Veto-Proof Russia Sanctions Deal
Russia says new US sanctions leave no room to improve ties
Russia's response to US sanctions must be 'painful' - lawmaker
Former CIA Director Calls For A Coup If Trump Fires Mueller
Trump renews Twitter attacks on Attorney General Jeff Sessions
In victory for Trump, US Senate advances health care bill
House Republicans seek to dodge border wall vote
Feds arrest former IT staffer for Debbie Wasserman Schultz as he tried to flee the country
Newly declassified memos detail extent of improper Obama-era NSA spying
The Elites Are Privately Warning About A Financial Crash
Britain to ban sale of all diesel and petrol cars and vans from 2040
Drone carrying cell phone, marijuana crashes in prison yard
China set to launch an 'unhackable' internet communication
You Can Now Visit the International Space Station in Google Street View
Sinabung volcano in Indonesia erupts to 13,000ft
2 Hurricanes, tropical storm in Pacific far off Mexico coast
Hurricane Hilary locked in 'dance of death' with Irwin
New tropical threat in West Pacific may impact Philippines, Taiwan
France wildfires force mass evacuation
Yemen cholera epidemic slowing after infecting 400,000
Sabancaya volcano in Peru erupts to 30,000ft
Japanese woman dies from tick disease after cat bite
Want to Cut Your Carbon Footprint? Get Liquefied When You're Dead
NYPD cop's daughter is born three years after his death
Sperm concentration has declined 50 percent in 40 years in three continents
Ancient humans had sex with non humans
US Jews urge Israel to provide equal adoption rights for same-sex couples
Texas 'bathroom bill' restricting public restroom access for transgender people advances after Senate vote
Pressure mounts to curtail surgery on intersex children
More evidence treatment zeroes HIV transmission during sex while the world awaits a vaccine
HIV-prevention ring trial a success among US teens
Tracking Bible Prophecy Headlines - 7/25/2017
Tension rises with Jordan after embassy guard shoots two
Jordan Holds Israeli Diplomat Hostage After Terrorist Attack
Israel and Jordan in diplomatic standoff after embassy deaths
Israel, Jordan said close to resolving crises over embassy deaths, Temple Mount
Netanyahu holds consultations with defense chiefs over Jordan crisis, Temple Mount
After meetings in Israel, Greenblatt heads to Amman in bid to resolve crisis
Amman embassy officer returns to Israel, in end to standoff
UN warns of escalation if no Jerusalem mosque solution by Friday
Israeli Sovereignty Over the Temple Mount Is Crucial for Peace
Turkey won't let Israel 'trample on' holy site
Turkey says Israel violating human rights at al-Aqsa mosque
Jordan's king asks Netanyahu to remove metal detectors from Temple Mount
Israel Agrees to Remove Metal Detectors at Entrances to Aqsa Mosque Compound
Ministers discuss smart cameras instead of metal detectors on Temple Mount
Terrorist stabs man in Petah Tikva, says he 'did it for Al-Aqsa'
Defense minister: Arab MKs, PA to blame for terror attacks
MK: Build Synagogue on Temple Mount
Protesters burn Israeli flag in London Temple Mount demonstration
Amid Temple Mount Tensions, Anti-Israel Student Groups in US Celebrate Palestinian Violence Against Jewish State
World Council of Churches Endorses Palestinian Protests Over Temple Mount Security Measures
Macron attempts to broker Libyan peace with meeting of leaders
Hezbollah wages multi-pronged attack on militants at Syrian border
Lebanon's Hezbollah says Syria border assault 'nearing end'
Russia deploys military police at 'safe zone' in Syria
Trump defends cutting 'dangerous and wasteful' aid to Syrian rebels
Yazidi survivor of Islamic State in Knesset: Recognize our genocide
California man accused of trying to open ISIS social media accounts
U.S. judge halts deportation of more than 1,400 Iraqi nationals
Videos suggest Russian government may be arming Taliban
At least 8 dead after suicide bombers hit camps in Nigeria
Schaffhausen: Police launch manhunt after chainsaw attacker injures five in Swiss town
Duterte vows end to uprising, 'jail or hell' in drug war
For China's Global Ambitions, 'Iran Is at the Center of Everything'
John Bolton: Trump Wants to Kill Iran Deal
Ben Stein: Mueller Is 'Out to Get' Trump, Wants to 'Kill' His Political Career
Trump son-in-law Kushner at Capitol, denies Russia collusion
Jared Kushner's meetings were both legal and beneficial
Trump speaks to advisers about firing Attorney General Sessions
Scaramucci: If White House Comms Staff Keeps Leaking 'I'm Going to Fire Everybody'
Poll: Only 1 in 4 sure Trump will serve entire term
'Illegal immigration is not a victimless crime,' ICE acting director says
ICE Dir to Sanctuary Cities: 'We're Going to Enforce the Law Without Apology'
Father of teen driver who live-streamed fatal crash speaks out: 'She killed her own sister'
Disney's Next Movie Could Be Watching You, Too
"Perverse" malware infecting hundreds of Macs remained undetected for years
Facebook CEO Mark Zuckerberg: Elon Musk's doomsday AI predictions are 'pretty irresponsible'
China and India Locked in 'Eyeball-to-Eyeball' Border Standoff
On a disputed South China Sea island, Beijing unveils a high-tech cinema
China Prepares for a Crisis Along North Korea Border
US preps next missile test, from Alaskan island
5.0 magnitude earthquake hits south of the Fiji Islands
5.0 magnitude earthquake hits the southern Mid-Atlantic Ridge
5.0 magnitude earthquake hits the Balleny Islands region
Sabancaya volcano in Peru erupts to 32,000ft
Sinabung volcano in Indonesia erupts to 17,000ft
Sakurajima volcano on Japan erupts to 10,000ft
Homes swept away as floods ravage the Midwest
Hundreds battle wild fires across southern France
Vatican turns off fountains as Rome gasps in drought
Trump calls Obamacare 'big fat ugly lie,' demands Senate vote for repeal
Spike in calls to poison control centers over dietary supplements
New U.S. Navy aircraft carrier sets sail with "gender neutral" bathrooms, ditching urinals
Thai transgender boxer winning the fight for acceptance
Planned Parenthood to Toddlers: 'Your Genitals Don't Make You a Boy or a Girl'
Canadian polygamous leader found guilty of having 25 wives
Brazilians funneled as "slaves" by US church, ex-members say
Lana Del Rey admits she tried to hex Trump: 'Why not?'
Tracking Bible Prophecy Headlines - 7/24/2017
Netanyahu's Likud party to vote against Palestinian state on Tuesday
Israeli Arab lawmaker proclaims 'Jerusalem is Palestinian'
Israeli embassy in Amman: Two are shot dead after 'screwdriver attack'
Mosque Crisis and Jordan Attack Raise Fears of Escalating Violence in Israel
Temple Mount Protests Could Turn Into an Intifada in the Blink of an Eye
Explosive chain of events could lead to new wave of terrorism
This Is Why Arab States Are Conspicuously Silent on Temple Mount Crisis
International efforts in motion to defuse Jerusalem tensions
Arab League to hold urgent meeting this week over Jerusalem tensions
Arab League: 'Israel is playing with fire, Jerusalem is a red line'
Radical cleric calls for 'Islamic war' for Jerusalem
Erdogan on the Temple Mount crisis: 'The Muslim world cannot remain silent'
Abbas: Israel most to lose in termination of security ties
Jews in Turkey under attack over Temple Mount crisis
Trump sends Greenblatt to Israel to defuse Temple Mount crisis
Israel refuses to remove metal detectors from mosque despite rising violence
Lapid lauds residents of illegal outpost slated to be demolished
Netanyahu vows to demolish Halamish terrorist's home as soon as possible
Gory photos from Halamish terror attack raise eyebrows
Netanyahu: 'Terror will never defeat us. We'll continue to build in our country.'
Gaza rocket hits open area in southern Israel, no injuries
Iran, Iraq vow to boost military ties
Jihadists take control of Syria's rebel-held Idlib
Qatar crisis: Turkey's Erdogan calls for swift end to Gulf dispute
Suicide bombing in Kabul leaves 24 dead, dozens injured
Afghanistan: Taliban 'kidnapped dozens' of villagers
Congress strikes deal on Russia sanctions, despite Trump objection
US Congress to vote on Russia sanctions, tying Trump's hands
Trump's son-in-law Kushner to testify on Hill - twice
Trump tweets Democrats are laughing at 'Russian Witch Hunt,' Republicans do 'very little' to protect him
'Horrific' human-smuggling incident in Texas not an isolated event, officials say
IMF downgrades US and UK growth
Wisconsin Company To Implant Microchips In Employees
Safety first! Volvo's intelligent drive and sensing technologies work to mitigate accidents
The August 2017 total solar eclipse could paralyze America
5.6 magnitude earthquake hits near Miyako, Japan
5.2 magnitude earthquake hits near Kerman, Iran
5.0 magnitude earthquake hits near Pangai, Tonga
Sheveluch volcano on Kamchatka, Russia erupts to 40,000ft
Sabancaya volcano in Peru erupts to 25,000ft
Klyuchevskoy volcano on Kamchatka, Russia erupts to 20,000ft
Fuego volcano in Guatemala erupts to 15,000ft
Sinabung volcano in Indonesia erupts to 12,000ft
Tropical Storm Hilary expected to become a hurricane in the East Pacific
Thousands ordered to evacuate as heavy rains hit northeast Japan
New Zealand Floods: State Of Emergency Declared In Christchurch
Severe flooding hits southwestern Wisconsin
North Korea experiencing worst drought in 16 years, UN agency reports
Defectors, Google Earth map decades of horror in North Korea
Star Wars redux: Congress eyes space to counter Kim Jong Un in North Korea
Health care legislation will continue death spiral of ObamaCare, says Rand Paul
Florida man contracts flesh-eating bacteria through blisters while hiking
Coffee Product Recalled After FDA Confirms The Existence Of Viagra-Like Ingredient
Cows Could Be Key To Effective HIV/AIDS Vaccine
Health officials start work on 'gay blood' policy change
Gay men to be allowed to give blood three months after sex
Ark Encounter thrills gay community with rainbow light display
Texans Flood Statehouse to Speak Out Against 'Bathroom Bills'
Church of England Withdrew Pastoral Care From Sex Abuse Victims After Settlements: Report
Tracking Bible Prophecy Headlines - 7/23/2017
UN Security Council to discuss escalation in violence Monday
Middle East Quartet condemns terror and violence, calls to work toward de-escalation
EU urges Israel, Jordan to cooperate on security in Jerusalem
Erdogan condemns Israel's 'excessive' use of force in Jerusalem
UN deplores Palestinians deaths in Jerusalem
Palestinians are leading themselves to a new 'catastrophe,' minister warns
Terror at Halamish: When a family's Shabbat celebration turned into a bloody massacre
Netanyahu on Halamish killings: 'An act of terror by a human animal filled with hatred'
Liberman: Abbas must immediately condemn Halamish 'slaughter'
Israel demands UN condemn Halamish attack, Palestinian incitement
Rivlin vows Israel will fight terror 'without compromise' after Halamish attack
Entry of Palestinian workers into West Bank communities restricted following terror attack
25 Hamas operatives, including senior figures, arrested in West Bank
Palestinians throw stones at IDF troops surrounding terrorist's village
New outpost built outside Halamish after deadly terror attack
Police clashes with rioters in several locations in east Jerusalem
Fresh Jerusalem clashes as Israeli official asks Arab nations for holy site security solution
More Jerusalem clashes feared as Israel searches for way to secure holy site
Israel said set to replace Temple Mount metal detectors with fenced access paths
Police install hi-tech security cameras outside Temple Mount
Muslims reject security cameras installed as alternative to metal detectors on Temple Mount
In first, Abbas halts security cooperation meetings with Israel
Liberman: Israel can manage without Palestinian security cooperation
Commentary: The Temple Mount charade
Rocket fired from Gaza, explodes en route to Israel
U.S. Army sergeant indicted in Hawaii on charges of trying to help Islamic State
ISIS bodies piling up in Libyan morgue, report says
How ISIS nearly stumbled on the ingredients for a 'dirty bomb'
Syrian army declares cessation of hostilities east of capital
Russia: 'Safe zone' in Syria's Ghouta demarcated
Hezbollah, Syria army launch offensive at Syrian-Lebanese border
Hungary's leader: EU and Soros seek to "Muslimize" Europe
Tehran seeks release of detained Iranian citizens in US
North Korean Defectors Are Using Google Earth to Identify Killing Sites and Mass Graves in Kim Jong Un's Totalitarian State
US lawmakers reach deal on sanctions bill for Russia, Iran, N.Korea
Congress Reaches Deal on Russia Sanctions, Setting Up Tough Choice for Trump
EU sounds alarm, urges U.S. to coordinate on Russia sanctions
Justice Department hits back at report citing anonymous sources that Sessions may have lied about Russia contacts
In tweet storm, Trump decries 'illegal leaks' and asserts 'all agree' he has complete power to pardon
Trump suggests he's not considering pardons
Billions Of Lives At Stake As China Threatens India With War After "Blatant Sovereignty Infringement"
Could a war break out between India and China - again?
Why is the India-China border stand-off escalating?
Reduce tension through direct dialogue: Pentagon to India, China
Trump: USS Ford is '100,000-ton message to the world'
Trump, on New Aircraft Carrier, Urges Military Funds Boost
The Meltdown in Venezuela's Currency Is Deepening
Mexico's bloody drug war is killing more people than ever
Mexico murders up with deadliest month in at least 20 years
Protesters across Poland warn of impending dictatorship
Popularity tumbles for France's Macron: poll
Why 'every person on the planet' will need a digital ID
Kuna outdoor smart security camera and light can stop burglars in their tracks
Cleanup Time: Russia Launches Satellite to Remove Space Junk from Orbit
Fukushima robot finds potential fuel debris hanging like icicles in reactor 3
Mammoth Lakes area hit by swarm of hundreds of tiny earthquakes
Strong Aftershocks Test Nerves on Greek Island After Quake
Aegean earthquake: Two aftershocks spark panic on Greek island of Kos after two killed and 500 injured
5.5 magnitude earthquake hits near Tinabogan, Indonesia
5.1 magnitude earthquake hits near Attu Station, Alaska
Sabancaya volcano in Peru erupts to 28,000ft
Klyuchevskoy volcano on Kamchatka, Russia erupts to 17,000ft
Reventador volcano in Ecuador erupts to 13,000ft
Rome risks water rationing as drought-hit lake set to go offline
Papayas Sicken 47 in 12 States with Salmonella – 1 Death
At Least 90 Hospitalized, 50 Charged With Underage Drinking At Hartford 'Hot Jam' Concert
AIDS deaths are on the decline thanks to medications. But increasing drug resistance poses a danger
Kentucky taxpayers on hook for clerk Kim Davis' fight against gay marriage
Church of England to vote on 'welcoming' transgender people with special services
ABC, NBC under fire after smearing Christian organization as a "hate group"
Tracking Bible Prophecy Headlines - 7/22/2017
Fatah says 'campaign for Jerusalem has begun'
Arab MK says third Intifada has already begun
Six dead as Israeli-Palestinian tensions boil over
Palestinian terrorist murders three family members during Shabbat dinner
Three Palestinians killed in 'day of rage' riots
The Warnings Have Come to Fruition: Temple Mount Crisis Reignites Lone-wolf Terror
Leading Sunni Muslim center calls for intervention to 'save' al-Aksa
Egypt calls for halt to violence in Jerusalem
State Department says settlements, 'lack of hope' drive Palestinian violence
Israel won't capitulate to violence, but wants to 'lower the flames,' minister says
Head of Islamic body: '1.7 billion Muslims say no to metal detectors'
Arab MK: 'Whole Arab world will rise up' if Israel doesn't remove metal detectors
Abbas to 'freeze contact' with Israel until metal detectors at al-Aqsa Mosque are removed
Temple Mount spillover: US warns of riots in Jordan
Protests across Muslim world condemn Israel over al-Aksa measures
Jewish center honors Spanish MP who said Israel massacres children
The Merkava 4: Why Hezbollah Should Be Afraid—Very Afraid - The lessons of the 1973 and 2006 wars.
Trump to host Lebanese leader amid Middle East tensions
Hezbollah and Syrian Army Attack Islamists on Lebanon Border
Syrian military says jets attack Islamic State east of Raqqa
ISIS broken, but leader slipped away due to leak, says key general
Iraqis hold suspected ISIS militants in cramped, stifling prison who say they 'want to die'
Qatar's emir says ready to talk but "sovereignty must be respected"
Erdogan says Turkey will try to solve problems between Gulf states
Germany cannot scare Turkey with 'threats': Erdogan
US moves against Iran raise spectre of wider regional conflict
US warns Iran of 'new and serious consequences' if Americans not returned
Iran announces production of new air defense missile
Iranian troops clash with 'terrorists' on border with Iraq
Errant US bombing reportedly kills 12 Afghan security forces
Hawaii prepares for 'unlikely' North Korea missile threat
North Korea tourism: US to ban Americans from visiting
Sessions reportedly discussed Trump campaign with Russia envoy
Talk of removing Confederate monuments starts a war of words in Dallas
U.S. Weighs Financial Sanctions to Hit Venezuela's Oil Revenue
'Mystery' signal from space is solved. It's not aliens
Residents, tourists in Greece sleep outdoors after quake
5.3 magnitude earthquake hits near Tocopilla, Chile
5.0 magnitude earthquake hits near Kos, Greece
5.0 magnitude earthquake hits near Ambunti, Papua New Guinea
Sabancaya volcano in Peru erupts to 25,000ft
Klyuchevskoy volcano on Kamchatka, Russia erupts to 20,000ft
Reventador volcano in Ecuador erupts to 16,000ft
Turrialba volcano in Costa Rica erupts to 12,000ft
Sinabung volcano in Indonesia erupts to 11,000ft
Western Pacific Will Roar to Life With First Typhoon of 2017 and a Weird Interaction Called the Fujiwhara Effect
Lining 'Em up in the East Pacific Tropics - Two tropical storms, a depression, and two disturbances
Experimental model predicted tornado's path hours, not minutes, before it formed
Bill Nye Says Old People Must Die For Climate Science To Progress
Yemen's cholera epidemic 'largest ever recorded'
How doctors used virtual reality to save the lives of conjoined twin sisters
Chemist apologises for saying women might 'misuse' morning after pill if it reduced the price
As the Israeli Government Bans Same-Sex Adoptions, Likud's Only Openly Gay MK Speaks UP
German president OKs gay marriage law, takes effect in fall
Mexico City spike in crime, violence sparks fears of cartel warfare
Tracking Bible Prophecy Headlines - 7/21/2017
Amid Temple Mount tumult, the who, what and why of its Waqf rulers
Accomplice helped terrorists bring weapons into Temple Mount
Dozens wounded in fresh clashes over Temple Mount security
Police, army deploying thousands ahead of feared Friday Temple Mount protests
IDF readies 5 battalions in case Temple Mount clashes spread to West Bank
Police leave metal detectors in place, bar young men from Jerusalem's Old City
Turkish Islamists hold anti-Israel rally outside Istanbul synagogue protesting installment of metal detectors at Temple Mount
Abbas asks Erdogan for help to end Temple Mount standoff
Abbas asks Jared Kushner to force Israel to remove metal detectors
Netanyahu rushes to security meet as Temple Mount tensions surge
Families of Israeli Arab terrorists ask High Court to order release of their bodies
US envoy visits bereaved families of cops slain at Temple Mount
EU envoy responds to Netanyahu: 'We have deep, broad relations with Israel'
Arabs call on ICC to investigate Israel
Nikki Haley presses UN to up pressure on Hezbollah
Hezbollah, Syrian army attack militants at Lebanese-Syrian border - pro-Assad commander
Ambush near Syrian capital kill 28 government troops
US seeks Syrian solution, but Assad doesn't have to go first
Trump, Mattis: US winning fight against Islamic State group
'No security, no protection' for Mosul's Christians after Islamic State
Turkey: 6 Kurdish militants killed in drone attack
Russia calls new US sanctions against Iran unfounded
Qatar crisis may be rooted in old family rivalries
Qatar blames UAE for hacking that sparked Gulf row
U.S. to deploy officials in Qatar in counter-terrorism accord
Poll: 68 percent of voters are concerned about war with North Korea
U.S. general says allies worry Russian war game may be 'Trojan horse'
CIA director: Russia loves to meddle and 'stick it to America'
'Extremely disturbing' if Trump considering Russia pardons: Senator
Trump legal team looking to investigate Mueller aides
Here's the Chain Reaction Trump Could Set Off by Trying to Fire Mueller
Mueller tests Trump: Probe reportedly eyes business transactions, despite warning
Trump supporters fear Mueller's peek into business dealings will be fatal blow
Americans are paying more attention to politics, and finding it stressful
Katie Couric: Fake news is ripping America 'apart at the seams'
Facebook deletes thousands of UK accounts in crackdown on fake news
Walmart Wants To Satisfy Customers By Scanning Their Faces
Bag of NASA moon dust sells for $1.8M at auction
Parades, parties and port-a-potties: Eclipse mania is taking hold from coast to coast
Strong 6.7 earthquake rattles Turkey, Greek islands
Quake damages buildings on Greek island; 2 killed, 120 hurt
Quake causes seas to rise, coastal roads flooded
5.2 magnitude earthquake hits near Nikol'skoye, Russia
5.1 magnitude earthquake hits near Pagan, Northern Mariana Islands
5.0 magnitude earthquake hits near Banda Aceh, Indonesia
Sabancaya volcano in Peru erupts to 28,000ft
Sangay volcano in Ecuador erupts to 27,000ft
Klyuchevskoy volcano on Kamchatka, Russia erupts to 20,000ft
Reventador volcano in Ecuador erupts to 18,000ft
Fuego volcano in Guatemala erupts to 16,000ft
Karymsky volcano on Kamchatka, Russia erupts to 14,000ft
Sinabung volcano in Indonesia erupts to 12,000ft
Military sends extra help for exhausted police officers dealing with B.C. fires
Smoke from Mariposa fire chokes Tahoe Basin, creates apocalyptic sunset at the lake
Every Year, the Sky 'Rains Fish' in Honduras. Explanations Vary.
NC island's mysterious birth appears on NASA satellite images
Gore: 'Some Levels of the Earth System Have Crossed a Point of No Return'
Report: Former Zetas cartel leader used to eat victims
Inmates who get vasectomies could get out of jail earlier in controversial program
For 'gifting' six daughters as 'sex slaves' to self-proclaimed prophet, a Pa. couple will go to prison
Thousands at LGBT rally protest Israeli government's anti-gay adoption stance
Tracking Bible Prophecy Headlines - 7/20/2017
China's leader vows 'unremitting' efforts for Middle East peace
Housing Ministry to offer public housing beyond Green Line
Palestinian Authority's 2017 Budget Shows 'Huge Increase' in Funding for Terror Payments
White House 'very concerned' over Temple Mount disquiet
Rioters clash with police around Jerusalem over Temple Mount metal detectors
Compromise weighed to remove Temple Mount metal detectors
Netanyahu says Israel won't remove Temple Mt. metal detectors for now
Netanyahu slams EU and Obama in leaked conversation
Decrying 'betrayal,' Hungary Jews say Netanyahu ignoring them
French left-wing head slams Macron for admitting French guilt in Holocaust
Israeli Student's Use of Auschwitz Artifacts in an Art Exhibit Prompts a Furor
Quebec Court Fines Jewish Salon Owner for Forcing Jewish Hairdresser to Take the Sabbath Off
Leviathan 5 drilling confirms presence of gas
Israeli MK calls on US to scrap sunset clauses of Iran deal
Head of Iranian army: US should move bases away if pursues sanctions
US urges world pressure to halt Hezbollah arms buildup
IDF posts videos of Hezbollah activities violating UN resolution
Operation Good Neighbor: Israel reveals its massive humanitarian aid to Syria
Trump Ends Covert Aid to Syrian Rebels Trying to Topple Assad
Donald Trump drops CIA programme in Syria 'in bid to improve Russia ties'
Rebuilding Mosul: The daunting mission to bring the demolished city back from the dead
Turkey's leak of U.S. military data puts troops' lives at risk, Pentagon says
Saudi-led bloc modifies demands to end Qatar crisis
UN warned not to whitewash 'grave violations against children' in Yemen
How a video of a woman in a skirt became a global headache for Saudi Arabia
Venezuela's Maduro, foes head into crucial showdown
North Korean Police Beat People To Death To Avoid Wasting Bullets In Brutal Public Executions
Moon seeks 2020 deal for peace with nuclear-free North Korea
Trump's embrace of Russia has top advisers fretting
Trump blasts Sessions for recusal in Russia probe
Trump son, son-in-law to testify to Senate on campaign meddling
ICE chief praises Trump, plans to send more agents to sanctuary cities
Supreme Court lets Trump restore strict limits on refugees, expands 'close relatives' category
Enhanced security in effect on international flights to US
US ends controversial laptop ban on flights from Middle East
Customers shut out of accounts for hours during Bank of America system outage
Tech Stocks Eclipse Record From Dot-Com Era
Congressman Asks NASA if There's an Ancient Civilization on Mars. For Real
Musk Says First Passengers on SpaceX Rockets Must Be 'Brave'
Roscosmos' Mayak Satellite to Become Third Brightest Object In Sky after Sun & Moon
Tepco deploys new robot into Fukushima No. 1 reactor to locate fuel debris
Robot Swims Around Fukushima Reactor to Find Melted Fuel
5.9 magnitude earthquake hits near Mauritius - Reunion region
5.8 magnitude earthquake hits near Namie, Japan
5.3 magnitude earthquake hits the Tonga region
5.2 magnitude earthquake hits near Antofagasta, Chile
5.1 magnitude earthquake hits near Barbados region, Windward Islands
Sabancaya volcano in Peru erupts to 28,000ft
Klyuchevskoy volcano on Kamchatka, Russia erupts to 20,000ft
Fuego volcano in Guatemala erupts to 15,000ft
Sinabung volcano in Indonesia erupts to 15,000ft
Karymsky volcano on Kamchatka, Russia erupts to 14,000ft
Turrialba volcano in Costa Rica erupts to 12,000ft
Hurricane Fernanda, TS Greg, TD 8-E, King Tide Update
Seasonal storm forecast doubles number of hurricanes
'It's Done Stuff That We've Never Seen Before': Thousands Evacuated as California's Detwiler Fire Doubles in Size
3 California Counties File Multi-Billion Dollar Lawsuits Against "Big Oil" Over Rising Sea Levels
Zion, the world's youngest double hand transplant recipient, can swing a baseball bat
John McCain, Republican senator from Arizona, diagnosed with brain tumor
Trump to Congress: Don't leave for recess until health care bill passed
Chile moves towards legalising abortion in limited cases
Minnesota's Proposed 'Transgender Tool Kit' For Students Causes A Stir
LGBT activists mock Christian ministry's decision to reclaim rainbow
Mormon Professor Says She Was Fired for Pro-LGBTQ Facebook Post
Hundreds of German choir boys abused over six decades
New sex robots have setting to simulate rape
Man Charged with 12 Counts of Attempted Murder in Attack at Cemetery
Tracking Bible Prophecy Headlines - 7/19/2017
Police: Temple Mount closed off to Jews
Clashes break out in Old City as Temple Mount tensions heat up
Some Muslim worshipers throw stones, bottles at police after prayers outside Temple Mount
Arab MKs at Lions' Gate to express support in protest against Temple Mount security
Jordan's FM talks to Russian counterpart about Temple Mount in phone call
Report: Saudi King asked US to intervene in Temple Mount standoff
Saudi Mufti: 'Al-Aqsa's closure damage the sanctity of the Mosque'
Gaza factions warn Israel over Temple Mount 'aggression'
Fatah calls for 'day of rage' on Wednesday
The campaign to exploit Jerusalem terror and fan new round of violence
'The world should know: UNRWA perpetuates the conflict'
Israel, Hamas make prisoner swap counteroffers
Pence: Embassy move to Jerusalem is question of 'when, not if'
Israel's Netanyahu tells Macron of doubts about U.S. peace push
China reiterates commitment to Israel-PA peace
Christian Zionists still uncertain about Trump - but sure glad Obama is out
PM Orban tells Israel's Netanyahu Hungary has zero tolerance of anti-Semitism
ACLU urges senators to oppose bill targeting Israel boycotts
PM meets Mexican diplomat fired for challenging UNESCO Jerusalem vote
UN agency continues accusing Israel of apartheid
With Bibles and shovels, a search for the biblical tabernacle gathers pace at Shiloh
Jordanian Parliament Speaker: 'We are documenting Israel's racist laws and will spread them around the world'
Gaza sewage water polluting Israeli groundwater
Car-ramming terror attack in Hebron leaves 2 soldiers wounded, terrorist shot
Trump administration will continue to consult with Israel on Syria ceasefire
Israel Stuck Between a Trump Rock and Putin Hard Place Over Syria Cease-fire
US, Russia tout Israel's security needs amid concerns of Iran in Syria
Allen West: If Israel goes, Western civilization goes
IDF says videos prove Hezbollah hiding behind NGO at border
Lebanon preparing for military operation near Syria border
Suicide bomb attack kills four in Kurdish-held Syrian northeast
Turkey and the Kurds are on the brink of war - and the Pentagon is right in the middle of it
The troubling US post-prison experiment to 'rehabilitate' an ISIS supporter
Islamic State's customised car bombs - in pictures
Egypt police trap and kill 3 top 'terrorist group' members
Egyptian security forces kill prominent Islamic State militant in North Sinai
Trump was talked out of declaring Iran in breach of nuke deal
US slaps Iranians with sanctions over 'malign' activity
US sanctions Iran for ballistic missile program
Iran condemns 'worthless' US sanctions, responds with its own
Arab nations urge Qatar to adopt six anti-terror principles
Saudi-led coalition blocks UN aid staff flight carrying journalists to Yemen
Saudi-led coalition airstrike in Yemen kills 11 civilians
Saudi King's Son Plotted Effort to Oust His Rival
Controversial French anti-terror bill clears hurdle
Franklin Graham 'Hurt and Stunned' That Canada's Justin Trudeau Awarded Former Al-Qaeda Member $8M
UK's First State-Funded Muslim School Taken Over by Govt After Pro-Rape Books Found
U.S. general: North Korea can hit us
Top US general: North Korea might have the range, but lacks in accuracy
North Korea conducts public executions for theft, watching South Korea media
Pro-Russian rebel leader in east Ukraine unveils plan for new state
'Sick:' Trump slams report of 'second meeting' with Putin at G-20
House to vote on Trump's $1.6B border wall request next week
House bill includes funds for just 28 miles of Trump border wall
Why the GOP Congress will be the most unproductive in 164 years
Trump Finds That Demolishing Obama's Legacy Is Not So Simple
Sen. Chuck Schumer blames Trump for Obamacare failure: 'Sabotage'
'Let Obamacare Fail,' Trump Says as GOP Health Bill Collapses
Health care bill collapse leaves divided GOP at crossroads
A Republican Party at war with itself hits the wall on health care
Robots to Ease the Burden on the Health-Care System
New Tech Brings Live Facial Recognition to Police Body Cameras
This incredible laser gun could be the Navy's secret to fighting enemy drones
Cute floating space drone sends first images from ISS
White House supports FCC plan to dismantle net neutrality
Hacker steals more than $7 million in digital currency using a link switch
Visa offers thousands to small business owners to go 'cashless'
Foreigners snap up record number of US homes
5.2 magnitude earthquake hits near Ryukyu Islands, Japan
5.1 magnitude earthquake hits near Attu Station, Alaska
5.0 magnitude earthquake hits the Owen Fracture Zone region
Sabancaya volcano in Peru erupts to 26,000ft
Klyuchevskoy volcano on Kamchatka, Russia erupts to 20,000ft
Fuego volcano in Guatemala erupts to 16,000ft
Turrialba volcano in Costa Rica erupts to 14,000ft
Nishinoshima volcano on Japan erupts to 10,000ft
Sinabung volcano in Indonesia erupts to 10,000ft
India: New tropical depression threatens flooding this week
Adriatic fires prompt evacuations in Montenegro and Croatia
3 California Counties File Multi-Billion Dollar Lawsuits Against "Big Oil" Over Rising Sea Levels
Crews Spraying Around The Clock After A Billion Mosquitoes Blown In By Storms In South Florida
Israeli court gives government 2 months to reassess gay adoption policy
Tracking Bible Prophecy Headlines - 7/18/2017
Pence restates Trump pledge to move embassy to Jerusalem
Embroiled in Russia crisis, Kushner presses on with Mideast peace
Abbas ahead of visit: China can make contribution to peace process
Fatah calls for 'Day of Rage' amid new Temple Mount security in wake of attack
Turkey says Israel's brief closure of Temple Mount after attack is 'crime against humanity'
Waqf: We have lost control over the Temple Mount
Israel says it will expand space for non-Orthodox prayer at Western Wall despite freezing agreement
Netanyahu: Evangelical Christians are Israel's best friends
Christian pro-Israel group lobbies to cut funding to Palestinians
Dermer: Israel wants US to cut funding to Palestinians over terrorism
Senate panel set to pass bill banning PA funding over terrorism support
Yuli Edelstein slams Jordanian parliament head for praising terrorists
Israeli 'counter-terrorism boot camp' a tourist attraction
To tackle online crime, Israel approves web censorship law
Drone 'threat' to planes over Israel
Israel and the unexpected new world order
6 reasons why Macron's speech about the Holocaust in France was groundbreaking
Macron denounces anti-Zionism as a new form of anti-Semitism
With Netanyahu in town, Hungary's Jews lament Israel 'deserting' them
Former Defense Minister Ya'alon: 'If there is a war, we will annihilate Lebanon's infrastructure'
Kurdish security official: ISIS leader Baghdadi almost certainly alive
ISIS in the Sinai eyeing Israel
Militants kill 5 police in complex attack in Egypt's Sinai
Russian Foreign Minister: We will safeguard Israeli interests with Syria de-escalation zones
Netanyahu: Israel won't tolerate Iranian bases in Lebanon, Syria
'Israel may need to take out Iranian bases in Syria'
Iran's Revolutionary Guards warn US against terrorist designation, sanctions
Trump Recertifies Iran Nuclear Deal, but Only Reluctantly
Trump administration says Iran complying with nuclear deal but defying its spirit
White House: Iran adhering to nuke deal, but fresh sanctions likely for non-nuclear activities
Qatar alleges Gulf rivals broke international law by hacking its websites
Qatar crisis: UAE denies hacking news agency
Somalia back online after entire country cut off from internet for three weeks
Kenya's president says will hunt down Islamist attackers
Turkish parliament extends state of emergency for 3 months
Philippine president asks Congress to keep martial law until end of year
Australia seeks to expand role of military in domestic terror threats
South Korea proposes rare military talks with North Korea
Venezuela marks 100 days of unrest, at a glance
Venezuelan economic crisis: opposition calls for nationwide strike
White House threatens Venezuela with 'strong' economic actions if socialist government rewrites constitution
Brexit talks resume: Get down to business, David Davis urges
More Obama officials scrutinized in 'unmasking' probe
Major tech firms, internet providers clash over U.S. net neutrality rules
Elon Musk: Artificial Intelligence Is Society's 'Biggest Risk'
Alien ships near Saturn? Ex-NASA scientist claims of their existence
Russia tsunami: fears of sea surge after 7.8 earthquake near Aleutian Islands
6.4 magnitude earthquake hits near Camana, Peru
6.2 magnitude earthquake hits near Nikol'skoye, Russia
5.3 magnitude earthquake hits near Nikol'skoye, Russia
5.2 magnitude earthquake hits near Nikol'skoye, Russia
5.2 magnitude earthquake hits near Attu Station, Alaska
5.1 magnitude earthquake hits near Attu Station, Alaska
5.1 magnitude earthquake hits near Nikol'skoye, Russia
5.0 magnitude earthquake hits near Attu Station, Alaska
Sabancaya volcano in Peru erupts to 29,000ft
Klyuchevskoy volcano on Kamchatka, Russia erupts to 20,000ft
Karymsky volcano on Kamchatka, Russia erupts to 17,000ft
Sinabung volcano in Indonesia erupts to 17,000ft
Copahue volcano in Chile erupts to 10,000ft
'Mountain of God' Volcano Eruption Imminent, Scientist Says
Fernanda weakens to Category 2 as it churns west toward Central Pacific
Tropical Storm Don develops in Atlantic Ocean, eyes Windward Islands
Tropical Storm Talas kills at least 14 in Vietnam
4 killed, 6 missing in India's Gujarat amid monsoon floods
Southern Europe gripped by record-high heatwave
Spain heatwave breaks records and kills one
Massive dust storm covers Arizona
Global warming may limit airplane takeoffs in coming decades
California Legislature extends state's cap-and-trade program in rare bipartisan effort to address climate change
'It's Raining Needles': Drug Crisis Creates Pollution Threat
Why this adorable mouse is to blame for the spread of Lyme disease
Charlie Gard's parents angry that baby's lawyer is head of charity that backs assisted dying
Two more Senate Republicans oppose health-care bill, leaving it without enough votes to pass
Christian Grandma Florist Fined for Not Working Gay Wedding Takes 'Last Stand' at Supreme Court
House Rejects Ban on Transgender Surgery for Troops
NAACP Leader: Preachers Praying With Trump 'Theological Malpractice Bordering on Heresy'
Tracking Bible Prophecy Headlines - 7/17/2017
Ministers approve bill aiming to take Jerusalem off the negotiating table
Palestinian officials powwow to protest Temple Mount security moves
Muslim authority protests Temple Mount security measures, blocks entrance
Despite protests, hundreds of Muslims pray on Temple Mount
Muslim officials' dangerous theatrics at the most incendiary spot in the Middle East
Amid tensions, scuffles break out at Temple Mount entrance
Arab sector warns metal detectors at Temple Mount will 'only worsen conflict'
Arab-Israeli lawmaker warns of third intifada after Friday attack
Hamas calls for more violence after Temple Mount attack
Jordanian parliament glorifies Temple Mount terrorists
UNESCO gave the green light to kill Israelis on the Temple Mount
'Ecological terrorism': stream overflows with sewage from Gaza
Netanyahu opposes Syria ceasefire, says it will strengthen Iran
The Iranians are at the borders - With its ascendancy in Syria, the Islamic Republic is seeking to consolidate its position against Israel and the US
Iran leases air, land and sea bases in Syria
Defiant Erdogan attacks EU, backs restoring death penalty
Egypt says 1 killed, 50 injured in clashes on Nile islands
UAE said to be behind hacking of Qatari media, sparking regional upheaval
Gulf states hint at possible expulsion of Qatar from regional bloc
Suicide bomber targets Pakistan paramilitary force, 2 dead
Australian army gets greater power to act during terror attacks
Venezuela violence: Woman killed, 4 injured as thousands vote in opposition referendum
Millions take part in symbolic referendum rejecting plans to rewrite Venezuela's constitution
Venezuela opposition says 7 million vote in anti-Maduro poll
South Korea offers to talk with North on easing border tensions, resuming family reunions
Trump lawyer says nothing illegal in son's Russia meeting
Trump lawyer defends Don Jr. meeting, says Secret Service allowed it
U.S. Secret Service rejects suggestion it vetted Trump son's meeting
Haiti Official Who Exposed The Clinton Foundation Is Found Dead
Carl Bernstein: 'Cold civil war' gripping US as media embrace 'different truths'
Prosecutors' power to seize phone, Net records alarms critics
Amazon Antitrust Concerns Emerge in Washington and Wall Street
5.6 magnitude earthquake hits near Pangai, Tonga
5.5 magnitude earthquake hits near Pangai, Tonga
Sabancaya volcano in Peru erupts to 23,000ft
Reventador volcano in Ecuador erupts to 20,000ft
Fuego volcano in Guatemala erupts to 19,000ft
Sinabung volcano in Indonesia erupts to 10,000ft
Flooding continues in northern Illinois, could challenge records
'They had no warning': 9 from Phoenix family dead in Payson flash flood, 1 still missing
Biggest snowfall in decades blankets Chile's capital
Macron: My charm may have changed Trump's mind on climate change
Macron outshines Merkel as EU's top diplomat
Chinese scientists clone genetically altered dog, say they're ready to mass produce 'super dogs'
Scientists Have Genetically Engineered Dogs To Make Them More Muscly
Britain's first Muslim gay wedding as man who tried to kill himself over sexuality ties knot
Pennsylvania murder tied to online cult, police say
Tracking Bible Prophecy Headlines - 7/16/2017
France to propose new peace plan - Macron interested in being significant factor in efforts to secure Israel-PA peace
Flashback: Netanyahu warns of 'grave mistake' if France recognises Palestine
Netanyahu departs for 5-day trip to France and Hungary
Netanyahu in Paris to commemorate Vel d'Hiv deportation of Jews
Some French groups angered by 'unacceptable' Netanyahu invite
Waqf protests Israel has completely taken control of Temple Mount
Hamas calls for attacks on Israelis after Temple Mount closure
Hundreds in Jordan protest Temple Mount closure
Jordan's King Abdullah calls for calm after Temple Mount attack
US backs Israel's closure of Temple Mount, urges patience
US issues travel warning after Temple Mount attack
Security forces continue searching Temple Mount for weapons
PM Netanyahu anounces security upgrades at Temple Mount
Arab leader says community worried about backlash after attack
IDF: Palestinian gunman killed during West Bank arrest
Ya'alon says no way Netanyahu not involved in submarine affair
Hungarian PM vows to protect Jewish rituals
Berlin mayor rebuked over Imam's call to kill Jews and stone women
US poll: 65% believe anti-Semitism a serious problem in country
Decimated Muslim Brotherhood Still Inspires Fear. Its Members Wonder Why.
Isis may be on its knees but it will rise again if we don't break the cycle
US forces killed Abu Sayed, emir of ISIS-K, Pentagon says
Latest Syria talks wrap up: 'No breakthrough, no breakdown'
UN envoy: No signs Syrian gov has given ground
Iran Dominates in Iraq After U.S. 'Handed the Country Over'
Two years on, nuclear deal has fewer friends in US and Iran
A New "Arab Spring" in the Persian Gulf?
France wades into Qatar row, urges end to punitive measures
Calls for Stripping Qatar of World Cup suggests Gulf crisis at a stalemate
In shadow of crackdown, Turkey commemorates failed coup
Erdogan opens monument to victims of failed coup
Marking coup defeat, Erdogan vows to 'chop off traitors' heads'
Turkish body to discuss extending emergency
Turkey Chooses Russia Over NATO for Missile Defense
White House flooded by slow leak of Russia revelations
White House releases sensitive personal information of voters worried about their sensitive personal information
DOJ ask Supreme Court for 'immediate intervention' on immigration ban, documents show
Trump administration again suspends a part of Cuba embargo
CEO of JPMorgan: 'It's almost embarrassing being an American citizen'
Markets Worry Trump May Have to Use Obama's Secret Debt Ceiling Plan
Tony Blair says Brexit must be stopped to halt harm to UK
A futuristic $5.25-million boat that fuels itself has begun a 6-year voyage around the world
Could North Korea turn America's lights out? We're living in the dark about our electric grid
5.9 magnitude earthquake hits near Tilamuta, Indonesia
5.4 magnitude earthquake hits near Pirgos, Greece
5.1 magnitude earthquake hits west of Macquarie Island
Sabancaya volcano in Peru erupts to 28,000ft
Sinabung volcano in Indonesia erupts to 15,000ft
Reventador volcano in Ecuador erupts to 15,000ft
Turrialba volcano in Costa Rica erupts to 14,000ft
Thousands of Illinois homes swamped by flood waters as rivers keep rising
Toxins in water under Tennessee power plant causing alarm
Defense bill calls climate change a national security threat
More U.S. counties are finding Zika-carrying mosquitoes
Alzheimer's disease set to cost the U.S. $1.1 trillion by 2025
Senate Delays Health Care Vote After McCain Undergoes Surgery
Reformed churches sign agreement adopting justification doctrine signaling a turning point in ecumenical relations with the Catholic Church
Tracking Bible Prophecy Headlines - 7/15/2017
UN, EU condemn deadly Temple Mount terror attack
PA President Abbas condemns Temple Mount attack
Hamas, Islamic Jihad lavish praise on 'heroic' Temple Mount shooting
Two Israeli police and three gunmen killed in shootout at holy site
Temple Mount killers aimed to set the Middle East ablaze
Terror in the Old City is all too familiar, but Friday's attack was something else
Israeli officials question Temple Mount status quo after terror attack
Israel outraged by Jordan's reaction to terror attack
Israel rejects Jordan demand to immediately reopen Temple Mount after attack
After attack, Netanyahu said to order reopening of Temple Mt. from Sunday
Waqf official may have aided Israeli-Arab terrorists in Temple Mount attack - report
Arab League scolds Israel for Temple Mt. closure, failing to mention attack
Head of Israel's Arab party rejects armed struggle after Old City terror attack
Battle of headlines: The media's conflicted Temple Mount terror coverage
Two tourists stabbed to death in beach attack at Egyptian resort
House passes bill that includes $705m. for US-Israel missile defense cooperation
Trump opposes House method for allocating Israeli missile defense aid
Netanyahu: We didn't agree to slow down settlement construction
Israel and allies seek to break up the 'Sh'ite crescent'
Iran leases air, land and sea bases in Syria
ISIS was a symptom. State collapse is the disease
Report Reveals Russia Has Killed More Syrian Civilians Than ISIS
Stream of floating bodies near Mosul raises fears of reprisals by Iraqi militias
Turkey to mark anniversary of coup attempt
Pentagon says leader of Afghan Islamic State branch killed in US raid
Trump travel ban: Judge expands definition of 'close relative'
16-year-old in custody after 5 people were attacked with acid in London
The London acid attack is part of a depressing, 'barbaric' trend
Mexico's Gasoline Thieves Go Full Mad Max As Competing Cartels Declare War On Each Other And The Army
Monitor: N. Korea likely has more plutonium than previously thought
Kim Jong Un sends North Korean slaves to Russia to earn cash for regime
U.S. prepares new sanctions on Chinese firms over North Korea ties - officials
Russian American lobbyist was present at Trump Jr.'s meeting with Kremlin-connected lawyer
Mystery Russian made up the eighth person Donald Trump Jnr met in secret anti-Hillary talk
Dow, S&P notch record closes on dimmed rate hike prospects
Forecast of weak economic growth raises big questions about Trump's populist agenda
Britain's Brexit Chaos Leaves EU Friends and Foes Bemused
At governors gathering, Trudeau takes case to preserve NAFTA directly to states
Trudeau assured by Pence that new NAFTA will be 'win, win, win'
Solar flare to slam Earth this weekend
5.3 magnitude earthquake hits near Farallon de Pajaros, Northern Mariana Islands
5.3 magnitude earthquake hits near San Antonio, Chile
5.0 magnitude earthquake hits southwest of Africa
Earthquake swarm in Katla volcano
Sabancaya volcano in Peru erupts to 24,000ft
Sinabung volcano in Indonesia erupts to 16,000ft
Turrialba volcano in Costa Rica erupts to 11,000ft
Sinkhole swallows homes in Florida
Is it unethical to have kids in the era of climate change? A philosophy professor explains
Genetically engineered mosquitoes could wipe out Zika, but some in Dallas County oppose local trials
Number of cases Zika virus down globally
Swine flu found at Ohio county fair; hogs to be slaughtered
America sees alarming spike in middle school suicide rate
Media Ridicule Photo of Evangelicals Praying Over Trump
Tracking Bible Prophecy Headlines - 7/14/2017
Middle East Quartet meets for first time in Trump's presidency
Trump: Only thing more difficult than Israeli-Palestinian peace is healthcare
Ex-intel chief: Israel should advance peace initiatives now, while we're strong
Abbas to visit China next week at the invitation of Chinese President Xi Jinping. China supports a Palestinian state.
Ex-defense minister says 'corrupt' Netanyahu should resign
Netanyahu: Political rivals, media want me convicted
PM says corruption insinuations are a left-wing plot against him
At Gaza war memorial event, Netanyahu, Rivlin call for return of soldiers' bodies
Soros 'distressed' by 'anti-Semitic' Hungary campaign
Canada backtracks on banning 'Product of Israel' labels for West Bank wines
Israel, Palestinians reach landmark water deal for West Bank, Gaza
In Jerusalem, Gunmen Stage Brazen Attack Near Temple Mount
Three wounded in shooting terror attack near Temple Mount
Amid dramatic Temple Mount terror attack, Netanyahu resists calls to change status quo
Hezbollah threatens to 'surprise Israel' in next war
Israel Growing Concerned That Unresolved North Korea Nuclear Crisis Will Embolden Iran, Experts Say
Officials: US expected to say Iran still abiding by nuke deal
Solider accused of supporting ISIS thought 9/11 was inside job: ex-bunkmate
Fearing more terror attacks, Egypt churches suspend activities
Former UK envoy: Saudi Arabia funds extremist mosques in Europe
Turkish director arrested for film of Erdogan 'execution'
Could North Korea turn America's lights out? We're living in the dark about our electric grid
Trump slams media for coverage of mysterious Russian lawyer, lays blame on Lynch
Trump's Lawyer Apologizes for a Profane Tirade
Trump lawyer e-mail meltdown raises questions of competence
GOP operative who sought Clinton's emails committed suicide
Hawaii Judge Orders Loosening of Trump Travel Ban
Amazon is getting too big and the government is talking about it
Why the Post Office Gives Amazon Special Delivery - A Citigroup analysis finds each box gets a $1.46 subsidy. It's like a gift card from Uncle Sam.
U.S. asks nations to provide more traveler data or face sanctions
High-speed Hyperloop project ready for key test in Nevada
Watch a Giant Sunspot Whirl Across the Sun in Incredible NASA Video
5.2 magnitude earthquake hits near Oitui, Indonesia
5.1 magnitude earthquake hits near Raoul Island, New Zealand
5.1 magnitude earthquake hits near Vinchina, Argentina
5.0 magnitude earthquake hits near Padangsidempuan, Indonesia
Sabancaya volcano in Peru erupts to 27,000ft
Turrialba volcano in Costa Rica erupts to 12,000ft
Sinabung volcano in Indonesia erupts to 11,000ft
Giant Antarctic Icebergs and Crushing Existential Dread
New York Man Dies From 'Exceedingly Rare' Tick Virus Transmitted Within Minutes
'Cholera is everywhere': Yemen epidemic spiralling out of control
GOP Lawmakers Bought Health-Insurance Stocks While Advancing Trumpcare
US charging 412 in health fraud schemes worth $1.3 billion
House defeats bid to block Pentagon funding transgender surgeries
Shock as teens arrested for alleged sex assault that thousands watched on Facebook live
Jeff Sessions Tells 'Hate Group' DOJ Will Issue Religious Freedom Guidance
Tracking Bible Prophecy Headlines - 7/13/2017
Netanyahu meets Greenblatt amid Trump envoy's latest peace push
US envoy Friedman, trusted by Trump, joins Mideast peace team
Bennett holds 'successful meeting' with Trump envoys
What Occupation? Most Israelis Say This Land is Ours
Palestinians demand Patriarch's ouster over Jerusalem land sales
Fears of instability chip away at support for US bill cutting PA funding
Ahead of cabinet debate, Liberman defends plan to expand Palestinian city
Top UN official warns Gaza electricity crisis will haunt Israel
Two Code Red sirens sounded near Gaza border false alarms
IDF holds two-day exercise in Gaza border area
Palestinians warn ending payouts to jailed attackers could trigger crisis
IDF troops come under attack in Jenin; kill Palestinian terrorist, wound another in return fire
Terrorists take advantage of Israel's postal system
High Court to revisit ruling that lets some Tel Aviv stores open on Shabbat
Come to the Bimah and Read From the Torah! But First, What's Your Preferred Gender Pronoun?
Ya'alon pulls no punches - Netanyahu 'absolutely' will be indicted
Hungary to pull 'anti-Semitic' Soros campaign ahead of Netanyahu visit
Israel Seeking Saudi Flight Deal to Bring Pilgrims to Mecca
Turkish minister to visit Israel to discuss gas pipeline
100,000 and Counting: No Letup in Turkey Coup Purges a Year On
Media crackdown silencing criticism of Turkish government
Erdogan says lifting emergency rule currently out of question
President Erdogan tells BBC: EU wastes Turkey's time
Turkish police kill five in raid on Islamic State cell in Konya
Report: Egypt kills over 20 terrorists in Sinai airstrike
US soldier supported Islamic State but remained in military
Syria opposition says government won't negotiate
Refugees return to Syria from Lebanon in Hezbollah-mediated deal
Suicide bomber kills and injures scores in Syria's Idlib province
Amid divisions with Macron, Trump to travel to Paris to discuss Syria, terrorism
Tillerson, Saudi king make no progress on Qatar
Iranian cancer researcher sent home after being denied entry in Boston
Activists: Yemeni policewomen beat up female rally in south
19 killed in Boko Haram attacks in northern Nigeria city
UN identifies 38 more mass graves in Congo's Kasai region
Kim Jong Un and his wife host banquet for ICBM developers
Trump seeks talks to overhaul South Korean trade deal
Will Trump Ban Russian Anti-Virus Software Giant Kaspersky Labs Over Alleged Kremlin Ties?
FBI pick says Russia probe not a "witch hunt"
Russia's Lavrov: show me at least one fact Moscow meddled in US election
DOJ let Russian lawyer into US before she met with Trump team
Kremlin denies link to lawyer who met with Trump Jr.
Trump says he learned of son's meeting recently
Trump says on Twitter that son Donald Trump Jr. is 'open, transparent and innocent' in Russia case
Trump unloads on Hillary over double standard, amid reports Dems also got foreign help
White House goes on offense, slams DNC, Clintons for 'collusion'
Trump: Putin wanted Hillary to win election to weaken America
California Democrat launches longshot bid to impeach Trump
Democrats aim to block funding for Trump's election commission
Gingrich: Media 'Rushes Past a Bank Robbery to Grab GOP for Jaywalking'
Rush Limbaugh on Russia Coverage: 'I'm Watching People Lose Their Minds'
Evangelical Leaders Pray Over Trump in Oval Office
Trump jets off to Paris as Russia crisis plagues Washington
In Paris, Trump is Bastille Day guest of city he derided
Yellen comments stir anxiety about inflation data due out this week
Have Consumers Decided Most News Is Fake News? Global investors seem nearly as skeptical as Trump partisans.
Google, Twitter and dozens of other sites are taking a 'net neutrality day of action.' Here's what that means.
Net neutrality and the Left - not 'neutral' when it comes to hate speech
Cloud Leak: How A Verizon Partner Exposed Millions of Customer Accounts
Apple to Build China Data Center to Meet New Cybersecurity Law
Judge: Pacemaker data can be used in Middletown arson trial
West Sacramento Considering Driverless Shuttle Buses
Robots debate future of humans at Hong Kong tech show
US laptop ban lifted in Egypt, Morocco
Bomb threat at UCLA prompts evacuations of residence halls
A massive atmospheric experiment is planned for August solar eclipse
Ex-bosses stand trial over 2011 Fukushima crisis in Japan
6.4 magnitude earthquake hits near Taron, Papua New Guinea
Rare magnitude 5.8 earthquake hits North Korea in the Sea of Japan
Earthquake off North Korea not result of nuclear test: Pentagon
5.5 magnitude earthquake hits near Constitucion, Chile
Sabancaya volcano in Peru erupts to 27,000ft
Klyuchevskoy volcano on Kamchatka, Russia erupts to 17,000ft
Reventador volcano in Ecuador erupts to 14,500ft
Karymsky volcano in Russia erupts to 14,000ft
Turrialba volcano in Costa Rica erupts to 12,000ft
Tropical Storm Fernanda Forms Off Mexico in Pacific
Midwest Storms Trigger Deadly Flash Flooding
One of the biggest icebergs in recorded history just broke loose from Antarctica
Scientists to UN: 'Make new rules' to save the oceans
F.D.A. Panel Recommends Approval for Gene-Altering Leukemia Treatment
Missouri woman dies after contracting rare tick-borne Bourbon virus
Malta lawmakers legalize same-sex marriage
Teen Vogue's Sex Instruction Guide for Girls Is 'Horrific,' Women's Rights Advocates Say
Message' Bible Creator Eugene Peterson Changes Mind on Homosexuality; Would Perform a Same-Sex Marriage if Asked
Belle Plaine, Minnesota Allows Satanic Monument In City Park
Tracking Bible Prophecy Headlines - 7/12/2017
Trump's lack of State Department appointments can hurt Israel, experts say
Trump envoy meets with families of Israelis held in Gaza
In defiance of UNESCO, settlers urge Israeli cabinet meeting at Tomb of Patriarchs
Haifa residents demand UNESCO Square be renamed
Divisive expansion plan highlights crowded West Bank city's plight
It's Time for the U.S. to Stop Paying for Palestinian Terrorism
Family of Palestinian burglar shot dead by Israeli says he was 'murdered'
UN Report Highlights Hamas Abuses in Gaza During Ten Years of Absolute Rule
UN: Gaza 'unlivable' 10 years after Hamas seized power
Pro-Hezbollah Newspaper Warns Israelis to Expect 'Rain of Rockets,' Highlights Terror Group's Spread Across the Middle East
Israel Tells U.S. It Doesn't Want Russia Policing Safe Zones in Southern Syria
Pro- and anti-Assad guests brawl on Lebanese TV
Iraq Mosul: Anti-IS forces used excessive firepower - Amnesty
Mosul: Clashes continue as troops target IS 'holdouts'
How ISIS uses human shields in fighting coalition forces
British man and two Americans killed fighting Isis in Syria
Syrian Observatory says it has 'confirmed information' that Islamic State chief is dead
After Baghdadi's presumed death, questions of ISIS' new leadership arise
Nasrallah: The United States created ISIS
UN's de Mistura: Syrian Kurds should take part in drafting new constitution
Four Arab states say sanctions against Qatar still in place
Egypt says Qatar should be kicked out of anti Islamic State coalition
U.S., Qatar sign agreement on combating terrorism financing
Arab states say Qatar-US terror accord 'insufficient'
Saudi Arabia executes four convicted of terrorism in Qatif
Saudis block Israeli Arab website for coverage of 'normalization' with Israel
Turkey's failed coup: Warrants issued for 105 tech experts
EU's top diplomat: Iran deal "does not belong to one country"
Iranian women spark debate by defying hijab rule in cars
North Korean defectors down as border tightened: Seoul
U.S. THAAD missile defenses hit test target as North Korea tension rises
UK: Russia is boldly and repeatedly testing our defences. What should we do about it?
Moscow steps up war of words in diplomatic row with U.S.
'Category 5 hurricane': White House under siege by Trump Jr.'s Russia revelations
Russian Lawyer Veselnitskaya Denied Any Connection to the Kremlim and Says She Didn't Give Trump Jr. Info on Clinton
Don Jr. Story means nothing, as Russian lawyer also met with Obama aide
Trump Jr. tweets email chain on Russia meeting
Source: Justice Dept. probe will look at Trump Jr.'s disclosed emails, meeting
Trump Jr. denies dad knew about Russia meeting
Trump Jr. emails: White House dismisses 'ridiculous' Dem rhetoric after 'treason' talk
The Memo: Russian cloud casts new shadow over GOP agenda
Democrats intentionally used disinformation from Russia to attack Trump, campaign aides
Democrat obstructionism is hurting Trump, America: Kellyanne Conway
US free-speech group sues Trump for blocking Twitter users
Why the media has broken down in the age of Trump - Michael Goodwin
FBI document dump reveals secrets of Clinton probe as new director nominee faces Senate
Ghoulish online game urges young people to end their lives
'No more faith in humanity': A day in the life of Berlin Facebook moderators
New York's 'Summer of Hell' Just Got Worse: JFK, LaGuardia, Newark Airport Employees Walk Off Job in Labor Dispute
The super-rich are buying luxury apocalypse-safe bunkers for protection against natural disasters and nuclear attack
Chinese scientists just teleported an object into Earth's orbit for the first time
Well Blamed For Northeast Ohio Earthquake To Be Plugged
6.6 magnitude earthquake hits near Auckland Island, New Zealand
5.3 magnitude earthquake hits near Propicia, Ecuador
5.0 magnitude earthquake hits near Korsakov, Russia
5.0 magnitude earthquake hits the Scotia Sea
Sabancaya volcano in Peru erupts to 27,000ft
Popocateptl volcano in Mexico erupts to 22,000ft
Fuego volcano in Guatemala erupts to 17,000ft
Klyuchevskoy volcano on Kamchatka, Russia erupts to 17,000ft
Reventador volcano in Ecuador erupts to 14,000ft
Karymsky volcano on Kamchatka, Russia erupts to 13,000ft
Turrialba volcano in Costa Rica erupts to 13,000ft
California wildfires spewing so much smoke, they're visible from space
US Military Seeks Neural Implants to Restore Hearing, Sight
Bernie Sanders Predicts GOP Healthcare Bill Deadlier Than 9/11
Tech Companies Wage War on Disease-carrying Mosquitoes
U.N. Suspending Plan for Cholera Vaccination in Yemen
Measles 'tragedy' kills 35 across Europe
Cancer now more common than getting married or having a first baby
Brain-dead woman kept alive for months so she could deliver twins
Woman Aborts Her Baby at Planned Parenthood Then Commits Suicide Later That Day
Female genital mutilation will get you up to 15 years in Michigan prison under new law
Bloodthirsty Nigeria 'cult' killings spark fear
L.A. neighborhood stunned by sledgehammer attacks on Buddha statue. 'We're not going to let this hateful activity win'
Pope Francis recognizes fourth path to sainthood
Tracking Bible Prophecy Headlines - 7/11/2017
Liberman urges Greenblatt to ditch bilateral peace route
France calls on Israel to reconsider construction plans for settlements in East Jerusalem
Likud minister backs absorbing settlements into Jerusalem
Rivlin commemorates 11th anniversary of Second Lebanon War
Israel overrules its ambassador to Hungary on anti-Soros ads
Israel backs Hungary, says financier Soros is a threat
Europe is not really serious about fighting terror, Israel is
Regev: The New Israel Fund is helping terrorists
Summer camp for youths who lost loved ones to terror attacks in Israel
Pro-Hezbollah Newspaper Warns Israelis to Expect 'Rain of Rockets,' Highlights Terror Group's Spread Across the Middle East
'Threat of Hezbollah growing with Iranian aid'
Turkey's Erdogan says Iraq should avoid independence referendum
Mosul: US commander says Iraq must stop Islamic State 2.0
The battle for Mosul is won. But with Isis defeated, can Iraqis unite?
With Isis expelled from Mosul, the west cannot afford to ignore Iraq once again
Amnesty says Iraq and allies violated international law in Mosul battle
FBI arrests US soldier over plot to provide IS with drone, army documents
The women leading the fight against so-called IS in Syria
US soldier accused of trying to give ISIS classified documents, drone
Russia says to pursue further cooperation with USA on Syria
Iran: US-Russia ceasefire deal should be expanded to cover all Syria
Trump and Putin's Syria Ceasefire Effectively Lets Assad Off the Hook
Saudi demands for restoring relations with Qatar not viable, says US
British Court Allows Arms Sales to Saudis, Rejecting Criticism Over Yemen
Yemen cholera cases pass 300,000 as outbreak spirals
Turkey minister barred from Austria rally for failed coup anniversary
Bomb kills police chief, 2 others in southwest Pakistan town
Gunmen kill 7 Hindu pilgrims in Kashmir attack
How the miserable death of Moammar Gadhafi factors into Kim Jong Un's nuclear ambitions
A North Korean EMP attack is a dark possibility
S.Korea officials say N.Korea doesn't have ICBM re-entry technology
US aims for UN vote on N.Korea sanctions within weeks
India, U.S. and Japan Begin War Games, and China Hears a Message
U.S. carrier group leads biggest yet drills with India and Japan
In A Remote Himalayan Corner, Tensions Rise Between India And China
Arctic outpost becomes hotbed of Russian military activity
Tillerson says Russia must make first move in Ukraine peace process
Russia sanctions stalled as House GOP, Dems bicker
Trump Jr. was told of Russian effort to help father's campaign
Trump Jr. admits he wanted info on Clinton from Russian lawyer
Donald Trump Jr. hires N.Y. lawyer for Russia probes
Lawyer for Donald Trump Jr. says new NY Times report 'much ado about nothing'
Donald Trump Jr. 'did not collude with anybody,' White House says
Russian lawyer who contacted Trump's son earlier lobbied against U.S. law despised by Putin
Moscow denies knowledge of Trump Jr.'s meeting with Putin-linked lawyer
Donald Trump Jr. posts video of dad shooting down CNN plane
Trump: US must work with Russia, move past election issues
New Research Shows Guccifer 2.0 Files Were Copied Locally Suggesting DNC Not "Hacked By Russians"
Trump cancels Obama's special immigration program for foreign entrepreneurs
The Economist: "Get Ready For A World Currency By 2018"
Brexit: Theresa May's offer to EU citizens 'falls short'
Things are so bad in Venezuela that people are rationing toothpaste
Minneapolis Airport TSA reportedly failed 95 percent of security tests
Hazmat incident at air traffic control center delays flights around the Washington region
Marine aircraft crash: At least 16 bodies recovered from Mississippi crash site
U.S. Military 'Matrix' Project Aims To Plug Human Brains Directly Into A Computer
To Close Digital Divide, Microsoft to Harness Unused Television Channels
NASA Jupiter Probe to Fly Over Great Red Spot
Here's every total solar eclipse happening in your lifetime. Is this year your best chance?
Scores of tiny earthquakes making Mammoth Lakes area twitch
5.3 magnitude earthquake hits near Parapat, Indonesia
5.2 magnitude earthquake hits near Georgetown, Saint Helena
5.2 magnitude earthquake hits southeast of Easter Island
5.2 magnitude earthquake hits near Tarumizu, Japan
Sabancaya volcano in Peru erupts to 27,000ft
Fuego volcano in Guatemala erupts to 15,000ft
Reventador volcano in Ecuador erupts to 13,000ft
Sinabung volcano in Indonesia erupts to 13,000ft
Turrialba volcano in Costa Rica erupts to 12,000ft
Copahue volcano in Chile erupts to 11,000ft
Hurricane surf to hit San Diego earlier, harder than originally forecast
Ex-Tropical Depression 4 May Regenerate Near the Bahamas
Shocking footage shows torrential rain bring a building crashing to the ground in Tibet
Floods, then fires. California residents again face evacuations due to the elements.
Record heat, destructive fires and a massive power outage roil California
Raging Western Wildfires Hit Lumber Mills, Mining Workers
'Biological annihilation:' Earth's 6th mass extinction is underway
The perfect crime foiled by... a mosquito
Research raises hopes for gonorrhea vaccine
Cruz: Congress shouldn't recess until ObamaCare repealed, replaced
Marine charged after nude-photo sharing scandal
Greek island where American tourist was killed known for debauchery, violence
Church of England Votes in Favour of 'Marking' Gender Transitions with Religious Ceremony
Catholics To Rally In Prayer Against First Satanic Monument On Public Land In U.S. History
'Astonishing' Spike In Demand For Exorcisms
Tracking Bible Prophecy Headlines - 7/10/2017
At West Bank outpost, settlement building touted as 'true Zionist response to terror'
Israel to complete east Jerusalem center after controversial UNESCO vote
Egyptian, Palestinian leaders meet amid likely Gaza shakeup
Egyptian president tells Abbas he supports 2-state solution in 1967 borders
President Trump's envoy to arrive in Israel next week ahead of peace talks
Iran seeking nuclear weapons technology, German intel says
Netanyahu warns against Iranian move-in amid ceasefire in southwest Syria
US-Russia ceasefire holding in southwest Syria, say rebel sources
Israel a key player in Syria ceasefire deal
ISIS claims Israeli UAV hovers over Sinai
Iraqi Prime Minister Arrives in Mosul to Declare Victory Over ISIS
Honking Horns Hail the Liberation of Mosul From Islamic State
Good news from Mosul does not signal the end of Islamic State
Mosul: Searching for survivors in city 'liberated' from IS
ISIS Wives Jealous of Sex Slaves; Husbands Buy Virgins for $10K on Apps, Rape 9-Y-O Girls
Qatar central bank says country has $340 billion in reserves, can weather Arab sanctions
Qatar seeks compensation over Arab blockade
Huge crowd rallies in Istanbul against Turkey's post-coup crackdown
Kashmir: Clashes as protesters mark militant's death
Virginia Muslim attempts U.S. military infiltration
Trump hails G-20 'success.' Others see political chaos and American decline.
Germans angry over 'orgy of violence' at Merkel's pre-election G20
G20 Pictures: Shops Looted, Firebombs Thrown in Second Night of Hard-Left Rioting in Hamburg
NY mayor De Blasio skips slain NYPD cop's vigil to praise police in Germany
North Korea accuses US of 'reckless military provocations' after practice bombing run
Tillerson talks tough on Russia, vows US support for Ukraine
Following criticism, Trump appears to backtrack on joint US-Russia 'cyber unit'
Report: Kremlin-linked lawyer offered Trump Jr. 'damaging info' on Clinton before 2016 meeting
Trump, son push back on NY Times story suggesting Russian collusion
Priebus pushes back on Russia meeting story, suggests Democrats, opposition research involved
Comey's private memos on Trump conversations contained classified material
Comey in June: My Trump Memos Were Unclassified, Not a 'Government Document'
News Outlets to Seek Bargaining Rights Against Google and Facebook
How Antitrust Undermines Press Freedom
Man arrested in strangulation of stepfather posted selfies with body, police say
Career of the Future: Robot Psychologist
Living dragonfly drones take flight
China tests self-sustaining space station in Beijing
5.9 magnitude earthquake hits near San Pedro, Philippines
5.2 magnitude earthquake hits near Amahai, Indonesia
Sabancaya volcano in Peru erupts to 24,000ft
Reventador volcano in Ecuador erupts to 17,000ft
Sinabung volcano in Indonesia erupts to 16,000ft
Amid Heat Wave, Fire Causes Power Failure for Part of Los Angeles
Raging wildfires across California force nearly 8,000 to evacuate: 'It was terrifying'
There are more than 1 million viruses that we know absolutely nothing about
Is Google Censoring Anti-Abortion Group From Top Search Results Lists?
Top Pediatrician Says Pushing Transgender Ideology on Kids Is 'Child Abuse'
Frankfurt police bust online child porn ring with nearly 90,000 members
Cardinal George Pell, a Top Vatican Cleric, Returns to Australia to Face Sexual Assault Charges
Jesus Painting Left on Islamic Center Investigated as Hate Crime
Vatican outlaws gluten-free bread for Holy Communion
Tracking Bible Prophecy Headlines - 7/9/2017
Hamas seeks help from Palestinian foe to relieve pressure on Gaza
Gaza border communities prepare for future wars
Gaza again hit by power shortages as PA blocks payments
Senior minister urges no release of 'live terrorists' for dead troops
Arab envoy apologizes for not voting against UNESCO resolution
Resolutions and condemnations: The history of UNESCO against Israel
Poland to buy US Patriot system with Israeli-made missiles
Ex-Hamas members took part in deadly IS Sinai attack, Israeli general says
South Syria truce seeks to allay Israel, Jordan fears about Iran
Iraqi army says Mosul victory imminent, Islamic State vows 'fight until death'
Mosul woman with baby photographed moments before detonating bomb
Educated in terror: Deprogramming the children ISIS taught to kill
ISIS, Despite Heavy Losses, Still Inspires Global Attacks
The dangerous implications of ISIS holding on to Marawi in the Philipines
UK arms sales to Saudi Arabia under threat as court ruling on terrorism looms
Nine Kenyans beheaded by Somali al-Shabaab terrorists
Tillerson launches personal diplomacy in Persian Gulf dispute
China and Japan Leaders Seek Ties Reset Amid North Korea Worries
Meeting Asian allies, Trump vows to counter 'menace' N. Korea
Trump to China President Xi: N Korea nuclear threat will end 'one way or another'
North Korea says US nearing nuclear 'tipping point' with drill
US bombers fly over Korean Peninsula in response to N. Korea's ICBM test
North Korea calls US practice bombing run a provocation
Trump leaves leaders fearing the future as G-20 summit closes
Pope warns of 'dangerous alliances' among G20 powers
G-20 shut Trump out on climate, strike deal on trade
Erdogan threatens not to ratify Paris climate accord
Merkel Defends Decision to Host G-20 in Hamburg After Rioting
G-20 Riot Leaves Trail of Destruction as German Officials Scramble for Answers
Fresh clashes erupt as world leaders wrap up G20 summit
G-20 Outcome Shows Trump's America Is Going Its Own Way
While every other leader wears a G20 pin Trump wears the US Flag Pin!
Putin thinks Trump 'satisfied' by his denial of election meddling
Putin says has established working relationship with Trump
Trump Jr. says he, Kushner and Manafort met with lawyer tied to Kremlin
Donald Trump Jr. one-ups his dad with new Instagram that shows the president shooting down 'CNN'
Counter-protesters drown out KKK rally for Confederate statue in Virginia
Venezuela Catholic Church: Maduro turning country into dictatorship
Top Wall Street strategist sees bitcoin 'cannibalizing' gold, worth as much as $55,000
5.6 magnitude earthquake hits near Visokoi Island, South Georgia and the South Sandwich Islands
5.2 magnitude earthquake hits near Gunungbatu, Indonesia
Bogoslof volcano in the Aleutian Islands erupts to 30,000ft
Sabancaya volcano in Peru erupts to 25,000ft
Popocateptl volcano in Mexico erupts to 23,000ft
Reventador volcano in Ecuador erupts to 13,000ft
Sinabung volcano in Indonesia erupts to 12,000ft
Eugene strengthens into hurricane off Mexico's Pacific coast, but not seen as threat to land
Phoenix hits 118 degrees, breaks record dating to 1905
California Wildfires Prompt Evacuations Amid Heat Wave
Britain's First Pregnant Man Gives Birth To Girl!
Ultra-Orthodox cult leader drowns in Mexico
Religious leaders get high on magic mushrooms ingredient - for science
Schumer calls on FDA to regulate 'snortable chocolate'
In Uruguay's marijuana experiment, the government is your pot dealer
Ohio Hospital Says Child Opioid Exposure Occurring Too Often
Tracking Bible Prophecy Headlines - 7/8/2017
Reconsider charges against Palestinian human rights defender, UN experts urge Israel
At stormy meet, UNESCO declares Hebron an endangered Palestinian site
US slams UNESCO Hebron decision as 'divisive, confusing, and impossible to justify'
Haley calls UNESCO Hebron motion 'an affront to history,' says US to review ties
PA hails UNESCO vote as legitimizing Palestinian sovereignty in Hebron
Netanyahu cuts $1 million from UN funds, transfers them to Hebron heritage projects
Hebron Jews urge Israel to let them build more homes in city following UNESCO vote
Dutch PM slams Israel for dismantling West Bank solar project
Israeli technology to help solve India's water shortage
Protest planned for Paris Holocaust memorial event during Netanyahu visit
Israel, Hamas said close to first stage of prisoner swap
Egypt approves plan to restore ancient Alexandria synagogue
10 Egyptian soldiers killed in Sinai car bomb attacks
Hamas condemns attack in Egypt's Sinai
IS claims attack in Egypt's Sinai that killed 26 soldiers
US: Anti-IS strikes have killed 603 civilians
Report: Netanyahu calls Putin to discuss Syria buffer zone
Israel, Jordan part of new US-Russia Syria ceasefire deal
Turkey takes control of nearly 1,000 companies since failed coup
Omar Khadr killed an American soldier, but Canada just gave him $8 million
Qatar says Arab quartet accusations are false
Qatar: Rex Tillerson to fly to Kuwait in effort to defuse crisis
Poland to evacuate 10,000 after WWII bomb find
More than 120 countries adopt treaty banning nuclear weapons
North Korea, U.S. skip vote on treaty banning nuclear weapons
Explosions in sky as Pyongyang celebrates ICBM launch
US bombers drill near Korea DMZ in show of force
U.S. plans to test THAAD missile defenses as North Korea tensions mount
US, Japan, South Korea seek UN condemnation of North Korea
Trump tweets, tactics put China off-balance
G-20 nations align against increasingly isolated U.S.
Melania Trump blocked by G-20 protesters from leaving German guest house
Virginia town girds for KKK march
Flight attendant breaks wine bottle over man's head after he lunged for exit door, but it didn't faze him
Podesta calls Trump 'our whack job' president in response to error-filled tweet
Someone Sent Rachel Maddow Fake NSA Documents Alleging Trump-Russia Collusion
White House leaks that threaten national security stream out at rate of one a day
Trump's leaks crackdown sends chills through national security world
Trump dives into election hacking issue with Putin: 'Very robust and lengthy exchange'
Putin denies election hacking after Trump pressed him, Tillerson says
Trump's voter fraud panel to meet as U.S. states' refusals mount
This former Google exec is building a high-tech hat that she says will make telepathy possible in 8 years
This chart shows how quickly Amazon is 'eating the retail world'
U.S. Labor Market Roars Back, Adding 222,000 Jobs in June, but Wages Lag Behind
European bailout fund approves big payment to Greece
Pence Calls for Return to the Moon, Boots on Mars
500,000 pieces of space junk whirl around Earth: How this fast-moving debris poses risks to spacecraft, crew
5.2 magnitude earthquake hits near Balleny Islands region
5.1 magnitude earthquake hits near Marumori, Japan
7 dead, dozens missing as deadly flooding forces thousands from homes in Japan
Downtown L.A. could beat a 131-year-old heat record this weekend
Most G-20 nations back climate accord
In rural America, opioid prescriptions continue to flow, new CDC report shows
ObamaCare problems deepen, as Senate bill sidelined
Cue the Protests: Philly Theater Company to Stage Musical Comedy About Abortion
Oral sex spreading unstoppable bacteria
Untreatable gonorrhoea 'superbug' is spreading worldwide, WHO experts warn
Sweden: Pastors Told They Cannot Refuse to Marry Same-Sex Couples
Tracking Bible Prophecy Headlines - 7/7/2017
UNESCO set to vote on motion to declare Hebron an endangered site
Israel's UNESCO envoy: Jerusalem vote should not be viewed as loss
Mennonite Church USA votes to divest in protest of Israeli policies
Netanyahu to visit Paris for 75th anniversary of mass deportation of French Jews
In Holland, the Nazis built a luxury camp to lull the Jews before murdering them
Palestinian-American activist says standing up to Trump like a 'jihad'
Putin and Netanyahu discuss demilitarized zone in southern Syria
2 dead in suicide bombing in central Syria
Hobby Lobby's $3 million smuggling case casts a cloud over the Museum of the Bible
Hobby Lobby accused of hypocrisy amid Iraqi archaeological smuggling case
U.S. Says Dispute Between Qatar and Neighbors at Impasse
Qatar crisis: four Arab states vow fresh economic and political sanctions
Saudi, allies slam Qatar non-compliance as threat to security
Erdogan: The demands placed on Qatar are unacceptable
Turkish Police Detain Activists on Suspicion of Terrorist Affiliations
A Libyan Commander Says His Forces Have Taken Benghazi
Theresa May accused of double standards over terrorism funding
New DNA technology creates digital 'sketch' of terrorists' faces
Children who watched terror attacks on social media could suffer PTSD
Judge rejects Hawaii bid to exempt grandparents from Trump's travel ban
Delta says passenger attacked flight attendant, forcing flight to turn back
US bombers challenge China in South China Sea flyover
Tiny Satellites From Silicon Valley May Help Track North Korea Missiles
Japan's odds of intercepting N. Korean ICBM unfavorable
Russia blocks UN condemnation of N.Korea missile over ICBM label
North Korea tensions: South's president seeks meeting with Kim Jong Un
Trump warns of 'severe' consequences for North Korea as Russia, China balk at tough U.S. talk
US defense chief says N.Korea missile test doesn't bring war closer
U.S. to Give Diplomacy More Time to Resolve North Korea Threat
Merkel's Patient Diplomacy Is Tested by Trump and Putin's 'Axis of Testosterone'
Dozens of police injured in G20 protests as Merkel seeks consensus
Trump commits to NATO defense, slams Russian aggression
Gorbachev urges Trump and Putin to 'rebuild trust'
Protesters seek to impede summit as G-20 gets underway in Hamburg
German police fire tear gas as stones fly in anti-G20 protest
Trump, in Poland, vows 'the West will never, ever be broken'
Man with bulletproof vest, knives busted trying to get into Trump Tower
28 Dead and 3 Wounded After Brawl at Mexican Prison
Hackers Are Targeting Nuclear Facilities, Homeland Security Dept. and FBI Say
Massive WWE Leak Exposes 3 Million Wrestling Fans' Addresses, Ethnicities And More
This Silicon Valley company wants to 'make better humans' through biohacking
From Mozard to Botzard: when machines write our music
Test with Irish and Jewish folk music shows computers can now be composers
Federal Spending Will Top $4T for First Time This Year
Hopes of 'Trump bump' for U.S. economy shrink as growth forecasts fade
'Goldilocks' economy: Everything Is Awesome! Now Is the Time to Sell
Manhattan apartment prices hit record, averaging $2.19 million
Norway's 'Voluntary' Tax Plan Brings In Just $1,325
Elon Musk: The world's population is accelerating toward collapse and nobody cares
Strange 'dome' and 'pyramid' spotted on Mars, say alien hunters
Sun might plunge into 'deep solar minimum', which could cause part of Earth's atmosphere to collapse
Rare 5.8 earthquake that struck western Montana is the area's strongest temblor in nearly 60 years
5.8 Magnitude Earthquake Hits Montana, Raising Supervolcano Concerns
5.7 magnitude earthquake hits near Finschhafen, Papua New Guinea
5.2 magnitude earthquake hits near Sola, Vanuatu
Popocateptl volcano in Mexico erupts to 25,000ft
Sabancaya volcano in Peru erupts to 23,000ft
Reventador volcano in Ecuador erupts to 20,000ft
Klyuchevskoy volcano on Kamchatka, Russia erupts to 18,000ft
Poas volcano in Costa Rica erupts to 11,000ft
A weak Tropical Depression Four is tracking west toward the Bahamas
Flood havoc in Asia: Heavy rains inflict damage in Japan, China, Bangladesh and India
Study Finds Temperature Adjustments Account For 'Nearly All Of The Warming' In Climate Data
Woman Contracts Flesh-Eating Bacteria While Fishing In Gulf Of Mexico
West Nile virus case confirmed in Mississippi
Custom cancer vaccines safely fight and kill tumors in early human trials
France to Mandate Parents Vaccinating Children in '18
Painkiller maker stops sales at FDA request because of abuse
New Zealand lawmakers apologize for 100s of gay convictions
Malaysia, Indonesia Muslim groups call for Starbucks boycott over chain's support for LGBT right
The Dalai Lama: Religion now faces three main challenges: communism, science and consumerism
Tracking Bible Prophecy Headlines - 7/6/2017
Improving ties between Egypt and Hamas unsettle Palestinian politics
Hamas' new top leader delivers first speech in Gaza City
PLO official slams US envoy Haley for leading anti-Palestinian 'crusade'
US warship visit off the coast of Haifa marks 'deepening cooperation' on regional threats, top officer says
Top Democrat urges Trump to appoint anti-Semitism envoy, Jewish liaison
Israel slams UNESCO vote that calls it 'occupying power'
Israel slams latest UNESCO vote as 'absurd, pathetic and unnecessary'
Netanyahu torpedoes bill forcing hand on Beit El settlement construction
In test for Trump, Israel plans 800 new East Jerusalem homes
French President condemns 'settlement construction'
1,500 Jerusalem homeowners up in arms over secret sale of church land
In visit focused on economy, Netanyahu, Modi quietly talk terror
Abbas to Israelis: Drop Dead, and I'll Pay For It - Palestinian leader doubles down on dole to terrorists and their families
Islamist who planned to attack French synagogue jailed
Alleged Islamic State jihadists in dock for German 'terror plot'
Russia bombs ISIS targets in Syria with newest missiles
US renews offer to cooperate with Russia on Syria
US would consider no-fly zone in Syria if Russia agrees
Kurdish YPG militia says Turkey "declaring war" in northwest Syria
Hobby Lobby fined $3 million for artifacts smuggled from Iraq
Saudi Arabia major funder of extremism in UK, study claims
Qatar rejects allegations it supports terrorism
Qatar's neigbours dismiss emirate's response to list of demands
Qatar's Gulf Neighbors Vow to Press Blockade After a Deadline Passes
Qatar FM: Qatar needs a healthy, constructive relationship with Iran
Emirates and Turkish Airlines Say Laptop Ban Is Lifted on Their U.S. Flights
Outcry as Turkey removes evolution from curriculum
EU appeals for refugee aid as Mediterranean death toll continues to rise
US soldier dead after attack in Afghanistan
Kremlin hopes Putin-Trump meeting to establish working dialog
U.S., Russia Spar Over Approach to North Korea Threat
Nikki Haley says US 'will go our own path' in dealing with N.Korea if other countries don't approve new sanctions
North Korea missile: US says it will use military force 'if we must'
UN Ambassador Nikki Haley warns North Korea America has 'considerable military options'
Trump in Poland: President calls on 'all nations' to confront North Korean threat
US: North Korea launched new kind of missile
North Korea ICBM launch: US and S Korea respond with drill
North Korea ICBM test: Alaska, Hawaii pols demand better missile defense
Trump slams China trade with N.Korea, casts doubt on cooperation
German kindergarten evacuated after teachers find WW2 bomb on shelf
Venezuela govt backers attack lawmakers in congress
At least 26 killed in shootout in northern Mexico
Escalating violence around homeless shelter has Utah House speaker asking: Is this a job for the National Guard? Escalating violence around homeless shelter has Utah House speaker asking: Is this a job for the National Guard?
Police Officer Is 'Murdered for Her Uniform' in the Bronx
Police officer deaths on duty have jumped nearly 20 percent in 2017
Hacked computer server that handled DNC email remains out of reach of Russia investigators
Did CNN commit a crime? Cruz suggests warning to Reddit user poses legal problem
Kobach rips reports claiming mass boycott of Trump voter fraud probe as 'fake news'
Trump commission: American voters don't have right to 'informational privacy'
Mark Zuckerberg again defends government giving people free money
Trump praises record-low July 4th gas prices
6.5-magnitude earthquake hits central Philippines
5.8 magnitude earthquake shakes western Montana, Washington
5.1 magnitude earthquake hits near Puerto San Jose, Guatemala
5.1 magnitude earthquake hits near Ohonua, Tonga
Sabancaya volcano in Peru erupts to 27,000ft
Klyuchevskoy volcano on Kamchatka, Russia erupts to 18,000ft
Sinabung volcano in Indonesia erupts to 11,000ft
'Bulges' in volcanoes could be used to predict eruptions
Tropical depression forms in Atlantic, forecasters expect little strengthening
Japan floods: 11 missing, 500,000 to evacuate after days of torrential rain in Fukuoka and Oita
Southern California's heat wave expected to break records Friday
Trump May Find Some Allies on Climate Change at G-20 Meeting
A trillion-ton iceberg the size of Delaware is about to break off Antarctica
Chemotherapy may spread cancer and trigger more aggressive tumours, warn scientists
Tailor-made cancer 'vaccine' proves safe: trial results
'Sperminator' Ari Nagel spreads more seed on recent Israel visit - continues to give his gametes away for free
Canadian Baby Issued Gender-Free Health Card; Franklin Graham Calls It 'Nonsense'
US Army Tells Female Soldiers to 'Accept' Having Naked Men in Their Showers
Vatican police have allegedly broken up a homosexual orgy
Police Find Drugs in Raid of Vatican Apartment
'Astonishing' rise in demand for exorcisms putting mental health at risk, report finds
Tracking Bible Prophecy Headlines - 7/5/2017
Israel fumes over 'sad, pathetic' UNESCO decision on Jerusalem
UNESCO denies once more Israeli sovereignty in Jerusalem
Holocaust survivors urge Polish FM: Stop UNESCO Hebron vote
Haley asks UN not to inscribe Hebron on World Heritage List
New bill would force non-Orthodox Western Wall prayer section
We won't turn the other cheek, US Jewish leaders say
At July 4th event, Netanyahu vows to make every Jew feel at home at Kotel
Hundreds celebrate the 4th of July - by moving to Israel
Brightly Dyed, 3,000-year Old Textiles From King David-era Found in Southern Israel
Netanyahu turns to Yoga in illustrating warm ties with India
Analysis: 2-State Solution = demographic suicide for Israel
The next Middle East war - Hezbollah, instructed by Iran, is setting the stage for a new and bloodier conflict with Israel
Abbas to Africa: No Israel ties without end to military rule
Abbas to meet with Egypt's Sissi amid reports of Hamas deal
Clashes erupt in C. Africa a day after peace deal
Raqqa: IS 'capital' wall breached by US-backed Syrian forces
Ex-Judge Chosen by U.N. to Gather Evidence of Syria War Crimes
Syria's 'disappeared': families demand to know fate of their loved ones
After Backing Trump, Christians Who Fled Iraq Fall Into His Dragnet
ISIS brides explain why they left their home countries to join the 'Caliphate'
'Scarred and broken': children escaping Isis in Mosul suffer waking nightmares
Turkey to work with France, Italy on national missile defence system
Gulf states prepare to ramp up economic sanctions against Qatar
Qatar flaunts gas strength with plans to boost output
Qatar crisis: Saudi Arabia and allies to meet in Cairo
Arab nations say they have Qatar's response to their demands
Qatar economic outlook downgraded hours before crunch Gulf meeting
For Iran, Qatar Crisis Is a Welcome Distraction
Iran Guards head calls Saudi Arabia 'terrorist state'
Saudi Arabia has 'clear link' to UK extremism, report says
Austria to send troops and armoured vehicles to border with Italy to block migrants
Police seize servers of Ukrainian software firm after cyber attack
Germany warns of Russian cyber-attacks ahead of election
Trump will meet Putin face to face, support 'Three Seas' nations at G-20 summit
Kremlin: Putin-Trump meeting agreed for July 7 in Hamburg
Months of Russia controversy leaves Trump 'boxed in' ahead of Putin meeting
Experts: North Korea's missile was a 'real ICBM' - and a grave milestone
North Korea hails 'ICBM test' success
North Korea promises more weapons tests
North Korea missile launch marks a direct challenge to Trump administration
Kim Jong Un: Missile launch a 4th of July 'gift to American bastards'
N. Korea vows more 'gift packages' of missile tests for US
US confirms NKorean ICBM launch while Kim taunts Washington
North Korea's surprise launch of ICBM has power to reach Alaska, upset East Asia power balance
North Korean missile flies higher, farther than any previous test
North Korea missile test a 'new threat to world', says US amid show of military force
North Korea says its ICBM can carry nuclear warhead; U.S. calls for global action
Tillerson calls for 'global action' to stop North Korea nuclear program
US requests UN Security Council meeting on N Korea missile launch
US vows it will 'never accept a nuclear North Korea' after new missile test
China calls for calm and restraint after N.Korea launches missile
Russia and China Call for U.S. to Freeze Large-Scale Military Exercises Amid North Korea Tensions
Russia calls N.Korea missile launch breach of UN resolution
Sanctuary cities promise to make 1 million new US citizens in year
Trump deportation push could get jammed in bureaucratic mess
Brazil apps track gunfire as Rio de Janeiro violence spikes
Violence leaves about 60 shot, 8 of them dead, for July 4th weekend
Drones capture new view of 4th of July fireworks
Obama Urges Americans Not to Embrace Too Much Patriotism – Over July 4th Weekend
Media errors give Trump fresh ammunition
Forty-four states have refused to give certain voter information to Trump commission
Emmanuel Bonaparte: Macron Declares He Will Govern Like a Roman God
NASA marks 20 years of continuous Mars exploration
NASA Is Moving Ahead With an Ambitious Plan to Deflect an Asteroid
5.9 magnitude earthquake hits near Constitucion, Chile
5.1 magnitude earthquake hits near Amahai, Indonesia
5.0 magnitude earthquake hits near Amahai, Indonesia
Bogoslof volcano in the Aleutian Islands erupts to 32,000ft
Sabancaya volcano in Peru erupts to 30,000ft
Popocateptl volcano in Mexico erupts to 25,000ft
Hundreds practice volcano safety in DR Congo
Typhoon Nanmadol approaches Kanto bringing heavy rains, wind
Japan typhoon grounds flights, injures three
Monsoon floods kill 20 in India, leave thousands homeless
Flash floods kill 11 in Pakistan: Officials
Heavy rain in Southern China causes floods, killing 56
Drought in Northern China Is Worst on Record, Officials Say
Snow on the Fourth of July: Skiers bring out the shorts to the slopes
Turkey, Greece swelter under soaring record temperatures
Extreme weather forecasting, looking years or even decades into the future, could soon be a thing
Federal court blocks Trump EPA on air pollution
Within 30 years we will no longer use sex to procreate, says Stanford professor
Demographic Bomb: Japanese Men Find 'True Love' With Sex Dolls
Call for a ban on child sex robots
Orthodox Jewish grade school in UK fails inspection for refusal to teach about sexual orientation
Hot New Fashion Trend Has Men Dressing in Skirts, Dresses and 8-Inch Heels
Tracking Bible Prophecy Headlines - 7/4/2017
Yoga for Mideast peace? That would be great, says Modi
India's Modi heads to Israel, lifting the curtain on close ties
Major defense deals to be signed during historic Modi visit to Israel
A Palestinian State Will Be Hell For Abused Women
United Church of Christ condemns Israel for treatment of Palestinian children
Which Americans support Israel - and which do not? Survey shows major decline in support for Israel among Democrats, Millennials, blacks and Latinos.
Anti-Semitic incidents jolt New Jersey town buffeted by welfare scam
UNESCO World Heritage meet opens amid tensions over Hebron motion
Nikki Haley urges UNESCO against 'wasted' focus on Hebron vote
PM pleads for patience amid Western Wall, conversion bill row
Netanyahu to lift ban on MKs visiting Temple Mount
Britney Spears to Israel: Jerusalem is Toxic
Emboldened by Trump, Israel pushes on with East Jerusalem settlement plans
1,800 East Jerusalem homes set for approval for Jewish residents
Arab funeral turns into anti-Israel procession
Ben Gurion airspace said closed intermittently over 'security operation'
Land of dispute: tour of the West Bank, 50 years after Six-Day War
The Next Middle East War? Hezbollah May Risk Everything in All-Out Fight With Israel
Top Hamas commander, booted from Qatar, said hiding with Hezbollah
US warship in Mediterranean wary of 'tensions' with Syria's allies
US aircraft carrier off Israel's coast symbol of freedom, Netanyahu says
Syria says chemical inspectors refused to visit key sites
'US ready to defend allies in Syria against Assad's allies'
Battle for Mosul: Fierce clashes as IS uses suicide bombers
IS suicide bomber dressed as woman kills 14 at Iraq camp
ISIS gunned down pregnant women, babies, former Navy SEAL recalls
ISIS preacher executed for suggesting Baghdadi's dead, report says
Qatar stock index sinks 3.1% before deadline in diplomatic crisis
U.S. to Allow Laptops Aboard Etihad Flights After Airline Tightens Security
Police kill gunman who tried to hijack helicopter at Hillsboro Airport
One dead, six wounded in Toulouse shooting
Near 100,000 Migrants Cross Mediterranean To Europe in First Six Months of 2017
Theresa May sitting on report on foreign funding of UK extremists
Macron says he'll lift France's state of emergency 'this autumn'
Netanyahu to meet with Macron, attend Paris Holocaust ceremony
Austrian Court: Government's Seizure of Hitler's Birth Home Is Constitutional
North Korea launches missile, nearing Japanese waters
North Korea ballistic missile flew about 930 km: South Korea military
'Lofted' North Korean missile flies for 40 minutes, lands in Sea of Japan
Trump tweets angry response to North Korean missile launch
Trump: Era of 'strategic patience' with North Korea 'is over'
Trump, Abe confirm will increase pressure on North Korea: Japan government
Trump Warns China He Is Willing to Pressure North Korea on His Own
China warns rising tension with NKorea could be disastrous
US playing political games with latest South China Sea patrol, Chinese media says
China vows to step up air, sea patrols after U.S. warship sails near disputed island
China's Xi: hopes US handles Taiwan issue appropriately
US, Russia diplomats try to get canceled talks back on track
Russia says it's patience with U.S. is running thin in returning Russian embassy assets
Targeted immigration arrests in San Diego area have more than doubled under Trump
Drive to remove Confederate symbols spurs backlash
Dow jumps 130 points, hits all-time high as second half of year begins
Finance sites erroneously show Amazon, Apple, other stocks crashing
Asian markets take Nasdaq price glitch in stride
Car buyers stretch loan payments to record lengths to get in pricier vehicles
More than 80,000 Italians apply for just 30 bank jobs, as economy remains in doldrums
With American natural gas, Russia is losing European energy chokehold
Germany Is Addicted to Russian Gas
UK pilots warn of disaster, seek tougher rules for drones
US nuclear inspection results now concealed
5.4 magnitude earthquake hits near Kirakira, Solomon Islands
Sabancaya volcano in Peru erupts to 22,000ft
Popocateptl volcano in Mexico erupts to 22,000ft
Klyuchevskoy volcano on Kamchatka, Russia erupts to 18,000ft
Karymsky volcano on Kamchatka, Russia erupts to 15,000ft
Forecaster says budget cuts could hurt hurricane predictions
UK weather: Britain on course for longest heatwave in 20 years
UN chief: US may meet Paris climate goals despite exit
Stephen Hawking: Trump 'could push the Earth over the brink'
So many people are being rescued from the new North Carolina island that officials are issuing warnings
With a Tick Boom, It's Not Just Lyme Disease You Have to Fear
How the Democratic Republic of the Congo Beat Ebola in 42 Days
California Dems decry 'bullying,' death threats from the left after shelving health bill
Yanking Life Support From UK Baby Demonstrates Dangers Of Socialized Medicine
Trump, Pope Francis Proclaim Support, Offer Help for Sick Baby Charlie Gard
Irish Pro-Life Rally Draws 70,000 in March Against Abortion
Nancy Pelosi: Republicans 'dishonoring God' by trying to defund Planned Parenthood
What Is Labiaplasty?: 'Designer Vagina' Surgery On Rise Among Under 18 Girls
Canadian newborn believed to be first in world without gender designation
Study: Birth Control Flushed Down Drains Creating 'Transgender' Fish
Male fish mutating into females because of waste chemicals, expert warns
It's summer, and Washington smells like weed. Everywhere, all the time.
Tracking Bible Prophecy Headlines - 7/3/2017
Jewish Home, Likud to collaborate on 'Unified Jerusalem' bill
Jewish Home says PM nixed bill that would've made dividing Jerusalem 'impossible'
Palestinian Authority could 'change status of Gaza' with profound implications
UNESCO World Heritage meet opens amid tensions over Hebron motion
Israel Scores Symbolic Win at UNESCO, Still Faces Uphill Battle
Britney Spears mobbed at Western Wall ahead of Tel Aviv concert
Cop, protesters wounded in East Jerusalem funeral violence
Ex-MK imprisoned for smuggling phones to Palestinian terrorists
Staying humble is key to staying safe, says Israel's cyber chief
65% of Latin American Jewish leaders fear terror attack on community
India has 'matured,' so ties with Israel are flowering, envoy says
Liberman: Israel 'won't ignore' new Hezbollah weapon factories
Minister Katz: 'We will not accept Hezbollah arming themselves with advanced weaponry'
Trump's war of annihilation strategy against Islamic State frees military to quickly seize territory
Suicide bomber kills 21 in centre of Syrian capital
Three car bombs hit Damascus, killing a number of people-state media
Car bomb kills 8 as Syria says it foiled wider attack
Fire rages in Syrian refugee camp in Lebanon, 1 dead
Assad appears on Syrian currency for first time
Saudi Arabia and allies give Qatar two more days to accept demands
Saudi media threatens Qatar as ultimatum nears expiry
Saudi Arabia Moves to Silence Deposed Prince, Dissidents
Saudi columnist suspended for comparing king to God
French Energy Giant to Invest $1 Billion on Iran Gas Field
How Iran Fights - and Aligns With - Terrorists
At least 8 injured in shooting near mosque in France
Sudan extends ceasefire ahead of expected lifting of US trade embargo
Italy calls on European countries to take migrant ships as country struggles with record numbers
FBI Investigating 1,000 ISIS-Related Threats in All 50 States
Associated Press Corrects Big Falsehood In Four Trump-Russia Reports
Thousands protest against Trump in LA, call for impeachment
Trump Tweets a Video of Him Wrestling 'CNN' to the Ground
White House battles backlash after Trump tweets 'slam' of CNN
CNN accuses Trump of encouraging violence against reporters
NBC Decries Rise of Conservative Media for Creating Polarized Country, No Mention of MSNBC
Facebook drone could one day provide global internet access
China Robots Displace Workers as Wage Spiral Pressures Profits
U.S. Navy Patrols Near Disputed Island in South China Sea
NASA unveils plan to test asteroid defense technique
5.5 magnitude earthquake hits near Raoul Island, New Zealand
5.4 magnitude earthquake hits near Raoul Island, New Zealand
5.2 magnitude earthquake hits near Calama, Chile
5.1 magnitude earthquake hits near Lejanias, Colombia
Sheveluch volcano on Kamchatka, Russia erupts to 40,000ft
Bogoslof volcano in the Aleutian Islands erupts to 36,000ft
Popocateptl volcano in Mexico erupts to 22,000ft
Klyuchevskoy volcano on Kamchatka, Russia erupts to 20,000ft
Nishinoshima volcano on Japan erupts to 10,000ft
1,800 tons of radioactive waste has an ocean view and nowhere to go
Brain-Eating Amoeba Found In Louisiana Tap Water; People Warned To Avoid Water In Nose
Ebola outbreak in DRC is over, WHO says
Insect Venom Shortage Stings Allergy Sufferers This Summer
Big pharma turns to artificial intelligence to speed drug discovery, GSK signs deal
Oregon House Democrats pass bill providing free abortions for all, including illegal aliens
Transgender women 'will soon get womb transplants' so they can have babies
Trump vows to support and defend religious freedom in US
Tracking Bible Prophecy Headlines - 7/2/2017
Livni urges UNESCO not to pass Hebron decision
B'Tselem, MK decry 'occupation' at UN conference
Ex-UN chief Ban Ki-moon joins ex-leaders promoting peace
Hundreds protest Western Wall backtrack in Jerusalem
AIPAC considers congressional letter over Western Wall crisis
Netanyahu risks religious ire to take part in Shabbat memorial to German leader
This 400-year-old Jewish library survived Hitler and the Inquisition
Israel to build pipeline to absorb sewage from Gaza
Projectile from Syria falls inside Israeli Golan for 17th time this week
IDF destroys Syrian artillery after shells explode in Golan Heights
Israel warns Syria after stray fire hits Golan
Rebels accuse Syrian army of chlorine attack, army calls it fabrication
Syria says chemical attack probe work of 'sick mind'
Erdogan slams opposition as 'justice march' nears Istanbul
Turkey's power-play in Qatar leads to warmer relations with Iran
Qatar rejects Arab states' ultimatum ahead of deadline
Qatar rejects Arab demands but ready for dialogue, says foreign minister
Qatar rejects deadline demands, saying it does not fear military action
Obama preaches tolerance in world's biggest Muslim majority nation
For Abused, Gay Iraqi in Turkey, U.S. Refugee Freeze is Cruelest Hit
2,000 evacuated after scare at Paris's main airport
New Chinese Navy Destroyer Can Best Japan, India And Maybe The United States
Xi Jinping warns Hong Kong over sovereignty 'red line'
Venezuela confirms 4 more deaths in anti-government protests
Mexico: 19 killed in clashes near beach city of Mazatlan
Shooting at Little Rock, Arkansas, nightclub leaves 28 injured
Legal pot sales begin in Nevada
Trump attacks media as 'fake' and 'fraudulent,' pushes back about his use of Twitter
Trump argues his tweetstorms are 'Modern Day Presidential'
Bill to create panel that could remove Trump from office quietly picks up Democratic support
Ukraine: Russian security services were behind cyberattack
The World Is Now $217,000,000,000,000 In Debt And The Global Elite Like It That Way
Trump "Overrules" Cabinet, Prepares To Unleash Global Trade War
Trump's considering a tariff that could put the economy on a path to 'global recession'
Dakota Drought Sparks Biggest Spring Wheat Price Spike In 7 Years
5.2 magnitude earthquake hits near Chitose, Japan
5.1 magnitude earthquake hits near Raoul Island, New Zealand
Klyuchevskoy volcano on Kamchatka, Russia erupts to 20,000ft
Reventador volcano in Ecuador erupts to 13,000ft
Delaware-Size Iceberg Is About to Break Off of Antarctica
Trump to Senate Republicans: kill Obamacare now, replace later
Trump tweet not signal to abandon Senate health care bill, White House says
Top Dem: Pentagon decision to delay transgender troop enlistment 'outrageous'
World Pride: Thousands rally for global LGBT rights in Madrid
Some 3,000 attend Haifa Pride Parade
Turkish authorities ban transgender rights march in Istanbul
Pope dismisses doctrine chief in a week of Vatican turmoil
Tracking Bible Prophecy Headlines - 7/1/2017
After UN hosts 2-day anti-Israel event, Israel's envoy says it colludes with terror supporters
UN chief distances himself from Palestinian summit on 50 years of occupation
'Israel can't afford rupture with Diaspora over Western Wall'
Germany okays deal to sell nuke-capable submarines to Israel
B'Tselem chief: Israel sabotaging fight against anti-Semitism to retain West Bank
PLO to UN: 'Hamas and PFLP are not terrorist organizations'
UN envoy seeks deal to end Gaza electricity crisis
Palestinian cleric calls on Allah to help us 'slaughter Americans, Europeans'
Israeli forces enter Palestinian city to remove monument to Maalot terrorist
Trump is seeing how hard it can be to land the 'ultimate' deal between Israel and the Palestinians
Acid leak threatens plants, wildlife in Judean Desert
Futuristic tech dramatically illuminates the City of David's past
Israeli Jewish couple marries on Temple Mount, despite ban
IDF reports more spillover from Syria
UK says sarin attack in Syria can't be ignored
Suicide Bombers Attack Lebanese Soldiers Near Syria Border
Lebanon refugee camps hit by five suicide bombers
Syria war: Almost 500,000 refugees return in 2017 - UN
Report Confirms That Chemical Arms Were Used on Syrian Villagers
Syria, Russia accuse US of plotting 'provocation'
Afghanistan conflict: US says troop withdrawal was too quick
Gunman kills 1, injures 6 at NYC hospital before killing self
American Muslims decry Trump's new travel ban
Trump travel ban comes into effect for six countries
U.S. to Arrest Parents, Sponsors Who Hire Smugglers to Bring Children Across Border
House passes Kate's Law, as part of illegal immigrant crackdown
U.S. plans to sell Taiwan about $1.42 billion in arms
China builds new military facilities on South China Sea islands: think tank
Blacklisted China bank cited as a North Korea conduit to global finance
Trump declares 'patience is over' with North Korea
Trump accepts invitation to visit South Korea
How Liberal Portland Became America's Most Politically Violent City
Why some inside the White House see Trump's media feud as 'winning'
Delete Hate Speech or Pay Up, Germany Tells Social Media Companies
Trump's voter-fraud commission wants to know voting history, party ID and address of every voter in the U.S.
Dollar posts biggest quarterly drop in nearly seven years
Household income falling at fastest rate since 1976 as UK savings rates crash
Unprecedented heat in the Southwest shatters energy use records
Merkel issues warning to Trump ahead of G20 summit
New Conspiracy Theory: Children Kidnapped for Mars Slave Colony
Japan reveals plans to put a man on moon by 2030
6.0 magnitude earthquake hits near Bahia de Caraquez, Ecuador
5.2 magnitude earthquake hits near Hirara, Japan
Reventador volcano in Ecuador erupts to 19,000ft
Sinabung volcano in Indonesia erupts to 16,000ft
Lesotho: Govt Issues Bird Flu Warning
'Alarming' rat lungworm parasite spreading through Florida, researchers warn
Virginia law will give drug addicts clean needles
The U.S. fertility rate just hit a historic low. Why some demographers are freaking out.
Sperm donor connects with 19 children he fathered
German parliament approves same-sex marriage
Why Angela Merkel, known for embracing liberal values, voted against same-sex marriage
Mattis delays Pentagon's decision to allow transgender recruits six more months
Click here to retun to "Tracking the Birth Pangs" page.