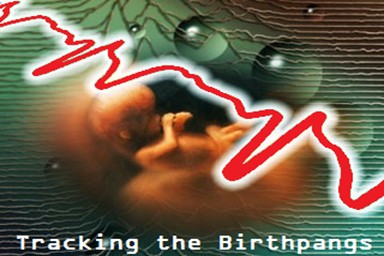 June 2015 Headlines
"Tracking Bible Prophecy" headlines can also be found on
Facebook
Tracking Bible Prophecy Headlines - 6/30/2015
World powers propose mechanism to ensure access to sensitive Iran sites
US prepares for 'staggeringly consequential' Iran deal
US says absurd to suggest that it will cave in Iran talks
The devil is in the details in the Iran nuclear deal
For world, limited options if Iran talks fall apart
France preparing to resume business with Iran
'Americans never presented Israel with full security plan for West Bank withdrawal'
Members of UNHRC 'don't care about human rights,' say protestors in Geneva
Expert: Hamas, Not Israel, Caused Civilian Deaths in Gaza
Muslims Issue A Bulletin Throughout The City Of Jerusalem Calling On Muslims To Massacre All Of The Christians In Jerusalem By The End Of Ramadan
Terror attack in West Bank: Four Israelis wounded in shooting
UN report author: Israel, Palestinian groups are equal under the law
Obama signs anti-BDS bill into law
New, $11m. Jewish center to be built in Paris despite record emigration
French beheading suspect denies jihad motivation
Pentagon: Islamic State seen as potent force a year after caliphate declaration
Car bomb attack kills Egypt's top public prosecutor
A direct line from 'Arab Spring' to Islamic State
New Jersey man charged with conspiracy to provide material support to ISIS
Report: US intel community concerned about last resort chemical attack by Syria's Assad
Putin urges all to fight IS group, backs Syria's Assad
Erdogan Planning Turkish Invasion of Syria?
US says no evidence Jordan, Turkey considering Syria buffer zones
Israel acknowledges it is helping Syrian rebel fighters
Syria fighting could endanger truce with Israel, UN warns
Yemeni forces launch Scud missile at Saudi Arabia, Yemen military spokesman says
Iran and Saudi Arabia edge towards cyber war, study says
Feds shut down background check database over flaw
FBI setting up command centers to monitor terrorist threats over July 4 weekend
Greece in shock as banks shut after snap referendum call
Statement by Greek leader Alexis Tsipras accuses Europe of 'blackmail'
Greece could face social unrest soon: Wilbur Ross
Drugmakers warn Greek medicine supply "may be in jeopardy"
Gas prices fall, Greece debt woes could cut prices even more
Greek Crisis Throwing Shade on September Rate Hike
World markets plunge, bank lines grow as Greece financial crisis deepens
Dow Plunges 350 Points, Worst Drop of 2015, Amid Ongoing Greek Crisis
Bear market grips Chinese stocks as investor panic grows
French Economy In "Dire Straits", "Worse Than Anyone Can Imagine", Leaked NSA Cable Reveals
Economists release critical Puerto Rico report after governor says it can't pay $72B debt
Puerto Rico Governor Calls for Delay in Debt Payments for 'Number of Years'
White House says it won't bail out Puerto Rico
Loads of Debt: A Global Ailment With Few Cures
Leap Second: Why Tuesday Will Be 1 Second Longer and Could Screw Up Your Computer
NASA cuts live feed as 'UFOs spotted leaving earth'
Star of Bethlehem? Jupiter, Venus to pair up for bright celestial event
6.0 magnitude earthquake hits near Kokopo, Papua New Guinea
5.5 magnitude earthquake hits near Ashkasham, Afghanistan
5.5 magnitude earthquake hits near Acari, Peru
Deep earthquakes in Bardarbunga and Tungnafellsjokull volcanoes
Ubinas volcano in Peru erupts to 19,000ft
Reventador volcano in Ecuador erupts to 18,000ft
Sinabung volcano in Indonesia erupts to 14,000ft
Japanese Officials Raise Alert Level for Mount Hakone, Order Evacuations
Helium leakage from Earth's mantle in Los Angeles Basin
Washington state wildfire destroys at least 23 homes
Robert Redford Urges Global Action on Climate Change
China cracks down on environmental protection, arrests thousands suspected of environmental crimes
Lamb engineered with jellyfish DNA sold as livestock in France
Feds predicted surge of illegals, see another 127,000 this year
Supreme Court denies states' request for proof of voter citizenship
SCOTUS blocks Texas from enforcing part of abortion law
John Piper: Celebrating Homosexual Sin Isn't New but Institutionalization of It Is
It Begins: New Calls To Strip Churches of Tax Exempt Status After Same-Sex Marriage Ruling
Rev. Graham on White House Gay Rainbow: 'May it Remind Us of God's Judgment to Come'
U.S. Supreme Court's same-sex marriage ruling likely to have global impact
500+ gay pride youth engulfed in flames in Taiwan as Biblical-scale firestorm spontaneously ignites, raining down fire from above
Woman knocked unconscious by falling drone during Seattle's Pride parade
Omaha man arrested for burning gay pride flag, resisting arrest
Will the LGBT Movement Evolve Into Transhumanism?
How Italian Priests Are Conducting Exorcisms To Break 'Voodoo Spells' On Terrified Nigerian Prostitutes
Supreme Court dissenters signal historic challenge to death penalty
Tracking Bible Prophecy Headlines - 6/29/2015
Netanyahu to Gaza flotilla: Surely you got lost and meant to help the Syrians being butchered
Prime Minister congratulates Navy, lashes out at 'hypocrisy' of passengers
IDF intercepts Gaza bound flotilla without incident, redirects vessel towards Ashdod
PA's Abbas gives Hamas Tuesday deadline to join unity government
Hamas leader confirms rumors of indirect talks with Israel
B'nai B'rith calls for closer Jewish-Catholic relations during meeting with Pope
Report: Islamic Jihad leader to end hunger-strike after Israel agrees to his release
Rocket alert sirens sound twice in 30 minutes in northern Golan Heights
IDF: Golan sirens result of Syria battles
Lebanese Druse leader: Israel playing a 'very dubious and suspicious role' in Syria
Three killed in mortar attack on Damascus - Syrian state TV
ISIS purportedly threatens to 'slaughter' Christian Arabs living in Jerusalem
ISIS marks anniversary of caliphate amid Ramadan calls for violence
Walmart cake wars: The Confederate flag vs. Islamic State
House Homeland Security Chair warns Americans to 'remain vigilant' ahead of July 4th
Illusion that Iran is building nuclear weapon must be dispelled: Rouhani
If Iran deadline missed, 'reasonable' to keep talking for another 3 to 6 month
Deadline likely missed in nuclear deal - Hayden says Iran has 'upper hand'
Nuke talks to miss target; Iran foreign minister heads home
Ministers depart, but US says current talks are final round for a nuclear deal
Trump: 'We look like we're beggars' in Iran nuclear talks
US army strikes militants threatening coalition in Afghanistan
Five dead in suicide blast at Nigeria leprosy hospital
Parliament approves referendum as Greece's future hangs in the balance
Greece will close banks Monday as panic spreads
Greece imposes capital controls, banks to remain shut
Greece confirms banks to close until July 6
Euro sharply down as Greece crisis deepens, default looms
The world is defenceless against the next financial crisis, warns BIS
Puerto Rico governor says island can't pay its public debt
Artificial Intelligence Machine Gets Testy With Its Programmer
Man Shoots Down Neighbor's Drone, Ordered to Pay Damages
Officials issue warning about debris from failed SpaceX launch
5.4 magnitude earthquake hits near Niltepec, Mexico
5.2 magnitude earthquake hits near L'Esperance Rock, New Zealand
Ubinas volcano in Peru erupts to 23,000ft
Fuego volcano in Guatemala erupts to 15,000ft
Sinabung volcano in Indonesia urupts to 14,000ft
Europe braces up for powerful heatwave
Sierra Leone will jail Ebola law violators
Kansas judge blocks ban on so-called 'dismemberment abortion' procedure
Illegal charged with child pornography tells judge: 'Just deport me'
These 35 Companies Just Told America Exactly What They Think About the SCOTUS Gay Marriage Ruling
Rand Paul: Government Should Get Out of the Marriage Business
Mississippi in limbo over high-court's same-sex marriage ruling
Texas AG: State workers can deny licenses to gay couples
Israeli Opposition MKs propose US-inspired gay marriage bills
Turkish police use water cannon to disperse gay pride parade
Colombia's interior minister urges courts to legalize marriage, adoptions for same-sex couples
Momentum grows to scrap Pentagon's ban on transgender troops
Legislation Introduced To Make Single-Person Bathrooms Gender Neutral In NYC
Baltimore police open probe into new shooting of unarmed black man
Tracking Bible Prophecy Headlines - 6/28/2015
Israel and ICC on a collision course
New Zealand FM pushes for renewed peace talks
Bennett: 'If Hamas gives up arms, Israel will lead global effort to rebuild Gaza.'
Zionist Union MK says Netanyahu 'has no policy' to deal with Gaza terror tunnels
Lapid slams 'despicable' Gaza flotilla as 'gang of terror supporters'
Sirens heard in South as rocket fails to reach Israel, falling in Gaza territory
Islamic Jihad Threatens to End Gaza Ceasefire
'ISIS atrocities based on Talmudic rituals,' says Syrian expert
Moderate Syrian rebels claim 'Islamist' militant killed by Druse mob was their man
Activists: IS fighters kill 200 civilians in Syrian town
British death toll in Tunisia attack rises to 15
Tunisia weighs new security approach as tourists flee
French terror suspect took selfie with beheaded victim
Suicide bombers kill at least three in northeast Nigeria
US supported supply of weapons to Libyan rebels
Ministers descending on Vienna with hopes for a final Iran deal
Significant obstacles lie ahead for nuclear talks with Iran
Fourth of July terror warning issued by FBI, Homeland Security
Greek PM Tsipras issues defiant call to reject bailout in referendum
'Grexit' to 'Greferendum': Athens on the brink of default
Greece's future in balance as creditors reject aid extension
Euro zone readies for Greek default after Tsipras referendum call
'Plan B' looms after Greece and Europe fall out
Eurozone Rejects Greek Bailout Extension: All Bailout Programs Expire On June 30, Referendum Moot
Greece has "closed door" on further talks, Eurogroup's Dijssebloem says
Greeks Line Up at Banks and Drain ATMs as Tsipras Calls Vote
Germany's Schaeuble says eurozone will fight danger of contagion
The Israeli shekel 'world's worst currency'
A North Dakota Oil Boom Goes Bust
'Israel in danger of turning into an oligarchy with government backing,' Meretz chief says about energy compromise
Activists take to Tel Aviv streets to protest gas compromise
Another solar storm to hit Earth this weekend
5.5 magnitude earthquake hits near Basugaon, India
5.2 magnitude earthquake hits near Nuwaybi'a, Egypt
Earthquake felt in Eilat, Jerusalem, Gaza
Egypt sees sandstorm and earthquake on the same day
5.2 magnitude earthquake hits near Hawaii
5.2 magnitude earthquake hits near Taron, Papua New Guinea
5.0 magnitude earthquake hits near Taron, Papua New Guinea
Ubinas volcano in Peru erupts to 30,000ft
Sinabung volcano in Indonesia erupts to 14,000ft
Western Heat Wave Enters History Books; At Least Five June Records Already Broken; All-Time Records Threatened
17-year-old boy bit by shark in North Carolina; sixth attack in 2 weeks
Gary Hart: America's Founding Principles Are in Danger of Corruption
Orthodox Christians Must Now Learn To Live as Exiles in Our Own Country
Homosexual Activist Admits True Purpose of Battle is to Destroy Marriage
Lutheran pastor says Jews to blame for destroying Christian values after US approves gay marriage
After Gay Marriage Decision, Mississippi May Stop Issuing All Marriage Licenses
Newspaper faces firestorm after attempted crack-down on anti-gay marriage op-eds
For Obama and Clinton, twisty paths to 'yes' on gay marriage
CNN Mistakes Sex Toy Flag for ISIS Flag at Gay Pride Parade
One injured after shots fired during dispute at San Francisco gay pride festival
Photos: Gay Pride Parades Around the World
Pedophiles want same rights as homosexuals
Momentum grows to scrap Pentagon's ban on transgender troops
Legislation Introduced To Make Single-Person Bathrooms Gender Neutral In NYC
Pregnant Grad Student Gives Pro-Lifers 3 Days to Donate $1 Million to Her Unborn Baby or Else She Will Have an Abortion
'Feminist drone' delivers abortion pills to Poland
DJ Gary Ganja Hopes To Hit New High With 'Music For Stoners'
No More Christian Events in Jerusalem Without Rabbi's Approval After Orthodox Jews Accuse Christians of 'Forced Conversions'
Tracking Bible Prophecy Headlines - 6/27/2015
Gay Marriage Legalized by Top U.S. Court in Landmark Ruling
Obama: US Supreme Court's gay marriage decision reaffirms equality of all Americans
White House Lit in Rainbow Colors After Supreme Court Ruling
Scalia: 'This Court' is a 'Threat to American Democracy'
Corporate America jumps in quickly to support marriage equality
Facebook Launches 'Celebrate Pride' Tool Which Puts A Rainbow Filter Over Profile Pictures
Over 50,000 Christian leaders unite, warn US Supreme Court: You have no authority to redefine marriage
Cruz blasts Supreme Court on rulings, calls for judicial retention elections
Rev. Graham: Obama 'Is Leading This Nation on a Sinful Course, and God Will Judge Him'
Franklin Graham Warns Gay Marriage Ruling Will Lead to Christian Persecution
Franklin Graham: I Won't Be 'Forced' to Marry Gays
Conservative lawmakers and religious Groups Seek Exemptions After Ruling
Roberts Warns Churches Could Lose Tax-Exempt Status For Opposing Gay Marriage
'Court is not a legislature': Roberts rips gay marriage ruling, day after he backed ObamaCare
Top 10 Quotes from the Dissenting Justices on Same-Sex Marriage
It's time to legalize Polygamy
World celebrates US Supreme Court decision legalising gay marriage
Jewish groups hail Supreme Court's legalization of gay marriage nationwide
Ya'alon: I hope Israel follows US lead and permits gay marriage
Vatican Formally Recognizes Palestinian State by Signing Treaty
'UN resolution on Palestinian state is dangerous - even if US plans to veto it'
'Enlightened world must unite against forces of darkness,' Netanyahu says
Gaza-bound flotilla sets sail from Crete, with Israel's MK Ghattas on board
Worldwide Jewish population nears pre-Holocaust numbers
Facing Western diplomatic and economic pressure, Israel looks east
US Official: Kerry, Zarif to discuss Iran nuclear deal as deadline approaches
Big hurdles to Iran nuclear deal as deadline looms, Western diplomat says
The 30,000-pound bomb that could be used against Iran's nuclear facilities 'boggles the mind'
Saudi-led jets bomb Yemen as Hadi government rejects new talks
Golan Druse leaders call on Israel to free suspects in lynching of wounded Syrians
Video emerges of Druse mob beating wounded Syrians on Golan
25 dead, 202 wounded in Kuwaiti suicide bombing of Shi'ite mosque
Kuwait beefs up security around oil installations after attack
UN council told sound of helicopters has Syrians 'watching for death'
ISIS massacres at least 145 civilians in Syria's Kobani, monitoring group says
ISIS marks anniversary of caliphate amid Ramadan calls for violence
Isis Expansion Along U.S. Borders
Bloodbath in Tunisia: 37 dead in terror attack at resort hotel
Islamic state claims responsibility for Tunisia hotel attack
Tunisia government says to close 80 mosques for inciting violence, after hotel attack
At least 63 dead in day marred by international terror
Bloody Friday: ISIS Celebrates Terror Attacks In France, Tunisia, Kuwait
US says no evidence attacks in Tunisia, France, Kuwait coordinated
Paris mayor urged to remove swastikas from building's floor
Islamic militant gunmen storm Somalian army base with bombs, 30 dead
IS-linked group said to issue leaflets threatening Christians in Jerusalem
Shocked Muslims a New Witnessing Opportunity
Obama and Europe Are Failing to Help Christians Being Massacred by ISIS, Claim John McCain and Tony Perkins
Christians find refuge from terror in Jordan
Putin, do you hear me? Obama urges Russian president to pull troops from Ukraine
With $21 Trillion, China's Savers Are Set to Change the World
Greece debt crisis: Tsipras announces bailout referendum
Global stocks, euro down on caution before Greek talks
Americans Are Delaying Major Life Events Because of Money Worries
GOP lawmakers call on Obama to fire OPM chief after massive data breach
Mammoth federal hack part of broader campaign against the U.S., experts say
5.2 magnitude earthquake hits the Southern Mid-Atlantic Ridge
5.0 magnitude earthquake hits near False Pass, Alaska
Sinabung volcano in Indonesia erupts to 14,000ft
Raung volcano in Indonesia erupts to 12,000ft
Floods kill 41 in western India
Conservatives Blame God, Abortion, Gay Marriage, and Immigrants for California's Drought
California wildfires force residents from homes in two towns
California Assembly approves bill mandating vaccinations for almost all public school kids
Nearly instantaneous, finger-prick test for Ebola could be game changer
Ebola: Sierra Leone, Guinea quarantine people, villages again
Tennessee Abortion Clinics Sue to Stop New State Laws
Confederacy purge builds steam, while last century's worst villains spared
Hypocrisy watch: From the Confederate flag to finger-pointing over church murders
Obama sings 'Amazing Grace' during eulogy for Charleston pastor
Christian Pastors Are Being Prosecuted for Preaching the Gospel, While Atheists Like Richard Dawkins Have Freedom to Make 'Horrorific Remarks,' Says UK Politician
Tracking Bible Prophecy Headlines - 6/26/2015
Palestinians submit first case material against Israel to ICC
Israel supporters to rally in Geneva against UNHRC Gaza report
Former Top British Commander Warns UN Gaza War Report Will Embolden Terrorists and Cause More Bloodshed
Liberman Calls for 'War' Against 'Diplomatic Terrorist' Abbas
Jordanian journalists slam 'enemy' Israel for protesting terror praise
Drone from Gaza penetrates into Israeli territory, crashing near border fence
Foreign investment in Israel drops by 50%
Critics say Israel's Netanyahu has caved to developers in emerging gas deal
Israel Security Cabinet deems gas issue of 'national security,' allowing deal to advance
Billions of Dollars of Gold Discovered Under Eilat Mountains to be Used to Rebuild Third Jewish Temple
Turkey confirms negotiations on reconciliation with Israel
'Iran launched cyberattack on Israel during Protective Edge'
Nearly half of Israelis see Iran deal as existential threat
Netanyahu sends implicit threat to Iran ahead of nuclear deadline
Netanyahu: Iran trying to squeeze more concessions as nuclear deadline looms
US Must Address Israeli Concerns Over Iran Nuclear Deal, Ex-Advisers Tell Obama
Kerry to Zarif: For deal, Iran must give answers on historical nuclear work
Massive US campaign underway to block Iran nuclear deal
US intel chief calls Iran the leading terror sponsor, as nuke talks enter final phase
US ex-officials, experts warn of weak Iran deal
US says Iran nuclear deal deadline may 'slip'
Iran hardens stance on nuclear deal as deadline nears
Report: Iran to get reactors, nuclear help under proposed deal
Obama and Putin speak over the phone to talk Iran, ISIS
Former PM Ehud Barak: We could defeat ISIS in a matter of two days
Grenoble beheading: Man decapitated at French factory 'by Isis attacker waving black flag'
FBI Rounding Up Islamic State Suspects
Rights groups blast UNSC response to Syria killings
ISIS militants disguised as Kurdish fighters infiltrate Syrian town
Monitor: At least 35 people killed in Islamic State attack on Syria's Kobani
One dead in Jordan after stray Syrian bomb hits home
Jewish Agency seeks to streamline Ukraine efforts as immigrants deal with war traumas
Niger: Army kills 15 Boko Haram extremists, after militants kill 5 in village attack
NATO fears return of escalated violence in eastern Ukraine
NATO Commander Says Putin Not Done in Eastern Ukraine
Russia Tested Hypersonic Glide Vehicle in February
China says Philippines, Japan fanning tension 'deliberately'
China criticizes US rights record as 'haunted by spreading guns'
China Lashes Out at US Racial Bias in Human Rights Report
The China Bubble Is Going to Burst
Greek crisis stretches into weekend as deadline looms
Greek deal or not, the euro is now a different beast
Asia stocks fall, euro drifts as Greek crisis deepens
Bank of America: The Biggest Risk to Global Stocks Is Exactly the Opposite of What Most People Think it Is
Many big companies live in fear for their future in digital age
Apple's co-founder: We're all going to be robots' pets one day
US seeks to reassure France on spying, Assange urges action
Obama has issued 19 secret directives
Two rival self-driving cars have close call in California
The World Is Going To End In September (Apparently) - Massive comet on a collision course with Earth, say conspiracy theorists
Track Jupiter & Venus Nightly As They Appear To Collide In Vivid Planetary Conjunction July 1
6.0 magnitude earthquake hits near L'Esperance Rock, New Zealand
5.4 magnitude earthquake hits near Tual, Indonesia
5.3 magnitude earthquake hits near Ohonua, Tonga
5.2 magnitude earthquake hits near Dobo, Indonesia
5.1 magnitude earthquake hits near Lakatoro, Vanuatu
5.1 magnitude earthquake hits near Samarai, Papua New Guinea
5.1 magnitude earthquake hits near L'Esperance Rock, New Zealand
5.0 magnitude earthquake hits near L'Esperance Rock, New Zealand
5.0 magnitude earthquake hits near Santa Maria Zacatepec, Mexico
In 1 Alabama county, 15 earthquakes in less than a year
Icy Earthquakes: Warming Planet Shakes Up Glaciers
Pakistan's heat wave is so deadly that morgues are overflowing
San Juan Water District Cutting Customers' Water Pressure To Meet Drought Goals
California wildfires force thousands to evacuate homes
Man Dies After Contracting Rare Bacteria While Swimming in Gulf Coast Beach in Florida
Woman blind after contracting flesh-eating bacteria during mud run
Texans Urged To Wash Produce After Dozens Infected With Cyclospora
Ebola epidemic was disaster for malaria control: study
Death toll in South Korea's MERS outbreak rises to 31
CDC: More than 1 in 8 Americans infected with HIV don't know it
Obamacare ruling puts Supreme Court on hot seat in U.S. presidential race
Was Supreme Court Justice John Roberts Blackmailed?
Scalia leads scathing dissent on ObamaCare ruling, dubs law 'SCOTUScare'
House bill would force the Supreme Court to enroll in ObamaCare
California Assembly approves one of the toughest mandatory vaccination laws in the nation
Doctor Will Kill Healthy 24-Year-Old in Euthanasia Who's Thought of Suicide Since She Was a Kid
Alabama Chief Justice Roy Moore: Supreme Court Ruling Could 'Destroy Our Country' if Same-Sex Marriage Becomes Law
Trans woman who heckled Obama feels betrayed by the LGBT community
New iPhone app will help conduct the largest LGBT health study ever
Boston Doctor Fired For Telling Truth About Homosexuality
Catholic Church to Welcome Homosexuals at Philadelphia Meeting
Satanic ritual details emerge in gruesome murder of Texas teen
Beyond The Battle Flag: Controversy Over Confederate Symbols Unfurls
Tracking Bible Prophecy Headlines - 6/25/2015
UN to Netanyahu: Translate Your Words into Actions
PA set to submit report at The Hague; Israel hopes ICC won't 'fall into trap'
Israel sabotaged Gaza flotilla ship at Greek port, activist suggests
Israel revokes entry permits for 500 Gazans after rocket
Obama administration rejects further consideration of UN Gaza report
Former Ambassador Oren: Obama Policy Has Hardened Israeli Leaders Against Peace Process
Poll finds massive drop in Israelis' approval of Obama
'No One is Surprised Anymore that Israel is Singled Out'
US Congress passes rare law targeting boycotts of Israel
Struggling Holocaust survivors allotted $1.5 million from New York City
France approves compensation for those deported on French trains to Nazi camps
Europe's Jews decry 'beast' of anti-Semitism overtaking continent
More Germans worried about Islamophobia than anti-Semitism, new poll finds
Former defense officials doubt Israel behind Iran spying
Former Obama aides: US needs tougher Iran nuclear deal
Kerry heads to Vienna on Friday for Iran nuclear talks
France voices concerns on Iran talks after Khamenei comments
Iran bullies region, broadens influence outside Persian Gulf
Former IDF general: We have ability to hack advanced Hezbollah rockets
Implications of Druze mob attack on Israeli Golan may reach Syria
Chaos erupts in Knesset after deputy minister says Arab MKs should hand in Israeli ID cards
'With violence spreading, Egypt's Sisi needs to change strategy'
UN chief calls on Security Council to take action on Syria
Bomb attack, clashes in Syria's Kobani kill 12, wound 70 - hospital officials
ISIS reinforces its Syrian stronghold of Raqqa as Kurds get closer
Persecuted Russian transsexual and gay friend flee to Syria to join ISIS
ISIS Kidnaps 1,227 Children in Mosul for Jihadi Training Camp; Iraqi PM Says Terrorists Have Expanded Recruitment to Over 100 Foreign Countries
Vicar of Baghdad Says Christians Are 'Desperate' and 'Petrified' by ISIS, but Worship and Love for Jesus Sustains Persecuted Believers
West concerned with Iran's rhetoric ahead of nuclear deadline
Nato updates Cold War playbook as Putin vows to build nuclear stockpile
Terror attack on UAE aid convoy kills 6 in Somalia; diplomats safe
Talking to terrorists: what Obama's new directive on hostage situations means
Boston bomber apologizes, gets death sentence
Franklin Graham: America Needs Spiritual Healing, Not More Gun Laws
Debate over rebel flag widens to include all symbols of Confederacy
Limbaugh: American Flag is Next in Left's Crosshairs
Farrakhan: I Don't Get Debate Over Confederate Flag, 'We Need to Put the American Flag Down'
Jefferson Memorial, Confederate statues enter national race debate
Amazon Bans Confederate Flags, Still Sells Nazi Merchandise
Estimated 96 Percent of Border Surge Illegals Remain In U.S.
The Queen hints at desire for Britain to remain in European Union
Greek debt talks stumble before EU leaders gather
Greek crisis: deal unravels as both sides reject proposals and Tsipras is summoned to late night talks
Greeks defiant as clock ticks down in debt talks
Greece banks receive fresh ECB funds: source
Icahn warns markets 'extremely overheated,' especially in junk bonds
Congress ponders: OPM data breach could total 32 million Americans
Cyber Challenge 'Promotes Hacking for the Purpose of Security'
NASA May Use Nukes To Defend Earth From Asteroids
Magnitude-5.8 Earthquake Strikes in Alaska, 75 Miles From Anchorage
5.4 magnitude earthquake hits near Turpan, China
5.1 magnitude earthquake hits near Finca Corredor, Panama
5.0 magnitude earthquake hits near North Island of New Zealand
5.0 magnitude earthquake hits near L'Esperance Rock, New Zealand
Sinabung volcano in Indonesia erupts to 20,000ft
Colima volcano in Mexico erupts to 19,000ft
Santa Maria in Guatemala erupts to 15,000ft
Raung volcano in Indonesia erupts to 12,000ft
Criticism of Pakistani Government Intensifies as Heat-Wave Death Toll Tops 1,000
Water level in reservoir formed by Hoover Dam dips to record low
Troubled Delta System Is California's Water Battleground
California Drought: Support grows in Bay Area for toilet to tap water
Wildflowers In California At Risk Of Disappearing Due To Drought
1,000 evacuated as wildfires rage on in California
More than 200 fires are burning in Alaska right now. That's an even bigger problem than it sounds
Taxpayers slapped with $866,615 jet fuel bill for Obama's Earth Day speech
Marijuana use impairs driving as much as alcohol in official study
NHS to give volunteers 'synthetic blood' made in laboratory within two years
Drastic acceleration of HIV fight needed to stop AIDS resurgence
New Condom Changes Color When Exposed to STDs!
Kansas judge weighs nation's 1st ban on abortion method
NBC News/WSJ Poll: 57% Want Supreme Court to Legalize Gay Marriage
Obama: Undeniable shift in attitudes on gay marriage
Obama, Who Opposed Gay Marriage When Elected, Takes Credit for LGBT Progress
Obama, Biden Hosting LGBT 'Pride' Reception at White House Today
Trans Woman Interrupts Obama At Pride Reception, Calls For End To LGBT Immigrant Detention
Speaking out can make them a target, opponents of same-sex marriage say
Satanic Temple to unveil Pagan goat-headed statue in Detroit
Tracking Bible Prophecy Headlines - 6/24/2015
IAF strikes Gaza rocket launcher after projectile attack on southern Israel
New York Times: Onus on Israel, not Hamas, to prosecute Gaza war crimes
Jerusalem pushes democracies to reject UN Gaza report
Palestinians to submit accusations against Israel to ICC
UN report gives Hezbollah the green light
Abbas in meeting with MK Bahloul says he is committed to 2 state solution
High Court orders demolition of 17 homes in West Bank outpost
Former Ambassador: UN Report on Gaza 'Completely Predictable'
In absurd finding, UNHRC report dubs terror tunnels 'legitimate'
Study by German commission: Schoolbooks biased against Israel
ADL Horrified Over Antisemitic Assault of Jewish Man in Staten Island
Major Jewish groups urge solidarity Shabbat with African Americans
Report: Syrian Islamists led by Nusra Front unite near Israel's border
Palestinian who murdered Italian activist escapes Gaza prison to join ISIS
Islamic State suicide bombing attack in Syrian city kills at least 10
ISIS urges followers to escalate attacks on Ramadan
Barbarism by the book: New ISIS video aims to show religious purity
ISIS Drowns Prisoners in Cage, Kills via Explosive Necklace in New Video
Report: ISIS mints coins, currency soon to be in circulation
ISIS blows up ancient tombs in Palmyra, 2,000-year-old heritage site in Syria
Kurdish-led forces in Syria say seize town from Islamic State
US response to Kurdish advances in Syria tempered by caution
UN: Assad troops and rebels targeting civilians in Syria
Iraqi commanders see need for new tactics against Islamic State
U.S. will no longer prosecute families who try to pay ransom for hostages
Pakistani cleric launches anti-ISIS curriculum in Britain
Saunas and art therapy for convicted Saudi extremists
Australia to strip extremists' children of citizenship
Former ISIS bride recruiter warns European girls of caliphate horrors
ISIS offering women as 'prizes' in Koran contest
Child suicide bomber kills 10 in Nigeria market attack
Anti-Houthi forces in Yemen seize Saudi border crossing
Pastor Saeed Abedini's Iran Imprisonment Reaches Day 1,000; Groups to Display 1,000 Flowers at US Capitol to Reflect on the Millions of Persecuted Christians
Cyber attack 'could derail Iranian nuclear agreement,' war game finds
Khamenei appears to reject key aspect of Lausanne framework
Khamenei rules out freezing Iran's sensitive nuclear work for long period
UN nuclear test ban chief urges Iran to ratify pact
Confidential paper outlines big powers nuke help offer to Iran at nuclear talks
For Kerry, Iran deal would be a legacy hit after many misses
Benjamin Netanyahu tries to recruit 20 former NFL players visiting Israel to oppose nuclear deal with Iran
WikiLeaks Saudi cable says Iran shipped nuclear equipment to Sudan
Iranian Ex-President: US Trying to Arrest the Muslim Messiah
Iran's Forces and U.S. Share a Base in Iraq
Pentagon Rushing to Open Space-War Center To Counter China, Russia
US military moving tanks, other equipment to allied nations near Russian border
WikiLeaks files reveal US wiretapped French presidents, US government denies allegations
Francois Hollande calls emergency meeting after WikiLeaks claims US spied on three French presidents
French President Hollande says reported US spying unacceptable
Number affected by hack soars to 18M, agency head says nobody 'personally responsible'
Google eavesdropping tool installed on computers without permission
Obama extending amnesty to illegals in prisons, jails
British Truckers Face Migrant 'Nightmare'
Hungary defies EU over migrants as crisis mounts
Greek government confident despite backlash over debt deal
Armenian protests: Thousands rally against energy price hike
Northern Lights Surge as Huge Solar Storm Reaches Earth
6.3 magnitude earthquake hits near Chichi-shima, Japan
5.6 magnitude earthquake hits near Pangai, Tonga
Another earthquake hits Sabah, Malaysia 89th recorded
Santa Maria volcano in Guatemala erupts to 15,000ft
Raung volcano in Indonesia erupts to 15,000ft
Singabung volcano in Indonesia erupts to 14,000ft
The Latest: Weather Service confirms 9 tornadoes in Illinois
Drought May Prompt Californians to Let Personal Hygiene Slide
Rainfall gives respite to drought-hit North Korea
Heatwave kills at least 780 in Karachi, Pakistan during holy month of Ramadan, but rain expected soon
Western wildfires: Firefighters battle blazes in 4 states
Weak sun could offset some global warming in Europe and US - study
Discovery in the US of the New Guinea flatworm - one of the worst known invasive species
Scientists Have Invented New Silicon Chips That Can Replace Human Organs
CDC tests for plague in Colorado after teen's death
Fear of Ebola likely led to increased malaria deaths in West Africa outbreak, study says
The Supreme Court's Surprising Move Left
Calif. judge throws out kill-gays ballot measure
LGBT Studies Course At San Francisco High School May Be 1st In Nation
Recruited by Harvard for the women's swim team, he'll jump into the pool as a man
Obama Logic? Racism is Genetic, Gender is a Choice
Church of England minister faces criticism over York gay pride blessing
Vicar likens homosexuality to paedophilia and adultery
Billy Graham's grandson steps down from Florida megachurch after admitting an affair
Hillary Clinton Calls Charleston Church Massacre 'Racist Terrorism'
Charleston shooting sets off chain reaction in faith communities
Pope's key science advisor is atheist who believes in 'Gaia, not God'
Summer solstice 2015 celebrated at Stonehenge by nearly 25,000 Druids, Wiccans, hippies, punks and tourists
Tracking Bible Prophecy Headlines - 6/23/2015
Abbas to French FM: Only those who 'recognize the state of Israel' allowed in unity government
Abbas: No place for Hamas in new government
UN report calls for international investigation into alleged Israel, Hamas war crimes
Israel slams 'politically motivated and morally flawed' UN Gaza report
UNHRC: Israelis and Palestinians may have committed 'war crimes' in 2014 Gaza war
Netanyahu on UN Gaza report: Israel is not guilty of war crimes
Hamas welcomes UNHRC report, says Israeli leaders should stand trial at ICC
Hamas rejects war crimes accusations in UN report
Israel: UNHRC obsessed with us
Analysis: The UNHRC Gaza report - Tragedy or farce?
UNHRC report: Less biased, but no less lethal
White House Reaffirms Israel's Right to Self-Defense
Egypt appoints first ambassador to Israel in three years
Egypt army digs trench along Gaza border to prevent smuggling
Israeli ambassador warns UN chief of dangerous consequences of Gaza-bound flotilla
A year after war, Gaza border residents brace for next round
Druse leaders urge calm after locals slay Syrian in IDF ambulance
Netanyahu condemns Druse ambush on ambulance, vows to 'bring lawbreakers to justice'
IDF denies treating Syrian jihadis after Druze attack ambulance
'Talk of Israel aiding Nusra Front in Syria is insane,' Liberman says
Terror alert issued for Israeli sites in India
Pope: Why didn't Allies bomb railway lines to Auschwitz?
Riots, rocks and terror mark Ramadan escalation
Historic Iran talks in final act
Report: Iran says good nuclear deal more important than deadline
Iran puts military sites backon table in nuclear talks
Britain says no nuke deal if Iran doesn't show flexibility
Iran deal will foster and fund terrorism, Netanyahu tells Jewish Agency meeting
White House says tweaks may be needed on deadline for Iran nuclear talks
Clashes break out at Tel Aviv anti-racism protest held by Israeli-Ethiopian community
White House responds to 'racist' Obama tweet by Israeli minister's wife
Obama, in podcast, uses N-word to make point on racism
Report: Turkey, Israel resume reconciliation talks at secret Rome meeting
New think tank in Jordan watching Israel shows discreet, growing ties between countries
Syrian Kurds say seize military base from ISIS in Raqqa province
US says ISIS suspect in Benghazi attack killed in airstrike
European police team to take on IS social media propaganda
Christian charity to train UK churches in protecting against Isis attack
ISIS in Syria Hangs Two Boys for Eating During Ramadan
Taliban fighters converge on key city
Taliban launches brazen attack on Afghan parliament in Kabul
EU Warns of Sanctions Over Violence in Burundi Crisis
30 killed in northeast Nigeria by 2 girl suicide bombers
House Intel Committee Chair: US Is At 'The Highest Threat Level We Have Ever Faced In This Country'
Japanese plane circles over China-claimed region in South China Sea
Philippines steps up drills with U.S., Japan forces near South China Sea
Nato testing new rapid reaction force for first time
Carter: US to provide weapons, aircraft, commandos for NATO
E.U. Begins Naval Operation in Mediterranean to Stop Trafficking of Migrants
Nikki Haley, South Carolina Governor, Calls for Removal of Confederate Battle Flag
Wealthy foreigners bought $100 billion in US real estate
The bond market is bracing for the worst and loading up on cash
Crisis is the new normal for weary Greeks
Nasdaq at all-time high as Greek drama drags on
Greece offers new proposals to avert default, creditors see hope
First on CNN: U.S. data hack may be 4 times larger than the government originally said
New Snowden leaks show NSA attacked anti-virus software
Google didn't lead the self-driving vehicle revolution. John Deere did.
Severe space weather alert as solar storm strikes Earth
Oklahoma on record earthquake pace, up 90 percent from over a year ago
Ubinas volcano in Peru erupts to 21,000ft
Santa Maria volcano in Guatemala erupts to 15,000ft
Sinabung volcano in Indonesia erupts to 14,000ft
Kujira Makes Landfall in China With Flooding Rain
The Death Toll from Pakistan's Heatwave Is Now Nearing 450
Hundreds of firefighters battle wildfire near Lake Tahoe
Microsoft Drones To Catch Mosquitoes In Effort To Combat Diseases
South Korea reports three new MERS cases, bringing total to 175
Ebola Returns to Sierra Leone Capital After Weeks of No New Cases
Obama to give eulogy at funeral for pastor killed in Charleston: local media
Tracking Bible Prophecy Headlines - 6/22/2015
France's Fabius pushes peace proposal in meeting with Netanyahu
France warns of 'explosion' if no Mideast peace
Fabius: There is willingness on both sides to return to negotiating table
France wants bigger role in Israeli-Palestinian peace efforts
Netanyahu: Int'l peace proposals are forced on Israel, push it to indefensible borders
ADL calls Michael Oren's remarks on Obama's Mideast policy 'unjustified and insensitive'
High Court to debate demolition of homes in West Bank outpost
Hotovely: Israel working through diplomatic channels to prevent latest flotilla
Arab MK to join third Gaza-bound flotilla, warns Israel not to intercept it
Terrorist shot after stabbing Border Police officer in neck in Jerusalem
Ya'alon, Netanyahu, impose restrictions following terror attacks
Top rebel leader accuses Jews of masterminding Ukrainian revolution
South African president who helped end apartheid opposes boycott of Israel
PM: Egypt's next ambassador to Israel 'deeply welcomed'
Israel conducts air strike over the border in Lebanon to 'destroy its own downed drone'
Islamic State crisis: 'Mines planted in Syria's Palmyra'
France says Iran deal 'still not clear' 10 days before deadline
Iranian parliament bill may put stick in the spokes of nuclear negotiations
Iran parliament votes to limit inspections vital to nuclear deal, with deadline looming
Afghans counter Taliban offensive in northern Kunduz province
Somalia jihadists al-Shabab launch Mogadishu attack
Dutch Party Leader Wilders Posts Muhammad Cartoons on YouTube
Obama blames gun lobby 'grip' on Congress for lax U.S. gun laws
Karl Rove: Only Way To Stop The Violence Is To Repeal Second Amendment
Pope: Weapons manufacturers can't call themselves Christian
Franklin Graham: 'Godless' Hollywood Causing Gun Violence
Charleston church reopens in triumph over 'Devil' massacre
N.Y. State Senator Proposes Using GPS Implants To Track Violent Convicts
Robot grocery store gives high-tech upgrade to food shopping
Greece Sets Off for Crunch EU Talks on 'Definitive' Solution
Greek debt talks haunted by ghost of Argentina
Bank of Greece warned bankers of 'difficult' day if no debt deal
Meanwhile, Greece Is Quietly Printing Billions Of Euros
Asia cheers Greece's 11th-hour proposals to avert default
As a possible Greek default looms, Tsipras courts Moscow
Russia and Greece consider collaborating to circumvent Western sanctions
US hopes Russia may change direction when Vladimir Putin is gone
6.0 magnitude earthquake hits near Ndoi Island, Fiji
Ubinas volcano in Peru erupts to 22,000ft
Colima volcano in Mexico erupts to 20,000ft
Popocatepetl volcano in Mexico erupts to 17,000ft
Sinabung volcano in Indonesia erupts to 14,000ft
12 Volcanoes Around the World That Could Erupt At Any Time
Tropical Storm Kujira to Impact Southern China
Pakistan heat wave claims at least 140 lives in Karachi
Stop eating Nutella and save the forests, urges French ecology minister
Free Meningitis Vaccines Offered At Pride Fest
Tensions build as Supreme Court readies blockbuster rulings
Supreme Court expected to rule within days on Texas abortion law
Mennonite Couple Who Stopped Hosting Weddings Due to Homosexual Lawsuit Now Shuttering Business
Tylenol's Pro-Gay Campaign Aims to Change Face of American Family
Three May Not Be a Crowd: The Case for a Constitutional Right to Plural Marriage
International Yoga Day controversy as India is accused of pushing 'Hindu agenda' on Muslims
Tracking Bible Prophecy Headlines - 6/21/2015
Israeli-Palestinian conflict at risk of being set 'ablaze' without talks, French FM says
Does the State Department Terror Report Contain a Subtle Slap at Israel?
IAF chief: We will attack Hezbollah, Hamas targets in civilian areas if necessary
Sisi expects Assad regime in Syria to fall 'at any moment'
A year on, no quick fix to halt IS 'caliphate'
US struggling to recruit Iraqi troops to fight Isis, Pentagon chief admits
Sunni tribes, abandoned by Iraq, key to ISIS fight
Angelina Jolie calls for international help for Syrian refugees living in Turkey camps
Steinitz: US report on Iran terrorism should end delusions about nuclear program
Arab theater asks EU for funds after state cancels subsidies over play about terrorist
Dutch populist blames 'misunderstanding' as Mohammed cartoons not aired
Christian Pastor Faces Prosecution in the UK for 'Islamophobia,' Calling Islam 'Satanic' and 'Spawn of the Devil'
Saudi Arabia warns citizens against sharing 'faked' documents after Wikileaks release
Car Bombing in Yemen's Capital Kills at Least 2
Roadside bomb kills 14 family members in Afghanistan's Marja district
'Distraught' man kills three by driving car into pedestrians in Austria
NRA official blames slain South Carolina pastor for Charleston church shooting because he opposed concealed firearms
Nearly All Mass Shootings Have 1 Thing in Common... And It Isn't the Weapon
Hillary Clinton Calls for "Common Sense" Gun Control, Decries "Institutional Racism"
Dylann Roof's racist manifesto: 'I have no choice'
Racist manifesto: 'Jewish identity' should be destroyed
Racist online manifesto mentions Charleston, includes images of Roof
Hundreds march in Charleston, Columbia to take down Confederate flag
Putin: Russian pipeline project to help Greece pay its debt
Weekend of Fear in Greece as Banks, People Live Day to Day
As Greece stares into the abyss, has Spain escaped from crisis?
Thousands march in London against new UK government's austerity plan
Earth's Mysteriously Light Core Contains Brimstone
5.9 magnitude earthquake hits south of the Fiji Islands
5.0 magnitude earthquake hits near Makry Gialos, Greece
A series of earthquakes rattle residents of Central Oklahoma
Zhupanovsky volcano on Kamchatka, Russia erupts to 24,000ft
Ubinas volcano in Peru erupts to 22,000ft
Sinabung volcano in Indonesia erupts to 14,000ft
Bill's Tropical Moisture to Trigger Storms, Flooding From the Mid-Atlantic to New England
Houses, Trees Wash Away From Massive Floodwaters in China
Obama's penchant for desert golf faces scrutiny in drought
Capitol Hill abuzz after 15,000 honey bees swarm Senate entrance
How climate-change doubters lost a papal fight
Feds Announce Largest Ever Criminal Medical Fraud Takedown
RMSF Epidemic hits Arizona - children account for half the lives lost
Colorado teen dies from rare case of plague
Chicago warns gay men to vaccinate against meningitis ahead of pride week
Turmoil Only Sure Thing If Supreme Court Rejects Gay Marriage
More Texas Planned Parenthood Abortion Clinics Nearing Shut-Down
International Yoga Day: Yoga is important for evolution of humans, says India's PM Narendra Modi
Tracking Bible Prophecy Headlines - 6/20/2015
US report finds Iran threat undiminished as nuke deal nears
US details Iran funding of terror proxies targeting Israel in new report
Herzog to French FM: Israel, world will pay heavy price for mistake in Iran negotiations
French FM Headed to Middle East for Peace Push
PA says it will hand 'incriminating evidence' against Israel to ICC
Netanyahu: We cannot be disillusioned by relative peace, attempts to hurt us are constant
Bayit Yehudi MK: Freezing of settlement construction interpreted as weakness by terrorists
One Israeli shot dead, one wounded in West Bank terror attack
Cell claiming Hamas ties says it killed Israeli in West Bank
Hamas Welcomes Shooting Attack as 'Heroic Operation'
Rivlin: West Bank shooting another step in escalation
UN Envoy Urges 'Restraint' After Shooting Attack
Jihadists staged mock executions before killing Israeli 'spy'
As minorities come under attack, Hezbollah portrays itself as their defender
ISIS Holds 227 Assyrian Christians Hostage as World Watches Genocidal 'Ethno-Religious Cleansing in the Middle East,' Says Relief Worker
Billions already spent on war against ISIS despite strategy concerns
US man arrested for attempting to provide support to Islamic State
Terror Report: Attacks soared in 2014 as ISIS, Boko Haram unleashed violence
Syrian insurgents claim to have begun campaign to take Aleppo
Putin reaffirms support for Syria's Assad, hopes for Iran deal soon
WikiLeaks publishes more than 60,000 leaked diplomatic cables from Saudi Arabia
Leaked Saudi diplomatic cables reveal skepticism on Iran nuke talks
UN needs over $1.6 bln to tackle looming catastrophe in Yemen
US says Yemen talks 'useful start' to what may be long process
Yemen peace talks end with no deal
Yemeni foreign minister says no ceasefire agreed, blames Houthis
Al Shabaab kills 8 officers in Somali police station raid
77 Civilians Killed in Burundi Unrest, Says Rights Activist
Pakistan Army Chief: Terrorists, Their Facilitators Will Be Brought to Justice
Dutch anti-Islam politician Geert Wilders vows to broadcast cartoons of prophet Muhammad on TV
Cameron: Some UK Muslims 'quietly condone' IS ideology
Houston Teachers, Students Prepare For New Arabic Immersion School
Russia warns Sweden it will face military action if it joins Nato
Moscow views EU decision to extend sanctions against Crimea as economic, political blackmail
Cybertheft and island-building stoke US-China tensions ahead of high-level talks in Washington
School installs microphone network to detect gunfire: 'Next wave of student safety'
Uber Bans Weapons in Cars Amid Gun-Control Debate
Nikki Haley: Death Penalty for Charleston shooter Roof, Not Gun Control
'Repent, Give your Life to Christ;' Relatives of Charleston Church Massacre Victims Forgive Dylann Roof at Bond Hearing
Charleston shooting prompts gun-rights supporters to call for more concealed-carry at churches
Obama rejects mass shootings as 'new normal' in America
Obama says he's not 'resigned' to losing gun-control battle
Charleston shooting: Barack Obama says US gun laws will 'eventually' change
Why isn't suspected Charleston shooter Dylann Roof called a terrorist? Suspects tied to Islam are labeled terror, but white suspects are often seen as mentally ill.
Obama says South Carolina shooting shows racism remains a 'blight' in US
Some blacks feel fatigued after barrage of racial incidents
Senators Want Answers: 121 Illegal Immigrants Avoid Deportation, Now Charged With Murder
GOP Senators Demand ICE Answers on Repeat-Offender Criminal Illegals
Greek Island Swamped by Refugee Flood; No Relief in Sight
French invent robots to replace border police
Unemployment rates rose in half of US states last month
Obama Looks to Mayors to Bypass Congress on Economic Agenda
Ron Paul: Stock market 'day of reckoning' is near
Fed's Williams: Greek woes pose worrisome 'tail risk' to U.S
Greece says ECB won't let its banks collapse
ECB boosts emergency funding as Greek banks bleed, Tsipras calm
Russia willing to consider loans to Greece
Aliens are out there and Area 51 is real, head of Nasa says
USGS: Shallow quake of 6.4 magnitude strikes off Chile
5.6 magnitude earthquake hits near Bristol Island, South Sandwich Islands
Earthquake warning issued for Reykjanes peninsula
Watch pyroclastic flow surge down the hillside during Sinabung volcano eruption
Japan's Mount Shindake erupts for second time
Flooding From Bill May Spread From St. Louis to NYC, DC
Moment of truth nears for nuclear waste time bomb
Study warns of sixth mass extinction: 'Species disappearing at alarming rate, human race at danger'
Pets can contract Lyme disease: Sudbury vet
Tick Infection Epidemic Among American Indian Tribes in Arizona: CDC
West Nile virus a concern following heavy rains
Thailand says 175 people had exposure to its MERS case
Company Stops Testing of Ebola Drug in Sierra Leone
New York to require schoolkids receive meningitis vaccine
Study says repealing 'Obamacare' would add to budget deficit
Dutch Pediatricians Want to Allow Doctors to Euthanize Children Under 12
Belgian Doctors Are Euthanizing Patients Without Their Consent
Huckabee: Gay Marriage Could Criminalize Christianity
Texas Supreme Court allows same-sex divorce
Google cracks down on 'revenge porn' under new nudity policy
Pope Francis Warns That Social Media Produces 'Mental Pollution'
Latest species to be tracked in national parks: Homo sapiens
School lunch program scans student thumbprints for 'tracking purposes'
Tracking Bible Prophecy Headlines - 6/19/2015
Netanyahu slams 'hypocritical' UN for criticism of IDF actions in Gaza
Netanyahu: Ban's criticism of IDF actions in Gaza is a black day for the UN
Final UN shelter in Gaza closes
IDF Operations Directorate chief: No strictly-military solution for Gaza problem
Saeb Erekat: PLO should consider retracting recognition of Israel
Palestinians to submit first files to ICC in hopes of prompting case against Israel
Netanyahu to Israeli Muslims on start of Ramadan: 'You are an integral part of Israeli society'
Swedish Markets to Dump BDS, Restore Israeli Products
Netanyahu orders probe into 'outrageous arson attack' on Galilee church
Netanyahu: Attack on Galilee Church is Attack on All Israel
Report: 2 Terrorists Shot While Attacking Jews at Joseph's Tomb
'Incomplete' Bomb Found Near Israeli Embassy in Uruguay
Two killed in factional clash at Palestinian camp in Lebanon
Sisi to Lebanese: Prepare for fall of Assad
'If conflict not resolved, ISIS will make Palestinian cause its own'
US envoy to UN: Comparing Israel to ISIS is fundamentally wrong
Israeli Druse mobilize for their Syrian brothers, fearing the worst
Syrian Doctors Present Evidence of New Chlorine Gas Attacks to US Congress
US Struggles to Produce Syrian Force to Counter IS
US military dismisses ISIS claim it shot down Iraqi aircraft
Beyond the beheadings: ISIS creating culture of fear inside their 'caliphate'
Islamic State (ISIS) savages crucify alleged spy, then chop off his right hand and left foot
'What Horrors Must ISIS Commit Before World Takes Action?' Asks Aleppo Archbishop Who Warns Syrian Christians Are 'Disappearing'
Muslim Leader Plans to Turn Thousands of Churches Into Mosques; Claims Christians and Muslims Worship 'the Same God'
Accused Anti-Semitic Pastor Plans 'March On Dearborn' To Save Muslim Souls
UK's Cameron to urge Muslim communities to do more to tackle extremism
Iranian women are taking to social media to declare freedom from hijab
Diplomats: Iran and West Disagree on All Main Elements
Israel hasn't thrown in the towel on Iran deal despite Obama-Netanyahu rift
Around 30 fighters killed in central Yemen clashes
Saudi Arabia, Russia sign nuclear power cooperation deal
Pentagon Building Cruise Missile Shield To Defend US Cities From Russia
NATO exercise aims to send message to Moscow
Russian Army Re-Brands Under Putin
US urges N.Korea to drop 'fantasy' of nuclear program
Trying to avoid war, US and China build uneasy alliance
Reacting to Chinese hack, the government may not have followed its own cybersecurity rules
The Next Great European Financial Crisis Has Begun
Federal Reserve signals rate hike in September
Gold Heads for Second Weekly Gain on Fed Outlook, Greece Talks
Greece could be forced to lock down savers' cash as debt crisis worsens
Greek crisis: ECB meeting to decide on emergency funding
ECB not sure if Greek banks would open on Monday- officials
Greek central bank chief says banking system stable
UK bank customers set to share DNA data with banks for biometric authentication
BBC technology lets people change channel with their mind
Humans will be extinct in 100 years says eminent scientist
5.3 magnitude earthquake hits near Chichi-shima, Japan
Oil, Gas Drilling Wastewater Blamed for Earthquakes in Oklahoma
Colima volcano in Mexico erupts to 17,000ft
Sinabung volcano in Indonesia erupts to 14,000ft
New Eruption From Mount Bulusan Blasts Sky With Plumes of Ash
At least three dead as Tropical Depression Bill lashes central U.S
Major Flooding Sweeps Across Oklahoma Counties
Malawi appeals for $500 million to repair flood damage
2015 is likely to beat 2014 as the warmest year on record
Pope Francis praised for urging environmental action; global warming skeptics largely unmoved
Monsanto in Trouble as France Puts Ban on Roundup Sale
US orders ban on 'unsafe' trans-fats
HIV vaccine approach nears human trial
North Korea claims to have cure for MERS, Ebola and AIDS
Army shipped live anthrax for 10 years, couldn't effectively kill bacteria - CDC
Feds: 5K immigrant detainees in Arizona have criminal records
Charleston Shooting Suspect Dylann Roof, 21, Apprehended
Police: Dylann Roof arrested for trespassing, drug possession at Columbiana Centre
Classmate of Charleston Shooting Suspect: He Was 'Wild,' Not Violent, Took Drugs
Dylann Roof's Uncle Would 'Push Button' Himself If Nephew Receives Death Penalty
Alleged Charleston Shooter Dylann Roof Was Wearing an Apartheid Flag in His Facebook Profile
South Carolina's Confederate flag is still flying. It's an insult to Charleston's victims.
Charleston church shooter's friends describe racist views as survivors recall playing dead
Report: White man threatens Virginia churchgoers, spews racial slurs
Census Bureau considers dropping 'race' from survey
Transgender Woman Sings National Anthem at Pro Sports Event for First Time
Video of dancing half-naked young boy in Brazil gay pride event raises concerns of paedophilia
Chobani Releases Sexy Yogurt Commercial Featuring Lesbian Couple In Bed
Russell Moore to Parents: Don't Be Ashamed of Your Gay Kids, Don't Throw Them Out; That Is Pride
UK Cameron's extremism orders 'could criminalise traditional Christian teaching'
Spells broken: Etsy bans sale of 'metaphysical services'
Demand for Yoga instructors likely to go up by at least 30%: ASSOCHAM report
Tracking Bible Prophecy Headlines - 6/18/2015
Peres: We shouldn't go it alone against Iran
Kerry raises eyebrows with remarks on Iran's past military work
AIPAC calls Kerry's Iran remarks 'disturbing'
Israel accuses UN children's rights envoy of bias
Palestinian unity government resigns, Abbas adviser says
Hamas denies reaching long-term ceasefire agreement with Israel
US, Israel to cooperate on tunnel warfare research and development project
New video exposes provocation leading up to IDF soldiers beating Palestinian man
Police heighten security in Jerusalem ahead of Ramadan
Extremists threaten to burn Talmud, rip Israeli flag, at London march in Jewish neighborhood
Galilee church where Jesus 'fed the 5000' gutted in arson attack
'Christian pilgrims reconsidering visits to Israel after suspected church arson'
Rabbi Eckstein: Church arson a result of xenophobia which increasingly dominates society
Michael Douglas: Israel has every reason to be paranoid
Swedish supermarkets back out of Israel boycott after media campaign
Syrian rebels surround Druze village on Israeli border
DIA Director sees Iraq as 'quagmire,' but strikes term from testimony
FBI in Midst of Broad Campaign to Disrupt ISIS, Sources Say
Islamic State says shot down Iraqi fighter plane
UN calls for Yemen food imports to resume as half of population go hungry
Al Qaeda reportedly executes 2 accused spies in Yemen after U.S. attack
Dozens of casualties as Yemen car bombs hit mosques, Houthi HQ
Islamic state in Yemen claims responsibility for car bombs in capital
Bahrain says seizes explosives intended for use in Saudi Arabia
Qatar calls for release of Mursi
Mursi's death penalty a blow to democracy
Chad bombs Boko Haram bases in Nigeria after suicide attacks
Security forces foil suicide attack in Somali town
EU Commission Critical of Hungary's Anti-Migrant Fence
Serbia 'shocked' by Hungary's plans to build border fence
Russia may toughen counter-sanctions over Ukraine - Kremlin aide
Russia not acting like responsible nuclear power, NATO commander says
Khodorksovsky: Putin's confrontation with West 'artificial'
Kremlin officials say Russian nuclear buildup is forced by West
Report: Russian Military Developing Anti-Drone 'Microwave Gun'
World's displaced hits record high of 60 mln, half of them children - UN
9 dead in 'hate crime' shooting at historic African American church in Charleston
Manhunt on for gunman who killed 9 at South Carolina church prayer meeting
Police: Shooter at South Carolina church sat with churchgoers before opening fire
Bomb threat reported near scene of Charleston church shooting
Self-driving cars may have to be programmed to kill you
Australia's robot-led future puts squeeze on humans
Delivery by drone in 30 minutes? Amazon says it's coming
Canada government websites taken down in cyber attack
IG: IRS failed to upgrade security ahead of cyberattack
N.Y. State Senator Proposes Using GPS Implants To Track Violent Convicts
Who owns your face? Weak laws give power to Facebook
Utah University Adds Texting and Walking Lane to Its Stairs
GOP leaders vow to resurrect Obama trade deal
Jeff Sessions on Obamatrade's 'New Pacific Union' Like the EU: Something America Has 'Never Seen' Before
Hannity On Trade: GOP Leadership 'Selling Out American Sovereignty'
Sessions: Fast Track Would Lead to 3 Pacts Encompassing 90% of World GDP
U.S. foreclosure activity up in May as bank repossessions rise
'Foreign shocks' could harm US financial stability: Lew
Greek debt crisis: Battle of nerves as rhetoric spirals
Swiss central bank holds fire on rates, cautions on Greece
Jimmy Lee, Key Banker for Media Deals, Dies Suddenly at 62
Spectacular solar explosion from departing sunspot misses Earth
Look to the evening sky as Venus and Jupiter converge over the next two weeks
7.0 magnitude earthquake hits the Southern Mid-Atlantic Ridge
5.3 magnitude earthquake hits Tobelo, Indonesia
5.1 magnitude earthquake hits near Isangel, Vanuatu
5.0 magnitude earthquake hits near Little Sitkin Island, Alaska
5.0 magnitude earthquake hits near Farallon de Pajaros, Northern Mariana Islands
Origins of Red Sea's 'cannon earthquakes' revealed in new study
Ubinas volcano in Peru erupts to 20,000ft
Colima volcano in Mexico erupts to 17,000ft
Sinabung volcano in Indonesia erupts to 12,000ft
Restless Volcano Cotopaxi Puts Ecuador on Edge Once More
Midwest braces for tropical storm remnants; Texas spared brunt of system
Father's Day Outlook: Storms to Drench Northeast; Record Heat to Blast South
Community, farmers face water cut-off after California drought decision
Cleaner air would save two million lives a year: study
Pope Francis: 'Revolution' needed to combat climate change
Largest Toxic Algae Bloom recorded along West Coast in 15 years
What to do with all the dead fish? Officials scramble for solutions in the wake of another fish kill
EU lawmakers back animal cloning ban
WHO tells South Korea public risk to MERS is low as death toll hits 23
Thailand confirms first MERS case: health ministry
Activists struggle to replace state in fight with Russian AIDS epidemic
Report: Drug overdose death rates increase in 26 states
Jeb Bush says he would witness gay wedding if asked
Southern Baptists urged to reject any laws legalizing gay marriage
Americans' confidence in religion hits a new low
In Uganda, desire for money, power behind child sacrifices
Tracking Bible Prophecy Headlines - 6/17/2015
Liberman: Israel-Hamas ceasefire deal would be surrender to terrorism
Palestinian government to resign within 24 hours
Hamas rejects decision to dissolve Palestinian unity government
Jordan envoy: Status quo between Israel, Palestinians 'untenable'
Fabius to meet with Netanyahu in Israel over plans to push Security Council resolution
'Instead of investigating IDF, UN should probe itself'
Arab MK attends anti-Israel meeting with Knesset approval
IDF eases West Bank, Gaza restrictions for Ramadan
Unprecedented: Gov't to allow Muslims from West Bank, Gaza to observe Ramadan on Temple Mount
Liberman: Mass settlement construction condition to join coalition
Meretz labeling bill will hurt Palestinians, factory owners in West Bank tell Gal-On
Orange boss launches legal action after death threats over Israel boycott
'Our mandate is to isolate Israel,' BDS leader tells 'Post'
Landmark anti-boycott laws trapped by Congressional impasse
French immigration to Israel surges in summer of 2015
Eisenkot: Groups with ties to ISIS are growing in Gaza
Israel says prepared for possible Syrian refugee throngs on Golan
IDF chief: Army would act to prevent slaughter of Syrian refugees
IDF lifts decree rendering northern Golan a closed military zone
Rocket siren sounds in Golan Heights amid heavy Syrian infighting
Israel sends message to Nusra Front: Cease attacks on Syria's Druse
Assad steps up chemical attacks despite Obama pledge he rid Syria of weapons
Kerry 'patience wearing thin' on Syria's Assad amid 'preponderance' of chemical attacks
US arrests New York man for Islamic State-inspired bomb plot
Turkey's Erdogan says Mursi death sentence a 'massacre of law'
White House says 'deeply troubled' by Egypt's sentence for Mursi
US not keeping silent on Iran sanctions violations
New round of Iran nuclear talks this week
Swiss probe espionage claims after Iran talks hotels hacked by Israel-linked virus
Saudi beheads murderers, adding to 'campaign of death'
Al-Qaida's No. 2 leader killed in US strike in Yemen
Islamic State claims Tunisian checkpoint attack that killed 3
Home-made bombs found at abandoned Boko Haram camp explode killing 63 in northeast Nigeria
'All Churches in America Have Muslim Spies in Them' Who Are 'Cataloging' Every Jew and Christian in Preparation for Jihad, Warns Author Avi Lipkin
Putin says Russia beefing up nuclear arsenal, NATO denounces 'saber-rattling'
Russia to add 40 new intercontinental missiles this year
Russia warns of 'new military confrontation' in Europe
Obama gives free pass to businesses that hire illegals
Budget office: U.S. debt picture has 'worsened dramatically'
Government Debt to Reach 107% of U.S. Economy in 2040, CBO Says
Government debt threatens to send U.S. economy into death spiral, CBO warns
Fed's worst nightmare: The 'ghost of 1937'
Euro falls amid Greek standoff, but shares rebound
Greek leader, top EU executive clash over austerity claims
Greek central bank warns of 'painful' euro and EU exit
UK draws up contingency plan as Bank of Greece warns of 'uncontrollable crisis'
Asteroid Icarus to skim past the Earth in rare 'distant pass'
6.0 magnitude earthquake hits near Ndoi Island, Fiji
Mount Everest shifted 1 inch southwest after Nepal earthquake
Reventador volcano in Ecuador erupts to 22,000ft
Zhupanovsky volcano on Kamchatka, Russia erupts to 20,000ft
Sinabung volcano in Indonesia erupts to 12,000ft
Tropical Depression Bill Lashes Texas With Heavy Rain
Georgia floods: Escaped tiger 'kills man'
North Korea says hit by worst drought in 100 years
California Water Cuts Leave City Days Away From Running Out Of Water
Most of world's groundwater reserves depleted, Nasa satellite study finds
Pope Francis warns of destruction of Earth's ecosystem in leaked encyclical
Jeb Bush: Pope Francis should steer clear of climate issue
Obama Prepares More 'Executive Actions' On Global Warming
Feds Can't Verify $2.8 Billion in Obamacare Subsidies
Turning man into machine? Pentagon making huge biotechnological advances
'Transabled'? Healthy People Now Maiming Themselves Out of Desire to Identify as Disabled
Microsoft's drones to catch mosquitoes and help stop epidemics
WHO says South Korea's MERS outbreak 'wake-up call' as new cases reported
Catholic Church Performs Nation-wide Exorcism of Mexico
Southern Baptists: Supreme Court is not final authority on gay marriage
Teacher resigns after reading students book about gay couple
Tracking Bible Prophecy Headlines - 6/16/2015
White House reiterates its will to walk away from bad Iran deal as Corker calls for 'courage'
Oren: Obama intentionally abandoned core principles of Israel's alliance with America
Global military leaders laud Israel's restraint in Gaza clash ahead of UN report
Ambassador to UNHRC: 'Israel does not behead people, we use our heads'
Livni in London: We expect UNHRC report to be 'twisted and anti-Israel'
UN official: 'Those who violated human rights in Gaza should be prosecuted'
Israel stops UN rapporteur from visiting Palestinian territories
Latest Flotilla Leaves Sweden for Gaza, Will Attempt to 'Break Israel's Blockade'
Report: Islamic Jihad threatens to break Gaza 'cease-fire' if Israel stops new flotilla
Hamas officials arrive in Qatar to discuss 5-year truce plan with Israel
Israel steps up social media fight with satire on Gaza under Hamas
Israel's Netanyahu says boycott efforts recall Nazi Germany
Coca-Cola Palestine CEO Urges Boycott of Israel
Israeli NGO urging Coca-Cola to drop Palestinian franchise after support for BDS
Amid Israel debacle, Orange CEO files complaint with court over death threats
White House, PMO, deny report of Obama invitation to Netanyahu in July
MKs want security beefed up for Jewish visitors to Jerusalem's mount of olives cemetery
US's Orthodox Union supports freedom of prayer for Jews on Temple Mount
Rabbi Receives Heavenly Message in the Cave of Elijah the Prophet
Israel Hopes to Use Current Lull to Prepare for Radical Islamic Storm
IDF establishes new cyber branch
IDF Northern Command chief: We are busy with Hezbollah in Syria
Cypriot FM: Cyprus likely thwarted Hezbollah bomb plot against Israelis
Israel sends message to Nusra Front: Cease attacks on Syria's Druse
Thousands of Israeli Druze rally for Syrian brothers
Oren: Israel helped Obama avoid bombing Syria after chemical attack
Nusra Front: ISIS planning attack in northern Lebanon
Monitor: Kurdish forces seize most of Islamic State-controlled border town
Al-Qaida confirms top leader killed by US in Yemen
Egyptian court sentences former president Morsi to death
Boko Haram crisis: US to fund Nigeria-led force
Sudan's President, Who Has Persecuted Christians 'Under Shariah Law,' Is on the Run After UN Calls for His Arrest for War Crimes
Naghmeh Abedini: Saeed Refuses to Deny Christ
Former CIA operative: Bergdahl was 'high' when captured in Afghanistan
French PM calls on France's Muslims to 'name the enemy'
Russian security company says Iran talks spyware masqueraded under Foxconn name
Putin: Russia will add 40 ballistic missiles to nuclear arsenal in 2015
China to 'complete' South China Sea land reclamation
Navy to Accelerate Artificial Intelligence Development for Warfighting, Support Roles
You Don't Have to Watch 'Jurassic World' to See Bioengineered Animal Weapons
Obama's trade plan in critical condition
90 Days: Treasury Says Debt Has Been Frozen at $18,112,975,000,000
Greece, creditors dig in after debt talks founder
Millionaires now control an even bigger share of the world's wealth
Perhaps the world's conspiracy theorists have been right all along
6.0 magnitude earthquake hits near Ndoi Island, Fiji
5.7 magnitude earthquake hits near Leof, Indonesia
5.4 magnitude earthquake hits near Sarangani, Philippines
Colima volcano in Mexico erupts to 20,000ft
Reventador volcano in Ecuador erupts to 18,000ft
Sabancaya volcano in Peru erupts to 16,000ft
Mount Asama volcano erupts near Tokyo; officials warn activity may increase
Philippine volcano Mount Bulusan spews ash, no violent eruption expected
Thousands Evacuated in Indonesia After Mount Sinabung Volcano Starts Spewing Ash and Toxic Gas
Tropical Storm Bill threatens Texas, Oklahoma with flooding rains
Mexico's south-west braces for Tropical Storm Carlos
Alaska wildfires: 'Explosive' flames force evacuations
Thousands of tiny red crabs invade Southern California beaches
Pope warns of 'unprecedented damage' from climate change in leaked encyclical document
Milk-free cheese made using human DNA strands
Bird flu likely spread on equipment, workers, rodents, wind
South Korea begins plasma treatment trial for Mers
MERS patient dies in Germany, 1st case in more than 2 years
Supreme Court Refuses to Hear Case on Pre-Abortion Ultrasounds
First Woman Charged on Controversial Law that Criminalizes Drug Use During Pregnancy
Miley Cyrus launches transgender youth social media campaign
US archbishop quits, Vatican indicts ex-Dominican ambassador in Pope crackdown on sex abuse
Queens Man Left Father's Body In Morgue For Over A Year To Steal His Social Security
ATF To Join NYPD In Fighting New York City Gun Crimes
Rare inscription from King David era discovered in the Valley of Elah
Tracking Bible Prophecy Headlines - 6/15/2015
Congressmen call on Obama to recognize Jerusalem as Israel's capital after US court ruling
Foreign Ministry to UNHRC: Bring it on; but is Israel really ready?
Yesh Atid MK Jelin slams gov't for 'boycotting' UNHRC Gaza probe
Netanyahu steps up attacks on UN Human Rights Council before it releases Gaza report
Israel defends Gaza conflict as 'moral war'
'We'll expose the truth; Israel didn't commit war crimes'
Israel's Protective Edge report: 44% of Palestinian casualties were terrorists
'Israel, Hamas both committed war crimes in Gaza conflict,' Schabas says
Hamas calls Israeli report on Gaza conflict 'worthless'
PA Campaign to Create New Facts on the Ground in Samaria
IDF disciplines soldiers seen beating Palestinian during violent disturbance
Israel accuses world powers of yielding to Iran for nuclear deal
PM says Iran deal gets worse day by day
'If Iran deal is reached, Israel should multiply intelligence monitoring'
'Iran spying on Israel, Saudi Arabia with major cyberattacks'
Concerns over Khamenei's health may jeopardize nuke deal
Israel reportedly plans buffer zone in Syria to help Druze
Syrian Kurds battle Islamic State for town at Turkish border
Jewish-Arab Hadash Party: Israel in 'blood covenant' with ISIS and US to divide Syria
Dozens injured in bombs attacks on Syria's Homs
Governor Chris Christie calls for new 'coalition of the willing' in Iraq
Family shocked to see British teen in ISIS photo
U.S. conducts 'counterterrorism strike' against al Qaeda-linked target in Libya
US says airstrike 'likely' killed Al Qaeda leader in Libya
Libyan Islamists claim to drive Islamic State from port stronghold
Eight civilians kidnapped in Tripoli, Libya
Iranian official to discuss Yemen at Islamic talks in Saudi Arabia
Saudi planes strike Yemen's capital ahead of talks
UN chief appeals for halt to Yemen fighting for Ramadan
UN's Ban calls for two-week ceasefire in Yemen talks
U.S. ambassador to U.N. visits Ukraine, slams Russian 'aggression'
Hong Kong police arrest nine over 'bomb-making plot'
Nuclear weapons states upgrade warheads despite disarmament
Computer in Merkel's office hit by cyber attack: report
France says Italy must abide by EU immigration rules
Greece contagion sweeps euro zone bond markets, hits shares
Fears of Greek Default Rise as Weekend Talks on Debt Payment Break Down
Euro slips, mood darkens as Greece fails to reach deal
European Union Urged to Plan for Greek Default
Greece's debt drama: the possible scenarios
Nepal reopens quake-hit heritage sites for tourists despite Unesco concerns
Mt Sinabung volcano eruption in Indonesia spews hot ash 2km into air gallery video
Reventador volcano in Ecuador erupts to 15,000ft
Apocalyptic scenes in Georgia as lions, bears, wolves and hippo escape from zoo during freak flood
Mexico Braces for Flooding Rain, Damaging Wind From Carlos
Possible Tropical Development in the Gulf of Mexico Poses Renewed Flood Threat For Texas, Louisiana, Ozarks
Israel Bringing Its Years Of Desalination Experience To California
Bird flu prompts first shipment of EU eggs to US in decades
Two Teens Mauled in Separate Shark Attacks at North Carolina Beach
MERS cases in South Korea rise to 150 with five more, one death
Colorado court to decide if employees can smoke pot off-duty
Suicides Could Surge If End-of-Life Option Passes in California
Supreme Court races the clock on gay marriage, Obamacare and more
Vatican envoy faces child abuse trial
Tracking Bible Prophecy Headlines - 6/14/2015
Michael Oren: US altered 40-year policy on '67 lines without consulting Israel
Netanyahu on receipt of Gaza war report: Israel will fight anti-Israel lies
Netanyahu: UN report on Gaza war a waste of time
More Iron Dome batteries deployed in light of renewed rocket fire
IDF vehicles overturns, killing Palestinian rioter in West Bank
Spanish city councilman applauds burning of Jews
Nazi-themed routine by girls dance team in Mexico draws fire
Orange CEO says his company plans to invest more in Israel
Rouhani: Iran won't allow nuclear inspections to jeopardize state secrets
Rouhani pledges to reach a good nuclear deal for Iranians
Iran's Rouhani says extension of nuclear talks possible
Analysis: Iran's war on Christians casts doubt on nuclear agreement
Spying fears prompt smartphone ban for Iran officials
Judicial sources: Egyptian court jails 23 men over killing of Shi'ite Muslims
Suicide bomber kills 3 in Libya's Derna
Rival Libya militants fight ISIS amid suicide bombings
ISIS Is Winning the Social Media War, U.S. Concludes
Quadruple car bomb kills 11 in Iraq
Israel said to urge US to increase aid to Syrian Druze
Israeli Druse leader calls for action to prevent 'Druse Holocaust' in Syria
Al-Qaida-linked Syrian rebel group promises justice after shooting of Druse
Syrian Kurds nearing ISIS border stronghold, thousands flee
Bang and bling for Kurdish pop diva's anti-IS anthem
Christian Monks, Students Refuse to Flee 4th-Century Monastery Near ISIS-Controlled Mosul; 'God Protects Us'
UN Syria envoy to visit Damascus, warn on barrel bombs
Residents: Houthi forces in Yemen seize provincial capital near Saudi border
Obama transfers six more Gitmo detainees, including alleged bin Laden bodyguards
Bomb kills Afghan official; air strike hits Taliban "shadow governor"
Taliban claims attack that killed at least 17 Afghan police officers
Pak. says 2,763 terrorists killed in a year
Another "Draw Muhammad" Contest Is Coming Down The Pike
New deaths and diplomatic warfare rattle Ukraine truce
Report: Pentagon poised to store heavy weapons in Baltic and E. Europe
Russian military aircraft buzzes NATO warships in Baltic
Report: Britain pulls out spies as Russia, China crack Snowden files
Suspect in brazen attack on Dallas police building killed
CNN Anchor Refers to Dallas Gunman's Actions as 'Courageous and Brave'
Trade loss an ominous sign for Obama in month of challenges
Global markets brace for exit from zero interest rates and QE policy
Endgame looms for Greek crisis as both sides take debt negotiations to the brink
Putin, Erdogan meet, discuss gas pipeline
Oil spill of 500 meters in circumference spotted off Egypt's Red Sea
5.0 magnitude earthquake hits near Molibagu, Indonesia
5.0 magnitude earthquake hits the Southern East Pacific Rise
5.0 magnitude earthquake hits near Kirakira, Solomon Islands
Swarm of earthquakes rattles rural Alabama; reason unclear
Indonesia's Mount Sinabung volcano unleashes new powerful burst
Hurricane Carlos, off Acapulco, headed for landfall
Five die, others missing in floods in Tbilisi, Georgia
Many farmers, ranchers face 'total loss' from flooding in Louisiana
California drought grips tourist magnet Yosemite
Rich Californians: You'll have to pry the hoses from our cold, dead hands
Vatican Speaker on Climate Thinks There are 6 Billion Too Many of Us
Pope Francis to Explore Climate's Effect on World's Poor
Sen. James Inhofe to Pope Francis: Stay out of climate change discussion
Florida warns beachgoers of flesh-eating bacteria
South Korea reports seven new cases of MERS, brings total to 145
Deadly MERS outbreak has not spread outside South Korea hospitals, WHO says
Tennessee citizens and officials are awaiting Supreme Court's decision on gay marriage
Central Ohio courts prepared if gay couples get OK to marry
D.C. pride parade celebrates LGBT progress as court decision looms
Thousands converge on Indianapolis for annual LGBT parade
Tracking Bible Prophecy Headlines - 6/13/2015
'US-Israel ties are so bad, it's no wonder they don't listen to us on Iran'
State Department says Iran nuclear talks can be concluded by June 30
Moscow says Iran talks 'virtually stalled,' Washington declines to confirm
Iran says concerned over cyber-security of nuclear talks
Iran asks Austria to secure nuclear talks against spying
Israel boycotters in Ireland filmed agreeing to do business with human rights violators Sudan, North Korea and Iran
US trade bills seek to halt boycotts of Israel
Chief rabbi urges UN chief to fight anti-Israel boycotts
Two States One Homeland initiative launched despite threats
Western ex-generals, diplomats absolve Israel of Gaza war crimes
Israel's Security and Defense: Explaining the unexplainable
Egypt opens Rafah crossing into Gaza in sign of easing tensions
Fearing war crimes arrest, Egypt's Sisi cancels trip to African summit
Egypt's New Suez Canal will open on August 6
Sources: ISIS terrorists using chaotic Libya as new 'route to the West'
Nine killed in clashes between Islamic State and other militants in eastern Libya
'Israel conspired in massacre of Syrian Druse,' Lebanese officials say
Jihadist attack on Syria's Druze population could spur Israel to act
Iran brings home body of top general killed in Syria
Covert CIA Mission to Arm Syrian Rebels Goes Awry
ISIS Is Winning the Social Media War, U.S. Concludes
Secret CIA effort in Syria faces large funding cut
Biden meets with Iraq's speaker, adds $9 mln in aid for Iraq
American Christian Man Killed by ISIS in Syria Fighting With Kurds 'Smiled' at Muslims Hostile to His Faith in Jesus, Says Pastor
Boston imam denies radicalizing faithful, despite video of fiery sermons
Erdogan loses his chance to become Turkey's Vladimir Putin
Iran Backs Taliban With Cash and Arms
6 Gitmo detainees sent to Oman signaling restart in transfers
Taliban Overrun Police Base in Southern Afghanistan
Pakistan is cracking down on international aid organizations
North Korea accuses U.S. of targeting it with anthrax
Report: Six Ukrainian servicemen killed, 14 wounded in past 24 hours
Ukraine conflict could spark 'all-out war'
British lawmakers back EU referendum plans
UK school bans Muslim children fasting for Ramadan
'Bosnian fans stepped on Israeli flag, hurled anti-Jewish chants'
Hungarian ex-mayor fired over anti-Semitic tirade
Anti-Semitic incidents reach all-time high in Canada
ADL Concerned Over Spike in Antisemitic Crimes in New York
Jewish Democrats demand apology after GOP Rep. invokes Holocaust on House floor
House Democrats rebuff Obama on trade, delivering major defeat
White House spins trade defeat as 'good sign'
Business Leaders React With Dismay to Defeat of Trade Bill
Gas, food push prices to near 3 year peak
Wall Street falls as Greece crisis unresolved; energy shares dip
European stocks drop on Greek default fears
EU Prepares for Worst as Greece Drives Finances to Brink
ECB wants Greece to remain in euro: bank's chief economist
Bond selloff a wild card that could delay Fed rate hike
Billionaire Bunkers: Exclusive Look Inside the World's Largest Planned Doomsday Escape
Chinese hack of federal personnel files included security-clearance database
Officials: Second hack exposed military and intel data
Space 'Buoy' May Help Protect Power Grid From Sun's Fury
5.6 magnitude earthquake hits near Wewak, Papua New Guinea
5.2 magnitude earthquake hits near Bamboo Flat, India
5.2 magnitude earthquake hits near Ranau, Malaysia
5.1 magnitude earthquake hits near Kokopo, Papua New Guinea
5.1 magnitude earthquake hits South of the Fiji Islands
Quake-hit Nepal wants experts to assess Everest safety
Ubinas volcano in Peru erupts to 24,000ft
Popocateptl volcano in Mexico erupts to 20,000ft
Reventador volcano in Ecuador erupts to 15,000ft
Sinabung volcano in Indonesia erupts to 12,000ft
Asama volcano (Japan): alert level raised
Strengthening Tropical Storm Carlos to Impact Mexico This Weekend
Tropical System May Brew in Gulf of Mexico Early This Week
Japan orders 5,000 to evacuate after heavy rain
Daily Downpours to Aggravate Flooding in Texas, Louisiana
Drought emergency declared for more than half of Oregon counties
California moves to restrict water pumping by pre-1914 rights holders
California nudist camp stealing to keep parched resort open
Researchers work to minimize drought impact on food crops
Feds say Southwest, Northwest could see major wildfires
FLASHBACK: ABC's '08 Prediction: NYC Under Water from Climate Change By June 2015
Pope Francis' climate encyclical could have 'mayor impact', says UN
Video of Santa Ana Police Pot-Shop Raid Shows Officers Eating 'Edibles,' Attorney Says
S. Korea, WHO experts downplay pandemic potential of MERS
Boob tubes: Breast grown in lab will test cancer treatments
Israel's Likud ministers face backlash for taking part in Gay Pride Parade
Four killed in car explosion in Sweden
Several gunmen attack police headquarters in Dallas
Dallas Standoff: Explosives Found After Police HQ Shootout
1 dead in shooting at popular Iowa mall, suspect in custody
Tracking Bible Prophecy Headlines - 6/12/2015
Did Netanyahu Order IDF to Strike Iran?
US seeks a compromise on 'managed' access to Iran's military sites
World powers would accept Iran deal without answers on past arms activity
'Reports Israel spied on Iran nuclear talks are baseless'
Netanyahu's 'Autumn Restart' Plan
PA official: Netanyahu implements Nazi strategy to blame PA for stagnation in negotiations
Red Alert siren in Ashkelon after Gaza rocket falls short
Ashkelon official: Our bodies are already used to the sirens
Hamas threatens escalation if tit-for-tat airstrikes continue
Israel's strategic position 'enhanced by chaos of Arab neighbourhood'
Orange CEO to Netanyahu: We will not participate in boycott against Israel
Arab Boycott Head Gloats: Israeli Hysteria Proves BDS is Working
German mayor cancels NGO exhibit critical of Israeli army
Spain to grant citizenship to descendants of Jews it persecuted in 1492
Syrian army drives rebels from air base in south
Obama Looks at Adding Bases and Troops in Iraq, to Fight ISIS
US House rejects measure to force vote on ISIS fight
US spending on Islamic State fight totals $2.7bn
American teenager pleads guilty to helping Islamic State
Islamic State says blows up two warplanes at Libya base: video
ISIS Blows Up Gas Pipeline to Damascus
Facebook purges pages offering priceless ISIS plunder for sale
Six killed by Saudi air strikes in Sanaa against Houthis in Yemen
Boko Haram crisis: Nigeria to lead regional force
Gap widens between blacks, whites over view of US race relations
Obama to Regulate 'Diversity' in White Suburbs
Putin, once critical of Stalin, now embraces Soviet dictator's tactics
U.S., Russian aircraft came within 10 feet over Black Sea
Pentagon again asks China to end island building, seeks more military contact
Bilderberg 2015: where criminals mingle with ministers
The Bilderberg conference: world government or mythical secret clique?
Bilderberg Group meets amid conspiracy theories, heavy security, news blackout
At the G7, we journalists were pampered - at Bilderberg we're harassed by police
France demands "right to be forgotten" on Google
Court declines to suspend U.S. net neutrality rules
Union: Hackers have personnel data on every US gov't employee
OPM Hack Far Deeper Than Publicly Acknowledged, Went Undetected For More Than A Year, Sources Say
White House launches frantic campaign to save trade deal
Rare Republican Alliance Set to Give Obama Fast-Track Trade Win
ObamaTrade Relaxes Visa Process for Pakistan
Greece gets wake-up call: coming week could seal its fate
Fearful ECB starts countdown on Greek funding lifeline
Greek shares stumble after IMF pulls out of bailout talks
Global markets drop as Greece negotiations stall
As currency dies, Zimbabweans will get $5 for 175 quadrillion local dollars
6.3 magnitude earthquake hits near Hihifo, Tonga
5.3 magnitude earthquake hits near Yigo Mayor's Office, Guam
5.0 magnitude earthquake hits near Ohonua, Tonga
Earthquake activity in Bardarbunga volcano
Reventador volcano in Ecuador erupts to 18,000ft
Sheveluch volcano on Kamchatka, Russia erupts to 17,000ft
Sinabung volcano in Indonesia erupts to 12,000ft
Cyclone Ashobaa: Hail, thunderstorms in Oman; UAE warns of waterlogging in Kalba
Tropical Storm Carlos in Pacific expected to generate heavy rain, swells
Drought to Plague India Despite Onset of Monsoon Season
California water wasters beware: #DroughtShaming on the rise
Firefighters Battle High Winds to Contain Oregon Wildfire
El Nino: Ocean temperatures continue to rise in the tropical Pacific
UN Climate Talks Inch Forward, Putting Off Tough Decisions
Nations warn time running short to prepare Paris climate deal
Bird flu: Price increase hits egg stores as egg shortages set in
Korean MERS outbreak should be wake-up call for world: expert
Gay Pride Parade to draw 180,000 to Tel Aviv
North Carolina passes law letting officials opt out of performing same-sex marriages
Miley Cyrus Mocks Christians Who Believe in Old Testament 'Fairy Tales', Says Those Who Oppose Homosexuality 'Shouldn't Get to Make Laws'
Nearly 10,000 People Are About To Unite In Prayer For Nation In 'Crisis'
Tracking Bible Prophecy Headlines - 6/11/2015
NGO publishes a preemptive strike against UN's report on Gaza war
Hamas blames PA for recent Gaza Strip bombings
Hamas: Palestinian Authority, not IS, conspiring against us
Shin Bet says it foiled Hamas money trail from Gaza to West Bank
'Government is negotiating with Hamas under our noses'
Abbas says PA must re-examine agreements with Israel
River pollution unites Israelis, Jordanians, Palestinians
Netanyahu calls Dempsey 'great friend,' guardian of US-Israel relations
International Yoga Day precedes Modi to Israel
EU edges closer to labeling of West Bank products
Most US Jews back nuclear deal with Iran, poll shows
Israel denies using computer virus to spy on Iran talks
UN report suggests Iran's satellite tech advancing ballistic missile program
'US remains our worst enemy,' Iranian general says
Americans will 'lose their life and existence' in fight against Iran, says Iranian official
Next round of Iran nuclear talks 'pretty tough,' US official
US says it 'takes steps' to ensure Iran talks secure
US says Iran must implement nuclear transparency provisions
Obama's new plan against ISIS signals that U.S. still in for a long war in Iraq
French FM: Still no guarantees on verifiable Iran nuclear deal
US Diplomats Reveal EU Sanctions Assault After Iran Deal
Former Mossad chief: Iran using Obama's desire for deal to extort concessions
Iran spending billions to back Assad
Al Qaeda leaders say group near collapse amid rise of ISIS, report claims
Isis's dirty bomb: Jihadists have seized 'enough radioactive material to build their first WMD'
Officials: American fighting with Kurds against Islamic State group in Syria killed in battle
Pentagon: Expanded US force in Iraq will boost efforts to retake Ramadi
Obama approves up to 450 additional military personnel for Iraq
Officials: Obama has not ruled out other steps against Islamic State
Australia PM says IS has 'global terrorism ambitions'
Australia PM Tony Abbott urges regional action against IS
Islamic State: Tony Abbott's 'death cult' tag feeds terror group's propaganda machine, expert warns
ISIS Destroys Ancient Iraqi Christian Church and Turns It Into 'Mosque of the Mujahideen' for Islamic Jihadists
Hezbollah leader vows to erase ISIS threat from Lebanon
Lebanon Gets More US Arms - Or Is It Hezbollah?
Syrian Druse massacred by al-Qaida, 20 killed
Turkey's Erdogan says West backing Kurdish "terrorists" in Syria
Turkey's Erdogan calls for new govt quickly, says egos must be put aside
Egyptian president moves to boost security after attack on ancient temple
Christian Massacre Prevented in Pakistan After Muslim Leaders Stand Up to Islamic Imams Inciting Mass Attack; 22 Muslims Arrested
Russian Jet Again Harasses U.S. Reconnaissance Plane
Putin Keeps Pope Waiting, Gets Told Off by Francis on Ukraine
Africa creates TFTA - Cape to Cairo free-trade zone
TTIP vote postponed as European Parliament descends into panic over trade deal
Sessions Warns TPA Would Create 'Pacific Union' Akin to European Union
Paul Ryan Cooks Up Elaborate Ruse To Save Immigration Components Of Obamatrade
Record Number of Americans Renounced Their U.S. Citizenship in 2015
Journalist set on fire in India after Facebook post making allegations against local politician
S&P downgrades Greece, warns of default if no deal with creditors
U.S. credit cards switch to chips
Stocks Jump on Greece Deal Rumors; Capital Control Fears Mount, Car Buying Soars as Greeks Pull Cash
Magnitude-6.0 earthquake strikes northern Chile; no damage reported
5.7 magnitude earthquake hits near Miyako, Japan
5.4 magnitude earthquake hits near Miyako, Japan
5.3 magnitude earthquake hits near Miyako, Japan
5.0 magnitude earthquake hits near Kushiro, Japan
5.0 magnitude earthquake hits near Nishinoomote, Japan
5.0 magnitude earthquake hits near Umakadambung, Indonesia
5.0 magnitude earthquake hits near Namatanai, Papua New Guinea
3 Tremors Recorded in Earthquake-Hit Nepal
Mudslides hit quake-ravaged villages in Nepal
Sabancaya volcano in Peru erupts to 20,000ft
Cyclone Ashobaa to make landfall in Oman on Thursday
Cars, People Struggle Through Deep Flood Waters in Ukraine
Gov. Jerry Brown Worries About 'Overpopulation' Amid California Drought
Smoke From Canadian Wildfires Drifted Over 1,600 Miles Into the U.S.
In twist, Obama emissions plan satisfies industry, worries greens
WHO team urges South Korea to reopen schools as more close in MERS crisis
Big Pharma Revealed As Puppetmaster Behind TPP Secrecy
Walgreens, insurers push expansion of virtual doctor visits
Physician-Assisted Suicide Bill Passes California Senate
Murder charge dropped against Georgia woman who induced abortion
First sex in space: Pornhub is going to make a porn film in space
Israel's National Labor Court forbids transgender discrimination
PM to LGBT community: Israel among world's most open countries
Woman With Wife Pleads Guilty To Bigamy For Failing To Divorce Husband First
Magazine cover in Jordan featured a transgender woman months before Vanity Fair and Caitlyn Jenner
Miley Cyrus: 'I don't relate to being boy or girl'
Almost 600 Accounts Breached in 2014 'Celebgate' Nude Photo Hack, FBI Says
Vatican tribunal 'must deal retrospectively' with abuse
Report: U.N. peacekeepers in Haiti had 'transactional sex' with hundreds of poor women
Tracking Bible Prophecy - 6/10/2015
Nearly three quarters of Israeli Jews feel that the 'whole world is against us'
Ehud Barak: Let us not wallow in victimhood: Zionism has allowed Israel "to take our destiny in our hands"
Israel's regional military edge is safe, top US general assures
Israel's statesmen must put forward strategy to avoid next war, president says
Northern Command Chief: We must prepare for war in the north
Counter Punch: Hezbollah Seeks to offset recent setbacks with retaliatory offensive
Poll: 63% of Palestinians unhappy with achievements of Hamas-Israel war
Security forces fire at Palestinian attempting to detonate explosive
Netanyahu calls on Palestinians to return to talks
Netanyahu to Czech FM: Palestinians set 'perfect trap' on peace talks
'United Jerusalem is eternal capital of the Jewish people'
Arab-Jewish party declares support for boycotting Israeli companies in settlements
Diplomats: EU has Israel sanctions ready, and Uncle Sam may not be able to help
Netanyahu hails Israel hi-tech innovation during meeting with Google chief
'Holocaust' cocktail in Belarus, 'Hitler' ice cream in India cause uproar
White House welcomes Jerusalem passport ruling as a matter of presidential prerogative
State Dept: US officials not meeting with Muslim Brotherhood
Suicide bomber in Egypt detonates outside tourist site
Two militants killed, four wounded in suicide attack on ancient Egyptian temple
Egyptian ISIS affiliates fire rockets towards airport used by multinational peacekeepers
Syrian pilot shoots self to avoid fiery ISIS execution
Moderate rebels take key southern base in Syria, dealing blow to Assad
Another clear sign Assad is getting desperate to hold on in Syria - Assad is reaching out to Tehran
Obama weighs sending several hundred more US troops to Iraq
George W. Bush was wrong to impose democracy on Iraq, Rumsfeld says
Iraq: Despite thousands fleeing ISIS, churches are full of new believers
Turkish government accused of deliberately ignoring violence in Kurdish region
ISIS Stages Attacks in Iraq and Libya, Despite U.S. Airstrikes
Libya crisis: UN presents 'unity' plan to factions
Saudi summons Iran ambassador over mass poisoning
Heads of CIA and US military visit Israel ahead of Iran deadline
Netanyahu: Those with the most at stake in Iran deal are not allowed at the table
Netanyahu warns of Iran's five-layered threat
Dempsey: Iran may use some sanctions relief for military, proxies
Former Mossad chief: Iran using Obama's desire for deal to extort concessions
White House, Senate rooms briefly evacuated over bomb threats
Obama, family not evacuated during White House briefing room threat
Secret Service officers at White House lacked security clearances, officials say
US army shuts website after hacking attack
NSA spying may cost US companies over $35bn & do lasting harm to economy
France moves closer to adopting expansive surveillance law
Forget the G7 summit - Bilderberg is where the big guns go
Big business set to lobby politicians on the future of the EU at Bilderberg Group meeting
4 things we know about the secretive Bilderberg Group and 1 thing we'll never know
Just who exactly is going to the Bilderberg meeting?
Homeland Security looks for leaker of report on airport-checkpoint failures
SpaceX founder files with government to provide Internet service from space
PayPal wants to replace passwords with brain implants and computers you swallow
Survey: Obama's Trade Proposal a Tough Sell for Most Americans
Jack Ma: World War III is coming, but in a good way
Greece submits new reform plan to EU and IMF
Growing Body of Law Allows Prosecution of Foreign Citizens on U.S. Soil
U.S. frees hundreds of Cuban criminals because Havana won't take them back
Kremlin chief of staff: If Western sanctions stay, so will Russian ban on Western food
Everything you need to know about the South China Sea conflict in 5 points
China military says conducted drills near Taiwan, Philippines
5.5 magnitude earthquake hits near Miyako, Japan
5.4 magnitude earthquake hits near Palaikastron, Greece
5.1 magnitude earthquake hits the Southern East Pacific Rise
5.0 magnitude earthquake hits near Ndoi Island, Fiji
Karymsky volcano on Kamchatka, Russia erupts to 14,000ft
Volcano on Indonesia's Sumatra unleashes burst of hot ash down slopes; no injuries reported
Oman Likely Target of Tropical Cyclone Ashobaa
Cuba suspends U.S. chicken imports over bird flu: traders
Bird flu found in Michigan geese, officials confirm
California lawmakers pass vaccine bill amid contentious debate
Nation of Islam Joins Anti-Vaccine Bill Protest in Sacramento
Nearly 50 Indiana students test positive for tuberculosis
South Korea President Park to delay US visit due to Middle East Respiratory Syndrome outbreak
Obama makes moral case for preserving his health care law
With legal marijuana, more little kids are accidentially consuming drug
Colorado sees 1st camp resort for pot users
U.S. Abortion Rate Drops 12 Percent due to pro-life laws
Court upholds key parts of Texas' strict anti-abortion law
Baby born from ovary frozen in mother's childhood
iOS 9: iPhone will now track sexual activity
UN draft report finds sexual exploitation by peacekeepers underreported
Pentagon bars discrimination against gays, lesbians in uniform
Church Is 'Not Gay Bashing' in Sign Denouncing Gay Scout Leaders, Says Florida Pastor
Transgender 'female' MMA fighter gives female opponent concussion, broken eye socket
Man dressed as a woman peeps on women in bathroom at Wal-Mart
Tracking Bible Prophecy - 6/9/2015
Ya'alon: I don't see a stable Israeli-Palestinian deal in my lifetime
Israel's chief negotiator calls for summit, but Deputy FM says no hope of peace
Peres warns Israel: Return to negotiations or risk becoming an Arab state
Netanyahu: Palestinians Setting a 'Perfect Trap' for Israel
Ya'alon warns Gaza rocket terrorists: 'Don't continue to test us'
IDF deploys Iron Dome battery in Beersheva, following rocket attacks
IDF general: Sporadic rocket fire won't prompt Gaza operation
Israel tested 'dirty-bomb cleanup' in the desert
US military chief Dempsey arrives in Israel to discuss bilateral military cooperation, and common security challenges
EU official to Israel: Don't demolish unauthorized Palestinian village
Palestinians advertise soccer game with photos of Israeli slain soldiers
Greece officially starts using term 'Palestine'
British film-makers demand cancellation of Israeli film festival
Sarkozy: 'To boycott a start-up nation makes no sense'
BDS: Israeli government vows to fight international sanctions movement, labelling it a 'strategic threat'
Jerusalem mayor urges Obama to recognize Israel's capital
US Supreme Court: Jerusalem-born Americans can't list Israel as birthplace
In Jerusalem passport case, Supreme Court bolsters Obama's foreign policy power
PA: Ruling on Jerusalem Proves Israel is an 'Occupier'
UN's Ban leaves Israel, Hamas off children's rights blacklist but slams IDF
Prosor chides UN for considering Israel on same blacklist as designated terrorist groups
Egypt dismisses human rights report as politicized, biased
Egypt summons US ambassador after Muslim Brotherhood members attend Washington conference
Report: Egypt angered after Muslim Brotherhood members attended Washington conference
Turkey's election results: Bad for Erdogan, good for Israel
Plunged into uncertainty, Turkey could face early election
Turkey recalls ambassador to Brazil after recognition of Armenian genocide
Rebels say they have attacked army base in southern Syria
Islamic State attacks government office on western fringe of Baghdad
Fight Against ISIS Militants Lags Because They're Nimble... and the U.S. Isn't
Obama: US Lacks 'Complete Strategy' for Training Iraqis
US raid uncovers trove of intelligence on how ISIS operates
Christians Among 86 Eritrean Refugees Kidnapped by ISIS; Less Than Two Months After Mass Execution of Ethiopian Christians
Islamic state seizes power plant near Libyan city of Sirte
Islamic State isn't just destroying ancient artifacts - it's selling them
Girls sold for 'as little as a pack of cigarettes' in ISIS controlled territories
AFDI Rolls Out New Free Speech Billboard Campaign Featuring Muhammad Cartoon
Israeli-Azeri Economic Partnership: Shifting Balance of Power Away From Iran, ISIS, and Al Qaida
European Allies Fight Obama on Iran Nuke Deal
Families of Drone Strike Victims in Yemen File Suit in Washington
Business Owner Threatens To Press Charges Against Neighbor Accused Of Swatting Drone Out Of Sky
Police in Eastern India Say They Killed 12 Maoist Rebels
Five killed in China village 'mass shooting'
Protests follow video of officer drawing gun on black teens
Obama's Plans for Illegals in Deep Freeze After Court Rulings
Obama on immigration delay: 'Obviously, I'm frustrated'
Man planning Kansas airport bombing pleads guilty
IG report: TSA failed to identify 73 workers 'linked to terrorism'
NSA targeting of foreign hackers does not infringe on anyone's privacy
Freshman GOP Rep Admits She Hasn't Read Obamatrade, Backs MSNBC's Defense Of Deal Secrecy
Billionaire Cartier Owner Sees Wealth Gap Fueling Social Unrest
Paul Volcker warns on health of US state finances
Dow loses gains for the year; transports off 2%
AP analysis: More 'phony numbers' in reports as stocks rise
Your bank account: The next thing to go obsolete
G7 Climate Vision Requires Gargantuan Economic Shift
Scientists Are Coming Up With 'Last Ditch' Remedies for Climate Change
5.3 magnitude earthquake hits near Hihifo, Tonga
Greece earthquake: magnitude 5.2 tremor felt in Athens
Zhupanovsky volcano on Kamchatka, Russia erupts to 20,000ft
Sabancaya volcano in Peru Erupts to 20,000ft
Reventador volcano in Ecuador erupts to 14,000ft
Karymsky volcano on Kamchatka, Russia erupts to 14,000ft
Sinabung volcano in Indonesia erupts to 12,000ft
UN's new weather chief seeks to improve disaster alerts
Forget April showers, this May was wettest in US records
N. Korea drought to aggravate food shortage: South
Breakthroughs in providing 'sensory feedback' from artificial limbs
Superbugs 'spread by hospital wet wipes'
Hong Kong issues 'red alert' against South Korea travel due to MERS
8 more MERS cases reported in South Korea
Beyond Lyme, new illnesses, more reason to watch for ticks
Feds Scrambling to Notify Individuals Who May Have Been Exposed to Patient With Extreme TB
Obama warns Supreme Court could upend Obamacare
Franklin Graham is pulling bank accounts from Wells Fargo for featuring same-sex couple in ad
U.S. base shipped live anthrax to 66 labs in 19 states plus D.C.: Pentagon
Tony Campolo Comes Out of Closet in Support of 'Full Acceptance' of Homosexuality in Church
Gay Pride Participants Mock Jesus and the Bible in a Disturbing Way
GOP's same-sex marriage trap: Conservatives oppose it intensely
In Post-Caitlyn World, More Acceptance of Transgender People Expected
Toronto to host massive orgy for disabled people
Spanish police dismantle voodoo-linked sex trafficking ring
Pope Francis to Parents: Remove Computers From Kids's Bedrooms to Protect Them from Pornography
Senator Rebukes DHS for Suggesting Freedom of Religion Is Only Freedom to Worship
Tracking Bible Prophecy - 6/8/2015
Head of IDF's Southern Command: Hamas trying to prevent rocket fire
Netanyahu: World is silent in face of rocket attacks on Israel
White House backs Israel over air strike on Gaza
White House: Israel Has the Right to Defend Itself
Residents near Gaza border say they hear underground tunnel-digging
'We will solve challenge of terror tunnels,' senior IDF officer says
82% of Israelis see another round of fighting with Hamas in Gaza
Naftali Bennett: 'World powers must recognize Israeli annexation of Golan Heights'
Palestinian PM, EU officials to visit West Bank village of Sussiya to protest demolition
Netanyahu: The Palestinians ran from talks with Barak, Sharon, Olmert and now me
Prosor: 'Political terror' being carried out against Israel
Kurds thwart Turkish President Recep Tayyip Erdogan's plans
Turkey ruling AKP loses majority in surprise result - a blow to Erdogan's plans to boost his office's powers
Lira Falls to Record Amid Stock Rout as AK Party Loses Majority
Peres: Erdogan wanted to turn Turkey into Iran, and there's no room for another Iran
IAEA: Possible military past of Iran nuclear program can be clarified
Giuliani: You would have to be stupid not to be worried by a nuclear Iran
Jeers for Lew From Israel Backers as He Touts Iran Deal
Americans on Iran: Continue Present Negotiations But Okay for Israel to Bomb Facilities
Iranian Military Commander: Americans Only Understand the Language of Force
Netanyahu: It's Not Too Late to Prevent a Bad Deal with Iran
Netanyahu: Iran, BDS emerging as threats to Israel on world stage
Orange chief plans Israel trip to address boycott row
U.S. Billionaire Political Rivals to Fight Israel Boycotts
Study: Israelis, Palestinians would gain billions from peace
American Muslims and Jews pray together to promote peace
In Gaza, nervous Hamas forces take on a new home-grown jihadi threat from IS loyalists
Israel's Senior defense official: Deterrence working, but al-Qaida now on border
Islamic State threatens to seize Israel-Syria border
US-led raids hit IS battling rebels, Qaeda in Syria
Cameron: Britain to expand Iraq training mission to counter ISIS
ISIS Likely Has Ability to Make Chemical Weapons, Warns Australian Foreign Minister
Yemen: Military Headquarters Bombed
Yemen's exiled president plays down coming peace talks
Hadi: UN Talks Not a Negotiation with Houthis
G7 continues with global security, Russia prominent in leaders' minds
At G7 summit, Obama finds support, unity for trade deals, Russian sanctions
With eye on U.S. election, Republicans assail Russia's Putin
Grim Reality: Czech TV Makes Game of Nazi Era
Vigilante battle kills 13 near Mexican beach resort
Obama administration stops work on immigrant program
Bikers' continued jailing sparks Waco protest 3 weeks later
David Cameron says ministers must back any EU deal
Moody's Says Early EU Vote May Be a Risk for U.K. Credit Rating
If You Think Greece's Crisis Will End Soon, Think Again
Greenspan: US 'Way Underestimating' the National Debt
6.2 magnitude earthquake hits near Mutsu, Japan
5.1 magnitude earthquake hits the Carlsberg Ridge
5.0 magnitude earthquake hits near Chilecito, Argentina
5.0 magnitude earthquake hits near Puerto Ayora, Ecuador
Malaysian official blames deadly earthquake on mountain climbers who posed naked
Popocateptl volcano in Mexico erupts to 27,000ft
Sabancaya volcano in Peru erupts to 27,000ft
Ubinas volcano in Peru erupts to 25,000ft
Ruiz volcano in Colombia erupts to 20,000ft
Sinabung Volcano erupts in Indonesia, forcing evacuations
Blanca to Inundate Baja California Sur Into Monday
Bizarre Clumps of Worms Form on Road After Texas Flooding
US water bandits tap into drought
S.Korean man with MERS virus sixth to die in outbreak
Sharia Law supporters in Britain say "women have no need for their genitalia... unless you are a whore"
Former Disney, SeaWorld workers among 22 busted in undercover child sex sting
Female clergy: God is 'She' & reference to God as a male is 'idolatrous'
Court rules that film on Jesus tomb, marriage to Mary Magdalene was not a fraud
Tracking Bible Prophecy - 6/7/2015
Rocket fired from Gaza lands near Ashkelon
Analysis: Hamas is not behind the latest Gazan rocket fire
Omar Brigades say rocket fired at Israel to protest members in prison
IDF retaliates for rocket fired from Gaza with air strikes
Iron Dome battery deployed in Rehovot
Emergency Knesset Session Requested Over Rocket Fire
Netanyahu accuses world of hypocrisy for silence regarding rocket fire from Gaza
Livni: Israel must adapt to a hypocritical world
Liberman: Israel cannot get used to rocket fire
Hezog: Gaza rockets no longer 'isolated incident'
IDF begins drill near Gaza that was 'planned ahead of time'
Tank officer: We can reach enemy in tunnels, homes, mountains
Jordan said threatening to renounce citizenship of senior PA officials
Egypt's Leader Tries to Rule as a 1-man Show After a Year in Office
Libyan gains may offer ISIS a base for new attacks
A group of Syrian women were witnessed on Friday ripping off their Strict Islamic robes and Headscarves after escaping religious persecution by the ISIS
Yemen crisis: UN peace talks to be held next weekend
Saudi-led air strikes kill 44 in attack on Yemeni army compound: agency
Saudi Arabia shoots down Scud missile fired from Yemen
Germany accused of paying off Saudi Arabia with weapons to host 2006 World Cup
Stop backing Afghan Taliban, Kabul warns Islamabad
Erdogan Slams 'Jewish' Media for Criticism of His Rule
Turks head to polls in election set to shape Erdogan's legacy
Erdogan Cites Cockroaches for Move to Lavish Palace
Steinitz calls on US to delay signing deal with Iran as deadline nears
No trust in Iran nuclear talks: top negotiator
Stratcom Deploys Bombers Near Baltics
Don't be afraid of Russia, Putin tells West
Putin Urges Western Pressure on Ukraine in Peace Effort
Obama says G7 to stand up to Russian aggression in Ukraine
Thousands protest G-7 summit in southern Germany
Greece and Ukraine crises drown out G7 summit agenda
Gay rights march in Ukraine sparks homophobic violence
In Sarajevo, Pope says world haunted by atmosphere of war
Pope Francis Calls Bosnia's Diversity a Basis for Peace
Financial tsunami: Literally, Your ATM Won't Work - There's Not Enough Physical Money
With a series of major hacks, China builds a database on Americans
China denies hacking data on four million US government staff
UK warns 500,000 migrants could try Mediterranean crossing
U.S. helicopter fired on from Mexico side of the border, authorities say
Self-healing technology one step closer after scientists produce aircraft wings which fix themselves
Darpa contest sends new humanoids into 'nuclear reactor'
Oil firms face earthquake crackdown
5.2 magnitude earthquake hits near Abepura, Indonesia
5.0 magnitude earthquake hits near Merizo Village, Guam
Little-known quake, tsunami hazards lurk offshore of Southern California
Ruiz volcano in Colombia erupts to 20,000ft
Hurricane Blanca strengthens, moves toward Mexico
South Korea reports 14 new cases of Middle East Respiratory Syndrome
Australian doctors divided over Lyme disease diagnoses
This Groundbreaking 'Frankenstein' Surgery Will Literally Make Your Head Spin
How a massive, silent cultural revolution has changed America
Tel Aviv prepares for Pride Parade with rainbow flags
Parents call on school's chief to resign after 'Adult Store' field trip
Tracking Bible Prophecy Headlines - 6/6/2015
UN report cites Israel crimes against children, no consensus on listing
No consensus among UN agencies on including Israel in blacklist
Pope Francis said to back sainthood for anti-Semitic priest
Orange CEO apologizes to Israel over remarks, condemns boycotts
Orange boycott effort is '2015 model of anti-Semitism'
'Netanyahu failed in stemming tide of BDS against Israel,' Herzog says
Resolution Condemning Rising Antisemitism in Europe Passes Senate by Unanimous Vote
Street to be named for Yasser Arafat in south of France
'Millions of Israelis will be displaced in next war with Hezbollah,' Nasrallah vows
Hamas member killed in tunnel collapse near Israeli border
Egyptian court axes ruling to list Hamas as terrorist group, sources say
U.N. council condemns attacks on Syria civilians, barrel bombs
Israel is Secretly Protecting Druze Community in Syria, Hints Leading Lawmaker
Hamas to Israel: ISIS-linked rebels trying to spark conflict between us
Australian FM: ISIS using chlorine as weapon
ISIS is turning US Humvees into Iraq's worst nightmare
Death Plunge: ISIS throws gay men off buildings under guise of Sharia law
Saudi general tells Israeli TV of peace hopes
Saudi Arabia says shoots down Scud missile fired by Yemeni rebels
Four Saudi forces killed in attack on border from Yemen
Obama under pressure to release secret pages of 9/11 report 'showing Saudi Arabia financed attacks'
Gas cylinder bomb caused blast at Turkish election rally
31 killed in Nigeria market blast
Administration tried to recruit Taliban 5 members as informants, effort was 'total failure'
Report: Obama Plans to Free Up to 10 Detainees from Guantanamo Bay Soon
Iran rejects limited international access to military sites as part of nuclear accord
Iranian Official: We Will Never Allow Inspections of Our Sites
Nuclear deal in Iran could pave way for tourism boom
Russia conducts surprise Soyuz 2-1A launch carrying Kobalt-M
Putin tells Italian paper Russia backs Ukraine peace deal
Pentagon chief says new action needed on Russia over Ukraine
G7 to express concern over East, South China Sea: newspaper
Thousands march in Honduras against corruption, call for president to resign
Violence, boycotts loom on eve of Mexico elections
White House Locked Down Briefly After Drone Spotted Nearby
White House presses for new cyber laws after vast hack
Massive cybersecurity breach raises concerns about what hackers stole
Huge government data breach 'inexcusable,' security experts say
Data hacked from US federal government dates back to 1985
Australia mass surveillance 'among most aggressive'
Sessions to Obama: Why Are You Keeping Obamatrade's New Global Governance Secret?
Trade agreements like TiSA, TPP and TTIP will sideline national laws, Wikileaks says
George Soros Bankrolls Democrats' Fight in Voting Rights Cases
Tsipras tells lenders not to humiliate Greece over debt
5.0 magnitude earthquake hits the Southern East Pacific Rise
5.0 magnitude earthquake hits near Amsterdam Island, France
Death toll in Malaysia earthquake rises to 11 as more bodies found on mountain
Ubinas volcano in Peru erupts to 20,000ft
Fuego volcano in Guatemala erupts to 15,000ft
Hurricane Blanca shows signs of intensification as it tracks toward Baja
California's drought spurring water recycling at home
California Farmers Dig Deeper for Water, Sipping Their Neighbors Dry
Merkel urges G7 to throw weight behind climate fund
Biblical scenes filmed in China as tens of thousands of TOADS descend on town following heavy rainfall
Egg rationing in America has officially begun
South Korea MERS virus cases reach 50 people
Hawaii abandons troubled state ObamaCare exchange
Amazon, Google race to get your DNA into the cloud
European rights court ruling angers French anti-euthanasia campaigners
HIV risk among young gay, bi men tied to societal issues
Utah senator vows to defend religions from federal gay rights laws
Ending discrimination in workplace, other areas is next gay rights battle
Patrick Stewart defends UK bakery's decision to refuse 'support gay marriage' cake
Selfie With Parents' Sex Toys? Alameda Teacher Accused Of Assigning Bizarre Extra Credit For Sophomores
Minnesota Catholic Archdiocese charged over sexual abuse by clergyman
Huge drop in stop-and-frisk as NYC crime increases raises fear that cops are reluctant to confront criminals
Tracking Bible Prophecy Headlines - 6/5/2015
IDF hints that Iranian nuclear threat may dim with deal
Israelis and Saudis Reveal Secret Talks to Thwart Iran
Poll: Most Saudis Believe Iran a Greater Threat than Israel
Declassified documents reveal Israel feared Egyptian attack on Dimona nuclear reactor
Islamic State supporters in Gaza threaten Israel with more rockets
After rockets, airstrikes, Hamas blasts Israel for defying truce
UN Chief Condemns Rocket Attacks On Israel From Gaza
Israel doubles water supplies to Gaza
Netanyahu slams 'miserable' Orange move to cut Israel ties
Gal-on says Netanyahu should stop settlement construction before demanding boycott removal
France: We are firmly opposed to any boycott of Israel
South Carolina becomes first US state to take action against anti-Israel boycotts
British MPs ask British Education Minister to condemn decision of Student Union to boycott Israel
Left-wing Israeli groups received $27M from Europe over 3 years
US-led air strike in north Iraq allegedly kills dozens, including civilians
Isil car bomb factory 'destroyed by US-led air strike'
Obama to Meet With Iraqi Prime Minister to Discuss ISIS' Advance
More than 3,000 cross to Turkey as Kurds battle Islamic State in Syria
Kurdish Peshmerga Say They Need Weapons After ISIS Seizes Iraqi Arsenal
ISIS shows off US gear seized from Iraqis in fighting near Fallujah
Selfie leads to air strike on ISIS base
Islamic State mounts suicide attacks around Syria's Hasaka city
Christian Family Defending 2,700-Year-Old Tomb of Jewish Prophet as ISIS Army Advances on Nineveh
Why Assad's air force is now a force multiplier for ISIS
Quietly, al-Qaeda offshoots expand in Yemen and Syria
Houthi official says group will attend UN-backed Geneva peace talks
Bomb blast near Nigerian market kills 31, official says
Afghan Taliban Say Informal Talks Took Place in Norway
Ukraine's president warns army to be ready to repel 'full scale' Russian invasion
US might deploy missiles in Europe to counter Russia
G7 will discuss extending sanctions on Russia - EU official
U.S., India join forces to counter Beijing aggression in South China Sea
How China's 'Great Cannon' works -- and why we should be worried
US believes China behind cybersecurity breach affecting at least 4M federal employees
Chinese Embassy says accusations over US data breach 'not responsible'
Hunting for Hackers, N.S.A. Secretly Expands Internet Spying at U.S. Border
3,700 illegal immigrant 'Threat Level 1' criminals released into U.S. by DHS
Cash-strapped Greece sees sixfold increase in migrants
Greek leader meets eurozone creditors - but as expected, no deal yet
US should delay rate hikes until next year, says IMF
Wall Street analyst MARC FABER: 'I feel like I'm on the Titanic'
Magnitude-5.9 earthquake injures 11 climbers, strands 137 more on Malaysia mountain
5.1 magnitude earthquake hits near Raoul Island, New Zealand
5.0 magnitude earthquake hits near Chichi-shima, Japan
Report shows only six new houses built by Red Cross in Haiti since 2010 earthquake
Ubinas volcano in Peru erupts to 23,000ft
Undersea Volcano Erupts a Mile Below the Surface
Blanca expected to become the earliest Category 5 hurricane in the eastern Pacific
Several homes damaged by Colorado tornadoes
EPA declares no 'widespread' harm to drinking water from fracking, boosting industry
Drought, water shortages become top worry for Californians: poll
Drought-hit Indian village looks to 'water wives' to quench thirst
Climate change brings needed rain to Africa
Germany to push environmental agenda at G7 summit
Harvard, Syracuse Researchers Caught Lying to Boost Obama Climate Rules
NOAA Fiddles With Climate Data To Erase The 15-Year Global Warming 'Hiatus'
Obama admits that climate change will be in Obamatrade
Two Members of Boehner's Leadership Team Openly Refuse to Admit if They've Read Obamatrade
WikiLeaks releases documents related to controversial US trade pact
Leaked trade deal stops countries from saying where your data goes
As Supreme Court Obamacare case looms, Republicans split on response
After Ebola, world still unprepared for global pandemic: MSF
South Korea fighting MERS outbreak
Miriam alarmed over jump in HIV infections, seeks reforms
Ray Kurzweil: Humans will be hybrids by 2030
Planned Parenthood sues to block Arizona abortion law
UN sex abuse scandal: Secretary General Ban Ki-moon announces new inquiry
Caitlyn Jenner comes out, and social conservatives take an apocalyptic view
Tel Aviv invites Caitlyn Jenner as guest of honor for Pride Week
Women's college to allow transgender women - but not transgender men
Colorado charter school asks for legal review of ban on gay student speech
Clinton Charity Took Millions from African Church that Called Gays 'Devils'
Heavy Priest Rides 'Possessed' Man's Back In Strange Exorcism
Spanish Incitement: Jewish Voodoo Dolls, 'Kill All the Jews'
Special Report: Prayers inflame tensions over Jerusalem holy site
Body of Boston terror suspect Usaamah Rahim refused by cemetery: report
Tracking Bible Prophecy Headlines - 6/4/2015
Israeli warplanes strike Hamas targets after Gaza rockets land in Israel
Islamic state sympathizer claims rocket fire at Israel
Left-wing NGO contends east Jerusalem settlements block contiguous Palestinian state
Liberman: Netanuyahu's 'hesitation', 'lack of will', making Israel terrorist's 'hostages'
Police clash with Palestinians in Jerusalem during Light Festival
Obama invokes waiver postponing US embassy relocation to Jerusalem
'It's not politically correct to be anti-Semitic, but it's super-in to be anti-Israel'
Tony Blair appointed as head of organization battling anti-Semitism
US envoy Shapiro: The most effective way to fight BDS is to relaunch peace talks
The global boycott of Israel is growing silently
French telecom giant Orange plans to cut ties with Israel, CEO says
UK universities counter students, oppose boycott of Israel
Hundreds of Ethiopian Israelis protest in Tel Aviv
IDF source: We'd evacuate a million Lebanese if war breaks out with Hezbollah
PM claims Iran is continuing to increase its nuclear arsenal despite negotiations
Iran nuclear talks resume at expert level in Vienna
Obama just tossed away his last card on Iran's nukes
Iran Sentences 18 Christians to Prison for Their Faith in New Crackdown on Christianity
Saudi names suspects in mosque bombing, offers $1 million bounty
Air strikes, shelling kill 19 Yemeni civilians, state news agency reports
Corner stores turned EBT cards into cash for drugs, wired profit to Yemen, authorities say
Assad Collapse Deemed Near as Rebels, ISIS Advance
Senior IDF official: Syria situation disintegrating
Syrian army defunct, rebels 100 yards from Israel border, senior officer says
Using Violence and Persuasion, ISIS Makes Political Gains
Dabiq: ISIS Could Transport Nuke from Nigeria into U.S. Through Mexico
Australia slaps sanctions on alleged ISIS recruiter, seizes funds
Islamic State's command of social media called unprecedented
Report: ISIS Fighter Who 'Enjoyed' Killing Christians Wants to Follow Jesus After Dreaming of Man in White Who Told Him 'You Are Killing My People'
"It Is Permissible for the Mujahid to Enjoy Young Boys in the Absence of Women"
Former CAIR Community Organizer Arrested on Child Sex Charges
Boston shooting: Suspect plotted to behead Pamela Geller, sources say
Boston terror suspect reportedly targeted 'Draw Muhammad' activist for beheading
Dutch firebrand vows to show Muhammad cartoons on TV
Egyptian high court says Mubarak to be retried over 2011 killing of protesters
Nigerian military responsible for deaths of 8,000 prisoners: Amnesty
11 dead as bomb rocks Nigerian city
Kabul on edge after spike in deadly attacks
Escalating skirmishes in eastern Ukraine increase threat to cease-fire
At Least 19 Killed in Fighting in Eastern Ukraine
Concern Mounts Over Russian Crackdown on Internet Search Engines
Will South China Sea Dispute Lead to World War?
Bomb Threats Against U.S. Flights Spike
Japan government eyes urban drone ban
FAA to name adviser to handle 'crush' of industry drone queries
Nasa and Verizon plan to monitor US drone network from phone towers
NSA surveillance reform bill now law
Analysis: NSA bill barely touches the agency's vast powers
Fox News Poll: 65% believe NSA program prevented terrorist attacks in U.S.
Drone catches cheating students in 'world's toughest exam'
U.S. plan to cede Internet domain control on track: ICANN head
Rite Aid says personal information, prescriptions stolen in Baltimore looting
Sen. Rand Paul: Don't Trust a Lying Government
IRS confirms illegals can get back-taxes under Obama amnesty
Greece has two options: A deal or chaos
Nano-Sized Spirals Of Gold Could Protect Against Identity Theft
'New era' in physics as world's biggest particle smasher cranks up
4 Miles of Long Beach Shoreline Shut Down Over Tar Balls
5.0 magnitude earthquake hits near Kitami, Japan
American Red Cross squandered aid after Haiti earthquake, report alleges
Colima volcano in Mexico erupts to 17,000ft
Sakurajima volcano in Japan erupts to 13,000ft
Indonesia Raises Alert Status of Volcano to Highest Level
Arkansas, Texas Rivers Reach Major Flood Stages After Heavy May Rain
Drought app lets you tattle-tale on water wasters
World's first biolimb: Rat forelimb grown in the lab
After Ebola, world still unprepared for global pandemic: MSF
Bird flu vaccine not good enough for outbreak, USDA says
Number of live anthrax shipments to labs expands, officials say
North Carolina lawmakers approve 72-hour abortion waiting period
PD: Family Beat Teen Until Miscarriage, Put Baby On BBQ Grill
Christian Universities Could Lose Tax-Exempt Status If Supreme Court Rules in Favor of Same-Sex Marriage, Sen. Mike Lee Warns
Canadian Human Rights Tribunal May Drop Gender From Birth Certificates After Complaints by Transgender, Intersex Activists
From Duggar to Hastert to Jenner, how the sexual culture wars are being politicized
Anger over Caitlyn Jenner being chosen over Lauren Hill for ESPY courage award
2016 candidate Mike Huckabee mocks being transgender in shocking comments: 'I wish somebody had told me I could have felt like a woman' so I could shower with them
Transgender Woman Pushed Onto NY Subway Tracks in Possible Hate Crime, Police Say
Indian Occult Beheads Man For Better Rains
Tanzania Warns Politicians: Witchcraft Using Albino Body Parts Will Not Win You Elections
There's a major global shift happening in the Catholic Church
Tracking Bible Prophecy Headlines - 6/3/2015
UN chief calls for new Israeli-Palestinian talks, brands UNRWA outcome of 'political failure'
UN's Ban calls on Israel, Palestinians to halt unilateral actions undermining peace
State Department spokeswoman says Washington hasn't yet decided how it would vote on UN resolution for Israel-PA peace
Obama raises possibility of allowing U.N. vote on Palestinian statehood
Obama: World does not believe Israel serious about two-state solution
Obama: Netanyahu position on Palestinian state endangers Israel's credibility
Obama says Netanyahu driven by 'fear'
Palestinian NGO threatens Israel with lawsuit, denies Hamas ties
'In Gaza, you can't run from house to house, Hamas has booby trapped them'
Amid quiet in south, IDF and Hamas intensively prepare for next round
Palestinian TV calls Jews and Israelis 'evil, filth'
FIFA President Sepp Blatter Resigns From His Post Amid Growing Corruption Probe
Israeli ministers take boycott efforts head on
Israel brands Palestinian-led boycott movement a 'strategic threat'
Netanyahu: British student union that now boycotts Israel, refused to boycott ISIS
'Absurd': Anti-Israel group wins key designation from UN panel over US objections
Reports: IAF jets strike targets in Syrian border area
Hamas kills ISIS supporter despite 48-hour ultimatum given by ISIS supporters' in Gaza
Israeli Druse leader calls on US to bomb ISIS near border
Russia Urges US to Act in Lockstep with Syria to Crush ISIS
US says 10,000 ISIS fighters killed in nine-month air campaign
Allies back Iraq plan against ISIS, Baghdad seeks more help
US envoy: Islamic State risks becoming global menace
Warnings over growing IS cyber-threat
ISIS' frightening arsenal: Remote-controlled sniper rifles, steel plated suicide trucks
IS closes Iraq dam gates, sparking humanitarian fears
Hezbollah widens offensive in Syria border area, seizes hilltops
Syria Regime Barrel Bombs Kill 24, Including Children: Reports
Syrian insurgent advances put Assad regime under pressure
Iran's Rouhani vows to back Syria 'until the end of the road'
Netanyahu Warns Iranian Nuclear Deal Far More Dangerous than ISIS
Obama: We can't maintain Iran sanctions forever
State Department spokesperson: We're All 'Totally Perplexed' by NYT Story on Iran's Increased Nuclear Stockpile
Egypt's el-Sissi heads to Germany, seeking Western support
Witness: Bomb blast hits market in Nigeria's Maiduguri city, 50 killed
South Korea test-fires missile that can strike all of the North
Philippine President Slams Beijing for Acting like Nazis in the South China Sea
Bernanke blames Congress as China flexes economic muscles
Source: Man fatally shot by officers in Boston part of terror network
Obama still has confidence in TSA following poor report
US flights face bomb threats, no explosives found
US lab's suspect anthrax may have been taken into Pentagon
Senate Passes Major NSA Reform Bill
Judge probes destruction of evidence in NSA leak prosecution
Edward Snowden: Becoming an 'international fugitive' was worth it, claims NSA whistleblower
DEA eavesdropping tripled, bypassed federal courts
FBI flying surveillance aircraft over US cities; planes traced to fake companies
Coulter on US Immigration Policy: 'Never Has a Country Been Transformed Like This, Never in World History'
The border surge, a year later: Tens of thousands of immigrant children remain in limbo
More older Americans are being buried by housing debt
Greece's creditors draft deal to unlock aid, Athens resists
India cuts interest rates for a third time this year
Oil prices drop on dollar, oversupply
Iraq, Venezuela see $75-80 per barrel as 'fair' price for oil
CERN's Large Hadron Collider to resume smashing particles in hunt for dark matter
Fukushima leak 'could cause hydrogen explosion' at nuclear plant
5.0 magnitude earthquake hits near Ndoi Island, Fiji
5.0 magnitude earthquake hits near L'Esperance Rock, New Zealand
2.8 million Nepalese in need of humanitarian aid, says UN
Sabancaya volcano in Peru erupts to 19,000ft
Hurricane Blanca forms, heads toward Mexico resorts
Torrential Downpours Caused Major Flooding, Damage in Boston
Flooded Streams in New Jersey Cause Fish to Swim on Roads
Drought fears after lower monsoon forecast in India
Senator: Use RICO Laws to Prosecute Global Warming Skeptics
Meningitis epidemic in Niger, 545 dead
18 quarantined in Hong Kong over MERS fears
Fear of MERS Virus Leads More Than 230 South Korean Schools to Close
A chip placed under the skin for more precise medicine
New chip makes testing for antibiotic-resistant bacteria faster, easier
Thync: company launches mood-changing wearable that zaps brains
Barack Obama Praises Caitlyn Jenner: 'It Takes Courage To Share Your Story'
Caitlyn Jenner debut poses challenges for media
Caitlyn has company: E! series among plenty of other transgender shows, films
Gay teenager 'forced to have sex with his own mother' to 'cure' his homosexuality, campaigners in India say
'Gay conversion therapy' group accused of fraud in New Jersey lawsuit
Let God be a 'she', says Church of England women's group
Advocacy group says dozens of corpses of trafficking victims wash to Myanmar shore
TV now exploiting rape for ratings?
Is a new crime wave on the horizon?
Tracking Bible Prophecy Headlines - 6/2/2015
'Something Else Coming In September: UN Resolution Establishing Palestinian State?'
Former security official: Time for reassessment of basic peace-making assumptions
Israel says UN grants NGO status to Hamas-linked group
Israeli Envoy Criticizes UN for Recognizing Hamas Front Group
Gold: World media misled by Hamas version of summer war
US NSA spy program ends, could impact Israeli anti-terror efforts
Kindergarten students in east Jerusalem act out IDF murdering Palestinian
Jeb Bush: Move US Embassy to Jerusalem
After FIFA tussle, PM warns of global campaign to 'blacken Israel's name'
UK, France decline to take part in Israel defense expo in Tel Aviv
'German magazine manufactured diplomatic crisis with Israel'
Belgian police officer facing dismissal over threat to kill Jews
Wikipedia votes to keep controversial election day Netanyahu comments on site
'Contrary to Obama's claims, Iran increased its nuclear fuel stockpiles'
Ambassador Bolton Says Israel Must Strike Iran Soon
Obama: No military solution to Iran's nuclear program
Obama: I understand Israel's concerns, fears on Iran
White House: Iran nuclear talks can continue despite Kerry's injury
Requiring surgery, Kerry hopes for in-person role at Iran talks endgame
Russia to Start Construction On New Iranian Nuke Plant
4.4 Earthquake Hits Iranian Nuclear Plant
Islamic State supporters in Gaza give Hamas 48-hour ultimatum
Islamic State advance failure of world - Iraqi PM
ISIS suicide attack kills at least 38 Iraqi police officer
Islamic State Advances Further Into Syria's Aleppo Province
IS suicide attackers slow Iraq's Ramadi counterattack
Syrian Druse could flee to Israel as Assad may abandon them to ISIS
'2,300 Humvees in Mosul alone': Iraq reveals number of US arms falling into ISIS hands
US transfers some 2,000 anti-tank missiles to Iraqis
Islamic State recruits Westerners with promise of Muslim utopia
ISIS Kidnaps Over 500 Children in Iraq Who Could Be Used as Suicide Bombers, Gov't Officials Claim
Men brace for 'beard patrols' in Iraq's IS-held Mosul
Why Saudi Arabia Is Vulnerable to the Islamic State
U.S. Supreme Court rules for Muslim woman denied job at clothing store
Russian planes, U.S. warship have close encounter near Crimea
Hacked Emails Expose George Soros As Ukraine Puppet-Master
Rand Paul Slams Establishment Republicans, Declares Victory Over NSA
Acting TSA head reassigned after watchdog report reveals airport security failings
European Leaders Assemble for Urgent Meeting on Greek Crisis
Germany's Low Birth Rates Surpass Japan's, Threatens Economy
New York food banks ask state for $16 million as need rises
NASA preps revolutionary 'flying sauce' test flight
Series of 7 earthquakes hit off Oregon coast
5.1 magnitude earthquake hits the Southern Mid-Atlantic Ridge
5.1 magnitude earthquake hits near Tanaga Volcano, Alaska
5.0 magnitude earthquake hits near Barranca, Peru
Hurricane Andres' Swells May Cause Dangerous Surf, Rip Conditions
Tropical Storm Blanca Expected to Become Major Hurricane
Drone Footage of Dallas Flooding
India heat wave kills 2,330 people as millions wait for rain
Pentagon's anthrax scandal spreads to Canada
South Korea has first two Mers deaths
Government Wipes Recent Vaccine Injury Data from Website
Study: Painkillers, Anti-Anxiety Medications Linked To Increased Risk Of Homicide
Marijuana church given tax-exempt status in Indiana: 'Somebody at the IRS loves us'
Caitlyn Jenner, Formerly Bruce, Introduces Herself in Vanity Fair
Caitlyn Jenner Suffered Massive Panic Attack After Facial Feminization Surgery: "What Did I Just Do?"
A Gay Atheist Speaks a Timely Word to the Church
Church of England decline accelerates, while other faiths grow
Tracking Bible Prophecy Headlines - 6/1/2015
Iran doubles down on red line against nuclear inspections
A hard turn for Iran on military sites, and for Kerry on a bike
Secretary of State to return to US after breaking his leg in France; accident means he misses key talks on Iran and Islamic State
Palestinian PM: We've experienced direct talks, and they were a failure
Report: Hamas Fires 2 Rockets into Sea, One Week After Attack
Israel puts jailed Hamas commander in isolation cell
Israel Navy's small boat unit practicing short-range strikes on Gazan targets
Israel reassures Iran, Hezbollah: Mass drill is not cover for attack
Family of slain IDF soldier: Get my son's body back before rehabilitating Gaza
IDF combats social media mishaps among troops
Israel Day Parade Faces Jewish Anti-Israel Protesters
German FM Steinmeier due in Gaza Strip, won't meet with Hamas leaders
Report: Mossad informed Cyprus of impending attack
Report: Angry over snub, Israel denied German FM's plane flyover rights
Galloway will not make 'Israel free zone' in London as he tried in Bradford
BDS is a threat to Israel's very existence
Israeli premier warns of Palestinian boycott campaign
Stone throwers could be jailed for 10 years under new Israeli bill
Police remove protestors attempting to block Christian worshipers at King David's tomb
Isis could obtain nuclear weapon from Pakistan, warns India
IS conflict: Petraeus urges Iraq to use politics to win
U.S. bombers hold fire on Islamic State targets amid ground intel blackout
Fears for Aleppo as Isil seizes nearby Turkey border villages
Jihadists destroy Syria's infamous Palmyra prison
Russia said abandoning Assad as Syria regime collapses further
Jeb Bush says US should embed some troops with Iraqis for training
Sunday best: Flocks don orange to support Middle East Christians
Imprisoned Pastor Saeed Abedini's Wife Urges Officials in Europe to Raise His Case With Iran
Sisi calls for 'religious revolution' at Cairo's Islamic University
Nigeria mosque bombing kills 18
Qatar extends travel ban on ex-Gitmo inmates
International effort rescues over 5,000 Mediterranean migrants
Russian military jets and US destroyer clash in Black Sea 'posing danger to stability'
Russia's Putin shut out from G-7 meeting, but not much else
RIA: Russia 'disappointed' with Europe's reaction to travel blacklist
Obama's DOJ To Circumvent Congress With 'More Than A Dozen' New Gun Controls
Newspapers struggle to find path in digital age
US Senate lets NSA spy program lapse, at least for now
Fears US may be vulnerable to terror attack as Congress lets surveillance program lapse
Experts see big price hikes for Obamacare fueling the controversy about just how "affordable" the Affordable Care Act really is
Greece's Tsipras attacks creditors over 'absurd' reforms
Greece, creditors agree on need for quick deal as talks continue
Prices Are Down, but Saudis Keep Oil Flowing
5.8 magnitude earthquake hits off the coast of Oregon
5.5 magnitude earthquake hits off the coast of Oregon
5.1 magnitude earthquake hits near Little Sitkin Island, Alaska
5.0 magnitude earthquake hits near Saumlaki, Indonesia
Japan warned to stay vigilant after powerful quake
More Invasive Species Entering Washington from Japan's Tsunami Debris
Cat 4 Hurricane Andres Strengthens Over Eastern Pacific
The flip side of years of no hurricanes: Good luck runs out
Dallas: Record Wet May Brings Rare Absence of 90 F Days
Alligator sightings spike following Texas flooding
Rain brings relief as India heatwave death toll tops 2,200
New York Times hails Israel as a desalination superpower
MERS fears in South Korea: Nearly 700 isolated as health officials seek to block spread
Whooping cough increase related to current vaccine
Pope Francis' finance chief promises to appear at Australian child abuse inquiry
An Underwear Line Wants to Change the Way You Think About Gender
Australian opposition leader introduces same-sex marriage bill
Author Of Tainted Gay Marriage Study Admits To Destroying Data But Stands By Results
'Pope Francis' Claims Devil Keeping Evangelicals, Roman Catholics Divided: 'They Are One'
Click here to retun to "Tracking the Birth Pangs" page.