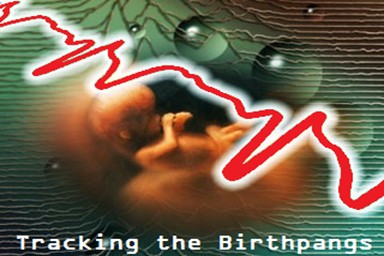 June 2016 Headlines
"Tracking Bible Prophecy" headlines can also be found on
Facebook
Tracking Bible Prophecy Headlines - 6/30/2016
Palestinian fatally stabs sleeping Israeli girl in West Bank settlement
PM: World must condemn Kiryat Arba attack as it did Orlando, Brussels
Nine Israelis attacked in Ramallah
IDF chief: We'll face threat of terrorism for many years
Lieberman: IDF will continue to fight against terrorists, including those who are Knesset members
IDF dismantles three Hebron-area terror cells
Haredi parties threaten PM to cancel Western-Wall agreement
Erdogan rebukes Gaza flotilla organizers
Quartet report on stalled peace process delayed again
Rouhani: Israel is to blame for the conflicts in the Arab world
Iranian oil is about to hit a wall
Thanks in no small part to Russia, Hezbollah is now a full-fledged army
US eyes deploying Iron Dome in Europe to counter Russia
Russia to Lift Travel Restrictions, Resume Trade Cooperation with Turkey
Jordan widens crackdown on ISIS amid signs of home-grown extremism
US Official in Testimony to Senate Committee: Facing Territorial Losses, Weakened Morale, ISIS Setting Sights on Israel
Worries grow as Islamic State seen making inroads into Kenya
Iraq Destroys 200 Vehicles in Airstrike on Alleged ISIS Convoy
Iraq secures $2.7 bln US loan from for military equipment
Syrian opposition: EU should sanction Russia over Syria
Iran covertly recruits Afghan soldiers to fight in Syria
Taliban attack on police cadets near Kabul kills dozens
Obama: Despite attack in Turkey, terrorists are losing ground
CIA Director Brennan Says Istanbul Bombings Should Serve as Warning to U.S.
Turkish forces raid neighborhoods, detain 13 in airport terror attack
Istanbul Ataturk Airport Terrorists Behaved Like a Special Forces Unit
Global counter-terrorism database World-Check leaks online
EgyptAir 804: Wreckage and recorder show signs of heat, smoke
'Act of hate': Australian mosque attacked as children prayed
Ku Klux Klan at 150: After Civil War and civil rights, KKK looks to rise again
Hollande warns a president Trump would 'complicate' ties
The Latest: Canada Parliament wishes Obama 'four more years'
Aide: Clinton opposed private emails accessible to 'anybody'
Facebook's Political Influence Under a Microscope
Google's giant new trans-Pacific internet cable goes online Thursday
North America leaders mount strong defense of trade despite threats
Brexit: EU says no compromise on freedom of movement
"Deutsche Bank Poses The Greatest Risk To The Global Financial System": IMF
Greenspan Warns "Early Days Of A Crisis," Inflation Coming and Urges Return To Gold Standard
Senate approves Puerto Rico financial rescue package
China defends FX policies after Trump vows to label Beijing a currency manipulator
Is China militarising space? Experts say new junk collector could be used as anti-satellite weapon
S Korea, US and Japan in first ever joint missile drill
5.2 magnitude earthquake hits the Southern Mid-Atlantic Ridge
5.1 magnitude earthquake hits near Adak, Alaska
5.1 magnitude earthquake hits the Southern Mid-Atlantic Ridge
5.0 magnitude earthquake hits near Miyako, Japan
Colima volcano in Mexico erupts to 20,000ft
Santa Maria volcano in Guatemala erupts to 17,000ft
Turrialba volcano in Costa Rica erupts to 13,000ft
Sinabung volcano in Indonesia erupts to 13,000ft
Fourth of July fireworks bans in effect across western US amid drought, wildfires
Record Number Of Rattlesnakes Making Their Way Into Yards Due To Drought
Amazon fires: Humans make rainforest more flammable
California among 8 states to vote on legal weed in November
Synthetic marijuana 'K2' epidemic is taking over Bedford-Stuyvesant
Zika sex research begins despite U.S. Congress funding impasse
Abortion in Israel: Why is there no public conflict?
Ivory Coast: Gay men attacked over event for Orlando victims
Gay marriage in spotlight in Australia election
Methodists Nominate 3 Openly Gay Candidates for Bishop
James Dobson Says Paula White Led Donald Trump to Jesus Christ
Tracking Bible Prophecy Headlines - 6/29/2016
At least 36 dead, 147 injured in suspected ISIS attack at Istanbul airport
Turkish PM says terrorists arrived by taxi, rules out security failings at airport
Turkish president vows continued fight against terror after Istanbul attack
Trump on Istanbul attack: terrorist threat never been greater
Al-Qaida: Target White People So Obama Admin Won't Call It A Hate Crime
Clinton claims House Benghazi report 'found nothing,' says time to 'move on'
Lebanon fears more attacks after multiple suicide bombings
Senior Hamas officials blast Israel-Turkey normalization deal
Hamas won't negotiate over Israelis held in Gaza - official
UNHCR Gaza employees hide map showing Palestine in place of Israel
Police temporarily close Temple Mount to non-Muslim visitors after rioting resumes
Israel leading a 'water revolution' in arid California
Jordanian officials sold CIA-supplied weapons - report
South Sudan says new rebel group has formed; 43 said killed
No change in Iran behavior in Syria since nuclear deal
Russia says US warship in near-miss with Russian vessel in Mediterranean
India will spend $750 million on artillery guns to secure its border with China
Huge number of successful cyberattacks at one federal agency, report reveals
Hacker looks to sell 655,000 alleged patient healthcare records on the dark web
Evangelical Leaders Praise Britain's Decision to Leave EU
The First Casualty Of Brexit: Italy Prepares 40 Billion Euro Bank Bailout
Trump: TPP trade deal 'pushed by special interests who want to rape our country'
5.8 magnitude earthquake hits near Port-Olry, Vanuatu
5.4 magnitude earthquake hits near Sary-Tash, Kyrgyzstan
5.3 magnitude earthquake hits near Esso, Russia
5.2 magnitude earthquake hits near Kaliandak, Indonesia
5.1 magnitude earthquake hits near Dobo, Indonesia
Ruiz volcano in Colombia erupts to 30,000ft
Popocateptl volcano in Mexico erupts to 25,000ft
Rains or not, India faces drinking water crisis
Brazilian police greet tourists with 'Welcome to Hell' sign at Rio airport
First baby with Zika-related microcephaly born in Florida
Democrats block $1.1 billion Zika bill
Survey finds excess health problems in lesbians, gays, bisexuals
Lawmakers urge FDA to lift blood ban for gay men
Pakistan's transgender community cautiously welcomes marriage fatwa
Schriever Air Force Base colonel wants adultery case tossed, claims law discriminates against heterosexuals
Tracking Bible Prophecy Headlines - 6/28/2016
Israel and Turkey end rift over Gaza flotilla killings
Diplomatic Deal With Turkey Upsets Israelis Wary of Conceding Too Much
Netanyahu: Israel's deal normalizing ties with Turkey promotes 'stability'
Erdogan slams Israel, but insists both Fatah and Hamas back rapprochement
Race to succeed Abbas stalled by politics, Fatah infighting
UN chief calls on Israel, Palestinians to renew talks
Palestinian Leader Admits He Lied to European Parliament
Jordan condemns Israel for disturbances on the Temple Mount
African nations at UNHRC call on Israel to 'end the occupation' now
US eyes Israeli short-range missile interceptor for Europe defense
US officials: 'Dirty' Mideast intel partly to blame for CIA weapons landing in the wrong hands
Lebanese Christians hit by double wave of suicide bombings
Lebanon's Hezbollah vows to increase presence in Syria
FBI didn't inform some Americans they were on ISIS kill list
Signs of Insurrection in Mosul as ISIS Executes Top Commanders
Russia: Turkish president 'sorry' for shoot-down of Russian military jet
Russia is harassing U.S. diplomats all over Europe
'Go home': Hate crimes against minorities grow after 'Brexit'
Mexico president urges North American integration after Brexit
Political chaos unleashed by Brexit pounds markets for another day
European superstate instead of E.U.?
Secretive Alphabet division aims to fix public transit in US by shifting control to Google
Customer wins $10K judgment from Microsoft over unauthorized Windows 10 upgrade
Justice Dept. mandates 'implicit bias' training for agents, lawyers
5.7 magnitude earthquake hits near Pinotepa de Don Luis, Mexico
5.3 magnitude earthquake hits near Sary-Tash, Kyrgyzstan
5.1 magnitude earthquake hits near Illapel, Chile
5.1 magnitude earthquake hits near Sary-Tash, Kyrgyzstan
Sinabung volcano in Indonesia erupts to 12,000ft
Tenggar Caldera volcano in Indonesia erupts to 10,000ft
Michael Mann, scientist: Data 'increasingly unnecessary' because 'we can see climate change'
Dem Party Platform Calls For Prosecuting Global Warming Skeptics
Michigan woman sues doctor after unplanned pregnancy
Supreme Court Strikes Down Strict Texas Abortion Law
Texas illegally curbs abortion clinics, Supreme Court rules
Why the Supreme Court's Texas Abortion Decision Is So Momentous
Abortion clinic sold 'intact' baby's brain for high school summer camp to dissect
Church Leaders and Government Urged to Deal with Porn Epidemic
Trump aide mum on Dobson's assertion Trump is a 'baby Christian'
Tracking Bible Prophecy Headlines - 6/27/2016
Scottish Leader May Try to Block 'Brexit' as Turmoil Spreads
Post-Brexit global equity loss of over $2 trillion worst ever: S&P
Italy to EU after Brexit: change or risk collapse
Brexit: Asian powers warnings over global stability
Will 'Brexit' mark the end of the age of globalization?
Vladimir Putin says David Cameron's claims about Russia's pro-Brexit stance 'have no basis and never did'
Netanyahu praises British PM after resignation as 'true friend of Israel'
Finance Ministry: Brexit may be good for Israel
Israel sets up 24-hour situation room to monitor Brexit effects
Israeli Left Hijacks Brexit Fervor to Push Exit from West Bank
Israel blames Palestinians for West Bank water shortage
Heat wave aggravates chronic water problems in occupied West Bank
Dams are drying out the Jordan River
Quartet report likely to recommend renewal of direct Israeli-Palestinian talks
Israel and Turkey to Restore Full Diplomatic Ties
PM lambasted by opposition MKs over Turkey reconciliation deal
Iraqi commander: Fallujah 'fully liberated' from ISIS
More than 100 Islamic State fighters reported killed in Afghanistan
Japan Could Go Nuclear 'Virtually Overnight' Joe Biden Tells Chinese President
7 stabbed at neo-Nazi event outside Capitol in Sacramento
Rep. Gohmert: If Orlando Was About Guns, Then 'Boston Was About a Pressure Cooker'
Obama Invites 18.7 Million Immigrants to Avoid Oath of Allegiance, Pledge to Defend America
White House to defend fracking authority
State seismic network helps tell fracking quakes from natural ones
6.4 magnitude earthquake hits near Sary-Tash, Kyrgyzstan
5.5 magnitude earthquake hits near Iwaki, Japan
5.5 magnitude earthquake hits near Merizo Village, Guam
5.1 magnitude earthquake hits near Yigo Village, Guam
5.0 magnitude earthquake hits near Farkhar, Afghanistan
5.0 magnitude earthquake hits West of Macquarie Island
Fuego volcano in Guatemala erupts to 18,000ft
Santa Maria volcano in Guatemala erupts to 16,000ft
Turrialba volcano in Costa Rica erupts to 14,000ft
Sinabung volcano in Indonesia erupts to 12,000ft
Tenggar Caldera volcano in Indonesia erupts to 10,000ft
West Virginia deadly floods: Obama declares major disaster
West Virginia senator on deadly flooding: 'I've never seen anything like it'
More storms on tap for flood-ravaged West Virginia
At least 2 dead, 60,000 acres lost to California wildfires
Scientists are Now Attempting to Figure Out How to Get Men Pregnant
U.S. Supreme Court poised to issue major abortion ruling
On Eve of SCOTUS Abortion Decision, Texas Accused of Suppressing Key Data
Pride parades: U.S. cities mark events amid tight security
Turkey police fire rubber bullets at banned Gay Pride parade
Pope says Church should ask forgiveness from gays for past treatment
Jesuit appointed head of US religious freedom commission
James Dobson: Trump recently accepted 'a relationship with Christ'
Tracking Bible Prophecy Headlines - 6/26/2016
Low expectations for Kerry-Netanyahu meeting in Rome
Israel outraged by PA president address to EU parliament
Palestinians' Abbas Disavows Jewish Poisoning Plot Comments
Hezbollah MP urges kidnapping Israeli civilians in next war
Families demand Gaza return soldiers' bodies as Turkey ties set to restart
Amid reports of warming ties with Israel, Erdogan hosts Hamas leader
Turkish official: Regional security problem binds Israel and Turkey
Turkey bashes pope over Armenian genocide recognition
Rare riots in Jordan see many arrested
Jordanian Army attacks ISIS in southwest Syria
Syria conflict: Russian air strikes target Aleppo rebels
Hundreds of Syrian Kurds flee ISIS-held areas amid abductions
Car bomb near Benghazi hospital kills 5 in eastern Libya
South Sudan forces, armed groups clash, displacing civilians
At least 14 reported dead after al-Shabab gunmen storm Somali hotel
Alan Greenspan says British break from EU 'is just the tip of the iceberg'
Germany fears Brexit could trigger domino effect, leading other nations to exit EU
Merkel sees no need to rush Britain into quick EU divorce
Brexit remorse? UK lawmaker calls for Parliament to ignore EU referendum as millions call for second vote
More than 2.6 million people sign petition demanding second EU referendum
British brace for economic repercussions of EU exit decision
Brexit is a bad omen for world commerce
Hollande: Brexit vote 'a grave test for Europe'
Investor George Soros calls for reconstruction of EU after 'Brexit' vote
How Brexit could push mortgage rates to historic lows
The British are frantically Googling what the E.U. is, hours after voting to leave it
How Immigration Fueled the Brexit Result
No 'Texit': Trump says Texas 'will never' secede, amid renewed calls
Putin praises 'all-embracing' partnership of Russia, China
Hawaii becomes first U.S. state to place gun owners on FBI database
Google, Facebook quietly move toward automatic blocking of extremist videos
'The sun goes blank again during the weakest solar cycle in more than a century'
5.2 magnitude earthquake hits near Magdug, Philippines
5.1 magnitude earthquake hits near Merizo Village, Guam
5.1 magnitude earthquake hits Reykjanes Ridge
Klyuchevskoy volcano in Kamchatka, Russia erupts to 19,000ft
Fuego volcano in Guatemala erupts to 18,000ft
Turrialba volcano in Costa Rica erupts to 13,000ft
Sinabung volcano in Indonesia erupts to 12,000ft
Tenggar Caldera volcano in Indonesia erupts to 10,000ft
West Virginia Flooding Kills 26; Federal Disaster Declared
Deadly California wildfire destroys at least 150 homes
2nd Texas man infected with flesh-eating bacteria
List of Possible Zika Birth Defects Grows Longer
Thousands of revellers celebrate London Pride
Too straight, white and corporate: why some queer people are skipping SF Pride
Tracking Bible Prophecy Headlines - 6/25/2016
'Explosive shock' as Britain votes to leave EU, Cameron quits
EU worried about other countries taking Brexit-like leave
The Brexit contagion: How France, Italy and the Netherlands now want their referendum too
France says new Europe needed after Brexit 'explosive shock'
'Europe will fall very soon': Now even MEPs say EU will crumble within five years after shock Brexit result
Brexit panic wipes $2 trillion off world markets
Dow plunges over 600 points as U.K. 'earthquake' crushes global markets
Stock market plunges but 'Brexit' unlikely to spark a U.S. recession
'Brexit' Expected to Rattle U.S. Economy, Shake Its Influence
Global banks seek to reassure after Brexit vote
Global Central Banks Raise Cash Offer to Quell Brexit Panic
U.S. bargains to Europe may follow 'Brexit'
U.K.'s Richest Lose $5.5 Billion on Britain's Vote for Brexit
Soros looks set to make a killing on Brexit result
Brexit: Soros Defeated by Act of God
'This is the worst,' Alan Greenspan says of British break from EU
EU parliament leader: we want Britain out as soon as possible
EU president: Bloc will meet without Britain
Merkel warns EU against kneejerk reaction to Brexit
Merkel calls Brexit 'a watershed for Europe'
UK 'Leave' vote deflates hopes for U.S.-EU trade deal
Brexit: Britain Votes with Trump, against Hillary, Obama
Five reasons Brexit could signal Trump winning the White House
Biden hits 'xenophobia, nationalism and isolationism' after Brexit vote in apparent reference to Trump
Enviros Claim Brexit Will Be 'Catastrophic' For Nature
As EU dithers, Putin enjoys the show
UK will remain a friend to Israel outside EU, says British envoy
EU Hopes for Israel-Palestinian Talks Fall Flat
Netanyahu slams Abbas 'blood libel' as he flies to Rome in new diplomatic push
ISIS Calls for Attacks to 'Paralyze' Europe After Brexit Vote
Muslim women kicked out of US cafe accused of 'civilizational jihad' by lawyer
Over 1,200 People Die of Starvation at Nigerian Refugee Camp After Fleeing Boko Haram
Across 198 Nations, Christians Face More Terrorism But Less Government Hostility
Asian Terror Groups Take To Social Media To Fund, Recruit, Grow
U.S., Pacific allies confer on North Korea missile threat
Is Middle America Due For a Huge Earthquake?
5.0 magnitude earthquake hits the Pacific-Antarctic Ridge
Turrialba volcano in Costa Rica erupts to 13,000ft
Sheveluch volcano in Russia erupts to 13,000ft
Tenggar Caldera volcano in Indonesia erupts to 10,000ft
Eastern Mexico braces for second tropical flooding threat in less than a week
West Virginia flooding, worst in '100 years,' leaves at least 20 dead, including two children
Beijing sinking by four inches a year
Wildfire devours 60 homes in California, hundreds flee
Hand surgeon believes texting and gaming causes arthritis at early age
Texas Dad of 3 Loses Leg to Rare Flesh-Eating Bacteria He Contracted After Family Beach Day
Meningococcal disease outbreak in Southern California hits adult gay, bisexual men
Parenting rights in same-sex divorces headed to a Tennessee appellate court
Gay Marriages Triple After Four Years of Victories
New York LGBT bar becomes first U.S. monument to gay rights
LGBT turnout for free course surprises local shooting range
Military Plans to Lift Ban on Transgender Service Members
In Turkey, it's not a crime to be gay. But LGBT activists see a rising threat.
2000 march at LGBT Pride Parade in Haifa
Democrats, LGBT activists' sinister plan to crack down on Christian schools
Catholic priests in Montreal banned from being alone with children
Woman Who Spanked Her Children With Belt After She Caught Them Stealing Gets Arrested And Sets Off Firestorm Of Debate
Tracking Bible Prophecy Headlines - 6/24/2016
Travel grinds to a halt in London after nearly 1 month's worth of rain falls on EU referendum polling day
Anger, confusion as EU vote divides Britain
Leave camp pessimistic as polls point to UK staying in EU
Stocks close higher as Wall Street bets U.K. will vote to stay in EU
Abbas turns down suggested meet with Rivlin in Brussels
Abbas to European Parliament: 'Help us end the occupation'
Abbas: Israel must end its regional hegemony if it's serious about peace
Netanyahu's office says Abbas 'showed true face in Brussels'
Hezbollah MP urges kidnapping Israeli civilians in next war
Israel will get a better military aid deal under Trump - adviser
Jewish PAC to press Republicans to call West Bank 'Jewish homeland'
Syrian refugees say water scarce after Jordan seals border
Jordan Fears Terror Attack on Syria Border May Herald New ISIS Front
Offensives against Islamic State could displace 2.3 mln Iraqis - U.N
Nigeria Boko Haram: Scores of refugees starved to death - MSF
Poll: Concern about terrorist attack at highest level since 2003
German movie theater attacker shot dead by police after storming cinema with gun; no links to terrorism, officials say
Obama Admin. Takes Unilateral Gitmo Action While Media Focused on Democrats' Gun Control Protest
Democrats end House sit-in after 25 hours of demanding votes on gun control
On the brink of peace: Colombian president, FARC leaders agree on cease-fire
UN Strongly Condemns Latest North Korean Missile Launches
Moscow Building Spy Site in Nicaragua
Russia seen putting new nuclear-capable missiles along NATO border by 2019
Putin considers Russia-China interaction important factor of global stability
Putin turns to Xi as Russian economy stumbles on sanctions, oil price drop
Venezuela Faces Mounting International Pressure Over Crisis
For the first time, America is no longer No. 1 for super-rich
California's skyrocketing housing costs, taxes prompt exodus of residents
Supreme Court Tie Blocks Obama Immigration Plan
Obama: Supreme Court ruling on immigration is 'frustrating'
Obama: Most illegals still won't be deported
U.S. Supreme Court upholds race-based college admissions
Senate Rejects New FBI Surveillance Powers - For Now
Clinton failed to hand over key email to State Department
Facebook Employees to Undergo Political Bias Training
Driverless cars create a safety 'dilemma': passengers vs. pedestrians
Scientology propaganda machine: Tom Cruise launches TV network to reach 'every person on Earth'
10 Implausible Technologies From Fiction That Are On Their Way
5.9 magnitude earthquake hits near Yonakuni, Japan
5.5 magnitude earthquake hits the Scotia Sea
5.4 magnitude earthquake hits near Alaqahdari-ye Kiran wa Munjan, Afghanistan
5.2 magnitude earthquake hits near Raoul Island, New Zealand
5.1 magnitude earthquake hits near Raoul Island, New Zealand
Popocateptl volcano in Mexico erupts to 24,000ft
Colima volcano in Mexico erupts to 19,000ft
Santa Maria volcano in Guatemala erupts to 15,000ft
Sheveluch volcano on Kamchatka, Russia erupts to 13,000ft
Iceland's Hekla volcano eruption could spark 'major disaster' at any moment, experts warn
Powerful Tornado Strikes East China; 78 Reportedly Dead
State of Emergency Declared, Toddler Swept Away in West Virginia; Tornadoes Confirmed in Several States
Watch This Apocalyptic Timelapse of the DC Metro Flood
Senate lawmakers reach deal on labeling foods containing GMOs
National GMO labels a step closer, but not everybody's happy
Mysterious 'zombie bee' parasite that kills honeybees reaches southern US
WHO to launch emergency yellow fever vaccination in Angola and Congo
Heroin use at 20-year high in U.S. drug 'epidemic', U.N. says
How scientists could patent the genetic blueprint for a human
Judge issues injunction granting transgender teen access to boys' bathroom
Tracking Bible Prophecy Headlines - 6/23/2016
On eve of defining British EU referendum, rivals race for final votes
Israel needs U.K. to remain in EU to fight threats, PM David Cameron says
Israel seeks to postpone publication of Quartet report
EU: Israeli accusations of 'colonialism' false and offensive
Israel PM to meet Kerry on talks with Palestinians
NY anti-Semitism exhibit shows how history repeats itself
Anti-Semitic assaults rise in United States to 56 incidents: report
Israel eyes law to remove online content inciting terrorism
Israel to install its own cyber defenses on F-35 jets
Muslim Mob Torches 80 Christian Homes in Egypt as Punishment for Wanting to Build Church
Smithsonian will mount first-ever major US Quran exhibit
Jordan declares Syria and Iraq borders closed military zones
Jordan: No new refugee camps to be built due to attack on Syrian border
More than 700 doctors killed in Syria war: UN
Donald Trump: Hillary Clinton 'unleashed' Isil on the world
Trump blames Clinton for Iranian regional 'dominance'
Rumsfeld: Trump 'Absolutely Right' About Risks Of Terror Infiltration
Anatomy of the terror threat: Files show hundreds of US plots, refugee connection
Red-Carpet Security Under Scrutiny Post-Orlando as Lapses, Crashers, Proximity to Stars Pose New Risk
Police told not to pursue Orlando shooter for '15 or 20 minutes - could've been longer' until SWAT arrived
North Korea missile reaches new heights, 'intensifying' threat to Japan
N. Korea claims successful mid-range ballistic missile test, touts ability to attack US interests
US calls for swift UN condemnation of North Korea launches
Japan and Russia finally begin talks on signing World War Two peace treaty
Putin says Russia must strengthen as 'aggressive' NATO approaches
Russia to reveal location of US military satellites in free space database - report
Supreme Court ruling on police powers draws scathing dissents from justices
Senate votes down proposal to expand FBI surveillance powers
State Department was forced to disable security features to receive messages from Clinton email server
Clinton aide invokes 5th Amendment more than 125 times
Nervy global investors revisit 1930s playbook
Oil Falls After U.S. Crude Stockpiles Shrink Less Than Expected
'Seismic strain': Land around the San Andreas fault is rising and sinking, new earthquake research shows
5.2 magnitude earthquake hits near Port-Vila, Vanuatu
5.2 magnitude earthquake hits near Visokoi Island, South Georgia and the South Sandwich Islands
5.2 magnitude earthquake hits near Ayaviri, Peru
5.2 magnitude earthquake hits near Kota Ternate, Indonesia
5.1 magnitude earthquake hits near Sibolga, Indonesia
At least three dead in Japan landslides, floods
India lightning strikes leave 93 people dead
Two wildfires in California could soon merge into mega-fire
Iran city hits suffocating heat index of 165 degrees, near world record
Ohio teen dies from suspected brain-eating amoeba
Zika leads more women to seek abortion help
Gallup: 123,000 Same-Sex Marriages Since Supreme Court Ruling
Orlando shooter sought revenge on gay Latinos, alleged ex-lover says
Tracking Bible Prophecy Headlines - 6/22/2016
EU to back Mideast peace with 'unprecedented' support
EU hopes to arrange Rivlin-Abbas summit this week
Suspected explosives belt in Brussels during Rivlin's visit
PM says he has yet to decide on finalizing US defense aid deal
Michael Oren advises Netanyahu not to sign US aid deal
Lieberman in Washington to discuss military aid deal
NATO chief says upping cooperation with Israel 'essential'
In Jerusalem's cramped Old City, Christians feel the squeeze
Israeli spokesperson responds blames death of Palestinian teen on Palestinian incitement and terror
Israel and Turkey to normalize diplomatic relations
Egypt voids accord with Saudi Arabia regarding Red Sea islands
Yemen missile launch, Saudi-led air strike shake truce
Jordan: 17 firms bid for mammoth Red Sea-Dead Sea canal project
Terrorists infiltrate Jordan from Syria, kill six troops in bombing
Jordan seals last entry point for Syria refugees after blast
Jordanians say car bomb attack will only strengthen Kingdom's resolve to fight terror
Jordan's king vows to hit back against attack near Syrian border
US Africa commander nominee: No 'grand strategy' to confront ISIS in Libya
Islamic State regains areas lost to Syrian government
IS conflict: Camps overwhelmed as Iraqis flee fighting
Escaped ISIS sex slave tells Congress of horrors
Obama pick to lead US military in Africa favors powers to strike Islamic State
Californians Convicted of Trying to Aid Islamic State Group
FBI: Indiana Teen Wanted to Join ISIS, Researched Homeland Terror Targets
Report: Released Criminal Aliens Committed Nearly 10 Times More Crimes Than Obama Admin. Told Congress
Idaho town torn by alleged rape, fear of refugees
LGBT gun rights group sees membership skyrocket after Orlando shooting
Three arrested outside NYC after weapons cache, ballistic vests found in vehicle
'Mass Hysteria' Causes Stampede at NYC Subway Station over gun threat: NYPD
Iran says 'terrorists' planned 50 bombings in capital
Call for More Rio Security After Paralympic Athletes Robbed
More Drones for Hire Coming to U.S. Skies in Landmark Rules
Europe's robots to become 'electronic persons' under draft plan
Proposals to curb online speech viewed as threat to open internet
Clinton Foundation Said to Be Breached by Russian Hackers
Hillary Clinton Makes Dire Predictions for Economy if Donald Trump Wins
Fed's Yellen: US economy faces 'considerable uncertainty'
Asian Morning Briefing: Stocks Rise as 'Brexit' Outlook Steers Markets
Beijing indicates it may exit U.N. sea convention if South China Sea ruling disappoints
6.3 magnitude earthquake hits near Namatanai, Papua New Guinea
6.1 magnitude earthquake hits the Northern Mid-Atlantic Ridge
5.3 magnitude earthquake hits near Muara Siberut, Indonesia
5.3 magnitude earthquake hits South of the Fiji Islands
5.2 magnitude earthquake hits the Southern Mid-Atlantic Ridge
Santa Maria volcano in Guatemala erupts to 16,500ft
Tenggar Caldera volcano in Indonesia erupts to 10,000ft
Roads buckle, shatter in central US amid extreme June heat waves
Firefighters work to make gains against California wildfires as heat wave eases
Smoke towers over Los Angeles skyline as fresh wildfires erupt in California
Cyprus' rival Turkey offers help to battle huge forest fire
Making a Steak Without the Cow
Thrilling Christian conservative audience, Trump vows to lift ban on politicking, appoint antiabortion judges
New Police Documents Reportedly Claim Michael Jackson Kept Child Porn and Photos of Animal Torture
Tracking Bible Prophecy Headlines - 6/21/2016
Backing French peace push, EU ministers add carrots to sweeten deal
Israel slams EU backing of international peace conference
Herzog blasted by opposition party chief for offer to split Jerusalem
UN says Israel to ratify nuke test ban treaty
Israeli Party Leader Yair Lapid: UN Spends American Money, Resources on Propaganda Campaign for Annihilation of Jewish State
Israeli official optimistic about American aid agreement
US Deputy of Homeland Security: US-Israel to sign automated cyber information sharing agreement
Defense official: The next war with Hamas will be their last
Gaza Arabs demand UN stop Israel's anti-terror tunnel wall
IDF levels home of terrorist who killed American tourist
Palestinian Killed in Stone-throwing Incident Near Major Highway Was Likely a Bystander, IDF Says
PA says IDF 'executed' innocent Palestinian teen
Israel wants someone to build a $5 billion island off Gaza - for a seaport, hotels, airport
How gas could warm relations between Israel and Turkey
Turkey arrests journalists, academic for 'terror' propaganda
Turkey Press Crackdown Seen Widening to Human Rights Groups
'Unprecedented' 65 million people displaced by war and persecution in 2015 - UN
Iran says it disrupts major Sunni 'terrorist' plot amid wars
Iran general warns Bahrain after Shia cleric stripped of citizenship
Iran says Bahrain has crossed line by stripping Shia cleric of citizenship
Boeing signs sales agreement with Iran Air
Obama Admin Under Scrutiny for Ignoring U.S. Law Banning Russian Arms Sale to Iran
Navy Scrambles Fighter Jets to Stop Russians From Bombing U.S.-Backed Syrian Rebels
The Slow Death of the Syria Cease-Fire Brings a Hybrid War With Russia Closer
'Russia's not US patience over ceasefire violations in Syria running out' - Chief of Staff
30,000 displaced from Iraq's Fallujah in 3 days: NGO
ISIS Encouraging Attacks on U.S. Air Force Bases, South Korea Intelligence Agency Says
Car Bomb in Jordan, Near Syria Border, Kills 6
3 suicide bombs in Afganistan kill 25, Taliban claims responsibility for 2
Lawmaker Urges Pentagon to Take Action on Child Rape, Insider Attacks in Afghanistan
5 Kenyan police officers killed in attack near Somalian border
Fighting breaks out in Central African Republic's capital
Tunisia prolongs state of emergency for 1 more month
Brussels on High Alert After Bomb Scare at Shopping Center
Blaming Christians for the Orlando Massacre Is Logically Absurd
Orlando Highlights Islam's Complicated Relationship With Homosexuality
Man who went to the same mosque as Omar Mateen reported him to the FBI in 2014, but didn't believe he 'fit the profile' to commit violence
Omar Mateen warned of future attacks in calls to police during Orlando shooting
AG Lynch Won't Say How Many Americans Are on Terrorist Watch List
Obama Administration Has History of Scrubbing Allah from Transcripts
Senate rejects gun-control measures after Orlando shooting
Supreme Court turns away challenge to Connecticut ban on many semiautomatic weapons
Man who attempted to grab gun at rally wanted 'to kill Trump'
Unconventional Special Report: 'Hundreds' of GOP convention delegates are now plotting to dump Trump in Cleveland
Cleveland, Philadelphia prepare for chaotic conventions
Mexico teachers protest: Six killed in Oaxaca clashes
87% of Venezuelans say they don't have money to buy enough food
With two days to go, Britain's EU referendum vote still on knife edge
George Soros: EU exit risks 'black Friday'
Global markets rally as enthusiasm for 'Brexit' wanes
Soros sees Russia emerging as global power as EU fades
Hitler's a best-selling author in Germany again. Why?
Japan military on alert for possible North Korean ballistic missile launch
North Korea says not to free U.S. citizens until former detainee stops 'babbling'
Keyboard warriors: South Korea trains new frontline in decades-old war with North
China builds world's fastest supercomputer without U.S. chips
'Commercial airliners are exposed to cyber attacks'
Rare Summer Solstice Full Moon last occurred in 1967 (or was it 1948?)
Why extremely rare events keep happening all the time
Louisiana Supreme Court rejects hearing appeal on local fracking ban
'Virtually unregulated': Radioactive fracking-waste rules in the US slammed in report
Large-scale motion detected near San Andreas Fault System
5.4 magnitude earthquake hits near Isangel, Vanuatu
5.2 magnitude earthquake hits near Tadine, New Caledonia
5.2 magnitude earthquake hits near L'Esperance Rock, New Zealand
5.2 magnitude earthquake hits near Saumlaki, Indonesia
5.0 magnitude earthquake hits near Norsup, Vanuatu
5.0 magnitude earthquake hits near Kimbe, Papua New Guinea
Santa Maria volcano in Guatemala erupts to 16,500ft
Turrialba volcano in Costa Rica erupts to 13,000ft
Sheveluch volcano on Kamchatka, Russia erupts to 13,000ft
Tenggar Caldera volcano in Indonesia erupts to 10,000ft
Tropical Storm Danielle Hits Mexico's Eastern Coast
Death toll from Indonesia floods, landslides rises to 47
Britain, Greece, Israel help fight forest fire in Cyprus
New fires erupt in California as heatwave sears Southwest
California drought bummer: Sierra water runoff coming up short
California power grid prepares for heatwave, possible natgas shortage
4 hikers die in Arizona as record-breaking heat scorches southwestern US
Free meals for doctors sway their drug prescribing, study says
Congo declares yellow fever epidemic
Experimental Zika vaccine approved for clinical trials for first time in US
Six Diseases Return To US as Migration Advocates Celebrate 'World Refugee Day'
Germany to Ban Muslim Practice of Polygamy, Child Marriages With Massive Influx of Refugees
238 suspects nabbed across Southern California in child predator sweep
Reports of Sexual Offenses Soar on the NYC Subway
Judge Faces Removal after Refusing to Officiate Same-Sex Marriage
PM Modi says Yoga Day has become a mass movement as thousands join him
Veteran Forcibly Dragged from Air Force Ceremony for Mentioning God
Tracking Bible Prophecy Headlines - 6/20/2016
Netanyahu, Kerry said set to meet next week in new peace bid
Netanyahu to Meet Kerry Next Week Amid Concerns Over French Initiative, Quartet Report
Herzog signed secret agreement to divide Jerusalem
Herzog agreed to '67 lines in talks with Abbas, report says
UN and EU to pressure Israel on Middle East nuclear test ban
Among White House objections to defense bill, Israel aid one of many
Mother of Palestinian terrorist threatens future attacks
Ministers give green light to pump NIS 82 million into settlements
Government to pass new holiday: 'Aliyah Day'
CIA director grave warning: ISIS dangerous as ever
IS conflict: Falluja 'humanitarian disaster' warning
UN fears polio surge in children from Iraq's Fallujah
11 Syrian Refugees Reported Killed by Turkish Border Guards
Belgian police arrest 12 suspected of planning new attacks
Islamist radicals attack Radiohead event at Istanbul record store
Syrian Official: American Attack on Assad's Regime Would Strengthen Terrorist Groups
Alleged American ISIS fighter praises Orlando gunman in new video
'Angels' to block Westboro Baptist Church's protest at Orlando memorial
Donald Trump calls profiling Muslims 'common sense'
Lynch: "Partial Transcript" Of Orlando 911 Calls Will Have References To Islamic Terrorism Removed
US To Give Billions More To Afghanistan With No Strings Attached
'Why not Texit?': Texas nationalists look to the Brexit vote for inspiration
Israeli group urges Brexit over EU West Bank policies
Number of Venezuelan seeking asylum to U.S. soars as economic crisis deepens
China foreign minister urges U.S. not to interfere with Tibet in call to Kerry
Drones with radiation detectors designed for nuclear emergencies
6.3 magnitude earthquake hits near Isangel, Vanuatu
5.4 magnitude earthquake hits near Sabtang, Philippines
5.4 magnitude earthquake hits the Ascension Island region
5.2 magnitude earthquake hits near Bitung, Indonesia
Klyuchevskoy volcano on Kamchatka, Russia erupts to 22,000ft
Santa Maria volcano in Guatemala erupts to 18,000ft
Sheveluch volcano on Kamchatka, Russia erupts to 14,000ft
Tropical depression to raise flood, rough surf threat across eastern Mexico
Indonesia: Floods, landslides kill 35 in Central Java
Four die, several injured in freak Poland storms
Oppressive heat to challenge all-time records across the southwestern US early this week
California power grid urges energy conservation on Monday due to heat wave
Firefighters make progress against Western fires amid record temperatures
Alarming rise in Utah STD rates has health officials concerned
Now, 25 million transgender people face heightened risk of everything from depression and homicide to HIV
Transgender rights critical for the health of 25 million transgender people worldwide
Istanbul riot police disperse 'Trans Pride' march
Supreme Court expected to announce rulings on abortion, immigration
Divided Supreme Court Lurches to Term's End
End of conservative Supreme Court: Clarence Thomas may be next to leave
Tracking Bible Prophecy Headlines - 6/19/2016
Livni: A referendum is needed now, to see if Israel is going in a two-state direction
PA discusses maritime borders for future state with Egypt
Fatah- Hamas reconciliation talks set to take place in Egypt next week
Israel goes back to drawing board on Hamas
Israeli high-tech company extends hand to Gaza's programmers
Hi-tech leader: 'We don't want to leave Israel, but it seems the easiest thing to do'
Barak: Netanyahu in a panic, knows the end of his reign is near
Egyptian Court sentences Morsi to 40 years; others sentenced to death
ISIS Is Close to Losing Fallujah. Here's What That Would Mean
Syria's Assad discusses military cooperation with Russian defense minister
Russia: US strikes on Assad will plunge Mideast into chaos
Putin says accepts U.S. is sole superpower, dilutes Trump praise
Putin - Sense of responsibility will prompt next U.S. president to work with Russia
Germany slams NATO 'warmongering' on Russia
Russia unveils 'world's biggest' nuclear icebreaker
North Korea may have more than 20 nuclear weapons, warns thinktank
'Weaponizing' regime? Lawmakers raise red flags on Boeing-Iran jet deal
Why the 'lone-wolf' terrorist is a myth
'Sports terrorists' bring new chaos to Euro 2016
Belgium Charges Three Amid Reports of Plot to Attack Soccer Fans
Prayer Scare: Muslims praying at station triggers armed T response
Homeless man charged in fire deaths was in US illegally
Agents see increase in border crossings despite extreme heat
Obama returns to efforts to ban 'assault' weapons
GOP delegates conjuring last-ditch effort to force contested convention
Olympic Host Rio Gets Emergency Funding Lifeline From Temer
Summer Solstice Coincides With Full 'Strawberry' Moon for First Time in Nearly 70 Years
5.5 magnitude earthquake hits near San Antonio de los Cobres, Argentina
5.5 magnitude earthquake hits near Bengkulu, Indonesia
5.3 magnitude earthquake hits the Southwest Indian Ridge
5.0 magnitude earthquake hits near Rumung, Micronesia
Popocatepetl volcano in Mexico erupts 22,000ft
Klyuchevskoy volcano on Kamchatka, Russia erupts to 18,000ft
Sinabung volcano in Indonesia erupts to 15,000ft
Santa Maria volcano in Guatemala erupts to 10,000ft
Central Philippines volcano spouts massive ash column 1.5km into the air
Floods in southern China kill 25, displace over 33,000
Two Western Wildfires Triple in Size; Evacuations In at Least 3 States
The salinity of the Sea of Galilee's water is on the rise, which could affect both drinking water and water used in agriculture
Obama breaks from Yosemite family trip to urge Americans to stop climate change
Rights groups silent as Clinton Foundation takes millions from countries that imprison gays
Some Gay Voters Say it's 'Dangerous' to Come Out for Trump
Orlando massacre prompts some in LGBT community to come out -- for Trump
Revelers: Gay pride events a victory over fear after Orlando
Dems seek end to ban on gay blood donors after Orlando; White House mum
Franklin Graham Says Orlando Shooting 'Symptom' of a 'Godless Nation'
Tracking Bible Prophecy Headlines - 6/18/2016
House approves defense aid to Israel despite veto threat
Former IDF chief: Israel not under existential threat
Overnight clashes between Palestinian security forces and militants in Jenin
Palestinians say they are negotiating sea border with Egypt
PA backs Nobel Peace Prize for arch-terrorist Barghouti
Arab MK set to take part in new Gaza flotilla
Herzog likens Israel's leaders to SpongeBob, Batman and Popeye
94-Year-Old Former Auschwitz Guard Found Guilty Of Complicity In 170,000 Murders
Vatican brings more Syrian refugees to Rome
Dozens of US officials call for military action against Syria's Assad
Russia bombs U.S.-backed Syrian rebels near Jordan border
Russian warplanes bomb elite British-backed Syrian rebels
Kremlin, on Syria strikes, says hard to distinguish between rebel groups
Russia failed to heed U.S. call to stop targeting Syrian rebels: U.S
U.S. says it will stay in Black Sea despite Russian warning
Iraqi forces seize most of Fallujah from ISIS
Iraqi army claims to have raised flag over government headquarters in Fallujah
Iraqi civilians flee Isil in Fallujah by swimming the Euphrates
Fighting ISIS With an Algorithm, Physicists Try to Predict Attacks
Boko Haram murder 24 at village funeral - mostly women
Homeland Security Report Calls for Rejecting Terms 'Jihad,' 'Sharia'
America has suffered a terror attack every year under Obama
Alabama county refuses to lower flag to honor Orlando shooting victims
Chart: Obama Admin. On Pace to Issue One Million Green Cards to Migrants from Majority-Muslim Countries
Paul Ryan On Stopping A President Trump's Muslim Ban: We'll Sue Him!
Stunned Britain puts EU vote campaign on hold after MP murder
Shops shut after deadly looting in Venezuela crisis
No food, no teachers, violence in failing Venezuela schools
NASA Recruits Adventurous Kids For Mission To Mars
5.2 magnitude earthquake hits near Lata, Solomon Islands
5.1 magnitude earthquake hits near Kepulauan Barat Daya, Indonesia
5.0 magnitude earthquake hits near Ovalle, Chile
5.0 magnitude earthquake hits near False Pass, Alaska
Santa Maria volcano in Guatemala erupts to 16,500ft
Sheveluch volcano on Kamchatka, Russia erupts to 13,000ft
Kanlaon volcano in the Philippines erupts to 10,000ft
Santa Barbara County declares state of emergency after wildfire grows to 4,000 acres overnight
Wildfires in California, New Mexico trigger hundreds of evacuations
Rise in sand and dust storms in Middle East
GOP AGs warn Dems that if climate skeptics can be prosecuted for 'fraud,' so can alarmists
Brazil's Rio state declares financial disaster before Games
Putin condemns Russian athletes ban at Rio as unfair
WHO Agrees to Dilute Yellow Fever Vaccine to Fight New Outbreaks
Bill Gates endorses genetically modified mosquitoes to combat malaria
6 Zika-related pregnancies in US, half carried to term with birth defects
Gay Men In The US Can't Donate Blood: 'Very Bizarre And Perverse Situation,' Says Gay Lawmaker
Istanbul bans gay pride march after threats from hardline group
U.S. transgender woman's journey turns into constitutional fight
'Drag is great, but this is beyond drag': inside Miss Vera's crossdressing school
Two bishops urge clerics to rethink 'interpretations' of the Bible which condemn homosexuality
Catholic church accused of using 'mafia-like' tactics to fight sex abuse bill
Pope Francis: Most Catholic marriages are null, some 'cohabitations' are 'real marriage'
Atheists Can't Stop Sheriff From Posting Christian Messages on Facebook, Judge Rules
Jimmy Carter Visits Ken Ham's Ark Encounter, Tells Reporters: 'I Believe in Evolution'
Tracking Bible Prophecy Headlines - 6/17/2016
French envoy in Egypt to push Paris initiative
Egypt, Jordan call on Israel to accept Saudi Initiative
Dore Gold: Ties with Sunni world growing quietly
Ehud Barak calls to topple Netanyahu
Former Israeli defence minister Moshe Ya'alon to challenge Benjamin Netanyahu in next elections
Ya'alon pans Netanyahu as fear-monger, announces run in next election
Netanyahu dismisses Ya'alon criticism as 'political attacks'
Palestinian PM Says Israel Has No Right to Counter Terrorism
US House okays huge funding for Israel's missile defense
CIA director grave warning: ISIS dangerous as ever
Air strikes hit rebel-held parts of Aleppo hours into truce
Aid groups accuse UN of siding with Assad as Aleppo siege looms
Post-ISIS Iraq should be split in three says top Kurdish official
Taliban use 'honey trap' boys to kill Afghan police
White House sees surge in Syrian refugee admissions this year
Sessions: 'Dictator' Obama flooding rural towns with illegals
Texas loses again in US court in bid to block Syrian refugees
Watchdog: Countries in visa-free travel program not sharing terror info
US officials say Muslims frequently relay terror threats to investigators
McCain: Obama 'directly responsible' for Orlando shooting
Obama meets with Orlando victims' families, renews call for gun control
Gun sales surge among gays, lesbians after Orlando shooting
Gun Shop Owner: AR-15's Flying Off Shelves at $500 a Pop
British lawmaker dies after shooting and stabbing attack that stuns nation
U.K. assassination casts shadow over 'Brexit' campaigns
The bizarre Brexit flotilla battle that rocked London, explained
US current account trade deficit at highest level in 7 years
FBI using 400 million photos for facial recognition
Russian robot escapes from lab, disrupts traffic
Surprise! Newfound Asteroid Is 'Quasi-Moon' of Earth
5.1 magnitude earthquake hits near Naze, Japan
5.1 magnitude earthquake hits near Tadine, New Caledonia
Sheveluch volcano on Kamchatka, Russia erupts to 13,000ft
Turrialba volcano in Costa Rica erupts to 12,500ft
Oppressive heat to challenge all-time records across the southwestern US this weekend
Wildfire in Santa Barbara County Grows to 1,200 Acres; Evacuations in Effect
Dead Sea drying: A new low-point for Earth
Panama health minister resigns amid deadly swine flu outbreak
Are Genetically Engineered Mice The Answer To Combating Lyme Disease?
CDC: 3 babies with Zika-linked birth defects born in US
Kenya: Judge upholds use of anal probes to define sexuality
Security ramped up for upcoming US gay pride events
Tracking Bible Prophecy Headlines - 6/16/2016
White House rejects increased Israel missile defense funding
Palestinians move into new city, part of statehood dream
Fatah and Hamas meet for reconciliation talks in Qatar
Egypt's ambassador to Israel: not much time left for 2-state solution
Egyptian ambassador: 'Ignoring the conflict can lead to explosion it seeks to avoid'
Israel to build underground wall around Gaza Strip
Israeli Official Warns Hezbollah Against Another War
IAF jet 'bombs' Bedouin village during emergency landing
Intelligence chief warns of growing gaps between Israel, neighbors
"Israel has gas reserves worth 4 Leviathans"
Shapiro: Stronger US-Israel financial ties will crush BDS
Facebook apologizes for taking down a pro-Israel post
Knesset Ethics Committee: MKs not allowed on Temple Mount
Israeli official praises Saudi king for stance on Iran, economy
Iranian FM: soul-searching is needed to fight extremism
Kerry 'willing to listen' to Iran's complaints about sanctions
Boeing confirms talks with Iran on aircraft sale
Strong expectations of improvement in Turkey's relations with Russia, Erdogan adviser says
UN accused of taking sides in Syrian conflict
Syria conflict: Russia 'wants long-term Aleppo ceasefire'
Islamic State committing genocide against Yazidis: UN
ISIS: Our Fighters Gearing Up For More Blessed Attacks
ISIS fighters en route to Europe for attacks on Belgium & France - security sources
ISIS Praises Mateen as 'Lion of Caliphate,' Urges Attacks at Theaters, Hospitals, Amusement Parks
Facebook, Google, Twitter sued by father of Paris terror victim
Chilling Facebook posts from inside Orlando club revealed
Craigslist ad threatens Orlando-style massacre in San Diego
In Wake of 'Jihadist' Orlando Massacre, US Pundits Urge America to Learn From Israel
Obama has ordered flags at half-staff more than any president in history
Trump: Obama 'More Angry' at Me Than Orlando Shooter
In wake of Orlando shootings, gun control getting a fresh look from GOP
Dems renew push for gun control measures, aim for terror watch list
Democratic senator launches filibuster over guns
Gun Violence 'A Public Health Crisis,' Says AMA
Obama Defends Ban on Term 'Radical Islam'
Radical Islamists Have Killed 94 on American Soil Since 9/11
Imam Says Journalists Should Be Beheaded During Fox News Interview
EgyptAir Flight 804 Wreckage Spotted at Sea Bottom, Egypt Says
Bangladesh arrests more than 11000 after wave of killings
China spy ship 'shadowing' U.S., Japanese, Indian naval drill in Western Pacific
Russian spy ships 'shadowing' US Navy during large NATO exercise, Navy admiral says
Russia denies DNC hack and says maybe someone 'forgot the password'
New documents shine light on CIA torture methods
FBI's Probe Of Clinton Email Server Is A 'Criminal Investigation,' Judge Says
Swiss central bank says will act if Brexit sends franc soaring
Fed leaves rates unchanged; no hint on timing of next hike
5.7 magnitude earthquake hits near Pueblo Nuevo Tiquisate, Guatemala
5.2 magnitude earthquake hits near Sola, Vanuatu
5.2 magnitude earthquake hits near Isangel, Vanuatu
5.2 magnitude earthquake hits near Nanae, Japan
5.1 magnitude earthquake hits near Ndoi Island, Fiji
Popocateptl volcano in Mexico erupts to 24,000ft
Santa Maria volcano in Guatemala erupts to 17,000ft
Turrialba volcano in Costa Rica erupts to 16,000ft
Sheveluch volcano on Kamchatka, Russia erupts to 14,000ft
France becomes first major nation to ratify Paris climate deal
Double-digit ObamaCare premium hikes projected in 2017
'Unimaginable': Toddler's body recovered by divers after alligator attack at Disney resort
Anonymous hacks pro-ISIS Twitter accounts, fills them with gay pride
Prince William Becomes First Royal to Pose for LGBT Magazine
Canadian lawmakers vote to make national anthem gender neutral
California pastor resigns over gay marriage stance
Pope Francis Meets With Evangelical, Pentecostal Leaders in John 17 Spirit
Tracking Bible Prophecy Headlines - 6/15/2016
Palestinians furious over Israel heading UN committee
UN warns Israel over its refusal to cooperate with human rights investigations
Israel to UNHRC: 'You've never cared for us, how do you expect us to take you seriously?'
Russia Might Use Veto Power to Protect Israel at United Nations, Israeli Official Says
Missing Hamas officer rumored to have defected to Israel
Palestinians report airstrike in Gaza, IDF says blasts from drill
Brazil regrets its vote negating Israel's tie to Western Wall, Temple Mount
The Art of Baking Biblical Bread: Preparing for the Third Temple
Iran's Khamenei threatens to 'set fire' to nuclear deal if West violates
ISIS rides wave of attacks as its core territory shrinks
Mateen's rampage, likeness used in twisted ISIS recruiting campaign
Orlando attacker's ties to American suicide bomber in Syria 'deeper' than thought
Omar Mateen told victims his attack was retaliation for America bombing Afghanistan - but 'black people would be spared'
Co-Worker: Orlando Terrorist's Employer Ignored Unhinged Comments For Fear Of Being Politically Incorrect
Orlando shooting: Gunman Omar Mateen's wife 'tried to talk him out of attack and could face criminal charges'
Ex-wife's bombshell claim: Club shooter was gay
Held Hostage in an Orlando Restroom, and Playing Dead to Stay Alive
Orlando gunman laughed as he killed victims, attack survivor says
Pastor refuses to mourn Orlando victims: 'The tragedy is that more of them didn't die'
Chick-fil-A shows its faith in providing Orlando aid
Mentally ill man stabs French teen for 'Ramadan sacrifice'
SWAT team kills suspect Mohammad Moghaddam who took hostages at Amarillo, Texas Walmart, investigators say
Irony: Jeh Johnson Says Gun Control Now a Matter of Homeland Security... Orlando Terrorist Worked For DHS
Obama goes on tirade against Trump over 'dangerous' Muslim ban, 'radical Islam'
Reporter Calls Out White House for Straw Man Against Republicans Over 'Radical Islam'
Paul Ryan's Orlando Fail: House Speaker Ignores Mass Muslim Migration's Connections to Radical Islamic Terrorism
Orlando's Muslim Population Grew 10-Fold in Past Decade
University of Wisconsin students to undergo mandatory 'cultural competency training'
Bodies of 42 fishermen kidnapped by Boko Haram found in lake
Russian government hackers penetrated DNC, stole opposition research on Trump
Federal Appeals Court Rules in Favor of FCC Net Neutrality Rules
ECB would pledge to backstop markets after a Brexit
German 10-year sovereign bond yields turn negative for first time
Venezuelans barter diapers for food on smartphones
6.2 magnitude earthquake hits near Isangel, Vanuatu
5.6 magnitude earthquake hits near Enarotali, Indonesia
5.6 magnitude earthquake hits near Naze, Japan
5.1 magnitude earthquake hits near Adak, Alaska
5.0 magnitude earthquake hits the Southern Mid-Atlantic Ridge
Earthquake shakes lightly populated area in Idaho, Montana
Sheveluch volcano on Kamchatka, Russia erupts to 14,000ft
Dangerous triple-digit heat to challenge records in southwestern US this weekend
WHO: Zika risk not high enough to postpone or move 2016 Olympics
Texas judge drops misdemeanor charge against anti-abortion activist
Pope Francis rejects donation from Argentinian president with 666 in sum
Tracking Bible Prophecy Headlines - 6/14/2016
World in chaos, Israel gets singular focus at UN rights body
Israel named head of UN body for first time
Netanyahu: Israel Will Never Accept Arab Peace Initiative as Basis for Talks With Palestinians
Improvised terror weapons on the rise
Jewish woman married to a Muslim: 'When there's a terror attack, the whole village celebrates'
Court okays home demolitions for terrorists in Jerusalem attack
Knesset members to resume Temple Mount visits
First drill takee place for evacuating northern Israeli communities in case of war
1,200 rockets a day in next Lebanon war, officer warns
US Apache helicopters strike IS for first time in Iraq
Armed clashes in Iran kill 10 militants, policeman
Philippine officials confirm Canadian hostage was beheaded
Christian teenager strapped to crucifix and burnt with lit aerosol can by work colleagues
Anti-Terror Crackdown: Over 5,000 People Arrested in Bangladesh to Protect Christians
Shared global strategy needed to combat extremism
Muslim terrorist kills French cop, wife while livestreaming on Facebook
Eiffel Tower lit in rainbow colors in tribute to Orlando victims
Orlando shooting: world pays tribute to victims with vigils and rainbow flags
Netanyahu: Orlando casualties were victims of homophobia
Arab countries denounce Orlando shooting while upholding death penalties from LGBT members
The Orlando Attack Cannot Silence LGBT Pride
Orlando gay men angry they can't donate blood after massacre
Orlando gunman had used gay dating app and visited LGBT nightclub on other occasions, witnesses say
Omar Mateen: Orlando gunman was familiar face at club, performer says
Orlando shooter Omar Mateen was gay, former classmate says
Orlando Nightclub Gunman Scouted Walt Disney World as Potential Target: Source
Orlando gunman tied to radical imam released from prison last year, say law enforcement sources
Bolton: 'Lone wolves' are in contact with ISIS
Obama admin waives privacy law after Orlando massacre
FBI says Orlando shooter was likely 'radicalized' online
Ultimate sleeper cell: U.S.-born kids of immigrants are fertile jihadist recruiting grounds
Obama cites 'homegrown extremism,' escalates call for gun control
In Wake of Orlando, Senate Democrats to Push to End 'Terror Loophole' for Gun Buyers
After Orlando, California lawmakers push for action on gun control
Hillary Clinton criticizes Fla. gun laws after Orlando mass shooting
Trump warns of immigration 'Trojan horse,' Clinton rejects criticism on 'name-calling'
Former US Ambassador: Orlando attack will strengthen Trump
Mexico: Migrant traffickers renting buses for rapid passages
Supreme Court rules Puerto Rico can't restructure debt
Polls show increasing support for Brexit; Murdoch's Sun backs 'Leave'
'Mein Kampf' takes off in Europe, 70 years after Hitler's death
Nervous Baltics on war footing as NATO tries to deter Russia
NATO Plan Would Strengthen Defenses Against Russia
Westinghouse Will Build Six Nuclear Reactors in India
Noam Chomsky: The Doomsday Clock Is Nearing Midnight
Billionaire Bunkers: Exclusive Look Inside the World's Largest Planned Doomsday Escape
5.0 magnitude earthquake hits near Somotillo, Nicaragua
5.0 magnitude earthquake hits the Western Indian-Antarctic Ridge
Small earthquake detected in Stamford, CT Monday morning
Popocateptl volcano in Mexico erupts to 27,000ft
Klyuchevskoy volcano on Kamchatka, Russia erupts to 22,000ft
Colima volcano in Mexico erupts to 15,000ft
Sheveluch volcano on Kamchatka, Russia erupts to 14,000ft
Welcome, Olympic Tourists, to Brazil. Please Don't Mind the Mess
Alaska Republicans back bill to prevent ObamaCare meltdown in state
Obesity boom 'fuelling rise in malnutrition'
Phrasing: Hillary Clinton Thanks 'Entire Planned Parenthood Family' for Support
Fishwrap: Confidence in newspapers, TV news hits bottom
Tracking Bible Prophecy Headlines - 6/13/2016
America's Bataclan: 50 killed in Florida gay club massacre, deadliest mass shooting in US history
ISIS Claims Responsibility For Orlando Nightclub Attack That Left 50 Dead
Imam Speaking in Orlando Said Gays Must Be Killed Out of 'Compassion'
Islamic State: Orlando shooter 'one of our soldiers in America'
Former co-worker says Orlando gunman was 'unhinged and unstable', went on racist, misogynistic rants
Florida nightclub shooter apparently made threats in the past; ex-wife claims he beat her
Omar Mateen called 911, pledged support to ISIS amid mass shooting at Pulse nightclub in Orlando: FBI
Has ISIS Infiltrated Homeland Security? Orlando Terrorist Worked for Major DHS Contractor
Orlando Killer Worked For Company Transporting Illegal Immigrants Inside US; Was Interviewed By FBI 3 Times
FBI: Suspect in nightclub rampage investigated twice for ties to Islamic extremism
Omar Mateen Probed for Terror Ties but Legally Purchased Weapons
Orlando shooting: gun used is becoming mass shooters' weapon of choice
Chuck Todd on FL Shooting: 'We Seem to Lack Control and Moral on the Gun Issue'
Obama Blames Gun Control, Refuses to Mention Radical Islamic Terror
Trump demands Obama resign for failing to link Orlando massacre to radical Islam
Dr. Sebastian Gorka: Obama must declare war, drop political correctness and save lives
ACLU lawyers blame 'Christian right,' GOP for Orlando terrorist attack
Gay Men's Chorus sing at the White House for Orlando victim
Former FBI Agent: ISIS Kill List Includes Hundreds Of Florida Residents
Orlando shooting: Facebook turns on 'Safety Check' for first time in US
PM, president extend condolences to US after Orlando massacre
Sen. Jeff Sessions Warns: More 'Islamic Extremism' Attacks Are Coming
Man arrested with weapons, explosive materials on way to LA Pride parade
Islamic State claims bombings near Shi'ite shrine in Damascus
Activists say airstrikes in northwest Syria kill at least 12
Aid Group: 4,000 More Flee IS-Held City of Fallujah in Iraq
Iraqi troops face booby traps, tunnels packed with explosives as they advance on Fallujah
Bomb blast in central Beirut aimed at bank: minister
IDF tests out future weapons for Third Lebanon War
UN report blames Israel as primary cause of Palestinian suffering
Hamas: Abbas to blame for no reconciliation
Jordan's Brotherhood to take part in Sept elections
Eritrea says Ethiopia made an attack within its territory
Uganda: Gunmen attack remote police post, raising tensions
Bangladesh arrests over 5,000 in two days after wave of targeted killings
Afghanistan Migration Surging into America; 99% Support Sharia Law
Afghanistan's Taliban Push Into New Media - Militants develop smartphone app, slick videos to promote insurgency
WikiLeaks to publish more Hillary Clinton emails - Julian Assange
Robot workers are showing up in malls, hotels, and parking lots
Brexit: Britain leaving the EU could be a messy divorce
Stock traders wake up to Brexit fears as Fed gets set to meet
Why are so many bankers committing suicide?
Oil prices under pressure from rising economic concerns
World's most powerful rocket launches US spy satellite into orbit
North Korean Hackers Stole F-15 Wing Designs, Seoul Says
5.7 magnitude earthquake hits near Naze, Japan
5.3 magnitude earthquake hits near Naze, Japan
5.3 magnitude earthquake hits near Shikotan, Russia
5.2 magnitude earthquake hits the Central East Pacific Rise
Popocateptl volcano in Mexico erupts to 25,000ft
Fuego volcano in Guatemala erupts to 16,000ft
Sheveluch volcano on Kamchatka, Russia erupts to 14,000ft
Ukrainians March for LGBT Equality in Peace
Singaporeans enraged by government chopping same-sex kiss in Les Miserables
Now boys can wear skirts to school - as new 'gender neutral' uniforms introduced in UK
Tracking Bible Prophecy Headlines - 6/12/2016
Greece will soon recognize Palestinian state, ruling party says
Hamas and Fatah to hold talks in Qatar
Democrats tussle over adding 'occupation' to party platform
Peretz points fingers at Netanyahu, says responsible for trickling of terror into Tel Aviv
On eve of Tel Aviv attack, Hamas calls Ramadan 'month of jihad'
Muslim Brotherhood's political arm to compete in Jordan vote
Suicide, car bomb blasts hit Damascus suburb, at least eight dead
Obama Administration Surge Agenda Threatening U.S. With 100 Syrian Refugees Per Day
Libyan forces 'retake Sirte port from IS militants'
Turkish jets kill 13 Kurdish PKK militants: military sources
Al-Qaida leader pledges allegiance to new Taliban leader
Taliban Jihadists Skin Man Alive After Ripping His Eyes Out
Hard times in Egypt stoke labor unrest, showdown ahead
Bangladesh detains 1,600 suspected radicals to end attacks
CIA chief believes release of 9/11 documents will clear Saudi Arabia
Drone closes busy Dubai International Airport for an hour
Thousands protest against drones at U.S. Air Force base in Germany
Italian newspaper distributes free copies of Mein Kampf with Saturday paper
Three injured as 'home-made explosives' detonated at Shanghai airport
France launches terror alert app ahead of Euro 2016 soccer tournament
Euro 2016: Dozens injured as crowds of rival fans brawl
Euro 2016 violence spreads to second French city
UEFA may discipline Russia over fan violence with England at Euro Cup
If 'Brexit' wins, fear gets into the marketplace: Bill Gross
Brexit 'disastrous' for EU global role, analysts warn
Does Bilderberg Really Run The World? One Chart To Help You Decide
Clinton aide reportedly got top donor named to nuclear advisory board
States crack down on government cash grabs
Domino's Australia to track customers who place to-go orders
Hundreds of aftershocks from magnitude 5.2 Borrego Springs earthquake
Klyuchevskoy volcano on Kamchatka, Russia erupts to 23,000ft
Guagua Pichincha volcano in Ecuador erupts to 20,000ft
Turrialba volcano in Costa Rica erupts to 12,000ft
12 flooded Texas counties to get federal help after Obama's disaster declaration
Climate Scientists Say Global Warming Likely Caused Paris Flooding
Florida health warriors deploy in war on Zika
Under My Skin: The New Frontier Of Digital Implants
Doctor's Plan for Full-Body Transplants Raises Doubts Even in Daring China
'Dr Feelgood': painkilling medic dubbed angel and demon
Media Cry After Watching "Romantic" Film "Me Before You" Glorifying Assisted Suicide
Oregon court allows person to change sex from 'female' to 'non-binary'
Gay Democrat Bob Poe Seeks To Become First Openly HIV Positive Member Of Congress
Several people injured in shooting at Florida gay club, police say
Churches bring messages of openness to Indy's Pride festival
France's Ex-chief Rabbi Seeks 'Radical' Response to Israel's 'Abominable' Gay Parade
New York's oldest witchcraft store still casting its spell after 34 years
Tracking Bible Prophecy Headlines - 6/11/2016
UN rights chief condemns Israel, won't call Tel Aviv shooting a terrorist attack
UN accuses Israel of 'collective punishment' against Palestinians after Tel Aviv terror attack
'UN uses the murder of innocent Israelis to attack Israel'
France: Israel's ban on Palestinians could escalate violence
Tel Aviv terror attack earns gunmen a salary from the Palestinian Authority
Israeli Arabs: Attackers 'don't deserve air to breathe'
IDF: Attempted stabbing attack against soldier thwarted in Nablus
Hamas test-fires dozens of short-range rockets in Gaza
Israel chief rabbi urges rebuilding Jerusalem temple
Prospective Clinton VP Pick Blocks Anti-BDS Legislation
1 in 3 companies blacklisted by US commodities watchdog is Israeli
Iran Spends $1.7 Billion in U.S. Taxpayer Funds to Boost Its Military
California man jailed for violating Syria sanctions
Hindu monastery worker hacked to death in Bangladesh
Major in US Army Reserve arrested after threatening to kill Muslims, leaving bacon at Hoke Co. mosque
Turkey's Erdogan wasn't allowed to speak at Muhammad Ali's funeral. Now he's not going.
Muhammad Ali funeral: A fitting interfaith service for The Greatest
Russia: We will respond to entry of U.S. naval vessel into Black Sea
Venezuela lets Maduro recall advance, with threats
A rush for food amid Venezuelan shortages
Venezuela trying to solve food shortages by having party loyalists control distribution
Violence, security fears, garbage piles taint Euro Cup in France
EU Referendum: Massive swing to Brexit - with just 12 days to go
Beyond trade concerns, Brexit poses questions over data rules
Within sight of a record, Wall Street runs into a wall following another drop in oil prices and renewed worries about the global economy
Bond Investors Losing Faith in Central Banks Turn to German Debt
76 million Americans are struggling financially or just getting by
$2,139,254,000,000: FY2016 Taxes Set Record Through May; $14,164 Per Worker; Feds Still Run Deficit of $407,099,000,000
High school student draws criticism for her tweet: 'Valedictorian, 4.5 GPA... and I'm undocumented.'
'At the limit,' Mexico buckles under migrant surge to U.S.
Border Patrol Agent Brutally Attacked in Arizona - Alien Shot Dead
Armed group kills 11 family members, including kids, at their home in central Mexico over religious differences
Former Republican presidential candidate Mitt Romney says he could back Libertarian candidate in November
Google 'Directly Engaged' In Clinton Campaign, Says Julian Assange
WH: No Conflict of Interest in Obama Endorsing a Woman Who's Under Investigation by Obama's DOJ
DOJ asks to keep secret Clinton aide's immunity deal
Despite Clinton claims, 2012 email had classified marking
Twitter resets passwords after stolen data appears on dark web
5.7 magnitude earthquake hits near Sigave, Wallis and Futuna
5.5 magnitude earthquake hits near Georgetown, Saint Helena
5.3 magnitude earthquake hits near Kamaishi, Japan
5.2 magnitude earthquake hits near Hihifo, Tonga
5.1 magnitude earthquake hits near Kabayan, Philippines
Sinabung volcano in Indonesia erupts to 13,000ft
Turrialba volcano in Costa Rica erupts to 12,000ft
CDC director visits Puerto Rico amid Zika outbreak
Studies find 'super bacteria' in Rio's Olympic venues, top beaches
Leprosy sufferers step up fight against stigma at Vatican
Rare fungal disease turns 11-year-old's skin into thick scales
Canada's Supreme Court Legalizes Some Sex Acts with Animals
Teens Having Much Less Sex; Tech Could Be To Blame
Florida police investigate after family says nude Snapchat video to blame for teen girl's suicide
Gay man in Belgium asking to be euthanised because he cannot cope with his sexuality
Scottish Anglicans take first step towards gay marriage
Georgia judge refuses transgender man's name-change request
California Bill Threatens to Strip Faith-Based Schools of Funding Over Gender and Sexuality
Southern Baptists lost 200,000 members over the past year
Tracking Bible Prophecy Headlines - 6/10/2016
Palestinians celebrate terror attack in Tel Aviv, Saudis strongly condemn
UN chief 'shocked' that Hamas praised Tel Aviv attack
The Lebanese militant Hezbollah group praises 'heroic' attack in Tel Aviv
US says Israel must avoid increasing tensions following Sarona terror attack
State Department: Israel shouldn't punish innocent Palestinians
'Tel Aviv attack is just like the terror in Europe'
Biased international coverage of TA terror attack refer to 'shooting,' but not terrorists
Defense Minister Lieberman says steps will be taken after Tel Aviv terror attack
Palestinians barred from entering Israel for three days after Tel Aviv killings
Tel Aviv shooting: Israel suspends Palestinian permits
Hamas blames Tel Aviv attack on 'Al-Aqsa violations,' threatens more
Tel Aviv mayor links terror attack to Israeli occupation of Palestinian lands
IDF to send hundreds more troops into Judea and Samaria
IDF prepares for demolition of home belonging to one of the Sarona terrorists
IDF seizes gun-making machinery, ammo in West Bank sweeps
Jerusalem on high alert for first Friday prayers of Ramadan
Sanders supporters take aim at Israel-Palestinian conflict
Israeli PM denies discussing Saudi peace initiative with Putin
Praised and reviled, Cuomo's anti-BDS order seen as game changer by both sides
Why Boycott, Divestment and Sanctions (BDS) is hatred masquerading as policy
NY Times editor quits Twitter over anti-Semitic abuse
Canada's post office halts delivery of anti-Semitic Toronto paper
Syria Violence Leads U.N. Envoy to Push Back Date for Peace Talks
UN chief says time is running out for Syria talks
After Years of Siege, First Food Aid Reaches Syria's Daraya
Iraqi news site indicates IS leader may have been hit by coalition force strike
Suicide bombings in and around Iraqi capital kill 27 people
Kurdish Group Claims Responsibility for Istanbul Attack
Libyan forces claim to have ousted Isis from final stronghold
Ethiopia base in Somalia attacked by al-Shabab
Obama approves larger role for US forces in Afghanistan
United Nations Chief Reveals Limits to His Authority in Citing Saudi Threat
Saudi Arabia Removed From UN Human Rights Blacklist After 'Bullying, Threats and Pressure'
Saudi Arabia Wins Battle With UN Over Human Rights in Yemen but Loses Its Wars
A Growing Vigilante Group Targets U.S. Mosques
Muhammad Ali remembered in Muslim prayer service as an icon who pushed for unity
Russia vs NATO: Putin's military might could overrun NATO forces in 60 hours, defense official warns
The Tense Relationship Between Japan and the U.S. Military
Japan Bond Yield Falls to Record as Debt Surges Around the World
Asian stocks slip, bonds rally as Brexit vote looms
EU referendum: Brexit risks peace process and UK itself, claims Blair and Major
Global Inequality in Peace has Widened in 2016 as Least Peaceful Countries Spiral into Increased Violence
Venezuela's top court bans media's publishing videos of lynchings
Venezuela announces new plan to tackle food crisis
EBT Card Outage? 8 Days Into June And Many Americans Are Still Waiting For Food Stamp Money
Minimum wage, maximum mess in Oregon
Border ranchers with few options now have police radios
Straight white males banned from university lecture union's 'equality conferences'
Emails in Clinton Probe Dealt With Planned Drone Strikes
Poll: Majority thinks Clinton is lying about emails
Clinton tells Trump: 'Delete your account,' fueling Twitter war
Obama endorses Clinton as Sanders vows to team up
New Report Shows IRS Failed to Notify 100,000 Taxpayers on Data Breach
Hackers may have used malware to grab 33 million Twitter account credentials
Obama administration backs plan to relinquish Internet control
Bilderberg: World's most powerful flock to annual secret meeting
Bilderberg group meeting: What actually happens at the world's most secretive gathering of global elites, and who is attending?
6.2 magnitude earthquake hits near Auki, Solomon Islands
6.1 magnitude earthquake hits near Puerto Morazan, Nicaragua
5.2 magnitude earthquake hits near Borrego Springs, CA
5.1 magnitude earthquake hits near Uddiawan, Philippines
5.1 magnitude earthquake hits near Somotillo, Nicaragua
5.0 magnitude earthquake hits near Fais, Micronesia
Multiple Earthquakes Recorded In Oklahoma
Sheveluch volcano on Kamchatka, Russia erupts to 24,000ft
Popocateptl volcano in Mexico erupts to 20,000ft
Sinabung volcano in Indonesia erupts to 16,000ft
Klyuchevskoy volcano on Kamchatka, Russia erupts to 15,000ft
Kerinci volcano in Indonesia erupts to 14,000ft
Semeru volcano in Indonesia erupts to 12,000ft
Bulusan volcano in the Philippines erupts to 12,000ft
Mysterious Giant Crater Growing in Siberia
Texas flooding creates mosquito invasion
Wildfire threatens about 1,200 homes in central Oregon
Dead zone along Louisiana-Texas coast seen as size of Connecticut
Scientists turn carbon dioxide gas into harmless stone
Gene editing to alter entire species gets limited backing from science panel
New Genetic Engineering Method Called Promising - And Perilous
CDC director: Funding delay hurts fight against Zika
Pitt Researcher Contracts Zika Virus After Being Stuck With Needle In Lab
New Map Shows Where Zika Mosquitoes Live in U.S.
Hope for multiple sclerosis cure as 23 seriously ill patients recover after 'breakthrough' stem cell treatment
U.S. Tuberculosis Cases Rise as Foreign-Born Patients Triple 1986 Caseload Percentage
The UN decided Ireland's abortion law is a violation of human rights
Gay mullah flees Iran over secret same-sex weddings
Obama praises LGBT activists, doesn't mention transgender bathroom rules
Target CEO Clings To Transgender Mixed-Sex Changing Room Plan, Despite $10 billion Loss
Target Transgender Bathroom Boycott Group Will Attend Annual Shareholder Meeting
Small bomb damages Target bathroom as company faces criticism for transgender policy
Cowpoke in hot pants stirs transgender uproar at Texas BBQ joint
Federal judge rules California transgender inmates must get some female items
Generation Snowflake: how we train our kids to be censorious cry-babies
Respected Scientist Says He Found Scientific Proof God Exists
Tracking Bible Prophecy Headlines - 6/9/2016
Terror in Israel: At least 4 dead in shooting at Tel Aviv market
The gunmen ordered dessert, then opened fire
Netanyahu vows 'decisive' response to Tel Aviv attack
Hamas hails, international community condemns 'horrific' Tel Aviv attack
Fireworks in Hebron and Gaza After Four Israelis Killed in Terror Attack
Hamas vows more Ramadan attacks; IDF deploys around shooters' village
After attack, Israel revokes travel permits, sieges suspects' hometown
Israel bans East Jerusalem funerals for slain attackers
Fearful of repeat attack, Tel Aviv bolsters security at schools
PA claims: Israel is polluting our territory
Desmond Tutu nominates Palestinian mass-murderer for Nobel Prize
Abbas to meet Hamas chief Khaled Mashaal in Doha next week
Likud MK: UN funds Hamas regime in Gaza
Danon: Obama aides know UNSC Mideast resolution won't work
PM denies calling Arab peace plan 'universally acceptable'
Sissi's peace push still on the table, Egyptian MPs tell Israeli MK
Netanyahu invites Russia to develop Israel's gas fields
After 'historic' Russia visit, Netanyahu says US remains top ally
Thousands of Holocaust Victims' Personal Items Discovered Decades Later
Controlled explosion carried out on suspected car bomb outside Israeli Embassy in London
IDF working 24/7 to shore up 'insufficient' defenses on Lebanese border
Netanyahu: Does Syria's Assad have a future?
Netanyahu: 'Syria won't become a launch pad against us'
Chemical Weapons Could Change the Game in Syria
UN estimates 300,000-400,000 enslaved in Eritrea
UN says 90,000 civilians could be trapped in Iraq's Falluja
Three Hospitals Attacked in Rebel Side of Aleppo, Syria
Islamic State loses ground on fronts in Syria, Iraq
Is ISIS facing an internal crisis amid losing territory?
ISIS Twitter Accounts Hacked by 'Pornbots' Graphic Sexual Images
Iraqi Christian woman says ISIS militants 'married, divorced' her 9 times a night to justify raping her
Children of ISIS Sex Slave 'Treated Like Livestock,' Tied Down and Tortured in Scorching Heat
Report: Media Give Gorilla Death 6 Times More Coverage Than ISIS Beheadings of Christians
Saudi Arabia has been given a free pass to bomb schools and hospitals in Yemen
Taliban kill 12 captives in front of hundreds of people, official says
Pakistani Woman Burns Daughter Alive for Eloping
Suicide car bomb attack kills 3 in Turkish town; PKK blamed
EgyptAir says security threat to Beijing-bound flight confirmed as hoax
Terrorist groups acquiring the cyber capability to bring major cities to a standstill, warns GCHQ chief
Fenway wants volunteers for mock 'wide-scale' terror attack
If DC had to evacuate, would you know what to do? Homeland Security says you need a plan
Japan protests after Chinese warship sails near disputed East China Sea islands
U.S. Navy boosts presence in Mediterranean ahead of NATO summit
Brexit Contagion Is Spreading Across the EU, Pew Study Finds
3rd time a charm? San Francisco to try yet again to give illegal immigrants voting rights
Feds spend nearly $20,000 to settle every refugee
29 Christians Tortured by Hindu Extremists for Refusing to Forsake Christ
Amid Chaos, Venezuelan Christians Gather in Revival
Deutsche Bank's Shocking ECB Rant: Warns Of Social Unrest And Another Great Depression
Bilderberg: still powerful but perhaps a bit more anxious this year
A Bearish George Soros Is Trading Again - Billionaire investor sees opportunities to profit from various economic and political issues afflicting the world
Dow gains foothold above 18,000 as oil rallies
OHP Uses New Device To Seize Money Used During The Commission Of A Crime
University of Calgary pays hackers more than $15,000 to recover from ransomware infection
Mysterious noise frustrates Canadian citizens in city near Detroit
NASA to turn asteroids into spaceships?
A Massive Sinkhole Has Opened in Downtown Ottawa
6.2 magnitude earthquake hits near Kute, Indonesia
5.2 magnitude earthquake hits the Southern Mid-Atlantic Ridge
5.1 magnitude earthquake hits near Puerto San Jose, Guatemala
5.0 magnitude earthquake hits the Central East Pacific Rise
5.0 magnitude earthquake hits the Mid-Indian Ridge
Popocateptl volcano in Mexico erupts to 25,000ft
Klyuchevskoy volcano on Kamchatka, Russia erupts to 18,000ft
Sheveluch volcano on Kamchatka, Russia erupts to 14,000ft
Kerinci volcano in Indonesia erupts to 14,000ft
Here's Why Scientists Are Not Afraid of Genetically Modified Mosquitoes
Flushing out a new high: addicts stage a run on Imodium
Assisted Suicide Will be Legal in California Tomorrow, Targeting the Elderly and Disabled
Mother pens touching letter to doctor who told her to abort child with Down syndrome
Three-person babies IVF technique 'safe'
LGBT groups defy UN decision to bar them from AIDS meet
California judge censured for sex in chambers wins re-election
Witches gather online to hex Brock Turner
Tracking Bible Prophecy Headlines - 6/8/2016
Netanyahu and Putin meet as Russia calls for new Israeli-Palestinian talks
Putin backs 'just' solution to Israeli-Palestinian conflict
Putin: 'Relations with Israel are deep'
Israel's Netanyahu frequents Russia as U.S. influence in Mideast recedes
In Russian media blitz, PM warns Israel won't let Iran open Golan front
Rice promises Israel 'largest military aid package in history'
Erekat blasts Rivlin for visiting 'illegal settlements'
Minister: Empty West Bank Area C of Palestinians, annex it
Israeli Electric Corporation to up supply to Gaza to avoid pollution
Report: Israeli Air Force attacked Syrian weapons facility over weekend
US effectively siding with Al-Qaeda in desire to get rid of Assad - former UK ambassador to Syria
Defiant Bashar al-Assad Vows to Retake 'Every Inch' of Syria
UN says Syria blocking food aid; seeks airlift approval
ISIS burns 19 Yazidi women alive in a cage
11 killed, 36 injured in bomb attack on police vehicle in Istanbul - governor
Turkey's Erdogan says fight against terrorists to continue to the end
EgyptAir flight lands in Uzbekistan after bomb threat
Pastor's Wife Stabbed to Death in Nigeria for Allegedly Insulting Prophet Muhammad
'Since I became a Christian I fear no one': Refugee explains mass conversions from Islam
UK Gov't Has No Problem Bringing In Refugees - As Long As They Aren't Christian
Christians In Italy Told To 'Pray In Silence... Don't Disturb The Migrants'
Migrants linked to 69,000 would-be or actual crimes in Germany in first three months of 2016: police
Illegal immigrants kidnapping children to sneak into U.S. as 'family units,' feds say
Mexican security forces committed crimes against humanity
Disenchantment with E.U. Grows, Poll Finds
The Web's Creator Looks to Reinvent It
World's wealthiest people just got 5.2% wealthier
Nearly half of DC employers said they have laid off workers, reduced hours due to minimum wage hikes
Target shares plunge as sales fall, outlook spooks Street
Venezuelans pick through trash for food to eat or sell
Monkey knocks out Kenya's entire power grid after 'falling onto transformer at electricity plant'
North Korea restarts plutonium production for nuclear bombs - U.S. official
U.S.: Chinese jet makes 'unsafe' intercept of Air Force plane
Russia deploys troops westward as standoff with NATO deepens
Russia's tensions with the West 'are a distraction from efforts to prevent a dirty bomb attack,' say nuclear experts
Russia says will resume selling gas to Ukraine
6.3 magnitude earthquake hits near Kota Ternate, Indonesia
6.2 magnitude earthquake hits near San Patricio, Mexico
5.5 magnitude earthquake hits near San Patricio, Mexico
5.5 magnitude earthquake hits South of the Fiji Islands
5.1 magnitude earthquake hits near Shikotan, Russia
Kerinci volcano in Indonesia erupts to 14,000ft
Sinabung volcano in Indonesia erupts to 11,000ft
India's Crippling Heat Wave Continues With Temperatures Over 116F
Snow in June? It's Forecast for the Adirondacks
Sea lice popping up along Florida beaches
Greg Rutherford freezes sperm over Olympics Zika fears
Thailand becomes first Asian nation to wipe out mother-to-child HIV spread
Chinese scientists change sheep color by gene editing
Gov. Fallin signs 'Humanity of the Unborn Child Act' into law
'Christian Rocker' Left Wife, Children After Embracing Homosexuality
Solution in search of a problem: Critics say rise of transgender rights driven by politics
Obama says he's not to blame for transgender bathroom issue
NYC spends $265G to urge people to use restroom of their choice
A man tried to kidnap a 13-year-old girl - "He truly intended to abduct this child right in front of everyone in the store."
Attacks On Albinos Grow In Malawi As Body Parts Are Sold For Witchcraft
Tracking Bible Prophecy Headlines - 6/7/2016
Netanyahu: No one will remove us from our land
For Israelis and Palestinians, peace plans just keep coming
Herzog: 'US should lead' new regional peace effort
Rivlin: I told Obama two-state solution is 'irrelevant'
Arab League chief: Netanyahu using Saudi plan to dodge French push
Arab League won't accept any changes to 2002 peace initiative, says chief
Top White House official slams settlements, promises military aid
Report: Move to End Security Coordination With Israel Exposes Fear Among Palestinian Leaders
Iran: Saudis gave Israel 'strategic' intel in 2006 Lebanon war
Israel 'keeps the status quo on the Temple Mount,' Netanyahu assures Muslims on Ramadan eve
Israelis hold annual march through a tense Jerusalem
Six Day War hero: We must act like the chosen people
Abbas: 'The Bible says we were here before Abraham'
Bangladesh blames Israel for Islamist murder spree
Russia is 'paving the way' for a major re-escalation in Syria
Report: Russian plane crashes in Syria
UN warns Manbij battle could uproot more than 200,000 Syrians
Islamic State fighters 'dress as women' to flee Fallujah
'Terror attack' kills 5 Jordan intelligence agents
Jordan struggles to regain economic balance after massive influx of refugees
American Pastor Involved in High Level Muslim Meeting to Protect Christians Says Some US Evangelicals Hurting Cause
Baptists join diverse faith groups to support mosque-building effort
Muslims mark start of Ramadan, many under cloud of war
Maldives: Former Vice President sentenced for terror
South Africa rejects Western warnings of terrorist attack, accusing US embassy of sowing panic
Ukraine says detained man was planning attacks in France
Group renews charge White House scrubbed Hollande terror comment
Nato countries begin largest war game in eastern Europe since cold war
Russia says will take "adequate measures" to counter NATO expansion
U.S. 'dangerously' miscalculating China's military goals and capabilities, analysts warn
'Indications' N. Korea has reactivated plutonium plant: UN watchdog
Clinton has delegates to win Dem nomination, AP reports; Sanders questions tally
Heated election, violent protests creating a challenge for Secret Service agents
Yellen: Brexit vote 'could affect US economy'
EU referendum: Sterling volatility hits crisis levels as David Cameron warns Brexit would 'put a bomb under economy'
Asia stocks rise as Yellen green-lights risk; dollar soft
Yellen: Weak jobs report 'concerning;' gradual hikes still appropriate
Documents reveal feds' effort to discredit Snowden, reveal CIA ties
5.4 magnitude earthquake hits near Te Anau, New Zealand
5.4 magnitude earthquake hits near Coquimbo, Chile
5.3 magnitude earthquake hits near Coquimbo, Chile
Kerinci volcano in Indonesia erupts to 14,000ft
Sinabung volcano in Indonesia erupts to 11,000ft
Florida's Governor Declares State of Emergency As Tropical Storm Colin Approaches
East Australian coast lashed by freak storm
Russia: 11,000 people without power due to flooding
Worst snowfall in 30 years blocks more than 10,000 Guatemalans
California lawmakers try to extend ObamaCare to illegal immigrants
IOC rules transgender athletes can take part in Olympics without surgery
Transgender track athlete makes history as controversy swirls around her
New York City Launches Nation's First Government-Led Citywide Transgender Bathroom Ad Campaign
Episcopal Priest: LGBTQ People Will 'Revitalize Christianity'
Canada anthem to become gender neutral for country's 150th anniversary
Texas on record-setting pace for inappropriate teacher-student relationships
Thousands in Colombia bare all for US photographer Tunick
Tracking Bible Prophecy Headlines - 6/6/2016
Marking 'setback,' Abbas demands full Israeli withdrawal to '67 lines
Netanyahu: We want peace, but won't divide Jerusalem
Saudi official: it's now or never for peace
Likud slams 'hypocritical' Bennett over Palestinian statehood kerfuffle
Israel Celebrates 49th Jerusalem Day
'Different' Jerusalem Day promotes tolerance, not nationalism
Israel 'engaging' with ICC over Gaza war inquiry
Hamas tunnels crisscross entire length of the Gaza Strip, Israel says
Israel puts billions into multi-layer Gaza tunnel barrier
NY Governor announces boycott against BDS
Pro-BDS Websites Being Targeted by Widespread, Systematic Cyber Attacks; Cybersecurity Firms Stumped by Identity of Attackers
Leviathan field reserves 20% smaller than reported
Netanyahu heads to Moscow for fourth Putin parley in a year
Netanyahu: Deepening ties with Russia important for Israel's security
Iran blasts US report on terrorism, saying DC backs ISIS, 'Zionists'
Iran: US is biggest state sponsor of terror because it backs Israel
Saudi Arabia expands its anti-Iran strategy beyond the Mideast
ISIS is killing dozens of its own in hunt for spies
In Ramadan message, Obama takes swipe at Trump
American Muslims remember Ali as hero for their faith
'We have no fear of trouble': China talks tough over South China Sea
Philippine president-elect urges public to kill drug dealers
Swiss reject free income plan after worker vs. robot debate
Mark Zuckerberg's Twitter and Pinterest accounts hacked, LinkedIn password dump likely to blame
Putin's Army Of Internet Trolls Is Influencing The Hillary Clinton Email Scandal
Russian hi-tech spy devices under attack over privacy fears
U.S. Set to Approve Moon Mission by Commercial Space Venture
6.3 magnitude earthquake hits near Leksula, Indonesia
6.0 magnitude earthquake hits near Raoul Island, New Zealand
5.4 magnitude earthquake hits near Neiafu, Tonga
5.1 magnitude earthquake hits near Putre, Chile
5.0 magnitude earthquake hits near Airbuaya, Indonesia
5.0 magnitude earthquake hits the Central East Pacific Rise
Popocateptl volcano in Mexico erupts to 26,000ft
Reventador volcano in Ecuador erupts to 22,000ft
Fuego volcano in Guatemala erupts to 16,000ft
Kerinci volcano in Indonesia erupts to 14,000ft
Sinabung volcano in Indonesia erupts to 13,000ft
Tropical Storm Colin threatens Florida, southeastern U.S
Floods around the world: USA, Mexico, Russia, China, France, Germany, Belgium, Ukraine, Romania
Texas governor declares state of disaster in 31 counties due to massive flooding
France floods 'caused one billion euros worth of damage'
Scientists grow human organs for transplant inside pigs
UN asking expert panel to assess Zika risk at Rio Olympics
Pope clarifies bishops' role in sex abuse cases
Massachusetts House rejects measure to ban male sex offenders from women's bathrooms
US Jewish LGBT leadership in historic Israel visit
Russian crime gangs find gays easy targets for blackmail
US cities see unexplained rise in violent crimes this year
West Virginia couple accused of trying to sell baby for drugs
Norway to Return Seized Children to Christian Parents After Int'l Pressure
Tracking Bible Prophecy Headlines - 6/5/2016
Palestinians to flood Temple Mount on Jerusalem Day
Obama punts again on moving US embassy to Jerusalem - will 2017 end stalemate?
Herzog: Israel must replace words with actions to achieve peace
Turkey will never accept Armenian genocide 'blackmail': Erdogan
Turkey's Unit International says agrees $4.2 billion deal to build Iran power plants
New Saudi fatwa: No stealing WiFi
UN, France slam Syria for refusing aid to besieged areas
Syria troops reach Raqqa as IS fights on four fronts
US now hitting IS targets from Mediterranean Sea
U.S. Embassy in South Africa warns of 'near-term' attacks
Kerry Cautions China on Actions in South China Sea
China pushes back against US pressure, says it has 'no fear of trouble' in South China Sea
Seven police chiefs warn over Brexit terror risk
As Venezuela Crumbles, God Shows Himself Strong
Record 94,708,000 Americans Not in Labor Force; Participation Rate Drops in May
Dems On FEC Vote To Regulate Political Jokes
The violence at Donald Trump's rally is unwelcome news for Democrats
Sanders: 'The Democratic National Convention will be a contested convention'
Amazon Founder, Jeff Bezos, Wants to Build Factories in Space in an Attempt to Save Earth
5.7 magnitude earthquake hits near Coquimbo, Chile
5.4 magnitude earthquake hits near Kota Ternate, Indonesia
5.4 magnitude earthquake hits near Hihifo, Tonga
5.2 magnitude earthquake hits near Port-Vila, Vanuatu
Popocateptl volcano in Mexico erupts to 21,000ft
Fuego volcano in Guatemala erupts to 16,500ft
Kerinci volcano in Indonesia erupts to 14,000ft
Stormageddon: Flood evacuation order as wild weather pummels Sydney
Rain slows, but flooding emergency worsens near Texas Gulf coast
At Least 72 Hurt As Lightning Strikes Festival
Due to scorching heatwave, massive wildfire has broken out threatening settlement of Karnei Shomron In West Bank
Brush fires fueled by extreme heat hit Southern California; parts of Calabasas evacuated
More than one-third of refugees in Vermont test positive for tuberculosis
Sexuality today: how we embarked on a new age of freedom and tolerance - gender-fluid relationships, particularly among women, are on the rise. Have we reached a tipping point?
Queer and going to the mosque: 'I've never felt more Muslim than I do now'
Tracking Bible Prophecy Headlines - 6/4/2016
Trying to Fill Void, France Holds Talks on Mideast Peace Process
France convenes Mideast peace parley, without Israel or PA
Paris floods peak during 'peace talk' push
Mid-East wars make Israel-Palestinian deal 'urgent' - Hollande
Chance of two-state solution fading, France says in reviving Israeli-Palestinian peace push
Major powers to study incentives to revive Mideast peace process
World powers have duty to revive Middle East peace talks - EU
Paris summit ends with vague call for international conference by year's end
Saudi calls on Israel to accept 2002 Arab peace initiative
Saudi FM: Arab Peace Initiative is the best solution
Financial Markets Expert: Israeli Economy Soaring Since Advent of BDS Movement
Ramallah fumes at Jordanian meddling in question of Abbas's successor
Israel 'engaging' with ICC over Gaza war crimes inquiry
Lieberman eases up Israeli security for Ramadan; Allows Gaza residents to enter Israel
Stolen car, truck break through IDF checkpoint into West Bank
35 years on, IAF pilots recall daring mission to bomb Saddam's nuke reactor
UN says humanitarian access to needy in Syria is worsening
Syrian army opens new front as ISIS's many foes attack
The battle for Falluja: 'If they lose it, Isis is finished'
12,000 Iraqis flee battle for ISIS-held Fallujah
Syrian Troops Capture Notorious ISIS Executioner 'The Bulldozer of Fallujah'
Iran's top leader rules out cooperation with US against IS
'Great Satan' USA & 'evil' Britain not to be trusted - Iran's leader
Saudi Oil Chief Khalid al-Falih Tells OPEC Changes Are Coming
Nigerian militants warn of "zero" oil output in new attacks
Smuggling network guided illegals from Middle East terror hotbeds to U.S. border
Behind the scenes, U.S. turns to Vatican to help diffuse crisis in Venezuela
Carter warns China against building 'Great Wall of self-isolation'
China: Xi Jinping warns against foreign infiltration through religion
Friends, foes or frenemies? North Korea and China appear to patch things up
Massive fireball makes night look like broad daylight in Arizona
5.3 magnitude earthquake hits near Nikol'skoye, Russia
5.2 magnitude earthquake hits South of Tasmania
Colima volcano in Mexico erupts to 17,000ft
Reventador volcano in Ecuador erupts to 15,000ft
Turrialba volcano in Costa Rica erupts to 15,000ft
Kerinci volcano in Indonesia erupts to 15,000ft
Tenggar Caldera volcano in Indonesia erupts to 10,000ft
NWS update gives 70 percent chance of tropical development in Gulf
Florida braces for flooding from possible Tropical Storm Colin
Seine River up to highest level in 35 years, Paris landmarks shut
At least 16 killed in Texas floods, four soldiers' bodies found
Record-breaking heat to scorch western US, increase wildfire threat into next week
Canada forest fires spew dust all the way to Switzerland
Military discloses at least 11 troops infected with Zika virus this year
Some NBC staffers refuse to travel to Brazil for Olympic coverage over Zika virus fears
Zika May Be Transmitted by Oral Sex, Kissing
V.A. Looks to End Ban on Sex Reassignment Surgery for Transgender Veterans
200,000 party at Tel Aviv Gay Pride Parade, region's biggest
Christian Rocker Comes Out as Gay: 'I've Tried My Whole Life to Be Straight'
Obama Uses Bible, Christian Faith to Defend Transgender Bathroom Directive to Schools
Canadian Christian Law School Fights Accreditation Ban Over Opposition to Homosexuality
Elementary School Calls Police on 7-Y-O Boy for Sharing Bible Verses
Witches' Refuge Sees Surprising Rise in Wizards
Tracking Bible Prophecy Headlines - 6/3/2016
Middle East peace talks to start in Paris
Israel-Palestinian peace initiatives are suddenly popping up everywhere
Israel, Palestinians Court Egypt's Sisi as Broker in Peace Talks
Paris peace confab set to end with call for 'clear timetable' for talks
France says Israeli settlements main 'threat' to two-state solution, ahead of peace summit
French FM warns of impending disaster if Israeli-Palestinian deadlock not broken
Israel foreign ministry says French Mideast drive 'will fail'
Paris summit is start of diplomatic pushback against Israel
Israel boycott campaign is failing miserably, study shows
Israeli military increases activity to find tunnels in Gaza territory: report
In Gaza meet, Hamas, IS in Sinai said to discuss cooperation
Isis at real risk of losing territory for first time since 'caliphate' declared
UN: Islamic State increasingly focused on international attacks
French police chief wants Euro 2016 Eiffel Tower fan zone shut amid terror fears
Terrorist attacks show biggest decline in a decade; but let's wait before celebrating
State Department report finds Iran is top state sponsor of terror
State Dept. admits to deleting parts of Iran deal briefing
UN says Syrian government must approve aid deliveries
Assad regime says no need for air drops as 'no one' is starving in besieged Syria
Pakistan woman burned to death for refusing marriage proposal
Germany Faces Turkish Wrath After Recognizing Armenian Genocide
Smuggling network guided illegals from Middle East terror hotbeds to U.S. border
Woman in burka allegedly attacks Georgia homeowner with American flag
UCLA Shooter Entered U.S. on Foreign Student Visa In 2001
UCLA gunman planned to kill two professors, but could find only one, police say
3 children stabbed to death by mother in Phoenix, police say
Obama: US can't be isolationist in this interconnected world
China confirms its warships to join major U.S.-hosted naval drills
China tells U.S., don't let allies set South China Sea policy
Commentary: How long before North Korea can nuke a U.S. city?
'We want food!', Venezuelans cry at protest near presidency
Judge Nap: Hillary's 'Grave Legal Troubles' Will Come to a Head Very Soon
Market Forces Have Stripped OPEC of its Relevance
Arrests For Social Media Posts Surge In London
Facial recognition will soon end your anonymity
Did our sun steal 'Planet 9' from another star?
5.1 magnitude earthquake hits South of the Fiji Islands
New England Hit by 3 Earthquakes in 4 Days
Turrialba volcano in Costa Rica erupts to 18,000ft
Tengger Caldera volcano in Indonesia erupts to 10,000ft
Paris floodwaters set to peak as more rain forecast
Amid historic flood, Paris museums begin evacuating art
5 Fort Hood soldiers dead, 4 missing amid Texas flooding
What Is Fentanyl? The Drug That Killed Prince Has Killed Thousands of Others
Cyclist believed to be first U.S. athlete to pass on Rio Olympics due to Zika concern
UK has highest rate of gonorrhoea in Europe
After secret Harvard meeting, scientists announce plans for synthetic human genomes
Northern Ireland to end gay blood donor ban
Police to extremists: Stay away from Tel Aviv gay pride parade
Conservative rabbis adopt resolution backing transgender rights
Massachusetts Lawmakers Poised To Send Gender Identity Bill To Governor
Obama defends transgender bathroom policy, says order is based on law
Sex at sea? Introducing the clothing-optional 'Desire Cruise' for couples
Vatican tries to snuff out Fatima conspiracy theories
Tracking Bible Prophecy Headlines - 6/2/2016
'Jerusalem was ours and will remain ours,' PM says
Diaspora leaders warn of 'major rift' if Western Wall plan collapses
'UNESCO's Temple Mount vote shouldn't have happened'
Taking defense post, Liberman says Israeli unity trumps holding land
Abbas: PA open to talks with Liberman, if he 'truly supports' 2-state solution
Netanyahu: French peace push 'radicalizing' Palestinian demands
Jewish Home vows no Palestinian state while it's in government
UN Mideast envoy: Israeli ministers are 'killing hope' for peace
Israel's settlement drive is becoming irreversible, diplomats fear
Kahlon appeals to Herzog: Regional peace efforts 'more substantial' than reported
Report: Israeli decree calls on Wakf to end 'damaging' Temple Mount construction
Israel boycott: 33% of Americans, 40% of Brits in favor, Israeli UN ambassador cries foul
20,000 walk through Toronto in support of Israel
Trump said planning Israel trip before July GOP convention
Iran's FM rejects Trump vow to renegotiate nuclear deal
State Department admits briefing footage on Iran deal intentionally deleted
Israel arrests Iran TV reporter for incitement, supporting terror
Saudi Arabia: Muslims Converting to Christianity Despite Persecution
1,037 Syrian Refugees Admitted in May: Two Christians, 1,035 Muslims
UN warns 20,000 children are trapped in Iraq's Fallujah
U.S.-backed forces open major front in Syria war
Islamic State using human shields - UN
Russia: Temporary ceasefire introduced for 48 hours in Damascus suburb of Daraya
Critics Claim Putin's Young Army Resembles Hitler Youth
Twitter pulls plug on anti-Putin accounts
Can Russia and Turkey heal rift?
EU-Turkey deal threatened by diplomatic row over German vote to recognise Armenian genocide
US 'provocations' may force China to declare air defense zone in S. China Sea
U.S. takes more steps to block N.Korea's access to financial system
Teen hacks into North Korean Facebook using the password 'Password'
Sydney plans street-level traffic lights for people glued to their phones
Venezuela: OAS head calls emergency meeting over crisis
'We can't go on like this': Shortages, economic crisis make Venezuela a nation of lines
U.S. companies fleeing Venezuela to escape country's collapsing economy
Poll: 71 percent of Dems think Clinton should keep running even if indicted
OPEC states that wanted production cuts buckle under the new oil order
6.5 magnitude earthquake hits near Sungaipenuh, Indonesia
5.4 magnitude earthquake hits near Raoul Island, New Zealand
5.4 magnitude earthquake hits near San Patricio, Mexico
5.2 magnitude earthquake hits near Pujocucho, Peru
5.1 magnitude earthquake hits near Kokopo, Papua New Guinea
5.1 magnitude earthquake hits near Huancavelica, Peru
5.1 magnitude earthquake hits near San Patricio, Mexico
Minor 2.2 earthquake reported off Massachusetts coast; no damage reported
Tungurahua volcano in Ecuador erupts to 23,000ft
Tenggar Caldera volcano in Indonesia erupts to 10,000ft
Atlantic hurricane season starts June 1: La Nina may fuel most active season in 3 years
Obama: Prepare to Flee Climate-Caused Hurricane Devastation
France sees worst flooding since records began
Niger on alert for massive floods: UN
The Genetic Tool That Will Modify Humanity
Mysterious Hemorrhagic Fever Outbreak Stumps Disease Detectives
New Orleans woman contracts flesh-eating bacteria while fishing
Bad blood: 2,234 get HIV after transfusion
Study: More Americans are having gay sex
Police: Middle school teacher had sex with student, 13, 'daily'
Planned Parenthood Pushes California to Convict Reporters as Felons for Investigating Abortion Practices
2 dead after shooting on UCLA campus
Student reportedly upset about grades kills UCLA professor, himself
Real estate heir accused of mutilating girlfriend in 'vampire' murder
6-6-16: Satanists in Los Angeles Will Construct a Giant Pentagram to 'Raise Awareness' for Satanism
Billy Graham: 'The Days of Noah' Are Returning to Earth
Tracking Bible Prophecy Headlines - 6/1/2016
Netanyahu says willing to discuss Arab initiative for peace with Palestinians
Netanyahu's call for a revised Saudi initiative may be too little, too late
Abbas: I'll judge Liberman by his 'stance on peace,' not his politics
'Guardians of Democracy' Call For Revolt in Israel
Jerusalem city hall orders halt to illegal Waqf construction on Temple Mount
Israel hosts first-ever anti-BDS conference at UN
Iran announces new 'Zionist caliphate' cartoon contest
Is Obama's Iran Deal a 'Dhimmi' Contract?
Egypt to open border with Gaza ahead of Ramadan
Roadside bombs kills 6 soldiers in Egypt's Sinai Peninsula
A Former Miss Turkey Is Convicted of Insulting President Erdogan
Russia demands Turkey withdraw troops from Iraq
State Department Issues New Terror Travel Alert for Europe
EU referendum: Concern over immigration delivers a 'significant' poll boost to the Leave campaign as voters react to claims over UK border control
Nearly 46 Million People Trapped in Modern Slavery, Report Finds
Predatory Peacekeepers - UN Soldiers Are Committing Widespread Child Rape
Christians cry out for God's intervention as Venezuela's economic woes take a turn for the worse
'We can't go on like this': Shortages, economic crisis make Venezuela a nation of lines
More in Debt Than Puerto Rico, the Virgin Islands Rejects Rescue
EU links up with Twitter, tech firms to combat hate speech
June 7: FEMA Will Hold a Drill to Prepare for a 9.0 Cascadia Subduction Zone Earthquake and Tsunami
5.8 magnitude earthquake hits near Chignik Lake, Alaska
5.5 magnitude earthquake hits the Kuril Islands
3.1 magnitude earthquake rattles parts of central Oklahoma
Sangay volcano in Ecuador erupts to 19,000ft
Colima volcano in Mexico erupts to 17,000ft
Tenggar Caldera volcano in Indonesia erupts to 10,000ft
Amid deadly floods, Texas' Brazos River crests at record 54 feet
Texas floods deliver snakes, ants, debris to neighborhoods
Houses collapse during severe floods in southern Germany
Drone footage shows devastating flood in Braunsbach, Germany
First baby born with Zika-linked microcephaly in New York tri-state area
Startup Aims To Track Women's Health Through Smart Tampons
Ecstasy use jumps in Europe, no longer just a dance drug: report
Transgender bathroom debate likely headed to Supreme Court
State leader quits ACLU after daughters were 'visibly frightened' by men using women's restroom
Advocates sue Fort Collins over topless ban
Hillsong Youth Pastor Dresses as Naked Cowboy; Story Gets Weirder
As Olympics Near, Violence Grips Rio's 'Pacified' Favelas
Click here to retun to "Tracking the Birth Pangs" page.