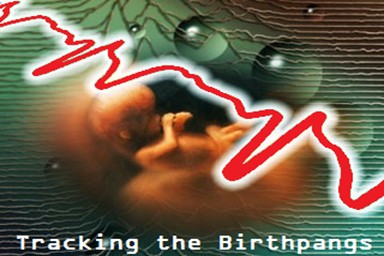 June 2017 Headlines
"Tracking Bible Prophecy" headlines can also be found on
Facebook
Tracking Bible Prophecy Headlines - 6/30/2017
Rivlin: Government must prioritize 'unity of the Jewish people'
Amid 'crisis of faith' over Western Wall prayer, AIPAC leaders meet Netanyahu
Ex-UK chief rabbi says all denominations have a place at Western Wall
Scrapped: Basel event to mark 120 years since Herzl's First Zionist Congress
Hamas, PFLP partners to speak at UN event marking 50 years of 'occupation'
UN colluding with terrorist backers at UN forum on Israeli occupation, critics say
Germany scraps billion-dollar drone deal with Israel
Social media to blame for growing antisemitism, German president says
Israel's Mossad sets up fund to acquire new spy techniques
Danon slams PA for legitimizing terror groups at UN event
UN condemns fighting in buffer zone between Syria and Israel
Israel attacks Syrian army position in retaliation to missile launch
Israel to Russia: We're concerned your tensions with the US might endanger our border
Russia says new UK aircraft carrier 'a convenient target'
Russia says will respond 'with dignity' if US mounts Syria strike
Russia accuses US of plotting chemical weapons 'provocation' in Syria
The liberation of Mosul from ISIS is imminent, US-led coalition says
House spending bill targets military authorization in rebuke to Trump on Syria, ISIS
Iraq Recaptures Al Nuri Mosque in Mosul, but Only Rubble Remains
Iraqi PM declares 'the end of the Islamic state' after capture of Mosul mosque
Khamenei's representative says Islamic state's Baghdadi "definitely" dead
US publishes full papers showing how CIA plotted 1953 Iran coup
US set to seize NYC skyscraper whose owner violated Iran sanctions
US accuses UN of failing to address Iran's 'repeated' flouting of nuclear deal
Israel Accuses Iran of Using Star of David as Target During Ballistic Missile Test
Trump foreign policy: American military increasingly involved in Yemen civil war
Qatar dismisses Gulf demands but says open for dialog
Deposed Saudi crown prince confined to palace
Usama bin Laden's killer turns Twitter wrath to 'awful' VA
US House speaker: Senate must pass Russia sanctions bill again to resolve issues
Russia yet to grapple with past crimes, says Knesset speaker, an ex-refusenik
Kremlin: Putin, Trump to meet on sidelines of G20 summit
Russia probe pile-on: No fewer than 9 teams investigating collusion, meddling
Man tries to drive car into crowd in front of French mosque
House passes bills to crack down on 'sanctuary cities' and deported criminals who return to U.S.
Travel ban 2.0 in effect, court challenges begin
Trump travel ban takes effect to minimal disruption
Military option for North Korea being prepared for Trump, McMaster says
Could Australian supermarkets introduce e-pricing?
5.4 magnitude earthquake hits near Taron, Papua New Guinea
Sabancaya volcano in Peru erupts to 21,000ft
Reventador volcano in Ecuador erupts to 19,000ft
Sinabung volcano in Indonesia erupts to 15,000ft
Poas volcano in Costa Rica erupts to 13,000ft
At least 26 tornadoes rip through Midwest as more severe storms loom
New island appears off the coast of North Carolina
Yes, insecticides do cause bees to die
A Deadly Brain-Invading Worm Is Disturbingly Widespread in Florida
Christians condemn 'shocking disrespect for human life' after doctors vote to decriminalise abortion
Taxpayers Are Funding Animal Tests for Homemade Abortions
UK Jewish school risks closure for refusal to teach LGBT issues
Israeli court: Lesbian spouses to be recognized as parents from birth
Queen's Speech clears Commons after abortion funding pledge
Pope's top aide is charged in sex assault case in Australia
Tracking Bible Prophecy Headlines - 6/29/2017
Major US Jewish groups implore Netanyahu to 'resolve' Western Wall crisis
Sharansky: We may solve Western Wall and conversion crises. I'm not sure we can rebuild trust
Gideon Sa'ar warns American Jews two-state solution 'a mistake'
Palestinian shot dead after opening fire on soldiers in Hebron
Israel denies PA claim it's responsible for deaths of 3 Gaza infants
Iran's flag on Israel's border: 'We are coming'
Errant shell from Syria lands in Golan Heights as Netanyahu tours area
US claims warning over possible Syria chemical attack averted strike
Russia: US chemical attack assertions complicate Syria peace talks
Mattis says Syria's government taking US threat seriously
Syria war: 'Cluster bombs' dropped on IS-held village
Female Kurdish Fighter Smiles, Sticks Her Tongue Out After ISIS Bullet Misses Her Head
UAE envoy: Fresh economic sanctions on Qatar being considered
Terrorism Case Against Qatar Muddied by Muslim Brotherhood Links
Kremlin: Russia may retaliate for extended EU sanctions
Kremlin urges international action to combat cyber crime
N.Korea calls for execution of ex-S.Korea leader over 'assassination' plot
South Korean leader vows to stand with Trump on NKorea
China Suspends Fuel Sales To North Korea
China launches new warship type to boost military strength
Japan, EU press ahead on free trade pact to counter U.S. protectionism
Trump travel ban ruling is racist and unfair, Iran says
Iran says will act on US court ruling on Trump's travel ban
New Low: CNN Uses Sesame Street's Elmo to Attack Trump's Travel Ban
Obama-appointed judges dismiss Supreme Court ruling, continue blocking Trump's immigration crackdown
Italy considers closing its ports to boats carrying migrants
US to seek more security on international flights
U.S. unveils enhanced airline security plan to avoid laptop ban
CNN Anchor: Trump Putting Journalists In Danger; "Declaration Of War On Media" Has "Emboldened" War Zones
The Atlantic's Editor In Chief: Trump Is Going To Be Responsible for Violence Against Journalists
The Most Dangerous Fake News Of All Is Peddled By The Corporate Media
Newt Gingrich: CNN Should Bring in Independent Counsel to Investigate Fake News Scandal
CNN's Cuomo: This Whole Fake News Thing Needs To End, And It Needs To End Right Now
Fake News, Fake Followers: TwitterAudit Reports CNN Has 17 Million Fake Twitter Followers
Senate Intelligence panel will see Comey Trump memos
Obama's cybersecurity expert: Russia didn't hack elections
The Petya ransomware is starting to look like a cyberattack in disguise
Trump takes another swipe at Amazon, saying Bezos isn't 'paying internet taxes'
US woman shoots boyfriend in YouTube stunt
6.0 magnitude earthquake hits near Raoul Island, New Zealand
5.4 magnitude earthquake hits near Shikotan, Russia
Klyuchevskoy volcano on Kamchatka, Russia erupts to 17,000ft
Sheveluch volcano on Kamchatka, Russia erupts to 16,000ft
Poas volcano in Costa Rica erupts to 15,500ft
Karymsky volcano on Kamchatka, Russia erupts to 14,000ft
Drone impedes Arizona firefighters' efforts to battle wildfire
Support grows for thinning trees to combat forest fires as wildfires scorch West
Californians pay to fight climate change - and court says they'll keep paying
Air pollution exposure may hasten death, even at levels deemed 'safe,' study says
Yes, the plague exists, and it's not the only old-time disease still lurking
Mental Health Problems Rising Among College Students
111 terminally ill patients took their own lives in first 6 months of California right-to-die law
Atheist Richard Dawkins: "Any Fetus is Less Human Than an Adult Pig"
Deputies: Woman gives birth to child fathered by 11-year-old
Pope defrocks pedophile priest who claimed abuse was old Jewish ritual
German police officers expelled after public sex, group urination, and a strip tease involving a service weapon ahead of G20 summit
German Parliament set to vote Friday on gay marriage
Jewish tech millionaire turned lawmaker could be first openly gay governor of Colorado
Gay Marriage Support Among White Evangelicals Has Doubled, but 59 Percent Still Oppose: Pew
Tracking Bible Prophecy Headlines - 6/28/2017
Shin Bet chief warns of 'real world surprises' if cyber attackers go after Israel
Ransomware virus hits computer servers across the globe
Huge 'Petya' ransomware attack hits Europe, sparks mass disruption
Cyber attacks affect some radiation checks at Ukraine's Chernobyl site
Putin Uses a Wave of Cyber-Attacks and a Political Assassination in Ukraine to Send a Message to the West
In Knesset, Diaspora leaders vow to undo Western Wall decision
Ultra-Orthodox lawmaker: Reform Jews don't believe in Temple
'Reform Jews, stay in America and don't interfere here'
Weighing in on Western Wall crisis, new US envoy calls for Jewish unity
Haley promises to block any appointment of Palestinian official to senior UN post
Israel gears up for Jerusalem sovereignty fight in UNESCO
Abbas blamed as 3 Gazan babies die after denied Israel entry permits
US court to decide if Israel terror victims can be paid with Iran artifacts
Syrian opposition leader: 'The enemy is Iran, not Israel'
Iran's Zarif: 'Regrettable' that US Supreme Court revived travel ban
Iran official: US travel ban violates nuke deal
Judge suspends all Iraqi deportations in US for 2 weeks
Supreme Court travel ban: Flood of lawsuits expected from travel ban ruling
Lawmakers wary of Trump escalation in Syria
Assad preparing chemical weapons attack in Syria, US claims
U.S. says it saw preparations for possible Syria chemical attack
Russia, Syria reject US warning over possible chemical attack
Airstrike on ISIS Prison in Syria Kills Dozens, Activists Say
Qatar facing indefinite isolation, UAE says
Bahrain accuses Qatar of military escalation in Gulf row
Germany Tells Erdogan His Bodyguards "Not Welcome" At Next Week's G-20 Summit
Burn victims overwhelm Pakistani hospitals after tanker fire kills 146
Are North Korea and Iran Cooperating to Build Long-Range Weapons of Mass Destruction? An Assessment.
North Korea likens Trump to Hitler after calling him a 'psychopath'
Trump turns up pressure on China amid N. Korea concerns
Trump growing frustrated with China, weighs trade steps: officials
Hillary Clinton Told FBI's Mueller To Deliver Uranium To Russians In 2009 "Secret Plane-Side Tarmac Meeting"
CNN producer: Trump 'probably right' about Russian 'witch hunt'
The sound of silence: Lack of Comey tapes fails to derail the media coverage
Trump's disdain for diplomacy is making the world more dangerous
Sanders: FBI inquiry of wife is 'pathetic' attack
Obamas under fire from the left for never ending, sizzling ultra-luxury vacations
Spy agencies seek permanent authority for contested surveillance program
Facebook, YouTube, Twitter and Microsoft join up to battle terrorist content
Facebook now deleting 66K posts a week in anti-hate campaign
EU fines Google record $2.7 billion in first antitrust case
Yellen: Banks 'very much stronger'; another financial crisis not likely 'in our lifetime'
How Bad Is the Crisis in Illinois? It Has $14.6 Billion in Unpaid Bills
Illinois Lottery suspends Powerball and Mega Millions amid budget crisis
Lottery to again delay large payouts due to Illinois budget woes
Venezuela says Supreme Court attacked from helicopter
Driverless mini police cars to patrol Dubai
NASA gives OK for design of super-quiet supersonic experimental airplane
World food security risks growing, Chatham House says
Look inside the secret bunkers meant to house thousands in the event of a nuclear attack
Yellowstone Supervolcano Earthquake Swarm Reaches 878 Events in Just Two Weeks
Sheveluch volcano on Kamchatka, Russia erupts to 40,000ft
Bogoslof volcano on the Aluetian Islands erupts to 30,000ft
Klyuchevskoy volcano on Kamchatka, Russia erupts to 20,000ft
Karymsky volcano on Kamchatka, Russia erupts to 20,000ft
Reventador volcano in Ecuador erupts to 14,000ft
Turrialba volcano in Costa Rica erupts to 12,500ft
Sinabung volcano in Indonesia erupts to 10,000ft
Record-setting heat wave to end as wildfire threat ramps up in southwestern US
WHO hopes Yemeni cholera outbreak is half done at 218,000 cases
This small Ohio town might stop treating heroin overdoses to save the city money
SCOTUS: Biology no longer the only factor in birth certificates
Yale sues Connecticut over gender-neutral restrooms
Germany: Merkel paves way for gay marriage vote
LGBT Jews say it's increasingly difficult to be pro-Israel and queer
A Broadway Production of '1984' Is Making Audiences Faint and Vomit
Tracking Bible Prophecy Headlines - 6/27/2017
Sharansky warns some Diaspora Jews are rethinking Israel ties over Western Wall crisis
In first-ever direct challenge, Jewish Agency urges Israel to reinstate Western Wall deal
Fuming opposition looks to fell government over Western Wall reversal
Charging 'betrayal' over Western Wall, Reform leaders cancel Netanyahu meeting
Cabinet secretary slams Western Wall backlash, says critics 'not paying attention'
Ultra-Orthodox parties look to put brakes on Saturday bus service
Latest UNESCO resolution targets Hevron, Jerusalem
Israel scrambles to quash UNESCO vote on holy sites
Trump pressure on settlements disappoints
Former anti-Semitism envoys warn of 'terrible loss' of post under Trump
Group of Top Ex-Israeli Security Officials Back US Legislation to Cut Funding of Palestinian Authority Over Terror Payments
US, Israel set up team to combat cybersecurity threat
Gaza rocket hits open area in southern Israel, no injuries
Israel strikes Hamas posts in Gaza after rocket-fire
IDF: bullets hit UN camp in Golan Heights
After IDF retaliates for spillover, Syrian army warns Israel
Syria warns Israel of 'dangerous repercussions for aggressive action'
Liberman: No plans to attack Syria, but we won't ignore provocation
Top Russian and US diplomats discuss cease-fire for Syria
What's Behind Moscow's Latest Threats in Syria
U.S. government websites hacked with pro-ISIS rant, officials say
Over 40 Convicted Terrorists Have Used Human Rights Laws to Stay in the UK
Trump Is on a Collision Course with Iran
Key senator says Congress to stop arms sales to Gulf until Qatar crisis is solved
Bahrain accuses Qatar of military escalation in Gulf row
Trump claims victory as travel ban partially reinstated
Supreme Court allows limited version of Trump's travel ban to take effect and will consider case in fall
US says it will work with travel industry to implement travel ban
Trump travel ban: GOP lawmakers want Ruth Bader Ginsburg to recuse herself from case
Trump's Indonesian business partner slapped with travel ban
Asylum seekers in Canada who fled Trump now trapped in legal limbo
Baltimore Restaurant Owner Says 30 Employees Left Due To ICE Crackdown On Immigration
New U.S. ambassador to China says North Korea a top priority
Lecturer canned for saying student 'got what he deserved' in North Korea
Japan on alert: Residents told to seek shelter or lie on ground in event of North Korea missile attack
Missile Threats Surging Worldwide, U.S. Defense Study Finds
Russian navy test-fires submarine-launched missile
Stalin tops Putin in Russian poll of greatest historical figures
Trump Pushes Aside Fearful Advisers, Calls For Big Showy Meeting With Putin
Trump eager for big meeting with Putin, but some advisers wary
Trump says Obama 'colluded' on Russia, without giving evidence
Trump blasts Obama, demands 'apology' over Russia probe
Trump believes Russia 'probably' behind election hacking
Mueller mum on much of team; members at risk of cyberintrusions from hackers they're investigating
Three journalists quit CNN in fallout from retracted Russia story
Real-life drama in age of Trump challenges TV's storytellers
Three-quarters of world has little or no confidence in Trump, Pew study finds
Loretta Lynch faces possible felony if alleged DNC emails exist: Judge Napolitano
Bernie Sanders and wife hire lawyers as FBI probes $10M loan
After Puerto Rico's Debt Crisis, Worries Shift to Virgin Islands
Illinois in danger of entering financial 'death spiral'
Great recession fears as bankers warn next global crash could arrive 'with a vengeance'
Why Americans Feel So Good About a Mediocre Economy
Seattle's minimum wage hike hurting low-level workers, study says
Italy forced to bail out two more banks for 5.2bn euros
UK reveals details of post-Brexit offer to EU citizens
Google Could Be a Day Away From At Least $1 Billion EU Antitrust Fine
China's All-Seeing Surveillance State Is Reading Its Citizens' Faces
Someone made a ridiculous video about NASA finding aliens. News outlets took the bait.
5.3 magnitude earthquake hits south of the Fiji Islands
5.1 magnitude earthquake hits near Ovalle, Chile
5.1 magnitude earthquake hits near Santa Monica, Philippines
5.0 magnitude earthquake hits near Gharm, Tajikistan
5.0 magnitude earthquake hits near Leof, Indonesia
Strong earthquake activity on Kolbeinsey ridge
Karymsky volcano on Kamchatka, Russia erupts to 20,000ft
Klyuchevskoy volcano on Kamchatka, Russia erupts to 20,000ft
Reventador volcano in Ecuador erupts to 14,000ft
Bezymianny volcano on Kamchatka, Russia erupts to 13,000ft
Sinabung volcano in Indonesia erupts to 11,000ft
Nishinoshima volcano on Japan erupts to 10,000ft
Ulawun volcano on Papua New Guinea erupts to 10,000ft
Hurricane Dora Becomes the First Hurricane of the Eastern Pacific Season off Mexico's Coast
Western fires continue raging even after scorching heatwave lets up
California to list glyphosate as cancer-causing; Monsanto vows fight
Two Cases of Plague Confirmed in New Mexico
Pharmacy head to be sentenced in deadly meningitis outbreak
Senate Obamacare Repeal Draft Includes Planned Parenthood Defunding, Pro-Life Language
Supreme Court takes on new clash of gay rights, religion
Supreme Court to hear case of baker's refusal to make wedding cake for gay couple
Supreme Court to decide if gay rights trump everyone else's rights
Gay Couples Entitled to Equal Treatment on Birth Certificates, Justices Rule
Same-Sex Marriage Support At All-Time High, Even Among Groups That Opposed It
ADL demands apology after Jewish participants kicked out of Chicago pride event
Jewish marchers say they were kicked out of a rally for inclusiveness because of their beliefs
Jewish groups blast 'hypocritical' ban on Jewish Pride flags at gay march
44 people detained during Istanbul's banned LGBT pride event
US to say China among worst on human trafficking
Tracking Bible Prophecy Headlines - 6/26/2017
Hamas: Eliminate the 'cancer' Israel
Will Iran's Israel doomsday clock join history's list of failed predictions?
Israel freezes plan for mixed-sex Jewish prayer site at Western Wall
Bowing to ultra-Orthodox pressure, PM halts pluralistic Western Wall deal
US liberal Jews decry 'slap in the face' from Netanyahu on Western Wall prayer
Liberman: Shelving Western Wall plan a 'severe blow' to Jewish unity
Netanyahu tells thousands of Birthright youths they secure Israel's future
Israel's settlement policy is not irreversible
IDF, settlers clash during razing of illegal structure in Yitzhar
Bennett: Allowing Palestinian refugees to return would be 'demographic nightmare' for Israel
Israel bars UNESCO team from Hebron field visit
UK pro-Palestinian event may be canceled over alleged Hamas support
German MPs set ultimatum that could torpedo Israel drone deal
Errant Syrian fire spills over into Israeli Golan for second time in two days
Projectiles from Syria land in Golan Heights; no injuries
Netanyahu warns Iran over Syria involvement after Golan exchange
Iraqi forces say major Islamic State attack blocked outside old city of Mosul
UN rejects Israel claim that Hezbollah violated cease-fire
IDF girds for possible Hezbollah clash during border fence construction
As Islamic State wanes, Iran and Hezbollah could turn on Israel
Iran mocks reports its Syria missile strikes fell short
Iran says arrests 50 suspected of links to militant groups
Iran's drug problem: Addicts 'more than double' in six years
Qatar demands difficult to meet, says US
US urges Qatar, neighbors to 'sit together' to ease tension
Erdogan says ultimatum on Qatar 'against international law'
Erdogan rejects Saudi demand to pull Turkish troops out of Qatar
Europeans learn to live with - and adapt to - terror attacks
The TSA is going to look through your books but promises not to notice what you're reading
White House blames Obama for failing to stop Russia collusion
Top Democrat slams Obama administration's response to Russian hacks
Trump: Hillary Clinton colluded with Democrats to defeat Bernie Sanders
Bernie and Jane Sanders, under FBI investigation for bank fraud, hire lawyers
It's going to end 'extremely badly,' with stocks set to plummet 40% or more, warns Marc 'Dr. Doom' Faber
Trump to Call for U.S. 'Dominance' in Global Energy Production
OPEC Looks Totally Bewildered by the Oil Market
In 10 Years, Your iPhone Won't Be a Phone Anymore
6.2 magnitude earthquake hits near Nuku'alofa, Tonga
5.4 magnitude earthquake hits near Alaqahdari-ye Kiran wa Munjan, Afghanistan
5.0 magnitude earthquake hits southeast of Easter Island
Nevado Chachani volcano in Peru erupts to 22,000ft
Sinabung volcano in Indonesia erupts to 13,000ft
Ulawun volcano on Papua New Guinea erupts to 10,000ft
Southern Mexico to face increased downpours from Tropical Storm Dora
Arizona is so hot right now planes can't take off and plastic and paint is melting
Grenfell Tower fire: Dozens of UK high-rises fail fire safety tests, government says
Swedish PM to Force Priests to Conduct Gay Marriages, Compares them With Abortions
It's okay to decorate a police car with rainbow flags, but not Bible verses
Gaga on gay pride: It's a time to shine light on equality
Turkey LGBT: Istanbul's Gay Pride organisers to defy ban
Turkish police disperse Gay Pride march, fire rubber bullets
3 asked to leave Chicago LGBT march over 'triggering' Star of David flags
New York Pride marchers target Trump, San Francisco parties
Gay pride parades sound a note of resistance - and face some
More blood but no victory as Philippine drug war marks its first year
Tracking Bible Prophecy Headlines - 6/25/2017
Palestinian sources: Trump may drop Israeli-Palestinian peace talks
White House official rejects rumors of Trump planning to drop peace talks
Energy minister: Israel should restore full power supply to Gaza
Truck smashes into crowded gas station near Jerusalem
IDF arrests 23 Israelis for trying to illegally enter site of Joseph's Tomb
Millions attend anti-Israel al-Quds Day rallies in Iran
Iran's president rushed away from anti-Israel rally amid taunts
5 reasons why Nasrallah's threat to use Iraq and Iran fighters against Israel is alarming
Amid Hezbollah threats, Israel said to warn Iran against arming group
Berlin mayor allows Hezbollah to march in 'Zionists out of Israel' rally
Lebanon's Hezbollah condemns Mecca bombing
IDF releases footage of strikes on Syrian military targets
Israel attacks Syrian tanks in response to wayward projectiles in spillover from internal fighting
Several hits recorded in Golan Hights, no injuries or damage reported
Liberman: Assad regime will continue to suffer consequences of attacks
Syria Frees Hundreds of Detainees Ahead of Muslim Holiday
Commando Raids on ISIS Yield Vital Data in Shadowy War
Kurdish designers bring fight with IS to Paris catwalk
Kurds see chance to advance their cause in ruins of Islamic State
Iran says it captured IS cell planning bombing attacks
Jordan to cancel 'marry the victim' clause shielding rapists
Egyptian police say they foiled church bombing
Egypt's Sisi ratifies agreement transferring Red Sea islands to Saudi Arabia
At center of Qatar crisis, a $1 billion ransom
UAE: Arab states don't seek 'regime change' in Qatar
Tale of 2 princes: Trump, Saudi king rely on son, son-in-law
Trump may call major summit to unite Arabs against extremism
Trump wishes Muslims 'warm greetings' for Eid
Turkish President Erdogan faints during Eid al-Fitr prayers due to low blood sugar
Muslims in Asia Pray for Peace as Ramadan Holy Month Ends
Battle for Philippine town abates as troops mark Islamic holiday
Philippine troops declare 8-hour cease-fire in besieged city
Overturned oil tanker explodes in Pakistan, killing 120
CIA chief: Iran, North Korea threaten US national security
China, U.S. agree on aim of 'complete, irreversible' Korean denuclearization
The grim video of a Venezuelan protester being shot on live TV
In Venezuela, prisoners say abuse is so bad they are forced to eat pasta mixed with excrement
Venezuelan bonds are a fabulous investment, if you don't mind the starvation
Blackmail fears after Parliament hit by 'sustained and determined' cyber attack leaving MPs unable to access their emails remotely
UK Labour chief Corbyn will 'try to force early election'
UK police brace for trouble as far-right and anti-racist groups protest
CIA chief: Intel leaks on the rise, cites leaker 'worship'
Preparing For War? US House Wants To Create First New Military Branch Since 1947
Loretta Lynch, Clinton Campaign, Soros Officials All Caught Up in Senate Probe of Comey Firing
Chaffetz: Justice watchdog also looking at Lynch's role in FBI's Clinton email probe
Dershowitz: Mueller Made a 'Mistake' Hiring Lawyers Who Supported Clinton
Trump says Comey-Mueller friendship 'bothersome'
Trump has 'no intention' of firing special counsel
CNN deletes, retracts story linking Trump and Russia
Dems push leaders to talk less about Russia
Supreme Court Justice Anthony Kennedy Retirement Rumors Has Washington on Edge For Next Term
Democrat official fired after caught on tape saying he's 'glad' Scalise got shot
Marc Thiessen: America is on its way to divorce court
Illinois could be 1st state with 'junk' credit due to budget
A Second, Even Bigger Foreclosure Reaches NYC Billionaires' Row
L.A.'s new tallest building is poised to become a lightsaber with massive LED displays
Mark Zuckerberg's snub of White House could backfire as Europe goes after U.S. Internet giants
5.7 magnitude earthquake hits near Coracora, Peru
5.2 magnitude earthquake hits near Ina, Japan
Sabancaya volcano in Peru erupts to 23,000ft
Klyuchevskoy volcano on Kamchatka, Russia erupts to 17,000ft
Karymsky volcano on Kamchatka, Russia erupts to 14,000ft
Reventador volcano in Ecuador erupts to 14,000ft
Fuego volcano in Guatemala erupts to 13,000ft
Sinabung volcano in Indonesia erupts to 11,000ft
Ulawun volcano on Papua New Guinea erupts to 10,000ft
Southern Mexico to face increased downpours from Tropical Depression 4-E
12 billion gallons of water pour into Lake Tahoe amid this week's heat wave
Texas mom left 2 toddlers in hot car to 'teach them a lesson,' police say
Yemen Now Faces 'The Worst Cholera Outbreak In The World,' U.N. Says
UN: More than 200,000 suspected cholera cases in Yemen
Marriage equality to be on new Malta government's agenda
Dozens of Serbia gays say election of gay PM-to-be historic
Once cheering diversity, Istanbul braces for Pride Week
Istanbul bans gay and transgender pride march for second year
Vermont bar changes name under pressure from LGBT activists
Microphone cut after Mormon girl reveals she's gay at church
16 photos that show the evolution of American gay pride celebrations over four decades
Texas pastors reject LGBT school curriculum: 'This is Houston, not San Francisco'
Turkey to stop teaching evolution in high school
Tracking Bible Prophecy Headlines - 6/24/2017
Abbas said enraged by Kushner meet, refuses to halt pay even to worst terrorists
Palestinians say US is not demanding end to terrorist stipends as a precondition to talks
Former Israeli generals warn against US bill slashing funds to PA
Israel Will Not Accept a Single Palestinian to Old Borders, Says Defense Minister
Palestinians reportedly return monument to Maalot terrorist after intense pressure from PM Netanyahu to remove it
Netanyahu to beef up security at Damascus Gate
Arrest extended for mother of one of terrorists responsible for Jerusalem terror attack
Turkey Says Israel Paid Compensation to Families of 2010 Flotilla Raid Victims
MK warns of rift with US Jewry if Western Wall plan nixed
Zion Oil & Gas, Inc. begins drilling in Israel
Danon says UN turning a blind eye to Hezbollah
UN rejects Israel claim that Hezbollah violated cease-fire
UN rejects Israeli claims of Hezbollah posing as NGO
Hezbollah says future Israel war could draw fighters from Neighboring Arab nations
C.I.A. Set Up Secret Back Channel With Syria to Try to Free U.S. Hostage
Loose Definition of Terrorism Upends a Syrian Asylum Seeker's Life
Commentary: Terrorism is winning in Europe
Trump considering Camp David-style summit to unite Arab leaders to fight terrorism
Saudis 'foil suicide attack' on Mecca's Grand Mosque
Suicide bomber targeting Mecca injures 6 pilgrims, police say
Iran condemns plot targeting Mecca
Iran nuclear chief warns US over support for Saudi Arabia
Saudi Arabia, Waging War in Yemen, Gives It $66.7 Million in Cholera Relief
How war brought cholera and polio back to the Middle East
U.S. air strike kills regional Al-Qaeda leader and two associates in Yemen's Shabwa province
Qatar blockade exposes rifts in Trump administration's 'peculiar' foreign policy
UAE minister: Qatar undermining reconciliation
Qatar given 10 days to meet 13 sweeping demands by Saudi Arabia
Qatar: Demands made by Saudi-led allies not 'reasonable'
'We call on all governments to respect media freedoms': al-Jazeera on Saudi demands for its closure
To end crisis, Arab states demand Qatar sever Iran ties
Iran's president heckled at rally after criticism by supreme leader
Pakistan: 62 killed, 100 injured in multiple attacks on eve of Eid
Trump approves $2B sale of drones to India ahead of meeting
Japanese warship takes Asian guests on cruise in defiance of China
North Korea denies it cruelly treated or tortured an American student who died days after North released him
North Korea says it is 'biggest victim' in US student's death
North Korea Blames Obama Administration For Warmbier's Death
Fears growing over N. Korea ability to launch EMP attacks
Russian jet buzzes US recon jet: Pictures released of 'unsafe' incident
CIA knew in August that Putin sought to boost Trump - report
Obama's secret struggle to punish Russia for Putin's election assault
Frustrated Dems say Obama botched Russia response
Trump appears to acknowledge Russian election meddling - and blames Obama
W. House says Trump tweet meets Comey tapes records request
Trump argues tape allegations meant to keep Comey honest, calls Mueller-Comey ties 'bothersome'
Under pressure, Western tech firms bow to Russian demands to share cyber secrets
Senate announces probe of Loretta Lynch behavior in 2016 election
'I'm glad he got shot': Nebraska Democrat caught on tape criticizing Rep. Steve Scalise
Google Redefines The Word 'Fascism' To Smear Conservatives, Protect Liberal Rioters
Trudeau: Trump does listen, NAFTA will remain
Number of refugees admitted to U.S. drops by almost half
Google now has all the data it needs, will stop scanning Gmail inboxes for ad personalization
Snapchat's new map feature raises fears of stalking and bullying
McDonalds Is Replacing 2,500 Human Cashiers With Digital Kiosks: Here Is Its Math
Some US Airlines Are Testing Mandatory Facial Recognition Scans On Americans Flying Abroad
FEMA Is Preparing For A Solar Storm That Would Take Out The Grid
Forget Planet 9 - there's Evidence of a Tenth Planet Lurking at the Edge of the Solar System
Hoax or not? 3-fingered 'humanoid' mummy reportedly found in Peru, sparks skepticism
5.8 magnitude earthquake hits near Dondo, Mozambique
5.2 magnitude earthquake hits the Mid-Indian Ridge
5.1 magnitude earthquake hits near Lata, Solomon Islands
5.0 magnitude earthquake hits near Vaini, Tonga
Yellowstone earthquake swarm slowing, but ongoing - nearly 770 quakes so far
Bogoslof volcano on the Aluetian Islands erupts to 36,000ft
Sabancaya volcano in Peru erupts to 25,000ft
Reventador volcano in Ecuador erupts to 16,000ft
Karymsky volcano on Kamchatka, Russia erupts to 13,000ft
Sinabung volcano in Indonesia erupts to 13,000ft
Pavlof volcano in Alaska erupts to 12,000ft
Ulawun volcano on Papua New Guinea erupts to 10,000ft
Landslide buries mountain village in southwest China, fears for 141 people
Southern Mexico to face increased downpours from budding tropical system
Floating Fire Ant Balls: Tropical Storm Cindy's Lesser-Known Danger
Heavy rains have killed 15 in Ivory Coast
U.S. Military's Vital 'Doomsday Planes' Damaged in Tornado
Starvation looms as food runs out in drought-hit Ethiopia
Jury awards $218 million to farmers in GMO corn suit
'Woefully incomplete' universal health bill dead for the year in California
Republican senators' revolt puts health bill in jeopardy
Clinton: GOP will become the 'death party' if Senate bill passes
Planned Parenthood Battle Could Sway Fortunes of GOP Health Bill
Pride and prejudice? Race tinges LGBT celebrations
Three Men Get 'Married' in Colombia and There Is No Slippery Slope
United Methodist Conference Faces 'Unprecedented Financial Crisis' After Election of Lesbian Bishop
Christian Orgs Labeled Hate Groups on Top Charity Site
International Yoga Day: 300,000 participate in world's largest yoga session
Tracking Bible Prophecy Headlines - 6/23/2017
Top PA official accuses Israel of inciting, glorifying terror
After attacks, officials seek 'unprecedented' Damascus Gate security boost
Abbas said enraged by Kushner meet, refuses to cut any prisoner salaries
Abbas accuses Netanyahu of using 'racist rhetoric'
Liberman: Abbas is dragging Israel into war with Hamas
Greenblatt outraged at Hamas' inhumanity
In First, Germany to Send Fighter Jets to Train in Israel
Posing as environmentalists, Hezbollah digging in at border, Israel tells UN
Iranians parade missiles, shout 'death to Israel' in annual rally
Iranian regime-linked media claims Israeli F16s are in Saudi Arabia
Massive Iranian funding for anti-Israel terror groups revealed
US anti-ISIS envoy vows not to let Iran threaten Israel from Syrian Golan
Fears Grow That U.S. Is Inching Toward Bigger Role in Syria War
Will Syria Be the Next Libya - or Worse?
Canadian sniper sets world record with 2.2-mile pickoff of ISIS fighter
Russia fires missiles from Mediterranean at IS in Syria
Russian Foreign Minister: High degree of certainty ISIS leader is dead
Report: US, Russia, Jordan agree on safe zone in Syria's Daraa
Iraqis: IS blew up mosque in 'formal declaration of defeat'
Video Refutes ISIS Claim That U.S. Blew Up Mosque
Islamic group salutes a Jewish agency for fighting Trump's refugee ban
US judge halts deportation of more than 100 Iraqi Christians
'I feel betrayed': the Somali refugees sent from safety into a war zone
Saudi crown prince's ascendancy gives hope of reform - but it may be premature
Qatar Airways seeks 10% stake in American Airlines amid Middle East dispute
Qatar's neighbors issue long list of demands to end crisis
Saudi Arabia, other Arab nations demand that Qatar close Al-Jazeera, cut diplomatic ties to Iran, shutter Turkish base
Iran nuclear chief warns US over support for Saudi Arabia
New Iran Deals for Airbus Jets Increase Pressure on Trump
US tells Turkey it will take back weapons from Kurdish militia
Germany files espionage charges against alleged Turkish spy
US-led coalition building global jihadist database, envoy reveals
Israeli forces brace for last Friday of Ramadan prayers
Ramadan earns prime spot on Gulf fashion calendar
Christians, Muslims, Jews break bread in interfaith Morocco initiative
S. Korean leader observes missile test amid North's threats
North Korea tests rocket engine, possibly for ICBM: U.S. officials
North Korea's Kim Jong Un uses terrifyingly creative methods to kill enemies
North Korea denies torturing US student Warmbier
North Korea: Tillerson, Mattis still playing China card with Pyongyang
Virginia man charged with espionage for giving top-secret documents to China
US House Speaker says House wants to move on Iran, Russia sanctions bill
Russia's Lavrov says new US sanctions harm ties with Washington
Grassley blames Comey for false Trump narrative: 'Played right into Russia's hands'
Trump publicly doubting that Russia meddled in election
Trump calls Russian collusion claims a 'HOAX!'
No tapes: Trump says he didn't record meetings with Comey
Sealing and transfer of Susan Rice records angers House committee investigating 'unmasking'
Hillary Not "Out Of The Woods": Arkansas Bar Considers Disciplinary Action Over Email Scandal
Johnny Depp jokes about killing Donald Trump in Glastonbury appearance
Johnny Depp on Donald Trump: Crime or free speech?
Elise Jordan Says Defending Trump 'Like Hugging a Suicide Bomber'
30 GOP Congressmen Have Been Attacked or Threatened Since May
Democratic congressman: Our 'toxic' brand under Pelosi makes it hard to win
Pelosi says she's staying: 'I think I'm worth the trouble'
'Klu Klux Klan still active in 33 states'
One year on, Brexit vote casts specter of anti-Semitism over UK Jews
Brexit's true meaning remains elusive a year on
UK seeks to reassure EU citizens they can stay after Brexit
Venezuela's Shortages Spur Perilous Sea Journeys
Xi Jinping Is Set for a Big Gamble With China's Carbon Trading Market
Beijing wages war on 'Chinglish' to prevent translation gaffes
George Orwell's son says his father's '1984' was 'prescient'
CEO Sleepout criticised as 'dystopian' for homeless simulation with VR headsets
Mexican president denies spying on journalists with Israeli tech
Washington State University warns 1 million about stolen hard drive containing personal data
Stolen American malware used to take over traffic cameras in Australia
Radio powered by your own sweat hints at future of wearables
Facebook changes mission statement to 'bring the world closer together'
6.8 magnitude earthquake hits near Puerto San Jose, Guatemala
5.2 magnitude earthquake hits near Kuripan, Indonesia
5.0 magnitude earthquake hits the Kuril Islands
5.0 magnitude earthquake hits near Pucon, Chile
Sabancaya volcano in Peru erupts to 24,000ft
Klyuchevskoy volcano on Kamchatka, Russia erupts to 18,000ft
Fuego volcano in Guatemala erupts to 17,000ft
Sinabung volcano in Indonesia erupts to 11,000ft
Ulawun volcano in Papua New Guinea erupts to 10,000ft
Guatemala landslide death toll rises to 12
Tropical Depression Cindy is Moving Inland over the Lower Mississippi Valley; Life-Threatening Flash Flooding Possible as Storm Reaches Ohio Valley
Men kayak through flooded Louisiana streets after Cindy makes landfall
Life-threatening heat wave to retain its grip on southwestern US into the weekend
Phoenix sets heat record for third day in a row
Heat wave causes increase in burns in Phoenix
Selfies could be causing more cases of lice in teenagers
CDC Warns About Growing Threat of C. Auris Superbug Infections
Flu vaccine ineffective for people 65 and older last winter
War-Torn Yemen to Get Cholera Vaccines as Death Toll Mounts
United States rejects UN call for access to safe abortions
Charges Dropped Against Undercover Activists Who Exposed Planned Parenthood in California
In US, 10.2% of LGBT Adults Now Married to Same-Sex Spouse
Trump Admin. Transgender Student Pronoun Policy Is 'Compelled Speech Violation,' Liberty Counsel Says
LGBT Groups: Conservative Christians 'Have No Place in Government'
California is restricting publicly funded travel to states that leaders view as discriminatory against gay and transgender people
Mississippi can enforce LGBT religious objections law: court
NYPD Issues New Rules to Accommodate Cops Who Want to Identify as Different Gender
Venice's first female gondolier announces he's transgender
Russian priest says men should grow beards to 'protect themselves from homosexuality'
Germany votes to void thousands of post-Nazi convictions of gay men
A Transgender Man's Changing Relationship to Judaism
3,500 at first Beersheba gay pride parade; man arrested with knife
As women go to jail in record numbers, who's watching out for their kids? No one.
Legal pot and car crashes: Yes, there's a link
Tracking Bible Prophecy Headlines - 6/22/2017
Kushner arrives in Israel tasked with progressing Trump's 'ultimate deal'
Kushner, Greenblatt and Friedman meeting with Netanyahu described as positive
Kushner talks peace with Mahmoud Abbas
In Ramallah, Kushner and Abbas agree 'peace will take time'
Kushner and Greenblatt's Embrace Will Encourage Israel to 'Take Risks for Peace,' Says Former ADL Chief
Former British PM Blair: Circumstances are ready for peace
Trump and new Saudi heir vow to pursue Mideast peace
Trump's Preferred Candidate Wins Again, This Time in Saudi Arabia
Stepping out of the shadows, Saudi Arabia's next king is a young, ambitious risk-taker
Saudi Prince's Elevation Will Have Far-Reaching Consequences in Energy
In landmark ruling, El Al ordered to end policy of asking women to move seats
El Al to compensate Holocaust survivor after asking her to change seats
World's democracies snub UNHRC's annual anti-Israel session
Turkey aims to tighten Muslim grip on Temple Mount
Austrian far-right leader calls to recognize Jerusalem as capital
Netanyahu said set to unfreeze thousands of E. Jerusalem units
With ire over Palestinian expansion, settlers aim to reshuffle Israeli priorities
UN envoy: Israel is defying UNSC by accelerating settler construction
Knesset takes one more step toward de facto annexation of West Bank
Liberman: Abbas trying to draw Hamas into war with Israel
IAF chief: Israel has 4-5 times the power than in 2006 to strike Hezbollah
Israel would go 'all-out' if war breaks out again with Lebanon: air force chief
Trump, new Saudi crown prince vow to ease tension with Qatar
Saudi Arabia expels 12,000 Qatari camels and sheep
Blast damages wall next to NATO military area in Turkey - media
Monitoring group: Turkey bolsters its troops in north Syria
Battle for Mosul: Destruction of al-Nuri mosque 'shows IS defeated'
Australia to resume air combat missions over Syria
Senators want Congress to OK military action in Syria
'Russia wants closer cooperation with Israel in Syria'
As Syria's war enters its endgame, the risk of a US-Russia conflict escalates
Russian defence minister's plane buzzed by NATO jet over Baltic
Russia, Iran sanctions bill hits roadblock in U.S. House
Moscow cancels meeting of top Russian, US diplomats in response to US sanctions
Russians targeted 21 election systems, Trump video a distraction
FEC Dem eyes widening Russia probe to Facebook, Drudge, foreign companies
Car bomb in Afghanistan targets security forces waiting for pay
Night of Power: 'The perverted mentality of extremists says Ramadan is a good time to attack'
ISIS urges attacks on Ramadan's Night of Power, Islam's holiest day
ISIS blows up mosque where it declared 'caliphate'
Iran's Khamenei ordered missile strikes on Islamic State targets in Syria: Guards
ISIS Setting Up Support Networks to Move Terrorists to Europe, Asia
Brussels attacker Moroccan, not known for terror
Police officer stabbed in neck at Michigan airport by suspect who yelled 'Allahu Akbar' in possible act of terrorism
Canadian charged in Michigan airport attack investigated as terror
France to present new security bill amid extremist threats
Terrorism Fears Drive More in US to Avoid Crowds
FBI: Gunman acted alone in shooting of congressman, no terrorism ties
FBI: Gunman who shot congressman had no target in mind
US spy satellites detect activity at North Korean nuclear test site
North Korea threat: EU seeking role in ending regime's nuclear program
Otto Warmbier's family kept his Jewishness under wraps while North Korea held him hostage
Defectors from North Korea describe concentration camp, daily life
Murders hit record high in Mexico
Back in campaign mode, Trump hits on immigration and a border wall
Trump in Iowa: President calls for barring immigrants from welfare for five years
Assaults on Border Patrol agents surge as immigration debate heats up
House Dems pressure WH on Kushner, Flynn security clearances
Obama White House Knew of Russian Election Hacking, but Delayed Telling
Arkansas bar to decide on potential discipline against Hillary Clinton
Camille Paglia Blames Dems for Destroying Journalism - 'It Is Going to Take Decades to Recover'
Theresa May to present Brexit plans to EU leaders
L.A. County median home price breaks record set during last decade's housing boom
The Future of Drone Delivery Hinges on Predicting the Weather Block by Block
Elon Musk: We'll create a city on Mars with a million inhabitants
Europe okays project to seek alien life
Dead Satellites Could Be Blasted Out of Orbit With Powerful Magnetic Beams
August solar eclipse may be most viewed ever
False alarm: Caltech staffer accidentally sends alert for large 1925 Santa Barbara earthquake
5.4 magnitude earthquake hits near Kuril'sk, Russia
5.3 magnitude earthquake hits near Kirakira, Solomon Islands
5.0 magnitude earthquake hits near Semisopochnoi Island, Alaska
Loud 'boom' heard as earthquake shakes city near SC-Georgia border
Sabancaya volcano in Peru erupts to 23,000ft
Klyuchevskoy volcano on Kamchatka, Russia erupts to 18,000ft
Sinabung volcano in Indonesia erupts to 16,000ft
Reventador volcano in Ecuador erupts to 13,500ft
Reports: Tropical Storm Cindy makes landfall as it lashes Gulf Coast with flooding rain, tornadoes
Record heat in west causes fires, power outages and cancelled flights
A Tick Bite Could Make You Allergic to Meat - And it's Spreading
Ohio county claims top spot in America's opioid death spiral
EU court: Vaccines can be blamed for illness without scientific evidence
After weeks of secrecy, Senate to unveil healthcare bill
Abortion Adds Obstacle as Republicans Plan to Unveil Health Bill
Anthem pulls out of ObamaCare exchanges in Midwest, fueling GOP repeal push
Beersheba to hold first-ever gay pride parade Thursday
Not quite half of American teens have had sex by 18. That's actually low.
World population to hit 9.8 billion by 2050, despite nearly universal lower fertility rates - UN
Tracking Bible Prophecy Headlines - 6/21/2017
Trump Administration Pressuring Israel to Move Ahead With Peace Deal, Senior Israeli Minister Says
Trump Envoy Greenblatt Meets With Netanyahu in Jerusalem, as US Seeks Renewal of Israeli-Palestinian Peace Process
Jared Kushner is heading to Israel for peace negotiations
Ahead of Jared Kushner's visit to help broker peace, Israel touts new settlement
PA slams new settlement as effort to thwart Trump's peace drive
UN: Israel did not comply with UN call to stop settlements
Haley seeks UN resolution to punish states backing Hamas
Haley: Time to say 'enough is enough' to Hamas
Turning Gaza's lights back on, Abbas's rival Dahlan makes dramatic return to center stage
At Security Council, diplomat cites Gazan who likened Strip to 'concentration camp'
Hamas calls for 'day of rage' Friday over 'holy sites,' Gaza siege
Plan for mixed-gender prayer at Western Wall sparks new friction
IDF: Knife-wielding Palestinian attacks Israeli troops, is shot dead
Israeli Dies as Palestinian Attackers Stage Assaults in Jerusalem
Macron meets Jordan's king, condemns deadly Jerusalem attack
Mother of Damascus Gate assailant arrested for calls to attack Jews
Israel disputes success of Iran missile strike
IDF chief: Iran's strike on ISIS not as impressive as they claimed
US 'mystified' by Gulf states' refusal to justify Qatar boycott
Israel, Saudi Arabia reportedly discuss establishing economic ties
State Department issues unusual public warning to Saudi Arabia and UAE over Qatar rift
US rebukes Saudi Arabia over Qatar embargo in reversal after Trump comments
Saudi king ousts nephew to name son as first in line to throne
Saudi king names son Mohammed bin Salman as crown prince, removing counterterror czar and upending royal succession
Egyptian court blocks transfer of islands to Saudi Arabia, despite parliament's decision
Egypt kills 12 militants in North Sinai air strike
US shoots down second Iran-made armed drone over Syria in 12 days
US signals involvement in Syria could escalate
U.N. chief hopes U.S., Russia calm tensions over Syria
Syria war: Polio paralyses 17 children in Mayadin and Raqqa
Pro-ISIS rebels storm school in Philippines, students held hostage
Explosion at Brussels train station, suspect shot
Brussels train station blast being treated as terror attack
Belgium avoided serious attack in station blast: interior minister
Car bomb in Somalia capital kills at least 15
Catholic Church: Fighting kills more than 3,000 in Congo's Kasai region
UN: Congo-backed militia mutilates toddlers, burns villages
Armed Russian jet comes within 5 feet of US recon jet
Trump meets Ukraine's president, U.S. adds to Russia sanctions
US sanctions to stay until Russia quits eastern Ukraine
Trump says China NKorea pressure hasn't worked
US sends supersonic bombers in show of force against N.Korea
US spy satellites detect activity at North Korean nuclear test site
South Korea confirms drone discovered in June was from North Korea
After student's death, US weighs travel ban on North Korea
US State Department presses N. Korea to release detained Americans
Venezuela dares US to 'send in the Marines'
UN chief: US will be replaced if it disengages from world
Anti-Trump Website Calls for 'Physical Violence' Against Conservatives
Study supports Trump: 5.7 million noncitizens may have cast illegal votes
Message from Georgia: Hating Trump is not a platform
Dems Suddenly Worry Trump Impeachment Could Backfire
State Department probes Clinton handling of government emails, could pull her security clearance
Pass the valium: U.S. anxiety levels climb faster than rest of the world
Soros says Britain nearing tipping point, may reverse Brexit
Illinois careens into financial meltdown - and not even the lottery is safe
Personal details of nearly 200 million US citizens exposed
The End of Car Ownership - Ride sharing and self-driving vehicles will redefine our relationship with cars
L.A. Fire Department could soon seek federal permission to fly drones
5.3 magnitude earthquake hits near Visokoi Island, South Georgia and the South Sandwich Islands
5.2 magnitude earthquake hits near Visokoi Island, South Georgia and the South Sandwich Islands
5.1 magnitude earthquake hits near Bengkulu, Indonesia
5.0 magnitude earthquake hits near Tobelo, Indonesia
5.0 magnitude earthquake hits near Saumlaki, Indonesia
5.0 magnitude earthquake hits near Saiki, Japan
Yellowstone Supervolcano Hit by a Swarm of More Than 400 Earthquakes in One Week
Sharp earthquake activity in Katla volcano
Sabancaya volcano in Peru erupts to 24,000ft
Klyuchevskoy volcano on Kamchatka, Russia erupts to 18,000ft
Poas volano in Costa Rica erupts to 11,000ft
Decades-old camera reveals forgotten images of Mount St. Helens eruption
Bret becomes earliest named storm so far south in the Atlantic
Tropical Storm Cindy may bring 'life-threatening' flooding across Gulf Coast
Israel's summer start dampened by freak rainfall
Tornadoes Touch Down In Delaware And Pennsylvania
The Latest: Las Vegas ties record high of 117 degrees
Portugal fire: Firefighters battle deadly blaze as temperatures soar
Highly contagious citrus disease now in Alabama
More U.S. counties are finding Zika-carrying mosquitoes
Family of teen who died from brain-eating amoeba sues water park
Cholesterol Lowering Vaccine May Help Prevent Heart Attacks
Ex-NFL Player Comes Out as Gay, Says He Considered Suicide
New York threesome gone wrong: Murder suspect arrested
Christian School Told They Can't Teach 'Offensive' Scripture
The Summer Solstice Brings Out the Pagan in All of Us - and Some Christian Leaders Don't Like It
Summer solstice 2017: Stonehenge crowds as sun rises
Tracking Bible Prophecy Headlines - 6/20/2017
Ground broken for first new West Bank settlement in 25 years
Jerusalem building freeze halting plans for 6,000 housing units
Beit El settlers slam Netanyahu: 'He's acting like Erdogan, lying to us'
Netanyahu assails Abbas in tweetstorm on eve of new US peace bid
Against the odds, Trump renews push on Middle East peace
Kushner heading to Mideast for peace talks
Egypt said to ease Gaza power crisis with emergency fuel supply
Can Israeli water technology save the world?
Commentary: It's Time for Zionists to Stop Celebrating the Balfour Declaration - Israel was reclaimed as the Jewish homeland in spite of it, not because of it
Huge hidden trove of Nazi artifacts found in Argentina
The Internet Is Ruining Hebrew - The language of the Bible just got stupider, courtesy of Facebook commenters (and the Academy of the Hebrew Language)
Health Minister Litzman threatens to leave the coalition over Shabbat desecration
IDF: Dozens of soldiers lied about contracting skin disease
'Attacks on Israel prove UNHRC's entrenched political bias'
UNHRC holds special session on Israeli-Palestinian conflict
Hamas: War with Israel unlikely, relations with Egypt improving
Experts warn ISIS could come to Israel
US experts warn Israel to take Islamic State seriously
Iran missile struck ISIS but is also aimed at US, Saudis, Israel
After Iran fires missiles at IS in Syria, Netanyahu warns it not to threaten Israel
Netanyahu to Iran: We're watching your every move
The USS George H.W. Bush will dock at Haifa for the first time in 17 years as the ship takes part in air operations against ISIS
Evangelical Groups to Trump: Don't Deport Iraqi Christians
Muslims face rising violence in wake of IS-claimed attacks
The UN helps Assad rebuild, as he continues the carnage
Australia suspends air strikes in Syria
US and Moscow in Delicate Talks on Syria Tensions
Russia warns US its fighter jets are now potential target in Syria
White House says retains the right to self defense in Syria
EU considers Iraq security mission after Mosul falls
Iranian and Chinese destroyers hold joint drill in Persian Gulf
Iran and Saudi Arabia offer clashing accounts of offshore confrontation
Saudis Say They Seized 3 Iranians Planning 'Terrorist Act' at Sea
Iran denies Saudi captured three Revolutionary Guards, says they are fishermen
Commentary: America will regret helping Saudi Arabia bomb Yemen
Qatar says it will not negotiate unless neighbours lift 'blockade'
Turkey troops arrive in Qatar for long-planned drills
After Spat With Turkey, Germany Moves anti-ISIS Planes to Jordan
Afghan official: Gunmen killed 8 Afghan guards of a US base
Gunmen kill 2 navy men, wound 3 in Pakistan
Philippines launches offensive in Marawi, aims to end battle by weekend
Al-Qaida-linked militants staged Mali resort attack; 5 dead
Suicide bombers kill 12 in Nigeria's Borno state
'Half' Nigeria food aid for Boko Haram victims not delivered
London attack: 'Aggressive' and 'strange' suspect vowed to 'do some damage'
Finsbury Park Mosque attack latest: Theresa May vows hatred and evil will never succeed as Labour warns of rise in Islamophobia
Jewish groups express solidarity with UK Muslims after attack
Car rams police van on Champs-Elysees, armed suspect dead
Paris attack: Champs-Elysees driver had explosives and rifle, was flagged for extremism
French minister: Attack threat still very high
Some 126 migrants die in shipwreck off Libya
Kim Jong Un lives in fear of assassination by western 'decapitation' team, says report
Otto Warmbier dead: Trump condemns 'brutal' North Korea regime
China tour agency will stop taking Americans to North Korea
Venezuela Death Toll Climbs as Teenager is Shot Dead in Venezuela Anti-Government Protests
Cartel Wives: Women whose husbands worked for, then brought down El Chapo tell their story
Southwest border cities to use IRIS scanning technology to identify inmates, illegal immigrants
Mexico accused of spying on journalists and activists using cellphone malware
Michael Flynn Worked With Foreign Cyberweapons Group That Sold Spyware Used Against Political Dissidents
Jeff Sessions Defends Sentencing Memo: Violent Crime Increased Under Obama's Policies
Judicial Watch announces major lawsuit against DOJ - and it involves James Comey
Special prosecutor to meet Senate committee leaders
Mueller team lawyer brings witness-flipping expertise to Trump probes
Bossie: Mainstream Media Trying to 'Nullify an Election for the First Time'
Trump should give up Twitter, President Reagan's son says
Poll: Americans say U.S. political debate is increasingly uncivil
Sanders: Act in "Unprecedented" Ways, Fight Back in Every Way That You Can
Soros, Clinton-Linked Teneo Among Donors to McCain Institute
Market Volatility Has Vanished Around the World
Dow and S&P 500 close at records as tech stocks surge
Dollar hits three-week high on Fed rate hike bets
Oil prices near seven-month lows on global oversupply
Fire at French nuclear reactor, safety body says no sign of radiation concerns
Tsunami hits Greenland after 4.0 earthquake, reportedly killing four
Sabancaya volcano in Peru erupts to 26,000ft
Reventador volcano in Ecuador erupts to 13,000ft
Sinabung volcano in Indonesia erupts to 12,000ft
Tropical Storm Bret becomes earliest named storm so far south in the Atlantic
Fierce storm in Chile kills four, wreaks havoc
Britain wakes up to another scorching morning as country on course for longest heatwave in 20 years
The Southwest US Is About to Get Torched by a Brutal Heat Wave
California residents to lose power during extreme heat
Phoenix and Tucson tie heat records for the date
Phoenix flights cancelled because it's too hot for planes
Violent turbulence injures 26 on China Eastern Airlines flight
Israeli company is developing a universal flu vaccination
Air Force: As many as 135 patients may have been exposed to HIV, hepatitis at Al Udeid clinic
Delaware Legalizes Abortion through all Nine Months
Sao Paulo Gay Pride draws huge crowd and call to protect rights
Canada takes major step in criminalizing discrimination of transgender people
Women-Only Spa Accused Of Being Transphobic For 'No Male Genitals' Policy
Supreme Court strikes down law banning use of Facebook by registered sex offenders
Tracking Bible Prophecy Headlines - 6/19/2017
Kushner, Greenblatt to visit Israel this week in pursuit of a peace deal
Bennett submits bill to make it 'impossible' to divide Jerusalem
PM's office insists mystery Qalqilya plan was approved, amid ministers' denials
Hezbollah supporters call for Israel's annihilation at London rally
Finsbury Park 'terrorist attack': One killed, eight injured as van hits worshippers at London mosque
Israel goodwill Ramadan efforts cut after Palestinian attack
Hamas: War with Israel unlikely and relations with Egypt improving
Roadside explosion in Cairo kills Egyptian policeman
More People Were Forcibly Displaced in 2016 Than Ever Before
Israel provides steady flow of cash, aid to Syrian rebels
Pentagon: US shoots down Syrian aircraft for first time
US plane shoots down Syrian aircraft that attacked US-backed fighters
Russian ForMin calls on US to respect Syria's integrity
Iran launches missile strike into Syria in response to Tehran attacks
Iran targets 'terrorists' in missile strike on Isis-held Syrian town
Two dead as suspected jihadists attack Mali tourist resort
Saudi Arabia says it disrupts attack on offshore oil field
Maldives, Tourist Haven, Casts Wary Eye on Growing Islamic Radicalism
Sharp Rise in Violent Islamist Extremists in Sweden After Migrant Influx
Google Says It Will Do More to Suppress Terrorist Propaganda
Most lethal drones ever designed will be touted at Paris Air Show
North Korea says US 'mugged' its diplomats in New York
Russia says Trump is using 'Cold War rhetoric' on Cuba
Russia criticizes U.S. for 'anti-Cuban' approach, says it sides with Cuba
Trump lawyer Sekulow: President has no knowledge of being investigated
Nunes: No collusion between Trump and Russians - "stop chasing Russian ghosts around the closet"
People mad about the Trump-like 'Julius Caesar' are sending death threats to the wrong theater
Macron party wins massive majority in French parliament
With a weakened leader and reeling from crisis, Britain hurtles into the Brexit unknown
Illinois State Official: "We Are In Massive Crisis Mode, This Is Not A False Alarm"
China sets new record for quantum entanglement en route to build new communication network
China To Send 4 More Probes Into Space Before Year 2021
5.2 magnitude earthquake hits near Amahai, Indonesia
5.1 magnitude earthquake hits near Raoul Island, New Zealand
Sheveluch volcano on Kamchatka, Russia erupts to 40,000ft
Bezymianny volcano on Kamchatka, Russia erupts to 22,000ft
Klyuchevskoy volcano on Kamchatka, Russia erupts to 20,000ft
Sinabung volcano in Indonesia erupts to 11,000ft
Scientists tracking earthquake swarm in northern Yellowstone Park
Earthquake swarm in Katla volcano
Hurricane center says storm 'likely' to develop in Gulf while another storm brews to the east
Portugal Forest Fires: 61 Dead; PM Calls Disaster a 'Tragedy'
Portugal forest fire turns route 236 into road of hell
Oroville Dam repair is huge, but so is residents' mistrust
Trump raises alarm on ObamaCare 'death spiral' as insurers flee
Democrats fume over 'secret' Republican healthcare bill
Modern family: More courts allowing 3 parents of 1 child
Canadians to Face Hate Crimes Charges, Prison for Anti-Transgender Speech
The Vatican is looking into a group of exorcists who apparently made a pact with Satan on climate change and the death of Pope Francis
Girl's exorcism leads to mom's arrest on attempted murder charge
Explosion in Tattooing, Piercing Tests State Regulators
Tracking Bible Prophecy Headlines - 6/18/2017
New bill aims to make it harder to divide Jerusalem
Defense Minister Lieberman: 'Fatah statement proves there is no peace partner on the Palestinian side.'
True or not, Islamic State's claim of Friday attack is a statement of intent
MKs criticize Netanyahu in wake of Jerusalem terror attack
Netanyahu blasts Palestinian 'lies' about Jerusalem attack
Netanyahu demands PA condemn deadly Jerusalem attack
Donald Trump Jr. calls out BBC over Jerusalem attack headline
Netanyahu wins headline spat with BBC over Jerusalem stabbing
UN envoy 'appalled' by any who consider Jerusalem terrorists heroes
Police arrest 17-year old who wrote on Facebook about an attack on the Be'er Sheva pride parade
IDF activity increases as Ramadan winds down
As Qatar Crisis Rages, Egypt Gets Closer to Hamas
Roadside explosion in Cairo kills Egyptian policeman
Trump's Business Ties in Persian Gulf Raise Questions About His Allegiances
Syrian army declares city ceasefire as Russia, U.N. plan July peace talks
Russia says 180 IS fighters killed in Syria strikes
Iraqi forces attack Mosul's Old City
'The war after Isis': has Trump opened the door to conflict with Iran?
Tehran says Saudi coastguard killed Iranian fisherman
Iran and China conduct naval drill in Gulf
Taliban attacks key Afghan police base, killing at least five officers
Jews and Christians are guests as taboo-breaking liberal mosque opens in Berlin
Kenya roadside bombing kills at least four in suspected extremist attack
Three Killed in Bombing at Bogota Mall, Nine Injured
Russia criticizes US for 'anti-Cuban' approach, says it sides with Cuba
American Airlines Tests CT Scanning to Keep Laptops in Carry-Ons
6.1 magnitude earthquake hits south of the Fiji Islands
5.4 magnitude earthquake hits near Masachapa, Nicaragua
5.1 magnitude earthquake hits near Plomarion, Greece
5.1 magnitude earthquake hits near Lakatoro, Vanuatu
5.0 magnitude earthquake hits near Kokopo, Papua New Guinea
5.0 magnitude hits near Iceland
Sabancaya volcano in Peru erupts to 24,000ft
Klyuchevskoy volcano on Kamchatka, Russia erupts to 20,000ft
Sheveluch volcano on Kamchatka, Russia erupts to 19,000ft
Reventador volcano in Ecuador erupts to 13,000ft
Chile rains leave four dead, thousands homeless
Portugal forest fires: At least 57 killed, many in cars overrun by blaze
The Black Sea Turned Turquoise, Thanks to a Phytoplankton Bloom
Environment advocacy group reports 'surprising' amount of lead in baby food
Merkel: Pope urged her to fight for Paris climate deal
Tracking Bible Prophecy Headlines - 6/17/2017
Liberman at ToI event: Israel is coordinating settlement building with the US
Five Palestinians cities to expand into Area C
Senate Democrats edge closer to backing cuts in Palestinian aid
Border Police officer killed in Jerusalem terror attack
Islamic State claims fatal stabbing of Israeli policewoman Hadas Malka
Fatah blasts Israel for 'executing' terrorists
Abbas's Fatah slams Israel for killing 3 Palestinians carrying out fatal attack
After attack, PM revokes some Ramadan entry permits for Palestinians
Israel: Jerusalem attack encouraged by PA payments to terrorists
US 'concerned' about Gaza crisis but says Hamas responsible
15,000 plus sign petition against anti-Israel rally in London
London Mayor Khan Slammed by Jewish Groups Over Refusal to Ban Anti-Israel Al-Quds March
Canadian Jews Are Top Target of Hate Crimes, According to Government Study
On the Dangers of 'New Anti-Semitism'
Putin: Israel's Sharon warned me against trusting anyone in Middle East
France says U.S. must work with Europe, G7 over Russia sanctions
Israel and Saudi Arabia discussing establishing economic relations
Saudi foreign minister says working on list of Qatar 'grievances'
Qatar says blockade by Arab states is collective punishment
US Senate's Iran sanctions are breach of nuclear deal - senior Iranian official quoted
Iran should stop interfering in Iraq, Iraqi VP Allawi says
Mosul's Old City waits for salvation amid 'death, death, death'
Deportation of Iraqi Christians 'Worse' Than Rejecting Jewish Holocaust Refugees, Chaldean Bishop Says
ICE arrests of Iraqi Christians in US cause detainee families to feel betrayed
UN says aid to 9 million Syrian children are in peril
Anger boils over as London fire toll hits 30
After Otto Warmbier, will U.S. push back against North Korea?
Seven sailors missing, three injured after U.S. Navy destroyer collides with container ship off Japan
Trump calls on Cuba to return U.S. fugitives, including cop-killer Chesimard
Trump allies on the offensive against Mueller
Robert Mueller expands special counsel office, hires 13 lawyers
FBI declines to release Comey memos, citing use in possible 'law enforcement proceeding'
Judicial Watch seeking documents 'unlawfully removed' by Comey
Deputy Attorney General Rod Rosenstein acknowledges he may need to recuse himself from Russia probe, sources say
Pence's balancing act as Trump's No. 2 shows signs of strain amid WH turmoil
Scalise shooter James Hodgkinson had list of Republican lawmakers' names
Armed police fire stun gun at knife-wielding man near British parliament
Venezuela mobs kick, burn thieves in lynching epidemic
Could Illinois be the first state to file for bankruptcy?
Higher prices squeezing both renters and would-be homeowners
Amazon-Whole Foods threat wipes out nearly $40 billion in market value from other companies
Grocery stocks tank as 'Amazon effect' strikes fear in investors
China's quantum satellite in big leap
5.7 magnitude earthquake hits the Pacific-Antarctic Ridge
5.4 magnitude earthquake hits near Atka, Alaska
5.0 magnitude earthquake hits near Taron, Papua New Guinea
Sabancaya volcano in Peru erupts to 25,000ft
Sheveluch volcano on Kamchatka, Russia erupts to 25,000ft
Sinabung volcano in Indonesia erupts to 21,000ft
Klyuchevskoy volcano on Kamchatka, Russia erupts to 20,000ft
Fuego volcano in Guatemala erupts to 16,000ft
Tropical trouble? Storms could spin up in Atlantic, Caribbean
Niger floods: Nine children killed as homes collapse
Dangerous, prolonged heat wave is going to break records in the Southwest next week
Dangerous unproven treatments for 'chronic Lyme disease' are on the rise
One dead, several sickened after UES Legionnaires' outbreak
Health Insurers Plan Rate Hikes for Obamacare Exchanges
Michelle Carter found guilty in landmark texting suicide case
McDonald's sued for sexual harassment by transgender woman
Canadians Could Face Hate Crimes Over Using The Wrong Gender Pronouns
Skittles' move to ditch rainbow to give LGBT pride 'center stage' is criticized
'Breatharian' couple survives on 'the universe's energy' instead of food
Tracking Bible Prophecy Headlines - 6/16/2017
Marking 50 years of rule, Rivlin calls on world to recognize Golan as Israel
Rivlin: The Golan is essential to our existence
Ministers slam Israeli plan to double size of West Bank's Qalqilya
Israel and Hamas court catastrophe in high-stakes game of chicken
US 'concerned' about Gaza crisis but says Hamas responsible
Russian Ambassador to Israel - Hamas, Hezbollah not terrorists at all
Palestinians to claim Tomb of Patriarchs on UN World Heritage List
US threatens to replace UN human rights body over anti-Israel stance
Israel expects change in UN voting patterns, Netanyahu says after Africa trip
Vatican, Israel closer to resolving property, tax issues - Historic accord would define relations, establish juridical rights of the Catholic Church in Israel
Iraqi Christians targeted for deportation face 'death sentence' in Iraq, lawyers say
London fire: First victim named as Mohammed Alhajali, a Syrian refugee
UN slams 'staggering loss of civilian life' in US-backed Syria airstrikes
Russia claims it has killed Islamic State leader
About 4,000 more US troops to be sent to Afghanistan
US shifts to reassure Qatar with arms sale, joint exercise
US signs deal to supply F-15 jets to Qatar after Trump terror claims
Unicef Steps In to Pay Yemen's Doctors as War and Cholera Rage
From Tehran to Beirut: Shia militias aim to firm up Iran's arc of influence
Senate passes Iran 'non-nuclear' sanctions bill
UN treaty to ban nuclear weapons may be adopted soon
Their life disrupted, South Korean grannies vow to fight THAAD till the end
Kim Jong-un nervous about assassination: NIS
Fred Warmbier: No excuse for North Korea 'brutalizing' our son
Doctors say US student freed by North Korea has severe brain damage
Rodman gives Trump's 'The Art of the Deal' as gift for North Korea's Kim
Some of China's richest and most powerful men have mysteriously vanished
Deadly blast hits students, parents at gates of kindergarten in China
Trump scraps Obama policy that protected immigrant parents from deportation
Nearly $50 million in the California state budget will go to expanded legal services for immigrants
Putin Offers Political Asylum To James Comey, Citing Potential Prosecution In U.S.
Jared Kushner's business dealings come under scrutiny in Russia probe
Trump, facing deepening probes, revives attacks on Clinton
Trump to announce plan to stop cash flow to Cuban military
Pence hires his own lawyer for Russia probes
News Corp. CEO: The Almighty Algorithm - "fake news" and other consequences of Google, Amazon and Facebook's relentless focus on quantity over quality
Rage Is All the Rage, and It's Dangerous
Time Warner CEO Jeff Bewkes Defends Public Theater's 'Julius Caesar,' CNN at Shareholders Meeting
Several shots fired at truck flying 'Make America Great Again' flag on I-465
Varney: Left Won't Acknowledge 'Climate of Violence' They Helped Create
Talk of unity wanes as Republicans, Democrats blame each other for shooting
Democrats and Republicans show unity on baseball field to honor wounded colleague
Dems ask themselves: Has their rhetoric gone too far?
Steve Scalise shooting: Political 'intensity' at town halls and beyond rising for months
GOP Lawmaker Wants to Let Members of Congress Carry Guns
Terror fears prompt first Australia gun amnesty in 20 years
How a Conspiracy Theorist's Call About a Dirty Bomb Shut Down Part of a Port
Facebook seeks to become 'hostile place' for terrorists
Opposing Trump, conservative bloc demands reforms to internet spy law
Trump Orders Government to Stop Work on Y2K Bug, 17 Years Later
Trump to clamp down on Cuba travel, trade, curbing Obama's detente
Eurogroup agrees 8.5 billion euro bailout distribution to Greece to cover its current needs
OPEC Took Aim at US Oil Producers, but Hurt Itself, Too
Sweet! Rare Strawberry 'Minimoon' Makes for Stunning Photos
5.8 magnitude earthquake hits the Southern East Pacific Rise
Bezymianny volcano on Kamchatka, Russia erupts to 40,000ft
Sheveluch volcano on Kamchatka, Russia erupts to 27,000ft
Sabancaya volcano in Peru erupts to 25,000ft
Klyuchevskoy volcano on Kamchatka, Russia erupts to 23,000ft
Sinabung volcano in Indonesia erupts to 18,000ft
Reventador volcano in Ecuador erupts to 13,000ft
Deadly London Tower Fire Fueled By 'Green Energy' Rules
A Few Genetic Tweaks To Chinese Bird Flu Virus Could Fuel A Human Pandemic
Secrecy surrounding Senate health bill raises alarms in both parties
Rule gives Oregonians non-gender option on driver's license
Serbia's president formally nominates country's first openly gay prime minister
Catholic Church Says Sexual Abuse by Clergy Still Unresolved With 25 New Cases: Annual Report
Tracking Bible Prophecy Headlines - 6/15/2017
Israeli and international groups warn of looming Gaza disaster
Palestinians say Netanyahu, not Abbas, to blame for Gaza crisis
Hamas could easily solve Gaza's electricity crisis, but prefers to finance tunnels and rockets
Palestinian Authority attacks Hamas, calls Gaza 'the second Nakba'
Israel rejects US claim Palestinians stopping payouts to terrorists
Tillerson waters down statement that Palestinians 'changed policy' of terror payments
Tillerson retreats from pledge to fill anti-Semitism envoy post
Tillerson: Israel embassy move both 'if' and 'when'
The White House's plan for peace in the Middle East: reduce building in Judea, Samaria, use Jordan and Gulf states to help with Israel's security.
Israel advancing 14,000 Palestinian homes in Area C, right-wing warns
New Zealand says it stands behind anti-settlement UN motion
Over 200 IDF soldiers contract mysterious skin disease on southern base
Despite Public Outcry, Egypt to Transfer Islands to Saudi Arabia
Senate votes to support Trump's arms sale to Saudi Arabia
Iranian boat shines laser at US aircraft in Strait of Hormuz
UN's Zeid warns Gulf states to respect rights in Qatar row
Amid Gulf crisis, US and Qatar agree on F-15 fighter sale
Human cost of the Qatar crisis: 'families are being torn apart'
How BAE sold cyber-surveillance tools to Arab states
U.S.-Led Airstrikes in Syria Killed Hundreds of Civilians, U.N. Panel Says
ISIS drones are attacking U.S. troops and disrupting airstrikes in Raqqa, officials say
ISIS Using Hollywood Movies in Recruiting Propaganda
Afghan official: ISIS moves to seize Osama bin Laden's hideout
US military dismisses chance of massive troop surge in Afghanistan
Suicide car bomber detonates outside Somalia restaurant
Somalia restaurant siege: 17 dead as gunmen take hostages in Mogadishu
US official: 12 Turkish agents to be charged for DC clashes
Japan accused of stifling freedom with new terror law
US shipping terminal evacuated after 'dirty bomb' threat
Power outage hits Brussels airport, causing many delays
Visits From Nations on Trump's Travel-Ban List Fall Sharply
Trump resets clock on extreme vetting travel ban procedures
No apologies: ICE chief says illegal immigrants should live in fear of deportation
Mayor of Rome seeks to ban immigantion
Congressman Scalise, Others Shot; Gunman Is Dead
GOP House Whip Steve Scalise in critical condition after shooting at baseball practice
Shooting At GOP Baseball Practice Latest In Pattern Of Violence Against Republicans
Members of Congress receive threats, consider security following shooting
Steve Scalise shooting: 'Political rhetorical terrorism' contributed to attack, rep says
Carlson: Political Violence 'Threatens the Basic Stability of Our Country'
Trump sits by bedside of congressman wounded in shooting
Scalise shooter: Dead gunman ID'd as Trump-hating building inspector from Illinois
Virginia Shooting Suspect Was Distraught Over Trump's Election
Suspect blasted GOP for favoring 'super rich' in letters to local newspaper
'This Isn't a Gun Issue': Loesch Rips McAuliffe For Gun Control Rhetoric After Shooting
Rep. Chris Collins After Scalise Shooting: I'll Be Carrying Concealed at Next Game
Four killed in shooting at San Francisco UPS facility, including gunman
Officers To Be Put On 12-Hour Shifts, As City Violence Increases
London Fire: High-Rise Apartment Blaze Kills at Least 12, Injures 78
Special counsel is investigating Trump for possible obstruction of justice, officials say
Krauthammer: Sessions 'Exposed the Absurdity' of Trump-Russia Case
Trump Sued Over Foreign Business Dealings by Democrat Lawmakers
Advertisers are in the hot seat as activists both for and against Trump call for boycotts
Fed hikes interest rates despite declining inflation, sets plan for balance sheet reduction
May inches toward deal to stay in power as battle rages over Brexit
Dairy dispute sours Belarus-Russia relations
Swedish railway uses microchip implants
The Internet is mauling America's malls. Is your favorite retailer closing its doors?
'Retail Apocalypse' Moves North As Sears Canada Admits Its Future Is In "Serious Doubt"
Billionaires are stockpiling land that could be used in the apocalypse - here's where they're going
Facebook gives bots ability to negotiate, compromise
The Pentagon is building robotic wingmen to fly alongside fighter planes
Massive earthquake triggers landslides in Guatemala
5 dead in magnitude 6.9 earthquake in western Guatemala
5.9 magnitude earthquake hits near L'Esperance Rock, New Zealand
5.5 magnitude earthquake hits near Puerto Escondido, Mexico
5.5 magnitude earthquake hits near Puerto Madero, Mexico
5.4 magnitude earthquake hits near Puerto Madero, Mexico
5.1 magnitude earthquake hits near Champerico, Guatemala
5.1 magnitude earthquake hits near Uyugan, Philippines
5.0 magnitude earthquake hits near Nuevo Progreso, Guatemala
Sheveluch volcano on Kamchatka, Russia erupts to 40,000ft
Sabancaya volcano in Peru erupts to 25,000ft
Klyuchevskoy volcano on Kamchatka, Russia erupts to 23,000ft
Sinabung volcano in Indonesia erupts to 18,000ft
Reventador volcano in Ecuador erupts to 13,000ft
Sakurajima volcano on Japan erupts to 11,000ft
Dukono volcano in Indonesia erupts to 10,000ft
Ex-UN chief says Trump must rethink on climate
Satellites forewarn of locust plagues
Scientists design laser to kill weeds
CRISPR pioneer Doudna envisions a world of woolly mammoths and unicorns
DR Congo polio outbreak 'from poor vaccine coverage'
GOP Senators May Fund Planned Parenthood in Obamacare Repeal Bill
Ireland's first gay prime minister enters office
Southern Baptists Embrace Gender-Inclusive Language in the Bible
Will Trump's Tax Reforms Reduce Giving to Churches?
Tracking Bible Prophecy Headlines - 6/14/2017
UN job posting lists location as Jerusalem, State of Palestine
Haley slams UN human rights report for 'singling out Israel'
Why Won't Abbas Accept 'Two States for Two Peoples'?
Israel said to be in talks with Egypt, EU in bid to head off Gaza electricity crisis
With Gaza ailing, PA accused of slashing medical aid by nearly 90%
Tillerson: PA has 'changed policy,' will stop paying terrorists' families
Palestinians paid terrorists $1b in past 4 years, Knesset panel hears
St. Louis man pleads guilty to dozens of JCC bomb threats
Trump calls Romanian Holocaust remembrance a 'vital cause'
Israel to test fire anti-missile system.... in Alaska
US 'not winning' in Afghanistan, Defense Secretary tells Congress
Trump Gives Mattis Authority to Send More Troops to Afghanistan
Senate Narrowly Backs Trump Weapons Sale to Saudi Arabia
Raising Tensions, Iranians Again Link Saudis to Terror Attacks in Tehran
How the Saudi-Qatar Rivalry, Now Combusting, Reshaped the Middle East
Saudi Arabia says Qatar airspace closure to protect citizens from threats
US defense chief: Blockade of Qatar a 'very complex situation'
US says 'worst behind us' in Qatar crisis
US ambassador to Qatar quits amid diplomatic spat
Turkey's Erdogan decries isolation of Qatar as 'inhumane,' against Islamic values
Morocco says will send food to Qatar after Gulf states cut ties
Plan to airlift 4,000 cows to isolated Qatar to maintain milk supplies
Ramadan prayers at Catholic site spark controversy in Granada
Hundreds at Iraq refugee camp ill from contaminated food
France launches probe into cement maker's 'funding of IS'
UN agency seeks access to civilians in ISIS-held Syrian city
ISIS Kills 2 Chinese Missionaries Accused of Violating Visa Rules in Pakistan by Sharing the Gospel
Indonesia, Malaysia, Philippines to join forces against ISIS
Islamic State cells in nearly all Indonesian provinces
Police arrests illegal Guinean migrant suspected of sexually assaulting girlfriend, giving her HIV
EU takes action against eastern states for refusing to take refugees
Visitor numbers fall at UK attractions after terrorist attacks
Trump says travel ban ruling comes at 'dangerous time'
Supreme Court gives Trump more time to file travel ban briefs
Oculus VR co-founder aims to build virtual US-Mexico border wall
Who's afraid of George Soros? Both loaded and loathed, Jewish philanthropist accused by detractors of backing coup, sponsoring protests, manufacturing migration crisis
Russian Cyber Hacks on U.S. Electoral System Far Wider Than Previously Known
US lawmakers to probe Tillerson on Russia, diplomacy budget cuts
Tillerson warns against steps that could freeze out Russia
US senators reach deal on Russia sanctions
Jeff Sessions testifies: Refuses to say whether he spoke to Trump about Comey's handling of Russia investigation
Jeff Sessions denies Russia collusion, defends Comey firing
Sessions calls suggestion he colluded with Russia a 'detestable lie'
Gingrich Questions Special Counsel's Impartiality - "Republicans Are Delusional...Look Who He Is Hiring"
Tucker: 'Strategic Leaks' Are 'An Utter Perversion of Our Gov't System'
Dem leaders: Cool it on impeachment
House Democrats battle behind the scenes over impeachment
NY Dem: 'Every Racist in America Voted for Donald Trump'
Newt Gingrich: The media and elites still don't understand Trump
Controversial 'Julius Caesar' Play Opens to Standing Ovation in Central Park
Buchanan: Are We Nearing Civil War?
UK could stay in EU despite Brexit vote, Macron says
Taiwan reacts defiantly as Panama switches diplomatic ties to China
University of Virginia student Otto Warmbier, said to be in a coma, released from North Korea
Dennis Rodman arrives in North Korea to 'try and open a door' to Pyongyang
S.Korea officials: Suspected N.Korea drone spied on US anti-missile system
Future of humanity under threat from AI-controlled propaganda - Assange
Iraq to Triple Its Oil Refining Capacity
Shale Production Will Hit An All Time High Next Month... And That's Just The Beginning
Signs of past California 'mega-quakes' show danger of the Big One on San Andreas fault
5.8 magnitude earthquake hits near Port-Vila, Vanuatu
Popocateptl volcano in Mexico erupts to 23,000ft
Klyuchevskoy volcano on Kamchatka, Russia erupts to 23,000ft
Sheveluch volcano on Kamchatka, Russia erupts to 19,000ft
Fuego volcano in Guatemala erupts to 16,500ft
Reventador volcano in Ecuador erupts to 13,000ft
Turrialba volcano in Costa Rica erupts to 12,000ft
Sinabung volcano in Indonesia erupts to 11,000ft
Bangladesh: Rain triggers landslides and leaves 107 dead
From 122 degrees in Death Valley to 100 in Sacramento, heat wave to plague California this week
Good news for redheads: a tanning drug for the pale-skinned
Defibrillator drones to boost cardiac arrest survival
Cholera rages across Yemen, one child infected every minute: charity
Yemen hospitals in constant code black amid cholera spike as one patient dies every hour
The FDA takes a stand against an opioid that fueled an epidemic
Poll: 73 Percent of Americans Support Euthanasia
Trump raises alarm on ObamaCare 'death spiral' as insurers flee
Trump calls House health care bill 'mean'
Target's dangerous policy of allowing men into women's dressing rooms has claimed another innocent victim of sexual voyeurism
School: You may not recite prayer in the name of Jesus Christ
Tracking Bible Prophecy Headlines - 6/13/2017
Palestinian delegation expected to meet Trump administration officials in DC
Liberman: Israel-Arab normalization first, then Israel-Palestinian peace
Poll: Impossible for Israel to reach peace deal with PA
US official: Israeli, Palestinian spoilers want to derail peace talks
Commentary: The only solution to the 'right of return'
UN human rights chief: Israel, Palestinians fail to probe war crimes
US 'strongly condemns' Hamas tunnel found under UNRWA schools in Gaza
Netanyahu calls to disband UNRWA and to stop foreign-funded NGOs
UN head backs Palestinian aid agency after Netanyahu urges shutdown
Israel cuts Gaza electricity after Palestinian president says he will no longer pay the bill for Hamas
Gaza Electricity Company: Egypt announced that it would cut off electricity to the Gaza Strip
Hamas warns cutting electricity to Gaza would be 'catastrophic'
Anti-Semitic messages found at historic Romanian synagogue
Angela Merkel to Buenos Aires' Oldest Congregation: 'We Must Fight Anti-Semitism'
Warren Buffett is trying to raise $200 million in Israel Bonds
Congress bill to ensure Israel's qualitative military edge
Report: Trump leaked to Russia that Israel infiltrated ISIS computers
U.S. Cyberweapons, Used Against Iran and North Korea, Are a Disappointment Against ISIS
IS chemical weapons capability degraded, analysts say
Islamic State calls for Ramadan attacks in US, Europe
Ramadan toll shows Islamic State in pitched recruiting race
Booby-traps... but no Baghdadi: the men cleaning up after Isis in northern Iraq
Syrian army and allies step up bombing of rebels in Deraa city
State media: Iran kills 4 ISIS-linked gunmen
Iran's Khamenei blames U.S. for regional instability, creation of Islamic State
Iran says Trump administration will end up abiding by nuclear deal
'They said girls don't ride bikes': Iranian women defy the cycling fatwa
How Two Gulf Rivals Helped Inflame the Middle East
Mattis says options on Afghanistan to be presented to Trump 'very soon'
Report: U.S.-Backed Afghan Government Funding Taliban Schools, Hospitals
Manchester attacker Salman Abedi likely built bomb himself
Bratton thinks Europe-like terror attacks are headed for the US
Islamic State calls for attacks in West, Russia, Middle East, Asia during Ramadan
4 Syrians face terrorism charges in Germany
Three EU countries say 'no' to Muslims
Norway to ban full-face Muslim veil in all schools
US Prepares to Deport Hundreds of Iraqi Christians
Alan Dershowitz says he's trying 'to help end' female genital mutilation
Trump moves to accept hundreds of refugees from Iran under Obama deal
Trump travel ban dealt another blow, faces high court next
Court finds no proven terrorist link to 6 countries, uses Trump's words against him on travel ban
Russian opposition leader gets 30 days in jail amid mass demonstrations
Russian police may use force to break up illegal Moscow rally
Arrow missile system to be tested in Alaska
North Korea 'most urgent' threat to security: Mattis
Cabo San Lucas beheadings: Cartel killings traumatize resort town as heads found in cooler
The New York Times vows to stand by theater despite Trump - "Julius Caesar" controversy
Fareed Zakaria: 'Julius Caesar' in Central Park 'brilliantly interpreted for the Trump era'
Trump impeachment rally set for Philly next month
Judge Napolitano: Sessions Will Be Testifying As A Witness; Dangerous Position, He Should Not Testify
Secret Service says it has no audio, transcripts of Trump 'tapes'
Sean Spicer: Donald Trump To Reveal If He Taped James Comey When He's Good And Ready
Comey admitted single Trump leak, but were there others?
Comey facing 'three-pronged legal attack' after Kasowitz's detailed investigation
Gregg Jarrett: Are Mueller and Comey 'colluding' against Trump by acting as co-special counsel?
'What the H*** Are We Investigating?': GOP Rep Slams Mueller Inquiry
Gregg Jarrett: Are Mueller and Comey 'colluding' against Trump by acting as co-special counsel?
Trump considering firing special counsel Mueller, friend says
Feinstein: "Congress Should Investigate If Lynch Pressured Comey To Cover For Hillary Clinton"
Robert Mueller Stocks Staff with Democrat Donors
Tory and Labour MPs plot secret deal to ensure soft Brexit
'Silver splitters' - are over-60s divorcees creating a new generation rent?
Cash-strapped Houston sells off $2M worth of city streets
Cyber extortion gang hits again, striking ABC, clinics across U.S.
Dem rep introduces 'COVFEFE Act' to preserve Trump tweets
6.3 magnitude earthquake hits near Plomarion, Greece
Quake kills woman, guts houses on Greek island of Lesbos
5.1 magnitude earthquake hits near Tilichiki, Russia
5.0 magnitude earthquake hits near Saparua, Indonesia
Klyuchevskoy volcano on Kamchatka, Russia erupts to 27,000ft
Bogoslof volcano in the Aleutian Islands erupts to 25,000ft
Sheveluch volcano on Kamchatka, Russia erupts to 23,000ft
Popocateptl volcano in Mexico erupts to 23,000ft
Reventador volcano in Ecuador erupts to 18,000ft
Fuego volcano in Guatemala erupts to 16,000ft
Tropical Storm Calvin forms off southern Mexico in Pacific
Minnesota hailstorm brings out snowplows in June
A contagious dog flu is on the rise in the US
Will 2017 Be the 'Year of the Trans Candidate'?
Southern Baptists Embrace Gender - Inclusive Language in the Bible
Food Review Website Suggests Patrons Avoid Chick-fil-A Due to 'Unpalatable Baggage' of Christian values
NFL Star Ben Watson: Bernie Sanders 'UnAmerican' for Questioning Trump Nominee's Evangelical Beliefs
In Major Smackdown, Pope Francis Threatens Renegade African Priests, Demanding 'Total Obedience'
Pope Francis Threatens to Fire Priests Who Don't Obey Him, Says Rebellion Is Destructive
Tracking Bible Prophecy Headlines - 6/12/2017
1,800 US rabbis call on Israel to end occupation, lay groundwork for peace
UNRWA should be dismantled, Netanyahu told Nikki Haley
An unusual confrontation in front of Ambassador Nikki Haley
Top Israel and UN officers spar in front of Nikki Haley - report
Failed US policies at the heart of Middle East problem
Netanyahu Demanded Settlers Be Allowed to Remain in Palestine After Future Peace Deal, Document Reveals
Lieberman: Israel plans most settlement homes since 1992
Israeli Cabinet Decides to Reduce Gaza Electricity Supply in Agreement With Abbas'
Escalation in Gaza: The writing is already on the wall
Ramallah start-up uses algorithms to predict Mideast conflict allows users to avoid conflict zones
Bomb threats close three LA synagogues over Shabbat
Woman strips naked in front of Western Wall, sparking uproar
Journalist ordered to pay Netanyahu damages for libel
US-backed Syrian fighters seize parts of IS 'capital' Raqqa
Jordan shoots dead five approaching its borders from Syria
Russia Says It's Willing to Help U.S. Mediate Qatar-Saudi Rift
Saudis move to ease humanitarian crisis spawned by Qatar blockade
Qatar blockade: Iran sends five planeloads of food
Iran says two warships heading to Oman
Iran arrests almost 50 after deadly Tehran attacks
Tunisians protest for right not to fast during Ramadan
US airstrike kills 8 Islamic extremists in Somalia
Facebook blasphemy: Pakistani man sentenced to death for insulting Prophet Muhammad
Germany: Facial recognition software will identify terrorists
Convicted terrorist featured in Puerto Rican Day parade
Puerto Rico votes to ask US congress to make it the 51st state
Tens of thousands rally in Barcelona for Catalan independence vote
Mueller adds muscle for Russia investigation
Attorney general to face questions on Comey firing, Russia
Trump attorney signals a firm stance in dealing with special prosecutor
Trump accuses ex-FBI director Comey of cowardice over 'leaks'
Trump says Comey leaks are the real issue, in Sunday morning Twitter flurry
McCain says American leadership was better under Obama: report
Sanders Calls for Takeover of 'Absolute Failure' Democratic Party
Delta, Bank of America drop sponsorship of Shakespeare in the Park over 'Julius Caesar' stunt that shows Trump assassination
Hedge funds face a crisis of confidence
Digital rights groups fight back against biometric campaign
Brain-computer interfaces are coming: 'Consensual telepathy,' anyone?
NASA video shows asteroids circling Earth after it spots 10 'potentially hazardous' space rocks
5.6 magnitude earthquake hits near Illapel, Chile
5.6 magnitude earthquake hits near Cibungur, Indonesia
5.1 magnitude earthquake hits the Ascension Island region
5.1 magnitude earthquake hits near Villa Yapacani, Bolivia
5.1 magnitude earthquake hits near Port-Olry, Vanuatu
Sheveluch volcano on Kamchatka, Russia erupts to 27,000ft
Klyuchevskoy volcano on Kamchatka, Russia erupts to 25,000ft
Sabancaya volcano in Peru erupts to 23,000ft
Reventador volcano in Ecuador erupts to 13,000ft
Poas volcano in Costa Rica erupts to 10,000ft
Gulf of Mexico could yield second Atlantic tropical system of 2017 next week
Culls, poultry transport ban as S. Korea fights bird flu outbreak
Prozac Nation Is Now the United States of Xanax
Insurance Companies Increasingly Using Cheap DNA Testing To Deny Coverage
Public Libraries Hosting 'Drag Queen Story Hour' for Children
Activists Display a Mixture of Pride and Anger at LGBT Marches Across the U.S.
Washington gay pride parade draws thousands, briefly blocked by protest
L.A. Gay-Pride-Turned-'#ResistMarch' Feels the Hate for Trump
Pentagon continues LGBT pride celebration; conservatives say it's a shame in Trump administration
North Korea Arrests Senior Citizen for Contacting Christians in China
Tracking Bible Prophecy Headlines - 6/11/2017
PM demanded settlers remain 'in place' after deal - report
Hundreds of new West Bank homes said slated for approval
Billions spent on settlements since Israel captured West Bank
For Israelis and Palestinians, a Football Match For Peace Is Like a Political Solution - Far-Fetched
Ending the sewage - Israel and PA combine efforts to save Kidron Valley
Abbas Adviser: Western Wall can only remain under Muslim sovereignty
Nikki Haley at Yad Vashem: 'We must always choose a side'
Dutch Muslim councilman blasts Israeli youth delegation as 'murderers,' 'terrorists'

Tracking Bible Prophecy Headlines - 6/10/2017
Tracking Bible Prophecy Headlines - 6/9/2017
Tracking Bible Prophecy Headlines - 6/8/2017
Tracking Bible Prophecy Headlines - 6/7/2017
Tracking Bible Prophecy Headlines - 6/6/2017
Tracking Bible Prophecy Headlines - 6/5/2017
Tracking Bible Prophecy Headlines - 6/4/2017
Tracking Bible Prophecy Headlines - 6/3/2017
Tracking Bible Prophecy Headlines - 6/2/2017
Tracking Bible Prophecy Headlines - 6/1/2017
Click here to retun to "Tracking the Birth Pangs" page.