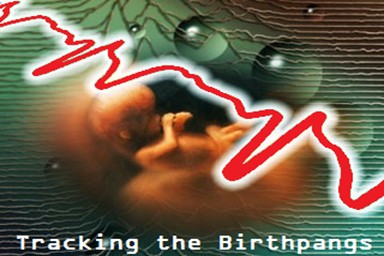 June 2018 Headlines
"Tracking Bible Prophecy" headlines can also be found on
Facebook
Tracking Bible Prophecy Headlines - 6/30/2018
Arab nations said to tell US envoys revealing peace plan will destabilize region
'US no longer talking about Israeli concessions'
The Palestinian paradox: 70 years of perpetuating refugeeism
Report: UN, Washington struggling to raise foreign aid for Gaza
Trump's Mideast envoy: Iran's material and financial support for Hamas used for increased violence in Gaza
Palestinians say 2 killed at Gaza border as 5,000 protest
Israel using advanced technology to fight Gaza's incendiary kites
MK: We'll stop kite terror, even if it means major conflict, killing Hamas heads
The Israeli Military Has Big Plans for Small Drones
William proves prince of diplomacy in Israel and Palestine
Jewish leader: Over 40 percent of young Germans don't know what Auschwitz is
Ukrainian general implies Jews want bloodshed in his country
South African Jews file police complaint against 3 for 'gross anti-Semitism'
Lebanese President: If Israel attacks, we'll defend ourselves
UN calls for armed groups to leave Golan area separating Israel - Syria forces
IDF sends aid to Syrians fleeing Daraa in overnight 'Good Neighbor' operation
Lieberman: Israel will continue providing aid, but won't accept a single Syrian refugee
Amid fierce fighting, Israel fears flood of Syrian refugees converging on border
Facing possible Syrian influx, Druze MK calls to set up refugee camp on border
UNHCR: Number of displaced triples to 160,000 during fighting in south Syria
Hezbollah seeks role in return of Syrian refugees from Lebanon
Jordan source reports south Syria truce; US cannot confirm
Amid reports of south Syria ceasefire, Nasrallah claims 'big victory' is near
UN rights boss warns of 'catastrophe' in battle for Syria's Deraa
Kremlin: Putin, Trump to discuss Syria at July meeting
'Looking forward to it': Trump says he can succeed where others failed with Putin summit
Accepting Regime Forces in South Syria Will Only Further Iran's Goals
Iran's rulers face discontent as U.S. pressure mounts
Iran Faces Blackouts As Protests Rock Capital
Report: Iran seeking illegal missile technology in Germany
Turkey will not cut off trade ties to Iran at behest of others, minister says
Turkey arrests former opposition MP on terrorism charges
UN talks help stall Saudi-led assault on strategic Yemen port
UN says Yemeni legitimate government, Houthis will return to peace talks
Bangladesh To Get $480 Million From World Bank To Tackle Rohingya Crisis
North Korea has increased nuclear production at secret sites, say U.S. officials
U.S. Ends 70 Years of Military Presence in South Korean Capital
Trump reportedly told Macron France should quit the EU
Europe fears it occupies a special place in 'Trump hell'
Cracks emerge in European Union's migrant deal
Italy PM clashes with Germany, France over gist of migration deal
3 babies among 100 dead off Libya as Europe hails new migrant deal
EU leaders agree to roll over Russia economic sanctions
Edward Snowden describes Russian government as corrupt
Mexico's presidential frontrunner is promising a revolution. Can he deliver?
Protests against Trump immigration policy expected nationwide
Trump's controversial pick for top UN migration job voted down in Geneva
Steyer: Maybe 'Nuclear War' Would Provide 'Course Correction' to Trump
Trump responds to Maryland shooting: 'Journalists should be free from fear of being violently attacked"
Newspaper Massacre Survivor: 'I Couldn't Give a F---' About Thoughts and Prayers 'If There's Nothing Else'
Capital Gazette gunman was identified using facial recognition technology that's been controversial
Bucks County DA: Suspect Charged With Weapons Of Mass Destruction In Connection To Mysterious Explosions
Freaked Out Americans Desperately Seek to Escape the News
Trump telling officials he wants to withdraw US from World Trade Organization: report
Canada makes retaliatory tariffs official: 'We will not back down'
US-China trade war will spill into other Asian economies
The biggest difference between China and the US today explains why China is taking over the global economy
Key US inflation indicator hits 6-year high
Deutsche Bank investors unshaken by U.S. stress test failure
Bitcoin bloodbath nears dot-com levels as many tokens go to zero
How your smart fridge might be mining bitcoin for criminals
Are your eyes lying to you? Experts, Pentagon hunt for tools to detect hoax videos
California passes strictest online privacy law in the country
'Flying brain' blasts off on cargo ship toward space station
International Asteroid Day: Are we ready if an asteroid strikes Earth?
5.2 magnitude earthquake hits near Volcano, Hawaii
5.0 magnitude earthquake hits near Ndoi Island, Fiji
Sabancaya volcano in Peru erupts to 24,000ft
Reventador volcano in Ecuador erupts to 13,000ft
Agung volcano in Indonesia erupts to 12,000ft
Flooding damages roads, homes in Vietnam; deaths rise to 15
Dangerous heat wave hitting U.S. over Fourth of July weekend
Rising Temps Bring Haunting Memories Of Heat Wave That Killed More Than 700
Denver Ties Heat All-Time Record While People Try To Stay Cool
Lone Star tick bites triggering red meat allergies in more people across US, physician says
Meet the virus hunters: scientists to track down diseases X, Y and Z
California doctor critical of vaccines is punished for exempting 2-year-old boy from all childhood immunizations
Obama: I told Trump to just rename Obamacare and take credit for it
How A 28-Year-Old Transgender Man Received A Penis Made Out Of Forearm Skin
Iowa Supreme Court Blocks 72-Hour Abortion Waiting Period Law
Sex workers leave Twitter for Switter after controversial US law
Parents who share pictures of their children on social media putting their human rights at risk, UN warns
Tracking Bible Prophecy Headlines - 6/29/2018
Jordan, Saudis and Palestinians Warn Israel: Erdogan Operating in East Jerusalem Under Your Nose
Liberman rejects criticism from 'impatient' Israelis urging harsher Gaza policy
Israeli border communities fearful of Palestinian protests and threats of fire
Gaza balloons start 20 fires in Israel as communities help firefighters
IDF officer: Hamas 'immensely' improves its naval commando unit
Lieberman: Security of Israeli citizens is at the top of our agenda
Many Gazan Women Are No Longer Able to Enter Israel for Cancer Treatment
From the Inside: The Palestinian Authority's suppression of protests and free speech
Nude model's Western Wall photo shoot sparks anger
IDF chief in Washington to meet senior US defense officials likely to discuss latest offensive by Syrian regime on rebel-held areas near Israel's border
50,000 Syrians flee Assad bombs to Jordan border; IDF chief in U.S. for urgent talks
Netanyahu warns enemies they'll 'regret dragging us into a conflict'
Netanyahu: We blew up Iran's ATM - says Israel stopped cash flow to Iran
Amid fierce fighting, Israel fears flood of Syrian refugees converging on border
As Syrian refugees march on border, Israel raises alert in Golan Heights
Russian airstrikes in southern Syria kill 22 civilians, monitor says
Putin Says Russia Has Withdrawn 1,140 Military Personnel and 13 Warplanes From Syria
France calls on Russia to stick to southwest Syria de-escalation deal
Syria treads carefully amid Russian airstrikes near Golan
Iranian MP: Syria and Russia are sacrificing Iran
Report: US to discuss Iran's withdrawal from Syria
Several hundred Syrian refugees in Lebanon begin returning to Syria
Iraq to execute Islamic State prisoners in revenge for killings
Turkey's Erdogan, alliance partner agree to lift state of emergency
Top Houthi leader killed, while 70 militias killed in fighting with Yemeni Army
Saudi-Russian axis rules oil markets as Trump fights Iran
EU leaders meet for "make or break" migration talks
Migration Divides Europe Union and Threatens to Stall the Bloc's Business
Media frowning in disapproval as high court upholds Trump travel ban
Justice Kennedy Warns Trump to Respect Religious Freedom in Travel Ban Case
Hundreds arrested in DC protesting Trump immigration policy
Central America battles corruption, violence despite billions in US aid
Ivanka Trump helps unveil administration report that decries the effect of separating children from parents
UN: 10,000 children killed, maimed in conflicts worldwide
Report: US Secretary of State to visit North Korea next week
Pompeo: N. Korea understands US on 'complete denuclearization'
Sanctions stay till North Korea takes 'irreversible' steps: South Korea, U.S. defense chiefs
Kim Jong Un ordered army officer executed after giving soldiers extra food: report
New 'medically confirmed' case of US employee in Cuba hit in mystery health incidents
Man suspected of killing 21 co-workers by poisoning their food: Authorities
Five dead in 'targeted attack' at Capital Gazette newspaper in Annapolis, police say
5 killed in Maryland newspaper attack, suspected explosive device found at scene
Sean Hannity Immediately Blames Maxine Waters for 'Capital Gazette' Shooting
The Red Hen restaurant that refused to serve Sarah Sanders was hit by a cyberattack
'Canadians Are Livid' About Trump And Are Hitting Back By Boycotting U.S. Goods
Pence urges Latin American countries to isolate Venezuela
A minimum-wage worker in Venezuela could afford 5 cups of coffee each month - and nothing else
America's trucker shortage could undermine economy
Kroger to bring driverless cars to grocery delivery
The US has an anti-drone gun that shoots drones at other drones
Robot with artificial intelligence about to invade space
Paranormal Investigator Claims To Find 'Time Warp' Near Las Vegas
5.5 magnitude earthquake hits near Port-Olry, Vanuatu
5.4 magnitude earthquake hits near Kota Ternate, Indonesia
5.3 magnitude earthquake hits near Volcano, Hawaii
5.2 magnitude earthquake hits near Pamandzi, Mayotte
5.1 magnitude earthquake hits near Piru, Indonesia
Sabancaya volcano in Peru erupts to 28,000ft
Agung volcano in Indonesia erupts to 23,000ft
Several flights to Bali cancelled after volcano spews smoke and ash
Popocateptl volcano in Mexico erupts to 20,000ft
Fuego volcano in Guatemala erupts to 14,500ft
Reventador volcano in Ecuador erupts to 14,000ft
Dangerous, excessive heat expanding in central US, moves into Northeast over weekend
A city in Oman may have just had the hottest night ever recorded on Earth
End Times? Thousands are Having Microchips Implanted in Their Hands
Have Humans Reached Their Limit on Life Span? These Researchers Say No.
U.S. charges hundreds in healthcare fraud, opioid crackdown
Half of Churchgoers, 36 Percent of Pro-Lifers, Hold Favorable View of Planned Parenthood: Gallup
Battle Lines Already Being Drawn in Fight to Fill U.S. Supreme Court Vacancy
Democrats sat out the 2014 midterms and lost the Supreme Court for a generation
Democrats Tie Trump Supreme Court Pick To Russia Investigation
Plaintiff in same-sex marriage case doesn't believe Trump when he says issue is settled
Netanyahu Rejected Request to Consider Allowing Surrogates for Single Men, Same-sex Couples
Netflix under fire for film critics say contains child pornography
2 men with 29 wives and 160 children between them sentenced to house arrest following polygamy conviction
Tracking Bible Prophecy Headlines - 6/28/2018
Prince William tells Palestinians 'you have not been forgotten'
Prince William meets President Abbas in first West Bank visit by royal
Abbas tells Prince William: Palestinians serious about peace with Israel
Prince William describes Palestinian Authority as a country in meeting with Mahmoud Abbas
Prince William to Abbas: 'I'm glad our two countries work so closely together'
Prince William said to refuse to meet with Mayor Barkat in Jerusalem
Bill boycotting Israeli settlements back up for debate at Irish parliament
Lieberman: Abbas pays NIS 100 million to terrorists a month
Liberman blames Abbas, PA terror payments for Gaza's woes
Knesset bill to stop Palestinian terrorist payments moves forward
Police seize thousands in Hamas cash from family of dead terrorist who killed 8
IDF shoots, wounds 3 terrorists breaching Gaza border
Military branches of all terror organization in Gaza take responsibility for latest rocket fire
Rockets launched from Gaza cause early morning scramble for bomb shelters
Rockets launched at Israel from Gaza hit record number in 2018
Progressive Democrat who accused Israel of Gaza 'massacre' upsets NY incumbent
French imam who heads an interfaith group gives sermon predicting Israel's demise
French Jews call for action against imam who predicts Israel's demise
Spain: Ground Zero for Europe's Anti-Israel Movement
Polish party leader: Israel 'fully confirms' our position on Holocaust
Netanyahu on softening of Polish Holocaust law: We fulfilled our duty to safeguard historical truth
Netanyahu takes credit after Poland amends Holocaust law, says dispute now over
How the US pressured Poland into softening its law on Holocaust speech
Israel boycotting 38th U.N. Human Rights Council session
Israeli energy stocks plunge on huge Egyptian gas find reports
Israel Confident in U.S. Protections in Any Saudi Nuclear Power Deal
Syria's role in chemical weapons attacks to be investigated
Syria war: Air strikes knock out hospitals in Deraa
Syrian forces' push into east Daraa 'could spark humanitarian crisis'
US begins to dismantle Iran nuclear deal sanctions relief
US presses UN Security Council to sanction Iran
Iranian president blames 'Israeli and American campaign' for economic slump
Iran's Khamenei calls on securing 'businesses' amid economic protests
Iran reopens uranium plant after 9 years to step up enrichment
Post-election Crackdown: Erdogan Detains 324 Security Staff in 24 Hours
U.S. Says It Will Sanction NATO Ally Turkey for Russian Defense System
France to host international humanitarian conference on Yemen
Hotel in Russian World Cup host city evacuated due to alleged bomb threat
Putin meets Trump's national security adviser John Bolton
John Bolton just did a complete 180 on his Russia stance after meeting with Putin
Pompeo corrects Trump, says North Korea is a nuclear threat
Satellite Images Reportedly Show North Korea Upgrading Nuclear Research Facility
In Mexico, rising 'mass crime' defies security forces
Mexico goes to the polls this weekend. 132 candidates have been killed since campaigning began, per one count
EU chief says Europe must prepare for the worst with Trump
Poll: 59% fear violence from Trump haters, 31% predict civil war
Rabbis, Pastors and Other Faith Leaders Arrested While Protesting Trump Policies in Los Angeles
Justice Kennedy to retire; Trump can cement court's conservative majority
Anthony Kennedy, U.S. Supreme Court's pivotal vote, to retire
Liberal Meltdown Over Justice Kennedy Retirement
Schumer Demands Congress Use 'Biden Rule' in Choosing Kennedy Replacement
U.S. oil prices settle at highest since 2014 as crude supplies notch biggest weekly drop of the year
Police Storm NYC JetBlue Flight After Pilot Mistakenly Reports a Hijacking
'Preparing the battlefield': Hackers implant digital grenades in industrial networks
Japan probe arrives at asteroid after nearly four-year space odyssey
5.4 magnitude earthquake hits near Kota Ternate, Indonesia
5.3 magnitude earthquake hits near Volcano, Hawaii
5.2 magnitude earthquake hits the Southern Mid-Atlantic Ridge
5.2 magnitude earthquake hits near Pamandzi, Mayotte
Sabancaya volcano in Peru erupts to 31,000ft
Negra, Sierra volcano on Galapagos erupts to 20,000ft
Agung volcano in Indonesia erupts to 17,000ft
Reventador volcano in Ecuador erupts to 14,000ft
Kirishimayama volcano on Japan erupts to 12,000ft
Ebeko volcano on the Kuril Islands erupts to 10,000ft
'Unprecedented' wildfire prompts home evacuations near Manchester
Air pollution killing thousands of infants in Africa, study says
Papua New Guinea polio outbreak declared
Is Gene Editing the New Name for Eugenics?
Jewish couple helps overturn ban in UK on heterosexual civil partnership
U.K. Supreme Court Rules It's Unfair To Offer Civil Unions Only To Same-Sex Couples
Meet Anton Krasovsky, the Gay Man Running for Mayor of Moscow
String of transgender murders could be the work of a serial killer, activists fear
Florida man pointed knife at woman to get her to worship Satan with him, cops say
Tracking Bible Prophecy Headlines - 6/27/2018
Saudi Arabia affirms 'adherence to Mideast peace' through two-state solution
Hailing best ever ties, Prince William praises innovative Israel, urges peace
Rivlin asks Prince William to take 'message of peace' to Abbas
Prince William visits Yad Vashem, honors great-grandmother who rescued Jews
Abbas to meet Putin in Moscow next month, PA ambassador says
South Carolina Congressional Candidate: Israel's a Colonialist State Brutalizing Gaza
Iron Dome intercepts Hamas rockets, Red Sirens heard in southern Israel
At least 9 rockets launched from Gaza after Hamas car explodes in Strip
Tunnel-busting system wins top Israeli defense prize
Israel praises UN condemnation of terrorists' use of human shields
White House warns Palestinians of aid cut without end to 'martyr' payments
Hamas won't discuss Cyprus seaport for Gaza before its prisoners freed
Israel planning to ease Gaza power crisis by building new solar field - report
Israeli UNESCO envoy wants to rethink withdrawal from agency
'India Set to Seal $500m Deal for 4,500 Israeli Spike Missiles'
Lebanon's President: Israel Refuses to Agree on Maritime Borders
Lapid asks US lawmakers to recognize Israeli sovereignty of Golan Heights
Syrian troops launch assault on Daraa as fighting nears Golan
Syrians fleeing to Israel border as Jordan shuts gates amid Daraa offensive
Foreign Minister: Jordan's border to stay closed to fleeing Syrians
Iranian militia declares it would fight alongside Assad's army in Daraa
Report: Russians end US de-escalation pact, making way for Moscow to join fighting in south Syria
Russia Military Says U.S. Ceasefire Is Over in Syria As Israel Reportedly Attacks Iran Weapons in Damascus
Iran economic protests enter second day amid rial's collapse
Iran's 'death to Khamanei' protests continue into third day
Netanyahu to the people of Iran: 'You show courage'
US demands world halt Iranian oil imports by November 4
Iran says it can handle fresh sanctions amid national strike
Turkey orders detention of 132 people in coup probe
Erdogan win sets up prolonged stand-off with US
China: US can't protect Taiwan from unification
Largest US nail manufacturer 'on the brink of extinction' because of the steel tariffs
Putin-Trump summit on agenda as John Bolton holds Moscow talks
Court upholds Trump travel ban, rejects discrimination claim
Travel ban: Trump hails 'tremendous' Supreme Court ruling
Trump's travel ban vindicated - and the Left goes berserk
On both sides of Atlantic, migrants meet hostile reception
Attorney General Jeff Sessions claims "lunatic fringe" oppose Trump's border policies
Sessions: Cartels are using migrant kids to smuggle drugs into US
Protesters disrupt immigration agents with encampments across U.S.
'Calls for Violence:' Anger in U.S. Politics Boils Over as Both Sides Slam the Other for Incitement
Trump warns left about harassment of his staffers: 'Not on my watch'
Christian Conservatives Warn of 'Dangerous' Hate After Trump Press Sec. Booted From Restaurant
Sarah Sanders to receive Secret Service protection
Bank Stocks Are On Their Longest Losing Streak Ever
Cryptocurrency influencers hype up coin offerings, sometimes making $105,000 a tweet
Rising concerns over hackers using satellites to target US
UK calls for more chemical weapons powers
Boeing's hypersonic passenger jet could cross the Atlantic in 2 hours
5.5 magnitude earthquake hits near Puerto Villamil, Ecuador
5.2 magnitude earthquake hits near Paredon, Mexico
Negra, Sierra volcano on Galapagos erupts to 35,000ft
Sabancaya volcano in Peru erupts to 28,000ft
Ebeko volcano on the Kuril Islands erupts to 10,000ft
It's Almost July and Snow Is Falling in Newfoundland, Canada
Public Health England issues health warning over UK heatwave as temperatures soar
Farmers in America are killing themselves in staggering numbers
Supreme Court Backs Anti-Abortion Pregnancy Centers in Free Speech Case
Supreme Court: California Can''t Force Pro-Life Pregnancy Centers to Promote Abortion
Supreme Court NIFLA decision is major victory for pro-life groups and women, vindication for First Amendment
Before his death, 10-year-old Anthony Avalos came out as gay, official says
UK government wrong to deny pension to transgender woman, rules European court
God in the Holy Bible Is Stupid, Says Philippines' President Duterte
Tracking Bible Prophecy Headlines - 6/26/2018
Alongside Jordanian king, Trump promises 'lot of progress' made on Middle East peace deal
Jordanian King Abdullah to Meet Trump in Last-ditch Attempt to Influence Peace Plan
Jordan's Abdullah stresses sanctity of East Jerusalem in Trump meeting
Arab officials: We'll go over Abbas' head
Palestinian Authority: No Arab pressure to accept Trump's peace plan
Trump silent on timetable for peace plan
In Moscow, Hamas Officials Say Russia Promised to Oppose U.S. Peace Plan
Putin invites Netanyahu, Abbas to World Cup final, prompting summit speculation
Netanyahu Criticizes Itinerary for Prince William's Visit: 'Jerusalem Is Israel's Eternal Capital'
Prince William lands in Israel on first-ever official visit by a UK royal
Prince William Makes Historic British Royal Visit To Israel, Palestinian Territories
Prince William Kicks Off Mideast Tour, Praises Jordan's Commitment to Palestinians
Presbyterian Church USA is critical of Israel, but urges 'reconciliation' between Jews and Palestinians
UN seeks new funding pledges for Palestinian refugees
Israel announces plan to relieve Gaza isolation by building port in Cyprus
Israeli Military Establishes 'War Room' to Combat Gaza Terror Kites
Iranian official: we will reach Mediterranean shores
Iranians chant 'Death to Palestine' at economic protests in Tehran
Hundreds protest failed economic policies in Tehran as Iran riyal plunges
King Dollar Tightens Noose on Iranian Economy
Iran bans 1,300 imports as economic protest shuts shops in Tehran
Nuclear deal collapse would be 'very dangerous' for Iran, its FM says
Report: Israel hits targets in Sinai
Syrian TV: Israeli missiles fall in the vicinity of Damascus Airport
Jordan says it won't take in Syrians fleeing new offensive
How We Created a Virtual Crime Scene to Investigate Syria's Chemical Attack
Iraq makes arrests in kidnapping of security men by ISIS
Turkey's election board declares Erdogan winner
Turkish Opposition Leader Yields to Loss, Warns of 'One-man Regime'
A Relationship in Crisis: Turkey Drifts Away From the U.S. and Towards Russia
US says it stands firmly with Saudi partners against border threats
Saudi-led coalition says it killed eight Hezbollah militants in Yemen
Walk or Die: Algeria Forces 13,000 Migrants Into the Sahara Desert
Scores killed as farmers and herders clash in Nigeria
Pompeo says won't put timeline on North Korea denuclearization steps
In sign of detente, North Korea skips annual anti-US rally
Trump courts Putin as relations with Europe sour
Jimmy Fallon is not alone: 'Rage giving' fuels record fundraising for immigrant children
Burned and decapitated animal left on Homeland Security staffer's porch, report says
Dow Jones falls by almost 500 points as Trump cranks up trade war talk
Harley-Davidson will move some production out of US after retaliatory tariffs
Chinese retaliatory tariffs aim to hit Trump in his electoral base
Argentina anti-austerity strike brings country to standstill
The Army Took Over the Spigots, Forcing Thirsty Venezuelans to Pay
The reason thousands of Swedish people are inserting microchips into themselves
Will China's Second Space Station Fall Out of the Sky Soon?
5.7 magnitude earthquake hits near Bristol Island, South Sandwich Islands
5.5 magnitude earthquake hits near Methoni, Greece
5.2 magnitude earthquake hits near Pamandzi, Mayotte
5.0 magnitude earthquake hits near Isangel, Vanuatu
5.0 magnitude earthquake hits west of Macquarie Island
Sabancaya volcano in Peru erupts to 26,000ft
Reventador volcano in Ecuador erupts to 16,000ft
Fuego volcano in Guatemala erupts to 15,000ft
A new supervolcano is brewing under Massachusetts, Vermont and New Hampshire
India: Monsoon unleashes flooding on Mumbai, downpours to reach New Delhi by midweek
Satellite Estimates of Tropical Rains that Produced Flooding in Texas Last Week
Upriver Rain Causes the Worst Flooding in Two Decades on Rappahannock River in Virginia
Governor Asks Trump To Declare Federal Disaster In Maryland Following May Flooding
Iowa flooding: How bad it's been, and what could happen next
Rock Valley, IA orders evacuations amid flash flood
Northwest Iowa Town Faces Oil Spill Aftermath As Flooding Continues
Dangerous heat wave to broil northeastern US this weekend through July 4th holiday
'Blowtorch' UK heatwave could reach temperatures of 35C
Heatwave forces railway slowdown as temperatures head above 30C
What is Keystone virus? Brain-swelling sickness carried by mosquitoes can infect humans
Autism traits could be 'edited' out genetic trial suggests
Secret data: Most VA nursing homes have more residents with bed sores, pain, than private facilities
Supreme Court grants appeal of florist who refused to serve gay wedding
Chinese men are using apps to hire fake girlfriends, and the story of a woman who got 700 offers illustrates the country's growing marriage problem
Tracking Bible Prophecy Headlines - 6/25/2018
Kushner Attacks Abbas in Rare Palestinian Interview, Questions His Ability to Reach a Deal
Kushner says Trump's 'deal of the century' Mideast peace plan will be unveiled soon
Kushner says Mideast peace plan due soon 'with or without Abbas input'
Kushner: U.S. plan will be public if Abbas doesn't 'Come back to the table'
Kushner to Palestinians: Don't let your leaders reject plan they haven't seen
Jared Kushner trying to dictate peace, Palestinian chief negotiator says after Al-Quds interview
Erekat Fires Back at Kushner: Peace Plan Tightens Israeli Colonial Control Over Palestine
Erekat hits back at 'biased' Kushner, says US views PA as terrorists
'We will study the peace plan out of respect for the US'
War or an agreement: Israel's critical dilemma vis-a-vis Gaza
PM: I spoke to US Mideast team about how to solve Gaza crisis without strengthening Hamas
Netanyahu: US envoys offered 'complete support' for handling of Gaza clashes
IDF accuses Hamas of being behind Gaza 'fire kite' attacks
IDF: We attacked wagon used by incendiary balloon launchers
IDF sparks panic in Tel Aviv with unannounced rocket siren
Palestinians open fire on settlement south of Jerusalem – IDF
Greece's Energean Reportedly in Talks to Develop Gaza's Gas
Evangelicals appreciate US Embassy move more than Jews, Trump says
Herzog : Israel-Diaspora rift must be mended
Britain's Prince William heads for historic Middle East tour
Britain's Prince William lands in Jordan ahead of Israel visit
Prince Hussein: Jordan's fast-rising royal heir
Pro-Assad troops take over Golan UN post in demilitarized area on Israeli border
Israel fires Patriot missile at drone from Syria, but misses target
You're on your own, US tells Syrian rebels, as Assad goes on offensive
Concerns raised southern Syrian regime offensive may spill over to Israel
Russia in Syria: Caught Between Iran and Israel
Russian jets attack rebel-held town near Golan
Assad pledges to regain control of northern Syria by force if needed
Jordan says unable to host new wave of Syria refugees
Turkey accuses Israel of selling them defective drones
Erdogan declared winner in Turkish vote, cementing grip on power
Turkey Elections: Erdogan's Win Paves the Road Toward Autocracy
Erdogan declares victory in elections, opposition raises doubts
Hamas leader congratulates Turkey's Erdogan on electoral win
Turkey Election: Voter Fraud Feared as Video of Alleged Ballot Stuffing Emerges
Egypt to extend state of emergency for three months
Saudis Intercept Missiles Over Riyadh as Yemen War Drags On
Dozens reported dead in Nigeria after 'deeply unfortunate killings'
Entire police force detained in Mexico town where mayoral candidate killed
Migration is threat to EU free travel area, says Italian prime minister
Divided EU leaders convene for emergency talks on migration
Homeland Security employees warned of increased threats amid immigration uproar
Department Of Homeland Security Releases Plan To Reunify Families
Protests continue along the Texas border as more than 2,000 separated children remain in custody
9 Times MS-13 Gang Members Posed as Minors, Used Kids to Enter U.S. Illegally
Trump says illegal immigrants should be deported with 'no judges or court cases'
Poll places support for Trump impeachment at 42 percent
Maxine Waters pushes supporters to fight Trump WH, says 'the people' will 'absolutely harass' Trump staffers
Red Hen eateries feel the heat after Sarah Sanders booted from Virginia restaurant with same name
Ex-White House ethics chief: Sarah Sanders tweet violates ethics laws
Xi says China must lead way in reform of global governance
China takes surveillance to new heights with flock of robotic Doves, but do they come in peace?
An asteroid exploded over Russia this week
Sabancaya volcano in Peru erupts to 26,000ft
Reventador volcano in Ecuador erupts to 16,000ft
Tropical Storm Daniel forms far off Mexico's Pacific coast
Immense rains are causing more flash flooding, and experts say it's getting worse
US 'not ready' for increasing level of deadly bug diseases
Laura Ingalls Wilder's name pulled from library award over 'stereotypical attitudes' in her popular books
Tracking Bible Prophecy Headlines - 6/24/2018
Top Palestinian negotiator accuses Kushner, Greenblatt of seeking to topple PA
Jared Kushner tells Palestinian newspaper he's 'ready to work' with Abbas
Abbas's spokesman: US plan which bypasses us will lead to a dead-end
Palestinians protest in Ramallah against Abbas crackdown on Gaza
3 fires break out amid incendiary balloons in western Negev
Israeli aircraft said to fire near Gazans flying burning kites
3 soldiers lightly injured in suspected West Bank car-ramming attack
Israel to begin promoting railway linking Haifa seaport with Saudi Arabia
Muslim cleanup project 'illegally disturbed, removed' ancient soil on Temple Mt
In Europe, the targeting of Roma sets off alarm bells for Jews
Hezbollah says some of its Facebook and Twitter pages shuttered
Pompeo: Iran will face 'wrath of entire world' if it pursues nuclear weapons
Iran: Terrifying future awaits the world if not opposes US policy
Iran's Revolutionary Guard says senior commander killed in Syria
Iran Revolutionary Guards: Our frontlines are in Iraq, Syria and Lebanon
Syrian barrel bomb attack on rebels jeopardises US-Russia deal
Russian jets bombard southern Syria for first time as offensive looms
UN chief says upsurge in Syria violence poses 'risks to regional security'
Iraq bombs meeting of Islamic State leaders in Syria
Iraq says military air strike in Syria kills 45 Islamic State jihadists
ISIS demands release of Iraq women prisoners in hostage video
UK 'hides extent of arms sales to Saudi Arabia'
Turkey set to receive its first F-35 fighter jets, despite congressional opposition
Erdogan clings to power as polls tighten ahead of Turkey's snap election
An angry and erratic Erdogan is on the cusp of becoming more powerful than ever
On Eve of Turkey's Election, Only Erdogan Gets TV Time
83 injured in Ethiopia rally blast, PM calls it 'well-orchestrated'
Zimbabwe blast rocks stadium in apparent assassination attempt on President
Trump extends North Korea state of emergency
US moves 100 caskets to DMZ for service members' remains from North Korea
An unexpected consequence of the thaw between the two Koreas: a budding real estate boom along the DMZ
Chinese leaders 'absolutely confused' by Trump's demands on trade
Italy says 'arrogant' France risks becoming 'No.1 enemy' on migration
9 Times MS-13 Gang Members Posed as Minors, Used Kids to Enter U.S. Illegally
DOJ gives Congress new classified documents on Russia probe
Michael Cohen Denies Joining Forces With Tom Arnold to 'Take Down Trump'
Sarah Sanders says she was thrown out of Virginia restaurant because she works for Trump
Restaurant owner who asked Sarah Sanders to leave says she was taking moral stand against Donald Trump
'No human could do anything': The man who was sacked by a machine 'out for blood'
This floating robotic factory will build satellites and spaceships in orbit
5.5 magnitude earthquake hits near Kirakira, Solomon Islands
5.3 magnitude earthquake hits near Volcano, Hawaii
5.2 magnitude earthquake hits near Kirakira, Solomon Islands
5.1 magnitude earthquake hits near Irapa, Venezuela
5.1 magnitude earthquake hits Off the coast of Aisen, Chile
Sabanacya volcano in Peru erupts to 26,000ft
Fuego volcano in Guatemala erupts to 14,000ft
Reventador volcano in Ecuador erupts to 14,000ft
DNA on napkin used to crack 32-year-old cold case, police say
House passes massive package to address opioids crisis
CEO donates $2 million to hospital for transgender care
Rev. Franklin Graham: Are We in the Last Days? 'I Think God is Describing Our Generation'
Tracking Bible Prophecy Headlines - 6/23/2018
Kushner, Greenblatt Meet With Netanyahu in Israel on Peace Plan, Gaza
Corbyn on trip to Jordan: Labour government would quickly recognize Palestine
PLO: We foiled Trump's Mideast peace plan
Lebanon says committed to Arab peace initiative
89 Gazans said injured in weekly border clashes
Economic collapse or war: Hamas's cynical, desperate bid to pressure Israel, PA
Israel's largest northern hospital prepares for war
Prince William's historic trip to Israel and West Bank begins Sunday
Ahead of Prince William visit, a look at British royals' enduring Mideast ties
South African Jews report 'flurry of viciously anti-Semitic' incidents
Terrorist attacks on Israelis reach 2 1/2-year high
Dutch state TV sorry for saying Israel threatens to destroy Iran and was built on occupied land
Pompeo: 'Criminal' Iranian regime suppressing its people, supporting terror
America created ISIS, Top Iranian Official Claims
Top Iranian official warns: Syria will be America's 'second Vietnam'
Merkel in Beirut: Syria must be more secure before refugees return
Syrian army drops barrel bombs in southwest assault
Assad says talks with US would be waste of time
Turkey detains 14 ISIS suspects 'planning election attack'
Turkey opposition candidate challenges Erdogan again in giant rally
Killings by security forces rife in Venezuela, rule of law 'virtually absent': U.N.
US says it is dedicated to 'multilateralism' despite leaving UN rights council
2 more training exercises with South Korea suspended indefinitely
Trump declares NKorea still poses 'extraordinary threat'
Putin Tells Moon: We'll Keep Working for Korean Peninsula Peace
North, South Korea agree to cross-border reunions for families split by war
Increased threat of a trade war is ramping up fears of a 'full-blown recession'
Chinese media says U.S. has 'delusions' as impact of trade war spreads
U.S. Faces 'Unprecedented Threat' From China on Tech Takeover
Obama cyber chief confirms 'stand down' order against Russian cyberattacks in summer 2016
Clinton calls Putin leader of a 'xenophobic movement,' and Russian meddling a threat to 'western democracy'
Hundreds of Jews protest US border policy at ICE headquarters in New York
Weaponizing Compassion - What the controversy over illegal immigrant families is really about
'It's A Human Right': Mexican Presidential Candidate On Mass Exodus To America
She got her son back after suing the Trump administration
NYC Hospitals Are Treating Children Separated From Parents at Border for Mental Illness
Trump rips media for ignoring Angel Families 'permanently separated' by illegal immigrant crime
Trump says Democrats are spreading 'phony stories' on family separations
Father says little Honduran girl on Time cover was not taken from mother
White House accuses Democrats and media of exploiting toddler photo
Time Magazine Stands by Cover After Photo Correction: Captures 'Stakes of This Moment'
The 'New York Times' Invites You to Fight Fake News with This $300 T-Shirt
Tom Arnold says he's teaming up with Michael Cohen and 'taking Trump down'
In Major Privacy Win, Supreme Court Rules Police Need Warrant To Track Your Cellphone
Trump administration tightens rules for federal scientists talking to reporters
Oil output to rise by 1m barrels a day as Opec reaches compromise
Over a million space rocks could strike Earth with more energy than a nuclear bomb, and we don't know where most of them are
The longest lunar eclipse of the century is expected to happen on July 27th
5.4 magnitude earthquake hits near Kirakira, Solomon Islands
5.3 magnitude earthquake hits near Indramayu, Indonesia
Earthquake swarm in Oraefajokull volcano
Sabancaya volcano in Peru erupts to 27,000ft
Fuego volcano in Guatemala erupts to 14,000ft
Reventador volcano in Ecuador erupts to 13,000ft
Krakatau volcano (Indonesia): new small eruption observed
Thirty Years On, How Well Do Global Warming Predictions Stand Up?
Floating bears, rescued campers as Montana and Texas flood
Flood waters ravage Texas, interrupts Melania Trump's visit to border facility
Heavy rain floods roadways across Chicago area
Engineered Mosquitoes Backed by Bill and Melinda Gates to Wipe out Malaria
Sex offenders including paedophiles should be allowed to adopt, Theresa May told
Child sex crimes, prostitution alleged at home for naked parties
Here are the 27 countries where same-sex marriage is officially legal
Gay Pride parades used to mean protests. Now they're an excuse for straight kids to party
Oregon Judges Say Christian Bakers Must Participate in Gay Weddings
In age of Trump, evangelicals back self-styled top U.S. pimp
Tracking Bible Prophecy Headlines - 6/22/2018
Jordanian King Says No Peace Without Jerusalem as Capital of Palestine, Days After Meeting Netanyahu
Trump to meet Jordan's King Abdullah at White House June 25
Kushner, Egypt's Sissi discuss Israel-Palestinian peace process
Kushner and Greenblatt discuss Gaza, Trump's peace plan with Qataris
U.S. close to releasing Mideast peace proposal that Palestinian leadership may immediately reject
Trump's Mideast team gets close-up view of peace obstacles
Trump's envoy: 'Hamas continues to fail the Palestinians of Gaza'
Israel deploys electronic eye to track fire kites and balloons from Gaza
As Fires Rage, Israel Says Struck Base Used by Gazans to Launch Burning Kites
Hamas: Only lifting Gaza's blockade will halt incendiary kites
Hamas paid family to claim Gaza baby was killed by Israeli tear gas, says cousin
Bomb thrown at Israeli guards at Tomb of the Patriarchs; no injuries
IDF demolishes home of Palestinian car-rammer who killed two soldiers
UK defends calling Jerusalem Old City part of 'Occupied Palestinian Territories'
'We're called scum, rats, pigs': S. Africa's Jews protest soaring anti-Semitism
Sara Netanyahu charged with fraud over catering allegations
Sara Netanyahu's lawyer: Fraud indictment is 'ridiculous and bizarre'
Sara Netanyahu's lawyers: Charges 'absurd,' rules she allegedly broke 'illegal'
US still working with UN despite council exit
The 'Horrific Details' of Syrian Chemicals Attacks the UN Took Out of Its Report
Syria war: Thousands flee fighting in south-west as troops mobilize
Monitor group: Hezbollah is pulling back from Israel-Syria border, Iran isn't
Rouhani: Iranian people will not give in to US pressure
Iran lists demands for improving relations with US
Visiting Jordan, Merkel calls for countering 'Iranian aggression'
Germany's Merkel calls for solutions to Iran's 'aggressive tendencies'
Iran Says Saudi Arabia Will 'Suffer More' Over Yemen War as U.S. Sends Kushner to Kingdom
Turkey's Erdogan seeks new term with greater powers
Could Erdogan lose? What to know about Turkey's elections
Hungarian STOP Soros laws are openly xenophobic - UN's Zeid
Japan to halt missile attack drills after Trump-Kim summit
U.S. identifies North Korea missile test site it says Kim committed to destroy
Trump says North Korea has returned remains of 200 US war dead
China Accuses U.S. of Trade 'Abuses' as India Hits Back at Trump
US intelligence report: China will have the world's most powerful naval gun ready for war by 2025
American Military Aircraft Targeted By Lasers in Pacific Ocean, U.S. Officials Say
Trump Admin. May Use DNA Tests to Prove Parents, Not Traffickers, Are Crossing Border With Children
U.S. centers force migrant children to take drugs: lawsuit
Here Are The Photos Of Obama's Illegal Immigrant Detention Facilities The Media Won't Show You
Trump Calls Out Obama For 'Inhumane' Treatment Of Migrant Kids
Melania Trump makes surprise visit to Texas shelter, seeks to 'quickly' reunite families
House Republicans cancel immigration votes in embarrassing setback
Dow drops about 200 points on trade worries, extends losing streak to 8 days
6.1 magnitude earthquake hits near Port-Vila, Vanuatu
5.7 magnitude earthquake hits near San Antonio de los Cobres, Argentina
5.4 magnitude earthquake hits near Hihifo, Tonga
5.4 magnitude earthquake hits near Ohonua, Tonga
5.4 magnitude earthquake hits near Volcano, Hawaii
Sabancaya volcano in Peru erupts to 27,000ft
Fuego volcano in Guatemala erupts to 15,000ft
Reventador volcano in Ecuador erupts to 15,000ft
Kirishimayama volcano on Japan erupts to 14,000ft
Aoba volcano in Vanuatu erupts to 14,000ft
Nicaragua's volcano Telica belches out fumes, rocks
Kilauea's eruption is reshaping Hawaii Volcanoes National Park. Say goodbye to the popular lava lake
Hawaii Volcanoes National Park to host free events amid eruptions, ash falls
State of Emergency Declared for 6 Texas Counties Following More than a Foot of Rain
Gov. Abbott issues disaster declaration for severe flooding across South Texas
Flooding in parts of South Texas create large sinkholes
First case of mosquito-borne Keystone virus found in humans
Orlando International Airport to scan faces of US citizens
FBI warns about sexual assaults on airline flights
'Just because I'm a porn star, I don't want to be raped': adult film industry awaits its #MeToo moment as actresses struggle to be believed
Thousands Gather for Summer Solstice at Stonehenge to Celebrate the Longest Day of the Year
Tracking Bible Prophecy Headlines - 6/21/2018
Saudis meet with Kushner, Greenblatt to discuss Gaza, peace push
Caroline Glick: The Road to Peace Does Not Run Through Ramallah
Major Gaza escalation: 45 rockets fired at Israel, IDF strikes 25 Hamas targets
Hamas, Islamic Jihad claim responsibility for Gaza rocket barrage
Hamas' new equation: Rockets in response to every IDF strike
Liberman to Hamas: Attacking Israel was a mistake
IDF deploys additional Iron Dome batteries near Gaza amid heightened tensions
IDF chief vows to return security to residents of the south
IDF again shoots near, not at, Gazans preparing to fly 'fire kites' into Israel
Condoms, kites, birthday balloons: 'Silly' Gaza weapons could lead to real war
Netanyahu to Hamas: IDF response to arson attacks will intensify 'as necessary'
Senior minister warns latest flare-up could lead to new Gaza war
Netanyahu Warns of Cyber Risks That Can Down Fighter Jets
Syria war: War crimes committed in Eastern Ghouta battle - UN
Khamenei objects Iran's joining anti-terror treaty
Iran says Europe's proposals to save nuclear deal are 'not satisfying'
Iranian people will not give in to U.S. pressure - Rouhani
Friedman: US, not UNHRC advancing human rights
UN Human Rights Council back to work with US seat empty
Israel: US brave to leave Human Rights Council
Israel may follow US in freezing out UN rights body, to some diplomats' dismay
UN human rights chief disappointed US is leaving
Britain's Johnson says US withdrawal from UN Human Rights Council 'regrettable'
Russia criticizes US pullout from UN Human Rights Council
China says it regrets US quitting UN rights council
N. Korea, China discuss 'true peace', denuclearization
Iran's supreme leader criticizes Trump over family separations
Pope criticizes Trump administration policy on migrant family separation
Members of Jeff Sessions's own denomination accuse him of immorality, discrimination and 'child abuse'
Trump Detention Centers Listed Alongside Nazi Concentration Camps on Wikipedia
Airlines Ask U.S. Not to Fly Detained Kids on Their Flights
Why are so many migrants crossing the U.S. border? It often starts with an escape from violence in Central America
Ivanka Trump asked father to end separation of children from parents at border
Trump signs executive order to keep families together at border
'Perhaps I'd Rather Be Strong': Trump Says Country Will Be 'Overrun' if He's Weak on Immigration
Immigrant entry for all is not sustainable: Varney
'She's Finished': Farage Says Merkel Ruined Career With 'Open Door' Migrant Policies
Hungary approves "STOP Soros" law, defying EU, rights groups
The EU just hit back at Trump with its own tariffs on American goods
Expert: Bots are poised to wreak havoc in the 2018 midterm elections
Netanyahu: 'Israel has become one of the top five leading countries in cyber security'
Trump's 'space force': Pentagon tackles call to create 6th military branch
NASA unveils bold new plan to protect Earth from asteroids
5.3 magnitude earthquake hits near Volcano, Hawaii
5.0 magnitude earthquake hits near Sabana Grande de Boya, Dominican Republic
Dozens Of Hawaii Tourists Arrested Taking Lava Photos, Selfies In Restricted Kilauea Volcano Eruption Areas
Sabancaya volcano in Peru erupts to 24,000ft
Reventador volcano in Ecuador erupts to 15,000ft
Sinabung volcano in Indonesia erupts to 10,000ft
Days of Storms Flood Drought-Ridden South Texas
High water rescues take place as heaviest rainfall since Hurricane Harvey floods Texas
More than foot of rain causes massive flooding in southern Texas
Flash floods strike coastal south Texas, residents urged to seek higher ground
Texas Flooding Pictures: Heavy Rains Submerge Coastal Towns Under Several Inches of Water
Heavy rain hits Texas as Midwest reels from its own flooding
Michigan Gov. Snyder declares 'state of disaster' for 2 U.P. counties
17 killed after devastating floods in Ivory Coast
Global warming, now brought to you by your local TV weathercaster
Synthetic biology raises risk of new bioweapons, US report warns
9 Abortionists Accused of Breaking Law by Failing to Report Abortions on Girls Age 12 and Younger
Israel's Knesset advances bill banning sexual orientation, gender identity discrimination
World Health Organization Officially Says Being Transgender Is Not A Mental Illness
Cardinal removed from public ministry after sex abuse allegation
Canada becomes second nation in the world to legalize marijuana
Tracking Bible Prophecy Headlines - 6/20/2018
US envoy hails Netanyahu meeting with Jordan king on peace talks
US envoys Kushner, Greenblatt hold talks with Jordanian king
White House says Kushner met Jordan's Abdullah about Israeli-Palestinian peace
PLO's SG: 'US has entered a very dangerous game'
'We Support Palestinian Resistance,' Qatar's Emir Assures Iranian President
PA: No to initiative that will separate Gaza from Judea, Samaria
Gaza tensions flare: IDF strikes 8 more Hamas targets as rockets barrage south
UN chief 'shocked' by Israel's use of live fire during Gaza border protests
Attorney general says Gazan fire kites a 'legitimate military target'
From flaming kites to explosive condoms: The new battle with Gazan terror
Incendiary kites from Gaza causes 16 fires in border region
Cash-strapped UN refugee agency to cut back operations in Gaza
Top British Diplomat Calls Out UN Human Rights Council for 'Disproportionate' Focus on Israel
US quits the UN's Human Rights Council, citing its 'chronic bias against Israel'
US quits UN human rights council – 'a cesspool of political bias'
Israel welcomes 'courageous' US pullout from UN Human Rights Council
Colombia's president-elect open to moving embassy to Jerusalem
Trump signed secret pledge to safeguard Israeli nukes - report
Trump, like predecessors, signed letter on Israel's undeclared nukes
How US presidents promised not to pressure Israel to give up its nukes
US Senate approves $500m for Israel's missile defense program
Israel's navy tests new long-range heavy torpedo
PM delays razing of West Bank Bedouin village 'following international pressure'
Israel passes law permitting nonreligious to refuse to work on Shabbat
Hezbollah: We won't hesitate to confront Zionist entity, US
Syrian handler paid Hamas cell $100,000 to attack Israeli cities, Shin Bet reveals
IDF surveillance drone crashes in Syria
Iraq blasts alleged Israeli air strike in Syria on forces 'fighting ISIS'
US-led coalition destroys Islamic State narcotics cache - including 300,000 so-called 'Jihadi pills'
Iran commander: 'We have the ability to increase our missile range'
Iran's Revolutionary Guard says country won't increase missile range
Iran rebuffs Trump's call for OPEC to increase oil output
Turkey's election campaigns are marred by violence
Jihadist plotted suicide attack on British PM, police say
Record 68.5 million people fleeing war or persecution worldwide
North Korean leader says he wants to maintain high-level contacts with Russia: Kremlin aide
North Korea expected to return remains of up to 200 US service members lost in Korean War
Russia could be storing nuclear weapons less than 50 miles from the Polish border
Russia seeks to force out foreign rabbis as 'national security threat'
Just the Fear of a Trade War Is Straining the Global Economy
Trump: Dems want illegal immigrants to 'infest our country'
Governors pull National Guard troops from border to protest Trump's 'zero tolerance' immigration policy
At least 5 governors won't keep National Guard on the southern border, citing Trump's family separation policy
The Story of Q - Who is the anonymous online poster claiming to be a high-level administration official? And can he or she bring us some much-needed truth in an era of fake news?
Wealth of world's millionaires tops $70 trillion for first time
Power outage triggers mass subway delays
Alexa for Hospitality Lets Amazon Follow You on Vacation
Could your Google Home leak your location to hackers?
5.3 magnitude earthquake hits near Volcano, Hawaii
5.2 magnitude earthquake hits near L'Esperance Rock, New Zealand
Sabancaya volcano in Peru erupts ot 32,000ft
Fuego volcano in Guatemala erupts to 16,000ft
Sinabung volcano in Indonesia erupts to 10,000ft
Hundreds of Kilauea survivors seek FEMA help as volcano rages on
Floods kill dozens, displace more than a million in India, Bangladesh
Dam breaks, roads crumble after destructive flooding across Michigan, Wisconsin and Minnesota
Heavy rain to bring flood risk, travel disruptions to southeastern Texas this week
Hundreds of tons of dead herring wash up on Russian coast
Giant Horror Plant That Causes 3rd Degree Burns Has Spread to Yet Another US State
Inside an Alleged Abusive Emo 'Sex Cult': 'None of These Poor Girls Could Say No'
Big-Name Retailers Make Pride Merchandise in Places That Aren't L.G.B.T.-Friendly
Tracking Bible Prophecy Headlines - 6/19/2018
Netanyahu holds rare meet with Jordan king ahead of US peace push
Abbas Rejects Trump's Plan for Gaza: An Attempt to Divide Palestinians
Israel needs 'Iron Dome for diplomacy,' deputy minister says
IAF strikes 9 Hamas targets in response to kites terrorism
Top minister urges shooting to kill Gaza kite launchers
Lieberman says won't allow for daily fires from incendiary kites to continue
Red Cross: IDF fire causing 'unprecedented crisis'
Gaza Palestinian killed during attack on border fence
Abbas aide slams reported US plan to raise funds for Gaza
Woman with 10-inch knife screamed 'I want to kill all you Jews' as she chased children outside synagogue
Britain condemns 'anti-Israel bias' at UN Human Rights Council
Minister blasts Prince William for listing Old City as Palestinian in itinerary
Mayoral candidate Elkin upset Brits call east Jerusalem 'occupied'
Former Israeli minister could potentially face death penalty for spying for Iran
Iran FM says Israel's nukes real threat to Middle East, beyond
US envoy scolds Israeli MKs for demanding US recognition of Golan
Iraq force accuses US of killing 22 of its fighters in Syria
US official: Israel behind mysterious Syria airstrike that killed dozens
At least 52 pro-regime fighters said killed in east Syria strike
As war rages, Iran says 'military approach in Yemen will fail'
Erdogan's Plan to Raise a 'Pious Generation' Divides Parents in Turkey
Over 30 killed after 2 suicide bombs hit end-of-Ramadan celebration in Nigeria
Papua New Guinea declares 9-month state of emergency due to riots
Russia Military Fires Nuclear Capable Missile in New Video Amid Tensions With NATO
Russia argues the Marine Corps' beefed-up presence in Norway is an attack
US and South Korea to announce suspension of major military drills this week, report says
China's tariffs on U.S. oil would disrupt $1 billion monthly business
Israel could get hurt in Trump's trade war with China
Russia cuts Treasury holdings in half as foreigners start losing appetite for US debt
Mergers Would Make AT&T, Comcast World's Most Indebted Companies
President Trump believes IG report 'totally exonerates' him
Comey Under Investigation For Handling Of Classified Information
Americans grapple with recognizing facts in news stories: Pew survey
Four in 10 people have deleted a social media account in the past year due to privacy worries, study says
The government's creepy obsession with your face
5.9 magnitude earthquake hits the Easter Island region
5.6 magnitude earthquake hits near Guanagazapa, Guatemala
5.3 magnitude earthquake hits near Isangel, Vanuatu
5.3 magnitude earthquake hits near Volcano, Hawaii
5.1 magnitude earthquake hits near Pamandzi, Mayotte
5.0 magnitude earthquake hits near Sabtang, Philippines
5.0 magnitude earthquake hits the Central Mid-Atlantic Ridge
At least four killed, more than 300 injured after strong earthquake rattles Osaka
Strong explosion from Sakurajima volcano creates a tall ash plume and pyroclastic flows
Sabancya volcano in Peru erupts to 23,000ft
Fuego volcano in Guatemala erupts to 19,000ft
Mayon volcano in the Philippines erupts to 18,000ft
Ebeko volcano in the Kuril Islands erupts to 11,000ft
Wisconsin dam fails; flash flood warning includes Minnesota town
Flash flooding wipes out roads, damages buildings in Houghton, Michigan
Massive swarms of bugs are invading the World Cup ahead of England-Tunisia in Volgograd
Monsanto Faces Man Dying of Cancer in Roundup Trial
Compulsive video-game playing could be mental health problem
Google Is Training Machines to Predict When a Patient Will Die
Millennials are on track to have worse health in middle age than their parents, according to a new report
Fewer teens are having sex and using illicit drugs, but more feel persistently sad or hopeless, CDC reports
United Methodist Church Slams Family Separations, Calls Trump Policy "Antithetical to the Teachings of Christ"
White House on family separations: Trump enforcing the law
Obama's Immigration Agencies Separated Children From Their Families, Too
UN rights chief: US policy on migrant kids 'unconscionable'
Former CIA chief compares Trump admin to Nazis over separating children from parents
Tracking Bible Prophecy Headlines - 6/18/2018
Europe trying to intervene in peace initiative
Report: EU funding legal action against IDF
UN chief said to slam Israel, Liberman over Gaza in new report
Trump administration will ask Gulf states to invest up to $1 billion in Gaza economy
Shin Bet: Israel busted large Hamas cell planning Jerusalem, Tel Aviv bombings
PM: Busted Hamas cell shows Israel must control security west of Jordan
For 3rd time in a day, IDF conducts airstrikes over Gaza 'fire balloons'
IDF said opposed to directly targeting Gazans launching incendiary devices
IDF says if it escalates response to Gaza kite arson, it could cause war
Hundreds of turkeys choke to death on smoke as fires rage near Gaza border
Ministers move to cancel law giving prime minister power to declare war
US envoy scolds Israeli MKs for demanding US recognition of Golan
Jewish artifacts disappear from Damascus in fog of Syria war
Netanyahu to Putin: Iran needs to withdraw from Syria
Netanyahu: Israel will hit Iran throughout Syria, not only along border
Report: Iranian-backed Syrian militias change uniforms, head toward Golan
US-backed fighters expel ISIS from Eastern Syria bastion
India to resume military strikes on Kashmir militants
Death toll from suicide bombing in Afghanistan climbs to 36
Woman yelling 'Allahu akbar' slashes two with blade in France
Suicide blasts in Nigeria kill at least 31
Nigeria Plunges into Darkness as Power Grid Collapses
Russia, Saudi Arabia are getting increasingly chummy, and that has big implications for OPEC and oil prices
Opec: Saudis keen to pump more oil but cartel's other members not sold
Xi to Counter Trump Blow for Blow in Unwanted Trade War
S.Korea, US to announce suspension of major military drills this week
Report: North Korea looks to set up back channel communications with Jared Kushner
Melania Trump 'hates to see' families separated at border, hopes for immigration reform
Trump lawyer calls for inquiry on Mueller's Russia probe
Pentagon Puts Cyberwarriors on the Offensive, Increasing the Risk of Conflict
5.5 magnitude earthquake hits near San Nicolas, Philippines
5.4 magnitude earthquake hits near Ndoi Island, Fiji
5.3 magnitude earthquake hits near Volcano, Hawaii
5.3 magnitude earthquake hits near Takatsuki, Japan
5.2 magnitude earthquake hits near Ndoi Island, Fiji
5.1 magnitude earthquake hits near Ile Hunter, New Caledonia
5.1 magnitude earthquake hits near Dera Ghazi Khan, Pakistan
5.1 magnitude earthquake hits near Lapuan, Philippines
5.0 magnitude earthquake hits near Pyu, Burma
5.0 magnitude earthquake hits near Panguna, Papua New Guinea
5.0 magnitude earthquake hits near Da Qaidam Hu, China
Galapagos: Volcano Erupts After Series of 9 Earthquakes
Sabancaya volcano in Peru erupts to 25,000ft
Popocateptl volcano in Mexico erupts to 23,000ft
Investigators say DNA database can be goldmine for old cases
School District Will No Longer Acknowledge "Biological Sex"
Thousands hold gay pride march in Ukrainian capital of Kiev
Queen Elizabeth II's Cousin to Become First in Royal Family to Have Gay Wedding
Tracking Bible Prophecy Headlines - 6/17/2018
Palestinians throw cold water on US peace push - Envoy on Middle East trip 'won't achieve anything' since the Trump administration is trying to circumvent PA leadership
Abbas aide: US peace plans 'meaningless' and 'will achieve nothing'
Palestinians say US peace efforts 'doomed to fail'
15 fires in Gaza border communities, IDF strikes targets in Gaza in response
2 Palestinians flying incendiary ballons from Gaza hurt in IAF drone strike
Israel shoots to wound, not kill. That has led to a wave of amputations in Gaza
US envoy blocked check of IDF human rights record as part of military aid review
Hundreds of police deployed to West Bank outpost ahead of evacuation
Sara Netanyahu expected to be charged next week for misuse of state funds
Jordan recalls its ambassador from Iran over regional interference
ISIS claims deadly Afghanistan Eid car bomb, 26 dead
Turkey, Iran help Qatar thrive, one year into blockade
Why Turkey elections could be President Tayyip Recep Erdogan's biggest power grab yet
Fighting rages around airport in Yemen port city of Hodeida
Yemen war: Government troops 'capture Hudaydah airport'
Risking protests, Egypt raises price of fuel as part of austerity measures
Russia, Saudi Arabia are getting increasingly chummy, and that has big implications for OPEC and oil prices
OPEC is about to make a major oil market decision. Here's how next week's meeting could end
Major U.S. airlines aren't heeding China's warning to refer to Taiwan as a part of the country
17 dead after Venezuela nightclub violence
Eiffel Tower Now Has Bulletproof Glass Walls To Protect Against Terror Attacks
Angela Merkel's German government facing collapse over her immigration stance
Trump suggests separation of families at border is a negotiating tool
Trump threatened to send 25 million Mexicans to Japan: report
Large Hadron Collider Upgrade To Allow Exploration Beyond Standard Model Of Particle Physics
5.3 magnitude earthquake hits near Volcano, Hawaii
5.0 magnitude earthquake hits near Central Mid-Atlantic Ridge
Sabancaya volcano in Peru erupts to 28,000ft
Popocateptl volcano in Mexico erupts to 24,000ft
Reventador volcano in Ecuador erupts to 13,000ft
Tropical Storm Carlotta: Rains pound Mexico's coast east of Acapulco
Flooding possible in U.S. Southwest where wildfires scorch earth
CDC warns Lyme disease now fastest growing vector-borne infectious disease in US
With Lyme disease on the rise, why do so many chronic sufferers struggle to convince doctors they're sick?
Can Ultrasonic Noise Make You Sick?
DNA dilemma: Whether to notify people carrying cancer genes
This transgender Father's Day story from CNN did not get a warm reception online
Pope: Abortion is 'white glove' equivalent to Nazi crimes
Pope Francis says abortion is 'same thing' as Nazi eugenics
Vatican to Host Conference on 'Migration, Xenophobia, and Politically Motivated Populism'
Tracking Bible Prophecy Headlines - 6/16/2018
Trump's Mideast team discuss new Mideast peace plan
Trump's peace envoys add stops in Jordan, Qatar to next week's Mideast trip
British FM said to seek meeting with Kushner to voice 'red lines' on peace plan
Jerusalem mufti: Trump peace plan 'aims to liquidate the Palestinian cause'
Commentary: The two-state solution is dead. Palestine needs a new UN mandate
Czech president says he's ready to move his country's embassy to Jerusalem
Australian FM rebuffs party pressure, says embassy won't move to Jerusalem
US poised to quit UN's human rights council over anti-Israel actions
UN rights body reopens amid US threat to withdraw over anti-Israel bias
IDF aircraft fires warning shots at Gaza 'incendiary balloon cell'
Israeli children counter flaming kites with peace balloons
Palestinian forces accused of 'vicious' response to protests
Despite Palestinian threats, Friday protests end relatively peacefully
Ministers set to criminalize filming IDF activities
As Denmark considers a ban on circumcision, some Jews consider leaving
Khamenei: The Zionist regime will perish
Netanyahu and Putin Discuss 'Efforts to Ensure Security on Syrian-Israeli Border'
Syria War: It's the world's worst humanitarian disaster. But it's rarely ever discussed
Report: In pro-Saudi move, Jordan says won't name new envoy to Iran
Yemen attack: hundreds killed as rebels' grip on Hodeidah airport loosens
Afghan official: US drone kills Pakistan Taliban chief
Erdogan Bans Uber: 'That Business Is Finished'
U.S. warns Americans of terrorism threat at World Cup in Russia
North Korean cyber attack campaign detected days after historic summit between President Trump and Kim Jong Un
S. Korea surprised to hear about intention to halt US-South Korea joint drills
Trump on North Korea: I signed a deal where we get 'everything'
China Warns U.S. Firms as Trade War Brews: Buckle Up
China state media condemn US tariffs, leave room for negotiation
Argentine Peso Resumes Plunge After Central Bank Shakeup
U.S. judge sends ex-Trump campaign head Manafort to jail pre-trial
Giuliani floats idea of 'presidential pardons' to 'clean up' Russia probe
Trump blasts 'Fake News Media' for G7 reporting, posts photos of smiling at summit
Parked car fined by speed camera 1,000 miles away
5.6 magnitude earthquake hits near Hihifo, Tonga
5.5 magnitude earthquake hits near Sigave, Wallis and Futuna
5.3 magnitude earthquake hits near Volcano, Hawaii
5.2 magnitude earthquake hits near Visokoi Island, South Georgia and the South Sandwich Islands
5.2 magnitude earthquake hits near L'Esperance Rock, New Zealand
Popocateptl volcano in Mexico erupts to 22,000ft
Sabancaya volcano in Peru erupts to 22,000ft
Sakurajima volcano on Japan erupts to 19,000ft
Agung volcano in Indonesia erupts to 14,000ft
Sheveluch volcano on Kamchatka, Russia erupts to 13,000ft
Ebeko volcano on the Kuril Islands erupts to 10,000ft
Rains from Tropical Storm Carlotta pound Mexico's coast
FEMA Has Rejected 60 Percent of Assistance Requests in Puerto Rico. Why?
Landslides kill 12 as monsoon batters Rohingya refugees
Octopus, Starfish and Other Sea Creatures Fell From the Sky During Powerful Storm
Tornado, wicked winds and massive hail bring 'absolute chaos' to southwest Manitoba
Southeast Saskatchewan hit with 151 km/h winds, tennis ball sized hail
Colorado Springs area experiences worst overnight hailstorm in more than 20 years
Flash flooding feared as Colorado wildfires rage
22 killed in weather-related incidents; floods render several homeless in North East India
Dust storms in Uttar Pradesh claim 15 lives in 2 days
Delhi's air pollution is now so bad it is literally off the chart
Deadly Chinese poultry flu could be 'disease X' that sparks worldwide pandemic
California reinstates controversial right-to-die law
Gaming addiction can be treated on the NHS after it is declared a medical disorder
Deaths of despair - America's rising suicide rate
Tracking Bible Prophecy Headlines - 6/15/2018
Trump team seeks to avoid 'dead on arrival' peace plan
Netanyahu unexpectedly meets with Indonesian Muslim leader - stresses he came to affirm 'Palestine's sovereignty'
Palestinians prep 5,000 kite bombs in Gaza to mark end of Ramadan
Israel Adapts New Rifle Sighting Technology to Intercept Gaza Kite Bombs
Hamas leader joins thousands of Palestinians at fresh Gaza border protest
Watch PA envoy to Iraq says Jews "are not a people", invites Iraqi militias to "liberate Palestine"
Iran leaders focus on Palestinians in Eid messages to nation
Netanyahu: In fighting Iran, we serve security and peace beyond Mideast
Israel calls on Twitter to shut down terror groups' accounts
Russia breaks from pack, holds national day reception in Jerusalem
Report: U.S. withdrawal from UNHRC 'imminent'
Winds of war as Iran axis prepares for Golan offensive - A major battle against the rebels along the Israeli and Jordanian border seems unavoidable
Netanyahu: Iran has brought 80,000 Shiite fighters into Syria
U.S. says will 'take firm measures' against Syria violations near Israel border
Israel warned to avoid Syria strikes as World Cup kicks off in Russia
Islamic State threatens World Cup with video of burning stadium
Report: Hezbollah refused Russian demand to leave south Syria
IDF general warns foreign officials Iran setting up bases in Syria
Assad: I wouldn't object to permanent Iranian base in Syria
Parts of missiles fired at Saudi Arabia came from Iran: U.N. chief
UN rejects plan to demand immediate ceasefire in Yemen port
U.S. air strike kills Al-Qaeda terrorist in Libya
North Korea sanctions remain until complete denuclearisation, says US
North Korea's state media depict Kim as hero and star of the Singapore summit with Trump
Israeli Foreign Ministry said to send out very skeptical paper on Trump-Kim meet
Caroline Glick: The Donald Trump Negotiations Academy
Man running for mayor killed in Mexico, 16th candidate dead
White House blames Dems for children split from illegal-immigrant parents: 'Fix those loopholes'
Sessions cites Bible to defend immigration policies resulting in family separations
Congressional Republicans break from Trump on zero-tolerance border policy
Inspector general blasts Comey and also says others at FBI showed 'willingness to take official action' to hurt Trump
IG refers five FBI employees for investigation, as more anti-Trump messages revealed
Five takeaways on the IG's scathing report on the FBI
Sessions Says More Firings Possible Following DOJ Report
Giuliani calls for suspension of Mueller's probe after bombshell DOJ watchdog report
FBI vows to train employees to avoid bias after devastating report
'Foreign actors' accessed Hillary Clinton emails, documents show
Obama had direct contact with Clinton on private email server: IG report
New York sues Trump and his charity over 'self-dealing'
Donald Trump Approves Tariffs on About $50 Billion of Chinese Goods
Canadians boycott US products, cancel vacations to America
Mexico studies tariffs on billions of dollars of U.S. corn, soy
Putin Meets Saudi Crown Prince in Moscow Amid Soaring Oil Prices
Millionaires Now Control Half of the World's Personal Wealth
Hungarian PM: 'Population Replacement Underway in Europe, Speculators Like Soros Hope to Profit from Its Ruination'
5.6 magnitude earthquake hits near Abepura, Indonesia
5.3 magnitude earthquake hits near Volcano, Hawaii
5.0 magnitude earthquake hits near Tobelo, Indonesia
Strong earthquake swarm in Iceland's Bardarbunga volcano
Hawaii's Kilauea Volcano Explodes Again
Sabancaya volcano in Peru erupts to 22,000ft
Sinabung volcano in Indonesia erupts to 12,000ft
Tropical storm or tropical depression: Taiwan and Japan disagree
Brain-Eating Amoeba Found In Louisiana Water System
Beshear Sues Walgreens For 'Dual Role' In State's Opioid Epidemic
Obama's Birth Control Mandate Halted at 2 Christian Colleges by Iowa Judge
Tracking Bible Prophecy Headlines - 6/14/2018
Kushner, Greenblatt to visit region for peace plan talks and will ask Israeli, Egyptian and Saudi Arabian leadership for input on when might be best to release the detailed peace plan
Report: US official says Trump peace proposal won't be the 'Bibi plan'
Palestinians to U.S.: No 'Deal of the Century' if Jerusalem Not Addressed
'Peace plan will not be presented unilaterally' - as long as PA refuses to speak with US, the plan won't be finalized
From Jerusalem, Miss Iraq calls for Israeli-Palestinian peace
After vote fails to condemn Hamas, Haley calls UN an unserious force for Middle East peace
Netanyahu praises Nikki Haley for strong defense of Israel at U.N.
UN votes by strong majority to condemn Israel over Gaza violence
UN General Assembly condemns Israel for 'excessive' force at Gaza border
UN Assembly blames Israel for Gaza violence, but not Hamas
U.N. Envoy: Another Gaza war could spark a regional conflict
Deaths of Palestinian protesters may amount to Israeli war crimes, Human Rights Watch says
'The people of Gaza are not our enemy. Hamas is'
'This Is Terrorism': Israeli Farmers Still Reeling From Gaza's Burning Kites
IDF fires at Gazans preparing incendiary kite to send into Israel
West Bank Palestinians urge Abbas to ease sanctions on Gaza Strip
PA bans anti-Abbas West Bank protests after hundreds rally in support of Gaza
The Palestinian Authority Joins the Chemical Weapons Convention
Caroline Glick: Prince William's Problematic Itinerary in Israel
Israeli woman charged in Islamic State US terror plot
Sarin 'Very Likely' Used in 2017 Attacks Blamed on Assad Regime, Watchdog Says
Syria's Assad says still pursuing political solution for rebel-held south
In Iran TV interview, Assad says Israel, US preventing south Syria settlement
Assad: Iran's presence is non-negotiable, but deal over south Syria possible
Assad 'will not hesitate' to move Iranian bases to Syria if necessary
Trump, Iran spar over oil prices ahead of OPEC meeting
Turkey Coordinating With Iran on Possible Military Incursion Into Kurdish Iraq
Poll shows support for Turkey's Erdogan eroding, vote going to second round
Arab states launch biggest assault of Yemen war with attack on main port
Arab States Attack Yemen Port Key to Feeding 8.4 Million Starving People
Yemen port city gripped by panic and fear as Saudi-led forces close in
Italy's refusal of rescue ship leaves 629 migrants at sea and exposes growing EU fault lines
Trump Has Created 'Worldwide Vacuum,' Says Germany's Top Diplomat
Trump: If Russia were in G-7 I could ask Putin 'to do things that are good for the world'
Pentagon expected to cancel August military exercise with South Korea, senior administration official says
Pompeo: North Korea Will Take Major Steps To Disarm In Trump's First Term
North Korea's dispersed and hidden weapons complex highlights the challenge of denuclearization
Pompeo says Trump made it 'incredibly clear' to Kim that denuking is key to lifting sanctions
Pompeo: Trump North Korea tweet was done with 'eyes wide open'
S. Korea's Moon meets Pompeo, says world has escaped nuclear weapons threat
Trump says summit removed North Korean nuclear threat, but Democrats doubtful
Senators move to prevent Trump from removing US troops in South Korea
Koreas holding military talks to reduce tensions on border
Trump Confronted Kim Jong Un About Atrocities Against Christians
Christians in North Korea Will Benefit Because of President Trump, Franklin Graham Says
Almost 1 million people moved from Venezuela to Colombia in just two years, study shows
Arizona state lawmaker: Immigration is 'existential threat' to US
Franklin Graham criticizes Trump policy of separating families at border
No Coke, no Pepsi: Bottlers leave Mexican city hit by crime
113 Mexican politicians killed since September
After nine years of U.S. recovery, Fed sheds anxieties
Fed hikes rates, points to two more increases by year's end
Stage set for bombshell IG report on Clinton email case: Who's in the crosshairs?
Only 100 nuclear bombs needed to cause catastrophe around the world
Russia Constructing Powerful 'Space Laser' To Remove Some 500,000 Junk Items Orbiting The Earth
5.4 magnitude earthquake hits near Muara Siberut, Indonesia
5.3 magnitude earthquake hits near Tonosi, Panama
5.3 magnitude earthquake hits near Volcano, Hawaii
5.1 magnitude earthquake hits near Isangel, Vanuatu
Sabanacaya volcano in Peru erupts to 23,000ft
Reventador volcano erupts to 17,000ft
Volcanic ash forces Guatemala airport to suspend operations after the Pacaya volcano erupts
Hawaii's Volcano Is Literally Erupting Gems
The Category 4 hurricane named Bud collapsed in spectacular fashion
Floods inundate southern Israel as freak rains batter country
Couple takes wedding photos amid wildfire blazing in Colorado
Berkeley declares 'climate emergency' worse than World War II, demands 'humane' population control
First human case of plague in Idaho since 1992 confirmed in Elmore County child
'My body, my choice': Argentina moves closer to legal abortion with key vote
Religious Freedom Isn't Baked Into Wedding Cake Ruling
Drag Queen Children TV Shows Coming to America, 'Drag Tots!' Features Cross-Dressing Toddlers
House votes to ban sale of child sex robots
NHS 'picking up the pieces' of mental illness epidemic caused by social media
Tracking Bible Prophecy Headlines - 6/13/2018
US peace envoys to visit Israel, Saudi Arabia, Egypt next week for peace talks
Palestinians push for UN vote on Israel's use of 'indiscriminate force' in Gaza
UN to vote on resolution bashing Israel, with US pushing for Hamas condemnation
US changes tactics at UN: From defending Israel to offensive
In Israel, even eggs are cause for conflict: New poultry law slammed as 'creeping annexation'
DHS secretary tours Israel-Egypt border for Mexico wall inspiration
Johannesburg suspends councilwoman for saying city is a 'friend of Israel'
The Rampage: Supersonic missile developed to destroy high quality targets
Syrian military reinforcing its air defenses near Israeli Golan
Iranians defy regime on Twitter, express support for Israel
Iran arrests 27 suspects over Quds Day 'terrorist' plot
Police minister: Social media monitoring has foiled 200 terror attacks
Islamist militants are 'preeminent threat' to the West, Homeland Security chief tells Israeli forum
Hezbollah to be outlawed in Britain
Major Qaeda terror plot thwarted in in eastern Yemen
Dutch anti-Islam party to hold Prophet Mohammad cartoon competition
Saudi-led forces begin assault on key Yemen port city
Rouhani tells Macron: Impossible to stay in nuclear deal unless Iran benefits
Macron urges Iran to ensure commitment to nuclear deal is 'without any ambiguity'
Trump hopes 'brutal' sanctions against Iran will spur 'real deal'
With eyes on Iran, Netanyahu praises Trump over North Korea summit
Likud minister: Kim summit shows Trump can deal with tyrants; bring on Rouhani
Nancy Pelosi Trashes Trump over North Korea Summit; Called Iran Deal 'Diplomatic Masterpiece'
Ingraham: Anti-Trump Media Response to Summit 'Galling, Predictable, Blatant'
Trump praises Kim Jong Un as 'strong,' 'funny,' 'smart' and a 'great negotiator' in Hannity interview
Backslapping Trump summit legitimizes Kim, say critics
Labor's Gabbay: Trump-Kim summit signals peace with Palestinians possible
Joel Rosenberg: The Trump-Kim Summit in Singapore was definitely "historic." Will it also prove successful? Here are 7 things you need to know.
N.Korea state media says Trump agreed to lift sanctions against North
Trump's pledge to stop 'provocative' military exercises provokes alarm and confusion in Seoul and Washington
GOP senator 'troubled' by Trump announcement to halt US-South Korean military drills
Graham warns that Trump's deal with North Korea needs approval from Congress
Japan's defense minister says US-S.Korean military drills 'vital'
S.Korea says halt to US drills may be needed to help denuclearization talks
Trump and Kim commit to 'complete denuclearization' of Korean Peninsula
Trump, North Korea's Kim agreed to visit each other's country
Mars Opportunity rover is in danger of dying from a dust storm
5.8 magnitude earthquake hits near Muara Siberut, Indonesia
5.4 magnitude earthquake hits near Isangel, Vanuatu
5.3 magnitude earthquake hits near Volcano, Hawaii
5.3 magnitude earthquake hits near Pamandzi, Mayotte
5.2 magnitude earthquake hits near Muara Siberut, Indonesia
5.1 magnitude earthquake hits near Muara Siberut, Indonesia
5.1 magnitude earthquake hits near Severo-Kuril'sk, Russia
Reventador volcano in Ecuador erupts to 16,000ft
Fuego volcano in Guatemala erupts to 15,000ft
Lava from Hawaii volcano destroys up to 700 homes, and there's no end in sight
Yes, it's hurricane season - but it's also wildfire, tornado, flood and volcano season, too
Hurricane Bud now a Category 3 storm, forecast to weaken before hitting Mexico's Baja
Intelligence Community Wants to Use DNA to Store Exabytes of Data
Rare type of tick inexplicably turns up in Arkansas
One in three Americans take meds with depressive side effects: study
Gay Americans are arming themselves to stay alive
Tracking Bible Prophecy Headlines - 6/12/2018
Report: Netanyahu, White House Working to Drive Wedge Between Palestinians and Gulf States
Palestinians will never accept a Jewish State, PM Netanyahu
Expert: Palestine fails international law test for statehood at ICC
Iran's Khamenei wants referendum to solve Israeli-Palestinian conflict
Israel to raze structures built on private Palestinian land in West Bank outpost
Netanyahu welcomes decision to deduct fires damages compensation from PA funds
Israel holds joint air force exercise with Greece
Netanyahu and UAE Reportedly Held Secret Meeting in Cyprus to Discuss Iran Nuclear Deal
A new Middle East in sight? Just maybe - The tide may be turning against Iran in the Middle East
German politicians want Iran-regime center ousted due to antisemitism
Lebanese PM tells Iran off for interfering in internal affairs
UN Fears for 2.5 Million Civilians in Syria's Rebel-held Idlib as Bloodbath Worsens
Erdogan: Turkey will drain 'terror swamp' in Iraq's Qandil
12 dead, 31 wounded in Kabul suicide attack
Saudi Arabia denounces deadly suicide attack in Kabul
UN scrambles to avert coalition attack on key Yemen port
Heavy Fighting on Yemen's West Coast Kills Hundreds
The Trump-Kim summit is overshadowing a big moment for Taiwan
Mattis says 'all's quiet,' militarily, in NK
For world, Trump-Kim summit raises cautious hope for peace
Selfies, Cheers Greet Kim in Singapore
Excitement high, expectations lower as Trump and Kim set to meet
'Don't expect too much': Rodman plays down Kim Trump breakthrough
Weeping Dennis Rodman praises Trump's meeting with friend Kim Jong Un, blasts Obama for ignoring him
Trump tells Kim a "terrific relationship" beckons as summit begins
The Handshake: Trump, Kim Jong Un Meet, Greet
Trump, Kim confident but body language reveals nerves at first meeting
Trump and Kim to ditch diplomats, square off in historic one on one summit
Trump and Kim to meet one-on-one, risking he-said/he-said scenario
Bloomberg: Kim set a deadline for ending summit, prompting earlier exit by Trump
Trump, Kim sign 'comprehensive' joint document as historic summit nears end
Trump says summit is 'very, very good,' Kim calls it prelude to peace
Trump: North Korea denuclearization process will be starting 'very quickly'
Kim declares 'world will see a major change'
'We've formed a special bond,' Trump says at signing with Kim Jong Un
Trump says he 'absolutely' would invite Kim to White House
Steyn: Trump-Kim Summit 'Completely The Opposite' to How Previous Western Leaders Operated
How Nikki Haley brought Trump's maximum pressure campaign down on North Korea at UN Security Council
Trump's North Korea bargaining chips: What is president prepared to offer?
Trump urges to push North Korea to end slavery at Singapore summit
U.S. won't bring up North Korea's human rights issues at Singapore summit
North Korea 'continues to invest' in Nazi-style prison camps
Netanyahu: If you stand with Trump on North Korea, oppose a nuclear Iran
Pompeo says Trump can offer North Korea security assurances unlike any in the past
Kim Jong-un 'takes portable toilet to Singapore summit to stop his stools being spied on'
North Korean state media breaks with tradition in its coverage of Trump-Kim summit
Fox News host apologizes for calling Trump and Kim 'two dictators'
CNN Analysis: Trump's new world order
George Soros: Trump Is 'willing to destroy the world'
U.S. stocks rise ahead of North Korea summit, despite Trump's G7 fireworks
Clouds over global economy have darkened since G7 summit, says IMF's Lagarde
Ireland Tells EU It Won't Accept a Brexit Border, PM Says
Italy never should have joined the euro, and the ECB can't rescue it from its next crisis
Venezuela's hyperinflation at new dizzying high
U.S. sanctions Russians over military, intelligence hacking
Email confirms White House chief of staff was previous victim of hacking
Murky U.S. drone-strike policy threatens to backfire as other nations acquire technology
United Airlines flight diverted after bomb threat found on board
Inside Obama's secret meetings with 2020 contenders
5.4 magnitude earthquake hits near Kushima, Japan
5.3 magnitude earthquake hits near Volcano, Hawaii
5.3 magnitude earthquake hits near Isangel, Vanuatu
5.0 magnitude earthquake hits near Kirakira, Solomon Islands
Sabancaya volcano in Peru erupts to 24,000ft
Reventador volcano in Ecuador erupts to 16,000ft
Fuego volcano in Guatemala erupts to 15,000ft
Two new explosions rock Hawaii's Kilauea summit, more shelters in progress
Category 3 Hurricane Bud threatens Mexico, Southwest U.S.
Hurricane forecasters watching another wave of storms stirring in the Caribbean
Colorado wildfire doubles in size, thousands evacuated
Colorado Blaze Continues to Grow; Entire San Juan National Forest to Close
Israel to top up Sea of Galilee after years of drought
G6 leaders break with Trump, move forward on climate action
Tom Skilling, Bill Foster and others lament 'historic blunder' of U.S. withdrawal from climate accord
Gene-Editing Startups Downplay Potential of Cancer Side Effect
Polio Returns to Venezuela As Economic Crisis Cripples Healthcare System
Beirut Pride Was Forcibly Canceled. Lebanon's LGBTQ Community Remains Undeterred.
All the inspiring ways that celebrities are celebrating Pride Month 2018
Twitter CEO responds to backlash after eating at Chick-fil-A during Pride Month
Backlash after Bill Clinton notes changing 'norms' about 'what you can do to somebody against their will'
Tracking Bible Prophecy Headlines - 6/11/2018
Friedman in Washington for talks on Trump peace plan
Palestinian negotiator shoots back at Trump official in ongoing spat
Latvian FM: Anti-Israel resolutions don't advance peace
Gaza's financial crisis is sending Hamas back into the arms of Iran
No decision to ease Gaza humanitarian woes after top ministers meet
Bennett, Liberman condition Gaza humanitarian steps on Hamas freeing Israelis
Kite warfare: Fire forces evacuation of Israeli town
Eleven fires burning near Gaza said caused by incendiary kites
IDF destroyed Hamas undersea tunnel for first time in last week's airstrikes
Explosive device neutralized near Tomb of the Patriarchs
Israeli military opens surprise exercise in the Golan
IAI develops ground-to-air robot system for border surveillance
Austrian leader visits Yad Vashem, vows to ensure 'horrific crimes' remembered
Hezbollah flags to fly unimpeded at London anti-Israel march
PM urges Diaspora Jews to visit Western Wall pluralistic prayer platform
Israel approves $30 million plan to counter 5-year drought
Netanyahu bypasses the Ayatollahs - offers water tech to Iranians
Netanyahu: Europeans support Israel's demand for Iran to leave Syria
Assad says West is fueling Syria war, hoping to topple him
Assad claims Russia not running show in Syria, slams US 'colonial' moves
UN chief calls for investigation of Syria strikes in Idlib
Ballot box storage site catches fire in Baghdad, say officials
Fearing a second Arab Spring at their doorstep, Saudi Arabia and other Gulf States are eager to help Jordan's economy
Gulf states offer $2.5 billion to bail out cash-strapped Jordan
U.N. Pushes to Avert 'Catastrophic' U.A.E. Attack on Yemen Port
Aid groups in Yemen warned attack could endanger all supplies
Erdogan Predicts 'War Between the Cross and Crescent' over Austria Mosque Closures
Turkey's election: Erdogan set to gain new presidential powers despite growing voter resentment
Turkey says troops already inside Iraq and ready to move on Kurdish stronghold
Kurdish party announces killing nine Iranian Revolutionary Guards
Report: Iran kills 6 terrorism suspects near Iraqi border
Meeting Rouhani, China's Xi backs keeping nuclear deal intact
Iran's Rohani criticizes U.S. 'unilateralism' over nuclear deal
Liberman says Iranian regime 'living on borrowed time'
Iran, spurned by US, angrily watches Trump-North Korea talks
Isolated North Korean Public Mostly Unaware of Historic Trump-Kim Summit
Trump, Kim arrive in Singapore ahead of high-stakes summit
Summits are tricky: Kennedy, Nixon and Reagan learned the hard way
Trump, Kim to open summit by meeting one on one
N. Korean, US officials try narrowing differences on eve of Trump-Kim summit
Pompeo says US committed to "denuclearization of the Korean peninsula"
Christians Unite in Prayer and Fasting before North Korea Summit
Pope Francis says praying that Korea summit leads to peace
The US-North Korea summit may help decide a trade war with China: Jack Ablin
Brace for the World Economy's Most Important Week of the Year
Trump's willingness to walk away at the G7 and North Korea summits shows his foreign policy is working
Trump's tweets slam Canada and Trudeau anew from Singapore
White House adviser says Canada's Trudeau 'stabbed us in the back'
Larry Kudlow calls Justin Trudeau's verbal attacks 'amateurish,' a 'betrayal'
Trump Trade Adviser: 'Special Place in Hell' for Canada's Trudeau After G-7
Trump says US is like a 'piggy bank that everybody is robbing' on trade
Trump told Macron EU worse than China on trade
Merkel: EU will act against US tariffs on steel, aluminium
Germany's Merkel calls Trump's G7 slams 'sobering,' 'depressing'
One 'rant,' rough talks sour G7 mood in confrontations with Trump
France on G7: 'Fits of anger' cannot dictate international cooperation
Putin says G-7 criticism of Russia is 'chatter'
China, Russia Solidify Growing Eastern Bloc as Trump Rattles G-7
Under attack, billionaire George Soros plans to redouble his efforts
Brexit is even messier than critics expected. So what happens now?
New Italian economy minister vows to stay in euro, cut debt level
Venezuela's Long Road to Ruin - Few countries have provided such a perfect example of socialist policies in practice
Revamped EU copyright law could mean the death of memes
Army prototypes new self-powering 'Iron Man' soldier suits
Budget cutters may doom the International Space Station
The Rich Are Planning to Leave This Wretched Planet
Earthquake felt across northern England as residents describe underground rumble and shaking homes
5.3 magnitude earthquake hits near Volcano, Hawaii
5.0 magnitude earthquake hits near Chichi-shima, Japan
Sabancaya volcano in Peru erupts to 22,000ft
Popocateptl volcano in Mexico erupts to 22,000ft
Fuego volcano in Guatemala erupts to 19,000ft
Reventador volcano in Ecuador erupts to 17,000ft
Agung volcano in Indonesia erupts to 15,000ft
In Guatemala, woman searches for 50 relatives buried by volcano
Hawaii Kilauea Volcano Update: Explosions Continue to Plague Island Nearly 40 Days After Initial Eruption
Lava flow sparks Winter Weather Advisory on Big Island
Tropical Storm Bud grows off Mexico's Pacific coast
Netanyahu boasts Israel only Mideast country that 'welcomes gays'
After Celebrity Deaths, Suicide Hotline Calls Jump 25%
Anthony Bourdain was 'doing really well' before death, championed women, 'Top Chef' host Padma Lakshmi says
What Anthony Bourdain Said About Harvey Weinstein After Asia Argento's Rape Allegations
Flashback: Anthony Bourdain calls Hillary Clinton's Weinstein response 'shameful'
An Indiana educator survived the mass shooting in Las Vegas - and then a shooting at her school
Mexican Politician Shot Dead After Promising To Fight Violent Crime
Tracking Bible Prophecy Headlines - 6/10/2018
Trump's Mideast envoy calls for top Palestinian negotiator's ouster
Arab states call emergency UN General Assembly session on Gaza
Israeli aircraft fires 'warning shot' at Gazans making incendiary balloons
Cabinet to discuss Gaza humanitarian crisis Sunday, amid ongoing violence
The hidden hand of Iran in Gaza
Protest against Palestinian Authority - in Ramallah
Heavy turnout at al-Quds rally in Berlin calls for Israel's destruction
Israel's ban on Indonesians threatens east Jerusalem travel industry
Israel accuses Hezbollah of helping Hamas establish military presence in Lebanon
Israel says Hamas working with Hezbollah to train 'thousands' in Lebanon
Danon: Hamas strengthening ties with Hezbollah, with Iran's support
Danon: 'Israel will not sit idly when facing new and old threats'
Rare tensions between Assad's backers as Syria's war unwinds
Assad denies Russia in on Israeli airstrikes, deal to remove Iran
Rouhani and Putin to discuss US exit from nuclear deal
G7 agreed on 'controlling Iran nuclear ambitions': Trump
G7 leaders - except Trump - vow to keep nukes out of Iran's hands
Trump slams Canadian PM as 'dishonest and weak,' pulls back on G-7 communique endorsement
Steve Hilton: Trump's criticism of G-7 is 'unprecedented' scream the elite -- That's the whole point of Trump!
Photo of Angela Merkel Staring Down Donald Trump at G-7 Summit Fuels Captions and Memes
Trump again calls for readmitting Russia to G7, blames Obama for Crimea's annexation
Russia brushes off possibility of G8 return
Putin says ball in US's court for improvement in ties
Bomb kills one, injures eight in Iraq's Diyala province
Projectile launched by Yemeni rebels kills 3 in Saudi Arabia
One US soldier killed and four wounded in Somalia attack
Trump says North Korea summit is 'one-time shot' for Kim
Trump: Any agreement with North Korea will be 'spur of the moment'
Trump holds solo news conference, defends bashing press
George Soros Complains: 'Everything That Could Go Wrong, Has Gone Wrong'
Video of TSA agents searching 96-year-old woman in wheelchair sparks outrage
5.2 magnitude earthquake hits near Volcano, Hawaii
5.1 magnitude earthquake hits near Kokopo, Papua New Guinea
Magnitude 4.4 earthquake shakes part of northern Oklahoma
Reventador volcano in Ecuador erupts to 19,000ft
Kerinci volcano in Indonesia erupts to 13,000ft
Guatemala: Fuego eruption 'cooked people trapped in their homes'
Tropical Storm Aletta pulls away from Mexico in eastern Pacific as Tropical Storm Bud follows
Officials order new evacuations as Colorado wildfires rage on
Pope warns oil executives: Climate change may 'destroy civilization'
Ukrainian cow milk has 'five times safe level of radioactivity', study finds
What Is Vibrio Vulnificus? Florida Issues Warning Over Deadly Flesh-eating Bacteria
Superbug infections rising among injection drug users
House set to vote on more than 20 bills to combat opioid addiction
Colorado baker slammed with hostile reviews, protests after Supreme Court victory
Thousands march for LGBT rights in pride parades across Europe
Synagogues become nightclubs in Eastern Europe, sparking anger at desecration
Mom takes issue with classroom rhyme explaining school lockdown procedure for kindergarteners
Tracking Bible Prophecy Headlines - 6/9/2018
Iran defiant as it holds day of anti-Israel protests
Rouhani says 'Israel can never feel safe' as thousands in Iran mark Quds Day
Iran distributes cash to families of Gaza protesters
Liberman: Hamas, Iran making 'great efforts' to fuel Gaza clashes
Ramadan prayers in Jerusalem end peacefully, in stark contrast to Gaza violence
Hamas's Gaza protests have 'failed,' top IDF official says
4 said killed in clashes, including minor, as 10,000 protest on Gaza border
Palestinians turn to UN General Assembly over Gaza deaths
After Israel drops out Germany, Belgium elected to UN Security Council
How Robert Kennedy's Assassination Foreshadowed the Rise of Palestinian Terrorism
Anti-Semitic incidents drop sharply in Poland and Hungary, watchdogs say
Iran's Rouhani wants more talks with Russia about US nuclear deal exit
Iran 'can't wait forever' for confirmation of nuclear deal, Tehran official says
Anti-Israel protests across Iran: 'Israel, Saudis to blame for regional chaos'
To avoid Israeli strikes, Iran-backed fighters said disguising selves as Syrians
Hezbollah's Nasrallah threatens Israel: 'The day of the great war is coming'
Nasrallah: Even the whole world cannot evict Hezbollah from Syria
Monitor: ISIS militants retake parts of Syria town in major attack
Quitting Syria too soon would be a 'blunder': Mattis
Iran Facilitated Passage Of 9/11 Attackers, Iranian Politician Says
Arab leaders to hold meeting with King Abdullah over Jordan crisis
Saudi Arabia, Jordan, Kuwait and UAE to hold meeting in Mecca
Austria to expel up to 60 imams, close 7 mosques
'Sonic attacks' eyed in Cuba, China as more US diplomats fall ill: What to know about the mystery illness
US fears of 'mystery weapon' revived by new China diplomat cases
U.S. officials prepare to thwart Chinese spying at Singapore summit
Stephen Colbert on Trump-Kim summit: 'The fallout from this could be actual fallout'
Trump says Russia should be at G7 meeting, Moscow not so sure
China hosts Russia, Iran for summit as US tensions rise
Xi touts Putin ties as US tensions bring them closer
By threatening Canada on trade, Trump risks the greatest defense partnership in US history
UK's Johnson warns of Brexit 'meltdown' in secret tape
Bitcoin trading in Venezuela is skyrocketing amid 14,000% inflation
Bid to block Bernie Sanders? DNC adopts rule change, wants only avowed Democrats to run
Trump loses bid for total secrecy for Cohen probe documents
Mueller hits Manafort with new obstruction of justice charges
Giuliani trying to influence perception of Mueller probe
French opposition, media cry foul over 'fake news' bill
This is the week that the drone surveillance state became real
A mall in China put in a traffic lane just for people staring at their phones
America's new supercomputer beats China's fastest machine to take title of world's most powerful
Ash eruption at Kilauea summit was so strong, it registered as a 5.4 earthquake
5.0 magnitude earthquake hits near Hihifo, Tonga
Sabancaya volcano in Peru erupts to 21,000ft
Fuego volcano in Guatemala erupts to 19,000ft
Grim task as forensic experts ID Guatemala volcano victims
Sangay volcano in in Ecuador erupts to 19,000ft
Reventador volcano in Ecuador erupts to 16,000ft
Sakurajima volcano on Japan erupts to 12,000ft
The First Eastern Pacific Hurricane of 2018 Is Now a Category 4 Beast
Tropical Storm Maliksi to threaten Philippines, Japan with flooding downpours this week
Tornado of the year: 'Incredibly picturesque' twister wows Wyoming storm watchers
Unusual 'killer' spring frost damages crops in fields across the Maritimes
Gulf of Mexico 'dead zone' forecasted to exceed the size of Connecticut
Over 250,000 revelers flood Tel Aviv for Israel's biggest ever Gay Pride parade
Baby born to transgender man could become first person without a legal mother
'Take That, Trump': Maryland Governor Candidate Gives Same-Sex Kiss in a Campaign Ad First
Despite Trump, transgender veterans honor their own
#MeToo goes to church: Southern Baptists face a reckoning over treatment of women
Tracking Bible Prophecy Headlines - 6/8/2018
Marking anti-Israel 'Quds Day,' Iranians take to the streets
Khamenei: Supporting Palestine is a source of pride for Iran
Iranians chant 'Death to Israel' as Jerusalem Day protests begin
Hamas leader says Gaza protests will continue until 'Jerusalem is liberated'
Hamas leader threatens to 'bring down walls of Gaza' in mass Friday protest
IDF gears up for massive Friday protests in Gaza amid peak tensions
Israel deploys 100s of snipers, cameramen ahead of Gaza border riots
As Hamas tensions heat up, IDF jets practice bombing 'hundreds' of Gaza targets
Despite concerns, senior IDF technology officer says anti-kite drones a success
Israeli drones downed over 350 incendiary terror kites, balloons
As kite-set fires engulf the south, foresters fight to 'save every tree'
Following Gaza border blazes, 'terror kites' see first use in West Bank
IDF drops flyers warning Gazans not to join Friday border protests
Netanyahu: Hamas wants Gaza border protesters to die
After saying it shot medic by accident, IDF claims she was 'no angel'
Israeli army: Video shows killed Gaza medic throwing gas canister
As aid dries up, Gaza families pushed deeper into poverty
Palestinians hurl chairs, stones from Al-Aqsa Mosque, injuring tourist, cop
In apparent snafu, IDF broadcasts classified papers, intel assessments
Zimbabwe opposition pledges upgraded ties with Israel if it takes power
Spain's third-largest city joins BDS, declares itself 'free of Israeli apartheid'
Poland bristles at US envoy pick blaming anti-Semitism on Holocaust law
Palestinians praise Argentina for defending 'occupied Jerusalem against Israel'
Israeli sources: Qatar behind Argentina friendly cancellation
22 pro-regime fighters killed by IS in south Syria, says monitor
Suspected Russian air strikes kill dozens overnight in Syria's Idlib
Putin says Russian military not building long-term in Syria
Putin: Operations in Syria a unique opportunity to test, train troops
Putin says Russia troops to stay in Syria 'as long as it is beneficial'
Netanyahu: Putin knows that Israel is acting in Syria like any country
As Syria crumbles, gov't pushes plan to develop Golan, increase population
Assad no longer immune if he harbors Iranian forces, Netanyahu warns
IAEA should put Israeli nuclear program on agenda as threat to world: Iran
Iran nuke deal already dead thanks to sanctions, Netanyahu says
Trump Requested Saudi Oil Support Before Iran Nuclear Decision
American companies are paying the price for Trump's Iran policy
Boeing says it will not deliver any aircraft to Iran
Trump: Iran is not the same since I left the deal
Iran won't cooperate fully with nuke inspectors until deal impasse resolved
Iran's parliament speaker says regional security threatened if Tehran cornered
Iran's nuke moves are more bark than bite... so far
Iran shows off centrifuges as nuclear deal founders
Egypt president asks housing minister to form new government
Jordan's new PM says to drop tax bill that angered protesters
Erdogan floats lifting state of emergency after election
Iraq arms cache explosions destroy Baghdad mosque
71 Red Cross staff pulled out of Yemen amid security incidents, threats
UN warns that Somalia's political unity at risk
UN sanctions for people smugglers in Libya in global first
Lebanon FM says will take 'measures against' UN refugee agency
For the first time under Trump, U.S. punishes Nicaraguan officials for violent demonstrations
Is Venezuela the world's most dangerous country? Its residents think so
Russia, China and India Look to Boost Regional Security and Fight Islamic Extremism
Trump says summit with Kim 'much more than a photo-op'
Trump says could sign deal to end Korean war at meeting with Kim
Trump holds out prospect of N. Korean leader visit if summit successful
Putin says he warned Europe about US trade threat, nobody listened
Facebook says privacy-setting bug affected as many as 14 million
Mars rover uncovers potential for life in ancient lakebed
5.3 magnitude earthquake hits near Lata, Solomon Islands
5.0 magnitude earthquake hits near Kokopo, Papua New Guinea
Sabanacaya volcano in Peru erupts to 25,000ft
Reventador volcano in Ecuador erupts to 17,000ft
New coastline emerges as Kilauea pumps more lava to the sea
Rivers of lava destroy 600 homes on Hawaii's Big Island: mayor
Before-and-after images show Guatemala volcano's devastation
Toxic flow from Guatemala's Volcano of Fire cutting off access to fresh water
Flash flooding hits Oklahoma City, submerging cars under rising water
Will California's new water rules push people out of the Golden State?
Trump to skip climate portion of G7 after Twitter spat with Macron and Trudeau
Justice Dept. Says Crucial Provisions of Obamacare Are Unconstitutional
Trump administration tells court it won't defend Obamacare against lawsuit seeking to cripple it
Nipah Virus, Rare and Dangerous, Spreads in India
University will pay you $3,500 to get the flu and book you a 10-day stay at 'Hotel Influenza'
Superbug infections rising among users who inject drugs
Man deliberately contracted HIV so he could pass it on to other people
A 3rd Gender on Birth Certificates? NYC May Allow It
Her Son Is One Of The Few Children To Have 3 Parents' DNA
CrossFit Gym Shuts Doors After Pride Workout Cancellation Causes Backlash
20th annual Gay Pride Parade begins in Tel Aviv
Gently breaking taboos, an Israeli settlement bloc moves gingerly toward LGBT acceptance
Upstart carbon dating study could force rewrite of Holy Land's biblical timeline
Vatican Secretary of State attending elite Bilderberg meeting
Tracking Bible Prophecy Headlines - 6/7/2018
Iran top security official says 'Quds Day is a nightmare for Israel'
Palestinian man shot and killed after hitting soldier with rock in West Bank
UK foreign minister urges Netanyahu to open independent probe of Gaza deaths
Netanyahu says Iran responsible for Gaza crisis
In U.K., May voices concerns about Gaza deaths, Netanyahu says Israel working to minimize Palestinian casualties
Why it's a big deal that Argentina canceled its soccer game in Israel
Netanyahu concerned scrapped soccer match could portend future cancellations
Israel soccer chief: Palestinians crossed line
Israel demands FIFA probe Palestinian threats that led to Argentina cancellation
Culture minister: Argentina soccer match canceled over terrorism, not a boycott
Coins Dating to Time of Ezra Unearthed in Jerusalem
Giuliani: Trump optimistic and realistic on Palestinians
Giuliani: Use Trump's North Korea-style pressure tactics with the Palestinians
Giuliani, in Israel: Mueller team trying to frame Trump; Netanyahu cases a joke
Amid protest and surprise, President Trump to host first dinner for Muslim holiday of Ramadan
Trump didn't invite Muslim groups to his Iftar dinner, but they say they wouldn't have gone anyway
Trump's Ramadan dinner is a charade - A single dinner does not an ally make
U.S. officials on roadshow to cut Iran investment, trade - sources
GOP report: Obama admin worked to allow Iran to exchange billions to bypass sanctions
Europe Asks U.S. for an Exemption From Sanctions on Iran
Theresa May faces Israeli pressure over Iran nuclear deal
Iran opens new nuclear facility for centrifuge production
Iran to complete facility to build centrifuges in a month
Pompeo says US won't allow Iran to develop nuclear weapons
Israeli official: European leaders agree Iran troops must be removed from Syria
Hezbollah and Iran 'to stay in Syria until it is liberated'
The Pentagon admitted it will never know how many civilians it has killed fighting ISIS
Iraq launches air strike against Islamic State in Syria
UAE says Iraq election shows waning Iranian influence
Iraq PM Abadi: 'Dangerous violations' found in last month's vote
Iraqi parliament orders manual election recount
Egypt's Sisi: Our relationship with Saudi Arabia is strategic, special
UN accuses Saudi Arabia of using anti-terror laws to justify torture
Ethiopia offers Eritrea chance to end Africa's longest war
Report: Imagery shows North Korea razes missile test stand
Remote U.S. base on high-alert for potential North Korean nuclear attack
Trump's on-the-fly North Korea negotiations fuel White House worries over concessions
Rudy Giuliani claims Kim Jong Un begged 'on his hands and knees' for meeting with Trump
Putin: US would need to offer firm guarantees to NKorea
A diplomat's mysterious illness could jeopardize China's relationship with the U.S.
China Offers to Buy Nearly $70 Billion of U.S. Products to Fend Off Trade Tariffs
Trade clash: EU to hit US with $3.3 billion in tariffs next month
Trump invokes War of 1812 in testy call with Trudeau over tariffs
NATO Allies Bristle Over U.S. Tariffs Pinned to Security Threats
Merkel Says Europe Must Step Up in 'World Being Reorganized'
The secretive Bilderberg elite are worried about the 'post-truth' world
New Theory Attempting to Debunk 'Planet Nine' Mystery Shut Down by Expert
5.6 magnitude earthquake hits near Bristol Island, South Sandwich Islands
5.4 magnitude earthquake hits near Volcano, Hawaii
5.1 magnitude earthquake hits the Southern East Pacific Rise
5.1 magnitude earthquake hits near Thang, India
Sabancaya volcano in Peru erupts to 22,000ft
Klyuchevskoy volcano on Kamchatka, Russia erupts to 18,000ft
Reventador volcano in Ecuador erupts to 16,000ft
Langila volcano in Papua New Guinea erupts to 11,000ft
Kileuea volcano in Hawaii erupts to 10,000ft
Lava flow evaporates Hawaii's largest freshwater lake within hours
Guatemala volcano: Emergency agency 'failed to heed warnings'
Nearly 200 missing and 75 dead in Guatemala's Fuego volcano eruption
Concern Grows After Yellowstone's Largest Geyser Erupts For 8th Time Since March
We Need More Volcanoes: Eruptions Slowed Global Warming in Past
Hurricanes are slowing, which could be a big problem
Tropical depression to threaten Philippines with flooding downpours this week
Storms Drop Baseball-Sized Hail On North Texas, Shattering Windows: 'Sounded Like God Was Throwing Rocks'
Dogs Could Become The Next Source of a Deadly Flu Pandemic
HIV 'game changer' drug linked with fall in condom use among gay men
Gallup: Record Support for Gay Relations and Polygamy; Plurality Still Oppose Abortion
Same-Sex Marriages Are Backed in E.U. Immigration Ruling
Bermuda's Supreme Court Rules In Favor Of Same-Sex Marriage - Again
Tracking Bible Prophecy Headlines - 6/6/2018
Despite embassy relocation, Trump signs presidential waiver because the ambassador's residence still hasn't moved
Macron: US embassy move to Jerusalem behind Gaza violence
Macron to Netanyahu: Jerusalem embassy move led to people dying, didn't promote peace
Macron: We're committed to a two-state solution to Israel-Palestinian conflict
A just "one-state solution" is still possible in Israel/Palestine: But not if the media buries it
Hamas ditches 'Naksa Day' for Iran-backed 'Quds Day' this week
Senior Hamas member warns next wave of demonstrations will be 'bloodier'
Firefighters battle a wave of incendiary kite blazes in Gaza border area
Minister calls for targeted killings of Gaza kite bombers, Hamas leaders
JNF threatens to sue Hamas in international courts for kite arson damage
False alarm, army says, as sirens blare in southern Israel
PA warned Paris that Gaza border clashes financed by Iran
Argentina cancels Israel World Cup friendly after Gaza violence
Argentina Cancels Soccer Match With Israel in Jerusalem After Pressure from Palestinian Protesters
Liberman: Argentine soccer players caved to 'Israel-hating' pressure
PA official: We only fought Argentina game because it was moved to Jerusalem
Argentina's president: I cannot influence game cancelation
US says envoy right to criticize Gaza reporting, entitled to free speech
Shin Bet says it thwarted plot to assassinate prime minister, Jerusalem mayor
Giuliani: Palestinians must stop terror if they want a deal
Jerusalem a factor as Ecuador minister beats Honduran for UNGA presidency
In new memoir, ex-Obama aide bemoans a manipulative Netanyahu 'not on the level'
Egyptian Broadcaster Who Claimed Victory Against Israel in 1967 Buried on War's Anniversary
U.S. Treasury: Iran has multiplied its support for Hezbollah
Netanyahu: 'We are not surprised' by inflammatory Khamenei remarks
Netanyahu says Iran's new uranium enrichment drive is aimed at destroying Israel
Liberman: Iran's threat to up uranium enrichment a sign of 'mass hysteria'
Lieberman: Khamenei announcement shows Iranian leadership in state of panic
France says Iran's uranium enrichment plans are close to 'red line'
Macron warns of risk of 'escalation' over Iran enrichment plan
Iran enrichment plan not in breach of nuclear deal, says European Union
U.S. Companies Wind Down Iran Business After Nuclear Deal Pullout
How the Qatar crisis weakened the U.S. in the Middle East - and strengthened Iran
Isolated by neighbors, Qatar looks to join NATO
Near Russia: Israel Participates in Major NATO Exercise
Trump Administration Tells NATO Prepare for Russian Attack With Planes, Ships and Troops
Putin Moves to Capitalize on Europe's Fury With Trump
Putin says he speaks regularly to Trump, isn't trying to divide Europe
New proposals may help resolve Israel, Lebanon oil and gas dispute
In France, Netanyahu predicts collapse of Iran deal under US sanctions pressure
US could close Syria base in exchange for Iran's withdrawal from border: report
Syrian Kurds to pull out of key town, easing U.S.-Turkey rift
MKs warned of Syria's nuke plans years before reactor strike - report
Egyptians suffer austerity squeeze as economy stabilizes
Jordan protests resume despite resignation of embattled PM
Jordan's king calls to review tax bill, but fails to dull protests
Abadi warns of 'dangerous violations' in Iraq election
Nicaragua's Political Crisis Descends Into 'Dark Days'
Amid worsening violence, Nicaraguans say crisis has reached 'catastrophic' proportions
Ethiopia 'accepts peace deal' to end Eritrea border war
Japan PM seeks Trump's assurances over North Korea in latest two-way chat
Dennis Rodman will be in Singapore for Trump-Kim summit
Chinese and Russian hackers 'targeting South Korea ahead of US-North Korea summit'
South American Economies Dive South as Growth Outlook Dims
Italy turmoil shows banking 'doom loop' still a powerful force
Trade war turns Canada's G7 summit into six-plus-Trump
Trump blames Sessions for 'Russian Witch Hunt Hoax'
Over 118,000 voters accidentally left off rolls in Los Angeles County
'News fatigue' hits American public in Trump era: survey
Almost seven-in-ten Americans have news fatigue, more among Republicans
Facebook gave data access to Chinese firm flagged by US intelligence
Antarctica Is Being Rumbled by Hidden Earthquakes We Never Even Knew Existed
5.5 magnitude earthquake hits near Volcano, Hawaii
5.4 magnitude earthquake hits near Cinarli, Azerbaijan
5.1 magnitude earthquake hits near Ibo, Mozambique
5.0 magnitude earthquake hits near Manokwari, Indonesia
Sabancaya volcano in Peru erupts 24,000ft
Ebeko volcano on the Kuril Islands erupts to 14,000ft
Nearly 200 missing and 75 dead in Guatemala's Fuego volcano eruption
Hawaii's Kilauea Volcano Destroys Hundreds of Homes, Including Big Island Mayor's House, Official Says
Kilauea Volcano Eruption Filled In Hawaii's Biggest Lake In Hours, And Is Now Reshaping Coastline
Tropical Storm Ewiniar to bring flooding rain to southern China
Tropical Depression Two-E to become eastern Pacific's first tropical storm of season
One dead as record storms sweep across France
Heat wave causes 3 deaths, economic boost, melting traffic lights
Monsanto is about to disappear. Everything will stay exactly the same
Bayer and Monsanto merge into a new company called "Bayer" because Nazis have a better reputation than Big Ag
The failed abortion survivor whose mum thought she was dead
Ginsburg Pens Impassioned Dissent of Ruling Siding With Baker Who Refused Service to Gay Couple
What the Supreme Court's Masterpiece Cakeshop Decision Really Means
Religious exemptions have already chipped away at the right to choose. LGBT equality could be next.
Orthodox group says Supreme Court's cake shop ruling is good for the Jews
The EU just granted gay spouses the same freedom of movement rights as straight couples
Tracking Bible Prophecy Headlines - 6/5/2018
Palestinian 'Naksa Day' protests come amid heightened Gaza tensions
Israel girds for fresh Gaza violence, but mass protest may only come Friday
Israel will have to retaliate for Gaza's burning kites soon, army warns
Shaked: Incendiary kites as grave as rocket fire on Sderot
IDF force finds grenades, firebombs, pipe bomb near Gaza border fence
Axe-wielding Palestinian killed trying to enter Israel
Rivlin calls on Abbas to speak out against Gaza terrorism
US envoy to reporters: 'Keep your mouths shut' on criticizing Israel over Gaza
Swedish Minister to PA Arabs: We will fight with you and for you
Netanyahu: Israel wants to stave off 'humanitarian collapse' in Gaza
Knesset refuses to put bill rejecting Jewish, democratic Israel to a vote
For first time ever, Russia to celebrate independence in Jerusalem
Jordan's King: I stand with the people, understand size of economic pressures
Jordan PM Hani Mulki quits after austerity protests
Turkey says troops closing in on Kurd stronghold in Iraq
Syria tells Lebanon it wants refugees to return
Rights group says US-led coalition destroyed Syrian city
Galant: Assad a 'monster' but not Israel's problem
Netanyahu to Merkel: Iran's goal is to wage religious war in the Middle East – it must leave Syria
Merkel, Netanyahu agree Iran is a concern for Israel's security
Merkel: Germany will exert its influence to push Iran out of Syria
PM Leaves For Europe: 'Now is the time to stop Iranian aggression, nuke program'
Khamenei: Israel a 'cancerous tumor' that 'must be eradicated'
Israel Responds With 'Mean Girls' GIF After Iran's Ayatollah Khamenei's Nuclear Threats
Khamenei: Iran to continue backing resistance forces in the region
Iran's top leader vows tenfold response to any attack
Khamenei says curbing Iran's missile program a 'dream that will never come true'
As nuke deal buckles, Iran says it is upping uranium enrichment capacity
Iran to inform IAEA of start of process to boost uranium enrichment capacity
UN nuclear watchdog chief renews call for Iran to cooperate on inspections
French carmaker PSA to exit Iran over US sanction risk
Qatar cash and cows help buck Gulf boycott
1 UN peacekeeper dead, 7 wounded in Central African Republic
US kills nearly 50 suspected terrorists in quiet war in Somalia
Putin signs Russian 'counter-sanctions' into law
Russia's Lavrov praises US, North Korea nuclear efforts
Putin says US should reward North Korea if it suspends tests
Kremlin invites North Korea's Kim to Russia
Kremlin says received no US communication on possible Trump-Putin summit
US Senate Democrats vow to oppose N.Korea sanctions relief without tough nuclear deal
Trump and Macron's bromance might be in trouble after 'terrible' call over tariffs
Trump's legal team readies for fraught showdown with Mueller, even as president declares broad powers
Mueller's team accuses Paul Manafort of witness tampering
Trump: 'I have the absolute right to PARDON myself'; calls special counsel appt. unconstitutional
France's fake news law leaves media experts uneasy
Apple co-founder Steve Wozniak hopes bitcoin will become a single global currency
5.3 magnitude earthquake hits near Palue, Indonesia
5.2 magnitude earthquake hits near Champerico, Guatemala
Ebeko volcano on the Kuril Islands erupts to 14,000ft
Kerinci volcano in Indonesia erupts to 14,000ft
Guatemala volcano killed dozens with its pyroclastic flow. Here's what that is.
Death toll in Guatemala volcano up to 69 as rescuers dig through ash
Supreme Court throws out lower-court decision that allowed immigrant teen to obtain abortion
Justices side with Colorado baker on same-sex wedding cake
Jewish groups decry Supreme Court ruling in gay wedding cake case
Gay adoption fight looms after U.S. Supreme Court's cake ruling
Huge parade celebrates gay pride in Brazil
Tracking Bible Prophecy Headlines - 6/4/2018
Court hears petitions against Settlements Law; West Bank's future in balance
In worst blaze to date, Gaza fire kites destroy vast parts of nature reserve
Large blazes scorch kibbutz fields in apparent fresh Gaza kite attacks
Netanyahu orders funds withheld from PA to compensate victims of kite attacks
Fire Damage to Israeli Agriculture Near Gaza Border Estimated at $1.4m and Rising
Gazan infiltrators breach border, set fire to construction equipment
IDF vet gets death threats after she's falsely accused of killing Gaza medic
Gaza preschoolers seen performing mock execution of Israeli soldier
With flags and tight security, New York celebrates Israel's 70th birthday
In first, Israel participates in major NATO exercise near Russia
Amid rising tension with Iran, Israel to join largest int'l navy exercise
Netanyahu to stress tough Iran policy in trip to pro-nuke deal Europe
Qatar defends Iran, rejects any military targeting of Tehran
Iran calls on world to stand up to Trump, save nuclear deal
Iranian FM: World must stand up to American 'bullying' over nuclear deal
Iranian General Denies Reports of Withdrawal From Southern Syria: 'It's Not Going to Happen'
Israel warily watches as Jordan rocked by biggest protests in years
Jordan senate meets as protests escalate over IMF-backed austerity
Jordan's King Abdullah expected to ask PM to resign over economic policies
UN envoy seeks deal to avert Saudi-led assault on Yemeni port
Suicide bomber targets Afghan clerics gathered calling for peace
Britain says militant Islamist threat to stay high and may rise further
New Italian govt vows to create jobs, deport migrants
At least 48 migrants dead after boat sinks off Tunisian coast
China warns US sanctions will void trade talks
Threats of retaliatory tariffs prompted by Trump have cost Iowa pork industry $560M: report
China Warning on 'Dictatorship' Chant Chills Hong Kong Vigil
Anti-nuke Nobel winner ICAN offer to pay Trump-Kim summit
N. Korea shakes up top military brass ahead of Trump summit
Philippine President Duterte Tells U.N. Human Rights Expert "to Go to Hell" Over Criticism
Venezuela's exodus is leaving it without teachers, doctors and electricians
Uber, Lyft drivers pinched by higher gasoline prices
American Airlines warns of fare increases if oil remains high
Facebook Gave Device Makers Deep Access to Data on Users and Friends
Asteroid on course for Earth spotted hours before impact with atmosphere
As Puerto Ricans' numbers grow in Florida, Hurricane Maria becomes pivotal campaign issue
5.5-magnitude quake rattles Big Island; No tsunami generated
Residents stranded with no power and water in area cut off by lava in Hawaii
Fuego volcano in Guatemala erupts to 50,000ft
Guatemala volcano eruption: At least 25 dead and hundreds injured as lava river sweeps through villages
Sabancaya volcano in Peru erupts to 27,000ft
With Ebola at a 'critical point' in Congo, aid groups scramble to limit the outbreak
Opioids Are Now Responsible for 1 in 5 Deaths Among Young Adults
DNA for Sale: Ancestry wants your spit, your DNA and your trust. Should you give them all 3?
German president apologizes to gays for decades of injustice
'Demonic possession is real and victims seeking exorcism should not be ignored': Prominent psychiatrist on the world beyond
Tracking Bible Prophecy Headlines - 6/3/2018
Iron Dome intercepts rocket fired at Israel from Gaza, no injuries
Israel strikes 15 Hamas targets in Gaza after army intercepts three rockets
Israeli strikes target Hamas military compounds, naval forces in Gaza
Raging fires on Israeli side of Gaza border area as suspected kite attacks continue
IDF troops open fire at Gazans breaching border fence
Gaza violence: Thousands attend funeral for Palestinian medic
UN official condemns 'reprehensible' killing of Gaza medic
Poll: 41% of Israelis want to ease restrictions on Gaza
Netanyahu blocks Armenian genocide debate to avoid 'aiding Erdogan'
Turkish air strikes 'neutralize' 15 Kurdish militants
Turkey's Tactical Bear Hug with Russia
Israeli official denies reports of deal with Russia on pulling Iran out of Syria
NATO chief: Alliance won't defend Israel in war with Iran
NATO chief says alliance won't aid Israel if Iran attacks
Intel report: Iran seeks weapons of mass destruction technology in Germany
Iran, Syria deny existence of Iranian military presence in country
ISIS kills family of 12 in Iraq village, says official
Saudi Arabia Threatens 'Military Action' Over Qatar Missile Plans
Egypt's Sisi sworn in for second term after landslide election victory
Egypt's Sisi sworn in for second term with vow to fight terrorism
Clashes erupt in Kashmir after Indian paramilitary vehicle kills youth
Syria's Assad intends to visit N. Korea
Experts cast doubt on whether Kim Jong-un really did destroy nuclear test site witnessed by journalists
Intelligence sources: N. Korea tunnel explosions may have been a show
Mattis: N. Korea to get relief only after 'verifiable and irreversible step to denuclearisation'
Mattis warns of bumpy road to US, North Korea nuclear summit
The US is planning for a Trump-Putin summit, and experts say that means 'Putin already won'
Talks end with China warning trade benefits at risk if U.S. imposes tariffs
Trump says he is 'very surprised' about alleged Chinese 'intimidation,' 'coercion'
NAFTA on the brink as Trump fights with Mexico, Canada
Trump slams trade critics: 'U.S. has been ripped off for years'
Trump tears into Canada for treating U.S. farmers 'very poorly'
G7 finance chiefs kick trade dispute to leaders' summit in Quebec
US becoming more energy independent, on path to being 'biggest oil producer in the world'
Trump's Lawyers, in Confidential Memo, Argue to Head Off a Historic Subpoena
Trump's lawyer says will fight Russia probe subpoena: report
Trump suggests Mueller is behind Russia probe leaks
New Catalan Government Vows Renewed Independence Bid
Nazis a 'speck of bird poop' on Germany's 'successful' history, far-right leader says
Shock as meteor streaks across sky over China
5.7 magnitude earthquake hits near Sarangani, Philippines
5.6 magnitude earthquake hits near Gataivai, Samoa
5.6 magnitude earthquake hits near Pangai, Tonga
5.5 magnitude earthquake hits near Shikotan, Russia
5.3 magnitude earthquake hits near Hihifo, Tonga
5.1 magnitude earthquake hits the Central Mid-Atlantic Ridge
5.0 magnitude earthquake hits near Pamandzi, Mayotte
Sabancaya volcano in Peru erupts to 28,000ft
Popocateptl volcano in Mexico erupts to 22,000ft
Reventador volcano in Ecuador erupts to 16,000ft
Hawaii volcano eruption enters new phase as crater falls quiet
How Hawaii made its lava disaster worse
Hawaii volcano alleged 'lookie-loos' cited for 'loitering,' authorities say
Tropical Depression 05W formed in the South China Sea and may target Vietnam
Grim upside for the Keys this hurricane season - thanks to Irma, there's less to lose
Southwest drought worsens as hot June weather arrives
Thousands of acres ablaze in Colorado, New Mexico
Scientists Have Figured Out How to 3D-Print Part of the Human Eye
Five dead, nearly 200 sick in E. coli outbreak from lettuce. And investigators are stumped.
California bans travel to another state based on its 'discriminatory' LGBT adoption law
Judge Temporarily Blocks Iowa's 'Fetal Heartbeat' Abortion Law
Texas teen, 13, is charged in stabbing death of friend; victim's mother claims adult stood by and watched
Tracking Bible Prophecy Headlines - 6/2/2018
EU: Israeli settlement building entrenching one-state reality
US votes down Arab-backed UN proposal condemning Israeli force in Gaza
U.S. Vetoes UN 'Grossly One-sided View' Resolution on Gaza
US proposal to condemn Hamas fails in UN vote
UN Security Council holds closed-door discussion
Palestinian rioters on Gaza border set fire to Israeli fields, 11 Gazans wounded
Palestinians say female medic shot and killed, 100 injured in Gaza fence clashes
Hundreds rally in Haifa to protest Israeli actions in Gaza
Army thwarts attempted car-ramming attack in Hebron
Ramming attack thwarted in Hebron, terrorist killed
In video, Netanyahu accuses Tehran regime of 'plundering' Iranians' smarts
Netanyahu to push hard line on Iran during Europe trip
EU, China vow to uphold Iran nuclear deal
Opposition Negotiator: EU Should Help Push Iran Out of Syria
Russian envoy: Deal reached to remove Iranian forces from Golan
Russia OKs Israeli strikes on Iranian targets deep inside Syria
Israel's Campaign to Break the Iranian-Russian Alliance in Syria
Iran-backed forces withdraw from Southern Syria
U.S. airstrikes targeting Islamic State surge 300 percent
Pentagon says nearly 500 civilians killed in US military operations in Trump's first year
Russia, UAE call for a broad international coalition to combat terror
'We found Russian hit-list of 47 people', Ukraine tells allies
US says air strike kills 12 militants in Somalia
Death toll reaches 100 in Nicaragua as political violence intensifies
Japan's defense chief urges caution over NKorea
Trump confirms June 12 meeting with Kim in Singapore
Mattis: US troop presence in S. Korea not 'on table' at Trump-Kim summit
Trump says no new North Korea sanctions
South China Sea dispute: Mattis says China 'intimidating neighbours'
CA Gov. Candidate Gets Boost From Trump: Californians Don't Want State to 'Become Venezuela'
Trudeau on Trump tariffs: 'Insulting and unacceptable' that Canada seen as threat to U.S.
U.S. isolated at G7 meeting over tariffs: French minister
The US economy suddenly looks like it's unstoppable
Italy's new populist government takes office after months of turmoil
Bilderberg Group: What is the secretive gathering and are its members really plotting the New World Order?
5.4 magnitude earthquake hits near Volcano, Hawaii
5.3 magnitude earthquake hits near Canete, Chile
5.2 magnitude earthquake hits near Tezu, India
5.2 magnitude earthquake hits near Litayan, Philippines
5.1 magnitude earthquake hits near Merizo Village, Guam
Panic as ten kilometer crack emerges on slopes of Elgeyo escarpment
Sabancaya volcano in Peru erutps to 27,000ft
Popocateptl volcano in Mexico erupts to 22,000ft
Reventador volcano in Ecuador erupts to 20,000ft
Merapi volcano in Indonesia erupts to 18,000ft
Sakurajima volcano on Japan erupts to 10,000ft
Hawaii volcano prompts new warning - heed evacuation order or face arrest
California's biggest-ever wildfire declared extinguished
Pope convenes Big Oil, investors to talk climate change
Danish parliament set to debate proposal to ban circumcision
Thousands attend central Israeli city of Kfar Sava's first Gay Pride Parade
Grandson of former Israeli chief rabbi is having a same-sex wedding
President Trump misses LGBTQ Pride Month - again
California bars state-funded travel to Oklahoma over LGBTQ law
Gay Christian Conference Accused of Pushing LGBT Agenda on Churches
Archdiocese paying $210 million to 450 priest sex abuse victims: Catholic 'church let you down'
NYC sanctuary policy sends 'hundreds' of criminals back onto streets: DHS
Recent School Shootings Have Led to Increase In Homeschooling
Tracking Bible Prophecy Headlines - 6/1/2018
Israel unveils plan to pump billions into neglected East Jerusalem
After embassy move, Trump weighs Jerusalem consulate changes
Trump to give David Friedman control of PA affairs?
J Street urges Senate to probe Friedman over comments on settlements, Democrats
Rein in illegal Israeli horse farms in West Bank? State signals nay
EU slams Israeli decision to demolish West Bank Bedouin village
Corbyn's 'anti-Semitism' could drive Jews from UK, Jewish leader says
In Britain, poll indicates, 23% 'unwilling' to have a Jew in the family
As Hamas faces a crisis, it tries to turn up pressure on Israel
UN Security Council delays vote on proposal on Palestinians
US says it will veto Kuwaiti Security Council measure on Gaza violence
Palestinians say 500 prisoners in Israeli jails to start hunger strike
Army said to urge lifting some economic restrictions on Gaza
IDF says it targeted 'advanced' Hamas naval capabilities in Gaza airstrikes
After violent week ends in cease-fire, Israel braces for new wave of protests on Gaza border
Israel and Hamas: Negotiating With Rockets and Bombs
Top IDF officer: Iran may use Gaza terrorists again to distract from Syria
Israel said in 'advanced talks' with Russia on Iranian pullout from Syria border
Liberman thanks Moscow for 'understanding' Israel's security concerns in north
Assad denies presence of Iranian forces in Syria, but acknowledges advisers
Steinitz: Assad lying about Iranian presence in Syria
New Report: Iran's Influence in Syria Far Broader Than Commonly Understood
Assad raises prospect of clashes with US forces in Syria
Assad threatens to expel U.S. troops from Syria by 'force'
Pentagon warns Syria's Assad against attacking Kurdish-led forces
Weeks Into Unrest, Still More Bloodshed Roils Nicaragua's Cities
In South Sudan, a Never-Ending Hunger Season Puts Millions in Danger
N. Korea's Kim Jong Un says North's will for denuclearization 'unchanged'
North Korea's Kim criticizes US 'hegemonism' as sides move toward summit
North Korean leader Kim sends letter to Trump amid talks of 'good progress'
U.S. Military 'Prepared' To Face China and North Korea Ahead of Major Asia Conference
US warns of ability to take down Chinese artificial islands
Rumors of War With the U.S. Run Rampant in Venezuela
Activists turn to international law to try to stop Trump's 'zero tolerance' border policy
Trump imposes steel, aluminum tariffs on U.S. allies and Europe plans to retaliate
EU to impose measures against 'unacceptable' U.S. tariffs: Juncker
Trump threatens NAFTA after imposing tariffs on U.S. allies to punish 'unfair competition'
Macron talks to Trump, says tariffs illegal and a mistake
Outrage Over U.S. Steel Tariffs Set to Spill Over Into G7 Meeting
Over 146,000 Americans will lose their jobs because of Trump's trade tariffs
Dying shopping malls are wreaking havoc on suburban America
Sears, Kmart parent company to close another 63 stores as sales crisis continues
Tech's Titans Tiptoe Toward Monopoly
Mark Zuckerberg hammered by shareholders over scandals
Facebook investors grill Zuckerberg: 'Emulate George Washington, not Vladimir Putin'
Like Roseanne, all Americans are just one bad tweet away from being fired
Kennedy: Not everybody gets fired for their comments
Samantha Bee vs. Roseanne Barr: Double standard? Twitter reacts
Constant Interruptions From Smartphone Can Impact Brain Chemistry, Scientists Say
Google under fire for listing 'Nazism' as the ideology of the California Republican Party
Russia probe has cost taxpayers nearly $17 million since Mueller's appointment
5.6 magnitude earthquake hits near L'Esperance Rock, New Zealand
5.3 magnitude earthquake hits near L'Esperance Rock, New Zealand
5.1 magnitude earthquake hits near Saumlaki, Indonesia
Merapi volcano in Indonesia erupts to 38,000ft
Sabancaya volcano in Peru erupts to 31,000ft
Popocateptl volcano in Mexico erupts to 20,000ft
Reventador volcano in Ecuador erupts to 15,000ft
Hottest, Fastest Lava Yet Prompts Further Evacuations in Hawaii
Hawaii man pulls gun on neighbor as tensions run high in community overrun by lava
Puerto Rico's governor says there will be 'hell to pay' if officials withheld mortality data
Americans viewed Hurricane Maria as if it was happening in another country
North Carolina Governor Declares State of Emergency for Part of State as Alberto Continues Slamming Southeast U.S.
Deadly flooding, landslides leave devastating damage in North Carolina after Alberto
3 people swept away in floodwaters remain missing amid heavy rain in Virginia
Chicago sets rainfall record for May
Toxins in Salem drinking water prompt Oregon governor's emergency declaration
More Drivers Killed Under the Influence of Drugs Than Alcohol
Blood test to 'detect cancer years before illness' hailed as major breakthrough
Twin Cities archdiocese to pay $210 million to priest sex abuse victims
Pope vows 'never again' to clergy sexual abuse and cover up in Chile
Church Sued for $2.3 Million for Not Hosting LGBT Event in Building It Owns
India: 2017 Saw 20 Percent Increase in Atrocities against Christians, Says Lawyer
Click here to retun to "Tracking the Birth Pangs" page.