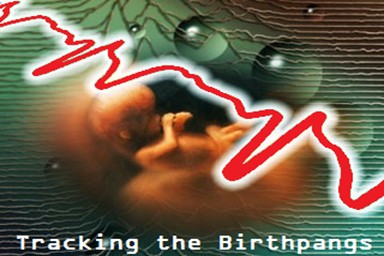 March 2015 Headlines
"Tracking Bible Prophecy" headlines can also be found on
Facebook
Tracking Bible Prophecy Headlines - 3/31/2015
West hopes for a breakthrough as deadline arrives with Iran
Obama faces enormous stakes as Iran talks go down to wire
Poll: Clear majority supports nuclear deal with Iran
Oil extends losses as deadline for Iran nuclear deal looms
Why Saudis Could Let Crude Oil Drop to $25
Sources: US may push renewed discussion of the Saudi peace initiative
Senior official: Pakistan troops will join Saudi coalition against Yemeni rebels
Yemen crisis: Dozens killed by 'air strike' near refugee camp
Airstrike on Yemen refugee camp could portend Saudi ground incursion
UN Secretary General troubled by Iraq abuse claims, warns of refugee crisis
Syrian military source alleges Turkish role in Idlib offensive
Islamic State group beheads 8 Shiites in Syria's Hama
Commencing jihad: ISIS tweets photos of military 'graduation'
Iran says US drone kills 2 advisers in Iraq; US denies claim
UK Columnist: 'Israel Now More Wicked and Dangerous Than Hamas'
Palestinians join ICC with Israelis in sights
PLO member accuses Israel of war crimes over Har Homa
Israeli Arabs mark 39th Land Day with protests
'Anonymous' threatens Israel with 'electronic holocaust'
ISIS Cuts Off 4 Kids Hands, One for Stealing Toy; Executes Starving Child for Stealing Food
Americans see Putin as only slightly more imminent threat than Obama, poll says
One dead, another hurt in Maryland after men try to ram NSA headquarters
Fort Meade Incident: 1 Dead as Men Dressed as Women Spark NSA Shooting
Another blogger hacked to death in Bangladesh
Amazon tests delivery drones at secret Canada site after US frustration
Farmers test out 'flying sheepdog' drone
Access denied: Reporters say federal officials, data increasingly off limits
China suspected as software site GitHub hit by attack
Cyber-attacks hit British Airways, GitHub and Slack
5.7 magnitude earthquake hits near Hihifo, Tonga
Colima volcano in Mexico erupts to 21,000ft
Villarrica volcano in Chile erupts to 12,000ft
Heavy rain causes floods in Kashmir, hundreds evacuated
Antibiotic-Resistant Bacteria From American Cattle Become Airborne
New spa-like abortion clinic is part of a trend to de-stigmatize the procedure
'Gay cake' case: Judgement is reserved at Belfast court
Eroding Freedom in the Name of Freedom
Washington gov, Seattle mayor ban official travel to Indiana in wake of 'religious freedom' law
Former CFO on Food Stamps After Controversial Viral Video About Chick-Fil-A
Minister Who Denies God's Existence: I Don't Appreciate Being Told I'm Not a Christian
Bishop names late Tory MP Enoch Powell in child sex abuse, satanic worship scandal
Mass Exorcism on Children At Polish Religious Camp Leaves Parents Scared
Tracking Bible Prophecy Headlines - 3/30/2015
Netanyahu says expected Iranian nuclear deal even worse than Israel feared
Iran, powers explore nuclear compromises, Israel alarmed
Netanyahu blasts emerging nuclear deal as 'a reward for Iran's aggression'
Netanyahu urges Senate leaders against Iran deal
US says talks with Iran will go down to the wire
Officials: Iran, powers explore compromises aimed at breaking nuclear impasse
Diplomat: Unclear if Iran deal can be reached now, three big issues remain
Iran's insistence on storing nuclear fuel may be deal breaker
Germany says can't rule out "further crises" in Iran nuclear talks
Ya'alon: You don't have to be in intelligence to know that Iran is lying
House speaker Boehner: Iran will not abide by nuclear agreement
Obama's race to chaos in the Middle East
Uncertain of Obama, Arab States Gear Up for War
Arab allies wage war in Yemen with U.S. weapons, without U.S. leadership
Arab leaders agree joint military force
Risk vs. reward: Saudis could become regional heavyweight, or serve to embolden Iran
Houthi-controlled health ministry: Saudi-led air strikes on Yemen kill 35
Saudi Arabia has not made decision on sending ground troops to Yemen
Chinese warship docks in Aden to evacuate nationals
Putin letter to Arab summit triggers strong Saudi attack
Oil Speculators Focused on Glut Miss Surge as Bombs Hit Yemen
'Influx of advanced weapons flowing into Syria, Lebanon unprecedented,' navy source says
Syria's Assad says Islamic State has expanded since start of U.S. air strikes
Assad 'open' to negotiations with US, says ISIS strengthening despite airstrikes
ISIS uses child soldiers to lead prisoners to beheadings
Turkey detains five Dutch people seeking to enter Syria
UN: Emergency fund for Syrian Palestinians running low
Pope tribute to Christian 'martyrs' killed by jihadists
Israeli envoy: UN ignores murder of Christians in Arab states
PA will look to activate "an Arab financial security net," Abbas says
In exchange for freed tax funds, PA won't pursue Israel over settlements at ICC
White House showed 'reprehensible animosity' to Netanyahu: Boehner
Obama anti-Israel sentiment spreads to Virginia State Bar Association
Hillary Clinton says US-Israel ties must return to normal
US sees 21% increase in anti-Semitic incidents for 2014
Pursuit of Jewish Rights on the Mount is Challenge for Jordan
Egypt Uncovers 'Longest Tunnel' from Sinai to Gaza
Egypt lists as terrorists top Muslim Brotherhood leader, 17 others from group
Suicide attack on Afghan MP kills three in Kabul
Tunis Bardo Museum attack: Thousands join protest march
China: The new Super Power Friend, maybe?
US troops drive in eastern Europe to show defense readiness
U.S. Special Operations holding urban warfare drills in Broward County
Heartless visitors mug for selfies at East Village blast site
Google controls what we buy, the news we read - and Obama's policies
Acceptance of a semi-public digital life worries privacy advocates
The U.S. economy is showing cracks
Major 7.6 quake strikes off Papua New Guinea, tsunami warning issued
Small tsunami generated in Pacific after quake
6.5 magnitude earthquake hits near Hihifo, Tonga
6.4 magnitude earthquake hits near Hihifo, Tonga
5.7 magnitude earthquake hits near Taron, Papua New Guinea
5.6 magnitude earthquake hits near Hihifo, Tonga
5.5 magnitude earthquake hits near Amsterdam Island, France
5.3 magnitude earthquake hits near Kokopo, Papua New Guinea
5.3 magnitude earthquake hits near Taron, Papua New Guinea
5.0 magnitude earthquake hits near
5.0 magnitude earthquake hits near Ile Hunter, New Caledonia
Sheviluch volcano on Kamchatka, Russia erupts to 33,000ft
Colima volcano in Mexico erupts to 22,000ft
Typhoon Maysak May Threaten the Philippines
Battling Nightmare Infections: US CDC's Plan to Beat Supberbugs
Liberia Urges Ebola Survivors to Abstain from Sex Beyond Recommended Period
Sweden adds gender-neutral pronoun to dictionary
Arizona Lawmaker: Church Attendance Should Be Mandatory
Supreme Court may hear case on school barring American flag shirts on Cinco de Mayo
Tracking Bible Prophecy Headlines - 3/29/2015
Putin to Arab League: Palestinians have right to state with capital in east Jerusalem
Abbas tells Arab League: Israel election results prove it doesn't want peace
US raises pressure on Israel over Palestinian state
UN says Israel, not Iran, North Korea or Syria worst violator of human rights
American-Israeli Rabbi compares Obama to Haman
The Temple Institute Conducts Unprecedented Passover Offering Practice Drill
Lauder: Radical Islam fueling anti-Semitism in Europe
Abbas: Yemen policy should extend to Palestine
Nasrallah: Saudi Arabia forgets Israel is the enemy
Iran's Lebanese ambassador calls Saudi-led operations in Yemen 'strategic scheme' by Israel
Arab operation hit Yemen base holding long-range missiles - Yemeni official
Ousted Yemeni president backs Saudi airstrikes on Houthi militants
Diplomats and UN staff flee Yemen as Houthis target Aden
Pakistan sends 747 jumbo jets to evacuate distraught nationals from Yemen
Yemen is just part of Iran's Mideast master plan
As deadline looms, Iran nuke talks take on frantic tone
Nearing deadline, senior EU official says P5+1 'closer than ever' to Iran nuclear deal
Discussing Iran's four paths to the bomb, US prioritizes one above all
Report: Iranian journalist defects to Switzerland while covering nuclear talks
Defecting Iranian Journalist: U.S. at Nuclear Talks 'to Speak on Iran's Behalf'
Emerging details of possible Iranian nuclear deal draw bipartisan ire
Report: Iranian cyber threat will pose greater danger than nuclear program
Arab summit to announce unified force to counter security threats
UN human rights top dog: Islamic State more "diverse" than some UN members
Al-Qaeda, allies seize Syria's Idlib city in blow to regime
Army issues troops safety instructions following Islamic State kill list threat
Libya tells Arab summit arms embargo must be lifted to fight IS
Official: Al-Shabab siege at Somali hotel ends, 24 dead
Boko Haram kills 41, prevents hundreds voting in Nigeria
Tunisian forces kill nine militants in south before solidarity march
Over 100 Christians Arrested in Pakistan for Riots, Killing and Burning Two Suspects in Wake of Church Suicide Bombings
Crash pilot was psychiatric patient, planned big gesture - paper
Drugs to treat mental illness reportedly found at home of Germanwings co-pilot
Germanwings co-pilot had dreams about plane crashing, report says
Alps crash pilot told ex 'everyone will know my name'
FBI figures tweaked to show phony increase in mass shootings, report says
House Dem Makes 'Do Not Deport Me' Cards for Illegal Immigrants
Private Emails Reveal Ex-Clinton Aide's Secret Spy Network
Fears of a new global crash as debts and dollar's value rise
Eurozone can't survive in current form, says PIMCO
Russia 'to join China-led development bank'
5.8 magnitude earthquake hits near Tilamuta, Indonesia
5.6 magnitude earthquake hits near Kota Ternate, Indonesia
5.6 magnitude earthquake hits near Calama, Chile
5.2 magnitude earthquake hits near Nadi, Fiji
5.0 magnitude earthquake hits near Huarmey, Peru
Deep earthquake activity in Bardarbunga and Oraefajokull volcano
Colima volcano in Mexico erupts to 19,000ft
Villarrica volcano in Chile erupts to 18,000ft
Reventador volcano in Ecuador erupts to 14,000ft
Chilean president describes 'bleak' scene in flood-hit north
Dem resolution warns global warming could force women into prostitution
Minnesota finds third bird flu infection in commercial poultry
Guinea declares Ebola 'health emergency' in five regions
Police fire tear gas on crowd during Sierra Leone Ebola lockdown
Oklahoma measles patient went through Will Rogers airport
19 kids in Summit Co. diagnosed with whooping cough despite being up to date on vaccinations
What rising gay support means for France's far-right National Front
34,000 Black Churches Leave PCUSA Over Same-Sex Marriage
Indiana gov supports effort to 'clarify' religious objections law
Thousands protest 'religious freedom' law in Indiana
Arkansas follows Indiana into 'religious freedom' fight
Tracking Bible Prophecy Headlines - 3/28/2015
Iran, six powers demand mutual concessions in tense nuclear talks
Iran, world powers, close to written agreement outlining future long-term nuclear settlement
'Time for Iran to make tough decisions in nuclear talks,' US says
Iran agreement looks difficult unless Tehran flexible, Western diplomat says
Obama Admin Threatens U.S. Allies for Disagreeing with Iran Nuke Deal
Israeli official brands emerging Iran deal as 'incomprehensibly' bad
Iran's Rouhani was vague on possible nuclear compromises, France says
John Bolton: Bomb Iran Before It Gets the Bomb
Iran says nuke talks focused despite Yemen crisis
Saudi Arabia says it won't rule out building nuclear weapons
Saudi king says military campaign in Yemen to continue until achieves targets
Yemen president condemns Houthis as 'Iran's puppet'
Britain's Hammond: Saudis cannot accept Iranian-backed regime in Yemen
The battle for the Middle East's future begins in Yemen as Saudi Arabia jumps into the abyss
Warships move in key strait as airstrikes widen in Yemen
Ban Ki-moon says UN talks only chance to prevent long Yemen conflict
US, British officials call for political solution in Yemen
U.S. officials: Iran's Revolutionary Guards is training and equipping Yemen's Houthis
Nasrallah: Israel Should be Targeted, Not Yemen
On the Syrian Golan, unlike in Yemen, an Iranian offensive fails
Iran accuses Turkish leader Erdogan of fomenting regional strife
Egyptian President Sisi backs unified Arab force to confront regional threats
Obama's Mideast 'free fall' - Mounting chaos in the region puts the administration on the defensive
France to begin push for UN resolution on Israel-Palestine in 'coming weeks'
U.S. Raises Pressure on Israel Over Palestinians
Obama's hypocrisy with Netanyahu
Leading US Rabbi Joins Chorus of Concern Over Obama Administration's Attacks on Israel
US 'disappointed UN rights council continues to single out Israel'
Israel allowed for the release of a document detailing past nuclear weapons work
Israel to resume tax revenue transfers to the Palestinian Authority
2014 deadliest year in the conflict since '67, UN says
Six children wounded when purported Israeli bomb explodes in Lebanon
Hamas seeks to restore ties with Syria, denies past support for rebels
Report: Syrian army and Hezbollah encircle Syrian city near border
Syrian army turns to women on Damascus front lines
US allies conduct 16 air strikes in Syria, Iraq
Islamists storm Mogadishu hotel with government officials inside
Somalia hotel attack: Diplomat, others killed
Germanwings captain Patrick Sondenheimer tried to break into locked cockpit door 'with an axe' as plane was descending
JetBlue Pilot Who Yelled During Flight Sues Airline for $16M
Shopping Malls Near Pentagon Evacuated After Bomb Threat: US Media Reports
DHS Secretary: 'Thousands' of Unaccompanied Children Still Crossing Into U.S.
This Is How TSA Decides if You Might Be Acting Like a Terrorist
Hillary deleted e-mails after request by State Department
Australia passes controversial new metadata law
5.3 magnitude earthquake hits near Tena, Ecuador
5.3 magnitude earthquake hits near Bitung, Indonesia
5.2 magnitude earthquake hits near Little Sitkin Island, Alaska
5.2 magnitude earthquake hits near Karpathos, Greece
5.0 magnitude earthquake hits near Mohean, India
Minor earthquake swarm in Hekla volcano
Colima volcano in Mexico erupts to 25,000ft
Tunguruhua volcano in Ecuador erupts to 18,000ft
Villarrica volcano in Chile erupts to 18,000ft
Sakurajima volcano in Japan erupts to 13,000ft
Antarctica may have set its highest temperature ever recorded Tuesday
2nd Western Minnesota Turkey Farm Hit by Bird Flu Outbreak
The village that fell asleep: mystery illness perplexes Kazakh scientists
White House Unveils Plan to Fight Antibiotic-Resistant Germs
Planned Parenthood Received $1.5 Billion in Taxpayer Funds Over Three Years, Gov't Report Finds
New York State Assembly Passes Bill Which Would Allow 3rd Trimester Babies to Be Killed With Shot of Poison to Heart
Judge fines Washington florist over same-sex wedding flowers
Charles Barkley comes out strongly against Indiana's 'religious freedom' law
The Jointly Ordained Lesbian Couple Making History For Presbyterians
Presbyterian Minister Doesn't Believe in God Yet Defends His Christianity
Bill O'Reilly Explains Why He Cast a Muslim Actor for the Role of Jesus in 'Killing Jesus'
1 in 4 Americans Don't Believe in God; Lack of Trust in Local Churches Cited as a Reason Why Adults Are Leaving the Faith
Tracking Bible Prophecy Headlines - 3/27/2015
Saudi-led alliance warplanes hit Yemen capital, Houthi heartland
Yemen turmoil escalates as Arab states plan ground invasion
Regional tensions: Iran demands immediate halt to Saudi airstrikes in Yemen
Saudi Arabia, Gulf allies ask UN Security Council for Yemen arms embargo
'Proxy war' in Yemen - and the US is in the middle
With Yemen strikes, Saudis show growing independence from U.S.
Saudi Arabia: the Gulf's best-equipped army
US State Dept. says it understands Saudis' military action in Yemen
With Yemen in turmoil, Egypt sends warships to secure Gulf of Aden
Yemeni president heads to Egypt for Arab summit protected by Saudi Arabia
Palestinian Authority announces support for Arab coalition against Yemen rebels
As US lets Yemen fall, Israeli ire pales next to Arab fury
Palestinian rockets killed more Gazans in 2014 war: Amnesty
Amnesty International charges Palestinians with war crimes during Gaza conflict
Hamas Claims it Uncovered New Israeli Spying Technology
Abbas Risks ICC Declaring Gaza is Not His
UN Mideast envoy calls on Security Council for Israel action
Obama: US can't base policy on 'dim' peace hopes under Netanyahu
Officials: Relationship Between Obama Administration and Israeli Government is 'Irreparable'
US Declassifies Document Revealing Israel's Nuclear Program
Britain: Disputes with Iran must be resolved to clinch nuclear deal
U.S. Caves to Key Iranian Demands as Nuke Deal Comes Together
Obama Will Let Iran Run Nuclear Centrifuges At Underground Bunker
Travel Schedules Suggest Iran 'Deal' to be Staged Sunday
Rouhani writes letter to Obama, phones world leaders in diplomatic offensive
Turkey's Erdogan says can't tolerate Iran bidding to dominate Middle East
Golan Heights residents arrested on suspicion of spying for Syria
ISIS Blows Up 10 Christian Families' Homes in Ninevah After Demolishing Fourth Century Monastery
US drops graphic anti-Islamic State leaflets over Syria's Raqqa
Syria's Assad says open to dialog with US
Syrian President Assad says West wants to weaken Russia
FBI disrupts plot to kill scores at military base on behalf of Islamic State
US warns Westerners may be targeted in Uganda's capital
US, UN push Europe to make strong return to peacekeeping
Germanwings Flight 9525 co-pilot deliberately crashed plane, officials say
Germanwings crash live updates: Someone in cockpit reprogrammed autopilot, data indicate
Prosecutor: Passengers shrieked as jet crashed into Alps
White House: no nexus to terrorism in Germanwings crash
Knee-jerk reaction to 9/11 enabled mass murder: The ill-thought reinforced cockpit door has had catastrophic consequences
Air Canada changing cockpit policy after Germanwings crash
EU agency may advise airlines adopt two person cockpit norm: source
Report: Co-pilot of plane that crashed into Alps had serious depressive episode
Disagreement over whether 9/11 hijackers had support inside US, report says
19 Injured in East Village Building Explosion, Collapse After Workers Hit Gas Line: FDNY, Sources
Wrong kitty litter led to radiation leak at New Mexico nuke waste dump
Greece prepares reforms, eyes deal with euro zone next week
European Shares Tumble for a Second Day Amid Middle East Tension
European stocks head for biggest weekly fall of the year
Stock market rigging is no longer a 'conspiracy theory'
'States preparing cyber-attack options to cripple enemies' infrastructure'
Major power outage hits Amsterdam
Leave Facebook if you don't want to be spied on, warns EU
Drones Beaming Web Access Are in the Stars for Facebook
Facebook Internet Drones Will Have Wingspan Greater Than a Boeing 737
Drones to become crime fighters by aiding UK police
The cyborg revolution: Technology's body modifications
Feud on Earth but peace in space for US and Russia
NASA plans to bring boulder into moon orbit
5.5 magnitude earthquake hits near Iwaki, Japan
5.0 magnitude earthquake hits near Pondaguitan, Philippines
Colima volcano in Mexico erupts to 20,000ft
Reventador volcano in Ecuador erupts to 15,000ft
Sakurajima volcano in Japan erupts to 13,000ft
Peru mudslide emergency declared in Chosica near Lima
Tropical depression forms near Pohnpei
Flooding in Chilean desert region kills seven
Indiana governor to declare disaster for county hit by HIV outbreak
Ebola Vaccines to Move Into Final Stage After Trial Success
Colorado DA: Suspect accused of cutting baby from mother's womb won't face murder charge
Indiana governor signs 'religious freedom' bill that legalizes discrimination against LGBT people
New York Congregation Is the First to Leave Presbyterian Church (USA) Following Vote to Approve Gay Marriage
DEA agents had 'sex parties' with prostitutes, watchdog says
Ten killed in stampede during Hindu ritual in Bangladesh
Tracking Bible Prophecy Headlines - 3/26/2015
EU plans to pressure Israel as diplomat warns of 'collision course'
German party's petition to recognize Palestinian state 'won't pass'
Palestinian PM pleads unity in war-battered Gaza
Israel freezing construction in East Jerusalem neighborhood
The Next Crisis? United States Might Limit Aid to Israel by Amount it Spends on Settlements
Officials say State Dept. report on spending beyond Green Line not linked to US-Israel tensions
Obama says prospects for Israeli-Palestinian peace are 'dim'
US strategists: Obama campaign interference backfired
US to keep briefing Israel on Iran talks amid spying row
AP Reporter to Psaki: You Let Iran Slide For "Death to America" Chants But Hold Netanyahu To Different Standard
Facing resistance, US pushes to meet deadline for Iran deal
European official: Iran talks aim for understanding this week, not end game
In Nuclear Talks, Iran Seeks to Avoid Specifics
Iran to insist removing all sanctions in nuclear deal
Libya instability is 'security threat' to UK, say MPs
Suicide bombing kills seven in Libya's Benghazi as army launches revenge strike
Islamic State fighters take on Libya's rival government forces
Iraqi forces resume offensive in Tikrit, pound Islamic State targets
Islamic State conflict: US launches Tikrit air strikes
Canada plans to expand air strikes against IS militants
In effort to defend Islam, CIA chief says ISIS not motivated by religion
Kurdish MP Claims 30,000 Iranians Dressed Up as Shiite Militias Fighting in Iraq
Turkish military says clashes with Kurdish militants in southeast
Syrian rebels take control of historic town near Jordanian border
Saudi Arabia building up military near Yemen border - U.S. officials
Saudi Arabia begin airstrikes against Houthi rebels in Yemen
Saudi, allies warn ships not to approach Yemen ports
Egypt providing military support for Gulf Arab operation in Yemen
US authorizes logistical, intelligence support to Saudi operation in Yemen
US official: Saudis consulted US at 'high levels' ahead of Yemen strikes
Iran-backed rebels in Yemen loot secret files about U.S. spy operations
With Yemen's US-backed president gone, anti-terror effort in Saudi Peninsula is paralyzed
How crashing drones are exposing secrets about U.S. war operations
US drone kills 11 Taliban members in Pakistan
Six killed in suicide bomb near Afghan presidential palace
Starnes: Obama Traded Five Taliban Terrorists for an American Deserter
Bergdahl charged with desertion, could face life in prison
Official: At least 3 members of 'Taliban 5' tried to reconnect with terror networks
Cheat Sheet on Who's Doing What to Whom in the Middle East
Russia: US Must remove Its Nuclear Weapons From Europe
Jordan and Russia Sign Deal on Nuclear Power Plant
Italian officials arrest 3 on terror charges
Germanwings Pilot Was Locked Out of Cockpit Before Crash in France
Chinese Pastor Sentenced to One Year in Prison after Raising Questions about China's Cross Removals
George Zimmerman accuses Obama of inflaming racial tensions
FBI figures tweaked to show phony increase in mass shootings, report says
NSA Doesn't Need to Spy on Your Calls to Learn Your Secrets
'You're Playing God with the Internet!' Republican Shouts at FCC Chief
Australia may join China-led AIIB bank if conditions met
Asteroid overhype: There is absolutely no danger of a collision
3.5 Magnitude Earthquake Shakes Central California
Sheviluch volcano on Kamchatka, Russia erupts to 33,000ft
Zhupanovsky volcano on Kamchatka, Russia erupts to 27,000ft
Popocateptl volcano in Mexico erupts to 23,000ft
Colima volcano in Mexico erupts to 20,000ft
Reventador volcano in Ecuador erupts to 15,000ft
UN ask for $30mn to help cyclone-ravaged Vanuatu
Is El Nino behind our record-slow start to tornado season?
Tornadoes reported in Arkansas and Oklahoma; nation's twister drought ends
At Least 1 Person Dead; 50 Mobile Homes Destroyed In Sand Springs Tornado, OK
High Winds, Drought Feed Chilean Forest Fires
Record Heat to Intensify California Drought
Study: Gulf Stream slower than ever before
Abortion Activist Throws Firebomb at Pro-Lifers Praying at Texas Abortion Clinic
Pro-Lifers Arrested For Praying Outside Boehner's Office
Q&A: Rutgers Law Prof Who Says Pedophilia Is Not a Crime
Number of Americans Who Say They Have No Religion Hits Record High, Survey Finds
Tracking Bible Prophecy Headlines - 3/25/2015
Iran expands regional 'empire' ahead of nuclear deal
China pushes Iran again to reach nuclear deal with world powers
Iran isn't providing needed access or information, nuclear watchdog says
Former Top US Officials Say One-Year Not Enough Time to Stop Iran Nuclear Breakout
US Senate will vote on sanctions bill if there is no Iran deal
Why is the US government intervening in defamation case against anti-Iran group?
Boehner 'shocked' by report Israel spied on Iran talks
Top White House official calls for end to '50-year occupation'
Obama says two-state deal unlikely after Netanyahu's remarks
TV report: Obama left PM 'with impression US will abandon Israel at UN'
State Department: We Expect 'Actions', Not Words, from Netanyahu
'Don't isolate Israel,' urges EU parliament's Israel-relations chair
Official: White House was part of bid to oust Netanyahu
Diplomat: Obama Seeking 'Revenge' on Netanyahu
Jewish establishment sounds alarm as White House rhetoric intensifies
Obama should take heed of the failing legacy of Mideast 'reassessment'
'Those who hate Jews hate Christians': A closer look at US Presidential hopeful Ted Cruz
Ukrainian Jews fleeing war arrive in Israel in time for Passover
EU urges Israel to cooperate with UN Gaza probe
Residents of Israel's South: We Hear Sounds of Digging Again
IDF places training for war back at top of priorities
Obama Snubs Nato Chief as Crisis Rages
Russia says next round of Syria talks in Moscow on Apr.6-9
US, Lebanon discuss efforts to defeat Islamic State
Feds investigating 'ISIS kill list,' military spouse says families warned to be 'vigilant'
'Cubs of the Caliphate' - ISIS recruits 400 children since January
Syrian Islamist rebels launch offensive to take Idlib city
Lebanese army says captures militant accused of beheading soldier
Five killed in suicide bombing in eastern Libyan Benghazi city
Terror triumvirate: ISIS, Al Qaeda, Boko Haram training together in Mauritania: analyst
Saudi Arabia says Arabs will take action if Yemen peace efforts fail
Saudi Arabia moving military equipment to near Yemen border, US officials say
US counterterror strategy in Yemen collapses as country's violence spins out of control
'ISIS recruits Afghans' in chilling video
US to keep 9,800 troops in Afghanistan through end 2015
US test-fires intercontinental missile in California
Sweden, NATO report Russian military planes over Baltic Sea
Germanwings French Alps crash kills 150: Why did doomed Airbus A320 descend for eight minutes without issuing a distress signal?
Plane crash at cruising altitude rare, aviation expert says
Germanwings crash doesn't appear to be terror attack, White House
Terrorism Charge Snares Prominent American Missionary in Colombia
Court to hear appeal on Obama's immigration actions
The world's next credit crunch could make 2008 look like a hiccup
Greece risks running out of cash by April 20, scrambles on reforms
Soros Says Greece Now Lose-Lose Game After Being Mishandled
Federal workers owe more than $3.5 billion in unpaid taxes
Ford's new car will force you to obey the speed limit
Stealing Data From Computers Using Heat
Apple patent envisions tracking people in real time
Drones being used to track Houston's stray dogs
Condominium to Require DNA Samples From All Dogs
5.2 magnitude earthquake hits the Southern Pacific Ocean
5.2 magnitude earthquake hits near Tobelo, Indonesia
5.1 magnitude earthquake hits near Petropavlovsk-Kamchatskiy
5.1 magnitude earthquake hits near Shizunai, Japan
5.1 magnitude earthquake hits near Iquique, Chile
Popocateptl volcano in Mexico erupts to 20,000ft
Colima volcano in Mexico erupts to 17,000ft
Villarrica volcano in Chile erupts to 12,000ft
Monsanto chief admits 'hubris' is to blame for public fears over GM
Jamaican dancehall artiste gets goat horns implant claiming it was 'God's instruction'
Franklin Graham: When Nation Rejects Biblical Law the 'End Is Near'
Tracking Bible Prophecy Headlines - 3/24/2015
White House warns Netanyahu that 'occupation must end'
Obama chief of staff: We cannot ignore Netanyahu's comments
US affirms it stands with Israel at UNHRC, continues Agenda Item 7 boycott
US will not take floor at UN rights debate on Israel, Palestinians
Israel praises US for abstaining from UN human rights session on Gaza
EU joins Arab states in seeking UN rights probe into Gaza
UN Gaza war probe to also investigate Palestinian human rights violations
'IDF adjusting training of elite units to prepare for warfare in tunnels'
Islamic Jihad gaining strength in the West Bank
IDF warns: Freeze in Palestinian funds could fuel West Bank unrest
Benjamin Netanyahu scores majority needed to form government
Egypt, Ethiopia, Sudan sign agreement on Nile dam
Egypt's Sisi again calls for 'religious revolution'
Monitor: Islamic State moves west to attack Syrian army in Homs
ISIS On The Streets Of Metro Detroit? Officials Say It Was A Planned Exercise
ISIS bombs historic Christian monastery in Iraq
Recent ISIS hack appears to have obtained information from Google
U.S., British forces out in Yemen, raising terror fears
Yemen foes square off as fears of war, Saudi-Iran rivalry grow
Yemen moves closer to all-out civil war as Houthi rebels advance
Yemen minister calls for Gulf Arab military intervention
Saudi Arabia: Gulf Arabs will take measures over Yemen if peace fails
Saudi grand mufti calls for demolition of churches
Report: Israel spied on US nuclear talks with Iran
UN watchdog unable to conclude all nuclear material in Iran peaceful
Steinitz says world powers, Iran likely to agree bad nuclear deal
The Middle East Nuclear Race Is Already Underway
Jordan and Russia to sign $10b nuclear deal this month
Broadband companies sue over new Net neutrality rules
Steve Wozniak: The Future of AI Is 'Scary and Very Bad for People'
Robots to replace almost half of jobs over next 20 years: expert
Boeing patents 'Star Wars'-style force fields
5.9 magnitude earthquake hits near Hualian, Taiwan
5.2 magnitude earthquake hits near Tompasobaru, Indonesia
5.0 magnitude earthquake hits near Nikolski, Alaska
5.0 magnitude earthquake hits near Lambasa, Fiji
Colima volcano in Mexico erupts to 27,000ft
Fuego volcano in Guatemala erupts to 17,000ft
As lakes become deserts, drought is Iran's new problem
Scientists Add Woolly Mammoth DNA To Elephant Cells
Antibiotic Usage in Livestock On the Rise; So Is the Fear of a Super Virus
Is it That Bad? US Reportedly Developing Vaccine For New Bird Flu Strain
Santa Barbara County patient monitored for Ebola to be treated at Los Angeles hospital
'Miracle' Proclaimed as Saint's Blood Liquefies in the Presence of Pope Francis
Tracking Bible Prophecy Headlines - 3/23/2015
John McCain: US should rethink UN funding if Palestinian resolution approved
McCain slams Obama over Israel 'temper tantrum'
UNHRC investigator: Israel likely 'deliberately' targeted civilian homes in Gaza war
US ambassador to Israel 'confused' by Netanyahu's statements on Palestinian state
51 MKs back Netanyahu, as president ends first day of meetings
Rivlin criticizes Netanyahu's election day comments about Arab voters
Netanyahu pollster: Obama role in election larger than reported
IDF to create smaller, better-trained reserve force
Israel And The Gaza Strip: Why Economic Sanctions Are Not Collective Punishment - Analysis
Shin Bet uncovers Hamas terror cell in Qalqilya
Counter-Terrorism Bureau warns of jihadi threats to Jewish, Israeli targets in Europe
Jewish cemetery vandalized in Hungary
CIA head: U.S. intel has 'robust' knowledge of Iran nuclear capabilities
Iran faces 'tremendous costs and consequences' if it develops nuclear bomb if talks fail, CIA director warns
Iran's Quds Force leader destabilizing Iraq, further complicating mission: CIA director
Crashed Syrian army helicopter crew captured by al-Qaida affiliated rebels
Islamic State hit by US, allies in nine air strikes
Fearing Islamic State, some Afghan Shi'ites seek help from old enemies
ISIS has released a hit list on the US military
Australia a puzzling hotbed of Islamic State recruiting
UN envoy: Yemen is being pushed 'to the edge of civil war'
As Yemen erupts in violence, U.S, Saudis face dilemma
Houthi leader says Yemen faces Libya-style strife
Iranian backed rebels take over Yemen's 3rd largest city
Tensions high following Somali protests in St. Cloud
NATO commander: West must fight Russia in information 'war'
Russia to target Denmark's warships if it joins NATO missile shield
West should consider all tools, including arms, for Ukraine, says NATO general
Honduras sends soldiers to protect 'lost city' from drug cartels
Starbucks Ends Tempestuous Initiative on Race
Greek and German leaders meet amid cash shortage fears
Greece's leader warns Merkel of 'impossible' debt payments
Greece fights German bailout demands with Nazi-era claims
Oil Erases Last Week's Gain as Saudi Arabia Pumps Near Record
5.2 magnitude earthquake hits near Turkmenbasy, Turkmenistan
5.1 magnitude earthquake hits the North Indian Ocean
Colima volcano in Mexico erupts to 22,000ft
Fuego volcano in Guatemala erupts to 17,000ft
Reventador volcano in Ecuador erupts to 13,000ft
Villarrica volcano in Chile erupts to 12,000ft
Japan to build massive sea wall to combat tsunami threat
The Economics of California's Drought
Climate change: China official warns of 'huge impact'
Cyborg beetle research allows free-flight study of insects
Are smartphones making our children mentally ill?
Tracking Bible Prophecy Headlines - 3/22/2015
Khamenei calls 'Death to America' as Kerry hails progress on nuke deal
Western powers stress unity in Iran talks, 'won't do bad deal'
France says deal with Iran must be robust, guarantee no atomic bomb
Iran's leader rules out regional cooperation with US
Ayatollah: Iran nuke talks 'fraudulent'
Kerry says time to make 'hard decisions' in nuclear talks with Iran
Iranian FM Zarif hopes to 'finalize' nuclear deal with West this week
Iran's Rouhani says nuclear issues can all be resolved
Iran top leader: US wants to turn Iranians against Islamic rule
Iranian Leader Khamenei: A Society Steeped In The Spirit Of Martyrdom Is Unstoppable
Global war will result in 'banner of Islam' over White House, top Iranian official vows
John Bolton - No Accident That Obama Excluded Iran And Hezbollah From Terrorist Threat Assessment
Attackers yelling 'we will kill you' storm synagogue in London suburb, leave worshipers bloody
Obama rips Netanyahu's election rhetoric, says US will 'evaluate' options on Mid East talks
US-Israel rift has Arabs optimistic over UN Palestine resolution
Obama: It's now 'hard to find path' on Mideast peace process
Bipartisan bill would seed $50 million to promote Israel-Palestine civil reconciliation groups
Jeb Bush Condemned Over Speech at Anti-Israel Conference
Netanyahu must make amends with Israel's Arab citizens, Herzog says
Labor confirms Netanyahu sought unity government
PA Approaches Hamas, Islamic Jihad After Israeli Elections
Hamas Pledges 'Liberation' of PA From 'Traitors'
Israeli Christians: We'll No Longer Live a Lie
British medical students believed to have crossed into Syria to help ISIS
Pentagon investigates 'IS online threat' to US military
Islamic State calls on backers to kill 100 U.S. military personnel
45 Dead in Attacks on Syria Kurds Celebrating New Year
Tunisia arrests suspected militants after museum attack
UN security council to hold special meeting on Yemen crisis
US troops 'withdraw from Yemen'
Pentagon loses sight of $500 million in counterterrorism aid given to Yemen
Al-Qaida driven out of Yemen city after killing 20 soldiers
Sen. Rand Paul calls for Americans to boycott Saudi Arabia
Ahead of US visit, Afghan leader warns of Islamic State threat
U.S. must release more Abu Ghraib photos: Federal judge
Florida teacher suspended for allegedly calling student 'Taliban'
Suspect in New Orleans airport machete attack dies; explosives found in bag
Undocumented Immigrants Failing To Appear At Hearings Increasing
Big Brother in Big Apple? NYC gunshot tracking system sparks privacy concerns
I spy...then sell the data: Orbital's bet on satellites and drones
Scientists at Large Hadron Collider hope to make contact with parallel universe in days
5.5 magnitude earthquake hits near Yigo Mayor's Office, Guam
5.4 magnitude earthquake hits near L'Esperance Rock, New Zealand
5.3 magnitude earthquake hits near Ndoi Island, Fiji
5.3 magnitude earthquake hits near Tobelo, Indonesia
5.2 magnitude earthquake hits near Lambasa, Fiji
5.0 magnitude earthquake hits near Chimbote, Peru
Sheviluch volcano on Kamchatka, Russia erupts to 27,000ft
Kliuchevskoi volcano on Kamchatka, Russia erupts to 23,000ft
Colima volcano in Mexico erupt sto 22,000ft
Popocateptl volcano in Mexico erupts to 20,000ft
Zhupanovsky volcano on Kamchakta, Russia erupts to 17,000ft
Cyclone Nathan: People take shelter as winds and rain lash Arnhem Land coast
Tropical Cyclone Reuben developes south of Tonga in the South Pacific
Religion helps Vanuatuans through cyclone shock
California first to feel hydro-power crunch of drought
Dead Sea sinkholes growing at alarming rate
Supertide turns abbey into island
Paris Bans Half of Its Vehicles on Monday As Result of Dense Smog
CBS News: '1,200 middle school children trudged through latest snow storm to UN' to hear Pharrell on 'global warming'
Greenpeace Co-Founder: 'Why I'm a Climate Skeptic'
When legally liable, companies don't dispute global warming
A coming crackdown on Federal Reserve power?
80,000 ObamaCare tax forms on hold
CDC's 'inconsistent' lab practices threaten its credibility, report says
Ethics of embryo editing divides scientists
Sierra Leone orders three-day lockdown against Ebola
France passes new end-of-life legislation to alleviate suffering
Gallup ranks top metro areas with highest percentage of LGBT residents
This Ballot Measure Would Make 'Sodomy' Punishable by Death. California's Attorney General Might Not Be Able to Keep It Off the Ballot.
South Alabama Presbyterians react to ratification of gay marriage amendment
83,000 Bibles Sent to Cuba to Keep Up With 'Incredible' Growth of Christianity
2-Year-Old Girl Accused of Trying to Poison Mother for Taking Away iPhone
Tracking Bible Prophecy Headlines - 3/21/2015
UN's Ban to Netanyahu: Commit to two-state solution with the Palestinians
Bennett to Netanyahu: No coalition without pledge to rule out Palestinian state
Obama, Media Lied About Netanyahu and the Palestinian State
Two-State Alternatives: The Palestinian Emirates
Christians United for Israel applauds Netanyahu's reelection, expresses worry over US-Israeli ties
White House Antagonism Toward Netanyahu Grows
Netanyahu row casts doubt on Obama pledge to 'have Israel's back'
Obama Plots Revenge Against Israel
Obama may endorse UN resolution regarding a Palestinian state
A Complete Timeline of Obama's Anti-Israel Hatred
Boehner mocks administration reaction to Israeli election
'EU report urges sanctions against Israel over Jerusalem policies'
Jerusalem at boiling point of polarisation and violence - EU report
Israel only nation condemned in UN for women's right violations
British PM David Cameron pledges $14.7 million to protect Jewish community
ISIS-Claimed Mosque Bombings Kill at Least 137 in Yemen
Yemen mosque bombings: 'Blood was running like a river', say survivors after attack kills 120
ISIS Beheads Kurds in Front of Children in Iraq
US fears Islamic State is making serious inroads in Libya
Retreating Boko Haram leaves mass of throat-slit corpses near Nigerian town
David Petraeus: Iran more of a threat than ISIL
UN report says Iran upholding its interim nuclear guidelines
Deadlocked Iran nuclear talks set to break off, resume next week
Iran deal or no deal, the global nuclear Pandora's box has reached a far more dangerous stage
France: Iran nuclear deal must guarantee Islamic Republic cannot get atomic bomb
John Bolton: A U.N. Vote Is Irrelevant to the Iran Deal
Senator Graham threatens to cut funds to UN if Obama bypasses Congress on Iran sanctions
Obama to Iranians: Hardliners in Both Our Countries 'Oppose a Diplomatic Resolution'
Nuclear talks pick up pace after fresh appeal from Obama
Obama calls on Iran to release U.S. citizens
Obama, Hollande discuss Iran nuclear talks, Ukraine crisis
Putin's war decimates Ukraine as economy shrinks 15%
Russia signs integration deal with South Ossetia
Vladimir Putin's Russia is treading water in a sea of red ink
Vladimir Putin calls for 'Eurasia' currency union
Northcom: Russian Cruise Missile Threat to U.S. Grows
North Korea's Kim expected to visit Moscow in May, Russian official says
North Korea 'Prepared' To Fire Nuclear Missile
U.S. moving additional artillery battalion to South Korea: Pentagon
Man with machete shot when he rushed New Orleans airport security checkpoint, sheriff says
Federal workers ordered to probe their 'unconscious bias' on race, sexuality
Fraternal Order Of Police President: Anti-Police Protests Discouraging Applicants
Greece to draft new reform plan within days - EU leaders
U.S. Stocks Rise; Nasdaq at 15-Year High
U.S. companies hoard record amount of cash
In your irises: The new rise of biometric banking
Leaked Document Reveals Upcoming Biometric Experiments at US Customs
Scientists Seek Ban on Method of Editing the Human Genome
Physicists talk firing up CERN's Large Hadron Collider after two year hiatus
Freaky Friday: Solar eclipse, Supermoon, spring equinox
Solar eclipse 2015, in pictures
Solar eclipse Friday has some looking for signs from God
Nova in Sagittarius Brightens!
5.5 magnitude earthquake hits near Arawa, Papua New Guinea
5.3-magnitude earthquake rattles Mexico City
5.1 magnitude earthquake hits near Masachapa, Nicaragua
5.1 magnitude earthquake hits near Atka, Alaska
Fracking Induces Earthquake Surge in Formerly Stable Regions
Sheviluch volcano on Kamchatka, Russia erupts to 23,000ft
Colima volcano in Mexico erupts to 21,000ft
Chile's Villarrica volcano spews ash in renewed activity
No Tornadoes Reported Anywhere Across US in March
Tenth of wild bee species risk extinction in Europe: study
Gates calls for 'germ games' instead of war games
Safety experts slam lax safety practices at CDC labs
As last patient is discharged, Liberia finds new case of Ebola
Murder charges unlikely after unborn baby cut from womb
Judge strikes down Wisconsin abortion restriction
Despite threat to accreditation, college rejects homosexuality
Christian Activists Boycott Planet Fitness Over Policy Allowing Men Who 'Self Report' as Transgender to Use Women's Showers
Pope Francis to Dine with Gay and Transgender Inmates in Naples Prison
Pastor Uses His Church as 'Sexy' Spring Break Night Club
Scientology mounts media offensive against upcoming HBO 'Going Clear' documentary
Report: Christianity Most Persecuted Faith Worldwide
Franklin Graham Says Bible End Times Prophecy of 'Distress of Nations' Reflects World's Conflicts Today
Common Core Teaches Only 'Science' is True
Tracking Bible Prophecy Headlines - 3/20/2015
Report: Iran Endorses Nuclear EMP Attack On United States
Obama to Iran's people: 'Best opportunity in decades' to pursue different future with US
French throw cold water on Iran's optimism in nuclear talks
White House says reports of draft of Iran nuclear deal not accurate
US sees gradual sanctions relief in Iran nuclear accord
In Nowruz appeal, Obama asks Iranian people to seize 'historic' nuclear deal
US Democrats, Republicans agree to delay Iran bill vote
European negotiator says framework accord with Iran unlikely soon
U.S. Threatens Sanctions Against Israel, Makes Excuses for Iran
Obama phones Netanyahu to congratulate him on election win
In call, Obama tells Netanyahu he will reassess US policy on Mideast peace
Benjamin Netanyahu and Barack Obama on collision course over Palestinian two-state solution
Obama to 'reassess' Israel relationship
White House: US 'to reevaluate' backing for Israel at UN
US may withdraw support for Israel at Security Council
US, Israel have no choice but to work together: Netanyahu
Further tensions with Palestinians expected if full rightwing gov't formed in Israel
Netanyahu backs off opposition to a Palestinian state: "I want a sustainable peaceful two-state solution. But for that, circumstances have to change."
Livni: After Netanyahu zigzag on two-state solution, no one in the world believes him
Livni: Election results not just a win for Netanyahu, but a 'victory for hate, fear'
Netanyahu insists no flip-flopping on Palestinian state
Netanyahu on Fox: I didn't retract statement on two-state solution
Standoff between Obama, Netanyahu deepens despite Palestinian state clarification
'We can't forget' Netanyahu comments on Palestinian statehood, US says
NY Times: Obama may agree to UN resolution on '67 borders after Netanyahu campaign rhetoric
World No Longer Bound to Defend Israel Internationally
Palestinians threaten to end Israel security cooperation
Abbas: Israel has no serious intentions to have peace
Abbas spokesman: If new Israeli gov't won't recognize 2-state solution, no chance for peace process
PA: We hope election will help push international community to revive peace process
EU Pushes Israel to Negotiate 'Peace' as PA Heads to ICC
After election, China calls for peace over Palestinian-Israel conflict
Netanyahu denies allegations that campaign rhetoric about Arab voter turnout was racist
'Gilad Schalit was accompanied by suicide bombers at time of his release'
IDF issues 3rd report on Gaza war probes
Academic boycott: free speech or sordid vilification of Israel?
Egypt's President el-Sisi Closes 27,000 Mosques to Fight Terrorism
Boko Haram 'slaughter wives' in Nigeria
US 'deeply disturbed' over alleged chemical weapon use in Syria
Kerry condemns alleged Syrian chemical weapons use
US, allies conduct air strikes in Syria and Iraq against Islamic State
Mass grave found as UN says IS group suspected of genocide
UN: ICC should prosecute ISIS for suspected genocide, crimes in Iraq
ISIS claims deadly museum attack in Tunisia
Tunisia president said ready to deploy army to protect cities after museum attack
Tunis Bardo museum: Nine suspects arrested for links to attack
U.S. likely to delay planned closure of two Afghanistan bases
Afghan woman set ablaze by mob for burning Koran
Arabic version of Pledge of Allegiance at Pine Bush High School ignites furor
EU gears up for propaganda war with Russia
EU agrees Russia sanctions to stay until Ukraine peace terms met
Ukraine crisis: British trainers assist Ukrainian military
US to train 750 Ukraine troops as Russian aggression continues
EU, Greece to issue joint statement after crisis talks
ICE: 167,527 Criminal Aliens Loose in U.S.A.
Amazon just got permission from the FAA to start testing its delivery drones in the US
Google developing 'near-perfect' face recognition
After Terminator Arm, DARPA Wants Implantable Hard Drive for the Brain
Bill Gates thinks super machines could eventually become smarter than humans and take our jobs
ACLU sues for airport 'behavior detection' program records
Special Ops targets social media
Partial solar eclipse to be visible in Israel on Friday
5.4 magnitude earthquake hits near Bitung, Indonesia
5.1 magnitude earthquake hits near Talcahuano, Chile
5.1 magnitude earthquake hits near Kandrian, Papua New Guinea
5.0 magnitude earthquake hits near Tumbes, Peru
5.0 magnitude earthquake hits near We, New Caledonia
Popocateptl volcano in Mexico erupts to 24,000ft
Colima volcano in Mexico erupts to 22,000ft
Sheviluch volcano on Kamchatka, Russia erupts to 21,000ft
The Severe Challenges of Bringing Cyclone Relief to Vanuatu
Genetically engineering mosquitoes to end malaria could have unintended consequences
Ebola cases in Guinea double since February
Half of Americans unaware of Obamacare penalty
'Christian' Abortionist Who Says Opponents Have 'Love Affair with Fetuses' Joins Texas Abortion Effort
Tracking Bible Prophecy Headlines - 3/19/2015
UN says expects Israel to continue Middle East peace process
UN: Peace process only way for Israel to stay a democracy
EU foreign policy chief Mogherini congratulates Netanyahu, hopes for relaunch of peace process
Cameron congratulates PM, but some MPs question future of peace process
German MPs upset by PM's stand on Palestinian statehood
World Leaders Including Canada's Harper and India's Modi Congratulate Netanyahu
US rep. Nancy Pelosi says she hopes new Knesset will spur 'lively' ME discussion
New rift opens between Obama, Netanyahu after election victory
White House knocks 'divisive rhetoric' against Israeli Arabs in election
U.S. support for Israel could slip after Netanyahu victory
Obama Plots to Bypass Netanyahu with U.N. Action
NY Times: Obama may agree to UN resolution on '67 borders after Netanyahu campaign rhetoric
Election may exacerbate tensions among American Jews
Israel likely headed toward conflict, isolation
As Netanyahu no longer talks peace, Israel is set for paralysis
Arab League chief calls 'electioneering' Netanyahu's vow to rule out Palestinian state
Palestinians no longer bound by false peace process
Likud wins big across Israel, while Zionist Union makes massive gains on Gaza border
Netanyahu at Western Wall: I'm honored by election win, will do everything to protect Israel
NY Times comments on 'ugly' elections after Netanyahu win
Global media prematurely eulogizes Netanyahu government
Iran says no difference between Israeli political parties, all 'aggressors'
Abbas spokesman: Palestinian Authority doesn't care who the next Israeli PM is
Hamas: There's consensus among Israeli political parties to deny Palestinian rights
Cash-strapped PA adopts emergency budget
IDF uncovers explosive planted on border with Gaza
Heroine from hell: Palestinians honor mass killer with monument
Israel's Tamar group to sell $1.2 billion of gas to Egypt via pipeline
As nuclear deadline nears, fears Saudi may try to match Iran
Iran downplays chances of nuclear deal this week
US says any negotiated settlement with Syria will exclude Assad
US Predator drone lost over Syria
US, allies conduct 13 air strikes in Iraq, Syria
Some US allies may send troops to Syria with trainees
Syrian army takes control of strategic village north of Aleppo
Skilled gunsmith helps Kurds turn ISIS' guns on terrorists
Islamic Suicide Bomber Trainer Accidentally Blows Up His Entire Class
ISIS Brags Of American Suicide Bomber, Leaves Out Embarrassing Detail That He Prematurally Detonated Himself
Evangelical Author: Western Christians Don't Care Enough About ISIS' 'Once-in-a-1,000-Year Threat' to Christianity
Tunisia president says country 'in a war with terror' after Tunis museum massacre kills 19
US drone strike killed al-Shabaab leader Garaar in Somalia
Pakistani army airstrikes kill 34 militants in tribal region
Ukraine peace plan creaks amid fresh Russian-Ukrainian dispute
Multiple deaths after restaurant shooting in Sweden
French Comedian, Convicted of Condoning Terrorism
NBC debuts news drone for 'incredible images of damage'
Obama Urges Soviet-Style Voting Laws
Mandatory voting? Obama says it would be 'transformative'
Obama Regrets Not 'More Aggressively Explaining' How Badly Bush Failed
DHS released another 30,000 criminal aliens onto streets
Mass shooting in Mesa: 'Horrible' is the new 'normal'
Google exec says immigration changes would help economy
Starbucks CEO Defends 'Race Together' After Backlash
Administration sets record for withholding government files
FCC watchdog investigating Internet rules
FCC's Ajit Pai: Your Broadband Bill 'Is Going to Go Up'
Target agrees to pay $10 million to data breach victims
Fed Opens Door to Rate Increase but Remains Cautious on Growth
Swedish central bank cuts key rate further below zero
Scores injured in anti-austerity riots against ECB's new HQ
Brent falls towards $55 as rally fades on inventory build
Total Solar Eclipse to Transpire Amid Vernal Equinox and New Supermoon
Mysterious flash lightens night sky in south Russia
6.2 magnitude earthquake hits near Talcahuano, Chile
5.3 magnitude earthquake hits near Tome, Chile
5.2 magnitude earthquake hits near Petropavlovsk-Kamchatskiy, Russia
5.0 magnitude earthquake hits near Visokoi Island, South Georgia and the South Sandwich Islands
5.0 magnitude earthquake hits near Manokwari, Indonesia
Zhupanovsky volcano on Kamchatka, Russia erupts to 23,000ft
Fuego volcano in Guatemala erupts to 16,000ft
Tropical Cyclone Nathan: Cooktown warned it will could be worst than Cyclone Ita
California drought: State OKs sweeping restrictions on water use
Some Northern California Farmers Not Planting This Year, Sell Water To Los Angeles At $700 Per Acre Foot
Global population growth threatens to outstrip fresh water supply: study
Al Gore seeks punishment for politicians who deny climate change
Growing numbers seek faith-based alternative to ObamaCare
The Health Concerns in Wearable Tech
Kansas high school finds 27 positive tuberculosis cases
Woman accused of cutting baby from pregnant woman's womb
Presbyterians Approve Gay Marriage in Church Constitution
CBS soap reveals character is transgender
San Francisco Saint Mary's Cathedral Drenches Homeless With Water To Keep Them Away
Tracking Bible Prophecy Headlines - 3/18/2015
St. Patrick's Day Miracle in Israel: Netanyahu Comes From Behind to Win
Israeli elections take dramatic turn as official tally gives Likud sweeping victory
Netanyahu declares victory in Knesset race; Herzog says Likud celebration is premature
The election is in President Rivlin's hands
With Israel election over, Netanyahu likely to remain thorn in Obama's side
Palestinians: Netanyahu's win forces us to intensify diplomatic offensive
In victory speech, Netanyahu says he will seek 'strong, stable government'
Netanyahu will form next government if Kahlon endorses him
Netanyahu says US money driving high Arab voter turnout
Netanyahu warns: The Left is busing Arabs to vote, the Right is in danger
Herzog at poll: Voters who want hope and change should vote for me
Gaza border residents vote: 'We're tired of rounds of violence'
Cash-strapped Palestinian Authority adopts emergency budget
Washington Denies Blair Being Pushed Out of Quartet
U.S. Omits Iran and Hezbollah From Terror Threat List
Iran human rights 'worsening': UN expert
Iran says agreement reached on 90% of technical issues in nuclear talks
US demands 'tough choices' from Iran over nuclear deal
Iran and U.S. Differ on Optimism About Nuclear Talks
The myth behind Iran's military mastermind is getting out of control
State Dept.: Assad Will 'Never' be Part of Syria Peace Talks
Children are killed in gas attack by Assad's forces in Syria, claims rights group
Syrian, Iraqi Christians plead for international assistance
NATO: Syria must ensure chemical weapons program completely dismantled
UN: Three European states have sought information on Syria war crimes
Report: Syria says brings down US drone
Relative of Syrian President Assad killed in dispute over local 'influence'
Air Force veteran tried to join ISIS, U.S. alleges
Worries mount that Islamic State is in Afghanistan
Thousands of Christians Riot in Pakistan to Protest Church Suicide Bombings, Reportedly Kill and Burn Two Suspects
India: nun rape part of 'growing trend' of attacks on Christians
Bishop Ef of World Evangelical Alliance Meets UN's Ban Ki-moon to Share Biblical Solutions to End Human Suffering, Violent Global Conflicts
United Airlines Flight Grounded After Man Rushes Cockpit Reportedly Yelling 'Jihad, Jihad,' Subdued by Other Passengers
Russia Starts Large-Scale Communications Drills in Nine Regions
Don't send weapons to Ukraine, top Russian Kremlin critic says
Russia: North Korean leader to visit Moscow for Victory Day
China, Japan and South Korea to hold three-way talk after three-year chill
Fidel Castro warns Venezuela is ready to confront US on sanctions
New photos reveal expanding reach of Iran in Venezuela and other parts of Latin America
Brent falls below $54 to reverse earlier gains as glut worries drag
Envelope mailed to White House tests 'presumptive positive' for cyanide
Health insurance data breach exposes 11 million people
Microsoft's Windows Hello will make your face, finger or iris the new sign-in
Bird-scaring drone startup scores $1.7M to, well, terrorize birds
Powerful space storm hits Earth
A very rare supermoon eclipse of the sun is happening this week that won't take place again until 2034
Europe braces for 'unprecedented' power issues from solar eclipse
6.2 magnitude earthquake hits near Kota Ternate, Indonesia
5.4 magnitude earthquake hits near Lambasa, Fiji
Reactivated fault lines in Oklahoma could cause major quake: study
Sheviluch volcano on Kamchatka, Russia erupts to 30,000ft
Sangay volcano in Ecuador erupts to 26,000ft
Kliuchevksoi volcano on Kamchatka, Russia erupts to 19,000ft
Fuego volcano in Guatemala erupts to 15,000ft
Vanuatu disaster: the island hit by an earthquake, a volcano then cyclone Pam
Food concerns mount in Vanuatu after monster cyclone
Cyclone Pam: Vanuatu islanders forced to drink saltwater
Intensifying Calif. drought sets off alarms
Avian Cholera Suspected After 2,000 Geese Found Dead in Idaho
Four More Americans Possibly Exposed to Ebola Return Home
Study: Euthanasia cases more than double in northern Belgium
Mother that decapitated 3-month-old suffers from postpartum psychosis
Church of England Pastor Welcomes Muslim Prayer Service
Evolutionists Kill Academic Freedom Bills in Four State Legislatures
Bronze mask of Greek god Pan unearthed in northern Israel
Tracking Bible Prophecy Headlines - 3/17/2015
Livni reportedly forgoes agreement to rotate prime minister's office with Herzog
Business leaders see peace boost if Netanyahu loses Israeli election
In private, Abbas, Palestinian officials reportedly voice hope that Netanyahu will lose
Netanyahu Says Never to a State for Palestinians
Flashback - We must divide the land: an interview with Isaac Herzog
EU chooses Italian negotiator as EU Middle East envoy
Tony Blair looking to expand peacemaking role in the Middle East
UNHRC to hear oral report on the Gaza probe on March 23rd
Hamas: 'Holy Obligation' to Attack Israel from Judea and Samaria
Liberman says if he's defense minister next fight with Hamas will be last
Is It Time for the Jews to Leave Europe?
Kerry's Gaffe Exposes 'IsraelPhobia'
US intel report scrapped Iran from list of terror threats
Gaps still remain between Europe and Iran in regards to nuclear talks
Uncertain whether differences in Iran talks can be resolved in coming days
US Senate panel could vote on Iran nuclear bill next week
Iran deal could start nuclear fuel race - Saudi Arabia
Iran's nuclear deal could open oil flood lowering prices even more
US insists that it will never negotiate with Assad after Kerry comments
Fabius: US assured France it has not changed stance on Syria
Obama Blames Bush For Rise Of ISIS
Britain: Assad Has No Place in Syria's Future
Kurdish official says Islamic State used chlorine in three attacks
ISIS fighters dress as women in desperate attempt to flee battlefield?
ISIS' dark agenda: Terror group's tweets show more destruction of sacred Christian sites
Iraqi offensive for Tikrit stalls as casualties mount
Sources: Egyptian court seeks death penalty for Brotherhood leader and 13 others
Boko Haram ousted from key Nigerian cities
Australian counter-terror police 'stopping 400 per day'
Amid NATO exercises, Russia puts Northern Fleet on 'full alert'
Russia's President Vladimir Putin Reappears in Public After 10-Day Absence
Vladimir Putin: Russian leader dismisses 'gossip' over absence
Russia starts nationwide show of force
U.S. Basically Says Russia Sanctions Will Go On Forever
Ferguson turmoil draws U.S. evangelist's rapid response team
FBI's Plan to Expand Hacking Power Advances Despite Privacy Fears
Snowden: Mass surveillance won't stop terrorism
Hedge fund manager: It's a 'truly scary time'
What it means if Fed no longer says it's 'patient' on rates
Solar eclipse, Supermoon, Spring equinox: Friday will see three rare celestial events
5.1 magnitude earthquake hits near Kimbe, Papua New Guinea
Sangay volcano in Ecuador erupts to 26,000ft
Shiveluch volcano on Kamchatka, Russia erupts to 25,000ft
Aid Agencies Struggle to Reach Affected in Vanuatu After 'Monster' Cyclone Pam
Two Dozen Confirmed Dead, Thousands Displaced After Cyclone Pam Hits Vanuatu
Cyclone Pam: Video from Vanuatu shows vast devastation
South America's largest city is almost out of water
The melting of Antarctica was already really bad. It just got worse.
Earth has exceeded four of the nine limits for hospitable life, scientist claims
Al Gore at SXSW: We Need to 'Punish Climate-Change Deniers' and 'Put a Price on Carbon'
Remote-Control Cyborg Beetles Now Flying With Greater Precision
This 3D printer for small molecules might change organic chemistry forever
How biometrics could help smartphones predict the next Ebola outbreak
American who contracted Ebola now in critical condition
A local government in Wash. state tries to corner the marijuana market
Tracking Bible Prophecy Headlines - 3/16/2015
Oren: Annexing West Bank would be 'disastrous'
Netanyahu: Herzog would give Palestinians capital in east Jerusalem
Netanyahu: Left knows if Likud is in power, no concessions will be made
Pro-Likud campaign call warns voters of 'Hussein Obama'
Former prime minister Ehud Barak endorses Herzog
Jerusalemites largely divided over security and cost of living concerns
Tony Blair reportedly to step back as Mideast Quartet envoy
Hamas blames Abbas for violence, meddling in Gaza
Hamas Leader on Iran: They Can Liberate 'Palestine'
Iran: Deal Possible if Americans Ignore the 'Zionists'
As nuke talks intensify, WH celebrates Iranian holiday
Obama White House steps up pressure on Republicans over Iran
GOP's Corker rejects White House call to hold off on Iran legislation
US Senate leader: Obama on verge of 'very bad deal' with Iran
Kerry touches down in Switzerland for talks with Iran
Western powers hope for Iran concessions in nuclear talks
US, Iran press for nuke pact; lesser announcement on table?
Bolton calls Iran deal 'unprecedented' surrender
Saudi prince criticizes Iran deal
Steinitz: Don't use Iran to fight ISIS
ISIS Vows to Bomb 'White House, Big Ben, and the Eiffel Tower'
Seven air strikes target Islamic State in Iraq, four in Syria - U.S. military
Kerry says Syrian transition would have to be negotiated with Assad
Saddam's tomb suffers extensive damage in Iraq fighting
ISIS militants claim attack on security building in Libya's capital
Human Rights Watch: Cluster bombs used in Libya's conflict
British teens face terror charges after being detained en route to Syria
Ex-ISIS hostage says 'Jihadi John' played lead role in mock executions
ISIS threatens new attacks in latest French song
Al-Qaida affiliate vows to fight Hezbollah
Pope says feels great pain over Pakistan church attacks
Russia Was 'Ready' to Use Nukes to Conquer Crimea, Mysteriously Missing Putin Says in Documentary
Fox News analyst: 'Start killing Russians' to save Ukraine
Mass protests in Brazil demand impeachment of president, end to corruption
Clinton camp issues clarification on deleted emails, claims 'every' message was reviewed
The legal case against Internet rules
Sirius founder envisions world of cyber clones, tech med
Protesters stage anti-robot rally at SXSW
Hertz puts cameras in its rental cars, says it has no plans to use them
5.9 magnitude earthquake hits near Rabaul, Papua New Guinea
5.9 magnitude earthquake hits near Luwuk, Indonesia
5.4 magnitude earthquake hits the Southern Mid-Atlantic Ridge
5.3 magnitude earthquake hits near Port-Olry, Vanuatu
5.2 magnitude earthquake hits near Saumlaki, Indonesia
5.1 magnitude earthquake hits near Ocos, Guatemala
Early Morning 4.4-Magnitude Earthquake Shakes Southern California
Fuego volcano in Guatemala erupts to 15,000ft
Aid teams report devastation and death after Vanuatu cyclone
Tropical Cyclone Pam: Death toll may rise after worst natural disaster in 'living memory' for Pacific
Vanuatu leader says 'monster' cyclone has 'wiped out' development on South Pacific island
Boston breaks seasonal snowfall record with 108.6 inches
Elton John and leading LGBT groups call for Dolce & Gabbana boycott after 'synthetic children' and 'wombs for rent' comments
St Patrick's Day parade: LGBT groups take part in event in Boston for the first time
US Reform Jewish rabbis install 1st openly lesbian leader
San Francisco's Largest Evangelical Megachurch to Allow Non-Celibate Homosexuals to Be Members
Church of England Vicar allows full Muslim prayer in church, tells congregation to praise "the god that we love, Allah"
Tracking Bible Prophecy Headlines - 3/15/2015
Abbas: Israelis must choose between peace, continued occupation of Palestinian lands
Obama 'committed' to two-state solution for Israel, Palestinians
Hamas' revamped naval commandos could pose a problem for Israel
Senate panel probing possible Obama administration ties to anti-Netanyahu effort
Obama administration rejected accusations of interference in Israeli election
Kerry cautious ahead of new Iran talks, cites 'important gaps' standing in way of nuclear deal
Senate plans March 24 action on Iran deal
White House requests Congress to wait on Iran legislation
Report: PM tried to block Mossad warning to Senators that sanctions would collapse Iran talks
Are Iran's broken human rights promises a sign of failure for nuclear deal?
One killed in Cairo bombing days after Gulf leaders make $12 billion pledge
Egypt sacks 41 judges for supporting the Brotherhood
Islamic State fighters and force allied with Tripoli clash in central Libya
Kurdish govt says Islamic State used chlorine as weapon in Iraq
Islamic State targeted in 10 air strikes by US
CIA director echoes Obama: Islamic State is not Islamic
Vatican urges use of force to fight ISIS
Syrian refugees: 'A whole generation is growing up displaced and uneducated'
Yemeni opposition announces united front against Houthis
US Embassy in Saudi Arabia halts operations amid 'heightened security concerns'
Report: Afghanistan gave CIA money to al Qaeda for diplomat's ransom
Suicide bombers attack Catholic church in Pakistan
China protests over 'deadly Myanmar border raid'
Where is Vladimir Putin? Russia's President has been awol for 10 days and the rumour mill is in overdrive
Venezuela holds massive military maneuvers amid new US sanctions
South American countries reject US calls for Venezuela sanctions
2 Arrested as Ferguson Protests Move to St Louis
Battle brewing over NASA funding
Will The March 20 Total Solar Eclipse Impact Europe's Solar Energy Grid?
5.8 magnitude earthquake hits near Agrihan, Northern Mariana Islands
5.4 magnitude earthquake hits near Katsuura, Japan
5.2 magnitude earthquake hits near Vanimo, Papua New Guinea
5.2 magnitude earthquake hits near Vaini, Tonga
5.1 magnitude earthquake hits near Copiapo, Chile
5.0 magnitude earthquake hits near Siple, Mount, Antarctica
Fuego volcano in Guatemala erupts to 15,000ft
Zhupanovsky volcano on Kamchatka, Russia erupts to 14,000ft
Oklahoma could be in danger of strong earthquakes
Cyclone Pam to hit New Zealand today
Cyclone Pam: Dozens feared dead in Vanuatu
Guam braces for storm: Bavi could bring typhoon conditions by this afternoon
Heat wave sets new temperature records across California
California water-wasters elude fines as drought persists
Biden: Denying climate change 'almost like denying gravity'
Lawsuit over quarter horse's clone may redefine animal breeding
U.S. bird experts mystified by Midwest avian flu spread
At least 10 Americans being flown to US after possible Ebola exposure
Border Patrol: Increase in Sex Offenders Crossing the Border
1st transgender lawmaker charged in NH hospital bomb threat
Pastor Vows to Protest Lesbian Bishop Speaking at American Baptist College: 'We Do Not Wear Our Sin as a Badge and Parade It'
Pope Francis announces a Jubilee Year dedicated to mercy
Street preacher on trial for gospel preaching
Thousands Flock To Black Mass To Pledge Their Souls To Satan In Mexico
Tracking Bible Prophecy Headlines - 3/14/2015
Iran says Western sanctions cutting off access to $7.8 billion in oil revenues
Iran's sprawling influence drums up sectarian fears in oil-rich Arab neighbors
Iran, western powers, made 'progress' senior diplomat says, but more work needed
Difficult issues remain in Iran talks, European diplomat says
Kerry unsure if nuclear deal with Iran can be reached by end of March
Obama Administration Expects UN to Approve Deal with Iran
Krauthammer: If Obama convinces UN security council to agree to Iran deal, 'sanctions regime will be over'
Obama says he's 'embarrassed' for GOP senators who wrote letter to Khamenei
In fractured Israel, all electoral bets are off
Latest polls: Zionist Union maintains lead, but Netanyahu still in position to form government
Herzog: Jerusalem Must Remain United
Abbas: We Have No Choice but 'Reexamine' Ties with Israel
Signs of Ceasefire Deal? Hamas Obligates to Maintain Truce
Hamas digging, building outposts not far from border fence
Israel security officials recommend barrier on Jordan border
Australian Preacher: Jews Are the Most Evil Creatures of Allah
Muslim Man Threatens Jews With Beheading Outside Synagogue
Vandals Paint Swastika On Dallas Rabbi's Car
Gulf Arab allies pledge $12 billion to Egypt at summit
US Secretary of State Kerry urges firms to invest in Egypt
Nigeria: Boko Haram bomb factory uncovered in troubled northeast
Children rescued from Boko Haram so traumatised they have forgotten their names
IAF jets scrambled in North after Syrian warplanes spotted near Lebanon border
Report: Israel treating al-Qaida fighters wounded in Syria civil war
Nearly 13,000 Syrians tortured to death by Assad regime, 20,000 vanished since beginning of war
US does not want to see Assad regime 'collapse', taken over by 'extremist elements'
Syria Kurds urge US-led strikes as IS forces mass
CIA chief says ISIS has 'snowballed'
U.S. Exaggerates Islamic State Casualties
Watchdog: 'Potential instruments of terrorism' could be slipping into US on rail shipments
Senator warns ISIS could pose cybersecurity risk, 'the intent is there'
ISIS spokesperson: We want Paris and Jerusalem
ISIS 'child executioner' said to be recognized by French classmates
Video may show man helping 3 British girls join ISIL
Iraqi, allied forces try to win back Tikrit, win over hearts and minds of residents
Iran Deepening Involvement in Iraq's War on ISIS
Islamist Websites in Turkey Manage to Evade Strict Internet Censorship
Turkey arrests 3 in raids over Erdogan Twitter insults
US warns of possible attacks on Western oil workers in Saudi Arabia
Pakistan successfully test-fires own drone aircraft to target militants
'No, Putin is not dead,' Kremlin says as rumors go viral on social media
Putin Ally Sees 'Bloody, Short' Russia Win If U.S. Arms Kiev
EU extends sanctions on Russia over Ukraine aggression until September
North Korea test fires seven surface-to-air missiles - South Korea
China scrambles jets after Myanmar bomb kills four people in Yunnan province
Mexico's version of WikiLeaks causes controversy before its first story
WikiLeaks Founder Julian Assange Faces DNA Test in Swedish Rape Case
Greek defense minister: If Greece leaves euro zone, Spain and Italy would be next
Oil drops 9 percent on week on stronger dollar, glut warning
Wall St. resumes fall as dollar hits 12-year high
U.S. seeks billions from global banks in currency investigation
Surprise: U.S. Economic Data Have Been the World's Most Disappointing
Investors in 'patient panic' over Fed language
Debt Ceiling Drama Is Back: Two Days Until US Borrowing Capacity Is Exhausted
IRS scam costing victims $15 million
Passover Blood Moon Preceded by Exceedingly Rare Solar Eclipse
Solar eclipse will test Germany's green power grid
5.0 magnitude earthquake hits near Puerto Cisnes, Chile
Sheviluch volcano on Kamchatka, Russia erupts to 17,000ft
Fuego volcano in Guatemala erupts to 14,000ft
Reventador volcano in Ecuador erupts to 13,000ft
Airport shut as Costa Rica volcano spews more ash
Cyclone Pam: Dozens feared dead in Vanuatu in 'one of worst storms in Pacific history'
UN fears 'the worst' after typhoon batters Vanuatu
'Unbelievable destruction' reported in Tropical Cyclone Pam's wake
'Twin' Cyclones Could Jolt Weak El Nino
Near hurricane force winds set to hit Iceland
California has about one year of water left
Valparaiso: Chile declares state of emergency as forest fire threatens port city
Japan promises $4bln in aid to prevent disasters over 4 years
More Americans may have been exposed to Ebola in Sierra Leone
Ebola scare in United Kingdom, New Zealand
Turkeys at Butterball farms infected with avian flu
FDA steps up rules on medical devices to prevent spread of 'superbug'
Notice that marijuana smell around NYC?
The glove that transmits 'touch' over the internet
American scientists are trying to genetically modify human eggs
14 boys accused of sex crimes at Venice High; police find photos of sex acts
Conservative Student Group Commits 'Act of Violence' for Defending Christian Values, Refusing to Participate in LGBT Sensitivity Training
FRC Calls on Christians to Support Navy Chaplain Facing Discharge for Expressing Biblical Views on Homosexuality
Pope Francis hints at 'brief' papacy - suggests he may resign
Police: man suspected in pastor's murder yelled 'I Kill Demons'
Megachurch pastor seeks donations for pricey private jet
Tracking Bible Prophecy Headlines - 3/13/2015
US Republicans stand by letter to Iran, despite furor
'Peace initiative' is a dead-end road
IDF prepares for possibility of multi-pronged terror attack coming form Sinai
Hamas rejects 5-year Israeli truce in exchange for end to Gaza blockade
Arab lawyer from east Jerusalem arrested for aiding Hamas
Boys at Hamas Rally: We Will Capture Soldiers, Fight Jews
Netanyahu warns of 'real danger' he won't be re-elected
Netanyahu responds to criticism, says 'security cannot be founded on delusions'
Palestine power firm cancels Leviathan natural gas deal
Iran's Khamenei slams US Republicans and 'Zionist clown' Netanyahu
Iran's supreme leader warns against 'deceitful' West
Talks under way on ending U.N. sanctions on Iran - officials
Republicans protest talks on ending UN sanctions on Iran
Obama extends two decades-long national emergency with Iran, despite nuclear talks
UN rights investigator denounces abuses in Iran
Jewish Temple Altar Rebuilt, Ready for Use
Anti-Semitic stickers placed around heavily-Jewish Amsterdam suburb
King Abdullah II tells European Parliament religious coexistence combats extremism
US military: Anti-Islamic State coalition conducts 13 air strikes in Iraq
EU to tighten border checks to attempt to detect Syria fighters
Spain arrests 8 suspected Islamic militants in dawn raid
Syria war criminals will face justice, UN rights boss vows
Syria's Assad tightens grip after four years of war
Assad must go, US says, as Syrian war enters fifth year
Syria's descent into darkness illustrated by satellite images
Islamic State conflict: Iraqi forces 'push into Tikrit'
Islamic State leader accepts allegiance of Nigerian Islamist group Boko Haram
African states want UN trust fund for Boko Haram force
One dead in Yemen after Houthi militiamen open fire on protesters
Pakistani splinter group rejoins Taliban amid fears of isolation
Hang Ukrainian Jewish leaders says former Russian Jewish Congress president
U.S. slaps sanctions on more rebel leaders in eastern Ukraine
Kremlin says Ukraine moving too slowly to fulfill peace deal
Tsar Vladimir Putin is always right
Where is Putin? Russian leader's absence sparks rumors.
Russia holds military drills in Crimea, Georgian breakaway regions: RIA
North Korea test-fires seven surface-to-air missiles: South Korea
Police advocates: Ambush shooting in Ferguson is part of a disturbing trend
State, county police take over Ferguson protest security after shooting
In Ferguson, a night of political theater, protest and peace
Secret Service agents disrupted bomb investigation at White House
Here are all 400 pages of the FCC's net neutrality rules
FCC Cites Soros-Funded, Neo-Marxist-Founded Group 46 TIMES In New Regs
Clinton's deputy chief of staf Huma Abedin's private emails and the Muslim Brotherhood
Hackers, probing Clinton server, cite security lapses
Fake IRS Agents Target More Than 366,000 Nationwide In Phone Scam
Sun Triggers Radio Blackout After Monster X-Class Flare
5.3 magnitude earthquake hits near False Pass, Alaska
5.2 magnitude earthquake hits near Yigo Mayor's Office, Guam
5.1 magnitude earthquake hits near Yigo Mayor's Office, Guam
5.1 magnitude earthquake hits near Namie, Japan
5.0 magnitude earthquake hits near Yigo Mayor's Office, Guam
5.0 magnitude earthquake hits the Central Mid-Atlantic Ridge
Turrialba volcano in Costa Rica erupts to 25,000ft
Costa Rica volcano spews ash in most powerful eruption in 20 years
Volcanic ash closes Costa Rica's Juan Santamaria International Airport
Colima volcano in Mexico erupts to 22,000ft
Fuego volcano in Guatemala erupts to 15,000ft
Dukono volcano in Indonesia erupts to 13,000ft
More giant craters spotted in Russia's far north
Tropical Cyclone Pam becomes Category 5 storm, menaces Vanuatu
New Zealand, Fiji Brace for Tropical Cyclone Pam's Wrath
Western Australia prepares for impact of Tropical Cyclone Olwyn
Cyclone Bavi brewing, moving to Philippines
Angola floods kill at least 35 children and 27 adults
"Very unusual" snowfall in Mexico
Northeast Storm to Raise Flooding Risk, Bring Wintry Travel
US to Deploy Chemical Brigade to Liberia to Combat Ebola
Health worker with Ebola heading to NIH Clinical Center
Death toll from West Africa's Ebola outbreak passes 10,000: WHO
Swine flu outbreak in India raises concern
U.S. exports at risk as bird flu hits heart of poultry country
After first lab-grown burger, test-tube chicken is next on menu
Fascist sperm busts DNA frontier
Democrats Block Anti-Human Trafficking Bill Over Abortion
Record numbers sign up to Swiss right-to-die organization
Twitter Finally Banned Revenge Porn. Now How to Enforce It?
Transgender Teen Activist Lands TLC Reality Show
Utah LGBT antidiscrimination law could chart new path for compromise
Major Christian Denomination Is Just Seven Votes Away From Making a Monumental Decision On Same-Sex Unions That Some Say Will Cause Its Demise
The New Christian Left Is Twisting the Gospel: Here's How
Rev. Graham: Obama, Holder Pushing a 'New Morality That Does Not Include God' -- 'An Anti-Christ Movement'
China's Tensions With Dalai Lama Spill Into the Afterlife
Tracking Bible Prophecy Headlines - 3/12/2015
Kerry says Congress cannot modify any Iran-US nuclear agreement
Kerry: Iran deal 'not legally binding'
Biggest Foreign Policy Split in Generation Emerges on Iran
Iran Declares Pre-emptive Victory in Nuke Talks
Yadlin Calls for US-Israel Pact on Iran Strike
Election race tightens in Israel as polls show Netanyahu's party trailing
Herzog Vows to Take Power and Appease Obama
Bennett: Palestinian state will destroy economy
Israel imports vegetables from Gaza for first time in 7 years due to Shmita year
Qatar to build 1,000 homes for Gaza displaced
EU foreign policy chief supports task force on anti-Semitism
Jews in Baltics fear creep of anti-Semitism
Students vote to condemn anti-Semitism after incidents on UC campuses
ISIS Orders Assyrian Christian Hostages to Convert to Islam, but All Boldly Refuse to Deny Jesus Christ
Father of executed teen: I will go to fight ISIS alongside Israel
Canada says foils plot by ISIS supporter to bomb Toronto financial district, US consulate
Aid chiefs: World utterly failing Syria after 4 years of conflict
Aid groups say UN Security Council failed Syria, 2014 worst year yet
Reported atrocities by Iraqi forces could risk aid under US law
US: American-led coalition conduct 13 air strikes in Iraq, 2 in Syria against ISIS
US Senator Menendez says Democrats oppose 'blank check' for Islamic State fight
Islamic State says Australian teenager carries out suicide attack in Iraq
Turkey shuts border crossings as fighting worsens around Syria's Aleppo
Iran Looms Over ISIS Fight as Baghdad-Tehran Alliance Moves Into Tikrit
Former CIA Chief 'Uncomfortable' with Iran's Role in Iraq
US backs UN resolution on regional force against Islamist group Boko Haram
Did UN food aid for Yemen go to the not-so-poor?
I.M.F. Plans $10 Billion in New Aid to Ukraine
Nuclear Treaty with Russia May Be Breaking Down
Russia says has right to deploy nuclear weapons in Crimea: report
Rare Victory: Obama administration temporarily drops ammo ban proposal
Ferguson police chief resigns after scathing Justice Department report
Drunk Secret Service agents crash into WH barrier
Attorney General Eric Holder Used Secret Email Address, Too
Venezuela's Nicolas Maduro Asks for Decree Powers to Counter U.S.
Greek bailout crisis: Athens threatens to seize German assets 'as compensation for Nazi war crimes'
Euro hits 12-year low against dollar
The economy's surprise risk: How a strong dollar could weaken growth
Big Banks Struggle to Pass Fed's 'Stress Tests'
Companies begin planting microchips under employees' skin
3D printed organs offer ultra-realistic practice models
Sun Unleashes Its First X-Class Monster Flare of 2015
5.4 magnitude earthquake hits near Sardinal, Costa Rica
Japan marks 4th anniversary of quake-tsunami disaster
Report: Chance of mega-quake hitting California increases
Colima volcano in Mexico erupts to 22,000ft
Reventador volcano in Ecuador erupts to 18,000ft
Fuego volcano in Guatemala erupts to 14,000ft
Snow-hit Bulgaria regions declare state of emergency
Arctic sea ice closes in on record low for the winter
UK military healthcare worker tests positive for Ebola in Sierra Leone
Mutating H7N9 bird flu may pose pandemic threat, scientists warn
Actress and bride-to-be fighting for her life after flu complications
Measles cases jump to 119 in Quebec area of Canada
Democrats threaten to block their own bill after finding abortion language
Iran aims to ban vasectomies and cut access to contraceptives to boost births
Iran draft bills would reduce women to 'baby-making machines'
Florida church with naked paint parties, 'sexiest ladies on the beach' loses tax-exempt status
China accuses Dalai Lama of 'profaning' Buddhism by signalling end to reincarnation
Arizona House votes to approve bill ditching Common Core
Tracking Bible Prophecy Headlines - 3/11/2015
Jordan king: Palestinian peace deal needed to defeat IS
Jordan's Abdullah likens ISIS to Nazis in speech to European Parliament
Jordan's King Abdullah urges EU to fight "Islamophobia"
ISIS video purportedly shows child executing 'Israeli spy'
Joint Arab List spokesman: ISIS learned its crimes from Zionism
US, allies conduct 12 air strikes in Syria, Iraq
Mayor hopes reclaimed Iraqi town can become springboard for Tikrit offensive
UN condemns 'destruction' of ancient Iraq city of Hatra
Monitor: Dozens escape Islamic State-run jail in Syria
IDF officer in Golan Heights lightly wounded by gunfire from Syria
Netanyahu says sees 'worldwide' effort to topple him
Dagan: 'Netanyahu has caused Israel the most strategic damage on Iran'
Party polls find Likud slipping with elections a week away
Israelis don't think elections will impact peace process, poll finds
US and Herzog Try to Reincarnate the 'Peace Process'
Arabs to Propose New Resolution to 'End Israeli Occupation'
US 'counts' on Israel to be committed to 2-state solution
Israel Critic and Hamas Defender Named As Obama's New Mideast Coordinator
Likud panelist calls Obama an anti-Semite, later apologizes
Controversial 'New Israel Fund' Received More Than $1 Million From US State Department
Dozens of Hamas supporters detained in West Bank
Palestinian Human Rights Abuses Revealed
Israel, Hamas deny reports of truce proposal in exchange for lifting Gaza blockade
Four truckloads of cement enter Gaza as Qatar says to begin rebuilding 1,000 homes
Report: Israel Demolishes EU-Funded Illegal Arab Settlement in Jerusalem
'Israeli construction in West Bank settlements dropped by 52% in 2014'
'Blurred line': Anti-Israel campus climate leading to bigotry, warn critics
Mysterious drone spotted over Jewish school in France
Al-Aqsa Mosque Address: May the Muslims Wage War on America
Ex-Mossad chief failed to foresee rise of Brotherhood in Egypt
Two killed, 30 wounded in bombing of police barracks in Sinai
Sweden to end defense agreement with Saudi Arabia over human rights
Houthi leader accuses Gulf states of backing al-Qaida in Yemen
Firestorm erupts over GOP letter challenging Obama's power to approve Iran nuclear deal
Hillary Clinton blasts Senate Republicans over Iran nuclear letter
Former Intel chief Yadlin calls for military contingency plan with US against Iran
IAEA sees more cooperation from Iran in parallel nuclear talks
Ukraine's military says eastern rebels using truce to amass arms
Moscow Will Respond to NATO Military Buildup Near Russia's Border - Lavrov
Russia could pose greatest British security threat - UK's Hammond
Pakistan test-fires nuclear capable ballistic missile
Myanmar police beat students, journalists, monks; about 100 detained
Stabbing spree in rural western Japan town leaves 5 people dead
Seven Venezuelan officials targeted by US
An argument between the U.S. and Venezuela is putting Cuba in a very awkward position
Wikimedia is suing the NSA over its mass surveillance program
Buried Lede: Brian Williams Killed Stories Damaging to Obama
Clinton concedes she should have used government email
Hillary's E-Mails May Cost Taxpayers Millions
Ex-Navy SEAL: We'll Help Get Hillary's Benghazi Emails
Stocks plunge: Dow drops 333 points, turns red for 2015
Economist Tells Congress: U.S. May Be in 'Worse Fiscal Shape' Than Greece
Billionaire teams up with NASA to mine the moon
6.2M earthquake shakes Colombia's major cities Bogota and Medellin
5.3 magnitude earthquake hits southwest of Africa
Volcanologist: Bardarbunga Caldera Starts Rising Again
Popocateptl volcano in Mexico erupts to 21,000ft
Fuego volcano in Guatemala erupts to 19,000ft
Colima volcano in Mexico erupts to 15,000ft
Australia's Queensland and Northern Territory brace for cyclones
Tropical Cyclone Haliba hits holiday isles in the Southern Indian Ocean
Italy sets new world one-day snowfall record, 8 Feet in 18 Hours
Historic winter of 2015 has left giant chunks of ice on the Cape Cod National Seashore
Can Climate Action Plans Combat Megadrought and Save the Colorado River?
CDC seeks more clues to bioterror lab accident
Humanity is turning into a 'different kind of animal,' Stanford historian says
Paralyzed woman pilots F-35 fighter jet simulator using mind control
Federal health insurance aid in doubt for nearly 8 million
Report: Specialty drugs push prescription spending to highest increase in more than a decade
Senators Introduce Historic Bill to Allow Medical Marijuana
Powerful pills from local Wisconsin VA showing up on the street, police say
French Parliament debates legalization of terminal sedation
Black Pastors Coalition Leader: Obama's Comparison of Civil Rights and Gay Marriage Struggles a 'Disgrace to the Black Community'
Franklin Graham Warns Christians in America 'Persecution Is Coming'
Tracking Bible Prophecy Headlines - 3/10/2015
Iranian FM calls Republican letter to Iran 'propaganda ploy'
Zarif to U.S. senators: You are ignorant of international law
White House says Republican senators trying to undermine Iran talks
Senators Tell Iran: A Deal You Sign with Obama Ends in 2016
Iran, IAEA officials to meet in Tehran ahead of March nuclear deadline
'New Iranian missile could extend Iran's strike capability to Europe and beyond'
Israel and Saudi Arabia: Facing Iran and Obama Together
Dermer: 'When Israelis and Arabs Are on Same Page, People Should Pay Attention'
Erekat: Netanyahu never believed in two-state solution, always chose settlements
PA calls for arrest of Liberman for saying anti-Israel Arab citizens should be beheaded
Arab League FMs expected to support Palestinian move to charge Israel with war crimes
UNHRC's investigators ask to delay Gaza report until June
Israel, Hamas deny reports of truce proposal in exchange for lifting Gaza blockade
PA security forces arrest dozens of Hamas loyalists in West Bank
One dead, 11 wounded in series of attacks in Egypt
Egypt's Sisi to US: Give us more weapons to fight Islamist terror
El-Sisi urges 'Arab ready force' to confront ISIS, questions if US 'standing by' Egypt
Boko Haram gains new power by aligning with ISIS, say experts
Austria: Foreigners seized by ISIS in Libya
Arab League calls for multinational force to fight Islamic militants
US, allies conduct 14 air strikes in Syria, Iraq
Jordan expands Islamic State bombing raids into Iraq after pilot burning death
Monitor: Islamic State infighting in Syria kills nine
Kurdish forces attack ISIS west of Kirkuk
Islamic State extremists behead eight Kurdish men in Syria's al-Bab
A Path to ISIS, Through a Porous Turkish Border
ISIS Attacks Christian Villages in Same Syrian Area Where Hundreds of Assyrians Were Abducted
ISIS on the run increases security risk for wider Middle East, experts say
Danish lawmakers propose Mohammad cartoons in school textbooks
US sends heavy armour to Baltic states to 'deter' Russia
3,000 US Troops Head to Eastern Europe for Exercises
Russian Jets Run 'Attack Scenarios' on NATO Ships
Putin describes secret operation to seize Crimea
Anarchists storm Greek ruling party HQ
U.S. declares Venezuela a national security threat, sanctions top officials
Venezuela's Maduro says US sanctions seek to topple his government
Judge delays ruling on unblocking Obama immigration executive actions
UC Irvine Student: US Flag Banned to Avoid 'Triggering' Hurt Feelings Among Illegals
Univ. of Oklahoma severs ties with frat after racist chant
Obama emailed Clinton at private address, didn't know 'details' of account
On 'QE' day, ECB launches new anti-deflation weapon
Brent falls while U.S. crude gains on easing stockbuild
Why oil decline could get ugly again
Total solar eclipse on March 20th, 2015 in Norway
5.3 magnitude earthquake hits near Saumlaki, Indonesia
5.1 magnitude earthquake hits near Constitucion, Chile
Colima volcano in Mexico erupts to 23,000ft
Sangay volcano in Ecuador erupts to 23,000ft
Sheviluch volcano on Kamchatka, Russia erupts to 13,000ft
Hundreds of US farmers sue Syngenta over GMO corn
Deadly bird flu strain confirmed in 2 Missouri facilities
New memories implanted in mice while they sleep
Google Ventures and the Search for Immortality
Obamacare premiums to significantly spike: CBO
WHO to begin large-scale testing of Ebola vaccine in Guinea
Ebola vaccine given for 2nd time after 7th person in Chicago tested for virus
Notre Dame Gets Supreme Court Boost in Birth Control Mandate Fight
Olympian Who Refused Doctors' Abortion Advice Gives Birth to Triplets
Extramarital Dating Site Unsettles the Land of Discreet Affairs
Egyptian actor calls for more nudity on TV to battle sexual harassment
College conservatives branded 'hate group' for refusing LGBT sensitivity training
Former SEALs chaplain could be kicked out of Navy for Christian beliefs
Tracking Bible Prophecy Headlines - 3/9/2015
Rumors: Iran Dictator Khamenei Has Died
Khamenei Alive, Makes Public Appearance to Stop Death Rumors
Analysis: More Mideast allies fear U.S. soft on Iran
Obama vows US would 'walk away' from 'bad deal' with Iran
Netanyahu suggests US moved the goal posts on Iran
Netanyahu: 'Not Good' If Obama Offering Arabs Nuclear Umbrella
Iran's New Missile Puts Israel 'in Range'
Israeli intelligence chief visits United States amid tensions
'Netanyahu never agreed to '67 borders or division of Jerusalem'
Netanyahu says Israel will not cede land to Palestinians
PMO denies Netanyahu backed off two-state solution
Netanyahu says his past support for Palestinian state 'simply irrelevant'
Settlers to Netanyahu: Do not take down our homes
German government refuses to label BDS as anti-Semitic
UC campuses roiled over claims of anti-Israel bias
Hezbollah: Israel's Strongest Foe?
ISIS Must Be Stopped for 'Our Own Sake,' Says Iraqi Prime Minister Haider al-Abadi
Monitor: Air strike on Islamic State-run refinery in Syria kills 30
UK plans airline laws to stop Britons from joining Islamic State
EU targets Syrian middleman it says bought oil from Islamic State
Saudi Arabia says talks to end Yemen crisis to take place in Riyadh
IS Attacks Christian Villages in Northeastern Syria
ISIS-affiliated social media network launched, say reports
Dempsey: Some Iraqi troops show up for training ill-prepared
Chad and Niger launch fight against Boko Haram
Israeli hostage in Nigeria released for ransom
Rocket attack hits Kidal UN base in northern Mali
African Training Exercise Turns Urgent as Threats Grow
Facebook atheist risking jail seeks to flee Egypt
Pastor Saeed 'Shaken' as Iranian Authorities Execute His Six Fellow Prisoners
Outcry and fear as Pakistan builds new nuclear reactors in dangerous Karachi
European Commission chief urges 'joint EU army,' Germany backs decision
Russia's anti-U.S. sentiment now is even worse than it was in Soviet Union
Russian investigators seek arrest of five suspects in Nemtsov killing
Ukrainian serviceman killed despite ceasefire
'Huge gaps' in Clinton email record, Benghazi probe chief says
Issa: Clinton could face criminal charges
Emails May Be a Key to Addressing 'Pay-to-Play' Whispers at Clinton Foundation
Obama in Selma: "Our March Is Not Yet Ended, but We're Getting Closer"
Transcript: Obama's speech at Selma marking 'Bloody Sunday' anniversary
Fresh drone flight over sensitive French military site
US Senator warns that FAA computer systems are at risk of cyber attack
McConnell vows no debt default as deadline nears
Venezuela to install finger scanners in supermarkets to tackle hoarding, panic buying amid shortages
AAA: Gas prices up for 39 straight days
5.6 magnitude earthquake hits near Punta de Burica, Panama
5.2 magnitude earthquake hits near Ndoi Island, Fiji
Sheviluch volcano on Kamchatka, Russia erupts to 25,000ft
Sabancaya volcano in Peru erupts to 19,000ft
Soputan volcano in Indonesia erupts to 12,000ft
Epic snows have meant economic woes across all industries
Drought forces water rate hikes
Florida Officials Say They Were Banned From Saying 'Climate Change' and 'Global Warming'
Over 300 Republicans Petition Supreme Court to Legalize Gay Marriage
Here Are The 379 Companies Urging The Supreme Court To Support Same-Sex Marriage
Female actress Octavia Spencer to Play God in Lionsgate's Adaptation of 'The Shack'
Tracking Bible Prophecy Headlines - 3/8/2015
France, US agree Iran nuclear deal needs to be stronger, Kerry says
Iran: Technical roadblocks to nuclear deal eliminated
What Iran Won't Say About the Bomb
Netanyahu suggests Congress speech preventing world powers from rushing to bad deal
Diplomacy: The new and the omitted in Netanyahu's address
Thousands of Israelis Attend Anti-Government Protest Ahead of Election Day
Ex-Mossad chief at anti-Netanyahu rally: Our leadership scares me more than our enemies
Iran general and 10,000 troops, within six miles of Israeli border
Are booming German-Iran business relations hurting Israel?
Revealed: Document showing key points of secret Israeli-Palestinian talks
Israel fires at Gaza boats, kills Palestinian fisherman
'Dampened by Iron Dome, Hamas shifts to short-range rockets'
Galant: Government knew of tunnels leading to preschools, didn't take action
UN chief slams acts of terror, violations of int'l humanitarian law in Iraq
US, allies conduct air strikes against Islamic State in Syria, Iraq
Report: FBI, DHS Warn Law Enforcement Across U.S. About Teens Joining ISIS
Canadian killed by friendly Kurdish fire in northern Iraq
2 Australian brothers aged 16 and 17 stopped at Sydney to prevent them joining Islamic State
Islamic State destroying Hatra, another ancient city in Iraq
IS Attacks Christian Villages in Northeastern Syria
Nigeria's Boko Haram pledges allegiance to Islamic State
Over 50 killed in suicide blasts at northern Nigerian bus station, markets
UN says talks among warring Libyan factions make progress
Islamist militants kill 5 in restaurant attack in Mali capital
Saudi Arabia becomes world's biggest defense importer
2 Nemtsov suspects detained in Russia, prompting skepticism
Ukraine crisis: Rebels 'pull heavy weapons' from front line
Politicians face investigation in Brazil's biggest ever corruption scandal
Cruz: Menendez probe politically motivated
Protesters march in Wisconsin after black man shot dead by police
Wis. police urge restraint after officer kills black teen
Secret Service Briefly Locks Down White House After Bomb-Sniffing Dog's Alert
CIA director Brennan orders major overhaul
Google has developed a technology to tell whether 'facts' on the Internet are true
Strong solar flare from emerging sunspot
6.0 magnitude earthquake hits near Kimbe, Papua New Guinea
5.7 magnitude earthquake hits near Atka, Alaska
5.5 magnitude earthquake hits near Kimbe, Papua New Guinea
5.1 magnitude earthquake hits south of the Fiji Islands
Zhupanovky volcano on Kamchatka, Russia erupts to 27,000ft
Sheviluch volcano on Kamchatka, Russia erupts to 25,000ft
Colima volcano in Mexico erupts to 23,000ft
Kliuchevskoi volcano on Kamchatka, Russia erupts to 21,000ft
Popocateptl volcano in Mexico erupts to 20,000ft
WHO Begins Ebola Vaccine Trial in Guinea
Study warns effects of Endocrine disrupting chemicals and staggering health costs
Conservative politicians, leading employers among those supporting gay marriage in amicus briefs
Google, Facebook, Microsoft, Apple, Coca-Cola Among 379 Companies to File Brief Supporting of Gay Marriage
Planet Fitness Revokes Woman's Membership After Transgender Complaint
Tanzania albinos: 32 witchdoctors held in anti-murder drive
Tracking Bible Prophecy Headlines - 3/7/2015
Iran nuclear commitments do not go far enough, France says
The White House just gave Benjamin Netanyahu a sick Twitter burn
Flashback - Dem Senator Bob Menendez: Obama's Iran Talking Points 'Straight Out of Tehran'
Flashback - Dem Senator Bob Menendez: Cuba trade rewards 'brutal behavior'
Feds prepare criminal corruption charges against Senator Bob Menendez
Netanyahu aide denies PM okayed return to '67 lines in talks with Palestinians
Obama may seek new peace push after Israeli election
Obama planning to pressure Israel after March 17th elections? Likud officials say, 'Bring it on'
Lew to Congress: US hits debt limit on March 16, needs to be raised ASAP
Blaming Israel for Gaza's reconstruction delays is wilful ignorance
Palestinian Council Questions Security Arrangement With Israel
Terror Attack Proves Israel Needs an 'Iron Hand'
Jewish graves desecrated on Mount of Olives
Farrakhan: 'Lying, murderous Zionist Jews' behind 9/11
'Eurabia' fears rise after terror strikes: Myth or reality?
'Nobody is going to wait': Saudi drafting nuclear back-up plan to counter Iran?
New Saudi king aims for Sunni unity vs Iran and Islamic State
Iraqi Troops Drive ISIS Out of Al-Baghdadi, U.S. Military Says
Syria to West: Accept that Assad is here to stay
UN condemns use of chemical weapons in Syria, but does not blame Assad regime
UN council threatens action if chlorine used in attacks in Syria
In private, some in European mull repairing relations with Assad to fight ISIS
Jordan's Queen Rania calls ISIS 'crazy people' with 'nothing Islamic' about them
Arrested ISIS-supporting American says he planned to kill Obama, bomb Israeli embassy
Inspired by ISIS, Kids in Yemen Set Fire to Ten-Year-Old Boy in Cage
ISIS 'has 90,000 Twitter supporters' worldwide
Outrage: Extremists take ancient statues, damage Iraqi site
ISIS-Captured Christians: We Did Not Believe We Would Come Out Alive
Phyllis Sortor, American Missionary Kidnapped in Nigeria, Is Free
Boko Haram readies for battle in northeast Nigeria, residents say
Egypt implements first execution against Mursi supporter
UN experts concerned Libya arms could be diverted to militias
In Turkey, sharp rise in prosecutions over insults to president raise alarm over democracy
Gunmen attack restaurant in Mali capital, four dead
Belgian foreign minister: Terrorism possibly behind Mali attack
NATO lashes out at 'revisionist' Russia, Moscow blasts West for creating new 'divisive lines'
Pressure to arm Kiev could increase despite risks: top U.S. diplomat
Russian president Putin announces a 10% pay cut for himself, other Kremlin officials
The world's tiniest drone shows privacy may be dead for good
Clinton's personal email use - despite clear rules - raises double-standard questions
Emails show Clinton aides running interference during Benghazi attack
Dems vow to protect Boehner from conservative coup
Obama: Ferguson report exposed racially biased system
US economy creates 295,000 jobs in February
Why 5.5 percent unemployment isn't as great as it seems
62.8%: Labor Force Participation Has Hovered Near 37-Year-Low for 11 Months
5.0 magnitude earthquake hits off the coast of Aisen, Chile
Colima volcano in Mexico erupts to 25,000ft
Popocateptl volcano in Mexico erupts to 20,000ft
Record cold temps ice over D.C. area following record snowfall
Metro Detroit Breaks 114-Year-Old Winter Weather Record
Beijing to try to cap population at 23 million by 2020 due to severe water shortages
Laser procedure can turn brown eyes blue
World's First Three-Way Gay Marriage Takes Place in Thailand
Civil rights groups ask judge to order gay-marriage licenses in Alabama
Same-sex couple's adoption case headed to Supreme Court
Obama administration files brief in top court backing gay marriage
2016 prospect Jeb Bush defends Common Core school standards
New Mexico students vote for a Communism-themed prom
California university student council passes bill to ban flags
Tracking Bible Prophecy Headlines - 3/6/2015
Netanyahu: Purim reminds us of 'our determination to overcome those who rise against us'
Iran, Anti-Semitism, And Parallels From The Past
Hillary Clinton leaked intel to hurt Israeli war plans, says watchdog attorney
Kentucky under "State of Emergency" Days after CongressmanYarmuth Rebukes Israel
BBC reporter defends tweet that Netanyahu played 'the Holocaust card'
Zarif: The Netanyahu regime 'should be annihilated'
Iran Renews Vow to 'Annihilate' Israel, NBC Buries Lede
Iran hints it might not reject 10-year partial freeze of nuclear work
European Union foreign policy chief Mogherini: Good deal is at hand in Iran nuclear talks
Kerry tries to reassure Iran's Gulf rivals on nuclear talks
Kerry to Gulf allies: US not seeking 'grand bargain' with Iran
Analysis: US, Sunni states talk about regional 'nuclear umbrella'
US keeping an eye on Iran's 'destabilizing' acts, Kerry says
US challenges Israel to sharpen alternative path on Iranian nuclear negotiations
McConnell postpones Iran debate in US Senate, after Democrats complain
Netanyahu's Iran speech gains tacit support in Saudi Arabia
Saudis in unusual agreement with Netanyahu about Iran, but question Israel's motives
British MPs fail in pressing again for Palestinian recognition
Abbas: Palestinians won't accept Jewish state
PLO leaders recommend that Palestinian Authority halt security coordination with Israel
Israel: No changes in ties with Palestinian Authority
Car rams into 5 pedestrians in suspected terror attack in Jerusalem
Suspected Jewish extremists torch Palestinian cars
Jerusalem mayor: We will not allow terror to disrupt our lives
Israel resuming some Gaza produce imports halted in 2007
'Israel's decision to double water supplies to Gaza is an improvement but still inadequate'
IDF uses Google Glass-like technology for real-time warfare
IAF faces new challenge from Egypt
Egypt puts over 200 on trial, accused of jihadi activity
Libya chaos deepens as Isil strikes threaten to halt oil production and government bombs Tripoli airport
Insurgent sources: Blast in Syria kills top al-Qaida commander
IS 'bulldozed' ancient Assyrian city of Nimrud, Iraq says
US Christian Millionaire Joins the Fight Against ISIS
US warns about American youths seeking ISIS connection
Suspected Boko Haram gunmen kill 68 in Nigerian village
Afghan men don burqas, take to the streets for women's rights
Russia to Host Syria Peace Talks in April
Russia gets $15 mln gas payment from Ukraine, cut off averted
Scribbled note shows Nemtsov on trail of Russian deaths in Ukraine
As House panel issues subpoenas, questions mount over Clinton e-mails
Clinton used personal email - but ousted ambassador was chastised for doing the same
Self-Driving Cars Will Be in 30 U.S. Cities by the End of Next Year
Self-driving cars could save $190B a year in damages and health costs
Mark Cuban: We're in a Tech Bubble - and It's Worse Than 2000
The Second Round of the Crisis Will DWARF 2008 In Size and Scope
Euro sinks to 11-1/2-year low, bonds gain after ECB
5.6 magnitude earthquake hits the Mid-Indian Ridge
5.3 magnitude earthquake hits near La Serena, Chile
5.2 magnitude earthquake hits near Minab, Iran
Colima volcano in Mexico erupts to 25,000ft
Sheviluch volcano on Kamchatka, Russia erupts to 23,000ft
Kliuchevskoi volcano on Kamchatka, Russia erupts to 20,000ft
Fuego volcano in Guatemala erupts to 19,000ft
Sinabung volcano in Indonesia erupts to 14,000ft
Reventador volcano in Ecuador erupts to 13,000ft
Storm: 20% of all U.S. flights canceled Thursday
LaGuardia Airport Closes Amid Snowstorm After Plane Skids off Runway
Winter storm left motorists stranded on Kentucky interstates
National Guard Sent to Rescue Stranded Motorists on I-65
Plunging Arctic Air Challenges Records in the East
Flashback 1985: Gov't Scientists Predicted NYC Would Resemble Daytona Beach
NOAA: El Nino is 'too little, too late' for California drought
Thousands evacuated in Argentina flooding
Thailand tests floating homes in region grappling with floods
Vaccine, Not Ebola, Made Doc Sick, Study Finds
Federal lawmakers demand answers from FDA on superbug response
Health checks by smartphone raise privacy fears
More Than 300 Republicans Call on Supreme Court to Recognize Gay Marriage Nationally
Alabama Supreme Court tells judges to stop issuing same-sex marriage licenses
Appeals court allows Nebraska gay marriage ban to stand
Singapore Court Fines Blogger for Comments on Gay Sex Cases
Florida city wages soviet-style crackdown on churches
Tracking Bible Prophecy Headlines - 3/5/2015
Rouhani warns, reach deal or see nuke efforts accelerate
Iranian president says Israel 'greatest danger'
Report: Iran's Supreme Leader Hospitalized in Critical Condition
Call it a Purim Miracle: Reports Say Ayatollah Khamenei in Critical Condition
Speculation over successor after Iran's Khamenei reportedly hospitalized in serious condition
Zarif: Nuclear talks are under pressure from 'scaremongers'
Kerry: Demanding Iran's 'capitulation' is no way to secure nuclear deal
Day after Netanyahu warning, US and Iran say make 'some progress' on nuke talks
Israel will be in 'wheelchair' if it attacks Iran: Larijani
Netanyahu responds to Obama: We did indeed present practical alternative to Iran deal
Christians United for Israel calls Netanyahu's speech a 'Churchill moment'
'Netanyahu is Our Esther'; Congressman Hails PM's Speech
US aims for March 'understanding' with Iran on nukes
Reid wants Congress to delay Iran legislation
Liberman to 'Post': All options on the table to stop nuclear Iran
If US fails, PM signals Sunni Arab states, we'll hold the line against Iran
Iraq says Iran nuclear talks will lead to peaceful solution
Chinese official at Iran nuclear talks sees hope of a deal
Argentina seeks to revive deal with Iran to solve 1994 Jewish center attack
Argentine prosecutor appeals ruling that cleared Fernandez in 1994 bombing case
U.S. budget caps could complicate Israel's missile funding request
Yadlin: the PA has Chosen a 'Diplomatic Intifada'
Gaza's Islamic Jihad Says It's Ready for Next Round of Fighting With Israel, Will Employ Hamas' Tunnel Strategy
IDF unveils new method for destroying terror tunnels
UN envoy says Israel must investigate civilian killings in Gaza war
Abbas: Palestinians won't accept Jewish state, 'Islamization of struggle in Mideast'
Israel to double water supplies to Gaza Strip amid tensions
PLO to meet on future of Palestinian Authority
Number of Palestinians working for Israelis doubles
UK bans ad for implying Old Jerusalem part of Israel
Court Allows Jewish Prayer on Temple Mount
Will the Last Jews of Yemen Be Able to Escape?
Egypt's El-Sisi Closing 27,000 Mosques in Effort to Fight Islamic Terror
Egypt warns women against marrying IS fighters online
Libya oil fields of Bahi and Mabruk 'seized by militants'
Sources: Aleppo blast damages government security building
Jordan says international support for Syrian crisis lacking
Jordan's King Abdullah "this is a third World War by other means"
Defense secretary takes issue with 3-year timeline in Obama's ISIS plan
US Syria strategy falters with collapse of rebel group
Defense secretary: 'Mistake' to have 'blurted out' Mosul offensive plans
Quds force leader, commanding Iraqi forces against ISIS, alarms Washington
Iraqi forces reportedly capture villages, oil fields around ISIS-held Tikrit
Islamic State torches oil field east of Tikrit
Large UK charities investigated for donating to ISIS, contacct with 'Jihadi John'
'9/11 was wrong' said Jihadi John in newly released audio
Saudi Arabia executions now at 'unprecedented rate' after kingdom kills four more in two days
Drone spotted near Charlie Hebdo as 10 more fly over Paris
NYC public schools to close on Muslim holidays
Top general: US considering possible Middle East missile defense
Top U.S. General Says Washington Should Consider Arming Ukraine
Vladimir Putin condemns 'shameful' political crimes after Boris Nemtsov killing
Crossing the Kremlin: Nemtsov latest in long line of Putin critics to wind up dead
Russia starts large-scale military exercises in southern regions
SKorean Media Say US Ambassador Attacked and Hurt
North Korea media calls attack on U.S. ambassador "deserved punishment"
US says N.Korea nuclear and missile work 'of great concern'
China military budget 'to rise 10%'
China says tech firms have nothing to fear from anti-terror law
Snowden says U.S. not offering fair trial if he returns
According to two FCC commissioners, those new regulations are bad all around
House Benghazi Committee Subpoenas Clinton's Personal Emails
Using Private Email, Hillary Clinton Thwarted Record Requests
Clinton's E-Mail System Built For Privacy Though Not Security
Who Is Eric Hoteham? Clinton Private Server Listed Under Mysterious, Untraceable Name
Hillary Clinton urges State Department to release emails
State Department hit with suit for Kissinger records
Justice Department report clears Darren Wilson in Michael Brown shooting, but has harsh words for Ferguson police
Police say Obama bullet ban isn't needed, AR-15 round isn't a threat
USCIS Officials Reveal Feds Processed 7 Million Immigration-Related Applications in One Year
2009 transcripts reveal Fed confronting a chaotic banking system
US stocks fall broadly a day after Nasdaq passes 5000 mark
CBO: Debt limit will have to be increased by October or November
Euro zone rebuffs Spanish talk of new Greek bailout
5.5 magnitude earthquake hits near Sinabang, Indonesia
Sinabung volcano in Indonesia erupts to 30,000ft
Popocateptl volcano in Mexico erupts to 25,000ft
Colima volcano in Mexico erupts to 20,000ft
Tungurahua volcano in Ecuador erupts to 18,500ft
Zhupansovsky volcano on Kamchatka, Russia erupts to 17,000ft
Reventador volcano in Ecuador erupts to 13,000ft
Eastern half of US braces for yet another round of heavy snow and freezing temps
States of emergency declared as much of US braces for winter storm
Winter Storm Thor Kills 7; Nearly 150 Injured After Falling on Ice in Omaha
Flooding Wreaks Havoc Across Ohio Valley as Snow Tracks Northeast
Temps drop 30 to 45 degrees in 24 hours ahead of next winter storm
Record-Breaking Cold Likely in the First Week of March
Nova Scotia aquaculture fish killed by superchilled water
Antarctic Sea Ice Did The Exact Opposite Of What Models Predicted
Dozens of birds drop dead out of the sky in Maury County at the same time
This Microchip Will Deliver Drugs in Your Body by Remote Control
As Supreme Court takes up ObamaCare, GOP offers alternatives, Dems warn of 'massive damage'
Obamacare at the Supreme Court: Justices again divided over landmark health law
Six quick facts about today's massive Supreme Court case that could derail Obamacare
Mainstream media wages war on REAL science by blindly pushing dangerous vaccines
Public Health Officials Know: Recently Vaccinated Individuals Spread Disease
Flu Winds Down as FDA Aims for Better Vaccine Next Winter
Reports: No FDA Approval For Device At Center Of UCLA Superbug Outbreak
Second Los Angeles hospital identifies 'superbug' infections
The flea that carried the bubonic plague lives in New York City
Fifth monkey has signs of deadly bacteria in lab mishap
Aborted baby organs to be used to grow transplants for medical patients
Al Franken Apologizes 'For Being A Guy' at Abortion Gala
Home Office tells Nigerian asylum seeker: 'You can't be a lesbian, you've got children'
Should Two Supreme Court Justices Who Officiated Gay Weddings Recuse Themselves From Same-Sex Marriage Case?
Alabama judges stop issuing marriage licenses to gay couples after ruling
Utah LGBT anti-discrimination bill gets Mormon approval
Dr. Ben Carson Argues Being Gay Is 'Absolutely' a Choice
Ben Carson apologizes for remarks on homosexuality
ABC Family's 'The Fosters' Airs Youngest-Ever Gay Kiss Between Two 13-Year-Old Boys
Hundreds of Students Protest Common Core Tests
Tracking Bible Prophecy Headlines - 3/4/2015
Transcript and video: Netanyahu's Full Address To Congress
Netanyahu makes his case on Iran deal, but to audiences with limited leverage
Broadcast Networks Don't Carry Israeli Prime Minister's Address to Congress
Netanyahu: Nuclear Deal 'Paves Iran's Path To The Bomb'
Netanyahu to Congress: Emerging deal would lead to a nuclear Iran and inevitable war
Netanyahu to Congress: US-Israel alliance must remain above politics
Obama disparages Netanyahu's judgment on Iran, says he 'made all sorts of claims'
Obama: Nothing new in Netanyahu's Congress speech
Obama: Netanyahu Offers No Viable Alternative to Iran Talks
Democrat Pelosi says Netanyahu's Congress speech 'an insult to the intelligence of the US'
Dem Rep Yarmuth: Netanyahu Was 'Condescending,' Compares Him to Child
US officials warns tensions with Israel could last, as Kerry lobbies Saudis on Iran
Iran pans Netanyahu speech as Sunni Arabs support
Iran condemns PM's 'boring,' 'lie-spreading' speech
Iran FM Zarif criticizes Netanyahu for trying to influence nuclear deal
Iran Fires Back: Netanyahu Doesn't Have Influence
Iran calls Obama's 10-year nuclear demand 'unacceptable'
Netanyahu to Congress: Iran's Khamenei spews the worst kind of anti-Semitic hatred
Iran's Khamenei: 'Increasing global hatred of Israel is a sign of divine help'
UN nuclear watchdog says Iran still withholding key information on atomic program
Germany: Iran nuclear talks progressing better than in past decade
US Senate could soon debate Iran nuclear deal bill
Pro-Israel lobbyists heap Iran pressure on US Congress
After Congress Speech, Leader of Israel's Shas Party Pledges Allegiance to Netanyahu
Meretz leader Gal-On: Netanyahu's speech to Congress was 'chutzpa'
Herzog: Netanyahu's Congress speech will boomerang on Israel
7 Times Obama Failed to Support Israel
PLO to hold talks in Ramallah on possibly suspending security ties with Israel
PA: Kerry's remarks at UN contradict Human Rights Council
Jerusalem court upholds Jewish prayer on Temple Mount
Report: Egyptian army given green light to strike Gaza
Hamas Leader: We'll Respond to Egypt as We Do to Israel
Explosion in Cairo Kills Two, Wounds Nine
Vatican Confirms ISIS' Threat on Pope Francis' Life; Pontiff Condemns 'Intolerable Brutality' of Jihadists
Report: ISIS' American jihadist carries out suicide attack against Iraqi soldiers
America will protect and support 'vetted' Syrian rebels, US official says
US-lead coalition strikes 14 Islamic State sites
Iranian commander helps Iraqi forces in attempt to seal off Islamic State around Tikrit
Dempsey says Iranian hand in Iraq could turn out well
Saudi Arabia, South Korea sign nuclear cooperation agreement to build reactors
North Korea has power to deter US "nuclear threat", foreign minister says
North Korea rejects UN human rights condemnations
Ukraine says return of Crimea a must for mending ties with Russia
US commander: Arming Ukraine would increase domestic pressure on Russian President Putin
Obama, EU leaders agree to put more costs quickly on Russia if needed over Ukraine
Merkel says to push for freedom of expression in Russia
Exclusive: Obama sharply criticizes China's plans for new technology rules
Freak flaw undermines security for Apple and Google users, researchers discover
US travellers set for EU biometric dragnet
Fugitive ex-NSA contractor Snowden seeks to come home: lawyer
House Approves Homeland Security Budget, Without Strings
House approves DHS funding bill, ending immigration standoff
Gov't Union: Obama's Weak Immigration Policy Is Inviting An Attack Worse Than 9/11
2 racist emails cited in federal report on Ferguson police prompt outrage
Lawmakers Taking Another Crack at Expanding Gun Checks
The Fragility of the Global Financial Order
US running out of room to store oil; price collapse next?
Should Humanity Try to Contact Alien Civilizations?
6.1 magnitude earthquake hits near Sikabaluan, Indonesia
5.3 magnitude earthquake hits near Iquique, Chile
Minor earthquake swarm on the Reykjanes ridge
Villarrica volcano erupts to 30,000ft in southern Chile, thousands flee
Shiveluch volcano on Kamchatka, Russia erupts to 30,000ft
Kliuchevskoi volcano on Kamchatka, Russia erupts to 23,000ft
Popocateptl volcano in Mexico erupts to 23,000ft
Colima volcano in Mexico erupts to 20,000ft
Sangay volcano in Ecuador erupts to 17,000ft
Senators call for hearing into fraudulent reports linked to Superstorm Sandy
Oklahoma City to Boston: Snow, Ice to Snarl Travel for 1,500-Mile Corridor Into Thursday
Mystery solved: Officials find source of bad odor lingering in Louisville, Kentucky
Tougher laws a likely legacy of the Disneyland measles outbreak
Bubonic plague-carrying fleas found on New York City rats
Cholera epidemic kills 41 in Mozambique
Norovirus reported at Phoenix VA Hospital; 35 staff members, patients reportedly ill
Texas lawmaker files bill to legalize marijuana
Could Supreme Court Obamacare ruling lead to 'chaos'? Rhetoric heats up.
Scott Walker Comes Out in Support of 20 Week Federal Abortion Ban
Miscarried at 19 weeks, baby Walter's life is changing the abortion debate
Ala. Supreme Court orders probate judges to stop issuing same-sex marriages licenses
New Fern Discovery Pokes Hole in Evolutionary Theory Assumptions
Tracking Bible Prophecy Headlines - 3/3/2015
Kerry Warns Netanyahu: Don't Reveal Iran Deal Details
US-Israel intel cooperation on Iran's nuclear program has been stopped
Netanyahu to AIPAC: Reports of demise in ties with the US are 'just wrong'
US envoy to UN at AIPAC: There will never be a sunset on America's commitment to Israel's security
Susan Rice lauds 'bright future' of US-Israel relationship
Susan Rice Tells Israel Lobbyists Their Demands Are 'Unachievable'
Susan Rice: Soundbites won't stop Iran from obtaining nuclear weapon
Netanyahu: Iran nuclear deal threatens Israel's security
Bibi Lists Times Israel Defied U.S. to Act in Self Defense
Netanyahu's speech to Congress: Has hyper-partisanship invaded foreign policy?
Obama disparages Netanyahu's judgment on Iran, says he 'made all sorts of claims'
Obama says Netanyahu wrong before on Iran
Netanyahu warns Obama on Iran deal, says he means no disrespect
Obama: Speaking to Congress a few weeks before election - 'a mistake'
Why Religious Jews See a Parallel Between the Netanyahu-Obama Rift on Iran and the Bible's Book of Esther
White House says Netanyahu's speech should not complicate Iran talks
Obama says Iran must halt nuclear work for at least a decade
IAEA head says cannot say when investigation into Iran's nuclear work will end
US lawmakers send letter to Obama as deadline for nuclear agreement with Iran looms
Palestinians to file first 'war crime' case against Israel on April 1
US senators introduce resolution condemning anti-Semitism in Europe
Man on most-wanted terror list detained in Somalia, official says
Libya's elected parliament agrees to resume UN talks
More than a dozen ISIS operatives in Libya, but no US authority to strike
Boko Haram beheading video shows ties to ISIS, say experts
Study Links Syria Conflict to Drought Made Worse by Climate Change
Iraqi forces reportedly begin attack to recapture Tikrit from ISIS
Vatican on alert amid threat of Islamist attacks
Australia to send 300 more troops to Iraq on training mission
US-led coalition conducts 9 air strikes against Islamic State in Syria, Iraq
Donations drying up for Islamic State group but Syria war refugees could be prime for recruiting: U.S. spy chief
U.S. Intel Chief: Roughly 40 Americans Have Returned from Syria
Isis threatens Twitter employees over blocked accounts
Dakota Johnson's 'SNL' ISIS spoof stirs outrage online
Iran's Guards increase monitoring of social media - state TV
FCC chief scheduled for marathon week of testimony on Internet rules
Internet at a Crossroads - How Government Surveillance Threatens How We Communicate
These 'privacy glasses' make you invisible to facial recognition
Homeland Security funding drama darkens U.S. fiscal outlook
Obama "Very Interested" In Raising Taxes Through Executive Action
IRS defends paying refunds to illegals who never filed taxes
S&P, Dow post record closes, dollar hits 11-year high
How Much More Economic Pain Can Vladimir Putin Take?
EU brokers Russia-Ukraine gas deal amid mild optimism over truce
US to Deploy Six National Guard Companies to Ukraine This Week
Venezuela gives US two weeks to cut 80 diplomats
Astronomers Find a Dusty Galaxy That Shouldn't Exist
Solar flare and radio blackout
US military satellite explodes above Earth
First came the frackers, then came the earthquakes
5.3 magnitude earthquake hits near Vallenar, Chile
5.1 magnitude earthquake hits near Manokwari, Indonesia
5.0 magnitude earthquake hits near General Luna, Philippines
Sangay volcano in Ecuador erupts to 25,000ft
Popocateptl volcano in Mexico erupts to 20,000ft
Colima volcano in Mexico erupts to 19,000ft
Rare hailstorm turns sunny California into a winter wonderland
February 2015 Enters Many Record Books Across the US
Massive fire in South Africa destroys thousands of acres in Cape Town
Attorney: Ebola nurse to sue for negligence
Measles outbreak reaches 17 states
Mystery paralysis in children is perplexing parents - and researchers
U.S. judge rules Nebraska same-sex marriage ban unconstitutional
Spiritual leader 'manipulated 400 men into removing testicles so they could be closer to God'
Frustrated students walk out over new Common Core testing
Tracking Bible Prophecy Headlines - 3/2/2015
Report: Obama Threatened to Shoot Down IAF Iran Strike
UN nuclear watchdog says Iran still withholding key information on atomic program
Kerry slams UN rights panel for 'unbalanced focus' on Israel
Kerry to avoid Netanyahu speech by meeting with Iran FM in Geneva, defending Israel at UN
Kerry says 'long way to go' to reach Iran nuclear deal
Iran says nuclear deal hinges on US will to lift sanctions
Netanyahu to lay out elements of Iran deal, urge pushing back deadline
Netanyahu set to 'reveal new details to Congress about emerging Iran deal'
Obama to give pre-Netanyahu interview
Why Obama's Iran deal is a path to war
Netanyahu gives Obama the Book of Esther. Biblical parable for nuclear Iran?
Rouhani's Adviser: Netanyahu's Speech will Benefit Iran
Former Israeli security commanders: Netanyahu speech will bring Iran closer to the bomb
Live broadcasting ban for Benjamin Netanyahu's speech to US Congress
At AIPAC, Netanyahu-Obama tiff is much ado about (almost) nothing
Before Netanyahu Speaks, AIPAC Gives Thanks for An Aggressive Congress
Congress uninformed on Iran deal while Israel already 'knows a lot,' official says
Democrats, Republicans accuse each other of trying to spin Netanyahu visit to their political advantage
US Senator Feinstein slams 'arrogant' Netanyahu: 'He doesn't speak for me'
Rev. Graham: 'Anti-Israel and Anti-Semitic' Muslims Influencing WH Against Netanyahu
U.S. deserves 'benefit of the doubt' on getting Iran nuclear deal, Kerry says
Kerry: Anti-Israel bias is undermining the UN Human Rights Council
Palestinian sources: Kerry pressing Abbas to hold off on anti-Israel measures before election
IDF General Staff orders massive surprise drill in West Bank
Palestinian activist: Boycott of Israeli products massively underway
'Jews using Holocaust to suck the blood of Germans,' Egypt TV host says
Sources: Explosion near top court building in Cairo, five wounded
After Egypt calls Hamas 'terrorist' group, Gaza braces for isolation
Hamas 'working to double its arsenal of rockets for next war with Israel'
Israelis charged with smuggling raw materials into Gaza for Hamas military use
Rick Perry at CPAC: ISIS 'Apocalyptic,' Wants to Bring World Back to Seventh Century
Jordan's king calls fight against Islamic State 'a third world war'
Islamic State releases 19 Christians, more than 200 still captive
Iraqi premier gives ultimatum ahead of hinted Tikrit attack
Iraqi forces reportedly begin attack to recapture Tikrit from ISIS
Australia bans travel to Mosul ahead of possible offensive
Twitter Reviewing Alleged ISIS Threat to Co-Founder Jack Dorsey
Reports Indicate Egypt, Italy, Russia Planning Military Action in Libya
Rockets in Libya kill two in Benghazi
UN report calls for tightening of Libya arms embargo
Many South Sudan boys 'kidnapped to be child soldiers'
Drone attack in Yemen kills suspected al Qaeda militants: sources
Ukraine crisis: Kerry and Lavrov hold Geneva discussions
Death toll in eastern Ukraine conflict tops 6,000, UN human rights office says
Ukraine says Russia continues to violate winter gas agreement
Remembering Slain Critic of Putin, Tens of Thousands March in Moscow
Russia's opposition: who is left to take on Vladimir Putin?
N. Korea fires missiles in anger as South-US drills begin
Kim Jong Un reportedly tells North Korean army to 'prepare for war' with US
Hong Kong police arrest 36 in anti-China protests
Terrorists using eBay and Reddit to send coded messages: Mossad
House GOP unites against amnesty as Homeland Security showdown intensifies
Congress no closer to funding Homeland Security Department as another shutdown deadline looms
Despite Greece, euro zone is turning the corner
Dot-com deja vu: Nasdaq closes in on its record high
5.1 magnitude earthquake hits near Lolayan, Indonesia
5.0 magnitude earthquake hits near Copiapo, Chile
5.0 magnitude earthquake hits near Punta de Bombon, Peru
Popocateptl volcano in Mexico erupts to 24,000ft
Kliuchevskoi volcano on Kamchatka, Russia erupts to 23,000ft
Colima volcano in Mexico erupts to 22,000ft
Santa Maria volcano in Guatemala erupts to 16,000ft
Reventador volcano in Ecuador erupts to 15,000ft
Fuego volcano in Guatemala erupts to 13,000ft
New volcano island getting big in Japan
Arrival of March brings more snow to New England, Boston inches short of snowfall record
NOAA: 2185 cold records broken or tied in past week - 1913 Low Min Records Broken & 272 tied in 7 days
Flooding in Madagascar capital kills at least 14: rescuers
Gaza floods: dispelling the myth about Israeli 'dams'
Earth's Sun Impacts Our Climate More During 'Cool' Periods
Climatist Jihad? Silence your enemies
Connected Phone, Connected House, Connected Car...Connected Body?
Jindal: GOP Leaders in Congress Fear Repealing Health Law
MMR vaccines contain cells from aborted human babies
Cookie Boycott Announced After Girl Scouts Honor Pro-Abortion Congresswoman
Tracking Bible Prophecy Headlines - 3/1/2015
Iran dismisses Netanyahu attempts to prevent emerging Iran deal as 'fruitless'
Iran's Zarif criticizes Netanyahu's 'scaremongering'
Obama, Netanyahu on Collision Course 6 Years in the Making
Obama vows veto of new Senate legislation ensuring vote on Iran deal
Netanyahu Congress Speech Targets Obama Iran Deal, Israel Voters
Netanyahu visits Western Wall ahead of US speech, vows to fight Iran deal
Netanyahu at Western Wall: I respect Obama, but it's my duty to ensure Israel's security
Netanyahu boards plane for Washington: I go as an emissary of the entire Jewish people
Netanyahu's address to Congress will be most important speech of his life
Fundamentally Freund: Obama - More concerned about silencing Israel than protecting it
Iran cleric vows to 'raise flag of Islam on White House' to avenge Israeli attack
Amid political tensions, Israel reportedly lobbies US for military funds
IDF drill prepares for large scale unrest in West Bank, collapse of security coordination with PA
Jewish groups condemn Boteach 'genocide' ad on Susan Rice
Anti-Israel divestment push gains traction at US colleges
Report: UN Secretary General hints Israel deliberately targeted UN peacekeepers in Lebanon
Sisi speaks of stability, relations with Gulf nations, need for joint Arab force
Egypt court lists Hamas as terrorist organization, sentences Brotherhood leader to life
Hamas says Egypt listing it as terrorist organization is "shocking and dangerous"
Senior Fatah official calls for using 'force' against Israeli 'occupation'
Liberman calls to 'outlaw' Israeli Arab extremists after protests against Herzog, Livni
UN: Iraq violence kills at least 1,100 in February
US-led coalition launches air strikes on ISIS targets in Iraq, Syria
Pentagon scraps attack on Mosul; Iraqi forces not ready for major battle
Mother of James Foley Forgives Jihadi John for Beheading Son
Assyrian Christians under increasing assault from ISIS fight back
ISIS to release 29 Assyrian Christians, monitoring group says
Islamic State group throws homosexual off roof
Missing UK teens seen on video in Turkey before going to Syria
Syrian army takes villages in south
Kurd rebel leader in Turkey calls on militants to attend disarmament talks
Kurdish rebels call disarmament move historic, want Turkey to step up reforms
Iran offers to safe-guard Iraqi artifacts after ISIS rampage in Mosul museum
Bahrain charges 17 bombing suspects
Yemen, a U.S. counter-terrorism partner, teeters on edge of collapse
Gulf countries relocating embassies in Yemen
Thousands protest against Newcastle march of UK branch of German anti-Islam group
Egyptian defense minister leads military delegation to Moscow, aims to increase cooperation
Investigators probe whether Nemtsov murder was meant to destabilize Russia
Russian opposition leaders allege Kremlin links to Nemtsov slaying
Why the Kremlin Is Blaming Putin Critic's Murder on a 'Provocation'
Nemtsov planned to reveal Russian links to Ukraine conflict: Poroshenko
Boris Nemtsov: 'I'm afraid Putin will kill me,' politician said weeks before being shot dead
Boris Nemtsov Joins List of Dead Vladimir Putin Critics
Russian President Vladimir Putin vows to punish Boris Nemtsov killers
Sir John Sawers, ex-MI6 chief, warns of Russia 'danger'
After Boris Nemtsov's Assassination, 'There Are No Longer Any Limits'
UN chief condemns murder of Russian opposition leader Nemtsov
Russians to march in memory of murdered critic of Putin
Lithuania signs US deal to replace Russian gas
Obama Judge Invites Repatriated Illegals To Return, Seek US Jobs
U.S. Attorney General Holder says race at least partly to blame for his struggles with Republicans
IRS watchdog reveals Lois Lerner missing emails now subject of criminal probe
Reports of possible deal on DHS funding reignites chatter about Boehner ouster
7 Reasons Net Neutrality Is a Threat to Your Freedom
Google wants to rank websites based on facts not links
Stockholm: Microchipped office workers feel 'very modern' using hand-implanted chips to open doors
Pope Francis attacks 'throw-away' economic globalization
Greek PM accuses Spain, Portugal of anti-Athens 'axis'
Greece runs out of funding options despite euro zone reprieve
Gas prices soar in California as supply shrinks
Earthquake measuring 5.5 strikes off Guatemala
5.4 magnitude earthquake hits near Visokoi Island, South Georgia and the South Sandwich Islands
5.4 magnitude earthquake hits near Molibagu, Indonesia
5.3 magnitude earthquake hits near Sarangani, Philippines
5.2 magnitude earthquake hits near Nansan, China
Popocateptl volcano in Mexico erupts to 26,000ft
Colima volcano in Mexico erupts to 25,000ft
Kliuchevskoi volcano on Kamchatka, Russia erupts to 23,000ft
Sheviluch volcano on Kamchatka, Russia erupts to 20,000ft
Reventador volcano in Ecuador erupts to 15,000ft
Nearly Beaten in Sierra Leone, Ebola Makes a Comeback by Sea
Ebola outbreak: Sierra Leone vice-president quarantined
MIT designs 10-minute ebola test
Three leprosy cases confirmed in Florida
Common Birds May Be Spreading Lyme Disease In California More Than Known, Study Shows
Conservatives Mostly Silent on Gay Marriage at CPAC
Owners who refused cake for gay couple close shop
One-Third of Audience for Christian Books, Radio, TV, and Movies Is Unchurched
Click here to retun to "Tracking the Birth Pangs" page.