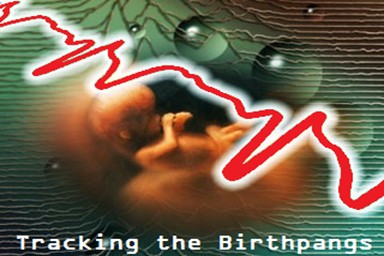 March 2016 Headlines
"Tracking Bible Prophecy" headlines can also be found on
Facebook
Tracking Bible Prophecy Headlines - 3/31/2016
Quartet envoys in Jerusalem to work toward restarting peace talks
260 Ukrainian immigrants set to arrive in Israel
Army demolishes home of Hebron terrorist who murdered Israeli
Israeli Arabs warn gov't: Razing Beduin settlement is 'declaration of war'
US condemns UN call for list of firms operating in West Bank
Israel cuts power to Jericho over ongoing PA debt
Palestinian film claiming Israel digging under al-Aksa threatens to inflame tensions
Egyptian forces destroy 3-kilometer-long tunnel on Gaza border
Claim: Israeli Aircraft Struck Islamic State Targets in Egypt's Sinai
Why hasn't ISIS attacked Israel?
Intel group: ISIS urges attacks on German chancellery, Bonn airport
Coalition has 'momentum' against IS group: Pentagon official
ISIS Claims Responsibility for Attack in Russia, Reportedly Killing 10
Report: US and Russia agree to Assad's departure to another country
Kremlin denies report of Russia-US deal on Assad's future
Assad rejects Syria 'transitional body' demanded by opposition
Assad: Syria transitional govt must include regime and opposition
Assad says ready to hold early elections if Syrian people want it
Migrant arrivals to Greece rise sharply despite EU-Turkey deal
French fashion mogul Pierre Berge hits out at 'Islamic' clothing accusing them of taking part in the "enslavement of women"
French seize weapons cache in Indian Ocean that may have come from Iran
Khamenei says missiles, not just talks, key to Iran's future
World powers to UN: Iran missile tests pose threat to Israel
US and EU powers send letter to UNSC over Iranian missile launches
US senator concerned over UN, Iran missiles and nuclear pact
US may allow dollars to be used in Iran business deals
Report: Saudi Arabia buys drones from Israel through South Africa
U.S. says it will not recognize South China Sea exclusion zone
One dead, dozens wounded in wave of bombs in south Thailand
Obama, Asian leaders to huddle on North Korea nuclear threat
Nuclear terrorism fears loom over Obama's final atomic summit
The killer robot threat: Pentagon examining how enemy nations could empower machines
Giant remote-controlled cyborg beetles could replace drones
U.S. to Fight Cyber Attacks With 'Brain-Inspired' IBM Chip
Why the Fed rate talk was 'a bunch of nonsense' - The Federal Reserve was never hiking rates four times this year
Oil Declines as Rising U.S. Crude Stockpiles Expand Global Glut
Planet Nine is fact or theoretical myth, Astromers are in clash
Could 'Planet X' Cause Comet Catastrophes on Earth?
5.4 magnitude earthquake hits near Saparua, Indonesia
5.0 magnitude earthquake hits near Calama, Chile
5.0 magnitude earthquake hits near Lae, Papua New Guinea
Popocateptl volcano in Mexico erupts to 25,000ft
Cotopaxi volcano in Ecuador erupts to 20,000ft
Sheveluch volcano on Kamchatka, Russia erupts to 20,000ft
Colima volcano in Mexico erupts to 18,000ft
Kerinci volcano in Indonesia erupts to 16,000ft
Mt Etna volcano in Italy erupts to 15,000ft
Sinabung volcano in Indonesia erupts to 12,000ft
Alaid volcano on the Kuril Islands erupts to 10,000ft
Chikurachki volcano on the Kuril Islands erupts to 10,000ft
Kanlaon volcano in the Philippines erupts, travel restricted
At least 7 injured after tornadoes, severe weather rip through parts of Oklahoma
Mexico City temporarily restricts all cars after smog alert
Custom 3-D printed scalp, hair helps cancer survivors feel like themselves again
Measles case shuts down California elementary school
Long-Term Antibiotics Fail Again in Lyme Disease
Scientists take aim at Zika through mapping its genes
New Source Of Transplant Organs For Patients With HIV: Others With HIV
New F.D.A. Guidelines Ease Access to Abortion Pill
Donald Trump's claim he evolved into 'pro-life' views, like Ronald Reagan
Trump walks back statement on women being punished for abortion if procedure banned
Virginia Governor Vetoes Bill to Defund Planned Parenthood Abortion Giant
Planned Parenthood raises concerns with Alaska abortion bill
British magistrate fired for opposing gay adoption: 'I believe we need to stand and say what is right'
California sisters who run a medicinal marijuana business pictured smoking cannabis
Bible charity vows to continue translation work after murders of four employees
First graders suspended after plotting to kill classmate
At least 10 reported killed, 150 believed trapped after overpass collapses in India
Tracking Bible Prophecy Headlines - 3/30/2016
You can't make it up. UN names democratic Israel as world's top human rights violator
Palestinians ask UN to investigate Israel killings
International mediators said working on Hamas, Israel prisoner swap
EU Ambassador: Labeling 'settlement' products isn't a boycott
Rivlin: BDS doesn't believe in Israel's right to exist
Shapiro: US vigorously opposes BDS
Jewish Group Prepares New Battle Against Israel Boycott
Israel and China commit to completing free-trade agreement
US, allies say Iran missile test 'in defiance of' UN resolutions
US and allies urge UN action against Iran for missile tests
Islamic State cell uncovered in east Jerusalem
Israel on alert for attacks by Islamic State fighters in Sinai
ISIS plans attacks on Jewish kingergardens in Turkey
Pentagon, State Dept. Orders Families of Personnel to Leave Turkey
Russia's Putin, Iran's Rouhani agree to cooperate closely on Syria
Top US General: 'No Doubt' Russia Stabilized Syrian Regime
China appoints first special envoy for Syria crisis
German rail service to roll out 'women-only' train cars amid fears over migrant assaults
Catholic priest's fate unclear after reports ISIS would crucify him
EgyptAir hijacker arrested in Cyprus; officials call him an 'idiot,' not a terrorist
EgyptAir passenger took selfie during hijacking
Pirates hijack ship off Philippines, take 10 hostages, officials say
FBI Investigating Reports Of 17 Muslim Men Chanting "Allah Akbar," Firing Off Shots In Apple Valley
Campaign rhetoric on Muslims harms U.S. security efforts: Homeland Security chief
Paul Ryan Tells Sean Hannity He Will Not Support Any Cuts To Muslim Immigration: 'That's Not Who We Are'
States' rights advocates eye convention to bypass Congress, amend Constitution
Rubio Makes Unprecedented Bid to Keep Delegates for Contested Convention
Cubans handed cash, Social Security card, food stamps, Medicaid at U.S. border
North Korean nuclear threats spotlight US missile defense
North Korea fires short-range missile along its coast
North Korea Tells Citizens to Prepare Themselves for Famine
China newspaper editor 'resigns over media control'
Apple wants the FBI to reveal how it hacked the San Bernardino killer's iPhone
Newspapers Gobble Each Other Up to Survive Digital Apocalypse
Fed's Williams urges U.S. central bank to stay on track with rate rises
Yellen Says Caution in Raising Rates Is 'Especially Warranted'
Stocks close at 2016 highs as Yellen strikes cautious tone
Negative interest rates put the global economy on a razor's edge
States moving to restore work requirements for food stamp recipients
US nuke plant shut down after malfunction
Taxpayers Are Footing Bill for Solar Project That Doesn't Work
There's Even More Evidence Planet Nine Is Hiding in Our Solar System
Amateur Astronomer Captures Mystery Object Crashing Into Jupiter
Flyby Comet Was Way Bigger Than Thought
5.5 magnitude earthquake hits near Bitung, Indonesia
5.3 magnitude earthquake hits near L'Esperance Rock, New Zealand
5.1 magnitude earthquake hits near Curup, Indonesia
5.1 magnitude earthquake hits the Mid-Indian Ridge
5.0 magnitude earthquake hits near Carlsberg Ridge
5.0 magnitude earthquake hits near Longyearbyen, Svalbard and Jan Mayen
Several earthquakes shake central Oklahoma
Popocateptl volcano in Mexico erupts to 30,000ft
Colima volcano in Mexico erupts to 20,000ft
Sabancaya volcano in Peru erupts to 19,000ft
Santa Maria volcano in Guatemala erupts to 17,000ft
Sheveluch volcano on Kamchatka, Russia erupts to 14,000ft
Kanlaon volcano in the Philippines erupts to 13,000ft
Chikurachki volcano in the Kuril Islands erupts to 10,000ft
WHO downgrades Ebola health risk
'Uber for birth control' service to deliver HIV prevention drug Truvada
Supreme Court seeks alternative ways to deal with contraceptive coverage
Hillary Clinton: I Would Not Appoint Someone to the Supreme Court Who Didn't Support Abortion
Utah governor signs bill requiring abortion anesthesia beginning at 20 weeks
North Carolina Attorney General Roy Cooper won't defend transgender law in court
Transgender Man Sues Barbershop for Discrimination
A Gateway Could Be Opened When the Temple of Baal Is Erected in Times Square
Tracking Bible Prophecy Headlines - 3/29/2016
Temple Institute launches historic new program to register eligible members of priesthood, to prepare for return of service in Holy Temple
PM: High Court rejection 'threatens' future gas development
Rivlin: BDS doesn't believe in Israel's right to exist
Boycotts will disappear when Israel advances peace, EU envoy says
Trump: Palestinians must stop terror for peace deal
Israeli Military Ranks 9th Most Powerful Globally on Defense Site List
Russia's Putin, Iran's Rouhani agree to cooperate closely on Syria
Iran vows to pursue missile program despite new US sanctions
Netanyahu: I Will Attack Iran Alone if Necessary
NSA chief 'makes secret Israel trip to talk Iran, Hezbollah cyber-warfare'
Report: Abiding by Egypt's demands, Hamas secretly pulls forces out of Sinai
Netanyahu halts return of Palestinian terrorist bodies to their families
Israel advises its citizens to leave Turkey immediately due to terror threats
Report: ISIS planned attacks on Jewish children in Turkey
'ISIS is planning a major attack in Israel'
With the advances of Assad's army, and the recapture of Palmyra, ISIS now finds itself threatened on three sides
Former head of military intel: Russian army still in Syria
Syria says ready to cooperate with US against terrorism
Kerry defends Obama's Brussels response, says GOP campaign rhetoric an 'embarrassment'
Tears for Brussels but not Pakistan: How celebs and politicians (didn't) react to Lahore attack
As Pakistan Mourns, Prime Minister Vows to Defeat Militants
Terror Network's Web Sprawls Beyond Brussels and Paris
More Than 50 Jihadists 'Planning Attacks In UK'
Britain must defend its Christian values against terrorism, David Cameron says
NY Bill for monitoring refugees gains support in wake of Brussels attacks
Bloody tide: Terror deaths increased 8-fold since 2010, says study
Yemen war: Rebels and Saudi-led coalition swap prisoners
China orders military to end all paid outside work in push to make the world's largest standing military more professional and battle ready
US Capitol on lockdown after reports of shots fired
Suspect shot, in custody after drawing weapon at Capitol complex, officials say
Times Square evacuated after suspicious package found; New York City bomb squad on scene
Abandoned luggage at Miami International Airport leads to evacuation
Trump threatens lawsuit over lost Louisiana delegates
Top Kasich aide: Romney tried to help broker backchannel with Cruz campaign
The Democratic convention in Philadelphia could be messy too
Clinton makes Supreme Court vacancy a campaign issue, warns about Trump
Donald Trump: Hillary Only 'Being Nice to Obama' Because She 'Wants to Get Protected' from Looming Indictment
Grassley hits back at Clinton: 'The FBI's going to question her'
MSNBC Guest Argues It's a 'Higher Bar' to Prosecute Clinton Because She's Running for President
FBI hacks into terrorist's iPhone without Apple
French town installs 'talking CCTV cameras' to scare off litterbugs
Saudi land purchases fuel debate over US water rights
Japan's negative rates a looming headache for central bank
Health insurance premiums rising faster than wages
5.6 magnitude earthquake hits near Nikolski, Alaska
5.3 magnitude earthquake hits near Visokoi Island
5.2 magnitude earthquake hits near Mouzaki, Greece
5.0 magnitude earthquake hits near Tanahmerah, Indonesia
Oklahoma is Now as Much of an Earthquake Risk as California
Manmade earthquakes put millions at risk, report says
Pavlof volcano in Alaska erupts to 40,000ft
Alaska volcano ash cloud covers 400 miles, cancels flights
Ruiz volcano in Colombia erupts to 21,000ft
Sangay volcano in Ecuador erupts to 21,000ft
Colima volcano in Mexico erupts to 17,000ft
Sinabung volcano in Indonesia erupts to 14,000ft
Sheveluch volcano on Kamchatka, Russia erupts to 13,000ft
Chikurachki volcano on the Kuril Islands erupts to 10,000ft
US scientists develop mouse model to test Zika vaccines, drugs
Georgia Gov. Vetoes 'Pastor Protection Act' After Threats From Disney, Marvel, Hollywood Entertainers
Parents Upset Elementary Students Taught Inappropriate Topics - Depression, divorce and transgender issues crossed the line
Minnesota Teacher Suspended For Bashing Crossdressing, Welfare
Saudi doctor arrested for flying rainbow flag, claims he didn't know gay pride symbolism
It's Not Just Times Square - Altars to Baal Will Be Built Around the World
3-D printing to bring Syrian arch destroyed by ISIS back to life
China official says Dalai Lama 'making a fool' of Buddhism
Tracking Bible Prophecy Headlines - 3/28/2016
Taliban Suicide Bomber Kills 65, Wounds 300 in Pakistan Attack on Christians
Israeli court blocks government's natural gas plan in blow to energy firms
Netanyahu: Bizarre gas ruling will greatly damage economy
Jerusalem Syndrome: the madness that grips foreigners on the streets of the holy city
Soldier's shooting of Palestinian sets off uproar in Israel
Netanyahu cabinet at odds over murder probe of soldier in Hebron shooting
Ya'alon's role in killing of PLO terrorist cited in IDF soldier's defense
Hamas, Egypt to restart talks over ending crisis
'ISIS branch in Egypt's Sinai planning big operation in southern Israel'
PA claims Israel to blame for Brussels attacks
Bill Maher says maybe Europe won't be an a****** to Israel after Brussels
Belgian police clash with far-right mob at Brussels attack shrine
Residents don't want Brussels to turn into a city of fear
'Our Openness To Refugees' Is How We Fight ISIS: Obama Reiterates Pledge To Bring In 100,000 Muslim Refugees
Pope's Easter message condemns failure to help migrants
Use "weapons of love" to fight evil of terrorism, pope says on Easter
Muslim in Scotland murdered after writing sympathetic Facebook post to Christians
Muslim nations participating in Saudi-led alliance meet for first time in Riyadh
Obama's next gift to Iran means breaking another promise to America
Iran says Iraq, Syria conflicts gateway to spreading Islamic revolution worldwide
Assad boasts of success in pushing Islamic State out of Syria's ancient Palmyra city
Tangle deepens in Syrian war as U.S.-backed factions clash with each other
Foreign leaders 'shocked' at US rhetoric on Muslims: Kerry
'I alone can solve' problem of Islamist terrorism, Trump says
Trump calls for overhaul of NATO, letting Asian allies build nukes
Clinton email probe enters new phase as FBI interviews loom
Oil Recovery Hits Saudi Devaluation Bet
Magnitude 5.8 quake strikes offshore Mexico's Baja California
5.7 magnitude earthquake hits near Nikolski, Alaska
5.2 magnitude earthquake hits near Rabaul, Papua New Guinea
Pavlof volcano in Alaska erupts to 30,000ft
Sangay volcano in Ecuador erupts to 25,000ft
Popocateptl volcano in Mexico erupts to 21,000ft
Colima volcano in Mexico erupts to 18,000ft
Fuego volcano in Guatemala erupts to 16,000ft
Sheveluch volcano on Kamchatka, Russia erupts to 14,000ft
Sinabung volcano in Indonesia erupts to 13,000ft
HIV Breakthrough: Gene Editing Eradicates Virus in Tests
Criminalizing HIV Transmission Does More Harm Than Good
House panel wants names of scientists involved in fetal-tissue research
Tracking Bible Prophecy Headlines - 3/27/2016
Report: INSS head says IAF capable of destroying Iranian nuclear program
Despite Hamas Appropriation for Terrorist Purposes, Israel, UN and PA Restore Full Quantity of Construction Materials Entering Gaza
IDF officials reject claims soldier in Hebron feared bomb
Netanyahu links Palestinians and IS, says all terrorism has same goal
Former Israeli intel chief: Russia remains in Syria, it will not abandon fight
Heavy Russian airstrikes as Syrian army fights IS in Palmyra
Syrian government forces recapture ancient city of Palmyra from ISIS
Syrian army deals ISIS 'its biggest defeat since founding of caliphate'
Obama: US has increased intel cooperation, will review ISIS fight with world leaders
Turkey warns of IS terror threat to Jews, Christians this weekend
Raids uncover evidence of Europe-wide jihadist cell
Belgian media reports saying murdered guard's security pass was stolen stokes fears of terrorist attack on nuclear plants
Brussels march canceled over security fears
Pope on Good Friday decries terror profaning God's name
Donald Trump Thinks Migration 'Craziness' Will Spark a Brexit
Tens of thousands of Yemenis mark a year of war, denounce Saudi-led offensive
Boko Haram reportedly using kidnapped Chibok girls as suicide bombers
Iran's Rouhani says can provide Pakistan gas through pipeline within months
North Korea Warns of Strike on Seoul's Presidential Palace
North Korean Propaganda Video Depicts Nuclear Strike on Washington
Mexicans burn Donald Trump effigies in Easter ritual
GOP insiders: Nominee won't be limited to winner of 8 states
GOP convention security gears up amid fears of threats
Thousands call for guns at US Republican convention
FBI Reveals New Details About Its Probe Into Hillary Clinton's Use of Private Email Server
Pentagon Chief Used Personal Email After White House Query
Law enforcement investigators seek out private DNA databases
Will cellphone use while walking be banned in N.J.?
5.3 magnitude earthquake hits near Hihifo, Tonga
Popocateptl volcano in Mexico erupts to 21,000ft
Fuego volcano in Guatemala erupts to 20,000ft
Santa Maria volcano in Guatemala erupts to 14,000ft
Sakurajima volcano on Japan erupts to 10,000ft
Alaid volcano on Kamchatka, Russia erupts to 10,000ft
Ancient viruses in our genes can make us sick
Genetically modified maggots could help human wound healing
Idaho lawmakers approve anti-abortion measure, Dems boycott
Tracking Bible Prophecy Headlines - 3/26/2016
Russia plans military buildup from western border to Pacific
Israel's alliance with Greece and Cyprus that could potentially offset enhanced Russian and Iranian power
French Foreign Minister to visit Ramallah, discuss peace
Ex-ambassador: Obama 'fabricated' diplomatic crises with Israel
Obama team pushes back: We're beating the terrorists
Shimon Peres still seeking spiritual solution to terrorism and Middle East conflict
Israel ranked 24th in 'Global Terrorism Index'
How Islamic Jihad Hacked Israel's Drones
Can Belgium protect its Jews? A community has its doubts
Officials reportedly have concerns over security at Belgian nuclear plants
UN nuclear chief: Terrorists have means, knowledge to build the bomb
Three more arrested in Brussels police operation over attacks
Suspect detained in France raid reportedly linked to Paris attack 'mastermind'
ISIS Supporters Release Video with Exploding Eiffel Tower
Islamic State claims suicide bombing of Iraqi soccer stadium; 29 dead
ISIS claims blasts at Yemen checkpoints; at least 20 dead
ISIS engages in 2-continent fight as US kills several terror leaders
Raid that killed an Islamic State leader marks a shift in U.S. strategy
Pentagon to propose boosting US military presence in Iraq
Rudy Giuliani: 'Hillary Clinton Could Be Considered A Founding Member Of ISIS'
Jordan's king met Mossad chief to coordinate stances on Russian strikes in Syria
Deal or no deal, Congress can still lead the fight against Iran
Iran's Rouhani making first visit to Pakistan as president
Cuban agents brutalize democracy protesters after Obama visit
With Brazil in crisis, who has time for the Olympics?
Verizon says big business customers had data stolen
Electronic snooping 'small price to pay' against terror: expert
For first time, drone delivers package to residential area
See a Green Comet in the Night Sky: Where and When to Look
5.6 magnitude earthquake hits near Carlsberg Ridge
sangay volcano in Ecuador erupts to 20,000ft
Santa Maria volcano in Guatemala erupts to 13,000ft
Sheveluch volcano on Kamchatka, Russia erupts to 12,000ft
Sakurajima volcano on Japan erupts to 12,000ft
Copahue volcano in Argentina erupts to 10,000ft
US officials extend emergency water assistance for Flint, Michigan
Chelsea Clinton laments 'crushing' health care costs despite ObamaCare
Pro-Life Group Organizes Good Friday Prayer Vigils at 75 Abortion Clinics Across US and Canada
Florida governor signs law ending funding to clinics providing abortions
Children as young as seven are sexting, research finds
Republicans Cruz, Trump spar over tabloid charges of affair
Easter 2016: Jesus actor fired from Sunday parade for being 'too gay'
Church of England turns Jesus into drug addict
Filipino Catholics re-enact Jesus' crucifixion
Dropping 'Easter' from eggs stirs culture war in U.K.
Tracking Bible Prophecy Headlines - 3/25/2016
Obama admits defeat, but Kerry says Mideast peace is still on the agenda
Obama: Economically Successful Israel Makes Middle East Peace More Difficult
Netanyahu calls UN an 'anti-Israeli circus'
Abbas, Jordanian FM talk Temple Mount cameras
Radical sheikh: We'll sacrifice our souls for Al-Aqsa
NY's City University loses funds over anti-Semitism claims
University of California approves anti-Semitism condemnation
Israel detains soldier seen shooting Palestinian on ground
Hamas: "Israel is the symbol of terror in the world"
In Aftermath of Brussels Bombings, Palestinian Authority Sources Say Europe 'Getting Taste of Its Own Poison'
Muslim woman rips up Israeli flag at Brussels makeshift memorial
Poland Reneges on Pledge to Take 7,000 Migrants Following Brussels Attack
Frenchman arrested in 'advanced stages' of terror plot after twin raids in France and Belgium
Report: Brussels attackers were targeting nuclear plant, changed their minds
Brussels suicide bomber had violated parole but was released by court
Brussels bomber brothers were on US watch lists before attack
Belgian government admits errors hindered effort to stop Brussels attacks
'Tremendous Mistake': MSNBC Slams Obama for Argentine Tango as Brussels Bleeds
Islamic State explains why it doesn't attack Israel (yet) - ending Saudi control of Mecca and Medina takes precedence
Syrian opposition group reaches out to Israeli public in Hebrew
Syrian state TV says government forces enter Islamic State-held Palmyra
Islamic State conflict: Iraqi forces launch operation to retake Mosul
The U.S. and Russia Want the Draft of a New Syrian Constitution by August
Pope washes feet of immigrants at Holy Thursday celebration: 'We are brothers'
North Korean military drill reportedly features attack on South's Blue House
South Korean president urges North Korea to end provocative actions
Korean-American held in N.Korea confesses to trying to steal military secrets
As Korean tensions rise, rival leaders get personal
Homeownership increasingly difficult for average Americans: report
Lost emails from Clinton server discovered
Superflare From the Sun Could Be 'Disastrous' to Earth
5.2 magnitude earthquake hits near Port-Olry, Vanuatu
Zhupanovsky volcano on Kamchatka, Russia erupts to 26,000ft
Colima volcano in Mexico erupts to 13,000ft
Santa Maria volcano in Guatemala erupts to 13,000ft
Sheveluch volcano on Kamchatka, Russia erupts to 13,000ft
Sakurajima volcano on Japan erupts to 11,000ft
Heavy social media users 'trapped in endless cycle of depression'
TB cases increase in U.S. for first time in 23 years
Zika landed in Brazil 2 years before it was detected
Scientists Create Tiniest Life Form Yet, Not Sure What It Is
Indiana likely to ban abortions based on fetal disabilities
Abortion Rights Advocates Cry Foul at New Step in Fetal Tissue Inquiry
South Dakota's Gov. Signs Fourth Pro-Life Measure, Mandating Full Disclosure of Facts to Women Seeking Abortions
Jerusalem's LGBT community celebrates Purim
Disney to Boycott Georgia Over Religious Freedom Bill Allowing Pastors to Refuse Gay Weddings
TV Networks, Film Studios, Hollywood Stars Join Threatened Boycott Of Georgia Over Anti-Gay Bill
Airline pilot charged with running 'string of brothels'
Tracking Bible Prophecy Headlines - 3/24/2016
Netanyahu renews support for two-state solution with Palestinians
Obama: Israeli-PA conflict won't be resolved during my tenure
Poll: Two-thirds of Palestinians want Abbas to resign
Grand Mufti urges Muslims to defy 'Israel violations,' visit al-Aksa
British PM: 'Antisemtism an Absolute Cancer, Signals Even Worse Things Happening'
Israeli minister calls BDS a danger to the whole world
Two Palestinian terrorists stab, wound IDF soldier in attack near Hebron
Palestinian FM urges EU to draw line between terror and his people's resistance to Israel
Europeans ignored danger, criticised Israel instead: minister
Turkey ready to work with Israel against terror, Erdogan tells Rivlin
Turkey says Belgium ignored warning about jihadi bomber
Erdogan: We deported Brussels terrorist to Belgium, which freed him
Belgium not cooperating with US on counter-terror efforts, official says
U.S. officials believe more terrorists tied to Brussels attack are at large, plotting new strikes
As Terrorists Cross Borders, Europe Sees Anew That Its Intelligence Does Not
EU reportedly ordered Belgium to close security holes weeks before Brussels attacks
Quantity of Explosive Found in Belgium Surprises Officials
'Europe must sacrifice some personal rights to save lives' says expert
Krauthammer: Obama On An "Ideological Holiday Trip In Cuba While The World Burns"
'Islamophobia': U.S. cities face anti-Muslim backlash
Lawmaker Says Brussels Bombers Appeared to Target Americans
Experts Say U.S. Airports Vulnerable to Brussels-Style Attack
Arizona AG Brnovich: There Has Been 'Huge Spike' In Money Transfers on Border to Middle East
UK will vote to leave EU over migration concerns, Trump says
Popular London mayor eyes Trump-style insurgency to win British EU exit battle
IS trains 400 fighters to attack Europe in wave of bloodshed
'Hundreds' in Latin America, Caribbean Have Joined Islamic State
ISIS Plans to Crucify Captured Catholic Priest on Good Friday, Online Rumors Claim
EU, UN say only way to fight terrorism is via Syria transition
Russia admits special forces 'directing warplanes' in Syria
Kremlin says Syria peace talk participants must show patience
Syrian regime: Russia cannot pressure us
Strikes kill at least 50 at Qaeda Yemen camp: medics, official
Danon to Security Council: You must disarm Hezbollah
An Israeli Firm Is Reportedly Helping the FBI Unlock the San Bernardino Killer's Phone
U.S. to charge Iran in cyber attacks against banks, New York dam - sources
Officials say Guantanamo transfers have killed Americans
'Just words': Cubans applaud Obama visit, but see little change
IMF says world at risk of 'economic derailment'
North Korea claims rocket engine success; South Korea on high alert
UN rights forum sets up group to pursue crimes by North Korea
Ruiz volcano in Colombia erupts to 20,000ft
Sinabung volcano in Indonesia erupts to 14,000ft
Bagana volcano in Papua New Guinea erupts to 12,000ft
Copahue volcano in Argentina erupts to 11,000ft
Sakurajima volcano on Japan erupts to 10,000ft
UK: Storms to impact Easter travel for more than 20 million
Blizzard paralyzes Denver and heads for Upper Midwest
Storm shuts Denver airport, could hit Midwest with more than a foot of snow
Palau declares state of emergency over drought
Wildfire Burns Nearly 110 Square Miles in Kansas, Oklahoma
Drug traffickers' US-Mexico border tunnel extends length of 4 football fields
China vaccine scandal sees 37 detained
North Carolina passes bill blocking LGBT protections
Supreme Court faces 4-4 split in Obamacare contraception case
Obama Is 'Hijacking' Nuns' Healthcare Plans, Justice Kennedy Asserts at Supreme Court Arguments
Churchless faith: British Christian community 'may be far larger due to changing forms of practising belief'
39 Percent of GOP 'Evangelical' Voters Don't Believe Bible Is Literal Word of God
Tracking Bible Prophecy Headlines - 3/23/2016
'Many dead, many injured': Explosions rock Brussels airport, subway station near the European Union headquarters
Brussels attacks: 34 killed and hundreds wounded as Islamic State claims responsibility for airport and Metro bombings
ISIS Supporters Celebrate Deadly Attacks on Brussels Airport and Metro
MK Ayman Odeh in response to Belgium attacks: 'ISIS is the enemy of all mankind'
US: Brussels attacks won't shake resolve to defeat Islamic State
Syria says 'tolerance for terrorism' led to Brussels attacks
Brussels Attacks Underscore Vulnerability of an Open European Society
Report: Belgian Nuclear Plant Evacuated Following Brussels Blasts
'Terrorists entered a terminal with explosives, this is a colossal security failure'
Missed red flags? Brussels airport attackers acted, dressed like terrorists, expert says
More explosive devices reportedly found as Belgian police stage nationwide raids
Third Brussels airport bomb destroyed in controlled explosion
Belgium Warned of Attacks. It Wasn't Enough.
'Shocking' Unpreparedness by Belgians: Ex-Official
After Brussels attack, world looks to Israel as model for airport security
Facebook Safety Check Enabled After Brussels Terrorist Attacks
Obama Uses 50 Seconds of 'Historic' Cuba Speech to Address Terror Attacks in Brussels
Following Brussels attacks, Obama says world must unite to defeat terrorism
State Department issues travel alert "to and throughout Europe"
Brussels airport attack is 2nd major bombing for Utah teen
Bill Clinton: Europe Under Stress Because of Migrants
Immigrants from terror hubs claiming 'credible fear' to seek US asylum
Cruz push for doubling of immigrants raised again
After Brussels, Cruz hits Trump for retreat from Europe and Obama for groveling to Castro
Obama spends 51 seconds on Brussels before going back to Cuba speech
Obama Reacts to Brussels Terror in ESPN Interview at Baseball Game in Cuba
Donald Trump: Brussels 'just the beginning'
Trump backs tougher border security, waterboarding after Brussels attacks
Clinton: Closing borders 'unrealistic'
Donald Trump Warned Brussels About Muslim Terror On January 27th And NY Times Mocked Him For It
Turkey's Erdogan warned of Brussels terror just days before it happened
Turkey's Erdogan: No difference between terror, whether Ankara or Brussels
'The whole of Europe has been hit': Hollande
Europe 'now suffering like the Middle East': Mogherini's emotional response to Jordan FM after Brussels explosions
Netanyahu to AIPAC: Brussels attack and terror in Israel part of same assault
Netanyahu to AIPAC: UN resolution would kill chance for peace
Netanyahu Tells AIPAC He Expects Obama to Veto Any Palestinian UN Resolution
Trump Wins Over AIPAC Audience With Strong pro-Israel Stance
'Israeli-Houthi secret deal' to airlift Yemenite Jews arouses furor in Yemen
PA to ban the sale of products from five major Israeli brands
Courting Egypt, Hamas removes all signs of Muslim Brotherhood from Gaza
Istanbul bomber said to have tailed Israelis from hotel
Amid Crackdown In Turkey, Dissatisfaction With President Erdogan Grows
Syria's UN ambassador claims more than a week of peace talks 'wasted'
Assad's fate 'excluded' from Syria peace talks, Damascus claims
Saudi-led strikes on al Qaeda kill, wound, dozens in Yemen
Kuwait expels 14 suspected members of Hezbollah
Obama, in Havana Speech, Says Cuba Has Nothing to Fear From U.S.
Cuban Refugees Flocking to Texas Border
Experts see little chance of charges in Clinton email case
Clinton campaign leader faces grand jury investigation
Trudeau Will Push Canada Into the Red With 'Unsexy' Debut Budget
Property Bubble Ghost Haunts Central Bankers Trying to Boost Prices
IDs can be hacked, biometric database authority reveals
A lunar eclipse is coinciding with a super-bright Jupiter tomorrow
5.0 magnitude earthquake hits near Bitung, Indonesia
Ruiz volcano in Colombia erupts to 20,000ft
Sinabung volcano in Indonesia erupts to 14,000ft
Fuego volcano in Guatemala erupts to 13,000ft
Copahue volcano in Agentina erupts to 12,000ft
NASA examines powerful Tropical Cyclone Emeraude in the Southern Indian Ocean
Blizzard to threaten travel shutdowns in central US this week
Liberia closes border with Ebola-hit Guinea
Donald Trump promises to nominate pro-life justice to Supreme Court
American College of Pediatricians Says Teaching Children Transgenderism Is Normal Is Child Abuse
Campus Pride Calls on NCAA to Cut Ties with Christian Colleges
Replica Of The Ancient Temple Of Baal To Be Constructed In Times Square New York And London
Tracking Bible Prophecy Headlines - 3/22/2016
Dubai security chief: Independent Palestinian state would be another failed Arab state
AIPAC chief urges bipartisanship, two-state solution
Biden Tells AIPAC: No Political Will Among Israelis or Palestinians to Move Forward to Peace
Trump, Clinton battle for Israel vote, vow support in major Washington speeches
Trump promises veto on UN resolutions, stability for Israel
Trump: I would move US embassy in Israel to Jerusalem
Clinton shows AIPAC supporters she knows what troubles them about Obama
Sanders: I'd be a friend not only to Israel, but also to the Palestinian people
Report: Congress delaying aid to PA
Gaza sewage floods into Israel, threatening water supply
Some of the last Jews of Yemen brought to Israel in secret mission
Arrival of Yemeni Jews 'Highly Significant' in Israel's History
Israel to close West Bank for Purim
PLO envoy to UNHRC: Buying settlement products abets an act of war
Poll: Most Palestinians support return to an armed intifada
Nasrallah: Hezbollah will strike Israel 'without any limit' if war breaks out
Nasrallah: Hezbollah will strike Israel's nuclear facilities if war breaks out
IDF Ground Forces reserves preparing for multi-scenario escalation in conflict
Israel ups security level along Egypt's Sinai border
Kasich: I call for the US to withdraw from Iran deal in light of missile tests
US undermining Iran's banks - Khamenei
Report: Saudi King suffering from dementia
Turkey's Kurds Mark New Year With Fears of More Violence
US firebase in Iraq attacked again, two days after rocket fire killed Marine
Hezbollah Brigades vows to attack US forces 'defending ISIS' in Iraq
Sweden's Refugee 'Crisis' Has "Gone Past The Breaking Point"
Greece Sets up Detention Camps as Refugee Deal Hits Delays
UN's Syria relief effort internally divided, intimidated by Assad, study says
Hezbollah says Saudi Arabia, Turkey obstructing Syria peace chances
Russia says to act on its own against Syria truce breaches if no U.S. response
Dem says Russian subs 'dangerously close' to U.S.
Vladimir Putin's public trust rating drops 10 percent in a year: poll
Is Kim Jong-un on the brink of declaring war on the US and South Korea?
Seoul: North Korea fires 5 short-range projectiles
S. Korea says prepared for another North nuclear test
Gunmen attack EU military training base in Mali's capital
Border agents: DHS has 'no intention' of deporting illegals
Obama, Castro lay bare tensions on embargo, human rights
Castro urges return of Guantanamo land, after meeting with Obama
Obama's Cuba trip met with both praise and scorn from presidential hopefuls
Bill Clinton Blasts 'Awful Legacy of the Last Eight Years' of Obama Presidency
Trump questions need for NATO, outlines noninterventionist foreign policy
2nd GOP delegate says primary votes don't matter
Edward Snowden: Privacy can't depend on corporations standing up to the government
U.S. Says It May Not Need Apple's Help to Unlock iPhone
Beyond surveillance: what could happen if Apple loses to the FBI
70 pounds of cocaine found at LAX after flight attendant flees, police say
U.S. Supreme Court Declines to Referee State Disputes Over Marijuana
5.3 magnitude earthquake hits near Khuzdar, Pakistan
2016 so far: small earthquakes drive 23 percent increase in tremors in Oklahoma
Alaid volcano in the Kuril Islands erupts to 10,000ft
Historic flyby: Two comets all set to zip past earth this week
CERN, Home of the Large Hadron Collider, Now a Hotbed of Homophobic Scandal
Michigan Catholic dioceses modify employee benefits to include same-sex partners
Teachers unions back bill allowing adult males to shower with young girls in Massachusetts
Conservatives want to block Charlotte transgender rules
Depression, addiction common among young transgender women
Why millennials are the 'anxious generation'
Marines brace for mandatory sensitivity training
Americans Skeptical Of God But Think Heaven Is Real, Somehow
4 Wycliffe Associates Bible Translators Brutally Murdered by Radicals; 2 Sacrificed Bodies to Save Lead Translator
Tracking Bible Prophecy Headlines - 3/21/2016
Condemning Abbas' silence, Biden says Israel and Arabs may find common cause on terror
Erdogan sends condolence letter to Rivlin with message of unity against terror
Turkey will "never surrender to terror", Erdogan says
Gold in Istanbul:'Too early to tell' whether normalization of ties will come from crisis
Erdogan's boomerang: Turkey is now at total war
Netanyahu: From Istanbul to Jerusalem, there is no justification for terrorism
After attack, Israel tells citizens to 'avoid visiting Turkey'
Ethiopians march in Jerusalem over aliya stoppage
Jordan about to 'reveal Israeli violations on Temple Mount'
Hamas blasts Israel for cancelling Gazans' permits
Palestinian delegation meets with ICC officials in Amman
Hundreds protest against ignored 'American Intifada' in New York
AIPAC chief urges bipartisanship, two-state solution
Biden says Israel settlements raise questions about commitment to peace
UNHRC to debate boycotting Israeli settlements
At AIPAC, Biden slams settlement expansion, hails Iran nuclear deal
Khamenei says all US presidential candidates hostile to Iran
Will Putin Be the 'Liberator Tsar' of the Kurds?
US sends more troops to Iraq after ISIS rocket kills Marine
IS suffers blows in Iraq, Syria but still launches attacks
Syrian opposition rejects any election-related delay in peace talks
Syria peace talks grind toward pivotal Assad question
Clinton email reveals: Google sought overthrow of Syria's Assad
Paris attacks: terrifyingly fatal layers of resources and tactics
Migrant Gangs Leave Severed Head On Amsterdam Street
Tennessee Lawmaker: ISIS Should Be Allowed to Recruit at Colleges
Obama Arrives in Cuba, Heralding New Era After Decades of Hostility
Cuba arrests dozens of human rights protesters before Obama's arrival
Stop Trump Movement Gets Boost From Mexico's Efforts in U.S.
Soros Board Member Chairs Firm Running Online Voting for Tuesday's Utah Caucuses
'Cruz in Utah: Glenn Beck Says He's Fulfillment of Mormon Prophecy'
CBS Focus Group: Hillary 'Worst Liar I Think I've Ever Seen,' She 'Lied About Lying'
Facebook's Zuckerberg meets with China's propaganda chief
Amazon Leans on Government in Its Quest to Be a Delivery Powerhouse
Magnitude 6.6 quake hits off Russia's Kamchatka Peninsula
4.6 magnitude earthquake hits near Waikoloa, Hawaii
Sinabung volcano in Indonesia erupts to 14,000ft
China vows crackdown on fake vaccines amid scandal
'Looked Like One of Our Zombie Movies': 'Unprecedented' Spice Overdose Epidemic Strikes Florida
Marijuana Economy May Hit $44 Billion By 2020
Republican senators skipping recess to block Obama Supreme Court appointment
Trump To Release List Of Supreme Court Judges He'd Nominate If Elected
NFL says Georgia religious exemptions bill might cost Atlanta Super Bowl bid
Tracking Bible Prophecy Headlines - 3/20/2016
Another suicide bombing in Turkey kills 4 and injures dozens, spreading fear of more attacks
Israeli authorities confirm two fatalities from Istanbul bombing were dual US-Israeli citizens
Netanyahu: Israel investigating if Istanbul attack was aimed at Israelis
'I wish the Israelis died in Istanbul attack,' Erdogan party aide tweets
Turkish PM offers condolences to Israeli victims of Istanbul blast
Israelis warned against travel to Turkey ahead of Passover holiday
Violence in Israel puts a damper on Easter tourism season
Rabbis call for three-day fast preceding Purim as a "spiritual response" to the security and social disparities in Israel
Jordan: Temple Mount video cameras to be up 'in days'
Palestinian stabs Israeli soldier in West Bank, is shot dead
Report: Three Palestinians hurt, five missing in Gaza tunnel collapse
'Insatiable terrorism, extremism plagues the world,' Rivlin says
Militants kill 13 policemen in Egypt's northern Sinai
Serious players on the Middle East battlefield you probably never heard of
Marine killed, others injured in ISIS rocket attack in northern Iraq, official says
Ex-envoy says Bush admin indirectly worked with Iranian general to unseat Iraq PM
Syrian pastor: 'God is waking up a sleeping Church', more people becoming Christians than ever before
Students freak out after teacher shows video of ISIS beheading
FBI findings in Calif. stabbing attack continue pattern of downplaying terror, say critics
Obama Administration and UN Announce Global Police Force to Fight 'Extremism' In U.S.
Risk of nuclear war in Europe growing, warns Russian ex-minister
Chinese military space station in remote Argentina shrouded in mystery
Risk of nuclear war in Europe growing, warns Russian ex-minister
Fearing a window will close, Cubans flock to the U.S.
Protesters block road outside Trump Arizona event, march in NYC
Soros Money Funding John Kasich's Presidential Bid
Pope Francis gains 1 million Instagram followers in under 12 hours
Twin comets are passing close by this week, and NASA Planetary Defense is not concerned
6.0-Magnitude Earthquake Recorded Off the Coast of Barbuda
Reventador volcano in Ecuador erupts to 18,000ft
Sheveluch volcano on Kamchatka, Russia erupts to 16,000ft
Tiny Vermont brings food industry to its knees on GMO labels
Thousands of dead sea-birds at Alaskan lake leave biologists bewildered
Fourth person dies of Ebola in latest flare up in Guinea
New Mexico becomes abortion magnet
Supreme Court nomination becomes growing issue in Senate races, Kirk latest
First GOP senator calls for vote on Garland court nomination
Tracking Bible Prophecy Headlines - 3/19/2016
Border Police officer wounded in stabbing attack near Cave of Patriarchs in Hebron
After declaring autonomy, Syrian Kurds 'open to ties with Israel'
Migrants given 24-hour deadline to reach Europe after Turkey and EU agree 'historic' deal
Salah Abdeslam, Paris terror suspect, captured; four others arrested
White House: US has helped France, Belgium on security since Paris attacks
U.N. says Saudi-led bombing of Yemen market may be international crime
Militants fire rockets at Algerian BP/Statoil gas plant, no casualties
Iranian Commander Assures Hamas Tehran Will Never Cease Fighting Against Israel; Says Nuclear Deal Changed Nothing
Iran could escape UN sanctions over ambiguous resolution
Iran to build a statue of captured US sailors
Two years after annexation, Putin seeks to bind Crimea by bridge to Russia
UN Condemns North Korea Ballistic Missile Launches
US officials: 1 North Korean missile blew up shortly after launch
Japan to send weapons grade plutonium back to U.S. this weekend, Greenpeace says
U.S. sees new Chinese activity around South China Sea shoal
Clinton IT specialist revealing server details to FBI, 'devastating witness'
Faber: I'd Vote for Trump, Clinton Will Destroy World
Charismatic Pastor: Donald Trump Is the New World Order's Worst Nightmare
CBS's Schieffer Predicts a Ryan-Kasich Ticket if Trump Doesn't Have Majority of Delegates By Convention
$63 Million and Counting: Anti-Trump Ads Take Over the Airwaves
How 'ghost corporations' are funding the 2016 election
Fear & Greed Index - What emotion is driving the market now?
Bernanke: Monetary policy 'reaching its limits'
Signs Are Flashing That Dollar Plunge Has Gone Too Far, Too Fast
Facebook is watching and tracking you more than you probably realize
Passenger plane crashes trying to land in bad weather at Russian airport; all 62 on board killed
Lufthansa jet and drone nearly collide near LAX
Hybrid Drone-Blimps May Be Flying Billboards of the Future
Uber seeking to buy self-driving cars: source
Domino's trials pizza delivery by robot
Carl's Jr. CEO wants to try automated restaurant where customers 'never see a person'
One comet to swerve closer to Earth than any other comet in centuries
6.0 magnitude earthquake hits near Atka, Alaska
5.5 magnitude earthquake hits near Sola, Vanuatu
5.4 magnitude earthquake hits near Shughnon, Tajikistan
5.2 magnitude earthquake hits near Port Hardy, Canada
5.1 magnitude earthquake hits near Chichi-shima, Japan
5.1 magnitude earthquake hits near Kirakira, Solomon Islands
5.0 magnitude earthquake hits near Atka, Alaska
Ruiz volcano in Colombia erupts to 24,000ft
Reventador volcano in Ecuador erupts to 21,000ft
Sinabung volcano in Indonesia erupts to 14,000ft
'Chemical Chernobyl': activists say toxic dump threatens St. Petersburg
Los Angeles 'Transgender Advisory Council' Could Harm Religious Freedom, Focus on the Family Says
Obama Supreme Court Nominee Rejected Evangelical Religious Freedom Defense in 2001
London's Kingdom Church Fined Over 3am 'Demon' Banishing Services
Stabbing Surge Stumps NYC Police, Sows Fear Among Residents
Tracking Bible Prophecy Headlines - 3/18/2016
Obama administration accused of stalling investigation Into US 'ransom payment' to Iran
Commander of elite Iranian Quds Force meets secretly with Hamas delegation
Israel presents red lines to Russia on Golan, Iran
Israel scotches permits for Gazans to visit Temple Mount
Latin American MPs sign resolution supporting Israel and opposing boycotts
UK Labour Party re-suspends member over anti-Semitic tweets
Jewish groups plan to protest Trump's AIPAC speech
Trump presidency rated among top 10 global risks: EIU
Russia can make powerful Syria military comeback in hours: Putin
Kurds are planning a breakaway region in Syria, and it won't go down well
Kerry declares ISIS committing genocide against Christians, others
US says it will cooperate with investigations into genocide by ISIS
'Genocide' declaration doesn't ensure U.S. will take action against Islamic State
Russian Nanny Who Beheaded 4-Y-O Girl: ISIS Videos Inspired Me; 'I Feel a Bit Sorry for Her'
Captured American ISIS fighter says, 'I was not thinking straight'
NY Pizzeria Owner Who Recruited to ISIS Gets More Than 22 Years
FBI: ISIS inspired California student in campus stabbings
Lawmaker warns DHS not to punish whistleblowers for San Bernardino disclosure
Refugee migrants at high risk of developing psychotic illnesses like schizophrenia, study says
Pope Francis Asks Nations to 'Open Their Hearts and Their Doors' to Migrants
A Journey Across Greece, a Bankrupt Land at Risk of Becoming a Refugee Prison
How Google Maps May Be Helping Illegal Immigrants Skirt Border Controls
Migrant crisis: EU leaders cautious on Turkey deal
US 'troubled' by Turkish authorities' shutting down of free press
Turkey on edge after car laden with explosives found near government building
Armored police vehicle hit by bomb attack in southeast Turkey
Western Sahara: Morocco threat over UN peacekeepers
Defiant North Korea fires ballistic missile into sea, Japan protests
S.Korea says suspects second projectile launched by N.Korea
Contested convention is looking more likely, says Speaker Ryan
Hillary Faces National Security Establishment 'Uprising' Over Emails
Global Government Debt Is Actually Triple What We Thought, Thanks to Pensions
U.S. Stocks Are Now Positive for the Year
US oil closes above $40 for first time since Dec. 3
An update on a possible new particle from CERN's Large Hadron Collider
'Green flash' meteor sighting reports across Britain
Protests continue against Hillary Clinton's role in Haiti after earthquake
5.3 magnitude earthquake hits near Taron, Papua New Guinea
5.3 magnitude earthquake hits near Visokoi Island, South Georgia and the South Sandwich Islands
5.2 magnitude earthquake hits near Ile Hunter, New Caledonia
5.1 magnitude earthquake hits near Atka, Alaska
5.0 magnitude earthquake hits near Kotaagung, Indonesia
Ruiz volcano in Colombia erupts to 24,000ft
Colima volcano in Mexico erupts to 18,000ft
Reventador volcano in Ecuador erupts to 14,000ft
Sinabung volcano in Indonesia erupts to 12,000ft
Golf-ball or larger sized hail kills flamingos, other birds at Fort Worth Zoo
Beyond record hot, February was 'astronomical' and 'strange'
Calfornia reservoirs get respite but drought still on
City of Portland to sue Monsanto for contaminating waterways
Ted Cruz: Don't let 'anti-science zealotry' shutdown GMOs
Angola's yellow fever death toll rises to 158
Scientists Grow Full-Sized, Beating Human Hearts From Stem Cells
Supreme Court Nominee Merrick Garland Would Likely Back Abortion, Pro-Lifers Say
LGBT Groups Join In As NYC's St. Patrick's Day Parade Marches Up Fifth Avenue
Vatican Fires Ambassador Who Arranged Roman Catholic Pontiff's Meeting With Kim Davis
Tracking Bible Prophecy Headlines - 3/17/2016
Palestinians welcome Paris peace bid as 'timely, realistic'
Japan backs France's peace initiative
US, Germany, France criticize Israel's 'land grab' near Jericho
EU interested in buying Israeli natural gas
Head of Israel Allies Caucus in Congress applauds Arizona's anti-BDS law
Israel launches first ever video distress call service
Israeli stabbed in terror attack near Ariel, two terrorists shot dead
Palestinian shot dead in West Bank was Hamas fighter: party
'PA will never allow IDF to conduct hot pursuits after terrorists into Area A of West Bank'
Putin meets Rivlin at Kremlin amid Russia's Syria disengagement
Israel fears Russia's pullout from Syria will leave dangerous void
Putin tells Rivlin: I'll meet with Netanyahu on security issues
Israel won't allow Iran, Hezbollah on Syrian border, Rivlin tells Putin
Rivlin lobbies Putin for help in redeploying UN peacekeepers on Golan
New Plan Hatched to Relocate Residents of Israel's Northern Border Communities During Next War With Hezbollah
Israel Defense Forces General Warns Hamas, ISIS Formed Alliance in Egypt
Senior IS commander dies of wounds from US strike in Syria
ISIS Recruits Child Jihadis After Suffering Losses From US Airstrikes
State Dept. to miss deadline for ISIS 'genocide' declaration
Brussels shooting: ISIS flag, ammo found in raid tied to Paris attacks
2 Female Suicide Bombers Attack Mosque Near Maiduguri, Nigeria, Killing Over 20
EU leaders meet to offer migrant deal to Turkey
Turkey deports British academic accused of terror propaganda
Turkey's Erdogan pushes parliament to make praise of violent acts a 'terror crime'
US President Obama nominates Judge Merrick Garland
Russia says registers 10 ceasefire violations in Syria in 24 hours
Russia supplied weapons to Iraqi Kurds
Syrian Kurds say they'll declare federal region in Syria
Four arrested for planning attack in Paris
Germany bans neo-Nazi group, carries out sweeping raids
Obama slaps new sanctions on North Korea after tests
White house says North Korea seeks to use US citizens as pawns
General says Army at high risk in war against China, Russia
China, Russia Planning Space Attacks on U.S. Satellites
Australian minister says Trump phenomenon 'terrifying'
RNC weighs scrapping convention rule book to head off anti-Trump maneuvers
We choose the nominee, not the voters: Senior GOP official
Donald Trump on brokered convention: 'I think you'd have riots'
Brett Decker: 'Riot Inside the Convention Hall Would Be Bigger Than Outside on the Streets' if GOP Steals Nomination from Donald Trump
Anti-Trump Groups Threaten 'Largest Civil Disobedience Action of the Century'
John Boehner backs Paul Ryan for president, calls Ted Cruz 'Lucifer'
Soros, alarmed by Trump, pours money into 2016 race
KKK grand dragon endorses Hillary Clinton for president
Obama nominates Jewish Judge Merrick Garland to Supreme Court
Obama's choice of popular centrist Merrick Garland for Supreme Court puts GOP to the test
McConnell: Senate won't consider Garland nomination
GOP Supreme Court blockade showing early cracks
GOP Senators Say They Will Meet with Obama SCOTUS Pick
Top Senate Republican says Obama chose to 'politicize' Supreme Court nomination
As appellate judge, Garland viewed as friend of government regulators
Merrick Garland has 'very liberal view of gun rights'
Planned Parenthood CEO Cecile Richards Spotted at White House After Merrick Garland Nomination
Religious liberty bill passes Georgia state legislature
Georgia's "religious liberty law" stirs backlash from business
Foreign governments dump U.S. debt at record rate
Fed Scales Back Rate-Rise Forecasts as Global Risks Remain
Venezuela to Shut Down for a Week to Cope With Electricity Crisis
Comet P/2016 BA14 to Make Historic Flyby of Earth
Closest comet in 246 years approaches
5.6 magnitude earthquake hits near Sarangani, Philippines
5.1 magnitude earthquake hits near Sarangani, Philippines
5.0 magnitude earthquake hits near Bristol Island, South Sandwich Islands
5.0 magnitude earthquake hits West of Macquarie Island
Colima volcano in Mexico erupts to 18,000ft
Reventador volcano in Ecuador erupts to 18,000ft
Sinabung volcano in Indonesia erupts to 14,000ft
US marijuana industry may reach $44 billion by 2020 - report
Dog owners warned about new tick disease
Fossil of pregnant T. rex could contain DNA
Companies Want to Replicate Your Dead Loved Ones With Robot Clones
A New Weapon for Battling Cellphones in Theaters: Laser Beams
Tracking Bible Prophecy Headlines - 3/16/2016
Israel, Palestinians in Secret Talks to Restore PA Control of West Bank Cities
Netanyahu: PA refuses deal with Israel for security control of West Bank
UN: Jordan Valley land reclassification harmful to two-state solution
How the EU uses 'diplomatic immunity' to grab Israeli land
Jordanian parliament passes law banning the sale of real estate in Petra to Israelis
Abbas to French envoy: PA contacting int'l parties about peace conference
Hamas chief: Palestinians don't seek war, but will fight to end occupation
Violence hobbling Israeli-Palestinian peace efforts, Kerry warns
Report: Israel builds underground defense system to tackle tunnels
Settlers: Close West Bank roads to Palestinians after terror attacks
Germany: 'Occupied territories' not part of Israel
British justice secretary slams Israel boycott: 'BDS campaign indulges prejudice'
Rubio: Criticism of Israel Is New Face of Anti-Semitism
Israel Navy developing new command and control system
Israeli, US defense chiefs discuss security aid package
U.S. official raises Iran rocket fears; Tehran denies tests are illegal
U.S. Gears Up for Showdown With Russia Over Iran Missile Tests
US vows to push for UN action on Iran despite Russian opposition
Israeli defense chief sees inevitable Syrian collapse amid Russian exit
Russian envoy reassures Israel over pullout from Syria
Syria conflict: First Russian planes leave after Putin surprise move
Vladimir Putin rides out of Syria as a victor
How a monstrous Putin beat the U.S. in Syria
Al-Qaeda threatens attack in Syria as Russian airstrikes reported
Dozens Killed in Airstrikes on Market in Yemen
Bus blast kills 15 government employees in northwest Pakistan
Asked about Taliban, President Ghani touts success against Islamic State
Iraqi Kurdistan sees a Jewish revival, thanks to the Islamic State
Do Christians Face Genocide from ISIS? US House Unanimously Votes Yes
Bible bonfire: ISIS video shows Christian books being destroyed, adds fuel to genocide debate
Al Qaeda says Ivory Coast attack was revenge against France
Police Kill 1 Man in Belgian Raid Linked to Paris Attacks
Suspected bomb blows up car in Berlin, killing driver
Canada: Man Accused of Stabbing Soldiers Says He Received Orders From Allah
US airport employees had ties to terror, report says
Turkey's deal with EU on refugees aims to make migration safe
Outmoded U.S. immigration system poses security risk: study
With Florida win, Trump upsets Rubio and everyone else hoping to stop him
Barack Obama Worries Donald Trump Damaging US Reputation
With his own campaign regrets, Obama decries Trump's 'vulgar and divisive' rhetoric
Ryan confronts budget meltdown
Anonymous Just Declared War on Donald Trump With a Massive Cyberattack
Apple says U.S. 'Founders would be appalled' by DOJ order
Industry calls for fast lane for self-driving cars
Global stocks fall in light volume ahead of Fed statement
Oil ends down 2 percent on technicals, U.S. stockpile worry
5.6 magnitude earthquake hits near Al Hoceima, Morocco
5.2 magnitude earthquake hits near Visokoi Island, South Georgia and the South Sandwich Islands
5.2 magnitude earthquake hits near Illapel, Chile
5.0 magnitude earthquake hits near Fais, Micronesia
Tungurahua volcano in Ecuador erupts to 23,000ft
Reventador volcano in Ecuador erupts to 21,000ft
Fuego volcano in Guatemala erupts to 14,000ft
Sinabung volcano in Indonesia erupts to 14,000ft
Copahue volcano in Argentina erupts to 12,000ft
Flooding Forces Texas Residents to Evacuate - Authorities warn of record flooding not seen since 1884
Louisiana flooding unearths caskets from cemeteries
Climate change deal: 'Zero carbon' laws promised by government
Republicans hammer EPA official over Flint water crisis
Mexico governor floats idea of medical opium growing to reduce drug violence
Tel Aviv University scientists develop bionic heart
Billionaire Barry Diller and Diane von Furstenberg clone their dog
Ohio's Highest Court Removes 'Husband,' 'Wife' in Cases in Favor of 'Gender Neutral' Terms
Pope says Mother Teresa to be made a saint on Sept. 4
Eastern spirituality leaders to meet Israel at Jerusalem conference
Tracking Bible Prophecy Headlines - 3/15/2016
Netanyahu: Peace will come through Arab world
Gazan rocket explodes in Sha'ar Hanegev
Israeli ambassador: UN Human Rights Committee needs psychiatric help
Methodists Restarting BDS War Against Israel
US and Russia sharply divided over Iran missile tests
Russia says no new UN sanctions on Iran over missile tests
US says more sanctions could follow Iran missile tests
U.S. vows to push for U.N. action on Iran despite Russian opposition
France warns it could sanction Iran over missile tests
EU Criticizes Iran Missile Tests But Takes No Action
UN Security Council meets to discuss Iran's 'provocative' missile launch
US Sold Iraq Hellfire Missiles Found on Passenger Flight to Portland
161 chemical weapons reportedly used during Syrian conflict
Putin orders Russian troops to begin pulling out of Syria
Putin says Russia to intensify role in Syria peace process
ISIS 'minister of war' killed in US airstrike in Syria, defense official says
American Fighting With ISIS Captured in Iraq
Turkey strikes Kurds in Iraq, detains 11 after deadly bombing in Ankara
The Latest: Erdogan calls for wider definition of terrorist
Miami Muslim leader posts Holocaust denial, support for KKK
Senior U.S. general wants to start striking the Taliban again
N. Korea leader orders nuclear warhead test, missile launches
ICE: 124 illegal immigrants released from jail later charged in 138 murder cases
John Kasich Goes All In For Amnesty: Illegals 'Made In The Image Of The Lord'
GOP prepares to fight Obama nominee, no matter whom he picks
Microsoft is using Minecraft to develop artificial intelligence tech for the real world
Google to urge U.S. Congress to help get self-driving cars on roads
5.8 magnitude earthquake hits Southwest of Africa
5.7 magnitude earthquake hits near Visokoi Island, South Georgia and the South Sandwich Islands
5.5 magnitude earthquake hits near Naze, Japan
5.1 magnitude earthquake hits near Hihifo, Tonga
Popocateptl volcano in Mexico erupts to 20,000ft
Colima volcano in Mexico erupts to 17,000ft
Sinabung volcano in Indonesia erupts to 14,000ft
Sheveluch volcano on Kamchatka, Russia erupts to 12,000ft
Storms replenish key reservoirs amid California drought
Pakistan rains leave 28 dead: officials
Smartphone 'voices' not always helpful in a health crisis
'Secret agents of change' say U.S. intelligence embracing LGBT spies
'Unprecedented' UN global data gathering to add huge amounts of information for governments to collect
Vatican priest claims emotional blackmail behind leaks
Richard Dawkins: The state needs to 'protect' children from religion... and their parents
Tracking Bible Prophecy Headlines - 3/14/2016
Gunmen attack 3 Ivory Coast hotels; al Qaeda affiliate claims responsibility
Ivory Coast gunmen who killed 16 had sights set on Obama official, source says
Car bomb in Turkey's capital kills at least 34, wounds 125
Erdogan says attacks like Ankara blast will not weaken Turkey's resolve
Turkish court orders ban on Facebook, Twitter after blast
Netanyahu condemns attack on Ankara, calls for international unity in war on terror
Kerry: Two state solution requires a 'global' push
EU on Monday to debate France's plan to resolve Israeli-Palestinian conflict
Israel retaliates for Gaza rocket fire with airstrikes; Hamas hacks Israeli TV
Poll: 60% of Palestinians support attacks
Israel hunts Palestinian guns after Jerusalem shootings
Palestinians: Israel denies Indonesian FM entry to West Bank
Saudi Arabia promises 'severe penalties' for sympathizers or financiers of Hezbollah
Egyptian justice minister fired after saying he would jail the Prophet Muhammad
Few Signs of Compromise as Syria War Talks to Resume Amid Truce
US, France says Syrian govt trying to spoil peace talks
Al Qaeda Affiliate Attacks Western-backed Syria Rebels
Lavrov: Russia has evidence Turkish troops on Syrian territory
Europe's Deal With Turkey Takes Aim at Migrant Smugglers
Germany Wakes Up to Politics Trump-Style as AfD Takes on Merkel
German anti-immigration party celebrates dizzying rise
6 Minnesota Somali organizations receive grants to combat terrorism
France says EU could impose sanctions over Iran missile tests
North Korea submarine 'missing' as US-South Korea drills continue
North Korea's Kim says country has miniaturized nuclear warheads
North Korea Says Its Hydrogen Bomb Could Wipe Out Manhattan
Venezuela opposition launches protests to oust Maduro
Big Turnout for Protests Urging Ouster of Brazil's President
George Soros funded Moveon.Org raising funds from Trump protests, warns more disruptions to come
Fed's Plans to Raise Interest Rates Are Delayed, Not Derailed
Obama is setting us up for another housing crash
Iran says US companies welcome to invest in petroleum sector
Google's Self-Driving Car Czar Hails Fender Benders as Teachable Moments
Media mogul Dmitry Itskov plans to live forever by uploading his personality to a robot
LHC Particle Results Hints At a New Era of Physics:
Could The Large Hadron Collider Make An Earth-Killing Black Hole?
NASA tests first rocket engine designed to send humans to Mars
5.3 magnitude earthquake hits near Kota Ternate, Indonesia
Tungurahua volcano in Ecuador erupts to 22,000ft
Sinabung volcano in Indonesia erupts to 16,000ft
Sheveluch volcano on Kamchatka, Russia erupts to 13,000ft
Copahue volcano in Argentina erupts to 11,000ft
6 dead in widespread flooding across South as area braces for tornadoes
Mosquitoes' rapid spread poses threat beyond Zika
Tracking Bible Prophecy Headlines - 3/13/2016
Israel calls on powers to punish Iran for its missile tests
Ya'alon heads to US to discuss the renewal of Israel's military aid package
Hamas vows retaliation for Israeli Gaza airstrikes
In destitute Gaza, Hamas rides world's goodwill all the way to the bank
Satmar Rebbe: Settlers causing terrorism
Barak: We must divorce ourselves from the Palestinians
US Palestinians sue Israeli companies, banks for $34 billion
Twitter battle erupts between PMO and Fatah
Arabic media slams new Arab League leader for Israeli relationship
France shuts down Hamas TV station, only to see it pop up again
'This isn't a lone wolf intifada, it's a Hamas intifada'
Gaza Hamas leaders seek 'new era' with Egypt after accusations
Senior IDF official: Hamas-ISIS cooperation is ongoing
Iraqi officials: ISIS chemical weapons attacks kill child, wound 600
US: Islamic State chem weapons effort 'degraded'
ISIS Assassinates Over 100 Syrian Journalists Accused of Being Spies for US 'Crusader Coalition'
Rebels shoot down Syrian warplane
Syria war at fragile point of possible peace
Government and opposition far apart over Assad before Syria peace talks
Syrian FM: Assad ouster is 'red line' for regime
Syrian opposition says transition can only start with Assad's exit or death
'Mama Merkel' faces first test of migrant crisis handling as elections loom
German anti-refugee party targets 'political earthquake' in elections
ISIS using birth control to keep supply of sex slaves available
Thousands of Muslims Embracing Christ in Syria after Witnessing Miraculous Healings, Answered Prayer
Libya conflict: Tunis-based unity government claims power
Kosovo president's office attacked with petrol bomb
Russian military seeks five combat dolphins
US, South Korea conduct major military exercise in face of North's threats
EU referendum: Barack Obama to urge Britons to back remain vote on UK visit
Campaign event chaos follows Trump from Chicago to Ohio
How Bernie Sanders Supporters Shut Down Donald Trump's Rally in Chicago
Three reasons political polarization is here to stay
Rise of the Machines: Keep an eye on AI, say experts
6.3 magnitude earthquake hits near Atka, Alaska
5.4 magnitude earthquake hits near Atka, Alaska
5.2 magnitude earthquake hits near Coquimbo, Chile
5.2 magnitude earthquake hits near Al Hoceima, Morocco
Magnitude-4.2 Earthquake Among Series of Temblors to Hit Ojai Area
Popocateptl volcano in Mexico erupts to 22,000ft
Colima volcano in Mexico erupts to 17,000ft
Sheveluch volcano on Kamchatka, Russia erupts to 13,000ft
Devastating Flooding Turns Louisiana Roads Into Rivers
Levee at Risk of Breaking Threatens the South Still Under States of Emergency
Tracking Bible Prophecy Headlines - 3/12/2016
Gaza ministry: Israeli strike on Hamas base kills boy nearby
'Netanyahu nixed meeting with Obama because of defense package hold-up'
Police crack down on illegal Palestinian workers amid terror wave
Rubio: Conditions 'not right' for two-state solution
Can the UN legally impose a solution on Israel?
67 years on, the State of Israel is 'legally named' the State of Israel
Israeli envoy Danon demands UN condemn Iran missile test
Iran preparing to conduct new space launch this weekend
Russia to ship first S-300 missile system to Iran in Aug-Sept: RIA cites official
Iraqi Newspaper: We Need a Hitler to Stop the Jews From Taking Over
5 Years After the Spark, Syria War at a Critical Juncture
Kerry stresses need to end Syria, Yemen conflicts in talks with Saudis
As federal Syria idea is floated, Russia says Kurds should have spot at peace talks table
Syria opposition to attend Geneva peace talks
Syrians see few prospects for peace from Geneva talks
US military won't hold ISIS detainees more than 30 days, policy not 'nailed down'
EU Nations Close Borders as Tens of Thousands of Refugees Set up Makeshift Camps
German Police Arrest Man in Bomb Threat at US Embassy
Paris attackers listed in leaked IS files: German media
Arab League Brands Hezbollah Group a Terrorist Organization
Saudis bolt Arab League meeting after Iraqi minister hails Hezbollah
South Sudan: Women raped 'as reward for fighters'
Egypt MP wants to ban full-face veil since it came from 'Jewish tradition'
Trump: No Time to Be Politically Correct on Islam
Dubai official warns of 'clash of civilizations' if Trump elected president
Chaos and fights in Chicago as Trump postpones rally over safety concerns
Marco Rubio, Ted Cruz, John Kasich Suggest Donald Trump Responsible For Chicago Mob Hit
Trump on rally shutdown: 'What ever happened to freedom of speech?'
Carson: Dangerous to teach youth to shut down free speech
Megyn Kelly Defends Trump Against Protesters: You Can Oppose Him, But 'Is This the Way?'
Obama: Trump's GOP 'Circus' Is Not My Fault
Obama Leaves Republicans Reeling By Explaining How GOP Birtherism And Hate Built Trump
With Cuba trip, Obama aims to make renewed ties irreversible
President Obama reportedly is down to three finalists for Supreme Court vacancy
Sidestepping Apple dispute, Obama makes case for access to device data
Government Can't Let Smartphones Be 'Black Boxes,' Obama Says
Source: Clinton IT specialist revealing server details to FBI, 'devastating witness'
North Korea Warns of Pre-Emptive Strikes Against the South
US, South Korea stage assault drill; North threatens to wipe out enemies
Report: US believes North Korean sub is missing
Spelling mistake prevented hackers taking $1bn in bank heist
Stock Market Extends Rally to a 4th Week as Energy Recovers
Dow breaks above bullish chart level first time this year
New Wearable Gadget Turns Your Skin Into a Touchscreen
Engineers develop flexible skin that traps radar waves, cloaks objects
The robots sent into Fukushima have 'died' thanks to incredibly high amounts of leaked radiation destroying their wiring
5.6 magnitude earthquake hits near Callaguip, Philippines
5.3 magnitude earthquake hits near Hihifo, Tonga
5.0 magnitude earthquake hits near Dili, East Timor
Tungurahua volcano in Ecuador erupts to 20,000ft
Popocateptl volcano in Mexico erupts to 19,000ft
Colima volcano in Mexico erupts to 14,000ft
Sheveluch volcano on Kamchatka, Russia erupts to 12,000ft
Copahue volcano in Argentina erupts to 11,000ft
Deadly mudslides, flooding in Brazil
Storm drenches drought-parched California
Genetically modified mosquitoes clear key hurdle for Key West test
South Dakota bans abortion after 20 weeks
British Govt Encouraging Women to Give Birth to Disabled Babies to Harvest Their Organs
New York Times Invents 'Gay Twitter,' And Gay Twitter Erupts
As State Dept. Investigates ISIS Genocide of Christians, 280-Page Report Documents Extensive Evidence
Christian persecution by Hindus rises in India, say humanitarian groups
Chinese Christians Persecuted by Communist Regime Forced to Destroy Church Crosses or Face Punishment
Tracking Bible Prophecy Headlines - 3/11/2016
After missile tests, UN urges Iran act with restraint, 'good sense'
Russia to ship first S-300 missile system to Iran in summer
U.S. plans to publicly blame Iran for dam cyber breach
Saudi could 'turn page' if Iran changes policies
Hundreds attend Jewish immigration conference
New Report Documents 'Serious' Antisemitism Across UK Campuses
Israeli Holocaust survivor confirmed as world's oldest man at 112
Poll: Only 8 percent of Israelis think gov't is doing enough to combat terrorism
Egypt discovers enormous tunnels coming from Gaza
Israel Is Building a Secret Tunnel-Destroying Weapon
Security cabinet approves completion of barrier around Jerusalem
Israel shutters Palestinian radio station for incitement in overnight raid
Obama sees Netanyahu as most disappointing of all Mideast leaders - report
Indyk: Two-state solution may be dying on Obama's watch
Report: Abbas rejects US peace initiative
The UN is failing. Is it heading the way of the League of Nations?
France says time to act on Libya, will push for EU sanctions
Congress urges EU to declare Hezbollah a terror group
US strikes Islamic State chemical weapons capabilities
US hands over ISIS chemical weapons chief to Iraqi government, Pentagon says
U.S. general warns about resilience of Islamic State
Disillusioned ISIS member turns over details of 22,000 supporters
Report details ISIS atrocities against Christians, presses State for 'genocide' label
Migrant crisis: Merkel condemns closure of Balkan route
Merkel says 3,000 Iraqis returning home every month
Former Putin Aide, Found in Washington, Died From Blows to Head
North Korean leader Kim orders more nuclear tests
North Korean nuclear test shook the earth but where's the proper proof?
U.S. sends 3 B-2 bombers to Asia-Pacific
Gingrich: Obama 'sending his contempt' for Reagan with funeral no-show
Soros and Other Liberal Donors to Fund Bid to Spur Latino Voters
Group: Trump should apologize for saying 'Islam hates us'
Cruz says Trump backers have 'relatively low information,' not very 'engaged'
Rigged Democracy - Nearly 10% Of Democratic Party Superdelegates Are Lobbyists
Al Sharpton wants Biden, Kerry, Warren to run if Clinton indicted
U.S. Government Calls Apple's Opposition to iPhone Unlocking Order a 'Diversion,' Says Fears Are 'Overblown'
Amid Apple's FBI Fight, App Developers Are Ramping Up Encryption
FBI could force us to turn on iPhone cameras and microphones, says Apple
Apple: DOJ 'desperate,' brief reads like indictment
The latest policing tool to monitor rowdy spring breakers: Drones
Americans Are In Denial About The Robot Job Apocalypse
US credit card debt balloons to $917B: What it means
How Central Banks Have Made Wealth Inequality Worse
Greece to seek break in debt repayments to creditors
New Zealand cuts interest rates for the fifth time since June
Is the stock market madness over?
Oil jumps as yuan hits 2016 high; investors put fresh cash into oil
Fukushima's ground zero: No place for man or robot
5 years later, Japan still struggles to recover from tsunami disaster
5.3 magnitude earthquake hits near Al Hoceima, Morocco
5.3 magnitude earthquake hits near Shikotan, Russia
Tungurahua volcano in Ecuador erupts to 28,000ft
Reventador volcano in Ecuador erupts to 20,000ft
Ruiz volcano in Colombia erupts to 20,000ft
Fuego volcano in Guatemala erupts to 18,000ft
Sheveluch volcano on Kamchatka, Russia erupts to 18,000ft
NOAA: Number of major tornadoes in 2015 was 'one of the lowest on record' - Tornadoes below average for 4th year in a row
Over 20 Inches of Rain Triggers Historic Flash Flooding In Parts of the South
Up to 2 feet of rain to cause record-challenging river crests in Texas, Louisiana
More rain on the way after massive flooding in Southeast
L.A. officials seeded clouds during El Nino storm in hopes of more rain
US Attorney General: We've 'Discussed' Prosecuting Climate Change Deniers
CO2 levels make largest recorded annual leap, Noaa data shows
Obama's Carbon Admission: 'I Have the World's Largest Carbon Footprint'
Two U.S. soldiers in South America contracted, recovered from Zika: commander
Are you pre-diabetic? 46% of California adults are, UCLA study finds
Democratic senators urge speed on US Supreme Court nominee
Obama takes swipe at 'Republican crackup,' renews pressure on Senate over court pick
Four Out of Five of Obama's Supreme Court Finalists Are Obama Donors
Return of the Devil: Exorcism's Comeback in the Catholic Church
Top exorcist warns of rise in satanic ritual killings following horrific Mexico 'vampire cult' murder
In China, the state decides who can come back from the dead
Tracking Bible Prophecy Headlines - 3/10/2016
Amid ballistics test, Iran officer says missiles designed to reach Israel
Iran fires 2 missiles marked with 'Israel must be wiped out'
Revolutionary Guards commander says Iran's missile work will not stop
Biden: Iran under close watch amid reports of missile tests
Biden says US will 'act' if Iran missile tests confirmed
Iran tests more missiles in defiance of US warning
'Iran has never accepted UN resolutions on missile work'
Iran says missile tests not violation of nuclear deal
Clinton: Iran should face sanctions for reported missile tests
Biden said to warn Netanyahu defense aid will be less than expected
Herzog to Biden: Jews will continue to be murdered if we don't separate from the Palestinians
Biden criticizes Palestinians for not condemning attack
Abbas ignores Biden's call to condemn terrorist attacks
Abbas to Biden: The 'occupation' is the reason for the violence
Abbas lauds 'martyr' who tried to kill IDF soldiers
Stabbing victim pulls knife out of own neck, kills terrorist
Amid bout of attacks, Netanyahu decides to complete barrier in Jerusalem area
Netanyahu's government is failing in its war on terror, former Likud minister says
France won't 'automatically' recognize Palestinian state if peace talks fail
US official nods at growing government concern over two-state solution
Benjamin Netanyahu says he declined to meet Barack Obama due to US campaign
Canada Won't Hesitate to Criticize Israel, Says New Prime Minister Justin Trudeau
Seven Hamas members reportedly missing after tunnel flooding
'Catastrophic': US Raises Alarm Over Perilous Mosul Dam
Air Force veteran is convicted of trying to enter Syria to support ISIS
US special forces captured ISIS chemical weapons chief in Iraq, official reveals
Kurdish officials say ISIS state used 'poisonous substances' in village shelling
ISIS Radicals Raping 8 and 9-Year-Old Girls in Packed Halls of Victims, Report Reveals
Former ISIS sex slaves now army of 'Sun Ladies' ready to defeat terror group
Syria opposition sees fewer truce breaches, U.N. prepares talks
Chairman McCaul: The terrorist exodus has begun and we're not ready for it
London 'more Islamic' than Muslim world - scholar
Migrant crisis: Slovenia moves to 'shut down' Balkans route
Germany's Embrace of Migrants Spawns Rise of Far-Right Leader
Franklin Graham, Christian Leaders to Hold World Summit in Defense of Persecuted Christians in Moscow
Russia may be running out of oil
Russia warns North Korea over threats of nuclear strike
North Korea fires missiles, liquidates Seoul's assets in its territory
Kim Jong Un poses beside possible nuclear warhead mock-up
Nearly 500 Fired Nuke Regulators Still Have 'Unauthorized' Facility Access
Pentagon admits it has deployed military spy drones over the U.S.
Senators close to finishing encryption penalties legislation: sources
FBI Chief James Comey Stirs Tensions, Becomes Political Problem for WH
GOP sues State Department over access to Clinton emails
Clinton: Indictment 'not gonna happen'
Clinton, Sanders join in vow not to deport illegal kids, non-criminals at latest Dem debate
Kasich: I don't need delegate lead to win nomination
Report: Jeb Bush To Meet With Rubio, Cruz, Kasich Ahead Of Florida Debate
At Secretive Meeting, Tech CEOs And Top Republicans Commiserate, Plot To Stop Trump
7-year bull makes investors $16T richer
Markets betting on near-zero interest rates for another decade
Why This Sucker Is Going Down - The Case Of Japan's Busted Bond Market
How robots will kill the 'gig economy'
Japanese court orders nuclear reactors offline
Photos of today's eclipse over Indonesia
5.4 magnitude earthquake hits near Grytviken, South Georgia and the South Sandwich Islands
5.2 mangitude earthquake hits near Drake Passage
5.2 magnitude earthquake hits near Isangel, Vanuatu
5.1 magnitude earthquake hits near Merizo Village, Guam
Ruiz volcano in Colombia erupts to 20,000ft
Sinabung volcano in Indonesia erupts to 13,000ft
Dukono volcano in Indonesia erupts to 10,000ft
Hurricane-force winds predicted to slam Oregon coast
El Nino poised to let fly with another deluge
State of Emergency Declared in Louisiana Parishes as Rising Waters Force Evacuations
Records shattered in New York City and the tri-state area as temperatures soar
Scientists use stem cells to grow 'living lens' in eye and cure cataracts
Dangerous bacteria: Vibro Vulnificus in Florida ocean hospitalizes 13, kills 3
Zika virus: Sexual transmission 'more common than thought'
South Dakota passes four major pro-life bills
White House interviewing five potential US Supreme Court nominees
Hindu Radicals Beat 60 Christians Worshiping at Pentecostal Church, Strip Women Naked
Tracking Bible Prophecy Headlines - 3/9/2016
US may back UN outline of two-state deal in fresh peace push - report
Biden arrives in Israel to talk billions in military aid - and try to patch things up
American student killed in 1 of 3 terror attacks in Israel during Biden visit
'Biden visit to Israel may have triggered Palestinian stabbings'
Hamas lauds rash of 'heroic' terror attacks across Israel
Israeli envoy calls on UN Security Council to condemn Palestinian terror attacks
IDF imposes siege on Palestinian villages in which terrorists lived
Pew poll: 48 percent of Israeli Jews support transfer or expulsion of Arab Israelis
Islamic Leaders: Yes, Our World is in Crisis But Palestine Must Remain 'The Central Issue'
Study of Holocaust survivors finds trauma passed on to children's genes
IDF can put Lebanon back 300 years if Hezbollah attacks, officer tells Saudi paper
Intel minister after attacks: Israel in 'war against ISIS-style Muslim extremist terror'
Iran continues missile tests with two more launches
Iran Threatens to Walk Away From Nuke Deal After New Missile Test
House Speaker vows to continue to push for Iran sanctions
Russia, West differ on UN report on Iran's nuclear program
Iran's secret Christian movement grows, with help from abroad
Administration under deadline pressure to call violence against Christians 'genocide'
Filmmaker Arrested in Sudan for Documenting Christian Persecution
Beheadings, imprisonment made 2015 worst year for Christian persecution, report finds
Next Generation of Terrorists? 31,000 ISIS Caliphate Women Are Pregnant
Children in besieged Syrian areas live in fear of bombs, air strikes: charity
Migrant 'exchange': Turkey accepts mass returns but sends Syrians to Europe
Husband of Muslim Nanny Who Beheaded 4-Y-O Girl Arrested, Suspected of Radicalizing Wife With Islamic Law
More Ex-Gitmo detainees suspected of returning to terrorism
Suspected car bomb kills 3 police in Somali capital
North Korea's Kim says country has miniaturised nuclear warhead
North Korea says it can fit nuclear warheads on ballistic missiles
Veil of secrecy lifted on Pentagon office planning 'Avatar' fighters and drone swarms
Senator: Record number of unaccompanied minors set to flood southern border
More Latinos Seek Citizenship to Vote Against Trump
Rubio camp accuses Cruz of 'dirty tricks' over Hawaii 'dropout' email
Russia's Communist Party is making a comeback - and it's bad news for Putin
Venezuela's opposition announces steps to oust President Maduro
Socialist dream under threat in Venezuela's 'Chavez City'
Greece's economic crisis goes on, like an odyssey without end
Bank of England Says Economic Factors in Play on 'Brexit'
South Africa's economy 'in crisis'
The Church Collection Plate Goes Digital
Walking while texting can be deadly - 10-percent spike in pedestrian fatalities
100-Foot-Wide Asteroid TX68 Safely Flies By Earth
5.2 magnitude earthquake hits near Tilichiki, Russia
5.0 magnitude earthquake hits near Aratoca, Colombia
Tungurahua volcano in Ecuador erupts to 28,000ft
Santa Maria volcano in Guatemala erupts to 14,000ft
Sinabung volcano in Indonesia erupts to 14,000ft
Finnish radioactive spike traced to nuclear agency's neighbour
Mosquito-eating fish used to fight Zika virus in Latin America
Hillary Clinton, Bernie Sanders Both Want Abortion Legal Until Baby Is Born
Alabama Lawmaker Proposes Mandatory Castration for Child Sex Offenders
Missouri Senate Filibusters Against Bill Protecting Opponents of Same-Sex Marriage
Queen Elizabeth Says Devotion to Christian Faith Is Why She Won't Suport Gay Marriage
Tracking Bible Prophecy Headlines - 3/8/2016
Report: Obama considering UN resolution on peace process
Palestinian president urges int'l support against Israeli violations
Indonesian president calls on Islamic states to unite for 'Palestine'
An Israeli leader wants to put Jerusalem's Arabs on the other side of new walls
Most Israelis believe a divided capital is already a foregone conclusion
Biden coming to Israel to discuss US military aid
Israel's Netanyahu declines offer to meet with Obama: White House
White House 'surprised' to learn Netanyahu turned down meeting
Abdullah: 'Israeli violations on Temple Mount dangerously increased lately'
Palestinian Leader Abbas Accuses Israel of 'Judaizing' Jerusalem on Day Israel Announces 2,500-Year-Old Jewish Artifact Found in... Jerusalem
Israel slams UN report blaming it for domestic abuse of Palestinian women
Nefesh B'Nefesh: New York Jews' interest in aliya this year 'highest ever'
Jews fear as neo-Nazis gain support in Europe
Sayyed Nasrallah: "Israel, allied Arab regimes will fall all together"
Balad, Hadash condemn Gulf labeling of Hezbollah as 'terror group'
Report: Egypt imposes entrance ban on Hezbollah's leaders following Gulf's declaration
Tunisia: 53 dead in clashes near Libyan border
Tunisian Clash Spreads Fear That Libyan War Is Spilling Over
More than 5.6 mln people affected by hunger, malnutrition in African areas due to Boko Haram violence
At least 17 killed, including 2 children, in Pakistan suicide attack
U.S. airstrike kills more than 150 at Somalia terrorist camp, military says
Putin, Sisi agree about need to fight terrorists in Libya, Yemen - Kremlin
Executions in Saudi Arabia reach 'frightening' rate as 70th prisoner in 2016 is killed
Report: ISIS gunmen stage mutiny, kill local commander in de facto capital
UK police: Islamic State seeking 'spectacular attacks' on West
Biden Says U.S. Will Wipe Out The Evil That Is Islamic State
Air strike hits Syrian market, opposition says truce must be respected
'Game changer': How EU may shut Turkish door on migrants
Migrant crisis: EU and Turkey hold 'difficult' summit
EU welcomes bold Turkey plan to stop migrants, defers decision
Turkey seizes control of another news agency close to pro-opposition cleric Gulen
Russia warns Sweden it will face military action if it joins Nato
U.S. slaps export curbs on China's ZTE over alleged Iran scheme
China says "blind faith" in North Korea sanctions irresponsible
US State Department: US takes North Korea nuclear threats seriously
In drills, US, South Korea practice striking North's nuclear plants
White House to reveal death toll of US drone strikes for first time
Record 61 million immigrants in U.S., 15.7 million illegally
NM ranchers outraged by lack of security at border
Ohio lost 112,500 jobs due to trade with TPP countries
Ohio voters, leaning to Donald Trump on GOP side, can be anything but predictable: Thomas Suddes
Cleveland seeking to buy riot gear for Republican National Convention
Foreign diplomats voicing alarm to U.S. officials about Trump
Mexico's President Says Donald Trump Sounds Like Hitler and Mussolini
NY judge dismisses attempt to block Canada-born Cruz from state's ballot
Soros Tops Individual Donors as $100 million floods Presidential Super PAC
Senators again request State Department staffer testify about Clinton server setup
Justice Department asks judge to revisit NY iPhone case
Taking Baby Steps Toward Software That Reasons Like Humans
Genetic Test Firm to Put Customers' Data in Public Domain
A strange hum is haunting residents of a Canadian city
Total Solar Eclipse Will End the Day Before It Begins
Rise of Fracking Wastewater Injections in Ohio Sparks Fears of Earthquakes, Water Contamination
No, 'Carbon monoxide explosion' doesn't mean earthquake is coming
5.8 magnitude earthquake hits near Hihifo, Tonga
5.0 magnitude earthquake hits near Tobelo, Indonesia
Ruiz volcano in Colombia erupts to 20,000ft
Tungurahua volcano in Ecuador erupts to 20,000ft
Reventador volcano in Ecuador erupts to 18,000ft
Colima volcano in Mexico erupts to 17,000ft
Copahue volcano in Argentina erupts to 12,000ft
Collegiate spring breakers shrug off the Zika virus
RuPaul still reigns supreme as 'Drag Race' hits 100 episodes
Sweden's pro-incest youth wing of the Liberal People's Party suggests giving men right to 'legal abortions'
China bans images of gay people on TV
Trio suspected of killing friend in satanic ritual to turn him into vampire
Tracking Bible Prophecy Headlines - 3/7/2016
Ahead of Biden visit, Netanyahu rejects speculation of pending collapse of US-Israel ties
Netanyahu: Biden visit reflects strength of ties between US and Israel
Tehran's 'destabilizing activities' on the agenda for Biden's visit to Israel
New Proposal to Divide Jerusalem Unites People Against It
Most Israelis consider Jerusalem divided, poll finds
Haim Saban: Donald Trump is 'Dangerous' to Israel and Hillary Clinton would be wonderful for Israel
Surveillance cameras to be installed on Temple Mount
Settlers to Germany: We won't label our products
Likud Ministers Shrug Off Palestinian Threat to End Security Cooperation With Israel; Say PA Would Be 'Shooting Itself in the Head'
Nasrallah: Arab regimes have never done anything for the Palestinians
'In next war, Hezbollah will fight inside Israel'
Shin Bet nabs Palestinian suspected of recruiting terrorists in Cairo
Egypt Says Muslim Brotherhood, Backed by Hamas, Killed Top Prosecutor
Report: Egypt imposes entrance ban on Hezbollah's leaders following Gulf's declaration
Turkish opposition newspaper turns pro-government after state takeover
Syria 'cease-fire': Lull before the storm
ISIS branch calls on Muslims to kill 'Russian apostates', vows to attack Putin
Islamic State truck bomb kills at least 60 people south of Baghdad
Trump Says Anti-Torture Laws Put US at Disadvantage
Merkel deputy slams Donald Trump as 'threat to peace'
Merkel Lauds Clinton, Brushes Off Trump Attacks Over Refugees
UK sends boats to Aegean Sea ahead of EU migrant crisis summit
Afghan president: IS being wiped out in Afghanistan
1 dead, 2 injured in Sydney shooting & 7-hour hostage situation
N. Korea threatens pre-emptive nuclear strike on South, US
South Korea and US set for 'largest ever' war games
Philippines impounds North Korean ship as part of new U.N. sanctions
China halts cash flow to North Korea - media
Apple users targeted in first known Mac ransomware campaign
Hillary Clinton: Email controversy 'moving toward a resolution'
American Way: the struggle to stop Donald Trump is going to be mean and dirty
Mitt Romney won't rule out accepting GOP nomination at contested convention
Are Secret Societies Elite Plotting Against Donald Trump?
Global fears as markets lose faith in central banks
Stocks almost erase 2016 losses as bulls charge
Iran economy minister: 0il sales to reach 2 million barrels per day soon
Will Russia End Up Controlling 73% of Global Oil Supply?
Southeast Asia to Witness Total Solar Eclipse Next Week
Mysterious repeating signals arriving from deep space
'Unusual event': Oconee nuclear reactor shut down after transformer explosion & fire
Oklahoma Takes Action On Fracking-Related Earthquakes - But It's Too Late, Critics Say
Tungurahua volcano in Ecuador erupts to 28,000ft
Colima volcano in Mexico erupts to 18,000ft
Chirpoi volcano on the Kuril Islands erupts to 20,000ft
Sheveluch volcano on Kamchatka, Russia erupts to 14,000ft
Heavy Rain, Feet of Snow Target California as 'Miracle March' Atmospheric River Weather Pattern Continues
Strong storms bring evacuations and rescues in California
Colorado Looks to Broaden Therapists' Power to Prevent School Shootings
Oklahoma Senator Introduces Bill to Criminalize Abortion as First-Degree Murder
Pro-Abortion Activists Upset over New York Times Cover Photo Featuring Pro-Lifers
Australian government commits to gay marriage vote this year if it wins election
Former First Lady Nancy Reagan Dead at 94
Former First Lady Nancy Reagan's legacy: Bringing allure, activism and astrology to the White House
Netanyahu Eulogizes Nancy Reagan - 'A Great Friend of Israel'
Tracking Bible Prophecy Headlines - 3/6/2016
Pro-Hezbollah newspaper: US says Israel planning to start war in Lebanon
PA Mufti openly incites at the Al-Aqsa Mosque
Israeli demolitions of Palestinian homes harmful to peace, says US
Tehran's 'destabilizing activities' on the agenda for Biden's visit to Israel
Report: Israeli intel prompts Russia to freeze missile delivery to Iran
US National Guard may join cyber offense against Islamic State, Carter says
How Islamic State is training child killers in doctrine of hate
US envoy: Islamic State is losing; coalition to step up pressure
Assad must go at start of Syria transition, says Saudi
U.N. seeks to build peace talks on fragile Syria truce
Russia says registered 9 Syria ceasefire violations in last 24 hours
Russia 'stoking refugee unrest in Germany to topple Angela Merkel'
Migrant crisis: Call for state of emergency on Greece Macedonia border
Black Lives Matter Organizer Posts Guide To Riotwear... In Arabic
Taliban says rejects "futile" Afghanistan peace talks
Philippines seizes North Korean cargo ship to enforce U.N. sanctions
Delegates from across China meet to 'hold high the banner of socialism'
In the Bizarro World of Negative Interest Rates, Saving Will Cost You
5.4 magnitude earthquake hits near L'Esperance Rock, New Zealand
5.1 magnitude earthquake hits near Chichi-shima, Japan
5.1 magnitude earthquake hits near Sucre, Ecuador
5.0 magnitude earthquake hits near Tres Picos, Mexico
Tungurahua volcano in Ecuador erupts to 30,000ft
Sheveluch volcano on Kamchatka, Russia erupts to 16,000ft
Sinabung volcano in Indonesia erupts to 14,000ft
NHS 'plan to harvest organs of babies' which develop fatal defects in early stages of pregnancy
Can scientists clone extinct Ice Age cave lion?
Farmers oppose 'bestiality bill' against sex acts with animals in New Hampshire
Trans People Call Caitlyn Jenner's Ted Cruz Support "Sickening"
Donald Trump or Hillary Clinton? Conservative Christians May Face Tough Moral Choice, Warns Baptist Leader
The Secret World of Gamblers Betting Millions on the 2016 Election
Tracking Bible Prophecy Headlines - 3/5/2016
Israeli start-up joins tech race to provide global Wifi
Israelis in south appeal to Ban: End Gaza blockade
EU businesses demand 'made in occupied territories' labels on Israeli settlement products
European Affairs: BDS spreading like wildfire in Europe?
Indiana set to divest from companies that boycott Israel
Biden not expecting peace breakthrough during Middle East visit
Knesset to debate bill barring mosques' broadcasting call to prayer
UN raps Israel for 'wide-scale demolitions' of Palestinian homes
As another emerging terror tunnel collapses, Hamas members refuse to dig
Hamas video urges PA policemen to attack IDF troops
Report: Hezbollah prepares for 'biggest war ever' with Israel
Hezbollah vows to invade Israel in the next war
Israeli envoy to Cairo dismayed over Egyptian MP's ouster
Ships choosing to travel around Africa instead of through Suez due to cheap oil
US sending nuclear-capable B-52 bombers to ISIS fight
World hails 'real progress' in Syria, despite truce violations
Russia's Lavrov, Kerry call for prompt start to Syria talks
NATO: Russia in the way of solving Syrian conflict
Syria divisions aside, Turkey eyes closer ties with Iran
Turkey's Erdogan mulls building huge new Syrian city for refugees
Germany, Italy call for EU-wide migrant registration system
The Latest: Greece Seeks 'Major' Border Patrol Boost
EU To Hand Migrants Cash In Envelopes To 'Maintain Their Dignity'
U.N. official says at least 50,000 dead in South Sudan war
Boko Haram Falls Victim to a Food Crisis It Created
Christian Groups Unite to Defend Against Boko Haram Attacks After Terror Group Kills Over 4,000 in Nigeria
Over 450,000 Join Iranian House Church Movement, 'Great Number of Muslims Turning to Christ'
Pope Francis Refers To 'Arab Invasion' as a Social Reality
Inside China's Plan for a Military That Can Counter U.S. Muscle
China halts cash flow to North Korea - media
Gold soars into bull market as global growth fears mount
Jim Rogers: There's a 100% Probability of a U.S. Recession Within a Year
Stocks up for third week: Dow over 17,000
Stocks Tumble After Fed Plans Too-Big-To-Fail Bank Counterparty Risk Cap
I see bubbles bursting everywhere: Top academic
Hollande outlines 'catastrophic scenario' if UK exits the EU
U.N. Commissioner Warns Apple Not to Allow FBI to Access Private Data
Police say criminals like Apple iPhones because of encryption
IPhone could ID unknown San Bernardino attacker, prosecutor says
Zuckerberg and the Facebook thoughtpolice
Turkey Seizes Newspaper, Zaman, as Press Crackdown Continues
Outrageous! Public School Students Taught To 'Pledge Allegiance To An International Flag'
Signs in the Heavens: Supermoon, Eclipse and Asteroid on same day (March 8th)
NASA Satellite Image With Claims Of Imminent Quake Triggers Scare
5.1 magnitude earthquake hits near Kushiro, Japan
5.1 magnitude earthquake hits Southwest of Sumatra, Indonesia
Tungurahua volcano in Ecuador erupts to 24,000ft
Colima volcano in Mexico erupts to 17,000ft
Alaid volcano on the Kuril Islands erupts to 13,000ft
Texas Had Its Most Tornadic Year on Record in 2015
Mutations, DNA damage seen in Fukushima forests: Greenpeace
Scientists develop very early stage human embryonic stem cell lines for first time
Up to 650 babies euthanized every year in Holland: report
Abortion Clinic Owner: "The Jesus I Was Taught Would Hold Women's Hands" as They Abort Their Baby
Supreme Court blocks law that would close nearly all of Louisiana's abortion clinics
Ted Cruz: We're 'One Liberal Justice Away' From Christians Going to Prison
Alabama Supreme Court Refuses Challenge to Gay Marriage
Fla. Senate OKs Bill Allowing Churches to Refuse Gay Weddings
New York United Methodist Body Says It Will Ignore Church's Rules on Gay Clergy
Scientific journal cites a creator. Scientists say OMG
Tracking Bible Prophecy Headlines - 3/4/2016
France looks to Egypt to push peace bid
Abbas says he may renege on agreements with Israel
Again, PA warns it'll end security coordination
Hamas: Infiltrations into Israeli settlements to manifest the next phase of the 'intifada'
Hamas operatives fear entering tunnels, believe Israel behind collapses
Hamas preparing Iranian-style swarm boat attacks for future clash
Gazan accused of planning attacks in Ukraine, Israel
Ukrainian Jews flee to Israel amid anti-Semitism in war torn country
Bill Gates: Israeli Technology Is "Improving the World"
Israel to launch one of the most advanced missile defense systems in the world, with U.S. help
Two Arab-Israelis indicted for plotting ISIS attacks
Egypt trying and failing to recruit Sinai tribal fighters to battle ISIS
United States delivers eight Black Hawk helicopters to Jordan as it fights the threat from ISIS
ISIS makes millions playing foreign markets with stolen cash, analysts say
Spanish authorities seize 20,000 military uniforms bound for ISIS, Nusra Front
Muhammad cartoon contest attack plotter supported ISIS, witness says
Syria's Assad: We've shown restraint, but 'everything has a limit'
Syria conflict: Massive power blackout across country
EU fate at stake on muddy Greek border as migrants trapped
EU to give Greece May deadline to register migrants
EU official urges economic migrants to stop coming to Europe
Turkey must do more to stop terrorist oil trade, Washington says
Lebanon's Hezbollah slams Gulf for 'terror' designation
Kerry meets U.N. envoy for Libya, repeats support for unity government
North Korea leader tells military to be ready to use nuclear weapons
Kremlin: Russia concerned by N.Korea's readiness to use nuclear arms
Philippines borrowing planes from Japan to patrol South China Sea
US Navy deploys several ships to South China Sea
China Accuses the U.S. of 'Militarizing' the South China Sea
China to boost military spending by about 7 to 8 percent
National Security Experts Issue Warning On Trump
Team Romney explores blocking Trump at RNC
Roger Stone: If Rubio Loses Florida, 'Abundantly Clear Mitt Romney Is Waiting In The Wings'
Hannity: Rubio Is A "Hired Gun" For GOP Elites, On "A Suicide Mission" To Stop Trump
Murdoch: GOP 'Would Be Mad Not to Unify' Around Trump If He Is Nominee
Mexico City lawmakers ask president to ban Donald Trump from entering country
Bruce Jenner Supports Ted Cruz, Wants to Be Cruz's 'Trans Ambassador'
32 tech giants are backing Apple in its fight against the FBI
Crude prices climb after U.S. oil output falls for 6th week
Indonesia earthquake: Tsunami early warning bouys were all inoperable as 7.8 magnitude tremor struck
5.3 magnitude earthquake hits near Ndoi Island, Fiji
5.3 magnitude earthquake hits near Lorengau, Papua New Guinea
5.2 magnitude earthquake hits near Visokoi Island, South Georgia and the South Sandwich Islands
5.1 magnitude earthquake hits near Lorengau, Papua New Guinea
5.0 magnitude earthquake hits near Sarangani, Philippines
5.0 magnitude earthquake hits near Boudinar, Morocco
Ruiz volcano in Colombia erupts to 30,000ft
Sheveluch volcano on Kamchatka, Russia erupts to 15,000ft
Alaid volcano on the Kuril Islands erupts to 11,000ft
Manam volcano in Papua New Guinea erupts to 10,000ft
Extreme tornado outbreaks have become more common, says study
Rare superbug outbreak in Wisconsin is blamed for 18 deaths
UN registered 99 sex crime allegations against its staff in 2015
Israel holds its first transgender beauty contest
China Tightens Grip on Christianity, Says Gov't Will Ordain Priests, Not the Church
New Zealand now legally recognizes weddings performed in the Church of the Flying Spaghetti Monster
Tracking Bible Prophecy Headlines - 3/3/2016
Abbas: Terror wave is a 'legitimate peaceful protest'
Netanyahu moves to expel terrorists' families to Gaza
Policemen stabbed, shot at in separate West Bank attacks
More pairs of terrorists carry out attacks than before
Moldova synagogue attacked in shocking pogrom
Hamas standing in West Bank and Gaza Strip weakens
White House: Biden to visit Middle East March 5-10
Saudi Arabia Cuts Billions in Aid to Lebanon, Opening Door for Iran
Libya 'needs to move ahead now, or risk division and collapse,' UN envoy tells Security Council
Gun and grenade attack on police station in Istanbul suburb
Nearly 2,000 legal cases opened for insulting Turkey's Erdogan
Jordan thwarts ISIS suicide bombing plot inside country
In battle to destroy ISIS, Egypt's Sisi struggles to rally Sinai Beduin tribes
US says concerned about reports of Syrian government attacks on civilians
Russia says 40 agreements signed on ceasefire in Syria
Nanny who beheaded Russian child says it was revenge for Putin's Syria strikes
Russia hit with accusations of trying to block coverage of child's decapitation
Migrant crisis: Russia and Syria 'weaponising' migration
EU launches emergency refugee aid scheme for Greece
EU referendum: France issues border checks warning to UK
Rio 2016: Refugee team to compete at Olympics
Russia softens sanctions against N.Korea to secure interests
North Korea fires projectiles after new U.N. sanctions
Pentagon chief warns Beijing of 'specific consequences' over South China Sea militarization
Moody's cuts China outlook on eve of NPC, cites reform, fiscal risks
Fresh recession will cause eurozone collapse, warns Swiss bank
Koch brothers will not deploy funds against Trump during primaries
Report: Illegals Rushing to Get into U.S. Before Trump Wall
Egyptian student faces US deportation after making Trump death threat
As Presidential Campaign Unfolds, So Do Inquiries Into Clinton's Emails
DOJ reportedly grants immunity to former State Dept staffer in Clinton email probe
U.S. military invites pre-approved experts to 'Hack the Pentagon'
Devices on public buses in Maryland are listening to private conversations
Facebook faces German antitrust privacy probe
Man dies after accidentally shooting himself while taking selfie
Sanctuary sentinels: Churches establish armed security teams as shootings rise
Gun background checks: February is third-biggest month ever
Police appeal to lawmakers for future options on arming drones
Solar eclipse, penumbral lunar eclipse visible in the Philippine skies this March
Giant fireball spotted over Scotland
Cause of recurring booms remains a mystery to Missouri residents
Indonesia issues tsunami warning after 7.9 quake strikes off Sumatra
Aftershocks rock Indonesia after massive quake, calls for calm
5.4 magnitude earthquake hits the Southwest Indian Ridge
5.2 Quake Causes Panic in Malang District
5.2 magnitude earthquake hits near Nichinan, Japan
Fuego volcano in Guatemala erupts to 20,000ft
Reventador volcano in Ecuador erupts to 20,000ft
Tungurahua volcano in Ecuador erupts to 20,000ft
Colima volcano in Mexico erupts to 16,000ft
El Nino-driven storms to dent California's drought with inches of rain next week
The worst drought in 900 years helped spark Syria's civil war
Mosul dam engineers warn it could fail at any time, killing 1m people
Beetle invasion at Argentinian beach sparks apocalypse theory
Google gives $1M grant, engineers to fight Zika virus
Syphilis sparks concern in popular vacation city
The White House is reportedly vetting its next possible SCOTUS nominee
Key justice Kennedy wavers as Supreme Court confronts abortion
5 Things to Watch When the Supreme Court Hears Its Biggest Abortion Case in 25 Years
Mayor de Blasio will march in St. Patrick's Day parade, ending boycott over ban on gay groups
Gay Muslims, out Olympians, pirate drag queens and lots of Ruby Rose lookalikes - welcome to Mardi Gras
Gang burns seven people to death over witchcraft claims in Malawi
Russian Faces Up to Year in Prison for Denying Existence of God
Tracking Bible Prophecy Headlines - 3/2/2016
Israel think tank seeks to revive Arab Peace Initiative to push forward peace process
Abbas hopes French peace initiative succeeds like Iran deal
Elkin: When PA collapses, what happens to its weapons?
Hamas Commander, Accused of Theft and Gay Sex, Is Killed by His Own
Israeli lightly wounded in attack at West Bank home; 2 Palestinian assailants killed
Israeli troops follow app, mistakenly stray into hostile Palestinian camp
Gulf Arab states designate Hezbollah a terrorist group
Jordanian Waqf minister: No negotiations with Israel over Temple Mount cameras
IAF takes possession of David's Sling air defense system
Israel says Syria used chemical weapons during ceasefire
Lavrov calls for new pact against chemical warfare by Islamic State
Syria's Assad says army refrained from responding to truce violations
'We will participate': Saudi military admits US coalition mulling ground invasion in Syria
New documents show bin Laden was warned of ISIL's brutality against Muslims
Uzbek woman says in court 'Allah ordered' her to sever toddler's head
As 'Jungle' camp taken down, French police clash with desperate migrants
Germany's Merkel says migrant clashes show EU summit 'urgent'
'Deep Shock' in Nigeria Over Brutal Violence Against Christians; Hundreds Killed in Clashes
Australia softens sanctions against Iran
Blast kills two employees of US consulate in Pakistan, soldiers
Turks See Russia as Greatest Threat, Poll FInds
Muslim Prayers Take Over UN General Assembly Area
U.N. delays vote on tough new North Korea sanctions at Russia's request
North Korea to boycott UN rights council
The FBI should try to unlock a shooter's iPhone without Apple's help, a lawmaker says
Trump and Clinton leave rivals in the dust in Super Tuesday races
Dow soars nearly 350 in 'Super Tuesday' for stocks
OPEC sees oil prices exploding to $200 a barrel
5.7 magnitude earthquake hits near L'Esperance Rock, New Zealand
5.1 magnitude earthquake hits near Gombangan, Indonesia
5.0 magnitude earthquake hits near Puerto Madero, Mexico
5.0 magnitude earthquake hits near Arica, Chile
Tungurahua volcano in Ecuador erupts to 22,000ft
Fuego volcano in Guatemala erupts to 20,000ft
Sinabung volcano in Indonesia erupts to 14,000ft
Copahue volcano in Argentina erupts to 11,000ft
Momotombo volcano in Nicaragua eruptst to 10,000ft
Artificial embryonic stem cells get safety OK
South Dakota governor vetoes bill that would have restricted transgender students' access to school restrooms
Franklin Graham Supports Catholic Archdiocese's Break With Girl Scouts Over Abortion, Gay Marriage
UN chief dismisses countries critical of LGBT stamp
Tracking Bible Prophecy Headlines - 3/1/2016
'Architecture will play critical role in any proposal to divide Jerusalem'
Sisi: The Israeli-Palestinian conflict feeds international terror organizations
Palestinian official: Israel and Hamas both hoping for chaos in West Bank
'Palestinian Authority collapse a question of when, not if'
Netanyahu slams Gaza disengagement during Sharon memorial
Report: US Administration 'Hysterical' Over Possibility of Jewish Housing Construction Announcement During Biden Visit
Women activists to launch freedom flotilla to break the siege on Gaza
Israel 'very concerned' by rising Iranian power in Syria, Ya'alon says
Iran's nuclear chief: Israel isn't a state, therefore its not a threat
Turkish FM: Normalization with Israel could come 'within days'
Report: Assad regime using Israeli drones against Syrian rebels
Why the War in Syria Is Only the Beginning
Saudi official: US-led coalition discussed possible Syria ground incursion
White House says committed to Syria cease-fire despite reported violations
Syrian army takes land east of Damascus during fragile truce
In rebel-held Aleppo, residents suspect Syria truce a trick
UK to send troops to Tunisia to help stop ISIS crossing Libyan border
Pentagon expands cyberattacks against ISIS
White House wants increase of Syrian refugees
Canada Has Officially Met Its Target of Resettling 25,000 Syrian Refugees
Woman Arrested in Moscow Holding Child's Head, Claiming to Be Terrorist
Zarif: Iran will continue to develop missile program
UN Security Council to vote on new North Korea sanctions
Russia holds up vote on US-drafted North Korea sanctions resolution at UN
Hillary Clinton's Emails: The Final Batch Released
At least 2,079 Clinton emails contain classified material
Lynch: No 'artificial deadline' on DOJ's Clinton email probe
N.Y. judge backs Apple in encryption fight with government
Google says it bears 'some responsibility' after self-driving car hit bus
Energy price slump sends eurozone into deflation
A whale-sized asteroid with the potential to release 1 million tons of TNT will zoom safely past Earth next week
5.1 magnitude earthquake hits near Neiafu, Tonga
5.1 magnitude earthquake hits near Yonakuni, Japan
5.0 magnitude earthquake hits near Jiquilisco, El Salvador
Tungurahua volcano in Ecuador erupts to 22,000ft
Ruiz volcano in Colombia erupts to 20,000ft
Karymsky volcano on Kamchatka, Russia erupts to 17,000ft
Sheveluch volcano on Kamchatka, Russia erupts to 17,000ft
Santa Maria volcan in Guatemala erupts to 14,000ft
Damaged Peru pipeline leaks 3,000 barrels of oil into Amazon region
Zika virus linked to debilitating neurological disorder Guillain-Barre syndrome, French scientists say
Zika is expected to infect 1 in 5 Puerto Ricans, raising threat to rest of U.S.
Fighting infections with viruses, as antibiotics fail
Poll: Only 15 percent say they have benefited from ObamaCare
President Obama faces pivotal week in fight to replace Antonin Scalia
Abortion Case Returns to Supreme Court after Scalia's Death
Scalia showdown is opening round of long fight over Supreme Court's future
U.S. court test on abortion reflects success of strategy shift
Australian Cardinal Denies Deflecting Child Sex Abuse Blame
Anti-Gay Stickers At High School In Indio Touch Off Debate: Hate Speech Or Free Speech?
Kids Are Facing Criminal Charges for Using Gun Emoji
4 hurt as student opens fire in Ohio school cafeteria
Click here to retun to "Tracking the Birth Pangs" page.