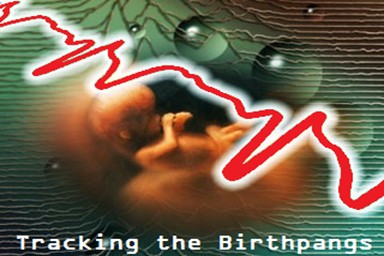 March 2018 Headlines
"Tracking Bible Prophecy" headlines can also be found on
Facebook
Tracking Bible Prophecy Headlines - 3/31/2018
Gaza's Refugees Have Always Haunted Israel. Now They're on the March
16 Gazans said killed, 1,100 hurt in clashes at massive border protest
Israel deploys drones to drop tear gas on Gaza protesters
After Gaza clashes, Hamas and Islamic Jihad say they foiled Trump
Abbas declares 'national day of mourning' after violent, fatal Gaza protests
Abbas: 'Israel fully responsible for Gaza aggression, death of Palestinians'
Abbas blasts Israel for killing Palestinian civilians, calls for int'l protection
Egypt condemns 'use of violence against unarmed civilians' in Gaza
Hamas: The only solution is 'right of return'
Iran slams 'savage massacre' of Palestinians in Gaza
Iran: On Passover, Zionist tyrants murder those marching against bondage
Caroline Glick: Hamas's partners in its war against Israel
UN calls emergency meeting on Gaza as Arab world slams Israel
UN chief calls for independent investigation into Gaza deaths
UN Convenes to Discuss Gaza Border Clashes Without Israeli Envoy
Turkey, Jordan, Egypt lash Israel for 'disproportionate' force in Gaza
Germany 'concerned by situation in Gaza, calls on all involved to avoid further escalation'
Israel says it will expand response if Gaza clashes go on
IDF declares area around Israeli side of Gaza fence a closed military zone
IDF chief: The likelihood of war has increased substantially
U.N. fears Gaza situation might deteriorate in coming days
Any mishap could spark a conflagration
IDF: Hamas cynically sent 7-year-old girl to breach Gaza border
IDF Spokesman: This is a demonstration of terror
The Palestinian Authority admits that it's a terrorist organization
Israel Blurs the Line Between Defense Apparatus and Local Cybersecurity Hub
Israeli drone crashes in Lebanon due to malfunction
Erdogan to Macron: Who are you to speak of mediation with terrorists?
Turkey says France could become 'target' for backing Syria Kurds
Turkey begins operations in northern Syria, Erdogan 'saddened' by French stance
France denies troop moves in Syria, as Turkey lashes out
At volatile Syrian front line, US, Turkey on opposing sides
Syrian rebels deny Russian deal to leave eastern Ghouta
Trump tells advisers he wants U.S. out of Syria: senior officials
Trump freezing Syria funds in signal of US pullback, report says
Saudi Crown Prince Says U.S. Troops Should Stay In Syria
Mohammed bin Salman: 'The Muslim Brotherhood' is an incubator for terrorists
Saudi Crown Prince oversees agreement to localize military manufacturing
Saudi Crown Prince and Bill Gates review joint development projects
Saudi Crown Prince meets Amazon CEO in Seattle
White House: Houthis disrupt peace in Yemen
War With Iran Won't Be Iraq All Over Again. It'll Be Much Worse.
News site: Iran will shut down Telegram for security reasons
China says protectionist moves will mean shutting door on the country
US says Security Council approves new sanctions on NKorea
'Satan 2' nuclear missile again test-launched by Russia, as Putin brags of 'invulnerable' arsenal
Russia, in spy rift riposte, expels 59 diplomats from 23 countries
Russia to UK: Explain search of our plane or we may search your passenger planes
Another chapter on Facebook's privacy woes is being written in Latin America
24 million could skip census because of citizenship question: Report
Trump's Census policy could boomerang and hurt red states as well as blue states
California homeowner says she won't sell to Trump supporters: report
Dow Gains 569 Points but Falls for the Quarter
Saturday's Blue Moon Is Also a Paschal (Passvoer) Moon for Easter. Here's Why
5.1 magnitude earthquake hits near Hihifo, Tonga
5.1 magnitude earthquake hits near Raoul Island, New Zealand
5.0 magntude earthquake hits near Ashkasham, Afghanistan
Aoba volcano in Vanuatu erupts to 45,000ft
Sabancaya volcano in Peru erupts to 27,000ft
Fuego volcano in Guatemala erupts to 16,000ft
Reventador volcano in Ecuador erupts to 14,000ft
Sakurajima volcano on Japan erupts to 10,000ft
Police: Md. mother tried to decapitate autistic son with bow saw, claims she felt 'overwhelmed'
Doctors in violent Venezuela work under threat of death if patients die
Doctor-Assisted Suicide Close to Becoming Law in Hawaii
Why Walmart may want to buy Humana one of the largest pharmacies in the country
CVS accused of revealing HIV status of 6K Ohioans
'Super-gonorrhoea' is not the only sexually transmitted infection becoming drug resistant
Trump declares April National Sexual Assault Awareness Month
Megachurch Pastor Accused Of Defrauding People Out Of More Than $1 Million
Pope 'ashamed' young to inherit fractured world
Vatican to hold exorcist training course after 'rise in possessions'
Philippines: Christians Nailed to Cross in Good Friday Observances
Tracking Bible Prophecy Headlines - 3/30/2018
Belgian state secretary: No doubt Jerusalem is Israel's capital
The Palestinian statehood-demographic crisis dilemma
Despite Palestinian boycott, White House insists peace plan still on the agenda
Netanyahu instructs Israeli lawmakers to avoid visiting Temple Mount due to security tensions
Two Jewish youths caught attempting to smuggle goat to Temple Mount for sacrifice
Jordanian Minister slams Israel for allowing Jewish ritual near Al Aqsa
Palestinian Authority Used Its 'Christian' Lobby to Push Its Agenda at the UN
UNRWA official: 'Right of return' will be achieved by force
Hamas calls for peaceful 'March of Return'
US Mid-East envoy Greenblatt accuses Hamas of planning 'hostile march" against Israel
Thousands flood toward the eastern border of Gaza
Israeli diplomats gird for Gaza Land Day clashes, warn Hamas responsible
Israel opens fire at rioters near Gaza border fence as tensions mount
Lieberman warns Gaza protesters: 'Hamas is playing with your lives'
Liberman urges Israelis to calm down over Gaza infiltration
Caroline Glick: Western Media Are Hamas's Partners in the War Against Israel
Defying US, PA returns to directly financing convicted terrorists
Terrorism seemingly ruled out in Beersheba 'security incident'
3 settler brothers convicted of belonging to terrorist cell that attacked Palestinians
Ehud Olmert urges Netanyahu to step down, preserve dignity of office
Massachusetts college investigates 'act of blatant and deplorable anti-Semitism'
France should 'make an example' of anti-Semites, former PM says
Report: Israeli stealth fighters fly over Iran
Israeli Security Cabinet Member Warns of Further Iranian Aggression in the Mideast
IDF Chief of Staff: Iran knows heavy price of confronting Israel
European powers face resistance to Iran sanctions to save nuclear deal
Iran, Energy hub for new Silk Road
Council of Iranian Democrats condemns Houthi attacks on Saudi Arabia
Saudi Crown Prince: If we don't succeed, likely war with Iran in 10-15 years
Saudi Crown Prince meets with UN Security Council's Big Five
Saudi Prince Meets New York Rabbis in Rare Interfaith Gesture
Trump says the US is leaving Syria 'very soon': 'Let the other people take care of it'
Syria war: France offers to mediate between Turkey and Kurds
US says airstrike killed top al-Qaida leader in Libya
The curious case of the Egyptian elections
Egyptian president wins second term after purge of challengers
Egypt's Sissi wins second term with 92% of vote, but only 41.5% turnout
Countries abandoning UN, outgoing political chief warns
Mattis jokes to Bolton: 'I heard you're actually the devil incarnate'
Trump warns he may freeze SKorea trade deal for NKorea talks
Intelligence officials fear China's global 'kidnapping' program has reached America
UN chief warns of new Cold War approaching
Russia to expel 60 US diplomats, close a US consulate - Lavrov
US: Russia has 'no justification' for expulsions
White House: Russia's expulsion of U.S. diplomats a 'deterioration' in relations
Trump tells aides not to talk publicly about Russia policy moves
From Syria to Skripal's poisoning: Russia's 'Mafia style' tactics
68 dead in Venezuelan prison riot, attorney general says
France's ex-president Sarkozy to stand trial for corruption
Austin Police Chief On Bomber: 'He Was A Domestic Terrorist'
Trump blasts Amazon for hurting the postal service. Is that true?
Under Armour says data breach affected about 150 million MyFitnessPal accounts
Facebook is defending itself again after an internal memo suggested growth was more important than user safety
Poll: Facebook's popularity plummets
Facebook's fall from grace could drag Main Street down with it
Facebook starts fact checking photos/videos, blocks millions of fake accounts per day
Extreme vetting: State Dept. to demand tourists' social media history
Marines' ultra-powerful heavily-armed mega-drone will devastate enemies of the US
Chinese Space Station Is Tumbling Toward an Easter Sunday Crash
Re-entry points for Chinese space station include well-populated areas in California, New York
China's failing satellite is just one example of a massive space debris problem
Two pilots say they witnessed UFO while flying plane above Arizona, audio reveals
Saturday's Blue Moon Is the Last One Until 2020 (Don't Miss It!)
Powerful quake shakes Papua New Guinea, month after disaster
Magnitude 6.9 quake off Papua New Guinea, tsunami danger passes
5.8 magnitude earthquake hits near Honiara, Solomon Islands
5.6 magnitude earthquake hits near Roghun, Tajikistan
5.3 magnitude earthquake hits near Kokopo, Papua New Guinea
5.1 magnitude earthquake hits near Kokopo, Papua New Guinea
5.1 magnitude earthquake hits near Amahai, Indonesia
5.0 magnitude earthquake hits near Kimbe, Papua New Guinea
5.0 magnitude earthquake hits near Mendi, Papua New Guinea
5.0 magnitude earthquake hits near Oarai, Japan
Sabancaya volcano in Peru erupts to 30,000ft
Aoba volcano on Vanuatu erupts to 10,000ft
Sakurajima volcano on Japan erupts to 10,000ft
Jelawat Now the First Typhoon of 2018, But Isn't a Land Threat in the Western Pacific Ocean
Drought expands across Southwestern US
Synthetic pot warning issued after 22 people in Illinois report bleeding from eyes, ears
A pill could make your blood poisonous to mosquitoes, research shows
'It's getting exponentially worse': Fentanyl behind latest spike in opioid overdose deaths
Obama's Welcome for Migrants Allowed 'Chemical Warfare' on Americans
Confessions of an intimacy director: how do you direct sex scenes in the age of #MeToo?
James Dobson Says Republicans Betrayed Christians by Funding Planned Parenthood
Hawaii lawmakers pass medically assisted suicide
Pope, in Holy Thursday prison visit, says death penalty not Christian
Does Hell Exist? Pope Francis Says No In New Interview That Could Change Catholic Church Forever
Pope Francis 'abolishes hell', saying souls of unrepentant sinners will simply disappear
Vatican rebukes journalist who quoted pope as denying hell
51 Percent of American Churchgoers Unfamiliar With the Term 'Great Commission': Barna
Tracking Bible Prophecy Headlines - 3/29/2018
US ambassador: If Abbas won't negotiate with us, his replacement will
PA stages 'campaign of arrests' against Fatah dissidents, critics
PA to spend $355m on 'terror' payments in 2018: Israeli NGO
Masses of Gazans head to border area for 'right of return' says organizer
IDF vows 'personal' steps against bus companies transporting Gazan protestors
IDF: We will respond to Hamas provocations at the fence and deep in Gaza
Two Palestinians breach Gaza security fence in fourth incident in a week
If infiltrators reached Tze'elim, they could have reached Tel Aviv too
High alert on Gaza border after string of incursions
IDF to southern residents: Carry your weapons over the holiday
Settler violence against Palestinians is on the rise, but goes regularly unpunished
Jews Expand Presence in Hebron, Naming Buildings After Biblical Matriarchs
German company fires employee in Jordan for defending Israel
Remaining Ethiopians waiting to immigrate to Israel prepare for Passover
Macron attends funeral of slain Parisian Holocaust survivor, decries 'barbaric' act of anti-Semitism
Political tensions cloud tribute to slain Holocaust survivor
10,000 march in Paris to memorialize killed Holocaust survivor
Jordan accepts Israel's pick of ambassador, as ties improve
Hamas and Iran closest they've been since Syrian war, senior official says
Israeli UN Ambassador to Security Council: Time Is Running Out on Iran Nuclear Deal
EU envoys discuss new Iran sanctions, possible adoption in April
Saudi FM Jubeir says kingdom has the right to respond to Iranian threat
John Bolton: The right man at the right time?
Liberal Jewish groups slam Bolton for 'bellicose ideology, anti-Muslim bigotry'
Israeli official: UN peacekeepers on Golan slow to move back to Syria side
Syria war: Troops mass around last rebel town in Eastern Ghouta
Saudi Government Daily: Removing Assad From Power And Prosecuting Him For War Crimes Are The Top Priority
The West has shamefully abandoned its Kurdish allies
Islamic State haunts northern Iraq months after its defeat
With no real contest for Sissi, all eyes on turnout as Egyptians count votes
UAE pledges $500 mln to UN aid efforts in Yemen
UN Security Council: Houthi attacks threaten regional security
Saudi Crown Prince meets with number of US religious leaders
China commends North, South Korea efforts on ties after summit set
Trump gives positive sign on talks with Kim, good review of Xi meeting
North Korea begins testing experimental reactor at nuclear site despite 'denuclearization' talk
Global Anti-Russia Campaign Is Taking Us Dangerously Close To Disaster
Lt. Gen. Boykin: 'God's Imprint Was On' Trump's Election Win
Parkland suspect Nikolas Cruz showered with fan mail, donations: report
Dissenting Justice in the Heller Case Now Argues for Repeal of the Second Amendment
Sandbagging the 2nd Amendment: Ex-justice hurts his own cause with New York Times op-ed
If the Second Amendment falls, our entire Bill of Rights falls
Texas politician: gun control led to deaths of children in the Holocaust - Facebook deletes image
John Stossel: Why so many are 'taking the red pill' (and discovering the truth about the mainstream media)
Conservatives angry over Netflix hiring Obama security aide
Ecuador Disconnects Julian Assange From The Internet
Almost 40% of the market value created during the Trump rally is gone
Self-Driving Car Ticketed; Company Disputes Violation
What's on Your Mind? Bosses Are Using Artificial Intelligence to Find Out
Elon Musk's brain implant start-up reportedly planned to test on animals
5.0 magnitude earthquake hits near Kimbe, Papua New Guinea
5.0 magnitude earthquake hits near Mendi, Papua New Guinea
5.0 magnitude earthquake hits near Saumlaki, Indonesia
5.0 magnitude earthquake hits near Kirakira, Solomon Islands
Sabancaya volcano in Peru erupts to 25,000ft
Popocateptl volcano in Mexico erupts to 20,000ft
Sakurajima volcano on Japan erupts to 13,000ft
Aoba volcano on Vanuatu erupts to 12,000ft
Man has 'world's worst' super-gonorrhoea
Burning Man sells out 26,000 tickets in a half hour
China detains 'underground' bishop with role in deal with Vatican
Movie theaters cash in as Hollywood turns to God
Tracking Bible Prophecy Headlines - 3/28/2018
Israel speeds up U.S. Embassy opening in Jerusalem by eliminating bureaucracy
US denies report Trump will skip Jerusalem embassy opening: 'Not decided'
Thousands to participate in Priestly Blessing at Western Wall
Palestinians to protest Friday after Jews sacrifice lambs near Temple Mount
PA warns of the consequences of the ongoing Israeli incursions At Al-Aqsa Mosque
PA campaign slogan "There is no substitute for return and Jerusalem"
IDF imposes closure on West Bank, Gaza Strip for the holiday of Passover
Report: Israel, PA, Jordan, Egypt join forces to prevent Gaza march violence
IDF warns Gazans against 'March of Anarchy'
IDF chief: 100 snipers authorized to use live fire during Gaza march
Palestinian infiltration from Gaza reveals cracks in Israel's border defenses
Terrorists who infiltrated Israel from Gaza caught 20 kilometers from border
IDF tanks shell Hamas positions after 2 Gazans start fire near border
Senior minister: US-Iran clash could prompt Hezbollah action vs. Israel
Netanyahu taken to Jerusalem hospital with high fever
Israeli PM Benjamin Netanyahu discharged from hospital after a brief stay for an infection
Israeli ex-spymasters warn country is 'critically ill' under Netanyahu
Saudi Crown Prince Meets for Over an Hour in New York With Reps of Major US Jewish Groups
Saudi plan to 'accept Israel as a brotherly state'
How Saudi Crown Prince Mohammed bin Salman Is Upending the Old Order
Saudi king affirms response to any attempts against kingdom's security
Saudi Crown Prince: Houthi 'last-ditch effort' missiles attack shows weakness
Saudi Arabia demands Iran be held accountable for missile supply to Houthis
Saudi envoy to US: Iran supports terror in Syria, Iraq, Lebanon, Bahrain, Yemen
Saudi crown prince and UN leader meet to talk about Yemen
National security veterans urge Trump not to scrap Iran nuclear deal
Haley Lambasts Russia, U.N. Security Council Over Siege of Syria's Eastern Ghouta: 'This Should Be a Day of Shame'
Islamic State haunts northern Iraq months after its defeat
Egypt election: 'I'm not going to vote. I know the result – Sisi will win'
Jimmy Carter calls Trump's decision to hire Bolton 'a disaster for our country'
Kim Jong Un meets with Chinese leader on 'unofficial visit,' state media says
China says North Korea's Kim pledged commitment to denuclearization
Russia, China eclipse US in hypersonic missiles, prompting fears
Russian envoy warns world risks 'Cold War' if anti-Moscow bias continues
Britain's May says more to be done against Russia over spy attack
In spy wars, Israel chooses Russia over UK, but Trump could play spoiler
Fake news 2.0: personalized, optimized, and even harder to stop - Artificial intelligence will automate and optimize fake news
Facebook's Zuckerberg rebuffs British MPs for data privacy grilling
Zuckerberg Will Testify Before Congress on Cambridge Analytica Scandal
Facebook data misuse scandal affects "substantially" more than 50M, claims Wylie
Cambridge Analytica Whistleblower: Facebook Able to Listen to You at Home and Work
Whistleblower: Cambridge Analytica used Israeli firm to hack Nigerian president
Playboy pulls page from 'sexually repressive' Facebook amid Cambridge Analytica scandal
Playboy deletes Facebook page, claims contradiction of values
Atlanta ransomware attack still causing chaos
Race to robot cars continues after fatal crash
Despite Uber crash, Mobileye chief says don't give up on self-driving cars
Google Orders Fleet of 20,000 Driverless Jaguars
Tech Shares Tumble Again as Regulatory Risks Rattle Investors
The US needs to borrow almost $300 billion this week
A SpaceX rocket launch blew a temporary hole in Earth's upper atmosphere
5.4 magnitude earthquake hits near Kodiak, Alaska
5.1 magnitude earthquake hits near Kimbe, Papua New Guinea
Sabancaya volcano in Peru erupts to 24,000ft
Fuego volcano in Guatemala erupts 16,000ft
Aoba volcano on Vanuatu erupts to 16,000ft
Reventador volcano in Ecuador erupts to 14,000ft
Sakurajima volcano on Japan erupts to 13,000ft
Samantha Bee: Trump, FEMA 'failed miserably' providing hurricane relief to Puerto Rico
In Venezuela, hungry child gangs use machetes to fight for 'quality' garbage
A measles outbreak in ailing Venezuela is threatening Colombia and Brazil
States scrambling to avert Obamacare sticker shock after Dems balk at stabilization effort
Trump administration to revoke Obama-era policy for abortion providers
Backlash after Planned Parenthood branch tweets: 'We need a Disney princess who's had an abortion'
Juanita Broaddrick: Media Won't Interview Me About Clinton 'Because I'm Not a Porn Star'
Inside the cult authorities allege was a secret society of sex slaves
Trump claims transgender soldiers put military at risk. 'Nonsense,' says Israel's first openly trans officer
March For Our Lives And Gay Activism: 'They're Definitely Linked For Me,' Says Emma Gonzalez
One in five Americans wants the Second Amendment to be repealed, national survey finds
UCLA law professor who supports gun control: There's not a 'snowflake's chance in hell' of repealing the Second Amendment
Hunter Pollack Wanted to Remember His Slain Sister at March for Our Lives, but Organizers Denied Him Chance to Speak
'Violent deportee' reportedly escapes ICE custody at JFK airport
Blue states sue Trump over census citizenship question
Tracking Bible Prophecy Headlines - 3/27/2018
Planning body waives building permit for US embassy construction work
At least 3,000 prisoners eligible for pardon in honor of Israel's 70th anniversary
IDF Intel Chief Warns Of Palestinian 'Explosion' Ahead Of Israeli Independence Day
Hamas: Palestinians will not give up 'one inch of Palestine'
German FM urges Palestinians 'not to tear down bridges'
Israel thanks US for 'record-breaking' missile defense aid
$1 million worth of Iron Dome missiles fired at nothing due to 'oversensitivity'
Iron Dome malfunction embarrasses Israel as Hamas seeks missile defense system's vulnerability
Hamas's 'defensive' drill seen as a warning to Israel, Abbas, and Trump
IDF nabs 3 armed Gazans near army base 20 kilometers from border
Israel needs to pay for damage to Gaza facilities, UN says
As Abbas blows out 83 candles, Palestinians left grasping for heir
Israeli settlers occupy Palestinian home in Hebron
Investigators again question Netanyahu over graft cases
Senators urge Poland to reconsider Holocaust restitution law
Johan van Hulst, Dutch politician who saved hundreds of Jewish children during Holocaust, dies at 107
Holocaust memorial again defaced with anti-Semitic graffiti
Two charged with anti-Semitic murder of French Holocaust survivor
Germany's Jewish community fears anti-Semitic bullying in schools
2,000-year-old coins from 'great revolt' discovered in time for Passover
Police: No special domestic terror warnings for Passover
Germany and France to Netanyahu: Sanctioning Iran's missile program better than altering nuclear deal
White House: If it's not changed, Trump prepared to 'potentially' exit Iran deal
Informant provided FBI evidence Russia aided Iran nuclear program during Obama years
Iran's Mideast actions growing bolder, intelligence chief warns
Nasrallah: Saudis offered Syria cash to cut ties with Iran
UN: War crimes evidence in Syria 'overwhelming,' not all can be pursued
Displaced Kurds from Afrin need help, activist says
US official: We support the right of our ally Saudi Arabia to defend itself
With first death in Riyadh, the Saudi-led war in Yemen hits home
Council of Pakistani Scholars: Time to eradicate Houthis, 'cut off Iranian hands'
UAE says Qatari fighter jets buzzed civilian aircraft
Kim Jong Un Is Making a Surprise China Visit, Sources Say
Russian shopping mall fire kills 64; no alarms reported
Trapped schoolchildren called their parents from burning Russian mall - to say goodbye
Tragedy in Kemerovo: victims were sure that it was terrorist attack and they were taken hostage
Authorities not considering terrorist act as possible cause of Siberian shopping mall fire
Putin Blasts 'Criminal Negligence' Behind Deadly Shopping Mall Fire, Amid Rising Public Anger
UK PM May: More than 130 people could have been exposed in Salisbury nerve attack
US, allies band together to expel Russians over spy case
Trump orders expulsion of dozens of Russian diplomats, closure of consulate in Seattle
14 EU states expelled Russian diplomats over UK spy attack
Iceland suspends high-level contacts with Russia
Russia warns of retaliation after at least 100 diplomats expelled worldwide
Russia says 'powerful forces' in US and Britain behind Salisbury attack
Wess Mitchell: Russia shows pattern of intolerable aggressive behavior
American who escaped Al Qaeda captivity says FBI, under Mueller and Comey, betrayed him
Watch it, Facebook: new EU data rules may have broad impact
Facebook's FTC probe rocked the stock. But will anything rein in Facebook?
Did Facebook's 'favors' for the Obama campaign constitute a violation of federal law?
Illinois county sues Facebook for fraud
Pep Boys suspends Facebook ads after data security breach
Work email ban after hours in New York City may become law
Aadhaar: Is India's biometric ID scheme hurting the poor?
Twitter bans cryptocurrency ads on fraud fears
Mnuchin: Trump will impose China tariffs, not worried about recent market losses
Dow posts biggest one-day point gain since 2008
Dow surges 669 points as trade war fears cool
Dow's 670-point surge belies fact that stock market is on the brink of an absolute breakdown
Wall Street bonuses jump 17% to precrisis levels
Remington seeks bankruptcy protection as gun sales appear to continue decline
Rocker who survived Paris attack says gun control marchers 'exploiting' victims
Multiple suspicious packages sent to DC-area military and intelligence installations
Roberts: Ducey, the governor who brought us self-driving cars, now suspends Uber testing
Yes, a Chinese space station is about to plummet to Earth. Here's why you don't need to freak out
Strange cloud formation over western Arizona turns heads
5.2 magnitude earthquake hits near Iwo Jima, Japan
Sabancaya volcano in Peru erupts to 24,000ft
Fuego volcano in Guatemala erupts to 14,000ft
Reventador volcano in Ecuador erupts to 14,000ft
Suwanosejima volcano on Japan erupts to 12,000ft
Aoba volcano on Vanuatu erupts to 12,000ft
India: Delhi, Mumbai and Kolkata on alert for dangerous heat wave this week
The Paris Climate Accords Are Looking More and More Like Fantasy
Flint mayor diverted water-crisis money to political PAC, suit says
Dentist threatens to report mom for not making appointment for kids' 7 fillings
As antibiotics fail, global consumption of antibiotics skyrockets, further driving drug resistance
NYC sees largest increase in tuberculosis cases in 26 years
Meet Pakistan's first transgender news anchor
LGBT Activists Target Trump's Pro-Life Christian Delegate at UN, Label Her 'Anti-Trans'
Stormy Daniels files defamation suit against Trump attorney Michael Cohen
Trump's Sexual History Could Imperil Him If He Testifies
Machete-wielding man tried to kidnap children at Walmart
Tracking Bible Prophecy Headlines - 3/26/2018
Ehud Olmert: When peace was within arm's reach, I was politically 'assassinated'
Israeli victory is essential for Middle East peace
Reports say Israeli jets hit Hezbollah positions along Syria-Lebanon border
IDF: Iron Dome activated by gunfire in Gaza, no rocket threat to Israel
Did Israel's Iron Dome make a major mistake or was Hamas up to something?
Hamas launches large-scale military exercise in Gaza
Senior IDF officials: 'Gaza homes not yet renovated will come to know our strikes'
PA warns: Gaza on the verge of collapse
U.S. pledges record $705 million in missile defense aid to Israel
Israeli monitor: Settlements grew under Trump presidency
Most new West Bank homes being built in 'isolated settlements'
Israelis warned against traveling to Turkey, Egypt and Jordan ahead of the Passover holiday
Why the days around Passover are dangerous for Jews
Third Temple Alert: Police Authorize Passover Sacrifice Next to Temple Mount
Biblical tomb vandalized with Swastikas in Palestinian village
An 85-Year-Old Holocaust Survivor Stabbed and Burned to Death in Her Paris Apartment
French-Jewish Holocaust Survivor Found Dead in Burned Paris Apartment; Security Group: 'Everything Suggests' It Was Antisemitic Crime
France Suffered Its 20th Islamist Attack Since 2014. Experts Explain How Italy Stayed Terror-free
'Army Of Islam': Erdogan's Plot Against Israel
How Turkey is working to restore the Ottoman Empire
Syria has continued developing nuclear program, Arab site says
Egypt election: polls open amid concerns over voter apathy
Sisi seeks high turnout in Egypt presidential election
Britain urges Iran to stop supplying weapons to Yemen's Houthi militia
Yemen is entering its fourth year of war - when will the suffering end?
Saudi forces intercept 7 Houthi missiles, including one over Riyadh
Arab states condemn Houthi rocket attacks targeting Saudi Arabia
As Israel fetes Air India flight over Saudi airspace, El Al cries foul
Netanyahu hopes Saudis will open airspace to other flights to Israel
UN food agency boss warns of new European migrant crisis
Russia denies aiding Afghan Taliban in wake of U.S. general's comments
Malaysian government seeks 10 years in jail for 'fake news'
Oil prices fall as U.S. trade dispute with China looms
President Trump hints he may use Defense budget to build the border wall now
Obama envisions creating 'a million young Barack Obamas' during speech in Japan
Parkland Survivor: Don't Use My Sister to Push Gun Control
Keep shouting, don't become anesthetized, pope tells young people
School shootings are extraordinarily rare. Why is fear of them driving policy?
School District Plans for More Armed Security Following Attention over Rocks Defense
How video games turn teens into millionaires
Polls show Facebook losing trust as firm uses ads to apologise
What Facebook's privacy policy allows may surprise you
Bahrain vows to hunt social media dissidents
Hungary Warns of 'Global Government' That Will 'Strip People' of Identities
Israel to launch Big Data health project
6.6 magnitude earthquake hits near Kimbe, Papua New Guinea
6.4 magnitude earthquake hits near Saumlaki, Indonesia
5.7 magnitude earthquake hits near Hachijo-jima, Japan
5.6 magnitude earthquake hits near El Hoyo, Argentina
5.0 magnitude earthquake hits near Hachijo-jima, Japan
Sabancaya volcano in Peru erupts to 25,000ft
Reventador volcano in Ecuador erupts to 19,000ft
Kirishimayama erupts to 16,000ft
Fuego volcano in Guatemala erupts to 15,000ft
Sakurajima volcano on Japan erupts to 15,000ft
Aoba volcano on Vanuatu erupts to 15,000ft
Agung volcano in Indonesia erupts to 12,000ft
Ex-cyclone Nora brings flooding rain to far north Queensland
Severe flu season could cost the US nearly $11 billion, experts say
The Other Opioid Crisis: Hospital Shortages Lead To Patient Pain, Medical Errors
Pastor who starved toddler to death to exorcise demon gets 99 years in prison
Toys R Us blames bankruptcy on millennials not having kids
Did Toys R Us hasten its own demise by donating to Planned Parenthood?
Family Planning And Abortion Access Is Vital For Women, UN Concludes
LGBT Activists Target Trump's Pro-Life Christian Delegate at UN, Label Her 'Anti-Trans'
Transcript: Stormy Daniels describes her alleged affair with Donald Trump
Stormy Daniels says threats kept her quiet about alleged Trump affair until now
Stormy Daniels vs. Trump -- Here's why conservative Christians are sticking with the president
What the Starr investigations tells us about Mueller's probe
Tracking Bible Prophecy Headlines - 3/25/2018
White House letters to Palestinians show continued outreach from peace team
Palestinians said seeking to join 8 international treaties
UN Human Rights Council approves call for arms embargo against Israel
Foreign Ministry slams UN Human Council as 'sham' after anti-Israel resolutions
Danon threatens UNHRC: 'There will be consequences' after its passage of 5 anti-Israel resolutions. 'We will put an end to the absurdity.'
UN demands Israel compensate it for facilities damaged in Gaza war
Hamas announces live-fire military exercise in Gaza amid heightened tensions
Israeli jets strike Gaza after Palestinians breach fence
Failing health? PA hires cardiologist to monitor President Abbas
Understanding Netanyahu's savvy: How early elections were averted
Trump pick Bolton a 'friend' of Israel, reviled by Palestinians
Senior Iranian MP: Tehran should turn to Russia, China after Bolton nomination
Ex-defense minister says John Bolton pushed for Israeli strike on Iran
Lieberman vows: Iran won't be allowed to get nuclear weapons
Egypt: Car bomb in Alexandria kills 2 policemen
Saudi Arabia condemns bomb attack in Egypt's Alexandria
Turkey's president refers to anti-war students as terrorists
US airstrike kills 'two terrorists' in Libya
Bomb inside Afghan Shiite mosque kills 1, wounds 7
Saudi Crown Prince: Islam is a sensible, simple religion that is being hijacked
Saudi Arabia has options if U.S. walks from nuclear power deal - minister
Trump Plans Expulsion of Russian Envoys Over U.K. Attack
Massive crowds rally across US to urge tighter gun controls
'This just needs to stop': Hundreds of thousands decry guns
March for Our Lives will 'start a revolution,' Parkland school-shooting survivor says
David Hogg on Gun Control: "We Are Going To Make This A Voting Issue"
Celebrities Hit the Streets to Support Student Gun Control March: 'Vote Them All Out'
Trump praises marchers protesting school gun violence nationwide
Second Amendment supporters voice different idea of 'March for Our Lives'
Former Brexit volunteer alleges campaign 'cheated'
Apple's Tim Cook Calls for More Regulations on Data Privacy
Stocks now in downward spiral, as political risk becomes bigger threat than rising interest rates
T-minus one week until China's space lab crashes to Earth. Here's what it will look like.
Warning Bells about Fracking and Earthquakes Growing Louder
6.3 magnitude earthquake hits the Southeast Indian Ridge
6.3 magnitude earthquake hits near Kimbe, Papua New Guinea
5.6 magnitude earthquake hits near Kepulauan Barat Daya, Indonesia
5.4 magnitude earthquake hits near 'Ohonua, Tonga
5.3 magnitude earthquake hits near Kokopo, Papua New Guinea
5.2 magnitude earthquake hits near Mek'ele, Ethiopia
5.1 magnitude earthquake hits near Raoul Island, New Zealand
5.1 magnitude earthquake hits near Jarm, Afghanistan
5.1 magnitude earthquake hits near Santa Monica, Philippines
Sabancaya volcano in Peru erupts to 27,000ft
Fuego volcano in Guatemala erupts to 16,000ft
Kirishimayama volcano on Japan erupts to 16,000ft
Aoba volcano on Vanuatu erupts to 14,000ft
Reventador volcano in Ecuador erupts to 14,000ft
Ebeko volcano in the Kuril Islands erupts to 12,000ft
Sakurajima volcano on Japan erupts to 10,000ft
Mount Etna slowly sliding towards Mediterranean Sea
Why Are There Suddenly So Many Nor'Easters?
Like on Mars: African dust & sand turn Sochi snow slopes yellow
Lights go dark for Earth Hour to focus on climate change
New Class Of Synthetized Natural Antibiotic Kills Superbugs, Lessens Severity Of Infection
Pills filled with powdered human baby flesh found by customs officials
Stormy Daniels: porn star primed to tell all about alleged Trump affair
Stormy Daniels attorney sends a 'warning shot' to Trump: 'It is time to come clean'
Tracking Bible Prophecy Headlines - 3/24/2018
Trump's choice of Bolton and Pompeo stirs war fears
Despite appointment of hawkish Bolton, White House says no change in Trump's position on two-state solution
Trump signs into law bill slashing PA funds over terrorist stipends
US spending bill includes big boost for Jewish groups seeking security money
U.S. blasts UN Human Rights Council over resolution condemning settlements
Amb. Haley slams 'foolish' UNHRC after it passes 5 anti-Israel resolutions
UN rights council scorecard: 5 Israel resolutions, Syria 2
US steps up threat to quit UN rights council over Israel bias
Jordanian TV host claims Israel sent Bubonic plague-infected rats to Egypt
Israeli university accounts compromised in Iran hacking scheme
Nine Iranians charged in $3.4 billion cyber theft campaign targeting universities, Justice says
US sanctions Iranian hackers for 'stealing university data'
German, French foreign ministers set to visit Israel for talks on Iran nuke deal
EU may offer credit to firms trading with Iran if Trump pulls out of nuclear deal
Iran said to be building military facilities in Syria near to Russian positions
Australia condemns Syria at UN and pushes back against Russia
Ceasefire deal agreed in Syria's eastern Ghouta
Jewish candidate for Muslim party breaks barriers in Tunisia
Egypt expels British journalist, raising fears for press ahead of election
Egyptians to vote Monday, Sissi re-election guaranteed
Egypt's Sisi confirms militants almost defeated, ahead of poll
Car bomb near stadium kills 13 in Afghanistan, says official
Gunman killed after deadly hostage-taking rampage at French supermarket that 'seems to be a terrorist act'
2 separate terror incidents in France; 2 dead, about a dozen wounded
Islamic State claims responsibility for French terror attack that kills three
Netanyahu, Rivlin condemn 'brutal' French terror attack
Fiery Crash At Travis Air Force Base Being Investigated As Terrorist Act
Florida man shouted 'Allah Akbar' during violent rampage that left daughter, child's mother dead: police
No laughing matter: China regulator bans TV parodies amid content crackdown
US warship triggers fury in Beijing after sailing near to disputed South China Sea islands
China's economic czar tells US Beijing will defend interests
UN official: No aid for controversial Venezuela election
Dow sheds more than 1,100 points in two days as trade jitters rock Wall Street
Trump reverses threat to shut down US government by approving a $1.3 trillion deal just hours after warning he might veto it
Trump signs $1.3 trillion spending bill but vows 'never again'
Dealmaker Trump couldn't drain the swamp on massive spending bill
Congressmen Had 1,000 Minutes to Read 2,232-Page $1.3T Bill
Watters Slams Spending Bill: 'Mexico's Not Going to Pay for the Wall & Neither Are We'
Between fake news and data harvesting, Facebook has no way to win
Maryland Woman Suing Facebook Over Personal Information Being Released
Elon Musk responds to #DeleteFacebook boycott, deletes own Facebook page as well as those of SpaceX and Tesla
5.3 magnitude earthquake hits near Mendi, Papua New Guinea
5.2 magnitude earthquake hits near Lambasa, Fiji
5.1 magnitude earthquake hits near Sigave, Wallis and Futuna
Sabanacya volcano in Peru erupts to 24,000ft
Fuego volcano in Guatemala erupts to 16,000ft
Reventador volcano in Ecuador erupts to 16,000ft
Aoba volcano on Vanuatu erupts to 12,000ft
Sakurajima volcano on Japan erupts to 11,000ft
Australia: Powerful Tropical Cyclone Nora to slam into northern Queensland
Broken Promise: Trump, GOP Congress Give Planned Parenthood $500 Million In Taxpayer Funds
Jann Wenner says MeToo suffers from absence of due process
Rare win for gay rights as Kenya court rules forced anal tests illegal
President Trump issues order to ban transgender troops from service except in 'limited circumstances'
US proposes ban on deadly bump stocks on eve of anti-gun marches
Maryland school shooting victim, Jaelynn Willey, 16, has died: police
Students armed with stones in 'last-ditch' plan to ward off school shooters, superintendent says
Pope Francis Defrocks 9 Ukraine Monks for Rogue Exorcisms, Following So-Called 'Prophetess'
Vatican Cracks Down on Critics of Pope Francis
Tracking Bible Prophecy Headlines - 3/23/2018
US May Postpone Peace Proposal Due to Palestinian Rejection
Saudi crown prince reportedly bragged he had Jared Kushner 'in his pocket'
Abbas to Hamas: You 'hijacked' Gaza, now give it back
Failing health? PA hires cardiologist to monitor President Abbas
Jerusalem on high alert ahead of holidays
Palestinians call to put US ambassador Friedman on 'global terror list'
Israel, US end biennial Juniper Cobra exercise with live-fire air defense test
John Bolton to replace H.R. McMaster as White House national security adviser, Trump says
Bringing in Bolton, White House appears to stiffen against Palestinians, Iran
Israeli ministers praise appointment of John Bolton
Bolton, Trump In Sync on Iran Nuclear Deal But Hold Different Views on Russia
Netanyahu: Israel has consistent policy - prevent enemies from obtaining nuclear weapons
Assad's Deafening Silence on That Nuclear Reactor
Israeli policy paper calls for international recognition of Israeli sovereignty in Golan
Israel-bound plane flies over Saudi Arabia for first time
Syria war: Eastern Ghouta rebels announce ceasefire
Russian military: Around 6,500 civilians return to Syria's Ghouta
Trump Administration To Approve $1 Billion Arms Sale To Saudi Arabia
China should prepare for military action over Taiwan: Chinese paper
Tariffs show Trump doesn't want China's help with North Korea
Trump slaps China with tariffs on up to $60 billion in imports: 'This is the first of many'
China responds to Trump tariffs with proposed list of 128 US products to target
Dow closes more than 700 points lower as trade fears spark plunge
US added 700,000 new millionaires in 2017
Venezuela president solution to inflation: Change money
Venezuela knocks three zeros off ailing currency amid hyperinflation
Russia blasts Boris Johnson's Putin-Hitler comparison as insulting, 'totally irresponsible'
Trump's Lead Lawyer, John Dowd, Resigns as Mueller Closes In
The Latest: Trump says he'd like to testify in Russia probe
Cyberattackers strike city of Atlanta
Mark Zuckerberg's leadership called into question over Facebook controversy
Zuckerberg Says Facebook Probe Into Apps Won't Uncover All Data Abuse
If Facebook controls your mind, so do a lot of other tech companies
Google's Francois Chollet: AI researchers with a conscience shouldn't work at Facebook
Walmart Launches Small Army Of Autonomous Scanning Robots
Amazon patents delivery drones that can react to people screaming and flailing
5.2 magnitude earthquake hits the Northern Mid-Atlantic Ridge
5.1 magnitude earthquake hits near Visokoi Island, South Georgia and the South Sandwich Islands
5.1 magnitude earthquake hits near Port-Olry, Vanuatu
Second 4.6 Magnitude Earthquake Strikes Off Northern California Coast: USGS
Sabancaya volcano in Peru erupts to 27,000ft
Fuego volcano in Guatemala erupts to 16,000ft
Reventador volcano in Ecuador erupts to 16,000ft
Santa Maria volcano in Guatemala erupts to 15,000ft
It's official: NYC hasn't seen snow like this in 130 years
World's largest collection of ocean garbage is now twice the size of Texas
Israeli firm says it can turn garbage into bio-based plastic
135 Pilot Whales Dead In Horrific Mass Beaching As Rescuers Rush To Save Those Still Alive
Rabbi says meat from genetically cloned pig could be eaten by Jews – including with milk
Denmark to build wild boar fence on German border to prevent spread of African swine fever
Officials: Drug Laced With Bug Spray Causes 'Zombie'-Like Reaction
Drug stocks dive as Trump says he's considering suing drugmakers over opioid crisis
Demand for American Sperm Is Skyrocketing in Brazil
Planned Parenthood Still Funded in New Federal Spending Bill
Idaho to require personal details of women getting abortions, including how many in past
Austin Bomber Was Christian, Homeschooled and Opposed Gay Marriage, Abortion
Austin bomber's chilling 'confession': 'I wish I were sorry but I am not'
The Austin bombings weren't labeled 'terrorism.' Here's why
After Parkland shooting, worldwide 'March for Our Lives'
Americans in Tel Aviv to join US student protest for gun control
The Second Amendment rights of more than 4 million Americans are at risk thanks to Republicans in Congress
Tracking Bible Prophecy Headlines - 3/22/2018
Hamas seeking alliance with Iran, Hezbollah to foil Trump peace plan
Jared Kushner's Dreams of Mideast Peace Are Alive
PA: US Ambassador Friedman is 'anti-Semitic'
Palestinian leader's health scares spark succession talk
Gazans burn Abbas effigy as Hamas simmers over bombing blame
Move slashing Palestinian funding hitches ride on massive US spending bill
Israel to deploy tear gas-dropping drones on planned Gaza border protests
Palestinian claim to Dead Sea Scrolls may be next up at UNESCO
German FM rejects predecessor's characterization of 'apartheid' Israel
Illinois Holocaust denier wins Republican nomination for Congress
Anti-Semitic fliers blame Jewish lawmakers for gun control
Nearly 200 years of anti-Semitic conspiracies continue to cloud Rothschilds
Egypt's Sisi urges big voter turnout, denies sidelining rivals
Hezbollah leader says Lebanon public finances threaten disaster
Ex-Mossad chief: Only 'luck' corrected 'intelligence failure' on Syria
Institute: Syria may have underground nuclear facility
Activists: Turkey-Allied Jihadists Slaughtering Christians, Yazidis in Syria's Besieged Afrin
Thirty Years Later, Iran May Finally Declare Victory in Iraq - Defeating Saudi Arabia in Proxy War
IS suicide bomber kills dozens as Kabul marks Persian New Year
Khamenei: US created Islamic State to distract region from 'Zionist regime'
Khamenei: Iran, not U.S., has brought stability to Middle East
US has 'very good' talks with Europeans on Iran ultimatum
Progress slow in Trump's push to re-write Iran nuclear deal
US Makes Contingency Plans in Case Iran Nuclear Talks Fail
Israeli Intelligence Minister: Strike on Syrian Reactor Shows Israel Won't Accept Nuclear Iran
President Trump: Will Meet Putin Soon "To Discuss The Arms Race, Which Is Getting Out Of Control"
Trump's national security advisers warned him not to congratulate Putin. He did it anyway.
Trump defends congratulatory phone call to Putin
Johnson: Putin to use World Cup like Hitler used Olympics
300,000 Troops Will Soon Train for War With North Korea (But There's A Big Catch)
President Trump to level new round of tariffs, investment restrictions against China
Peru's Embattled President Tenders Resignation On Eve Of Impeachment Vote
Peru president undone by corruption scandals he vowed to end
A White Farmer Is Killed Every Five Days in South Africa and Authorities Do Nothing about It, Activists Say
GOP lawmaker: 'We might need to build a wall between California and Arizona'
More California Cities Seek to Defy 'Sanctuary State' as Revolt Spreads
Trump: Sanctuary cities are endangering innocent Americans
Suspected Texas Bomber - Linked to Six Austin Explosions - Blows Himself Up
Austin serial bombing suspect killed in dramatic confrontation; ID'd as 23-year-old man
Russia leak raises questions about staff undermining Trump
Facebook's Zuckerberg apologizes as privacy concerns swirl
Zuckerberg Breaks Silence on Facebook Crisis as Criticism Grows
Zuckerberg: Maybe tech should face some regulations
U.S. spending bill to provide $380 million for election cyber security
It didn't take long for the U.S. to rack up another trillion dollars of debt
There's a New Cold War Brewing in Space
Scientist eyes Chinese satellites to help world tackle air pollution
5.4 magnitude earthquake hits near Raoul Island, New Zealand
5.3 magnitude earthquake hits near Pagaralam, Indonesia
5.2 magnitude earthquake hits near Tobelo, Indonesia
5.0 magnitude earthquake hits near Kota Ternate, Indonesia
5.0 magnitude earthquake hits near Lata, Solomon Islands
5.0 magnitude earthquake hits near Bandar 'Abbas, Iran
Magnitude 4.3 earthquake in BArdarbunga volcano
Sabancaya volcano in Peru erupts to 25,000ft
Fuego volcano in Guatemala erupts to 16,000ft
Reventador volcano in Ecuador erupts to 16,000ft
Santa Maria volcano in Guatemala erupts to 15,000ft
Aoba volcano on Vanuatu erupts to 14,000ft
Reports: 5,000 flights canceled as nor'easter coats I-95 corridor with snow, ice
Freeze-up to create patches of dangerous ice for days in wake of spring nor'easter
Waning Vaccine Protection May Be Driving Rise in Mumps
Aborting Down Syndrome Babies Isn't Progress, It's Eugenics
Abortion Speech Law Case Heard at Supreme Court; Pro-Life Advocates Anticipate Win
Obama-Appointed Judge Blocks Mississippi Law Restricting Abortion
Student Planning Abortion Protest After School Shooting Walkout
This Belly Dancer Wears A Beard To Support LGBTQ People In Egypt
First woman, LGBT lawmaker to lead California Senate
Ben Carson: HUD Homeless Shelter Transgender Policy Must Not 'Impede' Privacy Rights of Others
Gender-neutral names for babies are on the rise among parents more willing than ever to embrace the possibility of gender fluidity in their children
Lawsuit: Kindergartners sexually assaulted classmate
Israeli production company to launch reality show exposing sexual harassment
'I Can Only Imagine' resonates with Christian audience, surprises Hollywood
Tracking Bible Prophecy Headlines - 3/21/2018
Saudi Crown Prince Arrives at White House to Meet with Trump - Prince briefed on peace plan for the Israelis and Palestinians
Saudi Crown Prince discusses Mideast peace process with Kushner
Saudi prince's White House visit continues Kushner courtship
Iran main focus in meeting between Trump, Saudi Crown Prince
Trump asks Saudi crown prince to share kingdom's wealth by buying more American weapons
Trump praises Saudi crown prince over economic ties
Netanyahu initially welcomed John Kerry's peace initiative, ex-US envoy says
Palestinians doubt statehood, peace even in 100 years' time
Israeli red tape may hold up US embassy move to Jerusalem - report
Palestinians Plan Mass Gaza March Ahead of U.S. Embassy Move
Netanyahu: 'The US stopped coddling the PA and it's driving Abbas crazy'
Netanyahu: PM: Abbas is like a 'spoiled child'
Palestinian Authority calls on Hamas to hand over Gaza 'all at once'
PA may consider declaring Gaza 'rebel district,' cutting enclave off
Palestinians' new doomsday weapon has Israel scared to death
As IDF keeps destroying tunnels, Hamas rebuilds old ones
Hope for Gaza: EU creates broad international coalition to provide drinking water to 2 million people in Gaza
Strike at Defense Ministry body threatens to freeze settlement approvals
Father of Polish PM says Jews gladly moved to ghettos, aided Germans
Netanyahu says 'flood' of African migrants worse than Sinai terrorists
Israeli Chief Rabbi Calls African-Americans 'Monkeys'
Ex-Israeli spy chief enlists top hackers for new cybersecurity firm
Justice Minister: Terror Groups Have Switched to Twitter Because Facebook Cooperates With Israel
Twitter stock dives after Israel threatens legal action over pro-terrorism
Trump blasts Iranian regime in Persian New Year statement
Trump's holiday greeting to Iranians: Your gov't is 'brutal and corrupt'
Trump: Iran's Revolutionary Guards a hostile army that funds terrorism
Merkel said to warn Netanyahu nixing Iran deal will lead to war
Israel formally acknowledges destroying suspected Syrian reactor in 2007
Ending a decade of silence, Israel confirms it blew up Assad's nuclear reactor
Rocket attack targeting busy Damascus market kills 35
Syria war: Air strike 'kills children in Eastern Ghouta school'
Trump seeks Saudi Arabia's help in eastern Syria
Turkey's Erdogan criticizes US over Syrian Kurds
UN calls on Turkey to end state of emergency
Yemen war: Senate rejects ending US support of Saudi-led campaign
ISIS kidnapped dozens of Indian construction workers in Iraq. Their bodies were just found in a mass grave.
Sisi says he wanted more challengers in Egyptian election
UN gives strong backing to Lebanon's political independence
Putin to Attend 2018 Inauguration of Turkish Nuclear Power Plant
Seeking closer ties, Trump and Putin plan summit
Xi Jinping warns any attempt to split China is 'doomed to fail'
China and Russia are 'aggressively pursuing' hypersonic weapons, and the US can't defend against them, top nuclear commander says
Trump to boost exports of lethal drones to more U.S. allies
G20 sees need for 'dialogue,' fails to defuse trade war threat
Op-Ed: The world is descending into tyranny
Illegal immigrants, who dodged California ICE raid after Dem mayor's tip-off, re-arrested for new crimes
Border Patrol Agents Refuse To Turn Over Wanted Felons Because Of California's Sanctuary Laws
Southern California town stands up to state, votes to reject sanctuary law
Reddit user claims to be Austin bomber, compares himself to 'Zodiac Killer' and says he wants world to 'burn'
Geraldo: Texas Bomber 'More Like The Joker Than The Unabomber'
Austin Goodwill explosion not linked to previous blasts, authorities say
Facebook 'outraged' by misuse of data by Cambridge Analytica
Facebook Sued by Investors Over Voter-Profile Harvesting
TSA denies accessing data on electronic devices carried by domestic airline passengers
Toyota Halts Robot-Car Tests Citing Drivers' Emotional Toll
Tempe police chief says early probe shows no fault by Uber
Surge in wealth from stocks and other financial assets may be sending a dangerous signal for the economy
A Chinese Space Lab Will Soon Fall From The Sky. Where It Lands, No One Knows
5.2 magnitude earthquake hits near Cuajinicuilapa, Mexico
Popocateptl volcano in Mexico erupts to 22,000ft
Sabancaya volcano in Peru erupts to 21,000ft
Fuego volcano in Guatemala erupts to 16,000ft
Reventador volcano in Ecuador erupts to 16,000ft
With historic snowstorm on the way, spring laughs at the East Coast
Winter Storm Toby, the Fourth Nor'easter This Month, Will Sock the East With Snow, Winds, Coastal Flooding
Snow records in trouble as wild March takes a wilder turn
Spring nor'easter could bury NYC in 15 inches of snow
This is not a drill: DC area could get up to 12 inches of snow
Emails show FEMA silent amid chaos after Hurricane Maria
Coroner Report: 1,030 People Killed By Euthanasia in Ontario
Teen suicide is soaring. Do spotty mental health and addiction treatment share blame?
Stormy Daniels offers proof she passed polygraph as Playboy model Karen McDougal sues to end silence on Trump
49% of Americans: 'Trump affair allegations are of 'very little importance' to the nation' says poll
Trump May Be Deposed in 'Apprentice' Groping Lawsuit
Trump, deemed 'not above the law,' faces legal storm
Feminists Demand Paris Sex Doll Brothel Be Shut For Fueling Rape Fantasies
Mississippi's Only Abortion Clinic Sues State Over 15-Week Abortion Ban
If the NRA owns Republicans, Planned Parenthood owns Democrats
Sheriff: Armed Officer Ends School Shooting in Maryland
Gunman at Maryland high school dies after armed school officer intervenes; 2 others injured
Priest publicly wishes for Pope's quick death because of his views on immigration and Islam
'The Devil and Father Amorth' Trailer: Witness 'Exorcist' Director William Friedkin Filming a Live Exorcism
Tracking Bible Prophecy Headlines - 3/20/2018
Bernie Sanders helps launch global peace movement
Trump still wants summit of Gulf states
Hamas accuses Abbas of 'paving the way for chaos'
Hamas blasts Abbas: 'Paving the way to approving Israel's plans'
Abbas accuses Hamas of attempting to assassinate Palestinian prime minister
Burning all bridges, Abbas sets himself up for continued isolation
After Abbas rips US envoy as son of dog, PM says Palestinians losing their cool
PM Netanyahu: 'Abbas lashing out at Friedman says it all'
White House slams Abbas for swearing at US ambassador to Israel
Jason Greenblatt: Abbas must choose between 'hateful rhetoric' and peace
Palestinian terror groups slam Abbas for threatening sanctions on Gaza
David Friedman rips PA for not condemning deadly attacks on 3 Israelis. Abbas calls the ambassador 'son of a dog.'
Residents of Israel's south fear Hamas' relentless terror-tunnel efforts
Ambassador Friedman to Jerusalem Antisemitism Conference: The 'New' Antisemitism Worries Me More Than the Old
EU-funded illegal Arab outpost expanding on archaeological site
UN mission on Lebanon-Israel border marks 40th anniversary
UN appeals for help with 'catastrophic' Syria situation
Human rights chief slams Security Council for inaction on Syria
Russia blocks UN Security Council meeting on human rights in Syria
Syria Aid Worker: 'A Motionless World' Is Watching 'Wholesale Slaughter'
Monitor: Strike on Syria's Ghouta kills 15 children sheltering in school
Kurdish Afrin Falls to Turkey - Turkish Government Official: "Europe Will be Muslim"
Turkish police seize radioactive material in Ankara raid
UN envoy De Mistura: Syria partition 'catastrophe', fears return of ISIS
15 years ago, the US invaded Iraq - here's how it changed the Middle East country
Children on the front line of Yemen's war
Pentagon To Senate: We Can't Know If U.S. Fuel Helps Saudi Arabia Kill Civilians In Yemen
Saudi Ambassador to US Prince Khalid bin Salman: Iran wants another 'Hezbollah' in Yemen
Ambitious Saudi prince mounts epic US charm offensive
Trump prepares for visit by Saudi prince who has rocked the kingdom
Trump to raise 'how to make Russia pay' in Saudi meeting: official
On Eve of Trump-Saudi Meeting, Riyadh Calls Iran Nuclear Deal Flawed
Steinitz: Iran deal should be extended indefinitely
Europeans, US working behind scenes to salvage Iran deal
Ahmadinejad accuses Iran's Khamenei of stealing $190 bln
Merkel urges dialogue with Russia in congratulation message to Putin
Russia election: Muted Western reaction to Putin victory
Putin says will engage with West after record vote win
Trump's Nominee for Sec. of State Mike Pompeo: 5 Quotes on Jesus, the Rapture, War on Radical Islam
Sessions says judges' rulings blocking Trump policies are 'unconstitutional'
Trump to hire lawyer who pushed theory DOJ framed Trump
Robert Mueller Has Been Botching Investigations Since The Anthrax Attacks
AISD conducting perimeter checks as bomb-maker remains at large
After 4th Austin Explosion PD Says They're Dealing With "Serial Bomber"
Serial bomber switches MO, uses tripwire in 4th attack
Bombs in Austin look a lot like terrorism, and they require us to be Texas Tough
UK School bomb threat hoax: Panicked parents tell of 'race' to school to pick up kids after hoax at 400 schools
After 2017 election, US poised to fight fake news - in Kenya
Raleigh police are asking Google to provide user data for all people near crime scenes
Self-driving Uber car kills Arizona pedestrian, police say
Uber Halts Autonomous Car Tests After Fatal Crash in Arizona
US military eyes futuristic 'bionic arm' for troops
More shoppers want customer service from gadgets over humans: study
China to ban citizens with bad 'social credit' rating from taking flights or using trains for up to a year
With option to rule for life, China's Xi sets sights on Taiwan
Xi warns Taiwan will face 'punishment of history' for separatism
France to get tougher on social media hate speech: PM
Trump campaign mined Facebook user data using Israeli 'intelligence gathering'
Trump campaign's use of Facebook data routine, first employed by Obama
Facebook security chief reportedly planning to leave company
Facebook security chief changes role to focus on election fraud
Facebook's fight against the phrase "data breach"
Facebook shares slide after reports of data misuse
Facebook's slide cost Mark Zuckerberg $6.06 billion in one day
Zuckerberg saved tens of millions of dollars by selling Facebook stock ahead of Monday's decline
Dow drops 335 points, Nasdaq slides 1.8% as Facebook drags tech shares lower
Wall Street's 'fear index' jumps 38% amid stock selloff, back above long-term average
Tech stocks are flashing a warning sign similar to before the dot-com bubble popped
Four Charts That Show the Tech-Stock Tumble May Not Last Long
U.S. tariffs, China trade tensions overshadow G20 finance meeting
Trump prepared to hit China with $60 billion in annual tariffs
Bitcoin on trial as prolific trader faces money laundering charges
U.S. Bans Use of Venezuela's Cryptocurrency
Venezuela town issues own currency amid cash shortages
Official Washington flocking to Doomsday Camps
5.0 magnitude earthquake hits near Behbahan, Iran
5.0 magnitude earthquake hits near Mendoza, Argentina
5.0 magnitude earthquake hits near Gunungbatu, Indonesia
Popocateptl volcano in Mexico erupts to 20,000ft
Fuego volcano in Guatemala erupts to 16,000ft
Reventador volcano in Ecuador erupts to 16,000ft
Kirishimayama volcano on Japan erupts to 12,000ft
Tropical Cyclone Marcus slams parts of Australia
Severe weather rips through Alabama university, takes aim at Southeast
Approaching 'grand solar minimum' could cause global cooling
New York Times Columnist Warns Of Climate Change While On Company's Global Private Jet Tour
Mississippi imposes toughest abortion ban in US; state's only abortion clinic sues
Spring breakers gone wild: College students' annual rite of debauchery continues despite towns' attempts to curb it
Pope Francis condemns prostitution as torture
Saying 'God Bless You' Is a 'Microaggression,' College Says
Tracking Bible Prophecy Headlines - 3/19/2018
PA blasts American policy of 'dictates' - PA bureau in charge of foreign affairs says Washington is biased in favor of Israel and thwarts the efforts to achieve peace
The Palestinian fuse is getting shorter - With an empty diplomatic toolbox, the Palestinians feel terror is the only thing they have left
Israeli military destroys two Hamas terror tunnels in Gaza
Netanyahu warns donors to Gaza their aid money is being 'buried' in tunnels
Destroyed tunnels and border bombs: Hamas and Israel dangerously close to another Gaza war
2 French consulate employees suspected of smuggling Hamas arms
Israeli man killed in Jerusalem terror stabbing
Shin Bet: Stabber was in Jerusalem on a permit, looking for work
Army said mulling moving security fence to split car-ramming suspect's hometown
Israeli tech takes on Judea and Samaria rock terror
After 26 years, Argentine government joins ceremony to commemorate terrorist attack on Israeli embassy
Former Soviet refusenik Natan Sharansky named Israel Prize recipient for 'ingathering of the exiles'
Egypt: 4 troops, 36 Islamic militants killed in Sinai battle
Syria prepares against a US offensive
Syria's President Assad visits troops on Ghouta's front line
Rebels in Syria's eastern Ghouta discussing ceasefire with UN - statement
Kurdish militia vows to make Afrin 'an ongoing nightmare' for Turks
Syria war: Turkish-led forces oust Kurdish fighters from heart of Afrin
Turkey claims Afrin city centre is under 'total' control
Gargash: Qatar paid up to $1 bln in funds to terrorist groups
Egypt and UAE: Quartet stands firm on 13 demands for Qatar
Trump prepares for visit by Saudi prince who has rocked the kingdom
'Only death' can stop him: Saudi's crown prince in his own words
Saudi Crown Prince Must Answer For Atrocities In Yemen
Saudi, US forces continue military training exercises
Arab coalition to show new evidence of Iran arming Yemen's Houthis
Trump will nix Iran nuke deal, senior Republican predicts
Trump's firings signal hawkish turn on North Korea and Iran
US, South Korea, Japan discuss denuclearization, summits
North Korea to hold informal talks with U.S., South Korea in Helsinki
North Korea, US representatives to meet in Finland
Putin: Russia's post-Soviet tsar
Putin wins fourth term with 73.9% of vote - exit poll
Putin storms to landslide election win as opposition cries foul
In Russian election, some people say they were ordered to vote
Putin rejects spy attack claims, as chemical weapons experts head to UK
Putin: Russia ready to help in UK ex-spy probe
Russia has secret chemical weapons hoard, says Boris Johnson
Britain accuses Russia of secretly stockpiling deadly nerve agent used in attack
Trump heats simmering Russia probe grievances to boil
Trump's tweetstorm against Comey, McCabe hints at firing of Mueller
US Republican senators warn Trump not to end Russia probe
Republicans to Trump: Let Mueller do his job
CIA admits to spying on Senate staffers
Facebook is facing its biggest test ever and its lack of leadership could sink the company
After package bombs, another explosion injures 2 in Austin, Texas
Deadly Austin bombings were 'meant to send a message,' police chief says
Why Self-Driving Vehicles Are Going to Deliver Pizzas Before People
On a cloudless day, Israel breaks its solar power production record
5.3 magnitude earthquake hits near Lemito, Indonesia
5.1 magnitude earthquake hits near Norsup, Vanuatu
5.1 magnitude earthquake hits South of Tonga
5.0 magnitude earthquake hits near Kuril'sk, Russia
5.0 magnitude earthquake hits near Bandar-e Ganaveh, Iran
5.0 magnitude earthquake hits near Hasaki, Japan
Reventador volcano in Ecuador erupts to 16,000ft
Aoba volcano on Vanuatu erupts to 12,000ft
Series of Potential Geyser Eruptions Reported at Yellowstone National Park
Forecasters predict 'atmospheric river' will hit Southern California this week
Southern California burn areas may face major mud flows at midweek
D.C. lawmaker says recent snowfall caused by 'Rothschilds controlling the climate'
DC councilman apologizes for promoting conspiracy theory that weather is controlled by Jews
As experts warn of global infectious diseases timebomb, Colombia records its first measles case in years
Two polio workers killed in attack in Pakistan
Dubai tests vaccine to rid camels of deadly disease easily transmitted to humans
John Oliver Trolls Vice President Mike Pence With Gay Children's Book of His Pet Bunny
Tracking Bible Prophecy Headlines - 3/18/2018
Palestinians believe US delaying peace plan for a post-Abbas era - report
Under Israeli pressure, Czechs said to consider Jerusalem embassy move
Anniversaries looming, Palestinian 'lone wolves' likely to gain traction
President Rivlin on West Bank attack: 'We cannot allow terror to become a continuing reality'
Netanyahu says Israel will demolish home of car-ramming attacker
Palestinian terror groups praise car-ramming attack that kills two soldiers
Israel nabs terror suspect wanted for stabbing West Bank rabbi to death
Hamas shuts Qatari cell provider in Gaza after convoy attack
Bomb detonates along Gaza border, Israel destroys Hamas post in response
Liberman: Abbas trying to force Hamas into conflict with Israel
PA lashes 'racist' Liberman for 'incitement' against Abbas
Olmert says Netanyahu should 'resign elegantly' right now: 'Go, run, disappear!'
Netanyahu's brother: Police methods are 'a danger to democracy'
Poles march to protest rising racism, anti-Semitism
Egyptian jamming of ISIS terrorists disrupts phones in Israel
Syria war: 'Civilians killed' as thousands flee Turkish air strikes
Turkish War Planes Strike Northern Syria As Assad Continues Bombing South
Iran arrests Ahmadinejad's close ally and ex-vice president
Iranian official warns Europeans against imposing sanctions to 'please' Trump
North Korea-Sweden Talks Focus on 'Peaceful Solution' to Nuclear Conflict
Russians Vote on New Putin Term as Tensions Flare With West
Putin landslide expected as Russians vote
Isolated but defiant, Russia set to re-elect strongman Putin as polls open
Russians vote as Vladimir Putin seeks tighter grip on power
Russia to expand American 'blacklist' after new US sanctions
Evidence suggests a massive scandal is brewing at the FBI
Trump hails FBI official's firing, but critics call it 'dangerous'
McCabe firing was required because the FBI must have zero tolerance for lying under oath
After McCabe firing, Trump attacks FBI, and his lawyer says Russia probe must end
Trump: 'Mueller probe should never have been started'
James Comey warns Trump: The American people will 'soon' be able to judge 'who is honorable and who is not'
Trump consultants harvested data from 50 million Facebook users: Reports
Senate Judiciary Dem calls on Zuckerberg to testify before committee
Facebook and its executives are getting destroyed after botching the handling of a massive data 'breach'
Facebook suspends Cambridge Analytica for misuse of user data, which Cambridge denies
The Cambridge Analytica Files - 'I created Steve Bannon's psychological warfare tool': meet the data war whistleblower
The YouTube Kids app has been suggesting a load of conspiracy videos to children
How Hollywood actors are writing wills to control their CGI selves from beyond the grave
Severe solar storms could stop self-driving cars dead in their tracks
5.3 magnitude earthquake hits near Putre, Chile
5.1 magnitude earthquake hits near Pyu, Burma
Sabancaya volcano in Peru erupts to 22,000ft
Fuego volcano in Guatemala erupts to 16,000ft
Reventador volcano in Ecuador erupts to 16,000ft
Aoba volcano in Vanuatu erupts to 10,000ft
Tropical Cyclone Marcus hits Darwin with 130km/h winds
Fourth nor'easter this month could hit Northeast next week
Doctors charged in alleged painkiller kickback scheme
WHO says diphtheria infected over 1,300 people in Yemen
Evangelical Judge Who Refused to Marry Same-Sex Couples Handed Down Longest Suspension in History
Tracking Bible Prophecy Headlines - 3/17/2018
Palestinians riot in W. Bank, Gaza in weekly protest of US Jerusalem recognition
Two soldiers killed, 2 hurt in car-ramming terror attack in West Bank
IDF raids terrorist's village as wounded soldier fights for his life
Liberman vows to seek death penalty for West Bank car-rammer
Danon calls to end 'despicable pay to slay' policy after ramming attack
The Jerusalem intifada continues: Hamas and Islamic Jihad welcome car-ramming attack in Samaria, call for more attacks
Abbas aide threatens to punish Hamas amid fallout from Gaza attack
Israeli minister: Qatar making true effort to stop Gaza aid from boosting Hamas
Trump administration 'deeply sympathizes' with victims in PLO terror lawsuit, but stands by opposition
In the Aftermath of an Assassination Attempt Against the Palestinian Prime Minister, Conspiracy Theories Abound
Facebook Decides on Israel's Permanent Borders - The social network blocked ads to Israelis living east of the Green Line
Hungarian PM takes aim at Jewish billionaire Soros at election rally
Hungarian prime minister Orban attacks 'enemy' who 'speculates with money' in election rally speech
UN chief demands end to Hezbollah meddling in Syria
White House's McMaster invokes Holocaust in calling for action in Syria
How Foreign Powers Keep Assad From Retaking 'Every Inch' of Syria
Arrests and torture of Syrian refugees returning home reported
Thousands flee violence in mass exodus from Syrian towns
At least 78 killed in day of violence as eastern Ghouta exodus continues
Turkey claims to have encircled Afrin, besieging up to 200,000
Nine dead in Turkish air strike on hospital in Syria's Afrin
Turkish military denies it hit Syrian hospital
Kurdish Afrin is democratic and LGBT-friendly. Turkey is crushing it with Britain's help
Iraq's Kurds observe 30th anniversary of deadly gas attack
Saudi Crown Prince: We are oldest US ally in Mideast, to focus on peace for all
Yemen's Houthis and Saudi Arabia in secret talks to end war
Arab Coalition destroys Houthi equipment off Saudi-Yemen border
At least three killed by blast in Afghan capital Kabul
Lawyers File To Prosecute Myanmar Civil Leader For Crimes Against Humanity
Belgium retakes control of country's largest mosque over radicalism concerns
Britain, France, Germany propose new sanctions on Iran
EU said weighing new sanctions on Iran in effort to mollify Trump
US has 'very good' talks with Europeans on Iran ultimatum
World powers, Iran discuss nuclear deal amid questions on US commitment
US pushes for changes to Iran deal as Trump signals tougher stance
Iran FM warns US against 'painful mistake' of quitting nuclear deal
Moscow warns Israel of 'anti-Russian hysteria' over spy's poisoning
Russia summons British ambassador as it readies to expel diplomats
Did the Mossad kill a Russian general for peddling deadly nerve agent to Syria?
UK's Johnson says it's 'overwhelmingly likely' Putin ordered nerve agent attack
US says Russian hack did not compromise nuclear plants
Ahead of an election he is sure to win, Putin urges high voter turnout
China's Xi Jinping reappointed as president with no term limits
Andrew McCabe, Trump's foil at the FBI, is fired hours before he could retire
Andrew McCabe, a Target of Trump's F.B.I. Scorn, Is Fired Over Candor Questions
Sessions fires ex-FBI Deputy Director McCabe over Clinton email investigation
Andrew McCabe says his firing is part of Trump's 'ongoing war' with FBI
U.S. National debt hits $21 trillion
5.5 magnitude earthquake hits the Southern Mid-Atlantic Ridge
5.0 magnitude earthquake hits near the Balleny Islands region
5.0 magnitude earthquake hits South of the Fiji Islands
Fuego volcano in Guatemala erupts to 16,000ft
Reventador volcano in Ecuador erupts to 15,000ft
Kirishimayama volcano on Japan erupts to 14,000ft
Tropical Cyclone Marcus to threaten northern Australia with flooding downpours
Venezuela begins power rationing as drought causes severe outages
The Population Bomb Has Been Defused. The Earth and humanity will survive as fertility rates fall almost everywhere.
Toys R Us's baby problem is everybody's baby problem: declining birthrates
Landmark study upends GOP lawmakers' favorite talking point to justify restricting abortion - "In many states, regulations have created barriers to safe, effective" services
Transgender MMA fighter beats male opponent, says it would be unfair to fight women
Fox Hopes Gay Teen Film 'Love, Simon' Goes Mainstream
United Methodist Clergy Woman Loses License for Officiating Same-Sex 'Wedding'
Trump lawyer claims porn star liable for $20 million
Trump's Lawyers Say Stormy Daniels Violated Nondisclosure Pact at Least 20 Times
Hollywood director Gilliam hits out at #MeToo 'mob rule'
Fistfights, nude masturbation and dead pets: What's going on with airline travel?
How the VA Fueled the National Opioid Crisis and Is Killing Thousands of Veterans
CDC: Americans Binge Over 17 Billion Drinks a Year
'Lettergate' mystery hits Vatican as conservatives cry foul
Tracking Bible Prophecy Headlines - 3/16/2018
Palestinians call for 'day of rage' Friday to mark US Jerusalem recognition
Netanyahu exaggerates PA payments to terrorists
UNRWA asks U.S. to reconsider cuts, as donations fall short
UN Watchdog: Aid Cuts Should Be 'Part of a Focused US Strategy to Reform and Ultimately Dismantle UNRWA'
Gaza economy continues to deteriorate - report
Macedonia adopts definition of antisemitism that mentions Israel hatred
Hezbollah number two says terror group prepared for 'foolish' Israeli action
Hezbollah doesn't expect Israeli war, but is ready for one
Lebanese PM says army to deploy along Israeli border
Lebanese cleric: World's wars, corruption, moral disintegration are planned by the Jews
The IDF prepares for all out war
Israeli military drill simulates multi-front war - with Russia intervening over Syria
Developments show Syrian war could escalate into WWIII
Syrians stream out of a Damascus suburb as it is overrun by government forces
US military helicopter crashes in Iraq near Syrian border, fatalities feared
ISIS Is Still Using Children to Carry Out Executions in Afghanistan, Photos Reveal
Saudi crown prince is hiding his mother to prevent her from opposing his power grab
Iran calls Saudi crown prince 'delusional,' 'naive,' calls for dialogue
In warning on nukes, Saudi crown prince likens Iranian leader to Hitler
Iran slams 'simple-minded' Saudi crown prince over Hitler jab
Saudi Arabia vows to obtain nuclear weapons if Iran does
TV report: Netanyahu tells cabinet Trump is likely to exit Iran deal by May
Iran has mostly halted harassing US ships in Persian Gulf - Pentagon chief
US accuses Iran of trying to influence Iraq's election
Iran, Turkey Call for Closer Defence Cooperation
Russia to expel UK diplomats as row over spy attack escalates
Israel denounces UK nerve agent attack, without mentioning Russia
Russian lawmaker: US had access to nerve agent
A self-assured Putin seems confident of electoral victory
US hits Russia with sanctions for election meddling
The West Rekindles Anger at Putin, Who's Anything But Humbled
U.S. imposes sanctions, accuses Russia of ongoing operation to hack energy grid
In a first, U.S. blames Russia for cyber attacks on energy grid
Russia ready to work with U.S.' Pompeo: RIA cites Lavrov
Special Counsel Robert Mueller Has Subpoenaed Trump Organization in Russia Investigation
Mueller witness is convicted pedophile with shadowy past
Haley plan would cut development aid to countries not backing US at UN - report
White House shake-up: Chief of staff John Kelly may also be on the way out, sources say
Trump denies he has decided to remove his national security adviser
California High School Teacher On Leave After Questioning School Shooting Walkout
Tucker: Left-Wing Politicians Protest Guns... While Being Protected by Armed Bodyguards
Several people killed in Miami pedestrian bridge collapse
Companies That Worked on Collapsed Bridge Delete Celebratory Tweets
'Not welcome here': Amazon faces growing resistance to its second home
Blackberry modified to 'help drug cartels'
Verizon Wants To Build Cellphone Towers Inside Church Steeples
Vladimir Putin promises to launch Mars mission and hunt for water on the moon
5.0 magnitude earthquake hits near Kiunga, Papua New Guinea
Sabancaya volcano in Peru erupts to 27,000ft
Fuego volcano in Guatemala erupts to 16,000ft
Reventador volcano in Ecuador erupts to 16,000ft
Kirishimayama volcano on Japan erupts to 14,000ft
Tropical Cyclone Eliakim forming near Madagascar
Budding tropical cyclone to threaten northern Australia with flooding downpours
Venezuela Faces The Return Of Forgotten Diseases
Trump's opioid plan includes pushing death penalty for drug dealers
Ra'anana gets Israel's first openly gay mayor
Congressman: Child Sex Dolls Are Coming - And We're Not Ready
Millennials Replacing Engagement Rings With Diamonds Embedded In Their Fingers
Tracking Bible Prophecy Headlines - 3/15/2018
After Tillerson ousted, Netanyahu says he is 'very impressed' with replacement
Report: Differences on North Korea key to Trump's Tillerson decision
Fears grow for future of Iran nuclear deal in wake of Tillerson's removal
Iranian official: U.S. determined to leave nuclear deal
Trump: Iran is 'behind every problem' in the Middle East
UN Palestinian agency in urgent search for cash at global gathering
UN seeks $540 million for Palestinian aid, mostly for Gaza
World Bank says Gaza's economy requires trade, not just aid
UN envoy condemns Gaza attack on Palestinian PM as a 'grave incident'
Hamas claims to know who tried to assassinate Palestinian PM
Bombs set off along Gaza fence, causing no injury; IDF tanks retaliate
Assad says will confront plans against Syrian unity
Assad may win Syria's war, but he will preside over a broken country
The fall of Ghouta threatens Israel, U.S. interests and the West
Syria war: Wounded leave Eastern Ghouta under evacuation deal
Bodies of 21 Coptic Christians beheaded by ISIS to return to Egypt
Russia-Iran alliance bolstered with multi-million dollar oil fields deal
Allies question Trump's response to spy's poisoning
US envoy says Russia is 'a growing concern'
Russian spy: White House backs UK decision to expel diplomats
Analysis: Britain's expulsion of 23 Russian diplomats marks a return to Cold War ejections
Russian spy: Retaliation could be painful for UK business
As Another Arctic Freeze Approaches Europe, Fears Grow Over Gas Supplies
May Seeks Alternatives for Russian Gas After Spy Scandal
McMaster, Shulkin and Kelly could be next to go in White House 'bloodbath,' sources say
Congress plunges into gun debate with school safety bill, hearing on FBI's Cruz failure
National School Walkout: Thousands Protest Against Gun Violence Across the US
Dow closes more than 200 points lower, as Boeing slides on fears of a China trade war
Senate passes rollback of banking rules enacted after financial crisis
Toys 'R' Us plans to close all U.S. stores; 33,000 jobs at risk: source
Nobel secretary regrets Obama peace prize
Samsung Electronics says to start building new China memory chip line this month
Fake News? NOAA Debunks Rumors of Geomagnetic Storm Hitting Earth
About a quarter of U.S. adults say they are 'almost constantly' online
Court orders Japan government to pay new Fukushima damages
5.1 magnitude earthquake hits near Nuku'alofa, Tonga
5.1 magnitude earthquake hits near Ile Hunter, New Caledonia
5.0 magnitude earthquake hits near Khorixas, Namibia
5.0 magnitude earthquake hits near San Miguel, Philippines
Sabancaya volcano in Peru erupts to 31,000ft
Popocateptl volcano in Mexico erupts to 21,000ft
Fuego volcano in Guatemala erupts to 16,000ft
Reventador volcano in Ecuador erupts to 15,000ft
Turrialba volcano in Costa Rica erupts to 12,500ft
Kirishimayama volcano on Japan erupts to 12,000ft
Will Erie, Pennsylvania, Reach 200 Inches of Snow, Surpassing the All-Time Snowiest Winter in Buffalo, New York?
Alarmists Resurrect Theory That Global Warming Is Making Winters Colder
Orthodox Jews in Florida make 11th hour push to stop all-year daylight saving time bill
The Push to Make Human-Chimp Hybrids
Searching souls with brain imaging - If technology can predict a criminal's likely future, what should we do?
'Body on a chip' may help drug evaluation by replicating multiple organs
Complaint: 'Drug epidemic of mass proportions' fueled by pharma companies
Measles warning issued for Detroit airport fliers after disease travels from overseas
Did School Book Fair Try to Indoctrinate First Graders trying to hide a gay-themed book from children?
Stormy Daniels's attorney says other women have reached out about potential cases against Trump
We don't need Stormy Daniels to tell us about Trump's character
Pa. County Continues Fight Against Atheists' Lawsuit Demanding Cross Be Removed From Seal
Stephen Hawking Was an Atheist. Here's What He Said About God, Heaven and His Own Death
Stephen Hawking led a brilliant life of contradictions
Prof. Stephen Hawking's love-hate relationship with Israel
Stephen Hawking once boycotted Israel, but an Israeli academic inspired one of his biggest discoveries
Lawmaker's tweet after physicist Stephen Hawking's death draws criticism: "Stephen Hawking now knows the truth about how the universe was actually made."
Scientists Now Resort To Calling Christians Crazy - 'New Study' Attempts to establish a link between religious fundamentalism and brain damage
Tracking Bible Prophecy Headlines - 3/14/2018
Israeli officials meet Qatari, Saudi and UAE counterparts at White House
Kushner and Greenblatt to host session on Gaza crisis
After Gaza summit, White House says ready to pursue projects there without PA
Solving Gaza 'essential' for peace, US envoy says at White House confab
Ex-State Department Official Skeptical of Trump's Pending Israeli-Palestinian Peace Plan
UN Palestinian agency in urgent search for cash at global gathering
Palestinian PM's convoy hit by explosion
Assassination attempt on Palestinian PM failed, but dealt mortal blow to reconciliation
Hamas condemns assassination attempt on Palestinian Prime Minister
Palestinian Authority blames Israel for assassination attempt on prime minister in Gaza
Arabs planning 'day of rage' on Friday
In last-minute deal, coalition okays compromise to dodge early elections in Israel
PM only agreed to end coalition crisis under threat of party mutiny - sources
Opposition slams compromise deal aimed at averting snap poll
Netanyahu derides opposition after coalition crisis solved
Amid coalition crisis, committee pushes 'Jewish state bill' forward
Knesset advances ultra-Orthodox enlistment bill as coalition deal clinched
Trump fires Rex Tillerson, selects Mike Pompeo as new Secretary of State
With anti-Iran, pro-Israel stances, Pompeo may become Jerusalem's new darling
Pompeo pick offers a window into Trump's thinking on Israel, Iran
Tillerson sacking could spell doom for Iran nuclear deal
Tillerson: Important to ensure smooth transition, US must respond to Russia's behavior
Democrats want next US secretary of state to be tougher on Russia
Russia doubts US nominee to replace Tillerson will take softer approach
Joel Rosenberg: Pompeo tapped as new Secretary of State. Fantastic choice. No one gets Putin threat better than he does.
Israel is one of world's leading economies, OECD report finds
300 rabbis vow to 'wake EU from its dangerous slumber' to do more to combat anti-Semitism, defend religious freedom
University of Minnesota Students Narrowly Pass Pro-BDS Referendum That Fuels Discrimination' Against Jewish Peers
An Israel-Hezbollah war could easily draw in Iran, US intel official warns
With Red Sea mega-city, Saudis eye economic unity with Egypt, Jordan
Egyptian authorities call on citizens to report on the media
Russia says U.S. plans to strike Damascus, pledges military response
Syrian military pushes for victory in Ghouta, defying international outcry
Turkey, Allies Say They Have Laid Siege To Syrian Border City Held By Kurds
ISIS's new insurgency in Kirkuk and Hawija in Iraq
Expert: Erdogan Regime Considers Christians, Jews 'Enemies of the State'
Suicide bombing kills at least 10 in Yemen's Aden
U.N. official says violence and torture continues on Rohingya
UN: Facebook had a 'role' in Rohingya genocide
Myanmar Rejects Reports That It Committed Extreme Human Rights Violations
Saudis, Chinese Beef Up States' Power to Target 'Corruption'
China's Xi further expanding power with anti-corruption body
China Unveils Superagencies to Fight Pollution and Other Threats to Party Rule
'Not My President': Chinese Students Worldwide Protest Xi Jinping's Indefinite Rule
Reporter's viral eye roll causes trouble with Chinese censors
Britain and Russia brace for showdown as deadline expires for nerve attack explanation
May Plots to Punish Russia as Crisis Over Poisoned Spy Deepens
Russia calls poisoning accusations by Britain 'nonsense'
Snowden rips Trump's CIA pick over torture program
John McEntee, Trump Aide, Is Forced Out Over Security Issue, but Joins Re-election Campaign
Clinton Foundation is a criminal enterprise: Judge Napolitano
ICE Director Fires Back at Nancy Pelosi: 'How Dare You' Call ICE Agents 'Cowardly'
ICE spokesman resigns, citing fabrications by agency chief, Sessions about California immigrant arrests
In bow to NRA, Trump throws gun purchase age to states, courts
Florida school shooter faces death as students plan nationwide walkout
The unique terror of Austin's deadly package bombs
Police Report 150 Calls As Deadly Package Bombings Put Austin On Edge
YouTube Will Link Directly to Wikipedia to Fight Conspiracy Theories
YouTube limits moderators to viewing four hours of disturbing content per day
US data breach victims can sue Yahoo
Why Trump blocked Qualcomm-Broadcom: It's all about 5G
Elon Musk: 'Mark my words - A.I. is far more dangerous than nukes'
Tech Bros Are Lining Up to Have Their Brains Preserved Forever - Nectome wants to upload your mind to a computer
Defense Agency To Begin Moving Classified Data to Amazon's Secret Cloud After Protest
Trump floats the idea of creating a 'Space Force' to fight wars in space
Solar Storm to Amp Up Earth's Northern Lights Wednesday
5.2 magnitude earthquake hits near Oxapampa, Peru
Sabancaya volcano in Peru erupts to 25,000ft
Popocateptl volcano in Mexico erupts to 21,000ft
Reventador volcano in Ecuador erupts to 15,000ft
Turrialba volcano in Costa Rica erupts to 15,000ft
Kirishimayama volcano on Japan erupts to 15,000ft
This 3-D-printed house costs $10,000 and can be built in 24 hours
More kids are going to emergency rooms with severe allergies
Drug-related deaths are up more than 600 percent over 35 years, study shows
Overdose antidote availability doesn't always mean fewer deaths, study says
New study on cancer risk in Ashkenazi Jews aims to be model for genetic testing
Why some conservatives see Pope Francis as a threat
'Vice President Pence is right': Joy Behar publicly apologizes for mocking Christianity
'The View': Joy Behar apologizes for comment comparing religion to mental illness
Stephen Hawking, physicist who came to symbolize the power of the human mind, dies at 76
Stephen Hawking Says 'There Is No God,' Confirms He's An Atheist
Church of Scientology Readies to Launch a TV Network
Tracking Bible Prophecy Headlines - 3/13/2018
Nearly finished US peace plan won't call for two-state solution - report
Abbas to meet Jordan's King Abdullah on 'nearly finished' US peace plan
White House to meet on Gaza crisis Tuesday, as it prepares to unveil peace plan
PA prime minister to visit Gaza on Tuesday
Hamas calls to resume suicide bombings
Netanyahu to meet Liberman as coalition hangs in balance
Addressing coalition crisis over draft law, Bennett slams 'fake leadership'
In Jerusalem's Old City, futuristic hi-tech illuminates ancient biblical past
Israel's as secure as it's ever been but that can change quickly, new book warns
Nearly half of US arms exports go to the Middle East
U.S. Warns United Nations: If You Don't Act On Syria, We Will
Macron: France will strike Syria chemical arms sites if used to kill
Russian agencies say Syrian army found rebel chemical weapons workshop in Ghouta
Syrian jets hit south in first attacks since truce, rebels say
UN chief: Syria fighting worsened after truce
Russia calls for renewed truce efforts in Syria
Over 500,000 dead in seven years of Syrian war, monitor says
Sex for food: With nowhere else to turn, women of Syria's Aleppo face exploitation by aid workers
'Our Lions Have Infiltrated': ISIS Video Depicts Future Caliphate Located in the West
Duterte goes to war with UN as he threatens to throw rights team to the crocodiles
US urges UN to keep North Korea sanctions until 'real progress' in talks
Eighteen years in power, Putin's grip on Russia looks stronger than ever
Putin: UK should 'get to bottom' of spy attack then we'll talk
Poisoning of Russian Ex-Spy Is 'Almost Beyond Comprehension,' Tillerson Says
Tillerson: US 'outraged' by poisoning of ex-spy that 'clearly came from Russia'
Americans see Putin as clear danger, want Trump to do 'much more'
House Intel finds 'no evidence of collusion' between Trump campaign and Russia
Republicans Are Ending House Russia Probe Over Democrats' Objections
Mueller invokes unusual 'conspiracy to defraud government' charge to ensnare more targets
'He Has An Affinity for Dictators': Clinton Rips Trump, Says 'Pressures' Caused White Women to Vote for Him
Austin, Texas, on edge after spate of package bombs kills two
Texas package bombs probed as possible hate crimes
Expert warns of "terrifying" potential of digitally-altered video
Elon Musk Warns First Travelers to Mars: 'Good Chance You'll Die'
5.0 magnitude earthquake hits the Mid-Indian Ridge
Popocateptl volcano in Mexico erupts to 21,000ft
Fuego volcano in Guatemala erupts to 16,000ft
Reventador volcano in Ecuador erupts to 14,000ft
Turrialba volcano in Costa Rica erupts to 14,000ft
Kirishimayama volcano on Japan erupts to 14,000ft
The third nor'easter in less than two weeks is on the horizon
Schwarzenegger to Sue Big Oil for 'First Degree Murder'
Indiana college newspaper blames Florida school shooting on 'toxic masculinity'
College student kicked out of class for telling professor there are only two genders
Kansas GOP's Vote Against Transgender People Part of 'Concerning' and 'Unacceptable' Trend
Jewish woman's same-sex wedding takes the spotlight in Brazil
Stormy Daniels offers to pay back $130,000 for freedom to speak about Trump
Possible Justice Kennedy retirement would give Trump opportunity to tilt Supreme Court to right
Tony Perkins: Religious Freedom Restoration Under Trump Will End If Evangelicals Don't Vote Republican
Tracking Bible Prophecy Headlines - 3/12/2018
Netanyahu said to tell cabinet still no 'concrete' US peace plan
How Saudi Crown Prince is working on PA-Israel conflict: Plan a mega city connecting Jordan, Saudi Arabia and Egypt. Trump's deal is also on the table.
Honduras, Paraguay said ready to open Jerusalem embassies if Netanyahu visits
Abbas warns officials not to lash out at Arab countries after Palestinian sources are quoted accusing regional allies of colluding with Trump
Trump administration backs PLO in terror lawsuit, angering conservatives
In sixth incident in months, Palestinians caught trying to bomb court
UNHRC report: Settlements are a war crime
Anti-semitism has been so politicized its name should be changed if you care about it
Report: Israel to abandon bid for UN Security Council seat
Netanyahu, coalition heads hold 11th-hour talks to avert early elections
Coalition deal reached, likely to end crisis, avoid elections
Israeli politicians suspect Netanyahu seeks election to survive corruption probes
Will Netanyahu's corruption scandal affect the Middle East?
IDF launches nationwide exercise, including mock rocket attack
U.S., Israel can't afford confrontation, Iranian commander warns
Trump: No flexibility in renegotiating Iran deal with Europe - report
Trump to Netanyahu: 'If Europe won't fix Iran deal, US will nix agreement'
Netanyahu warns of Mideast nuclear arms race
Arms imports to Middle East jump 103 percent in 5 years
Egypt army says 16 terrorists killed in Sinai operation
Britain, Saudi Arabia call for Hezbollah disarmament
US warns 'unwise' for Syria to use weaponized gas, slams Russia
At least 44 militants killed in clash with Philippine troops, says army
China's Xi joins Russia, Zimbabwe in global autocrat club
Jimmy Carter on North Korea: 'It's good we're going to be talking to them'
Mattis says US-North Korea diplomacy is at delicate stage
Russia test-fires 'ideal' hyper-sonic missile
Putin's Russia: From basket case to resurgent superpower
Russian spy attack nerve agent found at UK city spots
Millennials disrupting security landscape moving toward biometrics and away from passwords
Coming Soon to a Front Porch Near You: Package Delivery Via Drone
AAA: Spring gas prices could approach a 'tipping point' for drivers
Elon Musk, speaking at SXSW, projects Mars spaceship will be ready for short trips by first half of 2019
5.2 magnitude earthquake hits near Puerto Villamil, Ecuador
Sabancaya volcano in Peru erupts to 25,000ft
Turrialba volcano in Costa Rica erupts to 19,000ft
Fuego volcano in Guatemala erupts to 15,000ft
Reventador volcano in Ecuador erupts to 14,000ft
Agung volcano in Indonesia erupts to 13,000ft
Lightning kills 16 in Rwanda while they were praying
Pharma Billionaire Arrested On Charges of Bribing Doctors to Prescribe Opioid Painkillers
Pence: Abortion will end in U.S. 'in our time'
Gay Conversion Therapist Found Guilty of Having Sex with Male Patients to 'Cure' Them
Scientology Poised to Launch TV Network
Tracking Bible Prophecy Headlines - 3/11/2018
Netanyahu meets ultra-Orthodox leaders as election speculation swirls
Coalition heads blame PM amid last-ditch efforts to prevent early elections
Bennett stands up to Netanyahu: No elections due to probes
Bennett to PM: If you call unnecessary elections, you will lose us
Bennett weighs running for PM if early elections called
Likud: Bennett is trying overthrow the prime minister
Hamas, Islamic Jihad denounce US meeting on Gaza crisis
Hamas plans wave of protests for Nakba Day
Palestinian dies in clashes with Israeli forces in West Bank
Islamic Jihad member killed in accidental explosion in northern Gaza
IDF preparing for conflict with ISIS
Syria army cuts off main rebel town in Ghouta as death toll tops 1,000
UAE Minister Gargash: Turkey 'must respect' Arab states' sovereignty
UK, Saudi Arabia 'call to disarm Hezbollah, rein in Iran'
Iran becoming 'nervous' about warmer Saudi-Iraqi relations, report states
Saudi Arabia nears Typhoon jet deal with BAE
Saudi-backed interfaith center boosted by crown prince's surprising reforms
Egypt Sentences 10 to Death for Plotting Attacks on Christians, Officials
Chinese official warns against creeping Islamization
Trump sees 'tremendous success' in upcoming North Korea talks
Korean War II could be bloodier than the first, a reason why U.S. and North Korea may meet
China's hypersonic weapons could sink US aircraft carriers, Pentagon official says
China makes historic move to allow Xi to rule indefinitely
China's move to end Xi term limits blanketed in censorship
China Minister Says Trade War Would Bring 'Disaster' to World
US steel tariffs: Germany's Merkel calls for EU exemption
UK holds emergency meetings over nerve agent attack on Russian spy
Sergei Skripal: Russia links attempted murder to deaths of Kremlin enemies
UK police identify over 200 witnesses in nerve agent attack: minister
Russia's young people are Putin's biggest fans
Putin suggests 'Jews with Russian citizenship' behind US election interference
In France, Steve Bannon Tells Far-right National Front: 'History Is on Our Side, Will Bring Us Victory'
Newest ID scam creates fake people, poses terrorist threat
5.9 magnitude earthquake hits North of Ascension Island
5.6 magnitude earthquake hits near Visokoi Island, South Georgia and the South Sandwich Islands
Japan marks 7th anniversary of tsunami that killed 18,000
Sabancaya volcano in Peru erupts to 27,000ft
Reventador volcano in Ecuador erupts to 16,000ft
Fuego volcano in Guatemala erupts to 14,000ft
Dukono volcano volcano in Indonesia erupts to 10,000ft
Locals Warned of Flying Rocks as Eruptions at Japan's Mount Shinmoedake Volcano Intensify
Hola to batter New Zealand with heavy rain, damaging winds and coastal flooding Sunday night into Monday
Beware 'Disease X': the mystery killer keeping scientists awake at night
Oregon couple's final days captured in intimate aid-in-dying video
Mother's Day cards go gender-neutral
Tracking Bible Prophecy Headlines - 3/10/2018
Czech President wants embassy move to Jerusalem expedited
Arab League secretary-general urges Guatemala to cancel embassy move
Hamas leader says it can't stop mass protests slated against US embassy move
Palestinian killed in clash with IDF in Hebron amid Jerusalem embassy protests
Europe criticizes Israel over legislation on terrorism
Polish bid to acquire Tel Aviv Stock Exchange said rejected over Holocaust law
Poland's Holocaust law upends a decade of progress in interfaith relations
Christians emerge as key patrons for Jews moving to Israel
Netanyahu said to ask Trump not to sell Saudis nuclear reactors
Israeli and Saudi officials reportedly hold series of secret meetings in Egypt
Israel and Iran Back on Collision Course in the North
Khamenei rejects negotiations over Iran's regional policies
As economic problems pile up, Iran cautiously weighs changes
Iranian agents accused of assassinating commander of Kurds in Iraq
UN: Some rape victims of Islamic State 'like living corpses'
Turkey's Erdogan says Syria's Afrin town under siege, entry imminent
Turkey Sentences 24 Journalists to Prison, Claiming Terrorism Ties
Suicide bomber kills 9, wounds 18 in Afghan capital
Philippines's Duterte Needs 'Psychiatric' Test after Listing Human Rights Investigator as Terrorist: Top U.N. Official
US 'surprised' by North Korea talks offer, Tillerson says
White House Says North Korea Meeting Will Happen Only With 'Concrete' Action
Putin on Russia's meddling in the US election: 'I don't care. I couldn't care less'
Top US general: Trump admin lacks unified effort to combat Russia cyber threat
Trump Lawyers Seek Deal With Mueller to Speed End of Russia Probe
Obama administration to blame for WikiLeaks releases, Assange says
Bob Woodward: Some Reporters Are Becoming 'Emotionally Unhinged' Covering Trump
Bucking the NRA, Florida governor signs landmark gun control legislation
NRA sues Florida to block part of new gun law
Official: Gunman, 3 hostages dead after shootout at state-run veterans home in California
Nasdaq closes at record, Dow rallies more than 400 points after jobs report
'Minority Report' gesture control is about to get very real
Alphabet's Waymo is entering the self-driving trucks race with its first test in Atlanta
Amazon, Google, Others Are Developing Private Air-Traffic Control for Drones
California Startup Accused of Launching Unauthorized Satellites Into Orbit: Report
Meteor size of minivan caused booming fireball over Washington
Costco rolls out doomsday food survival kits for up to $6,000
5.8 magnitude earthquake hits near Taron, Papua New Guinea
5.7 magnitude earthquake hits near Ndoi Island, Fiji
5.4 magnitude earthquake hits near L'Esperance Rock, New Zealand
5.2 magnitude earthquake hits near Namatanai, Papua New Guinea
Sabancaya volcano in Peru erupts to 24,000ft
Kirishimayama volcano on Japan erupts to 20,000ft
Reventador volcano in Ecuador erupts to 16,000ft
Fuego volcano in Guatemala erupts to 14,000ft
Mayon volcano in the Philippines erupts to 10,000ft
Cyclone Hola upgraded to category four, could hit NZ AliveForFootball
Monsoon floods and landslides threaten 100,000 Rohingya refugees in Bangladesh
John Sulston, who decoded the human genome, dies at 75
Tracking Bible Prophecy Headlines - 3/9/2018
Arabs advising Abbas to accept Trump peace plan or risk losing out - report
Part of new US embassy site in Jerusalem may be in disputed territory - report
Outrage over new Israeli law allowing Palestinians in Jerusalem to be stripped of residency
PM said to push funneling Palestinian refugee aid via Jordan
White House to convene Gaza 'stakeholders' for summit on saving Strip
Arab States Seeking to Keep Israel Off UN Security Council
Netanyahu calls Nikki Haley a 'tsunami of fresh air' at UN
Shaky coalition deal awaits Prime Minister Netanyahu's okay
Amid graft investigations, Netanyahu complains he is 'attacked all the time'
Netanyahu to US radio: Israelis support me despite corruption allegations
Former defense minister says Netanyahu tried to 'take over' Army Radio
IDF troops capture terrorists throwing Molotov cocktails at cars
U.S. and IDF troops, in major joint drill, simulating battle on 3 fronts
Israel, Lebanon talking 'nearly every day' in bid to avoid conflict
Why Won't Israel Launch a Preemptive Strike on Hezbollah?
Hezbollah said to be on alert in fear of Israeli strike
New US Intelligence Report Highlights Global Security Threats From Iran and Hezbollah
Iran: We won't negotiate with West over regional presence
Iran's Supreme Leader Uses #MeToo Movement to Attack U.S. and Promote Islam on Twitter
Women in Iran are pulling off their headscarves - and hoping for a 'turning point'
"It's Raining Rockets": Deadly New Syrian-Russian Assault Kills Hundreds in Eastern Ghouta
UNICEF chief calls Syria's Ghouta 'hell on earth' for children
Syria aid deliveries halted amid reports of chemical attacks
Syria after seven years of war
US drone kills 21 militants, including son of Pakistani Taliban leader, report says
Trump agrees to meet with North Korean leader Kim Jong Un on denuclearization
Kim and Trump to meet on North Korean nukes by May
S. Korea expects Trump-Kim Jong Un meeting to lead to N. Korean denuclearization
Asia-Pacific nations sign sweeping trade deal without U.S.
Tesla chief Musk says China trade rules uneven, asks Trump for help
Trump Authorizes Tariffs, Defying Allies at Home and Abroad
Paul Manafort pleads not guilty to an 18-count indictment in Russia probe
State Department warns of 'security threat' in Playa del Carmen, popular resort city in Mexico
International Dispute Causes European Clocks to Run Slow
Why populism is hurting Macron's plans to reform the euro zone
U.S. Household Net Worth Pushes Further Into Record Territory
Hold the iPhone! Amazon primed to be larger than Apple
Millennials are starting to hate social media, too
The Grim Conclusions of the Largest-Ever Study of Fake News
Swedish Jews complain Google searches returning anti-Semitic results
In landmark free speech case, judge urges Trump to 'unblock' Twitter users
NASA astronaut who spent a year in space now has different DNA from his twin
NASA planning to destroy asteroid headed toward Earth with nuclear bombs
Scientists unsure where Chinese space station will crash to Earth
6.8 magnitude earthquake hits near Taron, Papua New Guinea
5.5 magnitude earthquake hits the West Chile Rise
5.2 magnitude earthquake hits near Ranau, Malaysia
5.1 magnitude earthquake hits near Anchor Point, Alaska
5.0 magnitude earthquake hits the Southern Pacific Ocean
Sabancaya volcano in Peru erupts to 26,000ft
Kirishimayama volcano in Japan erupts to 18,000ft
Fuego volcano in Guatemala erupts to 15,000ft
Turrialba volcano in Costa Rica erupts to 14,000ft
Tropical Cyclone Hola to batter New Caledonia; New Zealand on alert
Second nor'easter kills 1, causes travel chaos and leaves nearly 1 million customers without power
Nor'easter unearths Revolutionary War-era shipwreck on Maine shoreline
Third Coastal Storm in 10 Days Could Affect the East Coast Early Next Week
Venezuela faces a terrible new crisis: A critical shortage of blood
Nursing home forced employee to get a flu shot despite her religious objections, DOJ suit says
Shock in Milwaukee over 'cluster' outbreak of HIV and syphilis, including babies and teens
Malfunction at egg freezing facility affects hundreds of patients
In a state with only one clinic, Mississippi approves most restrictive abortion ban in the U.S.
Catholic Bishops Urging Congress to Protect Freedom of Pro-Life Health Care Providers
Joy Behar called Pence to apologize for Christian 'mental illness' remark, Disney CEO says
Christian group sues Michigan university after it is kicked off campus
Tattoos are in, ties are out in office fashion
Second transgender individual signs contract with US military as Trump debates final policy
Women strike, protest as the world marks International Women's Day
Tracking Bible Prophecy Headlines - 3/8/2018
New US politics are shifting the peace process
Efrat Mayor says AIPAC CEO misidentifies cause of conflict when endorsing creation of Palestinian state: 'It's about Jewish rights, not a Palestinian state'
Survey: Half of Israeli Arabs do not recognize country as Jewish state
Netanyahu says solution may not include 'full sovereignty' for Palestinians
Arab FMs affirm Jerusalem as future Palestinian capital
Macron: Trump's Jerusalem recognition was an 'error'
'France one day will recognize Jerusalem as Israel's capital at the right time'
Netanyahu Likens Trump to Bible's King Cyrus, a Comparison Made by Some Evangelicals
US Jews, most of whom oppose Trump, cheer US president at AIPAC
New U.S. Embassy May Be in Jerusalem, but Not in Israel
Czech president wants to move embassy to Jerusalem
Working the U.S. crowd: Netanyahu sidesteps legal and political woes at home
Gabbay: 'Netanyahu acting like a common criminal'
Sources: Abbas suffering from health issues, avoiding being filmed
Palestinian leadership to meet amid Abbas health worries
PLO parliament to convene in rare meeting next month to elect new members to two top PLO bodie
Knesset passes law allowing police to hold terrorists' bodies
Debt lands hundreds of Gazans in jail as economy tanks
Rights groups want Israel put on UN blacklist for 'violence against children'
French president vows to fight anti-Semitism, online and off
Polish prime minister is 'proud' of events that triggered anti-Semitic incitement in 1968
Polish official denies US sanctioning over Holocaust law
Louis Farrakhan: 'Jews are my enemy,' 'white folks are going down'
Russian company names an ice cream 'Poor Jews'
Israel's El Al seeks UN help in bid to fly through Saudi airspace
Ending 70-year Ban, Saudi Arabia Allows Flights to Israel Over Its Airspace
IDF: Egyptian cyber warfare in Sinai causing cell disruptions in south Israel
UN rights chief denounces 'climate of intimidation' in Egypt
Pentagon: Iran has deployed the S-300 system
Defiant Iran says missile production has tripled
Putin, Rouhani and Erdogan to meet for talks in April
Saudi crown prince sees a new axis of 'evil' in the Middle East
Russian ex-spy and daughter poisoned with nerve agent, police say
Former Syrian general: Hezbollah is in possession of chemical weapons
Syria war: Air strike on besieged Eastern Ghouta 'not chlorine'
Syria regime sends hundreds of reinforcements to Ghouta, UN rights chief raises doubts
Turkey Asks U.S. to Stop Kurds From Shifting Fighters to Western Syria
North Korea talks: China cautiously 'cheering on' Koreas
S. Korea Leader Sees More Obstacles Ahead to Disarm N. Korea
Russia condemns new US sanctions on North Korea
Putin praises Trump, says US political system eating itself
Jared Kushner, in Mexico, meets President Pena Nieto amid tensions over NAFTA and border wall
Sessions likens California sanctuary laws to slave-state nullification
Sessions blasts 'radical' move by California to block ICE raids, says move akin to 'open borders'
Connecticut Governor: The NRA Has Become a 'Terrorist Organization'
After Florida shooting, more than 600 copycat threats have targeted schools
FBI staffers knew warnings about Nikolas Cruz were related but closed the case, lawmakers learn
Gunfire at Alabama high school kills girl, 17; police investigate whether it was accidental
Trump's Facebook Engagement Declined By 45 Percent Following Algorithm Change
MoviePass CEO proudly says the app tracks your location before and after movies
5.7 magnitude earthquake hits near Amahai, Indonesia
5.6 magnitude earthquake hits near Kimbe, Papua New Guinea
5.6 magnitude earthquake hits near Nsanje, Malawi
5.4 magnitude earthquake hits near Amahai, Indonesia
5.4 magnitude earthquake hits near Minab, Iran
5.3 magnitude earthquake hits near Mendi, Papua New Guinea
5.3 magnitude earthquake hits near Chichi-shima, Japan
5.3 magnitude earthquake hits near Nay Pyi Taw, Burma
5.1 magnitude earthquake hits near Pagan, Northern Mariana Islands
5.0 magnitude earthquake hits near Lake Murray, Papua New Guinea
5.0 magnitude earthquake hits near Mendi, Papua New Guinea
Popocateptl volcano in Mexico erupts to 22,000ft
Turrialba volcano in Costa Rica erupts to 17,000ft
Fuego volcano in Guatemala erupts to 16,000ft
Reventador volcano in Ecuador erupts to 15,000ft
Kirishimayama volcano on Japan erupts to 10,000ft
Another snowstorm clobbers the Northeast, causing more outages
Nor'easter: 1,700+ flights already canceled through Thursday; more likely
Long Island Residents Faced With Flooding As Nor'easter Intensifies
Federal court will hold first-ever hearing on climate change science
At least 78 dead in Lassa fever outbreak in Nigeria
Rabbi Says LGBT Is a Sickness Taking Over Israel, but 'We Are Not Homophobic'
It's 'Under Attack': Professor Says Men Taught There's Something Wrong With Masculinity
Tracking Bible Prophecy Headlines - 3/7/2018
PM Netanyahu says visiting US now better after Jerusalem recognition
UN Ambassador Haley: 'Jerusalem will always be capital of Israel'
Palestinians pan Guatemala's 'dangerous and provocative' embassy move
U.N. obstructs Israeli-Palestinian peace, US Ambassador Haley says
'Dangerous' to suggest Israel doesn't want peace, US envoy says in J Street dig
US sees 'good chance' for peace between Israelis, Palestinians
Peace 'requires compromise,' Pence says at AIPAC
Echoing settler leader, Likud MKs blast AIPAC's two-state support
AIPAC rekindles old debate: Does Israel seek a two-state solution?
Netanyahu: The two-state idea does not work
As US and Israel move right, settlers reassess relationship with AIPAC
Schumer: Settlements not an obstacle to peace
Zarif says Israeli occupation of Palestine will not last long
Trump pushing Palestinians like cows led to slaughter, top PA official says accusing Palestinians of walking away from negotiating table
Abbas advisor: 'We did not run away from negotiations'
Who is Mahmoud al-Aloul, touted as Abbas's possible heir?
Netanyahu's showmanship abroad won't save him at home
As government crisis mounts, minister said to claim PM wants early elections
Netanyahu denies leveraging draft bill crisis to call elections
Iran: We can resume uranium enrichment in less than 2 days
PM Netanyahu says most pressing danger is 'radical, tyrannical' Iran
Netanyahu vows 'we will stop' dark Iranian empire
Netanyahu attacks Iran and says Trump still set to abandon nuclear deal
Iran dismisses Netanyahu's barbs, say 'Israeli occupation' behind problems in the Mid-East
GOC Southern Command: Hamas getting closer to Iran, Hezbollah
At Hezbollah event, Fatah official urges dialogue with Iran
Palestinians increase payments to terrorists to $403 million
Israeli Parliament votes to slash PA funds over terror payments
Israeli official bets advances in anti-tunnel technology will secure Gaza border
Caroline Glick: Trump's Urgent Lebanon Problem
Kremlin: Only int'l body can rule if chemical weapons used in Syria
Russia suspected of using 'dumb' bombs to shift blame for Syria war crimes
Russian military plane crash in Syria kills dozens
UN: Russia and US air strikes caused mass civilian deaths in Syria
UN chief urges Syria parties to begin cease-fire
UNICEF: At least 1,000 children killed across Syria this year
Civilian death toll in Syria's Ghouta rises to 800
80 killed in Syria's Ghouta; shelling and airstrikes intensify despite UN ceasefire
Syria war: 'Chlorine attack' on besieged Eastern Ghouta
'People are angry': aid trucks forced to flee eastern Ghouta without unloading
Turkey to set up camps for 170,000 people near Syria's Idlib
British MPs ask Egypt for access to jailed ex-president over health concerns
Sri Lanka declares state of emergency after increase in attacks against Muslims
US finds North Korea killed Kim's brother with VX agent
Cautious Trump sees 'possible progress' with North Korea
North Korea says it's willing to hold talks with US and halt nuclear pursuit while negotiations last: South Korea
Is North Korea's nuclear disarmament offer too good to be true?
Trump credits 'biting' U.S. sanctions for progress on North Korea
S. Korea president: 'Too early to be optimistic' on North
U.S. plans to continue military drills near North Korea
Belgium distributes iodine pills in case of nuclear accident
China Spends More on Domestic Security as Xi's Powers Grow
U.S. Considers Broad Curbs on Chinese Imports, Takeovers
Britain Vows Response if Russia Is Behind Ex-Spy's Collapse
Intelligence boss: US to issue more sanctions on Russia
Trump vows to counteract any Russian meddling in November elections
Porn star Stormy Daniels files lawsuit against Trump, alleging 'hush' agreement invalid
Trump DOJ sues California over 'interference' with immigration enforcement
Trump on turbulence in the West Wing: 'I like conflict'
Gary Cohn resigns as Trump's top economic advisor over tariffs on steel and aluminum imports
Wall Street prepares for ugly sell-off after Cohn's resignation. It's about more than trade.
Global stocks slump as key Trump adviser quits, stoking trade war fears
Ron Paul warns that market dangers are 'bigger than ever,' even if Trump backs away from tariff threat
42% of Americans are at risk of retiring broke
Trump to meet with video game industry over violence
George Soros denies funding students' gun control fight
Police: Teen attempted to detonate explosive device at Pine View, researched ISIS
Conspiracy theorists accused of harassing pastor at Texas church where mass shooting occurred
Driverless Cars May Soon Feature This Laser Technology To See Around Corners
White House Wants Agents to Be Able to Down Civilian Drones
White House Drafting Bill Against Hostile Drones
Google Is Helping the Pentagon Build AI for Drones
Google's military work reverses one of its oldest values - and it could jeopardize the company's biggest asset
Alarming Advances Made In Digital Media Manipulation
The FCC's Net Neutrality Repeal: The End Of The Internet Or A Path To A Legislative Compromise?
BlackBerry weaponizes instant messaging patents, sues Facebook
Asteroid that could be as big as Empire State Building will fly past Earth tonight. Here's how to see it
A Must See Sky Show: Saturn, Mars, And Jupiter To Align This Week
At Least 18 Killed as Second Earthquake Strikes Papua New Guinea
6.7 magnitude earthquake hits near Porgera, Papua New Guinea
5.8 magnitude earthquake hits near East of the Kuril Islands
5.3 magnitude earthquake hits near Visokoi Island, South Georgia and the South Sandwich Islands
5.2 magnitude earthquake hits near Visokoi Island, South Georgia and the South Sandwich Islands
5.2 magnitude earthquake hits near Porgera, Papua New Guinea
5.2 magnitude earthquake hits near Mendi, Papua New Guinea
5.1 magnitude earthquake hits near Mendi, Papua New Guinea
5.0 magnitude earthquake hits near Mendi, Papua New Guinea
Popocatepl volcano in Mexico erupts to 24,000ft
Turrialba volcano in Costa Rica erupts to 17,000ft
Fuego volcano in Guatemala erupts to 16,000ft
Reventador volcano in Ecuador erupts to 13,000ft
Japanese Volcano Erupts, Dozens of Flights Grounded
Puerto Ricans still stranded in hotels 6 months after Hurricane Maria
Huge 30ft Waves Slam Into Puerto Rico, Force Evacuations
Another Nor'easter heads for East Coast, but no one knows precisely where it will hit
Gale-force winds cause airport roof to collapse in China
Heavy rainfall leads to extreme flooding in Queensland, Australia
How dirty politics and attacking Israel worsened South Africa's dangerous water-shortage crisis
Genetic tweak makes plants use 25% less water
At least 78 dead in Lassa fever outbreak in Nigeria
Cheerleaders from 29 states possibly exposed to mumps at NCA competition in Dallas
Common 'Superbug' Found to Disguise Resistance to Potent Antibiotic
ER visits for opioid overdose up 30%, CDC study finds
Xanax: The anxiety drug putting lives at risk
Mississippi Senate passes nation's most restrictive abortion ban, clinic plans to sue
Tracking Bible Prophecy Headlines - 3/6/2018
Trump Meets Netanyahu: 'If Palestinians Don't Return to Table, There Won't Be Peace'
Is Trump the last hope for an Israeli-Palestinian peace accord?
Trump's peace plan – If true, the devil will be wrapped around the details
Any 2-state peace plan rewards Palestinian Arab terror
Haley to AIPAC: Our push to end UN anti-Israel bias is really a demand for peace
Haley: Israel getting 'bullied' by the UN
Abbas: Trump's plan was coordinated with Israel
Netanyahu: I've not been presented with US peace plan yet
'AIPAC falsely claims Israel supports two-state option,' right says
Netanyahu says he told Trump Israel doesn't want to rule over the Palestinians
In AIPAC debut, Gabbay slams settlements, touts demilitarized Palestinian state
Israeli ministers address pro-settler event on AIPAC sidelines: 'Israel can't survive' without settlements
Trump says he could come to Jerusalem in May for embassy opening
Palestinians pan Guatemala's 'dangerous and provocative' embassy move
Top Netanyahu ex-adviser said poised to turn new state's witness in Bezeq probe
Rivlin urges dialogue to defuse coalition crisis over draft law
Netanyahu: No reason to head to early elections over draft law
Liberman blasts ultra-Orthodox draft bills as 'parody'
Jewish Home ministers accuse Netanyahu of manufacturing 'fake' coalition crisis
Netanyahu: Saudi Arabia now allowing Air India to fly across territory to Israel
Air India denies getting approval for flights to Israel over Saudi Arabia
General: Gaza conditions won't improve until Hamas returns captive Israelis
Gaza on the brink of explosion, Hamas warns
Mike Pence at AIPAC: We'll support Israel if it's attacked by Iran - 'dangerous provocations won't go unchecked'
Pence at AIPAC vows Iran nuke deal to end 'immediately' if not fixed
Collapse of Iran nuclear deal would be 'great loss', IAEA tells Trump
Iran says its missiles pose no threat to any country, are defensive
Iran's foreign minister accuses Europe of appeasing Trump
Bennett warns against Arab countries becoming nuclear
Saudi, Egypt agree to develop lands in southern Sinai for mega-city project
Egypt president's opponent organizes rally, no one shows up
Egypt's crackdown on media sparks conservative backlash
Syria war: Aid enters Eastern Ghouta despite air strikes
ISIS Suspects Planning to Attack U.S. Embassy Arrested And More 'Terrorists' Killed in Turkey
ISIS Focuses on U.S. Embassy Attacks, Kidnappings of Westerners
'The time for reconciliation is over': South Africa votes to confiscate white-owned land
North Korea leader wants to advance Korea ties, makes agreement with South
Report: Moscow says US trying to interfere in Russian election
'Death penalty' for anyone interfering in Russian election, Moscow lawmaker warns
Fear, confusion over integrity of U.S. election systems at all-time high ahead of midterms
Ex-Trump Campaign Aide Vows To Fight Mueller Subpoena In TV Tirades
Ex-Trump aide backs off defiant vow to avoid Russia probe subpoena
Argentina ex-leader Kirchner to be tried over bombing cover-up in 1994 terror attack on Jewish center that killed 85
Holocaust survivor Eva Mozes Kor: TSA put me through "demeaning" body search
Passengers restrain woman ranting 'I am God' trying to open cabin door mid-flight
NRA Memberships Surge in Wake of Anti-NRA Protests, 'Media Bias'
Jewish students march for their lives to advance stricter gun control laws
Israeli tech can unlock any phone
Seriously? Facebook Flags Christian Satire Site as 'Fake News'
Facebook says asking users about condoning pedophilia 'was a mistake'
AI reconstructs whatever you see just by reading a brain scan
The tyranny of algorithms is part of our lives: soon they could rate everything we do
Tech is turning millennials into a generation of hunchbacks
Flippy the Burger Flipping Robot Is Now Cooking at the CaliBurger Fast Food Chain
Republicans 'extremely worried' by Trump's metal tariffs plan
U.S. Will Be the World's Largest Oil Producer by 2023, Says IEA
Drones are helping restore power in Puerto Rico
China's Tiangong-1 space station will crash to Earth within weeks
5.3 magnitude earthquake hits near Kiunga, Papua New Guinea
5.1 magnitude earthquake hits near Petropavlovsk-Kamchatskiy, Russia
5.0 magnitude earthquake hits near Mendi, Papua New Guinea
Popocateptl volcano in Mexico erupts to 21,000ft
Fuego volcano in Guatemala erupts to 17,000ft
Santa Maria volcano in Guatemala erupts to 15,000ft
Reventador volcano in Ecuador erupts to 15,000ft
Turrialba volcano in Costa Rica erupts to 12,500ft
Kirishimayama volcano on Japan erupts to 12,000ft
Tropical cyclone Dumazile triggers flooding in Madagascar
Heavy rainfall leads to extreme flooding in Queensland, Australia
UK on alert for flooding as rain and snowmelt trigger rising rivers
Northeast braces for 2nd storm in a week as other countries endure extreme weather
Second storm forecast for East Coast already struggling with power outages
Winter storm may bring over a foot of snow to the Northeast
Starfish 'Armageddon' as thousands wash up on Ramsgate beach after big freeze
Scientists Create 'Artificial Photosynthesis' To Generate Clean Energy
Lassa fever strikes in Nigeria - high rates of fatality with no cure and no vaccine
As yellow fever spreads toward big cities, Brazil struggles to vaccinate millions
Christian Bridal Shop Closes Down Over Fear of LGBT Law After Facing Death Threats
Tracking Bible Prophecy Headlines - 3/5/2018
Fatah official: Trump's peace plan won't be implemented
12 Points the Palestinians Claim Are inside Trump's Mideast Peace Plan
Gabbay: The PA must stop the incitement - Labor chairman calls for two-state solution, but stresses both sides must take steps to rebuild trust
On eve of Netanyahu-Trump talks, AIPAC chief calls for Palestinian statehood
Settler leader to AIPAC: Your support for two-states has 'no basis in fact'
Trump, Netanyahu to meet amid growing uncertainty on Mideast peace deal
Netanyahu arrives in D.C. bruised but can gain from elections after AIPAC
Caroline Glick: There is no there here - So the case that spells Netanyahu's doom is no case at all. It's a policy dispute.
Rivlin defends free press amid Netanyahu onslaught
Netanyahu to talk with Trump about attending embassy opening
Guatemala, in nod to Trump, moving embassy in Israel to Jerusalem
Not just the US: Guatemala plans Jerusalem embassy move by May
When Nakba Day meets US embassy move day, expect fireworks in Gaza
Arabs planning a day of escalation and clashes
Four Wounded in Car-Ramming Terror Attack in Israeli City of Acre; Driver Shot
Hamas praises 'heroic' Acre car-ramming attack
Hamas steals electricity from Gaza residents
PA preparing to name Abbas's replacement?
Amid health scare, Abbas vows not to end his life as a 'traitor'
Israel's IAI announces innovative aerial defense system
Danger in the north: PM Netanyahu must push Trump to act
'Instead of confronting Iran, UN is targeting Israel'
Israel's US envoy: Trump will bolt Iran nuclear deal if it's not fixed
France says Iran ballistic missile program a major concern
France tells Iran risks sanctions if ballistic missile issue not handled
Syria's Aleppo expects Iran power boost soon
White House accuses Russia of killing civilians in Syria's Ghouta
White House condemns Syria slaughter backed by Russia, Iran
Syria's Assad says bloody Ghouta campaign must go on
Trump hits Bush: Invading Iraq 'the single worst decision ever made'
US embassy in Turkey to be closed over 'security threat'
Erdogan's Next Target as He Restricts Turkey's Democracy: The internet
Saudi Crown Prince Turns From Turmoil at Home to Diplomacy Abroad
Saudi crown prince embarks on foreign tour to woo leaders
Sisi to Saudi Crown Prince: Gulf security integral part of Egypt's security
Will the US Be Able to Stop Russia's New Arsenal of Missile Defense-Piercing Nukes?
South Korean team heads to North in bid to bring U.S., North to nuclear talks
China NPC: Government sets trillion yuan military budget
China says must control money supply to combat financial risk
Trump trade war: China vows retaliation if tariffs bite
As Xi bids to end term limits and rule indefinitely, China's government pledges robust growth
Europe's bruised 'Queen' Merkel lives another day
Italy election: Projection points to hung parliament
Election projections point to euroskeptic shift in Italy
Anti-Trump bureaucrats accused of weaponizing security clearance process
Mueller team looking into possible United Arab Emirates money into Trump campaign: report
Putin: Russia will 'never' extradite citizens accused by US
Lindsey Graham: Both parties will suffer if Congress doesn't act on new gun bill
More millennials reported losing money to scam in 2017 than senior citizens
Papua New Guinea earthquake: Island declares state of emergency after landslides kill 31 and bury whole towns
Death Toll Climbs as Aftershocks Rattle Earthquake-Hit Papua New Guinea
6.0 magnitude earthquake hits near Porgera, Papua New Guinea
5.8 magnitude earthquake hits near Porgera, Papua New Guinea
5.4 magnitude earthquake hits near Porgera, Papua New Guinea
5.4 magnitude earthquake hits near Kuril'sk, Russia
5.1 magnitude earthquake hits near L'Esperance Rock, New Zealand
5.1 magnitude earthquake hits near Nabire, Indonesia
5.1 magnitude earthquake hits near Mendi, Papua New Guinea
5.1 magnitude earthquake hits near Iquique, Chile
5.0 magnitude earthquake hits near Dadali, Solomon Islands
5.0 magnitude earthquake hits near Taron, Papua New Guinea
4.2 earthquake shakes Oklahoma
Wastewater injection limit set due to earthquake worries, but Oklahoma could get shakier if oil prices soar again
Popocateptl volcano in Mexico erupts to 22,000ft
Fuego volcano in Guatemala erupts to 16,000ft
Reventador volcano in Ecuador erupts to 16,000ft
Potomac River disappears in 'blowout' tide
Tree believed to be planted by George Washington 227 years ago is knocked down by nor'easter
NASA launches $11 billion advanced weather monitoring satellite
'Fetal heartbeat' abortion bill advances in Iowa Senate after contentious hearing
'RuPaul's Drag Race' Sets New Franchise Ratings Records
RuPaul: 'Drag is a big f-you to male-dominated culture'
Allegations about 40 gay priests in Italy sent to Vatican
Poll: U.S. Catholics More Worried About 'Climate Change' than Christian Persecution
Mike Huckabee Laments Religious Intolerance in CMA Foundation Resignation
Tracking Bible Prophecy Headlines - 3/4/2018
Top Palestinian official claims Trump peace plan spells 'liquidation, apartheid'
Palestinians: Netanyahu Pressuring Trump to Present Peace Plan We Could Never Accept
Kushner, on the brink, looks to Mideast peace for salvation
Perfect Storm Bogs Down Kushner as Netanyahu Heads to Washington
New headaches for Trump's Mideast hopes as Netanyahu visits
Trailed by legal woes, Netanyahu to meet 'true friend' Trump
Netanyahu aims to embrace Trump in White House visit amid scandals in Israel
Coalition leaders warn gov't on verge of collapse, elections by June - report
Taking Off for Washington for AIPAC, Trump Meeting, Netanyahu Says: Israel Not Heading to Early Election
AIPAC to renew commitment to advance Israeli agenda
Guatemala court rejects bid to block Israel embassy move
Saudi crown prince endorses 'legitimate Palestinian rights' in Jerusalem
With Gaza's Economy in Ruins, Palestinians Face Hard Choices
The Incalculable Consequences of Any Major Oil or Gas Discovery in Lebanon
Commentary: Why is the world at war?
Syria war: Pro-Assad forces recapture 10% of Eastern Ghouta, monitors say
The Numbing Familiarity of Searing Images From Syria
Al Qaeda affiliate claims responsibility for Burkina Faso attacks
Indonesian Christians flogged outside of mosque for violating sharia law
Iran says no missile talks unless West gives up its nuclear weapons
South Korea sending envoys to North Korea as Trump suggests U.S. willing to talk
North Korea threatens to 'counter' U.S. over military drills
The U.S. Positions Warships In Tense Asia-Pacific Waters
Pentagon looks to adjust missile defense policy to include threats from Russia, China
Power grab means China is vulnerable to one man's whims
Trump praises Chinese president extending tenure 'for life'
Trump says maybe US will have a president for life someday
George P Bush's struggle in Texas may signal end of 70-year political dynasty
California Dems' hard-left turn could be the whole party's future
The 28-Year-Old Socialist Who Could End the Merkel Era
Ex-Trump adviser dumps $31m. in stock before steel tariff news hits
Violent criminals among illegal immigrants caught in California raid derailed by Dem mayor
Man fatally shot himself in the head outside White House, police say
Confusion in the Florida Senate as AR-15 ban fails to pass
Some Believe Return Of Surveillance Plane Will Deter Crime, Police Corruption In Baltimore
Chased by a stranger, woman fears iPhone setting may have left her vulnerable
5.1 magnitude earthquake hits near Luwuk, Indonesia
Fuego volcano in Guatemala erupts to 16,000ft
Reventador volcano in Ecuador erupts to 16,000ft
Madagascar, La Reunion on alert for Tropical Cyclone Dumazile into the new week
Clean up begins in Northeast after nor'easter killed seven, left millions without power
Seven Feet Of Snow In Northern California Puts Screeching Halt To State's Drought
Avalanche strikes crowded Mammoth Mountain: 'Essentially, the top of the mountain came loose'
Chilling: Play titled 'Kill Climate Deniers' launches theatrical run
Pet cloning is not just for celebrities anymore
Men's Sperm Counts Are Dropping, and Scientists Don't Know Why
Sydney's Gay Pride Street Parade Celebrates Same-Sex Marriage, Honors Early Activists
Child sex offender serving more than 300 years walks free on 'technicality'
Independent Order of Exorcists Runs Online Demon-Busting Service as Vatican Faces Mounting Demand
Stephen Hawking argues time did not begin with the Big Bang. It was just going in a different direction.
Tracking Bible Prophecy Headlines - 3/3/2018
Erekat: US peace plan 'imposes solution, legitimizing apartheid and settlements'
The two-state solution's inconvenient truths
Jerusalem's history and future: A tale of two cities - Talk of redividing Jerusalem, once an abomination for most Israelis, is being bandied from Left to Right
Analysis: Like Trump, Netanyahu sidesteps norms
After interrogation, PM 'more sure than ever before - there will be nothing'
'Concrete' suspicions, 'solid' evidence against PM in Bezeq case - report
'Bookkeeper of Auschwitz' submits final request for clemency
UN Human Rights Experts: Israel's Plan to Deport African Asylum Seekers Violates International Law
Israel developing cutting edge artificial intelligence crime-fighting tools
Report on new Iranian base in syria: A message to world powers
Russia prevents Iran from setting up base in Syria
Eastern Ghouta death toll casts doubt on Russia's truce plans
UN rights council postpones vote on Syria resolution
US and Russia clash over blame for Syria chemical attacks
Syrians Fight For Survival Amid Assad's Poison Gas Warfare
As Assaults in Syria Rage On, UN Warns of War Crimes Prosecution
Violence in Afghan capital continues as Taliban remain silent on peace talks offer
Suicide car bomber hits Afghan capital, at least four wounded
A year embedded with the people fighting the Islamic State group
Egyptian mother who told BBC that police was behind her daughter's disappearance is arrested; lawyer goes missing
Confined on His Last Trip to Saudi Arabia, Lebanon's Leader Returns on Better Terms
US envoys to visit Gulf states in renewed attempt to resolve Qatar spat
Trump to Persian Gulf: Resolve Qatar crisis or no Camp David
French Embassy in Burkina Faso says it is under attack
Dozens killed in jihadist attacks on Burkina Faso capital
UN chief condemns terror attacks in Burkina Faso
Teacher tried to create 'army of children' to launch terror attacks in London
Putin, before vote, says he'd reverse Soviet collapse if he could
White House: Trump, Merkel and Macron concerned about Putin's nuclear comments
Putin denies new Russian nukes part of a resurgent 'cold war'
Kremlin rejects US charge Russia in breach of arms control treaties
Jared Kushner's future in White House uncertain as scandals pile up
Nunes: FBI on shaky legal ground with use of Dem-funded dossier to wiretap Trump campaign
Amazon is taking a photo of your front door to show you where your package is
Energy is crown jewel of NAFTA nations and will bind them, even in a trade war
'Trade wars are good,' Trump says, defying global concern over tariffs
Trump's steel and aluminum tariffs could rattle Canada's economy and Nafta
At U.N., China delays U.S. bid to blacklist ships, companies over North Korea
There's Only One Way For Humanity to Survive. Go To Mars.
5.2 magnitude earthquake hits near Sikabaluan, Indonesia
5.1 magnitude earthquake hits near Porgera, Papua New Guinea
5.1 magnitude earthquake hits near Tadine, New Caledonia
5.1 magnitude earthquake hits near Little Sitkin Island, Alaska
5.1 magnitude earthquake hits near Puerto Quellon, Chile
Papua New Guinea earthquake: Island declares state of emergency after landslides kill 31 and bury whole towns
Sabanacaya volcano in Peru erupts to 29,000ft
Popocateptl volcano in Mexico erupts to 21,000ft
Fuego volcano in Guatemala erupts to 16,000ft
Cleveland volcano in the Aleutian Islands, Alaska erupts to 15,000ft
Mayon volcano in the Philippines erupts to 10,000ft
A Bomb Cyclone Brings Massive Flooding to New England - Again
Reports: Hurricane-force winds whip Northeast, leave over 2 million without power as bomb cyclone strengthens
Wind gusts topped 93 mph in nor'easter, Boston storm surge falls short of record
At least six dead as Nor'easter slams East Coast with violent wind, rain, snow and floods
Airlines cancel 3,400+ flights as nor'easter snarls travel
'Everyone on the Plane Threw Up': #Windmageddon Turbulence Makes Passengers, Pilots Sick on Dulles-Bound Flight
California Winter Storm, Avalanche Leave 1 Dead, 2 Injured
Plague 'hiding in plain sight', warn scientists
New Mexico boy, 9, with flu-like symptoms diagnosed with rodent-carried Hantavirus
Washington State to 'Monetize Wombs,' Legalize 'Baby Selling,' Redefine 'Parent'
Church pastor who fought human trafficking paid for sex at massage parlor, authorities say
At Billy Graham's Funeral, Daughter Anne Graham Lotz Urges Church, World to 'Wake Up'
Anne Graham Lotz Reveals the Stunning Prophetic Significance of Billy Graham's Death Date
Tracking Bible Prophecy Headlines - 3/2/2018
ZOA: If Reports About Trump Administration's "Peace Deal" are True, It's a Disaster
Purim Parody: In bizarre rant, Trump challenges 'gremlin' Abbas to gun fight
PA Foreign Minister urges Brazil to play key role in peace process
Paris suburb rescinds symbolic recognition of 'Palestine'
Americans in Israel warned to 'keep a low profile' after announcement on embassy's move to Jerusalem
Prince William to make first official royal visit to Israel and Palestine after years of rejected invitations
President Rivlin on Prince William's visit: 'Present for Israel's 70th Independence Day'
Netanyahu and wife set to face police in parallel interrogations
Likud warns coalition row over draft bill 'could bring government down'
Poland's Deputy PM: We All Must Stop Using the Holocaust for Political Games
Israeli, Polish delegations begin 'open, candid' dialogue on Holocaust law
1946 US report says 'Poles persecuted the Jews as vigorously as did the Germans'
El Al seeks international help to access Saudi airspace - would mark a dramatic diplomatic shift
Will the Eastern Mediterranean become a world hub for the natural-gas trade?
Egypt's Government Silences Media as Election Approaches
Insulting Egyptian security forces is high treason, says Sisi
Egyptian army kills 13 armed men on day 21 of 'Sinai 2018' operation
Israel feels US does not take Iranian expansion in Syria seriously, reports say
Iran's Khamenei hails 'resistance' of Syria's Assad
US calls Russia idea of Syria humanitarian corridors 'a joke'
UN official: Pauses in Syria suburb unilateral, 'not enough'
US hopes for UN vote on new Syria toxic gas inquiry next week
North Korea denies chemical weapons link with Syria
Pentagon: Mission in Yemen to fight terrorism, support Saudi Arabia
Alarming numbers for displaced Yemenis due to Houthis' violations
Bangladesh accuses Myanmar of deploying troops at border
Suicide car bomber hits Afghan capital, at least four wounded
Angela Merkel admits that 'no-go zones' exist in Germany
Marine Le Pen has been charged for posting violent ISIS images on Twitter
France's Favorite Crypto-Fascist Could Face Three Years in Prison for ISIS Tweets
Spurned by U.S. and Facing Danger Back Home, Iranian Christians Fear the Worst
AIPAC-backed US House bill seeks to broaden Iran sanctions
Europeans working to limit Iran's Mideast aggression in bid to save nuclear deal
Boeing ordered to give details of $16b Iran deal to Israeli terror victims
Putin: Moscow would regard nuclear attack on allies as attack on Russia
Putin boasts of new Russian nuclear weapons that 'can't be intercepted'
Putin claims Russia has nuclear-tipped underwater drones and new supersonic weapon
'Now you will listen': Putin claims new nuclear weapons can bypass any missile defense system
Putin denies 'new Cold War' but says new nukes are on 'combat duty'
Putin, before vote, unveils 'invincible' nuclear weapons to counter West
US accuses Russia of breaching treaties with 'invincible' weapons
New Russian nuke weapons aren't new and may not be ready, say experts
Pentagon: 'Fully prepared' after Putin boasts of hypersonic missiles
Putin's nuke boasts could spark new arms race with US
Trump nominee: Russia, China don't expect 'much' U.S. response to cyber attacks
Nunes: FBI may have violated criminal statutes in FISA application to spy on Trump adviser Carter Page
More Than 30 Trump Aides Lose Top-Secret Clearance, Sources Say
FBI said to be investigating Ivanka Trump's business ties
One of Ivanka Trump's international business deals could spell trouble for her in the US
Trump to impose steep tariffs on steel, aluminum; stokes trade war fears
Dow plummets more than 500 points after Trump announces tariffs
Foreign Holdings of U.S. Securities Rise to Record $18 Trillion
Venezuela's woes spread to zoos as animals feed on each other
The disturbing acceptance of Google's new 'smart' camera
Miami's airport wants to read your face. You might be happy about that
Former Google exec: AI movie death scenarios 'one to two decades away'
5.9 magnitude earthquake hits near Saumlaki, Indonesia
5.6 magnitude earthquake hits near Porgera, Papua New Guinea
5.4 magnitude earthquake hits near Yacuiba, Bolivia
5.2 magnitude earthquake hits near Ishigaki, Japan
5.1 magnitude earthquake hits near Porgera, Papua New Guinea
5.0 magnitude earthquake hits near Yonakuni, Japan
5.0 magnitude earthquake hits near Porgera, Papua New Guinea
Popocateptl volcano in Mexico erupts to 21,000ft
Reventador volcano in Ecuador erupts to 16,000ft
Fuego volcano in Guatemala erupts to 15,000ft
Turrialba volcano in Costa Rica erupts to 14,000ft
Kadovar volcano in Papua New Guinea erupts to 13,000ft
Europe: Heavy snow continues, storms set to collide
Nor'easter to become bomb cyclone: Fierce winds, flooding, snow and coastal havoc on tap
'We Expect To Lose Homes' In Major Nor'easter, MEMA Chief Says
Beware of replicating sexism in AI, experts warn
Transgender surgeries are on the rise, says first study of its kind
Tulsa Opera makes history with transgender woman in principal role
Young adults spend more than six hours per day feeling 'stressed out', finds Mental Health study
Democrats demand bill with expanded background checks, gun confiscations
Republicans signal no quick moves on guns despite Trump push
Trump, Pence 'don't want gun control,' NRA's chief lobbyist says after meeting
Fox commentator: Parkland survivors need belief in Jesus Christ - at least 40% of students at school are Jewish
Mike Huckabee resigns from country music board, citing political and religious intolerance
Interest in Bible Translation Has 'Gone Viral' Says Leader of Wycliffe Associates
Tracking Bible Prophecy Headlines - 3/1/2018
Report: U.S. peace plan divides Jerusalem, keeps Israeli settlement blocs
US peace plan: Palestinian state with east J'lem as capital, limited sovereignty - report
PA official: EU countries trying to amend Trump peace plan
Palestinians, Europe pressure Trump over state on 1967 lines
Allies have not seen draft of Mideast peace plan, U.S. officials say
Israel group mints Trump coin to honor Jerusalem recognition
Jared Kushner's clearance downgrade could leave him 'flying blind'
Police to Question Netanyahu Friday as Possible Suspect in Telecom-giant Bribery Case
A politicized coup by the Israel police?
As anti-Semitic incidents in US soar, ADL says Trump is part of the problem
Europe's Telling Silence on Polish Anti-Semitism
Polish law criminalizing some Holocaust speech takes effect
Knesset's deputy speaker calls on Polish Jews to make Aliyah
Iran wrestling officials resign over Israel competition ban
Fear of U.S. sanctions ends German companies fueling Iranian FM's plane
EU, US officials plan Berlin talks on Iran nuclear deal -source
U.S. slams UNHRC on Israel, Iran: "It is unacceptable that the HRC treats Israel differently from every other UN member."
Blacklisted Iranian Uses UN Human Rights Platform to Bash the US
Iran to host 'Hourglass Festival' to count down to Israel's destruction
U.S. Indicts Israeli-American Teen Hacker for Bomb Threats Against Jewish Centers
Soldiers defuse explosives planted on Gaza fence by Palestinian rioters
Facing Haredi rebellion, PM forms committee to craft new military draft bill
Amid shifting landscape, IDF unveils sweeping plan to revamp Ground Forces
The Middle East Is Marching Towards Israel's Nuclear Nightmare Scenario
Egyptian army in Sinai Peninsula doubles in a year, with Israel's blessing
Egypt Is Using Banned U.S.-Made Cluster Munitions in Sinai, Rights Group Says
ISIS becoming increasingly decentralized, US warns partners of threat
Hezbollah video claims to show bomb that killed Israeli general in 1999
IDF officer: Killing Nasrallah would mean victory in war against Hezbollah
Senator says Israel warned him of imminent war against Hezbollah
US, EU officials will reportedly meet in March over Iran deal
Israel said frustrated with US inaction on Iran entrenchment in Syria
Iran announces opening of another Islamic college in Syria
Russia's Lavrov says Syria war only getting worse for terrorists
How Russia is using Syria as a military 'guinea pig'
Russia says US has set up about 20 military bases in Syria
Russia 'on wrong side of history' over Syria chemical weapons - US
Report: Chemical weapons watchdog investigates Ghouta attacks
Syrian government ground forces attack Ghouta despite Russian truce plan
UN official: Hundreds killed despite Ghouta ceasefire, aid delivery "collapsed"
Syria war: Turkey 'indiscriminately shelling civilians in Afrin'
Yemen 'a battleground for regional powers'
UAE Minister Gargash: Clear evidence of Iranian intervention in Yemen
Bernie Sanders, GOP Senator Unveil Plan to End 'Unconstitutional' U.S. Support for Yemen Civil War
Saudi $3.5bn plan to allay Yemen suffering branded 'a cynical PR exercise'
Saudi Prince's Big Military Revamp Means Billions to Business
United States may help expand Saudi nuclear capability
China Military Joins Syria War Debate and Displays New Weapons at Home
China angered with U.S.-Taiwan travel bill, adding to tensions
China's Censors Ban Winnie the Pooh and the Letter 'N' After Xi's Power Grab
Putin Didn't Do So Well On His Last Round of Campaign Promises
Russia's 'Fancy Bear' Reportedly Hacks German Government Networks
Hillary Clinton accuses Trump of 'surrender' over Russian election interference
Trump Calls Sessions's Handling of Surveillance Abuse Allegations 'Disgraceful'
Trump's tweet on 'disgraceful' DOJ puts Jeff Sessions in a bind
Comparing America to Israel on gun laws is dishonest - and revealing
Republican lawmaker blames Holocaust on gun control
Florida High School Gunman Had Swastikas Etched Into His AR-15 Magazines
United Airlines severs ties with NRA, continues to contribute to Planned Parenthood: Watchdog
Trump publicly spars with Republicans over concealed carry, NRA influence at school safety session
In startling about-face, Trump tells lawmakers they're afraid of gun lobby
Trump on dangerous people with firearms: 'Take the guns first, go through due process second'
Walmart raises to 21 minimum age to buy firearms, ammo
Heavily guarded, Florida students return to school 2 weeks after massacre
Georgia teacher in custody after allegedly opening fire in classroom, police say
After their teacher fires a gun at school, Georgia students use opportunity to challenge Trump's proposal
New Jersey high school mulls cancellation of Nerf gun tournament over shooting fears
Australians turn in 57,000 guns in national amnesty
Asian stocks slide, dollar hits six-week high as Powell revives Fed rate fears
Boris Johnson: Irish border row being exploited to stop Brexit
Bill Gates says another financial crisis 'a certainty'
A Bus-Size Asteroid Will Whiz by Earth Friday
5.2 magnitude earthquake hits near Padangsidempuan, Indonesia
5.1 magnitude earthquake hits near Padangsidempuan, Indonesia
5.1 magnitude earthquake hits near Ile Hunter, New Caledonia
5.0 magnitude earthquake hits near Porgera, Papua New Guinea
Sabancaya volcano in Peru erutps to 23,000ft
Popocateptl volcano in Mexico erupts to 21,000ft
Fuego volcano in Guatemala erupts to 16,000ft
Reventador volcano in Ecuador erupts to 15,000ft
Santa Maria volcano in Guatemala erupts to 14,000ft
Turrialba volcano in Costa Rica erupts to 12,500ft
Mayon volcano in the Philippines erupts to 10,000ft
'Beast from the East', Storm Emma to deliver one-two punch of snow to the UK
Fresh blizzards sweep across Europe, travellers stranded
At least 24 people in Europe are dead from freak winter storm
Splitting Of The Polar Vortex: The Arctic Is Melting In The Dead Of Winter - Professors are grappling with an extreme melting event many thought was decades away
The Worst Drought in 30 Years Adds to Argentina's Economic Woes
Delingpole: The Shocking True Story of How Global Warming Became the Biggest #FakeNews Scare of All Time
Barbra Streisand Has Cloned Her Dog
After a deadly year, the race to outsmart an ever-mutating flu virus
Doctors Think They've Nabbed Culprit Behind Mysterious Polio-Like Illness Paralyzing Kids
Billy Graham Honored at US Capitol Memorial Service; Trump Recalls Dad's Love for 'America's Pastor'
Billy Graham and the topsy-turvy holiday of Purim
Click here to retun to "Tracking the Birth Pangs" page.