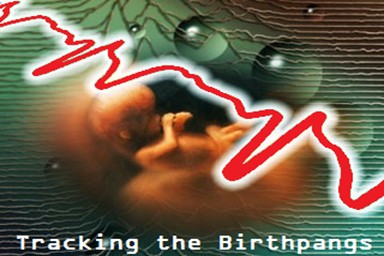 May 2015 Headlines
"Tracking Bible Prophecy" headlines can also be found on
Facebook
Tracking Bible Prophecy Headlines - 5/31/2015
Netanyahu to meet today with Germany's FM to discuss Iran, peace process
Cyprus arrest of Hezbollah man 'uncovered large-scale Iranian terror plot across Europe'
Will Europe be pushed to fully ban Hezbollah?
Iran, US eye 'intense' month to seal historic deal
Iran says will discuss 'other solutions' to nuclear inspections deadlock
Kerry, Zarif fail to make breakthrough in nuclear talks
Kerry airlifted to Geneva hospital after bicycle accident
Netanyahu to Palestinians: Stop delegitimization campaign and return to peace talks
Country-wide drill to prepare for massive three-front rocket attack in Israel
Liberman warns of next cycle of violence as Hamas builds road near border
Lieberman: PM ignoring danger of Hamas war preparations
Palestinians seek energy independence from Israel
Palestinian soccer head under fire after withdrawing motion to suspend Israel from FIFA
Rivlin: Ironic that killers of Israeli athletes seek to oust Israel from FIFA
Israel's next battle will be over Olympics, diplomats say
'Israel expects Germany to lead fight against West Bank product labeling'
British woman awarded damages after denial of job due to Shabbat
Anti-Semitic fliers found in neighborhoods across NW D.C.
Sinai Militants target Egypt-Jordanian gas pipeline
Assad regime kills dozens with barrel bombs, rights group says
Activists say Syrian army strikes kill 70 people in Aleppo
Opec under siege as Isil threatens world's oil lifeline
Truck bombs: the Islamic State's 'air force'
Report: ISIS branch in Saudi Arabia calls for expulsion of Shi'ites
Saudi-led coalition warplanes hit bases in Yemeni capital Sanaa
Four Americans taken as prisoners in Yemen
Suicide bomber, rocket grenades kill 30 in Nigerian city
'Tyranny is in America': Anti-Muslim armed rally organizer says he's headed into hiding after getting death threats
Bombs in southern Thailand kill one police officer, wound seven
Impasse over China's island-building shows no sign of easing
EU criticizes 'unjustified' Russian travel blacklist
Vladimir Putin is not planning annexation of Ukraine enclaves, but diplomacy is flailing
Russian aircraft head off U.S. destroyer in Black Sea
Air Force Getting Closer to Testing Hypersonic Weapon, Engineers Say
Jeb Bush lays into Obama for removing Cuba from state sponsor of terror list
Thousands of Sites Block Congress in Protest Ahead of Patriot Act Expiration
"Ferguson Effect" Triggers Nationwide "Crime Wave"
Murder capital: Baltimore's homicide explosion in wake of Freddie Gray case dwarfs rate of similar cities
Detroit is starting to shut off people's water again - UN warns violates human rights
6.2 magnitude earthquake hits near Izu Islands, Japan region
5.8 magnitude earthquake hits near Hihifo, Tonga
5.4 magnitude earthquake hits near Karakul, Tajikistan
5.3 magnitude earthquake hits near Kuripan, Indonesia
5.1 magnitude earthquake hits near Manokwari, Indonesia
5.0 magnitude earthquake hits near Panguna, Papua New Guinea
12 injured after earthquake shakes Japan
USGS: Preliminary report shows 3.4 magnitude earthquake in Wayne Co., IL
Popocateptl volcano in Mexico erupts to 25,000ft
Reventador volcano in Ecuador erupts to 14,000ft
Texas floods: Enough rain to cover entire state with 8 inches of water in May
Sudden onset of ice loss in Antarctica detected
Mers virus: China tracking nearly 200 for possible infections
SKorean MERS outbreak: 13th case confirmed
Elderly face NHS discrimination under new UN death targets
U.S. appeals court strikes down Idaho law banning abortions after 20 weeks
Police break up unsanctioned gay rally in central Moscow
Colorado school blocks valedictorian's speech declaring he's gay
Ireland's yes vote forces Vatican rethink of gay 'message'
Mormon leader L. Tom Perry dies at 92, opposed same-sex marriage
Church of England May Rebaptize Transgenders According to New Identity
400 participate in SlutWalk in Jerusalem: 'No means no!'
Tracking Bible Prophecy Headlines - 5/30/2015
Six foreign ministers headed to Israel in effort to resume peace talks
Israel soccer association head: 'We can make soccer a bridge for peace'
Netanyahu: Moves like Palestinian 'provocation' at FIFA distance peace
Palestinian Soccer Association Drops Effort to Suspend Israel From FIFA
Anti-Israel activity on US campuses sees 'marked increase'
Website Counts 127 Minor Terror Incidents in Israel This Week
UN Security Council meets on a plan to fight extremism
UN member states voice anxieties over recent ISIS gains, surge in foreign fighters
Video purports to show Turkish intelligence shipping weapons to Syria
Islamic State claims Saudi Arabia mosque bombing
US military: ISIS not significant threat in Saudi Arabia
Houthi rebels in Yemen are holding multiple Americans prisoner
Kerry and Zarif to meet, with deal deadline a month away
Pressure on Iran Nuclear Talks Builds Ahead of June 30 Deadline
UN report finds continued non-compliance by Iran in nuclear probe
An ethnic war in Iran is only a matter of time
Rocket attack in Libya's Benghazi leaves 8 dead, 8 wounded
New Nigerian president seeks to crush 'godless' Boko Haram
Gunmen kill 20 bus passengers in Pakistan attack
Arizona braces for 'Draw Mohammad' contest outside Phoenix mosque
Protesters, some armed, rally against Islam outside Phoenix mosque during prayer
State Department: US formally drops Cuba from terrorism list
Administration warns terror-fighting tools set to expire Sunday, as Senate battles over Patriot Act
U.S. Tried Stuxnet-Style Cyber Attack Against North Korea, but Failed
U.S. defense chief says China's island-building erodes security
India to Test Barak 8 Missile Jointly Developed With Israel
NORAD jets train in Arctic as Russian flights close to North America increase
Russia stockpiling weapons on Ukraine border
Russia steps up propaganda push with online "Kremlin trolls"
Google working with Levi Strauss to make smart clothes
7.8 magnitude earthquake hits near Chichi-shima, Japan
5.3 magnitude earthquake hits near Valdez, Ecuador
5.2 magnitude earthquake hits near Chirikof Island, Alaska
5.1 magnitude earthquake hits the Southeast Indian Ridge
5.0 magnitude earthquake hits near Kuril'sk, Russia
Strong earthquake swarm in Iceland's Krysuvik volcano
Reventador volcano in Ecuador erupts to 13,000ft
Obama signs disaster declaration for Texas as storm's death toll increases
Flooding Rain Nearly Ends Drought in Texas
Drought Hurts Agriculture, Costs West Over $40 Billion
Global Climate On Verge Of Multi-Decadal Change
Mass deaths of endangered antelope stumps scientists
US military orders review as anthrax mishap widens
Tracking Bible Prophecy Headlines - 5/29/2015
Netanyahu: Any deal with PA will necessitate long-term Israeli presence in West Bank
Netanyahu backs 'general idea' behind Arab Peace Initiative
Rivlin: Jews must acknowledge that Arabs are part and parcel of this land
Barak: Israel should seriously consider unilateral disengagement from Palestinians
Palestinians happy to see Tony Blair go
Pro-Israel critics claim Hamas front group nearing coveted UN status
UN eyes keeping Israel off list of children's rights violators
Annual Home Front exercise to test Israel's war readiness
Man arrested in Cyprus suspected of planning terror attack against Israelis
Former Mossad Chief: Day by Day Hezbollah is Contributing to Israel's Security
Report: PA soccer chief 'promotes terror' through sports
Pro-Palestinian activist storms FIFA Congress waving Palestinian flag
Officials scramble to prevent FIFA vote to oust Israel
Netanyahu: Ousting of Israel from FIFA would spell end of world soccer body
Netanyahu: Palestinian FIFA bid to suspend Israel stems from opposition to a Jewish State
Indicted former FIFA official blamed 'Zionism' for undoing in 2011
Putin accuses US of meddling into FIFA affairs
Turkish Prime Minister: "We will march to liberate Jerusalem"
Sources: US defense aid to Israel to rise over Iran deal fears
Obama's nuke deal will leave Iran funding even more terror
Iran's Zarif hopes for a nuclear deal within a 'reasonable period of time'
Iranian cartoon features Netanyahu leading Islamic State
Source: US training of Syria rebel fighters expands to Turkey
Report: ISIS-linked terrorists in Sinai threaten to strike Eilat port
Isis in Palmyra: Civilians rounded up and forced to watch execution of 20 men at amphitheatre
Over 470 bodies exhumed from mass grave in Tikrit believed to be the work of ISIS
Al-Qaida-affiliated insurgents claim capture of last Syrian town in Idlib province
Kurdish fighters on the march against Islamic State
Islamic State: At least 12 Melbourne women attempt to join militant group, become jihadi brides
9 dead in bombings at Baghdad hotels
White House: US won't be 'responsible' for 'security situation' in Iraq
Lebanon, Saudi Arabia cooperate in case against Hezbollah officials
UN: Fight Against Boko Haram Requires Regional Might
Spain charges Nigerian Boko Haram chief with crimes against humanity
Boko Haram Hacks to Death Dozens, Including Scores of Christians; Continues Forcing Young Girls to Carry Out Suicide Bombings
2 people arrested in UK on suspicion of preparing terrorism acts
Muhammad cartoon contest planned for Phoenix anti-Islam rally
Baltimore Gets Bloodier As Arrests Drop Post-Freddie Gray
Baltimore residents fearful amid rash of homicides
Defeat: Obama Won't Take Executive Amnesty Fight To The Supreme Court
Alleged Nazi war criminal sought by Russia dies in Canada at age 93
Russian opposition leader hospitalized after sudden illness that has raised fears of foul play
Putin orders all Russian military deaths be classified as state secrets
Martial law in Ukraine can be declared within hours - Poroshenko
Iran, N. Korea 'collaborate' on nuclear arms: Iranian opposition
North Korea deploys new generation of fast warships
Major construction at North Korea rocket site, US research institute says
Carter defends US military flights over China's artificial islands
Philippines could get caught in crossfire between U.S., China
Star managers battered by rocky ride in yields, currencies
Bullard Warns Delaying Fed Rate Rise Boosts Asset-Bubble Threats
Implants to aid payment with a wave of the hand
6.9 magnitude quake strikes offshore Alaska
5.2 magnitude earthquake hits near Vallenar, Chile
Four mild tremors jolt Nepal month after devastating earthquake
Popocateptl volcano in Mexico erupts to 25,000ft
Reventador volcano in Ecuador erupts to 15,000ft
Southern Japanese island evacuated after volcanic eruption
Residents along Texas rivers urged to leave amid flood threat; death toll in US at 23
Floods in Texas and Oklahoma bringing surprise snakes to homes
California's largest lake is slipping away amid an epic drought
Indian heatwave death toll rises above 1,800
Tropical Storm Andres, First of the 2015 Eastern Pacific Hurricane Season, Expected to Become a Hurricane
Obama links hurricane force to climate change
26 people treated after Army's accidental anthrax shipments
Popularity of 'hookup apps' blamed for surge in sexually transmitted infections
McCrory vetoes NC religious objection bill on gay marriage
Obama to Force Faith-Based Grant Recipients to Hire LGBTs
Tel Aviv kicks off 2015 Pride Month
IG says VA boss pressured subordinates to pay for psychic readings
Israeli Burning Man festival torches ancient remains
Woman accused of witchcraft axed to death in Papua New Guinea
Is 'Charlie Charlie' a harmless game? Exorcist says absolutely not
Tracking Bible Prophecy Headlines - 5/28/2015
Former US peace negotiator: Obama's errors have distanced peace
French foreign minister to visit Israel, Palestinian territories, in bid to revive peace talks
Congress will not let France 'take over' peace process, says Graham
Graham Promises 'Violent Pushback' to Protect Israel from UN
EU foreign policy chief says situation in Gaza is 'not sustainable' and negotiations must be resumed to end the status quo
Netanyahu 'appreciates and esteems' departing peace envoy Blair
President Rivlin: I do not object to Israeli negotiations with Hamas
Gaza deters Israel, not the other way around, Haniyeh says
'Gazans are not psychologically prepared for a new war with Israel'
Hamas blasts 'unfair' Amnesty report alleging war crimes in Gaza
Analysis: Forgotten facts and distorted history of the Mideast
Palestinians refuse to back down on Israel FIFA vote
'Rampant' Corruption Alleged in Sweeping FIFA Probe
British MPs Call on Government to Reconsider Funding to Palestinian Authority
German party lifts requirement for Muslim students to visit concentration camps
Egyptian Court: 'We Can't Label Israel as a 'Terrorist State''
Egypt to Israel: Hold back your aggression
Israeli air force chief unfazed Egypt may get Russia's S-300
Egyptian police general killed in roadside bomb attack in Sinai
Saudi designates two senior Hezbollah officials as terrorists
Saudi-led airstrikes kill at least 80 in Yemen
War leaves 16 million Yemenis without clean water: Oxfam
Leader of Syrian al-Qaida wing says aiming to take Damascus
'Renounce Assad, change your beliefs if you want to live,' Al-Qaeda tells Syrian Alawites
Al-Qaeda's Syria commander offers not to attack West
Al Qaeda in Syria 'Tweeting Jihad to Over 200,000 Followers'
Heightened threat from Islamic State begs need for surveillance, says US official
Emboldened in Syria and Iraq, Islamic State may be reaching limits of expansion
Islamic State launches wave of suicide attacks on Iraqi troops
US military pilots complain hands tied in 'frustrating' fight against ISIS
'There's evil in this world': US vets risk all to fight ISIS with Kurdish forces
US officials: ISIS sympathizers may have made airline threats
ISIS 'Burned Alive' 20-Y-O Girl After She Refused 'Extreme Sex Act,' Forces Sex Slaves to Become Prostitutes, UN Rep Says
ISIS Burns 80-Year-Old Christian Woman to Death for Alleged Sharia Violation
Whole Foods Is In Trouble After Refusing To Back Down From Muslims
Taliban 5 could be free to travel in days, lawmakers raise alarm
Newly Revealed Bin Laden Documents Reveal Extent of Antisemitism as Motivating Factor for Attacks
How an ayatollah's daughter came to preach peace between Israel and Iran
Ayatollah Khamenei: Our Stances on the Nuclear Issue Have Not Changed
Iran: Nuclear talks with powers might be extended past deadline
America's top Iran negotiator announces resignation
Dissidents: Iran, North Korea forging ballistic, nuclear ties dissidents
Military Drills Increase Globally - War Preparations in Progress?
Russia masses heavy firepower on border with Ukraine
New Ukrainian immigrants fleeing violence expected to arrive in Israel Thursday afternoon
Nato chief says Russian nuclear threats are 'deeply troubling and dangerous'
NATO chief: Russian probes creating a 'sphere of instability'
The 'war' word is being increasingly heard as Europe, Russia, China and the United States adopt provocative postures
China puts weapons on its new artificial islands
Sources: IRS believes massive data theft originated in Russia
EU asks member states to take 40,000 Mediterranean refugees
Immigration Overhaul May Be in Limbo Until Late in Obama's Term
Arizona border town 'like a war zone all the time,' protesting residents say
Baltimore, other cities see violent holiday weekend
Rand Paul in Chicago: Crime 'not a racial thing, it is a spiritual problem'
3.0 magnitude earthquake hits in Irish Sea
San Andreas Ready to Blow - In Theaters and In Real Life
Ubinas volcano in Peru erupts to 22,000ft
Colima volcano in Mexico erupts to 16,000ft
Houston submerged as wild weather kills at least 28 in US, Mexico
Even in flood-prone Houston, 11 inches of rain catches many unprepared
Texas dam on Padera Lake 'breaches' following massive floods
Reported Tornado Damages Gas Drilling Rig in Texas Panhandle
Record-breaking heat wave hits Israel, sparks brush fires
Deaths from major heatwave sweeping India top 1,100
Asia Summer Forecast: India Drought May Impact Over One Billion People; Active Typhoon Season Expected
Epic Sandstorm Darkens the City of Fallujah, Iraq
Ben & Jerry's launches new flavor to save the world from global warming
The state of Indiana banned moving chickens and other birds to events, including county fairs and flea markets, over concerns about bird flu
Bill Gates Fears Plague That Could Wipe Out Humanity
Live anthrax inadvertently sent by U.S. military
Killer robots will leave humans 'utterly defenceless' warns professor
Damaged Robot Can 'Heal' Itself in Less Than 2 Minutes
Feds Help Finance Creation of Implantable Body Antenna for 'Long-term Patient Monitoring'
FAA to consider new mental health rules for commercial pilots
Scott Walker defends mandatory ultrasounds
NOW President: Babies Wouldn't Die So Much If We'd Just Kill Them Before They Died
Nevada high school student mulls lawsuit over pro-life club rejection
Divisive anti-gay marriage bill falls in Texas Legislature
Another transgender model lands contract with top agency IMG
Eyeball Tattoos Are a Bizarre and Disturbing New Trend
Magical send off for white wizard with first Pagan funeral in Cornwall for centuries
Dust and ashes: Israel's Burning Man explodes in the Negev
Tracking Bible Prophecy Headlines - 5/27/2015
EU: Stop building outside settlements to show world commitment to two-state solution
Netanyahu offers to resume peace talks with settlement focus, official says
Netanyahu said open to drawing up boundaries for settlement blocs
PLO official Ashrawi blasts Netanyahu plan to keep settlement blocs
After four weeks of silence, Gaza rocket explodes in the South
Rocket fired from Gaza lands near Israeli port Ashdod: police
Israeli warplanes strike Gaza targets after rocket attack
Amnesty International accuses Hamas of torturing, killing Palestinians in new report on Gaza conflict
Israeli NGO demands FIFA kick out Palestinian soccer head for supporting terror
FIFA Officials Arrested in Federal Corruption Investigation
Israel drawing up 'wish list' of US sweetners over Iran deal
Iran launches trial for US journalist on 'absurd' charges, renewing nuke talk concerns
Iran nuclear deal unlikely by June 30-French envoy
Iran's mixed messages - Rouhani talks peace, while military flexes muscles
UN chief confirms delay in Yemen peace talks
Bulletin warns US analysts overwhelmed by pro-ISIS social media, military posts threatened
Syrian state TV signal blocked, blames foreign enemies
Poland to resettle 60 Christian families from Syria
Fighting, airstrikes reported near Ramadi as Iraq launches operation to retake city
Libyan prime minister says survives assassination attempt
Muslim Mob Loot Christians' Homes, Attempt to Burn Down Church After Mentally Ill Man Is Accused of Burning a Quran in Pakistan
Chinese military sets course to expand global reach as 'national interests' grow
China to extend military reach, build lighthouses in disputed waters
China says it will expand its naval power
US-China war 'inevitable' unless Washington drops demands over South China Sea
Beijing warns US: 'We will fight back' as battle of words escalates over South China Sea
Japan to join U.S., Australia war games amid growing China tensions
South Korea, US, Japan envoys discuss North Korea nuclear concerns
Obama heralds first U.S. Memorial Day without ground war in 14 years
US probing 11 threats to international flights
Congress: Terror-Tied Aliens Seeking Asylum in U.S.
Despite Border Patrol's best efforts, our border is still wide open
Walker: We'd Be Sending in Navy to Stop Illegals if They Were Swarming Our Sea Ports Like They Do Southern Border
Federal court blocks Obama's immigration plan
Self-parking Volvo ploughs into journalists after owner neglects to pay for extra feature that stops cars crashing into people
Social media elevate school fights to new realm
Nearly half of the global population will be using the internet by the end of this year, according to a new report
IRS Says Thieves Stole Tax Info From 100,000
Brazilian Senate Passes Controversial Fiscal Austerity Bill
Euro and Greek bonds hit by bailout fears
Queen Elizabeth to unveil EU referendum plans as UK parliament opens
13 trillion electronvolts! Large Hadron Collider sets new record
5.7 magnitude earthquake hits near Calama, Chile
5.4 magnitude earthquake hits near Bristol Island, South Sandwich Islands
5.3 magnitude earthquake hits near Bristol Island, South Sandwich Islands
5.3 magnitude earthquake hits near Manokwari, Indonesia
5.0 magnitude earthquake hits near Manokwari, Indonesia
Ruiz volcano in Colombia erupts to 20,000ft
Popocateptl volcano in Mexico erupts to 20,000ft
Colima volcano in Mexico erupts to 17,000ft
Telica volcano in Nicaragua erupts to 14,000ft
Storms kill 15 in Texas, Oklahoma; Houston flooded
Dam ruptures at Bastrop State Park Lake
Taxing organic products could solve California water problem, experts say
India heatwave kills 800 as capital's roads melt
Searing Heat Wave Headed to Israel Wednesday
World first as scientists provide proof that viruses can combat cancer
Lassa fever death evokes Ebola fears
California Assembly votes to make pregnancy centers tell women of abortion option
Israelis are ready to follow Ireland's lead and legalize gay marriage
Vatican cardinal calls Irish gay vote 'defeat for humanity'
Marine court-martialed for refusing to remove Bible verse
Baltimore breaks city murder record following deadly Memorial Day weekend
Police: US Airman Shoots Wal-Mart Workers, Kills Self
Tracking Bible Prophecy Headlines - 5/26/2015
Hamas Declares Jerusalem 'Eternal Capital' of Islamic World
Jews, Muslims Arrested in Temple Mount Confrontation
Israel's first Jordanian PhD wants to bring peace through water
Netanyahu proposes talks on borders of settlement blocs
'World encourages violence by condemning Israel constantly'
Ex-IDF chief: Hezbollah knows price of a future war, so it won't start one
Hezbollah seizes hilltops from al-Qaida in Syrian province bordering Israel
Hebrew inscriptions, jewels of Palmyra's Jewish past, may be lost forever
Islamic State's Gains Reveal New Prowess on Battlefield
Obama has not done a 'd-mn thing' to confront ISIS, Iranian commander says
Carter saying Iraqi forces losing 'will to fight' sparks more criticism, concern about Obama plan
Shock Poll: 81% Of Al Jazeera Arabic Poll Respondents Support Islamic State
Blast in downtown Damascus kills Syria general
Cameron and Putin Agree to Start Talks on Syria Crisis
Turkey says it struck deal with US on air support for Syria rebels
Sunnis Seize Key Military Sites from Houthis in Yemen
Rising fears of chemical attack by UK jihadists
Ethiopian Christian Ordered at Gunpoint to Murder Two Pastors or Have His Children Killed
Iran hopes sanctions will be lifted by December
Russia, Iran talks on S-300 missiles end in 'success'
Russia launches massive air force exercise with 250 aircraft
Amid Russia Tensions, 100 U.S., European Jets Hold Drills in Arctic
American destroyer joins large-scale military exercise in the Black Sea this week
Budget cuts impact US ability to fight the enemy, Air Force general warns
Fighter Jets Scramble Following at Least 6 Reports of Threats to Passenger Planes, Officials Say
Air France flight to New York's JFK escorted after threat
Drone Crashes, Hits 2 People During Marblehead Parade
Greece rules out capital controls if bailout talks fail
The world is drowning in debt, warns Goldman Sachs
HSBC fears world recession with no lifeboats left
Japan rocked by 5.6 magnitude earthquake
Quake Hits Tokyo Days After Japan OK's Third Nuclear Restart
5.3 magnitude earthquake hits the Western Indian-Antarctic Ridge
5.3 magnitude earthquake hits South of Tonga
5.1 magnitude earthquake hits near Preobrazheniye, Russia
Two tremors struck Nepal today amid rehabilitation attempts
UN: Donor Fatigue Hits Nepal One Month After Mega Earthquake
India rescues children from traffickers exploiting Nepal earthquake aftermath
Popocateptl volcano in Mexico erupts to 21,000ft
Reventador volcano in Ecuador erupts to 15,000ft
Volcano "Wolf" erupts in Galapagos Islands after 33 years of dormancy
Galapagos volcano's eruption raises fear for world's only colony of rare pink iguanas
Catastrophic flooding hits Texas and Oklahoma
Flash Floods Force Thousands in Texas to Flee
At Least 5 Are Killed and 12 Are Missing as Storms Ravage Texas and Oklahoma
Texas governor says deadly flooding is worst ever seen
Texas Governor Declares State of Disaster After Violent Tornado Ravages U.S.-Mexico Border
Twister kills 13 in Mexico border city; 12 missing in Texas
India heatwave: More than 500 dead as temperatures near 50 degrees Celsius; Andhra Pradesh and Telangana worst-hit states
Turning sewage into drinking water gains appeal as drought lingers in California
March Against Monsanto: Thousands Worldwide March to Protest Against GM Crops
Mystery over 1,300 birds found dead on Chilean beach
Mass death of seabirds in Western U.S. is 'unprecedented' - unexplained changes within ocean to blame
Hundreds of starving sea lion pups stranding on California beaches; rescue centers overwhelmed
Social Media Blamed in Part for HIV, Syphilis Spike in Rhode Island
FDA ticks off first drug to treat radiation sickness after nuclear disasters
Humans 'will become God-like cyborgs within 200 years'
Brain-Controlled Bionic Legs Are Finally Here
Women are buying more sex than ever before, new research claims
Sweeping Maryland LGBT measures to take effect without new gov's signature
Obama: Churches should spend less time focusing on abortion and same-sex marriage
Church of England to consider 'transgender baptism' service
Twitter trend 'Charlie Charlie Challenge' has teens trying to summon demon
Prison riot in Brazil ends, leaving 8 inmates dead, one decapitated
Thousands descend on Negev for Midburn - Israel's version of Burning Man, celebrates radical culture and self-reliance
Tracking Bible Prophecy Headlines - 5/25/2015
Top Israeli Islamist: Arab-Jewish War Inside Israel 'Inevitable'
Lieberman's vision: Gulf states and Israel together against Iran
Iran reportedly agrees to 'managed' inspections of military sites
Iran denies agreement on military site inspections
Analysis: Why Iran's failure to protect religious minorities doesn't bode well for nuclear deal
Iranian official: Tehran set to overhaul fuel pricing and set a single rate
Blow to Yemen peace efforts as UN talks postponed
Saudi king vows to punish those behind Friday suicide attack in kingdom
Saudi clerics urge calm as village hit by Islamic State seethes
ISIS kills 400, mostly women & children, in Palmyra
Hezbollah vows to step up involvement in Syria's civil war
Nasrallah calls on region to fight ISIS: They are no stronger than Israel, US
Hezbollah's Nasrallah: The US can't protect anyone from ISIS
ISIS Suggests It Can Smuggle a Nuke Into US Through Mexico
ISIS rises, the economy falters, and Obama's legacy falls apart
Iraqi forces 'failed to fight' in Ramadi: Pentagon chief
Veterans frustrated by presidential debate on Iraq war
U.S. military and civilians are increasingly divided
Rising fears of chemical attack by UK jihadists
Afghan Peace Envoy Met Taliban in Secret China Talks
Women's activists cross from North to South Korea, say divide can be bridged
Countries pick sides in global fight for the Internet
Belgian privacy watchdog threatens Facebook over user tracking
As antitrust case looms, 'Peak Google' debated
Google Patents Toys That Watch and Listen to Your Kids
Huckabee: NSA spying, Clinton's private emails making Americans 'more distrustful' of government
Texas House tentatively approves funding for police body cameras
Police arrest 71 during protests after Cleveland officer's acquittal
California governor proposes amnesty program for those who cannot pay traffic debt
Greece warns it is set to default on debt repayment loans
5.8 magnitude earthquake hits near Bristol Island, South Sandwich Islands
5.7 magnitude earthquake hits near Pangai, Tonga
5.2 magnitude earthquake hits the Southern Mid-Atlantic Ridge
5.1 magnitude earthquake hits the Central Mid-Atlantic Ridge
Ubinas volcano in Peru erupts to 21,000ft
Reventador volcano in Ecuador erupts to 13,000ft
Two dead, mother and two children missing after floods hit Oklahoma, Texas
Japan to give $400 mn to Pacific islands to fight climate change
Catholics organize to promote pope's climate change message
Church unnerved by Ireland's huge 'Yes' to gay marriage
Opposition slam Australian PM for dismissing idea of referendum on same-sex marriage
Same-sex marriage debate must be this year, Australian Liberal party figures say
Obama to 5-Year-Old Gay Marriage Advocate: 'Couldn't Agree More!'
Alarming Increase in STDs Leads to a Concerned Report by RIDE
Fox network launching new TV series that glorifies Lucifer; marketed with pro-Satan tweets
Tracking Bible Prophecy Headlines - 5/24/2015
UN nuclear weapons talks fail 'over Israel row'
Netanyahu thanks Kerry for US blocking of anti-Israel nuclear resolution
Obama Stresses Support for Israel, but Refuses to 'Paper Over' Discord
Abbas Reaffirms Commitment to Two-State Solution, Blames Israel for Blocking Peace
Opposition MK vows to 'make life hell' for Netanyahu government
Israeli public official commits suicide after accusation of racism goes viral
Thousands of Israeli Arabs protest Morsi death sentence in North
Nasrallah: Hezbollah in worst state since 1982 onslaught by Israel
Hezbollah shows off its tunnels, claims it is prepared for war with Israel
Syrians try to build case against Assad in chlorine attacks
Isis claims it could buy its first nuclear weapon from Pakistan within a year
British journalist John Cantlie held hostage by Isil claims 'infinitely' greater threat of nuclear attack on US
White House Wants 'Wiggle Room' For U.S. Combat Ground Troops In Iraq
Common enemy: Israel, Hamas face threat of ISIS in Gaza
Islamic State group radio claims Saudi mosque suicide attack; promise more 'black days' for Shiites
Arab air strikes hit military bases in Yemen
City in the sky: world's biggest hotel to open in Mecca
Iran's oil minister says OPEC unlikely to change output ceiling
Iran likely to abolish fuel subsidies which could drive inflation and cause protests
Somalia: Militants Kill Lawmaker in Capital, Attack 2 Towns
Czech reality show lets family experience Nazi occupation
Putin signs Russian law to shutdown 'undesirable' organizations
US 'deeply troubled' by Russia's NGO law
Chinese Military Using Jamming Against U.S. Drones
Justice Department releases guidelines on domestic drone use
NSA winds down once-secret phone-records collection program
Final votes on Patriot Act, trade deal bill set dramatic stage for Congress' return
Protests erupt in Cleveland as officer cleared of fatal shooting
US government to review mystery of slow 1st quarter growth
Venezuelans look to unload bolivars as currency continues to tumble
Nigerian airlines ground flights over fuel crisis
NY fracking ban poised to take effect, critics say state giving up thousands of jobs
6.3 magnitude earthquake hits the Southern Mid-Atlantic Ridge
5.9 magnitude earthquake hits near Taron, Papua New Guinea
5.1 magnitude earthquake hits near Putre, Chile
5.0 magnitude earthquake hits the Southern Mid-Atlantic Ridge
Ubinas volcano in Peru erupts to 20,000ft
Nepal landslide blocks river, raises fears of flood reaching India
Rain breaks records, soaks Oklahoma, Texas Panhandle
Torrential rains flood Oklahoma City, force evacuation orders in two town
A Taste of Winter on Memorial Day Weekend for New England
At least 230 have died in last 5 weeks during India heat wave
Cannes closer is call to arms on climate change
Egg Prices Surge To Record 238% Due to Bird Flu
Adult dating site hack exposes sexual secrets of millions
Irish voters back gay marriage in 'social revolution'
Official results in Ireland gay marriage referendum show 62 percent voted in favor
US politicians pay tribute to Ireland's vote on same-sex marriage
Americans Vastly Overestimate Size of Gay and Lesbian Population
'Pastor protection' bill wins almost full support in House
Mormon LGBT group denied bid to join Utah parades for second time
Meditation is touted as a cure for mental instability but can it actually be bad for you?
Tracking Bible Prophecy Headlines - 5/23/2015
Dispute over Mideast nuclear arms ban set to torpedo UN meeting
US president signs Iran nuclear review bill into law
Obama sells Iran deal directly to US Jews
Policy disagreements don't equate anti-Israel sentiments, Obama says
US rejects nuclear disarmament document over Israel concerns
Vatican recognition of Palestine builds on years of sympathy for the Palestinian cause
Abbas: Israeli settlement activity preventing peace talks
How Israel plans to evacuate Gaza border towns during next war with Hamas
Dutch restaurant says it erased Israel from map for culinary reasons
Mideast youth unemployment rises amid post-Arab Spring chaos
Hezbollah sees no end to Syria war, Mideast at risk of partition
Suicide bomber kills 21 at Saudi Shi'ite mosque, Islamic State claims attack
55,000 have fled IS-captured Ramadi since mid-May: UN
Islamic State purges Palmyra of Assad loyalists
Caught between rebels and Islamic State, Assad losing more ground in Syria
France's Hollande calls for new push on Syria political settlement after ISIS gain
US officials: Iran enters Iraqi fight for key oil refinery
2 'homegrown' jihadists nabbed in California on way to join ISIS, say officials
Hundreds of Muslims riot, set Shariah court ablaze over alleged insult to prophet Muhammad
Dutch cabinet backs partial Islamic veil and burqa ban
Violent crime surges as arrests drop in Baltimore post-riots
Justice Department says domestic use of unmanned drones must not violate privacy, civil rights
Pentagon plans long-range missile defense radar in Alaska
US Senate votes to grant Obama fast-track trade power
Bill to reform domestic surveillance is blocked in US Senate
US State Department to post set of Hillary Clinton emails online Friday
Merkel says more work needed on Greek loan talks
EU agrees 1.8bn-euro loan to cash-strapped Ukraine
Fed on track to hike rates as economic headwinds wane - Yellen
Yellen tone suggests choppiness for markets ahead
Clock Running Out For Struggling Oil Companies
Two 6.8-magnitude quakes strike off Solomon Islands: US Geological Survey
5.4 magnitude earthquake hits near Kirakira, Solomon Islands
Magnitude 5.4 earthquake hits Nevada, close to Las Vegas
5.2 magnitude earthquake hits near Iquique, Chile
5.2 magnitude earthquake hits near Naze, Japan
Severe Flooding Washes Vehicles Down Street in Turkey
Texas braces for severe flooding
50 million gallons of water lost after California dam vandalized
Antarctic Peninsula in 'dramatic' ice loss
Egg prices surge to record on shortage caused by bird flu
Tick Populations Explode in Northeast, Mid-Atlantic Following Snowy Winter
Cholera epidemic hits 3,000 Burundi refugees in Tanzania: U.N.
Ireland Gay Marriage Referendum: Count Begins After High Turnout
Irish voters appear to have voted heavily in favor of allowing gay marriage
Ireland gay marriage referendum: young and old alike say 'Yes'
Scouts urged: Adapt to changing world on gays
Franklin Graham Urges Parents to Withdraw Support From Boy Scouts of America Following Call for End to Ban on Gay Leaders
Christian schools will have no choice about gay marriage
School apologizes for banning Jesus
Tracking Bible Prophecy Headlines - 5/22/2015
Iran threatens '80,000 rockets at Tel Aviv and Haifa' over distorted Ya'alon comment
Israel rules out any payment to 'enemy' Iran
Iranian cargo ship changes course after request from UN, Pentagon
Joe Lieberman: 'US heading for temporary solution to Iran nuclear threat'
Top US official in Israel to discuss regional nuclear ban
US Pressing Israel to Lose Its Nukes
US to restock IDF stores with bunker busters, guided bombs
Former Israeli President Peres to participate in conference with Arab world leaders
Peres says 'clear majority of Israelis back two states,' urges immediate resumption of talks
Gaza unemployment world's highest as 60% of youth find themselves jobless
World Bank: Gaza facing 'dangerous fiscal crisis'
Report: Common Core Lesson Plan Pushes Pro-Palestinian Agenda
Likud MK says Obama's criticism of Netanyahu has 'a bit of hypocrisy'
Presidential hopeful Chris Christie says Obama's approach to Israel 'shameful'
3 Years After He 'Ended the War': Obama Declares Iraq a 'National Emergency' for U.S.
All for nothing? US vets who fought for Ramadi angry over fall to ISIS
Obama: 'I don't think we're losing' fight with ISIS
Western allies split on action against Isil
UN alarmed by rebel reports that Syria-bound aid looted, stolen by Syrian army
Islamic State seizes Syria's last border crossing with Iraq
ISIS fighters overrun Iraqi govt lines east of Ramadi
Lavrov: Russia ready to help Iraq defeat ISIS
Islamic State affiliate in Egypt vows attacks against judges after execution of 6 convicts
Muslim Brotherhood becoming more violent and radical
Gaddafi's home town falls to Islamic State in anarchic Libya
Hillary got warning Benghazi attack was premeditated terrorism
Saudi Arabia seeks top spot on U.N. human rights council
More Than 100 Charged In Mob Killing Of Christian Couple In Pakistan
Russia Deployed Nuclear-Capable Gear, NATO Commander Says
EU, Ukraine sign $2 billion loan deal at Eastern Partnership summit
EU defies Russian "bully" but disappoints ex-Soviets
Expectations low for EU summit amid fears of provoking Russia
China says U.S. actions in South China Sea 'irresponsible, dangerous'
Grand jury indicts Baltimore police in death of Freddie Gray
Ferguson Protesters Promised Cash To "Simulate Chaos," Now Soros' Group Won't Pay, So They're Protesting Them
Donald Trump: 'This Country Is A Hellhole'
FBI admits no major cases cracked with Patriot Act snooping powers
FEC backs off flirtation with regulating Internet
Google a step closer to developing machines with human-like intelligence
Astronomer Royal Martin Rees: How soon will robots take over the world?
CERN Tests Large Hadron Collider at Record Energy to Break Protons, Achieves Breakthrough
Tepco May Need to Dump Fukushima Water Into Sea, UN Says
Earth is now in a seismically active period according to quake cluster theory
5.7 magnitude earthquake hits near Honiara, Solomon Islands
5.2 magnitude earthquake hits near Copiapo, Chile
Trinidad jolted by 4.6 magnitude earthquake
Magnitude 4.1 Earthquake Strikes North Of Napa
Popocateptl volcano in Mexico erupts to 22,000ft
Colima volcano in Mexico erupts to 16,000ft
Dust storm in Rajasthan claims 17 lives, injures 80
In September, The UN Launches A Major Sustainable Development Agenda For The Entire Planet
Josh Duggar resigns from Family Research Council after sexual abuse allegations
In heavily Catholic Ireland, voters to decide on same-sex marriage
Another Christian college faces backlash for student-athlete policy on LGBT issues
Boy Scout President Robert Gates Stresses Urgency in Lifting Ban on Openly Gay Leaders
Boy Scouts' leader says ban on gay adults not sustainable
Federal judge rules again that gay couples have right to wed in Alabama
Ted Cruz: Many Republicans Scared of Gay Marriage/Religious Liberty Debate; Some Are Even Running for President
Tracking Bible Prophecy Headlines - 5/21/2015
Netanyahu to EU: I support two-state solution
Rivlin: The whole world heard Netanyahu's commitment to two-state solution
France to push 18-month timetable for Mideast peace
Hotovely to Mogherini: The Palestinians, not Israel, walked out of negotiations
Netanyahu shelves Ya'alon's travel ban for Palestinians after widespread criticism
Palestinian car rams two Israeli police, driver shot dead
US, Israel said to discuss 'compensation' in wake of emerging Iran deal
Israel to Buy Bombs and Missiles from Washington
Iran to UN: Israeli defense minister threatened to nuke us
Iranian politician says country to unveil its own 'S-300' missile system
Iran's leader rejects foreign access to military sites, scientists
U.N. announces Yemen talks, Iran to allow ship inspection
Report: Iran stops cash flow to Islamic Jihad organization
With taking of Palmyra, ISIS now controls half of Syria
Anti-Islamic State coalition to meet in Paris on June 2
John Boehner Says Obama Will Not Receive Authorization to Continue Fighting ISIS, Argues Obama Has No Strategy
Legion of foreign fighters battles for Islamic State
FBI Speaks To Bergen County High School Students About ISIS Recruitment Threat
Islamic State finding it hard to gain foothold on Syria's Israel border
App sets rebel groups a quiz on "law of war" to protect civilians
Obama's 'red line' for Syria is written on water
Bin Laden 'focused on US to the end', papers show
Fear of surveillance haunted Bin Laden
Christians in the Middle East rank high on Peoples Under Threat list
11 Christians Are Killed Every Hour, Says Irish Catholic Bishop Who Warns Persecution Has Reached 'Unprecedented' High
Anti-Muslim Brotherhood judge sworn in as Egypt's justice minister
Egyptian authorities using sexual violence on 'massive scale'
Libyan Islamist leader proposes elections to end conflict
Algerian troops kill more militants in major assault, 25 dead in total
Macedonia's Muslim uprising seen as flashpoint in East-West energy war
Gunfire Rocks Burundi Capital After President Says Nation Secure
Ukraine's Poroshenko talks of 'real war' with Russia
Ukraine wants roadmap to EU accession at Riga summit
North Korea says it has technology to make mini-nuclear weapons
U.S. says South China Sea reclamations stoke instability
China warns U.S. surveillance plane
Rand Paul filibusters NSA surveillance in Congress
US, Cuba to focus on reopening embassies in Washington talks
Cuba establishes banking ties in US ahead of talks
Greece must reach deal with lenders by early June, finance minister says
For Many American States, It's Like the Recession Never Ended
40 percent of unemployed have quit looking for jobs
Feds Spent $100 Billion on Food Assistance Last Year
Six Banks Pay $5.8 Billion, Five Guilty of Market Rigging
Leap second could cause problems for stock market, corporate regulator warns
California declares state of emergency after oil pipeline rupture fouls sea and beaches near Santa Barbara
California oil spill estimated at up to 2,500 barrels
6.9 magnitude earthquake hits Santa Cruz Islands
5.5 magnitude earthquake hits near Bitung, Indonesia
5.1 magnitude earthquake hits near Meulaboh, Indonesia
5.0 magnitude earthquake hits near Sucua, Ecuador
New swarm of deep earthquakes in Katla volcano
New trigger for volcanic eruptions discovered using jelly and lasers
Popocatepetl volcano in Mexico erupts to 27,000ft
Ruiz volcano in Colombia erupts to 24,000ft
Zhupanovsky volcano on Kamchatka, Russia erupts to 20,000ft
Sakurajima volcano in Japan erupts to 17,000ft
Reventador volcano in Ecuador erupts to 15,000ft
Texas, Plains Set for 'Life-Threatening Flooding' After Day of Tornadoes
Flash Flood Danger Continues into Memorial Day Weekend As Rainfall Nears May Records
California farmers offer to give up some water, avoid cuts
Jeb Bush says climate is changing but human role is 'convoluted'
Obama frames global warming as national security threat
White House doom: Climate change causes allergies, asthma, downpours, poverty, terrorism
Obama: Climate Change Fueled Rise Of Boko Haram, War In Syria
Scientists cure disorders in mice by resetting their brains
What Aborted Fetuses Have to Do With Vaccines
Indian mother posts gay marriage ad for son in newspaper despite homosexuality being illegal
United Methodist Body Votes to Change the Church's Position on Homosexuality by Allowing Clergy to Be 'Practicing Homosexuals,' Perform Gay Weddings
Antigay Midland pastor outed for soliciting sex from men
Gay rodeo tests tolerance in Arkansas, hotbed of rights fight
Study on gay marriage views retracted after allegations of fake data
More evidence rape a significant problem on US college campuses
Bill aimed at curbing police brutality would require officers to wear cameras
Mass Roundup of Bikers in Waco Shootout Tests Limits of Court System
Tracking Bible Prophecy Headlines - 5/20/2015
Israeli right-wing minister taunts Obama on Twitter over Jerusalem construction
Netanyahu: The answer to terror attacks is continued Jerusalem construction
'We build in Jerusalem,' Netanyahu says after Jerusalem Day
UN to Explore New Israel-PA Peace Effort
Herzog mocks Netanyahu's chances of reigniting peace process
PA Officials: No point to talks because Netanyahu isn't interested in peace
Hotovely to Norwegian FM: Press Palestinians to recognize Israel as Jewish state
UN envoy warns Gaza is 'desperate and angry' over devastation
Abbas: Israel and Hamas holding secret talks
Pentagon displayed solution to terror tunnels
IDF to use 'more humane' non-lethal ammunition
Netanyahu: Protecting Israel against enemies is new government's top priority
Palestinians banned from Israeli buses in West Bank
Herzog: Ya'alon West Bank bus decision is stain on Israel, unnecessary humiliation
PA Libel: Israel Poisons Palestinian Prisoners
'Syrians, Palestinians among most threatened minorities,' human rights group says
Vatican says Pope meant no offense calling Abbas 'angel of peace'
Visiting FIFA head: There is no reason Israel should be suspended from body
Catacombs make a comeback as Jerusalem seeks room for the dead
US, Israel said to discuss 'compensation' in wake of emerging Iran deal
Israel slams US for allowing Iranian purchase of aircraft, violating sanctions
Pentagon says Iran warships 'linked up' with cargo vessel
Syria and Iran sign economic agreements - Syrian state TV
Ollie North: Obama Invites Iraq 'Bloodbath of Biblical Proportions'
Ramadi battle: Iraq calls for volunteers for IS fight
Obama Achieves the Impossible: He's United Israel and Saudi Arabia
S.Sudan army advances as UN warns over 650,000 at risk
Suicide bomber sets off powerful blast targeting Afghan Justice Ministry
Anti-Muslim film that sparked violence goes back up on YouTube
UN chief Ban says North Korea retracts approval for visit
Nationwide protests planned for immigrant rights
The Debt To GDP Ratio For The Entire World: 286 Percent
Obama Set a World Record by Reaching 1 Million Twitter Followers in Five Hours
6.7 magnitude earthquake hits the Pacific-Antarctic Ridge
6.0 magnitude earthquake hits near Pangai, Tonga
5.8 magnitude earthquake hits near Port-Vila, Vanuatu
5.5 magnitude earthquake hits near Roghun, Tajikistan
5.3 magnitude earthquake shakes devastated Nepal
5.2 magnitude earthquake hits the Southern Mid-Atlantic Ridge
Earthquake: 4.0 quake strikes near Los Banos, Calif.
UN official says earthquake-hit Nepal needs to take lessons from Mexico, enforce building laws
Ruiz volcano in Colombia erupts to 24,000ft
Reventador volcano in Ecuador erupts to 15,000ft
Santa Maria volcano in Guatemala erupts to 14,000ft
Volcanic ash disrupts Costa Rica flights
Colombia rescuers search for landslide victims, over 60 dead
Will This Season Bring an End to Florida's Decade-Long Hurricane Drought?
Drought shaming targets wealthy California water wasters who have lush lawns
Drought face-lift: California paints lawns green
Fighting the heat: Fires break out across Israel
Burst pipeline spills 21,000 gallons of oil into ocean off California
Federal government announces plan to bolster honeybee, butterfly populations
Egg prices jump as impact of bird flu begins pinching supply
Government says four cancer charities are shams
Israel to 'anti-vaxxers': No vaccination, no child support
Former abortion provider reveals money-making motivation behind industry
Priests are bucking Catholic Church leadership to support same-sex marriage in Ireland
Gay Marriage on Ballot Shows Shift in Irish Attitudes
Jeb Bush sees no constitutional right to gay marriage
Girl Scouts of America Allows Boys Who Identify as Girls to Join Troops; Opponent Says Policy Is 'Slap in the Face to Christian Parents'
Louisiana religious liberty bill goes down in defeat as Republicans side with LGBT activists
St. Louis Archbishop Says He Didn't Know It Was Illegal For Priests To Have Sex With Kids
'Ghost hunters' arrested at church
Franklin Graham Says American Christians Are Being 'Bullied Into Silence' After Atheist Group Demands Air Force General Be Court-Martialed for Thanking God
Boy Scouts of America bans water gun fights; 'pointing a firearm' is not kind
Tracking Bible Prophecy Headlines - 5/19/2015
Netanyahu says he wants talks with Palestinians to resume, sources claim
While US scales back Mideast peace goals, Europeans talk of re-launching diplomacy
'No alternative' to Saudi peace plan, says expert
'Netanyahu's exclusionary rhetoric on Jerusalem will only ignite further strife'
Minister Ariel: Jerusalem Will be Rebuilt, Not Divided
Palestinian Authority advances bid to file lawsuits against Israel at ICC
PM to meet FIFA head as Palestinians try to kick Israel out of world soccer association
Israeli-Ethiopian protesters return to Tel Aviv to rally against police brutality, racism
IDF arrests 17 suspects - including 7 Hamas members in security sweeps across the West Bank
Palestinian Authority continues crackdown on Hamas supporters
Turkey to Help Hamas Rebuild 19 Destroyed 'Missile Mosques'
Warm Vatican welcome for PA president sparks ire in Jerusalem
US calls death sentence for former Egyptian president Morsi's 'unjust'
It's Not Just Boko Haram, Fulani Muslim Herdsmen Are also Killing Christians in Nigeria; More Than 70 Murdered in One Month
ISIS now controls a supply route from Syria's largest city to Iraq's capital
ISIS capture of Ramadi renews concerns about US troop pullout, weapons left behind
UN: Nearly 25,000 Iraqis have fled ISIS-controlled Ramadi
Islamic State advances east from Iraq's Ramadi towards army base
ISIS Fighters Seized Advantage in Iraq Attack by Striking During Sandstorm
IS says German carried out Iraq suicide mission
Yemen conflict: Saudi-led air strikes resume as truce ends
Iran uses maritime confrontations to project power in Gulf
Iran eyeing full-force return to oil market once nuclear deal passes
Officials say US drone strike kills 3 militants in Pakistani tribal region near Afghanistan
British 'White Widow' rises in Al-Shabaab, reportedly had role in 400 murders
'Innocence of Muslims' Ruling Reversed by Appeals Court in Favor of Google
Charlie Hebdo cartoonist Luz to leave magazine
Ukraine says it will prosecute captured Russian soldiers for terrorist acts
Organized crime charges filed against 170 motorcycle gang members after Texas shootout
Bikers put out 'green light' against officers following Waco shooting
NYPD Commissioner Considering Granting Amnesty To 1.2 Million Low-Level Offenders
Obama seeks to end immigration enforcement by local, state police
Obama restricts police military gear, says it can alienate
Rand Paul: 'I Call For The President to Obey the Law,' End NSA's Unlawful Spying on Americans
Kerry: Internet 'Needs Rules to Be Able to Flourish and Work Properly' - Calls for more international Internet laws
Senate fight looms as law allowing NSA to collect Americans' phone data set to expire
Skyrocketing Medicaid signups stir Obamacare fights
Dow, S&P close at record highs as rate-hike angst abates
Greek debt deal within next week, says Varoufakis
The oil price WAR has just begun
ISS may gain a laser cannon for blasting space debris
5.7 magnitude earthquake hits near Panguna, Papua New Guinea
5.1 magnitude earthquake hits near Champerico, Guatemala
5.0 magnitude earthquake hits near Kokopo, Papua New Guinea
Minor 4.3 magnitude quake felt in several Alaska communities; no damage
Dallas Area Has 3.3 Magnitude Earthquake; Nobody Hurt
More earthquake monitors being deployed in Ohio
Fuego volcano in Guatemala erupts to 18,000ft
Turrialba volcano in Costa Rica erupts to 12,500ft
Kilauea's Southwest Rift Heading Towards Eruption?
Fierce flood turned mudslide kills 58 in Colombia
Record-Setting Drought Forces California Salmon to Take to the Highway
Bill Nye Paid $35K To Tell Students To Dismiss Global Warming 'Skeptics'
New Study Threatens To Unravel Obama's Global Warming Agenda
World population-food supply balance is becoming increasingly unstable
World Trade Organization rules to remove 'country of origin' meat labels
Mystery over 1,300 birds found dead on Chilean beach
WHO chief announces shake-up of organisation after Ebola crisis
Terminal Single Mother Fights To Validate 'Die With Dignity' Law In California
On International Day Against Homophobia and Transphobia, Obama Vows to 'Keep Fighting' for LGBT Rights
Hundreds of Kenyan pastors to Obama: Stop preaching homosexuality
High school students watch '50 shades' in class as a reward
Virtual reality porn? We're cool with it, Oculus exec says
Tracking Bible Prophecy Headlines - 5/18/2015
Mideast experts blast European group's call to punish Israeli government
Netanyahu Pledges: Jerusalem Will Never be Divided Again
Netanyahu: Jerusalem has and always will only be the capital of the Jewish people
Clashes erupt amid 'Jerusalem Day' march through Old City
Mortar shell lands near Israel's Golan border, no injuries
Report: 'Unprecedented' number of Hezbollah fighters killed
Egypt executes 6 Islamic militants for attack on soldiers
ISIS gains full control of Iraqi city Ramadi
As ISIS overtakes Iraqi city, US tries to plays down the impact
Sources: Islamic State breaks into military base in Iraq's Anbar
Report: Syrian army kills 5 ISIS leaders
US claims to have killed top ISIS leader in raid
US lawmakers praise ISIS raid, seek long-term strategy
Islamic State militants 'smuggled to Europe'
Why Russia fears an Iran nuclear deal
Iranian ship carries aid, activists into waters off Yemen
Humanitarian truce in Yemen broken as Saudi-led coalition resumes air strikes
Report: Saudis may purchase Pakistani atomic bomb
Afghanistan: Suicide Bomber Hits E.U. Convoy
Nigerian military says has destroyed 10 Boko Haram camps in Sambisa
Hotel restaurant in Nigeria shut down for serving human flesh
Mother Of Boston Marathon Bomber Says US Will Burn
Nine Killed in Biker War at Waco, Texas, Restaurant
Immigration: 445,000 awaiting a court date, which might not come for 4 years
Thousands rally against embattled Macedonian government
Greece warned of cash shortage ahead of deadline: report
In Ukraine, Corruption Concerns Linger a Year After a Revolution
Ukraine crisis: 'Russian special forces' captured
China Making Some Missiles More Powerful
5.4 magnitude earthquake hits near Lata, Solomon Islands
5.4 magnitude earthquake hits near the South Sandwich Islands
5.2 magnitude earthquake hits near Yigo Village, Guam
5.1 magnitude earthquake hits near Jiwani, Pakistan
Death toll from earthquakes now highest in Nepal's history
Earthquake Phobia Leading To Medical Disorders, Claim Doctors
Reventador volcano in Ecuador erupts to 14,000ft
Fuego volcano in Guatemala erupts to 14,000ft
Flooding Rains to Inundate Plains This Week
Drought So Bad This California Kid Has Never Seen Rain
Drought could spell trouble for California Democrats
Bee crisis deepens; Pa. keepers turn to making honey over pollination
2 million more Minnesota chickens to be destroyed due to flu
AIDS expert flays Kremlin, says Russia's HIV epidemic worsening
Russian police detain activists at gay flashmob in Moscow
World's first 3D printed photosynthetic wearable embedded with living matter unveiled at TED2015
Tracking Bible Prophecy Headlines - 5/17/2015
Israel at center of international diplomatic storm as vatican, FIFA, EU step up pressure
Jordanian, German FMs call for renewal of Israeli-Palestinian peace talks
Pope calls Abbas 'angel of peace' during Vatican meeting
Activist group calls Jerusalem Day 'a racist holiday'
'If Boston can execute an Islamic terrorist, so should Israel'
Egypt's Morsi, 100 others sentenced to death
Brotherhood official condemns Morsi verdict, urges international action
Amnesty calls Mursi death sentence bid in Egypt 'a charade'
US 'deeply concerned over Morsi death sentence bid by Egyptian court
Erdogan condemns Morsi verdict as return to 'ancient Egypt'
Nasrallah dismisses rumored ill-health as 'psychological warfare'
Senior US official to visit Turkey to discuss Syria
Syrian TV says Turks shot down surveillance drone, not aircraft
US claims to have killed top ISIS leader in raid
ISIS Supporters Shaken By U.S. Killing Of Abu Sayyaf, Vow Revenge
IS continues attacks, as Iraq sends more troops in Anbar province
Syrian army kills Islamic State's 'oil minister'
Islamic State jihadists 'execute 23 civilians including children near Syria's Palmyra'
Yazidi Girl Sold for $34 to Australian ISIS Executioner Seen in Propaganda Videos After Being Drugged, Shipped to Syria
Khamenei: Iran will protect 'oppressed' people in the region
Khamenei: The United States Makes the Region 'Insecure'
Afghan official: Suicide attack near Kabul airport, casualties expected
Bloody battles with Taliban rocking Afghanistan in U.S. absence
US, China refuse to budge over South China Sea activity
China Making Some Missiles More Powerful
China, Russia celebrate the dawn of the Un-American Century
Fearing Russian expansion, Baltic nations step up military exercises
Russia targets 'undesirable' foreign organisations
Russian rocket with Mexican satellite crashes in Siberia
Border Patrol agents seeing spike in human smuggling
'War on police': Line-of-duty deaths rise amid racially-charged rhetoric, anti-cop climate
Military pushes for emergency robots as skeptics worry about lethal uses
Simulated Worlds Will Soon Be Indistinguishable From Reality
FBI Doc: Security Researcher Claims He Hacked Commercial Plane's Controls While on Board
City of Berkeley to require cellphone sellers to warn of possible radiation risks
5.7 magnitude earthqauke hits near Ramechhap, Nepal
5.0 magnitude earthquake hits near Rabaul, Papua New Guinea
5.0 magnitude earthquake hits near Kokopo, Papua New Guinea
Earthquakes on Hawaii volcano could signal new eruption
The 'hidden' Cascade volcano that poses a threat
Colima volcano in Mexico erupts to 18,000ft
Sakurajima volcano in Japan erupts to 16,000ft
Guam residents who lost homes in typhoon face future
Tornadoes Touch Down Across the Plains From Texas to Minnesota
Tremendous Rain Leaves Atyrau, Kazakhstan Under Water
Tulare County Drought Situation Dire As Neighbors Steal Water From Neighbors
Another problem for drought-plagued California: Bark beetles
Sysco sees U.S. bird flu hurting egg supply up to 18 months
New Challenge for Police: Finding Pot in Lollipops and Marshmallows
Hillary Clinton Wants to Change Religion to Accept Abortion
Pregnancies more common among lesbian, gay, bisexual youths
Call it 'gender fluidity': Schools to teach kids there's no such thing as boys or girls
Girl Scouts Now Welcoming Transgender Boys
Ireland could become first country to approve same-sex marriage through popular vote
Lebanese celebrities campaign for LGBT rights
Israel to hold its biggest gay pride party ever
Israeli Burning Man faces permit challenges
Tracking Bible Prophecy Headlines - 5/16/2015
Israeli sources: Israel willing to accept Iran deal for US compensation
Iran won't be allowed to have nukes, US assures Gulf states
Revealed: Mossad was asked to kill Ayatollah Khomeini
PA Parliament: Jews Have No Right to Even 'One Inch' of Israel
PM: Israel to pursue 'diplomatic settlement' with Palestinians
Obama: Peace between Israel, Palestinians unlikely this year
EU foreign policy chief Federica Mogherini will visit the Middle East next week for talks on the peace process
UN Chief Deplores Israel's 'Settlement Activity'
FIFA head fears Israel vote could set dangerous precedent
FIFA head: Israel concessions needed to head off Palestinian call for expulsion
Greek town slammed after it nixes Holocaust memorial for displaying Star of David
These 5 Facts Explain the Troubled U.S.-Arab Relationship
Obama seeks to reassure Gulf allies, sees no early end to Syria war
ISIS Militants Are Making Millions Off of Human Smuggling Trade From Libya Into Europe, Report Finds
ISIS car bomb attack kills 11 in Iraq
IS seizes government HQ in Iraq's Ramadi
White House: US to expedite military aid to Iraqi forces
Islamic State Terror Handbook Trains Western Jihadis To Avoid Capture
Boston Marathon bomber Tsarnaev sentenced to death for 2013 attack
Saudi man gets life in US prison in Africa embassy bombings case
Philadelphia train may have been hit by projectile before wreck
A 'bulletproof' cross rises in Karachi
Putin says Ukraine being overrun by fascists - and he may be right
Foreign ownership of US debt rises; China reclaims top spot
How big is Greece's debt? In 60 seconds
Live forever? Maybe, by uploading your brain
Emails show FBI privacy concerns about license-plate readers
FAA Investigating After Drone Nearly Collides With KDKA News Chopper
DHS Chief Worried About Drones in 2016 Campaign
San Francisco police under fire for racist, homophobic texts
5.8 magnitude earthquake hits near Curup, Indonesia
5.5 magnitude earthquake hits near Alotau, Papua New Guinea
5.3 magnitude earthquake hits South of Africa
5.1 magnitude earthquake hits near North Island of New Zealand
5.1 magnitude earthquake hits near Pucallpa, Peru
5.0 magnitude earthquake hits near Vaini, Tonga
Fuego volcano in Guatemala erupts to 15,000ft
Mt Etna volcano in Italy erupts to 14,000ft
Typhoon Dolphin Passes Near Guam; Schools Turned Into Shelters
Rare spring storm sweeps into Southern California, Arizona
Report: Use of 'Denier' Slur Against Climate Change Skeptics Skyrockets
Nebraska declares state of emergency in bird flu outbreak
1,450 Blue Bell workers losing jobs after listeria problems
Luxembourg premier becomes first European leader to wed same-sex partner while in power
French lawmakers pass bill requiring 'neutrality on religion' at preschools
Billy Graham Daughter: The Rapture Is Coming
Tracking Bible Prophecy Headlines - 5/15/2015
Abbas: France trying to restart Mideast peace talks
Abbas sets preconditions for new Netanyahu government to return to peace talks
Obama: Israel-Palestinian two-state solution 'vital' for peace
In Camp David homage, Obama says Israeli-Palestinian peace 'seems distant now'
PLO: We will not resume negotiations until a deadline for end of Israeli 'occupation' is set
Obama challenges new cabinet's commitment to peace
New Netanyahu gov't stresses desire for peace with Palestinians
Netanyahu's fourth government is sworn in after appointments cause chaos
Israeli government anti-Semitism conference endorses net censorship
Israel hawks to Pope Francis: Stay out of politics
Pope Francis to Canonize First 'Palestinian Saints'
Israeli Arabs, Palestinians to protest Friday on 'Nakba Day'
Israel says it foiled Palestinian terror attack in east Jerusalem
Palestinian confesses to W. Bank car-ramming attack, video of incident released
50 wounded by blast inside Hamas training camp in Gaza, including children
China to sell Jordan missile-firing drones after Obama says no to helping ally
Obama: US helping to investigate reports of chlorine in bombs in Syria
Obama not drawing 'red line' with Assad, amid new allegations of chemical weapons use
Hamas: ISIS has no foothold in the Gaza Strip, only exists on Internet
IS leader urges Muslims to move to 'caliphate': recording
Syria says ISIS will destroy ancient ruins if it takes Tadmur
'It Was Either I Kill My Cousin or He Kills Me;' 13-Year-Old Boy Shares Story of Being Forced to Fight for ISIS
Scotland Yard sees terror threat as hundreds of Britons return from Syria
Iranian security agents are all over Kurdish areas
Iran Fires on Singapore-Flagged Tanker in Strait of Hormuz: U.S. Officials
US House passes bill for Congress to review Iran nuclear deal
Hosting rare summit, Obama pitches Iran accord to Arab powers
US, Gulf nations agree Iran nuclear deal is in their security interests
Obama to Gulf leaders: US would stand with them against attacks
The Saudis just went nuclear on their Obama snub
Saudi Arabia vows to set off new Middle East arms race and 'match Iran's nuclear capability'
Iranian official says Saudi king 'traitor to Islam,' iterates support for Assad
Saudi Arabia prepares to hang opposition Shia cleric amid large protests
Taliban claim attack on Afghan guesthouse that killed 11
Eight killed, 7 of them children, in rocket strike in Libya's Benghazi
At least 12 dead after attack on Nigeria's Maiduguri city
More than 800 migrants land in Indonesia and Thailand in growing regional crisis
Russia-US Dialogue Elevated, But Ukraine Tensions Remain
Brazil gun killings rise to highest level in 35 years
Big Spring Landowners Paid to Accommodate Jade Helm, Says Mayor
ICANN sees privatization of Internet management soon
The Secret World of Tinder: are we really all technosexuals?
Your Life, and Your Future, Predicted by Data
As Google deploys new robot cars on city streets, DMV scrambles to finish self-driving rulebook
5.4 magnitude earthquake hits near Jiwani, Pakistan
5.4 magnitude earthquake hits near Panguna, Papua New Guinea
5.3 magnitude earthquake hits near Panguna, Papua New Guinea
5.1 magnitude earthquake hits near Vallenar, Chile
5.1 magnitude earthquake hits near San Juan del Sur, Nicaragua
5.1 magnitude earthquake hits near Iwaki, Japan
5.1 magnitude earthquake hits near Kokopo, Papua New Guinea
5.1 magnitude earthquake hits near Amahusu, Indonesia
Nepal's devastating earthquake underlines the risks of China's Tibet dam-building binge
Fuego volcano in Guatemala erupts to 13,000ft
Mount Etna Spews Lava in Latest Eruption
Typhoon Dolphin to Slam Guam With Destructive Winds, Flooding Friday
Climate Change, Drought Likely Means Marijuana Grown In California Will Be More Potent
Forget Calories, Count Chemicals: Top Doctor
Ex-college wrestler guilty of infecting, exposing gay sex partners to HIV at Missouri university
A woman claiming to be an 'Ambassador for God' is suing all gay people
Survey fail - Christianity isn't dying: Ed Stetzer
Tracking Bible Prophecy Headlines - 5/14/2015
Vatican Officially Recognizes Palestinian State In New Treaty
Israel 'disappointed' Vatican reached agreement recognizing Palestinian state
Obama calls on new government to pursue two-state solution
Obama: Palestinians deserve an end to the occupation
Senior Israeli Official: 'US pressure will be vengeful, require IDF to cease operating in area A'
Americans in Israel warned ahead of Nakba Day
PA : Nearly half of world's Palestinians are still refugees
'EU must reassess Mideast policy, hold Israel to account for settlements'
Israeli official reveals Hezbollah 'strongholds' built into Lebanese villages
Hezbollah hiding 100,000 missiles that can hit north, army says
Report: Israeli intel official says Egypt buying advanced Russian S-300 missile system
Egypt media criticism of Sisi raises questions on allies' support
White House says concerned about chemical weapons allegations in Syria
ISIS 'second in command' killed in Iraq
Iraqi Christians plead for help from Congress
Christian Leaders Receive Death Threats From Muslims in Pakistan for Building Churches and Not Converting to Islam
U.S. State Dept. Invites Muslim Leaders, Denies Christians
Obama seeks to reassure Gulf allies on Iran, security at summit
Iran complains to UN of foiled Yemen aid as ship standoff looms
UN Watch Condemns Saudi Bid to Head UN Human Rights Council
Poll: 59 Percent Of Russians View US As Threat
Amtrak engineer becomes focus after NTSB reveals train's high speed before crash
Japanese smartphone gets iris-scanning for mobile payments
US trade deals with Europe and Asia face setback
The world economy is starting to look a lot like the Titanic, HSBC chief economist warns
How to end boom and bust: make cash illegal
Saudi Arabia Winning War on US Oil
Oil glut worsens as OPEC market-share battle just beginning: IEA
Mile-Wide Asteroid 1999 FN53 Will Zoom Pass Earth: Should You Be Concerned? Yes. Worried? No
5.2 magnitude earthquake hits near the North Island of New Zealand
5.0 magnitude earthquake hits near Saumlaki, Indonesia
5.0 magnitude earthquake hits near Kodari, Nepal
More quakes are coming for Nepal, scientists say, they just can't predict when
Lava lake drops, earthquakes increase at Kilauea
Sakurajima volcano in Japan erupts to 15,000ft
Fuego volcano in Guatemala erupts to 13,000ft
Typhoon Dolphin Threatens to Make Direct Hit on Guam
Pope's top adviser blasts US climate skeptics
Survey: More than 40 percent of bee hives died in past year
Engineering bacteria to design vaccines
Embryo engineering a moral duty, says top scientist
US House votes to ban most abortions after 20 weeks
Texas Considering Measures to Defy Possible Supreme Court Ruling Legalizing Gay Marriage
Tracking Bible Prophecy Headlines - 5/13/2015
Merkel to Rivlin: Nuclear agreement unlikely to be reached with Iran
Top Khamenei Advisor: We Have Divine Permission to Destroy Israel
Obama Expects Israel to Work Towards 'Two-State Solution'
Obama sees 'difficult path' on Israel-Palestinian conflict
European leaders call for campaign of pressure on Netanyahu
Yesh Din petitions High Court to return land to Palestinians
Makovsky: Most land tenders announced during peace talks were agreed to by Abbas
Netanyahu: Israel is the focus of contemporary anti-Semitism
Emergency Knesset meeting held to address Ethiopian-Israeli community needs
Which side of the debate will the ICC support on war crimes allegations against the IDF?
Lebanon turns to UNIFIL to end air, sea, land 'border violations' by Israel
'Defensive walls and long-range strikes' - the key for Israel in a chaotic region
Report: Hezbollah leader being treated for heart attack
Focus on ISIS, Libya as NATO foreign ministers meet
NATO says will look at what more it can do in fight against Islamic State
Iraq says Islamic State's destruction of historical sites is cover for looting
Syrian rebels claim Nasrallah suffered stroke
Inspectors in Syria Find Traces of Banned Military Chemicals
White House urges Iran to use UN hub for Yemen relief
Report: Iranian warships will escort Yemen-bound cargo ship
Iran threatens war if 'aid ship' to Yemen attacked
Obama bets that US-Gulf alliance can survive tensions over Iran
Saudi FM says US-Gulf summit to focus on 'aggressive' Iran
Saudi-led air strikes hit Yemen capital hours before ceasefire
Gunmen kill 41 Ismailis on bus in Pakistan's Karachi
Britain to announce new laws on Islamic extremism
Ukraine crisis: Kerry has 'frank' meeting with Putin
South Korean Media: North Korea executes defense chief on treason charges
Pentagon weighs sending planes, ships near disputed South China Sea reefs
Voters Worry Military Exercises May Lead to Federal Control Of States
Illinois police will use drones, won't say 'drones'
Vancouver man says neighbor spied on son with drone
Worker fired for disabling GPS app that tracked her 24 hours a day
Germany gives huge amount of phone, text data to U.S.: report
Artificial intelligence experts are building the world's angriest robot. Should you be scared?
Zeitgesit 2015: Stephen Hawking warns computers will overtake humans within 100 years
Elon Musk fears Google CEO Larry Page could accidentally create a robot army to destroy humanity
Robot swarms controlled with single-finger tablet swipe
Cannes Crackdown: 465 Closed-Circuit Cameras, SWAT-Style Cops Part of Massively Beefed-Up Security
Stress of Baltimore unrest could stay with residents for a while
Police Officers: Morale Is Low In Departments Across The Country
FBI: Number of Police Officers Killed On-Duty Up By 89 Percent In 2014
Subway employee fired for lauding cop-killing. Rise of incivility or just poor filters?
Judge to release 1,000 illegals from detention due to overcrowding
Moody's downgrades Chicago debt to 'junk' with negative outlook
Greek PM says time for action from lenders, IMF payment scrapes by
Greece warns it will run out of cash in two weeks
Dozens killed after magnitude-7.3 earthquake strikes Nepal
Hundreds search for missing U.S. helicopter after second Nepal quake kills scores
Japan rocked by 6.9 earthquake near Fukishima
5.2 magnitude earthquake hits near Bharatpur, Nepal
5.1 magnitude earthquake hits near Bitung, Indonesia
5.0 magnitude earthquake hits near Panguna, Papua New Guinea
Sakurajima volcano in Japan erupts to 14,000ft
Nicaraguan volcano dusts towns in ash
Typhoon Dolphin to Threaten Guam Later This Week
More Flooding Headed to Texas, Oklahoma This Week
Water Theft Becomes Common Consequence of Ongoing California Drought
Taiwan lifts water rationing as drought eases
'Substantial' El Nino event predicted
Pope says environmental sinners will face God's judgment for world hunger
Bird flu outbreak hits Nebraska poultry farm: USDA
Egg, turkey meat prices begin to rise as bird flu spreads
Drug-resistant typhoid 'concerning'
Flakka: Zombie-State Inducing Designer Drug Flakka as Potent, Addictive as Bath Salts, New Study Says
First baby born with IVF that uses stem cells to pep up old eggs
Arizona woman charged after allegedly faking cancer to receive abortion
Ban on Gay Blood Donors May End
Study: Americans becoming less Christian, more secular
Tracking Bible Prophecy Headlines - 5/12/2015
Yesh Din petitions High Court to return land to Palestinians
High Court allows Jerusalem Day march through Old City's Muslim Quarter
Israel says unauthorized boats will be denied entry as Gaza flotillas begin again
19-year-old stabbed in West Bank in suspected terrorist attack
Iran Holds Holocaust Cartoon Contest, Draws Nearly a Thousand Entries
Bnei Akiva calls for emissaries to combat global rise in anti-Semitism
Why does Germany's young generation hold negative views of Israel?
Major deal: Israel to purchase four patrol ships from Germany to defend gas rigs
China is destined to intervene in the conflict between Israel and Palestine
Israel's new government is built on a foundation of bribery
Once untouchable, Egypt's Sisi faces media attacks
1 killed, 5 injured in Boko Haram suicide bombing in Nigeria college
E.U. seeks U.N. authority for military action against migrant smugglers
Libyan military shells Turkish cargo ship, crew member killed
Sea Attack Deepens Turkey-Libya Dispute
Syria crisis: Turkey and Saudi Arabia shock Western countries by supporting Anti-Assad jihadists
72 dead as Syria army battles to free loyalists: monitor
Rare footage shows IDF soldiers saving life of Syrian rebel on Golan Heights
'Assad puts intelligence chief under house arrest for planning coup'
Rulers of most Gulf nations to miss US summit, administration denies 'snub'
Persian Gulf leaders to press Obama to strengthen U.S. security relationship
Report claims thorough deception from White House on bin Laden raid
Afghan clerics uneasy as civil rights movement gains momentum
In Yemen, children - possibly thousands of them - join fight
Kerry, Putin to meet in Sochi to discuss Iran, Syria, Ukraine
NATO: Russia has equipped Ukraine rebels to attack at short notice
First Russia-China naval war games underway in Mediterranean
China launches 'mystery object' into space
Georgia hosts joint military exercises with US
US admits at UN: We crossed line on interrogating detainees
Ex-CIA leader Morell critical of Obama administration colleagues
Sweden's Supreme Court upholds WikiLeaks founder Assange detention order
Greece says deal will be 'difficult' at Eurogroup meeting
China cuts interest rates to 5.1% as economy slows
Google acknowledges 11 accidents with its self-driving cars
Aeromobil flying car crashes during critical test
Does Artificial Intelligence Pose a Threat?
5.5 magnitude earthquake hits near Panguna, Papua New Guinea
5.3 magnitude earthquake hits the Mid-Indian Ridge
5.2 magnitude earthquake hits near Ternate, Indonesia
Early morning Alaska Range quake felt from Fairbanks to Anchorage
Rumbling from ocean trenches could be sign that Japan faces mega earthquake
Colima volcano in Mexico erupts to 16,000ft
Karangetang volcano in Indonesia erupts to 12,000ft
Nicaragua's Telica volcano spews fiery rock and ash into night sky
Small glacier flood from Grimsfjall volcano caldera
Noul Racing Toward Japan's Mainland After Slamming Its Southernmost Islands, Breaking Wind Records
Tornadoes kill at least 5 in Texas and Arkansas
California Drought Transcends State Lines as U.S. West Turns Ever-More Arid
Bird flu found in Indiana; 15th state to report it
New bird flu cases suspected in Western Galilee
Drug-resistant 'superbug' strain of typhoid spreads worldwide
Drug-resistant typhoid now 'epidemic' in Africa
2 Babies Die, 29 Sickened From Bad Vaccines in South Mexico
California Vaccine Bill Fast-Tracked, Could Go Before Full Senate This Week
Microbiomes raise privacy concerns
Obama administration says health insurers must offer free contraceptives
Texas Senate OKs bill allowing clergy to refuse gay marriage
Christians schools will have no choice about gay marriage: Column
Feds Forcing Schools to Add 'Gender Identity' Protections for Transgender Students and Teachers
Tracking Bible Prophecy Headlines - 5/11/2015
Race to balance freedom and security for future of European Jewry
Austrian Catholic and Protestant churches apologize for anti-Semitism
Scandinavian Jews move into Israeli real estate market
Jewish Agency to expand Ethiopian immigrants' eligibility to reside in absorption centers
Human Rights Watch 'deeply worried' by PA's crackdown on Hamas students in West Bank
Palestinians seek ban on Israel at world soccer body
Jimmy Carter calls situation in Gaza 'intolerable' eight months after war
Ailing Jimmy Carter cuts short Guyana trip, returns to U.S.
Netanyahu: Israel foiled Iran's efforts to open new front on Golan
Egyptian tribes pledge to battle Islamist groups
Hezbollah leads fight in strategic Syrian mountains
Lebanon's Hezbollah says it killed 20 Syrian al-Qaida fighters
Syrian army steps up bid to regain town, rescue besieged troops
Huge blast as Syrian regime and rebels fight for strategic town
Turkish PM's visit to Ottoman figure's tomb an act of 'clear aggression', says Syria
Is the regional water crisis a bigger problem than Islamic State?
UN official on life under ISIS: 'Girls are being stripped naked, examined in slave bazaars'
ISIS militants set up dates with gay men to expose them for execution
Republican candidates talk tough on Islamic State, offer few specifics
Obama to try to allay Gulf nation leaders' fears about Iran
In blow to Obama, Saudi king, other leaders to skip Gulf summit
Moroccan warplane in Saudi coalition goes missing over Yemen
Yemen Civil War: Houthi fighters accept 5-day truce proposed by Saudi Arabia
Iran claims its warships 'shooed' US, French forces in Gulf of Aden
Taliban attack district in northwest Afghanistan
Special Report: Russian soldiers quit over Ukraine
South Korea expresses concern over North's submarine missile test
Rival militias in Central African Republic agree to disarm for peace
After surviving Boko Haram, returnees face hunger in Nigerian towns
Mediterranean migrant crisis: EU refugee quotas to be proposed
David Cameron: I've already started EU negotiations
Scotland will not get another independence vote, says British PM Cameron
Explosive, Controversial Report by Seymour Hersh Says Obama Administration Lied About Bin Laden Raid
Detroit Metro Airport returns to normal after security scare
Dubai: Flight Diverted After Social Media Threats
Greg Abbott to Texans: Jade Helm 15 Not Government Takeover
Castro thanks Pope Francis for brokering thaw between Cuba and US
Greece seeks Eurozone recognition of economic progress
IMF Works With Bank Regulators on Contingency Plans for Greek Default
Venezuela's Weak Economy Is Pushing Women To Sell Sex In Colombia
Opinion: Countdown to the stock-market Crash of 2016 is ticking louder
Asian Stock Markets Spurred by China Interest Rate Cut
China reportedly tops U.S. as world's largest crude-oil importer
5.6 magnitude earthquake hits near Izu Islands, Japan region
5.3 magnitude earthquake hits near Hachijo-jima, Japan
5.1 magnitude earthquake hits near Hachijo-jima, Japan
5.0 magnitude earthquake hits near Hachijo-jima, Japan
5.0 magnitude earthquake hits near Ndoi Island, Fiji
5.0 magnitude earthquake hits near Kokopo, Papua New Guinea
Search for bodies in Nepal village suspended due to avalanches
Popocateptl volcano in Mexico erupts to 19,000ft
Colima volcano in Mexico erupts to 17,000ft
As Turrialba Volcano erupts again, scientists warn of increased health risks, economic damage
Two Dead as Typhoon Noul Slams Philippines on Way to Japan
Tropical Storm Dolphin brings heavy rain to Pingelap, Mokil
Mother Nature on Mother's Day: Tornadoes, tropical storm, snow
Record snowfall in Flagstaff, AZ
Black Hills See A Foot Of Snow, Flakes To Fall In Northern Minn.
Colorado flood risk high after heavy, wet snow
WHO issues disease-naming advice to avoid offence
Case of pregnant 10-year-old divides Paraguay, creating debate over abortion and child abuse
Texas Lawmakers Take On Religious Rights V. Gay Rights Tuesday
Man claims triple homicide on Facebook
Moroccan Woman Killed During Session of Exorcism
Tracking Bible Prophecy Headlines - 5/10/2015
Senior Palestinian official: US, EU pressuring PA to renew peace talks with Israel
PA official: Israel's 'government of war' will bury two-state deal
US, EU worry over controversial bills advancing in Knesset
Netanyahu's new government to tackle authorizing illegal settler construction
'Netanyahu's extreme right-wing coalition is a danger to Israel's Arabs'
Germany sees 25.2% rise in anti-Semitic crime in 2014
Egypt court sentences Mubarak, sons to three years in jail
Senior Hezbollah commander said killed in Syria
Islamic State militants staged Iraq prison break, officials say
Death toll from Iraq prison break rises to 72
Saudi-led coalition launches wave of air strikes on Yemen
Saudi-led strikes in Yemen break international law, UN coordinator says
Yemen accepts 5-day truce proposed by Saudi Arabia
Michigan Man Recites Muslim Call to Prayer in All 50 States
GOP contenders vow to bomb terrorists 'back to the 7th Century,' invoke Liam Neeson
Five Macedonia policemen were killed in a shootout with 'terrorists'
NATO military exercises aim to send message of resolve to Russia
Russia stages war's victory parade, draws rebuke from Ukraine
Putin takes jab at US, NATO during vast Victory Day parade
As Russia Remembers War in Europe, Guest of Honor Is From China
A new world order? Putin and Xi put friendship on display
China accelerates land reclamation in disputed islands
North Korea boasts of firing ballistic missile from submarine
Anti-Cameron protesters scuffle with London police, 17 arrested
Police say several people found dead after shots were heard in Swiss town
Armed Drones Seen as Dogfight-Ready in (Not-Too-Distant) Future
Wearable devices portend vast health, research and privacy consequences
Bill Gross: The Bull Market 'Super-Cycle' Is Nearing Its End
Oil's bull run hides a deep disconnect, crude traders warn
There Have Been Some Big, Mysterious Moves in Markets Lately
Nearly half of states expect to confront big budget gaps
Americans Not In The Labor Force Rise To Record 93,194,000
5.6 magnitude earthquake hits near Tres Picos, Mexico
5.4 magnitude earthquake hits near Kimbe, Papua New Guinea
5.2 magnitude earthquake hits near Panguna, Papua New Guinea
Magnitude-4.5 earthquake shakes Big Island of Hawaii
Earthquake unseen in centuries could strike Uttarakhand, experts say in grim forecast
Thousands stranded as strong typhoon nears Philippines
Super Typhoon Noul grows more powerful as it nears the Philippines
As tropical storm nears Carolinas, Southwest braces for tornado ordeal
At Least One Dead, Three Injured in Texas After Tornado Slams Community
California water cuts ignore past changes by some cities
Iowa: Bird flu to claim 4 million more egg-laying chickens
Texas Moves Toward Unleashing Free Market on Pot Legalization
Castro's daughter sponsors blessing of Cuban gay couples
Elton John and Rick Warren Hold Off on Would-Be 'Kiss Heard Round the World'
Porn and video game addiction are leading to 'masculinity crisis', says Stanford prison experiment psychologist
Loophole Allows Nudity on Sacramento Streets And Sidewalks
Anne Graham Lotz: God's 'Judgment is Coming on America and On Our World'
Tracking Bible Prophecy Headlines - 5/9/2015
US strongly opposes Israel's 'damaging' east Jerusalem housing announcement
'Obama to veto French proposal for Palestinian state in UN Security Council'
Europe and U.S. keep watchful eye on Israel's legislative plans
With new hawkish coalition, what hope for the peace process?
Europe marks 70 years since Nazi defeat
Danish buses set aflame in suspected anti-Israel attack
Report: Obama may offer Saudi Arabia weapons sold only to Israel
Saudi Arabia cancels contract with company that flew airliner to Israel
ISIS-linked group claims responsibility for mortar attack on Hamas in Gaza
Islamic State could soon execute 9/11-scale attack in U.S.; FBI warns local cops
ISIS activity prompts threat level increase at US bases
FBI director says Islamic State influence growing in U.S.
Egyptian youths face trial for 'insulting Islam' by making fun of ISIS
ISIS in Sinai Claims Attack on Hamas in Gaza
Senior IDF source: If Lebanon war scenario becomes reality, artillery will cross border
Syrian army and Hezbollah said to have consolidated areas on Lebanon border
Weapons inspectors find undeclared sarin and nerve agents in Syria, diplomats say
Christians 'Under Bombs Every Day' in Aleppo; They 'Have No Weapons and Are Afraid' Says Bishop
Kerry and Saudi FM: Yemen truce to begin Tuesday, if Houthi agree
Saudi-led coalition conducts airstrikes on Saada after deadline
Yemen conflict: Saudis warn border civilians to leave
Ten Iraqi policemen, eight prisoners killed in jail break north of Baghdad
Obama keeps key ally in anti-ISIS fight as Cameron's party dominates UK elections
EU wakes up to 'Brexit' nightmare after British vote
Obama administration willing to re-engage with North Korea on nuclear talks
N.Korea says test-fires submarine-launch ballistic missile
Russia stages massive WW2 parade despite Western boycott
Russia and China sign trade deals to deepen ties
Chinese Province to Ban Rooftop Christian Crosses
China Preparing for Drone Warfare
This drone claims to be the world's smallest
Tracking kids via microchip 'can't be far off,' says expert
Surge in US 'brain-reading' patents
Former federal employee busted for attempted cyber-attack to sell secrets to foreign government
Washington asks China to investigate alleged cyber attacks against U.S.
Airport Security Advances Clash With Privacy Issues
US Justice Dept. launches civil rights probe of Baltimore policing
Texas Attack Spurs Increase of FBI Surveillance on 'Marginal' Terror Threats
Australian police thwart Melbourne bomb plot by radicalized teen
Concerns Of Muslim Immigration Surge Into Western World Come Into Focus
Social Security's in worse shape than you thought: Study
Most Net Job Gains Went To Immigrants Since Recession
U.S. stocks set to soar after jobs report
Violent bond moves signal tectonic shifts in global markets
Oregon State prof says 9.0 quake coming in 30-50 years
5.5 magnitude earthquake hits near Kokopo, Papua New Guinea
5.2 magnitude earthquake hits near Kokopo, Papua New Guinea
Texas State Agency Orders Injection Well Tests After 4.0 Earthquake
UN says it has received fraction of $415 mn appeal
Thousands evacuated in Philippines as powerful typhoon nears
Surprising Ana upgrades to tropical storm, barrels toward Carolinas
Dozens of Tornadoes Ransack the Plains; Residents Tube Down Flooded Streets in Kansas
Australia PM's adviser says climate change a UN hoax
Liberia declared Ebola-free, but outbreak continues over border
Scientists grow sperm cells in a lab for first time
Tracking Bible Prophecy Headlines - 5/8/2015
US strongly opposes Israel's 'damaging' east Jerusalem housing announcement
'Desperation' in EU over lack of Israel-Palestinian diplomatic progress, says envoy
Netanyahu: New alliances forming in Mideast that may make peace progress possible
A glance at the challenges facing Israel's new government
Analysis: Isolated and angry, new Netanyahu government headed for turmoil at home and abroad
Hardline Israel government emerges, angering Palestinians
Israel's new justice minister considers all Palestinians to be 'the enemy'
Obama looks forward to working with Netanyahu, says White House after coalition deal
Zionist Union declares 'war' on Netanyahu government
Saeb Erekat slams Netanyahu's new 'government of war'
One of Jeb Bush's top advisers on Israel: George W. Bush
Did IAF strike military targets in Sudan?
Anti-Israel politician loses UK parliament seat in recent elections
Report: US drone strike kills man who claimed Charlie Hebdo, kosher market attacks
Anti-Islam politician Geert Wilders plans Prophet Mohammed expo after US shootings
Hezbollah Under Pressure After Facing Losses in Syria, Opposition in Lebanon
Syrian army, Hezbollah captures area on Lebanon border
Assad using chemical weapons again? US eyes new allegations, consequences unclear
Red Cross warns humanitarian conditions deteriorating in Syria
Pentagon confirms US has begun training Syrians to battle ISIS
Ohio man charged with attempting to provide material support to ISIS
Kosovo indicts 32 for fighting and recruiting for ISIS
ISIS: The most successful terrorist brand ever?
Iraq governor: Iran's influence hurting fight against ISIS
Iran: 'We Welcome War With the U.S.'
Iranian general: War with the US would be 'no big deal'
Kerry says US remains concerned about Iran's destabilizing actions in region
US Senate approves bill giving Congress review of Iran nuke deal
Kurds burn hotel in Iran, claim Iranian officer tried to rape woman leading to suicide
Saudi-led forces conduct airstrikes in Yemen's Saada
Saudi Arabia proposes five-day cease-fire in Yemen
UAE envoy says seeks US security guarantee at Camp David summit
Obama hosts anxious Gulf leaders amid shifting Mideast sands
Pentagon Orders 'Blackout' of Congressional Visits to Afghanistan
Gunman opens fire in Nigerian high school, injures 6 students
At least 91% women and girls rescued from Boko Haram are pregnant
France launches inquiry into allegations troops sexually abused children in Central African Republic
Judge slaps down U.N. on sex crimes reporting
North Korea would use nukes if 'forced,' official says
US to launch federal probe into Baltimore police practices
Obama Administration Has Enlisted 81 Illegal Immigrants Granted Executive Amnesty
US-Mexico border braces for summer migrant surge as children risk lives alone
State Department will not review Clinton ethics pledge breaches
FCC commissioner: Feds may come after Drudge, other conservative websites
Rand Paul: We're Going To Take NSA All The Way To Supreme Court. And Win
Federal court: NSA phone record collection is excessive
German spies curb Internet snooping for US after row: sources
The dawn of artificial intelligence
As more rent, the wealth gap widens
The sun unleashes its biggest flare of the year
Earthquake of magnitude 7.2 strikes off Papua New Guinea
5.9 magnitude earthquake hits near Sibolga, Indonesia
5.5 magnitude earthquake hits near Panguna, Papua New Guinea
5.1 magnitude earthquake hits near Fais, Micronesia
5.1 magnitude earthquake hits near Kokopo, Papua New Guinea
5.0 magnitude earthquake hits near Panguna, Papua New Guinea
5.0 magnitude earthquake hits near Neiafu, Tonga
4.0-magnitude quake in Venus, south of Tarrant County, rattles much of North Texas
Lots of earthquakes across California -- is there a connection?
Colima volcano in Mexico erupts to 22,000ft
Santa Maria volcano in Guatemala erupts to 15,000ft
Sakurajima volcan in Japan erupts to 12,000ft
Typhoon, volcano pose twin threats to Philippines
Weather service tracking tropical depression east of Marianas
First Named Storm of Pre-Hurricane Season Forms in Atlantic
More storms coming as Oklahoma reels from tornadoes, floods
Australian MP's adviser says U.N. using climate change for 'new world order'
Disposal a struggle in Iowa's bird-flu outbreak
EPA Commits $100K to 'Addressing Bed Bugs in Rural Alaska'
Ebola is found in doctor's eye months after virus left blood
Man loses leg to flesh-eating bacteria after swimming in Florida
Road to a human head transplant
Meet the World's First Baby Born With an Assist from Stem Cells
US-backed drug spraying triggers health fears in Colombia
Feds Forcing Public Schools to Adopt 'Nondiscrimination' for Transgender Teachers and Students
Muslim Student Demands Transgender Asian Knight Mascots
42% of people using dating app Tinder already have a partner, claims report
Tracking Bible Prophecy Headlines - 5/7/2015
With less than 2 hours to spare, Netanyahu secures a coalition
Netanyahu, Bayit Yehudi strike coalition deal just before deadline
Livni: New government 'is not good for Israel'
Herzog: New Netanyahu coalition is prone to extortion, bound to fail
Israel holds naval drill with US, Greece
Israeli man arrested for threatening to set blaze on Temple Mount
France urges Palestinians not to execute suspects in Arafat's death
Hamas arrests dozens of Islamic State supporters
Hezbollah fighters target Syria's Nusra front along border
Syria's Assad: Army to reinforce besieged troops in northwest
ISIS threatens controversial blogger Pamela Geller in message boasting of '71 trained soldiers in 15 different states'
Why ISIS now has a 5-star hotel for its fighters
US to advocate broad Gulf security consolidation at summit
Report: Sudan shoots down Israeli drone
Does reported strike on Khartoum reveal its secret Iran dealings?
Khamenei rejects nuclear talks under 'shadow of threat'
U.S.-Iran Tensions Appear to Ease in Strait of Hormuz
US Navy stops accompanying ships through Strait of Hormuz
Yemen to UN: International ground intervention needed to save country
Separatists poised for offensive in Ukraine: US
As Ukraine Erects Defenses, Critics Fear Expensive Failure
15 years of Vladimir Putin: 15 ways he has changed Russia and the world
Pentagon considered stopping intercepts of Russian aircraft
The American Terror Recruiter's Link to Texas Shooting
Official: FBI Overlooked Texas Shooter's Violent Tweets Because "There are So Many Like Him"
ISIS jihadi linked to Garland attack has long history as hacker
Purported ISIS warning claims terror cells in place in 15 states
Md. governor lifts state of emergency for Baltimore
Report: Baltimore police officers now afraid to do their jobs for fear of prosecution
'Jade Helm' military exercise causing political firestorm in Texas, western states
CNN and FAA Team Up to Test Drones
Pentagon credit cards used for gambling, escorts
IRS promoted employees who cheated on their taxes, audit finds
Yellen cites 'potential dangers' in U.S. stock valuations
Stocks slide as bond yields rise and U.S. dollar slumps
Wayward Russian spacecraft could hit Earth Friday
Sun Unleashes Powerful Flare, Knocks Out Global Radio
NASA's Radar Found 4 Men Trapped in Rubble in Nepal By Their Heartbeats
5.1 magnitude earthquake hits near Port-Olry, Vanuatu
5.0 magnitude earthquake hits South of the Fiji Islands
Three Earthquakes In 30 Minutes Strike Concord Fault In California
Alert Raised at Japan's Hakone Volcano as Earthquakes Continue
Philippine volcano Mount Bulusan ejects ash, but no threat of violent eruption
Turrialba volcano in Cost Rica erupts to 14,000ft
Strengthening Typhoon Noul heads for Philippines, with possible stronger storm to follow
Tropical storm likely in Southeast by week's end
'Particularly Dangerous': At Least 20 Tornadoes Roar Across Plains States
Tornadoes hit Oklahoma City area, airport evacuated
Flood emergency declared in Oklahoma City as storms pound Plains
Intense Wildfire Season Expected in West
Wild animals in drought-stricken Western states are dying for a drink
U.S. boosts bird flu emergency funds as Hormel cuts jobs
Israel stops importing Turkish eggs due to bird flu
The Lyme disease debate: Can the condition be chronic?
Meningitis epidemic kills more than 250 in Niger
Dr. Ben Carson: No 'Philosophical' or 'Religious' Exemptions for Vaccinations
Elton John Tells Congress: You Have 'the Power to End AIDS'
Cuba to hold symbolic 'mass gay wedding'
Alabama bill would let ministers refuse same-sex marriages
Are religious colleges at risk if Supreme Court approves same-sex marriage?
Pope Directs Priests to Grant Forgiveness to Women Who Had Abortions, Former Abortion Doctors
Christian swingers: 'God uses us to spread his word'
Social Media Obsession Costing Some People Their Marriage
Tracking Bible Prophecy Headlines - 5/6/2015
Israel's Benjamin Netanyahu Fights to Form a Majority Coalition
Israeli Ambassador Prosor Compares Radical Islamists to Nazis on Anniversary of WWII Ending
US Condemns Israeli Singer for Comparing Obama to Hitler
French judges end probe into Arafat's death
Netanyahu: Alliance with the US is foundation of our national security
Next round of violence will be harder on Gaza, ex-IDF chief says
Hezbollah clashes with al-Qaida-linked gunmen on Lebanon-Syria border
Hezbollah says will attack Nusra Front inside Syria
Nasrallah: If Assad falls, Hezbollah falls
Diplomats: US wants a UN team to determine blame for Syria gas attacks
More than 50 massacres took place in Syria in the month of April: report
ISIS Crucifies Three Brothers in Libya
Syria conflict: Fresh UN-backed talks begin in Geneva
Saudi Arabia to host meeting of Syrian opposition groups-statement
The Mufti Of Saudi Arabia Passes A Fatwa That A Muslim Can Cannibalize And Eat His Wife
Obama expected to push for Gulf missile defense at US summit
Sudanese military sources report 'foreign air raid' on Khartoum
UN: Peacekeepers ambushed in Congo; 2 dead, 13 wounded
Troops kill 28 suspected militants in central Nigeria: military
'You are a target': Muslim extremists terrorize Egypt's Coptic Christians
Iran's allies, not atoms, preoccupy Israeli generals
Obama under pressure to calm Arab fears over Iran deal, US officials say
Iran, world powers struggle to overcome divisions in nuclear talks
France, Saudi Arabia unite in vision for region, say Iran deal must be verifiable
Bipartisan Iran oversight bill heading to Senate floor
U.S. aims to make Iran nuclear deal immune to Russian, Chinese veto
EU to stand by Ukraine trade deal at summit despite Russia-draft
Russia shows off new high-tech tank
North Korea diplomats storm out of UN rights meeting
Germanwings co-pilot practiced descent on outbound flight before crash, report claims
Dutch pol who spoke at Muhammad cartoon contest warns of more attacks on US soil
White House says 'too early to tell' if Texas shooters tied to ISIS
How ISIS Capitalizes on Lone Wolves to Spread Terror 'At No Cost'
Louie Gohmert Sounds The Alarm About Possible Military Takeover Of Texas
Pentagon: Texas has nothing to fear from upcoming military exercise
Clinton calls for path to 'full and equal citizenship' for illegal immigrants
United States approves first ferry service to Cuba in decades
Liquidity drought could spark market bloodbath, warns IIF
Greeks bring in tax on cash withdrawals to stem crisis
The Return Of Peak Oil - Worrying Signs From U.S. And Russia
French parliament approves new surveillance rules
The World's First Self-Driving Semi-Truck Hits the Road
Mysterious 'X-Files' sounds heard miles above the Earth
Strong Solar X-Ray Radiation Hits Earth, Impacting Some Radio Communication For Entire Hemisphere
Cinco de Mayo Meteor Shower Rains Halley's Comet Bits on Earth
5.4 magnitude earthquake hits near Taron, Papua New Guinea
5.3 magnitude earthquake hits the Mid-Indian Ridge
5.0 magnitude earthquake hits near Kandrian, Papua New Guinea
5.0 magnitude earthquake hits near Kashmar, Iran
100 volcanic quakes at popular Japanese resort prompt tourist warning
3rd Dallas-Area Earthquake In Just Over A Day!
Michigan earthquake: 'Big deal' for a couple reasons, U.S. Geological Survey scientist says
Nepal quake-ravaged temple faces threat from looters
Nepal Christians Return to Worship after Earthquake Turns Churches into Tombs
Turrialba volcano in Costa Rica erupts to 15,000ft
'Tornado' hits Germany, leaving extensive damage
Former UN Secretary General Kofi Annan offers solution to global warming
Coal-state officials blast Obama climate change plan
'Man-made disaster': Critics say California drought caused by misguided environment policies
California board approves emergency water rules
US gives farmers approval to spray crops from drones
U.S. boosts bird flu emergency funds as Hormel cuts jobs
Bird flu may take bite out of Thanksgiving's turkey supply
Dengue cases soar in Brazil, as death toll climbs
Cancer Drug Spending Tops $100 Billion, Up 10% in a Year
Abstinence-Only Texas High School Has Severe Chlamydia Outbreak
Princeton ethicist: it's 'reasonable' to kill disabled newborn babies
Former Lesbian to President Obama: Why Won't You Listen to Voices of Ex-Homosexuals Jesus Set Free?
'It's better than cheating on my wife': Sex dolls fulfil the needs of China's lonely men
Pastor Saeed Abedini Marks 35th Birthday in Iranian Jail, Says He Is 'Crying Out to God' for America's Revival
Tracking Bible Prophecy Headlines - 5/5/2015
Carter says Hamas leader committed to peace, Netanyahu not
Former IDF chief Gantz: Hezbollah turned living rooms into missile rooms
Israel veterans group alleges Israeli misconduct in Gaza war
Kerry on Ethiopian protests: I am confident of Israel's handling of the matter
In assuring Israel on Iran, Kerry references upgraded bunker-buster
France, Saudi Arabia: Iran nuclear deal must avoid destabilizing region
Russian Missile Sale to Iran Involves Unseen Deals With Israel
Russian Jewish leader: Increased authoritarianism a cause for aliya
Russian stores pull Holocaust graphic novel ahead of WWII anniversary
French politician suspended over anti-Semitic comments
40 Percent Rise This Year in Global Immigration to Israel, Report Shows
Palestinians seek to expel Israel from FIFA
Hamas, Saudi rapprochement worries Fatah
Heavy clashes in Aden airport, alliance accused of cluster bomb use
France, Saudi Arabia say Iran nuclear deal must not destabilize region
US warships accompany British commercial vessels in Strait of Hormuz
Syria conflict: Suicide blast rocks central Damascus
Despite Iranian-Hezbollah support, 'in the long run it is hard to see how Assad can survive'
Faced with ISIS successes across Mideast, Al Qaeda grows stronger
Nigeria's Boko Haram in disarray as government forces advance
New offensive frees captives from Boko Haram; exposes group's bloodlust
South Sudan: World's Youngest Nation Is 'at Grave Risk,' Kerry Warns
Burundi crisis: Top judge flees country as violence continues to erupt over upcoming elections
Baltic military shadow-boxing said to reach Cold War levels
Did Kim Jong-un snub Putin because Russia refused to sell him anti-aircraft missiles?
Korean Christians Want 'Unification Through Gospel,' 'Willing to Become Martyrs' for Worship in North Korea
China's Xi Jinping and Taiwan's Eric Chu in high-level talks
Experts warn 'EMP' attack could cripple infrastructure
Military eyeing former Cold War mountain bunker as 'shield' against EMP attack?
ISIS-linked Twitter accounts reportedly claim responsibility for Texas shooting
Texas Prophet cartoon attack: Gunman was previous terror suspect
How Texas "Terror" Shooter Elton Simpson Avoided Prison In 2011
Danish editor slams US 'political correctness' on cartoons
Obama blasts media coverage of Baltimore riots
CBS News/New York Times Poll: Race Relations Worst In Over 2 Decades
Batman gunman: Were children hurt?
Clinton agrees to testify on Benghazi, emails this month
Clinton refuses to testify twice on Benghazi attacks
Extreme secrecy eroding support for Obama's trade pact
Trade Deficit Stifles U.S. Growth, China's Yuan at Center of Controversy
Fed not likely to increase US rates until September
The sun is now virtually blank during the weakest solar cycle in more than a century
7.5 magnitude earthquake rocks Papua New Guinea, Tsunami alert issued
5.6 magnitude earthquake hits near Kokopo, Papua New Guinea
5.9 magnitude earthquake hits near Kokopo, Papua New Guinea
5.2 magnitude earthquake hits near Kokopo, Papua New Guinea
Earthquake Swarm, Including Magnitude 3.6, Shakes East Bay Cities
Small Earthquakes Rumble Near Meeker and Stillwater, OK
Texas: Bill Stops Cities From Banning Fracking
Klyuchevskoy volcano on Kamchatka, Russia erupts to 25,000ft
Turrialba volcano in Costa Rica erupts to 16,000ft
Budding Tropical System May Lash Southeast US Coast With Wind, Rough Surf
Australia deadly super storm kills destroys homes
Death toll rises to six in Australian floods
Global Warming Skepticism On The Rise In Europe
40 Years Since Climatologists Blamed California Drought On Global Cooling
Bird Flu Could Be In A Quarter Of Iowa Hens
Public Health Officials Know: Recently Vaccinated Individuals Spread Disease
'No room' for gays in Kenya, says deputy president
NFL linebacker's case brings attention to growth of laws to prevent online revenge porn
Iran bans 'devil worshipping' haircuts
Tracking Bible Prophecy Headlines - 5/4/2015
Riot engulfs Rabin Square in Tel Aviv as anti-police brutality protest spins out of control
Protesters against racism towards Ethiopians blocking major Tel Aviv junction
Netanyahu calls for calm after Tel Aviv anti-racism protest turns violent
46 wounded in clashes at Ethiopian Israelis' protest
Why are Ethiopian Israelis so angry? The voices behind the protests
Samaritans hold annual Passover sacrifice ceremony on Mt. Gerizim
Merkel says Germans can never forget death camp horrors
Merkel in anti-Semitism warning as marks Nazi camp's liberation
The 'Two-State Solution' Deception
Home Front Command releases updated rocket alert map
Report: Netanyahu rejected Kerry visit after election win
Kerry tries to calm Israel - "We will have inspectors in there every single day," he says of the Iran deal
Kerry: I don't believe Israel would hit Iran without consulting us first
Saudi-led coalition probably used cluster bombs in Yemen
Saudi Arabia says it has not begun a ground operation in Yemen's Aden
Egypt's Sisi visits Saudi to congratulate crown prince
Boko Haram releases 275 kidnapped women and children
With rescue near, Boko Haram stoned Nigerian girls to death
Nigerian troops kill dozens of civilians
6,000 migrants rescued at sea as crisis intensifies
Syrian army advances in eastern Damascus
Assad hanging on, suspicion surrounds report he told Alawites to flee capital
Islamic State accused of Yazidi massacre as Baghdad bombs kill 19
Deadly attacks hit Iraqi capital, north-west as campaign to defeat IS continues
Egypt: 40 People to Stand Trial for Belonging to ISIS
'That's my son' - Israeli Arab who joined ISIS posts shocking photo from Syria
Nearly 60% of Millennials 'Disapprove of Obama,' Want US Troops Sent Back to Iraq to Fight ISIS, New Poll Says
Flight from Kuwait diverted after explosion threat
Taliban, Afghan figures talk ceasefire but fail to agree
Two suspects killed, officer injured after shooting outside Muhammad cartoon contest in Texas
Kim Jong Un to not attend Russian ceremonies marking World War II's end
Upswing in fighting in Ukraine sends civilians fleeing and puts truce in doubt
As Baltimore mayor lifts curfew, National Guard begins pullout
Sessions: Trade deal opens immigration floodgates, OK's future Obama changes
Big Brother or vital protection? French MPs set to OK spy bill
Robots replacing human workers at faster pace - Even Small Businesses Are Jumping on the Robot Bandwagon
5.6 magnitude earthquake hits near Wanaka, New Zealand
5.6 magnitude earthquake hits near Kokopo, Papua New Guinea
5.5 magnitude earthquake hits near Kokopo, Papua New Guinea
5.2 magnitude earthquake hits near Kokopo, Papua New Guinea
5.1 magnitude earthquake hits near Kokopo, Papua New Guinea
A 4.2-magnitude Michigan earthquake: How did that happen?
Magnitude-3.9 Quake Shakes Buildings Across Los Angeles
3.2 magnitude quake rattles North Texas
Death toll from Nepal quake tops 7,000
Police: 101-year-old man rescued a week after Nepal quake
Nepal customs holding up earthquake relief efforts, says United Nations
Klyuchevskoy volcano on Kamchatka, Russia erupts to 25,000ft
Santa Maria volcano in Guatemala erupts to 16,000ft
Typhoon to Develop in Western Pacific
Chernobyl wildfire extinguished: Ukraine
Dead Zones Recorded in Atlantic Ocean for First Time
Man spreads Ebola via sex 5 months after infection
Mystery 'post-Ebola syndrome' emerges in West Africa
WHO: Global Threat From Antibiotic Resistance Growing
New technology at Wash U maps human genome in days; large-scale studies now possible
DNA editing takes a serious step forward -- for better or worse
How Silicon Valley's billionaires are trying to defy death
All-female Smith College to accept transgender applicants
Tracking Bible Prophecy Headlines - 5/3/2015
Israel warns nationals, Jews to avoid Tunisia due to terror threat
Jimmy Carter meets Abbas in Ramallah, calls for new PA elections
Carter slams Netanyahu, praises Abbas
Israeli leaders don't meet with Jimmy Carter during Middle East visit
IDF Commander Fighting to Destroy Hamas Tunnels
Palestinian youth tries to stab IDF soldier at West Bank checkpoint
Ethiopian Israelis to protest today in Tel Aviv against racism, police brutality
Germans cannot turn backs on Nazi past, Merkel says
40 Person Mob Assaults 2 Jews on Paris' Boulevard Voltaire
Tensions high along Israel-Syria border but nobody wants war
Netanyahu, Kerry spar over whether Iran nuclear deal good for Israel
Kerry denounces 'hysteria' over Iran nuclear deal
Kerry appeals to skeptical Israelis - 'Iran deal cuts off pathways to atomic bomb'
Palin: Obama 'flirting with the devil' on Iran
State Dept. won't say whether US asking Iran to free seized cargo ship
Gulf states want weapons, promises from US for Iran nuke deal support
Iran pledges to protect shared security interests with Yemen
State Department reportedly deems mission to rescue Americans in Yemen too risky
Reports: ISIS Militants Mass-Murder 300 Yazidi Hostages
Death toll from US-led strike rises to 52 civilians in Syria
Tensions brew in Jordan over Muslim Brotherhood rift
Report: Muslim Brotherhood plotted to kill Morsi in order to spark revolution
Military helicopter shot down as drug violence surges in western Mexico
Oakland May Day Protests Marred By Vandalism To Businesses, Cars On Auto Row
Baltimore protesters again defy curfew in Baltimore after officers charged
WikiLeaks Adds Thousands of Hacked Sony Emails
Nearly half of ObamaCare exchanges face financial woes, report says
Small radioactive leak detected at Japan's Fukushima nuclear plant
5.7 magnitude earthquake hits near Hachijo-jima, Japan
5.1 magnitude earthquake hits near Central Mid-Atlantic Ridge
5.0 magnitude earthquake hits near Namie, Japan
5.0 magnitude earthquake hits near Ierapetra, Greece
5.0 magnitude earthquake hits near Kokopo, Papua New Guinea
Rare earthquake shakes western Michigan, registers magnitude of 4.2
Earthquake in southwest Michigan felt from Chicago to Toledo
Magnitude 3.2 earthquake, possible aftershock reported in central Mississippi
Death toll in Nepal earthquake breaks 7,000
Experts: Israel vulnerable to quake damage
Popocatepetl volcano in Mexico erupts to 30,000ft
Colima volcano in Mexico erupts to 22,000ft
Klyuchevskoy volcano on Kamchatka, Russia erupts to 18,000ft
Drought forces California farms to stop pumping river water
Bird flu ravaging commercial flocks remains mysterious
Chlamydia outbreak plagues small West Texas high school
Almost one-fifth of Americans now take psychotropic drugs to cope with everyday life
House adopts bill to trump local DC policy on abortion
UK Green Party 'Open' to Permitting Three-Way Marriages
'KosherSwitch' helps Shabbat observant Jews control electricity in their home
Tracking Bible Prophecy Headlines - 5/2/2015
US Navy might accompany other nations' ships in Strait of Hormuz
AIPAC opposes amendments to Iran bill it would 'ordinarily support'
Republican amendment fight threatens Iran bill in US Senate
Obama Abandons Pastor Abedini, Would Veto Bill That Requires Iran Release Him for Nuke Deal Approval; ACLJ Calls Decision 'Despicable, Outrageous'
Biden: 'Path has already been paved' to Iranian bomb
Israel says Arab governments stalling vision of nuclear-free Middle East
ICC prosecutor rejects Israel's fears of bias in war crimes investigation
Israel returns 15 confiscated Gaza fishing boats
U.S.: It will be hard to support Israel in UN if it steps back from two-state solution
IDF worries over troops' use of social media
Meretz head Gal-On: Netanyahu wants to limit Arab influence by allowing Israelis abroad to vote
Israel's unemployment rate remains at historic low
Rocket attack kills 3 at Benghazi medical center in Libya
Women wage war on Islamic State
Report: ISIS leader sidelined by spinal injury, possibly spurring appointment of new caliph
Assyrian Christians Are Surrounded by ISIS Jihadists in Latest Attack; 51 Children and 84 Women Among Kidnapped Hostages
Religious freedom panel: Terror, violence spreading worldwide
Nigerian army rescues more women, girls from Boko Haram
Saudi oil-company gets new supreme council headed by deputy crown prince
Air strikes kill civilians in Yemeni capital
Yemen crisis: Saudi Arabia 'repels Houthi border attack'
UN Report: Iran Helping Houthis Since 2009
Russia Conducts Nuclear Bomber Flight Near Alaska
Turkish police use tear gas on hundreds of May Day protesters
May Day march in Seattle turns violent, three police hurt
Team Obama Recruiting Celebrities To Calm Down Baltimore
Baltimore celebrates after police charged in black man's death
Baltimore police union slams 'egregious rush to judgement'
Sharpton Calls for DOJ to 'Take Over Policing,' 'Going to Have to Fight States' Rights'
DOJ Announces $20 Million Body-Cam Program For Law Enforcement
Why Operation Jade Helm 15 is freaking out the Internet - and why it shouldn't be
Greece braced for weekend of unrest as cash crunch nears
Malaysia arrests 30 at mass protest against new tax
Maduro raises Venezuela's minimum wage 30 percent to help workers hit by raging inflation
Earthquake of magnitude 7.1 strikes off Papua New Guinea
5.0 magnitude earthquake hits near Khudi, Nepal
Mount Everest shrank as Nepal quake lifted Kathmandu
The Latest on Nepal: Quake death toll climbs past 6,600
One thousand Europeans missing after Nepal quake
Monsoons could bring disease, a second crisis, to Nepal - UNICEF
Turrialba volcano in Mexico erupts to 12,000ft
Gov. Branstad Declares State of Emergency in Iowa as Bird Flu Spreads
Liberian woman appears to have contracted Ebola through sex with survivor
Lab for genetic modification of human embryos just $2,000 away - report
Gender Bias Issue Could Tip Chief Justice Roberts Into Ruling for Gay Marriage
Tracking Bible Prophecy Headlines - 5/1/2015
Ethiopians protest racist attack, clash with police: 'Israel will be like Baltimore'
Anti-racism protest in Jerusalem over beating of Ethiopian soldier turns violent
Herzog to protesters: I will fight with you so no one is humiliated for color of his skin
Netanyahu condemns police beating of Ethiopian, but calls for calm amid protests
MK Naguise: I will aim to solve problem of police violence against Ethiopians
One million Jews to mark first anniversary to kidnapping of Eyal, Gil-ad, Naftali
IDF's cyber defenders preparing for attacks by 'Lebanese opponent'
Jihadists at the border: Operatives loyal to ISIS seen near the Golan Heights
The Syrian military is on the verge of collapse
New UN peace envoy visits Gaza for first time, calls for end to Israel's blockade
IDF soldiers looted home in Gaza 'to pay for party'
Washington seeks 'genuine' Israeli commitment to 2 states
'Rubio's demand that Iran recognize Israel threatens to torpedo bipartisan deal'
Israel Will Strike Iran First To Thwart Nuclear Attack
Iran FM says nuke deadline not 'sacrosanct'
Biden pushes back on Khamenei's terms for Iran nuclear deal
Biden: Critics of Iran nuclear deal 'don't get it'
Report: Kerry Told Iran He Wishes 'U.S. Had a Leader like Iran's Supreme Leader'
Iran's Zarif and Republican Senator Cotton face off in Twitter battle
US Navy to accompany US ships passing through Strait of Hormuz
Iran says warships at entrance to key Yemen strait
Saudi border guard killed on Yemen frontier
The Muslims Are Building The Tallest Tower In The World To Reach Heaven
Afghan forces struggle to drive back Taliban from besieged city
Photos show purported ISIS training camp in Afghanistan
Russia may be readying for new Ukraine offensive: NATO commander
FBI Probes Suspected Bribery in Russian Uranium Sales to U.S.
Kim Jong Un's visit to Moscow is off, Russian official says
North Korean diplomats storm out of UN after spat with defectors
German police thwart Boston-style plot to bomb cycle race, source says
Nearly 100 Officers Injured Since Monday: Baltimore Police
Police told to 'stand down' during Baltimore riots
Half those arrested during Baltimore riots released without charges
New Black Panther Head: Like Founding Fathers, We Are Willing to Kill for Black Nation
Baltimore Rioters Tried To Burn Business Owner Alive
Tavis Smiley: Protests and Riots Could Become the New Normal
Report: Gray died of broken neck suffered in van and may have intentionally tried to injure himself
Nasdaq plunges 1.5%; Dow slides triple digits, clings to gains for 2015
Greece signals concessions in crunch talks with lenders
George Soros May Face a Monster Tax Bill
Sales of $100 Million Homes Rise to Record Worldwide
Bid to end mass collection of phone data advances in U.S. Congress
Digital tattoo lets you control devices with mind power alone
As sensors shrink, watch as 'wearables' disappear
Nasa might have successfully tested a warp drive, could carry people at speeds as fast as light
5.1 magnitude earthquake hits near Ile Hunter, New Caledonia
5.0 magnitude earthquake hits near Pujiharjo, Indonesia
Nepal quake toll passes 6,200, $2 billion needed for reconstruction
Colima volcano in Mexico erupts to 18,000ft
Chile's Calbuco volcano sends new blasts into sky and prompts evacuations
A volcano may be erupting off the Oregon coast, scientists say
Dyke intrusion in Iceland's Bardarbunga volcano
Brazil landslides kill 13 as heavy downpour continues
Almost-extinct fish keeping water off limits amid Calif. drought, farmers weigh challenge
Bird flu strikes another 5.5 million Iowa chickens
A Colorado pit bull infected humans with the plague
Manhattan Bloodletting Fetish Party Criticized Over Health Concerns
South African court grants man right to end his life
Colorado gov now says legalizing marijuana helps state's fiscal health
Flakka, synthetic drug behind increasingly bizarre crimes
Indiana lawmakers pass bill allowing needle-exchange programs to combat HIV outbreak
Supreme Court Gay Marriage Ruling Could Create Religious Liberty Issues For Christian Schools, Charities, Obama's Lawyer Admits
Canada Supreme Court Rules Against Christian Prayers at City Council Meetings, Says It 'Stigmatizes' Atheists
Click here to retun to "Tracking the Birth Pangs" page.