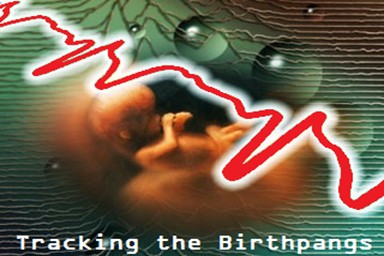 May 2016 Headlines
"Tracking Bible Prophecy" headlines can also be found on
Facebook
Tracking Bible Prophecy Headlines - 5/31/2016
PM partially embraces Arab peace plan, says it could 'revive' talks with Palestinians
Israel braces itself for Paris peace confab... by doing nothing
'French Jews experiencing worst situation since 1945'
Terror attack in Tel Aviv - A soldier was stabbed in his upper body
4 Killed in Bomb Attack Targeting Police in Southeast Turkey
Egyptian girl dies during banned female genital mutilation operation
Turkey President Tayyip Erdogan says Muslims should not use birth control
Heavy air strikes on Syria's Idlib kill and injure dozens: monitor
Libyan oil guard says captures coastal town from ISIS after clashes
Nigerian military launch offensive in oil-producing south
Attempted North Korea missile launch fails: South Korea
China lashes out at US defense secretary criticisms
Venezuelan Socialism Has Pretty Much Shut Down All Aspects Of Socioeconomic Life
Former State Dept. watchdog debunks central Clinton email claim
Holder: Snowden did 'public service,' but should still be punished
Rise of Ad-Blocking Software Threatens Online Revenue
Satan's credit card: What the mark of the beast taught me about the future of money
FDA Moves To Protect Vulnerable Food Supply From Bioterrorism
Mars At Closest Point To Earth in 11 Years Today
5.4 magnitude earthquake hits near Raoul Island, New Zealand
5.2 magnitude earthquake hits near Hirara, Japan
5.1 magnitude earthquake hits near Amahai, Indonesia
Reventador volcano in Ecuador erupts to 23,000ft
Sangay volcano in Ecuador erupts to 19,000ft
Tropical Depression Bonnie dissipates after heavy rains
Texas residents brace for more flooding after torrential rains kill six
Twisters Spotted, 9 Dead as Nation's Midsection Prepares for Severe Storms
U.S. Cellphone Study Fans Cancer Worries
Rising Obamacare Costs Could Hurt Hillary
To Combat Disease, States Make it Harder to Skip Vaccines
More measles cases confirmed, exposure areas expanded
Cutaneous leishmaniasis: Disfiguring tropical disease sweeps across Middle East
Migrants Fleeing Islamic State Risk Bringing Deadly Flesh Eating Disease To Europe
Does 'Finding Dory' depict Pixar's first lesbian couple?
More Than 60 Shot in Chicago Memorial Day Weekend Violence
Killing of gorilla to save boy at Ohio zoo sparks outrage
Tracking Bible Prophecy Headlines - 5/30/2016
Cabinet unanimously okays Liberman as defense minister
Netanyahu accepts Bennett's cabinet reform demand, ending coalition crisis
Israel media: Police recommend indicting Netanyahu's wife for fraud
Israel Thanks Russia for Returning Tank From 1982 War
Leviathan signs $3b. deal to power planned electric plant in Be'er Tuviya
J'lem-bus-bombing terror cell arrested
Thousands of Israelis to simulate evacuation in preparation for war
Bernie Sanders says America must understand the needs of the Palestinians
King of Jordan dissolves parliament, appoints new PM
Fiji pulls some peacekeepers from Egypt amid security fears
Chief negotiator of Syrian peace truce quits over failed talks
Isil launches Syria assault, achieving biggest advance along Turkish border for two years
Kurdish forces in big push against Islamic State in Iraq and Syria
Bombings in and around Baghdad kill at least 20 people
European migrant crisis: Shipwrecks 'kill up to 700 migrants'
Fighting in central Yemen kills 69
Pakistan: DNA test confirms Taliban head's death
Iranian pilgrims won't attend hajj amid row with Saudi Arabia
Iran accuses Saudi Arabia of 'blocking path to Allah' for pilgrims
Iran nuke deal drove Trump to run for president, son says
Obama Administration and UN Announce Global Police Force to Fight 'Extremism' In U.S.
Governments Turn to Commercial Spyware to Intimidate Dissidents
Someone's trying to gut America's strongest biometric privacy law
The only continent with weaker economic growth than Europe is Antarctica
Another Real Estate Crash Looms: Sam Zell Dumps Holdings, Warns "The Fed's Deferred Reality For Too Long"
5.7 magnitude earthquake hits near Raoul Island, New Zealand
5.2 magnitude earthquake hits the Southern Mid-Atlantic Ridge
5.1 magnitude earthquake hits near Saumlaki, Indonesia
UN to Trump: Climate deal is critical to saving planet
Australia removed from UN climate report over tourism fears
Russian activists struggle to raise HIV awareness as epidemic grows
Jewish dating site to match gay men with lesbians who want to have a 'traditional' Jewish household with somebody of the opposite sex
2 killed, 6 wounded, including 2 officers, in wild shooting in Houston
Tracking Bible Prophecy Headlines - 5/29/2016
We are on the brink of another coalition crisis, says senior Likud MK
Arab League chief calls Israel a 'bastion of fascism'
Arab League endorses French peace initiative
Palestinian Leader Wants Time Cap for Any Talks With Israel
Abbas: Yes, Palestinians incite, but so does Israel
U.S. commander warns that Iraqi forces may face resistance in key urban fight
IS 'attacks rebel-held Syria town'
'Islamic State' tunnels found in Falluja
ISIS fighters seem to trying to sell sex slaves online
Pakistani men can beat wives 'lightly', say Islamic council
Hopes for Peace Dim With New Taliban Leader
US blocks cluster-bomb sales to Saudis: report
Iran's leader calls for vigilance against West's 'soft war'
8 Iranian missile launches since nuke deal signed, expert tells US Congress
Russian President Vladimir Putin warns he'll retaliate against NATO missiles
1,400 US soldiers & 400 vehicles head to Baltics for Saber Strike drills
Greece's Tsipras condemns sanctions against Russia
Venezuela Drifts Into New Territory: Hunger, Blackouts and Government Shutdown
Poll finds Venezuela shortages to exceed 80 percent
Former Morgan Stanley Chief Asia Economist: "Don't Listen To The Ruling Elite, The World Economy Is In Real Trouble"
A Worrisome Pileup of $100 Million Homes
Clinton email headache is about to get worse
100ft from disaster: Drone flown 'intentionally' at passenger jet taking off nearly causes mid-air smash
Nepal unveils $9 billion budget focused on quake reconstruction
Series of high-magnitude earthquakes around the world
5.2 magnitude earthquake hits near Lakhdaria, Algeria
5.0 magnitude earthquake hits near Aileu, East Timor
5.0 magnitude earthquake hits the Northern Mid-Atlantic Ridge
Sinabung volcano in Indonesia erupts to 14,000ft
Tropical Storm Bonnie Forms Off Carolinas as Deadly Flooding Overwhelms Texas
Lightning Injures Several People in France and Germany
Once dismissed, shark attacks may hit new record in 2016
Zika crisis: WHO rejects 'move Rio Olympics' call
Zika virus expert warns tourists to 'think twice' about trips to Disney World
Netherlands to grow human embryos for research
United Methodist Church Backs Off Abortion
Canada's Trudeau defends assisted suicide bill as deadline nears
CA law allows transplants between HIV-positive patients, donors
Multi-faith transgender women compete in first-ever Miss Trans Israel pageant
It's Official: Major Apparitions of Mary Are Approved
Pleading for Peace in Chicago: 'We Could Be Looking at a Blood Bath'
Tracking Bible Prophecy Headlines - 5/28/2016
Mighty Iran forced world to strike nuke deal, supreme leader says
8 Iranian missile launches since nuke deal signed, expert tells US Congress
House votes to bar purchases of heavy water from Iran
Iran Congratulates Hezbollah on 16th Anniversary of Israeli Withdrawal From Lebanon, Amid Claims Terror Group Digging Tunnels Along Border
Netanyahu's government may be near collapse, report says
Settlers, Palestinians come together to seek EU-model end to conflict
Report: Projectile fired at Israel lands in Gaza territory
Israel forming civil defense units in Arab and Jewish villages
'Israel is the center of the digital future'
WHO singles out Israel as world's only 'health rights violator'
Anti-Semitism is on the rise, Spielberg warns in Harvard speech
Sexual assault epidemic in Gaza
No Terrorist Groups Took Credit for Downing EgyptAir Flight 804. So Experts Have Other Theories
Syria war: Turkey anger over US commando photos
ISIS takes over six villages near Turkish border, forcing hospital to evacuate
US airstrike kills ISIS commander in Fallujah
Syrians, Palestinians buy bogus Honduras identities to sneak into U.S.: Report
Migrant crisis: UK set to send Royal Navy warship to Libya
Putin says Romania, Poland may now be in Russia's cross-hairs
Russia tests missile capable of destroying satellites in orbit
Obama's shameful apology tour lands in Hiroshima
Obama promises 'we shall not repeat the evil' at Hiroshima with no mention of Pearl Harbor
In Hiroshima, Obama honors 'silent cry' of bombing victims
Obama in Hiroshima calls for 'world without nuclear weapons'
In historic visit to Hiroshima, Obama calls on the world to morally evolve
Arizona sheriff to Memorial Day travelers: Pack a gun and beware of cartel hitmen
Facebook will now track you even if you're not a Facebook user
Yellen says Fed rate hike likely appropriate in coming months
Brexit would be serious risk to global economic growth - G7 leaders
7.3 magnitude earthquake hits near Visokoi Island, South Georgia and the South Sandwich Islands
6.6 magnitude earthquake hits near Ndoi Island, Fiji
5.2 magnitude earthquake hits the Central Mid-Atlantic Ridge
5.2 magnitude earthquake hits near Kokopo, Papua New Guinea
5.2 magnitude earthquake hits near Campoverde, Peru
Colima volcano in Mexico erupts to 19,000ft
Sangay volcano in Ecuador erupts to 19,000ft
Reventador volcano in Ecuador erupts to 15,000ft
Sinabung volcano in Indonesia erupts to 13,000ft
Tropical cyclone aims for the South Carolina coast over the holiday weekend
Feds expect more Atlantic tropical storms than last 3 years
At least 1 dead, 3 missing in Texas flooding
Health experts urge WHO to consider moving Rio Olympics
Georgia health officials report sexually transmitted case of Zika virus
British scientist can genetically modify human embryos, ethics committee says
Woman given permission to remove dead fiance's testes in the hope of having a child
Facebook Community Page Touts 'Health Benefits' of Islamic Female Genital Mutilation
Gang-rape internet video shocks Brazil
Transgender Teacher Claims $60k After Co-Workers Use Wrong Pronoun
Israeli Catholic wins first 'Miss Trans Israel' pageant
Tracking Bible Prophecy Headlines - 5/27/2016
Knesset warns Arab MKs against Temple Mount visits during Ramadan
Arab MKs to defy Netanyahu, visit Temple Mount
Majority of Israelis don't trust Netanyahu on security, believe government won't pursue peace
After purported coalition snub, Sissi said to back Palestinian peace demands
Palestinian official: Egypt peace bid 'not in conflict' with Paris push
Palestinian PM denies report of planned Israel-Egypt-PA summit
UN chief said planning final visit to Israel, Palestinian Authority
Sanders' DNC platform team pushes for Palestinian rights, blasts Israeli war crimes
US: Lieberman appointment raises 'legitimate questions' about Israeli policy
Nasrallah calls Liberman 'show-off, insane, minister of war'
Israel freezes returning terrorists' bodies to families after funeral incitement
'Martyr': Palestinian media praise killer of US tourist in Israel
Signal From EgyptAir Flight MS804 Could Pinpoint Location of Wreckage
Egypt: Muslim Mob Attacks Christians, Parade Naked Woman
Sending Weapons to 'Christian Militias' in ISIS War in Iraq Is 'Bad Idea,' Chaldean Patriarch Warns
As deadline approaches, no progress on humanitarian aid to Syrians
U.N. envoy tells Security Council no Syria talks for two-three weeks
Turkey threatens EU migration agreement
France Could Be Immobilized by Massive Protests Over Labor Law Reforms
As EU vote looms, migration to Britain nears record high
Putin says EU needs Russia to stay on global stage
Putin: Russia and EU Have 'No Problems' That Cannot Be Solved
G7 agrees need strong message on South China Sea; China says don't 'hype'
New satellite imagery shows Chinese drone on contested island
South Korea fires warning shots after boats from North cross sea border
North Korea Linked to Digital Attacks on Global Banks
America's nuke program runs on floppy disks
Salvadoran gangs use Facebook to track down victims
"Insider threat" highlights security loopholes at U.S. airports
Intruders breach US airport fences about every 10 days
Airport screening made 70,000 miss American Airlines flights this year
Atlanta airport tests new system to ease security lines
As hunger stalks Venezuela, government encourages city-dwellers to start planting
In Brazil's political crisis, a powerful new force: Evangelical Christians
Commentary: Here's what really went wrong with Brazil's economy
Oil dips after hitting $50/bbl as glut worries resurface
Trump vows to undo Obama's climate agenda in appeal to oil sector
Clinton campaign's email defense takes hits from all sides after IG report
CERN researchers discover a natural process that reflects back sunlight easing warming
6.4 magnitude earthquake hits near Ndoi Island, Fiji
5.8 magnitude earthquake hits near Naze, Japan
5.1 magnitude earthquake hits near L'Esperance Rock, New Zealand
5.0 magnitude earthquake hits the Timor Sea
Sangay volcano in Ecuador erupts to 22,000ft
Santa Maria volcano in Guatemala erupts to 16,000ft
Turrialba volcano in Costa Rica erupts to 14,000ft
Semeru volcano in Indonesia erupts to 14,000ft
Sinabung volcano in Indonesia erupts to 12,000ft
New lava flows at Hawaii's Kilauea volcano
'Nightmare Bacteria' Superbug Found for First Time in U.S
Global economic crisis tied to thousands of cancer deaths
House Republicans scuttle spending bill over LGBT provision
Elton John, Vladimir Putin Meeting Over LGBT Rights Postponed
Gates leaves Boy Scouts presidency, defends gay adult policy
Satanists Plan to Celebrate 6/6/16 in L.A.
The Religion of Fundamental Social Justice Is Causing an Existential Crisis at American Colleges and Universities, NYU Prof Says
'Emoji Bible' Seeks to Appeal to Millennials
High school students defy atheists, recite Lord's Prayer at graduation
Billy Graham's Daughter: God Keeping My Father Alive Might Have Something to Do With the 'Return of Jesus'
Tracking Bible Prophecy Headlines - 5/26/2016
UN chief said planning final visit to Israel, Palestinian Authority
Entering Knesset, Temple Mount activist brushes off doomsday predictions
Palestinians: Lieberman joining the government - a real threat to the region
IAF retaliates on Hamas targets after rockets were launched into Israel
UN alarmed by Hamas move to hold public executions in Gaza
Facial profiling: Israeli start-up says its tech can detect terrorists from just looking at a face
Egypt deports French journalist in latest crackdown on press
Iran to renew financial support for Islamic Jihad after two-year hiatus
Obama administration officials warn lawmakers over Iran sanctions
Afghan Taliban appoint new leader after US airstrike kills previous one
Europe's migrant deal with Turkey may be unraveling. But it was flawed from the start.
U.S. Says Its Strikes Are Hitting More Significant ISIS Targets
British special forces 'blew up Isis suicide truck in Libya'
Belgium charges 4 suspected ISIS recruiters who may have plotted attacks
Airport Security Delays Won't End Soon, T.S.A. Chief Says
Airlines Spend Millions in Bid to Cut Lines in Record Summer
TSA PreCheck the answer to airport woes? Think again
Republicans seize on State Department audit to challenge Clinton's repeated claims on emails
Clinton expressed worries about exposure of personal emails at State Dept.
Hillary Clinton broke the rules for using private email, State Department says
Hillary Clinton's Campaign Rebuffs Report's Criticism of Email Use
Low battery anxiety is a real thing. And we've got it
Foxconn replaces '60,000 factory workers with robots'
Japanese engineers say their flying cars will be in the air by the Tokyo Olympics
Obama races to cement the big Pacific Rim trade deal that all his potential successors oppose
Brent oil pushes above $50 for first time in nearly seven months
Magnitude 5.5 earthquake rocks Crete
5.2 magnitude earthquake hits near Moyogalpa, Nicaragua
Ruiz volcano in Colombia erupts to 25,000ft
Sangay volcano in Ecuador erupts to 20,000ft
Santa Maria volcano in Guatemala erupts to 17,000ft
Sinabung volcano in Indonesia erupts to 16,000ft
Turrialba volcano in Costa Rica erupts to 14,000ft
Sinkhole Engulfs Dozens of Cars Along Italian Road
Tropical storm could form this week off Southeast coast
Large tornado leaves trail of damage across Kansas on Wednesday
Sri Lanka rain death toll hits 101 as waters recede
India's roads melt as record-breaking heat wave continues
Cambodia's royal oxen ritual predict 'bountiful' harvest despite severe drought
Bank of Canada: Economy will shrink due to Alberta wildfires
US reviews plan to infect mosquitoes with bacteria to stop disease
Rio counting on 'luck' to avoid major outbreak of Zika during Olympic Games
For Zika-infected pregnancies, microcephaly risk may be as high as 13 percent
South Carolina Gov. Haley signs bill banning abortions at 20 weeks
UNICEF lobbies Canadian Parliament to allow euthanasia for children
Eleven states sue over Obama administration's transgender directive
'Stoned' sheep ate cannabis and went on a 'psychotic rampage' in Wales
Tracking Bible Prophecy Headlines - 5/25/2016
Palestinians reject Netanyahu's call for direct Paris talks
Egypt seeks to advance own Israeli-Palestinian peace initiaitve
Facebook 'incitement' posts lead to arrests in Israel
American College Students 'Frighteningly Stupid,' Says Producer of Clip Showing Kids on Portland Campus Donating Money to 'Hamas'
Doctor uses iPad to conduct remote surgery in Gaza
EgyptAir crash: Human remains point to explosion on board, forensic official says
Hardliner named to head group that will pick Khamenei's successor in Iran
Iraqi government forces clearing booby traps set up by ISIS outside of Fallujah
Kurds launch attack near IS 'capital'
Satellite imagery reveals ISIS's successful attack against a Russian airbase in Syria
Russian attack helicopters destroyed in Syria; US officials say 'accident' to blame
Russia Denies Losing Helicopters at Syrian Base
Greece begins clearing thousands of refugees from border tent city in Idomeni
State Department sets new single-day record for Syrian refugee approvals
Saudi Press: U.S. Blew Up World Trade Center To Create 'War On Terror'
Terror threats disrupt travel at two major airports
Hawaii could be first state to put gun owners in federal database
Microchipping your children could happen 'sooner rather than later,' NBC reports (poll)
'They're here for therapy': Houston's 'rage room' a smash as economy struggles
Eurozone agrees 'breakthrough' debt deal with Greece
Something Stunning Is Taking Place Off The Coast Of Singapore - A "Parking Lot" of Oil Tankers
Tectonic plate quake-trigger spots accumulating in Nankai Trough
Popocateptl volcano in Mexico erupts to 25,000ft
Turrialba volcano in Costa Rica erupts to 22,000ft
Colima volcano in Mexico erupts to 14,000ft
Semeru volcano in Indonesia erupts to 14,000ft
Sinabung volcano in Indonesia erupts to 12,000ft
Mt Etna volcano in Italy erupts to 10,000ft
Season Approaches: U.S. Hits Record 127 Months Since Major Hurricane Strike
Possible Tropical Development Along Southeast Coast
Tornado Leaves Damage in Dodge City, Kansas; Injuries, Destroyed Homes Reported Southwest of Tulsa
Invasion of bats forces Australian town to issue state of emergency
New Zealand suburb besieged with hundreds of thousands of flies
Swarm of bees follow grandmother's car for over 24 hours attempting to rescue their queen
CDC Official Says Thousands May Have Arrived in US With Zika
Scientists are trying to grow human organs in farm animals
Cannabis use linked to gene mutation
Franklin Graham: Target CEO in Denial as Stocks Tank $10B Over Transgender Bathroom Policy
These Irish sisters used to be brothers
Parents are stunned after hearing a girl had sex with as many as 25 boys in school bathroom
Bill Cosby details sexual encounter with teen in court docs
Trump's Christian Policy Adviser Believes He Single-Handedly Stopped a Tsunami and Healed Cancer
Protests turn violent outside Trump New Mexico event
Tracking Bible Prophecy Headlines - 5/24/2016
Netanyahu to French PM: Hold direct Israeli-Palestinian talks in Paris without preconditions
Netanyahu rejects Paris peace bid, but offers to meet Abbas
Netanyahu: I'm willing to have one-on-one meeting with Abbas
French PM Valls tells Netanyahu he will do all to combat boycotts against Israel
Democrats drafting party platform include critics of Israel and a BDS backer
'Son of Hamas': Islam is the problem
Hamas Plans 13 Public Executions in Gaza Strip
Israel Allows Building Supplies to Enter Gaza Again
'Plans for artificial island off Gaza coast in the works'
Hamas announces public executions that will 'take Gaza past Saudi Arabia'
Northern Israelis fear Lebanese border watchtowers could be manned by Hezbollah
'First signs of new cold war emerging in Syria,' former senior IDF commander warns
Islamic State aims to destroy Israel, 'liberate' Jerusalem with Sinai Peninsula terrorist force
Isis official calls for 'lone wolf' attacks in US and Europe during Ramadan
Kansas man pleads guilty to aiding foiled ISIS bomb plot
Bombs kill more than 140 in Syrian government-held cities
ISIS claims deadly Syria, Yemen bombings
Hezbollah vows stronger Syria presence after commander's death
US: Russia has special responsibility to push Syria to stop attacks
Record 499 Syrian Refugees Admitted to US So Far in May Includes No Christians
Suicide Bomber Kills Dozens at Yemen Army Recruiting Event
World leaders meet in Istanbul to fix "broken" aid system
Khamanei: US 'can't do a d*** thing' about our missile program
Wild US election fascinates, worries Iran after nuclear deal
White House adviser says Obama ended 'two wars' - despite new battles, strikes
World leaders urged to reform aid, uphold international law
Threat from Russian and Chinese warplanes mounts
US lifts Vietnam arms embargo in move to counter China
North Korean envoy rejects Trump overture to meet leader
Romanian hacker who says he breached Clinton server finalizing plea deal
T.S.A. Replaces Security Chief as Tension Grows at Airports and Agency
London's Heathrow Airport considers Israeli security measures
Fed's Bullard: rates too low for too long could be risky
5.2 magnitude earthquake hits near Cintalapa de Figueroa, Mexico
Santa Maria volcano in Guatemala erupts to 20,000ft
Fuego volcano in Guatemala erupts to 18,000ft
Turrialba volcano in Costa Rica erupts to 15,000ft
Tenggar Caldera volcano in Indonesia erupts to 10,000ft
Mount Sinabung: Thick layer of ash covers villages after eruption
Thousands homeless in cyclone-hit Bangladesh
Flood-hit Sri Lanka pulls more bodies from landslides
India attempts to divert rivers to tackle historic rainfall shortage
India braces for more heat after temperatures break records
California eases water restrictions, but drought continues
Next up for robots: Synthetic muscle
End of permanent tattoos? Startup develops new high-tech ink
5 Surprising Insights on the Supreme Court's Upcoming Abortion Case
Judge Blocks Ohio Form Defunding Planned Parenthood After it Sells Aborted Baby Parts
Security officer arrested for assault, accused of stopping transgender woman from using restroom
Target stock continues to plunge amid boycott
Next UK census may ask about sexuality and gender identity
Obama Appoints Transgender Individual to Advisory Faith Council
Pastors, Church Shocked After 2 Ministers Arrested in Human Trafficking Sting
EU Appoints Special Envoy for Religious Freedom
Pope and top imam embrace in historic Vatican meeting
Obama's plan to reintegrate ex-convicts into society raises crime fears
Tracking Bible Prophecy Headlines - 5/23/2016
Iranian commander: We can destroy Israel 'in under 8 minutes'
Netanyahu: Broader gov't will continue striving for diplomatic process with Palestinians
Netanyahu: A government with Liberman makes pursuing peace with Palestinians easier
Israel's newest Knesset Member Yehuda Glick: God thought I have things to do in the Knesset
Netanyahu's cabinet approves Levianthan gas deal
Fearful for economic future, Israelis want more robust welfare state
FSA rebels to Syrian army: End assault in 48 hours or truce finished
Isil carrying out chemical experiments on its prisoners as it moves labs into residential neighbourhoods
Iraq launches military operation to retake ISIS-held city of Fallujah
Iraq increases Green Zone security after second breach
Iraqi-American lawyer facing prison for immigration fraud claims he was targeted for aiding Christians
Joint house of prayer for Muslims, Jews, and Christians to be built in Berlin
Pakistan says U.S. drone strike violated its sovereignty
Taliban Chief Targeted by Drone Strike in Pakistan, Signaling a U.S. Shift
Taliban power struggle predicted after leader 'killed in drone strike'
Al-Qaeda 'planning major terror attack against West' from Afghanistan
German police admit number of 'dangerous Islamists' in country has risen sharply
EgyptAir plane crash: Charles de Gaulle airport says it won't tighten security again despite concern from its own workers over breaches
If a Bomb Brought Down EgyptAir 804, the War on Terror Is About to Change
EU referendum: Row over Turkey's membership bid escalates
Future Britons will find it hard to believe that anyone voted to stay in the EU
Simon Stevens: Economic tailspin from Brexit 'severe concern' for NHS
Greek parliament approves reforms in exchange for aid, debt relief
China Has Quietly Bailed Out Over $220 Billion In Bad Debt In The Past 2 Months
Robot ranchers monitor animals on giant Australian farms
Why Deutsche Bank Thinks A Fed Rate Hike Would Unleash A Stock Market Crash
Fed's Williams: U.S. Election Won't Stop Rate Hikes
5.5 magnitude earthquake hits near Tartagal, Argentina
5.0 magnitude earthquake hits near Ovalle, Chile
5.0 magnitude earthquake hits near Pasaco, Guatemala
Ruiz volcano in Colombia erupts to 24,000ft
Santa Maria volcano in Guatemala erupts to 19,000ft
Fuego volcano in Guatemala erupts to 16,000ft
Turrialba volcano in Costa Rica erupts to 14,500ft
Tengger Caldera volcano in Indonesia erupts to 10,000ft
Scientists Creating Human-Animal Embryos Raises Ethical Concerns
Honolulu to pay $80K to lesbian couple jailed after kissing at grocery store
Jewish dating site-to match gay men with lesbians
Yale introduces gender-neutral bathrooms: A college trend?
The Exorcist director claims he was invited by the Vatican to film real exorcism
Tracking Bible Prophecy Headlines - 5/22/2016
French prime minister arrives in Israel to promote peace initiative, economic ties
Saudi Arabia, the Gulf states, Jordan and Egypt reportedly prepared to change their attitude towards Israel in exchange for peace with PA
Likud source: Peace initiative will refute Ya'alon's claim of extremism
Liberman said to drop demand for death penalty for terrorists
'Liberman appointment complicates talks on US aid package'
First available EgyptAir audio indicated no apparent issues hours before losing contact
Smoke, cockpit woes signal chaotic end for EgyptAir plane
EgyptAir Was Aware of Threats to Security, Including One Scribbled on Plane
UN chief urges Mideast states to press for Syria transition
'At least 60,000 dead' in Syria regime prisons
Migrant crisis: Greek judges tell Syrian refugee Turkey is unsafe
ISIS claims responsibility for hacking death of doctor
ISIS calls for more attacks on West during Ramadan
Four killed, 90 injured in Baghdad's Green Zone riots: hospitals
Suicide bomber attacks military convoy in Afghanistan, no US troops hurt
Afghan Taliban leader Mullah Mansour 'likely' killed in US airstrike, official says
Venezuela: how the socialist paradise turned into debt and hyperinflation hell
'We are like a bomb': food riots show Venezuela crisis has gone beyond politics
Venezuela, where a hamburger is officially $170
Pensions may be cut to 'virtually nothing' for 407,000 people
TSA head: Expect more airport security delays despite funds
Mysterious Roar And Light In The Sky Wake Mexican City
Fireball lights up sky over Ontario, Quebec
5.1 magnitude earthquake hits near Xegar, China
5.1 magnitude earthquake hits near Gyangkar, China
5.0 magnitude earthquake hits near Pingtung, Taiwan
Magnitude 4.4 earthquake in Bardarbunga volcano
Santa Maria volcano in Guatemala erupts to 20,000ft
Turrialba volcano in Costa Rica erupts to 14,000ft
Volcano ash covers Costa Rica towns
Indonesia's Mount Sinabung volcano erupts, killing six people
500,000 in Bangladesh Flee Cyclone Roanu; at Least 24 Killed
Schools shut after India records its hottest temperature
Climate Feedback site allows scientists to correct media errors
Biden: Diverse military of women, gays strengthens US forces
Republican Oklahoma lawmakers urge Obama impeachment over bathroom directive
Gay Alabama lawmaker: Transgender Bathrooms are safer than Church
Bolivia enacts law letting transsexuals change ID documents
Church of Scotland votes to allow ministers to be in same-sex marriages
Iranian women cut their hair off and dress as men to avoid morality police
450,000 condoms to be given away in Rio 2016 athletes' village
Decapitated Churches in China's Christian Heartland
Tracking Bible Prophecy Headlines - 5/21/2016
Israel's defense minister abruptly resigns in slap at growing 'extremism'
Israel: Right-Wing Temple Mount Activist to Replace Defense Minister in Parliament
'Netanyahu-Liberman government shows signs of fascism,' Ehud Barak says
As Hamas Tunnels Back Into Israel, Palestinians Are Afraid, Too
Israel returns to PA bodies of Jaffa, Petah Tikva terrorists
Arab governments to Netanyahu: Let's talk about the Saudi peace initiative
Kerry, el-Sissi discuss Israel-Palestinian peace process
Human remains, belongings found from EgyptAir crash at sea
EgyptAir flight data show smoke alerts before crash: Source
Egyptian travel industry dealt another serious blow after EgyptAir crash
Bataclan band's concerts nixed after singer says he saw Muslims celebrating
Suspicious Eyes and Shut Mosques Show Anger at Brussels Muslims
Turkey strips immunity from lawmakers, as Erdogan targets opposition
Iraq on course to defeating Islamic State, US Mideast general says
Russia proposes joint air strikes with United States in Syria
U.S. says no agreement on joint air strikes with Russia in Syria
NATO finalises military build-up to counter Russia
China says it's ready if US 'stirs up any conflict' in South China Sea
'EU is in process of collapsing on itself' - Marine Le Pen
Congo's political crisis stokes fears of widespread violence
Border Patrol Agent: 80 Percent of Illegals the Agency Apprehends Are Released into U.S.
A third of cash is held by 5 U.S. companies
Techitis: Constantly Using Smartphones Causing Widespread Health Problems
Fake in China: 488 million social media posts a year
Robots Learn How to Make Friends and Influence People
AI will create 'useless class' of human, predicts bestselling historian
Man claims he has found Nazi nukes in Germany and is worried about "a second Chernobyl"
5.9 magnitude earthquake hits the Northern Territory, Australia
5.5 magnitude earthquake hits near Hachijo-jima, Japan
5.2 magnitude earthquake hits near Kuril'sk, Russia
5.0 magnitude earthquake hits near Kainantu, Papua New Guinea
M4.9 Earthquake Strikes off Oregon Coast
Mt Etna volcano in Italy erupts to 30,000ft
Popocateptl volcano in Mexico erupts to 22,000ft
Turrialba volcano in Costa Rica erupts to 20,000ft
Sangay volcano in Ecudor erupts to 19,000ft
Sakurajima volcano on Japan erupts to 11,000ft
Deadly Cyclone Roanu to incite major flooding, landslides in northeastern India and Bangladesh
Hot! Hot! Hot! India hits a record-setting 123.8 degrees
Canadian wildfire finally contained, but heavy smoke delays oil production
The World's Largest Solar Plant Just Torched Itself
USA Swimming moves pre-Olympic camp from Puerto Rico over Zika concerns
HIV cure a step closer after scientists remove virus's DNA from living tissue
Oklahoma governor vetoes bill that would make it a felony to perform abortions
NYC: Businesses Must Use Transgender Pronouns or be Fined
GOP Lawmaker Calls for 'Civil Disobedience' on Transgender Bathroom Directive
China's Persecution of Believers Swells to 20,000 in 'Barbaric' Round Ups
Tracking Bible Prophecy Headlines - 5/20/2016
Kerry will attend meeting to restart peace talks between Israelis and Palestinians
PA: Liberman appointment shows Israel no partner for peace
Herzog: 'Judea and Samaria gangs' prevented unity government
Israel frees Palestinian who spent months on hunger strike
Arab nations demand removal of Israeli panel in UN citing Jerusalem as the 'capital of the Jewish people'
Egypt: Terrorism more likely than malfunction in jet's disappearance
EgyptAir crash: Plane still missing after debris in Mediterranean deemed unrelated
EgyptAir crash: Mystery of missing flight MS804 as US intelligence says 'no indication of explosion' and wreckage still not found
Will EgyptAir crash impact airport security?
French security head warns of possible ISIS attacks in country
ISIS carrying out 'crucifixions,' atrocities in Libyan city of Sirte, rights group says
Islamic State Executes 'Iraqi Spies' by Dropping Them in Vat of Acid
Iran-Saudi tensions simmer in Lebanon
Pope Francis to host Sunni Muslim leader at Vatican
Russia says it cracked group preparing Paris-style attacks
Russia's Vladimir Putin set to tighten internet controls with surveillance law
New Surveillance System May Let Cops Use All of the Cameras
Facebook has a new feature that lets you watch the world in real time
Uber's first self-driving car pulls out onto the streets of Pittsburgh
Nazis created 'basic plan' for European Union, Ukip MEP Gerard Batten says
'We can't be the United Nations': Milwaukee frozen custard shop defends 'English only' policy
TSA spending millions on advertising, PR, holograms while travelers suffer
Gun control: California Senate passes sweeping new restrictions on firearms owners
FTC rejects congressional request to investigate Clinton Foundation
Poll: Two-thirds of US would struggle to cover $1,000 crisis
White House and Congress reach deal to save debt-stricken Puerto Rico
US again tells European banks trade with Iran is OK
5.0 magnitude earthquake hit the Mid-Indian Ridge
Popocateptl volcano in Mexico erupts to 21,000ft
Reventador volcano in Ecuador erupts to 18,000ft
Colima volcano in Mexico erupts to 16,000ft
Fuego volcano in Guatemala erupts to 15,000ft
Santa Maria volcano in Guatemala erupts to 15,000ft
Turrialba volcano in Costa Rica erupts to 13,000ft
Lake Mead Shrinks to Record Low Amid Ongoing Western Drought
WHO: Yellow fever outbreak is 'serious and of great concern'
Superbugs could kill more people than cancer, report warns
Oklahoma legislature passes bill making it a felony to perform abortions
Sen. Lankford to Obama on Transgender Bathroom Edict: Sex Designation Isn't Sex Discrimination
Chaos on House floor as Dems, Republicans clash over LGBT proposal
American Airlines on 'high alert' lawmakers will target tax breaks over North Carolina's controversal HB2 law
College boots ex-Delta Force hero after complaint from LGBT activists
Guard Charged With Assault After Confronting Transgender Woman Using Women's Restroom, Police Say
'The Exorcist' director revealed that he was allowed to film a real exorcism at the Vatican
Tracking Bible Prophecy Headlines - 5/19/2016
EgyptAir flight MS804 disappears from radar between Paris and Cairo
EgyptAir flight from Paris to Cairo crashes with 66 on board, officials say
EgyptAir flight MS804 crash: French security officials say they 'cannot rule out terror attack'
Abbas's Fatah praises 1972 Lod airport terror attack
Could Egypt's Sisi help birth a unity government in Israel?
Kerry's Cairo visit, Sisi's speech has fueled speculation US-Egyptian initiative regarding Israel-Palestinians might be in works
French Plan for Middle East Peace Talks Hits a Familiar Snag: The Palestinians are in favor; Israel is strongly opposed
French PM: France concerned with Israel's security
Israel Navy preparing for Hamas, Hezbollah rocket and missile threats
Police catch 60,000 grenade springs headed to Gaza
News Analysis: Yes, ISIS Is Losing in Iraq. No, It's Not in Its Death Throes.
Syrian gov't forces, allies seize town near Damascus from rebels
Syrian Kurds accused of ethnic cleansing and killing opponents
Obama, Turkey's Erdogan discuss Syria, fight against Islamic State
Girl burnt alive by Isis tells mum: 'Forgive them'
France 'clearly targeted' by IS, risks bomb attacks, says intel chief
Paris attacks suspect wrote that he wanted to die a martyr
Only 177 Syrian refugees resettled in EU under deal with Turkey
Jordan at Syrian refugee 'saturation point'
Iraq shuts down the internet to stop pupils cheating in exams
Chibok girls: first missing Nigerian schoolgirl kidnapped by Boko Haram found alive, campaigners say
Why the Iranian Nuclear Deal Is at Risk of Unraveling
Kerry to State Department Staff on Iran Deal: 'Embellish it a Little Bit For the Grandchildren'
Obama's 'propagandist': Iran deception was business as usual
GOP Senator Bob Bennett Apologized to Muslims for Trump While on Deathbed
Chinese fighter jets intercept US military plane over South China Sea, Pentagon states
Barricades in Hong Kong as city braces for Zhang Dejiang protests
U.S. airlines forecast busy summer travel, warn of longer lines
Hapless TSA Symbolizes a Can't-Do America
Nightmare Russian facial recognition app is one step closer to the end of privacy
Fed signals interest rate hike firmly on the table for June
Spain's debt now worth more than value of the economy
'We want food!': Venezuela crisis deepens
Venezuela economy fractured with shortages of essentials across the country
Oil drops on surging dollar, rising US crude stocks, jump in Iran exports
Study links Texas quakes back to 1925 to oil and gas activity
6.8 magnitude earthquake hits near Rosa Zarate, Ecuador
The Americas 1 dead, dozens hurt as 2 powerful aftershocks rattle Ecuador
5.3 magnitude earthquake hits the Southern East Pacific Rise
5.3 magnitude earthquake hits near San Antonio de los Cobres, Argentina
Ruiz volcano in Colombia erupts to 23,000ft
Fuego volcano in Guatemala erupts to 18,000ft
Santa Maria volcano in Guatemala erupts to 15,000ft
Mt Etna volcano in Italy erupts to 15,000ft
Turrialba volcano in Costa Rica erupts to 13,000ft
Strengthening cyclone to elevate flood threat across India after displacing over 100,000 in Sri Lanka
Sri Lanka Hit by Deadly Floods and Landslides
Sri Lanka Landslides Bury over 200 Families
Deadly Asian hornets that devour bees and can kill humans 'arrive in Britain'
House approves $622M bill to fight Zika virus amid Obama veto threat
Billion dollar rewards for new antibiotics called for to defeat catastrophic rise of superbugs
Superbugs will 'kill every three seconds'
Health insurer Highmark sues US over Obamacare payments
In Search For Cures, Scientists Create Embryos That Are Both Animal And Human
H.I.V. Rates Among Gay Men Are Higher in South, Study Finds
The First Openly Gay Army Secretary in US History
Muslim states block LGBT groups from UN meeting, drawing protest from US
Woman marches through Target blasting transgender bathroom policy
Shopper Upset Man Allowed To Use Women's Dressing Room In Ross
Susan Sarandon Wants to Direct Female-Friendly Porn in Her 80s
Donald Trump points to rape accusation against Bill Clinton
Man robs Uber driver, threatens to inject him with HIV, police say
Fortune-teller admits to stealing money to lift 'curses'
'God is Being Eroded, Eclipsed, Liquidated' in the United States, Cardinal Says
Chinese technology giant Huawei Prepares for Robot Overlords and Communication with the Dead
Tracking Bible Prophecy Headlines - 5/18/2016
France delays May Israeli-Palestinian parley to allow for US to attend
Netanyahu Praises Sisi's Calls for Talks, Says Israel Will Work with Arabs for Peace
Abbas welcomes Egyptian president's peace push
Herzog: Egypt's call for peace 'a rare opportunity'
The 'peace process' did not fail - the Palestinian Authority did
Jordan frees preacher who criticized peace treaty with Israel
Assad's forces have used sarin nerve gas for the first time since notorious 2013 massacre, says senior Israeli official
Syria conflict: World powers seek to revive peace talks
Assad won't budge in Syria, Obama lacks leverage: Former diplomat
U.S., Russia stalemate on Syria frustrates European powers
In Syria Talks, U.S. and Russia Propose Airdrops if Assad Forces Block Aid
Russians building army base at Syria's Palmyra site
Rebels and Syrian government swap prisoners outside Aleppo
At least 70 killed in Baghdad triple bombing
Turkey to take action on border town if it receives no help, Erdogan says
Saudi Arabia's big U.S. stake finally revealed
Senate passes bill allowing 9/11 victims to sue Saudi Arabia
Iran: Kim Kardashian is a secret agent to corrupt the country by posting immodest pictures to encourage women to follow her example
US military plane made 'illegal entry' over Venezuela: Maduro
Dems' new fear: Sanders revolt could upend Democratic convention
Woman's obituary says she died rather than vote for Hillary Clinton or Donald Trump
Donald Trump Says He'd Negotiate With Kim Jong-un, Renegotiate Paris Climate Deal
China Stages War Games Days Ahead of Taiwan Inauguration
5.1 magnitude earthquake hits near Flying Fish Cove, Christmas Island
Ruiz volcano in Colombia erupts to 23,000ft
Popocateptl volcano in Mexico erupts to 22,000ft
Santa Maria volcano in Guatemala erupts to 15,000ft
Turrialba volcano in Costa Rica erupts to 14,000ft
Sinabung volcano in Indonesia erupts to 12,000ft
Sakurajima volcano on Japan erupts to 11,000ft
Mt Etna volcano in Italy erupts to 10,000ft
Tropical Depression to bring heavy rain and flooding to India and Sri Lanka this week
Canada wildfire threatens Fort McMurray again as thousands evacuated
GMOs Are Safe, But Don't Always Deliver On Promises, Top Scientists Say
Zika concerns mount, but Rio Olympics not moving yet
22 Percent of Resettled Refugees in Minnesota Test Positive for Tuberculosis
Record abortion levels among older women and those in relationships
South Carolina bans abortion after 19 weeks
Countries Celebrate International Day Against Homophobia, Biphobia and Transphobia
Mexican president Enrique Pena Nieto proposes legalising same sex marriage
Will Obama's Transgender Bathroom Edict Lead to an Increase in Homeschooling and Private Schooling?
UN says it has received 44 new sex abuse allegations in 2016
Germany welcomes refugees with sex education website
Tracking Bible Prophecy Headlines - 5/17/2016
Netanyahu keeps calling for talks with Abbas. Is he serious?
Israel has no interest in multilateral peace talks, urges direct dialogue with Palestinians
World powers meet to save Syria peace hopes
Isil 'sets off earthquake by blowing up major gas field' in Syria
IS said to have lost half the area it once claimed in Iraq
France probes purported IS video of children at execution
Italian MP on Muslim mayor of London: When will you blow up?
Turkey visa deal will increase risk of terrorist attacks, EU report reveals
Texas Governor Refuses Obama's Request to Lift State Sanctions on Iran; Says Nuclear Deal Undermines US Security, Poses Existential Threat to Israel
Congressman: Classified details of Iran's treatment of US sailors will shock nation
Iran cracks down on female models posing without headscarves online
S. Korea, US, Japan plan joint drills on N. Korean threat
U.S. and East Asia Allies Join Forces to Track North Korean Missiles
The end of fake ID? Major retailers adopt electronic age-checks to stop kids buying booze
Hillary Clinton says Bill would be in charge of 'revitalising' the economy in her government
As Brexit vote looms, U.S. banks review their European commitments
Salmon prices to leap as worldwide stocks face perfect storm of bad weather and disease, retailers warn
5.4 magnitude earthquake hits near Iwai, Japan
5.3 magnitude earthquake hits near Lautoka, Fiji
5.2 magnitude earthquake hits near Iwo Jima, Japan
5.1 magnitude earthquake hits near Kokopo, Papua New Guinea
A New Earthquake Swarm Is Rocking Oregon's Mt. Hood
Klyuchevskoy volcano on Kamchatka, Russia erupts to 23,000ft
Sinabung volcano in Indonesia erupts to 14,000ft
Turrialba volcano in Costa Rica erupts to 14,000ft
Santa Maria volcano in Guatemala erupts to 12,000ft
Sri Lanka floods kill eight, leave thousands homeless
India to 'divert rivers' to tackle drought
This April Was The Hottest on Record, NASA Says
Oil sand work camps evacuated as Alberta wildfire moves north
Washington wildfire doubles in size quickly
Obama: Trump shouldn't make Supreme Court pick
Supreme Court dodges major decision on Obamacare birth control
Obama Gives Planned Parenthood Abortion Biz $5 Million Grant to Target Kids as Young as Five
Drones Target Unborn Babies in Poland Dropping Off Abortion Pills
Midwives union stands by campaign to de-criminalise abortion
Canadian PM Justin Trudeau announces ban on transgender discrimination
Target Backlash Over Transgender Bathroom Policy Hits 'Boiling Point'
Obama: Transgender bathroom guidance meant to affirm kids' dignity
5 States So Far Looking to Fight Obama's Transgender Bathroom Edict
Tracking Bible Prophecy Headlines - 5/16/2016
French FM: Peace confab to go ahead despite Netanyahu opposition
Netanyahu slams Hollande for backing 'shameful' UNESCO resolution on Jerusalem
Jordanian parliament speaker: We oppose the peace treaty with Israel
Expert dismisses Jordanian rhetoric against Israel as election 'propaganda'
Stabbing attack in Jerusalem; terrorist neutralized, Israeli in light condition.
Rivlin: Reunification of Jerusalem is Israel's greatest achievement
Israeli leader: Iran mocks WWII Holocaust, prepares another
UNESCO condemns Iran's Holocaust cartoon contest
Decades after war, churches near Jesus' baptism site to be cleared of mines
Israel lied about Isil soldiers entering Gaza to justify its siege, Hamas claims
White House says Isis 'shrinking' as group launches new attacks in Iraq
Suicide bombers launch attack on Iraqi gas plant near Baghdad
IS suicide bomber kills police recruits
Iraq takes aim at media as security forces struggle to contain strife
Iraq's ancient Christian population could be gone within 5 years in the face of IS
'Life is horrible': Syria's Christians fear total genocide
Kerry meets Saudi king to discuss Syria before Vienna talks
At least 37 police killed in bomb attacks on Yemen port city recaptured from al-Qaeda
Al Qaeda's online magazine tells terrorists to target U.S. business leaders in their homes
UK soccer game canceled, stadium evacuated over fake bomb cops left behind
Egypt jails 152 over anti-government protests
Egypt jails 51 for protesting against Saudi islands deal
RNC chairman: Third-party run would be a 'suicide mission'
Nevada Democrats' convention ends in chaos, thrown chairs
Three million EU citizens in the UK could be deported if Britons vote for a 'Brexit', Home Office suggests
Revealed: none of Britain's $1bn tech firms openly support Brexit
Google faces record 3 billion euro EU antitrust fine: Telegraph
Oil prices rise on Nigeria, Venezuela disruptions
Oil prices jump as Goldman Sachs says market flips into deficit
Chinese pour $110bn into US real estate, says study
Beijing blasts Pentagon report on Chinese military as damaging trust
The U.S. has upset China by sending a destroyer close to the largest man-made island in disputed South China Sea waters
5.9 magnitude earthquake hits near Ile Hunter, New Caledonia
5.4 magnitude earthquake hits near Nikolski, Alaska
5.0-magnitude earthquake shakes southern Israel
Colima volcano in Mexico erupts to 25,000ft
Popocateptl volcano in Mexico erupts to 19,000ft
Santa Maria volcano in Guatemala erupts to 15,000ft
Klyuchevskoy volcano on Kamchatka, Russia erupts to 15,000ft
Sakurajima volcano on Japan erupts to 15,000ft
Sinabung volcano in Indonesia erupts to 15,000ft
Brush fires flare up as heatwave envelops Israel
April breaks global temperature record, marking seven months of new highs
Nation's beekeepers lost 44 percent of bees in 2015-16
Same-sex unions are not enough, say Italy's exiled gay parents
Facebook, Youtube and Twitter sued for 'failure to remove homophobic content'
Disagreements slow Pentagon's plan to allow transgender service members
Bangladesh: Man held over murders of LGBT activists
Obama doesn't think rapists, armed robbers, drug dealers are criminals
Memorial for Prince held at his Jehovah's Witnesses church
Tracking Bible Prophecy Headlines - 5/15/2016
Israel rejects 'peace' initiative ahead of French FM visit
Plan to apply Israeli law in West Bank: Equal rights or 'creeping annexation'?
Army flares spark large fire near West Bank settlement
Solar Project Pairs Muslims and Jews to Aid West Bank Farmers
How Israel is turning part of the Negev Desert into a cyber-city
Iran says Holocaust cartoon contest is not a denial
French Jews oppose Cannes film defending Munich terrorists
Cannes: Fake Terrorism Stunt Prompts Hotel du Cap Panic
Islamic State extremist group and the al-Qaida-linked Nusra Front expanding in Lebanon
5 dead in ISIS attack on Baghdad gas plant, police say
Syrian forces retake Deir al-Zor hospital after "major" Islamic State offensive
600,000 Refugees Will Go Where? Kenya Plans to Shut Down Camps, Including World's Largest
Moody's downgrades Saudi Arabia credit rating over oil price slump
OpIcarus: Anonymous hackers shut down Bank of England, call for 'online revolution'
Former Argentinian President Cristina Kirchner indicted over currency trade that lost billions
Venezuelan President Nicolas Maduro orders crackdown as country's crisis intensifies
Venezuela crisis: Maduro threatens seizure of closed factories
U.S. must beware China's 'Guam killer' missile
For Obama, an Unexpected Legacy of Two Full Terms at War
Prominent Republicans weigh third-party run to unseat Trump
Clinton Controversies Drag On as Next Phase of Campaign Begins
Hidden Microphones Exposed As Part of Government Surveillance Program In The Bay Area
Big Festival Brother? What summer music festivals are doing with your personal data
New Mask Could Make Users Masters Of Their Dreams
This woman, a self-described cyborg, can sense every earthquake in real time
5.4 magnitude earthquake hits near Talkeetna, Alaska
5.3 magnitude earthquake hits near Kuripan, Indonesia
5.3 magnitude earthquake hits the Northern East Pacific Rise
5.1 magnitude earthquake hits near Port-Olry, Vanuatu
Study eyes risk of big tsunami in Hawaii from mega-earthquake in Aleutians

Tracking Bible Prophecy Headlines - 5/14/2016
Tracking Bible Prophecy Headlines - 5/13/2016
Tracking Bible Prophecy Headlines - 5/12/2016
Tracking Bible Prophecy Headlines - 5/11/2016
Tracking Bible Prophecy Headlines - 5/10/2016
Tracking Bible Prophecy Headlines - 5/9/2016
Tracking Bible Prophecy Headlines - 5/8/2016
Tracking Bible Prophecy Headlines - 5/7/2016
Tracking Bible Prophecy Headlines - 5/6/2016
Tracking Bible Prophecy Headlines - 5/5/2016
Tracking Bible Prophecy Headlines - 5/4/2016
Tracking Bible Prophecy Headlines - 5/3/2016
Tracking Bible Prophecy Headlines - 5/2/2016
Tracking Bible Prophecy Headlines - 5/1/2016
Click here to retun to "Tracking the Birth Pangs" page.