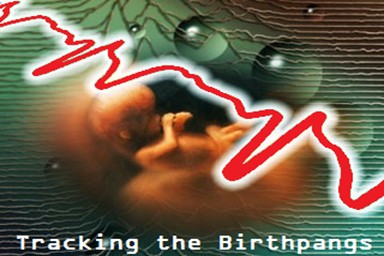 May 2017 Headlines
"Tracking Bible Prophecy" headlines can also be found on
Facebook
Tracking Bible Prophecy Headlines - 5/31/2017
Day before deadline, Trump hasn't decided whether to sign embassy waiver
American envoy to UN Haley to travel to Israel next week
US says 'no formal mechanisms' yet for Israeli-Palestinian talks
Obama treated Israel 'as part of the problem,' says ex-envoy Oren. With Trump, 'it's love, love, love'
Report: China open to 'active role' in advancing Mideast peace process
Leading Strategic Analyst: Eagerness to Resolve Conflict With Palestinians Will Not Make Israel Safe
Netanyahu: Israeli land swaps with Palestinians won't bring peace
Netanyahu: We must retain full military control of West Bank
Barghouti: 'Do not open negotiations with Israel without a precondition for the release of all prisoners'
Study: 'The occupation costs Israel tens of billions of shekels'
Palestinian Authority Paid Out Over $1 Billion for Terror Over the Past Four Years
New IDF training facility to simulate combat with Hezbollah
Trump wants to sell lots of weapons to Riyadh. Why are Israel (and its friends) staying mum?
Question on Saudi democracy gives State Department pause
Report: After Iranian elections, Tehran-Hamas ties warming up
Hamas: Iran resuming support? 'Fake news'
Iranian-backed forces amassing near U.S. training base in Syria
Russian Pres. Vladimir Putin says he is convinced Syrian Pres. Bashar al-Assad did not use chemical weapons
Syria conflict: US sends arms to Kurdish forces fighting IS
The Final Push for Mosul: 'Matter of Time' Until ISIS Flag Falls in Iraq's Second City
ISIS targets the young, then the old in twin Baghdad bombings
Dozens of Iraqis killed as Isis targets Baghdad during Ramadan
Philippines urges Islamist rebels to surrender as battle enters 8th day
ISIS-linked terrorists in Philippines take hundreds of hostages, most Christian, priest says
Priest kidnapped by ISIS in Philippines, issues video pleading for his life and hundreds of others
Egypt's Coptic Christians Declare: 'We Take Pride to Die' for Jesus Amid ISIS Terror Attacks
Egypt president approves contentious NGO law
Yemen facing 'total collapse' as fighting continues, UN warns
Police in Germany 'foil asylum seeker suicide attack'
Extremist who killed 2 in Portland anti-Muslim attack says it was 'patriotism'
North Korea releases dramatic images of 'successful' ballistic missile test
North Korea Says New Missile Landed Within 7 Meters of Target
North Korea warns of bigger 'gift package' to US after missile test
US Amb. to UN Haley: US, China debating when UN should act on N.Korea
Japan urges China to do more to pressure North Korea
'Shocked' South Korea leader Moon orders probe into U.S. THAAD additions
Successful U.S. missile interceptor test cast as warning to North Korea, Iran
U.S. Missile Defense Test Over Pacific Ocean a Key Milestone
Arctic air base gets $40 million upgrade in face of increasing missile threats
Oliver North: North Korean Missile Could 'Shut Down Hawaii For Decades'
Moscow threat as Moldova expels five Russian diplomats
Russians discussed potentially 'derogatory' information about Trump and associates during campaign
Obama loyalist Brennan drove FBI to begin investigating Trump associates last summer
Trump's personal attorney summoned in Russia probe
Trump's communications director is out as larger shakeup looms
5 presidential scandals with Jews in the hot seat
White House mounts staunch defense of Kushner
Gregg Jarrett: Jared Kushner gets mugged by the media mob
Spicer: Trump frustrated by 'fake news,' relationship with Merkel 'fairly unbelievable'
Trump to world leaders: Call me on my cellphone
Trump's use of private cellphone raises security concerns
Trump responds to Merkel criticism with furious tweet saying Germany does not pay its way
German FM says US 'older and bigger' than current conflict
Comedian sorry for severed 'Trump' head clip
Confusion over laptop flight ban as US denies EU reports that proposals have been scrapped
Construction Just Began On The ELT, The World's Largest Ever Telescope
NASA photos of Jupiter make for stunning animation
NASA To Send Spacecraft To The Sun: Here's The Technology That Will Make Solar Probe Plus Mission Possible
Budget cuts could mean end for new earthquake warning system
5.7 magnitude earthquake hits near Bristol Island, South Sandwich Islands
5.3 magnitude earthquake hits near Puerto Madero, Mexico
5.3 magnitude earthquake hits near Kuripan, Indonesia
5.2 magnitude earthquake hits near Sola, Vanuatu
5.0 magnitude earthquake hits near Hirara, Japan
5.0 magnitude earthquake hits near Nadi, Fiji
Sheveluch volcano on Kamchatka, Russia erupts to 27,000ft
Popocateptl volcano in Mexico erupts to 19,000ft
Sakurajima volcano on Japan erupts to 15,000ft
Sinabung volcano in Indonesia erupts to 11,000ft
Moscow storm kills 16 and injures nearly 170
Massive mudslide rolls through Tajik Valley in Tajikistan
Mexican sewage becomes 'chemical' attack on U.S. Border Patrol agents
Blood-sucking vampire bats are terrorising Brazilians while they sleep, with one dead and dozens fighting rabies
Ukraine Doctor Pioneering 'Three-Parent' Babies
Plastic surgery clinics hacked; 25,000 photos, data online
Church of England to Vote on Offering 'Baptism' for Transgender People to Mark New Identity
Tracking Bible Prophecy Headlines - 5/30/2017
Netanyahu: A Trump-endorsed peace deal will come at a price
Netanyahu: Trump is 'determined to get a deal' with the Palestinians
Ex-UN envoy Bolton to JPost: Trump has no chance at ultimate peace deal
Netanyahu on US relations: 'we don't have a blank check in regards to our policies'
'Netanyahu no longer supports two-state solution'
Palestinians: Abbas Immediately Breaks Promises to Trump
White House faces deadline for clarity on Israel embassy move
PA asks UN to act against Israeli 'Judaization'
Abbas appoints jailed Israeli Arab terrorist to Fatah Central Committee
Palestinians paid terrorists $1b in past 4 years, Knesset panel hears
Former Top Israeli Diplomatic Official: Palestinian Authority Terror Payments Must Stop, We Should Support Taylor Force Act
PA admits: Gaza now an independent entity run by Hamas
Report: Iran will resume financial aid to Hamas
Norway demands Palestinians return misused donor funds
Israeli government admits: UN has broken the law in Jerusalem
Congress to celebrate belated Jerusalem Day
Pro-peace group leverages Six Day War anniversary for global Jewish action
6-day war begets 50 years of strife for Israel
Arab leaders did plan to eliminate Israel in Six-Day War
'Israel is the biggest threat to humanity'
Israel conducts 'experimental' rocket test over heart of the country
Lapid: Entire Israeli security establishment is worried by Trump's Saudi arms deal
Netanyahu praises Norway for defunding from terrorist-named women's center
North Miami Beach Jewish school evacuated over bomb threat
Arrested cousin of Manchester bomber posted anti-Semitic messages on Facebook
UK received early warnings about Manchester terrorist
Manchester attack transforms Britain's election campaign
German FM: Trump has 'weakened' the West, hurt EU interests
Iran denies Trump's claims it sponsors terrorism
In the belly of the beast: On Mosul sidelines, Iran gains Nineveh foothold
Chemical weapons a red line in Syria, France's Macron says
US Lost Track Of Nearly A Billion Dollars Of Arms Sent To Iraq Under Obama
Suicide bomber kills eight at Baghdad ice cream shop
ISIS Sympathizers Celebrate Deadly Terror Attacks in Egypt: 'Bless Pure Hands That Kill Christians'
'Bomb violence with mercy': anti-terror ad goes viral in Middle East
29 Slaughtered Coptic Christians, Including Children, Were Asked by IS to Deny Faith in Jesus but Refused
Islam on Track to Overtake Christianity as World's No. 1 Religion
Bible Answer Man Says Islam Is Not Religion of Peace, Warns of Ramadan: Muslims Fast, They Also Blast
Syria war becomes backdrop of Ramadan TV dramas
White House refuses to hold Ramadan event for first time in 20 years
President Trump proclaims Memorial Day 2017 as a day of 'Prayer for Permanent Peace'
"The Technology Is Getting Real" - Laser Weapons Edge Closer To Battlefield Use
North Korean Tests Add Urgency for U.S. to Fix Defense Flaws
North Korea Claims Breakthrough in Missile Technology
North Korea warns of 'bigger gift package' for U.S. after latest test
Japan vows to take action with US after North Korea missile test
South Korea says conducted joint drills with U.S. B-1B strategic bomber
Pentagon to test new anti-missile system in wake of North Korea threat
Trump says North Korea shows "great disrespect" to China with missile
China urges N.Korea to create conditions for talks after missile test
France's Macron holding 'tough' talks with Putin near Paris
Inside Obama's Secret Outreach to Russia
Putin spurns allegations that Russia meddled in foreign elections
Vladimir Putin a bigger threat than Islamic State, John McCain says
Jared Kushner didn't suggest Russian communications channel in meeting, source says
Three Leakers Of Classified White House Information Said To Be Identified, Expected To Be Fired
'Sanctuary Cities' protests interrupt Texas House session
'I'll put a bullet in your head': Fistfight nearly erupts on final day of contentious legislative session in Texas
Baltimore Mayor Considers Removal Of Confederate Monuments
Kentucky town welcomes Confederate memorial moved from Louisville
Portland mayor aims to nix free-speech rally, fears 'hatred'
Venezuela opposition accuses Goldman Sachs of financing dictatorship
Venezuelan opposition threatens country won't pay Goldman Sachs' $2.8 billion bond deal
Egypt announces $2.49 billion package to cope with inflation
A nation's millstone: It's not just national debt; household debt is huge
As Americans take on more debt, some pockets of concern
Credit Scores Hit Record High as Recession Wounds Heal
Route to Air Travel Discomfort Starts on Wall Street
British Airways could face 100m Euro compensation bill over IT meltdown
British Airways flights are facing chaos for days after computer meltdown leaves more than 100k stranded
'Judy' Malware Potentially Hits Up to 36.5M Android Users
Nasa to hold major press conference on first mission 'to touch the sun'
Magnitude 6.9 earthquake hits Sulawesi island in Indonesia, no threat of tsunami
5.8 magnitude earthquake hits near Los Angeles, Chile
5.4 magnitude earthquake hits near Kirakira, Solomon Islands
5.3 magnitude earthquake hits near Nikiski, Alaska
5.1 magnitude earthquake hits near Kasiguncu, Indonesia
5.0 magnitude earthquake hits near Visokoi Island, South Georgia and the South Sandwich Islands
5.0 magnitude earthquake hits near Kasiguncu, Indonesia
Reventador volcano in Ecuador erupts to 14,000ft
Sinabung volcano in Indonesia erupts to 12,000ft
Bangladesh raises highest danger warning as cyclone takes aim
1 million in nature's crosshairs as Cyclone Mora makes landfall in Bangladesh
More than 120,000 people still without power after severe storms rip through Memphis
Pakistan protesters demand electricity as temperatures soar
Drought damage: 30% rise in salinity of the Kinneret (the Sea of Galilee)
Lab-created moths with a 'self-destruct' gene to be released onto U.S. farmland
New Ebola cases may show effect of improved alerts, global official says
Democratic Republic of Congo authorizes trial of experimental Ebola vaccine
Antibiotic of last resort re-engineered to kill resistant bacteria
Philippine authorities seize 605 kilos of meth from China
White House Closes International Abortion Funding Loophole
Australia to strip convicted paedophiles of passports
Popular Chinese lesbian dating app removed from internet
Demand for sex changes jumped dramatically last year
Emmanuel Macron Challenges Putin on Syria and Gay Rights
Baby boomers are divorcing at a stunning rate
Since election, yoga rises off the mat to take on Donald Trump
Tracking Bible Prophecy Headlines - 5/29/2017
Abbas rejects Trump's peace proposal
Trump furious with Abbas: You lied to me
Bloomberg reports that Palestinians close to Abbas have disputed the report of discord, saying that the meeting with Trump was good
Trump's message: No Mideast peace without Israeli concession
The Trump effect: Slight uptick in Palestinian support for peace talks
Construction okayed on new settlement for Amona evacuees
Netanyahu Returns to the Western Wall Tunnels, the Bedrock of His Political Existence
Erekat: Israeli cabinet meeting in Western Wall tunnels a 'provocation'
Netanyahu wishes 'Ramadan Kareem' to Muslim world
Israeli President Rivlin Pronounces - We All Worship the Same God
UN chief pulls support for Palestinian women's center named after terrorist
Derelict economy could sink 'Titanic' Israel, experts warn
Tower of David plans renovation, connecting east and west
MKs move to boost development of east Jerusalem's infrastructure
If Russia recognizes Jerusalem, why can't other countries do so?
'We will become a minority in Israel': Six-Day War cabinet minutes released
Biafran Jews mark 50 years since failed bid for independence
Can 'Jewishness' be proven with a simple saliva test?
Israel conducts missile test launch
Israel preparing partial evacuation in case of conflict with Lebanon
Pope says Egyptian Copts killed by ISIS were 'martyrs'
Coptic Christians accuse Egyptian government of failing to protect them
Egypt blocks financial newspaper website, widening media blackout
Iran's supreme leader: Saudis face 'certain downfall'
Iraq's Iran-backed paramilitary advances towards Syria border
Turkish military says kills 13 Kurdish militants in northern Iraq
UN braces for up to 200,000 Iraqis to flee Mosul
Defense secretary Mattis says US policy against Isis is now 'annihilation'
Islamic State spreads tentacles to gain hold of territory in Southeast Asia
Bodies of civilians dumped near Philippines city besieged by Islamists
Christians caught up in Philippines' urban battle with Islamists
India imposes security lockdown in Kashmir to stop protests
Russian Lawmaker: We Would Use Nukes if US or NATO Enters Crimea
North Korea leader Kim guides test of new anti-aircraft weapon
North Korea test-fires another ballistic missile, US and South Korea say
Suspected ballistic missile fired from North Korea lands in Japan waters
PM Abe: Japan will take steps with US to deter N.Korea
Pentagon chief: War with North Korea would be 'catastrophic'
3rd US Naval Strike Force Deployed to Deter North Korea
Japan's growing concern over China's naval might
2 killed, 18 injured in knife attack in southwest China
In "Watershed Moment" Merkel Says Germany Can No Longer Rely On America
Merkel: Europe 'can no longer rely on allies' after Trump and Brexit
Merkel: Europe must stay united in face of ally uncertainty
More arrests in Manchester attack; UK remains on high alert
Report reveals number of jihadists in UK - and the total is horrifying
Homeland Security head battles immigrant-rights groups
Rahm Emanuel: Dreamers Are 'Part of the Chicago Family' - Illegal Immigrants Are 'Welcome Here'
Mississippi shooting: 8 dead, including deputy; suspect says 'I ain't fit to live'
Homeland's Kelly Lashes Out At "Treasonous" Intelligence Leakers
Trump Takes Aim at White House Leaks
Trump attacks 'fake news' amid Russia controversy that now includes Kushner
Kushner reportedly encouraged to take hiatus as FBI probes Russia contacts
Assange: 'Kushner correct to create channels with everyone'
Circa: FBI Illegally Shared Espionage Data On Americans With Unauthorized Actors
US weighs banning laptop computers on international flights
British Airways Faces Second Day of Disruption After Computer Failure
UC Berkeley and Google want to create an eclipse 'megamovie' with help from citizens
5.0 magnitude earthquake hits near Visokoi Island, South Georgia and the South Sandwich Islands
Bogoslof volcano in Alaska erupts to 35,000ft
Sabancaya volcano in Peru erupts to 25,000ft
Sinabung volcano in Indonesia erupts to 16,000ft
Reventador volcano in Ecuador erupts to 14,000ft
Sakurajima volcano on Japan erupts to 14,000ft
Cyclonic Storm Mora threatens to flood Bangladesh, northeastern India
Sri Lanka floods: Residents afraid as more rain forecast
Sri Lanka steps up monsoon relief as toll hits 113
Parts of Missouri pounded by softball-sized hail
Climate change: Trump keeps world waiting on Paris deal
Trump tells 'confidants' U.S. will leave Paris climate deal: Axios
Merkel urges EU to control their own destiny, after Trump visit, climate change decision
Merkel vows to convince climate change 'doubters'
Number 1 Enemy Of Bees: This Parasite Transmits Viruses That Kill Honeybee Colonies
India reports its first 3 cases of the Zika virus
NYC Mayor De Blasio Staffer Arrested On Child Pornography Charges
To many Americans, Memorial Day has lost its meaning
Tracking Bible Prophecy Headlines - 5/28/2017
Thousands rally for peace in Tel Aviv amid renewed US efforts
'Two states, One hope' - peace demonstration held in Rabin Square
WHO passes on anti-Israel resolution, UK, US oppose it
Czech parliament asks government to recognize Jerusalem
Norway fuming after aid money used by PA to honor Coastal Road Massacre terrorist
Tel Aviv City Hall lit with Egypt flag in solidarity with Copt terror victims
Putin and Erdogan want deeper strategic partnership: Kremlin
Turkish military says kills 13 Kurdish militants in northern Iraq
Iraq Mosul offensive: Civilians 'in grave danger' - UN
Bin Laden's son steps into father's shoes as al-Qaeda attempts a comeback
Libyan Islamist group Ansar al-Sharia says it is dissolving
Philippine military: Muslim militants kill 16 civilians in fight for southern city
Manchester attack: Terror threat level reduced as streets evacuated in Moss Side police raids
ADL condemns 'brutal' Oregon killings by anti-Muslim attacker
All clear given at Newark airport terminal after suspicious package found
Anti-India protests hit Kashmir after top rebel is killed
Tillerson declines to host Ramadan event at State Department, breaking with decades of tradition
Report: Iran ready for talks 'toward peace' with Arab states
Iran's Supreme Leader: Saudi Arabia 'cow milked' by US
By backing Saudi Arabia's vision of the Middle East, Trump may be sowing the seeds of conflict
Trump at conclusion of first foreign trip: 'I think we hit a home run'
Back home after foreign trip, Trump faces slew of challenges
New Kushner-Russia Story Stokes Concern of West Wing Leakers
Kushner back channel with Russia 'involved Syria'
US National Security Adviser 'not concerned' with Kushner, Russia back-channel allegations
Russian bank owners sue BuzzFeed over Trump dossier publication
How Team Obama tried to hack the election
Suit against Hillary Clinton over Benghazi deaths and emails is dismissed
Hillary Clinton: "The Right Is Afraid Of Me Because I Don't Die"
British Airways outage creates London travel chaos; power issue blamed
US officials: Chinese jets intercept US surveillance plane
Stoking tensions, N. Korea test launches 'new' weapon system
Strong earthquake in Bardarbunga volcano in Iceland
5.5 magnitude earthquake hits near Adak, Alaska
5.0 magnitude earthquake hits near Golmarmara, Turkey
5.0 magnitude earthquake hits near Kavieng, Papua New Guinea
5.0 magnitude earthquake hits near Chernabura Island, Alaska
Sheveluch volcano on Kamchatka, Russia erupts to 22,000ft
Sinabung volcano in Indonesia erupts to 16,000ft
Turrialba volcano in Costa Rica erupts to 14,000ft
Reventador volcano in Ecuador erupts to 13,000ft
Sakurajima volcano on Japan erupts to 13,000ft
Trump declines to join world leaders at G-7 in affirming Paris climate accord
Merkel Mad: Donald Trump Declines to Endorse Paris Climate Agreement
Trump promises climate decision next week after G7 stalemate
German kindergartens must report parents for refusing vaccine advice under new law
India bans sale of cows for slaughter, a move designed to appease conservative Hindus
Pope: More Christian martyrs today than in ancient times
Tracking Bible Prophecy Headlines - 5/27/2017
Taking Trump's peace push seriously, Netanyahu said looking to broaden coalition
'Netanyahu should have told the truth' - Justice Minister says PM missed his opportunity to tell US President 2 state solution is a fantasy, change paradigms of negotiations
78% of Israelis say peace not possible, split if PM serious to make deal
Former PLO negotiator calls to shut Palestinian Authority
UN warns of 'walking into another Gaza crisis with eyes wide open'
UN: Gaza electricity crisis could lead to violence
Clashes as hundreds of Palestinian protest across West Bank, Gaza
Trump uses Ramadan message to urge end to violence
Trump wishes Muslims 'a joyful Ramadan'
Israel to ease access for Palestinians during Ramadan
Palestinian prisoners' hunger strike over after deal reached
Israel's eyes in the sky gather intel in a shifting Middle East
Hezbollah-affiliated radio denies Israeli attack in Syria
UN body said to bury positive report on Israel under Syrian pressure
Britain, US oppose UN health body's resolution singling out Israel
Journalist's Footage Shows Iraqi Forces Torturing Civilians, ABC Report Says
Egypt: At least 28 dead as gunmen fire on bus carrying Coptic Christians
Egyptian warplanes bomb targets in Libya after attack on Christians, as al-Sisi asks Trump to head fight against terrorism
Trump on Egypt attack: 'Bloodletting of Christians must end'
Arab world condemns Egyptian terrorist massacre 'trying to ignite civil war'
Afghan official says 18 killed in suicide car bomb attack
British politician wants death penalty for suicide bombers
Isis calls on supporters to wage 'all-out war' on West during Ramadan with new terror attacks
G7 leaders agree steps to tackle terrorism after Manchester bombing
Jeremy Corbyn: the war on terror is simply not working
DHS chief: If you knew what I knew about terror, you'd 'never leave the house'
NC billboard supporting Trump travel ban ignites controversy with 9/11 reference
Chinese jets come within several hundred feet of US plane over South China Sea
Top U.S. Diplomat Warns China to Do More to Curtail North Korea
US plans test of defense system to shoot down an ICBM
Boehner Says Apart From Foreign Policy, Trump Has Been 'A Complete Disaster'
Jared Kushner reportedly sought secret communications with Moscow
FBI probing attempted hack of Trump Organization, officials say
Huckabee: Leakers working against the safety of Americans
White House may appoint legal team to monitor Trump tweets
Secret court rebukes NSA for 5-year illegal surveillance of U.S. citizens
Chipotle says hackers hit most restaurants in data breach
NASA Sun Observatory Sees Partial Solar Eclipse in Space
5.2 magnitude earthquake hits near Acajutla, El Salvador
5.1 magnitude earthquake hits near Port-Olry, Vanuatu
5.1 magnitude earthquake hits near Kepulauan Barat Daya, Indonesia
5.1 magnitude earthquake hits near Puerto Chacabuco, Chile
Manam volcano in Papua New Guinea erupts to 40,000ft
Langila volcano in Papua New Guinea erupts to 10,000ft
Trump 'evolving' on climate action, pressured by Europeans
Sri Lanka landslides, floods death toll rises to 91; over 100 missing
'Panic' in Bangladesh factories as workers collapse in heatwave
Three die in raging Siberia wildfires in Russia
Start of summer brings warnings about diarrhea and brain-eating amoeba
Ebola outbreak in Central Africa, officials scramble to control virus' spread
Texas set to embrace new abortion restrictions
First gentleman of Luxembourg joined partners of NATO leaders, marking a huge moment for the LGBTQ community
Muslim man sues Little Caesars for $100M over pork on pizza
Christian Pastor Says Many Indonesians Are Realizing Islam Is False, Finding Christ
Tracking Bible Prophecy Headlines - 5/26/2017
Trump's envoy returns amid push to renew direct talks
Talks underway for possible pope visit to Israel to push peace
Nasrallah: 'Saudi Arabia gave Trump money for Israel'
Netanyahu mulling radical plan for east Jerusalem neighborhoods
Ramadan 2017 to begin on Saturday, May 27
Reprieves were approved for the Palestinians for the month of Ramadan
Hamas calls for day of rage in support of hunger strikers
Arab students call for 'intifada' at Hebrew University rally
Hamas kills three men in execution partially streamed on Facebook
Slain US student's mother to UN: PA must stop paying my son's killer
IDF troops come under fire outside Ramallah; none injured
Evidence of 2,000-year-old battle for Jerusalem unearthed in City of David
Jerusalem to become a smarter city
Israeli cows are world's best milk producers, new report shows
Estonia blasts BDS, calls Israel 'a friend and partner'
Egypt blocks access to news websites including Al-Jazeera and Mada Masr
Turkish Foreign Ministry rejects U.S. resolution condemning street brawl in Washington
Senate Panel Approves Stiff Iran Sanctions and Says Russia Is Next
Iran says it has built third underground ballistic missile factory
Iranian President: 'We Need Missiles' to Confront Trump Admin, Enemies
Hezbollah chief says dialogue with Iran is only way forward
US air strike on IS killed 105 civilians in Iraq's Mosul
Pentagon Inquiry Blames ISIS for Civilian Deaths in Mosul Strike
Islamic State group 'prepared attacks' in Moscow
'Credible' Islamic State propaganda video features short clip of Las Vegas Strip
Growing Concern Over Brothers Arrested With Guns, Bomb-Making Materials in Minnesota
Philippines says foreign fighters part of Islamic State 'invasion'
Greek goddess statue removed in Bangladesh after Islamist outcry
Ethiopia charges 2 with terrorism over deadly stampede
Manchester Bomber Believed Muslims Were Mistreated, Sought Revenge
Attack turns spotlight on Libyan Islamists in Manchester
Why Libya is still a global terror threat
Manchester attack: Ex-CIA officer says publication of leaked pics 'goes too far'
Trump condemns leaks after UK police briefly halt information sharing
Manchester terror attack: British police 'working closely' with US again after 'fresh assurances'
Election campaign resumes after Manchester attack
Greek ex-prime minister hurt as letter bomb explodes in car
Brazilian President Sends in Army to Control Leftist Protesters
Trump demands Europe pay more toward Nato in excoriating speech at Brussels summit
Trump, G7 peers seek deals on terrorism, trade, climate
G-7 leaders prepare to go face to face with Trump over Paris climate accord
Trump talks terrorism while Europe shouts 'Climate!'
Federal appeals court maintains freeze of Trump's travel ban. Attorney general vows Supreme Court appeal.
Pew: Refugee arrivals in U.S. decline sharply as world crisis grows
Obama Lectures Trump Over Walls, Builds One Around D.C. Home
California Farmers Fear Worker Shortage From Crackdown on Illegals
Federal agents nab nearly 200 people in L.A.-area immigration raids targeting criminals
Students berate professor who refused to participate in no-whites 'Day of Absence'
Republican wins Montana election one night after being charged with assault
With Confederate flags gone, Civil War museum will close
Bad intel from Russia influenced Comey's Clinton announcement: report
Jared Kushner Under Scrutiny in Russia Probe, Say Officials
Kushner urged Trump to challenge Russia probe head
Kushner says willing to cooperate with FBI probe into Russia meetings
Robert Mueller emerging as gatekeeper for all Russia probes, and Congress is wary
Senate Intelligence Committee votes to give leaders solo subpoena power
Trump Pledges That Leakers Will Be 'Prosecuted To The Fullest Extent Of The Law'
Trump plans to boost White House staff with 'war room' to go after critics
Utah law that could send online bullies to jail criticized
Hackers are hiding computer viruses in film subtitles, security experts warn
Wall Street hits record highs, helped by consumer stocks
Oil price slides as Opec production cuts fail to impress markets
Goldman Warns OPEC Faces Test After Oil Deal Met With Skepticism
Farmer faces $2.8 million fine after plowing his own field
NASA announces 2022 mission to explore metal asteroid so valuable it could crash the world economy
Juno mission first results: Jupiter isn't like what researchers expected
5.3 magnitude earthquake hits near Babo-Pangulo, Philippines
5.1 magnitude earthquake hits near Ndoi Island, Fiji
Sheveluch volcano on Kamchatka, Russia erupts to 15,000ft
Sinabung volcano in Indonesia erupts to 12,000ft
Pigeon 'caught with backpack of drugs'
Rate of Alzheimer's disease deaths jumped 54 pct. in 15 years, CDC finds
'Every year, I give birth': why war is driving a contraception crisis in Sudan
Video: Abortion Providers Share Graphic Details of Dismembering Unborn Children
Judge to consider contempt against antiabortion group leader after release of Planned Parenthood videos
Taiwan approves same-sex marriage, first such ruling in Asia
Target Gets 500K More Boycott Petitions, Still Refuses to Bar Men From Women's Bathrooms
Bosnian town defends Virgin Mary sightings, despite Pope's doubt
Tracking Bible Prophecy Headlines - 5/25/2017
Trump promises peace push after 'fantastic' pope talks
US secretary of state: Trump pressured Israel, Palestinians to renew peace talks
Tillerson: Trump 'Put a Lot of Pressure' on Netanyahu and Abbas to Compromise
Netanyahu: 'Israel is not responsible for delaying resolution of the conflict'
Mahmoud Abbas' office: 'Netanyahu's remarks hurt peace efforts'
Trump visit could cost Netanyahu dearly
US said pushing Israel to transfer parts of West Bank to PA administrative rule
The 'ultimate deal'? Trump's Middle East peace plan is actually 15 years old
Dating conflict at 50 years old, Trump appears to quietly adopt Arab stance
Jerusalem Day Celebration Underscores Israeli-Palestinian Divide
Education Minister Naftali Bennett: 'We will not divide the land with our enemies'
Netanyahu: Temple Mount will forever remain under Israel's control
Trump Says He Prayed for Wisdom From God While Touching Western Wall
Jordan slams Israel for allowing violations against Al-Aqsa Mosque
Hamas to execute top terrorist's 'assassins' on Thursday
How Facebook flouts Holocaust denial laws except where it fears being sued
New database charts 20,000 at-risk archaeological sites in the Middle East
PM says US agreed to boost Israel military aid amid concern over Saudi deal
Israel's next security concern: A Middle East arms race
Russian defense minister boasts about arms upgrade
Fake Israel story exposes real tensions between Qatar and Gulf
US raid killed five Yemen civilians, says rights group disputing official story
US looking into upping sanctions on Iran, Treasury head says
Syrian army says senior Islamic State militant killed
Battle for Mosul: IS 'using chemical weapons'
NATO rolls out the red carpet, buffs its image for Trump
European Leaders Hope to Win Trump's Favor
Trump faces rougher reception in NATO, EU meetings
Trump has done what Obama didn't: Scare NATO into tracking defense spending
Trump's Anti-Terrorism Call Resonates at NATO After Manchester Attack
London 'furious' at US for Manchester bomb probe leaks
After intel leak, UK freezes out US on Manchester bombing
Manchester bombing probe expands with arrests on two continents
Manchester Arena bomb maker at large and could strike again
With threat 'very high', France set to extend state of emergency
Armed Troops Patrol British Landmarks After Manchester Attack
Report: Manchester Bomber Was Child Of Libyan Refugees
Manchester bomber Salman Abedi's father and brothers arrested in Libya, linked to ISIS, Al Qaeda
Bomber's father fought against Gaddafi regime with 'terrorist' group
Indonesian president urges calm after suspected suicide attacks in Jakarta
Philippines' Duterte may place entire country under martial law if the threat of Islamic State spreads
Mindanao: Churchgoers 'taken hostage' amid Marawi siege
In a First Under Trump, a U.S. Warship Challenges Beijing's Claims in the South China Sea
N. Korea calls S. Korea's border firing reckless provocation
North Korea threat: US official warns 'inevitable' regime develops ICBM
Why China's Growing Debt Load Worries the World
Brazil's president struggles to retain power as political crisis deepens
Brazil's Temer deploys army as protesters battle police
Get Ready to Unpack for Airport Security - Travelers should expect new procedures at TSA checkpoints
'Trump trauma' on the way out? Political anxiety appears to be fading, says psychiatric survey
Poll: Majority says mainstream media publishes fake news
Black Lives Matter awarded 2017 Sydney peace prize
Trump wants to deport MS-13 gang members. El Salvador is dreading their return.
Obama admin knew gang members were part of illegal immigrant surge: Whistleblower
Ex-Trump adviser Page rips Obama-era 'surveillance,' wants to testify in public
Sean Hannity loses advertisers amid uproar over slain DNC staffer conspiracy theories
Moscow discussed swaying Trump via advisers, US intel said to find
In Modern Cyber War, the Spies Can Become Targets, Too
Vermont DMV Caught Using Illegal Facial Recognition Program
China shuts some live streaming sites, punishes companies
UCF student hacks system to change failing grade, police say
Raccoon causes thousands to lose power
NJ Emergency Alert System Accidentally Activates, Sends Nuclear Warnings to Some TVs
Area 51: Leaked video purports alien craft being tested at secret military base
Boeing is building DARPA's new hypersonic space plane
Scientists Find Extra Layer Of Plate Tectonics Causing Mystery Tremors Across The Pacific
The Big One is going to happen, no matter how much you want to deny it, California scientists say
5.8 magnitude earthquake hits near Nikolski, Alaska
5.6 magnitude earthquake hits near Malili, Indonesia
5.5 magnitude earthquake hits near Kirakira, Solomon Islands
5.4 magnitude earthquake hits near Tambakrejo, Indonesia
5.3 magnitude earthquake hits near Vaini, Tonga
5.2 magnitude earthquake hits near Cintalapa de Figueroa, Mexico
5.0 magnitude earthquake hits the Western Indian-Antarctic Ridge
Sheveluch volcano on Kamchatka, Russia erupts to 34,000ft
Sinabung volcano in Indonesia erupts to 19,000ft
Sakurajima volcano on Japan erupts to 13,000ft
Langila volcano in Papau New Guinea erupts to 10,000ft
2017 Atlantic Hurricane Season Forecast Update Calls For An Above-Average Number Of Storms
Deadly Chetek Tornado Was One of Wisconsin's Longest on Record
Pope Lends Weight to G-7 Push to Bind Trump to Climate Deal
Scientists race against time as Yemen's deadly cholera outbreak spirals
Zika Virus Was Spreading Quietly a Year Before Anyone Knew, Gene Study Shows
U.S. Senate's McConnell sees tough path for passing healthcare bill
23 million more uninsured with GOP health bill, analysts say
Another Insurer Quits Obamacare Leaving 25 Counties In Missouri With No Healthcare Options
ObamaCare on federal exchanges increased by average 105% since '13: report
Drug counselors overdose at addiction facility
Hormone injections help spread the love between strangers, study shows
Patriots to sponsor LGBT 'Gay Bowl'
Children Must Be Taught Transgenderism, Homosexuality Starting in Nursery School, Teachers Say
New police taskforce to target Indonesian gays
Same-Sex Marriage Is Not A Western Idea, Says Lead Lawyer In Historic Taiwan Ruling
Pregnant at 18. Hailed by Abortion Foes. Punished by Christian School.
Christianity Growing in North Korea Despite Persecution, Defector Says
Tracking Bible Prophecy Headlines - 5/24/2017
'We can use peace': Trump and Pope Francis meet
Donald Trump receives frosty reception in first meeting with Pope Francis at Vatican
Donald Trump hails Vatican meeting with Pope Francis as 'an honour'
Trump envoy expected back next week in Israel as US seeks to 'move fast' on peace
Report: Trump to present peace initiative within a month
In Bethlehem, Abbas and Trump speak of Mideast peace prospects
Abbas tells Trump he's 'ready to begin negotiating immediately' with Israel
Why can't Abbas stop paying families of 'martyrs'?
Hamas against Trump's speech in Jerusalem: 'Encourages hatred towards the Palestinian people'
Hamas: Trump 'encouraging apartheid'
Aggressive Surge in Israeli Settlement Activity Under Netanyahu Imperils Trump Peace Push
Trump 'to do everything' for Middle East peace
Trump on Mideast peace: 'It's a tough deal, but we will get there'
Trump's success is not being Obama, but he still really wants peace
'Trump made no mention of two-state solution'
Trump Leaves Israel With Hope for Peace, but No Plan for It
With boundless optimism but few specifics, Trump lays out Mideast peace vision
Trump seeks 'common sets of principles' to build momentum for peace, official says
Trump: Holocaust was most savage crime against God and his children
7 awkward moments from Trump's Israel trip
Trump's Middle East Trip Was a Big, Surprising Success - and the Iranian Regime is Nervous
Iran extends hand to new Hamas leader Haniyeh
At Western Wall, Rivlin opens Jerusalem Day jubilee
Deputy FM calls on Jews to ascend Temple Mount on Jerusalem Day
New Six Day War artifacts hint at a battle on the Temple Mount
The Czech parliament adopts a resolution condemning UNESCO's politicization and the decisions against Israel
BDS fail: Canadian university rejects Israel boycott
Qatar says state news website hacked, fake article published
Qatar news agency claims it was hacked after Emir quoted saying ties with Israel 'good'
Turkish police say seeking 144 people over links to failed coup, 35 detained
Assad retakes Homs, capital of the Syrian revolution
Car bomb explodes in Syria's Homs, army destroys another near Damascus
Philippines' Duterte declares martial law in region besieged by ISIS-linked extremists
Manchester bomber 'likely' had accomplices, UK minister says
British prime minister raises nation's threat level, saying another attack 'may be imminent'
Britain raises terror threat level to 'critical,' deploys army
Morrissey attacks politicians and the Queen over Manchester terrorism response
Manchester terror attack ignites security fears ahead of summer event season
Manchester attack: Nations around the world must stop appeasing the Islamists
Salman Abedi named as the Manchester suicide bomber - native to Manchester... radicalised in Lybia... returned a few days ago
Fox uses Manchester terror attack by UK native to justify Trump's Muslim ban
Europe's denial of Islamic terrorism threat perplexes security specialists
The World Is Too Comfortable with Terror
In Manchester, Jews have been preparing for an attack for years
Manchester attack: Social media calls for travel ban after UK tragedy
Trump calls Manchester attack perpetrators 'evil losers'
Trump calls on allies to 'obliterate this evil ideology' after Manchester bombing
Greg Laurie on Manchester Terror Attack: 'There Is a Spiritual Element in Play Here'
Gates: Manchester Bombing Is a 'Harbinger' of More Terror Attacks in the West
'Wake Up America': TX Sheriff Rants On Terror After UK Attack
Manchester Attack Changes the Conversation for Trump's Trip
Manchester attack opens the door for Trump's anti-terrorism message at NATO
NATO, no longer obsolete, braces for Hurricane Trump
Brussels-bound Trump armed with demands for NATO
Iranian president 'hopeful' Europe won't follow Trump's lead on Iran
US envoy tells UN forum North Korea is "a pariah and an outlier"
North Korean diplomat tells UN that United States is real aggressor
Los Angeles Times Publishes Op-Ed on Performing Witchcraft Against Trump
Monica Lewinsky writes obituary for Roger Ailes' era of 'gutter' journalism
Sean Hannity Still Shilling DNC Staffer Murder Story As Fox News Retracts
Clinton deputy Podesta blames Russia, fake news and FBI probes for 2016 loss
Comey 'ready' to talk to special counsel in Russia probe
Ex-CIA chief: Worries grew of Trump campaign contacts to Russia
Senate Intelligence Committee issues new subpoenas to Flynn's businesses
Ex-Trump adviser Page rips Obama-era 'surveillance,' wants to testify in public
NYC's De Blasio: 'Children Will Die' Because of Trump's Budget
Greece fails to secure fresh bailout funds
Moody's downgrades China rating to A1 from Aa3, citing concerns over a slowing economy and growing debt
Proposed Rules Would Allow US to Track and Destroy Drones
Jeff Bezos lays out his vision for city on the moon, complete with robots
5.1 magnitude earthquake hits near Akutan, Alaska
Sheveluch volcano on Kamchatka, Russia erupts to 18,000ft
Sinabung volcano in Indonesia erupts to 15,000ft
Sakurajima volcano on Japan Erupts to 14,000ft
Langila volcano in Papua New Guinea erupts to 10,000ft
Massive rockslide buries stretch of iconic California highway
Record rain for parts of eastern Australia
South Africa's Western Cape declares drought disaster
Merkel vows to convince climate change 'doubters'
Greece battles locust plague on Agios Efstratios island
S. Korean military court convicts gay soldier over sex
Loss of Faith Among Top 4 Reasons Young Adults Are Committing Suicide: Family Policy Institute
Tracking Bible Prophecy Headlines - 5/23/2017
Rabbis for Peace urge Trump to abandon the "land for peace" policy
Trump declares 'rare opportunity' for peace as overseas tour stops in Israel
Trump Comes to Israel Citing a Palestinian Deal as Crucial
Donald Trump Says Peace In The Middle East Is 'One Of The Toughest Deals'
Trump to Muslim World: If Three Faiths Join, Israeli-Palestinian Peace Is Possible
Netanyahu: I will discuss 'ways to advance peace' with Trump
Bereft of meat, Trump declarations leave Israel with much to chew on
Full text of Netanyahu, Trump remarks in Jerusalem
Trump Isn't the President Israel Was Hoping For
Israeli leaders boast of 'unbreakable bond' upon Trump's arrival
In Israel, Trump urges new Middle East harmony but faces old suspicions
Short on time, Yad Vashem packing emotion into Trump visit
With Trump in town, right-wing leader pushes for Jerusalem recognition
Bennett's mid-handshake message to Trump: Recognize Jerusalem
White House live feed says 'Jerusalem, Israel'
On second day of visit, Trump to go to PA, give key address
Mix of hope and skepticism as Trump meets Abbas in Bethlehem
Israel in rare overture to Palestinians 'at Trump request'
On plane, Tillerson says heading to 'Tel Aviv, home of Judaism,' sidestepping questions on whether the Western Wall is part of Israel
Commentary: Thanks for visiting, Donald. Now show us your real intentions
As Trump visits, rocket shot from Sinai at southern Israel
Israeli 'Skylark' drone slams into Lebanese territory
Trump says Iran threat bringing Arab nations closer to Israel
Trump tells Israel Iran will never have nuclear weapons
Trump says concerns about Iran driving Israel, Arab states closer
Rouhani dismisses Trump warning over Iran 'threat'
Iran accuses U.S. of 'Iranophobia', arming 'dangerous terrorists'
Rouhani says regional stability impossible without Iran
Rouhani says Iran's ballistic missile programme will continue
Tensions deepen between Saudi, Iran, US after Trump visit
Iranian president calls US relations 'a curvy road'
Iran's President Mocks Trump's Saudi Arabia Trip as 'Just a Show
Trump's visit to Saudi a 'turning point': King Salman
Trump's encounter with glowing orb sets alight social media
Here's The Deal With That Glowing Orb Trump Touched In Saudi Arabia
American oil companies deepen Saudi ties, despite rivalry
Turkey condemns U.S. over 'aggressive' acts against its bodyguards during Erdogan's visit to D.C.
Turkish NBA star calls Erdogan 'Hitler of our century'
US forces kill seven al-Qaeda militants in Yemen, says Pentagon
Syria conflict: Government regains full control of Homs
US-led coalition attacks Syrian army, Iranian-backed militia
Armageddon in Iraq? US Pastor Details ISIS Destruction of Christian City
Isis tests chemical weapons on 'human guinea pigs', secret documents reveal
British Jihadi brides return home after being widowed or sent back by husbands preparing last Isil stand
US pop star's concert in Manchester ends in blood, horror
1 man likely carried out suicide attack at Ariana Grande concert, killing 22 and injuring 59: Police
Ariana Grande concert blast: Manchester Arena was packed with her young fans
Nigel Farage: UK 'Direct Attack on Children Marks a New Low'
Ariana Grande concert 'has the workings of jihadist terrorism': former US law enforcement officials
Islamic State supporters celebrate Manchester attack online, no official claim
Krauthammer: Even If UK Explosion Not Terror, ISIS Succeeded In Instilling Fear
Sekulow: Anyone Want to Argue Against Trump Travel Ban After UK Attack?
Staggering number of visa overstays now biggest problem in illegal immigration
US: Nearly 740,000 foreigners overstayed visas last year
Lawmaker: Hugo Chavez's childhood home burned by protesters
More Puerto Rico Agencies Enter Bankruptcy
Bill Introduced Allowing Cancellation Of Over $1 Trillion In Student Debt Through Bankruptcy
Trump Seeks $3.6 Trillion in Cuts to Reshape Government
'Senators united on reining in the UN'
'F*** Trump' chant led by California Democratic Party Leader: What's next?
Trump asked two intel chiefs to push back against FBI's Russia probe - report
Trump seems to confirm Israel as source of intelligence shared with Russia
Flynn cites 'public frenzy' in refusal to comply with subpoena: report
U.N. agency's dealings with North Korea on nerve gas chemical spark more concern
North Korea says ready to deploy, mass-produce new missile
China urges North Korea not to violate UN resolutions
Symantec says 'highly likely' North Korea group behind ransomware attacks
Chinese paper applauds anti-spy efforts after report CIA sources killed
Scientists Have Found A Way To Photograph People In 3D Through Walls Using Wi-Fi
Chinese online retailer developing one-ton delivery drones
Mark Zuckerberg: We Need a 'Global Superstructure to Advance Humanity'
After years of planning, California is likely to roll out its earthquake warning system next year
5.4 magnitude earthquake hits near Shikotan, Russia
5.3 magnitude earthquake hits near Hihifo, Tonga
Popocateptl volcano in Mexico erupts to 20,000ft
Sheveluch volcano on Kamchatka, Russia erupts to 20,000ft
Turrialba volcano in Costa Rica erupts to 14,200ft
Langila volcano in Papua New Guinea erupts to 10,000ft
Heavy Rain, Thunderstorms May Lead to Flooding in Parts of the South Through Midweek
Trump EPA transition chief laments slow progress in killing green rules
Gore says Trump can't stop climate movement
First-Try Antibiotics Now Fail in 1 in 4 Adult Pneumonia Cases
Australian man tests positive to HIV while taking preventative drug
In 'Enormous Success,' Scientists Tie 52 Genes to Human Intelligence
Catholics challenge St. Louis' 'abortion sanctuary' law
Gender-confirmation surgeries increase after social changes
Gay couple claim Southwest denied them family boarding privileges
Taiwan activists hope same-sex marriage ruling will be trailblazer in Asia
Indonesian police make mass arrests over 'gay sex party'
2 men in Indonesia caned dozens of times for gay sex
Facebook flooded with 'sextortion' and revenge porn, files reveal
Festivals to allow revellers to test drugs before they take them
Police: Mother shot kids to 'save them from the evils of the world'
Tampa man arrested for allegedly killing 'neo-Nazi' roommates who 'disrespected' his Muslim faith
China, Once Officially Atheist, Now Booming with Religion
Tracking Bible Prophecy Headlines - 5/22/2017
Jerusalem jubilee festivities begin
Netanyahu celebrates 50 years since the liberation of Jerusalem: 'We did not conquer - we liberated'
Western Wall will always be Israeli, PM says ahead of Trump visit
Netanyahu cancels party leaders meeting after discovering not all of them will attend Trump's welcome ceremony
Netanyahu orders reluctant Israeli ministers to greet Trump at airport
Netanyahu: 'I'll talk security and peace with Trump'
Next stop for Trump is Israel, in pursuit of 'ultimate deal'
Pollard to Netanyahu: Don't forget me in talks with Trump
Ex-Arab League chief: Only settlement freeze can thaw ties with Israel
Ministers okay economic package for Palestinians ahead of Trump visit
Goodwill gestures to Palestinians came at Trump's request, says PMO
Israelis worry Trump's changing stands look more and more like Obama's
A weakened president on an impossible mission
Egyptian president: Trump 'capable of the impossible'
'How can it hurt?' Why Israel says it's not worried by Trump's huge Saudi arms deal
Ignoring Israel, Trump misses chance to push for peace where it counts
Israel, barely mentioned by Trump, can only hope his focus on tackling terror yields results
Gaza-Hamas rejects Trump's description of the group as a terror organization, says it shows his 'complete bias' towards Israel
US, Gulf States, sign deal to end financing for terror
Contradictions add up during Trump's Saudi visit
Trump says fight against terrorism is not a battle between different faiths, but between 'good and evil.'
Trump Softens Tone on Islam but Calls for Purge of 'Foot Soldiers of Evil'
Trump says US seeks 'coalition of nations' in Middle East with aim of 'stamping out extremism'
Trump visits new Saudi terrorism-monitoring center
Gen. Keane: Trump Creating 'Framework of an Arab NATO' to Combat Terror
Donald Trump should worry about another 9/11 rather than making claims about Iran, says Tehran
Saudi king says Iran at forefront of global terrorism
Trump says Syria's Assad has committed 'unspeakable crimes' with Iran's support
Suicide attack in Syria's insurgent stronghold kills 5
Erdogan extends Turkey's state of emergency
Erdogan Says He Will Extend His Sweeping Rule Over Turkey
Taliban attacks kill at least 25 Afghan police
North Korea confirms 'successful' new ballistic missile test
North Korea missile passes re-entry test in breakthrough for nuclear programme
Tillerson calls North Korea nuclear testing 'disappointing, disturbing'
The cyber warfare cell that worries the West - North Korea's Unit 180
Killing C.I.A. Informants, China Crippled U.S. Spying Operations
Sen. McCain Softens 'Watergate' Statement on Trump Administration Turmoil
Republicans fearing for their safety as anger, threats mount
Notre Dame graduates walk out on Pence as he touts free speech
Facebook will not delete videos of violent death, abortion and self-harm, leaked guidelines show
TPP trade deal will continue without Trump
Dollar hovers near 6-month lows amid U.S. political uncertainty
New Zealand space launch has nation reaching for the stars
5.2 magnitude earthquake hits near Taron, Papua New Guinea
5.0 magnitude earthquake hits the Mid-Indian Ridge
Popocateptl volcano in Mexico erupts to 23,000ft
Reventador volcano in Ecuador erupts to 13,000ft
Sixth year anniversary of deadly Joplin, Missouri tornado
Record-breaking heat poised to bake the West Coast
Ebola Virus in DR Congo: CDC Not Ready to Issue Travel Advisory
Cholera outbreak spreading at 'unprecedented' speed kills 315 in Yemen
Texas revives transgender 'bathroom bill' for public schools
Tracking Bible Prophecy Headlines - 5/21/2017
Palestinians protest throughout territories in 'day of rage'
The six-day war: why Israel is still divided over its legacy 50 years on
Old City bathed in blue and white ahead of Jerusalem Day
Israel's demographic future: Crowded and very religious
Bennett's demands for peace negotiations
Trump peace initiative: Direct negotiations without stopping construction
Saudi King Tells Trump: Convinced You Can Make Progress Toward Israeli-Palestinian Peace
Warmth and scale of Trump-Saudi embrace could spell trouble for Netanyahu
Escaping troubles in DC, Trump basks in lavish Saudi welcome
Trump receives Saudi Arabia's highest civilian honor
'Trump, servant of Allah': How Saudis are viewing his visit
Saudi leaders hail Trump visit as 'reset of regional order'
Saudi King: Trump visit enhances global security, stability
US-Saudi Arabia seal weapons deal worth nearly $110 billion immediately, $350 billion over 10 years
After Saudi arms deal, ministers fret about Israel's military edge
Why Is The Trump Administration Rewarding Saudi War Crimes With More Weapons?
'Drain The Swamp': Saudi Foreign Minister Borrows Trump Slogan
In Saudi Arabia, Tillerson argues Iran is Trump's top Gulf region concern
Iran's President Rouhani secures second term in decisive win
After Rouhani re-election, expect hardliners to 'settle scores'
Rouhani, a man of the Islamic Revolution, opens Iran to West
Hezbollah leader praises 'greatness' of Iranians
NBA player claims passport revoked for criticizing Turkish president
Iraq's special forces declare their Mosul mission complete
Two suicide car bombs kill 10 at Baghdad checkpoint - police, medics
Iraq: Suicide attack near oil-rich Basra kills at least 8
US pitches plan to Russia to avoid armed conflict in Syria
Assad Regime: U.S. Airstrikes on Infringing Syrian Militia Are 'Government Terrorism'
ISIS Savages Dismember Children, Behead Women in Rampage in Central Syria
Bin Laden's son poised to become Al Qaeda leader, letters seized in raid reportedly reveal
Libya death toll 'rises to 140' at Brak El-Shati airbase
North Korea vows to strengthen nuclear program as US increases pressure
Wives of Imprisoned Chinese Rights Activists Detail Their Husbands' Torture, Persecution to Congress
China cripples CIA operations, kills informants
Comey now believes Trump was trying to influence him, source says
Russia probe reaches current White House official, people familiar with the case say
As Leaks Pile Up, It's Evident Trump Is Under Attack From His Own Staff
Rogue Agent Scandal Clouds Efforts to Expand Border Patrol
Twitter leader laments role in Trump's election
A Quarter Of American Adults Can't Pay All Their Monthly Bills; 44% Have Less Than $400 In Cash
Venezuela anti-government unrest marks 50th day with huge marches
Could microchip tagging help in daily life?
5.7 magnitude earthquake hits near Cintalapa de Figueroa, Mexico
5.0 magnitude earthquake hits the Mid-Indian Ridge
Sabancaya volcano in Peru erupts to 25,000ft
Klyuchevskoy volcano on Kamchatka, Russia erupts to 20,000ft
Drought affects 1.4 million in Angola: UNICEF
This isn't a cicada year, so why are they now showing up across the Mid-Atlantic?
1,000 in Romanian gay pride march amid moves to limit rights
Gallup: Only 24% of Americans Believe Bible is Literal Word of God
Tracking Bible Prophecy Headlines - 5/20/2017
Embassy decision coming 'after Trump visit,' US official says
Top Fatah official: Time for two embassies in Jerusalem
Trump faces diplomatic hurdles during 28 hours in the Holy Land
What has changed that Israel went from ecstasy over Trump to near-mourning?
Settler leaders to greet Trump at airport, say settlements don't block peace
Settler attacked by Palestinian rioters opens fire, kills 1 man, injures journalist
US Lawmakers Pass Bill Requiring Greater Oversight on European Antisemitism
Netanyahu Seeks 'Dirty Harry' Moment With Iran as Trump Arrives
Iran: Hassan Rouhani set for landslide in huge victory for reformists
Saudis eye Iran and ignore Trump's temperament as red carpet rolled out
Trump lands in Saudi Arabia, opening first presidential trip abroad
Trump to tell Muslims on first foreign trip: Drive out terrorists
UN counterterror chief: Europe faces return of 'dangerous' IS fighters
Turkish Passenger On American Airlines Flight Subdued After Trying To Breach Cockpit
Military jets scramble to escort Honolulu-bound American Airlines flight after cockpit incident
Feds use anti-terror tool to hunt the undocumented
As Syria war enters new phase, U.S. looks to expand communications with Russia
Syrian peace talks break up after making only 'incremental progress'
US jets attack Iran-backed militiamen in south-eastern Syria
Pentagon plans to 'annihilate' IS fighters
Attack on Libyan airbase by troops loyal to UN-backed faction kills 141
Opening First Foreign Trip, Donald Trump Tries to Leave Crisis Behind
Jeb Bush: I predicted Trump would be a 'chaos president'
Networks: The White House Leaks We're Receiving Are Aimed at Undermining the President
Donald Trump told Russian officials that firing 'nut job' Comey 'eased pressure from investigation'
Comey agrees to testify in open hearing before Senate Intelligence Committee
White House looking at ethics rule to weaken special investigation: sources
White House legal team said to be researching impeachment
Intel officials scoff at hype over Trump's reported sharing of information with Russians
Russian officials 'boasted of their ability to influence Trump through Flynn'
Rush Limbaugh says like Donald Trump, Barack Obama also meddled in an FBI investigation
Here Are 12 Times Liberal Democrats Refused To Impeach Barack Obama After He Broke The Law
Harvard Study Reveals Huge Extent Of Anti-Trump Media Bias
Harvard agrees: Trump press coverage sets 'new standard for negativity'
George Soros boosts another DA candidate, in Philadelphia race
Venezuela general orders snipers to prepare for clash with protesters
Venezuela: The incredible legacy of an experiment with socialism
Venezuelan president slams Trump after new sanctions
Venezuelan president to Trump: "Get your pig hands out of here"
'The war has just begun': Julian Assange defiant after Swedes drop investigation
Ecuador government asks UK to give Assange safe passage
North Korea says linking cyber attacks to Pyongyang is 'ridiculous'
Victims Call Hackers' Bluff as Ransomware Deadline Nears
AI can doctor videos to put words in the mouths of speakers
Court strikes down rule forcing toy drone users to register with govt
Worker's Clothing Exposed to Radioactive Contamination at Hanford Nuclear Site
5.9 magnitude earthquake hits near Loay, Philippines
5.8 magnitude earthquake hits near San Patricio, Mexico
5.2 magnitude earthquake hits near Honiara, Solomon Islands
5.2 magnitude earthquake hits near Bristol Island, South Sandwich Islands
5.0 magnitude earthquake hits near Bobon, Philippines
Sinabung volcano in Indonesia erupts to 20,000ft
Turrialba volcano in Costa Rica erupts to 16,000ft
Reventador volcano in Ecuador erupts to 14,500ft
'Doomsday' seed vault meant to survive global disasters breached by climate change
Arctic stronghold of world's seeds flooded after permafrost melts
Single mosquito bite might be enough to transmit multiple viruses, study finds
Italy makes 12 vaccines mandatory for school-age children
Doctors worry as Texas lawmakers OK vaccine restrictions
CO man accused of removing a transgender woman's testicles
'I Have A Sickness:' Ex-Congressman Anthony Weiner Pleads Guilty To Sexting Teen Girl
Tracking Bible Prophecy Headlines - 5/19/2017
Trump told Abbas he'll be able to reach a deal within a year, says Palestinian minister
White House official: No Trump-Netanyahu-Abbas meeting planned for visit
Egypt's Sisi: Trump vital to resolving Israeli-Palestinian conflict
Pro-Israel US right starting to feel unease with Trump
White house twitter video showing Trumps Middle East tour shows map of Israel without the Golan Heights, the West Bank, or Gaza
Religious Zionists of America: 'If there's anything that unites, it's Jerusalem'
Palestinians to ask Trump for economic stimulus package
Israeli Fires on Palestinian Protesters in the West Bank, Killing One
Gazan woman charged with smuggling explosives as cancer medicine
NY court drops suit against Facebook over Palestinian incitement
ADL survey: Anti-Semitism down in France, UK, Germany
Ukraine urged to act against general who threatened to 'destroy Jews'
Like Israeli counterparts, US spymasters 'frustrated' by Trump leak
Saudis Have a Red Carpet Ready for Trump, and a Steep Wish-List
US aircraft strikes pro-Assad forces in Syria
U.S. Airstrikes Hit Syrian Military Vehicles for Violating 'De-Confliction Zone'
ISIS Video Shows New Weapons, 'American' Urging Attacks in U.S.
With latest airstrikes, US signals to Iran: Containment is back
Polls open in first Iran presidential vote since atomic deal
Chinese jets intercept U.S. radiation-sniffing plane, U.S. says
Flashback: Special Counsel Mueller Conspired With Radical Islamic Groups During FBI Tenure
Trump erupts on Twitter, blasts special counsel probe as outrageous 'witch hunt'
Trump denies Comey allegations, collusion with Russia
Trump: special counsel appointment 'hurts our country terribly'
Democratic Leaders Try to Slow Calls to Impeach Trump
We Asked These Dems Why Obama Offering Intel To Russia Was OK
25 'impeachable' Obama scandals far more serious than Comey firing
Joe Lieberman emerges as Trump's top choice for FBI director
U.S. cyber bill would shift power away from spy agency
FCC votes 2-1 to advance repeal of Obama-era internet rules
One Dead and 22 Injured as Car Rams Into Pedestrians in Times Square
Suspect in Deadly Times Square Crash Said Voices Told Him to Hurt People, Sources Say
Declassified Nuclear Data Links Space Weather To Human Activity
5.2 magnitude earthquake hits near Amukta Island, Alaska
5.0 magnitude earthquake hits near La Punta, Argentina
Sinabung volcano in Indonesia erupts to 29,000ft
Popocatepetl volcano in Mexico erupts to 25,000ft
Sabancaya volcano in Peru erupts to 25,000ft
Klyuchevskoy volcano on Kamchatka, Russia erupts to 24,000ft
Sheveluch volcano on Kamchatka, Russia erupts to 18,000ft
Turrialba volcano in Costa Rica erupts to 16,000ft
Reventador volcano in Euador erupts to 13,000ft
Sakurajima volcano on Japan erupts to 10,000ft
Decades after catastrophic 1980 eruption, Mount St. Helens is 'recharging'
Thanks to global warming, Antarctica is beginning to turn green
Lyme Disease on Rise Amid Diagnosis, Treatment Controversy
House May Be Forced to Vote Again on GOP's Obamacare Repeal Bill
Ex-Secret Service Officer Gets 20 Years for Sexting Teens From White House
Franklin Graham: Christians under attack, should engage in politics
New Study Suggests Over 25% of Americans May Be Atheists
Tracking Bible Prophecy Headlines - 5/18/2017
For now, Trump rules out moving embassy to Jerusalem
Top US official: Trump will not announce US Embassy's move to Jerusalem while in Israel
Unfazed by Western Wall row, Jerusalem mayor still expects Trump to move US embassy
US organizations pressure Trump to move Embassy
Netanyahu to unveil economic incentives for Palestinians on eve of Trump visit
Friedman: Palestinians drop settlement freeze as precondition for talks
Sissi urges Israelis to 'seize opportunity' of Trump's peace push
Aide behind travel ban said penning Trump speeches to Middle east
Gravestones toppled at a second Philadelphia Jewish cemetery
14-year-old arrested in arson of New York synagogue
Venezuela leader says officials treated like Jews under Nazis
US: Venezuela crisis worsening, wants to prevent new Syria
IS conflict: US-led coalition denies bombing civilians in Syrian town
ISIS Reportedly on Brink of Defeat in Mosul
Trump to unveil plans for an 'Arab NATO' in Saudi Arabia
Turkish President's Bodyguards Accused of Beating Protesters Outside DC Embassy
Trump presses Turkey's Erdogan to release jailed US pastor
Israel's public enemy No. 1 may be Iran - and tensions are escalating
Iran election: why next president could steer country's future for a generation
Iranian Democracy Advocates Dismiss Presidential Election as 'Puppet Show' as Rouhani Faces Off With Conservative Challenger Raisi
Iran's Supreme Leader Warns of Possible Election Fraud
Rouhani warns Revolutionary Guards not to meddle in Iran election
Iran nuclear: Trump extends Obama's 'worst deal ever'
Iran Nuclear Deal Will Remain, for Now, White House Signals
US extends Iran nuke sanctions relief, adds other sanctions
South Korea's Moon says 'high possibility' of conflict with North
North Korea's closest major US city, Seattle, wants to plan for possible nuclear attack
Flynn reportedly told Trump team he was under investigation before inauguration
Intel Trump gave Russians came from Jordan, not Israel - report
Putin Accuses U.S. Of 'Political Schizophrenia' Over Trump And Secrets
Putin offers transcript to prove Trump did not pass Russia secrets
Putin 'ready to provide recording' of Trump-Lavrov meeting
Erick Erickson: Mueller returns to run an independent investigation and Republicans should rejoice
The Special Counsel Mistake - Rosenstein bends to political pressure, and here we go again.
As special counsel named, Trump says probe will show no links to Russia
Russia probe a scandal Trump can't tweet his way out of
US officials: Trump's intel leak endangered life of spy placed inside ISIS by Israel
Loose Lips Sink Presidencies - The Russian intel story shows the price of Trump's lost credibility
Turmoil over recent Trump controversies triggers the Dow's biggest loss since September
Dow falls 350 points; stocks wipe out monthly gains as Trump fears send shivers down Wall Street
"Trump Doesn't Matter"? European Stocks Slump Most In 8 Months
Jack Welch: Impeachment of Trump would 'blow the market away'
Worried about fallout, Dems poised to poll-test impeachment
GOP lawmaker raises option of impeaching Trump over Comey
Conservatives begin to whisper: President Pence
Comey cracks Republican wall: GOP pols voice concerns on Trump 'drama'
Sean Hannity: Trump faces alliance of haters
Trump: No politician in history has been treated worse
Right pushes Trump to make staff, press changes
New Orleans crews remove statue of Confederate general
Immigration arrests up 38% nationwide under Trump
Dozens of MS-13 gang members nabbed in 50 Los Angeles raids
Riot Police on Venezuela's Front Lines Seek a Way Out
Macron and Merkel signal new move to strengthen eurozone
U.S. Household Debts Hit Record High in First Quarter
Another large-scale cyberattack underway: experts
A Robot Copilot Just Flew—and Landed—a 737 Sim
Reports claim UFO whizzes past International Space Station
5.2 magnitude earthquake hits off the coast of Guerrero, Mexico
5.1 magnitude earthquake hits near San Antonio de los Cobres, Argentina
Pair of Earthquakes Rattle Santa Barbara Area in California
Klyuchevskoy volcano on Kamchatka, Russia erupts to 24,000ft
Sheveluch volcano on Kamchatka, Russia erupts to 14,000ft
Sakurajima volcano on Japan erupts to 13,000ft
Scientists get closer to making personalized blood cells by using patients' own stem cells
Chelsea Manning: from antisecrecy activist to transgender idol
Telling women not to drink during pregnancy 'sexist'
Tel Aviv therapist sells the healing power of sex with a stranger
Cyclops goat born with one eye is worshipped by villagers in India
Christian Ministry to Hold Bible Study, Discipleship Camps in Russia Despite Crackdown on Evangelism
Tracking Bible Prophecy Headlines - 5/17/2017
Nikki Haley: Western Wall part of Israel, US embassy should be moved to Jerusalem
Rivlin to Friedman: Time to recognize Jerusalem as our capital
Families of Israeli terror victims ask to meet Trump during Israel visit
Abbas: We want a state alongside Israel - peace agreement will help the fight against terror
Israel Said to Be Source of Secret Intelligence Trump Gave to Russians
Russia says reports that Trump revealed secret information are 'fake'
Trump defends 'absolute right' to share 'facts' with Russia
Israel says ties with US unaffected after Trump-Lavrov accusations
A New Goal for President Trump's First Foreign Trip: Damage Control
Trump Signals Shift in Middle East Strategy With Symbolic First Stop in Saudi Arabia
Trump to give 'inspiring' speech on Islam in Saudi Arabia
Sudan President, Charged With Genocide, Is Invited to Saudi Summit
9 hurt, 2 arrested in altercation at Turkish Embassy in DC
Trump Praises Erdogan as Ally in Terrorism Fight, Brushing Aside Tensions
Syria war: Turkey will never accept US alliance with Kurds - Erdogan
US hits Syria with new sanctions
Israeli minister calls for assassination of Syria's Assad
Syria Denies Burning Bodies of Political Prisoners
Iranian Democracy Advocates Dismiss Presidential Election as 'Puppet Show' as Rouhani Faces Off With Conservative Challenger Raisi
S.Korea says communication channel with North must reopen
US Ambassador to UN says countries 'either support North Korea or you support us'
US admiral: North Korea's actions 'recipe for disaster'
North Korea missile detected by THAAD, program progressing faster than expected: South Korea
Expansion of ban on larger electronics on airlines likely: U.S.
Hacker group that leaked NSA spy tools likely includes a U.S. insider, experts say
Besieged White House denies, defends as new bombshells hit
McCain: Latest Trump revelations are of 'Watergate size and scale'
White House disputes explosive report that Trump asked Comey to end Flynn probe
Fox News: Murdered DNC Staffer Sent 44,053 Internal Emails to WikiLeaks
Dems launch 'Resistance Summer'
Montage: The Media Can't Stop Asking Democratic Guests If They're Ready to Impeach Trump
Congressional Dems making early calls for Trump's impeachment
Pelosi warns Democrats pushing impeachment that they're adding to the 'hearsay'
Dems warn their Trump obsession will hurt party
France's Macron calls for 'historic reconstruction' of Europe
Starbucks Computer System Crashes
Here's How Facebook Knows Who You Meet In Real Life
Facial recognition installed in female university dormitory in China - to keep out 'strangers'
Amid Puerto Rico's Fiscal Ruins, a New Push for Statehood
Rash of media murders highlights deadly threats in Mexico
5.4 magnitude earthquake hits near Tambo, Peru
5.1 magnitude earthquake hits South of the Fiji Islands
5.1 magnitude earthquake hits near Visokoi Island, South Georgia and the South Sandwich Islands
Sheveluch volcano on Kamchatka, Russia erupts to 40,000ft
Sinabung volcano in Indonesia erupts to 14,000ft
Cleveland volcano on the Aleutian Islands erupts to 12,000ft
2 dead after tornadoes hit Oklahoma, Wisconsin
China is creating a massive "Orwellian" DNA database
3D-printed ovaries successfully restore mouse's fertility in 'holy grail of bioengineering'
Babies From Skin Cells? Prospect Is Unsettling to Some Experts
Women Safely Take Abortion Pills At Home, With Online Consult
'Internet abortions' may be option in some restrictive countries, study suggests
Tennessee passes viability test for abortions after 20 weeks
Indian girl, 10, granted abortion after rape
Tracking Bible Prophecy Headlines - 5/16/2017
Senior member of Trump team said to tell Israelis: Western Wall is not your territory
Israel wants White House to explain U.S. official's Western Wall comment
White House: Western Wall comments 'unauthorized,' do not represent Trump's stance
White House questions authenticity of 'Western Wall' sovereignty comments
Harsh exchange between Trump and Netanyahu teams days ahead of key Israel visit
Netanyahu to Tillerson: Moving U.S. Embassy to Jerusalem Will 'Shatter Palestinian Fantasy'
PMO denies Netanyahu asked Trump not to move embassy at this time
US officials said to be pressuring Trump not to recognize Jerusalem as Israel's capital
Ahead of Trump visit, Jordan and Egypt declare east Jerusalem 'capital of Palestine'
10,000 police assigned to secure Trump's stay in Israel
Jordanian FM sees new hope for Israeli-Palestinian peace in Trump era
Palestinian envoy to US: It's 'too early' for direct talks with Israeli
Israel-Palestine: the real reason there's still no peace - the history of failed negotiations suggests it's largely because Israel prefers the status quo
Bennett urges PM to renege on two-state solution
Labor pledges to give Netanyahu political cover for peace deal
Gulf states could upgrade Israel ties in exchange for peace overtures
Ukraine's prime minister visits Israel seeking to strengthen ties after UN vote
The UN's Obsession against Israel
Clashes erupt as Palestinians mark 'Nakba' Day
PA lawmaker photographed throwing rocks at Israeli troops
Demonization of Soros recalls old anti-Semitic conspiracies
German neo-Nazi party builds alliance with Assad and Hezbollah
ISIS Commanders Join "Moderate" Syrian Rebels
U.S. says Syria built crematorium to handle mass prisoner killings
Car bombs kill at least six in Syrian camp near Jordan border
Tony Blair: Iraq war prosecution attempt goes back to court
Turkey orders arrest of 85 ministry staff in post-coup probe
Erdogan visits Trump, amid much friction between US, Turkey
Merkel: Germany will move its soldiers if Turkey refuses lawmaker visit
Iran changes course of road to Mediterranean coast to avoid US forces
Obama Officials Working to Derail New Iran Sanctions
North Korea's latest missile launch suggests progress toward ICBM: experts
North Korea: New long-range missile can carry heavy nuke
Russia warns against 'intimidating' North Korea after its latest missile launch
Lt. Gen. McInerney: North Korea has crossed the red line
Security Council condemns NKorea missile test
UN Security Council considering new N.Korea sanctions
UN agency helps North Korea with patent application for banned nerve gas chemical
Researchers say global cyber attack similar to North Korean hacks
'WannaCry' ransomware shares code with Sony hack, raising possibility of North Korea connection
Seoul cyber experts warn of more attacks as North blamed
Ransomware attack again thrusts U.S. spy agency into unwanted spotlight
White House: Blame cyberattack on hackers, not spy agencies
Russia's Putin blames U.S. cyberspies for global hacking wave
White House grapples with newest crisis amid report Trump gave secret info to Russians
White House tries to fend off reports that Trump divulged highly classified info to Russian officials
Deep State Leaks Highly Classified Info to Washington Post to Smear President Trump
No 'clean slate' between the US and Russia, Tillerson says
Slain DNC staffer had contact with WikiLeaks, investigator says
Push for Convention of the States to rein in government gains steam
US appeals court to review Trump revised travel ban
In travel ban case, U.S. judges focus on discrimination, Trump's powers
Sweden gives Bible tests to Christian asylum seekers
Prominent Populists Meet in Milan to Discuss Future of EU, Making Europe Great Again
France's Macron picks PM from the right, blowing apart old boundaries
Venezuelans again shut down capital to protest government
2 dead as Venezuela protests turn violent outside capital
A giant lava lamp inside the Earth might be flipping the planet's magnetic field
6.2 magnitude earthquake hits near Namatanai, Papua New Guinea
5.6 magnitude earthquake hits near Inarajan Village, Guam
5.4 magnitude earthquake hits near Visokoi Island, South Georgia and the South Sandwich Islands
5.3 magnitude earthquake hits near Taitung City, Taiwan
5.1 magnitude earthquake hits near Acajutla, El Salvador
5.1 magnitude earthquake hits near Visokoi Island, South Georgia and the South Sandwich Islands
5.0 magnitude earthquake hits near Isangel, Vanuatu
Sheveluch volcano on Kamchatka, Russia erupts to 33,000ft
Sabancaya volcano in Peru erupts to 28,000ft
Sinabung volcano in Indonesia erupts to 16,000ft
Manam volcano in Papua New Guinea erupts to 15,000ft
Sakurajim volcano on Japan erupts to 10,000ft
Campi Flegrei: One of World's Most Dangerous Supervolcanoes Could Erupt Sooner Than Expected
Mt. Washington gets record snowfall as Mass. prepares for heat
Trump expands ban on funding abortions overseas
Germany's far right preaches traditional values. Can a lesbian mother be its new voice?
Canadian Elementary School Letter: Mothers' Day Cancelled To 'Nurture' Students With 'Non-Traditional Families'
Tracking Bible Prophecy Headlines - 5/15/2017
Bennett: 'Netanyahu must make clear to the US that we expect the embassy to move to Jerusalem'
Tillerson: Trump weighs embassy move impact on Mideast peace
Jordan, PA, Egypt reiterate commitment to two states
Palestinians hope for settlement curb if peace talks resume
Barghouti calls on Palestinians: Civil disobedience
Israel must apologize for 'Nakba,' says top PA negotiator
Today in History: Harry Truman Defies State Department, Recognizes Israel
Convicted murderer of six Israelis elected as Palestinian mayor of Hebron
PM Netanyahu pans Jordan for siding with terrorist
Responding to Netanyahu, Jordan says stance against terrorism 'clear to everyone'
Jordanian Foreign Minister in response to Netanyahu's remarks: 'The King of Jordan is striving to establish peace'
Egypt sees recent archaeological findings as a blessing for a struggling economy
Syrian army sends reinforcements toward border with Iraq: rebels
Over 2,000 rebels, families evacuate Damascus district: state media
Iranians See Little Hope Elections Will Alleviate Economic Strain
Germany Confiscating Homes to Use for Migrants - "A massive attack on the property rights"
North Korea's Kim celebrates test of 'perfect weapon system'
North Korea says missile could carry nuclear warhead
Inside North Korea's Accelerated Plan to Build a Viable Missile
US UN envoy Haley: N. Korea missile launch due to 'state of paranoia'
Haley says US will 'tighten the screws' on North Korea, after recent missile test
France says N.Korea serious threat to security, must abide by obligations
China pledges $124 billion for new Silk Road as champion of globalization
Macron's win adds to Poland's worries about its place in EU
Scotland needs choice on independence at end of Brexit: Sturgeon
Opposition in Venezuela in desperate plea to military
Ex-US intel chief: American democracy 'under assault' by Trump, Russia
Warner: Trump firing Comey has 'appearance' of quashing FBI's Russia probe
U.S. lawmakers ask Trump to turn over any Comey tapes
Trump to Pirro: I'm 'Surprised' At 'Hypocrite' Dems For Blasting Comey Firing
The Latest: 29,000 Chinese institutions hit by cyberattack
Friday cyberattack hit 200,000 victims in over 150 countries
Businesses brace for Monday as ransomware threat lingers
More victims expected in unprecedented cyberattack as users log on Monday
Cyberattack's Impact Could Worsen in 'Second Wave' of Ransomware
More disruptions feared from cyber attack; Microsoft slams government secrecy
Microsoft Claims Stolen U.S. Government Computer Code Fuels Cyberattack
G7 financial leaders reiterate FX pledges, vow more cyber cooperation
In Israel, cyber experts joined forces to help foil massive attack
United's Cockpit Door Security Codes Inadvertently Revealed
New York eyes 'textalyzer' to combat distracted driving
Memphis, Tennessee, Man Fatally Sets Himself on Fire on Facebook Live
Innovative techniques in 3-D printing mean some previously impossible design will start showing up in consumer products
Here Comes the War for Commercial Drone Dominance
Magnitude 5.7 earthquake in northeast Iran leaves 3 dead
5.6 magnitude earthquake hits near Iquique, Chile
5.2 magnitude earthquake hits North of Ascension Island
Sabancaya volcano in Peru erupts to 27,000ft
Sheveluch volcano on Kamchatka, Russia erupts to 22,000ft
Manam volcano in Papua New Guinea erupts to 15,000ft
Turrialba volcano in Costa Rica erupts to 13,000ft
Sakurajima volcano on Japan erupts to 11,000ft
Yemen war: Emergency in Sanaa as cholera kills scores
Opioid addiction crisis spurs brutal candor in obituaries
Canada celebrates its 150th anniversary... with stamp honoring gay 'marriage'?
In Cashless Sweden, Even God Now Takes Collection Via an App
Church bans yoga because it is 'non-Christian' - and villagers threaten a boycott
ABC News Journalist: Christian Persecution is not a real Problem, but Persecution of Muslims in America is
Tracking Bible Prophecy Headlines - 5/14/2017
Bennett urges PM to renege on two-state solution
Bennett: Israel must ditch 'bunker' diplomacy, or have its fate decided by others
Trump social media chief touts trip to 'Palestine'
Gazans walk the 'Red Carpet' for film festival, and trample on Balfour Declaration
Clip purports to show troops standing by as settlers attack Palestinians
Ultra-Orthodox in Jerusalem burn effigy of Israeli soldier
Israel Ranked 15th Most Militarily Powerful Nation in World, Ahead of Iran, Behind Turkey and Egypt
Osama bin Laden's son calls for attacks on Jews, Americans
Jordan 'holds Israel responsible' for killing their citizen who was stabbing a policeman
Rouhani says Friday's Iran election 'historical decision'
Russian jet 'buzzes' another US plane in Black Sea, second incident this week
Russia, China 'worried' about rising N. Korea tensions
North Korea Test-Fires 7th Ballistic Missile Of 2017, Projectile Flew 700Km, Landed In Sea Of Japan
North Korea Launches a Missile, Its First Test After an Election in the South
North Korea may have fired 'new type of missile' with longer range
China calls for restraint after North Korea missile launch
White House: North Korea has been 'flagrant menace for far too long'
Global 'WannaCry' ransomware cyberattack seeks cash for data
'Perfect storm' of conditions helped cyberattack succeed
Cyberattack thwarted by flipping 'kill switch' but experts fear new blitz
'Accidental hero' halts ransomware attack and warns: this is not over
Next cyber-attack could be imminent, warn experts
UK's Johnson says EU may have to pay Brexit divorce bill
Pope plans to avoid politics, seek common ground in Trump meet
5.8 magnitude earthquake hits near Bojnurd, Iran
5.2 magnitude earthquake hits near Valparaiso, Chile
Sabancaya volcano in Peru erupts to 28,000ft
Sheveluch volcano on Kamchatka, Russia erupts to 25,000ft
Ruiz volcano in Colombia erupts to 21,000ft
Sinabung volcano in Indonesia erupts to 16,000ft
Manam volcano in Papua New Guinea erupts to 15,000ft
Turrialba volcano in Costa Rica erupts to 12,500ft
Sakurajima volcano on Japan erupts to 11,000ft
Parents demand paternity tests after sperm bank boss 'used own samples' on women seeking IVF
Albania gay rights organizations hold annual pride ride
Court Rules Kentucky Print Shop Has Right to Avoid Making Gay Pride T-shirts
Complaint Filed To Close Sex Club Posing As Church
Pope Francis acknowledges 2,000-case backlog in sex abuse cases
Fatima mystery blends visions, miracles and supernatural
Tracking Bible Prophecy Headlines - 5/13/2017
White House: Trump to push Palestinian 'self-determination' on Mideast trip
U.S. Ambassador Advises Israeli Officials: Trump's Serious About Peace, Work With Him
Israel plans 15,000 Jerusalem apartments beyond Green Line
Local elections in the Palestinian Authority in the West Bank, Hamas boycotts the process
Danon calls on UNSC to take action against PA's payments to terrorists
Cabinet source: IDF fears defunding PA will increase terrorism
Christians, in an Epochal Shift, Are Leaving the Middle East
Vice President Mike Pence speaks at World Summit in Defense of Persecuted Christians
Erdogan sees 'new beginning' in Turkish-US ties despite Kurdish arms move
U.S. nears $100 billion arms deal for Saudi Arabia: White House official
Intel Report: Iran Refining Nuke Delivery System in Flagrant Violation of Ban
Russian fighter jet flies close to US Navy aircraft, official says
Kremlin says may retaliate against USA over expulsion of Russian diplomats
Afghan official: 3 civilians killed in bomb blast in Kabul
2 killed as India, Pakistan troops trade fire in Kashmir
Purported Boko Haram fighter says group plans to bomb Nigerian capital
Venezuela Tries Protesters in Military Court 'Like We Are in a War'
Has Venezuela's Crisis Reached A Tipping Point?
N.Korea says will have dialogue with US under right conditions
Globalization 2.0: How China's two-day summit aims to shape a new world order
Electromagnetic pulse attack on Hawaii would devastate the state
"Worst-Ever Recorded" Ransomware Attack Strikes Over 57,000 Users Worldwide, Using NSA-Leaked Tools
Over 70 countries hit in global extortion cyberattack
Major Cyberattack Sweeps Globe, Hitting FedEx, U.K. Hospitals, Spanish Companies
Edward Snowden points blame at NSA for not preventing NHS cyber attack
FBI Gives Hollywood Hacking Victims Surprising Advice: "Pay the Ransom"
Trump's Comey firing sets off new round of leaks
Trump Escalates War With FBI, and the Bureau Fights Back
Trump warns Comey: Better hope there are no 'tapes' of talks
With a threat of 'tapes,' Trump tells ousted FBI chief not to talk to media
Comey declines to testify before Senate Intelligence Committee
Another Record in Reach of Tech Stocks as Big 5 Add $500 Billion
Bloodbath for Retail Stocks Rolls On
Smartphones that charge in five minutes 'could arrive next year'
6.2 magnitude earthquake hits near Acajutla, El Salvador
5.4 magnitude earthquake hits near Acajutla, El Salvador
Sabancaya volcano in Peru erupts to 23,000ft
Sheveluch volcano on Kamchatka, Russia erupts to 20,000ft
Turrialba volcano in Costa Rica erupts to 15,000ft
Sinabung volcano in Indonesia erupts to 14,000ft
An unusual Mother's Day nor'easter is set to hit this weekend
Eastern Canada is drying out after the worst flooding in a half-century
US drought levels fall to lowest point in years
Ebola: Three people killed in Democratic Republic of Congo as new epidemic declared by WHO
Brazil Declares End to Zika Emergency After Fall in Cases
Tracking Bible Prophecy Headlines - 5/12/2017
'Abbas has decided to sign peace deal with Israel'
Abbas, in meeting with Putin, says Moscow must be part of peace process
Palestinian leader hails Trump's Mideast peace efforts
Netanyahu wary of Trump's interest in solving Israeli-Palestinian conflict
Israel denies reports of Trump decision against US embassy move
Imam accused in Denmark of calling for murder of Jews
PA official says negotiations to end prisoners' hunger strike likely
Danon: 'The Palestinian Authority has transferred $130 million to terrorist salaries'
Hezbollah blames Israel for 'propaganda attack' during Nasrallah's speach
Hezbollah leader Nasrallah says Israel knows that any future confrontation 'could be inside occupied Palestinian territories'
Nasrallah says Hezbollah 'ready to guarantee a settlement' agreement for Sunni jihadists to evacuate northeast Lebanese border region with Syria
Nasrallah says Syrian government's allies - Moscow, Tehran, and Hezbollah - are now 'in harmony' more than ever
Top US army general aligns with Israeli concern over Iran and its proxies
In US meetings, Israeli minister tries to keep Iran out of south Syria
Turkey's Erdogan says US visit to herald new beginning in relationship
North Korea sends protest to US Congress over sanctions
North Korea demands that the U.S. hand over would-be assassins of Kim Jong Un
N.Korea claims sovereign right to ruthlessly punish Americans
CIA to focus on North Korean threat with new mission center
CIA director warns of Venezuela weapons transfers
Krauthammer: Comey Firing Has Sent the Press 'Over the Edge'
Comey firing could spur new review of Clinton case, immunity deals, ex-agent says
Comey reportedly refused to pledge loyalty to Trump - White House denies the account
Trump: I was going to fire that 'showboat' no matter what
Democrats slam brakes on Washington business after Comey's firing, suggest impeachment
Trump creates voter fraud commission that critics call a 'sham'
More states follow Trump's assault on 'sanctuary cities'
Deportation fears stop some LA County immigrants from applying for EBT program
ICE announces largest anti-gang crackdown in agency history
One More Judge Agrees Donald Trump's Travel Ban Is Likely Unconstitutional
China's $246 Billion Foreign Buying Spree Is Unraveling
China tests 'Lunar Palace' as it eyes moon mission
Seattle-area hit by small earthquake swarm
5.6 magnitude earthquake hits near Raoul Island, New Zealand
5.6 magnitude earthquake hits near Visokoi Island, South Georgia and the South Sandwich Islands
5.5 magnitude earthquake hits near Visokoi Island, South Georgia and the South Sandwich Islands
5.3 magnitude earthquake hits near Visokoi Island, South Georgia and the South Sandwich Islands
5.2 magnitude earthquake hits near Kodiak Station, Alaska
5.1 magnitude earthquake hits near Buala, Solomon Islands
5.1 magnitude earthquake hits near Visokoi Island, South Georgia and the South Sandwich Islands
5.0 magnitude earthquake hits near Visokoi Island, South Georgia and the South Sandwich Islands
5.0 magnitude earthquake hits near Askale, Turkey
Sheveluch volcano on Kamchatka, Russia erupts to 43,000ft
Sinabung volcano in Indonesia erupts to 13,000ft
Tillerson, at Arctic meeting, signs document affirming need for action on climate change
Tillerson says US won't be rushed on climate change policies
Texas lawmakers spar over 'anti-vaccine measure'
Doctor seeks to ease vaccine fears in Somali-American community amid Minnesota measles outbreak
Hepatitis C nearly triples in US in 5 years
Argentina's first transgender police chief on duty
Mormon Church Ending Boy Scouts Programs for Older Teens; 180,000 Boys Affected
Faith-Based Film Filled With F-Bombs
Russian found guilty of inciting religious hatred - for playing 'Pokemon Go' in church
Tracking Bible Prophecy Headlines - 5/11/2017
The King of Saudi Arabia invites Mahmoud Abbas to participate in the summit of the Arab leaders with Trump
In DC, Israeli justice minister speaks out against Trump's peace push
Archbishop of Canterbury to pray for Trump on Mideast peace
Netanyahu: Every country should move their Embassy to Jerusalem
Israel asks US to nullify UNSC settlement resolution
Son of Ethiopian immigrants travels to Ukraine to advocate Jews there move to Israel
How the Six Day War changed American Jews
German officials: Increase in US Jews seeking citizenship since election
Less than half of East Europeans would accept Jews in their family, Pew finds
New Watchdog Report: 2016 'Worst Year on Record for Antisemitism in Canada,' With Spikes in Holocaust Denial and On-Campus Hate Incidents
China's tech money heads for Israel as U.S. welcome wanes
Few takers for Israel's new gas exploration tenders
Hamas assures critics Israel's destruction still its goal
Report: ISIS fighters killed 10 Bedouin tribesmen in northern Sinai
IS conflict: Syrian force 'takes town of Tabqa and dam'
Trump, after meeting Russian FM, says 'horrible killing in Syria must stop'
Trump OKs arms for Syrian Kurds, despite Turkish objections
Turkey's Erdogan wants US to reverse decision to arm Syrian Kurds, says America should support ally, not 'terror' group
Minister: Turkey warned Wikipedia over content, demands it open office
Top leader: Iran will 'slap' anyone causing election unrest
Experts Foresee Growing Friction Between Trump, S. Korea's New President
North Korean Defector Says War With US 'Unavoidable' Amid End Times Warning
U.S. to Boost Surveillance For Russian Exercise
US criticises Russian build-up near Baltic states
High tensions as Russian diplomat visits Washington
With Awkward Timing, Trump Meets Top Russian Official
Comey sought more resources for Russia probe days before he was fired by President Trump, officials say
Russia probe: Senate requests Trump documents from agency that monitors money laundering
John McCain on Comey firing: 'There will be more shoes to drop'
Comey tossed 'stick of dynamite' into the DOJ, says White House
James Comey Releases Farewell Letter, After Calling Trump "Crazy"
Sacked FBI chief: President can fire me for any reason, or no reason
Trump defends Comey firing, says both parties will thank him
Paul: Dems Pushing a 'Huge Myth' About Trump Collusion With Russia
Democrats once blamed Comey; now they're defending him
Maxine Waters Thinks It Would've Been Fine for Hillary to Fire Comey, But Doesn't Support Trump Firing Him
'Work for WikiLeaks': Assange offers Comey job as Snowden condemns White House
Democrats talk of an 'impeachment clock' for Trump
U.S. government posts $182 billion surplus in April
Baby deaths soar in Venezuela crisis
Rising use of military tribunals alarms Venezuela activists
Far fewer refugees entering US despite travel ban setbacks
Report: Mexico was second deadliest country in 2016
Twilight Zone: Mexicans Are Upset About Immigrants Bringing Crime To Their City
Emotion reading technology claims to spot criminals before they act
U.S. likely to expand airline laptop ban to Europe: government officials
Microsoft CEO: tech sector needs to prevent '1984' future
MIT's new robot can transfer its knowledge to other robots
Delivery drone sets U.S. record by flying a package 97 miles
NASA's Mars Plan May Include Yearlong Mission to the Moon
6.5 magnitude earthquake hits near Visokoi Island, South Georgia and the South Sandwich Islands
5.9 magnitude earthquake hits near Tanaga Volcano, Alaska
5.6 magnitude earthquake hits near Visokoi Island, South Georgia and the South Sandwich Islands
5.4 magnitude earthquake hits near Visokoi Island, South Georgia and the South Sandwich Islands
5.4 magnitude earthquake hits near Murghob, Tajikistan
5.2 magnitude earthquake hits near Indian Ocean Triple Junction
5.1 magnitude earthquake hits near Tel'mankend, Azerbaijan
5.0 magnitude earthquake hits near Tanaga Volcano, Alaska
5.0 magnitude earthquake hits near Visokoi Island, South Georgia and the South Sandwich Islands
5.0 magnitude earthquake hits near Murghob, Tajikistan
Sheveluch volcano on Kamchatka, Russia erupts to 18,000ft
Klyuchevskoy volcano on Kamchatka, Russia erupts to 17,000ft
Sinabung volcano in Indonesia erupts to 15,000ft
Reventador volcano in Ecuador erupts to 14,000ft
Obama Uses Private Jet, 14 Car Convoy to Get to European Climate Change Speech
Snakebites on increase in Georgia in 2017
Vermont lawmakers become first to approve legal pot
Chile starts selling cannabis medicines at some pharmacies
433 Pain Pills for Every Man, Woman and Child in West Virginia
HIV life expectancy 'near normal' thanks to new drugs
Minnesota Health Officials Seek $5 Million for Measles Outbreak
Aetna to Completely Pull Out of ObamaCare Exchanges by 2018
International furor erupts over embryo jewelry business
Oregon Considers Allowing Transgender Individuals to Identify as 'X' on Driver's Licenses
Transgender cadets at military academies can graduate but not serve
IDF's top lawyer comes out of closet
Prosecutors seek caning for gay couple in Indonesia's Aceh
Knox County judge grants woman rights of 'husband' in Tennessee's first same-sex divorce
Many Practicing Christians Agree with Marxism (and Other Competing Worldviews)
Tracking Bible Prophecy Headlines - 5/10/2017
Erdogan warns against moving US embassy to Jerusalem and lashes 'racist' Israel, calls for Muslims to flood Temple Mount
Turkish President: We will protect against the Judaization of Jerusalem
Rivlin on Erdogan's remarks: 'We will continue to ensure freedom of religion for all religions and believers'
After Erdogan rant, Israel questions Turkish ambassador
Press freedom under attack around world, Israel middle of the pack
Abbas says he is ready to meet Netanyahu under Trump's patronage
Ex-UN chief: Israeli-Palestinian peace impossible with current leaders
Venezuelan Jews flee impoverished state to Israel
Top EU official supports freedom of religion amid calls against Jewish rituals in Europe
On US tour, Israeli paratroopers to re-create iconic photo from Six-Day War
New virtual goggles assist IDF in tunnel combat
Fighting the 'Patriarchal Deal' Between the State of Israel and the Bedouin
Moscow Official: Israel Has Promised to Do Everything Possible to Avoid Harming Russian Troops in Syria
ISIS video shows beheading of alleged Russian spy
Russia denies one of its servicemen executed in Syria by ISIS
Navy SEAL Dies Defending Iraqi Christian Town from ISIS
Trump administration approves providing heavier weapons to Syria's Kurds, despite Turkish objections
Qatar says Syria "de-escalation" plan not an alternative to political transition
Al Shabaab militants attack Somali army base, killing several soldiers
Afghan official: Bomb at religious school kills chief cleric
Taliban fight: US may send 3,000 more troops to Afghanistan
Iran to Launch Two New Satellites, Likely Cover for Illicit ICBM Program
Russia showcases Arctic hardware in Red Square military parade
North Korea insults: Pyongyang's putdowns target Obama, Clinton, Kerry
North Korea 'not afraid' as it plans new nuclear test, says ambassador in UK
China says it has tested guided missile close to Korean peninsula
South Korea's liberal presidential candidate declared victor
Tensions Rise As US Announces Military Drills Near Embattled Venezuela
Anonymous warns world to 'prepare' for World War 3
Illegal immigration across southwest border down 70 percent under Trump
Top Honduran Official Predicts Exodus After Texas Enacts Anti-Sanctuary City Law
President Trump's lawyers on revised travel ban repeatedly asked about campaign promises
Chicago logs its 200th homicide of the year: 'This has to stop'
Russia Election Hacking: Countries Where the Kremlin Has Allegedly Sought to Sway Votes
Trump preparing certified letter attesting to no Russia ties
Trump may meet top Russian diplomat in White House, says US official
Trump abruptly axes FBI's Comey in midst of Russia probe
Democrats: Comey firing 'Nixonian'
Former US Attorney: 'Out Of Control' Comey 'Acted Like He Was Attorney General'
FBI Admits That James Comey Misled Congress About Huma Abedin's Email Habits
Krauthammer: 'Highly Implausible' To Claim Comey Was Fired for How He Handled Clinton Investigation
Cummings wants 'emergency hearings' over Comey firing
After Comey dismissal, Democrats call for special prosecutor on Russia probe
Grand jury subpoenas issued in FBI's Russia investigation
FBI chief known for judgment calls is done in by turmoil
10 Major FBI Scandals on Comey's Watch
Ninth Circuit: Critics want to split up 'nutty' court that will hear Trump's travel ban
Obama: 'You get the politicians you deserve'
Why Liberals Aren't as Tolerant as They Think
Passengers get rowdy at Florida airport after 9 Spirit Airlines flights canceled
Airlines told to 'be prepared' for expanded electronics ban
Bomb threat causes panic on Saudi airliner
Will tiny drones become a must-have for soldiers?
Pint-Size Satellites Promise Spy-Quality Images—Cheap
6.8 magnitude earthquake hits near Port-Olry, Vanuatu
5.4 magnitude earthquake hits near Adak, Alaska
5.4 magnitude earthquake hits near Hirara, Japan
5.2 magnitude earthquake hits near Yigo Village, Guam
5.2 magnitude earthquake hits near Guazacapan, Guatemala
5.1 mangitude earthquake hits near Pangai, Tonga
5.1 magnitude earthquake hits near Opotiki, New Zealand
5.0 magnitude earthquake hits near Luganville, Vanuatu
Turrialba volcano in Cost Rica erupts to 13,000ft
Sangeang volcano in Indonesia erupts to 12,000ft
Karangetang volcano in Indonesia erupts to 12,000ft
Tropical Cyclone Donna and Ella 'bookend' Fiji
Adrian becomes earliest tropical storm on record in eastern Pacific
Tennis ball-sized hail in Denver shatters windows, damages homes
Temperature drop destroys crops in Michigan
Hundreds evacuated along Florida-Georgia border as wildfire spreads
Florida wildfire captured from space using GOES-16 satellite
Tunnel with nuclear waste collapses in Washington state
White House postpones meeting to decide on participation in Paris climate pact
Laws to tackle climate change exceed 1,200 worldwide - study
A fool's errand: Al Gore's $15 trillion carbon tax
EU urges US not to cut U.N. funds, stay committed to climate deal
Obamacare Premiums Rise as Insurers Fret Over Law's Shaky Future
Obamacare Taxes Aren't Necessarily Going Away: GOP Senators
The Right Should Blame Trump's Anti-Vaxxer Pals, Not Islam, for a Measles Outbreak in Minnesota
Two children die, 12 fall ill after measles injection in Bihar
Hindu nationalists promise 'superior' Indian babies
Iowa Supreme Court blocks portion of pro-life measure that bans abortions after 20 weeks
Democrats Stumble Into Abortion Rift
Democratic bid for post-Trump win in Omaha ensnared in abortion debate
Oregon may allow drivers to choose nonbinary, rather than male or female, for licenses
Target Doubles Down On 'Gay' Pride Despite Losses In Bathroom War
Josh McDowell: Prepare Your Kids to Face Porn's Dangers by Age 5
Tracking Bible Prophecy Headlines - 5/9/2017
Carl Bernstein calls Israel the 'epicenter' of today's geopolitics - any serious journalist who wants to understand the world needs to understand Israel
Shaked: When two-state deal goes nowhere, Trump will think out of the box
Jewish Trump confidant: US president has convinced Abbas to make concessions
Archbishop of Canterbury says Mideast peace talks may need to include Hamas
US Embassy in Saudi Arabia posts video editing out Israel from Trump's trip
State Department says removing Israel from Saudi visit video was 'inadvertent mistake'
Putin and Abbas to meet next Thursday
Erdogan lashes 'racist' Israel, calls for Muslims to flood Temple Mount
Israeli Justice Minister Ayelet Shaked Has No Sympathy for Hunger-Striking Palestinian Terror Convicts: 'It's Their Own Problem'
Archbishop of Canterbury expresses 'grief and sorrow' at plight of Palestinians
NBA Great Ray Allen Is on a Mission to Educate Everybody About the Holocaust
Hasidic Jews serenade pope at the Vatican
Belgian region outlaws kosher slaughter
ISIS Infiltrates the Rukban Refugee Camp at Jordan-Syria Border
Syria Rejects U.N. Monitoring Role in 'De-Escalation Zones'
Eastern Libya general's troops push into central Benghazi clearing out the final areas held by Islamists
1 million children refugees from South Sudan's civil war
Iran warns will hit militant 'safe havens' inside Pakistan
Iran test-fires torpedo in the Strait of Hormuz
Trump plans to discuss Iran threat in upcoming Israel visit
House to Probe Whether Obama Undermined U.S. National Security to Finalize Iran Deal
As China-North Korea ties cool, Russia looks to benefit
Congressional Expert: North Korea Prepping EMP Catastrophe Aimed At U.S. Homefront
North Korea's mystery islands: Man-made keys could be new nuclear launch sites
Chinese-North Korean Venture Shows How Much Sanctions Can Miss
South Koreans head to polls to choose next president
Emmanuel Macron's unlikely path to the French presidency
Macron Victory: We've Just Witnessed What Can Happen When the Globalists Work Together
Emmanuel Macron: French president-elect to fight 'forces of division'
Paris rail hub evacuated in terror-linked police manhunt
U.S. mulls banning most electronics on flights to Europe, United Kingdom
Attorney: Travel ban is religiously motivated
Trump administration insists travel ban not anti-Muslim
Judges struggle with 'taint' from Trump's Muslim ban comments
Texas governor signs into law bill to punish 'sanctuary cities'
Groups clash over removal of New Orleans Confederate monuments
Condoleezza Rice on Slave Owner Statue Purge: "When you start wiping out your history, sanitizing your history, to make you feel better, it's a bad thing"
Chicago Police Warn Officers of Assault-Style Weapons Threat
California may end ban on communists in government jobs
Fights over Trump drive couples, especially millennials, to split up
White House was warned Trump aide Flynn a blackmail risk
Rand Paul: Obama may have spied on me, other lawmakers using NSA intercepts
Wi-Fi holography can be used to "spy" on entire rooms and buildings
Report: Android Apps Secretly Track Users by Listening to Inaudible Sounds
FCC website hit by attacks after 'net neutrality' proposal
Facebook was down and everyone across the globe was freaking out
Facebook removes accounts in fight against fake news
A.I. is in a 'golden age' and solving problems that were once in the realm of sci-fi, Jeff Bezos says
6.2 magnitude earthquake hits near Tanaga Volcano, Alaska
6.0 magnitude earthquake hits near Hirara, Japan
5.9 magnitude earthquake hits near Adak, Alaska
5.7 magnitude earthquake hits near Adak, Alaska
5.4 magnitude earthquake hits near Tocache Nuevo, Peru
5.2 magnitude earthquake hits near Tanaga Volcano, Alaska
5.0 magnitude earthquake hits near Tanaga Volcano, Alaska
Sabancaya volcano in Peru erupts to 25,000ft
Fuego volcano in Guatemala erupts to 15,000ft
Sinabung volcano in Indonesia erupts to 14,000ft
Arkansas suffers nearly $21 million in damages after historic flooding
Canada floods: 3 missing in Quebec and British Columbia
Trump Should Pull Out of Obama's Unilaterally Created Paris Climate Change Treaty
France sent 42 people to a global climate summit. The Trump administration sent 7.
Obama to discuss climate change in Italy
Did Monsanto Hire Online Trolls to Attack Critics?
Meningitis May be to Blame for Liberia Mystery Outbreak
Yemen cholera outbreak kills 25 people in a week - WHO
Suicide-Related Cases Increasingly Common in Children's Hospitals, Study Finds
Some spooky things are happening at serial killer Ted Bundy's childhood home
Christian Couple Who Lost Gay Marriage Cake Case Sees Profits Soar to Millions Despite Controversy
#ThingsJesusNeverSaid Trends on Twitter as Christian Liberals, Conservatives Mock Each Other
Tracking Bible Prophecy Headlines - 5/8/2017
Trump should just stay home: Expecting an unstable person like the US president to broker an Israeli-Palestinian peace agreement is like expecting a compulsive gambler to serve as a guide for level-headed behavior
Israeli ministers approve controversial Jewish State bill
Israel moves to downgrade status of Arabic language
Netanyahu tosses Hamas policy paper on Israel into waste bin
'The UN is no longer the Palestinians' playground'
Israel Releases Footage of Palestinian Hunger Strike Leader Barghouti Eating in His Prison Cell
Palestinians say video of hunger-strike leader Barghouti eating is fake
Attempted stabbing attack at Damascus Gate in Jerusalem. Terrorist neutralized.
Jordan, US launch major military exercises
'US must recognize Israeli sovereignty on the Golan'
Syria safe zones hit by clashes on first day
Islamic State mounts fierce resistance on new Mosul front
The U.S. military is targeting Islamic State's virtual caliphate by hunting & killing its online operatives one-by-one
Remedial ISIS Tutorial Steers Jihadists Toward Heavier, Deadlier Truck Attacks
Pentagon says IS in Afghanistan leader killed in April raid
Iran minister warns Saudi Arabia after 'battle' comments: Tasnim
Macron wins French presidency, to sighs of relief in Europe
Asian shares show relief over French moderate Macron's win
Macron to Take Time Reforming Economy in Divided France
Paris main mosque says Macron election gives hope to French Muslims
Saying 'anti-Semitism defeated,' Israelis fete Macron victory
Pro-EU Emmanuel Macron becomes France's youngest president
50,000 evacuated in Germany over unexploded WWII bombs
North Korea's 'Hostage Diplomacy': Kim Uses Detained Americans as Leverage
North Korea detains another American over alleged hostile acts
China to further tighten its internet controls
Trump travel ban back in U.S. courts next week as battles stretch on
Trump's Wall Faces a Barrier in Texas: Landowner Lawsuits
Gov. Greg Abbott signs 'sanctuary cities' ban into law on Facebook Live
The great British Brexit robbery: how our democracy was hijacked
UK super-rich got richer despite Brexit: rich list
5.0 magnitude earthquake hits near Meulaboh, Indonesia
5.0 magnitude earthquake hits near Neiafu, Tonga
Sheveluch volcano on Kamchatka, Russia erupts to 18,000ft
Sangeang Api volcano in Indonesia erupts to 17,000ft
Fuego volcano in Guatemala erupts to 16,000ft
Turrialba volcano in Costa Rica erupts to 13,000ft
Sinabung volcano in Indonesia erupts to 12,000ft
Manam volcano in Papua New Guinea erupts to 10,000ft
Trail of damage as Cyclone Donna skirts Vanuatu
This week may bring earliest tropical depression on record in the eastern Pacific Ocean
Major river flooding to persist in central US this week
City of Montreal declares state of emergency from flooding
Another Arctic ice panic over as world temperatures plummet
Fire continues to scorch Georgia wildlife refuge; residents evacuated
Ticks spreading rare virus much worse than Lyme Disease
ObamaCare cost spike is Trump's fault, ACA architect Gruber says
'Newsweek' Writer: I Hope GOP Sees Family Members Die After ObamaCare Repeal
Communist-ruled Cuba hosts first transgender Mass
Catholic school hit for canceling LGBT play for 5-year-olds
Religious liberty order disappoints some conservatives
Tracking Bible Prophecy Headlines - 5/7/2017
US lawmakers urge recognition of Jerusalem births as in Israel
French presidential frontrunner Macron rules out unilateral recognition of Palestine
New leader, same old Hamas, with Gazans now firmly in control
UN headquarters enjoys diplomatic immunity, warning minister's demand it be shuttered violates treaties, official quoted saying
German president lands in Israel in wake of diplomatic spat
For the first time, Auschwitz guides taught to teach about Jews' 'spiritual resistance'
Ministers vote on 'Jewish State' bill
Report: Iran gives $600 million to Hezbollah
Top US general affirms pledge to 'de-conflicting' operations in Syria with Russian counterpart
Deja Vu: Why Is Russia Back in Afghanistan?
Clash erupts on Afghan-Pakistan border
6,000 migrants rescued in Mediterranean in two days
Nigeria exchanges 82 Chibok girls kidnapped by Boko Haram for prisoners
Iran TV censors Rouhani campaign documentary ahead of elections
In French election, voters face a choice that mirrors the West's new divide
In French vote, two radically different visions for country's future
France's vote ripples across Europe, markets, diplomacy
Moment of truth for the euro as France votes
How Abstaining Far-Left French Voters Could Hand Le Pen Victory
Why many French gays adore Marine Le Pen
France Warns Media Not To Publish Hacked Macron Emails, Threatens With Criminal Charges
Russian effort suspected in French election hacking attack
Russia Sends Its Most Advanced Fighters to U.S. Coast
Concerns over terrorism lead TSA to issue warning to trucking companies
Atheist Bill Maher: 'I Never Hear Anybody Go 'Merry Christmas' Before a Bomb Goes Off
University announces 100 percent free college to illegal aliens
Venezuela: Trump administration calls for quick, peaceful conclusion to unrest
In Venezuela's Chaos, Elites Play a High-Stakes Game for Survival
Venezuelans are losing weight amid food shortages, skyrocketing prices
Federal Court Demands Release Of Hillary's State Dept Emails On Benghazi Attack
Fight Brews Over Push to Shield Americans in Warrantless Surveillance
5.3 magnitude earthquake hits near Yunaska Island, Alaska
5.2 magnitude earthquake hits near Cohoe, Alaska
5.1 magnitude earthquake hits near Camana, Peru
5.0 magnitude earthquake hits near Ashkasham, Afghanistan
5.0 magnitude earthquake hits near Kermadec Islands
Earthquake of 4.4 magnitude hits South Iceland
Sinabung volcano in Indonesia erupts to 15,000ft
Sakurajima volcano on Japan erupts to 14,000ft
Turrialba volcano in Costa Rica erupts to 12,500ft
Poas volcano in Costa Rica erupts to 11,000ft
Bagana volcano in Papua New Guinea erupts to 10,000ft
Manam volcano in Papua New Guinea erupts to 10,000ft
Severe Tropical Cyclone Donna to threaten life and property in New Caledonia this week
Cyclone Donna upgraded to category four storm
Levee failures cause extensive flooding in Arkansas
Four reasons why Eastern Canada is flooding
Could towing icebergs to hot places solve the world's water shortages?
Supplement industry flies under the radar, poses deadly risk
Doctors warn Minnesota measles outbreak still "early" as cases increase
Iowa Supreme Court blocks portion of 20-week abortion ban
Poland Considers New Law Banning All Abortions and Protecting Unborn Children
Tracking Bible Prophecy Headlines - 5/6/2017
'Trump refused to postpone his visit to Israel to the date of the anniversary of the Six-Day War'
Trump to Visit Israel May 22-23, on Jerusalem Day
US envoy holds Israeli-Palestinian parlay
As winds of war rise, Israel must decide whether to pull the plug on Gaza. Should Israel finance the power supply for a terrorist regime committed to its destruction?
Jordanians protest in support of Palestinian hunger strikers
ISIS urges jihadis to get into hostage-taking business, buy weapons at U.S. gun shows
Iraqi forces gain foothold in northwest Mosul after surprise new push
Iraqi Christian villages to begin rebuilding process with the first 100 homes
US Navy SEAL killed in Somalia
Famine of 'Biblical Proportions' Descending Upon Yemen; Child Dying Every 10 Minutes
Bernie Sanders Defends Israel, Slams Saudi Arabia and Other Middle Eastern Nations for Human Rights Violations
Doubts over Saudi order that 'eases' control over women
Saudi Arabia, U.S. in talks on billions in arms sales - U.S.
Rouhani: Revolutionary Guards tried to sabotage nuke deal with anti-Israel slogans on missiles
Failed Submarine-Launched Cruise Missile Test Boosts US Concern Over Iran-North Korea Military Alliance
North Korea accuses US, South Korea of Kim Jong Un assassination plot
'Don't test our patience': North Korea implies 'damaged' alliance with Beijing
Cartoonists 'first victims' of crackdowns on press in 10 countries
Eiffel Tower stunt exposes security concern on eve of French election
Comey pressed for anti-Trump dossier in classified Russia report, sources say
WikiLeaks' Assange to Clinton: 'Blame yourself' for election loss
French candidate Macron claims massive hack as emails leaked
Merkel Takes on Trump Over Demands for German NATO Spending
Trump's pick for Army secretary drops out amid criticism of LGBT, Islam remarks
Fake Law - How Trump-hatred warps the judiciary
Texas's Immigration Bill Allows for Jailing of Police Who Disobey
Refugee admissions plummet under Trump, USA TODAY analysis finds
Spooked by Trump, Central American immigrants turn to Mexico
People Literally Starving Thanks to Socialism in Venezuela
Deadly unrest grips Venezuela as students rally
George Soros battles $10B lawsuit, familiar charges of wielding political influence
EU official: Hungarian PM's crusade against Soros is anti-Semitic
S&P, Nasdaq notch record close ahead of the French election; Apple hits all-time high
U.S. job growth rebounds sharply, unemployment rate hits 4.4 percent
OPEC Runs Out of Options as Bid to Boost Oil Price Fizzles
California plans to tax space travel by the mile
UFO sighting? Video purportedly showing massive light over Paris raises questions
5.8 magnitude earthquake hits the Scotia Sea
5.0 magnitude earthquake hits near Bamboo Flat, India
Sabancaya volcano in Peru erupts to 25,000ft
Klyuchevskoy volcano on Kamchatka, Russia erupts to 18,000ft
Fuego volcano in Guatemala erupts to 15,000ft
Reventador volcano in Ecuador erupts to 14,000ft
Turrialba volcano in Costa Rica erupts to 13,000ft
Sinabung volcano in Indonesia erupts to 13,000ft
Manam volcano in Indonesia erupts to 10,000ft
Death Toll Climbs to 10 in South, Midwest Flooding; Worst Is On the Way for Parts of Mississippi River
Heavy rains cause flooding in NYC region, disrupt travel
A New Street Drug Can Kill You By Touching Your Skin: What You Need To Know
Obamacare is 'dead' says Trump after healthcare victory
Virginia gov: ObamaCare repeal bill 'puts people's lives in jeopardy'
TrumpCare passed because GOP moderates know it's doomed to fail
'Alarming' rise in children hospitalized with suicidal thoughts or actions
Company in Australia Turning IVF Embryos Into Jewelry
Scientology facilities in Tennessee closed after police find patients held against their will
Fines for Worship, Prison for Bible Study in China
Anne Graham Lotz Confesses 12 'National Sins' of America at National Day of Prayer Observance
Tracking Bible Prophecy Headlines - 5/5/2017
UK parliament panel: Israel's politics diminish possibilities of peace
Netanyahu: I hope Trump-Abbas meeting will bring about a change
Netanyahu: Abbas lied to Trump
Trump's new toy: The Israeli-Palestinian conflict
Trump to visit Israel, Vatican and Saudi Arabia in first foreign trip
Trump's trip itinerary shows he wants coalition to back peace, tackle Iran, fight terrorism
Netanyahu warns Israel not bound by 2015 Iranian nuke deal
Israeli Official: Iran Is Arming Itself With Deadlier, More Accurate Weapons to Target Us With and IDF Must Plan Accordingly
U.S. Deploys F-15s to Israel to Train With Israeli Air Force
Israel said considering bringing foreign doctors to force feed hunger strikers
Report: Attempted stabbing attack at the Cave of the Patriarchs in Hebron
Welcome to Palestine? My smart phone just went stupid
Syria government 'producing chemical weapons at research facilities'
Russia, Iran, Turkey agree on Syria safe zones, opposition cries foul
Syria: Rebels storm out as 'safe zones' plan signed
75 Percent of All Iraqi Christians Have Fled Terror-Stricken Country, Says MP
ISIS to Jihadists: Use Fake Apartment, Job, Craigslist Ads to Lure Hostage, Murder Victims
TSA Report Warns Against Truck Ramming Attacks By Terrorists
UN accuses Saudi Arabia of using terror laws to suppress free speech
Saudi king's new order loosens guardianship rules on women
Iran says ready for Saudi talks despite 'unlawful and inflammatory' remarks
Greek Orthodox Bishop Calls on Turkey's Erdogan to Convert or Face 'Unending Hell' With Muhammed
Lynch mob storms police station in Pakistani, child killed
Russian bombers, fighter jets fly near Alaska, prompting Air Force escort
China says making air force drills more realistic
House overwhelmingly backs new sanctions against North Korea
Rep. Royce: Shutting down North Korea's economy is key
South Korea's 'life or death' presidential election
South Koreans begin early voting to replace ousted President
Hacking arrest, fake news in tense French presidential race
Political talk is causing problems at work, survey finds
Dem Senator Calls for Special Prosecutor to Investigate Huma Abedin
Facebook is hiring moderators. But is the job too gruesome to handle?
FBI report finds officers 'de-policing' as anti-cop hostility becomes 'new norm'
"Chicago Is A War Zone": Police Suicide Rate Surges To 60% Above The National Average
Venezuelans again take to streets as death toll jumps to 37
US crude plunges 4.8% to $45.52, posting worst close in more than five months
New San Francisco policy could let city agencies launch drones
The Spy in the Next Pod - Robots disguised as dolphins, squids, turtles and more secretly collect intelligence
'Smart' denim promises touchscreen tech clothes
SpaceX plans to launch first internet-providing satellites in 2019
5.8 magnitude earthquake hits near Karakenja, Tajikistan
Sabancaya volcano in Peru erupts to 27,000ft
Klyuchevskoy volcano on Kamchatka, Russia erupts to 18,000ft
Fuego volcano in Guatemala erupts to 16,000ft
Sheveluch volcano on Kamchatka, Russia erupts to 15,000ft
Reventador volcano in Ecuador erupts to 13,500ft
Sakurajima volcano on Japan erupts to 12,000ft
Manam volcano in Papua New Guinea erupts to 10,000ft
Strengthening Tropical Cyclone Donna threatens Vanuatu with flooding, damaging winds
Staggering Losses Being Recorded For Farmers, Ranchers After Blizzard
Slow-moving flooding disaster to expand along Mississippi River through mid-May
Aerial images show devastating flooding in central US
Israel officially in drought year
Beijing Sandstorm Prompts Pollution Warning for Some 22 Million
Firestorm brewing as scientists work to create synthetic human DNA
Republicans cheer 'rescue' from Obamacare with first major vote to repeal and replace
31 seconds of the healthcare vote that shows why people hate politics
GOP senator: Obamacare replacement has 'zero' chance of passing Senate as is
GOP Health Bill Jeopardizes Out-of-Pocket Caps in Employer Plans
Drinking Alcohol Makes Straight Men More Sexually Fluid: 'Beer Goggles' Boost Physical Attraction To Same Sex
California Must provide trans prisoners with compression underwear at women's prisons and feminine accessories to transgender inmates at men's prisons
How RuPaul's Drag Race Pushed Glamour Mainstream
Historic: Trump Restores Religious Rights and Protects Pastors on Day of Prayer
White House: ACLU lawsuit threat shows anti-religion, anti-GOP bias
ADL slams Trump's order on religious freedom while Orthodox Union commends it
Trump to visit the Vatican on first foreign trip as president
Anne Graham Lotz Encourages Christians to Prepare for the Rapture
Tracking Bible Prophecy Headlines - 5/4/2017
Trump says he will launch new Middle East peace process
Saying deal not as hard as thought, Trump tells Abbas: We will get peace done
Trump, Bullish on Mideast Peace, Will Need More Than Confidence
Full text of Trump-Abbas joint White House statements - US president hails ongoing partnership with the Palestinians
Trump's welcome for Abbas is so warm he might have been hosting an Israeli leader
In Trump Abbas-meet, hope springs eternal as peace prospects run dry
Abbas to Trump: 'It's about time for Israel to end its occupation'
Trump, Abbas link renewed peace talks to countering Islamic State
Hamas rejects Abbas peace proposal outline to Trump
After Trump meet, Israeli right says Abbas doesn't truly want peace
'Valuable progress' already made toward Mideast peace, Pence says
'Former Israeli defense minister advised Trump on avoiding Obama's mistakes'
Did Bannon reveal plan to move US Embassy to Jerusalem?
PM orders Israel to cut payments to UN over UNESCO's 'demented' Jerusalem vote
French-Israeli settlers outraged over 'Palestinian territories' classification
Netanyahu denies he allowed Palestinian payments to prisoners
White House: Trump told Abbas to 'resolve' issue of PA terrorist payments
Police: Palestinian attempts to stab officer in Hebron, is shot
Justin Welby: Christians must unite with Jews to halt rise of antisemitism
Israelis warned to avoid Tunisia due to danger of attacks
New Zealand Reaches Out To Restore Ties With Israel
Netanyahu: I told Putin we either coordinate or clash
FBI rogue employee marries ISIS terrorist she investigated
To Freeze Syria War, Russia Proposes Setting Up 'De-escalation Zones'
Syria war: Putin says 'safe zones' have international support
Iran Using U.S. Cash to Fund Unprecedented, Massive Military Buildup
Iran missile test fails from sub in Strait of Hormuz
North Korea is building mysterious artificial islands that would be perfect for missile launches
US tests intercontinental ballistic missile from California
North Korea says U.S. bomber flights push peninsula to brink of nuclear war
US Commandos Set to Counter North Korean Nuclear Sites
North Korea Says Latest Detained American Tried to Overthrow Government
North Korea threat: WH official says Kim could use nuclear weapons as 'blackmail'
North Korea defector hails Trump's tough stance on hostile country
As U.S. and China find common ground on North Korea, is Russia the wild card?
North Korean media issues rare criticism of China over nuclear warnings
North Korea Threatens China With "Grave Consequences" Over "Betrayal"
China urges citizens in N. Korea to return home
China clamps down on online news with new security rules
Venezuela violence flares as foes decry Maduro's power shakeup
Puerto Rico files for biggest ever U.S. local government bankruptcy
Brexit: UK and EU at odds over size of 'divorce bill'
Macron, Le Pen clash on terror, EU in heated final French debate
Lawsuit blames Google, Facebook, Twitter for San Bernardino terror attack
Massive phishing attack targets millions of Gmail users
FBI chief 'nauseous' at thought he swayed US election
Susan Rice won't testify before Senate on Russia hacking, 'unmasking'
Susan Rice is a liar. Now even the liberal media is starting to admit it
New Huma Abedin Emails Reveal 29 Previously Undisclosed Clinton Emails With Classified Information
Obama's $400,000 speech could prompt Congress to go after his pension
Earthquakes leave climber stranded on Canada's highest peak
5.9 magnitude earthquake hits near Karakenja, Tajikistan
5.3 magnitude earthquake hits near Visokoi Island, South Georgia and the South Sandwich Islands
5.3 magnitude earthquake hits near Pucallpa, Peru
5.2 magnitude earthquake hits near Kumukh, Russia
5.1 magnitude earthquake hits near Camana, Peru
5.1 magnitude earthquake hits near Tajikistan
5.0 magnitude earthquake hits near Bristol Island, South Sandwich Islands
Sabancaya volcano in Peru erupts to 25,000ft
Sinabung volcano in Indonesia erupts to 11,000ft
Caribbean on Alert over Kick 'em Jenny Underwater Volcano
Volcano appears to be erupting into the Milky Way in this stunning photo
Antarctic Peninsula ice more stable than previously thought
DARPA Is Planning to Hack the Human Brain to Let Us "Upload" Skills
Zika fight: Bacteria-laden mosquitoes unleashed in Florida to combat virus
Experts warn of increases in tick-borne Powassan virus
Lyme disease experts say this could be a "particularly bad year"
US opioid crisis at epidemic proportions
Trump gains traction on healthcare bill, vote set for Thursday
Medica, the last insurer selling individual health policies in most of Iowa, likely to exit
Pence: Trump 'Has Literally Filled This White House' With Anti-Abortion Leaders
Franklin Graham: Christians in America Are 'Persecuted' by LGBT Agenda
Exorcism preceded woman's killing and decapitation, suspect says
Macon teen's Facebook Live suicide attempt is stopped by deputies
Trump Cabinet Members Attend Weekly Bible Study for 'Maturity in Christ'
White House aims for Thursday signing of religious liberty executive order
Tracking Bible Prophecy Headlines - 5/3/2017
Israeli President urges world to recognize Jerusalem, move embassies
Pence: Trump giving 'serious consideration' to embassy move
Despite Trump's will, Palestinians doubt two-state solution possible with Netanyahu
At White House, Abbas to ask Trump to back Arab peace plan
Meeting with Trump comes at time of crisis for Palestine leader
G.O.P. Pressures Trump to Take Tough Stance With Mahmoud Abbas
Minister calls for annexation of Jerusalem-area towns
UN ignores unanimous Senate to pass anti-Israel measure
US official raps 'biased' UNESCO resolution on Jerusalem
Palestinians applaud UNESCO vote denying Israeli claims to Jerusalem
Israel to UNESCO: Reject fake history on Jerusalem
Israeli minister calls to shut UNESCO's Jerusalem office after contentious vote
Jewish Human Rights Group Warns of Potential UNESCO 'Catastrophe' as Saudi Arabia, Iran Join Qatar as Frontrunners for Leading Posts
Israel combats Palestinian hunger strike by blocking cell phone reception
Netanyahu wants to stop PA funding for terrorists, but how is another matter
Senators to Trump: Demand Abbas stop paying terrorists
UK can no longer rely on US leadership over Middle East
Hezbollah slams Hamas for accepting Palestinian state in '67 lines
In public debut, F-35 jets streak over Israel for Independence Day
The enemy within: How ISIS is trying to impose religious law in Egypt's North Sinai
Trump and Putin: Syria ceasefire heads leaders' agenda
Putin, Merkel struggle to move past differences in tense meeting
NATO weighs new counterterrorism post following Trump's demands
Swiss govt says threat of extremist attacks 'remains at heightened level'
Intel on 'imminent threat' drove airline electronics ban, top lawmaker says
Dialogue With Iran Is Impossible, Saudi Arabia's Defense Minister Says
Saudi prince says Iran wants to take over Islamic world
Indian anger over soldiers' bodies 'mutilated by Pakistan'
Trump, Putin discuss Syria, North Korea, Middle East in phone call: White House
In call with Trump, Putin urges 'restraint' on North Korea
U.S., China talk firmer U.N. response to North Korea's missiles: diplomats
Hawaii preparation for North Korea nuke attack far from complete
US: North Korea's nukes may be a tactic for taking over South
Japan's 'peace constitution' under pressure at 70
DOJ: One in Four Federal Inmates Is Foreign-Born - cost of incarcerating non-citizens in federal prisons exceeds $1.2 billion
Pro-Trump PAC rescinds endorsement, says White House failed on immigration
Hillary Clinton: FBI chief, Putin cost me election
Putin: US election meddling accusations are 'simply rumors'
Ex-US attorney-general to testify about warning Trump on Flynn's ties to Russia
CNN defends rejecting 'false' Trump campaign ad
Budget fight: White House blasts Dem victory dance on spending bill
Activists Slam Pro-Life Majority Congress Over Spending Deal Funding Planned Parenthood
Trump defends $1 trillion budget bill in face of conservative fury
Ryan defends spending deal as pro-GOP 'game-changer'
Donald Trump tweets: A government shutdown is needed to 'fix this mess'
US warns on sanctions over Venezuela's move on constitution
Venezuela death toll hits 29, protesters battle security forces
London Tabloids, Champions of 'Brexit,' Loom Large
Apple is now worth more than $775 billion - another record for the world's biggest stock
Facebook '10 concerts' meme and other trends could let people steal users' lives, experts warn
NSA, Reined In, Still Collected 151 Million Phone Records in '16
Warning from Stephen Hawking - we must leave Earth
5.9 magnitude earthquake hits near Ascension Island region
5.1 magnitude earthquake hits South of Tonga
5.1 magnitude earthquake hits near Torbat-e Jam, Iran
Sheveluch volcano on Kamchatka, Russia erupts to 30,000ft
Sabancaya volcano in Peru erupts to 24,000ft
Sinabung volcano in Indonesia erupts to 12,000ft
Blizzard: 'We Lost the Western Kansas Wheat Crop This Weekend'
Torrential rain to exacerbate flooding following record crests along central US rivers
Lightning strike kills 32 cows near Cabool
Firestorm brewing as scientists work to create synthetic human DNA
CRISPR Eliminates HIV in Live Animals
Supreme Court Again Rejects Appeal to Strike Down California's Gay Therapy Ban
Kansas archdiocese severs ties with Girl Scouts and urges end to cookie sales over promotion of liberal values
Tracking Bible Prophecy Headlines - 5/2/2017
UK warned it needs new Middle East policy that does not rely on Trump
Palestinians see Abbas's weakness ahead of Trump meeting
Support for two-state solution slipping - among Arabs?
Trump to continue talking to Netanyahu about settlements - W.House
White House refrains from commenting on new E. Jerusalem homes
Netanyahu criticizes Abu Mazen: 'How can you talk about peace when you finance murderers?'
Mashaal: No negotiations with the 'occupation'
Sources: Hamas document to support '67 borders and reject Israel's existence
Hamas remains bent on 'liberating Palestine' in new document
Hamas to soften stance on Israel, Muslim Brotherhood in policy document
Israel says Hamas trying to fool the world with new policy paper
'Hamas invests all its resources in destroying Israel'
Palestinian infighting is exacerbating Gaza crisis - UN report
870 Palestinians remain on hunger strike
Palestinian man stabbed outside Jerusalem
Danon: US likely to support Israel's seat on UN Security Council
Israel, Palestinians battle for votes over Jerusalem resolution at UNESCO
Italy says it will vote against UNESCO Jerusalem resolution
UNESCO to fire another volley at Israel – on Independence Day
Israelis move from mourning to feting 69 years of independence
50 years of reunification: Western Wall exhibition on Six-Day War opens
April Nerve Gas Attack in Syria Appears to Be One in a Series
Exclusive drone footage captures west Mosul in the throes of war
Al-Qaida leader says group fought alongside US-backed forces
Ever-closer ties between US and Kurds stoke Turkish border tensions
UN rights chief warns against Saudi-led attack on Yemen port
Indonesians Seek to Export a Modernized Vision of Islam
U.S. issues travel alert for Europe, citing threat of terrorist attacks
CIA chief visits South Korea amid heightened tension
THAAD missile defense system initially capable in S.Korea - sources
Japan destroyer leaves port reportedly to escort US warships
North Korea Threatens To Sink "Doomed" US Nuclear Submarine
North Korea threatens to strengthen nuclear force 'to the maximum'
N. Korea warns of nuclear test 'at any time'
Trump mum on North Korea red line, says: 'I act if I have to act'
Trump floats Kim Jong Un sit-down: 'Absolutely' would meet with North Korean leader
Democrats confident they can block Trump's agenda after spending-bill win
1,665 Pages: GOP Spending Bill Longer Than Obama's Stimulus
No money for Trump's wall, plus 6 other GOP issues missing from $1T spending bill
Trump's 'big beautiful wall' is not in the spending plan. Will it ever get built?
Spicer: 'Make No Mistake,' the Border Wall Will Be Built
As Trump budget plans fade, Republicans brace for war - with each other
GOP on verge of losing health care vote
Conservatives prepare for Justice Anthony Kennedy's retirement
New Mexico's REAL ID rules have forced court caseloads 'to go off the charts'
Puerto Ricans protest on May Day as debt deadline nears
Maduro Calls for New Venezuelan Constitution Amid Street Battles
Several hundred neo-Nazis march in Swedish town
Leaked document reveals Facebook conducted research to target emotionally vulnerable and insecure youth
SpaceX launches top-secret spy satellite for US government
6.3 magnitude earthquake hits near Skagway, Alaska
6.2 magnitude earthquake hits near Skagway, Alaska
5.2 mangitude earthquake hits near Skagway, Alaska
Sheveluch volcano on Kamchatka, Russia erupts to 25,000ft
Klyuchevksoy volcano on Kamchatka, Russia erupts to 23,000ft
Sakurajima volcano on Japan erupts to 16,000ft
Monster snowstorm in Colorado forces postponement of climate change & global warming rally
Lab-Grown Meat Coming to Supermarket Shelves Soon?
Fox News Co-President Bill Shine resigns amid criticism of his handling of sexual harassment claims
Baltimore Mayor Begs For FBI Help As 2017 Murders Soar To 20-Year High
Tracking Bible Prophecy Headlines - 5/1/2017
Bill in Congress would pressure Palestinian gov't to cut off terror-tied payments
New Hamas chief to be announced soon: officials
President Abbas meets with Jordan King before Trump meeting
Trump aide, accused of ties to anti-Semitic group, to leave White House
Israel blames Germany for EU support of UNESCO anti-Israel resolution
Mexican diplomat to be honored for challenging UNESCO Jerusalem vote
Israel Marks Memorial Day With Siren To Remember 23,544 Fallen
Bullet fired at Milwaukee Jewish elementary school
London terror plots: Anti-terror cops tracking 'two imminent ISIS terror attacks' after foiling knife plot
ISIS weapons being captured by Canadian woman working to disarm terrorists
Problems faced by Egypt's Coptic Christians run far deeper than Isis attacks
US-led strikes against ISIS have killed at least 352 civilians, Pentagon says
U.S.-backed militias claim big advance against IS in Syria's Tabqa
Turkey threatens further strikes on US-allied Syrian Kurds
The US is trying to stop two of its allies in Syria from mauling each other
Iranian who ran TV network shot dead in Turkey
Merkel to press Saudi Arabia on refugees, rights
Merkel won't wear headscarf in Saudi Arabia
Amid immigration setbacks, one Trump strategy seems to be working: Fear
1 in 8 children in California schools have an undocumented parent
North Korea crisis: Pope urges international mediation
McMaster says US must be prepared for military operations in North Korea
White House says invitation to Filipino leader is mostly about North Korea
Donald Trump blames constitution for chaos of his first 100 days
Trump administration still considering how to make it easier to sue the media, Priebus says
Tens of Thousands Expected in May Day Protests Across U.S.
Congress reaches agreement on $1T measure to fund government until October
Grudging Public Support for Euro Could Hold It Together
Venezuela's Maduro hikes minimum wage amid rising protests
Pope to Venezuela: avoid more violence, respect human rights
Facebook 'must pay to police internet' or face fines: UK parliament
SpaceX postpones classified US military launch
5.3 magnitude earthquake hits near Shizunai, Japan
5.2 magnitude earthquake hits near Chivay, Peru
5.2 magnitude earthquake hits near Raoul Island, New Zealand
5.0 magnitude earthquake hits near Padangsidempuan, Indonesia
5.0 magnitude earthquake hits near Kimbe, Papua New Guinea
Sheveluch volcano on Kamchatka, Russia erupts to 30,000ft
Sinabung volcano in Indonesia erupts to 12,000ft
At least 13 dead, 2 missing after tornadoes, flooding hit South and Midwest
Central US: More rivers to swell to major or record flood stage this week
Blizzard conditions shut down I-70 in western Kansas
Times columnist blasted by 'nasty left' for climate change piece
Ten reasons millennials are backing away from God and Christianity
Rebel Catholic group defies church, ordains woman priest in NC
Click here to retun to "Tracking the Birth Pangs" page.