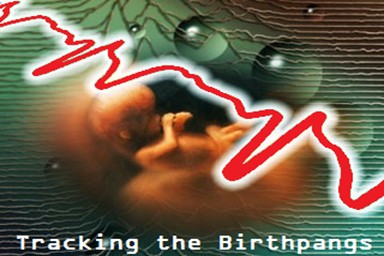 May 2018 Headlines
"Tracking Bible Prophecy" headlines can also be found on
Facebook
Tracking Bible Prophecy Headlines - 5/31/2018
Kuwait blocks US bid to condemn Gaza rocket fire at Security Council
US blasts Security Council as measure condemning Hamas blocked
Haley Rips Security Council's 'Outrageous' Failure to Condemn Hamas for Rocket Attacks: 'Height of Hypocrisy'
Nikki Haley to UNSC: no country would accept 70 rockets fired at it
Nikki Haley slams Security Council over Gaza rockets: Hamas committed to Israel's destruction
PA envoy blames Israel for Gaza rocket attacks, says Gaza escalation followed an "Israeli provocation"
MK Zahalka: IDF strikes in Gaza part of 'continued Israeli aggression'
Bennett: Iran behind Gaza escalation to distract us from fight against it
Palestinians in Gaza launch biggest rocket barrage in years, then claim they have agreed to cease-fire
Hamas says armed groups agree to Gaza ceasefire if Israel reciprocates
Bombs stop raining over southern Israel in response to informal cease-fire
Israeli official: 'If fire resumes, strikes in Gaza will intensify'
UN envoy: Gaza escalation a warning that 'brink of war' near
IDF says it targeted unmanned Hamas submarines in Gaza airstrikes
IDF: Strikes hit arms depots, drones storage, naval abilities in Gaza
IDF releases satellite images of 'significant' Gaza targets hit in airstrikes
Netanyahu: Israel dealt Gaza terror groups 'harshest blow in years'
IDF general: Gaza terror groups 'deeply deterred,' not interested in war
Galant: 'Anyone suggesting to take Gaza had better consider who would replace Hamas'
Intelligence minister calls to end fuel, water supply to Gaza
Israel restores electricity to Gaza
US avoids condemning Israel after 2,000 settlement homes approved
White House encourages Israel to scale back on settlements
Despite alignment with Israel, Arab powers still spreading antisemitism
Liberman heads to Moscow to lobby against Iranian presence in Syria
Assad: Israel threatening Syria because it is panicking, hysterical
Assad denies any Iranian presence in Syria
Russia tells Iran to immediately remove militias from Syrian-Israel border
US condemns Syria's plan to recognize breakaway regions in Georgia
Ukraine accuses Russia in Kiev assassination of journalist critical of Putin
U.S. Gives Russia 'Unexpected Present' With Iran Sanctions and Oil Price Surge
Iran seeks OPEC support against US sanctions
Adviser to Iran's supreme leader pushes uranium enrichment
Former Mossad chief: Netanyahu planned Iran strike in 2011
Mattis says rocket used in Houthi attack on Saudi tanker was delivered by Iran
US Marines kill more than 70 Taliban leaders in Afghanistan
ISIS claims suicide bombing at Afghan ministry in Kabul
Nicaragua using 'shoot to kill' strategy on protesters, Amnesty International says
3 sets of talks aimed at arranging summit between Trump, Kim
Pompeo meets top North Korean to plan possible Trump-Kim summit
Kim Jong Un wants to open burger joint as 'show of goodwill'
Kim Jong Un reportedly cried over North Korea's bad economy, and it could show he's ready to cave to Trump
Japan says it's spotted Chinese ships doing illegal business with North Korean vessels at sea
China would retaliate against US trade crackdown, Beijing official warns
Trump looks prepared to kick off a trade war with the European Union
U.S. Plans to Hit EU With Steel, Aluminum Tariffs
George Soros Says Trump Destroyed the Transatlantic Alliance, Warns Europe it Faces 'Existential Crisis'
Brexit: Time is running out, big business warns May
EU industry lobby adds to pressure on Britain over Brexit talks
Italy crisis: Interest rates on government bonds double in a month
Brazil faces calls for return to military dictatorship amid truckers' strike
Brazil oil workers begin strike in new blow to government
Singapore Airlines to launch world's longest commercial flight in October
5.3 magnitude earthquake hits near Volcano, Hawaii
5.2 magnitude earthquake hits near Aratoca, Colombia
5.2 magnitude earthquake hits near Isangel, Vanuatu
5.2 magnitude earthquake hits the Greenland Sea
Sabancaya volcano in Peru erupts to 27,000ft
Reventador volcano in Ecuador erupts to 17,000ft
Sakurajima volcano on Japan erupts to 10,000ft
Kilauea volcano in Hawaii erupts to 10,000ft
Hawaii lava has destroyed more than 70 homes
Kilauea's Fast-Moving Lava Threatens Another Community, Volcanic Haze Reaches Guam
New evacuations ordered as fast-flowing Hawaii lava blocks major volcano escape route
The Surprising Tourism Bump From Hawaii's Spewing Volcano
Remnants of Subtropical Storm Alberto hit Chicago, trigger rains breaking record for wettest May
Storm in North Carolina triggers flash floods and landslides - and almost caused a dam to fail
After Pair of 1-In-1000 Year Floods, Ellicott City, Md Seeks Safeguards
'Critical Situation' in Northern India as Pre-Monsoon Storms Kill Dozens of People
India's crazy weather has killed over 200 people in one month
Eight million bottles' worth of Champagne grapes wiped out by freak hailstorms
Incredible dust storm with near hurricane force winds batters eastern Iran
Effects of E.coli Outbreak in Lettuce Ripple Through U.S. Food-Supply Chain
Cryptic emergency alert panics Oregon city's residents
This mock pandemic killed 150 million people. Next time it might not be a drill.
Why we should be cautious about the 'game-changer' Ebola vaccine
Ebola outbreak opens way to chaotic jockeying to test experimental drugs
Uber installs panic button for riders to curb sexual assault
Amber Alert Baby Found Dead in Diaper Box, Mother Arrested After Claiming Daughter Was Kidnapped
Trump sees media bias in handling of 'Roseanne' cancellation
Tracking Bible Prophecy Headlines - 5/30/2018
Kuwait at UN seeks to set up international 'protection' mission for Palestinians
PA urges international intervention to stop 'Israeli aggression' in Gaza
International sympathy rains down as Israeli diplomats go on offensive
'Unacceptable to Fire at Civilian Communities': UN, EU Condemn Attacks on Israel From Gaza
Canadian PM: 'Israel has every right to defend itself against deplorable attacks'
At US behest UN Security Council to hold urgent meeting on Gaza barrages
Hamas claims cease-fire reached after Israeli airstrikes; Israel denies it
Top minister warns Israel on cusp of war with Gaza
Ministers Shaked and Steinitz say armed conflict and retaking of the Gaza Strip are now on the table
Minister Katz: 'No proposal for initiating Hamas overthrow'
Dozens of rockets and shells fired into Israel overnight, several intercepted
IAF hits 2 dozen Hamas sites in second wave of strikes as Gaza fire continues
After failures in 2014 war, Iron Dome shows it can now down mortar fire too
Gaza terror rocket hits Strip's own power lines, leaves Palestinians in dark
Army says some rockets, mortars fired from Gaza were made in Iran
Israel destroys 'unique' Hamas tunnel extending into Israel via Egypt
Pro-Palestinian activists place 4,500 pairs of shoes in Brussels square symbolizing number of deaths in hostilities between Israel and Palestinians since 2008
Israel intercepts protest boat trying to break Gaza blockade
US peace envoy slams 'reverse flotilla' trying to break Gaza blockade
Israeli UN Ambassador Danon says UN Security Council 'should officially designate Hamas a terrorist organization'
Czech Republic reopens honorary consulate in Jerusalem
Caroline Glick: There is No Peace Plan That Would Satisfy Palestinians
Democrats warn Trump of consequences of 'politicizing' Israel
U.S. walks out of disarmament conference to protest Syrian presidency
UN urges Syria to allow aid to 2 million in desperate need
Russia May Move Iran's Militants From Israel's Border in Unprecedented Deal on Syria, Reports Claim
Rising Tensions in Syria's Southwest Complicate Moscow's Ties with Tehran
Israeli official says now's the time to drive wedge between Russia, Iran
State Department Religious Freedom Report Spotlights 'Horrific' Situation in Iran
Haley slams Russia's 'outrageous' actions, calls for it to leave Ukraine
Russian Journalist Critical of Putin Assassinated in Kiev
Russian foreign minister to head to North Korea
Summit preparations intensify with Pompeo, top North Korean to meet
Trump praises Kim Jong-un's 'solid response' to letter, progress toward 'expected summit'
US says North Korea behind malware attacks
U.S. Navy: Chinese warships maneuvered in "unprofessional" manner
Trump says Mexico will eventually pay for border wall
Hungary, in latest 'Stop Soros' laws, wants to criminalize migrant helpers
Soros Sees New Global Financial Crisis Brewing, EU Under Threat
Dow tumbles nearly 400 points on Italy fears and US-China trade tensions
Italy's power struggle could be a flashpoint for market 'contagion'
Italy's political pandemonium is remarkable even by Italian standards
Run-up in home prices is 'not sustainable': Realtors' chief economist
Millions of U.S. Homeowners Still Under Water on Mortgages
5.4 magnitude earthquake hits near Norsup, Vanuatu
5.0 magnitude earthquake hits near Pamandzi, Mayotte
Sabancaya volcano in Peru erupts to 29,000ft
Popocateptl volcano in Mexico erupts to 21,000ft
Kilauea volcano on Hawaii erupts to 15,000ft
Sakurajima volcano on Japan erupts to 12,000ft
Please Don't Roast Marshmallows Over the Erupting Hawaii Volcano, USGS Warns
Reventador volcano in Ecudor erupts to 14,000ft
Turrialba volcano in Costa Rica erupts to 14,000ft
Hurricane Maria killed more than 4,600 people — more than 70 times the official toll of 64, study says.
Storms and lightning kill at least 47 in India
Triple-digit heat to expand across south-central US, challenge records by late week
New Zealand 'marine heatwave' brings tropical fish from 3,000km away
Bitcoin craze fuels new breed of gambling addicts
Hospital launches rehab clinic to treat cryptocurrency addiction
5G Wireless Service Is Coming, And So Are Health Concerns Over The Towers That Support It
Deadly Virus in India Could Cause Global Epidemic - The outbreak started with a fruit bat
UAE bans fruits from Indian state after Nipah virus outbreak
A California Doctor Is in Trouble for Claiming to Treat Ebola Though Sound
More regions to be vaccinated, experimental drugs to be tried in Congo Ebola outbreak
Residents of Israeli Settlement Get Measles Vaccinations in the Face of Fines, Jail Time
This Flu Season Is About To Be The Deadliest On Record For Children
'Kind of alarming': Number of new gonorrhea cases in Alaska skyrockets in 2017
Supreme Court Leaves In Place Law That Effectively Bans Abortion By Pill - For Now
Supreme Court lets Arkansas abortion restrictions stand for now
Portugal parliament rejects euthanasia decriminalisation
Tennessee lawmaker says pornography, deterioration of the family, and violent movies are a 'root cause' of school shootings
Saudi Arabia prepares to outlaw sexual harassment
'Roseanne' cancelled after star's 'abhorrent, repugnant' tweet about Obama aide
'Roseanne' Canceled; Why Not 'The View'?
Starbucks anti-bias training: Why the coffee chain has closed 8,000 stores
Tracking Bible Prophecy Headlines - 5/29/2018
Despite boycott of US, PA intelligence chief met Pompeo in Washington days before he became secretary of state
Palestinian Authority President Abbas leaves hospital after eight-day stay
In rare move, Russian embassy to host its National Day party in Jerusalem
Veteran Labor MK: Annexation the only way to save two-state solution
Labor MK urges his party to 'sober up' and push to annex settlement blocs
Zionist Union leader rejects MK's proposal of annexing settlement blocs
HRW scolds Israeli banks for helping with settlements
France warns Israel: Demolishing West Bank Bedouin village would break international law
With Fertility Rising, Israel Is Spared a Demographic Time Bomb
Netanyahu announces program to enhance IDF's intel with 'quantum technology'
UN Security Council to vote on measure calling for deployment of international forces to 'protect' Gaza Strip
Code Red alert sounded near Gaza border
Machine gun fire from Gaza strikes southern Israel as border tensions leap
Mortar shells strike southern Israel in largest volley since 2014; no injuries
Barrage of 28 mortars fired from Gaza to Israel; kindergarten's yard hit
Edelstein: Palestinians launching mortars at preschool crosses a red line
EU envoy to Israel: 'Rocket barrage fired at Israel is unacceptable'
PM calls urgent security consultation after massive mortar attack
Netanyahu vows to respond 'with great force' to mortar barrage from Gaza
Elkin calls for 'severe response' to Hamas over rocket barrage
Israeli Defense System Shoots Down Barrage Of Mortar Fire From Gaza
IDF shells Hamas position, killing 1, after soldiers fired at
Islamic Jihad: 'Firing at Israeli towns surrounding Gaza is blessed resistance retaliation'
Foreign Affairs Ministry: No country would accept threats against its citizens
In rare face-off, Russian jets reportedly intercept Israeli planes over Lebanon
Moscow: Reports Israeli jets intercepted over Lebanon are 'amateur nonsense'
Jordan says U.S., Russia agree to preserve truce near Syria's border with Israel
Anger as Syria heads global disarmament body
Israel sees an opportunity to drive a Iran out of Syria as Russia looks to its own interests
Israel, Russia said to reach secret deal on pushing Iran away from Syria border
Russia, backing Israel: Only Assad troops should be on Syria's southern border
Netanyahu says Iranian forces need to be kept out of all of Syria
Report: Syria bans Iran from using its hangars after Israeli strikes
Israel's national security adviser on way to US to talk Iran policy with Bolton
Poland says EU should respect sanctions while trying to save Iran deal
Iranian president to attend China summit amid nuclear deal doubt
Protests reach heart of Tehran as many rally outside Rouhani's office
Sudan says its participation in Yemen war a 'moral obligation'
Erdogan supporters force removal of controversial magazine cover from French newsstand
Russia Warns More U.S. Troops in Poland Could 'Lead to Counteraction' From Kremlin
China steps up pace in new nuclear arms race with US and Russia as experts warn of rising risk of conflict
White House Halts New North Korea Sanctions in Mad Dash to Save Summit
What Letter? Trump Proceeds Like Summit With Kim Is Still On
Brazil, nine days into grinding strike, still a transport hell
Italian stocks weigh down Europe as political worries fester
Indonesia's currency is spiraling. It'll have to make sacrifices to save it
Canadian banks warn: Hackers might have stolen data from nearly 90,000 customers
'We're going to have to leave this planet': Jeff Bezos outlines moon colony plan
5.2 magnitude earthquake hits near Sinabang, Indonesia
5.2 magnitude earthquake hits near Tolotangga, Indonesia
5.2 magnitude earthquake hits near Raoul Island, New Zealand
5.0 magnitude earthquake hits near Albardon, Argentina
Sabancaya volcano in Peru erupts to 25,000ft
Reventador volcano in Ecuador erupts to 17,000ft
Turrialba volcano in Costa Rica erupts to 15,000ft
Sakurajima volcano on Japan erupts to 12,000ft
Ebeko volcano in the Kuril Islands erupts to 10,000ft
Fast-moving Hawaii lava prompts evacuations, covers well on geothermal plant property
Lava covers potentially explosive well at Israeli company's plant in Hawaii
Hawaii Volcano Eruption: Dangerous Volcanic Smog Blankets Sky in Marshall Islands, Thousands of Miles From Kilauea
Subtropical Storm Alberto hits the Florida Panhandle
Flood danger to persist in southeastern US as Alberto moves inland
Maryland flash floods leave National Guard member missing, governor declares state of emergency
Memorial Day clocks in as earliest 100 degree day on record in Minnesota
AI better at finding skin cancer than doctors: study
Irish abortion vote puts pressure on UK government
Tracking Bible Prophecy Headlines - 5/28/2018
The US has toned down settlement rhetoric - There's a new West Bank settlement and nobody seems all that concerned
Labor MK: Annex the West Bank until Palestinian 'Mandela' arrives
In about-face, Abbas's doctor says Palestinian leader staying in hospital
6 detained on suspicion of raising Hamas flags during Ramadan prayers on Temple Mount
Palestinians to launch flotilla from Gaza on Tuesday
South African government lambasted for asking Israel to withdraw from Gaza
Lieberman: Establishment of marine barrier to prevent infiltrations from Gaza into Israel has commenced
IDF: Explosives-laden drone from Gaza discovered in Israel
Superpower in the Sky: Why Israel Wants F-35s and Deadly New F-15s
Why the month of May did not see an all-out Middle East explosion
Netanyahu heads to Berlin, Paris next week for talks expected to focus on Iran
Iran can create highly enriched uranium 'in 2-3 days'
Iran security forces to confront unrest that serves US
Israel, Iran engage in indirect negotiations over Syria fighting
Russia considers pulling back Iranian forces from Israel-Syria border
Islamic State 'kills four Russian soldiers in Syria'
Islamic State said to dig up graves in Syria in search for Israeli MIAs
Israel won't allow weapons production in Lebanon, Netanyahu warns
Israel concerned about F-35 sale to Turkey, expects U.S. to withhold 'upgrade capabilities'
How Iraq's new PM could upend 15 years of U.S. Iraq policy
Bahrain sees 'no glimmer of hope' for ending Qatar crisis soon
New bout of heavy fighting in Yemen kills dozens
Trump says US team in NKorea planning summit with Kim
After secret North and South Korea meeting, Trump says summit talks going 'well'
Trump sees 'brilliant potential' in North Korea ahead of summit
Sen. Marco Rubio "not very optimistic" North Korea will denuclearize
A CBS News reporter reveals what it was like when North Korea blew up its nuclear testing site
The North Korea summit crumbled after China lined up against it
China's navy 'warned off' US warships that sailed through disputed South China Sea
Trump Pushes the World Right Into Putin's Hands
Trump accuses Obama of ignoring Russian meddling in election
Trump: Obama 'did nothing' on 'so-called Russian Meddling' because he thought 'Crooked Hillary' would win
Rudy Giuliani: Mueller's Russia investigation is 'rigged,' no longer legitimate
Italy plunges into political crisis after government talks collapse
Italy crisis: Call to impeach president after candidate vetoed
France's far left leads protests against Macron reforms
Bitcoin backlash as 'miners' suck up electricity, stress power grids in Central Washington
FBI Is Asking Everyone to Reboot Their Routers to Stop Russian Malware Infection
In Japan, a Buddhist Funeral Service for Robot Dogs
Landslide kills 23 in Ethiopia
5.2 magnitude earthquake hits the Fiji region
5.1 mangitude earthquake hits near Fuyu, China
5.0 magnitude earthquake hits near Mohean, India
Sabancaya volcano in Peru erupts to 26,000ft
Reventador volcano in Ecuador erupts to 22,000ft
Popocateptl volcano in Mexico erupts to 21,000ft
Kilauea volcano in Hawaii erupts to 10,000ft
In Hawaii, lava continues its creep onto grounds of geothermal power plant
Cyclone Mekunu shuts Oman's Salalah water production plant
Thousands evacuate as Storm Alberto churns toward Florida
Floodwaters tear through town near Baltimore, while Deep South braces for Alberto
'This is worse': Ellicott City devastated by another flood as heavy rain drenches Baltimore region
Another catastrophic flash flood in Ellicott City - the second in two years
Ellicott City, Baltimore region devastated by 'once-every-1,000-years flood'
Record heat to fuel severe storms across central US through Memorial Day
Huge lightning storms in U.K. disrupt travel at London airport
Cape Town is running out of water - I visited and saw what the financial problems of 'Day Zero' look like on the ground
In Brazil, a truckers' strike brings Latin America's largest economy to a halt
Week-long Brazil trucker strike leaves food, fuel scarce
Brazil fuel protests: Temer cuts diesel price in bid to end strike
Asia's newest drug war leaves more than 90 people dead in less than two weeks
Forget protein shakes. The newest workout supplement? Marijuana.
1 new Ebola death confirmed in Congo, bringing total to 12
Hepatitis A Now Hits Nashville And There Is Not Enough Vaccine
Scientists Just Created A Human-Chicken Embryo
Planned Parenthood Asks Trump Administration For Help To Tackle Trade Union
Iowa Constitution bars new fetal heartbeat abortion law, Planned Parenthood and ACLU say in lawsuit
Decision time: Supreme Court will soon rule on gay rights, gerrymandering, unions
Butchers 'living in fear' as vegan attacks on the rise, says Countryside Alliance
Knives are too sharp and filing them down is solution to soaring violent crime, judge says
'Active shooter' video game prompts outrage in wake of mass shootings
Shoppers Step Over Bodies at Hogg-Led Publix Protests
Praying the pain away: Christianity's presence at Santa Fe High grows after shooting
Tracking Bible Prophecy Headlines - 5/27/2018
House scraps proposal for US recognition of Israeli sovereignty in Golan Heights
Palestinian president in 'excellent' health but still in hospital
IDF strikes Hamas targets in Gaza after border infiltration
Two Palestinians killed by Israeli tank fire in southern Gaza
Israel's enemies just want one thing: its destruction
In Saudi media, a tug of war over relations with Israel
Saudi Arabia stops new business with Germany over its pro-Iran policy
Poland says EU needs more 'empathy' towards US over Iran deal
Europeans in Iran Bitterly Denounce the U.S. as 'Caesar' Amid New Sanctions
21, including Iranians, reported killed in IAF strike in Syria
Iran denies any of its troops killed in suspected Israeli strike in Syria
Netanyahu: 'Battle against Iran has not ended'
US warns Syrian regime not to advance toward Israeli border
Israel Tells Russia It Will Expand Its 'Red Lines' in Syria
Hundreds of Syria Kurds rally to demand Turkey withdrawal
Erdogan calls on Turks to convert dollar, euros into lira
Egypt blocks YouTube for a month over controversial anti-Islam video
Human trafficking massacre leaves 15 African migrants dead in Libya
Some 1,500 immigrant children unaccounted for, federal official says
North and South Korea hold surprise meeting to discuss potential Trump summit
Korean leaders seek to salvage Trump-Kim summit
Trump, Kim signal fresh hopes for derailed North Korea summit
Trump: Date and location for Kim summit 'hasn't changed'
White House team to leave for Singapore to prep for possible N. Korea summit
North Korea's Kim hopes Trump summit will 'end history of confrontation'
Kim Jong Un committed to 'complete' denuclearization, South Korea's Moon says
Trump says his administration is unified on North Korea approach
Colombians vote for new president with peace deal, economy at stake
The TSA Will Get Friendly With Your Thigh Even If It Did Nothing Wrong
5.2 magntide earthquake hits near Fiji
5.0 magntide earthquake hits near Fiji
Sabancaya volcano in Peru erupts to 26,000ft
Kilauea volcano in Hawaii erupts to 10,000ft
Powerful cyclone deluges Oman, Yemen; 6 dead, 30 missing
Florida, Mississippi and Alabama brace for Subtropical Storm Alberto with states of emergency
Subtropical storm Alberto threatens Florida, Gulf Coast with hazardous storm surge, flooding
Near a Nebraska town, cops seize enough opioids to kill over 26 million
World's first global vaccine for Lyme disease developed as disease spreads across Britain
Ireland ends abortion ban as 'quiet revolution' transforms country
'Monumental': Ireland votes to legalize abortion in historic referendum
Ireland votes to liberalize abortion laws with 66 percent in favor
Ireland Votes to End Abortion Ban in Rebuke to Catholic Church
Transgender people encouraged to become priests in Church of England diversity drive
Vice President Pence Tells Pastors: 'Share The Gospel!'
Tracking Bible Prophecy Headlines - 5/26/2018
Gaza officials: 86 hurt by Israeli fire in border protest, Palestinian killed
IDF opens fire on 4 Palestinians who crossed Gaza border fence into Israel
Explosive device thrown at IDF force north of Gaza as border clashes resume
Congress Pushes for New Amendment to Look Into Hamas's Use of Human Shields
What an ICC 'war crimes' probe could mean for Israel
Turkey: By recognizing 'Armenian genocide' Israel will harm itself
Turkey says to take every initiative to protect firms from US sanctions
Hezbollah calls on Lebanon to reject US sanctions
Nasrallah: Hezbollah doesn't want war with Israel, but will 'assuredly win' one
Report: Suspected Israeli strike targets Hezbollah in Syria
Nasrallah: Israel attacked Syria from Lebanon yesterday
Lapid tells dozens of ambassadors: Iran in Syria could lead to all out war
US warns Syria of 'firm, appropriate' response to Assad ceasefire violation
US demands Syria withdraw as chair of anti-chemical weapons forum
About 40 US soldiers held off hundreds of Russian mercenaries in a brutal firefight in Syria
Iraq carries out more air strikes against ISIS in Syria
Bombs target Iraq communist party headquarters
Saudi Crown Prince, Pompeo discuss regional and international issues
Yemen's new foreign minister: Houthis accept UN-backed peace process
Iranian FM caught chanting 'death to US, UK, Israel'
Iran sets May 31 deadline in scramble to salvage nuclear deal
Putin says 'all is not lost' to save Iran nuclear deal
Russia's Putin calls US exit from Iran nuclear deal a dead-end
Putin: Collapse of Iran deal could hurt Israel's security
Russia said to test missile that can down F-35 fighter jet
Putin says will step down as president after term expires in 2024
Russia's Putin says will serve only two presidential terms in a row
Putin says NKorea sovereignty should be ensured
S.Koreans slam cancellation of summit: 'No Nobel Peace Prize for Trump'
Prospects of U.S.-North Korea summit brighten after Trump's tweet
China urges US, N. Korea to be patient and meet each other halfway
Putin: We're held hostage to political strife around Trump
Trump lawyer met Russian oligarch shortly before inauguration
Top Democrats want to know why Israeli firm was hired to spy on Obama officials
Tech companies scramble as sweeping data rules take effect
Heightened debate in US as EU privacy rules take effect
U.S. Websites Go Dark in Europe as GDPR Data Rules Kick In
How facial software can identify liars
'God save us from becoming Venezuela.' Colombians to vote in bitter presidential race
Brazilian president sends in army as truck protest paralyzes country
Stocks dip as oil prices and energy companies fall sharply
5.2 magnitude earthquake hits near Kepulauan Barat Daya, Indonesia
Sabancaya volcano in Peru erupts to 33,000ft
Popocateptl volcano in Mexico erupts to 24,000ft
Klyuchevskoy volcano on Kamchatka, Russia eurpts to 18,000ft
Hawaii street swallowed by 'lava tide' as many more homes burn
Two dead as cyclone Mekunu hits southern Oman
Cyclone Mekunu to make landfall in Saudi Arabia after lashing Oman
Saudi Civil Defense readies for Cyclone Mekunu as it nears kingdom
Subtropical Storm Alberto to strengthen over next 48 hours: NHC
Major flood risk from Alberto may extend beyond Memorial Day in southeastern US
Congo says confirmed Ebola cases rise to 35, with 10 deaths
Unseen face of the opioid epidemic: Drug abuse among the elderly grows
Ireland tipped to repeal abortion ban by a landslide
Hawaii Becomes 12th State to Ban Gay Conversion Therapy for Minors
Tracking Bible Prophecy Headlines - 5/25/2018
Israel to advance plans for 3,900 West Bank settler homes
Israeli court approves demolition of Palestinian village in West Bank
Israel calls on EU to end funding to pro-boycott groups
Including Israel in anti-Semitism definition, Congress wades into political mire
GCC warns against 'serious consequences' of US move, denounces Israeli actions in Gaza - Oman called for "the Palestinian people to establish an independent state" along the 1967 borders
Somali FM meets Turkish counterpart in Istanbul and reiterates its clear position that Jerusalem is the capital of Palestine
Czech FM: Hamas alone responsible for deadly Gaza violence
Gaza ministry removes baby from list of people killed by Israeli army
High Court rejects petitions to stop IDF from using live fire on Gaza protesters
Israel said to consider long-term cease fire with Hamas
CAIR Official Calls on US Government to Investigate American Jews Who Join IDF
Israeli TV airs apparently leaked photo of F-35 flying over Beirut
New Hezbollah sanctions may hamstring formation of Lebanese government
Strike on Syrian air base said to target Hezbollah arms depot
France, Russia to push coordination mechanism efforts on Syria
Iraq says suicide bomber kills 7 in northern Baghdad park
Turkey's economy at risk as currency hits record low
Israel accuses Iran of testing 2 missiles this year, violating UNSC resolution
Is Iran hiding an ICBM test site in plain sight?
UN nuclear watchdog says Iran in compliance with deal as U.S. imposes new sanctions
Macron to discuss Iran nuclear deal with Putin as points of view coincide
Putin welcomes European efforts to save Iran nuclear deal
Iran wants Europeans to present economic package by end of May
Iran nuclear deal signatories meet for first time since US pullout
Council of Iranian Democrats: America's strategy weakens Shiite crescent
At least 7 dead in Benghazi attack in Libya
The rising tensions between China, US
N. Korea demolishes nuclear test site as journalists watch
US official: Trump-Kim summit called off after broken N. Korea promises
Trump cancels historic North Korea summit, citing 'tremendous anger and open hostility'
Trump says US military ready if North Korea's Kim acts foolishly
Trump cancels Kim summit: 'Pray our massive nuclear capabilities are never used'
After Trump nixes summit, North Korea says still open to meeting
Pompeo says Pyongyang relations would return to 'situation normal'
France's Macron urges US, North Korea to continue efforts towards a summit
Putin defends N. Korea after Trump cancels summit
Here's What We Know About Russia's Hypersonic Waverider Weapon
Norway worried by intensified Russian naval activity
Investigators identify Russian military unit in downing of flight MH17
Two men set off bomb in restaurant in Canada, 15 wounded
Man opens fire inside Oklahoma restaurant before 'armed citizen' shoots, kills him, police say
Trump proposes linking foreign aid to illegal immigration
Border Patrol union boss calls Trump's National Guard deployment a 'colossal waste'
Soros spends big in California's DA races in bid to reshape criminal justice system
Trump fundraiser expands U.S. lawsuit accusing Qatar of hacking his emails
Mark Zuckerberg said the 'vast majority' of people actively opt into one of Facebook's most invasive features
Facebook accused of conducting mass surveillance through its apps
Chelsea Manning says mass surveillance 'getting worse'
Assange's refuge in Ecuadorian embassy 'in jeopardy'
'Biggest' change in oil market history: Crude prices set to soar ahead of shipping revolution
Rising oil prices won't hurt the economy until they hit $120 a barrel
Over 300 homes destroyed after big cracks appear in Uganda
5.5 magnitude earthquake hits the Central Mid-Atlantic Ridge
5.4 magnitude earthquake hits near Ndoi Island, Fiji
5.1 magnitude earthquake hits near Nago, Japan
5.0 magnitude earthquake hits the Southeast Indian Ridge
5.0 magnitude earthquake hits near Amsterdam Island, France
5.0 magnitude earthquake hits near Pamandzi, Mayotte
Sabancaya volcano in Peru erupts to 27,000ft
Newest Hawaii volcanic ash plume rises to about 10,000 feet
As Hawaii's Kilauea erupts, volcanologists swarm: 'I expect great science from this event'
Hawaii volcano produces methane and 'eerie' blue flames
Hawaii volcano's blue flames trigger fears of explosions
Mekunu turns into category 1 cyclone, heads toward Salalah
Oman Braces for 'Extremely Severe' Cyclone Mekunu
Saudi-led Arab Coalition announces aid on the way to Yemen's Socotra after Cyclone Mekunu hits
Tropical cyclone possible in Gulf of Mexico this weekend, National Hurricane Center says
Beach bummer? Tropical storm could drench Gulf Coast over Memorial Day weekend
Aerial video shows rain, hail flooding Colorado street, swamping cars
Trace amounts of opioids found in shellfish off Seattle coast: report
Study Links Some Antidepressants, Bipolar Medications, Parkinson's Drugs To Dementia
Catholic priest 'infected with Ebola' in DR Congo
Harvey Weinstein to surrender in sexual misconduct case in Manhattan
Tracking Bible Prophecy Headlines - 5/24/2018
Trump shooting for win-win structure on peace deal, Friedman says
'We're an honest broker,' says US envoy to Israel from his new Jerusalem office
US ambassador 'more mortified than any Palestinian' over Temple photo
NY Times' top columnist: Netanyahu 'too cowardly' to take steps necessary for peace
Arab League severs ties with Guatemala over embassy move
Palestinians expand bid for recognition, join world chemical arms watchdog
Washington weighs cutting funds to UN agencies after Palestinians join
Palestinians face uncertainties over Abbas succession
UN envoy urges quick action to avoid Israel-Palestinian war
Israeli jets hit Gaza targets in response to attack on military outpost
IDF strikes underground Hamas terror target, seaport in Gaza
As Israel hits new Gaza tunnel, Liberman says Hamas military project a 'failure'
22 Gazans injured in border clashes taken to Jordan for treatment
U.S. can't stop Security Council talks on protection force for Palestinians
EU urges Israel not to kick out top Human Rights Watch official
Israeli energy minister blasts EU: Can 'go to a thousand thousand hells'
French PM pulls out of planned Israel visit
Top ministers agree to axe law allowing PM, defense minister to declare war
Security Cabinet now authorized to declare war
'Perfect time' for US recognition of Golan sovereignty, intel minister says
Likud MK calls on to cut ties with Turkey, warns Erdogan greater danger than Iran. 'He's comparing Israel to the Nazis. This must end.'
Erdogan is threatening Israel with sanctions – while Turkish economy tanks
As Turkey ties sour, Knesset to debate Armenian genocide recognition
Knesset Speaker: Israel should recognize Armenian genocide, and not just out of spite
Recent Iran protests part of potential wider unrest
Netanyahu: Air force 'crucial' in thwarting Iran's nuclear ambitions
Iran's Khamenei Likens U.S. to Cat in 'Tom and Jerry'
Iran: If US attacks, its leaders will face same fate as Saddam
Khamenei says Iran will defeat US if Iranian officials do their duty
Tehran rejects Pompeo demands, vows to push ahead with weapons development
Evidence points to Iranian work on long-range missiles at secret base
Khamenei sets terms for Tehran to remain in nuclear deal
Iran lays out its demands for a nuclear deal with European nations, and it undercuts the US in almost every way
Iran leader: Europe must protect trade with Tehran to save nuclear deal
Germany tells US: Iran nuclear deal keeps us safe, must be preserved
No compromise in sight on Iran nuclear deal, Germany says
Merkel says China and Germany standing by Iran nuclear deal
Iran's leader: US pullout from nuclear deal leaves Trump 'lost in history'
Syria shoots back at Pompeo, says Iran withdrawal is 'not up for discussion'
Syria says withdrawal of Iranian, Hezbollah fighters 'not on agenda'
Top air force officer to Syria: Don't attack us, we won't attack you
Islamic State claims 'proof' of Israeli airstrikes in northern Sinai
Syrian state media says US struck army base, US denies
Egypt Widens Security Crackdown as Concerns of Unrest Grow
Saudi Arabia widens crackdown on women's rights activists
Saudi-led coalition destroys Houthi boats targeting tanker in Red Sea
Pompeo says precision-guided missiles, as in Yemen, cut risks to civilians
'They Were All Slaughtered': Amnesty Says Rohingya Militants Massacred Hindus
North Korea threatens to back away from summit with US, reportedly calls Pence 'political dummy'
N.Korea says future of summit with US is up to Washington
Trump says 'we'll know next week' about summit with North Korea's Kim Jong Un
U.S. kicks China out of military exercise
US issues health warning after employee in China suffers 'abnormal sensations of sound and pressure'
Pompeo says China incident 'entirely consistent' with Cuba 'sonic attacks'
Pompeo: US to retaliate for Venezuela expulsion of diplomat
Pompeo: US will fight Russian interference in 2018 elections
Byron York: FBI appears ready to miss another deadline in Trump-Russia probe
Mueller Rejects Speedy Trial Law To Delay Russian Collusion Trial
Kushner's security clearance restored, met with Mueller team a second time
Trump threatens aid cut to countries that do not stop MS-13 gang migrants
Outsized reaction to Trump's 'animals' rhetoric overshadows border security push
Trump can't block users on Twitter, federal judge rules
Someone Has Infected At Least 500,000 Routers All Over The World And No One Knows Why
Mysterious Booms, House-Rattling Sounds In Pennsylvania Under Investigation By FBI
5.0 magnitude earthquake hits near Khorixas, Namibia
Sabancaya volcano in Peru erupts to 27,000ft
Fuego volcano in Guatemala erupts to 20,000ft
Merapi volcano in Indonesia erupts to 15,000ft
Sakurajima volcano on Japan erupts to 11,000ft
Ebeko volcano in the Kuril Islands erupts to 10,000ft
Kilauea Eruptions Creating Harmful Breathing Conditions and Skin/Eye Irritation
Big crack is evidence that East Africa could be splitting in two
Somalia's "strongest cyclone on record" has left dozens dead and thousands displaced
Cyclone Mekenu pummels Yemeni island, 7 missing
Tropical Cyclone Mekunu Brings Life-Threatening Flooding Concerns to Oman, Yemen and Might Be an Unusual Landfall
Paris hit by flash flooding in shock hailstorm
UK weather: Bank Holiday weekend heatwave with highs of 30C - double the average for time of year
Opioid Crisis Takes A Toll On Economic Outlook For Many Americans, Fed Says
Three Ebola patients fled quarantine in Congo, sparking fears that the disease may spread
Trump Quotes Jeremiah 1:5 at Pro-Life Gala, Says 'Every Life Has Meaning'
Scientists plan DNA hunt for Loch Ness monster next month
Poll: LGBT Population in U.S. Estimated at 4.5%
Ian McKellen: half of Hollywood is gay, yet in movies gay men don't exist
Texas Gov. Greg Abbott signals support for two gun control measures after Houston-area school shooting
Tracking Bible Prophecy Headlines - 5/23/2018
Palestinians demand full ICC investigation into 'Israeli war crimes'
ICC prosecutor won't be rushed to probe Israel's 'crimes' - rejects Palestinian demands for immediate investigation
Israel says Palestinian request to ICC has no legal validity
White House mulling possible move against Palestinian mission over ICC push
Erdogan wishes Abbas speedy recovery, promises to investigate Israel's crimes
Palestinians release pictures of Abbas, still in hospital for lung infection
Scholar: Abbas Deliberately Chose to Be Photographed With Antisemitic Cartoon
No timeframe for Palestinian president Abbas discharge: hospital
Israeli jets strike Gaza seaport, Hamas tunnel
EU denies Israeli report it agreed to rebuild Gaza crossing
Video shows Gazans cross fence, destroy IDF post unhindered
Israel urges farmers near Gaza border to harvest wheat early due to threat of burning kites
New flotilla set to leave Denmark in bid to break blockade on Gaza
Palestinian vineyard vandalized in second suspected hate crime within a week
Erdogan says he will reevaluate economic ties with Israel
Erdogan throws support behind boycott of 'products of illegal Israeli settlements'
Report: As Tensions With Israel Peak Over Gaza, Turkey Hands Out Money to East Jerusalem Arabs
Rosy Outlook for Turkey's Banks Is Clouded by Currency Plunge
European official said to warn Israel: 'Trump won't be president forever'
Controversial J'lem photo gifted to U.S. Ambassador Friedman causes storm
US Embassy: Image of Jewish Temple 'thrust in front' of envoy Friedman for photo
Panama says 1994 plane crash that killed Jewish passengers was terrorist attack
Israel Air Force head: Israel first country to carry out airstrikes with F-35
Israel's security cabinet now holds its meetings in an underground bunker
Assad's forces say ISIS out, capital city "completely safe"
Syrian army, police celebrate recapturing all of Damascus
Following Damascus victory, Syrian government to target rebel-held south
At least 30 killed in Islamic State attack on Syrian army near Palmyra
Baby powder helping fund Islamic State in Afghanistan: report
UN chief rips into Hezbollah as most armed militia in Mideast, urges group to disarm
Senior IAF officer says Israel keeps disrupting Iranian activity in Syria
Disagreements begin to emerge between Moscow, Tehran regarding Syria
Poland breaks with EU on Iran deal, plans to defend U.S. stance
Pompeo says confident US can develop common approach with Europeans on Iran
Commander says Iran's people will punch U.S. Secretary of State in the mouth
Forget Iran. Russia is the real threat to the US in the Middle East
Russian sub test-fires 4 intercontinental missiles in salvo
Turkey's Erdogan says nuclear-armed states 'threatening the world'
Pentagon report: Nukes are central to North Korea strategy
Trump willing to walk away from North Korea summit: Pence
Trump says summit with North Korea's Kim Jong Un could be delayed
Pompeo says US still planning for June 12 Trump-Kim summit
Myanmar Rohingya militants massacred Hindus, says Amnesty
Venezuela expels U.S. envoys in response to sanctions
President Maduro expels top US diplomat from Venezuela, accuses him of conspiring against his government
NYT Columnist Worries Mueller Investigation Actually Helping Trump
Republicans, no Democrats, invited to see documents on U.S. election probe
Al Green: Democrats Will Impeach Trump if We Retake the House
Harvard Law Professor Laurence Tribe Warns Dems Pushing Trump Impeachment: 'You Have to Shoot to Kill'
Amazon urged not to sell facial recognition tool to police
Comcast bug made it shockingly easy to steal customers' Wi-Fi passwords
Drivers quickly losing trust in self-driving cars after incidents: survey
40% of Americans can't cover a $400 emergency expense
Russia is out to prove that 'doomsday' forecasts of economic collapse have failed
Discovery of "interstellar rock" near Jupiter prompts calls to probe it for life signs
5.4 magnitude earthquake hits near Ust'-Kamchatsk Staryy, Russia
5.4 magnitude earthquake hits near Neiafu, Tonga
5.4 magnitude earthquake hits near L'Esperance Rock, New Zealand
5.2 magnitude earthquake hits near Santiago de Cao, Peru
5.1 magnitude earthquake hits near Pamandzi, Mayotte
5.0 magnitude earthquake hits near Cotacachi, Ecuador
Sabanacaya volcano in Peru erupts to 23,000ft
Fuego volcano in Guatemala erupts to 20,000ft
Merapi volcano in Indonesia eurpts to 20,000ft
Reventador volcano in Ecuador erupts to 17,000ft
Sakurajima volcano on Japan erupts to 11,000ft
Langila volcano in Papau New Guinea erupts to 10,000ft
Israeli-owned geothermal plant in Hawaii under fire as lava oozes nearby
New eruptions at Hawaii volcano send lava closer to power plant: 'No one has faced this before'
Oman, Yemen on alert for strengthening Cyclone Mekunu
Tropical disturbance near Gulf could develop into depression
Burundi: Floods in Gatumba affecting nearly 13,000 people
Israelis asked to cut down shower time in bid to combat five-year drought
Pakistan heatwave kills 65 people in Karachi
An actual sinkhole has opened on the White House lawn. It's growing
Aerial footage shows massive sinkholes swallowing Florida neighborhood
Conservationists fight to save animals as mass extinction looms
Landmark lawsuit claims Monsanto hid cancer danger of weedkiller for decades
Superstition stopping Ebola victims from seeking medical care
Trump, speaking at pro-life gala, urges supporters to vote 'for life,' GOP
Irish abortion vote: 'propagandistic' use of children with Down's syndrome condemned
As Ireland prepares for a possible abortion ban repeal, some New York-based voters are flying home to weigh in
Ending China's Birth Limits Won't Bring a Baby Boom
The Catholic Church's Looming Fight Over Same-Sex Blessings
U.S. court backs transgender student at center of bathroom dispute
Father of Accused Texas Shooter Believes Bullying Was Behind Rampage
Tracking Bible Prophecy Headlines - 5/22/2018
'Trump peace deal to make Jerusalem suburb Palestinian capital'
Lapid challenges Netanyahu: Would you accept Abu Dis as capital of Palestine?
Flashback: Saudi offers Abu Dis as future capital of Palestine stirring widespread anger
Majority of Americans don't believe Trump can get Mideast peace deal, poll says
As health worsens, Israeli intelligence sees the beginning of the end of Abbas' rule
Abbas said suffering from pneumonia, but now on his feet, condition improving
Abbas to stay in hospital at least another night
Palestinians urge Arabs to sever ties with countries that moved embassies
Palestinians: Opening of Paraguay Embassy in J'lem is fulfilling Israeli, US dictates
Paraguay officially moves embassy to Jerusalem: 'We have no better friend,' Netanyahu says
Palestinian crowd pelts US diplomats with eggs in West Bank
US envoy accuses 'liberal media' of 'glorifying' Hamas terrorists
IDF spokesman says world 'fell for Hamas lies' in Gaza
Israel rebukes Spanish, Slovenian envoys for backing UN Gaza probe
5 rare Jewish coins discovered by Temple Mount project
MK pushes Israel to recognize Kurdistan as an independent state
Israeli Lawmakers Told 22,000 Jobs Could Be Lost Under New U.S. Military Aid Package
Israel lawmakers hope Trump could ease made-in-USA rules for military aid
Even hawks are wary of new law that lets PM, defense minister declare war
Netanyahu hails tough new US strategy on Iran as 'the right policy'
Senior UAE official says US taking right approach on Iran
Pentagon threatens 'new measures' to confront Iran
Mike Pompeo Promises To 'Crush' Iran And Achieve A Better Deal
US vows 'strongest sanctions in history' on Iran, will 'crush' terror proxies
Iran's leaders blast US 'sham' diplomacy on renewal of sanctions
Pompeo demands Iran withdraw forces from Syria, end support for Hezbollah and Hamas
Iran: 'No one will take us out of Syria, we will remain there so long as it needs help'
Iran Goes Against Russia, Says It's Staying in Syria as U.S. Military Threatens 'New Actions'
'We expect regime will come to its senses': Full text of Pompeo on Iran strategy
Pompeo lays out 12 requirements for signing new nuclear deal with Iran
Rejecting Pompeo, Iran says US cannot make demands for new nuke deal
Rouhani on Pompeo: We do not accept that a spy chief decides for others
Iran's Zarif tweets that US is repeating mistakes on Iran
Iran says US trying to divert attention from its violation of nuclear deal
Iran responds to US: we don't need your permission to fulfill our regional role
UAE Minister of State: US strategy demands a change in Iran's agenda
Netanyahu: 'We call on all countries to follow US's lead against Iran'
'No alternative' to Iran deal, EU's Mogherini tells US
How Pompeo's Plan For Iran May Further Alienate U.S. From Its European Allies
Nation's defense firms to lose over $1b. annually with U.S. aid deal
As ISIS targets disappear in Iraq and Syria, US military shifts focus back to Afghanistan
Syria war: Army takes full control of Damascus after ousting IS
After 7 years, Syrian government declares Damascus back under its full control
Palestinian camp Yarmouk, back in Assad hands, gutted by years of war
Russia Says Syria Rejects New Constitution Diluting Assad Powers
Russia shoots down 'unidentified drone' near air base in Syria
At rally in Bosnia, Erdogan flexes his muscles as strongman of the Muslim world
Turkey sentences 104 people to life in prison in post-coup case
Saudi Arabia strongly condemns attack on church in Russia's Chechnya republic
North Korean Hackers Spying on Defectors Using Facebook to Spread Android Malware
The Korean Peninsula: Peaceful Change or Back to Square One?
With N. Korea summit on shaky ground, Trump to press S. Korean leader
Trump aides growing skeptical of Kim summit as South Korea's President visits
Russia's first sea-borne nuclear power plant dubbed the 'nuclear Titanic' arrives in the Arctic
Sweden distributes 'be prepared for war' leaflet to all 4.8m homes
Oil rallies to multi-year highs on Venezuela worries
After Venezuela Strongman's Victory, Isolated Nation Faces Growing Chaos
Trump administration slams Venezuela's election as a "sham"
Trump unleashes new political earthquake with FBI spy charge
China launches unprecedented moon mission with Saudi technology
Asteroid is first known 'permanent resident' from outside our solar system
Storage capacity for radioactive water at Fukushima power plant nears limit
5.6 magnitude earthquake hits near Inarajan Village, Guam
5.4 magnitude earthquake hits near Panguna, Papua New Guinea
5.1 magnitude earthquake hits near Esso, Russia
5.1 magnitude earthquake hits near Inarajan Village, Guam
5.0 magnitude earthquake hits near Bitung, Indonesia
Sabancaya volcano in Peru erupts to 22,000ft
Reventador volcano in Ecuador erupts to 17,000ft
Turrialba volcano in Costa Rica erupts to 15,000ft
Cyclone Sagar kills 16, displaces thousands in Middle East, East Africa
Is that trouble brewing in the Gulf of Mexico? It's not even hurricane season yet
Update: Memorial Day weekend Gulf storm? Too early to say, but something to watch
8 months after Hurricane Maria, the death toll in Puerto Rico remains a mystery
Robots grow mini-organs from human stem cells
Soldiers may soon have implantable health monitors and robotic surgeries done remotely
Nipah virus kills at least three in India, sparks alert
Vaccination method that wiped out smallpox gets unleashed today on Ebola
China Considers Ending Birth Limits as Soon as This Year
Jimmy Carter Condemns Sex-Selective Abortion, Killing at Birth of 160 Million Girls, in Liberty U Address
Former Gays, Lesbians Blast Calif. for Regarding Them as 'Frauds' With Pending Therapy Ban
LGBT community cheers pope's 'God made you like this' remark
Vatican announces sainthood for Pope Paul VI who made history with Israel visit and reached out to Jews
On heightened alert after Santa Fe, districts report gun incidents at several schools
Lawmakers return to Washington amid calls for gun control
GOP senators point to school safety, mental health - and not gun control - for Santa Fe response
Unnecessary and accidental use of ADHD drugs increases over 60%, study suggests
Schumer: Deadly 'super pills' are making opioid epidemic even worse
Tracking Bible Prophecy Headlines - 5/21/2018
Trump team still debating timing of Mideast peace plan release
After U.S. Embassy Move, What Actually Changes For Israelis And Palestinians?
Moroccan capital shelves twin city plan with Guatemala after Israel embassy move
Thousands chant 'Death to Israel' in Morocco, protest U.S. embassy move to Jerusalem
Paraguay president lands in Israel for Jerusalem embassy opening
The Walls Within Walls of 'Undivided' Jerusalem
Abbas taken to hospital for the third time in a week
Abbas hospitalized in Ramallah over severe ear infection
Abbas is a pain in everyone's neck, not just Israel's
Israeli envoy urges UN Security Council to reject Arab-backed Gaza resolution
Israel, US attempt to block Security Council resolution on Gaza international force
Pope says 'dialogue and reconciliation' needed after deadly week in Gaza
Police to be probed for alleged violence in dispersing pro-Gaza protest in Haifa
Police release Israeli Arabs in detention for protesting against Gaza shootings
Palestinian in Gaza sets himself on fire in apparent protest
5 West Bank Palestinians arrested for suspected involvement in terror, riots
Liberman calls Arab party chief a 'terrorist' who belongs in jail
Death toll from blasts at Syria airbase climbs to 28; rebels take responsibility
Islamic State surrendering in Syria's capital
Syria war: IS militants 'leave Damascus suburbs'
Islamic State claims responsibility for church attack in Chechnya
New Clues Bolster Belief That ISIS Leader Is Still Alive - And Busy With A Chilling New Mission
Report: Explosions heard at Iranian facility near Damascus
Zarif describes nuclear deal as a 'dying patient', Iran MP says
Iran Uses Nuclear Pact as Bargaining Chip With EU Over U.S. Sanctions
Iran says EU not doing enough to save nuclear deal
EU could compensate firms hit by US sanctions over Iran
Russia, Europe and China reportedly discussing new Iran nuclear deal
In first US foreign policy speech, Pompeo to discuss 'totality of Iran's threats'
Turkey reports likely assassination plot on Erdogan's life
Saudi air defenses destroy ballistic missile fired from Yemen
Washington, Seoul discuss North Korea's threat to scrap summit
Mnuchin says US has deal with China to cut trade deficit, will hold off on tariffs
Oil prices rise as China, U.S. put trade war 'on hold'
Venezuela's Maduro eyes second term despite economic crisis
Venezuela's re-elected Maduro faces foreign backlash
With Brexit clarity, Scotland will look again at independence - Sturgeon
Britain to tackle 'Wild West' internet with new laws
As election probe spreads to Israel, Trump protests 'witch hunt' has gone global
Trump to 'demand' Justice probe whether feds spied on campaign for political purposes
Arizona Is Planning For Exodus to State in Event of Major Calif. Quake
5.5 magnitude earthquake hits near Pamandzi, Mayotte
5.3 magnitude earthquake hits near Pamandzi, Mayotte
5.2 magnitude earthquake hits near Xalpatlahuac, Mexico
5.1 magnitude earthquake hits near Al Mazzunah, Tunisia
Sabancaya volcano in Peru erupts to 26,000ft
Sinabung volcano in Indonesia erupts to 16,000ft
Fuego volcano in Guatemala erupts to 15,000ft
Reventador volcano in Ecudar erupts to 15,000ft
Merapi volcano in Indonesia erupts to 14,000ft
Kilauea volcano in Hawaii erupts to 10,000ft
Lava eruptions from Hawaii's Kilauea volcano light up the night sky
Hawaii lava finally reaches the Pacific - only to create another deadly danger
'Laze' plume could carry toxic substances miles away from lava's ocean entry
A Noah's Ark of animals rescued from Hawaii lava
Hailstones the size of tennis balls damage vehicles in northwest China
Congo to begin vaccinating against Ebola after new cases in major city
Harvard start-up Rejuvenate Bio aims to increase human lifespan to 130 years
Doctor who slipped abortion pill into pregnant girlfriend's drink gets three years in prison
NYC Mayor Bill de Blasio Preparing City For Marijuana Legalization, Instructs NYPD To Halt Arrests
Incoming NRA President Oliver North blames school shootings on 'culture of violence,' Ritalin
Texas shooting suspect's choice of guns complicates debate over assault rifles
Texans turn to God as school rocked by latest shooting
Pope Francis reportedly tells gay man, 'God made you that way and loves you'
Tracking Bible Prophecy Headlines - 5/20/2018
US Mideast envoy: Now is the time to redouble our efforts to reach peace deal
White House pushes ahead with Mideast peace plan
OIC final statement stresses Jerusalem is eternal capital of Palestine
Top American Jewish Leader: US Must Stand by Its Allies as Middle East Map Is Being Redrawn
Liberman: UN Human Rights Council has become a cheerleader for terrorists
Col. Kemp to UN Gaza session: "Hamas seeks destruction of Israel"
US considers international committee to manage Gaza, with Hamas' help
Istanbul summit urges international force to protect Palestinians
Muslim Nations Condemn Israeli 'Savage Crimes,' U.S. Embassy Move at Summit
I was at the Gaza border, we did all we could to avoid killing
Israel minimizes casualties, but Hamas uses human shields, envoy says
'We Die Anyway, So Let It Be in Front of the Cameras': Conversations With Gazans
US envoy to Israel: Evangelical Christians firmer Israel backers than many Jews
In US evangelical capital, a new progressiveness and differing views on Israel
The war of words turns to action in the Golan Heights
Syria and IS reach truce after south Damascus battles
Russia calls for foreign troop pullout from Syria including Iran, Hezbollah
Iran says can resume 20% enrichment if EU fails to retain nuclear deal
Iran says oil export drop not expected if EU saves nuclear deal
In Bahrain, a smoldering insurgency reveals the resilience of Iran's proxy war
Saudi air defense forces intercept Houthi ballistic missile over Khamis Mushait
Who Is the Moqtada al-Sadr? The Big Winner of Iraq's Elections Who Attacked U.S. Troops
Christian Persecution Watchdog Group Hacked Same Day It Exposes Human Rights Violations in Turkey
U.S. Is Trying to Kill Major Gas Deal Between Russia and Germany
Beijing lands nuclear bombers in the South China Sea in a clear sign that it's pushed out the US without firing a shot
Maduro seeks second term in isolated, ruined Venezuela
'Maduro would beat Jesus': Venezuelans lament rigged system as election looms
Venezuela accuses US of sabotaging election with new sanctions
Unconvinced by election, Venezuela emigrees stream across border
Venezuela election 2018: Eleven dead after second prison riot in two days, human rights activists say
Steve Hilton: On Brexit and Trump, the elites are trying to overturn the 2016 populist revolution
Mueller investigators questioned witnesses in Israel and seized computers, report says
Trump puts pressure on DOJ, FBI to release documents amid spying claims
Website flaw exposed most U.S. cellphones' real-time locations
Potential Spy Devices Which Track Cellphones, Intercept Calls Found All Over D.C., Md., Va.
How space travel can unite a fractured world
5.5 magnitude earthquake hits near Ohonua, Tonga
5.2 magnitude earthquake hits near Madang, Papua New Guinea
5.0 magnitude earthquake hits near Kimbe, Papua New Guinea
5.0 magnitude earthquake hits near Bengkulu, Indonesia
5.0 magnitude earthquake hits near Bristol Island, South Sandwich Islands
M 5.0 Volcanic Explosion - 3km W of Volcano, Hawaii - plume extended to about 10,000 ft
Two weeks on, Hawaii residents look for "normalcy" amid ash, lava
4 rescued by helicopter as lava cuts off access to about 40 houses
Hawaii lava flow ramps up as new magma mixes with old
Sabancaya volano in Peru erupts to 34,000ft
Reventador volcano in Ecuador erupts to 15,000ft
Agung volcano in Indonesia erupts to 14,000ft
Sakurajima volcano on Japan erupts to 11,000ft
17 killed in N. Afghan fresh flooding: officials
Fears of Colombia's largest dam project failing prompts evacuations
UN, EU call for global action to protect bees
The Ebola superhighway: Why the new outbreak terrifies public health authorities
Congo at 'Very High' Risk as Ebola Strikes Major City
Hotel pools linked to many disease outbreaks
Kansas governor signs anti-LGBT adoption bill into law
Rev. Graham Slams Episcopal Church on 'Marriage' Change: 'Caving to the Gay Agenda'
'Purge Against Christians' in Eastern China: Religious Meetings Banned, Parents Told to Renounce Jesus
Santa Fe, unlike Parkland, says the issue behind the latest school shooting isn't guns
Victims of Santa Fe High School shooting include substitute teacher, Pakistani exchange student
Texas Shooting Suspect Seems 'Weirdly Nonemotional,' Lawyer Says
More people have died in schools than military service members in 2018: report
Tracking Bible Prophecy Headlines - 5/19/2018
US readies Mideast peace plan rollout next month, but threatens Palestinian aid
Hamas secures Egyptian humanitarian relief in return for dialing back protests
Danon, Haley condemn UNHRC for decision to probe deadly Gaza events
Australia and US oppose UN move for independent inquiry into Gaza violence
Israel says it won't cooperate with UN human rights council probe of Gaza deaths
PA calls on Arab states to recall ambassadors over US embassy Jerusalem move
Israel TV: Confident Hamas planned victory rallies for its leaders inside Israel
1,000 protest on Gaza border as Hamas chief vows to lead new demonstrations
Hundreds of Palestinians protest at Gaza border in continued March of Return
Haniyeh: Marches of Return won't stop until Gaza is freed
Thousands mass at anti-Israel, pro-Palestinian rally called by Erdogan
Erdogan: 'Time for us to take a physical stance on Israel'
Erdogan likens Israeli 'brutality' in Gaza to Nazi murder of Jews
UN human rights chief slams Israel's Gaza response as 'wholly disproportionate'
UN human rights chief rebukes Israel as Egypt opens Gaza crossing
UN council mulls calling for Palestinian protection force
Caroline Glick: Israel's sucker's game on the Gaza border
Children at Israeli Kibbutz Near Gaza Border Fly Kites of 'Peace and Love'
Multiple conflagrations break out across Israel due to heat wave, winds
Israel builds unique 'missile net' to protect new airport near Eilat
In Kosovo, eight sentenced for plotting attack on Israeli soccer team
11 said killed, dozens hurt in blasts at Syria's Hama air base, cause unclear
Iraq: anti-US cleric Moqtada al-Sadr's bloc confirmed as election winners
Romanian PM faces possible dismissal over Jerusalem embassy move
Iran calls on Muslims to revise trade ties with US after Jerusalem move
In speech, Pompeo to call for 'broad support' against Iran
EU launches steps to fight US sanctions on Iran in bid to save nuke deal
Russia will have new nuclear weapons within four years, Putin says
Ukraine says military dolphins captured by Russia went on hunger strike
Lawmakers Propose to Extend Putin's Term Limits As President
N. Korea "declines" S. Korea media for nuclear site event, China urges
10 dead, 10 wounded in shooting at Santa Fe High School in Texas, explosives found on campus
Texas shooting suspect says he avoided shooting students he liked to 'have his story told,' affidavit says
Texas school shooting suspect posted photo with Nazi cross
'This can't be happening again': Parkland survivors in disbelief
Trump on Texas school shooting: 'This has been going on too long in our country'
Texas governor calls for action after shooting to 'make sure this tragedy is never repeated'
Trump 'activates' gun safety commission after 10 killed in Texas school shooting
Texas Gov. Greg Abbott: Prayers aren't enough, time to 'take action' on guns
The Gun Controversy Is Smaller Than You Think
Georgia high school shooting leaves 1 dead, two hurt, police say
'Animals'? Trump says he'll keep using term for gang members
Trump suggests FBI may have infiltrated his campaign
George Soros-Linked Think Tank Partnering With Facebook
Chinese school uses facial recognition to monitor student attention in class
5.4 magnitude earthquake hits the Southern Mid-Atlantic Ridge
5.4 magnitude earthquake hits South of Panama
5.2 magnitude earthquake hits South of Panama
5.1 magnitude earthquake hits near Ogotua, Indonesia
5.1 magnitude earthquake hits near Bristol Island, South Sandwich Islands
The 'Big One' is a threat even if you don't live in California - it would shake the entire U.S. economy
Sabancaya volcano in Peru erupts to 26,000ft
Fuego volcano in Guatemala erupts to 16,000ft
Reventador volcano in Ecuador erupts to 14,000ft
Turrialba volcano in Costa Rica erupts to 13,000ft
Sakurajima volcano on Japan erupts to 12,000ft
Sinabung volcano in Indonesia erupts to 10,000ft
Army Corps to leave Puerto Rico as hurricane season approaches
Rare Gulf of Aden tropical cyclone to bring flood risk to Somalia, Djibouti
1 Dead as Tropical Cyclone Sagar Brings Life-Threatening Flood Threat to Somalia, Djibouti, Yemen
Tropical Downpours Continue in Southeast; Possible Tropical Troubles
Waves of rain to continue drenching D.C. area into Saturday as Potomac River floods
Hailstones the size of tennis balls damage vehicles in northwest China
Ebola Outbreak in DRC Enters 'New Phase' After Spreading to Large City
USAID Donates $1 Million To Fight Ebola Outbreak In DR Congo
Anti-fungal Drug Resistance as Serious as the Antibiotic Apocalypse, Warn Scientists
Trump Will Be Keynote Speaker at Major Pro-life Group's Event
All Of Chile's Bishops Offer To Resign After Sex Abuse Cover-Up
'Purge Against Christians' in Eastern China: Religious Meetings Banned, Parents Told to Renounce Jesus
Tracking Bible Prophecy Headlines - 5/18/2018
Longtime Palestinian official speaks on protests, violence, Israel and seeking peace without U.S. help
Middle East needs a new honest broker
Mideast Turmoil Complicates Arab Support for Trump Peace Plan
Former Shin Bet chief: Hamas doesn't want a conflict, it wants a state
Palestinians to submit applications to join three U.N. agencies
Israel condemned for 'eye for an eyelash' violence in Gaza deaths
Arab League demands probe into Israeli 'crimes' on Gaza border
Erdogan hosts Islamic summit to back Palestinians, condemn Israel
Israeli diplomats said scrambling to nix UN rights probe into Gaza deaths
'Agreeing' with Hamas, Netanyahu defends Israeli actions on Gaza border
Netanyahu tells world about Gaza clashes: 'We're defending our families, you would too'
Security forces remain on high alert in Jerusalem, Gaza border and West Bank despite apparent calm
Israeli army prepares for mass Gaza protests on first Friday of Ramadan
'Day of Rage' declared in Arab sector in solidarity with Gaza
Egypt and Qatar working on long-term ceasefire, Hamas disarmament plans for Gaza
Kuwait urges international force on Gaza border
Why Does the Media Keep Encouraging Hamas Violence?
Israel denies rejecting Hamas prisoner swap offer
US thanks Guatemala, urges others to move embassies to Jerusalem
Paraguay to open Jerusalem embassy next week
Netanyahu: Israel thwarted terror attacks in more than 30 countries
Netanyahu implies Israel moving closer to Arab states, says public isn't aware
Israel activates Iron Dome missile defense after false alarm triggers rocket sirens on Syrian border
Congress set to consider proposal to recognize Israeli sovereignty over Golan Heights, ending decades of refusal to accept 1981 annexation
Bashar Assad travels to Russia to meet with Putin
Putin meets Assad, says 'foreign armed forces will start leaving Syria'
France freezes company assets over Syria chemical weapons
UN calls on Iraq to probe election complaints
Iraq's election result is a backlash against foreign influence - and a curveball for the US and Iran
'Shame upon shame': Iran denounces US, Saudi sanctions against Hezbollah
Has Turkey violated UN sanctions by selling Israeli equipment to Iran?
Maersk says U.S. sanctions make doing business in Iran impossible
Trump's Iran deal withdrawal sparks corporate exodus
Iran nuclear deal: The EU's billion-dollar deals at risk
EU sets course for US clash with law blocking Iran sanctions
German economy minister: If US adopts 'America First' policy Europe will respond
Washington: Accelerating sanctions is first step towards defeating Iran
Washington seeks global 'coalition' against Tehran
Deadly protests continue in southern Iran for a second day: 'Streets look war-torn'
Egypt's military kills 19, arrests 20 in Sinai operation
France says foiled suspected terror attack
Ukraine leader enacts new sanctions against Russia
North Korea says won't hold talks with 'incompetent' South unless differences settled
S. Korea downplays Pyongyang's threats to cancel talks
Trump promises N.Korea's Kim can stay in power
Trump's warning to Kim Jong-un: make a deal or suffer same fate as Gaddafi
Pentagon stands firm: No talk of scaling back U.S.-South Korean military drills
Trump: US dealing with North Korea 'as though nothing happened'
China says it stands for stability, peace on Korean peninsula
China is reportedly offering Trump a $200 billion trade-deficit reduction package, and the US's largest exporter is poised to be the biggest winner
Qatar, Kushner and Cohen: The Latest Scandal Rocking the Trump White House
Avenatti: Two more women claim they were paid hush money to stay quiet about Trump affairs
Donald Trump claims Robert Mueller probe is interfering with his presidential duties
Trump: Report that Obama FBI spied on campaign could be 'bigger than Watergate'
Now that's power: Trump tweets reach 76% of the nation
Google's Selfish Ledger is an unsettling vision of Silicon Valley social engineering - a Google concept for how total data collection could reshape society
Watch List Shields T.S.A. Screeners From Threatening, and Unruly, Travelers
Intel is testing self-driving cars in 'challenging' Jerusalem conditions
Why Is A Government Drone Flying Over A Sacramento Neighborhood?
Pope warns of 'a ticking time bomb' whose explosion would devastate market
Peso plunge: Collapse of currency dredges up old frustrations, threatens Argentina's president
Scientists Lost Track Over Over 900 Asteroids
6.2 magnitude earthquake hits South of the Kermadec Islands
5.8 magnitude earthquake hits near Nemuro, Japan
5.7 magnitude earthquake hits near L'Esperance Rock, New Zealand
5.2 magnitude earthquake hits near Mala, Peru
5.1 magnitude earthquake hits near Raoul Island, New Zealand
5.1 magnitude earthquake hits near Hihifo, Tonga
5.0 magnitude earthquake hits near Tadine, New Caledonia
Two strong earthquakes in Bardarbunga volcano
Explosive eruption at Kilauea summit sends ash 5 miles into air
New eruption at Hawaii Kilauea volcano prompts evacuation, produces volcanic ash cloud higher than Mount Everest
Explosive eruption at Kilauea summit was 'short-lived' but more possible, scientist says
'Ballistic blocks' shoot from Hawaii volcano, may mark start of violent eruptions
Kilauea Eruption Now Threatens Hawaii With Damaging Earthquakes, Acid Rain, 'Vog'
Quakes damage roads as ash streams from Hawaii volcano
Hawaii's erupting volcano is still going, and now it's a threat to passing planes, too
Hawaii volcano eruption costs tourism industry millions
Popocateptl volcano in Mexico erupts to 24,000ft
Sabancaya volcano in Peru erupts to 24,000ft
Reventador volcano in Ecuador erupts to 16,000ft
Turrialba volcano in Costa Rica erupts to 12,500ft
Sakurajima volcano on Japan erupts to 12,000ft
Flooding fears downstream of Colombia's largest dam project prompt evacuations
Earth just had its 400th straight warmer-than-average month thanks to global warming
If Renewables Are So Great for the Environment, Why Do They Keep Destroying It?
Ebola outbreak in the Congo spreads to major city, health officials confirm
Americans are having fewer kids than ever before, fueling fears of a 'demographic time bomb'
Trump to Propose Sweeping New Abortion Restrictions
Trump Administration to Tie Health Facilities' Funding to Abortion Restrictions
Mobile blood donation unit to be set up at gay pride event in Tel Aviv
Hong Kong's behind-closed-doors gay weddings
Tracking Bible Prophecy Headlines - 5/17/2018
Greenblatt in Qatar to discuss Gaza and Trump's peace plan
Netanyahu: 'PA needs to abandon fantasy it will conquer Jerusalem'
Lindsey Graham: If You Have A Problem With Jerusalem As Israeli Capital, 'Take It Up With God'
Erdogan: Turkey will not allow Israel to steal Jerusalem from Palestinians
Guatemala embassy move seen as domestic win, pleasing US
Palestinians blast Guatemala over Jerusalem embassy opening
Palestinians recall envoys to 4 EU nations that attended US embassy reception
Iranians rage against Israel, US over embassy move, Gaza deaths
'They Are Experienced in This Kind of Terrorist Act:' Iranian Analyst Highlights IRGC-Linked Group's Threat to Destroy US Embassy in Jerusalem
Hamas official: 50 of the 62 Gazans killed in border violence were our members
Thousands of Gaza Hamas Thugs Attack Israel for $100 a Day
Hamas co-founder admits 'we are deceiving the public' about peaceful protests
Hamas wants Palestinians killed to score propaganda points against Israel
Haley says Hamas pleased by Gaza deaths; PA envoy calls her racist
Nikki Haley not the world's 'schoolmarm': Palestinian official
New weapon against rioters: 'The Choco Drone' - Drone which releases bags of foul-smelling 'chocolate'
Hamas refuses IDF's trucks containing medical supplies enter Gaza
Blood is on Hamas' hands, not Trump's
Pope condemns Gaza killings, says Mideast needs justice, peace
Protests Rage Worldwide In Response To Israel Killing Dozens Of Palestinians
Arab League will meet on Thursday to discuss escalating situation in Gaza
International court's prosecutor warns on Gaza violence
UN human rights body to hold special session on violence in Gaza
Liberman urges exit from UN Human Rights Council; Israel not a member
Turkey's Erdoan says UN has 'collapsed' in the face of Gaza violence
Kremlin: Putin, Erdogan express 'serious concern' over casualties in Gaza
Putin urges 'renunciation of violence' in Gaza during call with Erdogan
Canada slams 'inexcusable' use of live fire at Gaza border, says citizen injured
Netanyahu credits army's 'determination' for drop in Gaza clashes
Hamas leader says group reached deal with Egypt to stop riots from escalating
Sisi says US Embassy move in Israel causes regional instability
Hamas Gaza leader: If Israel spills too much blood we will be forced to respond
Israeli air force strikes Hamas compounds in northern Gaza strip
IDF confirms targeting buildings, infrastructures, armament production facilities in northern Gaza
White House Urges Qatar to End Support of Iran's Terror Proxies
Iran, Turkey discuss uniting against Israel and US
Turkey urges Islamic world to unite against Israel, calls summit
As tensions with Turkey rise, MKs push to recognize Armenian genocide as diplomatic revenge
Netanyahu's son insults Turkey in explicit Instagram post
Noting rise in global anti-Semitism over 1,000 religious leaders urge Pompeo to name anti-Semitism monitor
International Day of Living Together in Peace 16 May
U.S. Has Spent $2.8 Trillion on Terrorism Fight, Study Finds
U.S. has more than 2,000 probes into potential or suspected terrorists: FBI Director
Gulf states put Hezbollah leadership on their terror lists
US, Gulf Arab states place sanctions on Hezbollah leadership
Syria Used Chlorine Gas in February Attack, Chemical Weapons Inspectors Confirm
Europe To Pay Iran In Euros For Oil, Abandoning The Dollar
EU chief lashes out at Trump amid new push to save Iran deal
Russia backs EU plan to meet on Iran nuclear deal in Vienna next week
India declares Kashmir cease-fire in Ramadan after 18 years
China says US should cherish opportunity for peace on Korean peninsula
US demanded N. Korea ship some nuclear warheads, ICBM abroad within 6 months
North Korea is dismantling its nuclear site, but is it abandoning its arsenal or hiding evidence?
Buying time? North Korea threat to cancel U.S. summit calculated to hide nukes, intel officials say
Trump: 'We'll see' if N. Korea summit still on, will insist on denuclearization
North Korean Threats Are 'Splash of Cold Water' on Expectations for Talks
White House: U.S. still hopeful for North Korea summit
S. Korea to play "mediator" to resolve N. Korea-US summit doubts
B-52 bomber excluded from drills after North Korea complains
Key US senators: 'No doubt' Russia sought to interfere in US election
Mueller Issues Grand Jury Subpoenas to Trump Adviser's Social Media Consultant
Trump team ready to 'pressure' Mueller at probe's one-year mark
Giuliani says Mueller 'has all the facts ... and he has nothing' on Trump
Trump met federal disclosure requirement by reimbursing Cohen for Stormy Daniels payment: Government
Men in suits reportedly sweep the West Wing to find contraband White House staffers' cell phones to try and stop leaks
In veiled shot at Trump, Tillerson warns lies are a threat to American democracy
Earth's Magnetic Field Is Drifting Westward, and Nobody Knows Why
5.8 magnitude earthquake hits near L'Esperance Rock, New Zealand
5.3 magnitude earthquake hits near Hasaki, Japan
5.0 magnitude earthquake hits near Gefyra, Greece
Sabancaya volcano in Peru erupts to 24,000ft
Reventador volcano in Ecuador erupts to 16,000ft
Sakurajima volcano on Japan erupts to 11,000ft
Golfers brave erupting volcano in Hawaii to sneak in a round
Northeast storms were powerful enough to generate 'meteotsunami' along coast
Five dead from vicious storm as thousands remain without power in Northeast
Thunderstorms unleash hail along the Front Range, accumulations look like spring snow
Ozone-Depleting Chemical Emissions On The Rise, Possible Violation Of International Protocol Suspected
CDC comes close to an all-clear on romaine lettuce as E. coli outbreak nears historic level
Florida county to battle mosquitoes through federal drone program
Ebola Case In Urban Area Leaves Experts Worried About The Outbreak's 'New Phase'
California's Assisted Suicide Law Overturned as Christian Mom Once Offered Lethal Drugs Celebrates
'Heroic': Police Resource Officer Shoots Suspect Who Opened Fire At Dixon High School
Vatican reminds cloistered nuns not to tweet too much
Tracking Bible Prophecy Headlines - 5/16/2018
Quelling health fears after 'minor' ear op., Abbas calls for two-state solution
UN chief calls for political solution for Gaza: "a two state solution allowing Palestinians and Israelis to live in peace and security together"
Netanyahu: 'No point of peace based on lies'
Cheering Israel's 70th, descendants of Nazis march in Jerusalem
Pence calls Trump the greatest defender Israel ever had in White House
Democrats conspicuously absent from Israeli embassy's DC party
The U.S. embassy move: A powerful message, America will stand by our friends
In rare rebuff of Trump, Saudis reject US embassy transfer to Jerusalem
Saudi Arabia: US embassy in Jerusalem represents prejudice against Palestinian rights
Colbert Rips Into Ivanka and Jared as 'Peace-Treaty Barbie' Opens U.S. Embassy in Jerusalem
Guatemala to follow in U.S. footsteps, move embassy today
State Department: Hamas using embassy move as excuse for violence
Arab League calls on ICC to investigate 'Israeli crimes'
White House: Israel Not To Blame For 58 Palestinian Deaths
Haley to UN: 'No country would act with more restraint than Israel'
'Enough is enough': UN condemns Israel as Palestinians bury their dead
UNHRC: Palestinians approaching fence not 'sufficient grounds' for live fire
UNHRC: Israel 'ignores international law again and again'
UN Human Rights Council to hold special session on Israel-Gaza violence
Gaza violence: Israelis and Palestinians in fierce exchanges at UN
Hamas said to offer Israel quiet at Gaza border if airstrikes curbed
Hundreds In Israel And Beyond Protest Killings Of Palestinians On Gaza Border
Ramadan in Gaza: Muslim Holy Month Comes as Israel Kills More Palestinian Protesters
24 out of 61 slain protesters were terrorists
Trump marks start of Ramadan by praising Muslims
Nakba Day draws only 2,000 demonstrators in West Bank and Israeli Arab towns
Uneasy Calm Falls Over Gaza After Israel Kills Scores at Protests
Gaza hospitals struggles to cope with high casualty toll
Hamas trying to use deadly Gaza clashes to secure humanitarian relief, Israel believes
Israeli military sends aid to Gaza
Pipe bomb thrown at IDF force in Hebron
Gaza violence spurs global worry about US Mideast policies
France says Middle East is 'explosive,' disagrees with US policy
Ireland dresses down Israeli ambassador over Gaza border deaths
Meeting Erdogan, UK's May calls for investigation into Gaza border violence
Erdogan: Hamas is not a terrorist organization
Erdan calls to resume targeted killings of Hamas leaders
In Gaza, Palestinians feel abandoned to their fate by an indifferent world
Marking new low in ties, Abbas recalls Palestinian envoy from US
'Freedom Flotilla' sets sail from Sweden to the Gaza Strip
In rare move, Knesset c'tee pushes for applying new city elections bill in settlements – within weeks
Al-Qaeda chief says Tel Aviv is also Muslim land
Nasrallah: 'If Israel crosses red line, next strike will be at its heart'
'I gave the US trucks and ammunition to Al Qaeda': The chaotic US effort to arm Syrian rebels
Iraq election: Prime minister trails rivals
Tunisian policemen foil knife attack outside synagogue - Would-be assailant reportedly shouted that he hates Israel
South African leaders tell country's Jews to reject 'Nazi-like' Israel
Israel expels Turkish consul in Jerusalem after Ankara boots Israel's ambassador
PM Netanyahu: 'Erdogan knows terrorism and slaughter well, he shouldn't preach to us'
Bahrain strips 115 of nationality over 'terrorism'
Netanyahu discusses Iran with Merkel, Gaza with Macron
Iran says will not renegotiate nuclear deal; Warns Israel
Iran to resume uranium enrichment if nuclear talks with EU fail
Report: Iran says can resume nuclear activity to much higher level than before 2015 deal
Iran says EU should make up for US withdrawal from nuclear deal
Iran's Rouhani asks EU to stand against US 'illegal and illogical' actions
Merkel says European ties with US set back over Iran
US imposes sanctions on Iran's central bank chief, others
EU tells Iran it will try to protect firms from US sanctions
Iran upbeat on nuclear deal after EU talks
North Korea suspends high level talks with South Korea over military drills with US
North Korea threatens to call off U.S. summit amid military drills
Putin drives truck over new controversial bridge linking Russia to Crimea peninsula
Russia's bridge to Crimea: A metaphor for the Putin era
Putin's bridge to Crimea illustrates his power - and his regime's weakness
Russia inches towards making observation of US sanctions a crime
Filling up the gas tank cost Americans an extra $4.4 billion in April
3,000 People In Sweden Have Inserted Microchips Under Their Skin
Lie-detecting computer kiosks equipped with artificial intelligence look like the future of border security
Subcutaneous Fitbits? These cows are modeling the tracking technology of the future
5.8 magnitude earthquake hits near Pamandzi, Mayotte
5.4 magnitude earthquake hits near Enarotali, Indonesia
Ring Of Fire On Alert After Philippines Earthquake: California Is Warned
Miscoded test Tsunami Warning wrongly distributed in Alaska and causes public concern
La Palma volcano: Canary Islands hit by 40 tremors
Red alert declared on Hawaii's Big Island; major Kilauea eruption 'imminent'
Hawaii volcano sees new burst of volcanic ash as officials warn of 'continuous explosive activity'
Hawaii Volcano Escalates, Threatening to Shoot Rocks 'the Size of Trucks'
Hawaii residents near volcano deal with falling ash, toxic gas, fears of the 'big one'
Dangerous sulfur dioxide near Hawaii volcano may cause 'inability to breathe'
Sabancaya volcano in Peru erupts to 26,000ft
Reventador volcano in Ecuador erupts to 14,000ft
Reports: State of Emergency issued in New York after severe storms batter northeastern US
At least 2 dead, hundreds of thousands without power after violent storms slam Northeast
Two surgeons in China developing a method to transplant a human head
Judge overturns CA assisted-suicide law on legislative process grounds
Spikes in chlamydia, gonorrhea and syphilis take STDs to record highs in California
Untreatable 'super gonorrhea' case could be 'tip of the iceberg'
Italy anti-abortion posters spark outcry in Rome
Lebanon's gay pride week brought to halt after crackdown
Maryland Becomes the 11th State to Ban Gay Conversion Therapy for Minors
Tracking Bible Prophecy Headlines - 5/15/2018
'You have made history': Netanyahu hails Trump at Jerusalem embassy opening
'There's a new sheriff in town': U.S. officials say Jerusalem embassy move was long overdue
Pence: By recognizing Jerusalem, we chose fact over fiction
US Embassy opens in Jerusalem: 'When Trump makes a promise, he keeps it'
Fox News Host: Trump Fulfilled Biblical Prophecy By Moving U.S. Embassy To Jerusalem
Watch: Opening ceremony of the US embassy in Jerusalem
57 nation OIC condemns US embassy move to Jerusalem
Turkey: Protesters burn flags over embassy move
European countries blast US embassy move to Jerusalem
Theresa May: UK will not move its embassy to Jerusalem
Abbas pans new US embassy as a 'settlement outpost' in Jerusalem
In video at Jerusalem embassy opening, Trump stresses commitment to peace
Jerusalem Embassy Is a Victory for Trump, and a Complication for Middle East Peace
Jared Kushner hails the new US Embassy in Jerusalem as hopes stall for an Israeli-Palestinian peace deal
Jared Kushner hypes peace deal as Israel kills scores of Palestinian protesters during US embassy move to Jerusalem
Kushner: Peace deal to benefit both sides in Mideast conflict
VP Pence: US Embassy move is way to peace
Embassy move to Jerusalem will not hinder peace process: Former Israeli PM Ehud Barak
Trump Mideast envoy: Moving embassy to Jerusalem 'necessary condition' for peace
Senior US official: 'Trump won't demand anything from Israel for embassy move' - Israel isn't expected political 'compensation' for embassy move
Jewish dreams of Jerusalem as Israel's capital go back thousands of years
'We returned to our home and we will keep it forever'
Minister urges PM to ask for 'Jerusalem, Israel' to be listed on US passports
Bennett: we will never even discuss dividing Jerusalem
Israel is 70 - is hope for a two-state solution gone?
US has lost its status as mediator in Middle East peace process with embassy move: Erdogan
The dream of 'peace in our time' in the Middle East died on Monday
Jerusalem Embassy, Gaza Bloodshed Puts Trump's Mideast Promise at Risk
A house divided: Gaza violence and embassy divides American lawmakers
Trump Just Made it Much More Likely the Next Democratic President Will Open an Embassy to Palestine in Jerusalem
Trump threw a match into Jerusalem with no plan to put out the fire
Trump moving the US embassy to Jerusalem may cause a chain reaction in the Middle East that he can't control
Kremlin says fears US Jerusalem embassy opening to fuel M. East tensions
Kremlin urges countries to avoid action potentially destabilizing Middle East
France tells Israel to show restraint, disapproves of US Embassy move
Iranian Group Offers $100,000 to Blow Up New U.S. Embassy in Jerusalem
Al-Qaida leader calls for Jihad on eve of U.S. embassy move to Jerusalem
Hamas calls for Intifada in Gaza, West Bank
Funerals for 60 Gazans killed expected to ratchet tensions on border
Defiance, then death: Gaza suffers most horrific day of violence for four years
Kushner: Gaza protesters 'part of the problem'
Ivanka And Jared's Jerusalem Visit Slammed On Twitter
'Daddy's Little Ghoul': New York Daily News Rips Ivanka Trump Over Embassy Opening - first daughter was "all smiles" as protesters died in Gaza
UN rights experts slam Israel's 'disproportionate use of force'
Defending Gaza action, Netanyahu says Israel has obligation to secure border
Netanyahu calls Israeli actions in Gaza self-defense against Hamas
IDF calls Gaza riots 'unprecedented,' insists it followed rules as dozens killed
IDF has 'enough bullets for everyone,' senior MK says of deadly Gaza clashes
Israeli jets strike 5 Hamas targets in Gaza
Inside look: How Gaza protesters attempted to breach the border fence
Responsibility for Gaza deaths 'squarely with Hamas,' White House says
White House Blames Deadly Gaza Violence On Hamas 'Propaganda'
Israel girds for second day of violence amid fears protests may spread
Sirens blare in West Bank to honor Palestinian Nakba Day
Egypt condemns Israel's "targeting of Palestinian civilians" in Gaza
Kuwait seeks UN Security Council meeting on Gaza violence
US quashes Security Council call for probe of Gaza deaths
UN warns of more Gaza violence, condemns Israel's use of force
UN rights chief demands end to Gaza killings, calls for justice
Justice minister plays down prospect of war crimes charges over Gaza deaths
Fmr. CIA chief: Gaza deaths result of 'utter disregard for Palestinians' rights'
After dozens of Gazans killed, Hamas leader says patience of armed factions 'will not last'
Israel threatens to kill Hamas leaders if riots continue
Israel demands UN condemn Hamas's use of children, civilians as human shields
Palestinian baby dies from tear gas inhalation at Gaza border protest
Israel to reopen Gaza crossing after rioters burn it for 3rd time
False alarm triggered on Gaza border, amid sky-high tensions
Turkey recalls ambassadors to Israel, US over Gaza 'genocide'
Turkey says US Embassy move encouraged "massacre" by Israeli security forces
'My condolences to the martyrs' killed in Gaza protests, Erdogan says
Turkey's president blames US for returning world to 'dark days'
Turkish PM says US and Israel partners in crime against humanity
Turkish PM: Muslim countries should review ties with Israel
South Africa recalls ambassador to Israel in wake of 'indiscriminate' killing in Gaza
U.S. Marines deployed to protect American embassies in the Middle East after embassy move
Saudi Arabia reiterates its commitment to stand with Palestinian people
Two-thirds of UN Security Council upset by non-implementation of Mideast resolution
Palestinians to file war crimes complaint in Hague over settlements
Natalie Portman will receive the 'Jewish Nobel' even though she refuses to attend its ceremony in Israel
Hezbollah says rocket attack on Israel marks 'new phase' in Syrian war
Israeli, US finance chiefs meet, agree to keep coordinating on Iran sanctions
Iran FM in Moscow as Russia moves to save nuclear deal
Kremlin: Russia's Putin, France's Macron discuss Iran deal by phone
EU leaders to discuss Iran economic options on Wednesday
Pompeo reaches out to European counterparts amid Iran tensions
Trump's Iran Decision Has Turned Allies Into Adversaries
By ending the Iran deal, Trump has put America on the path to war
US Navy chief expects Iranian behavior to enter 'period of uncertainty'
US Navy expects 'uncertainty' in Gulf after Iran deal withdrawal
US concerned Iran may start harassing ships in Gulf again
Global oil supplies robust enough to cut Iran's exports - Trump memo
UK, France, Germany to discuss ways to shield firms after US exits Iran deal
Iraq's Sadr supporters chant 'Iran is out' while celebrating electoral victory
Iraq's shock election result may be turning point for Iran
Iraq PM Abadi says ready to work with election winners
Turkish Currency Woes Put Erdogan in Tight Spot in Re-Election Bid
Bodies of 20 Egyptian Christians beheaded in Libya arrive in Egypt
North, South Korea to hold high-level inter-Korea talks on May 16
S. Korea official: Incremental N. Korean denuclearization will be unacceptable
Trump denies going soft on Beijing amid 'make China great again' mockery
Soros fund quits Hungary over government's 'repressive' policies
Why one-third of American working-age men could be displaced by robots
'Lost' asteroid the size of the Statue of Liberty to buzz by Earth Tuesday
5.8 magnitude earthquake hits near Visokoi Island, South Georgia and the South Sandwich Islands
5.4 magnitude earthquake hits near Visokoi Island, South Georgia and the South Sandwich Islands
5.1 magnitude earthquake hits near Pamandzi, Mayotte
5.0 magnitude earthquake hits near Miyako, Japan
Kluchevskoy volcano on Kamchatka, Russia erupts to 33,000ft
Sabancaya volcano in Peru erupts to 30,000ft
Kirishimayama volcano on Japan erupts to 25,000ft
Reventador volcano in Ecuador erupts to 16,000ft
Sakurajima volcano on Japan erupts to 13,000ft
Karymsky volcano on Kamchatka, Russia erupts to 13,000ft
18th fissure opens and lava bombs fly as Kilauea's eruption shows no sign of slowing down
After a Record Hurricane Season in 2017, Forecasters Warn U.S. to Brace for More This Year
Violent storms in India kill at least 86
At least 15 killed, several injured in storm and flashfloods in Pakistan
B.C. town swamped by historic flood braces for melting snow
'Already catastrophic': Southern B.C. braces for second wave of flooding
'This is the worst anybody has seen,' uncertainty looms around BC floods

Tracking Bible Prophecy Headlines - 5/14/2018
Tracking Bible Prophecy Headlines - 5/13/2018
Tracking Bible Prophecy Headlines - 5/12/2018
Tracking Bible Prophecy Headlines - 5/11/2018
Tracking Bible Prophecy Headlines - 5/10/2018
Tracking Bible Prophecy Headlines - 5/9/2018
Tracking Bible Prophecy Headlines - 5/8/2018
Tracking Bible Prophecy Headlines - 5/7/2018
Tracking Bible Prophecy Headlines - 5/6/2018
Tracking Bible Prophecy Headlines - 5/5/2018
Tracking Bible Prophecy Headlines - 5/4/2018
Tracking Bible Prophecy Headlines - 5/3/2018
Tracking Bible Prophecy Headlines - 5/2/2018
Tracking Bible Prophecy Headlines - 5/1/2018
Click here to retun to "Tracking the Birth Pangs" page.