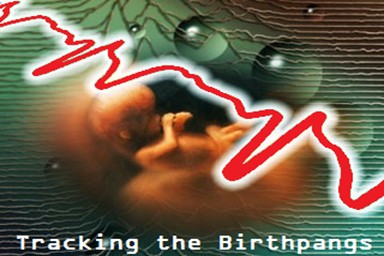 May 2019 Headlines
"Tracking Bible Prophecy" headlines can also be found on
Facebook
Tracking Bible Prophecy Headlines - 5/23/2019
Palestinians officially refuse invitation to US economic peace summit in Bahrain
Palestinians Won't Ever Warm to Trump's 'Deal of the Century,' Israeli Army Tells Government
At UN, Trump Mideast envoy tells Palestinians skipping peace summit 'a mistake'
Trump's Mideast envoy slams UN over 'Band-Aid' solutions to Israel-Palestinian conflict
Iran concerned over Trump's 'anti-Palestinian plot'
Settler-friendly Palestinian Businessman Could Play Role in Trump's Peace Plan
Win or Lose, Kushner's Proposal May Help Israel Annex West Bank
Israel plans to name settlement on occupied land after Trump
Netanyahu rejects plea from former security and intelligence officials not to annex West Bank
Amid Heat Wave, Gaza Incendiary Devices Set Off Nine Fires in Southern Israel
Gazan arson balloons blamed for at least 11 fires in south
Israel shrinks Gaza fishing zone after rash of arson balloons
Israeli accused of helping sneak balloons into Gaza, possibly for arson attacks
B'Tselem: Settlers set fire to Palestinians' fields, threw rocks at them
World Health Organization passes resolution faulting Israel for Palestinian crisis
In first, Germany votes against anti-Israel measure at World Health Organization
More Than 1,000 Holocaust Victims Are Buried In Belarus After Mass Grave Discovered
Vienna: Photos of Holocaust survivors defaced with swastikas
Poll: 73% of American Jews feel 'less secure' than 2 years ago
Report: 'Override' law to save PM from trial will be part of coalition deal
Netanyahu's pre-indictment hearing postponed until October
Syrian Rebels Attack Russian Air Base, Assad Troops in Major Operation
US investigating possible Assad chemical attack in Syria
'I Felt the Love': War-Weary Syrians Hear About Jesus, Receive Bibles from Christians on Frontlines
Amid Tensions in Gulf, U.S. Lawmakers Call to Repeal 'Endless War' Law
Faced with relentless American pressure, Iran starts to hit back, but stops short of measures that would result in an all-out war
Khamenei: Iran's youth 'will witness demise of Israel, American civilization'
Iran's supreme leader criticizes country's president and foreign minister over nuclear deal
Trump Administration May Use Iran Threat to Sell Bombs to Saudis Without Congress' Approval, Senator Says
US plan may send up to 10,000 troops to Mideast to counter Iranian threats
Iranian Proxies Play A Key Role In Trump's Hawks Push For Armed Conflict
Turkey has stopped buying Iran oil to respect US sanctions, official says
Turkey preparing for possible U.S. sanctions over S-400s: minister
Pakistan says wants peace with India, conducts missile test
UN envoy attacks lack of 'moral motivation' to end Libyan war
Suicide car bomb kills at least nine in Somalia's capital
Macron's top Brexit aide: UK must not 'export its political crisis' to Europe
British PM May set to resign Friday after final Brexit gambit fails
'Fool of Low IQ': North Korea Slams 'Imbecile' Joe Biden
Biden campaign, unfazed by N. Korea insults, says it's 'no surprise' rogue nation prefers Trump
Joe Biden's campaign pitch: Make America Normal Again
Pelosi accuses Trump of being 'engaged in a cover-up'
Trump torpedoes meeting with Democrats, blasts Pelosi's 'cover-up' accusation
Trump demands end to 'phony investigations' in fiery Rose Garden statement, after meeting with Dems cut short
Trump says he won't do an infrastructure bill while Democrats continue to investigate him
Rep. Tlaib tells Mnuchin to get lawyer after Treasury's refusal to turn over Trump tax returns
Should the Electoral College Be Eliminated? 15 States Are Trying to Make it Obsolete
Mile-wide asteroid with its own moon to pass Earth on Saturday
5.4 magnitude earthquake hits southeast of Easter Island
5.1 magnitude earthquake hits near Hihifo, Tonga
Sabancaya volcano in Peru erupts ot 26,000ft
Popocateptl volcano in Mexico erupts to 20,000ft
Reventador volcano in Ecuador erupts to 18,000ft
Tornado in Jefferson City, Mo., may have caused 'catastrophic damage': reports
Three Killed in Missouri Tornadoes; Rising Waters Force Entire Oklahoma Town to Evacuate
Oklahoma towns evacuated after runaway barges break loose, threaten to hit dam
Mississippi River above flood stage for 137 days
Northern Alberta wildfire ranked at highest danger level, conditions expected to worsen
China has been emitting illegal greenhouse gas that destroys ozone layer, scientists find
Scientists Modify Viruses With CRISPR To Create New Weapon Against Superbugs
Miami church postpones pro-Israel event after consul attends Gay Pride parade
Texas church offers free weddings to dozens of cohabiting couples: 'The Gospel is redemptive'
Tracking Bible Prophecy Headlines - 5/22/2019
Power to the Shekel: Israel's Currency Is One of the World's Strongest, Again
UAE welcomes 'Peace to Prosperity' economic workshop hosted in Bahrain with US
Bahrain Stresses Commitment to Palestinian State After Backlash Over U.S.-led Peace Conference
Saudi Arabia confirms ministerial participation in Bahrain economic workshop
Bahrain defends decision to host White House Mideast meeting
Abbas aide: U.S. peace plan will fail without Palestinian statehood
Pro-Palestinians urge LA mayor to apologize for backing Jerusalem embassy move
Israel okays armored cars for PA security forces, to settlers' chagrin
Remains of Second Temple-era Jews reburied after their West Bank tombs damaged
German Holocaust archive puts millions of documents online
Knesset meeting on lifting limits on ministers turns angry, sees walkout
PM said set to nix immunity law, focus on High Court override to avoid charges
In bid for cutting-edge spy tech, Mossad expands scope of investment arm
U.S. Says Signs Syria May Be Using Chemical Weapons, Warns of Quick Response
Turkey says it will not withdraw posts in Syria after government attacks
UN envoy: Islamic State revival in Iraq must be prevented
UN envoy warns of 'long and bloody war' in Libya
Water supply restored for millions in Libya, averting crisis
Yemen's Houthis Say They Launched Second Drone Attack on Airport in Saudi Arabia
How Yemen's Iran-backed Rebels Weaponized Drones Against Saudi Arabia
Houthi drone attacks in Saudi 'show new level of sophistication'
Saudi cabinet calls on international community to stand firm against Iran regime
Europe will not succumb to Iran ultimatums, says French finance minister
Iraq to send teams to Tehran, Washington to 'halt tension'
US Senator Graham: Attacks on ships in Middle East coordinated by Iran
Trump officials to Congress: Goal is deterring Iran, not war
Mattis says 'Iran's behavior must change'
Iran 'threat' has diminished, says US defense secretary
Half of all Americans believe that US will go to war with Iran "within the next few years," new poll finds
Merkel, Macron and Putin discuss Iran situation
Putin, Merkel and Macron Discuss Eastern Ukraine Crisis in Phone Call
Russia raises alarm about extremist militants in Afghanistan
Russian bombers fly near Alaska coast, US military says
Turkey sent personnel for S-400 training in Russia, but says US talks improving
Turkey has until next month to cancel a messy multibillion-dollar Russian arms deal or face harsh US penalties
Risk of nuclear war now highest since WW2, U.N. arms research chief says
Nigerian pastor, 16 worshipers kidnapped by gunmen who stormed choir practice
Indonesian police arrest at least 20 amid post-election violence
Britain's May offers 'new deal' to try to break Brexit deadlock
Macron's top Brexit aide: UK must not 'export its political crisis' to Europe
Three million people have fled Venezuela since 2015: UN
Trump warns of 'response' for Mexico failing to adequately stop migrants
Democratic impeachment calls swell as McGahn defies subpoena
Rep. Cohen: '80-90 percent' of Dems on House Judiciary Committee ready to push for Trump impeachment
Angry Dem says Trump 'raping the country,' as impeachment push nears critical mass
Trump impeachment call from Rep. Amash 'very disturbing,' Kevin McCarthy says
Hannity says new Russia probe evidence will prove Democrats were 'blinded by rage'
Trump prods Nadler, Schiff to probe 'Crooked Hillary' and 'phony' Russia investigation
The USPS Tests Out Self-Driving Trucks for Hauling Mail
How robots and your smart fridge can keep you out of a nursing home
Why Is the Pentagon Interested in UFOs?
5.6 magnitude earthquake hits near Bamboo Flat, India
5.3 magnitude earthquake hits the West Chile Rise
5.1 magnitude earthuquake hits near Lluta, Peru
5.1 magnitude earthquake hits near Bunobogu, Indonesia
5.0 magnitude earthquake hits near El Aguilar, Argentina
Sabancaya volcano in Peru erupts to 28,000ft
Sangay volcano in Ecuador erupts to 21,000ft
Reventador volcano in Ecuador erupts to 20,000ft
Popocateptl volcano in Mexico erupts to 18,000ft
Fuego volcano in Guatemala erupts to 16,000ft
Karymsky volcano on Kamchatka, Russia erupts to 12,000ft
Denver Weather: City Sees Biggest Late May Snow In 44 Years
Dozens of tornados slam Midwest as floodwaters rise; at least 2 dead
Israel hit by extreme heatwave and worst is yet to come
Canada Court: Doctors Must Euthanize, Abort, or Refer
Daily duels over abortion outside Alabama clinics
Black Christian leaders protest new Planned Parenthood in Charlotte, lament 'silent genocide'
Republican Preacher Runs Shocking Blog Post About Pete Buttigieg, Claims Gay People Die Younger Than 'Normal People'
'Save Chick-fil-A Bill' Passes Texas House, Banning Religious Discrimination
Polish Towns Go 'LGBT Free' Ahead of Bitter European Election Campaign
1 in 10 Young Protestants Have Left a Church Over Abuse
Tracking Bible Prophecy Headlines - 5/21/2019
US invites Israel to Bahrain confab on Palestinians
Palestinians reject US economic peace summit in Bahrain, say they won't attend
Palestinian gov't says it was not consulted about US-led economic conference
Donald Trump's peace conference will fail, Palestinians say
Bahrain vows support for Palestinians after economic 'workshop' announced
Jared Kushner: Palestinians deserve to live in dignity
Greenblatt: Peace plan is not only economic
Israel, Hamas said to agree to six-month ceasefire in Gaza
Hamas and Israel deny report of six month truce
MKs advance bill to expand cabinet, giving Netanyahu more coalition leeway
Gantz derides Netanyahu's bid to expand cabinet as 'political bribery'
Hikind: Hasidic Teens Harassed With Calls Of 'Allah Akbar' And 'We Love Hitler'
Video shows Iran Guards transporting S-300 air defense systems near Arabian Gulf
Iran quadruples low-enriched uranium production
Trump places the Middle East on 'a knife edge'
Trump willing to talk with Iran, but provocations will be met with 'great force'
Graham: Overwhelming military response needed if Iran threatens US interests
Trump's Iran warning 'the right thing' as US 'tightens the screws' on Tehran, Graham says
Britain to Iran: Don't underestimate US, Trump will retaliate if provoked
Hitting back at Trump, Zarif says 'genocidal taunts won't end Iran'
Rouhani says in current situation Iran chooses path of 'resistance only'
US aircraft carrier seen as barometer of tensions with Iran
Trump: Iran's economy continues to collapse, very sad for Iranian people
Top Trump administration officials to brief Senate, House on Iran on Tuesday
Iraqi Shiite figures warn US-Iran war could 'burn' Iraq
UN team unearths 12 mass graves in Iraq probe of ISIS crimes
ISIS militants riot in Tajikistan prison, 32 killed
Russia says it repelled an attack on its main Syrian air base: RIA
Russian air strikes kill 10 civilians in northwest Syria
After Bus Bombing, Egypt Says It Killed 12 Militants Suspected of Ties to Muslim Brotherhood
Libyan National Army bans access to Libya's western ports
Turkish opposition slams Erdogan's Justice and Development Party for elections 'injustice'
Turkey orders arrest of 249 foreign ministry staff
Saudi Arabia intercepts Houthi missiles heading toward Mecca, Jeddah
North Korea urges UN chief to act against US ship seizure
India's election has left the country more divided than ever
Rural Iowans ponder Trump alternatives as China trade war drags on
Four in 10 Americans Embrace Some Form of Socialism
Pelosi clashes with fellow Dems in closed-door debate on impeachment
Rep. Cicilline: Time to open impeachment inquiry if McGahn doesn't testify
Judge upholds Dem subpoena for Trump financial records - can investigate the president without beginning formal impeachment proceedings
Prosecutors examining tens of thousands of Trump inauguration documents
AG Barr: 'I felt the rules were being changed to hurt Trump'
WikiLeaks founder Assange's Swedish rape case could hamper extradition to U.S., Napolitano says
Inside Facebook's New Robotics Lab, Where AI and Machines Friend One Another
Thanks to Facebook, Your Cellphone Company Is Watching You More Closely Than Ever
Your phone is spying? The truth behind the strange phenomenon
New York might make it illegal to text while walking
Whitney Houston estate working on hologram tour, new album
5G Danger: Hundreds Of Respected Scientists Sound The Alarm About Health Effects As 5G Networks Go Up Nationwide
5.6 magnitude earthquake hits near Calingasta, Argentina
5.1 magnitude earthquake hits near Panguna, Papua New Guinea
Sabancaya volcano in Peru erupts to 26,000ft
Popocateptl volcano in Mexico erupts to 20,000ft
Reventador volcano in Ecuador erupts to 17,000ft
Sheveluch volcano on Kamchatka, Russia erupts to 15,000ft
Subtropical Storm Andrea forms over Western Atlantic
Winter-weary Americans express dismay as May snow falls in the Midwest and West
From Texas to Oklahoma, more than 40 tornadoes touch down
40,000 troops on standby as extremely heavy rain hits Taiwan, debris flow warnings issued for 214 streams
Joe Biden tells young activists he started push to tackle climate change in 1987
Trump Wants Exceptions in Abortion Bans, Urges Pro-Lifers to 'Stay United'
Alaska Lawmaker Files Bill to Outlaw Abortion in State
Delaware County Church Vandalized With Abortion Rights Graffiti
Jim Carrey's pro-abortion tweet backfires: 'You blessed the pro-life movement with this'
Judge: Parents of Dead West Point Cadet Can Use His Sperm
Trump on Buttigieg Embracing Husband on Stage: 'I Think It's Great'
Taiwan furious after China attempts to take credit for LGBT marriage win
Tens of thousands of North Korean women 'sold into China sex trade and systemically raped'
Authorities find 123 missing children in just ONE day during a Michigan sex trafficking operation
Tracking Bible Prophecy Headlines - 5/20/2019
US to hold Bahrain economic conference to launch Middle East peace plan
U.S. to unveil economic part of Mideast peace plan at Bahrain conference in June
White House to focus on investment in Middle East as part of peace proposal
PA 'ready to talk' about confederation with Jordan
Greenblatt: PA chooses terrorists over health care for its citizens
Israel's 'slaughter and annihilation' imminent, claims Hamas political chief
Christian leaders: Palestinian Authority must investigate church attacks
Cops on Tel Aviv roofs for Eurovision forced down 80 drones; none were attacking
Polish PM: paying Holocaust property restitution would be 'victory for Hitler'
Al Jazeera Pulls Video Claiming Holocaust Was 'Different From How the Jews Tell It'
US senators introduce bill to boost security funds for synagogues
Netanyahu: parties need to scale back demands if they want to enter my coalition
Netanyahu has given up on new immunity law, will make do with the current one
Netanyahu given until end of week to disclose finances in request for legal funds
US sanctions force Hezbollah to cut spending on fighters
IDF Deputy Chief of Staff to take part in NATO Military Committee meeting
The toll of ISIS' archaeological looting in Syria is just beginning to become clear
Major oil producers meet to discuss output amid Iran tensions
Saudi Arabia says seeking to avert war, ball in Iran's court
Saudis say they will defend themselves, as Trump warns Iran
Trump says war will mean 'official end of Iran,' warns 'never threaten the United States again'
US President vows not to let Iran get nuclear weapons, but reiterates his reluctance to go to war
Pete Buttigieg Calls Out Trump Administration's 'Saber-Rattling' With Venezuela and Iran
Iranian aggression is all about the economy
Iraq Caught Between U.S. and Iran as Tensions Mount
Rocket Hits Green Zone in Baghdad as Tensions Flare Between U.S. and Iran
Katyusha rocket crashes into Baghdad Green Zone; no casualties
Turkey's Erdogan says will jointly produce S-500s with Russia after purchase of S-400s
Yemen's government forces arrest key al-Qaeda leader
Egypt explosion: Tourists on bus injured near Giza pyramids
Saudi Arabia deposits $250 million into Sudan's central bank
Sudanese military and opposition resume talks after street violence
US warship sails in disputed South China Sea amid trade tensions
US destroyer sails in disputed South China Sea to 'challenge excessive' claims by China
Vast gasoline lines form in oil-rich Venezuela
Brazil officials say 11 dead in 'massacre' at Belem bar
Tens of thousands rally against nationalism before EU votes
Brexit mess is about to get much, much worse
Illegal Alien From Kenya Charged With Killing 12 Elderly Women - CNN Still Ignoring Story
Tlaib Calls on First Republican Congressman to Slam Trump's Conduct to Join Impeachment Resolution
Buttigieg backs far-left idea of erasing Thomas Jefferson's name: 'It's the right thing to do'
US 'nuclear coffin' on island in the Pacific could be 'leaking' radioactive sludge into the sea
6.2 magnitude earthquake hits near Tadine, New Caledonia
5.9 magnitude earthquake hits near Tadine, New Caledonia
5.1 magnitude earthquake hits near Bristol Island, South Sandwich Islands
5.0 magnitude earthquake hits near Panguna, Papua New Guinea
5.0 magnitude earthquake hits south of Tonga
Sabancaya volcano in Peru erupts to 24,000ft
Popocateptl volcano in Mexico erupts to 20,000ft
Reventador volcano in Ecuador erupts to 17,000ft
Fuego volcano in Guatemala erupts to 16,000ft
Ebeko volcano in the Kuril Islands erupts to 12,000ft
Dukono volcano in Indonesia erupts to 10,000ft
Volcano warning raised for Mount Hakoneyama on Japan, ropeway halted
Could Tropical Storm Andrea form soon?
Why the Government Pays Billions to People Who Claim Injury by Vaccines - A little-known deal protects drug companies in the U.S. from being sued
Hundreds protest Alabama's abortion ban at state capitol
UK Judge Dismisses Concerns Over Foster Parents Accused of Manipulating Children to Identify as Opposite Sex
Trans dads tell doctors: 'You can be a man and have a baby'
Thousands march in Northern Ireland for same sex marriage
New Anglican diocese created in New Zealand as wider Province moves towards same-sex blessings
Former prosecutor Lori Lightfoot becomes first black female, openly gay Chicago mayor
Is revenge porn protected by the constitution? Some states might say yes
Raid on Dallas Diocese inspires Catholics to close ranks or lose faith: 'Enough is enough'
Tracking Bible Prophecy Headlines - 5/19/2019
Madonna makes call for Israel-Palestine unity at Eurovision
Madonna Surprises Eurovision With Palestinian Flag on Dancer's Back - also raises eyebrows for including dancers wearing gas masks
Eurovision Organizers May Punish Icelandic Band for pro-Palestinian Banners
Jordan awaits Trump deal with fear, rumors
Liberman hints entry into coalition won't be conditioned on harsher Gaza policy
Suspected incendiary device tied to balloon cluster lands in IDF base
Syria says air defenses intercept Israeli missiles, in 2nd incident in 24 hours
ExxonMobil Employees Begin Evacuating an Iraqi Oil Field Amid U.S.-Iran Tensions
Lebanese Health Minister Says He Overcame U.S. Concerns He Would Funnel Money to Hezbollah
Trump's sanctions on Iran are hitting Hezbollah hard
Zarif plays down tensions as IRGC chief says Iran, US in midst of intel war
Zarif: There will be no war as no country has 'illusion' it could confront Iran
IRGC chief: US will collapse with one strike just like the World Trade Center
War talk grips Iraq as storied US carrier returns to Gulf
Bahrain asks its citizens to leave Iran, Iraq 'immediately'
Political pitfalls: Iran tests 'America First' pledge
Saudi Arabia and Gulf states have agreed to deploy U.S. forces to deter Iran
Saudi Arabia not looking for war but will respond to any threat: Adel al-Jubeir
Sisi: We are coordinating with Saudi Arabia to confront regional threats
Saudi King calls Gulf, Arab summits in Mecca on May 30
Islamic State Says It Killed Two Guards, Kidnapped Four in Libya Attack
Sudan army rulers say talks with protesters to resume Sunday
The North Korean restaurant accused by a think tank of using software sales to bypass sanctions
US embassy issues Indonesia security alert ahead of election results
Austrian leader calls for snap election amid video scandal
Michigan GOP congressman says Trump's conduct impeachable
At 1st major rally, Biden calls for unity, knocks 'divider-in-chief' Trump
In Philly rally, Joe Biden offers unity to replace Trump's 'hatred'
Going down: Brazil economic woes hit stocks, currency
Angry Venezuelans wait hours for fuel as shortages worsen
China's new 'social credit system' turns Orwell's '1984' into reality
Pope Francis tells the press: 'The church is on your side,' denounces fake news
6.2 magnitude earthquake hits near Tadine, New Caledonia
5.1 magnitude earthquake hits near Taron, Papua New Guinea
Sabancaya volcano in Peru erupts to 24,000ft
Reventador volcano in Ecuador erupts to 18,000ft
Agung volcano in Indonesia erupts to 18,000ft
Sangay volcano in Ecuador erupts to 17,000ft
Sheveluch volcano on Kamchatka, Russia erupts to 13,000ft
Nevados De Chillan in Chile erupts to 12,000ft
Dozens of tornadoes have struck the Plains since Friday, with a serious outbreak feared on Monday
With more than 1,100 dead, Congo's Ebola outbreak is only getting worse. Now doctors are forced to go undercover.
4 in 10 Students Would Have Their Vaccine Exemptions Rejected Under New California Law, State Estimates
Woman Injured by Flu Vaccine Obtains $2.49 Million Settlement from U.S. Government
For corporate America, abortion is just too hot to handle
The rising wave of abortion restrictions in America
While some states are restricting abortion, others move to bolster access
Bill protecting taxpayers from funding abortion industry passes Texas House
District attorneys near Atlanta vow not to prosecute women who get abortions
Progressive caucus co-chair calls for 'strong primary challenges' against anti-abortion Dems
Thousands of ultra-Orthodox men protest against Eurovision contest
Eurovision 2019: The queerest - and most controversial - yet?
Calvin Klein apologizes to LGBT community for ad of Bella Hadid kissing female robot
Pete Buttigieg not impressed with Trump's approval of his same-sex marriage
Men are afraid to mentor women after #MeToo and it hurts us all: study
For Teens, Romances Where the Couple Never Meets Are Now Normal
Mike Pence urges Taylor U. grads to 'stand up' for Christianity after dozens walk out on him
Tracking Bible Prophecy Headlines - 5/18/2019
US Israel-Palestinian peace plan 'a surrender act' - Palestinian FM
Don't let Trump steer Middle East off cliff, Palestinians urge EU
Ahead of peace plan, Israeli and Palestinian leaders meet in Hebron over kosher Iftar meal
How Palestine Divides Messianic Jews
Clashes reported in West Bank between Palestinians, settlers
German parliament declares Israel boycott campaign antisemitic
Israeli company targeted Nigerian election in Facebook disinformation campaign
Likud says immunity for Netanyahu won't be a part of coalition deals
Syrian TV says Damascus targeted "from direction of" Israel
Syria says Israel carries out strike, claims to intercept missiles
Soaring oil prices cast shadow on US ahead of Opec meeting
Iran's top diplomat presses efforts to save nuclear deal
Eyeing Iran, US official says all alleged sanctions breaches taken seriously
As Tensions Rise Between U.S. and Iran, Each Side Is Waiting for the Other to Blink
Trump says Iran, too, may be confused about war signals
Trump is getting 'bad advice' from his advisers on Iran: Top Iranian businessman
'If Iran Attacks There Will Be War': Congressional Leaders Get Classified Briefing on Iran Threat
GOP lawmaker on Iran threat: Directive was to 'kill and kidnap American soldiers'
US 'sitting by the phone' but heard nothing from Iran
Iran Can 'Easily' Hit U.S. Warships, Revolutionary Guards Official Says
Insurer says Iran's Guards likely to have organized tanker attacks
Iran's Mideast Proxies Pledge It Will Never Fight Alone. Here's a Look at Who They Are
UAE's Gargash: Western countries agree on Iran being a disruptive force
US-Iran conflict would hit energy supplies, says Iranian general
Iran urges China, Russia 'concrete action' to save nuclear deal
US warns airliners flying in Persian Gulf amid Iran tensions
UK warns British-Iranians against all travel to Iran
Saudi project clears 1,024 Houthi mines, explosive devices in Yemen
The US accidentally killed more than a dozen Afghan policemen in an airstrike after a 'miscommunication'
Muslims in Sri Lanka pray at vandalized mosques amid tight security
Putin hails new Russian laser weapons
Russia to Set Up 'Fake News Database'
N.Korea demands UN action over ship seizure by 'gangster' US
Labor declares Brexit talks dead as May's premiership crumbles
Venezuela's Maduro says Norway talks sought 'peaceful agenda' with opposition
Protesters at Venezuela's US embassy to face criminal charges
Venezuela Sells $570 Million From Gold Reserve Despite Sanctions
The stock market fears more trade retaliation from China is coming next week
U.S. Treasury's Mnuchin rejects subpoena for Trump tax returns
The other Trump Tower meeting: Barr looking into leaks after Comey briefed Trump on dossier
AG Barr's critics, who claimed Trump 'obstruction,' would be 'guilty' by own standards: Ari Fleischer
Mueller's House testimony likely off until at least June
No Mueller, no McGahn and stalled investigations leave House Democrats frustrated
James Carafano: Why Trump's immigration speech is a game-changer
Trump national emergency declaration faces first test in California court
ICE to hire contractor to transport 225,000 migrants to shelters across the US
Border Patrol to fly migrants from Texas to California three times per week to ease overcrowding
DeSantis: Florida 'cannot accommodate' influx of migrants expected for processing
Trump's new tool for collecting social-media-bias stories has one unusual question on it: Are you a US citizen?
Some US Cities Are Moving Into Real-Time Facial Surveillance
New York State Senate introduces bill to make texting while walking illegal
6.0 magnitude earthquake hits near Taron, Papua New Guinea
5.6 magnitude earthquake hits near Sindangsari, Indonesia
5.1 magnitude earthquake hits near Mohean, India
5.0 magnitude earthquake hits near Iquique, Chile
5.0 magnitude earthquake hits near Abepura, Indonesia
Sabancaya volcano in Peru erupts to 27,000ft
Agung volcano in Indonesia erupts to 25,000ft
Reventador volcano in Ecuador erupts to 19,000ft
Sheveluch volcano on Kamchatka, Russia erupts to 13,000ft
Newly forming underwater volcano discovered near Mayotte, source of intense earthquake swarm
Brazil's Vale warns another mining dam at risk of collapse
Revealed: air pollution may be damaging 'every organ in the body'
Bayer to reportedly appeal $2B Roundup ruling with preemption argument
With sights set on Supreme Court, Missouri latest US state to restrict abortion
Missouri lawmaker apologizes for using term 'consensual rapes' in abortion bill debate
Louisiana Governor breaks with Dems, indicates he'll sign 'heartbeat' legislation
Transgender Tragedy: This Baby Died Because the Mother's Medical Records Listed Her as Male
House passes LGBT Equality Act; conservatives say it 'undermines women's equality'
Calif. parents take kids out of school, protest controversial 'gender-inclusive' sex education
College Board president pushing 'adversity score' is same man behind controversial Common Core program
Tracking Bible Prophecy Headlines - 5/17/2019
Breaking ranks, influential Likud MK blasts immunity law for Netanyahu
Opposition rallies around Likud's Sa'ar for criticizing PM's immunity bid
Likud members: leaving West Bank settlements was a crime
As Australia heads to polls, Labor vows to reverse Jerusalem recognition
Gaza border protest said cancelled due to high temperatures, Ramadan fast
Hamas thanks UK Labour head Corbyn for Nakba Day support
'PA can pay its hospital bills if it stops paying terrorists'
Rocket Strike on Palestinian Refugee Camp in Syria Kills 10 Civilians, UN Says
Egyptian forces kill 47 militants, lose five soldiers
Iran, With Eye on Israel, Announces New Firewall Against Stuxnet Computer Virus
Top Iranian general tells militias to 'prepare for proxy war'
Iran Claims Rights To Respond To 'Unacceptable' U.S. Sanctions, Escalation
Saudi Arabia is Blaming Iran for a Drone Attack Amid Calls for U.S. Strikes
Saudi Newspaper, Owned by MBS' Brother, Urges U.S. 'Surgical Strikes' on Iran
Britain Says Shares Same Assessment of Iran as the United States
Kurdistan region worried as U.S. and Iran tensions grow
Pakistan urges US, Iran to exercise restraint
US official: Iranian missiles spotted on boats in Gulf
US warships enter Persian Gulf without incident amid soaring Iran tensions
Trump says he hopes there'll be no war between US, Iran
Trump, Swiss leader said to discuss setting up channel for Iran talks
Iran's Zarif says 'no possibility' of talks with US
U.S. House speaker: Congress has not approved war against Iran
US Congress to get classified Iran briefings next week, say sources
Commentary: Is John Bolton the most dangerous man in the world?
Angela Merkel says the postwar world order is over and calls for Europe to stand up to China, Russia, and the US
Chelsea Manning will go back to jail after refusing to testify to grand jury probing Wikileaks
Eric Holder: 'There are grounds for impeachment' in Mueller report
Federal judge orders parts of Mueller report unredacted, made public
Flynn told Mueller that people tied to Trump and Congress tried to obstruct probe
Obama spymasters point fingers amid Russia probe review: 'Throwing each other under the bus'
Hannity: 'Deep State' officials running scared 'and they are now turning on each other'
Half of Americans are just one paycheck away from financial disaster
SAT to Give Students 'Adversity Score' to Capture Social and Economic Background
Cybercriminals behind $100 million malware attacks, U.S. and Europe claim
Massive Gulf oil spill finally being contained after more than 14 years
UN chief concerned nuclear 'coffin' leaking in Pacific
5.8 magnitude earthquake hits the Central East Pacific Rise
5.8 magnitude earthquake hits near Jiquilillo, Nicaragua
5.2 magnitude earthquake hits near Constitucion, Chile
5.1 magnitude earthquake hits near Tacna, Peru
5.0 magnitude earthquake hits near Taron, Papua New Guinea
Sabancaya volcano in Peru erupts to 24,000ft
Sangay volcano in Ecuador erupts to 20,000ft
Popocateptl volcano in Mexico erupts to 20,000ft
Reventador volcano in Ecuador erupts to 19,000ft
Karymsky volcano on Kamchatka, Russia erupts to 14,000ft
Sheveluch volcano on Kamchatka, Russia erupts to 13,000ft
Rare May storm slams California with record-breaking rainfall, travel-disrupting snow
California will get snow and possibly two months worth of rain from back-to-back-to-back 'atmospheric rivers'
California braces for feet of snow from storms; 'significant severe weather event' to impact Plains
Tornado Alley 'about to wake up': Wall of storms threaten 18 states
Mexico City's air is so bad that schools, playgrounds and a zoo are closed
North Korea suffering 'extreme drought,' worst in nearly 40 years amid fears of food shortages
Utah boy gets mumps despite vaccination
'Rogue doctor' gives hundreds of people HIV with contaminated needle
The coming civil war over abortion
Why America's strict new anti-abortion laws could backfire
Missouri passes "one of the strongest" abortion bills yet in U.S.
Alabama governor invokes God in banning nearly all abortions
Alabama abortion clinics vow to stay open despite ban
Stacey Abrams offers Hollywood an alternative to boycotting Georgia over heartbeat bill - invites Hollywood to stay and be part of the resistance fight
Emily Ratajkowski poses naked in protest of Alabama's abortion bill passing
Hollywood's big players stay quiet on Georgia abortion law
Pregnant woman strangled, baby cut from womb, Chicago police say
Taiwan legalizes same-sex marriage in a historic first for Asia
Trump Opposes LGBT Equality Act – It's 'Filled with Poison Pills'
Texas' 'Save Chick-fil-A' bill part of a nationwide, anti-LGBTQ effort, advocates say
China Launches Campaign to 'Dismantle' and Eliminate House Churches
21 Christian leaders: Equality Act would gut religious freedom protections
Tracking Bible Prophecy Headlines - 5/16/2019
Minister to Trump: 'Deal of the Century - or Deal of Eternity' made thousands of years ago
Saudi paper urges Palestinians to look at Trump peace plan
U.S. to UN: You yourself rejected withdrawal to '67 lines
PA files charges with UN court in bid to shutter US embassy in Jerusalem
MK Smotrich demands that Prime Minister Netanyahu and Minister Erdan not close the Temple Mount to Jews on Jerusalem Day - 'We must not surrender to threats of violence on Temple Mount'
Thousands of Palestinians mark 'Nakba' with Gaza protests, West Bank marches
Despite tensions, Nakba Day protests in Gaza pass without major incident
Nearly 50 Palestinians Reportedly Injured in 'Nakba Day' Riots on Gaza Border
One million face hunger in Gaza after US cut to Palestine aid
Palestinian Authority Prepares for Peace: 'There's No Such Thing as Israel' Arab Children Are Told
EU to Investigate Palestinian Authority Textbooks for Hate
Philadelphia Muslims apologize for video of kids talking beheadings, Jerusalem
Israeli TV Eurovision webcast hacked with fake missile alert
Polish ambassador spat at in Israel amid rising tensions
Amid coalition talks impasse, Netanyahu said looking at non-majority government
Netanyahu bemoans 'impossible demands' by prospective coalition partners
Opposition lambastes Netanyahu after report says he will push for immunity law
In new transcripts, PM and newspaper boss discuss his demand for kinder coverage
US in new push to resolve Israel-Lebanon sea border dispute
Ted Cruz questions US State Department official over Iranian nuclear research
American Sanctions on Iran Are a Boon for Russia and Turkey
Putin: Russia not 'fire brigade' to save Iran deal
Kremlin concerned over escalating Iran tensions despite Pompeo claims
Iran Vows to Defeat 'American-Zionist Alliance' as Putin Warns Against U.S. Pressure
Iran's Supreme Leader Threatens to Enrich Uranium to Weapons-grade Level
Iran on the brink of 'full-scale confrontation with the enemy,' IRGC chief warns
Zarif says Iran showing 'maximum restraint,' US escalation 'unacceptable'
Mike Pompeo said Iran-backed militias moved rockets near American bases in Iraq
Trump's Iran moves trigger warnings, demands from Congress
US pulls 'non-emergency staff' from Iraq as Iran tensions mount
U.S., Germany and Netherlands Pull Personnel Out of Iraq Due to Tensions
Bernie Sanders Warns War With Iran Would Be 'Many Times' Worse Than Iraq War
The US is sending another warship and more missiles to the Middle East amid Iran tensions
UAE says it will show restraint after tanker attacks, Iran's behavior a concern
Tanker Attacks Near UAE Expose Weaknesses in Gulf Arab Security
Turkey showcases military might as they begin largest naval drills ever
Yemen: ceasefire broken as fresh fighting breaks out in Hodeidah
Yemeni army kills 97 militiamen, captures 120 following attack on Houthi sites
Egypt's Sisi hosts Abu Dhabi Crown Prince amid regional tensions
Sudan army ruler says talks over civil rule suspended for 72 hours
After Sri Lanka bombings, 60 Christian refugees flee homes over revenge threats
U.S. orders suspension of flights between the U.S. and Venezuela
China voices strength, pushes nationalism around trade war
China sells most U.S. Treasuries in nearly two-and-a-half years
Dispute erupts over whether Brennan, Comey pushed Steele dossier, as DOJ probe into misconduct begins
Ex-FBI lawyer: Officials were 'quite worried' Comey appeared to be blackmailing Trump with dossier
Barr Reportedly Jabs At Pelosi: 'Madam Speaker, Did You Bring Your Handcuffs?'
White House launches online tool to fight social media 'censorship'
Amazon Re-Trains Employees after Some 'Mistakenly' Block Christian Ads
US abstains from global pledge to curb online violence
5.7 magnitude earthquake hits near Taron, Papua New Guinea
5.3 magnitude earthquake hits near Raoul Island, New Zealand
5.1 magnitude earthquake hits near Zinjibar, Yemen
5.1 magnitude earthquake hits near Calingasta, Argentina
4.5 earthquake shakes Jerusalem, central Israel
Sabancaya volcano in Peru erupts to 28,000ft
Turrialba volcano in Costa Rica erupts to 11,500ft
Karymsky volcano on Kamchatka, Russia erupts to 10,000ft
NASA releases pictures of Beresheet moon crash site
Severe floods hit Croatia and Bosnia and Herzegovina, one person killed, several injured
Wettest 12-month period on record leaves US nearly drought-free amid rampant flooding
Second Worst Ebola Outbreak in History Is Now Killing 66 Percent of People Who Become Infected
Cambridge scientists create world's first living organism with fully redesigned DNA
Alabama governor signs nation's strictest abortion ban into law
Ala. lawmakers pass bill making abortion a felony; Gov. Kay Ivey defends it
Alabama 'has gone too far' with 'extreme' abortion bill, Pat Robertson says
Alabama law moves abortion to the center of 2020 campaign
Louisiana 'heartbeat' abortion ban nearing final passage
Legal battle heats up as more states test strict abortion bans
Blurred lines: A pregnant man's tragedy tests gender notions
ACLU files lawsuit over law blocking Planned Parenthood from sex education funding
Tracking Bible Prophecy Headlines - 5/15/2019
Trump hails anniversary of embassy relocation to Jerusalem
Embassy is a 'new shrine' in ancient Jerusalem, US envoy says on 1st anniversary
Qatar pledges to continue paying Gazan poor for six months
Hamas cancels classes in Gaza to send children to 'riot' against Israel, IDF says
Israeli broadcaster says Eurovision webcast hacked, blames Hamas
Israeli spyware firm NSO operates in shadowy cyber world
Poway synagogue shooter pleads not guilty to hate crime charges
Sweden stabbing attack feared to be anti-Semitic
US anti-Semitism envoy: Europe's kosher meat bans 'forced expulsion' for Jews
Libyan parliament designates the Muslim Brotherhood as a terrorist organization
Sudan army, protesters agree on three-year transition: General
South Sudan refugees flood into DR Congo
Netanyahu stands by Trump against Iran 'aggression'
US warns on possible 'imminent threats' to American forces in Iraq
No increased Iran threat in Syria or Iraq, top British officer says, contradicting US
Pompeo Visits Russia, as Talk of Iran Threat Sparks Worries of War
Trump denies U.S. plan to send 120,000 troops to counter Iran threat
US does not seek war with Iran, says Mike Pompeo
Bolton beats war drums in US-Iran standoff
Iran's supreme leader: There will not be a war with the US
Iran says Trump playing 'very dangerous game' and risking 'devastating war'
Allies split with US over Iranian threat as war worries mount
Pompeo: Nuclear deal increased terrorism, malign behavior from Iranians
Iran's leader says weapons-grade enrichment easy
Iran drops commitment to cap uranium enrichment, as nuclear deal unravels
Ease oil sales or see end of nuclear deal, Iran says
Yemeni Armed Drones Attack Saudi Oil Pipeline
Saudi Arabia: Terrorist acts against the Gulf are targeting global oil supply
Russia Could Take Hold Of China's Entire Gas Market
FBI uncovers homegrown terror training camp in Alabama
Ilhan Omar defends Rashida Tlaib, says criticism 'designed' to 'silence' Muslim voices
Beijing calls for a 'people's war' against the US as Trump threatens tariffs on another $300 billion of Chinese goods in all-out trade battle
China shifts tone: 'We'll fight til the end' with the U.S.
White House explores new farmer bailout plan as US-China trade war heats up
Theresa May will put her Brexit deal to a vote—for the fourth time
Putin hopes for closer ties with US in wake of Mueller report
House Democrats plan marathon public reading of Mueller report
Ecuador defends handover of Assange documents to US
US journalism has become more subjective: study
JetBlue operations delayed as 'global' computer outage briefly cripples airline, again
5 Earth-directed CMEs, G3 - Strong geomagnetic storm
Nuclear wasteland: Inside the ghost towns of Fukushima
Powerful 7.5 Earthquake Hits Papua New Guinea, Tsunami Alert Issued
5.7 magnitude earthquake hits near Shikotan, Russia
5.4 magnitude earthquake hits near Nishinoomote, Japan
5.2 magnitude earthquake hits near Gisborne, New Zealand
5.0 magnitude earthquake hits near Kokopo, Papua New Guinea
5.0 magnitude earthquake hits near Namatanai, Papua New Guinea
5.0 magnitude earthquake hits Southeast of Easter Island
Sabancaya volcano in Peru erupts to 27,000ft
Fuego volcano in Guatemala erupts to 15,000ft
Ibu volcano in Indonesia erupts to 10,000ft
Joe Biden under pressure from left on climate change
Vietnam culls 1.2 million pigs as African swine fever spreads nationwide
State Senate in Maine reverses course, approves bill to eliminate nonmedical exemptions for childhood vaccines
Despite Measles Warnings, Anti-Vaccine Rally Draws Hundreds of Ultra-Orthodox Jews
Robert F. Kennedy Jr. headlines anti-vaccine rally in Albany amid measles outbreak
Alabama abortion ban vote: Nation's strictest abortion law passes, no exceptions for rape, incest
'It goes after Roe directly': Alabama's abortion bill heads to state senate
Alyssa Milano says she is 'pro-life,' then defends abortions for women in certain 'circumstances'
Cuba Violently Shuts Down 'Illegal' Gay Pride Parade
Record number of attacks on gays in France: report
Children's Show Accelerates Gay Programming at Public Expense
Arthur's teacher comes out as gay and gets married on the PBS Kids show's season premiere
Australian political leaders agree gays don't go to hell
In First, Ireland Bans U.S. Preacher Who Called for Gay Executions
Warning: Christians Will Be 'Forced to Violate Their Beliefs' if Equality Act Passes
Christian persecution close to 'genocide levels,' largely ignored due to 'political correctness': report
Tracking Bible Prophecy Headlines - 5/14/2019
Ex-IDF Chief of Staff Eizenkot warns White House ahead of release of Trump's peace plan about the danger of escalation in Judea and Samaria
US Embassy in Israel issues alert to American citizens in Israel ahead of anniversary of the US Embassy opening in Jerusalem
For first time in decades, Temple Mount to be closed to Jews on Jerusalem Day
UN envoy says 'last chance' to prevent all-out war in Gaza
IDF said to issue troops near Gaza strict open fire orders ahead of Eurovision
President Rivlin grants Netanyahu more time to negotiate new government
Liberman says no more coalition talks, threatens to walk if demands not met
Liberman's ultimatum: Accept all demands or we go to opposition
Poland cancels Israeli officials' visit over Holocaust restitution conflict
Trump Slams Congresswoman Tlaib's Holocaust Comments: 'She Obviously Has Tremendous Hatred of Israel and the Jewish People'
Pelosi slams Trump, Republicans for trying to 'smear' Tlaib, calls for apology
Rashida Tlaib must explain her Holocaust comment, 'would be better off if she stayed away from these subjects:' Joe Lieberman
Trump cites Ramadan as time of 'hope, tolerance and peace'
Trump's 'religious freedom' changes are heartening some Jews and rattling others
US issues security alert on Iraq amid regional tensions
Iraq hunts IS remnants spreading fear in former 'caliphate'
Erdogan tells Putin: Syria targeting Turkish-Russian ties by ceasefire violations in Idlib
Satellite images reveal heavy construction, expansion of Russian military base in Syria
Strait of Hormuz: UAE 'Sabotage Attack' Puts Focus on the World's Most Important Oil Artery
Iran warns of 'conspiracy' over sabotaged vessels near Fujairah port
Two Saudi oil tankers, Norwegian ship apparently attacked near the Persian Gulf amid rising Iran tensions
US military assisting probe into 'sabotaged vessels' off UAE coast: Official
Initial US analysis shows Iran likely behind attack on Saudi oil tankers
US Defense Secretary presents updated plan that would send as many as 120,000 troops to Middle East in case of escalation with Iran
Iran-US tensions are reaching new heights – and neither is likely to blink
US-Iran conflict could break out 'by accident,' Britain warns
Europe urges Mike Pompeo and US to show restraint towards Iran
Trump: It would be big mistake for Iran to try anything against US
Trump warns Iran, says country will 'suffer greatly' if it does 'anything' amid tensions
Pompeo shares details on 'escalating' Iran threats in Brussels: U.S. State Department
US F-15, F-35, and B-52 bombers take off to patrol Arabian Gulf skies
Sudan's Bashir charged over 'killing' of protesters
Sudan army rulers, protesters resume civil rule talks
Protests in Indian Kashmir over rape of 3-year-old
With this new missile, China could join the ranks of the world's most dangerous nuclear arsenals
Trump to meet Xi after defiant China slaps U.S. with new tariffs
China's nasty threat to retaliate against the US in the trade war would backfire catastrophically
Dow drops more than 600 points, posts worst day since January as China trade war escalates
$1.1 trillion in stock market value lost so far from trade war sell-off with more expected
Trump leaves farmers reeling by intensifying trade war with China
A decade after the recession, 40% of U.S. families still struggling
62% of millennials say they're living paycheck to paycheck
Kavanaugh sides with liberal justices against Apple, deals blow to tech giant in App Store challenge
Barr assigns US attorney in Connecticut to look into government surveillance involving Trump campaign: source
Sen. Lindsey Graham advises Donald Trump Jr. to ignore Senate subpoena
Rosenstein unloads on Comey, says he broke 'bright lines that should never be crossed'
'Not looking good' for Comey, Rosenstein 'absolutely right to slam' ex-FBI director, Hannity says
Expert: San Francisco face ID ban would be warning to police
Facebook Shuts Down Pro-Populist Italian Pages Before EU Elections
5.3 magnitude earthquake hits near Kimbe, Papua New Guinea
5.2 magnitude earthquake hits near Pampas, Peru
5.2 magnitude earthquake hits near Ohonua, Tonga
5.0 magnitude earthquake hits near Puquio, Peru
5.0 magnitude earthquake hits near Izu Islands, Japan region
5.0 magnitude earthquake hits near Pamandzi, Mayotte
Sabancaya volcano in Peru erupts to 24,000ft
Agung volcano in Indonesia erupts to 18,000ft
Reventador volcano in Ecuador erupts to 16,000ft
Karymsky volcano on Kamchatka, Russia erupts to 10,000ft
Ebeko volcano in the Kuril Islands erupts to 10,000ft
Out-of-season Cyclone Ann to strike northern Australia this week
Indian cyclone death toll rises, anger grows
'Once in half a century' torrential rain lashes Okinawa island of Yonaguni
De Blasio mocked by protesters at raucous Green New Deal rally inside Trump Tower
Third US jury finds Roundup weed killer likely caused cancer, awarding couple $2 billion
Gene-modified viruses rescue patient from drug-resistant 'superbug'
Female film workers in Georgia urge Hollywood not to boycott over abortion law
11-Year-Old 'Drag Kid' Among 'Faces of Pride' for Converse Homosexual, Transgender Shoe Collection
Target pushes for U.S. government to punish churches and Christian business owners
LDS Church comes out against Equality Act, saying LGBTQ rights bill doesn't ensure religious freedom
Tracking Bible Prophecy Headlines - 5/13/2019
Trump envoy: PA dismissal of peace plan hurts ordinary Palestinians
Ex-IDF chief said to warn Trump envoy of West Bank violence over peace plan
Israel TV: US won't oppose extension of Israeli law to all West Bank settlements
Settlers hail 'historic opportunity' after report Trump won't oppose annexation
Netanyahu chooses site in Golan Heights to be named after Trump
Official: Qatari envoy slated to arrive in Gaza by Monday to distribute funds
Years of Gaza rocket strikes leave dark mark on the south's psyche
Palestinians criticize new booklet praising Abbas handed out in PA schools
Rashida Tlaib says thinking of the Holocaust provides her a 'calming feeling,' shockingly claims Palestinians created 'safe haven' for Jews
Rashida Tlaib slammed by House GOP over comments on Holocaust, Palestinians
Germany vows to back Israel at UN, in apparent break from past record
Miami man arrested for threatening to 'get rid' of Jews in calls to bagel shop
Amid US-Iran tension, Israeli minister fears Tehran 'may fire rockets at Israel'
Iran says US doesn't dare attack for fear of provoking assault on Israel
Iran commander calls U.S. military in Gulf a target not a threat
Iran 'Facing All Out War' As U.S. 'Aims To Fix Its Destabilizing Influence'
UAE Says Four Commercial Vessels Targeted by 'Sabotage Operations' Near Iran
Two Saudi Oil Tankers Targeted in Sunday's 'Sabotage Attack' Near Iran
Iran facing 'unprecedented' pressure from international sanctions, Rouhani says
Inside Syria's secret torture prisons: How Bashar al-Assad crushed dissent
Isil extremists using Instagram to promote jihad and incite support for terror attacks on the West
Gunmen kill six during Catholic mass in Burkina Faso
'It's time to rise up,' Venezuelan general tells military officers in video
Nearly 3 dozen bodies found buried in western Mexico, likely linked to gang-related violence, officials say
The Pentagon is reportedly shifting funds from ballistic missile and surveillance plane programs to fund Trump's border wall
Manning refusing to testify at grand jury probing WikiLeaks
Trump may provoke U.S. lawmakers to impeach him: senior Democrat
Trump's Trade War Escalation Will Exact Economic Pain, Adviser Says
Handful of 'left leaning sources' dominate Google's 'Top Stories,' study finds
YouTube and its users face an existential threat from the EU's new copyright directive
6.1 magnitude earthquake hits near Canoas, Costa Rica
5.4 magnitude earthquake hits near Claveria, Philippines
5.4 magnitude earthquake hits near Severnaya Zemlya
5.1 magnitude earthquake hits near L'Esperance Rock, New Zealand
5.1 magnitude earthquake hits near Lata, Solomon Islands
5.0 magnitude earthquake hits near Lata, Solomon Islands
Agung volcano in Indonesia erupts to 22,000ft
Sangay volcano in Ecuador erupts to 21,000ft
Fuego volcano in Guatemala erupts to 17,000ft
Reventador volcano in Ecuador erupts to 15,000ft
Sheveluch volcano on Kamchatka, Russia erupts to 15,000ft
Karymsky volcano on Kamchatka, Russia erupts to 11,000ft
Heavy rains, 'incredible' flooding blamed for 2 deaths across Southeast from storm system
'Up to my kneecaps in water': New Orleans slammed with heavy rains, flooding streets
Baton Rouge, Louisiana, to break record for longest river flood event since 1927 on May 21
UN chief says world 'not on track' with climate change
WHO warns Ebola could breach DRC's borders unless attacks stop
March for Life UK challenges hearts and minds on abortion
Anti-abortion bills mount as GOP-led states angle for Supreme Court fight over Roe v. Wade
Rep. Lee Zeldin says Pelosi showed 'bad judgment' allowing anti-Israel imam to deliver House prayer
Tracking Bible Prophecy Headlines - 5/12/2019
Trump Middle East Envoy Jason Greenblatt: Peace plan is weeks away
'Peace plan won't be made public until after Shavuot' - Greenblatt says peace plan will deal with all core issues, calls on PA leadership to stop rejecting it before seeing it
Israel to reopen Gaza crossings after border clashes fail to derail ceasefire
Islamic Jihad leader warns of escalation if Israel doesn't meet understandings
Netanyahu to ask Rivlin for two-week extension to form coalition
Polish far-right marches in protest at US pressure for Holocaust restitution
Backed by Corbyn, hundreds march for 'free Palestine' in London
Iranian judo agrees to end decades-long boycott of Israeli athletes
PA demands Israel remove Jerusalem from Eurovision promo videos
Assad Troops Expand Offensive on Rebels in Northeast Syria Despite Calls for Calm
Syrian hospitals bombed by Assad, Russian troops after coordinates were shared with the UN
Eight terrorists of recently-formed cell killed in Saudi Arabia's al-Qatif
Hodeidah governor calls Houthi withdrawal from Yemen ports 'theatrical act'
One killed in attack on five-star hotel in Pakistan
Landmine explosion kills seven children in Afghanistan
In First, ISIS Claims 'Province' in India After Kashmir Clashes
U.S. warns merchant ships of possible Iranian attacks; cleric threatens U.S. fleet
Iran's Rohani Calls for Unity to Face 'Unprecedented' U.S. Pressure
Iran's Rouhani: Current conditions may be harder than 1980s war with Iraq
France urges Iran to show 'political maturity' after nuke deal threat
US deployments across Mideast factor in Iran tensions
'We're courting danger': Trump suffers foreign policy setbacks in Iran, North Korea
Pompeo heads to Moscow as US veers between tensions, better ties
Trump Lawyer Giuliani Scraps Ukraine Visit That Was Slammed as Attempt to Recruit Foreign Help
Venezuela's Guaido urges backers to reject 'fear' as Maduro clamps down
Dow slides 400 points, then rebounds as U.S.-China trade tensions wring out another day of volatility
Self-impeach? Talk shifts toward Trump defiance of Congress
Trump hits retweet button 60 times in massive Twitter spree
The age of rage: are we really living in angrier times?
How facial recognition became a routine policing tool in America
Tanker collision sends thousands of gallons of gas product leaking into Houston shipping channel
5.4 magnitude earthquake hits south of the Kermadec Islands
5.3 magnitude earthquake hits near Halabjah, Iraq
5.1 magnitude earthquake hits near Kandrian, Papua New Guinea
Sabancaya volcano in Peru erupts to 27,000ft
Sangay volcano in Ecuador erupts to 21,000ft
Fuego volcano in Guatemala erupts to 17,000ft
Reventador volcano in Ecuador erupts to 17,000ft
Sakurajima volcano on Japan erupts to 13,000ft
Protests reported as millions without power, one week after India cyclone Fani
Houston braces for more flooding; Louisiana declares state of emergency
Mississippi River Flooding: With New Orleans Levee Pressure Increasing, Bonnet Carre spillway Opened; Louisiana Governor Declares Statewide Emergency
Deadly flooding is rocking Texas. Scientists say this is our future under climate change.
40 U.S. States Sue Teva, Other Drugmakers for 'Multi-billion Dollar Fraud on the American People'
Bayer says won't tolerate unethical behavior as France probes Monsanto file
More 'heartbeat' abortion bills advancing in Midwest and South
Stricter abortion bans are conservative-led states' gambit to overturn Roe vs. Wade
Federal judge strikes down Kentucky law to curtail second-trimester abortions
Cuban LGBT activists defy government, hold unprecedented indie pride parade
Vice President Pence to graduates: Be prepared to be ridiculed for being Christian
Tracking Bible Prophecy Headlines - 5/11/2019
Trump's Peace Deal Is Surrender Plan, Palestinian Foreign Minister Says at Heated UN Meeting
Trump's leaked secret Deal of the Century is the real deal and dead on arrival
US Envoy Says Palestinian Leaders Seek to Kill Trump Peace Plan Before Its Unveiling
Palestinian killed by Israeli fire in Gaza border clashes: ministry
Gaza violence exposes deep Israel-Turkey divide
Farrakhan refers to 'Satanic Jews' while denying he's anti-Semitic
Turkey: Syrian forces must halt attacks in northwest Syria
Iran sent oil shipment to Syria amid fuel crisis
Pompeo: Iran trying to hold the world hostage
Is the Trump administration sending mixed signals on the Iran deal?
US warns merchant ships of possible Iranian attacks in Middle East
US sends missile system and ship to Middle East as Iran tensions escalate
Iranian cleric says US aircraft carrier can be 'destroyed with one missile'
Iran Guards reject U.S. talks, senior cleric threatens carrier
U.S. 'Will Not Dare Launch Military Action' Against Iran, Revolutionary Guards Deputy Political Chief Says
Israeli TV claims Iran weighing attack on Saudi oil production facilities
Israel seeks strong deterrence as U.S. pushes back against Iran's destabilizing behavior
UN says Houthis to redeploy from Yemen ports
Tunisia's Jewish tourism minister says industry rebounding after terror attacks
Up to 70 dead after boat capsizes trying to reach Europe from Libya
US air strike kills 13 ISIS terrorists in Somalia
Kim Jong Un tells N. Korea military to keep "full-combat posture" after second missile launch in week
70 countries urge North Korea to scrap nuclear, ballistic weapons
Trump: North Korea's missile tests not 'breach of trust'
Cuba launches widespread rationing in face of crisis
Pentagon assigns another $1.5 bln for border wall
Don McGahn Rebuffed White House Request to Say Trump Didn't Obstruct Justice
House Democrat subpoenas Mnuchin, IRS for Trump's tax returns
France Looks to Access Facebook's Algorithms to Combat Hate Speech
Crippling ransomware attacks targeting US cities on the rise
Jeff Bezos Has Plans to Extract the Moon's Water
Space-tourism enters 'home stretch' toward commercial flight
5.3 magnitude earthquake hits near Lata, Solomon Islands
5.1 magnitude earthquake hits near South of the Fiji Islands
5.0 magnitude earthquake hits near Tadine, New Caledonia
Sabancaya volcano in Peru erupts to 27,000ft
Sangay volcano in Ecuador erupts to 19,000ft
Manam volcano in Papua New Guinea erupts to 18,000ft
Fuego volcano in Guatemala erupts to 17,000ft
Reventador volcano in Ecuador erupts to 17,000ft
Sheveluch volcano on Kamchatka, Russia erupts to 15,000ft
Kerinci volcano in Indonesia erupts to 15,000ft
Nevados de Chillan volcano in Chile erupts to 12,000ft
Karymsky volcano on Kamchatka, Russia erupts to 10,000ft
Severe thunderstorms batter Houston, southeastern Texas with baseball-sized hail and flooding rainfall
Hammered by heavy rain and huge hail Thursday night, Houston braces for more downpours
House Passes $19 Billion Disaster Aid Bill Over Trump Opposition To Funding For Puerto Rico
Violence, natural disasters forced a record 41 million people from their homes
All illegal drugs in Mexico could be decriminalized in radical government plan
Forced Vaccinations: Is It Time for Big Brother to Become Your Doctor?
How a Chinese Scientist Broke the Rules to Create the First Gene-Edited Babies
Alyssa Milano calls for 'sex strike' in response to Georgia's anti-abortion law, gets brutally mocked
Texas House LGBTQ Caucus kills 'Save Chick-fil-A' bill it says would be discriminatory
Trump urged to condemn China's religious freedom abuses in trade talks
Tracking Bible Prophecy Headlines - 5/10/2019
Palestinian FM says US seeking to renew ties ahead of peace plan's unveiling
Greenblatt: 'settlements aren't keeping Israel and the Palestinians from negotiating peace'
Greenblatt bashes Security Council, urges it to back Trump peace plan
Top House Democrat Nancy Pelosi Reiterates Support for Israel, Two-State Solution
Israeli Arab Lawmakers Lead 'Nakba' Demonstration Opposing Existence of State
Thousands of Israeli Arabs mark Palestinian 'catastrophe' of '48 in annual march
Poway shooter told police the 'Jewish people are destroying the white race'
Memphis judge shares link saying Jews should 'get the f*** over the Holocaust'
Could desalination help prevent water wars in the Middle East?
Jordan again reshuffles cabinet to tackle economic challenges
Government forces capture strategic town northwest Syria
Doctors Move Operations Underground as Syrian Government Continues Offensive
Hezbollah blasts US over new Iran mining sanctions
US sanctions on Iran are 'deliberately provocative,' expert says
Trump's top intelligence and military advisers held unusual meeting at CIA on Iran, officials say
Oil investors aren't paying enough attention to this 'red-hot' conflict, says energy expert
U.S. Carrier Deployed to Deter Iran Passes Through Suez Canal
US threatens Iran with 'swift, decisive' action as tensions escalate
Trump urges Iran to talk over nuclear program, cannot rule out military action
Trump 'open' to Iran talks, but says John Kerry 'tells them not to call'
Trump says John Kerry should be prosecuted under Logan Act
Iran's atomic agency says it wants to put nuclear deal 'back on track'
Iran nuclear deal: European powers reject 'ultimatums'
Suicide bombing in Baghdad kills, wounds several civilians
Deposed Istanbul mayor vows 'revolution' for democracy
UN Security Council to meet on Libya amid offensive on Tripoli
As Sudan's Uprising Grew, Arab States Used Secret Channels to Help Oust Bashir
Three convicted of terrorism over Australian mosque arson attack
North Korea fires two short-range missiles in second test in a week
'Missiles like these will start the war': North Korea tests showcase growing capability
North Korean ship used to illicitly transport coal is seized over sanctions violation, US announces
Venezuelan embassy goes dark as standoff intensifies on streets of Washington
Decision to subpoena Donald Trump Jr. sets off a Republican firefight
'Not above the law': Trump indictment in play after presidency, James Comey says
Blue Origin, Jeff Bezos unveils plans for space colonization
6.1 magnitude earthquake hits near Miyazaki-shi, Japan
5.8 magnitude earthquake hits near Isangel, Vanuatu
5.8 magnitude earthquake hits near Minas de Marcona, Peru
5.6 magnitude earthquake hits near Miyazaki-shi, Japan
5.6 magnitude earthquake hits near Raoul Island, New Zealand
5.2 magnitude earthquake hits near Hihifo, Tonga
5.1 magnitude earthquake hits near Nichinan, Japan
5.0 magnitude earthquake hits near Popondetta, Papua New Guinea
5.0 magnitude earthquake hits near Panguna, Papua New Guinea
5.0 magnitude earthquake hits near Port-Vila, Vanuatu
5.0 magnitude earthquake hits near Severo-Kuril'sk, Russia
Sabancaya volcano in Peru erupts to 28,000ft
Manam volcano on Papua New Guinea erupts to 18,000
Reventador volcano in Ecuador erupts to 17,000ft
Fuego volcano in Guatemala erupts to 16,000ft
Sheveluch volcano on Kamchatka, Russia erupts to 15,000ft
Karymsky volcano on Kamchatka, Russia erupts to 10,000ft
May snowstorm breaks 117-year-old record in Minnesota
Record-breaking May winds over northern France
A torrent flooded areas near Houston Tuesday. More excessive rain is forecast through Saturday.
Houston Rains Bringing Floods Reminiscent of Hurricane Harvey, Water Rescues Begin Into the Night
'It wasn't this bad during Harvey': Sugar Land hit hard by Tuesday's storms
100-year flood closes Kansas Turnpike until further notice
Trump says administration secured 'historic donation' of HIV prevention drugs to help end epidemic
A bill backed by critics of vaccines that would require providers to give a patient a specific list of information about vaccines before administering them was shot down in a House Committee
Chaos erupts as Alabama Senate strips rape exception from abortion ban, delays vote
Hollywood Slow To React To Georgia "Heartbeat Bill" Signing, But Some Production Companies Vow To Boycott State
China 'failing trans people' as young attempt surgery on themselves – study
Transgender suspect asks court to use pronoun 'he' in Colorado school shooting case
Colo. House passes LGBT-inclusive sex ed bill blocking schools from teaching abstinence only
Calif. approves new sex ed guidance; critics say it is too explicit, morally corrupt
Anita Hill slams Biden in op-ed, claims Dem might have slowed #MeToo by decades
Pope Francis issues groundbreaking law requiring priests, nuns to report sex abuse, cover-up
Chinese Officials Warn: Christianity Causes 'Enormous Harm' to Society
Tracking Bible Prophecy Headlines - 5/9/2019
On its 71st Independence Day, Israel's Population Crosses 9 Million Mark
Report: Israeli Newspaper Leaks Terms Of Trump's "Deal Of The Century" Middle-East Peace Plan
Germany issues an 'early warning' report about rise of Islamist anti-Semitism
UN Security Council to meet on Friday regarding Syria's Idlib
Trump moves to strangle Iran economy as nuclear deal withers
Trump unveils Iran mining sanctions, but hopes 'someday' for talks with Tehran
Trump envoy: Iranians 'do not want to eat grass so that the regime can have a nuclear weapon'
Democrats warn Trump is leading US toward war with Iran
Brian Hook: US not seeking war with Iran, but ready to respond to any attacks
As Iran walks back nuke deal obligations, Europeans struggle to preserve accord
U.S. warns European banks, businesses against using Iran-EU trade mechanism
Despite nuke deal, European firms have been reluctant to work with Iran
Iran challenges Europe and China to stand up to US over nuclear deal
EU urges Iran to respect nuclear deal, regrets US sanctions
China, France say Iran nuclear deal should be fully implemented
UK says Iran will face consequences if it breaks nuclear deal
Iran tells Russia its partial roll back of nuclear deal is legal
Netanyahu vows to keep Iran from nukes after Tehran backs away from deal
Maduro providing a 'safe haven' for Iranian terrorists in the West, Pence says
South Sudan president: Formation of unity government should be delayed
US will need forces in Afghanistan until no insurgency left, says top General
Singapore passes 'fake news' law despite fierce criticism
As trade truce collapses, US, China scramble to revive a deal
Immigrant Arrests Smash Records, and U.S. Border Struggles to Handle the Crush
Feds released 168,000 illegal immigrant family members into communities
Mexican officials find 289 migrants in tractor-trailer rigs including some children with measles and other illnesses
Appeals court allows Trump administration to send back asylum seekers to Mexico to wait out court process
FBI Is Investigating 850 Cases Of Potential Domestic Terrorism
Gov. DeSantis signs controversial bill arming teachers in Florida public schools
Anonymous Tip Leads To ATF Bust Of More Than 1,000 Rifles, Firearms At Holmby Hills Home
Senate intelligence committee subpoenas Donald Trump Jr.
Donald Trump Jr. Rebuffs Senate GOP Subpoena for More Russia Hoax Testimony
House Judiciary Committee votes to hold Barr in contempt after Trump asserts executive privilege
House Dems subpoena full Mueller report, following Barr contempt vote
Nadler declares 'constitutional crisis' after contempt vote, accuses Trump of attacking 'essence of our democracy'
Pelosi: Jails Will Be 'Overcrowded' If We Start Arresting Trump Officials
Jeff Sessions backs AG Barr on 'spying' claim
Repeated leaks and revelations are chipping away at Trump's attempts to keep his tax records secret from the American public
Hans von Spakovsky: NY Times publication of Trump tax information violates his legal right to confidentiality
Facebook auto-generates videos celebrating images by terror groups, extremists
5.8 magnitude earthquake hits near Minas de Marcona, Peru
5.0 magnitude earthquake hits near Port-Vila, Vanuatu
5.0 magnitude earthquake hits near Panguna, Papua New Guinea
Sabancaya volcano in Peru erupts to 28,000ft
Reventador volcano in Ecuador erupts to 17,000ft
Sheveluch volcano on Kamchatka, Russia erupts to 16,000ft
Fuego volcano in Guatemala erupts to 15,000ft
Arctic outbreak breaks numerous minimum temperature records for the month of May, France
When '1-In-100-Year' Floods Happen Often, What Should You Call Them?
First-Ever Record of 400 Years of El Ninos Shows They Really Are Getting More Brutal
As Trump visits Florida, farmers awaiting federal disaster aid lament Washington 'bickering'
FAO: Famine on rise in Near East and North Africa
Human lifespan could soon pass 100 years thanks to medical tech, says BofA
Experimental brain implants studied as opioid deaths rise
Denver first in U.S. to decriminalize psychedelic mushrooms
Nearly One in Two Americans Takes Prescription Drugs
Tampa judge orders chemo for young cancer patient; leaves door open for alternatives
San Francisco Investigates Doctor Over Measles Vaccination Exemptions
A student sued because he didn't want the chickenpox vaccine because it was derived from "aborted fetuses." Then he got chickenpox
Texas Republican Says Vaccines Are 'Sorcery,' Claims 'Parental Rights' Are More Important Than Science
Kennedy Family Asks Public To Disregard RFK Jr. On Vaccines
Rush To Produce, Sell Vaccine Put Kids In Philippines At Risk - The deaths of about 600 children are under investigation
'We Will Only Get Louder': Pro-Lifers Plan Major Rally to Respond to Dem Who Harassed, Threatened Teens
Alexandria Ocasio-Cortez: Men Behind 'Heartbeat' Bills 'Don't Know the First Thing About a Woman's Body Outside of the Things They Want From It'
Supreme Court to take up LGBT job discrimination cases
California OKs new sex-ed guidelines for teachers despite objections from parents, protesters over LGBT material
California's new sex ed guidelines encourage teachers to talk to students about gender identity, masturbation
California bill to end alleged LGBT discrimination on sex offender list stirs controversy
Jerry Falwell Jr. denies report he got Trump's 'fixer' to bury embarrassing 'racy' photos
Tracking Bible Prophecy Headlines - 5/8/2019
Britain needs to recognise Palestine as an independent state
PA asks EU, Russia to counter Trump plan, warns it could resort to demographics
Israeli city to name square after Donald Trump
Canadian who has vowed Jerusalem embassy move kicks off election bid
Somber Memorial Day events begin with siren and ceremony at Western Wall
After four die in Gaza onslaught, some ask if Iron Dome still as effective
Islamic Jihad leader: we expect war with Israel this summer
Palestinian President : I thank the Emir of Qatar for money to help Palestinians
Israel slams Putin adviser for claim Ukraine to move Jews into 'cleansed' area
Syria war: UN alarm at escalation of hostilities in Idlib
Russia and Turkey landgrab 'behind fresh Syria bombardment'
US says 'transparent' elections is in Turkey's own interest
While Erdogan lauds Istanbul vote re-run, Berlin says it is 'incomprehensible'
Is Erdogan Losing His Grip on Turkey? Most serious losses for his party since 2002
Iran currency slips to around 7-month lows as U.S. tensions rise
Iran to announce partial withdrawal from nuclear deal
Iran halting curbs on enrichment in partial withdrawal from nuke deal
Rouhani: Iran to resume uranium enrichment if world powers do not keep promises
Europe ready to reimpose sanctions if Iran breaches nuclear deal: official
Iran likely to move ballistic missiles through Persian Gulf - report
U.S. Sends B-52s To Deal With Threat Of Attack By Iran, Iran Says 'Despised' U.S. To Blame
US likely to send four bombers to the Middle East: officials
Iran says US sending carrier, bombers to Mideast is 'psychological warfare'
US Secretary of State Pompeo visits Iraq amid Iran tensions
Sudan's military council wants Islamic Sharia law to be source of legislation
Area mosques report receiving threats after video shows Muslim children reciting violent poems, songs
Blast in Pakistan's Lahore kills at least 9, wounds 24
Paris police ban 'yellow vest' protests near WWII commemorations
Venezuela: Nicolas Maduro Danced on TV During Military Uprising
Backers 'failed to follow through' in abortive uprising, Guaido tells AFP
China denies having 'concentration camps,' tells US to 'stop interfering'
Trade war a cloud over Trump's 2020 prospects
Trade war fears are crushing stocks, and sell-off could keep going if there is no deal by Friday
Limbaugh mocks Pelosi's claim of Trump 'goading' Dems to impeach
McConnell rails against Mueller report politics in blistering floor speech: 'Case closed'
DOJ threatens executive privilege over Mueller report if Dems carry out contempt vote
DOJ reached agreement with Clinton lawyers to block FBI access to Clinton Foundation emails, Strzok says
Attempt to hack email server stunned Clinton aide, FBI files show
'Deep fake' videos that can make anyone say anything worry U.S. intelligence agencies
Baltimore City Hall Computer Network Infected With Ransomware Virus, Officials Say
5.2 magnitude earthquake hits near Severo-Kuril'sk, Russia
Sangay volcano in Ecuador erupts to 25,000ft
Sabancaya volcano in Peru erupts to 24,000ft
Reventador volcano in Ecuador erupts to 16,000ft
Sheveluch volcano on Kamchatka, Russia erupts to 13,000ft
Midwestern Floods Pit Communities Against One Another as Levees Rise Ever Higher
More Storms, Flooding on the Way as Rivers Continue to Rise in Texas and Oklahoma
Bush fire destroys four villages in South Sudan, kills 33
The Federal Reserve is preparing the American financial system to withstand climate change, Chair Jerome Powell tells Democratic Sen. Brian Schatz
Great-grandmother with CBD oil arrested at Disney World
'Heartbeat' law sets up possible challenge to Roe v. Wade
Porn deemed a public health crisis by Arizona politicians
School shooting in Colorado kills one, wounds eight students, two suspects in custody
Colorado school shooting prompts Dem presidential hopefuls to call for gun reform
Louisville dad accused of hitting infant son in head, killing him, after losing video game
State Department continues efforts to deny American citizenship to the son of a gay binational couple
Bud Light reveals rainbow bottle for Pride Month
A woman could face prison for posters that show a famed icon of Jesus and the Virgin Mary with LGBT rainbow halos
Exorcism goes mainstream: Combined Churches assemble in Rome to learn 'best practice' eviction of demons
Tracking Bible Prophecy Headlines - 5/7/2019
690 Rockets, 320 Strikes: Gaza-Israel Flare-up in Numbers
In rocket-scarred south, quiet returns but anger simmers
Same old media bias dredged up following Israeli reprisals after Gaza rocket barrage
Netanyahu under fire as rivals brand Gaza truce deal a capitulation
PM pushes back on Gaza ceasefire criticism, says 'rules of game' have changed
As ceasefire goes into effect, Netanyahu says Gaza campaign not over
Netanyahu to military: get ready for another escalation
After flareup, military warns current Gaza policies leading region back to war
IDF chief: Israel destroyed hundreds of 'terror targets' in Gaza
Hamas boasts it 'overcame' Iron Dome with concentrated rocket salvos. It didn't
Under Trump, US a mere bystander in Israel-Hamas ceasefire efforts
Residents of Rocket-Battered Southern Israel Express Dismay Over Gaza Ceasefire
Hamas Sends Chilling Text Message to Southern Israeli Citizens
Ilhan Omar's tweet on Israel-Gaza violence sparks condemnation from Republicans
Qatar pledges to send $480 million in aid to West Bank and Gaza
IDF to close off West Bank, Gaza for Memorial and Independence Days
Israel is the first to respond to a cyberattack with immediate force
US Muslim group backtracks after posting clip of kids vowing Jerusalem martyrdom
Pew: US Christians Like the Israeli and Palestinian People More Than Their Governments
Caroline Glick being touted for UN ambassador post
Ukraine asks to join international task force on Holocaust education
Report: Mossad intel of looming Iranian attack led US to send in carrier force
Aircraft carrier, bombers shifted to Middle East to send 'very loud' message to Iran
Pompeo: US sees activity indicating possible 'escalation' from Iran
The oil route that could be at the center of a U.S. warning of 'unrelenting force' against Iran
Sudden US threat against Iran adds to Middle East volatility
Shanahan Says Iran Must Cease 'All Provocation'
Cyprus: Turkey's drilling bid off island 'second invasion'
Turkey Cancels Istanbul Election Won by Opposition
Turkey election body orders Istanbul re-vote
African Union and UN support civilian-led Sudan transition
Fighting kills 26 in Syria's northwest: monitor
Escalating Syrian and Russian airstrikes in rebel-held Idlib stoke fears of a final showdown
UN warns of increased tensions over North Korea weapons test
North Korea's Short-Range Missile Test Spotted from Space
Russia's Lavrov, after Pompeo talks, warns against US military action in Venezuela
Dow makes stunning comeback as China confirms trade team will head to U.S.
Treasury rejects demand for Trump tax returns, setting up court battle with congressional Democrats
House Democrats move closer to holding Barr in contempt, raising questions about fate of former Trump counsel Donald McGahn
House Republicans want Mueller to testify despite Trump opposition
Trump would have faced obstruction charge if not president: ex-prosecutors
Julian Castro renews call for president's impeachment after ex-prosecutors claim Trump obstructed justice
Inside Facebook's war room: the battle to protect EU elections
Microsoft offers software tools to secure elections
Alexa has been eavesdropping on you this whole time
Man, the humans in this AI-created video look jaw-droppingly real
C9.9 solar flare erupts from AR 2740, the strongest since October 2017
7.2 magnitude earthquake hits near Bulolo, Papua New Guinea
5.5 magnitude earthquake hits near Panguna, Papua New Guinea
5.4 magnitude earthquake hits north of Ascension Island
5.0 magnitude earthquake hits north of Ascension Island
5.0 magnitude earthquake hits near Luganville, Vanuatu
Sabancaya volcano in Peru erupts to 24,000ft
Agung volcano in Indonesia erupts to 17,000ft
Fuego volcano in Guatemala erupts to 16,000ft
Sinabung volcano in Indonesia erupts to 15,000ft
Sheveluch volcano on Kamchatka, Russia erupts to 13,000ft
Sakurajima volcano on Japan erupts to 10,000ft
Great Lakes water levels expected to set record highs
Evacuations ordered following levee breaches along Mississippi River north of St. Louis
Historic Arctic outbreak affecting Europe and northern Africa
Weather, equipment failure may be to blame in deadly Russian plane fire
Save Nature to save ourselves, UN report pleads
Campbell's soup changed tomatoes' DNA and opened up a can of mystery
UK Health Minister Says They Have Not Ruled Out Making Vaccinations Compulsary
Amid Measles Outbreaks, States Consider Revoking Religious Vaccine Exemptions
Cruise ship passengers won't be able to disembark on Caribbean island without proof of a measles vaccination
Tourists Indefinitely Quarantined in Mongolia Over Bubonic Plague Fears
GA Governor Signing 'Heartbeat Bill' : I'm Not Worried About What Hollywood Thinks Of Me
At NYC's largest ever pro-life rally, women, abortion survivors take a stand
Babies dying, women at risk - Reports of complications from drug-induced abortion are just the tip of the iceberg
Conservative Anglican group may boycott global bishops conference over gay marriage
Caitlin Fink, High School Student In Porn Industry, Finally Shares Story: 'It's Not A Taboo Topic'
Mastermind who vowed to help hundreds find love using 'witchcraft' sentenced to 2 years
Chinese House Churches Shut Down for Disobeying the Party
80 percent of persecuted religious believers are Christians: British gov't interim report
Pope Pushes Idea of Global Authority at Vatican Nation-State Conference
Tracking Bible Prophecy Headlines - 5/6/2019
Hamas, Islamic Jihad: 'We're close to open war with Israel'
Hamas said seeking ceasefire; Palestinian Islamic Jihad warns of all-out war
Hamas says it doesn't want a new war with Israel amid a UN call for restraint
Ceasefire reached after Hamas, Islamic Jihad fire 700 rockets at Israel
Rocket fire continues despite reports of progress toward ceasefire
A premeditated Ramadan offensive - Hamas leader Sinwar took a calculated risk by telling his operatives to launch rockets on Israel even while he was away in Cairo
Iron Dome hits 90% of rockets aimed at populated areas
Terror groups say 'battle' to continue until Israel gives in to their demands
IDF eliminates terrorist behind Iranian funding of Hamas
Targeted killings begin as security cabinet directs IDF to intensify strikes
Ilhan Omar defends Palestinians after terrorists rain down rockets on Israel
'Enough is enough!': Attacks on Israel 'unconscionable,' US envoys tell PM
Pompeo: Israel Has a Right to Defend Itself, Hope Cease-fire Will Be Restored
Trump to Palestinians in Gaza: 'End the violence and work towards peace'
Abbas' deputy: We will thwart 'Deal of the Century'
Bible is Jewish deed to Land of Israel, settlement envoy tells UNSC
EU laments the 'unspeakable suffering' Gaza rockets inflict on Israelis
At least 28 people died in bloody Israel-Gaza attacks, signaling a violent resurgence for the first time in years
Ashdod man killed by rocket, raising death toll to 4, amid massive bombardment
Ashkelon father of four buried as Gaza conflict rumbles in background
Amid rocket fire, Israel shuts Tamar offshore gas field as precaution
IDF says it thwarted a Hamas cyber attack during weekend battle
Israeli Security Agencies Say Foiled Major Hamas Cyber Attack on Vital Infrastructure This Weekend
Amidror: Iran behind the Gaza escalation
Iran using all resources to sell oil in 'grey market': deputy minister
Iran grapples with sanctions in wake of US nuclear pullout
US deploying carrier and bomber task force in response to 'troubling' Iran actions
US sends aircraft carrier to Middle East, warns Iran of 'unrelenting force'
USS Lincoln strike group deployed to send Iran 'clear and unmistakable' message, Bolton says
Turkey Says It Will Not Bow to U.S. Sanctions Over S-400 Deal
Turkey builds border wall inside Syria
Qatar tourism official says no visas for Egyptians, describes them as 'enemies'
Libyan officials say 200 people have been killed in recent fighting
UN calls for week-long Libya Ramadan truce
Ramadan moon sighted in Saudi Arabia, holy month begins on Monday
Saudi King Salman calls for tolerance, moderation in Ramadan message
Taliban suicide bomber leads attack on an Afghan police HQ, 20 injured
Thirteen killed in Taliban attack on Afghan police compound
Pakistan says Indian fire kills two civilians in Kashmir
Trump Shrugs Off North Korean Weapons Test as Administration Seeks New Talks
US destroyers sail in disputed South China Sea
Sri Lanka expels 200 Islamic clerics after Easter attacks
Sri Lanka town under curfew after religious violence
Philippines: World's Top Internet User Taps Fake News Busters for Elections
Trump attacks social media companies after Facebook bans
Trump Retweets Far-right, 9/11 Conspiracy Theorist Recently Banned From Facebook
Trump reverses course, says Mueller 'should not testify' before Congress
'Hung jury': Public remains divided over Mueller probe in new NBC/WSJ poll
Venezuela crisis: Guaido 'considering asking US for military intervention'
Venezuela to strip immunity from lawmakers who backed coup bid
41 dead in Russian plane blaze disaster
5.5 magnitude earthquake hits near Santa Praxedes, Philippines
5.3 magnitude earthquake hits near Bengkulu, Indonesia
5.2 magnitude earthquake hits near Kainantu, Papua New Guinea
5.0 magnitude earthquake hits near Amahusu, Indonesia
5.0 magnitude earthquake hits near Isangel, Vanuatu
Sabancaya volcano in Peru erupts to 27,000ft
Ruiz volcano in Colombia erupts to 20,000ft
Fuego volcano in Guatemala erupts to 16,000ft
Reventador volcano in Ecuador erupts to 16,000ft
Sheveluch volcano on Kamchatka, Russia erupts to 13,000ft
Karymsky volcano on Kamchatka, Russia erupts to 12,000ft
Ebeko volcano in the Kuril Islands erupts to 10,000ft
Tropical Cyclone "Fani" forced one of the biggest human evacuations in history
India cyclone kills at least 33, hundreds of thousands homeless
Resistant 'superbug' hitting hospitals in N.Y., N.J. should be declared public health emergency, lawmaker says
Germany mulls fines to boost measles vaccination rates
Brunei says it won't enforce gay death penalty after backlash
Buttigieg, husband meet with Jimmy Carter, sit in on Sunday school class
Tracking Bible Prophecy Headlines - 5/5/2019
Gaza-Israel hostilities flare with rocket attacks, air strikes
Hundreds of rockets fired at Israel; IDF bombs 120 Gaza sites, including attack tunnel
Over 400 Gaza Rockets Fired at Israel; One Israeli Dead, Six Palestinians Killed
After firing 450 rockets in a day, Gaza terror groups threaten to increase range
Netanyahu said to tell IDF to 'deal a hard blow' to Gaza terror groups
Gantz: Israel must strike Gaza forcefully to restore deterrence
Gearing up for days of fighting, IDF sends tank reinforcements to Gaza border
European leaders strongly condemn Gaza rocket fire on Israel
Turkey condemns 'Israeli terrorism' for bombing news agency in Gaza
Israel closes Gaza crossings, fishing zone in response to rocket fire
Israeli communities open public bomb shelters as Gaza rocket barrage continues
Ashdod mayor: We are on full emergency footing
Gaza officials say 'Israel will endure painful hours'
UN envoy says working with Egypt in bid to end Gaza fighting
Despite rockets, arson balloons, Israeli communities on Gaza border keep growing
Why the Gaza rocket fire? Because Hamas thinks Israel is vulnerable to extortion
In video, Islamic Jihad threatens attacks on Dimona reactor, Ben Gurion Airport
As Eurovision delegations arrive, Islamic Jihad vows to 'prevent the festival'
Kushner rejects calls to delay release of Mideast peace plan
Global group of Christians, Jews working to 'secure every synagogue in the world'
How Israel Stopped Syria from Becoming a Global Nuclear Nightmare
Erdogan blasts Israel after Turkish news agency in Gaza bombed
Four Turkish soldiers killed by cross-border Kurdish militant attacks
Damascus accuses Kurd-led alliance of 'treason'
Iran to continue nuclear enrichment despite US move, says Larijani
Sudan faces fuel crisis and worsening cash crunch
Protest in southwest Sudan ends in violence
Battle for Tripoli Has Killed 187, More Than 1,000 Wounded, Says Government
Envoy says US ready for 'all sides' to lay down arms in Afghan war
Assembly of 3,000 Afghans calls for immediate truce, 'orderly' departure of foreign troops
Militants kill politician ahead of new round of India vote
North Korea tests multiple rocket launchers
North Korea Confirms Kim Jong Un Ordered Rocket-Launch Drill
Russia's increasing influence in Cuba stirs ghost of Cold War
Department of Defense studying military options for Venezuela
Pompeo tells Venezuelans: 'The time for transition is now'
Sarah Sanders: 'Truly mind-boggling' how people can choose socialism with Trump's economy
Kimberly Strassel: AG Barr gets attacked because his probe endangers powerful people
Schumer: Graham 'has an obligation' to ask Mueller to testify
Kamala Harris asks DOJ IG to probe whether Trump asked Barr to investigate political opponents
House Democrats seek to intervene against Trump lawsuit over bank subpoenas
California Senate approves bill requiring presidential candidates to submit tax returns
Pelosi Warns Democrats: Stay in the Center or Trump May Contest Election Results
Brexit disaster is making Britain a weird place to live in
The FTC is reportedly divided about how to hold Facebook accountable for privacy lapses
Jeff Bezos' rocket company launches another test of its tourism spaceship
5G signal could jam satellites that help with weather forecasting
5.7 magnitude earthquake hits near Pimpi, Indonesia
5.1 magnitude earthquake hits near Nemuro, Japan
5.1 magnitude earthquake hits near Mon, India
5.0 magnitude earthquake hits near Aras-asan, Philippines
Sabancaya volcano in Peru erupts to 27,000ft
Kerinci volcano in Indonesia erupts to 22,000ft
Sheveluch volcano on Kamchatka, Russia erupts to 22,000ft
Popocateptl volcano in Mexico erupts to 22,000ft
Ruiz volcano in Colombia erupts to 22,000ft
Fuego volcano in Guatemala erupts to 16,000ft
Reventador volcano in Ecuador erupts to 16,000ft
In ominous echo of 1993, historic flooding drowns riverfront town and is blamed for at least 4 fatalities in the region
The Mississippi River Has Been Flooding For 41 Days Now
Historic Mississippi River flooding could extend into June, experts warn
EPA Seeks Public Comment on Use of Monsanto's Weedkiller, Glyphosate on Oats Used in Foods Marketed to Kids
Abby Johnson, subject of 'Unplanned,' amplifies her baby's heartbeat with 4D ultrasound in Times Square
Tracking Bible Prophecy Headlines - 5/4/2019
Over 90 rockets launched into Israel from Gaza; Iron Dome intercepts dozens
Four Palestinians dead, two Israeli soldiers wounded in Gaza clashes
Hamas: We won't allow spilling of Palestinian blood, Gaza blockade
Shots fired at IDF forces during March of Return protests
US bill would withhold military aid to Israel over detention of Palestinian kids
Abbas pushes Palestinians to the brink of poverty
Netanyahu loyalist said to file bill to grant PM immunity from prosecution
Kushner previews 'in-depth operational document' for Middle East peace, says Trump 'will be proud'
With Trudeau sliding in polls, next Canadian government may take a decidedly pro-Israel tilt
'Siren call' of a Fourth Reich is spreading, warns Nazi Germany expert
Jordan's King Abdullah II reshuffles top brass amid fears of instability
UN report calls for the disarmament of Lebanon's Hezbollah
Nasrallah Blames Israel for Lebanese Poverty
Syrian Oil Crisis Pushes Assad to Choose Between Russia and Iran
Saudi rescue of Iran oil tanker likely prevented major oil spill
U.S. Intensifies Campaign Against Iran With New Moves to Curb Its Nuclear Activity
US renews Iran sanctions waivers for civilian nuclear work
US renews Iran nonproliferation sanctions waivers for Russia, UK, China, France
Rouhani: Iranian non-oil exports, oil sales must counter US sanctions
Iran's Rouhani urges unity in face of America's 'war on hope'
Iran dissidents call for Tehran's embassies in Europe to be shut down amid terror threat
Six civilians killed in Yemen in suspected al-Qaeda bombing
Bernie Sanders: US support of war in Yemen yields 'horrific' consequences
Afghanistan's grand council ends with call for peace talks
Shocking video of children in Philadelphia Muslim Society: 'We will chop off their heads' for Allah
Trump says discussed nuclear deal that would reduce weapons with Putin
North Korea rebuilding rocket launch site after failed summit, reports say
In First Since 2017, North Korea Fires Short-range Missiles
North Korea says it test-fired tactical guided weapon; Kim calls it 'event of very weighty significance'
North Korea faces food crisis after poor harvest, U.N. says
Chinese forces expanding to 'contest US military superiority,' Pentagon says
Pentagon warns on risk of Chinese submarines in Arctic
China putting minority Muslims in 'concentration camps,' U.S. says
Trump says he and Putin discussed getting humanitarian aid to Venezuela
Trump, Putin discussed Mueller report and agreed no collusion, White House says
Lindsey Graham: When The Mueller Report Is Put To Bed, We're Going To Investigate How All Of This Started
Barr: "Multiple Criminal Leak Investigations Underway" Related To Russia Investigation
UK governing party takes Brexit battering in local elections
UN panel calls WikiLeaks founder's UK sentence excessive
Although it is removing bigots, Facebook says it will allow Holocaust denial
Bokhari: Link-banning Is Facebook's Terrifying New Censorship Tool
EU's Tusk warns of risks in rise of U.S. tech giants
Warren Buffett says no textbook could have predicted the strange economy we have today
The U.S. Stock Market Can't Stop, Won't Stop Its Endless Rally
Billions of dollars are pouring into Saudi Arabia as investing in the kingdom becomes easier than ever. That has Wall Street grappling with a major ethical dilemma.
Millionaires Flee Their Homelands as Tensions Rise and Taxes Bite
Trump easing offshore drilling safety rules imposed after Deepwater Horizon explosion
5.7 magnitude earthquake hits near San Agustin, Philippines
5.5 magnitude earthquake hits near the Southern East Pacific Rise
5.1 magnitude earthquake hits near Sarangani, Philippines
5.0 magnitude earthquake hits the Southern East Pacific Rise
Sabancaya volcano in Peru erupts to 27,000ft
Sheveluch volcano on Kamchatka, Russia erupts to 20,000ft
Reventador volcano in Ecuador erupts to 17,000ft
Fuego volcano in Guatemala erupts to 16,000ft
Kerinci volcano in Indonesia erupts to 15,000ft
Agung volcano in Indonesia erupts to 14,000ft
Hawaii volcano eruption before and after pictures: How Kilauea has changed the Big Island
Cyclone Fani kills at least 12 in India before swiping Bangladesh
Flooding leaves 4 dead across Midwest as waters rise to historic levels
Next week rainfall could threaten recent historic crest
Trouble could be brewing for farmers in the US Corn Belt
California Dispatches Goats to Eat Brush, Prevent Wildfires
Denver voters might decriminalize 'magic mushrooms'
Roxbury Parents Say Needle Dropbox In Front Of School Is Not The Answer To Needles Littering Neighborhood
Ebola outbreak deaths top 1,000 in Congo amid clinic attacks
Pig 'Ebola' Virus Sends Shock Waves Through Global Food Chain
'His Mother Should've Aborted Him': Alabama Lawmaker Responds to Criticism by Donald Trump Jr.
17 children recovered, 82 arrested in southern US child sex sting
Former Megachurch Pastor Renounces Faith on Instagram and Twitter
Christian persecution 'at near genocide levels'
Tracking Bible Prophecy Headlines - 5/3/2019
Kushner: Peace plan will be a 'good starting point' - "people will be surprised" by the contents of the US peace plan to be unveiled next month
'Let's just not say it': Jared Kushner says 'two-state' label hinders Middle East talks
Kushner hopes Israel will look at peace plan before any West Bank moves
'Deal of the Century? It's the Deal of Shame' - PA will reject all plans that do not include establishment of Palestinian state
Abbas bypasses EU, asks Russia help avert PA collapse over terror payments
Hamas leader Sinwar heads to Egypt to discuss truce with Israel
Islamic Jihad vows to hit major cities if Israel harms members of terror groups
PA tries to pass off Holocaust victims as Arab victims
Rivlin urges end to political divisions sundering Holocaust memorials
UN official compares current climate in Europe to that before Nazis' rise
Jewish group alarmed after German police let neo-Nazis march
58% of Austrians believe something like the Holocaust could happen again
Cartoonist blames 'Jewish propaganda machine' for condemnation of his drawing
New York Times to discipline editor who okayed anti-Semitic cartoon
Most hate crimes reported in New York City are anti-Jewish, police say
High-tech study of ancient stone suggests new proof of King David's dynasty
Biblical King Balak Was 'Very Likely' a Historical Figure, Ancient Stone Tablet Reveals
Lebanon's Hezbollah says banks have duty to help cut cost of public debt
Nasrallah threatens to invade the Galilee
Hezbollah chief: IDF forces that enter Lebanon will be 'destroyed on live TV'
Turkey, U.S. getting closer on issue of Syria safe zone: foreign minister
Russian, Syrian Attacks Put Rebel Held Northwest Syria 'On Edge of Humanitarian Catastrophe'
Sudan's Bashir to be questioned over 'financing terrorism'
Qatar Says Tightening Iran Sanctions Harms Oil Consuming Nations
Istanbul police open probes over vote 'irregularities'
Afghans call for ceasefire as peace summit wraps up
Bitcoin donations to ISIS soared day before Sri Lanka bombings
Pompeo, Russian FM to meet as Venezuela spat intensifies
Venezuela's Maduro warns of civil war amid power struggle
English voters punish both Britain's main parties over Brexit
UK judge sentences WikiLeaks founder Julian Assange to 50 weeks in prison for skipping bail seven years ago
Assange refuses extradition to US; long legal fight expected
Facebook bans Louis Farrakhan, Milo Yiannopoulos, InfoWars and others from its platforms as 'dangerous'
Ukraine embassy says DNC operative reached out for dirt on Trump in 2016
Barr skips House hearing; Pelosi accuses him of lying
Speaker Pelosi accuses Attorney General William Barr of committing a crime: 'He lied to Congress'
Nadler warns after AG's no-show: 'Mr. Barr's moment of accountability will come soon enough'
House Dems in direct talks with Mueller about his testimony: reports
White House letter blasts Mueller for balking at obstruction charge
Trump says he's gotten through 'witch hunts' by 'thinking about God'
National Day of Prayer: Americans saying 'God,' 'Merry Christmas' again, Trump says
Chinese database is tracking cellphone usage, car location and even electricity usage of Xinjiang residents
An uptick in UFO sightings by military pilots raises all sorts of interesting questions
6.1 magnitude earthquake hits near Buala, Solomon Islands
5.1 magnitude earthquake hits the Southern East Pacific Rise
5.1 magnitude earthquake hits near Raoul Island, New Zealand
5.0 magnitude earthquake hits near Hihifo, Tonga
5.0 magnitude earthquake hits near Tamrida, Yemen
Sabancaya volcano in Peru erupts to 23,000ft
Ruiz volcano in Colombia erupts to 21,000ft
Reventador volcano in Ecuador erupts to 17,000ft
Fuego volcano in Guatemala erupts to 15,000ft
Sheveluch volcano on Kamchatka, Russia erupts to 13,000ft
Asosan volcano on Japan erupts to 10,000ft
100 million people in path of India's worst cyclone in 20 years
More than 30 million under flash flood watch from Texas to Illinois
Flooding in Iowa breaks record while waters in Davenport continue to rise
Opioid-Maker CEO Convicted of Racketeering for Bribing Doctors to Prescribe Addictive Painkiller
St. Lucia Quarantines Scientology Cruise Ship Over Measles Case
MMR Vaccine Licensing Called Into Question Following ICAN's Latest FOIA Exposure of FDA Coverup
Pakistan police arrest doctor after 90 infected by HIV syringe
End to Aids in sight as huge study finds drugs stop HIV transmission
Hebrew University researchers create embryo stem cells from skin cells
Protections expanded for doctors with 'conscience' objections to abortions, other procedures
Alabama lawmaker sparks backlash for 'kill them now or kill them later' comments over state abortion bill
Alabama House passes bill that would make abortion a felony
Abortion doctors could soon be jailed in US
Pope is a Heretic Because of Views on Homosexuality and Abortion, Catholic Group Says
Rocklin school board OKs textbooks with LGBT figures after heated late-night debate
Citigroup CEO defends sponsorship of event for Brazilian president amid controversy over anti-LGBT comments
Senator pleads to God for help in floor speech: 'division in our nation, the anger, the struggle'
Target Forges Ahead in the Culture War Against Christians
Persecution driving Christians out of Middle East
Terrorists Execute Six Christians in West African Protestant Church
US religious freedom report focuses on growing restrictions in China
Large blaze destroys north Phoenix's St. Joseph's Catholic Church Wednesday
Tracking Bible Prophecy Headlines - 5/2/2019
Israel comes to standstill in somber remembrance of Holocaust victims
As Holocaust Remembrance Day Begins, Netanyahu Warns of Danger Still Posed by Antisemitism Worldwide
In Holocaust memorial address, PM denounces 'systematic vilification' of Israel
Most Austrians don't know 6 million Jews were killed in Holocaust, survey finds
Far-right Polish lawmakers float bill limiting Holocaust restitution
Rivlin: 'Anti-Semitism has penetrated the core European leadership'
Violent anti-Semitism rose by 13 percent worldwide in 2018, according to new report
Trump decries rise in anti-Semitism, in proclamation for Jewish Heritage Month
Trump says violence against people of all faiths must end
Ilhan Omar Rips Trump for Creating the 'Monsters' Now Terrorizing the Jewish and Muslim Communities
Israel and U.S. put financial squeeze on Palestinian Authority ahead of Trump peace plan
Mitt Romney: Two-state solution is all there is
New research claims fewer than half of Arab Israelis voted on April 9
Israeli aircraft strike Hamas targets in Gaza after wave of fire balloons
Two rockets fired into Israel from Gaza after IAF strikes Hamas targets
North Korea wants to help Syria rebuild
Escalation in Syria's Idlib displaces nearly 140,000, says UN
Syrian looting: Tracking the history taken from a warzone
Antiquities looted in Syria and Iraq are sold on Facebook
Six charts that show how hard US sanctions have hit Iran
African Union tells Sudan military council to hand power to civilians within 60 days
UAE's Gargash: 'Extremist militias' control Libyan capital
Algeria army chief calls for 'dialogue' with protesters
Sri Lanka Catholics cancel Sunday mass over new bomb fears
Anti-Putin protesters arrested in Saint Petersburg May Day rallies
Putin signs controversial internet law
US military prepping for Guaido takeover in Venezuela
Russia Warns U.S. Over 'Aggressive' Moves in Venezuela
Pompeo Claims Russians Convinced Maduro Not to Flee Venezuela For Cuba
Syrian govt condemns 'failed coup attempt' in Venezuela
Venezuela: Maduro Denies Military Abandoned Him, Vows to Resist 'Gringo Empire'
Guaido faces test with call for 'largest march' in Venezuela history
Video shows military vehicle running over protesters
MSNBC: The people in Venezuela have no guns, and so therefore no power
Rep. Ilhan Omar says US 'kind of helped lead the devastation' in Venezuela
Hillary Clinton pitches a hypothetical: 'China, if you're listening, why don't you get Trump's tax returns'
Attorney General William Barr refuses to testify at House hearing about special counsel Robert Mueller
U.S. Attorney General Barr to Skip Congressional Hearing, Escalating Battle With Democrats
House Democrats consider holding Barr in contempt of Congress
Democratic Sen. Mazie Hirono tells Barr he tried to 'cover up for Donald Trump' and 'should resign'
Lindsey Graham rips into Mazie Hirono during Barr hearing: 'You have slandered this man from top to bottom'
Attorney General Barr defends clearing Trump on obstruction of justice
William Barr: New York Times botched up report that Trump ordered McGahn to fire Mueller
Mueller Twice Pushed Justice Department to Release His Own Summary of Investigation
Biden's rise tests Trump plan of casting foes as socialists
Trump says Biden nomination would trigger revolt among Democratic Left
Poll: Voters say Trump's Twitter use could cost him reelection
Europe's savior or disruptor? Macron wanted an EU revolution - but little has changed
Amazon's facial-recognition technology is supercharging local police
Buzz Aldrin: It's time to focus on the great migration of humankind to Mars
5.0 magnitude earthquake hits near Hihifo, Tonga
Sabancaya volcano in Peru erupts to 24,000ft
Reventador volcano in Ecuador erupts to 16,000ft
Cyclone Fani: India mass evacuations as storm moves up coast
Nearly 800,000 evacuated in India ahead of major cyclone
UK becomes first parliament to declare climate emergency
System Off Florida May Be 2019's First Named Atlantic Storm
25 tornadoes reported in 5 states as heavy rain brings flooding
Mississippi River crests to challenge historic floods even as rain departs
Millions of locusts invade city in Saudi Arabia
Invasion of Locusts damages Wafra farms in Kuwait
Trump admin expands collecting biometric data from migrants, raising concerns from advocates
DHS to start DNA testing to establish family relationships on the border
Substandard, Superficial, and Absurd: Experts Slam the Science Behind the CRISPR Baby Experiment
1,485 vs. 352: Abortions at or After 21 Weeks Outnumbered Homicides in NYC
Alabama lawmakers look to overturn Roe with abortion ban
Alabama Dem opposing abortion bill: 'Some kids are unwanted, so you kill them now or you kill them later'
New York state is allowing early vaccination for infants to combat measles outbreaks
2 people infected with HIV after getting 'vampire facial' at New Mexico spa
FDA: Ambien Is Making People Kill Themselves While Asleep
100 arrested as Florida drug bust nets enough fentanyl 'to kill everyone in Brevard County': police
Tracking Bible Prophecy Headlines - 5/1/2019
Addressing new Knesset, Netanyahu expresses hope for peace with Arab world
Opening Knesset after bitter election, Rivlin tells MKs to 'clean up' politics
Abbas: 'Europe invented Zionism and Israel... let's not fool ourselves'
The 'Peaceful' Movement to Destroy Israel - Setting the record straight on BDS and the call for two states
Senators Visit Jordan, Warn That Trump's Mideast Peace Plan Could Destabilize Kingdom
Only copy of US recognition of Israel signed by Truman up for sale
Israel marks Holocaust Remembrance Day
Despite Brexit and Corbyn, immigration to Israel from UK is dwindling
ADL: While anti-Semitic incidents in US went down, they've gotten more violent
Anti-Jewish hate consuming Europe and America, says French Nazi hunter
Rising anti-Semitic hatred is changing Jewish life across the United States
Anti-Semitic attacks in the US have doubled: ADL
ADL: All extremist anti-Semitic attacks in 2018 were by white supremacists
Jewish students sue to oust pro-Palestinian event at UMass, citing anti-Semitism
Israeli envoy calls for criminalizing antisemitism after NYT cartoon
PA court sentences Palestinian to prison for trying to sell land to Israeli Jews
Reducing reliance on Russia, Poland considers purchase of Israeli gas
How Russia contaminated $2.7 billion of oil exports to Europe
Jordan Reviews Gas Agreement with Israel
IDF deploys Iron Domes ahead of Eurovision, Independence Day
Israel Accuses Islamic Jihad of Rocket Launch, Limits Gaza Fishing Zone in Response
Trump mulls terror designation for Muslim Brotherhood
Egypt's Muslim Brotherhood says it will continue 'peaceful' work regardless of Trump moves
Turkey's AK Party: U.S. move against Muslim Brotherhood would damage democracy in Middle East
Isis leader's video an attempt to shore up control, say experts
US urges Russia to end 'escalation' in Syria's Idlib
Erdogan says F-35 project would collapse without Turkey
Russia, Turkey call for ceasefire in Libya: Kremlin
Libya 'war crimes' videos shared on social media
UN expert on Libya weapons 'illegally jailed in Tunisia'
UAE's Gargash: Arab states support Sudan transition, want stability
Sudan military council: Six security personnel killed in clashes with protesters
Sudan's military council: We are ready to negotiate but no chaos after today
As Bad as War? Trump Steps Seen Deepening Iran's Economic Pain
Iranian economy collapsing as Trump administration tightens sanctions: report
India apprehensive Iran sanctions could boost oil, inflation
Pompeo: Removing sanction waivers on Iranian oil sales likely won't impact China trade talks
N. Korea warns of 'undesired consequences' if no change in US nuclear stance
Xi urges youth to 'love' the Communist Party
Trump threatens Cuba with 'full and complete' embargo, 'highest-level sanctions,' citing Venezuela role
Venezuela's Guaido urges troops to rise, mass protests planned
Venezuela's Guaido says troops have joined him to end Maduro presidency
Head of Venezuela's secret police breaks with Maduro
Venezuela uprising turns violent after military armored vehicle plows into crowd of opposition supporters
UN chief appeals to all sides in Venezuela to avoid violence
Internet restrictions reported in Venezuela
FAA bans low flights over Venezuela's airspace, citing political instability
Massive police deployment planned for Paris May Day marches
New Zealand police arrest man in Christchurch after reports of bomb threat
Suspect in bomb plot to avenge New Zealand shootings kicked out of US Army
Prosecutors: When his gun jammed, Poway synagogue killer had 50 unfired bullets
At least 2 dead, 4 injured in shooting at University of North Carolina, Charlotte
Mueller told Barr his letter didn't capture 'context, nature and substance' of findings
Barr to face Dem grilling in first Senate hearing since Mueller report release
Robert Reich: Congress Should Be Ready to Arrest Attorney General William Barr If He Defies Subpoena
Facebook announces major overhaul after privacy failures, spreading extremism
NSA Reports 75% Increase in Unmasking U.S. Identities Under Foreign Surveillance Law in 2018
Are Digital Memories Ruining Our Real Ones?
The Dow Is Partying Like It's 1999. It Could Be Headed for a Fall.
NASA chief warns meteors are a threat to the planet
Huge 'God of Chaos' asteroid to pass near earth in 2029: report
Don't Panic! Errant Tsunami Warning Sent in Jersey Shore Town
5.3 magnitude earthquake hits the Northern Mid-Atlantic Ridge
5.0 magnitude earthquake hits near Popondetta, Papua New Guinea
Reventador volcano in Ecuador erupts to 27,000ft
Sabancaya volcano in Peru erupts to 24,000ft
Fuego volcano in Guatemala eurpts to 16,000ft
Ebeko volcano in the Kuril Islands erupts to 14,000ft
Sheveluch volcano on Kamchatka, Russia erupts to 13,000ft
Strengthening Cyclone Fani could hit eastern India as 'extremely severe' storm
More than 100 million in the path of life-threatening Cyclone Fani
Save the Children says its running out of aid money to help Mozambique recover from monster cyclones
'Incredibly difficult' to reach Mozambique cyclone survivors
Rain grounds Mozambique aid flights as cyclone death toll hits 38
Rare Tornado Tears Through Romania
Onlookers capture breathtaking photos and video of monstrous tornado roaring through field in Romania
Farmers wash up 'in a fragile place' after historic Midwest floods
Evacuations Underway as Levee Breach Floods Downtown Davenport, Iowa
Parts of Iowa city flood as barrier fails; buildings, cars evacuated
Record 26 Ebola deaths in DRCongo in a single day
2 NYC Jewish schools closed over failure to heed orders on measles outbreak
Amid measles scare, Wisconsin legislators seek to end 'personal conviction' vaccines waiver
Pennsylvania Rep. Metcalfe pushes bill requiring doctors to treat unvaccinated kids - "Our children don't belong to the state. This is not communist Russia"
Tunisia invokes sharia law in bid to shut down LGBT rights group
Wall Street banks boycott Brunei-owned hotels after kingdom makes homosexuality punishable by death
Event for Brazilian leader tests companies on LGBT rights
Drag performance held at Methodist church in Durham
Mormon Valedictorian Comes Out as Gay in College Graduation Speech: 'I Am Not Broken'
Officials Crack Down On Church Using Marijuana As Sacrament
Film on Catholic priests using nuns as 'sex slaves' pulled
History as Model Wears First Hijab and Burkini in Sports Illustrated Swimsuit Edition
Goodbye Handshakes? Some Companies Considering Banning All Physical Contact In Workplace
Click here to retun to "Tracking the Birth Pangs" page.