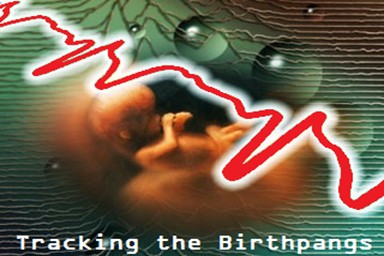 November 2015 Headlines
"Tracking Bible Prophecy" headlines can also be found on
Facebook
Tracking Bible Prophecy Headlines - 11/30/2015
Israel suspends EU contact over peace process
Netanyahu to meet world leaders in Paris Monday
Clashes break out in east Jerusalem, West Bank; Palestinians report teen shot
'Russians in Syria don't prevent Israel attacks,' expert says
Irish PM says Turkey-Russia tensions over Syria are 'of enormous concern'
Dozens killed in Russian airstrike on marketplace in Syria's north-west, activists say
Syria's Assad says his enemies increasing support for insurgents
The Death Of Damascus: Images From Syria's War-Torn Capital
US senators call for 20,000 troops in Syria, Iraq
Germany could send 1,200 soldiers to fight ISIS in promise to coalition
Mass brawls erupt in crowded migrant shelters in Germany
Declaring 'new beginning,' EU and Turkey seal migrant deal
Mali, Paris attacks fueled by complex ISIS-al-Qaida rivalry
Iran: Nuke deal off unless UN drops atomic weapons probe
University of Chicago cancels classes after FBI warns of gun threat
Chicago to Expand Body-Camera Program in Wake of Protests
CNN Anchor to Colorado Dem Governor: Your Gun Control Policy Failed
IMF poised to put Chinese yuan in elite currency basket
5.9 magnitude earthquake hits near Yuto, Argentina
Zhupanovsky volcano on Kamchatka, Russia erupts to 27,000ft
Karymsky volcano on Kamchatka, Russia erupts to 25,000ft
Colima volcano in Mexico erupts to 17,000ft
Fuego volcano in Guatemala erupts to 16,000ft
Rinjani volcano in Indonesia erupts to 14,000ft
Santa Maria volcano in Guatemala erupts to 14,000ft
Copahue volcano in Argentina erupts to 12,000ft
Ice Storm Encases Areas From Texas to Iowa
Gov. Fallin declares state of emergency for Oklahoma after ice storm
Paris climate talks: Through the smog, coal-hungry India sees 'carbon imperialism' in the West
Climate change protests take place around the world on eve of summit
Fiorina: Obama 'delusional' about magnitude of climate change as security threat
Top biologists debate ban on gene-editing
Anti-ageing drug could let you live to 120 in good health
Abortion Nearly Triples Breast Cancer Risk, New Study Finds
Catholic Diocese investigate 'bleeding' communion wafer being hailed as miracle at Utah church
How political correctness rules in America's student 'safe spaces'
Tracking Bible Prophecy Headlines - 11/29/2015
November 29: The Day the UN Stands With the Palestinians and Demonizes Israel
Ya'alon: Israel still fighting War of Independence
Netanyahu: Israel will not unilaterally hand the PA 'even one meter' of territory
IDF chief visited Brussels to establish unprecedented security ties
'Gas deal maintains regional stability and peace with Jordan and Egypt'
BDS activists in Germany inspect stores to force labeling of Israeli products
'Blessings of Israel': Settlers find new ways to label products after E.U. decision
Israel's next battlefield - Defeating Palestinian incitement on social media
Army closes third Hebron radio station for 'incitement'
Security forces arrest 11 terrorism suspects, seize firearms in West Bank raids
Analysis: Palestinian terror may be bad, but ISIS in Sinai is a far more dangerous enemy
'Syria is dead, Israel must prepare,' top defense official warns
Report: Israel Air Force strikes targets in Syria near Lebanese border
'Business as usual' for IAF in Syria, despite Russian missiles
'IAF is free to operate over northern border, even in Syria'
Russia sometimes breaches Israeli air space, top defense official reveals
France, Russia to tighten cooperation against IS amid divisions over Assad
Analysis: Preventing World War Three in Syria between Turkey and Russia
Putin imposes sanctions, says country 'fully mobilized' to tackle threats from Turkey
Sanctions only deepen Russia-Turkish problem, says Turkey
Protests as top Kurdish lawyer gunned down in Turkey
ISIS claims responsibility for bombing in northern Iraq that killed seven
Syrian army recaptures strategic territory east of Aleppo from ISIS hands
ISIS Fighter Cries Like a Baby After Being Captured by Kurdish Soldiers
An ISIS defector explained a key reason people continue joining the group - they are desperate for money and are struggling to find a way to survive
Anonymous hacks ISIS site, replaces it with Viagra ad
Internet mocks Islamic State by editing rubber ducks into recruitment photos
Paris attacks ignite resurgence in nationalism not seen since WWII
Paris attacks refuel debate on revamped Patriot Act
Turkey to help EU curb migration in exchange for cash, EU membership talks
Refugee debate stokes tensions in Hamtramck, America's Muslim capital
With Legal Aid, Immigrant Advocates Turn Focus to Citizenship
Leader of German anti-immigrant party calls on Merkel to resign
Dutch welcome: Pig heads left at migrants' camp entrance in Netherlands
'Christian state' group threatens to kill Belgian Muslims, destroy their businesses
Gunmen kill 4 Egypt security personnel south of Cairo
Five dead after twin suicide attacks in north Cameroon linked to Boko Haram
Kenya arrests two Iranians planning terror attack in Nairobi
North Korean test launch of missile from submarine a failure
Chinese Cash Floods U.S. Real Estate Market
Oil's Big Players Line Up for $30 Billion of Projects in Iran
5.6 magnitude earthquake hits the Owen Fracture Zone region
5.5 magnitude earthquake hits near Binuangeun, Indonesia
5.3 magnitude earthquake hits near Sarangani, Philippines
5.1 magnitude earthquake hits near Sarangani, Philippines
Cornwall 3.6 earthquake felt in parts of Quebec and N.Y. state
Colima volcano in Mexico erupts to 22,000ft
Sheveluch volcano on Kamchakta, Russia erupts to 13,000ft
Copahue volcano in Argentina erupts to 12,000ft
Rinjani volcano in Indonesia erupts to 12,000ft
Zhupanovsky volcano on Kamchatka, Russia erupts to 11,000ft
At least 14 dead as storms and ice hammer Texas, Oklahoma, Kansas
Paris climate summit: world leaders told to iron out differences before talks end
India's Modi Poised to Make or Break Climate Talks in Paris
LatAm hands climate bill to rich world at summit
Ahead of climate summit, French use emergency laws to put activists under house arrest
Obama to Paris for climate summit amid global terror concerns, GOP vow to pull deal money
In medical marijuana states, 'pot doctors' push boundaries
Could Genetically Modified Mosquitos Put An End To Malaria Forever?
Functional human liver cells grown in the lab
Pro-life leaders condemn shooting at Planned Parenthood facility
Planned Parenthood Shooting Suspect Made Comment About 'No More Baby Parts': Sources
Colorado embodies nation's divide over gun control
US has to 'do something' about guns after deadly Colorado shooting, says Obama
Wisconsin School Cancels Book Reading About Transgender Teen After Lawsuit Threat
15 Excerpts That Show How Radical, Weird And Out of Touch College Campuses Have Become
Tracking Bible Prophecy Headlines - 11/28/2015
Report: PLO considering voiding its recognition of Israel
Egypt discovers iron tunnel network under Gaza border
Liberman: Israel is the largest financial backer of Palestinian terror
Ya'alon: Wave of Palestinian terror won't end soon
Erdogan praises terror wave as Palestinian 'noble fight'
Reports: Russia launches electronic warfare in Syria as tensions rise
Turkey's Erdogan warns Russia not to 'play with fire'
Putin: Turkish downing of Russian plane 'a betrayal by a friend'
Erdogan says he wants to meet Putin 'face to face' at climate summit
Turkish foreign ministry advises against all non-urgent travel to Russia
US officials: Russia didn't give downed jet's flight plan to US
Ukraine leaves sabotaged power lines to Russian-annexed Crimea in mud
Mastermind of Paris terror onslaught planned to hit Jewish targets
Is political correctness over Islam and 'refugees' putting lives in danger?
Suicide bomber targets Afghan election official in Kabul
Nigeria: Boko Haram Is Suspected as Suicide Bomber Kills 21 Shiites
Mali targeted again: Attack on UN base causes casualties
Coptic Pope Tawadros's Jerusalem visit 'will create huge firestorm in Egypt'
Air Force hires civilian drone pilots for combat patrols; critics question legality
'Black Friday' protest of police shooting shuts main Chicago shopping street
Black-eye Friday: Mall brawls break out as shoppers seek the best deals
Magnitude 6.2 quake hits off Chile coast, no damage reported
5.9 magnitude earthquake hits near Shikotan, Russia
5.4 magnitude earthquake hits near El Rosario, El Salvador
5.2 magnitude earthquake hits near Coquimbo, Chile
5.0 magnitude earthquake hits near Taltal, Chile
5.0 magnitude earthquake hits near Sinabang, Indonesia
Zhupanovsky volcano on Kamchatka, Russia erupts to 20,000ft
Rinjani volcano in Indonesia erupts to 14,000ft
Sheveluch volcano on Kamchatka, Russia erupts to 13,000ft
Flooding in Samoa as Cyclone Tuni nears
Weakening Sandra Targets Western Mexico With Flooding Rain
Relentless Rain to Raise Flooding Risk From Texas to Tennessee
NOAA's climate change science fiction
Obama's legacy on climate is at stake in Paris talks
Fate of ObamaCare co-ops uncertain after half collapse
Open Season Is Seen in Gene Editing of Animals
DNA matching and virtual reality: The world of online dating in 2040
Three killed, nine injured in attack on Colorado abortion clinic
Pregnancy Could Soon Be A Reality For Men And Transgender Women
People having sex with horses is on the rise in Switzerland
11 Ghosts 'Responsible' for Accidents 'Exorcised' From KSRTC Depot in Kasargod
Waffle House waitress shot, killed after asking customer not to smoke
Tracking Bible Prophecy Headlines - 11/27/2015
Russia deploys S-400 missile battery in Syria, state media says; planes flying in and out of Ben Gurion would be within Russian sights
Russia Cuts All Military Contact With Turkey After Jet Downed
Russia looks to punish Turkey for downing warplane by cutting economic ties, investments
US knew flight path of plane downed by Turkey: Putin
Russia targets Turkish economy over downed warplane
France, Italy support 'global agreement' with Turkey
Kremlin says Turkey's Erdogan requests meeting with Putin in Paris
Turkey expects new talks on its EU bid next month
Turkey's Erdogan calls for new constitution to include more powerful presidency
Khodorkovsky says Putin is leading Russia towards stagnation, collapse
'No country can stand up to Israel Air Force's firepower'
Israel successfully launches new naval missile defense system
Abbas once again rails against Israel after diplomatic meeting
Netanyahu's cabinet said to hold anguished debate on what to do if PA collapses
PA warns Netanyahu is planning to 'change the basis of the peace process from a political settlement to a security calm.'
Two IDF soldiers hurt in West Bank vehicular-ramming attack
Six IDF soldiers wounded near Hebron in second vehicular attack of the day
Violent clashes erupt at scene of second terror incident near Hebron
11-year-old Palestinian boy says he stabbed light rail guard 'to die a martyr'
Jews attacked in Australia: 'Go back to Israel'
Chief Rabbi Of Brussels: 'No Future For Jews In Europe'
The Latest: France bans visiting fans from all soccer games
Security steps in Paris, Brussels, may be spreading anxiety
Britain's Cameron calls for European cooperation on security
Germany Preparing to Join Fight Against Islamic State
Hollande, Putin speak of united front in fight against ISIS
FBI using elite surveillance teams to track at least 48 high risk ISIS suspects
Obama compares Syrian refugees to pilgrims on the Mayflower
GOP sees 'hypocrisy' as Obama goes after states on refugees but not sanctuary cities
UN nuclear watchdog to report on Iran probe next week
Report on whether Iran sought nuclear bomb will not be clear cut: U.N
Saudi Arabia blacklists Hezbollah leaders, freezes assets
Saudi Arabia executions: Kingdom to behead 50 men convicted of terrorism offences despite Shia revolt threat
Pope Francis speaks to the roots of terror in African visit
Witch burning rebels stoke Central African Republic violence
China Unveils Biggest Army Overhaul in Decades to Project Power
China unveils 'armed attack' robots armed with guns and grenades
Japan plans to deploy troops near disputed islands
Killing ramps up fears of Venezuela poll violence
Silicon Valley professionals are taking LSD at work to increase productivity
French unemployment rebounds to record high
5.5 magnitude earthquake hits near Monywa, Burma
5.1 magnitude earthquake hits near Tarauaca, Brazil
5.0 magnitude earthquake hits near Lambasa, Fiji
Moderate 4.4 magnitude earthquake rumbles off Oregon coast
Thousands of people evacuated after 611 earthquakes hit Halmahera
Chiles-Cerro Negro volcano in Colombia erupts to 36,000ft
Reventador volcano in Ecuador erupts to 18,000ft
Sinabung volcano in Indonesia erupts to 14,000ft
Rinjani volcano in Indonesia erupts to 14,000ft
Copahue volcano in Argentina erupts to 12,000ft
Sheveluch volcano on Kamchatka, Russia erupts to 11,000ft
Hurricane Sandra weakens to Category 3 as it nears Mexico
India: Flooding Downpours Return for Final Days of November
The New 'Consensus': 97 Percent Of Americans Aren't Worried About Global Warming
Judge Rules in Favor of Identifying Same-sex Partners on Children's Birth Certificates
Tracking Bible Prophecy Headlines - 11/26/2015
State Department Says Iran Nuke Deal Never Signed: 'Success... Will Depend Not on Whether It Is Legally Binding'
Supreme leader says US using money, sex to infiltrate Iran
Khamenei: Iran to back Palestinians 'in any way' possible
Iran's Ayatollah Khamenei tells Palestinians to continue 'intifada' against Israel
Amid terror wave, UN adopts six resolutions - all anti-Israel
Canada's new PM supports Israel at UN as his government votes against the six resolutions condemning Israel
Israeli- Palestinian relations at 'pivotal moment,' Kerry says
Kerry fears Israeli-Palestinian conflict may 'spin out of control'
Rioter killed in clashes with IDF, 100th Palestinian fatality of current terror wave
IDF soldier seriously wounded in terror attack in South Hebron Hills
'Israel' removed from Jordan's census forms
CNN map replaces 'Israel' with 'Palestina'
8-year-old 'Indiana Jones' makes First Temple era archaeological find in Beit Shemesh
Bishops in Britain call for Vatican to revise liturgy on Jews to not be "a prayer for the conversion of Jews to Christianity"
Report: Israel provided key intelligence to Germany on imminent terror attack last Friday
Russia: Grand mufti calls on Vladimir Putin to annex Israel and Mecca as it is 'the will of Allah'
Merkel says downing of Russian plane has complicated Syria solution
Report: Surviving crew member of Russian jet says no warning from Turkey
Official: Turkish, Russian foreign ministers agree to meet in coming days
Turkey's Erdogan says he does not want escalation after Russian jet downed
Russian Foreign minister: Russia will not wage war on Turkey after it downed Russian jet
Putin says Turkey deliberately dragging relations to a standstill
Turkish minister: Turkey and Russia do not have 'luxury' of unfriendly ties
Vladimir Putin Says 'Islamization' of Turkey is Bigger Problem Than Downing of Russian Jet
Russian PM: joint projects with Turkey may be cancelled after Russian jet downed
Tensions rise as Russia says it's deploying anti-aircraft missiles to Syria
Russia tightens controls over food imports from Turkey due to 'manifestations of extremism'
Russian agriculture minister announces the cessation of vegetable imports from Turkey; Israel could benefit from the ban
Russia bombards Syrian rebels near site of downed Russian jet
Russian airstrikes reportedly target Turkish aid convoy in Syria
Is Vladimir Putin right to label Turkey 'accomplices of terrorists'?
NATO Is Harboring ISIS, And Here's The Evidence
Nuclear Reactors Make ISIS an Apocalyptic Threat
US sanctions those helping Syrian government buy oil from ISIS
ISIS parks its cash in Bitcoin, experts say
ISIS claims responsibility for Tunisia attack
UK's Cameron says time to join air strikes against militants in Syria
Two Paris Attackers Planned Another Assault, Prosecutor Says
Defiant Merkel vows to stand by refugee policy despite security fears
Canada refugee plan revives concerns over porous U.S. border
Obama: It's illegal for states to refuse Syrian refugees
27 Iraqi Christians face deportation in U.S. while Obama offers asylum to thousands of Muslims from Syria
Plan for Virginia mosque becomes target of post-Paris anti-Muslim backlash
Millions of Americans begin Thanksgiving holiday amid ramped up security, terrorism fears
Obama plays down fears of terrorism over Thanksgiving weekend
Woman Reports 'Dynamite' Text; Passengers Removed From Plane
Saudi Arabia imposes sanctions on 12 Hezbollah leaders for 'terrorism'
China pledges to work with Africa in fighting militancy after Mali attack
Trump video shows Clinton laughing over Benghazi wreckage
Protesters to target Chicago shopping district on Black Friday
Chicago Protests Mostly Peaceful After Video of Police Shooting Is Released
Charges against police officer in teen's slaying don't quell anger in Chicago
Mexico police use of excessive force lead to deaths of 6 people
CERN collides heavy nuclei at new record high energy
6.7 magnitude earthquake hits near Tarauaca, Brazil
5.0 magnitude earthquake hits near Sarangani, Philippines
Colima volcano in Mexico erupts to 22,000ft
Sheveluch volcano on Kamchatka, Russia erupts to 20,000ft
Fuego volcano in Guatemala erupts to 15,000ft
Reventador volcano in Ecuador erupts to 15,000ft
Copahue volcano in Argentina erupts to 14,000ft
Rinjani volcano in Indonesia erupts to 12,000ft
Hurricane Sandra Becomes Latest Major Hurricane on Record; May Brush Los Cabos, Mexico
Sandra strengthens to Category 3 hurricane as it barrels toward Mexico
Bizarre Thanksgiving Weekend: Ice Storm and a Hurricane
A Year's Worth of Rain in Qatar as Floods Hit Saudi Arabia
Mallala bushfire: Pigs burned alive, woman trampled by horse as terrified residents flee South Australia blaze
2015 to be hottest year on record - until next year-: WMO
NOAA climate feud: Pursuit of scientific truth vs. public accountability
France to deploy 11,000 police for climate summit
Who's minding the marijuana? Banned pesticide found in Colorado testing
Before silicon gets under your skin, get it etched on top with a Tech Tat
Temp tech tattoos can monitor your health and location
Scientists Learn to Induce Flatworms to Grow the Head and Brain of Another Species
Liberia Suffers New Ebola Death, Despite Being 'Ebola-Free'
Bird Flu: France, Vietnam Confirm H5N1 Cases
Dad demands abortion after surrogate learns she's having triplets
70% of Women Who Get Abortions Identify as Christians, Survey Finds
'Divine Moment': Baby Kissed by Pope in Philadelphia Sees Brain Tumor Shrink
Newborn baby boy found in Queens church's nativity scene with umbilical cord still attached
The 'Condom Challenge' is the new bizarre viral trend sparking safety concerns
Tracking Bible Prophecy Headlines - 11/25/2015
Turkey shoots down Russian warplane on Syria border: Vladimir Putin warns of 'serious consequences'
World War III Trends on Twitter as Putin Decries Turkey's 'Stab in the Back'
Turkey says downed Russian warplane ignored warnings
Turkey's Erdogan: 'Everyone should respect the right of Turkey to defend its borders'
Moscow denies airspace violation
Russian entry into Turkish airspace lasted 'seconds': U.S. official
Video: U.S.-backed Syrian "moderates" scream "Allahu akbar" over body of downed Russian pilot
Syrian official: Downing Russian jet shows Turkey supports terrorism
Erdogan holds emergency meeting over downed Russian plane
NATO Calls 'Extraordinary Meeting' After Turkey Downs Russian Jet
Syrian rebels say they downed a Russian rescue helicopter
Russian soldier killed in search for downed pilots
Obama pokes Putin, says jet shoot-down part of 'ongoing problem' with Russians
Obama, Erdogan discuss downing of Russian aircraft, need to de-escalate
Russia deploys missile cruiser off Syria coast, ordered to destroy any target posing danger
Obama, Hollande swear unity against IS, leave Putin in the cold
In Iran, Putin and Khamenei speak of American 'plots'
Iran expects nuclear deal to come into force in January
IAF jets strike in Gaza in retaliation for morning rocket fire
Kerry meets Abbas, says 'two-state solution' is still viable
Netanyahu to Kerry: There will be no settlement freeze
Netanyahu to Kerry: Green light for Palestinian building projects dependent on end to terror
Government considering expelling terrorists' families to Gaza
Kerry condemns Palestinian attacks as 'acts of terrorism'
Kerry in Jerusalem condemns terror, says Israel has right and obligation to defend itself
How The New York Times whitewashes Palestinian terror
'Severe blow': Al Qaeda suicide bomber takes out leadership of key ISIS brigade
France destroys ISIS command center with air strikes in Iraq
Top Democrat: ISIS Threat Has 'Gotten Worse' Under Obama's Policies
Terrorism Deaths Quadruple Under Obama
Take that! Obama: Climate summit a 'powerful rebuke' to terrorists
I live in Jersey and Trump is right: Muslims DID celebrate on 9/11 in NJ . . . we saw it!
Teenage Austrian 'poster girl for the Islamic State' killed by group for trying to escape
Bomb attack on Tunisia presidential guard bus kills at least 12, state of emergency declared
Will Jihadis Hijack the Vatican's Jubilee Year?
Pope in Africa will seek to bridge Christian-Muslim faultlines
Guards at Berlin refugee office 'used Nazi language and called for asylum-seekers to be sent to concentration camps'
Sweden slams shut its open-door policy towards refugees
Global refugees take long detours through Latin America to reach the US
Social media helps drive historic Cuban exodus to US
Clinton says her use of term 'illegal immigrant' was a 'poor choice of words'
Outrage as military vehicles, equipment taken from officers in wake of Obama order
24 Senate Democrats Urge Obama To Sidestep Congress For Gun Control
Chicago protesters march as police release video of white officer shooting black teen
Bomb blast in central Athens damages Cypriot Embassy
EU referendum: Majority of UK public wants 'Brexit', poll reveals
National Debt Spikes $578 BILLION in Three Weeks
Asia stocks stumble on geopolitical tensions, oil stands tall
United Nations plans require biometric identification and birth registration for all humans on Earth
Smart Car Seat Senses Driver's Physical And Mental State
Magnitude-7.5 quake shakes sparsely populated area of Peru
6.0 magnitude earthquake hits near Agrihan, Northern Mariana Islands
5.4 magnitude earthquake hits near North of Ascension Island
5.0 magnitude earthquake hits near Vaini, Tonga
IBM wants to predict earthquakes and volcanoes with AI Watson
Cotopaxi volcano in Ecuador erupts to 24,000ft
Colima volcano in Mexico erupts to 17,000ft
Fuego volcano in Guatemala erupts to 17,000ft
Sheveluch volcano on Kamchatka, Russia erupts to 17,000ft
Sinabung volcano in Indonesia erupts to 13,000ft
Los Angeles County Road Mysteriously Buckles, Prompting Closure
Tropical Storm Sandra to Bring Flooding Risk to Northern Mexico
Major Winter Storm to Snarl Thanksgiving Travel
UN details doubling in weather disasters ahead of climate summit
India seeks 'climate justice' for poor nations at Paris talks
Peruvian farmer sues German energy giant over climate change
China 'cloning factory' to produce cattle, racehorses and pets
Liberia Records 3 New Ebola Cases, Monitors 153 People After Possible Exposure
ABC's 'Scandal' Shows On-Air Abortion to the Tune of 'Silent Night'
Cruz on 'Lunacy' of Transgender Policies: 'My 5-Year-Old Knows There's a Difference Between Boys and Girls'
Political Correctness Goes To War on American History
Washington university cancels classes over hate speech
Tracking Bible Prophecy Headlines - 11/24/2015
A number of anti-Israeli resolutions are expected to pass on Monday at the United Nations ahead of next week's anniversary of the 1947 UN vote to partition the British Mandate of Palestine into two states
Israel, Palestinians skeptical Kerry will reduce tensions in upcoming visit
Kerry: 'No mood for concessions' in Israel, West Bank
IAF jets bomb Hamas targets in central Gaza Strip, army says
Abbas accuses Israel of carrying out 'extrajudicial killings' of Palestinians
Young French Jews Bolt for Israel; 127% increase since 2014
Chief Rabbi of Brussels: There is no future for Jews in Europe
Roseanne Barr calls reporter who told Jews to stay in France a privileged fat skinhead
'Israeli blood is no cheaper than French blood,' Danon tells UN
IDF soldier stabbed and killed in terror attack on Route 443, north of Jerusalem
Palestinian terrorists stab elderly man near Jerusalem market
Four injured in ramming attack at Tapuach Junction in West Bank
Erekat blames Netanyahu for terror wave, won't condemn attacks
Two bombs explode at hotel housing election judges in Egypt
Instead of realizing that they are being attacked in a worldwide religious war waged by Islam, the Europeans blindly and automatically blame Israel
Worldwide travel alert: State Department issues warning for Americans amid increased terror threat
ISIS Attack on America 'Feasible and Probable,' Warns Security Expert
Despite ISIS threats of attack, New York prepares for Thanksgiving parade
Threat level for EU institutions remains at level 3 with increased security measures
Belgian Prime Minister announces subways, schools to reopen as 21 arrested in terror raids
Paris terror suspect slips Brussels dragnet as trail goes cold
Paris attacks: 'Suicide bomb belt' dumped on street
Secret cell of British Muslim women encouraging others to join Islamic State exposed
Paris Attacks Spur Emergency Edict and Intense Policing in France
Security council unanimously calls on UN members to fight Isis
The US just destroyed 280 ISIS oil trucks
Pentagon skeptical of claims Russia hit 1,000 ISIS tankers
Report: Russian ground troops arrive in Syria in unprecedented military action
UK calls on France & Canada to track down alleged Russian sub
Russia's Putin says eyes trade boost with Iran
Putin arrives in Iran as Russia eases nuclear export ban to Islamic Republic
Assad's Fate Likely to Top Agenda During Putin's Iran Visit
Analysis: Mideast chaos, violence won't end with IS defeat
Is climate change to blame for crisis in Syria? Prince Charles says so
Why Does Global Warming Only Turn Muslims Into Terrorists?
Weather device falls from sky, prompts bomb squad response
Report: What is believed to be a belt of explosives found in south of Paris
'Limit the number of migrants allowed to enter Germany,' Jewish leader tells Merkel
Macedonia, other Balkan nations begin turning away migrants
Afghans buy fake Taliban threat letters to help with asylum applications in Europe
Report: Canada to bar entry to single male refugees from Syria
Group patrols AZ border for terrorists
In Minnesota and nationally, deportations drop after release of new guidelines
150 on flight from Mexico allowed to skip customs, leave JFK airport
Trump stands by claim American Muslims celebrated 9/11
'Clock Kid' Ahmed Mohamed, family suing Texas city, school for $15 million
Fed Chair Yellen Defends Fed's Low-Rate Policies
Europe recession 'could be permanent', think tank warns
Gas prices to fall below $2 for Thanksgiving
5.5 magnitude earthquake hits near San Luis Acatlan, Mexico
5.1 magnitude earthquake hits near South of Tonga
Experts say it's only a matter of time before the "big one" shakes Oklahoma
Tungurahua volcano in Ecuador erupts to 27,000ft
Cotopaxi volcano in Ecuador erupts to 24,000ft
Reventador volcano in Ecuador erupts to 19,000ft
Colima volcano in Mexico erupts to 17,000ft
Copahue volcano in Argentina erupts to 14,000ft
Kanlaon volcan in the Philippines erupts to 13,000ft
Sheveluch volcano on Kamchatka, Russia erupts to 12,000ft
Sinabung volcano in Indonesia erupts to 11,000ft
Extreme weather linked to 600,000 deaths in last 20 years: UN
'It's like a horror movie': Tennessee neighborhood invaded by spiders
Florida's Orange Industry Is in Its Worst Slump in 100 Years from Asian Bug Spreading a Tree-Killing Disease
Cyborg Roses Wired with Self-Growing Circuits
'Anti-malarial mosquitoes' created using controversial genetic technology
DARPA's latest project? A brain implant capable of restoring lost memories
New $710-a-day drug saves lives but strains state budgets
Greek Crisis Has Seen a Rise in Suicides and Depression
Abortions up 50 percent in Greece since start of the crisis
Federal court rules Wisconsin abortion law unconstitutional
Planned Parenthood Sues Texas in Dispute Over Funding for Clinics
Real gay dads star in Star Wars-inspired Campbell's soup commercial
Parent Successfully Fights Transgender Education in Public School
HIV-positive man charged in alleged videotaped rape of 6-year-old boy
Backfire: Hillary Tweets All Sexual Abuse Accusers Deserve To Be 'Believed,' Is Reminded Of Her Husband
Megachurch Pastor Kong Hee Jailed for 8 Years for $35-Million Fraud
Tracking Bible Prophecy Headlines - 11/23/2015
Hamas and Hezbollah leaders meet in Beirut to discuss Palestinian 'intifada'
Young Israeli woman killed in West Bank stabbing attack
Former settler leader thwarts Palestinian knife attacker
New Palestinian propaganda video: 'Death to the settler'
Gaza rocket lands in southern Israel
German dep't store apologizes, restocks Golan Heights wines
17% of Israeli Arabs support ISIS, expert says
Terrorism Raids in Belgium Yield 16 Arrests
Brussels shutdown as manhunt for Paris fugitive Abdeslam continues
Reports: Soldiers descend on major hotel in Brussels
Obama warns against overreaction to Islamic State attacks
Russia Says U.S. Policies Helped Islamic State, Interfax Reports
Syrian president says his troops are advancing on all fronts thanks to Russian airstrikes
UK PM Cameron to push for war with case for joining Syria air strikes
Trump calls for return to waterboarding to interrogate terrorists who are 'chopping off' heads
Gangs of New York: Sicilian mafia offers Big Apple protection from 'psychopathic' ISIS
Catholic Church Facilitates Foreign Invasion: Received over $79 million in government grants in 2014
US Accepts Only 5 Syrian Christian Refugees Since October
Indonesia may offer island to process refugees to Australia
Thousands of refugees in Jordan return to Syria
Jordan's King Abdullah to meet with Putin to discuss war against militants in Syria
Told he must go, Syria's Assad may outlast Obama in office
Leaders to defy terror threat by attending Paris climate summit
France Is Pledging 100% Security Within Climate Conference Walls
'Bride' Tower in Southern Iraq to Be the Tallest Building in the World
Don't change your holiday plans: US Homeland Security
Hundreds of Security Badges Missing From Atlanta Airport
At least 16 hospitalized in New Orleans playground shooting
Euro hits 7-month low, pressured by ECB stimulus expectations
Swiss alternative bank breaks negative rates taboo
Brazil's new middle class faces plunge back to poverty
U.S. oil plunges more than 2 percent on supply glut woes
Crude Prices Fall; $40 Per Barrel 'Very Possible'
Venezuela Sees Crude in Mid-$20s If OPEC Doesn't Act
5.9 magnitude earthquake hits near Ashkasham, Afghanistan
5.3 magnitude earthquake hits near Lagunillas, Venezuela
5.1 magnitude earthquake hits near Hongtu, China
Hidden earthquakes present challenge to earthquake early-warning systems
Tungurahua volcano in Ecuador erupts to 26,000ft
Sheveluch volcano on Kamchatka, Russia erupts to 22,000ft
Colima volcano in Mexico erupts to 20,000ft
Copahue volcano in Argentina erupts to 14,000ft
Rinjani volcano in Indonesia erupts to 12,000ft
Typhoon 'Marilyn' to miss Philippines
Chicago Sets Record for Snowiest November Storm in 120 Years
Liberia monitors over 150 Ebola contacts as virus re-emerges
Transgender Pilots Frustrated Over Extra Scrutiny From FAA
Call to boycott 'transphobic' Zoolander 2 film
Australian Bishops Face Lawsuit for Distributing Traditional Marriage Booklet
Church of England: banning Lord's Prayer adverts will have a 'chilling' effect on free speech
University yoga class suspended over 'cultural appropriation' dispute
Massachusetts abandons Common Core tests, but impact's here to stay
Tracking Bible Prophecy Headlines - 11/22/2015
Kerry heads to Israel this week for talks on terror surge
Kerry visit to Israel and Palestine not about peace accord, says US official
4 wounded in Kiryat Gat stabbing attack
Suspected terrorist attack foiled in Hebron: Palestinian woman arrested with knife
Israeli military says it shuts down Palestinian radio station that was inciting violence
U.N. Security Council Unanimously Votes to Adopt France's Counterterrorism Resolution
UN Secretary General Ban urges Russia, US, to cooperate on terrorism
Russia kills 10 militants who had sworn allegiance to ISIS
Brussels terror alert: Belgium warns of 'imminent attack' as restaurants and cafes ordered shut
US Embassy in Brussels: American citizens in Belgium should stay indoors
Paris attacks: Security around city's water system upgraded following atrocities
FBI: Officials taking report about ISIS threat seriously at Philips Arena in Atlanta
Paris attacks caused archbishop to 'doubt' presence of God
After Paris, Pope Francis Tells Christians to Be Ready for the End of the World
Paris and Mali Attacks Expose Lethal Qaeda-ISIS Rivalry
Obama reaffirms commitment to destroying ISIS
Plane from New York to Turkey diverted to Canada over bomb threat
Sword-wielding man causes panic at New York Apple store
Suspected Islamists kill 10 in Cameroon suicide bombing
'Nearly impossible' to find jihadists among migrants, Greeks warn
Honduras detains Syrian, Pakistanis traveling illegally - police
Hillary: Muslims 'Have Nothing Whatsoever To Do With Terrorism'
Muslim Countries Refuse to Take A Single Syrian Refugee, Cite Risk of Exposure to Terrorism
US urged to reject bomb sales to Saudi Arabia
Foreign drone crashes in southern Iran
Iran trains for capture of Jerusalem's Al-Aqsa, but uses Dome of Rock model
In Berlin, Europe's biggest department store takes settlement goods off shelves
Netanyahu to Germany: Take action against department store that removed Israeli goods
State of emergency, blackout in Russia's Crimea after transmission towers in Ukraine blown up
Bill Maher on Terror Attacks: Wouldn't Being Armed at Least Give Citizens a Chance?
Trump: 'I want surveillance of certain mosques'
Poll: 40 Percent Of Millennials Want Speech Censored
Fed's Williams Sees 'Strong Case' for Dec Increase If Data Holds Up
Southeast Asia Creates Unified Economic Community
5.5 magnitude earthquake hits near Ovalle, Chile
5.3 magnitude earthquake hits near Neiafu, Tonga
5.0 magnitude earthquake hits near San Pablo Villa de Mitla, Mexico
5 Oklahoma earthquakes of 2.6 magnitude or greater recorded so far Saturday
Colima volcano in Mexico erupts to 23,000ft
Sheveluch volcano on Kamchatka, Russia erupts to 20,000ft
Copahue volcano in Argentina erupts to 14,000ft
Rinjani volcano in Indonesia erupts to 12,000ft
Myanmar Landslide Kills Dozens, With at Least 100 Still Missing
Rare November Snowstorm Targets Beijing, Northern China
Winter Storm Bella Dumps Up to 16 Inches of Snow in Chicago Suburbs; Record November Snowstorm in Moline, Illinois
14 inches of snow in southern Sioux Falls crushes record
Homicides of transgender women in US reach alarming high
Vatican indicts 5 in Vatileaks case
Hum with guns: Rio's elite police meditate for peace of mind
Tracking Bible Prophecy Headlines - 11/21/2015
Amnesty International: Palestinian terror attacks 'reprehensible and unjustified'
East Jerusalem man arrested for making, selling explosives to terrorists
UK Jewish school evacuated by bomb squad
Polish nationalists burn Jew in effigy, prompting probe
Berlin department store removes Israeli settlement products
Report: Thousands of Iranian soldiers stage mock siege of Temple Mount
Russia's Putin to visit Iran for gas exporters summit on Nov 23
Russia orders Lebanon to shut its air space for three days due to naval exercise
Russian pilots inscribe 'For Paris' on bombs destined for Syria
Syrian President Assad: Putin Is the Only World Leader Protecting Christians
UN calls on states to combat militants in Syria and Iraq
Dozens dead in heaviest east Syria strikes since war began
Obama Blocks 75 Percent of Terror Targets From Bombing
US Holocaust Museum: Don't turn away Syrian refugees
Opinion: Stop pitting security and compassion against each other in the Syrian refugee crisis
'You're a virus, we're the cure': Anonymous takes down 20,000 ISIS Twitter accounts
Phoenix flagged as potential 'hotbed' for terror recruiting
Obama on Mali attacks: 'This barbarity only stiffens our resolve' against terror
US source: Al Mourabitoun, al-Qaida in the Islamic Maghreb carried out Mali attack
Mali president says 21 dead in Bamako hotel attack
Mali hunting 'more than 3' suspects after hotel attack, president declares state of emergency
Belgium raises terror alert to highest level in Brussels
Germany could send troops into streets for first time since the Second World War
Soros-Backed Group Launches Bid to Keep Syrian Refugees Flowing
FBI Director: It's 'Impossible' To Vet Every Single Syrian Refugee
Paris attacks: EU ministers consider Europe-wide CIA-style intelligence agency and increased border security checks
Rebuffed over refugees, Obama aims to shift focus to visas
ADL slams Trump's call for a database of US Muslims
Trump's Muslim database comments prompt Nazi comparisons
Trump causes firestorm with Muslim registry remarks - but what did he really say?
Homeland Security Running Hundreds of Sensitive, Top Secret Databases Vulnerable to Attacks
File Says N.S.A. Found Way to Replace Email Program
$17.5 Million Underground Nuclear-Proof Home For Sale In Georgia
IAEA report: Iran's uranium stockpile has grown
Study estimates Israel's nuclear weapon count stands at 115
Social Media Explodes After Mysterious Blast Heard Across the US Midwest
Karymsky volcano on Kamchatka, Russia erupts to 23,000ft
Colima volcano in Mexico erupts to 22,000ft
Sheveluch volcano on Kamchatka, Russia erupts to 20,000ft
Rinjani volcano in Indonesia erupts to 12,000ft
6.1 magnitude earthquake hits near Saumlaki, Indonesia
5.1 magnitude earthquake hits near Lata, Solomon Islands
5.0 magnitude earthquake hits near Lagunillas, Venezuela
Magnitude 4.6 earthquake hits Oklahoma
Western Kansas experiences tornadoes, blizzard, earthquake in matter of days
14 inches of snow in southern Sioux Falls crushes record
Prominent Scientists Declare Climate Claims Ahead of UN Summit 'Irrational' - 'Based On Nonsense - 'Leading us down a false path'
'Frozen Ark' collects animal DNA in face of mass extinction
D.C. smells like marijuana, and residents don't really care
HHS: Bailing out Obamacare insurers an 'obligation' of the federal government
Ebola: New case in Liberia as 10-year-old boy treated months after country declared 'free' of disease
Stanford Scientists Urge Obama Administration to Lift Funding Ban on Chimera Research
Religious Freedom vs. Gay Rights: Indiana Bill Seeks Compromise
New Jersey Couple Loses Custody After Mom Takes Kids for Exorcism
Tracking Bible Prophecy Headlines - 11/20/2015
New terrorist attack as gunmen hold 170 hostages in Mali Radisson hotel where French troops are stationed
Mali: Muslims screaming "Allahu akbar" take hostages, free those who can recite Qur'an
At least 5 dead, including American tourist, in West Bank and Tel Aviv terrorist attacks
Hamas praises 'heroic' terror attack which killed two in Tel Aviv
Future of security: Israeli model shows high cost of living with terror threat
Netanyahu hints ground forces needed to defeat militant Islam
Iraqi Kurds Smuggling Oil Through Israel to Circumvent Baghdad
Netanyahu: Those who don't condemn terror in Israel as they do in Paris are hypocrites
'Terror is a global problem requiring a global solution'
Swedish Jews close synagogues after terror threat raised
Authorities uncover cell of Israeli Arabs planning to join ISIS
Syria crisis: Assad says no transition while 'terrorists' remain
Terrorist Alert: U.S. State Dept Warns Americans Abroad to Steer Clear of Vatican
Planned UN 'hub' in Washington aims to influence US counterterrorism strategy
Syrian community leader: ISIS is already in America
Kerry: The US will 'neutralize' ISIS quicker than it did al-Qaida
Testing the gates? Syrians nabbed south of the border, Arizona arrests stoke terror fears
House approves Syrian refugee screening bill, defies veto threat
An angry Obama upbraids critics who want to block refugees from Syria
Visa Waiver Program is more of a threat to U.S. than Syrian refugees, critics say
Don't 'scapegoat' Syrian refugees, Catholic bishops and evangelicals say
Evangelical Groups Tell Political Leaders: 'Jesus Was A Refugee'
Whoopi Goldberg on Syrian Refugee Crisis: 'Hitler Was a Christian'
Contrary to Obama claim, US has history of admitting refugees based on faith
Syrians flee war to brave smugglers' gauntlet in volatile Latin America
Refugees put Merkel to test as she marks 10 years in power
Threat of Paris-style attack bursts Germans' security bubble
France PM says Paris attacks ringleader used migrant crisis to get into country
Paris attacks re-ignite debate over NSA tactics, metadata program
Syria peace deal elusive as ever in wake of Islamic State attacks
Officials: IS determined to produce chemical weapons
The tiny pill fueling Syria's war and turning fighters into superhuman soldiers
Mass grave in Iraq tells horror story of ISIS massacre
How Putin Has Turned the Paris Attacks to His Advantage
Egypt, Russia sign deal to build a nuclear power plant
China: Security Forces Kill 28 'Terrorists' in Xinjiang
New tech search reveals China's elusive 'ghost cities'
Throngs of children are trying to cross the Texas border again
Hillary Clinton: 'Gun Violence Is a National Emergency'
NY D.A. calls on Congress to help law enforcement access encrypted smart phone data
Stocks dip fractionally as Street anticipates rate hike
Quake of magnitude 6.2 strikes off Japan's Bonin islands
5.3 magnitude earthquake hits near Georgetown, Saint Helena
5.1 magnitude earthquake hits South of Tonga
Oklahoma earthquake rumbles through nine US states
Tungurahua volcano in Ecuador erupts to 25,000ft
Karymsky volcano on Kamchatka, Russia erupts to 23,000ft
Colima volcano in Mexico erupts to 22,000ft
Reventador volcano in Ecuador erupts to 17,000ft
Sheveluch volcano on Kamchatka, Russia erupts to 17,000ft
Rinjani volcano in Indonesia erupts to 12,000ft
Crews continue cleanup after Northwest storm leaves thousands without power
Up to 20 inches of snow reported in Northwest Kansas
Red tide likely cause of massive fish kill on Sanibel Island
Thanksgiving Meal Costs Most Ever as Bird Flu Hits Turkeys
Genetically modified salmon OK'd for human consumption in US
New case of Ebola found in Liberia -U.N. official
Antibiotic resistance: World on cusp of 'post-antibiotic era'
UnitedHealth may exit Obamacare individual exchanges
Gov. Fallin calls for termination of Planned Parenthood contracts in Oklahoma
Why Congress is creating a transgender task force
Feds to require shelters to accommodate transgender individuals
Ex-Subway spokesman Jared Fogle gets more than 15 years in prison
Survival of the richest: how London's super-rich are trying to buy immortality
Tracking Bible Prophecy Headlines - 11/19/2015
Netanyahu: Strong Israel is main stop-gap against Mideast collapse
Kerry to Visit Next Week to Discuss Israeli-Palestinian Confidence-building Measures
Abbas admits he rejected 2008 peace offer from Olmert
Netanyahu 'overreacted' by waging war against Hamas last year, Sanders says
Israel said to mull downgrading ties with Europeans over labeling
Despite recent attack, EU unlikely to support Israeli anti-terror measures
Paris terrorists are 'beasts who have a name - radical Islam,' Netanyahu says
Israel's Bennett calls for ground troops to fight ISIS
Turkey, US to intensify drive to push ISIS from Syria border
Syrian Observatory: 15-day ceasefire near Damascus due to be announced shortly
90% of Syria's ballistic missiles used up on rebels, says IDF officer
Iranian president calls for more cooperation in fighting ISIS
Russia says no agreement among world powers on Assad's role in Syria
Passenger Jet En Route to Egypt Makes Emergency Landing After Bomb Threat
Report: Bomb that downed Russian plane in Egypt placed in main cabin
Islamic State says 'Schweppes bomb' used to bring down Russian plane
Putin sets up commission to combat terrorism financing
Terror on a Shoestring: Paris Attacks Likely Cost $10,000 or Less
Paris attacks: French experts seeking to identify whether Isil mastermind Abaaoud was 'killed'
Two dead in Paris siege, including woman who blew herself up
Hours After Obama Taunts GOP With 'Widows' Female Suicide Bomber Explodes In Paris
France Prime Minister warns of chemical, biological attack risk as Belgians raid bomber's 'entourage'
Franklin Graham: Islam Has Declared War on the World
ISIS video threatens New York City; mayor says city won't be intimidated
Stretched FBI braces for Islamic State holiday terror attacks
Sweden's Terror Threat Level Has Been Upped to Its Highest Point Ever
Beijing vows justice as ISIS kills Chinese, Norwegian hostages
Teacher from French Jewish school stabbed by three ISIS supporters who yelled out anti-Semitic slurs: officials
France bans massive marches planned during Paris climate talks
French President Francois Hollande Welcomes Refugees Despite Paris Attack
Obama threatens to veto House GOP bill on Syrian refugee screening
No 'religious test' in House bill pausing Syrian refugees: Ryan
Canada may have to cut corners on security screening to meet Syrian refugees target
Copenhagen air terminal briefly evacuated over suspicious bag
Rubio backs push to delay NSA reforms after Paris attacks
Boko Haram Actually Kills More People In Terror Attacks Than ISIS
Boko Haram suicide bombing kills 49 in Nigeria's Yola
Facebook activates "Safety Check" for Nigeria blasts after criticism
Iran starts dismantling nuclear equipment, U.N. report says
TSA fails to detect hidden weapons in three out of four cases
Drone Slams Into Truck Outside New Jersey Refinery
7.0 magnitude earthquake hits near Dadali, Solomon Islands
5.1 magnitude earthquake hits near Abra Pampa, Argentina
5.1 magnitude earthquake hits near L'Esperance Rock, New Zealand
5.1 magnitude earthquake hits near Dadali, Solomon Islands
5.1 magnitude earthquake hits near Lefkada, Greece
5.0 magnitude earthquake hits near Nagarkot, Nepal
5.0 magnitude earthquake hits near Kuripan, Indonesia
5.0 magnitude earthquake hits near Biha, Indonesia
Magnitude 4.7 earthquake shakes Oklahoma, Kansas
Cotopaxi volcano in Ecuador erupts to 25,000ft
Tungurahua volcano in Ecuador erupts to 23,000ft
Colima volcano in Mexico erupts to 22,000ft
Rinjani volcano in Indonesia erupts to 14,000ft
Karymsky volcano on Kamchatka, Russia erupts to 14,000ft
Tropical Depression Twenty-One-E Forms off Mexican Coast; May Become One of Latest Eastern Pacific Storms of Record
Tropical Storm In-fa to Threaten Guam Saturday
Forecasters suspect tornado struck metro Atlanta area
Storm Barney Spreads Rain, Damaging Winds Across UK
China expects consensus to be reached at climate change talks in Paris
Alarming new 'superbug' gene found in animals and people in China
Judge rules divorced California couple's embryos must be discared over woman's objections
Tracking Bible Prophecy Headlines - 11/18/2015
IDF responds to earlier rocket fire by hitting two terrorist targets in Gaza
Rocket launched from Gaza strip, falls adjacent to Gaza-Israel border
False alarm causes Iron Dome to fire interceptor missile
FM official: South African arrest warrants against IDF officers 'ugly and provocative'
Biggest Jewish event ever: 5 million to pray together
Russian envoy to Israel: Mutual attraction between Russia and the Mideast has resumed
Can ICC recognize 'Palestine' even if move violates international law?
Netanyahu: The Islamic Movement seeks to replace Israel with a caliphate
Israel bans Islamist party, claiming it is inciting violence
Arabs in Israel Fear Outlawing Islamic Movement Is Just the Beginning
In Wake of Paris Attacks, Ex-Mossad Chief Says Time for America, Europe to Adopt Israeli Security Model
Schumer: 'Condoning' Terror Against Israel Led to Paris Attacks
French aliya is on the rise but barriers remain
Jordan's King Abdullah: We are facing a Third World War
Gulf Cooperation Council condemns Paris attacks
Franklin Graham: Muslim Immigration Will Bring Paris Attacks to US Doorsteps
White house says examining options to enhance screening for Syrian refugees
Obama Chides Anti-Refugee Crowd for Being 'Scared of Widows and 3-Year-Old Orphans'
Jeb Bush said he wouldn't ban Syrian refugees from entering the U.S., separating himself from most Republicans
Refugee resettlement process leaves Syrian Christians in the cold
UN warns Europe against 'backtracking' on migrant commitments
U.S intel assessment last May foreshadowed complex ISIS attacks aimed at West
Paris attacks: Syrian passport in Paris may be planted, says German minister
Heavy gunfire in Paris suburb as police hunt for second terrorist
Second Disaster Averted? German soccer stadium, concert arena reportedly evacuated over 'concrete' threat
Fans boo, chant 'Allahu Akbar' during moment of silence for Paris attacks before Turkey-Greece game
Stretched FBI braces for Islamic State holiday terror attacks
'Operation Isis' Anonymous activists begin leaking details of suspected extremist Twitter accounts
ISIS Calls Anonymous 'Idiots' as Cyber War Heats Up
Paris attacks: Black Lives Matter drops F-bomb on City of Light
Kerry: Charlie Hebdo Massacre Had Clearer 'Rationale' Than Paris Attacks
Charlie Hebdo Cartoonist Tells ISIS: 'If God Exists, He Hates You'
Rev. Graham: 'Islam Is Not a Peaceful Religion as George W. Bush Told Us and As President Barack Obama Has Said'
America Is Being Destroyed by Spiritual and Moral Decay, Not Terrorism
ISIS Is Islamic and Bruce Jenner is a Man
'They might have guns, but we have flowers': Video shows father reassuring son in wake of Paris attacks
Hours Before the Terror Attacks, Paris Practiced for a Mass Shooting
Two Air France Flights to Paris Diverted After Bomb Threats
Putin: ISIS financed from 40 countries, including G20 members
Kerry: Islamic State is feeling the pressure, losing ground in Middle East
Kerry says ceasefire in Syria potentially weeks away
Russia not committed to Assad, says John Kerry
France, Russia pummel ISIS stronghold as critics blast US rules of engagement
French leader seeks U.S. and Russian unity to intensify Islamic State fight
Obama Open to Russia's Cooperation in Syria If It Centers Attacks on Islamic State
Russia confirms that explosive downed plane over Sinai
Vladimir Putin vows revenge on those responsible for Russian airplane bombing over Egypt
Egypt says it will work with Russia against terrorism
Explosion blamed on Nigeria's Boko Haram kills 32, wounds 80
Kosovo opposition lawmakers fire tear gas, pepper spray in parliament in protest
New York police department deploys new counter-terrorism unit
Obama says gun control to be top issue of final year
2 killed after 6.5 magnitude quake strikes Greece
5.5 magnitude earthquake hits near Gul'cha, Kyrgyzstan
5.4 magnitude earthquake hits near Saumlaki, Indonesia
5.1 magnitude earthquake hits near Makurazaki, Japan
Minor Earthquake Recorded in Central Georgia
Tungurahua volcano in Ecuador erupts to 20,000ft
Popocateptl volcano in Mexico erupts to 20,000ft
Colima volcano in Mexico erupts to 19,000ft
Karymsky volcano on Kamchakta, Russia erupts to 13,000ft
Rinjani volcano in Indonesia erupts to 10,000ft
India's Chennai hit by rain and deadly flooding
'Blood rain' falling from the sky in Spanish town challenges scientists' imagination
2 killed, 300,000 without power in Northwest wind storm
4 killed in wildfires raging across Australia's southwest
Sanders Doubles Down on Link Between Climate Change and Terrorism
Humanity's future in the balance at UN climate summit
Senate Votes to Block Obama's Climate Change Rules
US judge bars Alabama from defunding Planned Parenthood clinics
New life: Texas abortion center's conversion sends message, draws fire
Spike Seen in Reported Cases of Sexually Transmitted Diseases
Charlie Sheen says he is HIV-positive, bad boy days are over
Charlie Sheen says he has paid millions to keep HIV secret
Charlie Sheen's girlfriends didn't know he had HIV
Source: Sheen had sex with 'several women' last week, didn't divulge HIV status
Connecticut Boy Scouts sued by 19 people for sexual abuse
Salt Lake City elects 1st openly gay mayor
Christian University Grants Employee Benefits to Same-Sex Couples
Barbie ad stars a boy for the first time. The end of gendered toys?
Tracking Bible Prophecy Headlines 11/17/2015
Palestinian official says Gaza border deal is reached with Egypt to bypass Hamas
Hamas: First Judea and Samaria, then the rest of 'Palestine'
Poll: Majority of Palestinians support third intifada against Israel
Busted: 'soybean oil' shipment to Gaza was actually rocket fuel
Shaked to European Justice Ministers: Ignore EU labeling directive
Israel outlaws northern branch of Islamic Movement
Ya'alon: Israel has deterrence in Golan, eyes on Islamic State
Bennett: It's either Israel or ISIS in the West Bank
'Wipe out ISIS just like the Allies did in Dresden,' ex-Mossad chief says
Israel behind Paris attacks, cartoons on Palestinian social media insinuate
Sweden connects Paris massacre with 'Palestinian desperation'
Jewish youth leader: Paris feels more like Israel now
Steady increase in number of French Jews making aliya
Dozens of French Jews immigrate to Israel after Paris attacks
'France is at war': Hollande urges US-Russian coalition, changes to constitution
Fingerprints from Paris bomber match man registered in Greece
Anti-Terror Manhunt Grips France as Dozens Arrested, Weapons Seized
Paris Concert Crowd Was Singing 'Kiss The Devil' The Moment Terror Attacks Began
ISIS Has Help Desk for Terrorists Staffed Around the Clock
Anonymous hackers group to ISIS: You are vermin, expect many cyberattacks after Paris
Encrypted Messaging Apps Face New Scrutiny Over Possible Role in Paris Attacks
Paris attacks should be 'wake up call' for more digital surveillance, CIA director says
French PM: More attacks on France and Europe are being prepared
Islamic State threatens attack on Washington, other countries
Poll: After Paris, Americans want US to do more to attack ISIS
Donald Trump: Syrian refugees a 'Trojan horse'
French reporter to Obama: Isn't it time to change your ISIS strategy?
Barack Obama rips critics who want religious test for Syrian refugees entering U.S., defends his plan to battle ISIS
Obama: Paris terror rampage a 'setback'
Obama: It's 'Shameful' to 'Say We Should Just Admit the Christians But Not the Muslims'
Ted Cruz: Obama terror response 'shameful'
Obama says he's 'too busy' to debate GOP over terrorism
Obama, Congress heading for budget showdown over Syrian refugees
US says no change to plans to admit 10,000 Syrian refugees
US Republicans seek to shut door on Syrian refugees after Paris attacks
More than half the nation's governors say Syrian refugees not welcome
ADL 'disappointed' with Republican governors seeking to ban Syria refugees
States cannot refuse refugees, but they can make it difficult
Canada provinces balk at Trudeau's Syrian refugee goal to accept 25,000 Syrian refugees by the end of the year
'Full-Blown Cover-Up': Levin Says Obama Knew About ISIS for Years
Local Minnesota Democrat Ends Campaign After Saying ISIS 'Isn't Necessarily Evil'
US needs bolder moves from Europe in order to defeat ISIS, Pentagon chief says
Iran's Military Involvement in Syria Will Lead to Even More Death and Destruction
Militant rampage in Iraq tears villages apart, raises ethnic tensions
For the Islamic State, paroxysms of violence portends apocalypse
Carson calls on imams to condemn 'radical elements' of Islam
As ISIS Rises, Many Muslims Are Turning to Christ
'We are living in the midst of the greatest turning of Muslims to Christ in history'
Pastors in India beaten and jailed simply for praying in their own homes
US approves $1.29 billion sale of smart bombs to Saudi Arabia
Wikileaks releases audiotapes allegedly showing fraud in Obama and Bush administrations
Los Zetas Cartel Gunmen Crossed into Texas - Disappeared into U.S.
Cuban Migrant Wave Prompts Nicaragua to Bolster Border Force
Harvard temporarily evacuates several buildings after unconfirmed bomb threat
Asia stocks surge after Wall St. takes Paris attacks in stride
U.S. Treasurys Rise on Paris Attacks
Oil prices rise as tensions mount after Paris attacks
5.9 magnitude earthquake hits near Severo-Kuril'sk, Russia
5.1 magnitude earthquake hits the Indian Ocean Triple Junction
5.0 magnitude earthquake hits South of Tonga
5.0 magnitude earthquake hits near Coquimbo, Chile
Fresh earthquake activity in Iceland's Bardarbunga volcano
Cotopaxi volcano in Ecuador erupts to 26,000ft
Tungurahua volcano in Ecuador erupts to 26,000ft
Colima volcano in Mexico erupts to 18,000ft
Rinjani volcano in Indonesia erupts to 14,000ft
Karymsky volcano on Kamchatka, Russia erupts to 12,000ft
Tornado Outbreak Spawns at Least 20 Tornadoes in Four States; Major Damage in Texas
Storm Barney to Increase Flood Threat and Spread Damaging Winds Across UK
Justin Trudeau Takes a First Step Toward Marijuana Legalization in Canada
Puerto Ricans fear for their health as federal cuts loom
'Dangerously high' antibiotic resistance levels worldwide: WHO
Hospitals turning to 'last-resort' antibiotics as drug-resistant infections continue to rise
4,000 Israelis a year die from resistant superbugs
Utah judge who ruled lesbian couple should lose child recuses himself from case
U.S. Supreme Court is asked to hear lesbian adoption case
Daycare workers reportedly fired after refusing to accept transgender child
Atheist Group Wants Removal of 'Obnoxious' Gideon Bibles From Hotel Rooms
Tracking Bible Prophecy Headlines - 11/16/2015
Pope Francis warns on 'piecemeal World War III'
G20 leaders to discuss Assad's fate in Syrian conflict
At G20, Obama vows renewed effort to eliminate Islamic State
Obama huddles with Putin, backs France's pursuit of deadly terrorists, on sidelines of G-20 summit
Putin tells Western leaders: Let's bury our differences and jointly strike at 'barbarian' ISIS
Obama, Putin agree on need for political transition, ceasefire in Syria
EU: US-Russia cooperation crucial to defeating ISIS in Syria
US resupplies ammunition to Syrian Arab fighters battling ISIS
Democratic candidates pledge robust ISIS fight, implicitly chiding Obama
Russia: Hezbollah not a terror group, their cooperation in ISIS fight should be encouraged
Inquiry Finds Mounting Proof of Syria Link to Paris Attacks
72 hours before Paris attacks, ISIS-linked social media account reveals 'God bless you in your mission'
France retaliates to Paris terror attacks, hits ISIS command center, training camp in Syria
Paris attacks: French jets pound Islamic State in Raqqa as chaos and fear grips France's capital after false reports of fresh gunfire
Will France invoke NATO's Article 5 to declare war on Islamic State?
How Paris ISIS Terrorists May Have Used PlayStation 4 To Discuss And Plan Attacks
Report: Terrorist Was Rescued from 'Refugee' Boat
Paris attacks: Police stopped Paris attack suspect near Belgian border hours after the killings - but let him go
Paris attacks put dagger through heart of liberal Europe
France's Hollande wants 3-month state of emergency: political sources
France has declared a state of emergency, but the law has an ugly history
'French authorities have their hands tied in fight against Islamic terrorism'
French mayor suspended after calling for Islam to be banned
Not Just Paris: Why Is Beirut's Brutal Terrorist Attack Being Ignored?
Clinton and the other Democratic presidential candidates in debate decline to use term 'radical Islam'
Bernie Sanders: Climate Change is Directly Related To Terrorism
Ted Cruz: Bringing In Thousands Of Syrian Refugees Is 'Nothing Less Than Lunacy'
Alabama governor refuses to relocate Syrian refugees in state
Snyder: No more Syrian refugees in Michigan
Madonna: Only Way to Stop Terrorism is to 'Love Unconditionally,' Keep Having 'Fun'
Entertainment industry modifies plans after Paris tragedy
Despite Paris attack, Eagles of Death Metal to return to Israel
Jerusalem and Paris have been cooperating on intel for years
Day after attacks, French Muslims fear backlash: 'Better to be mistaken for a Jew'
Israel turns to UN over Red Crescent failure to treat Israeli terror victims
Poll: 75% of British Jews think settlements block peace
Spanish judge issues arrest warrants for Netanyahu, Liberman, others over the 2010 Mavi Marmara flotilla raid
Ethiopian aliya to resume after two-year hiatus
15 Sudanese killed, 8 injured while trying to cross into Israel from Egypt
Kurds uncover mass graves after driving Islamic State from Iraq's Sinjar
China says global war on terror should also target Uighur militants
UN chief ready to help Korean peace
North Korea prepares for possible missile launch: Yonhap
Obama Readies Biggest Reach of Presidential Power Yet: Unilaterally Closing the Federal Detention Facility in Guantanamo Bay
Weapons stolen from Army Reserve in Massachusetts, FBI says
Baltimore records 300th homicide of the year
Protests erupt after black man shot by police in Minneapolis
Amid Student Protests, Some See Erosion of Free Speech
FEC Commish Warns Of Regulations On Media-Sponsored Presidential TV Debates
Doubts over Dec Fed hike may be swept away
Asian Stocks Fall as Paris Attacks Send Economic Worries
Japan's economy is back in recession...again
5.8 magnitude earthquake hits near George Town, Cayman Islands
5.0 magnitude earthquake hits near Shemya Island, Alaska
Tungurahua volcano in Ecuador erupts to 25,000ft
Karymsky volcano on Kamchatka, Russia erupts to 23,000ft
Popocateptl volcano in Mexico erupts to 19,000ft
Colima volcano in Mexico erupts to 15,000ft
Rinjani volcano in Indonesia erupts to 12,000ft
Damage reported after rare tornado strikes Central California town
Implantable wireless devices can trigger and block pain signals
Supreme Court's Texas abortion ruling to have broad impact in states
Transgender 'Man' Becomes Pregnant Halfway Through Sex Change
'Catching awful lot of them': Feds nab sex traffickers in South Dakota
About 1,500 Mormons resign from church in protest of same-sex policy
Mormon Resignations Put Support for Gays Over Fealty to Faith
Tracking Bible Prophecy Headlines - 11/15/2015
French mag: Bataclan an Islamist target due to Jewish owners
Eiffel Tower goes dark as France mourns 129 killed in worst attacks on French soil since WW II
Three Teams of Coordinated Attackers Carried Out Assault on Paris, Officials Say; Hollande Blames ISIS
Bomber in Paris attack had Syrian ties, posed as refugee
A suicide bomber had a ticket to the France-Germany soccer game, but his explosive vest was found during a security check at the gate
ISIS Claims Responsibility, Calling Paris Attacks 'First of the Storm'
Obama: I don't want to speculate at this point in terms of who was responsible for this
Obama Criticized for Claim That ISIS Is 'Contained'
Paris attacks expected to intensify calls for Obama at G-20 summit to find stop to Islamic State
'Act of War': Will Congress finally vote to declare war on ISIS, after Paris attacks?
'This time it's war': French press react with horror to attacks
Putin calls for unity against 'terrorism' after Paris attacks
France must 'annihilate' Islamist radicals, far-right leader Le Pen says
Hezbollah chief condemns Paris attacks, vows retaliation for Beirut bombings
Assad says France's 'flawed' Middle East policy partly to blame for attacks
Donald Trump says tough gun control laws in Paris contributed to tragedy
Paris attacks may reshape U.S. presidential race
Iraq says it shared intel that France, US, Iran were targets
France-bound airliner grounded at Amsterdam over threatening tweet
Mizzou Campus Activists and Black Lives Matter Complain About Paris Stealing the Spotlight
As Paris Burned, UK Muslims Told To 'Struggle' For Islamic State In Unprecedented Islamist Show Of Force
Dutch populist Wilders seeks halt to 'Islamic invasion'
Paris attacks provoke fresh migrant fears in Europe
Some EU Nations Go Public: Christian Refugees More Welcomed Than Muslims
The Latest: German minister: Refugees not to blame
At least one man linked to Paris attacks registered as refugee in Greece: police
Poland says cannot accept migrants under EU quotas after Paris attacks
US Republican candidates urge stricter limits on Syrian refugees after Paris attacks
Syria refugee crisis: U.S. opens centres to speed vetting
Syrian refugees beginning to arrive in New Orleans
French Jews call for war on Jihadism as terror engulfs Paris
Netanyahu: Israel shares intel with France in terror fight
Netanyahu: We aren't responsible for the terror against us, just like the French
Israeli leaders express condolences, declare 'wake up' call against Muslim extremism
Netanyahu: Civilized world must unite and fight Islamist terror plague
Far-right settler rabbi: Paris attacks are payback for the Holocaust
Netanyahu: Don't blame terror attacks against Israelis on the settlements
IDF demolishes homes of four terrorists involved in recent killings
Israeli Army Begins Broad Reserve Call Up for West Bank Deployment in 2016
Report: Netanyahu faces possible arrest in Spain over Marmara affair
Haifa airport evacuates terminal after passenger suspected of carrying explosive
Libya IS head 'killed in US air strike'
G-20 leaders meet in Turkey amid Syria crisis
Paris attack puts terrorism center-stage as world leaders meet in Turkey
Devil is in the detail before new round of Syria peace talks
Kerry says Syria negotiators agree to speed up peace process
Saudi Arabia to continue support Syrian rebels if Assad does not leave
UN chief: World has 'rare moment' to end violence in Syria
Burundi violence: Belgium and EU act over 'rising risk'
S. Korea police detain over 50 as biggest protest in years turns violent in Seoul
More Central Americans fleeing violence to enter U.S., suggesting another major surge
Investors face quagmire of falling earnings, higher rates
Fed could move to raise rates in December but maybe not
Yuan Set to Join IMF Basket in Step Toward Currency Big Leagues
5.7 magnitude earthquake hits near Kushikino, Japan
5.3 magnitude earthquake hits near Makurazaki, Japan
5.3 magnitude earthquake hits near Sabang, Indonesia
5.2 magnitude earthquake hits near Ofunato, Japan
5.0 magnitude earthquake hits South of Tonga
10 dead, 27 missing in landslide in east China village
Brazil Dams Collapse: Toxic Mudslide
France to go ahead with climate summit, with tough security
Obama still plans to attend Paris climate summit despite terror attacks
The Rise of the College Crybullies
Feeling Woozy? It May Be Cyber Sickness
Tracking Bible Prophecy Headlines - 11/14/2015
Paris shooting: Scores killed and injured after 'Kalashnikov and grenade attacks' across French capital with dozens of hostages taken
Multiple Attacks Roil Paris; President Hollande Is Evacuated From Stadium
Explosion outside Paris stadium heard during soccer match
Terrorists kill at least 100 at Eagles of Death Metal concert in Paris
France calls state of emergency, closing borders after attacks
Paris attacks: Hollande blames Islamic State for 'act of war'
Saudi Arabia: Paris attacks shows need to 'eradicate' dangerous threats
Vatican condemns Paris killings, calls for response to 'homicidal hatred'
Merkel says Germany will fight terrorism side-by-side with France
Obama Condemns Terrorist Attacks in Paris As 'Attack on All Of Humanity'
Paris terror attacks add urgency to Obama's G20 mission in Turkey
U.S. Cities Heighten Security After Paris Attacks
Facebook activates 'Safety Check' during Paris attack
No claim of responsibility made so far, but witnesses at the Bataclan music venue heard the killers shout Islamic slogans
Paris Terror Attack: ISIS Adherents Celebrate "Paris In Flames"
Palestinian rights activist raises possibility Israel behind Paris attacks
Abbas condemns Paris attacks, expresses solidarity with French people
Abbas declines to condemn murder of Israelis - 'We are despaired by occupation'
Shooting attack leaves two dead near Hebron
Israel army reinforcements sent to southern West Bank in wake of shooting
'Palestinian ambulance drove by scene without helping Israeli gunshot victims'
Hamas hails 'heroic' shooting death of two Israelis near Hebron
Netanyahu vows Israel will hunt down 'lowlife murderers' who killed father, son near Hebron
'Israel must learn to live with Palestinian terrorism,' former general says
'Obama treats Netanyahu with less respect than he gives to Iran's ayatollah,' Rubio says
Tony Blair launches private Mideast peace mission
Palestinian Two Year Old Taught to 'Spill Jewish Blood'
Walking to their death: The new child terrorists
'Target of Israeli airstrike in Damascus was weapons bound for Hezbollah'
Lebanon PM holds emergency meeting as nation mourns bomb victims
Iraq: Suicide Bomb and Road Blast Kill 26 in Baghdad
Islamic State threatens Russia: 'You will pay the price'
Russia bans flights by EgyptAir beginning November 14, official says
Report: Russia deploys missiles in Syria that could take down jets as far away as TA
Kurdish forces recapture militant-held towns in Iraq, Syria
Obama: ISIS Is Not Getting 'Stronger,' We Have 'Contained' Them
Beheaded journalist's mother saddened by celebration of 'Jihadi John' killing
Britain commits 275 million Euros to help Turkey handle refugees
Angela Merkel's future under scrutiny for the first time as German asylum process criticised
Man Who Ran Over Cop in Texas Sanctuary City is 3-Time Deported Illegal Alien
Americans are buying tons of gold
Wall Street drops, posts worst week since August
Rough week: Dow sheds 665 points
Oil dives 3 percent, heads for biggest weekly drop in eight months
Mysterious Space Junk Hurtling Towards Earth Crashes Into Indian Ocean
Magnitude-7.0 earthquake strikes southwest of Japan
5.3 magnitude earthquake hits the Central Mid-Atlantic Ridge
5.3 magnitude earthquake hits near Pagan, Northern Mariana Islands
5.1 magnitude earthquake hits near Pagan, Northern Mariana Islands
Tungurahua volcano in Ecuador erupts to 25,000ft
Cotopaxi volcano in Ecuador erupts to 24,000ft
Popocateptl volcano in Mexico erupts to 24,000ft
Colima volcano in Mexico erupts to 18,000ft
Rinjani volcano in Indonesia erupts to 14,000ft
El Nino is here, and it'll be 'one storm after another like a conveyor belt'
Prolonged Snow, Flooding and Severe Weather to Pound Central US Next Week
Tropical System to Renew Flood Threat in Southern India, Sri Lanka
Mysterious 'Blood Rain' Tints Water a Gruesome Hue in Spain
Autism rate doubles in US to one in 45 kids: survey
Supreme Court takes up major challenge to abortion restrictions
Supreme Court justices agree to hear first abortion case since 2007
After Outcry, Judge Reverses Order Taking Baby From Lesbians
Prosecutors in Teenage Sexting Cases Ask: Foolishness, or a Felony?
Mass. woman wins fight to wear colander in driver's license by citing 'pastafarian' religion
Arkansas Nativity scene ruled unconstitutional, even with disclaimer
In Surprising Ruling, Jerusalem's Chief Rabbi Rules that God Must Reveal Messiah
German 87-year-old 'Nazi grandma' jailed for denying the Holocaust
Tracking Bible Prophecy Headlines - 11/13/2015
White House Official: U.S. Won't Recognize Israeli Sovereignty in Golan
US Jews will abandon Israel over religious exclusion, warns delegation
Saudi Prince: Israeli peace is non-sustainable without a two-state solution
Israeli MK at European Parliament: Labeling makes you an unfair broker in peace process
Indyk: Israel offered Palestinians portions of Area C in West Bank and a building freeze
Three-quarters of British Jews believe settlements are 'major' obstacle to peace
Hamas welcomes EU decision to label settlement products
US: EU's labeling of West Bank products not a boycott
Government set to approve final wave of Ethiopian aliyah
Palestinian Health Ministry condemns 'Israeli terrorism' for Hebron hospital raid
High Court of Justice gives state go ahead to demolish five terrorist homes
Herzog wants 'NATO-like' alliance of Israel, moderate Arab states
MK Begin: There is 'no solution' to the Arab-Israeli conflict
ICC issues first report on war crimes in Palestinian- Israeli conflict
Defense minister to discuss 'smart' barrier on Gaza border
ISIS in Sinai threatens to attack Israel
'Hezbollah weapons warehouses were the target of Wednesday's Israeli airstrikes in Syria'
Suicide bombings kill dozens in Hezbollah-run Beirut suburb, ISIS claims responsibility
White House condemns Beirut blasts, Hezbollah vows revenge
Hundreds of Christian Fighters Battle to Defend Biblical Syrian Town From ISIS
Islamic State video threatens attacks inside Russia 'very soon'
Monitor: At least 100 fighters killed in Syria during storming of besieged airbase
'Jihadi John,' Terrorist in ISIS Beheading Videos, Targeted by U.S. Airstrike
Jihadist cell in Europe 'sought recruits for Iraq and Syria'
Europe Nears Accord With Turkey to Stem Tide of Refugees
EU council president Donald Tusk says the EU's open border system could be about to collapse
The Latest: Fences sprout up across Europe against refugees
How Sweden, the most open country in the world, was overwhelmed by migrants
World Food Programme's 'ShareTheMeal' App to Feed 600,000 Syrian Children
Airing their gripes on social media: Western jihadists decry Islamic State's lack of beauty salons, Starbucks, good food
Rouhani says US-Iran ties could be restored but US must apologize
Russian envoy applauds Israel's neutrality on Ukraine
Former Russian cop charged with treason for passing secret documents to CIA
Russia 'accidentally' leaks details of nuke torpedo
Bomb kills four in Thailand's south
U.S. Military Aircraft Flew Close to China-Built Artificial Islands in South China Sea
Students across U.S. march over debt, free public college
Warning: Oil company defaults are coming
Dow dives 254, U.S. oil price around $42
U.S. inflation to rebound next year, says Fed's Fischer
Government adds record $339 billion to debt in first day after budget deal
Greek debt crisis: Clashes during austerity strike
Portugal set to experiment with anti-austerity policies
Billionaire: AI could put workers 'out to pasture'
Vizio Smart TVs Track Viewers' Watching Habits To Work With Advertisers
Space debris to collide with Earth on Friday the 13th
5.8 magnitude earthquake hits near Quilino, Argentina
5.2 magnitude earthquake hits near Atka, Alaska
5.0 magnitude earthquake hits near Uchiza, Peru
Tungurahua volcano in Ecuador erupts to 25,000ft
Cotopaxi volcano in Ecuador erupts to 24,000ft
Colima volcano in Mexico erupts to 18,000ft
Rinjani volcano in Indonesia erupts to 14,000ft
Sheveluch volcano on Kamchatka, Russia erupts to 11,000ft
Former Hurricane Kate to Follow Abigail Into UK, Ireland
Drought-Stricken Southeast Brazil Has Lost 15 Trillion Gallons of Water Per Year Since 2012
Thanksgiving Turkeys Cost More Than Ever After Bird Flu Wipeout
Instead Of Killing It, Some Antibiotics Make The Superbug MRSA Stronger
HR 2232: National mandatory vaccination bill enters Congress
Vaccine Against Cholesterol Currently Under Study
Gene therapies offer dramatic promise to cure diseases but shocking costs
Do-it-yourself CRISPR genome editing kits bring genetic engineering to your kitchen bench
First genetically modified humans could exist within two years
Mycoplasma Genitalium: Symptomless STD Making Its Way Through Britain
Lawsuit Alleges Birth Control Packing Error Led to Unwanted Pregnancies
Texas tries to stitch a safety net without Planned Parenthood
Abortion Clinics Fined for Taking Bodies of Aborted Babies to Landfill and Dumping Them
Utah Judge Orders Child Removed From Lesbians and Sent to Traditional Home
ABC reportedly bans gay dancing on 'Dancing with the Stars'
New Mormon LGBT rules ignites frenzy among faithful
New Play Portrays Jesus as Transgender
High school art teacher detects evil spirits, brings tarot cards for 'classroom cleansing'
Pastor Saeed Abedini's Wife Halts Public Advocacy, Citing Marital Woes and Abuse
Comcast Cancels Six Appointments On South Side Of Chicago Due To Violence
Tracking Bible Prophecy Headlines - 11/12/2015
Syrian media reports Israeli airstrike near Damascus airport
Saudi Arabia risks destroying Opec and feeding the Isil monster
UN warns against cuts in development aid due to refugee crisis
Hungary Against Taking Even a 'Single Syrian' from Germany
Slovenia putting up fence along border with Croatia to control migrant flow
Protesters angry about ISIS beheadings storm Afghan presidential palace
US Holocaust Memorial Museum: ISIS committed genocide in Iraq against Yazidis
Kurds Launch Offensive to Retake ISIS-Held Iraqi Town of Sinjar
Kurds and U.S. Open Offensive to Cut ISIS Supply Route
Russia and Iran-backed offensive helps regime break Isil's two-year siege on Syrian airbase
Syria conflict: Russia 'peace plan' revealed ahead of key summit
Egypt says to lose 2.2 bln pounds a month due UK, Russian flight suspensions
Intel on 'two-hour timer' uncovered in Russian jet crash investigation
'Root out ISIS ideology in Beduin schools in Negev'
ISIS branch on Egypt's Sinai Peninsula reportedly threatens to attack Israel in new video
Nasrallah 'proud' that Netanyahu and Obama discussed Hezbollah in White House meeting
Rouhani: Israel is 'illegitimate'
Netanyahu winds up fence-mending US visit with little to show
Netanyahu Comes To CAP, Lays Out His Conditions For Future Palestinian State
Netanyahu: 'Jerusalem and Temple Mount problem is insoluble'
We won't give up Temple Mount, Israeli rabbis tell Obama
'Palestinian recognition of Jewish state needed for peace'
Kerry urges world to fight against rising anti-Semitism, bigotry
Future of 'Zionist dream' predicated on peace, Kerry says
Two-state solution 'not impossible dream,' Kerry says at UN
Netanyahu clarifies he does not support unilateral withdrawal from land
Bloody October: 11 killed in 609 attacks
With woman in labor as disguise, Israeli forces arrest terrorist in Hebron hospital
Terrorist arrested in Hebron hospital bed, cousin killed in raid
EU sets guidelines on labeling settlement goods, drawing Israeli anger
Lawmakers blast 'anti-Semitic' EU over settlement labeling
Israel briefly suspends diplomatic dialogue with the EU to protest labeling
Meretz MK: Settlement labeling allows Europeans to buy Israeli products without funding occupation
European Jewish Congress: EU singling out Israel, profits from Turkey's occupation of Cyprus
Jordan Valley farmers unperturbed by EU labels - Palestinians will suffer most from a boycott
Prehistoric 'Stonehenge' monument in Golan Heights fuels mystery
Ukrainian Jewish leader accuses Kiev of 'flirting with radicals'
Putin says Russia will not be drawn into new arms race
Russia Reveals Secret Nuclear-Armed Drone Sub
Revealed: Saudi Arabia's manifesto for change in the face of rumours of coup plots
Troops could be sent to Burundi if violence worsens: diplomats
Obama expresses 'deep concern' over situation in Burundi, White House says
Racial Discrimination Protests Ignite at Colleges Across the U.S.
'The biggest sham': Sheriffs fume at mass release of 6,000 federal inmates
U.S. Urges Bodycams for Local Police, but Nixes Them on Federal Teams
Nano-scale 'fingerprint' could boost security
A new cyborg implant may give users the power to control devices with their gestures
Apple boss: Next generation of children 'will not know what money is'
Social Security: The Long Slow Default
Violent Shaking Along the Ring of Fire Continues a Progression of Disasters That Began in September
5.7 magnitude earthquake hits near Saumlaki, Indonesia
5.6 magnitude earthquake hits near Bambanglipuro, Indonesia
5.2 magnitude earthquake hits near Ternate, Indonesia
5.2 magnitude earthquake hits near Farallon de Pajaros, Northern Mariana Islands
5.1 magnitude earthquake hits near Samara, Costa Rica
5.0 magnitude earthquake hits near Yonakuni, Japan
5.0 magnitude earthquake hits near Vostok, Russia
Tungurahua volcano in Ecuador erupts to 30,000ft
Cotopaxi volcano in Ecuador erupts to 24,000ft
Popocateptl volcano in Mexico erupts to 23,000ft
Colima volcano in Mexico erupts to 20,000ft
Rinjani volcano in Indonesia erupts to 14,000ft
Copahue volcano in Argentina-Chile erupts to 12,000ft
Cyclone killed 14 on Yemeni island, officials say
Hurricane Kate is the Atlantic's fourth hurricane of the season as it moves northeast of Bermuda
Rare November storms wreak havoc across Iowa
Multiple Tornadoes Reported in Iowa as Severe Weather Sweeps Midwest
Reno, Nevada plastered by freak heavy snow event
Shipping fears as Rhine River falls to lowest level in 40 years
Permanent flu vaccine in the works
NYC parents sue to stop required flu shots for tots
First VA transgender clinic opens in Cleveland
Vatileaks scandal: Vatican properties 'used as brothels and massage parlours where priests pay for sex,' claims report
Pope Urges Catholic Church To Disavow Conservatism And Fundamentalism
How Indonesia's 'Religious Harmony' Law Has Closed 1,000 Churches
Tracking Bible Prophecy Headlines - 11/11/2015
Amnesty International criticizes proposal to halt ICC action against Israel
Arab foreign ministers condemn Israel for latest violence
Terror wave: Three stabbing attacks in Jerusalem and area
Two Arab boys stab Jerusalem light rail guard
PA again accuses Israel of 'assassinating' Arafat
Foreign Ministry: Labeling settlement products could harm EU's ties with Israel
US senators to EU: Don't label Israeli products
Labeling products is 'opposite of boycott,' European official says
Thousands March Against Racism and Antisemitism in Poland, Carry Signs Saying 'Hug a Jew'
Bennett says PM's comments on possible unilateral withdraw from West Bank 'dangerous'
Testing weapon capabilities, Hamas fires rocket into sea
Israel uncovers West Bank Hamas network funded by Gaza and Qatar
Democratic senators call on Obama to strengthen security memo with Israel
U.S. to Help Iran Rebuild Nuclear Reactor
'Iran stops dismantling nuclear centrifuges under pressure from hardliners'
Iran arrests more than 40 suspected militants, half headed to Iraq, Syria
Russian, Iranian deputy foreign ministers meet to discuss Syria
Saudis to UN: Condemn Russian, Iranian intervention in Syria
Netanyahu gave red line to Putin on Syria intervention
Syrian army enters Aleppo air base after Islamic State siege: state TV
French air strikes target ISIS oil infrastructure
Angela Merkel faces outright rebellion within her own party over refugee crisis
EU criticises Turkey over human rights and democracy
Russia to deploy new weapons to counter US missile shield
China says up to Philippines to heal rift over South China Sea case
Pact for US-Cuba flights seen by year-end
Obama's immigration action blocked again; Supreme Court only option left
Judges use Obama's own words to halt deportation amnesty
Race protests scattered around U.S. campuses after Missouri resignations
At G20, U.S. will urge countries to kickstart global growth: Treasury official
Fed's Williams says 'very strong case' to raise rates next month
The next 1000-point down day is coming - MarketWatch
Inside The World's Largest Private Apocalypse Shelter, The Oppidum
NASA Observatory Captures Outbursts on the Sun
Chile earthquakes: Strong 6.9 tremors strikes off La Serena in northern Chile
Powerful Aftershocks Rattle Chile
5.6 magnitude earthquake hits near Satawal, Micronesia
5.2 magnitude earthquake hits near Central East Pacific Rise
5.0 magnitude earthquake hits near L'Esperance Rock, New Zealand
Multiple Earthquakes Recorded In Oklahoma Tuesday Morning
Oklahoma world's No. 1 earthquake area
Tungurahua volcano in Ecuador erupts to 25,000ft
Colima volcano in Mexico erupts to 21,000ft
Fuego volcano in Guatemala erupts to 20,000ft
Rinjani volcano in Indonesia erupts to 14,000ft
Karymsky volcano on Kamchatka, Russia erupts to 12,000ft
Tropical Storm Kate to Stir Surf From Southeast US to Bermuda
Veterans Day Severe Weather Outbreak to Threaten 30 Million in Central US
Blizzard Conditions to Unfold From Cheyenne, Wyoming, to Denver on Wednesday
El Nino threatens 'millions in east and southern Africa'
Bill Nye wants us to invent our way out of climate change
This ground-breaking abortion reversal kit has snatched 137 babies from the jaws of death
Supreme Court to Hear Case of Little Sisters of the Poor Who Object to HHS Mandate
University Academics Say Pedophilia Is 'Natural, And Normal For Males To Be Aroused By Children'
Obama Becomes First Sitting President to Pose for Cover of LGBT Magazine
Christian Groups to Obama: Back Off Abortion, Gender Transition and Gay Marriage
Christians Protest Transgender Jesus Play 'Gospel According to Jesus Queen of Heaven'
The Inanity of the Starbucks Christmas Cup 'Controversy'
Nazi resurgence: Bizarre clog-wearing Hitler cult on rise in rural Germany
Tracking Bible Prophecy Headlines - 11/10/2015
Netanyahu to Obama: Israel has not given up hope for a two-state solution
President Obama Meets Benjamin Netanyahu Amid Dispute Over Iran Nuke Deal
Netanyahu on mending ties with Obama: 'Our meeting was good, one of the best'
Netanyahu, Obama agree to expedite talks on new military aid package
IDF plans 2016 reservist call up to cope with persistent violence
'Current wave of Palestinian terrorism can continue for an unknown time'
Spread of terror in Israel tracked in new interactive map
Abbas claims Hamas and Israel are meeting to annex part of Sinai to Gaza
Iranian hackers targeted Israeli nuclear scientists, security researchers say
Netanyahu gave red line to Putin on Syria intervention
'Russia, Iran have signed contract for S-300 missile system delivery'
Combat report: Russian Air Force destroys 448 terrorist facilities in Syria over 3 days
Russian officials believe Sinai plane brought down by bomb
ISIS Airline Bombing Is 'Russia's 9/11,' US Homeland Security Committee Says
Egypt says top terrorist in ISIS-linked group killed in shootout
EU warns of refugee 'catastrophe' as winter closes in
Al Qaeda Terror Boss Discovered On Migrant Boat, Authorities 'Tried To Hide News'
Liberal cabinet ministers to oversee task of bringing Syrian refugees to Canada
Jordanian officer fatally shoots two Americans, South African at security training site
On the brink: Christianity facing Middle East purge within decade, says group
NATO ponders future of Afghan mission as fatigue, frustration mount
U.N. warns Burundi violence could escalate to mass atrocities
Portugal Socialists threaten to topple new government
Former Pentagon Officials: U.S. Navy is 'Strained'
Navy launches second test missile off Southern California coast
California missile test: Social media nightmare or exactly what the Navy wanted?
Appeals court rules Obama can't block deportations of 5 million people
One Killed in Police Shooting on Spartanburg, S.C., College Campus
U.S. judge again rules NSA collection of phone data is likely unconstitutional
Stocks tumble as Dow drops 180 points on rate hike fears
China to Allow Direct Conversion Between Yuan and Swiss Franc
Three Planets and Crescent Moon Make a Line
6.2 magnitude earthquake hits near Atka, Alaska
5.1 magnitude earthquake hits near Kandrian, Papua New Guinea
5.0 magnitude earthquake hits near Atka, Alaska
5.0 magnitude earthquake hits near Pagan, Northern Mariana Islands
12 quakes jolt Andaman & Nicobar islands and around in 24 hrs
South Kansas earthquake rattles Wichita
Cotopaxi volcano in Ecuador erupts to 23,000ft
Popocateptl volcano in Mexico erupts to 23,000ft
Colima volcano in Mexico erupts to 20,000ft
Fuego volcano in Guatemala erupts to 17,000ft
Rinjani volcano in Indonesia erupts to 14,000ft
Karymsky volcano on Kamchatka, Russia erupts to 12,000ft
Scientists call reports of imminent Mount St. Helens eruption 'fabrications'
Cyclone Megh Makes Direct Hit on Socotra; Second Yemen Landfall Expected Tuesday
Tropical Storm Kate forms, approaching Bahamas
Heavy Flooding in Areas of Israel on Monday
Johannesburg limits water use as drought worsens
China smog hits 'record' levels
OPEC's Strategy Seen Potentially Backfiring
Oops! Deepwater Horizon Dispersants Backfired
Did ExxonMobil commit securities fraud by denying climate change?
President Obama joins Facebook, addresses climate change in first post
Pentagon 'gay' rape debacle: Report alleging male-on-male sexual trauma retracted
South African Authorities Searching for Pastor Who Fed Congregation Live Snakes
Prominent Rabbi Warns Friends Not to Leave Israel Because Messiah is "Here With Us Already"
Tracking Bible Prophecy Headlines - 11/9/2015
Netanyahu, Obama to Discuss Syrian War Amid Wave of Violence in Israel
Bad tidings await Netanyahu on US trip - Netanyahu Will Not Get The Additional Aid He Is Requesting
Obama and Netanyahu: A Story of Slights and Crossed Signals
PM, White House to focus on common ground
IAI unveils unprecedented radar system as long-range ballistic missile threats increase
Israel Air Force hits Hamas terror target after rocket lands in Israel
Seven wounded, one terrorist killed in 3 West Bank attacks
Abbas urges Sisi: Pressure Israel to stop 'assaults against al-Aksa Mosque'
Report: US, Britain, using Israeli intel to determine cause of Egyptian crash
British jihadis may have been part of Sinai plane bombing
Russian plane crash: Calls for new era of airport security after Sinai terror
Russia Evacuates 11,000 Tourists From Egypt
Confirmation of Attack on Russian Jet May Strengthen Putin's Resolve in Syria
US role in Syria brings push for Congress vote on new war powers
U.S. Military Officials Aim to Bolster Troop Presence in Europe to Deter Russia
Germany reaching maximum capacity for refugees, says Finance Minister
AfD Protest In Berlin Demands Stronger Borders, Calls For Merkel To Resign
More US Troops Possible in Syria, Defense Sec. Ash Carter Says
US warns Putin against 'nuclear sabre-rattling'
ISIS kidnaps, kills seven in southern Afghanistan
NATO ponders future of Afghan mission as fatigue, frustration mount
Yemen fighting kills more than 50
Suspected Boko Haram suicide bombers kill at least three in Chad
Burundi violence: Scores flee homes before crackdown starts
School bans drawings of religious figures after Muhammad assignment
Michigan city elects for the first time a Muslim majority city council
Fed rate hike 'makes sense', says U.S. central banker
Fed's Williams: Next Step for Fed Is to Raise Rates, Data Decides When
Homelessness in Hawaii grows, defying image of paradise
House Panel Chairman Sees Risk of Bomb on Puerto Rico Flights
Venezuela says U.S. intelligence plane violated air space
No UFO Here! Mysterious Flying Object Seen in Southern California Was Just a Missile Test
UFO scares are the price we pay for secret missile tests, expert says
6.4 magnitude earthquake hits near Sabang, Indonesia
5.7 magnitude earthquake hits near Atka, Alaska
5.2 magnitude earthquake hits near Severo-Kuril'sk, Russia
5.2 magnitude earthquake hits near Sabang, Indonesia
5.1 magnitude earthquake hits near Visokoi Island, South Georgia and the South Sandwich Islands
5.1 magnitude earthquake hits near Sabang, Indonesia
5.0 magnitude earthquake hits near Sabang, Indonesia
Series of moderate earthquakes continue in northern Oklahoma
Tungurhua volcano in Ecuador erupts to 18,000ft
Rinjani volcano in Indonesia erupts to 14,000ft
Second rare cyclone batters Yemen, kills one - official
Tropical Threat to Increase India Flood Risk Early This Week
Tropical Depression 12 Forms Near Bahamas
Tornadoes Possible in Arkansas, Missouri, Other States
Two dead, 28 still missing as recovery efforts ongoing near burst Brazil dams
New rainfall record set in central Israel
'Life on planet at stake', France warns as climate ministers meet
Every UN Climate Summit Hailed as 'Last Chance' To Stop 'Global Warming' Before It's Too Late
Dangerous toxin closing California crab season
Sierra Leone declared Ebola free
World first use of gene-edited immune cells to treat 'incurable' leukaemia
Sir Elton John Fears Vladimir Putin Will Give Him A 'Quick Polonium Injection' Over Gay Rights Talk
Man 'with terminal cancer marries sex doll so he doesn't leave a grieving widow'
Tracking Bible Prophecy Headlines - 11/8/2015
Obama and Netanyahu to meet in D.C., looking for a way past the ugliness of the Iran deal
Obama held hostage: How Iran's using the nuke deal as license to go wild
Netanyahu expected to sell Obama on goodwill gestures to Palestinians
Netanyahu: Will discuss Middle East, Palestinians and Israel's security with Obama
'White House wants to boost security ties with Israel'
Steinitz: Abbas incitement proves he isn't partner for peace
Officials: Abbas seeking Mideast allies' support for his decisions on Israel relations
Four Israelis wounded in vehicular terror attack in West Bank
Four Israelis wounded in series of shooting and stabbing attacks in West Bank over weekend
IDF seizes homes, blocks roads in Hebron following shootings
Lapid to German TV: EU surrenders to jihad by labeling settlement products
Munich mayor snubs Israel's request to cancel city-funded anti-Semitic BDS event
PLO launches Hebrew Facebook page to interact with Israeli society
Muslim council calls to ban all Jews from Temple Mount
Al-Aqsa preacher: Israel 'lying' about Temple Mount
U.S. official: '99.9% certain' Russian plane was felled by bomb
Metrojet crash cause still unclear but could benefit Putin
How Russia's military presence in Syria complicates Israeli affairs
Group: ISIS releases 37 elderly Assyrian Christians
AfD Protest In Berlin Demands Stronger Borders, Calls For Merkel To Resign
UK's Cameron to give strongest warning over possible EU exit
Carter says Russia, China potentially threaten global order
Jeff Sessions: TPP 'Breathtaking... Erosion of Sovereignty'
Surging U.S. job growth lowers bar for Fed rate hike
Secret military operations to divert LAX planes for a week
Missile Test off Calif. Coast Causes Streaking Light, Confusion
Earthquake of 6.1 magnitude strikes south of Sibolga, Indonesia
5.7 magnitude earthquake hits near Binabalian Ricor, Philippines
5.4 magnitude earthquake hits near Atka, Alaska
5.3 magnitude earthquake hits near Moriya, Japan
5.3 magnitude earthquake hits near Tarata, Peru
5.3 magnitude earthquake hits near Ngulung Wetan, Indonesia
5.2 magnitude earthquake hits near Kota Ternate, Indonesia
5.2 magnitude earthquake hits near Sabang, Indonesia
Seven earthquakes shake central Kansas, Oklahoma in 7-hour period
Meridian: Estimated 50 foot wide sinkhole swallows several vehicles in IHOP parking lot
Popocateptl volcano in Mexico erupts to 30,000ft
Ubinas volcano in Peru erupts to 20,000ft
Colima volcano in Mexico erupts to 17,000ft
Sheveluch volcano on Kamchatks, Russia erupts to 17,000ft
Rinjani volcano in Indonesia erupts to 14,000ft
Santa Maria volcano in Guatemala erupts to 14,000ft
Karymsky volcano on Kamchatka, Russia erupts to 23,000ft
Record Siberian snow could bode ill for Northeast
Most chicken, turkey farms affected by bird flu can restock
Scarlet Fever Re-Emerges In Asia, Europe And May Be Resistant To Antibiotic
Maine gov threatens to call in National Guard to fight heroin epidemic
Governor-elect to remove clerk names from Kentucky marriage licenses
New Mormon policy on gay families is dividing even the faithful; church clarifies stance
Tracking Bible Prophecy Headlines - 11/7/2015
Sound of explosion heard on Russian plane's black box, French TV reports
Kremlin says flight suspension doesn't mean crash was terrorist act
Could Russian jet crash in Egypt prompt a change of direction for Putin and Russia?
Putin Associate Found Dead in DC Hotel
Ex-CIA head warns Russia plane tragedy could happen in US
US boosts security at Mideast airports, Russia suspends Egypt air travel
US officials: ISIS leaders boast about Egypt crash
Russia angry over 'Charlie Hebdo' cartoons poking fun at Egypt plane crash
Egypt says foreign powers ignored calls to fight terrorism
Report: British plane nearly downed by missile in Sinai
British attempts to return tourists from Egypt mired in confusion
About 79,000 Russians in Egypt after flights suspended, tourism chief says
Candidly speaking: Israel and Putin's Russia - A tenuous relationship
Palestinian shooting attacks signal escalation in West Bank
Israel's army, government split over root causes of Palestinian violence
Dozens of rabbis demand death sentence for terrorists
Four Israelis wounded in three attacks
IDF seizes homes, blocks roads in Hebron following shooting
Reform leader slams Israel's West Bank policies, growing intolerance
Settler group calls on supermarket chain to stop hiring Arabs after West Bank terror attack
Israel steps up efforts to persuade EU to drop settlement product labels
French supermarket chain rejects plea to boycott Israeli products
PLO slams presidential hopeful for calling it terrorist group
Hezbollah leader lauds Palestinian 'sublime Jihad spirit' against Israel
Israeli pilots train over southern US, with focus on mountainous areas
Report: Israel worried Egypt's Sisi might fall to jihadist insurgents
Yitzhak Navon, Israel's fifth president, dies at the age of 94
Germany still paying pensions to Spain's Nazi volunteers during Second World War
Syria conflict: 'Mustard gas used' in Marea attack
German official proposes restricted Syrian asylum status
U.S. to open new screening centers for Syrian refugees - State Department
Campus stabber's manifesto included 'praise for Allah,' plan for beheading
Leaders of China, Taiwan meet for first time in six decades
U.S. patrol sought to avoid provocation, not reinforce China island claim: officials
Anonymous' Million Mask March in London descends into violence
Hundreds launch hunger strike at immigrant detention center in Adelanto, Calif.
Contract Violation? Hillary's use of server may have broken NDA
Obama's Trans-Pacific Partnership Deal Agreement Is Three Times As Long As The King James Bible
Doubters question 'strange' stock market rebound
Bank of Ireland bans counter withdrawals of less than 700 euros
See the Moon and 3 Planets Shine Before Dawn This Weekend
Magnitude-6.8 earthquake strikes Chilean coast
6.2 magnitude earthquake hits near Coquimbo, Chile
5.6 magnitude earthquake hits near Lagunillas, Venezuela
5.2 magnitude earthquake hits near Neiafu, Tonga
5.0 magnitude earthquake hits near Enarotali, Indonesia
5.0 magnitude earthquake hits near San Miguel Quetzaltepec, Mexico
Nearly 600 Earthquakes in San Ramon During Recent Swarm: USGS
Second freak storm heads for Yemen, WMO says
25 minutes to escape: Brazilian village destroyed in dam deluge
3 Killed in Flash Floods in Amman, Jordan
Congressman demands climate study documents as scientists warn of 'chilling effect'
Lawmaker Claims NOAA Altered Climate Change Data, Issues Rare Subpoena for Internal Research Docs
Parent: My Son's iPad Addiction As Real As Alcoholism, Drug Abuse
Sexting scandal forces Colorado high school football team to forfeit game
Why Supreme Court is taking up Obamacare contraceptive mandate again
Six Democrats picked to investigate Planned Parenthood took $81,000 from its PAC
Sweden: Sex Change for Children
Christian Daycare Workers Fired for Refusing to Call a Little Girl a Boy
Evangelicals, Catholics United by Christian Persecution, Pope Francis Says
Tracking Bible Prophecy Headlines - 11/6/2015
Obama rules out Israeli-Palestinian peace deal before leaving office
Netanyahu heads to US to push for $50b. military aid package
369 House lawmakers urge Abbas to end incitement against Israel
Within one hour in West Bank: Car ramming attack and stabbing
Terrorist killed after attempting to stab IDF soldier at Gush Etzion Junction
Majority of Israeli Jews back killing terrorists on the spot
77% of world Jews feel secure in their countries, poll finds
Palestinian government shuts Arab newspaper over report on Israel ties
Jordan's King Abdullah: Cameras will not be installed inside al-Aksa Mosque
40-year-old mother of 7 indicted for spying for Al Aksa terror group
Sharm el-Sheikh flights shutdown triggered when British spies uncovered Isil bomb plot after Russian air crash
Obama says 'possibility' of bomb on plane that crashed in Egypt
US lawmaker: All indicators point to Islamic State attack on Russian plane
Russian plane crash: UK suspects bomb was placed in hold
Egypt minister says no evidence yet that bomb brought down Russian plane
ISIS hands out candy to celebrate 'downing' of Russian plane
Russia says flew 81 sorties, hit 263 targets in Syria in last two days
Russia 'sent anti-aircraft missile systems to Syria' to back up air campaign
NATO tests its capabilities - and wants Russia to take note
Report: Chemical weapons used by fighters in Syria
Lebanon: Arsal border town rocked by bomb
France to deploy largest warship in mission against IS
European Union: Three million more migrants could arrive by end of 2016
Migrant crisis: New footage shows refugee unrest at UK base in Cyprus
US deploys ground-attack A-10 planes to Turkey
Four charged in Ohio with aiding al-Qaida in Arabian Peninsula
Afghanistan to acquire attack helicopters from India to fight Taliban insurgency
China, Vietnam agree to maintain peace in South China Sea
China, The Roaring 20's and The US Dollar has 5 More Years of Pseudo Life
Will there be a government shutdown this December?
Share of First-Time Homebuyers Falls in U.S., Now at 28-Year Low
Details of Pacific Trade Pact Fuel Debate
Violence as anti-capitalist march hits London
US to call for tighter security at foreign airports
Creepier than Google Glass? A third eye in the middle of your head
Massive Solar Storm Halts Air Travel in Sweden
Studies Suggest Sun Triggers Massive Earthquakes
Strong 6.3 earthquake hits Russia's Kamchatka, no damage done
5.5 magnitude earthquake hits near Nikolski, Alaska
5.3 magnitude earthquake hits near Coquimbo, Chile
5.3 magnitude earthquake hits near Kavieng, Papua New Guinea
5.0 magnitude earthquake hits near Dili, East Timor
5.0 magnitude earthquake hits near Yamada, Japan
Ubinas volcano in Peru erupts to 25,000ft
Rinjani volcano in Indonesia erupts to 17,000ft
Popocateptl volcano in Mexico erupts to 20,000ft
Colima volcano in Mexico erupts to 17,000ft
Fuego volcano in Guatemala erupts to 15,000ft
Sinabung volcano in Indonesia erupts to 15,000ft
Sheveluch volcano on Kamchatka, Russia erupts to 14,000ft
Deep magma chambers seen beneath Mount St. Helens
Tropical Cyclone Megh to Follow in Footsteps of Chapala in the Arabian Sea
Cyclone killed eight in southeastern Yemen: official
Exxon Mobil Investigated for Possible Climate Change Lies by New York Attorney General
Colombia drought threatens one of world's top coffees
El Nino Rains May Increase Risk for Disease Outbreaks, Crop Loss in East Africa
Life after Ebola: The survivors facing health problems and grief
46,471: Drug Overdoses Killed More Americans Than Car Crashes or Guns
US Reform Jews adopt sweeping transgender rights policy
With The 'Transgender' Movement, Liberalism Has Finally Descended Into Total Madness
Feds Give Chicago School 30 Days to Open Girls' Showers to Trans Student
Japan same-sex couples recognised in two Tokyo districts
Michigan Women Central to US Gay Marriage Case Adopt Kids
Mormon Church Bars Children of Same-Sex Couples From Baptism, Blessings
Texas Court to Decide If Gov't Can Regulate Homeschool Curriculum
Tracking Bible Prophecy Headlines - 11/5/2015
Islamic State affiliate in Egypt insists it brought down Russian plane
U.S. officials believe ISIS planted bomb on Russian plane
UK suspects explosive downed Russian plane over Egypt; Flights over Sinai delayed
Car bomb kills 6 in Sinai, ISIS in Egypt claims responsibility
Egypt's President Sisi defends sweeping security laws
Egyptian flooding drowns Gaza's tunnel business
'Egypt has done more damage to Gaza tunnels in a few weeks than Israel did in 2 decades'
Report: PLO threatens to end recognition of Israel
Jordanian cleric walks back fatwa against killing Jews
Current terror wave: 1553 arrests and 437 indictments served
Major crossing Gilboa-Jalame closed after spate of terror attacks
Police remove east Jerusalem roadblocks after 'achievement of stability'
Abbas demands Temple Mount status quo be restored to 1999
Spectacular archaeological find adds to Temple Mount's contested history
Israel blasts Palestinians after accusations of organ-harvesting
Zuckerberg, Khamenai more powerful than Netanyahu, according to 'Forbes'
US-Israel defense cooperation goes both ways, Pentagon says
Clinton: Israel and US have unbreakable friendship that transcends politics
Can 50 U.S. troops in Syria make a difference?
Iraq's ruling alliance, militias urge PM to seek Russian strikes
Russia has sent missile systems to Syria, air force head says
Kremlin: Putin, Erdogan discuss Syria, ready for political dialogue
'Unimaginable Horrors' Detailed in US Report on ISIS' Persecution of Christians
Evangelical strategist Joel Rosenberg sees Iran as bigger world threat than Islamic State
Iranian commanders refuse orders to fight in Syria, report says
Iran to meet Rouhani timetable on ending sanctions, nuclear chief says
Iran hard-liners denounce outreach to West at anti-US rally
Khamenei aide to state media: Iran won't cooperate with United States
Backlash Against U.S. in Iran Seems to Gather Force After Nuclear Deal
Report: Iranian military hackers take aim at Obama administration officials
Netanyahu's new media adviser said Obama's Iran policy is 'modern anti-Semitism'
Michelle Obama's trip to Jordan delayed by sandstorm
Michelle O spends $70M to 'empower' girls in Pakistan while US students fall further behind
Pakistan woman set on fire for refusing marriage
Toronto Imam who urges the spread of Islam to every home in Canada congratulates new PM Justin Trudeau
Asian stocks falter as Fed makes case for possible December rate rise
Yellen Says Negative Rates On The Table "If Outlook Worsened"
Rep. Brad Sherman to Janet Yellen on Interest Rates: 'God's Plan Is That Things Rise in the Spring'
Workers trapped in collapsed Pakistan factory plead for help on mobile phones
US government approves Italy's request to arm its drones
UK unveils powers to spy on Web use, raising privacy fears
Using Google Street View to assess the engineering impact of natural disasters
The Nation Prepares for Extreme Space Weather
5.3 magnitude earthquake hits near Hachijo-jima, Japan
5.3 magnitude earthquake hits near Sibolga, Indonesia
5.3 magnitude earthquake hits near Kavieng, Papua New Guinea
5.2 magnitude earthquake hits near Ust'-Kamchatsk Staryy, Russia
5.1 magnitude earthquake hits near Kavieng, Papua New Guinea
5.0 magnitude earthquake hits near Pasirnangka, Indonesia
5.0 magnitude earthquake hits near Dili, East Timor
5.0 magnitude earthquake hits near Nemuro, Japan
5.0 magnitude earthquake hits near Kavieng, Papua New Guinea
The Northwest's Next Big Earthquake Predicted with New Map
Earthquake swarm in Bardarbunga volcano in Iceland
Cotopaxi volcano in Ecuador erupts to 25,000ft
Colima volcano in Mexico erupts to 20,000ft
Rinjani volcano in Indonesia erupts to 17,000ft
Karymsky volcano on Kamchatka, Russia erupts to 17,000ft
Sheveluch volcano on Kamchakta, Russia erupts to 15,000ft
Yemen Cyclone Leaves Devastation
Aid rushed to Yemen island after cyclone displaces over 40,000 - U.N.
Mexico's Supreme Court Opens Door to Legalizing Marijuana Use
Colorado county bullish on pot starts new weed scholarship
Chemsex: the alarming new trend of 72 hour drug-fuelled sex sessions
Rise of 'chemsex' could spark massive HIV outbreak, experts warn
France ends ban on blood donations from gay men
'Rumblings' of Super Bowl Boycott After Houston LGBT Equal Rights Measure Rejected
Hillary Spars with Texas Governor over Houston's Refusal to Allow Men in Ladies' Rooms
UWM offers 'voice feminization therapy' to help students 'live their gender identities'
Should you have sex with robots? Experts weigh in
5 students stabbed, suspect killed on California university campus
Gun Sales Set Record for Sixth Month in a Row
Nominal Christians are becoming more secular, and that's creating a startling change for the U.S.
Tracking Bible Prophecy Headlines - 11/4/2015
A 'Cold War 2.0' playing out in the Middle East
On Europe trip, Abbas gets red carpet - and some hard questions
EU ambassador: 'Territory beyond the Green Line is not part of Israel,' defends settlement labeling
Hotovely: Those who label settlement products are boycotting Israel
Herzog: Settlement product labeling is 'European prize for terror'
Netanyahu Is Bringing a $4.5 Billion-a-Year Arms Wish List to Obama
Israel hints at air force cooperation with Jordan, Egypt
Jordanian combat pilots flew with Israel counterparts in recent US exercise
Sudanese citizen tried to kill Israeli on int'l flight
Stronghold for terror: Russian plane crash puts spotlight on lawless Sinai
Metrojet Plunged at 300 Miles Per Hour, Latest Data Shows
Russian plane crash: state of bodies suggests mid-air explosion
Egyptian authorities: No proof that Russian plane broke up in mid-air
Pentagon official says 'there is no way' Russian airliner was shot down
Russia says not crucial to keep Syria's Assad in power
Russia stance on Assad suggests divergence with Iran
Defense Ministry: Russia says has hit 2,084 militant targets so far in Syria
US and Russia conduct joint air drills in Syria
After reports of Israeli strikes in Syria, Ya'alon issues warning
Three suspected ISIS jihadis arrested before carrying out terror attack in Madrid
Migrant crisis pushing Germany towards 'anarchy and civil war'
Al-Qaida: ISIS divides Muslims instead of targeting Jews and Christians
Egypt's Sisi calls for NATO help in Libya 'vacuum'
Kerry reassures Afghanistan's neighbors, urges against govt crackdowns
Anger over Bucharest nightclub fire spirals into demands for PM to resign
China urges US not to threaten its sovereignty
US might take more steps to relax Cuba embargo
Man bombed Wal-Mart because it stopped selling Confederate flags, police say
Security layers at US airports 'simply missing,' probe finds
Teens spend more time on media each day than sleeping, survey finds
Debt ceiling lifted, and the same day, debt jumps $339B
Trump: Fed keeping interest rates low to help Obama
Sirloin Swipers: High Beef Costs Lead To More Meat Thefts, Experts Say
'Coronal hole' in sun could make for magnificent aurora borealis
6.3 magnitude earthquake hits near Dili, East Timor
5.7 magnitude earthquake hits near Dili, East Timor
Small earthquake is measured 17 miles from Bar Harbor, Maine
Popocateptl volcano in Mexico erupts to 24,000ft
Sheveluch volcano on Kamchatka, Russia erupts to 24,000ft
Rinjani volcano in Indonesia erupts to 20,000ft
More Bali flights cancelled due to lingering ash cloud from Mount Rinjani
Yemen's Rare Cyclone Puts the Country Underwater
Cyclone Chapala Could Bring Eight Years Worth of Rain to War-Torn Yemen
Storms Bring Major Flooding to South Australia
Fiji leader says Pacific 'doomed' if climate talks fail
Lawmakers sound alarm over failing ObamaCare co-ops
Iraq combats cholera with massive vaccination campaign
More Americans Than Ever Use Prescription Drugs
Number of Americans using 5 or more drugs nearly doubles
Ohioans reject legalizing marijuana
Houston LGBT nondiscrimination ordinance rejected by voters
Father, Adopted Son Seek Right To Marry Each Other
Most Christians in America Now Support Homosexuality?
Christian Voters Support Houston's Transgender Bathroom Ordinance, LGBT Activists Claim
Americans becoming less religious, especially young adults: poll
Pew study: More Americans reject religion, but believers firm in faith
Number of Americans 'Certain' About God Falls to 63 Percent
Vatican scandal heats up with revelations of greed, intrigue
Tracking Bible Prophecy Headlines - 11/3/2015
Danon to Secretary General Ban Ki-Moon: Root out hypocrisy towards Israel at UN
Joint List head Odeh: Arabs erred in rejecting 1947 partition
For the first time ever, Egypt votes for Israel at the UN
Unilateral building freeze reportedly implemented throughout east Jerusalem
State to High Court: Let terrorist house demolitions go forward
Jordanian sheikh stirs controversy with fatwa against killing Jews
Al-Qaida leader praises stabbing attacks in Israel, offers plan to 'Liberate Palestine'
Palestinian assailant stabs three people in Rishon Lezion terror attack
Two terrorists attempt to stab soldier near Jenin
Terrorist shot after stabbing elderly man in Netanya
Firebomb thrown at Jerusalem courthouse
Photo of Palestinian lawyer kicking tear gas canister lights up the internet
Citing incitement, IDF shuts down Fatah-affiliated radio station in Hebron
Rabbi Meir Mazuz at memorial for Henkin couple: Punishment came because of gay pride parade
Israel picked to join task force to combat global terror financing, money-laundering
EU to publish guidelines on the consumer labeling of settlement products
Hamas: Erdogan's victory is a victory for Palestine
Former IDF chief of staff Benny Gantz: We will always live with our sword
Ex-commander: Israel isn't stopping Hamas digging tunnels under border
As Syria crumbles, Golan Druze seek Israeli citizenship
Israeli fighter jets hit targets in Syria, Arab media reports
Russian airline: The plane that crashed in Sinai must have been damaged by an external force
Satellite detected heat flash at time Russian jetliner went down
Russian plane crash: Experts say small bomb likely to blame for bringing down airliner over Sinai
Kerry says Russia needs to help find political solution in Syria
Russian bombs batter Syria; US jets silent for 3 days
Obama says Syria deployment doesn't break no 'boots on ground' pledge
UN: Almost 220,000 migrants, a record, reached Europe by sea in October
Libya warns it could flood Europe with migrants if EU does not recognise new Islamist government
Along the migrant trail, pressure grows to close Europe's open borders
Merkel Says Germany Must Step Up World Role in Refugee Crisis
Orban Accuses Soros of Stoking Refugee Wave to Weaken Europe
'Convert or Die': In a caliphate-ridden Iraq, Christians face ultimate choice
Christian persecution spikes in Pakistan, prompting calls for US to exert pressure
Islamist al Shabaab ambushes Somali military trainees, says kills 30
China eyes greater cooperation with Iran's air force
Chinese newspaper editor targeted by Beijing for questioning party line
Iran arrests two journalists as crackdown gathers pace
Expert: No choice for Obama, he will resume talks with Iran
'Death to America' stands despite nuclear deal: Iran MPs
Al-Qaeda Chief Urges 9/11-Style Attacks In New Audio Message
'Colossal waste': DOD slammed for $43M, US-funded gas station in Afghanistan
Obama to defy court on amnesty and bypass Congress on 'climate'
Obama signs budget bill that lifts threat of US debt default
Are we in another tech-stock bubble?
Google aims to begin drone package deliveries in 2017
Voyager probes to receive humanity's final message to the cosmos before contact lost
Awe-inspiring fireball lights up sky over Bangkok
The White House is preparing for catastrophic solar flares
5.9 magnitude earthquake hits near Atka, Alaska
5.3 magnitude earthquake hits near Atka, Alaska
5.2 magnitude earthquake hits near Atka, Alaska
5.2 magnitude earthquake hits near Rota, Northern Mariana Islands
5.2 magnitude earthquake hits near Saumlaki, Indonesia
5.1 magnitude earthquake hits near Puerto El Triunfo, El Salvador
5.0 magnitude earthquake hits near Wana, Pakistan
5.0 magnitude earthquake hits near Atka, Alaska
4.1-magnitude Arizona earthquake shakes metro Phoenix
Cotopaxi volcano in Ecuador erupts to 25,000ft
Colima volcano in Mexico erupts to 24,000ft
Popocateptl volcano in Mexico erupts to 24,000ft
Sinabung volcano in Indonesia erupts to 18,000ft
Sheveluch volcano on Kamchatka, Russia erupts to 13,000ft
Rare cyclone poses new worries for war-torn Yemen
Tornadoes and Flooding Sweep Across Texas Killing 6
'Unusual' fog disrupts flights across Europe
NASA's GRACE satellites evaluate drought in southeast Brazil
'Toilet to tap' gains appeal in drought-parched California
Antarctica is actually gaining ice, says NASA. Is global warming over?
French weatherman fired for promoting book sceptical of climate change
China tries to recast itself as a global leader in climate-change fight
1 in 5 pediatricians reject unvaccinated patients
Christian Business Shut Down Over Gay Marriage Is Now a Church
U.S. Government Mandates Girls' Locker Room Access for Transgender Student in Illinois
Vatican arrests two advisers over alleged links to leaked documents
Tracking Bible Prophecy Headlines - 11/2/2015
Barkat to Netanyahu: Enough talk about strengthening Jerusalem, it's time for action
'Dividing capital into Arab and Jewish municipalities is the only way to end bloodshed'
Despite New Impetus, Differences Thwart Israeli-Palestinian Peace Effort
Trudeau tells Netanyahu there'll be friendly ties but a 'shift in tone'
US sends warning to Kuwait Airways over discrimination against Israelis
Israel economy minister resigns to allow major gas deal: PM
IDF warns soldiers: Beware of CIA recruitment
IDF on Mount Hermon preparing for Iran-backed terrorism
In new Hebrew clip, IS promises 'great war' on Jews
The Sinai plane crash: Did ISIS do it?
Russian aviation agency: Debris scattered widely suggests plane broke up at great altitude
Al-Qaida chief urges militant unity against Russia in Syria
Republicans say Obama's deployment of 50 ground troops in Syria 'shows weakness'
Putin's Popularity Reaches Historic High of Almost 90 Percent
Turkey election: President Erdogan tightens his grip on power in surprise landslide victory
Turkish PM says election outcome a 'victory for democracy'
Turkish PM calls for new constitution after election victory
US, South Korea defense chiefs urge North Korea to cease nuclear activities
U.S., South Korea defense chiefs vow no tolerance for North Korea provocation
Japanese Prime Minister: South China Sea a cause for international concern
Bill Gates: Only Socialism Can Save Planet
$20 trillion man: National debt nearly doubles during Obama presidency
Study: Self-driving cars have higher accident rate
Oil prices drop on China demand worries
5.9 magnitude earthquake hits near San Pedro de Atacama, Chile
5.5 magnitude earthquake hits near Taitung City, Taiwan
5.2 magnitude earthquake hits near Ndoi Island, Fiji
Earthquake Swarm Tally in San Ramon Keeps Rising, Quakes Now Near 450 in Two Weeks
Popocateptl volcano in Mexico erupts to 27,000ft
Colima volcano in Mexico erupts to 24,000ft
Fuego volcano in Guatemala erupts to 18,000ft
Karymsky volcano on Kamchatka, Russia erupts to 18,000ft
Santa Maria volcano in Guatemala erupts to 15,000ft
Rinjani volcano in Indonesia erupts to 11,000ft
Tropical Cyclone Chapala Threatens Yemen With Flooding, Damaging Wind
Iraq declares state of emergency in areas hit by extreme rainfall
Texas, Southern Plains on Alert for Another Round of Flooding Rainfall
Chipotle closes dozens of stores in Washington and Oregon in E. coli scare
Paul Ryan doubtful about defunding Planned Parenthood
NGO petitions High Court to allow same-sex marriage in Israel
Massachusetts 'United Church of Christ' Hosts Blasphemous 'Drag Gospel Festival'
Haitians flow into cemeteries to mark Voodoo day of the dead
US prisoner release: Nearly 6,000 drug inmates to go free
Father stabbed in front of child in Calif. road rage attack
Philly-area police confirm finding needles in candy
Tracking Bible Prophecy Headlines - 11/1/2015
Russia backs New Zealand's UN bid to restart Israel-Palestinian talks
Abbas: Israel rejected US offer to broker talks to calm incitement
Obama to Rabin rally: 'A bullet can take a man's life but, his dream for peace will never die'
Bill Clinton: Israel must decide how to 'finish last chapter' of Rabin's story
Clinton at memorial rally: Rabin's death was worst day of my presidential career
Rivlin at Rabin memorial rally: 'Rabin fell in the battle but we were all the target'
Report: Nine bodies of Palestinian terrorists transferred to PA
Palestinian attacker shot and killed after trying to stab soldier near Hebron
Israel legalizes hundreds of West Bank settler homes
Pro-Palestinian activists condemn Israel in march on Buenos Aires embassy
Netanyahu on gas deal: Project will provide Israel with influx of billions of shekels
Israel losing edge in technology 'war' with Iran, IDF intel head warns
Report: Israeli Air Force attacked Hezbollah targets in Syria
Lebanese army kills 3 Islamists near Syria border
Kerry: US forces in Syria do not signal entering another Middle East war
U.S. pledges nearly $100 million to support Syrian opposition as anti-ISIS offensive begins
UN's Ban: Assad's Future Should Not Hold Up Talks on Syria
Iran's Khamenei calls for Syrian elections to solve crisis
Saudi says no peace in Syria until Assad, Iran quit war-torn country
Turkey, US launch air strikes which reportedly kill at least 50 ISIS gunmen
Syrian, Russian air raids kill 64 people in Aleppo
Report: Breaching embargo, Russia flying Iranian weapons into Syria
Victory over ISIS in Iraqi town has some supporting Iran
ISIS takes over Syrian town in Homs province
ISIS affiliate in Egypt says downed Russian plane in Sinai; Moscow denies claim
Egyptian PM says no 'irregular' activities believed behind plane crash
Initial reports reveal Russian plane crashed due to technical fault, no survivors
Russia grounds airline's A321 fleet after Egyptian crash
Lufthansa, Air France avoid flying over Sinai after Russian plane crash
UAE carriers re-route flights over Egypt's Sinai after Russian crash
A Mass Migration Crisis, and It May Yet Get Worse
Crunch talks for Merkel on refugee crisis as thousands more arrive
Turkey, Roiled by War and Insecurity, Votes Again for a New Parliament
Turkey's Election Could Only Deepen Its Political Divide
Sunday's election last chance for Erdogan to force 'executive presidency'
Bush's UN Ambassador: Obama's engagement of Iran is a dangerous game
Khamenei: The US is a main cause of problems in the Middle East, not a solution
China, Japan, South Korea Declare Cooperation Fully Restored
Arctic attracting new military scrutiny
Blimp fiasco renews criticism of costly military surveillance program
Gunman kills 3 in downtown Colorado Springs shooting spree, police say
Fort Bragg soldier's suicide bomber costume prompts emergency response
'Like a war': Survivors of deadly Romania nightclub blaze describe horror
15 die when militants lay siege to hotel with bombs and guns in Somalia
Al Qaeda Claims Responsibility for Attacks on 2 Publishers in Bangladesh
Philippines market fire kills 15, report says
11 killed as Pakistanis vote in local government polls
Two bomb blasts on Tanzania's Zanzibar after disputed vote, no injuries
5.3 magnitude earthquake hits near Waiouru, New Zealand
5.3 magnitude earthquake hits near Mutsu, Japan
Colima volcano in Mexico erupts to 22,000ft
Fuego volcano in Guatemala erupts to 17,000ft
Turriabla volcano in Costa Rica erupts to 14,000ft
Cyclone Chapala takes aim at war-torn Yemen
Storms, tornadoes lash Texas as death toll rises to 6
Horrors of one-child policy leave deep scars in Chinese society
6 Reasons Planned Parenthood's Claim It Isn't Selling Aborted Babies' Organs Anymore is a Farce
'I do, I do, I do:' Brazilian female trio get hitched
China sentences 'cult' leader to life in prison amid crackdown: Xinhua
Billy Graham's Warning to American Churches: 'Prepare for Persecution'
Click here to retun to "Tracking the Birth Pangs" page.