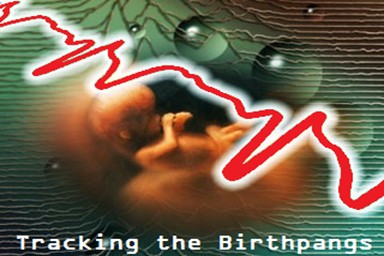 November 2016 Headlines
"Tracking Bible Prophecy" headlines can also be found on
Facebook
Tracking Bible Prophecy Headlines - 11/30/2016
Mahmoud Abbas, Re-elected as Fatah Leader, Moves to Solidify Power
Donning Palestinian flag, UNGA president marks Palestinian solidarity day
UN Chief: Israeli-Palestinian Peace Prospects Under Threat
Turkey's Erdogan urges all Muslims to 'embrace the Palestinian cause'
US Intifada: A fire-storm of lies is setting US campuses ablaze
The Battle Over the Balfour Declaration, 100 Years Later
PM: Israel will mount forceful response to any border threat
Report: Israel hits Assad military target, Hezbollah weapons convoy in Syria
Russia and Hezbollah 'officially' working together in Syria
Russia should foot Syria reconstruction bill, European leaders say
'Unintentional' Human Error Led to Airstrikes on Syrian Troops, Pentagon Says
US says mistaken coalition airstrikes in Syria were legal
Britain and France seek to punish Syria over chem weapons
Aleppo families fear for 500 men seized by forces loyal to Assad
UNHCR: Aleppo situation 'beyond imagination'
Mosul Iraq battle: IS accused of shooting civilians
Water cuts and rising food prices leave Mosul facing crisis
Fighting around Mosul leaves majority in Isis-held city without water
How the Iran deal, Syrian civil war prepares Hezbollah for future of terror
Iran's Khamenei slams Rouhani for being 'too open' toward West
Turkish PM says finalising constitutional change to bolster Erdogan powers
Erdogan says Turkey not yet "closed the book" on EU, but has alternatives
Dutch MPs vote to ban the burka in public places
German intelligence officer 'arrested over Islamist plot' raising fears the spy agency has been infilitrated
Investigators believe OSU attacker self-radicalized, inspired by ISIS propaganda
Islamic State says its 'soldier' behind Ohio State attack
US Islamist group arming up in anticipation of Trump, report claims
Group of Utah lawyers to work for free to defend Muslim refugees
New York City may erase ID card data to protect illegal immigrants
Man who indirectly caused death of Florida deputy had been deported twice before
Immigration violations are majority of federal cases for first time
In call to punish flag-burners, Trump hits resistance across board
'Snoopers law creates security nightmare'
FBI and NSA Poised to Gain New Surveillance Powers Under Trump
UN Security Council set to tighten screws on North Korea - with China's help
Hillary's recount scheme exposes media double standard
Michigan presidential recount could cost taxpayers nearly $1M
Judge rejects Stein's request for hand recount in Wis.
Trump Meets With Goldman Sachs' Cohn as Dinner Set With Romney
In an abrupt about-face, Romney emerges from dinner with Trump full of frog legs and high praise
Some Trump loyalists warn against Romney as secretary of state
U.S. Banks Report Record Profit in Third Quarter
Why Are So Many Among the Elite Building Luxury Bunkers In Preparation for an Imminent 'Apocalypse'?
Militants Attack Indian Army Base in Nagrota, Inflaming Tensions With Pakistan
Colombia plane crash: 71 dead and six survivors on flight carrying Chapecoense football team
Chinese astronaut hears 'mysterious knock' in space
Giant arch slides over Chernobyl site to block radiation for a century
5.5 magnitude earthquake hits near Nuku'alofa, Tonga
5.4 magnitude earthquake hits near Saumlaki, Indonesia
5.0 magnitude earthquake hits near Saumlaki, Indonesia
2 Earthquakes Recorded Off Oregon Coast Overnight
Rescuers searching for miners trapped after quake in Poland
Sinai Peninsula earthquake tickles Eilat
Popocatepetl volcano in Mexico erupts to 24,000ft
Sheveluch volcano on Kamchatka, Russia erupts to 17,000ft
Sinabung volcano in Indonesia erupts to 14,000ft
Copahue volcano in Argentina erupts to 11,000ft
Suwanosejima volcano in Japan erupts to 10,000ft
Farmers watch helplessly as drought strikes Israel
Rain could cause problems after fires in Israel
Thirsty Southern Drought Areas Finally Seeing a Widespread Soaking This Week
3 dead in eastern Tennessee fires; Gatlinburg under curfew
California targets dairy cows to combat global warming
Microbot completes merger with Stem Cell
Russian police use dogs cloned by Korean scientist trying to revive the woolly mammoth
Kansas judge rules sperm donor not on hook for child support
Infertile couples came to this 'baby god' for help. Now, they're accusing him of betrayal.
Why Trump's HHS Pick Tom Price Has Abortion Activists in a Frenzy
After months of controversy, Texas will require aborted fetuses to be cremated or buried
GOP Eyes Lightning Strike on Obamacare to Kick Off Trump Era
Stroke Rates Rising in Younger People
Ontario unanimously passes radical LGBT bill redefining parent-child relationship
Same-sex marriage and the paradox of Australia's PM
Leah Remini: Tom Cruise Urged Me to Get Leslie Moonves to Kill '60 Minutes' Scientology Story
Tracking Bible Prophecy Headlines - 11/29/2016
Jimmy Carter to Obama: Recognize State of Palestine
PA says it will submit anti-settlement UN resolution within days
Netanyahu tells Abbas: 'Let's not set fires, let's extinguish them and march together towards peace'
Fire damages expected to cost state at least NIS 2 billion
Former PM Barak accuses Netanyahu of inciting against Arabs
Haredi lawmakers look to outlaw mixed prayer at Western Wall
Alternative charity Christmas cards show nativity in war-torn Middle East
Underground Church movement grows in Iran despite regime's efforts
Iranian small boat pointed weapon at US Navy helicopter in Strait of Hormuz, officials say
Turkey's emergency rule to continue as long as necessary
Under U.S. plan, Afghans may get Black Hawks to replace Russian aircraft
In Israel, Race to Safeguard Borders From Multi-Dimensional Threats
Netanyahu: Israel won't allow ISIS to open 'a front of terror' on the Golan
Syria denounces Qatar for saying it will continue to back rebels
Syria conflict: Aleppo defeat 'not the end for rebels'
For Bashar al-Assad, Winning the Syrian War May Lead to New Troubles
Lawyers seek war crimes case against Assad in Germany
Theresa May calls for international pressure on Putin over Syria
Iraqi prime minister tells AP: Donald Trump pledged, in phone call, more logistical support to fight Islamic State group
Iraqi forces say 1,000 Islamic State fighters killed in Mosul
Kurdish casualties mount in fight against ISIS, despite US medical training
ISIS to Crucified Christians: 'If You Love Jesus, You Will Die Like Jesus'
Seized documents reveal thousands of planned ISIS attacks around world
Dead or alive? Why the world's most-wanted terrorist has been killed at least three times
Somali forces begin moving to attack ISIS holding port town
FBI investigates possible Facebook 'declaration' by OSU attack suspect
Terrorism suspected in car-and-knife attack at Ohio State
Somali student behind car, knife attack at Ohio State University that injured 11
99% Muslim, 43,000 Somali refugees settled in US under Obama
Muslim woman wears hijab, burkini in Minnesota pageant
Obama Admin. Ships 6,051 Kids to American Communities in October
85 languages spoken in Buffalo schools as 'New Americans' enter classrooms
Shootings spike over Thanksgiving holiday weekend: 8 killed, 62 wounded
In Cuba, life after Fidel won't look much different than life with him, experts say
Cubans sign 'oath' to Castro's revolution
W.House: Castro's death will not likely slow US efforts toward Cuba
'Trump Effect' Is Already Shaping Events Around the World
With his appointments, Trump may be 'institutionalizing conflict' in the White House
Trump 'Furious' With Conway for Romney Complaints
Mitt Romney gets second interview with Donald Trump for Secretary of State as David Petraeus heads to Trump Tower
Tom Price, Obamacare Critic, Is Said to Be Trump's Choice for Health Secretary
Donald Trump is making a strong case for a recount of his own 2016 election win
Overnight Cybersecurity: Recounts spark new fight over vote integrity
States reject Trump's claim that illegal ballots gave Clinton popular vote
Trump Officially Wins Michigan Amid Calls for a Recount
Pennsylvania State Department says Stein missed recount deadline
Stein sues after Wisconsin refuses to order hand recounts
Annoyed Dems dismiss recount as 'waste of time'
Jill Stein's recount effort gets 12 times more coverage from ABC, CBS, NBC than her entire campaign
The lawyer representing Hillary Clinton's recount efforts recently led legal battles against state voting laws with an infusion of funding from billionaire George Soros
Roger Stone: Clinton more likely to face prosecution after recount
Gregg Jarrett: Did Hillary Clinton just squander her "get out of jail free" card?
Trump To Ask Foreign Governments To Probe Clinton Foundation
Hackers suspected as 900,000 hit by internet outage
Cyber Monday scams targeting shoppers, FBI warns
Microsoft Confirms Its Chinese-Language Chatbot Filters Certain Topics
Drone Helps Chase Down Suspects In Early Morning Robbery
India's Prime Minister Plans for Cashless Society
5.3 magnitude earthquake hits near Modayag, Indonesia
5.0 magnitude earthquake hits near Ohonua, Tonga
Chirinkotan volcano on the Kuril Islands erupts to 29,000ft
Sabancaya volcano in Peru erupts to 27,000ft
Colima volcano in Mexico erupts to 17,000ft
Sheveluch volcan on Kamchatka, Russia erupts to 17,000ft
Copahue volcano in Argentina erupts to 12,000ft
Suwanosejima volcano in Japan erupts to 10,000ft
Storms Strike Italy and Greece, Killing Three
Wildfires forcing evacuations in Gatlinburg, Pigeon Forge
Stunning new data indicates El Nino drove record highs in global temperatures suggesting rise may not be down to man-made emissions
Scientists record biggest ever coral die-off on Australia's Great Barrier Reef
California targets dairy cows to combat global warming
Pope asks scientists to find solutions, declare rules to save planet
Japan orders major poultry cull after first bird flu outbreak in nearly two years
Texas becomes second state to confirm locally transmitted Zika infection
Scurvy makes comeback in Australia as dietary habits worsen
Calls to slash price of morning-after pill and sell off shelf like aspirin
Tracking Bible Prophecy Headlines - 11/28/2016
Military Intelligence head warns of instability in West Bank, possible wave of terror
IDF Soldiers Taught to Combat West Bank Terrorism With High-Tech Simulator of Actual Attacks
Man arrested for calling online to burn Arab villages in retaliation
Bennett: 'Fire terrorists tried to kill an Israeli town'
With wildfires under control, Israel turns to recovery efforts
Netanyahu: Israel will cut through red tape 'cruelty' to aid fire victims
Holocaust survivor's home reduced to ashes in fire
Vladimir Putin spokesman's wife sparks outrage with 'Holocaust-on-ice' dance routine
MK Michael Oren tells Israelis to 'think twice before buying French products.'
Lebanon stops building wall around biggest Palestinian refugee camp
Gaza risks becoming easy launchpad for Islamic State: Qatari minister
Deadly nuclear material stolen from Iran nuclear plant
Israel Air Force officer: 'Syria's the global stage, everybody's playing there'
Egypt denies military presence in Syria
IDF strikes IS target in Syria, day after killing 4 IS-affiliated terrorists following clash
Iraq's Parliament Adopts Law Legalizing Shiite Militias
UK commander in Iraq calls for patience over retaking Mosul from Isis
Syrian rebels lose all of northeast Aleppo 'in worst defeat since they seized half the city in 2012'
Turkish media: Islamic State uses 'chemical gas' against Syrian rebels
BBC, Voice of America Reporters Detained in Southeast Turkey
Police safely detonate suspected bomb found near US Embassy in Philippines
Indonesia arrests militants in Myanmar Embassy plot
New ISIS Video 'You Must Fight Them O Muwahhid' Is 'How-To' on Killing Non-Muslims
Islamic State retreat reveals terror plots against Europe
Anti-terror police units deployed on London's streets
Morocco state TV apologises for showing women how to hide domestic violence with make-up
Meet Canada's First Hijab-Wearing TV News Anchor
The EU must compromise to win a good Brexit deal for Britain and the rest of the union, warns Polish PM
Theresa May faces Brexit legal challenge over single market withdrawal
Theresa May says her Christian faith helps her make difficult decisions
How Scotland unwittingly became a tax haven for internet scams
India rupee ban: Sporadic 'day of rage' protests against cash ban
From Brazil to Venezuela, Fidel Castro's influence felt across Latin America
Inside Fidel Castro's life of luxury and ladies while country starved
Kaepernick booed in Miami for Castro comments
Abbas orders Palestinian flags flown at half-staff in honor of Castro
North Korea calls 3-day mourning period for Castro after honoring Arafat in 2004
GOP urges Obama to avoid Fidel Castro's funeral
Cubans fret over life after Castro with Trump next door
Trump Walks Business-Politics Tightrope on Cuba After Castro
Donald Trump unleashes Twitter storm against Hillary Clinton's support for 'sad' election recount effort
Trump Says He Lost Popular Vote Because 'Millions Voted Illegally'
Opinion: The Democrats' real strategy in launching recounts
Clinton Is Playing With Fire By Backing a Recount in Wisconsin
Clinton joining vote recount appears to test fragile truce with Trump
Dear Clinton supporters: Recount won't matter
Pirro on Clinton Joining Recount: You Said We Should Accept Election Results
Priebus: Hillary Reneged on Concession 'Deal' With Trump
Ted Cruz warns there will be 'pitchforks and torches in the streets' if Trump doesn't deliver on campaign promises
Conway resumes Romney opposition, says Trump loyalists feel 'betrayed'
Fed braces for Trump administration shake-up
Presidential profits? Secret Service could rent Trump Tower floors
Police hopeful Donald Trump will usher in new era of respect for law enforcement
Florida sees killings increase after passage of 'stand your ground' gun law, study says
Hundreds gather at Hampshire College to protest school's refusal to fly U.S. flag
Dollar Reverses Some Post-Election Gains on Oil Jitters
Trump's election has China's former critics looking to it to defend globalization - willingly or not
China Cites 'The Art of War' as Trump Signals Trade Battle
China's Secretive Space Program Threatens NASA's Dominance
Researchers claim time travel is possible
Moderate 5.4 earthquake strikes near Mount Everest in Nepal
5.1 magnitude earthquake hits the Southeast Indian Ridge
5.1 magnitude earthquake hits the Pacific-Antarctic Ridge
5.1 magnitude earthquake hits the Southern East Pacific Rise
Sabancaya volcano in Peru erupts to 27,000ft
Colima volcano in Mexico erupts to 18,000ft
Pope Francis Prays for Central American Hurricane Victims
Southern US at risk for tornadoes, flooding as severe storms arrive on Monday
'Thunderstorm asthma' deaths in Melbourne rise to six
Prisoner dies by suicide every three days as toll hits 'epidemic' level
Girls are getting ill because they spend all their time 'taking the perfect selfie', says Jennifer Saunders
Rise of the 'cellfie' - baby photos now begin at fertilisation
Nick Cannon says Planned Parenthood is responsible for 'real genocide'
California considers ban on sex between lawyers and clients
Pope's possible deal with China would 'betray Christ', says Hong Kong cardinal
Tracking Bible Prophecy Headlines - 11/27/2016
Israeli settlers flee as West Bank wildfires spread
Fires continue to be extinguished in Jerusalem Hills, West Bank, after firefighting teams worked through the night
Anatomy of a firestorm: 180 injured, hundreds of homes in ruins, 33,000 dunams of parkland burned
Aerial footage of fire damage in Haifa
With fires largely under control, Israel sets up emergency fund for those affected
Security officials: Arsonists 'jumped on bandwagon' after first fires, but this is no new intifada
In phone call, Netanyahu thanks Abbas for PA help fighting nationwide fires
Officials: 28 held thus far for arson, incitement
Canadian imam asks Allah to burn all of Israel
Netanyahu slams State Comptroller ahead of Gaza tunnels report
Vatican buses promote trips to Jerusalem, "Palestine"
IDF airstrike kills 4 IS-affiliated terrorists in Syria after clash
Syria government forces 'retake largest Aleppo rebel district'
Turkey says 22 Syria rebels hurt in IS chemical attack
Qatar will help Syrian rebels even if Trump ends U.S. role
Drone captures devastation in Mashhad, Syria
Syria: Children play underground to avoid bombing as half a million remain trapped in besieged areas
Mosul Christians: IS are 'grandsons of Satan'
Iran considers naval bases in Yemen, Syria
Iran Said to Assess 1.1 Million Barrel-a-Day Collective OPEC Cut
4 militants, 2 soldiers killed in mosque attack in Pakistan
Car Bomb Kills at Least 11 in Somali Capital
Group Calls For Stepped Up Security After It Says 2 Southern California Mosques Received Anti-Muslim Letters
Swiss investigate top Muslim leader over jihadist propaganda
1.9 million citizens storm streets in nationwide anti-president rally
Britons could pay to keep EU citizenship after Brexit, top negotiator says
Berlin to probe Nazi ties to post-war government
Croatian president poses with pro-Nazi regime symbol
Socialists risk getting pulverized in 2017 election: French PM
The death of Fidel Castro, socialist leader of the third world, also marks the end of 20th century communism
Tears in Havana and cheers in Miami as news of Fidel Castro's death divides a nation
As Castro dies, another revolution sweeps Cuba. The market economy has arrived
Judy Miller: Even with Fidel Castro gone, Cuba's future is in doubt
The internet's honeymoon with Justin Trudeau comes to an end after he praises Fidel Castro
Trump tweets Castro is 'dead!;' Obama says 'history' will be ex-dictator's final 'judge'
Obama Whitewashes Castro's Tyranny in "Carefully-Worded" Statement
Trump condemns Castro as 'brutal dictator'
Clinton Camp Will Join Push for Wisconsin Ballot Recount
Jill Stein a Clinton Pawn in Push for Recount?
Trump slams recount push as 'a scam,' says election is over
Vandal renames Trump Tower to 'Dump Tower' on Google Maps
No Credit History? No Problem. Lenders Are Looking at Your Phone Data
Google AI Creates Its Own Language to Translate Languages It Doesn't Know
Sweeping UK spy bill dubbed 'snoopers' charter' becomes law
Swiss rescue dogs to get help from drones to find missing people
5.1 magnitude earthquake hits near Opotiki, New Zealand
5.1 magnitude earthquake hits near Pangai, Tonga
Sheveluch volcano on Kamchatka, Russia erupts to 32,000ft
Sabancaya volcano in Peru erupts to 32,000ft
Popocateptl volcano in Mexico erupts to 21,000ft
Colima volcano in Mexico erupts to 16,000ft
Mass prayer for rain in Alabama
Potential drought busting rain next week
Dutch destroy 190,000 ducks in first bird flu cull
Trump's impending presidency sparks a surge in calls to Planned Parenthood
Row erupts after school installs same-sex toilets in London
Tracking Bible Prophecy Headlines - 11/26/2016
Israeli settler leader: Fires are divine punishment for planned settlement uproot
Massive fire threatens homes at Jerusalem-area settlement
Israel fires: Al-Qaeda linked Palestinian militant group 'claims responsibility' for devastating Haifa blaze
Largest firefighter aircraft in the world lands in Israel
Foreign planes combat Israel wildfires as arrests made
Dozens of Cyprus firefighters arrive; Israel thanks Palestinian counterparts
Palestinians, Arab and Jewish Israelis collaborate to quench flames
Palestinian tries to stab troops in East Jerusalem, is shot dead
Palestinians and Israelis are now fighting over corpses
Trump win could give Israel freer hand with Palestinians
Ninety Percent of Gaza Has No Clean Drinking Water
Ukraine synagogue desecrated with 'death to Jews' graffiti
Israel's wealthy: 105,000 millionaires and 18 billionaires
Report: India Inks $1.4 Billion Deal for Acquisition of Israeli Radar Systems and Drones
Spain seeks answers for Israel's drone gift to Russia
US to Iran: Reduce nuclear stockpile so Trump won't rip up deal
UNICEF aid resumes to displaced Syrians near Jordan border
Prince Charles Decries 'Unbearable Misery' of Christians Suffering in Syria
ISIS says behind attack on checkpoint in Egypt's Sinai
France says suspected IS plot was directed from abroad
A Candidate Rises on Vows to Control Islam and Immigration. This Time in France.
The likely winner of this weekend's French presidential primary will be Russia's Vladimir Putin
Russia protests Ukraine's missile training over Crimea
Two handmade bombs explode at Myanmar's Yangon govt office
Hundreds of thousands gather in South Korea for fifth week of protests against Park
Venezuela on the Brink of Collapse
Fidel Castro, Cuba Revolutionary, Dies at 90
Cuban exiles in Miami celebrate the death of Fidel Castro
Even after ceding power, Fidel Castro remained a godfather to leftists in Latin America
Pope Francis grieves, prays for atheist revolutionary Castro
Christian leaders see influence growing under Trump
Pollsters go back to drawing board
The Mysterious Case Of Jill Stein's Surging Recount Costs
Jill Stein raises more funds for recount than entire presidential campaign
Green Party's Stein files for Wisconsin recount
U.S. Officials Defend Integrity of Vote, Despite Hacking Fears
Trump's media feud enters new era
Using fake news against opposing views
False CNN-porn report shows how fast fake news spreads
Russian propaganda effort helped spread 'fake news' during election, experts say
Washington Post Names Drudge, Zero Hedge, & Ron Paul As Anti-Clinton "Sophisticated Russian Propaganda Tools"
Blue-collar Democrats to party: It's still the economy, stupid
Stocks post 3-week win streak as major indexes post record highs
China currency dips to lowest level versus dollar in 8 years
Black Friday violence breaks out across America
Wave of Mexico violence reveals hidden graves, severed heads
11-year-old student in violent Mexican region creates bulletproof backpack
Watch These Spiderbots Train to Build a City on the Moon
Missouri Earthquakes: Mostly Quiet For 200 Years, New Madrid Fault Along Mississippi River Is 'A Sleeping Giant'
6.6 magnitude earthquake hits near Karakul, Tajikistan
5.2 magnitude earthquake hits near Karakul, Tajikistan
5.1 magnitude earthquake hits near Karakul, Tajikistan
5.0 magnitude earthquake hits near Wairoa, New Zealand
5.0 magnitude earthquake hits near Central Mid-Atlantic Ridge
Mexico's Popocatepetl spews ash miles into the air
Sabancaya volcano in Peru erupts to 34,000ft
Sheveluch volcano on Kamchatka, Russia erupts to 30,000ft
Klyuchevskoy volcano on Kamchatka, Russia erupts to 22,000ft
Otto Enters Pacific After Devastation, 9 Dead in Costa Rica
Cops: Mom poisoned son with feces during cancer treatment
France in uproar over safe sex posters depicting gay men kissing, embracing
Before saying 'I do,' more millennials say 'prenup'
Tracking Bible Prophecy Headlines - 11/25/2016
Wildfires tear across Israel, Netanyahu calls arsonists 'terrorists'
Police arrest 12 for arson, incitement; Haifa fires now under control
Egypt and Jordan to send firefighting help
US Supertanker to join battle against Israel's raging fires
France Issues Regulations Requiring Retailers to Label Goods From Israeli Settlements
Israel slams French decision to label Israel produce beyond 1967 borders
France foils planned terror attack in Paris
French police on manhunt after killing at monks' home
Suspect in fatal stabbing in France not linked to terrorism
Russia and Hezbollah 'officially' working together in Syria
Iraq bomb kills at least 80, mostly Iranian Shi'ite pilgrims; ISIS claims responsibility
First U.S. service member killed in Syria
Turkey's Push for Syrian Town Complicates Anti-IS Fight
Turkish president threatens to reopen borders to hundreds of thousands of migrants
Six killed, dozens wounded by blasts in Afghan city
8 soldiers killed in suicide car bombing in Egypt's Sinai
Obama administration could be looking to bolster Iran nuclear deal in final months
Central Americans surge north, hoping to reach U.S. before Trump inauguration
Vladimir Putin Vows to Continue EU Import Ban 'As Long as Possible'
Russia's border doesn't end anywhere, Vladimir Putin says
EU leaders 'not bluffing' over Brexit terms, warns Malta's PM
Brexit can be stopped, insists Tony Blair as he rules out return to frontline politics
Merkel fears social bots may manipulate German election
Donald Trump Wins Michigan; Becomes First Republican to Do So Since 1988
Jill Stein raises $4.5mn for vote recount in swing states
Mortgage rates keep rising after Trump's election win
Thanksgiving sales surge online as shoppers stay home for holiday
2016 Thanksgiving on track to break $2B in online sales
60 law enforcement officers fatally shot this year, 20 in ambushes, report says
The new frontier for drone warfare: Under the oceans
China is testing a new long-range, air-to-air missile that could thwart U.S. plans for air warfare
El Salvador and Nicaragua earthquake: Tsunami warning after 7.0 magnitude quake strikes in Pacific Ocean
5.5 magnitude earthquake hits near Nikol'skoye, Russia
5.5 magnitude earthquake hits near Petropavlovsk-Kamchatskiy, Russia
5.4 magnitude earthquake hits near Yonakuni, Japan
5.1 magnitude earthquake hits near Nikol'skoye, Russia
5.0 magnitude earthquake hits near L'Esperance Rock, New Zealand
3.3 magnitude earthquake rattles Caruthersville, MO
Sabancaya volcano in Peru erupts to 36,000ft
Popocateptl volcano in Mexico erupts to 18,000ft
Sheveluch volcano on Kamchatka, Russia erupts to 15,000ft
Hurricane Otto to threaten Central America with flooding, mudslides and damaging winds into Friday
Tropical storm Tokage to impact East Vietnam Sea this weekend
More young people contracting 'old-age' conditions including varicose veins due to sedentary lifestyles
Massive paedophile ring uncovered by police in Norway after arrest of 51 men
Tracking Bible Prophecy Headlines - 11/24/2016
Hundreds evacuated as brush fires flare in Haifa, West Bank
'Israel is burning': Arab social media rejoices over fires
Israel Battles Fires for Third Day; 4 Palestinians Arrested
Alleging arson, Bennett blames fires on those 'this land doesn't belong to'
Israel in flames: 'Half of fires caused by repeated arson'
Greece, Cyprus send firefighting aircraft to help Israel battle blazes
UN sees danger in Israeli settlements, Palestinian split
After meeting Trump team, Bennett sees opportunity to change two-state paradigm
Security forces foil stabbing attack near Jerusalem, terrorist killed
Israel unveils new radar system to prevent mid-air collisions
Turkish President Erdogan: 'I can't say if Israel or Hitler is more barbarous'
Turkish army says three soldiers killed in suspected Syrian government air strike
Blast kills two at governor's office in Turkish city of Adana after US warning of terror attacks
Mosul battle: Iraq militias 'cut off IS access to city'
Egypt to hold mass trial of suspected Islamic State militants
How the Iranian-Saudi Proxy Struggle Tore Apart the Middle East
Iran warns of retaliation if U.S. breaches nuclear deal
Pakistani air force chief warns India against full-scale war
Marine Corps experiment silences entire infantry battalion's weapons
European Parliament slams Russian 'propaganda'; Vladimir Putin cites 'degradation' of West democracy
Erdogan Dismisses Call to Freeze Talks on Turkey Joining EU
Erdogan Unleashes Fury at Markets on Eve of Turkey Rate Decision
Markets see possible Turkish rate rise in defiance of Erdogan
German Chancellor Angela Merkel Speaks Up for Trade Pact Opposed by Trump
Asia stocks slip on specter of higher U.S. rates, dollar is 'a freight train'
In financial crisis-struck Rio, police need donated toilet paper
The nasty rise of 'flash mob robbers'
Pair charged in explosive device at elementary school; planned to shoot cops, start race war
Trump's Mexican wall a boon for Israeli security company
Mexican Cement Company Offers To Help Trump Build His "Big, Beautiful, Powerful" Border Wall
U.S. sees spike in apprehensions along southern border
Trump's battle against illegal immigrant sanctuary may end at church steps
9/11 mastermind: Al Qaeda favors 'immigration' to defeat USA
US issues travel advisory for Europe over terrorism concerns
Geert Wilders brands Dutch hate speech trial 'a charade'
Chuck Schumer Stands By Keith Ellison in DNC Chair Contest, Despite His Ties to Louis Farrakhan and Muslim Brotherhood Groups
Trump's Decision to Give Hillary Clinton a Pass Isn't Going Over Well
Rep. Jim Jordan: Congress Has 'Obligation' to Continue Clinton Investigation
Hillary Clinton urged by computer scientists to challenge election results in three swing states amid rigging fears
US election: Jill Stein to challenge results in swing states of Wisconsin, Michigan and Pennsylvania amid claims of cyber attacks
Betsy DeVos clarifies stance on Common Core after being picked for Trump's education secretary
Donald Trump 'turning away intelligence briefers' amid warnings he has 'a lot of catching up to do'
Trump Intelligence Briefing: President-Elect Leaving Daily Analyst Findings To Vice President-Elect Mike Pence
Flashback: Trump-Trashing Journalists Oozed Over Obama's '08 Transition
Merkel warns against fake news driving populist gains
Most Students Can't Tell the Difference Between Fake and Real News, Study Finds
Facebook Has Created A News Feed Censorship Tool For China While Fake News Still Runs Wild In The US
Israeli researchers: Snoops can hack your headphones to record conversations
World's worst traffic jam? Cars stuck in Thanksgiving getaway 'gridlock'
Personal data for more than 130,000 sailors breached, Navy announces
'Fireball' dazzles in Florida skies 'explosion'
Earthquake could devastate California along San Andreas Fault with $289 billion in damages: report
5.7 magnitude earthquake hits near Chichi-shima, Japan
5.6 magnitude earthquake hits near Namie, Japan
5.2 magnitude earthquake hits near Hachijo-jima, Japan
5.1 magnitude earthquake hits near Chernabura Island, Alaska
5.1 magnitude earthquake hits near Semisopochnoi Island, Alaska
Sheveluch volcano on Kamchatka, Russia erupts to 30,000ft
Sabancaya volcano in Peru erupts to 27,000ft
Reventador volcano in Ecuador erupts to 12,000ft
Hurricane Otto: Costa Rica declares national emergency as storm heads for coast
A mere one tornado has struck the U.S. in November as yearly totals near historic lows
Snow falls in November in Tokyo for first time in 54 years
Air pollution 'causes 467,000 premature deaths a year in Europe'
Case of H5N8 bird flu in German farm, turkeys to be culled
China Committing 'Barbaric' Forced Organ-Harvesting of Christian Prisoners, Lawyers Claim
Man who killed abortion doctor gets more lenient sentence
CDC: US Abortion Rate Falls to Lowest Level in Decades
Abortion is now easier to forgive, but what is Pope's prescription for the pill?
Warning over morning-after pill as 400 unwanted pregnancies revealed
Malawi: HIV-Positive Man Sentenced to Two Years of Hard Labor For Underage Sex and Sexual 'Cleansing'
Face-biting double-murder suspect told police: 'Help me, I ate something bad... humans'
Tracking Bible Prophecy Headlines - 11/23/2016
Trump: Son-in-law Kushner could help broker Israeli-Palestinian peace
CNN apologizes for banner questioning 'whether Jews are people'
High Court considers home demolition for Jewish extremists
'Erdogan hasn't changed, he's still hostile to Israel and supports Hamas'
Israeli Navy destroys Gaza-bound ship smuggling weapons
Israel: Iran is smuggling weapons to Hezbollah on commercial flights
US said to okay Airbus sale of over 100 planes to Iran
Belgium draws inspiration for security measures from Israel
British warship docks in Israel at time of rising tensions in Mediterranean
Why did the Russian Prime Minister just visit Jerusalem and Jericho? Moscow is moving aggressively to fill the vacuum Obama created in the Middle East
Egypt's High Court Overturns Life Sentence Against Ousted President Morsi
Syria war: UN resumes aid to Syrians on Jordan border
Syria tells Russia it needs fuel and wheat, wants more trade
Syrian Group: Rebels Preventing Refugees From Fleeing Aleppo
Syrian conflict: Surgeon says life in Aleppo 'like a holocaust'
On the ground in Mosul: why the worst-case scenarios are coming true
U.N. envoy fears 'brutal' Aleppo assault before Trump takes office
U.S. envoy to U.N. blames and shames Syria, Russia over Aleppo
Libyan forces press forward against ISIS in Sirte, urge civilians to leave
ISIS is Islam, says archbishop of Canterbury
Australia taking cyber fight to Isis, Malcolm Turnbull to confirm
US warns of 'heightened' risk of terror attacks on Christmas markets in Europe as Isil loses grip on Mosul and Raqqa
New York police arrest Isil sympathiser in Brooklyn 'planning Times Square attack'
House Republicans to Obama: Take no more action on Iran
Italy to push Iran trade ties, undaunted by Trump
Iran says it has transferred 11 tons of heavy water to Oman
Nato accuses Russia of stoking tensions in Europe over Baltic deployment of anti-ship missiles
Russia sends missiles to Pacific islands claimed by Japan
A Third of Germans Report Feeling 'Like A Stranger In My Own Country'
Illegal immigrants pose as families, tell tales of woe to gain entry to U.S.
Obama Urged to Free Asylum-Seekers Before Trump Takes Office
Denver Sheriff's Department fined $10K for hiring only US citizens
Americans who live near border say Trump's wall is unwelcome
Donald Trump disavows the 'alt-right' after Nazi salutes and calls of 'Hail Trump' at rally in Washington
Trump will not pursue charges against Clinton, aide says
Priebus: Trump 'not looking to further injure the Clintons'
Rebel US presidential electors plot to block Donald Trump by undermining electoral college
Trump Momentum Powers Wall Street to Fresh Records, Dow Trades Above 19K
Warren Buffett sees $11 billion boom on Donald Trump win
Global Wealth Update: 0.7% Of Adults Control $116.6 Trillion In Wealth
Wall Street Is Betting $2.1 Trillion That U.S. Rates Will Rise
India's Currency Debacle: "Consider It A Warning"
New U.N. chief says politicians are failing 'losers of globalization'
Dalai Lama says 'I have no worries' about Trump's election - expects the businessman will align his policies with global realities
College Removes American Flag, Calls it "Symbol of Fear"
Facebook Reportedly Built a Censorship Tool For a Possible Return To China
Almost half the world will be online by end of 2016; poorer countries will lag, report shows
Kim Jong Un writes 9-page letter to Trump, demanding end to 'hostile nuclear threats'
Under Trump, GOP to Give Space Weapons Close Look
UCF's Supercapcitor Could Revolutionize Batteries
5.3 magnitude earthquake hits near Atka, Alaska
5.2 magnitude earthquake hits near Namie, Japan
5.0 magnitude earthquake hits near Maketu, New Zealand
5.0 magnitude earthquake hits near the Fiji Islands
Sabancaya volcano in Peru erupts to 34,000ft
Copahue volcano in Argentina erupts to 17,000ft
Sheveluch volcano on Kamchatka, Russia erupts to 17,000ft
Santa Maria volcano in Guatemala erupts to 14,000ft
Turrialba volcano in Costa Rica erupts to 14,000ft
Langila volcano Papua New Guinea erupts to 10,000ft
Hurricane Otto to threaten Central America with flooding, mudslides and damaging winds
'Otto' could be first hurricane to make landfall in Costa Rica since at least 1851
Otto Becomes Latest Caribbean Hurricane on Record
More Than 3 Feet of Dead Sea's Water Vanishes Every Year, Experts Say
Get Used To Heat Records, Study Predicts Far More In Future
Trump admits 'some connectivity' between climate change and human activity
Trump keeping 'open mind' on pulling out of climate accord
Two die as severe 'thunderstorm asthma' outbreak in Australia causes breathing problems for thousands
Research highlights Americans' vulnerability to infectious diseases
Babies exposed to Zika 'developed microcephaly months after birth'
Yemen faces 'significant' cholera outbreak, says UN
Ukrainian teacher accused of trying to sell student to organ harvesters
Inside the Cryonics lab where people hope to come back to life
The Lawyer Who Argued Roe v. Wade Sees Frightening Parallels Between Now and When Abortion Was Illegal
Planned Parenthood Donations in Mike Pence's Name Now Up to 50,000 Since the Election
Nick Cannon: Planned Parenthood is committing 'real genocide' against black people
Nearly 8 in 10 Millenials Support Banning Abortion After 20 Weeks of Pregnancy
Indonesia: Over 10,000 Rally to Support Jakarta's Christian Gov. Accused of Blasphemy
Catholic Church's 'Sindr' app for those with an urgent confession
Town renames Good Friday for the sake of "Cultural Sensitivity"
Tracking Bible Prophecy Headlines - 11/22/2016
Iranian commander: Israel will be gone in 10 years
Arab League pressures Abbas to appoint successor
Swiss government wants Jews to fund their own security costs
Hamas official says Trump may be a Jew
Lebanon builds wall near Palestinian refugee camp
Turkey slams Israeli bill to reduce volume of call to prayer
Turkey dismisses close to 15,000 more in post-coup probe
China says would consider Turkey membership of security bloc
Turkey calls on US, allies to reconsider Syria no-fly zone
UN says conditions in Aleppo 'barely survivable'
Syria conflict: Almost one million living under siege - UN
US accuses 13 Syrians of responsibility for attacks, torture
ISIS claims attack that kills dozens at Shi'ite mosque in Kabul
ISIS Used Chemical Arms at Least 52 Times in Syria and Iraq, Report Says
Ukraine detains two Russian soldiers near Crimean border
Putin moves his missiles in new threat to Europe
Rwanda: Catholic bishops apologize for role in genocide
Hitler comparisons mar Austrian presidential election
'Hitler Youth' trend reportedly rising in Great Britain
German court acquits 'sharia police' members
State Department warns about possible attacks in Europe during holiday season
Man arrested for plotting terror attack on Times Square
France arrests 7 allegedly planning potential attack, interior minister says
Hackers target ATMs across Europe as cyber threat grows
Accident Involving Facebook Experimental Drone Under Investigation
56-car pileup in China leaves 17 people dead
At least 6 dead in Chattanooga, Tennessee, school bus crash
Bus driver being charged in deadly Tenn. bus crash
Trump's pro-Second Amendment platform could end gun sales boom
Election is over but the Clinton emails keep coming
NYT accused by its public editor of bias in Trump, Clinton coverage
A defiant Trump meets the TV news crowd in private - and lets them have it
Trump gripes about 'unfair' coverage in private meeting with TV news execs
Donald Trump's Meeting With The Media Was A 'Total Disaster' & It Culminated In The President-Elect Calling The Group Of Reporters 'Liars'!
What Donald Trump's Victory Means For The New World Order
Census: 1 in 5 of new arrivals to Southern California came from another nation
Jeff Sessions may prosecute 'sanctuary cities' if confirmed as attorney general
Federal judge: 'If you don't like [Trump], you should go to another country'
The election is getting people uninvited to Thanksgiving
'Hamilton' Star Who Lectured Pence Under Fire for 'Racist,' 'Sexist' Tweets
Gutfeld: 'Hamilton' stars violate terms of service
Rally in Brooklyn Park Condemns Swastikas and 'Go Trump' Graffiti
Asia leaders defend trade deals despite Trump stance
Trump says he'll move to withdraw from TPP 'on day one'
Citi and JP Morgan top regulators' list of banks posing systemic risk
U.S. Stocks Hit Highs as Oil Jumps; Yen Rises on Tsunami Warning
Magnitude 6.9 earthquake strikes off Fukushima in Japan, triggering tsunamis
Fukushima reactor cooling system stops following quake & tsunami
Drone shows the impact of New Zealand earthquake as fault line ruptures the land above
New Zealand hit by 6.3 magnitude earthquake off North Island: USGS
5.9 magnitude earthquake hits near Castlepoint, New Zealand
5.4 magnitude earthquake hits near Namie, Japan
5.3 magnitude earthquake hits near Amberley, New Zealand
5.3 magnitude earthquake hits near Namie, Japan
5.1 magnitude earthquake hits near Namie, Japan
5.1 magnitude earthquake hits near Prince Edward Islands region
Strong earthquake swarm in Bardarbunga volcano
Tungurahua volcano in Ecuador erupts to 17,000ft
Fuego volcano in Guatemala erupts to 16,000ft
Turrialba volcano in Costa Rica erupts to 14,000ft
Copahue volcano in Argentina erupts to 14,000ft
Sabancaya volcano in Peru erupts to 31,000ft
Late-season Tropical Storm Otto hovering in the Caribbean
UK weather: Heavy rain causes flooding in wake of Storm Angus
Trump's energy plans look to roll back Obama's climate moves
Holes in the Sun! One's Real, the Other Not So Much
Salmonella outbreak at Alabama wedding sickens 77 guests
Lawyers take Chinese organ-harvesting claims to Australia
Pope extends power to forgive abortion to all Roman Catholic priests
African states fail to stop work of UN gay rights investigator
Tracking Bible Prophecy Headlines - 11/21/2016
Bolton warns Obama on Israel action at UN
Lapid: Keep Israel-US disputes behind closed doors
France reportedly backing out of Mideast peace summit following Trump's election
Netanyahu: Abbas not taking the right steps for reconciliation with Israel
Palestinians call for investigation into Israel at UN climate talks
IDF officer demoted for fleeing terrorist attack
Ex-general says gender integration a leftist scheme to 'weaken' IDF
German Protestants officially renounce converting Jews to Christianity
Israel boycotted in Chilean event gathering diplomats' wives
Record 700 Brazilians to move to Israel in 2016
Water Flow Into Israel's Lake Kinneret Hits Lowest Rate in 90 Years
Sea of Galilee and rivers dry: "We want to plant, but there's no water"
Palestinian olive harvest troubles: Is political tourism doing more bad than good?
Infighting clouds upcoming Palestinian leadership gathering
Monkey attack in Libya sparks tribal clashes that kill more than a dozen
Libya's government faces forced currency devaluation
Egypt thwarts two ISIS-linked assassination attempts on President Sisi
Nearly 300 detained in Egypt over Sissi assassination plot, Sinai attacks
Increasingly paranoid ISIS leader reportedly refuses to sleep without suicide vest
Syrian government refuses UN truce terms for Aleppo
Obama presses Putin on Syria as Aleppo bombed by regime forces
Syria war: Aleppo self-rule plan rejected by government
Rescuers in Aleppo 'run out of bodybags' after intense day of bombardment where hospital is attacked
Aleppo Bombs Leave Quarter Million 'Living in Hell' and Without Hospital Care
In biblical lands of Iraq, Christianity in peril after ISIS
Iraqi battle for Mosul prompts fears of more sectarian violence
Trump, Though Critical of Nuclear Deal, Could Offer Opportunities for Iran
Russian President Putin says Trump confirmed willing to mend ties
Meeting Putin, Philippines' Duterte rails at Western 'hypocrisy'
Erdogan: My people believe U.S. was behind coup attempt
Fed up with EU, Erdogan says Turkey could join Shanghai bloc
Angela Merkel takes on populists as she seeks fourth term in 2017 election
First Brexit, Then Trump. Can Italy Avoid a Populist Uprising in Crucial Referendum?
China pledges further opening as leaders scramble for free trade
Obama defends free trade at Asia-Pacific summit rattled by Trump
Reporter to Obama: Will You Be Like Bush And Not Criticize Your Successor?; Obama: I Will If "Necessary"
Obama: I'll push back on Trump if needed to defend US ideals
Schumer vows 'tough vetting' for Sessions
Pence says no need for apology after 'Hamilton' jeers, lecture
New York's Cuomo unveils rights initiative, says election spawned 'social crisis'
Police hunting suspect after Texas officer gunned down while writing traffic ticket
Violence in Rio de Janeiro Claims 5 Police, At Least 7 Civilians
Train Derailment in India Kills More Than 100
Kanpur villagers rescue train accident survivors, some rob them
Donald Trump expected to slash Nasa's climate change budget in favour of sending humans back to the moon - and beyond
Powerful Next-Gen Weather Satellite Launches to Begin Forecasting 'Revolution'
Earthquakes: Reckoning With 'The Big One' in California-and It Just Got Bigger
Kaikoura earthquake: More than 4000 tremors in seven days
6.4 magnitude earthquake hits near Zonda, Argentina
5.0 magnitude earthquake hits the Prince Edward Islands region
5.0 magnitude earthquake hits near Hasaki, Japan
Sabancaya volcano in Peru erupts to 30,000ft
Sheveluch volcano on Kamchatka, Russia erupts to 18,000ft
Fuego volcano in Guatemala erupts to 16,000ft
Turrialba volcano in Costa Rica erupts to 14,000ft
Kerinci volcano in Indonesia erupts to 14,000ft
Sinabung volcano in Indonesia erupts to 11,000ft
Storm Angus brings 80mph winds and flooding to UK as thousands are left without power
The Florida Keys approve a trial release of genetically-modified mosquitoes to combat Zika
$800,000 Approved for Planned Parenthood Investigation by Republicans as Defunding Efforts Ramp Up
Detecting the language of suicide: There's an app for that
Transgender Marine becomes one of first men to serve openly after US military drops ban
Tracking Bible Prophecy Headlines - 11/20/2016
Hamas-linked imam, Israel chief rabbi unite in call for peace
Panic sends dozens for cover in TLV port, as altercation confused for terror attack
How the Iranian-Saudi Proxy Struggle Tore Apart the Middle East
Trump's CIA pick tweets plan to "roll back" Iran nuke deal
Saudi-led coalition calls 48-hour ceasefire in war-torn Yemen
Sisi praises Trump, expects more US engagement in region
For Syria rebels, Trump win adds to uncertain fate
Russia to ask Donald Trump for help bombing Syria as air strikes re-launched on wartorn country
All hospitals in eastern Aleppo out of action after bombardments
ISIS in Egypt beheads Sinai clerics mistaken for priests
ISIS leader reveals how he feels about beheading prisoners
FBI Warns Of Thanksgiving Terror Potential
McCain: Despite What Trump Says, Waterboarding Won't Be Reinstated
Jerusalem said to welcome Trump's 'pro-Israel' security picks
Donald Trump and the U.N.: Signs of Clashing Views on Many Issues
China state media warn Trump against renouncing free trade deals
Obama tells Latin America and world: give Trump time, don't assume worst
Mexican president pledges 'new agenda' with Trump
Mexico Seeks Trump Talks to Modernize Nafta, Pena Nieto Says
Mexico launches plan for migrants in US to keep 'calm' under Trump
Cities defend immigration sanctuary policies under fire by Trump
Donald Trump, Mitt Romney hold 'far-reaching' talk on world affairs
Trump opponents try to beat him at the Electoral College
Fashion designer refuses to dress Melania Trump
Donald Trump takes to Twitter to defend Mike Pence against the cast of Hamilton as he is booed during Broadway musical
Twitter accounts of major media, celebrities, Red Cross hacked, posting spam
Stay connected, Zuckerberg urges post-Trump world
Pakistan Shoots Down Indian Drone 'Trespassing' Into Kashmir
Mexico Arrests Alleged Cartel Assassin Leader in Acapulco
Oklahoma town sues energy companies over earthquakes
New Zealand Air Force drops 5,000 litres of bottled water to earthquake-stricken town
5.1 magnitude earthquake hits near Sarangani, Philippines
5.1 magnitude earthquake hits near Prince Edward Islands region
5.1 magnitude earthquake hits near Saumlaki, Indonesia
5.1 magnitude earthquake hits near Prince Edward Islands region
5.1 magnitude earthquake hits near South Shetland Islands
Magnitude 3.6 quake in Lebanon felt in northern Israel
Zhupanovsky volcano on Kamchatka, Russia erupts to 33,000ft
Sabancaya volcano in Peru erupts to 25,000ft
Sheveluch volcano on Kamchatka, Russia erupts to 18,000ft
Turrialba volcano in Costa Rica erupts to 14,000ft
Santa Maria volcano in Guatemala erupts to 10,000ft
First big storm of season dumps 2 feet of snow on Minnesota
China inspects barbecues, closes some factories to battle smog: Xinhua
US climate commitment 'irreversible', Francois Hollande warns Donald Trump
UK Researchers: Tax Food to Reduce Climate Change
102 million dead California trees due to drought 'unprecedented in our modern history,' officials say
Palmageddon? Britain's palm trees face extinction after killer beetle discovered
Police believe bad heroin fueled nearly 50 overdoses in Philadelphia
Hundreds support Christian florist fined for refusing to work gay wedding
The most adulterous countries in the world
DivorceHotel Where You Check In Married, Check Out Divorced All In Just 1 Weekend
Pope decries 'virus' of polarization over race, faith
How Pope Francis is shaking up the Vatican
Tracking Bible Prophecy Headlines - 11/19/2016
Netanyahu to break Ben-Gurion's record for longest consecutive term as prime minister
Huckabee denies reports he was tapped as ambassador to Israel
An Embassy in Jerusalem? Trump Promises, but So Did Predecessors
UN passes Israeli resolution on development
Palestinian killed by IDF in clash on Gaza-Israel border
Why did Democratic congressmen meet with anti-Israel terrorist?
Israeli Arabs march against bill to muffle call to prayer
Around Auschwitz, Holocaust items rescued from oblivion
Justin Welby: It's time to stop saying Isil has 'nothing to do with Islam'
Syria conflict: Aleppo bombarded as UN warns of 'bleak' moment
Aleppo's children's hospital bombed as it treats chlorine gas victims
Iraqi Christians reveal untold brutality of living under ISIS rule
Iraqis Welcome Trump's Stance on ISIS, but Fear It May Backfire
Anti-Muslim Buddhist monk in Myanmar sees vindication in Trump win
Dutch expert: Islamic State has 60-80 operatives in Europe
2 Syrians in Germany face terrorism charges
More academics, mayors detained as Turkish purges enter fifth month
UN says working for Yemen peace talks after Kerry's plan
Trump election: Baltic warning over Russian move on Nato
Theresa May vows to 'keep pressure' on Russia amid fears over Donald Trump alliance with Vladimir Putin
Putin says Russia works to develop new weapons
Report: 12 members of nuclear negotiating team arrested by Iran for espionage
UN watchdog chides Iran on nuclear deal
Netanyahu to urge Trump to 'tighten noose' on Iran, not scrap nuke deal
Trump's CIA pick Pompeo anticipates 'rolling back' the 'disastrous' Iran deal
Trump chooses Sen. Jeff Sessions for attorney general, Rep. Mike Pompeo for CIA director
Senate hearings for Sessions likely to revisit accusations of racism
The left attacks Jeff Sessions on his past, but excuses Keith Ellison
Sessions well-documented praise of Rosa Parks belies 'racist' claims
Flynn accepts Trump offer to be national security adviser
Trump selects Pro-Israel former DIA head for national security adviser
Justice Thomas: Honor Scalia by reining in government
Here's Why Trump Is The Perfect Scapegoat for Obama's Failures
Sean Hannity: Fanning flames instead of calling for calm is classic Obama
The death of Monica Petersen, an Assistant Director at the Human Trafficking Center, sparks conspiracy theories involving the Clinton Foundation
Claims of votes by the dead, felons cloud North Carolina governor race
Arizona's presidential electors being harassed, urged not to cast vote for Trump
Michigan electors cite threats over Trump vote
High school students' mock Trump assassination highlights post-election bullying, harassment
California's Democrats Are Ready for Political War
Border Patrol union welcomes Trump's wall as 'vital tool'
Judicial Watch: Secret Service Loses Guns, Badges, Laptops, 'Other Equipment'
President-elect settles Trump University case for $25 million
Dollar Extends Record Streak of Gains Versus Euro on Trump Plans
Rise of Populism Tops Anxiety List at Frankfurt Banking Meeting
UK's May to Germany's Merkel: Brexit preparations are 'on track'
Brexit: UK could be forced to pay into EU for a decade after it leaves, warns Germany
Is Sydney really in the grip of a housing bubble?
Protests Erupt in Peru Ahead of Asia-Pacific Economic Meeting
Thousands march in Malaysian capital calling for PM Najib to step down
China Presses Tech Firms to Police the Internet
Two years after super-hack of US secrets, White House agency getting worse at cyber-defense
A New Program Judges If You're a Criminal From Your Facial Features
French Air Force turns to eagles to fight terror drone threat
Huge deposit of untapped oil could be largest ever discovered in US
Calif. responders prep for quake possibly more damaging than Hurricane Katrina
Oklahoma Residents Hit by Quakes Sue 27 Energy Companies
New Zealand quake: The geological impact of a 'complex' tremor
Powerful 7.8-Earthquake That Rocked New Zealand Lifted Seabed 2 Meters
5.5 magnitude earthquake hits near Raoul Island, New Zealand
5.2 magnitude earthquake hits near
5.1 magnitude earthquake hits near Kaikoura, New Zealand
5.0 magnitude earthquake hits near Bitung, Indonesia
Sheveluch volcano on Kamchatka, Russia erupts to 17,000ft
Fuego volcano in Guatemala erupts to 15,500ft
Kerinci volcano in Indonesia erupts to 15,000ft
Copahue volcano in Argentina erupts to 11,000ft
UN climate conference to Trump: 'We count on your pragmatism'
Vulnerable countries pledge to go all-renewables, with help
Scientists Modify Photosynthesis To Produce More Crops
Zika no longer public health emergency, WHO declares
Israel Chief Rabbi Amar condemned for 'gay death penalty' comment
There's a Bisexual Wage Gap, Too - And it's probably due to discrimination
Cuckolding fetish relationships: Men wanting partners to sleep with other men reaches new high
Turkish ruling party sparks uproar with sexual abuse bill
Argentines wrestle demons at 'exorcism school'
Myanmar 'exorcist' in court over deaths of three children
Statue of Mary cries tears of blood
Tracking Bible Prophecy Headlines - 11/18/2016
Israel Puts the Spike Missile on its Apache Helicopters
Hezbollah has U.S. armored personnel carriers. But how did they get them?
Kosovo police 'foil IS attack' on Israeli football team
ADL calls for new laws to combat online anti-Semitism
US says anti-Nazi resolution at UN restricts free speech
While the World Is Distracted, the International Criminal Court Is Quietly Bleeding Members
Russia 'in contact' with Donald Trump's team over Syria
Kremlin accuses Obama team of trying to damage ties with Russia
Kerry discusses renewed bombing in Aleppo with Russia
US spy chief says expects Russia plans to expand presence in Syria base
UN set to vote on Syrian chemical weapons inspections
Battle for Mosul: Iraq asks for UK help to get thermobaric weapons
Talk radio station broadcasts emotional voices of Iraqis trapped by ISIS in Mosul
Iraq conflict: IS suicide attack on wedding kills 17
Car bomb in Syrian town near Turkey border kills at least 10
U.N. watchdog says Iran is endangering support for nuclear deal
US, Iran clash over heavy water limits
US Embassy in Afghanistan closes after attacks
U.S. taxpayers footing the bill for security at unused 'Ghost Hotel' in Kabul
Wave of ethnic killings engulfs town in South Sudan
US Urges UN Arms Embargo Against South Sudan, Russia Says No
Protest of U.S. Terror Listing Offers a Glimpse at Qaeda Strategy
650% Increase in Deadly Terrorist Attacks in Western Nations: Global Terrorism Index
Europe at risk of collapse; France, Germany must lead - French PM
'Pure hatred': Translator reveals how Muslim refugees want to 'Islamize' Germany
100 people feared drowned as boat sinks off Libya
US releases Haitians coming from Mexico
Obama Should Pardon 'Dreamer' Immigrants, Democrats Say
Russian spokeswoman says Jews behind Trump win
Students told not to fly Old Glory over fears of post-election backlash
Obama to anti-Trump protesters: March on
Coddling campus crybabies: Students take up toddler therapy after Trump win
Taxpayer-Funded Planned Parenthood Paying People $1600 Per Week to Protest Donald Trump
House Republican Leader: We Will "Move Forward" With Legislation to Defund Planned Parenthood
Justice Alito: US Constitution Has Faced 'Unprecedented Challenges' Under Obama Admin.
Alito outlines possible conservative agenda for U.S. high court
Trump 'Absolutely' Open to Naming Former Rivals, Opponents to Cabinet, Adviser Says
Donald Trump to meet Mitt Romney amid reports he is being considered for Secretary of State role
Pence Tells House GOP to Get Ready for Sweeping Legislation
Obama sets new record for regulations, 527 pages in just one day
Obama On Pace To Increase The Debt By Stunning $2.4 Trillion This Year
Federal Reserve Chair Throws Cold Water On Trump's Economic Plan
U.S. inflation, labor market data bolster Fed December rate hike
Fed's Yellen: Rate Increase Could Become Appropriate 'Relatively Soon'
Yellen: I'm not stepping down until my term is done
British PM's changing vocabulary signals shift from 'hard Brexit'
The Philippine president has signaled that he is flirting with the idea of imposing martial law
Mexican Mayor Arrested After Hundreds Massacred and Cooked in Network of Ovens
Venezuela on the Brink of Collapse
Teens 'trawl' Rio's beaches, bring scary form of crime to tourist zones
SC considers letting teachers take up arms after deadly school shooting
At least 1 killed, 6 wounded in shooting at toddler's birthday party in Tennessee
Police are using software to predict crime. Is it a 'holy grail' or biased against minorities?
Edward Snowden Warns Against Relying On Facebook For News
Sex or cybersecurity? Nearly four in 10 say they'd rather be secure
Intel chief: Russia eased election hacks after US accused Kremlin
Merkel With Obama: Internet 'Disruptive' Force that Has to Be 'Contained, Managed, and Steered' by Government
Future of work: Internet-connected overalls
Google DeepMind Gives Computer 'Dreams' to Improve Learning
Chinese tourist town uses face recognition as an entry pass
300 drones will light up holidays at Disney World
NASA To Launch Multi-Billion-Dollar Weather Satellite
Stephen Hawking: Humans will die out within 1,000 years unless we leave Earth
73 killed in tanker explosion in Mozambique
Bay Area residents spooked by mysterious shaking
5.5 magnitude earthquake hits near Saumlaki, Indonesia
5.2 magnitude earthquake hits near Visokoi Island, South Georgia and the South Sandwich Islands
5.0 magnitude earthquake hits near Gyegu, China
Sabancaya volcano in Peru erupts to 32,000ft
Sheveluch volcano on Kamchatka, Russia erupts to 23,000ft
Klyuchevskoy volcano on Kamchatka, Russia erupts to 20,000ft
Tungurahua volcano in Ecuador erupts to 16,500ft
Turrialba volcano in Costa Rica erupts to 14,000ft
Kerinci volcano in Indonesia erupts to 14,000ft
ulawun volcano in Papua New Guinea erupts to 10,000ft
Tornadoes hit Wales and Midlands
The North Pole is an insane 36 degrees warmer than normal as winter descends
Climate change worries escalate as Trump elevates top deniers
China delegate hits back at Trump's climate change hoax claims
Tech would use drones and insect biobots to map disaster areas
Tragic teen's body cryogenically frozen after court granted her dying wish
Obama says would support Trump moves to improve U.S. healthcare
'The old me is gone': Rise in transgender children in UK fuels identity fears
Minnesota mom sues for parental rights as teen undergoes sex-change procedure
Former Chief Rabbi: LGBT activity an 'abomination'
Briton who reported rape in Dubai could face jail for extramarital sex
Blasphemy protests: Indonesian police investigating Christian governor
Tracking Bible Prophecy Headlines - 11/17/2016
Obama mulling support of UN resolution against Israeli settlements
Israeli minister wants new settlement approach under Trump
Right-wing MKs fume at Liberman's partial settlement freeze plan
Settler leaders to Lieberman: Government that freezes settlement construction will fall
Jerusalem mayor petitions court to raze illegal homes in E. Jerusalem
What would Trump have to do to bring the US embassy to Jerusalem? Nothing at all
Britain's Parliament Debates the Balfour Declaration, Revealing Divides Over Israel in Contemporary Politics
Canada's Liberal government to provide $25 million to UN's "Palestinian refugees" agency, despite its well-documented ties to Hamas
New ICC report takes Palestinians' side despite Israeli optimism
Ex-IDF Intelligence Chief: Following Trump Victory, Israel Has Chance to Bolster Relationship With US
Hillary's Loss Accelerates The Democrats' Turn Against Israel
Drone-based system capable of remotely finding bombs unveiled in Tel Aviv
Hezbollah denies second-in-command said it's now 'an army'
Hezbollah has U.S. armored personnel carriers. But how did they get them?
Russia says its strike in Syria killed 30 al-Qaida fighters
Syria conflict: Children's hospital hit in deadly Aleppo strikes
'It feels worse than our soldiers dying': Iraqi forces return to ancient city reduced to rubble by Isil
Devastation in Mosul as Iraqi screeners catch ISIS fighters
Pakistan orders 400 Turks to leave ahead of Erdogan's visit
Turkish military to add over 30,000 personnel in next 4 years
House extends Iran sanctions giving Trump leverage over nuclear violations
House lawmakers to nix Obama admin-backed sale of US planes to Iran
Russia, Iran mull $10 billion advanced weapon systems deal
Putin critic wary of Trump's Russia policy plans Senate hearings
Putin withdraws Russia from International Criminal Court
Obama in Europe urges 'course correction' on globalisation
Obama Warns Of World War III; Civil War in Response to Populist Uprising
A European Pentagon - An obscure defense agency will play a key role as the EU embarks on greater military cooperation
EU plans five-euro security check for visitors
Terror Attacks Are at 11-Year High in Wealthy Nations
Holiday Season Could Be Target for Terrorists, DHS Says
NYPD boosts security for Thanksgiving parade after threat
'Unprecedented' Spate of Antisemitic Vandalism Across US Colleges in Wake of Presidential Election Leaves Jewish Students Feeling Vulnerable, Campus Groups Say
'Suck it up': Lawmaker wants to cut funding for schools coddling students over Trump
Three NBA Teams Boycott Trump Hotels
Trump told by New York mayor that city is 'fearful' of him
Conway slams anti-Trump protests, says president-elect 'already draining the swamp'
The Trump pledge: No lobbying for five years
Jason Chaffetz: We Aren't Done With Hillary Yet
Voter fraud complaints emerge in tight NC gov race
Outgoing California Sen. Boxer introduces bill to scrap Electoral College
Twitter suspends some accounts linked to alt-right
Mark Zuckerberg Hacked For The Third Time This Year
China's Xi urges cooperation among nations in governance of global internet
War On Cash Intensifies: Citibank To Stop Accepting Cash At Some Branches
Dollar at highest since 2003; oil falls in choppy trade
Oil Falls as U.S. Crude Supply Grows, Russia Optimistic on Deal
North Korean defectors fear Kim Jong-un will exploit South Korean political crisis
North Korea begs China to stop calling Kim Jong Un fat
Why scientists are backing an asteroid-deflection mission
5.7 magnitude earthquake hits near Kepanjen, Indonesia
5.5 magnitude earthquake hits near Ndoi Island, Fiji
Sabancaya volcano in Peru erupts to 34,000ft
Sangay volcano in Ecuador erupts to 22,000ft
Klyuchevskoy volcano on Kamchatka, Russia erupts to 20,000ft
Sheveluch volcano on Kamchatka, Russia erupts to 18,000ft
Kerinci volcano in Indonesia erupts to 15,000ft
Dukono volcano in Indonesia erupts to 10,000ft
Ulawun volcano in Papua New Guinea erupts to 10,000ft
China expects 'smart' Trump climate decision
Kerry: Obama's climate change targets won't be reversed
Trump push to combat drug trade may mean starting with China, not Mexico
Report: Medicaid enrollment, costs swell under ObamaCare expansion
Israeli couple wins right to produce and raise grandchild from fallen soldier son's sperm
Researchers identify antibody that neutralizes 98% of HIV strains
US transgender people rush to legally change gender in wake of Donald Trump's win
Dems, media skewing Trump's record on LGBT issues?
Protests for gender-neutral bathrooms continue for second day in Whitmore
Hundreds Gather to Support Christian-Grandma Florist in Appeal Case for Not Working Gay Wedding
Pope Francis' Lenient Stance on Divorce Troubles Conservative Cardinals
Tracking Bible Prophecy Headlines - 11/16/2016
Russia Has Long-Term Ambitions In The Middle East: Israeli Official
UN committee votes to condemn Russian occupation of Crimea
NATO says Crimea still a concern, day after Trump-Putin call
Netanyahu: Israel in 'close contact' with Moscow to avoid issues over Syria
Aleppo airstrikes restart as Russia announces major Syria offensive
Russia uses aircraft carrier for big attack on Syrian rebels
UN committee strongly condemns Syrian attacks in Aleppo
Hezbollah shows off tanks, missiles in Syria
Iran says intel service confiscated ISIS-linked explosives
Bashar al-Assad says Donald Trump a 'natural ally' for Syria alongside Russia and Iran
Syria conflict: Assad hopes for 'anti-terror ally' in Trump
UN Syria envoy warns of terror risk if Assad wins total military victory
While Assad bans aid deliveries, UN tells agencies to cut back Syria funding requests
Syria's food production edging nearer to collapse, UN warns
Nimrud: Photos show IS destruction of ancient Iraqi city
Iraq's Yazidi plot rise of rebuilt capital next to city devastated by ISIS
Sanhedrin to Trump-Putin: Fulfill Cyrus-like role in Jerusalem
Netanyahu calls on Obama not to back any new peace moves as term ends
France, Egypt say Israeli settlement bill a risk to two-state solution
Settlers vow resistance against demolition of homes
Trove of 3,600-year-old artifacts found near Judean foothills
Jordan slams bill to ban loud Muslim call to prayer
Israel appoints first ambassador to Turkey since Gaza spat
Turkey's slide into dictatorship ignored
House Votes to Extend Iran Sanctions in Bid to Ensure Nuclear Compliance
John Kerry says Yemen's Houthis and Saudi coalition agree to ceasefire
Afghan Officials: Suicide Bomber Kills 4 in Kabul
U.S. says war crimes probe of U.S. forces in Afghanistan unwarranted
Court in Egypt Overturns Mohamed Morsi's Death Sentence
Air strike targeting militants kills seven in southern Libya
Militants claim bombing of 3 oil pipelines in south Nigeria
UN says 75,000 children in Nigeria risk dying in 'months'
'Islamist hyperextremism' could bring world to brink of catastrophe - report
Terror attacks in developed world surge 650% in one year
Disneyland Paris sees record low attendance amid terrorism concerns
Greek police use tear gas, stun grenades to quell anti-Obama protesters in Athens
Obama offers Greeks reassurance about US commitment to NATO
Report: Cities nationwide enacting more policies to criminalize homelessness
Gutfeld Rips 'Moron' Emanuel for Declaring Chicago Will Always Be a Sanctuary City
Illegals demand Obama issue mass pardons amid Trump deportation fears
Donald Trump reverses himself on the electoral college, says he could have won the popular vote
Tech CEO who vowed to murder Donald Trump with a sniper rifle resigns
Reid resumes attacks on Trump, says election 'sparked a wave of hate crimes'
FBI: Legit Hate Crimes More Prevalent in Blue States
Is Planned Parenthood affiliate fueling anti-Trump protests?
Some New York City students allowed to skip class to join in Trump protests
79 Anti-Trump Protesters Arrested Didn't Vote in Election
New Yorkers build walls of sticky notes in defiance of Trump
After complaints, Trump-branded buildings being renamed
Donald Trump's secret 'God vote'
Hopeful and relieved, conservative white evangelicals see Trump's win as their own
How Trump Could Spell Trouble for the Fed
Cabinet split threatens to derail May's Brexit talks
Top tax-writing Republican says TPP trade deal not dead in Congress
Pence removing lobbyists from Trump transition team
Republican leaders to Obama administration: Stop enacting new regulations
Fight looms between 'fired up' Obama and Trump over regulatory rollback
Obama warns against 'a crude sort of nationalism' taking root in the U.S.
Soros bands with donors to resist Trump, 'take back power'
Chinese media praise Trump's 'experience and ideology'
Congressional Clinton probes will go forward post-election, GOP lawmakers say
Facebook and Google move to kick fake news sites off their ad networks
Twitter Finally Answers Critics, Adding Tools to Curb Abuse and Harassment
FBI gains access to tweet-mining app despite Twitter snooping ban
Android backdoor is secretly sending user data and texts to China, and no one knows why
Secrets Of Online Shopping Discrimination
Virtual Reality Headsets Concern Doctors
Biggest Spike in Traffic Deaths in 50 Years? Blame Apps
AT&T And NASA To Build National Drone Tracking System
5.6 magnitude earthquake hits near Pangai, Tonga
5.3 magnitude earthquake hits near Jarm, Afghanistan
5.2 magnitude earthquake hits near Bouvet Island, Bouvet Island
5.0 magnitude earthquake hits near Blenheim, New Zealand
5.0 magnitude earthquake hits the Southern Mid-Atlantic Ridge
Sabancaya volcano in Peru erupts to 39,000ft
Ruiz volcano in Colombia erupts to 22,000ft
Sheveluch volcano on Kamchatka, Russia erupts to 22,000ft
Sangay volcano in Ecuador erupts to 19,500ft
Fuego volcano in Guatemala erupts to 15,000ft
Turrialba volcano in Costa Rica erupts to 15,000ft
Kerinci volcano in Indonesia erupts to 15,000ft
Langila volcano in Papua New Guinea erupts to 14,000ft
Dukono volcano in Indonesia erupts to 10,000ft
Ulawun volcano in Papua New Guinea erupts to 10,000ft
Tornado, flooding continue to batter a stormy South Africa
20,000 evacuated amid relentless rain in Dominican Republic
Tehran shuts schools as thick smog is linked to hundreds of deaths
Swimmers brave first Dead Sea crossing in eco campaign
At U.N. Meeting, Diplomats Worry Trump Could Cripple Climate Pact
France, UN tell Trump action on climate change unstoppable
France's Sarkozy Urges Tax On US Goods If Trump Exits Paris Deal
Zika Virus Teams Up With Other Viruses to Sicken People
CRISPR gene-editing tested in a person for the first time
How I became a cyborg and joined an underground medical movement
Study: Obamacare Premiums to Increase 27%
VA Scraps Rule to Allow Sex-Change Surgeries Over Funding
Tinder Launches Transgender-Inclusive Update, Allowing Users to Select Personalized Gender Identity
'They Beat My Husband As We Pleaded For Them To Stop': New Film Highlights Persecution Of Christians Around The World
Tracking Bible Prophecy Headlines - 11/15/2016
Settlements bill puts Israel on collision course with Obama
US slams proposed Israeli bill on settlements as 'troubling step'
A Small Settlement is Provoking a Constitutional Crisis of Sorts in Israel - and Could Impact U.S. Ties
Israel's Right, Cheering Donald Trump's Win, Renews Calls to Abandon 2-State Solution
Israeli minister: Trump election is time to 'reset' policies
Palestinian U.N. Ambassador: We'll Use 'Weapons That We Have in U.N.' If Trump Moves U.S. Embassy to Jerusalem
Israeli bill to muffle Muslim call to prayer stokes tempers on all sides
Arab MKs perfom Muslim call to prayer in Knesset
Jewish federations call for Western Wall deal to be fully implemented
Israel to launch major expedition to find Dead Sea Scrolls
Israeli bill to muffle Muslim call to prayer stokes tempers on all sides
UN health agency gives Israel top marks for disaster relief
Israel, Turkey get down to details on gas pipeline
Erdogan: Turkey could put EU talks to a referendum next year
Turkey's NTV: Explosion in Istanbul suburb wounds ten
Turkey temporarily closes Syrian border gate after clashes
Shadowy Hamas official with ties to Iran tapped to lead Gaza
Syrian refugees regret move to Gaza
UN peacekeepers return to Syrian side of Golan Heights
Opposition-held area in Damascus hit barrel bombs
Aleppo residents terrified after text message: leave or die
Rebels shell Syrian Army with poison gas in Aleppo, scores injured - military
Mosul hospitals 'overwhelmed' by child casualties
Suicide Bombers Kill 12 in Iraqi Cities of Fallujah, Karbala
Kurdish All-Female Militia Launches Offensive Against ISIS to Avenge Sex Slaves
Russian Jet Crashes Off Syria While Trying to Land on Carrier Kuznetsov
Donald Trump and Vladimir Putin hold first conversation and vow new US-Russia partnership to tackle international terrorism
Kremlin spokesman: Putin may discuss Syria with Obama in Peru
EU will maintain Russia policies, even if US changes course - Mogherini
Jihadists say Trump victory a rallying call for new recruits
US forces may have committed war crimes in Afghanistan, international prosecutors say
Russia may sell Iran $10 billion worth of tanks and jets in new arms deal
Trump will inherit 'full tool set' to hammer Iran, says Treasury official
EU ministers reaffirm Iran deal in face of Trump presidency
EU says to stick to Iran rapprochement despite Trump's criticism
76 Experts Urge Donald Trump to Keep Iran Deal
11 Arab nations accuse Iran of sponsoring 'terrorism'
Report warns of Asia arms race if Trump withdraws US forces
U.S. on alert for new nuclear or missile test by North Korea
Obama: Trump committed to NATO alliance; Dems should reflect on election loss
White House expects Trump to uphold US treaties
Yes, Trump will have broad power to crack down on immigration
Agents Brace for Pre-Trump Border Surge
LAPD will not help deport immigrants under Trump, chief says
Emanuel Tells Undocumented Immigrants Chicago 'Always Will Be A Sanctuary City'
Mexico moves to help migrants after Trump win
Rise in racist incidents points to Trump-emboldened backlash
Hate crimes against Muslims up 67 percent in 2015, FBI says
Questionable reports of Trump-fueled violence proliferate on social media
Anti-Trump message takes darker turn with calls for assassination
British journalist calls for assassination of President Trump
University of Michigan cancels plan to help students 'cope' with Trump using coloring books, Play-Doh and bubbles
Rush: Trump Would Win Popular Vote If Needed
God Uses Strong Christian Support to Place Donald Trump in the White House
Jews, Muslims ramp up alliances in wake of Trump's election
Meet the Jews in Donald Trump's inner circle
In Trump's orbit, Jewish son-in-law expected to stay a power center
Stephen K. Bannon: Friend of the Jewish People, Defender of Israel
Anti-Bannon Hysteria More Evidence Left Has Lost Touch with American People
Priebus' first role is defending colleague Bannon from accusations of racism, hate
Giuliani emerges as favorite for Trump's secretary of state
Insiders describe 'knife fight' over Trump cabinet picks
Congress reconvenes, grappling with new world order
Blind 'Nostradamus of the Balkans' predicted Obama would be the last President
Here's why President Obama is unlikely to pardon Hillary Clinton
Election's over but WikiLeaks founder Assange still without internet
WikiLeaks' Julian Assange questioned on Swedish rape allegations
Soros And Liberal Mega-Donors Plot For War With Donald Trump
U.S. Workers to Lose in China Trade War
China fires its first warning shot, warning iPhone sales will suffer if Trump starts a trade war
Trump Tech Meltdown Hits Fourth Day With Amazon Cut by $35 Billion
Dow posts 6-day winning streak, closes at record high despite tech fall
Russia's economy minister detained, investigated over alleged $2mn bribe linked to big oil deal
Oil pipeline protests planned nationwide
Brexit plan is 'months away' as civil service needs 30,000 extra staff to cope with workload, according to leaked memo
TSA abandons PreCheck expansion search over cybersecurity concerns
Online freedom hit by pressure on social media, apps
Two-thirds of the world's internet users live under government censorship: report
Molecules you leave on your phone can reveal intimate lifestyle secrets
Australian telescope joins $100 million search for alien life
Sunday Night 'Supermoon' Wows Skywatchers (Photos)
How will tonight's moon affect human behaviour?
Mysterious green and blue flashes appeared as New Zealand earthquake struck
Double tectonic shifts may have teamed in New Zealand quake: experts
'Like living on a waking dragon': New Zealanders count cost of earthquake
Thousands stranded in New Zealand after earthquakes
Earthquake: More cows stranded on an outcrop of land after three saved video
'Utter devastation' after major quake, aftershocks hit New Zealand
5.8 magnitude earthquake hits near Kaikoura, New Zealand
5.4 magnitude earthquake hits near Blenheim, New Zealand
5.4 magnitude earthquake hits near Kaikoura, New Zealand
5.2 magnitude earthquake hits near Chernabura Island, Alaska
5.1 magnitude earthquake hits near Blenheim, New Zealand
5.1 magnitude earthquake hits near Kaikoura, New Zealand
5.0 magnitude earthquake hits near Kashima-shi, Japan
Tropical Storm Tina Weakens to a Remnant Low While Moving Away From Mexico
Tropical Storm Otto may form in last gasp of Atlantic hurricane season
Southern wildfires burn 80,000 acres across six states
NOAA 'game-changing' weather satellite set to launch Saturday
US envoy says climate deal is bigger than any one head of state
Thousands of Dead Fish Found Floating in Long Island Waters
Ebola nurse accused of deliberately recording inaccurate temperature for Pauline Cafferkey
Planned Parenthood flooded with donations in Mike Pence's name after Donald Trump says abortion could be restricted
Conservative cardinals challenge Pope over teachings on family
Tracking Bible Prophecy Headlines - 11/14/2016
PA threatens to make US 'miserable' if embassy moved to Jerusalem
Netanyahu warns ministers against predicting Trump's Israel policy
Knesset marks 21 years since Yitzhak Rabin's assassination
Bill to Legalize West Bank Settlements Advances in Israel
Easing blockade on Gaza, Egypt may be signaling thaw with Hamas
PA stops paying terrorists, Hamas outraged
Israeli journalists accuse Facebook of infringing on freedom of speech
Israel PM backs bill to limit noise from mosques
Abbas: Bill to limit muezzin noise will 'drag area to catastrophe'
Ancient Jerusalem tombs damaged in suspected arson
U.S. Army Special Forces soldiers killed in Jordan were working for the CIA
Egypt detains 200 alleged Islamists over calls to protest
In post-Arab Spring Egypt, Muslim attacks on Christians are rising
Erdogan hints at referendum on Turkey joining EU
Tensions flare as Turkey heads to vote on new Erdogan powers
UN reports show Islamic State using chemical weapons in Mosul
Gasps, tears as Iraqis return to church destroyed by ISIS
Syrian Rebels Brace for a Trump Cutoff, and Look for a Silver Lining
Paris attacks: France state of emergency to be extended
ISIS urges truck attacks, says Thanksgiving Day Parade an 'excellent target'
Iran Breaks Nuclear Deal, But the Obama Administration Won't Say It's a 'Formal Violation'
Iran deal violation: Sign of emboldened country or more transparency?
Report: Senior Iranian Cleric Warns President-Elect Trump 'Not to Play Around' With Tehran; Says Democrats, Republicans Both in 'Service of Zionists'
Iran resort hopes relaxed rules will attract tourists
Thousands of Loyalist Protesters Rally Against Independence in Hong Kong
80,000 gather for Catalan pro-independence demo
Narendra Modi Defends Currency Move as Millions in India Scramble for Cash
Italian referendum a bigger risk than Donald Trump, analysts warn
$221,692,000,000: Federal Taxes Set Record for October; $1,459 Per Worker; Feds Still Run Deficit of $44,192,000,000
Trump election: Nato chief warns against going it alone
Chaos Ensues As Europe Splinters In Response To Trump: UK, France, Hungary Snub EU Emergency Meeting
EU braces for 'more businesslike' ties with Trump's America
Obama on farewell tour to a Europe fearful of 'Trump effect'
Trump pits establishment against populism in his White House team
Michael Savage Warns Donald Trump: 'Rinse' Reince; He's 'Everything the Voters Rejected'
Trump says he will deport 2 to 3 million immigrants immediately
Ryan: 'We are not planning on erecting a deportation force'
Trump repeats vow to build border wall, but admits 'there could be some fencing'
Trump Blasts New York Times Shortly After He Vowed to Be "Restrained" on Twitter
Political correctness insanity paved the way for Trump
Sorry, Lady Gaga, but blocking Trump in Electoral College is mission impossible
Darrell Huckaby on the Electoral College: Take a seat - history class is in session
Trump seeks to calm protests, tells racist supporters to 'stop it'
Blocks Of Anti-Trump Protest Buses Caught On Tape
Want to get away from Trump? Try Mars
'Not if, but when': NASA simulates a huge asteroid hitting a major city
New Zealand earthquake: Powerful aftershocks keep rocking the country after 7.8 magnitude quake kills two in South Island
6.2-magnitude quake shakes northwestern Argentina
5.4 magnitude earthquake hits near Little Sitkin Island, Alaska
5.3 magnitude earthquake hits near Kandrian, Papua New Guinea
5.1 magnitude earthquake hits near Caucete, Argentina
Sabancaya volcano in Peru erupts to 25,000ft
Klyuchevskoy volcano on Kamchatka, Russia erupts to 18,000ft
Sheveluch volcano on Kamchatka, Russia erupts to 16,000ft
Fuego volcano in Guatemala erupts to 15,000ft
Turrialba volcano in Costa Rica erupts to 14,000ft
Santa Maria volcano in Guatemala erupts to 12,000ft
Dukono volcano in Indonesia erupts to 10,000ft
Intense storm and hurricane-force winds thrash Brisbane airport
U.S. to push ahead on climate pact before Trump takes over: Kerry
Florida Keys Voters Split on Genetically Modified Mosquito Trial
Trump's presidential pen could remake Supreme Court's agenda
Donald Trump Appears to Soften Stance on Immigration, but Not on Abortion
Trump win resets culture war debate on abortion, LGBT rights
Trump Says Same-Sex Marriage Is Settled Law, Abortion Isn't
Katy Perry Donates $10,000 to Planned Parenthood: 'Time to Turn Words Into Action'
Julian Assange to be questioned by Ecuador over rape allegation
CIA Document Confirms Reality Of Humans With 'Special Abilities' Able To Do 'Impossible' Things
Tracking Bible Prophecy Headlines - 11/13/2016
PA: We'll 'make life miserable' for Trump if he moves embassy
Trump aides said to warn Obama against 11th hour 'new adventures' on Palestinian issue
Trump describes Israeli-Palestinian conflict as 'the ultimate deal'
Melania Trump promises Sara Netanyahu 'wonderful relations between our countries, families'
Netanyahu says Rabin murder was political but denies taking part in incitement
Palestinian leadership tensions flare amid Arafat death anniversary
Israel participates in its first NATO field exercise in 6 years
Trump warns that by attacking Assad, US will 'end up fighting Russia'
Russian warship flotilla now off Syrian coast: military
Russia detains 10, says major IS-linked 'terror' plot foiled
Russia says arrests ISIS-linked group plotting Moscow attacks
ISIS victims suffer as evidence of chemical attacks grows
Isis sends female supporters to serve as frontline suicide bombers
IS-claimed bombing kills at least 52 at Pakistan shrine: officials
Heavy fighting in Mosul after Iraqi special forces seize control
Iraqi Kurds' destruction of Arab villages could be war crime
Nimrud: Iraqi forces 'retake ancient city from IS'
Iran state TV reporter killed in Syria
U.S. Embassy in Afghanistan closed after suicide bombing on military base
France to mark anniversary of Paris attacks that killed 130
Is a Muslim from the Midwest set to take over the Democratic National Committee?
Seething liberals vow revolution in Democratic Party
Hillary Clinton Partially Blames Loss on FBI Director James Comey's Email Inquiry
Clinton aides blame loss on everything but themselves
Voters target Electoral College members to switch their Trump ballots, elect Clinton
No, the Electoral College won't make Clinton president instead of Trump
What Happens If Faithless Electors Swing the Results?
California and Trump are on a collision course over immigrants here illegally
Turkey issues travel warning about US, cites protests
Turkey warns citizens in US of 'social tensions'
Billionaire George Soros funds $15M effort to stop Trump, mobilize Latinos
Racially-charged incidents persist at US universities after Trump win
Anti-Trump Protests: 1 Shot After 'Confrontation' in Portland; Marchers Hit NYC, L.A.
Massive anti-Trump protests planned for Inauguration Day, police on alert
Calls to crisis and suicide prevention hotlines surge post-election
Video of mom punishing son, 8, over school Trump vote leads to investigation
Keeping promise, polling expert eats bug after Trump win
Donald Trump plans to carry on tweeting
Glenn Greenwald: Trump will have vast powers. He can thank Democrats for them.
Trump-Putin alliance sparks diplomatic crisis as British ministers demand assurances from US over Russia
EU official: Trump risk to Europe-US relations
Obama Defends EU, NATO, Amid Doubts About Trump's Intentions
From Brexit to Trump, Europe reels from year of crises
UK Brexit campaigner meets Trump, says he's 'full of good ideas'
Trump's win might blow up the Federal Reserve's plans for next year
Wall Street's Change Of Heart: Fed Will Raise Rates Faster, And That's Good
Chaos as millions in India crowd banks to exchange currency
New York Times publisher vows to 'rededicate' paper to reporting honestly
Police see heightened threat of ambush after year of unrest
Anchorage cop shot multiple times in early morning ambush, suspect killed
Texas Community Goes Underground For Doomsday Prep
India and Japan sign civil nuclear deal
China ships sail near disputed islands: Japan
US Secretary of State John Kerry meets with John Key in Wellington with the future of TPPA on the line
All eyes will be on a supermoon this weekend
Magnitude 7.8 earthquake strikes near Christchurch, New Zealand
Multiple aftershocks hit Christchurch
New Zealand earthquake: Tsunami arrives after powerful tremor hits
5.7 magnitude earthquake hits near Tinogasta, Argentina
5.5 magnitude earthquake hits South of the Fiji Islands
5.2 magnitude earthquake hits near Chignik Lake, Alaska
5.0 magnitude earthquake hits near Punta de Burica, Panama
Sabancaya volcano in Peru erupts to 23,000ft
Fuego volcano in Guatemala erupts to 18,000ft
Sheveluch volcano on Kamchatka, Russia erupts to 16,000ft
Sinabung volcano in Indonesia erupts to 14,000ft
Turrialba volcano in Costa Rica erupts to 14,000ft
Rain to remain absent in drought-stricken southeastern US into next week
Kerry Says He'll Continue With Anti-Global Warming Efforts
Trump reportedly looking for way to pull US out of climate agreement
Haiti faces a 'major food crisis', its interim president says
Warning after meat disease strikes Christmas geese and ducks
Brazilian states have millions of dollars to fight Zika. Why isn't it getting spent?
Trump win fuels donations, IUD demand at Planned Parenthood
Diocese investigates Texas priest for aborted fetus video
Tracking Bible Prophecy Headlines - 11/12/2016
Israel PM warns over Iran influence in Russia meeting
Netanyahu: Israel, Russia must work together to combat terrorism
Israel sees first significant rise in terror attacks this year
Israel preparing for one-sided UN Security Council resolutions
PA television revives accusation that Israel killed Arafat
Foreign Ministry: 'Trump doesn't see the Middle East as a "wise investment"'
Trump to work for 'just, lasting' Mideast peace
Trump could easily erase much of Obama's foreign policy legacy
Damascus, allies upbeat on Trump win, await his policies
Russia calls on chemical weapons watchdog to visit Syria's Aleppo
Isil stockpiling chemicals in civilian areas as they prepare for big battle, UN warns
Watchdog slams Syria, IS for use of toxic weapons
Iraqi troops battle IS in Mosul, United Nations says dozens executed
ISIS Taking Newborn Babies, Virgin Girls; on Rampage to Annihilate Christians, Says Catholic Priest
Mosul battle: IS hangs bodies of 40 civilians from poles in Iraqi city, UN says
Amnesty: Iraqi police tortured, killed civilians south of Mosul
At least 4 killed as explosion hits largest US base in Afghanistan
Taliban claims explosion at NATO air base in Afghanistan
Egypt imposes big security clampdown, protests fail to materialize
Painful Steps Help Egypt Secure $12 Billion I.M.F. Loan
Saudi Arabia owes billions to private firms after collapse in oil revenues
Bataclan reopens Saturday, a year after Paris massacre
1 year on, Paris attack survivors work to heal, and unite
Tens of thousands march demanding South Korean president Park Geun-Hye resign
North Korean Defectors Say Over 75 Percent of Christians Do Not Survive Persecution
Mexico's 'avengers' backed by public sick of crime and lack of punishment
Rep. Gohmert: Congress will find the funds to pay for Trump's wall
The fears of the undocumented in the time of Trump
Mayor: Database of undocumented New Yorkers could be deleted
1.4 million Obama amnesty applicants on deportation hit list
Silicon Valley's Secessionist Fever Dream
Schools report racist incidents in wake of Trump election
'What's Happening to America?' Trump Supporter Beaten by Chicago Mob Speaks Out
Anti-Trump Protests Continue; Opponents Call Them Hypocrites
'Professional protesters' riot over Trump's election, attacking bystanders and vandalizing cars, property
George Soros Exposed as Money Behind Anti-Trump Protests
Anti-Trump Protests Continue for a 3rd Night, Portland Experiences Most Civil Unrest
Trump adviser urges Obama, Clinton to speak out on protests
Obama urges nation to 'forge unity' after election
Trump Inauguration To Be Met By 'Million Women March'
Over 2 Million People Sign Petition Asking Electoral College to Pick Clinton as President Instead of Trump
How Trump bypassed hostile media to deliver his message
Senate minority leader calls Trump sexual predator, bigot
VP-elect Mike Pence to take over Trump transition team from Chris Christie
Trump transition team packed with Washington insiders, lobbyists
DNC Staff: Arrogance Cost Clinton the Election
Call to 'lock her up' puts Trump in a bind over his threat to prosecute Hillary Clinton
Trump victory is the end of the line for Obama judicial nominees
Obama Administration Gives Up on Pacific Trade Deal
Trump hammered the Federal Reserve as a candidate. As president, he could quickly reshape it
Fed to Retain Independence Under Trump Presidency, Adviser Says
Trump Optimism Propels Dow to Best Week in Five Years
Trump critic Warren Buffett says stocks will continue to rise
Trump Victory Lifts Buffett Back to Second-Richest in the World
$221,692,000,000: Federal Taxes Set Record for October; $1,459 Per Worker; Feds Still Run Deficit of $44,192,000,000
China Positioned to Gain Global Sway After Trump Win
Obama to meet Xi, European allies next week: W.House
Russia says expects sanctions to stay in place despite Trump win
Edward Snowden is Unafraid of Putin Turning Him Over to Trump
Zuckerberg denies Facebook's 'fake news' tilted election
Facebook glitch announces users' deaths, turns their pages into memorials
Chinese rocket engine? Unidentified object falls from sky in Myanmar
Strange sounds and weird sky in Jerusalem
6.2 magnitude earthquake hits near Ishinomaki, Japan
5.1 magnitude earthquake hits near Pucallpa, Peru
Sabancaya volcano in Peru erupts to 23,000ft
Sinabung volcano in Inodesia erupts to 19,000ft
Fuego volcano in Guatemala erupts to 18,000ft
Sheveluch volcano on Kamchatka, Russia erupts to 18,000ft
Turrialba volcano in Costa Rica erupts to 14,000ft
Tenggar Caldera volano in Indonesia erupts to 10,000ft
Flooding Kills 6 in Johannesburg, South Africa; Young Girl Still Missing
Smoke engulfs southern US as drought-fueled wildfires rage on
State of emergency as wildfires rage in North Carolina
Donald Trump presidency a 'disaster for the planet', warn climate scientists
At UN Talks, Trump Win Sparks Fears Climate Aid Will Fizzle
Trump Picks Top Climate Skeptic to Lead EPA Transition
Trump Now Wants to Keep Popular Obamacare Provisions, Scrap Rest
Miami-Dade considers new weapon in Zika fight: disease-fighting bacteria
Tracking Bible Prophecy Headlines - 11/11/2016
Russia ships 'chase away' Dutch submarine in Mediterranean
PM Medvedev: We must fight terror and anti-Semitism
Israel, Russia affirm anti-terrorism alliance
Netanyahu to Russian PM: Red line needed on Iranian nukes, bases in Syria
Top Iranian general: Tehran gave Hezbollah missile technology
Israeli Apaches modified to use Israeli-made missiles
Azerbaijan set to buy Iron Dome from Israel - report
Israel Day comes to NYSE - Homeland cybersecurity event to be held in Tel Aviv; Israeli health tech going to Dusseldorf
From the US to Fiji: Israel marks first 'Aliyah Day'
Trump adviser says boss doesn't view Israeli settlements as obstacle to peace
After Trump win, officials seek Jerusalem building spree
'Trump's election heralds coming of Messiah' says Deri
Israel won't let Iran have military presence in Syria, Netanyahu tells Russian PM
Russia accuses Syria rebels of using chemical weapons in Aleppo
Syria: UN envoy urges action to avert mass hunger in eastern Aleppo ahead of 'killer' winter
Battle for IS-held Mosul nears ancient site
Iraq troops pause in advance on Mosul to drive out Islamic State
Taliban claim deadly attack on German consulate in Afghan city
Kurds attack Turkish government building, wounding 3
Turkey 'backsliding' in bid to join EU, says Commission
Iran says has options if nuclear deal fails
Egyptian MP: Trump's Election Means 'Dark Days for Muslim Brotherhood'
Many Middle East countries will welcome Trump's victory. Here's why
Trump call for Muslim ban back on website after 'glitch'
Muslims Have Spoken: We will leave the USA
Muslim women are scared to wear the hijab in public after Trump win
Muslim Women Wearing Hijabs Assaulted Just Hours After Trump Win
Immigration Lawyers Fear the Worst, Face Anxious Clients After Trump Victory
North Korea has a message for the new US president: We're staying heavily armed
Russian hackers accused of post-election attacks on U.S. think tanks
Twitter Erupts With Calls For Donald Trump To Be Assassinated
FAA Implements No-Fly Zone Over Trump Tower Through Inauguration Day
Second 'day of rage' against election results
America on Edge: MoveOn Organizes Anti-Trump Protests Around Country
Riot declared in Oregon as anti-Trump demonstrators damage cars, buildings
After Donald Trump victory, Oregonians submit ballot proposal to secede from the union
Chris Matthews on Trump Protests: What Kind Of Statement Is There To Make? They Lost
Boss says employees who agree with Trump's rhetoric should resign
President-elect Trump blasts media for inciting protests
War Between Trump, Media Seen Escalating With Presidency's Power
Franklin Graham: Media Didn't Understand 'God-Factor' in Election Outcome
Obama hails 'excellent conversation' with Trump at White House
Team Trump is already filled with Washington insiders
Behind the Smiles, Tough Reality for Trump and GOP Congress
Comey faces complicated path under Trump administration
Wall Street traders boo Hillary Clinton, chant 'Lock her up!' and shout "Ding-dong, the witch is dead"
Newsweek recalls 125,000 copies of its souvenir Madam President issue
Hillary Clinton's popular vote lead raises questions about the Electoral College
The Electoral College Still Makes Sense Because We're Not A Democracy
In Defense of the Electoral College - Five reasons to keep our despised method of choosing the president
Dow jumps to record high as hope grows that Trump would lift economy
Asia shares, emerging currencies stumble as Trump anxiety deepens
China 'Devalues' Yuan To Weakest Since Breaking The Peg In 2010
Egypt secures $2 billion dollars ahead of IMF bailout
Saudi Arabia owes billions to private firms after collapse in oil revenues
OPEC pumping oil at record levels ahead of crunch meeting: IEA
EU's Juncker wants clarity from Trump on trade, climate, NATO
Theresa May aims for early meeting with Donald Trump in bid to clinch Brexit trade deal
Hollande: EU must be ready to stand up to Trump
Merkel allies warn of Trump effect, poll shows Germans dismayed
Mexico says ready to 'modernize' NAFTA with Trump
Venezuelan Socialists: Donald Trump 'a Genuine Representative of American Imperialism'
Election's over but WikiLeaks founder Assange still without internet
Canadian Parliament Condemns Free Speech
Chilean plane makes emergency landing after bomb threat
Massive cyberattack hit five top Russian banks: Kaspersky
Yahoo reveals more details about massive hack
Facebook admits it must do more to stop the spread of misinformation on its platform
Investors see artificial intelligence destroying millions of jobs: poll
Largest, brightest supermoon since 1948 to rise on Nov. 14
5.6 magnitude earthquake hits near Ndoi Island, Fiji
5.2 magnitude earthquake hits near Western Indian-Antarctic Ridge
5.2 magnitude earthquake hits near Shemya Island, Alaska
5.1 magnitude earthquake hits near Ngulung Wetan, Indonesia
5.1 magnitude earthquake hits near Ndoi Island, Fiji
5.0 magnitude earthquake hits near Hihifo, Tonga
Sabancaya volcano in Peru erupts to 25,000ft
Sinabung volcano in Indonesia erupts to 19,000ft
Fuego volcano in Guatemala erupts to 14,000ft
Turrialba volcano on Costa Rica erupts to 14,000ft
Sheveluch volcano on Kamchatka, Russia erupts to 14,000ft
Tenggar Caldera volcano in Indonesia erupts to 10,000ft
Giant Magmatic Lake Discovered Below Uturuncu Volcano In Bolivia
La Nina has arrived, with little rain in store for Southern California
How Trump Could Walk Away From Decades of Climate Deals
Despite Republican pledges, 'repealing Obamacare' will be almost impossible -- but it could be damaged
Doctors grow man new ear on arm
Leprosy Surprise: Medieval Scourge Is Lurking In British Squirrels
Zika striking women at higher rates than men, study finds
Scientists develop new type of HIV test on a USB stick
HIV/AIDS in Venezuela 'impossible to control,' health group warns
Trump Victory Puts Pro-Life Movement In 'Strongest Position' Since Roe v. Wade, SBA List Pres. Says
Assisted suicide is now legal in Colorado, thanks to overwhelming voter support
Transgender Americans fear for safety after Trump win: 'We are traumatized'
LGBT Rights Activists Fear Trump Will Undo Protections Created Under Obama
Tracking Bible Prophecy Headlines - 11/10/2016
Israeli Right hails Trump: 'The era of a Palestinian state is over'
Trump adviser: New president won't force Israeli-Palestinian peace
Trump has 'every intention' of recognizing Jerusalem as Israel's capital
In Israel, pro-settlement advocates and rivals of two-state solution are emboldened by Trump victory
Hamas to Trump: Israel will be your burden
Netanyahu on Aliyah Day: We Have Immigrants Here From Every Continent
70 years on, Holocaust survivors detained in Cyprus remembered
Mortar hits Golan Heights, no one hurt
Hamas considers Moroccan journalists' visit to Israel a 'crime'
Russia poised to unleash new Syria strikes from the sea, US officials say
Syria conflict: Coalition strike 'kills 20 civilians near Raqqa'
Crucifixions and vice patrols show Islamic State maintains Mosul grip
Amnesty says Iraqi police tortured, killed civilians south of Mosul
Iran once again exceeds a nuclear deal limit - IAEA report
Iran urges Trump to uphold nuclear deal during presidency
Trump election puts Iran nuclear deal on shaky ground
An 'Obama era' crashes as Donald Trump takes White House
Divided US responds to Trump win with exuberance, despair
Disbelief, questions at United Nations after Trump victory
Donald Trump's Victory Promises to Upend the International Order
Coulter: Trump Victory Boils Down To "Globalism vs. Nationality"
Fed up with Washington, Trump's 'deplorables' shake up the elite
Jeremy Corbyn says Donald Trump win is 'unmistakable rejection of establishment' as Theresa May congratulates new US president
After Trump and Brexit, populist tsunami threatens European mainstream
Marine Le Pen's Front National issues chilling warning over Donald Trump win: 'Their world is collapsing. Ours is being built'
China Responds to U.S. Election With Heavy Censorship, Light Schadenfreude
Jack Ma warns of 'disaster' if President Trump doesn't work with China
Indian PM heads to Japan to seal nuclear deal amid uncertainty over U.S. policy
Canada PM congratulates Trump, wants to work on trade, security
Cubans Fear Trump to Reverse Opening, Army Drills Announced
Putin, Netanyahu, other world leaders offer well wishes to President-elect Donald Trump
Netanyahu: Trump will continue to strengthen our unique alliance
Netanyahu: Trump will bring US-Israel ties to 'greater heights'
Trump invites Netanyahu to meet him in the US
Russia 'ready to do its part' to rebuild US ties with Trump: Putin
Ukraine says hopes for continued support against Russia from US under Trump
Stunned Mexico ponders new relationship with US
US Muslims watch Trump victory with 'fear and concern'
Muslim ban culled from Trump website
Morning Of 11/9 After Election Night Drawing 9/11 Comparisons
Christians Won the Election for Donald Trump, Author Johnnie Moore Says
Trump's victory ensures a conservative majority on the Supreme Court
Hillary Clinton Destroyed Her Own Campaign
Trump campaign manager does not rule out special prosecutor for Hillary Clinton - MSNBC
White House open to a Clinton pardon
Giuliani: Obama would be 'one of the worst presidents ever' if he pardons Hillary
Vigils and protests swell across U.S. in wake of Trump victory
'Not Our President': Protests Spread After Donald Trump's Election
Triggered: Violent Anti-Trump Riots Break out in West Coast Cities, Campuses
Multiple injuries following shooting near Trump protest in Seattle
Twitter Erupts With Calls For Donald Trump To Be Assassinated
Celebs who said they'd leave country if Trump won
Miley Cyrus says she 'accepts' Trump as president in emotional video
Illegal immigrants vow to defy Trump, call on Obama to halt deportations
Ginsburg appears to wear 'dissent' collar on bench
The Leftwing Media Is Having a Meltdown Over Trump's Victory--Here Are Their Headlines to Prove It
Ugly aftermath: Liberal media types savage Trump, his supporters and the press for upset victory
Michael Wolff: Trump Win Exposes Media's Smug Failures
US pollsters' failure to forecast Donald Trump victory a 'massive, historical, epic disaster' says British academic who led review into mistakes over 2015 general election
Artificial Intelligence MogIA Predicts Fourth Election in Row with Trump Win
At under $5 each, Trump's votes came cheap
The World's Richest People Lose $41 Billion on Trump's Win
Donald Trump's election has Wall Street questioning the future of the Federal Reserve
In a Stunning About-Face, Wall Street Is Now Ready to Do Business with Trump
Dow briefly surges 300 points; financials leap 4% after Trump win
If Brexit was a Tremor, Is Trump an Earthquake?
Mexican peso plunges more than 12% to record low vs. dollar on Trump election upset
Rio de Janeiro workers invade assembly in protest at austerity
Shock as India scraps 500 and 1,000 rupee bank notes
5.9 magnitude earthquake hits near Kimbe, Papua New Guinea
5.1 magnitude earthquake hits near Ofunato, Japan
Sabancaya volcano in Peru erupts to 27,000ft
Fuego volcano in Guatemala erupts to 15,000ft
Turrialba volcano in Costa Rica erupts to 14,000ft
Sheveluch volcano on Kamchatka, Russia erupts to 14,000ft
Tenggar Caldera volcano in Indonesia erupts to 10,000ft
Drought-hit Zimbabwe farmers look to science to save crops
Wildfires create smokey haze across southern states, prompting health warning
Model predicts elimination of GMO crops would cause hike in greenhouse gas emissions
Hundreds protest, burn Israeli flag at UN climate talks
UN: Counting on Trump to help combat climate change
UN climate talks to Trump: don't get left behind
Liberal groups vow all-out war with Trump over women's health, climate change, civil liberties
Why Women Are Considering Getting IUDs Before Trump Becomes President
Rolling DNA Labs Address the Ultimate Question: 'Who's Your Daddy?'
California voters reject condoms for porn actors
Taiwan set to legalize same-sex marriages, a first in Asia
Gender Theory 'Spreading Everywhere', Cardinal Says Pope Might Speak Out
California voters legalize recreational marijuana: Will federal law follow?
Paralysed people could walk again instantly after scientists prove brain implant works in primates
Churches worldwide to pray for persecuted Christians this weekend
Tracking Bible Prophecy Headlines - 11/9/2016
UN committees adopt 10 resolutions against Israel in a single day
PM meets with Israeli Ambassador to UNESCO to discuss resuming cooperation
Water crisis looms as PA refuses to cooperate with Israel
Police Warn Israelis About Potential Perils of Frequenting Palestinian Villages for Good Deals on Goods, Services
Bill banning boycotters from Israel moves forward
Israel stymies Palestinian attempts to join Interpol
Herzog calls on Netanyahu to disavow allies who support Trump
Yasser Arafat museum to open in his old West Bank headquarters
Israel-Albania soccer game moved due to terror threats
At least 295 civilians kidnapped by ISIS west of Mosul, UN says
ISIS forces thousands of civilians to retreat with them from town near Mosul - UN
German police arrest five in raid on 'IS network'
ISIS Threatens to 'Slaughter' Apostate Muslims Who Vote in US Elections
Russia to launch 'large-scale' airstrikes on Syria as Americans vote
US Slams Russian Plans to Strike Terrorists Around Aleppo
UN chief alarmed at 'weakening taboo' on Syria chemical use
'I hate this beard. By God, I hate it': Iraqi men celebrate their freedom by shaving
Paris and Brussels terror attacks were coordinated by Syria-based jihadist called Oussama Atar, French and Belgian intelligence believe
Iran calls for a political solution to wars in Yemen, Syria
Erdogan reminds Turks of old empire, with his eye on new powers
Turkey, EU trade barbs, but little sign of action
Philippines President Duterte threatens to cancel major US arms deal
Hong Kong lawyers prepare protest march after China inflames political crisis
China's Internet controls will get stricter, to dismay of foreign business
India trying to fix hacked websites of 7 of its embassies
A new application that promises to be the "Photoshop of speech" is raising ethical and security concerns
Merkel warns of possible Russian interference in German vote
Donald Trump declared winner in shock result
The Presidential Election Is Suddenly a Lot Closer Than Anyone Thought
Trump shocks pollsters, wins key states of Florida, Ohio
How the pollsters got the US election wrong - just like Brexit
Republicans march toward defense of Senate, House majorities
Republicans hold the House and hang on to the Senate, but will that end the Washington gridlock?
White evangelicals voted overwhelmingly for Donald Trump, exit polls show
Schieffer On Election Eve: It's As If The Nation Is 'Enduring Some Kind Of Curse'
Executive orders, pardons, 'midnight' regulations expected as Obama presidency draws to close
WikiLeaks founder denies trying to influence US election
Sweden Says Julian Assange To Face Questioning Next Week
Hacking concern on Election Day: The companies that bring you the news
Firm Demonstrates Ease of Hacking a Voting Machine
North Carolina Extends Voting After Computer Failures at Polls
1 dead, 2 critically injured in shooting near Azusa polling station; heavily armed assailant found dead
The Arab world on the US elections: 'No hope'
Topless protesters removed from polling station where Donald Trump later cast his ballot
Russian TV is showing nude Melania Trump and election rigging ahead of U.S. election
Lady Gaga lights up Twitter by wearing 'Nazi-inspired' uniform at Clinton rally
Barack Obama mocks Donald Trump for losing his Twitter privileges
Jordanian airline mocks Trump's Muslim ban ahead of US election
Obama's 'failed regime' will enter the 'cesspool of history,' says North Korea
Canada's immigration website has crashed and people are wondering whether Trump is the reason
Celebs moving if Donald Trump wins
Hollywood Freaks Out: 'About to Throw Up'
Silicon Valley is freaking out about the election right now
Universities help students cope with Election Day stress
LAPD Preparing For Riots If Trump Wins
Gun control measures expected to win in four US states
Global markets tank as U.S. election results shock
Asian Shares Tumble as Trump Gains
Stock Futures Plunge as Donald Trump Posts Strong Showing
Trump win could send gold up 10% to $1,400
Mexico peso plunges to life low as Trump homes in on U.S. presidency
Fed's Evans says it's tough to dissuade Fed from December rate hike
U.S. Completes 22 Straight Years of Merchandise Trade Deficits With Mexico
NASA astronaut casts his ballot from outer space
NASA's latest innovation: swarms of tiny satellites
How GOES-R will help to revolutionize weather forecasting
5.9 magnitude earthquake hits near Talcahuano, Chile
5.1 magnitude earthquake hits near El Hoyo, Argentina
5.1 magnitude earthquake hits near Talcahuano, Chile
5.0 magnitude earthquake hits near West of Macquarie Island
Geologists explain Oklahoma earthquakes, ponder 'unknown'
Sabancaya volcano in Peru erupts to 25,000ft
Ruiz volcano in Colombia erupts to 18,000ft
Sheveluch volcano on Kamchatka, Russia erupts to 17,000ft
Fuego volcano in Guatemala erupts to 15,000ft
Santa Maria volcano in Guatemala erupts to 14,000ft
Turrialba volcano in Costa Rica erupts to 14,000ft
Massive sinkhole swallows road in Japan
Giant snowballs are mysteriously washing up on a beach in Siberia
UN report: Human footprint 'increasingly visible' in climate
Pig experiment may have exposed Canadian lab worker to Ebola
Seniors Suffer Amid Widespread Fraud By Medicaid Caretakers
Five states consider legalizing marijuana
Six new Beatitudes proposed by Pope Francis
Girl, 4, decapitated in Indian ritual sacrifice
Police: Man Claiming To Be Vampire Attacks Grocery Store Employee
Tracking Bible Prophecy Headlines - 11/8/2016
Israel tells France it will not join talks aimed at reviving peace process
Israel tell France: We won't participate in forced peace summit in Paris
Israel asks France to cancel peace parley, calls for direct talks with PA
Netanyahu: We expect next US president to back direct peace talks
Netanyahu promises continued strong relations with US regardless of presidential results
Trump says Obama 'Disaster to Israel,' as Clinton focuses on healing
Moroccan delegation of journalists visits Israel, despite intimidation
Jordan's King Abdullah: We'll keep protecting the holy sites in Jerusalem
Russia PM: 'We never denied Israel's right to Jerusalem, Temple Mount'
Amid anger, Egypt PM defends painful economic measures - Prices of basic food products and fuel skyrocket in wake of decision to devalue the national currency and then float it
Saudi oil shipments to Egypt halted indefinitely, Egyptian officials say
50 IS fighters said killed by Egyptian army shelling in Sinai
Nato puts 300,000 ground troops on 'high alert' as tensions with Russia mount
Russia says still holding off on Aleppo strikes
Russia says ceasefire in Syria's Aleppo in place unless militants attack
Islamic State deploys car bombs in new Syria battle
Dozens of decapitated bodies found in mass grave outside ISIS-held Mosul
Battle for Mosul: IS 'herded human shields like sheep'
Arab forces to lead fight to recapture Raqqa from Isis, US says
US officials admit they don't have the manpower to retake Isil capital Raqqa any time soon
The US lost 6 elite Green Berets in a 72-hour-span last week
Yemen conflict affects half of health facilities
Austrian official says EU can't rely on Turkey
Communities struggle with Muslims' arrival
German crews build barrier higher than Berlin Wall to separate town from refugee wave
Ohio Man Arrested at Columbus Airport on Way to Libya to Join ISIS, FBI Says
US military successfully tests electrical brain stimulation to enhance staff skills
Homicides up 55 percent in Chicago after another violent weekend
Virginia Gov. Pardons 60,000 Felons, Enough To Swing Election
Trump raps Virginia gov for restoring voting rights to felons who served out sentence
Patrick Caddell: The real election surprise? The uprising of the American people
Leaked Documents Reveal Expansive Soros Funding to Manipulate Federal Elections
'All Hands on Deck' to Protect Election From Hack, Say Officials
Security vendor demonstrates hack of U.S. e-voting machine
Conspiracy theories abound as Twitter goes down after WikiLeaks 'DDoS attack'
WikiLeaks says email publication servers under targeted DoS attack since #DNCLeak2
Clinton E-Mail Releases Threaten to Drag on Past 2020 Election
The real story behind Hillary's reckless failure to protect classified information
Key lawmaker wants answers from Comey on Clinton email probe
Top Clinton Bundlers Were Major Donors to Wife of FBI's Andrew McCabe
'Disregarded ethics guidelines': Clinton document raised issues with 2010 Shanghai Expo
Benghazi guards turned on US diplomats in 2012 attack, sources say
US Stock Market Notches Biggest Gain in 8 Months; Oil Rises
Clinton relief rally for the stock market may be short-lived, analysts warn
Brexit-like election risk up after stock market rally
World's Richest People Add $35 Billion in Wealth After Monday's Market Surge
In unprecedented act, China bars 2 HK lawmakers from office
China approves law to tighten control on internet use
Quake near Oklahoma oil hub causes substantial damage
Official: 40 to 50 Buildings Damaged in Oklahoma Earthquake
5.6 magnitude earthquake hits near Cicadas, Indonesia
5.4 magnitude earthquake hits near Kainantu, Papua New Guinea
CERN deny that the Hadron Collider caused Italy's earthquakes after bizarre claims
Italian army to be deployed to earthquake zone to deter looters
Sheveluch volcano on Kamchatka, Russia erupts to 18,000ft
Turrialba volcano in Costa Rica erupts to 13,000ft
Ulawun volcano in Papua New Guinea erupts to 10,000ft
Deadly tornadoes strike Italy, near Rome
Floods in central Vietnam kill 15, leave 6 missing
Australia turns down national vote on same-sex marriage
California voters mull sex, drugs and plastic bags
Tracking Bible Prophecy Headlines - 11/7/2016
French diplomat: We'll move forward on our peace initiative by year's end
Netanyahu: Either candidate will maintain US peace policy
Netanyahu: We expect next US president to back direct peace talks
Netanyahu appeals for US to not seek UN move on Palestinians
In UNESCO, Palestinians claim ownership of Dead Sea Scrolls
Senior MK says he'll bring up UNESCO vote with Russians
Russia PM: 'We never denied Israel's right to Jerusalem, Temple Mount'
PA, Israeli forces foil bomb attack near Hebron
Gazan fisherman indicted for smuggling to Hamas
ISIS to US Muslims: Don't vote, spill blood
ISIS deployed drones with chemical gas to defend positions in Mosul: official
IS oil wells set on fire as Iraqi troops approach Mosul
Syria conflict: Rebel force targets IS 'capital' Raqqa
US seeks Turkish backing for Kurdish-led operation in Raqqa
Suicide Bombers In Ambulance Kill At Least 21 People In Iraq
At least 6 kids dead in attack on kindergarten near Damascus
Displaced Syrians fear return, marking a demographic shift
Erdogan accuses of Europe of abetting terrorism amid crackdown on Kurdish groups
Far-right protesters march in Berlin, demand Merkel ouster
UK military intelligence issues warning over Russian supertank threat
November Surprise: How Markets Are Playing the Risk of Another Brexit
Brexit: Theresa May insists government 'getting on with it'
UK PM May promises EU exit 'in full' despite legal challenge
UK police arrest nearly 50 at Anonymous protest in London
Vatican Warns Of "Path Of Bloodshed" In Venezuela If Talks With Anti-Maduro Political Leaders Fail
Dollar jumps as FBI decision gives Clinton eleventh hour boost
Election-inspired stock market volatility is overblown
Clinton directed her maid to print out classified materials
FBI's Comey tells Congress email review completed, decision not to prosecute Clinton stands
For FBI, email investigation yields little but criticism
Gingrich: Comey caved to political pressure
Trump: 'Now it's up to the American people to deliver justice'
Demonstrators Vandalize FBI Building, Trump Hotel in DC: Police
Secret Service rushes Donald Trump offstage at rally
Trump aides block nominee from Twitter to protect campaign - report
Donald Trump says Somali migrants are 'disaster' for Minnesota
Obama's Kenyan clan puts curse on half-brother who backs Trump
Chelsea's husband allegedly used foundation ties to boost hedge fund
Clinton aide says Foundation paid for Chelsea's wedding, WikiLeaks emails show
The Clinton Foundation's $20 million off-the-books mystery
Clinton Foundation admits it didn't notify State Department of $1 million Qatar gift
Clinton Foundation Admits It Broke The Law In Leaked "Smoking Gun" Memo
Final reckoning approaches for Obama's high court nominee
Man walking near White House with firearm prompts lockdown
Single Mom Faces Jail Time After Participating in Facebook Food Group
CSIS under scrutiny for programme that illegally kept metadata
Magnitude 5.0 earthquake rattles central Oklahoma
5.0 magnitude earthquake hits near Nago, Japan
Sheveluch volcano on Kamchatka, Russia erupts to 20,000ft
Turrialba volcano in Costa Rica erupts to 14,000ft
Ulawun volcano in Papua New Guinea erupts to 10,000ft
Delhi smog: Schools closed for three days as pollution worsens
Obamacare premium hikes could push swing state voters to Donald Trump, Republicans
Obamacare Victims Revolt: 'We Don't have that Kind of Money'
Anti-abortion Poland offers payments for disabled newborns
Christian couple blocked from adoption amid 'gay parents' row
Battle over sale of Victorian sex cult church
Tracking Bible Prophecy Headlines - 11/6/2016
Israel memorializes Yitzhak Rabin
Herzog at Rabin memorial: Chance of unity government with Netanyahu over
Palestinian olive harvesters said attacked by settlers
Fish vendor's gruesome death sparks protest in Morocco
Moroccan activists plan protests to coincide with UN climate summit
One of the schoolgirls kidnapped by Boko Haram has been found - with a 10-month-old baby
Analysis: Without Effort, Russia Restricted the Strongest Air Force in the Middle East
Insurgent Offensive in Aleppo Kills Dozens of Civilians
Iraq conflict: IS bombs kill 17 civilians as Mosul battle rages
Irish Isis fighter kills himself in Iraq suicide bombing
Fleeing IS, some Mosul refugees live in holes in Iraqi desert
ISIS Calls For "Slaughter Of Americans" On Election Day
Election Chaos Fears Have Preppers Stockpiling Survival Food
TV news prepares for a record-setting election night with Trump vs. Clinton
FBI Director Comey - Playing Hardball with the DOJ
Julian Assange: "Hillary Made The FBI Look Weak, And Now They're Out For Payback"
Assange: Clinton is a cog for Goldman Sachs & the Saudis
Failure in Venezuela talks could lead to 'bloodshed': Vatican envoy
Southern California's deadliest quake may have been caused by oil drilling, study says
5.3 magnitude earthquake hits the Pacific-Antarctic Ridge
Klyuchevskoy volcano on Kamchatka, Russia erupts to 20,000ft
Turrialba volcano in Costa Rica erupts to 14,000ft
Drought impacting one in three Americans this fall
Tracking Bible Prophecy Headlines - 11/5/2016
'EU citizens' right to boycott Israel is protected by free speech'
No one will shut me up, says Israel's first Arab news presenter
Judea residents strike back against illegal Arab building that authorities allow to run rampant
Orthodox group joins call demanding Western Wall compromise
How Archaeology Became an Israeli-Palestinian Battleground
Rio's evangelical new mayor to celebrate victory in Israel
Emergency authority deems Israel unprepared for natural disaster
Three members of US military killed in Jordan army base shooting
Lack of sugar highlights Egypt's bitter, deepening financial crisis
Egyptian judge who tried Mursi survives assassination attempt
Isis claims responsibility for killing of Egyptian general
Is US quietly ending the Libyan bombing campaign against ISIS?
U.N. says 240 migrants drowned off Libya in 48 hours
Bombs hit convoy of displaced people in Iraq, kills 18
Ominous news for Aleppo as Russian frigate reaches Syrian coast
Rebel assault on west Aleppo continues as Russian deadline nears
Iraqis Near Mosul in 'Smoke-Filled Hell' as ISIS Burns Oil Wells
ISIS seizing boys as young as 9 to fight in Mosul, UN warns
Turkey arrests pro-Kurdish party leaders amid claims of internet shutdown
Turkey draws Western condemnation over arrest of Kurdish lawmakers
Yemeni rebels show alleged Saudi captives on TV
UN experts: 45,000 opposition fighters in Afghanistan
US airstrike kills top Al Qaeda leader in Afghanistan, Pentagon confirms
Hard-Line Strain of Islam Gains Ground in Indonesia, World's Largest Muslim Country
Indonesia protest: Jakarta anti-governor rally turns violent
Indonesian President cancels Australia trip after violent protests
Jokowi Blames 'Political Actors' for Violence at Indonesia Rally
Myanmar freedom of speech under threat amid Rakhine violence: monitors
U.S. acts to block North Korea access to financial system
MS-13 surging with influx of youths crossing border, 92% arrested illegal
Warning from Immigration Officers: Clinton, Open Borders Will 'Unleash' Violence, 'Countless Preventable Deaths' in America
Feds eye Ohio prison for housing Haitian illegal immigrants
Trump's wife worked illegally during her first weeks in the US, documents show
Mexico officials are planning for economic turmoil if Trump wins
Sources: U.S. intel warning of possible al Qaeda attacks in U.S. Monday
U.S. authorities warn of al Qaeda threat to election
Russian hackers seek to embarrass the U.S. this election season
U.S. Govt. Hackers Ready to Hit Back If Russia Tries to Disrupt Election
WikiLeaks: Clinton Campaign Chair Participated in Occult Magic
Fox News anchor apologizes for false report of 'likely' Clinton indictment
Emails show Clinton aide called Comey 'bad choice' for FBI director
Hillary Deleted Email Showing She Forwarded Classified Information To Her Daughter
Clinton's charity confirms Qatar's $1 million gift while she was at State Dept
Colin Powell warned Clinton aide 'not to get me' into email scandal
Susan Sarandon: 'DNC is completely corrupt'
Rapper Jay Z performed expletive-laced songs during Clinton rally in Cleveland
Trump: 'I Don't Need J Lo or Jay-Z' to Fill My Rallies
Trump close to winning, Obama warns
Assange: Clinton & ISIS funded by same money, Trump won't be allowed to win
Soros spends $2 million to defeat Arpaio
DirecTV blackout of Fox News, CNN spurs allegations of censorship plot
NYPD sergeant fatally shot in Bronx makes 116 police officers who have died on duty so far in 2016
France to collect personal data of 60 million with controversial database
London police warn pro-Israel groups not to disclose their location
Mark Zuckerberg And Other Executives Under Investigation For Facebook Hate Speech In Germany
Theresa May urged to calm 'chilling' backlash following High Court ruling over Brexit
Saudis could raise oil output again as sparring with Iran returns - sources
Elon Musk: Robots will take your jobs, government will have to pay your wage
Tesla Battery Cells Explode Like Fireworks In Video Of Fatal Crash
A Mysterious 'Ping' Is Coming from Deep in the Arctic
Italy quake zones fear tourism collapse as displaced total rises
6.4 magnitude earthquake hits near Curico, Chile
5.1 magnitude earthquake hits near Sinabang, Indonesia
5.0 magnitude earthquake hits near Panguna, Papua New Guinea
5.0 magnitude earthquake hits the Northern Mid-Atlantic Ridge
Klyuchevskoy volcano on Kamchatka, Russia erupts to 23,000ft
Sheveluch volcano on Kamchatka, Russia erupts to 17,000ft
Santa Maria volcano in Guatemala erupts to 16,000ft
Colima volcano in Mexico erupts to 15,000ft
Turrialba volcano in Costa Rica erupts to 13,000ft
Copahue volcano in Argentina erupts to 13,000ft
Paris climate change deal becomes international law
Greens: Trump would be only climate change doubting world leader
Moroccan activists plan protests to coincide with UN climate summit
CDC identifies first US cases of drug-resistant fungal infection
Vatican condemns radio station after a broadcast said the recent earthquakes in Italy were "God's punishment" for gay civil unions
African states bid to stop work of U.N. gay rights investigator
2 teenage girls in Morocco could face up to 3 years in prison for kissing each other
Transgender soldier Chelsea Manning makes second suicide attempt in US prison
Woman found chained 'like a dog' in container says she saw kidnapper shoot boyfriend
Tracking Bible Prophecy Headlines - 11/4/2016
Rabin remembered 21 years after assassination
The KGB's Middle East Files: Palestinians in the service of Mother Russia
Russia and NATO Hold Dual Drills 150 Miles Apart in Balkans
Aleppo braces for Russian assault as rebels vow to defy ultimatum
Rebels step up Aleppo offensive with three car bombs
River of tears in northern Iraq as refugees escape the grip of ISIS
Mass exodus as ISIS fighters, families flee Mosul for Raqqa
Kurdish women fighters battle ISIS with machineguns and songs
Pentagon says IS chief losing control of his troops
The mind of Islamic State: more coherent and consistent than Nazism
Iran has 25,000 Shiite fighters in Syria, says ex-Shin Bet chief
Iranians bask in anti-American feeling on anniversary of 1979 U.S. embassy takeover
US, Europe at odds over Revolutionary Guard-backed airline
Iran's nuclear deal dividend: Skies full of planes
Iran nuclear talks hotel had computers bugged by spies, say Swiss officials
Iran fined by FIFA for 'religious manifestations'
Iran ex-prosecutor known as 'butcher of the press' sentenced to 135 lashes over corruption
Afghan officials: blast kills 9 people on way to wedding
Turkey: deadly explosion rocks major Kurdish city of Diyarbakir
Turkey detains pro-Kurdish lawmakers, car bomb kills at least eight
Turkish academics, students protest against post-coup purges
Social media interrupted in Turkey after crackdown
Christian Groups Denounce Detention of US Protestant Pastor in Turkey
Migrant crisis: 'Hundreds dead' in shipwrecks off Libya
France closes 4 mosques for promoting 'radical ideology'
Egypt devalues currency by 48% to meet IMF demands for $12bn loan
Egypt can no longer afford stop-gap economic measures: PM
White House study: China trade deal worsens damage from TPP failure
S&P 500 in longest losing streak in 8 years
Stocks Almost Always Rise Before an Election. Not This Year
How Mark Zuckerberg Lost a Record-Breaking $3 Billion in One Day
British court delivers blow to E.U. exit plan, insists Parliament has a say
Brexit case 'attempt to block will of people' says Sajid Javid
Venezuelan military to take over distribution of medical and surgical supplies amid shortages
Shares Slide on Reports DOJ Prepping Charges Against Price-Fixing Drug Makers
Illegal immigrants surging to US-Mexico border in race against Election Day
Trump beats Clinton in Israeli absentee-voter exit poll
LA Times Severs Relationship With Reporter Who Wished for Donald Trump's Death
'Where would you stick the knife?': Podesta, operative planned to 'crush' Sanders
Pharrell Williams Begs Women to Vote Hillary: She's Dishonest, But So Are You
Should Obama just pardon Hillary?
Gregg Jarrett: An "avalanche of evidence" may now bury Hillary
FBI Sources: Clinton Server Hacked By 'At Least Five' Foreign Intel Agencies, Two Major Federal Probes Ongoing
FBI's Clinton Foundation investigation now 'a very high priority,' sources say
Secret Recordings Fueled FBI Feud in Clinton Probe - Agents thought they had enough material to merit aggressively pursuing investigation into Clinton Foundation
'The FBI is Trumpland': anti-Clinton atmosphere spurred leaks, sources say
Clinton aide said in email that FBI chief was 'bad choice'
FBI finds emails related to Hillary Clinton's State Department tenure
State Dept. Emails: Clinton White House Data Stolen from National Archives
White House Readies to Fight Election Day Cyber Mayhem
FBI: New Malware to Spur More Large-Scale Cyber Attacks
Israeli hackers show light bulbs can take down the internet
Forget your old alarm system. This drone will protect your house.
Vladimir Putin Won't Be Sweating the Election Result on Tuesday
How bad is U.S.-Russia mistrust? It's back to Cold War levels, study says.
Ukraine hackers claim huge Kremlin email breach
US to deploy THAAD anti-missile battery in S.Korea in 8-10 mths
5.1 magnitude earthquake hits near Mata-Utu, Wallis and Futuna
5.1 magnitude earthquake hits near Iquique, Chile
5.0 magnitude earthquake hits near North Island of New Zealand
5.0 magnitude earthquake hits near Amahai, Indonesia
Klyuchevskoy volcano on Kamchatka, Russia erupts to 22,000ft
Sheveluch volcano on Kamchatka, Russia erupts to 20,000ft
Colima volcano in Mexico erupts to 18,000ft
Turrialba volcano in Costa Rica erupts to 16,000ft
Langila volcano in Papua New Guinea Erupts to 11,000ft
Eastern India, Bangladesh to face flooding rain from budding cyclone
Utah's Great Salt Lake Is Shrinking at an Alarming Rate
Drought ends in one-quarter of California, feds say
The Paris Agreement on Climate Change Is Official. Now What?
Weather Channel video uses young kids to promote 'global warming' fears
Marijuana ballot initiatives 2016: Five more states may make pot legal
Study suggests Ebola virus mutation caused recent outbreak
More cases reported of a mysterious polio-like illness that killed a 6-year-old
The effects of Zika on babies' brains go beyond microcephaly, report finds
Scientists develop drug that 'could cure HIV and Aids'
Israel's Drug, Gammora Can Kill 97 Percent of HIV
Canadian doctor accused of secretly using his sperm to impregnate patients
Young Adolescents as Likely to Die From Suicide as From Traffic Accidents
Violent crime against NYC's elderly continues to rise
Parents fear that religion will make their children outcasts
Tracking Bible Prophecy Headlines - 11/3/2016
Hamas looks to join PLO, marking major unification step
Netanyahu to Abbas: If settlements didn't exist, would you recognize a Jewish state?
US irked as East Jerusalem housing plans move forward
New rail plans link Jerusalem to West Bank settlements
Netanyahu, on 2015 election day, claimed US part of scheme to unseat him - report
In deeply divided Israel, Jewish and Arab women build case for peace
Netanyahu Criticizes American Jewish Leaders Over Western Wall Protest
Abbas announces support for controversial UNESCO resolutions
Christian supporters of Israel plan to flood UNESCO with bibles
'Balfour Declaration the crime of the century'
Reports: Sudan government arrests people returning from Israel
ISIS leader in rare recording: Jews give everything to fight against jihad
How worrying is Russia's growing presence in the Middle East?
Syria conflict: Russia tells rebels to leave Aleppo
UN alarmed at ISIS using human shields
US general: Fight for Mosul will get tougher
ISIS leader confident of victory, in first message about Mosul battle
Mosul battle: 'IS leader Baghdadi' urges no retreat
Mosul battle: Militiamen 'torture' IS suspects on city outskirts
Iraqi militias 'lock civilians in cages and strap them to car bonnets' in torture campaign en route to Mosul
Sandstorm Hits Rukban Refugee Camp on Jordanian Border
Two U.S. military personnel, 16 Afghans killed in clash, police say
France Moves Over 1,600 Child Migrants out of Calais
Under Hillary Clinton Presidency, U.S. Muslim Population Would Exceed France's by 2024
Iran claims it's sending elite fighters to infiltrate US, Europe
Iran's supreme leader criticizes US presidential candidates
Barack Obama warns 'the fate of the world' at risk if Donald Trump elected president and publicly criticises FBI and James Comey
Clinton Plugs Another Weak Story About Trump's Ties to Putin
Assange says hacked Clinton emails didn't come from Russia government
FBI's Clinton Foundation investigation now 'a very high priority,' sources say
Senior FBI officials were told of new emails in early October but wanted more information before renewing Clinton probe
Wikileaks Exposes Collusion Between Clinton Campaign, State Department, And New York Times
Emails show Clinton campaign coordinated with State Dept. official before email revelation
Anthony Weiner reportedly checks in to rehab for sexting addiction - sexting victim accuses FBI's Comey of victimizing her
'How Do I Change My Vote?' Searches Skyrocket as Donald Trump Urges Early Clinton Voters to Switch
Media fear FBI bombshell will hand election to Trump
Russian Hackers? 45% Call News Media 'Primary Threat That Might Try to Change Election Results'
Hackers may abuse open data for 'ultimate' attack and chaos, says 'father' of World Wide Web
Nephew: George W. Bush may vote for Clinton
Bushes abandon Trump, but he's running against the GOP brand, not just Clinton
Jeffrey Katzenberg Says Obama Still Has "Huge Agenda" Before Leaving White House
Former KKK Leader David Duke Blames Debate Protests On Black Lives Matter 'Radicals'
Ambush-style killings of police up 167% this year
U.K. Lawmakers Must Vote on Brexit, High Court Rules; Pound Surges
Egypt devalues its currency, meeting key IMF demand
S&P posts 7-day slide as US election fears linger; Fed holds rates steady
The restaurant recession has arrived
Magnitude 5.0 quake hits central Italy
5.0 magnitude earthquake hits near Raoul Island, New Zealand
Ruiz volcano in Colombia erupts to 24,000ft
Klyuchevskoy volcano on Kamchatka, Russia erupts to 22,000ft
Sheveluch volcano on Kamchatka, Russia erupts to 20,000ft
Turrialba volcano in Costa Rica erupts to 13,000ft
New tropical storm forms in the Western Pacific
Nile 'Disaster': Flooding Turns River Brown, Shuts Down Water Treatment Stations
Late-week cooldown to slash record heat across southern US
Is Insulin the New EpiPen? Families Facing Sticker Shock Over 400 Percent Price Hike
With insurers pulling out of markets, some Obamacare users "really nervous"
Obama requires LGBT equality from religious aid contractors
In Uganda, gay men say police use torturous method to 'prove' homosexuality
Moroccan teenage girls to face trial on homosexuality charges
German court rules parents of 15-year-old girl cannot stop her having sexual relationship with uncle, 47
Brownsburg priest who performs exorcisms says the number of people requesting them is on the rise
Tracking Bible Prophecy Headlines - 11/2/2016
Putin cites Israel as positive example in fight against terror
State Comptroller report: Israel unprepared for cyber attacks
Microsoft Says Russian Hackers Exploited Flaw in Windows
Putin Wants to Push Microsoft Out of Russia in Battle with U.S.
US, Russia planes have closest call yet over Syria - Pentagon
Russian Warships in Mediterranean Prompt Fears Among Syrian Rebels
Russia accuses rebels in Aleppo of killing civilians
Russia says Syria peace talks halted indefinitely
Russia calls for 10-hour 'humanitarian pause' in Aleppo
Russia's Foreign Minister Says Syria Process 'Sabotaged'
Islamic State-Linked Magazine Urges 'Lone-Wolf' Attacks in West to Avenge Mosul
ISIS child soldiers are latest casualties of brutal terrorist army
Syrian refugees: we were tricked into returning to Turkey
Is a 'Moroccan spring' coming?
U.N. peacekeepers failed to respond to S.Sudan hotel attack: inquiry
Aid workers accused of sex with underage refugees in Europe
Pope urges Europe to accept more refugees, but understands reservations
Pope Francis Warns Nations Not to Take in More Refugees Than They Can Assimilate
Call for boycott of Chobani yogurt over hiring of refugees
North Korea preparing for another ballistic missile launch, sources say
Chicago Soars Past 600 Homicides After Bloody October
2 Iowa police officers killed in apparent ambush attacks
Election drives gun-buying surge, Beretta election sale on magazines
Former DNC chair Ed Rendell: Clinton campaign is making a mistake by attacking FBI director
After another release of documents, FBI finds itself caught in a partisan fray
FBI surprises again, shares files on Bill Clinton pardon of Marc Rich
Huma Abedin learned FBI was looking at her emails from the press
Emails show Justice Department official overseeing Clinton probe has close ties to Podesta
'Kept me out of jail': Top DOJ official involved in Clinton probe represented her campaign chairman
Latest from the Trump conspiracy factory: Bill Clinton's black son
Trump denounces apparent KKK support, Clinton goes after heckler as rhetoric revs up
Franklin Graham Calls Nation to Prayer on Eve of Election Day, Father Billy Graham's 98th Birthday
Trump urges early voters with 'second thoughts' to recall ballots
Clinton, Trump Prepare for Possibility of Election Overtime
Ready for the next @POTUS? White House reveals digital transition plan
Both Clinton and Trump Warn the Other Would Destroy the U.S.
Hundreds of US economists warn against voting Trump
The U.S. Stock Market Isn't Going Clinton's Way
Wall Street stocks tumble as poll suggests Trump win
German Economists Urge EU to Shun Brexit Taboos to Keep U.K. In
Venezuela's Currency Disintegrates: Bolivar Plummets 20% In One Week
Venezuela is telling hungry city dwellers to grow their own food
Oil Market Turns Skeptical About OPEC's Ability to Deliver Cuts
State of emergency declared in Alabama after deadly pipeline blast
Pipeline Blast May Create 'Epic Problem' for Drivers
Mysterious green fireball observed in skies above Japan on Halloween likely a meteor
Closest supermoon since 1948 on November 14, 2016!
2011 article after Japan earthquake: "Supermoon" and Earthquakes: Is There a Correlation?
Is the 'big one' about to hit Rome? Series of tremors and volcano's reawakening prompt fears of major quake
5.9 magnitude earthquake hits near Finschhafen, Papua New Guinea
5.4 magnitude earthquake hits near Nikol'skoye, Russia
5.2 magnitude earthquake hits near Haebaru, Japan
5.1 magnitude earthquake hits near San Pedro de Atacama, Chile
5.1 magnitude earthquake hits near Sola, Vanuatu
4.5 magnitude earthquake in Oklahoma felt in Kansas City metro
Klyuchevskoy volcano on Kamchatka, Russia erupts to 23,000ft
Sheveluch volcano on Kamchatka, Russia erupts to 18,000ft
Colima volcano in Mexico erupts to 15,000ft
Turrialba volcano in Costa Rica erupts to 13,000ft
Sinabung volcano in Indonesia erupts to 12,000ft
China to provide N.Korea $3 million in flood relief supplies
Floods in Egypt spark criticism of delays to relief efforts
Polio-like illness linked to one death, 8 hospitalizations in Washington state
How nanoscience will improve our health and lives in the coming years
Trump, Pence vow to 'repeal and replace' ObamaCare as enrollment begins
With insurers pulling out of markets, some Obamacare users "really nervous"
Ballot measures would legalize pot, end death penalty, create single-payer health care
Washington, D.C., approves 'Death With Dignity Act'
Parents injected children with heroin as 'feel good medicine,' police say
BBC children's director says she is 'proud' of transgender programme aimed at children
'Westworld's' four-minute orgy scene leaves some viewers outraged
Pope: Catholic church ban on female priests is forever
In 'historic' first, women pray with Torah scrolls at Western Wall
Violent outbreaks at the Kotel between orthodox and liberals
Ambassador: Denying Israel's ties to Temple Mount is like denying Sweden's to IKEA
Tracking Bible Prophecy Headlines - 11/1/2016
UNHRC official: 'Israel's status at UN depends on ending the occupation'
Netanyahu dismisses settler threat to bring down his government
Israel to build new settler homes in Shiloh, despite US objections
Obama's Israel Surprise? Fears grow of a final days presidential ambush at the U.N.
Will Obama recognize Palestinian state?
PA forces tried to prevent attack by Palestinian cop - report
Palestinian shot dead after opening fire on soldiers in West Bank
Fight against BDS in European, US schools to get $13M boost
EU declares Israel boycott protected as free speech
Traumatized US vets find psychic healing in the Holy Land
Chemical warfare has become a routine in the Middle East
UN extends Syria chemical weapons inspection mandate
Aleppo could be 'bombed into smithereens', warns John Kerry
IS kills 40 near Mosul, tries to move 25,000 to use as shields
Iraqi forces enter Mosul city limits, gaining ground in ISIS fight
Mosul battle: Iraqi PM Abadi urges IS to surrender
ISIS targets children in Mosul with teddy bear bombs
Erdogan rides patriotic wave with crackdown at home, combative policy abroad
Turkey detains opposition newspaper editor, columnists
Turkish PM says has no regard for Europe's "red line" on press freedom
US calls for end to Saudi airstrikes in Yemen
Thousands of Iranians Protest Regime in Front of King Cyrus's Tomb
Lebanon chooses a president supported by Iran and Hezbollah
Lebanon: Michel Aoun elected president, ending two-year stalemate
West urges key figures in Libya to compromise as economic chaos looms
9 Killed in Car Bomb Blast at Checkpoint in Northern Nigeria
German Streets Descend Into Lawlessness
Denmark freezer: Remains of three Syrian refugees found
Increasing number of migrants from around the world making way to US border
Agents Accuse Feds of Covering Up Record Border Detainee Numbers for 2016 Election
Immigration Officer: Border Deluge of Illegal Aliens 'Is The Worst We've Ever Seen'
Sessions: 'Critical alert,' 817,740 illegals crossed last year
'This is slavery': U.S. inmates strike in what activists call one of the biggest prison protests in modern history
At least 19 killed in latest India-Pakistan border firing
Pakistan opposition leader backs down from threat to shut down capital
Philippine military says it has killed 70 militants
U.S. Pressure Threatens Fast-Growing Drone Industry In Taiwan
China shows off latest military innovations at air show - from a fifth-generation stealth fighter to China's largest combat drone
Terminated: 'Skynet' nuclear apocalypse scenario may come true, warns Russia's top arms official
Russia-US plutonium deal no longer in force after Putin signs bill
NATO, Russia to hold parallel military drills in the Balkans
British spy chief warns of threats from 'aggressive' Russia
Russia security official: US-Russia ties will improve
Investigating Donald Trump, F.B.I. Sees No Clear Link to Russia
In UK, Kerry says 'embarrassing' US election has made his job harder
Voting Early, and in Droves: Over 22 Million Ballots Are Already In
FBI's October Surprise Not (Yet) a Bombshell with Voters: Hillary Clinton Still Leads in Latest Poll
FBI's Clinton probe is the black swan that could throw election off course, Citi says
Clinton challenges FBI, declaring, 'There's no case here'
Clinton campaign accuses FBI of 'blatant double standard'
The notion that Hillary Clinton is a role model for young American women is yet another testimony to the moral decline of America
Even Republicans now believe the FBI's James Comey has made a terrible mistake
Carville Melts Down: Asserts FBI, GOP, and KGB in Cahoots
White House: We won't 'defend nor criticize' Comey on Hillary emails
Obama believes FBI Director James Comey is a man of integrity and is not trying to influence the U.S. presidential election
John Podesta's Best Friend At The DOJ Will Be In Charge Of The DOJ's Probe Into Huma Abedin Emails
Huma's email testimony could haunt her as FBI renews probe
Report: DOJ Tried Repeatedly To Kill FBI's Clinton Foundation Investigation
Hillary did two favors for Morocco, and then Clinton Foundation collected $28 million from them
Forget the FBI cache; the Podesta emails show how America is run
Hacked email suggests Donna Brazile leaked question to Hillary Clinton campaign ahead of CNN primary debate
CNN drops Donna Brazile as pundit over WikiLeaks revelations
NHS at risk of cyber attacks, minister says as he warns hackers are 'no longer the stuff of spy thrillers'
Hackers Say They're Revealing More From Trove of NSA Data
CNN Decries "Fake News" Websites (Then Stealth Edits Its Own Article)
Smartphones and tablets in bedrooms disrupt sleep even when switched off
One man killed and several injured in Alabama pipeline explosion
Governor: Gas explosion happened on Colonial Pipeline about 1 mile from previous leak
AAA: Gas price increase possible after explosion
Fed to Hold Rates Steady, December Hike in View
5.5 magnitude earthquake hits near Sur, Oman
Italy trembles: Over 200 aftershocks follow devastating earthquake
Italy fears for Colosseum as 'cracks get bigger' after each quake
Around 35 Small Earthquakes Rattle Salton Sea Area in California
Ruiz volcano in Colombia erupts to 24,000ft
Klyuchevskoy volcano on Kamchatka, Russia erupts to 23,000ft
Reventador volcano in Ecuador erupts to 19,000ft
Sheveluch volcano on Kamchatka, Russia erupts to 17,000ft
Turrialba volcano in Costa Rica erupts to 15,000ft
Relentless heat to aggravate Southeast drought as rain remains absent
UK forms global infection response team
Vaccinating Against Dengue May Increase Zika Outbreaks
Inside the Affordable Care Act's Arizona Meltdown
Surge in prescription opioid poisoning among US youth
Birth Control Shots For Men Prevent Pregnancy, But Cause Mood Swings, Depression
25 Black Church Leaders Concerned About Hillary Clinton's Positions on Abortion, Religious Freedom
Exorcist director says Vatican allowed him to film real ceremony
Accused killer told deputies he ate 'humans'
NYU professor who blasted PC culture is booted from classroom
Click here to retun to "Tracking the Birth Pangs" page.