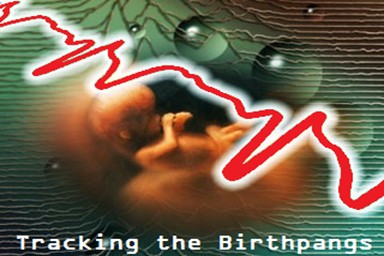 November 2017 Headlines
"Tracking Bible Prophecy" headlines can also be found on
Facebook
Tracking Bible Prophecy Headlines - 11/30/2017
Israel expects Trump to recognize Jerusalem as Israel's capital within days
White House says Jerusalem embassy move report 'premature'
American Jewish Congress on US embassy move to J'lem: 'Palestinians' pursuit of terror reason enough to support immediate embassy move'
Jordanian King: Embassy move threatens two-state solution, must come with Palestinian state
Palestinians Furious After Saudi Arabia Downplays Importance of Jerusalem
Shifting positions, Palestinians no longer Saudis' top priority
U.N. marks 70th anniversary of Resolution 181 that laid the foundation for establishing Israel
70 years after UN vote, Netanyahu hails Israel's 'progress, prosperity and power'
Video on Partition Plan UN vote to be screened in Times Square
70 years on, Israel continues to ignore UN partition plan
Palestinians lament 70 years since UN 'partition' made way for Israel
70 years after partition, a two-state solution is still possible
DC think tank launches tool exploring West Bank land swap scenarios
Trump's About to Repeat the Mistake of Bush and Obama in the Israeli-Arab Conflict
Report: Netanyahu asked Mubarak to settle Palestinians in Sinai
Palestinian unity deal in doubt as key deadline nears
On eve of scheduled end to Hamas rule in Gaza, rift with PA 'partner' widens
Palestinians agree to delay Gaza handover as unity deal founders
Hamas and Fatah ask Egypt to postpone transfer of responsibility for Gaza
Democratic senators urge Netanyahu not to raze Palestinian villages
Made for the West Bank, IDF brigade prepares for future fighting in Gaza
Seaborne rocket defense system becomes operational off Israeli shore
Drone survey reveals ancient Edomite temple at Israeli military grounds
Korean Christian Support for Israel 'Has Never Been Stronger,' Says Christian-Jewish Group Leader
Jews are minority most targeted by hate crimes in Canada
Jewish groups demand Poland explain naked game of tag in Nazi gas chamber
German Jews stop wearing Kippot due to Muslim attacks
Netanyahu to African leaders: Together we can defeat terror
EU diplomats reportedly angry after Netanyahu 'invites self' to summit
MK Oren: John Kerry has 'acrid & obsessive' place in his heart for Israel
Commentary: The new peace partners and the next war
Israel to replace Jordanian envoy in effort to mend ties
Will Israel launch a pre-emptive strike against Assad?
Russia clashes with UN and US over aid to Syrian rebels
EU official: Despite losing 'caliphate,' Islamic State still a threat
Theresa May makes secret visit to Iraq - promises extra 10m Euros to help fight Islamic State
Theresa May travels to Saudi Arabia powerless to rein in impulsive ally
Theresa May, help end Yemen's agony - stop selling arms to Saudi Arabia
Trump pushes back at UK's May over criticism of anti-Muslim tweets: "Don't focus on me, focus on the destructive Radical Islamic Terrorism"
Lebanon's Hariri signals may withdraw resignation next week
Egypt mosque attack: Sisi gives military three months to secure Sinai
The legacy of Partition: 70 years of tensions between India and Pakistan
Pope heads to Bangladesh with Rohingya crisis looming large
Socialism: Venezuela's Monthly Minimum Wage Sinks to Under $2 a Month
Dow rises 103 points, notches record close as Street bets on strong economy
Fed Chair Janet Yellen: Rates have to rise to prevent 'boom-bust' economy
'You can get killed': journalists living in fear as supposedly free countries crack down
Kushner met with special counsel Mueller in Russia probe
War crimes convict dies after drinking poison in UN courtroom
North Korea Missile Launch Appears Calibrated to Avoid American Military Response
North Korea missile launch brings war closer, US envoy Haley warns
US warns North Korean leadership will be 'utterly destroyed' in case of war
US asks China to cut off oil supply to North Korea
Tillerson says more financial sanctions against N. Korea are possible
Trump urged to take 'extreme caution' before sanctioning Chinese banks for North Korea
China expresses 'grave concern' over North Korean missile test
Kremlin says new North Korea missile test a provocative act
Japan says UN must keep pressure on NKorea
UN tells North Korea envoy that Pyongyang must stop 'destabilizing steps'
American Airlines working to fix glitch that left thousands of holiday flights without pilots
Asteroid expected to make closest pass by Earth in over 40 years
Supermoon: Biggest, brightest moon to light up night sky on Sunday
6.7 magnitude earthquake hits the Central Mid-Atlantic Ridge
5.5 magnitude earthquake hits near Angoram, Papua New Guinea
5.5 magnitude earthquake hits near Saumlaki, Indonesia
5.4 magnitude earthquake hits near Kuril'sk, Russia
Sabancaya volcano in Peru erupts to 26,000ft
Agung volcano in Indonesia erupts to 21,000ft
Fuego volcano in Guatemala erupts to 15,000ft
Volcanic 'super-eruptions' that could squelch civilization more frequent than thought: study
Tropical Cyclone Cempaka Kills 19 on Java Island
Tropical Cyclone Dahlia Forms South of Bengkulu and West Java
Tropical Depression Moves towards Southern India
At least 11 dead as floods and landslide hit Indonesia
High-altitude turbulence data could add 20-minute warning window to tornados
Parts of Siberia are Colder Than Minus 60 Degrees Fahrenheit, and It's Only November
Australian state legalises assisted dying in national first
Scientists Re-Clone a Clone to See What Happens
Brown University to allow students to 'self-identify' as persons of color
Christian teacher suspended for 'misgendering' female students
Judge Rules Military Must Start Admitting Transgender Troops on Jan. 1 in New Blow to Trump Ban
CNN producer fired after sexual misconduct investigation
Matt Lauer: NBC sacks star Today Show host over sex allegation
Then-married former NBC employee claims Lauer sexually assaulted her until she passed out in office: report
Revelation of disgraced Matt Lauer's 'secret door button' raises eyebrows
Brent Bozell: Matt Lauer and the sexual harassment hypocrisy
Lauer gone from 'Today' but men misbehaving in Congress still get a free pass
House Democrat divisions erupt as sexual harassment issue heats up, threatens members
Son Mutilated Dad, Posted Selfies After Murder: Prosecutors
What mainstream media, cultural elites just don't get: If there's no God, then there really is no humanity
Tracking Bible Prophecy Headlines - 11/29/2017
Kerry: Israel, Egypt, Saudis pushed US to bomb Iran before nuke deal
Pence, commemorating Israel's birth, says Trump 'actively' seeks to move U.S. Embassy to Jerusalem
Jordan king to US: Failure to resolve Palestinian issue will fuel violence
Bill to prevent East Jerusalem withdrawal cleared for final vote
70 years after UN vote, Israel is no dream
U.N. Challenged to End Its 'Anti-Israel Hate and Rejectionism'
Columnist for PA's Official Daily Claims US, Israel Behind Sinai Mosque Massacre
Man planning to bomb Jewish center sentenced to 25 years in prison
Russian bishop claims last tsar murdered by Jews for ritual purposes
An Iranian Wrestler Throws His Match to Avoid an Israeli
Iranian warships heading to Gulf of Mexico?
With victory assured, why is Assad suddenly wary of Iran's embrace?
Lieberman: Iran has no military presence in Syria, they have proxies
Rebels in southern Syria: 'Pro-Iranian militias are planning to attack us'
Iranian commander in Syria: US troops are pants-pissing wimps
Syrian Kurdish official to US: Don't turn your back on us
Syrian government to join UN peace talks in Geneva
Erdogan: We are 'on same wavelength' with the US in latest talks
Greek terror squad detains 9 Turks ahead of Erdogan visit
Bahrain presents Iraq with list of persons wanted for terrorism
Influential Saudi prince freed 3 weeks after royal purge
Senior Saudi prince, once a contender for the throne, freed in $1 billion settlement
Saudis call Iran an enemy to conceal defeat in region, Iranian president says
Saudi minister: Iran is 'godfather' of terrorism around the world
May to demand Saudi Arabia ends blockade on Yemen's ports
Violent car explosion rocks Aden kills 4
Islamic State claims responsibility for Aden car bomb
Why Islamic State is obsessed with targeting Muslims
Islamic State said to threaten terror attacks on Christmas
Benghazi suspect cleared of murder, guilty on terror charges
NATO sees growing Russia, China challenge; higher risk of war
Iran develops nuclear-powered submarines
Iranian-North Korean talks raise specter of cooperation on military, ballistic missile technology
Kim declares North Korea 'responsible nuclear power' after launching missile that can reach U.S. east coast
Donald Trump says he will 'take care of it' after North Korea carries out longest range missile test yet
US: North Korea missile launch longest-range yet, poses global threat
North Korea fires missile that shows it can hit 'everywhere in the world'
North Korea claims it is fully nuclear, with US in striking range
North Korea's latest missile launch appears to put U.S. capital in range
North Korea might be able to knock out electric power to millions of Americans -- We need to be prepared
Col. Shaffer: North Korea Missile Test 'Poked China in the Eye'
North Korea's ICBM test is 'tip of the iceberg' on what's to come, says defense expert
Graham on North Korea: 'We're headed to a war if things don't change'
Tillerson: World must send a message to North Korea
Leaders sound alarm, vow to up pressure after North Korea missile test
Top US diplomat urges new steps to press N. Korea to abandon weapons programs
North Korea expert says 'global catastrophe' looms
Meeting on North Korea crisis to be in Canada after Christmas
Canadian hacker pleads guilty in huge Yahoo hack case
Like Y2K, the Net neutrality crisis is way overhyped
Facebook is using artificial intelligence to spot suicidal tendencies in its users
Google's AI can tell when someone is peeping at your phone
Automation could kill 73 million U.S. jobs by 2030
Asteroid expected to make closest pass by Earth in over 40 years
5.7 magnitude earthquake hits near Paracas, Peru
5.6 magnitude earthquake hits the Norwegian Sea
5.2 magnitude earthquake hits near Agrihan, Northern Mariana Islands
5.0 magnitude earthquake hits the Southern Mid-Atlantic Ridge
Tourists, authorities feel the heat as Bali volcano keeps airport closed
Sabancaya volcano in Peru erupts to 25,000ft
Agung volcano in Indonesia erupts to 21,000ft
Popocateptl volcano in Mexico erupts to 20,000ft
Fuego volcano in Guatemala erupts to 16,000ft
Sinabung volcano in Indonesia erupts to 15,000ft
Reventador volcano in Ecuador erupts to 13,000ft
Bloody sewage from Canada fish plant 'threatens' wild salmon
Next U.S. Restructuring Epidemic: Sick Health-Care Companies
About 15% of Americans with HIV don't know they're infected, CDC report says
Europe's HIV epidemic growing at alarming rate, WHO warns
What Is A Smart Condom? Contraceptive Gadget Will Measure Lovemaking Skills
Egypt jails 16 for 'debauchery' as LGBT crackdown continues
Jesus banned from buses in DC, but gay hookup ads allowed
Angela Lansbury Faces Backlash for Saying Women 'Must Sometimes Take Blame' for Sexual Harassment
Researchers use advanced technology to study child mummy
Tracking Bible Prophecy Headlines - 11/28/2017
Ronald Lauder ahead of 70th anniversary of UN vote on Israel: We must continue to defend Israel's right to exist in peace and security - Israel's legitimacy will never be up for question
PA: Ending 'occupation' will help fight global terrorism
Rather than disarm, Hamas vows to attack Israel
Hamas vows it won't disarm, threatens West Bank expansion
Senior Hamas official: 'Military wings' weapons moved to West Bank to continue fight against Israel'
EU to Israel: Halt razing of Palestinian structures
Israel's UN Envoy Danon touts 'covert relations with a dozen Arab states'
Jordan said to demand answers from Israel as Red Sea-Dead Sea project stalls
Landowner asks Polish town to remove monument to Jews killed by Nazis
Egypt-Israel Cooperation Likely to Rise After Sinai Terror Attack
Israel lobbies UNIFIL nations against Hezbollah arms ahead of UN debate
Iran-backed militia in Syria says it's 'fully prepared' to battle Israel
Syrian government welcomes committee to discuss constitution
Syrian government won't attend start of peace talks, UN envoy says
Syrian opposition aims for Assad's removal in Geneva talks
Turkish PM: Peace Unrealistic in Syria With Assad in Power
UAE minister warns against 'Iranian or Turkish solution' to Syrian conflict
Syria war: Russia denies bombing civilians in Deir al-Zour village
Syrian Kurds say US weapons deliveries to 'adjust' but continue
Pentagon says reviewing 'adjustments' to arms for Syrian Kurds
Iraq to divert most Kirkuk oilfield output to Iraqi refineriesl
Iraqi Interior Ministry: suicide attack targets Nahrawan area south east of Baghdad
Islamic State claims responsibility for attack southeast of Baghdad
Hariri says Hezbollah must remain neutral to ensure Lebanon moves forward
Lebanon president meets on government's future after PM drops resignation
After Egypt Mosque massacre, 40 defense ministers pledge support for Saudi-led Muslim military alliance
Amnesty International urges Greece to scrap Saudi arms sale
Victory or Failure in Afghanistan: 2018 Will Be the Deciding Year
New ISIS threats target Christmas markets, Vatican
Police foil Australia New Year's Eve terror plot
Putin Crowns Himself OPEC King
Russian jet makes 'unsafe' intercept of US Navy aircraft
Russian jet buzzes US Navy spy plane over Black Sea
Japan detects radio signals pointing to possible N.Korea missile test
S.Korea minister: N.Korea may announce completion of nuclear program within a year
Hawaii to resume Cold War-era nuclear siren tests amid North Korea threat
Congress poised to jam through reauthorization of mass surveillance
Supreme court cellphone case puts free speech - not just privacy - at risk
Fed chair nominee Powell pledges 'decisive' response to any economic crisis
Retail Apocalypse: 21 big retailers closing stores in 2017
5.3 magnitude earthquake hits near Whittier, Alaska
5.1 magnitude earthquake hits near Sigave, Wallis and Futuna
5.0 magnitude earthquake hits near Sigave, Wallis and Futuna
5.0 magnitude earthquake hits near Guayaquil, Ecuador
Sabancaya volcano in Peru erupts to 30,000ft
Popocateptl volcano in Mexico erupts to 26,000ft
Fuego volcano in Guatemala erupts to 16,000ft
Reventador volcano in Ecuador erupts to 15,000ft
Volcanic Ash Is Keeping Bali's Airport Closed for the Second Day in a Row
Bali volcano: How does ash affect planes?
Migrating birds winter in Israel as climate change makes desert too dangerous
After marijuana, are magic mushrooms next to be decriminalised in California?
Hallucination Machine Uses Google AI, Gives Magic Mushroom-Like 'Trip' Without Drugs
Scientists baffled as scarlet fever hits 50-year high
Why Do We Still Grow Flu Vaccines in Chicken Eggs? Growing flu vaccines in eggs can cause even more mutations
Homeless people defecating on LA streets fuels horror hepatitis outbreak, as city faulted
San Diego begins 'sanitary street washing' of downtown after pooping homeless people cause deadly hepatitis outbreak
Egypt Sentences 17 People To Jail For Practicing Homosexuality
Teachers Attend 'LGGBDTTTIQQAAP' Sensitivity Training
Nolte: New York Times NAMBLA-izes Pre-Teen Boys Wearing Eye Makeup
Conservative movement launches hotline for reporting sexual impropriety
Harvey Weinstein scandal: New claim alleges sex trafficking
Advertisers leave YouTube amid reports of videos sexualizing children
Facebook to expand artificial intelligence to help prevent suicide
Study Estimates That Pokemon GO Has Caused More Than 100,000 Traffic Accidents
Report: Louisville girl, 11, crashes truck into home because she wanted 'to kill people'
Inspired by origami, scientists build artificial muscle that lifts 1,000 times its own weight
Tracking Bible Prophecy Headlines - 11/27/2017
Report: Israel vows to destroy Iranian positions within 40 km of Syrian border
Assad to Netanyahu: Ready to discuss Golan demilitarization
Israel's security cabinet to convene on threats along northern border
Syria: Russian air strikes 'kill dozens of civilians'
Syria: At least 23 civilians killed ahead of UN talks on Monday
Palestinians' Washington office can remain open, but only for peace activities
Saudi Arabia 'doesn't care' about the Palestinians as long as it can make a deal with Israel against Iran, says former Netanyahu advisor
Saudi crown prince leads Islamic military alliance meeting
Saudi vows new Islamic alliance 'will wipe terrorists from the earth'
Saudi Prince: Islamic military coalition will fight terrorism until 'eradicated'
Saudi Crown Prince: 'Terrorism won't distort Islam's peaceful image'
Riot fears as Netanyahu heads to inauguration of Kenyan president
In the face of massacre, Egypt scrambles to improve its counter-terrorism efforts
Egyptian village where mosque was attacked had been warned
ISIS Raises The Stakes In Egypt After Deadly Sinai Mosque Attack
Congressman Calls Trump 'An Idiot' For Using Egypt Mosque Attack To Promote Border Wall
Pakistani Islamist group to call off nationwide protests after govt backs down
Rohingya crisis looms large as pope travels to Myanmar
North Korea Says Only U.S. Should Be Afraid of Its Nuclear Weapons, Other Nations Are Safe
South Korea taunts North Korea over defecting soldier by broadcasting news through loudspeakers, report says
With Germany in crisis, Europe-watchers contemplate an E.U. after Merkel
Russia's Chechnya leader says he is ready to resign, Kremlin to pick successor
As he investigates Trump's aides, Robert Mueller's record shows surprising flaws
Clock ticking down on NSA surveillance powers
Justices to weigh cell phone privacy in landmark case
FBI failed to warn US targets of Russian hackers
Six years after tsunami, debate on what to do with Fukushima's tanks
6.0 magnitude earthquake hits near Taron, Papua New Guinea
Sabancaya volcano in Peru erupts to 30,000ft
Popocateptl volcano in Mexico erupts to 20,000ft
Reventador volcano in Ecuador erupts to 15,000ft
Sakurajima volcano on Japan erupts to 11,000ft
Tens of thousands stranded as Bali volcano closes airport
Bali volcano: Danger zone is expanded, 100K told to flee
Advocates say Texas exploiting day laborers after Harvey
Archbishop Of Canterbury: 'I Genuinely Do Not Understand' Christians Who Back Trump
Pelosi: Trump election, not Weinstein, opened sexual misconduct floodgates
Franken will not resign, but 'embarrassed and ashamed' over misconduct allegations
Congressional leaders face internal pressure to act on harassment
A panic is not an answer: We're at imminent risk of turning this #metoo moment into a frenzied rush to blame all men
Massage Envy accused of sexual assault by more than 180 women across U.S.
Beijing kindergartens get permanent inspectors after abuse scandal
Tracking Bible Prophecy Headlines - 11/26/2017
Kushner's White House role shrinks, leaving Mideast peace as main focus
Palestinians vs. Trump: The Battle Begins
The Palestinians Don't Want a Two-State Solution
Israel to celebrate 70 years with reenactment of Partition Plan vote
Israel, US race to head off UN settlement 'blacklist' of major firms
Islamic Jihad 'determined' to retaliate for tunnel explosion
German judge compares Israel to state sponsors of terror Iran, North Korea
Prince of Monaco: We will never harm the Jews... asks forgiveness for turning 90 Jews over to the Nazis
Lebanese actor arrested for 'spying' for Israel
Gaza-Egypt border to remain closed after Sinai mosque massacre
After mosque bloodbath, Egypt flexes muscles again, but it may not be enough
Mosque terrorists carried Islamic State flags; toll rises to 305
ISIS Threatens To Kill The Pope Over The Holidays
Putin gives no indication Russia to leave Syria anytime soon
Iran-Backed Militia in Iraq: 'Enemy' U.S. Troops Now 'a Target for Our Forces'
Iran Warns It Will Increase Missile Range If Threatened By Europe
Iran Factions Use Earthquake Relief Effort to Pursue Power Struggle
Hezbollah, on the rise in Lebanon, fends off Saudi Arabia
Lebanon's Hariri takes critical line on Hezbollah
Lebanese Druze leader urges Saudis, Iranians to talk
White House reiterates support for Saudi, Gulf allies against 'Iran aggression'
Aid Workers And Medical Supplies Trickle Into Yemen As Saudis Ease Blockade
Pakistan Calls in Army to Help Restore Order After Violent Clashes in Islamabad
A husband and wife survived the Las Vegas massacre. They died in a fiery crash two weeks later.
Survivor of Las Vegas shooting massacre killed in hit-and-run
Trouble for Angela Merkel - and the global elite
Brexit: Ireland 'to play tough' over talks - commissioner
Irish warn Theresa May: change course or risk Brexit chaos
Race to Space: 5 Billionaires Who Might Find Life Outside Earth Before NASA
China explosion: Ningbo port city rocked by major blast
Report: N. Korea's Last Nuclear Test Caused Quake That Killed Dozens
5.8 magnitude earthquake hits near Ile Hunter, New Caledonia
Popocateptl volcano in Mexico erupts to 28,000ft
Sabancaya volcano in Peru erupts to 27,000ft
Agung volcano in Indonesia erupts to 26,000ft
Bali's erupting volcano raises air travel warnings
Fuego volcano in Guatemala erupts to 16,000ft
Reventador volcano in Ecuador erupts to 14,000ft
After 30 Years, Alarmists Are Still Predicting A Global Warming 'Apocalypse'
Sophia the robot wants to start a family
Colorado pastor arrested for allegedly impregnating 14-year-old girl
Virginia Youth Pastor Murders Family During Thanksgiving Dinner
Exorcists on call to raise French spirits amid surge in private treatment for demonic possession
Tracking Bible Prophecy Headlines - 11/25/2017
As unity process goes nowhere fast, Hamas leader's tactic will be to blame PA
US backtracks on decision to close Palestinian office in DC
Egyptian envoy: Peace with Israel only 'partial' without Palestinian state
Militants Kill 235 at Sufi Mosque in Egypt's Deadliest Terrorist Attack
Egypt's leader vows 'brutal response' to mosque killings
Egypt Strikes ISIS After Deadliest Attack on Civilians in Country's Modern History
Sinai: Egyptian drones destroy vehicles, kill terrorists involved in mosque attack
At least a dozen gunmen charged in, opening fire in all directions
Egypt Attack: Egyptians on Twitter Call for Religious Tolerance Following Mosque Bombing
Egypt/Israel peace threatened by horrific mosque attack
After mosque massacre, Israel says it 'stands shoulder-to-shoulder with Egypt'
Sinai attack needs to be a turning point in Egypt's war on terror
Trump calls for crushing terrorists with military means
Trump calls for wall, travel ban after attack
Hamas, Hezbollah join Israel and US in condemning Egypt mosque attack
UN chief warns of risk of a new Israeli-Hezbollah conflict
Israeli envoy defends calls for Europe's Jews to immigrate in wake of terrorist attacks
Poll: 60 Percent of Local Arabs Proud to be Israeli
World Council of Churches warns Israel, backs Patriarchate over land deals
Egypt detains 29 on charges they spied for Turkey
Trump tells Turkey's leader: US to stop arming Syrian Kurds
Pentagon likely to announce US has 2,000 troops in Syria, not 500
Vladimir Putin's diplomatic push in Middle East seals both Syria's fate and diminishing role of the US in the region
Vladimir Putin Tells Russian Defense Companies to Prepare for War
Israel's Intelligence Minister tells TV7, Moscow views its alliance with Iran as more important that Israel's security interests
Iran decries 'adventurous' Saudi crown prince's 'mistakes'
Iran Says Saudi Crown Prince Is 'Weak-minded' After He Calls Khamenei 'The Mideast's Hitler'
Tackling Corruption: Why Saudi Prince Mohammed's approach raises questions
Pakistani police fire tear gas at Islamists blockading capital
U.S. Criticizes Pakistan for Freeing Terror Suspect From House Arrest
Oxford Circus: Terror alert on London's busiest shopping street declared false alarm
North Korean defector describes 'life of hell' for Christians
Defector Reveals How Orphaned North Koreans Survived The Great Famine
North Korea may have replaced its entire border security team after defection
China shuts main route into North Korea as nuclear tensions dominate region
North Korea Nuclear Bomb Test May Have Killed Children in School Collapse
Mysterious booms are being heard around the world - and experts are baffled
'Mystery booms' around the world leave many frightened and unnerved
Giant Asteroid to Shave Earth's Orbit Next Month: Here's Why NASA Labels It 'Potentially Hazardous'
5.0 magnitude earthquake hits near Palu, Indonesia
Popocateptl volcano in Mexico erupts to 28,000ft
Sabancaya volcano in Peru erupts to 27,000ft
Sinabung volcano in Indonesia erupts to 16,000ft
Reventador volcano in Ecuador erupts to 14,000ft
Flooding threat to return to southern India, Sri Lanka this weekend
Rush of pot grows splits rural California before legal sales
Abortions in America Drop to Historic Low; CDC Report Credits Contraception
Schizophrenia: Angry Avatars Help People Stop Hearing Voices by Shouting at Them
Transhumanism And The Future Of Humanity: 7 Ways The World Will Change By 2030
Self-driving cars programmed to decide who dies in a crash
Facial recognition is tracking customers as they shop in stores, tech company says
Macy's suffers credit card payment glitch at the worst possible time: Black Friday
Retailers help boost stocks to record close on Black Friday
Cyber Monday expected to be largest shopping day in US history
Amazon workers in Germany, Italy stage Black Friday strike
One shot outside Missouri mall, brawls close Alabama shopping center as Black Friday begins
Church of Sweden to stop clergy calling God 'he' or 'the Lord' in bid to crack down on gendered language
Tracking Bible Prophecy Headlines - 11/24/2017
Hamas official claims reconciliation failing due to US pressure
Trump Administration Is 'Fed Up' With Israel's Refusal to Build Trust With Palestinians
Palestinians Deny Abbas Refused to Take Kushner's Call Due to Tensions With U.S.
Belief in Palestinian Openness to Two-State Solution Amounts to Insanity
Hamas remotely strengthens grip on West Bank
IDF arrests terrorists who threw bombs at West Bank highway
Netanyahu: cooperation with Arab countries usually covert, will continue to mature
Iran military chief: Any new Mideast war will end with Israel 'eradicated'
Netanyahu: Iran will gain no regional foothold
Saudi Crown Prince calls Iran leader 'the new Hitler'
Iran emphasizes maintaining the Revolutionary Guards in Syria
Merkel ally calls Russia's new Syrian peace push 'height of cynicism'
Syria's Assad should leave before start of transition - opposition
Turkish official: Assad's future up to Syrians to negotiate
UN urges Iraq to probe troop violations during fight with IS
The US Betrayal of Kurdistan Is a Warning Sign for Israel
Saudi Arabia still blocking aid to Yemen despite pledge to lift siege
'On the brink of disaster': children starve in siege of Syria's former breadbasket
Besieged Syrians Are Eating Trash To Survive
British risk complicity in Yemen 'famine crime', says Alex de Waal
Yemen minister: Houthis turned courts into military headquarters
Hezbollah welcomes 'positive' Hariri moves
Lebanese PM Hariri assures bankers stability comes first
Saudi purchase of $7 billion in U.S. guided munitions likely to find opposition in Congress
In possible nod to Israel, two top Saudi officials visit Paris synagogue
Saudi Islamic Affairs Ministry delegation meets Pope at Vatican - visit was to express appreciation to the Pope for calling for peace and coexistence
Qatar crisis complicates OPEC's decision making as market turmoil looms
Autocracies breed terror in Middle East, says Qatari foreign minister
Islamic State beheads 15 of its own fighters: Afghan official
Afghan official: Suicide attack kills 8 people in the east
Pakistan releases terrorist behind Mumbai attacks that killed rabbi, wife
Myanmar Rohingya crisis: Deal to allow return of Muslim refugees
'Western Christianity in denial about radical Islam'
Although persecuted, Sudan's Christian population is growing
Tobacco industry forced by feds to advertise against own products - Should upset 'any civil libertarian who doesn't believe that government should coerce speech'
Texas Woman Charged With Mailing Explosives To State's Governor And Obama
Facebook to Show Users Which Russian Propaganda They Followed
Russian meddling in Catalonia's secession vote seen as part of plot against NATO
Giant asteroid 3200 Phaethon will brush past Earth near Christmas
5.5 magnitude earthquake hits near Naze, Japan
5.1 magnitude earthquake hits near Tadine, New Caledonia
5.1 magnitude earthquake hits near Fuling, China
Popocateptl volcano in Mexico erupts to 28,000ft
Sabancaya volcano in Peru erupts to 25,000ft
Reventador volcano in Ecuador erupts to 17,000ft
Sinabung volcano in Indonesia erupts to 15,000ft
Bali volcano spews ash and smoke, alert not raised
Thousands flee over Bali volcano eruption fears
Tornado in Indonesia injures 35, damages hundreds of homes
Downtown L.A. records hottest Thanksgiving since 1877
Thanksgiving help for the homeless: 'We haven't seen numbers like this since the Great Depression'
Scientists zapped people's brains with magnetic pulses and it changed their taste in music
Tracking Bible Prophecy Headlines - 11/23/2017
US investigator Mueller said probing Kushner over bid to help Israel nix UN vote
Pence plans to address Knesset during Israel trip
Arab American groups offer to host PLO mission if shuttered by US
Abbas said to refuse White House call as ties freeze over PLO mission closure
Trump's 'ultimate deal' seen as ultimatum to Palestinians
Palestinians: If You Do Not Give Us Everything, We Cannot Trust You
Israeli Attempt to 'Legalize' Settler Homes Built on Private Palestinian Land Gets Legal Backing
AG: Knesset can't seize Palestinian land for settler homes
Hamas, Fatah agree on Palestinian elections by end of 2018
Kuwaiti writer: There is no 'Palestine' and no occupation and says Israel is a legitimate sovereign state, calls for alliance with it in order to "annihilate" Hezbollah
Iran's guards chief says disarming Lebanon's Hezbollah non-negotiable
Motions on Jerusalem, Palestinian state fail at Dutch parliament
UK buying Israel's Iron Dome system to defend Falklands
Netanyahu to bridge troubled EU waters with first visit in 22 years
Funeral of 2011 J'lem terror victim takes place
Liberman's party presses coalition to advance death penalty for terrorists
Lacking evidence, Germany releases Syrian terror suspects
Trump divulged to Russia details of a daring Israeli raid in Syria
Israel may 'target' Iran activity in Syria, Netanyahu said to tell Macron
Putin gives no indication Russia to leave Syria anytime soon
Russia says expert body on Syria chemical attacks 'is dead'
Putin brings Iran and Turkey together in bold Syria peace plan
Israel may 'target' Iran activity in Syria, Netanyahu said to tell Macron
Iraq launches operation to clear last ISIS holdouts from desert
On the Iraq border archaeological digs are a minefield - in every sense
Iraqi bill scrapping minimum age for marriage stirs outrage
Lebanese PM Saad Hariri suspends resignation
Lebanese PM Saad Hariri's suspended resignation is only cosmetic
Iran Sees Enemies Ganging Up as Israelis Talk Up Saudi Alliance
Saudi Crown Prince to open counter-terror defense council
Yemen war: Saudi coalition 'to let aid reach rebel-held port'
U.S. calls Myanmar moves against Rohingya 'ethnic cleansing'
A Former Prisoner of North Korea Has Been Found Burned to Death in California
In terror-wary NYC, security tight for Thanksgiving parade
A potentially record-setting uptick in travel this Thanksgiving will coincide with TSA's implementation of new screening rules
GOP includes money for Trump's border wall in Senate spending bill
Sanctuary cities cooperate after Sessions threatens to withhold grant funding
Fed officials fear financial market 'imbalances' and possibility of 'sharp reversal' in prices
The real science behind the unreal predictions of major earthquakes in 2018
5.1 magnitude earthquake hits near Jiayi Shi, Taiwan
5.0 magnitude earthquake hits near Ula, Turkey
134 Small Quakes Hit California's San Andreas in 1 Week
Sabancaya volcano in Peru erupts to 25,000ft
Popocateptl volcano in Mexico erupts to 23,000ft
Sinabung volcano in Indonesia erupts to 22,000ft
Fuego volcano in Guatemala erupts to 16,000ft
Reventador volcano in Ecuador erupts to 16,000ft
Alert as Iceland's largest Volcano awakes after 290 years of dormancy
Floods paralyse Saudi city of Jeddah
Historic 100-Inch Snowfall Hits Wyoming
Wind gusts top 60 mph, trucks topple on I-25 near Cheyenne, WY
Spain, Portugal struggle with extreme drought
US southwest sizzles as experts predict record Thanksgiving
VA study shows parasite from Vietnam may be killing vets
Federal Judge Blocks New Texas Anti-Abortion Law
Trump's Ban on Transgender Troops Blocked by Judge for 2nd Time
Vice employees are bracing for more after sexual harassment report
Pressure mounts to unmask Hill harassers
Exposing sexual misconduct is necessary to change horrible behavior, NOT to score political points
'Weinstein Effect' Impacting Companies' Holiday Party Plans
Tracking Bible Prophecy Headlines - 11/22/2017
In Knesset, Egypt's envoy urges Israel to seize 'real opportunity' for peace
Netanyahu laments 'no Palestinian Sadat' on 40-year anniversary of Egyptian leader's visit
Abbas urges Spain to recognize 'Palestine'
Saudi FM: normalization with Israel hinges on peace with Palestinians
UN special envoy: No peace with Arabs while ignoring Palestinian statehood
Justice Minister Ayelet Shaked: 'Huge opportunity to escape two-state solution paradigm'
Why Trump's Mideast peace plan is doomed
Abbas advisor: Contacts with US consulate, visiting American officials are frozen
Washington rebuffs Palestinians' claim they've frozen communications
Disagreements emerge between Hamas and Fatah
Mueller investigating Kusher's efforts to combat UN resolution condemning Israeli settlements
'Judea and Samaria Arabs want Israeli sovereignty'
'West Bank lands mean liberation': Post-Six Day War cabinet minutes released
Facebook still allowing discrimination against Jews, others in housing ads
Jordan Holds Firm On Refusal To Reopen Israeli Embassy
Low-tech drones give every IDF commander an eye in the sky
Iran's Rouhani: Middle East must not fall for 'Israel's trap'
With Iran on Its Doorstep, Israel Quietly Readies Game-Changing Air Power
'Iranian drones have made dozens of undetected flights over Israel'
Lebanon army chief warns of 'Israeli threat,' urges border vigilance
Lebanon army chief asks troops for readiness at Israel border
Lebanese president vows to resist Israel by 'all available means'
Hariri returns to Lebanon two weeks after shock resignation
Assad meets Putin in surprise visit to Russia
Assad and Putin Meet, as Russia Pushes to End Syrian War
Vladimir Putin briefs Donald Trump on plan to end Syrian civil war
Netanyahu speaks to Putin on dangers of Iran in Syria
Netanyahu presses Putin on keeping Iran out of Syria
Iran is only in Syria to fight 'terror,' says Russia's Israel envoy
Saudi King Salman, Putin discuss latest Syria peace efforts
Iraq to resume payments of Gulf War reparations to Kuwait
Iraq: Deadly suicide car bomb rocks disputed town north of Baghdad
Suicide car bombing at north Iraq market kills 23
Iran declares end of Islamic State
US carries out air strikes against ISIS in Libya
Male rape and sexual torture in the Syrian war: 'It is everywhere'
Filmed crossing into Israel with sick kid, mother says all Syrians want to come
Mugabe leaves legacy of economic ruin, upheaval in Zimbabwe
Does Rex Tillerson Support Using Child Soldiers? Secretary of State Accused of Violating Federal Law
The U.S. Military Is Building a Fleet of Star Trek-Inspired 'Shadow' Bombers Invisible to Radar
Trump administration announces sanctions against North Korea
North Korea's female soldiers often raped, stop menstruating, defector says
Nigeria police say at least 50 killed in mosque bombing
Driver in deadly NY car-ramming handed terror, racketeering charges
MGM's Mandalay Bay is in crisis as hundreds of Las Vegas shooting victims accuse the hotel of missing red flags
The driverless revolution may exact a political price
Sacramento Regional Transit Systems Hit By Hacker
Uber Paid Hackers to Delete Stolen Data on 57 Million People
Tech Boom Creates New Order for World Markets
Why Wall Street's record run may soon come to an end
Bull Market Has Long Memory of Bearish Times
More older Millennials are living with relatives, a legacy of 2007-09 recession
Mobile Homes Are So Expensive Now, Hurricane Victims Can't Afford Them
That 'harmless' radioactive cloud over Europe probably did come from Russia after all
Russian radioactivity recorded 986 times higher than usual as toxic cloud sparks nuclear accident rumours
5.2 magnitude earthquake hits near Tadine, New Caledonia
5.1 magnitude earthquake hits near Tadine, New Caledonia
5.1 magnitude earthquake hits the Central Mid-Atlantic Ridge
5.1 magnitude earthquake hits near Lolayan, Indonesia
Sabancaya volcano in Peru erupts o 27,000ft
Popocateptl volcano in Mexico erupts to 24,000ft
Fuego volcano in Guatemala erupts to 16,000ft
Reventador volcano in Ecuador erupts to 15,000ft
Agung volcano in Indonesia erupts to 13,000ft
Congress barreling toward explosive immigration fight
Feds have 43 pregnant illegal immigrant girls in custody, as immigration and abortion fights collide
Trump supports Moore on sexual misconduct: 'He denies it'
Girl Scouts: Don't make your daughter hug people this holiday
Teachers Resign Due To Student Violence
Tracking Bible Prophecy Headlines - 11/21/2017
Palestinian factions to meet in Cairo for reconciliation talks
UN envoy warns new war likely if Palestinian reconciliation fails
Mission impossible: How an old US law could scotch peace talks before they start
Israeli minister praises Trump: Palestinians must decide between 'axis of evil' or peace
Nasrallah 'proud of delivering anti-tank missiles to Gaza'
Netanyahu to make rare appearance at summit of EU foreign ministers
As Israel marks 40 years since Sadat's visit, Egyptians refuse to join the party
As regional tensions boil up, Egypt's Sissi to meet with Lebanon's Hariri
Kremlin: Russia's Putin hosts Syria's Assad for talks
Hezbollah says ready to withdraw from Iraq after IS defeat
Iraq Kurds seek international help to lift sanctions imposed by Baghdad
Saudi FM denies kingdom has relations with Israel
Iran, Lebanon reject Arab League criticism as tensions mount
UAE minister: Iran, Hezbollah perpetrating regional instability
Lebanon president rejects Arab League implication its government supports terrorism
Saudi foreign minister: We have more important issues than the Qatar crisis
UN urges Saudi Arabia to allow urgent aid supplies into Yemen
Yemen's man-made catastrophe has no end in sight
Unconstitutional War And Saudis' Mass Starvation Of Yemen Faces Growing Opposition In Washington
Yemeni vice president warns against Houthi backstabbing
USA's Tillerson and Saudi crown prince discuss terrorism by phone
France on a mission to restore lost Middle East clout - Emmanuel Macron aims to fill vacuum left by US, seeking to resolve Lebanon crisis, Iran missile development
Lawmakers call on Trump administration to outlaw Muslim Brotherhood with new strategy
Erdogan aide: Turkey should review NATO membership
Dogan: Turkey detains 51 teachers over suspected links to coup
Zimbabwe ruling party impeachment motion: Mugabe a 'source of instability'
U.N. Chief 'Horrified' by Report of Libya Slave Auction
Greek island on strike in protest against becoming migrant 'prison'
Germany faces uncertain political future as talks on new coalition government collapse
German coalition talks collapse: 'A terrible end is better than unending terror'
North Korea bans drinking, singing, punishes officials for 'impure attitude,' report says
North Korean prison camps stopped reporting deaths under Kim Jong Un, ex-prisoner claims
Trump returns North Korea to the very short list of nations labeled as terrorism sponsors
S. Korea, Japan say listing N. Korea as terror sponsor will pressure Pyongyang to denuclearize
White House asks US Supreme Court to allow full travel ban
Judge permanently blocks Trump sanctuary cities order
Neighborhood lockdown after officer's shooting is troubling, civil liberties lawyers say
FCC plans total repeal of net neutrality rules
No, you're not being paranoid. Sites really are watching your every move
Inside the First Church of Artificial Intelligence
Wild conspiracy theory claims that Apollo moon landing was 'faked,' touts new 'photo' evidence
Russia confirms 'extremely high' readings of radioactive pollution
6.0 magnitude earthquake hits near Mata-Utu, Wallis and Futuna
5.4 magnitude earthquake hits the Western Indian-Antarctic Ridge
5.3 magnitude earthquake hits near Mapastepec, Mexico
5.2 magnitude earthquake hits near Sinabang, Indonesia
5.1 magnitude earthquake hits near Mehran, Iran
Sabancaya volcano in Peru erupts to 27,000ft
Popocateptl volcano in Mexico erupts to 25,000ft
Fuego volcano in Guatemala erupts to 16,000ft
Sheveluch volcano on Kamchatka, Russia erupts to 14,000ft
Drug addiction among pregnant women in Western New York
Four women have filed new sexual assault allegations against former president Bill Clinton
Charlie Rose, a TV icon, is accused of improper behavior by former interns
Tracking Bible Prophecy Headlines - 11/20/2017
Israeli officials push back against reported 'key principles' of Trump peace plan
US must address our security needs, PM says amid peace plan speculation
'A Palestinian state is a deathtrap for Israel'
Mexico says it will henceforth vote with Israel in international bodies
For first time in 18 years, Jews pray at biblical tombs in Palestinian village
Police interrogate Netanyahu for 4 hours in graft probes
PA, terrorists ordered to pay terror victims NIS 62 million
Tensions mount as IDF fires second 'warning shot' at Syrian outpost
Marked for 'De-escalation,' Syrian Towns Endure Surge of Attacks
Analysis: The old agreement that will keep Iran away from Israeli border
Lebanon under 'total control' of Hezbollah, Bahrain says
Keeping an eye on Moscow and Riyadh - Why Israel needs to watch the warming ties between Russia and Saudi Arabia very carefully
'Israel's actual enemy is Russia'
Russia looks to prospect of future without Vladimir Putin as sources say he has considered quitting
Israeli Energy minister: We have secret ties with 'many' Arab states
Israeli general to Arabs: Real, not phony, reconciliation
Arab League delivers harsh criticism of Iran and Hezbollah, but little action
Arab League: Hezbollah is a terror group
Arab League: Iran's regional threats have crossed all limits
Israel may demand Iran leave Syria, but Russia sets the rules of the game
Iraqi Federal Court rules Kurdish referendum unconstitutional
North Korea on 'aggressive schedule' in developing ballistic missile submarine, report says
North Korea may have ICBM capable of reaching US this year, says South
Toy Grenade Causes Scare, Evacuation At Miami International Airport
After border agent is killed and partner injured in Texas, Trump renews call for wall
Europe's Merkel, Macron, May less popular than Trump
German coalition talks break down, raising prospect of new election
German coalition talks trip over immigration stumbling block
UC Berkeley professor's eerie lethal drone video goes viral
Small tsunamis detected in New Caledonia and Vanuatu after magnitude 7 undersea quake
7.0 magnitude earthquake hits near Tadine, New Caledonia
6.6 magnitude earthquake hits near Tadine, New Caledonia
6.4 magnitude earthquake hits near Tadine, New Caledonia
5.9 magnitude earthquake hits near Tadine, New Caledonia
5.8 magnitude earthquake hits near Tadine, New Caledonia
5.3 magnitude earthquake hits near Tadine, New Caledonia
5.1 magnitude earthquake hits near Tadine, New Caledonia
5.0 magnitude earthquake hits near Amahai, Indonesia
Sabancaya volcano in Peru erupts to 26,000ft
Popocateptl volcano in Mexico erupts to 20,000ft
Sinabung volcano in Indonesia erupts to 18,000ft
Fuego volcano in Guatemala erupts to 17,000ft
Reventador volcano in Ecuador erupts to 14,000ft
Timeline recounts the devastating 2017 Atlantic hurricane season and storms that made it memorable
15 trampled to death in stampede for flour in drought-stricken Morocco
Mental health issues cropping up as financial stress continues on farms
White House: Opioid Crisis Cost US Economy $504 Billion in 2015
Turkish capital bans LGBT cinema, exhibitions
Sex education needs to be more graphic because teens are trying taboo practices, say experts
LAPD investigates nearly two dozen sex crime cases tied to Hollywood
Morrissey comments on Hollywood sexual abuse scandal, says some victims are 'just disappointed'
Some pastors stand behind Roy Moore, cite "war on men"
Florida church warns at every door 'we are heavily armed'
Pagan Minister Fighting demons: 'As an exorcist I'm going into battle'
Charles Manson, whose cult slayings horrified the world, dies at 83
Tracking Bible Prophecy Headlines - 11/19/2017
Eyeing detailed peace plan, Trump team could invest years in effort
US, Israel dismiss TV report claiming Trump ready to recognize Palestinian state
White House official: Report on peace plan fake news
Jewish Home minister threatens to bolt coalition over Trump peace plan
Palestinians vow to suspend talks if US closes diplomatic office in Washington
IDF holding training exercises in Golan Heights, Jordan Valley
IDF fires 'warning shot' after Syrian border construction
Hezbollah reportedly on high alert, primarily due to Israeli threats
Lebanese FM: Israel shouldn't start a war against us, we'll surely win
Lebanon PM: Saudi trip was to consult on country's future
With Hariri in France, Trump and Macron discuss countering Iran, Hezbollah
Arab League to hold emergency meeting on 'Iran violations' at Saudi request
Liberman urges Arab nations to make peace with Israel and confront Iran
Lebanese FM may not attend Arab League meeting over rift with Saudi Arabia
Afghan police officer saved 'many lives' by bear hugging suicide bomber
Egypt warns Ethiopia Nile dam dispute 'life or death'
Zimbabwe's President Mugabe reportedly faces immediate removal as protesters march in capital
US general says illegal nuclear launch order can be refused
Why People Will Happily Line Up To Be Microchipped Like Dogs
China's nuclear spaceships will be 'mining asteroids and flying tourists' as it aims to overtake US in space race
Scientists Have Sent Messages to Advanced Alien Civilizations—And Are Hoping for a Reply in 25 Years
100 full moons: Blazing fireball lights up Arctic sky
First-of-Its-Kind Satellite Launches to Track Earth's Weather Like Never Before
Upsurge in big earthquakes predicted for 2018 as Earth rotation slows
5.9 magnitude earthquake hits near Tobelo, Indonesia
5.5 magnitude earthquake hits near Tobelo, Indonesia
5.2 magnitude earthquake hits near Tres Picos, Mexico
5.1 magnitude earthquake hits near Merizo Village, Guam
5.0 magnitude earthquake hits near Tobelo, Indonesia
Disaster claims soar in year of calamities
Large U.S. farm study finds no cancer link to Monsanto weedkiller
What is Marburg? This Virus Causes Victims to Bleed From Every Orifice and Die
Hidden camera tells true story of how veteran died after calling for help, gasping for air
Police can request your DNA from 23andMe, Ancestry
#MeToo has lumped trivial in with legitimate sexual assault
Harvey Weinstein had secret hitlist of names to quash sex scandal
First Transgender Minister Appointed In UK Methodist Church
10 Nations Where People Suffer Extreme Religious Persecution Exposed in Major Report
Tracking Bible Prophecy Headlines - 11/18/2017
'Anyone Who Tests Us Will Be Hit Hard,' Israeli Minister Says Amid Heightened Gaza Tensions
Palestinian Authority's intelligence chief travels to Gaza amid crisis with Hamas
In first since 2007, Gaza's border with Egypt opens under PA control
Report: US may threaten Palestinians over DC office as leverage for peace talks
US may close PLO's DC office over Abbas urging ICC to prosecute Israelis
UN 'seriously concerned' by Israeli plan to deport African migrants
Shock as German court rules Kuwait Airways can ban Israelis
Commentary: A Quaking Middle East
The Next Big Middle Eastern War - Saudi Arabia vs. Iran.
Saudi-Iran dispute unlikely to take Israel to war: analysts
Why Saudi Prince Mohammed Bin Salman's Rapid Ascent Has Broader Implications
Iran says France's 'biased ' stance endangers regional stability
France should not interfere in Iran's missile programme - adviser to Iran's supreme leader
Lebanon's Hariri arrives in France after Saudi 'hostage' rumors
Saudi FM: Hezbollah holding Lebanon hostage
Saudi Arabia recalls ambassador to Berlin over Lebanon comments
Hariri says his stay in Saudi was to consult on Lebanon's future
Al Jubeir: Lebanon will find peace when terrorist group Hezbollah is disarmed
Hezbollah raises alert status across Lebanon
The Catastrophe of Saudi Arabia's Trump-Backed Intervention in Yemen
A million in Yemen lack clean water due to Saudi blockade, Red Cross says
New York Times Reporter: Obama Administration Misled on al Qaeda
Russia again vetoes bid to renew Syria gas attacks probe
Syria chemical attacks: Haley calls Russia 'shameful' after it vetoes UN inquiry
'One Last Try': Diplomats Attempt to Save Syria Chemical Weapons Panel
US urges passage of Japan proposal to extend probe of chemical weapons attacks in Syria
Kremlin says not yet known if Putin will seek re-election
UN panel agrees to move ahead with debate on 'killer robots'
'Slaughterbots' film shows potential horrors of killer drones
North Korea rules out negotiations on nuclear weapons
New Cold War? North Korea Strengthens Ties with Cuba After Threatening Nuclear Attack on U.S.
Satellite images show North Korea developing ballistic missile submarine
Soros, Pelosi headline hush-hush 'Resistance' conference in California
Brexit: EU gives May two weeks to act on divorce bill and Ireland
Germany bans children's smartwatches
Keystone pipeline spills 210,000 gallons of oil on eve of permitting decision for TransCanada
Is the End of the World Sunday? How to Prepare If Conspiracy Theorists Are Right
I Give Up, I Like Nibiru Doomsday Stories Now
6.3 magnitude earthquake hits near Nyingchi, China
5.2 magnitude earthquake hits near Naranjal, Ecuador
5.2 magnitude earthquake hits near Balao, Ecuador
5.1 magnitude earthquake hits near Zea, Venezuela
5.1 magnitude earthquake hits near Nyingchi, China
5.0 magnitude earthquake hits near Iquique, Chile
Sabancaya volcano in Peru erupts to 26,000ft
Popocateptl volcano in Mexico erupts to 24,000ft
Fuego volcano in Guatemala erupts to 15,000ft
Reventador volcano in Ecuador erupts to 15,000ft
Sinabung volcano in Indonesia erupts to 14,000ft
Another tropical threat to target southern Vietnam this weekend
Severe flooding in Greece, one of the worst disasters in decades
Flakka, drug that makes people bark and strip, wreaks havoc in Midwest, South
Death soon may not be so final, thanks to these creepy technologies
Italian doctor says world's first human head transplant 'imminent'
Surrogate mother who changed her mind must hand baby to gay couple, court rules
US troops reported 20,000 allegations of sexual assault at bases in past 4 years
Ohio candidate brags about sex with '50 very attractive females'
Women On Clinton And Sanders Campaigns Allege Sexual Harassment
Ex-Hillary Clinton adviser blasts 'hypocrite' Sen. Kirsten Gillibrand for comments on Bill Clinton
As sex scandals topple the powerful: Why not Trump?
Tracking Bible Prophecy Headlines - 11/17/2017
Joint declaration calls on US to demand Palestinians recognize Jewish state
Caroline Glick: Bannon and the anti-Israel establishment on Trump's Mideast Peace Plan
US ambassador 'confident' Trump will move embassy to Jerusalem
Medics: Two injured in West Bank car ramming; terrorist shot
Israeli military chief wants closer Saudi ties as Iran tensions rise
In first-ever Saudi interview, IDF head says ready to share intel on Iran
Saudi foreign minister says message to Iran is: 'enough is enough'
Saudi Arabia calls on Hezbollah to disarm, threatens its ouster from Lebanon
Report: Saudi Crown Prince will 'crush' Hezbollah with Israel
Report claims Saudi king, 81, to hand reins to son next week with Israel-backed war against Hezbollah in the works
Lebanon's Political Crisis Keeps Getting Stranger
Saudis say Lebanon's Hariri free to leave 'when he pleases'
Lebanese president hopes Hariri visit to France will end crisis
Saudis must lift Yemen blockade or 'untold' thousands will die, UN agencies warn
China's Xi offers support for Saudi Arabia amid regional uncertainty
Japan asks UN council to extend Syria gas attacks probe for 30 days
U.S.-Russia divisions doom Syria chemical weapons inspections
US, Russia trade blame as Syria gas attacks probe set to expire
Russia casts 10th UN veto on Syria action, blocking inquiry renewal
Putin 'will host Iranian, Turkish leaders for Summit on Syria'
Iran factions use earthquake relief effort to pursue power struggle
Criticism of US sanctions returns in Iran after earthquake
ISIS has lost 95 percent of its 'caliphate': US-led coalition
Watchdogs: 'Mounting evidence' of genocide in Myanmar
Sudan cutting trade, military ties to North Korea, US says
Images suggest North Korea 'aggressive' work on ballistic missile submarine: institute
Mattis sees opportunity for talks if N. Korea halts missile tests, development
China says it hasn't dropped its plan for Korean de-escalation, despite Trump
US warns of Christmas terror threat in Europe
Clinton calls Uranium One story a 'distraction,' warns of dictatorship
Dollar weakens on report Trump's election campaign subpoenaed
5.8 magnitude earthquake hits near Hachijo-jima, Japan
5.6 magnitude earthquake hits near Kirakira, Solomon Islands
5.3 magnitude earthquake hits the Drake Passage
5.2 magnitude earthquake hits near Raoul Island, New Zealand
5.2 magnitude earthquake hits South of Panama
Sabancaya volcano in Peru erupts to 27,000ft
Popocateptl volcano in Mexico erupts to 21,000ft
Reventador volcano in Ecuador erupts to 17,000ft
Fuego volcano in Guatemala erupts to 16,000ft
White House to Submit $44 Billion Disaster Request Friday
NASA simulation of this year's hurricane season
US chemical plants must prepare for more Harveys: official
Keystone oil pipeline leaks in South Dakota, as Nebraska weighs XL
15,000 scientists say threats to planet now 'far worse'
FBI seeks Senate documents, signaling possible probe into sale of fetal tissue
Transgender Jews Find a Place in the Mikveh
Bill Clinton should have resigned after Lewinsky affair, New York Democrat says
New George H.W. Bush accuser says he groped her during 1992 re-election campaign
Despite 7 women's statements, Bush unlikely to be prosecuted
Radio anchor says Al Franken groped, forcibly kissed her
Sen. Franken faces ethics probe after accused of groping woman
'Unacceptable': Democrats turn on Franken over groping allegations
Silent on Moore, Trump mocks 'Al Frankenstien' over sexual misconduct
Pentagon accidentally retweets call for Trump to resign
In anti-Semitic speech, Farrakhan says Trump must repent for America's sins
Two hurt in accidental shooting at East Tenn. church during discussion on church shootings
Obama Rarely Prosecuted Criminals Who Sought To Buy Guns Illegally
Voters Elect Known Killer To School Board
New report shows how Mexican cartels are infiltrating Texas
Tracking Bible Prophecy Headlines - 11/16/2017
Palestinian reconciliation falters as Gaza crossing with Egypt stays shut
PA: Saudis won't normalize ties with Israel without peace
Abbas: We won't relinquish the 'right of return' - PA chairman vows that the state of Palestine will be established
Hamas spokesman: We will never recognize Israel
US congress, Knesset sign declaration saying only Palestinian recognition in Israel will end the conflict
US House committee unanimously passes Taylor Force Act
U.S. House foreign affairs committee approves bill cutting U.S. funds to Palestinian Authority
Europe's Collusion in Palestinian Illegal Land Grab
In historic move, Israel AG OKs seizing Palestinian land for public settler use
Hauling Trump baggage, US bedeviled by planned 'no' vote on UN anti-Nazi motion
Massive car explosion in Israel leaves one dead, one injured
Firebrand Jordan MP backs suicide bombings in Israel
US, Russia headed for showdown over Syria chemical weapons probe
UN resolution calls on Iranian militia fighters to exit Syrian conflict
Iran: 'Shameful' Saudi Arabia begged Israel to bomb Lebanon
Netanyahu vows Israel will act alone against Iran if given no choice
Congress Still Hasn't Followed Trump's Orders On The Iran Deal
Aid slow to reach quake-hit Iranian villages
Iranians Are Outraged Over Shoddy Construction in Earthquake Zone
Iran's Rohani: State-built homes collapsed in earthquake prove government corruption
Pope gets Lamborghini, auctions it to rebuild Christian Iraq
Britain preparing plan to transfer 400 million Euros to Iran as Boris Johnson vows to do everything to bring home Nazanin Zaghari-Ratcliffe
Egypt tries to avoid a fight as allies escalate against Iran
Lebanese premier's brother blasts Iran, Hezbollah in first statements since resignation scandal
Hariri's brother backs resignation over 'growing demands of Hezbollah'
Lebanese prime minister invited to France amid resignation crisis
Macron says he did not offer Lebanon PM 'exile'
Turkey facing economic crisis in 2018, global asset manager warns
Gunmen kill 19 in southwestern Pakistan
Suicide bomb attack kills 10 in Nigeria's Maiduguri
Populism and immigration pose major threat to global democracy, study says
6 Democrats introduce 5 Articles of Impeachment against President Trump
US Pacific Commander: Military-backed diplomacy needed to deal with N.Korea
S. Korean says US must not strike N.Korea without Seoul's consent
Quake in South Korea left 1,500 homeless, dozens injured
5.3 magnitude earthquake hits near Tadine, New Caledonia
5.2 magnitude earthquake hits near Tadine, New Caledonia
5.1 magnitude earthquake hits near Tadine, New Caledonia
5.1 magnitude earthquake hits near Barda, Azerbaijan
5.0 magnitude earthquake hits near Tadine, New Caledonia
5.0 magnitude earthquake hits near Melekeok Village, Palau
Sabancaya volcano in Peru erupts to 25,000ft
Popocateptl volcano in Mexico erupts to 19,000ft
Sinabung volcano in Indonesia erupts to 16,000ft
Reventador volcano in Ecuador erupts to 14,000ft
Rare tropical-like storm forming in Mediterranean
'Everything is destroyed': Greece flash floods leave at least 14 dead
Europe steps in to cover US shortfall in funding climate science
Fireball seen streaking across western U.S. sky
Chronic wasting disease threatens deer population, hunting season
7 cases of Legionnaires' disease tied to Las Vegas' Rio hotel
Digital pill that 'talks' to your smartphone approved for first time
The FDA Just Approved the First Digital Pill. Here's How It Could Backfire.
US scientists try 1st gene editing in the body
This Nonprofit Gave Women More Than $75,000 Last Year For Abortions
Hairdresser guilty of deliberately trying to infect men he met on Grindr with HIV
Speier: U.S. House Paid $15 Million to Its Secret Sexual Harassment Victims
Long-Lost Da Vinci painting which depicts Jesus Christ holding up one hand in blessing while cradling a crystal orb in the other fetches historic $450 Million, obliterating records
Cremated remains unearthed in China are the Buddha's, inscription says - could have immense spiritual significance
Tracking Bible Prophecy Headlines - 11/15/2017
Senior PA official denies Saudis gave Abbas ultimatum on US peace plan
Chilean presidential candidate calls Israel 'a threat to world peace'
Threatened south to north, IDF seeks calm while steeling for worst
Senior Abbas Advisor: We Won't Stop Fighting for Palestine Until It is 'Purified of the Impious Existence of Jews'
Elkin: Start preparing for one million settlers in the West Bank
Gaza terrorists buying gear online, Defense Ministry says
Terror victim laments to Trump team her husband's killer will be paid by PA
US bill would prevent funding jailing of Palestinian minors
Islamic Jihad Raises Combat Preparedness to Highest Level, Monitors Israelis
Netanyahu thanks Mexican president for not supporting 'one-sided' UN resolution
Netanyahu to be questioned for the sixth time next week
'Peace and love' as Miss Israel and Miss Iraq pose together on Instagram
Concern over Iraq's Darbandikhan dam after earthquake
In Iraq, crashing boulders, collapsed homes and a town on edge after powerful earthquake
Israel offers quake help to Iran, Iraq, but immediately turned down
Iranian military force taking shape right under Israel's nose
US delegation flies to Israel to discuss Syria border deal
Lavrov: Iranian presence in Syria 'legitimate'
Russia: Moscow never promised withdrawal of Iranian troops from Syria
Russia and US at odds over keeping Syria chemical experts
Russia posts videogame image as 'irrefutable proof' US helps IS
Turkey 'appalled' by US stance on IS withdrawal from Raqqa
Hundreds of ISIS corpses in Libya await fate in containers
Abadi says Iraq to act soon over border areas in stand-off with Kurds
'Catastrophic' Iraq law could legalise marriage for children as young as nine
Suicide car bomber targets security forces in Yemen's Aden
Saudi-led coalition bombs airport runway in Yemen's capital
Saudi Arabia to reopen Yemen's air and seaports within next 24 hours
Pro-Hezbollah paper alleges Saudis have made plans for ties with Israel
Art of the Deal: Behind Saudi-Lebanon Crisis Is Trump's Middle East 'Peace Project'
The Upstart Saudi Prince Who's Throwing Caution to the Winds
What's Behind Saudi Arabia's Political Crisis?
Lebanese patriarch makes historic Saudi visit amid Hariri crisis
Resigned PM tells Lebanese to 'chill,' says he'll be home in 'a couple of days'
Lebanon's Fall Would Be Iran's Gain
EU's policy of helping Libya intercept migrants is 'inhuman', says UN
Military on streets near Zimbabwe capital as treason claims fly
Zimbabwe: military takes control of state broadcaster in capital Harare, urges calm
The Holocaust Museum Says There Is 'Mounting Evidence' of Genocide in Myanmar
Senate panel debates US president's nuclear authority
Terror in Northern California town as gunman goes on rampage, sprays school will bullets
Maniac dead in gunfight with police after terrorizing California town, killing 4 and trying to invade school
France Grapples With Terrorism Two Years After The Paris Attacks
Venezuela Goes Bust - Another lesson in the price of lending to a socialist regime
Richest 1% own half the world's wealth, study finds
There's something weird going on that's worrying the markets
Americans' debt level rises in third quarter
Household debt rises by $116 billion as credit-card delinquencies pile up
Killer robots must be banned but 'window to act is closing fast', AI expert warns
SpaceX will launch a secret government payload to orbit Wednesday
All the UFO sightings in America in one map
5.8 magnitude earthquake hits near Merizo Village, Guam
5.6 magnitude earthquake hits near Alofi, Niue
5.5 magnitude earthquake hits near Ndoi Island, Fiji
5.4 quake in southeast South Korea causes some minor damage
5.4 magnitude earthquake hits near the Indian Ocean Triple Junction
5.4 magnitude earthquake hits near Panguna, Papua New Guinea
5.3 magnitude earthquake hits near the South Sandwich Islands
5.2 magnitude earthquake hits near Neiafu, Tonga
5.2 magnitude earthquake hits near Iwo Jima, Japan
5.1 magnitude earthquake hits near Tadine, New Caledonia
5.0 magnitude earthquake hits near L'Esperance Rock, New Zealand
San Andreas 'Quake Swarm' Has California Residents Fearing The 'Big One' Is Imminent
Cold nights to endanger thousands left homeless following deadly earthquake in Iraq, Iran
Popocateptl volcano in Mexico erupts to 26,000ft
Sinabung volcano in Indonesia erupts to 15,000ft
Fuego volcano in Guatemala erupts to 14,000ft
Global warming makes 'biblical' rain like that from Hurricane Harvey much more likely
Blasting aerosol into the sky to cool the planet might lead to drought and hurricanes
The firm that can 3D print human body parts
Half of over-65s take at least five drugs a day
FDA chief warns about kratom to treat opioid addiction; will seek more regulatory power
Australians back gay marriage in non-binding vote
Rainbow celebrations as Australians vote for same-sex marriage
Pentagon pays for service member's gender reassignment surgery
Poll: 77% of Democrats with 4-Year Degrees Think Sex Not Determined at Birth
Tracking Bible Prophecy Headlines - 11/14/2017
Greenblatt: no resumption of Israel-Palestinian talks in sight
Netanyahu: 'We don't miss diplomatic opportunities, we create them'
US envoy warns Islamic Jihad attack threat harming Gazans
IDF deploys Iron Dome, raises alert amid Gaza terror threat
Jewish Federations demand Israel reverse moves on Western Wall, conversion
Israel reportedly threatens to shelve Jordan water deal until embassy reopened
The digital war against Isis is being lost. What should be done?
Syria war: Air strikes on Atareb market 'kill more than 50'
Russia's Putin: our work with Turkey, Iran is producing results in Syria
US-Russia ceasefire could leave Iran forces 3 miles from Israel
PM: Despite Syria ceasefire, Israel will act 'according to our needs'
Caroline Glick: Pining for fig leaves - the Saudis are going too far
Saudi Arabia and Iran blur the lines between Shi'ites and Sunnis
France: Iran non-interference in Lebanon is key for regional stability
UAE and Egypt discuss Lebanon crisis, aggression against Saudi Arabia
Fears for Lebanese economy if Saudis impose Qatar-style blockade
UAE minister: Iranian missiles fired at Saudi a 'dangerous escalation'
Saudis walk back escalation in Yemen, Lebanon as dramatic moves backfire
Saudi UN ambassador denies Yemen embargo
Yemen war: Saudi-led coalition 'to reopen some ports'
Barbie makes doll of hijab-wearing Olympian Ibtihaj Muhammad
North Korea says US carrier groups raise nuclear war threat
Appeals court allows partial enforcement of Trump travel ban
Nearly 30k Diversity Visas Have Been Given To Immigrants From Terror States
NYPD Deploying Heavily-Armed Anti-Terror Squads to Major Sports, Concert Venues
Biological weapons simulation test planned in Oklahoma
Pastor Preaches Forgiveness After Texas Church Shooting, Says Victims Are 'Dancing With Jesus'
Rabid Anti-Trumper Arrested in Calif. after Threatening to Go on Killing Spree
Coming Soon to Washington: An Anti-Trump Hotel for Liberals
Donald Trump Jr. releases exchanges with WikiLeaks
Theresa May accuses Russia of fake news and interfering in elections
The US's most secretive intelligence agency was embarrassingly robbed and mocked by hackers
Iran-Iraq border earthquake is deadliest of 2017
Iran-Iraq Earthquake Kills More Than 450
5.0 magnitude earthquake hits near Tadine, New Caledonia
5.0 magnitude earthquake hits near Angoram, Papua New Guinea
Earthquake swarm hits Monterey County; biggest felt in SF
Sabancaya volcano in Peru erupts to 27,000ft
Reventador volcano in Ecuador erupts to 20,000ft
Fuego volcano in Guatemala erupts to 14,000ft
Turrialba volcano in Costa Rica erupts to 13,500ft
Sinabung volcano in Indonesia erupts to 12,000ft
Sakurajima volcano on Japan erupts to 11,000ft
1 killed in Renton, 1 seriously injured in major storm that's knocked out power to 150,000+ homes in Western Washington
Deadly Air Pollution Becomes a Common Enemy for Rivals India and Pakistan
A health emergency: Delhi smog reveals global failures to deal with climate change
An Astonishing Video Shows CRISPR Editing DNA in Real Time
FBI seeks Senate documents, signaling possible probe into sale of fetal tissue
Tutus and Tool Belts: Church of England Urges Children to Explore Gender Identity
Bush 41 apologizes for groping of 16-year-old girl
Tracking Bible Prophecy Headlines - 11/13/2017
Saudis told Abbas to accept Trump peace plan or resign
'The US peace plan is still far in the future'
After listening, Kushner and Greenblatt form some ideas of their own
World Zionist Organization Gave Private Palestinian Land to West Bank Settlers
Netanyahu: Israel holds Hamas responsible for all attacks from Gaza
Hamas: Israel's threats show 'panic and confusion of Zionist entity'
Islamic Jihad: Israeli 'threats' against our leaders 'declaration of war'
Islamic Jihad official threatens to 'punish' Israel
Netanyahu warns terror groups: Don't even think about it
Palestinian children commit terror attacks to enhance their status in society
IDF chief makes secret trip to Brussels to meet NATO head
Nasrallah warns Israel not to exploit crisis in Lebanon but says war is 'unlikely'
Syria UN envoy: UN vote shows Israel presence in Golan illegal
At least 50 dead in artillery fire, Russian strikes in Syria
US, Russia commit to expelling Iranian forces from Israeli-Syrian border
Israel signals free hand in Syria as U.S., Russia expand truce
Israel says US-Russia ceasefire deal in Syria does not meet demands
Israel signals it will retain right to strike at Syria, despite US-Russia-brokered truce
Syria at UN: There is no Jewish people
Assad regime's 'starve or surrender' strategy is a war crime, says Amnesty
With Iraqi-Kurdish Talks Stalled, Phone Diplomacy Averts New Clashes
Christians in Egypt Pelted With Rocks in Attack on Town - Four Churches Forced to Shut
US carries out 3 drone strikes against extremists in Somalia
Yemen rebels deny US claim missile at Riyadh was Iranian
Houthis repeat threat to target international shipping lines, oil tankers
Iran denies involvement in Bahrain pipeline attack
Trump to Netanyahu: We will take on Iran together
Iran vs. Saudi Arabia: Dangerous war looms between Middle East powerhouses
As Saudi Arabia Reels, the Middle East Will Only Get Worse
Saudi Arabia requests urgent Arab League meeting over Iran
Why is Saudi Arabia so determined to destroy Hezbollah?
Lebanon's Leader, Still in Saudi Arabia, Claims He's Free to Go
Lebanon's PM says resignation his own decision
Emerging after shock resignation, Lebanon's Hariri says he will return 'soon'
Hariri says will return to Lebanon 'in days', denies being detained
TV interview with Lebanon PM fuels rumors of Saudi coercion
Lebanese PM's movement 'restricted' in Saudi Arabia, says president
Arab Media: Saudi Purge Promises Tighter Control
'Only God can save us': Yemen blockade may cause world's largest famine in decades
Iran rejects Macron call for talks on Iranian missiles
Turkey has completed purchase of Russian missile defence
Former intelligence officials say Trump is being manipulated by Putin
Three US carriers lead naval drill aimed at North Korea
Trump Offers to Broker Peace in South China Sea as Trip Wraps Up
We're probably entering a bond market bubble. Here's what to do about it
Algorithms With Minds of Their Own - How do we ensure that artificial intelligence is accountable?
Privacy fears over artificial intelligence as crimestopper
Surveillance Cameras Made by China Are Hanging All Over the U.S.
Iraq-Iran earthquake: 'At least 129 dead and hundreds injured' after powerful 7.2 magnitude tremors strike near border
Massive Iraqi earthquake rattles Tel Aviv
Costa Rica hit with magnitude 6.8 earthquake
5.8-magnitude quake strikes off Japan's east coast
5.3 magnitude earthquake hits near Halabjah, Iraq
Popocateptl volcano in Mexico erupts to 20,000ft
Reventador volcano in Ecuador erupts to 20,000ft
Sinabung volcano in Indonesia erupts to 16,000ft
Fuego volcano in Guatemala erupts to 14,000ft
Disruptive weather to hinder cleanup efforts across Caribbean this week
Hundreds join pride march in India, where gay sex is illegal
Hundreds in Hollywood march against sexual harassment
Anti-Trump Minnesota State Senator Dan Schoen Busted For Sexual Harassment
Before sex harassment accusations, Dan Schoen championed stronger sex crime laws and women's rights
Tracking Bible Prophecy Headlines - 11/12/2017
Trump team said finally drafting its Middle East peace plan
UK backs Israel and Jordan "two state solution" that can end the Arab-Jewish conflict
PA Chairman: Two-state solution is in danger
Decrying Balfour centenary, Abbas warns of one-state solution
Netanyahu rejects one-state solution, says settlements are a 'side issue'
Abbas: PA could move to back one-state solution if two states fail
On the 13th anniversary of Arafat's death Abbas declares: 'If not two states, then one state for all its citizens' in Gaza speech
Tens of thousands participate in Arafat memorial in Gaza
All-time high: 35,000 Jews spend Shabbat in Hevron
In 1986 letter, Prince Charles blames 'foreign' Jews for Mid-East turmoil
Israel warns jihadists that they are 'playing with fire' if they retaliate for tunnel destruction
Liberman warns Syria after drone downed near border
Lieberman warns 'we will respond with force to any provocation' following drone interception
"Israel Will Not Let This Happen": Iran Is Reportedly Building A Military Base In Syria
Mass graves holding '400 IS victims' found in Iraq
Arab Coalition foils Houthi attack targeting international shipping lines
If The Saudi Arabia Situation Doesn't Worry You, You're Not Paying Attention
Lebanese president calls Hariri's situation in Saudi 'mysterious'
Lebanese president says PM Hariri has been 'kidnapped'
Lebanese President Calls On Saudis To Explain Why Ex-PM Has Not Returned
Lebanon Hariri crisis: President Aoun demands Saudi answers
Saudi minster: We will soon reveal who 'sold out' the Lebanese people
Report: US signals caution to Saudis despite shared concern about Iran
Tension mounts in Lebanon as Saudi Arabia escalates power struggle with Iran
Iran says Saudi Arabia creating regional unrest
Bahrain says militants hit oil pipeline, opening new front
Bahrain calls pipeline blast 'terrorism' linked to Iran
Tehran tells France nuclear deal is 'not negotiable'
South Korea, China agree to manage North Korea issue peacefully, in stable manner
Trump: China upping sanctions on North Korea
US, South Korea start drills in show of force against N. Korea
North Korea: Trump is 'warmonger' begging for nuclear war
Trump taunts Kim: 'I would NEVER call him short and fat'
Trump: Putin is 'insulted' by and denies meddling accusation
Trump believes Putin on Russia meddling, but then backs US agencies
Protesters flood Barcelona demanding release of separatist leaders
Tens of thousands join far-right nationalist march for Polish Independence
Report: Forty UK Conservative lawmakers ready to oust May
Smoking Battery Sparks Scare at Airport, Cancels 24 Flights
Homeland Security bulletin warns of weaponized drones and threat to aviation
Puerto Rico facing another massive power outage as transmission line fails
5.3 magnitude earthquake hits near Carlsberg Ridge
Popocateptl volcano in Mexico erupts to 27,000ft
Sabancaya volcano in Peru erupts to 25,000ft
San Cristobal volcano in Nicaragua erupts to 22,000ft
Fuego volcano in Guatemala erupts to 17,000ft
Reventador volcano in Ecuador erupts to 16,000ft
Sinabung volcano in Indonesia erupts to 15,000ft
Is there a supervolcano buried in Antarctica waiting to erupt?
US cities and states defy Trump, still back Paris climate deal
New Delhi's 'gas chamber' smog is so bad that United Airlines has stopped flying there
Disneyland shuts down 2 cooling towers after Legionnaires' disease sickens park visitors
Fairborn paramedic overdoses driving OD patient to hospital
'Fear is everywhere': a quiet paranoia haunts post-Weinstein Hollywood
L.A. authorities launch task force devoted solely to Hollywood sex-assault claims
Catharsis brings Burning Man spirit to nation's capital
Tracking Bible Prophecy Headlines - 11/11/2017
Israeli Air Force celebrates 70th anniversary
New UNESCO chief says US 'empty chair' can't last, reaches out to Israel
Prosecutors: Palestinian Hamburg terrorist wanted to kill Christians
After questioning, investigators favor indicting Netanyahu - report
Egypt's ISIS affiliate kills 10 people in Sinai convoy attack
Smiles and snaps: Trump and Putin's delicate diplomatic dance
Putin and Trump joint remarks: 'No military solution to Syria conflict'
US officials: Deal with Russia on Syria's future is near
Iran building permanent military base in Syria - claim
Tillerson warns against using Lebanon for 'proxy conflicts'
Israel's leadership talks up another war with Hezbollah in Lebanon
Hezbollah's Nasrallah: Saudi Arabia inciting Israel to strike Lebanon
Saudis 'declared war on Lebanon' - Hezbollah leader
Case of Missing Lebanese Prime Minister Stirs Middle East Tensions
Fears Grow That Lebanon's Ex-PM Is Being Held Against His Will By Saudis
US joins calls for return of Lebanon's PM from Saudi Arabia
Political shock throws Lebanon's economy back into crisis
Saudi Arabia launches military strikes on Yemeni capital
Yemen missile attack: Weapon fired by Houthi rebels at Saudi capital was Iranian, say US officials
UN report: South Sudan's government using food as weapon of war
US, South Korea start drills in show of force against N. Korea
NC air traffic controller accused of having weapon of mass destruction
Man deliberately rams car into students in southern France, 3 hurt
Pro-independence Catalans to protest in Barcelona
Republicans Try to Block Moore's Path as Candidate Denies Sexual Misconduct
Roy Moore accuser worked for Clinton campaign as interpreter, reports say
Once taboo, socialism finds comrades among US millennials
Venus, Jupiter conjunction: The brightest planets to meet up in Monday morning sky
6.3 magnitude earthquake hits the Ascension Island region
5.8 magnitude earthquake hits the West Chile Rise
5.2 magnitude earthquake hits near Tadine, New Caledonia
5.0 magnitude earthquake hits near Tadine, New Caledonia
5.0 magnitude earthquake hits near Saumlaki, Indonesia
Popocateptl volcano in Mexico erupts to 26,000ft
Sabancaya volcano in Peru erupts to 25,000ft
Sinabung volcano in Indonesia erupts to 16,000ft
Fuego volcano in Guatemala erupts to 15,000ft
Reventador volcano in Ecuador erupts to 14,000ft
Vietnam brace for second storm after devastating impact of Typhoon Damrey
Frigid blast to shatter low temperature records from Maine to Virginia
Mysterious Radioactive Cloud Over Europe Hints At Accident Farther East
Oklahoma Woman Who Married Mother Pleads Guilty To Incest
4 in 10 Americans Say Gender Is Not Determined at Birth: Survey
NYC MTA cuts 'ladies and gentlemen' from announcements for more gender-neutral phrasing
'Fear is everywhere': a quiet paranoia haunts post-Weinstein Hollywood
Tracking Bible Prophecy Headlines - 11/10/2017
Trump's mystery plan for Mideast peace
Egyptian envoy hails peace with Israel as top officials snub memorial invite
Thousands celebrate Arafat's terror legacy across PA, Gaza
Ambassador Dore Gold: Moving the American Embassy to Jerusalem - Challenges and Opportunities
Hundreds pray for return of IDF soldiers' bodies at Western Wall
Israeli Army Remains on High Alert Expecting Islamic Jihad Retaliation for Gaza Strike
Fight over new West Bank roads drives settler leaders further apart
Police question Netanyahu for fifth time in corruption case
Jewish woman, 70, injured in London anti-Semitic attack
Israel hosts its largest aerial exercise in history
Israel holds large air force drill with 8 other countries
Saudi Arabia has united with Israel against Iran - and a desert storm is brewing
Israel planning UN action against Iran, says intelligence minister
Arafat: Israel was 'really stupid' to withdraw from Lebanon
Saudi Arabia Orders Its Citizens Out of Lebanon, Raising Fears of War
Hezbollah calls on Saudis to stay out of Lebanese affairs
Lebanon president seeks diplomatic help on PM resignation
Lebanon ex-PM meets French, UK, EU, U.S. diplomats in Riyadh
France's Macron makes surprise Saudi visit amid Lebanon crisis
Saudi Arabia and Iran Battle for Power in the Middle East
After IS collapse, Syria government faces US-backed Kurds
Egypt Fears Influx of Militants After Islamic State Defeat
Egypt's el-Sissi says Iraq, Syria militants headed to Libya
Syria deal in the works ahead of likely Trump-Putin meeting
Millions In Yemen Will Die Unless Saudi Aid Blockade Is Lifted, UN Warns
US says drone strike in Somalia kills 'several militants'
Pope seeks to defuse Korea tension, push nuclear disarmament
TSA fails most tests in latest undercover operation at US airports
Now Vladimir Putin Is Accusing U.S. Of Meddling In Russia's Upcoming Presidential Election
Russian foreign ministry says retaliation against U.S. media could begin next week
12 Months of Trump: Year since election brings economic boom, deepening divisions, probe politics
US hits Venezuelans with sanctions in response to crackdown
Theresa May warns rebels as Brexit talks set to resume
Las Vegas' self-driving bus crashes in first hour of service
5.3 magnitude earthquake hits near Hachijo-jima, Japan
5.3 magnitude earthquake hits near Tadine, New Caledonia
Sabancaya volcano in Peru erupts to 23,000ft
Popocateptl volcano in Mexico erupts to 20,000ft
Fuego volcano in Guatemala erupts to 17,000ft
Reventador volcano in Ecuador erupts to 14,000ft
Volcanic cone grows from Vanuatu's Ambae volcano
More than 90 killed in Vietnam's deadliest typhoon in years
Puerto Rico population to drop 14% after hurricane
Radioactive cloud floating over Europe is nothing to worry about, experts say
Monsanto In Court Again As Powerful New Herbicide Accidently Kills 3.6 Million Acres Of Crops
Real-Life 'Jurassic World' Dinos May Be 10 Years Off, Scientist Says
EPA Just Approved The Release Of 'Weaponized' Mosquitoes In 20 US States
Human brains and bodies could be hacked to create life in hostile environments, experts argue
German nurse may have killed more than 100 patients, prosecutors say
Wall of 22,000 pills is memorial to opioid overdose victims
List: All of the Hollywood power players accused of sexual assault or harassment
Sex Allegations Against Senate nominee Roy Moore Send Republicans Reeling
Roy Moore at campaign rally: 'We don't need transgender bathrooms, transgender military'
Gay Chinese tourists flock to Thailand for fun, acceptance
Egyptian lawmaker to propose anti-gay bill as part of crackdown
Tracking Bible Prophecy Headlines - 11/9/2017
Israel grants building permits for 240 homes in East Jerusalem
As deadline nears, US lawmakers hear case for moving embassy to Jerusalem
'Israel will not give up Jerusalem' - Dr. Dore Gold, former Israeli Ambassador to the UN, tells Congress members that moving the embassy would bring a diplomatic solution closer
Amb. John Bolton: America's embassy in Israel should be moved to Jerusalem – NOW
Palestinian Authority resumes full security cooperation with Israel
PLO official urges UK's May to act against minister for secret Israel talks
UK aid minister forced to quit over unauthorized meetings with Israeli officials
Two-Thirds of Israeli Arabs Believe the State Has No Right to Define Itself as Jewish
Gaza kids live in hell: A psychologist tells of rampant sexual abuse, drugs and despair
Hamas must disarm under unity deal: Palestinian police chief
Egypt's Sisi: "Gulf security is a red line"
Turkey signs missile accord with Paris and Rome
US, UK and France urge UN to maintain Syria chemical experts
Russia opposes US draft of UN resolution on Syria chemical probe extension
Assad regime, Hezbollah capture last major ISIS-held town in Syria, commander says
The battle for control of Islamic State's 'virtual utopia'
Iraqi PM Abadi: We will continue to fight ISIS, even within Syrian territory
ISIS Group Issues Threat Before Paris Attack Anniversary, Vows to Kill Kids
Iranian Control of Strategic Kurdish Mountain Poses Serious Threat to Israel, Top Security Official Says
Who Wants a War in the Middle East? Seven Key Players and Their Interests
Commentary: The Mideast war risk Trump can't ignore
Lebanon Speaker: Government still stands after PM quit
What the political turmoil in Saudi Arabia and Lebanon means for Israel
Lebanon's plunge into political crisis raises specter of war with Israel
Iran's Rouhani: Saudi meddling in Lebanon is 'unprecedented'
Saudi Arabia calls on UN Security Council for action against Iran
Egypt's Sisi against idea of strikes on Iran, Hezbollah
Egypt's president backs Saudi purge, urges de-escalation with Iran
Egyptian president says regional crises can be resolved with dialogue but Iran must stop 'meddling'
Arab League stands in solidarity with Saudi Arabia against any threats
Abbas says Palestinians 'stand alongside' Saudis in face of attacks
Yemen strikes kill 50 Houthi militiamen and several commanders
Iran's President Defends Yemeni Rebel Attack on Saudi Capital
Iran calls Houthi missile attack targeting Riyadh 'reaction' to Saudi aggression
US says Iran is arming Yemeni rebels with ballistic missiles
Rouhani warns Saudi Arabia against befriending Israel, US
Iran's president calls on Saudis to switch sides, abandon US & Israel
Yemen conflict: UN official warns of world's biggest famine
Starvation, cholera and war: Millions in Yemen face 'nightmare' after Saudi Arabia shuts borders
Saudi FM Jubeir: Qatar dispute 'should not occupy people's attention'
US Navy to run rare 3-carrier military exercise in Pacific
Hawaii News: Attack warning siren tests will begin next month
Trump says he and Xi can solve 'probably all' world problems
Trump warns 'rogue regime' N.Korea of grave danger
North Korea warns of 'abyss of doom' if 'lunatic' Trump remains president
House Dem's new demand: Impeach Trump by Christmas
Donna Brazile on campaign tell-all: 'I wanted the American people to see what happened'
U.S. stocks close at record on anniversary of Trump's election
Bill Gates, Jeff Bezos and Warren Buffett are richer than poorest half of US
Israeli startup sues Apple for allegedly copying its patented smartphone camera technology
Deutsche Bank CEO suggests robots could replace half the company's 97,000 employees
Venezuela teeters on brink of default
Pence: 'Bureaucratic failures' led to Texas church shooting, meets with victims' relatives
6.0 magnitude earthquake hits near Hachijo-jima, Japan
5.2 magnitude earthquake hits near Tobelo, Indonesia
5.1 magnitude earthquake hits near Kotaagung, Indonesia
5.0 magnitude earthquake hits near Tadine, New Caledonia
5.0 magnitude earthquake hits near Surup, Philippines
Sabancaya volcano in Peru erupts to 27,000ft
Popocateptl volcano in Mexico erupts to 21,000ft
Ruiz volcano in Colombia erupts to 20,000ft
Reventador volcano in Ecuador erupts to 19,000ft
Fuego volcano in Guatemala erupts to 17,000ft
Sinabung volcano in Indonesia erupts to 16,000ft
Tropical Storm Rina headed toward North Atlantic
Tropical Depression Salome crosses Albay, heads for Quezon
Arctic cold front to bring possible record-setting low temps to New York area
We can brighten clouds to reflect heat and reduce global warming. But should we?
Battle Over Monsanto's Potent New Weedkiller Heads to Court
EPA Approves Killer Mosquitoes to Stop Harmful Diseases Like Zika
Scientists implant tiny human brains into rats, spark ethical debate
Genetically Altered Skin Saves A Boy Dying Of A Rare Disease
Born before 22 weeks, 'most premature' baby is now thriving
Palm Springs City Council now entirely queer after election of transgender, bisexual women
Germany Must Allow Third Gender Category, Court Rules
Tracking Bible Prophecy Headlines - 11/8/2017
In recording, John Kerry says Israeli government doesn't want peace
Egypt's al-Sisi says Israelis 'can be convinced of peace'
Egypt's Sissi vows push to restart Israeli-Palestinian peace talks
Abbas discusses Trump's peace plan with Saudi King
Netanyahu: Israel working to reach peace with Arab nations that stand against radical Islam
PM: Seeing the Balfour Declaration as a crime is the root of the Israeli-Arab conflict
Palestinian terror group threatens IDF, promises war with Israel
Children of settlers killed by terror attacks ask Netanyahu for better protection
Two injured in car explosion near school in Ashdod
New dispute erupts over Gaza border crossings as PA pushes for security control of Strip
PA leader: Controlling Gaza is difficult
Moscow museum gives the full picture of Jewish role in 1917 Russian Revolution
Communists Mark Russian Revolution's Centenary in Moscow
Putin, wary of political tumult, shuns Russian Revolution centenary
Congress hears testimony on expanding definition of anti-Semitism
Israel's explanation for arming Myanmar during ethnic cleansing campaign: 'Both sides committing war crimes'
British minister in trouble over Netanyahu meeting wanted to give money to Israeli army for Syrian refugees
Assad adviser says Syria will treat Turkey, US as 'invaders'
Russia and West clash over blaming Syria for chemical use
Russia Assails Investigators Who Faulted Syria in Sarin Attack
Putin and Erdogan to discuss the participation of Kurdish Democratic Union Party in Syrian settlement process during Erdogan's visit to Russia
ISIS suicide bomber hits local TV in Kabul; at least 2 killed
Iraqi VP calls Iran-backed militias his nation's top threat
EU's top diplomat lobbies US Congress to save Iran nuke pact
Iran urges Europe to push business ties as US brings nuclear deal into doubt
Lebanese PM Sa'ad Hariri Cancels His Deal With the Devil, Leaving Lebanon in the Hands of Iran
Khamenei's advisor threatened Hariri: 'you will meet your father's fate'
US reaffirms Lebanon support, regards Hezbollah as 'terrorist organization'
US calls for UN action against Iran over Yemen missile
Saudis accuse Iran of 'direct aggression' over Yemen missile
Saudi Arabia Charges Iran With 'Act of War,' Raising Threat of Military Clash
Why Saudi Arabia opened another proxy war against Iran - in Lebanon
Human Rights Watch: Houthi attack on Saudi airport, 'likely a war crime'
Closure of Yemen's borders to aid deliveries is 'catastrophic', UN warns
Saudi Crackdown Targets Up to $800 Billion in Assets
Saudi Banks freeze over 1,200 accounts in corruption probe, number still rising
'This is a revolution': Saudis absorb crown prince's rush to reform
Commentary - Saudi Arabia: a slow-motion coup
Saudi Crown Prince's Unprecedented Power Grab Could Come To Haunt Him
Trump calls for worldwide action against North Korea nuclear threat
Trump visit could be 'turning point' on North Korea policy, says Moon
Trump, at North Korea's doorstep, warns he's ready to use military force if needed
Trump, speaking in Seoul, warns North Korea: 'Do not underestimate us'
Fog forces Trump to abandon surprise DMZ trip in South Korea
North Korea's nuclear test site causing 'deformed babies,' killing vegetation, defectors say
UN food agency chief plans to visit North Korea amid drought
10 arrested across France, Switzerland in terror crackdown
Mother-of-five who encouraged terrorism on Facebook is spared jail so she can 'get back to her children'
Mattis tells Pentagon to 'find out what's going on' with failure to report Texas massacre suspect
Texas church gunman escaped mental health facility in 2012 after threatening military superiors
Military won't disclose gunman's mental history
Gunman Checked Each Aisle, Shot Babies At Point-Blank Range
Texas governor says church shooting not as bad as Hitler
Trump says hero with gun prevented 'hundreds more' deaths at Texas church
Fear and faith: Church security scrutinized after Texas massacre
Democrats Turn the Tables on Trump. Some of the Wins Were Big, Others Symbolic and Gratifying.
Trump blames Gillespie for loss in VA race: He 'did not embrace me'
Newt Gingrich: Tax reform is never easy, but GOP majorities hang in the balance
Major internet outage hits the U.S. - some speculating that it might be some sort of attack
6.5 magnitude earthquake hits near Angoram, Papua New Guinea
5.7 magnitude earthquake hits near Lambasa, Fiji
Norway left a little shaken by rare earthquake
Deep earthquakes in Bardarbunga volcano system
Sabancaya volcano in Peru erupts to 26,000ft
Sheveluch volcano on Kamchatka, Russia erupts to 26,000ft
Popocateptl volcano in Mexico erupts to 22,000ft
Reventador volcano in Ecuador erupts to 19,000ft
Tropical Storm Rina to bring rain and wind to Ireland and UK later this week
Tropical depression to lash Thailand, Myanmar into midweek
Maine still without power after October storm
Israel's water worries return after 4 years of drought
Delhi, Blanketed in Toxic Haze, 'Has Become a Gas Chamber'
Syria signs Paris climate agreement and leaves US isolated
Paris opens first nude restaurant for 'au naturel' diners
Twitter apologizes for 'bisexual' technical glitch
Scotland apologizes to gay men for historical convictions
Danica Roem of Virginia to be first openly transgender person elected, seated in a U.S. statehouse
Former Israeli PM Ehud Barak referred Weinstein to ex-Mossad agents he hired to quash allegations
Hollywood wracked by chaos in aftermath of sex scandals
Tracking Bible Prophecy Headlines - 11/7/2017
Sisi reiterates commitment to Israeli-Palestinian peace during Abbas visit
Not just Gush Katif: Settlers sue state for compensation
Israel to clear mines from over 15 acres to expand West Bank settlement
Netanyahu promises to 'bring our boys home,' rejects demand to return terrorists' bodies
'No free gifts,' Netanyahu tells Hamas on return of bodies
Israeli army calls for Gaza 'Marshall Plan' to thwart takeover by forces more extreme than Hamas
ADL reports 67% hike in US anti-Semitic incidents
Iraq Federal Court rules no region can secede after Kurdish independence bid
Iraqi Kurds' Independence Vote Exposed Risks to Energy Strategy
Trump praises Saudi corruption purge, claiming targets are 'milking' kingdom
Caroline Glick: Saudi purges and duty to act
Abbas heads to Riyadh for impromptu meeting with Saudi rulers
Saudi FM accuses Hezbollah of missile launched at Riyadh
UN halts clearances for ships heading to Yemen
New Allies: Israel and Saudi Arabia?
Report: Israel aligns with Saudis against Iran in Lebanon
Lebanon president urges unity after PM Hariri quits, toppling coalition of sectarian groups
Amid intrigue, Saudi king receives Lebanon's outgoing PM
Saudi minister: We will treat Lebanese govt as 'declaring war' on Saudi Arabia
Saudi says reserves right to respond to Iran 'hostile actions'
Saudi minister: Lebanon becoming 'platform for terrorism' is unacceptable
Iran foreign minister says Kushner to blame for Lebanon crisis
Kerry defends Iran deal, says 'extraordinarily dangerous' to scrap it
Trump extends 36-year state of emergency with Iran
UN condemns violence in Myanmar forcing Rohingyas to flee
Trump seeks billions of dollars to counter North Korean missiles
Trump says US will arm Japan to knock down N. Korea missiles
Japan's Abe: North Korea Shows 'Dialogue for the Purpose of Dialogue is Meaningless'
China Deports Hundreds of South Korean Christians Helping North Korean Defectors
Russia funded Facebook and Twitter investments through Kushner associate
Howard Dean Expects Jared Kushner To Be Indicted For Money Laundering
Comey draft statement on Clinton emails called her actions 'grossly negligent,' new memos show
Air Force didn't report Texas shooter's domestic-violence conviction to federal database, allowing him to buy guns
Texas church shooter killed grandmother-in-law during shooting, reports say
Secret Service: Man who reportedly traveled to DC to kill 'all white police' at White House arrested
German army 'plans for break up of the European Union' in war game scenario
5.5 magnitude earthquake hits near Tadine, New Caledonia
5.2 magnitude earthquake hits the Western Indian-Antarctic Ridge
5.1 magnitude earthquake hits near the Banda Sea
Sabancaya volcano in Peru erupts to 27,000ft
Popocateptl volcano in Mexico erupts to 22,000ft
Reventador volcano in Ecuador erupts to 19,000ft
Poas volcano in Costa Rica erupts to 10,000ft
Typhoon death toll in Vietnam climbs amid widespread floods
New tropical depression to lash Thailand, Myanmar into midweek
Tropical Storm Rina forms in the central Atlantic
US will continue participation in climate talks
Jerry Brown: World Needs 'Brain Washing' on Climate Change
US 'doesn't give a crap' about Mexico sewage spills sickening Calif. beachgoers, critics say
Beware radioactive wild boars: Hunters in Sweden concerned about Chernobyl's frightening legacy
Canadian doctors face questions over assisted suicide, euthanasia for minors
Red Cross: $6 Million Meant to Fight Ebola Was Stolen Through Fraud
Mumps Makes a Comeback, Even Among the Vaccinated
Australia gonorrhoea cases surge 63%
1st Sexually Transmitted Zika Case Confirmed In Miami-Dade
Weinstein allegedly paid 'army' of investigators, ex-Mossad agents to keep actresses, journalists from revealing predatory behavior
Billy Graham Set to Mark 99th Birthday; Son Franklin Gives Update on Health, Plans for 100th Year
Tracking Bible Prophecy Headlines - 11/6/2017
IDF says it has the bodies of 5 terrorists buried in Gaza tunnel demolition
Head of Republicans Overseas Israel: 'Trump will keep his promise to move the embassy to Jerusalem'
US Ambassador Haley vows to end Obama's 'cowardly betrayal' of Israel
Israeli envoy slams UNESCO as 'Titanic of international organizations'
Rivlin: 'Anti-Semitism in Spain rose hundreds of percentage points, it must be counteracted'
Senior lawyers close to Netanyahu detained in corruption probe
Arriving on donkeys, Syrian war wounded seek Israeli help
Syria: Truck bomb kills dozens fleeing fighting against ISIS
Two suicide attacks kill at least five in Iraq's Kirkuk
Lebanese army says has not uncovered any assassination plans
UN chief 'concerned' over Lebanese PM's decision to quit
Lebanese president won't accept PM's resignation until he returns
Hezbollah Urges 'Patience and Calm' Amid Lebanon's Political Crisis
Hezbollah chief Nasrallah: Hariri's resignation was a Saudi decision
Bahrain urges its nationals to leave Lebanon immediately
Tension between Iran, Saudi Arabia increases in wake of Lebanon PM Hariri's exit
Saudi Arabia warns Iran Yemen missile attack 'may be act of war'
Guards chief rejects Trump 'slander' that Iran behind missile at Saudi capital
Saudi-led forces close air, sea and land access to Yemen
A resignation, detentions and missiles: 24 hours that shook the Middle East
Saudi Prince Mansour, Officials Killed in Helicopter Crash
Saudi Arabia in sweeping purge as prince cements power
Saudi princes accused of bribery, embezzlement, money laundering: official
Asia shares stumble from decade highs, oil hits two-year top on Saudi purge
Japan's Abe announces plans to sanction North Korea
With an eye toward N. Korea, President Trump says 'no dictator' should underestimate U.S. military
Trump says he's open to meeting North Korean leader
World Cup brings new terror fears to already-targeted Russia
At least 26 killed at Baptist church near San Antonio in deadliest shooting in Texas history
'Hero' neighbor got his rifle, shot at Texas church gunman
Trump calls church shooting 'act of evil'
2 of the 5 deadliest mass shootings in modern US history happened in the last 35 days
Dems renew calls for gun control in wake of Texas church shooting
Shocking Donna Brazile expose drives Hillary camp into chaos, may throw crucial Virginia governor race to the GOP
Steve Bannon: Pelosi Will Try to Impeach Donald Trump if Republicans Lose the House
Paradise Papers leak reveals secrets of the world elite's hidden wealth
Prosecutor confirms: Catalan leaders wanted by Spain taken into custody in Belgium
5.4 magnitude earthquake hits near Saint David's, Grenada
5.4 magnitude earthquake hits near Hihifo, Tonga
5.1 magnitude earthquake hits near Redoubt Volcano, Alaska
5.1 magnitude earthquake hits near Tadine, New Caledonia
5.0 magnitude earthquake hits near Pucallpa, Peru
Sabancaya volcano in Peru erupts to 28,000ft
Popocateptl volcano in Mexico erupts to 22,000ft
Reventador volcano in Ecuador erupts to 21,000ft
Sinabung volcano in Indonesia erupts to 12,000ft
Reports of tornadoes, significant storm damage in Western Indiana
Health concerns arise from large pile of Hurricane Irma debris in Miami
Sexual Harassment Scandals Abound In Statehouses Across The U.S.
'She won't be quiet!!!!': Teacher accused of taping the mouth of a student with cerebral palsy
NJ School District Investigates After Students Watch, Record Brutal Beating
Randolph County mother accused of using kids to break into buildings, posting videos on YouTube
Tracking Bible Prophecy Headlines - 11/5/2017
PA President Abbas to meet Egyptian President Sisi on Monday to discuss efforts to advance reconciliation and revive the peace process

Tracking Bible Prophecy Headlines - 11/4/2017
Tracking Bible Prophecy Headlines - 11/3/2017
Tracking Bible Prophecy Headlines - 11/2/2017
Tracking Bible Prophecy Headlines - 11/1/2017
Click here to retun to "Tracking the Birth Pangs" page.