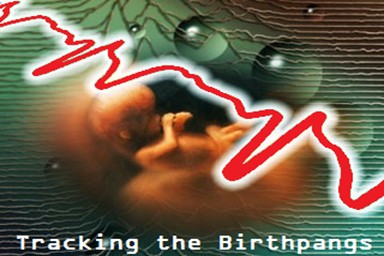 November 2018 Headlines
"Tracking Bible Prophecy" headlines can also be found on
Facebook
Tracking Bible Prophecy Headlines - 11/30/2018
U.N. to disavow Jewish ties to Jerusalem, call for Golan withdrawal
U.N.: Israelis, Palestinians must reaffirm 2 states based on '67 lines
6 condemnatory UN resolutions against Israel to be adopted for 2018 "International Day of Solidarity with the Palestinian People"
Bennett criticizes Netanyahu for supporting a Palestinian state, calls on Israel to annex Ma'ale Adumim
Shaked touts 'confederation' of Jordan, Gaza, and parts of West Bank
CNN commentator calls for elimination of Israel, endorses violent Palestinian 'resistance'
CNN fires commentator after he calls for 'free Palestine from river to the sea'
Temple University stands by Marc Lamont Hill after CNN fires him for anti-Israel remarks
One-Third of Europeans Say Jews Use the Holocaust to Advance Their Positions and Goals, Poll Finds
Anti-Semitism never disappeared in Europe. It's alive and kicking
President Rivlin: 'Anti-Semitism is everywhere'
'People Are Ready to Die or Go to Jail in Order to Kill Jews Today,' Warns Fr. Patrick Desbois, Pioneer of Catholic-Jewish Understanding
300-Pound Menorah Stolen From Brookline Temple Found In West Roxbury
Home Front Commander: 'In next war they won't be drinking coffee in Tel Aviv'
IDF's largest battalion drills urban fighting in preparation for Gaza war
US Ambassador to Israel Friedman: We're very cognizant of Israel's security needs
US circulates UN resolution that would condemn Hamas rockets
Hamas says rocket fire legal, slams 'miserable' US-led UN resolution against it
Europe agrees to back UN resolution condemning Hamas terror group
Netanyahu Warns Putin That Iran Wants to Destroy 6 Million Jews
Israel reportedly strikes pro-Iranian militia sites in Syria
Report: Israel jets bomb targets near Damascus, southern Syria
Israeli Army Says Syrian Missile Fired at Golan Heights
IDF confirms projectile fell in Golan as Syria claims it downed 'hostile targets'
Report says Syria shot down Israeli war plane but Israel denies it
Tehran-Beirut cargo flight sparks concerns Iran arming Hezbollah more easily
Iran says it has added 2 mini submarines to its naval fleet
US says seized weapons show that Iran is a regional threat
US provides new evidence on Iran violating UN arms export ban in Yemen
U.S. Accuses Iran of Escalating Illicit Arms Transfers in Yemen, Afghanistan
UK aid to Yemen is eclipsed by weapons sales to the Saudi coalition
Guterres: UN close to starting Yemen peace talks
Houthi video shows children being trained to 'fight America and Israel'
Hate crimes against Muslims in Canada rose 151% during 2017
Ukraine president asks NATO to deploy ships amid sea clash with Russia
'Putin Wants All of Our Country': Ukraine to Impose Restrictions on Russian Citizens
In abrupt switch, Trump cancels Putin meeting, cites Ukraine crisis
Kremlin learns about cancellation of Putin-Trump meeting fromTwitter
Merkel: We Sanction Russia for the Sake of International Law
Russia: Production Cuts Are Needed To Stabilize Oil Markets
U.S. has little to show for stalled nuclear talks with North Korea
G20 members struggle for agreements ahead of Argentina summit
G20 summit: Angela Merkel's plane 'makes emergency landing' on way to Argentina
Chinese government orders fishing boats to behave during G-20 summit
The US Navy sent a cruiser to challenge China in the South China Sea, and Beijing is not happy about it
Panama the new flashpoint in China's growing presence in Latin America
Maduro says Trump hounding Venezuela 'like Hitler persecuted Jews'
Tear gas, border protection, and the inconsistency of Trump's critics
Handful of caravan migrants launch hunger strike at U.S. border
One-third of migrants in caravan are being treated for health issues, Tijuana health official says
Mother sues US for $60 million after toddler detained at immigration facility later died
Border agents seize more than $2.7M in narcotics at California-Mexico border
Michael Cohen pleads guilty to lying to Congress in new deal with Mueller in Trump-Russia probe
'The perfect witness': Dems want Cohen to testify on the Hill
Gregg Jarrett: Cohen guilty plea does absolutely nothing to show wrongdoing by Trump
Fmr. US Attorney Reacts to Michael Cohen's Cooperation With Mueller: 'Worst Possible Legal Nightmare' for Trump
Dershowitz: Firing Mueller 'Would Not Be an Impeachable Offense'
Corsi says he 'absolutely' intended to help Trump campaign by trying to get Clinton emails
Trump threatens to declassify 'devastating' docs about Democrats
Paul Ryan questions California's 'bizarre' vote-counting process
Julian Assange deserves a Medal of Freedom, not a secret indictment
Failed Prophecies Won't Stop Trump's True Believers - QAnon conspiracy theorists are bringing apocalyptic beliefs into the political mainstream.
Sheryl Sandberg reportedly wanted to know if George Soros, who publicly criticized Facebook, was shorting the company's stock.
Google Employees Debated Burying Conservative Media In Search Results
Amazon targeted in German competition probe
UK significantly worse off under all Brexit scenarios – official forecast
For the U.S. Economy, Storm Clouds on the Horizon
Inside a futuristic restaurant, where a robot has replaced the bartender
Delta says USA's 'first biometric terminal' is ready to go at Atlanta airport
NASA chief says US within 10 years of continuous manned presence on moon
Next US moon landing will be by private companies, not NASA
UFO sighting in Texas? Keller resident records mysterious 'cigar-shaped' object in the sky
5.7 magnitude earthquake hits near Sibolga, Indonesia
5.1 magnitude earthquake hits near Neiafu, Tonga
5.0 magnitude earthquake hits near Srandakan, Indonesia
Manam volcano in Papua New Guinea erupts to 45,000ft
Sabancaya volcano in Peru erupts to 26,000ft
Sangay volcano in Ecuador erupts to 20,000ft
Fuego volcano in Guatemala erupts to 19,000ft
Reventador volcano in Ecuador erupts to 14,000ft
Turrialba volcano in Costa Rica erupts to 13,000ft
Torrential rain hits village in Indonesia's West Java province, leads to deadly landslide
California wildfire zone slammed with flash flooding
YouTube is teeming with conspiracy theories about the California wildfires. Here's what really may have caused the flames.
Thousands flee their homes as firefighters tackle 'catastrophic' wildfires in Australia
Brazil's New Top Diplomat: Climate Change is a Marxist Hoax
The Dead Sea is dying. A $1.5 billion plan aims to resurrect it.
Google's Parent Has a Plan to Eliminate Mosquitoes Worldwide
Congo's Ebola outbreak now 2nd largest in history, WHO says
Measles cases rise 30 percent worldwide: UN
New $100 million White House AIDS relief investment to include faith-based orgs
Vaccination error means 1,800 Upstate children should be re-immunized
'Extremely abominable': Chinese gene-editing scientist faces law
Israeli experts pan Chinese gene-editing as 'drastic' human experimentation
More Than 70,000 Americans Died Of Drug Overdoses In 2017. That's A New Record
Suicide rate up 33% in less than 20 years, yet funding lags behind other top killers
California assisted suicide law clears hurdle
58 inmates suing over pornography ban in Iowa's prisons, asking for $25,000 each in damages, claiming they have been denied a constitutional right
Grindr's president says marriage is 'between man and woman': report
'Time to put a stop to this': Why a Catholic prosecutor who witnessed abuse took on his own church
'Slaughtered like animals, burned to death': pastors tell Nigerian President Buhari of massacres
2,000-year-old 'Pilate' ring just might have belonged to notorious Jesus judge
Tracking Bible Prophecy Headlines - 11/29/2018
UN: Eastern Jerusalem must be capital of 'Palestine'
No peace settlement without Jerusalem: Palestinian official
Arab League: Israel is 'Judaizing' Jerusalem
US Ambassador Friedman: Support from moderate Arab states will help promote peace
Egyptian president and Saudi prince promote Arab recognition of Israel
Saudi Arabia pledges $50 mln to UN Palestinian refugee agency
Son of Brazil's president-elect confirms to Jared Kushner that the country's embassy will move to Jerusalem
Veiled threats of terrorist attacks and the cancelling of trade agreements are making Australia step back from moving its Embassy to Jerusalem
Chad said to condition resumed ties with Israel on 'extensive' weapons sales
Rand Paul on his blocking military aid to Israel: We can't be doing it forever
Rand Paul: Aid to Israel should be 'limited in time and scope'
Ultra-Orthodox protesting military draft clash with police in Jerusalem
Netanyahu to elite commandos: IDF strength 'best answer' to antisemitism
Outrage over CNN commentator's anti-Israel speech at UN
72 Jewish groups call on Congress to pass bills to combat anti-Semitism
Hungary pledges $3.4 million to fight anti-Semitism in Europe
David Friedman calls for release of US citizen arrested by Palestinians for selling land to Jews
Dutch ministry calls on Jews around world to criticize Israeli occupation
US Jews sue Airbnb for delisting rentals at West Bank settlements
Israel asks US states to act against Airbnb delisting of rentals at settlements
Ireland advances bill criminalizing sale of goods made in settlements
In letter to UN, Hamas condemns 'miserable' US-led resolution against it
Hamas leader invited to Moscow as Russia seeks greater Mideast involvement
Hundreds of injured Gazans at risk of infection, medical charity says
United Nations wants Syria to account for war dead, detainees
Russia 'Ready' to Resume Attacks in Syria As Deal with Turkey Risks Collapse
Congress passes bill to provide relief to ISIS genocide victims after nearly 2 years
US indicts Iranian hackers responsible for deploying 'SamSam' ransomware
Justice Department charges Iranian hackers with attacks on US cities, companies
Iran Suspends Gas Exports To Iraq After Earthquake
Irony of Iran sanctions and falling oil prices
France, Germany taking charge of EU-Iran trade move but oil sales in doubt
German/French entities may be sanctioned for busting Iran sanctions, U.S. envoy says
EU reiterates commitment to Iran nuclear deal in talks with Zarif
Khamenei: Iran should increase its military capability to ward off enemies
US finalizes $15 billion sale of missile defense system to Saudi Arabia
Yemen war: Vote in US Senate delivers rebuke to Trump over his response to the murder of Saudi journalist Jamal Khashoggi
Pompeo, Mattis Urge U.S. Senate Not to Downgrade Ties With Saudi Arabia Over Khashoggi Murder
U.S. defense chief: 'No smoking gun' linking Saudi crown prince to Khashoggi killing
Once feted, Saudi crown prince faces cold shoulder abroad
UN Secretary General willing to meet Saudi crown prince at G20 summit
Yemen ceasefire resolution blocked at UN after Saudi and UAE 'blackmail'
Truck bomb kills 10 near British compound on outskirts of Afghan capital
Uganda helped South Sudan breach EU arms embargo, says source
Ukraine Warns Russian Forces Amassing Along Border
Ukraine Calling on NATO to Deploy Ships to Site of Ongoing Standoff With Russia
Ukraine Declares Martial Law and Putin Claims that Kiev Could Get Away With 'Eating Babies'
Ukraine-Russia sea clash staged, says Putin
Kremlin says it expects Putin-Trump meeting to go ahead
Malls, railway station evacuated in Moscow over bomb threats
Putin says Russia comfortable with $60/b oil price, to continue work with OPEC
Oil prices tumble below $50 for the first time this year
South Korea buys Israeli radar tech, likely to counter North's missiles
Hawaii man who suffered heart attack during missile false alarm sues state
Trump's behavior toward military 'disturbing': Retired Gen. Stanley McChrystal
Tapped Out: Tijuana Mayor Says City Can't Cope with $30,000 Per Day Bill for 'Migrant Caravan'
Migrants in Tijuana Regret the Caravan: 'I'm Done With the United States'
Border Patrol Arrests MS-13 Member Who Traveled with Caravan
Trump floats possibility of controversial pardon in Russia probe
Mueller protection bill falls short in Senate
Former AG Gonzales: 'I Have a Problem' With Mueller Team If 'Perjury Traps' Are Being Set
Trump shares image calling for his opponents to face trials for 'treason'
Stormy Daniels says Michael Avenatti sued Trump for defamation against her wishes
Stocks rise after embattled Fed chair tempers talk of interest rate hikes
Dow surges 600 points, biggest rally in eight months, after Powell signals rates are near neutral
Bank warns no-deal could see UK sink into recession
British minister promotes post-Brexit trade in Israel
Venezuela Is Said to Tell IMF That Inflation Hit 860% Last Year
Hackers are using leaked NSA hacking tools to covertly hijack thousands of computers
Strange waves rippled around the world, and nobody knows why
5.1 magnitude earthquake hits near Taron, Papua New Guinea
5.0 magnitude earthquake hits the Central East Pacific Rise
Sabancaya volcano in Peru erupts to 28,000ft
Reventador volcano in Ecuador erupts to 17,000ft
Fuego volcano in Guatemala erupts to 16,000ft
Veniaminof volcano in Alaska erupts to 15,000ft
Turrialba volcano in Costa Rica erupts to 14,000ft
Santa Maria volcano in Guatemala erupts to 14,000ft
Ebeko volcano in the Kuril Islands erupts to 12,000ft
Sakurajima volcano in Japan erupts to 10,000ft
'Some of the worst I've seen': Sydney has wettest November day since 1984 - almost a month's worth of rain in 2 hours
Sydney flooding, Queensland bushfires continue streak of extreme weather across Australia
Thousands flee their homes as firefighters tackle 'catastrophic' wildfires in Australia
Swarms of Drones Can Now Plant Trees in Areas Devastated by Fires
Scientists Respond To Trump's Latest Unhinged Climate Remarks: 'It's Almost Satire'
Al Gore to host 24-hour climate change TV special featuring Moby, Goo Goo Dolls
HIV Infection Rate Hits All-time High in Eastern Europe, New Report Says
Scientist Who Crispr'd Babies Bucked His Own Ethics Policy
Science Summit Denounces Gene-Edited Babies Claim, But Rejects Moratorium
Tracking Bible Prophecy Headlines - 11/28/2018
UN envoy: Trump peace plan 'completed,' to be unveiled in early 2019
Trump: Israel is one reason we're staying in the Middle East
Pro-Israel Groups Expose Rand Paul as Blocking U.S. Aid to Israel
43% of Dutch Jews say they hide their ethnic identity
CNN poll: Over 20% of Europeans say Jews have 'too much influence' worldwide
Yad Vashem, Israel's National Holocaust Memorial, 'Deeply Concerned' by Findings of CNN Poll of European Antisemitism
Netanyahu on CNN Poll: New anti-Semitism Comes From Extreme Left and Radical Islam
Netanyahu: Denying Israel's right to exist is the 'ultimate' anti-Semitism
Netanyahu to elite troops: Once they could slaughter us, today we can respond
Netanyahu: 'We are overcoming our enemies'
US lobbies Europe to back United Nations vote on condemning Hamas
Report: Hamas nears reconciliation with PA, calls for elections
Hamas releases statement thanking Iran for 'supporting Gaza return marches'
Iran 'adopts' families of Gazans killed and wounded in border clashes
Iran's nuclear chief Salehi: We are running out of patience with EU
Ambulances 'repeatedly targeted' in Syria conflict, study says
Israeli envoy said to meet with Sudan officials, offer aid in bid for new ties
Saudi Crown Prince Met by Protests in Tunisia Over Khashoggi Killing
Russia Says Will Deploy New S-400 Missile Systems in Crimea
Ukraine is woefully unprepared to wage a fight with Russia at sea
Ukraine has created an 'artificial conflict' with Russia, VTB Bank chief says
Russia would 'pay a huge price' if it invades us, Ukraine's president warns
Trump threatens to cancel summit with Putin because of Russia's maritime clash with Ukraine
Mexico to grant highest honor to Jared Kushner for 'significant contributions' in renegotiating NAFTA
Trump defends use of 'very safe' tear gas on migrants at Mexican-US border
Nielsen Calls Gassed Migrant Children 'Human Shields,' as Mexico Calls for Full Investigation
Google employees push to halt creation of censored search engine for China
Google accused of manipulation to track users
Big Tech Expands Footprint in Health
Trump's tariff talks weighs on global stock markets
5.8 magnitude earthquake hits near Ile Hunter, New Caledonia
5.8 magnitude earthquake hits North of Ascension Island
5.5 magnitude earthquake hits in the North Atlantic Ocean
5.5 magnitude earthquake hits near Shizunai, Japan
5.5 magnitude earthquake hits near Panguna, Papua New Guinea
5.2 magnitude earthquake hits near Panguna, Papua New Guinea
Sabancaya volcano in Peru erupts to 27,000ft
Fuego volcano in Guatemala erupts to 18,000ft
Turrialba volcano in Costa Rica erupts to 14,000ft
Nevados De Chillan volcano in Chile erupts to 14,000ft
Storm Diana: Thousands without power and number of flights cancelled as Ireland hit with winds of 130km/h
Sydney suffers heaviest rainfall in years amid extreme weather across Australia
Sydney weather: second person dies as flooding causes chaos across region
It's Been One of the Most Miserable Starts to Winter on Record
Ebola Treatment Trials Launched In Democratic Republic Of The Congo Amid Outbreak
Scientist claiming gene-edited babies reports 2nd pregnancy
Belgium investigates doctors who euthanized autistic woman
Tracking Bible Prophecy Headlines - 11/27/2018
PM: Israel improving ties around world without having to concede settlements
PA calls for emergency Arab League meeting over Israel, Arab states ties: report
Trump's Mideast Policy Adds to Pressures on Jordan's King as Domestic Criticism Mounts
Ambassador Friedman: I discussed Mideast peace with president, Kushner, officials
US ambassador denies White House is holding up release of peace plan
US not delaying peace plan over Israeli government turmoil, ambassador to Israel says
Czech president casts doubt on two-state solution as he kicks off Israel visit
Czech president vows to try to move embassy to Jerusalem, but admits hands tied
Netanyahu congratulates Czech president for announcement about embassy move
Czech President: 'Europeans scared to support Israel'
Israeli UN Envoy Calls Out European Union for 'Infinite Hypocrisy' on Treatment of Jewish State
Attorney general: ICC can't rule on conflict as there is no Palestinian state
Citing heavy cost of war, PM defends choice not to strike Hamas in Gaza
Palestinian shot dead after allegedly injuring Israeli soldiers in car-ramming
Argentina prosecutors considering charges against Mohammed bin Salman at G20
Jared Kushner pushed to inflate Saudi arms deal to $110 billion: Sources
Qatar Airways adds more flights to Iran weeks after US reimposed sanctions
US reportedly tells Israel it will pressure IAEA over Iran's nuclear archives
Iran nuclear chief warns of unpredictable consequences if deal breaks down
Iranian Nuclear Chief threatens 'ominous' consequences from U.S. sanctions
France and Germany Step In to Circumvent Iran Sanctions
Syrian opposition leader: Iranian militias behind chemical attack on Aleppo
Alleged Turkish-backed faction tortures Syrian man using Assad methods
Soros foundation pulls out of Turkey after Erdogan attacks 'Hungarian Jew'
At least 22 Afghan police killed in Taliban ambush, officials say
Kashmir on edge after 12 militants killed in 72 hours
Al Shabaab gunmen kill cleric, 9 others at religious center in Somalia
Russia-Ukraine tensions rise as Kiev imposes martial law, citing Moscow threat
Russia-Ukraine crisis: Kiev declares martial law as world powers condemn the seizure of ships by Putin's forces near Crimea
NATO demands Russia free seized Ukrainian ships
Russia's Seizure Of Ukrainian Ships Is An 'Outrageous Violation,' Haley Says At U.N.
Ukraine: Russia tensions 'clear threat' to peace
Trump refuses to condemn Russian aggression against Ukraine
Hundreds of additional US troops take position in California as migrants clash with border patrol
Contradicting border chief, Trump claims 3 officers 'very badly hurt' by migrants
U.S. Border Patrol Uses Tear Gas to Disperse Migrant Caravan
Mexico Demands Investigation Into Tear Gas Incident At Border; Trump Defends Use
Sen. Brian Schatz deletes tweet suggesting border patrol used 'chemical weapons' on migrants
U.S. Jews Torn Over Alexandria Ocasio-Cortez Comparing Asylum Seekers to Jews Fleeing Nazis
Trump: 'Grabber' migrants used children as human shields at border
Trump Seeks to Reignite Feud With CNN, Proposes State-Run Television
Amnesty International Plans Protests of Google's China Search Engine
UK Police Use AI System to Stop Crime Before It Happens
Facebook executive to be grilled by unprecedented group of lawmakers from 9 countries
Trump warns Brexit may harm UK-US trade
5.6 magnitude earthquake hits near Lambasa, Fiji
5.5 magnitude earthquake hits near Socorro Island, Mexico
5.0 magnitude earthquake hits near Ndoi Island, Fiji
5.0 magnitude earthquake hits near Pamandzi, Mayotte
Sabancaya volcano in Peru erupts to 26,000ft
Sangay volcano in Ecuador erupts to 22,000ft
Fuego volcano in Guatemala erupts to 19,000ft
Reventador volcano in Ecuador erupts to 18,000ft
Ebeko volcano in the Kuril Islands erupts to 17,000ft
Turrialba volcano in Costa Rica erupts to 12,000ft
Sakurajima volcano on Japan erupts to 10,000ft
Mayon volcano in the Philippines erupts to 10,000ft
Iran quake injures more than 700, Rouhani orders relief effort
Historic Snowstorm Blankets Chicago Area; Thousands Without Power, Hundreds Of Flights Canceled
Coast Guard warns Lake Michigan waves could reach 18 feet as snowstorm batters Midwest
Sandstorm hits northwest China leaving city smothered in yellow fog
Scientists warn Brazil's president-elect's policies may smother Amazon, the earth's 'lungs'
Trump says he doesn't believe his own administration's report on the economic impact of climate change
CDC identifies 31 states with 116 confirmed cases of polio-like disease
Autism prevalence now 1 in 40 US kids, study estimates
Baby who had spine surgery in womb thriving after birth
Claim of CRISPR'd baby girls stuns genome editing summit
'You can't pretend to be God': Experts condemn claimed gene editing of babies
China Scientist's Claim on World's First Gene-Edited Babies Sparks Denials
Investigation launched into 'monstrous' claims scientist has genetically edited humans
Chinese researcher behind genetically edited babies is now under investigation and suspended without pay
Genetically Modified Babies Were Inevitable as DNA Tech Advanced
Feds Spend $620,133 Tracking Transgender Women of Color in NYC to mobilize HIV prevention efforts
Teen Transitions Overnight and Leaves Note for Parents Saying He's Transgender
N.J. college rejects on-campus Chick-fil-A over company's LGTBQ stance
Australian capital installs same-sex silhouettes in pedestrian lights
California dem chair who called Kavanaugh, "Lying Predator", Investigated for sexual misconduct
Tracking Bible Prophecy Headlines - 11/26/2018
Omani diplomat acknowledges Israel is a 'fact of life in the Middle East'
Israel said working to forge ties with Bahrain amid unprecedented Gulf opening
In unprecedented 'breakthrough' move, leader of Chad lands in Israel for visit
After breaking the ice with Chad, Israel reportedly eyeing ties with Sudan
Netanyahu on Chad president's visit: 'more countries are on the way'
Deby to Netanyahu: Diplomatic ties won't solve Palestinian issue
'Gaza problem won't go away until we destroy Hamas' terror network'
Israel reveals: Hamas exploits sick Palestinians for terrorism
Iran's supreme leader lashes out at 'weak Zionist regime'
Khamenei: America targets the Middle East in fear of Islamic 'awakening'
Report: Syrian regime grants citizenship to Iranians, Hezbollah fighters
Syrian radio host who satirized Assad and ISIS shot dead
Russia Says It Bombed Militants Behind Chemical Attack on Syria's Aleppo
Russia fires at Ukraine ships and captures three vessels off Crimea
Ukraine, Russia tensions soar after Black Sea naval incident
Ukraine's Foreign Ministry: Provocations of Russia in Black and Azov Seas cross the red line
Haley: UN Security Council to hold emergency meeting on Ukraine-Russia tensions
Global experts: Khashoggi's death used to further destabilize Middle East
Ten years after Mumbai terror attacks, US offers $5M reward for info leading to attackers
EU seals Brexit deal as May faces a hard sell at home
Hundreds of migrants try rushing toward California port of entry, as Trump threatens to close entire border
U.S.-Mexico border reopens after clash with migrants prompts five-hour closure
Agents fire tear gas at migrants seeking to breach US-Mexico border
Democrats to probe Trump money ties to Russia, Saudis: lawmaker
Alan Dershowitz Predicts Mueller Report Will Be 'Politically Very Devastating' For Trump
What If Democrats Have to Impeach the President? Pelosi would rather avoid the fight. Mueller may make that impossible.
China Is Building a $9 Billion Rival to the American-Run GPS
Beijing plans an AI Atlantis for the South China Sea – without a human in sight
Internal documents Facebook has fought to keep private obtained by UK Parliament
Mark Zuckerberg refuses to give evidence to international committee investigating fake news
Google Reveals Plans to Monitor Our Moods, Our Movements, and Our Children's Behavior at Home
Pennsylvania woman claims she drove on train tracks because GPS told her to go that way
Amazon reportedly left police in Spain 'dumbfounded' by asking them to intervene in a mass warehouse strike and patrol worker productivity
Pay Taxes With Bitcoin? Ohio Says Sure
Large Asteroid Packing 50 Megatons Of Force Might Come Crashing Down On Earth In 2023 - And That's Not All
Magnitude 6.3 earthquake hits western Iran; hundreds injured
5.7 magnitude earthquake hits near Ma-kung, Taiwan
5.6 magnitude earthquake hits near Mountain, Colombia
5.3 magnitude earthquake hits near Pacific-Antarctic Ridge
5.3 magnitude earthquake hits near Sarpol-e Zahab, Iran
5.0 magnitude earthquake hits near Sarpol-e Zahab, Iran
5.0 magnitude earthquake hits near Yining Xian, China
Sabancaya volcano in Peru erupts to 25,000ft
Fuego volcano in Guatemala erupts to 22,000ft
Reventador volcano in Ecuador erupts to 15,000ft
Turrialba volcano in Costa Rica erupts to 14,000ft
Mayon volcano in the Philippines erupts to 10,000ft
Snow: 1,200+ flights canceled as storm snarls busy post-Thanksgiving Sunday
Iraq floods leave 21 dead in two days, says health ministry
In the grip of drought: Should Australia's farmers be subsidised?
After 17 days and with 87 dead, California's deadliest wildfire finally tamed
Number of missing in deadly California wildfire revised down, more rain on the way
Israeli machine that pulls water out of thin air sent to fire-plagued California
Australia PM adviser says climate change is 'UN-led ruse to establish new world order'
Potentially 'Catastrophic' Chemical Leak Shuts Down Delaware Memorial Bridge Amid Thanksgiving Travel Rush
Up To 145 Pilot Whales Dead After Mass Stranding On New Zealand Beach
Inside the kids-only rehab that treats video games like cocaine
Recreational Marijuana Sales Commenced in This $1.8 Billion Market This Week
Researcher: Alzheimer's vaccine could cut dementia in half, human trials may be next
Chinese scientists are creating CRISPR babies
Twitter Is Now Clamping Down On Anti-Trans Abuse
Catholic nuns denounce 'culture of silence and secrecy' surrounding sex abuse in church
Tracking Bible Prophecy Headlines - 11/25/2018
Historic agreement reached to lay gas pipeline connecting Israel and Europe
Israel, Cyprus, Greece and Italy agree on $7b. East Med gas pipeline to Europe
Ex-defense minister: Current political climate an 'existential threat' to Israel
Barak meets with Livni, Ya'alon amid speculation over center-left unity pact
Czech president to visit Jerusalem Sunday in 'first stage' of embassy move
Hamas gave Egypt preliminary approval for Palestinian reconciliation deal: report
Walls sprayed, cars damaged in Palestinian village, in suspected hate attack
EU blasts Israeli 'settlement expansion'
EU condemns Israeli demolitions in East Jerusalem's Shuafat refugee camp
Israel holds major drill to practice fighting Hamas and Hezbollah simultaneously
IDF commando units train for two-front war in 10-day drill
Shots fired near Austrian Embassy in Turkish capital
Austria: 'Our support for Israel is not open to negotiations'
Austrian Chancellor condemns Rouhani's remarks on Israel - "Questioning Israel's right to exist is absolutely unacceptable"
Netanyahu, after 'cancer' jibe: Israel will defend itself from 'murderous' Iran
ISIS Sinai takes control over weapons shipment from Iran to Hamas in Gaza
Nearly 3 Million Iranians Unable to Find Work as U.S. Sanctions Start to Bite
Iran's Rouhani calls for Muslims to unite against United States
Saudi royal laments Khashoggi's killing, is wary on rapprochement with Israel
Saudi Arabia categorically denies claims about torture of prisoners
Senior Saudi Prince Refutes CIA Conclusion That MBS Ordered Khashoggi's Killing
Senior Saudi prince says CIA cannot be trusted on Khashoggi conclusion
Dubai ruler: We always stand by Saudi Arabia, through thick and thin
Finland, Denmark and Germany stop arm sales to Saudi Arabia after Khashoggi's death
Russian FM says US pursues 'hidden agenda' in Syria
Turkey protests US observation posts in north Syria
Poison Gas Attack by anti-Assad Rebels Injures Over 100, Syrian State Media Claims
Russia accuses insurgents of firing chlorine gas shells on Syria's Aleppo
Rebels deflect blame after dozens said hurt in Syria gas attack
Shelling exchange kills nine in Syria's Idlib, injures dozens in Aleppo city
Yemeni army liberates Yemen's al-Dhaher district in Saada
Islamic State Claims Responsibility for Suicide Bombing Attack in Pakistan That Killed 35
British army chief: Russia poses bigger threat to UK than terror groups
Thousands in Hungary march in support of Soros-backed university
French 'gilets jaunes' protests turn violent on the streets of Paris
'Macron must resign': Furious protests at rising fuel prices across France
Uneasy calm returns to France after populist protest turns up heat on leaders
Deal with Mexico would make asylum seekers wait outside U.S. border: Mexican officials
Migrant caravan: Mexican officials deny US border deal
A border clash turns deadly in Mexico
First caravan-related violence reported in U.S. as rocks thrown at Border Patrol
Rod impales migrant woman who tries climbing over US border fence
Here Are The Other Mall Shootings That Happened During Black Friday
On Black Friday, more U.S. shoppers chose the computer over the mall
EU leaders set to sign off on historic Brexit
27 EU leaders endorse Brexit deal
Boris Warns Brexit Plan Akin to Titanic Heading Toward Doom
You will get chipped - eventually
3D-printed vegan steak and fries? Israeli startup says it has replicated meat
Robots Are Killing People. How Worried Should We Be?
With a smirk, official says Russia will verify moon landings
6.0 magnitude earthquake hits near Mountain, Colombia
5.8 magnitude earthquake hits near Riverton, New Zealand
5.6 magnitude earthquake hits near Raoul Island, New Zealand
5.4 magnitude earthquake hits near Havelu, Tonga
5.3 magnitude earthquake hits the Southwest Indian Ridge
5.3 magnitude earthquake hits near Madang, Papua New Guinea
5.1 magnitude earthquake hits near Valera, Venezuela
5.0 magnitude earthquake hits near Saumlaki, Indonesia
Fuego volcano in Guatemala erupts to 19,000ft
Ebeko volcano in the Kuril Islands erupts to 15,000ft
Turrialba volcano in Costa Rica erupts to 14,000ft
Usagi to slam Vietnam on the heels of deadly Toraji
UN 'prepared to help' Iraqi government after floods hit northern cities
Major snow storm in central U.S. threatens Thanksgiving holiday weekend travel
Venezuela Is Leaking Oil Everywhere
Taiwan voters reject same-sex marriage
11-Year-Old 'Trailblazing' Child Drag Queen Promoted on Good Morning America
'I thought – who will remember me?': the man who fathered 200 children
China Offers $86,000 Reward For Snitching On Porn
Church of Satan delights in murder of Christian missionary
New Research Has Concluded That All Humans Are Descendants Of Just One Couple Who Lived 200,000 Years Ago
Tracking Bible Prophecy Headlines - 11/24/2018
Russia ready to mediate between Palestinians and Israel: Lavrov
Russian FM: We Are Ready to Host Israeli-Palestinian Meeting and Act as Peace Mediator
Analysis: Why Trump shelved his peace plan for Israel - PA, Hamas again show unwillingness to compromise
Riyad al-Maliki: 'International community must promote two-state solution'
PA official: It's two states or an apartheid state
In Belligerent Statement, PA Calls 'Occupied' Jerusalem 'Symbol of the Existence and Survival' of Palestinian People
Lieberman: 'Shin Bet foils terror attacks, while fuel enters Gaza'
Hamas on hunt for 'collaborators' after Israeli special forces operation in Gaza
Hamas fears Israeli special forces operating base inside Gaza
10,000 Palestinians protest on Gaza border
Gaza ministry: 14 Palestinian protesters wounded by Israeli gunfire
Clashes break out as IDF forces raid Palestinian wedding in Hebron
Dozens of Palestinian cars damaged overnight in northern West Bank villages
Airbnb sued for pulling West Bank settlements
Palestinian court hands down 15-year sentences to land dealers planning to sell to Jews
Prominent rabbi threatens El Al with boycott over 'Shabbat' flight
'Shabbat' flight passengers demand compensation from El Al over violence claims
Israeli Black Friday frenzy overwhelms credit card system
Soccer match in Argentina turns violent amid fans' chants of 'killing the Jews to make soap'
Poland: Swastikas drawn on Holocaust memorial
95-year-old Alleged SS Camp Guard Charged With Aiding in the Death of Over 36,000 People
Iran's Rouhani calls Israel a 'cancerous tumor' established by West
One of Syria's most famous activists killed by assassins in rebel stronghold
Iran says US claims on Tehran chemical weapons "groundless"
Suicide blast at Afghanistan mosque kills at least 26 gathered to pray
French says its forces kill at least 30 al-Qaida extremists in Mali
A Boko Haram attack on a Nigerian army base has left up to 100 soldiers dead
Trump Lied When He Said CIA Didn't Link Saudi Prince To Khashoggi Killing: Senator Jack Reed
Rep. Adam Schiff: House Democrats will investigate Trump's financial ties to Saudi Arabia as part of a 'deep dive' into the kingdom's dealings
Oil tumbles more than 7% to $50.42, now down more than 30% in 7 weeks
Paris braces for second wave of protests over rising fuel costs
Hillary Clinton calls for reform, 'not open borders,' in explaining European migration remarks
Is Clinton's stance on immigration in Europe hypocritical?
Mexico, Canada discuss signing of new North American trade deal
Tijuana declares 'humanitarian crisis' as migrant caravan reaches US border
Crime menaces migrants on Mexico border as Tijuana declares crisis
Millions rush into stores for Black Friday shopping
Black Friday 2018: A Not-So-Wild Day for American Shoppers
Shoppers using smartphones under the dinner table have made Thanksgiving one of the biggest days for online shopping
'We are not robots': Thousands of Amazon workers across Europe are striking on Black Friday over warehouse working conditions
This could be the last truly cheap Black Friday, thanks to Trump's trade war
More than 4,000 Swedes have gone the microchip route as cash use fades and the government scrambles to figure out the effects on society and the economy
5.6 magnitude earthquake hits near Visokoi Island, South Georgia and the South Sandwich Islands
5.2 magnitude earthquake hits near Iwaki, Japan
5.1 magnitude earthquake hits near Kandrian, Papua New Guinea
Small Earthquake Reported In Northwest Georgia
Earthquake activity in Grimsvotn volcano in Iceland
Earthquake in Hamarinn volcano in Iceland
Sabancaya volcano in Peru erupts to 27,000ft
Sangay volcano in Ecuador erupts to 20,000ft
Popocateptl volcano in Mexico erupts to 20,000ft
Feugo volcano in Guatemala erupts to 19,000ft
Reventador volcano in Ecuador erupts to 16,000ft
Turrialba volcano in Costa Rica erupts to 14,000ft
Ebeko volcano in the Kuril Island erupts to 10,000ft
Vietnam evacuated half a million people due to the tropical storm Usagi
Several dead, thousands flee homes in Iraq floods
Clashing With Trump, U.S. Report Says Climate Change Will Batter Economy
Ocasio-Cortez on climate change report: People will die if we don't act now
Microbes found in space station potentially pose health implications for future space missions, warn scientists
Many doctors fear a repeat of the world's 1st, only flu pandemic 100 years later
An Exotic Strain of Hepatitis Appears to Have Made The Leap From Rats to Humans in Hong Kong
Trump admin asks Supreme Court to speed transgender troops case
Tunisian cabinet approves controversial gender equality in inheritance law
One million Chinese people 'move into Muslim homes to report on Islamic or unpatriotic beliefs'
Beijing to Judge Every Resident Based on Behavior by End of 2020
Dutch Christian boatmaker aims to sail his exact replica of Noah's Ark to Israel - believes his country is facing imminent flooding and we're living in the end of times
Tracking Bible Prophecy Headlines - 11/23/2018
Palestinians: We Cannot Accept Anything from Trump
Czech president wants to move embassy to Jerusalem
UN Human Rights Council threatens to condemn Israel unless it receives clarification regarding the Nationality Law
Hamas publishes photos of what it says are IDF forces who conducted Gaza raid
Israel says it uncovered West Bank Hamas cell planning major bombing attacks
Heads of Hamas in Gaza recruited West Bank terrorists for large-scale attacks in Israel
East Jerusalem cars vandalized in suspected anti-Arab attack
While Israel's Gulf ties soar, UAE and Abbas's PA now bitterly at odds
Liberman blasts government for ongoing fuel deliveries to Gaza
Israel admits it sank Lebanese refugee boat in 1982 war error, killing 25
In rare message, IDF wishes Lebanon happy Independence Day 'free of Hezbollah'
Trump: Israel would be in big trouble without Saudi Arabia
Khashoggi killing: CIA did not blame Saudi crown prince, says Trump
Turkish news site: CIA has tape of Saudi crown prince saying 'silence Khashoggi'
Denmark Suspends Weapons Deals With Saudi Arabia as Arms Boycott Movement Gains Steam
France imposes sanctions against 18 Saudis over Khashoggi murder
New details emerge on US ambassador's assassination in Benghazi
U.S. ambassador: Iran failed to declare all chemical weapons to global agency
Iran: No point in holding talks with Trump on new nuclear deal
Afghan parents selling children to feed family members
2 police officers, 3 gunmen dead after attack on Chinese Consulate in Pakistan, police say
Three Turks charged over alleged terror plot in Australia's Melbourne
China blacklists millions of people from booking flights as 'social credit' system introduced
Hillary Clinton: Europe must curb immigration to stop rightwing populists
Trump threatens to shut down 'whole border' with Mexico if immigration becomes 'uncontrollable'
Yes, Trump really has authority to use military force at the border
Trump bump: President vows to deliver needed votes to secure Pelosi's bid to be House speaker
Headed to Mars: A Big Experiment in Tiny Satellites
Evidence of Sodom? Meteor blast cause of biblical destruction, say scientists
5.9 magnitude earthquake hits the Pacific-Antarctic Ridge
5.3 magnitude earthquake hits near Ndoi Island, Fiji
5.0 magnitude earthquake hits near Sola, Vanuatu
Veniaminof volcano in Alaska erupts to to 26,000ft
Sabancaya volcano in Peru erupts to 24,000ft
Popocateptl volcano in Mexico erupts to 20,000ft
Fuego volcano in Guatemala erupts to 19,000ft
Reventador volcano in Ecuador erupts to 17,000ft
Turrialba volcano in Costa Rica erupts to 12,000ft
Giant dust storm sweeps across Australian state
Thanksgiving Day 2018 may be among coldest on record in northeastern US
Scientists Can Now Regenerate and Implant Any Injured Organ Without the Body Rejecting It
Vatican and Israeli Chief Rabbinate preparing joint statement against euthanasia
Highly Resistant Superbug Infects 24 Patients At Hospital In Worcestershire
What Is Adenovirus? 5 More Cases Being Monitored After UMD Freshman Dies From Illness
Colombia: Over 40 Venezuelan women rescued from sex ring
Macy's Thanksgiving Parade Features First Same-Sex Kiss in Parade's History
LGBT movement now claims to represent 'family values', labeling Christians 'dangerous'
American Exorcism - Priests are fielding more requests than ever for help with demonic possession, and a centuries-old practice is finding new footing in the modern world
Multiple injured in shooting at Alabama mall on Black Friday, suspect dead
Tracking Bible Prophecy Headlines - 11/22/2018
Report: Trump postponed publication of 'Deal of the Century'
Israeli minister dismisses Trump peace plan as 'waste of time'
Straight from the Bible: Tiny First Temple stone weight unearthed in Jerusalem
Coalition is safe for now: Kahlon won't topple the government
Abbas rejected billions of dollars in return for concessions on Jerusalem
Report: Hamas fears Israeli assassination attempt on its leaders
Ministers say Israel close to retaking Gaza, Hamas leaders' days are numbered
Egypt invites Hamas leaders for more truce talks
Israel could pay 'much heavier price' if it doesn't strike soon
'Iran trying to ignite war from Gaza'
Iran's 'cyber attacks' against US can pose damage, experts warn
Iran Warns U.S.: Your Mideast Bases Are Within Range of Our Missiles
Iran blasts 'fruitless and senseless' US sanctions
US envoy accuses Iran of secretly subverting Syria's president
Mattis: Yemen peace talks set for early December in Sweden
Blaming crown prince for writer's killing a 'red line,' Saudi FM says
Saudi crown prince's presence at G20 offers world leaders a photo op to dread
Turkey attacks Trump's 'comic' stance on Khashoggi killing
Giving Saudis pass on Khashoggi, Trump is ignoring US leverage, experts say
Rep. Tulsi Gabbard Brands Donald Trump As 'Saudi Arabia's B*tch"
Saudi Arabia Allegedly Tortured Women's Rights Activists Before Khashoggi Murder
Twitter Erupts Over Donald Trump's Low Oil Price 'Thank You' To Saudi Arabia
Seth Meyers: On Saudi Arabia, The Only Thing Trump Cares About Is Money
Saudi textbooks overflowing with anti-Semitism
Erdogan Blames 'Hungarian Jew Soros' for 2013 Protests That Rocked Turkey
Outgoing Facebook PR head takes blame for anti-Soros black ops campaign
Mark Zuckerberg unhappy that PR firm Facebook hired went after George Soros
Facebook looks like it's preparing for war with Trump after hiring a top Department of Justice antitrust lawyer
Head of Russian spy agency accused of British poison attack dies
Mattis says US-South Korea military exercise will be scaled back
Nine dead and dozens wounded after driver plows into crowd in Hengyang, China
U.S., Allies Fear Conflict With China Following Maritime Changes
OECD: World Economy Has 'Passed Its Peak' as Trade Wars Weigh
Haiti gripped by tension as president stays out of sight
Migrant caravan members may be planning 'human stampede' at US border: aid group
White House gives Mattis expanded powers for U.S. troops on border
Migrant caravan: Troops 'unarmed' at US-Mexico border, Mattis says
CBP's Facial Biometrics Program Has Caught 26 Alleged Imposters
Chief Justice John Roberts refutes Trump comment about federal judges
After rare rebuke from Chief Justice John Roberts, Trump fires back on Twitter
US does have 'Obama judges': Trump responds to Supreme Court Justice John Roberts' rebuke
Chuck Grassley to Chief Justice John Roberts: You Rebuked Trump - But Sat Silent Through Obama's Abuse
Justice Roberts' attack against President Trump was blatantly political and wrong
Amazon mistakenly exposes customer data on eve of major online shopping days
5.7 magnitude earthquake hits near Redoubt Volcano, Alaska
Sabancaya volcano in Peru erupts to 28,000ft
Popocateptl volcano in Mexico erupts to 20,000ft
Sangay volcano in Ecuador erupts to 19,000ft
Fuego volcano in Guatemala erupts to 17,000ft
Reventador volcano in Ecuador erupts to 14,000ft
Ash from Alaska's Mount Veniaminof volcano prompts aviation warning
Foreign travelers begin returning to Japan after natural disasters
Tropical depression likely to strengthen into storm, threatening south-central Vietnam
Huge Waterspout Hits Italy, Pics Go Viral On Social Media
Thanksgiving Day 2018 may be among coldest on record in northeastern US
Trump mocks global warming amid frigid Thanksgiving forecasts
Scientists Slam Trump's Clueless Climate Change Tweet: 'He's A Clown'
Butte County faces massive cleanup after Camp fire: 'It is a historic, almost biblical disaster'
California's Camp Fire Death Toll Rises To 83 While Nearly 600 People Remain Missing
'We need hundreds': Fire victims' families urged to give DNA
A 'smart' toilet could stop us from flushing away our most valuable health information, argues this doctor
Millions of sleep apnea patients rely on CPAP breathing machines to get a good night's rest. Health insurers use a variety of tactics, including surveillance, to make patients bear the costs.
Statistics Canada blames gang violence, shootings as homicide rate hits 10-year high
Moroccan woman butchered lover before cooking his remains and serving with rice, prosecutors say
Leah Remini claims Tom Cruise personally doled out punishment to fellow Scientologists
South Korean pastor who portrayed himself as 'God' sentenced to 15 years for rape
Jim Carrey calls Trump a cancer, compares Republicans to rapists while blasting Christian right in America
Catholic priest scandal: New lawsuits use nuisance and racketeering laws to target clergy sex abuse
God's gender? It's non-binary, says archbishop of Canterbury
Tracking Bible Prophecy Headlines - 11/21/2018
Report: Hamas preparing for Israeli operation despite ceasefire
Israel may look to punish Airbnb with special tax after settlement ban
U.K. Quakers to Boycott Companies 'Profiting From the Occupation' of West Bank
Support for Israel rises among European Jewish leaders, survey finds
City of David proves Jerusalem is Jewish
Amid tensions, Jordan asks Israel for increase in water allocation due to severe drought in the kingdom
Armed with laptops, IDF warriors tasked with securing Israel's cyber-borders
On Visit to Golan, IDF Chief Praises Efforts to Keep Iran From Establishing Syria Foothold
Putin floated deal to remove Iran from Syria for sanctions relief
US sanctions Iran-Russia oil network it says funds Hamas, Hezbollah
Putin floated deal to remove Iran from Syria for sanctions relief
Iraq: airstrikes kill 40 IS terrorists in Syria
Iraqi university rebuilds after IS 'dark age'
Yemen's government calls on UN Security Council to condemn Houthis' violations
Saudi Arabia, UAE Jointly Pledge $500 Million in Yemen Aid
Yemen crisis: 85,000 children 'dead from malnutrition'
Saudi Arabia 'tortured female activists', charities say
Trump 'stands with' Saudi Arabia and defends crown prince over Khashoggi
Citing 'US, Israeli interests,' Trump balks at punishing Saudis over Khashoggi
Trump statement on Saudi role in Khashoggi case 'shameful': Iran
Trump weak on Saudi accountability to protect Kushner peace plan
Ex-CIA Director Hayden: Iran looking to outlast Donald Trump
Irate Pakistan warns Trump remarks may "undermine" Afghan peace efforts
More than 50 killed by suicide bomber in Kabul banqueting hall
Attacker shouting 'Allahu akbar' stabs Belgian policeman
US sounds word of caution on expansion of Korea ties
The US may name Venezuela as a state sponsor of terrorism. Here's why that could backfire.
Venezuela: Maduro Regimes Continues Military Purge as Arrests Reach Record High
Report: 80 Percent of Venezuelans Short of Food
Haiti hit with more violence amid third day of protests
Mexicans Protest Migrant Caravan Arrivals at U.S. Border: 'They Are Invaders'
US judge stalls enforcement of Trump asylum restrictions
Trump vows to battle judges after latest immigration court defeat
Trump weighs authorizing U.S. troops to medically screen migrants
As Immigrant Farmworkers Become More Scarce, Robots Replace Humans
Trump defends Ivanka's private emails as lawmakers launch probe
Trump reportedly wanted to order prosecutions of Hillary Clinton, Comey
White House's new press rules will make it harder for reporters to hold Trump accountable
Trump: 'I can't imagine anybody else' other than myself for Time Person of the Year
Dow plunges more than 500 points, erases gain for 2018
Dow Jones Falls 1,000 Points In 2 Days; Will These 7 Growth Stocks Hit Bottom?
The Dow may drop another 2,000 points before the stock market selling is done: CNBC CFO survey
US stock market's slide is flashing a warning about the economy
Tech's 'FAANG' stocks have lost more than $1 trillion and counting from highs amid tech rout
Here are the scandals and other incidents that have sent Facebook's share price tanking in 2018
Facebook's ad platform has crashed - causing chaos just days before Black Friday
"People Have Panicked" - Crypto Collapse Accelerates, Bitcoin Plunges Towards $4,000
As bitcoin nosedives, regulators said to be investigating whether it was propped up illegally
Greek crisis returns as Italian banks enter the danger zone
EU to launch joint spy school, boost electronic warfare skills
Mars revisited: NASA spacecraft days away from risky landing
5.5 magnitude earthquake hits near Kyushu, Japan
5.3 magnitude earthquake hits near Molucca Sea
5.1 magnitude earthquake hits the Kuril Islands
5.0 magnitude earthquake hits near New Britain region, Papua New Guinea
Sabancaya volcano in Peru erupts to 27,000ft
Popocateptl volcano in Mexico erupts to 20,000ft
Fuego volcano in Guatemala erupts to 17,000ft
Reventador volcano in Ecuador erupts to 14,000ft
Tropical Storm Man-Yi expected to pass south of Guam on Thanksgiving
40-foot waves batter the Canary Islands after storm causes dozens to evacuate
NYC Skies Get Hazy as Smoke From California Wildfires Float East
Romaine Lettuce Warning: Throw Away All Heads of Lettuce Because of E. Coli Illness Fears, CDC Says
West Virginia native hospitalized in ICU after flu shot
Researchers modify genetic code of cancer-killing virus so it can target cells that protect cancer from immune system
Ohio's legislature is considering laws to ban abortion after 6 weeks, and could punish patients and abortion providers with the death penalty
Federal judge strikes down Mississippi's controversial 15-week abortion law
Judge dismisses female genital mutilation charges in historic case
Child bride auctioned on Facebook in 'barbaric use of technology'
'Dream come true': Migrant caravan LGBTQ couples celebrate mass wedding
Human Rights Watch Says Florida's HIV Prevention Leaves Behind Trans Women
Murders of Transgender People Rising Worldwide
Elderly prisoner claims he's America's deadliest serial killer with 90 victims. Police believe him.
Four Mass Shootings Rock the U.S. as Thanksgiving Week Gets Underway
If only they could talk: the psychics who know what your pet is thinking
Tracking Bible Prophecy Headlines - 11/20/2018
Amid political turmoil, Israeli government holds together. For now.
Israeli coalition crisis eases, making early election less likely
Bennett about-face buoys PM, but Kahlon says coalition still doomed
'Israel Stopped Winning': Bennett Slams Netanyahu, but Won't Quit Government
Bennett drops ultimatum despite cold shoulder from PM, keeping coalition afloat
Bringing coalition back from the dead, PM puts rivals in political purgatory
Chaos in Knesset as fragile coalition loses first votes since elections averted
Most Israelis don't believe PM avoided elections because of security threats
Lieberman slams Bennett for staying in government
Liberman: Bennett flip-flop shows why Hamas is emboldened
Dismissing 'spin,' PM claims entire cabinet supported Gaza ceasefire
Deriding Bennett, Netanyahu says IDF soldiers 'are not afraid of anyone'
In rare critique, army chief blasts Bennett for disparaging IDF lawyers
Amid early election talk, Palestinians express few hopes for change
Hamas member claims Israel 'begged' for ceasefire after Gaza flareup
Haley scolds UN envoy for saying Israel, Gaza should both show restraint
Hundreds riot along Gaza border; IDF responds with tear gas, live fire
Abbas rejected billions of dollars in return for concessions on Jerusalem
Palestinians welcome Airbnb settlement ban as Israel fumes
UNESCO launches Holocaust education website, as Israel mulls leaving
Women's March founder calls on leaders to resign for 'allowing anti-Semitism'
Muslim activist Sarsour accuses American Jews of dual loyalty to Israel
US rabbi claims Gulf states 'compete' over ties with Israel
Israeli Gas Exports to Egypt Will Initially Flow Through pan-Arab Pipeline
Avoiding Khashoggi case, Saudi king says Palestinians 'top priority'
Murder Of Saudi Journalist Threatens To Derail President Trump's Israeli-Palestinian Peace Effort
European travel ban imposed on 18 Saudis over Khashoggi killing
After Khashoggi murder, some Saudi royals turn against king's favorite son
Saudi King Salman: We directed Crown Prince to prepare the future generation
Saudi Crown Prince, Iraq President discuss bilateral ties, regional developments
Iraq denies mediating between Saudi Arabia and Iran
Saudi King Salman: Iran creates chaos, sponsors terrorism in region
Saudi king urges action against Iran, backs Yemen peace
UN draft resolution calls for Yemen truce, two weeks to unblock aid
Brian Hook: Iran's regime must stop destabilizing the Middle East or collapse
EU open to Iran sanctions after foiled France, Denmark plots: diplomats
Rouhani says Iran to continue oil exports and resist U.S. economic war
Netanyahu: Putin Can't Get Iran Out of Syria
Netanyahu: Iranian weapon transfers to Syria declined since downed Russian plane
Arabs on normalizing ties: 'Israel should be part of the anti-Iranian alliance'
Iran-Backed Palestinian Terror Groups Targeted Israeli Civilians During Recent Gaza Flare-Up, US Envoy Haley Tells UN Security Council
'UN focused on Israel while Iran targets Europe'
Putin says Russia will retaliate if U.S. quits nuclear missile treaty: agencies
Defector shot 5 times while escaping says 80% of younger North Koreans aren't loyal to Kim Jong Un
North Korean defector: 'If you don't have money or power, you die in a ditch'
Trump and Pakistani PM in War of Words Over Bin Laden, Afghanistan and Supporting Terror
3 men charged with planning terror attack in Melbourne
Trump administration prepares to add Venezuela to list of state sponsors of terrorism
Venezuela's exiled justice department calls on Interpol to arrest president Nicolas Maduro
'Life is miserable': Even when there's food in South Sudan, many can't afford it
Caravan forces short-term shutdown on U.S. border as DHS boosts security
US military troops to be allowed to defend border patrol agents: Official
U.S. Troops to Leave U.S.-Mexico Border Just as Migrant Caravan Arrives
Migrants fearful, anxious in aftermath of Tijuana protests
Migrant caravan at US border is harboring more than 500 criminals, Homeland Security claims
Migrant Complains About Free Food She's Been Given By Mexico, Calls It Pig Food
Democratic senators sue over Trump attorney general appointment
Ivanka Trump's lawyer slams 'misinformation being peddled' after report that she used private email for government business
White House will not seek to revoke CNN reporter Jim Acosta's press pass, issues news rules to govern press conferences
Grassley to Trump: 'Show Respect' and Stop Publicly Bashing Kelly
Defeated Democrat Stacey Abrams tries to dissuade Hollywood from boycotting Georgia
Now eight parliaments are demanding Zuckerberg answers for Facebook scandals
Facial Recognition's Growing Adoption Spurs Privacy Concerns
A robot parking app will hold your spot this Black Friday
Goldman Sachs believes the US economy will slow to a crawl next year
Bloomberg Opinion: The oil price is now controlled by just three men
5.4 magnitude earthquake hits near Kimbe, Papua New Guinea
5.3 magnitude earthquake hits near Lithakia, Greece
5.3 magnitude earthquake hits near Tobelo, Indonesia
5.0 magnitude earthquake hits near Hihifo, Tonga
Guatemala Fuego volcano eruption: Thousands evacuated as Volcano of Fire spews red-hot rock and ash into sky
Sabancaya volcano in Peru erupts to 26,000ft
Popocateptl volcano in Mexico erupts to 22,000ft
Ebeko volcano in the Kuril Islands erupts to 10,000ft
Tropical storm triggers fatal landslides in Vietnam
Tropical depression to threaten Philippines with flooding into midweek
Tornado hits Mid Canterbury, after day of wild weather
Thanksgiving Could Be Among the Coldest on Record in Parts of the Northeast
California fires: Trump administration now blames devastation on 'radical environmentalists'
'Like a Terror Movie': How Climate Change Will Cause More Simultaneous Disasters
Drug company raised price of lifesaving opioid overdose antidote more than 600 percent
UK doctors urge ultra-Orthodox to vaccinate after measles outbreak in London
11th Child Dies in Adenovirus Outbreak in New Jersey
'We Have Targets on Our Backs': How Jacksonville Became America's Transgender Murder Capital
Gay Christian co-founder of 'Queer Theology' claims Jesus is polyamorous, Bible supports lifestyle
Israel votes against US attempt to weaken UN measure on sexual harassment
Christian churches facing ultimatum in China's Sichuan: Join Communist network or be shut down
Tracking Bible Prophecy Headlines - 11/19/2018
Trump to discuss launch of Mideast peace plan with advisers this week
Election talk throws yet another wrench in U.S. peace plan rollout
In looming Israeli elections, Trump may find excuse to delay peace plan
Israeli Official: 'Trump's peace plan will be shelved if Israel goes to elections'
Netanyahu's Coalition in Turmoil as He Rejects Partner's Demand
Bennett, Shaked set to announce resignations, triggering elections
Netanyahu meets with coalition partner to stop government collapse
Netanyahu: 'A right-wing government should not be disbanded'
Ex-IDF chief says politicians shouldn't 'exploit' wars for political benefit
In light of security situation, going to new elections 'irresponsible,' Netanyahu tells nation
Netanyahu: 'These are challenging times, not the time for elections'
Naming himself defense chief, Netanyahu says 'no room for politics' in security
Opposition lawmakers berate Netanyahu for keeping defense portfolio
PA: Israel planning 'religious war'
Iranian official: Hamas' rockets foiled Israel's dreams
Palestinian President Abbas's Fatah Party Mocks 'Fearful' Israelis Running From Hamas Rocket Attacks
Special forces were apparently trying to install spying gear in Gaza, Hamas says
Hamas: Commandos killed allegedly attempting to plant listening device
US mulling 'consequences' after Palestinians join international bodies
PA slams Trump's 'Zionist' policies in Middle East
Controversy erupts over El Al flight diverted to Athens to accomodate Sabbath-observant passengers
Chaos and violence as El Al light delayed
Hezbollah money laundering has a 'safe home in Germany'
Hailing US vote against UN resolution, PM says Golan will 'always' be Israeli
Head of Northern Command: 'Hezbollah building infrastructure in Syrian Golan'
Analysis: The U.S. is juggling too many agendas in eastern Syria
Car bomb blast kills five in Iraq's Tikrit, say sources
Egypt and Ethiopia to discuss Nile dam dispute
Iran hopeful that Europe can salvage nuclear deal: foreign ministry
UAE minister slams some Turkish media for fabricating news
Saudi Arabia Defies U.S. Pressure to End Qatar Row After Khashoggi Killing
Trump Says Saudi Arabia Must Remain an Ally Despite 'Very Vicious' Khashoggi Killing
Trump says he won't listen to Khashoggi 'suffering tape'
Jamal Khashoggi killers 'may have taken body parts out of Turkey in luggage'
Yemen war: Houthis 'halting drone and missile strikes'
US peace envoy hopes for deal with Taliban in 2019
Dozens killed in attack on Catholic mission sheltering refugees in Central African Republic
Brunei bans Christmas: Sultan warns those celebrating could face up to five years in jail
U.S. military in 'crisis,' could lose a war to Russia and China, report warns
'Entire world is worried' after rancorous Asia-Pacific trade summit
Hard Brexit would be disastrous says German industry
US navy hospital ship stokes tensions by giving Venezuelan refugees free care
Mexico considers legalizing marijuana during its war on drugs
Migrant caravan faces opposition from angry Tijuana residents
Tijuana protesters chant 'Out!' at migrants camped in city
Kremlin says Putin told Pence Russia did not meddle in US election
Trump says Whitaker is right about Russia probe and won't sit with Mueller for interview
Trump gives Whitaker free rein over Mueller probe: 'It's going to be up to him'
Carl Bernstein suggests media should edit White House pressers before airing them
Pro-Israel candidate wins Florida Senate seat in race that triggered two recounts
Senate barrels toward showdown over Trump's court picks
Osama Bin Laden Hunter Slams Trump Behavior As 'Greatest Threat To Our Democracy'
Convenient Or Risky? First Implanted Microchips Promise The Public To "Make Their Life Easier"
Tim Cook explains why Apple accepts billions from Google despite privacy concerns
For the first time, researchers say Facebook can cause depression
6.7 magnitude earthquake hits near Lambasa, Fiji
5.2 magnitude earthquake hits near Kirakira, Solomon Islands
5.1 magnitude earthquake hits near Port-Olry, Vanuatu
5.0 magnitude earthquake hits the Northern Mid-Atlantic Ridge
5.0 magnitude earthquake hits near Yonakuni, Japan
Sabancaya volcano in Peru erupts to 26,000ft
Popocateptl volcano in Mexico erupts to 21,000ft
Fuego volcano in Guatemala erupts to 17,000ft
Reventador volcano in Ecuador erupts to 17,000ft
Camp Fire: Death toll rises to 77, more than 10,000 homes burned
The catastrophic Camp Fire isn't even halfway done burning, officials predict
Smoke from Camp Fire smothering California cities, shuttering popular attractions in San Francisco
Rain storms could bring more misery for California fire evacuees
Searchers in California wildfire step up efforts before rain
In Jordan's ancient Petra, sirens warn of flash floods
Ebola response suffers another setback, as WHO evacuates some staff after attack
Superbugs kill more in India than globally, mortality rate is 13%
Israeli Ministers advance bill to ban the unvaccinated from schools
Transgender woman froze her sperm to have her own child after transition
Whistleblower teacher says 17 students in British school are changing genders, some were 'tricked'
Leading Australia wedding magazine shuts over gay snub
Tracking Bible Prophecy Headlines - 11/18/2018
US mulling 'consequences' after Palestinians join international bodies
White House: Now is the time to work on peace and prosperity in the Middle East
Tense week in Gaza could impact Trump's Mideast peace plan
Trump administration peace plan is likely to be delayed now even longer because of the prospect of new elections in Israel
Netanyahu said worried Trump peace plan could hurt Likud in elections
Netanyahu, ministers play blame game amid threat of early elections
As elections loom, Netanyahu ally slams Bennett's 'unprecedented chutzpah'
Bennett, Kahlon said pushing for elections on March 26, but PM still resisting
Report: Kahlon, Bennett agree to dissolve Knesset unless PM meets demands
Bennett: Netanyahu Didn't Object to Naming Me Defense Chief, but Israel Must Hold Early Elections
Netanyahu set for last-gasp bid to save coalition as budget battle brews
Kahlon: We knew Gaza truce would be unpopular, but security chiefs unanimous
In rare criticism, IDF officer says army 'failing its mission' in West Bank
Hamas: IDF attempted to plant listening devices in Gaza
Hamas warns Israel not to endanger agreements, says prepared to declare war
Israeli president slams Hamas in Vatican meeting with Pope Francis
Dershowitz: Hard-Left Democrats Are 'Tolerating Anti-Semitism' to Avoid Being Alienated
El Al diverts flight after religious passengers become violent in Shabbat scare
Syrian opposition fails to meet Russia, Turkey's buffer zone deadline
Rebels say Syrian army steps up attacks in Idlib
Syria civil war: US-led air strikes kill at least 40 people in Islamic State-held area, state media reports
U.S. is in Syria until Iranian 'commanded forces' leave
Houthi militias storm houses belonging to a member of Yemen negotiating team
Fresh sanctions on Iran are already choking off medicine imports, economists say
Saudi Arabia, Upset Over Trump's Iran Waivers, Seeks Deep Oil Output Cut
UK to push Saudis for Yemen ceasefire
Trump says full report on Khashoggi killing coming in days
Trump administration denies any conclusion reached in Khashoggi killing
State Department says reports about 'final conclusion' on Khashoggi 'are inaccurate'
CIA Khashoggi findings 'highly damaging' to Mohammed bin Salman
Trump 'Not Considering' Extraditing Erdogan Foe Gulen in Bid to Ease Turkish Pressure on Saudi Arabia
Afghan official: Taliban target police checkpoint, killing 5
Hijabs and kippas may be allowed in Congress for first time since 1837
N.Korea's new 'tactical' weapon test highlights military modernisation
Trump says 'good time' for a government shutdown if no money for border wall
Tijuana mayor: Caravan influx to last at least 6 months
John Kerry: Europe must tackle climate change or face migration chaos
Immigration worries drove the Brexit vote. Then attitudes changed.
French protesters block roads over higher fuel taxes, one
Macron's popularity falls to 25 percent: poll
Kellyanne Conway's husband: Trump administration is a 'dumpster fire'
Trump Demands 'Decorum' From Reporters After Acosta White House Press Pass Reinstated
'Nothing on this page is real': How lies become truth in online America
5.4 magnitude earthquake hits near Nikol'skoye, Russia
5.3 magnitude earthquake hits the North Atlantic Ocean
5.2 magnitude earthquake hits near Lambasa, Fiji
5.0 magnitude earthquake hits near Playas, Ecuador
Sabancaya volcano in Peru erupts to 30,000ft
Reventador volcano in Ecuador erupts to 19,000ft
Fuego volcano in Guatemala erupts to 15,500ft
Ebeko volcano in the Kuril Islands erupts to 12,000ft
Cyclone death toll in southeast India hits 33
Rain storms could bring more misery for California fire evacuees
Search on for 1,276 now missing after California's deadliest wildfire
Death toll rises to 76 in California fire as Trump visits
Trump, Touring Fire Ruins in California, Repeats Disputed Claim on Forest Management
Having Long Promoted Arson Tactic, al-Qaeda Now Touts 'California Burning'
Behold the latest sign of the apocalypse: Air mask selfies in fire-ravaged California
54,000 chickens euthanized after Newcastle disease outbreak in Southern California
Beijing issues rare public warning on 'serious' swine fever crisis
'Moral panic' targets Indonesia's LGBT community
A Gay Councilman in Texas, Ousted From Office, Says He Was Blackmailed With Naked Photos
Living together is become more popular than marriage for young American couples
Number of Witches in U.S. on the Rise, May Surpass 1.5 Million
An apocalyptic cult, 900 dead: remembering the Jonestown massacre, 40 years on
Tracking Bible Prophecy Headlines - 11/17/2018
Israel set for early elections after cabinet breaks up, source says
Israel heads toward elections as Jewish Home says it will leave coalition
Challenged from right on security, PM may face his worst case election scenario
'Historic Mistake': Netanyahu Warns Against Early Elections
Hamas Gaza chief to Israel: Don't test us again, next barrage will hit Tel Aviv
Business as Usual as UN Committee Passes Nine Resolutions Slamming Israel in Single Day
Austrian FM vows to stand up for Israel, which is currently boycotting her
Iran pushes to influence Syria's new generation through 'educational invasion'
Saudi crown prince's 'fit' delays UN resolution on war in Yemen
The Arab League lauds Saudi Arabia's statement on Khashoggi case
Jordan: Saudi announcement on Khashoggi case a step towards justice
Russia: It's not acceptable to politicize Khashoggi's case
CIA said to conclude Jamal Khashoggi was killed on orders of Saudi crown prince
Pence vows US will hold Khashoggi murderers to account
Pence slams China's 'opaque' checkbook diplomacy, trade practices
Foreigners Dump US Treasuries As They Liquidate A Record Amount Of US Stocks
Household debt hit a record high of $13.5 trillion last quarter
Allies rally to UK's May amid leadership woes over Brexit
Facebook investors call on Mark Zuckerberg to resign as chairman following damaging report
Senators Threaten to Regulate Facebook Unless It Makes Fixes
Consumers Can Track Thanksgiving Turkey History With New Codes
High court obliges Trump, will enter census citizenship fray
5.2 magnitude earthquake hits near Kirakira, Solomon Islands
5.2 magnitude earthquake hits the Southwestern Atlantic Ocean
Sabancaya volcano in Peru erupts to 30,000ft
Popocateptl volcano in Mexico erupts to 25,000ft
Reventador volcano in Ecuador erupts to 22,000ft
Fuego volcano in Guatemala erupts to 13,000ft
Ebeko volcano in the Kuril Islands erupts to 10,000ft
Six inches of snow nearly paralyzed the New York area. What went wrong?
Number of missing jumps to more than 1,000 in California fire
Los Angeles fire races through the heart of a Jewish community
California wildfire evacuees plunged into state's housing crisis
Due to wildfires, California now has the most polluted cities in the world
'Alarming' Study Claiming Global Warming Heating Up Oceans Based on Math Error
Ohio becomes latest state to try to pass 'heartbeat' abortion ban
House conservatives protest LGBT protection in Mexico-Canada trade deal
China ups cash rewards for citizens who report porn
Alcohol is killing more people, and younger. The biggest increases are among women
Tracking Bible Prophecy Headlines - 11/16/2018
Pushing for global recognition, Abbas's PA to join UN body, 10 int'l conventions
After first Western Wall visit, Czech FM signals Prague won't move embassy
Australian finance head slams Malaysia's PM over anti-Semitism amid embassy spat
In first, US to vote against UN resolution condemning Israeli presence in Golan
Trump Peace Plan on Course Despite Israeli Election Talk, Official Says
Netanyahu said to tell ministers he may not be able to hold coalition together
Lieberman's sudden resignation exposes deep rift over Gaza strategy
In Rome, Rivlin tells pope Israel won't 'stand by' in face of Hamas attacks
Hundreds from rocket-battered south protest against Netanyahu in Tel Aviv
Gazans plan border protests Friday to 'thank the resistance' for rocket fire
Israel braces for return of violent Gaza protests
IDF general warns Gazans not to riot on border: 'Our patience has run out'
Islamic Jihad publishes picture of new rocket allegedly fired on Ashkelon
Palestinian suspended for helping Israelis fix flat tire
Mother, brother of Barkan terrorist charged for not stopping attack
Iran Was Even Closer to Getting a Bomb Than We Thought
UN committee criticizes human rights violations in Iran
Iran executes men for hoarding gold coins amid currency crisis
U.S. envoy for Iran warns EU banks, firms against non-dollar Iran trade
U.S. Eyes Ways To Remove Erdogan Foe To Appease Turkey
Trump's envoy to Syria: 'We have no better partner than Saudi Arabia'
Saudis issue charges but exonerate crown prince in Khashoggi murder
Saudis shield crown prince as death penalty sought over Khashoggi murder
US sanctions 17 Saudi nationals over Jamal Khashoggi's killing
North Korea tests new 'ultramodern tactical weapon'
North Korean leader Kim Jong Un inspects site for testing a "newly developed cutting-edge strategic weapon", according to local media
Trump to Meet North Korea's Kim Next Year but Won't Allow Him to Break Promises Again, Pence Says
U.S. Has Spent Six Trillion Dollars on Wars That Killed Half a Million People Since 9/11, Report Says
Trump seethes against Russia probe 'disgrace'
Obama-appointed judges take charge in disputed Florida, Georgia elections
Florida orders first ever statewide hand-recounts as legal fights continue
Broward misses machine recount deadline - by 2 minutes - Scott claims miss was intentional
Laura Ingraham Slams Muslim, Black and Latino Congresswomen as 'Four Horsewomen of the Apocalypse - 'The anti-Israel bias of some of these congresswomen elect is downright disturbing'
'Not enough room': migrant flows strain Mexican border shelters
GOP leaders aim to avert shutdown over wall funding, but Trump makes no promises
Neo-Nazi's attorney calls ruling dangerous for free speech
Wikileaks founder Julian Assange charged in US, prosecutors accidentally reveal
UK and U.S. Engaging in the 'Slow and Cruel Assassination' of Wikileaks Julian Assange, His Mother Claims
Facebook fires Republican firm behind anti-Soros campaign
Facebook aims to quell new storm over efforts to target Soros
Facebook says it's better at detecting hate speech
Facebook removed over 1.5 billion fake accounts in the last six months
Venezuela is rolling out a new ID card manufactured in China that can track, reward, and punish citizens
UK PM May could be replaced in weeks rather than months
Upset over fish, France leads EU criticism of draft Brexit deal
Trump Tax Cut to Be Eroded Next Year by Inflation Switch
Trump seems to be backing down in the trade war with China after electoral blowback and growing economic worries
China's Nuclear Fusion Machine Just Smashed Temperature Records by Getting 6 Times Hotter Than The Sun
FCC tells SpaceX it can deploy up to 11,943 broadband satellites
NOAA's New Pacific Satellite Has Sent Back Its First Glorious Images of Alaska and Hawaii
6.3 magnitude earthquake hits the Southern East Pacific Rise
6.3 magnitude earthquake hits near Visokoi Island, South Georgia and the South Sandwich Islands
6.2 magnitude earthquake hits near Kirakira, Solomon Islands
5.4 magnitude earthquake hits near Visokoi Island, South Georgia and the South Sandwich Islands
5.2 magnitude earthquake hits near Drake Passage
5.0 magnitude earthquake hits near Visokoi Island, South Georgia and the South Sandwich Islands
5.0 magnitude earthquake hits near Khulm, Afghanistan
Sabancaya volcano in Peru erupts to 31,000ft
Popocateptl volcano in Mexico erupts to 25,000ft
Sangay volcano in Ecuador erupts to 20,000ft
Reventador volcano in Ecuador erupts to 16,000ft
Fuego volcano in Guatemala erupts to 14,000ft
Ebeko volcano in the Kuril Islands erupts to 10,000ft
Gaja cyclone wreaks damage in Tamil Nadu
Close to year's worth of rain inundates Kuwait City with severe flooding
Destructive ice storm, major snow event to pummel northeastern US into Friday
Snowfall grinds New York City-area transit, traffic to another halt
Deadly snowstorm causes commuter chaos from South to Northeast
Camp Fire death toll rises to 63 while missing list grows to 631 names
California Air Is So Bad It's Blotting Out the Sun
California taps war-zone DNA specialists after wildfire
Norovirus outbreak confirmed at California wildfire shelter
8 U.N. Peacekeepers Killed in Congo in Area Facing Ebola Outbreak
CDC: Suicide rates increasing among American workers
UN committee declares sovereign nations 'must' legalize abortion
Case Reveals Shame, Trauma of Male Sex Trafficking Victims
Denmark withholds aid to Tanzania after anti-gay comments
Pastor Under Fire for Booting Male Member Who Dressed Like a Woman for Church Service
Witches Outnumber Presbyterians in the US; Wicca, Paganism Growing 'Astronomically'
Algorithm may one day be able to alter Bible's style for its audience
Tracking Bible Prophecy Headlines - 11/15/2018
Defense Minister Liberman resigns, says Israel 'capitulated to terror' in Gaza
Israeli Defense Minister Resigns, Threatening Netanyahu's Grip on Power
Opposition slams Netanyahu, calls for elections after Liberman exit
Poll: 74 Percent of Israelis Dissatisfied With Netanyahu's Performance in Gaza Crisis
Israelis aren't happy with Netanyahu, but still look mainly to him to solve Gaza
Why Netanyahu may be quietly celebrating the loss of his defense minister
Netanyahu huddles with party heads as coalition teeters after resignation
Netanyahu trying to avoid snap election after Liberman quits
Jewish Home in ultimatum to Netanyahu: Give us Defense Ministry or we leave
Hamas head says Liberman resignation an 'admission of defeat' by Israel
Claiming victory in 2-day rocket barrage, Hamas backers rally across Gaza
In Hebron, mourning a Palestinian killed in Ashkelon by a rocket fired from Gaza
As rockets multiplied, racing first responders struggled to keep up
4 policemen lightly hurt in Jerusalem stabbing attack
Lebanese civil war rivals end decades of hostility sparked by massacre
Armed clashes renewed in Libyan capital threatening security plan
In Egypt, fake news becomes weapon of choice to crush dissent
Israeli satellite firm: Images indicate Syrian S-300 not yet operational
US envoy: Fight against ISIS in Syria may end soon, Iran still a threat
Iraq to exchange food for Iranian gas, seeks US approval
Afghan officials: Taliban kill 30 policemen in west province
Pence says US committed to Indo-Pacific, Trump ready for second summit with Kim Jong Un
U.S. military in 'crisis,' could lose a war to Russia and China, report warns
Russia jammed GPS during major NATO military exercise with US troops
Pence says 'empire and aggression' have no place in Indo-Pacific
Mattis visits border troops, defends use of military on U.S.-Mexico line
The first group of migrants in the caravan have arrived at U.S.-Mexico border; more expected in coming days
22 Buses with 900 Caravan Migrants Nears U.S. Border
Parties barrel toward clash over Trump's border wall
Record Number Of U.S. Citizens Sought Asylum In Canada In 2017: Report
Stormy Daniels' Attorney Michael Avenatti Arrested After Domestic Violence Allegations
Republican senator threatens to vote against judges after GOP blocks vote on Mueller protection bill
Trump responds to CNN, says no First Amendment right to enter White House
Melania Trump, in Unprecedented Move, Pushes Husband to Fire National Security Official
Trump aide Ricardel forced out after showdown with first lady
Florida's Palm Beach County voting machines overheat, forcing another recount of about 175K early votes
Republican activists claim 15 ballot box tags as proof of Florida election fraud
Federal prosecutors reviewing altered election documents tied to Florida Democrats
Trump calls for Florida election official to be fired: 'She's a disaster'
Both sides trade accusations of electoral theft in Georgia's still-undecided Abrams-Kemp race
Report: To quiet critics, Facebook hired GOP firm that tied protesters to Soros
Google wants its virtual assistant in every room of your house
These temporary electronic tattoos could redefine wearables
Stock-Market Supercomputer to Launch With Glitches
America first: 878,000 millionaires added in last 12 months, 'Trump effect ... relentless'
The world economy is looking awfully shaky all of a sudden
UK's May secures cabinet backing for Brexit deal as critics rage
Russia reveals nuclear spaceship that will fly to Mars 'in very near future'
6.0 magnitude earthquake hits near Ust'-Kamchatsk Staryy, Russia
5.6 magnitude earthquake hits near Mamasa, Indonesia
5.2 magnitude earthquake hits near Olonkinbyen, Svalbard and Jan Mayen
5.2 mangitude earthquake hits near Fais, Micronesia
5.0 magnitude earthquake hits near Ust'-Kamchatsk Staryy, Russia
5.0 magnitude earthquake hits near Bualu, Indonesia
Sabancaya volcano in Peru erupts to 28,000ft
Sangay volcano in Ecuador erutps to 20,000ft
Reventador volcano in Ecuador erupts to 18,000ft
Fuego volcano in Guatemala erupts to 16,000ft
An Italian volcano's massive eruptions fit a pattern - and the cycle may have restarted
Kuwait suspends all departure flights, redirects arrivals to neighboring cities due to heavy rains
Snow-vember! The earliest Houston snowfall ever just happened!
Cold San Antonio weather 'shatters' 102-year-old record
ISIS Group Claims California Wildfires Are Retribution, Vows 'You Will See More Fires'
Guard troops search for more wildfire victims; 56 dead
California wildfires polluting air more than 100 miles away prompt statewide health emergency
Next generation of biotech food heading for grocery stores
Tickborne diseases such as Lyme hit record highs in the U.S., CDC says
Series of War Zone Attacks Puts DRC Ebola Outbreak On 'Edge of Crisis'
The mystery viruses far worse than flue
India's sepsis babies: The struggle to save newborns from superbugs
Trump Administration May Halt $100 Million in Fetal Tissue Research
'You Have to Look at the Way She Was Dressed': Outrage as Teen Girl's Underwear Used in Rape Trial
U.S. Catholic bishops leave Baltimore conference without acting on sex abuse reforms
How the World's First Male Supermodel Escaped an Abusive Doomsday Sex Cult
U.S. House Approves Resolution Condemning Pittsburgh Massacre as 'anti-Semitic Attack'
Police arrest white nationalist who called Pittsburgh shooting a 'dry run'
Republican Governor Blames Mass Shootings on Zombies, Abortions, US 'Culture of Death' - Not Guns
Tracking Bible Prophecy Headlines - 11/14/2018
State Department: Latest attacks from Gaza makes peace plan 'more urgent'
Kuwait, Bolivia ask UN Security Council to discuss Gaza on Tuesday
UN Security Council fails to agree on how to deal with Gaza crisis
Israel envoy sounds rocket siren as UN debates Gaza violence
Israel suspends ceasefire contacts with Egypt and U.N., official says
Palestinian militant groups in Gaza announce ceasefire with Israel after worst fighting escalation in years
Hamas accepts cease-fire deal as Israel holds firm against terror group's threats
Palestinian groups to respect Gaza truce 'as long as Israel does'
After two days of rockets, Army announces 'return to normalcy' in south
Hundreds protest reported Gaza ceasefire, block Sderot roads with burning tires
Gaza man throws grenades at security fence, is shot and arrested
Defense minister, 3 colleagues oppose Gaza ceasefire said pushed by Netanyahu
US places bounty on Hamas, Hezbollah terrorist leaders
Iran condemns Israel's attack on Gaza as "state terrorism"
FBI says hate crimes against Jews in the US rose by 37% last year
How Netanyahu's cozy relationship with the Saudi crown prince could cost Israel
Republicans Launch Surprise Bid To Prevent Debate On U.S. Support For Bloody Saudi War in Yemen
Sweden ready to host Yemen peace talks
Trump says reports of North Korea's secret missile bases are 'inaccurate, just more fake news'
Mike Pence Says Trump Administration Won't Budge to Avoid Cold War with China
Twitter Explodes After Donald Trump Hits Emmanuel Macron With Learning German Taunt
Trump Mocks France for World War Losses
Trump ridicules Macron, calls to 'make France great again'
CNN sues Trump administration - demands they restore the press credentials of White House correspondent Jim Acosta
Bob Woodward criticizes CNN's Acosta lawsuit, says media's 'emotionally unhinged' about Trump
Facebook shuts more accounts aimed at political meddling
CIA explored using potential truth serum drug for post 9/11 interrogations
Smartphones raising a mentally fragile generation
Privacy concerns as Google absorbs DeepMind's health division
Google's "Smart City of Surveillance" Faces New Resistance in Toronto
UK media say Brexit is becoming a catastrophe
This Year, Ironically, First U.S. Deficit Record In 12 Years
Oil plummets on global demand concerns; U.S. stocks end lower
5.0 magnitude earthquake hits near Tateyama, Japan
Sabancaya volcano in Peru erupts to 27,000ft
Sangay volcano in Ecuador erupts to 19,000ft
Sakurajim volcano on Japan erupts to 17,000ft
Fuego volcano in Guatemala erupts to 15,000ft
Reventador volcano in Ecuador erupts to 15,000ft
Turrialba volcano in Costa Rica erupts to 15,000ft
One dead in flooding as heavy rains hit Kuwait
Kuwait flood damages estimated at over $300 million
Kuwaiti stock market, banks suspend work on Wednesday after floods
Shrinking Sea of Galilee has some hoping for a miracle
Texas Sees Snow Before New York on Near-Record Cold in South
More than a quarter million displaced because of California fires
Before and after photos show how wildfire reduced Paradise, California, to ashes
Fire and police fought Camp Fire as blaze hit home: More than 90 first responders lost houses
Activists fear Woolsey Fire may have released toxic materials at Santa Susana Field Lab
More US kids get paralyzing illness, cause is still unknown
Parents accuse CDC of not reporting children's deaths from polio-like AFM
Los Angeles Times Defends Dismemberment Abortions Tearing Off Babies' Limbs
Rights groups condemn 'brutal and humiliating' tests on gay men in Tunisia
Arizona Senate Seat Flips to Democrats as First Openly Bisexual Congresswoman Declares Victory
LGBT Splinter Group From Migrant Caravan Is The 1st To Arrive In Tijuana
Rape and murder suspect identified in 11-year cold case based on new genetic technology
London's murder rate hits grim milestone after spate of bloodshed
Missing boy may have been sacrificed in ritual, Bolivia police say
Amid drug crisis, spiritual first responders hit the streets
Tracking Bible Prophecy Headlines - 11/13/2018
Israel-Gaza violence erupts after covert op killings
Thousands in Gaza demand revenge after deadly Israeli raid
Dozens of rockets fired from Gaza, Code Red throughout southern Israel
Over 300 rockets fired, IDF: Hamas crossed red line
Hamas claims massive rocket barrage, threatens to strike deeper into Israel
Terror groups threaten to expand attacks to Beersheba, Ashdod and beyond
One killed, two seriously hurt as rocket strikes Ashkelon apartment building
'The rocket fell through the living room': Israelis describe terror of barrage
Video shows bus hit by missile minutes after soldiers disembarked
School canceled across south amid unprecedented rocket onslaught
Israel rejects international mediation as cabinet meets to discuss Gaza
IDF readies for heavier Gaza conflict as massive missile barrage persists
IDF sends more Iron Dome batteries, reinforcements to south after Gaza clash
IDF says it hit 70 targets in response to Gaza attacks, including 3 tunnels
Israeli warplanes strike Gaza in most intense exchange of fire since 2014 war
Israeli strike levels headquarters of Hamas-affiliated TV station in Gaza
Russia, Jordan and Egyptian Delegation Blame Israel For Gaza Violence
Egypt demands Israel halt 'escalation' as sides scramble for Gaza ceasefire
International community condemns rocket fire on Israel
US condemns Hamas rocket attacks, calls for 'immediate halt'
Israel 'forced into military action,' White House says
Abbas cut short trip to Kuwait due to security situation
Abbas: Hamas plotting to thwart establishment of a state
Protest against normalization with Israel held in front of Qatari embassy in Beirut
US not concerned by Europe's idea for Iran trade as firms move out
Pompeo slams Newsweek article: US ensured Iran sanctions exempt food, medicine
Bolton: U.S. to Step Up Sanctions on Iran, 'Squeeze Them Until the Pips Squeak'
US security chief Bolton in UAE for talks on 'regional issues'
UK increases pressure on Saudis and UAE in Yemen ceasefire bid
Arab Coalition: Houthi militias continue to use civilians as human shields
US analysts locate secret North Korean missile sites
U.S. think tank says at least 13 undeclared missile bases identified in North Korea
North Korea possibly hiding missile operating bases despite denuclearization pledge, think tank says
100,000 police deployed as volatile Indian state votes
Step right up: The recount circus has come back to Florida
Judge: Sides in Florida recount should 'ramp down' rhetoric
Dem-leaning Palm Beach County says it likely won't make recount deadline in Florida governor, Senate races
Bay County allowed voters to cast ballots online despite law, Gov. Scott's orders
'Long overdue': Kemp pushes Abrams to concede after her campaign sues over rejected votes
Federal judge rules to protect provisional ballots, Abrams' campaign cheers 'good news'
Computer Algorithm Will Decide Whether A Democrat Unseats Republican In Maine
Poll: 56% of Democrats Don't Want Pelosi to Be House Speaker
Pelosi warns against ousting a woman
French President Emmanuel Macron: 'Nationalism is Treason'
Chaos, deal or new vote: What is the grand Brexit finale?
UK PM May stares into Brexit abyss as domestic opposition mounts
Stocks Start The Week With A Plunge, Dragged Down By Tech Shares
Dow plunges 600 points as Apple leads tech rout
Oil Falls in Longest Losing Streak on Record
UK Firms Ready to Microchip Employees: Forced Surrender of Privacy for Security?
Mark Zuckerberg declines to appear before "international grand committee" investigating Facebook
5.6 magnitude earthquake hits the Central East Pacific Rise
5.1 magnitude earthquake hits near Enarotali, Indonesia
5.0 magnitude earthquake hits near Neiafu, Tonga
Two earthquakes in Bardarbunga volcano
Sabancaya volcano in Peru erupts to 27,000ft
Popocateptl volcano in Mexico erupts to 21,000ft
Sangay volcano in Ecuador erupts to 19,000ft
Reventador volcano in Ecuador erupts to 15,000ft
Turrialba volcano in Costa Rica erupts to 13,000ft
Ebeko volcano in the Kuril Islands erupts to 12,000ft
Cyclone Gaja to strike Tamil Nadu with flooding, damaging winds at midweek
Tropial Cyclone Bouchra meanders in the South Indian Ocea
Extreme rainfall events wreak havoc across the Middle East
Death toll rises to 42 in deadliest fire in California history
Northern California officials fear record wildfire death toll could rise
California wildfires: Thousands of animals displaced as fires tear through communities
New blazes fan fresh fears in California as some return home
California camps vow to rebuild in aftermath of still raging wildfires
Smoke Plumes From Devastating California Wildfires May Extend To New England
Gov. Brown signs bill allowing utility companies to move fire-related costs to customers
Jerry Brown: Climate-Change Deniers 'Definitely Contributing' to the 'New Abnormal' of Wildfires
Pope Francis: Chief Threats to World Are 'Climate Change' and Nuclear War
Kansas City Health Department pours bleach on food meant for homeless people
Just in time for Thanksgiving, the CDC is warning of a deadly turkey salmonella outbreak
Latest Ebola Outbreak Declared Worst To Ever Hit The DRC
Parents accuse CDC of not reporting children's deaths from polio-like AFM
AI toilets will scan your poop to diagnose your ailments
WHO maps dangerous misuse of antibiotics
U.S. Bishops Had a Plan to Curb Sex Abuse. Rome Ordered Them to Wait.
Megachurch pastor tells church to stop going to yoga, because of its 'demonic roots'
Anne Arundel police chief: Shooting was evidence that Maryland's month-old 'red flag' law is needed
Tracking Bible Prophecy Headlines - 11/12/2018
Eight dead in Israeli operation 'targeting Hamas commander' in Gaza
Israeli officer killed during Gaza raid in which seven Palestinians died
IDF says Gaza raid wasn't an assassination, praises troops' 'heroic' extraction
Possibility of Gaza war in balance, as IDF troops caught in gunfight with Hamas
IDF spokesman: 17 rockets launched from Gaza overnight
Palestinian man entered Israel from Gaza, burned down greenhouse in border community
Netanyahu cuts short Paris trip as Gaza fighting rages
Netanyahu: 'A peace deal with Hamas, is like one with ISIS'
Netanyahu defends Qatari funds to Hamas: 'Every action has a price'
Israel and Hamas cheer Qatar's Gaza cash infusion, but Abbas could spoil party
Marking Arafat death anniversary, Abbas rages against US 'conspiracy'
The 'Deal of the Century' mystery
World leaders in Paris warn world peace under threat
In the Middle East, WWI centenary is reminder of continuing conflict
At WWI centenary, Netanyahu says Israel is 'shielding' Europe from terrorism
Netanyahu Among 70 World Leaders in Paris Marking 100th Anniversary of World War I's End
Netanyahu, in Paris to mark end of WWI, called the war a 'turning point' for Zionism
Trump-style nationalism comes under fire at WWI commemorations in Paris
Trump largely alone as world leaders take aim at nationalism
In remembering WWI, world warned of resurging 'old demons'
Netanyahu calls Paris conversation with Putin 'very important'
Netanyahu said to warn crisis with Russia over downed plane worse than thought
Netanyahu, Putin hold 'important' talks in Paris amid Syria tensions
Turkish air strike 'neutralizes' 14 Kurdish militants in Iraq
Iranians Fear Medicine Shortages as U.S. Tightens Sanctions
Saudi intel expressed interest in assassinating Iran officials in 2017
US decision to stop refueling Saudi jets attacking Yemen 'means nothing'
Saudi officials discussed assassinating enemies before Khashoggi killing: report
'I'm Suffocating': Jamal Khashoggi's Last Words Revealed By Turkish Journalist
Taliban destroy Afghan army base, kill 16
Putin: Russia wants dialogue with U.S. on missile treaty - agencies
Finland's GPS was disrupted during NATO war games and Russia could be responsible: PM
North and South Korea begin destroying border guard posts
Illegal immigrant families shattered record in October
'Sanctuary' refuses to take blame after triple homicide, says ICE responsible for illegal immigrant
Nearly 200,000 Florida Voters May Not Be Citizens
CNN gearing up to sue over Jim Acosta's suspended White House press pass
House Democrats to further probe Trump's possible role in Stormy Daniels, Karen McDougal payments
Alarm over talks to implant UK employees with microchips
Crazy in love? The Japanese man 'married' to a hologram
China's stealth fighters show off missile payload
In China's New Space Odyssey, 80 Startups Race to Get Into Orbit
6.2 magnitude earthquake hits the North Atlantic Ocean
5.1 magnitude earthquake hits near Ohonua, Tonga
5.1 magnitude earthquake hits near Ile Rodrigues, Mauritius
Sabancaya volcano in Peru erupts to 26,000ft
Popocateptl volcano in Mexico erupts to 21,000ft
Sangay volcano in Ecuador erupts to 19,000ft
Reventador volcano in Ecuador erupts to 17,000ft
Fuego volcano in Guatemala erupts to 16,000ft
Turrialba volcano in Costa Rica erupts to 13,000ft
Langila volcano in Papua New Guinea erupts to 10,000ft
Brazil: Mudslide in Rio de Janeiro state kills 10
Hurricane Michael is looking even more violent on closer scrutiny
President Trump reportedly wants to cut off disaster relief funds to Puerto Rico
Tropical wave in the Atlantic could form into sub-tropical cyclone by midweek
Devastation as deadly California blaze tallies grim stats
Camp Fire death toll grows, matching 1933 blaze as state's deadliest
California wildfires: Death toll rises to 31 with 200 missing
'New normal' ferocious winds whip up deadly California fires
Severe 'devil winds' expected to whip up deadly California blazes as toll continues to rise
Fires are dangerously polluting the air. Some cities are handing out masks
President Trump's tweet on California wildfires angers firefighters, celebrities
Before and after images show damage from California fires
Suspected Camp Fire Looters Were Dressed Like Forest Service Workers
Tracking Bible Prophecy Headlines - 11/11/2018
Abbas: Trump's peace plan will fail, Balfour Declaration is a 'conspiracy'
Abbas Says Any Attempt to Separate Gaza From West Bank Doomed to Fail
US envoy at a closed-door event in London on Wednesday: Neither side will like everything in peace plan
Qatar to advance joint plan with Israel to fund Gaza for six months
Australia and Indonesia were expected to finalise a major trade deal, but potential embassy move to Jerusalem may have soured relations
Hezbollah Chief Condemns Normalization With Israel: 'Palestinians Should Not Be Afraid'
Lebanon's Hezbollah says it won't give up its rockets
Nasrallah promises 'definite response' to any Israeli strike in Lebanon
En route to Paris, Netanyahu defends Qatari cash shipments into Gaza
100 years after guns fell silent, world's eyes again turned to Paris
Trump, Macron seek to ease tensions before WWI anniversary
Trump, Macron in show of unity following spat over Europe's defense
Artists, intellectuals call for 'European Republic'
Trump to Macron: Saudi Arabia cornerstone of stability in region
Abu Dhabi Crown Prince: Saudi role in Arab world pivotal to counter risks
Jamal Khashoggi murder: Turkey 'shared tapes' with Saudi, US
Jamal Khashoggi murder fails to stop Britain selling arms to the Saudis
Rouhani says new U.S. sanctions have no effect on Iran economy
UN: 445,000 Yemenis have fled Hodeida area
Death toll from Somali bomb blasts rises above 50
US airstrikes fail to weaken al-Shabaab's grip on Somalia
US presses China to halt militarization of South China Sea
Migrant caravan departs Mexico City as new caravans merge to reach capital
Impeaching Trump an Option Top Democrats Don't Want to Touch
Trump Furious Over FL Race Recounts: 'Trying To STEAL Two Big Elections'
Lawyers for Gillum, Nelson campaigns objected to noncitizen's vote being denied
Florida prepares for bitter legal fight over votes
In unprecedented move, recounts ordered in Florida's Senate, governor races
Florida's secretary of state orders recounts in Senate, gubernatorial races; Trump 'watching closely'
'A disgrace to democracy': Democrat Stacey Abrams being pressured to concede Georgia race
Trump mocks 'late' votes in Georgia governor race, sarcastically blames Putin
Robots will soon match humans in creativity, emotional intelligence
Harvard scientists say interstellar object may be a probe sent by "alien civilization"
5.5 magnitude earthquake hits near Ternate, Indonesia
5.2 magnitude earthquake hits near Churachandpur, India
5.1 magnitude earthquake hits near Abepura, Indonesia
5.0 magnitude earthquake hits near Neiafu, Tonga
5.0 magnitude earthquake hits near Ndoi Island, Fiji
Sabancaya volcano in Peru erupts to 31,000ft
Popocateptl volcano in Mexico erupts to 25,000ft
Sangay volcano in Ecuador erupts to 23,000ft
Reventador volcano in Ecuador erupts to 21,000ft
Fuego volcano in Guatemala erupts to 16,000ft
Turrialba volcano in Costa Rica erupts to 14,000ft
Cyclone Alcide to threaten Madagascar into early week
Tropical Cyclone Bouchra develops in the Indian Ocean
Here's a reminder that hurricane season isn't quite over: New storm brewing in Atlantic
Month's worth of rain to soak Buenos Aires, Montevideo by Tuesday
Surreal scenes unfold as a fire 'like Armageddon' barrels toward West Hills
Camp Fire becomes 3rd deadliest wildfire in California's history
California wildfires already the most destructive in state history
Death toll rises to 25 as 200,000 flee the most destructive fires in California's history
California fire disaster may worsen as strong winds return
Trump responds to worst fires in California's history by threatening to withhold federal aid over California's environmental policies
Trump tweet on California wildfires 'demeaning' and 'Ill-informed,' firefighters union boss says
Democratic Republic of Congo's current Ebola outbreak worst in country's history, officials say
CDC Director warns that Congo's Ebola Outbreak May Not Be Containable
Ebola outbreak: Vaccine seen as 'satanic'
Trump HHS Issues Rule Ending Obama-Era Abortion Pill Mandate
Getting the Abortion Pill by Mail in the U.S. Just Got Safer and Easier
New York parishioners are using the collection basket to ask embattled Catholic bishop to resign
'Fact is I had no reason to do it': Thousand Oaks gunman posted to Instagram during massacre
At the only gun shop in Thousand Oaks, fearful residents decide it's time to buy a gun
After back-to-back mass shootings, America grows numb
MSNBC's Matthews: 'Thoughts and Prayers' 'Should Be Outlawed'
Tracking Bible Prophecy Headlines - 11/10/2018
Israel OKs Qatari $15 million cash transfer by suitcases into Gaza amid terrorist escalation
Qatar pays Gaza salaries to ease tensions; Israel says money's not for Hamas
PA fumes as suitcases of 'gangster' Qatari cash reach Gaza in bid to ease crisis
Palestinian infiltrates from Gaza, sets greenhouse on fire in Israeli community
Palestinians hurl stones at Qatari envoy's convoy
Israel, Qatar said to agree to sea crossing between Cyprus and Gaza Strip
Commentary: The PLO-Hamas divorce is final
Russia backs plans for international peace conference on Palestine, Israel
What will come first - Israeli elections or the U.S. peace plan rollout?
Gallant: We're ready for peace with Arab states
Texas Jewish food truck vandalized in anti-Semitic attack
In synagogue on Kristallnacht anniversary, Merkel warns against anti-Semitism
London rally for Jews killed in Arab countries disrupted by men shouting in Arabic about killing Jews
Anti-Israel rally at Amsterdam Holocaust monument glorifies suicide bomber
After outcry, Macron says France won't honor Nazi collaborator general
Trump in Paris slams Macron's 'insulting' EU army proposals
ISIS claims Melbourne stabbing; Australian police say attack linked to terror
Somali-born Melbourne knife attacker was inspired by ISIS, police say
US's Bolton says more sanctions likely on Iran
US banks prepare for Iranian cyberattacks as retaliation for sanctions
Looming violence in Yemen as UN peace talks pushed back
Yemen's government to UN: Houthi militia uses civilians as human shields
Saudi coalition halts refueling deal with US for Yemen war
Afghan official: Taliban attacks kill 10 troops, 7 policemen
Three suicide bombs kill at least 20 in Somalia, al-Shabab claims responsibility
The Internet Is Splitting in Two Amid U.S. Dispute With China
That $4.3 Trillion Wipeout in Asian Stocks Is Getting Deeper
800,000 people are about to flee New York and California because of taxes, say economists
US crude oil posts longest losing streak in over 34 years, falling for 10th day
Trump insults reporters, claims Acosta video wasn't altered
Donald Trump says he may revoke press credentials for other reporters, not just CNN's Jim Acosta
Trump prepares for 'beautiful' war with House Democrats
Florida deja vu as state election hit by chaos, fraud accusations
Karl Rove: As Florida ballot count battle rages, Democrats are recklessly violating state law
Broward elections supervisor illegally destroyed ballots, judge rules
Trump played key role as candidate in hush payoffs for sexual affairs – report
Donald Trump can't resist, takes a jab at hospitalized Justice Ginsburg: "She's not on my side"
Supreme Court Justice Ruth Bader Ginsburg 'In Great Shape' After Hospitalization
Billionaire Yuri Milner's Breakthrough Initiatives Eyes Private Mission to Seek Alien Life
6.2 magnitude earthquake hits near Pangai, Tonga
5.7 magnitude earthquake hits near Kokopo, Papua New Guinea
5.2 magnitude earthquake hits near Ovalle, Chile
5.2 magnitude earthquake hits the Central Mid-Atlantic Ridge
Sabancaya volcano in Peru erupts to 30,000ft
Popocateptl volcano in Mexico erupts to 19,000ft
Reventador volcano in Ecuador erupts to 16,000ft
Ebeko volcano in the Kuril Islands erupts to 15,000ft
Turrialba volcano in Costa Rica erupts to 15,000ft
Fuego volcano in Guatemala erupts to 15,000ft
Santa Maria volcano in Guatemala erupts to 14,000ft
Floods kill 7 in Jordan, visitors seek high ground in ancient Petra
California Fires Quadruple in Size
Woolsey Fire Destroys 150+ Homes; 250,000 Evacuated As Flames Roar Toward Ocean
Death toll rises to 9 as fierce, fast Northern California wildfire incinerates town
Woolsey Fire makes neighborhood look like a war zone
Trump approves emergency declaration for California as wildfires rage across state
Video Shows the Terrifying Drive to Escape Massive Fire in Paradise, California
Celebrities Forced to Evacuate Homes as Fires Threaten Malibu, Calabasas
'I just wonder what's next': Thousand Oaks residents deal with mass shooting, horrific fire
Official: California Shooter debated sanity online during bar massacre
Thousand Oaks parents: 'I don't want prayers. I don't want thoughts. I want gun control.'
Democrats Plan to Pursue Most Aggressive Gun-Control Legislation in Decades
NRA Tells Doctors To 'Stay In Their Lane' When Talking About Gun Control
Britain Struggles With Rise in Knife Attacks
Dutch doctor faces first euthanasia prosecution
Rev. Franklin Graham: Blessing abortion center like blessing 'gas chambers at Auschwitz'
Kim Davis, clerk who refused to issue gay marriage licenses, voted out of office
Scotland to mandate LGBTQ-inclusive curriculum across all public schools
Tracking Bible Prophecy Headlines - 11/9/2018
In Jerusalem, new envoys from Cairo and Amman recommit to peace with Israel
Abbas agrees to Egypt-mediated calm' between Israel and Hamas - report
Gaza: NIS 90 million from Qatar transferred
Yoav Gallant: Hamas holding Gaza hostage, lacks military solution
Palestinian Said Killed by Israeli Military Fire Near Gaza Border Fence
Russia's envoy says plane downing still rankles, blames US for fatal Gaza riots
Gaza-area teens complete protest march to Jerusalem
Planes briefly grounded at Ben Gurion airport; TV: Jets scrambled in false alarm
Brazil risks Middle East trade with Israel embassy move
US Jews feel more positively towards Israel despite religious pluralism rift
Man in LA arrested for tearing off Orthodox women's wigs
French PM says anti-Semitic acts in country up 69% this year
Hezbollah has more firepower than '95 percent of world's conventional militaries,' warns report
Syria forces free 19 Druze women, children held hostage by ISIS
Farrakhan in Iran: Nation of Islam Leader Warns Trump a Mideast War Likely
Louis Farrakhan warns Trump war with Iran will 'end America as you know it'
US willing to lift Sudan's 'terror state' designation pending reforms
Plagued By War and Famine, Yemen Is 'No Longer A Functioning State,' Journalist Warns
Yemeni government warns of Houthi militias' 'terrorist intentions'
Saudi Arabian tells Israelis: We want peace
Change in Saudi Policy Prevents Over One Million Israeli Muslims From Making Hajj to Mecca
Saudi Arabia, OPEC's Anchor, Ponders a Future Without the Cartel
US navy ship ignored sinking migrants' cries for help, say survivors
North Korea postponed U.S. talks because 'they weren't ready': Haley
White South Africans Barred from Government Jobs Website
Bandits butcher vet school's horses for meat in Venezuela
Venezuela arrests hundreds of currency 'speculators'
Debt ceiling will be set to record high of $22 trillion, fund government to just summer
Pope denounces governments that use media to defame critics
Acting US attorney general said judges need 'biblical view of justice'
Manchin: We're 'on the verge' of a constitutional crisis due to Sessions's firing
Americans protest as firing casts doubt over future of Russia probe
Indictments? Final report? White House braces for Mueller
Ruth Bader Ginsburg hospitalized after fracturing 3 ribs in fall
People concerned about Ruth Bader Ginsburg's fall are offering their ribs and organs
Man Arrested for Allegedly Making 40 Harassing, Death Threat Calls to CNN
Will humanity survive this century? Sir Martin Rees predicts 'a bumpy ride' ahead
Google CEO Sundar Pichai: 'Technology Doesn't Solve Humanity's Problems'
At China's Internet Conference, a Darker Side of Tech Emerges
Smartphones, tablets causing mental health issues in kids as young as two
Dating apps use artificial intelligence to help search for love
A Powerful Solar Storm Likely Detonated Dozens of U.S. Sea Mines During the Vietnam War
6.8 magnitude earthquake hits near Olonkinbyen, Svalbard and Jan Mayen
5.8 magnitude earthquake hits the Southern Mid-Atlantic Ridge
5.5 magnitude earthquake hits the Southern Mid-Atlantic Ridge
5.3 magnitude earthquake hits near Golfito, Costa Rica
5.2 magnitude earthquake hits near Manjimup, Australia
5.2 magnitude earthquake hits near Mamasa, Indonesia
5.0 magnitude earthquake hits near Tristan da Cunha region
Sheveluch volcano on Kamchatka, Russia erupts to 26,000ft
Sabancaya volcano in Peru erupts to 26,000ft
Reventador volcano in Ecuador erupts to 20,000ft
Turrialba volcano in Costa Rica erupts to 13,000ft
Ebeko volcano in the Kuril Islands erupts to 12,000ft
A Northern California fire is growing at a rate of about 80 football fields per minute
'Everything destroyed' as wildfire scorches Paradise, California
At least 1,000 structures destroyed by fast-moving fire in Northern California
Santa Ana winds to fuel Hill, Woolsey fires in Southern California as evacuations expand
Smoke pours into Bay Area, air quality as unhealthy as Beijing
Florida monarch butterfly populations have dropped 80 percent since 2005
Party of Mexico's president-elect wants to legalize marijuana
'Remarkable' decline in fertility rates
HIV-infected Thai man accused of raping scores of teenagers
'I'm about 40 or 45.' 69-year-old cites transgender arguments to change legal age to find more women on Tinder
Guam Catholic church to file bankruptcy amid abuse lawsuits
California Man Tries to Hijack Bus Full of Children, Says 'Jesus Is Coming, I Must Go to Mission'
One dead, two injured in stabbing rampage in Melbourne
Inside, it was 'like hell.' Another mass shooting in another public place claims 12 lives
California bar shooter identified as former Marine, may have suffered from PTSD
Thousand Oaks was third-safest city in US before mass shooting
Pittsburgh mayor requests worldwide moment of silence for synagogue victims
Tracking Bible Prophecy Headlines - 11/8/2018
Supreme Court okays discrimination against Jews on Temple Mount and rejects petition against use of metal detectors against Jewish visitors to Temple Mount, while Muslims ascend without checks
There Is No Political Solution for Gaza
UAE minister scolds Hamas over its 'solidarity' with Iran
Palestinian Authority slams Qatari role in Gaza
Palestinian Threats to Arab Normalization with Israel
Palestinians say Gaza fisherman shot dead by Egyptian forces
Netanyahu thanks Merkel for helping Israeli security, after she says she'll quit
Trudeau issues apology for Canada's refusal to let in Jews fleeing Holocaust
Poll: 40 percent of British Jews considering leaving UK ?over anti-Semitism
In nod to Palestinian statehood, Belgium upgrades PLO mission
US hopes Russia remains 'permissive' of Israeli strikes in Syria
New U.S. sanctions over chemical weapons would be 'illegal': Kremlin
US report: Iran provoking and threatening the US in Syria and Iraq
U.S. Envoy to Syria: We Will Mount Financial Pressure on Iran, Contest Its Actions in the Middle East
US warns nations not to allow Iranian oil tankers into their territorial waters
Iran able to flourish under sanctions: Revolutionary Guard
Contradicting His Iranian Hosts, Antisemite Louis Farrakhan Denies Leading 'Death to America' Chant in Tehran
The UN Wants to be Our World Government By 2030
Jeff Sessions forced out as US attorney general by Trump
With Sessions out, Rod Rosenstein no longer watching over the Russia probe
New acting US attorney general has questioned Mueller investigation
Dems plan to bring in Mueller for televised hearings if Trump fires him: report
Trump scolds CNN reporter for being rude as WH staffer wrestles microphone away during presser
White House suspends CNN's Acosta after Trump confrontation
Jim Acosta tells Anderson Cooper 'I think they're trying to shut us down'
Trump endorses Nancy Pelosi for speaker of the House
Trump rips Republicans who defied him, threatens to retaliate over Dem investigations
Trump tweets challenge to Dems over possible probes - If the party wastes 'Taxpayer Money investigating us,' he would be forced to investigate the Dems.
Democrat-run House may put Trump, Kushner business ties abroad under microscope
More than 75 percent of Jews voted for Democrats in the midterm
The Democrats Are Heading for a Clash Over Israel
Palestinians in West Bank Celebrate as Michigan's Rashida Tlaib Elected as first Muslim to Congress
Sinead O'Connor converts to Islam, now says white people 'are disgusting'
Bolsonaro says he cannot save Brazil alone
South Korean minister: US says N. Korea canceled meeting
China unveils stealth combat drone under development
China's brightest children are being recruited to develop AI 'killer bots'
5.3 magnitude earthquake hits near Mamasa, Indonesia
5.0 magnitude earthquake hits near Taitung City, Taiwan
5.0 magnitude earthquake hits near Hihifo, Tonga
Sabancaya volcano in Peru erupts to 25,000ft
Nevado De Chillan volcano in Peru erupts to 23,000ft
Sangay volcano in Ecuador erupts to 23,000ft
Fuego volcano in Guatemala erupts to 14,000ft
Planchon Peteroa volcano in Chile erupts to 14,000ft
Turrialba volcano in Costa Rica erupts to 13,000ft
Terrawatch: Katla volcano may erupt - but not just yet
Cyclone Alcide to threaten Madagascar later this week
Heavy rain causes havoc and widespread disruption across Northern Ireland
Chinese rain satellites give giant leak for mankind
What is cloud seeding and can it end Delhi's pollution?
Is The Pentagon Modifying Viruses To Save Crops - Or To Wage Biological Warfare?
Watch tiny robots swim through an eyeball to deliver medicine
Indonesian 'vaccine fatwa' sends measles immunization rates plummeting
Horsemen of the Apocalypse: War and Ebola in Eastern Congo
Superbugs could 'kill millions' by 2050 unless countries act, warn experts
Superbugs pose a dangerous, $65 billion threat to the US health-care system
Alabama votes to uphold 'rights of unborn' in state constitution
Digital footprint starts in the womb, Children's Commissioner warns
Self-driving cars could function as moving brothels, academics predict
At least 11 injured at shooting in California bar
Tracking Bible Prophecy Headlines - 11/7/2018
With Mideast peace plan, Kushner prepares his debut
Netanyahu may cancel trip to Paris after no meeting with Putin set
Brazil's Bolsonaro hesitates over proposed Jerusalem embassy move
Brazil's Bolsonaro rethinks Jerusalem embassy after Egypt defers state visit
Sympathy for Palestinians among Democrats 'unprecedented'
PA lies to viewers, presents Holocaust victims as Arabs
Iran: Israel's Bomb Shelters Will Become Mass Graves
Israeli army wounds 'iconic' Palestinian protester
Terror Attack Thwarted by Israeli Authorities near Jerusalem
Tourism to Israel maintaining record levels
Snowden warns Israelis of dangers in accepting too much government surveillance
Edward Snowden: Israeli software tracked Khashoggi
Israel, Greece drill air forces as Syria builds up arms
Egypt's Sisi says army will defend Gulf Arabs in case of direct threat
More Than 200 Mass Grave Sites Containing Thousands of ISIS Victims Found in Iraq, UN Report Says
US says to issue chemical weapons-related sanctions against Russia
Bolton: Iran Sanctions Having "Enormous" Economic Consequences; Iran Is In A Depression
White House Vows 'Relentless Pressure' Unless Iran Changes 'Revolutionary Course'
Iran says US will 'regret' renewed sanctions, vows Tehran won't cave to pressure
Iran's vice president confesses 'difficulties may lie ahead' after sanctions
Facing new sanctions, Iranians vent anger at rich and powerful
Erdogan says US sanctions on Iran 'wrong,' says Turkey won't abide by them
Erdogan: US Iran sanctions are aimed at 'upsetting global balance'
European 'clearing house' to bypass US sanctions against Iran
Pompeo allows sanctions exception for Iran port development
Iran says it is selling the oil it needs to, despite U.S. pressure
Oil prices drop after Iran sanction carve-outs
Trump, Jr. Attacks Democrats Over Alleged Farrakhan Trip to Iran
NATO chief appeals for peace; Taliban kill 20 Afghan guards
Democrats Want To Take On The War In Afghanistan If They Win The House
Russia Seen Adopting New Tactics in U.S. Election Interference Efforts
Kremlin declines comment on alleged meddling in U.S. mid-term election
Democrats gain in quest for House control as Republicans retain Senate
Democrats capture US House majority in rebuke to Trump
House Dems Already Have Their List of Trump Scandals to Investigate. Here It Is.
Nancy Pelosi just signaled Democrats won't move to impeach Trump if they retake the House
Ed Rendell: Democrats, you've won the House -- Don't just investigate, legislate!
Battleground-state Dems who opposed Kavanaugh all defeated
Liz Peek: Midterm elections prove Trump's critics still underestimate him as 'blue wave' becomes a ripple
CNN Exit Polls: More Than Half of Voters Unhappy With Country's Direction
Sharp political divide, rising hostility propel heavy voter turnout at polls
Trump calls midterms a 'tremendous success' despite losses
Election Day sign? Rainbow appears near U.S. Capitol at sunset in Washington
Crowd at Trump rally sings 'Amazing Grace' after woman collapses
Trump Presidency Inspires Wave of Books on Impeachment
Around 100 migrant caravan members have been kidnapped by human traffickers, Mexican officials warn
Emmanuel Macron: Six held in 'attack' plot against French president
High-level US-North Korea meeting postponed without reason
Facebook admits it was used to 'incite offline violence' in Myanmar
Chinese 'gait recognition' tech IDs people by how they walk
Video game addiction has sparked a culture war in China - and it's having huge repercussions for the world's biggest video game maker
Researchers want to use lasers to contact aliens and help bring them to Earth
5.6 magnitude earthquake hits near Ohonua, Tonga
5.3 magnitude earthquake hits near Aisen, Chile
5.0 magnitude earthquake hits near Madang, Papua New Guinea
Sabancaya volcano in Peru erupts to 32,000ft
Sangay volcano in Ecuador erupts to 23,000ft
Popocateptl volcano in Mexico erupts to 22,000ft
Ruiz volcano in Colombia erupts to 22,000ft
Reventador volcano in Ecuador erupts to 15,000ft
Turrialba volcano in Costa Rica erupts to 15,000ft
Flash flooding: Melbourne received more rain in three hours than in all September and October together
Floods, Landslides Kill 2, Trigger Evacuation in Western Indonesia
Fatalities rise in Italy's worst storms and flooding in decades - "one of the most complex meteorological situations of the past 50 to 60 years"
Heavy Snowfall in Kashmir causes massive power outage, snaps land, air links
Why won't red tide go away? After Hurricane Michael, toxic algae has again spread
Superbugs kill 33,000 in Europe every year
Colorado just elected Jared Polis the nation's first openly gay governor
Tracking Bible Prophecy Headlines - 11/6/2018
Israel steps up effort to block PA activities in Jerusalem
Israel threatening to send PA tax money straight to Gaza - Palestinian official
Jason Greenblatt promotes Katz's 'Milestones for Peace' program
Zionist Organization of America gives John Bolton 'Defender of Israel' award
Netanyahu hails 'historic' Iran sanctions, says his fight against world paid off
Heated rhetoric commences as Trump reimposes sanctions on Iran
Trump administration unveils full extent of US sanctions on Iran
Iran sanctions: US vows 'relentless' pressure as sanctions resume
U.S.'s Bolton says more sanctions on Iran coming
Iranians fear more economic pain as US sanctions kick in
Oil sanctions already costing Iran billions since May, U.S. official says
Turkish envoy calls US sanctions on Iran unwise, dangerous
Global economic realities moderated Trump's hawkish line on Iran
Despite sanctions, Germany supports Iran trade with 1 billion in credit
Iran urges UN to take action against Washington, as sanctions restart
Exclusive: Iran open to talks with US if Trump changes approach to nuclear deal, top diplomat says
Russia: Israel endangered our troops by not giving notice before Syria strikes
Russia: Attacks in Syria will not solve Israel's security problems
Russia Deploys New Cruise Missiles to Mediterranean Off Syrian Coast
Russian Navy amasses its ships off Syrian coast in preparation to strike jihadists
Kremlin says Putin, Trump to hold substantive meeting at G20 in Argentina
Crown Prince sets foundation stone for first Saudi nuclear research reactor
Chinese Warship to American Destroyer: Get Out of Our Way 'Or Suffer Consequences'
Macron warns 'nationalist leprosy' threatens Europe
Pope condemns anti-Semitism amid increase in attacks on Jews
UK Labour Party branch votes down motion condemning Pittsburgh synagogue attack
Bloomberg invokes Pittsburgh attack in new $5M ad campaign for Democrats
Ads for Ohio congressional candidate rage about 'billionaire Communist Jews'
Armed With Assault Rifles, Black Panthers March For Stacey Abrams
Oprah fires back at racist robocall: 'Jesus don't like ugly'
Trump denies knowledge of 'racist' ad pulled by TV networks, Facebook
The Trump Administration's Response To Hurricane Maria Could Doom Florida Republicans
Florida races could be decided by Puerto Rican voters
Trump warns of 'illegal voting' in final midterm push
Tump says 'everything is at stake' in midterms
A staggering 36 million people have voted early, setting the stage for big midterm turnout
Facebook removes dozens of pages; U.S. warns Russia still cybertargeting voters
New supercomputer mimics human brain, researchers say
Rumors of AI Wars: Where Google and the Bible Agree
5.3 magnitude earthquake hits near Sarangani, Philippines
5.2 magnitude earthquake hits near Mamasa, Indonesia
5.0 magnitude earthquake hits near Naze, Japan
Sabancaya volcano in Peru erupts to 27,000ft
Veniaminof volcano in Alaska erupts to 18,000ft
Ebeko volcano in the Kuril Islands erupts to 17,000ft
Reventador volcano in Ecuador erupts to 17,000ft
Fuego volcano in Guatemala erupts to 14,000ft
Turrialba volcano in Costa Rica erupts to 12,000ft
Delhi panic over toxic air ahead of Indian festival Diwali
Another Burst of Polio-Like Cases in Children Alarms Doctors
Measles cases top last year's total; almost 50 cases in one county
Scientists Sign Petition to Argue That Gender Is Not Biological
Colorado's Jared Polis could make history as first openly gay governor
A Jewish group builds community for transgender and nonbinary teens
Is Australia ready for sex robots? Pedo-bots?
Tracking Bible Prophecy Headlines - 11/5/2018
Greenblatt meets Netanyahu - "Discussed important topics including the situation in Gaza and regional developments"
GOP Candidate: No Peace in Israel Until Jews Convert to Christianity
Jordan says Israel has asked to discuss canceled borderlands deal
Egyptian leader says peace treaty with Israel 'stable and permanent'
Fatah said to back Egypt's bid for Israel-Gaza calm, but not a full ceasefire
Egypt not opposed to letting Qatar pay Hamas salaries, despite PA concerns
Sirens blare in southern Israel in false alarm amid reports of ceasefire
Florida imam: Palestine must be liberated, even at cost of millions of martyrs
Jerusalem's Catholic leaders seek repeal of Israel's Jewish nation-state law
Many countries planning to move embassies to Jerusalem, official says
Moving the Australian Embassy in Israel to Jerusalem Will Advance the Peace Process
Muslim states pan Brazil for pledging Jerusalem embassy move
Jewish Nurse Who Treated Suspected Pittsburgh Shooter: I Did It Out of Love
Hate crime increase against Jews in 2017 is MUCH worse than being reported
Florida woman's Nazi death camp-themed yard display angers neighbors
Transport chief to visit Oman to push rail link plan between Israel and Gulf
Israel Announces New Oil and Gas Venture in Eastern Mediterranean
Israeli Gas Exports to Egypt Hit Snag Over Capacity of Pipeline
Nineteen 'involved in attack on Copts' killed in clashes with Egypt police
Assad, Russia envoy discuss Syria constitutional committee
Syrian rights group says 16 individuals died after torture in detention centers
Islamic State Islamic State Claims Responsibility for Car Bomb That Killed One in Syria's Raqqa
Blasts across Baghdad kill six people, say sources
Europe opens door to sanctions on Iran after terror plots in Denmark, Paris
Israeli Defense Chief Thanks Trump for Reimposing Sanctions on Iran; Rohani Warns of 'War Situation'
Iran launches military drill in response to return of US sanctions
Iran sanctions: Rouhani defiant as US re-imposes measures
US unleashes "toughest ever" sanctions on Iran
Iran braces for fresh US sanctions including oil embargo
Iran will sell oil and break US sanctions, President Rouhani says
Pompeo insists US sanctions will not hurt the Iranian people
Pompeo rebuts critics who want sterner Iran sanctions
Liberman: Reimposed Iran sanctions a 'sea change' for Mideast
Notorious Antisemite Louis Farrakhan Leads 'Death to America' Chant on Solidarity Trip to Iran
Farrakhan compares Trump to Satan during visit to Iran
'Whatever it takes': people brave war in Yemen in hope of reaching Europe
UK backs UN call for Saudi Arabia and Houthis to end Yemen bloodshed
Saudi-backed Forces Advance Towards Yemen's Hodeidah as UN Warns of Famine
How a Saudi royal crushed his rivals in a 'shakedown' at the Ritz-Carlton
In wake of Khashoggi killing, Saudi rights record comes under UN spotlight
Saudi Arabia to UN Rights Council: Khashoggi probe to bring culprits to justice
Jamal Khashoggi's sons say father's death 'over politicized' by some parties
Saudis Call for Amazon Boycott Over Anger At Washington Post
North Korea issues nuclear threat ahead of high-level talks with US
North Korea threatens to resume nuclear weapons program over sanctions
Cuban president meets North Korea's Kim Jong Un in Pyongyang
China to help Pakistan avert fiscal crisis, 'more talks needed'
Brazil's next president declares war on 'fake news' media
Migrant caravans swell to 12,000, get some help along the way
Democrats traumatized by 2016 are having pre-midterms nightmares
Non-stop ads and robocalls: welcome to America's costliest election
Abrams' foe Kemp announces probe into Georgia Democratic Party for 'possible cyber crimes' days before election
5.9 magnitude earthquake hits near Otrada, Russia
Sabancaya volcano in Peru erupts to 26,000ft
Sangay volcano in Ecuador erupts to 22,000ft
Veniaminof volcano in Alaska erupts to 18,000ft
Reventador volcano in Ecuador erupts to 17,000ft
Italy floods: Death toll climbs to 17 - as 14 million trees destroyed
Sicily: Storms, floods kill at least 10 people; 2 missing
Severe weather likely on Election Day as a major storm develops in central and eastern U.S.
Leading into Election Day, severe weather outbreak could bring possible tornadoes
Carp 'annihilated' as Iraq's water pollution woes worsen
Typhus outbreak in Los Angeles County surpasses 100 patients
Vaccination campaign launched in Orthodox neighborhoods amid measles outbreak
Indian mother killed with daughters for failing to produce male child
11-year-old shoots grandmother, kills self after refusing to clean his room, police say
Teen Accused Of Killing Mom And Burying Her Body Over Bad Grade - He was "very proud of what he did"
Senate Judiciary Committee releases full Brett Kavanaugh report: 'No evidence' to back sexual assault claims
In France, spate of homophobic attacks on record is just 'the tip of the iceberg'
U.S. warns its citizens in Tanzania before anti-gay crackdown
Transgender Men Showering with Abuse Victims? A Vital Women's Shelter Run by Christians Is Now at Risk
Catholic bishops promised reform in sex-abuse scandal. But they didn't look at their own misdeeds
Tracking Bible Prophecy Headlines - 11/4/2018
Abbas Meets With Egypt's Sissi to Discuss Cairo-brokered Israel-Hamas Deal
Egypt intelligence release a draft of the Israel-Gaza peace agreement
Egypt pushing for Abbas to accept 'graded reconciliation' with Hamas
Emerging Israel-Hamas Deal Reportedly Includes Partial Lifting of Seige, End of Violence
Gabbay: Netanyahu surrendered to Hamas
Senior Israeli diplomatic official: 'We're prepared to use force if Gaza situation blows up'
Jewish Home bill seeks to forcibly relocate terrorists' relatives in West Bank
Tens of thousands of Jewish pilgrims flock to Tomb of the Patriarchs
Thousands at Tel Aviv rally mark 23rd assassination of Yitzhak Rabin
Netanyahu: Shame that Rabin memorial became a political rally
Knesset speaker: Rabin's murder had 'no historical impact'
At Rabin rally, center-left leaders rail against 'politics of hate, incitement'
Fighting hate with prayer, Pittsburgh's Jews send defiant message of resilience
How George Soros became the target of both anti-Semites and right-wing Jews
Iran admits to being hit by potent cyber attack
Iran Claims Allegations It Plotted Foiled Denmark Attack Are Part of Israeli 'Conspiracy'
Netanyahu praises Trump for Iran sanctions renewal: 'We're already seeing results'
Saudi Arabia readies to boost supplies over Iran oil sanctions
Iranians reel from renewed US sanctions feted by Israel
Pompeo: US sanctions will target Iran's regime, not people
UAE blames Iran's 'aggressive policies' for U.S. sanctions
Iran's Khamenei: Trump has 'disgraced' US prestige
Iran sanctions: Khamenei says world opposes every Trump decision
Iranians rally to mark anniversary of US Embassy takeover
Iranians chant 'Death to Israel' on anniversary of US Embassy takeover
Baghdad rejects US interference in its affairs
Israel renews threats to Lebanon by striking Hezbollah rocket factories
Millions of Syrians at risk if Idlib truce fails, White Helmets warn
US-led coalition strikes in east Syria kill 14 civilians
Egypt's Minya holds funeral for victims of ISIS terror attack
Israel's US envoy says Turkey, Qatar attempting to 'ruin' Saudi-US relationship
The Online Fake News War Sowing Confusion Around Khashoggi Killing
Saudi Arabia frees Prince Khaled bin Talal after months of detention
Yemen's Houthis 'greatest threat on planet now,' says UK arms sales board chief
UN chief Guterres hails 'signs of hope' in political solution to Yemeni conflict
NATO: US soldier killed in 'apparent insider attack' in Kabul
Utah mayor, a father of 7, ID'd as US service member killed in 'insider attack' in Afghanistan
Russia turns up uninvited to major NATO wargames
U.S. carrier leads warships in biggest ever Japan defense war game
North Korea threatens to resume nuclear weapons program over sanctions
North and South Korea set to combine for Tokyo 2020 and co-host 2032 Olympics
Two secret churches in North Korea show how powerful the Bible really is
World leaders to descend on France for WWI commemorations - Macron to use international spotlight to issue rallying cry against populism
'You can't even walk, there's just so many people': Migrant caravan bound for US swells despite Trump threats
U.S. militia groups head to border, stirred by Trump's call to arms
CNN Tells Trump Jr. That The President's Anti-Immigration Ad Is Racist
Incivility, negative rhetoric in politics has most Americans fearful of violence, terrorism: Poll
A Nation in Turmoil Prepares to Deliver a Verdict on Trump
UN worries about next 'America First' ambassador after Haley's resignation
Trump's ex-lawyer Cohen: He said black people were 'too stupid to vote for me'
'No evidence' to back Kavanaugh accusers' claims, Senate panel's report on FBI probe finds
Romney defends media, attacks Trump: 'I cannot conceive' of calling press enemies of the people
Despite crackdown, 'junk news' still flourishes on social media
A Gurgling Mud Pool Is Creeping Across Southern California Like a Geologic Poltergeist
California Hit By 39 Quakes In 24 Hours As Scientists Warn Of "Movement Along The San Andreas Fault"
6.0 magnitude earthquake hits near Sapad, Philippines
5.2 magnitude earthquake hits near Bengkulu, Indonesia
5.0 magnitude earthquake hits near Gisborne, New Zealand
Sabancaya volcano in Peru erupts to 31,000ft
Sangay volcano in Ecuador erupts to 22,000ft
Reventador volcano in Ecuador erupts to 15,000ft
Ebeko volcano in the Kuril Islands erupts to 15,000ft
Sakurajima volcano on Japan erupts to 13,000ft
Tropical Storm Xavier makes eastern Pacific Ocean most active season since 1992
Death toll in Italy storms and flooding rises to 17
Italy storms: Five dead as northern villages are cut off
Thousands without power after severe storms and at least one tornado tear through Florida's Tampa area
Potent storm to strike states with key races in 2018 Midterm Elections
Japanese island vanishes after winds and drift ice wear it away
Cocaine Back in a Big Way, DEA Warns, with Rising Overdose Deaths
US Working to Halt Spread of Diseases from Venezuela
A Llama Antibody Could Be the Key to a Universal Flu Vaccine
The Next Generation Of Warfare: Genetically-Engineered Viruses
Embryo swapping is the Wild West
Spanish Police Bust Black Magic Transgender Sex Trafficking Ring
Tracking Bible Prophecy Headlines - 11/3/2018
Snake emerges from Western Wall cracks, halting prayers and causing speculation predicting both the coming of the Messiah and bad tidings for the people of Israel
Caroline Glick: Israeli Cabinet Minister Challenges Propaganda on Trump and Antisemitism
Rioters on Gaza border to be moved back from fence to prevent friction
Hamas: Gaza protests restrained to test diplomacy
Egyptian delegation tours Gaza clashes as promised calm largely holds
7 Killed, 19 Wounded in Egypt After ISIS Ambushes Buses Carrying Christian Pilgrims
Syria complains to UN about US airstrikes
Top Turkish official says body of Khashoggi may have been 'dissolved'
Netanyahu condemns Khashoggi killing but keeps focus on Iran
Netanyahu: Khashoggi killing was 'horrendous,' but Saudi stability is paramount
Khashoggi crisis may tip Middle East power balance towards Turkey
Khashoggi murder: Turkish leader blames Saudi state directly
Khashoggi killing: Erdogan accuses 'highest levels' of Saudi gov't
Two days after U.S. call for cease-fire, Saudi-led coalition launches new attacks in Yemen
'End war on Yemen's children': conflict escalates around Hodeidah hospital
Commentary: How the War in Yemen Became a Bloody Stalemate
US reimposes all sanctions on Iran lifted under nuclear deal
Top Trump officials say new U.S. sanctions will choke Iran's economy
Iranian MP says reimposition of U.S. sanctions to unite Iranians
Struggling to cope, Iranians fear more misery from US sanctions
Iraqi officials: US to grant Iraq waiver over Iran sanctions for gas, food items
Global oil supply in 2019 make it easier to cut Iran oil: U.S. official
US allows eight importers to keep buying Iran oil for now
European signatories to Iran nuclear deal condemn new US sanctions
10,000 miles from Paris, a Pacific island chain is set to decide whether to cut ties with France
Nigerian Army embraces Trump's words to justify killing protesters
Tense atmosphere at the border as active-duty troops install coils of razor wire
Trump's election-eve border mission puts the military in partisan crosshairs
Pentagon rejected request for troops to act as emergency law enforcement at border
Trump warns migrant caravans against violence: 'It's not going to happen to our soldiers'
Migrants traveling to US sue Trump, government; claim violation of constitutional rights
Feds Raid 'Maternity Hotels' Where Tourists Paid Up to $80K to Give Birth in U.S.
Twitter deletes over 10,000 accounts that sought to discourage US voting
Twitter apologizes for 'Kill all Jews' trending topic
At least 3 dead, including gunman, in shooting at Tallahassee yoga studio, police say
Florida gubernatorial candidate Andrew Gillum suspends campaign after Tallahassee shooting
Brett Kavanaugh to be denied inaugural walk down supreme court steps due to 'Security concerns'
'I was angry and I sent it': Fourth Kavanaugh accuser referred to FBI after recanting
The Pentagon reportedly has a secret plan to launch a cyberattack on Russia if it directly interferes with the midterm elections
Private messages from 81,000 hacked Facebook accounts for sale
TSA gives green light to test new technology that can screen passengers from 25 feet away
Slightly heavier than a toothpick, the first wireless insect-size robot takes flight
Warren Buffett loses nearly $4 billion in single day on his Apple stake
Stocks fall after wild session as conflicting trade news keeps investors guessing
5.9 magnitude earthquake hits near Vostok, Russia
5.3 magnitude earthquake hits near Taron, Papua New Guinea
5.3 magnitude earthquake hits near Reykjanes Ridge
5.2 magnitude earthquake hits near Vilyuchinsk, Russia
Sabancaya volcano in Peru erupts to 27,000ft
Sangay volcano in Ecuador erupts to 22,000ft
Reventador volcano in Ecuador erupts to 20,000ft
Ebeko volcano in the Kuril Islands erupts to 15,000ft
A $6.5 billion sea wall was supposed to stop Venice from flooding. Now, most of the city is underwater.
Venice floods: Warnings salt water could damage artifacts
Severe storms turn deadly in southern US as tornadoes rip across Mississippi, Louisiana
'Venezuela's crisis has become our own' - As the health system collapses, disease is spilling over Venezuela's borders
Despite criticism and concerns, FDA approves a new opioid 10 times more powerful than fentanyl
LGBT rights groups slam choice of new Israel Police chief
Malta's Government Publicly Condemns Singer for Saying He is No Longer Gay, Found Jesus
Tracking Bible Prophecy Headlines - 11/2/2018
Greenblatt returning to Israel this weekend for continued talks on the administration's upcoming peace plan
Brazil president-elect Bolsonaro: Will move embassy in Israel to Jerusalem
Netanyahu said to urge Washington to stick by Saudi crown prince
Egypt to host war games, in possible nod to growing anti-Iran alliance
Iran braces for oil sanctions after currency crash, protests
Iran's FM claims Israeli intelligence sabotaging nuclear deal
PM: Iran 'most potent force of militant Islam'; threatens Israel, Europe alike
Norway summons Iranian ambassador over Denmark assassination plan
Netanyahu warns Europe of possible attacks by Iran
Netanyahu Embarks for Bulgaria Summit, Aims to Counter 'EU's Hostile Approach'
Ahead of Varna Summit, Netanyahu Says He Wants to Change 'Hypocritical and Hostile Attitude' of EU Toward Israel
Israel breaks up PA-led conference in East Jerusalem, arrests local governor - Israeli officials accused organizers of seeking to erode Israeli sovereignty in the city
Gaza protest leaders to urge calm on border amid ceasefire efforts
Senior Hamas Official: Gaza Factions Agree to End Violent Protests Along Israel Border
Israel said to warn Beirut it will strike Hezbollah rocket factories
Report: Iran-Backed Hezbollah Pays Syrian Rebels to Switch Sides
Russia: News about Khashoggi's death inflated by political machinations
Khashoggi murder: Saudi prince 'said he was dangerous Islamist'
Saudi Crown Prince meets with American Evangelical Christian leaders
Saudi-led Coalition Masses Troops Near Yemen's Hodeidah as Pressure Mounts to End War
Yemen's government welcomes efforts to establish peace
U.N. urges end to U.S. embargo on Cuba, U.S. raises rights concerns
Israel again sole US backer as world urges end to Cuba blockade
Bolton brands Cuba, Venezuela, Nicaragua a 'troika of tyranny' in sanctions rollout
Trump announces plan to deny asylum-seekers who don't show up at ports of entry, in latest major immigration policy shift
Trump says troops should shoot migrants who throw rocks
Tree of Life rabbi says he was 'pleasantly surprised' by Trump's personal side
Amb. David Friedman to Jews: Stop fighting over Pittsburgh massacre
Brooklyn synagogue defaced with 'Kill the Jews' graffiti
Pelosi subpoena threat 'illegal,' Trump says, will take to Supreme Court
More blame a divided America on the media than on Trump
How Vilification of George Soros Moved From the Fringes to the Mainstream
Chinese-style 'digital authoritarianism' grows globally: study
Father of Web says tech giants may have to be split up
Skull-Shaped 'Halloween Asteroid' Will Zip by Earth Again This Month
6.2 magnitude earthquake hits near Iquique, Chile
5.8 magnitude earthquake hits near Bristol Island, South Sandwich Islands
5.4 magnitude earthquake hits near Tanabe, Japan
Sabancaya volcano in Peru erupts to 23,000ft
Sangay volcano in Ecuador erupts to 22,000ft
Reventador volcano in Ecuador erupts to 19,000ft
Fuego volcano in Guatemala erupts to 16,000ft
Flooding in Venice can't stop pizzeria from serving customers in ankle-deep water
Biologists Have Started Their Attempt to Sequence the DNA of Every Living Thing on Earth
Israel battles measles outbreak as infant dies of disease
Police Say An HIV Positive Man Had Unprotected Sex With Children
Robot love: The race to create the ultimate AI sex partner
Apple, Google, and Amazon join list of over 50 companies opposing any Trump administration rollback of transgender rights
Tanzania announces 'surveillance squad' to hunt down homosexuals
Halloween violence, looting sees more than 110 arrested in France
Tracking Bible Prophecy Headlines - 11/1/2018
Israel silent as Iran hit by computer virus more violent than Stuxnet
Iran accuses Mossad of running 'false flag' ops to frame Tehran
Iran plot fallout: Danish anger could divide EU on Iran sanctions
Trump says oil supply elsewhere sufficient to allow cut in Iran purchases
US doesn't want to harm friends, allies with Iran sanctions - Bolton
Iranian marching drill depicts collapse of Star of David-adorned White House
Will France try to present a peace plan? Macron sent a special envoy for talks in Jerusalem and Ramallah
Trump aide Greenblatt lauds 'warmer' ties between Israel and Gulf
Netanyahu's surprise trip boosts Trump's grand Mideast strategy
Omani FM visits Ramallah after Netanyahu's visit to Muscat
Fatah supports Islamic edict prohibiting land sales to "enemies"
Army says it didn't know Palestinians targeted on border were minors
Trump's visit to Pittsburgh's Tree of Life Synagogue shows he is dedicated to fighting anti-Semitism
Commemorating Pittsburgh Victims, UN Secretary-General Guterres Denounces 'Stupid Crime' of Antisemitism
California synagogue vandalized with 'f*** Jews' graffiti
Netanyahu likely to attend inauguration of Brazil's new strongman president
Egyptian Intel Is Big Gainer From Israeli Gas Deal, Report Says
Guterres: Hezbollah will drag Lebanon into war
Turkish forces shell northern Syria, Kurdish-led force responds
Arab coalition air raid on Houthi camp in Hodeidah kills 150 militants
Khashoggi was strangled and dismembered, Turkish chief prosecutor says
Republican Senators Urge Trump to Suspend U.S.-Saudi Nuclear Talks After Khashoggi Killing
Asia Bibi: Pakistan acquits Christian woman on death row
56,800 dead and missing: The hidden toll of migration
Bomb Explodes at Russian Security Agency, Wounding 3 Workers
Mail bomb suspect had planned attacks since July, had shipping labels to targets saved on laptop, prosecutors say
Trump backs off executive order threat, says Congress is better path to end birthright citizenship
Drone activity by drug cartels surges on San Diego's border with Mexico
Feeding caravan hysteria, Trump says border troops may reach 15,000
Defense Secretary Mattis On Doubling Troops At The Border: 'We Don't Do Stunts'
New migrant caravan departs El Salvador for U.S.
Trump pressures Mexico to stop migrant caravans
Spreading conspiracy theory, Trump points finger at Soros over migrant caravan
US to probe government-funded report targeting 'multimillionaire Jew' Soros
Stocks end an ugly October on an up note as S&P 500 suffers biggest monthly fall in 7 years
Tech stocks plunged in October, suffering their worst month since the 2008 recession
The stock market lost nearly $2 trillion in October. Here's what happened
If you weren't yet worried about the stock market, you should be now
'Godfather' of chart analysis says 'damage done to the stock market is much, much worse' than anyone is talking about
What billionaires want: the secret influence of America's 100 richest
NRA takes aim at Jewish billionaires pushing 'elitist agenda'
U.S. Supreme Court divided over Google privacy settlement
An AI Lie Detector Is Going to Start Questioning Travelers in the EU
5.2 magnitude earthquake hits near Drake Passage
5.0 magnitude earthquake hits in the North Atlantic Ocean
5.0 magnitude earthquake hits near Visokoi Island, South Georgia and the South Sandwich Islands
Sabancaya volcano in Peru erupts to 27,000ft
Sangay volcano in Ecuador erupts to 24,000ft
Nevados De Chillan volcano in Chile erupts to 20,000ft
Fuego volcano in Guatamela erupts to 19,000ft
Popocateptl volcano in Mexico erupts to 19,000ft
Reventador volcano in Ecuador erupts to 16,000ft
Dozens Feared Buried as Typhoon Yutu Triggers a Landslide in the Philippines
11 dead in Italy after violent thunderstorms, small tornadoes that blew roofs off homes and hurricane-force winds
Saudi civil defence says 14 deaths linked to heavy rains, flooding
Strong autumn storm could impact voter turnout across central, eastern US next Tuesday
Canada's rocky legal-marijuana rollout has been plagued by product shortages, out-of-control lines, and distribution issues - and people are turning to the black market
Brain implants used to treat Parkinson's can be hacked and used to control people, scientists warn
Spinal implant helps three paralysed men walk again
Knesset rejects bill granting surrogacy parenthood rights to homosexual couples
Fetal homicide ruling mandates 'Roe exception' challenge, Alabama justice says
Harvey Weinstein accused of sexually assaulting girl, 16
Another exec out amid sex harassment tension at Google
Google employees worldwide are walking out today to protest handling of sexual misconduct
Analyst says 'New Age' beliefs more popular as fewer Americans follow traditional religions
Click here to retun to "Tracking the Birth Pangs" page.