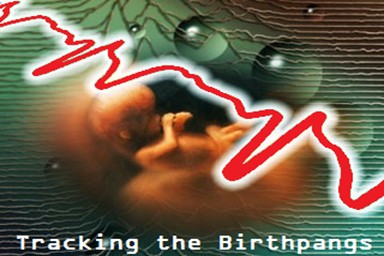 October 2015 Headlines
"Tracking Bible Prophecy" headlines can also be found on
Facebook
Tracking Bible Prophecy Headlines - 10/31/2015
New Zealand circulates UNSC draft resolution for Israeli-Palestinian peace talks
'I don't want right of return for Palestine refugees, but a solution for them,' Abbas says
Dems push resolution on two-state solution in memory of Rabin
Science and Technology Minister says two-state solution 'dead'
In fight for Israel's democracy, all sectors of society unite to remember Rabin
'Yigal Amir was willing to die in order to derail Oslo,' Rabin assassin's brother says
Abbas and the mysterious multi-billion-dollar fund
Palestinians submit new evidence of alleged Israeli war crimes to ICC
ICC mulls war crimes charges against Israel, Palestinians amid ongoing violence
I didn't mean to let Hitler off the hook for the Holocaust, Netanyahu says
Palestinians report many wounded in clashes with IDF along Gaza fence
Israel charges Palestinian, 13, with attempted murder
Knife-wielding Palestinians strike in West Bank, Jerusalem; two dead
IDF to return bodies of five Palestinians killed during stabbing attacks
Thousands march in funeral procession for five terrorists
New US aid package may include more F-35 fighter jets for Israel
Dutch food authority recommends banning kosher slaughter
Russian passenger plane crashes in Sinai with 224 people on board
IDF coordinating with Russia, Egypt to help locate Russian plane crash in Sinai
Iran FM calls for unity in fight against 'extremism'
Iran threatens Arabs as much as Islamic State says Bahrain
Seized Turkish Media Outlets Turn Pro-government Overnight
Turkey has killed 2,000 militants at home and abroad: Erdogan
IS beheads four Iraq Kurd fighters after joint US raid
Report: Iran signals readiness to compromise before key Syria talks
At least 57 killed in missile attack on Syrian town, monitor says
Ahead of International Syria Talks, Israeli Minister Elkin Meets Russian FM Lavrov to Lay Out Israel's Red Lines
World Powers Agree on UN Plan for Syria
Diplomats call for cease-fire in Syria, outline first steps toward ending war
Russia sees need for more military cooperation with US
Syria conflict: Russia warns US of 'proxy war risk'
US escalates involvement in Syria amid talks on Assad future
Assad kills 40 in Damascus bombing bonanza
Dems decry Obama decision to deploy special ops to Syria
Black Hawk drone: Unmanned chopper passes critical Pentagon test
MI5: Islamic State planning massive attack in UK
Orban Accuses Soros of Stoking Refugee Wave to Weaken Europe
Swedish politician says country 'facing collapse' due to mass influx of refugees
Germany's ability to act on migrants threatened, Merkel deputy says
Mass release of U.S. prisoners spells deportation for hundreds
Saudi Arabia downgraded after budget surplus turns negative
Pakistan on Path to Reforming Blasphemy Laws Targeting Christians
UN draft resolution asks UN to refer North Korea to ICC
China's Supersonic Ship Killer Is Making U.S. Navy's Job Harder
European Union sides with United States on South China Sea incident
First Batch of Hillary Clinton Emails Since Benghazi Testimony Released
Boo! Halloween Asteroid Looks Just Like a Creepy Skull
NASA Adds to Evidence of Mysterious Ancient Earthworks
Massive 'crack in the Earth' opens up suddenly in Wyoming's Bighorn Mountains
5.3 magnitude earthquake hits near Kefamenanu, Indonesia
5.1 magnitude earthquake hits near Youdian, China
Desperation grows as Afghan-Pakistan quake victims wait for aid
Sinabung volcano in Indonesia erupts to 25,000ft
Sheveluch volcano on Kamchatka, Russia erupts to 25,000ft
Cotopaxi volcano in Ecuador erupts to 25,000ft
Lascar volcano in Chile erupts to 23,000ft
Popocateptl volcano on Kamchatka, Russia erupts to 21,000ft
Reventador volcano in Ecuador erupts to 17,000ft
Rare cyclone heads toward Arabia, may dump year's worth of rain
Deadly Floods, Possible Tornadoes Strike Texas as Storm Sweeps Through
The 'driest place on Earth' is covered in pink flowers after a crazy year of rain
Studies indicate statins could dampen flu vaccine effect
Glamour Magazine Names Cecile Richards "Woman of the Year" After Selling Aborted Baby Parts
New British Law Requires Teachers and Doctors To Report Female Genital Mutilation
Tracking Bible Prophecy Headlines - 10/30/2015
UN Resolution Would Call on Israel to Freeze Settlements, Palestinians to Desist Action at ICC
IDF legalizes homes in four West Bank settlements
Umbrella deal signed to build 32,000 housing units in Ashkelon
High court to state: Why haven't you destroyed terrorists' homes
IDF to impose separation of Jews, Palestinians in Gush Etzion
Hamas official urges more knives in Jews' chests
Two terror attacks within the hour rock Jerusalem, West Bank
Analysis: Why Palestinian attacks have shifted from Jerusalem to West Bank
Several Palestinian rioters shot in legs during clashes with IDF in West Bank
Israel opposes diplomatic initiative giving PA 'prize' for terrorism
Israeli-Arab campaign to calm situation sparks internal debate
Cameras at Jerusalem holy site might prove too controversial
India - Israel relationship emerges from the closet
Reports of India changing its negative voting pattern on Israel prove premature
Donald Trump Says He Thinks Obama 'Hates Israel'
Kuwait disqualified by Olympic Committee after denying Israeli delegate visa
ADL slams British MP for accusing Israel of fabricating terror attacks
Spy chief: Islamist militants pose biggest threat to Britain for decades
Putin 'worried' by Israeli strikes in Syria
Russian air strikes in south Syria 'raise potential for friction' with Israel
Russia says no country can use military force in Syria without government approval
Syria conflict: John Kerry seeks end to civil war 'hell'
US special forces reportedly in covert combat for months against ISIS
Rockets land near Baghdad airport, reportedly killing dozens
German-born rapper turned ISIS 'poster boy' reported killed in US airstrike
Germany investigates suspected terrorists posing as migrants
German Citizens Panic, 'This Is Our Future' - As Muslims March Through City
Migrant crisis: Austria plans Slovenia border fence
Muslim Migrants Invited to Take Over German Church; Altar, Cross, Pulpit Removed
Report: Iran signals readiness to compromise before key Syria talks
Kerry seeks to test Russia, Iran willingness to nudge Assad out
Western and Gulf allies set out 'timetable' for Assad ahead of talks with Iran
Month of Russian air strikes on Syria kill nearly 600
Russian aircraft approach USS Ronald Reagan, prompting US fighter jet scramble
Russian aggressions prompt 'a new Cold War' in rhetoric only
Iran to send 'fleet of warships' to the Atlantic Ocean
Open sectarianism in Saudi Arabia frightens Shi'ites
Supporters of Yemen President Hadi clash with rebels in contested city of Taiz
Rebels warn they'll treat captured peacekeepers 'like criminals' in South Sudan
U.S., Chinese navies agree to maintain dialogue to avoid clashes
North Korea announces rare, giant political gathering
North Korea digging tunnel at nuclear test site, possibly for future test: report
St. Louis moms up in arms over nuclear waste fears
Welcome to the arms race for anti-drone weaponry
Robot Buses Are Coming To America, To Pave The Way For Driverless Cars
U.S. court will not halt NSA phone spy program before ban
Cashless Society, Negative Interest Rates and Hyperinflation
Venezuela is running out of cash and selling its gold
Israeli satellite to supply sub-Saharan Africa with free internet
China Building Megacollider Twice As Big As CERN
Large asteroid dubbed the Great Pumpkin to fly by Earth on Halloween
Mysterious Orb Glows in Florida Sky
5.1 magnitude earthquake hits the Scotia Sea
5.0 magnitude earthquake hits near Alugan, Philippines
Popocateptl volcano in Mexico erupts to 25,000ft
Cotopaxi volcano in Ecuador erupts to 23,000ft
Sheveluch volcano on Kamchatka, Russia erupts to 20,000ft
Reventador volcano in Ecuador erupts to 17,000ft
Sinabung volcano in Indonesia erupts to 11,000ft
Video: Costa Rica's Turrialba Volcano Erupts
Cyclone Chapala Intensifying in Arabian Sea; Unusual Tropical Threat to Yemen, Oman
Torrential rain, snow storms and flooding hit the Middle East
October rainfall precipitation approaches all-time record in Israel as wet weather continues
Toddler dies as downpour wreaks havoc in Iraq
Brazil Flooding Sweeps Away Cars
Water too warm for cod in US Gulf of Maine as stocks near collapse
Russia's Putin Says Global Warming Is 'A Fraud'
Ozone hole over Antarctica expands to near-record levels, now four times size of Australia
Taxpayer-backed solar plant actually a carbon polluter
Oregon public health officials say teen girl has bubonic plague
UK Becomes First Country to Legalize Controversial 3-Parent Baby Procedure
Judge orders Louisiana to continue funding Planned Parenthood
Being a doctor who performs abortions means you always fear your life is in danger
China ends one-child policy: state media
Four More North Carolina Judges Resign Over Refusal To Conduct Same-Sex Weddings
Man walks into jail, admits murder, gets turned away
Rape and cannibalism in South Sudan, African Union says
Exorcisms, Demonic Possession Rising in Philippines
Archdiocese of St. Louis warns of exorcism dangers before TV show
Bremerton HS students invite satanists to oppose praying coach
Justice Kennedy: Christians with convictions resigned under Hitler and they should today too
Obama nemesis Hobby Lobby probed for allegedly buying black market biblical items
Multiracial Church Leaders Unite to Heal Nation's Racial Divide
Tracking Bible Prophecy Headlines - 10/29/2015
Kerry: Palestinian leaders must stop incitement
Kerry: Israelis and Palestinians have no faith in their leaders
Israel: Abbas's UNHRC speech is 'the banalization of the spilling of Jewish blood'
UN warns of Israel-Palestinian 'catastrophe' as attacks persist
Beit Hagai mother of eight slashed by terrorist near Gush Etzion junction
Border Police officer lightly wounded in Hebron stabbing; assailant killed
Palestinian terrorist shot while attempting to stab soldier in Hebron
Top Hamas official: This intifada will never stop
Ya'alon: Israel faces threats from Iran-backed terror groups
PA official: Al-Aqsa belongs to us, Israel won't intervene
Pope says denying Israel's right to exist is anti-Semitism
Report: Captain on Israel-bound flight from Spain announced 'landing in Palestine'
Israeli envoy to Chile says local Palestinians threaten Jews with violence
Venezuela's ambassador to the UN tells Israel to look at its human rights record
Danon on UNHRC election of Venezuela: "The absurdity at the UN knows no limits - Venezuela is the biggest ally of Iran and North Korea"
UN resolution would freeze settlements, Palestinian lawsuits
Israel sends blunt message to New Zealand: Don't try to renew peace talks
Jerusalemites conflicted over dividing city
Anti-Semitism among migrants a concern for German Jews
UN's Ban urges to counter violent extremism to handle refugee crisis
ISIS Hostage Feels 'Born Again' After Witnessing Christian Captives' Strong Faith
U.S. troops have been secretly fighting in Iraq for months
U.S. weighs special forces in Syria, helicopters in Iraq
Report: Russia transporting Iranian weapons into Syria in violation of UN embargo
Islamic State on recruitment spree in Russia
Putin, German vice chancellor discuss cooperation and Syria
Saudi FM: Anti-Assad countries will meet in Vienna on Friday to seek Syria solution
White House: All stakeholders needed for Syria peace talks
Iran accepts invitation to Syria peace talks in Vienna
Saudi-led coalition drops weapons for allies in Yemeni city
Nigerian army says it rescues more than 300 Boko Haram abductees
UN says North Korea sends workers abroad to skirt sanctions, bring back foreign currency
Police use terror powers to seize BBC Newsnight journalist's laptop
Freedom House: World Internet Freedom Keeps Eroding
Record number of Americans renounce citizenship
Cruz Rips Press At CNBC Debate: "This Debate Illustrates Why We Can Not Trust The Media"
Fed keeps rate at record low but will consider December hike
Asia stocks slip, dollar strong as Fed opens door to Dec hike
Expert Who Correctly Predicted Market Moves in July, August and September Says Stocks Will Crash in November
The Government Just Gave Everyone Permission to Hack Smart TVs
'X-Ray Vision' Device Uses Wi-Fi Reflections To See Through Walls
5.8 magnitude earthquake hits near Lata, Solomon Islands
5.6 magnitude earthquake hits near Little Sitkin Island, Alaska
5.0 magnitude earthquake hits near Bathsheba, Barbados
Cotopaxi volcano in Ecuador erupts to 21,000ft
Tungurahua volcano in Ecuador erupts to 20,000ft
Oman weather: Tropical storm Chapala to bring rains
Congressional skeptic on global warming demands records from U.S. climate scientists
Agency won't give GOP internal docs on climate research
American Lung Association pushes Obama climate change agenda
Energy Department smashes pumpkins for causing climate change
Google wants to monitor your mental health. You should welcome it into your mind
Tuberculosis now rivals AIDS as leading cause of death: WHO
Globally, two out of three under 50 have oral herpes virus
'Church makes life hell for homosexuals' says priest
TV's obsessed with New-Age plotlines
Hollywood Moves Back to Demonic Possession Stories
Texas woman used in 'blood ritual' while being held captive
Salem witch takes warlock to court, could spell trouble
Sanders will propose nixing marijuana from federal list of dangerous drugs
Indianapolis Mall Shooting Leaves 3 Injured, 1 in Critical Condition
Tracking Bible Prophecy Headlines - 10/28/2015
Jordanians slam Palestinian Authority for rejecting idea of security cameras at Temple Mount
Jordan, Israel expected to stream holy site footage
Police block Waqf from installing Temple Mount cameras
PM rebukes deputy FM for dreaming of Israeli flag on Temple Mount
Netanyahu: Joint List MK ascended Temple Mount to provoke, not to pray
Haredi paper diagnoses Min. Ariel with Temple Mount 'madness'
Temple Mount agreement won't lead to immediate calm
Shin Bet: Arab teens plotted knife attack due to incitement, situation on Temple Mount
Terrorist attempts to stab soldier in Hebron
Arab Israeli mother indicted for carrying a knife and writing she wants 'to become a martyr'
American killed in Palestinian attack was peace activist
World Jewish Congress slams Palestinian 'culture of hate'
Palestinian leader seeks EU help to ease crisis with Israel, says situation is 'grave'
Abbas to UN: Protect us from Israel, we need you
Mogherini urges Netanyahu, Abbas to meet Quartet 'in days'
Israel welcomes French proposal for Netanyahu-Abbas meeting
'Netanyahu to speak before liberal group as part of fence-mending US trip'
Spanish town called 'Camp Kill Jews' finally changes name
Could new European digital privacy laws hurt Holocaust research?
J.K. Rowling defends decision to oppose cultural boycott of Israel
Walmart Israeli soldier Halloween costume for children sparks outrage
Egypt extends state of emergency in North Sinai by three months
Report: Russia strikes Syrian rebel targets near Golan Heights for first time
Turkey confirms shelling Kurdish fighters in Syria
Syrian presidency says 'terrorism' must be eliminated before initiatives
'Strategic depopulation' of Syria likely cause of EU refugee crisis - Assange
Gun sales reportedly surge in Austria amid refugee crisis
ISIS traversing region's collapsing borders, flowing between Syria, Iraq, and Libya
Islamic State straps prisoners to ancient Palmyra columns, blows them up: report
Torture and executions: Freed Hawija hostages recount ISIS captivity
Al-Shabaab Faction Pledges Loyalty to ISIS After Killing 150 Christian Students
Defense Secretary Carter: US considering 'direct action on the ground' in fight against ISIS
Top U.S. general says could recommend locating U.S. troops with Iraqis
Iran will be invited to attend multinational meeting on Syria
US general: Iran has over 1,000 troops in Iraq, less than 2,000 in Syria
Rouhani expects nuclear deal 'Implementation Day' by new year
Yemeni MSF hospital bombed, Saudi-led coalition denies responsibility
Iran's Rouhani says he expects sanctions to be lifted by end of 2015
China warns US after Navy ship passes disputed islands claimed by Beijing
Amid renewed U.S.-Cuba ties, U.N. condemns embargo for 24th year
Inside the Pentagon's Effort to Build a Killer Robot
Star Wars style sonic tractor beam invented by scientists
Wal-Mart seeks to test drones for home delivery, pickup
'Drone Slayer' claims victory in court
U.S. police chiefs call for background checks for all gun purchases
Ambushes of police are rising again at a difficult time for law enforcement
Family members could be kept alive forever using social media history
EU parliament set to vote on net neutrality rules
Mysterious Space Junk Set to Fall to Earth Next Month
5.2 magnitude earthquake hits near Chirilagua, El Salvador
5.2 magnitude earthquake hits the Mid-Indian Ridge
5.1 magnitude earthquake hits near Khuzdar, Pakistan
400-Plus Quakes Strike San Ramon in 2 Weeks: USGS
Afghan and Pakistani Quake Victims Are at Risk of Death from Exposure, Say Aid Workers
Cotopaxi volcano in Ecuador erupts to 25,000ft
Colima volcano in Mexico erupts to 17,000ft
Fuego volcano in Guatemala erupts to 15,500ft
Turrialba volcano in Costa Rica erupts to 14,000ft
Sheveluch volcano on Kamchatka, Russia erupts to 14,000ft
Pair of Tropical Threats in Indian Ocean; India, Oman and Yemen on Alert
Why 'climate justice' has India and the West at each other's throats
Climate change could soon push Persian Gulf temperatures to lethal extremes, report warns
First Case Of Anthrax Since 2006 Found In Cow
FDA Approves Drug That Uses Herpes Virus to Fight Cancer
Researchers use common 3-D printer to rebuild heart
Planned Parenthood doctor appears to admit to partial-birth abortions
New Planned Parenthood video: Doctor wants intact fetal heads for brain harvesting
Abortionist Caught Saying It Would be a "Great Idea" to Burn Aborted Babies for Energy
Planned Parenthood: Babies Born Alive After Abortion Should Not Get Medical Care
Evangelicals to Host First-Ever Pro-Life Conference Ahead of 2016 Elections
Sweeping Away Gender-Specific Toys and Labels
Student says TX teacher forced 7th graders to deny God is real, or take a failing grade
Tracking Bible Prophecy Headlines - 10/27/2015
Israel Air Force strikes Gaza targets following rocket attack on South
20,000 Israelis sue Facebook over incitement to violence by Palestinians
Israel developing app to call for help in event of terror attack
US warns against PM's idea of revoking residency for some Jerusalem Arabs
State Department Cracks Down on Israel Travel Amid Violence
US says it would be concerned if Palestinian travel rights curbed
Netanyahu: Like Rabin would have, we must battle terrorism with all our might
Iranian general: Israel's collapse may come in less than a quarter of a century
Israel hopes to coordinate Temple Mount camera installation 'as soon as possible'
With secret prayers, Jews challenge 'status quo' at Jerusalem holy site
Christians in Bethlehem Endure Through Deadly Persecution
Israeli medics risk all to render aid to casualties of Syria's civil war
Syrian rebels to Russia: Stop bombing us
At least two dead in suicide attack at Saudi mosque
Shia Muslims slash and whip themselves to mourn the death of Prophet Muhammad's grandson
Iranian aggression since Obama nuclear deal looms as 2016 headache for Democrats
U.S. Navy to send destroyer within 12 miles of Chinese islands
Contraband-carrying drone crashes at Oklahoma State Penitentiary
Drones Getting Badly Needed Air Traffic Control
IRS possessed Stingray cellphone surveillance gear, documents reveal
Facebook accused of 'secretly lobbying' for cyber bill
Google Turning Its Lucrative Web Search Over to AI Machines
Don't miss the last supermoon of 2015
Dawn triangle of planets - Venus, Jupiter, and Mars will rise in the east an hour or so before the sun
More than 250 dead as magnitude-7.5 earthquake shakes Afghanistan, Pakistan and India
Deadly Magnitude 7.5 Earthquake Causes Landslide at Historic Suspension Bridge in Pakistan
5.1 magnitude earthquake hits near Lambasa, Fiji
5.1 magnitude earthquake hits near Sikabaluan, Indonesia
5.0 magnitude earthquake hits near Putre, Chile
Cotopaxi volcano in Ecuador erupts to 30,000ft
Sheveluch volcano on Kamchatka, Russia erupts to 25,000ft
Tungurahua volcano in Ecuador erupts to 22,000ft
Ruiz volcano in Colombia erupts to 18,000ft
Fuego volcano in Guatemala erupts to 17,000ft
Reventador volcano in Ecuador erupts to 15,000ft
Hundreds of Floodwater Rescues Across Texas
Global bishops call for 'complete decarbonisation' by 2050
2 Infants Die & 28 Injured After Measles Vaccines in Kenya
Wedded 'Throuples' Coming to America
Chicago Weekend Violence Leaves 5 Dead, 17 wounded Including 15-Year-Old Girl
Tracking Bible Prophecy Headlines - 10/26/2015
U.S.-Brokered Agreement Fails to Defuse Israeli-Arab Violence
Jerusalem mufti: Temple Mount never housed Jewish Temple
Temple Mount activists: Prayer ban for Jews is discrimination
Israel must maintain Temple Mount status quo, Abbas tells Kerry
New knife attacks on Israelis as Al-Aqsa measures announced
Palestinian car firebombed in apparent east Jerusalem hate crime
PM considers canceling residency of 80,000 East Jerusalem Palestinians
Israel to mark 20th anniversary of Rabin murder
Georgian Jews: We'll come to Israel 'only when the Messiah arrives'
Iran's Supreme Leader approves nuclear deal -- with conditions
Khamenei's letter to Rouhani voids deal
U.S., Saudi Arabia to bolster support for moderate Syrian opposition
Balkan, EU leaders agree to coordinate on migrants
Refugees will freeze to death, warn EU head
Britain's Blair says 2003 Iraq invasion played role in Islamic State rise
Trump says world a better place if Saddam, Kadhafi still ruled
Cameron Urged: Act NOW to Stop Middle East Christian Genocide
Russian Ships Near Data Cables Are Too Close for U.S. Comfort
Seoul seeks hacker troops to fend off North Korean cyberattacks
Police fear 'YouTube effect' affecting work, contributing to rise in violent crime
Oil caps biggest weekly loss since August as supply glut deepens
5.7 magnitude earthquake hits near Raoul Island, New Zealand
5.1 magnitude earthquake hits near Tres Palos, Mexico
5.1 magnitude earthquake hits South of the Fiji Islands
Tungurahua volcano in Ecuador erupts to 22,000ft
Colima volcano in Mexico erupts to 17,000ft
Santa Maria volcano in Guatemala erupts to 15,000ft
Turrialba volcano in Costa Rica erupts to 14,000ft
Reventador volcano in Ecuador erupts to 12,000ft
Rinjani volcano in Indonesia erupts to 10,000ft
Patricia to Spread Flood Threat From Louisiana to Florida Into Monday
The Syrian War Is Causing a Dust Bowl in the Middle East, Researchers Suspect
Ebola nurse Pauline Cafferkey has meningitis caused by virus
House approves bill gutting ObamaCare, cutting Planned Parenthood
Ben Carson likens abortion to slavery, wants to see Roe v. Wade overturned
'A Baby's Eyeball Fell Out in My Lap,' Abortionist Jokes in New Video
Franklin Graham Urges Christians to Stand up for Their Faith Amidst a 'Culture of Intolerance'
Tracking Bible Prophecy Headlines - 10/25/2015
UN Quartet in Vienna expresses 'grave concern' over rising tensions
From Gaza, Hamas may now be directing terror attacks
United States cutting PA's economic aid
Kerry: Israel agrees to round the clock surveillance at Temple Mount, committed to status quo
Netanyahu pledges to prevent Jewish prayer on Temple Mount
Magal: Jews will not be prevented from praying at the Temple Mount
Palestinian FM says surveillance on Temple Mount 'a new trap by Israelis'
Checkpoints stir Palestinian anger in east Jerusalem
3 Jews stabbed in anti-Semitic attack in France
ISIS video threatens Israel in Hebrew: We're closing in on you
'Arab Israeli paraglided into Syria to join rebel group'
Assad: Eliminating terrorist groups will lead to political solution
Russian, Iranian foreign ministers agree to strengthen cooperation
Russia has "honest and real" goals to establish peace in Syria
Russia says wants Syria elections, ready to help Free Syrian Army
Russia, US, Turkey and Saudi Arabia start talks on Syria
Erdogan says Turkey won't let Kurds 'seize' northern Syria
Tony Blair apologises for 'mistakes' over Iraq War and admits 'elements of truth' to view that invasion helped rise of Isis
Huge inflow of migrants into Slovenia continues despite cold weather
ISIS plot to kill Christians in refugee camps revealed; trained killers could find their way to UK
Muslim men having '20 children each' because of polygamy, peer claims
1 dead, more than 100 hurt in Bangladesh bomb attacks
South Korea fires warning shots at North patrol boat near border
Hillary Clinton calls Republican's impeachment vow 'pathetic'
Dollar Has Longest Winning Streak in 10 Months on China Rate Cut
OPEC Is About to Crush the U.S. Oil Boom
Android 6.0 Marshmallow Adds Fingerprint Authentication For Google Play Purchases
Venus, Jupiter and Mars cross paths in pre-Halloween spectacle for last time until 2021
5.1 magnitude earthquake hits near L'Esperance Rock, New Zealand
5.0 magnitude earthquake hits near Illapel, Chile
"An earthquake swarm fired off" Thursday in the Cascades
Tungurahua volcano in Ecuador erupts to 24,000ft
Popocateptl volcano in Mexico erupts to 21,000ft
Colima volcano in Mexico erupts to 17,000ft
Costa Rica's Turrialba Volcano launches ash 800 meters into the sky
Megastorm Patricia inflicts little damage on Mexican coast
Hurricane Patricia spares Mexican cities, roars through remote villages
Torrential rain -- up to 20 inches in spots -- pummels much of Texas
Texas, Louisiana Brace for More Life-Threatening Flooding as Patricia's Moisture Arrives
Torrential rains have destroyed tents, 1,200 homes and flooded the Sahrawi refugee camp in Tindouf, Algeria
Wave of litigation hits Obama climate rule
Study: More Than Two-Thirds of Patients on Anti-Depressants Not Depressed
First couple rejected by Kentucky clerk Kim Davis exchange vows in public ceremony
High School Football Player Penalized for Giving Glory to God after Scoring Touchdown
'Minion of Satan' asks to give invocation in public meetings
Tracking Bible Prophecy Headlines - 10/24/2015
PLO's secretary-general: 'Netanyahu will soon find himself ruling from the Jordan to the Mediterranean'
Report: Jordan's king presses Abbas to calm Israel-Palestinian tensions
Radical cleric to Jordan: Annul the peace treaty with Israel
PA, Jordan to tell Kerry they want Muslim control over Jewish visits to Temple Mount
Kerry, Abbas meet in Amman in effort to stop violence
'US responsible for crimes being committed in Palestine,' Hezbollah chief says
Spy vs. Spy: Inside the Fraying U.S.-Israel Ties
Three Israeli children, parents suffer burns in West Bank firebombing attack
Terrorist shot after attempting to stab Israelis in Jenin
UNRWA employees suspended for inciting violence against Israelis on Facebook
Far-right Jewish mob tries to attack 'anti-Israel' French journalist in Paris
'Israel must be defined as the Jewish nation-state'
Historian: 'Netanyahu's Hitler ruckus set records straight'
'Israel is a tool of Western domination over Middle East,' Nasrallah says
ISIS threaten to kill Jews across the world in disturbing new video
Russia, Jordan agree on military coordination on Syria
Russia says wants Iran, Egypt to take part in future Syria talks
Islamic State: Putin says Assad 'could work with rebels against IS'
Pentagon chief expects more raids similar to Iraq rescue
Refugees Stack up on Croatia-Serbia Border
UN raises concerns about abuse of women and child migrants
Saudi Arabia says no common position on Assad's fate after Vienna meeting
Saudi Arabia: Eight of the 12 surviving sons of country's monarch support move to oust King Salman
Bomb blast at procession for Shi'ite holiday in Pakistan kills 16, police say
U.S. patrols to raise stakes with Beijing in disputed South China Sea
'NYC far & expensive': Russian MP says UN headquarters must be moved from America
'Serial liar': Families of Benghazi victims blast Clinton on Benghazi
Republican leaders struggle to find votes to up debt limit
Global stocks soar on surprise China rate cut
Radioactive material keeps getting stolen from nuclear lab, feds say
'Spooky' Halloween asteroid may actually be a comet
5.7 magnitude earthquake hits near Abepura, Indonesia
Quake swarm rolls on as magnitude-3.2 shakes San Ramon Valley
Oklahoma Earthquakes Are a National Security Threat
Cotopaxi volcano in Ecuador erupts to 22,000ft
Sheveluch volcano on Kamchatka, Russia erupts to 22,000ft
Catastrophic Hurricane Patricia Making Landfall in Mexico; Patricia Becomes Strongest Hurricane Ever Recorded
Americas' Biggest Ever Hurricane Spurs Mexico Tourist Exodus
Mexican plea for climate consensus as hurricane nears
Hurricane Patricia weakens to Category 1 as officials warn of potential floods, mudslides
Texas braces for Hurricane Patricia; flood watch issued across the state
Electronics reading minds: Paralyzed man's arm understands brainwaves
With same-sex marriage legal, State Dept. to phase out benefits for domestic partners
'Tinder for threesomes' gets $500K investment
Colorado theater shooter James Holmes assaulted in prison, officials say
South Korea: 'Death Experience' Schools Force Suicidal People into Coffins to Reconsider
Four women accused of witchcraft tortured in Papua New Guinea
Pope Francis is victim of internal conspiracy to 'manipulate' him, Vatican alleges
Tracking Bible Prophecy Headlines - 10/23/2015
EU's Mogherini says Mideast 'Quartet' to meet Friday, urge calm
Kerry 'cautiously optimistic' on end to violence after Netanyahu meeting in Berlin
Kerry to meet Abbas in Amman Friday
Israeli-Palestinian war of words at Security Council
'Only 4% of Israelis think Kerry, Ban will bring calm'
Palestinian factions call for "day of rage", diplomats push on for peace
Palestinian violence to escalate if Netanyahu continues on his path, Tanzim leader says
After Holocaust remark, White House warns Netanyahu against incitement
Historian: Netanyahu right on Hitler, wrong on Mufti
'Palestine's efforts against Nazis are deep-rooted part of our history,' Erekat says
'Palestinian Authority can't control attackers,' Tanzim leader says
Danon in his first address to UN: Stop making excuses for the Palestinians
Palestinian Report: 14 injured in West Bank, Gaza clashes with IDF
House appropriators warn Abbas on funding in wake of terrorism wave
Gaza university dean urges attacks on Israeli women, children
'Every single Jew in Palestine is a combatant, even the children'
There is no cycle of violence. There is terrorism.
FICC says prime minister should expedite gun licensing in face of terrorist attacks
Life-saving Israeli technology in the face of terror
New evictions of Arab families part of battle for Jerusalem
Relative of Abbas has life-saving operation in Israeli hospital
Israel reportedly breached Iranian air defenses while preparing potential strike in 2012
Iranian president welcomes Khamenei's conditional approval of nuclear deal
Khamenei recommits to 190,000 centrifuges in 15 years
Why Obama will let Iran violate the nuke deal
Egypt's army says killed 20 in Sinai operation, 78 arrested
Egypt arrests senior Muslim Brotherhood figure
U.N. criticizes Czech detentions and strip-searches of refugees
ISIS graduates its first class of junior jihadists in shocking photos
Pentagon: American Killed in Raid to Free Iraqis Held by IS
Saudi says Assad must be removed from power to crush ISIS
U.S. says Russia strikes in Syria bolster Islamic State militants
Russia denies US claims it used cluster bombs in populated areas in Syria
Vladimir Putin accuses US of backing terrorism in Middle East
Israel quiet over 'hotline' with Russia on Syria
Russia to permanently station military unit in the Arctic
Russia Announces Military Plans for Disputed Kuril Islands
Obama urges Pakistan to avoid raising nuclear tensions with new weapons
Bombing at mosque in Pakistan kills 10 on eve of Shi'ite holy day
Suicide bombing kills at least 10 in northeast Nigeria
2 dead in sword attack at Swedish school, police make 'interesting' find at assailant's home
1 dead, 2 wounded in shooting at Tennessee State University
In hunt for US terror recruits, FBI agents set traps
Obama uses veto for only fifth time, rejecting defense authorization bill
Fireworks erupt between Clinton, Republicans at Benghazi hearing
WikiLeaks publishes second batch of docs from CIA chief's personal email
The paranoid world of London's super-rich: DNA-laced security mist and superyacht getaway submarines
Study: Global Economy Could Tumble Due To Climate Change
Frustration mounts as time runs out at climate talks
CERN experiment to test if we can connect to another dimension
5.7 magnitude earthquake hits near Marion Island, Prince Edward Islands
5.5 magnitude earthquake hits near Bouvet Island, Bouvet Island
5.3 magnitude earthquake hits near Dajal, Pakistan
5.3 magnitude earthquake hits near Pagan, Northern Mariana Islands
USGS slams study's claim of 99.9% chance of large L.A. earthquake
Ruiz volcano in Colombia erupts to 30,000ft
Sheveluch volcano on Kamchatka, Russia erupts to 24,000ft
Cotopaxi volcano in Ecuador erupts to 20,000ft
Reventador volcano in Ecuador erupts to 15,000ft
Hurricane Patricia Becomes Strongest Pacific Hurricane in History; Mexico Landfall Expected Friday
Olaf, no longer a major hurricane, sends high surf to Hawaii
Dallas, Houston and Austin Brace for Life-Threatening Flooding
First nine months of 2015 shatter heat records: US
The Strongest El Nino in Decades Is Going to Mess With Everything
UN: Famine Looms in South Sudan
Dem senator blames Obama's 'War on Coal' for rising drug overdose deaths
Nurse quarantined over Ebola fears sues Gov. Chris Christie
Planned Parenthood says Texas launches politically charged document hunt
New Canadian Prime Minister Justin Trudeau Supports Unlimited Abortions Up to Birth
New York Governor Inserts Gender Identity in Anti-Bias Rules
Obama Now Officially Forcing Girls to Share Showers With Boys
North Carolina Judge Resigns So He Won't Have To Conduct Gay Marriages, Thinks Other Magistrates Will Do The Same
Vatican meeting reveals growing Catholic divide over divorce and homosexuality
Tracking Bible Prophecy Headlines - 10/22/2015
Abbas meets with UN's Ban, says Israeli incitement will lead to 'big explosion'
Five West Bank terrorist attacks leave 7 Israelis wounded
Two Palestinian stabbers shot after attacking Israeli man in Beit Shemesh
Suspect tries to stab passengers on bus, steal weapon
Jew believed to be attacker shot, killed in Jerusalem
Gaza rocket strikes southern Israel
Roadblocks removed in East Jerusalem
'Illegal' Muslim Temple Mount Agitator Groups - Have Returned
A Request to Pope Francis to Return Temple Menorah And Other Temple Vessels Hidden in the Vatican
Jewish House Lawmakers Agree: UNESCO Temple Mount charges against Israel are lies
Unesco Resolution Criticizes Israel Over Handling of Holy Sites
Arab nations back down from plan to claim Western Wall
UNESCO Passes Arab Resolution: Cave of Patriarchs 'Islamic'
Bennett calls to 'truly unite Jerusalem'
With Harper's Defeat in Canada, Israel Loses a Friend, UN Loses a Critic
Israel's Netanyahu heads to Berlin to meet Kerry
Kerry Hopes Talks will Result in 'Breathing Space'
Merkel says Israeli settlements 'counterproductive'
'Palestinian mufti convinced Hitler to massacre Europe's Jews,' Netanyahu says
Netanyahu causes uproar by blaming Palestinians for Holocaust
After Netanyahu comments, Germany says responsibility for Holocaust is ours
Neo-Nazis infiltrate German refugee shelters amid far-Right resurgence
Germany considers using military planes to deport some migrants
Merkel says migrant influx a fallout from globalisation
Security officials acknowledge 'risk' in admitting Syrian refugees into US
Jimmy Carter offers help for Russia's bombing campaign in Syria
White House slams Russia 'red carpet' treatment for Syria's Assad
At Kremlin, Assad discusses military support for Syria with Putin
Russia says Islamic State talking to Al-Nusra about uniting against Syrian army
Iraq's ruling alliance, militias urge PM to seek Russian strikes
ISIS trying to hijack Palestinian jihad as its own
ISIS' Ethnic Cleansing Forces 100,000 Christians to Flee City in Single Night
Iran will not back Syria's Assad 'forever,' minister says
UN Asked to Take Action Against Iran for Recent Missile Test
Pakistan to US: We won't accept limits on tactical nuclear arms
Taliban seize British stronghold in Helmand as security unravels
Christian Persecution Reaches 'Extreme' Levels in These 10 Countries
Jon Voight: 'Progressive' is a very devious term... created as a substitute for 'communist'
Surge of illegal children, families accelerates - 10,000 caught at border in September
Pay up or go to jail: how a Mississippi town resurrected the debtors' prison
White House Calls for Bigger U.S. Role in Puerto Rico Debt Crisis
Secret Service allowed to use warrantless cellphone tracking
WikiLeaks publishes CIA director John Brennan's emails
Twitter Boasts of What It Can Do with Your Data
L.A. County will require cat owners to microchip their pets
5.5 earthquake shakes Japan's Fukushima & Miyagi regions
5.5 magnitude earthquake hits the Scotia Sea
5.4 magnitude earthquake hits the Mid-Indian Ridge
More Than 200 Earthquakes Rattled California In The Past Week
NASA gives 99-Percent probability Of 5.0 earthquake In LA within the next two-and-a-half years
Cotopaxi volcano in Ecuador erupts to 28,000ft
Ubinas volcano in Peru erupts to 21,000ft
Sheveluch volcano on Kamchatka, Russia erupts to 20,000ft
Popocateptl volcano in Mexico erupts to 20,000ft
Colima volcano in Mexico erupts to 18,000ft
Reventador volcano in Ecuador erupts to 14,000ft
Geologists: Hidden Cascades volcano may pose a threat
Tropical Storm Patricia Prompts Hurricane Warning for Mexico
Typhoon Koppu death toll reaches 54 as Philippines battles devastating floods
Canada Winter Forecast: El Nino to Promote One of Warmest Winters on Record
Iraq cholera cases grow, spread to Kurdish region
Mystery deaths in Sierra Leone spread fear of Ebola relapses
Gallup: Support for legal marijuana at an all-time high and likely to grow
Marijuana use in US adults doubles in decade, surveys show
Confessions of a female cartel boss
Man Pushes His Mother in Killing Herself in an Assisted Suicide Because She Was Getting Old
Mother Outraged After Driver Hits, Kills Son - Then Posts Pictures of Body on Twitter
Three sex-cult members are convicted of murdering Marine wife
First Exorcism To Happen On Live TV Will Air Just In Time For Halloween
Polish church suspends priest who is gay and has boyfriend
IRS: 'Husband' and 'wife' apply to same-sex couples, too
Tracking Bible Prophecy Headlines - 10/21/2015
Abbas to call for protection of Palestinians at UN Human Rights Council session
Israel's 'harsh responses' to Palestinian violence won't bring peace, Ban says
Netanyahu to Ban: Abbas has joined ISIS and Hamas
UNESCO chief, Washington bash draft text claiming Western Wall is a Muslim Holy site
UNESCO: Protection of Jerusalem's holy sites shouldn't be taken hostage
Kerry extends possibility of meeting Netanyahu in Mideast, rather than Germany
MDA update: 10 Israelis killed, 112 hurt in past three weeks of terror wave
Dutch victim of East Talpiot attack: I yelled 'Jesus, save me!'
Ban to Rivlin: If we don't act fast, dynamics on the ground may only get worse
Gaza front 'under control,' Netanyahu says at border
IDF targets Gaza terror cell behind recent sniper attacks
Israel arrests Hamas co-founder, accusing him of inciting recent violence
Official Palestinian Paper Promotes Gruesome Blood Worship
'I want to stab a Jew,' young girl tells her teacher father
Jordan plays host to Israel hate fest
Hundreds in Prague protest terror wave in Israel
Purported CIA email hacker pushed for 'Free Palestine,' praised Allah on Twitter
Israel, US resume defense aid talks halted over Iran deal
What Netanyahu needs to know: What exactly will the U.S. do when Iran violates the nuclear deal?
'Assad doesn't have to leave tomorrow, can be part of transitional process' - US State Department
Turkey ready to accept six-month transition period for Syria's Assad
U.S. general wins assurance Iraq will not seek Russia air strikes
Pro-government source: Three Russians killed in Syria
ISIS Terrorist Abandons Jihad After Witnessing 'Love of Christians' at Jordanian Refugee Camp, Aid Group Says
'New Jungle' grows: Shocking images show migrant camp in French port city, mayor calls on army
Slovenia to ask EU for police back-up to cope with influx of migrants
Assyrian Christian Refugees Pursued to Sweden and Threatened by Islamic Militants
Christian Churches Demolished in Indonesia to Appease Mob of Enraged Muslims
New report finds Mideast Christians may disappear in less than a generation
Trump: Revoke Passports For Those Who Go To Fight For ISIS, Would 'Look At Closing Certain Mosques'
Canada election: New PM Justin Trudeau expected to halt combat missions against Isis and welcome more refugees
Canada Has a New Government, and Some Nasty Old Problems
Saudi urges Iran to stop 'meddling' in neighbourhood
Saudi Arabia hajj disaster death toll at least 2,177
Texas teen arrested over clock is moving to Qatar with his family
Putin: 20 terror plots foiled in Russia this year
Russia builds massive Arctic military base
Russia shrugs off US anxiety over military satellite
Republicans warn Obama not to veto defense policy bill in time of critical global threats
Biden contradicts Clinton account of bin Laden raid - and his own
Paul Ryan Says He'll Run for Speaker, but Only on His Terms
Reid offers surprise support for Ryan as speaker
Paul Ryan's new partner: Obama
OPEC is About to Crush the U.S. Oil Boom
A new breed of 'wealth therapists' is here to help the super rich
Rich Americans got a lot richer last year
China Calls for New Global Reserve Currency to Replace Dollar
Government takes family's land near Area 51
Fright night flyby: Skyscraper-sized asteroid will pass Earth on Halloween
Major 7.3 earthquake hits off Vanuatu, no tsunami warning
5.6 magnitude earthquake hits near Drake Passage
5.5 magnitude earthquake hits near Chichi-shima, Japan
5.4 magnitude earthquake hits near Ovalle, Chile
Cotopaxi volcano in Ecuador erupts to 35,000ft
Popocateptl volcano in Mexico erupts to 28,000ft
Tungurahua volcano in Ecuador erupts to 25,000ft
Sheveluch volcano on Kamchatka, Russia erupts to 23,000ft
Sinabung volano in Indonesia erupts to 20,000ft
Colima volcano in Mexico erupts to 19,000ft
Karymsky volcano on Kamchatka, Russia erupts to 14,000ft
Tropical Storm Koppu to Lash Philippines Through Midweek Before Targeting Taiwan
Olaf strengthens to major hurricane, still far offshore
Tropical Depression Forms off Mexican Coast
Australia PM adviser says climate change is 'UN-led ruse to establish new world order'
New MK Cohen-Paran: Israel must take part in global action plan on climate change
This robot uses artificial brain cells to navigate like a human
Ray Kurzweil's Wildest Prediction: Nanobots Will Plug Our Brains Into the Web by the 2030s
'Your Genome Isn't Really Secret,' Says Google Ventures's Bill Maris
Genetically-engineered, extra-muscular dogs created by Chinese scientists
Ebola worst infectious disease in world, says Ulster Hospital medic
Will California Governor Jerry Brown Sign Bill Forcing Pregnancy Centers to Promote Abortion?
Man Charged With Killing 7 in 2 States Says He Heard Devil
England: Some Churches May Open Only on 'Festival' Days
Pope Francis Says the Bible Is a 'Highly Dangerous Book'
Tracking Bible Prophecy Headlines - 10/20/2015
UNESCO draft resolution: Western Wall is part of al-Aksa mosque
Report: Israel Proposed PA Forces Guard Temple Mount
Kerry calls for end to 'senseless' violence in Israel, rejects push for international monitors
Palestinian fatwa rejects French proposal to deploy international monitors in Jerusalem
Amidst Israel violence, French Jews worried over copycat attackers
Zahar: Palestinians should use firearms in fight against Israel
Hamas to West Bank members: Commit suicide attacks
Zahar calls for Hamas branches in Lebanon, Syria refugee camps to attack Israel
Bedouin leaders condemn 'despicable' Beersheba attack
Netanyahu: Palestinian incitement is 'Osama Bin Laden meets Mark Zuckerberg'
Steinitz: Abbas' anti-Jewish incitement reaches Hitler's level
'My cousin made me do it,' 13-year-old Palestinian stabber tells police
Palestinian Cleric Claims Jews Will Build Third Temple to 'Worship the Devil,' Stimulating End Times
Why Christians Should Care about Joseph's Tomb Attack
Scandinavian airline ending service to Tel Aviv due to 'political instability'
Canadian Elections Could Spell Doom for Israel as "Anti-Israel" Candidates Gain Ground
Reports: Canada's Liberal Party to end Prime Minister Stephen Harper's rule
Saudi says difficult to envision role for Iran in Syria peacemaking
Fighting near Syria's Aleppo displaces 35,000
Medical aid for 29,500 reaches besieged Syrians, no evacuations
ISIS fighters reportedly shave beards, dress like women to escape Syria bombing
Croatia opens border to thousands of refugees as temperatures drop
As Refugee Numbers Swell, So Do Germany's Anti-Islam Protests
German anti-Islam group's anniversary rally ends in violence
Austrian Town of 1,600 Drowns in Migrant Feces and Garbage
Britain Unveils Plans to Fight Extremism in Young Muslims
Starnes: School says 9-11 had nothing to do with Islam
Taliban did use bombed hospital as a shelter, Afghan defense minister says
Bus blast kills 11 in Pakistan's Baluchistan province
Libya's recognized parliament rejects UN proposal for unity gov't
As Russia reasserts itself, NATO opens biggest exercises in years
Vladimir Putin is falling back on Soviet-era self-reliance as oil wealth evaporates and sanctions cut off vitally-needed technology
Kim Jong Un Permits Family Reunions to Gain Leverage With South
Feds to require drone registration after close calls
Top California official pushes ammo background checks
Samsung to make robots 'cheaper than any human worker'
Road rage detector to hit market
Scientists spot new, huge energy waves coming out of the Sun
Large solar storms 'dodge' detection systems on Earth
5.8 magnitude earthquake hits near Balitoc, Philippines
5.6 magnitude earthquake hits near Merizo Village, Guam
5.0 magnitude earthquake hits near Sumatra, Indonesia
Nearly 200 earthquakes shake San Ramon
Cotopaxi volcano in Ecuador erupts to 22,000ft
Tungurahua volcano in Ecuador erupts to 22,000ft
Colima volcano in Mexico erupts to 21,000ft
Reventador volcano in Ecuador erupts to 17,000ft
Karymsky volcano on Kamchatka, Russia erupts to 10,000ft
Philippines Under Siege From Typhoon Koppu
Forget El Nino, start worrying about the North Atlantic blob
South Africa likens draft climate deal to apartheid
UN to call on governments around the world to decriminalise all drugs, says Richard Branson
Study: Ebola Still Lives In Semen Of Survivors For At Least 9 Months
Researchers Perform First Surgery on the Human Genome
Texas defunds Planned Parenthood clinics, but Louisiana ordered to pay
Homosexual Men "Divorce" to Become Threesome, Now Plan to Use Sisters as Surrogates
Foreigners use tattoos to express affection for Hinduism
NASA photo ignites conspiracy about deity statue on Mars
Agony of Congo's 50,000 'Child Witches' Who Are Brutally Exorcised to 'Beat the Devil out of Them'
State Department: Yeah, Christianity Is Under Attack Worldwide
Tracking Bible Prophecy Headlines - 10/19/2015
Bibi's Reply to a BBC Reporter About Negotiating with Abbas: 'Are We on the Same Planet?'
Kerry confirms he'll meet Netanyahu, Abbas on Palestinian-Israeli unrest this week
Netanyahu to offer Kerry no concessions for Abbas
PM vows to go after Islamic Movement for incitement
Terrorist kills soldier, wounds several others in attack at Beersheba bus station
Hamas Welcomes Be'er Sheva Attack as 'Heroic Act'
A shooting in Bat Yam amid the wave of terror
Hamas urges ramming attacks as 'stabbings don't kill enough Jews'
Erekat Demands Investigation of Israeli 'Executions'
Pro-Arab NGOs protest against revoking residency from terrorists
Israel returns terrorist's body despite policy
Arab areas of Jerusalem blocked off in Israeli crackdown
Likud minister: Placing fence between Arab, Jewish areas of east Jerusalem won't stop terrorism
Israel: Palestinians 'Brainwashed With Hate'
'Moments in great parenting': Hamas children honor Palestinian terrorists at rally [photos]
Shaked pushes to jail minors over age 12 involved in terror attacks
Israel erects wall to protect Jews in east Jerusalem
Pope to Israelis and Palestinians: Say 'No' to hate and vendetta
Thousands rally for Israel in Paris, Rome and Madrid
In Canada election, support for Israel not up for discussion
MSNBC slammed for error-riddled map in segment on Israel's borders
Hezbollah says presence in Syria greater than ever before
Top al Qaeda leader Sanafi al-Nasr killed in U.S. airstrike, Pentagon says
As winter looms, Germany struggles to find homes for refugees
Top Iranian military commander Soleimani seen rallying Iranian officers, Hezbollah in Syria
US Shocked To Find Russian Machine Gun With Iranian Ammo Attached To Abrams Tank
Israel, U.S. signal security ties back on track after Iran feud
Obama puts nuclear deal into effect, but Iran still likely months away from sanction relief
On Tehran's streets, skepticism mixes with cautious optimism over nuclear deal
Turkey's Erdogan says has asked European allies for help on EU bid
Egypt holds first post-Morsi parliamentary election
Female suicide bomber dies in botched attack on army base in Nigeria
Congress' Benghazi probe not aimed at Clinton, lawmaker says
Pakistan's Sharif to Meet Obama as India Rejects Peace Plan
The Pakistani Military Has Tightened Its Control of the Country's Security Policy
Japan shows off naval power as US signals wider engagement in western Pacific
China's Strategic Bombers Capable Of Long-Range Precision Strikes
Oil nations feel the strain of Opec's continuing price war
Big Banks to America's Firms: We Don't Want Your Cash
US Democratic presidential candidate Sanders to explain democratic socialism
'America is a bomb waiting to explode' - Limited food, decline in morals, mind-altering drugs and nowhere to run
Chicago mayor blames cops for spike in crime
Shooter Still at Large After One Killed, Five Hurt in Florida 'ZombiCon' Shooting
Deputy killed in Minnesota after hospitalized suspect grabs his gun
Planets will form 'eye-catching' trio in morning sky this month
Fuel crisis halts aid supplies to quake-hit Nepalis
5.9 magnitude earthquake hits near Hihifo, Tonga
Magnitude 5.2 quake rattles buildings in Taiwan capital
5.1 magnitude earthquake hits near Hihifo, Tonga
5.0 magnitude earthquake hits near Tobelo, Indonesia
Super Typhoon Koppu Leaves 2 Dead, 16,000 Displaced in Philippines
Potential Tropical Development to Bring Flooding Rain to Texas
Indonesia launches biggest operation ever to combat fires
Gov. Brown's link between climate change and wildfires is unsupported, fire experts say
Australia to allow marijuana to be grown locally for medical trials
Hospital Beats Flu Vaccine Procrastinators With In-Your-Face Effort
HIV vaccine begins first phase of clinical trials
Tiny genetically modified 'micropigs' from China could be boon for science and pet sellers
Cops are asking Ancestry.com and 23andMe for their customers' DNA
It's Not the Price and Profit That Matter, Planned Parenthood. It's the Body Parts.
Catholic bishops debating family issues still split on divorcees, gays
Christianity was the only way out, says North Korean defector
Muslims in Indonesia province to shut down Christian churches
Tracking Bible Prophecy Headlines - 10/18/2015
Hamas Asks Russia to Help Stop Israeli 'Aggression' Against Palestinians
Erekat reiterates call for inquiry into 'Israeli war crimes'
Palestinians seek to claim Western Wall is part of Al-Aqsa compound
Jerusalem furious at French bid for observers on Temple Mount
Netanyahu rejects French proposal, says Israel not the problem at Temple Mount
Around 30 Israelis attacked by Palestinians while visiting Joseph's Tomb
Israel says more knife attacks thwarted, four Palestinians dead
Huge fire destroys 35 buses in Ramat Gan
Police arrest Jerusalem man suspected of plotting 'price tag' attack against Palestinians
East Jerusalem, Bubbling Over With Despair
Israelis and Palestinians march together in Jerusalem solidarity rally
Terrorists post videos that teach Palestinian supporters "how to stab a Jew"
Israel's ambassador to the UN claims Palestinian children are being "taught to hate" as violent clashes continue in the West Bank
Visiting US Reps: 'We must address Palestinian denial that Israel is a Jewish state'
Report: Russia blocks Israeli jets over Lebanon
Israel, US resume defense aid talks halted over Iran deal
Iran rejects criticism of missile test slammed by US, France
Russia paves way for Assad regime's Iranian-backed advance on Aleppo
Russian air force makes 36 sorties, hits 49 ISIS targets in Syria
Turkey would shoot down planes violating its air space, says PM
Competition among major Middle East players fuels the rise of ISIS
UK pledges $7.7 million to fight extremism
Migrant crisis: Slovenia army to help police
Migrants seek alternate route as Hungary closes border with Croatia
India, US and Japan hold naval exercises under China's gaze
North Korea rejects more nuclear talks, demands peace treaty with U.S.
Clinton suggests she'd consider mandatory gun buy-backs, sparking fears of 'confiscation'
Blogger warns that 'regular people' are the likely target for the next big internet privacy breach
Sweden is on track to become the world's first cashless society
5.9 magnitude earthquake hits near El Galpon, Argentina
5.3 magnitude earthquake hits near Taron, Papua New Guinea
5.2 magnitude earthquake hits near Isangel, Vanuatu
5.1 magnitude earthquake hits the West Chile Rise
Cotopaxi volcano in Ecuador erupts to 25,000ft
Sheveluch volcano on Kamchatka, Russia erupts to 12,000ft
Karymsky volcano on Kamchatka, Russia erupts to 10,000ft
Slow-moving Typhoon Koppu slams into northern Philippines
Tropical Storm Olaf Forms in Eastern Pacific
'Extensive' cleanup underway in wake of California storms
California mudslides and chaos offer a preview of what El Nino could bring
Blame El Nino for poisonous sea snake found on Ventura County beach
Extreme weather: Is it all in your mind?
Louisiana De-Funds Planned Parenthood Again After It Sells Aborted Baby Body Parts
Delhi crowds lambast police over toddler rape
Witness reportedly says witchcraft accusation precipitated fatal beating at NY church
Tracking Bible Prophecy Headlines - 10/17/2015
Israel says will not accept international presence in east Jerusalem
Israel rejects international troops on Temple Mount
'France advancing plan to deploy international observers at Jerusalem's Temple Mount'
Report: Netanyahu wants US to back Israel's claim of preserving status quo on Temple Mount
Jerusalem outraged at State Dept. 'concern' about disproportionate use of Israeli force
Obama stands by response to Israel unrest, says both sides must 'tamp down rhetoric'
Obama condemns outbreak of violence in Israel, Palestinian territories
Responsibility for 'incitement' falls on both Netanyahu and Abbas, Obama says
Report: Kerry, Netanyahu to meet in Germany next week
Abbas condemns Palestinian torching of Joseph's Tomb, vows investigation
Two stabbing attacks foiled in Jerusalem, Hebron; both terrorists killed
Third attack of day: Terrorist killed after stabbing Border Police officer in Hebron
Terrorist Disguised as Journalist Stabs IDF Soldier
Stabbing by fake Palestinian journalist raises media fears
Christian Woman Survives After Screaming 'Jesus' as Muslim Terrorist Stabbed Her Repeatedly
Wave of Palestinian violence shatters myth of 'united Jerusalem'
Hamas said to be plotting big West Bank terror attack
Fatah's armed wing calls for more attacks against Israel
'If violence continues, Israel to begin banishing Palestinians to Gaza'
Several terrorists' homes to be demolished
UJAF of New York releases $100,000 to help Israelis during wave of terror
Washington: European anti-Israel sentiment crossed the line into anti-Semitism
Refugee rhetoric echoes 1938 summit before Holocaust, UN official warns
First migrants reach Slovenia after Hungary closes Croatia border
Hezbollah attack kills 5 'Islamic State' fighters in north Lebanon
Obama Says Deal Reached With Russia to Avert Syria Air Conflicts
Russia may fire missiles at Syria militants from Mediterranean, says official
Obama: Ground Offensive in Syria Will Not Work
UN: Airstrikes Leaving Many Without Aid in Syria
Turkish air strikes kill 11 Kurdish militants in southeast
Islamic State gunman kills five at Shi'ite center in Saudi Arabia
US confirms Iran tested nuclear-capable ballistic missile
Power: United States to Seek Action Over Iran's Missile Test
Nigeria blasts: Dozens dead as Maiduguri mosque targeted
Obama: US ready to negotiate with N. Korea on nukes if Pyongyang 'serious'
Chinese general says will never recklessly resort to force in South China Sea
Russia reportedly looking to remove itself from Internet
Russian hackers breached Dow Jones for trading tips
Money is pouring in to Wall Street
Greece's Tsipras win austerity vote after snap poll
U.S. Will Require Drones to Be Registered
Self repairing city: Robots and drones made in Leeds to repair potholes and street lights
China Wants A Moon Base And Space Ants
NASA spots sun's large coronal hole 50 times the size of Earth
Two earthquakes greater than M-3.0 rattle Big Hawaiian Island
Cotopaxi volcano in Ecuador erupts to 27,000ft
Colima volcano in Mexico erupts to 18,000ft
Turrialba volcano in Cost Rica erupts to 14,000ft
Copahue volcano in Chile erupts to 14,000ft
Sinabung volcano in Indonesia erupts to 14,000ft
Typhoon Koppu to batter Philippines for days, dumping up to 4 feet of rain
Tropical Storm Nora Adds to Record-Breaking Central Pacific Tropical Activity
Depression near Fiji could develop into cyclone
Dust Storm Warnings Issued as Haboob Sweeps Phoenix Area
US wildfires burn 9.3 million acres, topping year-to-date record
Team wants to sell lab grown meat in five years
Fears grow over increased antibiotic resistance
UK Ebola "relapse" case takes virus specialists to uncharted waters
Many people declared Ebola-free still may carry the virus
More than 400 dead in southeast Congo measles outbreak: U.N.
Robert Kennedy Jr. Compares Vaccine Debate To Holocaust As California Lawmakers Look At Banning Exemptions
Online Pride: Americans Coming Out on Facebook in Record Numbers
Atlanta officials in court: Christian city employees not allowed to express their beliefs
Church of Lucifer to Open in Heart of Bible Belt
Tracking Bible Prophecy Headlines - 10/16/2015
Security Council to hold emergency talks on Jerusalem violence
Jordanian King Abdullah, Abbas, Kerry and Netanyahu may meet to quell violence
US official retracts comment blaming Israel for terror wave
Hamas: '1948 and 1967 are Temporary Borders'
Israel braces for new violence as Hamas declares 'Day of Rage'
Police to Restrict Muslim Entry to Temple Mount on 'Day of Rage'
Palestinians burn Joseph's Tomb ahead of 'day of rage'
Fatah and Hamas glorify terror against Israelis
Social media playing central role in Palestinian incitement during terror wave
Hundreds rally in New York City: Israel we are with you
Israeli Security Forces Thwart Multiple Stabbing Attempts Around the Country
IDF to beef up Gaza border fence as protests persist
Islam Plans to Destroy Israel by 2022
Israeli arms control expert: Iranian long-range missile test is challenge to US
Iran Unveils Secret Underground Missile Base
Iranian underground missile bases enable 'surprise launches'
UN says Iran meets deadline for investigation of atomic past
Iran's Soleimani visits Syrian Golan as Tehran bolsters war effort
Syrian army, Hezbollah and Iranian forces in major Aleppo assault
Syrian army and Russian jets target rebel towns north of Homs
Russian Military Uses Syria as Proving Ground, and West Takes Notice
Putin Derides 'Weak' U.S. Policy as Diplomats Discuss Syria
Turkey's Erdogan and Obama discuss cooperation on Syria
US drone strikes killing many more than intended, report says
FBI Director: Islamic State Recruiting '24 Hours a Day' in All 50 States
Malaysia arrests man for hacking US security data to supply targets for ISIS
Merkel faces domestic revolt over refugee welcome
Fears mount that Europe sheltering Syrian torturers
At Least a Dozen Killed in Double Suicide Bombing at Nigeria Mosque
It's Official: Terrorists Are Now the Persecuted Church's Greatest Threat
Religious Persecution Exists Even in the US, Kerry Admits During Rollout of International Religious Freedom Report
Doctors Without Borders says US tank 'destroyed potential evidence' near Afghan hospital
Citing 'very fragile' security in Afghanistan, Obama slows pace of U.S. troop withdrawal
Obama to discuss nuclear security concerns with Pakistan
Chinese media: military must be ready to counter US in South China Sea
DARPA developing vehicles that can literally disappear
Source: FBI probe of Clinton email focused on 'gross negligence' provision
Charles Koch says spending by Republicans, Democrats 'heading us for a financial cliff'
$3,248,723,000,000: Federal Taxes Set Record in FY 2015; $21,833 Per Worker; Feds Still Run $438.9B Deficit
5.4 magnitude earthquake hits near Esso, Russia
5.0 magnitude earthquake hits near Colchani, Bolivia

Tracking Bible Prophecy Headlines - 10/15/2015
Tracking Bible Prophecy Headlines - 10/14/2015
Tracking Bible Prophecy Headlines - 10/13/2015
Tracking Bible Prophecy Headlines - 10/12/2015
Tracking Bible Prophecy Headlines - 10/11/2015
Tracking Bible Prophecy Headlines - 10/10/2015
Tracking Bible Prophecy Headlines - 10/9/2015
Tracking Bible Prophecy Headlines - 10/8/2015
Tracking Bible Prophecy Headlines - 10/7/2015
Tracking Bible Prophecy Headlines - 10/6/2015
Tracking Bible Prophecy Headlines - 10/5/2015
Tracking Bible Prophecy Headlines - 10/4/2015
Tracking Bible Prophecy Headlines - 10/3/2015
Tracking Bible Prophecy Headlines - 10/2/2015
Tracking Bible Prophecy Headlines - 10/1/2015
Click here to retun to "Tracking the Birth Pangs" page.