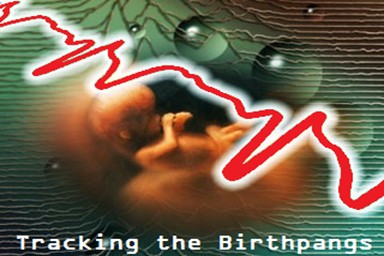 October 2016 Headlines
"Tracking Bible Prophecy" headlines can also be found on
Facebook
Tracking Bible Prophecy Headlines - 10/31/2016
Bennett: Time for Israel to annex Judea and Samaria
Israel must annex West Bank settlements if UNSC adopts Palestinian resolution - education minister
Tanzania assisted Israel during UNESCO Jerusalem resolution
Foreign Ministry: Amona relocation could cause serious international backlash
Ancient Muslim inscription proves Jewish ties to Temple Mount
Israel Calls on Google, Apple to Remove 'False, Aggressive' Gaza Game App Encouraging Violence Against IDF Soldiers
Israel-praising Evangelical bishop wins runoff election for Rio mayor
Syrian state media say militants fire poison gas in Aleppo
Aleppo fighting spreads amid accusations of gas attack
Syrian rebels' Aleppo offensive could amount to war crimes, UN envoy warns
Iraqi, Kurdish Forces Bracing for More IS Suicide Attacks
Car bomb kills at least eight in Baghdad market
First mass in two years held in Iraq's main Christian town
Egypt marks year since plane downed by IS over Sinai
ISIS claims responsibility for Germany stabbing that killed teen
Saudi Arabia says it foiled IS plot to bomb World Cup qualifier
Iran criticizes Saudi re-election to UN human rights council
Iran denies US accusation of Yemen arms shipments
Mass protests over Moroccan fish vendor's death echo Tunisian Arab Spring uprising
Libya crisis talks held in London with economy 'near collapse'
Turkey sacks 10,000 more civil servants, shuts media in latest crackdown
Turkey Shuts News Outlets, Tightens Anti-Terrorism Law
Some of the most important gains made in Afghanistan are slipping away
Hate speech trial of anti-Islam Dutch lawmaker begins without him
Where is Kim Jong-un's wife? Seven-month public absence sparks rumours of rift
Hundreds attack Hindu homes, temples in Bangladesh
Plane evacuated after possible bomb threat at Fort Lauderdale Airport
FBI Obtains Warrant for Newly Discovered Emails in Clinton Probe - as Reid Accuses Comey of Hatch Act Violation
FBI Investigation Into Bribery With Clinton Foundation Spans Nation, Multiple Field Offices, Says WSJ
FBI in Internal Feud Over Hillary Clinton Probe
Is This Why Comey Broke: A Stack Of Resignation Letters From Furious FBI Agents
Sources: FBI knew about new Clinton emails for weeks before telling Comey
Harry Reid says FBI Director James Comey 'may have broken' federal law
Harry Reid accuses Comey of sitting on proof of Trump-Russia ties, possible Hatch Act violation
FBI shadow: Now it's Clinton vs. Comey, with hypocrisy on both sides
New poll: 34 percent 'less likely' to vote for Clinton after new email revelations
Flashback: Bill Clinton cheered 11th hour indictment that doomed Bush re-election
Obama to Clinton volunteers: Ignore 'noise and distractions'
Strongest earthquake in over 30 years leaves 15,000 homeless in Italy
Italian earthquakes could go on for weeks in domino effect -scientist
Religious life turned upside down by Italian earthquake
Holy sites hit hard by Italian earthquake
6.6-Magnitude Earthquake Flattens Much Of Historic Basilica In Central Italy
5.4 magnitude earthquake hits near Colombia, Colombia
5.3 magnitude earthquake hits near Ohonua, Tonga
5.2 magnitude earthquake hits near the West Chile Rise
5.1 magnitude earthquake hits near San Antonio, Chile
5.1 magnitude earthquake hits near Calama, Chile
5.0 magnitude earthquake hits near Colombia, Colombia
Fuego volcano in Guatemala erupts to 26,000ft
Klyuchevskoy volcano on Kamchatka, Russia erupts to 23,000ft
Turrialba volcano in Costa Rica erupts to 18,000ft
Sheveluch volcano on Kachatka, Russia erupts to 17,000ft
Colima volcano in Mexico erupts to 14,000ft
Sinabung volcano in Indonesia erupts to 11,000ft
2 billion children breathe toxic air worldwide, UNICEF says
Pollution in India's Capital New Delhi Reaches Peak Levels After Diwali Weekend
3D-printed organ-on-a-chip with integrated sensors
'Bionic eye' helps man see for the first time in more than a half-century
Abortion By Prescription Now Rivals Surgery For American Women: Report
In Calif., Pro-life Counseling Must Include Abortion Options
Charleston 'on eggshells' on eve of two racially charged trials
16 dead, 40 wounded in Chicago weekend shootings
Some Florida parents plan to arm themselves while going trick-or-treating over clown concerns
The plague of fake news is getting worse -- here's how to protect yourself
Tracking Bible Prophecy Headlines - 10/30/2016
UN expert to examine Israeli human rights groups
Kerry slams Human Rights Council's 'excessive, biased focus on Israel'
Ivanka says Trump would '100%' move US embassy to Jerusalem
Palestinian pollution of Alexander River kills fish, causes noxious odor
Iranian-Jewish MP: Tehran knows war with Israel 'suicide'
War In Europe: Lithuania Prepares For Russian Invasion As NATO Sends Troops To Eastern European States
Lithuania issues updated Russian invasion advice booklets
Russia Blames US for Near-Collision of Planes Over Syria
At least 21 dead as Syrian forces counter rebel offensive in Aleppo
Thousands of displaced people flood Mosul as ISIS loses ground
Iraqi Shia militias tighten noose around Isis with Mosul offensive
Islamic State claims responsibility for attack outside U.S. embassy in Nairobi
US Orders Families of Consulate Workers in Istanbul to Leave Over Terror Fears
Turkey sacks more than 10,000 civil servants over links with failed coup
Yemen conflict: Dozens killed as air strikes hit prison in Hudaydah
War pushes Yemen to partition, thwarting peace efforts
Twin suicide bombings kill at least nine in Nigeria
Egypt tourism in limbo a year after Russian plane bombing
Refugee children sleeping rough on site of destroyed Calais Jungle - three days after camp was 'cleared'
Clinton battles to quell resurgent email crisis days ahead of election
Hillary Clinton Assails James Comey, Calling Email Decision 'Deeply Troubling'
Justice Department told FBI not to reveal news of Clinton email
FBI's Comey Acted 'Independently' in Sending Letter About Clinton Emails
Abedin-Weiner electronic device was laptop, had tens-of-thousands of emails, source
Clinton aide Huma Abedin has told people she doesn't know how her emails wound up on her husband's computer
John Fund: If Hillary wins, we'll have a potential blackmail target in the White House
Social Media Blackout? FBI Emails Are Not 'Trending' On Twitter, Facebook, Buzzfeed, Or Snapchat
EU data protection watchdogs warn WhatsApp, Yahoo on privacy
NASA's New 'Intruder Alert' System Spots An Incoming Asteroid
More than 15,000 near-Earth objects and counting
Italy earthquake: 6.6-magnitude tremor rocks nation's center
5.2 magnitude earthquake hits near Taltal, Chile
5.2 magnitude earthquake hits the Northern Mid-Atlantic Ridge
5.1 magnitude earthquake hits near San Antonio, Chile
Klyuchevskoy volcano on Kamchatka, Russia erupts to 27,000ft
Fuego volcano in Guatemala erupts to 24,000ft
Sheveluch volcano on Kamchatka, Russia erupts to 23,000ft
Turrialba volcano in Costa Rica erupts to 17,000ft
Cousin Of Polio May Be Causing Outbreak Of Paralysis In Children
Brazil mutant mosquitoes to breed out diseases
Parents furious at BBC sex-change show aimed at primary schoolers
Mormon and gay: Church says you can be both
Taiwan's gay pride parade brings tens of thousands to streets
Swirling Scandal Involving Shamanistic Cult Threatens S. Korean President
South Korea: thousands of protesters call for president to resign
Movies, zombies, Halloween changing Mexico's Day of the Dead
Mexico City stages first Day of the Dead parade
Creepy clowns in Germany might get jail time
Christian Persecution Rising as 75 Percent of World's Population Lacks Religious Freedom
Tracking Bible Prophecy Headlines - 10/29/2016
Russia loses UN Human Rights Council place, Saudi Arabia re-elected
Russia will attack the West if provoked in Syria, warns former UK ambassador to Moscow
Russian, US jets had near miss over Syria: US officials
Russian embassy in Damascus shelled by militants
Putin rejects Russian request for Aleppo strikes
Syrian rebels in Aleppo unleash car bombs, mortar attacks in new offensive
Iraqi forces keep up push toward Mosul as Shiite militas join battle
Hezbollah ally set to become president of Lebanon
Palestinian attempts to run over, stab soldiers in West Bank, army says
Gaza flotilla families refuse to drop case against Israel
Clinton bemoans US not rigging 2006 Palestinian election in newly-released tape
Hacked emails show Clinton walking fine line between Obama, Israel
Republican senators call on Obama to sever ties with UNESCO
Likud MK rapped for saying Italy earthquake was divine punishment for UNESCO vote
UNESCO had help from Israeli NGOs and their Funders
Archaeologists question 'oldest' Hebrew mention of Jerusalem
Enraged protesters attack Israeli event at UK university
Israel to name nuclear facility after Shimon Peres
UN votes to start negotiating treaty to ban nuclear weapons
Former Putin aide's curious death in DC deemed an accident
Bomb-laden car explodes near central bank in Yemen
Two suicide bombers kill at least 5 in northeast Nigeria's Maiduguri
Ten bodies bearing signs of torture found in Benghazi
Venezuelan president threatens to jail opponents
Dutch anti-Islam MP Wilders to snub hate speech trial
Congress: Attorney General Lynch 'Pleads Fifth' on Secret Iran 'Ransom' Payments
New Clinton emails found during Anthony Weiner sexting probe
FBI reopens Clinton probe after new emails found in Anthony Weiner case
Clinton calls on FBI to release 'full and complete facts' of email review
James Comey Under Fire to Explain FBI Review of Clinton E-Mails
Comey memo to FBI staffers says election, timing required disclosure of renewed probe
Bernstein: FBI Would Not Reopen Case Unless New Evidence Was "A Real Bombshell"
Trump called it months ago: Anthony Weiner threatens national security
Trump on FBI Clinton Probe: This Is Bigger Than Watergate
Trump on Clinton emails: FBI has a chance to 'right the horrible mistake' it made
Giuliani: Initial FBI probe of Clinton's emails 'was a sham'
Wall Street Gets Whiplash As FBI Reopens Hillary Email Investigation
The Stock Market Plummeted After Friday's Clinton Email News. Here's Why
Clinton fails to contain damage from email leaks
Podesta Part 21: Wikileaks Releases Another 1,400 Emails; Total Is Now 35,594
How Podesta got hacked: 'Password' email revealed in WikiLeaks dump
Clinton's State Department spent $5.4 million on 'crystal stemware'
FBI sued over records of Bill Clinton, Loretta Lynch meeting
Most Democrats Would Reelect Obama Over Clinton If They Could
Some Cities Want Their Noncitizen Immigrants to Vote
Election 2016: Tracking Reports of Voting Problems Across the United States
2 Investigators: Chicago Voters Cast Ballots From Beyond The Grave
Action News Investigation: Voting from the Grave in Philidephia
'Vote Flipping' Happens, But It Doesn't Mean the Election Is Rigged
Rancher yearns for Trump wall on US-Mexico border
Dead Migrants' Corpses Overwhelm Texas County
Facebook executives feel the heat of content controversies
After DDOS attack, senator seeks industry-led security standards for IoT devices
Hackers are able to seize control of consumer drones and make them fall from the sky
'Could Have Been Devastating': 20 Taken to Hospitals as American Airlines Plane Catches Fire at O'Hare Airport, Officials Say
FedEx cargo plane catches fire at Fort Lauderdale airport
2016 to finish with three straight super moons
5.8 magnitude earthquake hits near Ustica, Italy
5.5 magnitude earthquake hits the Prince Edward Islands region
5.1 magnitude earthquake hits near Hirara, Japan
5.1 magnitude earthquake hits near Port-Olry, Vanuatu
5.0 magnitude earthquake hits near Visokoi Island, South Georgia and the South Sandwich Islands
Klyuchevskoy volano on Kamchatka, Russia erupts to 23,000ft
Sheveluch volcano on Kamchatka, Russia erupts to 17,000ft
Fuego volcano in Guatemala erupts to 15,000ft
Turrialba volcano in Costa Rica erupts to 14,000ft
Sinabung volcano in Indonesia erupts to 14,000ft
Ulawun volcano in Papua New Guinea erupts to 10,000ft
4 years after storm, some places changed by Sandy forever
Democrats Face Difficult Obamacare Fight in 2017, Even If Clinton Wins
Economist On Rising Affordable Care Act Costs: You're Going To Have 'Riots'
Injectable birth control for men holds promise; risks remain
Hillary Clinton's 4 Lies About Abortion and Planned Parenthood
Supreme Court takes up transgender school bathroom case
She's selling her virginity for $400,000, and for 'love'
Prenups Aren't Taboo for Millennial Couples
Divorcing couple go to court over Cubs Series tickets
Poll: National Anthem Protests Leading Cause For NFL Ratings Drop
Halloween countdown: States, residents get ready for creepy clowns
The Surprising Prayers of North Korea's Christians
Tracking Bible Prophecy Headlines - 10/28/2016
Likud minister: Italy earthquakes retribution for UNESCO vote
Pope: God Promised The Holy Land To The People Of Israel
Shimon Peres tombstone to be unveiled at service marking 30-day mourning period
Peres tombstone to share UN quote from Isaiah - "They shall beat their swords into plowshares, and their spears into pruning hooks; nation shall not lift up sword against nation, neither shall they learn war any more."
UN official: Palestinians must have security and civil control of Area C
Israel eases Gaza restrictions with expanded fishing zone
Chinese Airline marks Israel as 'Palestinian Territories'
Palestinian rivals, Mideast regional powers growing uneasy with Abbas
Abbas holds rare meeting with Hamas heads in Qatar
Under pressure, Abbas plans first Fatah congress since 2009
Gathering intel on Lebanon border shooting, IDF rules out Hezbollah
Saudi Arabia says Yemen rebels fire missile toward Mecca
UN votes to launch talks on nuclear weapons ban
Lost cause? North Korea nuke threat awaits next president
Schweizer: 12 Days from Election, Clinton World Still Has No Good Answers on Russian Uranium Deal
Caught On Tape: How Russian Soldiers Prepare For Nuclear War
Nato chief says alliance 'does not want new Cold War'
Russia warships: Kuznetsov battle group 'refuels off North Africa'
Putin says Russia does not plan to get militarily involved in Iraq, Libya
Bitter Rift Deepens as Russia Rejects Findings on Syria's Use of Chlorine Bombs
UN preparing for possible chemical attack in Iraq's Mosul
Satellite images show toxic sulfur clouds rising over Iraq
Iraqis find bomb factory, tunnels on long road to Mosul
Plan to battle ISIS creates uneasy alliance that has US working with Iran
UN: Airstrike on Syria school a potential war crime
White House blames Syria, Russia for deadly Syria school attack
Russian planes did not enter Syrian airspace where school was hit, agencies
ISIS finance chief reportedly vanishes from Mosul with millions of dollars
Mosul: IS group boosts propaganda amid battle
ISIS 'executes' 232 near Mosul and takes 'thousands as human shields', UN says
Islamic State takes over Iraq's largest Christian town
ISIS plotting new attacks against West from Syria, US military says
EU hits more Syrian military, Assad officials with sanctions
Syria rebels 'in push to break Aleppo siege'
French suicide bomber attacks troops in Aleppo
Violence flares in Turkey's tense southeast after mayors' arrest
Turkey's Ongoing Military Purge Drives, Complicates Regional Ambitions
Iran says gas flow to Turkey halted after pipeline blast
Iran executed three Turks days after visit of President Erdogan
Slovenia starts burying hundreds killed as Nazi collaborators
Rohingya women say Myanmar soldiers raped them amid crackdown on militants
The Filipino President Just Set Off a Diplomatic Earthquake - Rodrigo Duterte's tilt toward China is a fundamental shift in the Western Pacific power balance
Philippine leader Duterte says God told him to stop cursing
New Technology At Detroit Metro Airport Allows Travelers To Move Through Security Lines In A Flash
The FCC just passed sweeping new rules to protect your online privacy
U.S. lawmakers raise privacy concerns over new hacking rules
Cyberattacks put new focus on search-warrant rule change
Ukrainian Hackers Release Emails Tying Top Russian Official to Uprising
Putin slams claims Russia meddling in US polls as 'hysteria'
Vladimir Putin: US hype on Russia is an election ploy
Tawdry US campaign a gift for Iranian hardliners
Trump cites voter registration problems to back up 'rigged' charge
Plane carrying GOP vice presidential candidate Mike Pence slides off runway at NYC airport
Pence plane scare latest incident in ugly history at LaGuardia Airport
Clinton eyeing Biden as her secretary of state, source says
NYC Chokehold Victim's Daughter Slams Hillary Over Podesta Emails
Erica Garner blasts Clinton campaign over discussions staffers had about her father's death in WikiLeaks emails
The Puppet Master: Leaked Emails Show Clinton Team's 'Make Soros Happy' Mission to Please Uber-Liberal Billionaire
WikiLeaks: Team Hillary Feared Clinton-Cosby Comparisons
Leaked Emails Show Clinton Staffers Struggling To Handle Bill's Women 'Issues'
Emails show close Clinton allies in dark, shocked over 'insane' server setup
Dakota Access Pipeline: Police remove protesters; scores arrested
Oregon stand-off: Wildlife refuge occupiers in shock acquittal
Oregon case jury delivers blow to government in lands fight
Tony Blair: Remain voters should mobilise against Brexit
"Recession Risk Is Rising" Fast, Deutsche Bank Warns "Outlook Remains Fragile"
Venezuela crisis enters dangerous phase as Maduro foes go militant
Merkel says Facebook, Google 'distort perception,' demands they 'reveal algorithms'
Robotic tutors for primary school children
Uber sees future of flying cars zooming over traffic
Another U.S. Air Force Weather Satellite Just Broke Up in Orbit
Could an astronaut's corpse bring new life to another world?
5.9 magnitude earthquake hits near San Antonio, Chile
5.8 magnitude earthquake hits near False Pass, Alaska
5.3 magnitude earthquake hits near Abepura, Indonesia
3am earthquake wakes Cornwall residents after 30 second rumble
Italy earthquakes: Widespread damage in historic towns
Popocateptl volcano in Mexico erupts to 21,000ft
Turrialba volcano in Costa Rica erupts to 16,500ft
Santa Maria volcano in Guatemala erupts to 13,000ft
Copahue volcano in Argentina erupts to 12,000ft
Ulawun volcano in Papua New Guinea erupts to 10,000ft
Cyclone Kyant weakens over sea
Floods and sandstorms during Israel's first rains
Chaos in Eilat as airport, roads closed following massive rainfall
Deadly Colombia landslide engulfs highway near Medellin
Obama rallies Obamacare troops at 'critical time' for program
Obama says health consumers need to shop around
Millions buying insurance outside exchanges amid ObamaCare woes
Federal judge blocks two abortion laws in Alabama
A New Way to Hack Genes Holds Promise for Disease Cures
Scientists discover elixir of youth - for mice - and begin tests on humans
Hand, foot, and mouth disease pops up at three US college campuses
Yemen's suspected cholera cases soar to 1,410 within weeks
Israel to give out preventative HIV meds for at-risk populations
Univ. of Northern Colorado students forced to use 'mandatory' gender-neutral language
World Bank appoints first adviser to tackle LGBTI discrimination
Virtual reality could help men who want to have sex with giants
These Real-Life Ghostbusters Will Help Sell Your Haunted House
At Jesus's Jerusalem tomb, a race to reach original rock 'where his body was laid'
Archaeologists spotlight first Solomon's Temple-era artifacts ever found on Temple Mount
Tracking Bible Prophecy Headlines - 10/27/2016
New UNESCO resolution ignores Judaism's connection to Temple Mount
UNESCO vote ignoring Jewish ties to Temple Mount a 'blood libel,' says Herzog
After 2nd anti-Israel vote, PM recalls envoy to UNESCO
Knesset speaker asks Vatican to help fight UNESCO decisions
Pope Francis: 'God promised the land to the people of Israel'
As U.N. Ignores Jewish Ties to Holy Site, Israel Produces Ancient Evidence
Police willing to lift ban on lawmakers' visits to Temple Mount
Haredi MK to Netanyahu: 'Keep ban on Temple Mount visits'
Rivals, regional powers grow uneasy with Palestinian leader
Palestinian kids, 8, detained with knives outside settlement
Shin Bet nabs Israeli resident planning multiple terror attacks
Trump tells Jerusalem rally he'll 'make Israel, US safe again'
Trump's Israel adviser says settlements not illegal
Jerusalem to approve new construction
Russians conduct nuclear-bomb survival drills as Cold War heats up
Russia reportedly tests nuclear-capable hypersonic glider warhead
Britain, U.S. sending planes, troops to deter Russia in the east
U.K. to Send Formidable Force to Eastern Europe
'This is our continent': Britain to deploy drones & tanks to Estonia
Russia beefs up Baltic Fleet amid NATO tensions: reports
Russian armada enters Mediterranean ahead of beefed-up Syria blitz, US officials say
Russian warships, likely headed to Syria, withdraw refueling request in Spain
Russia drops Spain ship refueling request amid NATO uproar
Russia: Syrian Foreign Minister to hold Moscow talks on Aleppo this week
UN chief calls security council's failure on Aleppo 'our generation's shame'
Syria conflict: Schoolchildren killed in Idlib air raids
Assad's allies warn Turkey against any Aleppo advance
Jihadists shave beards, change hideouts as Iraqis near Mosul
Captured battlefield cellphones, computers are helping the U.S. target and kill Islamic State's leaders
ISIS leaders may flee Mosul as their ranks are decimated
Group: ISIS land mines killed, wounded dozens in Syrian town
IS executes dozens of prisoners near Mosul, officials say
ISIS Burns 6 Men Alive in Bakery, Uses Dough Mixer to Kill 250 Children
ISIS-aligned group takes Somali town
Warning of ISIS Plots Against West, U.S. Plans Assault on Raqqa
Oil fires started by IS outside Mosul turn sheep black
IMF, US Treasury Chiefs Visit Gulf Amid Oil Price Slowdown
Moscow to host Iran, Syria ministers for war talks
Iran Revolutionary Guard unveils maritime 'suicide' drone
The ransom effect? Iran handing down harsh sentences for Iranian-Americans after swap
Nigerian Middle Belt State: 800+ Christians Killed, 800+ Injured, 100+ Churches Destroyed
After fire rages, French officials declare 'jungle' migrant camp closed
Terrorism possible in Virginia shooting at hands of Kenyan refugee, police say
In first, US, Israel abstain on UN vote against Cuba embargo
In Cuba, online media pry open state grip on news
Arizona Sheriff Joe Arpaio Hit With Federal Contempt Charge
Immigration protest shuts down upper lanes of George Washington Bridge during rush hour commute
Sanctuary city illegal immigrant sparks $61M fire in national forest
Feds: 275,000 born to illegals in one year, would fill city the size of Orlando
Spike In Immigrants Illegally Crossing Into US Ahead Of Election
Trump promises 'new deal for Black America'
Justice Clarence Thomas: Nation's capital is 'broken'
Investigation Finds People Voting Twice In Colorado
Texas voters claim machines switching their votes
Texas County Switches to Paper Ballots after Software Glitch
Media pays little attention to escalating attacks, thousands of threats against Trump supporters
Goldman Sachs: Don't expect Brexit-type surprise in presidential race
The FBI's Clinton Probe Gets Curiouser - New evidence of a conflict of interest and a double standard
'There's no good answer': Podesta leaks show Clinton campaign stumped by email server debacle
Emails show Clinton campaign expressed concerns about Sanders' rise
'Bill Clinton Inc.': Email details how top aides helped make ex-president rich
Obama steers clear as North Dakota pipeline protests veer out of control
Carter suspends Pentagon's demand of the return of cash bonuses to California soldiers
Thousands take to the streets in Venezuela in protests against socialist government
Venezuela: Opposition Escalates as Anti-Maduro Protests Turn Violent
Future of TV could be pills that make people hallucinate television shows, Netflix boss says
Google's neural networks invent their own encryption
Is Facebook's Facial-Scanning Technology Invading Your Privacy Rights?
Sweden bans drones with cameras
British UFO investigator found dead after 'vomiting black liquid,' sending chilling text message to mother
Investigator claims 'UFO wreckage' is evidence aliens visited the Earth 250,000 years ago
Signals from space aliens? Scientists disagree
'Sinking' San Francisco High-Rise Sparks Fears Among Residents
Radioactive leak at Norway nuclear reactor
Two powerful earthquakes hit Italy near site of deadly August quake
Earthquake Rattles Rome, Shaking Historic Palazzi
Panic, but few injuries, as Italy quakes crumble buildings
5.8 magnitude earthquake hits near Bitung, Indonesia
5.4 magnitude earthquake hits near Balkanabat, Turkmenistan
5.2 magnitude earthquake hits the Ascension Island region
5.0 magnitude earthquake hits near Tingo Maria, Peru
Chiles-Cerro Negro volcano in Colombia erupts to 36,000ft
Klyuchevskoy volcano on Kamchatka, Russia erupts to 18,000ft
Turrialba volcano in Costa Rica erupts to 16,000ft
Sheveluch volcano on Kamchatka, Russia erupts to 13,000ft
Hurricane Seymour Beginning to Weaken Quickly After Reaching Category 4 Strength in the Eastern Pacific
Andhra Pradesh on alert as Cylone Kyant nears, to spare Odisha
Flood kills 1 in western Indonesia
Farmers on edge as northeastern US drought puts crops in jeopardy
Americans More Scared of Clowns than Climate Change
Chinese officials 'interfered' with air pollution data: media
World wildlife 'falls by 58% in 40 years'
The long, twisted shadow cast by Nazi medical experiments
ObamaCare premium hikes fuel Trump, GOP case in key swing states
Health law tax penalty? I'll take it, millions say
Haiti cholera scandal: US bolsters UN wall of denial, legal investigator says
Mosquitos to be infected with bacteria in fight against Zika virus
Gene study clears 'Patient Zero' as cause of U.S. HIV epidemic
California STD cases reach 20-year high - increases outpace rest of U.S.
Female gamer says she was sexually assaulted in virtual reality
In first, rabbi stripped of title over sexual harassment claims
In haunted Salem, a Jewish church founder preaches the art of 'Satanic' social change
Have you heard that Israeli leaders are urging Jews to read through the entire Bible, verse by verse, chapter by chapter? Amazing, but true.
Georgia Demands Pastor Surrender Sermons After Filing Federal Religious Discrimination Claim
Tracking Bible Prophecy Headlines - 10/26/2016
UNESCO adopts another resolution ignoring Jewish link to Temple Mount
In dramatic vote, UNESCO Jerusalem resolution passes with slim support
UNESCO resolution is a 'disgrace to intelligent people,' says Temple Mount archeologist
Palestinians threaten against opposition to UNESCO Jerusalem vote
Pro-Israel organizations meets with UNESCO director-general in protest against upcoming committee resolution
Palestinian lawmaker: Boycott of Israel is our best 'weapon'
Palestinian campaign vs Balfour shows hostility to Jewish state undimmed after 100 years
Hamas returns Arafat's Nobel prize to PA
Anti-Abbas clashes erupt in three West Bank refugee camps
Palestinian security apparatus arrest cell planning multiple assassinations
Israeli prosecutors charge 13 people for mocking Palestinian baby's death
PM: 'No change yet' as police suggest limited Temple Mt. access for MKs
Shrine to Jesus in Israel 'robbed and vandalised'
Oldest Hebrew mention of Jerusalem found on rare papyrus from 7th century BCE
IDF soldier injured by fire opened from Lebanon
Israel postpones choosing new ambassador to Turkey
Secret documents expose Israeli politicians, senior defense officials as KGB spies
Russia unveils 'Satan 2' missile powerful enough to 'wipe out UK, France or Texas'
NATO says Russian battle group may be used against Aleppo civilians
Spain reviews plan to let ?Russian warships refuel en route to Syria
US official: Russia might shoot down US aircraft in Syria
Trump: Clinton's Syria policy will lead to World War Three
Top U.S. Commander Sees Tough Fight in Surprise Visit to Iraqi Base
Iraqi Forces Evacuate 1,000 Civilians From Mosul Front Lines
Mosul battle: UN receives reports of IS atrocities
Isis seize and kills dozens in strongholds around Mosul to quell uprising
Mosul: ISIS sends 'suicide squads' to Iraqi stronghold
'Sniper of Mosul' strikes fear in hearts of ISIS fighters
US says coalition laying groundwork to retake Raqqa from ISIS
Islamic State takes control of half Iraqi town near Jordan-Syria border: sources
Afghan Officials: IS Abducts, Massacres 30 Civilians
Turkish army: Suspected Syrian government air strike kills Turkey-backed rebels
Syria conflict: Helicopter 'drops bombs on Turkish-backed rebels'
Rights group: torture reports after failed coup in Turkey
GOP lawmakers may seek to renew Iran sanctions in November
German police carry out raids on suspected terrorist financiers
German Ammunition Sales Skyrocket Tenfold In First Half Of 2016
Man arrested after making threats to Islamic center of Southern California had guns, ammo
Michigan Township Defies Feds: 'Will Not Actively Participate in the Refugee Resettlement Program'
Clinton's Florida Secret Weapon: New Puerto Rican Arrivals
They crossed the border illegally, and can't vote. But they can knock on doors.
Emails show Clinton camp scrambling over 2015 threat of Biden run
Young Jewish billionaire pledges $35m to thwart Trump
Just 4 in 10 confident vote will be counted accurately
Foreign observers ratchet up presence at US poll sites, amid interference claims
Several schools close for Election Day over fears of students' safety
Big threat to our nation: An election-night hack
US Treasury tells banks to provide details on cyber attacks
'Major Computer Outage' Reported At Dozens Of DMV Field Offices
Internet Crashes Will Be Hard To Stop After Obama's Internet Giveaway
AT&T Is Spying On Americans For Profit, New Documents Reveal
Big tech-media mergers raise fresh privacy concerns
Sex, honour, shame and blackmail in an online world
The Pentagon's 'Terminator Conundrum': Robots That Could Kill on Their Own
China to carry out more military drills in South China Sea
Denuclearizing N. Korea a 'lost cause,' US intel chief says
'Solar Winds' Spur Geomagnetic Storm That May Affect Power
5.6 magnitude earthquake hits near Hihifo, Tonga
5.0 magnitude earthquake hits near Mawlaik, Burma
5.0 magnitude earthquake hits near Taron, Papua New Guinea
5.0 magnitude earthquake hits near Hihifo, Tonga
Minor earthquake felt in East Tennessee
Sheveluch volcano on Kamchatka, Russia erupts to 23,000ft
Klyuchevskoy volcano on Kamchatka, Russia erupts to 18,000ft
Turrialba volcano in Costa Rica erupts to 15,000ft
Sinabung volcano in Indonesia erupts to 14,000ft
Ulawun volcano in Papua New Guinea erupts to 10,000ft
CO2 levels mark 'new era' in the world's changing climate
Hacked emails reveal plan to counter Rupert Murdoch's climate denial
UN expert: Junk food is a human rights concern
Trump vows to 'repeal and replace Obamacare' as costs climb
ObamaCare fallout: As premiums rise, so does cost to taxpayers
Arizona Obamacare Plan To Jump By 116 Percent When Premiums Go Up Next Year
Scientists are bewildered by Zika's path across Latin America
University sells HIV testing kits in vending machine
Actor accused of sex crimes wins award, sparking outcry
Top Vatican cardinal interviewed about sexual assault allegations
Atheist billboard in Nebraska removed amid boycott threats
Tracking Bible Prophecy Headlines - 10/25/2016
US lawmakers urge UNESCO panel to reject text erasing Jewish ties to Temple Mount
Ramallah, Amman alleged to threaten even more biased resolutions if 'consensus' text slamming Israel over Old City not approved unanimously
Coalition unlikely to back chairman's bill seeking to bar Israelis from speaking at UN
Abbas ousts parliamentarian from Fatah
Lieberman: If Hamas forces war on us, it will be their last
Second Hamas man dies in tunnel 'accident' since Saturday
Putin reaffirms Israel-Russia ties
Russian Prime Minister Dmitry Medvedev to visit Israel
Bulgaria presidential candidate vows to improve relations with Russia
Bulgarian ex-energy minister cedes immunity over nuclear project, says innocent
Russians Conduct Nuclear-Bomb Survival Drills as Cold War Heats Up
Human Rights Watch: Russia, Saudi don't belong on UN human rights council
Awaiting Next U.S. President: A Splintered Middle East in 'Free Fall'
France clears "Jungle" migrant camp in Calais, children in limbo
French treatment of refugees likened to Nazis as Calais Jungle camp cleared
Relatives baffled and shamed as Israel's 'Isis family' returns home
Yazidis guard ravaged home, ever wary of ISIS' chemical attacks
Plans to send heavier weapons to CIA-backed rebels in Syria stall amid White House skepticism
Iraqi forces kill 74 ISIS fighters in Kirkuk, ending three-day assault
Dozens of Terrorists at Large in Kirkuk
Iraqi terror suspects latest examples of flawed refugee vetting system, say critics
Baghdad bombings kill at least 11
IS conflict: Call for inquiry into Iraq mosque attack
Explosion in Turkey resort town injures about a dozen people; cause unknown
Turkish and Kurdish soldiers join forces to gain advantage in Mosul push
Turkey's Push to Join Battle for Mosul Inflames Tension With Iraq
Turkey's complex reasons for fighting in Syria and Iraq
Germany says 35 Turkish diplomats applied for asylum
Mosul offensive: Iraqi Kurdish forces besiege key town of Bashiqa
UN gets reports of massacres by ISIS around Mosul
Terror in the US is a real danger during the Mosul campaign
Fears battle for Mosul could open new front in wider Sunni-Shia conflict
UN aborts plan to evacuate patients from Aleppo, blames all parties
Moscow says Russian and Syrian planes have not bombed Aleppo for a week
At least 59 killed after gunmen storm police training center in Pakistan
ISIS claims attack on Pakistani police college which killed 59
Hezbollah's Nasrallah Surprisingly Backs Political Rival for Lebanon's PM, Paving Way to End Crisis
Egypt's security chief warns of scheme to incite chaos
Egypt seizes 9,000 tonnes of sugar in raids amid shortage
Clashes in Somalia displace 75,000 as rains threaten
Militants Bomb Kenya Hotel, Killing 12; Shabab Claim Responsibility
South African opposition says ICC withdrawal is illegal
For Iran, Exerting Force While Making Nice Is Part of the Plan
Kerry, Zarif win prestigious award for Iranian nuclear accord
North Korea slams threat of "criminal" sanctions over missile and nuclear tests
North Korean defector reveals they were taught Christians kill and suck people's blood
Bomb in Thai south kills one, injures 19
Philippines Duterte tells US to forget about defence deal 'if I stay longer'
Philippines' Duterte tells U.S. not to treat his country 'like a dog with a leash'
Myanmar army forces hundreds of Rohingya villagers from homes
Iceland, a land of Vikings, braces for a Pirate Party takeover
Maduro meets pope as Vatican steps into Venezuela crisis
Venezuela political foes 'to hold talks' in surprise move
Venezuelan prison holding U.S. man is lawless torture chamber, released man says
Nearly 1 in 4 students at this L.A. high school migrated from Central America - many without their parents
Berkeley protesters demand 'spaces of color,' harass white students trying to pass
Barclays Warns 'Politics of Rage' Will Slow Global Growth - Globalization is fundamentally incompatible with rising nationalist anger
'Unquestionably An OPSEC Violation': Clinton Sent US Operations Info To Podesta's Hacked Email
Concern Grows Over Soros-Linked Voting Machines
Trump's Right - The System Is Rigged And We Don't Owe It Our Default Acceptance
Facebook co-founder drops unprecedented cash to stop Trump
Facebook and Free Speech - They won't censor Trump but might censor you
Trump's Twitter Insults Catalogued By New York Times
U.S. courts: Electronic surveillance up 500 percent in D.C.-area since 2011, almost all sealed cases
Tech blogger finds proof DNC chief's emails weren't 'doctored' despite claims
The Clintons' top 10 pay-to-play scandals
Clinton ally helped fund campaign of key FBI official's wife
Wikileaks: Soros Memo Accused Obama of Fueling Radical Islam to Push TPP
Yellen seen resisting pressure to resign if Trump wins election
The U.S. stock market is stuck in the danger zone
Workers will simply try to survive, rather than prosper, as tech takes over the economy
Military Warns Chinese Computer Gear Poses Cyber Spy Threat
Chinese Firm Says It Did All It Could Ahead of Cyberattack
Chinese firm issues US recall after massive cyberattack
Google Snaps Up Startup To Make Virtual Reality Better
Google buys Eyefluence eye-tracking startup
Strange messages coming from the stars are 'probably' from aliens, scientists say
5.2 magnitude earthquake hits near Copiapo, Chile
Klyuchevskoy volcano on Kamchatka, Russia erupts to 20,000ft
Colima volcano in Mexico erupts to 17,000ft
Turrialba volcano in Costa Rica erupts to 13,000ft
Sheveluch volcano on Kamchatka, Russia erupts to 11,000ft
Ulawun volcano in Papua New Guinea erupts to 10,000ft
Hurricane Seymour becomes Category 3 in the Pacific
Cyclone Kyant to target India with torrential rainfall later this week
People risk their lives during typhoon for the perfect selfie
Snakebites are on the rise -- and these states are the riskiest
Neuroscientists show how tiny fibs snowball into big lies
India's Tata gives UCSD $70M in hot area of genetics
Obama administration confirms double-digit premium hikes for healthcare
Obamacare's Death Spiral: Double-Digit Cost Spikes, Disappearing Choices
University of Minnesota accused of using fetal tissue illegally
Forced Transgender Boy Quickly Returns To Normal After Removal From Mother's Care
First transgender soldiers seek formal Army recognition
As a gay man, I'm horrified that Christian bakers are being forced to surrender their beliefs
Church raps Austria's far-right presidential candidate for invoking God
Franklin Graham: Battle Against Godless Secularism Is for the Soul of the Nation
Tracking Bible Prophecy Headlines - 10/24/2016
UNESCO chief after Temple Mount vote: I'll fight 'distorted visions' of history
Vote expected on Wednesday on another resolution ignoring the Jewish connection to the Temple Mount
U.S., Egypt Warn Palestinians Not to Push Security Council on Settlements Before U.S. Elections
Palestinians arrest 4 who attended settler celebration
Coalition chairman to promote a bill that would forbid Israelis from appearing before international bodies with operational powers
Poll: Nearly 60% of Palestinians oppose state on 1967 borders
Palestinians furious at Lieberman interview in leading Arab paper: 'It's an embarrassment that we are hosting the murderer and war minister of the occupation.'
Little-known group claims it killed senior Egyptian army officer
Hamas launches multiple long-range missile
Egyptians losing patience with Sisi as economy deteriorates
Egyptian Air Force reportedly kills 70 ISIS-SP terrorists
Hezbollah signals it will vote to end Lebanon's presidential deadlock
Nasrallah: Turkey on a land grab in Syria, Iraq
Nasrallah says 'friends of the US' created Islamic State
Hezbollah to stay in Syria until 'apostate project' defeated
Inside ISIS' extensive tunnel system
Syria: heavy clashes mark end of Aleppo ceasefire
Turkey's Push to Join Battle for Mosul Inflames Tension With Iraq
US warns citizens of 'attack, kidnapping risk' in Istanbul
Child refugees in Turkey making UK clothes
Yemen war resumes as both sides ignore UN call to extend ceasefire
Somalia's Shabaab seize third town this month after peacekeepers withdraw
Suicide car bomb rocks Somali capital
Russian police kill 2 terror suspects, find bomb
In escalation of crisis, Venezuela congress to put Maduro on trial
Venezuela Congress declares President Maduro has staged coup
D'Souza: Mass Refugee Immigration 'Morality at Someone Else's Expense'
Iran's President Rouhani Calls U.S. Election 'Choice Between Bad and Worse'
Michael Moore: Any Trump supporter like 'a legal terrorist'
Tim Kaine shrugs off targeted WikiLeaks threat
Report: Trump victory will likely lead to major downfall of global financial markets
AT&T-Time Warner may signal start of new media industry consolidation
Chinese firm admits its hacked products were behind Friday's DDOS attack
China's plan to organize its society relies on 'big data' to rate everyone
Oil price down cycle 'nearing end': Saudi minister
5.8 magnitude earthquake hits near Shikotan, Russia
5.1 magnitude earthquake hits near Cihuatlan, Mexico
Klyuchevskoy volcano on Kamchatka, Russia erupts to 20,000ft
Bulusan volcano in the Philippines erupts to 18,000ft
Colima volcano in Mexico erupts to 15,000ft
Turrialba volcano in Costa Rica erupts to 13,000ft
Strengthening tropical cyclone to target Myanmar to India
Indian doctor accused of crimes becomes president of World Medical Association
Sexually transmitted diseases surge in California
Leading Evangelical Calls For Civil Disobedience Against California Abortion Law
Trump vows to sue all female accusers as 11th woman steps forward
Tracking Bible Prophecy Headlines - 10/23/2016
Coalition chairman seeks bill to bar Israelis from speaking to Security Council
Another UNESCO panel to vote on text erasing Jewish ties to Jerusalem's Temple Mount
Netanyahu Thanks Italian PM for Comments Against UNESCO Vote
Italian PM says he'll seek to change EU minds on future UN votes
South Korea may use Israeli spy satellite
Egyptian court confirms 20-year prison sentence on Mursi
America's foreign policy is turning Iran into a world power
Showdown in Mosul: The world against ISIS
Mosul battle: IS lays land mines 'like a carpet'
Pentagon Expects Mosul Push to Unlock Trove of ISIS Intelligence
Iraq PM says 'thanks but no thanks' to Turkey on Mosul help
White House condemns use of chemical weapons by Syrian government forces
Two killed, hundreds hurt by fumes after IS torches sulfur plant
Sulphur fumes near Mosul sends hundreds to hospital, US troops don masks
In surprise vote, Iraqi parliament bans alcohol from the country
Russian flotilla passes UK in clear message to West
Russia denies Polish claim Egypt sold it warships for $1
Russia accuses UK over 'shrinking' London embassy
Venezuela braces for turbulence after recall is stalled
Ceta talks: EU hopes to unblock Canada trade deal
Cuban officials and Communist Party members can now get U.S. remittances and more
Ad marketing 'sugar daddy' dating site to undocumented immigrants stirs anger
Men accused of planning bombing attack on Somalis were preparing for 'social upheaval,' attorney says
WSJ: On SCOTUS, Trump Has 'Superior Grasp' On Constitution, While Clinton's Views Threaten Liberty
Obama Blames 'Far-Right Media' for 'Pumping Out All Kinds of Crazy Toxic Stuff'
Trump gains on Clinton, poll shows 'rigged' message resonates
Attacks on the internet keep getting bigger and nastier
How your DVR was hijacked to help epic cyberattack
Thai junta says Google removing content with royal insults
AT&T clinches deal for Time Warner in the latest massive media merger
AT&T-Time Warner deal would create the nation's largest entertainment company and is already raising antitrust concerns
5.0 magnitude earthquake hits near Saumlaki, Indonesia
Sheveluch volcano on Kamchatka, Russia erupts to 25,000ft
Klyuchevksoy volcano on Kamchatka, Russia erupts to 19,000ft
Colima volcano in Mexico erupts to 16,000ft
Ulawun volcano on Papua New Guinea erupts to 10,000ft
Worsening drought conditions to plague southern US
Trump vows to sue 'every one' of his female accusers
Calif. university deems 'man,' 'secretary,' 'male nurse' not inclusive enough
Former KKK Leader David Duke Qualifies for Louisiana US Senate Debate
Cincinnati braces for racially charged police shooting trial
Vatican and Islamic University to Officially Resume Dialogue
Tracking Bible Prophecy Headlines - 10/22/2016
In phone call, Netanyahu, Putin reaffirm commitment to mutual ties
In a dramatic twist, Italy vows to oppose UNESCO's Jerusalem resolutions
Debunking UNESCO's Dangerous Anti-Semitic Myth That Israel is Trying to Destroy the Al Aqsa Mosque
Tattoos over terror: victims of attacks receive free tattoos to reclaim their bodies
Hamas member killed in Gaza tunnel collapse
Vocal Abbas critic's home shot up in West Bank village
Egyptian General killed in front of his home outside Cairo
Sweet-Toothed Egypt Endures a Sugar Crisis: 'People Are Going to Snap'
Security forces end ISIS assault on Iraqi oil city, State TV says
Source: ISIS executes hundreds of Mosul area residents
Mosul battle: IS 'may use civilians as human shields'
Inside the militants' tunnels in Mosul
Turkey PM criticises "provocative" Iraqi leadership
Syrian government carried out third chemical attack, report says
Russia: Our task in Syria is to liberate it from terrorists
Kremlin: demands for Assad's departure "thoughtless"
Moscow vows 'painful' response to future US financial sanctions
Belching smoke through the Channel, Russian aircraft carrier so unreliable it sails with its own breakdown tug
Report: Presence of Russian Aircraft Carrier in Eastern Mediterranean Will Limit IDF's Ability to Act in Syria and Lebanon
Middle Israel: The return of the Cold War
Aleppo ceasefire at risk after Russia says all rebels can be eliminated
Aleppo Is a 'Slaughterhouse,' Says U.N. Official Seeking War Crimes Inquiry
Church bells around the world toll for civilian casualties in Aleppo
Defense Secretary Carter arrives in Iraq after 24-hour battle with Islamic State in Kirkuk
Islamic State fighters kill 13 in assault on power plant in northern Iraq's Kirkuk
Islamic State sniper kills Iraqi journalist in Kirkuk
Bull of Nimrud destroyed by Isis to be recreated in Rome
Yemen crisis: 'The forgotten war'
UN experts says Saudi coalition violated law in Yemen attack
Taliban envoys travel to Pakistan to discuss Afghanistan peace talks
U.S. warship challenges China's claims in South China Sea
Hooded gunmen threatened Venezuela congress commission: opposition
'Chemical incident' shuts down London City airport
Did tear gas prompt London City Airport evacuation?
Major cyber attack disrupts internet service across Europe and US
US internet repeatedly disrupted by cyberattacks on key firm
Ongoing cyber attack hits Twitter, Amazon, other websites
Hackers Used New Weapons to Disrupt Major Websites Across U.S.
Hackers Wrecked the Internet Today Using DVRs and Webcams
This Is Why Half the Internet Shut Down Today
Why Today's Attacks on the Internet Are Just the Start - Thanks to powerful new botnets, hackers now have the ability to knock major companies - even whole countries - offline
Homeland Security Is 'Investigating All Potential Causes' of Internet Disruptions
U.S. vote authorities warned to be alert to Russian hacks faking fraud - officials
Russia's Request to Monitor the U.S. Election Was an Expert-Level Troll
Disputed Presidential Elections Are Nearly As Old As The US Presidency
Obama Warned of Rigged Elections Back in 2008
WikiLeaks Tweets "Heavily Armed Police" Outside Ecuadorian Embassy; Says Assange Is Still Alive
1,000 Clinton-Petraeus emails missing from records sent to State, FBI files show
Hillary's Deleted Emails: Yoga Routines and Classified Diplomatic Talks
Clinton lectured State Dept. staff on cybersecurity in 2010 video
Facebook Employees Pushed to Remove Trump's Posts as Hate Speech
Facebook employees fume after push to censor Trump posts rebuffed
Teens Steal Over $13K In iPhones From Natick Apple Store In 'Flash Mob' Robbery
A police drone zapping suspects with a stun gun? It may be coming
WikiLeaks: Donna Brazile Shreds Obama Economy - Acting DNC chair says 'people are more in despair about how things are'
Janet Yellen could be on the verge of starting a 'civil war' at the Fed
Wynn: Printing Money Degrades Living Standard, Causes Anger; Healthcare Goes Up, Product Doesn't Get Better
Risk of 'Mass Exodus' of Doctors from Medicare
53,515 Unaccompanied Immigrant Children Released to Sponsors By State
Oklahoma High School Teacher Tells Class: 'To Be White Is to Be Racist'
5.0 magnitude earthquake hits near Angoram, Papua New Guinea
5.0 magnitude earthquake hits near Tobelo, Indonesia
Turrialba volcano in Costa Rica erupts to 15,000ft
Sheveluch volcano on Kamchatka, Russia erupts to 15,000ft
Hong Kong shuts down as Typhoon Haima hits
Freak storms cause floods, kill 1 person in Pennsylvania
Pennsylvania Pipeline Leaks 55,000 Gallons of Gas Into Creek After Deadly Storms
Pennsylvania gas spill threatens 3 water systems
Ocean City flesh-eating bacteria death: 'A horror movie'
Baby Partially Removed From Womb For Surgery, Then Put Back
Bush-Appointed Federal Judge Blocks Mississippi From Defunding Planned Parenthood
Why a British Bill That Would Pardon Men Convicted of Overturned Gay Sex Law Was Filibustered
Montana judge sparks outrage with no prison time for incest
Minister branded 'mean spirited' for blocking vote on pardon for gay men convicted of abolished offences
Hollywood's New Male Cosmetic Surgery Trend: Scrotox (Yes, Really)
Procedure Vows To Help Those Suffering From 'Selfie Chin'
Why is support for marijuana legalization hitting record heights?
Tracking Bible Prophecy Headlines - 10/21/2016
WikiLeaks reveals US Democrats' disdain for Netanyahu
Visiting parliamentarians reject UNESCO's Jerusalem vote
UNESCO Confuses With Temple Mount Resolution
Former FM director-general: 'Israel has every right to refuse a 1967 withdrawal'
'46% of Palestinians support Jordanian-Palestinian confederation based on two states'
Report: IDF didn't brief PM, cabinet on true scope of Hamas tunnel threat
Interior minister to revoke residency of Gazan indicted for terror plot
Israel: Troops shoot Palestinian throwing rocks in West Bank
Protestors in Amona: They'll need to drag us from our homes
Dozens of Haredim attack police in Jerusalem
Jerusalem March attracts tens of thousands
Archaeologists find battle site where Romans breached Jerusalem walls
Israel looks to buy three new nuke-capable subs - report
Brexit will bring closer Israel-UK ties, British envoy says
Mossad man 'met with Morsi on eve of his becoming Egypt president'
Two Sinai IS fighters killed in battle with Egyptian forces
War on jihadist groups leaves Cairo caught between Sunni allies, Shiite powers
Lebanon detains 8 Syrians for plotting attacks on UN peacekeepers, tourists
US, Saudi Arabia blacklist Hezbollah members, financiers
Russian aircraft carrier is more a show of force than 'start of world war'
EU leaders fail to agree on threatening Russia with sanctions over Aleppo
Italy resists EU push for Russia sanctions over Aleppo bombings
UN rights boss denounces air strikes on Aleppo as war crimes
U.N. says still no Aleppo medical evacuations, Syria blames U.N.
Wary of Russian Guarantees, Residents Stay Put in War-Torn Aleppo
Iraqi special forces join battle for Mosul; US soldier dies
Islamic State claims it shot down an American A10 fighter jet in north-west Syria
ISIS Fighters in Iraq Attack Kirkuk, Diverting Attention From Mosul
ISIS takes 550 families to be human shields in Mosul
Kurdish forces vow no retreat until Nineveh plains are retaken from Isis
Peshmerga destroy Isis vehicle laden with explosives near Mosul dam
Turkish Red Crescent says sending aid for 10,000 to Iraq's Mosul
Survey: Christian refugees facing more persecution in Germany
1,400 migrants rescued off Libyan coast
Nigeria's Buhari tells released Chibok girls he will "redouble" rescue efforts
Ethiopia 'detains 1,600' under state of emergency
South Africa plans to withdraw from the International Criminal Court
Philippine Islamists attack S. Korean ship, abduct crewman
Rodrigo Duterte flummoxes US with call for 'separation'
Duterte aligns Philippines with China, says US "has lost"
Czechs set up unit to counter perceived propaganda threat from Russia
Hillary Clinton embraces George Soros' 'radical' vision of open-border world
Clinton's debate reference to nuclear response rekindles judgement questions
Clinton server email at heart of 'quid pro quo' controversy contained Benghazi intel
Authorities reportedly warn election officials about Russian hackers faking fraud
President Obama says GOP nominee's efforts to 'sow seeds of doubt' about the legitimacy of elections 'undermines our democracy'
Pence says Trump will accept 'clear result'
Caddell: Media Have 'Selective Memory' When It Comes to Democrats Accepting Election Results
8 Times Liberals Claimed An Election Was Stolen Or Rigged
Fear Of Violence May Be Behind Fewer Political Signs And Stickers This Election Year
2,000 Seattle teachers wear 'Black Lives Matter' shirts to class
Fans watching fewer NFL games cite protests as primary reason
Nearly 850,000 people in Madagascar face "alarming" hunger levels
EU leaders scramble to salvage free trade pact with Canada
NSA Can Access More Phone Data Than Ever
NSA contractor faces spying charges
Prosecutors: NSA contractor's alleged theft 'breathtaking' in scope
The mysterious 'Planet Nine' might be causing the whole solar system to wobble
At least 7 injured after powerful 6.6 earthquake rocks Japan
5.3 magnitude earthquake hits near Naisano Dua, Indonesia
Klyuchevskoy volcano on Kamchatka, Russia erupts to 23,000ft
Ruiz volcano in Colombia erupts to 20,000ft
Sheveluch volcano on Kamchatka, Russia erupts to 18,000ft
Colima volcano in Mexico erupts to 16,000ft
Turrialba volcano in Costa Rica erupts to 15,000ft
Typhoon Haima barrels into China after unleashing deadly landslides in the Philippines
Hong Kong streets become raging river after heavy rain
Haiti hurricane victims face choice: leave or rebuild
Drought, hunger add to South Sudan's woes
Mosquito-borne virus threat to Americas laid bare
Assisted suicide bill passes New Jersey Assembly
President pushes ObamaCare despite double-digit rate hikes
'I Had Nothing to Do With That!' Obama Dodges Blame For Skyrocketing Health Insurance Premiums
For Californians living near the border, Mexico offers what the U.S. does not: reliable health care at a cheap price
Hillary Clinton Slammed by Women's Rights Group for Saying China Ended Forced Abortions
James Dobson Calls for Pro-Life Protests in Response to CA Pro-Abortion Law
California police officer accused of soliciting prostitution
Mother accused of prostituting her own daughters
Study: Divorce Major Reason Millennials are Leaving the Church
Vatican and China in final push for elusive deal on bishops
Sweden opens first atheist cemetery to cater to growing non-religious population
Tracking Bible Prophecy Headlines - 10/20/2016
Russia taunts US with biggest military offensive since the Cold War
Norway reports Russian flotilla off coast as US asks to put marines in country
UK sends warships to watch Russian ship in English Channel
Major Russian naval deployment to intensify Aleppo assault: NATO diplomat
Trump: Mosul only being retaken from IS to bolster Clinton
Iraqi special forces join Mosul offensive against Islamic State
Iraqi forces steamrolling into Mosul faster than expected
In Mosul fight, Iraqi forces eye redemption and revenge
IS deploys 9 car bombs in path of Iraqi troops
Mosul battle: Islamic State group's leaders fleeing city, US says
Russia worried militants in Mosul may flee for Syria
UN humanitarian chief concerned over Mosul
Turkey 'displeased' with US support for Kurds
Turkey unleashing fury of airstrikes against Syrian Kurdish forces
Turkish airstrikes near Aleppo said to kill up to 200 Kurds
Syrian army pulls back in Aleppo to allow rebels to leave
Assad claims photo of bombed child in ambulance faked
Syrian refugees now enrolling in schools
Iran 'wanted Egypt at Syria talks' as Middle Eastern alliances shift
Israel's antiquities chief compares UNESCO to Islamic State
Czechs condemn UNESCO Jerusalem resolution
Defying UNESCO and Ramallah, foreign lawmakers tour Jewish Hebron
Gigantic turnout at the Kotel provides 'answer to UNESCO'
After 40+ years in 'desert,' New York's biggest LGBTQ synagogue has a fancy new home
Palestinians seek UN resolution against settlements
Netanyahu worries of possible US anti-settlement action at UN
Troops shut printer for making posters lauding Jerusalem terrorist
Despite reconciliation, Turkey presses on with trial of IDF officers
Ex-army head, Hezbollah ally Aoun tipped for Lebanon presidency
Yemen's 72-hour UN mediated ceasefire starts
Man in Afghan uniform kills 1 US soldier, 1 US civilian
Report: South Korea mulls leasing Israeli spy satellite
Another North Korea missile fails after launch, say U.S. and South
US warns of 'overwhelming' response to North Korean nuke use
East Vs. West Division Is About The Dollar - Not Nuclear War
Russian violations of nuclear treaty have 'worsened,' lawmakers say
Russia "regrets" US plan for quick missile deployment to S.Korea
Russian military holds missile exercise near western border
Russia possibly mapping underwater internet cables in Mediterranean
Russian hacker sought by US arrested in Czech Republic
Hillary Clinton Just Called Donald Trump Vladimir Putin's Puppet
Clinton shifts debate away from WikiLeaks revelations by blaming Putin for cyberattacks
Hundreds Of White House Staffer's Emails Get Leaked
WikiLeaks: Google's Eric Schmidt Working with Clinton Campaign
Indiana officials investigating possible voter registration tampering
WikiLeaks: Podesta Says It's OK For Illegals To Vote With Driver's License
Trump won't commit to accepting election results, at fiery final debate with Clinton
Trump: 'I'll Keep You in Suspense' About Accepting Election Outcome
Flashback: Gore Refuses to Concede Election, Demands Recount 'to Ensure All the Votes Are Counted'
Donald Trump's 'Nasty Woman' Comment at the Presidential Debate Sets Off Social Media Firestorm
"Karma" - Hillary Clinton's security detail laughed when she broke her elbow
Trump: Clinton Should Return Money From Countries That Abuse Women
'Address That' - Chris Wallace Grills Hillary On Clinton Foundation Corruption
Fact-Check: No, the Clinton Foundation Did Not 'Spend Ninety Percent' of Money Donated on 'Programs'
Report: Melania, Bill don't shake hands at debate after Clinton request
Debt Up $236,991,525,500.74 Since First Trump-Clinton Debate
Illegals seeking asylum up 900%, get cash, welfare, school loans
Cadavers Explode in Venezuela's Neglected Morgues
All Tesla vehicles being produced now have full self-driving hardware
2 San Francisco-area earthquake faults found to be connected
5.7 magnitude earthquake hits near Farallon de Pajaros, Northern Mariana Islands
5.7 magnitude earthquake hits the Northern Mid-Atlantic Ridge
5.4 magnitude earthquake hits near Omigawa, Japan
5.1 magnitude earthquake hits near Ashkasham, Afghanistan
Ruiz volcano in Colombia erupts to 24,000ft
Colima volcano in Mexico erupts to 20,000ft
Klyuchevskoy volcano on Kamchatka, Russia erupts to 20,000ft
Sheveluch volcano on Kamchatka, Russia erupts to 18,000ft
Turrialba volcano in Costa Rica erupts to 15,000ft
Reventador volcano in Ecuador erupts to 13,000ft
Tenggar Caldera volcano in Indonesia erupts to 10,000ft
More than 90,000 people flee as Super Typhoon Haima hits Philippines
Typhoon Haima: At least seven people killed after Super Typhoon Haima smashes into Philippines
Typhoon Haima eyes China after bringing destructive winds, flooding to Philippines
Haiti sees 800 new cholera cases after hurricane
Trump, Clinton spar over late-term abortions
Clinton condemns Trump's abortion 'scare rhetoric' in debate clash
Trump accuses Clinton camp of falsifying groping allegations
New Bill Clinton Sexual Assault Accuser Goes Public for the First Time
Madonna pledges oral sex for Clinton voters
Adult FriendFinder Hacked Again - Vulnerability Leaves Millions Exposed
The U.K. Is Set to Pardon Men Convicted for Consensual Same-Sex Acts
3 sex-spread diseases hit another record high, CDC says
CDC advises pregnant women who have been to Miami-Dade be tested for Zika
Satanic Temple Proposes 'After School Satan Club' in Tacoma Public Schools
Tracking Bible Prophecy Headlines - 10/19/2016
Unesco passes contentious Jerusalem resolution
PA officials defend UNESCO resolution on Jerusalem
Israel's envoy to call on UN to end funding for B'Tselem
UNESCO Condemns Israeli Policies at East Jerusalem Holy Site
Dispute Over a Holy Site Somehow Gets More Religious
Israel may gain advantage as UN rewrites history
Ben Carson: Christians Should Be Outraged by UN Denying Judeo-Christian History at Israel's Temple Mount
Thousands flock to Western Wall for Priestly Blessing
IDF probe: Army failed to internalize, train for tunnel threat
Hamas vows to 'surprise world' in prisoner swap talks
Israel refuses to allow arch-terrorist to be buried in PA territory
Jerusalem soccer coach arrested for supporting terrorism
Bennett summons teachers who supported terrorism
Clinton campaign manager: Avoid talk about Israel, to keep Democrats happy
200 women demand peace agreement on Israel's Lebanese border
Egypt extends state of emergency in north Sinai for 3 months
Yemen's Hezbollah: The Saudi-Israeli problem
Iran Launches War Drills Amid Accusations U.S. Breaking Nuke Deal
Iranian Americans sentenced to prison for work with 'hostile' US government
With coup defeated, Erdogan seeks revamped powers
Turkish police kill suspected ISIS suicide bomber - Anadolu
US and Russia could 'start Third World War over Syria conflict', says Turkey
Doubts Raised About Russia's 'Humanitarian Pause' in Aleppo
US and UK reject Russian offer of 'pause' in airstrikes on Syria
US and allies meet in Geneva to flesh out Syria plan
ICRC seeks talks with ISIS on Mosul rules of war
Amnesty International: Iraqi forces must not repeat 'war crimes' in Mosul offensive
ISIS leader al-Baghdadi believed to be holed up in Mosul as Iraqi, US forces close in
Shi'ite militias say will support Iraqi army offensive on Mosul
Syria says US plans safe passage for militants from Mosul into Syria
US expects IS will use chemical weapons in fight for Mosul
Retaking Mosul From ISIS May Pale to What Comes Next
Two months to take Mosul from Isis, says Iraqi general
As territory shrinks, ISIS group looks for new money sources
EU concerned about ISIS fighters flowing into Europe
Capture of Mosul could cause terror surge in Europe, top official warns
ISIS suffers major symbolic defeat with loss of Dabiq
Two-thirds of U.K.'s dubious 'child' refugees actually adults, immigration office says
Monmouth MP David Davies has been condemned after calling for refugee teens to have dental tests to prove their age
German birthrate hits 33-year high, boosted by migrant babies
Refugee crisis threatens Merkel's legacy
Chibok leader: 100-plus girls unwilling to leave Boko Haram
Boko Haram Overruns Nigerian Military Base in Northeast
Taliban Formally Denies Reports of Meetings with Afghan Government
Obama Official: White House Sees Afghanistan War 'Tipping in the Taliban's Favor'
Military lockdown cuts off UN aid to strife-hit Myanmar region
Merkel expects "no wonders" from four-way meeting on Ukraine
Putin Sends Russian Warships to English Channel
Report proposes slashing U.S. aircraft carriers, investing in lasers to combat Russia and China
Russian parliament approves suspension of plutonium accord with U.S.
'Only China can help Philippines': Duterte turns to Beijing as rift with US widens
Philippine police van rams protesters in front of U.S. Embassy
Wikileaks Releases Another 1,894 Podesta Emails In Part 11 Of Data Dump; Total Is Now 17,150
WikiLeaks says Kerry pressured Ecuador on leaks; State Dept. denies
Ecuador curbs Assange's internet to halt US election 'interference'
WikiLeaks: Hillary Wants Obamacare to 'Unravel'
Rate Increases for Health Plans Pose Serious Test for Obama's Signature Law
Bill Clinton's Secret Service Agent Did IT Work for Hillary's Server and Clinton Foundation
Newt Gingrich: Scandals make Clinton even more frightening
Forget the Election: Why Hillary Clinton May Be the Most Hated President of All Time - Hacked e-mails released by Wikileaks reveal the Clintons are exactly what their nemeses feared
Will things turn ugly if Donald Trump loses?
President Hillary Clinton Would Declare War on Conservative Christians
Clinton Challenges Trump for a Traditional Republican Bloc, White Catholics
Democratic heads roll after video shows agitators planted at Trump rallies
Trump says media 'more crooked' than Clinton
Pence says media doing half of Clinton's work
Fight night in Las Vegas: High stakes for Trump, Clinton and Chris Wallace
Trump invites Obama's estranged half brother and the mother of slain Benghazi official to third debate
No, voter fraud isn't a myth: 10 cases where it's all too real
Despite Obama's pledge to make the government more open, a report shows secret laws still abound
Saudis, China Dump Treasuries; Foreign Central Banks Liquidate A Record $346 Billion In US Paper
China Holdings of U.S. Treasuries Drop to Almost Four-Year Low
Economists Question China's Consistent Growth Numbers
Investor Cash Levels Jump Toward Levels Not Seen Since 9/11
Apple's Next Goal Is Killing Paper Money Once and For All
Robot pilots may someday fly passenger and cargo planes
Study Urges Tougher Oversight for Police Use of Facial Recognition
Study: 1 in 2 American Adults Already In Facial Recognition Network
Stephen Hawking's alien-hunting project is investigating strange signals from 234 stars
Get ready to watch the Moon 'occult' one of our brightest stars tonight
6.6 magnitude earthquake hits near Indramayu, Indonesia
5.9 magnitude earthquake hits South of the Fiji Islands
5.6 magnitude earthquake hits near Pointe Michel, Dominica
Colima volcano in Mexico erupts to 22,000ft
Ruiz volcano in Colombia erupts to 20,000ft
Klyuchevskoy volcano on Kamchatka, Russia erupts to 20,000ft
Turrialba volcano in Costa Rica erupts to 15,000ft
Super Typhoon Haima to slam the Philippines with destructive winds, flooding
Tropical Storm Otto may brew near Bahamas this week
American Aerospace Completes First ever Drone-Based Hurricane Response Exercise
Raging Colorado wildfire destroys at least 5 homes, threatens hundreds more
Chemists accidentally turn carbon dioxide to ethanol in breakthrough study
Nearly 200 nations agree binding deal to cut greenhouse gases
Last Month Was Hottest September on Record, NASA Says
Could the Paris accord unintentionally cause climate harm?
US air force base leaks toxic chemicals into sewer system
Model predicts spread of harmful plant pathogen around the globe
Massive US health tab for hormone-disrupting chemicals
Colorado Planned Parenthood gunman claims he's been forcibly medicated
Indonesia chemical castration law 'will wipe out paedophilia'
Rise of the Beauty Boys!: 11 male makeup artists you must follow on Instagram
Exorcism in Italy a job 'too scary' for young priests
400 pounds of marijuana floating off the Florida Keys is a sign longstanding trafficking routes are still in use
Six people found alive with severed hands in Mexico mutilated by drug cartels
Federal judge who suspended 'El Chapo's' extradition gunned down in front of his home
Australian leader says tough gun controls will tighten
Authorities search for 4 suspects after 4 shot outside San Francisco high schools
Chicago Records Largest Mass Shooting Since 2014 As Violent Crime Spikes Again
White House plans community-based prevention of violent ideologies
Tracking Bible Prophecy Headlines - 10/18/2016
Israel Knows That Putin Is the Middle East's New Sheriff
After Elections, will Obama betray Israel at UN?
US 'troubled' by attacks on Israeli rights group B'Tselem - State Department says Washington values watchdog's information on West Bank, after NGO is blasted in Israel for appearing at UN
Arab bloc foils Israeli attempt to delay UNESCO motion on Jerusalem
UNESCO to hold new vote on Temple Mount resolution
After Mexico Changes Its Position, UNESCO to Hold New Vote on Contentious Jerusalem Resolution
UNESCO chief 'received death threats' for opposing Jerusalem motion
Victims of Israeli attack on Gaza flotilla fear legal case will be dropped
Gazan accused of spying for Israel sentenced to death
IDF probe: Israel was unready for Gaza tunnel threat in 2014
Israel to assist Egypt's fragile economy
How Israel Became a Hub for Surveillance Technology
Israeli envoy told Clinton camp: Obama 'tone deaf' to threat from Iran
Iran holds air force drills to display defense capabilities
Why Mosul Is Critical in the Battle Against ISIS
Mosul is more than a potentially climactic military battle - Battle for Islamic State's largest foothold in Iraq tests Obama administration's strategy of relying on local forces
Pentagon: Some US forces on the outskirts of Mosul
Kurds lead advance on Mosul in decisive battle for Iraq's second city
Isil 'launches suicide attacks' on Kurdish forces in Mosul as bloody battle to retake terror group's Iraq stronghold begins
Kurds pause in Mosul offensive after securing handful of ISIS-held villages
'Anyone who flees is shot dead': Mosul locals trapped as Isis digs in for fight
US airstrikes against ISIS in Libya doubled in less than a month
War-weary Libyans miss life under Kadhafi
Iraqi Shiites demand Turkish pullout from Mosul
Kremlin urges other powers to back its initiative in Aleppo
Russia announces brief Aleppo truce as EU warns of 'war crimes'
Syria war: Russia halts Aleppo bombing for humanitarian pause
Bomb Kills Pro-Russian Rebel Commander in Eastern Ukraine
'Motorola': Ukraine rebels accuse Kiev over commander's death
Separatists Vow Revenge After Top Commander Killed In Eastern Ukraine
Taliban restart secret talks with Afghanistan in Qatar - report
Yemen's president agrees to ceasefire, tweets foreign minister
South Sudan: at least 56 rebels and four SPLA soldiers killed in clashes
UN chief urges Ethiopia to protect rights during state of emergency
Iranian hard-liners release video showing detained American
Ankara bans public gatherings amid terror alert
Marine Le Pen proposes banning wearing all public 'conspicuous' religious items in France
Saudi Arabia: Give Us Your Money and Stop Asking About Oil
Dubai is trying to build the world's tallest building-again
Hitler's house of birth to be torn down to prevent it from becoming neo-Nazi shrine
Poll: Millennials desperately need to bone up on the history of communism
City mayors create 'global parliament' to manage urbanisation
UK lawsuit challenges British PM Theresa May on Brexit
'Brexit' May Hurt Britain Where It Thrives: Science and Research
Russian broadcaster RT says UK bank suspends its accounts
Vladimir Putin dismisses US hacking allegations as 'playing the Russian card'
Ecuador cuts Julian Assange's internet access - WikiLeaks
New FBI release on Clinton email probe refers to 'Shadow Government'
Clinton emails: 'Quid pro quo' bid to bury Benghazi message
Hillary Clinton told staff not to use private email (but she could)
Pressure Cited Against Marking Clinton E-Mails Classified
Trump campaign slams Clinton over email 'collusion'
FBI Agents Say Comey 'Stood In The Way' Of Clinton Email Investigation
Trump says FBI records on Clinton reveal 'criminal act,' State Dept. official should resign
GOP calls mount for Patrick Kennedy's resignation after FBI revelations
Study of Journalist Donations for President Find More Than 96% Went to Hillary Clinton
FBI Docs: Hillary Was So Unpleasant Security Agents Didn't Want To Protect Her
Poll: 41 percent of voters say election could be 'stolen' from Trump
Trump doubles down on 'rigging' claims, says his party is naive
Media rigging election? Press hits back hard at Trump's rhetoric
Amid talk of 'rigged' election, experts say fraud is rare
Carson says 'integrity' of voting system should be looked at, hits media over WikiLeaks coverage
Pat Buchanan: Is the system rigged? You betcha - 'Big Media is the power that sustains the forces of globalism'
There are way too many coincidences in assaults on Trump
Melania Trump on dredging up Bill Clinton's infidelities: 'They're asking for it'
'They're Lies': Melania Trump Rejects Women's Claims That Husband Groped Them
NBC News fires Billy Bush over vulgar Trump tape
Donald Trump Reveals Evangelical Rifts That Could Shape Politics for Years
Nearly 40 Percent of Americans Report Tension With Family or Friends Over Election
John McCain backs off promise Republicans would block Clinton Supreme Court nominees
'Pre-Hillary Sale': Las Vegas gun store's ad warns prices will 'skyrocket' if Clinton wins
Illegal immigration surged 23 percent over last year
With focus on Mexico border, criminals, terrorists may be entering via Canada, report says
China military urges restraint from U.S.-South Korea navy drills
North Korea warns UK to stay out of military drills
North Korea Warns It Would Use Nuclear Weapons First If Threatened
North Korea touts nuclear weapons on anti-imperialist anniversary
UN strongly condemns North Korean missile launch that failed
Despite failures, North Korea could field missile next year: U.S. expert
Drones will be crashed into passenger jets in mid-air to test safety after string of near misses near airports
Uber's Ad-Toting Drones Are Heckling Drivers Stuck in Traffic
5.3 magnitude earthquake hits the Scotia Sea
5.1 magnitude earthquake hits the Carlsberg Ridge
5.0 magnitude earthquake hits near San Isidro, Philippines
Colima volano in Mexico erupts to 23,000ft
Ruiz volcano in Colombia erupts to 20,000ft
Klyuchevskoy volcano on Kamchatka, Russia erupts to 20,000ft
Sheveluch volcano on Kamchatka, Russia erupts to 20,000ft
Turrialba volcano in Costa Rica erupts to 14,000ft
Why Isn't the U.S. Better at Predicting Extreme Weather?
Vietnam braces for Typhoon Sarika as death toll rises to 31
Massive sinkhole appears in middle of Manchester street after 'noises and grumbling' are heard by local residents
Without urgent action, climate change will push millions into hunger: U.N
People's tribunal accuses Monsanto of 'ecocide'
Scientists create eggs from scratch that could allow infertile women to have children and solve the mysteries of life
Obama Cheers for Another 100 Years of Planned Parenthood
Woman kills pregnant teenager to steal unborn baby, police say
Prop. 60 puts condoms on porn actors, but critics say it's a barrier to business
Ex-Judge Indicted For Allegedly Trading Lighter Sentences For Sexual Photos Of Defendants
Attorney General Jeff Landry can block LGBT workplace protections, court says
Suspect's malfunctioning gun saved California police from assassination attempt, cops say
1,000 more people shot in Chicago compared with same time last year
Target removes clown masks after series of creepy clown sightings
Mum of UFO 'expert' suspects he was 'sacrificed by Satanists' in Poland
Church of England considers abandoning the legal requirement for struggling rural parishes
Woman forced to undergo exorcism to 'cure' her depression
Tracking Bible Prophecy Headlines - 10/17/2016
Leak shows Clinton doubted Israel could suppress Iran nuclear program alone
Hamas test-fires long-range rocket into sea off Gaza
Loud shots and explosion sounds heard in Gaza border towns due to Hamas training
Netanyahu's office denies he agreed to construction freeze
Netanyahu: Peace Now, B'Tselem are 'deluded,' slander Israel
After UNESCO resolution, minister urges mass Western Wall prayer service
UN chief rejects UNESCO resolution on Temple Mount
UNESCO's Jerusalem resolution ignores Christian roots, too
How US states are countering the BDS movement against Israel
No Jewish majority between Jordan River and sea, says 'national demographer'
Islamic State flag is legal in Sweden, prosecutor rules
Israel believes Islamic State has lost 10,000 fighters in past 18 months
ISIS bomber hits Shiite mourners in Baghdad, kills 4 civilians
Battle for Mosul: Operation to retake Iraqi city from IS 'begins'
Syria Rebels Capture Dabiq, Where ISIS Promised Final Battle with West
Iraq Braces for New Wave of Displaced as 1.5 Million Threatened by Battle for Mosul
US, UK Say Support Is Weak for Military Action Against Syria
Britain, France seek EU condemnation of Russia over Syria
US, UK say they're weighing new sanctions on Syria, Russia
Hollande says France will not ease pressure on Russia over Syria
US, others express hope for Yemen cease-fire in next days
Saudi Bank Stress Builds as Kingdom's Cash Injection Falls Short
Kuwait's ruler dissolves parliament citing 'security challenges' - Move sets the stage for early elections amid concerns over rise of Islamic State, drop in global oil prices
'Island of despair': Australia intentionally torturing refugees on Nauru, says major Amnesty International report
Refugees being driven to suicide on Nauru, rights group Amnesty says
North Korean Official Says Country Will "Strike" US if Necessary
Indian Prime Minister suggests Pakistan 'radiates the darkness of terrorism'
China defends Pakistan after 'mother-ship of terrorism' comment
Xi warns of globalisation backlash at BRICS summit
Global economic recovery 'still treacherous' says China's Xi
Euro 'house of cards' to collapse, warns ECB prophet
The stock market is turning into a sloppy, ugly mess - and it could get worse
Is the Fed's next decision on rates all about politics?
Police: Local GOP office in N.C. vandalized, firebombed
Pat McCrory: Firebombing 'an attack on democracy'
As Trump rails against 'rigged' elections, Pence says GOP will accept will of the people
Biden: Trump words are 'sexual assault,' Bill Clinton's past 'shouldn't matter'
Wikileaks: Hillary Clinton Campaign Plans to Get Ahead of 'Hyper Sensitive' Health, Tax Issues
Newt Gingrich: Hillary's dangerous dream of open borders
Hillary Clinton backers worried about Clinton Foundation scandals
WikiLeaks: Podesta lamented that a Muslim, not a white man, named as killer in 2015 massacre
WikiLeaks says Assange's internet link was severed by 'state party'
'Maybe I said something wrong': Putin mocks US surveillance during presser power blackout
How could the Large Hadron Collider unlock other dimensions? WIRED explains
China launches longest manned space mission, aims to explore 'more deeply and more broadly'
Buckle up, space tourists! Blue Origin on track to launch people next year
6.9 magnitude earthquake hits near Kandrian, Papua New Guinea
6.4 magnitude earthquake hits near Dartang, China
5.0 magnitude earthquake hits near Pimentel, Peru
Klyuchevskoy volcano on Kamchatka, Russia erupts to 30,000ft
Ruiz volcano in Colombia erupts to 24,000ft
Sheveluch volcano on Kamchatka, Russia erupts to 23,000ft
Colima volcano in Mexico erupts to 17,000ft
Turrialba volcano in Costa Rica erupts to 14,000ft
Sarika aims for China, Vietnam as Philippines braces for second typhoon in a week's time
Haiti: Aid trucks looted as UN chief assesses hurricane damage
Priests, martyrs and mystic nun proclaimed new Catholic saints
FBI Director Rejects Talk of Epidemic of Police Bias Against Blacks
FBI director: Stats don't back up claims about police shooting epidemic
Tracking Bible Prophecy Headlines - 10/16/2016
Leaked Clinton email: Facade of peace talks better than nothing
Israelis believe Clinton will push them harder on peace, back her anyway - poll
In 2013, Clinton doubted Israel could destroy Iran's nuclear program alone
Iran demands halt in arms sales to Israel citing 'humanitarian law'
Palestinians rebuke UNESCO chief for opposing Jerusalem resolution
B'tselem goes to UN, demands end to 'occupation'
Leftist MK: By going to UN, B'Tselem helps 'demonization of Israel'
B'Tselem head: I spoke out against occupation, not Israel, at UN
Israel to close off West Bank, Gaza for Sukkot holiday
Abbas hosts family of terrorist who murdered Israeli, praises 'hero'
Police say they thwarted Temple Mount stabbing attack
US students expelled over Facebook group on killing Jews, black people
Egypt's al-Sisi predicts long war against Sinai militants
Egyptian Air Force kills 100 ISIS terrorists
ISIS suicide bomber strikes Baghdad funeral tent, killing 35
Syrian bombing suspect spoke to ISIS contact about attack plans
Turkish-Backed Syrian Rebels Move on 'Doomsday' Village of Dabiq
Syrian rebels seize village where Islamic State promised final battle
Merkel says some actions in Syria 'very close to war crimes'
Syria talks hosted by John Kerry end without agreement
'Heinous crime against humanity': how Saudi airstrikes have devastated Yemen
Yemen conflict: Saudis blame funeral hall bombing on mistake
The US just bombed Yemen, and no one's talking about it
US warship possibly targeted by Yemen rebels for a third time
Yemen's Houthi rebels have released two US citizens, John Kerry says
United Nations condemns attempted coup in Libya
Russia slams 'unprecedented' US threats over cyber attacks
Russia warns citizens to prepare for attack on homeland
Russia envoy: US tensions probably worst since Yom Kippur War
The West and Russia Clash in Election in Tiny Montenegro
India's Modi, at summit, calls Pakistan 'mother-ship of terrorism'
The world has more border barriers than at any time in modern history. The rise of walls marks an increasing wariness of globalization.
Lawyer: 'Sodomized' Guantanamo captive recovering after surgery
Imprisoned terror suspect beaten to death in Brazil
Trump insists election 'rigged,' calls for drug test for him, Clinton before debate
Leaked emails reveal Hillary Clinton's life of deceit
New FBI files contain allegations of 'quid pro quo' in Clinton's emails
Wikileaks releases 8th batch of emails from Clinton chair Podesta
Rigged Debates: Wikileaks Emails Confirm Media in Clinton's Pocket
Possible US Election Day problems worry civil rights advocates
Clinton Allies 'Believe The Obama Forces' Committed Voter Fraud In '08
Paula White, Michele Bachmann, Samuel Rodriguez Join Letter Denouncing Clinton Campaign's 'Christophobic' Behavior
Hacked email: Dem operatives polled about Muslim faith of Obama's father
Predicting terrorism from big data challenges U.S. intelligence
US detects what it says is failed N. Korean missile launch
Rare hunter's supermoon to light up night sky this weekend
5.5 magnitude earthquake hits near Rodotopion, Greece
5.1 magnitude earthquake hits near Ishinomaki, Japan
5.1 magnitude earthquake hits near Rodotopion, Greece
5.0 magnitude earthquake hits near Rodotopion, Greece
Earthquake swarm in Iceland's Bardarbunga volcano
Ruiz volcano in Colombia erupts to 24,000ft
Klyuchevskoy volcano on Kamchatka, Russia erupts to 23,000ft
Sheveluch volcano on Kamchatka, Russia erupts to 22,000ft
Colima volcano in Mexico erupts to 19,000ft
Turrialba volcano in Costa Rica erupts to 16,000ft
Flood, damaging wind threat to mount in northwestern US
Hurricane Matthew: Days of disaster unfold under a cloudless sky
UN chief in Haiti gets glimpse of Matthew's destruction
UN chief warns aid 'fatigue' in hurricane-hit Haiti; Elections delayed
North Carolina's Poultry, Hog Producers Bail Out From Under Hurricane Matthew
Flooding leaves thousands of animal carcasses in NC
Bermuda hopes for quick recovery after getting lashed by Hurricane Nicole
Thousands flee as typhoon lashes Philippines
Floods kill 11 people in central Vietnam, storm approaching
Crews Try to Keep Massive Northern Nevada Wildfire at Bay
Global deal reached to limit powerful greenhouse gases
Countries Reach Landmark Deal to Limit Global Warming From Air Conditioners
Planned Parenthood's 100-year anniversary: Growing the abortion business and lawlessness
24 killed in stampede ahead of Hindu ceremony in India
China says supports Philippines' Duterte drug war
'A bloody scene': 3 killed, 12 wounded in gun battle at LA restaurant
Judge dismisses Sandy Hook families' lawsuit against gun maker
Tracking Bible Prophecy Headlines - 10/15/2016
US, at UN, says Israel must choose between settlements or two-state solution
U.S. blasts Israeli activities in Judea and Samaria
UNESCO chief: We will fight delegitimization of Israel
Netanyahu mocks UNESCO motion on Temple Mount: Like denying bond between Batman and Robin
Bennett suspends Israeli cooperation with UNESCO after Temple Mount vote
Top UNESCO official tells Israeli TV he's 'sorry' about Jerusalem resolution
Trump attacks UNESCO resolution in Facebook post
Venezuela accuses Israel of war crimes against Palestinians at UNSC
Japan withholds annual dues to UNESCO
US Christians Slam UNESCO Resolution, Say Denial of Jerusalem's Jewish History Equals Rejection of City's Christian Past as Well
PM to next UN chief: I hope for fairer stance on Israel
Israeli President Hosts Quiet and Highly Unusual Meeting of Muslim and Jewish Leaders
Border Police officer stabbed outside of Jerusalem
Amona: The Little Jewish Village That Makes Obama Boil
Chief rabbi calls Syrian conflict 'Holocaust,' urges action
Syria's President claims Israel is supporting the "terrorists" in his country, including jihadist groups like ISIS
ISIS in Sinai could turn its guns on Israel 'at any time'
Egypt: 'IS militants' kill 12 soldiers in Sinai peninsula
ISIS' retreat to Mosul brings surrounding villages back to life, reveals extensive tunnel system
U.S. broadens Syria talks after failure of truce deal with Russia
Iran, Saudi Arabia join US, Russia for latest Syria truce push
If they really wanted to Stop the War in Syria, they'd target Russia
7 Ways Russia Is Telling People to Prepare for War
Russia: Syria meeting aims to isolate Nusra extremists
Pro-Assad forces make gains in Aleppo ahead of key Syria talks
Aleppo hospital bombed again as Assad vows to 'clean' city
Assad: taking Aleppo is key to pushing terrorists back to Turkey
Aleppo Has Become A 'Living Hell' Warns Christian Leader In Syria
Iraqi special forces arrive outside militant-held Mosul
Suicide bomber kills at least 31 at Baghdad Shi'ite gathering: police
Yemen Sees U.S. Strikes as Evidence of Hidden Hand Behind Saudi Air War
'Heinous crime against humanity': how Saudi airstrikes have devastated Yemen
An 'eroding stalemate' in Afghanistan as Taliban widens its offensive
Libya coup attempt as Tripoli militias seek to topple UN-backed government
Week of violence in South Sudan kills 60
Clashes in Somalia kill 11, displace 50,000
Three Kansas men calling themselves 'Crusaders' charged in terror plot targeting Muslim immigrants
296 Refugees Diagnosed with Active TB in Minnesota, Ten Times Any Other State; Majority Are Somalis
Tuberculosis epidemic larger than previously thought
Dutch politician Wilders will face trial on charges of inciting racial hatred
Man claims son was eaten by fellow inmates during riot in Venezuelan prison
Obama lifts restrictions on Cuban rum, cigars
Egypt inches toward IMF bailout as shortages, prices enrage
Twitter shares tumble 5% after Salesforce rules out bid
Land With Longest Stretch of Negative Rates Finds Rich Are Getting Richer Faster
Fed's Yellen says 'high-pressure' policy may be only way back from crisis
U.S. Deficit Up for First Time Since 2009 on Spending Surge
Obama administration: Budget deficit increases to $587B
US finds growing evidence Russia feeding emails to WikiLeaks
Hillary, Soros and the political genocide of Christianity
Archbishop of Philadelphia Calls Clinton a "Scheming, Robotic Liar"
Charles Krauthammer: It's not the 'locker room' talk. It's the 'Lock her up' talk.
Trump denounces 'lies and smears' as more women come forward
Why do women's groups treat Bill Clinton and Donald Trump differently?
Biden says Bill Clinton already 'paid the price' for infidelity
It's Official: This Election Is Driving Americans Nuts
People are so stressed by this election that the American Psychological Association has coping tips
Obama decries 'wild west' media landscape
Obama warns 'democracy itself' at stake in US election
We are a republic, not a democracy -- Kevin Huska
Anyone can chat with the White House... through a bot
Looming digital regulation has U.S. truck industry scrambling
United Airlines Computer Glitches Delay Flights, Infuriate Flyers
Yahoo's data breach has Verizon feeling buyer's remorse, may withdraw aquisition
Giant cyber wargame with 'dark scenario' of power cuts, ransomware and drones reaches its climax
Biden vows US will retaliate against Russia for hacks
CIA Prepping for Possible Cyber Strike Against Russia
Wikileaks: Clinton said US could 'ring China with missile defense' in speech
Obama expands his executive power beyond Earth
6.4 magnitude earthquake hits near Kimbe, Papua New Guinea
5.4 magnitude earthquake hits near Calamba, Philippines
5.3 magnitude earthquake hits near Eregli, Turkey
Sheveluch volcano on Kamchatka, Russia erupts to 25,000ft
Klyuchevskoy volcano on Kamchatka, Russia erupts to 20,000ft
Ruiz volcano in Colombia erupts to 20,000ft
Colima volcano in Mexico erupts to 17,000ft
Turrialba volcano in Costa Rica erupts to 14,000ft
Two typhoons may threaten Philippines in a week's time; China, Vietnam at risk for tropical impacts
Tropical cyclone Aere reborn: 'Zombie storm' headed for Vietnam
UN chief to visit hurricane-hit Haiti as funding appeal falls short
Thousands without power after rain, wind and tornado slam Pacific Northwest
Manzanita tornado may rank among Oregon's most destructive
Leonardo DiCaprio Urged to Step Down From UN Climate Change Role
As Deadly Superbugs Rise, Big Pharma Presses Farm Antibiotics
More Than 1 Million to Lose Obamacare Plans as Insurers Quit
Leaked Emails Reveals Clinton Campaign Plotted Supreme Court Threat Over Obamacare
CERN Physicist's Fertility Algorithm Prevents Unwanted Pregnancy With 99.5% Efficacy
Pro-Abortion Study Falsely Claims Women Have No Second Thoughts About Aborting Their Babies
No quick fix from China's 'two-child' policy
Pentagon issues handbook on sex change in the ranks
Mormon Leaders Oppose Colorado Assisted Suicide Measure
Video Released After Brutal Beating of Chicago Police Officer - The officer decided not to shoot her assailant because she was worried about the 'scrutiny' she might face
'Clown Lives Matter' peace walk canceled after multiple threats
Attacker in clown mask stabs man in Sweden
Ginsburg: Sorry for criticizing Kaepernick anthem protest
Tracking Bible Prophecy Headlines - 10/14/2016
UN resolution denies Jewish connection to Jerusalem holy sites, Netanyahu says
UNESCO says Jews have no connection to Temple Mount
PA: UNESCO vote is call for Israel to end 'illegal, colonial' acts
PA: denial of Jewish history 'victory for Palestinian people'
Israeli anger at Unesco motion condemning 'aggressions' at holy site
PM: UNESCO theater of the absurd continues
Palestinian soccer team poses with poster of Jerusalem terrorist
Rivlin hosts Israeli-Palestinian clerics in call for peace
Peace is top priority for next UN chief Antonio Guterres
Why Brexit will hurt the prospects for peace in the Middle East
Israel and Turkey deepen energy ties
Cairo turns to Moscow for help against Sinai-based terror groups
Russia completes delivery of S-300 air defense missiles to Iran: RIA
Iran deploys warships off Yemen after US, Houthis trade fire
US strikes not connected to broader Yemen conflict - Pentagon
Russia, US move past Cold War to unpredictable confrontation
Russian Foreign Ministry says its embassy in Damascus was targeted
Obama, aides expected to weigh Syria military options on Friday
Syrian offensive kills scores in Aleppo before Swiss talks
Syrian rebels evacuate Damascus suburb in deal with government
ISIS executes 12 Christians-including boy and 2 women who were raped in public and beheaded-for refusing to renounce Jesus
Boko Haram frees 21 kidnapped Chibok girls
Official: Bomb found in backpack outside police station in Colorado
NY-NJ bomb suspect pleads not guilty of trying to kill police
Brand differentiation: How candidates characterize terror threat is hot campaign topic
'I'll humiliate you': Duterte challenges West to probe Philippines drugs war
WikiLeaks hints Clinton voter contempt: Does it matter?
Wikileaks reveals exactly how the Clinton campaign, bullies, seduces, manipulates and dominates its media coverage
Emails reveal Clinton camp's scramble to craft, defend server story
Clinton Aide Urged Denying Any Secrets Were Sent: WikiLeaks
Clinton aides called NYC mayor 'a terrorist' over Sanders support
Feingold: Hillary Might Issue Executive Order on Guns
Explosive Trump repeats call to jail Clinton
Michelle Obama calls Trump remarks about women 'shocking and demeaning'
Michelle Obama blasts Trump, says his comments have 'shaken me to my core'
Rush Limbaugh points out Michelle Obama's hypocrisy inviting foul mouthed rappers to the White House: "She's Never Heard Anything Like Trump?"
Trump: Our campaign is 'existential threat' to establishment
Nearly 100,000 Pennsylvania Voters Switch From Democrat To Republican
French PM says France supports Clinton over Trump
Citi Is Worried About the Political Winds Blowing Against Yellen
President Obama Orders Government to Plan for 'Space Weather' Chaos
5.2 magnitude earthquake hits near Hihifo, Tonga
5.0 magnitude earthquake hits near Balleny Islands region
5.0 magnitude earthquake hits near Iwo Jima, Japan
5.0 magnitude earthquake hits near Southeast of Easter Island
5.0 magnitude earthquake hits near Sarangani, Philippines
Klyuchevskoy volcano on Kamchatka, Russia erupts to 27,000ft
Sheveluch volcano on Kamchatka, Russia erupts to 20,000ft
Colima volcano in Mexico erupts to 17,000ft
Turrialba volcano in Costa Rica erupts to 16,000ft
Hurricane Nicole pummels Bermuda with winds up to 115 mph
Millions of North Carolina chickens die in Hurricane Matthew floods: state
US halts deportations of Haitians after hurricane
Budding typhoon to strike Philippines before eyeing southern China, Vietnam
Florida declares new area of Zika transmission in Miami
Pitt Engineer Developing Tiny Drone For Inside The Body
In a medical first, brain implant allows paralyzed man to feel again
Gourmet Ganja? Marijuana Dining Is Growing up, Slowly
Voters will consider new marijuana rules in nine states
Gay Rights Activists Plan Another Beverly Hills Hotel Protest
Pro-Life Groups Fight Obama Administration's 'Parting Gift' to Planned Parenthood
Walmart: 'All Lives Matter' bumper sticker is offensive
FBI will start tracking U.S. police shootings, uses of deadly force in '17
Race and religious hate crimes rose 41% after EU vote
New Museum Invites Visitors to Desecrate Image of Virgin Mary
Parents accused of trying to sell baby girl on eBay
Tracking Bible Prophecy Headlines - 10/13/2016
UNESCO to vote on resolutions ignoring Jewish ties to Temple Mount
B'Tselem to address UN Security Council's informal meeting on West Bank settlements
Hamas accuses Israel of shooting, killing Gaza boy
PA officer jailed after criticizing Abbas
Security forces arrest 20 Palestinians over Yom Kippur
Car rams checkpoint, injures 2 cops near Jerusalem in possible terror attack
In flyers, IDF warns Palestinian village of future action
'Israel was created by the Rothschilds, not God,' Labour member's post reads
Why Israel fears Obama's last days
Three Iranians caught in Italy with fake Israeli passports
Just the facts: Iran's uranium enrichment and its nuclear potential
Republicans slam eased restrictions on business with Iran
Syria conflict: Russian war crimes claim 'rhetoric' says Putin
Russian Foreign Ministry says its embassy in Damascus was targeted
Russian senators back permanent deployment of air force to Syria
Russia tests ballistic missiles amid tensions with West
Russia renews bombings in Syria, West threatens diplomatic backlash
Kerry Opens a New Diplomatic Push for a Cease-Fire in Aleppo
Syrian terror plot suspect commits suicide in Germany prison
Syrian bomb plotter busted by refugees in Germany
Australia links teens charged with terror act to ISIS
State Department Asked What Is Difference Between Yemen And Syria Bombings, Awkward Moment Follows
Missile fired at US ship from Yemeni rebel-held territory for 2nd time in 4 days
U.S. military strikes Yemen after missile attacks on U.S. Navy ship
US missiles destroy Houthi-controlled radar sites on Yemen coast
Arms dealer says administration made him scapegoat on Libya operation to 'protect' Clinton
They survived Boko Haram. Now many of them are on the brink of starvation.
US authorities investigating small plane crash in Connecticut, possible terrorism connection
Deadly small plane crash in Connecticut appears to be suicide, official says
Connecticut plane crash likely deliberate; investigating Jordanian student
Trump: Islamic State will take over America if Clinton wins
Trump as president would pose global danger - U.N. rights chief
5 women level sexual assault allegations against Trump
Trump demands NYT retract 'libelous article' as new allegations of sexual assault emerge
Former Miss Arizona Says Trump Would Walk In on 'Half-Naked' Contestants
Trump Campaign Implements 'Scorched Earth' Strategy
Most GOP Senators Defecting from Trump Backed Amnesty Push
Major GOP Donors Are Asking Trump for Their Money Back
Bill Clinton: Donald Trump's base is 'your standard redneck'
Clinton bashes Trump over Russia praise, but emails show she praised Putin
Russia rejects allegations of meddling in US elections
Putin Ally Warns Americans To Vote For Trump Or Face Nuclear War
Astrologers predict the election: Trump is from Mars, Clinton is from Venus
Wikileaks Releases Another 1,193 Emails From John Podesta In Fourth Data Dump
Podesta Hacks Shows Clinton Staffers Discussing Which Emails To Release
Email Suggests Biden Aide Sabotaged His Presidential Aspirations To Help Hillary
Leaked Podesta Emails Show Coordinated Voter Fraud Likely In Colorado
More Dead Voters Discovered In Colorado
WikiLeaks: Podesta and Left-Wing Activist Plot 'Catholic Spring'
Trump camp calls on Clinton to fire aides over emails mocking Catholics
Emails: Podesta Listed 'Needy Latinos' for Hillary to Call
FBI, DOJ roiled by Comey, Lynch decision to let Clinton slide by on emails, says insider
New email shows Brazile may have had exact wording of proposed town hall question before CNN
Eric Trump: WikiLeaks exposed true level of gov't corruption
Pentagon joins Homeland, FBI in eyeing oversight, control of elections
US start-up Geofeedia 'allowed police to track protesters'
HSBC: There's Now a Very High Chance of a 'Severe Fall' In U.S. Stocks
Weak China data, stronger dollar send global stocks skidding
World's billionaires lose 215m Euros each as global economy struggles
Space war, Vatican knowledge of extraterrestrials revealed in Podesta emails
New dwarf planet discovered billions of miles from the sun
5.1 magnitude earthquake hits near Higuera de Zaragoza, Mexico
5.1 magnitude earthquake hits near Bouvet Island, Bouvet Island
5.1 magnitude earthquake hits near Faraulep, Micronesia
Sheveluch volcano on Kamchatka, Russia erupts to 22,000ft
Klyuchevskoy volcano on Kamchatka, Russia erupts to 20,000ft
Ruiz volcano in Colombia erupts to 20,000ft
Colima volcano in Mexico erupts to 17,000ft
Turrialba volcano in Costa Rica erupts to 16,000ft
Hurricane-force winds, flooding to slam northwestern US through the weekend
Major Hurricane Nicole to make rare, dangerous strike on Bermuda
North Carolina Flooding: Hurricane Matthew Water-Swollen Rivers Set To Rise
Venezuela's crisis causing widespread anxiety - but few can afford treatment
Democratic Minnesota governor says ObamaCare 'no longer affordable'
Dutch may allow assisted suicide for those who feel life is over
#ClownLivesMatter vs #BlackLivesMatter: Twitterstorm erupts
Tracking Bible Prophecy Headlines - 10/12/2016
Deputy Mayor of Jerusalem, Meir Turgeman, says he will cancel construction plans in eastern Jerusalem following Sunday's terror attack
Israel demolishes home of Palestinian attack accomplice
Security forces thwart suicide bus bombing in Jerusalem
U.S. lawmakers urge UNESCO not to rewrite Jerusalem's history
Top Hamas Official: We Must Further Enhance Ties With Iran; Palestinian 'Resistance' Ready to Enter Real Battle With Israel
Hezbollah associate laundered drug cartel money through Miami banks, feds say
ISIS, Hezbollah seen using weaponized drones, raising new fears in Syria
Exploding drone sent by Isis allies kills and wounds troops in Iraq - report
Russia Says It's Joining China to Counter U.S. Missile Defense
Russia's top propagandist says US behaviour could have 'nuclear' implications
British lawmaker likens Russia's behavior in Syria to that of Nazis
Syria war: UK minister says Russia risks 'pariah' status
Russian Government Officials Told To Immediately Bring Back Children Studying Abroad
Vladimir Putin cancels Paris trip as diplomatic crisis over Syria deepens
Video shows bloodied Syrian girl crying out for help after deadly airstrikes
Turkey says its troops to stay in Iraq until Islamic State cleared from Mosul
Turkish PM slams Clinton for comments on arming Syrian Kurdish forces
Saudi airstrikes on Yemeni civilians may have put a target on the backs of U.S. troops
Pentagon hints at possible retaliation after Yemen missile fire
Podesta leaks show Clinton email linking Saudi Arabia, Qatar to ISIS
Wikileaks Releases Another 1,100 Emails From John Podesta In Third Data Dump
WikiLeaks, Clinton campaign in Twitter war over latest leaks
WikiLeaks: State Dept Coordinated Email Release With Clinton Campaign
Then-CNN contributor Donna Brazile to Clinton camp: Sometimes 'I get the questions in advance'
FEC fight over regulating internet videos heightens
Dollar hits 11-week high on bets of December Fed rate hike
Stocks close 1 percent lower after health care sell-off; dollar, yields rise
Driverless cars hit British streets in landmark trial
The Next Big Thing: The Microchip Implant
Is our world a simulation? Why some scientists say it's more likely than not
5.7 magnitude earthquake hits near Taron, Papua New Guinea
5.5 magnitude earthquake hits near Ndoi Island, Fiji
5.3 magnitude earthquake hits near Manokwari, Indonesia
5.2 magnitude earthquake hits near Tingloy, Philippines
5.1 magnitude earthquake hits near Shizunai, Japan
Sheveluch volcano on Kamchatka, Russia erupts to 23,000ft
Colima volcano in Mexico erupts to 22,000ft
Klyuchevskoy volcano on Kamchatka, Russia erupts to 20,000ft
Sinabung volcano in Indonesia erupts to 15,000ft
Turrialba volcano in Costa Rica erupts to 14,000ft
Hurricane Nicole re-forms in Atlantic, aims at Bermuda
Hurricane Matthew: Haiti risks 'real famine', says interim president
North Carolina braces for additional flooding in downstream towns
Closed US restaurants, damaged homes: Matthew may cost $10B
At least 1.4 million need aid in Haiti after Matthew: UN
WHO to send 1 mln cholera vaccine doses to hurricane-hit Haiti
Hurricane Sandy-Level Floods Likely to Hit NYC More Often
Climate change doubled size of western forest fires, study says, and it will only get worse
Gore re-emerges to stump for Clinton, warn of 'climate crisis'
Zika Virus Cases Soar in Asia, WHO Says
As babies stricken by Zika turn 1, health problems mount
CoverGirl Introduces Its First-Ever Cover Boy
Glenn Beck: Opposing Trump is 'moral' choice - even if Clinton is elected
Trump declares war on GOP, says 'the shackles have been taken off'
Trump on Ryan: 'I don't want his support, I don't care about his support'
WikiLeaks: Hillary Clinton Confidantes Mock Evangelicals and Conservative Catholics in Podesta Emails
25 new 'Dead Sea Scrolls' revealed
Tracking Bible Prophecy Headlines - 10/11/2016
Kerry said to tell Israeli PM that US hasn't decided yet on UN resolution
Netanyahu prefers Clinton to Obama administration, leaked email suggests
IDF imposes general closure on Judea and Samaria, crossings to Gaza over Yom Kippur
Obama breaks another promise to 'save' the Iran deal
Warming Relations in Person, Putin and Erdogan Revive Pipeline Deal
Putin and Erdogan pledge deeper military contact after gas deal signed
Putin says Russia, Turkey agree aid must reach Syria's Aleppo
Russia plans permanent navy base in Syria
Syria conflict: France wants Russia on war crimes charges
Syria conflict: Russia's Putin 'delays France talks' amid row
Escalation in Syria means EU less likely to soften stance on Russia
UN chief 'disappointed' in Security Council vote on Syria
ISIS confirms death of propaganda chief
ISIS suffers major land loss ahead of planned Mosul assault report finds
In coastal Libya, Islamic State prepared to build a nation
Hillary In Leaked Email: Saudi Arabia And Qatar Are Funding ISIS
Why Yemen conflict has become another Syria
UN chief urges independent investigation of Yemen attacks
Yemen conflict: US 'could be implicated in war crimes'
Dubai says starts building world's tallest tower
UN Says South Sudan Again Suspends Airdrops of Food Aid
Ethiopia Blames Egypt for State of Emergency
Merkel visiting Ethiopia as state of emergency unfolds
Myanmar sends troops into Muslim-majority region after deadly attacks
250 terrorists active in Kashmir to 'avenge' Army's surgical strikes
Thai police warn of Bangkok bomb plot, step up security
IAEA chief: Nuclear power plant was disrupted by cyber attack
War Talk Returns to Russian TV as U.S. Ties Hit Deep Freeze
Vladimir Putin named inaugural winner of Venezuela's 'Hugo Chavez peace prize'
Mexican officials quietly helping thousands of Haitian illegal immigrants reach U.S.
WikiLeaks' Podesta email release reveals massive Clinton 'hits' file on Sanders
O'Reilly: At Least 3 Media Orgs Have 'Ordered Employees to Destroy Trump'
Crude oil is ripping higher after Putin says 'Russia is ready' to cap its production
Air Force's X-37B Space Plane Mystery Mission Wings by 500 Days in Orbit
Scientists in California just discovered a new type of earthquake
5.2 magnitude earthquake hits near Hihifo, Tonga
Colima volcano in Mexico erupts to 17,000ft
Fuego volcano in Guatemala erupts to 15,000ft
Turrialba volcano in Costa Rica erupts to 13,000ft
Exhaling Earth: Scientists closer to forecasting volcanic eruptions
UN: Haiti needs 'massive response' after hurricane
Cholera concerns in Haiti after Hurricane Matthew; Death toll tops 1,000
Obama signs North Carolina disaster declaration
1,500 stranded in North Carolina town as major flooding persists from Matthew
1 million without power in North, South Carolina due to Hurricane Matthew
Tropical Storm Nicole on path for Bermuda; hurricane watch issued
Students Flood College Mental-Health Centers
Arkansas Investigates Mumps Outbreak With More Than 400 Possible Cases
Wilmette personal trainer accused of knowingly transmitting HIV
'3-parent' baby method already used for infertility
Australian parliament rejects bill for same-sex marriage vote
Why more and more women are identifying as bisexual
More than 1,300 elderly people go missing in China every day, report says
Millennials: This Generation Is Most Likely to Swear at Work
Creepy clown craze sweeps the globe
Supreme Court Justice Ginsburg on Kaepernick's anthem protests: 'It's dumb and disrespectful'
Tracking Bible Prophecy Headlines - 10/10/2016
Russia deploys nuclear-capable missiles in Kaliningrad
Russia says U.S. actions threaten its national security
Gorbachev warns of 'dangerous point' as US-Russia ties sour
Germany: US-Russia tensions 'more dangerous' than Cold War
Putin and Assad could face justice for war crimes in Syria
Syrian government, allies advance as Russia vetoes U.N. demand
Russia vetoes UN resolution to halt Aleppo bombing
Divided UN council fails to act to 'save Aleppo'
PM to name Dimona reactor after Shimon Peres
Israeli authorities face questions over failure to thwart Jerusalem terrorist
After deadly terror attack, minister denies security 'screw-up'
EU delegation to Israel condemns Jerusalem attack
Danon to UN: Why don't you ask PA to condemn terror attack?
Decorated police officer, former Knesset worker murdered in Jerusalem attack
Police on high alert in Jerusalem following attack and before Yom Kippur
Minister: Part of response to Jerusalem terror needs to be massive building in capital
64 Ethiopian Jews to come to Israel by next week
French Jews: The first victims in a France where everyone is now in the crosshairs
Rabbi beaten in Ukraine airlifted to Israeli hospital
US further eases Iran sanctions after nuclear deal
Truck bomb kills 18 in Turkey, blamed on Kurds
Missiles fired at US warship from Houthi controlled territory in Yemen
Thousands march in Yemen after more than 140 killed in airstrike
US says support for Saudi Arabia not a 'blank cheque' after Yemen air raid
Suicide blast hits southern Afghan city under Taliban siege; at least 14 dead
Ethiopia declares state of emergency after months of protests
Ethiopia blames 'foreign enemies' for inciting unrest
South Sudan says rebels kill 21 civilians in ambush
Border cops: U.S. election driving new immigration crisis
In St. Louis, moderators Raddatz, Cooper interrupt, talk over and even debate Trump
In second Clinton debate, damaging tape increases stakes for Trump
Donald Trump has created an excruciating moment for evangelicals
NBC suspends Billy Bush for role on Trump tape
Donald Trump holds extraordinary press conference with Bill Clinton's accusers
Trump Planned Debate 'Stunt', Invited Bill Clinton Accusers to Rattle Hillary
Trump wanted to put Bill Clinton's accusers in his family box. Debate officials said no.
The Entire Presidential Debate Explained in Bill Clinton's Face
Clinton campaign says Trump's pre-debate 'stunt' is a 'destructive race to the bottom'
Trump: Bill Clinton was far worse, Hillary should be ashamed
Trump hammers Clinton on emails, downplays lewd remarks in raucous 2nd debate
'You'd be in jail' Trump says to Clinton & other debate zingers
Podesta, Kaine suggest WikiLeaks docs revealing Clinton private speeches are bogus, inaccurate
Banks ponder the meaning of life as Deutsche agonizes
China must wean itself off debt addiction if it is to avoid financial calamity, warns IMF chief
Nearly 7 in 10 Americans have less than $1,000 in savings
This is How Much Shoppers Don't Like the Chip Card
New incidents defy Samsung's efforts to end smartphone woes
North Korean Flood Victims Caught in Nuclear Standoff
5.8 magnitude earthquake hits near Tobelo, Indonesia
5.2 magnitude earthquake hits near Hihifo, Tonga
5.1 magnitude earthquake hits near Ohonua, Tonga
Series of earthquakes rattle Oregon
Sheveluch volcano on Kamchatka, Russia erupts to 20,000ft
Klyuchevskoy volcano on Kamchatka, Russia erupts to 20,000ft
Colima volcano in Mexico erupts to 17,000ft
Fuego volcano in Guatemala erupts to 15,000ft
Turrialba volcano in Costa Rica erupts to 13,000ft
Intensifying Tropical Storm Nicole to threaten Bermuda this week
Hurricane Matthew creates 'record-breaking' flooding
Matthew leaves 18 dead in US; 8 killed in North Carolina amid severe flooding
Hurricane aid arrives in Haiti, but desperation grows in cut-off towns
Haitians worship among devastation caused by hurricane
Conservatives say Matthew exploited to promote climate change
As Hurricane Matthew moves out, Zika could move in
HIV-positive man accused of assaulting, deliberately bleeding on woman
Rabbis, religious leaders ask LGBT community for forgiveness
In New Cardinal Picks, Pope Francis Sidelines Conservatives, Promotes Progressives
Tracking Bible Prophecy Headlines - 10/9/2016
Two murdered, six wounded in Jerusalem terror attack
Jerusalem terrorist carried out attack on day he was set to be jailed for prior offense
Netanyahu tries to ease US concerns after harsh settlement condemnation
PM to Kerry: New West Bank homes only if no other solution for outpost evacuees
Gaza's radicals want Israel to topple Hamas
IDF: Kite mounted with camera from Gaza hovers into Israeli territory
Israel successfully tests Iron Dome defense system at sea
PA officials: Abbas in good health, but may continue tests in Jordan
Jordan's King Abdullah II awarded peace prize in Germany
Venezuela honors Vladimir Putin with Hugo Chavez peace prize
Egypt unhappy with 'unjustifiable' US security warning to tourists
Sign of Thaw With Iran: American Cellphones Ringing in Tehran
US taxpayers made millionaires out of Afghan gangsters, warlords and connected class
Amid Syrian chaos, Iran's game plan emerges: a path to the Mediterranean
IS 'loses more than a quarter of its territory' in Syria and Iraq
Syrian government, allies advance as Russia vetoes U.N. demand
Officials: Saudi-led airstrikes hit Yemen funeral home; 155 dead
Turkish post-coup crackdown sparks democracy fears
Turkey suicide bombers blow themselves up after being stopped by police
German police hunt Syrian-born man feared to be planning bomb attack
Attendance plummets at Oktoberfest amid fears of refugee sex assaults
Administration Rushes More Than 900 Refugees Into U.S. On Consecutive Days, On Track for 185,000 in FY 2017
North Korea is 'racing towards the nuclear finish line'
Gold Fizzles in Worst Week Since '13 as Fed Rate Fears Resurface
This Was the Week the World Got Really Anxious About Globalization's Future - Markets might never be the same again.
Scottish nationalists say UK has "no mandate" for hard Brexit
Sanders supporters seethe over Clinton's leaked remarks to Wall St.
Leaked Emails Show Clinton Campaign Coordinating With Soros Organization
More Trump tapes surface with crude sex remarks
Trump Video Demolishes GOP Unity as Party Fears Easy Clinton Win
Pence says he's offended by Trump remarks, 'cannot defend' them
Melania Trump: Donald's words 'unacceptable and offensive' - 'This does not represent the man that I know. He has the heart and mind of a leader. I hope people will accept his apology, as I have.'
Amid growing GOP calls to withdraw, Trump says 'zero chance' he'll quit
Evangelical leaders stick with Trump, focus on defeating Clinton
Nigel Farage: Trump 'Not Running to Be Pope--He's Running For President'
Franklin Graham Rips Trump Comments, Urges Voters to Turn Out for SCOTUS
5.6 magnitude earthquake hits near Agrihan, Northern Mariana Islands
5.5 magnitude earthquake hits near Opotiki, New Zealand
Sheveluch volcano on Kamchatka, Russia erupts to 20,000ft
Klyuchevskoy volcano on Kamchatka, Russia erupts to 20,000ft
Turrialba volcano in Costa Rica erupts to 20,000ft
Colima volcano in Mexico erupts to 14,500ft
Ruiz volcano in Guatemala erupts to 13,000ft
Agencies warn of fresh disaster as winter looms in flood-hit N. Korea
Tropical storm Songda won't approach Taiwan, but Aere is bringing rain
Alarmist Hypocrisy On Linking Hurricanes To Global Warming?
Hurricane Matthew damage could reach $6 billion
Hurricane Matthew creates 'record-breaking' flooding
A weakening Matthew rakes Atlantic coast; US death toll at 9
Hurricane Matthew batters South Carolina coast; storm-surge flooding feared
Medics dash to rural Haiti as cholera kills 13 in Matthew's wake
'Grateful, humble' new UN chief pledges 'to serve most vulnerable'
Catholic nominee for UN secretary-general opposed legalization of abortion in Portugal
Colombian Opposition to Peace Deal Feeds Off Gay Rights Backlash
UN appoints first expert on LGBT violence and discrimination
Hoax or threat? Clown sightings fuel panic nationwide
Tracking Bible Prophecy Headlines - 10/8/2016
NY Times: Obama should let UNSC set out peace terms
New York Times to Obama: Hit Israel hard
Israel Braces for Obama's Parting Gift to Palestinians
EU questions Israel's commitment to peace amid approval of new West Bank homes
ICC to decide on Israel-Palestinians probe 'in due course'
Herzog: Bennett leading Israel to 'brink of civil war'
Bennett clarifies remarks calling for 'sacrificing yourself' to annex W. Bank
Defense minister: We're not looking for adventures in Gaza
Israel deports activists on 'women's boat' for Gaza
British Jewish Groups Welcome Suspension of UK Funding to Palestinian Authority as International Concerns Over Terror Payments Grow
US bill seeks to keep closer eye on European anti-Semitism
Turkey taps Israel envoy in final stage of reconciliation deal
'Huge disaster' averted in Turkey as suspects blow themselves up
US further eases Iran sanctions after nuclear deal
UN to vote on rival Syria resolutions - and likely veto both
Russia facing Security Council showdown on Syria
Russia and Syria must face war crimes investigations, says John Kerry
Russia under pressure to stop devastating Aleppo bombardment
Russia backs UN envoy's plan to escort extremist fighters out of Aleppo
Russia has its permanent air base in Syria. Now it's looking at Cuba and Vietnam.
Yemen: The 'forgotten war' cloaked in the shadow of Syria
Syria war: Hunger stalks besieged Madaya
Fearful Syrians mull departure from eastern Germany
Germany moves to run its own EU army - leaving both Brussels & NATO in new crisis
Colombia President Juan Manuel Santos awarded Nobel Peace Prize for bid to end half-century conflict
North Korea is 'racing towards the nuclear finish line'
In Duterte's war on drugs, local residents help draw up hit lists
Norway's prime minister just got busted playing 'Pokemon Go' during a debate
WikiLeaks now wants to expose and take down Google
WikiLeaks Publishes Two Thousand Emails From Clinton Campaign Chair John Podesta
Podesta emails show excerpts of Clinton speeches to Goldman Sachs
Wikileaks Dump: Hillary Dreams of 'Open Trade and Open Borders'
New documents show White House, State Dept. coordinated on Clinton email issues
U.S. government officially accuses Russia of hacking campaign to interfere with elections
US accuses Russia of cyber-attack on elections, vows response
Moscow says US cyber attack claims fan 'anti-Russian hysteria'
2016 campaign can't shake Bill Clinton's scandals
Trump recorded having extremely lewd conversation about women in 2005
Trump issues defiant apology for lewd remarks -- then goes on the attack
Trump apologizes for bragging that he groped women, but dismisses uproar as a 'distraction'
Will the Donald Trump lewd video controversy finally derail his presidential campaign?
Political world reacts with outrage to Trump's comments about women
Ryan 'sickened' by Trump comments on groping women, joint appearance off
Utah Gov. Herbert and Rep. Chaffetz pull Trump endorsements, Huntsman says Trump should drop out after explicit video leaks
Donald Trump faces new threat as witches and pagans plan to 'exert mental influence' to persuade him to quit
Ben & Jerry's declare support for Black Lives Matter, calls for ice cream boycott ensue
Chicago police officer says she feared using gun while being beaten
Debt Under Obama Up $9,000,000,000,000
Britain 'will allow EU citizens to stay' after Brexit
G20: populist politicians threaten global economy
New fault discovered in southern California near the San Andreas
5.3 magnitude earthquake hits Southeast of Easter Island
5.0 magnitude earthquake hits the Pacific-Antarctic Ridge
5.0 magnitude earthquake hits near Wawa, Philippines
Japan's Mount Aso Erupts, Dumping Ash on Nearby Towns
Turrialba volcano in Costa Rica erupts to 18,000ft
Klyuchevskoy volcano on Kamchatka, Russia erupts to 17,000ft
Zhupanovsky volcano on Kamchatka, Russia erupts to 10,000ft
Haiti Hurricane Matthew death toll soars over 800
Matthew's Wrath in Florida: More Than 1 Million Without Power; Widespread Flooding Reported; At Least 5 Dead
Hurricane Matthew's loop back to Florida would be 'unprecedented'
Hurricane Matthew - a leadership test for Trump, Clinton?
Tick bites that trigger severe meat allergy on rise around the world
'We're growing brains outside of the body'
Woman has baby with mom's womb, says it's "science fiction"
Israelis welcome lawmaker's pregnancy, gay dad included
Tel Aviv tattoo convention draws thousands from across the globe
Tracking Bible Prophecy Headlines - 10/7/2016
US rebuke of settlement plans 'disproportionate,' minister charges
What's at stake in US-Israeli row over settlements
UN Security Council to discuss 'settlements'
Special Security Council session; Settlements the obstacle to peace
West Bank Settlers Prepare for Clash, With Israeli Government
Bennett: Israel must make 'sacrifices' to annex West Bank
Biden: Peres was 'the conscience and soul' of Israel
Palestinian report: IDF artillery fired into Gaza in response to rocket fire
Gaza's radicals want Israel to topple Hamas
Lieberman: Israel not interested in escalation with Hamas
Planned Hezbollah terror attacks in Haifa thwarted
Police: Group of W. Bank Palestinian teens arrested for terror activities
Soldiers rescued after straying into Palestinian village
Palestinian president leaves hospital after health scare
Palestinian President Mahmoud Abbas undergoes heart tests
A look at possible successors to Palestinian President Abbas
Incoming UN chief a friend of Israel, but won't shy away from criticism
'The new UN secretary general's biggest priority must be Syria
Syria war: IS bomb kills rebels at Turkey border crossing
Iraqi militia fighters pour into Syria to support Assad
In Fight for Aleppo, Tangled Alliances Add to Chaos
UN envoy offers to escort rebels out of Aleppo
UN Syria envoy warns Aleppo could be 'destroyed' this year
Russia Warns US Not to Intervene in Syria, Threatens to Shoot Down Any Airstrike Attempts
Russia posts provocative tweet warning US on Syria, mocking Earnest
Obama administration becomes target of Russian ridicule
Cold War 2? Tensions rising between US, Russia
Is Vladimir Putin a dictator? Here's what experts have to say.
Finland detects second airspace violation by Russian jets
Al-Shabab 'kills Christians' in Kenya's Mandera town
UN body tells Saudi Arabia to end child executions
Saudi king could be killed by his son, says shadowy Iranian general
In battle for US Senate, Iran nuclear deal looms large
With Colombia off the menu, will Iran nuke deal negotiators scoop peace Nobel?
Thousands sign US chess champ's petition to strip Iran of world championship over hijab law
Mall terrorist was newly interested in Islam, used steak knives during attack, FBI says
Dozens of Afghan troops AWOL from military training in U.S.
Satellite images show activity at North Korea nuclear test site: report
Philippines tells US no joint patrols in South China Sea
Philippines' defence minister says military can cope without US aid
Once lauded as a peacemaker, Obama's tenure fraught with war
Paul Craig Roberts Rages "Washington Is Leading The World To War"
Greenspan: US Must 'Come to Grips' With Entitlement Reform
World Bank president: Globalization not the root of all evil it's made out to be
Flash crash: Pound plunges to $1.18 and FTSE 100 heads for record high as fears over hard Brexit intensify
FEC war: Dems reject call to protect Internet news, talk radio from regs
FBI files reveal missing email 'boxes' in Clinton case, allegations of evidence tampering
NSA government contractor 'stole classified files'
N.S.A. Isn't Sure if Suspect Leaked Data or Just Hoarded It
Evildoers of Twitter Beware: You Can Now Be Served Lawsuits in a Tweet
Facebook shows how it's gonna make virtual reality social
Plan for NYC bridges includes color LED lights, facial recognition cameras
Uber oopsie: Self-driving car spotted going wrong way down one-way street
5.7 magnitude earthquake hits near Taitung City, Taiwan
5.2 magnitude earthquake hits the Central East Pacific Rise
5.0 magnitude earthquake hits near Las Navas, Philippines
Katla volcano in Iceland Quivers
Klyuchevskoy volcano on Kamchatka, Russia erupts to 27,000ft
Ruiz volcano in Colombia erupts to 26,000ft
Colima volcano in Mexico erupts to 22,000ft
Sheveluch volcano on Kamchatka, Russia erupts to 20,000ft
Turrialba volcano in Costa Rica erupts to 15,000ft
More than 130 reported dead in Haiti as extent of hurricane damage comes into focus
Obama declares state of emergency in Florida as Hurricane Matthew looms
Gov. Scott fears people not taking Hurricane Matthew seriously
Hurricane Matthew could leave 7 million in the dark
National Hurricane Center website goes down as Matthew nears Florida
A world without Twitter and iPhones: What has changed since the last major hurricane hit the US?
Florida governor says state won't extend voter registration because of Hurricane Matthew, rebuffing Clinton campaign
Liberals Are Already Blaming Hurricane Matthew On Global Warming
Nicole becomes Category 2 hurricane
Tropical storm Aere picks up strength as central Vietnam braces for heavy rains
UN agreement reached on aircraft climate-change emissions
ObamaCare architect on defense over rising premiums, blames Republicans
Petition Drive Underway in Florida to Criminalize Abortion as First-Degree Murder
Israel adds $5 million in funding for LGBT community
DNA testing closes case of missing Virginia teen 30 years later
Special-needs boy, 10, doused with gas, set on fire in Texas town
Knife-Wielding Clown Menaces Subway Riders, Chases Teen out of Station: NYPD
Performers organize 'Clown Lives Matter' march in hopes to quench fears
Tracking Bible Prophecy Headlines - 10/6/2016
US again condemns Israeli settlements in West Bank
US: Israel broke its word on new settlements
Israel rejects US criticism, says no new settlements planned
US invokes Peres legacy in biting condemnation of settlement expansion
Biden to speak at Washington event memorializing Shimon Peres
Israeli jets strike Hamas targets in Gaza
Hamas warns it won't 'sit idly by' as IDF planes strike Gaza
After airstrikes, Hamas said to appeal to Israel for calm
Israeli Navy Intercepts Women's Flotilla on Way to Break Gaza Blockade
A Look Inside the Latest Gaza Women's Flotilla - The activists on board are no peaceful bunch
From northern Israel to Jerusalem: 2,000 women march for peace
Ethiopian immigration to Israel resuming after 3-year freeze
Middle East Expert: Democratic VP Candidate Tim Kaine 'Grossly Distorted' Israeli Military Chief's View of Iran Deal
Iran tells Saudi navy vessels to avoid its waters
Details of Russian bomber intercept over Europe revealed
Russia tells citizens to 'prepare for nuclear war with West'
Deployment of S-300 to Syria signals surge in Russia-US tensions
What Russia sending more air defense missiles to Syria means
Kerry, Lavrov discuss Syria despite US suspension of talks
Iraqi militia fighters pour into Syria to support Assad
IDF arrests 14 Palestinians, seizes weapons and bombs
Iraq calls for U.N. emergency meeting on Turkey's military deployment
Baghdad bridles at Turkey's military presence, warns of 'regional war'
Bomb kills at least 25 Turkish-backed rebels in north Syria: monitors, witnesses
France makes new push for Aleppo ceasefire
New satellite images reveal extent of Aleppo devastation
IS recruits, suicide bombers more educated than average, study finds
ISIS Calls for Random Knife Attacks in Alleys, Forests, Beaches, 'Quiet Neighborhoods'
Brussels stabbing: two police officers targeted in suspected terror attack
Authorities: Sterling Heights Man Threatened To Decapitate 2 Macomb County Judges
Security Council agrees on Portugal's Guterres next UN chief
UN makes power play against Trump
Kremlin says regrets way Russia is being used in US election campaign
International observers will watch U.S. vote closely
Bush's homeland security chief endorses Clinton
Arms dealer who threatened to reveal Clinton's Libya dealings rips DOJ for 'injustice'
Republicans blast FBI for 'astonishing' agreement to destroy Clinton aides' laptops
Congress Sleepwalks As U.S. Loses Control of Internet
Another Snowden? FBI secretly arrests NSA contractor in code theft, report says
IMF says global debt tops $152 trillion, urges some to spend more
IMF warns of risks to global economy as debt hits record $152trn
Deutsche Bank's $14 Billion Scare
Deutsche Bank doesn't need a bailout for now: IMF
Southwest Airlines Evacuated a Plane Over a Replacement Samsung Galaxy Note 7
Massive Fireball Streaks Across East Coast, Prompts Plane Crash Fears
Earthquake risk: New fault discovered in earthquake-prone Southern California region
5.3 magnitude earthquake hits the Central Mid-Atlantic Ridge
5.2 magnitude earthquake hits the West Chile Rise
5.2 magnitude earthquake hits near Oxapampa, Peru
5.1 magnitude earthquake hits near Bristol Island, South Sandwich Islands
Santa Maria volcano in Guatemala erupts to 18,000ft
Klyuchevskoy volcano on Kamchatka, Russia erupts to 18,000ft
Sheveluch volcano on Kamchatka, Russia erupts to 15,000ft
Hurricane Matthew: Eleven dead as UN warns of 'worst humanitarian crisis in Haiti since 2010 quake'
Hurricane damage forces Haiti to delay voting yet again
Hurricane Matthew May Be Rare Major Hurricane Strike to Florida East Coast; Conditions Deteriorating in Bahamas
Florida Governor: State Could Be Facing 'Biggest Evacuation Ever' With Hurricane Matthew
One model now predicts Hurricane Matthew could hit Florida coming and going
Wet, Wild and Weird: Some Answers About Hurricane Matthew
Typhoon Chaba batters South Korea, killing at least three people
U.S. Southwest faces 99% risk of 'megadroughts' due to climate change
Paris climate accord to take effect; Obama hails 'historic day'
Obama hails climate change deal as potential turning point
Mysterious paralysis-causing syndrome appears to be on the rise - CDC
What's the Longest Humans Can Live? 115 Years, New Study Says
After protests, Poland won't back total abortion ban
Israel's Finance Ministry to invest NIS 10 million into supporting LGBT community
More young people are identifying as LGB than ever before
Feds: 80 charged in prison racketeering, drug conspiracies
Girl alerts bus driver to parents' death from apparent drug overdose
American Pastor Charged Under Russia's New Anti-Evangelism Law Sees Appeal Rejected
Tracking Bible Prophecy Headlines - 10/5/2016
Kaine: IDF chief agrees Iran deal stopped nuclear program
Fact-Check: Iran Deal Does Not 'Eliminate' Nuclear Program
Iran leaders snub German vice chancellor over call to recognize Israel
Palestinian government delays elections by four months
European anti-Semites increasingly playing victim in classic 'perpetrator inversion,' says expert
Chaos in Caracas: Venezuelans opt for aliya as situation deteriorates
Iraqi Kurdish peshmerga ask UK for help against Isis chemical attack
ISIS leader Abu Bakr al-Baghdadi reportedly poisoned
'End Security Council veto' to halt Syria violence, UN human rights chief says amid deadlock
France, Spain threaten sanctions in new UN Syria deal
Obama administration considering strikes on Assad, again
The problem with Obama's account of the Syrian red-line incident
U.S. Election Cycle Offers Kremlin a Window of Opportunity in Syria
Russia prepares for US strike by deploying advanced missile defense system in Syria
Russia says its embassy in Damascus was shelled
Migrants March Toward Hungary Border to Demand Its Opening
1,800 migrants rescued off Libyan coast
Rich nations 'shirking' responsibility to refugees - Amnesty
Yemen famine feared as starving children fight for lives in hospital
Turkey suspends 13,000 police officers, shuts down TV station
Turkish police raid TV station over 'terrorist propaganda', cut broadcast
UAE says Houthi attack on ship in shipping lane was "act of terrorism"
Amid Iran tensions, Saudi holds live-fire drills in Persian Gulf
Iran, Which Executed Nearly 1,000 Last Year, Considers Cutting Back
Iran's space agency 'interested' in cooperating with NASA
40 Million Russians To Take Part In "Nuclear Disaster" Drill, Days After US General Warns Of War With Moscow
Opposition MP's car explodes in Georgia's capital, injuring passersby
Philippine leader tells Obama 'go to hell', says can buy arms from Russia, China
US and the Philippines begin war games
India builds underground bunkers on Kashmir frontier as border clashes with Pakistan escalate
Xi Jinping May Delay Picking China's Next Leader, Stoking Speculation
North Korea may be planning October Surprise, study says
North Korea may be building largest missile submarine yet
Gun show attendees had licence plates monitored, federal agents admit
Police group accuses CNN of deceptive edit of Charlotte shooting
200 veterans die waiting for care as troubled Phoenix VA builds new backlog
Trump camp slams media over 'out-of-context' frenzy on PTSD remarks
Eric Trump: My father has paid a 'tremendous amount of tax'
Kaine, Pence trade blows over 'insult-driven campaigns' in VP debate
RNC: Kaine interrupted over 70 times
Judge won't release drafts of Hillary Clinton Whitewater indictment
Clinton: I don't recall joking about droning Julian Assange
WikiLeaks disappoints conservative media hoping for a Hillary Clinton takedown
Assange vows Google, US election leaks as WikiLeaks turns 10
Guccifer 2.0 Claims To Have Hacked Clinton Foundation
New Report Warns Of Possible PA Voting Machine Issues
Illegal Voters Uncovered in Philly Are 'Tip of the Iceberg'
Yahoo built email spying software for intelligence agencies, report says
Yahoo's massive, hidden email search would be first of its kind, if true
Fears of massive net attacks as code shared online
Twitter Is Expected to Field Bids This Week
Land Of The 'Free' Plunges To 15th "Free-est" Nation In The World
Backlash to World Economic Order Clouds Outlook at IMF Talks
Brexit begins: Theresa May takes axe to EU laws
Satellites Suffering Mystery Blackouts
5.6 magnitude earthquake hits near Chichi-shima, Japan
Rare Warning Of Huge Quake Hitting Southern California Tuesday Has Many Shaken Up, Stocking Up
Earthquake swarm hits Tenerife - Prelude to another Teide volcano eruption?
Klyuchevskoy volcano on Kamchatka, Russia erupts to 21,000ft
Santa Maria volcnao in Guatemala erupts to 18,000ft
Fuego volcano in Guatemala erupts to 16,000ft
Turrialba volcano in Costa Rica erupts to 15,000ft
Sinabung volcano in Indonesia erupts to 11,000ft
Here's A 3-D Animation of 'Violent' Super Typhoon Chaba
16 now confirmed dead in China landslides following typhoon
Hurricane Matthew Lashes Haiti, Bringing Heavy Flooding, 'Major Damage'
'Creepy' skull satellite image of Hurricane Matthew has people freaking out
Anxiety high on US coast as residents eye Hurricane Matthew
Florida governor: Prepare for direct hit from Hurricane Matthew
Hurricane Matthew: 1 Million-Plus Urged to Flee Coastal South Carolina
Tropical Storm Nicole forms in the Atlantic; no current threat to land
Hundreds of buildings evacuated as fire rages in Colorado
Pew: Most Americans Don't Believe in 'Scientific Consensus' on Climate Change
East Coast preps for Hurricane Matthew evacuations, damage
Oklahoma Anti-Abortion Bill Ruled Unconstitutional
California petitions to become first state to offer ObamaCare to illegal immigrants
Venezuela's health care is such a failure, scraped knee turns into medical crisis
MIT uses 3D printing technology to create shock absorbing 'skin'
Duke offers men a 'safe space' to contemplate their 'toxic masculinity'
Red Tape: China Wants to Constrict Christian Activities with 26 New Rules
Tracking Bible Prophecy Headlines - 10/4/2016
Jordanians turn off the lights to protest gas deal with Israel
Shaked: Abbas is inciting violence and hatred
Palestinian court says municipal election can be held, but only in West Bank
Hungarian Jews say government anti-migrant campaign 'like Nazi propaganda'
Belfast rabbi says antisemitism growing in Northern Ireland
Russian-Israeli blogger fined for call to 'wipe Syria off the map'
Aleppo: "The international community has turned its back on us"
US-Russia relations plummet further over Syria, Ukraine
US cuts off Syria talks with Russia as Putin backs out of nuke deal
UN Syria envoy 'deeply regrets' US suspension of talks with Russia
Russia deploys advanced anti-missile system to Syria for first time, US officials say
Pentagon says Al Qaeda leader targeted in Syria airstrike
Isil prepares for 'apocalyptic showdown of Muslim and Christian armies' in Syrian town of Dabiq
Syria: Suicide bomber kills 22 at Kurdish wedding party
Italy: more than 6,000 migrants rescued in sea off Libya
Turkey's Erdogan says EU yet to deliver on aid pledge for migrants
Turkey's state of emergency extended as President Erdogan's post-coup crackdown continues
Senior Muslim Brotherhood leader 'shot dead' in Egypt
Germany presses US to lift Iran sanctions as it courts closer ties
Cash-strapped Saudi Arabia switches to Gregorian calendar to pay civil servants less
Ex-detainees say CIA used makeshift electric chair in secret Afghan prison: rights group
Obama: Republican voters think I'm 'the Antichrist'
FBI agreed to destroy laptops of Clinton aides with immunity deal, lawmaker says
Julian Assange of Wikileaks To Appear by Video Tomorrow Due to Apparent Assassination Concerns
Hillary reportedly asked, 'Can't we just drone this guy?' Wikileaks tweets about Assange's concerns
Newt Gingrich: The elite media IS Hillary Clinton. They are terrified of Trump
Trump dismisses media focus on his taxes, says he used fed law 'brilliantly'
UK Treasury chief warns of turbulence amid Brexit talks
There's a Little Bit of Deutsche in Every Bank
Federal Debt in FY 2016 Jumped $1,422,827,047,452.46--That's $12,036 Per Household
Atlantic City Risks Default After Another Missed Deadline
Border report: Illegal immigration set to break record, VIP smuggling offered
Supreme Court will not re-hear immigration case despite Obama request
Fans Retaliate after Marching Band Disrespects National Anthem
'White Privilege' survey in high school class sparks parents' ire
LAPD issues citywide tactical alert after protests erupt in South LA over fatal police shooting
Gun sales hit 17th straight monthly record, up 27 percent
India, Pakistan troops exchange fire at border in Kashmir
North Korean missile advances expose Japan in two-decade arms race: sources
Sabotage speculation gathers around SpaceX explosion
5.2 magnitude earthquake hits near Ohonua, Tonga
5.1 magnitude earthquake hits near Parapat, Indonesia
Ubinas volcano in Peru erupts to 23,000ft
Nevados De Chillan volcano in Chile erupts to 21,000ft
Colima volcano in Mexico erupts to 21,000ft
Ruiz volcano in Colombia erupts to 20,000ft
Klyuchevskoy volcano on Kamchatka, Russia erupts to 20,000ft
Santa Maria volcano in Guatemala erupts to 18,000ft
Fuego volcano in Guatemala erupts to 17,000ft
Turrialba volcano in Costa Rica erupts to 15,000ft
Sheveluch volcano on Kamchatka, Russia erupts to 12,000ft
Katla volcano calm over the weekend - Crisis Coordination Centre to meet again today
Typhoon Chaba Most Intense on Record in Parts of Okinawa
Super Typhoon Chaba to create dangerous conditions in South Korea and Japan this week
Potentially 'catastrophic' Hurricane Matthew nears Haiti, may hit U.S.
Southeastern U.S. States 'On Alert' For Possible Hurricane Matthew Impacts; North Carolina, Florida Governors Declare a State of Emergency
Hurricane Matthew wreaking havoc on Caribbean cruise line itineraries
To avoid the worst climate impacts, Obama tells Leo DiCaprio, 'We're really in a race against time'
Canadian government says it will implement a nationwide carbon tax by 2018
Amid water crisis, Flint faces a Shigellosis outbreak
With $1.1 billion in new funding, U.S. health officials outline plan for fighting Zika
The care you get from your doctor may depend on his or her political views
Bill Clinton calls ObamaCare 'crazy system' while campaigning in Michigan
Polish women hold nationwide strike against abortion ban
Pope says respect gays and transsexuals, questions gender theory
Pope says teaching gender theory is 'indoctrination'
Pope Warns Christians to Beware of Global War on Marriage
Americans Split on Whether Religious Freedom or LGBT Rights Are More Important
Gray divorce: Why your grandparents are finally calling it quits
Tracking Bible Prophecy Headlines - 10/3/2016
Rivlin to diaspora on Rosh Hashanah: Don't take Israel for granted
At least 20 Arab council heads pay respects to Peres family
Antisemitism and radical Islam could drive Jews from Europe, rabbi warns
Philippines president apologizes to Jewish community for Hitler remark
Public deeply unhappy with Israel's religious policies, study shows
IS-linked East Jerusalem men 'planned terror attacks on gov't offices' in capital, TLV
Putin's Syria playbook? To recapture Soviet glory in the Middle East
Russia: US attacks on Syrian forces would trigger 'terrible, tectonic consequences'
Syrian government presses Aleppo advance, tells rebels to leave
Syrian children return to school as airstrikes on Aleppo continue
France church reopens after priest killed in ISIS attack
US said to have paid $500m for fake al-Qaeda-style propaganda videos
Women threaten boycott of Iran chess contest over need to cover up
Colombians shockingly defeat peace deal with FARC rebels after 52 years of fighting
Colombia voted against impunity for FARC, not against peace
China Eyes Ending Western Grip on Top U.N. Jobs With Greater Control Over Blue Helmets
Hungary PM claims EU migrant quota referendum victory
'They Keep Finding Bodies': Gang Violence in Long Island Town Fuels Immigration Debate
Oil prices fall on high production despite planned OPEC output cut
Some Deutsche Bank Clients Unable To Access Cash Due To "IT Outage"
UK Prime Minister May says she will start 'Brexit' process next year
Brexit Mastermind Tells Trump to Avoid Catfight With Clinton
Pulpit Freedom Sunday: Pastors to Protest IRS Restrictions on Speaking About Politics
Bombshell: Over 1,000 Illegal Voters in Eight Virginia Localities
Bush Daughter and Huma Abedin Together in Pro-Hillary Tweet
Donald Trump has some Latinos so unnerved, they're turning to the supernatural for help
Trump's DC hotel vandalized with 'Black Lives Matter' graffiti
Trump Campaign: New York Times Illegally Obtained Tax Records
Clinton Campaign Admits Hillary Used Same Tax Avoidance "Scheme" As Trump
Sanders admits being bothered by Clinton's depiction of young voters who backed him
'October Surprise' Thwarted? Wikileaks Cancels Highly Anticipated Tuesday Announcement Due to 'Security Concerns'
Virtual reality helps net last Auschwitz criminals
5.7 magnitude earthquake hits near Balingasay, Philippines
5.4 magnitude earthquake hits near Panguna, Papua New Guinea
Colima volcano in Mexico erupts to 27,000ft
Klyuchevskoy volcano on Kamchatka, Russia erupts to 17,000ft
Sheveluch volcano on Kamchatka, Russia erupts to 13,000ft
Santa Maria volcano in Guatemala erupts to 13,000ft
Hurricane Matthew Could Dump Up To 40 Inches Of Rain In Some Parts Of Haiti
Florida officials monitoring, preparing for possible threat of Hurricane Matthew
India just ratified the Paris climate deal - bringing it extremely close to taking effect
52 confirmed dead in stampede at Ethiopia religious event
Tracking Bible Prophecy Headlines - 10/2/2016
Abbas vows to 'defeat occupation' in fiery speech after Peres funeral
Israeli-Arabs disgusted with leaders for boycotting Peres funeral
Hundreds visit first night of shiva at Peres Center for Peace
Two-thirds of Israelis think peace deal won't ever be reached
Iran rejects German demand that it recognize Israel
Israel okays 98 new West Bank settlement homes for Amona evacuees
IDF seals off West Bank, Gaza for Rosh Hashana holiday
Israeli Arabs mark anniversary of deadly October 2000 riots
Security guard shot by gunman in attack on Moscow synagogue
Jordanians protest multi-billion dollar gas deal with Israel
Suspected IS gunmen kill 6 police in Egypt's restless Sinai
Turkey: Israel transferred $20 million as part of reconciliation deal
Russian jets pound Aleppo as US clings to diplomacy
Russia says US 'aggression' in Syria would mean 'tectonic shifts'
Russia warns US not to intervene as hospital is hit in latest Aleppo blitz
Syria conflict: Aleppo hospital 'hit by barrel bombs'
Syria conflict: US says Russia driving rebels into extremists' camp
Video Shows Syrian Rescuer Weeping After Saving Baby From Airstrike Rubble
Libya: More than 100 families at risk of starvation in Benghazi
Iran says new attack drone modeled on captured US aircraft
9/11 widow files lawsuit against Saudi Arabia
Bid to block US net handover rejected
US cuts cord on internet oversight
Wary of Election Hacks, U.S. Urges States to Get Security Help
Parental Basement Dwellers: Hillary Clinton Criticizes Bernie Sanders Voters for Having 'Bought into False Promise'
US Supreme Court in holding pattern, awaiting ninth justice
Trump has a challenge with white women: 'You just want to smack him'
Trump says Clinton 'should be in prison,' questions her health and loyalty to Bill
Unscripted Trump overshadows his own economic message
Trump may have skipped out on taxes for 18 years, filings show
Donald Trump's Tax Returns - You Make $ Billion Loss You Get A $ Billion Tax Credit. And?
The market is forecasting a Donald Trump victory
Santelli: Janet Yellen, Central Bank Market Rigging a Major Problem
U.K.'s May Unveils Brexit-Day Plan for 'Great Repeal' of EU Law
German bank regulator warns of negative perception spiral: report
At a Loss for Meds, Venezuela's Mentally Ill Spiral Downward
China is cutting off cash to Venezuela
China's yuan joins elite club of IMF reserve currencies
China paper says U.S., South Korea will 'pay the price' for planned missile system
India relocates 10,000 from around Kashmir as tensions rise
Philippine president rejects Hitler label, says he only wants to terminate his country's drug problem
Oregon begins recreational marijuana sales on Saturday
Marijuana labs spawn lethal explosions across the country
South Carolina school shooting: 6-year-old victim dies
At Least 77 Hurt After Gas Cylinder Explodes in Southern Spain
The UN plans to launch its first space mission five years from now
Heightened earthquake alert issued for Southern California after series of tremors
5.4 magnitude earthquake hits near Panguna, Papua New Guinea
5.2 magnitude earthquake hits near False Pass, Alaska
5.2 magnitude earthquake hits near Santa Cruz das Flores, Portugal
Mexico's erupting Colima volcano triggers evacuations
Colima volcano in Mexico erupts to 20,000ft
Klyuchevskoy volcano on Kamchatka, Russia erupts to 17,000ft
Turriabla volcano in Costa Rica erupts to 13,000ft
Major Hurricane Matthew poses severe risk to lives in Caribbean
'Powerful Hurricane Matthew Barely Moving,' Forecasters Say
Navy evacuates some personnel from Guantanamo Bay as Matthew nears
Chaba to threaten Japan as a strong typhoon this week
Bees added to endangered species list in the U.S. for the first time
Dash-cam video shows police trying to run over a mentally ill suspect before shooting him 14 times
Minnesota Commissioner Slams Obamacare As "Unfair & Unsustainable" As Rates Soar
British scientists on brink of HIV cure
Swipe right for sperm with new Tinder-like app
Gender-neutral homecoming 'queen,' female 'king'
Mormon leader: Challenge the critics of our founder's 'miraculous mission'
Tracking Bible Prophecy Headlines - 10/1/2016
Peres bombshell: I stopped an Israeli strike on Iran
PA official: Abbas has no regrets over attending Peres funeral
PA suspends official for slamming Abbas attendance at Peres funeral
The White House had to correct the location on its release of President Barack Obama's remarks Friday in Jerusalem
Arab MKs come under fire for boycotting Peres' funeral
Dear world leaders: Thank you for honoring the memory of Shimon Peres and his legacy of ?peacemaking, but...
Baffling and appalling: Jewish groups lash out at Philippine leader Duterte over Hitler remark
First Temple era gate shrine unearthed in Israel
Syrian monitor: Russian airstrikes killed 9,300 in past year
Russia beefs up its air force in Syria
Russia said to send more warplanes to Syria, diplomacy 'on life support'
Kremlin says 'no time limit' on Syrian intervention as bombing campaign enters second year
Syrian army keeps up Aleppo bombardment as West blames Russia
Regime forces amass around Aleppo as diplomacy falters
Syria airstrikes signal major offensive against rebel-held areas of Aleppo
French aircraft carrier rejoins US-led fight against IS
More than 80% of UN aid convoys in Syria blocked or delayed
Syria conflict: as war rages, children in Aleppo play in pools left by bomb craters
Texas Pulls Out Of Federal Refugee Resettlement Program
Iran Arrests 25 Christians in Raid Persecuting Believers for Their Faith in Jesus Christ
Obama admin ripped over 'secret' deal aiding Iranian banks
Boko Haram attacks two Christian villages, kills at least two
A Christian and a Muslim just produced a new version of the Quran - with a twist
Bulgaria bans full face veils in public
US invests $50m in Niger drone base for counterterrorism
Protests continue in El Cajon after deadly officer-involved shooting
China paper says US, South Korea will 'pay the price' for planned missile system
The man who called Deutsche's decline has some gloomy predictions on what'll happen next
Countries where cash is going extinct
Secret Alpine Gold Vaults Are the New Swiss Bank Accounts
U.N news agency scrubs tweet calling on Americans abroad to 'end Trump'
Trump on Clinton: 'I can be nastier than she ever can be'
CNN hypocrisy? Flashback to when network fat shamed Miss Universe Alicia Machado
People are ending friendships over presidential race
FBI Investigating More Dead People Voting In The Key Swing State Of Virginia
More than 20 states have faced major election hacking attempts, DHS says
Hacked Audio of Clinton Fundraiser Raises More Suspicions of Russian Meddling
Smartphones are distracting us to death
Trucker shortage prompts calls for driverless big rigs
California approves unmanned self-driving car trials
Jedi scientists freeze light in midair to bring quantum computers a step closer to reality
Risk of big earthquake on San Andreas fault rises after quake swarm at Salton Sea
Earthquakes Rattle Two Caribbean Nations Four Times In One Month
5.4 magnitude earthquake hits near Athmuqam, Pakistan
5.3 magnitude earthquake hits south of the Fiji Islands
5.3 magnitude earthquake hits near Ohonua, Tonga
5.1 magnitude earthquake hits near Sola, Vanuatu
5.0 magnitude earthquake hits near Baracoa, Cuba
5.0 magnitude earthquake hits near Hihifo, Tonga
Katla Volcano Continues to Tremble
The colour code for Katla volcano raised to yellow - a new and powerful earthquake swarm hit at noon
Ruiz volcano in Colombia erupts to 24,000ft
Colima volcano in Mexico erupts to 18,000ft
Klyuchevskoy volcano on Kamchatka, Russia erupts to 17,000ft
Turrialba volcano in Costa Rica erupts to 13,000ft
Sheveluch volcano on Kamchatka, Russia erupts to 12,000ft
Forecasters upgrade Matthew to Category 5 storm, first in Atlantic since 2007
Matthew Intensifies Into a Rare Category 5 Hurricane; Forecast to Turn Toward Jamaica, Cuba
EU fast-tracks Paris climate deal to brink of entering into force
UK bioethicists eye designer babies and CRISPR cows
Near 'Collapse,' Minnesota to Raise Obamacare Rates by Half
Family bakery closes after left-wing bullies finally get their pound of cake
Former Mozilla CEO, Shunned for Belief in Traditional Marriage, Launches New Browser
American pastor faces fines, end of ministry under new Russian law
Staff Told Investigators 'Paranormal Activity' To Blame For Abuse At A Center For The Disabled
Chinese man 'killed 17 neighbours to cover up murder of parents'
Click here to retun to "Tracking the Birth Pangs" page.