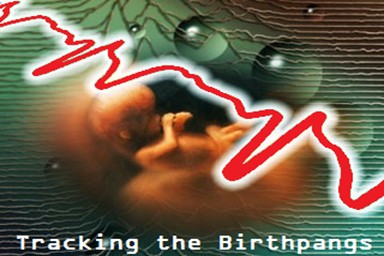 October 2017 Headlines
"Tracking Bible Prophecy" headlines can also be found on
Facebook
Tracking Bible Prophecy Headlines - 10/17/2017
Israel destroys anti-aircraft battery in Syria after it fires at IDF jets
Netanyahu warns Syria Israel prepared to strike 'as needed'
'Anyone who tries to hurt us-will be hurt in return'
Syria warns of 'serious repercussions' following Israeli airstrike
Israel notified Russia before bombing Syria
PM tells Russian defense minister Israel won't allow Iranian presence in Syria
Liberman tells Russians Israel won't allow Iran to run riot in Syria
Arab media reports Israel hit targets in Sinai after rocket attack
ISIS affiliate claims attacks in Egypt's Sinai
Israel PM won't cut PA ties over Palestinian unity deal
Labor head says he won't evacuate settlements under peace deal
Labor leader clarifies: 'Stop building outside main settlement blocs'
Israel Moves Ahead on West Bank Settlements, but Guardedly
For first time in 15 years, Israel okays new homes for Hebron settlers - Move seen as a response to UNESCO listing divided West Bank city as a Palestine heritage site
Top Israeli CEO slams UN anti-settlement blacklist - then yields to diplomatic pressure to remove post
Bezeq CEO: UN to ban us for operating in disputed territories
Scolding UNESCO, GOP lawmakers introduce resolution on Jewish ties to Jerusalem
The U.S. Owes UNESCO Half A Billion Dollars
Transport for London bans ads displaying Palestinian objections to Balfour declaration
Ukraine unveils statue honoring nationalist leader behind regime that killed up to 50000 Jews
Faces of Holocaust victims projected on Prague synagogue
Archaeologists find Roman theater near Jerusalem's Western Wall
Netanyahu's Government Pushing Law to Make Investigating a Sitting Prime Minister Illegal
German neo-Nazi convicted of Holocaust denial - again
Israel Faces a Growing Enemy Drone Threat
Lebanon's president: We 'can no longer cope' with Syrian refugees
Iraqi forces push into disputed Kirkuk as Kurds withdraw
US urges calm as Kirkuk crisis escalates
US military rushes to defuse looming crisis in Kirkuk after Iraqi army advances
US 'not taking sides' in Iraqi-Kurdish dispute - Trump
Turkey 'ready to cooperate with Iraq' against Kurdish militants
Turkey claims 'no need' for US, EU as Western ties deteriorate
Raqqa: Isis completely driven out of Syria 'capital' by US-backed forces
Woman rips off oppressive garments as Raqqa liberated from IS
More Than 130,000 Vaccine Doses Reportedly Destroyed In Syria After Attack
U.S. Strikes ISIS In Yemen For The First Time, Killing Dozens Of Militants in Drone Attack
New York bomber found guilty of IS-inspired terror attacks
Anti-Isis coalition risks descending into war before caliphate crushed
Philippines: Last leaders of ISIS-tied siege killed in Marawi
Taliban attacks kill 10 policemen in Afghanistan
Iran is Hitler with nuclear bomb, says former Shin Bet head
Netanyahu tells Iranian foreign minister to quit Twitter
Trump: Schumer flip-flopped on Iran deal 'now that I am involved'
EU backs Iran deal, urges US Congress to protect it
Key US Republican says Trump must work with Europe on Iran
Trump: 'Total termination' of Iran nuclear deal possible
EU vows to save Iran deal, fears for North Korea mediation
Haley says Iran move strengthens Trump's hand on North Korea
North Korea says 'a nuclear war may break out any moment'
N.Korea warns states: Don't join any US action and you're safe
North Korea: No negotiations with 'hostile' United States
North Korea rejects diplomacy with US until they develope missile capable of reaching "all the way to the East coast of the mainland US"
North Korean propaganda leaflets declaring 'Death to old lunatic Trump!' dropped over Seoul
Putin halts NKorea ties in line with UN demands
EU slaps new sanctions on North Korea
Trump says he believes Cuba responsible for attacks that hurt U.S. diplomats
Venezuela socialists win governor seats amid fraud claims
Madrid moves towards direct rule over Catalonia as deadline passes
In center of Europe, politics takes a Trumpian turn with rise of anti-immigrant billionaire in the Czech Republic
Austrian election: An Austrian thumb in the eye of the elites
Trump says he'll tell Bannon to stop picking on Mitch McConnell's friends
McCain condemns 'half-baked, spurious nationalism' in clear shot at President Trump
Resistance to Trump fuels new generation of California liberals
Florida Gov. Scott: State of emergency declared in advance of white nationalist's speech at Univ. of Florida
A majority of Americans now say that sexual harassment is a 'serious problem'
Bill Clinton caught up in fallout from Harvey Weinstein sexual-assault scandal - Hillary Clinton deflects by criticizing Trump amid accusations of hypocrisy on right
Clinton Foundation keeping Harvey Weinstein's donations
Las Vegas guard Jesus Campos vanished after visiting urgent-care clinic, union leader says
Smartphones Are Killing Americans - historic spike in U.S. traffic fatalities
Facebook, Google, and Amazon Aren't Consumer Choices. They are Monopolies That Endanger American Democracy.
Supreme Court to consider major digital privacy case on Microsoft email storage
GM to Test Fleet of Self-Driving Cars in New York
Drone hits passenger jet in Canada, the first time it's happened
Miami politician says aliens took her on a spaceship. Now she's running for Congress.
'Flame in the sky' spotted by UAE residents turns out to be meteor
First Glimpse of Colliding Neutron Stars Yields Stunning Pics
Planet Nine could be our solar system's missing 'Super Earth'
5.4 magnitude earthquake hits near Ohonua, Tonga
5.3 magnitude earthquake hits near Ohonua, Tonga
5.1 magnitude earthquake hits near Ohonua, Tonga
5.1 magnitude earthquake hits near Nuku'alofa, Tonga
5.0 magnitude earthquake hits near Constitucion, Chile
5.0 magnitude earthquake hits near Finschhafen, Papua New Guinea
Popocateptl volcano in Mexico erupts to 20,000ft
Fuego volcano in Guatemala erupts to 15,000ft
Reventador volcano in Ecuador erupts to 13,000ft
Ophelia batters UK after pummeling Ireland, leaves 3 dead
Thousands without power in Ireland as freak storm hits
Ophelia's trail of destruction: Up to 310,000 people now at risk of losing water supply as 215,000 remain without power
'Doomsday orange sky' from Hurricane Ophelia freaks out parts of UK, France
London sky cloaked in strange orange glow as Storm Ophelia causes dust phenomenon
Portugal and Spain wildfires: Dozens dead and injured
Northern California Fires Have Destroyed at Least 5,700 Buildings
Pope implicitly criticizes U.S. for leaving Paris climate accord
Planned Parenthood At 101 Years: 7 Million Abortions And Counting
Photo Of Horned Drag Queen Reading To Kids At Long Beach Michelle Obama Library Goes Viral
Sneak peek: D.C.'s huge new Museum of the Bible includes lots of tech - but not a lot of Jesus
US Supreme Court backs push to remove Ten Commandments monument
Tracking Bible Prophecy Headlines - 10/16/2017
Two rockets apparently fired by IS into Israel from Sinai, no injuries
Egypt reneges on Rafah Border Crossing reopening following Sinai attack
ISIS militants attack church in Egypt's Sinai with grenades and assault rifles, six dead
Hezbollah recruits Palestinian to carry out W. Bank attacks
Israel's security cabinet to discuss policy toward Palestinian reconciliation on Monday
Report: Hamas agrees to halt terrorist attacks from West Bank
Israel launches new plan to 'defend Jerusalem' in international arena
PM pledges West Bank bypass roads for settlers
US launches $10 million water project in Jericho in the West Bank
Report: U.S. UNESCO Pullout Caught Israel Off Guard
Israel to probe foreign funding of human rights groups
IAF retaliates against Syrian surface-to-air missile battery
Syria's civil war is a long way from over - and here's why that's important
ISIS facing imminent collapse in Syria's Raqqa
Once promised paradise, IS fighters end up in mass graves
Balance of Power: After Islamic State, Are Iraqi Guns Being Turned on Each Other?
Erbil tells Peshmerga to be ready to defend Kurdistan against Baghdad
Iraq says Kurds brought PKK fighters to Kirkuk in 'declaration of war'
Iraqi army takes on Kurds in disputed territory
Iraqi Kurds say federal forces launch 'major, multi-pronged' attack on disputed city
Iraqis seize military base, oil field from Kurdish forces near contested Kirkuk
Iraqi forces clash with Kurds in operation to 'impose security' on Kirkuk
Iraq conflict: Kurdish leaders refuse to reject referendum result
Iran denies reports Tehran closed border with northern Iraq
Mogadishu truck bomb: 500 casualties in Somalia's worst terrorist attack
Deadliest single attack in Somalia's history
Somalia truck bombing toll over 300 as funerals continue
Russia emerging as new player in Middle East balance of power
US braces for covert war with Iran
John R. Bolton: A Slow Death for the Iran Deal
Trump Hostility Set to Deepen Iran Power Struggles
Nikki Haley: US to 'stay' in Iran nuke deal, aim to 'make it better'
Saudi view of Trump's new Iran approach 'identical' to Israel's
Netanyahu at cabinet leads chorus of praise for Trump decision on Iran
Bucking Trump, EU ministers to voice 'full support' for Iran nuke deal
Iran foreign minister: Trump speech violated nuclear deal
EU vows to save Iran deal, fears for North Korea mediation
US, South Korea conduct joint Navy drills to counter N.Korea threat
North Korea Missile Jitters Surface Ahead of U.S. War Games
It's time to deploy US ships off North Korea to knock out missiles when they're launched
Tillerson denies 'castration' and says diplomacy goes on till 'first bomb drops'
North Korea threatens Australia with disaster if it continues to support US stance on Pyongyang
Russia hosts Soviet-style youth festival as Putin woos under-30s
Clinton brands WikiLeaks boss 'tool of Russian intelligence'
Hillary Clinton says Julian Assange colluded with Russia to help Donald Trump win US election
Venezuela vote dispute risks rekindling unrest, sanctions
Austria holds watershed election marked by migrant crisis
Meet The 31-Year-Old Austrian Anti-Immigrant Who Just Became The World's Youngest Leader
Austrian Vote Nudges Europe's Balance to Right as Populists Gain
Catalan leader fails to spell out independence stance, calls for talks
Spain Rejects Catalan Reply, Paving Way for Suspending Self-Rule
Grim reality of NAFTA talks sets in after tough U.S. demands
Yellen sounds upbeat on economy, signaling likely rate hike
Yellen Calls Inflation the 'Biggest Surprise' in the Economy
Financial regulator warns of growing debt among young people
Young people are borrowing to cover basic living costs, warns City watchdog
Shifting Las Vegas massacre narrative has gamblers on edge
California woman loses home in wildfires one week after surviving Las Vegas massacre
The ironic, enduring legacy of banning 'To Kill a Mockingbird' for racist language
Facebook Is Looking for Employees With National Security Clearances
Wi-fi security flaw 'puts devices at risk of hacks'
AI implants will allow us to control our homes with our thoughts within 20 years, government report claims
Drone hits passenger plane in Canada
Louisiana oil rig explodes, at least 7 injured
Fuego volcano in Guatemala erupts to 15,000ft
Minor earthquake strikes near Manila, Arkansas
A catastrophic eruption of the Yellowstone supervolcano isn't much to worry about, says scientist
Six killed in Spain, Portugal as wildfires fanned by hurricane
Ophelia, strongest eastern Atlantic hurricane on record, set to hit Ireland today
Ex-Hurricane Ophelia: Ireland battered by 'violent and destructive' storm
Storm Ophelia: Ireland on lockdown as UK braces for 80mph winds
Puerto Rico, Virgin Islands face downpours as new tropical system attempts to develop
'Katrina Brain': Psychological trauma is invisible long-term toll of megastorms
Newspeak! U.N. now calls abortion part of basic 'right to life'
MAC: LGBT fear mongering fuelling AIDS epidemic
Ex-DEA agent: Opioid crisis fueled by drug industry and Congress
After yoga, meditation breaks into the mainstream
Tracking Bible Prophecy Headlines - 10/15/2017
Hamas Has Relinquished Control of Gaza to Palestinian Authority, Official Says
Translation of leaked Hamas-Fatah agreement
Top Israeli minister to demand PM cut all ties to PA after Hamas unity deal
Tony Blair: 'We were wrong to boycott Hamas after its 2006 election win'
Report: Fatah demands Hamas to stop terror attacks from West Bank
Hamas Agreed Not to Carry Out Terror Attacks Against Israel, Palestinian Sources Say
Arab Israeli indicted for social media posts supporting terror
Imam: 'Israelis are waging a war to achieve Israeli sovereignty over Al-Aqsa'
Holidays on Temple Mount see 30% rise in visits
Syria demands immediate withdrawal of Turkish troops
Syrian Refugees Return From Lebanon Only To Flee War Yet Again
ISIS facing imminent collapse in Syria's Raqqa
Last Isis fighters in Raqqa broker deal to leave Syrian city - local official
Tension flares in flashpoint town as Kurdish-Iraqi crisis escalates
Kurds reject Iraqi warning to withdraw from key junction south of Kirkuk
Turkey plans move to box in Kurds in northern Syria
Iran's Soleimani arrives in Kurdish region for talks about crisis with Baghdad
Afghan police say they foiled major attack in capital
Truck Bomb Rocks Mogadishu Hotel, Killing 85: Somalia Police
Revenge: Shock as boy leads deadly attack on school in South Sudan
Iran 'behind cyber attack' on British lawmakers in June
Danger of war, Germany warns after Trump's move on Iran nuclear deal
Iran's Revolutionary Guards will use Trump's speech as an opportunity
'Iranians are all IRGC, standing against terror and aggression,' says Zarif
Iran expert: Tehran has 'zero motivation' to renegotiate nuke deal
Trump juggernaut rolls on after White House generals avert disaster on Iran deal
Changing Iran nuclear deal in Congress won't be easy, GOP finds
King Salman, Trump confirm need to halt 'top terror sponsor' Iran
Egypt welcomes US' new policy on Iran, nuclear deal
With new Iran strategy, Trump rips page out of Netanyahu's playbook
Liberman: Trump's Iran speech brave, Europe 'burying head in sand' like pre-WWII
Russian Defense Minister to Visit Israel for Talks on Iran
Clinton attacks Trump's handling of Iran, North Korea
Trump too tough on Iran, North Korea, Clinton says
North Korea calls Trump a 'strangler of peace'
N. Korea readies missile launch ahead of US-S. Korea drill
North Korea's Kim works to turn missile-testing outpost into tourism cash cow
Roadside bomb kills 4 Pakistani soldiers near Afghan border
Indian cross-border fire kills Pakistani child in Kashmir
Philippines' Duterte warns of 'revolutionary government'
LaGuardia terminal evacuated after bomb threat
Soccer Team in Germany Takes a Knee to Show Solidarity With NFL Players
Emboldened Bannon enlists evangelicals to take on McConnell, entire GOP establishment
George Barna Explains How Christians Altered America's Future by Supporting Trump Last November
How to Impeach Donald Trump: Porn publisher Larry Flynt Is Offering $10 Million to Anyone With Suitable Info
Julian Assange is squabbling with Ecuador's new president. That could put his London refuge at risk.
Austrians Lean Toward Nationalist Government Led by a Millennial
Austria heads to polls as Israel warily eyes another boost for far right
The Israeli Political Consultants Who Shook Up the Austrian Election
Austrian voters concerned about immigration, Islam
Idea of Muslim holiday sparks uproar in Germany
Riding wave of anti-migrant feeling, far-right gains across Europe
Infighting threatens to derail Catalan separatists in Spain
Maduro faces financial nightmare in Venezuela - just in time for Halloween
Ron Paul: "The Fed's Massive Bubble Is Creating A World Of Economic Pain"
No room for complacency, global economic recovery incomplete: IMFC
Years on, creators of Facebook 'Like' button give idea thumbs down - encourages overuse of social media, 'like eating bad potato chips'
Out of control Chinese space lab to crash-land on Earth soon?
5.1 magnitude earthquake hits near Andahuaylas, Peru
5.1 magnitude earthquake hits near Puerto Vivas, Venezuela
5.0 magnitude earthquake hits near Makurazaki, Japan
Sabancaya volcano in Peru erupts to 25,000ft
Reventador volcano in Ecuador erupts to 14,000ft
Sinabung volcano in Indonesia erupts to 10,000ft
Hurricane Ophelia 2017 path update: Rare Category 3 storm to pass near Azores, then head for Ireland
Typhoon Khanun to target southern China, threatens to worsen Vietnam flood disaster
Puerto Rico raises Hurricane Maria death toll to 48
Hurricane Harvey: Texas Prison Inmates Raise $53,000 For Victims
Death toll rises to at least 41 as 10,000 firefighters battle blazes
Wildfires, now up to 100 miles wide, threaten more wineries
Oil spills into Gulf of Mexico after underwater pipe bursts
Coast Guard: Over 300,000 gallons of oil spilled in Gulf of Mexico
Giant Hole Reopens In Antarctic Ice For The First Time In 40 Years
Penguins die in 'catastrophic' Antarctic breeding season caused by unusually high amounts of ice making them travel further for food
Climate change clams: Baltic sea molluscs release as much greenhouse gas as 20,000 dairy cows
Harvey Weinstein: More women accuse Hollywood producer of rape
Bob Weinstein calls brother Harvey 'predator': 'It's a sickness that's inexcusable'
Harvey Weinstein expelled from motion picture academy
After Booting Harvey Weinstein, Academy May Have to Confront Other Problematic Members
This Boy Scout Welcomes Girls To His Troop
'Merry Christmas' to replace 'happy holidays,' says Trump, wooing evangelicals
Tracking Bible Prophecy Headlines - 10/14/2017
Saudi Arabia welcomes Hamas, Fatah reconciliation deal
Israel criticizes Palestinian reconciliation deal: 'Doesn't include Hamas disarmament'
Fatah Official: We Won't Demand That Hamas Recognize Israel Following Unity Deal
For the first time: Second Hakafot at the Western Wall
Jewish billionaire distributed $100 to anyone singing at Kotel
At a Tumultuous Moment, Unesco Picks a New Leader
French Jewish candidate defeats Qatari to win UNESCO leadership
Too little cash, too much politics, leaves UNESCO fighting for life
ACLU sues over Kansas anti-BDS law
Report: 6 Egyptian soldiers killed in Sinai during attack on military outpost
Russia raises doubts about UN probe of Syria gas attack
Suicide attack kills 18 in eastern Syria
US-backed forces in Syria say 'final' battle for Raqqa is on
ISIS 'caliphate' crumbles as militants surrender and forced out of Raqqa
Iraqi forces demand Kurdish troops' withdrawal from Kirkuk area
Mattis urging Iraqi, Kurdish forces to avoid conflict
Iraqi forces take down Kurdistan flag in southern Kirkuk
Freed Taliban hostage says captors raped his wife, authorized child's killing
Afghan officials: US drone kills 14 IS in eastern province
Yemen: Iran uses Houthi militias 'like puppets' to destabilize region
US Treasury places Iran's Revolutionary Guards under sanctions
Trump threatens to rip up Iran nuclear deal unless US and allies fix 'serious flaws'
Trump will refuse to certify Iran nuclear deal as part of broad new strategy against Tehran
US's Mattis says eyeing provocative Iran actions after Trump speech
Republicans laud Trump's 'long overdue' Iran strategy; Democrats warn of 'grave threat'
Netanyahu congratulates Trump for not recertifying Iran deal
UAE says fully supports new US policy against Iran
Bahrain supports US policy and calls for curb of Iran's expansionist agenda
Saudi Arabia hails tough US stance against Iran
Senior Quds force commander says Trump's threats against Iran will damage US
Israeli minister says Trump speech may start war with Iran
Russia says Trump's 'aggressive' stance on Iran doomed to fail
Russia says Trump stance on Iran deal 'extremely troubling'
US talk on Iran deal rattles EU allies
Iran nuclear deal: Global powers stand by pact despite Trump threat
UN leader hopes Iran nuclear deal will stand
Iran parliament speaker: nuclear deal will collapse if US quits
Iran's Rohani says Trump speech 'full of fake accusations,' vows to expand ballistic missile program
Iranians respond with anger, mockery to Trump speech
Rouhani says Iran will remain committed to nuclear deal as long as interests served
UN nuclear watchdog reiterates Iran subject to world's toughest controls
How Trump's Iran deal bombshell makes North Korea even more dangerous
North Korea Says It Will Attack U.S. Territory of Guam if Trump Keeps Tweeting Threats
Kim Jong Un builds his own 'Mar-a-Lago' as North Korean people starve
More police departments and other first-responders are using drones
Another Shift in Las Vegas Timeline Caps Days of Confusion
Trump has altered over 800 Obama-era regulations, Wilbur Ross says
Mainstream Media Very Sad About Trump Overturning 'Obama's Legacy'
Trump To Values Voters: In America 'We Don't Worship Government, We Worship God'
Hillary Clinton calls Trump 'sexual assaulter' in BBC interview, but says Bill's behavior 'in the past'
Congress will 'stand up' to Trump if he tries to end NAFTA, U.S. lawmaker says
Brexit war of words heats up as 'enemy' EU tells Britain to pay up
IMF, World Bank push back against globalization's detractors
After Pressure Over Security Concerns, IRS Suspends Equifax Contract
Hurricane's U.S. Inflation Boost Falls Short, Adding to Concerns
Robots and drones harvest world's first autonomously-farmed crop
Asteroid that just buzzed Earth may not miss on future visit
5.5 magnitude earthquake hits near San Dionisio del Mar, Mexico
5.1 magnitude earthquake hits near Puerto Vivas, Venezuela
Sabancaya volcano in Peru erupts to 27,000ft
Sinabung volcano in Indonesia erupts to 14,000ft
UK set for 25C temperatures as a result of Hurricane Ophelia
Desperate Puerto Ricans are drinking water from a hazardous-waste site
Devastating California wildfires predicted to cost US economy $85 billion; Containment may take weeks
Weekend gusts threaten new fires; crews battling more than 20 blazes in northern California
Dark skies and chest pain as California fires spew smoke 100 miles
Antibiotic resistance could spell end of modern medicine, says chief medic
Millions die suffering amid global opioid gap, report says
California declares state of emergency over deadly hepatitis A outbreak
Tracking Bible Prophecy Headlines - 10/13/2017
Palestinian Reconciliation Signed in Cairo: Abbas Hails Historic End of Division Between Hamas, Fatah
Fatah-Hamas unity: Rub your eyes in disbelief
With Trump and al-Sissi Watching, Netanyahu Can Only Hope the Palestinians Will Thwart the Reconciliation Deal
Israel Responds With Restraint to Palestinian Unity: 'We'll Follow Developments and Act Accordingly'
Israeli leaders: Hamas must disarm, or reconciliation means nothing
Israel will only accept Palestinian unity gov't if Hamas disarms, ends terror
Appearances aside, Abbas hasn't given up on disarming Hamas
Netanyahu: Fatah-Hamas accord makes peace harder to achieve
US to 'monitor improvement in humanitarian conditions' following Gaza reconciliation deal
Gazans happy but cautious amid signing of Hamas-Fatah reconciliation deal
Reacting to Reconciliation, Palestinians on Twitter Voice Hope for a Brighter Future
Hamas: Unity deal is so we can all 'work together against Zionist enterprise'
The IDF's Gaza Wall Might Change Hamas Strategy
Israel strikes Hamas target in retaliation for rocket fire from Gaza
Jewish worshippers in Jerusalem attack Arab-owned shop
Jordan condemns 'provocative' Jewish visits to Temple Mount
US to pull out of UNESCO amid Palestinian tensions
Israel 'to prepare' for UNESCO withdrawal alongside US, says Netanyahu
Defense Minister Lieberman calls US' UNESCO withdrawal 'an important moral step'
US ambassador says 'foolish actions' led to UNESCO move
After UNESCO bombshell, US envoy Haley warns UN of more trouble ahead
Shaked: Israel should leave UNESCO,build in Jerusalem
Six Key Moments in Israel's Tumultuous Relationship With UNESCO
Russia regrets US withdrawal from UNESCO, says important projects may suffer
UN chief will work with US despite UNESCO pullout
Qatar Leads Race to Head UNESCO, Arab States Work to Thwart Bid as Diplomatic Row Continues
Report: US ambassador to Lebanon disavows Lieberman's assertion Lebanese army now part of Hezbollah
Iraq refuses talks with Kurds unless they commit to unity
Tillerson assures Washington's only goal in Syria is fighting IS
Islamic State attacks kill at least 50 in east Syria
With Yemen Blockade, Saudi Arabia Squeezes an Already Starving Population
UN: Afghan civilian casualties from air strikes rise more than 50 percent
Pakistan Army rescues Canadian-American family held hostage by Taliban
The family freed after 5 years of Taliban captivity now refuses to board US plane
Mattis hopeful freeing of hostages in Pakistan to boost cooperation
Erdogan says US sacrificing ties with Turkey, blames envoy
5 Reasons Why Trump Is Moving Towards War With Iran
In new strategy, Trump to focus on Iran's non-nuclear provocations
Trump on Iran nuke accord: It's the 'worst deal. We got nothing'
Trump to make announcement on fate of Iran nuclear deal Friday
Report: McMaster Crafts 'Compromise' to Keep Iran Deal While Placating 'Furious' Trump
Trump to rebuke Iran but won't call for sanctions that threaten nuclear deal
Trump Iran deal plan risks opening nuclear 'Pandora's box'
Trump Expected To 'Decertify' The Iran Deal, Punt The Issue To Congress
"The 'decertification' will push Iran to start again the nuclear program"
Iran moves to sidestep ballistic-missile sanctions with German weapons companies
Trump's Iran plans driving EU toward Russia and China: Germany
US Secretary of State Tillerson consulted Britain, China, France, Russia on Iran
Trump reportedly 'threw a fit' when Mattis and Tillerson told him to keep the US in the Iran deal
Iran deal's foes in U.S. Congress may be its unlikely saviors
Expert warns: If Trump scraps nuke deal, Iran could quickly build the bomb
Lapid: Iran thinks it can lie its way to the bomb
'It's become a monster': is Iran's revolutionary guard a terror group?
Iran says designating IRGC a terror group 'a terror act' in itself
Russia's Putin plans to visit Iran by year-end
Russia-Backed Forces Could Face Armed Ground Robots in Ukraine Conflict in 2018
Russia, Saudi Arabia close to sign S-400 missile deal
Turkey's Erdogan says no problem with Russian S-400 purchases
Israel's Kaspersky Hack Reveals That Russia Is Crossing All the Red Lines
UAE stops issuing visas to North Koreans, ends diplomatic missions
G7 agrees to ramp up economic pressure on N. Korea
Congress warned North Korean EMP attack would kill '90% of all Americans'
Small quake registered in area of North Korea where previous nuclear tests occurred
North Korea: Earthquake near nuclear site sparks fears of fresh hydrogen bomb test
Mysterious absence of North Korea's 'rocket men' raises new nuke, missile fears
The first casualty of North Korean nuclear tests? The country's environment
Trump's claim that U.S. interceptors can knock out ICMBs '97 percent of the time'
Sweden market shooting: Police rule out terrorism after gunman opens fire in Trelleborg
In Austria's Elections, the Fight Against anti-Semitism Has Turned Nasty
California secessionists think their path to independence is easier than Catalonia's
Canada, Mexico vow to stick with NAFTA talks, Mexico works on Plan B
DOJ issues 'last chance' warning to sanctuary cities
Rush Limbaugh Says Trump Is Acting Like a Dictator, Making Him Nervous
'Disturbing rhetoric': Trump's press threats may violate 1st Amendment, oath of office
First recording emerges of high-pitched 'sonic weapon' linked to attacks on US Embassy workers in Cuba
Obama AG Loretta Lynch faces a Capitol Hill date to discuss Russia vote meddling
Russia reportedly used Pokemon Go in an effort to inflame racial tensions
Baltimore Murder Count At 278; More Than NY, More Per Capita Than Chicago
NY official: Homegrown terrorism bigger problem in US than Europe
Las Vegas sheriff frustrated by data discrepancies, unanswered questions
'Do not disturb' signs get another look after Las Vegas shooting
Opposition mounts against bill to renew surveillance program
Equifax says it was not breached again, but vendor on site served 'malicious content'
Mozilla gave $100,000 to secure email platform harnessed by Antifa groups
'We chip our dogs,' head of Olympians' group says, so why not athletes to fight doping?
Distressed Investors Are Already Buying Houston Homes for 40 Cents on the Dollar
Planet Nine Could Be Our Solar System's Missing 'Super Earth'
Small Asteroid Gives Earth a Close Shave in Highly Anticipated Flyby
5.5 magnitude earthquake hits near Serrezuela, Argentina
Sabancaya volcano in Peru erupts to 26,000ft
Sangay volcano in Ecuador erupts to 20,000ft
Reventador volcano in Ecuador erupts to 14,000ft
Sinabung volcano in Indonesia erupts to 12,000ft
Japan's Shinmoe volcano erupts for first time in six years
Volcanic eruption in Japan spreads ash in 4 cities, towns
'Ring of Fire' volcanos remind Asia of seismic peril
Yellowstone Supervolcano May Rumble to Life Faster Than Thought
Is it gonna blow? Measuring volcanic emissions from space
Typhoon Khanun to target southern China, threatens to worsen Vietnam flood disaster
Floods and landslides kill 54, leave 39 missing in Vietnam
Hurricane Ophelia has intensified to Category 2 strength as it heads toward Europe
Ophelia is the 10th hurricane in a row. That hasn't happened since 1893
Trump lashes out at Puerto Rico as House passes aid package
Trump Warns Puerto Rico Weeks After Storms: Federal Help Cannot Stay 'Forever'
San Juan mayor accuses Trump of 'genocide' after hurricane
Evacuations widened as Northern California wildfires spread to 170,000 acres
Death toll hits 31 as California infernos grow to size of NYC
Experts say these 3 things caused the devastating California wildfires
Vineyards may have kept wine country fire from getting worse
How the Napa fires could affect the taste, price of your wine
'Bloody' sunset appears over smoke-filled Bay Area
The air quality in the Bay Area right now is as bad as Beijing
Heat and drought led to the largest recorded spike in carbon levels
A massive hole just opened up in Antarctica's ice and scientists can't explain it
Yemen's cholera outbreak now the worst in history as millionth case looms
Trump signs order to eliminate ACA insurance rules, undermine marketplaces
Trump administration officially defines life as beginning at conception
FDA advisers urge approval for first gene therapy for inherited disease
An anarchist takes on the drug industry - by teaching patients to make their own meds
With cannabis legalization around the corner, Los Angeles contemplates another dumb move
Pot for pets is a big business
Collective consciousness to replace God - author Dan Brown
Is this huge inscription our missing link to the biblical 'Sea Peoples'?
Tracking Bible Prophecy Headlines - 10/12/2017
Hamas, Fatah reach agreement in Palestinian unity talks - wider negotiations to follow in coming weeks
3,000 Palestinian Authority police to redeploy to Gaza in unity deal
IDF general warns Hamas that lasers aimed at troops could lead to escalation
'Hamas is unable to control its operatives' - Coordinator of Government Activities in the Territories warns Hamas against Israeli response due to the group's provocations
Palestinian arrested on suspicion of attempting to carry out terror attack
Trump's New 'Buy American' Rules to Challenge Israeli Drone's Market Dominance
Report: US to withdraw from UNESCO due to its anti-Israeli stances
ACLU sues over Kansas law that targets Israel boycotts
Brazilian restaurant sorry for signs accusing Israel of genocide, urging boycott
Lebanese sources: 'Russia estimates Netanyahu interested in warlike atmosphere with Hezbollah'
Hezbollah Still Pursuing 'Destruction of Israel,' Top US Congressman Warns at Iranian Threat Hearing
With Unprecedented Chaos in Washington, Israel Sets New Red Lines Over Iranian Presence in Syria
TV report: Islamic State chiefs gather near Israel border, set up training camp
Islamic State claims triple suicide bombing on Damascus police HQ
Inside my life as an ISIS sex slave
Britain's most wanted female terrorist killed in U.S. drone strike: reports
Military heats up battle in Libya as Islamic State militants seek refuge
KRG says Iraq preparing for major offensive, Baghdad denies
Kurdistan region says Iraqi forces preparing major attack in oil-rich Kirkuk
Iraq orders arrest of Kurdistan officials over independence vote
Kurdistan region says willing to discuss row over airports, banks with Iraq
Turkey to close border gates with N. Iraq in coordination with Baghdad, Tehran
Turkey issues arrest warrants for 25 soldiers in post-coup probe
Envoy says US cooperation helped reduce attacks in Turkey
Egypt extends state of emergency for 3 months starting Friday
Myanmar army chief says Rohingya Muslims "not natives", numbers fleeing exaggerated
Filipino troops find 22 bodies of suspected militants, bombs
Europe scrambles to save the Iran nuclear deal
Jewish Democrats who opposed Iran nuke deal now urge Trump to keep it
Former Israeli PM says backing out of the Iran accord would likely lead to atomic arms race in Middle East, Asia
Netanayhu at odds with security team over Iran deal
Rouhani says US is opposing 'whole world' on Iran nuclear deal
Trump resists pressure to soften stance on Iran nuclear deal
Trump Says Iran Deal 'Incompetently Drawn' As White House Seems Poised To Abandon It
With Trump set to decertify Iran deal, experts tell Congress to stick to accord
Ehud Barak Warns Trump: Scrapping Nuclear Deal Will Embolden Iran, Repel North Korea
China asks S. Koreans near border to evacuate due to NK abduction risks
Trump says he and Tillerson disagree on N. Korea
Asked to explain 'calm before the storm' remark, Trump talks North Korea
North Korea says Trump has 'lit the wick of war' and that it is ready to 'settle the final score with a hail of fire'
US flies bombers over Korean Peninsula in show of force
Trump says US nuke force must be in 'tiptop shape'
Trump Sought Tenfold Increase in U.S. Nuclear Arsenal, NBC Reports
Trump threatens to target licenses of 'NBC and the Networks' after nuclear arsenal report
Trump: 'Frankly Disgusting' That Media Can Report 'Whatever They Want to Write'
New York Works to Reduce 'Dirty Bomb' Risks
China will 'compel' Saudi Arabia to trade oil in yuan - and that's going to affect the US dollar
Trump administration accused of dragging its feet on new Russia sanctions
Russia says US military in Baltic contradicts Russia-NATO agreement
Russia protests to U.S. 'shameful' theft of consulate flags
Spain gives ultimatum to Catalonia: Back down or be punished
Spain Turns Screws on Catalans With Threat of Direct Control
Spain gives Catalan leader eight days to drop independence
Trump says open to bilateral Canada, Mexico pacts if NAFTA talks fail
Trudeau fights to save NAFTA deal, but Trump offers little hope
Business leaders say no NAFTA better than bad deal
'Why so much hate?' Femicides plague Mexico's largest state
KKK drops anti-Semitic fliers in Florida neighborhoods in recruitment bid
Worker warned hotel before Las Vegas shooter opened fire on crowd
Pressure mounts for Vegas police to explain response time
Former Navy SEAL and FBI Special Agent: Terror tactics are advancing faster than police tactics
Can the NFL Survive National Polarization?
Trump Reportedly Vented to Trusted Aide: 'I Hate Everyone in the White House!'
House Democrat unveils articles of impeachment against Trump, but misses chance to force vote
Germany Says 'No Evidence' Russia Hacked Kaspersky to Steal U.S. Intel
Facebook pushes ad overhaul before 2018 US election
Privacy is cost of WhatsApp, smartphones, smart speakers and you are already paying it
Google admits its new smart speaker was eavesdropping on users
Dubai Airport to use virtual face-scanning aquariums for security
Pornhub is improving search with an AI porn addict
Virus on world's most popular porn site may have infected millions
A hidden camera was in their Airbnb bedroom. That's for sex parties, owner tells cops
Violent felonies shown on Facebook Live could receive tougher sentences under a new California law
Couple says voice from drone tried to lure children away from Akron school playground
Self-Flying Planes May Arrive Sooner than You Think. Here's Why
Autonomous cars without human drivers will be allowed on California roads starting next year
Deficit hawks no match for natural disasters. House poised to OK billions
After the disaster comes disaster fatigue. Here's how to fight it.
5.3 magnitude earthquake hits near Visokoi Island, South Georgia and the South Sandwich Islands
5.2 magnitude earthquake hits near Madang, Papua New Guinea
5.1 magnitude earthquake hits near Patitirion, Greece
5.1 magnitude earthquake hits near Gyamotang, China
5.0 magnitude earthquake hits near Iwaki, Japan
5.0 magnitude earthquake hits near Neiafu, Tonga
Fears of volcanic eruption as Canary Island La Palma experiences 40 tremors in one weekend
Sabancaya volcano in Peru erupts to 26,000ft
Reventador volcano in Ecuador erupts to 15,000ft
Turrialba volcano in Costa Rica erupts to 12,000ft
Sinabung volcano in Indonesia erupts to 12,000ft
Kirishimayama volcano on Japan erupts to 11,000ft
10 Weeks, 10 Hurricanes, and a 124-Year-Old Record Is Matched
Hurricane Ophelia could slam into Europe early next week
Puerto Rico investigates post-hurricane disease outbreak
Florida orange crop expected to be lowest in 75 years due to Hurricane Irma
Budding Tropical Storm Khanun to target southern China, Vietnam after soaking Philippines
Wildfires Keep California Under Siege
Winds whip new terror into deadly California wildfires
Whole towns evacuated as Northern California firestorm grows; at least 23 people are dead, 285 missing
Desperate calls to save those trapped by fire, but emergency alert system failed many
Raining Ash and No Rest: Firefighters Struggle to Contain California Wildfires
Boiling river of wine flows through burned down California winery
Postman delivers mail to razed California homes in apocalyptic drone video
Smoky skies force cancellation of 80 flights at SFO
Air pollution from California fires equals a year's worth of traffic, analyst says
Smoke filled skies causing stores to run out of protective masks, respirators in San Jose
Deadly Madagascar Plague Outbreak Could Also Happen in the U.S., Infectious Disease Expert Warns
Jailed mom 'devastated' to learn son was vaccinated
Fed up with Congress, Trump whacks Obamacare with his pen
Twitter Reconsiders, Allows Marsha Blackburn to Promote 'Inflammatory' Pro-Life Campaign Video
First came acceptance of gay and transgender Scouts. Now girls can be Boy Scouts
Justin Trudeau on Toxic Masculinity and Why He's Raising His Daughter - and Sons - to Be Feminists
Tracking Bible Prophecy Headlines - 10/11/2017
Report: Israeli Delegation Arrives in Cairo as Palestinian Unity Talks Underway
Palestinian Reconciliation: Hamas Chief Voices Content After Day of Talks With Fatah
Future of Hamas's military wing not part of Palestinian reconciliation talks
For Israel, Palestinian Reconciliation Is Risky, but Also an Opportunity
Schumer blasts Trump's 'indecisiveness' in pushing off embassy move
Schumer renews call for embassy move after Trump puts idea on hold
US official: Unrestrained settlement activity unhelpful to peace
Underwhelming settlers, Israel to advance just 2,000 West Bank homes
Netanyahu Pledged 3,800 New Settlement Homes, but Only 600 Will Be Actually Built
YESHA Council: 'Jews in Judea should not be shamefully counted like sinful calories'
The West Bank's world class wines have Israelis toasting the settlements
Thousands of Israel supporters throng Jerusalem for Sukkot march
More Than 1 Million Jews Expected to Take Part in Global Shabbat Observance Oct. 27-28
IMF raises growth forecast for Israel's economy
Belgium Suspends Funding to Palestinian Schools After One Named After a Terrorist
Egypt expands buffer zone along Gaza border
IDF reports Palestinian gunfire toward Gaza border fence
Rejecting Israeli charges, Lebanese Army asserts it's independent from Hezbollah
US offers millions for Hezbollah terrorists suspected of planning attack on US soil
Hezbollah says new US measures attempt to 'demonize' group
With Unprecedented Chaos in Washington, Israel Sets New Red Lines Over Iranian Presence in Syria
US doctor lightly injured in Golan Heights by possible stray fire from Syria
IS conflict 'has displaced more than 5m Iraqis'
US official: No negotiated pullout for ISIS from Syria's Raqqa
Russia says Islamic State operates near US base in Syria unhindered
Kurds Deserve Independence, But Threaten To Spread Mideast Flames
Every nation needs a capital: how Erbil turned itself Kurdish
Iraq to restore pipeline to Turkey, bypassing Kurdish region
Explosion at Turkish oil refinery kills 4, injures 2
Turkey's Erdogan targets US ambassador over visa dispute
Envoy says US cooperation helped reduce attacks in Turkey
Turkey sentences Wall Street Journal reporter for 'terror propaganda'
The Turkish Love-Hate Relationship with America
UN envoy: Yemen's warring leaders seek power, not peace
Bahrain's King Hamad calls for religious tolerance, peaceful coexistence
Mass Trials of Over 6,600 Boko Haram Suspects Accused of Slaughtering Christians, Children Begin
Myanmar Rohingya crisis: UN 'on full alert' for new exodus
Iran's secret sites linked to nuclear weapons development revealed
'We are on a tightrope': Trump poised to walk away from Iran nuclear deal
Trump to announce broad Iran strategy later this week
Iran's FM tells parliament Tehran 'will never renegotiate' nuclear deal
Iran's armed forces say time to teach US 'new lessons'
Iran plans 'crushing response' if US decertifies nuclear deal
Russia critical of US plan to blacklist Iran's Revolutionary Guards
Israel said behind discovery of Russian cybersecurity hack into US intel
Russia may demand US cut diplomatic staff in Russia to 300 or below
U.S. warship sails near islands Beijing claims in South China Sea - U.S. officials
China calls on all sides to avoid provocations on the Korean peninsula
4 Ships Banned from All Ports for Violating NKorea Sanctions
Experts: North Korea Targeted U.S. Electric Power Companies
South Korea developing graphite 'blackout bombs' to paralyse North's electrical grid
North Korea Cyber Army Hacked U.S.-South Korea Plans to 'Decapitate' Kim Jong Un, Seoul Lawmaker Says
Trump, top defense officials, discuss N. Korea options-White House
US Army chief: 'No risk-free options' on North Korea
U.S. military flies bombers over Korean peninsula
Trump Wanted Tenfold Increase in Nuclear Arsenal, Surprising Military
Operation Bible Smuggling: How Christian texts infiltrate North Korea
Catalan separatists sign 'declaration'
Catalan leader suspends independence declaration to allow 'dialogue'
Spain asks Catalonia: Did you declare independence or not?
Spanish foreign minister calls Catalonia's leader speech a 'trick'
Spain won't accept Catalan declaration
Spain Moves Toward Activating 'Nuclear Option' on Catalonia Crisis
Spain's PM threatens to suspend Catalonia's autonomy
UK finance chief: Worst-case Brexit could ground all flights
Mexico warns US about ending Nafta trade deal
Trump travel ban notches symbolic win in court
Lawmakers dismiss Trump's strict immigration plan: 'It's the job of Congress'
Steve Bannon Calls For Senator Bob Corker to Resign After Insulting President Trump
As Trump calls for end to NFL tax breaks, Goodell says players need to stand during anthem
FBI cites black extremists as new domestic terrorist threat
Names of firefighters sickened after 9/11 to go on memorial
North Carolina man has survived 9/11 and Las Vegas shooting
MGM Resorts disputes Las Vegas police timeline of shooting
Imran Awan case: Lawmaker calls 'massive' data transfers from Wasserman Schultz aide a 'substantial security threat'
Dow Jones said that Google was buying Apple, and the bots bought it
FEC eyes regulating apps, iPhones, Kindle, wearable technology
Call for athletes to be fitted with microchips in fight against drug cheats
Close call: passing asteroid to test Earth's warning systems
The Great Shakeout: The world's largest earthquake safety drill
6.7 magnitude earthquake hits the Bouvet Island region
5.3 magnitude earthquake hits the Bouvet Island region
5.0 magnitude earthquake hits the Central East Pacific Rise
Sheveluch volcano on Kamchatka, Russia erupts to 34,000ft
Sabancaya volcano in Peru erupts to 26,000ft
Popocateptl volcano in Mexico erupts to 19,000ft
Reventador volcano in Ecuador erupts to 16,000ft
Sinabung volcano in Indonesia erupts to 12,000ft
Yellowstone supervolcano could produce cataclysmic eruption much faster than we thought
Weeks After Hurricane Maria, Puerto Rico Struggles To Turn On The Lights
Trump vows support for Calif. wildfire victims
17 dead more than 200 missing in Wine Country fires; Sonoma Valley area evacuated
Photos capture total destruction caused by California wildfires
The Napa Fire Is a Perfectly Normal Apocalypse
California wildfires have created 'worst air quality ever recorded for smoke'
On fire from Disneyland to Wine Country, California must rethink disaster risk
Humans are to blame for wildfires getting worse - not just by climate change
Human-induced climate change costs US economy $240B per year, study says
Namibia: More than 100 hippos die in suspected anthrax outbreak
U.S. not prepared for a flu pandemic, experts warn
Trump says he will act on health care - with or without Congress
Genetic discovery provides strong lead for future research on male contraception
Teen who illegally crossed the border fights to have an abortion
Texas AG files brief defending state's right to deny abortions to undocumented immigrants
Texas must not be 'sanctuary state for abortions,' state AG says
Tracking Bible Prophecy Headlines - 10/10/2017
Hamas and Fatah to take part in reconciliation talks in Cairo today
PA's Abbas fears being sidelined by Egypt-Hamas-Dahlan alliance
Dovish Jewish policy group will hold five US events this month to 'grapple with' peace process in face of Trump's tepidity on Palestinian statehood
UNESCO chooses new chief amid tensions over Palestinian role
Israel bemoans emerging Arab victory in UNESCO leadership vote
PA: Israel is thwarting Trump's efforts to renew negotiations
New wave of construction in Judea, Samaria signals understanding between Israel, US. 'Trump admin. doesn't see this as obstacle to peace.'
For First Time in 15 Years: Israel to Approve Settler Homes in Hebron
Growing pains: Israelis confront the problems of a booming population
Netanyahu: Israel Must Cope With Future Security Threats if It Wants to Reach 100
Defense minister: In next war, Israel will face fighting in north and south
Iron Dome showcased as US military gathering launched
Not even hurricanes can keep Puerto Rican pilgrims from dancing in Israel during the Feast of Tabernacles
In UK report, Israel praised as 'underrated' travel destination
Bibi Netanyahu's Nightmare Speaks - Meni Naftali worked security for the Israeli prime minister and his wife Sara, and now wants the world to know what they are really like
Lieberman: Hezbollah, Lebanese army 'inextricably linked'
Celebrities And Experts Push Congress To End Trump's Support For Saudi Carnage In Yemen
ISIS Used Promise of Rape to Lure Recruits With History of Sexual Violence, Report Says
Hundreds of suspected ISIS militants surrendered to Kurdish authorities last week - Kurdish official
Russia Military Says U.S. 'Pretending' to Fight ISIS in Iraq, Letting Jihadis Flow Into Syria
Russian jet crashes in Syria, crew killed
Commentary: How Putin came to rule the Middle East
Turkey's Erdogan supports Ukraine over Crimea
Turkish PM says visa dispute with US must be fixed immediately
US envoy to Turkey says duration of visa services suspension depends on talks
U.S.-Turkey tensions boil over after arrest of consulate employee
Turkey says doesn't need US permission to prosecute citizen
Iran seeks to permanently block access to 'Zionist' Waze
Iran tried obtaining missile, nuclear tech 32 times in 2016
Iran nuke agency chief warns US: Don't undermine nuke deal
Anti-nuclear group ICAN urges Trump not to quit Iran deal
Kremlin warns of 'negative consequences' if Trump quits Iran deal
U.K. Opposed to Scrapping Iran Nuclear Deal, Britain's May Tells Netanyahu
Ex-UK premier Tony Blair joins chorus urging US to uphold Iran deal
Congress just might unleash Iran's nuclear program
House Democrat: I opposed Iran nuclear deal but now I think we should keep it
Trump and Israel vs. the World: Which Countries Support Preserving Iran Nuclear Deal?
As Trump challenges Iran nuclear deal, Iranians turn cynical
Trump's targeting of Revolutionary Guards is a step too far for Iran
Iran has 'all options on table' if US blacklists Revolutionary Guards - ISNA
South Korea on alert for missile tests as North marks anniversary
North Korea hacks key war plans from South Korea - report
N.Korean missiles will be able to reach US after modernisation - Ifax cites Russian lawmaker
Mattis: Be ready with military options on North Korea
Trump may visit demilitarized zone in South Korea to send a 'significant message'
UN slaps global port ban on ships for N. Korea sanctions violations
1,000 leads later, authorities still stumped by Vegas gunman
Las Vegas gunman shot security guard a full six minutes before opening fire on concertgoers, police reveal
Man dressed as shark handed fine under Austria burqa ban
Catalans Face a Day of Reckoning Over Independence
Catalonia Crisis: One Generation Since Dictatorship, We in Spain Can't Risk Becoming a House Divided
EU again urges dialogue to end Catalan crisis
I'm a Catalan Jew. The Spanish Inquisition and Franco Tortured My Family. It's Time for Independence.
Indigenous Peoples Day? Italians say stick with Columbus
Trump wall: New proposal ties Dreamer plan to border clampdown
Democrats promise to derail Congress until Dream Act passes
A 'pressure cooker': Trump's frustration and fury rupture alliances, threaten agenda
18 Trump Aides and White House Officials Describe an Increasingly Unhinged President, Lashing Out and Destroying Alliances
Trump challenges Tillerson to battle of IQ tests over reported 'moron' jab
Corker fight exposes Trump's new GOP problem: Lame-duck senators with ax to grind
Trump Allies Fear His Corker Feud Is Putting the GOP Tax Plan at Risk
How Russia Harvested American Rage to Reshape U.S. Politics
U.S. Officials Join Forces With Hackers in Effort to Safeguard Future Elections
Sockpuppet nation: How fake commenters and other online ploys skew what you read
Fake news is still here, despite efforts by Google, Facebook
Skype's Homeland Grapples With Dilemma of Robot as Legal Person
Commit a crime? Your Fitbit, key fob or pacemaker could snitch on you.
Why we're exhausted: Stress and social media are taking their toll
The Smartest Americans Are Heading West as Computer Chips Replace Cow Chips
Tech Nation: New Israeli Highway to Test Self-driving Cars
New camera tech could help self-driving cars see around corners
It's No Use Honking. The Robot at the Wheel Can't Hear You
Oil Climbs After Saudi Arabia Cuts Exports
OPEC urges U.S. shale to take 'shared responsibility' to cut oil output
Japanese Court Rules Against Government, Tepco in Biggest Fukushima Class Action
6.3 magnitude earthquake hits near Putre, Chile
5.0 magnitude earthquake hits near Duang, Indonesia
Magnitude 4.1 earthquake shakes Bay Area in California
Sabancaya volcano in Peru erupts to 26,000ft
Popocateptl volcano in Mexico erupts to 21,000ft
Reventador volcano in Ecuador erupts to 14,000ft
Ophelia poised to tie a hurricane season record more than a century old
FEMA chief: Political disputes hurting Puerto Rico relief
A cartoon Mark Zuckerberg toured hurricane-struck Puerto Rico in virtual reality
Tropical depression bears down on Vietnam's central coast
At least 10 dead, 1,500 structures lost in Northern California firestorm, among worst in state's history
Gov. Brown declares a state of emergency in wine country
Deadly California Wildfires Force Thousands to Evacuate
Napa fire evacuees tell of fleeing for their lives in the middle of the night
Santa Rosa family says home looted during chaos of North Bay fires
North Bay fires causing dangerous air quality in Bay Area
Trump administration to terminate Obama's climate plan
Genetically Boosting the Nutritional Value of Corn Could Benefit Millions
Israel Aims to Benefit From China's Growing Demand for Medical Devices
California Has a New Law to Expose Drug Price Hikes. Big Pharma Isn't Happy
Mutant Chickens Lay Eggs Filled With Cancer Drugs
Plague outbreak in Madagascar spikes to almost 400 cases
Cholera epidemic claiming unborn children in Yemen
Twitter blocks Marsha Blackburn's pro-life Senate campaign ad
Google Sponsors Event Honoring President of Nation's Largest Abortion Provider
Gay Porn Kingpin Michael Lucas: Muslim Homophobia Becoming 'Very Inconvenient' for Liberals
New California law allows jail time for using wrong gender pronoun, sponsor denies that would happen
Roman Catholic Dioceses Nationwide Being 'Consecrated' to 'Immaculate Heart of Mary'
Tracking Bible Prophecy Headlines - 10/9/2017
Trump says giving peace a chance before U.S. embassy move to Jerusalem
Ministers lament Trump decision to delay US embassy move
Caroline Glick: Trump and Obama's third term
Israeli minister criticizes Trump, expects more settlements
Netanyahu okays construction of settler homes in Hebron, isolated settlements
PLO condemns Israel's plans to build 4,000 units in illegal settlements
30,000 Israelis, Palestinians Take Part in Women Wage Peace Rally in Jerusalem
Israeli-Palestinian women's peace march exposes Palestinian divides
PA envoy: Even without a peace deal, Palestinians will proceed 'as a state'
Analysis: A reconciliation no one really wants
Abbas to Fatah Revolutionary Council meeting: way to unity requires time
Fatah, Hamas to Discuss Security in Gaza Under Unity Deal
Hamas vows it won't disarm until Palestine is liberated
Egypt's Sissi: Fatah-Hamas unity a prelude to Israeli-Palestinian peace
Egypt Jewish leader backs controversial candidate as UNESCO picks new head
Israeli Activists Celebrate Ancient Sukkot Rite Near Flashpoint Temple Mount
Israeli Defense Firm Elbit Wins $570 Million in Contracts in US, Asia-Pacific, Africa
Israeli MK called 'war criminal' while in Morocco
Hamas rebuffs comparison by Abbas to Hezbollah terror group
Israeli Army Destroys Hamas Outpost in Gaza in Retaliation for Rocket Fire, Military Reports
Hamas claims to arrest senior Islamic State leaders in Gaza
ISIS Fighters, Having Pledged to Fight or Die, Surrender en Masse
Hezbollah's Nasrallah: Israel and Saudi Arabia, Backed by U.S., Threaten Mideast Stability
Shi'ites in Lebanon stand up against Hezbollah in rare show of resistence
Christians and Yazidis in Iraq Stand on the Brink of Extinction
Report: Israel Considered, but Ultimately Nixed, Plan to Bomb Syrian Crematorium
Trapped in Syria's Raqqa, civilians become human shields for Islamic State
Yemen's War Turns Children Into Young Brides and Soldiers
How Saudi Arabia tackles border spillover from the Yemen war
Dubai police chief urges Qatar to give up World Cup to end crisis
Istanbul charging Amnesty Turkey chief, 10 others for terror
U.S. and Turkey announce tit-for-tat travel restrictions, a sign of deteriorating alliance
US, Turkey mutually suspend visa services in escalating row
Turkey wants US to reverse decision to halt visa services
Iran confirms nuclear negotiator imprisoned for spying
Netanyahu, UK PM May agree on need to be 'clear-eyed' on Iran threat
France fears Iran's Revolutionary Guard terror listing would fuel crisis
Iran warns of 'crushing response' if US deems Revolutionary Guard terrorists
Iran: We will consider US Army equivalent to Islamic State
Iran Guard chief warns US against imposing new sanctions
Tehran threatens US bases as Trump reshapes Iran strategy
Sen. Chris Murphy: Pulling out of Iran deal a 'self-inflicted wound'
Trump's Iran Ploy Could Isolate Washington, Implicate Netanyahu and Divide American Jews
Trump's 'Calm before the Storm' is a Message to North Korea and Iran
Bob Corker Says Trump's Recklessness Threatens 'World War III'
Trump slams Corker, who calls White House 'adult day care center'
NATO chief: 'We don't want a new Cold War' with Russia
Mufti of Chechnya: Saudi King's visit opens new horizons for Russia's Muslims
Croatia Is Brazenly Attempting to Rewrite its Holocaust Crimes Out of History
Kim Jong Un praises nuclear program, promotes sister to center of power
South Korea threatens to drop blackout bombs on North Korea
China congress: Military facelift a sign of bigger changes
As Germany and Spain prove, history - with all its wounds - is not over
Thousands protest in Barcelona against Catalan independence
Catalan independence declaration 'will have no effect', says Rajoy
Catalonia's Bid for Independence Sows Deep Divisions Among Family, Friends
Brazilians in the south asked to vote on secession
Ghost of Thatcher haunts May as she fights ouster plot
Rising debt could trigger the next financial crisis, Germany's finance minister warns
Cash is already pretty much dead in China as the country lives the future of mobile pay right now
Trump's insane Dow Jones rally just keeps going
Sorry, Trump - globalism is not a plot against America
Trump administration releases hard-line immigration principles, threatening deal on 'dreamers'
Trump unveils new strict 70-point immigration enforcement plan
Democrats rule out Trump's request for border wall funding in help for 'Dreamers'
Interior Secretary Zinke Vows to Stand Up to Leftist Activists, Preserve All National Monuments on Federal Land
Vice President Mike Pence leaves Colts-49ers game after players kneel during anthem
Thousands of Women to Repent for Racial Sins of America in Worship Rally on National Mall
Franklin Graham Issues Warning for America Following Las Vegas Shooting
Feinstein: No law would have stopped Las Vegas gunman
Scalise criticizes 'rush to judgment' on guns, bump stocks
America's Urban War Zone: Baltimore Doubles Chicago's Homicide Rate In 2017
FBI Says 'Black Identity Extremists' Are A Violent Threat Because of Their Views on Police Brutality
Dove faces PR disaster over ad that showed black woman turning white
Google uncovered Russia-backed ads on YouTube, Gmail: Washington Post
Blaming social media, Netanyahu says politicians are 'overly connected'
Bezeq teams up with startup for superfast internet over phone lines
Field of machines: Researchers grow crop using only automation
Asteroid to pass alarmingly close to Earth
Weak solar cycle continues - the sun is spotless again
6.6 magnitude earthquake hits near Buldir Island, Alaska
6.3 magnitude earthquake hits the Balleny Islands region
6.1 magnitude earthquake hits near Pangai, Tonga
5.4 magnitude earthquake hits the Mid-Indian Ridge
5.1 magnitude earthquake hits the South Indian Ocean
5.0 magnitude earthquake hits near Namatanai, Papua New Guinea
5.0 magnitude earthquake hits the Northern Mid-Atlantic Ridge
Popocateptl volcano in Mexico erupts to 28,000ft
Sabancaya volcano in Peru erupts to 26,000ft
Reventador volcano in Ecuador erupts to 16,000ft
Sinabung volcano in Indonesia erupts to 15,000ft
For First Time Since 2005, Four Hurricanes Make U.S. Landfalls in One Season
Hurricane Nate unleashes flooding, power outages on Gulf Coast
Nate marches across US East Coast, dumping heavy rains
Jewish Billionaire Seth Klarman's Fund Revealed as Secret Holder of $1 Billion in Puerto Rico Debt
FEMA chief says storms have "strained" resources
Rare October tornado destroys garages on Madison's east side
Massive fires in Napa and Sonoma counties burn structures, force evacuations, close hospitals
Outbreak of killer fungus mows down trees in Brooklyn, as arborists rush to save them
Bee-harming pesticide detected in 75 percent of the world's honey, study reports
Mosquito battle gets political - Genetic engineering plan raises fears of 'Jurassic Park' invasion
In Bangladesh, an unfolding humanitarian crisis
Rodrigo Duterte's drug war said to be fueling the spread of diseases in Philippines
California Hepatitis A Outbreak on Verge of Statewide Epidemic
Hepatitis A Spreads Through San Diego: Why It's So Hard to Stop
California Sues Trump For Granting Employer 'Choice' on Obama Birth Control Mandate
Satanist wins transfer of her abortion rights case to the Missouri Supreme Court
The Dark Web's Largest Pedophile Site Was Secretly Run By The Police For A Year
Weinstein sexual harassment controversy exposes Hollywood's double standard
Christian activists booted from Seattle coffee shop: 'I'm gay. You have to leave'
Tracking Bible Prophecy Headlines - 10/8/2017
In surprising move, Arab states slated to withdraw anti-Israel UNESCO resolution
Opinion: The Transformation Of Jerusalem - The Israeli construct "Greater Jerusalem" is a misnomer
In false alarm, rocket sirens blare in Israeli communities near Gaza Strip
Jewish Man Found Dead Near Israeli Arab City Likely Killed in Terror Attack, Security Sources Say
Thousands of Evangelical pilgrims mark Feast of Tabernacles in Ein Gedi
Civilian casualties spiral in Syria as air raids target areas marked for cease fire
Saudi Royal Palace Attacked by Gunman, Two Guards Killed
Eleven injured in car crash near London museum, terrorism ruled out
Three charged in mysterious, failed terror-linked attack on Paris building
'He Had Help': Judge Jeanine Says Las Vegas Massacre Was 'Too Vast for One Guy'
Las Vegas shooter left behind calculations for targeting crowd
Outrage as Nevada professor suggests Trump deserves blame for Las Vegas massacre
Pence In Las Vegas: 'We Are United In Our Resolve To End Such Evil'
Peggy Noonan: Why do Americans own so many guns? Because they don't trust elites to protect them
Bangladesh's mega refugee camp plan 'dangerous': UN official
Ghana's capital rocked by huge gas blasts
Thousands demand Putin quit as birthday protests turn violent
Trump on North Korea: Only one thing will work, and it's not diplomacy
Spain's PM says may use constitution to block Catalan independence
Fear, patriotism fill Spain streets in Catalan crisis
Polish Catholics pray at borders 'to save country'
Facebook begins 'human review' of potentially sensitive ads
After Russian Elections Ads, Facebook Turns to Wikipedia to Fight 'Fake News'
Future of news: bracing for next wave of technology
An Earth-Sized Space Shield to Protect Us From Solar Storms Is Less Crazy Than It Sounds
TC4: How NASA Plans to Test its Planetary Defense Systems on Close-Approach Asteroid
Human activity can trigger earthquakes, but how many? This number might surprise you
Popocateptl volcano in Mexico erupts to 30,000ft
Sabancaya volano in Peru erupts to 28,000ft
Cotopaxi volcano in Ecuador erupts to 22,000ft
Revetador volcano in Ecuador erupts to 16,500ft
Sinabung volcano in Indonesia erupts to 15,000ft
'Worst Hurricane Since Katrina': Gulf Coast Braces Itself for Nate's Imminent Landfall
Hurricane Nate intensifies as it tracks toward Gulf Coast, bringing major surge threat
Oil output on US Gulf Coast curtailed as Hurricane Nate nears
EPA poised to formally repeal Clean Power Plan in major blow to Obama's climate legacy
Mosquito-Borne Diseases Found In U.S. Athletes And Staff At Rio Olympics
Madagascar receives almost 1.2 million doses of antibiotics to fight plague
With 44 dead, life threatening dengue continues to haunt KP
Knowingly exposing others to HIV will no longer be a felony in California
Future of healing: New, smart bandage will be tailored for a specific wound
As Overdose Deaths Pile Up, a Medical Examiner Quits the Morgue
Florida moms overdosed on heroin while their newborns were in the backseat, police say
ACLU suing FDA to make abortion pill available in all US pharmacies
Patient Accused Of Stabbing Psychiatrist More Than 160 Times At Clinic
Widow Slams Two-Year Sentence For Illegal Immigrant Who Killed Husband, Two Children
Tracking Bible Prophecy Headlines - 10/7/2017
Who Will Achieve Independence First, the Catalans or the Palestinians?
Fatah and Hamas representatives set to meet in Cairo - The representatives of the two Palestinian Arab terror groups will meet in fresh attempt at reconciliation
Top Hamas official: 'Anyone thinking Hamas will forego resistance is fooling himself'
Analysis: Defining Israel's future borders
'Israel Is Not One of the Normal Countries. It's Supernatural'
Incredible photos of Holocaust survivors from the SS Exodus up for auction
Disproving 'Temple Mount denial' one bucket at a time
French girl hospitalized following classmates' allegedly anti-Semitic assault
After massacre, Jewish Las Vegas mayor says, 'Israel lives with this every day'
Yet another IDF drone crashes in southern Gaza Strip
Lebanon says it arrested 3 spies working for Israel
If the US leaves Syria, that is bad news for Israel
Hamas arrests senior Islamic State leaders in Gaza
Libyan authorities recover bodies of Copts beheaded by IS in 2015
ISIS's Military Capital Breached by Syrian Regime Forces, Russia Kills 60 'Foreign Mercenaries'
'Game Over.' Iraqi Forces See Beginning of the End for ISIS
In first, IS urges women to join jihad and carry out terror attacks
IS inspired terror attacks targeting New York foiled by FBI
ISIS Sympathizers Planned to 'Create the Next 9/11' With Attacks on Concerts, Subways & Times Square: Feds
Syria: Turkish forces prepare to support anti-Assad rebels in Idlib
Kurdish Vote Brings Iran, Turkey Closer as Erdogan Visits Tehran
Iranian Lawmakers Praise Assad for "Defeating" U.S. and Israel in Syria
Nobel winners say 'moment is now' to ban nuclear weapons
Trump presidency makes people worried about nuclear arms, Nobel winners say
Trump to unveil new US responses to Iranian 'bad behavior'
New US measures aim to show Trump is tough on Iran
Iran says missile programme non-negotiable, denies Reuters report
Iran president: 10 Trumps can't roll back nuke deal benefits
Iran Willing to Hold Talks on Missiles Program, as Trump Threatens to 'Decertify' Nuclear Deal
U.S. Approves Possible $15 Billion Sale of THAAD Missiles to Saudi Arabia to Defend Against Iran
An Eye for an Eye: Iran Promises to Partition Saudi Arabia If Iraq Is Partitioned
US Embassy in Saudi Arabia cautions citizens after unconfirmed reports of foiled attack in Jeddah
Saudi efforts lift US sanctions on Sudan
US official: Sanctions on Sudan lifted but to remain as terror sponsor
Saudi Arabia says UN report on Yemen 'inaccurate and misleading'
Inside the Saudi King's 1,500-Person Entourage in Moscow
King Salman agrees to 'Russia-Islamic World Group' meeting in Saudi Arabia
Putin Is Filling the Middle East Power Vacuum
Moscow faces 130 fake bomb calls, evacuates 100,000 people
Ukraine arrests 3 alleged terrorists accused of targeting Jews in Uman
Trump, Macron discuss joint counterterrorism operations in Africa's Sahel
Man arrested carrying suspected explosives at Swedish airport
Denmark set to become next European country to ban burqas
Kim Wall: Severed head of Swedish journalist discovered after disappearance on Danish submarine trip
U.S. Tried to Kill North Korea's Kim Jong Un in May, According to North Korea
N.Korea preparing long-range missile test - Russian lawmaker
U.S. dollar, debt yields fall on North Korea missile test report
'We have looked at everything': Still no clear motive for Las Vegas attack, officials say
Las Vegas shooter took 20 cruises, some to foreign ports including Europe and the Middle East
NRA slams liberal hypocrisy, urges honest discussion in Las Vegas massacre
Catalonia Shows the Danger of Disarming Civilians
Catalan parliament defies Madrid pressure, works on independence declaration
Divorce bill impasse stifles hopes for Brexit talks breakthrough
Theresa May's Nightmare Week Ends With Party Coup Attempt
British PM fights plot to oust her, cites 'full support' of cabinet
France and Germany 'deal blow' to Theresa May's Brexit transition deal plans
Trump administration rejects Theresa May's post-Brexit agriculture deal with EU
ICE will target California neighborhoods in wake of state's new sanctuary law
Trump proclaims Columbus Day, without Obama's qualms
Antifa Group Plans Nationwide 'Deface Columbus Day' Actions for Monday
Confederate monument removal costs piling up, breaks budget for cities
Congressman floats conspiracy that George Soros organized Charlottesville rally
NFL ticket prices plunge amid backlash over players kneeling during national anthem: Report
Donors to anti-Trump 'resistance' group revealed
Some U.S. visitors to Cuba complain of symptoms similar to embassy 'attacks': U.S.
Factions forming as Congress attempts to curb U.S. spy power
White House chief of staff's personal cellphone compromised
Trump administration wants to replace Social Security numbers with something less vulnerable
Trump faces big decision on Fed chief
How Fed leadership uncertainty could make interest-rate volatility great again
Trump administration calls for rolling back Obama-era financial regulations
September "Hurricane" Payrolls Tumble 33,000, First Drop In Seven Years, As Wages Surge Due To Labor Shortages
Google to use balloons to provide Puerto Rico cell service
5.4 magnitude earthquake hits near Iwaki, Japan
5.3 magnitude earthquake hits near L'Esperance Rock, New Zealand
5.3 magnitude earthquake hits the Tristan da Cunha region
5.2 magnitude earthquake hits near Chirovanga, Solomon Islands
5.1 magnitude earthquake hits near Port Blair, India
5.1 magnitude earthquake hits near Palora, Ecuador
5.0 magnitude earthquake hits near Manokwari, Indonesia
Sabancaya volcano in Peru erupts to 25,000ft
Popocateptl volcano in Mexico erupts to 22,000ft
Ruiz volcano in Ecuador erupts to 22,000ft
Reventador volcano in Ecuador erupts to 15,000ft
Sinabung volcano in Indonesia erupts to 14,000ft
Will Tropical Storm Nate Hit Florida And Mexico After Massive Hurricanes and Earthquakes?
Most active hurricane season continues as Tropical Storm Nate roars toward Mexico, US
Hurricane Nate threatens US central Gulf Coast after killing 25
Tropical Storm Nate Moves Toward the Gulf Coast; Emergencies Declared in Louisiana, Alabama, Florida
Nate at Hurricane Strength as Region Faces $1 Billion Damage
Nate upgraded to a hurricane as it barrels toward flood-prone New Orleans
Nate to ease budding drought, raise urban flooding concerns in eastern US early next week
Plague Spreads in Madagascar: What's Causing This Deadly Outbreak?
Western society suffers chronic sleep deprivation, Jewish Nobel winner says
Canadian doctors help 2,000 commit suicide in a year
Amazon is on the brink of deciding if it will make a big move into selling drugs online
Citing religious freedom, Trump backing off Obama-era rules
Jeff Sessions Issues Sweeping Religious Freedom Guidance to All Federal Agencies
Trump administration deals major blow to Obamacare birth control mandate
He purposely gave HIV to four men - then texted them to brag about it, prosecutors say
Trump religious objection order upends LGBT protections
Pope Francis Warns Against Blurring Gender Differences: It's 'Not Right'
Islamic Imam Delivers Prayer Before U.S. House Claiming God Is 'Experienced Through Multiple Paths'
Tracking Bible Prophecy Headlines - 10/6/2017
Hamas won't disarm before peace deal with Israel, Egypt said to tell Abbas
PM Netanyahu: Palestinian deal without Hamas recognition of Israel 'bogus'
Netanyahu demands Palestinians recognize Israel, disarm Hamas
Trump Exposed Not Abbas, but Netanyahu as the Peace Rejectionist
Caroline Glick: In this round of reconciliation talks, Hamas is the great victor
EU representatives commend Fatah-Hamas reconciliation talks
Mohammed Dahlan, chief Abbas rival: Palestinian unity prioritized over 'impossible' two-state solution
Hamas appoints alleged West Bank terror chief as deputy leader
Hamas picks new deputy chief whom Israel blames for helping spark Gaza war
The potential 'Hezbollization' of Hamas in Gaza
'Son of Hamas,' the speaker who shocked the UNHRC
'Hundreds of strikes without retaliation-this shows extent of IDF's deterrence'
By backing 'Greater Jerusalem' bill, is PM leaning toward annexing settlements?
Israel to ease West Bank closure over holiday due to market demand for workers
In Gaza, Hamas levels an ancient archaeological treasure
Waqf: Temple Mount is exclusively for Muslims
Troubled UNESCO begins picking new leader - Key task for new head of UN cultural body is to regain US funding, suspended over perceived anti-Israel bias
Canada Holocaust memorial omits any mention of Jews, anti-Semitism
Omaha schools nix Palestinian talk amid concern Jewish students bullied
Hollywood Producer in the Spotlight in Netanyahu Probe
Creepy clowns terrorizing and attacking people in Israel after release of horror novel 'It'
NY film screening on Kurdish fighters sells out despite terror threat
Erdogan: Turkey will soon close Iraq border and air space over Kurdish referendum
Arab League Secretary General says no to a Kurdish state
Kurdish Independence: It's All About the Oil
U.S. military uses Russian 'deconfliction' line 20 times a day to separate jets over Syria
American Held as ISIS Suspect, Creating a Quandary for the Trump Administration
ICRC: Syria fighting worst since Aleppo, civilian casualties mount
Iraqi Forces Capture Islamic State's Last Stronghold In Northern Iraq
'US Taxpayers Are Financing Spoils of Genocide,' Iraqi Archdiocese Lawyer Tells Congress
U.S. Halts Military Exercises With Gulf Allies in Effort to End Qatar Crisis
Yemen war: UN 'to list Saudi coalition for killing children'
Putin and Saudi king turn the page on decades of tensions
Saudi king's visit to Russia heralds shift in global power structures
In Moscow, Saudi king slams Iran, signs billion dollar defense, energy deals
Saudi Arabia agrees to buy Russian S-400 air defense system
Saudi says 'flexible' on Russian idea to extend oil cuts to end-2018
Saudi king's golden escalator gets stuck
Anti-nuclear campaign ICAN wins 2017 Nobel Peace Prize
Trump to decertify Iran nuke deal, impose 'harsh sanctions' on IRGC
Trump's cryptic warning ahead of Iran decision: 'The calm before the storm'
Trump meets military leaders on Iran, says announcement coming 'shortly'
Ahead of Trump Statement, Russia Urges U.S. to Preserve Iran Nuclear Deal
Europe's business heads aim to keep Iran nuclear deal despite US threat
Turkey Arrests U.S. Consulate Employee Straining Relations
Suicide attack kills 18 in Pakistan
Pakistan's top diplomat pushes back on U.S. claims of militant support
Afghan president thinks most foreign troops can leave "within four years"
U.N. worries about more refugees as Myanmar reports 'large numbers' aim to go
US: Myanmar crackdown could draw international terrorists
Brazil nursery attack: Children set on fire in Minas Gerais
New ISIS Infographic on Vegas Shooting Claims Paddock Converted Six Months Ago
Explosive possessed by Stephen Paddock may have been used in NYC bombing
Stephen Paddock may have been planning other attacks, including car bombings, official says
Las Vegas gunman reportedly fired at fuel tanks in attempt to create blast
Las Vegas Gunman Stephen Paddock Reportedly Booked Rooms Overlooking Chicago's Lollapalooza Festival
US hotels mull bolstering security after Las Vegas shooting
White House, NRA, Congress agree on regulating bump stocks
YouTube Tweaks Search Results as Las Vegas Conspiracy Theories Rise to Top
Is it Wrong to Question the Official Story When Tragedy Strikes?
Facebook tries fighting fake news with publisher info button on links
VX nerve agent trace found on women accused of killing Kim Jong-nam, court hears
North Korea 'Decoders' Offer Dire Warnings About Nuclear Program
Putin says Trump is listening to Russia's views on North Korea crisis
Ukraine expels another Russian journalist over coverage
U.S. Intelligence Sees China's Military Expanding Bases Globally
Europe Could See Another Brexit-Like Rupture-Beyond Spain
Catalan Separatists Tap Brakes as Banks Consider Departure
Catalonia 'civil war' warning as independence declaration fears grow
EU and Spain turn down Catalonia's plea for mediation after independence vote
Catalonia Separatism Revives a Long-Dormant Spanish Nationalism
Catalan Vote Inspires Brazil's Southern Separatist Movement
Trump signs resolution condemning Charlottesville violence after reviving hate group debate
Trump Jr. defends dad's 'both sides' Charlottesville stance, blames criticism on universities, media
In speech, Donald Trump Jr. decries left's 'atmosphere of hatred'
NFL players' union teamed up with George Soros to fund leftist advocacy groups
Study: Americans more divided along party lines than ever
Democrats, Republicans see eye-to-eye on almost nothing, according to an extensive new poll
Anti-Christian Hostility Hasn't Risen, but It Has Changed as Secular Progressives Hold More Wealth, Power
Sanders: WH 'Frustrated' With Media 'Presenting Opinions as News'
'These are things we've never seen before': The Russia investigation is moving into uncharted territory
Kremlin's campaign ads intended to create 'chaos' - not back any candidate, senators say
Russian government hackers exploited antivirus software to steal U.S. cyber capabilities
U.S. lawmakers want to restrict internet surveillance on Americans
California becomes 'sanctuary state' as governor signs bill
Federal Debt Increases for 60th Straight Fiscal Year
Which American Cities Will File Bankruptcy Next?
Dow industrials flirtation with 23,000 is a sign of the stock market's velocity
New Google earbuds offer real-time translation feature
'Our minds can be hijacked': the tech insiders who fear a smartphone dystopia
Technology Crammed Into Cars Worsens Driver Distraction
Lift-off: Trump's new space council vows America 'will hold the high ground again'
Huge Celestial Fireball Appears in Night Sky as Superboldie Meteorite Explodes Over China
Earthquake Swarm at Yellowstone Supervolcano Now One of the Longest Ever Recorded
Japan earthquake: 6.0-magnitude quake strikes off east of country - Tremor hits east of Fukushima, where nuclear reactor failed in 2011
5.4 magnitude earthquake hits near Calama, Chile
5.0 magnitude earthquake hits near San Pedro, Philippines
Sabancaya volcano in Peru erupts to 26,000ft
Popocateptl volcano in Mexico erupts to 21,000ft
Reventador volcano in Ecuador erupts to 15,000ft
Sinabung volcano in Indonesia erupts to 13,000ft
Tropical Storm Nate claims lives in Costa Rica as storm batters Central America
Tropical Storm Nate: New Orleans declares state of emergency
Nate aims at New Orleans amid worries about drainage system
U.S. Gulf oil producers curtail output ahead of Tropical Storm Nate
San Juan mayor dons 'nasty' shirt for interview on Trump's Puerto Rico response
Hospitals in Puerto Rico are still nonstop triage
Hurricanes may have wiped out as many as 125,000 jobs from September
Spike in airborne radioactivity detected in Europe
Thousands of Sharks, Other Sea Life Mysteriously Die in San Francisco Bay
San Diego hepatitis outbreak continues to grow: 481 cases
San Diego to open camp for homeless after hepatitis outbreak
'Black Death' outbreak strikes Madagascar, killing 30 and triggering panic
Puppies infect dozens of people with antibiotic-resistant bacteria, CDC says
Israel's Teva Reels as U.S., Europe Approve Generic Multiple Sclerosis Drug
Number of vasectomies plunges amid fears relationships won't last
Rep. Tim Murphy resigns from Congress after allegedly asking woman to have abortion
Trump Justice Dept ends transgender workplace protections
In Shift, Justice Dept. Says Law Doesn't Bar Transgender Discrimination
33-Year-Old Transgender Yoga Enthusiast And Metalhead Makes Historic Run For US Office
Head of Church of England: 'I Can't Give a Straight Answer' on Whether Gay Sex is Sinful
Sex-trafficking couple used prostitution to put daughter through private school
Tracking Bible Prophecy Headlines - 10/5/2017
U.S. Envoy Calls on Palestinians to Accept Quartet Principles and "Commit to Nonviolence"
US, Israel on standby as Egypt pushes Palestinian reconciliation
Hamas invites Russia to play role in Palestinian affairs
Dahlan: 'Chances of peace are zero'
By backing 'Greater Jerusalem' bill, is PM leaning toward annexing settlements?
Sara Netanyahu's misuse of funds was systematic, deliberate, reads indictment
'Who is a Jew?' can now be answered by genetic testing
North Korea Says U.S. Military Using New Base in Israel To Take Over Middle East
US seeks 'new Israel' in region, Khamenei says of Iraq Kurd referendum
Khamenei says Iran, Turkey must act against Kurdish secession
Chemical weapons watchdog found sarin used in Syria attack
Dozens of Syrian civilians 'killed in Russian airstrike'
Russia says IS attacks in Syria come from location near US forces
Russian military accuses US of 'supporting' IS group
Russia investigating IS claim about Russian hostages
Russia Targets NATO Soldier Smartphones, Western Officials Say
Saudi king arrives in Moscow on historic 1st visit to Russia
King Salman and Putin Deals Leave the US Out in the Cold
Venezuela's Maduro thanks Putin for support in difficult times
Maduro: Trump has 'no right' to joke about military action in Venezuela
Visiting Iran, Erdogan Repeats Claims That Israeli Mossad Meddled in Kurdish Referendum
Turkish judge finds 43 soldiers guilty of trying to kill Erdogan
Iranian nuclear negotiator said to get 5-year sentence for espionage
European Officials Join Campaign to Keep Iran Deal
Nuke deal hangs in balance as Trump plans Iran policy speech
Trump to receive multiple options on Iran nuclear deal: Tillerson
Over 180 Democratic House members urge Trump to re-certify Iran deal
North Korean workers prepare seafood going to US stores inadvertently subsidizing the North Korean government
CIA Official Predicts North Korean Provocation on Columbus Day
CIA says North Korean dictator Kim Jong-un is not crazy, but 'very rational'
U.S. Missile Defense Gets $400 Million After North Korea Threats
Three Green Berets killed, two wounded in Niger ambush
Trump visits Las Vegas to grieve with city traumatized after mass shooting
Trump in Vegas: 'America is truly a nation in mourning'
Vegas shooter's girlfriend says he left her in the dark
The Israeli professor who warned of a Las Vegas attack
NYPD Will Train Hotel Workers To Spot Weapons, Suspicious Behavior In Wake Of Las Vegas Shooting
Massachusetts teen threatens Las Vegas-style attack at high school
Quincy Student Posted On Snapchat School Would 'Turn Into Las Vegas'
Vermont newspaper ignites online furor with this offensive Las Vegas shooting cartoon
Tillerson blasts report of rift with Trump, as president rips 'fake news'
Tillerson denies he weighed resigning or called boss 'moron'
House panel approves $10B for border wall
The White House and Equifax Agree: Social Security Numbers Should Go
Catalan crisis 'bigger threat to EU than Brexit', MEP warns
Spanish king's authority at stake in Catalonia
U.S. Senate panel approves self-driving car legislation
The Latest: A Google hands-free camera snaps pics by itself
Google's New Gadgets Come With a Big Helping of AI
Microchip To Mars: Submit Your Name To Travel Onboard NASA Spacecraft
60 years after Sputnik, Russian space program faces troubles
Asteroid set to whizz by Earth much too close for comfort
Did A Meteor Cause A Brush Fire In New Hampshire?
Sabancaya volcano in Peru erupts to 27,000ft
Tungurahua volcano in Ecuador erupts to 24,000ft
Fuego volcano in Guatemala erupts to 16,000ft
Reventador volcano in Ecuador erupts to 15,000ft
Sinabung volcano in Indonesia erupts to 12,000ft
Tropical Storm Nate likely to form from system in Caribbean
Tropical depression raises hurricane threat for Gulf coast
As Venezuelans starve, their government offers hurricane aid to Caribbean islands
Court blocks Trump's 'unlawful' delay of Obama methane leak rule
Illinois GOP Gov. Rauner faces conservative fury for expanding taxpayer-funded abortions
Why 'Plague Season' Is A Big Worry In Madagascar This Year
Get set for sex robot revolution, survey says
Videos during surgery? Some plastic surgeons go too far, Northwestern researchers say
Tracking Bible Prophecy Headlines - 10/4/2017
Netanyahu: Faux Palestinian reconciliation risks 'our existence'
Trump told UN chief Netanyahu a 'bigger problem' than Abbas on sidelines of September UN meeting
Abbas admits: No Palestinian state in the near future - Netanyahu government has blocked establishment of Palestinian state
Abbas: 'No Palestinian statehood without Hamas reconciliation'
As Hamas sticks to its guns, Abbas pours cold water on reconciliation efforts
Despite ripe conditions, Palestinian reconciliation may prove elusive
Amid reconciliation talk, Netanyahu and Abbas in rare harmony on Hamas
Hamas vows never to disarm as first rift in Fatah talks emerges
Abbas vows not to let Hamas keep armed forces in Gaza
Egypt deepens involvement in Palestinian reconciliation
Settlers warn PM: 'Freeze in building will cause unprecedented protest'
Netanyahu backs annexation of 19 West Bank settlements
In Ma'ale Adumim, Netanyahu promises thousands of new West Bank homes
PA slams Netanyahu's 'unacceptable' pledge to develop Ma'ale Adumim
UN special envoy says Israel ignoring demand to halt settlements
US official offers mild rebuke of Netanyahu settlement construction pledge
'Trump administration continuing Obama tradition' - In a first, Israeli minister criticizes Trump administration for preventing Jewish building in Judea and Samaria.
Ambassador David Friedman Accurately Described Longstanding US Policy Towards West Bank Settlements. So Why Is Everyone Mad?
IDF shuts border crossings ahead of Sukkot holiday, will not allow entry of Palestinian Arab laborers.
Israel won't let Palestinians come in from Gaza, West Bank for 11 days
Tel Aviv hosts 25,000 visitors in 'world's largest sukkah'
Netanyahu uses Temple Institute sukkah
Dead Sea Scrolls scam: Dozens of recently sold fragments are fakes, experts warn
Swastikas found spray-painted outside settlement archaeology site
French PM reveals new strategy to combat 'shameful' antisemitism
Israel aiming to double its tech workforce in a decade
Israel's largest defense contractor unveils unmanned helicopter
Another Jordanian knife in Israel's back - Peace with Jordan? More like the quiet before the storm.
Motorbike explodes outside Jordan military mission in Paris - Jordan Foreign Ministry
Top Hezbollah commander killed fighting IS in Syria
Syria war: Russian strike 'critically injures' jihadist leader Jawlani
Syrian Soldier Is Guilty of War Crime, a First in the 6-Year Conflict
September Was This Year's Bloodiest Month in Syria. But the World Has Stopped Caring
Israel's Defense minister says Syria's Assad 'victorious' in civil war
Israel sees Assad winning Syria war, urges more U.S. involvement
Iraq hopes to resume production from Nineveh oil fields in coming months
Kurdish lawmakers boycott Iraq parliament session in Baghdad
Kurdistan Plans to Hold Presidential Elections on Nov. 1, Iraq Halts Transactions
Kurdish leader and former Iraqi president Talabani's dies
Iraqi Kurds mourn death of leader Talabani, symbol of unity
Turkey's Erdogan in Iran, Kurdish independence on agenda
Erdogan visits Iran amid warming ties, shared worries
Four Turkish troops killed in attack blamed on Kurd rebels
Turkey's Erdogan says will impose further sanctions against
Turkey to detain 254 municipality, ministry staff over Gulen links
Israel's Mossad head declares: Iran is our primary objective
Iran sentences member of nuclear negotiating team to 5 years in jail - Tasnim
Despairing of Trump, Europeans look to Congress to save Iran nuclear deal
Defense Secretary Jim Mattis Suggests U.S. Should Stay In Iran Nuclear Deal, Which Trump Has Called An 'Embarrassment'

Tracking Bible Prophecy Headlines - 10/3/2017
Tracking Bible Prophecy Headlines - 10/2/2017
Tracking Bible Prophecy Headlines - 10/1/2017
Click here to retun to "Tracking the Birth Pangs" page.