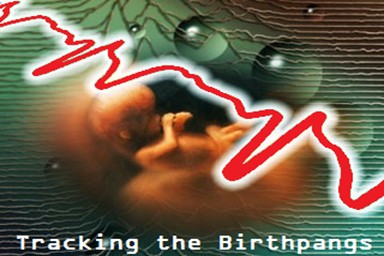 October 2018 Headlines
"Tracking Bible Prophecy" headlines can also be found on
Facebook
Tracking Bible Prophecy Headlines - 10/16/2018
Signaling war, Liberman urges cabinet to okay 'serious blow' to Hamas in Gaza
Defense Chief: Israel Must Deal Hamas a Blow - Even if It Means War in Gaza
Liberman: Bringing quiet to Gaza border will come at a high cost
Hamas: Israel's 'empty threats' don't scare Palestinians
Steinitz: Military action in Gaza would be the 'Mahmoud Abbas War'
PM, Liberman back IDF chief after ex-coalition whip blames him for Gaza unrest
Egyptian delegation enters Gaza for talks with Hamas
Israeli fire wounds 32 Palestinians in Gaza beach protest
IDF aircraft fires at cell launching incendiary balloons from Gaza
Palestine blames Israel for its sanitation woes at Swachh meet
Gaza's Dying of Thirst, and Its Water Crisis Will Become a Threat to Israel
US envoy calls rock attack that killed Palestinian woman 'reprehensible'
Border cop suspected of firing sponge-tipped bullet at Palestinian 'for fun'
Trump's envoy reveals plan to unite Gaza and West Bank
Australia open to recognizing Jerusalem as Israel's capital, moving embassy
Australia may also recognize East Jerusalem as future Palestinian capital
Moving Australia's embassy to Jerusalem a 'fatal mistake', Middle Eastern envoys warn
Egypt, Indonesia Warn Australia Against Moving Embassy to Jerusalem
Indonesia denies putting trade deal on hold over Australia's possible embassy move
Explosion targets Russian Jewish community leader, WJC condemns attack
'Anti-racism' rally in Berlin calls for destruction of Israel
Man shot driving tractor towards Israeli ambassador's house in Ankara, Turkey
Egypt says security forces kill 9 'terrorists' in Nile raid
US designates Hezbollah a transnational crime threat
Israel, US send secret delegation to Ukraine to train against S-300 - report
Iran says its land-to-sea ballistic missile range now 700 kilometers
Market can cope with push for zero Iranian oil sales, says U.S. envoy
US says Iran protestors have clear message: 'Stop wasting our wealth abroad'
14 Iranian security personnel abducted on Pakistan border
Iran ambassador to Ankara: News of embassy evacuation are 'lies'
Pompeo lands in Saudi Arabia for talks with king on fate of Khashoggi
Saudis Reportedly Plan To Announce Jamal Khashoggi Was Killed Accidentally
Saudis said ready to concede writer was slain in botched interrogation
Donald Trump says 'rogue killers' may have murdered Khashoggi
Trump's Weak Response to Missing Journalist Puts His Deep Saudis Ties Under Scrutiny
Forensics team searches Saudi consulate over missing writer
Turkey's Erdogan says some material at Saudi consulate painted over
Nigeria: IS-linked extremists kill abducted health worker
Two Koreas, UN Command to hold first meeting on demilitarising border
China says internment camps are 'free vocational training'
Ecuador tells Assange to avoid political activity online - and feed the cat
Most Americans say they can't tell the difference between a social media bot and a human
Facebook to ban misinformation on voting in upcoming U.S. elections
Kevin McCarthy: George Soros, Michael Bloomberg, Tom Steyer 'Trying to Buy our Government'
Fireworks in U.S. Senate Debate in Arizona as Republican Accuses Democrat of 'Treason'
Sessions vows 'emergency' Supreme Court battles amid 'outrageous' discovery rulings by federal judges
Stormy Daniels Loses Her Defamation Suit Against Trump - and Has to Pay His Legal Fees
6.4 magnitude earthquake hits near Tadine, New Caledonia
6.3 magnitude earthquake hits near Tadine, New Caledonia
5.8 magnitude earthquake hits near Tadine, New Caledonia
5.6 magnitude earthquake hits near Tadine, New Caledonia
5.4 magnitude earthquake hits near Tadine, New Caledonia
5.4 magnitude earthquake hits near Kimbe, Papua New Guinea
5.4 magnitude earthquake hits near Yining Xian, China
5.3 magnitude earthquake hits the Central Mid-Atlantic Ridge
5.2 magnitude earthquake hits near Kimbe, Papua New Guinea
5.2 magnitude earthquake hits near Tadine, New Caledonia
5.1 magnitude earthquake hits near Tadine, New Caledonia
5.0 magnitude earthquake hits near Tadine, New Caledonia
5.0 magnitude earthquake hits near Liloy, Philippines
Sabancaya volcano in Peru erupts to 25,000ft
Reventador volcano in Ecuador erupts to 20,000ft
Fuego volcano in Guatemala erupts to 14,000ft
Turrialba volcano in Costa Rica erupts to 14,000ft
Kerinci volcano in Indonesia erupts to 14,000ft
Ebeko volcano in the Kuril Islands erupts to 10,000ft
Tara to deliver tropical storm conditions in western states
With Tara and Then Vicente, 2018 Likely to Become Most Active Eastern Pacific Hurricane Season on Record
From Harvey to Michael: how America's year of major hurricanes unfolded
Families of people missing after Hurricane Michael turn to social media for clues
Trump questions climate change during hurricane damage tour
'Hyperalarming' study shows massive insect loss
WHO considering global health emergency over DRC Ebola outbreak
Ebola experts pulled from Congo amid ongoing outbreak
Most states facing confirmed or possible cases of polio-like illness
Queensland vote to decriminalise abortion set to split along party lines
'Gosnell' Movie Depicting Abortion Clinic Horror Breaks Top 10 at Box Office
French TV dating show producers want to bring together 'scientifically-matched' singles to ask the essential question: could making love make you fall in love?
Biological Male Wins Women's Cycling World Championship as Trans Woman
LGBTQ History Month: The early days of America's AIDS crisis
Washington Catholic Archdiocese releases names of 31 clergy members 'credibly accused' since 1948 of sexually abusing minors
New York marks first shooting-free weekend in 25 years
Tracking Bible Prophecy Headlines - 10/15/2018
US envoy tells Christian media: World secretly respects Trump's Jerusalem move
Palestinian baby clings to life after heart transplant from Israeli child
Man to be charged with hate crime for beating of New York Orthodox Jewish man
Israel Approves $6 Million Expansion of Hebron Jewish Settlement
Ultra-Orthodox faction signals it won't topple coalition over enlistment bill
Ministers say no major Gaza military op until at least next week
Security Cabinet decides to continue efforts to achieve calm in Gaza
Terror attack thwarted in northern West Bank
Palestinian shot dead in attempt to stab soldier in West Bank
Israeli Army Hands Demolition Notice to Family of Palestinian Who Killed Two Israeli Co-workers
Liberman praises new Jewish neighborhood in Hebron
Palestine denounces illegal Israeli settlement plan in Hebron
IDF returns F-35s to service after US crash grounded global fleet
Israeli aircraft said to destroy spying device in southern Lebanon
With Goal of Thwarting Hezbollah Attacks, Israel Completes Building of New Wall on Part of Lebanon Border
PM: 'Without Israel radical Islam would overrun the Middle East'
Putin-Rouhani cut deal to ensure Iran evades US sanctions, Israel said to warn
Rouhani: Trump's is the most 'spiteful' US administration ever to Iranians
Iran dismisses reports of suicide bomb threat at Ankara embassy
Liberman: Israel still active in Syria after downing of Russian plane
Border crossing between Israel and Syria opens for first time in 4 years
How chemical weapons have helped bring Assad close to victory
Syria's militants give tepid support to demilitarized zone in final opposition stronghold
Syrian FM: After Idlib, our target is east of Euphrates river
Egypt calls for transparent investigation of Khashoggi case
Trump called for plan to remove all US diplomats from Turkey in frustration over detention of American pastor
Turkey, Saudi Arabia to jointly inspect consulate where journalist went missing
Turkish police uncover blatant media inaccuracy in Khashoggi, says expert
Saudi Arabia forcefully rejects 'threats' over Khashoggi disappearance as international crisis simmers
Saudi Arabia vows to retaliate if Trump follows through on 'severe punishment' threat over Khashoggi
Arab, Muslim leaders voice solidarity with Saudi Arabia
Abbas on Khashoggi: The Palestinian people stand with Saudi Arabia
Bahrain: We stand with Saudi Arabia against attempts to undermine, harm it
Veiled Saudi Threat Boosts Oil Prices Already Moving Toward $100
How much damage can Saudi Arabia do to the global economy?
Yemen on brink of 'world's worst famine in 100 years' if war continues
Houthi militias recruit 23,000 children, deprive over 4 mln from education
Hundreds of Hondurans head for US border in mass migration 'march': report
Chinese official finds Trump 'very confusing,' says US warships at China's doorstep building tension
North Korea leader sincere, must be rewarded for move to abandon nuclear weapons: South Korean president
Trump: Putin 'Probably' Involved in Poisonings and Assassinations, but 'Not in Our Country'
Wikileaks founder Assange's communications to be partly restored by Ecuador
Middleman pleads Fifth as Republicans close in on Clinton-Justice Russia collusion conspiracy
Republicans accuse Democrats of 'mob' tactics as midterm races head down to the wire
Patriot Prayer rally in Portland turns violent amid clashes with Antifa
Portland mayor stands by decision to allow antifa to block traffic, hassle motorists
Trump says family separations deter illegal immigration
US stock futures point to fall as sell-off resumes; Netflix and Goldman dip in premarket
Seeds of next global financial crisis being sown, top officials warn
Brexit talks at impasse over differences on backstop, say No 10 sources
Berlin hit by a political 'earthquake' after Bavarian election shakes major parties
5.9 magnitude earthquake hits the Southeast Indian Ridge
5.6 magnitude earthquake hits near Yelizovo, Russia
5.3 magnitude earthquake hits near Kobuk, Alaska
5.0 magnitude earthquake hits the Southeast Indian Ridge
Sabancaya volcano in Peru erupts to 27,000ft
Fuego volcano in Guatemala erupts to 17,000ft
Reventador volcano in Ecuador erupts to 17,000ft
Turrialba volcano in Costa Rica erupts to 14,000ft
Kerinci volcano in Indonesia erupts to 14,000ft
Pacaya volcano in Guatemala erupts to 11,000ft
Mount Etna Is Sliding Into The Sea
Cyclone Titli : Death toll rises to 21 in Odisha
Trump to Survey Hurricane Michael Damage
Hurricane Leslie causes widespread damage in Portugal
Storm Callum: "Worst flooding in 30 years" hits Wales
French Interior Ministry: 13 killed, 1 missing, 5 seriously injured by floods in southwest France
Nine dead on Nepal's Mt. Gurja after snowstorm, officials say
Utility might shut off power to prevent wildfires as red flag warnings return to California
Senators concerned as Trump official disputes UN climate change warning
Worrying rise in Ebola cases after efforts to contain Congo outbreak become violent
Canada cannabis legalisation: 'We know the world is watching'
Cannabis could disrupt a $500 billion market, says CEO of top marijuana maker after deal with DEA
Why gene editing could create so many jobs
Study says over half of US citizens can be hunted down with a drop of their DNA
Assisted suicide plans for children unveiled at Toronto's Sick Kids hospital
Australia: Plan to let religious schools reject gay kids and teachers is dangerous and disgraceful
'This is only the start': Nepal blocks 25,000 websites in porn ban
#MeToo setback: Austrian politician convicted of libel for accusing man of sexual harassment on Facebook
Hillary Clinton says husband's affair was not an abuse of power
Tracking Bible Prophecy Headlines - 10/14/2018
Hamas: Peace will not come with a diplomatic price tag
Abbas adviser says ending Hamas rule over Gaza is a 'religious duty'
Liberman: No fuel or gas will enter Gaza until all violence stops
Defense establishment opposed cutting off Gaza fuel
Hamas leader: We won't halt Gaza marches for 'diesel fuel and dollars'
Minister: 'Hamas is a weak and aggressive enemy - a barking and shouting puppy'
Lieberman: We have reached a point where we have to strike 'the biggest blow' on Hamas
Netanyahu Threatens Hamas Over Gaza Violence: Israel Is Close to a 'Very Painful' Response
Netanyahu threatens to step up Gaza strikes if border riots don't end
Hamas warns thousands of Gazans will rush fences if PA squeezes Strip
Thousands in Gaza mourn 7 killed in border clashes
Gazan who was killed at close range had rushed soldier with knife
Gaza terror group unveils first-ever incendiary blimp bound for Israel
Hamas leader: 'Shahids' blood brings us closer to victory'
Senate passes bill sanctioning Hamas, Hezbollah 'human shields' practice
Austrian Chancellor: Israel's security is our interest
Canada Announces Up to $50 Million Aid to Palestinians Through UNRWA
Jerusalem - the global capital of tourism security
Jewish teens assaulted, robbed in anti-Semitic attack in France
Shin Bet probes Palestinian's death in stoning attack, as settlers suspected
Israel Approves $6 Million Expansion of Hebron Jewish Settlement
Islamic State abducts hundreds from displacement camp in east Syria
Syria: Why Idlib could spell the end of seven years of fighting
Egypt's 'most wanted terrorist' Ashmawy exposes ISIS, al-Qaeda hideouts in Libya
Trump meets with freed American pastor Andrew Brunson in Oval Office
Trump thanks Turkey's Erdogan for help in release of US pastor
Trump Denies Cutting Deal With Turkey for American Pastor's Release
Trump vows 'severe punishment' if Saudis killed Jamal Khashoggi
Saudi Stock Market Plummets After Trump Threatens 'Severe Punishment' Over Missing Journalist
Trump Says Nixing Arms Deal With Saudi Arabia Would 'Punishing Ourselves'
U.S. Weapons Makers Rattled Over Saudi Arabia Deals
Saudi interior minister slams 'media lies' on 'orders to kill Khashoggi'
Saudi minister: Media campaigns against Saudi Arabia are not a new occurence
Fake news or chilling message? Journalist's disappearance divides Saudis
At least 14 killed, 30 injured in bomb attack on Afghan election rally
Taliban attacks in Afghanistan kill at least 22 security forces
Taliban confirms meeting with US peace envoy in Qatar
Hadi: Iran wants a Persian empire stretching to the Red Sea
Ex-CIA official: Iran is the primary engine of regional destabilization
Rohani: U.S. Seeking Regime Change in Iran
Iran facilitating banned Somali charcoal exports, UN report says
Macron Says It's Unclear Who in Iran Ordered French Bomb Plot
Macron popularity plummets at home as he pushes globalism on world stage
Vietnam cyber law set for tough enforcement despite Google, Facebook pleas
Facebook Says Russian Firms 'Scraped' Data, Some for Facial Recognition
Twitter Under Formal Investigation for How It Tracks Users in the GDPR Era
Hillary Clinton loses security clearance after server scandal
John Kelly reportedly got into a 'physical altercation' with a Chinese official over the nuclear football and wanted an apology under the US flag
6.7 magnitude earthquake hits near Ozernovskiy, Russia
5.7 magnitude earthquake hits near Sola, Vanuatu
5.2 magnitude earthquake hits near Bitung, Indonesia
5.2 magnitude earthquake hits near Pisco, Peru
5.0 magnitude earthquake hits near Flying Fish Cove, Christmas Island
Sabancaya volcano in Peru erupts to 24,000ft
Reventador volcano in Ecuador erupts to 22,000ft
Popocateptl volcano in Mexico erupts to 20,000ft
Nevados De Chillan volcano in Chile erupts to 20,000ft
Ebeko volcano in the Kuril Islands erupts to 17,000ft
Fuego volcano in Guatemala erupts to 17,000ft
Santa Maria volcano in Guatemala erupts to 14,500ft
Turrialba volcano in Costa Rica erupts to 13,000ft
27 dead in floods, landslides on Indonesia's Sumatra island
Portugal issues red alert for rare Atlantic hurricane
Storm Leslie: Portugal hit by hurricane-force winds
Hurricane Michael death toll hits 17, officials say it could rise
Hurricane Michael leaves friends, relatives searching for thousands of people
Over 17 Inches of Snow Fell in North Dakota and It's Only October
DR Congo identifies 'second wave' of Ebola in east
UN employee in Democratic Republic of the Congo tests positive for Ebola
New York City Legalizes 'Third' Gender 'X' on Birth Certificates, Mayor Signs Bill
Men as the real victims? After Kavanaugh, #HimToo gains attention
Tracking Bible Prophecy Headlines - 10/13/2018
Liberman orders fuel transfer to Gaza power plant halted over border violence
IDF shoots, kills several Gazans who bombed fence, crossed border, ran at troops
Israel says Palestinian refugees number in the thousands, not millions
US envoy to UN: Israel, Syria to reopen Golan crossing on Monday
Saudi summit in crisis as Khashoggi case prompts mass withdrawals
Business Leaders Suspend Ties With Saudi Arabia Following Jamal Khashoggi Disappearance
Turkey has 'shocking' audio and visual evidence of Saudi journalist's killing
Saudi official welcomes Turkey response for joint team in Khashoggi's case
Easing frayed ties, Turkish court allows US pastor to go free
Pompeo urges Turkey to release remaining detained Americans
Foiled Paris bomb plot raises fears that Iran is planning attacks in Europe
'Our Goal Is to Horrify': Another ISIS Concert Threat Depicts Jihadist with Grenade
Critics slam UN Human Rights Council's election of 'unqualified' new members
Pentagon grounds all F-35 fighter jets following crash - latest issue for costly program
$100 a barrel? Will Iran sanctions and Venezuela crisis bring oil price spike?
Maduro says Trump administration wants to have him killed
Amid violence, Brazil presidential candidates call for calm
Dow bounces back 287 points Friday, but still loses 4% on the week
Facebook hackers accessed more private information than previously revealed
Some Internet Users May Face Network Failures Over Next 48 Hours: Report
Georgia GOP gubernatorial candidate sued for blocking 53,000 voter registrations
Stacey Abrams campaign demands GOP's Kemp resign as Georgia secretary of state amid voter registration uproar
5.7 magnitude earthquake hits near Nueva Concepcion, Guatemala
5.1 magnitude earthquake hits near Kuril'sk, Russia
Sabancaya volcano in Peru erupts to 28,000ft
Popocateptl volcano in Mexico erupts to 23,000ft
Reventador volcano in Ecuador erupts to 20,000ft
Sangay volcano in Ecuador erupts to 20,000ft
Fuego volcano in Guatemala erupts to 16,000ft
Semeru volcano in Indonesia erupts to 15,000ft
Turrialba volcano in Costa Rica erupts to 14,000ft
You Are Not Hallucinating - Hurricane Leslie Is Headed Toward Spain And Africa
Hurricane Michael flattens beach town like 'mother of all bombs'
'Widespread, Catastrophic Damage': Every Building at Tyndall AFB Totaled By Hurricane Michael
Rescuers search for victims as death toll in Hurricane Michael rises to 11
6 Michael-related deaths, 5 suspected tornadoes, half-million without power in Va
US National Guard chief: "The climate is changing. I don't know why"
Red Tide is back on Pinellas beaches. Hurricane Michael's winds bring dead fish, odors back to shore
Fearful of swine fever, France plans fence on Belgian border
L.A. typhus outbreak adds fuel to the debates over homelessness and housing
Cases of polio-like illness appear to be on the rise across the U.S.
Scientists grow human eye parts to determine how we see in color
More than 120 missing children found in Michigan human trafficking sting
Homeless man accused of molesting 6-year-old girl at Florida hurricane shelter
2 men accused of raping 9-month-old girl, filming attack
Pope accepts resignation of Washington DC cardinal amid sex-abuse scandal
Tracking Bible Prophecy Headlines - 10/12/2018
PLO: UN peace envoy 'no longer acceptable' because of Gaza truce efforts
Qatar pledges $150 million in humanitarian aid to Gaza
Pompeo: U.S. blocked $165m in funding due to Palestinian incitement
Amid mounting tensions, Hamas urges Abbas to lift Gaza Strip sanctions
Israel said poised to dramatically worsen Palestinian prisoners' conditions
IDF releases footage of Gaza tunnel discovery, destruction
Netanyahu: Israel 'systematically dismantling' Hamas's tunneling capability
Incendiary balloon found clinging to roadside railing in central Israel
IDF captures terrorist who stabbed IDF reservist
Settler leader calls for 'reprisal operations' after West Bank stabbing
Cabinet set to approve first new homes for Hebron settlers in 16 years
PA edict: Selling property to Israelis an act of 'high treason'
Guatemalan cities name streets 'Jerusalem capital of Israel'
New Quebec government plans to ban public servants from wearing kippas - Jewish groups assail move to limit religious symbols as 'assault on fundamental freedoms'
Thousands of Syrian Refugees Face Starvation as Russia and Assad Try to Force U.S. Out
Kurds in Syria say they hold 900 foreign IS fighters
Egyptian military court sentences 17 to death over church bombings
Saudi crown prince's carefully managed rise hides dark side
What the media aren't telling you about Jamal Khashoggi - The dissident's fate says a lot about Saudi Arabia and the rise of the mobster state
How the missing Saudi writer could affect Israel
Trump reluctant to halt Saudi arms sales over journalist's disappearance
Jamal Khashoggi: Turkey's Erdogan urges Saudi Arabia to release images
US pastor held in Turkey may be released under secret deal
S.Korea's Moon says N.Korea means to abolish all nuclear weapons
Kudlow says 'there's some movement' toward a meeting between Trump and China's Xi amid trade tensions
Global growth is 'probably not enough' to withstand a trade war, IMF's Christine Lagarde warns
Dow tumbles over 500 points, bringing 2-day losses to more than 1,300 points
Zimbabwe currency crisis: No cash, no bread, no KFC
Michelle Obama rebukes Holder, Clinton over calls for political warfare
Hillary Clinton to Trump: 'You asked Russia to hack me on national television'
Facebook removes over 550 Pages, 250 accounts in latest spam purge ahead of US midterms
Indonesia arrests four for 'selling babies on Instagram'
DNA databases can send the police or hackers to your door, study finds
Employees on the Las Vegas strip fear being replaced by robots
Space crew survives plunge to Earth after Russian rocket fails
Russia 'launches criminal investigation' into rocket failure
NASA exploring flying space station without crew
5.6 magnitude earthquake hits near Kimbe, Papua New Guinea
5.2 magnitude earthquake hits near Asahi, Japan
5.1 magnitude earthquake hits near Severo-Kuril'sk, Russia
5.1 magnitude earthquake hits the Pacific-Antarctic Ridge
Sangay volcano in Ecuador erupts to 23,000ft
Popocateptl volcano in Mexico erupts to 20,000ft
Reventador volcano in Ecuador erupts to 19,000ft
Fuego volcano in Guatemala erupts to 15,000ft
Ebeko volcano in the Kuril Islands erupts to 12,000ft
'Changed Forever': Florida Panhandle devastated by Michael
Michael is the strongest hurricane to hit the continental US since Andrew
Hurricane dangers will linger long after Michael's trail of devastation, experts say
'Nothing Left': Devastating Drone Footage Shows Mexico Beach, FL After Hurricane Michael
Florida Air Force base suffers "widespread catastrophic damage" from Michael
Tropical Storm Michael Spreads Flooding Rain, Wind Into Carolinas, East After Historic Category 4 Florida Panhandle Landfall
'Zombie' Hurricane Leslie may take a run at longest storm to churn in the Atlantic
After a U-turn, Hurricane Sergio comes back as tropical storm
Cyclone Titli: 8 dead in Andhra Pradesh, one in Odisha
Oman braces for the devastation of cyclone Luban
UK weather: Storm Callum brings rain and 76mph winds to Britain
Southern Queensland lashed by wave of monster tornadoes
Australian mom who shielded infant daughter from tennis ball-sized hail shares photos of her injuries
Majorca floods leave at least 12 people dead
A plague of frogs is terrorizing North Carolina, as if Southerners need a new pest to shoo away
Experts Said A War Zone Ebola Outbreak Would Be A Nightmare. It's Been Even Worse.
Rewriting reproduction: With stem cells and CRISPR, scientists breed mice with same-sex parents
Australian law allows religious schools to reject gay students, PM says
Mike Pence Becomes First Vice President to Address Anti-Gay Summit
Witches to Hex Justice Kavanaugh in Occult Ritual in NYC
Witches Outnumber Presbyterians in the US; Wicca, Paganism Growing 'Astronomically'
Myanmar: Christians Forced to Sign Papers Vowing Not to Pray in Church, Curb Their Faith
Tracking Bible Prophecy Headlines - 10/11/2018
Pompeo: US-Israel relations stronger than ever - Trump administration is making "a truly historic push for peace between Israel and the Palestinians"
Palestinians refuse to go silently as US closes their DC mission
Flashback (June 2018): What was behind Kushner's June Middle East Tour
Flashback (June 2018): US to focus on reconstructing Gaza as peace plan stalls
Flashback (June 2018): US urges Arab states to fund Gaza infrastructure projects
Flashback: (June 2018) Kushner meets with Egypt, Qatar leaders about Mideast plan and the need to facilitate humanitarian relief to Gaza
Hamas: Fuel delivery part of efforts to achieve truce with Israel
Analysis: Hamas-Fatah rivalry makes peace impossible
As Gaza worsens, Abbas controls fate of US peace plan
More than 7,000 acres scorched in Gaza arson attacks, authorities say
Incendiary balloons found in Jerusalem, Bat Yam
Army Destroys Gaza Attack Tunnel That Reached Inside Israel
Heavy Army Presence on Gaza Border; Iron Dome Missile Defense System Activated
Southern residents scramble as Iron Dome activates accidentally
Security forces arrest sister of West Bank factory terrorist
2 hurt in stabbing attack near West Bank army base
As Knesset winter session begins, PM appears poised to call early elections
PM Netanyahu thanks US envoy for fighting UN 'hypocrisy'
Russian, Israeli leaders say 'business as usual' after plane crash, S-300 spat
Netanyahu reportedly says 'reckless' Erdogan ruining Turkish democracy, economy
Demilitarized zone around Syria's Idlib set up, Turkey says
Over 1,000 militants have left demilitarised zone in Syria's Idlib - Russia
Pompeo says no more US reconstruction aid to Syria until Iran troops withdraw
Iran spent $16B to destabilize Middle East, US State Department says
Lebanon's Berri says economy "very fragile", new government needed
Belgium charges Iranian diplomat with planning bomb attack
Egypt security forces 'disappeared' and tortured US man, rights group says
US intercepts reportedly show Saudi crown prince ordered detention of journalist Khashoggi
Missing journalist: Video shows alleged 15-member Saudi kill team
Trump calls missing Saudi journalist a 'a very bad situation'
Donald Trump demands 'answers' from Saudi Arabia over missing journalist Jamal Khashoggi
Rand Paul wants to cut military aid to Saudis until missing journalist is found alive
Griffiths holds Yemen talks in Riyadh, heads to Muscat to resume peace efforts
South Sudan, Russia's JSC Zarubezhneft to Cooperate in Oil
South Korea considers lifting some sanctions on North Korea
Trump says South Korea will not lift North Korea sanctions without US approval
China Uighurs: Xinjiang legalises 'reeducation' camps
U.S. says China spy charged with trying to steal aviation secrets
FBI Warns That Terrorists With Drones Pose 'Escalating Threat' in U.S.
Michael Goodwin: Hillary's calling for a 'civil' war -- Where's the outrage?
Dem senator Heitkamp slams Clinton call to abandon civility with GOP
Eric Holder rejects Michelle Obama's call for civility: 'When they go low, we kick 'em'
Officials: NY Man Planned to Blow Self Up in DC Over Country's Direction
World Bank president warns: Debt and trade problems are painting 'a troubling picture'
Dow Jones slides 832 points amid tech selloff, climbing interest rates
After Dow nosedives, Trump declares "the Fed has gone crazy"
World stock markets dive as Trump attacks 'crazy' US rate hikes
Jeff Bezos's Fortune Just Dropped $9.1 Billion
Sears, once the world's biggest retailer, now faces bankruptcy
Reagan comes alive as hologram at presidential library
Astronauts Taking Off for International Space Station Make Emergency Landing
UN: Losses from natural disasters surge over last 20 years
Search and rescue operations called off following Indonesian quake-tsunami
New Guinea Earthquake: 7.0 Earthquake Hits Papua New Guinea
6.5 magnitude earthquake hits near Severo-Kuril'sk, Russia
6.2 magnitude earthquake hits near Kokopo, Papua New Guinea
6.1 magnitude earthquake hits near Kimbe, Papua New Guinea
6.0 magnitude earthquake hits near Sumberanyar, Indonesia
5.9 magnitude earthquake hits near Kimbe, Papua New Guinea
5.6 magnitude earthquake hits near Leksula, Indonesia
5.2 magnitude earthquake hits near Severo-Kuril'sk, Russia
5.1 magnitude earthquake hits south of the Fiji Islands
5.1 magnitude earthquake hits near Kirakira, Solomon Islands
5.1 magnitude earthquake hits near Severo-Kuril'sk, Russia
Multiple Earthquakes Registered in Northern California
Sabancaya volcano in Peru erupts to 25,000ft
Popocateptl volcano in Mexico erupts to 25,000ft
Reventador volcano in Ecuador erupts to 18,000ft
Ebeko volcano in the Kuril Islands erupts to 15,000ft
Turrialba volcano in Costa Rica erupts to 12,000ft
'Hurricane of a century' bears down on Florida's Panhandle
There is simply no precedent for Hurricane Michael
Hurricane Michael now third strongest storm to ever hit Continental US
Hurricane Michael falls short of a Category 5 - by just 2 mph
Janice Dean: 'Incredibly Dangerous' Hurricane Michael Could Be 'Like Katrina'
Monster Hurricane Michael brings 'unimaginable devastation' as it slams Florida
Toxic Red Tide Could Sicken People as Hurricane Michael Pushes It Ashore
Gov. Deal expands state of emergency as 'very dangerous' Hurricane Michael menaces Georgia
'This will not be a repeat of Florence.' SC Gov. McMaster optimistic ahead of Michael
Tropical depression could form soon in Caribbean; Tropical Storm Nadine, Hurricane Leslie brewing in Atlantic
Tropical Storm Sergio Heading to West Texas This Weekend
Cyclone Titli batters Eastern India, 300,000 evacuated
Oman could escape worst of cyclone Luban but fears grow for Yemen
Ebola cases spike in DRC, daily case rate more than doubles since September
Has the world gone mad? Mental health disorders on the rise globally
Planned Parenthood plans to build an abortion "Underground Railroad"
Christian bakery wins 'gay cake' ruling from UK supreme court
LGBT Law Regulating Church Hiring Decisions 'Reflects Our Values and Culture,' Austin City Council Says
India's #MeToo moment? Media and entertainment industry shaken by allegations
The exorcists: Bishop setting up team to combat 'evil forces'
Tracking Bible Prophecy Headlines - 10/10/2018
In surprise move, Nikki Haley resigns as US ambassador to UN
Israel's Ambassador to UN: 'Nikki Haley will be missed by all'
With Nikki Haley's departure, Israel loses its staunchest ally at the UN
Iran cheers Haley's resignation from UN: 'There is no new sheriff in town'
UN diplomats offer praise for Haley despite disagreements with Trump policies
Nikki Haley lavishes praise on Jared Kushner on her way out, calling him 'a hidden genius that no one understands'
Merkel and Abbas Back Two-state Solution in Phone Conversation After Chancellor's Israel Visit
Qatari-bought fuel enters Gaza amid fears of flare-up with Israel
UN Secretary General appreciates Qatar's aid to Gaza to get fuel
U.S. envoy Greenblatt welcomes transfer of fuel to Gaza to alleviate the humanitarian situation in Gaza and efforts to achieve the goal of an enduring cease fire
Defying Abbas, Israel Allows Qatari-funded Fuel Into Gaza Strip
Netanyahu Says Abbas Is Suffocating Gaza; 'I Don't Want Needless Wars'
PA Blasts Qatar for Bringing Fuel into Gaza without Coordination
Qatar accused of 'undermining Palestinian Authority' through fuel move
Aide to Abbas concerned the money being channeled to Gaza could play a part in peace plan: "We believe that the U.S. is directing the money to Gaza not from a humanitarian perspective but rather from a political one"
Hamas-Fatah rivalry makes peace impossible
Israel Can 'Definitely' Absorb 100,000 West Bank Palestinians, Justice Minister Says
KKL: Incendiary balloons caused environmental disaster
Bernie Sanders cites Israel's nation-state law in slam of Trump authoritarianism
At interfaith conference, chief rabbi assails world religious leaders on terror
French Finance Minister: Israel needs the support of Europe against Iran
IMF Says U.S. Sanctions Have Pushed Iran's Economy Into Recession
The Mask Drops: Russia Reveals Itself as Israel's Enemy
Moscow rejects notion of Israeli sovereignty over the Golan
Netanyahu: Israel must continue Syria strikes despite S-300 delivery
Assad's exhausted army in need of reinforcements as Idlib battle looms
China Makes 'Largest Arms Deal' of Its Kind with Pakistan After India Buys from Russia
Moscow speaks of need for five-way international talks to end Korean tensions
Russia challenges US compliance with nuclear arms treaty
Cyber Tests Showed 'Nearly All' New Pentagon Weapons Vulnerable To Attack, GAO Says
Trump and China look headed for a double-barreled trade and currency war with neither backing down
Trade tensions could trigger another global financial crisis, but investors appear complacent, IMF says
Trillions in US net worth vulnerable to recession: IMF
U.S., European regulators investigating Google glitch
Google Exposed User Data, Feared Repercussions of Disclosing to Public
At Iowa rally, Trump portrays Democrats as 'angry mob,' urges voters to reject 'anger, division and destruction'
Hillary Clinton: Democrats 'cannot be civil' with Republicans anymore
Rand Paul warns of 'assassination' peril after Kavanaugh confirmation: 'I really worry someone is going to be killed'
5.4 magnitude earthquake hits near Finschhafen, Papua New Guinea
5.4 magnitude earthquake hits the Southern Mid-Atlantic Ridge
5.3 magnitude earthquake hits near Lae, Papua New Guinea
5.1 magnitude earthquake hits near Prome, Burma
5.1 magnitude earthquake hits near Neiafu, Tonga
5.0 magnitude earthquake hits near Chignik Lake, Alaska
5.0 magnitude earthquake hits the Vanuatu region
Salak volcano (West Java, Indonesia) activity update: Sudden large explosion- ash to 15km (50,000ft)
Popocateptl volcano in Mexico erupts to 25,000ft
Sabancaya volcano in Peru erupts to 24,000ft
Sangay volcano in Ecuador erupts to 19,000ft
Reventador volcano in Ecuador erupts to 16,000ft
'Extremely dangerous' Hurricane Michael set to crash into Florida as Category 4 storm
Hurricane Michael could become the strongest storm on record to strike the Florida Panhandle
Hurricane Michael could rival worst storms on record to hit Florida Panhandle
Coastal impact, damage from Michael may be similar to Opal in 1995 and Eloise in 1975
Storm-weary Carolinas to get another hit of strong winds, drenching rain from Michael
Tropical trio: Hurricane Michael, Tropical Storm Nadine in Atlantic; Leslie is hurricane, again
Sergio downgraded to tropical storm heading to Mexico's Baja
Twin cyclones, Luban and Titli keep Indian seas active
Severe Cyclonic Storm Titli to unload flooding rainfall, strong winds in eastern India, Bangladesh
Tropical Cyclone Luban in Arabian Sea Could Threaten Oman, Yemen
Majorca flash flood kills at least eight on Spanish island
Pope says abortion is like hiring 'contract killer'
Ban on same-sex couples roils small Christian college: 'This isn't something sinful, God'
Tracking Bible Prophecy Headlines - 10/9/2018
EU's Mogherini: Two-state Solution Being 'Dismantled Piece by Piece'
Israeli Labor Leader Discusses Two-state Solution With Jordanian King
Greenblatt tells ToI: US won't propose Israel-Jordan-Palestinian confederation
INSS presents peace plan: Two-states, 'separation' from the Palestinians
Leaders from Three Major Religions Call for "Peace Caravan" to Israel
Abbas seeks 'new strategy' towards Israel, U.S. and Hamas
Thousands riot at Gaza border, as Navy clashes with Palestinian flotilla
Bennett says IDF should shoot to kill Gazans who cross border
Palestinians: 11 Protesters Wounded by Israeli Military Fire in Gaza Clashes
Second Israeli Terror Victim Laid to Rest, as Manhunt Continues for Palestinian Attacker
Israel envoy calls on UN to condemn Barkan terror attack
"We Try to Learn Every Terrorist Attack": Inside the Top-Secret Israeli Anti-Terrorism Operation That's Changing the Game
Netanyahu: Iranians will dip their toes in Kinneret if Israel leaves Golan
Netanyahu: Putin understands Israel's need to act in north for security
Iranian official: Israel can't take 'serious steps' in Syria because of S-300
Russia says it provided Syria with 24 advanced S-300 launchers for free
Tehran Says Saudi Arabia Unable to Replace Lost Iranian Oil
Turkey seeks answers from Saudi Arabia on missing journalist; Trump says he's 'concerned'
Pakistan delays decision on whether Christian woman will face death penalty for blasphemy against Islam
Ukraine suspects sabotage after ammo depot explosions
North Korea's Kim Jong-un invites Pope Francis to Pyongyang
Pompeo hails 'significant' North Korea progress; experts skeptical
China tries to boost its economy, as long trade fight looms with Trump
Chinese stocks fall almost 5% in market bloodbath as investors digest a week of bad news in a single day
Venezuela's 2018 Inflation to Hit 1.37 Million Percent, IMF Says
Anger management: Outraged liberal pundits declaring war after Kavanaugh
Democratic US senators urge voters to focus Kavanaugh anger on election
Trump: 'Democrats are going to end up voting Republican' in midterms
Dershowitz: Dems 'Shooting Themselves in the Foot' by Floating Kavanaugh Investigation, Impeachment
Rosemount educator on leave after tweeting 'kill Kavanaugh?'
Some anti-Kavanaugh protesters were paid, journalist reveals
Trump apologizes to Kavanaugh for 'pain and suffering' of Democrats' smear campaign
Trump's evangelical supporters hail Kavanaugh confirmation
John Oliver Rips Into the Fox-Trump George Soros Conspiracy Theory
Rudy Giuliani shares tweet calling George Soros 'anti-Christ'
Richard Branson says Virgin Galactic will be in space for test flights 'in weeks not months'
Toll in Indonesia earthquake, tsunami nears 2,000 with thousands still missing
Death toll in Haiti earthquake rises to 15; at least 333 injured
Haiti earthquake: Hospital struggles to cope with patients
6.0 magnitude earthquake hits near Severo-Kuril'sk, Russia
5.1 magnitude earthquake hits near Palu, Indonesia
Sabancaya volcano in Peru erupts to 26,000ft
Popocateptl volcano in Mexico erupts to 25,000ft
Sangay volcano in Ecuador erupts to 22,000ft
Ebeko volcano in the Kuril Islands erupts to 14,000ft
Turrialba volcano in Costa Rica erupts to 12,500ft
Evacuations ordered as 'monstrous' Hurricane Michael approaches Florida
Hurricane Michael Intensifies to Category 2; May Be Florida Panhandle's Strongest Landfall in 12 Years Wednesday
Tropical Cyclone Luban Aiming at Arabian Peninsula
Al Gore warns 'time is running out' after U.N. gives world 12 years to fight climate change
A $240 Per Gallon Gas Tax To Fight Global Warming? New UN Report Suggests Carbon Pricing
How your surgeon could soon be replaced by a robot
Bill, Hillary Clinton to embark on speaking tour amid #MeToo backlash -- with tickets topping $745
Trump seeks dismissal of Stormy Daniels hush money lawsuit
Pope blames devil for Church divisions, scandals, seeks angel's help
Couple arrested for 'raping, killing 20 women' in Mexico
Tracking Bible Prophecy Headlines - 10/8/2018
Two Israelis killed, one injured, in West Bank shooting 'terror attack'
IDF names Palestinian suspect in deadly terror attack as manhunt persists
Trump's Mideast envoy: Barkan attack 'should be universally condemned'
Hamas, Islamic Jihad praise deadly shooting in northern West Bank
Following Attack, Israeli Defense Officials Fear Collective Punishment Could Ignite West Bank
Netanyahu said to tell cabinet Israel preparing for Gaza offensive
New peace plan created 'behind the scenes'
Accusing Abbas of derailing Gaza talks, Egypt may end mediation
Jerusalem mayor says plan to boot UNRWA out of capital will boost equality
Israeli PM's wife goes on trial for fraud
Major Israeli presence at world's largest military land exhibition
Netanyahu and Putin will meet for the first time since a Russian jet was shot down
'Russia is the kingmaker in the Middle East,' French professor Gilles Kepel says
Assad: Russia-Turkey Deal to Demilitarize Idlib 'Temporary'
Turkish officials say 'pre-planned murder' team killed Saudi journalist
US in new global court showdown with Iran
Iranian economists: The country is suffering highest inflation rates since WWII
Iran Parliament Passes Measures Against Funding Terrorism
US special envoy to Afghanistan arrives in Kabul as Taliban launch fresh attacks
Pompeo says progress made with Kim Jong Un on North Korea trip
Pompeo says meeting with Kim Jong Un in Pyongyang 'better than the last time'
North Korea ready to allow inspectors into missile sites, Pompeo says
Secretary of State Mike Pompeo's visit to China kicks off with a frosty exchange
Global dealmaking appetite falls to a four-year low amid Brexit, US-China trade fears, study says
China's central bank to pump US$110 billion into economy as US trade war intensifies
Trump tariffs raise $4.4 billion and counting
Trade war looms over summit of global finance chiefs
The UK is practicing cyberattacks that could black out Moscow
Bulgarian journalist who reported on EU corruption, found raped and murdered
Need to Flee Venezuela? Pay Huge Bribe or Stand in Line Forever
Julie Swetnick unloads on media, GOP: 'I am disgusted and appalled by the way that I have been re-victimized'
White House begins prepping for Democratic legal storm
Kavanaugh fight sharpens the stakes for midterms
Democrats to appeal to voters to channel anger over Kavanaugh confirmation
Top Dem: Trump, GOP must 'pay a price for Kavanaugh'
Bill Maher Slams 'Crazy' Social Justice Warriors as Trump and Kavanaugh Win
Stephen Colbert 'Late Show' writer: 'I'm just glad we ruined Brett Kavanaugh's life'
Colin Powell Says Donald Trump has Turned America from 'We the People' to 'Me the President'
'Aggressive' American plane passenger prompts air force escort
SpaceX rocket launch causes social media stir in Southern California
Soon: Israeli spacecraft to land on the moon
Haiti quake kills at least 14, aftershock jolts nervous residents
Strong aftershock rattles north Haiti day after deadly quake
Confirmed deaths near 2,000, still more likely in Indonesia
Indonesia quake: More than 5,000 people could still be missing
Indonesia to stop searching for quake victims on Thursday
5.5 magnitude earthquake hits near Raoul Island, New Zealand
5.2 magnitude earthquake hits near Ti Port-de-Paix, Haiti
5.1 magnitude earthquake hits near Sambelia, Indonesia
5.0 magnitude earthquake hits near Georgetown, Saint Helena
Popocateptl volcano in Mexico erupts to 24,000ft
Sangay volcano in Ecuador erupts to 24,000ft
Sabancaya volcano in Peru erupts to 23,000ft
Reventador volcano in Ecuador erupts to 19,000ft
Ebeko volcano in the Kuril Islands erupts to 14,000ft
Merapi volcano in Indonesia erupts to 12,000ft
China Banana Prices Rise in Wake of last month's Typhoon Mangkhut Destruction
Florida declares state of emergency as Tropical Storm Michael forecast to become hurricane
Hurricane Florence's toll on US homes and businesses has now hit 11 figures
Widespread fish kills predicted to continue for weeks in NC, experts say. Here's why.
Central US to face multi-day flood danger through early this week
Drones and AI Ward Off Shark Attacks as Predators Hunt Closer to Shore
UN report on global warming carries life-or-death warning
World must take 'unprecedented' steps to avert worst effects of global warming: U.N.
Mexico president-elect says will look at legalizing some drugs
Voters in 3 States to Consider Pro-Life, Anti-Roe Measures
Romanian constitutional ban on same sex marriage fails on low vote turnout
UK's Patricia Hewitt called for age of consent to be lowered to ten
Victims group in Poland maps 255 sex abuse cases by priests
Vatican takes off gloves, accuses papal critic of 'calumny, defamation'
Vatican cardinal defends Pope Francis against allegations that he covered up sexual misconduct accusations
Members 'offend' Jesus and please the devil when they use the term 'Mormon,' President Nelson says
Tracking Bible Prophecy Headlines - 10/7/2018
Hamas dismisses Liberman's threats of war as 'empty words'
Livid over Qatari aid to Gaza, Abbas said planning to cut PA's funding to Strip
Hamas: Israel ready to help, but PA blocking fuel to Gaza power plant
US pulling out of part of Vienna treaty to stymie Palestinian legal action
UN Palestinian refugee agency vows to maintain East Jerusalem services
Israel Expected to Free 300 Palestinian Prisoners Due to Overcrowding
Golan Druze Gather at Israel-Syria Border, Chanting Loyalty to Assad
Erdogan vows to 'finish' Kurdish militants in Iraq to avenge dead soldiers
Turkey says journalist was murdered inside Saudi consulate
Top US admiral warns of Russian submarine threat
Polarized US Senate narrowly confirms Kavanaugh to Supreme Court
Kavanaugh sworn in as 114th Supreme Court justice, hours after Senate votes to confirm
Kavanaugh sworn in as Supreme Court justice amid rancorous protests
After Kavanaugh confirmation, Pelosi vows to unearth FBI docs as Dems demand impeachment inquiry
Democrats say Avenatti undercut their case against Kavanaugh
Sen. Graham: Susan Collins Saved the Senate From 'Sliding Into the Abyss'
'This Is Why Republicans Got Elected': Sen. Thune Reacts to Kavanaugh's Confirmation
'Maybe I Ought to Say Thank You': McConnell Says Anti-Kavanaugh 'Mob' Helped Unify GOP
Swing-vote senators face major political blowback, and potential high-profile challengers, after casting pivotal Kavanaugh votes
Kavanaugh battle only magnified nation's divisions and may leave lasting scars
Trump says controversial speech at rally mocking Ford helped Kavanaugh
Trump '100 percent' certain Kavanaugh accuser named wrong person
Indonesia Death Toll Passes 1,500: Body Bags Line Roads, Smell 'Almost Unbearable'
5.9 magnitude earthquake hits near Ti Port-de-Paix, Haiti
5.6 magnitude earthquake hits the Central Mid-Atlantic Ridge
5.0 magnitude earthquake hits near Kimbe, Papua New Guinea
Sabancaya volcano in Peru erupts to 23,000ft
Popocateptl volcano in Mexico erupts to 22,000ft
Sangay volcano in Ecuador erupts to 22,000ft
Reventador volcano in Ecuador erupts to 19,000ft
Veniaminof volcano in Alaska erupts to 11,000ft
Ebeko volcano in the Kuril Islands erupts to 10,000ft
Tropical Storm Michael could form by Sunday and move into Gulf
Increasingly human-like robots spark fascination and fear
Immigration violations, possible sex trafficking found at Nevada brothels
Pope's senior adviser warns "weak excuses" for sex abuse won't do
Tracking Bible Prophecy Headlines - 10/6/2018
Saudi cleric calls for interfaith peace delegation to Jerusalem
UNRWA concerned over plan to shut its East Jerusalem operation
Qatar said providing fuel funds to Gaza via Israel, overriding PA objections
Some 20,000 Palestinians take part in Gaza border riots
Hamas: Participation in protests is response to Israeli threats
Child among three Palestinians shot dead by Israeli army
Islamic Jihad: 'We have ability to turn Gaza border region into a place that is not suitable for life'
50,000 chickens burned alive in suspected arson attack in northern Israel
New proposals may help resolve Israel/Lebanon oil and gas dispute
After Exposure of Beirut Missile Sites, Hezbollah and Lebanon Launch Damage Control
Top Iran Revolutionary guard warns Netanyahu will have to 'flee into the sea'
Iran General Says Israel Could Never Win, So Prime Minister Should 'Practice Swimming' Instead
Russia seeking communications channel between Israel, Iran in Syria
In rare criticism, Russian chief rabbi blasts supply of S-300 missiles to Syria
Russia deployment of S-300 in Syria risks military escalation - France
India quietly seals missile deal with Russia despite U.S. warning
India to keep buying Iranian oil despite U.S. sanctions
U.S. actively considering waivers on Iran oil sanctions
An ISIS-inspired tactic is raising concerns in US ports
ISIS Warns of Knife Attack 'Surprises' at Concerts
Kerry says chances of war rising following US exit from Iran deal
Turkey's Erdogan threatens to fine "opportunists" who raise prices
Saudi Crown Prince: We don't need a new Hezbollah in the Arabian Peninsula
Saudi crown prince dismisses Trump remarks about reliance on U.S.
Saudi Arabia's Mohammed bin Salman: 'I love working with Trump'
Mohammad bin Salman: Saudi Arabia, US have achieved a lot in Mideast
Saudi Arabia Tells Trump No More Oil
How Saudi Money Keeps Washington At War In Yemen
Houthi shelling of medical facility in Yemen's Hodeidah results in casualties
Tunisia extends state of emergency
NATO invited the Russians to watch its massive war games because they really want Moscow to get the message
Former South Korean President Lee Sentenced to 15 Years in Prison for Corruption
Pompeo pledges coordination with Japan in North Korea talks, to raise abduction issue
North Korea looks to get China, Russia on side before denuclearization talks with US
U.S. Navy Proposing Major Exercises Aimed at China
Pompeo doesn't see China tensions hurting North Korea talks
Pence's aggressive speech just took China-US relations to a whole new level of bad
Trump says China is meddling in our elections. Cyber firms disagree
California race turns ugly with attack on Democrat's 'family ties to terrorism'
Kavanaugh confirmation all but sure after long, bitter fight
How Jeff Flake's One-Week Delay Helped Clear Brett Kavanaugh's Name
Susan Collins Finds a Starring Role in Kavanaugh Vote
Donors Are Organizing A Multimillion-Dollar Effort To Defeat Susan Collins In 2020
Liberal group cuts support for Dems Manchin, Bredesen over Kavanaugh
Brett Kavanaugh's nomination could have huge impact on midterm elections
2 Supreme Court justices who will soon share the bench with Brett Kavanaugh spoke about partisanship on the high court
Kagan warns that Supreme Court may not have a swing vote anymore
'This is war': Donald Trump Jr. warns of potential Kavanaugh impeachment
GOP Senator: We will not be bullied by 'the screams of paid protesters'
As Senate debates Kavanaugh, Trump says Soros is behind protests
Backlash to Trump claim that Soros paid anti-Kavanaugh protesters
Citing his 'temperament,' American Bar Association will re-evaluate Brett Kavanaugh's high rating
Facebook is battling an internal revolt after one of its execs went to the Kavanaugh hearing
Chernobyl begins new life as solar power park
Rescue continues as death toll climbs over 1,600 in Indonesia earthquake, tsunami
Indonesia mulls making quake areas mass graves
5.6 magnitude earthquake hits the Ascension Island region
5.4 magnitude earthquake hits near Tadine, New Caledonia
5.2 magnitude earthquake hits the Mid-Indian Ridge
5.2 magnitude earthquake hits the Ascension Island region
Manam volcano in Indonesia erupts to 34,000ft
Sabancaya volcano in Peru erupts to 26,000ft
Sangay volcano in Ecuador erupts to 22,000ft
Popocateptl volcano in Mexico erupts to 19,000ft
Ebeko volcano in the Kuril Islands erupts to 17,000ft
Nevado De Chillan volcano in Chile erupts to 16,000ft
Fuego volcano in Guatemala erupts to 15,500ft
Reventador volcano in Ecuador erupts to 15,000ft
South Korea Typhoon 'Kong-Rey' leaves one dead, two missing
Moisture From Tropical Storm Walaka Heads to Alaska
Hurricane Sergio May Boomerang Back, Hit Southwest U.S. With Heavy Rain
Rain record in Phoenix: Rosa flooding brings record-breaking rainfall
Swells From Tropical Storm Leslie To Impact New England
Budding Tropical Storm Threatens to Menace U.S. Gulf Coast
Whole Foods v vegans: Berkeley store gets restraining order against activists
Romanians vote on constitutional ban on same sex marriage
Mormon no more: Tabernacle Choir renamed in big church shift
Tracking Bible Prophecy Headlines - 10/5/2018
US envoy Greenblatt discusses Israeli-Palestinian peace plan with senators
In Jerusalem, Merkel says Palestinians must accept Israel as Jewish state
Jerusalem to remove UN agency for Palestinians from city
Jerusalem to remove UNRWA to 'end lie of Palestine refugees'
Netanyahu to Merkel: Hamas Attacks Israel Because Abbas Suffocates Gaza
Netanyahu to Abbas: 'stop strangling Gaza'
Abbas's ultimatum to Hamas: 'Four weeks to hand over Gaza'
Gaza's Resistance Committee: 'Blood will be answered with blood'
Analysis: IDF, Hamas one miscalculation away from another Gaza war
Defense minister orders IDF on high alert at Gaza border
'The holidays are over,' Liberman warns Hamas heads - Israel is ready to go to war over border violence
Egypt-Jordan Natural Gas Deal Could Undermine Israel's Leviathan
Israel Must Rethink Its Syria Strategy After Downing of Russian Plane
Top US general: Russia's S-300 deployment in Syria a 'needless escalation'
Mattis: Russia violation of missile treaty 'untenable'
Erdogan: 'Turkey won't leave Syria until Syrian people have an election'
Alleged Iranian bomb plot in France is a 'wake-up call' for Europe, U.S. says
US targets Iran, proxy groups in new counterterror blueprint
Bolton: 'Radical Islamist' groups are top foreign terrorist threat to US
NATO: US soldier killed in action in Afghanistan
Meet the new Air Force helicopters that can 'defy Armageddon'
New US nuclear bombs and futuristic stealth aircraft to provide mind-boggling military might
NATO warns Russia to halt "reckless" behavior
NASA Astronauts Return To Earth Amid US-Russia Space Tensions
Russia claims US running secret biological weapons lab in Georgia
US military plan to spread viruses using insects could create 'new class of biological weapon', scientists warn
U.S. plans to rewrite rules that impede self-driving cars
Latest federal self-driving car guidelines stick with self-policing approach
Google and Facebook Join Forces on AI Tech
The Big Hack: How China Used a Tiny Chip to Infiltrate U.S. Companies
China used tiny chips on US computers to steal secrets: report
US Navy proposing major show of force to warn China
Pence attacks China on 'predatory' trade, 'coercion' and military 'aggression'
Vice President Pence Accuses China Of Trying To Interfere In U.S. Elections
Collusion bombshell: DNC lawyers met with FBI on Russia allegations before surveillance warrant
Top Republican says FBI probe found 'no hint of misconduct' by Kavanaugh
Passion, chaos as Kavanaugh confirmation vote nears
Doug Jones says female staffers have been threatened by Brett Kavanaugh supporters
Scores of Kavanaugh protesters arrested after descending on Senate building
Planned Parenthood Threatens Senators Who Vote to Confirm Kavanaugh: 'We're Coming for You'
Trump calls Dems 'party of crime' at Minnesota rally, says they're 'trying to destroy' Kavanaugh
Donald Trump: Voters will reject 'rage-fueled resistance' to Kavanaugh; Democrats disagree
GOP Senator: Democrats Using 'Tactics of Brownshirts in 1930's Germany'
Democrats Fear the Party's Kavanaugh Obsession Could Backfire
Kavanaugh does not belong on Supreme Court, retired Justice Stevens says
Kavanaugh pens op-ed, decries 'vicious' attacks while saying he 'might have been too emotional' at hearing
Intercessors Declare National Day of Prayer Over Brett Kavanaugh
Time magazine cover art captures 'moment in our country's history' with Christine Blasey Ford illustration
May: France Believes Brexit Can Be Blocked, Will Push Bad Deal to Force Second Referendum
Campaigners hit the streets in bid to reverse Brexit
'Tragedy Everywhere': Aid Groups Scramble Against Time After Indonesian Tsunami
U.S. promises to send aid to Indonesia after 1,400 killed in earthquake and tsunami
Booming San Francisco takes unprecedented step to target earthquake-vulnerable high-rise towers
5.4 magnitude earthquake hits near Tomakomai, Japan
5.3 magnitude earthquake hits near Checca, Peru
5.0 magnitude earthquake hits near Nago, Japan
5.0 magnitude earthquake hits near Kavieng, Papua New Guinea
Sangay volcano in Ecuador erupts to 25,000ft
Sabancaya in Peru erupts to 24,000ft
Popocateptl volcano in Mexico erupts to 20,000ft
Reventador volcano in Ecuador erupts to 19,000ft
Ulawun volcano on Papau New Guinea erupts to 15,000ft
Soputan volcano in Indonesia erupts to 15,000ft
Ebeko volcano in the Kuril Islands erupts to 12,000ft
Typhoon Kong-rey to slam South Korea, Japan after battering Ryukyu Islands
Hurricane Walaka continues to batter portions of Papahanaumokuakea
Hurricane Sergio may swing eastward, deliver more rain to southwestern US in wake of Rosa
Remnants of Hurricane Rosa Rainfall Produces Unprecedented Flooding On Tohono O'odham Nation
Rosa storm flooding threatens dam in southern Arizona
Tropical storm may aim for Gulf, perhaps flood portions of southern and eastern US next week
Near-record low for tornadoes nationwide
Florida's coming King Tides may carry something different onshore - red tide
Red tide closes Florida beaches, could impact millions in tourism dollars
Scientists call for 'Noah's Ark' of human microbes to prevent 'growing global health crisis'
Health Officials Warn of Measles Exposure at Newark Airport, Village in Rockland County
Downtown LA Hit With Outbreak Of Flea-Borne Typhus
Alarm as Red Cross workers attacked in Congo Ebola efforts
Deadly bacteria warning goes out to visitors of Berlin sex club
Social media reacts to Houston's sex robot brothel ban
Nobel Peace Prize honors fight against sexual violence, in nod to #MeToo
Report: Catholic Church Faces Gravest Crisis Since 'Protestant Reformation'
Thirteen states now investigating alleged sexual abuse linked to Catholic church
Anti-abortion doctors petition Irish government ahead of abortion bill debate
Tracking Bible Prophecy Headlines - 10/4/2018
IDF sends reinforcements to Gaza amid nightly riots along security fence
'We Can't Prevail Against a Nuclear Power': Hamas' Gaza Chief Says He Doesn't Want War With Israel
Qatar to buy fuel for Gaza, doubling household access to electricity
Pipe bomb hurled at Jewish shrine in West Bank as 13 suspects arrested in raids
PLO envoy: Palestinians believe UK can play leading role in achieving peace
Top Israeli ex-officials warn US Jews that Israel on 'reckless' path to 1 state
U.S. withdraws from international accords, says U.N. world court 'politicized'
U.S. Pulls Out of Vienna Treaty Following Palestinian Complaint Over Embassy Move
US pulls out of Vienna treaty amendment to block Palestinian lawsuit
Bolton Calls Palestine a 'So-Called State,' Doubles Down After Being Pressed by Reporter
At Yad Vashem, Merkel says Germany has 'everlasting' duty to fight anti-Semitism
Merkel at Yad Vashem: 'Germany has a responsibility to remember crimes of the Holocaust'
German Finance Minister: Iran nuclear deal protects Israel
Merkel heads to Israel amid deep disagreements over Palestinians, Iran
Merkel in Jerusalem: Iran must not have nuclear weapons
Germany calls for end to Iranian ballistic missile program
Moscow Hopes Israel Will 'Exercise Good Judgment' After Transfer of S-300 to Syria
Pompeo: Iran behind threats directed against our missions in Iraq
Khamenei threatens to defeat the US amidst economic problems and sinking Rial
Iran supreme leader promises to 'slap' US, defeat sanctions
Iran expert: IAEA needs to be able to inspect everywhere
Russia's Putin says no major military action needed in Syria's Idlib
Assad Says 'Major Understanding' Reached With Arab States After Strife Over Syria War
Turkey renews mandate for military actions against Kurds in Syria, Iraq
7 Turkish Soldiers Killed in Blast Blamed on Kurdish Rebels
Turkey's Inflation Rate Hits Highest Point in 15 Years Amid Deepening Economic Crisis
Yemeni army advances further into Saada amid violent clashes with Houthis
In Yemen, Key Battle and Major Win for the Saudis Risks Tipping Country Into Famine
India Risks U.S. Sanctions With $5-bln Purchase of Russian Missiles
Trump's ambassador to NATO sets off diplomatic incident with a nuclear edge
Pompeo backs away from denuclearization goal for N.Korea
North Korean Hackers Stole Over $1 Billion and Destroyed Computers Around the World, Reports Reveal
Chinese spy chips are found in hardware used by Apple, Amazon, Bloomberg says; Apple, AWS say no way
UK minister slams 'pariah state' Russia over worldwide cyber attacks campaign
Cryptocurrency ATMs coming to Argentina to exploit peso volatility
Facebook faces possible $1.6 billion fine as data breach investigation opened
Billionaire George Soros Moves Foundation From Budapest to Berlin
Kavanaugh Nomination Battle Is Fought With Millions In Secret Cash
Far From United: Political Divide In America The Worst It's Ever Been
Democrats' Kavanaugh assassination is re-uniting the right
Poll: Amid Kavanaugh Confirmation Battle, Democratic Enthusiasm Edge Evaporates
Judge Andrew Napolitano: In Kavanaugh fight, Capitol Hill shamelessly treats Supreme Court as political branch
Senate Judiciary Committee receives FBI report on sexual misconduct allegations against Kavanaugh
White House receives FBI report on Kavanaugh, 'fully confident' he'll be confirmed
White House Finds No Support in FBI Report for Claims Against Kavanaugh
FBI Lacks White House Approval to Talk to Kavanaugh and Ford, Sources Say
Ford's lawyers slam FBI investigation after McConnell signals Kavanaugh vote later this week
Christine Ford's friend denies being helped on polygraph, fires back at new claims
Hundreds of 'Stop Kavanaugh' vigils held across US
Capitol police probe additional doxxing incidents targeting senators, including Rand Paul
GOP-doxxing suspect arrested; worked or interned for Feinstein, Jackson Lee, other Dems
Police boost security at Capitol amid tension over Kavanaugh
McConnell vows Republicans won't be intimidated by Kavanaugh protesters
Trump's Mocking of Kavanaugh Accusers Stuns Senators Before Vote
Conway Defends Trump Mockery: Blasey Ford Treated 'Like A Faberge Egg'
The Problem With #BelieveSurvivors - It's important to listen to those who come forward - and also to those accused
Kavanaugh Drank Beer? He Can't Hold a Candle to Obama's Pot and Cocaine Use
National Council of Churches calls for Kavanaugh's nomination to be withdrawn
Trump Lawyer Warns New York Times of Tax Story 'Defamation,' 'Substantial Liability'
Forbes 400 2018: A New Number One And A Record-Breaking Year For America's Richest People
FEMA tests 'presidential alert' to 225 million electronic devices
Large Hadron Collider 'could shrink Earth into a tiny ball,' Astronomer Royal warns
Japanese Rovers are Now on the Surface of an Asteroid, Sending Back Amazing Pictures
Indonesia tsunami: drone footage shows trail of destruction in Palu
Sulawesi tsunami: Indonesia battles fake news as hoaxers spread panic
5.5 magnitude earthquake hits near Lambasa, Fiji
5.2 magnitude earthquake hits near Visokoi Island, South Georgia and the South Sandwich Islands
5.1 magnitude earthquake hits near Ust'-Kamchatsk Staryy, Russia
Sabancaya volcano in Peru erupts to 27,000ft
Popocateptl volcano in Mexico erupts to 21,000ft
Sangay volcano in Ecuador erupts to 21,000ft
Reventador volcano in Ecuador erupts to 15,000ft
Soputan volcano in Indonesia erupts ot 15,000ft
Another powerful typhoon barrels toward Japan
Rosa and non-tropical storm to deliver dangerous flooding, drought-busting rain in southwestern US
Hurricane Leslie winds stay at 80 mph; system in Caribbean has 30 percent chance for development
Calgary Just Had Its Snowiest Day in More Than Three Decades and Breaks October Record
Drought may cost China US$47 billion a year as temperatures rise, study finds
Florida confirms toxic red tide spreading along Atlantic coast
Swiss firm claims new feed will curb cow farts - and global warming
Meet the farmers of the future: Robots
A new brain-inspired architecture could improve how computers handle data and advance AI
Japan set to allow gene editing in human embryos
Complaint says transgender bathroom policy led to kindergarten assault
Transgender candidates in Brazil push to have voices heard
More Men Are Wearing Stilettos - if They Can Find Their Size
Senate easily passes sweeping opioids legislation, sending to President Trump
Charges: St. Cloud Man Says He Strangled Woman Because God Told Him To
Police officer deceased, identified after 7 law enforcement officers, 1 other shot in Florence
Tracking Bible Prophecy Headlines - 10/3/2018
Blocked in a car by a mob, kept from their HQ: Why UNRWA staff had to flee Gaza
UN workers strike in Gaza to protest layoffs amid funding woes
Indonesia VP says he talked peace with Netanyahu at UN after bumping into him
Israel, which offered disaster aid to Iran, strangely unhelpful to Indonesia
Liberman: We have info on other nuclear sites in Iran and Lebanon
Hitting back, Netanyahu says nuke watchdog hasn't checked Iran site he revealed
Iran's Zarif: EU support for deal better than expected
Iran praises Europe for taking 'big step' to keep business with Tehran
UN court orders US to halt 'humanitarian' Iran sanctions in blow for Trump
As Merkel comes to Israel, Netanyahu seeks tougher Iran policy
Iran asks France for talks to clear bomb plot 'misunderstanding'
Amid missile row, Lebanon president vows to 'confront Israeli aggression'
US: Russian sale of S-300s to Syria 'a serious escalation'
U.S. to Offer Cyberwar Capabilities to NATO Allies, Acting to Counter Russia
US NATO envoy warns Russia to halt new missile development
U.S. Threatens to Destroy Banned Russian Warheads if Necessary
Russia Blasts 'Dangerous' U.S. Threat on Missiles as Trump NATO Envoy Walks Back Comments
Putin says he wants all foreign forces to eventually quit Syria
Syria's Assad says 'understanding' reached with Arab states
Mattis: Number of US diplomats doubled in Syria as ISIS nears defeat
ISIS Says One of Its Leaders in Egypt's Sinai Has Been Killed
US pastor held in Turkey appeals to country's highest court
Trump: I Told Saudi King Salman He Wouldn't Last for Two Weeks Without U.S. Military Backing
Chinese armed drones now flying across Mideast battlefields
Amid trade spat, US-China military tensions soar
US State Department: Pompeo to meet Kim Jong Un in North Korea on Sunday
Suspected Ricin-Laced Mail Sent to U.S. Defense Secretary
Two Hospitalized After Ted Cruz's Houston Campaign Office Received Envelope With White Powder
Bloomberg to donate $20 million to bolster Democrats in Senate fight
Donna Brazile: Dems on cusp of 'historic year'
Christine Blasey Ford ex-boyfriend says she helped friend prep for potential polygraph; Grassley sounds alarm
Text messages between Brett Kavanaugh and his classmates seem to contradict his Senate testimony
My sinister battle with Brett Kavanaugh over the truth - by Ambrose Evans-Pritchard
Anti-Kavanaugh protesters accosting senators have ties to Soros
Woman Who Ambushed Flake in Elevator Is Director of Soros-Funded Group
Ford Co-Authored Paper Pushing Hypnosis, Using To Enhance Memory
Trump mocks Christine Blasey Ford, says 'I've had so many false accusations'
Hillary Clinton laughs at Kavanaugh's claim of 'revenge'
Hundreds of law professors sign letters rejecting Kavanaugh nomination
Georgetown professor suspended by Twitter after call for 'deaths' of GOP senators, Kavanaugh
Vandalism suspect says he's 'happy' about damage outside local Republican Party headquarters
Kavanaugh clash reopens stolen valor allegations against Sen. Blumenthal
Mueller shedding more attorneys in Russia investigation
NYT: Trump Engaged in Suspect Tax Schemes as He Reaped Riches From His Father
New York state tax department reviewing fraud allegations involving Trump in NYT article
New Balance Gets Political And Throws Support Behind Trump
Dow jumps more than 100 points to all-time high, rallies for a second day to start fourth quarter
Fed's Powell sees 'remarkably positive outlook' for economy that may be 'too good to be true'
Skyrocketing Deficit? So What, Says New Washington Consensus
The Facebook Hack Exposes an Internet-Wide Failure
Huge Facebook breach leaves thousands of other apps vulnerable
Your next job interview could be with a robot
Half of 'Star Wars Last Jedi' Haters Were Politically Motivated Bots
Japanese spacecraft drops robot onto asteroid to hunt for the origin of the solar system
5.3 magnitude earthquake hits near Honiara, Solomon Islands
5.3 magnitude earthquake hits near Nggongi, Indonesia
5.0 magnitude earthquake hits near Nggongi Satu, Indonesia
Time running out for earthquake survivors as Indonesia death toll tops 1,400
Volcano erupts on same Indonesian island as earlier quake
Sabancaya volcano in Peru erupts to 29,000ft
Popocateptl volcano in Mexico erupts to 23,000ft
Sangay volcano in Ecuador erupts to 20,000ft
Reventador volcano in Ecuador erupts to 18,000ft
Ebeko volcano in the Kuril Islands erupts to 15,000ft
Typhoon Kong-rey: Potential threat to life as storm with gusts of up to 175mph moves towards Japan and South Korea
Tropical Storm Rosa threatens 12 million with flooding as southwest US braces for 'life-threatening' conditions
Leslie becomes the Atlantic basin's newest hurricane
Deaths from Florence rise by 2 in North Carolina; at least 49 dead
Mega mosquitoes, up to 20 times larger than normal, follow Florence flooding
Dead Trees and Dry Springs: Impact of Drought Felt in Israel
Bizarre Particles Keep Flying Out of Antarctica's Ice, and They Might Shatter Modern Physics
Increased Crime By Mentally Ill Homeless Worries San Francisco North Beach Residents
Trump administration halts visas for unmarried same-sex partners of foreign diplomats
Confidence in Pope Francis down sharply in U.S. for his handling of the sex abuse scandal
Tracking Bible Prophecy Headlines - 10/2/2018
Trump cuts to coexistence efforts will cause 'long-term damage,' NGO head warns
Trump administration praises Obama-era Israel aid package upon launch
UNRWA evacuates most international staff from Gaza to Israel amid death threats
Gaza night protests step up months of anti-Israel unrest
93 Palestinians injured as Gaza flotilla intercepted at sea
IDF spy drone crashes in Gaza area, prompting search
Malaysian PM Calls Jews 'Hook-nosed,' Responsible for Troubles in the Middle East
Lebanon FM gives diplomats tour aimed at disproving Netanyahu's missile claims
Lebanese president rejects PM's claims on Hezbollah missile facilities in Beirut
Netanyahu: Hezbollah 'brazenly lying' to world about weapons sites
UN Nuclear Watchdog Rebuffs Netanyahu on Iran: 'Our Independence Is Paramount'
Netanyahu slams 'ridiculous' Iran effort to tie Israel to attack at parade
Germany's best-selling paper calls for end of Iran trade to protect Israel
Iranian ballistic programme is a threat, says French defence minister
France freezes Iranian assets over Paris bomb plot said thwarted by Mossad
Turkey orders 417 detained in money-laundering probe linked to US-based Iranians
Iran state media: Alleged secret nuclear site is a scrap metal recycling center
Al Arabiya cameras film suspicious Iranian ship in Red Sea near Yemen's coast
Family of Iran cleric: Revolutionary Guards hid explosives in Hajj pilgrim bags
Syria FM says Iran coordinated its ballistic missile strikes
Syrian FM says Iran's missile strikes in eastern Syria 'legitimate'
Syria says shot down over third of missiles fired by Israel in Latakia attack
Iran launches missiles at Syria, but message is aimed at U.S., Israel, Saudi Arabia
New USA goal in Syria: Iranian retreat
Russia using world's largest military planes to deliver S-300 system to Syria
Syrian rebels reject Russia presence in planned demilitarized zone
Erdogan: We will continue to seek solution with Syrian people, not Syrian govt
Erdogan urges Turks to report price hikes, says government will raid stores
Suicide bomb targets Italian army trainers in Somali capital
Chinese warship came within 45 yards of USS Decatur in South China Sea: US
North, South Korea begin removing landmines along fortified border
Seoul: North Korea has 20-60 nuclear weapons
Massive Election Rallies Reflect Deep Divisions in Brazil
Venezuela: nearly 2m people have fled country since 2015, UN says
OPEC 'powerless to prevent' oil prices jumping toward $100 a barrel this year
Dow rises nearly 200 points after the US and Canada strike a deal to replace NAFTA
Trump: Trade deal returns US to 'manufacturing powerhouse'
This bull market run has echoes of the late 1920s, Nobel Prize-winning economist Shiller says
In FY 2018: Debt Up $1,271,158,167,127; Feds Borrowed $8,172 Per Every American With a Job
Democrats' new tack: Go hard after Kavanaugh's credibility
Mutual friend of Kavanaugh, Deborah Ramirez reportedly turns over text messages to FBI
Text messages suggest Kavanaugh wanted to refute accuser's claim before it became public
Police questioned Kavanaugh after bar fight in 1985
White House slams 'ridiculous' NYT report on Kavanaugh's college ice-throwing incident
Trump defends Kavanaugh, but notes 'difficulty' with alcohol
Ex-boyfriend says Kavanaugh accuser Julie Swetnick threatened to kill his unborn child, 'was exaggerating everything'
White House authorizes FBI to expand Kavanaugh investigation: report
McConnell: Senate will hold Kavanaugh vote 'this week'
McConnell unloads on Senate Dems amid Kavanaugh probe: 'Their goalposts keep shifting, but their goal hasn't moved an inch'
Grassley taunts Bernie Sanders in salty response to Kavanaugh probe letter
Trump, Defending Kavanaugh, Accuses Senate Democrats of Hypocrisy and Dishonesty
Trump slams Senate Democrats over Kavanaugh nomination, claims he saw one unidentified senator in 'somewhat compromising' situations
'We've Seen This Before': Liberal Group Ties Kavanaugh to Bill Cosby and Bill Clinton in New Ad
Far-left cartoonist accused of targeting Kavanaugh's 10-year-old daughter in vicious cartoon
Red-state Dems face nightmare scenario on Kavanaugh
Lindsey Graham: If Kavanaugh vote fails, Trump should re-nominate him before midterms, 'appeal the case to the American people'
Georgetown professor says white GOP senators 'deserve miserable deaths' after Kavanaugh hearing
Kavanaugh allegations trigger angry, anxious response from Republican men - Many say they are now seen as guilty until proven innocent
DFL will refer Ellison allegation to law enforcement after internal investigation can't substantiate
Las Vegas shooting: One year later, hundreds of videos traumatize some survivors
"Digital Strip-Searches": New Zealand travellers refusing digital search now face $5000 Customs fine
India's Biometric ID System Has Led To Starvation For Some Poor, Advocates Say
Glimpse: How Electronic Tattoos Will Change The World - And Ourselves
Researchers recommend 'no-selfie zones' to prevent tourist accidents
Indonesia clamps down on looting as quake-tsunami toll reaches 1,234
Indonesian Quake and Tsunami... Wave Reached 20 Feet High
See how the Palu earthquake shifted the landscape then washed away the shore
Indonesia Earthquake Liquefied the Ground, How Did That Happen?
6.0 magnitude earthquake hits near Nggongi Satu, Indonesia
5.9 magnitude earthquake hits near Nggongi, Indonesia
5.7 magnitude earthquake hits the Indian Ocean Triple Junction
5.6 magnitude earthquake hits near Port-Vila, Vanuatu
5.6 magnitude earthquake hits near Nggongi Satu, Indonesia
5.4 magnitude earthquake hits near Nggongi Satu, Indonesia
5.4 magnitude earthquake hits near Cintalapa de Figueroa, Mexico
5.2 magnitude earthquake hits near Puerto Chacabuco, Chile
5.2 magnitude earthquake hits the Indian Ocean Triple Junction
5.2 magnitude earthquake hits near Palu, Indonesia
5.1 magnitude earthquake hits near Kota Ternate, Indonesia
5.1 magnitude earthquake hits near Bamboo Flat, India
5.0 magnitude earthquake hits near Kasiguncu, Indonesia
5.0 magnitude earthquake hits near Nggongi Satu, Indonesia
5.0 magnitude earthquake hits south of the Fiji Islands
Sabancaya volcano in Peru erupts to 30,000ft
Sangay volcano in Ecuador erupts to 22,000ft
Popocateptl volcano in Mexico erupts to 20,000ft
Reventador volcano in Ecuador erupts to 20,000ft
Fuego volcano in Guatemala erupts to 15,000ft
Turrialba volcano in Costa Rica erupts to 14,000ft
Ebeko volcano in the Kuril Islands erupts to 14,000ft
Kerinci volcano in Indonesia erupts to 14,000ft
Japan hit by unseasonal high temperatures after Typhoon Trami leaves four dead and hundreds hurt
Massive blackout continues after Typhoon Trami
Japan, South Korea on alert for Super Typhoon Kong-rey
Tropical Storm Rosa Fueling a Flood Threat in Southwestern United States As It Heads for Baja California Landfall
Meet The Weird Fruit That Could Soon Become as Common as a Strawberry Thanks to CRISPR Genome Editing
'Brain-eating amoeba' kills 29-year-old; CDC testing Texas pool for parasite
Health officials 'very worried' as African swine fever spreads in Europe and Asia
Tracking Bible Prophecy Headlines - 10/1/2018
Hamas says Abbas is pushing Israel to launch a new war in Gaza
Explosives hurled at Israeli soldiers in late-night Gaza clashes
UN envoy to Mideast: 'Gaza has not been forgotten'
Iranian FM: Holocaust no excuse for Israel's 'apartheid policy in Palestine'
Zarif: Holocaust doesn't justify taking Palestinian lands
Norway mediating between Israel, Hamas for return of soldiers' bodies
Palestinians, Arab Israelis begin general protest strike over nation-state law
Netanyahu At Odds With Trump Over Two-State Solution
Iran fires missiles at Islamic State militants in Syria to retaliate for military parade attack
In 3 years, Russian strikes on Syria said to kill 18,000, half of them civilians
Syrian rebels reject Russia presence in planned demilitarized zone
Kurds in Iraq hold critical election amid competing visions of the autonomous region
Kurdish PUK party says it will not recognize poll result
Murders of trailblazing Iraqi women spark conspiracy fears
UK's Johnson brands Theresa May's Brexit plan 'deranged'
Trump, at UN General Assembly, signs major trade deal with South Korea, reveals possible Kim Jong Un meeting 'soon'
U.S. and Canada Reach Trade Deal to Keep Nafta Trilateral
Arch of Baal Erected in DC the Day Before Brett Kavanaugh Testified to Congress
Trump: Democrats trying to take power 'by any means necessary'
Sen. Hirono doesn't answer when asked whether Dems leaked Christine Ford's letter on Kavanaugh
Cotton says Feinstein will be investigated over leaked letter by Kavanaugh accuser
GOP senators demand probe of Feinstein's office after Kavanaugh accusations
Graham rips Dems on Kavanaugh, says he'll 'get to the bottom of' FBI probe
House could investigate Kavanaugh if he's confirmed, Nadler says
Scope of FBI's Kavanaugh Probe Reignites Tensions
Comey blasts Kavanaugh probe deadline, says FBI shouldn't have 'shot clock'
3rd Kavanaugh Accuser Was Sued for Sexual Harassment
Yale classmate says Kavanaugh misled Congress on his drinking habits
Jeff Flake: 'Not a chance' I would have suggested FBI investigation into Kavanaugh if seeking re-election
Kavanaugh sounded like he was 'wrongly accused' at hearing, Flake says
Trump HUD Secretary Ben Carson claims Kavanaugh allegations are part of a centuries old socialist plot
Clarence Thomas: The Case To Impeach Supreme Court Justice Over His Alleged Sexual Misconduct
Trump adviser Kellyanne Conway: 'I'm a victim of sexual assault'
Newt Gingrich: Blue wave of liberal cash from California and New York flooding Georgia governor's race
What Oil at $100 a Barrel Would Mean for the Global Economy
Indonesia Tsunami Toll Climbs Above 800. 'It Is Very Bad.'
Apocalyptic scenes in Indonesia after earthquake and tsunami hit Sulawesi
Scientists Surprised by Power of Indonesia Tsunami
Indonesians Loot Markets After Tsunami Creates Shortage Of Food, Water
Indonesia seeks global help after quake-tsunami, mass prison breaks confirmed
5.3 magnitude earthquake hits the Indian Ocean Triple Junction
5.2 magnitude earthquake hits the Southwest Indian Ridge
5.1 magnitude earthquake hits the Indian Ocean Triple Junction
5.1 magnitude earthquake hits near Palu, Indonesia
5.0 magnitude earthquake hits near Lae, Papua New Guinea
Sabancaya volcano in Peru erupts to 27,000ft
Popocateptl volcano in Mexico erupts to 20,000ft
Sangay volcano in Ecuador erupts to 19,000ft
Ebeko volcano on Kamchatka, Russia erupts to 17,000ft
Reventador volcano in Ecuador erupts to 15,000ft
Manam volcano in Papua New Guinea erupts to 14,000ft
Powerful Typhoon Trami hits Japan, injuring dozens
Super typhoon Trami leaves two dead, travel chaos after battering Japan
Trami leaves dozens injured as Japan faces new threat from Typhoon Kong-rey
Hurricane Rosa Threatening Phoenix, Las Vegas, Salt Lake City With Flash Flooding (Drought Areas May Benefit)
Powerful 'Medicane' Storm Strikes Greece; Three People Missing
Breathing problems and eye irritation shut down South Florida beaches. Is it red tide?
Norfolk "smart" playgrounds harness the creative power of augmented reality
UGA physician tracks tuberculosis using cellphone records
Catholic minister says he was fired over Facebook post about friends' gay marriage
Click here to retun to "Tracking the Birth Pangs" page.