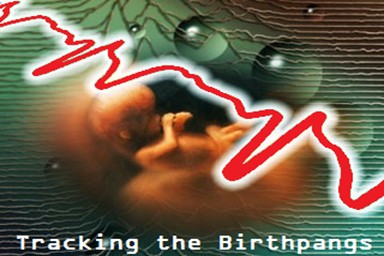 September 2015 Headlines
"Tracking Bible Prophecy" headlines can also be found on
Facebook
Tracking Bible Prophecy Headlines - 9/30/2015
Netanyahu calls on Abbas to resume direct peace talks as he heads to UN
Abbas: No bilateral talks with Israel while it's an occupying power
Abbas' Coming UN Announcement: Bombshell or Gimmick?
Abbas to Tell UN: If Stalemate Continues, PA Will Cease Honoring Past Agreements With Israel
Obama Snub Likely to Set Tone for Abbas' UN Speech
The First-Ever Raising of Palestine's Flag at the U.N. Is Our Moment of Hope
Gazan rocket downed by Iron Dome over Ashdod
IDF strikes four Hamas military targets in response to Gaza rocket fire
Heading to UN, Netanyahu says he will speak 'truth' to world powers
Netanyahu to tell Palestinians to stop 'incitement' in UN speech
Netanyahu: Palestinians rioters to blame for Temple Mount disturbances
Netanyahu: Palestinians using Temple Mount to incite against Israel
Sisi: Temple Mount clashes show peace still faces hurdles
Leading Rabbi: Time for Synagogue on Temple Mount
Thousands to Descend on Jerusalem Over Sukkot Holiday to Perform Rare Biblical Commandment of Hakhel
Labor MKs warn of Corbyn's 'disastrous' anti-Israel stances at UK Labor conference
Political furor erupts after Arab MK berates Jews on Temple Mount
Intelligence minister: ISIS reign in Gaza more likely than Abbas
"If Israel gives up Assad, he's finished"
Ya'alon Hints Russia 'Shouldn't Test' Israel in Syria
Ya'alon: We made it clear to Russia that Israel will continue to protect its interests
Defense Minister: We're not coordinating Syria response with Russia
Russian parliament grants Putin right to use military force in Syria
Kremlin says use of Russian force in Syria would be to help Assad, fight terrorism
Indications that Russia has begun airstrikes in Syria, US official says
Russia says Baghdad center helps coordinate air strikes, ground troops in Syria
Syria says it asked Putin for military support
Russia, Iran Draw Close Over Syria at UN
Obama has turned Putin into the world's most powerful leader
Imperial overreach: How Putin's move into Syria could bring his government down
Russians tell US to remove warplanes from Syria, senior official says
Across Middle East, 'Obama Doctrine' shows signs of failure
US suspends Syria rebel training program
US expands terror blacklist, revealing sprawling IS network
U.S. sanctions Islamic State supporters, targets finances
Study finds increase in foreign fighters heading for Syria, Iraq
Shattered Syria May Never Be Put Back Together
China again calls for political solution for Syria
Egypt's el-Sissi calls for regional front against Islamic terrorism
Kurds launch offensive against ISIS in north Iraq
Germany's Merkel warns of risks of 'safe zone' in northern Syria
German, Austrian Jews worried about anti-Semitism from refugees
France investigates Syria's Assad for crimes against humanity
Report: ISIS Has Crucified, Tortured Thousands of Christians in Iraq, Syria
Divided Cyprus' top Muslim cleric says Christians, Muslims can again live in peace as in past
Ben Carson on Muslim President: I'll Change My Position If You Show Me Islamic Text Opposed to Shariah
Iran's leader demands Muslim world probe haj deaths
Pastor Saeed Abedini Won't Be Set Free Until the US First Releases 19 Iranian Criminals, Says President Rouhani
Afghan assault to retake Kunduz from Taliban collapses as militants surround airport
U.S. troops dispatched to Kunduz to help Afghan forces
Maldives Wants U.S. to Help It Fight Terrorism
Liuzhou, China, Rocked by 'Massive' Explosions; 6 Reportedly Dead
President Obama Confronts Russia, China and Iran In Speech to UN
White House says it looks like Congress is on track to avert shutdown
UK press: World set for emerging market mass default, warns IMF
The number of drones expected to sell during the holidays is scaring the government
5.4 magnitude earthquake hits near Abepura, Indonesia
5.4 magnitude earthquake hits near Kokopo, Papua New Guinea
5.3 magnitude earthquake hits near Lorengau, Papua New Guinea
5.0 magnitude earthquake hits near Panguna, Papua New Guinea
5.0 magnitude earthquake hits near Bathsheba, Barbados
5.0 magnitude earthquake hits near Tobelo, Indonesia
Pennsylvania will monitor for earthquake activity linked to fracking
Colima volcano in Mexico erupts to 25,000ft
Ubinas volcano in Peru erupts to 24,000ft
Ruiz volcano in Colombia erupts to 20,000ft
Fuego volcano in Guatemala erupts to 15,000ft
Deadly Typhoon Dujuan Batters China After Lashing Taiwan
Hurricane warning issued for Bahamas as Tropical Storm Joaquin nears
Tropical Storm Joaquin to Track Near East Coast, Escalate Flood Threat
Tropical Storm Joaquin could impact N.J., pose biggest threat since Sandy
Tropical Depression Marty Lashes Southwest Mexico With Downpours
Warmest September on Record for NYC, Boston and Others
Video shows dramatic water drop in California lake
U.K. experiencing highest tides in more than 18 years
Scientists to bypass brain damage by re-encoding memories
Mexican Politician Says Homeless People Should Be Put Down By Lethal Injection
Republicans, Planned Parenthood square off in Congress
Planned Parenthood leader: Video allegations are 'offensive' and 'untrue'
Planned Parenthood Doesn't Do Mammograms, Cecile Richards Finally Admits Under Oath
Pope met Kentucky clerk who refused to give gay marriage licenses secretly to avoid interfering with the pope's broader message
New York St. Patrick's Day Parade allows second gay group
TLC's 'Sex in Public' too much?
Tracking Bible Prophecy Headlines - 9/29/2015
Ban Ki Moon opens 70th debate of UN General Assembly
U.N. General Assembly president: Get ready for a transformative year
World leaders converge on UN with focus on Syria
PA's Erekat slams Obama for neglecting Palestinians in speech to UN
Abbas adviser suggests US pressured Palestinian leader to nix UN speech 'bombshell'
In response to UN head's comments, Liberman says peace only achievable with Abbas' ouster
Abbas out of options, out of synch with angry Palestinians
Brazilian Pres. says UN cannot procrastinate in constituting a Palestinian state while Israel expands settlements
Sisi: Resolving Israel-Palestinian conflict important factor for regional stability
Al-Sisi: Palestinian state would remove pretext for terror
Jordan's Abdullah: We reject threats to our holy places and the Arab character of Jerusalem
Joint List MK confronts Jewish visitors at Temple Mount: 'Criminals, Kahanists'
Israel to Use Administrative Detention on Temple Mount Rioters
World Bank warns of 'high risk' of Israel-Palestinian conflict
World Bank: Palestinian economy worsens for third year
Rouhani: Don't allow Zionist regime to impede nuclear free Middle East
IAEA chief defends nuclear review procedures set for Iran
Putin: We respect Israel's interests, but are concerned over its attacks on Syria
'Israel concerned with build-up of Iranian forces in Syria near Golan border'
US support for Israel stokes terrorism worldwide, Rouhani says
Obama: Iran deal is demonstration of international system working 'the way it should'
Obama: We Must Reject 'Ignorance That Equates Islam with Terror'
Obama says 'realism' leads him to compromise with Iran on Syria
Obama, Putin clash over Syria crisis at the United Nations
Obama, Putin agree militaries to hold talks to avoid conflicts in Syria
Putin does not rule out Russian strikes in Syria
Only Assad truly fighting Islamic State, Putin says
Rouhani says Iran ready to help bring democracy to Syria, Yemen
Islamic State claims responsibility for car bomb attack in Baghdad
Erdogan: Turkish forces kill more than 30 Kurdish militants overnight
Turkey urges renewed global efforts to stem refugee wave
Attacks on refugee shelters in Germany more than doubled, police say
Germany Segregating Christians As Migrant Violence Escalates
Obama Throws Christian Refugees to Lions
Homeless Problem Plagues Cities Asking Obama For More Refugees
Italian aid worker killed in Bangladesh 'by IS'
As insults fly, Iran-Saudi haj row aggravates regional rifts
Iranian general suggests Saudi tragedies orchestrated by Israel
Hajj stampede death toll climbs to 1,100
Iran raise its haj death toll to 226 of Iranians, 246 still missing
Indonesia criticizes Saudi Arabia's hajj disaster response, demands more access to the dead
S.Arabia denies coalition behind attack on Yemen civilians
Saudi royal calls for regime change in Riyadh
Taliban capture major city in Afghanistan, free hundreds of prisoners
Afghan forces launch bid to retake Kunduz from Taliban
U.S. military launches airstrike on Kunduz after Taliban assault on the key city
China leader throws support behind UN peacekeeping
Obama says countries pledge 30,000 troops, police for UN
Cuba's Castro lashes out at superpowers in first UN address
At UN, Castro says US must end embargo to have normal Cuba ties
Lawmakers: U.S. plan for Internet may be unconstitutional
Stocks Close Sharply Lower, With Dow Shedding More Than 300 Points
Nasdaq 'death cross' forms 'four horsemen' pattern
Icahn warns of potential looming economic catastrophe
Oil rises as tighter U.S. market offsets Asia woes
Anti-India protests erupt in Nepal as fuel rationing bites
5.4 magnitude earthquake hits near San Antonio de los Cobres, Argentina
5.0 magnitude earthquake hits near French Harbor, Honduras
5.0 magnitude earthquake hits near Miyako, Japan
Ubinas volcano in Peru erupts to 27,000ft
Tungurahua volcano in Ecuador erupts to 24,000ft
Alaid volcano on the Kuril Islands erupts to 20,000ft
Colima volcano in Mexico erupts to 15,000ft
'Super typhoon' Dujuan kills two and injures hundreds in Taiwan
Marty becomes a hurricane, nears Mexico's Pacific coast
Tropical Storm Joaquin Has Formed in the Western Atlantic; Forecast Track Shifts Closer to U.S. East Coast
Niala weakens to tropical depression as it moves away from Hawaii
Brazil gives boost in push for climate deal
Thought-controlled computer cursor takes a leap forward
UK scientists start stem cell trial of potential blindness cure
New Legionnaires' disease cluster found in the Bronx
Canada tries to cut cost of US drug, gets sued
Abortion, Genetic Manipulation and Moral Scientific Regress
Planned Parenthood president says she's 'proud' of organization's actions amid controversy
Planned Parenthood Paid Protestors Who Threw Condoms at Carly Fiorina
Homophobic mobs attack LGBT people in Kenya with impunity
'Counter to Islamic law': Saudi diplomat refuses to discuss gay rights at UN
Pope wades into U.S. gay marriage debate after historic visit
Obama Warns Christians: Gay Rights More Important Than Religious Freedom
Oscar Nominee Subjects Are Going to Be a Heavy Dose of Lesbians, Transgenders, Pedophile Priests
High schooler Lance Sanderson suspended for attempting to bring same-sex date to homecoming
San Francisco Nudity Activists Win Right To Hold 'Nude In,' Naked March
Walk on the wild side: Horns, extreme piercings and leopard inkings take centre stage at Ecuador tattoo convention
Recreational pot hits Oregon stores Thursday
Texas boy, 14, charged in murder of pregnant mom
Pennsylvania man ripped teeth from autistic boy, 4, police say
Tracking Bible Prophecy Headlines - 9/28/2015
UN's 70th general assembly: the greatest political show on earth
Abbas to give Israel ultimatum in UN speech
Abbas confidant: 'Bombshell' speech will be no surprise
Official: Israel did not cancel Netanyahu-Abbas meeting
Report: Kerry Blocked Netanyahu-Abbas Meeting
Clashes rock Jerusalem mosque compound with holy week ahead
Police enter Temple Mount after Palestinians in Aksa mosque throw stones, firebombs
Jerusalem police limit Muslim access to Temple Mount following violence
PA Strangely Silent after Muslims Set Bethlehem Church Afire
Hamas operative dies after Gaza tunnel collapses, Palestinian media reports
Analysis: How Egypt's Sisi can save Israel from the threat of BDS
Netanyahu praises Sisi's call to expand Egypt-Israel peace to other Arab states
AP Interview: Egypt's leader says country in 'ferocious war'
Errant projectile from Syria again explodes in Golan, none hurt
IDF strikes Syrian military targets in response to stray fire into Israel
French airstrikes destroy ISIS training camp in Syria, France's president says
U.N. General Assembly to Open With Focus on Syria, ISIS and Refugees
US support for Syria rebels illegal, Putin says ahead of Obama meeting
Immigrants will drive US population growth in next five decades, new study shows
German president warns of limits to number of refugees
Japan to offer $810 mln to support refugees fleeing Syria, Iraq
France says Iran can help facilitate political solution in Syria
Russia and Iran throw weight behind Assad at UN meet
Rouhani says beating Syria militants is priority
Rouhani: Iran has 'religious duty' to abide by terms of nuclear deal
'GOP critics of nuclear deal couldn't find Iran on a map,' Rouhani says
Iran's Rouhani to cut short NY visit due to haj tragedy
Iran Escalates Criticism of Saudi Arabia After Fatal Stampede
Iran ready for prisoner swap with US: Rouhani
Putin to meet Rouhani, Castro on Monday at UN
Obama, Putin to meet face-to-face for first time in 10 months at UN General Assembly
US official: Kerry, Russian PM discussed possible 'transition' in Syria
Putin says Russia has no plans to deploy combat troops in Syria
Iraq to share intelligence on IS with Syria, Russia and Iran
ISIS Militants Destroy 2,000 Years of Christian Civilization
It's Official: Ground Zero Mosque Defeated!
Taliban assault Afghanistan's Kunduz city from three directions
Attack on Afghan cricket match kills nine, wounds over 50
Rumors Persist That The CIA Helps Export Opium From Afghanistan
CAR clashes in Bangui after Muslim taxi driver killed
Mark Levin: Conservatives 'Sick and Tired' of GOP 'Funding the Obama Agenda'
GOP Discontent That Helped Sink John Boehner Isn't Easing Up
Mitch McConnell pushed to resign as Senate Majority Leader
17.4 million Americans hit by identity theft in 2014
DARPA is implanting chips in soldiers' brains, according to this new book
Scientists conduct brain-to-brain connection without spoken words
Feds Developed App That Predicts 'Psychological Status' of Americans
Texting and walking - Eyes down, minds elsewhere, 'deadwalkers' are among us
Oil prices slip as demand outlook eclipses supply falls
Photos: A total lunar eclipse turned a supermoon blood red for the first time in 33 years
Sunday was last chance to catch a blood moon until 2033
5.6 magnitude earthquake hits near Saumlaki, Indonesia
5.1 magnitude earthquake hits the Northern Mid-Atlantic Ridge
5.0 magnitude earthquake hits the Northern Mid-Atlantic Ridge
4.2 Magnitude Earthquake Hits Northwest Nevada, 3rd Recent 4+ Quake To Strike Swarm-Prone Region
Earthquake: M 3.0 - 17km E of Stamford, New York
Another small earthquake reported in central Virginia
Small earthquake hits the Louisa area
No relief for Nepal quake victims as $4.1bn fund in limbo
Massive Category 4 Super Typhoon Dujuan heads for Taiwan
Tropical Storm Marty Approaches Mexico
Tropical Storm Niala Passes South of Hawaii
Tropical Depression 11 forms in Atlantic, moves slowly toward East Coast
Cotopaxi volcano in Ecuador erupts to 21,000ft
Ruiz volcano in Colombia erupts to 20,000ft
Tungurahua volcano in Ecuador erupts to 18,000ft
Malaysia again shuts schools as Indonesian smoke thickens
Obama to Press Growth, Climate Issues at U.N.
Bed bugs are an increasing problem in many American cities, following bans on several insecticides
Pope: Workers Have 'Human Right' to Refuse Same-Sex Marriage Licenses
Obama says religious freedom no reason to deny gay couples right to marry
Obama: Marriage equality probably won't be 2016 issue
Obama Administration Enables 'Boy Play'
Parents beware: San Francisco Folsom Street Fair - BDSM and leather pride subculture fair
University Hits Pause on Kiss Cam in Stadium - Some complain that the practice encourages male entitlement and sexual assault
Tracking Bible Prophecy Headlines - 9/27/2015
Germany's Merkel says U.N. Security Council must be reformed
Iran's Rouhani meets Ban at the United Nations in NY
At UN, Iran's Rouhani calls for investigation into deadly haj crush
Iran to buy $21 billion in Russian space equipment and aircraft
Nasrallah: Failure of US-led campaign against ISIS led to Russian involvement in Syria
In meeting with Iran's Zarif, Kerry says sees chance for Syria progress
France says Assad has no role in Syria's future
Ceasefire broken in northwestern Syria as rebels blame government
Stray projectile from Syria explodes in Golan, no injuries
Two Egyptians killed in terror attack in North Sinai
Morden mosque fire: 70 firefighters tackle blaze
Judge Nap says potential fraud if kid's clock was 'purposeful hoax'; electronics experts weigh in
Hundreds of deported mentally ill immigrants could return to U.S., judge rules
How the American government is trying to control what you think
Facebook founder calls for universal Internet to help cure global ills
'What Is That?' NH Man Spots Mysterious Flying Object
Supermoon Lunar Eclipse of 2015: Viewing Maps for the Blood Moon
5.3 magnitude earthquake hits near Kimbe, Papua New Guinea
5.2 magnitude earthquake hits near Palimbang, Philippines
5.1 magnitude earthquake hits the Pacific-Antarctic Ridge
5.0 magnitude earthquake hits near Havelu, Tonga
Telica volcano in Nicaragua erupts to 14,000ft
Sinabung volcano in Indonesia erupts to 14,000ft
Sheveluch volcano on Kamchatka, Russia erupts to 14,000ft
Singapore shuts down due to smoke from Indonesian wildfires and earthquake
Divided polygamous towns unite at memorial for Utah flood victims
Fairbanks, Alaska's First Measurable Snow of the Season is Their Heaviest September Snow in 23 Years
Antarctic sea ice hit 35-year record high Saturday
Climate Change Evident As Early As The 1940s: Study
Who funds the trillion dollar plan of the U.N.'s new global goals?
Thousands join Irish march for easing abortion law
Tracking Bible Prophecy Headlines - 9/26/2015
Erekat: Netanyahu to be held responsible for crimes under new open-fire rules
Netanyahu urges Muslims: 'Don't be led astray by anti-Israel incitement'
Netanyahu's Greetings and Warnings for Eid Al-Adha
Israel's soaring population: Promised Land running out of room?
'The EU must ban all products from Israel'
Gantz takes veiled shot at Netanyahu, decries 'hysteria' over Iran deal
At UN, Pope Francis Praises Iran Nuclear Deal
'Still a long way to travel' before normalizing US-Iran ties, Rouhani says
US to make new diplomatic push on Syria, talk to Iran
American trained rebels gave equipment to al-Qaida Syria affiliate
Hezbollah welcomes Russian buildup in Syria, says US has failed
UK's Hammond says Russia's build-up in Syria reinforces Assad
German Reporter Reveals ISIS Plans 'Nuclear Tsunami'
Downsize UN role in refugee crises, US relief agency suggests
Germany says nearly a third of asylum seekers claiming to be Syrian from elsewhere
Donald Trump: Let Russia fight the Islamic State in Syria
Russian vetoes are putting UN security council's legitimacy at risk, says US
US welcomes Saudi Arabia's leadership role on UNHRC advisory group
'Death to the Saudi dynasty,' Iranians chant as anger rises over hajj stampede
Mombasa ship: UN weapons seized by Kenya 'not illegal'
Egypt says police killed militants who attacked Italian consulate
Catalonia to vote in fierce independence row with Spain
Ukraine crisis: Rebels order UN agencies to leave Luhansk
The Stock Markets Of The 10 Largest Global Economies Are All Crashing
Debt Up $3,968,445,855,460.28 Under Boehner's Spending Deals; $26,627.43 Per Worker
Bill Gross: Americans are being "cooked alive" by the Fed's zero interest rates
Gavel Battle: Boehner resignation sparks House leadership scramble
CNN to Live Stream Democratic Debate In Virtual Reality
US government finds new emails Clinton did not hand over
Sources: State Dept. finds more Clinton emails relating to Libya, Benghazi
China says to improve terror intelligence cooperation with US
Rare Supermoon Eclipse Comes Sunday; Will Not Occur Again Until 2033
'Blood Moon' seen as sign of end times by some Mormons
6.2 magnitude earthquake hits near Ovalle, Chile
5.4 magnitude earthquake hits near Tadine, New Caledonia
5.1 magnitude earthquake hits near Anatahan, Northern Mariana Islands
5.1 magnitude earthquake hits near Ovalle, Chile
5.0 magnitude earthquake hits near Shizunai, Japan
5.0 magnitude earthquake hits near Chagos Archipelago region
Sinabung volcano in Indonesia erupts to 14,000ft
Typhoon Dujuan a Threat to Japan's Ryukyu Islands, Okinawa, Taiwan, China
Rain, Surf to Target Hawaii as Tropical Storm Niala Approaches
EF-2 Tornado Causes Extensive Damage in Johns Island, South Carolina
First Time in 20 Years: India River Flows After Long Drought
California Lake Mysteriously Runs Dry Overnight, Killing Thousands Of Fish
Investors Are Mining for Water, the Next Hot Commodity
Pope Francis Addresses U.N., Calling for Peace and Environmental Justice
China Shows It's Getting Serious About Climate Change
150 cases of Shigella reportedly confirmed in Kansas City
John Boehner Helped Start The Planned Parenthood Fight. It Just Ended His Career.
Michael Sam: I'd Still Be In the NFL if I Hadn't Come Out As Gay
Glaad: Hollywood films are failing gay people
Huckabee asks Frito Lay to drop pro-LGBT Rainbow Doritos partnership
U.S. congressman grabs pope's glass, sips water with wife, saves rest for grandchildren to bless them
The story behind Pope Francis's interfaith service at Ground Zero
Pope Francis says Jesus life ended in "the failure of the cross"
Tracking Bible Prophecy Headlines - 9/25/2015
Netanyahu says Israel will keep Temple Mount order amid report Abdullah won't talk to him
Barghouti: Palestinian Authority will soon have election
'Sunnis, Shi'ites fight each other, but they agree Israel has no place in Mideast,' Netanyahu says
Rare 3,000-year-old King David era seal discovered by Temple Mount Sifting Project
Cruz: Republican Leaders Gave Up on Iran Deal
World leaders set to adopt broad UN goals to tackle global woes
US looking to advance political talks on Syria at UN
A no-show for a decade, Russia's Putin is heading to the U.N.
Obama to ask Putin for clarity on Russian involvement in Syria
US cautions Russia against fanning flames of Syria war
Russians, Syrians and Iranians setting up military coordination cell in Baghdad
Russian fighter jets enter Syria with transponders off
Syrian army uses new Russian jets to strike Islamic State: monitor
Two Turkish soldiers, 34 Kurdish militants killed
Assad prays at Damascus mosque, addresses Syrians on Eid
EU refugee summit in disarray as Tusk warns 'greatest tide yet to come'
Finnish demonstrators attack refugees with stones and fireworks
Pope tells Congress: US should reject hostility to immigrants
Pope expresses closeness to world's Muslims after fatal haj stampede
Iran's Khamenei: Saudi gov't responsible for haj 'catastrophe'
UN 'Human Rights' Chair Saudi Arabia to Crucify Protester
IS suicide bomber dressed as a woman kills 10 at Yemen Houthi mosque
US directs up to $45 million to support countries fighting Boko Haram
US, Australia embassies warn of Malaysia terror threat
Russia announces naval drills in 'east Mediterranean'
Obama will meet Putin next week during the United Nations General Assembly session
Ukraine will be top item of Obama-Putin meeting
North Korea long-range rocket launch unlikely at anniversary, institute says
Surrender: San Fran's iconic, last gun shop to close over new regulations
The Shemitah Has Come and Gone but the Greatest Financial Crisis Is Still Ahead
Yellen expects rate hike this year 'unless the economy surprises us'
Yellen Gets Medical Attention After Struggling With Speech
Obama to host China's President Xi amid simmering tensions
Obama seeks elusive progress on cyberspying in China talks
NSA chief says Chinese government encourages cybertheft
Magnitude 6.9 quake hits off coast of Indonesia's Irian Jaya province
6.0 magnitude earthquake hits near Honiara, Solomon Islands
5.6 magnitude earthquake hits near Ovalle, Chile
5.5 magnitude earthquake hits near Port Hardy, Canada
5.2 magnitude earthquake hits Southeast of Easter Island
Telica Volcano Erupts: Nicaragua on High Alert as Ash Rises Above Volcano
Dujuan to Strengthen Into Powerful Typhoon, Threaten Taiwan And Japan's Ryukyu Islands
Thousands homeless in flooded Sierra Leone capital
Storm Clobbers East With Prolonged Windswept Rain, Coastal Flooding
Senate stops bill defunding Planned Parenthood
House GOP May Opt Against Shutdown Over Planned Parenthood
Obama Administration: Protecting Babies Born Alive During Abortions Would Have 'Chilling Effect' on 'Access to Care'
Army Rejects Appeal of Green Beret Who Stood Up for Afghan Rape Victim
Saudi prince arrested on sex crime charge at Los Angeles mansion
Putin offers to meet Elton John after gay rights prank call - Kremlin
CCCU: Christian Colleges that Permit Professors in Same-Sex Marriages Resign Membership
Tracking Bible Prophecy Headlines - 9/24/2015
Jordan's King Abdullah won't speak with Netanyahu over Temple Mount accusations, Arab media report
Abbas to Netanyahu: Chaos at al Aksa could lead to another intifada
Senior Israeli official: World needs to see through Abbas's 'charade'
Netanyahu to convene cabinet in order to pass measures against stone-throwing attacks
Why Israel Doesn't Want America's Newest Bunker-Buster Bomb
Israel to Compensate Church Targeted by Jewish Extremists
Iran deal open for debate? Tehran presses new ayatollah demand
Iranian military chiefs deride US passivity, scoff at Republicans
Sen. Graham: Iran nuke site testing a 'dangerous joke'
Senate is an 'embarrassment' over Iran deal
'Zionist regime's insult of al-Aksa foremost problem for Muslims,' Khamenei says
Tourists, Jews Barred From Temple Mount for Muslim Holiday
US President Obama wishes Muslims 'Eid Mubarak'
Israel eases restrictions for Palestinians as good will gesture for Muslim holiday
Hajj Stampede: Saudi Arabia Says 450 Dead, 700 Injured in Mina, Near Mecca
Islam's pilgrims pray for peace in Muslim countries wracked by war
Witnesses: Twin suicide bombings target Houthi-run mosque in Yemen
U.S., Russia, Mideast need to help stop refugee tide: Merkel
Germany Housing Refugees in Former Nazi Camp
EU agrees more money for agencies helping refugees near wars
Plan on Migrants Strains the Limits of Europe's Unity
Israel military says it is coordinating with Russia on Syria
Report: Putin plans air strikes in Syria if no US deal reached
Report: Russia seen building up two more military facilities in Syria
Report: Russia may put missiles in Kaliningrad if US upgrades nuclear arms in Germany
Russia Deploys 28 Warplanes to Syria
Kerry: Russian aircraft in Syria consistent with 'force protection'
Syrian army uses new Russian jets to strike Islamic State, group claims
Norway gets first of US's controversial F-35 jets, citing 'increased Russian activity' in region
Syria deploys Russian drones for first time: security source
Putin opens Moscow's most elaborate mosque
Senator questions releasing Gitmo detainee to questionable Saudi terror rehab program
Suicide bomber bursts into tears and is comforted by jihadis before fatal attack in Syria
More than 20 killed in NE Nigeria market bombing
Colombia's president, leftist rebels announce breakthrough in peace talks
Pentagon Says Chinese Sub That Can Hit U.S. to Go on Patrol Soon
Cyber-War Surrender: Obama Will Bow to China's Dictators
Feds acknowledge more than 5M fingerprints stolen in breach, far more than thought
FBI confident Clinton emails being recovered: source
School district implements iris scanners on buses after student's death
Feds approve NFL drone flights
Scientists just smashed the distance record for quantum teleportation
Norway Cuts Rates to Record Low to Save Economy From Oil Slump
5.4 magnitude earthquake hits near Biha, Indonesia
5.0 magnitude earthquake hits near Rotorua, New Zealand
5.0 magnitude earthquake hits near Illapel, Chile
Ninth earthquake recorded in Rutland, UK
Rutland earthquake: 'We will rebuild', say locals as they mock 2.8-magnitude tremor
Ruiz volcano in Colombia erupts to 23,000ft
Colima volcano in Mexico erupts to 22,000ft
Icelandic volcano spewed more toxic gas than all of Europe in the last year
Taiwan, Japan, China on Alert for Tropical Storm Dujuan
Tropical Storm Ida moving eastward in Atlantic
No Hurricanes in Western Atlantic Yet for First Time Since 1914
Turkey's touristic Bodrum hotspot floods under heavy rains, 8 injured
Growing Number Believe California's Drought Is A Government Conspiracy
Sixth body found in areas scorched by massive California wildfires
Suicide caused fire that destroyed 11 homes in Monterey County, officials say
Pope Francis urges action on climate change on visit to US
Massive bee swarm descends on Arizona neighborhood, 4 hospitalized
GSK dumps live polio virus into Belgian rivers used for swimming and fishing
Republicans Unveil Plan to Fund Government into December and Redirect Planned Parenthood Funds
White House: Defunding Planned Parenthood Would Be Bad for the Economy
Kim Davis defends actions while losing another bid to stall gay-marriage case
Gay Jews celebrate 'High Homodays' in New York
Oregon bar owner must pay $400G in damages to transgender patrons, court rules
Pope tells Bishops that clergy abuse must not be repeated
Critics say pope's remarks on priest sexual abuse were too tepid
Pope Francis canonizes 18th-century missionary as part of first Mass in US
Pope Francis 'Reminds Us, People Are Only Free When They Can Practice Their Faith Freely,' Obama Says on First-Ever White House Visit
World Leaders Demand Iran Release of Imprisoned Christian Pastor Saeed Abedini
U.N., rights groups call on Saudi Arabia to spare man from beheading, crucifixion
New York Schools to Close for Muslim Holiday for the First Time
Thriving mafia sucks hope from Italy's struggling south
How real-life horror visited 'rock star' ghost hunters, dead in alleged murder-suicide
Tracking Bible Prophecy Headlines - 9/23/2015
UN: Record 154 heads of state, government set for gathering
Washington halts for Pope Francis, the most important man in the city this week
Vatican to Raise Flag at UN 'Without Fanfare'
Security forces on high alert as Jewish Israelis mark Yom Kippur
Yom Kippur War vets: IDF is better prepared now
Israel braces for conflict as Jewish and Muslim holidays Yom Kippur, Eid al-Adha coincide
Latest Jerusalem violence is not more of the same
57% of Palestinians Support New Armed Intifada: Survey
Report: Hezbollah to cease offensive action in Syria
U.N. picks four Europeans to lead groups in Syria talks
European Union approves plan to relocate 120,000 refugees across Europe
Migrant crisis: EU leaders to discuss disputed quota deal
The Syrian Refugee Crisis Shows Far More Young People Want to Flee War Than Fight It
The Refugee Crisis Frontline: Croatia's Christians Lend a Hand
Russia in Syria: Did Putin just clip Israel's wings?
Russia Expands Military Presence in Syria, Satellite Photos Show
Petraeus accuses Putin of trying to re-establish Russian Empire
Netanyahu to Putin: 'I came to prevent misunderstandings between our forces'
More than 2 million Muslims in Saudi Arabia start hajj
U.S. military indifference to Afghan sex abuse led boy to kill Marines, lawsuit claims
Pakistani Mob Sets Christian Family's Home on Fire to Burn Them Alive
Christian Jailed for Praying Dies After Laos Authorities Deny Him Medication, Watch Him Suffer
School Decides not to Close for Islamic Holiday, Muslim Parents Respond by saying, "We're Going to be the Majority Soon"
Clock controversy risks backfiring for Obama as critics cast doubt on narrative
China Formally Arrests U.S. Citizen Accused of Spying
Xi Jinping Pledges to Work With U.S. to Stop Cybercrimes
FBI reportedly recovers deleted emails from Clinton server
'Dazed and confused': Dow falls 180 on uncertainty
The Clock Is Ticking On The U.S. Dollar As World's Reserve Currency
'Supermoon' Total Lunar Eclipse Offers Risk, Reward for NASA Moon Probe
Cotopaxi volcano in Ecuador erupts to 21,000ft
Reventador volcano in Ecuador erupts to 18,000ft
Colima volcano erupts to 17,000ft
Sinabung volcano in Indonesia erupts to 13,000ft
Increased activity in Bardarbunga and Tungnafellsjokull volcanoes in Iceland
Earthquake activity in Katla volcano in Iceland
Tropical Storm Ida Spinning in the Atlantic
Tropical system pumps extreme moisture into Southwest, flash flood watches in effect
President Obama Declares Major Disaster in California Fire
Scientists in China Create New Vaccines Using Body Parts From Nine Aborted Babies
Senate Democrats block GOP bill curbing late abortions
Pedophilia Next 'Rights' Battle? Outrage abroad, but a defense of taboo at home
Pedophile Todd Nickerson asks Americans to 'please understand' condition
One Million Moms slam new Muppets show as "perverted"
Transgender Woman Humiliated When TSA's Scan Flags 'Anomaly'
Kentucky clerk Kim Davis could head back to court over marriage licenses
MLB team to end 'homophobic' kiss cam joke
Selfies more deadly than sharks, reports show
Tracking Bible Prophecy Headlines - 9/22/2015
UN observes International Day of Peace with call for global ceasefire
Fury after Saudi Arabia 'chosen to head key UN human rights panel'
Poll: Majority of Palestinians want Abbas to resign, no longer support two-state solution
Premature detonation of grenade kills Palestinian in attempted attack on Israeli soldiers
Palestinian woman shot after attempted stabbing of IDF soldiers in Hebron
Report: Israel tells Jordan that it's breaching Temple Mount status quo
Erdogan: Israel Defending Temple Mount 'A Red Line'
Tight security and high tensions in Jerusalem ahead of Yom Kippur
Israelis brace for hot Yom Kippur
Israeli archaeologists may have found fabled Maccabees tomb
Egypt 'demolishes thousands of homes' for Sinai buffer zone
Putin meets Netanyahu, says Russia's actions in Mideast will always be 'responsible'
Putin indicates to Netanyahu that Syria in no position to open front against Israel
'Israel, Russia to coordinate in air, sea, and electromagnetic arena'
US officials: Russia starts drone surveillance missions in Syria
Russia deploys 28 combat planes in Syria: US officials
Russia urges 'action' after shell hits Damascus embassy compound
Rebels see tougher war with Russians in Syria, evoke Afghanistan
Syrian army bolstering Iranian terrorism, Netanyahu tells Putin
Iran says will work with Russia to help end Syria crisis
Rouhani suggests Iran's military is best defense against ISIS
Syrian war spurs first withdrawal from doomsday Arctic seed vault
Baghdad car bomb kills at least 12 - police and medics
Islamic State report: How fear keeps disillusioned defectors in check
Study: Brutality, corruption lead to defections from Islamic State
Balkans backup: Refugees stranded in southeastern Europe as EU doors close
ISIS Using Churches as Torture Chambers, Forcing Christians to Convert or Be Killed
China calls for border stability in Myanmar ahead of elections
Colombian, Venezuelan leaders meet to try to ease tensions over border conflict
Asia Currencies Slide After Fed Officials Signal Rate Increase Possible in 2015
FBI refuses to cooperate in Hillary Clinton email server probe
Hackers Launch Balloon Probe Into the Stratosphere to Spy on Drones
This Week's Night Sky: A Lunar Eclipse and Mars Meets a Lion
Aftershock quake of 6.5 magnitude shakes Chile, no damage reported
6.1 magnitude earthquake hits near Illapel, Chile
5.7 magnitude earthquake hits near Illapel, Chile
5.7 magnitude earthquake hits near Ovalle, Chile
5.3 magnitude earthquake hits near Ovalle, Chile
5.3 magnitude earthquake hits near Lakatoro, Vanuatu
5.2 magnitude earthquake hits near Bereeda, Somalia
5.1 magnitude earthquake hits near Neiafu, Tonga
5.0 magnitude earthquake hits near Macquarie Island
5.0 magnitude earthquake hits near Kimbe, Papua New Guinea
5.0 magnitude earthquake hits near Abepura, Indonesia
Earthquake swarm on the Reykjanes ridge
Ubinas volcano in Peru erupts to 22,000ft
Colima volcano in Mexico erupts to 19,000ft
Bagana volcano in Papua New Guinea erupts to 10,000ft
Advocacy Group: Commercialization Of Legal Pot Has Led To 'Epidemic' For Colorado Kids
Franklin Graham: 'Blood of Children' Will Be on Obama's Hands If He Vetoes Defund Planned Parenthood Bill
The Canaanites, Child Sacrifice and Abortion
Kentucky Clerk Kim Davis Tells ABC News She's Been Called 'Hitler' and 'Homophobe'
Kentucky Clerk Kim Davis Is Meddling and Altering Marriage Licenses, ACLU Says
Gay couples want Kentucky clerk to reissue marriage licenses
Transgenderism and the Church: Christian Counselors Combat Gender Confusion With Biblical Support
Vatican outraged by Obama's invite of LGBT activists to pope's White House ceremony: report
In Francis, Obama Finds an Ally to Amplify His Agenda to Public
'She was a demon': Suspect in 'Baby Doe' murder obsessed with occult, prosecutors say
Gangs of thieves spark panic on famous Brazil beaches
Tracking Bible Prophecy Headlines - 9/21/2015
Jordan's king to Arab MKs: Temple Mount for Muslims only
Egypt's Sisi condemns 'violations' at Jerusalem's Al-Aqsa mosque
Jerusalem of rage - Temple Mount tensions spark violence
Police arrest 39 Palestinians accused of throwing rocks, firebombs over 48 hours
Israeli Officials Weigh Harsher Steps to Curb Jerusalem Unrest
Former Shin Bet chief: Allowing live-fire against rock-throwers will escalate situation
Liberman: Fire Arab school officials for protests against 'attacks on Al-Aksa'
IDF arrests six in overnight West Bank terror sweeps
Palestinians in Gaza fire rocket into Israel; no injuries reported
Rocket fire from Gaza shows Hamas's weakness and Israel's lack of options
Gaza's Hamas rulers call for end to Egyptian border project after smuggling tunnel is flooded
EU to begin labeling settlement products in 10 days, diplomat tells Army Radio
Herzog: EU plans to label settlement products a 'dangerous and grave' threat
Prosor: Efforts to fly Palestinian flag at UN not the way to peace, statehood
UN to 'throw away its sins' at first ever Tashlich ceremony ahead of Yom Kippur
In rare move, Netanyahu to bring army chiefs to meet Putin in Moscow
UN nuclear watchdog says its chief visited military site in Iran
Iranian nuclear experts take Parchin samples without UN inspectors
'Iran, US have taken first steps toward decreasing enmity,' Rouhani says
White House seeks Pope's help on prisoners in Iran
North Korean nuclear warning reignites debate over Iran deal
Putin meets Netanyahu, says Russia's actions in Mideast will always be 'responsible'
Netanyahu to ask Putin for freedom to strike in Syria
Syria sees Russia game changer, US-trained rebels enter fray
Russia military backing for Syria counterproductive: Kerry
'Change is possible': Thousands join Moscow opposition protest
Some Iraqis ditch fight against ISIS for better life in Europe
Revealed: Four Out Of Five Migrants Are NOT From Syria
Dozens of refugees feared dead after boat incidents in the Aegean Sea
Refugee landings in Lesbos ease as storm approaches and deaths mount
Migrant crisis: Thousands arrive in Austria with EU talks due
The Latest: Hungary PM: Migrants 'Laying Siege' to Europe
Turkish jets hit Kurdish militant targets in southeast Turkey
Armenia violates ceasefire with Azerbaijan nearly 90 times within 24 hours
U.S. Soldiers Told to Ignore Afghan Allies' Abuse of Boys
Blasts rock Nigerian city of Maiduguri
Nepal violence continues day after adoption of new constitution
Eiffel Tower terror alert prompted by three men with backpacks, police source says
Obama's Response to Ahmed Mohamed's Clock Is Hypocritical
Despite backlash, Ben Carson is not backing down from his opposition to a Muslim president
UN adopts 17 new development goals for 2030
Tsipras returns to power to fight for Greek debt relief
Greece's Year of Tumult Enters New Chapter as Tsipras Dominates
The Greek crisis...in 2 minutes
Australia Leads Asia-Pacific Stocks Lower on Global Growth Jitters
Apple's iOS App Store reportedly hit by massive malware attack
Lethal drones are the industry's latest headache
Pentagon intrigued by breakthrough in cloaking technology
NASA working on space shotgun to blast asteroids
Rare Supermoon Lunar Eclipse Is Just One Week Away
Why smart people actually believe Mercury retrograde ruins lives
Snowden says aliens could be trying to get in touch right now
6.3 magnitude earthquake hits near Illapel, Chile
5.0 magnitude earthquake hits near Macquarie Island
How Oklahoma went from two quakes a year to 585
Study: Parts of Oklahoma in danger of larger earthquake
Thousands left homeless by giant Chile quake
Meru volcano in East Africa erupts to 25,000ft
Cotopaxi volcano in Ecuador erupts to 24,000ft
Colima volcano in Mexico erupts to 21,000ft
Tungurahua volcano in Ecuador erupts to 19,000ft
S?inabing volcano in Indonesia erupts to 19,000ft
Tropical Storm Ida 2015 on 'squashed spider' path deep in Atlantic
California Wildfires Threaten Thousands More Homes
See the Giant Arctic Mosquitoes That Are Thriving in a Changing Climate
Climate change could cause second Holocaust, says Yale historian
For first time, company owner faces life sentence for food poisoning outbreak
Carson: 'Abortion pill' should be available in cases of rape or incest
Scientists claim they have grown human sperm in the lab
Christians Rally in Tennessee for Religious Freedom From Same-Sex Marriage Ruling
Franklin Graham Condemns Obama's Guest List for Papal Welcome as 'Sinful'
Pope's visit will produce largest security operation in U.S. history
Church shooting in Alabama: Official says 3 people injured, 1 suspect in custody
Summer of bloodshed as US murder rates rise
Tracking Bible Prophecy Headlines - 9/20/2015
Netanyahu: Bringing explosive material into al-Aksa mosque is a change to the status quo
Weekend sees violent escalation in Israel
Hamas claims seizure of Israeli drone
Reykjavik mayor angry over Israel boycott controversy, calls to withdraw motion
Saudi official: We won't cooperate with Israel as long as 'Palestine is occupied'
Saudi Arabia says 100,000 troops to secure this year's hajj
Egyptian security source: Cairo acting to prevent collapse of Gaza truce
At least 5 killed in suicide bomb attack in northern Cameroon
Reports: 6 hostages including 3 Americans freed in Yemen
'The devil made me do it': Obama's foreign policy just reached a new low
Syrian monitor: 75 US-trained Syrian rebels enter Syria from Turkey
Kerry says Assad must go, timing down to negotiation
'If Europe opens its gates to Muslims, there will be beheadings here'
Migrant crisis: New routes sought amid impasse in Balkans
Migrant crisis: Hungary and Croatia trade accusations
Turkish jets hit Kurdish militant camps in Iraq, at least 55 killed
How Putin is turning the Syrian coast into another Crimea
Russia expands military power abroad with Belarus airbase
Vladimir Putin and Silvio Berlusconi named in criminal case over 240-year-old bottle of wine
China warns Japan over expanding military role abroad
Suspect in string of Arizona freeway shootings tells judge, 'I'm the wrong guy'
Obama administration urged by police, GOP candidates to be more outspoken on cop killings
75% in U.S. See Widespread Government Corruption
A divided Fed pits world's woes against domestic growth
Fed's Lacker says economy strong enough for higher rates
The US and China want to set ground rules for cyberwarfare
6.2 magnitude earthquake hits near La Ligua, Chile
5.6 magnitude earthquake hits near Ovalle, Chile
5.4 magnitude earthquake hits near Ovalle, Chile
5.2 magnitude earthquake hits near Coquimbo, Chile
5.2 magnitude earthquake hits near Illapel, Chile
Cotopaxi volcano in Ecuador erupts to 23,000ft
Popocateptl volcano in Mexico erupts to 22,000ft
Tungurahua volcano in Ecuador erupts to 20,000ft
More than 1,000 homes destroyed by 2 California fires
Drought exposes cracks in Australia's acclaimed water market
Giant crack swallows 24 houses and a church in Peru: State of emergency declared
Bungling by UN agency hurt Ebola response
Huckabee: Obama more interested in appeasing gays than strengthening military
Holy See flag to be raised outside UN headquarters for Pope Francis' arrival Sept. 25
Tracking Bible Prophecy Headlines - 9/19/2015
Senate Democrats Block Bid to Link Iran Sanctions Relief to Releasing Americans, Recognizing Israel
'Death to America' chants not personal, Rouhani says
UN nuclear chief plans trip to Iran
Report: Israeli Air Force strikes Gaza target after multiple rocket attacks
Iron Dome intercepts incoming rocket aimed at Ashkelon
Gaza rocket slams into front yard of home in Sderot, causing damage
Egyptian army begins flooding Gaza tunnels
Arabs Attack Police in Jerusalem's Old City
Netanyahu can't stop Palestinian terror in Gaza and Jerusalem, Liberman says
Security Council 'gravely concerned' over Temple Mount violence
Prosor: Abbas fuels Temple Mount fire, UN fans the flames
PA President Abbas set to meet with Putin in Moscow next week
21 Palestinians, 3 Israeli Policemen Wounded in East Jerusalem, West Bank Clashes
Jewish official warns Iceland of 'negative repercussions' over Reykjavik boycott of Israel
Boycott? 'There are no Israeli products in Iceland'
Obama to host Pope Francis on Yom Kippur
Sisi swears in new Egyptian government
Under Carly Fiorina, HP Sold Millions Of Dollars Of Products To Iran
US, Russia defense chiefs discuss 'deconfliction' in Syria
Russia fighter jets now seen at Syrian airfield, US officials say
Syrian army reversals spook Russia into hasty military build-up
Three ISIS Drones Have Been Destroyed in Iraq, Syria
Syria monitor: Islamists killed 56 government troops at captured air base
Hungary says Croatia encouraging migrants to break the law
Germany braces for collision of refugees, Oktoberfest
One migrant child dead, 13 missing in sea off Greek island
Christians Are Being Denied US Visas While 'Cradle of Christianity Is Wiped Off the Map,' Evangelicals Warn
Christian Exodus Must Stop, Iraqi Catholic Bishop Cries Out: 'What Future Is Left for the Church?'
Saudi Arabia warns against haj unrest as pilgrims pray for peace
Saudi Airstrikes in Yemen's Capital Kill 29
Report: Iran Released 5 Top Al Qaeda Terrorists
Brazen Taliban attack on Pakistani military base kills 29
Pakistan bombs Taliban hideouts after deadly raid on military base
Number of children displaced by Boko Haram hits 1.4 million: UNICEF
Ahmed Mohamed and the 'Islamophobia' Clock
Lawmaker: Terror intel manipulation dates back to at least 2012
Police arrest suspect in string of Phoenix freeway shootings
U.S. announces sweeping changes easing restrictions on business, travel to Cuba
Venezuelan soldiers entered Colombia, fired weapons
Japan enhances military's role as security bills pass
U.S. Backs Japan's New Military Expansion, But China Concerned
Chinese bootcamp teaches teens to stop being addicted to their phones
Dovish Fed scares financial markets
U.S. Stocks Follow Global Markets Lower, Erasing Week's Gain
JPMorgan's Dimon Says Violent Moves in Treasuries Are Possible
JPMorgan CEO Dimon says Washington gridlock slowed U.S. economy: NBC News
Moody's Downgrades France, Changes Outlook to Stable From Negative
Markets see minimal election risk to Greek bailout programme
Despite Mideast worries over cheap global oil prices, more regional crude may enter the market
6.1 magnitude earthquake hits near Ovalle, Chile
6.0 magnitude earthquake hits the northern Mid-Atlantic Ridge
5.8 magnitude earthquake hits near Coquimbo, Chile
5.3 magnitude earthquake hits near Kimbe, Papua New Guinea
5.3 magnitude earthquake hits near Coquimbo, Chile
5.1 magnitude earthquake hits near Kimbe, Papua New Guinea
5.0 magnitude earthquake hits near Illapel, Chile
5.0 magnitude earthquake hits near Ile Hunter, New Caledonia
5.0 magnitude earthquake hits near Tobelo, Indonesia
Japan authorities warn residents as small tsunami waves hit coast after Chile earthquake
Cotopaxi volcano in Ecuador erupts to 24,000ft
Reventador volcano in Ecuador erupts to 20,000ft
Colima volcano in Mexico erupts to 17,000ft
Mauna Loa volcano alert level elevated to advisory - unrest mounting
Tropical Storm Ida Forms in the Atlantic; Atlantic Storm May Brush US East Coast With Downpours
Scientists Ask Obama To Prosecute Global Warming Skeptics
Scientific 'Consensus' Can't Agree On The Existence Of The Global Warming Hiatus
It's 1992 all over again. A new Agenda 21 threatens our way of life
British bid to genetically modify human embryos
House OKs bill blocking Planned Parenthood funds, amid shutdown worries
Only 5 Democrats Voted to Protect Babies Born Alive From Planned Parenthood Harvesting Them
House committee subpoenas raw Planned Parenthood footage
Obama to nominate first openly gay service secretary to lead the Army
Gay Lobby Tries To Control Media Coverage Of Pope's Actions
Kentucky clerk Kim Davis interfered with judge's order, attorney says
Deputy Kentucky clerk questions validity of licenses altered by Kim Davis
US government says it will now use the term 'sexual rights'
Tracking Bible Prophecy Headlines - 9/18/2015
US Senate Democrats block last bid to kill Iran nuclear deal
US starts carrying out Iran nuke deal, appoints coordinator
Experts urge release of details of IAEA inspection at Iran site
IAEA rejects proposal on oversight of Israeli nuclear facilities
Khamenei threatens 'criminal America' in new video
US official: Iranian banks that back Hezbollah, Quds Force would be re-sanctioned
United Nations Run by Dictators, Says Israel's Outgoing Ambassador Prosor
Obama, Saudi king discuss Jerusalem violence, Yemen
Saudi King Appeals for 'Urgent UN Measures' over Temple Mount
Al Aqsa Mosque: Can Israel, Jordan prevent Jerusalem from catching fire?
Prosor: Abbas fuels Temple Mount fire, UN fans the flames
Erdan: Rioters have turned Temple Mount into 'warehouse of terror'
Border Police reservists recruited as security measures increase amid escalating violence
Netanyahu to Ban: We're Maintaining Status Quo on Temple Mount
Israeli bus catches fire in east Jerusalem attack
Report: Israeli officials accuse Turkey of inciting Jerusalem rioting
800 extra cops deployed in Jerusalem amid Palestinian calls for 'day of rage'
IDF arrests four in overnight West Bank terror raid
Liberman to Netanyahu: 'Apologize and resign' over continued violence in Jerusalem and the West Bank
Poll finds Israelis unsatisfied with Netanyahu's handling of terrorism
UN envoy says pace of reconstruction in war-torn Gaza Strip is speeding up
European Jewish Groups Rail Against Reykjavic Decision to Boycott Israeli Goods
Plead as it might, Israel unlikely to annul EU's 'evil' labeling decree
Israeli economy has slowed to crawl, new figures show
ADL blasts Ann Coulter for 'ugly, borderline anti-Semitic' remarks after GOP debate
Israel troubled by potential conflict with Russian forces in Syria
Russia says helping Damascus to avert 'total catastrophe' in Syria
White House says open to 'tactical' talks with Russia on Syria
2,400 nationals fighting alongside ISIS, says Russia
Obama spends $500 million to train 5 anti-ISIS fighters
Key Syria advisor wants West to work with Assad regime
Pope decries 'ocean of pain' in Syria and Iraq
U.S. Has Taken In 24 Times More Migrants Than Pope's Home Country of Argentina
Croatian PM: We will no longer accept migrant burden
Germany: EU countries who don't help refugees to be denied finances
UN rights chief calls Hungary callous, xenophobic, anti-Muslim
Riot police try to control migrant crowds in Croatian border town
Muslim 'migrant' child makes beheading gesture to television cameras
Taliban claims responsibility for Pakistan air force base attack, death toll 30
Mali militias clash near Algerian border, killing at least 15
In Niger, U.S. soldiers quietly help build wall against Boko Haram
Eight-Year-Old Faced Expulsion for Drawing Gun, But Muslim Student Gets White House Invite After 'Hoax Bomb'
Assertive Japan poised to abandon 70 years of pacifism
Japan government pushes bills to expand military role despite protests
White House Campaign Urges Legal Immigrants to Become (Voting) Citizens
Top Hill Dems meet with Obama, Boehner in hopes of avoiding government shutdown
In Pope Francis's visit, White House sees a chance to transcend politics
Vatican hopes pope's Cuba trip helps end U.S. embargo
White House preparing new rules to weaken Cuba embargo
U.S. economy: To the brink and back
Federal Reserve keeps interest rates unchanged but forecasts hike this year
Stocks volatile after Fed decision
Developed, emerging markets diverge as Fed keeps rates steady
How China decided to redraw the global financial map
Nigeria Central Bank Urges "Don't Panic" As Banks Halt Lending To Each Other
Widespread anti-austerity strike in Finland shuts down ports and disrupted flights in the country
American Airlines flights resume after glitch grounds planes
Hiding in Plain Sight: Scientists Create Ultrathin 'Invisibility Cloak'
Giant Radio Telescope Could Detect E.T.'s Call
Cotopaxi volcano in Ecuador erupts to 22,000ft
Reventador volcano in Ecuador erupts to 14,000ft
Sinabung volcano in Indonesia erupts to 11,000ft
6.3 magnitude earthquake hits near Valparaiso, Chile
Aftershocks rattle Chile after earthquake as death toll rises to eight
Chile Earthquake: Aerial shots of destructive aftermath of tsunami
Are American Cities Prepared For Massive Tsunamis?
Atlantic May Spawn Two New Tropical Systems Into Next Week
Several dead as severe floods hit Sierra Leone capital
"It Felt Like the Apocalypse": Israel Hit with Extreme and Unusual Weather on Jewish New Year
Mysterious Iridescent 'End of Times' Cloud Phenomenon Spotted in Costa Rica
August breaks heat records across globe: US
Relentless battle for California firefighters
EU to set out negotiating stand for Paris climate summit
'Super-gonorrhoea' outbreak in Leeds
Salmon that will get you baked: weed-infused fish the latest in cannabis cuisine
Police: Wisconsin man suspected Of decapitating mom with sword - he had stopped taking his prescription medication after reading about negative side effects
Toddler among youngest ever diagnosed with type 2 diabetes
IVF embryos to be genetically manipulated as scientists investigate repeated miscarriages
French startup claims development of in-vitro human sperm
Boehner and Republican leaders tee up votes to cut Planned Parenthood
Abortionist Defends Doing Abortions Saying It's "Fair to Children"
Clerk Kim Davis loses another appeal in gay marriage case
Doritos unveils rainbow chips to support LGBT community
Tide commercial mocks Christians opposed to gay marriage
Ohio Factory Worker Fired For Recommending Faith-Based Film to Lesbian Co-Worker
Tracking Bible Prophecy Headlines - 9/17/2015
Massive Chile Earthquake Generates Pacific-Wide Tsunami Alert
Chile earthquake: one million people evacuated after 8.3 magnitude quake
At least 5 dead after magnitude-8.3 earthquake rattles Chile capital
Map: More than a dozen significant aftershocks 5.0 magnitude and greater following earlier magnitude 8.3 quake off coast of Chile
7.0 magnitude earthquake hits near Illapel, Chile
6.7 magnitude earthquake hits near Illapel, Chile
6.5 magnitude earthquake hits near Ovalle, Chile
6.4 magnitude earthquake hits near Illapel, Chile
6.2 magnitude earthquake hits near Illapel, Chile
6.1 magnitude earthquake hits near Illapel, Chile
6.1 magnitude earthquake hits near Kimbe, Papua New Guinea
5.4 magnitude earthquake hits near Petropavlovsk-Kamchatskiy, Russia
5.3 magnitude earthquake hits near Kimbe, Papua New Guinea
5.2 magnitude earthquake hits near Hualian, Taiwan
5.1 magnitude earthquake hits near Kimbe, Papua New Guinea
4.9 magnitude earthquake hits near Karpathos, Greece
4.0-magnitude earthquake hits Big Bear Lake area
Cotopaxi volcano in Ecuador erupts to 27,000ft
Ruiz volcano in Colombia erupts to 15,000ft
Karangetang volcano in Indonesia erupts to 10,000ft
Bardarbunga Volcano In Iceland Might Erupt Again
Hidden superchain of volcanoes discovered in Australia
Rain-Weary Japan to Escape Direct Hit From Typhoon Krovanh
New Tropical Depression Forms in Central Atlantic
California fire updates: Three now confirmed dead in wildfires
Utah Flash Flooding Kills 18; Two Remain Missing
Watch: Rare Heat Lightning Bedazzles Jerusalem, Dead Sea
White House: November meeting with Netanyahu to begin discussions on deepening security partnership
Obama, Netanyahu to meet 11-9, White House confirms
Abbas planning 'bombshell' at UN speech
Israel deploys Iron Dome in South in run-up to Palestinian 'day of rage'
Netanyahu vows to stem Jerusalem terror wave
State files several indictments against Palestinians for violent acts in Jerusalem
Saudi Arabia denounces Israeli actions at Jerusalem's al-Aksa mosque
Abbas: Israelis have no right to desecrate our holy sites with their filthy feet
Eminent Palestinian sheikh asserts right to 'self-defense' on Temple Mount
Angry Gazans Say 'Israel Better Than Hamas'
Iceland's capital votes to boycott all Israeli products
UAE fighter in Yemen: Iran won't stop until Persian empire spreads over region
China, Iran consider establishing strategic partnership
Iran leader warns Guards against US infiltration
Post-Deal Iran Asks if U.S. Is Still 'Great Satan,' or Something Less
US Republicans in GOP presidential debate blast Iran deal
US Republican Santorum says radical Iran, Iraq Muslims in 'death cult'
Iran: Russia to help us improve our centrifuges
UN chief says Russia military support will worsen Syrian war
US officials: Russian helicopters spotted at Syria airfield
Report: Russia has no plans for now to build air force base in Syria
Syrian army starts using new weapons from Russia
American general: Only handful of US-trained Syrian rebels still fighting
ISIS militants lack manners, steal shoes, British jihadist laments
Syrian president says top priority to defeat terrorism
Migrant crisis: UN 'shocked' over clashes in Hungary
Head of German refugee office quits amid asylum seeker crisis
Hungary says 29 detained in border clash, including one 'terrorist'
Children separated from families in Hungary border chaos
Hungary to build border fence with Croatia, Romania
Refugees face tear gas, water cannons as they cut new paths through Europe
Refugees see last chance for Europe before winter closes route from Turkey
Israeli aid group's workers rescue Syrian refugees off Greek coast
Iraq: 2 Suicide Attacks in Baghdad Kill at Least 21 People
Islamic State claims responsibility for two suicide attacks in Baghdad
Saudi Arabia Arrests Two Alleged Terror Cells
UK spy chief calls for more powers to fight terrorism threat
US Muslim teen arrested after homemade clock mistaken for ticking time bomb
Obama invites Texas student arrested for homemade clock to White House
Hey, single ladies! Al-Qaida terrorist detained at Guantanamo opened Match.com account
Quebec Hate Speech Bill Could Limit Free Speech, Target Those Who Criticize Islamic Religion on Website or Facebook Page
'Every 5 Minutes a Christian Is Martyred for Their Faith,' Persecution Watchdog Group Warns
Hindu Radicals Beat Christians With Axes and Clubs; Force Believers to Choose Between Life or Jesus Christ
Ukraine campaigns to strip Russia of UN veto power
Kerry warns North Korea of 'severe consequences' if it tests missile
Nobel panel saw Obama peace prize as 'mistake,' new book claims
White House all-clear given after lockdown over unattended package
Elusive crime wave data shows frightening toll of illegal immigrant criminals
Africa braces for snakebite crisis due to shortage of antivenom
10th Video Catches Planned Parenthood: We Sell "Fresh" Aborted Baby Eyes, Hearts and "Gonads"
Fiorina: 'Shame on us' if Congress funds Planned Parenthood
Poll: Most Americans Want Kim Davis Jailed Over Gay Marriage Licenses, Don't Believe in Religious Freedom
Defiant Kentucky Clerk to Receive Award for Her 'Courage' Amid Gay Marriage Battle
Russian Comedians Fess Up to Pranking Elton John over LGBT Rights by Pretending to Be Vladimir Putin
White House Invites Transvestite, Pro-Abortion Nun, Gay Bishop to Greet Pope
Pope Francis and the New Roman Empire
Global stocks at three-week highs as Fed decision looms
Tracking Bible Prophecy Headlines - 9/16/2015
Palestinians invite hundreds of leaders to flag raising ceremony at UN in New York
UN Envoy: Temple Mount Clashes Could Go Beyond Jerusalem
Several Palestinian groups call for 'day of rage' Friday in light of Temple Mount clashes
EU, Jordan warn against 'provocation' at Al Aqsa mosque
Netanyahu declares 'war' on those who throw rocks and firebombs
Israel vows to stop Palestinian stone throwers 'using all means necessary'
Firebombs explode outside Jerusalem suburb
Report: Palestinian rocket errantly lands in Gaza Strip
Palestinian hunger-striker Allan released from hospital and rearrested
Israel braces for Obama's bad Iran Deal
If Iran cheats can Israel still strike?
Vatican Welcomes Iran Deal, Pressures Israel to Give Up Nukes
Livni: Europe is removing sanctions from Iran and using them on Israel
After Iran Deal, Obama Struggles to Gain Israel's Trust
US Senate Democrats again block Iran nuclear deal disapproval
Iranian elections to feature Rouhani-Khamenei power play over nuclear deal
Assad says Iran assisting regime with technology, not ground troops
Egypt says it killed 55 Islamists in Sinai; two soldiers reportedly dead
'It's a matter of time until ISIS in Sinai attempts terror attack against Israel'
Australian jets complete first attack against Islamic State in Syria
Netanyahu to Russia next week for talks on Syria
Netanyahu to tell Putin that Russian weapons transfers to Syria threatening Israel
Putin defends Russia's military assistance to Syrian regime
American official: US, Russian top diplomats talk amid Syria buildup
White House urges 'constructive engagement' by Russia to fight ISIS
Putin open to meeting Obama at UN headquarters
Russia to hold special meeting on Middle East at UN Security Council
Russian media: Assad says political solution possible only after terror defeated
Assad says only Syrian people can decide if he quits
For Those Who Remain in Syria, Daily Life Is a Nightmare
Christian Billionaire Seeking to Buy Entire Island for Refugees, Name It After Drowned Syrian Boy
Assad Blames Western Support of 'Terrorists' for Migrant Crisis
State Department: Kerry to visit London to discuss refugee crisis, Syria
Former president Carter urges Germany to take lead in migrant crisis
Refugee crisis: Divisions leave Europe paralysed as borders close to refugees
Migrant crisis: Dozens reach Croatia as Hungary border sealed
UK Turning Its Back on Christian Refugees? British Policy to Give 20K Muslims Asylum, Persecution Groups Say
Former US Ambassador to Syria Says Assad's Brutality, Not ISIS, Behind Refugee Crisis
UN disarmament official to lead Syria gas attacks inquiry
ISIL demands allegiance from Libya's Sirte residents
Danish teen's deadly obsession with ISIS videos leads to mother's murder
U.S. training helped mold top Islamic State military commander
Al Qaeda Conspiring With ISIS to Launch Attacks on American Cities, Unite Against 'Islam's Enemies'
Turkey's flirtation with terrorists is falling apart
Saudi suspends Saudi Binladin Group over Mecca crane disaster
U.N. calls for special court to investigate 'horrific' violence in Sri Lanka civil war
North Korea warns U.S. it's ready to use nuclear weapons 'any time'
iPhone 6s: Chinese men try to sell kidney to buy new handset
China reportedly compiling 'Facebook' of U.S. government employees
Homeland Security websites vulnerable to cyber attack
FAA declares no-drone zones for Papal visit
Obama Issues Executive Order for Government Use of Behavioral Data
Credibility, 'gradual' approach at stake as Fed weighs rate rise
Fed tightening 'threatens disaster for debt saturated global economy'
Global Stocks Rally Ahead of Fed Rate Decision
China Stocks Jump in Last Hour of Trading on State Support Signs
China stocks have plunged 6% in two days
6.3 magnitude earthquake hits near Bitung, Indonesia
5.3 magnitude earthquake hits near Hualian, Taiwan
5.1 magnitude earthquake hits the Southern East Pacific Rise
5.0 magnitude earthquake hits near Iquique, Chile
Cotopaxi volcano in Ecuador erupts to 27,000ft
Ruiz volcano in Colombia erupts to 25,000ft
Reventador volcano in Ecuador erupts to 15,000ft
Rare Tornado Wreaks Havoc in UK's East Midlands
Flash floods hit southern Israel as Rosh Hashana holiday ends
Flights grounded as heavy rains lash southern Israel
Water rescues, floods and power outages as rain drenches parts of Southern California
Wildfires, flooding, earthquake hit California
California fire updates: Valley fire among the most destructive in state history
Computer Models Failing to Accurately Predict Path of Flames
Ecuador forest fires envelope Quito in smoke
Kauai's chicken die-off has scientists trying to rule out avian influenza
Delhi battles dengue fever surge
Increased marijuana, heroin use contribute to highest reported illicit drug use in more than a decade
Colorado braces for day of tax-free weed
Colorado Just Became The First State In History To Collect More Taxes From Marijuana Than Alcohol
Will New Obamacare Rule Force Insurers To Fund Sex-Changes?
Appeals court denies Kentucky clerk's latest bid to delay issuing same-sex marriage licenses
Christian Bus Driver Fired for Refusing to Drive Gay-Pride Themed Bus
Commentary: When Should Christians Disobey the Law? A Lesson From Norway
Faith healer stabbed to death at spiritual centre for black magic treatment in Whitechapel
Tracking Bible Prophecy Headlines - 9/15/2015
Jordan king warns Israel against Jerusalem 'provocation'
US calls for restraint on all sides in Jerusalem violence
Arab League Threatens Action Against Israel Over Al-Aqsa
Riots breaks out on Jerusalem's Temple Mount for third straight day
Man dies following suspected stone-throwing terror attack in Jerusalem
Netanyahu to convene emergency meeting after holiday on stone-throwers in Jerusalem
'Israel to Take All Means to Protect Temple Mount'
Power Cuts Prompt Palestinians to Take to Gaza Streets in Largest Protests in Years
IDF opens fire on Palestinian suspects near Gaza security fence
IDF hints at first Gaza war crimes indictment against high-level officer
Shaked: New Rabbinical Court 'A Revolution for Israel'
Iran: IAEA Chief to Visit Tehran This Week
Republicans Continue to Push Against Iran Nuclear Deal Despite Setbacks
As US debates nuclear deal, Iran woos the world
Top Iranian space scientist among those killed in Mecca crane collapse
Video: Iranian Regime Threatens to 'Humiliate' US Military in War
Iran wants China's help to resolve Middle East tensions
Iran releases ISIS-like propaganda video
Cold War weaponry and modern military hardware: Inside the ISIS arsenal
95,000 Russian troops in massive military drill
US Air Force cites 'alarming' Russian strides in air power
Russia shipping tanks into Syria, in 'first clear sign of offensive weapons'
Russian Moves in Syria Widen Role in Mideast
Russia positioning tanks at Syria airfield: U.S. officials
Russia says wants Putin-Obama talks on Syria
Dozens killed in ISIS-led terrorist attacks in Syria's Hasakah
UK's Cameron urges support for Syrian refugees in Lebanon, Jordan
More Border Controls as Europe Stalls on Migrant Quotas
EU deadlocked on agreement to distribute refugees across countries
UN voices deep disappointment at lack of EU consensus on migrants
Federal Data: U.S. Annually Admits Quarter Of A Million Muslim Migrants
Pope Blames Refugee Crisis on 'God of Money,' 'Socio-Economic System That Is Bad, Unjust'
Pope says risk that terrorists could sneak into Europe with Mideast refugees
Teen Arrested for Planning Alleged ISIS-Inspired Attack on Pope
Pope's Visit Poses a Security Test for New York
America's Legal Order Begins to Fray - Amid the escalation of violent crime are signs of a breakdown of basic respect for law enforcement
China building third airstrip on disputed South China Sea islets
North Korea says it has restarted nuclear fuel production plants in warning to US
North Korea says it's ready for new long-range rocket launches
Japan urges North Korea to refrain from provocative action
China's currency could double losses this year - economists
China falls drag stocks back into red
Global Stocks Waver, Investors Wary Ahead of Fed Meeting
Federal Debt Held by the Public Totals $107,000 Per Household
OPEC: The US shale boom is over
Fukushima dumps first batch of once-radioactive water in sea
Cotopaxi volcano in Ecuador erupts to 26,000ft
Ruiz volcano in Colombia erupts to 20,000ft
Sinabung volcano in Indonesia erupts to 18,000ft
Karangetang volcano in Indonesia erupts to 10,000ft
5.0 magnitude earthquake hits near Lautoka, Fiji
5.0 magnitude earthquake hits near L'Esperance Rock, New Zealand
Another 4.7 magnitude earthquake hits northwest Nevada
3 earthquakes shake central, northern Oklahoma in 1 hour
2.7 Magnitude Earthquake Rattles Fried Nerves Near Valley Fire
Massive California wildfires leave 23,000 displaced
Wild fires race across California, devastate wine country
No snow: Californian water source at 500-year low
Indonesia declares state of emergency over fire haze
Utah flash floods kill eight people, five others missing
Deadly Flash Flood Sweeps Through Colorado City, Arizona
Death toll rises to seven after Japan floods
Tropical Storm Ida May Form in Atlantic This Week
'Strongest' El Nino for more than 60 years
Hundreds quarantined as Ebola returns to north Sierra Leone district
Measles Outbreak in Democratic Republic of Congo Kills 400
Bubonic plague case confirmed in Michigan
Report: Kids are getting drunk on hand sanitizer; poison control reports up 400 percent
Anglican Church in Kenya Expels Priests Accused of Practicing Homosexuality
Other State Officials Say No to Same-Sex Marriage
Navy secretary threw us 'under the bus,' say Marines in gender-integrated infantry unit
Intelligent machines: Call for a ban on robots designed as sex toys
Topless Women Storm Stage at Muslim Conference to Protest Treatment of Women
University of California Seeks to Create 'Right' to Be 'Free From Acts and Expressions of Intolerance'
Tracking Bible Prophecy Headlines - 9/14/2015
Jordan scolds Israel for 'storming' Muslim holy sites on Temple Mount
Arab League Threatens Action Against Israel Over Al-Aqsa
Netanyahu to convene emergency meeting after holiday on stone-throwers in Jerusalem
MK Hilik Bar: 'Over my dead body will Labor not have a peace plan for the next election'
IDF hints at first Gaza war crimes indictment against high-level officer
Iran's president wishes Jews a happy new year, in Hebrew
After Iran deal, Obama struggles to gain Israel's trust
Convicted Fraudster Helped Obama Sell Iran Deal
White House candidate Kasich warns fellow Republicans about 'painting a red line' on Iran deal, other issues
Fear of ISIS takeover of Jordan drives Israel to build eastern border fence
Russian Flights Over Iraq and Iran Escalate Tension With U.S.
Moscow will keep supporting Assad army, says Russian FM
Syria group: Russia expanding major Syrian airport
Syria refugee crisis a no-win for Obama
As Germany tightens borders, UN rights chief urges Europe to expand migration channels
As crisis escalates, Berlin says refugees can not choose where to live
'How can we cope?': Munich overwhelmed by record influx
Babies, children drown as migrant boat capsizes off Greek island
Archbishop says government is discriminating against Christian Syrian refugees
'Islamic State' militants say attacked Pakistan-Afghan border post
Egypt's president asks oil minister to form new cabinet after government resigns
Egyptian security forces kill tourists, mistaking them for terrorists
At least 7 killed in twin bomb attacks in north Cameroon
Exiled Yemeni government pulls out of planned peace talks
Five Saudi soldiers killed at Yemen border, fighting begins in central province
Police: Afghan Taliban storm jail, release hundreds of prisoners
'Case Disrupted' Ahead of Pope Francis Visit to US, Says House Homeland Security Chair
Recording: Al Qaeda chief urges lone wolf attacks in U.S. and West
'Shemitah' Google Searches on The Rise Following Stock Market Turmoil
Fed to dominate week of central bank meetings
US interest rate rise could trigger global debt crisis
Stocks on edge as Fed faces key decision on interest rates
China stocks close sharply down on data, Fed uncertainty
China's Stocks Decline Most in Three Weeks on Slowdown Concerns
Investors braced for stock market turmoil as China's slump gathers pace
China economy: New signs of economic slowdown
Traders' Phones Are Becoming a Zone of Total Surveillance
Hackers can now hitch a ride on car computers
On Sept. 13th, the sun was eclipsed--twice! No one on Earth has ever seen anything like it.
Northwest Mexico rocked by a series of earthquakes
5.2 magnitude earthquake hits near Topolobampo, Mexico
Small earthquake hits Seattle area; no reports of damage
Tungurahua volcano in Ecuador erupts to 25,000ft
Cotopaxi volcano in Ecuador erupts to 24,000ft
Ruiz volcano in Colombia erupts to 20,000ft
Sinabung volcano in Indonesia erupts to 14,000ft
Japan's largest volcano Mt. Aso erupts, forces evacuation of tourists
Hybrid Storm: Monday and Tuesday Hits With Precipitation From Ex-Linda
Calif. governor declares State of Emergency over wildfires
California wildfire kills at least 1 person, destroys over 400 homes and businesses
Valley fire spread with 'mind-boggling' speed, experts say
Judge Rules House Can Sue Obama Administration on Health Care Spending
Congress now turns to spending bill to keep government open, avoiding shutdown over Planned Parenthood
Kim Davis Mocked by 'Marriage' Billboard in Her Hometown
UK may impose state supervision on rabbis, imams, priests
Head of Haiti's Voodoo Faith Dies at 79
Some Mormons stocking up amid fears that doomsday could come this month
Tracking Bible Prophecy Headlines - 9/13/2015
Report: Iran finds 'unexpectedly high' uranium reserve after Dems seal nuke deal for Obama
Iran Could See 4-5% Economic Growth in First 3 Years After Iran Deal, Report Says
Sen. Ted Cruz: We Can Still Stop the Iran Deal - Here's How
Clashes erupt on the Temple Mount ahead of Jewish New Year
Beirut Conference Calls for Escalating Struggle Against Israel
Egypt's Cabinet Resigns Days After Detention of a Minister
Report: Egyptian court sentences 12 to death for ISIS affiliation
Sources say Russian weapons in Syria are defensive, housing erected for 1500 soldiers
Germany's Merkel sees need to cooperate with Russia on Syria
Germany gears up to receive 40,000 migrants over weekend
UN official: Syrian war seen displacing a million more in 2015
Tens of thousands march through London in solidarity with migrants
Thousands join 'refugees welcome' rallies as Hungary takes hard line
Eastern Bloc's Resistance to Refugees Highlights Europe's Cultural and Political Divisions
Canada announces money for Syrian refugees, but not taking more in
Will flood of Syrian refugees leave US vulnerable to attack?
Radical Islamists recruit male youths in refugee camps in Germany
Doctors warn of disease risk at Hungary refugee camp
Growing unrest in Turkey following deadly attacks by Kurdish militant group
High school student faces 11 months in jail for insulting Turkish president
Saudi Arabia blames stormy weather for deadly crane collapse, opens investigation
Mecca crane collapse 'act of God': Engineer
US man 'posed as Australian jihadist and plotted 9/11 bomb'
Obama Staffers Party, Smoke Cuban Cigars on the Anniversary of Benghazi, 9/11 Terror Attacks
US Diplomat: Russian Sanctions to Stay Until Ukraine Truce Fully Honored
Russia's Putin welcomes Ukraine ceasefire
Obama: China cyber attacks 'unacceptable'
Report: No indication Clinton's e-mail server was 'wiped'
Drone policing in US seen as 'Wild West'
Justice Breyer Sees Value in a Global View of Law
Expatriates choosing to leave the U.S. rather than pay taxes
This market is setting a wild volatility record
Video: Partial Solar Eclipse on September 13, 2015
6.6 magnitude earthquake hits near Topolobampo, Mexico
5.8 magnitude earthquake hits near Bilungala, Indonesia
5.7 magnitude earthquake hits near L'Esperance Rock, New Zealand
5.5 magnitude earthquake hits near Lae, Papua New Guinea
5.3 magnitude earthquake hits near Topolobampo, Mexico
5.2 magnitude earthquake hits near Raoul Island, New Zealand
5.2 magnitude earthquake hits near south of the Fiji Islands
5.2 magnitude earthquake hits near Topolobampo, Mexico
5.1 magnitude earthquake hits near Shizunai, Japan
Cotopaxi volcano in Ecuador erupts to 26,000ft
Ruiz volcano in Colombia erupts to 26,000ft
Tungurahua volcano in Ecuador erupts to 19,000ft
Colima volcano in Mexico erupts to 15,000ft
Japan Flood Disaster As Seen In Stunning Before/After Satellite Imagery
Wind, Rain from Post Tropical Storm Henri to Target Western Europe
Four firefighters injured in Northern California wildfire
California wildfire threatens ancient grove of Giant Sequoia trees
Poor nations want U.S. to pay reparations for extreme weather
Drive-through pot shops in Detroit worry Duggan, others
Elton John: I want to meet Putin over gay rights
Christian bus driver fired after refusing to drive Calgary 'Gay Pride bus'
New Yorkers Less Receptive to Gospel of Jesus Christ 14 Years After 9/11, Says Mennonite Missionary
Tracking Bible Prophecy Headlines - 9/12/2015
House rebukes Obama's nuclear accord with Iran in symbolic vote
Democrats Hand Victory to Obama on Iran Nuclear Deal
How the Iran Nuclear Deal Squeezed Through the Senate
Iran: The Americans Had 'No Option' Besides a Deal
Iran to take Parchin military site samples with IAEA present - diplomats
Hamas hatred: New documentary shows Iranian-backed terror group indoctrinating kids
'We will prevail against militant Islam,' Netanyahu vows in 9/11 tribute
'Germany took our Jews and gave us Arabs,' French right-winger says
'Deadly arson attack in Duma was carried out by Jewish terrorists'
Sanhedrin Passes Judgement Against Pope Francis, Obama on Mt. Zion
80% of Israelis disapprove of religion-state relationship
Poll: 70% of European Jews conceal their religion
Original Balfour Declaration Presented to Netanyahus
Crane collapse kills 107 people at mosque in Mecca days before Hajj
Saudi Arabia takes zero refugees despite having 100,000 tents able to house 3 million people
War has forced half of Syrians from their homes. Here's where they've gone.
Migrant crisis: People treated 'like animals' in Hungary camp
Syrian Refugee Crisis Gives Christians an Opportunity to Share Christ's Love With Muslims, Christian Aid Mission Says
'Russia sending advanced air defenses to help Syria's Assad'
US believes about 200 Russian forces at Syria airfield-sources
Obama says Russia's involvement in Syria indicates Assad is worried
Obama: Putin largely to blame for Syrian crisis, says Russian strategy is 'doomed to failure'
Russian build-up in Syria part of secret deal with Iran's Quds Force leader
Germany says would welcome Russian role in fighting ISIS
Al Qaeda Leader Al-Zawahiri Declares War on ISIS 'Caliph' Al-Baghdadi
Egypt says it has killed 98 Islamist militants in Sinai operation
Blast Kills 7 at Nigerian Camp for People Fleeing Boko Haram
At least 20 killed, 75 injured in Indian gas explosion
New Qualcomm Tech Could Lead to the Ultimate Drone
Israeli Internet merger to create $1.2-billion behemoth
Partial Solar Eclipse Sunday, Watch Live!
5.5 magnitude earthquake hits near Lae, Papua New Guinea
5.4 magnitude earthquake hits near Ichihara, Japan
5.3 magnitude earthquake hits near Lae, Papua New Guinea
5.2 magnitude earthquake hits near Mapastepec, Mexico
5.0 magnitude earthquake hits near L'Esperance Rock, New Zealand
5.0 magnitude earthquake hits near Kainantu, Papua New Guinea
With time ticking, earthquake warning system begins to take shape in Pacific Northwest
Tungurahua volcano in Ecuador erupts to 24,000ft
Cotopaxi volcano in Ecuador erupts to 24,000ft
Colima volcano in Mexico erupts to 22,000ft
Japan resumes search for 16 missing as flood evacuees wait to return home
Sandstorm plaguing Israel is worst in country's history
California town of 2,700 told to prepare to leave as wildfire surges
British legislators overwhelmingly reject 'right to die' law
Scientists in China Create New Vaccines Using Body Parts From Nine Aborted Babies
Lawyer Who Defended Partial Birth Abortion: Dilation and Evacuation 'A Very Humane Procedure'
Congress Discusses Planned Parenthood Baby Whose Face Was Cut Open with Scissors to Take Out Brain
Office Depot Refuses Pro-Life Woman's Print Order Because It "Persecutes" Pro-Abortion People
Murray: 'Not on our watch' will Republicans defund Planned Parenthood
Homosexual Activists Tell Kim Davis: 'We Will Kidnap Your Husband, Tie Him Up And Force Him To Watch Us Raping You. We Will Burn You Alive.' Civil Unrest Is Coming To America
Rev. Graham: Obama's Gay Activism 'Opened Wide' the 'Floodgates of Acceptance' of 'Sexual Immorality'
'McJobless in Seattle' as order screens arrive: Labor Day reality check for $15 minimum wage
Tracking Bible Prophecy Headlines - 9/11/2015
Democrats declare Iran deal debate 'over' after procedural Senate vote
The 58-42 vote ensures the Iran deal's survival
Obama lauds Senate vote protecting Iran nuclear deal
Pro-Israel campus groups worry Iran deal debate will end in 'anti-Semitic hatefest'
US experts: Iran deal no reason to halt work on Gulf missile shield
U.S., Israel weeks away from co-production deal for missile shield
In pre-High Holidays call, Obama tells US rabbis he plans to meet soon with Netanyahu at UN meetings
Netanyahu Ready to Enter Negotiations with PA 'Immediately'
EU: Landslide vote for West Bank product labeling
Netanyahu: Europe's push to label settlement-made products 'hurts peace'
Zionist Union: Harming Israel's Economy Won't Bring Peace
Netanyahu: We need pact to preserve Jewish Israel
Poll: 52% of east Jerusalem Arabs prefer Israeli citizenship
UN General Assembly passes Palestinian draft resolution on flag raising by landslide majority
Prosor: Instead of flying Palestinian flag, UN can wave white flag in surrender of principles
Abbas meets with Egypt's Sisi for 'important strategic talks'
US sending more troops to Sinai to boost peacekeepers' security
US hits Hamas officials, company with sanctions
Powerful militant group in Gaza allegedly pledges allegiance to ISIS
NATO voices concern over Russian military action in Syria
Russia's Syrian Air Base Has U.S. Scrambling for a Plan
'Russia, Iran sending military forces to save Assad's regime'
Russian troops already in Syria, Israel says
After Russian delay, UN council okays probe of Syria gas attack
US official: 'IS making and using chemical weapons in Iraq and Syria'
Western states training Kurdish forces in Syria, force leader says
Turkey's crackdown against Kurdish militants raises tension
Intelligence chief: Iraq and Syria may not survive as states
Bipartisan Resolution Introduced: Persecution of Mideast Christians is 'Genocide'
ISIS blasts Muslims fleeing to Europe as 'sinners'
Saudi Arabia offers Germany 200 mosques - one for every 100 refugees who arrived last weekend
Pope's call to parishioners to shelter refugees faces opposition
'Facebook refugees' chart escape from Syria on cell phones
Finland to raise taxes on the wealthy to cover refugee costs
Hungarian army hold exercises on border as migrant wave surges
China: USA Must Take More Syrian Refugees; We'll Take Zero, Thanks
UNICEF says millions more Syrians could head to Europe
Wilders tells Dutch parliament refugee crisis is 'Islamic invasion'
US Embassy in Chad closed due to terrorist threat
Arizona police warn public of possible 'domestic terrorism'
American Jewish 'online troll' arrested in alleged Kansas City 9/11 memorial bomb plot
America to mark 14th anniversary of September 11, 2001 attacks
Rainbow Shines Over WTC Day Before 9/11 Anniversary
Venezuelan opposition leader convicted of inciting violence
Undercover Video Purports to Show Hillary Campaign Violating Election Law
Nearly 80,000 college students affected by data breach
China seeks to reassure the world: 'We will not have a hard landing'
CITI: China is about to pull everyone into a 2-year 'global recession'
Treasury: U.S. cash balance drops below minimum
Lew: Raise debt limit to stop 'unnecessary risks'
Debt Ceiling Will Be Hit After October, Obama Administration Warns Congress
Growth worries weigh on stocks, but oil rallies
Oil boom a loser for North Dakota cities, counties, study finds
Cotopaxi volcano in Ecuador erupts to 24,000ft
Ubinas volcan in Peru erupts to 20,000ft
Colima volcano in Mexico erupts to 17,000ft
Reventador volcano in Ecuador erupts to 15,000ft
Karymsky volcano on Kamchatka, Russia erupts to 15,000ft
Researchers stumped as dust storm persists in Israel for third day
Historic Flooding Strikes Japanese City of Joso in Wake of Tropical Storm Etau
More Japan rivers burst banks triggering further floods, 23 missing
Tropical Storm Henri Passing Northeast of Bermuda; May Brush Newfoundland This Weekend
Study finds more sharks than ever swimming in waters along the East Coast
Colorado mine owner: EPA lied in congressional hearing
French court confirms Monsanto guilty of chemical poisoning
CDC probes improper handling of plague virus linked to bioterrorism
Docs to develop digital pill - Transmitter activates when patients take meds
World's first head transplant patient schedules procedure for 2017
GM embryos 'essential', says report
Alabama House Committee Passes Massive Porn Tax To Pass A Budget
TV Ratings: 'Naked and Afraid XL' Trumps Caitlyn Jenner as Cable's Biggest Reality Newcomer
San Francisco jails to house transgender inmates based on gender preference
How Does Gay 'Marriage' Hurt Us? Here's How.
Commentary: The Christian and Civil Disobedience
Tracking Bible Prophecy Headlines - 9/10/2015
Khamenei Calls U.S. the 'Great Satan,' Says Israel Won't Exist in 25 Years Just Hours Before Congress Debates the Iran Deal
Netanyahu: 'Tyrant' Khamenei is wrong, Israel is here to stay
Netanyahu: Khamenei's anti-Israel, anti-US tirade should burst any illusions about nuclear deal
Rally against Iran deal on Capitol Hill draws hundreds of rabbis, Jewish leaders
19 of 28 US Jewish lawmakers back the Iran nuclear deal
Republican dispute delays US Congress vote on Iran nuclear accord
Dispute among House GOP jeopardizes vote on Iran nuclear deal
US House mulls canceling vote on Iran disapproval bill-aide
White House: Iran deal will proceed despite House action
Mark Levin: Democrats 'Will Have Blood On Their Hands' For Supporting Iran Deal
Sen. Ted Cruz calls Iran nuclear deal 'catastrophic'
Trump: 'Israel Will NOT Survive' With Iran Nuclear Deal In Place
Oil reservoir found in Golan Heights, says company
Heaviest sandstorm in 75 years chokes Israel
Dutch textbook: Britain endorsed Zionism to gain favor with Jewish bankers
Israel Bans Two Muslim Activist Groups From Temple Mount
Netanyahu in Britain: Mideast crumbling in face of radical Islam
UN likely to back raising Palestinian flag
Pope Francis to address refugee crisis in UN speech
Denmark blocks motorway, rail links with Germany to stop refugee flow
Amid 'disaster of Biblical proportions,' administration reportedly to accept 5,000 more refugees
Report: Intelligence analysts allege that command is changing ISIS reports to show US is winning
Moscow admits Russian military experts on the ground in Syria
Russian military build-up in Syria 'unprecedented,' officials say
White House: 'Deep concerns' about Russian military aircraft in Syria
UK tells Russia, Iran: 'Call Damascus' to end Syria conflict
Exclusive photos appear to show grisly effect of ISIS' mustard gas attacks on Kurds
ISIS says Norwegian and Chinese hostages are 'for sale'
Turkish air strikes against PKK in northern Iraq 'very effective'
Al Qaeda Mag Urges Attack on Koch Brothers, Buffett, Bloomberg
Military Technology Exporter Admits to Spying for Moscow
40 percent of U.S.-Mexico border under control - 20 percent of illegals caught at border have criminal records
Baltimore approves $6.4 million settlement for Freddie Gray's family
Freddie Gray settlement 'obscene,' police union chief says
China's Response to Stock Plunge Rattles Traders
Dow Jones Industrial Average Plunges 239 Points on Falling Crude Oil Prices
World Bank Economist: Rate Hike Will Spark 'Panic and Turmoil' in Emerging Markets
175 Days: Treasury Says Debt Has Been Frozen at $18,112,975,000,000
NASA refutes Christian claims that the blood moon on September 28 will cause end of world
5.9 magnitude earthquake hits near Yunaska Island, Alaska
5.4 magnitude earthquake hits near Alaqahdari-ye Kiran wa Munjan, Afghanistan
5.1 magnitude earthquake hits near Gueiria, Venezuela
5.0 magnitude earthquake hits near Sinabang, Indonesia
Cotopaxi volcano in Ecuador erupts to 25,000ft
Colima volcano in Mexico erupts to 20,000ft
Karymsky volcanon on Kamchatka, Russia erupts to 15,000ft
Sakurajima volcano in Japan erupts to 10,000ft
Karangetang volcano in Indonesia erupts to 10,000ft
Typhoon Etau causes severe flooding and evacuations in Japan
More than 100,000 flee floods in Japan after 'once-in-50-years' rain
Emergency Flood and Landslide Warnings in Japan; Levee Breach Destroys Homes, Forces Dramatic Rescues
Heavy rain causes floods in Japan; sends tainted water from Fukushima plant into sea
Tropical Storm Henri Forms in Atlantic Southeast of Bermuda
Rare Mediterranean Storm to Bring Flooding to Italy and Balkans
Intense Heat to Scorch Drought-Stricken West
New York City hits 97, smashing temperature record set in 1919
Deadly strain of West Nile virus hits Israel
It's alive...again! Scientists waking up 30,000-year-old 'giant' virus
This tiny implant mops up wandering cancer cells in the body
Study finds seeds of Alzheimer's may have spread in medical procedure
California Assembly approves right-to-die legislation
Expert group says embryo genetic modification should be allowed
San Francisco elementary school adopts gender-neutral bathrooms
Chrissie Hynde: Today's 'Feminist' Pop Stars Act More Like Prostitutes
Israeli man files lawsuit against infidelity website Ashley Madison
Caitlyn Jenner talks fears of going to men's jail over fatal car crash: 'That is the worst case scenario'
Fox News' Shepard Smith goes on anti-Christian rant during Kim Davis rally
Just what gay activists hoped to avoid: Clerk Kim Davis, the new face of Christian persecution
Tracking Bible Prophecy Headlines - 9/9/2015
Netanyahu to EU: Stop pressuring us into agreements that endanger our existence
US to Abbas: Don't cut security ties with Israel
Palestinian, Vatican flags poised to fly above UN headquarters
Over 100,000 Brits Want Netanyahu Arrested. He is Scheduled to Arrive in London on September 9
Israel slams German bank for hosting talk on destroying Jewish state
Heavenly Warning of Imminent War in Israel a Wakeup Call from God to Repent
Modern Revival of Lost Biblical Commandment Paving the Way for the Third Jewish Temple
Israel saw 35% increase in aliyah last year, stats reveal
US-Israel spat over Iran deal may sideline Palestinians
Senior Israeli Officials: Netanyahu's Fight Against Iran Deal Not a Failure
Kerry reaffirms US commitment to Israel security in call with Netanyahu
Cheney: Nuke Deal Enables Iran to Eradicate Israel In 'One Day'
Dick Cheney blasts Iran deal 'madness'
Actual Iran deal takes backseat to filibuster talk as Senate opens debate - votes expected by week's end
As Iran deal passage looms, congressional foes take their fight state level
3 more Senate Democrats back Iran deal, clinching option to avoid vote
Governors vow to keep state sanctions in place against Iran, undercutting Obama deal
Pew: Just 21 Percent Support Iran Deal
Iranian Warships Confront U.S. Navy On 'Daily Basis'
U.S. Moves to Block Russian Military Buildup in Syria
Israel wary of Russian military build-up in Syria
Russia Fumes at Bulgaria for Barring Syria-Bound Flights
Huge Russian military planes land in Syria
Syria denies Russian combat troops fighting alongside army
U.N.: 850,000 Refugees Are Expected to Reach Europe During 2015 and 2016
Australia to take 12,000 refugees, extend air strikes into Syria
Religious groups want US to accept 100,000 Syrian refugees
A New Wave of Migrants Flees Iraq, Yearning for Europe
At choke points on the way to Western Europe, chaos and growing frustration
Hungary to Germany: Stop Encouraging Refugees To Travel To Europe
Lesbos 'on verge of explosion' as refugees crowd Greek island
Refugees in Europe: Christians welcome - Muslims keep out
Bishop: 'Pope Francis Is Wrong, Migrants Are Invasion'
The Christian militia taking on Islamic State in Iraq
Iraqi Woman Shoots Dead ISIS Commander Who Forced Her Into Sex Slavery
Angelina Jolie warns ISIS using rape as weapon of war on unprecedented scale
Deadly sandstorm engulfs Middle East, slows Syria air strikes
Egypt in 'major operation' in Sinai, 56 militants killed
Turkish Nationalists Riot Across Country After Attacks by Kurdish Militants
One explosion is an accident; four is sabotage: Fourth industrial explosion rocks China in string of covert attacks on industry
Venezuela extends Colombia border closure, sends 3,000 more troops
U.S. Embassy in South Africa Warns of Terrorist Threat to U.S. Interests
Drones Can be Rendered Invisible With New Teflon Cloaking Technology
North Dakota becomes first US state to legalise use of armed drones by police
Hillary Clinton on Private Email: 'That Was a Mistake. I'm Sorry'
Senators propose immunity for Hillary Clinton staffer to testify on email server
U.S. to shift 50 staff to boost office handling Clinton emails
U.S., tech industry fight over email privacy heads to appeals court
Cal State data breach hits nearly 80,000 students
Russian stock exchange halts trading over technical issues
Asian stocks jump on optimism over China market stability
Dow up 390, Nasdaq back in black for 2015
3 reasons to still worry about stocks
Federal Reserve rate rise would cause panic and turmoil, warns World Bank
Why Russia keeps pumping crude even as oil prices plummet
Indonesia Set to Rejoin OPEC After Break of Seven Years
End of the world fears sparked by 'blood moon' and meteor strike prophecy
5.7 magnitude earthquake hits near Pijijiapan, Mexico
5.5 magnitude earthquake hits near L'Esperance Rock, New Zealand
5.3 magnitude earthquake hits near Bristol Island, South Sandwich Islands
5.0 magnitude earthquake hits near Severo-Kuril'sk, Russia
Cotopaxi volcano in Ecuador erupts to 27,000ft
Sheveluch volcano on Kamchatka, Russia erupts to 20,000ft
Colima volcano in Mexico erupts to 19,000ft
Reventador volcano in Ecuador erupts to 15,000ft
Sinabung volcano in Indonesia erupts to 14,000ft
Gamalama volcano in Indonesia erupts to 10,000ft
Tropical Storm Etau to Unleash up to Two Feet of Flooding Rain in Japan
Tropical Storm Etau: Over 100,000 Evacuated, Over a Foot of Rain Already
Hurricane Linda Remains a Major Hurricane; Will Bring Moisture to Desert Southwest
Jimena to Fuel Late-Week Flooding Downpours in Hawaii
Is Hawaii Suffering Hurricane Fatigue? Near misses of nine tropical cyclones in two months
Tropical Storm Grace expected to weaken to depression
Naples pummelled by hailstones the size of ping pong balls
Hell of a hail! 9 injured as storm ravages Kazan, Russia, damaging cars & buildings
Climate pact hinges on finance: conference host France
Squirrel tests positive for the plague at Lake Tahoe
Half of American Adults Have Diabetes or Prediabetes
Parents eulogize Jerusalem Pride parade victim: Shira died in battle for more tolerant Israel
Oregon judge accused of hanging Hitler's picture in courthouse, screening gay wedding applicants
Judge Orders Defiant Kentucky Clerk Kim Davis Be Released From Jail, Mandates What She 'Shall Not' Do
Mike Huckabee on Kim Davis Release and Religious Liberty: 'God Intervened' but 'Who's Next?'
Franklin Graham Slams Donald Trump on Kim Davis Remarks: 'Forefathers Gave Us Freedom of Religion at a Great Cost'
Marine Corps' women-in-combat experiment gets mixed results
Barbershop Fined For Refusing To Cut Woman's Hair
Tracking Bible Prophecy Headlines - 9/8/2015
Winston Peters: New Zealand should take only women and children refugees from Syria and tell the men to return home and fight
VIDEO: Muslim "Refugee" Makes Throat Slitting/Beheading Gesture to Television Cameras
Iran sanctions relief will feed Europe's Syrian refugee crisis
A Steady Flow Staggers Into Europe, Outpacing Pledges of Shelter
Hit by new wave of refugees, Germany warns EU partners
Hundreds of refugees surge past police along Hungary border as PM slams EU quotas
US weighs refugee response, including 'resettlement', as criticism mounts
Holocaust refugee: We owe it to mankind to allow Syrian refugees into Europe
Syrian Priest, 270 Christian and Muslim Hostages Kidnapped by Islamic Militants Reportedly Alive
NYT: US rethinks strategy for battling Islamic State in Syria
Iraqi team to probe alleged IS chemical attacks on Kurds
Islamic State takes Syrian state's last oilfield: monitor
Drone killing of British citizens in Syria marks major departure for UK
Russia Dismisses American Concerns Over Presence in Syria
Iran's covert general reeled in over loose lips - report
Iranian defense minister: US still 'Great Satan'
Former Mossad chief slams Netanyahu: 'The problem is Iran, not President Obama'
Much work remains on past Iranian work, UN nuclear agency says
Israel develops palm-sized flying nuclear detectors
Turkey to rebuild 9 Gaza mosques in effort to insert itself into Palestinian cause
Israel unfazed by PA threat to end Oslo accords, declare Palestine occupied state
PLO delays leadership elections at last minute
Palestinians call for 'day of rage' after third Duma arson victim dies
Fear of Inter-Religious Tension as Jewish and Muslim High Holidays Coincide This Year
Israel to EU team: Labeling settlement products is unfair
Israel struggles to crack down on Jewish extremists
Two dead in Egypt as regime struggles with anti-terrorism strategy
Afghans say police killed by US led coalition air strike
Pakistani military says its drone killed 3 suspected militants
North Korean defector: Kim Jong Un's days are numbered
Rival Koreas agree to hold October reunions for war-torn families
Clinton says no email apology: 'What I did was allowed'
Obama: world economy is volatile right now, U.S. is bright spot
Asian stocks hold gains after China data in volatile trade
Japan Economy Flashes Warning as Inventory Gain Holds Up GDP
China, Trying to Bolster Currency, Taps Foreign Reserves
Greetings From Bitcoin Island - No place on the planet has welcomed digital currencies as warmly as the Isle of Man
Mystery fireball lights up sky over Bangkok
6.2 magnitude earthquake hits near L'Esperance Rock, New Zealand
5.6 magnitude earthquake hits near L'Esperance Rock, New Zealand
5.2 magnitude earthquake hits near L'Esperance Rock, New Zealand
USGS confirms STL area earthquake
Cotopaxi volcano in Ecuador erupts to 24,000ft
Reventador volcano in Ecuador erupts to 15,000ft
Karymsky volcano on Kamchatka, Russia erupts to 14,000ft
Sinabung volcano in Indonesia erupts to 14,000ft
Gamalama volcano in Indonesia erupts to 10,000ft
Tropical Storm Grace Tracks Westward Through Atlantic
Longest Polish river reveals secrets amid drought
Hundreds of flamingos killed in violent hailstone storm in Spain
Glowing in the dark, GMO chickens shed light on bird flu fight
Congress returns to tight deadlines, key votes on Iran deal, Planned Parenthood
Conservatives prepare to make stand on Planned Parenthood
Planned Parenthood faces unexpected challenge from Obamacare
Chinese woman must choose between aborting 2nd child or her husband's job
Conservative dissent is brewing inside the Vatican
Stonehenge 'on steroids' found 2 miles away
Burning Man 2015: Katy Perry falls off a Segway and dust storms galore
Android ransomware lures with porno, takes your picture and then 'fines' you
Judge Rules Transgender Born a Girl Cannot Use Boys' Restrooms
Tracking Bible Prophecy Headlines - 9/7/2015
Abbas to declare end of Oslo peace process - report
PA official: Obama should recognize Palestinian state in his UN speech
Israel unmoved by EU proposal to expand Arab role in peace talks
Hamas: Long-term truce with Israel only after Gaza gets airport, seaport
Netanyahu: Israel determined to be world power
IDF to unveil new radar system for mortar shells
Laser-guided weapons, GPS-guided weapons, and unguided weapons: IAF trains with USAF in Nevada
Security forces arrest ISIS-affiliated Palestinian attempting to enter Israel
100,000 Palestinians have fled Syria to Europe, official says
Thousands of Isil fighters could use migrant crisis to 'flood' into Europe, Nigel Farage warns
Migrants in the Balkans: Everyone wants to be Syrian
WATCH: Footage Emerges of 'Refugees' Abusing Police, Throwing Food and Water Away onto Train Tracks
Turkish PM slams refugee policy of 'Christian fortress Europe'
Germany pledges $7 billion for refugees
Stream of refugees through Austria slows as Hungary PM slams EU quotas
Cyprus says it could take up to 300 preferably Christian refugees
Syria says militant confesses to car bombs that killed dozens in south
Iraq mounts air operation against ISIS with F-16s from US
DNC head Wasserman Schultz chokes up announcing Iran deal vote
Colin Powell says Iran nuclear agreement 'a pretty good deal'
Hundreds of Christian leaders join hands to urge US Congress to junk Iran nuke deal
Iran hopes to export gas to EU through Spain
Austrian president says seeks to build bridges in Iran
Erdogan Vows to Strike Back After PKK Kills Turkish Soldiers
Pak army chief warns India of 'unbearable cost' in case of war
North Korea apparently building at nuclear site, IAEA says
Gunman walks up to Las Vegas cops, starts shooting into car
Al-Jazeera journalists jailed for airing 'false news', Egyptian court ruling says
EU, U.S. clinch data-sharing deal for security, terrorism cases: document
Father of the euro fears EU superstate by the back door
Europe's Biggest Bank Dares To Ask: Is The Fed Preparing For A "Controlled Demolition" Of The Market
Asia subdued as China stocks see-saw after trading resumes
Lunar Eclipse-Supermoon Duo to WOW Earth this September
6.4 magnitude earthquake hits near L'Esperance Rock, New Zealand
5.3 magnitude earthquake hits South of the Fiji Islands
5.1 magnitude earthquake hits near Honiara, Solomon Islands
5.0 magnitude earthquake hits near Fais, Micronesia
When it comes to earthquakes, only Alaska surpasses Oklahoma
Cotopaxi volcano in Ecuador erupts to 28,000ft
Colima volcano in Mexico erupts to 18,000ft
Typhoon Kilo Nears Japan; Tropical Depression Poses Greater Threat
Hurricane Linda Is Rapidly Intensifying in the Eastern Pacific
Jimena May Bring Flooding Downpours to Hawaii Late Week
Seven fishermen killed by Hurricane Fred: maritime officials
20 killed by lightning as heavy rains lashed Andhra Pradesh
Wildfires threaten Russia's unique Lake Baikal
'New Ebola case' in quarantine village
High schoolers use e-cigarettes to vape marijuana: U.S. study
White lesbian woman, accidentally impregnated with black man's sperm, loses in court
Kentucky clerk who refused same-sex marriage licenses starts new appeal
'Kim Davis - Like Jews Under Nazis'
Kasich on Same-Sex Marriage: I'm Afraid GOP is Turning Young People Away From God
China's anti-Christian crusade
'Hillary' replaces 'Jesus' in campaign rally song
Tracking Bible Prophecy Headlines - 9/6/2015
Tehran brags at superpowers' 'surrender' in nuclear deal
Saudi Arabia backs Iran deal after Obama's assurances
Lapid says Netanyahu must 'admit failure' for not thwarting Iran nuclear deal
Abbas: Israel should let Palestinian refugees from Syria into West Bank, Gaza
Boycotts are not the answer, says Palestinian peace activist
EU close to decision on labeling products from Israeli settlements
Israel to build smart fence on Jordan border
Russia 'is building military base in Syria'
Kerry tells Lavrov of US concern over Russian moves in Syria
US warns Russia against more aid to Assad amid new violence
Britain signals move towards air strikes in Syria
47 killed in clashes between Islamic State and Syrian rebels
In Syria, Assad's forces blamed for more killings than IS
'Evil' Assad, ISIS must be dealt with to address migrant crisis, UK says
Wave of misery: EU-bound refugees bring Balkans to breaking point
Europe's refugee crisis is darkened by the shadows of WWII
Pope calls on every European parish to host one migrant family each
Wealthy Gulf Nations Are Criticized for Tepid Response to Syrian Refugee Crisis
Netanyahu: Israel not indifferent, but can't absorb Syrian or African refugees
Commentary: The Syrian Refugee Crisis is Not Our Problem
At least four die as violence flares in eastern Turkey
Saudi-led coalition renews attacks on Yemen capital after soldiers killed
Boko Haram Slaughters 1,000 Christians and Muslims in First 100 Days of New Nigerian President's Reign
LAX terminals evacuated due to bomb threat
G20 proclaims a currency peace pact as China sets out bubble cleanup
G20 eyes faster economic reforms as cheap credit not enough for growth
Obama already blaming Republicans for potential government shutdown
Clintons personally paid State Department staffer to maintain server
Japan lifts evacuation order for town near nuclear reactor disaster site
Conspiracy theorists rejoice - Planet X may be real
5.9 magnitude earthquake hits near Severo-Kuril'sk, Russia
5.3 magnitude earthquake hits near Amsterdam Island, France
5.2 magnitude earthquake hits near El Galpon, Argentina
5.1 magnitude earthquake hits south of the Fiji Islands
5.0 magnitude earthquake hits near Anatahan, Northern Mariana Islands
5.0 magnitude earthquake hits near Hachijo-jima, Japan
Cotopaxi volcano in Ecuador erupts to 27,000ft
Nishinoshima volcano south of Japan erupts to 20,000ft
Tropical Storm Grace forms over the far eastern Atlantic
Tropical Depression Fred - the storm that won't give up
Hurricane Jimena a Threat to Hawaii?
Tropical Depression Fifteen-E Forms Off Mexico's Pacific Coast
Beijing air back to filthy gray after temporary blue skies for WWII parade
Pentagon halts work with bioterror germs at 9 labs
Is needle-exchange program stopping HIV?
Kentucky clerk's same-sex marriage refusal divides 2016 GOP field
Hundreds gather at jail for Kentucky clerk held in gay marriage dispute
Gay rights advocates: Jailed Kentucky clerk is no martyr
Madonna's Gay Brother Defends Jailed Clerk Who Refused Marriage Licenses for Gay Couples
Sexual predator jailed after claiming to be 'transgender' in order to assault women in shelter
Tracking Bible Prophecy Headlines - 9/5/2015
EU initiative: Arab countries to join Quartet in bid to restart Israel-Palestinian talks
Iran's supreme leader: No nuclear deal unless sanctions fully lifted
Pentagon chief says Iran deal strengthens US military option
Saudi Arabia: Iran deal will contribute to Middle East security and stability
Vanunu: Israel's nuclear program a danger to the world
In setback for Obama, top Jewish Democratic senator says will oppose Iran deal
PM vows to rail against Iran deal, even after proverbial 'fat lady' sings
'Jimmy Carter's cancer is God's punishment for his behavior toward Jews'
German politician: Israel's security fence is worse than communist Berlin Wall
French voters compare Zionism to 'Nazism, Jihadism'
43 years ago today - Israeli athletes murdered in Munich by Palestinian terrorists
Russia may be escalating military role in Syria
France considers air strikes on Islamic State in Syria
ISIS blows up more monuments at Syria's Palmyra
ISIS Issues 11 Commandments for Christians to Obey If They Want to Live in Their Ancestral Homeland
Four Libyan soldiers killed in clashes with ISIS
'Nothing to stop ISIS': Attack underscores threat facing US force in Egypt
Egyptian billionaire offers to buy island for refugees
Israel should take in refugees fleeing Mideast carnage, Yesh Atid lawmaker says
Dozens of African migrants drown after dinghy deflates off Libya
Clashes in European cities as Mideast refugee crisis erupts
EU's Mogherini sees military action against migrant smugglers within weeks
Refugee crisis: European leaders preparing EU-wide protection force to deal with unfolding humanitarian catastrophe
Migrant crisis: EU 'must accept 200,000 refugees', UN says
Germany, Austria give green light to refugees in Hungary
At a Berlin church, Muslim refugees converting in droves
Hindu Extremists Threaten to 'Cut Christians Into Pieces' If They Continue to Worship Christ
45 United Arab Emirates troops killed in Yemen in deadliest day for the nation's military
Iranian official hints at possibility of prisoner swap with US to free journalist
Obama Makes Excuses for Chinese Warships in U.S. Waters
Renewed calls for gun control laws spurring gun sales
Florida gunmaker produces assault rifle 'never to be used by Muslim terrorists'
Clinton says 'sorry' for email confusion, says she wasn't thinking
Why's IBM Investing $3 Billion In Quantum Computing & Synth Brains? Trillion Dollar Humanoid Market
A Benefit Or Big Brother? NYC Unveils Pilot Program To Track Driving Habits
For these 'cyborgs' [chip implants], keys are so yesterday
Crashed drone interrupts Pennetta-Niculescu match at U.S. Open
Stocks drop about 3% for week; China, Fed eyed
Dow posts triple-digit drop, caps second worst week in 2015
Dow tumbles 273 points on jobs report
European Central Bank ready to give eurozone more stimulus
Record 94,031,000 Americans Not in Labor Force; Participation Rate Stuck at 38-Year Low for 3rd Straight Month
Putin's China Energy Deals May Hide Paper Tigers as Growth Slows
5.6 magnitude earthquake hits Atka, Alaska
5.5 magnitude earthquake hits near Kebonkopi, Indonesia
5.4 magnitude earthquake hits near Tanaga Volcano, Alaska
5.3 magnitude earthquake hits near Atka, Alaska
5.1 magnitude earthquake hits near Atka, Alaska
5.1 magnitude earthquake hits near Atka, Alaska
cotopaxi volcano in Ecuador erupts to 29,000ft
Sinabung volcano in Indonesia erupts to 12,000ft
Tropical Storm Jimena May Recurve Toward Hawaii Following Labor Day
Tropical Storm Kevin Streaming Moisture into the Desert Southwest
Floodwaters Roar Down Mexico City Streets
The Dead Sea: From world wonder to sinkhole nightmare
Obama Pushes Solar Power - In Arctic Town That Sees Little Sun in Winter
Sierra Leone village in quarantine after Ebola death
DEA chief says heroin 'back with a vengeance,' drugs a national security threat
Lawmaker: Synthetic weed leaving streets full of 'zombies'
Washington state Planned Parenthood fire caused by arson, officials say
Deputies of Kentucky clerk jailed over gay marriage stance will issue licenses
Dozens of N.C. magistrates refuse to perform gay marriages
Oregon judge refuses to perform same-sex marriages, cites First Amendment right to religious freedom
Hamilton County Judge Rules Against Couple's Divorce, Cites SCOTUS Gay Marriage Decision
Navy exonerates chaplain accused of being anti-gay
Same-sex couples issued marriage licenses in Rowan County; jailed clerk claims licenses are void
Judicial tyranny: Kentucky judge does with a gavel what Bull Connor did with dogs and fire hoses
Polish government backs down on explicit sex ed after massive parent protest
Tracking Bible Prophecy Headlines - 9/4/2015
Iran deal support in Senate approaches filibuster-proof majority
Netanyahu seeks to snatch victory from jaws of defeat on Iran deal
Netanyahu: Majority of Americans see eye to eye with us on Iran deal
White House: Sanctions relief for Iran tied to compliance with nuclear deal
Iran thumbs nose at US even as Obama rallies support for nuke deal
Iran Promises to 'Set Fire' to U.S. Interests
Speaker: Iran parliament debate on nuclear deal will be heated
'Israel-Egypt ties never been better, yet don't expect Sisi trip to Jerusalem'
Four U.S. troops, two international peacekeepers wounded in Sinai blasts
Passing Israeli gas through Turkey unlikely to lead to improved relations, expert says
Netanyahu's Government Is Not Serious About Peace
Palestinians attack US tourists mistaken as settlers
Israeli authorities save ancient Roman tomb damaged and hidden by Palestinian construction workers
Palestinians Angered by Sanhedrin Decision to Put Pope Francis on Trial
UN expected to easily pass resolution allowing Palestinian flag to fly at New York HQ
European Countries May Abstain at UN Vote on PA Flag
Saudi security forces kill 'terrorist'
Bomb attacks across Baghdad kill 12
Syrian Church Leader Begs Christians to Stay Despite War and Persecution; Warns Christianity Is Disappearing
European migrant crisis spurs Hungarian, Bulgarian interest in Israeli border barriers
'Mediterranean turning into graveyard of migrants'
Drowned Syrian toddler: Tony Abbott says 'tragic' picture a reminder of need to stop boats
Canadian government under fire in case of drowned Syrian toddler
US under new pressure to absorb Syrian refugees as Europe faces crisis
Chris Christie: Obama 'allowed' Syrians' slaughter
Russia says Syria's Assad ready to share power with opposition
Syria's President Assad Accepts Early Parliamentary Elections, Putin Says
White House Confirms Russian Presence In Syria, Warns It Is "Destabilizing"
U.S. Shadowing Russian Ship in Atlantic Near Nuclear Submarine Areas
Russia's Putin calls for international coalition against terrorism, extremism
Oil prices dip on caution ahead of U.S. jobs data
Asian shares fall as U.S. jobs jitters outweigh ECB support
China poses threat to global growth, IMF warns
China's searching for stock market scapegoats
Stop blaming China - the problem is bigger than that
U.S. developing sanctions against China over cyberthefts
The 2030 Agenda: This Month The UN Launches A Blueprint For A New World Order With The Help Of The Pope
10 mind-blowing facts about the CERN Large Collider you need to know
Is there a Planet X, a 'massive perturber,' hidden beyond Pluto?
5.6 magnitude earthquake hits near Tobelo, Indonesia
5.5 magnitude earthquake hits near Naze, Japan
5.4 magnitude earthquake hits near Namie, Japan
5.4 magnitude earthquake hits near Oguz, Azerbaijan
Magnitude 3.1 earthquake strikes about 11 miles from Mount St. Helens
Cotopaxi volcano in Ecuador erupts to 28,000ft
Ruiz volcano in Colombia erupts to 25,000ft
Four hurricanes swirling, more dangerous weather on tap
Tropical Storm Kevin forms in Pacific off Mexico's coast
Dominica estimates Tropical Storm Erika damage at nearly half of GDP
60,000 Antelope Died in Four Days and No One Knows Why
Almost 700 miss class as illness sweeps through NC schools
Ukraine outbreak brings polio back to Europe, WHO says
Deadly strain of West Nile virus hits Israel
Government Proposes Protecting Transgender People in Health Care System
Kentucky clerk gets jail time for failing to issue same-sex marriage licenses
Huckabee: 'Kim Davis In Federal Custody Removes All Doubts About The Criminalization Of Christianity In This Country'
Cruz: I Call Upon Every Believer, Every Constitutionalist, Every Lover of Liberty to Stand with Kim Davis
Ted Cruz: If Kim Davis Gets Punished for Not Following the Law, Obama Should Be Too
Why aren't there more Kim Davises?
Hundreds attend Jerusalem rally in support of capital's LGBT community
Tracking Bible Prophecy Headlines - 9/3/2015
Iran General: Military Buildup Won't Stop Until 'Full Annihilation and Destruction' of Israel
Khamenei calls to increase air defense
Iran's Khamenei backs parliamentary vote on nuclear deal with powers
Netanyahu to continue vocal opposition, despite Obama gaining enough votes to secure deal
White House not opposed to blocking Iran deal vote
Take That Bibi. Tweets PBS Anchor Gwen Ifill
Secretary of State John Kerry delivers address in support of Iran deal
Cheney: Obama's Iran deal a 'train wreck'
Donald Trump: Nuclear deal calls for US to defend Iran against Israeli attack
Nuclear deal will make war with Iran more likely, former top military officials say in report
US to help counter Iranian threat after deal, Obama to assure Saudi king
Obama to assuage Saudi fears that Iran could spend inflow of funds on 'nefarious activities'
Kerry Promises Israel, Saudis Money In Wake of Iran Nuclear Deal
Kerry Believes Israel-PA Talks Can Restart
Palestinians appeal to UN to support flag-flying initiative amid Israeli opposition
Navy readies defenses around strategically vital gas drilling rigs off Israel's coastline
Israel Using Antimissile Laser Technology on Planes
IDF jets bomb Hamas facility day after suspected sniper fire strikes Israeli homes
Terrorist shot after attempting to throw explosive at security forces in Bethlehem
Police, firefighters attacked after rescuing Arab family from e. Jerusalem building
France drops investigation into Arafat's death
SodaStream chief accuses boycotters of anti-Semitism
Egypt gas find sparks panic in Israel about Israeli reserves
How Israel prevented ISIS from going nuclear
US sponsors ISIS and 'child-killer' Israeli regime, says Iranian commander
Islamic State battles Syrian rebel forces in Damascus
Car bomb in Syria's Latakia kills at least 7
Germany open to 'constructive' Iranian role in Syria talks
Former ICC prosecutor pushes to open case into 'Yazidi genocide' in Iraq
ISIS burns 4 hog-tied men alive in new video
Islamic State group in Yemen claims responsibility for bomb attacks in capital
Red Cross says 2 aid workers shot dead in northern Yemen
Barack Obama to meet with Saudi's King Salman over 'deteriorating' situation in Yemen
Amid violence and chaos, Turkey grapples with turmoil from within and without
War in in Middle East, N.Africa prevents 13 million going to school, UNICEF reports
Poll: Majority of Republicans believe Obama is a Muslim
Chinese Warships in Bering Sea as Obama Visits Alaska
Communist Party takes star role in China's war parade
China holds massive military parade, to cut troop levels by 300,000
China Focus: Foreign troops march in China parade to display wartime unity against Fascism
Refugees threaten Europe's Christian roots, says Hungary's PM
Migrants defiant as Hungary blocks train links for 2nd day
Migrant crisis: Thousands arrive in mainland Greece
A dead baby becomes the most tragic symbol yet of the Mediterranean refugee crisis
Report: More than half of immigrants on welfare
Livid over crime, some Venezuelans resort to mob justice
El Salvador violence up to civil war-era level
'Who needs this?' Police recruits abandon dream amid anti-cop climate
Undercover FBI agents spy on annual Burning Man festival to prevent 'terrorism'
Use of license-plate scanners expands amid privacy concerns, court battles
Hackers could use baby monitors to watch your kids too, security experts warn
Sources: Clinton email markings changed to hide classified info
Stocks rebound: Dow jumps almost 300, Nasdaq surges 2.5%
IMF staff warn G20 of increasing downside economic growth risks
IMF: China, tumbling commodity prices threaten world economy
Welcome to Quantitative Tightening as $12 Trillion Reserves Fall
U.S. Banks Posted Record Profits in Second Quarter, FDIC Says
Times of India Blames Shemita for Financial Disasters
NASA Teams Up With Hoverboard Company to Build a Magnetic "Tractor Beam"
Will talk of the 'Big One' shake the US into quake prep?
5.1 magnitude earthquake hits near Hihifo, Tonga
Two Earthquakes Recorded In Oklahoma
Cotopaxi volcano in Ecuador erupts to 39,000ft
Tungurahua volcano in Ecuador erupts to 26,500ft
Fuego volcano in Guatemala erupts to 16,000ft
Reventador volcano in Ecuador erupts to 12,000ft
2015 Could Set a New Record for Category 4 and 5 Hurricanes and Typhoons
3 Hurricanes Are Hitting the Pacific at the Same Time, and the View From Space Is Amazing
Tropical Depression 14-E to Threaten Mexico Late Week
At least 4 dead after Mexico hit by apocalyptic hailstorm
Obama: Shrinking Exit Glacier a powerful sign of warming climate
Obama Prophesies Climate Nightmare: Famine, Floods, Fire, Fumes and Fighting
Marijuana wine the next big thing
Sierra Leone to vaccinate 200 people connected to Ebola victim
7 dead in Legionnaires' outbreak at Illinois veterans home
Nearly 900,000 veterans have pending health care requests, watchdog says
E-mail blunder reveals identities of HIV-positive patients
Planned Parenthood chapters among those receiving new Obamacare grants
Judge OKs gender surgery opposed by 48-year-old's parents
Forcing Girls To Share A Bathroom With A Gender-Confused Boy Is Abuse
Fiorina, Graham say Kentucky clerk should hand out gay 'marriage' licenses or resign
Another KY clerk vows to not issue same sex marriage licenses
After blasphemous gay pride parade, Brazil seeks to ban 'Christophobia'
Majority of American Catholics OK With Children Being Raised by Gay Parents, Survey Finds Ahead of Historic Papal Visit
Atheists Demand 'No Gods' Statue in Arkansas After State Approves Ten Commandments Monument
Tracking Bible Prophecy Headlines - 9/2/2015
White House fight to preserve Iran deal is won, Cardin says
Democrats to secure passage of Iran deal through Congress, may prevent vote
Congress is giving the left-leaning Pope a platform ahead of a critical vote on the Iran nuclear deal
After Iran deal, Obama vows to up cooperation with Israel
Despite nuclear deal, US remains Iran's 'No. 1 enemy,' says powerful cleric
Iranian Guard chief says US 'still the Great Satan'
Putin Plans to Attend UN General Assembly For First Time in 10 Years
Israel asks UN to reject Palestinian attempt to raise flag
Prosor: Efforts to fly Palestinian flag at UN not the way to peace, statehood
What a top U.S. diplomat really thought of Netanyahu - from the Hillary e-mail stash
Netanyahu says willing to meet Abbas for peace talks 'right now'
Fatah leaders urge Abbas not to resign from PLO leadership
Israel not excited by Abbas threat to quit: 'Been there, done that'
Rivlin: West Bank settlements are as Israeli as Tel Aviv
Netanyahu: Israel to weigh changing open-fire orders on those throwing rocks and fire-bombs
Gaza Rockets Explode on Palestinian Side, Cause Casualties
IDF: Hamas seizing Gazan construction imports for attack tunnel building
Hamas is willingly delaying Gaza reconstruction, COGAT head says
UN: Gaza could be 'uninhabitable' by 2020 if trends continue
US forced to disclose more details of targeted killings, will Israel be next?
IDF puts finishing touches on mass evacuation plan in case of war with Hezbollah
Kuwait charges 26 suspected Hezbollah operatives over arms cache, alleges Iran link
Lebanese protesters storm environment ministry in Beirut
18 Turkish workers kidnapped by masked men in Baghdad
Turkish soldier killed in cross-border fire from ISIS territory in Syria
Kurds suspect another chemical attack by ISIS in Iraq
CIA, Special Operations forces reportedly launch drone war against ISIS in Syria
US drone kills six suspected militants in Pakistan
Iran's top judge tells US to butt out of cases involving imprisoned Americans
Greece Finds Weapons Shipment Headed for Libya on Cargo Ship
Islamic State Terrorists Caught Crossing Into Europe Posing As Refugees
Germany, Spain urge EU to name safe countries of origin in refugee crisis
EU faces migrant crisis of 'biblical proportions' as Germany registers 3,500 new refugees in just one day
Czech President Calls for Army to Defend Border Against Migrants
Summer of crime: Killings soar in big US cities amid debate over policing
Milwaukee Sheriff: Obama 'Started This War on Police'
DPS Estimates At Least 100,000 Texans Involved In Gangs
The surging ranks of America's ultrapoor
U.S. stocks plummet on China fears; Dow down 12.5% from peak
Dow plunges 470 points as oil sinks 8% in grim September debut
Putin seeks to dump the dollar in regional trade
Oil Plunges on Weak Global Factory Data
Venezuela Says China to Give $5 Billion Oil Loan
'Death cross' patterns spread to all corners of the stock market
Mathematician: Shmittah Market Trends Point to "Really Bad" Crash in September
Australia has slowest quarterly growth in 4 years
Canada officially enters recession
Norwegian bank issues anti-Semitic credit card, says sorry
The Ice War Cometh? Russia makes play for Arctic, Obama seeks more Coast Guard icebreakers
North Korea Denies Apologizing for Land Mine Blasts
Clinton emails contained spy satellite data on North Korean nukes
Clinton Reportedly Used Private Server For Clinton Foundation and State Department Business
More than 225,000 Apple iPhone accounts hacked
Sheep Led To The Slaughter: The Muzzling Of Free Speech In America
Radioactive material sent to Texas A&M goes missing
Mystery Light Streaking Above Hawaii Sky Turns Out to be Russian Spy Satellite
Blood moon has some expecting end of the world
Rare 'Supermoon' Total Lunar Eclipse Coming This Month - It will be the first supermoon eclipse since 1982, and the last until 2033
What Would Happen If A Massive Solar Storm Hit The Earth?
Texas regulator says oil and gas companies not causing earthquakes
6.0 magnitude earthquake hits near Hachijo-jima, Japan
5.9 magnitude earthquake hits near Sarangani, Philippines
5.6 magnitude earthquake hits near Hachijo-jima, Japan
5.4 magnitude earthquake hits near Iquique, Chile
5.3 magnitude earthquake hits near Acacoyagua, Mexico
5.1 magnitude earthquake hits near the Kermadec Islands region
5.1 magnitude earthquake hits near We, New Caledonia
5.0 magnitude earthquake hits near Qulansiyah, Yemen
5.0 magnitude earthquake hits near Isangel, Vanuatu
5.0 magnitude earthquake hits near Hualian, Taiwan
Magnitude 4.2 quake strikes near Grand Coulee Dam in Washington
Cotopaxi volcano in Ecuador erupts to 25,000ft
Fuego volcano in Guatemala erupts to 20,000ft
Erika Unleashes New Flooding Risk From Florida to Georgia
Waves up to 20-feet-tall pound Hawaii as hurricane moves north
Dust Storm Barrels Through Parts of Washington
A Giant Glob of Deadly Algae Is Floating off the West Coast
Cause of Mysterious, Fatal Brain Disease Linked to Mad Cow Disease-Like Proteins
Survey: 15% of Med Students in the U.K. Have Considered Suicide
California assisted suicide bill advances in special session
Genetically modified embryos: time for ethics debate, say scientists
McConnell: Planned Parenthood defunding a no-go this year
9th Shocking Video: Planned Parenthood Sells Intact Aborted Babies, One "Just Fell Out" of the Womb
During Jubilee, priests can absolve faithful of abortion sin, pope says
Kentucky clerk ordered to court after refusing to issue gay-marriage licenses
Citing God's authority, clerk defies U.S. top court on gay marriages
How a 'Pornographic' Lesbian Graphic Novel Ignited a Culture War at Duke
Protest staged over transgender student's right to use girl's locker room
Christian theologian steps down due to Ashley Madison hack
American Catholics Clash With Church Over 'Sins,' Survey Finds
Tracking Bible Prophecy Headlines - 9/1/2015
Washington prepares for pivotal September vote in Congress on Iran nuclear deal
Cheney: Iran deal likely to lead to first use of nuclear weapon since WWII
Former Intel chief: US, Israel should reach parallel Iran agreement
'Big embarrassment for Obama' as DNC chair blocks support for Iran nuclear deal
Obama: It 'Hurts' when I'm Accused of Being Anti-Semitic
Over 1,000 US Rabbis Pen Open Letter to Congress Opposing Iran Deal
Iran's Rouhani: Israel founded on intimidation, terror, occupation
Merkel: Unacceptable how Iran continues to talk about Israel
Iran unveils 15-year nuclear enhancement program
Obama: US and Israel must improve Intel cooperation to stop Hezbollah from getting missiles
Netanyahu vows to increase security after attacks in Jerusalem, Samaria
'Threats and dangers changing shape and direction,' commander of key IDF West Bank brigade says
Israel Asks Egypt: Stop Move to Monitor Our Nuclear Facilities
Egypt launches project to fill Gaza border area with water to stop militant activity
ISIS affiliate in Gaza claims failed rocket launch
Map: There are 10 world heritage sites in Iraq and Syria. Nine are in danger.
Oldest Koran 'Destabilises' Islamic History, Scientists Say It Pre-dates Mohammed
Turkish court charges reporters with terrorism links
Nigeria's Boko Haram 'spreads to Lagos'
S.Sudan rebels accuse government of breaking ceasefire
Islamist militants attack African Union base in southern Somalia
Three killed, dozens wounded, in suicide attack on Pakistan forces
Thai police award themselves $84G for arrest of bombing suspect
'Never again!' Japanese hold massive rally to protest Abe's foreign wars bill
China Restores 800 World War II Movies Ahead of Vast Military Parade
Another Massive Explosion Rocks Industrial City in China
Ukraine village for Jewish refugees to officially open Monday
Grenade explodes during Ukraine clashes; 1 officer killed, around 100 injured
In Ukraine, 141 still hospitalized after violent protests
NATO kicks off naval drills in Black Sea with Ukraine
U.S. military deploys drones to Latvia on training mission
Police worry about their own safety after killings: 'It's a different world'
New college course on 9/11 sympathizes with terrorists
U.S. weighs sanctioning Russia as well as China in cyber attacks
State Department releases thousands of Clinton emails, 125 contain classified information
Mystery deepens into how classified emails got onto Clinton's unclassified server
Dow posts worst August decline in 17 years
Europe shares set to follow Asian losses as China PMIs stoke growth fears
A Chinese journalist has appeared on state television 'confessing' to causing the stock market chaos
Central banks can't save the markets from a crash. They shouldn't even try
World to Fed: We're prepared for U.S. rate hike, so don't delay
Printing Money Goes Haywire in Venezuela
80 Year Old Woman Trampled To Death In Venezuela Supermarket Stampede
Venezuelan leader says Colombia plotting his assassination
Russia, Venezuela to Discuss Potential Steps to Stabilize Oil Prices
Why $40 oil is killing Iraq, Venezuela and others, but not Russia
Russian economy, shoppers hit by falling global oil prices
Nepal honours quake victims in festival of the dead
Geologist: Earthquake called the 'Really Big One' isn't hoax
Cotopaxi volcano in Ecuador erupts to 26,000ft
Santa Maria volcano in Guatemala erupts to 15,000ft
West African archipelago hit in rare hurricane strike
Former hurricane Fred weakens to a tropical storm
Erika Unleashes Flooding Rain From Florida to Carolinas
Asia Fall Forecast 2015: El Nino to Boost West Pacific Typhoons, Intensify Drought From India to Indonesia
Monsoon storm causes heavy damage and flooding in Phoenix
Obama says world must reach climate deal in Paris 'while we still can'
Cash crunch for Paris conference: UN climate chief
'Denali' controversy: Obama makes waves by renaming Mount McKinley
New Ebola death in Sierra Leone sets back efforts to beat epidemic
Cannabis Vomiting Syndrome: U.K. Doctors See Rise In Cases Due To Heavy Marijuana Use
Ben Carson's perplexing stance on abortion
Reports: Pope blesses lesbian authors for their "excellent Christian values"
Rich Gay Men Wanted: Spain's Conservatives Make Tourist Appeal
Clerk Must Issue Gay-Marriage Licenses After High Court Rebuff
March For Life Defeats Obama Administration In Court
Univ. of Tennessee tells students to use gender neutral pronouns
Sex cheats' Ashley Madison website says it has never been busier
Outrage after Auschwitz installs showers to 'cool down' visitors
Click here to retun to "Tracking the Birth Pangs" page.