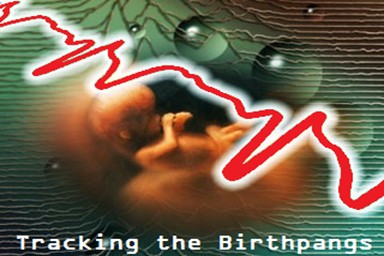 September 2016 Headlines
"Tracking Bible Prophecy" headlines can also be found on
Facebook
Tracking Bible Prophecy Headlines - 9/30/2016
Will peace be buried with Shimon Peres?
Obama at Peres funeral: Abbas's presence reminds us of the unfinished business of peace
Obama: 'the Jewish nation wasn't born to control another nation'
Netanyahu talks peace with EU's Mogherini, has warm meet with Bill Clinton
Obama, Netanyahu Take Icy Relationship to Peres Funeral
Jerusalem's iconic King David Hotel evicts guests to accommodate world leaders
Obama arrives for Peres funeral leading 33-strong US delegation
UN chief, envoys gather in New York to commemorate Peres
Clinton on Peres: 'When he spoke, it could be like listening to a psalm'
NY governor nixes trip for Peres funeral after New Jersey train crash that killed one and injured more than 100
Fearing disturbances, police nab extremists ahead of Peres funeral
Mahmoud Abbas Attends Shimon Peres Funeral, but Thaw With Israel Is Unlikely
Palestinian President Abbas shakes PM Netanyahu's hand
Palestinians: Abbas's participation in Peres funeral message of peace to world
Report: Arab Knesset Members to Boycott Shimon Peres Funeral on Grounds That Israeli Peace Champion Was 'Hawk of Settlement Enterprise'
Arabs boycott funeral of Shimon Peres - their best partner for peace
Hamas slams 'contemptible' Abbas condolences to Peres family
In Tel Aviv, (not many) peaceniks gather to keep Peres's flame alive
Netanyahu holds marathon of meetings with world leaders
Holocaust survivors to receive millions in frozen benefits
Mournful Ukraine marks 75 years since Babi Yar massacre of 34,000 Jews by Nazis
French Jews feel they can give their children a better future in Israel
Ehud Olmert Corruption Appeal Rejected, ex-Israeli Prime Minister to Serve Another 8 Months
Palestinian Activists Are Angry About Alleged Facebook Censorship
Palestinian dies in Islamic Jihad tunnel in Gaza 'accident'
UN claims 75,000 children could starve to death in Nigeria after Boko Haram
Kurdish militia role in Raqqa offensive could trigger ethnic conflict
UN warns of 'disaster' once Iraqi troops take on ISIS in Mosul
UN official blasts Security Council for inaction on Syria
US 'on verge' of ending Syria talks with Russia, Kerry warns
Syria war: Russia rejects US calls to halt bombing eastern Aleppo
Russia, US trade blame over Syria quagmire
Russia Rejects John Kerry's Demands on Syria, Accusing U.S. of Promoting Terror
Russia: U.S. controlling an "international terrorist alliance"
Russia accuses US of threatening support for nuclear attack
Syria war: How Moscow's bombing campaign has paid off for Putin
Putin and Assad Are Outdoing ISIS at Mass Murder
Dabiq: First shots fired at site of Islamic State's apocalyptic prophecy
The Iraqi housewife who 'cooked the heads' of ISIS fighters
Female Chess Players Are Furious About Having to Wear Hijabs at the World Championship in Iran
9/11 lawsuits bill causes Saudi Arabia 'great concern'
Angered by 9/11 Victims Law, Saudis Rethink U.S. Alliance
Congress has second thoughts on veto override and may fix Sept. 11 bill
Comey's Blind Eye: The FBI Director Can't Defend Immunity for Hillary Clinton's Aides - Which Says Volumes
USA Today thinks Trump is so 'unfit for the presidency' that it just wrote an historic anti-endorsement
Dismissing risks, Trump goes all-in on Bill Clinton's past
New Bill Would Repeal Johnson Amendment, Protect Pastors Rights to Endorse Candidates, Political Positions
Obama Cabinet Official Says It's A Good Thing Justice Scalia Died
Supreme Court cautious on new cases as term begins under cloud of vacancy politics
US prepares to cede key role for internet
State AGs sue to stop Obama's internet transition
Meet the New Authoritarian Masters of the Internet
Facebook Chrome extension shows everything that the site knows about its users
Asian Shares Fall on Deutsche Bank Woes, OPEC Concerns
The Run Begins: Deutsche Bank Hedge Fund Clients Withdraw Excess Cash
Pressure is building for Germany to show it's ready to rescue Deutsche Bank
Brexit: Italian PM Matteo Renzi warns UK over EU rights
Tony Blair 'considered quitting as Prime Minister to join the European Union'
Philippines leader Duterte likens himself to Hitler in desire to kill millions of drug users
China armed forces warn Japan against South China sea patrols
Kashmir: Pakistan calls emergency meeting amid 'deteriorating situation'
Lawmakers plan for extreme solar storm
Black moon set to rise this week in 'rare' lunar event - but what is it?
Rosetta mission: What is it and why will it crash into a comet today?
Queensland 'asteroid' sparks concerns over near earth asteroid monitoring
Is A Massive Asteroid Headed Towards Earth To Destroy It?
5.1 magnitude earthquake hits near Macquarie Island region
5.1 magnitude earthquake hits near Cusuna, Honduras
5.0 magnitude earthquake hits near Katsuura, Japan
3.2 Magnitude Earthquake Along Calaveras Fault Hits In Santa Clara County
Heavy earthquake activity in Katla volcano, high conductivity in glacier rivers
Popocateptl volcano in Mexico erupts to 24,000ft
Ruiz volcano in Colombia erupts to 20,000ft
Klyuchevskoy volcano on Kamchatka, Russia erupts to 18,000ft
Colima volcano in Mexico erupts to 16,000ft
Turrialba volcano in Costa Rica erupts 15,000ft
Matthew grows to hurricane strength in Caribbean
Will We Reach 4,000 Days Since a Major Hurricane Strike?
Zika Might Spread in Sweat and Tears, Doctors Warn
Young women at 'highest mental health risk'
Report says Obama administration failed to follow health law
Federal judge blocks Arkansas Planned Parenthood defunding
Activists Try to Overturn Hyde Amendment Which Restricts Abortion
The Hyde Amendment saved two million babies from death
Disturbing new trend sees teens risking HIV at 'sex roulette' parties
2 Women Accused Of Having Sex With 15-Year-Old At Pizza Party
Tennessee school counselor talks student with gun out of shooting
Michigan student successfully changes preferred pronoun to 'His Majesty' on class roster
Tracking Bible Prophecy Headlines - 9/29/2016
While eulogizing Peres, key leaders eschew chance to push two states
Honor Peres' legacy by striving for peace, says Pope Francis
Egypt, Jordan and other Arab rulers silent on Peres funeral
Hamas, Hezbollah 'happy' about Peres's death, PA sends condolences
Mahmoud Abbas hails 'brave' peace partner Shimon Peres
With 80 foreign leaders en route, Israel gears up for Peres funeral
Police operation for Peres funeral 'unprecedented in scope'
Obama orders US flags be flown at half-mast in honor of Peres
Obama and Shimon Peres: Fast Friends Who Found Peace Out of Reach
Obama hopes to attend Peres funeral in Israel - White House
Jerusalem delays talks of building in Gilo ahead of Obama's expected arrival for Peres's funeral
Gaza flotilla to be countered with Israeli flags
Netanyahu: New Africa ties will quell UN anti-Israel bias
Ahead of new year, PM vows to promote Israel's security, global standing
Israel's population reaches 8.58 million
Israel: New Discovery Confirms King Hezekiah Really Did Destroy Idols
In Ukraine, Rivlin warns against 'sin' of forgetting Nazi atrocities
Iran has missiles that can hit Israel, Revolutionary Guards official says
Ahmadinejad blocked from running in Iran presidential elections
Khamenei on WWII: Iran Must Not Go the Way of Germany and Japan
Freed Iranian-American Pastor Saeed Abedini: U.S. Told Me to Buy My Own Ticket Home
Officials: US to send more troops to Iraq to help with Mosul
Idea of 'Safe Zone' for Iraqi Christians is Introduced in D.C. Meeting
ISIS' Barbaric Executions Actually Mimic North Korea's Public Killing of Christians?
Defying critics, Turkey's Erdogan says to extend state of emergency
Turkey to complete Syria border wall within 5 months, official says
Syrian state media show off Aleppo's 'thriving nightlife' as bombs rain down
Two Aleppo hospitals bombed out of service in 'catastrophic' airstrikes
Ban says Aleppo is worse than 'slaughterhouse'
Aleppo: Brain surgery carried out on hospital floor
Syria war: Those bombing Aleppo 'must answer to God' - Pope
Syrian National Coalition: Political solution "no longer viable option" in Syria
Syria: US tells Russia it will end talks if bombing continues
Russian military says it's ready to talk to US about Aleppo
France wants UN resolution on Aleppo, force Russia's hand
Probe: Malaysian jet downed by Russian missile launcher
US looking into Afghanistan airstrike which may have killed civilians
India hits Kashmiri border with Pakistan 'to thwart terror'
Sudan government accused of using chemical weapons in Darfur
Darfur conflict: Sudanese government 'has gassed hundreds of children to death since January'
EU hopes to move 30,000 refugees from Greece by end of 2017
Transcripts of Orlando shooter's conversation with police reveal ISIS influence
Orlando Terror Attack 'Triggered' by Pentagon Drone Strike
Obama: Why I won't say 'Islamic terrorism'
Senate overwhelmingly votes to override Obama veto on 9/11 bill
Congress rejects Obama veto of 9/11 bill, in first override of presidency
Obama: Congress veto override of 9/11 lawsuits bill 'a mistake'
Encounter With 'Erratic' Black Man Ends With Officer-Involved Shooting in El Cajon: PD
Fatal shooting of black man by El Cajon police sparks outrage, protests
'Oh, my God, you killed my brother': Unarmed man shot dead by El Cajon police was 'mentally sick,' sister says
Teen kills father, opens fire on schoolyard in South Carolina
Libertarian nominee has another 'Aleppo moment' - Presidential hopeful Gary Johnson fails to name a single foreign leader
Madness Swirls At House Judiciary Committee As Comey Attempts To Justify Hillary Innocence
Obama's Reckless Plan Threatens U.S. Oversight of Internet
FCC Commissioner on Internet Oversight Switch: 'If You Cherish Free Expression,' 'You Should Be Worried,' This Is 'Irreversible'
Autocratic UN agency head broke rules with sensitive cybersecurity contract award, report shows
At your service: cyber criminals for hire to militants, EU says
Facebook must ban abusive content, says German Justice Minister Maas
Germany and Deutsche Bank rush to quash state aid rumours
Deutsche Bank woes stoking fears of 2008 financial crisis repeat
Wells Fargo chief forfeits $41m amid corruption probe
Yellen: Bank execs must be held accountable, refutes Trump's charges
Lawmakers clash over water damage, amid fresh threat of gov't shutdown
Congress clears bill to prevent shutdown
Panic, Anxiety Spark Rush to Build Luxury Bunkers for L.A.'s Superrich
Venezuela crisis: I flew to U.S. to buy toilet paper
Oil rallies after Opec ministers announce output cut
Samsung washing machines are exploding with 21 reported cases
SpaceX chief envisions 1,000 passenger ships flying to Mars
5.5 magnitude earthquake hits near La Paz Centro, Nicaragua
5.3 magnitude earthquake hits near Raoul Island, New Zealand
5.2 magnitude earthquake hits near Southeast of Easter Island
5.2 magnitude earthquake hits near Cuajinicuilapa, Mexico
5.1 magnitude earthquake hits near Santiago Pinotepa Nacional, Mexico
5.1 magnitude earthquake hits near La Paz Centro, Nicaragua
5.0 magnitude earthquake hits near Farallon de Pajaros, Northern Mariana Islands
5.0 magnitude earthquake hits near Saipan, Northern Mariana Islands
5.0 magnitude earthquake hits near Ndoi Island, Fiji
5.0 magnitude earthquake hits near Pangai, Tonga
Klyuchevskoy volcano on Kamchatka, Russia erupts to 16,000ft
Turrialba volcano in Costa Rica erupts to 15,000ft
Sinabung volcano in Indonesia erupts to 13,000ft
Sheveluch volcano on Kamchatka, Russia erupts to 12,000ft
Indonesia's Mount Barujari Volcano Erupts, Trapping Tourists
Typhoon Megi makes landfall in China, triggers landslide, 32 people missing
Tropical Storm Matthew Becomes 13th Named Storm of the Atlantic Hurricane Season
Tropical Storm Ulika churns southeast of Hawaii
Tropical Storm Roslyn forms to become Pacific season's 17th named storm
South Australia battles second day of storms after blackout
Obama approves disaster declaration after Hermine
Red Tide Causes Massive Fish Kill on Tampa Beaches
Man's Paper Cut Turns Into Life-Threatening Medical Emergency From Flesh-Eating Bacteria
Miami's Zika Search Turns Up Another Virus: Dengue
Artificial Pancreas Approved by FDA Marks a Global First
'Death spiral'? ObamaCare problems making coverage harder to afford, find
Space declared an LGBTQ+ friendly place when pride flag is launched into stratosphere
Gay pride flag launched into space 'to spread peace'
Poll shows minority of Australians want gay marriage vote
Alabama Chief Justice Moore faces ethics panel on gay marriage order, could be removed
School adopts gender-neutral homecoming court, so there might be no 'king' or 'queen'
Ex-nuns get married in Italy in challenge to Pope's stance on gay unions
Air-Rage Abuses on the Rise -- and Most Culprits Are Stone Sober
Tracking Bible Prophecy Headlines - 9/28/2016
Shimon Peres, the last of Israel's founding fathers, dies at 93
Shimon Peres, Israel's defense and peace leader, dies after stroke, reports say
Beloved abroad, polarizing at home, Peres was the peace-making face of Israel
Shimon Peres, a pillar of Israel from founding to the Oslo Accords, dies at 93
Shimon Peres dies: Barack Obama leads tributes to Israel's former president and Nobel Peace Prize winner
Peres 'changed course of human history,' Obama says
Obama to attend Shimon Peres funeral
World leaders to arrive in Israel for Friday funeral of Shimon Peres
The hopes for peace between Israelis and Palestinians
Not just Amona: Thousands of settlement homes face possible evacuation
After historic gas deal with Jordan, Israel looking to build Cyprus, Greece pipeline
OPEC set for no deal as Iran rejects Saudi oil output offer
Saudis See Oil-Freeze Deal Possible in November, Not This Week
US announces $400 million more in humanitarian aid for Syrians
Drone footage shows scale of destruction in eastern Aleppo - video
ISIS 'dead set' on using chemical weapons, US military official says
Isis poses 'sustained' threat to US for years to come despite loss of territory
IS claims blasts that killed at least 17 in Baghdad
Ahead of MH17 report, Russia says if plane shot down, Ukraine pulled trigger
Two bomb attacks take place in Dresden, Germany
Homegrown terrorists to target concerts, sporting events, Homeland Security warns
ACLU representing bombing suspect Ahmad Rahami
U.S. owes black people reparations for a history of 'racial terrorism,' says U.N. panel
Terror victim remembers Clinton's 'inhuman coldness'
DOD chief says 9/11 bill could be devastating to US military
Obama Nominates First Ambassador to Cuba in Over 50 Years
Stop-gap bill to avoid government shutdown fails Senate procedural vote
How advertisers turned the presidential debate into a new Super Bowl
Trump-Clinton showdown breaks TV debate ratings record as 84 million watch
FBI probes hacks targeting phones of Democratic Party officials - sources
FBI doc dump on email case reveals role of 'confidential' Clinton aide
Autocratic UN agency head broke rules with sensitive cybersecurity contract award, report shows
Password breach could have ripple effects well beyond Yahoo
DJI's new portable drone is so smart it will follow you around like a dog
The era of robots: thousands of builders to lose jobs as machines take over, says construction boss
US looks to accelerate deployment of missile defense system in South Korea
Women leaders urge UN chief to press for Korea peace treaty
Elon Musk's Plan: Get Humans to Mars, and Beyond
Russian Airline Owner to Challenge Musk, Bezos in Space
Farewell Rosetta: What is it and why will the space probe crash into a comet this week?
Rare Black Moon to rise on Friday in night sky of Western Hemisphere
5.2 magnitude earthquake hits near Emponas, Greece
5.1 magnitude earthquake hits near Ndoi Island, Fiji
5.0 magnitude earthquake hits near Pagan, Northern Mariana Islands
Nearly 200 earthquakes hit Salton Sea amid quake swarm
Rinjani volcano in Indonesia erupts to 25,000ft
Ruiz volcano in Colombia erupts to 25,000ft
Popocateptl volcano in Mexico erupts to 24,000ft
Turriabla volcano in Costa Rica erupts to 17,000ft
Fuego volcano in Guatemala erupts to 16,000ft
Klyuchevskoy volcano on Kamchatka, Russia erupts to 16,000ft
Sheveluch volcano on Kamchatka, Russia erupts to 13,000ft
Four dead, hundred injured as Typhoon Megi slams Taiwan
Tropical Storm Matthew will form in Caribbean and may approach US next week
Iowa city braces as flood levels soar; National Guard ready to help
California heat wave intensifies wildfire threatening homes
Pence breaks with Trump, says humans affect climate change
World's first baby born using controversial new 'three-parent' technique
Nurse: Infant who survived abortion cried while left alone in steel pan to die
American journalist and hijabi Muslim Noor Tagouri photographed for Playboy magazine
How decades of divorce helped erode religion
Charlotte is stabilizing because, finally, the church is engaged
'Offensive' Christian cross among subjects of complaints to university's Hate Response Team
Satanic Temple brings 'After School Satan Club' to Portland school
'Emergency' need for exorcists after surge in people dabbling in Satanism and black magic
Woman burned alive for witchcraft in Peru jungle, prosecutor says
'Killer clown' sightings spread to Florida, Virginia, Colorado
Tracking Bible Prophecy Headlines - 9/27/2016
'Russia and US tensions over Syria dangerous for Israel'
Kremlin: Russia retains hope for Syria solution
Syrian foreign minister says cease-fire agreement 'not dead'
UN Sec-Gen 'appalled' by Syria violence
UN Takes No Action on Syria After Arguments Erupt Over Aleppo, Western Ambassadors Walk Out
Fresh airstrikes pound Syria's Aleppo after war of words in UN
At least 26 killed in Aleppo as UN meets over Syria
Thousands of Iran-backed fighters converge on Aleppo amid deadly Syria airstrikes
'Hell itself': Aleppo reels from alleged use of bunker-buster bombs
Islamic State 'dead set' on using chemical arms: Pentagon spokesman
ISIS abducting children, selling them to Turkish traffickers who harvest their body parts, source says
Aid delivered to four besieged towns in Syria: ICRC
Hamas: PLO does not represent Palestinian people
Al-Aqsa preacher sentenced to 8 months for incitement - judge says it's 'a shame' he doesn't see Jews as human
Israel almost entirely halts citizenship approvals for East Jerusalemites
'We'll remove all the illegal aliens from southern Tel Aviv'
Three illegal weapons factories closed down in West Bank operation
Jerusalem's tourism in the shadow of terror
70 US intellectuals urge boycott of settlement goods
US/Israel bond will endure whoever wins election, says Ehud Barak
'Trump won't jettison Judea and Samaria,' advisor says
Trump blames 'mainstream media' for doubts about his Iraq War position
Trump: Obama, Clinton caused rise of IS and Iran
Clinton assures Netanyahu she will enforce Iran deal
Iran says some sanctions under nuclear deal still in place
Iran's supreme leader tells Ahmadinejad not to run again for president
Two Dozen Christians Deported From Saudi Arabia For Praying
Thousands of Saudis sign petition to end male guardianship of women
U.S. Consulate Warns of Terror Threats Against American Hotels in Turkey
Colombia, FARC sign historic peace deal ending long conflict
Pakistan says India risks 'self-destructive war' by escalating Kashmir tensions
Japan Scrambles Jets After China Makes Show of Force in Key Strait
US, South Korean missile destroyers in fresh show of force to North Korea
Chinese firm charged with plotting to skirt sanctions against North Korea
Squeezing North Korea: old friends take steps to isolate regime
In Debate, Trump Casually Suggests China Should Invade North Korea
FBI: Violent crime across US spiked in 2015, murders up nearly 11 percent
Houston shooting: Nine injured, suspect dead
Leaked FBI Data Reveal 7,700 Terrorist Encounters in USA in One Year; Border States Most Targeted
Congress looks to override Obama veto of 9/11 bill
New York launches ad campaign to fight anti-Muslim rhetoric, violence
After New York Attack, Congress Wants TSA to Secure Amtrak, Buses
Trump: I will release my tax returns when Clinton releases deleted emails
'Hillary cover-up operation': FBI documents reveal how Clinton IT aide described plan to delete emails
Ahead of debate, Trump endorsed by U.S. immigration officers
Clinton puts Trump on defense at first debate
Clinton, Trump battle fiercely over terror, race, taxes
Trump and Clinton spar over trade, NAFTA and TPP
Trump goes after Fed Reserve's Yellen, claims she's 'more political' than Clinton
Citi Warns on Gold as Bank Boosts Odds of Trump Win to 40%
Fears for Mexico's economy grow as the peso nears the 20 to the dollar mark
Venezuelan children fainting in school because they are hungry
Britain will suffer 'economic shock' if there is no free trade deal with the EU after Brexit, minister suggests
Deutsche Bank shares plummet to record low as Merkel rules out bailout
Walmart apologizes for failure to make "racist" cake for police officer
Watch shocking moment Georgian politicians brawl live on TV
Decline in Oil Prices Lands on Government Workers as Saudi Arabia Cuts Paychecks
Israel consortium signs 'historic' 15-year, $10b gas deal with Jordan
Uber plans self-flying drone taxis to beat city traffic
Snapchat to sell Spectacles, sunglasses with an embedded camera
Chinese-Israeli fund to invest $250m in med tech
Tel Aviv aims to become beta site for smart city tech
Tech company creates facial image to help ID UNC student's killer
Researchers create working transporter, but only manage to teleport photons
'It lit up the beach': reports of large meteor crash off Queensland coast
6.0 magnitude earthquake hits near Nago, Japan
5.2 magnitude earthquake hits near Shizunai, Japan
5.2 magnitude earthquake hits near Suva, Fiji
5.0 magnitude earthquake hits near Hanga Roa, Chile
Magnitude 3.9 earthquake in Katla volcano
Turrialba volcano in Costa Rica erupts to 14,000ft
Typhoon Megi: Taiwan braces for third severe storm in 2 weeks
Tunisia's drought is Israel's concern
Trump's climate-change conspiracy was the most retweeted tweet during the first debate
Gary Johnson's Solution To Global Warming - Move To Another Planet
We live in amazing times: Transgender man gives birth, breastfeeds baby
'Modern Family' Will Feature Transgender Child Actor
Judge orders girls' bathroom access for transgender student
Leading US exorcists explain huge increase in demand for the Rite - and priests to carry them out
Going inside Jerusalem's underground city of the dead
Monumental Forgotten Gardens of Petra Rediscovered After 2,000 Years
Tracking Bible Prophecy Headlines - 9/26/2016
Trump to Netanyahu: I will recognize Jerusalem as Israel's united capital
After prepping Trump for debate, Giuliani says US should abandon two-state solution
Netanyahu to ask Clinton, Trump to oppose one-sided resolutions against Israel
Clinton to PM: I'll oppose any outside solution to conflict
Trump, Clinton Assure Netanyahu on Future of U.S.-Israel Ties
Donald Trump links Mexico border wall plan to Israel's 'successful' separation barrier
Israeli official: Gaza underground wall to be done in months
As Gaza spirals downward, the IDF watches, digs in for the next fight
Egyptian official mocks Abbas 'stupidity,' says Fatah 'screwed' in leaked call
Delegation of Jordanian generals visit Israel
Jordan's PM re-appointed to form government after elections - was involved with the negotiations that led to Jordan signing a peace deal with Israel in 1994
Christian writer who 'insulted Islam' murdered in Jordan
Jews from Aleppo in Israel pained by city's destruction
At least 23 civilians killed in Aleppo as UN holds emergency meeting over Syria
Syria rebels say peace talks futile while Russia backs Aleppo bombing
British UN ambassador: Russia working with Syria to carry out war crimes
U.S. slams Russian 'barbarism' in Syria, Moscow says peace almost impossible
No-fly zone would 'require war with Syria and Russia' - top US general
ISIS claims Baghdad suicide bombing that kills seven
Two women detained on suspicion of planning terror attack in France
US terror attacks' common denominator: Anwar al-Awlaki
Chelsea bombing suspect spent weeks at Islamist seminary in Pakistan
8 Shot, Including Toddler, In 'Planned' Baltimore Shooting: Cops
US Air Force set to replace intercontinental nuke arsenal
Self-driving car? How about a self-driving machine gun
Mexico hit by surge of 5K Haitian, African and Asian migrants on their way to the U.S.
Trump vs. Clinton: Debate of the century gets wilder
Pence says Gennifer Flowers will not attend Trump, Clinton debate
Kathleen Willey: Bill Clinton Alleged Sex Victims 'Could Fill The Entire Audience' At Presidential Debate
Clinton campaign defends immunity deal for aide Mills, others in FBI email probe
Yahoo faces growing scrutiny over when it learned of data breach
Swiss spy law seen passing with voters on security concerns
Saudi Arabia Injects $5.3 Billion in Bank System Amid Crunch
Deutsche Bank says its recession indicators are flashing red right now, but...
5.0 magnitude earthquake hits near Shizunai, Japan
Colima volcano in Mexico erupts to 17,000ft
Dukono volcano in Indonesia erupts to 10,000ft
Taiwan braces for landfall of Typhoon Megi
7 overdose deaths in 1 day reported in Cleveland area
AIDS pageant in Uganda seeks to stem stigma, discrimination
Sperm bank offers 'order a daddy' app
Mexico: Thousands protest against same-sex marriage proposal
Four Mexican priests 'outed' by gay marriage activists
Pledging change: the transgender college students integrating Greek life
National Anthem protests spread to college football, WNBA
Tracking Bible Prophecy Headlines - 9/25/2016
Trump adviser: Israel can annex West Bank and remain Jewish
Kerry said to rail at Israel, decry looming binational state
Israel PM hopes Obama won't make final push for Palestinians
Netanyahu: I've enjoyed all my meetings with Obama
Hamas leader: I won't run in next elections
Syria says Israeli 'terrorism' threatens entire region
Britain, France, US seek urgent Security Council meeting on Syria
Syria conflict: UN chief 'appalled' by Aleppo escalation
'Syrian Army forces pour into area near Israel border, prepare operation'
Syria conflict: Air strikes leave Aleppo 'without water'
Assad regime sees itself headed for military victory
War crimes tribunal for Islamic State detainees lacks support
Triple suicide attack in Baghdad kills 11 Iraqi troops
Iraq military checkpoint attack kills at least 8
UAE accuses Iran of destabilizing Mideast
Yemen plans UN complaint over Iran weapons transfers
Third deadly drone strike in a week hits Yemen Qaeda
South Sudan Rebel Chief Urges Armed Resistance to Juba Govt
Lawmakers vow to override Obama's veto of Sept. 11 bill
Pope Francis urges 'sincere dialogue' between Christians and Muslims as he meets Nice attack victims
Priests' murders rattle Mexican city gripped by violence
Charlotte police release video in Keith Lamont Scott's fatal shooting
Washington Mall Shooter Caught: Suspect Is 20 Year Old Turk
Mall shooting suspect was 'zombie-like' when arrested, officials say
Dead people voting in Colorado
Trump Threatens to Seat Former Bill Clinton Mistress in Front Row at Debate and She Accepts!
Obama reportedly used pseudonym to email with Clinton on her private server
Ecuador hopes hearing marks 'beginning of the end' of Assange saga
UK 'did not vote for hard Brexit', George Osborne warns
India's Modi hits out at Pakistan after attack in Kashmir
Philippines to Host U.S. War Games After Duterte Softens Stance
S. Korea: We'll kill Kim Jong Un if we have to
China 'strips invisibility cloak' from stealth bomber with new radar
Alien Life: China's Revolutionary and Most Powerful Radio Telescope to boost Alien research
Has your horoscope changed? NASA 'does the math' and reveals 13th Zodiac sign
6.9 magnitude earthquake hits near Ndoi Island, Fiji
6.4 magnitude earthquake hits near Neiafu, Tonga
5.9 magnitude earthquake hits near L'Esperance Rock, New Zealand
5.6 magnitude earthquake hits near Jayapura, Indonesia
5.2 magnitude earthquake hits near Jayapura, Indonesia
5.2 magnitude earthquake hits near L'Esperance Rock, New Zealand
5.1 magnitude earthquake hits near L'Esperance Rock, New Zealand
5.1 magnitude earthquake hits near Calama, Chile
5.1 magnitude earthquake hits near Ndoi Island, Fiji
5.0 magnitude earthquake hits near Ndoi Island, Fiji
5.0 magnitude earthquake hits near Saumlaki, Indonesia
5.0 magnitude earthquake hits near Gold Beach, Oregon
Popocateptl volcano in Mexico erupts to 21,000ft
Fuego volcano in Guatemala erupts to 15,000ft
Sinabung volcano in Indonesia erupts to 12,000ft
Megi Quickly Strengthening as a Typhoon in the Western Pacific; Taiwan a Likely Target
Floods force mandatory evacuations in Iowa
Thousands take part in pro-choice rally in Dublin
Uganda: Police stop gay pride parade deemed illegal
Transgender man sues over Indiana law blocking name change
Team Obama launches a shocking broadside against religious faith
Tracking Bible Prophecy Headlines - 9/24/2016
Mideast Quartet warns that Israeli settlements eroding two-state solution
Israeli Prime Minister Benjamin Netanyahu blames Palestinians for lack of peace in region
Kerry: US, Israel can make progress on two-state solution in coming months
As Obama's term wanes, so does focus on Israeli-Palestinian issue
Israel's Netanyahu Will Meet Trump and Clinton This Weekend
Israel repeats promise to improve life in Gaza and the West Bank
3 Palestinians said hurt by IDF fire in riots on Gaza border
Stabbing attack foiled near Hebron, terrorist shot
Ceremony held honoring those killed in latest terror wave
Jordan polls: Muslim Brotherhood and women make gains
Egypt Recovers Over 160 Bodies From Sunken Migrant Boat
US Congress denounces 'ransom' payments to Iran in new bill
US continues 'hunt' for senior Al Qaeda leaders in Afghanistan 15 years after 9/11
Hacker who sent 'kill list' of U.S. military personnel to ISIS: 'I feel so bad'
A ferocious assault on Aleppo suggests the U.S. may be wrong on Syria
'Doomsday Today in Aleppo': Assad and Russian Forces Bombard City
Aleppo strikes leave children trapped beneath rubble
Turkey strikes ISIS targets in Syria after missiles hit border town
ISIS builds 'hell on earth' around itself in Mosul, US military says
Over 300 Civilians Have Been Killed in Yemen Since August, U.N. Says
Yemen president vows at U.N. to 'extract Yemen from claws of Iran'
Kingdom Comedown: Falling Oil Prices Shock Saudi Middle Class
Obama Vetoes 9/11 Bill, but Congressional Override Is Expected
Anxiety Spikes Among G-20, An Analysis of UN Speeches Shows
North Korea at UN: US faces 'consequences beyond imagination'
In defiant U.N. speech, North Korea vows to strengthen nuclear forces
Russia's Lavrov says wrong to use North Korea to militarize NE Asia
Russia's Vladimir Putin again reshuffles his inner circle
These 5 Facts Explain Why India and Pakistan's Kashmir Dispute Is Going to Get Worse
UN fears Mali clashes could hurt peace process
Charlotte protesters take to streets in 4th night of demonstrations
Who Is Behind The Riots? Charlotte Police Says 70% Of Arrested Protesters Had Out Of State IDs
Do 'White Lives Matter' in Charlotte? Internet Outrage Grows After Protests Turn Violent
Obama: Violent protests won't solve policing issues
Media Rushes to Bury Key Fact in Charlotte Riots: Officer in Shooting Is Black
Police searching for lone gunman who killed 4 females at Washington state mall
NY town mourns 4 murdered teens, and some blame federal immigration policy
In dramatic reversal, Cruz says he's voting Trump
FBI Releases More Hillary Clinton Investigation Records
Yahoo is sued for gross negligence over huge hacking
Uber's new selfie check helps make sure riders get the driver they're promised
With U.S. drone rules set, firms race for flight data
BBC builds a 'holographic' TV to see how we may watch shows in the future
What if the aliens we are looking for are AI?
Elon Musk to Make Us a Multiplanetary Species (If He Can)
'Groundbreaking' Study Links Texas Earthquakes to Wastewater Injection From Fracking
Italian PM: August quake caused at least 4 bln euros of damage
6.3 magnitude earthquake hits near Tamisan, Philippines
5.8 magnitude earthquake hits near L'Esperance Rock, New Zealand
5.6 magnitude earthquake hits near Nereju, Romania
5.2 magnitude earthquake hits near Izu Islands, Japan region
5.2 magnitude earthquake hits near Katsuura, Japan
5.0 magnitude earthquake hits near Visokoi Island, South Georgia and the South Sandwich Islands
Klyuchevskoy volcano on Kamchatka, Russia erupts to 25,000ft
Sheveluch volcano on Kamchatka, Russia erupts to 19,000ft
Popocateptl volcano in Mexico erupts to 18,000ft
Sinabung volcano in Indonesia erupts to 14,000ft
Megi to threaten Tawian and eastern China as a typhoon next week
Tropical Storm Karl passes near Bermuda, could strengthen
Atlantic tropical wave may pose next threat to Caribbean, North America
Flood risk to extend along 1,000-mile swath of central US this weekend
Up to 10 inches of rain in Midwest leaves 1 dead, soggy mess
More Iowa cities mobilizing for flooding along Cedar River
Red Cross seeks $15.5 mn to help flood-hit N. Korea
26 dead, 19 missing in Indonesian landslides, floods: official
Toxic algae blooms in over 40 California waterways set record for the highest count in state history
War on Zika: Outrage ensues after controversial spray tactic kills millions of bees
UN mobilizes to stop super-bugs
Want to Slow Climate Change? Stop Having Babies
Controversial Human Embryo Editing: 5 Things to Know
At Contentious House Abortion Hearing, a Rare Agreement
Abortion Activist Compares Ban on Taxpayer-Funded Abortions to Slavery: "Set Us Free"
Abortion Survivor: 'If Abortion Is Merely About Women's Rights, Then What Were Mine?'
This is America on drugs: A visual guide
Heartbreaking Video Shows Toddler Trying To Revive Unconscious Mom On Store Floor
Ancient cult site in rugged mountains revealed with drones
Jason Lee's Scientology exit sign of church's decline, former member says
Brad Pitt's 'psychic warned star two years ago that Angelina Jolie would leave him'
Lawyer: School district must allow after-school Satan club
Vatican makes new rules for miracles for sainthood
Episcopal Church Decline Continues With Loss of Over 37,000 Members in 2015
'The Gathering': America Can Only Be Saved by Spiritual Revival, Not a 'Political Awakening,' Christian Leaders Say
Christians 'Hung On A Cross Over Fire', Steamrollered And Crushed To Death In North Korea
Tracking Bible Prophecy Headlines - 9/23/2016
United Nations: Netanyahu calls UN 'a joke' and 'a moral farce'
Full Transcrip and Video: Benjamin Netanyahu Speech at United Nations 2016
At UN, Israel's Netanyahu says conflict is 'not about settlements' but existence of a Jewish State
Opposition MKs slam Netanyahu's 'hypocritical' UNGA speech
In fiery UN speech, Netanyahu invites Abbas to address Knesset
PA official: Netanyahu's invitation to address Knesset 'bluff'
Separated by One UN Speech, Netanyahu and Abbas Remain Far Apart
Netanyahu: Road to peace runs through Jerusalem and Ramallah, not NYC
Abbas warns two-state solution at risk, calls for UN action
At UN, Abbas Highlights the Palestinians' Despair While Calling for the World's Help
Netanyahu: Level of Support for Palestinians Among Americans Is 'Flat Like EKG of Dead Person'
Palestinian President Abbas calls to return to 1947 Partition lines
Palestinians' Abbas seeks British apology for 1917 Jewish homeland declaration
In Ukraine, Jews witness historic echoes in pogroms against the Roma
EU advised to drop Hamas and Tamil Tigers from terror list
Israeli spy satellite working after rocky launch
Russia: Mossad, other foreign agents killed in Aleppo strike
Top US general: Unwise to share intelligence with Russia on Syria
Russia bombed Syria humanitarian aid convoy
Syria conflict: Warplanes set rebel-held Aleppo
Syria announces new offensive, diplomats fail to renew truce
Syrian Christians pray for peace as fears increase that ceasefire will crumble
Kerry admits diplomacy at impasse as Syrian truce collapses
The devastation of Syria will be Obama's legacy
Obama says Syria war 'haunts' him
Assad Blames US for Collapse of Syria Truce
President Assad: Syria war will "drag on" as part of global conflict
Six-year-old boy's letter to Obama offering injured Syrian child a home goes viral
While the UN talks, new tide of Iraqi refugees threatens to drown relief efforts
Sweden plans wider police powers in clampdown on asylum seekers
Jordan's Muslim Brotherhood back in parliament after vote
House approves bill prohibiting cash payments to Iran
Obama Kept Military Out of the Loop on Cash Payments to Iran
Rouhani uses UN to hit US over nuclear deal
Rouhani blames 'Zionists' for US 'violations' of nuclear deal
Blazes at Iran petrochemical plants raise suspicions of cyberattack
UK's RAF intercepts two Russian bombers near Scotland
South Korea reveals it has a plan to assassinate Kim Jong Un
India calls Pakistan 'terrorist state' at UN debate
Pope Francis Argues Journalism That Peddles Gossip and Fuels Fear Is 'Terrorism'
UN calls for stepped up security for planes and airports
FBI Training Questioned in Recent Terror Attacks
Troops, extra police in Charlotte to prevent more clashes
Charlotte violence sparks self defense gun buying spree
Third night of protests in Charlotte largely peaceful as police face calls to release video of shooting
White Tulsa officer charged with manslaughter in death of unarmed black man
Congressional Black Caucus demands nationwide law enforcement crackdown
Johnson: Brexit talks 'probably' to begin in early 2017
Government funding talks stall ahead of next week's shutdown deadline
DHS admits refugee fraud 'easy to commit'
White House Contractor's Leaked Email Reveals Secret Service Plans, Michelle Obama Passport
Email shows federal immigration bosses in OT push to swear in new citizens 'due to election'
Obama-era surveillance worse than Stasi, says Oliver Stone
No matter what, don't use Google's new Allo messenger app, says Edward Snowden
Yahoo hack in 2014 hit 500m users, likely 'state-sponsored'
Get Ready for Freeways That Ban Human Drivers
IBM shows how fast its brain-like chip can learn
Puerto Rico hit with islandwide blackout after fire erupts
Stephen Hawking wants to find aliens before they find us
Satellite Radar May Help Predict Human-Caused Earthquakes
6.4 magnitude earthquake hits near Katsuura, Japan
5.6 magnitude earthquake hits near Chipinge, Zimbabwe
5.6 magnitude earthquake hits near Bristol Island, South Sandwich Islands
5.3 magnitude earthquake hits near Katsuura, Japan
5.3 magnitude earthquake hits near Rulong, China
5.2 magnitude earthquake hits near Rulong, China
5.2 magnitude earthquake hits near Ohara, Japan
5.2 magnitude earthquake hits near Chirovanga, Solomon Islands
5.1 magnitude earthquake hits near Lakatoro, Vanuatu
5.1 magnitude earthquake hits near Saumlaki, Indonesia
5.1 magnitude earthquake hits near Dieppe Bay Town, Saint Kitts and Nevis
5.0 magnitude earthquake hits near Hanga Roa, Chile
Klyuchevskoy volcano on Kamchatka, Russia erupts to 25,000ft
Turrialba volcano in Costa Rica erupts to 15,000ft
Sheveluch volcano on Kamchatka, Russia erupts to 14,000ft
Sinabung volcano in Indonesia erupts to 12,000ft
Tenggar Caldera in Indonesia erupts to 10,000ft
Tropical Depression Megi Forms in the Western Pacific
ABC reporter asks Clinton if she needs neurological tests
Child vaccination rates slump 'extremely worrying'
A mysterious polio-like illness that paralyzes people may be surging this year
Report: Scientist the first to edit genes of healthy human embryos
Anthony Weiner Under Federal Investigation for Alleged Sexting With a Minor
Education Sec. Says Homeschoolers Would Be Better Off in Public Schools: 'Not Getting ... Rapid Instructional Experience'
Tracking Bible Prophecy Headlines - 9/22/2016
In final meeting, Obama tells Netanyahu two-state solution must be kept alive
Obama and PM patched up ties, avoided Palestinian 'elephant,' Israeli official says
Obama touts US military aid in meeting with Netanyahu
Obama meets Netanyahu, voices concerns on Israeli settlements
Committee postpones meeting on Jerusalem construction ahead of Netanyahu-Obama meeting
Arab states said 'revising' strategy against Israeli nuclear secrecy
Mahmoud Abbas: Out to Push Palestinian Cause Back to Top of Agenda
Abbas to bring up 'right of return' in UN speech
Accept Palestine or face 'sea of hatred,' Jordanian king warns Israel
Egypt's al-Sisi urges Israel to make history with peace
Sisi meets Jewish leaders, praises Israeli cooperation in war on terror in Sinai
Egypt's Coptic church criticized over el-Sissi support rallies at UN
South quietest in years, but Hamas readying for new war, general warns
Danon launches diplomatic battle to block aid money from Hamas
Terror victims' families: Israeli government failed in handling of wave of violence
Man wounded after trying to enter Israeli Embassy in Turkey with knife
Iran threatens to 'turn Tel Aviv and Haifa to dust' if Israel missteps
Iran 'determined' to boost military after US-Israel aid deal
Missiles, tanks on show at Iran military parade
Citing nuke deal compliance, Iran demands more Western cooperation
Hassan Rouhani: Pushing to Free Iran From U.S. Restrictions
US grants Airbus license to sell planes to Iran
Iran: Under Rouhani's rule, nearly 3,000 people have been executed
Iran President Hassan Rouhani Urges Political Resolution to Syrian War
Iraq's finance minister dismissed amid economic crisis
Trump's plan to seize Iraq's oil: 'It's not stealing, we're reimbursing ourselves'
ISIS believed to have attacked US base in Iraq with chemical agent
IS rocket fired in Iraq may have contained mustard agent
US, Russia trade barbs over Syria at UN Security Council
Russia to send aircraft carrier to Syria as ceasefire hangs in balance
Russia says U.S. drone was in area where U.N. convoy was struck in Syria
Boris Johnson: 'the case against Russia on the UN convoy attack in Syria is strong'
Syria opposition slams 'total weakness' of international community
Kerry demands aircraft be grounded to allow Syria aid
Kerry on Syria: 'you don't drop barrel bombs on children'
Obama Administration Considers Arming Syrian Kurds Against ISIS
ISIS claims to have downed Syrian warplane
Islamic extremists claim to kill 40 troops in Nigeria town
Morocco dismantles ISIS cell plotting attacks on tourists
Hundreds feared dead after packed migrant boat capsizes off Egypt
Senate rejects bid to block US-Saudi Arabia arms deal
Obama set to veto 9/11 victims' bid to sue Saudis
London's Muslim Mayor: Terror Attacks 'Part And Parcel Of Life In A Big City'
Schools close in Canadian province after bomb threat
State admits: Islamic State terrorists trying to pose as refugees
Texas threatens to 'exit' the federal refugee program over terrorist concerns
Federal complaint against bombing suspect omits journal's ISIS references
Mainstream media desperate to hide Muslim faith of attackers
Known wolves: Several terrorists were under investigation before they attacked
Black man fatally shot by Charlotte police was armed, chief says after night of violent protests
Charlotte police: Warned suspect to drop gun before shooting which triggered riots, hurt 16 officers
Charlotte faces aftermath of protests ignited by fatal police shooting; 16 officers injured
Charlotte police protests: Governor declares state of emergency as violence erupts for second night
Charlotte placed under state of emergency; National Guard heads to city
'We Out Like The Taliban!' Charlotte Citizens Riot After Police Shooting
Nation of Islam Activist Calls for Economic Boycott of Charlotte
In the Second Term of the First Black President, Rioting Is the New Normal
Pakistani Christian jailed for blasphemy over Facebook like
Christian pastors face death penalty if convicted in Sudan
At U.N., China calls for North Korean denuclearization, dialogue
South Korea, US to simulate attack on nuclear facility
US flies bombers over South Korea again in show of force
Obama welcomes Colombia peace deal as an historic achievement
Pope says we should be ashamed of war
Painting for peace: global mural project highlights the walls that divide our cities
IRS chief says impeaching him would be 'improper'
Divided Fed Holds Fire, Signals 2016 Rate Increase Still Likely
Yellen helps Clinton dodge a bullet - Federal Reserve policymakers keep their key interest rate steady
Yellen rejects Trump charges that Fed plays politics
Nasdaq hits record as Fed keeps rates low
UN fears third leg of the global financial crisis - with prospect of epic debt defaults
The terrifying signs of a looming housing crisis
In Venezuelan hospital, newborns in cardboard boxes
Bakers Unite As Increasing Number Of Poor Greeks Can't Even Afford A Loaf Of Bread
Trump opposes plan for U.S. to cede internet oversight
Whose sky is it anyway? U.S. drone case tests rights to air space
Starship robots try out deliveries on SF sidewalks
China's space station 'out of control' and on crash course to Earth
NASA's mission to Europa: Exploring a potentially habitable world
A Mysterious Boom Rattles New Yorkers
5.2 magnitude earthquake hits near Taron, Papua New Guinea
5.2 magnitude earthquake hits near Neiafu, Tonga
5.1 magnitude earthquake hits near Visokoi Island, South Georgia and the South Sandwich Islands
5.0 magnitude earthquake hits near Visokoi Island, South Georgia and the South Sandwich Islands
4.7-magnitude earthquake strikes Iran; UAE not affected
Klyuchevskoy volcano on Kamchatka, Russia erupts to 27,000ft
Sheveluch volcano on Kamchatka, Russia erupts to 16,000ft
Turrialba volcano in Costa Rica erupts to 14,000ft
Tenggar Caldera volcano in Indonesia erupts to 10,000ft
Karl to stir dangerous surf along eastern US coast while eyeing Bermuda
Flooding overtakes Norfolk, Virginia, as Julia lingers off coast
Japan to face onslaught of tropical systems into October
Flash floods in Indonesia kill 20; rescuers hunt for missing
Ugandan wildlife dying in national park from drought
Greenland may be losing ice even faster than scientists thought
Paris Climate Deal Picks Up Momentum at U.N. Gathering
Countries are racing to activate the Paris climate pact this year. They're almost there
A storm of controversy over Trump's climate science
Zuckerberg and Chan put $3B to work to end disease
Gonorrhea is more dangerous than ever as resistance to antibiotics grows
Rabbis fight Nissan same-sex couples ad
Poll: 44% Likely to Turn Off NFL If National Anthem Protests Continue
Girl With Knife At School Says She Feared Clown Attacks
'It's very real - people do get demonised': inside the suburban exorcisms in present-day Australia
Will the 'Jewish' Magic 8 Ball fly off the shelves?
Scanning software deciphers ancient biblical scroll
3D tech proves Hebrew Bible 'unchanged for 2000 years'
Tracking Bible Prophecy Headlines - 9/21/2016
France planning big push for Mideast peace conference
UN chief: One-state solution for Israeli-Palestinian conflict would 'spell doom'
Sisi urges Israel to end regional instability by making peace with the Palestinians
Mideast Expert: Many in Washington Concerned Obama 'Won't Have Israel's Back' at UN After November Election
How Obama's kicking Israel on his way out of office
Obama: Israel cannot 'permanently occupy, settle Palestinian land'
Obama tells UN Palestinians must 'reject incitement,' recognize Israel
Pro-Israel US senators seek to overturn parts of new Israel aid package
Fatah's Response To Palestinian Terrorism Onslaught: Israel Is The Problem
As Prime Minister arrives, UN speeches ignore Palestinian violence
Netanyahu says he'll urge 'uniform' global fight against terror at UN
Israel shoots down Hamas drone off the Gaza coast
Abbas lauds Jordanian 'martyr' who tried to stab Israeli troops
'70% of European Jews won't go to shul on High Holy Days despite heightened security'
Navy can tackle advanced Hezbollah missile, says outgoing commander
Replica of Syrian arch destroyed by Isis unveiled in New York City
Amal Clooney wants to prosecute Syria's president for war crimes
International gathering again puts Syria no closer to peace
UN chief vents frustration at leaders who keep 'feeding the war machine' in Syria
Ban Ki-moon condemns 'apparently deliberate' Syria aid convoy attack
Syria conflict: US 'holds Russia responsible' for deadly aid attack
Russia denies strike on aid convoy, offers bizarre explanation
U.N. suspends aid after convoy attack; Kerry says ceasefire 'not dead'
France's Hollande blames Syria for ceasefire failure
UN chief accuses Syria govt of killing most civilians in war
Turkey's Erdogan urges world to act against US-based Gulen
"Serious concern" in Somalia as 5 mln go hungry, UN says
Children dying of starvation in Yemen's conflict
Disease outbreak kills 19 in rain-hit Sudan: minister
White House presses Congress on bill allowing 9/11 families to sue Saudi Arabia
Saudi plane isolated at Manila airport after false hijack alarm, incident over
Chelsea Bombing Suspect Ahmad Rahami Charged With Using Weapons of Mass Destruction
Suspect wrote 'bombs will be heard in the streets,' authorities say
Bombing suspect's father says he called FBI on his violent son 2 years ago
Ex-extremist: Bombing suspect's Pakistan trip should have 'raised alarm bells' in US
Just days after jihadist bombing in New York, de Blasio touts 'diversity,' calls for more Muslim migrants
George Soros to invest $500 million in help for refugees
Obama: 50 countries to take in 360,000 refugees this year
Obama calls on world leaders to do more to help refugees
Ten Times in Past Two Years Terrorists Slipped Through Immigration Process into U.S.
Border Patrol chief: Agents 'most assaulted' law officers in the U.S.
Montage: 11 Times Obama Talked Down the U.S. in His Final U.N. Address
Obama At United Nations Calls For America To Be 'Bound By International Laws' Give Up Control
Trump: Hillary Clinton First Presidential Candidate Proposing to Abolish U.S. Borders
Donald Trump says Hillary Clinton wants to 'abolish' the border, another falsehood by the GOP nominee
Trump calls African-American communities in the worst shape 'ever, ever, ever'
Trump, Clinton boost diplomatic credentials with Sissi meetings
RFK's daughter claims George H.W. Bush will vote Democrat
Clinton email wiper appears to have asked online how to hide 'VIP' info
Street clashes, election protests in Congo kill at least 44
Russian elections strengthen Putin's hand despite nation's economic woes
"We Haven't Seen This Since The Great Depression" - Gallup CEO Destroys The "Recovery" Lie
Why North Korea's latest nuclear test has experts especially worried
Ahead of World Peace Day, UN chief says Global Goals are 'building blocks for peace'
A 100-year solar storm could fry our power grids - these are the places most at risk
Former Astronaut and 'Asteroid Day' Expert on Life-Threatening Impacts
6.0 magnitude earthquake hits near Izu Islands, Japan region
5.4 magnitude earthquake hits near Abepura, Indonesia
5.2 magnitude earthquake hits near Visokoi Island, South Georgia and the South Sandwich Islands
5.1 magnitude earthquake hits near Nioumachoua, Comoros
5.0 magnitude earthquake hits near San Pedro de Atacama, Chile
Klyuchevskoy volcano in Russia erupts to 27,000ft
Colima volcano in Mexico erupts to 18,000ft
Santa Maria volcano in Guatemala erupts to 17,000ft
Sheveluch volcano on Kamchatka, Russia erupts to 16,000ft
Dukono volcano in Indonesia erupts to 10,000ft
Planes grounded in Costa Rica as Turrialba volcano sending ash cloud 4,000m into sky
Powerful Typhoon "Malakas" hits Kyushu with record-breaking rain, heading toward Tokyo
Tropical Storm Lisa joins Karl in Atlantic
U.S. housing starts tumble, flooding in the South blamed
Earth roasts through hottest summer ever recorded
As 'environment powerhouse,' Brazil to join Paris climate accord, President tells UN Assembly
A vote for Trump is a vote for climate catastrophe
Cow farts can now be regulated in California
Illumina, Secret Giant Of DNA Sequencing, Is Bringing Its Tech To The Masses
Microsoft will 'solve' cancer within the next 10 years by treating it like a computer virus, says company
Rep. Diane Black: The insidious way Team Obama is funneling money to Planned Parenthood
HHS Says States Must Give Federal Dollars To Abortion Providers
Satanic Temple headquarters to open quietly in Salem
Tracking Bible Prophecy Headlines - 9/20/2016
Netanyahu heads to New York for UNGA, meeting with Obama
88 senators urge Obama to uphold veto on 'one-sided' UN resolutions on the Israeli-Palestinian conflict
Five Things Obama and Netanyahu Will Discuss at U.N. in 'Last Meeting'
Netanyahu's rebuke to the UN is well-earned
Trump win could lead Obama to back 2-state move at UN, ex-diplomat predicts
Israel formally opens a mission at NATO headquarters, aiming to step up ties with the alliance
The French initiative in support of the UNESCO resolution that referred to the Temple Mount as an exclusively Muslim Holy Site is a prescription for disaster
Ambassador Danon: Hamas using aid funds for terrorism
Terrorists must be killed, ex-deputy IDF head tells Hebron shooter trial
Police: Palestinian stabs officers in Jerusalem and is shot
Monday sees four attacks as wave of terror continues
Netanyahu, Police Commander Order Immediate Bolstering of Forces in Israeli Capital After Latest Palestinian Stabbing Attack
Israel issues travel warnings for Turkey, Sinai
Donald Trump lauds Israel's use of profiling to prevent terror attacks
Russian President Vladimir Putin Reportedly Planning Reforms to Effectively Resurrect KGB
Syria conflict: Aid convoy hit by 'air strike' near Aleppo
Syrian aid convoy attack 'raises very serious questions' about Russia, senior official says
RAF Reaper drones used in airstrike that killed Syrian troops, MoD says
As Syrian ceasefire ends, truce conditions fall apart
US expects Russia to clarify position after Syrian military says ceasefire is over
Obama, Iraqi leader vow rapid offensive to retake Mosul
Saudi police uncover IS-linked terrorist network; arrest 17
Turkey blocks Syrian refugees from resettlement in the US - for having degrees
The Latest: Jordan prods wealthy countries over refugees
UN holds first-ever summit on refugees and migrants
Japan pledges $2.8 billion in refugee aid over three years
Angela Merkel admits mistakes over asylum seekers after disastrous election
Thousands Evacuated as Fire Rips Through Greek Refugee Camp
Donald Trump Jr compares refugees to poisoned Skittles: how Twitter reacted
Two teenagers make false terror attack claim in France
Turkey's Erdogan: U.S. should 'not harbor a terrorist' like cleric Gulen
Three teror attacks this weekend but Obama, Clinton stick with PC script about migrant terror threat
Terror Threat Clash: Trump, Clinton accuse each other of boosting enemy
Trump: Terrorists 'Feel Emboldened' By Obama-Clinton Foreign Policy
Clinton says Trump gives 'aid, comfort' to Islamic State recruiters
New York bombing: Suspect Ahmad Khan Rahami 'may have been radicalised after visiting Afghanistan'
Bombing suspect is a US-hating homophobe: baby mama
NY, NJ bombings: Suspect charged with attempted murder of officers
Ahmad Khan Rahami: NY and NJ bombing suspect sued police after alleging he was persecuted for being Muslim
Cellphone Alerts Used in New York to Search for Bombing Suspect
Ahmad Rahami's Capture: More Than 8,000 Cameras Helped Snare Bomb Suspect
'You are welcome Colin Kaepernick': Congressman rips 49ers quarterback after terror suspect is caught
Gitmo Detainee Says A Saudi Royal Family Member Recruited Him For Terror Before 9/11
Homicides are spiking again in some big U.S. cities. Chicago has seen nearly half the increase.
Threat Of Clowns Leads To School Lockdown
Missing Fingerprints Lead to Over 800 Wrongful U.S. Citizenship Approvals: DHS Report
Mexican president at U.N.: 'No barrier can stop the movement of people'
Analysts cite Clinton's illness in new plunge by Mexico peso
Suffering from Fed rate hike anxiety? You're not the only one
For Yellen, a September Fed surprise could close confidence gap
China facing full-blown banking crisis, world's top financial watchdog warns
Google may face over $400 million Indonesia tax bill for 2015 - govt official
Hanjin Bankruptcy Causes Global Shipping Chaos
Gas prices spike as fuel shortages hit Southeast
Increasingly isolated Venezuela wraps up summit calling for a brand new U.N.
A world without work is coming - it could be utopia or it could be hell
I Used to Be a Human Being - An endless bombardment of news and gossip and images has rendered us manic information addicts
Internet addiction could signal other problems
'Fear' hacker claims he hit hundreds of government servers
Man sues Samsung, saying Note 7 exploded in his pants
DARPA's 'Aerial Dragnet' to monitor low-flying drones in urban areas
Feds announce unprecedented autonomous car guidelines
North Korea says successfully ground tests new rocket engine
U.S., China to step up cooperation on North Korea
5.4 magnitude earthquake hits the Southwest Indian Ridge
Ruiz volcano in Colombia erupts to 25,000ft
Turrialba volcano in Costa Rica erupts to 20,000ft
Klyuchevskoy volcano on Kamchatka, Russia erupts to 20,000ft
Sinabung volcano in Indonesia erupts to 15,000ft
Colima volcano in Mexico erupts to 14,000ft
Dukono volcano in Indonesia erupts to 10,000ft
Typhoon Malakas Makes Landfall in Kyushu, Japan; Heavy Rain and Flooding Expected
Hurricane Paine to wash southwestern US with flooding downpours
California wildfire becomes costliest ever to fight at $200M
Leaking Alabama pipeline could restart this week, company says
Toxic algae troubles many California lakes and waterways
CDC: Aerial spraying, naled helped curb Zika in Miami
Congress struggles to finish Zika aid, prevent shutdown
Navy Requires All Sailors to Undergo Transgender Education by July 2017
Israeli comes second in Miss Transsexual final
Christian prayers at county board meetings ruled OK by federal court
This Farm's 'Goat Yoga' Classes Are Insanely Popular
Plans to go Forward to Build Temple of Baal Arch in NYC
Tracking Bible Prophecy Headlines - 9/19/2016
Obama, Keen to Push Israeli-Palestinian Peace, Will Meet With Netanyahu
After weekend of terror, Abbas says Palestinians attack Israelis 'because they've lost hope'
Netanyahu, IDF work to stem tide of worsening security situation
Social Media Incitement, Upcoming Jewish Holidays Spurring Upswing in Palestinian Terrorism Against Israelis, Says Defense Establishment
Netanyahu fires back at critics of US military aid deal
Netanyahu: Criticism of the aid deal shows ingratitude towards US
Australian MP: It's beyond the pale if Hamas used our money to build tunnels
Americans 'unwelcome' in Gaza, warns militant chief after US terror label
Begin: Settler building on private Palestinian land 'unjust'
ICC report says action against Israel wont be taken in the near future
A virtual reality visit to the Second Temple
Russia, U.S. tensions spill over at U.N. meeting on Syria
Kerry calls on Russia to rein in Assad
Syrian truce receives new blows with airstrikes, shelling
Experts: Full ceasefire in Syria - highly unlikely
Traces of purportedly relinquished chemical weapons found in Syrian regime lab
'Declaration of war': Ind. US candidate slams Washington's moves in Syria
Airstrike on Syrian Troops Weakens U.S. Effort to Curb Violence
Syrian army regains areas lost to IS after US-led airstrike
ISIS claims to have shot down Syrian warplane
Libyan forces renew push against Islamic State in Sirte
ISIS moving from Christian persecution to Christian 'extermination'
FBI investigates Minnesota stabbings as possible terror act
ISIS claims responsibility for Minnesota mall attack
Islamic State says Minnesota mall stabbing carried out by 'soldier'
ISIS Supporters Rush To Celebrate NYC Explosion
Authorities call NYC explosion a bombing, say motive unknown
Clinton condemns spate of 'apparent terrorist attacks'
Explosive Language: Call the New York Bombing Terrorism Already
New York Governor: Bomb not related to international terror
'An Act of Terrorism': Investigators Hunting for Clues in NYC Bomb That Injured 29
New York Bombs Filled With Explosives, Shrapnel
Source: NY and NJ explosive devices from same person
'There will be more': Chilling 911 call after the Chelsea explosion
'Number of individuals' in custody after authorities stop 'vehicle of interest' in Chelsea bombing
New York City police on high alert after bombing, UN General Assembly meeting
Al-Aksa mosque preacher calls on Allah to blow up Moscow, DC
One in four French Muslims in 'revolt' against secular laws
Uri attack: Narendra Modi's aggressive stand on Pakistan might make India more vulnerable to terror
U.S. wire payments to Iran undercut Obama
Khamenei: We won't negotiate with the Americans
Iran must stand strong against US on region conflicts: Khamenei
Putin's party dominates at Russia parliament vote
Putin once casually said over dinner that he could destroy America in a half-hour (or less)
US, Japan, South Korea condemn nuke test by North Korea
Venezuela, Cuba warn of US intervention at Non-Aligned meet
Cuban-Americans in Florida could tilt most populous presidential battleground state
Immigrant voter surge fails to drum up revenge against Trump
Obama: Would be 'personal insult' to legacy if black voters don't back Clinton
Dallas cop files lawsuit against Black Lives Matter, Obama
Warren: Trump has incited his voters to kill people
Huckabee: Trump was pointing out Clinton's hypocrisy on guns
Protests in Germany against transatlantic TTIP and CETA trade deals
China's banking system is riskier than it has ever been, the latest global data shows
State of emergency declared after crucial oil pipeline leaks 250,000 gallons in Alabama
Hubble Takes Close-up Look at Disintegrating Comet
Apocalyptic asteroid with power of 3 billion nukes may be headed for Earth
Earthquake activity in Bardarbunga volcano in Iceland
Sheveluch volcano on Kamchatka, Russia erupts to 33,000ft
Turrialba volcano in Costa Rica erupts to 14,000ft
Dukono volcano in Indonesia erupts to 10,000ft
Typhoon Malakas to bring dangerous flooding to Japan
Tropical Storm Paine, fall-like storm to elevate flood threat in West
Karl Expected to Gain Strength in Trek Across Atlantic, Could Become a Hurricane
Town still healing 30 years after the Chernobyl disaster
New mosquito-borne disease detected in Haiti
N.C. drops 'bathroom bill' lawsuit: Why that won't settle the issue
Domestic violence against men soars
Man high on mojo used 'superhuman strength' to punch officers, steal police car
Cannabis becomes new Californian gold rush
State lawmaker threatens funding for Nashville, Memphis over pot bills
'I played stoned': Some NFL players love getting high before kickoff
Tracking Bible Prophecy Headlines - 9/18/2016
Israel's Iron Dome shoots down two 'projectiles' fired from Syria: army
Syrian soldier said killed by Israeli retaliatory fire on Golan
Israel Boosts Troops in West Bank After Palestinian Attacks
Jordanian Foreign Ministry condemns killing of Jerusalem terrorist
IDF fears recurrence of terrorism wave ahead of Jewish New Year
Obama exacts cold revenge on Netanyahu over military aid
Top official slams politicians' criticism of US aid deal
'Women's flotilla' to Gaza accuses Israel of causing delays
His Grip Still Secure, Bashar al-Assad Smiles as Syria Burns
Pentagon: US troops now operating with Turks in Syria
Turkish soldiers, Kurdish militants killed in violence in Turkey's southeast
Russia says Syrian rebels violating truce
Vladimir Putin questions US commitment to Syria ceasefire deal
U.S. rejects claims that jihadis expelled American troops from Syrian town
US, Iraqi troops close in on last ISIS-held city
Syria conflict: US air strikes 'kill dozens of government troops'
Syrian army says U.S.-led coalition jets bombed it in support of Islamic State
U.S.-led forces strike Syrian troops, prompting emergency U.N. meeting
US conveys 'regret' for anti-ISIS strike that killed Syrian forces, official says
Syria army bids to recover losses to IS after deadly US-led raid
Top Islamic State Propaganda Official Killed in Airstrike, U.S. Says
Guantanamo prisoner says Saudi 'royal' involved in terrorism
Paris briefly shaken by false terror alert
Explosive fireball erupts from dumpster on Chelsea street injuring 29, secondary pressure cooking device found blocks away
De Blasio: West 23rd Street Blast 'An Intentional Act' As Police Investigate Possible Secondary Device
8 injured by Minnesota stabber who 'referred to Allah'
Pope: welcoming refugees helps keeps us safe from terrorism
Pakistan mosque: Suicide attack leaves 25 dead
South Sudan refugees reach one million mark
UN: South Sudan must address human rights violations
South Sudan leader denies getting rich off civil war
Niger, Chad armies kill 38 Boko Haram fighters
Between reckless ally and old rival, China in a bind over North Korea
China and North Korea: Nuclear Tests Highlight Complex Relationship
Mexico: Thousands of demonstrators demand President Nieto's resignation
Obama aims to define his global leadership in last UN speech
Trump says 'open borders' cost lives and 'this will end'
The Real 2016 Election: Trump vs. The Media
Poll: Trump catching Clinton in critical Electoral College vote
How Bernie Sanders Die-Hards Echo Clinton Conspiracy Theories - It's not just conservatives pushing the idea that the Democratic nominee is sicker than she admits
Putin: US campaign shows Russia's importance
US Condemns Russian Elections in Crimea
In Russia, A New Parliament Is Expected To Act Much Like The Old One
Foreign Central Banks Sell A Record $343 Billion In US Treasuries In The Last Year
East Coast faces gas shortages, price hikes after pipeline leak
"China May Be Earth's First Nation to Detect Alien Life" - Poised to Flip 'ON' Switch of World's Largest, Most Powerful Radio Telescope
5.5 magnitude earthquake hits near Jayapura, Indonesia
5.2 magnitude earthquake hits the South Georgia Island region
5.1 magnitude earthquake hits near Jayapura, Indonesia
5.0 magnitude earthquake hits near Jayapura, Indonesia
More Than A Dozen Small Earthquakes In Oklahoma, 1 In Kansas
Santa Maria volcano in Guatemala erupts to 17,000ft
Turrialba volcano in Costa Rica erupts to 14,000ft
28 dead from China typhoon as new storm looms
Rain to ease drought conditions in northeastern US with help from Julia
Potential Tropical Storm Paine and fall-like storm to elevate flood threat in West
NASA satellite spots dozens of Russian wildfires
Obama: We Have Conversations About Climate Change in the Situation Room
ICC: Environmental destruction is a crime against humanity
France bans the use of plastic crockery and cutlery to aid battle against climate change
Voluntary euthanasia: 17-year-old in Belgium first minor to be granted right to die under new rules
Obama delivers frustrated rebuke to Congress over Zika, Supreme Court inaction
Zika zone triples in Miami Beach after more cases found
Former Diplomat Warns: The LGBT Ideology is 'Inherently Totalitarian'
'Fifty Shades Darker' Trailer overtakes 'Star Wars: The Force Awakens' for most views in 24 hours
ESV Bible Translation Revisions 'Potentially Dangerous,' Biblical Scholar Warns
Tracking Bible Prophecy Headlines - 9/17/2016
Two-state solution to Israel-Palestine conflict at risk of giving way to 'one-state reality,' warns Ban
Will Putin push Israel to talks with the PA?
Congress Investigating Obama Admin-Funded Campaign to Unseat Israeli PM
Knives, Car Used in Attacks as Violence Against Israelis Flares
Two Palestinians and a Jordanian killed after attacking Israelis
US designates senior Hamas official a 'global terrorist'
Israel, US mum on Powell's assessment that Israel has 200 nukes
Israel temporarily denies entry to 200 Muslims returning from hajj
Iran: Ahmadinejad continues political comeback as candidates prepare for presidential election
Turks See Purge as Witch Hunt of 'Medieval' Darkness
ISIS' decision to oust notorious Boko Haram leader is tearing group apart, report says
British man jailed for IS murder of 'black magic' imam
Russia, U.S. seek to prolong Syria truce but aid blocked, violence spreads
U.S. tells Russia no joint targeting unless aid flows to Syria
US Special Forces join Turkish troops in Syria
Turkey-backed rebels in Syria threaten to massacre US troops, calling them infidels
German anti-immigration party seeks new gains in Berlin
This U.S. city has more Syrian refugees than New York and LA combined
Pakistan mosque: Suicide attack leaves 25 dead
Arsonist who torched Orlando club shooter's mosque has Messianic Jewish ties
More ex-Gitmo detainees returning to terror, as Obama faces closure complications
The stark reality of socialist Venezuela: children are literally dying of hunger
Privacy, Ethics and Colin Powell's Hacked Emails
Julian Assange Says He'll Turn Himself in if Obama Pardons Chelsea Manning
Trump: Clinton's bodyguards should drop guns and 'see what happens to her'
Missouri lawmaker sits during Pledge of Allegiance
Wall St. falls; risk of Deutsche Bank fine hits banks
Wall Street Week Ahead: Fed meeting grabs spotlight amid volatility comeback
China's Holdings of U.S. Treasuries Fall to Lowest Since '13
Sticker shock seen for U.S. motorists after key pipeline break
State of emergency declared after crucial oil pipeline leaks 250,000 gallons in Alabama
6.0 magnitude earthquake hits near Norsup, Vanuatu
5.9 magnitude earthquake hits near Jayapura, Indonesia
5.5 magnitude earthquake hits near Pagaralam, Indonesia
5.5 magnitude earthquake hits near the Southwest Indian Ridge
5.3 magnitude earthquake hits the South Sandwich Islands region
5.3 magnitude earthquake hits near Kalbay, Philippines
5.1 magnitude earthquake hits near Jayapura, Indonesia
Klyuchevskoy volcano on Kamchatka, Russia erupts to 23,000ft
Turrialba volcano in Costa Rica erupts to 13,000ft
Sheveluch volcano on Kamchatka, Russia erupts to 12,000ft
Sinabung volcano in Indonesia erupts to 11,000ft
Tropical Storm Karl may strengthen into the 5th Atlantic hurricane of the season
Malakas may bring another round of dangerous flooding to Japan after sideswiping Taiwan
China issues alert for second typhoon in a week
North Korea rushes to get supplies, shelter to flood victims
Pacific Ocean's response to greenhouse gases could extend California drought for centuries
Florida Fertilizer Plant Sinkhole Reportedly Leaks 215 Million Gallons of Radioactive Water Into Aquifer
At the epicentre of Delhi's chikungunya epidemic
Prescription heroin gets the green light in Canada
The Justice Department Enlists Help to Fight the Opioid Epidemic
Donald Trump pledging pro-life goals, seeks permanent prohibition on taxpayer spending on abortions
Obama Seeks to Force States to Fund Planned Parenthood Before Leaving Office
Abortion is a laughing matter: The powerful political protest of "a laughter that will bury" the war on women
Christian could be fired for refusing to watch LGBT 'inclusivity' video
World Famous Exorcist Father Gabriele Amorth Dies at 91 - performed over 70,000 exorcisms over the past 30 years
Archaeologists Discover Site of Famous Biblical Battle
Tracking Bible Prophecy Headlines - 9/16/2016
Netanyahu threatens 'downpour' if rocket fire does not subside
IDF prepares for all-out war in next week's drill
'The Boys in Tehran Know Israel Has 200 Nukes Pointed at Them,' Says Former Secretary of State Colin Powell in Leaked Email
Ya'alon denies Israeli security officials now back Iran deal
Ex-defense official: US military aid $100m less than past deal
The IDF's new $38 billion shopping list in the US
Poll shows rift between US Jews, Israel on religious affairs
UN Sec. Gen. admonishes PM over 'ethnic cleansing' remark, calls settlements roadblock to peace
Chlorine: the gas of war crimes
Syria ceasefire deal in balance as Aleppo aid plan stalls
Obama gathers advisers amid unease over Syria deal
Russia says Syria ceasefire broken 45 times in last 24 hours
Russian military: U.S. not implementing its part of Syria ceasefire plan
Russian general's visit 'very productive' - Turkish military sources
Christian Author: Obama, Clinton Guilty of 'Christophobia' Amid Refugee Crisis
Hungary seeks to aid persecuted Christians around the world
ISIS' deadliest ally Boko Haram has started fighting itself
Saudi official warns Iran: Attack us at your own risk
British ambassador to Saudi Arabia announces conversion to Islam
UN commission lists rights concerns in conflict-riven South Sudan
Public school tells second graders: Allah loves cleanliness
Iran introduces 'halal' internet
Merkel Takes Aim at Populist 'Lies' Spread Through Social Media
Facebook will help gather questions for presidential debate
YouTube Has Quietly Begun "Censoring" Journalists Who Criticize Government
CNN's Amanpour suggests Clinton health coverage sexist
Doctors See Inconsistencies In Hillary Clinton's 'Bacterial Pneumonia' Diagnosis
Trump, Clinton trade barbs over Obama 'birther' movement
Trump campaign, but not Trump, says Obama was born in the US
Kentucky Gov. Matt Bevin says bloodshed may be needed to protect conservatism
Huelskamp may force impeachment vote against IRS chief despite deal
DHS accused of sitting on damning border report as immigration issue drives presidential race
Arizona residents complain about Border Patrol checkpoints placed 100 miles inland
Cuban invasion: Immigration highest ever, deportations lowest
In a hungry Venezuela, buying too much food can get you arrested
Bomb Dogs Failed Dozens of Tests at 10 Large U.S. Airports
Hello self-driving cars, goodbye 4.1 million jobs?
Philippines President Duterte 'ordered death squad hits while mayor'
Philippines diplomat: Don't lecture us on human rights
Japan to increase activities in South China Sea, defense minister says
UN chief demands urgent response to stop North Korea's 'provocative actions'
North Korea's attempt at humor: TV show mocks Obama
North Korea's deadly floods undermine the nation's projection of power
N. Korea says floods 'worst disaster' since WWII
Earth Vulnerable to Major Asteroid Strike, White House Science Chief Says
SpaceX faces a more crowded rocket launch market, even when it returns to flight
China launches second trial space station
New Horizons' data continues to uncover surprises on Pluto and its moon
The 'harvest moon' rises Friday. And it might be a supermoon. And there's an eclipse.
5.5 magnitude earthquake hits near Saparua, Indonesia
5.3 magnitude earthquake hits near Kalbay, Philippines
5.1 magnitude earthquake hits near Palomares, Mexico
Earthquake Hits near Active Volcano in Nicaragua
Klyuchevskoy volcano on Kamchatka, Russia erupts to 23,000ft
Ruiz volcano in Colombia erupts to 20,000ft
Bulusan volcano in the Philippines erupts to 11,000ft
Japan's Sakurajima volcano could be close to major eruption for the first time in a century
Typhoon Malakas to threaten Taiwan, Japan with flooding rain
Southern Taiwan Reels from Super Typhoon Meranti's Devastation
Sea ice in Arctic shrinks to second lowest level on record
Ban Ki-moon declares climate change debate 'over,' calls Paris deal his greatest achievement
French presidential hopeful Nicolas Sarkozy says climate change not caused by man
Four Studies Find 'No Observable Sea-Level Effect' From Man-Made Global Warming
Maryland schools ban thousands of students without government-mandated vaccinations
Mysterious illness spreads in Alabama school
Puerto Rico's Zika crisis: At least 1 in 4 residents may become infected by the virus
Science is One Step Closer to Cloning a Race of Super Humans
Sex reassignment thriller causes waves at Toronto film festival
Brilliant 'batty boy' challenging Caribbean homophobia
Anti-gay MK bashfully admits he, too, harbors fantasies that dare not speak their name
Tim Kaine's Support for Same-Sex Marriage Repudiated by His Bishop; Church Can't Change Christ's Teaching, Catholic Scholar Says
Virtual love on display at annual Tokyo Game Show
Maryland woman committed to hospital for kids' exorcism slayings
Bizarre epidemic of men dressed as clowns threatening to abduct children sweeps USA - as cops warn terrified parents to be on alert
California high school student's grade lowered for sitting during Pledge of Allegiance
Tracking Bible Prophecy Headlines - 9/15/2016
Arab MK: 'Peres is a tyrant covered in our blood'
Shimon Peres fighting for his life
Israel and US sign historic military aid package deal
$38B Israel Aid Deal Is Political Boon for Benjamin Netanyahu - and Barack Obama
US General: Israel is key to fighting world's terrorism problem
Touting aid deal, Obama says true Israeli security requires Palestinian statehood
All Jews out of Palestine is not a peace plan
UN chief rejects Netanyahu's claim of 'ethnic cleansing' by Palestinians
Israel said to be among growing number of states that block UNHRC
UN exhibit spotlights demand for remains of Israeli soldier
PM's envoy: Hamas rejected offer to swap MIA soldiers for all their prisoners
Israel transfers control of West Bank power grid to Palestinian Authority
World Bank calls on international donors to help PA
Hamas and Black Lives Matter: A marriage made in hell
Dutch MP refuses to shake hands with Israeli Prime Minister Benjamin Netanyahu
Survey: Less Than Third of American Millennials Able to Identify Israel on Map
Mortar fired from Gaza lands in Israel, no injuries
IAF attacks targets in Gaza Strip in retaliation for mortar fire
US urges its citizens to avoid travel to Golan Heights in light of recent artillery 'spillovers' from Syria
Mortar shells hitting Golan are 'new reality,' says IDF colonel
Is an Israeli-Syrian military conflict on the horizon?
20 countries seeking Syria peace may meet in NY
Key rebel supporter Saudi Arabia welcomes Syria truce
Aid for Syria waits on Turkish border as warring sides bicker
Meet the Christians who love their enemies, even when it's ISIS
Russia says prevented Islamic State attack on Syria's Palmyra
Russia urges Syrian rebels to separate from 'terrorists'
Iran to meet world powers over nuclear deal 'differences'
Report: Iran threatens to down US surveillance planes in Gulf
Now the Saudis Have Killer Drones, Too
After the hajj: Mecca residents grow hostile to changes in the holy city
Hajj scams: What Muslims will do to get to Mecca
Rivers of blood flow on streets of Dhaka after Eid animal sacrifices
As 71st General Assembly opens, new President pledges to 'turn the wheels' on implementing 17 Global Goals
Juncker proposes EU military headquarters
Venezuela's "Death Spiral" - A Dozen Eggs Cost $150 As Hyperinflation Horrors Hit Socialist Utopia
Washington's Wake-Up Call - Sky-high debt and dismal growth are testing Americans' faith in democracy
Greenspan Worries That 'Crazies' Will Undermine the U.S. System
Mexico builds its own wall against Central American migrants
Phoenix sheriff Joe Arpaio may have new foe: George Soros - could face criminal charges for ignoring a judge's order to stop targeting Latinos in anti-immigration roundups
American trust in news media falls to lowest level in history: Gallup poll
House Republicans reach deal to avoid vote on impeaching IRS commissioner
Colin Powell describes Donald Trump as a 'national disgrace' and reveals distaste for Hillary Clinton in hacked emails
Hacked Colin Powell Email: Bohemian Grove Attendees Will Vote Against Trump, Some Support Third Party Candidate
Trump appears to brush off Powell's criticisms revealed in email leak
Franklin Graham: I'm Not 'Deplorable' to God, Even If Hillary Clinton Thinks So
Pastor interrupts Trump to stop him from attacking Clinton in church
Hillary Clinton releases updated health information and declared 'fit to serve' as president according to doctor's letter
Half the country thinks Clinton has lied about her health to the public
Doctors Raise Concerns over Clinton's Pneumonia Diagnosis and Treatment
Longtime Clinton Friends Say She Has Neurological Disease
Techies Instructed to Delete Hillary's Emails: This Looks Like Covering Up A Lot of Shady S***
Employee Who Used BleachBit to Wipe Clinton's Server Pleads the Fifth
Democratic Party says it was hacked again, blames Russians
As Russia reasserts itself, U.S. intelligence agencies focus anew on the Kremlin
Tech and human rights leaders urge Obama to pardon Snowden
China says opposes "unhelpful" unilateral N.Korea sanctions
UN chief says he's never seen tensions so high in Koreas
South Korea prepares for 'the worst'
North Korea ramps up uranium enrichment, enough for six nuclear bombs a year: experts
Japanese PM to discuss N.Korea, economic ties during rare Cuba trip
India says holds "substantive" nuclear talks with China
Uber debuts self-driving vehicles in landmark Pittsburgh trial
Walmart Is Developing A Self-Driving Shopping Cart
Phone use behind the wheel at 'epidemic proportions' because there is 'no fear of prosecution'
Woman sues her parents for posting childhood pictures on Facebook
FBI director: Cover up your webcam
U.S. to Cede Control of Internet Domain Names to Global Agency
Google Attacks EU Plans to Make It YouTube Copyright Cop
Likelihood of 6.7 Earthquake or Larger Striking Bay Area Jumps to 72 Percent
6.0 magnitude earthquake hits near Honiara, Solomon Islands
5.4 magnitude earthquake hits near La Paz Centro, Nicaragua
5.2 magnitude earthquake hits near Visokoi Island, South Georgia and the South Sandwich Islands
5.2 magnitude earthquake hits near Gisborne, New Zealand
5.0 magnitude earthquake hits near Port Blair, India
Texas energy regulators should halt injection well activity that causes earthquakes
Popocateptl volcano in Mexico erupts to 24,000ft
Klyuchevskoy volcano on Kamchatka, Russia erupts to 22,000ft
Typhoon batters Taiwan, barrels into mainland China
Malakas Becomes a Typhoon and Could Threaten Japan
Hurricane Orlene turns toward Hawaii as it continues to weaken
Tropical Storm Julia moves offshore and could strengthen some; Atlantic could also get Karl today
Julia, 'Weirdest Tropical Storm of the Year,' Parks Off Atlantic Coast
Tropical Storm Julia a Flood Threat for Coastal South Carolina
Tropical Storm Ian churns in the central Atlantic
'Blob' may help drought-stricken California
Why La Nina is looking less likely than expected
Outdated FEMA Flood Maps Don't Account For Climate Change
Bayer Secures Monsanto Takeover With $56 Billion Bid
Teen dies after contracting brain-eating amoeba in Maryland
Ebola virus lingers longer than scientists thought
Tempers flare as public protests spraying for Zika mosquitoes in South Beach
U.S. Among Most Depressed Countries in the World
92-year-old woman brings same sign to Pride march for 30 years: 'I adore my lesbian daughters'
Mom sought men to sexually assault 10-year-old daughter, court documents show
New York pulls plug on public internet after kiosks used for porn
Pope says murdered French priest a martyr, on road to sainthood
Screaming teen girls exorcised for FIVE HOURS after being 'possessed by demons'
TV Goes to Pot: Marijuana-Themed Series Light Up the Small Screen
A new fossil discovery makes it even tougher for Darwinists to explain the origin of life
Tracking Bible Prophecy Headlines - 9/14/2016
Former Israeli president Shimon Peres's life 'in danger' after stroke
As Peres fights for his life, his son urges prayers, says next few hours critical
US, Israel finalize massive military aid deal
Why Benjamin Netanyahu's Outrageous 'Ethnic Cleansing' Claim Is Actually Clever Political Ploy
Israel arrests Palestinian attempting to smuggle explosives to Hamas
Israel's new spy satellite 'not functioning' as expected
For 2nd time in one day, IDF strikes Syrian positions for spillover mortar fire
Syrian Foreign Ministry: Israel's aggression shows desperation
Syrian cease-fire backed by U.S. and Russia gets off to rocky start
Syrian Foreign Ministry reports breach of cease-fire by rebels, as Russia pushes to make deal public
Syria ceasefire: Emergency aid expected soon for Aleppo
ISIS Video Shows 'US Spies' Hanging from Meat Hooks, Being Slaughtered like Sheep
ISIS Drowns 8 Iraqis to Death Inside Metal Cage for Aiding Gov't
US says it destroyed ISIS chemical threat in Iraq
US says planes threatened by Iran in Strait of Hormuz
Islamic Scholar: Europe May Be Heading Toward Civil War
Austrian cardinal tipped to be the next pope warns of an 'Islamic conquest of Europe'
Germany reluctant to push Hungary out of EU due to its anti-immigration stance
Border Patrol chief: Agents 'most assaulted' law officers in the U.S.
Illegal immigration surged in August, illegal families set for worst year on record
Clinton's campaign enters intensive care
Rush Limbaugh: "It's Worse Than Pneumonia"
Obama hits campaign trail for Clinton amid rough patch, calls her 'fit' to lead
Obama: Clinton 'steady,' Trump 'not fit in any way'to lead
Amid pneumonia bout, Clinton campaign tries to refocus on Trump University
Republicans submit resolution to impeach IRS commissioner
Vladimir Putin to Get Litmus Test with Parliamentary Elections
Activists Say Crimeans Face Threats, Intimidation Ahead Of Russian Vote
Ukraine says prepared to hold 'good faith' talks with Russia on $3 billion debt
Bayer-Monsanto Deal Nearly Done, Now the Tough Part: Regulators
Lagarde Says Globalization's Benefits Need to Be Shared by All
U.S. tech firms urge Congress to allow internet domain changeover
Facebook, Twitter join coalition to improve online news
Russian hackers leak medical files of American athletes
Police: Man Uses Neighbor's Unsecured Wi-Fi Connection To Download, Distribute Child Pornography
Saudi Arabia Ousts U.S. as Biggest Oil Producer, IEA Says
Harvest Moon eclipse: When and where to see the last eclipse of 2016
Astronomers Discover Asteroid Just 2 Days Before It Almost Hits Earth
6.0 magnitude earthquake hits near Mutata, Colombia
5.2 magnitude earthquake hits near Koshigaya, Japan
Earthquake: 3.5 quake strikes near Piedmont, CA
A Big Earthquake Could Create a Domino Effect of Doom in Southern California
Warning that Korean peninsula could become new quake zone after series of tremors in the South
Popocateptl volcano in Mexico erupts to 24,000ft
Klyuchevskoy volcano on Kamchatka, Russia erupts to 22,000ft
Ruiz volcano in Colombia erupts to 20,000ft
Fuego volcano in Guatemala erupts to 15,000ft
Turrialba volcano in Costa Rica erupts to 12,000ft
Amazing volcano videos from around the world
Strongest typhoon since 2013: Meranti to hammer Taiwan, China with flooding rain
Tropical Storm Ian churns in Atlantic, Hurricane Orlene in Pacific
Tropical disturbance unleashes wind, rain over Northeast Florida
Bioethicist: The climate crisis calls for fewer children
It 'Turns Users Into Zombies': Pennsylvania Men Behind Bars After Flakka-Influenced Murder
Scientists just got closer to understanding the genetic roots of crime - and it's making them nervous
Police are routinely building up private DNA databases
Tiny 'Fitbits' to Keep Tabs on the Body From Within
Motherless babies possible as scientists create live offspring without need for female egg
Chelsea Manning Told She Can Have Gender Reassignment Surgery, Lawyer Says
Spain's first openly gay referee receives death threats after returning to football
Couple seeks right to marry. The hitch? They're legally father and son
Next Up: Legalization of Incest, Necrophilia, Pedophilia, Zoophilia and More
Over 1 million march in Mexico against same-sex 'marriage'
Same-Sex Marriage Vote in Australia Set to Stall Amid Stalemate
Gay Christian Rocker Trey Pearson Axed From Joshua Fest Lineup After Production Team Threatened Walk Out
'Devout' Roman Catholic Tim Kaine Butchers the Bible and Embraces Gay Radicalism
Evangelicals Coming Out For Darwin
Tracking Bible Prophecy Headlines - 9/13/2016
US envoy: Israel to get largest aid package in history
Senator holding up Israel defense deal, insisting on role for Congress
Why is the US going ahead with terror cases against Saudis but not PA?
Israel, PA said to reach deal on massive Palestinian electricity bill
IDF seizes bomb-making material in overnight raids
Syria claims to have shot down Israeli warplane and drone
IDF says Syria fired missiles at its jets, but denies claim aircraft was downed
Israel strikes in Syria after mortar shell hits Golan
Syria Is Calmer but Cautious as Cease-Fire Begins
Syria's seven-day ceasefire takes effect but violence erupts within hours
Kerry raises possibility of US approving strikes by Assad
Bashar al-Assad: 'We want to recover all areas from the terrorists'
Pentagon confirms it killed senior ISIS leader Abu Muhammad al-Adnani
Sniper takes out ISIS executioner from a mile away
Turkey removes two dozen elected mayors in Kurdish militant crackdown
Car Bomb Attack on Turkey Ruling Party Wounds 48
Iran threatened to shoot down US Navy spy planes in the Persian Gulf
Kashmir braces for Eid bloodshed amid summer of violent protests
Curfew imposed in Indian Kashmir on Eid as drones keep vigil
President Obama Will Veto Bill Allowing 9/11 Lawsuits Against Saudi Arabia
Should Americans be able to sue other governments? Gulf states say no.
South Sudan's leaders got rich off war as their people suffered, report finds
Hundreds of Christians Demonstrate Wearing Sackcloths to Seek God's Forgiveness for War-Torn South Sudan
All-female suicide cells the new strategy for ever-evolving terror machine ISIS
Islamic State-linked cases in U.S. number 110 since 2013: Justice Department
Disturbing, Dramatic New Details Emerge About San Bernardino Terror Attack
Fire set to mosque attended by Orlando killer
Trump Wants Border Wall, but Britain Is Building One in France
Resettling 20,000 Syrian refugees in Britain will cost nearly two billion pounds, says watchdog
Obama marks Muslim holiday with call to accept refugees
The worst condition Hillary Clinton suffers from isn't pneumonia, it's dishonesty
Clinton allies criticize campaign over health secrecy
Clinton says she didn't think pneumonia diagnosis disclosure 'was going to be that big a deal'
Hillary Clinton's 'undercover nurse' sparks wild conspiracy theories
Calm before storm? Pressure mounts as MSM admits Clinton's health is 'campaign issue'
Pneumonia: The signs, symptoms, causes and treatments of the life-threatening disease that could alter the US election
Bill Clinton to fill in for ill wife at California and Nevada events
What Happens If Hillary Clinton Has To Drop Out?
Former DNC chairman calls for Clinton contingency plan
Obamacare marketplaces remain vulnerable to fraud, new government audits find
The Fed Used Jackson Hole to Plan Negative Rates
Trump says Fed keeping rates low because of pressure from Obama
Flynn: US economy is the biggest national security threat
The White House will end U.S. oversight at month's end, unless lawmakers step in
Facebook is imposing prissy American censorship on the whole rest of the world
Israel Meets Facebook Officials Over Incitement Complaints
Three Fed Officials Say No Hurry to Raise Short-Term Interest Rates
Tent Cities Full Of Homeless People Are Booming In Cities All Over America As Poverty Spikes
Violence in southern India as top court orders water sharing
China, Russia set to stage military drills in S. China Sea
U.S. bombers fly over South Korea in show of force after nuclear test
North Korea defied world with nuclear test. Now it seeks aid for flood disaster.
Penumbral Lunar Eclipse to Take Place This Week - Facts on the Last Eclipse of 2016
Study: Full moon can trigger big earthquakes
Odds of mega-quake rise at high tide: study
5.4 magnitude earthquake hits near Kyonju, South Korea
5.4 magnitude earthquake hits the Easter Island region
5.3 magnitude earthquake hits near Bengkulu, Indonesia
Emergency responders train for earthquake in Indiana
Super Typhoon Meranti targets Taiwan, mainland China
Category 5 Super Typhoon Meranti is strongest storm of 2016 season
Tropical Storm Malakas forms in the West Pacific
NASA catches Tropical Depression 19W nearing Vietnam after formation
Hurricane Orlene No Threat to Land in the Eastern Pacific
Tropical Storm Ian forms in the central Atlantic
Extreme flooding predicted to hit Mali's Inner Niger Delta
N. Korea flood death toll rises to 133 with 395 missing: UN
Sugar Industry Manipulated Heart Studies, Review Finds
Fear the superbug: Watch bacteria develop high-level drug-resistance in a giant Petri dish
Indianapolis fertility doctor accused of using own sperm
Chinese gay activist challenges homosexuality 'disorder' textbooks
Gay Senator Opposes Australian Plan for Marriage Equality
NCAA pulls 7 postseason events out of NC due to LGBT law
Pastors could face jail over Mass. anti-discrimination law
Pope Francis to address gathering of world's wealthiest and most famous
Israeli leaders meet with leaders of Eastern faith traditions
Humans may speak a universal language, say scientists
Tracking Bible Prophecy Headlines - 9/12/2016
Mahmoud Abbas: It's Israel that's 'carrying out ethnic cleansing'
Netanyahu says Palestinians want a state without Jews
Israeli officials not invited to UN Middle East peace seminar
Report: Netanyahu and Erdogan will meet
Israel targets Syrian artillery after projectile lands in Golan Heights
At least 90 killed in Syria, including 28 children, after ceasefire plan announced
Syrian rebels give cautious backing to ceasefire deal
Hezbollah backs Syria ceasefire
New tricks make ISIS, once easily tracked, a sophisticated opponent
'Homeland' for Christians in Middle East pushed to protect them from ISIS genocide campaign
Libyan troops recapture key oil terminals from militia
At least 21 civilians killed in Saudi-led air strikes in Yemen
Rubio demands documents from Obama proving Iran money was not 'ransom'
Drones keep watch as pilgrims move to haj's final stages
Passengers terrified on easyJet flight as deported migrant screams 'death is coming' 17 times
Teen suspected of plotting 'imminent' attack on Paris, report says
France foiling terror plots 'daily' - Prime Minister Manuel Valls
France's premier warns of new attacks, 15,000 people on police radar
France must 'pre-emptively' detain all suspected terrorists, says Nicolas Sarkozy
US response to 9/11 increased the global terror threat - Hollande
On eve of 9/11 anniversary, Al Qaeda threatens more attacks
15 years later, Americans feel more vulnerable to terrorism
Fifteen years after 9/11, the next president will face greater risks and a weaker military to combat them
Clinton has health 'episode' at 9/11 memorial, doctor says she has pneumonia
Doctors: Pneumonia is serious but Clinton should bounce back
Clinton 'overheated' on coolest day, just 75 degrees, breezy
Clinton's stumble brings health, age into campaign limelight
Trump silent on Clinton health scare, but has long pushed idea she's not well enough
Hillary's media is torching its standards to cover the election
CIA Director John Brennan warns of Russian hacking
Putin playing Trump as 'unwitting agent,' former CIA chief says
Russia flexes muscles with large military drills in Crimea
China-Russia Launch South China Sea Naval Wargames
North Korea ready for another nuclear test any time: South Korea
South Korea prepares for 'worst case scenario' with North Korea
North Korea nuclear test: South would reduce Pyongyang 'to ashes'
North Korea says sanctions push after nuclear test 'laughable'
Mexico Helping Unvetted African Migrants to U.S. Border, Many From Al-Shabaab Terror Hotbed
More Anti-Government Protests Coming In Venezuela; Turning Point Can Be 'Explosive'
Asia markets tumble as traders get jitters over the Fed's next move
Florida "earthquakes" actually Navy's 10,000-pound bombs
5.3 magnitude earthquake hits near Skopje, Macedonia
Fresh earthquake activity in Katla volcano
Santa Maria volcano in Guatemala erupts to 16,000ft
Typhoon Meranti to intensify before striking Taiwan Wednesday
Tropical Storm Orlene forms in the East Pacific, likely to become hurricane
Washington's decision on Louisiana Flood recovery: Timing is a concern
Life-altering science moves fast, sparking debate
Scientists find DNA of bacterium behind London's Great Plague
Ecstasy making a comeback as purity rises in MDMA form, experts warn
Mexicans march for gay marriage, day after opponents rally
Prominent LGBTI Australians call for same-sex marriage plebiscite to be scrapped
Religious shift on same-sex marriage: Anglicans should vote 'according to conscience'
Murder Rates Rose in a Quarter of the Nation's 100 Largest Cities
Tracking Bible Prophecy Headlines - 9/11/2016
Mortar fire from Syria spills over into Golan Heights
IAF attacks in Syria after spillover fire, Syrian source says Israel helping rebels
Syria: fragile US-Russia ceasefire deal divides warring factions
Turkey says backs Syria truce deal, preparing aid for Aleppo
Syrian opposition hopes Russia-US deal will aid civilians
Syria: bitter foes weigh up chance of peace, but prepare for war to rage on
Syria conflict: Bombs rain down as truce hopes rise
At least 45 killed in Syria after US-Russia agreement
Islamic State twin suicide bombings at Baghdad mall kill 12
Man arrested in Sydney for 'ISIS-inspired' attack
Germany warns of threat from more than 500 'potential attackers'
Car packed with gas cylinders parked in front of Marseilles synagogue
Muslim Pilgrims Begin Hajj, but This Year Without Iranians
Iran, Russia start construction of new Iranian nuclear plant
US military: Iranian behavior getting worse in Persian Gulf
9/11: United States marks 15th anniversary of terror attacks
Obama urges unity on eve of 9/11 anniversary
Ahead of 9/11 anniversary, US makes note of global threats
5 Ways the Global Economy Could Slide into Another Great Depression
Clinton expresses regret for saying 'half' of Trump supporters are 'deplorables'
NHS chiefs warn that hospitals in England are on the brink of collapse
'Times are changing, pay your taxes', euro zone chief tells corporations
Did Kim Jong Un Just Nuke China's Economy?
South Korean diplomat: North Korean leader 'mentally out of control'
S.Korea says N. Korea's nuclear capability at "considerable level"
North Korea's bomb is more powerful, but worry is miniaturization
US envoy says North Korea could face unilateral sanctions
Russia holds large-scale military drills in Crimea
6.0 magnitude earthquake hits near Moyobamba, Peru
5.9 magnitude earthquake hits near Nsunga, Tanzania
Tanzania earthquake kills 13 and injures more than 200
5.3 magnitude earthquake hits near Pondaguitan, Philippines
5.1 magnitude earthquake hits near Kimbe, Papua New Guinea
5.0 magnitude earthquake hits near Lae, Papua New Guinea
Klyuchevskoy volcano on Kamchatka, Russia erupts to 23,000ft
Move over DNA. Scientists can identify you based on the unique pattern of proteins in your hair
CDC announces 4th superbug case in US patient
'Franken-bugs' may be our best weapon against Zika
Democratic vice presidential nominee Kaine says Catholic Church might change on gay marriage
After a summer of deaths and arrests at rave concerts, solutions are hard to find
Fans threaten boycott after Dolphins discuss anthem protest
High school players taking knee for national anthem across country
Tracking Bible Prophecy Headlines - 9/10/2016
Israeli victory is the only way to advance peace process
Netanyahu 'ethnic cleansing' comment against Palestinians draws U.S. rebuke
World Vision halts Gaza projects and cuts jobs amid claims funds sent to Hamas
The drone race is off and running, with Israel in the lead
Flying Blind: Some Airline Employees Refuse to Say the Word 'Israel'
Israeli military expects Islamic State attack on its southern border 'within six months'
Kerry announces US-Russia deal on Syrian ceasefire
Will the U.S.-Russia Deal Bring Syria Peace? Don't Hold Your Breath
EU official: EU, Turkey agree no military solution in Syria
ISIS planned for more operatives, targets during Paris attacks
Kidnap, rape and looting on the rise, South Sudanese refugees say
1.5 million Muslims begin first post-stampede hajj in Mecca
Crowds rally in Iran against Saudi Arabia ahead of hajj
Iran begins construction on 2nd nuclear power plant
Hollande Urges France To "Embrace Islam" Hours Before "Radicalized Fanatics" Are Arrested In Latest Terror Plot
British Police May Let Muslims Wear Burka As Uniform In Effort To Boost Diversity
Congress passes bill letting 9/11 victims sue Saudi Arabia, in face of veto threat
Obama extends post-9/11 state of national emergency for 16th year giving him broad powers over the military
NFL's Sept. 11 plans may collide with anthem protests
Montage: 18 Times Obama Trashed America in Asia
Leaked Memo: George Soros Foundation Seeking to Expand U.S. Online Voting
5,300 Wells Fargo employees fired over 2 million phony accounts
Stocks sell off, all 3 major indexes post worst day since June 24; Fed fears loom
Summer's over? Dow plunges almost 400 points
Stocks Post Biggest Fall Since Brexit Over Rate Fears
Brexit vote revives dream of EU army
Google's DeepMind Achieves Speech-Generation Breakthrough
Fears that road etiquette could be lost with introduction of driverless cars
Outrage over North Korean nuclear test, but few options on the table
North Korea's 'higher-level' nuclear test explosion sets the region on edge
With each test, N. Korea inches closer to being able to send a nuclear-tipped missile to the U.S.
UN Security Council to hold closed door meeting on N.Korea's nuclear test
North Korea's nuclear test "grave threat" to peace, EU says
China firmly opposes North Korea nuclear test
Obama condemns North Korea nuclear test, promises new sanctions
Israel condemns N. Korea nuclear test
Kremlin condemns North Korea's nuclear test
Russia holds large-scale military drills in Crimea
USGS urges Kansans to prepare for earthquakes like Californians
5.5 magnitude earthquake hits the Northern Mid-Atlantic Ridge
5.2 magnitude earthquake hits near Oarai, Japan
5.2 magnitude earthquake hits near Ngulung Wetan, Indonesia
Sabancaya volcano in Peru erupts to 22,000ft
Klyuchevskoy volcano on Kamchatka, Russia erupts to 20,000ft
Sheveluch volcano on Kamchatka, Russia erupts to 12,000ft
UK surgeons carry out world's first robot eye surgery
California teen contracted flesh-eating bacteria from football helmet
Superbug Source Remains a Mystery
Ivory Coast re-opens borders closed during Ebola epidemic
Super-gonorrhoea outbreak could be out of control as attempts to stop spread fail
Obama administration 'stunt' would force states to fund Planned Parenthood
Aruba Parliament approves civil unions for same-sex couples
Going against the grain after Orlando shooting, LGBT group embraces guns
Trump rips media for mocking Christians
Thousands of 'witches' imprisoned for years in huge witchcraft prison camps in Ghana
Tracking Bible Prophecy Headlines - 9/9/2016
Netanyahu and Abbas to hold first official talks in 6 years in Moscow
Report: Israelis and Palestinians agree to meet in principle Moscow
Russian Mideast push could hurt US influence, if talks occur
Court postpones Palestinian elections indefinitely, a sign of growing tension with Hamas
Gaza was really looking forward to elections. Now voters feel robbed.
Hamas spends $100 million a year on military infrastructure
Israel builds wall deep underground to thwart Hamas tunnels
Israeli UN Envoy: Jew-Hatred At 'Highest Level of Our Lifetimes'
Black Lives Matter Benefit Is Canceled Over Stand on Israel
Italian fans boo Israeli anthem, give Nazi salute at World Cup qualifier
'Israel poised to become key player in regional gas industry'
Hezbollah to move into south Syria, just across Israel border
5 Israeli-Arabs imprisoned for joining ISIS
Police claim to have foiled Isis-inspired bomb plot in London
Iraq gears up for late-year push to retake Mosul from Islamic State
Islamic State is 'rooting' for Donald Trump, says Hillary Clinton
What is Aleppo? Libertarian candidate Gary Johnson foxed by Syria question
Syrian government forces capture more areas in Aleppo
Syria conflict: Senior militant leader 'killed' near Aleppo
Syrian aid workers break with UN relief effort over its Assad ties
Besieged Syrian Town Facing 'Worrying Increase' in Child Suicide Attempts
Nine Yemeni civilians, four of them children, killed in air strike-residents
Law banning burkini would be 'inapplicable' and could fuel Islamist attacks on France, warns Hollande in 're-election campaign speech'
Libya chemical weapons: 'Last ingredients' set for destruction
UN nuclear report on Iran hints at potential problem
UN nuclear report notes Iran is making sensitive parts
Iran May Have Received as Much as $33.6 Billion in Cash, Gold Payments From U.S.
Vladimir Putin's 'favourite' driver dies in freak Moscow car crash
Unusual N. Korea Seismic Activity Likely Means 5th Nuke Test
North Korea conducts fifth nuclear test, says it has warheads with 'high strike power'
North Korea: Test confirms nuke can be mounted on rockets
Kim Jong-un bans sarcasm in North Korea fearing people will only agree with him 'ironically'
A reminder of the permanent wars: Dozens of U.S. airstrikes in six countries
Immigrants preying on Americans with false tales of abuse to stay in US, experts say
Trump open to granting legal status to undocumented immigrants serving in military
Clinton campaign warns media to tread carefully
House moving toward showdown over impeaching IRS chief
House GOP leaders try to stall conservative push to oust IRS chief
North Carolina Men Arrested in Hacking Into C.I.A. Director's Email
FEC commissioner warns Dems are gunning for conservative media
Cruz slams Obama for 'internet giveaway'
Guccifer 2.0 angry about his DNC hack being blamed on Russians
EU copyright overhaul sparks cultural 'apocalypse' warnings
Alphabet and Chipotle Are Bringing Burrito Delivery Drones to Campus
Firepower: 'Star Wars'-style speeders could carry US troops
Virgin Galactic restarts its flight test program for space tourism
NASA spacecraft on way to asteroid that may impact Earth
Heavenly boom: Cyprus abuzz over 'exploding meteor'
6.1 magnitude earthquake hits near Macquarie Island, Australia
5.3 magnitude earthquake hits near Sungjibaegam, North Korea
5.2 magnitude earthquake hits near Kuril'sk, Russia
3.8 magnitude earthquake hits near Spencer, Oklahoma
Geophysicist says earthquake in Oklahoma happened on newly discovered fault
Oklahoma earthquake damages U.S. fracking industry reputation
Klyuchevskoy volcano on Kamchatka, Russia erupts to 26,000ft
Popocateptl volcano in Mexico erupts to 24,000ft
Revendator volcano in Ecuador erupts to 14,000ft
Bagana volcano in Papua New Guinea erupts to 10,000ft
Why forecasters were off on Hermine's path
Wildfires hit Portugal's tourist Algarve region
Nigeria Facing 'a Famine Unlike Any We Have Ever Seen'
Obama on Climate Change: The Trends Are 'Terrifying'
Scientist names newly discovered parasite after Obama
Hepatitis A outbreak sickens 89 people in 7 states, CDC says
Birth defects doubled in Brazil since Zika outbreak began, CDC says
Brazil's Attorney General Asks High Court to Allow Abortions for Women With Zika
'World's smallest baby' thriving after premature birth
Massachusetts Government Can Force Transgender Bathroom Policies On Churches, Guidance Suggests
Iowa Revises Sexuality Brochure Targeting Churches After Christians Sue
Oklahoma University students mount protest over 'otherization,' use of gender pronouns
Austin sex assault suspect previously deported five times
Teacher Disciplined After Trying To Force Student To Stand For Pledge
Outrage builds after San Antonio mattress company makes Twin Tower commercial
Florida Walmart's Coke display remembering 9/11 sparks outrage
Franklin Graham Decries Chicago's 'Grim Milestone' of 546 Murders in 9 Months
Texas high school shooting: Girl shooter dead, 2 injured
Muslim Radicals Attack 200 Christians at Indonesian Church, Harass Priest for Reading the Bible
'Religious freedom,' 'liberty' just 'code words' for intolerance, U.S. Civil Rights chairman says
Tracking Bible Prophecy Headlines - 9/8/2016
Soviet docs show Mahmoud Abbas was KGB agent, report says
Russian jet flies within 10 feet of US Navy spy plane, defense official says
Netanyahu vows to give EU 'new understanding' of Israel's role in war on terror
Israel returns all bodies of East Jerusalem terrorists
American UN Envoy Samantha Power: 'Undeniable' That Antisemitism Is Getting Worse in Some Parts of the World
Israel: Rise of Social Media Linked to Rising Anti-Semitism
Dutch member of parliament refuses to shake Netanyahu's hand
In bid to preserve history, Egypt looks out for Jewish antiquities
Plans for Japanese funded industrial park in Jericho moving forward
Israel begins work on NIS 2 billion underground Gaza barrier
Israel Strikes Syria After Projectile Lands in Golan Heights
Syrian opposition says to reject any US/Russia deal unlike own plan
7 killed as scene of alleged Aleppo chlorine attack targeted again
Water supplies in Syria deteriorating fast due to conflict, experts warn
Iraqi Shi'ite militia says sends 1,000 more fighters to Syria's Aleppo
Turkey says ready to help any U.S. initiative to capture Raqqa
US says Libya close to eliminating ISIS from Sirte
'Real threat' of ISIS terror in Australia
'I will eat you alive': Philippines leader Duterte vows revenge on ISIS affiliate
American Pastor Buys Weapons for Christian Militia Fighting ISIS in Iraq
UNICEF Report Finds Half of All Refugees Are Now Children
Nearly 50 million children uprooted: A global crisis by the numbers
Iran's president: Saudi should be 'punished' for hajj deaths
Clinton defends Iran nuke deal, says US 'not being played' by Tehran
Journalists Caught in the Crossfire of the Ukraine-Russia Conflict
2 years after cease-fire weary Ukraine still at war
North Korea calls on 'U.S. imperialist aggressors' to leave Korean peninsula
Obama Puts South China Sea Back on Agenda at Summit
Pressing Asia Agenda, Obama Treads Lightly on Human Rights
Duterte, Obama shake hands and chat after rift over insult
Obama Administration Spends Another $10 Million To Register New Immigrant Voters
Taking page from Trump? UK building 'big new wall' to stop illegal immigrants
Mexico finance minister out in shakeup after unpopular Trump visit
Trump says Putin 'a leader far more than our president'
Defense Secretary Warns Russia to Stay Out of U.S. Elections
Top spy: 'Russians hack our systems all the time'
Nancy Pelosi asks Paul Ryan to ban GOP from using hacked documents
Paperless voting could fuel 'rigged' election claims
DHS chief has 'a lot of confidence' in security of US electoral infrastructure
Former Secretary of State Colin Powell gave Clinton tips for private email use
FBI director defends Clinton email probe, document releases
Assange says Clinton leaks might come as early as next week
Cuba is blocking text messages that contain words like 'democracy'
Brexit vote sparks new revolt by EU states
'Wolf Boys': 2 American teens become brutal hitmen for feared Mexican drug cartel
Trump slams 'dumbest' foreign policy as Clinton vows no more troops in Iraq
Trump promises huge boost in military spending
War Games: Inside The Hardcore World Of Military Simulations
NASA set to launch near-Earth asteroid mission
US Geological Survey upgrades Pawnee quake to 5.8 magnitude
5.5 magnitude earthquake hits near Nikol'skoye, Russia
5.4 magnitude earthquake hits near Iquique, Chile
5.2 magnitude earthquake hits near Nikol'skoye, Russia
5.1 magnitude earthquake hits near Palu, Indonesia
5.0 magnitude earthquake hits near Calama, Chile
New earthquake activity in Katla volcano
Klyuchevskoy volcano on Kamchatka, Russia erupts to 26,000ft
Colima volcano in Mexico erupts to 16,000ft
Fuego volcano in Guatemala erupts to 16,000ft
River in Russia Mysteriously Turns Blood Red
California to extend most ambitious US climate change law
Rep brings mosquitoes to House floor, as Zika funding fight flares
WHO strengthens Zika safe sex guidance
This new gene technology could wipe out entire species - to save others
Dems use ObamaCare crisis to revive 'public option' push
Dems Praise Obama's Effort To Prevent States From Defunding Planned Parenthood
'Let God take you': Woman said she left her blind, autistic son in field until he died, police say
Oklahoma mother, daughter arrested after alleged incestuous marriage
Masturbating in public is not illegal, Italy's highest court rules
Tampons coming to men's rooms at Brown University
Teach yoga and meditation to 'unplug children', says education minister
Tracking Bible Prophecy Headlines - 9/7/2016
Palestinian Officials Deny Abbas Willing To Meet Netanyahu In Moscow
President Abbas: Israel Put Off Talks Planned This Month
UN: Without 'occupation' Palestinian economy could double
Subterranean cemetery 'city' being constructed in Jerusalem in response to the renewal of ancient Jewish traditions
Second Temple courtyard flooring possibly revealed
World War One shells found in receding waters of the drought-hit Sea of Galilee
Netherlands, Israel to build gas pipeline to Gaza
Lieberman to permit entry from Gaza into Israel if quiet maintained
'Hezbollah, Syrian army preparing large operation near Israel border'
Children left gasping for air after suspected gas attack in Aleppo
Syria conflict: Government helicopters 'drop chlorine' on Aleppo
Turkey's government says under popular pressure to drop EU talks
Tunisia fears jihadists returning home from Libya, seeks joint action
Iran vessels harass another US Navy ship in Persian Gulf, defense officials say
Republicans seek to censure Obama administration on $400 million 'ransom' to Iran
U.S. Transferred $1.3 Billion More in Cash to Iran After Initial Payment
US payment of $1.7 billion to Iran made entirely in cash using non-U.S. currency
Iran and Saudi Arabia Squabble as Millions of Muslims Begin Pilgrimage
Saudi Arabia's top cleric says Iranians are 'not Muslims'
MPs call for UK to halt arms sales to Saudi Arabia
U.S. Lawmakers seek to stall $1B arms sale to Saudis
More than 28 million children 'uprooted' by conflict and face further dangers - UNICEF report
ISIS bans burkas at security centers after veiled woman killed several ISIS commanders and members
A Court on the French Island of Corsica Has Upheld the Burkini Ban to 'Maintain Public Order'
Merkel vows to 'win back trust' after poll loss blamed on migrant crisis
Muslims complain about town's 9/11 memorial
Philippines scrambles to soothe tensions after insult to Obama
UN Commissioner Warns of 'Weaponized' Populism from Wilders, Trump, Farage Turning 'Into Colossal Violence'
Franklin Graham: 2016 Presidential Election 'Most Critical in Our Lifetime'
Donald Trump: Israel will be destroyed unless I'm elected
Trump says latest FBI document dump 'disqualifying' for Clinton
Hillary Clinton coughs and a nation listens
Washington Post: Can we just stop talking about Hillary Clinton's health now?
James Woods Says It's Time to Seriously Check Into Hillary's Health. These Prominent Doctors Agree
80 Percent Captured at Border Set Free in U.S., Says Agent
Athens won't get EU rescue loans after breaking reform promise
Brexit Hasn't Brought a Trade Apocalypse for the U.K...Yet
A potato general? Starved Venezuela appoints 18 czars to handle food distribution
'We are not butchers': Philippines defends drug war at Asian summit
UN Security Council condemns latest North Korean missile test
Ahead of summit, Philippines shows images of Chinese boats at disputed shoal
How the South China Sea fight could go digital
A livestream of a small town in Wyoming is bringing the internet together
An unexplained event occurred in the Earth's stratosphere for first time since records began
5.3 magnitude earthquake hits near Uyuni, Bolivia
5.1 magnitude earthquake hits near Hirara, Japan
5.1 magnitude earthquake hits the Southeast Indian Ridge
5.0 magnitude earthquake hits near Rosario, Philippines
4.0 Magnitude Earthquake Shakes Big Island of Hawaii
Klyuchevskoy volcano on Kamchatka, Russia erupts to 37,000ft
Ruiz volcano in Colombia erupts to 21,000ft
Fuego volcano in Guatemala erupts to 15,000ft
Hurricane Newton Hits Mexico, Could Bring Flash Floods to Southwest U.S.
Dangerous flooding may unfold in southwestern US as Newton threatens 2 months' worth of rain in hours
Tropical Storm Lester Over Open Pacific Waters; No Longer a Land Threat
Tropical Storm Malou to unleash heavy rain, strong winds over Tokyo this week
Floods kill 60, displace 44,000 in N.Korea: UN
Flood threat as plastic bags clog Bangkok's bowels
Iran's pistachio farms are dying of thirst
1,400 flee wildfire on Spain's Costa Blanca
Climate change is a racist crisis: that's why Black Lives Matter closed an airport
Tiny 'fitbits' to keep tabs on the body from within
Cancer breakthrough: Scientists develop 'smoke detector' test that can spot disease before symptoms are noticeable
Unconfirmed reports of leprosy at elementary school prompt parent notification
Senate resumes gridlock as Zika funding vote fails
Aerial Spraying for Zika Stirs Controversy in Miami Beach
100,000 Chileans Say Abortion Has No Place in Chile
Planned Parenthood-backed bill faces ACLU, media backlash in California
House panel seeks criminal charges for University of New Mexico in abortion research
Brazzers porn forum hacked, user data exposed
Man charged after Green Bay Juggalos host blood-drinking ritual, cutting off woman's finger
Violent Labor Day weekend adds to Chicago's historic bloodshed
Tracking Bible Prophecy Headlines - 9/6/2016
Abbas accepts Russia plan to meet Netanyahu: envoy
Netanyahu considering offer of talks with Palestinian president in Moscow
Dutch ex-PM: 'War criminal' Netanyahu should be tried in Hague
Israeli groups seeks referendum on disputed territories
Japan and Israel upgrade relations as Arab oil influence wanes
'Iran, aided by proxy terrorist groups, biggest existential threat to Israel'
'ISIS kilometers away from Israel's northern border'
Israel maintains wary eye on Syria as conflict turns to 'balagan'
Dozens killed in explosions targeting government-held Syrian cities
Syria conflict: IS claims wave of bombings that kills dozens
Obama, Putin meet on sidelines of G20, vow to keep working toward Syria deal
Obama, Putin meet on sidelines of G20, vow to keep working toward Syria dealRussia Urges US to Help Stop Syria Rebel Attacks
Syria war: IS 'loses control along Turkey border'
Up to 40% of asylum seekers in Switzerland 'disappear'
Angela Merkel admits immigration policy hurt party in elections
Iran's Khamenei blasts Saudi management of holy sites
Khamenei: Muslims should reconsider letting Saudis run Mecca pilgrimage
2015 Hajj stampede: Iran leader says Saudis 'murdered' pilgrims
Britain names ambassador to Iran as relations improve
Terrorist massacre of Pakistani Christian village thwarted
Brazil: Police use tear gas at anti-Temer protest
U.S. investigating potential covert Russian plan to disrupt November elections
Obama scraps meeting with Philippine leader who called him 'son of whore'
Obama defends Kaepernick's national anthem protest
Obama: Kaepernick's protest 'a tough thing' for military community
Clinton's Christian faith, once a political weapon, all but absent from campaign
Hillary blames lengthy coughing fit on 'Trump allergy'
Hillary Clinton: Timing of Russian hack is aimed at helping Trump
Clinton Says Trump Created 'Diplomatic Incident' With Mexico Trip
Clinton calls Trump's Mexico trip 'embarrassing
UN human rights chief condemns Western populist politician 'demagogues'
North Dakota pipeline protest turns violent after cultural sites destroyed
Saudi Arabia, Russia sign oil pact, may limit output in future
Global stocks push higher as oil takes wild ride
A cashless society? Some retailers turn noses up at currency
SpaceX's Explosion Reverberates Across Space, Satellite and Telecom Industries
Israeli Government Has Stake in, Capability of Creating 'Blue and White' Communications Satellites, Says Space Industry Source in Wake of Amos 6 Explosion
North Korea fires three ballistic missiles as G20 leaders meet in China
Abe "Strongly Protests" After North Korean Ballistic Missile Launch Into Japan's Air Defense Zone
UN Security Council to Discuss North Korea Missile Launches
6.3 magnitude earthquake hits near Nikol'skoye, Russia
5.8 magnitude earthquake hits near Lata, Solomon Islands
5.8 magnitude earthquake hits near Opotiki, New Zealand
5.7 magnitude earthquake hits near Nikol'skoye, Russia
5.4 magnitude earthquake hits near Gisborne, New Zealand
5.2 magnitude earthquake hits near Alofi, Niue
5.1 magnitude earthquake hits the Northern Mid-Atlantic Ridge
Klyuchevskoy volcano on Kamchatka, Russia erupts to 22,000ft
Fuego volcano in Guatemala erupts to 15,000ft
Hurricane Newton to unleash flooding and mudslides on Baja California, northern Mexico
Floods, landslides caused by a tropical depression wreak havoc on Mexico's Acapulco resort
Asian typhoons becoming more intense, study finds
Freaking out about Zika virus? West Nile is the real killer
Drug Linked to Ohio Overdoses Can Kill in Doses Smaller than a Snowflake
Revolution against 'rich parasites' at utopian Burning Man Festival as 'hooligans' attack luxury camp
Violent crimes against women in England and Wales reach record high
Finland: Church won't allow pastors to officiate gay weddings
Tracking Bible Prophecy Headlines - 9/5/2016
Israel Aerospace Industries to pay Spacecom $173 million for loss of Amos 6
Online threat to kill Jewish, Muslim students at South Carolina school
Israeli army introduces Dragon advanced firing system
Syrian shell explodes in Golan Heights, IDF attacks in response
Epidemic warning over 'ghost' refugees stuck at Jordan-Syria border
Syria peace talks between US and Russia stall at G20
U.S., Russia not yet eye-to-eye on possible resumption of Syrian cease-fire
Syrian troops launch major offensive on Aleppo, try to impose siege
Turkey says ISIS driven from Turkish-Syrian border
In first post-coup attempt meeting with Erdogan, Obama signals efforts to bring culprits to justice
Erdogan wants common US approach on terrorism
Obama vows support for Erdogan after failed coup
Saudi Arabia tightens up hajj planning to avoid repeat of 2015 disaster
Nigerian military: Some officers selling arms to Boko Haram
Europe close to its 'limits' on accepting refugees, EU president warns
Defiant Merkel says refugees not taking away benefits from Germans
German anti-immigrant party beats Merkel in her home district
G20 Summit: Theresa May ready to block Boris Johnson's point-based migration system after Brexit
Bolstered by polls, Team Trump attacks Clinton, says Americans understand illegal immigration plan
Trump leads in Midwest as Clinton hit by new email revelations
'Hide It Hillary' mobile app game banned by Apple; titles like 'Punch Trump' approved
EU's Juncker says Apple tax decision is clearly based on facts, rules
Barack Obama says Britain was wrong to vote to leave the EU at G20 summit
G20 Summit: Japan warns it will take banks and car makers out of UK - unless it gets Brexit trade deal
Venezuelan military personnel named to oversee food distribution
5.1 magnitude earthquake hits near Gisborne, New Zealand
5.0 magnitude earthquake hits near Lapinigan, Philippines
Klyuchevskoy volcano on Kamchatka, Russia erupts to 22,000ft
Ruiz volcano in Colombia erupts to 28,000ft
Hermine expected to strengthen back into a hurricane as it creeps up East Coast
Lester passes by Hawaii after downgrade to tropical storm
Tropical Storm Namtheun slams Japan with heavy rain, strong winds
20 stung, 3 taken to hospital in bee attack at California park
Designer Babies and Human Enhancement - Also most babies will be created using skin cells and the bioethics of radical life extension
Mother Teresa declared a saint by Catholic Church
Confirmed: The Arch of Triumph Is Going Up in New York City on September 19
Tracking Bible Prophecy Headlines - 9/4/2016
Palestinian Foreign Minister: PA not against Abbas - Netanyahu meeting
Despite gloom in Israel, PA officials insist Fatah will sweep local elections - even in Gaza
Shots fired from Gaza at IDF troops, army returns fire at Hamas post
IDF training troops in non-lethal measures against attackers
Palestinians protest after allegations surface of torture of hunger-striking prisoners
SpaceX hunting for clues to blast that destroyed Israeli satellite
Christian Militia in Iraq Liberates Village Once Held by ISIS
Syrian government sees siege tactics pay off
Turkish Tanks Cross Into Syria in 'New Phase' Against IS
Sen. Rand Paul: President Obama, what on God's green earth is our policy in Syria?
UN Calls on South Sudan to Allow New Peacekeeper Deployment
UN: Death Toll Among Refugees Crossing Mediterranean Is Highest Ever
Defiant Merkel says refugees not taking away benefits from Germans
Migrant crisis: Hungary police recruit 'border-hunters'
Trump Slams 'Crazy' Bill Clinton Plan to Give Detroit Jobs to Syrian Refugees
Myanmar Peace Talks End With No Breakthrough but Some Hope
Venezuelan President Is Chased by Angry Protesters
The Fed may be preparing for the unthinkable - negative interest rates in America
Obama's China visit gets off to rocky start, reflecting current relations
Row on tarmac an awkward G20 start for U.S., China
G20 'honey trap' warning: Fears Prime Minister's officials will be seduced by Chinese spies and have hotel rooms bugged
Kuwait tells citizens to check phones before traveling to U.S.: agency
FBI: Hillary Clinton Lost Cell Phones with Classified Emails
How Spy Tech Firms Let Governments See Everything on a Smartphone
NASA Satellite Captures Rare Double Eclipse of the Sun by Moon and Earth
NASA spacecraft beams back incredible images of Jupiter
'Fireball' reported blazing across Pacific Northwest sky
Oklahoma quake prompts shutdown of gas-linked wells
Oklahoma Quake Matches Record Even After Fracking Waste Restricted
5.3 magnitude earthquake hits near Agrihan, Northern Mariana Islands
5.3 magnitude earthquake hits near Gisborne, New Zealand
Klyuchevskoy volcano on Kamchatka, Russia erupts to 27,000ft
Ruiz volcano in Colombia erupts to 20,000ft
Singbung volcano in Indonesia erupts to 19,000ft
Dukono volcano in Indonesia erupts to 10,000ft
Battered Japan braces for new typhoon
Hermine aims for N.J., Del.; likely to regain hurricane winds by Sunday
Hurricane or Not, Hermine Winds Up for Big Northeast Punch
Hermine to batter mid-Atlantic with severe coastal flooding, beach erosion for days
The Latest: Storm surge likely up coast from Virginia to NJ
Louisiana flood damage at least $8.7 billion
More tomatoes, faster: Accelerating tomato engineering
No new cases of Zika connected to the Olympics, WHO says
Modern life is killing our children: Cancer rate in young people up 40 per cent in 16 years
Inside Skid Row's Spice epidemic, the dangerous cost of a dollar high
Miss Missouri Erin O'Flaherty 'Excited' to Be First Openly Gay Miss America Contestant
London Pride: Gay and trans symbols replace green man on traffic light pedestrian crossings for festival
Thousands Crowd Vatican for Chance to See Mother Teresa Made a Saint
Tracking Bible Prophecy Headlines - 9/3/2016
PA threatens to seek UN resolution condemning 'settlements'
Israel to allow ICC visit on Gaza war mission
Despite Israeli concerns, US set to OK fighter jet sales to Qatar, Kuwait
Former Top Israeli Security Official Says Obama Administration's Push to Set International Drone Strike Guidelines Threatens Global Anti-Terrorism Efforts
British Jewish MP targeted by anti-Semitic death threats
Hamas Official in Lebanon: We Are Committed to Close Relationship With Iran
Syrian Tourism Ministry offers relaxing vacation in country ravaged by war - Arab world reacts sarcastically
'Gross injustice': Of 10,000 Syrian refugees to the US, 56 are Christian
Pakistan: Taliban Attack on Christian Neighborhood, Courthouse Leaves 13 Dead, Dozens Wounded
Philippines President: Explosion that killed 14 was act of terrorism
Philippine leader declares 'state of lawlessness' after bomb
Gabon violence: More than 1,000 arrested after disputed election
Russian, Japanese leaders express new resolve to settle island row
Putin Says DNC Hack Was a Public Service, Russia Didn't Do It
FBI releases Hillary Clinton email report
FBI files show Clinton claimed ignorance on classification
Clinton to FBI: Didn't know parenthetical 'C' stood for classified
Clinton says could not recall all briefings due to concussion: FBI report
Hillary Signed She Received Briefing on Classified Info, But Told FBI She Hadn't
Inside the Republican creation of the North Carolina voting bill dubbed the 'monster' law
Leaked Memo: Soros Foundation Eyed Stronger Internet Regulation in TPP Negotiations
Jack Ma has a warning for those who see globalization as a problem: When trade stops, wars can follow
The Coming Storm for Global Financial Markets
Bond Traders Split on September as Fed Rate Path Remains Unclear
Economic Issues Are Priority Over Security for French, Poll Says
Feds Spend $499,571 to 'Combat Online Trolling'
Scientists look at how A.I. will change our lives by 2030
Robots are becoming security guards. 'Once it gets arms ... it'll replace all of us'
Mercedes to Transform Cars Into Roving Parking-Space Finders
France rolls out 'world's first' driverless buses
Magnitude 5.7 earthquake recorded off the coast of Northern California
5.6 magnitude earthquake shakes swath of Midwest from Nebraska to Texas
5.5 magnitude earthquake hits near Pangai, Tonga
5.4 magnitude earthquake hits near Gisborne, New Zealand
5.3 magnitude earthquake hits near Gisborne, New Zealand
5.2 magnitude earthquake hits near Hihifo, Tonga
5.2 magnitude earthquake hits near Katsuura, Japan
5.1 magnitude earthquake hits near Southwest Indian Ridge
5.0 magnitude earthquake hits near Olonkinbyen, Svalbard and Jan Mayen
5.0 magnitude earthquake hits near Visokoi Island, South Georgia and the South Sandwich Islands
5.0 magnitude earthquake hits near Sangay, Philippines
Nevados De Chillan volcano in Chile erupts to 26,000ft
Ruiz volcano in Colombia erupts to 21,000ft
Klyuchevskoy volcano on Kamchatka, Russia erupts to 19,000ft
Sinabung volcano in Indonesia erupts to 17,000ft
Dukono volcano in Indonesia erupts to 10,000ft
Forecasters predict Hermine will regain hurricane strength once it hits East Coast
Drone footage shows aftermath of Hurricane Hermine in Florida
U.S. and China to lead push on climate change at G20 summit
China ratifies Paris climate deal ahead of G-20 summit
Zika: More than two billion people at risk of catching virus around the world, study shows
WHO warns certain STIs becoming more resistant to antibiotics
Migrants lured by sex into Egypt's backstreet kidney trade, says report
North Carolina transgender bathroom trial delayed
Bishop of Grantham becomes first Church of England bishop to come out publicly as gay
Rev. Graham: Obama Promotes 'Ungodly Sexual Behavior' -- Now There Is 'All-Out War on Religious Liberty'
Tracking Bible Prophecy Headlines - 9/2/2016
EU: 'Serious concern' over new settlement construction
Russia a 'more balanced' peacemaker than US, says PLO official
US court voids $655M verdict against PA over terrorist attacks
Despite terror warnings, Jewish Israeli tourism to Sinai is on track to reach pre-revolution levels
Robot patrol: Israeli Army to deploy autonomous vehicles on Gaza border
'Israeli Air Force takes part in US drill with Pakistan, United Arab Emirates'
At least 12 killed, 52 wounded in blasts outside court in Pakistan
Syria strikes kill 25 as another Damascus suburb surrenders
UN blames Syrian government siege strategy for expected mass evacuations
In Jordan, schools to open doors to all Syrian children
Turkey warns: we will treat Britons fighting with Kurds as terrorists
Turkey's president says Kurds have not withdrawn as US says
Russia will deploy a division of troops about 50 miles from the US
U.S. imposes sanctions on 'Putin's bridge' to Crimea
Ukraine crisis: New ceasefire 'holding with eastern rebels'
China air force says developing new long-range bomber
Brazil's new president Michel Temer addresses nation as clashes erupt over Dilma Rousseff's ouster
Venezuela protests: Demonstrators flood streets, demand recall vote
Obama administration denies secret loopholes in Iran nuclear agreement
Voters say US less safe than before 9/11, Iran deal hurt security
Four victims of Colorado theater massacre ordered to pay Cinemark nearly $700G in legal fees
Trump Camp Mulls Using Seized Cartel Assets to Pay for Wall
Britain will help the EU tackle the migration crisis even after Brexit, says Boris Johnson
National debt hits $19.5 trillion
Hanjin bankruptcy causes global shipping chaos, retail fears
U.S. tax code may allow dramatic retaliation in EU Apple case
Facebook Continues To Make Gains As "News Source"
Mark Zuckerberg is 'Deeply Disappointed' SpaceX Blew Up His $95 Million Satellite
SpaceX Rocket Explosion Sets Back Facebook's Internet Expansion in Africa
SpaceX rocket explodes, Israeli satellite on board destroyed
7.1 magnitude earthquake biggest to hit New Zealand's North Island in 20 years
5.8 magnitude earthquake hits near Padangsidempuan, Indonesia
5.7 magnitude earthquake hits near Opotiki, New Zealand
5.6 magnitude earthquake hits near Visokoi Island, South Georgia and the South Sandwich Islands
5.6 magnitude earthquake hits near Opotiki, New Zealand
5.6 magnitude earthquake hits near Gisborne, New Zealand
5.5 magnitude earthquake hits near Gisborne, New Zealand
5.5 magnitude earthquake hits near Opotiki, New Zealand
5.3 magnitude earthquake hits near Opotiki, New Zealand
5.3 magnitude earthquake hits near Gisborne, New Zealand
5.3 magnitude earthquake hits near Visokoi Island, South Georgia and the South Sandwich Islands
5.2 magnitude earthquake hits near Vaini, Tonga
5.1 magnitude earthquake hits near Visokoi Island, South Georgia and the South Sandwich Islands
5.1 magnitude earthquake hits near Gisborne, New Zealand
5.0 magnitude earthquake hits near Gisborne, New Zealand
5.0 magnitude earthquake hits near Panguna, Papua New Guinea
5.0 magnitude earthquake hits near Visokoi Island, South Georgia and the South Sandwich Islands
Colima volcano in Mexico erupts to 18,000ft
Klyuchevskoy volcano on Kamchatka, Russia erupts to 18,000ft
Sinabung volcano in Indonesia erupts to 14,000ft
La Nina ushers in Atlantic hurricanes
Hermine hits Florida coast as 1st hurricane in a decade
Florida braces for 'life-threatening' Hurricane Hermine
Hawaii dodges Madeline damage, prepares for second storm
China, Obama legacy and climate change on the agenda at the 2016 G-20 summit in Hangzhou
Pope Francis: Global Warming a 'Sin,' Man Can Atone by Recycling and 'Car-Pooling'
'Like it's been nuked': Millions of bees dead after South Carolina sprays for Zika mosquitoes
Mosquitoes test positive for Zika in South Beach as local cases rise
Dengue Fever Vaccine Could Cause Severe Illness
LGBT 'Shame List' of Christian Colleges Includes Azusa Pacific, Biola, Liberty, Wheaton
Homeless Shelter for LGBT Youth in New York Named After Bea Arthur
Logo's 'Gay Bachelor' Reality Show Scrambles Over Reveal of Star's Sex Worker Past
'The Dragon Lady': Plastic surgeon warns on dangers of body modification
Pagan Burning Man Festival 2016 Features An 'Orgy Dome' For Group Fornication
15-time Playboy cover model Pamela Anderson urges people to stay away from porn
NFL QB Colin Kaepernick Set to Sit Out National Anthem Again on Military Night in San Diego
49ers teammate, Seahawks player join Kaepernick in flag protest
Colin Kaepernick caught wearing socks showing 'pig' cops
'Unhealthy competition': Valedictorians so scary that school may stop honoring them
Tracking Bible Prophecy Headlines - 9/1/2016
Sanhedrin Takes Major Step Toward Revelation 11 With High Priest Appointment
Israel approves 284 new West Bank housing units, draws U.S. ire
US says it is 'deeply concerned' over Israeli construction in disputed territories
Netanyahu may meet with Obama this month
In first since reconciliation, Erdogan meets with Israeli diplomat
Former Mossad chief warns social rifts may drive Israel to 'civil war'
UN official: Israel should ratify nuclear test ban in 5 years
US, world powers reportedly agreed 'in secret' to exemptions for Iran after nuke deal
GOP leaders promise legislation on $400M payment to Iran
Khamenei: Iran must avoid negotiating with US, boost offensive capabilities
Iran Satellite Launch Prompts Fear of Long Range Ballistic Missile Attack
Danish team removes 500 tons of chemical weapons from Libya
Obama extends Libya bombing mission against ISIS, officials say
Bomb blast in Lebanon's Bekaa Valley kills one, wounds two people
After 400,000 dead, Damascus invites beach tourism
Turkey denies cease-fire deal with Kurdish rebels in Syria
Saudi Arabia sentences a man to 10 years in jail and 2,000 lashes for tweeting that he was an atheist
Planned ISIS attack in Malaysia foiled, 3 detained, police say
French PM suggests naked breasts represent France better than a headscarf
Pope to oversee migration issues in shakeup of Vatican offices
North Korea soldiers 'given nuclear backpacks' as tensions rise over US-South Korean military exercises
Ultra-violent gangs thrive in chaotic Venezuela despite crackdown
Historic commercial flight from US lands in Cuba
US set to destroy thousands of chemical weapons at Colorado plant
Obama appointments already pulling appeals courts to the left
Supreme Court won't reinstate North Carolina voter ID law
Billy Graham Group Offers Electoral Guide Contrasting Clinton, Trump
Trump, in Mexico, insists on America's right to build a wall
Donald Trump Gambles on Immigration but Sends Conflicting Signals
Trump reveals how he would force Mexico to pay for border wall
More than 6 million immigrants could be deported under latest Trump plan
Clinton: In Mexico 'Trump just failed his first foreign test'
Obama's Doctor Says Hillary Clinton Should Undergo A 'Thorough Neurological Examination'
WikiLeaks' Assange: Reporters 'erecting a demon' by protecting Hillary Clinton
Clinton emailed classified information after leaving State Dept.
Nigerian Clinton Foundation Donor Investigated for Hezbollah Ties
Nigerian economy slips into recession
Canada economy has biggest quarterly drop in seven years, third-quarter rebound seen
Brazil's Senate ousts Dilma Rousseff in impeachment vote
Rousseff's supporters take to the streets to protest impeachment vote
Elections, running clock frustrate Obama's trade deals
U.S. slams EU, but Apple tax demand first issued in Washington
Zuckerberg says Facebook will never be a media company - despite controlling the world's media
Microsoft's new 'holoportation' tech lets you jump into someone else's reality
Microsoft's 'holoportation' tech could be key to supplanting phones
Frankfurt airport terminal reopens after security scare
Shannon Airport emergency landing: 16 taken to hospital after 'severe turbulence' hits London-bound flight
A rare "ring of fire" eclipse will pass over Tanzania
5.8 magnitude earthquake hits near Gisborne, New Zealand
5.1 magnitude earthquake hits the Kuril Islands
5.1 magnitude earthquake hits near Uto, Japan
5.0 magnitude earthquake hits near Uto, Japan
5.0 magnitude earthquake hits near Visokoi Island, South Georgia and the South Sandwich Islands
Mexico's Popocatepetl volcano eruption causes 3-magnitude earthquake
Popocateptl volcano in Mexico erupts to 20,000ft
Klyuchevskoy volcano on Kamchatka, Russia erupts to 18,000ft
Sinabung volcano in Indonesia erupts to 18,000ft
Torrential monsoon rains bring Indian capital to halt
Tropical trouble: Storms head for Florida, North Carolina, Hawaii
Tropical Storm Hermine forms in Gulf of Mexico; parts of Florida under hurricane watch
Hawaii declares emergency as it prepares for first Hurricane hit since 1949
One Hurricane Is Rare In Hawaii, And The State Might See Two This Week
Hurricane heads toward Hawaii, coinciding with Obama visit
Obama in Hawaii: No Nation, Not Even One As Powerful As The U.S., Is Immune From Climate Change
Professors tell students: Drop class if you dispute man-made climate change
US Marijuana Use Grows As Fewer People Worry About the Risks
Indonesia screens for Zika as Singapore infections mount
Study Finds Increase in Temporary Paralysis Accompanied Zika Outbreaks
Video Games Allow Characters More Varied Sexual Identities
Boy meets girl: The rise of unisex fragrances
The Witching Hour: Dancing with Darkness at a Club Night for Witches
Christian Leader Arrested in Russia as Law Banning Evangelism Outside of Churches Goes Into Effect
Franklin Graham: America's New Enemies Are 'Progressives' and 'Godless Secularism'
Click here to retun to "Tracking the Birth Pangs" page.