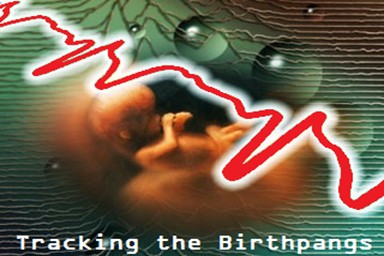 September 2017 Headlines
"Tracking Bible Prophecy" headlines can also be found on
Facebook
Tracking Bible Prophecy Headlines - 9/30/2017
World Zionist Organization Celebrates 120th Anniversary of First Congress
Erekat: Israel occupies 100% of Palestine
Quiet on settlement activity, Mideast Quartet calls for PA control of Gaza
Settlers hail US ambassador for saying settlements part of Israel
6 Israeli activists wounded in protest against Yom Kippur chicken-swinging ritual
Security forces on high alert ahead of Yom Kippur
Israel shuts down for Yom Kippur
On a Hurricane-Hit Island, Feeling the True Meaning of the Days of Awe
In first, Denmark deploys troops to guard synagogue, Israeli embassy
Hamas leader places prisoner swap deal 'in Israel's court'
The Arab Dilemma: Upgrading Relations with Israel May Exact a High Price
A Strategic Crisis Could Set the Middle East Alight
As Kurdish Borders Close, War of Words Heats Up
Abadi calls travel ban constitutional, Kurdistan refuses to relinquish borders
Iraqi military preparing to take control of Kurdish borders
Macron: France ready to help Baghdad ease tensions with Kurdish region
Tillerson: US does not recognize Kurdish independence vote in Iraq
Four children among 28 civilians dead in air strikes on Syria safe zone
Syrian doctors decry fresh wave of hospital attacks
Putin, Erdogan Agree to Coordinate Steps on Syria Zones
In a Compromise, U.N. Rights Experts Will Examine Abuses in Yemen's War
In Libya Strike, Military Shows New Lethal Powers Under Trump
Police report suicide bombing near Afghan mosque
How Bangladeshis are coping with half a million new Rohingya refugees
Women's driving: Saudi ultra-conservatives lick their wounds
Saudi man arrested for threatening to attack and 'burn' women drivers
Saudi entertainment authority hit by cyber-attack
Iran nuclear deal: Tehran expects US to ditch agreement, says FM
Hardline Iran military chief to Trump: 'We pray God' you'll cancel nuke deal
Iran's foreign minister urges Europe to defy US if Trump sinks nuclear deal
Global Proliferation Talks Might Solve North Korea Problem
How many nukes are in the world and what could they destroy?
US cuts embassy staff in Cuba, warns citizens not to visit
Tom Price broke Trump's cardinal rule: Never get bad headlines for the boss
Accused NSA leaker called America 'the worst thing to happen on the planet'
In Space, U.S. and Russia Friendship Untethered
DHS Was Wrong About Russians Targeting At Least Two States' Election Systems
U.S. announces tighter financial sanctions on Russia
Most investors bracing for market correction this year
This was the least volatile September ever, here's what that means for stocks
Dow posts first 8-quarter win streak in 20 years
Yellen's Pre-Emptive Strike on Inflation Keeps Fed Hike on Track
Hurricane Harvey curbs U.S. consumer spending; inflation muted
Bold Eagles: Angry Birds Are Ripping $80,000 Drones Out of the Sky
Elon Musk proposes city-to-city travel by rocket, right here on Earth
Elon Musk's idea for commercial rocket travel on Earth would be a logistical nightmare
Solar Storm Hits Mars, Causes Planet-Wide Aurora
5.5 magnitude earthquake hits near Magong, China
5.3 magnitude earthquake hits near Petropavlovsk-Kamchatskiy, Russia
5.2 magnitude earthquake hits near Tobelo, Indonesia
5.0 magnitude earthquake hits near Jizzax, Uzbekistan
5.0 magnitude earthquake hits near Farallon de Pajaros, Northern Mariana Islands
5.0 magnitude earthquake hits near Opotiki, New Zealand
Sabancaya volcano in Peru erupts to 27,000ft
Reventador volcano in Ecuador erupts to 19,000ft
Turrialba volcano in Costa Rica erupts to 13,000ft
Villagers race to save Bali cows from volcanic oblivion
We've Grossly Underestimated How Much Cow Farts Are Contributing to Global Warming
Electricity slowly returns to Puerto Rico as frantic rush to distribute aid continues
Nestle pays $200 a year to bottle water near Flint - where water is undrinkable
Gene editing could make wheat bread safe for celiacs
Squeezed again: Americans burdened by Obamacare now face even higher costs under Trump
Michigan mom says she could face jail time for not vaccinating her son
Oxfam: Cholera epidemic in Yemen 'worst in history'
Nevada bestiality law takes effect Sunday
The culture war comes for Dr. Seuss
Anti-Dr. Seuss librarian apparently wasn't always opposed to the supposedly 'racist' children's author
'We stand for the Pledge,' teacher tells 6-year-old who took a knee in class
Federal judge tells Pennsylvania county to drop the Christian cross from its seal
Tennessee Church Suspect May Have Sought Charleston Revenge
Iranian Christians Celebrate New Believers in Mass Baptism
Tracking Bible Prophecy Headlines - 9/29/2017
Quartet welcomes PA's return to Gaza as part of reconciliation with Hamas
Hamas leader says nothing will stand in the way of Hamas-Fatah reconciliation
Hamas says it won't even discuss giving up weapons if PA takes over Gaza
Hamas: PA didn't demand 'resistance groups' disarm
PM warns of retaliation for Abbas's diplomatic warfare
Netanyahu under pressure to authorize new Hebron construction
Netanyahu: No more eviction of Israeli communities
'Settlements are part of Israel,' US Ambassador David Friedman says
U.S. ambassador to Israel appears to break with American policy on West Bank
Washington rebuffs own envoy over statement backing settlements
The Gates Are Closing on the Two-state Solution
Trump provides hope for Middle East peace, Israel's president tells US Jewish leaders
Netanyahu to US envoy: PA actions harming chances for peace
Analysis: Har Adar attack pours cold water on Greenblatt peace effort
Jared Kushner Registered to Vote as a Female - How someone who can't fill out basic paperwork is supposed to solve the Mideast conflict
Israel wants US to shut Palestinians' DC office
Attacking Israelis seen as way out for troubled Palestinians
Abbas condemns Palestinian attack that killed 3 Israelis
IDF captures West Bank cell attempting to plant roadside bomb
Hamas Reportedly Agrees to Egypt's New Plan for Prisoner Swap With Israel
New UNRWA textbooks for Palestinians demonize Israel and Jews
Pro-BDS Activists to Launch Campaign Against Companies Operating in West Bank Settlements
Senate anti-boycott Israel bill to be reviewed amid criticism
Israel's ultra-Orthodox Jews Are Back to Studying Torah, Thanks to Netanyahu
The Fight to Get Israel's Holocaust Survivors Their Benefits
Iraq blocks international flights to Kurdistan in retaliation for independence vote
Post-Referendum, Kurds In Northern Iraq Might Be Heading For A Catastrophe
UN offers to help resolve Baghdad, Kurdistan region crisis
US willing, if asked, to facilitate talks between Kurds, Baghdad
Turkey's Erdogan says Iraqi Kurdish referendum has no legitimacy
Coalition spokesman: Kurdish referendum caused loss of focus fighting ISIS
Pentagon: Airstrikes killed 3 Islamic State drone experts
Islamic State's Baghdadi, in undated audio, urges militants to keep fighting
Monitor: 58 Syria government fighters killed in ISIS attacks
Russia's Putin says de facto conditions created for end to Syrian civil war
Guterres to Myanmar: End military ops, open humanitarian access
US pushes nuclear watchdog to ramp up Iran inspections
Zarif: Iran will walk out of nuclear deal if US withdraws
Turkey: warrants issued for 117 officers over failed coup
Putin visits Ankara as Russia-Turkey ties deepen
CIA plotting 'regime change' using rubber ducks, claims Russian city
Russia warns U.S. over treatment of its media outlets
Russian and N.Korea diplomats to meet in Moscow to discuss missile crisis
If North Korea Fires an ICBM, the US Might Have to Shoot It Down Over Russia
As North Korea threatens, U.S. to send 'strategic assets' to Seoul
North Korea: Millions sign up for military to fight against U.S.
North Korea Accuses U.S. of 'Exploiting' Otto Warmbier's Death
We Are More Likely to Go to War With North Korea Now Than Ever, Former NATO Commander Says
Between North Korea, Syria and Hamas, It's Hard to Assess What Will Ignite Next Mideast Crisis
ATHENA laser weapon 'kills' 5 'outlaw' drones
At least 21 dead in India train station stampede
U.S. plans major withdrawal of staff from embassy in Cuba
ICE arrests nearly 450 illegal immigrants in sanctuary city raids
White House Opens Probe After Reports That Ivanka, Jared Used Private Email Accounts
Grassley threatens to subpoena FBI officials for answers on Comey, Clinton, Russia
Twitter finds links to hundreds of Russian-backed bot accounts
Julian Assange Says He Will Provide Evidence Russia Narrative Is False in Exchange for Pardon
Lawsuits aim to change winner-take-all Electoral College system by 2020 presidential race
Americans blame Facebook for fake news, new poll finds
Millions of Sonic Customers May Have Had Credit Card Info Stolen
Blame Canada? Toronto, Vancouver Top Housing Bubble Risks
"Ecological roulette": Sea critters hitchhike across Pacific on tsunami debris
5.6 magnitude earthquake hits near Tres Picos, Mexico
5.3 magnitude earthquake hits near Fiji Islands
5.3 magnitude earthquake hits near Chichi-shima, Japan
5.1 magnitude earthquake hits near L'Esperance Rock, New Zealand
5.0 magnitude earthquake hits near Pandan Niog, Philippines
5.0 magnitude earthquake hits near Tres Picos, Mexico
Sabancaya volcano in Peru erupts to 27,000ft
Reventador volcano in Ecuador erupts to 22,000ft
Fuego volcano in Guatemala erupts to 15,000ft
Turrialba volcano in Costa Rica erupts to 13,000ft
Sakurajima volcano on Japan erupts to 12,000ft
Hundreds of dead birds spotted in Bali as Mt. Agung threatens to erupt
Tropical disturbance to bring increase in showers, storms to Florida this weekend
Puerto Rico under flash flood watch amid agonizing wait for supplies
Trump Waives Jones Act for Puerto Rico, Easing Hurricane Aid Shipments
Puerto Rico's aid is trapped in thousands of shipping containers
Cash demand soars in Puerto Rico after hurricane hit ATMs, card systems
Puerto Rican devastation could mean more Florida voters
Mutant Strains Of Polio Vaccine Now Cause More Paralysis Than Wild Polio
GOP governor to sign bill allowing Medicaid coverage for abortions
LGBT, Right-wing and Orthodox: What It's Like Coming Out in a West Bank Settlement
Hugh Hefner's Playboy Mansion was hedonistic headquarters for his brand
Tracking Bible Prophecy Headlines - 9/28/2017
Both Israel and Palestine are convinced Trump is prepping a big Middle East peace plan
'PM to settler leaders: US told Israel not to be a pig on settlement building'
Marking 50 years of settlements, PM vows they will never be uprooted
Netanyahu vows not to uproot Jews, Arabs from West Bank
Settlers ask Netanyahu to approve 10,000 new West Bank homes
Bennett: 'The time to apply sovereignty in Judea and Samaria is now'
PLO asks ICC to investigate 'Israeli settlements'
UN Sent Warning Letter to 150 Companies for Doing Business in Israeli Settlements
Opinion - The Key to Peace: It's the Economy, Stupid!
Interpol votes to admit 'State of Palestine' as new member state
Interpol approves Palestinian membership despite Israeli opposition
US, others won't honor Palestinian Interpol notices, top lawmaker says
In unsubtle critique, Israel gifts UNESCO Arch of Titus replica
President Rivlin to U.S. Jewish Groups: I Appreciate Merkel's Tough Stance Against German Far-right
We need to listen to Diaspora, Rivlin says, in subtle jab at Netanyahu
Christian leader calls to stop proselytizing Jews
'Strangers' in the Vineyards - West Bank wineries find unexpected help from Christian volunteers who see themselves fulfilling a Biblical prophecy
Don't be fooled by Hamas and Fatah reconciliation in Gaza - The plan is for cooperation, with Hamas continuing terror development and Fatah running civil life
Haniyeh on Har Adar attack: 'The guns of resistance killed Zionists in occupied Jerusalem'
Three Israeli Arabs Arrested on Suspicion of Planning ISIS-inspired Temple Mount Attack
Israeli Intelligence Helped Thwart Dozens of Terror Attacks Worldwide
Norway's Immigration Minister says wave of terror helped Europe understand Israel
Japan turns to Israel's anti-terror expertise ahead of Olympics
Australia, New Zealand PMs to visit Israel for Beersheba battle anniversary
High Court to hide its decision on Israel arms sales to Myanmar
Israel fears Hezbollah will receive precision-guided missiles developed by Iran
Lapid to Erdogan: Threats won't change Israel's foreign policy
Closer Iran-Turkey Ties: Regional Implications and Significance for Israel
Putin to meet Erdogan as Russia-Turkey ties deepen
Putin hails Russia's destruction of chemical weapons, accuses US
Russia Seeks Hamas-Fatah Reconciliation in Order to Save Assad, Weaken Iran
UN envoy calls for new round of Syria talks in about a month
Russia says general killed in Syria held senior post in Assad's army
Iranian soldier beheaded by IS in Syria mourned as an icon
UN 'appalled' at mass hangings in Iraq, concerned more may follow
New York Senator Charles Schumer Calls on Trump Administration to Back Independent Kurdistan
In Kurdistan's Erbil, the Polling Station Head Shouted Out: 'We Are the Second Israel!'
More than 92% of voters in Iraqi Kurdistan back independence
Iraqi parliament demands Barzani be tried for 'holding unconstitutional vote'
Russia warns Iraq, Kurds not to destabilize M. East after Kurdish vote
Iraq Escalates Dispute With Kurds, Threatening Military Action
All foreign flights to Iraq Kurd capital to end Friday
Turkey threatens to stop oil flow from Iraq's Kurdish area over referendum vote
American pastor imprisoned in Turkey is a pawn for Erdogan - and Trump should call him on it
Air force scrambles in false alarm on Jordan border
Rockets, grenades fired at Kabul airport after Mattis arrival
Taliban say they targeted Mattis' plane
Suicide car bomb kills at least 12 Afghan police
The Real Reason Saudi Arabia Will Let Women Drive and It's Not About Women's Rights
Trump cuts Obama's refugee target in half, takes more Christians than Muslims
FBI pursuing equal number of domestic terrorism and jihadi threats, director says
Israel says Iranian ballistic missile test was fake, but threat is real
Iran Schools Trump on Non-existent Missile Test: 'We Must Check Our Facts Before We Speak'
Trump facing increased pressure from lawmakers to abide by Iran nuclear deal
Experts say North Korea doesn't want peace talks - it wants nuclear missiles and to bully the US
No One Can Stop Trump From Waging Nuclear War With North Korea, Not Even His Generals
China says military means not an option to resolve Korea situation
China orders North Korean business closed under UN sanctions
Japan PM Abe dissolves lower house, calls snap election
Catalan Independence Drive to Haunt Madrid Whatever Happens Next
Trump, at war with everyone, mocks McCain, McConnell
Facebook, Google, Twitter asked to testify on Russian meddling
Trump calls Facebook 'anti-Trump' after it aids Russia probe
Zuckerberg fires back at Trump's 'collusion' claims, says Facebook is what 'all ideas looks like'
IRS shares information with special counsel in Russia probe
Worldwide airport chaos after computer check-in systems crash
5.3 magnitude earthquake hits near Farallon de Pajaros, Northern Mariana Islands
Sabancaya volcano in Peru erupts to 27,000ft
Popocateptl volcano in Mexico erupts to 22,000ft
Reventador volcano in Ecuador erupts to 18,000ft
Fuego volcano in Guatemala erupts to 14,000ft
Sinabung volcano in Indonesia erupts to 14,000ft
Turrialba volcano in Costa Rica erupts to 12,000ft
Vanuatuans Flee, State of Emergency Declared Over Fears of Major Volcanic Eruption
UK set to be hit by SUPERSTORM bringing gale force winds caused by Hurricane Maria smashing into Hurricane Lee
Hurricane Maria Slowly Moving Past North Carolina Bringing Gusty Winds, Storm-Surge Flooding; Tropical Storm Warning In Effect
President Trump announces visit to Puerto Rico as island faces humanitarian crisis
Trump administration rushes military assets to Puerto Rico amid growing crisis
Islanders cut off from world: 'We've lost everything'
In the Virgin Islands, Hurricane Maria Drowned What Irma Didn't Destroy
Irma devastates citrus crops throughout Florida; Citrus recovery bill pushed to congress
Significant rainfall in North Texas and Southern Oklahoma sees rivers, creeks go over banks
Surge of heat, winds to elevate Southern California wildfire danger through Thursday
Study identifies likely scenarios for global spread of devastating crop disease
Trump vows another healthcare vote next year, eyes executive order
Houston Woman Contracts Flesh-Eating Bacterial Infection From Harvey Floodwaters
DNA surgery on embryos removes disease
Despite study suggesting risk, doctors still recommend flu shots for pregnant women
America's STD Epidemic: Chlamydia, Gonorrhea & Syphilis Cases on the Rise
Hugh Hefner, Playboy founder who undressed America, dies at 91
For Hugh Hefner, gay rights were part of the sexual revolution
More Faith-Based Films May Feature F-Bombs
More Than 50K Fans Vow To Boycott NFL Veterans Day Weekend
Rep. Mo Brooks urges end to federal funding for pro sports teams that disrespect American flag and National Anthem
A terrorist shot up a church but the media's too busy talking about NFL players kneeling
Nashville synagogues increase security for Yom Kippur following church shooting
Teacher plans Satanic holiday display; Pastor vows to knock it down
Tracking Bible Prophecy Headlines - 9/27/2017
UN: Israeli, PA incitement violates Resolution 2334
Son of Hamas Founder Shakes Up UN Human Rights Council: 'If Israel Did Not Exist, You Would Have No One to Blame'
Survey: 67% of PA, Gaza Arabs Want Abbas to Resign, Replaced by Barghouti or Haniyeh
Supreme Court justices to skip settlement jubilee ceremony
In chat with Merkel, Netanyahu says Israel worried about rising anti-Semitism
In Tunisia, an ancient Jewish community braves uncertain future
Palestinian terrorist Leila Khaled to speak at European Parliament event
Israeli PM blames deadly attack on 'Palestinian incitement'
After deadly attack by cleaner, some in Har Adar rethink Palestinian hires
Mayor of Palestinian assailant's hometown accuses Israel of 'collective punishment'
Liberman's party revives death penalty for terrorists bill after Har Adar attack
'Deport family members of Palestinian terrorists to Syria'
Jewish man, 54, sets himself on fire at King David's tomb
Leviathan value revised up to $7.4b
Report: Israel fires missile at Syrian aircraft over Golan
Turkey's Erdogan threatens to halt renewed Israel ties over backing for Kurdish state
Turkey warns Kurds 'Israeli flags won't save you'
Top Iranian general says Kurdish referendum an Israeli 'plot'
Kurdish bid for independence from Iraq emerges as regional flash point
Kurdish referendum: President Barzani declares victory in independence vote amid threats
After vote, defiant Iraqi Kurds say they are ready to fight for independence
Barzani says 'yes' vote won independence referendum, calls on Baghdad to engage in dialogue
Iran vows to stand with Baghdad, Ankara against Iraqi Kurds' independence push
Iraqi PM, Kurdish leader trade barbs over independence vote
Iraq Orders Kurdistan to Surrender Its Airports
Iraqi Kurds must give up on independence or go hungry - Erdogan
Iraq hangs 42 Sunni militants convicted of terrorism
Trump plans to slash US refugee admissions
Saudi Arabia to allow women to drive for the first time
Amid genocide allegations, Israel mum on halting arms sales to Myanmar
New US sanctions hit 8 North Korean banks, 26 bank workers
North Korea taps GOP analysts to better understand Trump and his messages
Trump warns of 'devastating' military option as North Korea moves jets
Trump says world must isolate NKorean 'menace'
Trump lowers temperature in simmering conflict with North Korea and claims pressure is working
North Korea: Hawaii residents told to prepare for nuclear attack as tensions reach new high
Trump says US captive in North Korea was 'tortured beyond belief'
U.S. asks China not to enforce cyber security law
Israeli surveillance balloon helped protect Pope in South America
U.S. does not believe Cuba is behind sonic attacks on American diplomats
Meeting with economists and blue-collar workers, Fed Chair Janet Yellen talks of economic uncertainty
Yellen: Fed may have 'misjudged' inflation, keeping rates lower
Home-price gains accelerate in July as a reminder of the housing bubble stirs to life
5.9 magnitude earthquake hits near Hachinohe, Japan
5.4 magnitude earthquake hits south of the Fiji Islands
5.3 magnitude earthquake hits near Manokwari, Indonesia
Sabancaya volcano in Peru erupts to 25,000ft
Reventador volcano in Ecuador erupts to 16,000ft
Sinabung volcano in Indonesia erupts to 15,000ft
Turrialba volcano in Costa Rica erupts to 12,000ft
The graphs that show why Bali's Mt Agung volcano could erupt at any minute, as 75,000 flee
Can an active hurricane season lead to an increase in earthquakes?
September 2017 Was the Most Active Month on Record for Atlantic Hurricanes
Thousands flee North Carolina's Outer Banks ahead of Maria
Dems accuse Trump of 'anemic' response to Puerto Rico crisis
Iceberg 3 times the size of Manhattan breaks off Antarctica
Witch doctors in Uganda sacrificing children in bid to end drought, report says
Senate GOP abandons latest effort to unwind the Affordable Care Act
New STD cases in U.S. set record high in 2016: CDC report
Trump wants to ban transgender military troops. His top general feels differently.
Trump urges NFL to ban players kneeling during anthem
Dem lawmaker threatens to force Trump impeachment vote next week
Miss Puerto Rico Suspended for Tweets: 'Islamic God is NOT the Same God as Christians & Jews'
Tracking Bible Prophecy Headlines - 9/26/2017
Three Israelis Killed in Terrorist Attack in West Bank Settlement
After deadly shooting, IDF seals off hometown of Har Adar terrorist
Rioting breaks out in vicinity of Har Adar terrorist's village
Netanyahu: Israel expects Abbas to condemn terror attack
Hamas speaks highly of deadly shooting attack that killed 3 Israelis
UN Secretary-General: 'Hamas glorifying terrorism is deplorable, undermines possibility of peace'
Lieberman: 'Before negotiating, we must demand Palestinians cease incitement'
Right-wing MKs: Call off US peace push over terror attack - shooting was a message to US envoy Jason Greenblatt
Washington seeks to jumpstart Israeli-Palestinian peace process with "the deal of the century"
Israel Set to Advance Plans Next Week for Some 2,000 New Homes in West Bank Settlements
UN Mideast Envoy Says Israel Ignoring Security Council Demand to Halt Settlements
EU ambassador to Israel to boycott state event marking 50th anniversary of liberation of Judea, Samaria
100 years later - Current Lord Balfour: Everyone knew Jews needed a home
Racing toward disaster: Israel's unsustainable population bomb
Saudi Newspaper: 'No Lasting Peace Can Exclude Hamas and its Supporters'
For first time in over two years, PA to hold cabinet meeting in Gaza
A severe electricity shortage in Gaza leaves residents with as little as four hours of power a day
Kurds Turned Out en Masse to Vote on Independence Despite Iran and Turkey Prepping for War
Erdogan warns Kurdish independence could spark 'ethnic war'
Iraqi Kurds vote on creating an independent Kurdistan - but big obstacles stand in the way
Oil Slips After Entering Bull Market on Kurdish Export Threats
Analysis : Israel Isn't Doing the Kurds Any Favors by Openly Supporting Independence
Erdogan: Israel must reconsider support for Kurdish independence - or else
Why do state-seeking Palestinians oppose Kurdish independence vote?
Iraq's PM Abadi refuses talks with Kurds over independence vote results
Iran parliament to hold meeting on Kurd vote
Report: Damascus says Syrian Kurdish autonomy negotiable
Syrian War Drags On, but Assad's Future Looks as Secure as Ever
Syria will retaliate against Israel if it continues attacking it, foreign minister says
Russia denies it killed civilians in air strikes on Syria's Idlib
Returning home, Syrians find Raqqa battered beyond recognition
German 'Islamic State leader' on trial for recruiting jihadists
Qatar Says Trump wants to fix Gulf crisis with dialogue
Trump pushing Afghan president to close Taliban office in Qatar, sources say
Myanmar says no 'ethnic cleansing,' genocide against Muslims
Israel Refuses to Stop Arms Sales to Myanmar, Despite Its Campaign of Rape, Torture and Massacres Against the Rohingya
Kenyan police use tear gas, batons to disperse opposition protesters
Jewish groups join criticism of Trump's updated travel ban
Trump and Israel Blasted an Iranian Missile Launch That Didn't Happen
North Korea Also Has Nerve Agent VX, Chemical Weapons Expert Warns
North Korea appears to bolster defenses after flight by U.S. bombers as rhetoric escalates
North Korean official says Trump has 'declared war,' threatens to shoot down U.S. warplanes
North Korea foreign minister says President Trump's tweet is 'a declaration of war'
White House Rejects N. Korean Claim That Trump 'Declared War'
Seoul urges US to avoid 'further escalation' with North Korea
As North Korea threatens electromagnetic pulse attack, questions over lapses in US grid security rise
North Korea's 'gruesome' murder of Kim's brother meant to 'horrify world,' new report says
Kremlin: Ramping up tensions over N.Korea may have dangerous consequences
UN human rights office: Russia violating international law in Crimea
U.S. to Curb Russian Military Flights Over American Territory
Some Trump advisers used private email for government business
Clinton reportedly calls Kushner emails 'the height of hypocrisy'
Bannon to conservatives: Fear 'corrupt' GOP establishment
Catalan president 'could be arrested over independence referendum'
US spy chief urges Congress to renew surveillance authority
Elon Musk's Plan to Girdle Earth With Satellites Hits Turbulence
Driverless hover-taxi makes first 'concept' flight in Dubai
Israeli tech helps Mexican rescuers locate quake victims
6.4 magnitude earthquake hits south of the Fiji Islands
5.9 magnitude earthquake hits near Taron, Papua New Guinea
5.1 magnitude earthquake hits near Langgen, Indonesia
5.1 magnitude earthquake hits near Ndoi Island, Fiji
5.0 magnitude earthquake hits near Atocha, Bolivia
Sabancaya volcano in Peru erupts to 27,000ft
Reventador volcano in Ecuador erupts to 14,000ft
Turrialba volcano in Costa Rica erupts to 13,000ft
Ulawan volcano in Papua New Guinea erupts to 10,000ft
'Apocalyptic' devastation in Puerto Rico, and little help in sight
'It's like the end of the world' inside San Juan's steaming airport
North Carolina: Outer Banks visitors evacuate ahead of Maria
Texas faces flood threat as Tropical Storm Pilar enhances downpours this week
Texas congressman to flood victims: "God is telling you to move"
Canyon Fire prompts evacuations, backs up traffic on Anaheim-area freeways
Antarctic sea ice levels hit record low, but experts are not sure why
Mass extinctions could threaten the world's food supplies as key species of plants and animals come under threat from climate change, disease and pests
Nerve implant 'restores consciousness' to man in persistant vegetative state
Egypt arrests 7 for raising rainbow flag at indie rock gig
Meet the Lesbian Goldman Sachs Economist Who Just Led Germany's Far Right to Victory
Girls' School Head Stops Calling Students 'Girls,' Fearful of Offending Transgender Students
In Venezuela, they were teachers and doctors. To buy food, they became prostitutes.
Anthony Weiner Sentenced to Nearly Two Years in Prison for Sexting Scandal
Russian couple suspected of killing and eating up to 30 victims
NASCAR's defense of the national anthem draws praise from President Trump
Trump says NFL insults about patriotism, not race
Sessions to declare free speech 'under attack' on campus, in broadside at political correctness
Tracking Bible Prophecy Headlines - 9/25/2017
US special envoy Greenblatt expected in Israel to advance peace talks
Netanyahu Tells Cabinet Ministers: Trump Prepping Peace Plan, Determined to Make Progress
Netanyahu said to delay settlement planning committee meet at US request
Abbas tries to put Trump on notice with warning: "Either you save the two-state solution or we are going to end up in one state where our people are going to ask for full rights"
PA premier to visit Gaza next week to take control from Hamas
Palestinian chief negotiator at top of US transplant waiting list
Women Wage Peace march to end Israeli-Palestinian conflict
'The Media Is All Garbage': Why Israelis Have Bought Netanyahu's Line on Fake News
Israel Tells High Court: Bedouin in Unauthorized West Bank Village Will Be Evacuated by Mid-2018
Israel seeking to block fresh Palestinian bid to join Interpol
For help fighting terror, London police look to Israel
Syrian foreign minister at UN: Israel aids terrorists, we'll take back the Golan
US Senate boosts Israel's missile defense program
Despite alleged Israeli strikes, Hezbollah will keep building its arsenal
Russian defense minister to make first official visit to Israel next month
Russian defense minister to make rare Israel visit for talks on Syria
The Kurds: One stateless people across four countries
Iraqi Kurds polarised as region holds historic referendum on independence
Iraqi Kurdish official: No 'redrawing' borders
Iraqi PM accuses Kurdish leaders of corruption ahead of referendum
Iraq Kurds begin historic independence vote in defiance of Baghdad
The Birth Pains of a New Kurdish State Start Today
Russia Now Iraqi Kurds' Biggest Source of Funds, Signals Support for Kurdish Independence
Kurdish president says partnership with Iraq is over
Turkey denies it closed Iraq border over Kurdish vote
Kurdish Referendum: Turkey Threatens to Take 'All Measures' as Kurdistan Independence Vote Begins
Syria rejects Iraqi Kurdish independence referendum
Iran halts flights to Iraqi Kurdistan at request of Baghdad
Iran halts flights to Iraq's Kurdish region in retaliation for independence vote
Iran says Iraqi Kurdish vote 'untimely,' 'wrong'
Iran launches war games near Iraqi Kurdistan border
Iran says Guards attack Islamic State with drones in Eastern Syria
'Highest Ranking' Russian General Killed in ISIS Attack in Syria
US army bombs ISIS camp in Libya, kills 17 militants
Pentagon Tests Lasers and Nets to Combat a Vexing Foe: ISIS Drones
London mayor: Like Islamic State, Trump fueling 'clash of civilizations'
Evidence of rape in Myanmar army 'cleansing' campaign
Car bomber hits NATO convoy in Afghanistan, wounds five civilians
Iran shows off S-300 air defense missiles amid rocketing tensions
Liberman: 'Imagine a World With Iran as Nuclear World Power'
North Korea nuclear tests: How far will radiation travel if a leak occurs?
Japanese leader Shinzo Abe has called an early election to take advantage of higher opinion polls amid North Korea crisis
North Korea 'blows up US aircraft carrier and jets' in new propaganda video
Trump and North Korea war of words escalates
Trump cranks up North Korea threats as Pyongyang holds anti-U.S. rally
North Korea, Venezuela, Chad among countries on new US travel ban
Brazil's army sent to quell Rio favela violence
Catalonia referendum: Madrid moves to take over local policing
As Germans clip Merkel's wings, Brussels braces for turbulence
Weakened Merkel wins fourth term, hit by nationalist 'earthquake'
Far-right party wins seats in German parliament for first time in decades
Trepidation looms as Europe's Jews watch rise of German far-right
Euro slips after German election results
U.S. to partially unveil key NAFTA proposal, talks seen dragging
Jared Kushner Reportedly Used Private Email Account for White House Business
Doomsday Conspiracy Theory: David Meade Reschedules Apocalypse for October After World Didn't End
The world didn't end on September 23, but here are six other major threats to humanity
Europe urged to reconsider pullout from 'Armageddon' asteroid mission
5.7 magnitude earthquake hits near Paredon, Mexico
5.0 magnitude earthquake hits near Bristol Island, South Sandwich Islands
5.0 magnitude earthquake hits near Bengkulu, Indonesia
5.0 magnitude earthquake hits near Taron, Papua New Guinea
Bali's Mount Agung volcano 'critical' with hundreds of tremors every day
Evacuations from Bali volcano swell to about 50,000
Sabancaya volcano in Peru erupts to 27,000ft
Sinabung volcano in Indonesia erupts to 21,000ft
Fuego volcano in Guatemala erupts to 14,500ft
Reventador volcano in Ecuador erupts to 14,000ft
Ulawun volcano in Papua New Guinea erupts to 10,000ft
Maria prompts tropical storm watches to be issued for Carolina and Virginia coasts
Hurricanes may compel even more Puerto Rico residents to flee to the mainland, officials warn
Conditions growing dire in hurricane-hit Puerto Rico
Puerto Rican Astronaut Slammed By Two Hurricanes While in Orbit
Military stretched thin by hurricane relief efforts
Tropical Storm Pilar to unleash flooding, mudslides across southwestern Mexico
Tropical pressure system on course to hit Vietnam's Ha Long Bay
Texas Officials Urge Trump to Act on FEMA Funding for Houses of Worship
Joel Osteen opens Houston megachurch to Jews whose synagogue was flooded
Global Emergency: The world is running out of antibiotics, says WHO
Drug-resistant strain of malaria spreading through Southeast Asia
Officials say swine flu detected in 11 pigs at Maryland fair
Pope's sex abuse advisers also look into children of priests
Clergy abuse cases could hit 1,000
Auditor claims Vatican axed him for probing illegal activity
Bishop blasts 'satanic' London Fashion Week show
Vermont substitute elementary school teacher fired after teaching kids Nazi salute
The Politicization of Everything
Lawyers say Trump's free speech shows contempt for free speech
Trump's call for boycott of NFL reignites furor over players' national anthem protests
Police: Man arrested near White House had cache of weapons in car
Deadly Tennessee church shooting: Sudanese immigrant arrested, FBI launches civil rights investigation
1 killed, multiple people stabbed in CMC prison riot involving over 160 inmates
Model 'scalped and drained of blood' in murder unprecedented 'outside wartime'
Violent Crime in US Rises for Second Consecutive Year
Tracking Bible Prophecy Headlines - 9/24/2017
Trump Told Abbas: We're Working on New Peace Deal, but Need More Time to Formulate It
Palestinian President Abbas Puts One-state Solution on the Table
Commentary: Israel's Stall-Forever 'Peace' Plan
Saudi foreign minister at UN: 'No justification' for Israeli-Palestinian conflict to continue
At UN, Syrian FM accuses Israel of backing 'terror gangs'
Syrian foreign minister at UN: Israel aids terrorists, we'll take back the Golan
Israel Simulates War With Hezbollah, but Iran Will Orchestrate Next Conflict in Lebanon and Syria
Lebanese president: I won't prevent Hezbollah from having weapons
Day After Reports of Israeli Attack: Syria Says It 'Reserves Right to Respond'
US-backed SDF says it took Syria's largest gas field from ISIS
Kurdish delegation heads to Baghdad for dialogue in parallel with independence vote
Fearful neighbours look on as Iraq's Kurds stake claim to nationhood
Iraqi PM says Kurdish referendum 'unconstitutional' in call with Tillerson
Turkey OKs military intervention, warns Iraqi Kurds on vote
Iraq says it wants world's help to build nuclear reactor
Saudi Arabia shoots down ballistic missile from Yemen
Bahrain FM: We moved against Qatar over its support for terrorism
Car bomber hits NATO convoy in Afghanistan, wounds five civilians
India, at U.N., calls Pakistan 'pre-eminent export factory for terror'
Pakistan says 'terrorists' inside Afghanistan kill officer
Iran tests missile despite Trump pressure
Iran defies Washington as it announces successful missile test
Iranian general threatens to turn Tel Aviv, Haifa 'into dust'
Israel says Iran missile test a provocation to US and threat to whole free world
France 'extremely concerned' by Iran ballistic missile test
Trump: 'Not much' of a nuclear deal after Iran tests missile
Trump keeps decision on Iran nuclear deal secret, even from advisers
Trump Says Iran 'Working' With North Korea After Tehran Tests Missile That Can Reach Israel
N.Korea says rockets to US 'inevitable' after Trump dubs Kim 'rocket man'
Trump: North Korean leaders 'won't be around much longer' if they strike US
North Korea stages anti-US rally as war of words escalates
US bombers, fighters buzz North Korea in show of force
Earthquake In North Korea Sets Off Alarm And Speculation
China suspects explosion behind magnitude 3.4-quake in North Korea
North Korea: Mystery quake 'not nuclear test'
Earthquake strikes North Korea near nuclear test zone, but no radiation reported
Several hurt in suspected London acid attack
As Germany prepares to vote, the center holds, but the fringe is rising
Di Maio: the face of populists eyeing power in Italy
Spain, Catalonia clash over policing as illegal independence vote nears
Trump turns sports into a political battleground with comments on NFL and Stephen Curry
President Trump: NFL Should Fire Players Who Kneel During National Anthem
NFL union hits back at Trump over players' right to protest
NFL's Goodell: Trump's 'divisive comments' show a 'lack of respect'
Dem calls for all NFL players to kneel during national anthem
Hillary Clinton: Women Who Support Trump Are 'Publicly Disrespecting Themselves'
UC Berkeley's 'Free Speech Week' officially canceled, appeared to be set-up from the start
Drone Hits Army Helicopter Flying Over Staten Island
Walmart Wants To Send People Into Your House To Stock The Fridge - Even When You're Not Home
Living On The Moon May Happen By 2030, Scientists Claim
Six earthquakes reported in one day off Pacific Coast, west of Ferndale, CA
2 new quakes shake southern Mexico, already coping with disasters
New 6.2 magnitude earthquake strikes southern Mexico
5.8 magnitude earthquake hits near Paredon, Mexico
5.7 magnitude earthquake hits near Kadingilan, Philippines
5.1 magnitude earthquake hits near San Jose de Jachal, Argentina
5.1 magnitude earthquake hits near Tingloy, Philippines
5.0 magnitude earthquake hits near Kirakira, Solomon Islands
Popocateptl volcano in Mexico erupts to 28,000ft
Sabancaya volcano in Peru erupts to 25,000ft
Reventador volcano in Ecuador erupts to 16,000ft
Sinabung volcano in Indonesia erupts to 13,000ft
Turrialba volcano in Costa Rica erupts to 12,000ft
'If anyone can hear us... help.' Puerto Rico's mayors describe widespread devastation from Hurricane Maria
$1B OK'd for Puerto Rico hurricane aid, but governor says he'll seek more
Hurricane Maria's Forecast Path Edging Closer to Outer Banks
Tropical Storm Lee could near hurricane strength by next week
Tropical Storm Pilar to unleash flooding, mudslides across southern Mexico
Tattoos move into cultural mainstream
Travelers warned about meth-laced soda in Mexico
Chinese robot dentist is first to fit implants in patient's mouth without any human involvement
Hepatitis Emergency: San Diego turns to local Homeland Security for help
Comedy Central Show "Broad City" Celebrates Abortion, Depicts Pro-Lifer Holding "Jesus Hates You" Sign
Conservative Catholics accuse pope of spreading heresy
Tracking Bible Prophecy Headlines - 9/23/2017
Amid diplomatic flurry, calls for regional Middle East peace
Iraqi cleric praises Jews, says Muslims seen as 'world's headache'
Mohammed Akef, who transformed Egypt's Muslim Brotherhood, dies at 89 - he called Israel 'a cancer to root out' and stated that the Holocaust was a 'myth'
IDF's Underground Gaza Wall May Change Hamas Terror Strategies
The Undercurrents Fueling Terrorism
Nasrallah says Hezbollah prepared for war with Israel... and the US
Courting Hamas, Iran Tries to Restore anti-Israel Axis After Syria Fallout
Russian sub fires cruises missiles at militants in Syria
Russian FM: Russia supports Iraq's territorial integrity
The Iraqi militia helping Iran carve a road to Damascus
Israel's Backing of Iraqi Kurds' Independence Vote Strains Ankara Ties
Turkey urges Iraqi Kurds to drop referendum, cites sanctions
Iraqi Kurdish leader says referendum to go ahead despite opposition
US special envoy says Kurdish referendum has 'a lot of risks'
Commentary: A normal world would support Kurdish referendum, this is not a normal world
At UN assembly, the Syrian war has all but dropped off the radar
Lost generation: 500,000 Syrian refugee children still out of school
Rohingya refugee camps on the brink of a 'health disaster'
Beauty queen loses Miss Turkey crown over contentious coup tweet
Head of state's daughter snapped selfies during UN speech on genocide: report
Defying US warnings, Iran tests new missile capable of reaching Israel
IDF Chief: Israel Seeking to Prevent Iran From Becoming North Korea of the Middle East
Russia Warns Trump: Collapse of Iran Deal Would Discourage North Korea From Stopping Nukes
The New US Sanctions: Moving From Sanctions to Economic War
Trump, South Korea's Moon agree to boost defenses
US takes N. Korea threat of H-bomb test seriously, Trump official says
Trump: 'Madman' North Korean leader to be 'tested like never before'
Aides warned Trump not to attack North Korea's leader personally before his fiery U.N. address
Kim Jong-Un Calling Trump a 'Dotard' Gave the Internet a Language Lesson
Russia tells North Korea, U.S. 'hot heads' to calm down
China tells Japan not to abandon dialogue over North Korea
China imposes limit on oil supply to North Korea
U.S. families got fake orders to leave South Korea. Now counterintelligence is involved.
France threatens to skip 2018 Winter Olympics in South Korea over security concerns
Hawaii reportedly prepares for nuclear attack amid North Korea rhetoric
Are We Really Capable Of Shooting Down North Korean Missiles?
Trump's debut at the UN: threats, taunts - and gasps of alarm from the diplomats
Weekend Roundup: Trump's U.N. Speech Marks The End Of Global U.S. Leadership
Trump administration to replace travel ban with country-specific restrictions
Pentecostal Pastor Seeks Asylum in Germany, Fears Being Declared a Terrorist by Russia Gov't
Despite tensions, U.S. sees value in New START treaty with Russia
Trump dismisses Facebook ads controversy as part of 'Russia hoax'
DHS tells states about Russian hacking during 2016 election
'It Undermines Integrity Of Elections': Glitch Allows Non-U.S. Citizens In Pa. To Vote
Doomsday is not on Saturday after all, writer says after predicting end of the world
Spaceship chasing an asteroid slingshots past Earth
Magnitude 5.7 earthquake strikes off Northern California coast
5.3 magnitude earthquake hits near Hachijo-jima, Japan
Sabancaya volcano in Peru erupts to 25,000ft
Sangay volcano in Ecuador erupts to 20,000ft
Reventador volcano in Ecuador erupts to 19,000ft
Sinabung volcano in Indonesia erupts to 13,000ft
Fearing eruption, thousands in Bali flee from Mount Agung
Death toll rises to 293, rescues continue after Mexico earthquake
Southern Mexico to face downpours, building seas from budding tropical depression
Dam fails in Puerto Rico, 70,000 told to evacuate
Gas shortage expected following pipeline failure off Israeli waters
Alarm as 'super malaria' spreads in South East Asia
Newt Gingrich: Health care in America -- the single-payer disaster
Sen. John McCain delivers a potentially fatal blow to GOP effort to repeal Obamacare
Health Insurers in New Mexico To Implement Record-High Premium Increases
Why the search for the perfect sperm donor has gone online
Dozens of Parents, Students Leave Calif. Elementary School System After Board OKs Transgender Books
Tracking Bible Prophecy Headlines - 9/22/2017
UN dedicates annual Peace Day to safety, respect for refugees and migrants
Israel on UN list of states punishing human rights activism
Ex-CIA agent tweets article blaming Jews for US wars, then apologizes
Contradicting IDF, US says it didn't establish military base in Israel
Two U.S. Rabbis Say Bahrain's King Wants Arab Boycott of Israel to End
Relations between Israel and US Jewry must be mended
Syrian Media Report Israeli Strike on Weapons Depot Near Damascus Airport
With sharp words and stealth strikes, Israel sends a message to Hezbollah and U.S.
Israel Simulates War With Hezbollah, but Iran Will Orchestrate Next Conflict in Lebanon and Syria
Russia says will target US-backed fighters in Syria if provoked
American, Russian generals talk face-to-face on Syria
UN sets up probe of IS atrocities in Iraq
Erdogan: Turkey to deploy troops inside Syria's Idlib
Trump: Turkey's Erdogan Has Become a Friend of Mine, He Gets High Marks for His Leadership
Fighting Breaks Out at Turkish President's Speech in New York
Protesters violently ejected from Erdogan speech in NYC
Turkey, Iran and Iraq warn of 'counter-measures' against Kurd vote
Kurds to Vote for Statehood. Neighbors Say No Way
UN Security Council warns Iraqi Kurd vote 'potentially destabilizing'
Kexit? Iraqi Kurdistan referendum explained
Aoun: Sectarian division of states will increases wars
US-made bomb killed civilians in Yemen residential building, says Amnesty
India calls Pakistan 'Terroristan' in UN speech row
Trump's war strategy hailed by Afghan president: 'A difference of day and night'
More than 100 migrants missing after shipwreck off Libya
At UN, Bangladesh PM urges 'safe zones' for Myanmar's Rohingya
Myanmar protesters try to block aid shipment to Muslim Rohingya
British police make sixth arrest in Tube bomb investigation
Defiant Rouhani says Iran will press on with missile program
In defiance to US, Iran unveils new missile during parade
Report: Faulty devices help keep Iran in nuclear deal limits
World powers rally to defend value of Iran nuke accord
German minister: Ending Iran deal would be setback for curbing nuclear arms
Rouhani: Iran nuclear deal cannot be renegotiated
Iranian president says 2015 nuclear deal will 'collapse' if Trump pulls the U.S. out
Iran's Rouhani takes the stage at UN to lambast 'ignorant' Trump
Iran's top leader dismisses Trump's 'ugly, foolish' remarks
Iran Foreign Minister: If U.S. Wants New Nuclear Concessions, We Do, Too
China says N.Korea situation shows importance of Iran nuclear deal
EU officials reach draft deal on more North Korea sanctions
Trump says will be putting more sanctions on North Korea
Trump signs order aiming to cut off funding for North Korean missile program
Trump's financial strategy persuades China to put screws to North Korea
North Korea says sanctions threaten survival of its children
Trump imposes new sanctions on North Korea; Kim says he will 'tame the mentally deranged U.S. dotard with fire'
North Korea's Kim: 'Mentally Deranged' Trump Proves Nukes Were 'Correct Path'
Kim vows to make Trump 'pay dearly' for threatening N Korea
Kim Jong Un to consider 'highest level of hard-line measure' against US
N.Korea official says North may consider hydrogen bomb on Pacific Ocean
A North Korea nuclear test over the Pacific? Logical, terrifying
South Korean President Calls For Eased Tensions Over Nuclear Crisis
In South Korea, daily stresses outweigh North Korea missile worries
China banks reportedly to halt business with North Korea as South Korea sends $8 million
World shares fall on North Korea concerns, China rate cut
US urges all nations to stop the spread of nuclear weapons
Poland, NATO troops hold drills amid security concerns
Bomb kills 4 soldiers, wounds 6 in southern Thailand
Thousands rally in Philippines, warn of Duterte 'dictatorship'
Rodrigo Duterte tells Philippines police to kill his son if drug allegations are true
Catalan leader presses on with banned vote on split from Spain
Catalonia referendum: Spain PM calls for 'escalation' to stop
Spain Hires Cruise Liner to House Police in Rebel Catalonia
Britain's Theresa May is trying to keep E.U. 'divorce' from going totally off the rails
Sanders: Diplomacy, human rights must drive US world affairs
Zuckerberg: I Don't Want Facebook Used to Undermine Democracy
Mark Zuckerberg's Fake News Problem Isn't Going Away
Hackers use security utility to lock Macs in blackmail scheme
Elon Musk facing growing chorus of critics on 'evil' artificial intelligence
Artificial intelligence pioneer calls for the breakup of Big Tech
Could Russia (or Mexico) bribe the feds to regulate conservative news websites?
D.C. court rules tracking phones without a warrant is unconstitutional
U.S. Monitored Manafort After He Left Trump Campaign as part of a counterintelligence probe into Russian interference with presidential election
Senator asks FBI if it warned Trump campaign about Russian meddling
Rep. Maxine Waters: 'Impeachment Is About Whatever the Congress Says It Is'
U.S. Household Wealth Rises $1.7 Trillion to Another Record
Home Prices Soar in Disaster-Prone Areas
TV programs in California interrupted with end-of-world prediction
Hubble spots a strange new type of celestial object
Is the U.S. Overdue for a Catastrophic Earthquake? These Cities Are Most at Risk
5.5 magnitude earthquake hits near San Jose del Cabo, Mexico
5.2 magnitude earthquake hits near Taron, Papua New Guinea
Sabancaya volcano in Peru erupts to 25,000ft
Ruiz volcano in Colombia erupts to 21,000ft
Sangay volcano in Ecuador erupts to 20,000ft
Reventador volcano in Ecuador erupts to 13,000ft
Sinabung volcano in Indonesia erupts to 11,000ft
Puerto Rico's GOP congresswoman: 'This is not the same island' after Hurricane Maria
'Total destruction' in Puerto Rico after Hurricane Maria, and more rain is on the way
Maria to threaten lives, property in the Bahamas and Turks and Caicos
After Harvey and Irma, states grapple with millions of tons of garbage
After Hurricane Harvey, what will happen to the hundreds of thousands of flooded cars?
Climate scientist rebuts Hollywood hurricane hype: 'This is what weather looks like'
On last day of summer, California is hit by unusual snow and hail storms
Soon it will be just the U.S. and Syria rejecting the Paris accord
Malfunction halts Israel's natural gas production
Flint's lead-poisoned water had a 'horrifyingly large' effect on fetal deaths, study finds
Monsanto's Weed Killer, Dicamba, Divides Farmers
Mosquitoes carrying deadly diseases could invade 75% of America, warns US government
Australia's tough flu season may be bad news for U.S.
Australian schoolgirl raises alarm over flesh-eating disease
7-year-old fitted with 3-D printed hand to throw first pitch at World Series
Patriotic parent balks at teacher's gender-neutral Declaration of Independence
Trump judicial pick's remarks on transgender children draw Dems' ire
Alarmed by Islam, Europe's Gays Are Moving to the Right
Whisper It, but Israel's ultra-Orthodox Community Is Starting to Talk About Homosexuality
Pope admits Catholic Church waited too long to respond to clergy abuse crisis
Pope Francis Welcomes Leader of Muslim World League to Vatican
'Fifty Shades of Grey' and porn are inspiring sexual violence in Iran. Women are saying enough
Murderer sues Kansas prison for 'imposing Christian beliefs'
'Stupidly politically correct society is the death of comedy', warns veteran comedian Mel Brooks
Tracking Bible Prophecy Headlines - 9/21/2017
Abbas: UN must try to end Israeli occupation 'within set timeframe'
Abbas tells UN it's responsible for ending Israeli 'apartheid' - demands apology from UK over 1917 Balfour Declaration
PA President: Twenty-four years have passed since the Oslo Accords, and nothing changed
PA President: If the two-state solution is destroyed, we will have to continue the struggle and take steps
Abbas tells Trump: Peace deal can be reached this year - the US president pledges to devote his 'heart and soul' to reaching peace between Israel and the Palestinians
Palestinian President Abbas says peace closer with Trump engaged
President Trump had expanded separate meetings with King Abdullah of Jordan, PA President Abbas and Egyptian President el-Sisi on peace process
PA President: We have adopted peace initiatives - and Israel has rejected them
PA President to Israel: Beware of a religious war
Israel's UN ambassador calls Palestinian leader's speech 'lies'
Iran's President on Israel: 'A racist regime which ignores Palestinian rights'
Trump administration transfers $20 million to PA for wastewater projects
Pal. activist: Flotillas are for propaganda, not humanitarian goals
Hezbollah has 10,000 fighters in Syria ready to confront Israel, commander says
Holocaust-denying Belgian ex-MP ordered to visit Nazi camps
A Rosh Hashanah message of unity ... from the King of Bahrain
Ken Abramowitz: 'We're basically in World War Three'
Iran president: Fresh nuclear talks with US would be 'waste of time'
Iran's President: 'Weapons in Iran are meant for deterrence against attack on our territory'
Rouhani: We will respond decisively to any violation of the nuclear agreement
EU's Mogherini says all parties complying with Iran nuclear deal
Saudi Arabia does not believe Iran abiding by nuclear deal
After meet on Iran nuke deal, Tillerson says Iran complying but violating spirit
Iran leader tells UN that US losing credibility
Critics Fear Trump's Attacks on Iran Could Backfire
Tillerson: Trump tight-lipped on whether to withdraw from Iran deal
France's Macron says mistake to pull out of Iran nuclear deal
Macron: Iran regional behavior means nuclear deal not enough
Report: Iran group hacks aviation, petrochemical industries
US 'strongly opposes' planned Iraq Kurdish referendum
US pressures Iraqi Kurds to abandon vote on independence
Saudi Arabia urges Kurds to scrap independence referendum
Russia Claims to Kill Hundreds of Militants in One Day as U.S. Battle Against ISIS Nears End
Syria: Battle for IS capital reaches 'final stages'
Islamic State changes battlefield tactics to guerrilla warfare after losing territory to coalition
Islamic State backers find ephemeral platform in Instagram
Trump call for keeping refugees close to home angers Lebanon
Turkey's Erdogan will discuss Syria with Russia's Putin next week
Trump Warned Saudis Off Military Move on Qatar
Solution to Qatar crisis will be from the Gulf, says Saudi FM
Afghan leader outlines US goal to wrest control from Taliban
Macron says Rohingya crisis in Myanmar is 'genocide'
EU survey finds Muslims willing to embrace non-Muslims
California school suspends boy for "terroristic" threat
Catalonia: Thousands take to streets of Barcelona to protest crackdown on separatists
Spain's PM warns Catalan officials to drop vote
Catalan President blasts Madrid for 'illegal' referendum raids
Spanish police seize millions of Catalan referendum ballots
EU ready to move alone on digital tax if no global deal
British supermarket offers 'finger vein' payment in worldwide first
For weeks, Equifax customer service has been directing victims to a fake phishing site
California sues Trump administration over border wall
Pelosi: Dreamers' parents 'did a great thing' in sneaking them into U.S.
Philadelphia finds hundreds of illegal voters
Twitter to meet Congressional panel probing 2016 US election
Special counsel asks WH for documents pertaining to Trump presidency
Trump campaign manager Manafort offered to brief Russian billionaire during 2016 race
Ukraine's Poroschenko rejects Russia's 'hybrid' peackeeping offer
50 nations ink UN nuclear ban treaty opposed by big powers
North Korea threat urgent and unprecedented, Japan's Abe tells UN
Merkel: Trump's threat to 'destroy' North Korea is wrong
North Korea Says Trump's Threat Akin to 'Sound of a Dog Barking'
China reiterates calls for S.Korea to remove THAAD
Why Sanctions Against North Korea Are Causing Pain in China
South Korea to Send Humanitarian Aid to North, Keeping Diplomatic Channels Open
Kim Jong-Un ordered anti-aircraft gun executions and kept teenage sex slaves, defector claims
Rescuers in grim search for survivors of Mexico quake
In Mexico City, rich and poor had little in common. Until the earthquake hit.
6.4 magnitude earthquake hits near Isangel, Vanuatu
A 6.1-magnitude earthquake has struck Japan 175 miles from the Fukushima nuclear plant
5.9 magnitude earthquake hits near Finschhafen, Papua New Guinea
5.7 magnitude earthquake hits near Kemeduran, Indonesia
5.3 magnitude earthquake hits near Hualian, Taiwan
5.2 magnitude earthquake hits near Finschhafen, Papua New Guinea
5.0 magnitude earthquake hits near Neiafu, Tonga
5.0 magnitude earthquake hits the Southern East Pacific Rise
5.0 magnitude earthquake hits near Sorong, Indonesia
More than 20 small quakes have struck under Mt Rainier volcano in the past week, a rate that's higher than usual but not unprecedented
Sabancaya volcano in Peru erupts to 28,000ft
Sangay volcano in Ecuador erupts to 20,000ft
Reventador volcano in Ecuador erupts to 19,000ft
'Storm of the century' Maria pummels Puerto Rico
All of Puerto Rico without power in Maria's brutal wake
Puerto Rico enacts curfew over Hurricane Maria
Maria to threaten lives, property in the Bahamas and Turks and Caicos
Jose inundates beaches from North Carolina to Massachusetts with coastal flooding
Climate models questioned: Global warming may be slower than previously thought
Trump's NASA Nominee Wants to Study Climate Change on Mars - But Not on Earth
Three asteroids give Earth a close shave in a single week
U.K. pledges $88 million to gigantic U.S. particle physics experiment
Newly developed artificial muscles can lift 1,000 times their own weight
Opioid ODs Have Cut Into U.S. Life Expectancy: CDC
Scientists edit embryos' genes to study early human development
Sex ed gets graphic in new CNN series
Groundbreaking study finds rigid gender stereotypes in children tied to higher depression, violence, suicide risk
Pro-gay US priest hit over defense of LGBTQ Catholics in latest book
Pope Francis, Muslim World League Secretary discuss interfaith coexistence
Judge Roy Moore: We Removed God from Schools, Shootings and Death Filled the Void
After-School Satan Club Fails in Tacoma District
$35 million Book of Mormon manuscript sale called the 'biggest game-changer in Mormon history'
Tracking Bible Prophecy Headlines - 9/20/2017
UN chief: Two-state solution remains the 'only way forward'
Egypt's Sissi makes impromptu plea at UN for Israeli-Palestinian peace
Egypt's Sisi urges Palestinians to unite, co-exist with Israelis
Al-Sisi urges Israelis to 'support your leadership'
Egyptian leader Sissi is showing his mettle by posing with Netanyahu
Report: Netanyahu and al-Sisi agree to hold winter summit with PA and Jordan
From applause to denial, Middle East media react to Sisi-Netanyahu meeting
Hamas invites Abbas to resume control of Gaza
Hamas concessions don't guarantee Palestinian reconciliation
The Doomed Palestinian Reconciliation Plan
Hamas Offer Reflects Pressure From Egypt and Fatah
Omitting Mideast peace from speech, Trump opts again for the unorthodox
S. African twins put on terror list for plot to bomb Jewish targets, US embassy
Rivlin urges world Jewry to fight terror, racism together
Israel's Southern Wall Proves 100 Percent Effective in Preventing Infiltrations
Hamas operative killed in Gaza tunnel collapse
Quietly, Israeli high-tech companies contract Gaza engineers
In first, US establishes permanent military base in Israel
IDF fires Patriot to intercept Hezbollah drone in Golan Heights
Israel: 'We have shot down Iranian-supplied Hezbollah drone'
Galant warns Iran against 'adventures' with Israel
Rivlin says Iranian presence on northern border intolerable
Urging end to Iran deal, Netanyahu envisions march of the sanctions
Netanyahu to UN: Change Iran deal or cancel it, fix it or nix it
'Flawed' Iran nuke deal must be reworked, Tillerson says
Tillerson: Iran nuclear deal must be changed for US to remain in pact
Iran Threatens to Destroy Israel's Tel Aviv, But Gulf Arab States Appear Closer to Former Foe
Israel Atomic Energy Commission head warns of Iran's nuclear threat
Iran nuclear deal drives wedge between US and France
Trump slams 'murderous regime' of Iran at United Nations
Korean peninsula draws range of military drills in show of force against North Korea
In UN speech, Trump calls Kim Jong Un 'Rocket Man' and threatens to 'totally destroy North Korea'
Democratic Senate leader calls Trump's 'Rocket Man' remark at UN 'risky'
S.Korea says Trump's warning to N.Korea "firm and specific"
China says N.Korea issue should be resolved peacefully
Trump's UN Speech Receives Immediate Support From Netanyahu
Iran's Zarif blasts Trump's 'ignorant hate speech' at UN
World leaders skip out on Trump to avoid the embarrassment
French President slams Syria's President Assad, calls him 'a criminal'
Iraqi forces 'attack last IS bastion on Syria border'
US-backed force takes 90 percent of Syria's Raqqa from ISIS
Clashes erupt in Iraqi city of Kirkuk over Kurdish vote
Turkish tanks trained on northern Iraq in show of force ahead of vote
Curfew imposed in Iraqi city before Kurdish independence vote
Iran: Kurdish independence to 'create another Israel' - Ayatollah Jannati
Arab quartet meet in New York to discuss new approach to Qatar crisis
Egypt's Sisi on Qatar: It's time to confront supporters of terrorism
Trump denies warning Saudi Arabia over military action against Qatar
Saudi forces carry out operations near Yemen border, killing 70 Houthis
UN calls on Congo to protect refugees after deadly shooting
UN chief urges Myanmar to halt military campaign against Rohingya
The satellite images that prove Myanmar horrors
Putin displays massive firepower in Russian war games on border with Europe
NATO leader: Russian military exercises appear to be preparation for 'big war'
Russian army helicopter accidentally fires at spectators
Trump's lawyer denies collusion with Russia in 2016 election
Trump's lawyer trashes Russia dossier, says document 'riddled with total falsehoods'
Mueller v. Trump is about to blow up
Trump vindicated? Manafort wiretapping report lends credence to claim
James Comey Tried to Discredit Trump's Wiretapping Assertions That Proved True
Did Obama Know about Comey's Surveillance? The media is less interested in Obama Administration wiretapping than in how Trump described it.
Before the massive Equifax breach, there was another one
Tech Firms Face Fines Unless Terrorist Material Removed in Hours
Google launches UK 'anti-terror fund'
Suspicious object detected in luggage triggers bomb scare at Mangalore Airport
UK police arrest two more people in London subway bombing, bringing total to five
Trump slams Venezuela at UN; Maduro calls him 'Hitler'
Trump: 'The Problem in Venezuela Is Not that Socialism Has Been Poorly Implemented' but 'Faithfully Implemented'
Illinois' unpaid bill backlog hits a record $16 billion
The World's Biggest Wealth Fund Hits $1 Trillion
Dow posts record close as Fed meeting starts, Trump talks to the UN
Retail Apocalypse: 20 big retailers closing stores in 2017
Rare Celestial 'Occultation' Event Sees New Moon Blocking Out Three Planets and Bright Star
Hours after an earthquake drill in Mexico City, the real thing struck
Mexico City hit by deadly 7.1 magnitude earthquake on anniversary of 1985 disaster
Central Mexico earthquake kills more than 240, topples buildings
New Zealand hit by strong 6.1 magnitude earthquake just hours after Mexico City disaster
5.3 magnitude earthquake hits near Arequipa, Peru
5.3 magnitude earthquake hits near Namie, Japan
5.2 magnitude earthquake hits near Kimbe, Papua New Guinea
5.1 magnitude earthquake hits near Gerash, Iran
5.0 magnitude earthquake hits near Blenheim, New Zealand
5.0 magnitude earthquake hits near Kerman, Iran
San Andreas Fault: 3.6 Magnitude Earthquake Strikes Los Angeles
The Really Big One - An earthquake will destroy a sizable portion of the coastal Northwest. The question is when.
Sabancaya volcano in Peru erupts to 26,000ft
Karymsky volcano on Kamchatka, Russia erupts to 23,000ft
Sangay volcano in Ecuador erupts to 20,000ft
Reventador volcano in Ecuador erupts to 15,000ft
Category 5 Maria closing in on Puerto Rico, a hurricane disaster unavoidable
Maria 'potentially most catastrophic hurricane to hit Puerto Rico in a century': Governor
Puerto Rico Faces Hurricane Maria After Irma's $1 Billion Damage
Trump Approves Puerto Rico Emergency Declaration As Maria Strengthens Into "Potentially Catastrophic" Cat-5 Hurricane
Hurricane Jose, Expected to Stay Offshore From East Coast, Still Churning in Atlantic
Hurricane Irma leaves behind foul stink across Central Florida
Senators push for churches to get disaster relief grants
Democrats urge full review before Senate vote on Obamacare attack
Israeli Kibbutz to Become Worldwide Medical Marijuana Hub
WHO warns the world is running out of antibiotics
Israeli court awards cancer-stricken nuclear reactor workers with $22 million
AI can detect Alzheimer's a decade before symptoms show
Hepatitis A outbreak declared in Los Angeles County
Brazilian Judge Sparks Outrage By Approving Gay Conversion Therapy
Tracking Bible Prophecy Headlines - 9/19/2017
Trump to Jewish leaders: Hopes for 'significant progress' soon on Mideast peace
US envoy hails administration's 'unorthodox' approach to peacemaking
Peace talks take back seat on Trump's UN agenda
Netanyahu with US Jewish leaders and with Kushner, Greenblatt and Friedman on Sunday
Netanyahu defends freezing Western Wall deal, Israel's religious status quo
Sisi tells Netanyahu he wants to assist Israeli-Palestinian peace efforts
Former Likud minister Gideon Sa'ar urges the Israeli government to approve construction throughout Judea and Samaria
Liberman: West Bank settlements are necessary for Israel's defense
Second time in as many days: envelope with white substance arrives at Israeli NY consulate
Abbas talks reconciliation with Hamas leader, but is mum on ending sanctions
Violent clashes as hundreds of ultra-Orthodox rally against IDF draft
Qatar 'offering to trade body of Israeli soldier' for American-Jewish support
Liberman says IDF 'more prepared than ever' for war
In first, US establishes permanent military base in Israel
Iran army chief vows to raze Israeli cities if it makes 'wrong move'
Ahead of Netanyahu Meeting: Trump Warns U.S. May Scrap Iran Nuclear Deal if Not Enforced
White House: Trump, Netanyahu discussed countering Iran's 'malign influence'
Netanyahu says he presented Trump with plan to 'fix' Iran nuclear deal
France leads push to urge Trump to save Iran deal
Trump Vows He Will Never Allow Iran To Take Over Syria As Khamenei Issues New Threats Against US
Iran, Iraq to synchronize power grids within months
Iraq set to expel 500 wives of ISIS militants
France warns against Kurdish independence vote
Syrian army sends more troops across Euphrates, close to US-backed forces
Turkey sends military vehicles, equipment to Syrian border
Boko Haram suicide attack kills at least 15 in north Nigeria
Western powers urge Myanmar's Suu Kyi to push for end to violence
Suu Kyi says Myanmar does not fear 'international scrutiny' over Rohingya crisis
Boston College students attacked in France forgive attacker, ask for prayers for her
Eiffel Tower starts work on anti-terror upgrade
Potentially deadly bomb ingredients are 'frequently bought together' on Amazon
US flies stealth jets over Korean Peninsula amid tensions with North Korea
Trump to rail against North Korea at U.N., seek united front against nuclear and missile programs
Trump to UN: confront North Korea and Iran or risk being 'bystanders in history'
U.S. hasn't yet seen the need to shoot down North Korean missiles
Mattis hints at military options on North Korea but offers no details
Senate backs massive increase in military spending
Illegal immigrants storm Pelosi press conference, say Democrats are a 'deportation machine'
'You're a Liar:' 'Dreamers' Confront Pelosi Over DACA Negotiations With Trump
Hillary mulls challenging legitimacy of 2016 election, cites Russian influence
US government wiretapped former Trump campaign chairman
Hackers Have Successfully Hidden Malware In Popular PC Cleanup Tool
The Federal Reserve is setting America up for economic disaster
5.8 magnitude earthquake hits near Illapel, Chile
5.7 magnitude earthquake hits the Southern Mid-Atlantic Ridge
5.6 magnitude earthquake hits near San Francisco del Mar, Mexico
5.0 magnitude earthquake hits near Raoul Island, New Zealand
Sabancaya volcano in Peru erupts to 27,000ft
Popocateptl volcano in Mexico erupts to 21,000ft
Klyuchevskoy volcano on Kamchatka, Russia erupts to 17,000ft
Turrialba volcano in Costa Rica erupts to 12,500ft
Italy Supervolcano Near Mount Vesuvius May Soon Erupt, Scientists Say
Climate change not as threatening to planet as previously thought, new research suggests
Maria makes landfall in Dominica as Category 5 hurricane; Puerto Rico braces for direct hit
Category 4 Hurricane Maria Takes Aim at Puerto Rico, Virgin Islands - Worst hurricane since 1928
Puerto Rico imposes rationing as Hurricane Maria approaches
US Governors at UN Assembly: 'You Have Allies' on Climate Change
Oregon governor celebrates law making abortions free for all, including illegal immigrants
Israel to amend adoption law, give same-sex couples equal rights
Christians With Muslim or Buddhist Backgrounds Most Heavily Persecuted in China; Leader Pleads for Bibles
Christians in India Warn of 'Spiraling Hatred' in Letter to PM Modi With Photo of Hindus Burning Cross
Tracking Bible Prophecy Headlines - 9/18/2017
Khamenei says Tehran won't bow to US 'bullying' on nuclear deal
Iran supreme leader warns US against any 'wrong moves'
Israel claims UN ignored intel on secret Iran nuke sites
Mossad chief said pushing to 'act now' to prevent Iranian nuclear bomb
Using an extended hand of 'peace', Hamas backs Abbas into a corner
In shadow of Israel-Diaspora Western Wall crisis, PM meets US Jewish leaders
Ultra-Orthodox protesters arrested in violent clash in Jerusalem
Bahrain king denounces Arab boycott of Israel, says countrymen may visit
In the Ukrainian city of Uman, businesses and mobsters follow Jewish pilgrims
Russia rejects allegation it bombed US-backed fighters in Syria
PM to urge UN to prepare for day after ISIS defeat
UN chief: Northern Iraq vote would detract from ISIS fight
Aid officials 'gravely concerned' over fate of relocated IS families in Iraq
Iran warns Iraq Kurds independence means end to border deals
UN chief comes out against Kurdish independence referendum
'We will kill you all' - Rohingya villagers in Myanmar beg for safe passage
Ethiopia: 55,000 people displaced amid ethnic clashes
Bomb scare forces BA flight evacuation in Paris
UK lowers official terrorist threat level after 2nd arrest
France: Acid attack on 4 US students not seen as terror act
Kuwait orders North Korea's ambassador to leave within a month
Mystery Shocks at North Korea's Sacred Volcano Trigger Eruption Fears After Nuclear Test
North Korea secretly building nuclear submarine to deploy within 3 years: report
Haley says UN has exhausted options on North Korea
Trump, in new dig, mocks North Korea leader as 'Rocket Man'
Trump to Address World Leaders at U.N. as North Korea Threat Looms
As Trump visits U.N., New York prepares for 'Super Bowl' of security
Russian warship enters the Mediterranean
Cyprus 'selling' EU citizenship to super rich of Russia and Ukraine
Trump's eldest son set to testify publicly on Russia
Emmys Go Political in First Minute: Colbert's Opener Has Trump Treason, 'Confederate' Jokes - and Male Handmaids
McMaster: Trump better without Bannon, others who pushed their 'own narrow agendas'
US may close Cuba embassy after 'attacks' on diplomats
Key Equifax executives departing after huge data breach
Strange lights spotted in sky above Salt Lake City
NASA's Doomsday Warning That 'Planet X' Is Headed On Straight Trajectory For Earth Is Fake News
5.7 magnitude earthquake hits near Kandrian, Papua New Guinea
5.4 magnitude earthquake hits near Hihifo, Tonga
Two strong earthquakes in Bardarbunga volcano
Sabancaya volcano in Peru erupts to 27,000ft
Fuego volcano in Guatemala erupts to 16,000ft
Sinabung volcano in Indonesia erupts to 15,000ft
Tropical Storm Jose upgrades to hurricane; potential tropical storm watches in US
Tropical Storm Maria strengthens into hurricane
Irma-battered Caribbean islands brace for Hurricane Maria's flooding, damaging winds
Irma evacuation nightmare: Next time some may not leave
Texas Cities Struggle to House Thousands Displaced by Hurricane Harvey
Climate Change Hype Doesn't Help - The bigger issue than global warming is that more people are choosing to live in coastal areas
Swine flu cases in Gujarat cross 7,000-mark; 415 deaths
Pharmacist in deadly meningitis outbreak heading to trial
Infant dies after routine shots, hosp blames kin
Tracking Bible Prophecy Headlines - 9/17/2017
'Netanyahu to present Trump with specific plan to nix or fix Iran nuke deal'
Iranian Revolutionary Guard commander says it has 'father of all bombs'
Tehran denies reports of planned Zarif-Tillerson meeting in NY
'Saudis should lead delegation to Israel,' former US Mideast envoy says
Netanyahu gears up for meetings with Trump, world leaders
Netanyahu said to refuse meeting at UN with Swedish premier
Trump to 'slap' foes, embrace friends in first U.N. speech: envoy
The Big Question as the U.N. Gathers: What to Make of Trump?
WH official: Peace conversations to be kept 'mostly separate' from UN meetings
Hamas announces dismantling of Gaza administrative committee
Hamas dissolves Gaza administration in Palestinian unity bid
Hamas signals readiness to end Fatah feud and hold Palestinian elections
Hamas says it accepts Abbas's reconciliation demands
Fatah welcomes Hamas pledge to try to end Palestinian split
Israeli Consulate in NY opens again despite threat against PM
Egyptian court upholds life sentence against Morsi
Egypt court sentences 7 to death over links to ISIS
Iran recruits thousands of Afghan and Pakistani Shiites to fight in Syria
With Assad's fate secure, Russia sets its sights on Isis fighters in Syria
Russian strike wounds US-backed Syria fighters: Coalition
Pentagon: Russia knew US-backed Syrian forces were in area it bombed
Bin Laden's son Hamza issues new call to arms against Assad
Car bomb kills one, wounds 10 in disputed Iraqi oil city
Iraqi PM: Up to 1,260 civilians killed in fight against ISIS in Mosul
Iraqi leader warns Kurds over independence referendum violence
Iraq could use force if Kurdish referendum leads to violence
Kurds are flying Israeli flags at independence rallies
'Second Turkish Republic' looks east for new alliances
Libyan coastguards turn back more than 1,000 migrants
Bangladesh warns Myanmar over border amid refugee crisis
Bangladesh's PM seeks help for Rohingya crisis as exodus tops 400,000
Roadside bomb kills 5 tribal officials in Pakistan
British Airways flight held at Paris Airport because of 'security threat'
UK experts say London bomb didn't detonate properly, could've left dozens dead
UK police keeping open mind on number of suspects in London train bombing
London subway attack: Second suspect in custody, police say
Trump denounces attack in London, urges 'proactive' steps
Timeline of recent terror attacks against the West
Nigel Farage: Terrorists Are Known to Authorities in 'Nearly Every Single Case'
Kim says North Korea is nearing goal of military 'equilibrium' with US
Tough talk from Kim Jong Un, but expert says it may signal an 'opening'
US scrambles for response to North Korea's nuclear ambitions
South Korea says Moon, Trump plan stronger North Korea sanctions
To shoot down or not? North Korea launch highlights intercept issues
NATO concerned about Russia's transparency on military games
Mueller Picks Another Clinton/Obama Donor For Russia Probe Team
Facebook handed Russia-linked ads over to Mueller under search warrant
Second night of St. Louis protests turns violent after peaceful start
College Park, Maryland won't allow non-citizens to vote in local elections after all
Nightmare: DACA Amnesty DREAM Act Will Cost $115 Billion Thanks to Obamacare
Fearful of Trump's America, asylum seekers from across the globe stream into Canada
EU-U.S. data pact faces first major test of credibility
Apple's New "FaceID" Could Be A Powerful Mass Spying Tool
Venezuela publishes oil prices in Chinese currency to shun U.S. dollar
5.4 magnitude earthquake hits near San Mateo del Mar, Mexico
5.2 magnitude earthquake hits near Kuqa, China
5.2 magnitude earthquake hits near Petropavlovsk-Kamchatskiy, Russia
5.1 magnitude earthquake hits near Panguna, Papua New Guinea
5.1 magnitude earthquake hits near San Francisco del Mar, Mexico
5.1 magnitude earthquake hits near Skagway, Alaska
Sabancaya volcano in Peru erupts to 24,000ft
Zhupanovsky volcano on Kamchatka, Russia erupts to 23,000ft
Reventador volcano in Ecuador erupts to 15,000ft
Record rain as typhoon Talim batters southern Japanese islands
Tropical Storm Maria threatens Caribbean; Lee forms in Atlantic
Hurricane Jose ambles off U.S. coast as new Tropical Storm Maria tracks Irma's early path
Hurricane Jose and Tropical Storm Maria could dance the Fujiwara!
Storm, hurricane warnings send more chills to US East Coast
Tropical storms multiply as Norma edges toward Los Cabos, Jose threatens U.S. East Coast
Battered St. Martin residents fight to survive, struggle to decide whether to remain
Texas and Florida hurt by the economic body blow from hurricanes Harvey and Irma
One House, 22 Floods: Repeated Claims Drain Federal Insurance Program
Trump Administration Seeks to Avoid Withdrawal From Paris Climate Accord, International Climate Officials Say
Paris climate deal: US denies it will stay in accord
MIT combines several vaccines in a single injection
San Diego is struggling with a huge hepatitis A outbreak. Is it coming to L.A.?
With Chelsea Manning Invitation, Harvard Got a Discussion It Didn't Want
Sweden 'man-free' festival comes under fire
Philippines' Duterte asks head of human rights agency - 'Are you a paedophile?'
Will Las Vegas Be 'Amsterdam on Steroids'? Door Opens for Pot Lounges
Only 6 Percent of Brits Are Practicing Christians Who Read the Bible, Attend Church Regularly: Poll
Tracking Bible Prophecy Headlines - 9/16/2017
Trump tells Jewish leaders of hopes for 'significant progress' on Mideast peace
US official: Trump to discuss Mideast peace in all his meetings at UN
Israeli Consulate in NYC shuts down over threatening letter againt PM in envelope with white powder
Montreal imam who asked Allah to 'destroy the Jews' will not be prosecuted
From Boos to Woos - How Start-Up Diplomacy has elevated Israel's international standing
Balfour Declaration was a 'humanitarian' gesture, descendant says
2 Hamas fighters die in separate Gaza tunnel collapses
Iran pays $830 million to Hezbollah
Iran: US 'seeking excuses' to destroy nuclear deal
China provides $10 billion credit line to Iran
US National Security Adviser: Iran's 'Destabilizing Behavior' in Middle East Will Be 'Major Focus' of Trump-Netanyahu New York Meeting
In New York, Netanyahu says Israel will not tolerate Iranians on northern border
Moscow rejects Israeli request for buffer zone in Syria
Russia, Turkey, Iran agree borders for "de-escalation zone" in Syria's Idlib
Russia: Syria government forces now on east bank of Euphrates river
Russian Military, Not U.S., to Lead Battle for ISIS's Final Major City in Syria
Lebanon arrests 19 people suspected of belonging to ISIS
Isis suicide attack: more than 80 killed in southern Iraq
Iraqi Kurd parliament reconvenes to vote on independence referendum
US urges Iraqi Kurdistan to call off independence vote
Turkey Tries To Scare Voters With Warning About Jews Ahead of Kurdish Referendum
Fleeing Rohingya Muslims watch as homes burn in Myanmar
Takeaways from int'l confab on counterterrorism: The threats are nowhere near over
Police declare reported explosion on London subway a 'terrorist' incident
18 hospitalized after terror-related blast in London underground station
Manhunt on after homemade bomb wounds 22 on London subway
18-year-old man arrested in Dover
Theresa May raises threat level to critical as Isis claims responsibility
ISIS claims responsibility for London Underground blast, the 6th terror attack in Britain this year
London attack: Trump says US must get 'nasty' to fight terror, urges 'tougher' travel ban
Governor: NY transportation security tightened as precaution
2 women injured by hammer-wielding attacker yelling 'Allahu Akbar' in France
Attacks on German synagogue 'may have been anti-Semitic,' police say
Pakistani court sentences Christian man to death for blasphemy
After new missile test, U.S. says North Korea threatens whole world
Japan on Missile Mission to Get 127 Million People to Hide—Fast
'How do we survive?': fearful Californians prepare for nuclear attack
Officials: Trump has military options for North Korea
Nikki Haley to North Korea: 'No problem' letting Mattis deal with you
North Korea nukes came with help from Iran or Russia
Defiant N. Korea leader says he will complete nuke program
Kremlin calls N.Korea's latest missile launch another 'provocation'
Germany condemns latest N. Korea missile test in strongest terms
China's Washington envoy says US should stop threats over North Korea
North Korea's Latest Missile Gets Its Title From Mars, the Planet Named for a War God
Philippines may declare martial law next week to combat communist rebels, says defence chief
Senators to Tillerson: Expel Cuban diplomats, consider US embassy closure over attacks
Castro Personally Denied Cuba's Role in 'Sonic Attacks' That Hurt US Diplomats
Mexico-U.S. trade would survive any NAFTA rupture: Mexico foreign minister
California Poised to Become 'Sanctuary State'
Judge Blocks Trump on Threat to Punish Sanctuary Cities
Rising: 30,567 Aliens Apprehended or Deemed Inadmissible on SW Border Last Month
Teen wanted for deportation is accused of California killing
Protesters pour into St. Louis streets after murder acquittal for ex-cop
The cost of free speech isn't cheap at UC Berkeley
'Slippery Slope'? Cities across the country allowing non-citizens to vote
Anti-Israel ties causing problems for Democratic candidates
Amazon Accused of Slashing Over 900 Negative Reviews of Hillary's Book
S&P 500 closes at record high; Dow posts best week since December
Will planet Nibiru (Planet X) destroy earth? 'End of the world' rumour reaches far and wide
Psychology experiment kept six NASA subjects isolated on a Mars-like volcano for 8 months
5.8 magnitude earthquake hits near Visokoi Island, South Georgia and the South Sandwich Islands
5.0 magnitude earthquake hits near Bukavu, Democratic Republic of the Congo
5.0 magnitude earthquake hits near Padangsidempuan, Indonesia
Six Small Earthquakes Shake East San Jose
Fuego volcano in Guatemala erupts to 15,000ft
Reventador volcano in Ecuador erupts to 15,000ft
Sinabung volcano in Indonesia erupts to 15,000ft
Nevado De Chillan volcano in Chile erupts to 13,000ft
Niger flooding kills 50, displaces over 100,000 since June
'Severe' Typhoon Doksuri pounds central Vietnam
Typhoon Talim aims for Japan with damaging winds, flooding rain
Max threatens earthquake-hit area of Mexico with 'torrential' rains
Mexico on alert for Tropical Storm Norma following Max's landfall
Tropical Storm Jose expected to become hurricane, may affect parts of East Coast
Tropical Storm Jose is a threat to the East Coast - whether it makes landfall or not
Nearly 2 million, mostly in Florida, without power in Irma's wake
Caribbean islands ravaged by Hurricane Irma vow to come back stronger than ever
Trump's Caribbean villa survives Irma; other celebs weren't so lucky
Sewage spills add to misery in hurricane-battered Florida
Criminal investigation underway after 8 die in sweltering Florida nursing home
Hurricane Harvey slams U.S. retail sales, industrial output
Texas enlists U.S. Air Force Reserve to spray for mosquitoes after Harvey
Hurricane Irma Has Created The Perfect Environment For Zika
Anne Graham Lotz: Is God speaking through Irma, Harvey and an earthquake?
Columbia law school objects to military recruiters on campus over transgender ban; gives credit for anti-Trump project
Target Desperately Trying to Woo Back Christian Buyers After Boycott Over Bathroom-Gender Policy
Iceland's Government Collapses Over Quiet Attempt to Clear Child Rapist's Name
Vatican Recalls Priest at Washington Embassy Amid Child Porn Investigation
More Children Coming to Hospitals Addicted to Opioids
Border agents at New York's JFK airport on the front lines of America's drug war
Horrorwood! Will the new golden age of scary movies save cinema?
Tracking Bible Prophecy Headlines - 9/15/2017
Netanyahu to meet with US Jewish leaders on sidelines of UN
Palestinians Seek More Assertive Trump for Talks With Israel
Rivlin at memorial service: Peres taught us security and peace are two sides of the same coin
'Abbas begat Oslo - and he'll bury it'
Human Rights Watch Makes Up International Law for Israel - Yet Again
Loans to Israeli Settlers Break International Law, HRW Says
Construction Minister: 'Samaria is necessary for Israel's national security'
Trump administration backs bill to halt aid to Palestinians
Shaked, Bennett propose constitutional law to circumvent Supreme Court
Netanyahu supports law to allow cabinet to declare war
IDF requests that government approve more special operations, prepares for increased Haredi draft
Egypt said to offer formula for Hamas-Israel prisoner swap talks
Russia reportedly rejected Israeli demand to keep Iranians from border
Israeli official denies Moscow rebuffed plea to keep Iran away from border
Terrorists on Jet Skis? Israeli Navy Trains for Potential Hezbollah Sea Assault
Bin Laden's son calls for jihad in Syria
Moscow flaunts might against fading Isis as it alters balance of power in Syria
Under the radar, Belarus seen quietly helping Assad boost missile program
Russia and Belarus launch war games aimed at holding the line against the West
Military campaign against ISIS could push it to south Jordan, says King Abdullah
74 killed 93 wounded by twin bombings in Iraq
Isis claims responsibility for three Iraq suicide attacks
Turkey warns Iraqi Kurdish referendum will 'have a cost'
AN explosion on a London Underground train described as a 'fireball that flew down the carriage' has sparked panic and left commuters with serious burns
Anti-terror States: Measure taken against Qatar is 'boycott' not 'blockade'
Qatar 'uses $38bn to support economy' during Gulf crisis
Saudi royal court adviser: 'Qatar has hammered final nail in the coffin'
Human rights meetings expose Qatar's violations
Iran: The IAEA will not have access to classified information
US and Iran set for first meeting on nuclear deal at UN
Tillerson: US must consider broader Iran threats when formulating new strategy
Tensions surface between UK and US over Iran nuclear deal
Trump says Iran breaking 'spirit' of nuclear deal
US Treasury announces new Iran sanctions
Trump to waive Iran sanctions for second time this year
North Korea fires another missile over Japan, deepening regional tensions
North Korea fires missile over Japan in longest-ever flight
'Missile launch, take cover': Japan's terrifying wake-up call
Security Council to hold emergency meeting on North Korea missile launch
US urges China, Russia to act after 'reckless' N. Korea missile launch
Former UN Ambassador John Bolton dismisses US reform effort as "just the usual rhetoric"
North Korea's nuclear and missile program moving 'faster than expected,' expert says
North Korea resuming work at nuke test site: report
US nuclear commander 'assumes' North Koreans tested H-bomb
A South Korean delegation asks Washington for nuclear weapons
A Korean military conflict could mean World War III, says Citi's top political analyst
U.S., Asian shares dip after North Korean missile launch
Trump to pitch 'America First' agenda in U.N. debut, press on North Korea
Under Trump, future of U.S. nuclear arsenal slowly taking shape
Trump vows to work with Dems to legalize Dreamers, says 'the wall will come later'
Trump says no DACA deal yet, doubles down on border wall
Trump signs Congressional resolution condemning white supremacists
Trump again blames both sides for Charlottesville violence
Antifa activists say violence is necessary
Berkeley Puts Up Concrete Barriers All Over Town To Stop Antifa At Shapiro Speech
Unprecedented measures at Berkeley for conservative writer's speech
Jewish conservative's Berkeley talk held under tight police security
Folsom School Warns 'USA' Chant Could Send 'Unintended Message'
US government bans agencies from using Kaspersky software over spying fears
Former Facebook executive says Google, Facebook are 'surveillance states' and risk more regulation
NASA's Cassini Spacecraft Makes Final Approach to Saturn Before Plunging Into Planet On Friday
5.8 magnitude earthquake hits near Agrihan, Northern Mariana Islands
5.2 magnitude earthquake hits near Sola, Vanuatu
5.2 magnitude earthquake hits the Easter Island region
Reventador volcano in Ecuador erupts to 18,000ft
Fuego volcano in Guatemala erupts to 16,500ft
Turrialba volcano in Costa Rica erupts to 12,000ft
Tropical Storm Jose's forecast path shifts west toward US
Harvey, Irma damages predicted to cost $290 billion; Atlantic hurricane season only at midpoint
Irma devastates Florida's iconic orange groves ahead of harvest
Britain ups aid for storm-hit Caribbean, but Brexit fears loom
The Virgin Islands, After Irma: 'It Was Like Stepping Onto Another Planet'
'For first time in 300 years, there's not a single living person on the island of Barbuda'
Chances grow for two potential storms lurking in Atlantic to develop
Hurricane Max makes landfall in southern Mexico, near Acapulco
Tropical Storm Norma forms in Pacific off Mexico
'They put bows on them': Venezuelan plan to encourage rabbit-eating amid food shortages goes awry as people adopt them as pets
Nevada could be first state to set up marijuana lounges
2 Minnesota moms charged in Michigan genital mutilation case
'A Fantastic Woman' could lead to trans history at Oscars
Tennessee town tries to ban drag shows, rally planned in response
Tracking Bible Prophecy Headlines - 9/14/2017
Rights group slams Israeli banks for supporting settlements
World Bank calls for steps to bolster Palestinian economy
New app to crack down on illegal Palestinian West Bank construction
World Tourism Organization postpones Palestinian membership application for 2 years
Israeli envoy to preside over UN General Assembly as Netanyahu delivers speech
Iran's president to address UN amid debate over nuclear deal
Netanyahu arrives in Colombia, looks to help post-conflict efforts
Colombian president thanks Netanyahu for Israeli help clearing landmines
Group calls for Jewish Day of Unity to pray for peace and stability
Neo-Nazis plan to march near Swedish synagogue on Yom Kippur
President calls for more high-tech to realize Shimon Peres's dreams
Is Israeli tech behind iPhone X's new facial recognition feature?
Haredi MK Who Attended His Nephew's Same-Sex Wedding Forced to Resign
Israel's Military Exemption for Ultra-Orthodox Is Ruled Unconstitutional
Lieberman: 'Anyone over 18 must enlist'
Israel is courting Syrian 'hearts and minds' to keep Hezbollah away
Israeli Ambassador To U.S.: We Will 'Act To Enforce' Syria Red Lines
Iran inks deals to repair Syria's war-hit power grid
Access To Military Sites Debated As White House Reconsiders Iran Nuclear Deal
Russia Seeks Hamas-Fatah Reconciliation in Order to Save Assad, Weaken Iran
Firebomb hurled at Russian Jewish group's Moscow offices
Rohingya crisis: Humanitarian situation catastrophic, UN says
Girl strapped with bomb kills 5 in Cameroon mosque
Suicide bomb near cricket stadium in Afghan capital kills at least 2
Shouting 'Allahu Akbar,' unarmed man attacks 7 in Toulouse
Japan and India Discuss Defense as China Gets Bolder
North Korea nuclear test may have been twice as strong as first thought
North Korea threatens to "sink" Japan, reduce U.S. to "ashes and darkness"
North Korea vows to accelerate weapons program following new US sanctions
North Korea's secretive small arms exports under spotlight in global survey
Jimmy Carter brands US 'oligarchy' & urges Trump to sign N. Korea peace treaty
Fearing Russia, Sweden holds biggest war games in 20 years
Erdogan: Turkey will take its own security measures after Russia S-400 deal
15,000 evacuated in Moscow after bomb threats
Trump punishes sanctuary countries, halts visas for nations that refuse to cooperate on deportations
Schumer, Pelosi say they have deal with Trump to protect 'Dreamers'
Clinton: It's time to abolish the Electoral College
Stunning testimony: Voting machines can be hacked without a trace of evidence
Is Your Refrigerator A National Security Risk?
Failure to patch two-month-old bug led to massive Equifax breach
De-Dollarization Spikes - Venezuela Stops Accepting Dollars For Oil Payments
Next year, scientists will send messages to search for aliens
5.2 magnitude earthquake hits near Paredon, Mexico
Sabancaya volcano in Peru erupts to 24,000ft
Reventador volcano in Ecuador erupts to 22,000ft
Sheveluch volcano on Kamchatka, Russia erupts to 17,000ft
Fuego volcano in Guatemala erupts to 16,000ft
Sinabung volcano in Indonesia erupts to 12,000ft
South China province braces for Typhoon Doksuri
Typhoon Talim sideswipes eastern China, aims for Japan with damaging winds and flooding
Record rain as typhoon batters southern Japanese islands
Tropical Storm Max expected to bring 'dangerous flooding' to Mexico
Eight Dead From Sweltering Nursing Home as Florida Struggles After Irma
Christians beat FEMA, and in so doing, tame Big Government
EU pledges to 'make our planet great again'
'Owning a pug is not cool' Lords warn, as health concerns about genetically modified dogs increase
DR Congo cholera outbreak claims 500 lives
Study prompts call to examine flu vaccine and miscarriage
Edie Windsor, Whose Lawsuit Made Same Sex Marriage the Law of the Land, Dies at 88
At Least 11 Mayors Accused Of Child Sex-Related Crimes Since 2016
Planned Parenthood Teams up with Satanists to Promote Abortion in Missouri
McDonald's employee gives birth and tries to flush infant down toilet, D.A. says
1 Dead, 3 Injured After Student Opens Fire At Washington State High School
'Attacks on Religious Liberty' in US Increased 133 Percent in Last 5 Years: Report
Tracking Bible Prophecy Headlines - 9/13/2017
UN Assembly's new leader wants 'compromise over conflict'
Trump and Netanyahu to meet on sidelines of UN confab, US confirms
Jimmy Carter says almost no hope of Trump progress on Mideast peace
Netanyahu: Either change Iran deal or cancel it
Intelligence minister urges PM to lobby Trump for Iran deal do-over
Netanyahu in Buenos Aires: Iran remains source of world terror
Trump considering more hawkish approach to Iran
Syria signs Aleppo power plant contract with Iran
Russia reassures Israel over Iranian presence in Syria
Russia says Syria's government controls 85 percent of the country
Hezbollah chief claims Syrian regime has won the civil war
Simulating war with Hezbollah, IDF looks to avoid past mistakes
Liberman warns Hezbollah next war will end with 'decisive' Israeli victory
Hamas commemorates 12 years since Gaza Disengagement: 'resistance is our solution'
Israel could get something from Arab states for fighting terror, PM hints
Argentina hands Israel thousands of WWII files to probe aid to Nazis
Rights group blasts Israeli banks for settlement expansion
Coca-Cola, Teva on UN blacklist of settlement-friendly firms
Devastating UK survey finds half of Britons agree with anti-Israel statements
Rabbis urge removal of Shas MK who attended nephew's gay wedding - letter slams MK's 'public desecration of Heaven'
ADL alarmed by author speaking to Congress who links gun control, Holocaust
Israel warns of Europe terror threat in holiday travel advisory
Netanyahu chides Turkey for not recognizing Hamas as a terror group in kind, expresses support for Kurdish independence
For Iraq's Long-Suffering Kurds, Independence Beckons
Iraqi parliament rejects 'unconstitutional' Kurdish referendum
Turkey signs deal to buy Russian S-400 air defense systems
Germany's Merkel rejects total ban on arms exports to Turkey
Child soldier recruits double in one year in Middle East and North Africa
Egypt cuts ties with North Korea
South Korea confirms traces of radioactive gas from North Korea's nuclear test
S. Korea conducts cruise missile drill amid N. Korea threats
North Korea rejects UN sanctions resolution, warns US
North Korea says will make US suffer over 'vicious' UN sanctions
North Korea vows to step up weapons program in sanctions blowback
US warns China, Russia to comply on N. Korea sanctions
Stocks set new highs as Irma, North Korea fears ebb
Russia: Moscow does not want to escalate situation around U.S. diplomats - agencies
Supreme Court lifts restrictions on Trump travel ban
Hands On with the TSA's New 'Enhanced' Pat-Down Procedure
Congress sends condemnation of white supremacists to Trump for signature
Waiver issued so construction of border wall can begin
U.S. Warns Border Wall Construction Could Spark Large-Scale Protests
Trashing Trump: Broadcast coverage of the president now 91% negative, say analysts
$2 trillion man? Market value added since Trump's election win passes milestone
Tiger Management's Robertson says 'we are creating a bubble' in stocks
Brexit: EU repeal bill wins first Commons vote
Venezuela Supreme Court has staged effective coup: jurists' group
Face-reading AI will be able to detect your politics and IQ, professor says
5.2 magnitude earthquake hits near Paredon, Mexico
5.1 magnitude earthquake hits near Tres Picos, Mexico
Sheveluch volcano on Kamchatka, Russia erupts to 28,000ft
Sabancaya volcano in Peru erupts to 24,000ft
Klyuchevskoy volcano on Kamchatka, Russia erupts to 23,000ft
Popocateptl volcano in Mexico erupts to 22,000ft
Reventador volcano in Ecuador erupts to 14,000ft
Sakurajima volcano in Japan erupts to 10,000ft
South Asia floods kill 1,200 and shut 1.8 million children out of school
Typhoon Talim to strike Taiwan, eastern China with damaging winds and flooding
Hurricane Jose's strange path may bring it back toward the Bahamas and US
Celebrities Turn Hurricane Benefit Concert into Left-Wing Sermon
A $150 Billion Misfire: How Disaster Models Got Irma Wrong
Heat, humidity and ongoing flooding to add to misery as Floridians recover from Irma's wrath
25 percent of Florida Keys homes are gone after Irma, FEMA estimates
After Irma, Florida prepares for days - and maybe weeks - without power
More than 7 million customers without power in Southeast
Chainsaw-wielding nun cleans up Hurricane Irma debris in viral video
Hurricane Irma Survivors in Caribbean Fear They Will Be Forgotten After 'Apocalyptic' Storm
Flooding, landslides kill four in Philippines as tropical depression unleashes on Manila and nearby towns
Series of potent hurricanes stokes scientific debate over what role global warming is playing in this phenomenon
Calls to punish skeptics rise with links to climate change, hurricanes
Septembergeddon? 27 Major Disasters Have Already Happened So Far This Month
Bay Area sees 1,200 lightning strikes in rare September thunderstorms
UN slams UK government over 'plague' of air pollution
Fifteen no-cost abortions scheduled through Harvey relief effort
Seattle Mayor Ed Murray resigns after fifth child sex-abuse allegation
Israel's High Court won't hear man claiming to be 'Messiah'
Tracking Bible Prophecy Headlines - 9/12/2017
UN rights head accuses Israel of 'serious violations' of international law
Fatah Official: Abbas to Ask UN General Assembly to Determine Borders of Palestinian State
Hamas says ready to reconcile with Fatah with no conditions
Will Abbas be forced to choose war against Israel?
The situation in the West Bank is 'fragile,' says Israeli security chief
In partial victory for settlers, state backs bid to save 6 of 15 outpost homes
Transportation Minister Yisrael Katz says that he intends to extend Jerusalem train line to go all the way to Temple Mount
New Hamas leadership cosying up to Tehran
With reforms, Palestinian economy could grow 7% each year
Trump supports $75m. additional aid to Israel beyond Obama-era MOU - earlier report to retun aid was incorrect
At sites of bombings, PM vows Israel will relentlessly confront Iranian terror
Netanyahu to receive huge archive documenting Argentina's Nazi ties
Netanyahu to discuss Hezbollah threat with Latin American leaders
Lebanese parliament speaker: 'IDF flyovers a direct threat to Lebanon'
Hezbollah 2nd in command: 'IDF maneuvers near Lebanese border not a sign of impending war'
600 Conservative rabbis, leaders demand Netanyahu honor Western Wall deal
High Court dismisses petition seeking public buses on Shabbat
Israeli company to build US-Mexico border wall prototype
16 years on, US and Israel mourn 9/11 attacks, laud anti-terror alliance
Remembering September 11, facing new hate
George Soros And The Politics Of Hope And Hate
ISIS attacks convoy in Egypt's Sinai, kill 18 policemen
After alleged Israeli airstrike, Liberman warns Syria: 'Don't test us'
Lieberman warns Syrians any confrontation will 'end badly for them'
Saudi Arabia, Jordan back Syria safe zones after talks with Russian FM
Russia, Jordan agree to speed de-escalation zone in south Syria
Saudi Arabia says it breaks up IS attack plot, spy ring
Suicide bomber wounds three in attack on NATO convoy in Afghanistan
Multiple Libya peace plans are a hindrance, UN envoy to say
Al Shabaab storms Somali border town, kills 24 Somali soldiers
Apparent 'Ethnic Cleansing' Is Now Unfolding In Myanmar, U.N. Says
UN says 313,000 people have fled to Bangladesh
Sweden, Britain seek U.N. meeting on situation in Myanmar
Intelligence Minister: Netanyahu must push Trump to end Iran deal
Yisrael Katz: 'Iran is new North Korea'
UN to vote on watered-down new sanctions against North Korea
UN approves new sanctions on North Korea
North Korea warns 'thirsty beast' US of harsh response to any new sanctions
North Korea 'ready and willing' to respond to 'US gangster'-led sanctions vote
North Korea threatens 'pain and suffering' if new UN sanctions approved
South Koreans fear being caught in nuclear crossfire
Who Will Protect the Next Olympics From North Korea?
North Korean Defector Claims Kim Jong-Un's Days Are Numbered
Merkel compares annexation of the Crimea with the division of Germany
Top Russian Diplomat Urges US to Stop Destroying Russia-US Relations
Moscow considering deeper cuts to U.S. diplomatic staff in Russia
Bomb threat prompts closure of Santa Monica Pier
Robert E. Lee statue removal crane involved in deadly Dallas crash
Fox News host asks if 9/11 memorials will come down next
U.S. Supreme Court Temporarily Restores Trump's Refugee Travel Ban
Illegal immigration in Southwest doubled over past four months
Key US surveillance law faces Congress fight
US national debt tops $20T for first time in history
Americans headed towards $1 trillion in credit card debt, study says
Monster Solar Flare Marks 7th Powerful Sun Storm in 7 Days
204 earthquakes since Sept. 2: Over 30 quakes have struck Southeast Idaho so far today as temblor swarm surpasses 200
5.6 magnitude earthquake hits near Iwo Jima, Japan
5.4 magnitude earthquake hits near Pijijiapan, Mexico
5.4 magnitude earthquake hits near Tanaga Volcano, Alaska
5.1 magnitude earthquake hits near Paredon, Mexico
5.0 magnitude earthquake hits near Neochorion, Greece
5.0 magnitude earthquake hits near Paredon, Mexico
5.0 magnitude earthquake hits near Amatignak Island, Alaska
Sheveluch volcano on Kamchatka, Russia erupts to 33,000ft
Sabancaya volcano in Peru erupts to 25,000ft
Reventador volcano in Ecuador erupts to 23,000ft
Turrialba volcano in Costa Rica erupts to 13,000ft
Sinabung volcano in Indonesia erupts to 13,000ft
British billionaire Branson calls for 'Marshall Plan' after Irma ravages Caribbean
Hurricane expert Klotzbach: #Irma at landfall comes in 7th behind 1935 Labor Day storm
Irma unleashes record flooding in Jacksonville, 'incredible' floods in Charleston
Irma's flooding rainfall, tornado threat to expand from Florida to Georgia, Tennessee
Irma's trail of destruction in Florida Keys revealed
Power out for nearly 6 million people across Florida, governor asks citizens to stay in place
Delta cancels 900 flights, power outages continue to spike in Georgia
Hurricane Irma gas shortages could worsen as drivers return to Florida homes
Elon Musk Magically Extends Battery Life Of Teslas Fleeing Irma
Aircraft carrier is rushed to the hurricane-battered Keys
Harvey, Irma deliver one-two punch to battered flood insurance program
Why Hurricane Irma wasn't far worse, and how close it came to catastrophe
After an earthquake and a hurricane - and Trump's failure to send condolences - Mexico rescinds offer of aid to U.S.
Meteorologists baffled by bizarre isolated winds that whip San Francisco Bay Area
This is how much of the world is currently on fire
Pope blasts climate skeptics, cites 'moral' duty to act
WHO: Over 500 dead as Congo cholera epidemic spreads
After 15 die in hepatitis outbreak, San Diego begins sanitary street washing
Less Than Half of U.S. Teens Complete HPV Vaccinations
Changing a flower's color with the CRISPR gene-editing tool
Pope Francis questions whether Trump is really 'pro-life'
Mother Stabs 8-Day-Old Baby, Tells Police It Was 'The Devil's Baby'
12-Y-O Boy Starts Gender Transition to Become a Girl, Then Changes His Mind Years Later
Christian Parents Pull Son From Church of England School After It Allows Boys to Dress as Girls
China's underground churches head for cover as crackdown closes in
Tracking Bible Prophecy Headlines - 9/11/2017
Arab League forms committee to foil Israeli bid for UNSC membership
'Dimona reactor helped ensure Israel would never be destroyed'
'Anti-Semitic' robbers target Jewish family near Paris
Netanyahu Flies to Latin America on Historic First Visit by Serving Israeli PM
Russia urges dialogue to solve Gulf crisis
Iraq holding 1,400 foreign wives, children of suspected ISIS fighters
Iraqi Kurds 'prepared to draw own borders', Barzani warns Baghdad
Migrant death toll rises after clampdown on east European borders
Tony Blair defends call for EU migration curbs
British trade union conference evacuated over bomb threat
Top IDF brass tells US Israel can't handle Iran alone
U.S. denies Iran report of confrontation with U.S. vessel
Bannon: Don't bet on Trump to certify Iran nuke deal in October
North Korea nukes came with help from Iran or Russia
John McCain: Redeploying nuclear weapons in South Korea should be 'seriously considered'
Merkel reiterates Iran deal should be model for solving North Korea crisis
North Korea's Kim Jong Un fetes nuclear scientists, holds celebration bash
Trump readies for first Sept. 11 commemoration as president
NFL opening weekend sees more Star-Spangled Banner protests
Mueller's criminal investigators focus on Trump's tangled financial ties with Russians
Congress struggles to explain to voters combo vote to spend billions more, raise debt ceiling
Slightly injured pope ends Colombia tour with unity appeal
Post-Brexit customs checks could cost 4 billion pounds a year, study says
China looks at plans to ban petrol and diesel cars
Is the flying car ready for takeoff?
For this company, online surveillance leads to profit in Washington's suburbs
5.9 magnitude earthquake hits the Reykjanes Ridge
Sabancaya volcano in Peru erupts to 24,000ft
Trump approves emergency federal aid for Florida as Irma weakens
Irma's powerful eyewall batters Lower Keys as Cat 4 hurricane
Irma inundates Naples area with storm surge after second Florida landfall
How Hurricane Irma Is Sucking Florida's Beaches Dry
2 huge cranes atop Miami high-rises collapse in Irma's winds; 3rd crane falls in Fort Lauderdale
Georgia declares state of emergency in all counties ahead of Irma
Twitter Freaks Out At Atlanta's First Tropical Storm Warning
Violence Erupts on Desperate Caribbean Islands: 'All the Food Is Gone'
'People are roaming like zombies.' Virgin Islands stagger after storm passes.
Houston residents confront officials over decision to flood neighborhoods
Gay people to blame for Hurricane Harvey, says US Pastor
At least six people killed as torrential rain causes flooding in Italy
Australia's worst flu season on record creates a new problem
Princeton Economist: Nearly Half of U.S. Men Who Dropped Out of Workforce on Opioid Painkillers
GP probed for giving child, 12, gender-change hormones
Australia gay marriage rally draws record crowd ahead of postal vote
Worshippers stabbed after knifeman bursts into Birmingham church
Dalai Lama calls for century of peace during Northern Ireland visit
Tracking Bible Prophecy Headlines - 9/10/2017
In A Week Of Left Turns, The Trump Administration Quietly Attempts To Strong-Arm Israel
Top Fatah official still 'optimistic' about a Trump-brokered peace deal
With Netanyahu set to visit, Israel dispatches aid to quake-hit Mexico
Legal woes brewing at home, Netanyahu to head to Latin America
Ex-defense minister calls for Netanyahu to resign 'immediately' over alleged corruption
US Army to test Iron Dome for use in Europe
Israel needs US military to confront Iran, ex-deputy IDF chief says
Hamas ponies up for fuel from Egypt, seeking to boost power in Gaza
Hamas leader in Cairo to discuss Gaza blockade
Report: Hezbollah claims it uncovered an Israeli spying device in southern Lebanon
Lebanon to file UN Security Council complaint against Israel
Trump's Russian leak said to reveal Israeli cyber hack of IS bomb cell
Syrian army seizes oilfield from Islamic State in east
Analysis: Syrian regime caught in catch-22 with 'Israeli' strike
Trump speaks with Turkey's leader, backs regional stability
Trump's Bid to End Saudi-Qatar Stalemate Ends in Recriminations
Saudi Arabia suspends dialogue, saying Qatar 'distorting facts'
Saudi government allegedly funded a 'dry run' for 9/11, report says
Rohingya crisis: Exodus swells 'as 270,000 flee Myanmar'
North Korea 'secretly helped by Iran to gain nuclear weapons', British officials fear
North Korea warns US will pay for 'political prostitute' Nikki Haley's 'hysteric fit'
Japan and US conduct fighter jet drills as North Korea celebrates founding anniversary
Instead of Launching a Missile, North Korea Throws a Party
North Korea illegally exported $270M in goods so far this year, UN says
Diamond Exchange announces new currency
Uncle Sam Wants You ... to Fight Alongside a Killer Robot
Casualty number in Mexico earthquakes rises to 90
5.7 magnitude earthquake hits near Paredon, Mexico
5.4 magnitude earthquake hits near Dobo, Indonesia
5.3 magnitude earthquake hits near San Mateo del Mar, Mexico
5.2 magnitude earthquake hits near Abra Pampa, Argentina
Sabancaya volcano in Peru erupts to 24,000ft
Shevluch volcano on Kamchatka, Russia erupts to 22,000ft
Reventador volcano in Ecuador erupts to 14,000ft
Hurricane Irma: 'We've Never Seen a Storm This Strong'
As Irma approaches, fear is in the water, spreading with new and viral efficiency
Hurricane Irma unloads deadly tornadoes and rain on south Florida as more than 170,000 buildings lose power
Hurricane Irma shifts away from Miami, taking aim at Tampa
Hurricane Irma lashes Keys, veers westward toward St. Petersburg
To flee or stay? Irma's shifting path forces some to reconsider
Florida Keys have history of destructive, deadly hurricanes. Irma could rival them
Hurricane Irma threatens to significantly damage 8.5 million Florida properties, study shows
Irma: Hurricane sucks water from Bahamas beach in rare phenomenon
Caribbean islands fear grim tourist season in Irma's wake
Hurricane Irma: Price gouging, scam complaints now exceed 8,000
Survivors of Irma beg for aid and face armed looters as they brace for Jose
Toxic sites in likely path of Irma
Drinking at 'hurricane parties' a bad idea, Florida officials warn
Tropical storm Talim to affect Taiwan next week
University receives $138,000 in federal grant money to study preschoolers' gender identity
Tracking Bible Prophecy Headlines - 9/9/2017
Trump admin considering demanding Israel give back key US military aid
Trump Thought Peace In The Middle East Would Be Easy, Now He Isn't Sure
EU must be part of U.S. Middle East peace push, Ireland says
Israel working to thwart Palestinian bid to join UN tourism body as member state
US lawmakers move to push bill slashing PA funding through busy Senate
Terror attacks against Israelis drop following harsh July
Netanyahu says wife's indictment will 'evaporate'
16-page draft indictment of PM's wife details vast monthly spend at top eateries
American rabbis threaten PM over frozen Kotel Agreement
Lithuanian FM: 'Holocaust memory is important, but ties with Israel are the future'
Qatar pays for outreach to US Jews in bid to ease isolation
Trump hails Kuwait mediation on Qatar; Arab states react
Qatar ruler calls Saudi crown prince to start talks
Saudi Arabia suspends dialogue, saying Qatar 'distorting facts'
Lebanese army chief of staff: 'Main terrorist threat to Lebanon still the Israeli enemy'
Lebanon: 'We cannot remain silent about the Israeli attack on Syria from our air space'
Syria dismisses UN claims it used sarin gas
Airstrikes on Syrian Military Sites Renew Focus on Chemical Weapons
The Last Days of ISIS' Capital: Airstrikes if You Stay, Land Mines if You Flee
Something else to fret about: ISIS mounting dirty bombs on drones
Retreating Isis fighters prepare for 'last stand' in Syria
Russia Says Its Air Strike Kills Several Top ISIS Commanders In Syria
U.S. warplanes are called off surveillance of ISIS convoy, at Russia's request
US, Russia diplomats to meet despite tensions
4 dead in suicide bombing at Somalia restaurant
Armageddon? There's more to Kim than nuclear tests
South Korea Braces for Another Possible Missile Test by the North
S.Korea finds traces of radioactive gas, 'can't yet link it' to nuclear test
North Korea's Trade Troubles Could Point to a Need for Cash
Sweeping change in China's military points to more firepower for Xi
Nato chief: world is at its most dangerous point in a generation
Australians turn in 26,000 guns in national amnesty
Catalonia Independence Bid Pushes Spain Toward Crisis
Israeli Computer Scientists Figure Out a Way to Hack Self-Driving Cars
Fake Facebook 'like' networks exploited code flaw to create millions of bogus 'likes'
Armageddon: scientists calculate how stars can nudge comets to strike Earth
Sunspot Fires Off 6th Powerful Flare This Week
Mexico's strongest earthquake in a century leaves dozens dead
Mexico earthquake: Mysterious green flashes light up the sky after tremor
Race to rescue survivors from ruins of Mexico quake
5.4 magnitude earthquake hits near Tres Picos, Mexico
5.3 magnitude earthquake hits near San Dionisio del Mar, Mexico
5.3 magnitude earthquake hits near Paredon, Mexico
5.2 magnitude earthquake hits near Paredon, Mexico
5.1 magnitude earthquake hits near San Mateo del Mar, Mexico
5.1 magnitude earthquake hits near Salalah, Oman
5.0 magnitude earthquake hits near San Mateo del Mar, Mexico
5.0 magnitude earthquake hits near San Mateo del Mar, Mexico
5.0 magnitude earthquake hits near Tres Picos, Mexico
5.0 magnitude earthquake hits near Chahuite, Mexico
5.0 magnitude earthquake hits near Paredon, Mexico
Sheveluch volcano on Kamchatka, Russia erupts to 28,000ft
Sabancaya volcano in Peru erupts to 23,000ft
Reventador volcano in Ecuador erupts to 16,000ft
Fuego volcano in Guatemala erupts to 15,000ft
Sinabung volcano in Indonesia erupts to 11,000ft
Sakurajima volcano on Japan erupts to 10,000ft
Hurricane Katia bears down on quake-rattled Mexico
Hurricane Jose strengthens to 'extremely dangerous' Category 4
Hurricane Irma devastates the Caribbean, heads for Florida
Latest Irma track shifts west with hurricane watch widened
Irma's weakening expands hurricane-force winds
Hurricane needs steamy water to stay strong, Irma has plenty of bath water in its path
Hurricane Irma: Like a 'Lawnmower From the Sky'
Powerful Hurricane Irma already challenging the record books
Nuclear plants in Hurricane Irma's path are shutting down
Hurricane Irma: Massive effort to ship fuel into Florida, ease gas shortages
Irma bears down on Florida, over 5m told to flee coast
As travelers flee Hurricane Irma, police shoot man at Miami airport
South Florida's shelters overflow, evacuation has chaotic start
Miami shelters homeless against their will as Irma closes in
Emergency declared for more than half of Georgia
Hurricanes Irma, Harvey are nature's 'wrath' for Trump victory, Jennifer Lawrence claims
Hurricane Harvey Follows Disturbing Confluence of Natural Disasters, US Mideast Peace Talks
Max Lucado: Hurricane Irma is coming. Where is God?
Kirk Cameron: God sent Hurricanes Harvey, Irma for 'humility, awe and repentance'
While Hurricanes Batter The South, The West Is On Fire
California declares state of emergency in 3 counties where fires have burned thousands of acres
Winds, fire, floods and quakes: A nutty run of nature
Banned Pesticides Showing Up in California Water
More opioid prescriptions than people in some California counties
Trump Admin. Backs Christian Baker in Supreme Court Gay Wedding Cake Case; ACLU 'Shocked'
The New Unlikely Champion of Same-Sex Marriage in Israel is a Haredi MK
Man loves his MacBook so much, he decided to marry it
Christian teenager beaten to death by classmates in Pakistan
Tracking Bible Prophecy Headlines - 9/8/2017
Trump: A Resolution for the Israeli-Palestinian Conflict 'Is Something That Could Happen' - 'We are working on a resolution'
Trump 'reluctant' to express optimism on Mideast peace
Abbas Scales Back Israeli-Palestinian Security Coordination as He Preps for Diplomatic Confrontation
U.S. Rebukes Ambassador to Israel: 'No Policy Shift' Regarding Occupied Territories
Red Cross chief blasts settlements as 'key humanitarian challenge'
Israel prepares to triple Jewish settlement in East Jerusalem
Expansion plan for east J'lm neighborhood 'a severe blow to two-state' solution
Attorney general said to tell Sara Netanyahu of impending indictment
Netanyahu to be abroad during memorial events for Shimon Peres
Netanyahu's Latin American Tour to Highlight Israeli Tech Sector
Military intel chief says IDF fighting enemies 'near and far'
Defense Minister: Israel will do what it takes to protect her citizens
Syria warns Israel of 'dangerous repercussions' after attack on chemical weapons site
Amid Syria strike rumors, IDF prepares for Hezbollah attack
Ex-IDF intel chief: Israel enforcing its 'red lines' with Syria strike
Syria files complaint with UN against Israel following strike on military site
Trump and Putin Are the Real Targets of Israel's Alleged Strike in Syria - strike signals Netanyahu can disrupt a ceasefire in Syria if Israel's security interests are ignored
Paris: Suspects in explosives lab discovery linked to Syria
Israeli experts point at a new ISIS trend: Poison in malls
US warplanes pick off ISIS fighters drawn to stranded convoy 'like moths to the flame'
Ruthless Iranian militia vows to turn against U.S. troops once Islamic State is defeated in Iraq
Report: Iran accuses Russia of giving Israel codes for Syrian air defenses
Rivlin warns Iranian meddling could 'sink whole region into war'
IDF intelligence chief: 'Iran helping most severe threats against Israel'
'Iran is flooding the region with weapons'
Iranian Spy Service Threatening, Blackmailing Global Media Outlets
Egypt blocks Human Rights Watch website amid widespread media blockade
Suu Kyi says Myanmar trying to protect all citizens in strife-torn state
Trump offers to mediate talks on Qatar crisis
Qatar, North Korea on agenda for Trump's Kuwait meeting
H-bomb or not, experts say North Korea near its nuclear goal
North Korea may launch ICBM on Saturday, South Korean president warns
China Is Backing More UN Sanctions Against North Korea After Its Latest Nuke Test
EU to discuss further sanctions on North Korea after nucler test
North Korea crisis: US seeks Kim Jong-un asset freeze
U.S. adds launchers to THAAD as dozens hurt in South Korea protests
Violent clashes erupt between missile defence protesters and police in South Korea
Trump says military action against North Korea not 'inevitable'
Trump warns US military response would mark 'very sad day for North Korea'
Trump to North Korea: Stop behaving badly
Russia Is Preparing for a Massive War, But We Don't Know Where, Warns Ukrainian President
Ukraine fears Russia will use exercises next week to invade
Germany disputes size of Russian wargames, predicts 100,000 troops
Putin warns US not arm Ukraine, says pro-Russian rebels may send their arms elsewhere in response
US cautiously welcomes Russia's call for UN force in Ukraine
Trump and UN chief Guterres to speak at meeting on UN reform
Emmanuel Macron, in Greece, Calls for 'Rebuilding' EU
Massive Equifax Data Breach Could Impact Half of the U.S. Population
Three Equifax Managers Sold Stock Before Cyber Hack Revealed
A Crisis in Venezuela Has Sparked Rabid Use of Bitcoin
Venezuela's Maduro says will shun U.S. dollar in favor of yuan, others
Trump's Sanctions Make Economic Recovery in Venezuela Nearly Impossible
Hartford, CT Warns It Could File for Bankruptcy
The 'Sum of All Fears' Fuels Gold Rally
Senate passes $15B disaster aid measure, debt limit increase
SpaceX to Launch Secret Spy Craft Mission
Giant Sunspot Unleashes 2 More Powerful Solar Flares
Biggest solar flare in a decade causes radio blackout
Mexico earthquake: Tsunami alert as magnitude 8.1 tremor shakes buildings in the capital
Tsunami warning issued for 'hazardous' waves after huge earthquake hits Mexico
6.1 magnitude earthquake hits near Chichi-shima, Japan
5.7 magnitude earthquake hits near Paredon, Mexico
5.4 magnitude earthquake hits near San Francisco del Mar, Mexico
5.2 magnitude earthquake hits near Paredon, Mexico
5.0 magnitude earthquake hits near the Fiji Islands
Strong earthquake swarm in Bardarbunga volcano
Sheveluch volcano on Kamchatka, Russia erupts to 28,000ft
Sabancaya volcano in Peru erupts to 27,000ft
Klyuchevskoy volcano on Kamchatka, Russia erupts to 23,000ft
Sinabung volcano in Indonesia erupts to 18,000ft
Reventador volcano in Ecuador erupts to 16,000ft
Sakurajima volcano on Japan erupts to 10,000ft
Irma, Katia and Jose: Trio of hurricanes in Atlantic Ocean baffles weather scientists
Visualizing Irma's Immense Size Compared To Andrew, The Most Destructive Hurricane To Ever Hit Florida
Hurricane Irma likely to be far worse than monster Andrew
Irma looms as the mythical 'Big One' Florida has long feared
Hurricane Irma has the potential of affecting every major city in Florida
Miami Beach Mayor Urges Residents To Get Out Now: 'This Is A Nuclear Hurricane'
Floridians jam highways to flee wrath of Hurricane Irma
Fuel shortages, bottlenecks hamper Florida mass exodus
'I was here for Hugo, too': Charleston official fears residents may not be taking Hurricane Irma seriously
Hurricane Irma an Extreme Storm Surge Threat to the U.S. and Bahamas
Florida Gov. Rick Scott orders military and state police to escort fuel trucks
Will Lake Okeechobee's aging dike stand up to Irma? State says it's at 'low risk'
Hurricane Irma has Florida zoos, wildlife parks preparing for Category 5 storm
Hurricane Irma: US disaster relief fund 'to run out of cash by Friday' as latest storm closes in
President Trump's $17 Million Caribbean Home Was Just Pummeled By Hurricane Irma
Hurricane Irma is forcing Trump's Mar-a-Lago estate to evacuate
Hurricane Harvey fundraiser created by former US presidents
With no government help, Mumbai flood victims are on their own
Italy's drought seen from space
There's plastic in the tap water: Study says 94 percent of U.S. tap water could be contaminated
Infectious Mosquitoes Are Turning Up in New Regions
The World's Parasites Are Going Extinct. Here's Why That's a Bad Thing
AI that can determine a person's sexuality from photos shows the dark side of the data age
Australia same-sex marriage vote can proceed, court rules
Tracking Bible Prophecy Headlines - 9/7/2017
Israeli planes reportedly hit chemical weapons site in Syria
UN says evidence shows Assad behind April gas attack
UN: Syrian gov't forces used chemical weapons more than 2 dozen times
Hezbollah: Israel's military drill in north proof of our capabilities
Middle East Expert: In 'Inevitable' Next War With Hezbollah, Israel Will Have to Cope With Tunnel Threat, Like in Last Gaza Conflict
Hamas refuses to let Red Cross chief meet Israeli captives
PA: Israel has nullified Hevron agreement
Netanyahu hails 'best-ever' ties to Arab world
U.S. Charges 4 Turks With Conspiring to Violate Iran Sanctions
Erdogan compares Merkel's comments on Turkey's EU bid to 'Nazism'
Italian minister defends methods that led to 87% drop in migrants from Libya
US to send 3,500 additional troops to Afghanistan
US military apologizes for 'highly offensive' leaflet dropped in Afghanistan
Taliban attacks US Afghan base in retaliation for US leaflets
India must prepare for two-front war with China, Pakistan: Bipin Rawat
US envoy suggests Iran may be cheating on nuclear deal
NATO urges trading partners to step up pressure on North Korea
U.S. Is Said to Seek a Ban on Crude Oil to North Korea at UN
Trump says China agrees with US on North Korea
China military holds drills in waters near Korean Peninsula
China's military practices for 'surprise attack' over sea near Korea
China Fears Radioactive Fallout From North Korea Blast
South Korea expects North to launch ICBM on Saturday, prime minister says
The 'Frankenmissile': How South Korea plans to destroy the North's underground military bases
Japan PM says North Korea has 'no bright future' if it continues current path
North Korea Not a Nuclear Power, Says Putin
Putin calls for N. Korea talks, says sanctions not working
Putin sells Russian-Chinese plan to diffuse North Korea crisis
Facebook: Russia-based 'troll farm' targeted US voters with divisive ads
Trump voter commission snared in controversy over use of personal email accounts
States sue Trump to restore DACA, say he's discriminating against Mexicans
Planned Parenthood on DACA: Everyone Has Right to Live
Trump sides with Democrats on fiscal issues, throwing Republican plans into chaos
Chinese debt is so bad that even Chinese bankers now say it's a 'bubble'
Student who mocked Isis in Facebook post is investigated for Islamophobia
The next challenge for facial recognition is identifying people whose faces are covered
Sun Unleashes Monster Solar Flare, Strongest in a Decade
Northern Lights will be visible across much of continental U.S.
5.1 magnitude earthquake hits near Hihifo, Tonga
5.0 magnitude earthquake hits near Visokoi Island, South Georgia and the South Sandwich Islands
Hurricane Irma: Trail of devastation across Caribbean as strongest ever Atlantic storm wreaks havoc
Irma: Category 5 hurricane flattens 'most solid buildings' on Saint Martin island
Barbuda "Totally Demolished" After Hurricane Irma Levels 90% Of All Dwellings
Hurricane Irma just slammed into Trump's Caribbean estate - and is headed toward his Florida properties
Florida braces for Irma as monster hurricane lashes Caribbean islands
WeatherBELL Meteorologist: Hurricane Irma a 'Catastrophic Event' for Florida
Two South Florida nuclear power plants lie in Irma's path. Are they ready?
Orange juice prices jump as Irma approaches Florida
Gov. Deal issues state of emergency as Georgia prepares for Hurricane Irma
Trump declares Hurricane Irma emergencies as Florida worries megastorm could be worse than Harvey
Deaths related to Harvey rise to at least 70
House overwhelmingly passes $7.9 billion Harvey aid bill
Katia becomes hurricane in Gulf of Mexico; Jose becomes a hurricane in Atlantic
Pacific Northwest Fires Smother Region in Smoke and Ash
Record-low 2016 Antarctic sea ice due to 'perfect storm' of tropical, polar conditions
Australia's High Court rejects challenge to vote on same-sex marriage
Pope: Marriage Is Only Between a Man and a Woman, 'We Cannot Change It'
Tracking Bible Prophecy Headlines - 9/6/2017
Trump to Meet Netanyahu and Abbas on Sidelines of UN to Advance Peace Talks
Trump admin taking "multi-years" approach to peace process
Red Cross head asks Hamas leader to meet with Israelis held in Gaza
Ancient Seals From First Temple Period Discovered in Jerusalem, Pointing to Mass Refugee Influx
Unmanned subs, sniper drones, gun that won't miss: Israel unveils future weapons
'Manmade catastrophe': Yemen conflict has killed 1,100 children, says UN
UN envoy Haley: "If Trump says Iran violating nuclear deal, does not mean US withdrawal"
Nikki Haley says Iran nuke deal 'flawed,' but pulling out difficult
US ambassador to the UN: nuclear deal with Iran 'in Congress's hands'
Nuclear inspiration: Has North Korea emboldened Iran?
Millions of American lives could be at stake as North Korea threatens to attack power grid
Russia calls North Korea test 'provocative'
North Korea nuclear crisis: Putin warns of planetary catastrophe
North Korea nuclear crisis: Putin calls sanctions useless
Sanctions doubts grow as North Korea warns of 'gift packages' for U.S.
UN chief warns US, N. Korea on clashing rhetoric
Merkel says N. Korea solution can only be peaceful
China rules out military force as option to resolve Korean peninsula issues
China has tools to pressure Kim but worries of consequences
S.Korean minister: China may be open to more N.Korea sanctions
S.Korea eyes bigger warheads, N.Korean ICBM reportedly on the move
Satellite Images of North Korea Show Landslides at Nuclear Test Site
North Korea mountain used as nuclear test site at risk of collapsing, Chinese scientist says
Putin: Russia reserves right to cut further U.S. diplomatic mission
Vladimir Putin Calls For Russia to Sue U.S. Over Diplomatic Spat
Russia asks UN to set up mission for east Ukraine
Jewish groups enraged as Trump axes migrant 'Dreamers' program
Rahm Emanuel creates 'Trump-free zone' for young illegal immigrants at Chicago schools
Chicago reported thousands more votes than voters in 2016, GOP official says
Venezuelans Eating Dogs, Zoo Animals as Economy Collapses
Massive solar storm: Seattle, Portland, even N. Calif. may see auroras
5.4 magnitude earthquake hits near Port Blair, India
5.1 magnitude earthquake hits near Saumlaki, Indonesia
Earthquake Swarm Continues to Rattle Idaho
Sabancaya volcano in Peru erupts to 26,000ft
Reventador volcano in Ecuador erupts to 20,000ft
Turrialba volcano in Costa Rica erupts to 12,000ft
Irma becomes strongest Atlantic hurricane outside Gulf and Caribbean ever recorded
Hurricane Irma is so strong it's registering on devices designed to detect earthquakes
'May God protect us all': Puerto Rico, tiny islands in Irma's path fear for the worst
Trump declares Hurricane Irma emergencies as Florida worries megastorm could be worse than Harvey
Florida Gov. Rick Scott declares state of emergency for all '67' counties ahead of Category 4 Hurricane Irma
Pentagon diverts 2 warships, Marine expeditionary unit for Hurricane Irma relief
Gov. Scott activates National Guard ahead of Hurricane Irma
Florida Keys Emergency Manager: "You Must Evacuate, You Cannot Afford To Stay"
Rare malaria death of girl in northern Italy puzzles doctors
Zika virus used to treat aggressive brain cancer
Two-thirds of Americans approve of editing human DNA to treat disease
California officers accused of 'sadistic and terrorizing acts' against prisoners
Tracking Bible Prophecy Headlines - 9/5/2017
BRICS leaders urge for early resolution of Middle-East conflict in order to achieve peace and stability in the Middle-East, based on the United Nations resolutions
Palestinian observers say providing settlers "special authority" in Hebron undermines two-state solution
PA accuses Israel of 'settlement attack'
Palestinian security arrests activist for urging Abbas to resign
Arson terror on the rise in Israel's north
Israeli forces shutter Ramallah printer producing materials inciting terror
IDF prepares largest military drill in almost 20 years along Lebanon border
Saudi Gulf affairs minister: Lebanon will have to choose if it's for or against Hezbollah
Russia threatened to veto UNIFIL mandate if Hezbollah mentioned
Macedonia backs Israel, promises to help stabilize region
Seals from Judean Kingdom period shed light on life in ancient Jerusalem
Church leaders protest 'attempt to weaken Christian presence' in Jerusalem
Israel's water sources at new low
Agricultural pest threatens Israeli exports to EU
Sara Netanyahu Expected to Be Indicted for Fraud in Pocketing $110,000 in Goods
Netanyahu sheds statesmanlike persona as scandals mount
Israel Must Treat Russian Promises on Syria 'With Caution' and Ready Itself to 'Use Force Wisely' to Thwart Iran's Bid to Establish Permanent Presence There, Analysts Say
North Korea's nuclear test site at risk of imploding, Chinese scientist says
N.Korea seen moving ICBM-grade rocket towards west coast
Electromagnetic Pulse: North Korea's Latest Threat Against U.S.
Caroline Glick: North Korea's ultimatum to America
Haley says North Korea is 'begging for war,' calls for strongest possible UN sanctions
Trump and Moon Agree to Show Muscle After North Korea Nuke
S.Korea to temporarily deploy four remaining THAAD launchers
South Korea holds second live-fire drill after North Korea's hydrogen bomb test
South Korea, Japan agree to pursue strong UN sanctions against N.Korea
Japan preparing for evacuation of tens of thousands in South Korea
Stocks on defensive after selloff on North Korea fears
Swiss ready to play mediator role in North Korea crisis, president says
Russia's UN envoy calls for 'cool heads' on North Korea
Russia criticizes US over North Korea, says 'clumsy steps' risky
Russia says US actions towards its consulates are 'state hooliganism'
Elon Musk says AI could lead to third world war
Google Builds China Workforce to Develop Artificial Intelligence
China, Brazil spark global trade war over biofuels
China says Trump's trade threat over N. Korea 'unacceptable'
Turkey criticizes German 'populism' after Merkel shift on EU membership
6.0 magnitude earthquake hits near Bristol Island, South Sandwich Islands
5.5 magnitude earthquake hits near Lakatoro, Vanuatu
5.1 magnitude earthquake hits near Arica, Chile
5.1 magnitude earthquake hits the North Indian Ocean
Sabancaya volcano in Peru erupts to 25,000ft
Reventador volcano in Ecuador erupts to 19,000ft
Hurricane Irma to track toward US; Residents of East and Gulf coasts urged to prepare now
Florida declares state of emergency as Caribbean girds for Hurricane Irma
In Texas, Concerns About Damage To Flooded Toxic Waste Sites
Congress returns to Washington with agenda upended by Harvey
China's Xi slams unwillingness to combat climate change
Australian court hears challenges to same-sex marriage vote
Worse than dogs and pigs: life as a gay man in Zimbabwe
Scientists zap 'voices' from schizophrenia sufferers
Venice: William Friedkin on Shooting a Real Exorcism: 'It Was Terrifying!'
Exorcist warns 'Illuminati satanists' are giving Filipinos 'cursed rosaries'
More than half in UK are non-religious, suggests survey
Tracking Bible Prophecy Headlines - 9/4/2017
Abbas is going to defy Trump and Netanyahu at the UN
PA assails recognition of Jewish Hevron
The Taylor Force Act - The Palestinian population is not some hapless victim of the terror groups, but the very crucible from which they emerged
'Close Temple Mount to Muslims during Sukkot' - 'If Jews are banned from Temple Mount during Muslim festival, why aren't Muslims banned during Jewish holiday?'
Jewish leadership, Vatican discuss collaboration on common interests
Saudi king says kingdom has made progress in tackling terrorism
Saudi Arabian 'honesty' app takes internet by storm
Iran says warns off U.S. U2 spy plane, drone
Warning US, Iran threatens to destroy 'rabid' airplanes
Iran testing homegrown air defense system, official says
Ex-Israeli Defense Minister: Iran Will Be Watching How World Reacts to North Korea's Nuclear Provocations
Germany's Merkel: Iran deal a model for solving North Korea problem
UK PM May pushes for new sanctions on N. Korea after nuclear test
Merkel: N. Korea provocations at 'new dimension'
U.N. Security Council to Hold Emergency Session over North Korea
North Korea's latest test: More diplomacy will only make matters worse, says Amb. Bolton
NATO chief calls N. Korea 'a threat to international security'
Xi, Putin agree to "appropriately deal" with N.Korea nuclear test
North Korea defies predictions - again - with early grasp of weapons milestone
South Korea flexes military muscle as powers mull response to Pyongyang
South Korea holds live-fire drill simulating attack on nuclear site to 'strongly warn' North Korea
With Powerful Nuclear Bomb, Kim Dares Trump and Xi to Stop Him
Despite saber-rattling, Trump left with few options on North Korea
Trump: North Korea is a 'rogue nation' that 'only understands one thing'
Trump, Mattis, Mnuchin warn North Korea of 'overwhelming' military response, halted trade
Mattis says US could 'annihilate' North Korea if it wanted to
Trump said 'we'll see' when asked whether US would attack North Korea
Flashback: North Korea's nuclear tests 'could cause catastrophic volcanic eurption'
Germany defuses gigantic World War II bomb after evacuating 65,000 people
China's Xi says BRICS must promote open world economy
Mexican president says BRICS key in bringing greater balance to global governance
Divergence between China and the US in globalization signals uncertainty for world economy
Trump to scrap protection for 'Dreamers,' give Congress six months to fix
Earthquake swarm won't stop: 62 earthquakes strike Southeast Idaho Saturday, Sunday
Sabancaya volcano in Peru erupts to 24,000ft
Reventador volacano in Ecuador erupts to 21,000ft
Sinabung volcano in Indonesia erupts to 13,000ft
"Don't Mess With Yellowstone Supervolcano" Geologists Warn NASA
Major Hurricane Irma to brush northern Caribbean as it tracks toward the US this week
Hurricane Harvey is a billion-dollar disaster – America's 10th in 2017
Funding battle looms as Texas sees Harvey damage at up to $180 billion
Harvey Wrecks Up to a Million Cars in Car-Dependent Houston
Key fuel lines restart as concerns ease over supply crunch after Harvey
Houston braces for more flooding, chemical plant fires out
Officials Warn of Health Hazards in the Wake of Harvey
Harvey's wrath takes psychological toll on survivors
Collateral storm damage: Baby names plunge in popularity
Fires rage through West; California governor declares state of emergency
San Diego Declares Health Emergency Amid Hepatitis A Outbreak
Bisexuals 400% More Prevalent In Harvard Freshmen Than General Population
'Cheap sex' is making men give up on marriage, author says
Man dead after running into the flames at Burning Man festival
Tracking Bible Prophecy Headlines - 9/3/2017
Palestinian journalists face crackdown as Abbas tightens grip on media
Protesters call for PM to resign after Netanyahu derides anti-corruption demos
Antisemitism in Poland being 'normalized,' European Jewish group warns
Gorka: 'Liberal elements' of US Jewry 'basically anti-Israeli'
Lebanon's PM says Israel lying about Iranian weapons factories there
Iran looking to boost missile production, exports
Iran sees little chance of enemy attack - military chief
Iranian military chief warns attack on Iran will spill over into region
Turkey eyes deal for Russian air defense system, irking West
IS convoy stranded in Syria desert after US bombing
Hezbollah accuses the U.S. of putting lives at stake by hounding ISIS convoy
Hezbollah helps hundreds of ISIS jihadists stuck in Syrian desert
ISIS suicide bombers attack power station north of Baghdad, killing seven
Qatar Restores Full Diplomatic Ties With Iran in Stark Message to Saudi Arabia, Gulf States
The great Saudi sell-off: why bankers and lawyers are flocking to the Gulf
Thousands of Rohingya flee Myanmar amid tales of ethnic cleansing
Rohingya refugees fleeing Myanmar near 40,000
Germans in Aachen get free iodine amid Belgium nuclear fears
North Korea: 6.3 magnitude tremor detected in sign of possible nuclear test
China says detects a second quake in North Korea of magnitude 4.6, which it termed as a "collapse"
North Korea confirms sixth nuclear test
North Korea Confirms Hydrogen Bomb Test 10 Times More Powerful Than Last Nuclear Test
North Korea claims hydrogen bomb test a 'complete success'
North Korea shows off 'H-bomb warhead' as nuclear tensions spiral
US, Japan, discuss 'growing threat' as North Korea claims to have H-bomb warhead
Trump preparing withdrawal from South Korea trade deal, a move opposed by top aides
US Embassy in Cuba hit by new sonic attack, 19 Americans have brain injuries and hearing problems
The anti-monopoly ideas Google tried to suppress are growing influential
"Smile to Pay" facial recognition system: In KFC China store, diners have new way to pay
5.5 magnitude earthquake hits near Northern Mariana Islands
5.3 magnitude earthquake hits near Soda Springs, Idaho
5.1 magnitude earthquake hits near Saumlaki, Indonesia
5.1 magnitude earthquake hits near Padangcermin, Indonesia
5.0 magnitude earthquake hits east of the Kuril Islands
Sabancaya volcano in Peru erupts to 28,000ft
Klyuchevskoy volcano on Kamchatka, Russia erupts to 19,000ft
Reventador volcano in Ecuador erupts to 15,000ft
Sakurajima volcano in Japan erupts to 10,000ft
Tourists flock to Iceland volcano due for massive eruption
Northern Leeward Islands Threatened: Hurricane Irma Is Expected To Strengthen; U.S. Impact Still Unknown
Hurricane Harvey more costly than Katrina, Sandy combined
In devastated Houston, 'nobody hates anybody' as people come together
Texas toxic waste sites flooded, EPA not on scene
Downpours may hinder cleanup and recovery efforts in Texas, Louisiana early this week
Oppressive heat to add to misery in Harvey disaster areas early this week
Largest wildfire in Los Angeles history forces hundreds to evacuate
Windsor-Essex homeowners react to more 'once in a century' flood damage
Triple Threat: New Pneumonia Is Drug-Resistant, Deadly And Contagious
Tracking Bible Prophecy Headlines - 9/2/2017
Trump's ambassador to Israel refers to 'alleged occupation' of Palestinian territories in an apparent break from US foreign policy
Israeli Gov't to approve NIS 55 million budget for new settlement for Amona evacuees
IDF registers 216 acres of Jewish land in the West Bank
Farmers in Israeli south urge defense minister: Let Gazans work for us
Thousands of Arab-Israelis to have citizenship revoked
European Jewish Congress sees rising anti-Semitism in Poland
Attorney general said set to announce decision to indict Sara Netanyahu
Lebanese PM: Israel knows there aren't missile factories in Lebanon
Russian FM Sergei Lavrov Scorns Israeli Concerns Over Iranian Build-Up in Syria
Muslim Religious Holiday Eid al-Adha Marked by ISIS and Syrian President Assad in War-torn Syria
UN sees ISIS defeats in Syria by October, elections possible in a year
Haley Calls Hamas Remarks on Strong Iran Ties a 'Stunning Admission'
US-Russia ties battered by new row over diplomats
Kremlin says US closure of consulate fuels US-Russia tensions
Smoke pours from Russian consulate chimney in San Francisco
Putin: Leader in artificial intelligence will rule world
Russia's top diplomat urges US to offer deal to North Korea
NKorea missile fear sets pre-emptive strike debate in Japan
US: Another health attack on diplomats in Cuba last month
Trump slams 'rigged system' over claim Comey 'exonerated' Clinton before probe ended
Petition To Label George Soros A "Domestic Terrorist" Has 80,000 Signatures
FBI, Homeland Security warn of more 'antifa' attacks
Sacramento plans to pay gang members $1.5M to keep the peace
Trump pulls back threat to shut down government over border wall - for now
DACA immigrants terrified as President Trump decides their fate
Obama admin let DACA recipients 'exploit' loophole to get green cards, Republicans say
Canada preparing winter shelters as migrant wave continues
Facebook has mapped the population of 23 countries in incredible detail
Hackers claim to have personal info of millions of Instagram accounts, including celebs
5.7 magnitude earthquake hits near Reykjanes Ridge
5.1 magnitude earthquake hits near Padangcermin, Indonesia
5.0 magnitude earthquake hits near Ola, Russia
Yellowstone Supervolcano Earthquake Swarm Now One of Biggest on Record, With Over 2,300 Tremors
Sangay volcano in Ecuador erupts to 28,000ft
Sabancaya volcano in Peru erupts to 26,000ft
Reventador volcano in Ecuador erupts to 15,000ft
Sinabung volcano in Indonesia erupts to 11,000ft
Ebeko volcano in the Kuril Islands erupts to 11,000ft
Why the Hurricane Irma Forecast for the U.S. Is Still Uncertain and Difficult
National Weather Service warns against 'fake forecasts'
A map showing Hurricane Irma on a path to hit Houston is fake news
Houston tries to safeguard some areas by flooding others
Downpours may hinder cleanup and recovery efforts in Texas, Louisiana early next week
Post-Harvey problems plague Texas as funerals for dead begin
Crippled water system, chemical plant blaze, vivid examples of Harvey's cascading effects
Black smoke, flames shoot up from Texas chemical plant
Tropical Storm Lidia Hits Los Cabos Mexico, Killing Four and Triggering Floods; Flash Flood, Mudslide Threat Continues
Tropical Storm Mawar to renew flood threat in southeastern China this weekend
Worst floods to hit South Asia in decade expose lack of monsoon planning
Floods in India: Most parts of the country are under water, death toll and water still on the rise
India linking up big rivers to end droughts and floods
Nigeria floods displace more than 100,000
106! San Francisco shatters all-time record high as heat wave bakes the West
Governor issues disaster declaration for Montana wildfires
NC church known for 'blasting' out demons faces growing human-trafficking probe
Tracking Bible Prophecy Headlines - 9/1/2017
Israel will curb settlement expansion to satisfy Trump
Netanyahu vows to 'give back' south Tel Aviv to Israelis
12 years since the destruction of the synagogues of Gush Katif: 'We'll build a beautiful synagogue in Gaza'
Far-right activists demand removal of Temple Mount metal detectors for Jews
Protesters chanted about killing Jews at Netherlands rally
Hezbollah chief urges recapture of Mt. Dov from Israel
IS conflict: Iraq declares 'liberation' of Nineveh province
US commander: IS leader al-Baghdadi probably still alive
Assad gains confidence for victory in Syria's 6-year-old civil war
Trump reportedly removed US amb. to Jordan on King Abdullah's request over Obama's Iran deal
Russia stations S-400 batteries near Iranian arms factory in Syria
Friedman: US, Israel of 'same mind' on stopping Iran in Syria
Trump determination to dent Iran nuke deal leaves experts scratching heads
Contradicting Trump, U.N. Monitor Says Iran Complies With Nuclear Deal
UN Ambassador Haley Highlights Iranian Military Backing for Hamas as IAEA Rebuffs US Demands for Nuclear Inspections
UN atomic energy agency: Iran complying with nuclear deal
UN expert sounds alarm over hunger striking inmates in Iran
Erdogan blasts 'scandalous' US indictment of Turkish bodyguards
Kenya's Supreme Court orders rerun of disputed presidential election
Two million Muslims begin Hajj pilgrimage in Mecca
Mattis begins sending additional troops to Afghanistan
US ban on North Korea travel comes into force
France: North Korea could nuke US, Europe 'within months'
US heavy bombers, jets in show of force against N. Korea
Putin warns of looming 'major conflict' over North Korea
Putin says pressure on North Korea is both 'futile' and a 'dead-end road'
Trump orders Russia to close San Francisco consulate
SPLC Says Army Bases Are Confederate Monuments That Need To Come Down
Google Issues Ultimatum to Conservative Website: Remove 'Hateful' Article or Lose Ad Revenue
Scholar says Google criticism cost him job: 'People are waking up to its power'
House to vote on self-driving car legislation next week
US Navy leader considers unmanned vehicles to increase power
Asteroid Florence, largest in a century, to pass by Earth at a distance of 7 million km today: Nasa
Sabancaya volcano in Peru erupts to 26,000ft
Reventador volcano in Ecuador erupts to 16,000ft
Sinabung volcano in Indonesia erupts to 12,000ft
Sakurajima volcano on Japan erupts to 10,000ft
6.3 magnitude earthquake hits near Muara Siberut, Indonesia
5.4 magnitude earthquake hits near Lolayan, Indonesia
5.4 magnitude earthquake hits near Kodiak Station, Alaska
5.4 magnitude earthquake hits near Nicoya, Costa Rica
Houston offers a grim vision of Los Angeles after catastrophic earthquake
11 Staggering Numbers That Help To Put The Harvey Catastrophe Into Perspective
Harvey is a 1,000-year flood event unprecedented in scale - covers area in Texas the size of New Jersey
Hurricane Harvey Shifts Political Winds in Washington
Dollar in Longest Losing Streak Since 2007
August, a Month That Gave Markets a Shake - The Nasdaq gained, volatility re-emerged, Harvey hit a slumping energy sector and the euro rallied
White House vows quick action as Harvey aid estimates soar
Harvey scams abound as crooks prey on disaster victims and altruistic Americans
After storm's fury, a sorrowful task: Gathering up the dead
Houston rescuers start block-by-block search of homes flooded by Tropical Storm Harvey
Texas county morgue could soon run out of room after Harvey
Health Problems From Harvey: The Worst Is Yet To Come
New Worries About Storm Damage as Beaumont's Drinking Water Shuts Off
Surreal drone footage shows downtown Houston underwater
Flyover reveals staggering extent of Harvey's destruction
Texas chemical plant could see more explosions, executive says: 'It's not over'
New Hazard in Storm Zone: Chemical Blasts and 'Noxious' Smoke
Largest US refinery Motiva may be shut up to two weeks
Fill 'er up. Some DFW stations may run out of gas this Labor Day weekend
Shouting matches punctuate growing lines at San Antonio gas stations, more than 100 now without fuel
Don't look now, but another monster hurricane is brewing in the Atlantic
Hurricane Irma strengthens to major Cat 3 storm
Powerful Hurricane Irma could be next weather disaster
Tropical Storm Lidia Passing Near Los Cabos, Mexico; Dangerous Flash Flood, Mudslide Threat
NASA sees Typhoon Sanvu's large eye
Tropical Cyclone Mawar set to hit Hong Kong on Sunday
Could someone hack your pacemaker? FDA is recalling 465,000 of them due to that risk
Offshore Human Testing Of Herpes Vaccine Stokes Debate Over U.S. Safety Rules
Ex-military officials urge US judge to halt Trump's transgender ban
Pro-Gay Church Leaders Condemn Nashville Statement, Say Homosexuality Is 'Fully Blessed By God'
Pope, Orthodox leader blame 'moral decay' for ecology crisis
Pope Francis to World Leaders: 'Listen to the Cry of the Earth'
Fire, Dust Storms, and Scorching Heat: This Year's Burning Man Sounds Like the End of Days
Nobel Prize winners predict the end of the world
Click here to retun to "Tracking the Birth Pangs" page.