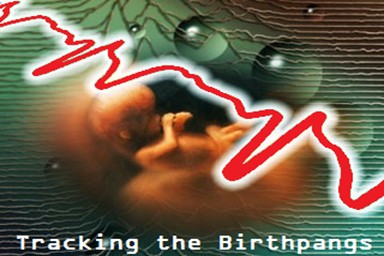 April 2020 Headlines
"Tracking Bible Prophecy" headlines can also be found on
Facebook
Tracking Bible Prophecy Headlines - 4/30/2020
Report: High Court slated to nix Netanyahu-Gantz coalition deal
Redacted FBI document hints at Israeli efforts to help Trump in 2016 campaign
Biden opposes West Bank annexation, will keep US embassy in Jerusalem, says aide
Israeli land lease at Tzofar under Jordanian peace deal ends Thursday
Israelis Visiting Malls, Markets Will Have to Download Mandatory Coronavirus Tracking App
NYC mayor warns 'Jewish community' as thousands at funeral of rabbi virus victim
N.Y.C. Mayor Threatens 'Jewish Community' With Arrests Over Coronavirus Violations
Under fire for lashing out at Jewish community, NYC mayor says he has no regrets
Mayor de Blasio apologizes for response to overcrowded funeral of Brooklyn rabbi
Commentary: How Coronavirus Sparked an Open Season of Hate for Haredi Jews
Germany outlaws Hezbollah terror group's military and political wings
Protests erupt in Lebanon as coronavirus outbreak fuels economic panic
The United Nations Human Rights Council Praises Iran
Afghanistan: America Moving Out, China Moving In - with Help from Iran
Pompeo says US to seek all ways to extend Iran arms embargo
Russia urges Iran not to give in to US 'provocations'
Russian presence in Libya more dangerous than ISIS, says US Africa Command
Eastern Libyan forces have agreed a ceasefire during Ramadan
Commentary: Will Coronavirus Prevent Pakistan and India Going to War This Summer?
Germany's return to normal life in jeopardy after uptick in new coronavirus cases
Torment in Ecuador: virus dead piled up in bathrooms
Signs From North Korea Only Raise More Questions About Absent Kim Jong Un
Chinese military lashes out at American warship's 'intrusion' in South China Sea
U.S. believes many Chinese labs doing contagious pathogen work under unknown security: Pompeo
Nobel Laureate Tasuku Honjo refutes claims of novel coronavirus being man-made
India accuses China of sending faulty coronavirus test kits
Is the Media Engaging in Psychological Warfare Against America?
Hillary Clinton Says Coronavirus 'Would Be A Terrible Crisis To Waste'
Commentary: Our Dress Rehearsal for a Police State
Apple and Google release test version of coronavirus tracing software
'I love Diamond and Silk': Trump stands by controversial sisters 'fired' by Fox over conspiracy theories
As 'quarantine fatigue' spreads, Fauci says second wave of coronavirus is 'inevitable'
Absent vaccine, airline industry may be gutted for years
Dr. Marty Makary: US is 'neck-and-neck' with China in race for coronavirus vaccine
Trump's 'Operation Warp Speed' Aims to Rush Coronavirus Vaccine
Officials Want to Vaccinate All of Chicago for Coronavirus When One Becomes Available
Experimental drug declared by US as first effective treatment against COVID-19
Fauci expresses optimism about 'significant, positive' data from a trial of the possible Covid-19 treatment remdesivir
Dow ends at highest level in 7 weeks as Gilead's coronavius treatment and Fed's pledges help to bolster stocks
One Wall Street veteran's explanation of weird investor behavior: gambling
GDP sinks 4.8% in the first quarter, biggest drop since 2008 and there is worse to come
Fed Chair to Congress: Do Whatever It Takes to Keep the Economy From Collapse
Pending home sales tank nearly 21% in March, but Realtors claim prices will hold up
Rent Is Due Again and Missing Payments Have Landlords Worrying
Cities face 100 million 'new poor' in post-pandemic world - experts
The future of free money. After the coronavirus, Universal Basic Income seems inevitable.
Nearly half of global workforce risk losing livelihoods in pandemic - ILO
UN chief: don't use taxpayer money to save polluting industries
'Unprecedented' strike planned for this week as essential workers at Amazon and Walmart say their safety concerns are ignored
Food-Plant Workers Clash With Employers Over Coronavirus Safety
Meat plant workers to Trump: Employees aren't going to show up
Boneless chicken is first to go scarce as coronavirus hits U.S. meat supply
Costco, Walmart, Kroger 'grossly inflated' the price of eggs during coronavirus pandemic, lawsuit claims
'Heartbreaking' scene in Idaho as mountains of potatoes are laid to waste
UN warns coronavirus fallout will lead to the next pandemic - global starvation
Painkillers, sedatives in short supply during COVID-19 pandemic
Elon Musk bashes US shelter-in-place orders as 'fascist,' says they're 'forcibly imprisoning' people in their homes
Trump threatened to withhold coronavirus aid from states unless they change their sanctuary city policies
Trump says he won't extend social distancing guidelines, plans to restart travel
End of Trump's social distancing policy spurs fears of virus rebound
At least 50 corpses stored in U-hauls next to New York funeral home, police say
U.S. Marriage Rate Plunges to Lowest Level on Record
Record number of abortion pill reversal calls to pro-life ministry amid COVID-19 crisis
Wave of trans murders sparks fear of 'hunting season' in Puerto Rico
Transgender beauty influencer outs gay men in Morocco, sparking widespread fear
First drugs, then oil, now Mexican cartels turn to human trafficking
Biden under pressure to address sexual assault allegation
Biden accuser slams Hillary's endorsement; more sources back Tara Reade's sexual assault claims
Explosive New Flynn Documents Show FBI Goal Was To 'Get Him Fired'
Andy McCarthy: Bombshell documents prove FBI had 'meticulously planned-out scheme' to set Flynn up
AG William Barr on the Russia investigation: 'There's something far more troubling here'
Government panel warns M9 quake, tsunami as high as 30 m (98 feet) could strike northern Japan
5.4 magnitude earthquake hits near San Antonio de los Cobres, Argentina
5.2 magnitude earthquake hits near Hachinohe, Japan
5.1 mangitude earthquake hits near Kokopo, Papua New Guinea
Sabancaya volcano in Peru erupts to 28,000ft
Klyuchevskoy volcano on Kamchatka, Russia erupts to 20,000ft
Popocateptl volcano in Mexico erupts to 20,000ft
Sangay volcano in Ecuador erupts to 20,000ft
Reventador volcano in Ecuador erupts to 14,000ft
Ebeko volcano in the Kuril Islands erupts to 14,000ft
Torrential rains aggravate situation in areas still affected by Tropical Cyclone "Harold" in Fiji
Storms bring hurricane-force winds across 500 miles in south-central US. More severe weather is on the way.
Czech Republic facing catastrophic drought - the country's worst in 500 years
Africa Braces for a Record Wave of Locusts
Tracking Bible Prophecy Headlines - 4/29/2020
US to recognise annexation of occupied West Bank, Jordan Valley
PA "foreign ministry": US willingness to accept Israeli sovereignty is "an extension of the US bias" in favor of Israel
Up against the clock and the constitution, new coalition is far from a done deal
Lapid Offers to Back Netanyahu in Canceling Rotation Deal With Gantz
Blue and White tells High Court indicted Netanyahu should be PM
High Court to hear petitions next week against Netanyahu becoming PM
Lighting torch at Independence Day ceremony, Gantz issues call for unity
Nationwide curfew goes into effect for Independence Day
Yair Netanyahu slams 'evil globalist' EU for backing coexistence program
Appearing to confirm Syria airstrike, Bennett says IDF will keep fighting Iran
Bomb Blast Kills 40 People in Syria's Afrin
Thousands Of Migrants Head Back To Venezuela To Flee Colombia's COVID-19 Lockdown
US coronavirus cases surpass 1 million and the death toll is greater than US losses in Vietnam War
Mideast Economies Take Big Hit With Oil Price Crash
Man dies after Lebanon economic protest turns violent
France investigating car-ramming that injured 3 cops as terror attack
Coronavirus Widens Europe's North-South Economic Divide
Brazilian foreign minister compares social distancing to concentration camps
Dr. Fauci Backed Controversial Wuhan Lab with Millions of U.S. Dollars for Risky Coronavirus Research
Coronavirus hype biggest political hoax in history
Losing It: 72% Of Locked-Down Americans Say They'll Reach 'Breaking Point' By Mid-June
Exasperation Grows Over Delays Trying To Sign Up For Unemployment, 'People Have No Food, People Are Talking About Suicide'
Piglets aborted, chickens gassed as pandemic slams meat sector
Trump to invoke Defense Production Act to keep meat-processing plants open amid fears of supply shortage
Coronavirus Relief Often Pays Workers More Than Work
Coronavirus may deal the final blow to Social Security and Medicare
The Lakers Got Federal Aid and Your Corner Shop Didn't
Mnuchin Says Big Companies Should Apologize for Taking Small Business Loans
Mnuchin Says No Bailout for States With Badly Managed Budgets
The US will need to spend trillions more as economy takes until 2022 to fully recover: CNBC survey
Pelosi: A Minimum Guaranteed Income May Now Be 'Worthy of Our Attention'
Pelosi to Trump: Ice cream in freezer is 'better than having Lysol in somebody's lungs'
Reversing course, House won't return to D.C. next week because of coronavirus threat
JetBlue, Delta seek U.S. OK to suspend flights to 25 U.S. airports
JetBlue becomes first US airline to require passenger face coverings
US considering coronavirus testing on some international flights
Pandemic Passports And The Danger Of Immuno-Discrimination
Germany flips on smartphone contact tracing, backs Apple and Google
Masks, temperature checks mark 'new normal' at restaurants
Thermal imaging cameras could play "critical role" in keeping people safe from COVID-19
UPS to deliver medicine by drone to large Florida retirement community
CDC recommends social distancing for pets after some test positive for coronavirus
Coronavirus has 'exposed every fracture' in US workplace safety, top labor union leaders say
Mitch McConnell Wants to Shield Companies From Liability in Coronavirus-Related Suits
New York Will Have Coronavirus 'Circuit Breaker' in Place as Economies Reopen
California urgent care doctor questions stay-at-home orders: 'You can get to herd immunity without a vaccine'
YouTube removed the viral video of frontline doctors calling for an end to quarantine and comparing COVID-19 to the flu
Tucker rips YouTube for pulling 'problematic' coronavirus video: 'Censorship never is about science'
New York City ER doc on frontline of COVID-19 battle explains why America should reopen immediately
Brit Hume: Why the Case for National Lockdown Is Getting 'Weaker and Weaker'
Pope's call for 'obedience' on Mass restrictions both pastoral and political
'Burn it to the ground.' Rumors over COVID-19 spur threats against church in rural NC
Analysis: Did NY Democrats just tank Biden's nomination?
Leading Democrats Stand Behind Biden After Sexual-Assault Allegation
Tammy Bruce: Will Democrats adjust their motto to 'Believe all women, except this woman?'
GOP pollster calls out mainstream media's 'hypocrisy' over coverage of sex assault claim against Biden
Women are getting abortions from home during coronavirus quarantine
Tunisia may have become first Arab country to recognize gay marriage
Turkish president backs cleric who said homosexuality 'brings disease'
This giant asteroid will fly by Earth Wednesday, close enough to see by telescope, but it won't hit us, experts say
Hubble Captures Incredible Images of Highly Anticipated Comet Breaking Up
5.0 magnitude earthquake hits the Northern Mid-Atlantic Ridge
Sabancaya volcano in Peru erupts to 25,000ft
Klyuchevskoy volcano on Kamchatka, Russia erupts to 20,000ft
Popocateptl volcano in Mexico erupts to 20,000ft
Sangay volcano in Ecuador erupts to 20,000ft
Nevados De Chillan volcano in Chile erupts to 13,000ft
Ebeko volcano in the Kuril Islands erupts to 12,000ft
Intense rains trigger deadly flash floods in Ethiopia and Somalia, 83,000 displaced
Torrential rainfall turns streets into rivers in northeastern Brazil
Thousands evacuated as ice jam forces floodwaters into Canadian town
Cold blast to sweep across parts of Australia, Melbourne expects coldest April day since 1960
Tracking Bible Prophecy Headlines - 4/28/2020
Arab League to meet over Israel's plans to annex parts of West Bank
US official: We're ready to recognize Israeli application of sovereignty
Lapid says he'd vote with Netanyahu to stop Gantz becoming PM in rotation deal
Opening Memorial Day, president laments: 'This year, we can't cry together'
Israelis-Palestinians to honor dead at virtual Memorial Day Ceremony
End all restrictions, they were unnecessary, Hebrew University researchers say
Syria says 4 pro-Iran fighters, 3 civilians dead in exchange of fire with Israel
'Some people see it as historic': Minneapolis to broadcast Ramadan call to prayer five times a day
False belief that methanol cures virus has killed over 700 in Iran
U.S. to Argue It Never Left Iran Nuke Deal, in Bid to Force Arms Embargo, Report Says
China expert on Kim Jong Un: 'The pattern is broken, something is really wrong'
McDonald's is reportedly part of China's digital currency trial
China threatens economic punishments if Australia investigates Beijing's coronavirus response
China slams Pompeo, calls him 'enemy of world peace,' as war of words continues
China says it is a victim of COVID-19 disinformation, not an initiator
Conspiracy theorists falsely accuse Army reservist of starting coronavirus
El Salvador authorizes 'lethal force' against gangs amid coronavirus crime spike, mixes rival gangs in jails
'Another pandemic': In Latin America, domestic abuse rises amid lockdown
American-Israeli Professor Is Spearheading Coronavirus Vaccine Efforts. Thousands Line Up to Get Infected
New idea to speed up coronavirus vaccine research is bold but dangerous
COVID-19 vaccine: The ethical dilemma of 'human challenge trial'
Delta CEO Flirts With the Idea of "Immunity Passports" for Air Passengers
COVID-19: AirAsia trials PPE suits for cabin crew
Oil plunges 25%, extending recent losses as storage fills
$10 Oil Forces U.S. Drilling Giant To File For Bankruptcy
Dow surges 350 points on hope of economy reopening, closes above 24,000
Rent Strike Planned for May 1 as Pain of Coronavirus Deepens
Protests show two Americas - those who lost their jobs and those still getting paid
NJ governor says the state needs more federal assistance to avoid an 'Armageddon' scenario
'The food supply chain is breaking,' Tyson says as plants close
NYC to Close 40 Miles of Streets to Give Walkers More Space
New York cancels presidential primary, citing coronavirus, after Sanders camp asked to stay on ballot
'Quarantine Revival' - 132,000 Respond to Jesus during Virtual Evangelistic Event
82 arrested in massive, multistate child exploitation sting
Pentagon formally releases 3 Navy videos showing "unidentified aerial phenomena"
A big asteroid will fly by Earth Wednesday, but don't panic. It won't hit us.
5.4 magnitude earthquake hits near Namatanai, Papua New Guinea
5.2 magnitude earthquake hits near Hihifo, Tonga
Klyuchevskoy volcano on Kamchatka, Russia erupts to 22,000ft
Sabancaya volcano in Peru erupts to 22,000ft
Popocateptl volcano in Mexico erupts to 20,000ft
Sangay volcano in Ecuador erupts to 19,000ft
Reventador volcano in Ecuador erupts to 15,000ft
Semeru volcano in Indonesia erupts to 13,000ft
Tracking Bible Prophecy Headlines - 4/27/2020
Netanyahu: I'm confident annexation will happen in a couple of months; 70 percent of land will be left for Palestinians
Netanyahu 'confident' U.S. will allow West Bank annexation in two months
On Its 72nd Birthday, Israel Is Home to Nine Million People, Seven Million Jews, 78% of All Jewish Births
Despite the coronavirus: Jews from Ukraine will make Aliyah
Coronavirus Could Fuel Demand for 'Diaspora Bonds', Says World Bank
Market Vendors in Israel Angry They're Still Shut While Mega Stores Are Open
Just how safe are Jews in the US? ADL survey paints grim picture
Despite Coronavirus, Hezbollah Remains a Dangerous Threat to Israel
Syria fires anti-aircraft missiles after reported Israeli strikes near Damascus
Israel Thwarts Major Coordinated Cyber-Attack on Its Water Infrastructure Command and Control Systems
Hong Kong police break up pro-democracy singing protest at mall
Kim Jong-un's Absence and North Korea's Silence Keep Rumor Mill Churning
Amid mounting speculation, South Korea says Kim Jong Un is 'alive and well'
With Kim Jong Un's health uncertain, focus shifts to powerful sister Kim Yo Jong
Ex-CIA Korea Chief: N. Korea to be nuke threat even after Kim Jong Un
Bill Gates Attacks U.S., Praises China: 'China Did A Lot Of Things Right At The Beginning'
Bill Gates calls question about whether China covered up the coronavirus a 'distraction'
Pelosi says Trump's travel ban was not effective in preventing people or coronavirus from entering US
The Next Chapter of the Oil Crisis: The Industry Shuts Down
Oklahoma asks Trump to declare coronavirus an 'act of God' to help oil producers
Oil Edges Lower on Swelling Glut While Producers Start Cuts
Could Low Oil Prices Spark A New War In The Middle East?
The World Health Organization's warning about coronavirus reinfection could send the stock market's baffling risk on rally cratering
Making sense of a stock market just 16% off its high while a pandemic costs 26 million jobs
White House economic advisor Kevin Hassett says unemployment rate will approach Great Depression
U.S. economy to reopen in May and June and then 'really bounce back,' Mnuchin says, but others are thinking fall
Flood of coronavirus business bankruptcies likely in coming months
U.S. will cap how much each bank can lend under emergency coronavirus program: memo
Public companies took far more small business loans than first thought - here's the latest tally
Biden Assails Stimulus, Calls U.S. Corporations 'Greedy as Hell'
Biden wants a new stimulus 'a hell of a lot bigger' than $2 trillion
Trump and McConnell headed toward clash over coronavirus spending
$8,000 rentals. Private jets. How the super-rich escape the coronavirus pandemic
U.S. Could Be Weeks From Meat Shortages With Shutdowns Spreading
Coronavirus Forces Farmers to Destroy Their Crops
USDA let millions of pounds of food rot while food-bank demand soared
Fights resume in Nicaragua because 'boxers have to eat'
'I just can't do this.' Frustrated parents giving up on home school
Frontline doctors who administered 5,000 coronavirus tests want to reopen, say COVID-19 similar to flu
Commentary: Most U.S. Hospitals Are Empty. Soon They Might Be Closed for Good
One in 3 death certificates were wrong before coronavirus. It's about to get even worse.
COVID-19 Vaccine: How Companies and Countries Are Risking Billions in Race Unsure to Pay Off
Your Video Therapist Will See You Now - Sessions have gone virtual amid the coronavirus pandemic, raising new challenges
Germany flips on smartphone contact tracing, backs Apple and Google
Lawmakers warn coronavirus contact-tracing is ripe for abusive surveillance
Coronavirus Means the Era of Big Government Is... Back
California county's order criticized for limiting online worship: 'No singing'
5.2 magnitude earthquake hits near Rabaul, Papua New Guinea
5.1 magnitude earthquake hits near Pondaguitan, Philippines
5.0 magnitude earthquake hits near Kushiro, Japan
Sabancaya volcano in Peru erupts to 24,000ft
Klyuchevskoy volcanon on Kamchatka, Russia erupts to 22,000ft
Popocateptl volcano in Mexico erupts to 21,000ft
Reventador volcano in Ecuador erupts to 16,000ft
Nevados De Chillan volcano in Chile erupts to 12,000ft
Ebeko volcano in the Kuril Islands erupts to 10,000ft
Hurricanes Could Be Slowing Down Due to Rising CO2 Levels, And That's Not a Good Thing
Tracking Bible Prophecy Headlines - 4/26/2020
'Destroying the Knesset': Thousands protest in Tel Aviv against coalition deal
Islam's holiest sites emptied by coronavirus crisis as Ramadan begins
Pompeo warns Iran's space program is 'dangerous'
Iran's President Says Tehran Watches US Closely, but Won't Start Conflict
Crisis in Yemen as Aden separatists declare self-government
Trump-Putin joint statement on Elbe anniversary alarms Russia critics in U.S.
North Korean dictator Kim Jong Un rumored to be dead, brain dead or just fine
Dennis Rodman says he's praying for ailing Kim Jong Un: 'I hope it's just a rumor'
After months on sideline, UN Security Council nears resolution on virus
Behind Oil-Market Gyrations: Few Places Left to Store Unwanted Crude
Democrats Eye Cold, Hard Cash In Next Stimulus Round
Maher presses Pelosi on coronavirus spending: 'Funny money' may collapse economy into depression
Millions of Credit-Card Customers Can't Pay Their Bills. Lenders Are Bracing for Impact.
Tom Barrack Says Real Estate in 'Chaos' as Laws Waived on Rent, Debt
The death of the department store: 'Very few are likely to survive'
WHO warns against coronavirus 'immunity passports' - 'no evidence' that recovered coronavirus patients are protected from reinfection
Coronavirus: China Continues to Flood the World with Defective Medical Supplies
Ranks of Absent U.S. Food Inspectors Swell on Virus, Union Says
Venezuela Announces Price Controls as Food Shortages Worsen
Experts worry 'quarantine fatigue' is starting
'I want my life back': Germans protest against lockdown
German police bust cellar hairdressers
Top Virginia health official warns state lockdown could be 'two-year affair'
Hawaii to Visitors: We'll Pay You to Leave
Lifeguards will save you when beaches reopen. It will involve a mask - but not a mouth
Coronavirus: Florida attorney to dress as Grim Reaper to protest opening beaches
California heat wave draws large crowds to beaches despite stay-at-home order
National Guard sent to California nursing homes to stop coronavirus spread
A spike in New Yorkers ingesting household cleaners following Trump's controversial coronavirus comments
Trump says briefings not worth his time after disinfectant gaffe
Showdown looms between Silicon Valley, U.S. states over contact tracing apps
Religious persecution is skyrocketing during coronavirus pandemic
Republicans hit Democrats, media after development in Biden sexual assault claim
CNN finally covers Larry King clip in which Biden accuser's mother purportedly alludes to daughter's sexual assault
Biden campaign adamantly denies allegation of sexual assault
Former Clinton adviser calls on Biden to withdraw over assault allegations
UK gov't moves to protect kids from life-altering transgender experiments
2.9 magnitude earthquake shakes west Texas
Small 2.6 magnitude earthquake recorded in Ohio Saturday morning
Sabancaya volcano in Peru erupts to 30,000ft
Klyuchevskoy volcano on Kamchatka, Russia erupts to 20,000ft
Popocateptl volcano in Mexico erupts to 20,000ft
Ruiz volcano in Ecuador erupts to 20,000ft
Sangay volcano in Ecuador erupts to 19,000ft
Reventador volcano in Ecuador erupts to 27,000ft
Ebeko volcano in the Kuril Islands erupts to 10,000ft
Record-breaking tropical depression forms in East Pacific
Tracking Bible Prophecy Headlines - 4/25/2020
'If High Court intervenes in unity deal, we'll hold 4th elections'
Synagogues are already planning for a socially distanced High Holidays
Israeli Special Ops Officers Collected Info to Prevent Civil Unrest Amid Coronavirus
TV series follows Israeli transgender high schoolers as they approach IDF draft
Afghanistan: Taliban rejects call for ceasefire during Ramadan
Behind Oil-Market Gyrations: Few Places Left to Store Unwanted Crude
Trump officials eye blocking uranium from Russia, China to help U.S. nuclear industry
Kim Jong Un may have left North Korean capital as health rumors swirl
China sends medical team to North Korea even as Beijing-backed TV boss claims Kim Jong Un is dead, says has 'very solid source'
Kim Yo Jong, Kim Jong Un's Kid Sister, is 'Feared,' 'Respected' Inside North Korea
GOP memo urges anti-China assault over coronavirus
Australia joins US warship in South China Sea as tensions grow
U.S. Offers Aid to Greenland to Counter China, Russia
The Housing Market Is Edging Dangerously Close to a $1 Trillion Reckoning
Mortgage bailout balloons by half a million more loans in one week
Pressure Builds on Europe's Fragile Banking System
Resentment grows on Main Street over bailout winners and losers
Maher grills Pelosi on endless federal spending: Crushing debt could hurt 'more people than the disease'
Stocks rally as Trump signs $484B small-business relief bill
Sen. John Kennedy: Economy will collapse if it's closed until COVID-19 cases are gone
Fewer than half of working Americans will have a paycheck in May as devastating coronavirus layoffs persist, economist says
Trump threatens to block coronavirus funding for USPS if they don't raise prices: 'The postal service is a joke'
Trump: Postal Service must charge Amazon more, or no loan
Grocers Hunt for Meat as Coronavirus Hobbles Beef and Pork Plants
'We understand our privilege': Bill and Melinda Gates 'prepared' for pandemic by stockpiling food
Levin bashes media for fixating on Trump's disinfectant comment while ignoring Biden's 'obvious dementia'
Atlanta mayor: It's like we're living in 'Twilight Zone'
Las Vegas mayor slammed for suggesting workers could be COVID-19 'control group'
Former Nevada attorney general says MI Gov. Whitmer may have broken the law: 'She could be in big trouble'
The anti-vaccine and anti-lockdown movements are converging, refusing to be 'enslaved'
U.S. says will not take part in WHO global drugs, vaccine initiative launch
An alarming number of Americans believe a coronavirus vaccine exists and is being withheld
Controversial idea to speed coronavirus vaccine gains ground
Vaccinations drop amid COVID-19 fears, raising specter of fresh measles outbreak
Fight against malaria could be set back 20 years, WHO warns
Pa. removes 200 deaths from state coronavirus count as questions mount about reporting process, accuracy
Nearly all COVID-19 patients put on ventilators in New York's largest health system died, study finds
New Jersey driver crashes car after passing out from wearing N95 mask
Coronavirus Puts Italy's Most Vicious Mobsters Back on the Street
'Filthy bloody business:' Poachers kill more animals as coronavirus crushes tourism to Africa
Australian PM says will be illegal for non-health officials to get data from COVID-19 app
Apple and Google will shut down coronavirus tracing app when pandemic ends, companies say
The Pentagon Will Use AI to Predict Panic Buying, COVID-19 Hotspots
Andy Cohen says he couldn't donate plasma because he is gay
Casting aside its precedents, Supreme Court moves inexorably toward abortion rights
Dutch Supreme Court rules doctors can euthanize dementia patients
Pandemic Deepens Catholic Church's Financial Crunch, From Vatican to Parishes
'The Great Quarantine Revival': 100,000+ Choose Christ During Virtual and Broadcast Services Easter Week
6.3 magnitude earthquake hits near Panguna, Papua New Guinea
5.0 magnitude earthquake hits near Neiafu, Tonga
5.0 magnitude earthquake hits South of the Fiji Islands
Sabancaya volcano in Peru erupts to 24,000ft
Popocateptl volcano in Mexico erupts to 22,000ft
Sangay volcano in Ecuador erupts to 20,000ft
Reventador volcano in Ecuador erupts to 14,000ft
Semeru volcano in Indonesia erupts to 14,000ft
Sakurajima volcano on Japan erupts to 12,000ft
Ebeko volcano in the Kuril Islands erupts to 10,000ft
Invest 90E Could Become First April Eastern Pacific Tropical Depression on Record Well South of Baja California
Severe thunderstorms hit northern Vietnam, damaging nearly 6,000 homes and killing 3
The economic cost of flooding could triple in 10 years, study estimates
Downtown Los Angeles will soar to record temperatures today while beaches remain closed
Sandstorm wreaks havoc across Egypt as turbulent weather pattern unfolds in Middle East
Tracking Bible Prophecy Headlines - 4/24/2020
UN, EU officials warn new Israeli government against annexing West Bank
France threatens Israel ties over settlement annexation
Israel's annexation plan to dash hope for peace in Middle East - Palestinian official
Benny Gantz's betrayal of his voters marks the ultimate end of the two-state solution
Israeli UN envoy accuses PA of 'anti-Semitic libel' during Security Council row
Israeli UN Envoy Scolds Palestinian Counterpart: Your Hate for Jewish State Overrides Care for Your Own People
Internal government memo shows UK dropping support for Palestinian Authority
The Sea of Galilee Is Finally Completely Full - and Empty - the coronavirus lockdown means no one is here to enjoy it
Privacy Restored as Israel Police Ordered to Stop Tracking Phones
Israel's ultra-Orthodox Jews take to internet in coronavirus lockdown
Covid-19 pandemic casts long shadow as Ramadan starts
Latin media a 'game changer' in promoting pro-Israel politics, combating Iranian-sponsored hate
Iran Guard commander threatens 'terrorist' US Navy after Trump's tweet
Military Chief Warns Iran Will 'Destroy' U.S. Ships If threatened in Persian Gulf
Oil bounces after Trump uses the 'oldest Middle East oil trick in the book' to kickstart prices
Iran's Ayatollahs Will Struggle to Survive the Oil Slump
Makeshift oil refineries a necessary evil for locals in north-west Syria
Germany opens landmark trial of Syrian regime officers accused of crimes against humanity
Deadly virus 'infecting geopolitical tensions'
Blamed For Coronavirus Outbreak, Muslims In India Come Under Attack
Philippines' Duterte threatens martial law if communist rebels disrupt aid
US, Chinese warships enter South China Sea as tensions rise over oil dispute
China 'open, transparent' about coronavirus, US can't 'bully' Beijing, envoy to UK says
China: We Can't Dismiss America as Coronavirus Origin Until U.S. Proves Otherwise
U.S. Scientists Not Allowed Into China to Investigate Coronavirus Origins, Mike Pompeo Says
China Donates $30 Million To WHO After America Suspends Financial Support
Officials probe the threat of a coronavirus bioweapon
US may never restore funding to World Health Organization, says Mike Pompeo
Trump's new health spokesman vilified Soros, Rothschilds last month
Italians call for justice for relatives killed by coronavirus
On the margins of Paris, the food bank queues grow longer
Despite Lockdown: France Rocked by Four Straight Nights of Riots
Dozens of medical workers have been attacked in Mexico amid coronavirus fears
Brazilian city of Manaus fighting 'horror movie' pandemic conditions
Argentines Flock to Black-Market Dollars as Economic Woes Mount
Coronavirus Made America's Biggest Banks Even Bigger
With Only 6 Members Participating, Senate Passed $483-Billion Spending Bill by 'Unanimous Consent'
Leon Cooperman says the coronavirus crisis will change capitalism forever and taxes have to go up
There Are More Flights Leaving Montana Than JFK as Coronavirus Slows Travel
CEO of Ryanair says his planes won't fly if middle seats must be kept empty for "idiotic" social-distancing rules
Virus pushes US unemployment toward highest since Depression
Another 4.4 million Americans filed for unemployment last week as coronavirus layoffs continue to surge
Americans too scared to go to work risk losing unemployment aid, experts say
Commentary: Instead Of 'Flattening The Curve,' We Flattened Hospitals, Doctors, And The U.S. Health Care System
Nearly all NY coronavirus patients suffered underlying health issue, study finds
Hidden Outbreaks Spread Through U.S. Cities Far Earlier Than Americans Knew, Estimates Say
New York's Cuomo Outlines Plan for 'Tracing Army' to Tame Outbreak
Bloomberg puts up $10 million for coronavirus contact tracing program
'It is impossible to overstate the pain': Fight against coronavirus will define our era, Bill Gates says
A teen was allegedly killed by his stepfather after he refused to stay home and shelter in place, police say
Up at night with coronavirus nightmares? Experts say it's totally normal
Twitter names Trump the 'Tide Pods' president after he suggests disinfectant injections
Trump adviser suggests reopening economy by putting 'everybody in a space outfit'
Trump says he may extend coronavirus social distancing guidelines to early summer
Trump approved of Georgia's plan to reopen before bashing it
Michigan Gov. Whitmer faces protest outside her home as lawmakers mull curbing her powers
'Constitutionalist sheriffs' won't enforce coronavirus restrictions
Washington Sheriff Refuses to Enforce Governor's Stay-at-Home Order, Says He's 'Worried About the Economy'
Wife of Ohio state senator compares reopening plan to 'Hitler's Germany'
Connecticut town reverses course on 'pandemic drones' amid privacy concerns
Coronavirus: 'I faked having Covid-19 on Facebook and got arrested'
MSNBC's Nicolle Wallace suggests 'silver lining' of coronavirus outbreak is it'll hurt Trump
Heads Spin As Franklin Graham Says Demonic Activity May Be Behind Trump Opposition
Survey: Some Pastors Concerned Online Viewing Will Remain 'in Lieu of' Attending Church After Pandemic
Harvard Prof. Under Fire for Bashing Homeschooling as Parental 'Authoritarian Control,' Calling for 'Presumptive Ban'
Asteroid flying past Earth looks like it's wearing a coronavirus face mask
5.5 magnitude earthquake hits near Puerto Madero, Mexico
5.4 magnitude earthquake hits the South Pacific Ocean
5.2 magnitude earthquake hits near Mutsu, Japan
Sabancaya volcano in Peru erupts to 23,000ft
Popocateptl volcano in Mexico erupts to 20,000ft
Sangay volcano in Ecuador erupts to 20,000ft
Reventador volcano in Ecuador erupts to 15,000ft
Semeru volcano in Indonesia erupts to 14,000ft
Sakurajima volcano on Japan erupts to 12,000ft
Destructive tornadoes hit Oklahoma, Texas, and Louisiana, claiming lives of 7 people and injuring dozens
Texas county judge's coronavirus mask order faces court challenge, hundreds of protesters
2019 eclipsed '14 as Europe's hottest year on record
Might a new FCC approval for 5G development interfere with satellite weather data transmissions?
Twitter to block virus 5G conspiracy theory tweets
Tracking Bible Prophecy Headlines - 4/23/2020
Pompeo: 'Annexation is an Israeli decision - we will work closely with them to share with them our views of this in a private setting'
Abbas threatens to rip up accords with Israel, US if annexation plans proceed
Abbas: If Israel annexes any land - all agreements will be cancelled
Netanyahu Trial to Start on May 24 as Courts Resume Activity Curtailed Amid COVID-19
Cabinet approves closures for Memorial Day, Independence Day and Ramadan
Bennett says opening cemeteries on Memorial Day would have been a 'virus bomb'
Up to 50% More Israeli Businesses Are Expected to Fail in 2020 Due to Coronavirus
Test every single Israeli to avoid a second COVID-19 wave, top economist says
Knesset panel freezes police tracking of phones to enforce quarantine
Digital Tracking of Israelis Thrives Amid Coronavirus. It's a Slippery Slope
'It'll cause a water war': divisions run deep as filling of Nile dam nears
Iran Guards reveal secret space program in satellite launch
After 2 failures, Iran claims successful satellite launch
US assesses Iran successfully launched a military satellite for the first time
Pompeo Says Iran's Military Satellite Launch Might Defy U.N. Resolution
Trump says he's instructed Navy to 'destroy' any Iranian gunboats harassing US ships
Oil price rebound gathers pace as Trump stokes Iran tensions
Putin's problems mount as coronavirus hits Russian economy
China ramps up tensions with Hong Kong in new statements
A fresh crackdown in Hong Kong 'will result in deaths', says democracy leader
Death of Kim Jong Un could create refugee crisis, require military response
If Kim Jong Un Dies, His Younger Sister Is Primed to Take Over
Coronavirus: South Africa deploys 70,000 troops to enforce lockdown
Mexico coronavirus cases top 10,000 as sickly economy contracts
Sweden resisted a lockdown, and its capital Stockholm is expected to reach 'herd immunity' in weeks
European Union struggles to unite on economic reboot
Trump orders Chevron to halt oil production in Venezuela
Oil slump could cost Texas 1 million jobs this year alone
Wall St surges as Congress preps more stimulus and oil bounces back
McConnell says he favors allowing states to declare bankruptcy
US states start to reopen as world set for 'unprecedented' recession
Record U.S. jobless claims wipe out post-Great Recession employment gains
Cuomo tells protesters to get essential jobs, says economic hardship doesn't equal death
AOC suggests low-income Americans should boycott work after coronavirus shutdown ends
Trump reverses course, says it's 'too soon' for Georgia Gov. Kemp to reopen state
Hard-hit restaurants, gyms and other businesses are battling insurers over coronavirus, sparking a new Washington lobbying war
Five threats to US food supply chains
UN chief warns pandemic fast becoming a human rights crisis
CDC Director Warns Second Coronavirus Wave Could Be Worse Than the Current Outbreak - recommends an increased push for Americans to get the flu vaccine to control the more controllable of the two viruses
Top US vaccine expert says ousted over opposition to Trump pushed virus drugs
Pro-life Lawmakers Urge Trump Admin. to Reject Potential Fetal Tissue Coronavirus Research
Head of FDA urged to ensure any COVID vaccine be free of abortion connection
Air-conditioning spread the coronavirus to 9 people sitting near an infected person in a restaurant, researchers say. It has huge implications for the service industry.
'Where are the strokes and the heart attacks?' Doctors worry as patients avoid ERs
Barr calls stay-at-home orders 'disturbingly close to house arrest'
Connecticut police to test 'pandemic drone' that monitors health of residents
U.S. Police Departments Deploy Drones Donated by Chinese Manufacturer
India plans wristband patient surveillance as lockdown eases
Flaw in iPhone, iPads may have allowed hackers to steal data for years
Trump administration considers cutting intel ties with countries that criminalize homosexuality
5.5 magnitude earthquake hits near Ohonua, Tonga
5.3 magnitude earthquake hits near Kuril Islands
5.2 magnitude earthquake hits near Toyoshina, Japan
5.1 magnitude earthquake hits near Neiafu, Tonga
5.0 magnitude earthquake hits near Sayhut, Yemen
5.0 magnitude earthquake hits near Isangel, Vanuatu
Sabancaya volcano in Peru erupts to 24,000ft
Klyuchevskoy volcano on Kamchatka, Russia erupts to 23,000ft
Popocateptl volcano in Mexico erupts to 22,000ft
Sangay volcano in Ecuador erupts to 21,000ft
Reventador volcano in Ecuador erupts to 16,000ft
Semeru volcano in Indonesia erupts to 13,000ft
Sakurajima volcano on Kamchatka, Russia erupts to 12,000ft
Record rain triggered 2018 Kilauea volcano eruptions, says study
Texas Governor Abbott Vows State Help as 'Extremely Dangerous' Tornadoes Leave at Least 2 Dead, 10 Injured
Deadly flooding overwhelms streets in Yemen
Aden declared a disaster area after catastrophic flooding kills 10, Yemen
Historic drought in Chile enters 10th year - the country's longest dry spell on record
Mystery bird illness investigated after German blue tit deaths
On Earth Day, pope says nature will not forgive our trespasses
Tracking Bible Prophecy Headlines - 4/22/2020
Nine pro-regime fighters reported killed in overnight Syria strikes - Israel blamed for attack on Iranian militias
Excoriating ex-ally Gantz, Lapid vows to battle coalition, predicts its collapse
MSNBC admits error in calling 'Palestine' a country
Two-thirds of US Jews feel less safe than a decade ago - survey
Top Haredi rabbis threaten 'drastic steps' if no way found to open yeshivas
Netanyahu said to favor curfew on Independence Day, Ramadan nights
Israel: Cemeteries to be shut on Memorial Day, lockdown planned for Independence Day
Bereaved families threaten to storm closed cemeteries on Memorial Day
Muslims Worldwide Try to Keep Ramadan Spirit Alive Amid Coronavirus Restrictions
Coronavirus could cause upheaval across Middle East - Red Cross
Driver killed in attack on WHO vehicle carrying coronavirus samples in Myanmar
US reportedly has contingency plans in place if Kim Jong Un dies
Hong Kong crisis escalates as China moves to hasten demise of city's autonomy
Two U.S. warships in South China Sea amid China-Malaysia standoff
China rattles sabres as world battles coronavirus pandemic
Saudi Oil Stranded in Supertankers as Backlog Piles Up
A hunt for any storage space turns urgent as oil glut grows
Trump pledges funds for oil industry to avert deeper job losses
Oil-Price Crash Deepens, Weighs on Global Markets
Dow tanks 632 points as oil's record-breaking plunge sends traders fleeing to safety
Coronavirus: Missouri becomes first state to sue China over 'an appalling campaign of deceit'
Missouri sues Chinese Communist Party for 'billions of dollars' in coronavirus costs
March home sales drop 8.5% as sellers take properties off the market - and the coming months look worse
Housing expert: Home sales could fall 30% to 40% in the next months
Fannie, Freddie May Soon Buy Home Loans in Forbearance to Help Mortgage Firms
Four out of 10 startups may die short of funds in virus woes - global survey
Trump says he will ask Harvard, big businesses to return coronavirus relief funds
Senate passes $484B coronavirus rescue package
GOP fears 'abuses of power' if Nancy Pelosi allows proxy on coronavirus aid
Poverty Is a Bigger Health Threat Than COVID-19
'Millions hang by a thread': extreme global hunger compounded by Covid-19
UN warns coronavirus could double number facing acute hunger
Coronavirus: World risks 'biblical' famines due to pandemic - UN
Virus Risks Political and Social Unrest With Hunger Rising
Trump launches new defense of protesters demanding states reopen their economies
Barr Threatens Legal Action Against Governors Over Lockdowns
Pandemic fallout tracks nation's political divide
Coronavirus deepens political fragmentation in Italy as anti-EU sentiment rises
Gov. Jim Justice: Coronavirus May Drive Urban Exodus, Return to Rural Life
Can Colleges Survive Coronavirus? 'The Math Is Not Pretty'
Germany's Oktoberfest scrapped over virus in blow to beer industry
De Blasio's social distancing tip line flooded with penis photos, Hitler memes
UK lockdown: it's parliament by Zoom as MPs vote from home
"Isolation can be bigger killer for elderly than Covid-19"
Coronavirus antibody testing shows LA County outbreak is up to 55 times bigger than reported cases
Coronavirus has mutated into at least 30 different strains new study finds
Director of U.S. agency key to vaccine development leaves role suddenly amid coronavirus pandemic
Roe v. Wade Was an 'Incorrect' Decision, Clarence Thomas Says in New Opinion
Dutch court approves euthanasia in cases of advanced dementia
Trudeau calls for ban on 'assault-style weapons' as shooting death toll rises to 22
Sabancaya volcano in Peru erupts to 24,000ft
Popocateptl volcano in Mexico erupts to 21,000ft
Sangay volcano in Ecuador erupts to 21,000ft
Klyuchevskoy volcano on Kamchatka, Russia erupts to 20,000ft
Reventador volcano in Ecuador erupts to 15,000ft
Artificial pollinator aims to take sting out of bee colony loss
Groundswell of livestreaming events planned for Earth Day Wednesday
U.N. Secretary-General Says Climate Change Devastation Will Be 'Many Times Greater' Than Coronavirus Pandemic
Tracking Bible Prophecy Headlines - 4/21/2020
After 17-month stalemate, Netanyahu and Gantz strike unity deal
Trump peace plan set to advance after Israeli leaders strike governing deal
Unity deal allows Netanyahu to begin advancing annexation from July 1
Netanyahu can now swing Right or Left on Trump peace deal, annexation
Israel's Netanyahu: a master political survivor
Israel's new 'unity' government is neither united nor likely to govern well
Gantz's former allies fume over coalition deal with Netanyahu
Israeli-Palestinian virus cooperation imperiled amid unity gov't, annexation bid
Abbas orders easing of virus lockdown for Palestinians in West Bank
Hamas official says Israel will be to blame if Gaza sees virus outbreak
Anti-Semitic incidents worldwide rose 18% in 2019, study finds
Covid-19 restrictions force Holocaust Remembrance Day to be marked digitally
Syria reports Israeli airstrike on targets in Homs province
US source: North Korean leader in grave danger after surgery
South Korean currency tumbles as unconfirmed report indicates that North Korea's Kim Jong Un is seriously ill
Japan is offering sex workers financial aid. But they say it's not enough to survive the coronavirus pandemic
Under the cover of a pandemic, China is dismantling Hong Kong's last freedoms
As coronavirus crisis passes, Hong Kong might be set for more mass protests
Why Singapore, Once a Model for Coronavirus Response, Lost Control of Its Outbreak
Chile to issue world's first 'immunity passports' to people who have recovered from coronavirus
COVID-19 makes life harder for hundreds of thousands of Africa's persecuted Christians
Iran's Revolutionary Guard Corps says its handheld device can detect coronavirus, scientists scoff
Iran's Guard says it has higher range anti-warship missiles
Russian pilots intercept US Navy aircraft for second time in 4 days
U.S. says 'deeply concerned' with reports on Turkey's efforts to turn on Russian missiles
Traders flee U.S. oil as contract price plunges to negative $40 a barrel - Buyers aren't willing to take delivery of oil; there is no place to put it
Offshore Sector Reeling After Historic 300% Oil Price Crash
Oil prices go negative - and Washington is paralyzed over what to do
Trump threatens Saudi oil imports to prop up American industry
It's a storage problem, not a market problem that is driving down oil prices to historic lows
Maria Bartiromo: 'You are going to see oil companies go bankrupt'
Oil prices are negative, but prices at the pump won't follow
AOC celebrates oil crash in now-deleted tweet: 'You absolutely love to see it'
Dow tumbles 592 points as oil crashes below zero for the first time ever
States Burn Through Cash for Unemployment Payments
Agreement on $470B 'phase 3.5' coronavirus stimulus package now imminent, sources say
Anger mounts after corporations tap small-business relief funds
The Second Phase of Unemployment Will Be Harsher
Unemployment surge in Europe cause by COVID-19 shattered all previous records
Stirrings of unrest could portend turmoil as economies collapse
Protesters rally against Washington's coronavirus stay-at-home order: 'Give Me Liberty Or Give Me Covid 19'
De Blasio urges New Yorkers to snitch on social distance rule breakers
Fauci warns protests will 'backfire,' slow economic recovery
Commentary: Wondering About that Garden Center Ban in Michigan? Whoever Controls the Food Supply Controls the People
US announces extended travel restrictions with Mexico, Canada
Trump says he will sign executive order temporarily suspending immigration into US
President Trump announces suspension of immigration to 'protect jobs' amid the coronavirus pandemic
Ilhan Omar calls for an end to 'all deportations' during coronavirus 'crisis'
Iowa Sends National Guard Troops to Defend Meat Plants From Virus
Pork producers consider euthanizing hogs due to financial losses sparked by coronavirus
Americans' Overzealous Use of Cleaning Agents Causes Spike in Poison Center Calls
Coronavirus likely to transform world far more than 1918 flu pandemic
'One World: Together at Home' Concert Draws Nearly 21M Viewers
New map uses Facebook surveys to identify coronavirus hot spots
Facebook releases county-by-county maps showing people reporting COVID-19 symptoms
Zuckerberg: Lockdown protests organized on Facebook will be taken down as "harmful misinformation"
Next spiritual awakening may come through the internet - Greg Laurie
Kavanaugh cites Roe v. Wade in opinion explaining when to overturn 'erroneous precedents'
NYC LGBTQ Pride March canceled for first time in half-century
Eight of 10 most-banned books challenged for LGBTQ content
5.2 magnitude earthquake hits near Dadali, Solomon Islands
5.2 magnitude earthquake hits near Luganville, Vanuatu
5.0 magnitude earthquake hits South of the Fiji Islands
Sabancaya volcano in Peru erupts to 27,000ft
Klyuchevskoy volcano on Kamchatka, Russia erupts to 22,000ft
Popocateptl volcano in Mexico erupts to 20,000ft
Sangay volcano in Ecuador erupts to 20,000ft
Reventador volcano in Ecuador erupts to 16,000ft
Semeru volcano in Indonesia erupts to 14,000ft
Sakurajima volcano on Japan erupts to 10,000ft
Tornadoes, Storms Rake Across Florida After Killing Three and Damaging Homes in Mississippi, Alabama, Georgia
Flooding displace 10,000 families, at least 25 killed in DR Congo
10 years after the Deepwater Horizon oil spill, oil pollution found in thousands of fish, study says
Tracking Bible Prophecy Headlines - 4/20/2020
Gantz hedges threats, as Likud warns anti-Netanyahu bills would end unity talks
Thousands rally in Tel Aviv, 2 meters apart, accusing Netanyahu of destroying democracy
Germany marks Holocaust anniversary in shadow of virus
Hamas official says Israel will be to blame if Gaza sees virus outbreak
Trump Questions if U.S. Authorities Will Enforce Social Distancing for Muslims During Ramadan
Iran Revolutionary Guards Warn of Decisive Response to Any 'Mistake' by U.S. in Gulf
While Americans Hoarded Toilet Paper, Hand Sanitizer and Masks, Russians Withdrew $13.6B in Cash from ATMs
China falsely telling Arab world U.S. behind coronavirus
Peter Navarro: China 'cornered' the personal protective equipment market and 'is profiteering' during coronavirus outbreak
Some Japan hospitals overwhelmed as nation tops 10,000 coronavirus cases
100,000 gather for funeral in Bangladesh, defying lockdown and sparking outbreak fears
Brazil's Bolsonaro attacks coronavirus lockdowns as supporters take to streets
Maduro Says Elections in Venezuela Not a Priority Amid Virus
Pope dreams of post-virus world where inequalities abolished
Commentary: Are globalists using coronavirus crisis as battering ram to destroy, remake world order?
Americans are experiencing the biggest expansion of government authority in generations as elected leaders take unprecedented action to fight the deadly coronavirus pandemic
The UK will release an app to track people reporting COVID-19 symptoms and to alert people they had contact with
Microsoft Files Patent For Crypto Mining System Using Body Activity Data
Bill de Blasio urges New Yorkers to snitch on neighbors who violate social distancing
Commentary: The Coronavirus Is Exposing Little Tyrants All Over The Country
Experts say it may be time for grocery stores to ban customers from coming inside
Baseball Without Fans Sounded Crazy. It Might Just Work.
Coronavirus has secured Jeff Bezos as the world's richest person
Stock market gains alongside economic pain; some worry about over-optimism
Coronavirus: Rep. Ilhan Omar proposes cancellation of rent, mortgage payments through pandemic
The coronavirus is leading to dangerous shortages of key medications
Microsoft is launching a 'plasmabot' to encourage people who recovered from the virus to donate their plasma as a possible treatment
New model shows Covid-19 more widespread, less severe
On 25th anniversary of Oklahoma City bombing, Bill Clinton says the tragedy offers fresh lessons for America
13 killed in Canada shooting rampage, deadliest in 30 years
6.3 magnitude earthquake hits near Ofunato, Japan
5.1 magnitude earthquake hits near Sarangani, Philippines
Sabancaya volcano in Peru erupts to 30,000ft
Klyuchevskoy volcano on Kamchatka, Russia erupts to 22,000ft
Popocateptl volcano in Mexico erupts to 21,000ft
Sangay volcano in Ecuador erupts to 20,000ft
Reventador volcano in Ecuador erupts to 16,000ft
Semeru volcano in Indonesia erupts to 13,000ft
Greenland Is Melting Faster Than We Thought in 'One of the Worst Years on Record'
Tracking Bible Prophecy Headlines - 4/19/2020
Iran shows off drones that can reach Israel, threat increases
Israel accuses Hezbollah of trying to breach northern border
Coalition deal between Likud and Blue and White 'imminent'
Gantz said to tell allies he and PM are 'on brink of deal' to form coalition
European Union said to warn Gantz not to agree to West Bank annexation
Amid encouraging stats, Israel to ease lockdown, gradually start opening economy
PM on eased restrictions: If there's a new outbreak, we'll have to reimpose them
Ministers approve outdoor prayers for up to 19, fines for failure to wear a mask
With Jerusalem locked down, holy site pilgrims turn to virtual reality
'Painful': Al-Aqsa closed for Ramadan over coronavirus
Tension Flares on Israel's Northern Border and Is Unlikely to Let Up Despite Coronavirus
Violence and looting point to food crisis in S.Africa lockdown
Hong Kong police detain veteran democracy activists in raids
Coronavirus: WHO Director Has a Long History of Cover-Ups
Bill Gates hikes coronavirus contribution after bashing Trump for defunding WHO
Lindsey Graham: 'I would double' WHO funding if Bill Gates led the organization
We've never made a successful vaccine for a coronavirus before. This is why it's so difficult
No guarantee a coronavirus vaccine will be developed, says leading world expert
WHO warns that coronavirus antibodies can't guarantee long-term immunity
Texas Oil at $2 a Barrel Raises Specter of Negative Prices
French President Emmanuel Macron says the coronavirus pandemic will remake capitalism
Record government and corporate debt risks 'tipping point' after pandemic passes
Stimulus intended to help coronavirus-ravaged small businesses instead rewarding hedge funds, brokerages
Nolte: Media Elite Are Totally Immune from Human Devastation of Economic Shutdown
Nations debate easing lockdown as economic hardship grows
Trump: "An Appropriate Time" To Bring Up Second Amendment, Virginia Using Pandemic To Take Your Guns Away
Trump 'fomenting domestic rebellion,' Dem governor Inslee says
Trump Suggests China May Be 'Knowingly Responsible' for Virus
Trump Warns China Could Face Consequences for Virus Outbreak
US death toll climbs as Trump rebuffs 'unreasonable' restrictions, blames China
Random sampling test shows coronavirus more widespread and less deadly than previously thought: Study
Here's How Much Downstate New York Is Skewing the United States' Coronavirus Numbers
Could you get PTSD from your pandemic experience? The long-term mental health effects of coronavirus
Anti-anxiety medication prescriptions have spiked 34% during the coronavirus pandemic
Racial toll of virus grows even starker as more data emerges
LGBTQ Site Says Coronavirus 'Is Punishment for Conservative Christians'
Judge halts Kansas governor's order limiting church gatherings to 10 people - "Ruling is a much-needed reminder that the Constitution is not under a stay-home order and the Bill of Rights cannot be quarantined"
U.S. judge blocks Twitter's bid to reveal government surveillance requests
US to resume manned space launches next month after 9 years
6.6 magnitude earthquake hits near Chichi-shima, Japan
5.7 magnitude earthquake hits near Chichi-shima, Japan
5.0 magnitude earthquake hits near Tondano, Indonesia
5.0 magnitude earthquake hits near Raoul Island, New Zealand
Sabancaya volcano in Peru erupts to 27,000ft
Klyuchevskoy volcano on Kamchatka, Russia erupts to 22,000ft
Popocateptl volcano in Mexico erupts to 22,000ft
Mt Etna volcano in Italy erupts to 17,000ft
Reventador volcano in Ecuador erupts to 16,000ft
Fuego volcano in Guatemala erupts to 14,500ft
Sheveluch volcano on Kamchatka, Russia erupts to 12,000ft
Semeru volcano in Guatemala erupts to 12,000ft
Chile drought causing water shortage amidst virus crisis
Tracking Bible Prophecy Headlines - 4/18/2020
Israel 'heading towards record fourth election'
Gantz: No idea if unity will succeed; will go to elections with 'head held high'
Lapid proposes 6-month political freeze as Ya'alon says Gantz isn't fit to be PM
Israel likely to allow outdoor prayer quorums amid mounting ultra-Orthodox anger
PA denies reports that it will be receiving $5 million in humanitarian aid from Trump administration
Iran marks Army Day with medical gear parade instead of usual missiles and jets
Philippines' Duterte threatens martial law-like virus crackdown
Brazil's Bolsonaro wants borders reopened, says worth risk
China's Central Bank to Run Simulations of Digital Currency Use
US, Canada have funded Chinese lab eyed as likely source of coronavirus outbreak
China decimated US intelligence apparatus years ago, posing steep challenge during coronavirus cover-up
U.S. Intelligence Estimates Millions of Chinese Deaths From Coronavirus
Here's Where Coronavirus Hides in Your Body - The coronavirus is a clever, elusive, and tough little pathogen that could defy normal vaccines
Oil crashes below $19, falling to an 18-year low
Dow surges 705 points as optimism mounts around a US economic reopening
IMF head: Dire economic forecasts may be too optimistic
The U.S. has thrown more than $6 trillion at the coronavirus crisis. That number could grow.
Americans Agonize Over $1,200 Relief Payments That Won't Be Enough
Trump slams Pelosi, Schumer over lack of small business relief amid coronavirus
Sen. John Kennedy: Lawmakers must avoid 'spending porn' in future coronavirus bill
In virus-battered New York, talk of restarting economy is 'madness'
South Dakota Gov. Kristi Noem hits back at critics of her coronavirus response: 'I believe in our freedoms and liberties'
'LIBERATE!': Trump goads states to lift virus restrictions
In Trump's 'LIBERATE' tweets, extremists see a call to arms
Rallies to reopen economy spread across country as officials urge caution to prevent coronavirus resurgence
US far-right extremists are now calling social distancing a Nazi policy
Colorado's governor, who is Jewish, gives emotional response after Republican leader compares stay-at-home orders to Nazism
Civil disobedience can end the coronavirus stupidity
Bill Gates Is Targeted by Social-Media Mobs - Coronavirus crisis intensifies conspiracy theories and online harassment
'This is censorship': Google suspends evangelical church's app for violating coronavirus 'Sensitive Events policy'
New Mexico Megachurch Files Suit against State over Policy Banning Gatherings of More than 5
LGBT+ group sues Ukraine religious figure linking coronavirus to gay marriage
Dogs might be able to detect coronavirus in humans, researchers say
Wild animals are reclaiming cities and streets during coronavirus lockdown
Beware the boar: wild pigs patrol Israeli city under coronavirus closure
Comet Atlas is now in an all-out death dive towards the sun
5.7 magnitude earthquake hits the Mid-Indian Ridge
5.0 magnitude earthquake hits the Reykjanes Ridge
Sabancaya volcano in Peru erupts to 27,000ft
Klyuchevskoy volcano on Kamchatka, Russia erupts to 22,000ft
Popocateptl volcano in Mexico erupts to 20,000ft
Sangay volcano in Ecuador erupts to 19,000ft
Nevados De Chillan volcano in Chile erupts to 12,000ft
New areas of 'smoldering' reported near Chernobyl nuclear plant
Tracking Bible Prophecy Headlines - 4/17/2020
Coronavirus Pushed Trump's Mideast Plan Aside, but White House Still Hoping to Promote It Before U.S. Election
Rivlin gives Knesset 21 days to agree on the PM it wants, or go to new election
Rivlin sets August 4 as date for fourth elections if unity govt not formed
2,000 protest erosion of democracy under Netanyahu; his son wishes leftists dead
US alerted Israel, NATO to disease outbreak in China in November - report
Israeli firm hopeful as it starts treating COVID-19 patients with placenta cells
Netanyahu okays plan to gradually reopen parts of economy, ease restrictions
U.S. gives $5 million to Palestinians amid pandemic, after years of aid cuts
In first, al-Aqsa Mosque to be closed during Ramadan amid coronavirus outbreak
Why Coronavirus Hasn't Stopped Iranian Aggression
Coronavirus could cause upheaval across Middle East - Red Cross
Albania to impose 2-8 year jail terms on coronavirus quarantine rule-breakers
Migrant Workers in India May Shun Cities After Lockdown
North Korea's Kim Jong Un missing at 'Day of the Sun' honors as nation insists no coronavirus cases
El Chapo's daughter, Mexican cartels hand out coronavirus aid
'A Perfect Storm': Extremists Look For Ways To Exploit Coronavirus Pandemic
Some leaders use pandemic to sharpen tools against critics
Sen. Cotton Calls for US Exit From Nuclear Test Ban Treaty After Report of Chinese Testing
Rep. McCaul: China's leaders engineered the 'worst cover-up in human history' over coronavirus
Report: China Quietly Keeping Residences Quarantined Despite 'Reopening' Wuhan
Wuhan death toll revised up 50% as China's economy suffers worst fall on record
The Chinese Billionaire Whose Company Owns Troubled Pork Processor Smithfield Foods
Meat processing plants are closing due to coronavirus outbreaks, potentially leading to beef shortfalls
UN warns coronavirus lockdowns could kill hundreds of thousands of children
Gates Foundation calls for global cooperation on vaccine for 7 billion people
Apple and Google look like problematic heroes in the pandemic. New contact-tracing technology is supposed to go away after the pandemic. Privacy experts aren't so sure it will.
Stopping COVID-19 will include monitoring and sharing personal data
Smartphone Coronavirus Test? Apps Would Listen to Your Cough
Airline conducts COVID-19 blood tests on passengers
'Grave concerns' about Covid-19 immunity passports
Amazon Aims to Test All Employees for Covid-19
Coronavirus's Relentless March in Europe Clouds Reopening Plans
Australia may keep coronavirus restrictions for a year, schools may work on roster
Canada to keep border restrictions with U.S. for a 'significant' time, Trudeau says
NYC Mayor De Blasio calls for coronavirus bailout, eyes reopening city's economy in July, August
As testing outcry mounts, Trump cedes to states in announcing guidelines for slow reopening
Coronavirus live news: Trump says 29 states could reopen 'relatively soon' as global deaths near 145,000
U.S. House Speaker Pelosi says Trump guidelines 'vague and inconsistent'
McCarthy slams Pelosi for 'showcasing her gourmet ice cream' while funds for small business program ran out
Secretary Carson: We must deal with risk of COVID-19, not wait for destruction of our economic infrastructure
Sen. Kennedy says economic activity must resume even though that means coronavirus will 'spread faster'
Sen. John Kennedy Says World Economy Will Collapse If the U.S. Is Not Reopened
Dow futures rally more than 800 points after Gilead coronavirus drug reportedly shows effectiveness
Delays to coronavirus stimulus cash cause anxiety, confusion: 'This is all just insane'
5 million more people filed jobless claims last week, bringing total to almost 22 million in one month
Professional gamblers in Nevada may now be able to collect unemployment
Vegas Dealers To Wear Masks, Casino Patrons To Get Temps Checked In Reopening Plan
Las Vegas mayor slams coronavirus shutdowns of nonessential businesses as 'total insanity'
Florida Governor Under Fire For Declaring WWE 'Essential'
Thanks to COVID-19, Social Security's day of reckoning may be even closer than we thought
Scott Walker says overreaching coronavirus restrictions are 'what happens when people get power-hungry'
The Shutdown Backlash Is Coming Soon - With a Vengeance
Scattered protests push back on U.S. coronavirus stay-at-home orders
Police thy neighbor: Virus fears fuel quarantine shaming
Barr: 'Even in Times of Emergency,' Federal Law Prohibits Religious Discrimination
Coronavirus Forced Us to Stay Home. Virtual Reality May Offer a Way Out
Facebook will start warning people who 'like' or react to fake coronavirus news
Over 50 Cell Towers Vandalized in UK Due to 5G Coronavirus Conspiracy Theories
5.9 magnitude earthquake hits near Falam, Burma
5.3 magnitude earthquake hits near Haebaru, Japan
5.3 magnitude earthquake hits near Chirikof Island, Alaska
5.2 magnitude earthquake hits near Lambasa, Fiji
5.1 magnitude earthquake hits near Canete, Chile
5.0 magnitude earthquake hits near Kirakira, Solomon Islands
5.0 magnitude earthquake hits near Bristol Island, South Sandwich Islands
Sabancaya volcano in Peru erupts to 26,000ft
Klyuchevskoy volcano on Kamchatka, Russia erupts to 23,000ft
Popocateptl volcano in Mexico erupts to 21,000ft
Sangay volcano in Ecuador erupts to 19,000ft
Severe, fatal flooding continues across 14 provinces of Iran
Cold outbreak smashes hundreds of records in U.S., heavy snow continues for central region
'Megadrought' emerging in the western US might be worse than any in 1,200 years
Tracking Bible Prophecy Headlines - 4/16/2020
Gantz mandate to form coalition expires but Likud, Blue and White talks to go on
Rivlin sends mandate to Knesset, starting 21-day clock on election being called
Auschwitz online: Raising Holocaust awareness in the digital age
Palestinian leadership obsessed with COVID-19 Israeli 'conspiracy'
Israel stockpiles malaria drug to treat virus, in case Trump is right about cure
Israel said to hit Hezbollah vehicle carrying arms in Syria, near Lebanon border
Seven Nigerian Christians Burnt to Death Among 19 Dead as Fulani Militants Attack During Covid-19 Lockdown
Coronavirus Has Wiped Out A Decade Of Oil Demand Growth
U.S. Weighs Paying Drillers to Leave Oil in Ground Amid Glut
Russia's Oil Pain Deepens as OPEC+ Prepares to Cut Output
IMF warns 'vulnerabilities high' in the Middle East hit with dual shock of coronavirus and oil plunge
Germany Arrests 4 Islamic State Suspects Planning Attack on US Bases
China may have conducted banned nuclear test blasts, US says
France's president says US and China back a world truce -- and he thinks Putin will 'definitely agree'
Russia tests system to shoot down satellites
Russian fighter jet unsafely intercepts US aircraft over Mediterranean Sea
US accuses Russia of putting US pilots at risk during aerial encounter and testing an anti-satellite missile
Iran regime, ISIS and other extremists exploit coronavirus to wreak havoc
11 Islamic Revolutionary Guard Corps vessels harass US warships in the Persian Gulf
Amid Coronavirus Crisis, UAE Offers Iran a Surprising Olive Branch
Iran says world is learning US 'kills people,' after Trump suspends WHO funds
World Health Organization voices 'regret' at US decision to halt funding
China's failure to warn of likely pandemic for 6 key days may have been critical
2 Wuhan whistleblowers missing months after helping expose coronavirus outbreak, activists say
Sources believe coronavirus originated in Wuhan lab as part of China's efforts to compete with US
Pompeo rips China in response to Wuhan lab report: Beijing 'needs to come clean and needs to be accountable'
Cotton says China's leadership 'must be made to pay the price' if coronavirus came from Wuhan lab
Cruz slams China as 'a threat to national security and global health'
China's Data on Symptom-Free Cases Shows Most Never Get Sick
How Coronavirus Is Eroding Privacy - Technology to track and monitor individuals aims to slow pandemic, but raises concerns about government overreach
'A very scary idea': How Google and Apple's COVID-19 tracing could turn sick people into pariahs
Pandemic drones to monitor fever, crowds from above
Fever surveillance 'to become as common as CCTV'
Would you give up health or location data to return to work?
Ford Tests Buzzing Wristbands to Keep Workers at Safe Distances
'Significant' coronavirus mutation discovered, could make vaccine search 'futile,' study says
Coronavirus: vaccine with 'incomplete' immunity could offer a solution to pandemic, experts say
'Severe and unprecedented': IMF warns Asia's economy will not grow at all in 2020 because of coronavirus
IMF head says half of all countries have asked IMF for bailout
Federal Reserve's efforts on coronavirus raise eyebrows
The next 45 days are the 'most critical period in U.S. financial history,' says stock-market expert who profited in 1987 and 2008 crises
The economic data is even worse than Wall Street feared: 'The economy is clearly in ruins here'
California's Newsom announces $125M fund to give coronavirus stimulus checks to immigrants in state illegally
Evangelical leaders call for release of some detained immigrants to stop spread of COVID-19
Trump argues US has 'passed the peak on new cases,' teases new guidelines for reopening economy
Republican Congressman Trey Hollingsworth says Americans should return to work despite coronavirus risk, calling it "the lesser of these two evils"
Sen. Mike Braun: 'If we go beyond two weeks to a month you're going to have supply-and-demand destruction'
Start of Retail Apocalypse: JCPenney Misses Interest Payment
U.S. weekly jobless claims seen underscoring deepening economic slump
IMF cautions renewed social unrest possible amid pandemic
Coronavirus: Former Supreme Court justice warns of 'collective hysteria' over outbreak
Far-right US politicians label lockdowns anti-constitutional
Dramatic photos and videos show angry Michiganders creating a traffic jam around the state capitol to protest their governor's strict stay-at-home order
'Lock her up!': Anti-Whitmer coronavirus lockdown protestors swarm Michigan Capitol
Michigan protest organizer blasts Whitmer, says gov's orders have put state 'under tyranny'
'Overstepping her executive authority': Four Michigan sheriffs defy governor
Coronavirus lockdown: we are so afraid of death, no one even asks whether this 'cure' is actually worse
McCaughey: Job loss caused by shutdown is a 'public health disaster'
Drinking alcohol can make the coronavirus worse, the WHO says in recommending restricting access
Swedish Virus Deaths Top 1,000, Fueling Criticism Over Strategy
Coronavirus: Why have so many died in New York?
NYC Adds Nearly 4,000 People Who Never Tested Positive To Coronavirus Death Tolls
Trump claims NYC inflating its coronavirus death toll
Cuomo says threat that virus will overwhelm New York hospital system averted
NY Gov. Cuomo on Coronavirus Stats: 'We Brought The Number Down. God Did Not Do That.'
Los Angeles mayor says large gatherings like concerts and sporting events may not come back until 2021
Binge Nation: Average American Streams 8 Hours Of Content Per Day During Coronavirus Outbreak!
Dr. Fauci endorses Tinder hookups 'if you're willing to take a risk'
Mississippi mayor reverses, will allow drive-in church with windows up
Air pollution has dropped by 30% in the Northeast, NASA says. Are coronavirus stay-at-home orders responsible?
Apollo 13 Has Its 50th Anniversary And Divulges Hidden Warning Signs Applicable To Today's AI Systems Including Self-Driving Cars
Comet Atlas is crumbling, but another is already brightening skywatchers' nights
6.3 magnitude earthquake hits near Savannah Bight, Honduras
5.7 magnitude earthquake hits near Pinillos, Colombia
5.6 magnitude earthquake hits near Kota Ternate, Indonesia
5.4 magnitude earthquake hits near Bristol Island, South Sandwich Islands
5.3 magnitude earthquake hits near Taron, Papua New Guinea
5.1 magnitude earthquake hits near Paredon, Mexico
5.1 magnitude earthquake hits near Sardinal, Costa Rica
5.0 magnitude earthquake hits near Petropavlovsk-Kamchatskiy, Russia
5.0 magnitude earthquake hits near Nago, Japan
Klyuchevskoy volcano on Kamchatka, Russia erupts to 20,000ft
Popocateptl volcano in Mexico erupts to 20,000ft
Reventador volcano in Ecuador erupts to 16,000ft
Semeru volcano in Indonesia erupts to 13,000ft
Thousands of homes damaged as severe thunderstorms lash Thailand
Widespread flooding causes massive damage in Sana'a, Yemen
Record-breaking April snowfall, up to 1.25 m (4 feet) engulfs parts of Finland
Easter Sunday 'violent' tornado in Mississippi with winds of 170 mph left 'scar' seen on satellite image
Tracking Bible Prophecy Headlines - 4/15/2020
Pro-Israel US group warns Israeli leaders annexation would damage alliance
PM, Gantz suspend talks for holiday, will meet again Wednesday ahead of deadline
Israel under full lockdown for second time as nation celebrates end of Passover
Israeli police use drones to enforce virus quarantines, raising privacy concerns
Funerals on Zoom: How Israelies Grieve in the Time of Coronavirus
Coronavirus: Israeli drag queens take show online under lockdown
Top Israeli prof claims simple stats show virus plays itself out after 70 days
Pets in Middle East abandoned over coronavirus fears
Jackals roam deserted Tel Aviv park after virus forces public indoors
Stream runs red with blood as slaughterhouse refuse conjures up biblical plague
As corona pandemic spreads, so do anti-Semitic conspiracy theories
Fighting escalates in Yemen despite coronavirus 'ceasefire'
Iran suspected of seizing, releasing Hong Kong-flagged tanker near Strait of Hormuz
India extends world's biggest lockdown, ignites protest by migrant workers
'Starve or get sick': Africa's lockdown dilemma
Spain loosens coronavirus restrictions as nearly 300,000 return to work
Hong Kong judges battle Beijing over rule of law as pandemic chills protests
China tightens Russia border checks, approves coronavirus vaccine trials
US officials raised alarms about Wuhan coronaviruses lab in 2018
Trump stops WHO funding, accusing it of covering up outbreak
Oil tumbles 7% as recession fears outweigh historic production cuts
IMF says the world will 'very likely' experience worst recession since the 1930s
Dash for cash as most investors expect drawn-out recovery
Jeff Bezos Gains $24 Billion While World's Rich Reap Bailout Rewards
Wall Street feasts on federal coronavirus aid while Main Street starves
Wall St jumps as hopes for easing lockdown offset earnings worry
Trump set to preside over record spending, deficits as coronavirus costs explode
Biden and Democrats try to pin economic crash on Trump
Trump's Key 2020 States Reel Under Twin Blows of Virus, Job Loss
GOP congressman says letting more Americans die of coronavirus is lesser of two evils compared to economy tanking
Trump's Ambition to Reopen U.S. Hinges on Elusive Testing
Trump's 'I alone can fix it' view and state powers collide
Some Republicans join backlash over Trump's claim of 'total' authority over coronavirus response
Gov Cuomo Says if Trump Ordered New York to Reopen, 'I Wouldn't Do It'
Gov. Cuomo threatens 'constitutional challenge' if Trump attempts to force New York to open businesses
Michigan governor fires back at Trump, says states won't 'open via Twitter'
Pelosi calls Trump coronavirus response 'almost sinful': report
Trump's May 1 target too optimistic for US coronavirus reopening - Fauci
Florida surgeon general says keep social distancing until there's a vaccine - in a year
Coronavirus social distancing may be needed until 2022: Harvard researchers
Covid-19 checkpoints targeting out-of-state residents draw complaints and legal scrutiny
Coronavirus lockdowns and civil liberties collide in a remote corner of California
Woman attacks customer at supermarket over allegedly not following social distancing rules
In wake of COVID-19 pandemic, a crashing wave of neuropsychiatric problems?
DeGette calls on HHS to lift restrictions on human fetal tissue research - Move would help advance scientific research to prevent, treat and cure coronavirus
Measles resurgence fear amid coronavirus
Scientists suggest coronavirus could spread from corpses
SCOTUS won't face abortion case after lower court eases Texas' pandemic ban
Zoo might feed animals to each other to stay afloat during lockdown
French court orders Amazon to deliver only essential goods in France or a penalty of 1 million euros ($1.1 million) for each day of delay
Seed companies can't keep up as more Americans turn to growing their own food
Universities begin considering canceling in-person classes until 2021
Florida judge rules that ER doctor must lose custody of 4-year-old daughter because of coronavirus fears
Commentary: Post-lockdown Routine Will Look Nothing Like the Life We Knew
DOJ intervenes after Miss. church members ticketed $500 each for attending drive-in service
Bishop who preached 'God is larger than this dreaded virus' dies of COVID-19
Satanist who tried to torch church said behind Maryland synagogue vandalism
From Nairobi, a rare, clear glimpse due to reduced pollution of Mount Kenya drives disbelief on social media
Atlas: Comet spotted hurtling towards Earth and prompting excitement for blazing flyby appears to have broken apart, astronomers say
Newly discovered sneaky little asteroid set to cruise by Earth
5.3 magnitude earthquake hits near El Hoyo, Argentina
5.1 magnitude earthquake hits near Diego de Almagro, Chile
5.0 magnitude earthquake hits near Eauripik, Micronesia
5.0 magnitude earthquake hits near Uyugan, Philippines
Sabancaya volcano in Peru erupts to 28,000ft
Klyuchevskoy volcano in Kamchatka, Russia erupts to 23,000ft
Popocateptl volcano in Mexico erupts to 21,000ft
Sangay volcanoin Ecuador erupts to 21,000ft
Reventador volcano in Ecuador erupts to 15,000ft
Semeru volcano in Indonesia erupts to 14,000ft
Sakurajima volcano on Japan erupts to 12,000ft
Locust invasion creates food crisis for 1 million Ethiopians
Tracking Bible Prophecy Headlines - 4/14/2020
Rivlin gives PM, Gantz 48 more hours to seal deal as sides cite 'major progress'
Netanyahu announces fresh nationwide lockdown for end of Passover
Coronavirus: Russia's Putin may deploy army as cases surge
'Ghosts' scare Indonesians indoors and away from coronavirus
No work, new debt: virus creates perfect storm for slavery in India
South Africa's Ramaphosa blasts 'despicable' crime wave during coronavirus lockdown
DR Congo sees resurgence of Ebola as country fights to stamp out Covid-19
European Coronavirus Lockdowns Extended, Dashing Hopes for Speedy Reopening
WHO official: Coronavirus may be disease 'that stalks the human race' until there is a vaccine
Moscow tightens virus lockdown with digital travel permits
'Immunity passports' could speed up return to work after Covid-19
The US is tracking people's movements with phone data, and it's part of a massive increase in global surveillance
Former CDC director says coronavirus contact tracing will need 300,000 workers
Roger Stone: Bill Gates may have created coronavirus to microchip people
Leaders seize new powers to fight coronavirus, fears grow for democracy
Why the next 4 weeks could be lethal for the stock market
Coronavirus stay-at-home orders stir protests nationwide amid fears of economic collapse
Lack of new global hotspots fuels optimism, talk of emerging from lockdowns
'Worst Is Over,' Cuomo Says as 7 States Ally to Reopen Economy
Kashkari Says U.S. May Face 18 Months of Rolling Shutdowns
Trump warned of small-business revolt if economy not opened soon
'Elbow to elbow:' North America meat plant workers fall ill, walk off jobs
Grocery workers increasingly fear showing up at work
Starving, angry and cannibalistic: America's rats are getting desperate amid coronavirus pandemic
How coronavirus school closures could cause 'historic academic regression'
Crowding, lack of water spell COVID-19 nightmare for world's 71 million refugees
6.0 magnitude earthquake hits near Raoul Island, New Zealand
5.2 magntiude earthquake hits near Andahuaylas, Peru
5.0 magnitude earthquake hits near Sarangani, Philippines
Klyuchevskoy volcano on Kamchatka, Russia erupts to 30,000ft
Sabancaya volcano in Peru erupts to 30,000ft
Nevados De Chillan volcano in Chile erupts to 20,000ft
Sangay volcano in Ecuador erupts to 20,000ft
Popocatepl volcano in Mexico erupts to 19,000ft
Reventador volcano in Ecuador erupts to 16,000ft
Kerinci volcano in Indonesia erupts to 15,000ft
Krakatau volcano in Indonesia erupt to 10,000ft
At least 19 dead, 800,000 without power as storms, tornadoes batter South
Wildfires 'edge closer to Chernobyl nuclear plant'
Tracking Bible Prophecy Headlines - 4/13/2020
Abbas in phone call blitz to prevent Israeli annexation in West Bank
Gridlocked Israel nears 4th consecutive election - Benny Gantz has been unable to form a coalition government
Rivlin: The mandate will return to the Knesset tomorrow
Rivlin rejects Gantz bid for more time to form gov't; may not give Netanyahu a chance and ask Knesset to recommend candidate
High Court dismisses petition seeking to block Netanyahu from being tasked as PM
Israeli tourists forced to write 'sorry' 500 times over India lockdown breach
OPEC, Russia approve biggest-ever oil cut to support prices amid coronavirus pandemic
World's militaries face a new enemy in virus outbreak
US fears Huawei coronavirus health tools are subterfuge for China to gather data on people
China stifles coronavirus research in apparent bid to control narrative, analysts say
The Surveillance State Thrives During the Pandemic
German police attacked with stones, iron bars while enforcing coronavirus social distance measures
Pope Francis says it might be 'time to consider a universal basic wage' in Easter letter
Trump says decision to reopen the economy will be based on 'facts' and 'instinct'
Trump eager to 'reopen' nation but governors will decide when to ease coronavirus lockdown
Governors, health experts push back on Trump's goal to reopen economy in May
Texas to Ease Coronavirus Lockdown Under Executive Order to 'Restore Livelihoods,' Governor Says
'Can't just pick a date and flip a switch,' Maryland governor says
FDA chief says US 'very close' to coronavirus peak, but 'too early' to set reopening date
America should be ready for 18 months of shutdowns in 'long, hard road' ahead, warns the Fed's Neel Kashkari
Coronavirus: Bill Gates calls for 10 more weeks of lockdown
Fauci says 'rolling reentry' of US economy in some places possible in May
How the Hunt for a Coronavirus Vaccine Could Go Horribly Wrong
Fears of 'Wild West' as COVID-19 blood tests hit the market
Iceland finds that half its citizens with coronavirus have shown no symptoms
Florida's DeSantis says confirmed coronavirus cases likely a 'small fraction of those who have actually had it'
New signs suggest coronavirus was in California far earlier than anyone knew
In Photos: World Celebrates Easter Remotely, In The Shadow Of Coronavirus
Virginia Governor Announces Signing of Extreme Abortion Bill on Good Friday
Abortion providers ask Supreme Court to ease pandemic-related ban
New York Times edits Biden sexual assault coverage, deletes references to past inappropriate 'hugs, kisses and touching'
Elaborate underground doomsday bunker on sale for $18M in Las Vegas
5.3 magnitude earthquake hits near Rabaul, Papua New Guinea
5.2 magnitude earthquake hits near Severo-Kuril'sk, Russia
5.1 magnitude earthquake hits near Taron, Papua New Guinea
Klyuchevskoy volcano on Kamchatka, Russia erupts to 30,000
Sabancaya volcano in Peru erupts to 28,000ft
Popocateptl volcano in Mexico erupts to 20,000ft
Sangay volcano in Ecuador erupts to 20,000ft
Fuego volcano in Guatemala erupts to 15,000ft
Reventador volcano in Ecuador erupts to 14,000ft
Nevados De Chillan volcano in Chile erupts to 14,000ft
Semeru volcano in Indonesia erupts to 14,000ft
Krakatau volcano in Indonesia erupts to 10,000ft
Massive Easter storm system threatens 95 million, includes tornadoes and tennis ball-size hail
Tornadoes strike multiple states as severe weather outbreak unfolds on Easter in South
Catastrophe 'a matter of time': Spring brings more fears for Missouri River flooding
Tracking Bible Prophecy Headlines - 4/12/2020
Gantz and Netanyahu squabble as gridlocked Israel set to miss government deadline
Gantz Asks Extension on Mandate to Form Gov't, Says Deal With Netanyahu Close
Government to weigh marking Jerusalem 'red' zones, quarantining residents
Jerusalem ultra-Orthodox neighborhoods to be locked down starting Sunday
Israelis required to wear face masks when out in public from Sunday
Netanyahu stops all flights to Israel after more NY arrivals enter unchecked
UN Mideast envoys plead for ceasefires amid coronavirus threat
Feinstein urges Trump to reverse plan to block Iran request for $5B in IMF aid, claims it is in 'our national interest'
South Koreans breaking quarantine rules to be strapped with electronic tracking wristbands
Moscow hospitals see 'huge influx' of patients as Covid-19 spreads in Russia
Trump aides consider creating alternative to WHO
US death toll passes 20,000 as New York stabilizes at 'horrific rate'
Airlines want U.S. Treasury to scrap proposal to make some grant money repayable
'This will lead to airline bankruptcies' - flight attendant union furious with Treasury bailout offers
McConnell Rejects Dem Attempt to Jam Pet Projects into Coronavirus Small Business Relief Bill
Governors call for $500B to offset 'catastrophic damage' to state economies
Trump vows to rebuild US economy to honor coronavirus victims, sees 'tremendous surge' ahead
Coronavirus: Trump has declared major disaster in all 50 states at once, first time in history
This Pandemic Will Lead to Social Revolutions
Extreme rules are putting police in unenviable position as Philadelphia cops drag maskless man from bus
U.S. States Prepare Test-and-Trace Programs to Reopen Their Economies
US economy 'will resume' after public health system is fixed
Dr. Fauci Says 'A Real Degree of Normality' May Come by November as New York COVID-19 ICU Admissions Dip for First Time
Joe Biden's 'Return to Normalcy' Campaign Has Echoes of 1920
Easter and Passover celebrated in a 'world turned upside down' as churches and synagogues close due to coronavirus pandemic
Mississippi city's coronavirus shutdown bans drive-in church services ahead of Easter
Kansas governor wins court battle over order limiting church gatherings to 10 people
Judge allows drive-in Louisville church services, says mayor 'criminalized the communal celebration of Easter'
Rand Paul and Thomas Massie rip Kentucky governor for tracking license plates of Easter church attendees
DOJ: 'Expect action' on government regulation of religious services amid COVID-19 outbreak
Watching coronavirus outbreak from space a 'surreal' experience, astronauts say
Billions of locusts ravage East Africa, and coronavirus has made them harder to stop
6.1 magnitude earthquake hits near Amsterdam Island
5.2 magnitude earthquake hits near Bodie, CA
5.1 magnitude earthquake hits near Neiafu, Tonga
5.1 magnitude earthquake hits near Shimodate, Japan
5.0 magnitude earthquake hits near Makry Gialos, Greece
Sabancaya volcano in Peru erupts to 28,000ft
Popocateptl volcano in Mexico erupts to 22,000ft
Kluchevskoy volcano on Kamchatka, Russia erupts to 20,000ft
Sangay volcano in Ecuador erupts to 20,000ft
Nevados De Chillan volcano in Chile erupts to 17,000ft
Reventador volcano in Ecuador erupts to 16,000ft
Fuego volcano in Guatemala erupts to 15,000ft
Semeru volcano in Indonesia erupts to 13,000ft
Krakatau volcano in Indonesia erupts to 10,000ft
Tracking Bible Prophecy Headlines - 4/11/2020
Deal still elusive as Likud, Blue and White said to resume coalition talks
No gatherings or flights until September: How Israel may be planning to exit
More basic than a crisis of faith: Will the virus upend ultra-Orthodox society?
'After war we now have this': Syrians grapple with poverty and coronavirus
US moves missile defense systems to Iraq after attacks by Iran-backed insurgents
Health workers' worst fears confirmed as Covid-19 reaches war-torn Yemen
Saudi crown prince, Russia's Putin discuss efforts to stabilize oil markets: SPA
US oil state senators threaten to rethink ties to Saudi Arabia in fiery call with ambassador
GOP senator introduces bill to remove US troops from Saudi Arabia
Hit by virus, Pentagon warns enemies: don't test us
Coronavirus threat to global peace and stability, UN chief warns
Wuhan Rent Protest Shows Unrest Brewing in China After Lockdown
China calls Taiwan's attacks on WHO 'venomous'
Tokyo organizers can't guarantee Summer Olympics in 2021
A boy from a remote Amazonian tribe has died, raising concerns about Covid-19's impact on indigenous people
Africa's leaders forced to confront healthcare systems they neglected for years
Italy extends lockdown despite business pressure
Coronavirus Crisis Threatens to Split an Already Fractured EU
Apple, Google to harness phones for tracking virus infections
Tucker Carlson rips WHO emergency expert for call to raid homes, remove sick family members
Brazilian TV anchor ousted for proposing 'concentration camp' for virus patients
In Global War on Coronavirus, Some Fear Civil Rights Are Collateral Damage
Global coronavirus death toll hits 100,000, cases over 1.6 million
Feds classifying all coronavirus patient deaths as 'COVID-19' deaths, regardless of cause
As virus kills, NYC officials seen digging mass grave for unclaimed bodies
Drone video shows huge trench used as grave to bury NYC coronavirus victims
Nearly half of severe COVID-19 cases showed neurological symptoms
Coronavirus traces found in Massachusetts wastewater at levels far higher than expected
Coronavirus found in air samples up to 13 feet from patients
Belgian prof's coronavirus study causes stir with call to keep 13 to 65 feet away from walkers, runners, cyclists
New California antibody study could point to possible herd immunity to COVID-19
Experts fear coronavirus vaccine may only provide "short-term" immunity from virus
Dr. Anthony Fauci: Americans could eventually carry certificates of immunity to coronavirus
Dr. Fauci says coronavirus toll in China, Italy -- not models -- forced 'strong mitigation programs' in US
Pence Blocks Fauci, Birx from Appearing on CNN after Network Stops Airing Full White House Coronavirus Briefings
Federal Debt Tops $24 Trillion for First Time; GAO: 'The Current Federal Fiscal Path is Unsustainable'
A federal program promised small businesses up to $2 million in loans. Now it's maxing out at $15,000.
Record Bankruptcies Predicted in Next Year as Unemployment Soars
Republican pressure on Trump to reopen the economy grows
Trump announces second task force on reopening economy as he weighs 'biggest decision'
Bill Gates: Schools may reopen in fall but no one can 'wave a wand' to fix US economy
The coronavirus pandemic could threaten global food supply, UN warns
Truckers Delivering Essential Goods Struggle to Find Bathrooms, Rest Stops
Walmart, Costco, Target are banned from selling 'non-essential' items such as clothing and electronics in parts of the US
Coronavirus sparks fear in New York City subway riders struggling to keep apart: 'Everybody is very scared'
Prostitution: Virus fears hit world's oldest profession
Czech nudists told to wear face masks by police
Groups used to serving desperately poor nations now help US
Kansas governor sues GOP lawmakers who reversed her limits on church gatherings during coronavirus
Some defiant U.S. churches plan Easter services, ignoring public health guidelines
Louisiana church expecting 2,000 at Easter service despite coronavirus: 'Satan and a virus will not stop us'
Mississippi church sues police after congregants ticketed during drive-in service
Pope presides over haunting Good Friday procession under lockdown
Archbishop calls for mass exorcism: 'The Evil One has gone into a frenzy'
Francis Chan says pandemic is good time to repent, God might not want church to go back to usual
California Bill Would Keep Parents from Knowing When Children Have Abortions, Get Transgender Hormones
Two new generations of locusts are set to descend on East Africa again - 400 times stronger
5.9 magnitude earthquake hits near Basco, Philippines
5.2 magnitude earthquake hits near Chichi-shima, Japan
5.1 magnitude earthquake hits near Pondaguitan, Philippines
5.0 magnitude earthquake hits near Bristol Island, South Sandwich Islands
3.6 magnitude earthquake hits south of Dimona, in southern Israel
Krakatau volcano in Indonesia erupts to 47,000ft
Sabancaya volcano in Peru erupts to 24,000ft
Popocateptl volcano in Mexico erupts to 22,000ft
Klyuchevskoy volcano on Kamchatka, Russia erupts to 20,000ft
Sangay volcano in Ecuador erupts to 19,000ft
Reventador volcano in Ecuador erupts to 16,000ft
Semeru volcano in Indonesia erupts to 14,000ft
Nevados De Chillan volcano in Chile erupts to 13,000ft
Sakurajima volcano on Japan erupts to 12,000ft
Awakening volcanic region in Iceland 'could cause disruption for centuries'
Tracking Bible Prophecy Headlines - 4/10/2020
Netanyahu, Gantz to Resume Unity Talks After Disagreements
Jordan rejects any Israeli West Bank annexation steps
Passover in Israel Looks Like Yom Kippur - Roads Empty Due to Coronavirus
Will coronavirus be a moderating factor in the Middle East? The assumption that the virus will curb Middle East conflicts does not stand the test of reality.
Hamas arrests Gaza peace activists after Zoom video call with Israelis
Pompeo speaks with Netanyahu about coronavirus, Iran's 'destabilizing behavior'
Threat from Iran to US forces in Iraq remains 'significant'
As many as 150 Saudi royals said infected with coronavirus
In Uganda, mothers in labour die amidst coronavirus lockdown
Burning bodies? Mass graves? Ecuador battles fake news amid the coronavirus pandemic
US expels more than 6,000 migrants using new pandemic rules
Immigrants Self-Deporting from U.S. to Avoid Possible Coronavirus Infection
'Please Don't Politicize This Virus,' WHO Head Says After Trump Threatens Funding
UN Security Council to hold first 'virtual' debate on coronavirus crisis
UN chief warns virus threat exacerbating global tensions
EU top scientist resigns at height of coronavirus over bloc's outbreak response: 'I have lost faith'
Boris Johnson is 'stable' in ICU amid questions about who's running the UK
Europe could fall, Italy warns as divided EU seeks coronavirus rescue deal
EU ministers agree half a trillion euro coronavirus rescue plan
Fed Chair Powell says U.S. economy deteriorating with alarming speed
Fed Is Seizing Control of the Entire U.S. Bond Market
Senate adjourns until Monday after Democrats block McConnell's bid to add $250 billion in small business aid
Dow climbs 300 points as new Fed stimulus offsets historic unemployment filings
Trump vows coronavirus-wrecked economy will 'bounce' back despite record jobless numbers
Report: Trump Setting Up Second Task Force, This One Focused on Reopening Economy
Real unemployment in the United States has likely hit 14.7%, the highest level since 1940
16.8M Americans out of work; Easter celebrations move online
Airlines and TSA report 96% drop in air travel as pandemic continues
Oil producers agree to cut production by a fifth
Oil sinks as market doubts OPEC supply cuts will be enough
Fauci Slashes U.S. Death Projection, Raising Hope for Reopening
Fauci dismisses 'conspiracy theory' of overstated US Covid-19 death toll
No return to 'normality' until coronavirus vaccine is available, Canada's Trudeau says
Robert F Kennedy Jr. Exposes Bill Gates' Vaccine Dictatorship Plan - cites Gates' twisted 'Messiah Complex'
Bill Barr Accuses Media of 'Jihad' to Discredit Hydroxychloroquine After Trump Touts Drug as COVID-19 Treatment
AG Barr says 'draconian' coronavirus restrictions should be re-evaluated
AG William Barr: Any Time Government Encroaches on Religious Liberty, 'I'm Very, Very Concerned'
Prisons and jails across the US are turning into 'petri dishes' for coronavirus. Deputies are falling ill, too.
Nearly 200 inmates rioted after officials announced coronavirus cases in a Washington state facility
Farmers Dump Milk, Break Eggs as Coronavirus Restaurant Closings Destroy Demand
As if COVID-19 isn't enough, now we're being warned about giant hornets
WSU scientists enlist citizens in hunt for giant, bee-killing hornet
Asian Hornets Are Invading Europe - Here's What It's Going to Cost
Pollution Recedes Amid Lockdown, And A View Of The Himalayas Emerges For The First Time In 30 Years
5.4 magnitude earthquake hits near Chagos Archipelago region
5.1 magnitude earthquake hits the Northern Mid-Atlantic Ridge
5.1 magnitude earthquake hits near Putre, Chile
5.0 magnitude earthquake hits near Raoul Island, New Zealand
5.0 magnitude earthquake hits Southeast of Easter Island
5.0 magnitude earthquake hits near San Antonio de los Cobres, Argentina
Klyuchevskoy volcano on Kamchatka, Russia erupts to 27,000ft
Nevados De Chillan volcano in Chile erupts to 24,000ft
Sabancaya volcano in Peru erupts to 24,000ft
Popocateptl volcano in Mexico erupts to 20,000ft
Sangay volcano in Ecuador erupts to 19,000ft
Kerinci volcano in Indonesia erupts to 14,000ft
Semeru volcano in Indonesia erupts to 14,000ft
Nevados De Chillan volcano in Chile erupts to 12,000ft
Sakurajima volcano on Japan erupts to 11,000ft
Tropical Cyclone "Harold" aftermath: Widespread destruction across Solomon Islands, Vanuatu, Fiji and Tonga
Blistering heat wave to grip India as nationwide lockdown persists
Tracking Bible Prophecy Headlines - 4/9/2020
Gantz: Unity government, 'but not at any cost'; Likud: He reversed his positions
As Gantz's Time Runs Out, Netanyahu No Longer in a Rush to Form Emergency Gov't
'Seder in place': New York Jews observe Passover amid pandemic
Under Passover lockdown, thousands take to balconies to sing 'Mah Nishtana'
Donald Trump's blessing for Passover: "this year is going to be different"
Quarantined drag queens land TV show in Israel
Syrian regime blamed for sarin gas attacks in landmark report
Saudi Arabia announces Yemen cease-fire after calls to stop fighting during coronavirus pandemic
Coronavirus: Iran appeals for $5bn IMF loan as deaths pass 4,000
El Salvador gangs enforce coronavirus lockdown with threats of violence, report says
Popular tourist attraction in China mobbed by visitors after coronavirus restrictions ease
Coronavirus pandemic pushes US and China closer to cold war
Kushner's team seeks national coronavirus surveillance system
NJ Town Resorts to Talking Drones to Enforce Social Distancing
Airlines to Cut Summer Flights Up to 90% With Rebound Remote
Worst recession in decades piles pressure on EU to agree new relief package
Euro zone fails to reach a deal on new coronavirus stimulus after 16 hours of talks
Coronavirus: 'Drop in global trade to be worse than 2008 crisis'
Trump Forced by Oil War Into Unthinkable Push for Higher Prices
Dow surges 780 points on COVID-19 recovery efforts as oil prices spike
Hedge fund: World is 'very much trapped in the mother of all global financial bubbles'
Fed will keep rates near zero until economy has 'weathered' coronavirus impact, minutes show
Trump says would like to reopen U.S. economy with a 'big bang'
Coronavirus putting world on track for new Great Depression, says WTO
Coronavirus could push half a billion people into poverty, Oxfam warns
Nearly 1/3 of the U.S. tenants did not pay rent the first week of April
A massive wave of evictions is coming. Temporary bans won't help.
COVID-19 crisis heaps pressure on nation's food banks
Farmers are panic-buying to keep America's 95 million cows fed
The coronavirus crisis is devastating the news industry
Twitter CEO Donates $1 Billion to Coronavirus Relief, Aiming to Help 'Disarm this Pandemic'
Insurers to lawmakers: Health insurance policies 'were not designed' for pandemics
Some doctors fear ventilators could actually be harming virus patients
CDC quietly deletes hydroxychloroquine guidance as study hyped by Trump comes into question
Chief health care officer: 'By December, we are going to go through this again'
Lockdowns can't end until Covid-19 vaccine found, study says
AG Barr On Bill Gates Wanting 'Digital' Vaccine 'Certificates': I'm 'Very Concerned About' Slippery Slope
Anthony Fauci sets stage for mandatory - lucrative! - vaccine
Dr. Fauci Says He Doesn't Think Americans Should Ever Shake Hands Again to Prevent Spread of Coronavirus
Dr. Fauci says US should be able to reopen schools in fall
Coronavirus Leaves Class Of 2020 Reeling With Emotion: Prom, Graduation 'All Ruined Because Of This Virus'
Virus may spark 'devastating' global condom shortage
Trudeau to fund abortion as part of $159 million pledge to fight COVID-19 overseas
Pot Use Reached All-Time High in March Amid Lockdown Measures
'Democracy cannot be a casualty of COVID-19': N.J. governor moves primary election date
After chaos in Wisconsin, fight intensifies over how to carry out presidential election amid pandemic
Elizabeth Warren Mobilizing for Universal Vote-by-Mail: 'It's Easy'
Sanders quits Democratic race for president; Biden is party's apparent nominee
Bernie Sanders's Allies Aim to Keep Shaking Up Democratic Party
Bernie Sanders' socialist fantasies lost their appeal when coronavirus hit
Hulk Hogan: 'God Has Taken Away Everything We Worship'
Fact Check: Yes, Texas' governor has deemed religious services essential amid pandemic
America's Oldest Mega-Church Just Hired Its New Pastor on Zoom
China Bans Churches from Streaming Services, Even during Pandemic
Pope Francis Says Coronavirus Is One of 'Nature's Responses' to Humans Ignoring Climate Change
Scientists create mutant enzyme that recycles plastic bottles in hours
5.4 magnitude earthquake hits near Sigave, Wallis and Futuna
Sheveluch volcano on Kamchatka, Russia erupts to 33,000ft
Sabancaya volcano in Peru erupts to 25,000ft
Nevados De Chillan volcano in Chile erupts to24,000ft
Popocateptl volcano in Mexico erupts to 24,000ft
Klyuchevskoy volcano on Kamchatka, Russia erupts to 23,000ft
Sangay volcano in Ecuador erupts to 19,000ft
Reventador volcano in Ecuador erupts to 15,000ft
Semeru volcano in Indonesia erupts to 14,000ft
Dukono volcano in Indonesia erupts to 10,000ft
China: Authorities force Christians into unemployment for 'cult' affiliation
At least 50 Nigerian Christians killed by Fulani attacks in March, NGO reports
Tracking Bible Prophecy Headlines - 4/8/2020
Israel to Go on Strict Lockdown during Passover
Amid curfew, hundreds of confirmed COVID-19 carrier Israelis will gather at this government-approved Seder
As kosher food factories in China fall victim to COVID-19, Diaspora feels impact
Knesset Coronavirus Committee: Health System Decisions Based on Unlikely Doomsday Scenarios
Rabin's grandson wishes for Netanyahu to catch coronavirus, die in prison
Israeli defense companies are turning radars into coronavirus symptom detectors
Israel signs deal with Chinese firm to enable 10,000 virus tests a day
20 tons of medical equipment arrive in Israel from China on flight no. 1 of 11
Report: Wuhan Funeral Homes Burned Coronavirus Victims Alive
China's Wuhan city reopens as Boris Johnson spends second night in intensive care
Paris Cemetery Nearing Full Capacity Due to Coronavirus: 'There Are More Deaths Than We Can Bury'
Coronavirus: The Looming Collapse of Europe's Single Currency
Trump threatens to stop WHO funding as global cases pass 1.4 million
'Wrong about a lot of things': Trump says US may put a 'powerful hold' on funding to World Health Organization
Trump Wants $2 Trillion, Pelosi Wants $1 Trillion, for Next Coronavirus Spending Bill
Trump removes inspector general set to oversee $2 trillion stimulus package
Democratic Lawmakers Blast Trump's Removal of Coronavirus Watchdog
The Evidence Mounts That the Global Recession Is Already Here
Dow erases 937-point gain, closes negative, as investors weigh new coronavirus developments
Adjusted coronavirus model predicts fewer people in US will need hospitals, but 82,000 will still die by August
NYC virus deaths exceed 3,200, topping toll for 9/11 attacks
One in five NYPD officers call out sick
Grocery stores turn to robots during the coronavirus
Nevada Gov Orders Closures of Health Food Stores; NPA Responds
Defiant Wisconsin holds election during virus crisis
Bernie Sanders Rages over Wisconsin Election: It 'May Very Well Prove Deadly'
Coronavirus: Bernie Sanders denounces 'systemic racism' behind huge disparity in African American deaths
Anthony Fauci compares race disparities of coronavirus to AIDS epidemic
WHO director-general lashes out at French doctors who proposed using African nations as vaccine testing ground
Vivid 'pandemic dreams' and nightmares keep nation awake during coronavirus outbreak
Fact check: Could your December cough actually have been coronavirus? Experts say more research is needed
Matt Walsh: We Have Become A Police State, And None Of Us Should Be Okay With That
New Zealand's health minister demoted for breaking coronavirus lockdown
Sex. Drugs. Virus. Venezuela elites still party in pandemic
Bible publishers reporting jump in sales amid coronavirus fears
'Worse than Katrina': New Orleans faces dangerous spike in COVID-19 deaths
Supercomputer studying climate change now available for COVID-19 scientists
Year's brightest supermoon rises over world battered by pandemic
5.2 magnitude earthquake hits near Hihifo, Tonga
5.1 magnitude earthquake hits near Visokoi Island, South Georgia and the South Sandwich Islands
5.0 magnitude earthquake hits near L'Esperance Rock, New Zealand
5.0 magnitude earthquake hits near Naha-shi, Japan
Sabancaya volcano in Peru erupts to 24,000ft
Ruiz volcano in Colombia erupts to 22,000ft
Popocateptl volcano in Mexico erupts to 19,000ft
Sangay volcano in Ecuador erupts to 19,000ft
Reventador volcano in Ecuador erupts to 16,000ft
Fuego volcano in Guatemala erupts to 15,000ft
Nevados De Chillan volcano in Chile erupts to 12,000ft
Dukono volcano in Indonesia erupts to 10,000ft
Cyclone Harold Slams Into Fiji As Category 5 Storm
Record-setting storm to continue crawl over California, Desert Southwest
Intense blizzard hits much of Iceland, nearly 1.5 m (5 feet) of snow in one day
Tracking Bible Prophecy Headlines - 4/7/2020
Israel imposes strict nationwide Passover lockdown
Netanyahu: We will consider gradual lifting of restrictions after holiday
Blue and White calls off coalition talks over dispute on judicial appointments
Blue and White, Labor plan merger as Gantz and Netanyahu hold coalition talks
OPCW report set to blame Syria chemical attacks on Bashar al-Assad
Bride, Groom, Pastor and All 50 Wedding Guests Arrested for Violating Coronavirus Lockdown in South Africa
Japanese leader declares state of emergency as COVID-19 spreads
The global economy just got a $1 trillion infusion from Japan
WHO director faces calls for resignation over handling of coronavirus, China
Coronavirus Cases Among World's Elite Stoke Class Tensions
Gorbachev: Time to Revise the Entire Global Agenda
Global Lockdowns Resulting In 'Horrifying Surge' In Domestic Violence, U.N. Warns
Europe moves closer to using crisis fund to help countries hit by the coronavirus pandemic
British PM Boris Johnson moved to intensive care as virus symptoms worsen
Spain is holding drive-thru funerals for coronavirus victims
Venezuela elderly feel 'sentenced to euthanasia' under coronavirus quarantine
Ecuador orders cardboard coffins for coronavirus victims left in street
After Trump bans mask exports, "infuriated" Canadians remind U.S. they helped during 9/11
The World's Biggest Oil Deal Can't Save Crude Prices
Markets Surge 7% on Glimmers of Hope
Dow soars 1,600 points as growth rate of new coronavirus cases appears to slow
Wall Street vet of half a century warns of an 'L-shaped' economic recovery
White House mulling coronavirus 'war bonds' to raise money to fight pandemic
IRS' antiquated technology could delay delivery of $1,200 coronavirus stimulus checks, experts warn
Coronavirus mortgage bailout: 'There is going to be complete chaos,' says industry CEO
COVID-19 has US cheese and milk industries on the brink
Millennials, Burdened With Debt, Are Now Facing an Economic Crisis
Almost a Third of Young People Have Lost Their Jobs So Far
Amazon faces another NYC warehouse strike as dozens of workers have coronavirus
Walmart ramps up cleaning efforts after 2 Chicago-area employees die from coronavirus
Hundreds wait in long lines at Greater Pittsburgh Community Food Bank for food giveaway
A potential coronavirus vaccine funded by Bill Gates is set to begin testing in people, with the first patient expected to get it today
BDS founder: Israel-invented virus vaccine would be OK for boycotters to use
Trump Should Be Tried for 'Crimes Against Humanity' Over Hydroxychloroquine Remarks, Says Ohio State Rep.
10,000 dead of coronavirus in USA, more fatalities than six wars combined
Coronavirus in NYC fills freezers with bodies, councilman warns of plan for 'temporary interment' in parks
NYC coronavirus first responders sleeping in cars for fear of infecting loved ones
Man shot five people for 'talking too loud' during coronavirus lockdown, investigators say
Louisiana church defies coronavirus guidelines and holds Palm Sunday service as pastor tells worshipers there's 'nothing to fear'
How Environmental Movement Plans to Leverage the Coronavirus Pandemic
Chernobyl radiation levels spike dramatically as forest fires burn in exclusion zone
5.0 magnitude earthquake hits near Vaini, Tonga
5.0 magnitude earthquake hits near Sinabang, Indonesia
Sabancaya volcano in Peru erupts to 27,000ft
Popocateptl volcano in Mexico erupts to 21,000ft
Klyuchevskoy volcano on Kamchatka, Russia erupts to 18,000ft
Fuego volcano in Guatemala erupts to 16,000ft
Reventador volcano in Ecuador erupts to 15,000ft
Nevados De Chillan volcano in Chile erupts to 13,000ft
First Cyclone to Make Landfall Amid Coronavirus Pandemic Pummels Vanuatu as Category 4 Monster
A slow-moving storm will dump feet of snow and flooding rain across California Monday
Tracking Bible Prophecy Headlines - 4/6/2020
Likud: No unity government if Left blocks annexation
Blue and White said willing to bend on annexation, but not on judge appointments
Gantz tells Rivlin he'll likely request extension of mandate to form government
Netanyahu: 'Deep State' Controls Israel, There's No Democracy Here
Cabinet names lockdown committee, with 8 cities, Jerusalem areas in crosshairs
Israeli Police Fight False Coronavirus Information but Could Undermine Freedom of Expression
Israel, Jordan among Mideast countries deploying drones in virus response
Virus carrier nabbed on bus to J'lem, accused of deliberately endangering public
Health Ministry official: Countrywide lockdown likely by Passover
Jews prepare for a pandemic Passover: smaller but no less vital
Passover, Easter and Ramadan Become Virtual Holidays of Renewal
Pope Francis Livestreams Palm Sunday Mass In An Empty St. Peter's Amid The Pandemic
Panama archbishop delivers Palm Sunday blessing by helicopter
Libya's former interim Prime Minister dies from coronavirus
Rwanda Finds Genocide Grave That Could Contain 30,000 Bodies
'Complete collapse of economies' ahead as Africa faces virus
Spanish Government Aims to Roll Out Basic Income 'Soon'
Coronavirus: Queen tells UK 'we will succeed' in fight
UK Prime Minister Boris Johnson is taken to hospital for tests, 10 days after testing positive for coronavirus
Coronavirus updates: Fauci says social distancing is helping, Europe sees shifts
Journalists threatened and detained as countries on multiple continents restrict coronavirus coverage
Can an 'immunity passport' ease coronavirus lockdowns?
Trump says 1.67 million Americans tested for coronavirus and touts drugs to fight disease
White House meeting erupts after Dr. Fauci knocks Trump's promotion of untested Hydroxychloroquine
Limited Supply of Chloroquine, Hydroxychloroquine Could Affect COVID-19 Use
It's stockpiling, but not as you know it. Why coronavirus is making people hoard illegal drugs
Surgeon General: This week will be like a 'Pearl Harbor' and '9/11' moment
Bill Gates calls coronavirus pandemic a 'nightmare scenario,' but predicts lower death toll than Trump
Bill Gates: Until coronavirus vaccine, world won't be 'truly normal'
Americans are underestimating how long coronavirus disruptions will last, health experts say
Man, 34, takes his own life 'after being unable to cope with coronavirus self-isolation'
Dow Jones Futures Jump; Why This Stock Market Rally Is More Dangerous Than The Coronavirus Market Crash
Biden says 2020 convention may be 'virtual,' will wear mask in public amid COVID-19 outbreak
Tiger at NYC's Bronx Zoo tests positive for coronavirus
Coronavirus makes it harder to battle swarms of locusts ravaging Africa
Coronavirus Could Trigger Biggest Fall in Carbon Emissions Since World War Two
5.9 magnitude earthquake hits near Kota Ternate, Indonesia
5.0 magnitude earthquake hits near Kirakira, Solomon Islands
Sabancaya volcano in Peru erupts to 24,000ft
Popocateptl volcano in Mexico erupts to 20,000ft
Klyuchevskoy volcano on Kamchatka, Russia erupts to 18,000ft
Reventador volcano in Ecuador erupts to 15,000ft
Kerinci volcano in Indonesia erupts to 14,000ft
Nevados De Chillan volcano in Chile erupts to 13,000ft
Lanin volcano in Chile erupts to 13,000ft
Tracking Bible Prophecy Headlines - 4/5/2020
Gantz weighing limited West Bank settlement annexation - report
Senior health official calls for more virus-hit Haredi towns to be locked down
'Allahu Akbar' Migrant Knifeman Kills Two, Wounds Seven in France
Venezuelan warship shoots, rams into German cruise vessel before sinking
Oil set to 'crater' Monday as OPEC meeting delayed, tensions flare between Saudi Arabia and Russia
China joins UN Human Rights Council panel despite troubling record, response to coronavirus
Smartphone vs virus, is privacy always going to be the loser?
In Italy, Going Back to Work May Depend on Having the Right Antibodies
Rush Limbaugh Claims Governments Are Inflating Coronavirus Deaths to Further their Policies
In the US, hunt for medical supplies creates marketplace of desperation
U.S. attorney general orders release of more federal inmates due to coronavirus pandemic
Planned Parenthood Requests Donations Of PPE For Abortions During Coronavirus Pandemic
Fourth Circuit blocks Trump admin. rule banning abortion clinics from receiving Title X funding
US coronavirus closure orders raise religious freedom tensions
The Americans defying Palm Sunday quarantines: "Satan's trying to keep us apart"
'He's a total disgrace': Trump defends firing U.S. intel watchdog
DOJ inspector general vows 'aggressive, independent oversight' will persist after Trump fires intelligence watchdog
Utah rocked by more than 700 earthquakes in weeks since 5.7 magnitude tremor
5.3 magnitude earthquake hits near Pangai, Tonga
5.0 magnitude earthquake hits near Tegalrejo, Indonesia
5.0 magnitude earthquake hits near Chirovanga, Solomon Islands
4.3 magnitude earthquake reported south Eilat in the Red Sea
Sabancaya volcano in Peru erupts to 24,000ft
Popocateptl volcano in Mexico erupts to 20,000ft
Sangay volcano in Ecuador erupts to 19,000ft
Fuego volcano in Guatemala erupts to 16,500ft
Sakurajima volcano on Japan erupts to 16,000ft
Reventador volcano in Ecuador erupts to 15,000ft
Nevados De Chillan volcano in Chile erupts to 14,000ft
Severe Tropical Cyclone Harold threatens major damage to South Pacific islands
Destructive frost hits SE Europe, one of the coldest April mornings in a decade
Tracking Bible Prophecy Headlines - 4/4/2020
Temple Mount activists to Netanyahu: Passover offering against COVID-19
Islamic Waqf carries out Temple Mount digs, despite coronavirus lockdown
With Gantz on patio and PM quarantined inside, progress made toward unity deal
Gantz Wants a Six-month Coronavirus Government, Netanyahu Wants Annexation
'If Gaza faces ventilator shortage, we will take them from Zionists'
Artificial intelligence project lets Holocaust survivors share their stories forever
Iraq suspends, fines Reuters news agency over virus report
Citing virus, nuclear agency pulls back inspectors
'Show me your ID': Tunisia deploys 'robocop' to enforce coronavirus lockdown
India's Coronavirus Outbreak Stokes Islamophobia as Muslims Blamed for Spreading Infection
European leaders warn coronavirus could lead to the breakup of their union
Social unrest rising as Italy's lockdown enters 4th week
Murders rise in Mexico despite coronavirus restrictions
Could Bolsonaro be impeached? Brazil's leader under intensifying pressure over coronavirus denial
Wuhan Residents Line Up for Hours to Buy Graves for Loved Ones
Coronavirus: China Floods Europe With Defective Medical Equipment
Trump goes after brokers shipping vital medical gear overseas during coronavirus crisis
Face coverings recommended for all of US, but Trump says he won't wear one
Coronavirus: Anti-parasitic drug Ivermectin kills COVID-19 in lab within 48 hours
US sets grim new global record with 1,480 COVID-19 deaths in 24 hours
The 1,000-Bed Comfort Was Supposed to Aid New York. It Has 20 Patients.
Truck drivers are being denied basic necessities as they deliver essentials in this pandemic
'A perfect storm': US facing hunger crisis as demand for food banks soars
Coronavirus Delaware: Police Authorized To Pull Over Out-Of-State Drivers During Pandemic
As virus takes hold, resistance to stay-at-home orders remains widespread - exposing political and social rifts
Democrats elevate health care as virus-era campaign argument
Economy in shambles, Trump scrambles for new 2020 message
Coronavirus pandemic economic fallout 'way worse than the global financial crisis,' IMF chief says
Coronavirus job losses 'way worse than anything we saw in the Great Depression:' Economist
North Idaho sheriff wants stay-home order reversed, claims 'COVID-19 is nothing like the Plague'
Creeping Authoritarianism Has Finally Prevailed
The Coronavirus Pandemic Will Forever Alter the World Order
United Nations wants 10% of entire planet's annual income in fund for coronavirus response
Coronavirus: 5G mast set on fire after 'baseless' conspiracy theory link to pandemic
Trump fires intelligence community watchdog who told Congress about whistleblower complaint that led to impeachment
5.4 magnitude earthquake hits near Nikol'skoye, Russia
5.4 magnitude earthquake hits near Bristol Island, South Sandwich Islands
5.1 magnitude earthquake hits near Visokoi Island, South Georgia and the South Sandwich Islands
4.9 Earthquake rattles Southern California
Sabancaya volcano in Peru erupts to 27,000ft
Popocateptl volcano in Mexico erupts to 20,000ft
Ruiz volcano in Colombia erupts to 19,000ft
Sangay volcano in Ecuador erupts to 19,000ft
Reventador volcano in Ecuador erupts to 16,000ft
Sakurajima volcano on Japan erupts to 16,000ft
Ferry accident in the Solomon Islands during Cyclone Harold leaves 28 missing
East Africa locust swarms gather as coronavirus curbs delay pesticides
Tracking Bible Prophecy Headlines - 4/3/2020
Will sovereignty issue derail unity talks? American officials say Israel has a window of opportunity of just a few months to implement sovereignty under the Trump plan.
Israel to halt demolition of Area C's illegal buildings due to coronavirus
El Al brings hundreds of stranded Israelis back from Melbourne in 17-hour flight
Death in the Holy Land: Coronavirus changes burial for Jews, Muslims
For some US Jewish communities, mass Purim parties linked to serious outbreak
Police deploy in force as virus-struck ultra-Orthodox city Bnei Brak becomes 'restricted zone'
Netanyahu, much of Israeli top brass in quarantine as health minister gets virus
Hamas signals willingness to negotiate
Hezbollah shifts attention from Syria fight to battle virus
Iran general visits Baghdad, tries to forge political unity
Report: Iran-linked hackers attempt to infiltrate World Health Organization
Russia's Putin orders non-working month to curb coronavirus
US military operations in South China Sea increase risk of confrontation, think tank says
China seizes Covid-19 advantage in South China Sea
North Korea insists it is free of coronavirus
"Shoot them dead": Philippine President Rodrigo Duterte orders police and military to kill citizens who defy coronavirus lockdown
Indian economy was rolling down a hill. With Covid-19, it's falling off a cliff
The religious retreat that sparked India's major coronavirus manhunt
Bodies pile up on streets in Ecuador as coronavirus spreads
Leprosy Mission warns of coronavirus 'time bomb' in developing countries
Italy's Coronavirus Death Toll Is Far Higher Than Reported
Milan shuts crematorium to deal with body backlog
France converts part of world's largest wholesale food market into temporary morgue amid coronavirus pandemic
Finland is told its welfare state can't cope with virus fallout
Kill the virus, not democracy - EU tells Hungary
Pompeo: Americans abroad should try to get home 'immediately'
Mike Huckabee: Coronavirus pandemic exposes the 'perils of globalism'
Extremists see global chaos from virus as an opportunity
California's Newsom says coronavirus provides 'opportunity' to push progressive agenda
Pelosi creates new House committee with subpoena power for coronavirus oversight
Trump rails against 'witch hunts' after Pelosi announces committee to oversee coronavirus response
Trump slams 'partisan' probes after Pelosi announces coronavirus committee: 'Here we go again'
Democratic National Convention postponed to August due to the coronavirus
Fed Temporarily Eases Capital Requirements for Big Banks
Fed's New Repo Measures Followed a $100 Billion Treasury Exodus
Banks warn of chaotic launch of small business lending program - They're concerned that the expectations the administration has publicly set are unrealistic
Dow climbs 470 points as oil spikes more than 20%, outweighing record US unemployment filings
US jobless claims skyrocket to 6.6 million, doubling last week's record, as coronavirus layoffs persist
Coronavirus US: Half-mile line of cars at Orlando food bank
Economic fallout mounts, worldwide cases top 1 million
Our Health Insurance System Was Not Built for a Plague
Pandemic forces polio eradication group to suspend campaigns
FDA authorizes first coronavirus blood test, a key step for showing immunity and testing for vaccines
Bill Gates calls for nationwide social isolation policy to slow coronavirus spread
Fauci Says All States Should Enforce Coronavirus Stay-at-Home Orders As Trump Resists Issuing Nationwide Mandate
Nation's top coronavirus expert Dr. Anthony Fauci forced to beef up security as death threats increase
Experts warn as many as 1 in 3 coronavirus test results may be incorrectly negative
Life-or-Death Hospital Decisions Come With Threat of Lawsuits
Grim New Rules for NYC Paramedics: Don't Bring Cardiac Arrests to ER for Revival
U.S. Army rolls into Seattle with field hospital built for combat
Google to publish user location data to help governments tackle virus
World risks 'sleepwalking into surveillance' with coronavirus controls
Baltimore spending board approves surveillance plane pilot program to capture images from city streets
Locked in Cages, Beaten and Shamed: Virus Laws Lead to Abuses
Rasmussen: Two-Thirds Support Closed-Borders for Their State, Fines for Social Distancing Violators
Germans snitch on neighbours flouting virus rules, in echo of the Stasi past
'Snitches Get Rewards': Garcetti Issues New Rules For Construction Sites, Encourages Community To Report Safer At Home Violators
Kentucky is putting ankle monitors on coronavirus patients who ignore self-isolation order
Residents in Texas city can face $1,000 fine for not wearing 'some form of covering over their nose and mouth' after new motion
U.S. coronavirus deaths top 1,000 in single day, White House expected to recommend everyone wear masks
Americans purchasing record-breaking numbers of guns amid coronavirus
Uproar Among Workers Supplying the World's Meat Is Spreading
Coronavirus Costing Trump Properties Over $1 Million Daily in Lost Revenue
As media layoffs grow, industry pleads for urgent relief
U.S. eases ban on gay blood donors amid coronavirus
Drag Queen "Nina West" Hosts Online "Homeschooling" Event For Kids
MSNBC News anchor asks TD Jakes to pray to God live on air for help with coronavirus pandemic
My Pillow's Mike Lindell mocked for comments at White House on faith amid COVID-19
Trump: 'My Biggest Disappointment' Is that Churches 'Can't Meet' during Pandemic
Florida megachurch pastor says he's closing church due to 'tyrannical government'
Evangelicals slam NYC's threat to 'permanently' close churches that defy coronavirus order
Pastors sue to stop Texas judge's stay-at-home order prohibiting church gatherings
'God Is Forcing Us to Rest': Christian Sports Stars Talk Spiritual Growth during Lockdown
Prosecutors: Engineer deliberately ran train off tracks in attempt to smash the USNS Mercy
How to watch Venus and Pleiades join in a rare cosmic snuggle on Friday
The Moon, Venus, And Jupiter Will Be Aligning To Form A Smiley Face This May
April's 'pink' supermoon will be the biggest and brightest of 2020
5.2 magnitude earthquake hits near Dili, East Timor
5.2 magnitude earthquake hits near Farallon de Pajaros, Northern Mariana Islands
5.2 magnitude earthquake hits near Jiquilillo, Nicaragua
5.1 magnitude earthquake hits near Visokoi Island, South Georgia and the South Sandwich Islands
Sabancaya volcano in Peru erupts to 24,000ft
Merapi volcano in Indonesia erupts to 20,000ft
Popocateptl volcano in Mexico erupts to 19,000ft
Sangay volcano in Ecuador erupts to 19,000ft
Reventador volcano in Ecuador erupts to 16,000ft
Nevados De Chillan volcano in Chile erupts to 14,000ft
Piton De La Fournaise volcano in the Indian Ocean erupts to 14,000ft
Sakurajima volcano on Japan erupts to 11,000ft
Severe floods hit parts of eastern Spain after 4 months' worth of rain in 24 hours
Pandemic Delays International Climate Change Negotiations
Tracking Bible Prophecy Headlines - 4/2/2020
Amid last-minute threats, Netanyahu and Gantz try again for unity deal
Shaked: Without annexation of settlements, government must not exist
Netanyahu: If public heeds rules, Passover 'could be turning point'
Police to beef up enforcement to prevent people celebrating Passover together
Virus forces the faithful to improvise, observe holidays in isolation
'Loneliness Hurts,' but No Zoom on Passover, Israel's Chief Rabbinate Says - Movement restrictions shouldn't lead to desecrating the holiday
The only place where Israelis are gathering to party: Virus quarantine hotels
Doctor says 'knock-on effects' of pandemic chaos could be deadlier than virus
Rioters, police clash in Jaffa after officers accuse man of violating quarantine
Hajj pilgrimage could be cancelled because of coronavirus
Economic Impact of Coronavirus Could Decimate the Middle East
Iran Official Says Trump Sanctions Are 'Medical Terrorism' During Coronavirus Pandemic
Rohani: U.S. Has Lost Opportunity to Lift Iran Sanctions Amid Coronavirus Outbreak
Trump sees possible Iranian 'sneak attack' on U.S. in Iraq, warns will retaliate
Afghanistan braces for coronavirus surge as migrants pour back from Iran
Turkmenistan bans use of word 'coronavirus,' threatens jail for anyone wearing a mask: watchdog group
Why is China bullying Taiwan in the middle of the global pandemic?
County in China locks down amid concerns of potential second coronavirus wave
US intelligence report said to conclude China virus numbers are fake
European experts ready smartphone technology to help halt coronavirus spread
Coronavirus: Govt set to release 'contact tracking' app which detects nearby virus carriers
Trump says he's considering halting domestic flights between certain coronavirus hot spots
Lawmakers demand airlines refund customers for coronavirus cancellations
Hawaii will fine self-quarantine violators $5,000 or send them to prison
More evidence indicates healthy people can spread virus
Iceland lab's testing suggests 50% of coronavirus cases have no symptoms
The coronavirus outbreak is a 'real threat to everyone on the planet,' WHO official says
Dow plunges 974 points after Trump warns of 'painful' times to come and a 'shocking' coronavirus death toll
Wall Street's major indexes slammed as virus anxiety grows
Fed Temporarily Eases Capital Requirements for Big Banks
New Yorkers Get Error Message When Filing Unemployment Claims
The rent is due but many Americans can't pay the bills
Pelosi should 'stand down' on passing another rescue bill, McConnell says
Trump says expects Russia-Saudi oil deal soon, invites U.S. oil chiefs to White House
Saudis Boost Oil Output, Defying Trump's Plea To End Price War
GOP senator calls on Saudis to end their oil price war, says 'Americans died' protecting the kingdom
Oil prices could soon turn negative as the world runs out of places to store crude, analysts warn
'The other bomb' - Cramer's warning as first shale company files for Chapter 11
Coronavirus Could Lead To Mass Layoffs In Oil And Gas
Wisconsin farmers forced to dump milk as coronavirus slams a fragile dairy economy
Pentagon Seeking 100,000 Body Bags for Civilians in Virus Crisis
U.S. emergency medical stockpile nearly out of protective gear as demand rises - officials
Some hospitals are facing an oxygen shortage amid coronavirus crisis
NYC veterinarians forced to choose people over pets in war against coronavirus
Putin sends military plane to U.S. with supplies to fight coronavirus after talking with Trump
Nearly 3,000 sailors to leave carrier amid virus outbreak
Coast Guard: Cruise ships must stay at sea with sick onboard
Carnival still has 6,000 passengers on ships at sea
State Department halts passport services for travelers unless it's a family emergency
28 University of Texas spring breakers who flouted public health advice test positive for coronavirus
Wimbledon has been canceled for the first time since World War II amid the coronavirus pandemic
Surgeon general warns social distancing guidelines are likely to extend past April
Biden: States Should Prepare for Remote Voting in 2020 Elections
Party leaders agree with Joe Biden - the Democratic National Convention cannot proceed as originally planned
Appeals court temporarily re-instates Texas order limiting abortion access over coronavirus
Trump admin declines to immediately lift ban on gay men donating blood despite coronavirus shortages
44 Percent Say Coronavirus Is 'Wake-Up Call' from God, Sign of His Judgment
A Bright Comet With A Tail Could Adorn Twilight Just As The Coronavirus Epidemic Peaks
Coronavirus May Have Caused the Earth to Stop Vibrating so Much
Six earthquakes rattle West Texas over 48 hours
5.5 magnitude earthquake hits near Dili, East Timor
5.3 magnitude earthquake hits near Qumong, China
5.1 magnitude earthquake hits near Betania, Colombia
Sabancaya volcano in Peru erupts to 24,000ft
Ruiz volcano in Colombia erupts to 22,000ft
Popocateptl volcano in Mexico erupts to 20,000ft
Sangay volcano in Ecuador erupts to 20,000ft
Reventador volcano in Ecuador erupts to 16,000ft
Nevados De Chillan volcano in Chile erupts to 12,000ft
Widespread damage after new wave of floods hit Indonesia, more than 56,000 people affected and 9,285 buildings flooded
Flash floods kill at least 11 in Afghanistan
Abnormally warm Gulf of Mexico could intensify the upcoming tornado and hurricane seasons
Ongoing drought in Brazil, Argentina threatens crucial crop harvests
Locust swarms are invading Africa. Here's how NASA satellites can help stop them.
Tracking Bible Prophecy Headlines - 4/1/2020
Pandemic cooperation proves Israeli-Palestinian peace talks possible, US diplomat says
Health official says Israel may need to 'medically annex' West Bank
Palestinians: Despite Coronavirus, Jihad Against Israel Continues
Netanyahu said to order crackdown after travelers enter Israel with no checks
Bennett urges quick end to lockdown: We may have more suicides than virus deaths
Israel to issue first-ever 100-year bonds to help fund virus rescue package
'Zoombombing': With everyone at home, anti-Semites have a new way to harass Jews
Israel's Tower of David Museum Is Using Virtual Reality to Allow People to 'Visit' the Western Wall during Passover
Official: Lockdown may ease after Passover, but life to be 'entirely different'
Saudi Arabia urges Muslims to defer hajj preparations over virus fears
Syrian media says Israeli war planes attack near Homs
Reports: Iran Has Lost 17 Officials, Nearly 15,000 People to Chinese Coronavirus
Pompeo: US may consider easing sanctions on Iran
Russia's top coronavirus doctor, who shook hands with Putin, tests positive
US says coronavirus spread in China, North Korea, Russia hard to chart
Philippines Duterte draws flak after saying frontliners 'lucky to die' for PH
The coronavirus pandemic could push 11 million people in Asia into poverty, World Bank warns
Coronavirus: The European Union Unravels
Dismantling democracy? Virus used as excuse to quell dissent
32% unemployment and 47 million out of work: The Fed just issued an alarming forecast for next quarter as the coronavirus continues to spread
Fed Takes on Role of World's Central Bank by Pumping Out Dollars
Some banking systems may need help in worst-case scenario - IMF
Trillions in coronavirus spending could explode deficits to World War II levels
Trump advocates for $2 trillion infrastructure bill as 'Phase 4' coronavirus relief package
With Republicans wary of more coronavirus spending, Trump urges infrastructure plan
Outspoken Wall Street bond whiz says the stock market is acting 'dysfunctional' and may hit rock bottom once we take out March's low
If the Virus Hadn't Caused the Crash, Something Else Would Have
5 charts that explain the Saudi Arabia-Russia oil price war so far
Oil's 66% plunge marks its worst quarter ever amid the double whammy of coronavirus and a global price war
Gas prices drop below $2 per gallon on average as coronavirus keeps drivers home
U.S. Will Add 500 Troops at Mexico Border During Coronavirus Pandemic: Officials
Media members skip Trump briefings because of little news, much risk their health
The $1 billion bet: Pharma giant and U.S. government team up in all-out coronavirus vaccine push
Race for vaccine tests limits of drug innovation
Fauci predicts another coronavirus outbreak in fall with 'very different' outcome
The White House projects that shutting down the US to stop the coronavirus could save 2 million lives
White House projects 100K to 240K coronavirus deaths as Trump tells US to prepare for 'very painful two weeks'
Coronavirus strains nation's largest police force; 1,000-plus NYPD cops test positive
CBS Used Fake COVID Video: 'NY Hospital' Footage Was From Italy's Hardest-Hit City
Coronavirus Detected By Voice? Carnegie Mellon Researchers Develop App To 'Listen' For Signs Of COVID-19
AI tool predicts which coronavirus patients get deadly 'wet lung'
Bill Gates Calls For National Tracking System For Coronavirus During Reddit AMA
Majority of Americans Praying 'for an End' to Coronavirus Pandemic, Pew Says
'Get Back in the Word' during Pandemic, My Pillow CEO Urges Americans at White House
Judges block temporary abortion bans in Texas, Alabama, Ohio during the coronavirus pandemic
Idaho governor signs two bills that limit the rights of transgender people
A food crisis looms as coronavirus forces farms to stay idle and countries hoard supplies
Self-isolation has stressed networks, and no one knows if the FCC can step in
Bill Gates: How the coronavirus pandemic can help the world solve climate change
Swarm of 650 earthquakes rattles Utah, Idaho and California, experts say
'The floor was moving': 6.5 earthquake strikes in Idaho, largest in the state since 1983
5.4 magnitude earthquake hits the Pacific-Antarctic Ridge
5.2 magnitude earthquake hits near Visokoi Island, South Georgia and the South Sandwich Islands
5.2 magnitude earthquake hits near Puerto Chacabuco, Chile
Sabancaya volcano in Peru erupts to 24,000ft
Popocateptl volcano in Mexico erupts to 22,000ft
Ruiz volcano in Colombia erupts to 20,000ft
Sangay volcano in Ecuador erupts to 20,000ft
Nevados De Chillan volcano in Chile erupts to 12,000ft
Severe weather spawns '100-year flood' in Cleveland
'Kona storm' brings severe flooding, more than 20 inches of rain to parts of Hawaii
Nineteen killed in massive China forest fire
By The Way, Antarctica Just Experienced an Unprecedented Summer Heatwave
Click here to return to "Tracking the Birth Pangs" page.