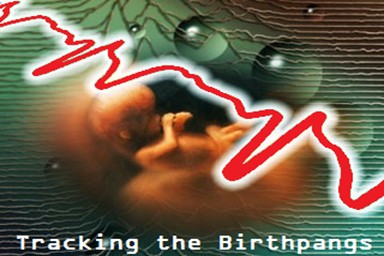 April 2021 Headlines
"Tracking Bible Prophecy" headlines can also be found on
Facebook
Tracking Bible Prophecy Headlines - 4/12/2021
Bombed cars, shooting leave two dead, one injured in suspected gangland violence
Deri, Smotrich and Gafni refusing to give rotation to Bennett
Israel's embassy in Amman calls Jordan a "strategic partner"
Iranian official: Problem at nuke site 'strongly suspected to be sabotage'
Intel officials say Mossad behind Natanz power cut; Iran calls it 'terrorism'
IDF chief hints at Israeli involvement in recent alleged attacks on Iran
Defense experts voice fears over Iranian nuclear program after Natanz power cut
Ex-IDF intel chief after Natanz incident: Maximum pressure on Iran hasn't worked
Hosting US defense chief, Gantz says Iran nuclear deal must protect Israel
Natanz incident said to cause huge damage, set back Iran's program by 9 months
After Saviz strike, Israel may be in dire straits trying to battle Iran at sea
Iran demands South Korea release billions in funds frozen under US sanctions
Jordan 'coup' no danger to Israel, but simmering discontent with king may be
Jordan's Royal Feud Sends Shockwaves Through Country's Traditional Tribes
Jordanian king and Prince Hamzah appear together for 1st time since palace feud
Egypt, Sudan reject Ethiopian proposal for data sharing on Renaissance dam
Over 7 Million in East Africa on brink of starvation amid pandemic, violence and infestation
Ukraine turns to Turkey as Russia threatens full-scale war
The leaders of Ukraine, Turkey stress territorial integrity
U.S. top diplomat warns Moscow of consequences amid Russian troop buildup near Ukraine
'Piles of bodies' seen in Myanmar as violence escalates: reports
China, Russia undermine international Myanmar response, EU's top diplomat says
China v Russia v America: is 2021 the year Orwell's 1984 comes true?
Sen. Marsha Blackburn: China is part of 'new axis of evil'
Biden Team Eyes Potential Threat From China's Digital Yuan Plans
China launches hotline to report 'illegal' comments about Communist party
Witnesses: China Imprisoning Christians in Underground 'Brainwashing' Torture Centers
Levi Strauss CEO: 'We Put Our Money Where Our Mouth Is' on Voting Laws - 'Trying to Thread the Needle' with 'Complex' China Situation
Frmr. DNI Ratcliffe: Hunter Biden Ukraine Controversy Not Russian Disinformation
9 of Hollywood's Biggest Acts of Hypocrisy: China, #MeToo, Guns, Climate Change, and More
David Hogg Leaves Pillow Company He Started as Rival to Lindell's MyPillow
Congress faces jam-packed agenda as Democrats confront divisions over legislative policy and strategy
Sanders warns Dems not to waste time catering to obstructionist GOP
Pelosi, Sanders move goalposts on massive infrastructure bill, claim it's about 'human infrastructure'
Utah County Sheriff Vows to Not Enforce 'Unconstitutional Gun Control'
Seattle mass shooting leaves at least three people - including toddler - injured, police hunt for gunman
Portland rioters barricade door and set fire to ICE building with federal agents inside: 'Burn the precinct to the ground!'
Armed Suspect Dead After 10-hour Standoff With Police at Honolulu Hotel: Report
Shootout in Utah Leaves 2 Deputies Wounded; Suspect Dead
Ted Cruz Rips Biden Over Border, Says U.S. on Pace for 2 Million Illegal Crossings in 2021
Brexit Betrayal? Northern Ireland rocked by fears of new sectarian violence
Heads up! Small asteroid to pass very close on Monday
5.2 magnitude earthquake hits the Mariana Islands region
5.0 magnitude earthquake hits the Kermadec Islands region
St. Vincent Volcano Footage Shows Debris Hurled Miles Into The Sky
Power And Water Outages Strike Saint Vincent After Volcanic Eruption
Volcano eruption creates humanitarian crisis in the Caribbean
Volcanic ash darkens the sky more than 100 miles away in Barbados
Sangay volcano in Ecuador erupts to 24,000ft
Popocateptl volcano in Mexico erupts to 18,000ft
Fuego volcano in Guatemala erupts to 16,000ft
Reventador volcano in Ecuador erupts to 16,000ft
Ebeko volcano in the Kuril Islands erupts to 14,000ft
Karymsky volcano in the Kuril Islands erupts to 11,000ft
Rare tropical cyclone to make landfall in Western Australia
At least 2 killed, 7 injured as severe storms and tornadoes hit Gulf Coast, U.S.
'Nothing left of houses': Severe storm damages buildings in Florida Panhandle
Teenager dies when electrocuted during Florida storm
Hail of all sizes pours down across Florida
21 Trapped in Flooded Xinjiang Coal Mine: Chinese State Media
Nepal hit by worst wildfires in almost a decade
Mexican candidate accused of rape vows to block elections
Harvey Weinstein secretly indicted on rape charges by grand jury in Los Angeles
Alarm grows over impact of states banning trans youth treatment
Some GOP-led states target abortions done through medication
China's African Swine Fever Situation Becoming Increasingly Challenging But CCP Trying to Downplay It
China hasn't been forthright on Covid, Blinken says
Blinken admits Covid-19 'got out of hand faster' because of China
China official calls reports he said country's COVID-19 vaccines weren't very effective 'a complete misunderstanding'
China considering mixing COVID-19 vaccines to boost protection rate
'Up to 80 percent' in Sicily refuse AZ vaccine: president
Coronavirus latest: Australia abandons vaccination schedule over AstraZeneca chaos
Georgia site is fourth in US to pause Johnson & Johnson vaccine
'Clear deceptions by Health Ministry': Israel Supreme Court petition against Green Passport submitted
Bill to ban coronavirus vaccine passports in the US introduced to Congress
Orange County to test digital COVID vaccine passports
Fake COVID vaccination cards are spreading like a virus online
Coronavirus vaccine technology is paving the way for a whole new approach to flu shots
COVID-19 vaccine hesitancy fades, but stubborn resistance remains among conservatives
Thousands of low-level U.S. inmates released in pandemic could be headed back to prison
CA teacher caught berating students in leaked Zoom over push for in-person learning, 'Come at me'
US Navy ripped for adding face mask to bald eagle logo: 'China, Iran, and Russia are laughing at us'
Eerie Equity Calm Puts Wall Street on High Alert for Next Spark
Experts Predict Volatility Next Week As Coinbase IPO Goes Live
Tracking Bible Prophecy Headlines - 4/11/2021
Netanyahu, Bennett said haggling over when Yamina chief would become PM
Bennett: 'We'll join a right-wing government - if Smotrich joins, too'
'No 5th election': Anti-Netanyahu protests return amid ongoing deadlock
Amid coalition talks, Mansour Abbas said weighing speech on commitment to Israel
US defense chief due in Israel Sunday amid rising Iran tensions
China and Russia Optimistic over Iran Talks as Biden Envoy Sulks on Sidelines
US, Iran Clash on Sanctions; US Sees Possible 'Impasse'
Nuclear watchdog reports fresh violation by Iran amid indirect talks with US
On its 'National Nuclear Technology Day,' Iran starts up advanced centrifuges
'Accident' hits Iran's Natanz nuclear site, day after advanced centrifuges start
Iran Reports Electrical Incident at Natanz Nuclear Site, No Casualties
Saudi Arabia executes 3 soldiers for high treason, collusion with unnamed enemy
Myanmar Security Forces Kill Over 80 Anti-coup Protesters, Monitor Says
Myanmar's Economy Is in a Free Fall, With Empty Factories, Closed Banks, Failing Internet
Ukraine says it could be provoked by Russian 'aggression' in conflict area
Western countries knock Russia for not attending talks on Ukraine
White House Says China's Moves Around Taiwan 'Potentially Destabilizing'
The scandal that wasn't: Republicans deflated as nation shrugs at Hunter Biden revelations
Biden's Niece Worked in Coca-Cola Government Relations While Brand Lobbied Against a Uyghur Slave Labor Camp Bill
NBA Engaged in 'Ongoing Business Discussions' with a Chinese-Run Propaganda Network
Sen. Lankford: H.R.1. makes it easy to vote and easy to cheat
New Hampshire governor says he will approve voting machine audit of 2020 Windham election
Pennsylvania agrees to remove names deceased from voter rolls, in lawsuit agreement
MyPillow CEO Mike Lindell says he hired private investigators to find out why Fox News isn't letting him speak on air
Republican Attorneys General Plan to Create Legal Roadblocks for Biden Agenda
Biden's Nominee to Lead ATF Pushed Dubious Claim About Waco Siege to Call for Blanket Ban on Assault Rifles
Violent Crimes Spike in Cities That Defunded Law Enforcement; Burned-Out Police Leaving in Droves
Scalise Calls on Biden to 'Reverse' Immigration Policy - 'He Created This, He Can End It'
Nat'l Guard Association Chair: Guard Can't Slow Down Problems at Border Unless Biden Authorizes Federal Funding for It
Biden seeks funding to probe white supremacist beliefs at immigration agencies
Feds charge man with planning to blow up an Amazon data center
South Pacific tribe that worships Prince Philip devastated by his death
Despite loss of husband, little sign Queen Elizabeth will abdicate
Irish prime minister warns of 'spiral back' to conflict amid Belfast riots
'People don't want any of them': Peru election sees unpredictable contest
Video Shows Bolivian Citizens Reportedly Intercepting Van Filled With Presidential Ballots Already Marked For Socialist Candidate... Sound Familiar?
SpaceX COO says Starlink is just five launches away from "full global connectivity"
Japan to release radioactive water from Fukushima plant into Pacific ocean
Indonesia 6.0 Quake Kills 7 in Java, Jolts Bali; No Tsunami Risk
6.0 magnitude earthquake hits near Madang, Papua New Guinea
5.1 magnitude earthquake hits near Sumberpucung, Indonesia
'Extremely heavy ash fall' as authorities report third explosion at volcano in St. Vincent
Vincentians waking up to extremely heavy ashfall and strong sulfur smell, St. Vincent and the Grenadines
St. Vincent Volcano: Only those vaccinated for COVID-19 can evacuate
Sangay volcano in Ecuador erupts to 21,000ft
Popocateptl volcano in Mexico erupts to 20,000ft
Fuego volcano in Guatemala erupts to 18,000ft
Reventador volcano in Ecuador erupts to 16,000ft
Nevados De Chillan volcano in Chile erupts to 16,000ft
Karymsky volcano on Kamchatka, Russia erupts to 10,000ft
At least 2 killed amid severe storms that spawned baseball-sized hail
Prosecutors defend newer charges against Ghislaine Maxwell
Wyoming Governor Signs Born Alive Act
Los Angeles mother taken into custody after three toddlers found stabbed to death
COVID-19 and Telehealth Expansion
Doctors perform world's first living donor lung transplant to a COVID-19 patient
Virus lockdowns around the world as vaccine efforts stumble
U.S. states face steep decline in J&J Covid vaccine amid production problems at Baltimore plant
J&J COVID-19 vaccine supply to drop 80% amid race to inoculate
Georgia becomes third state to shut down Johnson & Johnson vaccine site after adverse reactions
Blood clots in Johnson & Johnson COVID vaccine recipients under investigation
Yankees scratch Gio Urshela after COVID-19 vaccine side effects
More Side Effects With Moderna COVID-19 Vaccine: CDC Study
Israeli data shows South African variant able to 'break through' Pfizer vaccine
Fauci: No Concern About Number of People Testing Positive After COVID-19 Vaccination
Poll: Majority of Democrats Support Requiring Employees Receive Vaccine
Vaccine Requirements Spread in U.S., Sowing Concern on Overreach
Britons to Be Forced to Pay for Covid Tests to Go on Holiday
Supreme Court once again rules for religious freedom in California, but Roberts sides with liberal justices
Biden's American Jobs Plan could cost taxpayers about $666,000 per job created
Tracking Bible Prophecy Headlines - 4/10/2021
Biden's new slate of aid to Palestinians comes under intense scrutiny
Ted Cruz, Republican Senators Say Biden Funding to Palestinians Violates Anti-terror Law
Biden brings out Obama's echo chamber, puts Israel on defense - opinion
Nikki Haley slams UNWRA as 'corrupt' and 'counterproductive'
Azerbaijani official calls to open embassy in Israel
Rotations and improbable alliances swirl as Netanyahu works to stay in power
Sirens blare as Israel comes to a standstill in remembrance of Holocaust victims
Teachers union president draws criticism for saying Jews 'part of ownership class'
Israel 'will not co-operate' with ICC war crimes investigation
Commentary: Domestic and Regional Fissures Collide in Jordan
Little progress made in talks on Iran nuclear deal
US says there are 'question marks' about Iran's intentions in nuclear talks
Nuclear watchdog reports fresh violation by Iran amid indirect talks with US
Iran frees South Korean ship it held amid dispute over funds
Russia Warns of Full-Scale War in Eastern Ukraine, Blames Kyiv
UN chief warns that use of IEDs increasing globally
China Issues New Threats to Taiwan: 'The Island's Military Won't Stand a Chance'
Philippines Warns China by Invoking US Treaty
China is betting that the West is in irreversible decline
Reports: Hundreds of Americans, Foreigners on China's Secret Watch Lists
China Creates Its Own Digital Currency, a First for Major Economy
U.S. Spy Agencies Warn of Threats From Digital Currency to AI
MSNBC's Chris Hayes panned for asking 'did we ever find out the actual deal' with Hunter Biden's laptop
Hunter Biden Calls Laptop Issue a 'Red Herring,' Pushes False Claim About Intelligence Community Report
Former Trump attorney Powell defends self against a $2.5 billion Smartmatic defamation lawsuit
NH Governor Says He'll Sign Windham Voting Machine Audit Bill
Pelosi's House Democratic majority on thin ice amid vacancies
'A Political Power Grab': Biden Creates Commission To Study Packing The Supreme Court
McConnell: Biden Supreme Court commission 'direct assault on our nation's independent judiciary'
Hannity rails Biden and Democrats' willingness to do anything for power: 'They want to overhaul' Supreme Court
White House steers clear of pressure campaign calling for Stephen Breyer to retire
Romney blasts end of filibuster, expansion of SCOTUS
Rick Perry on border crisis, Biden Supreme Court plans: 'I don't know how it could get any worse'
U.S. considering cash payments to Central America to stem migration
New York legislature passes COVID relief measure to give $15,600 payment to illegal immigrants
Psaki: 'No basis' for calls to shut down Texas child migrant facility
Biden 'border czar' Roberta Jacobson stepping down amid migrant crisis
FNC's Wallace: Kamala Harris May Not Want Her 'Fingerprints' on Border Crisis
Joe Biden: Second Amendment Had Limits 'from the Very Beginning'
Multiple Governors Signal They Won't Put Up With Biden's Second Amendment Attack: 'Out Of Control'
Bipartisan 'No Hate Act' Introduced in US Congress to Combat Tide of Bigoted Violence
University will no longer describe suspects' race in public safety advisories to avoid 'negative stereotypes'
CDC declares racism a 'serious public health threat'
House inches closer to enacting slavery reparations
Bill Maher blasts cancel culture turned 'summary execution': 'What happened to just accepting the apology?'
The Media's Obsession With Identity Politics Is Warping Everything
Bill Gates, George Soros team up to create Orwellian nightmare organization focused on policing "disinformation"
Facebook adds labels to satire pages because people can't tell what's real
Twitter Refuses to Host Archive of Trump's Banned Tweets
ADL urges Fox to fire Tucker Carlson for defending white supremacist conspiracy
How an online 'Lego' gamer infiltrated the White House press corps
Rioters battle police in Belfast as Brexit stokes tensions in Northern Ireland
Prince Philip, husband of Queen Elizabeth II, dead at 99
BBC sets up complaints line for 'too much TV coverage' of Prince Philip's death
When Prince Philip, honoring his mother, became the 1st UK royal to visit Israel
Prince Philip's mother saved Jews during WWII and his sisters married Nazis
New Boeing 737 Max Electrical Issue Grounds Planes With Both American, Southwest Airlines
NASA reveals Artemis program will land 1st person of color on the moon
'It's thrilling, exciting and terrifying': NASA prepares for first helicopter flight on Mars
Bright fireball lights up night sky over Kyrgyzstan and Uzbekistan
6.1 magnitude earthquake hits near Sarangani, Philippines
6.0 magnitude earthquake hits near Gongdanglegi Kulon, Indonesia
5.5 magnitude earthquake hits the South Shetland Islands
5.3 magnitude earthquake hits near Canete, Chile
5.3 magnitude earthquake hits near Naze, Japan
5.2 magnitude earthquake hits near Naze, Japan
5.2 magnitude earthquake hits near Levuka, Fiji
5.1 magnitude earthquake hits near Naze, Japan
5.1 magnitude earthquake hits near Isangel, Vanuatu
5.0 magnitude earthquake hits southeast of the Loyalty Islands
Explosive eruption rocks volcano on Caribbean's St. Vincent
La Soufriere volcano erupts with plumes of ash up to five miles high
'More explosions could occur': La Soufriere volcano eruption sends thousands fleeing on Caribbean island of St. Vincent
Sabancaya volcano in Peru erupts to 25,000ft
Sangay volcano in Ecuador erupts to 23,000ft
Popocateptl volcano in Mexico erupts to 21,000ft
Reventador volcano in Ecuador erupts to 16,000ft
Fuego volcano in Guatemala erupts to 15,000ft
Sinabung volcano in Indonesia erupts to 10,000ft
Cyclone Seroja brewing off WA coast joined by two tropical lows
Cyclone Seroja: Fears thousands of homes could be destroyed by powerful cyclone
Expect More Tropical Storms, NOAA Warns
Severe storms threaten the South with tornadoes and hurricane-force winds Friday night
Temps hit 38 below zero in Alaskan city, setting new April record
Special Climate Envoy John Kerry: Action Needed to Avoid Global 'Suicide Pact'
Down to the wire: Biden's green goals face a power grid reckoning
Biden punts on shutting down Dakota Access oil pipeline, angering environmentalists
Hands-free: Elon Musk startup has monkey play video game with its mind
MIT and UCSF researchers create CRISPR 'on-off switch' that controls gene expression without changing DNA
Cardinal Burke: Pro-Abortion Politicians May Not Receive Holy Communion
Former Desiring God writer Paul Maxwell announces he's no longer Christian
Man claiming to be female wants to become nun: 'I will not give up, even if I have to go to the Vatican'
Christian wedding photographer sues New York over LGBT anti-discrimination law
House Ethics Committee opens probes into Reps. Gaetz and Reed over misconduct allegations
DMX Dies At 50: Hip-Hop Icon Had Been Hospitalized Since April 2 Heart Attack
DMX Got a Heart Attack After Taking Covid-19 Vaccine? Rapper's Family Clarifies
MSNBC legal analyst dies one month after receiving experimental Covid vaccine
Councilman Roy Christensen says he suffered small stroke this week after getting vaccine
Several clinics pause J&J vaccines after 'adverse' reactions; CDC finds no safety issues
EU now also probing J&J vaccine for blood clot side effects
Pfizer, BioNTech request emergency authorization to vaccinate 12- to 15-year-olds
Russia demanded 200,000 Sputnik V vaccines back after officials in Europe questioned the quality of the shot
Cuba says it's 'betting it safe' with its own Covid vaccine
Iran Blames U.S. for Coronavirus Vaccine Failure
Greta Thunberg is boycotting the climate summit because of 'vaccine nationalism'
America may be close to hitting a vaccine wall
Semper coronavirus: Almost 40 percent of Marines are declining COVID-19 vaccine
Cornell quietly removed race-based exemption for flu vaccine before mandating COVID vaccine
School report card: Nearly 80 percent of U.S. teachers and school staff received 1 dose of vaccine, more universities require COVID-19 shot come fall
Get vaccine or submit to weekly test: Wynn Las Vegas employee fumes over options
Resistance from health experts and business owners could doom 'vaccine passports' even before they launch
UK Sporting Organizations Back Vaccine Passports
H.S. Track Coach Fired after Refusing to Make Runners Wear Masks While Competing
Horowitz: Masking children playing sports outdoors is anti-science child abuse
Florida Woman Who Coughed On Cancer Patient Sentenced To 30 Days In Jail
Pandemic, hunger force thousands into sex work in Mexico
Supreme Court rules against California's limits on in-home religious gatherings
Tracking Bible Prophecy Headlines - 4/9/2021
Republicans delay Biden administration's funds to Palestinians
US ducks question on whether east Jerusalem is Palestinian capital
PM to meet with Bennett, Smotrich in effort to cobble coalition
Netanyahu, Bennett to meet again after 'positive' talks at PM's residence
Israel to tell ICC: You don't have authority to investigate us
Rise of Online 'Communities of Hate' Presents New Challenges for World Jewry, Says Algemeiner Editor-in-Chief
Nazis in Italy disrupt Israeli ambassador's Holocaust memorial event
The last known Jew in Afghanistan is leaving
Al-Aqsa preacher: Muslims who sell property to Jews are denied burial
Jordan 'coup' no danger to Israel, but simmering discontent with king may be
India Is Now a Key Arena for Iran's Proxy War Against Israel
GOP Puts Biden Admin on Notice: Congress Not Bound By New Iran Deal - Republican leaders vow to block all sanctions relief for Tehran
Amid Iran tensions, US defense chief to visit Israel
Iranian military vows response to attack on ship in Red Sea
Joe Biden crawls back to the Iran nuclear drawing board
Before becoming a terrorist leader, ISIS chief was a prison informer in Iraq for U.S., records show
Uganda, Egypt sign security intelligence pact amid tensions over Ethiopia dam
Egypt says it has uncovered a vast, untouched, 3,000 year-old 'lost golden city'
Italy's Draghi accuses 'dictator' Erdogan, draws Turkey's condemnation
Saudi-led coalition intercepts a Houthi explosives-laden drone
Myanmar military denies responsibility for child deaths and says elections could be pushed back
Ukraine conflict: Moscow could 'defend' Russia-backed rebels
Top Putin Official Warns of 'End of Ukraine' Should War Break Out Near Border with Russia
Putin so upset over Biden's killer comments he moved 28,000 Russian troops to Ukraine border, report
US considering sending warships to Black Sea amid Russia-Ukraine tensions
Peter Thiel: China Using Bitcoin as a 'Financial Weapon'
Peter Thiel criticizes Google and Apple for being too close to China
Pompeo: No American Should Participate in 2022 Beijing Winter 'Genocide Olympics'
China Boycotts Western Companies Over Uyghurs
U.S. blacklists seven Chinese supercomputing entities citing national security concerns
'Wokeness As A Geopolitical Tool': Author Says China Is Using Social Justice To Manipulate Americans
Sen. Joe Manchin says lethal Capitol riot persuaded him against nuking the filibuster in order to seek bipartisanship
Hillary Clinton Issues Ultimatum: Preserve the Filibuster or Minority Voting Rights: 'We Can't Do Both'
Ga. election chief Raffensperger in 'coverup mode,' says plaintiff in Fulton Co. vote fraud suit
Brad Raffensperger Says Three Georgia Counties 'Failed to Do Their Absentee Ballot Transfer Forms' in Compliance with Rules and Regulations
Five Months After 2020 Election, Georgia Still Has Not Produced Chain of Custody Records for 355,000 Absentee Vote by Mail Ballots Deposited in Drop Boxes
Watchdog group files formal complaint in Wisconsin alleging 'private control over election process' - "Private corporations and tech oligarchs should not be calling the shots."
After Georgia, Voting Fight Moves to Texas
Texas House committee advances bill that would make it a crime for election officials to send unsolicited vote-by-mail applications
Mitch McConnell retracts his demand that corporations 'stay out of politics' amid outrage over Georgia's voting law
The Money Monster Mitch McConnell Created Finally Turned On Him
Herschel Walker: Corporations and voter ID critics should help minorities obtain photo IDs to vote
Peter Thiel on 'Woke' Big Tech: They Don't Consider Themselves as 'American Companies'
Legacy Media Corruption Is At The Heart Of Our National Conflict
Greg Gutfeld: The mainstream media want Americans to hate each other. Don't play their game
Biden's Border Crisis Produced The Largest Influx Of Illegal Aliens In More Than 20 Years
Biden administration spending at least $60M a week on migrant children, and costs expected to rise significantly: analysis
TX Lt. Gov. Patrick: We Received Complaints about Sexual Assault, Lack of COVID Separation in San Antonio Migrant Facility
More than 1,300 migrant children are being held at coliseum where sexual abuse is alleged
Gov. Greg Abbott wants facility housing migrant children in San Antonio closed after reports of abuse, understaffing
Police lift downtown Boulder evacuation, shelter-in-place orders following bomb threat
Ex-NFL player Phillip Adams dead by suicide after killing 5 in South Carolina, officials say
1 Dead, 5 Hurt in Bryan Mass Shooting; Trooper Shot Pursuing Suspect; Shooter in Custody
Biden orders gun control actions - but they show his limits
Biden called out for oft-repeated lies during gun control speech - The president repeated the debunked 'gun show loophole myth' and claimed that gun manufacturers are 'exempt from being sued'
Biden Blasts US As 'International Embarrassment' In New Gun-Control Executive Orders
Biden announces slate of gun control actions, claims 'public health crisis'
White House Says More Gun Control Action Coming: 'This Is the Beginning'
Biden targets 'ghost guns' and 'red flag' laws in new gun control measures
Jonathan Turley: Joe and Hunter Biden and 'red flag' gun laws - here comes the next big test for liberal media
Joe Biden Stresses Background Checks for Guns as Hunter Biden Accused of Lying on Gun Form
Biden could turn 3 million to 4 million gun owners into felons
Biden on the Second Amendment: 'No amendment is absolute'
GOP congresswoman calls Biden a 'tyrant' over Second Amendment comments
Lawrence Keane: Biden launches gun industry broadside and takes aim against Second Amendment rights - There's no amount of government overreach Biden is unwilling to make
West Virginia attorney general threatens to sue Biden over gun measures
Tennessee governor signs bill allowing most adults to carry handguns without permit
Abbott Urges Legislation to Make Texas a Second Amendment Sanctuary State
United Airlines roasted on social media for plan to choose pilots by race instead of ability
Lawrence Livermore Researchers Testing Out Nuclear Blast Defense Against Earth-Threatening Asteroids
Viewers In North Texas Report Seeing Mysterious Streak Of Lights In Sky
5.5 magnitude earthquake hits near Cantwell, Alaska
5.0 magnitude earthquake hits near Gorontalo, Indonesia
Sabancaya volcano in Peru erupts to 25,000ft
Sangay volcano in Ecuador erupts to 23,000ft
Popocateptl volcano in Mexico erupts to 21,000ft
Reventador volcano in Ecuador erupts to 15,000ft
Fuego volcano in Guatemala erupts to 15,000ft
Pacaya volcano in Guatemala erupts to 11,000ft
Sakurjima volcano on Japan erupts to 11,000ft
Caribbean island orders mandatory evacuations amid volcano eruption fears
Forecasters expect another overactive hurricane season with 17 named storms
Western Australia under rare weather threat of three strong tropical systems
'This made the derecho look like child's play': Iowa homes hit by tornado
Rare April snow falls in Brussels after unusually warm weather, Belgium
From Europe to Alaska, parts of the world are exceptionally cold right now
Record-low temperatures possible this weekend in Alaska
California to pour $536 million into fire prevention amid drought concerns
Wisconsin in state of emergency for wildfire risks; over 1,400 acres already burned
As Locusts Swarmed East Africa, This Tech Helped Squash Them
Elon Musk partner says he could build the real 'Jurassic Park,' with genetically engineered dinosaurs
Matt Gaetz associate to take plea deal in sex-trafficking case: lawyers
Fellow GOP Rep. Adam Kinzinger tweets 'Matt Gaetz needs to resign' after new report of payments to women
Virginia Lt. Gov, Accused Of Sexual Assault, Compares Himself To George Floyd and Emmett Till
Australia to end sexual harassment exemption for politicians
After guiding students through Falwell sex scandal, Liberty U campus pastor resigns
6 charged in NH youth detention center sex abuse probe
Trump torches Arkansas Gov. Hutchinson for vetoing bill banning puberty blockers in children
Tech Companies Put Billions Into Startups Aiming to Harvest the Blood of Children for Rejuvenation, Anti-Aging
Connecticut considers bill to legalize doctor-assisted suicide
Former Pfizer VP: 'Your government is lying to you in a way that could lead to your death.'
Being vaccinated doesn't mean immunity from COVID-19
Obligatory Jabs for Children 'Necessary In Democratic Society': Europe Rights Court
European court rules compulsory childhood vaccination doesn't violate human rights
YouTube Purges Florida Governor Video Over Claims Children Don't Need to Wear Masks
Florida sues CDC to allow cruises to resume U.S. sailings, industry asks to be treated like airlines
Venezuelan mayor marks homes of COVID patients with red symbol
Riots in Northern Ireland Spurred by Brexit, Crime and Covid-19 Restrictions
Manufacturers embrace robots, the perfect pandemic worker
Workers file 744,000 new jobless claims in troubling sign for COVID recovery
Biden's Corporate Tax Hikes Would Cost 1 Million Jobs, Study Finds
New York's wealthiest look for exits as state readies hefty tax increase
IMF warns that debt overhang and financial vulnerabilities pose double threat to economic recovery
Global Food Costs Keep Climbing in Threat to Consumer Wallets
Tracking Bible Prophecy Headlines - 4/8/2021
After restoring aid to Palestinians, Biden endorses two-state solution
US restores aid to UNRWA with $150 million in funds; Israel 'disappointed'
Ultra-Orthodox said to tell Netanyahu they won't stick with him in 5th election
Lapid urges 'leap of faith' to build 'national consensus government'
Smotrich threatens to expel Arab MK, other Muslims who don't accept Jewish rule
At Yad Vashem, six Holocaust survivors carry torch in memory of 6 million lost
Rivlin during Holocaust Remembrance Day ceremony: 900 Holocaust survivors died from coronavirus
UAE launches official Hebrew-language news service
Elite US military language school drops Hebrew course after 35 years
Syria says 4 soldiers wounded in Israeli airstrikes near Damascus
Netanyahu says won't be bound by 'Iran deal that threatens us with annihilation'
Iran: We're Not Talking to Biden Unless U.S. Lifts All Sanctions, Not Just Nuclear Ones
The US is prepared to lift sanctions on Iran that are 'inconsistent' with the 2015 nuclear deal
Iran shows images of ship ablaze after attack attributed to Israel
Iran ship said to be Red Sea troop base off Yemen attacked
US, Iraq Meet for Talks After Pro-Iran Forces Threaten to Cut Off Iraqi PM's Ear
Instability in neighboring Jordan is 'bad news' for Israel
Jordan's king declares palace crisis 'over,' in 1st comments on alleged plot
Jordan's king, referring to a royal family feud, says "sedition has been buried" but expressed pain, shock and anger
Egypt, Ethiopia Tensions Escalate as Nile Dam Talks Falter
Turkey coup: Top officers given life terms in mass trial
Myanmar ambassador says he's locked out of London embassy in 'coup'
Russia to boost ties with Pakistan, supply military gear
Ukraine urges NATO to speed up membership in 'signal' to Moscow
As Russia Fortifies Ukraine Border, John Kerry Talks Climate with Russian Foreign Minister
Russia says it will keep forces near Ukraine, touts possible 'measures'
Leaders of Russia and China tighten their grips, grow closer
China sends more jets; Taiwan says it will fight to the end if there's war
Taiwan Says May Shoot Down Chinese Drones in South China Sea
US military cites rising risk of Chinese move against Taiwan
State Department Backs Off US Boycotting Beijing Winter Olympics as China Threatens "Robust Response"
Laptop evidence 'strongly indicates' Joe Biden is 'compromised' on China
GOP Rep. Carter: Biden 'Doing Irreparable Damage' to Georgia, But Won't Boycott Olympics in China
Report: MLB Commish pulled All-Star Game from Atlanta after talking to Stacey Abrams, which is odd since she has now said she's against the boycott
'A Recipe for Cultural Suicide' - Peter Boghossian on Woke Ideology and the Case for Defunding Universities
Georgia Secretary of State refers 3 counties for investigation over absentee ballots
Georgia Secretary of State insists voting law 'hasn't changed much'
Geoff Duncan, Georgia's GOP lieutenant governor, says Giuliani's false fraud claims helped lead to restrictive voting law
Trump blasts Georgia election law as 'too weak,' continuing attacks on Kemp, Raffensperger as 'RINOS'
Amazon Condemned GA Voting Law While Also Opposing Mail-In Ballots for own Staff in Union Vote
Kentucky Governor Andy Beshear Signs Bill to Clean Voting Rolls and Expand Early Voting
Giuliani asks court to throw out Dominion's $1.3 billion defamation suit
Ohio Secretary of State blasts Tim Cook as 'elite' and says the Apple CEO's idea of voting on iPhones is 'preposterous'
Why corporate America is lining up against tax hikes
Biden tax plan would recapture $2 trillion in corporate profits from overseas, Treasury says
Corporate America isn't welcoming former Trump Cabinet officials with open arms, headhunters say
Pence signs a seven-figure book deal, but Trump and other administration alums face a tough market in publishing
10 House Democrats Join Lawsuit Against Trump After Capitol Breach
Boehner lays blame for 'that bloody insurrection' at Trump's feet
Jim Acosta Says 'We're All Dealing With Post-Trump Stress Disorder'
North Las Vegas mayor leaves Dems to join GOP, says he 'can't stand' with socialists
The Trump White House provided reporters with a gusher of leaks. Everything's changed.
Commentary: IBM and the Holocaust, 20 Years of Corporate Denial
Indiana AG Launches Investigation Into 5 Big Tech Companies For 'Censoring Conservative Content'
Facebook User Data Leak Included Mark Zuckerberg's Personal Details
Stephen Breyer says packing Supreme Court could diminish public trust
Democratic-led House to vote on D.C. statehood bill week of April 19
McCarthy wants classified briefing on Border Patrol's apprehension of people on Terrorism Watch List
Pakistani National Charged With Smuggling Humans Into United States
Ms-13 Gang Member Caught Illegally Crossing US-Mexico Border Into California: Border Patrol
Joe Biden is Detaining 18,000 Minors. Trump's Peak Number Was Just 2,600.
Omar says it's 'shameful and unacceptable' for Biden to 'continue the construction' of Trump border wall
White House: Joe Biden Not Waiting on Congress, Using DOJ to Put Forward Gun Control
Biden expected to announce executive actions on gun control Thursday
Arizona Governor Signs Bill to Defy Any New Federal Gun Control Laws
Floyd's Alleged Drug Dealer Refuses To Testify To Avoid 'Self-Incrimination' At Chauvin Trial
Target selling book that includes prayer to 'hate white people' in 'Religion' section
'Our children don't stand a chance': Glenn Beck exposes how radical Marxism is infiltrating our kids' schools
Satellite technology puts into orbit swarms of spacecraft no bigger than a loaf of bread
6.0 magnitude earthquake hits the Kermadec Islands region
5.6 magnitude earthquake hits near Kokopo, Papua New Guinea
5.4 magnitude earthquake hits the Kermadec Islands region
5.4 magnitude earthquake hits the Kermadec Islands region
5.2 magnitude earthquake hits the Kermadec Islands region
5.2 magnitude earthquake hits the Kermadec Islands region
5.1 magnitude earthquake hits near Isangel, Vanuatu
Sabancaya volcano in Peru erupts to 23,000ft
Popocateptl volcano in Mexico erupts to 19,000ft
Sangay volcano in Ecuador erupts to 18,000ft
Reventador volcano in Ecuador erupts to 15,000ft
Fuego volcano in Guatemala erupts to 15,000ft
Pacaya volcano in Guatemala erupts to 10,000ft
Sinabung volcano in Indonesia erupts to 10,000ft
Iceland volcano unleashes third lava stream
Indonesia landslides death toll rises to 140, dozens missing
30 Million People in the South Threatened by Severe Weather
At least 3 dead, thousands of homes flooded as torrential rains hit Haiti
Yukon sets new daily snow record, nearly 300 percent of normal, Canada
'Ecocide' movement pushes for a new international crime: Environmental destruction
Virginia Becomes First Southern State to Legalize Marijuana
Can Blood from Young People Slow Aging? Silicon Valley Has Bet Billions It Will
Religious leader arrested on suspicion of sexual assault during exorcism
Pakistani PM blasted for blaming rape on how women dress
Ghislaine Maxwell prosecutors disclose almost 3 million pages of evidence
Donald Trump Defends Matt Gaetz, Denies Florida Congressman Asked for Pardon
Alabama Secretary of State John Merrill Won't Run for Senate, Admits Affair
Arkansas faces a Trans Exodus after passing 3 anti-trans bills in 3 weeks
Actress Sophia Bush: Not Allowing Kids Sex Changes 'Tantamount To Murder'
Ohio Judge Temporarily Blocks Law That Would Have Given Aborted Babies A Decent Burial
Scientists Issue Open Letter Detailing Incorrect and Contradictory Claims in WHO Origins Report Used to Downplay Lab Leak Theory
Brazil prostitutes strike for first-line Covid shots
U.S. begins study on allergic reaction risk in Moderna, Pfizer vaccines
Can the vaccine make your period worse? These women say yes
EU: Possible AstraZeneca link to rare blood clots; UK: Offer under 30s a choice
Vaccine site in Colorado closes early after 13 experienced adverse reactions to J&J shot
Vaccine Refusal May Put Herd Immunity At Risk, Researchers Warn
List of universities requiring vaccines grows and so does pushback
US vaccine 'passports' advance despite growing controversy
Proof of Covid-19 vaccination, tests should only be temporary travel requirements, industry group says
'Vaccine passports' pose more risks than benefits, Duke expert says
Vaccine Passports Prolong Lockdowns - What looks like an easing of restrictions is actually a coercive scheme
Vaccine Passports Will Make It Impossible For Us To Coexist
Kevin McCarthy: Vaccine Passport Mandate Is 'Something You'd Expect in Communist China'
GOP Governors Take a Stand Against Vaccine Passports: 'I Do Not and Will Not Support' It
Iowa Gov. Kim Reynolds: 'We Will Take Action' Against Vaccine Passport
Detroit will send workers door-to-door to urge residents to get the COVID-19 vaccine
Alabama Gov. Kay Ivey Announces 'Safer Apart' Order, Lifts Statewide Mask Mandate
Hospitals are seeing more young adults with severe Covid symptoms, CDC says
World's Biggest Vaccine Maker 'Very Stressed' As India Sees Record Spike In COVID-19
Ex-Philippine President Estrada on ventilator with COVID-19
Japanese Governor Warns That Region's Hospitals Are 'on the Verge of Collapse' Amid COVID Spike
Ontario issues stay-at-home order to 14 million residents as Covid-19 hospitalizations spike
Bolsonaro shrugs off criticism he is 'genocidal' as Brazil reports record 4,000 daily deaths
Merkel Backs Tougher COVID Lockdown in Germany
Restaurant owners clash with police in Rome lockdown protest
Church accuses London police of 'brutally exceeding their powers' after shutting down service
Catholic Commentator Brands London Police Raid on Church a 'Chilling Attack on Freedom of Religion'
Canadian Church Fenced Off by Authorities for Breaking COVID-19 Rules
Man dies after being forced to do 300 squats for buying water after COVID curfew
'We failed the test' of COVID-19, says human rights champion
Biden leans close to tell someone to socially distance, 'which I'm not doing'
Cuomo administration tracked nursing home deaths despite claims they couldn't be 'verified,' document shows
Billionaires club grew by nearly a third, to 2,755, during pandemic
Tracking Bible Prophecy Headlines - 4/7/2021
At 24th Knesset's swearing-in, Rivlin pleads with lawmakers to end deadlock
Rivlin reluctantly taps Netanyahu to form government: 'Not an easy moral choice'
'I Fear For My Country': Israeli Prez Reluctantly Gives Netanyahu First Crack At Forming Gov't
Netanyahu accepts mandate to build coalition, promises to be 'prime minister of everyone'
Road to a coalition seems blocked, but Netanyahu is in the driver's seat, again
Bennett: Public wants stable, right-wing government; doesn't want 5th elections
Stable government, budget needed for Israel to exit crisis - central bank chief
Sudanese ministers vote to annul Israel boycott law amid normalization drive
White House quietly boosts aid to Palestinians as some in Congress cry foul
Israeli data shows world's Jewish population now as high as in 1925
US Defense Chief to Visit Israel Next Week for Talks on Iran, Syria, Lebanon
Israeli forces carried out strike on Iranian ship in Red Sea, NY Times reports
Iranian vessel, said to be IRGC-linked spy ship, hit by limpet mine in Red Sea
Talks on Iran deal begin in Vienna, as world powers seek to bring US back in
Iran Says Nuclear Talks in Vienna Were 'Constructive', Next Meeting on Friday
Jordan orders media ban, reframes 'wicked plot' as family feud
Was what happened in Jordan an attempted coup - or an attempt to silence internal critics?
Smoke and shadows in Amman: What we know about the alleged Jordanian plot
Egypt seeks financial settlement with Ever Given's owner for Suez Canal blockage
Suez Canal may expand section where ship was stranded
Latest round of three-way talks over Ethiopian dam fail in Kinshasa, says Egypt
Russia's army begins planned 'combat readiness' inspection - RIA
Alexei Navalny 'seriously ill' on prison sick ward, says lawyer
Russian Police Arrest Physicians Seeking To Treat Opposition Leader Alexei Navalny
Russia says sanctions could push Myanmar towards 'full-scale civil conflict'
'Rising Intolerance': Christians in Central India Beaten, Threatened with Death or Forced 'Re-conversion'
Turkey Summons Chinese Ambassador Over Response to Uyghur Claims
Taiwan Strait a 'Powder Keg' That Could Set Off World War, Military Expert Warns
China's Bet U.S. Is Bluffing on Taiwan War Risks Dangerous Miscalculation
Hunter Biden Admits His Name Was 'Gold' to Burisma
EU backs U.S. call for global minimum corporate tax, but rate to be decided
The US economy is growing at its fastest pace since 1984
Biden tells Georgia to 'smarten up' to avoid losing business over new election law
Braves Fans Are Requesting Refunds on Season Tickets After MLB Moves All-Star Game
MLB Moves All-Star Game from 51% Black Georgia to 9.8% Black Denver (Which Already Has Voter ID).
Georgia Gov. Kemp rips MLB for 'discrepancy' of moving game out of half-black Atlanta to majority white Denver
Atlanta mayor issues executive order against Georgia's new voting law
Nolte: Joe Biden and Stacey Abrams Lied. Democrat-Run Atlanta Died.
Doug Collins: MLB Should Apologize to Georgians for Falling for Abrams' Bullying Tactics
Kennedy: 'A Special Kind of Stupid' to Take Punitive Action Against Georgia for Voting Bill
Trump Doubles Down on Criticism of 'Far Too Weak' Georgia Election Law
Nothing to see here: DHS deletes announcement of terror suspects arrested at border
Biden Disapproval Soars As Over 170,000 Illegal Immigrants Flood The US In March, Most In A Decade
Experts Warn of Illegal Immigrants 'Renting' Kids to Cross Border
Graham: 'Shut Down the Immigration System and Have a Timeout'
As border crisis grows, Biden Homeland Security considers restarting wall construction: report
'Anti-racist' group says it will turn stolen Confederate monument 'into a toilet,' unless demands met
Nation of Islam Calls Member Who Assaulted U.S. Capitol 'Brother With Such Great Potential'
Black Lives Matter activist threatens 'all hell is gonna break loose' if 'George Floyd's murderer is not sentenced'
CNN Admits Crime Wave, Highlights Violence in Democrat-Run Cities
Alcee Hastings, Democratic congressman from Florida, dead at 84 - Hastings' passing means an even slimmer majority for the Democrats in the House
Election Fraud Prosecution at an 'All-Time High': Texas Attorney General's Office
Tim Cook wants Americans to be able to vote on their iPhones
Analyst: Apple's Revenue Will Grow Thanks to Its Deal with Google to Control the Internet
Your 'smart home' is watching - and possibly sharing your data with the police
Read Clarence Thomas's Roadmap To Reining In Social Media Giants
5.3 magnitude earthquake hits near Baynjiwayn, Iraq
5.3 magnitude earthquake hits the Kermadec Islands region
5.3 magnitude earthquake hits the Kermadec Islands region
5.2 magnitude earthquake hits the Kermadec Islands region
5.1 magnitude earthquake hits near Pondaguitan, Philippines
5.0 magnitude earthquake hits near Nagqu, China
New earthquake swarm at La Soufriere volcano, St. Vincent and the Grenadines
Sabancaya volcano in Peru erupts to 24,000ft
Sangay volcano in Ecuador erupts to 20,000ft
Revenatador volcano in Ecuador erupts to 15,000ft
Sinabung volcano in Indonesia erupts to 14,000ft
Renewed activity at Veniaminof volcano, Aviation Color Code raised to Orange, Alaska
More than 67 killed after lahar from Mount Lewotolo hits two villages, Indonesia
Deadly downpour triggers severe flooding in Queensland, Australia
Records shattered as seasons play tug-of-war across the US
California reports third-driest year on record
A Row Over Rare-Earth Deposits Could Bring Down Greenland's Government
Man accused of trying to extort Matt Gaetz admits he asked for cash
Arkansas becomes first state to ban transgender surgeries and treatments for minors after Senate overturns governor veto
The meeting with two trans women that might have helped convince the Arkansas governor to oppose the anti-trans bill
Pennsylvania Governor Tom Wolf Vows to Block Transgender Sports Bill
'Men Are Coming': 255 California Prison Inmates Have Requested Transfer To Women's Prisons Since January
Sexually transmitted infections increasing in the military
Chile's government distributed faulty birth control pills. Now more than 150 people are pregnant.
Fresh African Swine Fever Outbreak Hits China's Xinjiang
'A biological Fukushima': Brazil COVID-19 deaths on track to pass worst of U.S. wave
2249 Dead From Vaccine So Far: CDC
Local teen diagnosed with Guillain-Barre syndrome questions COVID-19 vaccine after receiving first dose
7 Deaths Among UK AstraZeneca Jab Recipients After Blood Clots: Regulator
COVID-19: UK trial of Oxford vaccine on children paused as regulator probes rare blood clots in adults
Clear link between AstraZeneca vaccine and rare blood clots in brain, EMA official tells paper
Covid-19 Vaccine Developed by U.S. Army Begins Human Testing
Israel and Chile both led on Covid jabs, so why is one back in lockdown?
Biden to Announce Every American to be Vaccine Eligible 2 Weeks Earlier, Tout 150 Million Shots in 1st 75 Days
Montana Gov. Greg Gianforte tests positive for coronavirus, just got first vaccine shot
Texas governor bans mandated COVID-19 'vaccine passports'
Tennessee Governor Joins GOP Push Against Vaccine Passports
W.H.O. Rejects Vaccine Passports: Cites Lack of Fairness, Medical Doubts
WHO says it's against requiring vaccine passports for travel - due to uncertainty over whether vaccinations prevent COVID-19 transmissions
New Zealand opens up travel bubble with neighboring Australia
Covid-19 Shut Schools Across Latin America, and Children Joined Gangs
Teachers unions continue negotiations even after 80% of teachers get vaccinated
Undercover video sparks outrage over secret dinner parties for Paris elite
U.S. considering joining boycott of 2022 Beijing Olympics, State Department says
Feds propose banning foreclosures across U.S. until 2022
Tracking Bible Prophecy Headlines - 4/6/2021
Israel challenges Biden on Jerusalem, plans to advance Har Homa project
Strained Saudi-US ties will likely bring Gulf kingdom closer to Israel
Fighting on two fronts: His leadership wobbling, Netanyahu faces his prosecutors
On defendant's bench, Netanyahu accused of 'severe governmental corruption'
Netanyahu Trial: Prosecutor Says PM 'Illegitimately' Used Power for Personal, Political Gains
After day in court, Netanyahu rails at prosecutors, alleging 'coup attempt'
PM calls trial against him 'witch hunt,' warns of damage to rule of law
Ex-CEO of top news site: Skewed coverage of Netanyahu was part of quid pro quo
Netanyahu secures most nominations for PM; Rivlin to tap candidate Tuesday
Meeting parties, Rivlin says he 'can't currently see a way to form a coalition'
Potential kingmaker Ra'am declines to endorse candidate for PM
Ra'am's guiding charter backs Palestinian right of return, calls Zionism racist
Iran claims it arrested 'Israeli spy' after ring uncovered
On eve of Iran talks, Netanyahu warns Tehran against harming Israel
US says ready to review nuclear sanctions in indirect Iran talks
Jordan says Prince Hamzah affirms loyalty, king accepts mediation
Defiant Jordanian prince vows he won't obey house arrest restrictions
Egypt says current talks 'last chance' to stop Ethiopia refilling Nile dam
El-Sisi: Egypt has 'political will' for agreement with Ethiopia over Nile dam
European leader urges foreign fighters to leave Libya
Mozambique town Palma 'retaken' from militant Islamists
Mozambique: 'Significant' number of fighters dead in Palma battle
Turkey arrests 10 retired admirals over government criticism
Putin signs law allowing him two more consecutive terms, would stay in power until 2036
At least 22 Indian security personnel killed in clash with Maoist insurgents
Bangladesh: At least 25 dead as ferry sinks after colliding with cargo vessel
Taiwan's transport minister offers resignation after dozens killed in train crash
Japan expresses concerns to China about territorial waters, Hong Kong, Uighur situation
Japan Calls on China to Improve Conditions for Uyghurs, Hong Kong
China, Japan agree on cooperation over denuclearization of N. Korea
Axis of Autocracies: Iran-China's 25-year Agreement a Reason to Worry, Experts Say
China Creates its Own Digital Currency, a First for Major Economy
How the Fed took control of the economy
Yellen calls for global minimum corporate tax rate in first major address as Treasury secretary
Biden admin to call for worldwide tax hike so that US businesses don't leave country following its corporate tax increase
Manchin warns Biden's infrastructure bill is in trouble over corporate tax hikes
Dems can use unprecedented move for an extra filibuster-proof bill, Schumer aide says
Ruling Means Dems Could Pass Infrastructure Bill Without Even One GOP Vote
Report: Biden Spending Bill Could Financially Benefit Pelosi
Vietnamese American Warns of Communism
MLB Boycotted Georgia a Day After Expanding China Deal
Rand Paul savages 'too woke' MLB for boycotting Georgia, but 'freely' doing business with communist China
Corporate Wokesters Betray Shareholders' Trust by Bashing Election Integrity Laws
Republicans want to make 'woke' corporations pay - literally
McConnell warns of 'serious consequences' for businesses that help 'far-left mobs'
'Stay out of politics,' Republican leader McConnell tells U.S. CEOs, warns of 'consequences'
Mitch McConnell: It's 'Jaw-Dropping' Corporations Fall for 'Absurd Disinformation' About Election Laws
McConnell: Corporate Pushback Against Georgia Voting Law Is 'Economic Blackmail' and Disinformation
Psaki forced to answer for Biden 'Pinocchios' over Georgia election law claims
Hannity: Biden 'fueling vicious, divisive, racial rhetoric' with lies about Georgia election law
Rep. Crenshaw tells United Airlines to just 'shut up' after airline follows same route as Delta
Rand Paul on MLB-Georgia controversy: 'If they want to boycott us, let's boycott them'
Texas Governor Declines First-Pitch Invite Over MLB Moving All-Star Game From Georgia
Limbaugh producer Bo Snerdley blasts Democrats' 'depraved' view that Black Americans are unable to get IDs
What's He Hiding? Georgia's Secretary of State Raffensperger Petitions Court - Prefers State Not be Forced to Hand Over Ballots for Audit
Supreme Court dismisses Trump Twitter case as moot, as Thomas highlights 'glaring concern' of platform's power
Clarence Thomas: Supreme Court Will Soon Have to Address Tech Censorship
Justice Clarence Thomas Takes Aim At Tech And Its Power 'To Cut Off Speech'
Justice Thomas argues for making Facebook, Twitter and Google utilities
Marjorie Taylor Greene Says Her Twitter Account Got Suspended Following Easter Tweet
ACLU says it shares user data with Facebook, a frequent target of criticism
Derek Chauvin trial is another media spectacle that causes trauma rather than healing
Border Patrol arrests two terrorist suspects in California amid migrant surge
Terror-Supporting Maoist Group Engaged in Ongoing Antisemitic Vandalism Campaign in Toronto
N Ireland sees 3rd night of unrest amid post-Brexit tensions
Switzerland sees unusually fatal avalanche season
6.0 magnitude earthquake hits near Gisborne, New Zealand
5.2 magnitude earthquake hits east of the South Sandwich Islands
5.0 magnitude earthquake hits near Samtse, Bhutan
Flurry Of Earthquakes Shake Lennox, Largest Measuring 4.0M
Sabancaya volcano in Peru erupts to 27,000ft
Popocateptl volcano in Mexico erupts to 19,000ft
Sangay volcano in Ecuador erupts to 19,000ft
Reventador volcano in Ecuador erupts to 15,000ft
Fuego volcano in Guatemala erupts to 14,000ft
Ebeko volcano in the Kuril Islands erupts to 14,000ft
Hikers scramble as new fissure opens up at Icelandic volcano
Tropical Cyclone Kills at Least 113 in Indonesia, East Timor
Violent thunderstorm kills 8 people as heatwave grips parts of Bangladesh
2021 predicted to yield more tornadoes than 2020. Here's why
Start of April brings record-breaking snow to Alaska
State Of Emergency, Evacuations In Florida County Over Wastewater Pond Leak
Crews Drain Florida Wastewater Pond As Leak Threatens To Unleash 'Catastrophic Flood'
Florida crews are pumping wastewater into Tampa Bay to avoid a full reservoir breach: What we know
NY Post editorial board claims Cuomo's book deal is 'sufficient reason' for impeachment
Matt Gaetz Defiantly Blames 'DC Swamp' and Media For Sex Trafficking Allegations: I Am 'Not a Monk'
Harvey Weinstein appeals rape conviction, blaming 'cavalier' judge
Arkansas governor vetoes ban on gender-affirming care for trans minors
Priest who exposed 'homoheresy' speaks out on need to curb 'homosexual clans' in Church
Online porn websites promote 'sexually violent' videos
Government watchdog confirms feds were buying baby body parts
'Double mutant' COVID-19 strain emerges in California
Mexico's president now says he won't get COVID-19 vaccine
Haiti has no Covid vaccine doses as violence looms larger than pandemic
Pfizer halts corona vaccine shipments to Israel after country fails to pay
Johnson Announces Free Covid Tests and Status Certificates for England
Fauci: Private Entities, Not US Govt, Will Drive Vaccine Passports
Blinken says US won't trade Covid shots for political favors
Gayle Smith, who helped lead the U.S. response to Ebola, will run Biden's vaccine diplomacy
Vaccine skepticism runs deep among white evangelicals in US
End the hygiene theater, CDC says
Pregnant mom kicked off flight for 2-year-old not wearing mask
Generation Unemployed: Another Class Of Graduates Faces Pandemic-Scarred Future
North Korea drops out of Tokyo Olympics citing COVID-19, dashing South Korea hopes
Easter in the time of Covid: America sees lowest congregation rates in history
Raphael Warnock, an ordained minister, apparently doesn't understand Easter
Raphael Warnock politicizes the meaning of Easter and gets a swift theological lesson
Tracking Bible Prophecy Headlines - 4/5/2021
Netanyahu as president supported by Knesset majority - Likud source
Lapid, Bennett said to reach breakthrough on rotation deal for joint government
Poll: 48% of Israelis favor government with outside support from Arab parties
Benjamin Netanyahu corruption trial to hear first witnesses
Nasrallah: Israel Seeks to Overrun Middle East
IDF receives new spy plane it says will help gather intel in Iran, Yemen, Iraq
Israel, in first comment, says troubled by US position ahead of Iran talks
Former Mossad agent allegedly involved in Jordan coup
Jordan: King's half-brother was part of 'malicious plot' threatening security
Who is Jordan's ex-crown prince Hamzah, accused of destabilizing kingdom?
Rockets strike near Iraqi airbase housing US troops; no injuries
Blast in video of purported shootdown of Nigerian military plane is fake, analysis shows
22 Indian security members killed in Maoist attack - govt official
Christians in Indian village beaten, forced to reconvert to tribal religions
Dubai police arrest group over 'lewd' video of naked women
With Swarms of Ships, Beijing Tightens Its Grip on South China Sea
Philippines' defence chief says China intends to occupy more South China Sea areas
Beijing Accelerating Timeline for Possible Invasion of Taiwan, Expert Warns
Hunter Biden says he is '100 percent certain' he will be cleared of wrongdoing in tax investigation
Wisconsin Governor Asks Court to Force Sidney Powell, Trump to Pay Over $100,000 in Legal Fees
Texas Senate Passes Bill That Would Block Social Media Companies From Banning Users for Their Political Views
Georgia Democrats stare down a mob of their own making - Attempt to stop boycotts of state after encouraging them via lies about new voting bill
Barack Obama Cheers MLB for Moving the All-Star Game
Georgia County Predicts $100 Million Revenue Loss After MLB Pulls All-Star Game
Biden Adviser Cecilia Rouse on MLB's Georgia Boycott: 'Undoubtedly Going to Be a Cost' to Stadium Workers
More Corporations, Including Google, Microsoft, and American Express Denounce Georgia's Voter Integrity Law
PGA Tour to Keep Tour Championship in Georgia Despite Outcry over Voter Law
Trump encourages conservatives, Republicans to boycott 'woke' companies that oppose Ga. voting law: 'We will not become a socialist nation!'
Culture wars strain once unshakeable bond between Republicans, corporate America
Mike Huckabee under fire for tweet saying he will 'identify as Chinese' in order to earn the approval of major US corporations
'Antithetical to the gospel': Former Arkansas Gov. Mike Huckabee's tweet slammed as racist in MLB backlash
Mike Lindell Admits MyPillow Can't Get Back $65M in Revenue Lost Due to Trump Ties
Lawmakers say fixing border crisis is Biden's job
86 Migrants Arrested in Five Failed Human Smuggling Attempts in Texas near Border
Gun control advocates applaud Biden funding plan but say more must be done
The US saw significant crime rise across major cities in 2020. And it's not letting up
Derek Chauvin trial has Minneapolis 'on edge,' says Rep. Ilhan Omar
Cher Accused of Having 'White Savior Complex' for Saying, 'Maybe... I Could've Helped' George Floyd
Kill the Bill protests: More than 100 arrested in London
Northern Ireland police appeal for calm after more unrest
5.4 magnitude earthquake hits near La Rivera, Mexico
5.3 magnitude earthquake hits near Tadine, New Caledonia
5.0 magnitude earthquake hits the central Mid-Atlantic Ridge
Sangay volcano in Ecuador erupts to 25,000ft
Popocateptl volcano in Mexico erupts to 22,000ft
Reventador volcano in Ecuador erupts to 15,000ft
Fuego volcano in Guatemala erupts to 14,000ft
Sinabung volcano in Indonesia erupts to 11,000ft
Indonesia: At least 44 killed by flash floods and landslides
Toxic wastewater reservoir on verge of collapse in Florida could cause "catastrophic event"
State Of Emergency, Evacuations In Florida County Over Wastewater Pond Leak
Franklin Graham urges Christians to pray Arkansas gov. will sign bill banning child sex changes
Kate Winslet Says She Knows 'at Least 4' Actors 'Hiding Their Sexuality' Due to 'Homophobia' in Hollywood
A year into pandemic, America's remaining lesbian bars are barely hanging on
Southwest Airlines passengers dance and cheer as couple accused of refusing to wear masks get thrown off flight
Viral video shows pastor kick out mask-enforcing cops from his church: 'You Gestapo Nazi communist fascists!'
Everyone in England to be offered twice-weekly Covid tests, PM to say
Whistleblower says FDA minimized safety risks at Merck vaccine plant
U.S. puts J&J in charge of plant that botched COVID vaccine, removes AstraZeneca
Delta Air Lines canceled about 100 flights Sunday due to staff shortages from factors including a pilot shortage and employees having adverse side effects from being vaccinated
Airline Trade Group: COVID-19 Vaccines Should Not Be Mandated for International Travel
Ohio lawmakers quickly introduce bill to stop 'vaccine passports'
Why some Republicans think vaccine passports will backfire on Democrats
Republicans: Government Overreach and Privacy Concerns Will Doom Vaccine Passports
ACLU warns 'a lot can go wrong' with digital vaccine passports
Pharmacies score customer data in vaccine effort. Some are crying foul.
Biden administration calls in grassroots leaders for COVID vaccine education campaign
Biden in Easter message calls getting vaccine a 'moral obligation' - did not mention Jesus
Singing hymns through masks: World's Christians mark another pandemic Easter
Wycliffe Associates develops technology to protect Bible translations in remote regions
Tracking Bible Prophecy Headlines - 4/4/2021
Investigators warn years of U.S. aid to Palestine failed to screen for terrorist recipients
Bennett meets with Lapid for talks on possible government
Netanyahu to hold high-level talks on ICC war crimes probe
Retired judge predicts Netanyahu graft trial will last at least 3 years
Australian neo-Nazis call to 'breed out the Jewish race'
Settlers filmed pelting Palestinian man with stones in West Bank
Jordan warns Israel it's violating Temple Mount status quo
Jordan's Prince Hamzah bin Hussein 'under house arrest'
Jordan nabs ex-palace officials for 'security reasons,' denies coup plot report
Alleged Jordan Coup: Former Crown Prince Says He Is Under House Arrest
US: Jordan's King Abdullah 'has our full support'; kingdom denies coup plot
Jordanian press warns stability is a 'red line' after alleged coup attempt
In show of Pharaonic heritage, Egypt parades 22 royal mummies through Cairo
Myth of 'pharaoh's curse' dismissed as Egypt parades ancient mummies
Suez Canal traffic jam 'cleared' days after Ever Given cargo ship freed
'We want independence more than ever': Inside Tigray's divisive war
G-7 Nations Call for Swift Withdrawal of Eritrean Troops from Tigray
Reports, footage of Tigray executions are 'deeply disturbing,' US senator says after CNN investigation
France urges Iran to avoid nuclear escalation ahead of talks
Iran Demands U.S. Lift All Nuclear Sanctions, Won't Accept 'Step-by-Step' Plan
Russia may be 'probing' Biden administration with troop buildup at Ukrainian border
Ukraine military to conduct joint drills with NATO allies as Russia threat looms
Germany, France condemn Ukraine escalation, call for restraint
Islamic Extremists Kill at Least 15 in Somalia; Military Targeted
Indonesia steps up security at churches for Easter after suicide bombing attack
Building Collapse in Bangkok Kills at Least Five People
Report: Facebook Is Allowing China To Buy Ads Depicting 'Thriving' Uyghurs In Xinjiang, Alarming Employees
Is Myanmar the new Syria? Rising violence threatens a repeat tragedy
Beauty queen takes Myanmar's democratic fight to international stage
Gunmen kidnap Haiti pastor during Facebook live church ceremony
CNN: Lawmakers in 47 states have introduced bills that would make it harder to vote. See them all here
Trump might have 'found' the votes he needed to win Georgia under state's new election law
Georgia Gov. Brian Kemp: Election Reforms Worth the Boycotts, Lawsuits
MLB boycotts Georgia, signs new deal with Chinese firm that dropped NBA over exec's Hong Kong support
MLB requires photo ID to pick up tickets from Will Call, but boycotts Georgia for voter ID law
Coca-Cola required ID in 2020 shareholder meeting, but slams Georgia for voter ID law
Trump calls for sweeping boycotts: 'Don't go back to their products until they relent'
Amazon Describes Georgia Voter Law as Effort to 'Disenfranchise Black People'
Congressman says he's consulted with Israel about US Capitol security
McCabe says attack by black Nation of Islam follower on Capitol was 'one of the results' of Jan. 6
Iowa governor signs 'constitutional carry' bill that removes permit requirements for handguns
Senators Request Big Corps to Reveal Details on Foreign and Domestic Buyers of User Data
Data from 533 million Facebook accounts posted online
YouTube Deleted 2.5 Million 'Dislikes' From Biden White House Videos, Data Indicates
Trump: Twitter and Facebook Engaging in 'Total Censorship'
Girls Scouts Announce $500,000 Campaign for 'Anti-Racist' Programming
Confederate symbols prove difficult to remove in many states
Police defunded: Major cities feeling the loss of police funding as murders, other crimes soar
Eight Northern Ireland police injured in clashes at Belfast protest
NASA to launch spaceship to 'punch' asteroid, stop future impacts
Two 'sizeable quakes' are recorded on Mars
5.9 magnitude earthquake hits near Ambon, Indonesia
5.6 magnitude earthquake hits the Mid-Indian Ridge
5.4 magnitude earthquake hits near Khorixas, Namibia
5.0 magnitude earthquake hits east of the South Sandwich Islands
5.0 magnitude earthquake hits north of Ascension Island
Magnitude 4.3 Earthquake Rattles Near Mauna Loa
Karymsky volcano on Kamchatka, Russia erupts to 28,000ft
Sabancaya volcano in Peru erupts to 25,000ft
Popocateptl volcano in Mexico erupts to 24,000ft
Sinabung volcano in Indonesia erupts to 18,000ft
Reventador volcano in Ecuador erupts to 15,000ft
Fuego volcano in Guatemala erupts to 14,000ft
Pacaya volcano in Guatemala erupts to 10,000ft
Volcano tourism is booming, but is it too risky?
Florida emergency as phosphate plant pond leak threatens radioactive flood
Federal Reserve takes up race and climate issues
Conservative group at Texas university receives threats after placing Bible verses in Easter eggs around campus - So much for tolerance
Papal Preacher Says Catholics' Political Divisions Have 'Wounded' the Church
Catholic League: Joe Biden Has a 'Seriously Strained' Relationship with the U.S. Bishops
DMX: Rapper in 'grave condition' after drug overdose triggers heart attack, report says
Schumer: Senate Will "Move Forward" on Marijuana Legalization Regardless of Biden's Position
Orgy, underage girls, sex games and extortion: Inside the allegations surrounding Rep. Matt Gaetz
Alan Dershowitz Slams Biden DOJ's Handling of Matt Gaetz: 'If They Leaked Grand Jury Material, That Was Clearly a Crime'
Hundreds of French sports figures accused of sexual violence
The Latest Issue in Divorces: Who Gets the Embryos?
Scientists connect human brain to computer wirelessly for first time ever
Fauci Says He's Too Busy to Get Involved With Border Amid Concerns of COVID-19-Positive Immigrants
Germany faces 'crisis of trust' in pandemic, president says
Jerusalem's Old City Comes Alive With Religious Festivals As Vaccination Rate Rises
Churches prepare for a socially distant Easter
Millions around the world to celebrate Easter under lockdown
Italy to Deploy 70,000 Officers to Enforce Restrictions over Easter
Sunset clause planned to head off vaccine certificate revolt in the UK
Florida governor bans vaccine passports to avoid 'two classes of citizens'
Forced COVID-19 Vaccination Widespread in China, Sources Say
Cornell University mandates COVID-19 vaccines for students and staff
The Strange Sinovac Vaccine Phenomenon, Countries Report Increased Cases After Using Vaccine
7 UK AstraZeneca recipients die of clots; regulator: Benefits outweigh risks
Netherlands temporarily halts AstraZeneca COVID vaccinations
Biden's quest to pass a multitrillion-dollar spending bill could be imperiled by 'legislative fatigue'
Tracking Bible Prophecy Headlines - 4/3/2021
Blinken puts more focus on Palestinians in call to Israeli counterpart
Blinken tells Israel: Palestinians should enjoy same rights, freedoms as you do
US Government Report Concludes USAID Agency Did Not Abide by Terrorism Vetting Procedures in Grants to Palestinians
Saudi FM says ties with Israel would bring 'tremendous benefit' to Middle East
Netanyahu meets with Bennett in effort to form right-wing government
Israel Election Results: Bennett Eyes 'A Good, Stable Government' in Netanyahu Meeting
Pivotal Islamic leader demands change in Israel after vote
Hundreds of new witnesses to testify at Netanyahu's trial
Israeli Archeologists Discover Rare Shekel Used to Pay Temple Tax during King Herod's Reign
Does a Third Lebanon-Israel War Lie Ahead?
Cawthorn says Boulder shooting 'linked' to Biden's Syria airstrikes
Rights groups in Russia condemn Moscow's role in Syria war crimes
A female suicide bomber activated her explosive belt while holding her baby, killing both, Tunisian government says
Iran and US on track to return to nuclear deal, says Russia
U.S., Iran head to Vienna for indirect nuclear deal talks
Russian 'troop build-up' near Ukraine alarms Nato
Kremlin says that any NATO troop deployment to Ukraine would raise tensions
Biden Calls Ukraine as Russia Begins Massive Military Buildup on Border
Russia fines Twitter for not taking down calls to protest
U.S., Japan and South Korea agree to keep up pressure on North Korea
The Junta Is Dragging Myanmar Into Full-Blown Civil War
Myanmar junta orders internet blackout as more pro-democracy protesters are detained
Myanmar death toll mounts amid protests, military crackdown
Myanmar's Aung San Suu Kyi charged with violating state secrets as wireless internet shutdown begins
Chinese Christians Forced To Renounce Faith In Secretive, Mobile Brainwashing Camps, Report Says
The US says China is committing genocide against the Uyghurs. Here's some of the most chilling evidence.
Hunter Biden finally admits laptop at center of Post expose could 'certainly' belong to him
President Biden said Hunter laptop was Russian disinformation, but son now says it 'could' be his
New York Post: Hunter Biden's full of it - he knows it's his laptop, and he wasn't hacked
Hunter Biden says in memoir he wouldn't take Burisma job again but insists it wasn't 'unethical'
China's State Propaganda Group Boasts Control Over Western Think Tanks, 'Election Integrity' Groups, And Even Joe Biden's National Security Team
Gingrich: Biden lied about Georgia election law and he owes the people an apology - Calls out 'woke corporations' for criticizing Georgia but not China
Gov. Kemp Will Not be 'Bullied' By Woke Corporations Outraged Over Common-Sense Voting Bill
Apple's Tim Cook joins chorus of critics against Georgia's voting restrictions
Coca-Cola Faces Harsh Backlash After CEO Blasts Georgia Election Laws - 'Patriots Will Choose Another Beverage'
Psaki Snaps When Asked If Biden Would Support U.S. Beijing Olympics Boycott, Given His Support For MLB Boycott In Georgia
MLB moving All-Star Game from Georgia after state passes new restrictive voting laws
MLB risked player walkout if All-Star Game not moved
Ted Cruz, Mike Lee call for revoking MLB's antitrust status after All-Star Game pulled from Georgia
Trump calls for MLB boycott, warns 'woke' corporations after All-Star Game pullout
Georgia Gov. Kemp rips MLB for boycott 'hypocrisy': Why is their HQ in 'stricter' New York?
Ingraham: Stacey Abrams caught in a trap of her own making - 'Left-wing boycotts would cause huge economic damage and send jobs to other low-tax states'
Rand Paul blasts Democrats' 'racist' implication voters of color cannot follow rules
Tucker Carlson: MLB, Delta and Coca-Cola push Georgia and America down road to corporatocracy
Texas Lt. Gov. Dan Patrick Blasts American Airlines: 'Texans Are Fed Up with Corporations that Don't Share Our Values'
Biden's border crisis costing Texas taxpayers $855M per year: Ken Paxton
U.S. Capitol put on Lockdown after a man rams two Capitol Policeman at an entry gate
1 officer dead, 1 injured after car rams Capitol barrier; suspect fatally shot
Suspect in attack at U.S. Capitol went from jock to posting about paranoia, extremist groups
Suspect in US Capitol attack was follower of Farrakhan, raged against government
Facebook Quickly Scrubs Capitol Assailant's Facebook Page Praising Farrakhan As Jesus
Suspect Noah Green's Facebook Posts About Nation of Islam, Losing His Job
MSNBC erroneously reported that Capitol attack suspect was a 'White male'
DC Police Chief: US Capitol Attack Not Related to Terrorism
Ilhan Omar tries to make car and knife attack at the U.S. Capitol about AR-15s
Harris condemns 'inexplicable' violence at Capitol
Biden orders White House flags flown at half-staff after Capitol attack
Biden Infrastructure Bill Includes $20 Billion To Destroy Highways For Being Racist
Border crossings in March jumped to highest level in 15 years, data shows
Mark Levin: Dems are using immigrants, border chaos to usher in 'one-party rule'
Sen. Lindsey Graham Tells Fauci to Witness Super Spreader Event at Border
'Horrified' children were dropped from border barrier: El Paso border chief
Lara Logan: Biden's border crisis is enabling the 'MOST POWERFUL criminal organizations' on Earth
'An atmosphere of terror': the bloody rise of Mexico's top cartel
Biden White House tries to craft gun executive orders that can't be undone
NRA Leadership on Trial in High-Stakes Bankruptcy Hearings
Fire bomb attack on Spanish leftist party's office
6.6 magnitude earthquake hits east of the South Sandwich Islands
5.0 magnitude earthquake hits near Riosucio, Colombia
Sabancaya volcano in Peru erupts to 27,000ft
Reventador volcano in Ecuador erupts to 15,000ft
Fuego volcano in Guatemala erupts to 14,000ft
Pacaya volcano in Guatemala erupts to 12,000ft
Ebeko volcano in the Kuril Islands erupts to 10,000ft
Semisopochnoi volcano in the Aleutian Islands erupts to 10,000ft
2021 predicted to yield more tornadoes than 2020. Here's why
March temperature records tumble across Europe ahead of new widespread cold blast
Nepal shuts schools as air pollution hits alarming levels
Sweden cancels controversial balloon test to artificially cool the Earth
Sen. Toomey accuses the Fed of overstepping on climate change and other social issues
Schumer Pushes Senate on Pot Laws as States Leap Ahead
'Top Chef' Host Padma Lakshmi: If You Don't Accept Trans Kids, 'You Have No Business Being a Parent'
Florida teacher traveled to solicit sex with 2-year-old: police
25% of Doctors Admit Pressuring Women to Kill Their Babies in Abortions
Hollywood actors say science has changed abortion argument: 'I believe in the sanctity of life'
Jon Voight says wife's miscarriage makes his film 'Roe v. Wade' more poignant
Nick Loeb: 'Roe V. Wade' Tells the Truth About Abortion
Arizona House Passes Bill Banning Abortions Based on Genetic Abnormality
'I need a therapist': Chad Prather reacts to Satanists defense of child sacrifice as a spiritual ritual'
Cardinal, at pope's Good Friday service, decries divisions within church
Is Church Open for Easter? Answers Vary Across the U.S. and World
Lebanon to swap medical expertise for Iraqi oil
After vaccination, Argentine president tests positive for COVID-19
Netherlands halts use of AstraZeneca vaccine for people under 60
Hospital blamed over women's death from heart inflammation after vaccination
Number of women to lose their unborn child after having the Covid Vaccine increases by 366% in just six weeks
Surgeon warns blanket vaccination of US population could be a 'dangerous medical approach'
Israeli employers grapple with dilemma of unvaccinated workers
Can Vaccinated People Spread the Virus? We Don't Know, Scientists Say.
CDC admits it does not know if vaccinated people spread the virus, walks back own director's claim that data shows they don't carry COVID
CDC struggles to give consistent messaging on what vaccinated people can do - The CDC's whiplash in messaging quickly drew criticism
CDC says fully vaccinated people can travel safely again within US
EU plans to have vaccine certificates ready by summer
Covid-19 Vaccination Cards Are the Only Proof of Shots, Soon an Essential
Florida prohibits vaccine passports, citing 'freedom'
Bill Wilson: Biden vaccine policy a danger to personal liberty
70 MPs Warn Against Vaccine Passports
Liberal Author Naomi Wolf Warns 'Vaccine Passports' Are the 'End of Human Liberty in the West'
Vaccine passports have no place in a free society - Conservatives and Christians cannot sit by as freedoms are chipped away
CNN analyst urges Biden administration to tie vaccinations to Americans' 'freedoms' - 'If everything is reopened, what's the carrot going to be?'
Horowitz: Dismantling the mask deity: Arkansas Senate passes bill to permanently ban mask mandates
Wisconsin Supreme Court strikes down mask mandate by Democratic Governor Evers
Poll: Majority of voters plan to wear masks even after the pandemic ends
Biden bemoans too many acting as if COVID-19 fight over: 'It is not'
Wall Street's fixation on quick profits wreaking havoc in the 'real' economy, report says
Tracking Bible Prophecy Headlines - 4/2/2021
Abbas said to refuse call from Blinken, wants to hear from Biden first
In speech to Jewish Israel, Abbas crowns himself new leader of country's Arabs
Ra'am leader Abbas calls for Arab-Jewish coexistence, based on respect, equality
Likud MK on Ra'am's Abbas: represents Arabs who want to live in peace
Islamist turned Israeli kingmaker offers olive branch to rightist Jews
Islamist who could hold keys to Israeli gov't pleads for Jewish-Arab cooperation
Netanyahu's far-right allies seethe after Islamist MK's call for cooperation
Top ultra-Orthodox rabbi said to prefer coalition that relies on Arabs over left
Netanyahu ordered to attend Monday court hearing, but can skip testimony
After call with Israelis, Gaza activist tortured by Hamas, forced to divorce
UK sentences antisemite to jail for Holocaust denial for first time
Israel Signs Multi-Million-Dollar Strategic Accord With Morocco
'Israel's enemies eyeing a country unable to get act together'
Egypt issues stark warning against Ethiopia over stalled Nile dam talks
Yasser Abbas: Will there be armed conflict over Nile dam dispute?
Egypt expects $1 billion in damages over stuck ship in Suez
Iran, World Powers to Discuss US Return to Nuclear Deal, Compliance
Hopes rise of breakthrough on US return to Iran nuclear deal
Iran said enriching uranium with 4th batch of advanced centrifuges
Biden Trimming Forces Sent to Mideast to Help Saudi Arabia
'Black market' emerges to dodge unofficial Turkish-Saudi trade blockade
Pakistan, India peace move silences deadly Kashmir frontier
The West waits for Putin's next move as Russia-Ukraine tensions rise
Russian FM says relations with West have 'hit the bottom'
Maria Butina, Russian who conspired to infiltrate U.S. groups, visits Navalny in jail, with video cameras in tow
U.S. says any approach to North Korea will have to be in 'lockstep' with allies
Taiwan Train Derails, at Least 4 Dead, Many Injured
Chinese Drones Spotted Gathering Intel Around Taiwan Islands
Japan Is Finding It Harder to Stay Quiet on China's Abuse of Uyghurs
Facing Boycotts H&M and Nike Are Learning the New Price of Doing Business in China
Beijing Accelerating Plans to Replace US Dollar as World Reserve Currency: Chinese Professor
Cuba erects giant concrete flag in front of US embassy
More Than a Million Illegal Immigrants Expected to Cross Border in 2021: Official
DHS Secretary Condemns Human Smugglers, Says Migrant Children Face 'Grave Risk'
Video of Smugglers Tossing Migrant Kids Over Border Wall Alarms Press Secretary
80 Unaccompanied Minors Surrender to Border Patrol in Arizona Desert
Report: Biden's Immigration Policies Leave Empty Beds at Detention Centers Costing Taxpayers $1 Million a Day
Florida's DeSantis Calls on Biden to Resume Trump Immigration Policies
Rep. Michael Burgess: Biden 'Lost the Will' to Enforce Laws
Biden's judicial nominees prove 'liberal dark money groups' control his administration: legal expert
Report: Big Tech Employees Donated 12 Times More to Democrats than Republicans
Psaki doubles down on Biden's Georgia voting comments after major fact-check
Corporate giants bow to pressure in Georgia voting law backlash
Delta and Coca-Cola face backlash from Republicans after opposing Georgia voting law
Delta Airlines slammed by Cotton for 'praising' Georgia election law CEO spoke out against
Marco Rubio: Delta's 'woke corporate hypocrites' rip Georgia for its voting law but stay mum about their genocidal Chinese Communist 'business partners'
Nolte: Woke Gestapo at Coke and Delta Wage War Against Voter Integrity Laws
Georgia governor hits back after Delta CEO criticizes state election law as 'unacceptable' - "The last time I flew Delta, I had to present my photo ID"
Georgia House Strips Delta Air Lines of Tax Break After CEO's Criticism of Voting Integrity Law
MLB discussing options for Atlanta All-Star game following Georgia voting law
Biden says he'd 'strongly support' MLB moving All-Star game out of Atlanta over Georgia election law
Why Hollywood may be staying surprisingly quiet about Georgia's new voting law
Texas state Senate passes election integrity bill, targeting mail-in-ballots
Texas Senate Passes Election Integrity Measure to Make It 'Easy to Vote and Hard to Cheat'
Report: Zuckerberg-Funded CTCL Spent $36 Million in Urban Counties of Texas in 2020 Election
Arizona Senate Hires 4 Firms to Audit 2.1 Million Ballots From 2020 Election
Foreign billionaire conspired to violate election law in straw donor scheme
NPR Corrects Article That Claimed Hunter Biden Laptop Story 'Discredited by U.S. Intelligence'
Sharyl Attkisson: How Propaganda Replaced Journalism and the Dangers of Third-Party 'Fact-Checkers'
Supreme Court's pro-Facebook ruling could unleash "flood" of robocalls
Facebook Disputes Claims It Fuels Political Polarization And Extremism
House Democrats Ask Biden to Take Executive Action on 'Concealable Assault-Style Firearms'
Minneapolis businesses in George Floyd Square 'autonomous zone' to receive $1M bailout
Charlottesville can remove Confederate statues, Virginia Supreme Court rules
6.5 magnitude earthquake hits the Kermadec Islands, New Zealand
6.0 magnitude earthquake hits the Fiji region
5.6 magnitude earthquake hits the Kermadec Islands, New Zealand
5.4 magnitude earthquake hits near Sarangani, Philippines
5.4 magnitude earthquake hits the Kermadec Islands, New Zealand
5.1 magnitude earthquake hits the South Sandwich Islands region
Weak earthquake reported in northwest Louisiana this morning
Sabancaya volcano in Peru erupts to 26,000ft
Popocateptl volcano in Mexico erupts to 20,000ft
Ruiz volcano in Colombia erupts to 19,000ft
Sangay volcano in Ecuador erupts to 19,000ft
Reventador volcano in Ecuador erupts to 15,000ft
Fuego volcano in Guatemala erupts to 14,000ft
Pacaya volcano in Guatemala erupts to 11,000ft
17th paroxysmal eruptive episode at Etna forces closure of Catania International Airport, Italy
Evacuation orders issued for North Dakota city in response to wildfire
Where billions of cicadas will emerge this spring (and over the next decade), in one map
Controversial test flight aimed at cooling the planet cancelled
Matt Gaetz case gets more bizarre as extortion claim involves search for missing ex-FBI agent Robert Levinson
Matt Gaetz Reportedly Showed Off Naked Photos of Women He Slept With to Members of Congress
Report: Nearly 80% of Women and Girls Crossing into the US by Way of Mexico Are Raped or Assaulted
Same-sex marriage around the world, 20 years after Dutch first
Anti-LGBT faction's coalition demands include downgrading gender equality
Arkansas legislature votes to ban transgender treatments for youth
CNN Blasted as 'Propaganda' for Asserting 'It's Not Possible' to Know Sex at Birth
'Star Wars' Gets 'Trans Non-Binary' Characters
The Satan Shoe saga ends with the 666th sneaker unsold
Sao Paulo exhumes old graves to make space for surging COVID-19 burials
Experts giving COVID 'lab leak' theory second look after mainstream media cried it was 'debunked'
Some of America's wealthiest hospital systems ended up even richer, thanks to federal bailouts
Biden to religious leaders: Urge skeptical congregations to get COVID-19 vaccine
White House asks governors for help with Johnson & Johnson vaccine to boost confidence
FDA Probes Cause of Failed Johnson & Johnson Covid-19 Vaccine Batch
Company producing J&J vaccine had history of violations
UK regulator found total of 30 cases of blood clot events after AstraZeneca vaccine use
Africa CDC says India vaccine woes could be 'catastrophic'
Taiwan And Palau Launch Coronavirus Travel Bubble
Macron's 'Waterloo'? French president comes under attack for lockdown U-turn
Ontario imposes four-week provincewide 'shutdown' to combat spike in COVID-19 cases
Cover your mouth! Most people feel they're being judged if they sneeze, cough in public now
Americans still afraid to go to live sporting events - even if 'literally everyone' has been vaccinated or tested negative for the virus: poll
Pandemic sharpens inequalities, could fuel unrest, IMF warns
Smallpox 'virus squads' and mandatory vaccinations upheld by the Supreme Court
Pa. must convince rural residents 'freedom' hinges on COVID-19 vaccine, health secretary says
CNN analyst urges Biden administration to tie vaccinations to Americans' 'freedoms'
Vaccine 'passports,' incentives raise fears over privacy and discrimination
International Air Transport Association announces development of COVID vaccine passport app
Marjorie Taylor Greene: Fire Fauci and ban vaccine mandate and passport
Sen. Paul calls out Dr. Fauci for wearing multiple masks after being fully vaccinated
Former Trump chief of staff wants to know why Dr. Fauci isn't saying something about the COVID dangers of the border crisis
U.S. jobless claims rise to 719K as virus still forces layoffs
White House moves to reshape role of US capitalism
A hint of what's to come for dying malls: Phoenix mall owner sells out as property is rezoned for other uses
Mortgage Firms Warned to Prepare for a 'Tidal Wave' of Distress
Tracking Bible Prophecy Headlines - 4/1/2021
State Dept. confirms US views Israel's control over West Bank as 'occupation'
Biden administration is quietly ramping up aid to Palestinians
Biden Administration Transfers Another $75M to Palestinian Authority, But No Word to Israel
US gov't watchdog: Aid agency did not properly vet Palestinians for terror ties
US said set to remove sanctions from ICC chief prosecutor, imposed under Trump
Likud Blasts President for 'Meddling' in Elections as He Mulls Whether to Let Netanyahu Form Government
Likud MKs turn on Rivlin, claim he's abusing his powers in bid to oust Netanyahu
Gantz seeks Netanyahu's suspension as PM for failing to appoint justice minister
Israel's President Calls for New Alliances to Solve Deadlock
Poll: 62% of voters who backed Netanyahu's rivals want Bennett to form coalition
Netanyahu to Bennett, Sa'ar: 'Come home' to right-wing coalition led by Likud
Bennett coy on PM's call to join coalition, says his concern is 'for people'
Netanyahu lawyers ask court to excuse PM from attending trial hearings next week
Nasrallah on Israel elections: Netanyahu in difficult situation
In major challenge to Abbas, Barghouti, Arafat nephew form joint slate for vote
Palestinian Militant Will Challenge Abbas's Party in Election
Jailed Fatah leader shakes up Palestinian election by running rival candidates against his own party
1 in 4 American Jews Has Experienced Antisemitism Since 2016, ADL Finds
Police in Turkey claim to find, seize 2,000-year-old Torah scroll
Report: Iran Waged Cyberwarfare Against Israel in 2020
US Open to Discussing Wider Nuclear Deal Road Map if Iran Wishes
Amid major Iran-China deal, US insists Beijing shares aim to curb nuke program
Inside the 144-hour scramble to free the giant ship stuck in the Suez Canal
Arrests made in Niger attempted coup, days before President-elect's inauguration
Russia: Navalny on hunger strike to protest prison treatment
Italy Orders 2 Russian Embassy Officials Expelled for Spying
Putin's Spies Now 'Really Don't Care' If They Get Caught
U.S. watching "escalation of armed confrontation" near Ukraine's border with Russia
NATO scrambles jets 10 times to track Russian military planes across Europe
U.N. special envoy tells Security Council to act to avoid 'bloodbath' in Myanmar
Commentary: China's Threat to Free Speech in Europe
Get Tough on China or Risk Losing Control of Global Trade, UK Tells G7
China's Military Preparing for U.S. Intervention in Taiwan Strait
Appeals court upholds constitutionality of terror watchlist
John Durham issuing subpoenas and interviewing witnesses: Report
Arizona Senate hires auditor to review 2020 election in Maricopa County
Delta and Coca-Cola Reverse Course on Georgia Voting Law, Stating 'Crystal Clear' Opposition
Delta, Coca-Cola blast home state Georgia's voting restrictions as 'unacceptable'
Delta CEO and Georgia governor get heated in voter law square-off
Mark Hamill Backs James Mangold's Georgia Filming Boycott Over New Voting Law
Stacey Abrams: Boycotts in Georgia not necessary - yet
Gov. Brian Kemp: Georgia's election law - Ignore Dems' false attacks. Here are the facts about bill I signed
Brian Kemp Says Controversy over New Voter Integrity Law Is 'a Manufactured Crisis'
GOP groups throw support behind Georgia, Iowa election reform laws amid Dem lawsuits
Mariannette Miller-Meeks: Americans Should Be 'Outraged' at Pelosi's Move to Overturn Iowa Election
Kevin McCarthy: Nancy Pelosi Believes She Can 'Pick and Choose Who is a Member of Congress'
Schwarzenegger Warns Newsom Not to Dismiss California Recall
Activists protest renaming Chicago school after Barack Obama, calling former president 'another oppressor'
Hunter Biden lashes out at Trump and denies Ukraine scandal allegations in new book
Rick Scott: 'If You Oppose Democrat's Power Grab, Democrats Will Call You Racist'
Facebook bans 'voice of Trump' from platform
Facebook removes video of Trump interview with daughter-in-law Lara Trump
YouTube to Test Hiding 'Dislikes' Following Massive 'Dislike' Counts on White House Channel Videos
Poll: 64% Of Americans See 'Cancel Culture' As A Threat To Their Freedom
Technology sector trust decline deepens
As US newspapers slide toward abyss, a bidding war breaks out
Four people, including a child, killed in a mass shooting in Orange, California, police say
5.2 magnitude earthquake hits near Georgetown, Saint Helena
5.2 magnitude earthquake hits near Merizo Village, Guam
5.1 magnitude earthquake hits the Owen Fracture Zone region
Elevated unrest continues at Taal volcano with 212 earthquakes in 24 hours, Philippines
Mt Etna volcano in Italy erupts to 30,000ft
Sabancaya volcano in Peru erupts to 24,000ft
Popocateptl volcano in Mexico erupts to 19,000ft
Sangay volcano in Ecuador erupts to 19,000ft
Reventador volcano in Ecuador erupts to 15,000ft
Fuego volano in Guatemala erupts to 14,000ft
Pacaya volcano in Guatemala erupts to 11,000ft
Lava flow at Pacaya volcano heads toward inhabited areas, Guatemala
Iceland volcano: photographer runs away as lava flows towards him
Powerful storm brings heavy snow and destructive winds to Atlantic Canada and Prairies
Bizarre 'worm tornado' in New Jersey has scientists baffled - Heavy rains preceded the worms' appearance
Summerlike heat to challenge record highs across Southwest
University erects statue of Greta Thunberg, outrages students who suggest misuse of funds
'Heartbeat' bill allows any Texan to sue if a woman they don't know gets an abortion
A lawsuit names Jeffrey Epstein, Ghislaine Maxwell and alleges actions sinister even by his standards
Woman claims she was 'repeatedly raped' by Epstein and Ghislaine Maxwell in front of her son
Convicted pedophile teacher chokes to death on prison breakfast
Connecticut school shows cartoon to second graders of man with erection standing over 'sad' girl - 'Lesson on social and emotional learning' angers parents
Pentagon unveils policies reversing Trump's transgender ban
CNN News Writer Denies the Biological Reality of Sex at Birth
Joe Biden Displays Transgender Flags at the White House to Celebrate 'Day of Visibility'
55 Percent of Republican Catholics Say Biden Should Be Denied Communion, Pew Says
New York state legalizes recreational marijuana
Mysterious brain disease 'cluster' under investigation in Canada
'Healing' crystals are having a pandemic moment. But science says they're just pretty stones.
Macron orders COVID-19 lockdown across all of France, closes schools
Italy makes COVID-19 vaccine mandatory for all health workers
Some US, UK conservatives liken vaccine passports to Holocaust yellow star
Vaccine passports launched in Las Vegas but privacy, choice still concerns
Republicans go to war over vaccine passports
Despite rare blood clot fears, EU backs continued use of AstraZeneca vaccine
Nebraskan suffered "significant medical event" after vaccination; Investigation begins
15 million J&J COVID vaccines thrown away after ingredient mix-up
Over 100 fully vaccinated people contract COVID-19 in Washington state, officials say
Super-speedy Israeli COVID test gets European approval; airport rollout planned
Sharp Decline in Flu and Colds Has Experts Wondering if Masks Will Stick Around After Pandemic Ends
Tucker Carlson: COVID internment camps, coming soon to a country near you
COVID-19 was 3rd leading cause of death in the US in 2020
Wisconsin Supreme Court slaps down Democratic governor's ongoing mask mandate: 'Such unilateral, unchecked power was anathema to the framers of our constitutions'
Biden's economic plan calls for much bigger government role. Will it work?
"It's a once-in-a-generation investment in America": Biden unveils ambitious $2 trillion infrastructure plan
Progressives Push Biden to Include $10 Trillion Climate Plan in Infrastructure Package
Here Come the Biden Taxes - The middle class will pay for the largest tax increase since 1968.
Business world divided on whether to fight corporate tax hike in Biden's infrastructure plan
Debt Up $1 Trillion in First 6 Months of Fiscal 2021
Wall Street Crisis Could Cost Evangelical Orgs
Click here to return to "Tracking the Birth Pangs" page.