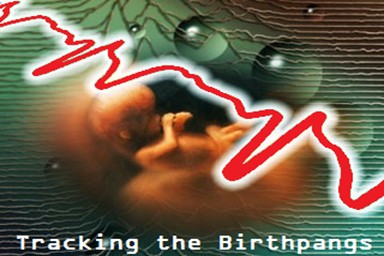 August 2020 Headlines
"Tracking Bible Prophecy" headlines can also be found on
Facebook
Tracking Bible Prophecy Headlines - 8/12/2020
Netanyahu: US has kept me from annexing West Bank settlements
Netanyahu said demanding changes to deal with Gantz to keep coalition intact
Seeking to preserve gov't, Blue and White to sit out vote to bar Netanyahu as PM
Rivlin Warns Against Fourth Election: 'Unforgivable Blow'
Benny Gantz: 'If Hamas continues with terror balloons, we'll respond with force'
Israel hits Hamas targets in Gaza after over 60 fires sparked by arson balloons
Hamas threatens further escalation unless Israel meets its demands
Mossad said to ask Qatar to keep funneling cash to Gaza in deescalation effort
IDF: Tanks carried out operations on Lebanese border
In phone call, Netanyahu lauds Macron for leadership following Beirut blast
PM to Macron: Get Hezbollah arms out of civilian areas to avert more disasters
Israel Calls on UN Security Council to Enforce Resolution 1701 and Disarm Hezbollah
Netanyahu, Ashkenazi hint Hezbollah behind Beirut blast
Lebanon's Government Falls as Protester Outrage Continues to Rise Over Port Explosions
French MP Meyer Habib: The French government must immediately recognize Hezbollah as a terrorist organization - 'Hezbollah has a lot of French blood on its hands'
US Attempts to Win More Support With Streamlined Bid to Extend Iran Arms Embargo
Trump Pledge to Strike Postelection Deal With Iran Draws Scrutiny
In defiance of law, protesters in Thailand demand curbs on king's powers
UN report details horrific forced abortions and infanticide in North Korea
China increases military drills as tensions with US heat up
Trump says his bromance with Chinese leader Xi Jinping is over
Two weeks after it imposed a security law on Hong Kong, China says 600,000 people may have broken it
Hong Kong police raid pro-democracy newspaper on 'the day press freedom died'
Jaeson Jones: Mexican Cartel Labs Are Flooding U.S. with Meth
'You're Gonna Have To Learn To Speak Chinese': Trump Warns Of Hostile Foreign Takeovers If Biden Wins
Joe Biden selects Senator Kamala Harris as his running mate in 2020 election
Trump says Kamala Harris 'nasty' and 'disrespectful' to Joe Biden, surprised by VP pick
Trump's campaign: Harris embraced the left's radical manifesto
Where Kamala Harris stands on the biggest 2020 issues
Harris under scrutiny for tough-on-crime prosecutor past
Trump Criticizes Biden: 'a Man of Deep Religion' Wouldn't 'Agree with the Bernie Sanders Plan'
Following conservative playbook, progressives look to Supreme Court to motivate voters
Trump says he wants NFL to play, unless players kneel
Black Lives Matter organizer calls Chicago looting 'reparation'
Video of Portland 'Bible burning' seized on by Trump allies alleged to be Russian disinformation scam
Facebook bans blackface and anti-Semitic stereotypes in hate speech update
Pub patron in England tells Jewish student: 'We should've gassed the lot of you'
US congressional candidate deletes pictures from vacation at Hitler's retreat
AI Can Almost Write Like a Human - and More Advances Are Coming
UFO Expert Spots Alleged 'Alien Underground Bases' In South Carolina
5.1 magnitude earthquake hits near Kermadec Islands region
5.0 magnitude earthquake hits near Ohonua, Tonga
Sangay volcano in Ecuador erupts to 21,000ft
Sabancaya volcano in Peru erupts to 20,000ft
Popocateptl volcano in Mexico erupts to 19,000ft
Reventador volcano in Ecuador erupts to 15,000ft
Nishinoshima volcano south of Japan erupts to 13,000ft
Tropical Cyclone "Mekkhala" brings powerful winds and heavy rains as it makes landfall in Fujian, China
Tropical Storm Jangmi continues flood threat for South Korea, Japan
Tropical Depression 11 is here, and it could go on to shatter another Atlantic record
Why a busy hurricane season could turn much more active
Powerful derecho wreaks havoc across the Midwest - one of the worst weather events of 2020 in the U.S.
Derecho tore path of destruction across nearly 800 miles in 14 hours, killed at least 1
Widespread floods leave 19 dead, more than 50,000 affected in Niger
The COVID-19 Misinformation About Lockdowns, Testing, and Spread Continues
COVID-19 treatments are 'staring at us in the face' but have been ignored
UCSF scientists create molecules for nose spray they say can kill coronavirus
California coronavirus patient receives drug combo part of global trial: 'We are looking for the golden ticket'
Scientists uneasy as Russia approves 1st coronavirus vaccine because the shots have only been studied in dozens of people
Fauci: 'I seriously doubt' Russia's coronavirus vaccine is safe and effective
Former FDA chief Dr. Scott Gottlieb wary of safety of Russia's coronavirus vaccine: 'I wouldn't take it'
Russia Claims 1st Covid Vaccine "Sputnik V"; Putin's Daughter Inoculated
Philippines: Rodrigo Duterte Volunteers to Take Putin-Approved Russian Coronavirus Vaccine
Israel's Hadassah says it's involved in development of Russian COVID-19 vaccine
Israeli Hospitals See First Signs of System's Collapse From Coronavirus
Coronavirus Is Back in New Zealand After 102 Days - Four locally transmitted cases prompt the government to reimpose restrictions in Auckland
New Zealand considers freight as possible source of new coronavirus cluster
Hospitals, expats blast Trump plan to block U.S. citizens over coronavirus
Hoboken N.J. Considers $250 Fine For Citizens Not Wearing Masks Outside: 'I Just Think It's Gonna Be Unenforceable'
Family removed from Southwest flight after 3-year-old son with autism would not wear a face mask
School reopenings are being touted as good for students' well-being, but that's wrong - The normalcy and socialization that advocates of in-person schooling yearn for can't be provided while an epidemic rages
Facebook Says Covid-19 Shutdowns Hurt Its Ability to Fight Suicide, Self-Injury, Child Exploitation Content
Smash Mouth singer mocks coronavirus pandemic at packed Sturgis Motorcycle Rally concert
U.S. bankruptcies on track for 10-year high with more than 100 consumer companies already filing
Tracking Bible Prophecy Headlines - 8/11/2020
Bipartisan US bill aims to advance normalized ties between Israel, Arab states
Amid crisis, Gantz allies said split on bill to bar Netanyahu from premiership
'Election Would Mean Civil War': Netanyahu, Gantz Clash Over Budget as Deadline Nears
Justice System Closing Ranks to Rebuff Criminal Allegations Against Netanyahu's Prosecutor
Facebook Urged to Adopt International Antisemitism Definition
Ex-player Cody Decker says anti-Semitism 'rampant' in Major League baseball
Controversial BDS group to hold 'Days of Resistance' in major cities worldwide
Israel closes Gaza border crossing after spike in arson balloon attacks
Report: Hamas fires rockets into the sea in warning to Israel
The quiet race between the Israel Navy and Gaza's armed terror factions
Gantz: Nasrallah is our biggest foe to the north, but Lebanon's biggest problem
Commentary: Was the Beirut explosion intended for Israel?
Hezbollah stored ammonium nitrate for 'third war' on Israel, report says
Were suspicious tunnels near Beirut Port discovered after the explosion?
Analysis: Lebanon - What happened?
At least 20 more containers of dangerous chemicals still in Beirut port - expert
Lebanon's leaders warned in July about explosives at port
Lebanese Prime Minister Resigns, Acknowledging 'Endemic Corruption' That Led to Beirut Blast
Entire Lebanese cabinet resigns amid rising fury over Beirut blast
Iran wary of waning Hezbollah influence after Lebanon blast
Greece calls Turkey's seismic survey in Mediterranean illegal
Greece slams Turkish move on gas exploration in eastern Med
Greek MP: Greece must be the ones to resist Turkish provocations
Greek national security council meets amid Turkey tension
Turkey navy ops in eastern Med 'extremely worrying': EU
Explosion targets convoy carrying U.S. military equipment near Iraq-Kuwait crossing
Defense Minister: Iran Continues to Gain Foothold in Syria
Trump vows 'deal with Iran' within four weeks of reelection
Gunmen kill 20 in latest attack in Burkina Faso; 6 aid workers killed in Niger
Dozens of faith leaders call for action to stop 'genocide' of Uighars in China
China sanctions 11 US citizens including Marco Rubio and Ted Cruz over a national security law imposed on Hong Kong by Beijing
Hong Kong police raid offices of pro-democracy newspaper, arrest owner
Philadelphia public school teacher worries about 'conservative' parents listening in on virtual classes when teachers are engaging "in the messy work of destabilizing a kid's racism or homophobia or transphobia"
Air passenger traffic is down 75% but TSA found 3 times the rate of guns it did in July last year
ACLU calls for dismantling of DHS after 'years of chaos and impunity'
Seattle City Council approves plan to defund police department, slashes jobs and salaries
Trump: Time for Portland to bring in National Guard
Mass looting breaks out in Chicago; shots fired, 100 arrested
'Should be alarming to every American': Trump official says overnight looting in Chicago was 'rampage'
Chicago Raises Bridges After Unrest and Looting Batters Downtown
NYPD cops don't lift a finger as 11-year-old is beaten in broad daylight
Trey Gowdy calls out urban mayors for excusing growing 'culture of lawlessness'
Mark Levin: Arrest of peaceful anti-abortion protesters in DC is example of the left's 'totalitarian purification'
Tucker rips lack of coverage of DC mass shooting, claims media silent to help Biden campaign
Trump briefing halted by Secret Service after shots fired near White House
Sen. Sasse Tells Trump 'America Doesn't Have Kings' in Response to Recent Executive Orders
'There's no antagonist': News outlets mull the possible end of their editorial and business-side 'Trump Bump' bonanza
Short timer: Half of Democrats don't think Biden will serve all four years
Trump equates mail-in voting to Russian election interference
FEC Head Warns Americans Not to Expect a Winner on Presidential Election Night
Botched Primary Election Creates New Crisis in Puerto Rico: 'This Is a Travesty'
Weird 'boomerang' earthquake detected under the Atlantic Ocean
Swarm of Salton Sea earthquakes sparks worry about the San Andreas fault
5.7 magnitude earthquake hits near Savannah Bight, Honduras
5.0 magnitude earthquake hits north of Ascension Island
Sabancaya volcano in Peru erupts to 25,000ft
Popocateptl volcano in Mexico erupts to 20,000ft
Sangay volcano in Ecuador erupts to 20,000ft
Reventador volcano in Ecuador erupts to 15,000ft
Sinabung volcano in Indonesia erupts to 14,000ft
Nishinoshima volcano south of Japan erupts to 13,000ft
Tropical Storm Mekkhala unloads heavy rain across eastern China as it nears landfall
Tropical Storm Jangmi continues flood threat for South Korea, Japan
Derecho blows through Midwest, 112 MPH winds reported in Iowa
Truck overturns on highway during Iowa derecho
Baseball-sized hail, trees down as severe storms move through Twin Cities metro overnight
New South Wales hit by strong winds and worst flood in 29 years, Australia
Yemen's rebels say floods, heavy rains left over 130 dead
At least 7 dead, 3,000 properties damaged as massive rains hit Evia, Greece
In grim landmark, world passes 20 million confirmed coronavirus cases
American tragedy: Number of people dying alone in hospitals skyrockets due to COVID-19
Commentary: Health Officials Need To Stop Contradicting Themselves On COVID Data And Dangers
Health officials are quitting or getting fired amid outbreak
Iran Shutters Newspaper After Expert Questions Official Coronavirus Numbers
Industry Body Calls Russian Covid-19 Vaccine a Pandora's Box
America's obesity epidemic threatens the effectiveness of any COVID vaccine
Defeat COVID-19 by requiring vaccination for all. It's not un-American, it's patriotic.
Moderna's clinical trial numbers show there's 'no way' Trump can have a vaccine by Election Day
Trump says people need to 'stop politicizing' COVID-19 moments before blaming China for the pandemic once again
McConnell: Dems won't allow 'a penny' in stimulus 'unless Texas and Florida bail out New Jersey'
Trump erroneously says 1918 Spanish Flu 'probably ended' WWII, which happened two decades later
Trump calls for college football season to go forward
College football's 'Power Five' leaders are discussing postponing season amid coronavirus concerns, reports say
Rio to make beachgoers reserve space via app to social distance
To Cope with Pandemic, Americans Choose Binge-Watching TV Over the Bible
Oppression of Christians has increased during Covid-19
DA declares California county a 'sanctuary county' for church worship gatherings
John MacArthur Sunday service: 'Welcome' to the 'peaceful protest;' preaches on obedience to Scripture
'Our nation is in trouble, we need God's help': Franklin Graham announces Prayer March 2020
Tracking Bible Prophecy Headlines - 8/10/2020
US Ambassador David Friedman heads to Washington for marathon talks on sovereignty
As election looms, Gantz, Netanyahu said to shout at each other about budget
Likud, Blue and White brawl publicly as coalition teeters on the brink
Netanyahu's election threat is an elaborate, calculated game of 'chicken'
Netanyahu said to back budget delay, in move that would avert election
Likud official: We agreed to make one last attempt to avoid elections
Bank of Israel chief warns another election would strike blow to economy
Report: Hamas, other terrorist factions in Gaza seek escalation with Israel
After Gaza incendiary balloon attacks, Israel strikes Hamas observation post
Israeli Security Establishment Prepared to Retaliate Against Incendiary Balloon Attacks, Even at Cost of Escalation
Islamic Jihad threatens 'Israel will bear consequences' for escalation with Gaza
Pompeo: Arabs, Israelis are speaking with one voice on Iran
Turkish study maps out Iran's entrenchment in Syria
Global power games could blow the whole Middle East apart
Trump, US face pivotal UN vote on Iran
In rare joint stand, 6 Gulf Arab nations back extending UN arms embargo on Iran
Commentary: The Beirut blast wasn't supposed to take place in Beirut - Hezbollah missiles tipped with ammonium nitrate were supposed to rain on Haifa
World Vision-Lebanon director talks impact of Beirut explosion: 'Everything is shattered'
Beirut port blast crater is 43 meters deep, Lebanese security official says
Beirut blast damage mapped by NASA using satellite data
Trump calls for Lebanon to hold 'transparent investigation' into blast
Lebanese call for an uprising after protests rock Beirut
Beirut explosion: protests outside parliament call for fall of government
Beirut police fire tear gas as protesters regroup and two ministers quit
Saudi Arabia Turns Off America's Oil Taps Again
U.S. health chief arrives in Taiwan on trip condemned by China
Hong Kong pro-democracy media tycoon Jimmy Lai arrested under new national security law
India to ban over 100 imports of military equipment items to boost 'self-reliance'
Belarus police violently break up protests after disputed presidential election
One killed, 20 wounded in Washington D.C. shooting
Trucking company not going to cities pushing to defund police: 'We have to keep drivers safe'
Portland sees thousands worship amid coronavirus restrictions hours before riots, fire at police union
Mark Levin: Dems want mail-in voting 'extended' so even if Trump 'wins they can call him a fake president'
'They're not equivalent': Pelosi says Russian election interference more serious than that of China, Iran
Democrats Worry Attorney General Has An 'October Surprise' In The Making
NASA drops racially charged nicknames of celestial bodies
Elon Musk's SpaceX Advances Goal of Becoming Trusted, Long-Term Military Launch Provider
5.9 magnitude earthquake hits southwest of Africa
5.3 magnitude earthquake hits near Prince Edward Islands region
5.2 magnitude earthquake hits near Perryville, Alaska
5.2 magnitude earthquake hits the central Mid-Atlantic Ridge
Shallow M5.1 earthquake hits Sparta, North Carolina - the strongest in the state since 1916
Sinabung volcano in Indonesia erupts to 32,000ft
Sabancaya volcano in Peru erupts to 27,000ft
Popocateptl volcano in Mexico erupts to 21,000ft
Sangay volcano in Ecuador erupts to 20,000ft
Revenatador volcano in Ecuador erupts to 15,000ft
Nishinoshima volcano south of Japan erupts to 13,000ft
Semeru volcano in Indonesia erupts to 13,000ft
Tropical Storm Elida forms off Mexico, forecast to become second Pacific hurricane of the season
'Everything is gone.' Flooding in China ruins farmers and risks rising food prices
Seven dead as floods hit Greek island
'A record nobody really wants:' Phoenix surpasses most days at or over 110 degrees
How Satellites Tracked The Fateful Journey Of The Ship That Led To Mauritius' Worst Oil Spill Disaster
Europeans Say COVID-19 Revealed America as 'Fragile,' Inconsiderate
Bill Gates: Wouldn't have predicted US would do so poorly handling pandemic
Bill Gates: Coronavirus pandemic will end 'for the rich world' by late 2021
Bill Gates: US only country to have coronavirus 'testing insanity'
Ohio Governor Says His Flawed Virus Test Shouldn't Undercut New, Rapid Methods
Federal spending on COVID-19 vaccine candidates tops $9 billion, spread among 7 companies
In effort to win the global vaccine race, Russia speeds up production and slows testing
Napolitano: Faculty, staff, students will be required to get flu vaccine at all UC campuses
Chicago to use social media to track tourists violating quarantine; city dismisses comparison to 'Big Brother'
'We're going to keep worshiping God': California pastor defies judge's order and holds Sunday services
School year like no other launches with chaos coast to coast
'It was chaos!' Students get suspended for posting pictures of packed halls - now the high school is closing after 9 people were infected
Scars Inflicted on Travel Are Looking Permanent
Trump's eviction ban would leave most tenants in peril
Chris Wallace confronts Pelosi for holding hostage COVID relief: 'Didn't you mess this one up?'
Navarro and Mnuchin say DOJ cleared Trump executive actions as Democrats mull legal challenge
Fed's Kashkari advocates six-week economic lockdown to defeat the coronavirus
Fed's Kashkari warns of a 'greater catastrophe' that could make the last few months feel like 'just a warm-up'
Political uncertainty puts Southeast Asia's economic recovery from coronavirus at risk, expert says
33 Nigerians slaughtered in mass killing during 24-hour curfew
US Christians increasingly departing from core truths of Christian worldview, survey finds
Tracking Bible Prophecy Headlines - 8/9/2020
'Let my people go': Thousands gather in new round of anti-Netanyahu protests
More Than 10,000 Join Peaceful anti-Netanyahu Protest in Jerusalem, for Fourth Week in a Row
Joining anti-Netanyahu protests, right-wingers vent frustrations at premier
Two senior Likud officials said urging Netanyahu to call fresh elections
Lapid: If new elections called, we'll put forward bill to disqualify Netanyahu
Gantz refuses to rule out law banning Netanyahu from serving as PM
Likud, Blue and White scotch cabinet meeting, trade barbs as impasse deepens
Unity gov't 'was a mistake,' Blue and White official said to say as crisis grows
Gantz: 'I Can Understand Hatred of Netanyahu, Disappointment in Me'
Via Facebook, Israel Is Trying to Change Palestinian Perception of the Occupation
Gaza Terrorists Resume IED Balloon Attacks on Southern Israel
Hamas Official: Balloon Bombs From Gaza Are Message to Israel Over Stalled Negotiations
Joel Rosenberg: In surprise visit to Beirut, French President Macron seems to call for regime change in Lebanon. Is that really what he meant?
Is France helping Lebanon, or trying to reconquer it?
Beirut explosion: World leaders to hold aid summit
Cutout of Hezbollah's Nasrallah hung in noose during protest over Beirut blast
'We need justice': seething protesters descend on the streets of Beirut
'We're at war with our government': Protesters briefly storm Beirut ministries
Protesters In Beirut Storm Foreign Ministry Amid Fury Over Massive Blast
'Execute them': Lebanon protesters demand revenge after blast
Over 230 hurt, security officer killed, during hours of Beirut clashes
Lebanon's Christian party says its MPs resigning from parliament over Hezbollah
Arab League says ready to mobilize efforts to help Lebanon after explosion
Beirut explosion: cruise ship owner sues 'those responsible', as more protests loom
Behind the Beirut explosion lies the lawless world of international shipping
Iran sees disaster as opportunity to advance regional interests
Turkey is testing the limits in the Middle East
Mogadishu car bomb kills eight soldiers at military base
Saudi ex-spy suing crown prince faces fresh death threat in Canada - report
China risks paying 'high cost' for South China Sea intimidation, Japan defense chief says
Pentagon chief Mark Esper raises concern with China over its 'destabilising' activity in South China Sea
Think telemarketers are a pest? Wait till China's AI versions call
Twitter, TikTok Have Held Preliminary Talks About Possible Combination
Celebrities' gratuitous apologies make Black Lives Matter all about them
Trump aides exploring executive actions to curb voting by mail
Dems Accuse Trump-Allied Postmaster Of 'Sabotage' Amid Election Mail Delay
Elon Musk's Neuralink Chip Could Lead to a 'Black Mirror' Episode in Real Life: Experts Warn It Could be Hacked
5.5 magnitude earthquake hits near King Cove, Alaska
5.3 magnitude earthquake hits south of Alaska
5.3 magnitude earthquake hits near Waingapu, Indonesia
5.1 magnitude earthquake hits near Komodo, Indonesia
5.0 magnitude earthquake hits near Komodo, Indonesia
Sabancaya volcano in Peru erupts to 26,000ft
Sakurajima volcano on Japan erupts to 20,000ft
Popocateptl volcano in Mexico erupts to 19,000ft
Fuego volcano in Guatemala erupts to 15,000ft
Kerinci volcano in Indonesia erupts to 15,000ft
Semeru volcano in Indonesia erupts to 13,000ft
Nishinoshima volcano south of Japan erupts to 13,000ft
Sinabung volcano in Indonesia erupts to 11,000ft
Villarrica volcano in Chile erupts to 11,000ft
At least 10 dead, more than 3,300 homes destroyed or damaged after severe floods in Sudan
Jeff Bezos forms LLC that may signal progress on mysterious $10 billion climate change initiative
Satellite images show oil spill disaster unfolding in Mauritius: "We will never be able to recover"
Oil Drilling Drops to 15-Year Low With Shale in Full Retreat
Thousands protest in Poland demanding release of LGBT activist
Federal court rules that transgender students must be allowed to use bathrooms that match their gender identity
Hallmark Movie to Feature Lesbian Wedding in Movie This Month
COVID-19 Will Spur New Robot 'Friends' and Helpers
Bill Gates on COVID-19: Most US tests are "completely garbage"
Third of Americans would say 'no' to COVID vaccine - even if it was free
'Mask mouth': Dentists coin new term for smelly side effect of wearing a mask
Face mask political debate becomes public flashpoint propelled by social media
Health directors told to keep quiet as Florida leaders pressed to reopen classrooms
Parents look to private schools for in-person instruction as school districts announce online starts
Boris Johnson 'would close pubs before schools' in local Covid-19 lockdown
Nursing Home Deaths Are Rising Again, Federal Data Show
LA Mayor Threatens to Shut Off Electricity and Water to Churches that Meet
Evangelicals for Trump bypass Nev. restrictions by holding rally at Las Vegas casino
Trump signs executive orders after coronavirus relief talks falter
Trump Abruptly Leaves Coronavirus EO Signing After Facing Onslaught of Questions: 'Is This Political Theater?'
Trump attempts to wrest tax and spending powers from Congress with new executive actions
Trump's stimulus orders don't seem to be feasible or legal, experts say
Biden says Trump executive order is 'a reckless war on Social Security'
Tracking Bible Prophecy Headlines - 8/8/2020
Dems seeking House foreign affairs job would restrict Israel aid over annexation
Biden intervened to keep Israel 'occupation' out of Democratic platform
Netanyahu wants to dissolve the government, insiders say
Minister: I've been offered 'everything' to ditch Gantz, form narrow government
Likud ministers said to pan Netanyahu's push for new election 'disaster'
Facebook Removes Fake Account Posing as Protester Comparing Netanyahu to Hitler
Jerusalem LGBTQ Center Sues City Over Budget Discrimination
Sirens sound in north in false alarm amid threats of Hezbollah attack
Israel Shoots Down Own Drone Over Golan Heights, Suspecting It Came From Lebanon
Israel TV: Hezbollah apparently wanted Beirut's ammonium nitrate for Israel war
Nasrallah 'categorically' denies Hezbollah stored any weapons in Beirut port
Nasrallah: Beirut Warehouse Did Not Contain Hezbollah Weapons; We Know More About Haifa Port
Fireworks were stored in same Beirut warehouse as ammonium nitrate - report
Lebanon president rejects global probe into port blast as search efforts go on
Lebanon sees possible 'external interference' in port blast
Probe examining if foreign 'rocket or bomb' caused Beirut blast - president
Seething Beirut cleanup volunteers boot ministers out of ravaged districts
Riots in the Rubble: Beirut Explodes in Violence, Protesters Gassed After Deadly Blast
Lebanese plan major protest and UN agencies call for aid after Beirut blast
Beirut explosion: UN warns of Lebanon humanitarian crisis
With No Money to Rebuild, Lebanese Count Huge Losses After Beirut Blast
IDF chief says Iran was behind Sunday's thwarted attack on Syrian border
Iranian FM: US, Israel pose 'nuclear threat' to Middle East
Iran accidentally sinks its mock US aircraft carrier, blocking key waterway
U.S. Envoys 'Bite Off More Than They Can Chew,' Iranian Official Says After Hook Resigns
Erdogan Says Turkey Restarted Energy Exploration in East Mediterranean
Moscow and Ankara Will Continue Uneasy Cooperation
Biden's Scorn of Saudis Is a Warning Shot After Trump's Embrace
The rise of nationalism has led to increased oppression of minorities around the world - but the Uighur and Kashmir are reported differently
U.S. sanctions Hong Kong leader Carrie Lam for carrying out Chinese 'policies of suppression'
U.S. Counterspy Chief Warns Russia, China, Iran Trying to Meddle in 2020 Election
Intelligence community's top election official: China and Iran don't want Trump to win reelection, Russia working against Biden
Iranians, Russians Receive Text Messages Offering Cash for Info on U.S. Election Hacking
US Postal Service announces cost-saving changes amid vote-by-mail fears
Postal Service chief denies slowing down election mail to assist Trump
Playing electoral defense, Trump claims Biden opposes God
Trump Slammed for Hypocrisy After Saying Biden Is 'Against God'
Biden remarks on African American 'diversity' highlight the 'arrogance' of Democrats, Lawrence Jones says
Washington Post fact-checker roasted for dismissing Biden diversity gaffe: 'He didn't actually say this'
How the Media Led the Great Racial Awakening
Portland mayor condemns rioters for 'attempting to commit murder'
Trump long has relied on nondisclosure deals to prevent criticism. That strategy may be unraveling.
Judge nixes Trump bid to delay suit from woman alleging rape
Jerry Falwell Jr. On 'Indefinite Leave' From Liberty University After Racy Photo
No joke: Comedians could fall foul of Scottish hate crimes proposal, lawyers warn
'Godzilla' was a metaphor for Hiroshima, and Hollywood whitewashed it
Facebook removes one of largest QAnon conspiracy groups after false posts
Welcome to the 'splinternet': Trump adds to fractures in worldwide web
U.S. Government Contractor Embedded Software in Apps to Track Phones
TikTok threatens to sue the Trump administration over the executive order barring US firms from doing business with its parent
Canada says it will retaliate for Trump's aluminum tariffs, announces $2.7B in reprisals
5.3 magnitude earthquake hits near Urumqi, China
5.1 magnitude earthquake hits near Komandorskiye Ostrova, Russia region
5.0 magnitude earthquake hits near Junin, Peru
Sabancaya volcano in Peru erupts to 29,000ft
Sangay volcano in Ecuador erupts to 19,000ft
Popocateptl volcano in Mexico erupts to 19,000ft
Sinabung volcano in Indonesia erupts to 15,000ft
Semeru volcano in Indonesia erupts to 14,000ft
Kerinci volcano in Indonesia erupts to 14,000ft
Nishinoshima volcano south of Japan erupts to 13,000ft
Villarrica volcano in Chile erupts to 11,000ft
Major landslide hits Kerala, leaving at least 15 people dead and more than 50 missing, India
Newly formed tropical depression looms for flood-weary South Korea, Japan
Trump declares emergency for Connecticut, sends feds to aid in Tropical Storm Isaias response
Colorado State University Raises 2020 Atlantic Hurricane Season Forecast to 24 Named Storms, Second Most on Record
More than 13 million affected, 771 dead as widespread floods continue across India
Air India flight skids off runway, splits in 2 while landing in southern India; 16 dead, more than 120 hurt
Over a dozen killed in India after plane skids off runway amid wet weather
'Very significant' cold blast brings rare snow, record temperatures to South Australia and Tasmania
Prolonged heat wave threatening Western Europe for the second weekend in a row
Canada's last intact Arctic ice shelf has collapsed
Drought intensifies in northeast Cambodia
Mauritius facing environmental crisis as shipwreck leaks oil
China seals off village after bubonic plague death in Inner Mongolia
In the latest sign of Covid-19-related racism, Muslims are being blamed for England's coronavirus outbreaks
Borders Across Europe Shutting as COVID-19 Cases Spike
The South Koreans left behind in a contact-free society
Safety concerns as Russia pushes to roll out world's first coronavirus vaccine
Russia offers to supply Philippines with COVID-19 vaccine
Gates Foundation invests in $3 COVID-19 vaccine for poorer countries
Dr. Anthony Fauci says chance of coronavirus vaccine being highly effective is 'not great'
1 in 3 Americans say they would not get coronavirus vaccine: poll
Rare syndrome linked to COVID-19 found in nearly 600 U.S. children - CDC
Teacher who penned own 'obituary' over coronavirus concerns says 'it's too soon' for school reopenings
Over 100 people quarantined in Mississippi school district after several test positive for coronavirus
Georgia school district will now only offer virtual learning after 90 staff members are forced to quarantine
Georgia student who posted photo of a crowded school hallway and called it 'good and necessary trouble' is no longer suspended, her mom says
Covid: Seven year old dies of coronavirus in Georgia, a day after Trump said children are 'almost immune'
Canadian pastor jailed in Myanmar for holding church service amid lockdown
Georgia's youngest Covid-19 victim attended church where 2 elderly members died from the virus
Harleys everywhere, masks nowhere: 80th Sturgis Motorcycle Rally draws thousands
'We cannot stop people': 250,000 are expected at a South Dakota motorcycle rally
Trump shoots down reporter claim NJ club members violating coronavirus guidelines: 'It's a peaceful protest'
Rape suspect who was freed due to coronavirus kills his accuser in Virginia, police say
Animals Notice Something Missing at the Zoo - People
Virus hastens newspapers' slide into shaky digital future
'Broken' coronavirus tracking system leaves California in the dark: 'We have no idea'
Ohio Gov. Mike DeWine tested positive, then negative for COVID. 7 questions you might have about testing.
Ohio governor's COVID-19 results flip-flop, bringing national attention to problems with testing
US economy added 1.8 million jobs in July but still down nearly 13 million jobs during the pandemic
US hiring slows amid signs of longer-lasting economic damage
Negotiators fail to reach deal in coronavirus relief talks
Trump says coronavirus relief executive order could come by the end of the week 'if Democrats continue to hold relief hostage'
Annual Government Spending Approaches Historic Territory
Rep. Buck: Actual national debt is $30 trillion, 'There's no conversation' in D.C. about repaying it
Satanic Temple declares abortion 'religious ritual;' claims it provides 'spiritual comfort'
Tracking Bible Prophecy Headlines - 8/7/2020
Armed man takes hostages in France, said to demand Israel free Palestinian kids
68% say fourth election would be Netanyahu's fault - poll
Netanyahu: Protesters Against Me Are Anarchists
Jerusalem mayor: Anti-Netanyahu protests more dangerous than huge Haredi wedding
Criminal probe opened into mass ultra-Orthodox wedding in Jerusalem
Dallas prayer 'Zoom bombed' with messages saying 'Kill All Jews, Bomb Israel'
IDF strikes Hamas site in Gaza after arson balloons spark fires in south
Settlement Affairs Minister says one day rocket fire from Gaza will be so intense Israel will have no choice but to take enclave over
IDF officers simulate war with Hezbollah
IDF still girding for Hezbollah attack, but some troops get a breather
Rebuffed by Lebanon, Israelis seek workarounds to get help to Beirut
Beirut blast will exacerbate Lebanon food shortage - Christian Aid
Beirut is a 'devastated city;' the Church has a 'duty' to help, Cardinal declares
In blast-hit Lebanon, Macron says he wants to coordinate international relief
Beirut explosion: Macron calls for 'deep change' in Lebanon after blast
Cyprus police question Russian businessman over Lebanon disaster
Beirut explosion linked to Russian ship storing ammonium nitrate left in port, called 'floating bomb'
Captain astonished to find out his ship delivered Beirut explosive
Hezbollah stockpiled chemical behind Beirut blast in London and Germany
Echoes of Lebanon's civil war seen in aftermath of Beirut blast
Lebanon is no stranger to disaster - but this is like nothing we've ever seen
'Moment of reckoning': angry Lebanese vow not to let leaders off the hook
Lebanon's leaders face rage, reform calls after blast; 16 port staffers detained
Beirut explosion: Lebanon security forces fire tear gas at protesters as anger mounts over blast
Fact check: Claim of 6 explosions worldwide in the last 24 hours is not entirely true
Pompeo says U.N. Security Council to vote next week on extending Iran arms embargo
Trump's top Iran envoy quits as US bids to extend Tehran embargo
Iran social media campaign winning over Sunnis, other parts of world
Russia moves to secure its investment in Libya
Saudi crown prince accused of sending hit squad to Canada
Ex-Saudi intelligence official accuses Crown Prince Mohammed bin Salman in lawsuit of ordering torture, assassination
Trump advisers were wary of talking military options over fears he'd accidentally start war: report
Pentagon chief expresses concern to Chinese counterpart about Beijing's activity in South China Sea
Taiwan in talks to make first purchase of sophisticated U.S. drones - sources
Palestinians: We Support China's Muslim Concentration Camps
Activists push for investigation over claims China is forcibly harvesting organs of Uighur population
Hong Kong foreign press says journalists being targeted in US-China stand-off
Eyeing big China box office, Hollywood bows to censorship: report
Rep. Buck wants Twitter's Jack Dorsey to testify about 'censorship of conservatives' and 'cozy' relationship with China
Microsoft aiming to buy TikTok's entire global business
Trump issues orders banning TikTok and WeChat from operating in 45 days if they are not sold by Chinese parent companies
US Senate votes to ban TikTok app on government devices
Iranians, Russians receive text messages seeking U.S. election hacking info
New York sues to break up NRA, accuses it of corruption
Second Amendment showdown? How NRA lawsuit could backfire on Dems
Trump administration sending federal police into St. Louis and Memphis
Portland police chief says riots not helping cause of racial justice: 'Enough is enough'
Michelle Obama says she's dealing with 'low grade depression' in quarantine from 'racial strife', Trump administration
'See you in court': ACLU files nearly 400 cases versus Trump
Biden again praises Latino diversity as being 'unlike the African American community'
Trump claims Biden is 'against God' and will 'hurt the Bible'
Over 80,000 mail-in ballots disqualified in NYC primary mess
Nevada mail-in voting law previews looming 2020 legal battles over ballots
Trump administration taking unusual steps to put its stamp on Postal Service ahead of November elections
Trump's Bank Was Subpoenaed by N.Y. Prosecutors in Criminal Inquiry
Biden wouldn't block Trump's prosecution if the Justice Department pursued it
Pence blasts Chief Justice John Roberts as 'disappointment to conservatives'
In San Diego, 'Smart' Streetlights Spark Surveillance Reform
6.3 magnitude earthquake hits the Prince Edward Islands region
5.5 magnitude earthquake hits near Acari, Peru
5.4 magnitude earthquake hits the Easter Island region
5.4 magnitude earthquake hits near Ambon, Indonesia
5.2 magnitude earthquake hits near Owase, Japan
5.0 magnitude earthquake hits southeast of the Loyalty Islands
Sabancaya volcano in Peru erupts to 28,000ft
Sangay volcano in Ecuador erupts to 20,000ft
Popocateptl volcano in Mexico erupts to 19,000ft
Revenatador volcano in Ecuador erupts to 16,000ft
Kerinci volcano in Indonesia erupts to 14,000ft
Nishinoshima volcano south of Japan erupts to 13,000ft
Manam volcano in Papua New Guinea erupts to 10,000ft
Series of explosions recorded at Telica volcano, Nicaragua
Atlantic hurricane season on pace to be one of the worst in recorded history
Mumbai records highest 24-hour August rainfall since 1974, India
Prolonged heat wave threatening Western Europe for the second weekend in a row
Mount Washington hit by strongest August wind gust on record - New Hampshire, U.S.
Rep. Ocasio-Cortez nominated for Emmy for Green New Deal film
Scientists inspired by 'Star Wars' create artificial skin able to feel
Polish opposition shows rainbow LGBT solidarity at president's swearing-in
Hasbro pulls Trolls doll over concerns it promotes inappropriate touching
Don't stand so close: Singapore trials automated drones to check
Bolivia cancels school year for 2 million children due to Covid-19
Parents are at a breaking point as they try to cope with getting kids back to school
Within 11 days of schools opening, dozens of students and teachers have gotten COVID-19: 'I truly wish we'd kept our children home'
Students reportedly punished for posting crowded hallways online as Georgia schools reopen
CNN To Trump: Jim Acosta Talks To Covid-19 Task Force 'More Than You Do'
U.S. Lifts Global 'Do Not Travel' Advisory, Opting for Country-Specific Warnings for Coronavirus Outbreaks
Gantz: Human trials of Israeli-made coronavirus vaccine to begin in mid-October
PM: Gov't aims to start vaccinating all Israelis by early 2021
WHO warns 'vaccine nationalism' cannot beat coronavirus
Cancer diagnoses plummet during COVID-19, and experts fear that could mean worse disease later
More Farmers Declare Bankruptcy Despite Record Levels of Federal Aid
In California, 57% seeking unemployment benefits lost their jobs for a second time
Tax preparers warn unemployment recipients could owe IRS
Are trading apps propping up markets?
Americans Are More Anxious And Economically Battered From Coronavirus Than Citizens Of Other Wealthy Countries
U.S. Worse Off Than Russia, Mexico in 2020 Economic Misery Ranking
Australia's 2nd-largest city goes into tough coronavirus lockdown that could cost economy up to $6.5B
Oil struggles to hold 5-month high amid pandemic worries
Top GOP lawmaker calls on Falwell to resign as Liberty University president over viral photo
Pope appoints six women to top roles on Vatican council in progressive step
Chinese pastors ordered to praise Xi Jinping, slander US from pulpit or risk closure
Hundreds of Christians Murdered by Islamic Jihadists Across 3 African Countries
Tracking Bible Prophecy Headlines - 8/6/2020
Nasrallah threatened to blow up Israel with same chemicals as Beirut blast
After blast, Tel Aviv city hall lights up as Lebanese flag in solidarity
Netanyahu on offering aid to Lebanon: We distinguish between regime and people
For Hezbollah, Beirut Devastation Makes Provoking Israel Even Riskier
Israeli MD to Lebanon: 'Please, please put politics aside, accept our help'
Israel in advanced discussions to send medical equipment to Lebanon
Lebanon's grain supply decimated in Beirut explosion
Deadly Beirut blast wiped out 85% of grain silos
Up to 300,000 left homeless by deadly blast in Beirut, governor says
Lebanese confront devastation after huge blast kills 100+, damages half Beirut
Fireworks, ammonium nitrate likely fueled Beirut explosion, say experts
A Russian ship's cargo of dangerous ammonium nitrate was stranded in Beirut port for years
Beirut blast may see Lebanese scrutiny turn to Hezbollah's weapon stores
Anger in Beirut after missed warnings over 'floating bomb'
Lebanese blame Beirut explosion on years of government corruption
Beirut explosion: Port officials under house arrest as rescue efforts continue
Trump again says Lebanon blast might not have been accident
US officials dispute Trump's claim that Beirut blast was caused by bomb
Alarm at Trump's unsubstantiated claim that Beirut blast was an 'attack'
Beirut explosion: How conspiracy theories spread on social media
Pompeo says U.S. to present U.N. resolution next week to extend Iran arms embargo
U.S.-China relations are under 'unprecedented' strain, says Chinese ambassador to the U.S.
Explosion at Chinese chemical factory kills six people, injures four
Democrats propose expanding Fed mandate to reducing racial inequality
Neil Young sues Trump campaign for using his song, deriding use of famous tunes
Pelosi on Trump Idea to Accept GOP Nomination on White House Lawn: 'It Won't Happen,' 'He Can't Do That'
Trump dismisses legal questions on GOP nomination speech at White House
Biden won't go to Milwaukee to accept Democratic nomination
'Joe Biden will be there': Biden campaign sticks to scheduled debates after Trump team requests fourth
Developed countries 'ban' mail-in voting, US would be 'laughing stock': Report
Democrats demand USPS reverse rules slowing delivery
Cheap, Easy Deepfakes Are Getting Closer to the Real Thing
Elon Musk's Neuralink Brain Chip Will Soon Allow Users to Take Charge of Moods and Emotions
Elon Musk says 'Mars is looking real' after SpaceX launches and lands Starship craft
6.4 magnitude earthquake hits near Vanuatu
5.4 magnitude earthquake hits near Hasaki, Japan
5.3 magnitude earthquake hits north of Svalbard
5.2 magnitude earthquake hits near King Cove, Alaska
5.1 magnitude earthquake hits near Sumba region, Indonesia
5.1 magnitude earthquake hits near Ojiya, Japan
5.0 magnitude earthquake hits near Angoram, Papua New Guinea
Sabancaya volcano in Peru erupts to 26,000ft
Sangay volcano in Ecuador erupts to 20,000ft
Reventador volcano in Ecuador erupts to 15,000ft
Fuego volcano in Guatemala erupts to 15,000ft
Ibu volcano in Indonesia erupts to 14,000ft
Nishinoshima volcano south of Japan erupts to 13,000ft
Isaias moves into Canada after lashing much of Eastern U.S. and leaving at least 12 people dead
Tropical Storm Isaias caused 147 mph wind gust atop Mount Washington in New Hampshire
Likely to cost millions: Damage from Tropical Storm Isaias only beginning to be assessed
On the heels of Isaias, forecasters say 10 more hurricanes are likely this season
South Korea hit by longest monsoon in 7 years, at least 26 dead or missing
Launceston sees most significant snowfall since early 1970s, Tasmania
Porn video interrupts US court hearing for accused Twitter hacker
Facebook, Twitter block Trump video with 'harmful COVID misinformation'
Twitter bans Trump campaign until it deletes tweet with COVID-19 misinformation
Bill Gates claims pandemic's 'misery' will 'happen regularly' if climate change is not stopped
Trump again claims Covid-19 will 'go away' as Fauci warns of long road ahead
Fauci says regulators promise politics will not guide vaccine timing
Why scientists are worried about a 'Warp Speed' COVID-19 vaccine
FDA Adviser: Not Realistic To Expect A COVID-19 Vaccine In 2020
Experimental COVID-19 Vaccine to Be Tested on Nursing Home Residents
Covid-19 may spread more easily in schools than thought, report warns
Coronavirus: Trump pushes school re-openings by insisting children 'virtually immune'
New York City sets up quarantine checkpoints as it toughens state travel restrictions
Los Angeles Coronavirus Update: Mayor Eric Garcetti Says DWP Will Shut Off Water And Power At Homes That Throw Large Parties
A woman allegedly smashed a police officer's head into concrete after being told to wear a mask
With pandemic, CVS sees big business opportunities with Covid-19 testing, flu shots
Treasury ramps up auctions as borrowing, virus surges
Rand Paul: Republicans should apologize to Obama for complaining about spending
Dollar could be a 'crash risk' if U.S. loses 'credibility,' analyst warns
'Clueless' investors just keep driving this 'stupidly bullish' stock market higher, CNBC's Jim Cramer says
Almost 100 people in Ohio were infected with coronavirus after man attended church service
Priest who blasted 'lukewarm' congregants for not coming to mass over coronavirus fears gets Covid-19
Trump's personal attorney backs Pastor John MacArthur after he defies church restrictions
Senator Ted Cruz Calls out Department of Defense for 'Unabashedly Discriminating' against Believers
14 Baptist church members killed during suspected Fulani massacre in Nigeria
Why a giant Hindu deity is appearing on Times Square - and why it's so controversial
Tracking Bible Prophecy Headlines - 8/5/2020
Two massive explosions rock Beirut. "Mushroom cloud." Hundreds wounded. Death toll rising. Cause unknown. Israel denies involvement.
Beirut explosions: Huge blasts rock Lebanon's capital, killing at least 78 and wounding more than 4,000
Apocalyptic scenes as blasts ravage Beirut
'Like Hiroshima or Nagasaki': Pictures, videos show devastation across Beirut
Beirut blast apparently caused by explosive materials seized from ship, stored at port
Lebanese PM: 2,750 tonnes of ammonium nitrate caused 'disaster in every sense'
Ammonium nitrate: what is the chemical blamed for blast in Lebanese capital?
'Bomb of some kind': Trump says deadly Beirut explosion 'looks like a terrible attack'
Hezbollah denies a weapons depot was attacked
Lebanon's Hezbollah Calls for National Unity in Face of Catastrophe After Blast
Hezbollah looted Lebanon and it will cost $93b. to bail it out
Crisis upon crisis: blast rocks a Lebanon already on its knees
'We're cursed': shock and despair in Beirut as explosion devastates city
Lebanon's President Calls for Two-Week State of Emergency in Beirut After Blast
As Beirut death toll rises, Lebanese PM vows to punish those behind huge blast
Beirut blasts likely accidental - but Hezbollah activities at the port under scrutiny
Israeli Ambassador Warned UNSC About Hezbollah Control Over Beirut Port
Israeli involvement in massive Beirut port blast ruled out by both sides
'We Share Your Pain': Israel Offers Aid to Lebanon After Beirut Port Blast
Palestinians: Israel is 'secretly' imposing annexation plan
Gantz said looking at pushing bill to ban Netanyahu from running in election
Likud reportedly to skip vote on controversial court override bill
Treasury: Budget delay could jeopardize Israel's international credit rating
Israel said preparing to block Rosh Hashanah travel to Ukraine pilgrimage site
44% of UK Muslims back anti-Semitic conspiracy theories, poll finds
Netanyahu on Syria: We will do what is necessary to defend ourselves
Four Civilians Killed in Israeli Airstrike in Syria, pro-Assad Newspaper Reports
Iranian positions near Albukamal hit by more airstrikes
Iran accidentally blocks own naval port by sinking fake US carrier in wrong place
Iran investigating cause of fire at industrial facility near Tehran
White House condemns 'mercenaries' in Libya and declines to name Russia as culprit
'Our identity has been robbed': life in Kashmir after a year of crisis
North Korea has likely developed mini nukes to fit into warheads of ballistic missiles: report
Saudi Arabia, With China's Help, Expands Its Nuclear Program
China wants a seat in an international tribunal for maritime disputes. The U.S. is against it
China vows retaliation if US continues 'hostile actions' against journalists
Chinese state media slams U.S. as a 'rogue country' for its planned 'smash and grab' of TikTok
NYC crime spree knocks on the doorsteps of America's ultra-rich
NYPD: Shootings and murders rose dramatically in July
South Dakota National Guard quickly shuts down violence as governor calls for swift action against looters
'Kindergarten Cop' screening canceled in Oregon, compared to 'Gone with the Wind'
Portland, America's 'whitest' big city, is an unlikely hub of Black Lives Matter
BLM protesters say costly gear to protect them from cops prices them out of civil rights
FBI has opened 300 'domestic terror' investigations as a result of riots, attorney tells Capitol hearing on Antifa
Amid Portland riots, DHS investigates link between antifa and Syrian fighters
Evangelicals For Trump Speaker Says the Democratic Party Has Been Seized by 'the Spirit of the Anti-Christ'
Judge orders New York state to count previously invalidated mail-in ballots
Trump backs off mail voting attacks in Florida as Democrats build huge advantage
Hillary Clinton warns 'Republican sabotage' of USPS could be 'Trump strategy' for 2020 election
Trump campaign considering possible convention acceptance speech from White House lawn
Deputies accused of being in secret societies cost L.A. County taxpayers $55 million, records show
NSA Warns Cellphone Location Data Could Pose National-Security Threat
'It came alive:' Astronauts recount wild ride home on SpaceX's Crew Dragon
5.8 magnitude earthquake hits near Champerico, Guatemala
5.6 magnitude earthquake hits near Sola, Vanuatu
5.6 magnitude earthquake hits near Sincik, Turkey
5.4 magnitude earthquake hits near Finschhafen, Papua New Guinea
5.2 magnitude earthquake hits near Sand Point, Alaska
5.1 magnitude earthquake hits near Padang, Indonesia
Popocateptl volcano in Mexico erupts to 24,000ft
Sabancaya volcano in Peru erupts to 23,000ft
Sangay volcano in Ecuador erupts to 23,000ft
Reventador volcano in Ecuador erupts to 15,000ft
Nishinashima volcano south of Japan erupts to 13,000ft
Residents along Carolina coast assess fallout after Isaias thunders ashore as a deadly hurricane
Tropical Storm Isaias batters U.S. Northeast with rare tornadoes
3.5 million in the dark after Isaias pummels Northeast
Snow engulfs Victorian towns as Melbourne braces for coldest four-day spell since 1996, Australia
Ottawa sets record for hottest July in nearly 100 years, Canada
Las Vegas sets July heat records, no probability of monsoon anytime soon - Nevada, U.S.
Major wildfire spreads in Southern California, more than 8,000 people urged to evacuate
Wildfires raging 'out of control' across Parana delta wetland, Argentina
Locust Swarms Invade Southern Russia, Cause Colossal Damage
Coronavirus or West Nile? CDC reports 17 cases of mosquito disease that present symptoms similarly to COVID-19
Critics are accusing the Philippines government of using the coronavirus lockdown to crack down on dissent
Countries tighten measures as global virus death toll nears 700,000
What Lockdown 2.0 Looks Like: Harsher Rules, Deeper Confusion
'We're in for a bad and rocky ride:' Ex-WHO doctor who helped eradicate smallpox predicts COVID-19 turmoil for years
Daily coronavirus briefing: UN warns of 'generational catastrophe'
Israeli Physicians Say Battle Against Coronavirus Now a 'War of Attrition'
After 'Severe' Delays, 6 States Band Together To Buy Coronavirus Tests
Will Moderna Get Away With Charging 50% More Than Pfizer for Its Coronavirus Vaccine?
NYC health commissioner resigns, citing de Blasio's handling of coronavirus pandemic
Chasm grows between Trump and government coronavirus experts
U.S. Sends 2 Million Doses of Hydroxychloroquine to Brazil
Here's Why Some People Who Had COVID-19 Are Now Dealing With Hair Loss
COVID-19 outbreaks in agricultural communities raise harvest fears
If Schools Don't Open, Funding Should 'Go to the Parents,' Trump Says
Why Gold Prices Are Hitting All-Time Highs - A guide to the surge in the precious metal's prices during the coronavirus pandemic
Oil prices fall as rising virus numbers cast shadow over fuel demand
Chinese Churches Are Ordered to Praise Socialism, Slander the United States
Tracking Bible Prophecy Headlines - 8/4/2020
Netanyahu: West Bank annexation 'not off the table'; issue 'is in Washington'
White House still mulling annexation, which could happen this month
Israel Coalition on Verge of Collapse
Likud minister: If Gantz fails to back budget, we'll form alternative government
Deri warns Netanyahu and Gantz: Public won't forgive us if we go to new vote
Netanyahu's Son Says Israeli Leader 'Entertained' by Mass Protests Against Him
Netanyahu calls violent protests 'an attempt to trample democracy'
Yair Netanyahu: My father is amused by the 'aliens' protesting against him
Racism Is Everywhere in Israel, Even at anti-Netanyahu Protests, Ethiopian Israeli Activist Says
Deri defends entry of 17,000 foreign students: We can't keep Jews out of Israel
Jordan calls on Israel to 'end provocations and violations' on Temple Mount
Iran, Not Hezbollah, Likely Behind Attempted Attack on Syrian Border, Israeli Officials Say
Syrian cell entered Israeli territory to plant bomb in unmanned army post - IDF
IDF finds gun, more explosives left behind by would-be attackers on Syria border
IDF: Child's Bag, Full of Explosives Ready to Detonate, Found 25 Meters into Israeli Territory, on Syrian Border
IDF strikes Syrian military targets in response to attempted border attack
Israel strikes Syrian army bases after Golan Heights attack
After rocket attack, Israel hits 'underground' Hamas targets in Gaza
The Lebanese economy in freefall
Lebanese foreign minister resigns as economic crisis deepens
Libya reveals how Turkey blackmailed country into energy, mercenary deals
Turkey Deporting Foreign Christians or Banning Their Return, Sources Say
Turkey's Culture War Widens After Iconic Hagia Sophia Reopens As A Mosque
Turkish Aggression Is NATO's 'Elephant in the Room'
Yemen Houthi rebels claim fighters shot down a US-made drone
ISIS Attack On Afghan Prison Leaves At Least 29 Dead
Anti-Kremlin protests continue in Russia's far east for 24 consecutive days
UN report: North Korea pressing on with its nuclear program
Persecution in India is 'intensifying' - Christian group
Protesters 'burn Bible' and American flag at Portland demonstration
LGBTrump activist arrested twice for defacing Black Lives Matter mural
Police arrest pro-life activists for 'Black Preborn Lives Matter' sidewalk chalk
Nevada sheriff tells library not to call 911 if they support BLM: 'To support this movement is to support violence'
Minnesota lawmaker speaks out on BLM protesters at his home, decries 'loud profane mob'
Chicago leaders call for Illinois to abolish history class until a less 'racist' curriculum is formed
Seattle council members unveil plan to lay off cops but balk at defunding department by 50 percent right away
First-time gun ownership skyrockets amid riots, increased violence across country: 'You can't really be too safe'
House panel calls new postal chief to explain mail delays
Trump claims authority to issue order on mail-in votes
Trump pledges lawsuit to block mail-in voting in Nevada
Trump calls for re-run of 'total disaster' NY congressional race amid mail-in ballot problems
Trump will use emergency powers to remain in White House if he loses election, says House majority whip
Vindman decries Trump efforts to undermine 'foundations of our democracy'
Manhattan DA probing Trump and his business over more than 'hush-money' payments
Prosecutor seeking Trump's taxes cites probe of his business
Manhattan DA probing Trump Organization for 'insurance and bank fraud' and 'pattern of financial misconduct'
Twitter Investigated by FTC for Alleged Misuse of User Data
77 Percent of Conservatives Keep Their Views Private Due to 'Political Climate,' Poll Shows
Only evangelicals who've 'sold their soul to the devil' will vote for Biden: Robert Jeffress
Asteroid 2020 PA flew past Earth at 0.15 LD
5.6 magnitude earthquake hits near Saipan, Northern Mariana Islands
5.5 magnitude earthquake hits near Iquique, Chile
5.3 magnitude earthquake hits the Balleny Islands region
5.2 magnitude earthquake hits near Neiafu, Tonga
5.1 magnitude earthquake hits near Cajabamba, Peru
Sabancaya volcano in Peru erupts to 26,000ft
Popocateptl volcano in Mexico erupts to 21,000ft
Sangay volcano in Ecuador erupts to 21,000ft
Nishinoshima volcano south of Japan erupts to 16,000ft
Reventador volcano in Ecuador erupts to 15,000ft
Fuego volcano in Guatemala erupts to 14,000ft
Isaias Has Regained Hurricane Strength and Will Make Landfall in Carolinas Tonight Before Tracking into the Northeast
A Scary Amount of Rain Is About to Drench the East Coast
Puerto Rico power utility CEO resigns; thousands without power from last week's tropical storm
Typhoon Hagupit on a crash course with eastern China
Floodwaters inundate South Korea as country braces for impacts from Hagupit
Tropical Storm "Sinlaku" kills 2 in Vietnam, floods more than 1,000 houses in Thailand
More than 5.6 million affected, 109 killed and 260,000 ha (640,000 acres) of crop area destroyed by floods in Assam, India
Deadly flash floods hit Sudan, damaging or destroying more than 2,300 homes
Flash floods damage or destroy dozens of homes, claim lives of at least 16 people in eastern Afghanistan
It might be August, but Lake Michigan is 'dangerously cold' with temps below 50, NWS says
'Zombie cicadas,' infected with a mind-controlling fungus, aren't a threat to humans. But they're killing each other.
WHO: Despite vaccine race, there may never be a COVID-19 'silver bullet'
Red Flags Soar As Big Pharma Will Be Exempt From COVID-19 Vaccine Liability Claims
FDA Officials Worried WH Will Cut Corners With Approving COVID-19 Vaccine Ahead Of Elections
Deborah Birx slammed by both Trump, Pelosi in her role as White House coronavirus coordinator
Trump says Birx 'took the bait & hit us' due to 'horrible' comments from Pelosi: 'Pathetic!'
Trump lashes out at 'pathetic' coronavirus coordinator for alarm on spread
Feds issue coronavirus scam 'high alert'
Singapore to make travellers wear electronic tags to enforce quarantine
Coronavirus-sniffing dogs dispatched at Dubai Airport
Burqa ban, face mask laws frustrate Dutch Muslims
Some COVID-19 survivors suffer psychiatric disorders, Italian study says
A woman who coughed on a brain tumor patient in a viral video has been charged with assault, police say
Reopening schools 'could trigger serious second peak' if test and trace isn't improved, scientists warn
Teachers protest across U.S. over re-opening schools in pandemic
Scared For School: 4 In 5 Parents Considering Homeschooling Kids This Fall
Dollar Sends Warning That U.S. Is Losing Its Grip on the Virus
More than 100 executives warn Congress of 'catastrophic' consequences without relief for for small business
White House considering unilateral actions with coronavirus aid bill stuck in Congress: sources
Former pope Benedict XVI reported to be seriously ill
Tracking Bible Prophecy Headlines - 8/3/2020
Netanyahu: Protesters are trampling on democracy; Gantz: They must be protected
Coalition whip predicts government heading for 'divorce'
Netanyahu lashes out at media: Worse than North Korea
Congressman urges Trump to impose personal sanctions on Abbas
Gaza rocket fired at south, intercepted, in first launch in over a month
Miracle in Sderot: Gaza rocket shot down before hitting the city
Iron Dome intercepts Gaza rocket fired towards southern Israel
After rocket attack, Israel hits 'underground' Hamas targets in Gaza
IDF says it ambushed cell planting bombs on Syrian border, killing 4 terrorists
Covid-19 in the Middle East: 'Normal life is back - including the tensions'
Gaddafi's prophecy comes true as foreign powers battle for Libya's oil
Iran hits hawkish US expert with symbolic sanctions
Police may drop 'Islamist' term when describing terror attacks
Microsoft, TikTok officials in White House talks to prevent total ban: sources
Pompeo warns TikTok users' personal info could be going 'directly to the Chinese Communist Party'
Nunes warns China could use TikTok 'to run a propaganda operation' to influence upcoming election: 'Very, very disturbing'
GOP governor: 'It's not helpful for the president to think out loud' about delaying election
Trump Campaign Adviser Says Biden VP Pick Will Transfer Power to Socialist Wing of Democratic Party
Mark Levin slams Democrats for treatment of AG Barr, calls Obama a 'pathological liar'
Ruth Bader Ginsburg worked through her fifth bout of cancer to help shape a blockbuster Supreme Court term
Elon Musk claims his mysterious brain chip will allow people to hear previously impossible sounds
Elon Musk: Experts hit back after tech mogul tweets alien conspiracy theory
5.8 magnitude earthquake hits near Kavieng, Papua New Guinea
5.3 magnitude earthquake hits near Madang, Papua New Guinea
5.0 magnitude earthquake hits near Gorontalo, Indonesia
Sabancaya volcano in Peru erupts to 25,000ft
Popocateptl volcano in Mexico erupts to 25,000ft
Sangay volcano in Ecuador erupts to 24,000ft
Nishinoshima volcano south of Japan erupts to 16,000ft
Fuego volcano in Guatemala erupts to 14,000ft
Reventador volcano in Ecuador erupts to 14,000ft
Researchers Discover Unexpected Magma Systems Lurking Beneath 'Boring' Volcanoes
Tropical Storm Isaias Hovering Off Florida Coast, May Strike Carolinas as Hurricane, Then Sweep Up the East Coast
Florida officials warn 'don't be fooled by the downgrade' as Isaias approaches
Florida Prepares for Isaias: Governor Says Widespread Evacuations Not Likely Because of Coronavirus
Extremely Dangerous Killer Heatwaves Are Turning Apocalyptic in Death Valley, Iraq, and Kuwait With Extreme Temperatures of up to 127F (53C)
Scientists and environmental groups 'alarmed' by huge rise in Amazon wildfires
Apple Fire in California explodes to more than 32 square miles, thousands evacuated
Salmonella Outbreak Traced To Red Onions From Calif. Sickens Hundreds In Dozens Of States
Researchers become their own lab rats with DIY coronavirus vaccine
As vaccines move into phase 3 trials, diversity must be at top of agenda
US won't use vaccines developed by China or Russia as death toll mounts
There's Growing Panic That Trump Will Rush A Vaccine To Save His Presidency. That's Unlikely.
CDC director acknowledges hospitals have a monetary incentive to overcount coronavirus deaths
Trump challenges Fauci over comments on coronavirus surges: 'Wrong!'
'No confidence': Pelosi blasts Deborah Birx for 'disinformation' about coronavirus because she works for Trump
New Evidence Suggests Young Children Spread Covid-19 More Efficiently Than Adults
'Mom says she has been suicidal.' Families say nursing home residents face despair as they struggle with isolation.
$23 million in CARES Act funding to be used to hire 1,000 new contact tracers
Tracking Bible Prophecy Headlines - 8/2/2020
Palestinian Authority Sees Netanyahu's Annexation Chances Dwindling After September
Biden eyes major shifts in US foreign policy, including restored Palestinian aid
Thousands demand Netanyahu quit over coronavirus, corruption
In largest protest yet, over 10,000 rally against Netanyahu in Jerusalem
Police break up large Jerusalem anti-government rally, 12 detained
Israeli expats hold anti-Netanyahu rally in San Francisco
UN Ambassador Danny Danon: 'World gradually changing its perspective on Israel... at the United Nations, you have hostility towards Israel'
A Crumbling Lebanon Demands a Lifeline, Not War, and Hezbollah May Have to Change Course
Libyans fear regional war as rival powers vie for control, says envoy
Hong Kong 'issues arrest warrants' for exiled democracy activists
Threats from China, Russia, Iran loom ahead of US presidential election
Chicago homicides increase 50 percent in 2020, 139 percent in July alone, data shows
Portland protests peaceful after federal officers scale back presence
Deroy Murdock: Orwellian Democrats claim Portland's violence = peace
Trader Joe's success shows it is possible 'to stand up to woke mobs'
Bari Weiss rips cancel culture as 'social murder' on Bill Maher show
The Lincoln Project's plan for preserving the union: Drive Trump out of office by driving him nuts
GOP: Renomination of Trump to be held in private without members of the press
Networks Plot Coverage Of Scaled-Back Political Conventions: "We Have Never Seen Anything Like This"
TikTok says its 'here for the long run' after Trump floats ban over security fears
TikTok warning: There is nothing stopping China from accessing kids' personal data on app, says Kurt 'The CyberGuy'
Facial Recognition's Next Big Play: the Sports Stadium
Data isn't just being collected from your phone. It's being used to score you.
Amazon closer to launching satellites, upping internet reach
Mystery at Arizona's Palo Verde nuclear plant: Who flew drones over the reactors?
UK seeking US congressional support in coordination of $14B nuclear warhead program: report
UAE announces successful start up of first nuclear plant in Arab world
The (renewable) power and politics fueling the UAE's new nuclear plant
6.4 magnitude earthquake hits near Polloc, Philippines
6.0 magnitude earthquake hits near Lorengau, Papua New Guinea
5.7 magnitude earthquake hits near Lorengau, Papua New Guinea
5.7 magnitude earthquake hits the Vanuatu region
5.6 magnitude earthquake hits near Ohonua, Tonga
5.5 magnitude earthquake hits the southern Mid-Atlantic Ridge
5.1 magnitude earthquake hits near Camana, Peru
5.0 magnitude earthquake hits near Guiria, Venezuela
Sabancaya volcano in Peru erupts to 25,000ft
Popocateptl volcano in Mexico erupts to 20,000ft
Nishinoshima volcano south of Japan erupts to 19,000ft
Fuego volcano in Guatemala erupts to 15,000ft
Manam volcano in Papua New Guinea erupts to 14,000ft
Sheveluch volcano on Kamchatka, Russia erupts to 12,000ft
Ebeko volcano in the Kuril Islands erupts to 10,000ft
Tropical Atlantic could turn 'hyperactive' as peak of hurricane season looms
Isaias approaches Florida after killing 2 in Dominican Republic
Tropical Storm Isaias Sputtering in Bahamas, Will Approach Florida Overnight, Then Race Up East Coast
As Hurricane Isaias crosses Bahamas, hurricane shelters could become COVID 'tinder box'
First astronaut splashdown in 45 years is set for Sunday, in the Gulf of Mexico to avoid Isaias
Beyond Isaias: Atlantic stirs up new tropical depression
Flash flooding in Afghanistan kills 16, many of them children
Growing floods toll hampers coronavirus efforts in South Asia
Evacuations increasing as California wildfires spread
Paris tops 100 F as London breaks all-time record high
Why so many Americans are buying up personal bunkers
Summertime Sadness: Resurgent Virus Dims Crisis Recovery Hopes
'It's a tsunami': As virus spread, frantic doctors traded tips across oceans
Indian Billionaires Bet Big on Head Start in Coronavirus Vaccine Race
Russia preparing mass vaccination against coronavirus for October
Public Health Expert Calls To Repair Distrust In A COVID-19 Vaccine
Algorithms Can Help Fight COVID-19. But at What Cost? Algorithms are taking control of our lives.
Democratic rep says red states are 'getting what was coming to them' for 'playing politics' with Covid-19
Fears grow that releasing thousands of California prisoners will spread COVID-19 into communities
'Masks make us slaves': thousands march in Berlin anti-lockdown protest
Israel's coronavirus czar says health woes second to socioeconomic crisis
U.S. Gets a Debt Warning From Fitch as Stimulus Battle Rages
Small Business Owners Are Leaning on Credit Cards to Survive
One-Third of U.S. Restaurants Face Permanent Closure This Year
Coin Shortages Are Causing a Liquidity Crisis at Laundromats
Tracking Bible Prophecy Headlines - 8/1/2020
In dramatic policy shift, Israel to hold Lebanon accountable for Hezbollah attack
How Iran and Hezbollah trapped Israel into staring down 150,000 rockets on its border that it can only counter at a terrible cost
Sharon's son: My father did not intend to withdraw from Judea and Samaria
European states denounce 'illegal' Israeli building plans in Jerusalem area
Hamas official: Palestine is not for sale
978 Jews Ascended the Temple Mount on Tisha B'Av
Netanyahu posts video highlighting 'incitement to murder' against him
In latest anti-government protest, hundreds amass outside Netanyahu residences
Yair Netanyahu called to court over 'threatening' tweet against protest leaders
Riots and protests from Portland to Jerusalem
White House blasts 'appalling' Twitter policy on Khamenei's anti-Israel posts
Twitter to MKs: Unlike Trump tweets, Khamenei's 'eliminate Israel' posts are ok
Debate over Iran in Iraq: 'Israel will liberate Tehran before Iran liberates Jerusalem'
Iran rules out drone or missile attack as cause of nuclear site blast
Iran Faked the Satellite Images They Released
Iran's Khamenei rejects talks with US over missile, nuclear programs
Pompeo expands scope of sanctions against Iran
Turkey Got Involved in Libya to Seek Economic Gains, Tripoli Gov't Officials Say
Pakistan artillery kills 15 civilians in Afghanistan, Kabul says, after border clashes
China uses Hong Kong security law against US and UK-based activists
China's Xi Sets His Sights on Taiwan After Subduing Hong Kong
How Beijing's 'red lines' over Taiwan could lead to war with US
Pompeo sanctions China over human rights abuses against the Uyghurs, calling it the 'stain of the century'
Democrats and Republicans take aim at Pompeo over US troop withdrawal from Germany
Is pulling US troops from Germany really a "gift to Russia"?
'America's Dying': Russian Media Is Giddy at Chaos in the USA
EU sanctions Russian intelligence, North Korean, Chinese firms over alleged cyberattacks
Trump says he'll act to ban China-owned app TikTok in US as soon as Saturday
Teen 'mastermind,' two others charged in massive Twitter hack, Bitcoin theft
Twitter permanently bans former KKK leader David Duke
Florida man sentenced to prison over Facebook threat to kill Christian group
Facebook stock spikes to record as prominent advertisers' boycott doesn't scare anyone
Trader Joe's Responds to Criticism Over Branding: 'We Disagree That Any of These Labels Are Racist'
'A beehive of terrorists': Donald Trump threatens to deploy national guard in Portland
Commentary: 'This Is How Revolutions Start': America's Youth Acting Out on Decades of 'Leftist Indoctrination'
Commentary: The Silent Majority Won't Be So Silent Come November
Mail Delays Fuel Concern Trump Is Undercutting Postal System Ahead of Voting
House Democrats subpoena Pompeo over claims he helped advance 'conspiracy theories' about Biden
Pentagon's secret, defunct UFO-hunting program may still exist
NASA astronauts Doug Hurley and Bob Behnken prepare for historic return to Earth in SpaceX capsule
5.6 magnitude earthquake hits near Hinatuan, Philippines
5.6 magnitude earthquake hits the D'Entrecasteaux Islands region
5.3 magnitude earthquake hits near Kokopo, Papua New Guinea
5.2 magnitude earthquake hits near Gizo, Solomon Islands
5.1 magnitude earthquake hits near Abancay, Peru
5.0 magnitude earthquake hits near Qamdo, China
Sabancaya volcano in Peru erupts to 23,000ft
Popocateptl volcano in Mexico erupts to 23,000ft
Ruiz volcano in Colombia erupts to 20,000ft
Nishinoshima volcano south of Japan erupts to 19,000ft
Fuego volcano in Guatemala erupts to 15,000ft
Manam volcano in Papua New Guinea erupts to 14,000ft
Puerto Rico walloped by Isaias
Dozens of People Rescued as Tropical Storm Isaias Triggers Flooding, Landslides in Puerto Rico and Dominican Republic
Hurricanes growing stronger, more intense; climate change may be a factor, federal study says
Violent hailstorm hits central Slovenia - Europe's first giant hail event in 2020
NARAL Endorses Biden, Says He'll 'Expand Access to Abortion,' Allow Taxpayer Funding of it
Trump Admin. Urges Appeals Court to Block 'Abortion by Mail' and Overturn Judge's Ruling
White House opposes requirement to wear masks on planes, trains
Fauci warns coronavirus will not 'disappear' as cases eclipse 4.5M
Fauci confident virus vaccine will get to Americans in 2021
COVID-19 vaccine 'magic bullet' could be a 'fairy tale'
Fauci: Virus rampant in U.S. because of inadequate, patchwork shutdowns
Jim Jordan grills Anthony Fauci on whether protests spread coronavirus, rails about restrictions on church services
Between Fauci's lines: Yes, the Black Lives Matter protests likely spread the coronavirus
Meghan McCain hits Fauci for answer on whether protests spread COVID: 'Part of the reason Republicans are so pissed'
More youth are dying of suicide, overdose than COVID-19 during pandemic: CDC director
New Study: College Students Who Get Tested Every Two Days Can Return To Campus Safely
Hundreds of Georgia campers infected with coronavirus at YMCA camp in just days, CDC report finds
First dog to test positive for coronavirus in US dies: report
Congress leaves town without a coronavirus stimulus deal, allowing $600 unemployment benefit to end
More than 40 million Americans at risk for eviction as relief programs and eviction bans expire
Germany's economy fared worse than the US economy, but Trump-hating journalists are mangling numbers to convince you otherwise
10 Die From Consuming Hand Sanitizer Because They Couldn't Find Liquor, Police Say
Hong Kong Delays Elections For A Year, Citing Coronavirus Pandemic
White House condemns Hong Kong election delay
NFL Players Can Be Fined for Church Attendance Under League's COVID-19 Policy
Nepal: Pastor imprisoned for saying prayer can heal COVID-19 released
Ghislaine Maxwell documents released, show emails with Epstein
Documents: Epstein gave Prince Andrew underage girl for sex in blackmail bid
Epstein Accuser Says Bill Clinton Partied on Pedophile Island
Ex-'Ellen DeGeneres Show' employees claim culture of 'rampant sexual misconduct' in new report
Twitter users mock CNN over story on cancer screening for 'individuals with a cervix': 'You mean women?'
Click here to return to "Tracking the Birth Pangs" page.