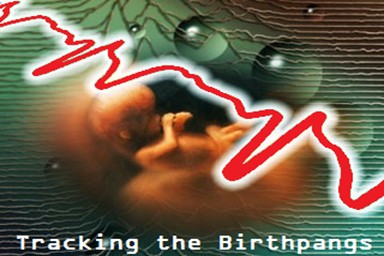 August 2020 Headlines
"Tracking Bible Prophecy" headlines can also be found on
Facebook
Tracking Bible Prophecy Headlines - 8/31/2020
Netanyahu Tells Kushner Ahead of UAE Visit: If Israel Waits for Palestinians on Peace, We Will Wait Forever
On eve of 1st UAE flight, PM claims Palestinians can't 'veto' Israel-Arab peace
Netanyahu: 'Many more' secret talks with Arab nations after US-brokered UAE agreement
Rivlin says Arab states must follow UAE's lead in meeting with Kushner
President Donald Trump's son-in-law and senior adviser Jared Kushner prays at the Western Wall in Jerusalem ahead of historic flight to UAE
Historic first Israel-UAE commercial flight likely to cross Saudi airspace
Amid F-35 tussle, Gantz says he will work with US to keep Israel's military edge
Gaza balloons spark fires in south after report of progress in ceasefire talks
Israel responds to explosive balloons with tank fire on Gaza
IDF troops accused of firing tear gas into Palestinian hospital
West Bank: Loss of contact with Israel affecting Palestinians
Arafat's 'Traitor' Widow Threatens to 'Open Gates of Hell' on Palestinian Leaders
Israeli military and intelligence assessments see Turkey as growing threat
Turkey stages new military exercises in eastern Med
Hezbollah Will Avenge Slain Fighter, Leader Warns Israel
Hezbollah vows it will kill an Israeli soldier for every terrorist slain
Lebanon's powerhouse Hezbollah hit by backlash after blast
Lebanon leaders name favorite for PM before Macron's visit
More than half of Lebanon could face food shortages: UN
Libya peace-building efforts in doubt amid government infighting
Egypt army says it killed over 70 jihadists in North Sinai
Sudan rebels agree key peace deal to end 17-year conflict: Report
Taliban Violated Afghan Deal With Shelling of American Bases, U.S. Officials Say
Turkey, Iran and Russia unite to slam US oil deal in Syria
Commentary: Russia and Iran's Dangerous Energy Gambit in the Caucasus
As Trump shakes up the military footprint in Europe, the US and Russia are making moves in the high north
Chinese investors snap up Hong Kong property as new security law deters foreigners
Canadian protesters tear down statue of nation's first prime minister accused of racist policies
Statue of Canada's first prime minister toppled by protesters demanding police defunding
Wisconsin's Gov. Tony Evers tells Trump not to visit Kenosha
Trump and allies seek to turn violence at protests to his advantage
Democrats accuse Trump of inflaming racial tensions, stoking violence
Pollster: Biden denounces Kenosha violence after campaign 'misjudged how important it was to the American people'
Scalise blasts Biden for 'looking the other way' amid violence in Democrat-run cities
Biden condemns Portland violence, says Trump 'recklessly encouraging' it
Trump, Portland mayor blame each other after deadly shooting
Portland mayor excoriates Trump: 'It's you who have created the hate'
Trump Seeks 'Law and Order' in Tweetstorm on Portland Death
Rally supporting police draws scores to downtown Kenosha
Ken Buck doubles down on Rand Paul's call for investigation into funding of violent protests
Obama counseled 'a small group' of NBA players amid boycotts
Commentary: The Attempt to Overthrow America
Trump intel chief defends briefings ban, Democrats raise subpoena threat
Global internet outage causes problems for local, national providers
Elon Musk Says Failed Russian Ransomware Attack on Tesla Was 'Serious'
New Zealand spy agency investigating 'severe' cyberattack on stock exchange
Two Asteroids of Over 19 Metre Diameter to Fly Past Earth This Tuesday; One to Approach Closer to Earth Than Moon
Yellowstone's Giantess Geyser erupts for first time in 6 years, roars 'back to life'
6.5 magnitude earthquake hits the central Mid-Atlantic Ridge
5.1 magnitude earthquake hits near Guihing Proper, Philippines
5.1 magnitude earthquake hits near Whakatane, New Zealand
5.1 magnitude earthquake hits the South Shetland Islands
5.0 magnitude earthquake hits near Port-Vila, Vanuatu
5.0 magnitude earthquake hits near Mohr, Iran
Sabancaya volcano in Peru erupts to 27,000ft
Sangay volcano in Ecuador erupts to 22,000ft
Popocateptl volcano in Mexico erupts to 20,000ft
Fuego volcano in Guatemala erupts to 15,000ft
Reventador volcano in Ecuador erupts to 15,000ft
Sinabung volcano in Indonesia erupts to 12,000ft
Ebeko volcano in the Kuril Islands erupts to 10,000ft
Typhoon Maysak to Track Near Okinawa and Could Bring More Unwanted Heavy Rain to South Korea
More tropical activity expected for the already record-breaking Atlantic season
Hurricane center monitoring 'quartet of systems,' disturbance could form off East Coast
Hurricane Laura 'completely reversed' Texas river for 'about 12 hours' when it made landfall, officials say
'We lost so much': Sudan's floods leave survivors in despair
Sweltering Israel cranks up A/C, setting new electricity use record
Israeli startup to use gene-editing tools to enhance cannabis seeds
Congress set to vote on legalization of Marijuana in September
Multiple countries ban Victorian poultry as state's bird flu outbreak continues with 400,000 animals euthanased
Hundreds of protesters gather against new flu vaccine mandate in Massachusetts
Fauci says it's 'conceivable' we'll know if a safe and effective vaccine is coming by November
FDA leader says agency could consider authorization for Covid-19 vaccine before Phase 3 trials are complete
Gottlieb questions FDA chief's coronavirus vaccine fast-track comments: Full approval a '2021 event'
Experts call for independent commission separate from FDA to review Covid-19 vaccines
FDA Chief Promises Transparency for Covid-19 Vaccine Review
New CDC report shows 94% of COVID-19 deaths in U.S. had contributing conditions
US passes six million coronavirus cases as WHO warns of frontline 'burnout'
Elites are flouting coronavirus restrictions - and that could hurt us all
2016 children's film "Hedgehogs" depicts pandemic and vaccine rollout - predicts 2020 COVID-19 pandemic response, almost to a tee
Coronavirus Is Causing a Can Shortage
Upstate university with COVID-19 uptick - 'canary in the coal mine' - gets coronavirus 'SWAT' team
After Jerry Falwell Jr.'s departure, Liberty University faces questions about faith, power, accountability
More than half of US adults, 30% of evangelicals believe Jesus isn't God: study
Tracking Bible Prophecy Headlines - 8/30/2020
UAE formally abolishes Israel boycott law ahead of delegation's arrival
Kushner Lands in Israel for UAE Talks With Netanyahu, Gantz
Israel hopes for Washington signing ceremony on UAE deal by mid-September
Trailblazing Jews of UAE are paving path to peace
Likud said ready to back bill requiring referendum on any West Bank withdrawal
Former top cop says Netanyahu's inner circle branded him a 'traitor' for probes
20,000 at anti-Netanyahu demo, including 200 hasidim; events in 17 world cities
Protesters fear 'escalation' of police violence ahead of weekly Jerusalem demo
Arson balloons from Gaza spark 23 fires in southern Israel
Gaza terror groups readying for joint long-term campaign against Israel - report
Gabi Ashkenazi: 'Israel's security will be guaranteed by its own defensive power'
Influential Libyan interior minister suspended amid protests
Russian sub, aircraft edge close to Alaska amid massive war games
Russian Warships Sailed 'Right Through' Alaska Fishing Fleet: Sailors
'Hypocritical': Turkey slams EU warning over east Mediterranean
What is behind the Eastern Mediterranean oil and gas rush?
UN refugee agency calls on EU nations to let in migrants rescued in Mediterranean
Radical Muslims Wage War for Control of Nigeria, Christians Suffering 'Massive Attacks'
Far-right activists burn Quran in Sweden, sparking riots
Massive protests taking place on Sundays in Belarus over re-election of strongman president
Far-right extremists try to enter German parliament
Philippines: 2 terrorist widows responsible for twin suicide bombings that killed 15 near cathedral
Drug Cartel Now Assassinates Its Enemies With Bomb-Toting Drones
Man killed as Trump supporters, protesters clash in Portland
Dem. congressman condemns 'vigilante justice' as protesters vandalize San Jose mayor's home
President Trump to visit Kenosha, plans to meet with law enforcement, survey damage
California bill to form reparations task force advances after 33-3 state Senate vote
Trump Says Intelligence Briefings On Election Canceled Because Of 'Leakers' - Democrats Call It 'Deeply Alarming'
Will we even know by Inauguration Day who won the election?
Cost-cutting uncertainty mires Postal Service in more delays
GOP, Dem conventions were Heartland vs. Hollywood, Euro Parliament member says
'Rightfully shunned, scorned, and mocked': Trump condemns niece who wrote book about him
3.6 magnitude earthquake shakes Northeast Arkansas Saturday
Sabancaya volcano in Peru erupts to 30,000ft
Sangay volcano in Ecuador erupts to 20,000ft
Reventador volcano in Ecuador erupts to 16,000ft
Fuego volcano in Guatemala erupts to 15,000ft
Mt Etna in Italy erupts to 15,000ft
Semeru volcano in Indonesia erupts to 14,000ft
Death toll from Hurricane Laura rises to 16; many from carbon monoxide
Trump tours Hurricane Laura storm damage, pledges support
Trump tells Hurricane Laura emergency responders to sell his autograph on eBay for $10k
Intense heat wave settles in across Israel
Death Valley's sizzling 54C (130F) heat could happen in Israel
Singapore breeds lab-reared mosquitoes to fight deadly dengue outbreak
Africa declared free from wild polio - but vaccine-derived strains remain
Afghanistan, Pakistan see surge in polio cases amid coronavirus pandemic
History Suggests Post-Pandemic Peace Is Rare
Berlin police break up "anti-coronavirus" protest after 18,000 gather with no masks or social distancing
Merkel says pandemic to worsen, vaccine key for return to normality
Europe's migrant crisis is worsening during the pandemic. The reaction has been brutal
Nevada man becomes first in the US to catch COVID-19 twice - "there may be implications for the efficacy of vaccines"
COVID gives rise to potentially deadly secondary infections, antibiotic-resistant superbugs
Paradise islands reopen only to visitors who've had Covid-19
Fannie, Freddie extend freeze on some foreclosures, evictions amid coronavirus pandemic
Coke, American Air, MGM: Big companies unleash pink slips as coronavirus reshapes global economy
China tightens tech export controls potentially jeopardizing TikTok deal, reports say
Elon Musk unveils brain chip implant: 'It's like a Fitbit in your skull'
French police investigate wave of horse killings as satanic rituals suspected
Tracking Bible Prophecy Headlines - 8/29/2020
Kushner heads to Middle East looking to deliver some semblance of a peace deal ahead of election
European foreign ministers seeking to reinstate annual meeting of EU-Israel Association Council after Israel suspends sovereignty plan
Suha Arafat says she's being attacked by PA for defending UAE on its Israel deal - says she's been branded a traitor for warn remarks to Abu Dhabi, indicates she has dirt on top officials which she won't hesitate to expose
Commentary: Arab countries aren't waiting for the Palestinians
Rights groups urge release of Jordanian jailed over cartoon on Israel-UAE deal
Hamas: 'We will exact a heavy price from anyone who lays siege to Gaza'
Palestinian Islamic Jihad in Gaza threatens 'explosion' if blockade continues
IDF bombs Hamas weapons factory following rocket attacks
As Gaza fears virus outbreak, Israel said to offer aid - if all attacks halted
Locals clash with Hassidic Jews trying to reach pilgrimage site in Uman, Ukraine
Hezbollah said to be recruiting hundreds of spies near Israel's border
From golden age to war and ruin: Lebanon in turmoil as it hits 100
Macron warns Lebanon risks new civil war if not helped
UN Security Council extends mandate of Lebanon peacekeeping force
UN resolution calls for peacekeeper access to Lebanon border tunnels
Acting leader of Egypt's Muslim Brotherhood arrested in Cairo
U.S. to Cut Troop Presence in Iraq by About One-Third, Officials Say
Outcry in Iran at nine-year sentence for man who beheaded daughter
More German intel confirms Iran seeks tech for weapons of mass destruction
Looming Middle East Arms Race Sparks Fear of Unprecedented Regional War - Armed by Russia and China, Iran poses historic security threat
EU warns Turkey of sanctions as east Mediterranean crisis worsens
France's Macron says he set red lines with Turkey in eastern Mediterranean
Violence erupts in Swedish town of Malmo after anti-Islam actions, police say
India's police 'complicit' in anti-Muslim riots, alleges Amnesty
Suspected poisoning of Putin critic was meant to kill him, not to scare him off, chief aide says
'Putin, have some tea': Russian city holds eighth anti-Kremlin protest
Russian navy conducts major maneuvers near Alaska
US jets intercept Russian military aircraft off the Alaskan coast
Kim Jong Un said to be closely watching for who will replace Shinzo Abe
Who is Kim Jong Un's older brother Kim Jong Chul, and could he be his successor?
Taiwan unveils F-16 maintenance hub as China tensions build
China Coast Guard Seizes Hong Kong Activists Fleeing to Taiwan
China test fires so-called 'carrier killer' missiles into South China Sea
China accuses Trump of putting GOP, self ahead of US interests
'Stay away': Portland mayor denies Trump offer of federal aid to prevent violent protests
Portland protesters stage sit-in at mayor's home - after he and Trump trade barbs
Thousands gather for 57th anniversary of March on Washington
Thousands Gather For March On Washington To Demand Police Reform And Racial Equality
'Until the system is just, there is no justice': Thousands join March on Washington
Jacob Blake's sister at March on Washington: 'Black America, I hold you accountable'
Lawyer of alleged Kenosha shooter Kyle Rittenhouse claims self-defense as video emerges
Wisconsin Lutheran College Drops Mike Pence As Commencement Speaker, Citing Unrest in Kenosha
Evangelicals met with 'threats of violence, blasphemous slogans' exiting White House after Trump's RNC speech
Trump, at NH rally, sows fears about 'thugs,' 'anarchists'
Trump attacks Biden, Democratic leaders at rally, says DC police took 'tremendous abuse' protecting those who left RNC
Rand Paul calls for FBI arrests, investigation into 'mob' he believes 'would have killed us,' if not for police
Virginia Senate Passes Bill to Reduce Penalty for Battering Police Officer
Michelle Obama: 'Systemic racism' coming from the White House
CNN accused of pitting David Dorn's family against each other following widow's RNC speech
Rabbi Jonathan Sacks warns 'cultural climate change' eroding collective morality
Sex scandal surrounding ex-head of Liberty University could weigh on president's white evangelical fanbase in run-up to election
Meghan McCain hits Ivanka Trump's defense of president's Twitter: It's not a 'communication style,' it's 'cruelty'
Volatility Markets Brace for Election Drama Like Never Before
5.8 magnitude earthquake hits the Bouvet Island region
5.5 magnitude earthquake hits near Maketu, New Zealand
5.3 magnitude earthquake hits near Alo, Wallis and Futuna
Sabancaya volcano in Peru erupts to 24,000ft
Sangay volcano in Ecuador erupts to 15,000ft
Reventador volcano in Ecuador erupts to 15,000ft
Fuego volcano in Guatemala erupts to 15,000ft
Forecasters eye two developing systems in the Atlantic: Nana, Omar could be next up on the heels of Hurricane Laura
Strengthening Tropical Storm Maysak to strike Japan, South Korea next week
North Korea's Kim Says 'Fortunate' for Minimal Typhoon Damage
3 dead, hundreds of thousands affected as destructive storms hit Victoria, Australia
Record-breaking rainfall submerges Karachi, leaving more than 20 people dead, Pakistan
Pakistan floods leave dozens dead and people angry at lack of help
Iowa Drought is a 'Bigger' Story than Derecho
California's secret fire, Navy dodges questions about 80,000-acre blaze
Victorian law sparks outrage as new bill could see rape and sexual assault survivors imprisoned for telling their stories
South Korea doctors' strike escalates even as Seoul races to tackle COVID surge
Berlin police prepare for violence at protests against coronavirus curbs
Tensions rise between college towns and universities as outbreaks emerge among students returning to campus
Huge Subway Brawl Breaks Out Over Man Not Wearing Mask
Coronavirus kills 8, infects over 350 at California poultry plant now told to shut down
Deregulating Covid-19 Treatment Sets Dangerous Precedent for Vaccine Approval
FDA Removes Top Spokesperson After Blood Plasma Blunder
Health agencies' credibility at risk after week of blunders
Four people at Republican convention in Charlotte test positive for Covid-19
'Three little pigs': Musk's Neuralink puts computer chips in animal brains
Elon Musk wants YOU to build a brain-computer interface
Elon Musk unveils working prototype of 'brain-implant' device
Engineer creates 'AI Jesus' that makes doomsday 'prophecies'
China removes over 900 church crosses in first half of 2020: report
'May This Be a Land Where He Rules Supreme,' Ohio Mayor Surrenders City to Christ
Tracking Bible Prophecy Headlines - 8/28/2020
Pompeo heads home after appearing to hit wall in push for Israel ties
Bahrain rejects US push to normalise relations with Israel
Israeli Tech's 'Thirst' for UAE Cash Must Overcome Old Enmity
Why Some Palestinians Support the Israel-UAE Accord
Ashkenazi says normalization replaced annexation, sparks coalition row
Likud claims prosecution encouraging 'violent anarchy' with stance on protests
Hundreds of anti-Netanyahu protesters block roads in Tel Aviv and Haifa
Pompeo presses Israel to cool ties with China
Ukraine Expels Israelis from Uman
Hamas: Truce talks have failed, Israel will receive 'messages' within hours
Incendiary balloons spark dozens of fires in southern Israel
IDF again strikes Hamas targets in Gaza after volley of rockets fired at south
IDF general: Hezbollah has failed to attack Israel on several occasions
From golden age to war and ruin: Lebanon in turmoil as it hits 100
UAE implicated in lethal drone strike in Libya
Russia Accuses U.S. of Hindering Patrol in Syria After Collision Injures U.S. Troops
Republicans and Democrats join forces to condemn Russian 'aggression' after a military vehicle crash that injured 4 US troops in Syria
Pentagon slams Russia for 'provocative and aggressive behavior' that injured US troops in Syria
Putin says Russian "reserve" forces ready to back Lukashenko in Belarus if "the situation gets out of control"
Belarus leader Lukashenko arrests journalists, gets Putin's backing
Russia releases declassified video of largest-ever hydrogen bomb blast
Pentagon decries Beijing missile test in South China Sea
US says China's South China Sea missile launches threat to peace
China reportedly secretly built hundreds of prison camps to hold minority Muslims
Greece ratifies deal with Egypt, Turkey to hold military drills in east Mediterranean
Germany urges halt to naval exercises to defuse Greece-Turkey tensions
Minneapolis erupts after a homicide suspect killed himself, sparking false rumors that police had been involved
White House says Wisconsin governor turned down help to quell unrest in Kenosha before two people were killed
Kamala Harris vows to stand with the protesters in Kenosha, Wisconsin
'Free Palestine' spray-painted outside Kenosha synagogue during protests
Kenosha Police arrest 9 people in out-of-state cars carrying gas masks, fireworks
Kenosha shooting: City turns to cleanup, prayers; Jacob Blake's attorneys urge authorities to protect protesters from 'vigilantes'
Pastor credits Jacob Blake's 'miracle' survival to prayer with his Christian mother after shooting
Jacob Blake is handcuffed to his hospital bed, family says
4 Law Enforcement Groups Ask Wisconsin Gov. To Avoid Speaking on Kenosha Shooting 'Until the Facts' Are Known
Teenager in Wisconsin shootings charged with six criminal counts
Teen arrested in Kenosha shooting promoted 'Blue Lives Matter,' posed with firearms online
At least seven MLB games called off over protests to Jacob Blake shooting
NBA playoffs may not resume; Players' protest for social justice spreads to other sports
'Enough is enough': By walking out, Bucks show what it looks like for NBA players to use their platform
'It's Absurd': Trump Officials Brush Off NBA Player Strikes Over Police Shooting
Kushner says NBA players lucky to be rich enough to 'take a night off from work'
Biden says coronavirus crisis, unrest symptoms of 'Donald Trump's America'
Clarence Henderson blasts Black Lives Matter as 'Marxists' who want to 'tear down fabric of America'
Sen. Rand Paul thanks DC cops for saving him from 'crazed mob' after RNC
MSNBC's Joy Reid claims RNC 'trotted out' Black speakers to make Whites 'feel good about white nationalism'
McConnell inexplicably claims that Democrats want to tell Americans 'how many hamburgers you can eat'
Brutal campaign shaping up over pandemic, race and the economy
Trump set to lash Biden on White House stage, amid series of national crises
Trump lashes Biden, defies pandemic on White House stage
Journalists condemn lack of social distancing at White House RNC climax, invoke death of Herman Cain
Donald Trump's Reality TV Moments At Republican Convention Draw Ethics Complaints
Democratic NC congressman calls on Secretary of State Mike Pompeo to resign over RNC appearance
Pelosi says Biden shouldn't debate Trump: 'I wouldn't legitimize a conversation with him'
Trump must turn over tax returns, does not deserve immunity, Manhattan's top prosecutor says
5.3 magnitude earthquake hits near North Vanlaiphai, India
5.3 magnitude earthquake hits the Easter Island region
5.3 magnitude earthquake hits the Bouvet Island region
5.0 magnitude earthquake hits the D'Entrecasteaux Islands region
Sabancaya volcano in Peru erupts to 31,000ft
Sangay volcano in Ecuador erupts to 22,000ft
Reventador volcano in Ecuador erupts to 15,000ft
Ebeko volcano in the Kuril Islands erupts to 13,000ft
Semeru volcano in Indonesia erupts to 13,000ft
Kesongo mud volcano erupts, leaving 4 people poisoned and 19 buffaloes missing, Indonesia
Bread prices to rise after extreme weather causes UK's worst wheat harvest in 40 years
Trump to visit storm-hit Louisiana and Texas
Sen. John Kennedy on Hurricane Laura: Louisiana looks like it was 'bombed,' toughest is yet to come
Hurricane Laura most powerful hurricane to hit Louisiana in 150 years, major Cat. 4 at landfall
Hurricane Laura Kills 4, Devastates Swath of Louisiana; Roofs Ripped Off, Buildings Shattered
Hurricane Laura's 'unsurvivable' storm surge: It looks like Louisiana was spared, but some rural areas likely hit hard
Hurricane Laura reportedly caused the Mississippi River to flow backward
Fire erupts at hurricane-hit Louisiana chemical plant
Hurricane Laura shatters windows of Lake Charles' iconic glass-paneled Capital One Tower
Hurricane Laura toppled Louisiana Confederate statue that local officials had voted to keep
Commentary: I've covered Louisiana's storms for years. Hurricane Laura makes 2020 almost seem normal.
Pine Gulch Fire becomes the largest wildfire in Colorado history with 77 percent containment Thursday night
California wildfire victims start to return home, but face long road to recovery
Neighbors with hoses target California wildfires as crews urge them to stop
Particles From Space Are Messing With Our Quantum Computers, Scientists Discover
WHO: Coronavirus is a "tornado with a long tail" that could cause more deaths as weather cools
Berlin bans planned weekend protests over coronavirus restrictions, sparking fury from far right
Israeli doctors to 'zap' COVID-19 patients back to health in new treatment
The storage requirements for mRNA vaccines for COVID-19 'would make traditional office or pharmacy administration very difficult,' one Wall Street analyst said
This is how effective a Covid-19 vaccine has to be for life to 'return to normal,' according to scientists
Commentary: Rushing a Covid-19 vaccine before we get full data would be an enormous mistake
CDC director walks back new testing guidelines after facing backlash from experts
Scientists found coronavirus in a long-vacant apartment. A possible spreader? 'Fecal aerosol plumes'
Staff in hazmat suits take passenger with Covid-19 off Ryanair flight
CDC advises retail employees: Don't argue with anti-maskers
Unemployment Claims Remain Historically High
'Come up with more money': Pelosi not budging on virus aid stalemate with Trump
Ultra-Rich Club Stockpiles Cash as U.S. Economy Fears Grow
US economy plunged an annualized 31.7% in second-quarter
S&P 500 closes at record high after Fed signals it will keep stimulating the economy
The Stock Market Is Near Correction Levels
Japan's stocks briefly stumble in Asia Pacific following reports that Prime Minister Abe is set to resign
Gold Is Bigger Bubble Than Tech, Says $63 Billion Asset Manager
Could bartering become the new buying in a changed world?
Protesters set up a guillotine outside Jeff Bezos' mansion and demanded higher wages for Amazon workers after the CEO's net worth surpassed $200 billion
Trump administration asks Supreme Court to reinstate abortion pill restrictions judge has suspended due to coronavirus
Nearly 40 missing children rescued during Georgia sex trafficking bust
Northern Ireland: places of worship attacked every three days
'Drifting Away' from Scripture: 30 Percent of Evangelicals Say Jesus Was Not God, Poll Shows
Tracking Bible Prophecy Headlines - 8/27/2020
Donald Trump Jr. Says Media Gave 'Almost Zero Coverage' to UAE-Israel 'Peace Deal'
Pompeo has closed-door meetings with Bahrain, UAE leaders
Backing Arab Peace Initiative, Bahrain appears to reject US push for Israel ties
Pompeo adds visit to Oman to Middle East, Africa tour
US proposes removing Sudan from terrorism list for $330m compensation
US official: 'Incredibly positive conversations' held over selling F-35s to UAE
Gaza arson balloons spark 33 fires in south while Qatar envoy still in Strip
Biden campaign slams Pompeo for 'politicizing' Israel with Jerusalem speech
Pompeo's Controversial Jerusalem Endorsement of Trump Hits Home With Israelis No Less Than Evangelicals
Caucus to PM: Expand West Bank settlements beyond Trump plan boundary
After staving off elections, Blue and White, Likud continue to trade barbs
Likud claims prosecution encouraging 'violent anarchy' with stance on protests
Israeli Shai Ohayon stabbed to death by Palestinian in suspected terror attack
Netanyahu vows to raze Palestinian suspect's home after fatal attack
Retaliation for Balloon Terrorism: IDF Attacks Hamas Underground Infrastructure
Israeli diplomat confirms Turkey giving citizenship to Hamas members
UN peacekeepers investigating flareup on Israel-Lebanon border
Israel Demands Improved Access for UN Peacekeepers to Hezbollah-Controlled Areas in Southern Lebanon
After Lebanon border fire, Israel threatens 'forceful response' to any attack
Nasrallah calls Tuesday night border clash with Israel 'important and sensitive'
Report: Switzerland mulls outlawing Hezbollah
Report: Russia to deploy new MiG-35 fighter jets in key base in Syria
Multiple US troops injured in collision with a Russian military convoy in Syria
Iran to let IAEA into 2 suspected nuke sites, one of them flagged by Netanyahu
Erdogan says Turkey won't compromise over rights at sea
Greece, Turkey draw in allies in Mediterranean war games
Turkey's Erdogan warns Greece against taking 'path to ruin'
Turkey's Erdogan, Trump discuss Mediterranean tension on phone
A simmering crisis between 2 allies could create a new headache for the US in a volatile region
Facing The Biggest Challenge Ever To His Power, Belarusian President Lukashenko Looks To Russia For Help
'Putin's Chef' Threatens to Destroy Alexei Navalny in the Courts if He Survives Poisoning
North Korea releases new Kim Jong Un photos amid reports he's in a coma
Two Pro-Democracy Lawmakers Arrested in Hong Kong in Another Blow to City's Freedoms
China says US U-2 spy plane disrupted its military exercises
Chinese military fires 'aircraft-carrier killer' missile into South China Sea in 'warning to the United States'
U.S. 'won't cede an inch' in Pacific, Esper says in swipe at China
Christchurch mosque attack: Brenton Tarrant sentenced to life without parole
Bosnian Man Charged With Terrorist Attack On NYPD Officers
Feds: Man who ambushed cops was interested in ISIS and other terror groups
Coming soon to Hollywood Boulevard: 'All Black Lives Matter' art will be permanent
Suspect arrested after 2 shot dead at Wisconsin 'Black Lives Matter' protest
Tucker Carlson defends actions of teen charged in killings of Kenosha protesters
Armed white men patrolling Kenosha protests organized on Facebook
CNN panned for on-air graphic reading 'fiery but mostly peaceful protest' in front of Kenosha fire
Mother of Jacob Blake unloads on violent rioters, apologizes to President Trump on CNN
The Milwaukee Bucks refused to play their playoff game on Wednesday in protest of the police shooting of Jacob Blake
Minneapolis stores looted as mayhem erupts following gunman's suicide: police
Minneapolis mayor calls in National Guard after unrest downtown
Kristi Noem says 'Democrat-run cities' are being 'overrun by violent mobs'
MSNBC mocked for having Seattle mayor refute Kristi Noem's claim on violence in cities led by Democrats
Republican convention defends police, stokes fears amid fresh US unrest
Pence warns US voters: 'You won't be safe' under Joe Biden
GOP Stick To Script Amidst Hurricane Laura & Wisconsin Shootings
Turbulent reality collides with GOP convention plans
ABC Trashes Pro-Life Teen Nicholas Sandmann Before He Speaks at Republican Convention
Trump Has 'Done More for the Unborn Than Any Other President,' Abby Johnson Tells RNC
PBS reporter Yamiche Alcindor blasted for tweet knocking Cawthorn for standing during RNC remarks - Cawthorn rose from his wheelchair exhorting Americans to 'kneel before God but stand for our flag'
Bette Midler roasted for Melania Trump tweets: 'Get that illegal alien off the stage'
Biden-Harris Vision of America 'Leaves No Room for People of Faith,' Cissie Graham Lynch Says
Lara Trump warns 2020 will decide if 'we keep America America' or veer to socialism
Trump pops to 52%: 'Best job approval rating on record,' up with blacks, even Democrats
Chuck Todd: Campaigns think 'Trump could overperform' with Black voters, 'concern' in Biden camp
Grenell in RNC speech slams Dems' claims of Russian collusion: 'What I saw made me sick to my stomach'
Reporter points out six Obama Cabinet members spoke at 2012 DNC amid outrage over Pompeo RNC speech
Harris tells Jewish supporters Biden will not condition aid to Israel if elected
Trump calls for drug tests before Biden debate
Rep. Crenshaw: Hillary Clinton telling Biden not to concede is 'eerie'
Could injectable microrobots one day run in your veins?
Anger As Dead Dolphins Wash Up On Mauritius Beaches A Day After Wakashio Oil Ship Deliberately Sunk
5.0 magnitude earthquake hits near Kimbe, Papua New Guinea
Sabanacaya volcano in Peru erupts to 26,000ft
Sangay volcano in Ecuador erupts to 23,000ft
Reventador volcano in Ecuador erupts to 16,000ft
Semeru volcano in Indonesia erupts to 13,000ft
Sinabung volcano in Indonesia erupts to 11,000ft
One of world's most dangerous lakes is growing in belly of Hawaii's Kilauea volcano
Storm Francis brings flood, damaging rainfall and record-breaking winds to UK and Ireland
Afghanistan flooding: Dozens dead, hundreds of homes destroyed
Two dams in Karachi overflow, at least 7 killed in weather-related incidents, Pakistan
Typhoon barrels into North Korea after causing damage in South
2 new tropical storms swirling in East Pacific; Could either bring impacts to Mexico?
Hurricane Laura Makes Landfall as an Extremely Dangerous Category 4 Storm Near Lake Charles, Louisiana
With 'unsurvivable storm surge,' Hurricane Laura bears down on Gulf Coast as near Category 5 storm
Hurricane Laura's storm surge could create a 'wall of water over two stories high,' devastating Texas, Louisiana
Laura poised to become one of strongest hurricanes to make landfall in continental U.S.
Hurricane Laura Could Be The Strongest Storm To Hit Louisiana Since 1856
Hurricane Laura to cause $25 billion to $30 billion in economic damage
Meteorologist: Laura's force will alter the coastlines
Even shut down, Texas oil refineries in Hurricane Laura's path will emit nearly 4 million pounds of pollution
COVID-19 concerns arise for over 500,000 evacuated for hurricane
Hurricane Laura Could Become a COVID-19 Superspreader as Storm heads for Hotspots Texas and Louisiana
More than 100 coronavirus cases in 8 states linked to massive Sturgis Motorcycle Rally in South Dakota
Virginia House panel rejects proposal to allow religious COVID-19 vaccine exemption
Markets Rocket Higher as Moderna Coronavirus Vaccine Shows Promise
Scientists worry FDA could be pressured to approve COVID-19 vaccine before it's fully tested
DOJ requests Covid-19 nursing home data from four Democratic-led states and says agency may investigate
Trump officials pressured CDC to change virus testing guidelines
Fauci says he was in surgery when task force discussed CDC testing guidelines
Trump administration fends off accusations it tampered with CDC testing guidelines
Moscow announces advanced trials for new COVID-19 vaccine
Cuomo, other governors maintain coronavirus travel rules despite CDC dropping quarantine recommendation
Oahu to shut down for two weeks, 'reset' pandemic response amid rise in Hawaii COVID-19 cases
Germany to end mandatory tests for travelers, bans protests
China Calls It A 'Wartime Mode' COVID-19 Lockdown. And Residents Are Protesting
Commander of Israel's war on coronavirus threatens to resign
De Blasio's inability to make a decision could be death knell for NYC restaurants
Remote Learning Without a Laptop? Thousands Could Be Stuck Without Devices Due to Shortage
National food bank faces rising demand for meals, plummeting food sources
World Economic Forum says annual meeting in Davos will be delayed until summer 2021
US stocks hover near records as investors digest strong corporate earnings
Wealth Of The World's 500 Richest People Has Risen By $809 Billion In 2020 So Far
1 in 5 churches facing permanent closure within 18 months due to COVID-19 shutdowns: Barna pres.
Calif. church fined $10,000 for singing, meeting inside; pastor vows to 'take a stand'
Jerry Falwell Jr. may get $10.5 million payout from Liberty University
Inside Jerry Falwell Jr.'s life of luxury before shocking pool boy sex scandal
Former Miami pool boy calls Falwell Jr. 'predator,' claims ex-Liberty University president sent him pic of student exposing herself
Michael Cohen, Trump's former attorney, says he helped the Falwells block the release of racy photos
Jim Daly: Liberty U's Jerry Falwell scandal - Here's how Christians should respond
#LetUsSpeak campaign launched against Victorian laws 'silencing' sexual assault victims
Federal appeals court sides with student in Virginia transgender bathroom case
China's use of technology for religious oppression a 'threat to all of us,' warns Brownback
Tracking Bible Prophecy Headlines - 8/26/2020
Pompeo tours Middle East as more details of UAE-Israel peace deal emerge
US organizing regional peace summit with multiple Arab countries - report
Trump's unprecedented Middle East strategy led to the historic Abraham Accord
Jared Kushner will take first commercial flight between Israel and UAE
Pompeo departs Israel, making history on first direct flight from TLV to Sudan
Pompeo arrives in Bahrain for next leg of Middle East charm offensive
Official Israeli delegation to leave for Abu Dhabi next week
Abbas: Normalization between Arabs, Israel won't achieve peace
Abbas slams 'illusion of peace for peace' in meeting with UK FM
Palestinian Leader Abbas Says He's Ready for Israel Peace Talks with U.S., U.N., Europe and Russia
Qatari envoy to visit Gaza in effort to defuse tensions with Israel
Qatar envoy arrives in Gaza with $30 million in cash seeking to placate Hamas
Hamas accuses UAE spy agency of working with Israel
Gantz, UAE counterpart discuss defense cooperation in first conversation
Mossad, Netanyahu's Office Pushing for Sale of Advanced Weaponry to UAE, Report Says
Likud minister: We oppose sale of 'even one screw' of the F-35 to UAE
Peace between Israel and the UAE could spark joint Israeli-Arab space exploration
In apparent backtrack, Moroccan PM seems to indicate Israel ties possible
US State Department slams Turkey for hosting Hamas heads
Turkey 'fully rejects' US criticism of Erdogan-Hamas meeting
Arson balloons from Gaza spark 29 fires in Israel Tuesday
IDF strikes Hamas targets in southern Gaza after continued arson balloon attacks
IDF: 'Security incident' on Lebanese border; warns residents to stay in homes
Hezbollah claims to down Israeli drone in southern Lebanon
Israeli aircraft strike Hezbollah observation posts after shots fired at troops
Israel releases newest spy satellite's first photos, of Syria's Palmyra ruins
Israel tells UK and EU to drop 'absurd' backing for Iran nuclear deal
U.N. Security Council president dismisses U.S. sanctions move on Iran
Trump administration left Iran nuclear deal but wants sanctions restored. UN says no.
NATO allies are facing off in the Eastern Mediterranean. The conflict could entangle the entire region.
German FM warns a 'spark could lead to disaster' amid Greece-Turkey standoff
Egypt #MeToo: Arrests over alleged gang rape after Instagram campaign
Taliban truck bomb, string of attacks kills 17, injures dozens more
Russia dismisses calls for investigation after German doctors say Putin-critic Alexei Navalny was poisoned
China accuses US of sending U-2 spy plane into Chinese no-fly zone
Trump administration mulls formally accusing China of Uighur 'genocide': report
'Cooperate with us': China's Xi bypasses Trump in appeal to US state and local officials
Democratic senator warns democracy 'unnatural,' may not be 'permanent'
Biden Policies Will Bankrupt U.S., RNC Chair McDaniel Says
Hillary Clinton: Biden 'should not concede under any circumstances'
Biden campaign slams Pompeo's convention speech from Israel as 'politicization of diplomacy'
House Panel Investigating Whether Pompeo's RNC Speech Violated Law, State Guidelines
Trump's ex-lawyer Michael Cohen launches blistering personal attack on 'untrustworthy' president
Nikki Haley calls out Democrats' 'cancel culture' at RNC
Herschel Walker defends president at RNC: 'I've seen racism up close... it isn't Donald Trump'
'This feels different': Black postal workers on the USPS' fate
USPS delays endanger 14M who won't get medications on time
House lawmakers introduce bipartisan resolution to condemn 'dangerous' QAnon conspiracy theory
Kenosha protesters, police clash in third night of unrest
Atlanta protests over Jacob Blake take destructive turn in downtown
6.1 magnitude earthquake hits near Kokopo, Papua New Guinea
5.7 magnitude earthquake hits near Kokopo, Papua New Guinea
5.5 magnitude earthquake hits near Papayal, Peru
5.2 magnitude earthquake hits the Owen Fracture Zone region
5.1 magnitude earthquake hits near Kokopo, Papua New Guinea
5.1 magnitude earthquake hits near Labuan, Indonesia
Sabancaya volcano in Peru erupts to 24,000ft
Sangay volcano in Ecuador erupts to 19,000ft
Fuego volcano in Guatemala erupts to 15,000ft
Reventador volcano in Ecuador erupts to 15,000ft
Mt Etna in Italy erupts to 15,000ft
Sinabung volcano in Indonesia erupts to 11,000ft
FEMA administrator on Gulf's one-two storm punch: 'Never had this circumstance before in recent history'
Tropical Storm Marco, no longer hurricane, producing heavy rain and winds along Gulf Coast
Hurricane Laura Forecast to Strike Upper Texas, Louisiana Coasts as Category 3; Warnings Issued for Gulf Coast
Hurricane Laura could undergo 'rapid intensification' before landfall. Here's why that could be so dangerous
Strengthening Hurricane Laura prompts mandatory evacuations along Gulf Coast
Hurricane Laura poses biggest threat to U.S. oil in 15 years
Under blackout threat, California may keep gas power plants state rushed to close
California's air quality is worse than India's. That's not good in a pandemic
NY Times columnist warns Biden has created 'dangerous opening for Trump' with talk of US lockdown
Report: Russia, Israel to collaborate on COVID vaccine
Fauci says rushing out a vaccine could jeopardize testing of others
FDA commissioner disputes Trump, says no 'deep state' thwarting vaccine
FDA chief walks back comments on effectiveness of coronavirus plasma treatment
Drop in Brazilian coronavirus cases prompts herd immunity questions
Virus czar says infection rate in Arab areas a 'catastrophe,' opposes lockdown
Hundreds of thousands of people looking for suburban homes - Sternlicht on exodus from cities
NYC council member warns de Blasio to take exodus from city seriously: 'Could be a long-term problem'
More pain ahead for landlords as restaurant bankruptcies poised to balloon in coming months
Second Stimulus Check Hopes Fading As One in Five Fear Congress Won't Reach Deal
Planned Parenthood doctors admit under oath to altering abortion methods for intact organs
Megachurch Pastor: Abortion 'Is Consistent with' Christianity and 'I Will Fight' to Keep it Legal
Jerry Falwell Jr. resigns as Liberty University president after accusations that he participated in a partner's affair with his wife
Tracking Bible Prophecy Headlines - 8/25/2020
Israel delays budget deadline, preventing election (for now)
At 11th Hour, Israeli Parliament Staves Off Election With 120-day Extension of Budget Deadline
'This is the time for unity': Netanyahu compromises to avoid 4th election
Court rules anti-Israel protests near Michigan synagogue are protected speech
Four Palestinian Islamic Jihad members killed in apparent bomb-making accident
Suspected Gaza bomb lands in air force base as Israel threatens to up reprisals
IDF Southern Command chief in Qatar to discuss Gaza ceasefire - report
UAE said to scrap meet with Israel, US envoys after Netanyahu panned F-35 deal
Pompeo: We'll honor Israel's military edge, but are reviewing arms sales to UAE
Palestinians express anger and despair over UAE-Israel peace deal
PA, Turkey present united front against normalization efforts
Turkey gov't obsessed with stopping states normalizing with Israel
Iran, Hamas and Islamic Jihad call for 'uprising' after UAE-Israel deal
Report: Morocco rejects normalization with Israel
Pompeo urges more Arab states to make peace with Israel
Dermer: Expect another accord between Israel, Arab country very soon
Netanyahu and Putin discuss UAE deal, Israeli air strikes in Syria
Syria Constitutional Committee 'On Hold' After Three Members Test Positive for the Coronavirus
Iran sets June 2021 date for presidential election to choose Rouhani successor
Erdogan's Crumbling Superpower Dreams Make Turkey Even More Dangerous
Jordan to Connect Power Grid With Saudi Arabia With Aim to Stop Reliance on Foreign Fuel by 2030
Berlin hospital: Russian dissident Navalny's test results 'indicate poisoning'
14 killed, 75 wounded in bomb attacks in south Philippines
Kim Yo Jong could be even worse for North Korea than Kim Jong Un, experts say
China's navy drills in 4 regions show ability to counter US, observers say
Wisconsin Deploys National Guard After Shooting Of Black Man Sparks Protests
A Black man shot in the back, a viral video and civil unrest: Kenosha and the rest of the country is on edge after latest police shooting
Proposed California ban on flavored tobacco sales sparks discussion of systemic racism
Assemblies of God head warns church on election season: Don't let division seep in
Trump eyes campaign reboot with made-for-TV convention as protesters clash on site
Trump gets Republican nomination and claims election being rigged
Pelosi calls Trump, GOP lawmakers 'domestic enemies,' 'enemies of the state' over mail-in voting opposition
Democratic groups launch $7.5 million campaign to encourage voting by mail
TikTok sues Trump over his pending order to ban its app
Yes, There's an Asteroid Coming for Earth Right Before Election Day
Mysterious stench in Kanagawa Prefecture precursor of a large earthquake, seismologist warns
6.0 magnitude earthquake hits near Jaco, Costa Rica
5.6 magnitude earthquake hits near Hihifo, Tonga
5.2 magnitude earthquake hits near Ohonua, Tonga
5.0 magnitude earthquake hits near Rumonge, Burundi
5.0 magnitude earthquake hits near Bengkulu, Indonesia
5.0 magnitude earthquake hits near Liuli, Tanzania
Sabancaya volcano in Peru erupts to 23,000ft
Sangay volcano in Ecuador erupts to 22,000ft
Popocateptl volcano in Mexico erupts to 19,000ft
Reventador volcano in Ecuador erupts to 15,000ft
Semeru volcano in Indonesia erupts to 13,000ft
Sheveluch volcano on Kamchatka, Russia erupts to 12,000ft
Sinabung volcano in Indonesia erupts to 11,000ft
Ebeko volcano in the Kuril Islands erupts to 10,000ft
Bavi becomes a typhoon as Korean Peninsula, China prepare for impacts
Voluntary Evacuation Order In Texas City As Tropical Storm Marco Collapses And Gulf Coast Braces For Laura
Laura lashes Cuba, expected to become hurricane by US landfall
Laura's death toll mounting in Caribbean as storm sets course toward US
Laura leaves behind deadly destruction and years of cleanup in the Caribbean
Video shows devastation in Dominican Republic after Tropical Storm Laura
Crude oil prices rise as storms zero in on Gulf of Mexico: report
Iowa crop damage from Derecho thunderstorms seen from space
More than 100,000 livestock animals perish as intense snowstorms hit Patagonia, 70 percent of flock at risk
2 of Californias largest wildfires ever continue burning simultaneously as death toll climbs
National Guard and U.S. military helping to fight California fires
California Facing Inmate Firefighter Shortage After Early Releases Over Coronavirus
Countless Deaths Tied to Trump Admin Decimation of Environmental Protections During Pandemic, Experts Say
First confirmed case of reinfection; WHO says 172 countries on global vaccine plan
Getting a COVID-19 vaccine to market will be hard. Getting Americans to use it will be, too.
Please remain calm while the robot swabs your nose
NYC airports will have COVID-19 testing: Cuomo
Reports: New Jersey lab linked to 77 false positive coronavirus tests among 11 NFL teams
The TV Industry Will Never Recover From the Coronavirus
'Am I having a panic attack?' Google anxiety searches break records amid coronavirus pandemic
New Orleans Braces for Evictions as Renters Fall Behind, Belongings Pile Up on Streets
Ohio GOPers Draft Impeachment Articles Against Governor DeWine, Say His COVID Orders Violate 'Civil Liberties'
Stock market news live updates: Dow tops 28,000 for the first time since February as Covid-19 vaccine, treatment hopes rise
Economists see a chance of a double-dip recession, survey shows
Tech firm releases pay-by-face system in California city
Orwell's nightmare? Facial recognition for animals promises a farmyard revolution
Elon Musk to unveil Neuralink progress with real-time neuron demonstration this week
Chinese Hospitals Conduct Forced Abortions on Religious, Ethnic Minorities
Berlin Film Festival Wipes Out Best Actor/Actress, Goes Non-Gender in All Awards, Will This Be a Trend for All Awards?
Nigerian lesbian love film to go online to avoid censorship board
Falwell Jr claims wife's illicit affair and 'fatal attraction' situation threatened to ruin family - Giancarlo Granda claims both Falwells participated in the affair
Report: Former Pool Boy Describes Years-Long Sexual Relationship With Jerry Falwell Jr. And Wife
Business partner of Falwells says affair with evangelical power couple spanned seven years
Ex-'throuple' pol Katie Hill rips Jerry Falwell Jr. over sex scandal
Evangelical leader Falwell's fate in limbo after new reports of personal scandals
Liberty University says Jerry Falwell Jr. has resigned. Falwell says that's not accurate, report says
Tracking Bible Prophecy Headlines - 8/24/2020
Stirring controversy, Pompeo to address Republican convention from Jerusalem
Pompeo to tour Middle East as part of Trump's Arab-Israeli push
'Beacons of opportunity': Israel-UAE to build broad partnerships, says high-tech investor
'The goal is to ink UAE treaty within a month'
Israel pays a security price for its latest peace deal - "the erosion of the military advantage" Israel's "most important friend" - the United States - has provided "for nearly 50 years"
Kushner: Normalization deal raises chance we will sell F-35s to UAE
Pompeo to visit Sudan, push for 'deepening' its ties with Israel
Moroccan prime minister says Rabat 'refuses' normalization with Israel
Ultra-Orthodox parties claim Netanyahu, Gantz back compromise to avert elections
Netanyahu says he accepts compromise deal to delay new elections
Israel strikes targets in Gaza after incendiary balloons spark 28 fires
Pipeline Explosion Causes Blackout in Syria, Minister Says Evidence Points to 'Terrorist Attack'
'Our stitches ran out': Beirut's struggle to deal with injuries from port blast
Iran's nuclear agency says blast at Natanz facility was result of sabotage
Iran denies that 'new' cruise missile is just an old one with new paint
Iran Rolls out 2 New Cruise Missiles in Tribute to Assassinated Leader
Turkey's Erdogan hosts large Hamas delegation with wanted terrorist
Israeli military and intelligence assessments see Turkey as growing threat
Russia and Turkey Likely to Sign S-400 Missile Deal Next Year: Ifax
Kim Jong Un in coma, sister set to take control, South Korean ex-diplomat alleges
Belarusian protesters, defying army, flood Minsk
Videos show Belarus president armed with rifle as massive protests roil capital
Protests after Wisconsin police shoot Black man in the back as he gets into car
New Tennessee law penalizes protesters who camp on state property with felony and loss of voting rights
Biden says he felt no pressure to choose a Black woman as running mate
Trump: If Biden is elected, 'China will own our country'
Trump says he is 'the only thing standing between the American dream and total anarchy.'
More than 500,000 mail ballots were rejected in the primaries. That could make the difference in battleground states this fall.
Top U.S. security official says he cannot send law enforcement to polling sites
Trump rips Democrats for pushing 'mail drop boxes' to collect election ballots
Twitter attaches disclaimer on Trump's 'mail drop boxes' tweet
Rep. Ken Buck responds to Democrats $25 billion post office bailout vote: 'Postal Service has been bleeding money for 40 years'
Rep. Collins: Dems 'using the postal service' just 'like they used the Russia impeachment to get at' Trump
Graham says declassified FBI documents show 'double standard' for Clinton and Trump campaigns
Hackers can now clone your keys just by listening to them with a smartphone
5.5 magnitude earthquake hits near Kokopo, Papua New Guinea
5.4 magnitude earthquake hits the Kermadec Islands region
5.1 magnitude earthquake hits near Sidareja, Indonesia
Sangay volcano in Ecuador erupts to 24,000ft
Sabancaya volcano in Peru erupts to 22,000ft
Popocateptl volcano in Mexico erupts to 22,000ft
Reventador volcano in Ecuador erupts to 13,000ft
Semeru volcano in Indonesia erupts to 13,000ft
Sinabung volcano in Indonesia erupts to 13,000ft
Typhoon Bavi heads toward Okinawa; heavy rains lash some parts of Japan
Tropical Storm Marco now a hurricane, sparks warning of 'life-threatening' storm surge'
Marco downgraded to a tropical storm as 'unprecedented' back-to-back threats target Louisiana
Residents flee as Gulf Coast sees possible tandem hurricanes
Second August windstorm to strike UK for first time in 30 years
In Iowa, Hard-Hit Churches and Faith-Based Organizations Rally to Help Out in Wake of Derecho
Destructive floods hit Turkey's Giresun Province, leaving 15 people dead or missing
National Guard and U.S. military helping to fight California fires
California wildfires become a target for looters. A firefighter is among the victims. His wallet was stolen, bank account 'drained.'
Russia, Expecting Plaudits for Vaccine, Is Miffed by Its Cool Reception
Russia expects to produce 6 million COVID vaccine doses a month: report
Coronavirus vaccine: Short cuts and allegations of dirty tricks in race to be first
'No jab, no play' the wrong approach to COVID-19 vaccine, doctors warn
FDA, under pressure from Trump, authorizes blood plasma as Covid-19 treatment
More than 176,000 in US have died of COVID-19. 57% of Republicans polled say that is 'acceptable.'
Coronavirus overshadows Trump's legacy in office
Biden says he'd shut down economy if scientists recommended
Global dividend plunge to be worst since financial crisis
The pandemic is ramping up the war between Amazon, Walmart, and Target, and making them more powerful than ever
At Oklahoma State University, students' steps are tracked to stop the coronavirus
Airplane mode and prepaid SIMs: some Israelis dodge COVID-19 tracking
Wedding Reception Leads to 53 Coronavirus Infections and 1 Death
13 die in Peru disco stampede after police lockdown raid to enforce country's lockdown
Tracking Bible Prophecy Headlines - 8/23/2020
Pompeo, Kushner to visit Israel and Arab states as US pushes more peace deals
UAE normalization deal puts Israel's economic reach on Iran's doorstep
Commentary: Israel's military supremacy is non-negotiable - IDF's qualitative military advantage is the only way to maintain peace and stability in the Mideast
EU Funds Grants to Protect 'Palestinian Identity of East Jerusalem'
Over 10,000 protest against Netanyahu in Jerusalem; 7 arrested
Fighting breaks out as police forcibly clear protesters in Jerusalem
Allegations of excessive police violence at rally spark calls for probe
Can Diaspora Jews visit Israel amid COVID-19 crisis? The rules keep changing
Memorial wall at site of Nazi massacre in French village defaced with word 'lie'
Teens on TikTok masquerade as Holocaust victims, drawing ire of Jewish users
Two Days to Budget Deadline, Israel's Coalition Parties Debate Extension to Avoid Election
Gantz signals Blue and White could back proposal to delay election threat
Sunday cabinet meeting canceled as government collapse looms
Benny Gantz: 'Israel may have a civil war' - 'If new elections are held, it'll be because Netanyahu needs it for personal reasons'
Liberman: Netanyahu and Gantz are 'acting like children'
Sderot mayor to Netanyahu, Gantz: Wake up, we're at war
Israel cries foul, warns of disaster as sewage flows in from across Gaza border
Gaza 'balloon terror' ignites 35 fires in southern Israel
Fearing targeted killings by Israel, Hamas leaders said to go into hiding
Hezbollah claims to down Israeli drone in southern Lebanon
Owner of ship tied to Beirut blast had links to Hezbollah's bank - report
IAEA chief to make 1st Iran trip, seeking more access to nuclear sites
Maduro says Venezuela buying Iranian missiles 'a good idea'
Belarus: Nato denies foreign troops are on border
Pakistan sanctions Taliban 'to avoid global finance blacklist'
Belarus blocks news websites amid massive anti-government protests
Brexit trade talks are 'going backwards' as the UK edges closer towards a chaotic exit from the EU
Longer Portland assault video released showing moments leading up to attack of truck driver
Man beaten in Portland talks to 'Watters' World': 'They're exhibiting the same behavior that they're trying to stop'
Louisiana police shoot, kill Black man outside store
Lawmakers condemn video of senior police officer striking protesters
Democrats see racism in GOP mispronunciations of 'Kamala'
Football Legend Shreds DNC for 'Playing the Race Card Way Too Much'
AOC dings Democratic National Convention targeted to 'white moderates'
Two 'The Apprentice' producers helping with Republican National Convention
Judge orders Donald Trump to pay Stormy Daniels $44,000 in legal fees
In secretly recorded audio, President Trump's sister says he has 'no principles' and 'you can't trust him'
Trump dismisses secret audio of sister calling him 'cruel': 'Who cares?'
Trump calls for law enforcement at the polls, prompting cries of voter intimidation
Pelosi rips Trump for trying to 'scare' voters: 'Don't pay any attention to what the president is saying'
House passes $25B bill to boost Postal Service
House passes bill to reverse changes blamed for mail delays
Mail-in ballots were part of a plot to deny Lincoln reelection in 1864
Trump warns election vote count could take 'weeks'
Senator drops F-bombs as he struggles to unmute in Post Office hearing
Battered by Democrats, Trump fires back against 'total anarchy, madness and chaos'
Donald Trump and Barack Obama agreed on one thing in dueling Pa. visits: Win, or it's the apocalypse
6.0 magnitude earthquake hits near Georgetown, Saint Helena
5.4 magnitude earthquake hits near Georgetown, Saint Helena
5.3 magnitude earthquake hits near Izu Islands, Japan region
5.0 magnitude earthquake hits near Pagan region, Northern Mariana Islands
Popocateptl volcano in Mexico erupts to 20,000ft
Sangay volcano in Ecuador erupts to 19,000ft
Ebeko volcano in the Kuril Islands erupts to 13,000ft
Bavi to strengthen to a typhoon before impacting South Korea and Japan next week
Flash floods brought by remnants of Tropical Storm "Higos" expected to hit 40 provinces, Thailand
As the Puerto Rican town of Guanica braces for a tropical storm, the earth shakes again with 3.4 magnitude earthquake
Gulf Coast Faces Double Hurricane Hit for First Time Ever - The double threat has already caused some evacuations on off-shore energy platforms
'Unprecedented times': New Orleans braces for 1-2 punch from Marco, Laura amid hurricane watch
Storm Ellen: man dies as winds of up to 60mph hits UK coast
Torrential rains cause record flooding from China's Yangtze River
Rare spring storm dumps 3 feet of snow on Australia
Trump issues Presidential Disaster Declaration for California - Two of the largest fires in California's history are burning now
Tens of thousands flee their homes as 1 million acres burn in California fires
Firefighters 'running on fumes,' begging for equipment, manpower amid firestorms
The VA doesn't cover fertility treatments for unmarried veterans or same-sex couples. Some want to change that.
Pro-life groups laud Trump ethics board for rejecting fetal tissue research proposals
China orders hospitals to abort, kill newborn babies of religious and ethnic minorities
Bill Gates: Millions more will die in this pandemic, and 'freedom' hinders the disappointing U.S. response
Bill Gates says the coronavirus could kill millions of people who aren't even infected
China Approves Human Testing for Coronavirus Vaccine Grown in Insect Cells
China Giving Experimental Coronavirus Vaccines to High-risk Groups Since July, Says Official
Virginia Plans Mandatory COVID-19 Vaccinations For All Residents
Trump claims 'deep state' is delaying coronavirus vaccine until after election
Coronavirus overshadows Trump's legacy in office
Here's what performing arts classes will look like in Utah high schools during the COVID-19 pandemic
Economists Predict "Tsunami" of Unemployment
High Jobless Claims Aren't Going Away in This 'Record' Stock Market
Tracking Bible Prophecy Headlines - 8/22/2020
US exploring ways to make Trump peace plan binding
Why the Israel-UAE Agreement Is Actually a Very Big Deal
EU spent 5 million Euros promoting east Jerusalem as Palestine's capital in 2019
UAE envoy: With Israel deal done, we'll directly advocate for Palestinian state
UAE said to broker meeting between Mossad chief and top Sudanese official
Report: UAE eyes Israeli laser defense system
Iron Dome intercepts rocket fired from Gaza as Israel, Hamas trade threats
After night of rockets and Gaza strikes, Hamas says Israel will 'pay price'
After escalation, Gantz warns Gaza terror groups IDF will deliver a 'harsh blow'
'It's a miracle we're ok,' says Sderot man after rocket 'cut the house in two'
Cops accused of firing tear gas into E. Jerusalem hospital while dispersing riot
Coalition chair: If nothing dramatic changes in next 48 hours, it's elections
Iran sanctions: nearly all UN security council unites against 'unpleasant' US
Thirteen of 15-member U.N. Security Council oppose U.S. push for Iran sanctions
Iran nuclear deal: European nations 'siding with ayatollahs' - Pompeo
Erdan meets with Pompeo, thanks him for push to reimpose Iran sanctions
Pompeo Discusses Joint Effort to 'Counter Iran's Malign Influence' With Israel's New UN Rep
After Hagia Sophia, Turkey turns another museum and former church into mosque
Turkey Discovers Large Natural Gas Reserve In Black Sea. Here's Why That Matters
Erdogan claims Turkey's 'greatest' gas discovery; analysts doubt significance
Naval diplomacy heats up in the Mediterranean: Turkey's goal is to stoke crises with Europe as well as also in Libya, Iraq and Syria
Libya's Tripoli-based government and a rival parliament take steps to end hostilities
'Houthis are forcing out Yemen's last remaining Jews'
Putin's top critic is permitted to leave Russia after suspected poisoning
Graham tweets support for Navalny: 'The Russian people will reach a tipping point where they tire of Putin'
Pakistan minister Sheikh Rasheed threatens India with nuclear war
Pentagon: Use of surveillance planes in protests was legal
L.A. officials blast 'callous' bystanders who filmed attack on trans YouTube star and her friends
Trump rips Biden for not talking about police, violent protests in DNC acceptance speech
Chicago mayor accused of 'hypocrisy' after banning protests outside of her home
Democratic Party chairman predicts 'chaos' at next week's GOP convention
Trump: 'When Joe Biden sees American darkness, I see American greatness'
Third term for Obama? Washington Post reporter claims lawmakers 'talking about' repeal of 22nd Amendment
Fox host blames 'deep state' for Bannon arrest - Bannon says that's for 'nut cases'
White House issues veto threat to $25B USPS funding bill
USPS debuts election information site and plans to send letters to 'every American' amid vote-by-mail furor
Facing grilling amid uproar, postmaster general insists election mail will be delivered 'on time'
Sen. James Lankford: The 2020 Election won't destroy the Post Office - There are real problems at USPS, but they were not caused by COVID-19
USPS chief Louis DeJoy says he won't restore mail-sorting machines ahead of election
6 states sue USPS saying changes have harmed ability to conduct 'free and fair elections'
'Like Armageddon': Rotting food, dead animals and chaos at postal facilities amid cutbacks
TikTok to challenge U.S. order banning transactions with the video app
Trump's official campaign app had to reset its rating after being trolled by TikTokers
University of Utah paid hackers $457K after ransomware attack
AI Claims "Flawless Victory" Going Undefeated In Digital Dogfight With Human Fighter Pilot
SpaceX and Amazon Are Making Space Crowded and Dangerous With So Many Satellites
A growing dent in Earth's magnetic field could wreak havoc on satellites and the space station, NASA says
Asteroid predicted to pass close to Earth the day before the presidential election
6.9 magnitude earthquake hits near Katabu, Indonesia
5.5 magnitude earthquake hits near Bengkulu, Indonesia
5.0 magnitude earthquake hits near Fais, Micronesia
Sabancaya volcano in Peru erupts to 26,000ft
Popocateptl volcano in Mexico erupts to 20,000ft
Reventador volcano in Ecuador erupts to 15,000ft
Fuego volcano in Guatemala erupts to 14,000ft
Kerinci volcano in Indonesia erupts to 13,000ft
Sinabung volcano in Indonesia eurpts to 13,000ft
Semeru volcano in Indonesia erupts to 13,000ft
Taiwan could face largest tropical storm of year if tropical depression intensifies
Rare dueling tropical cyclones likely to make U.S. landfall next week. Closest tropical cyclone landfalls since the Great Depression?
What would happen if two storms met in the Gulf of Mexico? The Fujiwhara Effect.
Six waterspouts filmed swirling at once in Gulf of Mexico
China floods: Three Gorges dam gushes with water while streets are submerged
The Energy 202: Trump attacks Biden by blaming Democrats for California blackouts
California blackouts blamed on poor electrical-grid preparation
Wildfires are blazing new records as they burn in 15 Western states
California wildfires burn area bigger than Rhode Island
'We're trapped': Californians now face the dual nightmare of wildfires and a pandemic
India Predicted to Have 6.8 Million Fewer Female Birth by 2030 due to Sex-Selective Abortions
Filmmakers told to ditch sex scenes to protect actors from coronavirus
Pharmacists now allowed to administer childhood vaccines, but pediatricians disapprove
Russia vaccine roll-out plan prompts virus mutation worries - "In that sense, a poor vaccine is worse than no vaccine"
Russia says it will test coronavirus vaccine on 40,000 people
Johnson & Johnson gears up for 60,000-person COVID-19 vaccine trial, the industry's biggest yet
Will need 'multiple' types of coronavirus vaccines to succeed against pandemic: Top Harvard scientist
Just breathe: Israeli-made Nano COVID breath test spots every carrier in trial
There's a new scam related to COVID-19 and contract tracing. Here's what to know
Covid-19 cases tied to the Sturgis motorcycle rally in South Dakota have reached across state lines
Coronavirus Has Replaced Gangs as El Salvador's Most Prolific Killer
Europe Battles Virus Spike With No Appetite for New Lockdowns
Many Companies Turning Temporary Furloughs Into Permanent Layoffs
Struggling retailers rush to file for bankruptcy as fears of a second wave of coronavirus linger
Corporate America Is Choking on Debt and Imperiling the Recovery
U.S. Economic Recovery Gains Steam While Others Stutter
Bears Are Going Extinct in Stock Market's $13 Trillion Rebound
McSally and Blackburn Demand China Repay $1.6 Trillion Debt to U.S.
Conservative church claims South Korea's government is persecuting them by blaming members for coronavirus spread
'Church Is Essential' - John MacArthur, Church Win Again in Court
50 pastors who graduated from Liberty University demand Falwell be 'permanently removed'
Tracking Bible Prophecy Headlines - 8/21/2020
Gantz raps Netanyahu for sidelining him on F-35 policy as UAE deal brewed
Emirates FM: F-35 not linked to Israel deal, but it should ease the sale
UAE hopes deal with Israel will make getting advanced weapons from US 'easier'
Poll Shows Peace Deal Didn't Improve Netanyahu's Election Prospects
As Deadline Nears, Israel's President Warns Heading to Election Would Be 'Inconceivable'
Netanyahut to Gantz: 'Accept this compromise and we can prevent elections'
Netanyahu: Alleged Eilat gang rape of teen by 30 men a 'crime against humanity'
Thousands protest nationwide over alleged gang rape of teen by 30 men in Eilat
New Innovative Israeli Laser Defense System Downs Dozens of Gaza Incendiary Balloons
IDF strikes in Gaza after incendiary devices launched in strip cause fires
3 Gaza rockets knocked down by Iron Dome after IDF strikes Strip
Sderot home damaged as Gaza rockets fly after fresh IDF airstrike
Israel pushes for changes in UN's Lebanon peacekeeping force
Israel applauds US for longshot bid to reimpose Iran sanctions
Israel Hails 'Courageous' U.S. Move, but Security Council Members Oppose Reimposing Iran Sanctions
US claims it is still part of nuclear deal in attempt to resume Iran sanctions
US officially asks UN to activate Iran 'snapback'
Trump Attempt to Sanction Iran Sparks Outrage, Sets Up Collision With Allies
Iran unveils 2 new missiles, including one named for slain general Soleimani
Iran Unveils New Missiles, Improving Its Reach at Sea and to Israel
Trump vows to bring all US troops home from Iraq 'shortly'
Battle to save life of Kremlin critic Navalny after suspected poisoning
Russian opposition leader Alexei Navalny in a coma after suspected poisoning by toxic tea
Kim Jong Un gives younger sister more responsibilities, including overseeing relations with US, South Korea: report
Thailand Police Arrest Activists, Escalating Protest Crackdown
Mali coup: UN joins global condemnation of military takeover
Mexico's Political Elite Engulfed by Scandal as Document Leaked
Ex-Trump adviser Steve Bannon arrested, charged over $25m border wall scam
Former Trump advisor Steve Bannon pleads not guilty in alleged border wall fundraising scheme
'This is private enterprise at its finest': Video shows Trump Jr backing Bannon's crowdfunding campaign as father scrambles to distance himself
San Francisco's Cops Aren't Waiting Around To Be "Defunded": They're Leaving En Masse
Democratic mayor Lori Lightfoot defends ban on protesters on her block, citing her right to safety
Portland police declare riot at ICE building
'A Moment That Calls for Hope': Biden Opens Speech With a Appeal for Unity, Rejection of Trump's 'Darkness'
Biden's convention leans heavily to the center, with muted outcry from the left
DNC 2020: Obama blasts Trump's 'reality show' presidency
The Democrats Miss the Meaning - Their convention was marked by a sense of grievance, but voters need to know what they'll do
USPS Headquarters Tells Managers Not to Reconnect Mail Sorting Machines, Emails Show
Judge Rejects Trump's Latest Effort To Keep His Tax Records From Manhattan DA
Justice Department asks Supreme Court to let Trump block his Twitter critics
Zuckerberg interviewed by FTC as part of antitrust probe into Facebook
Earth Gets Glancing Blow From Solar Flare
Solar storm headed for earth could cause black-outs
Was A 'Burping' Betelgeuse Our Last Hope Of Seeing A Star 'Go Supernova?' No, There Is Another
5.0 magnitude earthquake hits near False Pass, Alaska
Sabancaya volcano in Peru erupts to 23,000ft
Sangay volcano in Ecuador erupts to 20,000ft
Reventador volcano in Ecuador erupts to 15,000ft
Fuego volcano in Guatemala erupts to 15,000ft
Kerinci volcano in Indonesia erupts to 13,000ft
Sinabung volcano in Indonesia erupts to 13,000ft
Semeru volcano in Indonesia eurpts to 12,000ft
Two tropical systems could threaten the Gulf Coast at the same time
Projection shows Tropical Depression 13 becoming hurricane and impacting Florida, Tropical Depression 14 forms
Gale force winds batter west of UK during Storm Ellen - and there's worse to come with 70mph gusts expected
Fires, Blackouts, a Heat Wave and a Pandemic: California's 'Horrible' Month
California hit by nearly 11,000 lightning strikes in past 72 hours, some sparking brush fires
Pine Gulch Fire in Colorado remapped to 121,781 acres, still the second-largest in history of the state
Bay Area air quality worst in the world as wildfires rage in all but one county
Cotton masks won't protect you from wildfire smoke that can worsen Covid-19 symptoms, doctors warn
Trump blames California for wildfires, tells state 'you gotta clean your floors'
Want to see where wildfires are spreading? Google just launched a tool to track them
Netflix Apologizes For "Inappropriate" 'Cuties' Poster That Was Criticized For Sexualizing Children
Pro-Abortion Billboards Claim Killing Babies in Abortions "is A Blessing"
Which COVID-19 Vaccines Are Being Developed with Fetal Cell Lines Derived from Aborted Babies?
2,700 evangelicals warn against politicizing coronavirus, urge Christians to take vaccine
Controversy over Australian PM's vaccine mandate comments points to the next coronavirus nightmare
COVID-19 vaccine won't be mandatory in US, says Fauci - though local jurisdictions could make it mandatory for some groups, like children
'This is a very slippery slope;' some Massachusetts residents say flu shot requirement for students wrongfully takes choice away from families
Trump administration moves to exempt teachers from quarantine requirements
Mental health disorders surge among college students returning to campus, survey finds
WHO walks back advice to delay routine dental work, blames media
China says Wuhan water park pool party was 'payback' after coronavirus, calls critics 'sour grapes'
Covid-19 Pounds New York Real Estate Worse Than 9/11, Financial Crash
Movers in N.Y.C. Are So Busy They're Turning People Away
Trump says Biden will institute 'permanent lockdown'
U.S. weekly jobless claims jump back above 1 million
Santa Fe priests allegedly threatened with suspension for preaching longer than 5 minutes during pandemic
L.A. Wants John MacArthur Held in Contempt of Court, Issued Hefty Fines for Meeting
Tracking Bible Prophecy Headlines - 8/20/2020
Trump says he expects not only Saudis, but also Iran, to make Middle East peace
Top Israeli Minister Remains Optimistic About Normalization With Sudan Despite Denial
Saudi FM says no ties with Israel until peace with Palestinians
Israeli Defense, Intel Officials Worry Over Secret Saudi-China Nuclear Project
Trump: UAE bid for F-35s 'under review'; Netanyahu confirms sought IAF stance
Reported deal to sell UAE F-35 jets edges in on US promise of Israeli dominance
Friedman: Israeli security not undermined in UAE deal
Netanyahu: I will bring UAE investments to the Negev
Gazans burn Israeli, US flags in protest over UAE normalization deal
Arabs Are Fed Up With the 'Ungrateful' Palestinians
Army fires at West Bank group wielding Molotov cocktails; man said killed
Incendiary balloons continue to land in Israel as talks falter
IDF strikes Hamas targets in Gaza following latest arson balloon attacks
Israel bombs Gaza after warning Hamas it risks war
Qatari newspaper: Israel may eliminate Hamas leaders
Woman said arrested for allegedly threatening US ambassador to Israel
Election threat grows as vote on delaying budget pushed off amid disagreements
Gantz says 'critical days' for gov't, won't accommodate PM's 'personal problems'
Likud source says coalition not working, elections likely, as PM goes walkabout
Following Likud attack, Blue & White blames PM of striving for elections
Netanyahu to Likud MKs: Act like we're heading to an election
Put a face mask on your shofar, so it won't blast virus to worshipers - experts
Coronavirus: Lebanon to impose lockdown as cases spike after explosion
Lebanon's Hezbollah 'got power but lost the country'
Report: Hezbollah received ammonium nitrate from Iran
Iran Prepares to Boost Nuclear Power, Including Submarines if U.S. Kills Deal
Iran sanctions: Trump threatens to unilaterally reimpose UN measures
Trump confirms US will seek 'snapback' of international sanctions on Iran
U.S. imposes sanctions on two UAE-based companies for aiding Iran's biggest airline
Pompeo warns Russia, China against ignoring move to reimpose UN sanctions on Iran
NATO Intercepts Russian Warships After Kremlin Warns U.S. Over Troops in Poland
Russian opposition leader Navalny in hospital with suspected poisoning
Syria deadliest place to be an aid worker, amid global 30% rise in attacks
US to drop death penalty for British Isis members accused of beheadings
EU Blasts Belarus Elections, Readies Sanctions Against Lukashenko Government
US suspends extradition treaty with Hong Kong due to concerns over city's eroding autonomy
Taiwan says China behind cyberattacks on government agencies, emails
China says latest U.S. sailing near Taiwan 'extremely dangerous'
North Korea to hold key party meeting amid economic woes
Kim Jong Un Stirs Suspense With Rare Meeting On "Crucial" Mystery Issue
Giuliani: George Soros wants to destroy government due to his 'sick background'
Democratic Convention Meetings Omit, 'Under God' from Pledge of Allegiance
Army investigating presence of uniformed soldiers at DNC amid concerns about troops in politics
Progressives irked by spotlight on GOP at Dem convention
Obama steals the show, Kamala unloads on 'structural racism'
Obama, in scathing Trump rebuke, warns American democracy on the line
DNC: Trump fires back at Obama, Harris convention attacks in all-caps tweetstorm
Stephen Colbert Slams Bill Clinton's DNC Speech for 'Lecturing' Trump on Oval Office Behavior
Navarro: Democrats and China are in 'common cause' to defeat Trump
Deep divisions make US election bellwether hard to read
Trump campaign sues New Jersey after its decision to mail ballots to every voter in November election
Trump assails US Postal Service hearings scheduled around Republican convention
Postal service issue a 'manufactured crisis' - WH
Trump 'cancels' Goodyear tires as he campaigns against 'cancel culture'
Goodyear tumbles 6% after Trump tweets to boycott the company over MAGA hat ban
Trump praises QAnon conspiracists, says he appreciates their support
Facebook restricts thousands of groups, pages tied to pro-Trump QAnon conspiracy
Controversial Justice Department operation nets nearly 1,500 arrests
5.4 magnitude earthquake hits near Pizarro, Colombia
5.1 magnitude earthquake hits near Sand Point, Alaska
Magnitude 4.8 earthquake strikes Death Valley area
Sabancaya volcano in Peru erupts to 22,000ft
Popocateptl volcano in Mexico erupts to 21,000ft
Sinabung volcano in Indonesia erupts to 21,000ft
Sangay volcano in Ecuador erupts to 20,000ft
Reventador volcano in Ecuador erupts to 15,000ft
Kerinci volcano in Indonesia erupts to 15,000ft
Glacial Flood May Have Begun at Grimsvotn Volcano
Icelandic volcano Grimsvotn could erupt within the next year
Hong Kong cleans up in the wake of Typhoon Higos
Major Hurricane "Genevieve" forecast to move just west of the Baja Califoria
Tropical Depression 13 forms with Florida in its cone
Storm Ellen hits Ireland with 'severe and potentially damaging winds' expected in coming hours
Top wind speeds in Iowa Derecho estimated at 140 mph in Cedar Rapids
President Trump offers help, prayers to Iowa after storm devastates swing state
Trump was serious about trading hurricane-stricken Puerto Rico for Greenland, ex-DHS official says
China floods: 100,000 on Yangtze evacuated, Leshan Buddha at risk
Flooding Again Pounds China's Three Gorges Dam
Sichuan activates the highest level of flood control response for the first time on record, China
Heavy rains flood parts of New Delhi, triggering chaos
California's Green Blackouts - If you eliminate fossil fuels, power shortages are inevitable
Brutal heat wave continues in the West, exacerbating wildfires and straining California's power grid
Can California handle this many wildfires at once? Crews and equipment already 'depleted'
1 Dead In California Fire, As Lightning-Strike Fires Push Resources To Limit
Firestorm in Bay Area grows quickly to 124,000 acres, now threatening 25,000 structures
With 367 wildfires raging, Cal Fire to all residents of California: 'Be ready to go'
Fire Resources Spread Thin As Napa Wildfire Explodes In Size Forcing Mandatory Evacuations
Colorado battles 4 major wildfires - including the fourth-largest in state history and the 'No. 1 fire priority in the nation'
The Amazon Rain Forest Is Once Again on Fire, and This Time It's Worse
Bolsonaro says reports of Amazon fires are a 'lie.' Evidence says otherwise
'Very intense' Antarctic air to bring historic cold and snow across wide swaths of South America
Florida says 'this is fine' to release of genetically modified mosquitoes
A lesbian influencer couple promote 'sperm giveaway' competition on Instagram, receive mixed responses
Local Officials in China Hid Coronavirus Dangers From Beijing, U.S. Agencies Find
Trump says FDA hold on blood treatment therapy use for coronavirus patients 'could be a political decision'
Cuba is about to start testing its own COVID-19 vaccine, authorities say
Pope Francis warns against any prospect that rich would get priority for coronavirus vaccine
Australia's prime minister quickly backtracked a suggestion that he would make a COVID-19 vaccine mandatory, as governments appear to acknowledge anti-vaxxers
Flu Vaccine Now Required For All Massachusetts Students By Dec. 31
College Coronavirus Outbreaks Linked to Greek Life
UConn students evicted from dorms for holding pandemic party as schools grapple with COVID-19 crisis
NYC teachers' union president says no one should be allowed in school without proof of a negative Covid-19 diagnostic test or a positive antibody test
Cellphone apps designed to track covid-19 spread struggle worldwide amid privacy concerns
Austin health officials ask those without symptoms to get tested for COVID-19 as testing numbers drop
'I'm not here to replace anyone': New Trump adviser Scott Atlas says his role is to work with Fauci
Sweden's disease expert says just wearing face masks could be 'very dangerous'
Report: Officials suspect Israelis flying overseas presented forged virus tests
Brawl breaks out on American Airlines plane when passenger refuses to follow face-covering policy
Hotel industry warns of 'unprecedented' surge in coronavirus-related foreclosures
1 in 4 hotels can't pay their mortgages
As White House pushes 'skinny' COVID-19 bill, Democrat sees September action
US stocks slide from record levels after Fed minutes reveal concern for economic recovery
Rising stock market would be in the red without a handful of familiar names
What coronavirus? Apple becomes a $2 trillion company
Pandemic is a divisive issue in some churches - survey
South Korea's latest church-linked coronavirus outbreak is turning into a battle over religious freedom
Commentary: The Ignored Genocide of Christians in Nigeria
Another 33 Christians Killed by Islamic Radicals in Just 24 Hours, Pushing Nigeria's Violent Persecution Rate Even Higher
China Fines Christian Man $2,870 for Holding Online Bible Study, Violating Anti-Religion Law
Christians in the Middle East hear the Gospel through social media
Tracking Bible Prophecy Headlines - 8/19/2020
Rabbinic Congress for Peace: 'Trump peace plan is even worse than Olso and the Disengagement' - warns that Trump plan will commit Israel to Palestinian statehood, even after Trump is gone
Commentary: Implications of the Israel-UAE Peace Deal
Jason Greenblatt: Sovereignty suspended - not cancelled
Mossad chief meets with UAE security head in Abu Dhabi
US to sell F-35 jets to UAE as part of Israel deal
Netanyahu slams reports of 'secret clause' to sell UAE F-35s and drones as part of peace deal
UAE official reportedly rebuffs Netanyahu denial he okayed F-35 sale
Defense minister: It's not good for Israel if other countries get F-35
Israel, UAE teams may join forces to grow strawberries, blueberries in desert
UAE FM: Treaty with Israel not directed at Iran
It's Official: Palestinians Join Iran-led Anti-Peace Camp at the compound of the Al-Aqsa Mosque
Abbas says Palestinians not worried about 'nonsense' Israel-UAE deal
After UAE agreement, Abbas warns other countries not to normalize
Sudan and Israel say talks underway for deal to normalize ties
Sudan Confirms 'Contacts' With Israel, Says UAE Move Is 'Brave'
Sudanese foreign minister denies knowledge of peace talks with Israel
Oman names new foreign minister, day after rare call with Israel
In historic tribute, Israeli and German air forces fly over Dachau, Olympic site
Gaza's only power plant shuts down as fuel runs out amid border tensions
Netanyahu to South mayors: 'These acts of terror won't go unpunished'
After rocket fire, Israeli airstrikes target Hamas special forces base in Gaza
As Gaza attacks persist, Netanyahu says Israel preparing for wider fight
Code Red Sirens in Askelon and Zikim; Netanyahu Considers Possibility of War
Israel warns Hamas of war as Egypt seeks to ease tensions
IDF chief says Hezbollah blocking UN peacekeeper inspections
Israel urges action against Hezbollah after tribunal ruling on Hariri hit
UN-backed court: No proof Hezbollah leaders, Syria tied to Hariri assassination
Lebanese president defends Hezbollah, says it's 'impossible' they are responsible for deadly Beirut blast: report
Turkey's pursuit of contested oil and gas reserves has ramifications 'well beyond' the region
US, Russia still at odds over new nuclear arms treaty
Russian jets bomb opposition-held Idlib: witnesses
Belarus Protests Grow As Russia Warns Germany, France Not To Interfere
North Korea reportedly has up to 60 nuclear bombs in massive weapons stockpile
South Korea Is Packing Submarines With Rockets For Taking Out North Korea's Nukes
China's Xi Jinping Tightens Grip on Domestic Security Forces in First Broad Purge
China risks losing Taiwan 'forever' due to its actions in Hong Kong, says strategist
The Scary War Game Over Taiwan That the U.S. Loses Again and Again
Mali president and PM arrested by mutinous soldiers in apparent coup
U.N. chief calls for immediate release of Mali president, others
Mali's president resigns and dissolves parliament
USPS to Suspend Changes Until After Election
Ballot drop boxes seen as a way to bypass the post office
Trump Floats Invalidating Election Over Mail-In Voting, Says Election May Have to Be Held Again
USPS flashback: Obama administration removed thousands of mailboxes
Louisiana Could Require Voters to Prove They Tested Positive for COVID Before Voting by Mail
Democrats nominate Joe Biden for president, vowing to end Trump 'chaos'
A Chaotic Night of Mixed Messages Kicks Off the Virtual Democratic National Convention
Democratic convention opens with virtual speakers laying blame on Trump for America's woes
Accusations that Trump stokes racism, anti-Semitism take center stage at DNC
Trump hits back at Michelle Obama over 'extremely divisive' convention speech
Trump to Michelle Obama: I wouldn't be here if it weren't for Barack
Trump's unhinged Twitter meltdown shows Michelle Obama drew blood
Hanson: Michelle Obama told Dems to 'go high' after her husband 'tried to destroy a political campaign'
Michelle Obama's DNC address fact-checked by AP over 'distorted' immigration talking point
Kerry: When Trump Goes Overseas It's A Blooper Reel, Doesn't Know How To Defend Our Country & Troops
'America Is at a Crossroads': John Kasich Delivers DNC Speech From Literal Crossroads
AOC symbolically nominates Bernie Sanders in 60-second DNC speech
Democratic Convention viewership falls 51% on major networks
Biden 'is just lost,' says Obama's White House doctor
Bill Clinton's DNC appearance stirs #MeToo backlash: 'Is the ghost of Epstein talking after?'
CNN panel shuts down guest asking how Bill Clinton hasn't been 'canceled'
Democratic LGBTQ Platform Leaves Little Room for Religious Liberty
Kamala Harris Co-Sponsored Bill Forcing Schools to Let Male Athletes Into Girls' Sports
St Louis couple who pointed guns at protesters to speak at Republican convention
Senate panel finds Russia interfered in the 2016 US election to help Trump
Paul Manafort was 'a grave counterintelligence threat,' Republican-led Senate panel finds
Sun's Developing Coronal Mass Ejection May Hit Earth Thursday, NOAA Data Reveals
Small asteroid becomes closest ever seen passing Earth: NASA
6.9 magnitude earthquake hits near Bengkulu, Indonesia
6.8 magnitude earthquake hits near Bengkulu, Indonesia
5.0 magnitude earthquake hits near Perryville, Alaska
Sabancaya volcano in Peru erupts to 22,000ft
Sangay volcano in Peru erupts to 21,000ft
Popocateptl volcano in Mexico erupts to 20,000ft
Sinabung volcano in Indonesia erupts to 17,000ft
Reventador volcano in Ecuador erupts to 15,000ft
Semeru volcano in Indonesia erupts to 13,000ft
Nishinoshima volcano south of Japan erupts to 10,000ft
Hurricane Genevieve strengthens to 'beast' Category 4 storm off Mexico, will brush Baja California
Typhoon Higos hits China, weakens to tropical storm
Mauritius arrests captain of stricken Japanese oil tanker
California Governor Gavin Newsom Declares Statewide Emergency, Mobilizes National Guard Amid Fires, Record Heat, "Imminent" Rolling Power Outages That Could Hit Millions
Cannabis Customers Can Now Buy Marijuana From Vending Machines In Colorado
Smartphones Knowing When You're Drunk Is the Next Frontier of Data Spying
Kanye West wants to make a Christian version of Tik Tok, says he was 'disturbed' by the app's content
Ohio priest arrested on sex-trafficking charges
Cops say students are streaming porn during virtual class
When Teachers Call the Cops on Parents Whose Kids Skip Their Zoom Classes
Los Angeles schools launch Covid-19 testing and tracing program for all students and staff
France makes masks compulsory at work - Employers will have to shoulder the cost
The Pandemic Has Caused An Increase In Anxiety, Stress, Depression And Suicides
Local dentist shocked by WHO's latest dental recommendations; says routine cleanings are important
Birx says she wishes US lockdown had resembled the one in Italy
WHO urges all nations to join global shared vaccine bid
WHO blasts 'vaccine nationalism' in last-ditch push against hoarding
Coronavirus vaccine should be mandatory in Australia: PM
Bill Gates-Backed Vaccine CEO Calls on Russia to Release Data
China may use access to COVID-19 vaccine for geopolitical leverage
First Covid-19 vaccine trial moving at a good clip, but officials still "very concerned"
Bill Gates: If 30-60% of Americans take coronavirus vaccine, 'exponential spread' will stop
Israeli vaccine research prioritizing quality over speed, lab chief says
Facebook Sued Over Warning Labels on Anti-Vaccine Posts
Anderson Cooper to MyPillow CEO: 'You really are like a snake oil salesman' for pushing an unproven therapeutic treatment for coronavirus
More infectious coronavirus mutation may be 'a good thing', says disease expert
UAE sees 'alarming' increase in coronavirus cases
How can Wall Street be so healthy when Main Street isn't?
S&P 500 rises to a record close, fully wiping out its coronavirus losses
Say goodbye to the shortest bear market in S&P 500 history
With the S&P at new highs, the 'actual economy's in precarious shape,' Jim Cramer says
The war against the dollar is heating up
Coin shortage hits retailers, laundromats, tooth fairy
A California resident has been diagnosed with plague for the first time in five years
Tracking Bible Prophecy Headlines - 8/18/2020
Israel's Netanyahu Tells Abu Dhabi-Based TV Channel That Deal With UAE Will 'Lead to Peace With the Palestinians'
Erekat: Israel-UAE deal is a 'killer' to 2-state solution, Kushner is arrogant
Jared Kushner: The first time Israel has agreed to a map of a Palestinian state
Kushner: We Won't Consent to Annexation for 'Some Time,' Israel Won't Annex Without Our Approval
Netanyahu to UAE TV on annexation: Top priority now is expanding circle of peace
Netanyahu: My efforts to counter Iran brought us closer to Arab countries
Dr. Moti Kedar: 'Trump will add as many states to agreement as possible'
Did UAE bid to normalize ties with Israel steal Saudi Arabia's thunder?
Iran steps up threats against UAE over deal with Israel
The Dahlan enigma: One Palestinian leader isn't condemning the Israel-UAE deal
Israel working on direct Dubai route flying over Saudi Arabia - Netanyahu
Trump says he moved US embassy to Jerusalem 'for the evangelicals'
Egyptian envoys leave Gaza after bid to ease Israel tensions
IDF attacks Hamas infrastructure in Gaza
Border Guard Police Officer Stabbed by Terrorist Near Lion's Gate in Old City of Jerusalem
Temple Institute: Red Heifer Update: August 2020/Av 5780
With drones, robots and sensors, IDF readies Ground Forces for future war
In Formal Complaint, Israel Presents Intelligence to UN Security Council, Proving Hezbollah Infiltrated into Israel
'It Was as If the Holy Spirit Is Saying, Go!': Pastor Says God Told Him to Send Church Staff Home Just before Explosion in Beirut
Christians battling land-grabbers in Beirut after explosion leaves 300K families displaced
Cruz calls for US to invoke 'snapback' on Iran arms embargo after failed UN vote, hits European 'fecklessness'
Libya conflict: Why Egypt might send troops to back Gen Haftar
German minister in Tripoli to press for end to Libyan war
US intelligence indicates Iran paid bounties to Taliban for targeting American troops in Afghanistan
U.S. Involved in Syria Clash, Russia and Turkey Also Targeted as War Rages On
Trump seeking Putin meeting before November election: report
Kim Jong Un orders pet dogs confiscated in North Korean capital saying the pets represent Western "decadence"
North Korean leader reportedly orders elite to hand over their dogs for meat during food shortage
Shootings across US amid continued summer surge in gun violence
BLM mob beats white man unconscious after making him crash truck: video
Man who filmed Portland assault video says it was a 'random' attack
Seattle police release bodycam showing officers being injured by explosives during riots
Commentary: Conformity to a Lie - Academia's monolithic belief in systemic racism will further erode American institutions and the principles of our civilization
Ben Shapiro slams Dems, media for spreading 'weird conspiracy theory' about Trump undermining USPS
More than dozen U.S. states expected to sue Trump administration over postal cuts
House will vote on $25B post office bailout bill Saturday
China's anti-Trump election meddling raises new alarm, as DNI calls country biggest threat
Trump: 'The only way we're going to lose this election is if the election is rigged'
Democrats kick off convention to nominate Biden and 'save' democracy
2020 Watch: Can a virtual convention generate excitement?
Michael Moore says he 'worries' Biden won't excite voters, 'shocked' he 'swung to the left' with Harris VP pick
Michelle Obama, in DNC speech, rips Trump White House for 'chaos' and 'lack of empathy'
Cuomo calls coronavirus the 'European virus' in Trump-bashing DNC speech
'Anonymous' Trump official calls for president to be voted out in new preface to book
Air Force One nearly hit by drone while Donald Trump was on board
Trump says his brother's funeral may be held at White House
Trump says coronavirus is 'God testing me' to build economy again
California Set To Pass The Nation's First Wealth Tax Targeting The Ultra Rich
California Dems' Wealth Tax Follows People Who Move Out of the State
Hologram Machine Will Let Us Visit Friends and Revive the Dead
NASA Is Tracking a Vast, Growing Anomaly in Earth's Magnetic Field
A car-sized asteroid flew within 1,830 miles of Earth over the weekend - the closest pass ever - and we didn't see it coming
Series of earthquakes rattle Baja California, felt across border in San Diego
6.6 magnitude earthquake hits near San Pedro, Philippines
5.7 magnitude earthquake hits near Southwest Indian Ridge
5.4 magnitude earthquake hits the southern Mid-Atlantic Ridge
5.3 magnitude earthquake hits near Samarai, Papua New Guinea
5.2 magnitude earthquake hits the northern Mid-Atlantic Ridge
5.1 magnitude earthquake hits near Maneadero, B.C., MX
5.0 magnitude earthquake hits near Levuka, Fiji
5.0 magnitude earthquake hits near Ydra, Greece
Sabancaya volcano in Peru erupts to 22,000ft
Popocateptl volcano in Mexico erupts to 20,000ft
Sangay volcano in Ecuador erupts to 19,000ft
Sinabung volcano in Indonesia erupts to 17,000ft
Reventador volcano in Ecuador erupts to 15,000ft
Nishinoshima volcano south of Japan erupts to 10,000ft
Forecasters eye two developing systems in the Atlantic; Hurricane Genevieve forms in Pacific
Genevieve forecast to become major hurricane off coast of Mexico
New York trees turning brown after Tropical Storm Isaias due to 'interesting phenomenon': forecasters
Historic August 2020 derecho destroyed over 1 million acres of crops, U.S.
Trump Approves Emergency Declaration for Iowa After Storm Damage
Multiple fires broke out across the Bay Area after rare thunderstorm, heat wave
Intense dust storm hits Phoenix, Arizona
All-time record temperature reached in Japan amid brutal heat wave
Death Valley hits 130 degrees, thought to be highest temperature on Earth in nearly a century
California Facing Largest Power Outages In Its History This Week
Half-million California homes, businesses could lose power
Rolling blackouts called off as California grid stabilizes amid heat wave; Gov. Newsom demands probe
Groundbreaking new material 'could allow artificial intelligence to merge with the human brain'
Malaysian scientists discover ten times deadlier coronavirus strain, making it more infectious.
Coronavirus originated from China mine eight years ago, two US scientists claim
Doctors estimate 3-fold rise in deaths of patients waiting for organ transplant during lockdown
After Hydroxychloroquine, Trump Is Now Seeking To Get Another Unproven Drug Approved By The FDA: Report
Covid-19 Vaccine Push Lacks a Key Ingredient: Trust
Russia's vaccine chief claims Western institutions poach nation's scientists
China Drug Regulator Says COVID-19 Vaccines Must Have 50 Percent Efficacy Rate to Be Approved for Use
This Bill Gates-backed coronavirus vaccine developer has skyrocketed 431% in just 2 days after going public
'Horrifying' data glitch skews key Iowa coronavirus metrics
New CDC guidance says COVID-19 rates in children are 'steadily increasing': Why schools may be 'a setup for disaster'
40% of Americans struggling with mental health amid COVID-19 pandemic: CDC
Michigan College Will Digitally Track Students' Movements At All Times - Mandatory mobile app will save location data, medical records
'We Can't Live Like Zombies': Protesters In Spain Decry COVID-19 Mask Mandate
Duterte Administration 'Delighted' Nearly Half of Filipinos Are Unemployed - "It could have been worse, because complete lockdown is happening to us"
The Evolution of Human Trafficking During the COVID-19 Pandemic
Sons of fashion mogul Peter Nygard sue him for arranging sex with woman when they were teens
Federal judge blocks Trump administration's rollback of Obama-era transgender health care protections
Nebraska Bans 'Dismemberment Abortion': It 'Has No Place in a Humane, Civilized Society'
Mission-oriented millennials, Gen Z object to words 'convert' and 'winning souls' in outreach
Tracking Bible Prophecy Headlines - 8/17/2020
Israel and UAE foreign ministers talk, commit to peace deal
Netanyahu: I have been talking to other Arab leaders apart from UAE
Five countries that could be next to make peace with Israel
Kushner: Inevitable That Saudi Arabia and Israel Will Normalize Relations
Saudi Arabia silent over UAE-Israel deal, but covert ties under focus
'It Depends': Lebanese President Doesn't Rule Out Peace With Israel
Kuwait says it'll be 'last to normalize' with Israel, will stand by Palestinians
IRGC: UAE faces dangerous future in wake of Israel peace deal
UAE rejects Iran 'threats' after Israel deal
Israel said to estimate UAE deal worth hundreds of millions in trade a year
The Real Deal for Israel and the UAE Is Weapons
China decries US-Israel deal to exclude country from 5G networks
Polls show slight gains for Netanyahu from UAE deal, as coalition crisis lingers
Netanyahu-Gantz political wrangling seems to delay departure of delegation to UAE
Netanyahu: UAE deal based on strength, will yield 'true peace' with Palestinians
Full text. Netanyahu on why UAE deal is different: Palestinians lost their veto
Erekat: Israel-UAE deal is a 'killer' to 2-state solution, Kushner is arrogant
Abbas trashes UAE deal in call with Macron, says no one speaks for Palestinians
Mideast peace talks remain priority, Macron says after call with Abbas
UAE blasts 'unacceptable and inciting' threats by Iran over Israel accord
Netanyahu Says 'Wasn't Given a Choice' but to Suspend Annexation in UAE Deal
Netanyahu: 'I haven't given up on sovereignty, I'm going to make it happen'
Settlers call for Netanyahu's ouster, PM charges they gave up sovereignty
Settler chiefs say PM betrayed them, is 'adopting rhetoric of extreme left'
Poll: Nearly 80% of Israelis prefer UAE deal over West Bank annexation
Arson balloons spark dozens of fires near Gaza; hundreds riot near fence
IDF shells Hamas posts after arson balloon attacks, Gaza border riots
Amid ongoing cross-border fire, Gantz pledges no quiet in Gaza until south quiet
As Israeli restrictions tighten, Gaza's sole power plant to shut down on Tuesday
IDF shoots, wounds Palestinian throwing fire bomb at Rachel's Tomb
Turkey said to grant citizenship to Hamas brass planning attacks from Istanbul
Lebanon faces 'biggest danger', needs elections, says patriarch
U.S. Says No Financial Bailout For Lebanon, Calls For Systemic Reforms
Saudi strongman 'encouraged' Russia intervention in Syria, lawsuit claims
Top Russian and U.S. Diplomats Discuss U.N. Meeting on Iran
Commentary: Erdogan is both a bully and a menace. Europe ignores him at its peril
Turkey in a Stir Over Old Biden Remarks Backing Erdogan's Ouster
Egypt disposing of dangerous materials at ports - minister
Egypt TikTok and Instagram stars pay heavy price for 'indecency'
Somalia hotel attacked by car bomb, gunmen; at least 5 dead in the chaos
Protests Grow in Thailand, Where Speaking Out Can Be Perilous
Chinese Foreign Minister Wang Yi visits Tibet to 'send message to India' over border dispute
Japan's Been Proudly Pacifist for 75 Years. A Missile Proposal Challenges That.
New Zealand to delay election until October, citing coronavirus resurgence
One Week After Election, Belarus Sees Giant Protests Against 'Europe's Last Dictator'
LGBT Rights Are Flashpoint in Culture War Dividing Europe's East and West
Ayanna Pressley calls for 'unrest in the streets,' over Trump-allied politicians ignoring Americans' concerns
Kamala Harris is more than her gender and race. She is also the future of American religion.
Kamala Harris hits back at eligibility conspiracy theory, decries 'dirty tactics'
Democratic convention sees party unity mission: Keep 'restive' Bernie Sanders supporters from blowing this
Trump campaign to host nightly recap of Democratic Convention to highlight 'radical socialism' of the left
Steve Bannon: Democrats 'want death and destruction'
Hashtag #wrongtrump trends on Twitter after death of president's brother
Ted Cruz, others rip Washington Post over 'sick' Robert Trump obit headline
Postal slowdown threatens election breakdown
Postal Service slowdown sparks claims of plot to undermine US election
Mail-in voting faces slew of issues nationwide, as emergency USPS memo sounds alarm
Pelosi calls members back to Capitol Hill to consider USPS legislation, calls post office 'Election Central' amid coronavirus
Democrats demand postmaster general, USPS chairman testify 'urgently' on 'sabotage' of postal service
DC protesters stage 'wake-up call' outside home of postmaster general
Facebook algorithm found to push Holocaust denial to users
An Algorithm Determined UK Students' Grades. Chaos Ensued
5.7 magnitude earthquake hits near Atka, Alaska
5.2 magnitude earthquake hits near Bantogon, Philippines
Sabancaya volcano in Peru erupts to 25,000ft
Sangay volcano in Ecuador erupts to 20,000ft
Reventador volcano in Ecuador erupts to 15,000ft
Sinabung volcano in Indonesia erupts to 15,000ft
Dukono volcano in Indonesia erupts to 14,000ft
Nishinoshima volcano south of Japan erupts to 13,000ft
Scared in the Dark: Iowa Pleads for Feds 6 Days After Shock Storm
Rare summer thunderstorm sparks new wildfires in California
A 'fire tornado' warning? Weather service issues what could be a first at California blaze
First Fires, Now Heat: Millions of Californians Back in the Dark
Coronavirus complicates California's worst power shortage in two decades
Former FDA Chief Calls Out Jared Kushner For Comparing COVID-19 To Common Flu
Trump makes call for new White House doctor's virus advice
Some people listen to health experts, others ignore them: What it means for America's future with COVID-19
Coronavirus Crisis Has Made Brazil an Ideal Vaccine Laboratory
A Vaccine for Coronavirus? A Large Number of Israeli Doctors Will Refuse to Get It
Fearing a 'Twindemic,' Health Experts Push Urgently for Flu Shots
New Israeli COVID-19 Test is Fast, Easy & Cheap: Just Rinse, Then Spit
New saliva-based Covid-19 test could be a fast and cheap 'game changer'
Defund the police? It's already happening thanks to the Covid-19 budget crunch
New York City faces record vacancies, lower rent prices after resident exodus during coronavirus pandemic
Cuomo calls on wealthy New Yorkers to come back to the city: 'I'll buy you a drink!'
'We had to do it'; Denver restaurant charges COVID fee
More Americans Go Hungry Amid Coronavirus Pandemic, Census Shows
Struggling Farmers Work With Overwhelmed Food Banks to Stay Afloat
Traders Brace for Haywire Markets Around Presidential Election
Oil Companies Wonder If It's Worth Looking for Oil Anymore
'The Owl House' becomes Disney's first show with bisexual lead character
Texas Judge Reverses 'Save James' Decision, Gives Mom Who Wants 'Gender Transition' for Boy All Rights
Abortions Are Tax Deductible? 100 Legislators Urge IRS to Change Tax Code - 'Abortion Is Not Health Care'
This Secret Society of Priests Still Won't Recognize Pope Francis
Tracking Bible Prophecy Headlines - 8/16/2020
Gaza fire balloons spark 19 blazes in south on Saturday
Israel strikes Hamas in Gaza for 4th straight night in response to arson attacks
After rocket fire, Israeli jets strike Gaza for second time in hours
2 Gaza rockets intercepted after Israel strikes Strip; Gazans riot on border
Hamas: Israel will 'bear consequences' after 2 kids said lightly hurt in strikes
After rocket fire, Israel renews Gaza airstrikes, closes enclave's fishing zone
Luxembourg FM: UAE 'let down' the Palestinians with Israel deal
Morocco said likely to be one of the next states to normalize ties with Israel
Mossad head talks to Bahrain's PM amid signs it could ink deal with Israel
Israeli Delegation to Head to UAE to Hammer Out Details of Accords
Iran: UAE made 'huge mistake' with Israel deal, and now faces 'dangerous future'
Pact with UAE opens entire Arab world to Israeli business
UAE locals hail Israel peace, offer hotel discounts; elsewhere in Gulf, wariness
Stopping Annexation Was Our Main Concern: Top UAE Official Hails 'Historic' Israel Deal
Israel's shift on annexation sparks right-wing anger
Turnout lower as thousands rally against Netanyahu two days after UAE deal
Likud treasury chief: 'Danger of elections has passed'
Netanyahu Slams 'Scandalous' UN Vote Against Extending Iran Arms Embargo
'A disgrace': Israel condemns UN for rejecting extension of Iran arms embargo
Donald Trump vows 'snapback' over humiliating UN defeat on Iran arms embargo
Trump says 'probably not' taking part in Putin's Iran conference
US Calls for Credible Probe Into 'Overwhelming' Beirut Blast
Hezbollah, Lebanon's enemy within, remains untouchable despite port catastrophe
Afghan woman in Taliban peace talks injured in 'assassination attempt'
Commentary: China's Naval Ambitions Are a Global Threat
Chinese Military Posts Video of Hong Kong Air Defense Drills as Warning to U.S.
China sets trial run for digital yuan in top city hubs
Hong Kong journalists harassed, arrested and lose press freedoms under new China law
Thousands arrested as protesters call Belarusian election rigged
Rioters Tear Down George Washington Statue at L.A. City Hall
Stone Mountain Protest: Far-right militia, leftist groups faced off as police held back
Police Threaten Portland Protesters with 'Impact Weapons' For Failure to Disperse
Chicago deploying 1,000 extra officers over weekend to deter looting
Democratic Party sets rules for criticizing Biden's VP pick Kamala Harris
Postal Service chief, under fire, admits 'unintended consequences' of his policy overhaul
UPS, FedEx warn they cannot carry ballots like USPS
DC protesters stage 'wake-up call' outside home of postmaster general
Tracing Trump's Postal Service obsession - from 'loser' to 'scam' to 'rigged election'
Some Republicans fear Trump postal gambit will push seniors to Biden
Pelosi weighs bringing House back early to address Postal Service crisis
In shift, Trump to 'take a look' at pardoning Snowden
President Donald Trump's younger brother, Robert Trump, has died after being hospitalized in New York
Pentagon establishes new task force to investigate UFOs
5.8 magnitude earthquake hits near Easter Island region
5.1 magnitude earthquake hits near Gorontalo, Indonesia
5.1 magnitude earthquake hits near Arica, Chile
5.1 magnitude earthquake hits the South Sandwich Islands region
5.1 magnitude earthquake hits near Easter Island region
5.0 magnitude earthquake hits near Easter Island region
5.0 magnitude earthquake hits near Kokopo, Papua New Guinea
5.0 magnitude earthquake hits near Basco, Philippines
Sabancaya volcano in Peru erupts to 23,000ft
Popocateptl volcano in Mexico erupts to 22,000ft
Sangay volcano in Ecuador erupts to 20,000ft
Nishinoshima volcano south of Japan erupts to 18,000ft
Manam volcano in Papua New Guinea erupts to 14,000ft
Sinabung volcano in Indonesia erupts to 10,000ft
Tropical Storms Josephine and Kyle are hanging out in the Atlantic, not bothering anyone
Tens of thousands in Iowa still without power days after devastating wind storm
Iowa governor is seeking federal assistance after power outages continue for more than 160,000 customers
Hail storm in French cycling race leaves gruesome injuries
Expect record heat from California to Texas this weekend
UCLA Climate Scientist: Possible Heat Wave Could Be Worst Area Has Seen In A Decade
Sweltering California Heat Wave Prompts Rolling Blackouts, Fuels Wildfires
Rolling Power Outage Triggers Oakland Estuary Sewage Spill: 50,000 Gallons Discharged Into Waterway
Last decade was Earth's hottest on record, exposing grim reality of climate change
A cargo ship leaking tons of oil off the Mauritius coast has split in two
Every Sumatran rhino has died in Malaysia. Scientists want to bring them back with cloning technology
Americans, go home: Tension at Canada-US border over COVID-19
Modi says India set to mass produce COVID-19 vaccine, launches digital health mission
Production of COVID-19 Vaccine Starts in Russia, But Half of Country's Medics Won't Take It
Coronavirus: Putin memes flood social media
US developing coronavirus strain for human 'challenge' trials
Forty percent of U.S. Covid-19 tests come back too late to be clinically meaningful, data show
Calls for nationwide sickout as Arizona school district cancels reopening
New Data Reveals 1 In 4 Young People Have Contemplated Suicide During COVID
Coronavirus Lockdowns Usher In the New Roaring '20s
"All These Rich People Can't Stop Themselves": The Luxe Quarantine Lives of Silicon Valley's Elite
Stocks Ignore Stimulus Rift, Sowing Worries on Wall Street
Berlin brothels reopen after lockdown, but no sex allowed
Online prayers. Social distancing in the pews. Christian leaders debate how to do church amid pandemic.
Catholic Diocese of Lexington names 20 priests accused of sexually abusing minors
Belief that demons have sex with humans runs deep in Christianity, Judaism
Tracking Bible Prophecy Headlines - 8/15/2020
Israeli delegation said headed to UAE next week to move forward on deal
Stunning Israel-UAE deal upends the 'rules' about peace-making in Middle East
UAE defends Israel deal as 'shake-up' of tired Mideast diplomacy
Kushner: Israel-UAE treaty a 'massive change' for the region
Israel and UAE deal 'a dramatic breakthrough' says Kushner
From Mossad overtures to frenetic US diplomacy: How UAE deal reportedly happened
Israel-UAE deal could open up U.S. weapons sales to Gulf kingdom, experts say
Evangelicals, Democrats praise Trump's Israel-UAE deal: 'A peaceful Middle East is possible'
EU welcomes Israel-UAE agreement, calls for two-state solution
UAE committed to Palestinian state, Arab Peace Initiative, spokeswoman tells ToI
UAE minister: We bought lot of time on annexation; Palestinians should negotiate
Commentary: The UAE-Israel deal will make a two-state solution even less likely
Kushner, Bin Zayed: Israeli Relations with UAE Depend on Palestinian State
Palestinians say UAE deal hinders quest for Mideast peace
'It's a game and we lost': Palestinians decry Gulf moves towards Israel
Erekat: I never expected this poison dagger to come from an Arab country
Palestinians on Temple Mount trample, set fire to picture of UAE leader
Palestinians Protest UAE Deal With Israel at al-Aqsa Mosque
Outraged by annexation halt, rightist leaders suggest time for Netanyahu to go
UAE deal won't distract us, protesters say as hundreds gather outside PM's home
Oman, also enjoying warming ties with Israel, backs Israel-UAE normalization
Netanyahu thanks Egypt, Oman, Bahrain for their 'support' of UAE deal
Nasrallah: UAE betrayed Arabism, did Trump a 'personal favor,' with Israel deal
Turkey: History won't forgive UAE for deal; Iran pans 'strategic stupidity'
Erdogan says Turkey could suspend relations with UAE over Israel deal
UAE-Israel deal is 'theater' fabricated by US, says Iran's Zarif
Iran and Turkey Blast UAE Peace Deal With Israel as 'Sin of Normalization'
Kushner says Israel-Saudi Arabia normalization is an 'inevitability'
Israel Blocks Qatari Aid to Gaza in Response to Incendiary Balloons
Israel strikes Hamas in Gaza for 4th straight night in response to arson attacks
NY Democratic Socialists asks City Council candidates to pledge no Israel visits to express solidarity with Palestinians in return for endorsement
Hezbollah will respond if Israel behind Beirut blast, says Nasrallah
Iran FM says West using Beirut blast to dictate policies
UN Security Council votes to let Iran arms embargo expire, rejecting US demands
US proposal to extend Iran arms embargo fails in overwhelming Security Council defeat
As UN votes, Pompeo says it's 'nuts' to let Iran arms embargo expire
U.S. will do utmost to renew Iran arms embargo - Pompeo
US confirms seizure of Iranian fuel on Venezuela-bound ships
Putin Calls For Emergency Iran Summit To Decrease Tensions
Greek and Turkish Warships Collide in Mediterranean 'Accident,' Defense Official Says
Turkey grants citizenship to Hamas operatives plotting terror attacks from Istanbul
Trump: 'I would go in and do a number' on Middle East countries persecuting Christians
China: 84-y-o Christian ordered to pray to Xi over God; cross replaced with image of CCP ruler
China To Expand Its Influence In The Middle East With Major Oil Deal
U.S. Military Defends Moves Near Taiwan, China Sends Forces to 'Safeguard' Territory
Taiwan risks being caught up in the power struggle between the United States and China
Taiwan's president praises relationship with US as tensions with China grow
China's national security law triggering radical transformation of Hong Kong's human rights
Hong Kong media tycoon says 'the fight has to go on' after 'symbolic' arrest under new law
Department of Justice accuses Yale University of discriminating against Asian and White applicants
Seattle BLM protesters demand white people 'give up' their homes
Chicago Prepares for Protests, More Unrest
Minneapolis's Plan to Disband the Police Falters in First Test
Costs from weeks of protests take financial toll on cash-strapped cities across US
Sarah Palin: Media double standard for Kamala Harris proves 'if you're conservative, you'll get beat up'
Postal carriers union endorses Biden, warns that 'survival' of USPS is at stake
Obama: Trump trying to 'actively kneecap' Postal Service to affect 2020 election
U.S. Postal Service Warns Mail-In Ballots May Be Too Late
USPS warns 46 states it cannot guarantee mail-in ballots will arrive in time for election
Michael Cohen book claims Trump colluded with Russia and will 'never leave office peacefully'
Former FBI lawyer set to plead guilty to altering email during Russia investigation
Hillary Clinton doesn't have to testify in lawsuit over her emails, appeals court rules
Government Watchdog Says Homeland Security Leaders Were Not Legitimately Appointed
Manhattan DA argues Trump 'is not entitled' to details on probe involving his tax returns
Trump's younger brother, Robert, is hospitalized in New York
Twitter reacts as Fortnite trolls Apple with 1984 parody video amid App Store ban - "Join the fight to stop 2020 from becoming 1984"
TikTok's US employees are scared they won't get paid if the app is banned, and now they're planning to sue the Trump administration
Unusual triple comet flies past the Sun
5.3 magnitude earthquake hits near Emiliano Zapata, Mexico
5.2 magnitude earthquake hits south of Tonga
5.0 magnitude earthquake hits near Soe, Indonesia
5.0 magnitude earthquake hits near Lluta, Peru
Sinabung volcano in Indonesia erupts to 25,000ft
Sabancaya volcano in Peru erupts to 22,000ft
Popocatept volcano in Mexico erupts to 19,000ft
Sangay volcano in Ecuador erupts to 19,000ft
Reventador volcano in Ecuador erupts to 15,000ft
Fuego volcano in Guatemala erupts to 15,000ft
Kerinci volcano in Indonesia erupts to 15,000ft
Santa Maria volcano in Guatemala erupts to 12,000ft
Deadly landslide in Nepal leaves dozens missing
Iowans grapple with aftermath of Monday's deadly derecho, 'a disaster that we have never seen'
Kyle sets another record as earliest 11th named storm; Josephine barely hanging on as tropical storm
Record-setting Tropical Storm Josephine to brush Leeward Islands
Philadelphia and Delaware hit by rainfall 1,000 percent of normal during Isaias, U.S.
More than 13,000 people affected, 112,000 threatened by deteriorating flood situation in Mali
China's flood season leaves 219 fatalities, more than 4 million evacuated and 63 million affected
Heavy rains kill 3, damage 1,700 buildings in Veracruz, Mexico
Flash floods claim 11 lives in western Panama
Brazil gripped by historic August cold, another round of cold blast to hit next week
Searing heat wave to swell across West, spark highest temps in 3 years
Huge Lake Fire threatens thousands of homes north of Los Angeles
California Facing the Worst Power Grid Emergency in 14 Years
Greenland's ice sheet has melted to a point of no return, according to new study
'Sterilizing children' bill heads to Calif. Senate floor amid public outcry
Kim Jong Un declares North Korea will refuse outside aid to combat coronavirus, help rebuild after flood damage
Cash Handouts Boost Bolsonaro's Popularity Despite Virus Toll in Brazil
Google Travel adds coronavirus-inspired safety features, will alert potential travelers to case counts, hotel policies
CDC's chief of staff, deputy chief of staff jointly depart
House Democrats to investigate scientist leading "Operation Warp Speed"
Virus Vaccine Rush Leaves Little Recourse for Anyone It Harms
Vaccine makers including Moderna must hit U.S. timing goals for full payments
'A Trump miracle': Navarro expects 500M vaccine doses as early as January
There Won't Be a Vaccine Anytime Soon, Learn to Live With COVID-19, Says Israeli Expert
Covid-19 Shaping Up to Be Battle for Years Even With Vaccine
Fauci believes normalcy will return by "the end of 2021" with coronavirus vaccine
CDC gives three-month window of immunity after COVID-19 infection
Any attempt to get coronavirus herd immunity would lead to massive death tolls, Fauci warns
US health insurers doubled profits in second quarter amid pandemic
ADA 'strongly disagrees' with recommendation to delay routine dentist visits during COVID-19
'Alarming spike' in COVID-19 cases at nursing homes in July after June drop
Florida Superintendent Compares Reopening Schools to Navy SEAL Operation As Students Forced to Quarantine
Once marginalized, homeschooling hits the mainstream as public schools fold under pressure
Georgia lawmaker creates COVID-19 whistleblower email for students and teachers
Pandemic has driven Americans to depression and drinking, CDC says
Inmate found strangled with mask issued to prevent coronavirus spread
Trump says ready to move on coronavirus aid, blames Democrats for holdup
California megachurch sues L.A. county to hold indoor services, and L.A. county sues back
California judge sides with church by allowing indoor services in 'historic win'
Tracking Bible Prophecy Headlines - 8/14/2020
With Trump's help, Israel and the United Arab Emirates reach historic deal to normalize relations
Israel, UAE Sign 'Abraham Accords' Agreement to Normalize Relations - named for the "father of all three great faiths"
'Historic' indeed: UAE ties mark Israel's biggest diplomatic advance since 1994
Lauding normalized ties, Tel Aviv city hall lights up with flags of Israel, UAE
Bret Baier calls Israel-UAE peace deal a 'tectonic shift' in how 'the Middle East operates'
US envoy: UAE-Israel deal 'huge win' for Trump
Biden welcomes 'historic' Israel-UAE deal to normalize relations giving credit to Obama with no mention of Trump
Upending traditional views on peacemaking, Israel-UAE deal truly heralds new era
After Israel-UAE deal, Kushner indicates more Arab countries will follow
Hailing 'new era with Arab world,' Netanyahu vows others will follow UAE's lead
Senior Israeli officials reportedly say Bahrain next in line for normalization
Gantz: UAE peace deal emphasizes Israel's eternal aspiration for peace
Blue and White kept in dark on UAE deal; Netanyahu: It was at request of US
Israel signs historic deal with UAE that will 'suspend' West Bank annexation
After Netanyahu Commits to Future Annexation, Trump Says It's Now 'Off the Table'
Trump: Israel-UAE signing in 3 weeks, annexation 'off the table,' at least now
Business man instrumental in UAE, Israel deal says annexation not postponed, it is nixed
UN chief, UK's Johnson welcome Israel-UAE deal, suspended annexation plans
How Trump traded annexation for his Christian base - analysis
Right slams halted annexation, settlers cry betrayal, as most pols laud UAE deal
Netanyahu 'Betrayed Our Trust': Settler Leaders Criticize UAE Deal Blocking Annexation
'A despicable betrayal': PA blasts Emirates, demands retraction of Israel deal
Palestinians fume over Israel-UAE deal
In halting annexation, UAE paints its Israel peace deal as win for Palestinians
Jordan says ending 'violation of Palestinian rights' must follow UAE-Israel deal
UAE committed to Palestinian state, Arab Peace Initiative, spokeswoman tells ToI
Iranian official: UAE-Israel deal turns back on Palestinians, serves 'Zionist's crimes'
Iranian official: UAE will be engulfed in the fire of Zionism
US Iran envoy says peace between Israel and Arabs is Tehran's 'worst nightmare'
Many wars, rare peace accords: A look at Israeli-Arab ties over the years
Unclassified Docs Show Israel's Secret Plan to Ship 60K Palestinians to Latin America
Israeli Air Force scaling back its strikes in Syria as northern border heats up
Israel has taken out 1/3 of Syrian air defenses in last two years - watch
US commander: Islamic State threat in west Syria growing
In Surprise Visit, Greece Tries to Enlist Israel in Its Gas War With Turkey
Israel says it backs Greece in standoff with Turkey in Mediterranean
Erdogan Says Any Attack on Turkish Ship in Mediterranean Dispute Will Exact 'High Price'
France Sends Navy to Eastern Mediterranean Amid Turkey-Greece Standoff
Congress blocked arms sales to Turkey for 2 years
Turkey Rebuffs Iraq Criticism Over Cross-Border Attacks on Kurds
Three Katyusha rockets fell into Iraq's Balad air base
Lebanon's Parliament Confirms State of Emergency, Extending Army Power
Lebanon's Military Gets Sweeping Powers After Beirut Blast
Beirut blast: US official says FBI will join investigation
Beirut Explosion Likely Sparked by Maintenance at Warehouse, According to U.S. Assessment
Macron warns Iran not to 'interfere' in Lebanese government shakeup
Iran said readying to ratchet up enrichment at Natanz, violating nuke deal
U.N. Security Council starts Iran arms embargo vote, result Friday
Trump administration seizes four Iranian fuel ships for violating sanctions
US says Iran briefly seizes oil tanker near Strait of Hormuz
Iranian Forces Board Tanker in the Strait of Hormuz in an apparent response to the Trump administration's 'maximum pressure campaign'
Senior Muslim Brotherhood leader dies in Egypt prison
Pakistani Christian man faces blasphemy charge punishable by death over Facebook post
Riots Erupt in India's Bangalore Over Facebook Post About Prophet Muhammad
Protests Take On Thai Monarchy, Despite Laws Banning Such Criticism
U.S. Military Defends Moves Near Taiwan, China Sends Forces to 'Safeguard' Territory
Pompeo: Chinese threat may be worse than a 'Cold War 2.0'
Belarus elections: Shocked by violence, people lose their fear
Armed individuals enter offices of Russian-owned firm in Belarus capital amid election unrest
Women In Belarus Take To The Streets To Protest Post-Election Crackdown
US weighs action against Belarus for violent crackdown on pro-democracy protests
Calais mayor accuses Britain of 'declaration of maritime war' for migrant crackdown
Air Force Helicopter Shot At Over Virginia, Injuring Crew Member
Portland protesters, rioters target police with lasers and fireworks outside federal courthouse
Chicago's looting spree was 'a planned attack,' Mayor Lightfoot says
Wrong narrative? US mainstream media mum on murder of 5yo white boy allegedly shot by black man in his own front yard
Virginia mayor urged to resign after saying Biden picked 'Aunt Jemima as his VP'
'Chaos and confusion': Cost-cutting and turmoil at the Postal Service fuel worry for mail voting
The Post Office Is Deactivating Mail Sorting Machines Ahead of the Election
Trump admits he's blocking postal cash to stop mail-in votes
Trump says he'd sign bill funding USPS but won't seek changes to help mail voting
Joe Biden Slams Trump on Cutting Post Office Over Mail-In Voting: 'He Doesn't Want an Election'
Pelosi accuses Trump of being 'afraid of the American people' amid mail-in voting fight
Barr warns Democrats 'playing with fire' over 'grossly irresponsible' mail-in voting push
Commentary - Election 2020: The Year of Weird
Franklin Graham warns Biden-Harris ticket 'should be a great concern to all Christians'
Graham: FBI director committed to holding officials accountable who broke law at origin of Russia probe
Trump urges FBI Director Wray to be more 'forthcoming' about Russia probe
Trump urges attorney general to craft 'Obamagate' report to damage Biden before election
Trump lays down gauntlet for Barr on Durham probe: Either 'greatest attorney general' or 'average guy'
US intel report on Russia could undercut Trump's hopes for Durham probe
Michael Cohen Claims Trump Wanted Him Dead, Witnessed 'Golden Showers at a Sex Club in Vegas' in Jawdropping Book Excerpt
Department Of Justice Seizes Bitcoin, Websites From Terror Groups
DOJ targets Hamas, al Qaeda, and ISIS in 'largest ever' terror-related crypto seizure
Fed says it is developing an experimental digital currency
'Brazen' bald eagle attack sends government drone to watery grave
Pentagon to launch task force to investigate UFO sightings
5.7 magnitude earthquake hits near Akutan, Alaska
5.0 magnitude earthquake hits near Kilindoni, Tanzania
Sabancaya volcano in Peru erupts to 24,000ft
Sangay volcano in Ecuador erupts to 20,000ft
Fuego volcano in Guatemala erupts to 15,000ft
Revenatador volcano in Ecuador erupts to 15,000ft
Semeru volcano in Indonesia erupts to 13,000ft
Nishinoshima volcano south of Japan erupts to 11,000ft
Tropical Storm Josephine forms in Atlantic Ocean, the 10th storm of a record-setting hurricane season
Hurricane-force storm in Iowa flattens 10 million acres of crops
Severe thunderstorms hit Scotland, leaving three people dead
Scorching temperatures in Death Valley will shatter records in West, southwest
GHB: An old, dangerous drug has made a comeback with a new generation of users
The CDC issues a dire warning for the fall if coronavirus measures are not followed
Trump administration official says some call Putin's coronavirus vaccine 'Russian roulette'
Top U.S. health official says approval of COVID vaccines unlikely before November
Experts worry that a COVID-19 vaccine won't help if not enough people are willing to get one
Get tested once a month? Experts say NYC's COVID-19 recommendations are unrealistic
Trump calls Biden's coronavirus plan unscientific, rejects call for national mask mandate
Trump hits back at Biden after call for national mask mandate: 'Stop playing politics with the virus'
New U.S. Coronavirus Cases Tick Up Again as Back-to-School Worries Intensify
Opposition to Trump's School Plans Is a Fear Campaign, DeVos Says
Rising Coronavirus Infections Trigger Renewed Travel Restrictions Across Europe
Coronavirus: Spanish regions ban smoking over Covid-19 risk
The pandemic will make movies and TV shows look like nothing we've seen before
The recession is over for the rich, but the working class is far from recovered
Senate leaves until September without coronavirus relief deal
Church Conflict during COVID-19 Growing Worry for Pastors, Says LifeWay Research
'California targeted the wrong groups': John MacArthur sues state over worship restrictions
Tracking Bible Prophecy Headlines - 8/13/2020
Israel parliament rejects law targeting Netanyahu over indictment
Netanyahu meets AG after claiming he's not taking threats against PM seriously
PM's wife says she's been battered, experienced 'sexual violence' from protests
Facebook, Instagram to ban conspiracy theories on Jews 'controlling the world'
Israel says it fended off North Korean hack attempt against defense industry
Israel halves Gaza fishing zone after dozens of fires sparked in south
Israel halts fuel shipments to Gaza over fire balloon launches
Israel, US successfully test Arrow 2 missile defense system
Beirut blast conspiracy tales abound, with faked clips pointing blame at Israel
US threatening to veto UN peacekeeper mandate in southern Lebanon
Lebanese MP: 'Hezbollah has taken the country hostage and prisoner'
Beirut Blast Destroys Vital Lifeline for LGBT+ Lebanese
France's Macron warns Iran against 'interference' in Lebanon
Iran's 'shadow war' with Israel likely to continue into foreseeable future
Iran jails man accused of spying on nukes, missiles, for Israel and Germany
Iran's Rouhani hopeful US arms embargo push will fail
Syria's Assad says new U.S. sanctions are part of drive to 'choke' Syrians
Syria's Assad briefly leaves parliament speech after 'drop in blood pressure'
Turkey's search for oil may spill over into conflict with Greece
Turkey claims it is under 'blockade' in Mediterranean standoff
If the enemy of my enemy gets the bomb: Saudi nuclear plan gives Israel headache
Pompeo says he warned Lavrov against offering bounties for U.S. soldiers
Pompeo says China is a greater threat to the globe than Russia was during the Cold War
China: Military Experts Urge Beijing to Prepare for War with U.S.
China Trains to Shoot Down Planes as U.S. Aircraft Carrier 'Circling Near Taiwan'
US sanctions: economist Yu Yongding flags risk of Chinese bank assets being seized overseas
Hawley responds to Chinese sanction, says Hong Kong raid should serve as 'wakeup call' for the free world
Thousands in Belarus Decry President's Reelection as Rigged
Belarus election: Second Belarus protester dies as UN sounds alarm
Stone Mountain braces for another armed protest
Support for a program to pay reparations to descendants of slaves is gaining momentum, but could come with a $12 trillion price tag
Trump on Harris: 'Nobody more insulting to Biden than she was' during primary
Kamala Harris's Former Press Secretary Is the Face of Twitter Censorship
Big tech companies collaborate to protect US election process
Richard Branson's Travel Empire Is Crumbling. Only Space and Hyperloop Can Save It.
Cosmic rays increase remarkably as solar activity shows persistent decline, resembles Dalton minimum of 1790 - 1830
Google turning phones into earthquake detectors
Quake Swarm Under Salton Sea Increases Chances Of Bigger Earthquake Over Next 7 Days
6.0 magnitude earthquake hits near Vikindu, Tanzania
5.6 magnitude earthquake hits near False Pass, Alaska
5.6 magnitude earthquake hits near Surab, Pakistan
5.5 magnitude earthquake hits near Basco, Philippines
5.0 magnitude earthquake hits near Severo-Kuril'sk, Russia
5.0 magnitude earthquake hits the South Georgia Island region
Sabancaya volcano in Peru erupts to 27,000ft
Sangay volcano in Ecuador erupts to 20,000ft
Fuego volcano in Guatemala erupts to 15,000ft
Reventador volcano in Ecuador erupts to 15,000ft
Sinabung volcano in Indonesia erupts to 15,000ft
Kerinci volcano in Indonesia erupts to 15,000ft
Nishinoshima volcano south of Japan erupts to 13,000ft
East Pacific to 'go wild with tropical activity' as latest hurricane fades
Tropical Depression Eleven in the Atlantic to Strengthen Into Tropical Storm Josephine Tonight
Devastation from Midwest derecho continues to grow: 'It feels like we got kicked in the teeth'
Monday's derecho damaged 10M acres of crops in Iowa; 600K still without power in Midwest
Damaging floods and landslides hit Trinidad and Tobago after two weeks' worth of rain in just 9 hours
Longest monsoon in 33 years batters Korean Peninsula, leaving scores dead and 7,000 homeless
More than 200,000 displaced by floods in South Sudan
Massive California brush fire erupts near Angeles National Forest
Texas clinics say later abortions rose after state's temporary ban
Philippines' Duterte says he'll be Russia vaccine 'guinea pig'
Doctors lay out plan to 'punish' people who refuse coronavirus vaccine: 'There is no alternative'
Iran claims it is testing 'three to four' vaccines on humans
US government agrees to buy 100 million doses of Moderna's COVID-19 trial vaccine for up to $1.5 billion
Accuracy of U.S. coronavirus data thrown into question as decline in testing skews drop in new cases
A school nurse in the district with the crowded hallway photo quit over a scarcity of Covid-19 precautions. Rising cases are 'not the validation' she wanted
JFK Airport Tests Thermal Imaging to Screen for Signs of Covid-19
Facebook says it removed over 7M pieces of wrong COVID-19 content in quarter
Travis County, TX holds jury trial by Zoom, possibly nation's first
US mother killed while daughter takes first day of Zoom lessons
Attacking retail, restaurant workers enforcing mask rules now a felony in Illinois
Columnist warns Cuomo 'will have to answer for what he did' by making nursing homes take COVID patients
With no end to the pandemic in sight, coronavirus fatigue grips America
Amazon Is Having a Very Good Pandemic
Cashless society: Most Americans now fear touching cash, survey says
UK suffers record recession on virus fallout
George Soros bashes President Trump, explains why he no longer participates in this market bubble
Funding For Postal Service, Mail-In Voting Stall Coronavirus Relief Talks
Chinese Communist Party Forces Churches to Donate to State COVID-19 Relief Funds or Stay Closed
Evangelical leaders urge Congress to include foreign aid in next COVID-19 relief package
Pope asks for Mary's intercession to overcome pandemic
Most pastors say adultery shouldn't permanently disqualify clergy from ministry: survey
Tracking Bible Prophecy Headlines - 8/12/2020
Netanyahu: US has kept me from annexing West Bank settlements
Netanyahu said demanding changes to deal with Gantz to keep coalition intact
Seeking to preserve gov't, Blue and White to sit out vote to bar Netanyahu as PM
Rivlin Warns Against Fourth Election: 'Unforgivable Blow'
Benny Gantz: 'If Hamas continues with terror balloons, we'll respond with force'
Israel hits Hamas targets in Gaza after over 60 fires sparked by arson balloons
Hamas threatens further escalation unless Israel meets its demands
Mossad said to ask Qatar to keep funneling cash to Gaza in deescalation effort
IDF: Tanks carried out operations on Lebanese border
In phone call, Netanyahu lauds Macron for leadership following Beirut blast
PM to Macron: Get Hezbollah arms out of civilian areas to avert more disasters
Israel Calls on UN Security Council to Enforce Resolution 1701 and Disarm Hezbollah
Netanyahu, Ashkenazi hint Hezbollah behind Beirut blast
Lebanon's Government Falls as Protester Outrage Continues to Rise Over Port Explosions
French MP Meyer Habib: The French government must immediately recognize Hezbollah as a terrorist organization - 'Hezbollah has a lot of French blood on its hands'
US Attempts to Win More Support With Streamlined Bid to Extend Iran Arms Embargo
Trump Pledge to Strike Postelection Deal With Iran Draws Scrutiny
In defiance of law, protesters in Thailand demand curbs on king's powers
UN report details horrific forced abortions and infanticide in North Korea
China increases military drills as tensions with US heat up
Trump says his bromance with Chinese leader Xi Jinping is over
Two weeks after it imposed a security law on Hong Kong, China says 600,000 people may have broken it
Hong Kong police raid pro-democracy newspaper on 'the day press freedom died'
Jaeson Jones: Mexican Cartel Labs Are Flooding U.S. with Meth
'You're Gonna Have To Learn To Speak Chinese': Trump Warns Of Hostile Foreign Takeovers If Biden Wins
Joe Biden selects Senator Kamala Harris as his running mate in 2020 election
Trump says Kamala Harris 'nasty' and 'disrespectful' to Joe Biden, surprised by VP pick
Trump's campaign: Harris embraced the left's radical manifesto
Where Kamala Harris stands on the biggest 2020 issues
Harris under scrutiny for tough-on-crime prosecutor past
Trump Criticizes Biden: 'a Man of Deep Religion' Wouldn't 'Agree with the Bernie Sanders Plan'
Following conservative playbook, progressives look to Supreme Court to motivate voters
Trump says he wants NFL to play, unless players kneel
Black Lives Matter organizer calls Chicago looting 'reparation'
Video of Portland 'Bible burning' seized on by Trump allies alleged to be Russian disinformation scam
Facebook bans blackface and anti-Semitic stereotypes in hate speech update
Pub patron in England tells Jewish student: 'We should've gassed the lot of you'
US congressional candidate deletes pictures from vacation at Hitler's retreat
AI Can Almost Write Like a Human - and More Advances Are Coming
UFO Expert Spots Alleged 'Alien Underground Bases' In South Carolina
5.1 magnitude earthquake hits near Kermadec Islands region
5.0 magnitude earthquake hits near Ohonua, Tonga
Sangay volcano in Ecuador erupts to 21,000ft
Sabancaya volcano in Peru erupts to 20,000ft
Popocateptl volcano in Mexico erupts to 19,000ft
Reventador volcano in Ecuador erupts to 15,000ft
Nishinoshima volcano south of Japan erupts to 13,000ft
Tropical Cyclone "Mekkhala" brings powerful winds and heavy rains as it makes landfall in Fujian, China
Tropical Storm Jangmi continues flood threat for South Korea, Japan
Tropical Depression 11 is here, and it could go on to shatter another Atlantic record
Why a busy hurricane season could turn much more active
Powerful derecho wreaks havoc across the Midwest - one of the worst weather events of 2020 in the U.S.
Derecho tore path of destruction across nearly 800 miles in 14 hours, killed at least 1
Widespread floods leave 19 dead, more than 50,000 affected in Niger
The COVID-19 Misinformation About Lockdowns, Testing, and Spread Continues
COVID-19 treatments are 'staring at us in the face' but have been ignored
UCSF scientists create molecules for nose spray they say can kill coronavirus
California coronavirus patient receives drug combo part of global trial: 'We are looking for the golden ticket'
Scientists uneasy as Russia approves 1st coronavirus vaccine because the shots have only been studied in dozens of people
Fauci: 'I seriously doubt' Russia's coronavirus vaccine is safe and effective
Former FDA chief Dr. Scott Gottlieb wary of safety of Russia's coronavirus vaccine: 'I wouldn't take it'
Russia Claims 1st Covid Vaccine "Sputnik V"; Putin's Daughter Inoculated
Philippines: Rodrigo Duterte Volunteers to Take Putin-Approved Russian Coronavirus Vaccine
Israel's Hadassah says it's involved in development of Russian COVID-19 vaccine
Israeli Hospitals See First Signs of System's Collapse From Coronavirus
Coronavirus Is Back in New Zealand After 102 Days - Four locally transmitted cases prompt the government to reimpose restrictions in Auckland
New Zealand considers freight as possible source of new coronavirus cluster
Hospitals, expats blast Trump plan to block U.S. citizens over coronavirus
Hoboken N.J. Considers $250 Fine For Citizens Not Wearing Masks Outside: 'I Just Think It's Gonna Be Unenforceable'
Family removed from Southwest flight after 3-year-old son with autism would not wear a face mask
School reopenings are being touted as good for students' well-being, but that's wrong - The normalcy and socialization that advocates of in-person schooling yearn for can't be provided while an epidemic rages
Facebook Says Covid-19 Shutdowns Hurt Its Ability to Fight Suicide, Self-Injury, Child Exploitation Content
Smash Mouth singer mocks coronavirus pandemic at packed Sturgis Motorcycle Rally concert
U.S. bankruptcies on track for 10-year high with more than 100 consumer companies already filing
Tracking Bible Prophecy Headlines - 8/11/2020
Bipartisan US bill aims to advance normalized ties between Israel, Arab states
Amid crisis, Gantz allies said split on bill to bar Netanyahu from premiership
'Election Would Mean Civil War': Netanyahu, Gantz Clash Over Budget as Deadline Nears
Justice System Closing Ranks to Rebuff Criminal Allegations Against Netanyahu's Prosecutor
Facebook Urged to Adopt International Antisemitism Definition
Ex-player Cody Decker says anti-Semitism 'rampant' in Major League baseball
Controversial BDS group to hold 'Days of Resistance' in major cities worldwide
Israel closes Gaza border crossing after spike in arson balloon attacks
Report: Hamas fires rockets into the sea in warning to Israel
The quiet race between the Israel Navy and Gaza's armed terror factions
Gantz: Nasrallah is our biggest foe to the north, but Lebanon's biggest problem
Commentary: Was the Beirut explosion intended for Israel?
Hezbollah stored ammonium nitrate for 'third war' on Israel, report says
Were suspicious tunnels near Beirut Port discovered after the explosion?
Analysis: Lebanon - What happened?
At least 20 more containers of dangerous chemicals still in Beirut port - expert
Lebanon's leaders warned in July about explosives at port
Lebanese Prime Minister Resigns, Acknowledging 'Endemic Corruption' That Led to Beirut Blast
Entire Lebanese cabinet resigns amid rising fury over Beirut blast
Iran wary of waning Hezbollah influence after Lebanon blast
Greece calls Turkey's seismic survey in Mediterranean illegal
Greece slams Turkish move on gas exploration in eastern Med
Greek MP: Greece must be the ones to resist Turkish provocations
Greek national security council meets amid Turkey tension
Turkey navy ops in eastern Med 'extremely worrying': EU
Explosion targets convoy carrying U.S. military equipment near Iraq-Kuwait crossing
Defense Minister: Iran Continues to Gain Foothold in Syria
Trump vows 'deal with Iran' within four weeks of reelection
Gunmen kill 20 in latest attack in Burkina Faso; 6 aid workers killed in Niger
Dozens of faith leaders call for action to stop 'genocide' of Uighars in China
China sanctions 11 US citizens including Marco Rubio and Ted Cruz over a national security law imposed on Hong Kong by Beijing
Hong Kong police raid offices of pro-democracy newspaper, arrest owner
Philadelphia public school teacher worries about 'conservative' parents listening in on virtual classes when teachers are engaging "in the messy work of destabilizing a kid's racism or homophobia or transphobia"
Air passenger traffic is down 75% but TSA found 3 times the rate of guns it did in July last year
ACLU calls for dismantling of DHS after 'years of chaos and impunity'
Seattle City Council approves plan to defund police department, slashes jobs and salaries
Trump: Time for Portland to bring in National Guard
Mass looting breaks out in Chicago; shots fired, 100 arrested
'Should be alarming to every American': Trump official says overnight looting in Chicago was 'rampage'
Chicago Raises Bridges After Unrest and Looting Batters Downtown
NYPD cops don't lift a finger as 11-year-old is beaten in broad daylight
Trey Gowdy calls out urban mayors for excusing growing 'culture of lawlessness'
Mark Levin: Arrest of peaceful anti-abortion protesters in DC is example of the left's 'totalitarian purification'
Tucker rips lack of coverage of DC mass shooting, claims media silent to help Biden campaign
Trump briefing halted by Secret Service after shots fired near White House
Sen. Sasse Tells Trump 'America Doesn't Have Kings' in Response to Recent Executive Orders
'There's no antagonist': News outlets mull the possible end of their editorial and business-side 'Trump Bump' bonanza
Short timer: Half of Democrats don't think Biden will serve all four years
Trump equates mail-in voting to Russian election interference
FEC Head Warns Americans Not to Expect a Winner on Presidential Election Night
Botched Primary Election Creates New Crisis in Puerto Rico: 'This Is a Travesty'
Weird 'boomerang' earthquake detected under the Atlantic Ocean
Swarm of Salton Sea earthquakes sparks worry about the San Andreas fault
5.7 magnitude earthquake hits near Savannah Bight, Honduras
5.0 magnitude earthquake hits north of Ascension Island
Sabancaya volcano in Peru erupts to 25,000ft
Popocateptl volcano in Mexico erupts to 20,000ft
Sangay volcano in Ecuador erupts to 20,000ft
Reventador volcano in Ecuador erupts to 15,000ft
Sinabung volcano in Indonesia erupts to 14,000ft
Nishinoshima volcano south of Japan erupts to 13,000ft
Tropical Storm Mekkhala unloads heavy rain across eastern China as it nears landfall
Tropical Storm Jangmi continues flood threat for South Korea, Japan
Derecho blows through Midwest, 112 MPH winds reported in Iowa
Truck overturns on highway during Iowa derecho
Baseball-sized hail, trees down as severe storms move through Twin Cities metro overnight
New South Wales hit by strong winds and worst flood in 29 years, Australia
Yemen's rebels say floods, heavy rains left over 130 dead
At least 7 dead, 3,000 properties damaged as massive rains hit Evia, Greece
In grim landmark, world passes 20 million confirmed coronavirus cases
American tragedy: Number of people dying alone in hospitals skyrockets due to COVID-19
Commentary: Health Officials Need To Stop Contradicting Themselves On COVID Data And Dangers
Health officials are quitting or getting fired amid outbreak
Iran Shutters Newspaper After Expert Questions Official Coronavirus Numbers
Industry Body Calls Russian Covid-19 Vaccine a Pandora's Box
America's obesity epidemic threatens the effectiveness of any COVID vaccine
Defeat COVID-19 by requiring vaccination for all. It's not un-American, it's patriotic.
Moderna's clinical trial numbers show there's 'no way' Trump can have a vaccine by Election Day
Trump says people need to 'stop politicizing' COVID-19 moments before blaming China for the pandemic once again
McConnell: Dems won't allow 'a penny' in stimulus 'unless Texas and Florida bail out New Jersey'
Trump erroneously says 1918 Spanish Flu 'probably ended' WWII, which happened two decades later
Trump calls for college football season to go forward
College football's 'Power Five' leaders are discussing postponing season amid coronavirus concerns, reports say
Rio to make beachgoers reserve space via app to social distance
To Cope with Pandemic, Americans Choose Binge-Watching TV Over the Bible
Oppression of Christians has increased during Covid-19
DA declares California county a 'sanctuary county' for church worship gatherings
John MacArthur Sunday service: 'Welcome' to the 'peaceful protest;' preaches on obedience to Scripture
'Our nation is in trouble, we need God's help': Franklin Graham announces Prayer March 2020
Tracking Bible Prophecy Headlines - 8/10/2020
US Ambassador David Friedman heads to Washington for marathon talks on sovereignty
As election looms, Gantz, Netanyahu said to shout at each other about budget
Likud, Blue and White brawl publicly as coalition teeters on the brink
Netanyahu's election threat is an elaborate, calculated game of 'chicken'
Netanyahu said to back budget delay, in move that would avert election
Likud official: We agreed to make one last attempt to avoid elections
Bank of Israel chief warns another election would strike blow to economy
Report: Hamas, other terrorist factions in Gaza seek escalation with Israel
After Gaza incendiary balloon attacks, Israel strikes Hamas observation post
Israeli Security Establishment Prepared to Retaliate Against Incendiary Balloon Attacks, Even at Cost of Escalation
Islamic Jihad threatens 'Israel will bear consequences' for escalation with Gaza
Pompeo: Arabs, Israelis are speaking with one voice on Iran
Turkish study maps out Iran's entrenchment in Syria
Global power games could blow the whole Middle East apart
Trump, US face pivotal UN vote on Iran
In rare joint stand, 6 Gulf Arab nations back extending UN arms embargo on Iran
Commentary: The Beirut blast wasn't supposed to take place in Beirut - Hezbollah missiles tipped with ammonium nitrate were supposed to rain on Haifa
World Vision-Lebanon director talks impact of Beirut explosion: 'Everything is shattered'
Beirut port blast crater is 43 meters deep, Lebanese security official says
Beirut blast damage mapped by NASA using satellite data
Trump calls for Lebanon to hold 'transparent investigation' into blast
Lebanese call for an uprising after protests rock Beirut
Beirut explosion: protests outside parliament call for fall of government
Beirut police fire tear gas as protesters regroup and two ministers quit
Saudi Arabia Turns Off America's Oil Taps Again
U.S. health chief arrives in Taiwan on trip condemned by China
Hong Kong pro-democracy media tycoon Jimmy Lai arrested under new national security law
India to ban over 100 imports of military equipment items to boost 'self-reliance'
Belarus police violently break up protests after disputed presidential election
One killed, 20 wounded in Washington D.C. shooting
Trucking company not going to cities pushing to defund police: 'We have to keep drivers safe'
Portland sees thousands worship amid coronavirus restrictions hours before riots, fire at police union
Mark Levin: Dems want mail-in voting 'extended' so even if Trump 'wins they can call him a fake president'
'They're not equivalent': Pelosi says Russian election interference more serious than that of China, Iran
Democrats Worry Attorney General Has An 'October Surprise' In The Making
NASA drops racially charged nicknames of celestial bodies
Elon Musk's SpaceX Advances Goal of Becoming Trusted, Long-Term Military Launch Provider
5.9 magnitude earthquake hits southwest of Africa
5.3 magnitude earthquake hits near Prince Edward Islands region
5.2 magnitude earthquake hits near Perryville, Alaska
5.2 magnitude earthquake hits the central Mid-Atlantic Ridge
Shallow M5.1 earthquake hits Sparta, North Carolina - the strongest in the state since 1916
Sinabung volcano in Indonesia erupts to 32,000ft
Sabancaya volcano in Peru erupts to 27,000ft
Popocateptl volcano in Mexico erupts to 21,000ft
Sangay volcano in Ecuador erupts to 20,000ft
Revenatador volcano in Ecuador erupts to 15,000ft
Nishinoshima volcano south of Japan erupts to 13,000ft
Semeru volcano in Indonesia erupts to 13,000ft
Tropical Storm Elida forms off Mexico, forecast to become second Pacific hurricane of the season
'Everything is gone.' Flooding in China ruins farmers and risks rising food prices
Seven dead as floods hit Greek island
'A record nobody really wants:' Phoenix surpasses most days at or over 110 degrees
How Satellites Tracked The Fateful Journey Of The Ship That Led To Mauritius' Worst Oil Spill Disaster
Europeans Say COVID-19 Revealed America as 'Fragile,' Inconsiderate
Bill Gates: Wouldn't have predicted US would do so poorly handling pandemic
Bill Gates: Coronavirus pandemic will end 'for the rich world' by late 2021
Bill Gates: US only country to have coronavirus 'testing insanity'
Ohio Governor Says His Flawed Virus Test Shouldn't Undercut New, Rapid Methods
Federal spending on COVID-19 vaccine candidates tops $9 billion, spread among 7 companies
In effort to win the global vaccine race, Russia speeds up production and slows testing
Napolitano: Faculty, staff, students will be required to get flu vaccine at all UC campuses
Chicago to use social media to track tourists violating quarantine; city dismisses comparison to 'Big Brother'
'We're going to keep worshiping God': California pastor defies judge's order and holds Sunday services
School year like no other launches with chaos coast to coast
'It was chaos!' Students get suspended for posting pictures of packed halls - now the high school is closing after 9 people were infected
Scars Inflicted on Travel Are Looking Permanent
Trump's eviction ban would leave most tenants in peril
Chris Wallace confronts Pelosi for holding hostage COVID relief: 'Didn't you mess this one up?'
Navarro and Mnuchin say DOJ cleared Trump executive actions as Democrats mull legal challenge
Fed's Kashkari advocates six-week economic lockdown to defeat the coronavirus
Fed's Kashkari warns of a 'greater catastrophe' that could make the last few months feel like 'just a warm-up'
Political uncertainty puts Southeast Asia's economic recovery from coronavirus at risk, expert says
33 Nigerians slaughtered in mass killing during 24-hour curfew
US Christians increasingly departing from core truths of Christian worldview, survey finds
Tracking Bible Prophecy Headlines - 8/9/2020
'Let my people go': Thousands gather in new round of anti-Netanyahu protests
More Than 10,000 Join Peaceful anti-Netanyahu Protest in Jerusalem, for Fourth Week in a Row
Joining anti-Netanyahu protests, right-wingers vent frustrations at premier
Two senior Likud officials said urging Netanyahu to call fresh elections
Lapid: If new elections called, we'll put forward bill to disqualify Netanyahu
Gantz refuses to rule out law banning Netanyahu from serving as PM
Likud, Blue and White scotch cabinet meeting, trade barbs as impasse deepens
Unity gov't 'was a mistake,' Blue and White official said to say as crisis grows
Gantz: 'I Can Understand Hatred of Netanyahu, Disappointment in Me'
Via Facebook, Israel Is Trying to Change Palestinian Perception of the Occupation
Gaza Terrorists Resume IED Balloon Attacks on Southern Israel
Hamas Official: Balloon Bombs From Gaza Are Message to Israel Over Stalled Negotiations
Joel Rosenberg: In surprise visit to Beirut, French President Macron seems to call for regime change in Lebanon. Is that really what he meant?
Is France helping Lebanon, or trying to reconquer it?
Beirut explosion: World leaders to hold aid summit
Cutout of Hezbollah's Nasrallah hung in noose during protest over Beirut blast
'We need justice': seething protesters descend on the streets of Beirut
'We're at war with our government': Protesters briefly storm Beirut ministries
Protesters In Beirut Storm Foreign Ministry Amid Fury Over Massive Blast
'Execute them': Lebanon protesters demand revenge after blast
Over 230 hurt, security officer killed, during hours of Beirut clashes
Lebanon's Christian party says its MPs resigning from parliament over Hezbollah
Arab League says ready to mobilize efforts to help Lebanon after explosion
Beirut explosion: cruise ship owner sues 'those responsible', as more protests loom
Behind the Beirut explosion lies the lawless world of international shipping
Iran sees disaster as opportunity to advance regional interests
Turkey is testing the limits in the Middle East
Mogadishu car bomb kills eight soldiers at military base
Saudi ex-spy suing crown prince faces fresh death threat in Canada - report
China risks paying 'high cost' for South China Sea intimidation, Japan defense chief says
Pentagon chief Mark Esper raises concern with China over its 'destabilising' activity in South China Sea
Think telemarketers are a pest? Wait till China's AI versions call
Twitter, TikTok Have Held Preliminary Talks About Possible Combination
Celebrities' gratuitous apologies make Black Lives Matter all about them
Trump aides exploring executive actions to curb voting by mail
Dems Accuse Trump-Allied Postmaster Of 'Sabotage' Amid Election Mail Delay
Elon Musk's Neuralink Chip Could Lead to a 'Black Mirror' Episode in Real Life: Experts Warn It Could be Hacked
5.5 magnitude earthquake hits near King Cove, Alaska
5.3 magnitude earthquake hits south of Alaska
5.3 magnitude earthquake hits near Waingapu, Indonesia
5.1 magnitude earthquake hits near Komodo, Indonesia
5.0 magnitude earthquake hits near Komodo, Indonesia
Sabancaya volcano in Peru erupts to 26,000ft
Sakurajima volcano on Japan erupts to 20,000ft
Popocateptl volcano in Mexico erupts to 19,000ft
Fuego volcano in Guatemala erupts to 15,000ft
Kerinci volcano in Indonesia erupts to 15,000ft
Semeru volcano in Indonesia erupts to 13,000ft
Nishinoshima volcano south of Japan erupts to 13,000ft
Sinabung volcano in Indonesia erupts to 11,000ft
Villarrica volcano in Chile erupts to 11,000ft
At least 10 dead, more than 3,300 homes destroyed or damaged after severe floods in Sudan
Jeff Bezos forms LLC that may signal progress on mysterious $10 billion climate change initiative
Satellite images show oil spill disaster unfolding in Mauritius: "We will never be able to recover"
Oil Drilling Drops to 15-Year Low With Shale in Full Retreat
Thousands protest in Poland demanding release of LGBT activist
Federal court rules that transgender students must be allowed to use bathrooms that match their gender identity
Hallmark Movie to Feature Lesbian Wedding in Movie This Month
COVID-19 Will Spur New Robot 'Friends' and Helpers
Bill Gates on COVID-19: Most US tests are "completely garbage"
Third of Americans would say 'no' to COVID vaccine - even if it was free
'Mask mouth': Dentists coin new term for smelly side effect of wearing a mask
Face mask political debate becomes public flashpoint propelled by social media
Health directors told to keep quiet as Florida leaders pressed to reopen classrooms
Parents look to private schools for in-person instruction as school districts announce online starts
Boris Johnson 'would close pubs before schools' in local Covid-19 lockdown
Nursing Home Deaths Are Rising Again, Federal Data Show
LA Mayor Threatens to Shut Off Electricity and Water to Churches that Meet
Evangelicals for Trump bypass Nev. restrictions by holding rally at Las Vegas casino
Trump signs executive orders after coronavirus relief talks falter
Trump Abruptly Leaves Coronavirus EO Signing After Facing Onslaught of Questions: 'Is This Political Theater?'
Trump attempts to wrest tax and spending powers from Congress with new executive actions
Trump's stimulus orders don't seem to be feasible or legal, experts say
Biden says Trump executive order is 'a reckless war on Social Security'
Tracking Bible Prophecy Headlines - 8/8/2020
Dems seeking House foreign affairs job would restrict Israel aid over annexation
Biden intervened to keep Israel 'occupation' out of Democratic platform
Netanyahu wants to dissolve the government, insiders say
Minister: I've been offered 'everything' to ditch Gantz, form narrow government
Likud ministers said to pan Netanyahu's push for new election 'disaster'
Facebook Removes Fake Account Posing as Protester Comparing Netanyahu to Hitler
Jerusalem LGBTQ Center Sues City Over Budget Discrimination
Sirens sound in north in false alarm amid threats of Hezbollah attack
Israel Shoots Down Own Drone Over Golan Heights, Suspecting It Came From Lebanon
Israel TV: Hezbollah apparently wanted Beirut's ammonium nitrate for Israel war
Nasrallah 'categorically' denies Hezbollah stored any weapons in Beirut port
Nasrallah: Beirut Warehouse Did Not Contain Hezbollah Weapons; We Know More About Haifa Port
Fireworks were stored in same Beirut warehouse as ammonium nitrate - report
Lebanon president rejects global probe into port blast as search efforts go on
Lebanon sees possible 'external interference' in port blast
Probe examining if foreign 'rocket or bomb' caused Beirut blast - president
Seething Beirut cleanup volunteers boot ministers out of ravaged districts
Riots in the Rubble: Beirut Explodes in Violence, Protesters Gassed After Deadly Blast
Lebanese plan major protest and UN agencies call for aid after Beirut blast
Beirut explosion: UN warns of Lebanon humanitarian crisis
With No Money to Rebuild, Lebanese Count Huge Losses After Beirut Blast
IDF chief says Iran was behind Sunday's thwarted attack on Syrian border
Iranian FM: US, Israel pose 'nuclear threat' to Middle East
Iran accidentally sinks its mock US aircraft carrier, blocking key waterway
U.S. Envoys 'Bite Off More Than They Can Chew,' Iranian Official Says After Hook Resigns
Erdogan Says Turkey Restarted Energy Exploration in East Mediterranean
Moscow and Ankara Will Continue Uneasy Cooperation
Biden's Scorn of Saudis Is a Warning Shot After Trump's Embrace
The rise of nationalism has led to increased oppression of minorities around the world - but the Uighur and Kashmir are reported differently
U.S. sanctions Hong Kong leader Carrie Lam for carrying out Chinese 'policies of suppression'
U.S. Counterspy Chief Warns Russia, China, Iran Trying to Meddle in 2020 Election
Intelligence community's top election official: China and Iran don't want Trump to win reelection, Russia working against Biden
Iranians, Russians Receive Text Messages Offering Cash for Info on U.S. Election Hacking
US Postal Service announces cost-saving changes amid vote-by-mail fears
Postal Service chief denies slowing down election mail to assist Trump
Playing electoral defense, Trump claims Biden opposes God
Trump Slammed for Hypocrisy After Saying Biden Is 'Against God'
Biden remarks on African American 'diversity' highlight the 'arrogance' of Democrats, Lawrence Jones says
Washington Post fact-checker roasted for dismissing Biden diversity gaffe: 'He didn't actually say this'
How the Media Led the Great Racial Awakening
Portland mayor condemns rioters for 'attempting to commit murder'
Trump long has relied on nondisclosure deals to prevent criticism. That strategy may be unraveling.
Judge nixes Trump bid to delay suit from woman alleging rape
Jerry Falwell Jr. On 'Indefinite Leave' From Liberty University After Racy Photo
No joke: Comedians could fall foul of Scottish hate crimes proposal, lawyers warn
'Godzilla' was a metaphor for Hiroshima, and Hollywood whitewashed it
Facebook removes one of largest QAnon conspiracy groups after false posts
Welcome to the 'splinternet': Trump adds to fractures in worldwide web
U.S. Government Contractor Embedded Software in Apps to Track Phones
TikTok threatens to sue the Trump administration over the executive order barring US firms from doing business with its parent
Canada says it will retaliate for Trump's aluminum tariffs, announces $2.7B in reprisals
5.3 magnitude earthquake hits near Urumqi, China
5.1 magnitude earthquake hits near Komandorskiye Ostrova, Russia region
5.0 magnitude earthquake hits near Junin, Peru
Sabancaya volcano in Peru erupts to 29,000ft
Sangay volcano in Ecuador erupts to 19,000ft
Popocateptl volcano in Mexico erupts to 19,000ft
Sinabung volcano in Indonesia erupts to 15,000ft
Semeru volcano in Indonesia erupts to 14,000ft
Kerinci volcano in Indonesia erupts to 14,000ft
Nishinoshima volcano south of Japan erupts to 13,000ft
Villarrica volcano in Chile erupts to 11,000ft
Major landslide hits Kerala, leaving at least 15 people dead and more than 50 missing, India
Newly formed tropical depression looms for flood-weary South Korea, Japan
Trump declares emergency for Connecticut, sends feds to aid in Tropical Storm Isaias response
Colorado State University Raises 2020 Atlantic Hurricane Season Forecast to 24 Named Storms, Second Most on Record
More than 13 million affected, 771 dead as widespread floods continue across India
Air India flight skids off runway, splits in 2 while landing in southern India; 16 dead, more than 120 hurt
Over a dozen killed in India after plane skids off runway amid wet weather
'Very significant' cold blast brings rare snow, record temperatures to South Australia and Tasmania
Prolonged heat wave threatening Western Europe for the second weekend in a row
Canada's last intact Arctic ice shelf has collapsed
Drought intensifies in northeast Cambodia
Mauritius facing environmental crisis as shipwreck leaks oil
China seals off village after bubonic plague death in Inner Mongolia
In the latest sign of Covid-19-related racism, Muslims are being blamed for England's coronavirus outbreaks
Borders Across Europe Shutting as COVID-19 Cases Spike
The South Koreans left behind in a contact-free society
Safety concerns as Russia pushes to roll out world's first coronavirus vaccine
Russia offers to supply Philippines with COVID-19 vaccine
Gates Foundation invests in $3 COVID-19 vaccine for poorer countries
Dr. Anthony Fauci says chance of coronavirus vaccine being highly effective is 'not great'
1 in 3 Americans say they would not get coronavirus vaccine: poll
Rare syndrome linked to COVID-19 found in nearly 600 U.S. children - CDC
Teacher who penned own 'obituary' over coronavirus concerns says 'it's too soon' for school reopenings
Over 100 people quarantined in Mississippi school district after several test positive for coronavirus
Georgia school district will now only offer virtual learning after 90 staff members are forced to quarantine
Georgia student who posted photo of a crowded school hallway and called it 'good and necessary trouble' is no longer suspended, her mom says
Covid: Seven year old dies of coronavirus in Georgia, a day after Trump said children are 'almost immune'
Canadian pastor jailed in Myanmar for holding church service amid lockdown
Georgia's youngest Covid-19 victim attended church where 2 elderly members died from the virus
Harleys everywhere, masks nowhere: 80th Sturgis Motorcycle Rally draws thousands
'We cannot stop people': 250,000 are expected at a South Dakota motorcycle rally
Trump shoots down reporter claim NJ club members violating coronavirus guidelines: 'It's a peaceful protest'
Rape suspect who was freed due to coronavirus kills his accuser in Virginia, police say
Animals Notice Something Missing at the Zoo - People
Virus hastens newspapers' slide into shaky digital future
'Broken' coronavirus tracking system leaves California in the dark: 'We have no idea'
Ohio Gov. Mike DeWine tested positive, then negative for COVID. 7 questions you might have about testing.
Ohio governor's COVID-19 results flip-flop, bringing national attention to problems with testing
US economy added 1.8 million jobs in July but still down nearly 13 million jobs during the pandemic
US hiring slows amid signs of longer-lasting economic damage
Negotiators fail to reach deal in coronavirus relief talks
Trump says coronavirus relief executive order could come by the end of the week 'if Democrats continue to hold relief hostage'
Annual Government Spending Approaches Historic Territory
Rep. Buck: Actual national debt is $30 trillion, 'There's no conversation' in D.C. about repaying it
Satanic Temple declares abortion 'religious ritual;' claims it provides 'spiritual comfort'
Tracking Bible Prophecy Headlines - 8/7/2020
Armed man takes hostages in France, said to demand Israel free Palestinian kids
68% say fourth election would be Netanyahu's fault - poll
Netanyahu: Protesters Against Me Are Anarchists
Jerusalem mayor: Anti-Netanyahu protests more dangerous than huge Haredi wedding
Criminal probe opened into mass ultra-Orthodox wedding in Jerusalem
Dallas prayer 'Zoom bombed' with messages saying 'Kill All Jews, Bomb Israel'
IDF strikes Hamas site in Gaza after arson balloons spark fires in south
Settlement Affairs Minister says one day rocket fire from Gaza will be so intense Israel will have no choice but to take enclave over
IDF officers simulate war with Hezbollah
IDF still girding for Hezbollah attack, but some troops get a breather
Rebuffed by Lebanon, Israelis seek workarounds to get help to Beirut
Beirut blast will exacerbate Lebanon food shortage - Christian Aid
Beirut is a 'devastated city;' the Church has a 'duty' to help, Cardinal declares
In blast-hit Lebanon, Macron says he wants to coordinate international relief
Beirut explosion: Macron calls for 'deep change' in Lebanon after blast
Cyprus police question Russian businessman over Lebanon disaster
Beirut explosion linked to Russian ship storing ammonium nitrate left in port, called 'floating bomb'
Captain astonished to find out his ship delivered Beirut explosive
Hezbollah stockpiled chemical behind Beirut blast in London and Germany
Echoes of Lebanon's civil war seen in aftermath of Beirut blast
Lebanon is no stranger to disaster - but this is like nothing we've ever seen
'Moment of reckoning': angry Lebanese vow not to let leaders off the hook
Lebanon's leaders face rage, reform calls after blast; 16 port staffers detained
Beirut explosion: Lebanon security forces fire tear gas at protesters as anger mounts over blast
Fact check: Claim of 6 explosions worldwide in the last 24 hours is not entirely true
Pompeo says U.N. Security Council to vote next week on extending Iran arms embargo
Trump's top Iran envoy quits as US bids to extend Tehran embargo
Iran social media campaign winning over Sunnis, other parts of world
Russia moves to secure its investment in Libya
Saudi crown prince accused of sending hit squad to Canada
Ex-Saudi intelligence official accuses Crown Prince Mohammed bin Salman in lawsuit of ordering torture, assassination
Trump advisers were wary of talking military options over fears he'd accidentally start war: report
Pentagon chief expresses concern to Chinese counterpart about Beijing's activity in South China Sea
Taiwan in talks to make first purchase of sophisticated U.S. drones - sources
Palestinians: We Support China's Muslim Concentration Camps
Activists push for investigation over claims China is forcibly harvesting organs of Uighur population
Hong Kong foreign press says journalists being targeted in US-China stand-off
Eyeing big China box office, Hollywood bows to censorship: report
Rep. Buck wants Twitter's Jack Dorsey to testify about 'censorship of conservatives' and 'cozy' relationship with China
Microsoft aiming to buy TikTok's entire global business
Trump issues orders banning TikTok and WeChat from operating in 45 days if they are not sold by Chinese parent companies
US Senate votes to ban TikTok app on government devices
Iranians, Russians receive text messages seeking U.S. election hacking info
New York sues to break up NRA, accuses it of corruption
Second Amendment showdown? How NRA lawsuit could backfire on Dems
Trump administration sending federal police into St. Louis and Memphis
Portland police chief says riots not helping cause of racial justice: 'Enough is enough'
Michelle Obama says she's dealing with 'low grade depression' in quarantine from 'racial strife', Trump administration
'See you in court': ACLU files nearly 400 cases versus Trump
Biden again praises Latino diversity as being 'unlike the African American community'
Trump claims Biden is 'against God' and will 'hurt the Bible'
Over 80,000 mail-in ballots disqualified in NYC primary mess
Nevada mail-in voting law previews looming 2020 legal battles over ballots
Trump administration taking unusual steps to put its stamp on Postal Service ahead of November elections
Trump's Bank Was Subpoenaed by N.Y. Prosecutors in Criminal Inquiry
Biden wouldn't block Trump's prosecution if the Justice Department pursued it
Pence blasts Chief Justice John Roberts as 'disappointment to conservatives'
In San Diego, 'Smart' Streetlights Spark Surveillance Reform
6.3 magnitude earthquake hits the Prince Edward Islands region
5.5 magnitude earthquake hits near Acari, Peru
5.4 magnitude earthquake hits the Easter Island region
5.4 magnitude earthquake hits near Ambon, Indonesia
5.2 magnitude earthquake hits near Owase, Japan
5.0 magnitude earthquake hits southeast of the Loyalty Islands
Sabancaya volcano in Peru erupts to 28,000ft
Sangay volcano in Ecuador erupts to 20,000ft
Popocateptl volcano in Mexico erupts to 19,000ft
Revenatador volcano in Ecuador erupts to 16,000ft
Kerinci volcano in Indonesia erupts to 14,000ft
Nishinoshima volcano south of Japan erupts to 13,000ft
Manam volcano in Papua New Guinea erupts to 10,000ft
Series of explosions recorded at Telica volcano, Nicaragua
Atlantic hurricane season on pace to be one of the worst in recorded history
Mumbai records highest 24-hour August rainfall since 1974, India
Prolonged heat wave threatening Western Europe for the second weekend in a row
Mount Washington hit by strongest August wind gust on record - New Hampshire, U.S.
Rep. Ocasio-Cortez nominated for Emmy for Green New Deal film
Scientists inspired by 'Star Wars' create artificial skin able to feel
Polish opposition shows rainbow LGBT solidarity at president's swearing-in
Hasbro pulls Trolls doll over concerns it promotes inappropriate touching
Don't stand so close: Singapore trials automated drones to check
Bolivia cancels school year for 2 million children due to Covid-19
Parents are at a breaking point as they try to cope with getting kids back to school
Within 11 days of schools opening, dozens of students and teachers have gotten COVID-19: 'I truly wish we'd kept our children home'
Students reportedly punished for posting crowded hallways online as Georgia schools reopen
CNN To Trump: Jim Acosta Talks To Covid-19 Task Force 'More Than You Do'
U.S. Lifts Global 'Do Not Travel' Advisory, Opting for Country-Specific Warnings for Coronavirus Outbreaks
Gantz: Human trials of Israeli-made coronavirus vaccine to begin in mid-October
PM: Gov't aims to start vaccinating all Israelis by early 2021
WHO warns 'vaccine nationalism' cannot beat coronavirus
Cancer diagnoses plummet during COVID-19, and experts fear that could mean worse disease later
More Farmers Declare Bankruptcy Despite Record Levels of Federal Aid
In California, 57% seeking unemployment benefits lost their jobs for a second time
Tax preparers warn unemployment recipients could owe IRS
Are trading apps propping up markets?
Americans Are More Anxious And Economically Battered From Coronavirus Than Citizens Of Other Wealthy Countries
U.S. Worse Off Than Russia, Mexico in 2020 Economic Misery Ranking
Australia's 2nd-largest city goes into tough coronavirus lockdown that could cost economy up to $6.5B
Oil struggles to hold 5-month high amid pandemic worries
Top GOP lawmaker calls on Falwell to resign as Liberty University president over viral photo
Pope appoints six women to top roles on Vatican council in progressive step
Chinese pastors ordered to praise Xi Jinping, slander US from pulpit or risk closure
Hundreds of Christians Murdered by Islamic Jihadists Across 3 African Countries
Tracking Bible Prophecy Headlines - 8/6/2020
Nasrallah threatened to blow up Israel with same chemicals as Beirut blast
After blast, Tel Aviv city hall lights up as Lebanese flag in solidarity
Netanyahu on offering aid to Lebanon: We distinguish between regime and people
For Hezbollah, Beirut Devastation Makes Provoking Israel Even Riskier
Israeli MD to Lebanon: 'Please, please put politics aside, accept our help'
Israel in advanced discussions to send medical equipment to Lebanon
Lebanon's grain supply decimated in Beirut explosion
Deadly Beirut blast wiped out 85% of grain silos
Up to 300,000 left homeless by deadly blast in Beirut, governor says
Lebanese confront devastation after huge blast kills 100+, damages half Beirut
Fireworks, ammonium nitrate likely fueled Beirut explosion, say experts
A Russian ship's cargo of dangerous ammonium nitrate was stranded in Beirut port for years
Beirut blast may see Lebanese scrutiny turn to Hezbollah's weapon stores
Anger in Beirut after missed warnings over 'floating bomb'
Lebanese blame Beirut explosion on years of government corruption
Beirut explosion: Port officials under house arrest as rescue efforts continue
Trump again says Lebanon blast might not have been accident
US officials dispute Trump's claim that Beirut blast was caused by bomb
Alarm at Trump's unsubstantiated claim that Beirut blast was an 'attack'
Beirut explosion: How conspiracy theories spread on social media
Pompeo says U.S. to present U.N. resolution next week to extend Iran arms embargo
U.S.-China relations are under 'unprecedented' strain, says Chinese ambassador to the U.S.
Explosion at Chinese chemical factory kills six people, injures four
Democrats propose expanding Fed mandate to reducing racial inequality
Neil Young sues Trump campaign for using his song, deriding use of famous tunes
Pelosi on Trump Idea to Accept GOP Nomination on White House Lawn: 'It Won't Happen,' 'He Can't Do That'
Trump dismisses legal questions on GOP nomination speech at White House
Biden won't go to Milwaukee to accept Democratic nomination
'Joe Biden will be there': Biden campaign sticks to scheduled debates after Trump team requests fourth
Developed countries 'ban' mail-in voting, US would be 'laughing stock': Report
Democrats demand USPS reverse rules slowing delivery
Cheap, Easy Deepfakes Are Getting Closer to the Real Thing
Elon Musk's Neuralink Brain Chip Will Soon Allow Users to Take Charge of Moods and Emotions
Elon Musk says 'Mars is looking real' after SpaceX launches and lands Starship craft
6.4 magnitude earthquake hits near Vanuatu
5.4 magnitude earthquake hits near Hasaki, Japan
5.3 magnitude earthquake hits north of Svalbard
5.2 magnitude earthquake hits near King Cove, Alaska
5.1 magnitude earthquake hits near Sumba region, Indonesia
5.1 magnitude earthquake hits near Ojiya, Japan
5.0 magnitude earthquake hits near Angoram, Papua New Guinea
Sabancaya volcano in Peru erupts to 26,000ft
Sangay volcano in Ecuador erupts to 20,000ft
Reventador volcano in Ecuador erupts to 15,000ft
Fuego volcano in Guatemala erupts to 15,000ft
Ibu volcano in Indonesia erupts to 14,000ft
Nishinoshima volcano south of Japan erupts to 13,000ft
Isaias moves into Canada after lashing much of Eastern U.S. and leaving at least 12 people dead
Tropical Storm Isaias caused 147 mph wind gust atop Mount Washington in New Hampshire
Likely to cost millions: Damage from Tropical Storm Isaias only beginning to be assessed
On the heels of Isaias, forecasters say 10 more hurricanes are likely this season
South Korea hit by longest monsoon in 7 years, at least 26 dead or missing
Launceston sees most significant snowfall since early 1970s, Tasmania
Porn video interrupts US court hearing for accused Twitter hacker
Facebook, Twitter block Trump video with 'harmful COVID misinformation'
Twitter bans Trump campaign until it deletes tweet with COVID-19 misinformation
Bill Gates claims pandemic's 'misery' will 'happen regularly' if climate change is not stopped
Trump again claims Covid-19 will 'go away' as Fauci warns of long road ahead
Fauci says regulators promise politics will not guide vaccine timing
Why scientists are worried about a 'Warp Speed' COVID-19 vaccine
FDA Adviser: Not Realistic To Expect A COVID-19 Vaccine In 2020
Experimental COVID-19 Vaccine to Be Tested on Nursing Home Residents
Covid-19 may spread more easily in schools than thought, report warns
Coronavirus: Trump pushes school re-openings by insisting children 'virtually immune'
New York City sets up quarantine checkpoints as it toughens state travel restrictions
Los Angeles Coronavirus Update: Mayor Eric Garcetti Says DWP Will Shut Off Water And Power At Homes That Throw Large Parties
A woman allegedly smashed a police officer's head into concrete after being told to wear a mask
With pandemic, CVS sees big business opportunities with Covid-19 testing, flu shots
Treasury ramps up auctions as borrowing, virus surges
Rand Paul: Republicans should apologize to Obama for complaining about spending
Dollar could be a 'crash risk' if U.S. loses 'credibility,' analyst warns
'Clueless' investors just keep driving this 'stupidly bullish' stock market higher, CNBC's Jim Cramer says
Almost 100 people in Ohio were infected with coronavirus after man attended church service
Priest who blasted 'lukewarm' congregants for not coming to mass over coronavirus fears gets Covid-19
Trump's personal attorney backs Pastor John MacArthur after he defies church restrictions
Senator Ted Cruz Calls out Department of Defense for 'Unabashedly Discriminating' against Believers
14 Baptist church members killed during suspected Fulani massacre in Nigeria
Why a giant Hindu deity is appearing on Times Square - and why it's so controversial
Tracking Bible Prophecy Headlines - 8/5/2020
Two massive explosions rock Beirut. "Mushroom cloud." Hundreds wounded. Death toll rising. Cause unknown. Israel denies involvement.
Beirut explosions: Huge blasts rock Lebanon's capital, killing at least 78 and wounding more than 4,000
Apocalyptic scenes as blasts ravage Beirut
'Like Hiroshima or Nagasaki': Pictures, videos show devastation across Beirut
Beirut blast apparently caused by explosive materials seized from ship, stored at port
Lebanese PM: 2,750 tonnes of ammonium nitrate caused 'disaster in every sense'
Ammonium nitrate: what is the chemical blamed for blast in Lebanese capital?
'Bomb of some kind': Trump says deadly Beirut explosion 'looks like a terrible attack'
Hezbollah denies a weapons depot was attacked
Lebanon's Hezbollah Calls for National Unity in Face of Catastrophe After Blast
Hezbollah looted Lebanon and it will cost $93b. to bail it out
Crisis upon crisis: blast rocks a Lebanon already on its knees
'We're cursed': shock and despair in Beirut as explosion devastates city
Lebanon's President Calls for Two-Week State of Emergency in Beirut After Blast
As Beirut death toll rises, Lebanese PM vows to punish those behind huge blast
Beirut blasts likely accidental - but Hezbollah activities at the port under scrutiny
Israeli Ambassador Warned UNSC About Hezbollah Control Over Beirut Port
Israeli involvement in massive Beirut port blast ruled out by both sides
'We Share Your Pain': Israel Offers Aid to Lebanon After Beirut Port Blast
Palestinians: Israel is 'secretly' imposing annexation plan
Gantz said looking at pushing bill to ban Netanyahu from running in election
Likud reportedly to skip vote on controversial court override bill
Treasury: Budget delay could jeopardize Israel's international credit rating
Israel said preparing to block Rosh Hashanah travel to Ukraine pilgrimage site
44% of UK Muslims back anti-Semitic conspiracy theories, poll finds
Netanyahu on Syria: We will do what is necessary to defend ourselves
Four Civilians Killed in Israeli Airstrike in Syria, pro-Assad Newspaper Reports
Iranian positions near Albukamal hit by more airstrikes
Iran accidentally blocks own naval port by sinking fake US carrier in wrong place
Iran investigating cause of fire at industrial facility near Tehran
White House condemns 'mercenaries' in Libya and declines to name Russia as culprit
'Our identity has been robbed': life in Kashmir after a year of crisis
North Korea has likely developed mini nukes to fit into warheads of ballistic missiles: report
Saudi Arabia, With China's Help, Expands Its Nuclear Program
China wants a seat in an international tribunal for maritime disputes. The U.S. is against it
China vows retaliation if US continues 'hostile actions' against journalists
Chinese state media slams U.S. as a 'rogue country' for its planned 'smash and grab' of TikTok
NYC crime spree knocks on the doorsteps of America's ultra-rich
NYPD: Shootings and murders rose dramatically in July
South Dakota National Guard quickly shuts down violence as governor calls for swift action against looters
'Kindergarten Cop' screening canceled in Oregon, compared to 'Gone with the Wind'
Portland, America's 'whitest' big city, is an unlikely hub of Black Lives Matter
BLM protesters say costly gear to protect them from cops prices them out of civil rights
FBI has opened 300 'domestic terror' investigations as a result of riots, attorney tells Capitol hearing on Antifa
Amid Portland riots, DHS investigates link between antifa and Syrian fighters
Evangelicals For Trump Speaker Says the Democratic Party Has Been Seized by 'the Spirit of the Anti-Christ'
Judge orders New York state to count previously invalidated mail-in ballots
Trump backs off mail voting attacks in Florida as Democrats build huge advantage
Hillary Clinton warns 'Republican sabotage' of USPS could be 'Trump strategy' for 2020 election
Trump campaign considering possible convention acceptance speech from White House lawn
Deputies accused of being in secret societies cost L.A. County taxpayers $55 million, records show
NSA Warns Cellphone Location Data Could Pose National-Security Threat
'It came alive:' Astronauts recount wild ride home on SpaceX's Crew Dragon
5.8 magnitude earthquake hits near Champerico, Guatemala
5.6 magnitude earthquake hits near Sola, Vanuatu
5.6 magnitude earthquake hits near Sincik, Turkey
5.4 magnitude earthquake hits near Finschhafen, Papua New Guinea
5.2 magnitude earthquake hits near Sand Point, Alaska
5.1 magnitude earthquake hits near Padang, Indonesia
Popocateptl volcano in Mexico erupts to 24,000ft
Sabancaya volcano in Peru erupts to 23,000ft
Sangay volcano in Ecuador erupts to 23,000ft
Reventador volcano in Ecuador erupts to 15,000ft
Nishinashima volcano south of Japan erupts to 13,000ft
Residents along Carolina coast assess fallout after Isaias thunders ashore as a deadly hurricane
Tropical Storm Isaias batters U.S. Northeast with rare tornadoes
3.5 million in the dark after Isaias pummels Northeast
Snow engulfs Victorian towns as Melbourne braces for coldest four-day spell since 1996, Australia
Ottawa sets record for hottest July in nearly 100 years, Canada
Las Vegas sets July heat records, no probability of monsoon anytime soon - Nevada, U.S.
Major wildfire spreads in Southern California, more than 8,000 people urged to evacuate
Wildfires raging 'out of control' across Parana delta wetland, Argentina
Locust Swarms Invade Southern Russia, Cause Colossal Damage
Coronavirus or West Nile? CDC reports 17 cases of mosquito disease that present symptoms similarly to COVID-19
Critics are accusing the Philippines government of using the coronavirus lockdown to crack down on dissent
Countries tighten measures as global virus death toll nears 700,000
What Lockdown 2.0 Looks Like: Harsher Rules, Deeper Confusion
'We're in for a bad and rocky ride:' Ex-WHO doctor who helped eradicate smallpox predicts COVID-19 turmoil for years
Daily coronavirus briefing: UN warns of 'generational catastrophe'
Israeli Physicians Say Battle Against Coronavirus Now a 'War of Attrition'
After 'Severe' Delays, 6 States Band Together To Buy Coronavirus Tests
Will Moderna Get Away With Charging 50% More Than Pfizer for Its Coronavirus Vaccine?
NYC health commissioner resigns, citing de Blasio's handling of coronavirus pandemic
Chasm grows between Trump and government coronavirus experts
U.S. Sends 2 Million Doses of Hydroxychloroquine to Brazil
Here's Why Some People Who Had COVID-19 Are Now Dealing With Hair Loss
COVID-19 outbreaks in agricultural communities raise harvest fears
If Schools Don't Open, Funding Should 'Go to the Parents,' Trump Says
Why Gold Prices Are Hitting All-Time Highs - A guide to the surge in the precious metal's prices during the coronavirus pandemic
Oil prices fall as rising virus numbers cast shadow over fuel demand
Chinese Churches Are Ordered to Praise Socialism, Slander the United States
Tracking Bible Prophecy Headlines - 8/4/2020
Netanyahu: West Bank annexation 'not off the table'; issue 'is in Washington'
White House still mulling annexation, which could happen this month
Israel Coalition on Verge of Collapse
Likud minister: If Gantz fails to back budget, we'll form alternative government
Deri warns Netanyahu and Gantz: Public won't forgive us if we go to new vote
Netanyahu's Son Says Israeli Leader 'Entertained' by Mass Protests Against Him
Netanyahu calls violent protests 'an attempt to trample democracy'
Yair Netanyahu: My father is amused by the 'aliens' protesting against him
Racism Is Everywhere in Israel, Even at anti-Netanyahu Protests, Ethiopian Israeli Activist Says
Deri defends entry of 17,000 foreign students: We can't keep Jews out of Israel
Jordan calls on Israel to 'end provocations and violations' on Temple Mount
Iran, Not Hezbollah, Likely Behind Attempted Attack on Syrian Border, Israeli Officials Say
Syrian cell entered Israeli territory to plant bomb in unmanned army post - IDF
IDF finds gun, more explosives left behind by would-be attackers on Syria border
IDF: Child's Bag, Full of Explosives Ready to Detonate, Found 25 Meters into Israeli Territory, on Syrian Border
IDF strikes Syrian military targets in response to attempted border attack
Israel strikes Syrian army bases after Golan Heights attack
After rocket attack, Israel hits 'underground' Hamas targets in Gaza
The Lebanese economy in freefall
Lebanese foreign minister resigns as economic crisis deepens
Libya reveals how Turkey blackmailed country into energy, mercenary deals
Turkey Deporting Foreign Christians or Banning Their Return, Sources Say
Turkey's Culture War Widens After Iconic Hagia Sophia Reopens As A Mosque
Turkish Aggression Is NATO's 'Elephant in the Room'
Yemen Houthi rebels claim fighters shot down a US-made drone
ISIS Attack On Afghan Prison Leaves At Least 29 Dead
Anti-Kremlin protests continue in Russia's far east for 24 consecutive days
UN report: North Korea pressing on with its nuclear program
Persecution in India is 'intensifying' - Christian group
Protesters 'burn Bible' and American flag at Portland demonstration
LGBTrump activist arrested twice for defacing Black Lives Matter mural
Police arrest pro-life activists for 'Black Preborn Lives Matter' sidewalk chalk
Nevada sheriff tells library not to call 911 if they support BLM: 'To support this movement is to support violence'
Minnesota lawmaker speaks out on BLM protesters at his home, decries 'loud profane mob'
Chicago leaders call for Illinois to abolish history class until a less 'racist' curriculum is formed
Seattle council members unveil plan to lay off cops but balk at defunding department by 50 percent right away
First-time gun ownership skyrockets amid riots, increased violence across country: 'You can't really be too safe'
House panel calls new postal chief to explain mail delays
Trump claims authority to issue order on mail-in votes
Trump pledges lawsuit to block mail-in voting in Nevada
Trump calls for re-run of 'total disaster' NY congressional race amid mail-in ballot problems
Trump will use emergency powers to remain in White House if he loses election, says House majority whip
Vindman decries Trump efforts to undermine 'foundations of our democracy'
Manhattan DA probing Trump and his business over more than 'hush-money' payments
Prosecutor seeking Trump's taxes cites probe of his business
Manhattan DA probing Trump Organization for 'insurance and bank fraud' and 'pattern of financial misconduct'
Twitter Investigated by FTC for Alleged Misuse of User Data
77 Percent of Conservatives Keep Their Views Private Due to 'Political Climate,' Poll Shows
Only evangelicals who've 'sold their soul to the devil' will vote for Biden: Robert Jeffress
Asteroid 2020 PA flew past Earth at 0.15 LD
5.6 magnitude earthquake hits near Saipan, Northern Mariana Islands
5.5 magnitude earthquake hits near Iquique, Chile
5.3 magnitude earthquake hits the Balleny Islands region
5.2 magnitude earthquake hits near Neiafu, Tonga
5.1 magnitude earthquake hits near Cajabamba, Peru
Sabancaya volcano in Peru erupts to 26,000ft
Popocateptl volcano in Mexico erupts to 21,000ft
Sangay volcano in Ecuador erupts to 21,000ft
Nishinoshima volcano south of Japan erupts to 16,000ft
Reventador volcano in Ecuador erupts to 15,000ft
Fuego volcano in Guatemala erupts to 14,000ft
Isaias Has Regained Hurricane Strength and Will Make Landfall in Carolinas Tonight Before Tracking into the Northeast
A Scary Amount of Rain Is About to Drench the East Coast
Puerto Rico power utility CEO resigns; thousands without power from last week's tropical storm
Typhoon Hagupit on a crash course with eastern China
Floodwaters inundate South Korea as country braces for impacts from Hagupit
Tropical Storm "Sinlaku" kills 2 in Vietnam, floods more than 1,000 houses in Thailand
More than 5.6 million affected, 109 killed and 260,000 ha (640,000 acres) of crop area destroyed by floods in Assam, India
Deadly flash floods hit Sudan, damaging or destroying more than 2,300 homes
Flash floods damage or destroy dozens of homes, claim lives of at least 16 people in eastern Afghanistan
It might be August, but Lake Michigan is 'dangerously cold' with temps below 50, NWS says
'Zombie cicadas,' infected with a mind-controlling fungus, aren't a threat to humans. But they're killing each other.
WHO: Despite vaccine race, there may never be a COVID-19 'silver bullet'
Red Flags Soar As Big Pharma Will Be Exempt From COVID-19 Vaccine Liability Claims
FDA Officials Worried WH Will Cut Corners With Approving COVID-19 Vaccine Ahead Of Elections
Deborah Birx slammed by both Trump, Pelosi in her role as White House coronavirus coordinator
Trump says Birx 'took the bait & hit us' due to 'horrible' comments from Pelosi: 'Pathetic!'
Trump lashes out at 'pathetic' coronavirus coordinator for alarm on spread
Feds issue coronavirus scam 'high alert'
Singapore to make travellers wear electronic tags to enforce quarantine
Coronavirus-sniffing dogs dispatched at Dubai Airport
Burqa ban, face mask laws frustrate Dutch Muslims
Some COVID-19 survivors suffer psychiatric disorders, Italian study says
A woman who coughed on a brain tumor patient in a viral video has been charged with assault, police say
Reopening schools 'could trigger serious second peak' if test and trace isn't improved, scientists warn
Teachers protest across U.S. over re-opening schools in pandemic
Scared For School: 4 In 5 Parents Considering Homeschooling Kids This Fall
Dollar Sends Warning That U.S. Is Losing Its Grip on the Virus
More than 100 executives warn Congress of 'catastrophic' consequences without relief for for small business
White House considering unilateral actions with coronavirus aid bill stuck in Congress: sources
Former pope Benedict XVI reported to be seriously ill
Tracking Bible Prophecy Headlines - 8/3/2020
Netanyahu: Protesters are trampling on democracy; Gantz: They must be protected
Coalition whip predicts government heading for 'divorce'
Netanyahu lashes out at media: Worse than North Korea
Congressman urges Trump to impose personal sanctions on Abbas
Gaza rocket fired at south, intercepted, in first launch in over a month
Miracle in Sderot: Gaza rocket shot down before hitting the city
Iron Dome intercepts Gaza rocket fired towards southern Israel
After rocket attack, Israel hits 'underground' Hamas targets in Gaza
IDF says it ambushed cell planting bombs on Syrian border, killing 4 terrorists
Covid-19 in the Middle East: 'Normal life is back - including the tensions'
Gaddafi's prophecy comes true as foreign powers battle for Libya's oil
Iran hits hawkish US expert with symbolic sanctions
Police may drop 'Islamist' term when describing terror attacks
Microsoft, TikTok officials in White House talks to prevent total ban: sources
Pompeo warns TikTok users' personal info could be going 'directly to the Chinese Communist Party'
Nunes warns China could use TikTok 'to run a propaganda operation' to influence upcoming election: 'Very, very disturbing'
GOP governor: 'It's not helpful for the president to think out loud' about delaying election
Trump Campaign Adviser Says Biden VP Pick Will Transfer Power to Socialist Wing of Democratic Party
Mark Levin slams Democrats for treatment of AG Barr, calls Obama a 'pathological liar'
Ruth Bader Ginsburg worked through her fifth bout of cancer to help shape a blockbuster Supreme Court term
Elon Musk claims his mysterious brain chip will allow people to hear previously impossible sounds
Elon Musk: Experts hit back after tech mogul tweets alien conspiracy theory
5.8 magnitude earthquake hits near Kavieng, Papua New Guinea
5.3 magnitude earthquake hits near Madang, Papua New Guinea
5.0 magnitude earthquake hits near Gorontalo, Indonesia
Sabancaya volcano in Peru erupts to 25,000ft
Popocateptl volcano in Mexico erupts to 25,000ft
Sangay volcano in Ecuador erupts to 24,000ft
Nishinoshima volcano south of Japan erupts to 16,000ft
Fuego volcano in Guatemala erupts to 14,000ft
Reventador volcano in Ecuador erupts to 14,000ft
Researchers Discover Unexpected Magma Systems Lurking Beneath 'Boring' Volcanoes
Tropical Storm Isaias Hovering Off Florida Coast, May Strike Carolinas as Hurricane, Then Sweep Up the East Coast
Florida officials warn 'don't be fooled by the downgrade' as Isaias approaches
Florida Prepares for Isaias: Governor Says Widespread Evacuations Not Likely Because of Coronavirus
Extremely Dangerous Killer Heatwaves Are Turning Apocalyptic in Death Valley, Iraq, and Kuwait With Extreme Temperatures of up to 127F (53C)
Scientists and environmental groups 'alarmed' by huge rise in Amazon wildfires
Apple Fire in California explodes to more than 32 square miles, thousands evacuated
Salmonella Outbreak Traced To Red Onions From Calif. Sickens Hundreds In Dozens Of States
Researchers become their own lab rats with DIY coronavirus vaccine
As vaccines move into phase 3 trials, diversity must be at top of agenda
US won't use vaccines developed by China or Russia as death toll mounts
There's Growing Panic That Trump Will Rush A Vaccine To Save His Presidency. That's Unlikely.
CDC director acknowledges hospitals have a monetary incentive to overcount coronavirus deaths
Trump challenges Fauci over comments on coronavirus surges: 'Wrong!'
'No confidence': Pelosi blasts Deborah Birx for 'disinformation' about coronavirus because she works for Trump
New Evidence Suggests Young Children Spread Covid-19 More Efficiently Than Adults
'Mom says she has been suicidal.' Families say nursing home residents face despair as they struggle with isolation.
$23 million in CARES Act funding to be used to hire 1,000 new contact tracers
Tracking Bible Prophecy Headlines - 8/2/2020
Palestinian Authority Sees Netanyahu's Annexation Chances Dwindling After September
Biden eyes major shifts in US foreign policy, including restored Palestinian aid
Thousands demand Netanyahu quit over coronavirus, corruption
In largest protest yet, over 10,000 rally against Netanyahu in Jerusalem
Police break up large Jerusalem anti-government rally, 12 detained
Israeli expats hold anti-Netanyahu rally in San Francisco
UN Ambassador Danny Danon: 'World gradually changing its perspective on Israel... at the United Nations, you have hostility towards Israel'
A Crumbling Lebanon Demands a Lifeline, Not War, and Hezbollah May Have to Change Course
Libyans fear regional war as rival powers vie for control, says envoy
Hong Kong 'issues arrest warrants' for exiled democracy activists
Threats from China, Russia, Iran loom ahead of US presidential election
Chicago homicides increase 50 percent in 2020, 139 percent in July alone, data shows
Portland protests peaceful after federal officers scale back presence
Deroy Murdock: Orwellian Democrats claim Portland's violence = peace
Trader Joe's success shows it is possible 'to stand up to woke mobs'
Bari Weiss rips cancel culture as 'social murder' on Bill Maher show
The Lincoln Project's plan for preserving the union: Drive Trump out of office by driving him nuts
GOP: Renomination of Trump to be held in private without members of the press
Networks Plot Coverage Of Scaled-Back Political Conventions: "We Have Never Seen Anything Like This"
TikTok says its 'here for the long run' after Trump floats ban over security fears
TikTok warning: There is nothing stopping China from accessing kids' personal data on app, says Kurt 'The CyberGuy'
Facial Recognition's Next Big Play: the Sports Stadium
Data isn't just being collected from your phone. It's being used to score you.
Amazon closer to launching satellites, upping internet reach
Mystery at Arizona's Palo Verde nuclear plant: Who flew drones over the reactors?
UK seeking US congressional support in coordination of $14B nuclear warhead program: report
UAE announces successful start up of first nuclear plant in Arab world
The (renewable) power and politics fueling the UAE's new nuclear plant
6.4 magnitude earthquake hits near Polloc, Philippines
6.0 magnitude earthquake hits near Lorengau, Papua New Guinea
5.7 magnitude earthquake hits near Lorengau, Papua New Guinea
5.7 magnitude earthquake hits the Vanuatu region
5.6 magnitude earthquake hits near Ohonua, Tonga
5.5 magnitude earthquake hits the southern Mid-Atlantic Ridge
5.1 magnitude earthquake hits near Camana, Peru
5.0 magnitude earthquake hits near Guiria, Venezuela
Sabancaya volcano in Peru erupts to 25,000ft
Popocateptl volcano in Mexico erupts to 20,000ft
Nishinoshima volcano south of Japan erupts to 19,000ft
Fuego volcano in Guatemala erupts to 15,000ft
Manam volcano in Papua New Guinea erupts to 14,000ft
Sheveluch volcano on Kamchatka, Russia erupts to 12,000ft
Ebeko volcano in the Kuril Islands erupts to 10,000ft
Tropical Atlantic could turn 'hyperactive' as peak of hurricane season looms
Isaias approaches Florida after killing 2 in Dominican Republic
Tropical Storm Isaias Sputtering in Bahamas, Will Approach Florida Overnight, Then Race Up East Coast
As Hurricane Isaias crosses Bahamas, hurricane shelters could become COVID 'tinder box'
First astronaut splashdown in 45 years is set for Sunday, in the Gulf of Mexico to avoid Isaias
Beyond Isaias: Atlantic stirs up new tropical depression
Flash flooding in Afghanistan kills 16, many of them children
Growing floods toll hampers coronavirus efforts in South Asia
Evacuations increasing as California wildfires spread
Paris tops 100 F as London breaks all-time record high
Why so many Americans are buying up personal bunkers
Summertime Sadness: Resurgent Virus Dims Crisis Recovery Hopes
'It's a tsunami': As virus spread, frantic doctors traded tips across oceans
Indian Billionaires Bet Big on Head Start in Coronavirus Vaccine Race
Russia preparing mass vaccination against coronavirus for October
Public Health Expert Calls To Repair Distrust In A COVID-19 Vaccine
Algorithms Can Help Fight COVID-19. But at What Cost? Algorithms are taking control of our lives.
Democratic rep says red states are 'getting what was coming to them' for 'playing politics' with Covid-19
Fears grow that releasing thousands of California prisoners will spread COVID-19 into communities
'Masks make us slaves': thousands march in Berlin anti-lockdown protest
Israel's coronavirus czar says health woes second to socioeconomic crisis
U.S. Gets a Debt Warning From Fitch as Stimulus Battle Rages
Small Business Owners Are Leaning on Credit Cards to Survive
One-Third of U.S. Restaurants Face Permanent Closure This Year
Coin Shortages Are Causing a Liquidity Crisis at Laundromats
Tracking Bible Prophecy Headlines - 8/1/2020
In dramatic policy shift, Israel to hold Lebanon accountable for Hezbollah attack
How Iran and Hezbollah trapped Israel into staring down 150,000 rockets on its border that it can only counter at a terrible cost
Sharon's son: My father did not intend to withdraw from Judea and Samaria
European states denounce 'illegal' Israeli building plans in Jerusalem area
Hamas official: Palestine is not for sale
978 Jews Ascended the Temple Mount on Tisha B'Av
Netanyahu posts video highlighting 'incitement to murder' against him
In latest anti-government protest, hundreds amass outside Netanyahu residences
Yair Netanyahu called to court over 'threatening' tweet against protest leaders
Riots and protests from Portland to Jerusalem
White House blasts 'appalling' Twitter policy on Khamenei's anti-Israel posts
Twitter to MKs: Unlike Trump tweets, Khamenei's 'eliminate Israel' posts are ok
Debate over Iran in Iraq: 'Israel will liberate Tehran before Iran liberates Jerusalem'
Iran rules out drone or missile attack as cause of nuclear site blast
Iran Faked the Satellite Images They Released
Iran's Khamenei rejects talks with US over missile, nuclear programs
Pompeo expands scope of sanctions against Iran
Turkey Got Involved in Libya to Seek Economic Gains, Tripoli Gov't Officials Say
Pakistan artillery kills 15 civilians in Afghanistan, Kabul says, after border clashes
China uses Hong Kong security law against US and UK-based activists
China's Xi Sets His Sights on Taiwan After Subduing Hong Kong
How Beijing's 'red lines' over Taiwan could lead to war with US
Pompeo sanctions China over human rights abuses against the Uyghurs, calling it the 'stain of the century'
Democrats and Republicans take aim at Pompeo over US troop withdrawal from Germany
Is pulling US troops from Germany really a "gift to Russia"?
'America's Dying': Russian Media Is Giddy at Chaos in the USA
EU sanctions Russian intelligence, North Korean, Chinese firms over alleged cyberattacks
Trump says he'll act to ban China-owned app TikTok in US as soon as Saturday
Teen 'mastermind,' two others charged in massive Twitter hack, Bitcoin theft
Twitter permanently bans former KKK leader David Duke
Florida man sentenced to prison over Facebook threat to kill Christian group
Facebook stock spikes to record as prominent advertisers' boycott doesn't scare anyone
Trader Joe's Responds to Criticism Over Branding: 'We Disagree That Any of These Labels Are Racist'
'A beehive of terrorists': Donald Trump threatens to deploy national guard in Portland
Commentary: 'This Is How Revolutions Start': America's Youth Acting Out on Decades of 'Leftist Indoctrination'
Commentary: The Silent Majority Won't Be So Silent Come November
Mail Delays Fuel Concern Trump Is Undercutting Postal System Ahead of Voting
House Democrats subpoena Pompeo over claims he helped advance 'conspiracy theories' about Biden
Pentagon's secret, defunct UFO-hunting program may still exist
NASA astronauts Doug Hurley and Bob Behnken prepare for historic return to Earth in SpaceX capsule
5.6 magnitude earthquake hits near Hinatuan, Philippines
5.6 magnitude earthquake hits the D'Entrecasteaux Islands region
5.3 magnitude earthquake hits near Kokopo, Papua New Guinea
5.2 magnitude earthquake hits near Gizo, Solomon Islands
5.1 magnitude earthquake hits near Abancay, Peru
5.0 magnitude earthquake hits near Qamdo, China
Sabancaya volcano in Peru erupts to 23,000ft
Popocateptl volcano in Mexico erupts to 23,000ft
Ruiz volcano in Colombia erupts to 20,000ft
Nishinoshima volcano south of Japan erupts to 19,000ft
Fuego volcano in Guatemala erupts to 15,000ft
Manam volcano in Papua New Guinea erupts to 14,000ft
Puerto Rico walloped by Isaias
Dozens of People Rescued as Tropical Storm Isaias Triggers Flooding, Landslides in Puerto Rico and Dominican Republic
Hurricanes growing stronger, more intense; climate change may be a factor, federal study says
Violent hailstorm hits central Slovenia - Europe's first giant hail event in 2020
NARAL Endorses Biden, Says He'll 'Expand Access to Abortion,' Allow Taxpayer Funding of it
Trump Admin. Urges Appeals Court to Block 'Abortion by Mail' and Overturn Judge's Ruling
White House opposes requirement to wear masks on planes, trains
Fauci warns coronavirus will not 'disappear' as cases eclipse 4.5M
Fauci confident virus vaccine will get to Americans in 2021
COVID-19 vaccine 'magic bullet' could be a 'fairy tale'
Fauci: Virus rampant in U.S. because of inadequate, patchwork shutdowns
Jim Jordan grills Anthony Fauci on whether protests spread coronavirus, rails about restrictions on church services
Between Fauci's lines: Yes, the Black Lives Matter protests likely spread the coronavirus
Meghan McCain hits Fauci for answer on whether protests spread COVID: 'Part of the reason Republicans are so pissed'
More youth are dying of suicide, overdose than COVID-19 during pandemic: CDC director
New Study: College Students Who Get Tested Every Two Days Can Return To Campus Safely
Hundreds of Georgia campers infected with coronavirus at YMCA camp in just days, CDC report finds
First dog to test positive for coronavirus in US dies: report
Congress leaves town without a coronavirus stimulus deal, allowing $600 unemployment benefit to end
More than 40 million Americans at risk for eviction as relief programs and eviction bans expire
Germany's economy fared worse than the US economy, but Trump-hating journalists are mangling numbers to convince you otherwise
10 Die From Consuming Hand Sanitizer Because They Couldn't Find Liquor, Police Say
Hong Kong Delays Elections For A Year, Citing Coronavirus Pandemic
White House condemns Hong Kong election delay
NFL Players Can Be Fined for Church Attendance Under League's COVID-19 Policy
Nepal: Pastor imprisoned for saying prayer can heal COVID-19 released
Ghislaine Maxwell documents released, show emails with Epstein
Documents: Epstein gave Prince Andrew underage girl for sex in blackmail bid
Epstein Accuser Says Bill Clinton Partied on Pedophile Island
Ex-'Ellen DeGeneres Show' employees claim culture of 'rampant sexual misconduct' in new report
Twitter users mock CNN over story on cancer screening for 'individuals with a cervix': 'You mean women?'
Click here to return to "Tracking the Birth Pangs" page.