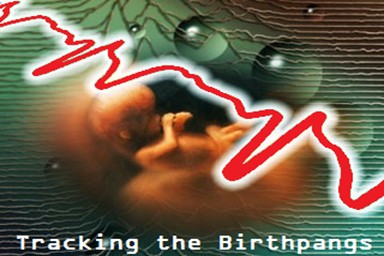 December 2019 Headlines
"Tracking Bible Prophecy" headlines can also be found on
Facebook
Tracking Bible Prophecy Headlines - 12/15/2019
Tens of thousands in Gaza mark the 32 anniversary of Hamas' founding
Hamas official threatens Israel, urges Palestinian reconciliation at mass rally
Senior Hamas official promises to force 'new rules' if Israel does not cease border control between terror-controlled enclave and Israel
Palestinian Authority arrests scores of Hamas supporters
Top right-wing bloc official says won't follow Netanyahu blindly again - report
Israel's three elections in year could have built five hospitals
16 arrested in Bnei Brak during protests against new Shabbat buses
German commissioner says Merkel's envoy boosting antisemitism at UN
Israel hails UNESCO's rejection of Belgian carnival over anti-Semitism
Israeli UNESCO World Heritage Site Vandalized With Graffiti
Kosher market shooting shows New Jersey's gun laws aren't stopping imports
Report: Mossad helped Denmark thwart terror attacks this week
Turkish ships said to force Israeli research vessel out of Cypriot waters
Turkey Urges EU to Boost Its Funding for Syrian Refugees
Lebanon crisis: Dozens hurt as police and protesters clash in Beirut
Intense clashes rock Beirut as Hezbollah backers attack protest camps
Lebanon's Hezbollah insists on a wide coalition to solve 'dire' situation
Iraqi supporters of pro-Iran group protest US sanctions
Iran says it defused 2nd cyberattack in less than a week
Algerian Police Arrest 400 in Protest Calling for Overhaul of Political System
'Small Progress' in Mending Gulf Countries' Dispute, Qatar Says
US sent troops to Saudi Arabia on defensive basis: Mnuchin
Report: US to withdraw 4,000 troops from Afghanistan
Three dead in Nepal bomb blast
Thousands continue to protest in India over citizenship law
Thai protesters give three-finger 'Hunger Games' salute as thousands join largest demonstration in years
Thai opposition leader says protest 'just the beginning'
Hong Kong protests test Beijing's 'foreign meddling' narrative
Five held over man's death in Hong Kong protests
China Destroying Evidence After Leaks on Mass Detention Camps for Muslims
North Korea conducts test meant to 'restrain US threat'
WWII bomb discovery prompts evacuation of 54,000 from southern Italy town
Thousands of anti-Salvini protesters gather in Rome
Christmas mayhem feared as French transport strike continues
London rocked by protests after Boris Johnson's landslide election victory
Victorious Johnson urges Britain to move past Brexit divide
Johnson's win may deliver Brexit but could risk UK's breakup
Boris Johnson Joins Trump in Redefining Conservatism
Washington pulled apart by partisan divide over 'facts'
Trump's Impeachment Rebuke Bookended by Policy Victories
New Jersey Democrat outspoken against Trump impeachment expected to switch parties, sources say
'I'm not trying to pretend to be a fair juror here': Graham predicts Trump impeachment will 'die quickly' in Senate
Senate Chaplain Prays that God Will 'Restore the Souls' of U.S. Lawmakers
Virginia Dem mulls National Guard to enforce upcoming gun laws, an idea likely to end in violence
Shooting At Crowded Atlanta Mall Sparks Panic; 1 Injured
He Was One of Mexico's Deadliest Assassins. Then He Turned on His Cartel.
New Orleans shuts off computers after cyberattack, following two big incidents in Louisiana this year
Hackers tap into home security cameras and livestream to hundreds
2019 was banner year for credible UFO sightings
Will the Sun Set a New Record for Lack of Sunspots?
Philippines earthquake pegged at magnitude 6.9; collapse of 3-story building reported
5.7 magnitude earthquake hits near Sulop, Philippines
5.1 magnitude earthquake hits near Whakatane, New Zealand
5.0 magnitude earthquake hits near Padada, Philippines
5.0 magnitude earthquake hits near Magsaysay, Philippines
5.0 magnitude earthquake hits near Goma, Philippines
5.0 magnitude earthquake hits near Kiblawan, Philippines
Sabancaya volcano in Peru erupts to 22,000ft
Sangay volcano in Ecuador erupts to 21,000ft
Fuego volcano in Guatemala erupts to 16,000ft
Sakurajima volcano on Japan erupts to 12,000ft
Ebeko volcano in the Kuril Islands erupts to 10,000ft
Toxic air, gases hamper search for last two volcano victims
60,000 French homes without power lashed by heavy rains, winds
Heatwave in Australia could bring temperature up to record-setting 124 degrees
Deforestation in Brazil's Amazon up by more than double: data
'If the climate stays like this, we won't make it' say those on the frontline of Africa's drought
Facing climate emergency, UN summit staggers on
UN climate talks in limbo as rifts among countries remain
Hallmark pulls Zola commercial of brides kissing after conservative group calls for boycott
DOJ investigating allegations of 'sexual arousal studies' at Iowa facility for people with disabilities
SPAC Nation: Rogue Pastors Accused Of Pressuring Youth To Donate Blood For Money For Church Funds
2019 saw attacks on houses of worship with alarming frequency
Over 1,000 Christians in Nigeria killed by Fulani, Boko Haram in 2019: NGO report
Tracking Bible Prophecy Headlines - 12/14/2019
UNGA to condemn Israel 8 times, rest of world 0
Gazans celebrate anniversary of Hamas founding
Jersey City mayor: Gunmen wanted to target next door yeshiva with 50 kids inside
Jersey City shooting survivor says attackers looked well-trained, 'came to kill'
Turkey adds Abbas rival to list of wanted terrorists
Oil trail reveals Turkey funding Syrian Kurdish rivals
Lebanon's Hezbollah Insists on Coalition Gov't to Deal With Economic Crisis
Pompeo warns Iran of 'decisive response' if US interests harmed in Iraq
Iraq's top Shiite cleric condemns gruesome hanging of teen
Sudan's ousted President al-Bashir gets 2 years for corruption
Algeria Elects A New President In Controversial Election
Thousands March in Protest as Ex-premier Elected Algerian President
Qatar says there has been 'small progress' in resolving Gulf dispute
Indian military deployed and internet shut down as protests rage against citizenship bill
Revolution 101: For hardened teens of the Hong Kong protests, violence is one way forward
China tightens info control after leaks on detention camps
Trump administration's shadow war with North Korea likely to intensify in coming weeks
Bougainville: South Pacific islands poised to become world's newest nation after voting for independence
Brazil's Bolsonaro: God made me president
France braces for holiday misery as pension strike persists
Anti-Semitism and Brexit shatter Corbyn's dreams of global far-left revolution
Melanie Phillips: The British working-class saves Britain – and its Jews
Johnson claims Brexit mandate with new conservative majority
Brexit Wins the Election, but Will Still Prove Tough
EU warns of post-Brexit rival Britain after Johnson win
'Not my prime minister', protesters march in London against Johnson
Peggy Grande: Democrats beware - British election is final nail in the coffin of the globalist experiment
Trump sees incumbent Johnson's UK win as 'harbinger of what's to come' in US
Corbyn's bloodbath defeat in UK election sends 'catastrophic warning' to 2020 Dems
Joe Biden and his allies are seizing on the left's crushing defeat in the UK as proof that only a centrist can beat Trump
The Obama's Administration's FISA Abuse Is a Massive Scandal
Ex-Obama Attorney General Eric Holder says William Barr is 'unfit to lead the Justice Department'
Chris Wallace: Misdeeds found by DOJ watchdog Horowitz were 'shocking,' Comey has a lot to explain
Prosecutors seek jail for Giuliani ally over $1 million transfer from Russia
'Sad Day for the Country': House Judiciary Committee Votes to Impeach Trump
Impeachment markup heats up as Dems invoke MLK, Nadler says 'we cannot rely on an election' to oust Trump
Democrats Agree on One Thing: They're Very, Very Nervous
Adriana Cohen: Democrats pushing impeachment hoax act like US is a banana republic
Trump: 'I'll do whatever I want' during Senate impeachment trial
#MoscowMitchMcConnell Trends After Senator Vows 'Total Coordination' With White House on Trump Impeachment Trial
House Democrat calls on McConnell to recuse himself from impeachment trial
Supreme Court will hear three cases over Trump's financial records
Chuck Schumer, one of Trump's biggest Democratic cheerleaders on China, says president 'sold out' in phase one deal
Is The Repo Market Fiasco About To Get Serious?
Army's Secret Flights Over Washington Now an 'Enduring' Mission
Google Culture War Escalates as Era of Transparency Wanes
Trump camp fumes over Google's new political ads policy: 'It is a removal of free speech'
How fake accounts pushing inflammatory content went viral - with the help of YouTube's algorithms
Digital Deception: 9 In 10 Americans Have Been Victimized By An Online Scam
How the 1% Scrubs Its Image Online
AI puts final notes on Beethoven's Tenth Symphony
Deep solar minimum on the verge of an historic milestone
5.9 magnitude earthquake hits near Sola, Vanuatu
5.3 magnitude earthquake hits near Laiwui, Indonesia
5.1 magnitude earthquake hits near Turangi, New Zealand
Sabancaya volcano in Peru erupts to 27,000ft
Sangay volcano in Ecuador erupts to 20,000ft
Fuego volcano in Guatemala erupts to 15,000ft
Santa Maria volcano in Guatemala erupts to 14,000ft
Intense Genoa cyclone brings rain and heavy snow across north-central Mediterranean
Massive flooding sweeps through 22 areas in South Trinidad
Deadly floods and landslides hit Huanuco and San Martin, Peru
UN climate talks in Madrid have stalled. Countries are blaming the US.
Study: Foreign Workers, Tourists Deliver 72K Anchor Babies a Year in U.S.
Medical screenings are the latest US tactic to discourage asylum-seekers, advocates say
Mass Opioid Abuse Is 'Destabilizing' World's Poorest Nations
Robotically Assisted Surgery: 'The Wild West of Surgical Training'
N.J. bill to remove religion as reason to avoid vaccinating kids enrages parents at hearing
Samoa extends measles state of emergency, NZ to fund vaccination campaign
A woman's doctor prescribed a morning-after pill. Pharmacists refused to fill it, suit says.
Court strikes down Mississippi 15-week abortion ban
Andrew Cuomo Legalized Abortions Up to Birth, Now He Wants to Legalize Assisted Suicide
Over 1.3 million sign petition demanding Netflix remove comedy special featuring gay Jesus character
Obama gave Common Core contract to publisher, got $65-million book deal in return?
On His Way Out, Kentucky Gov. Matt Bevin Pardons Murderers, Rapists, Hundreds More
Tracking Bible Prophecy Headlines - 12/13/2019
Rivlin urges Israelis not to lose faith in democracy, despite third elections
Abbas urges Arab Israelis to vote for Knesset: They can have 'major influence'
Gantz says he'll weigh backing Netanyahu pardon in exchange for his retirement
Likud confirms December 26 primary, with Sa'ar hoping to upend Netanyahu rule
Netanyahu says he'll drop all his ministerial posts except premier by year's end
International Criminal Court hints Palestinians may be guilty of war crimes over 'pay for slay'
Israel bars Gaza's Christians from visiting Bethlehem and Jerusalem at Christmas
Could Jordan's Economic Crisis Solve the Israeli-Palestinian Conflict?
Jewish prayer has returned to the Temple Mount
Netanyahu thanks Trump for executive order 'against discrimination of Jews'
New Jersey AG: Shooting 'fueled by anti-Semitism,' being probed as terror attack
NJ shooting bystanders blame Jewish victims
Jersey City shooting shines light on Black Hebrew Israelites' extreme beleifs
Lebanese officials protest Iranian threat to attack Israel from Lebanon
Challenging Erdogan, Turkish ex-PM launches new opposition party
US Senate passes resolution recognizing Armenian genocide - a move likely to infuriate Turkey and further strain ties
Turkey Moves to Stop Israel From Building Undersea Gas Line to Europe
Iran to Reduce Oil Exports to Counter US Sanctions
U.S. envoy to Afghanistan announces 'pause' in Taliban peace talks after attack on air base
Algerians protest through day of disputed election
Pentagon tests long-banned ballistic missile over Pacific
High-level, N.K. defector implores Trump to foment coup; tells president he's been duped
UK's Johnson set for landslide victory over Corbyn, exit poll shows
Calls grow for Corbyn to resign amid worst election results in decades
Corbyn says he will resign by next election after Labour nose-dive
Corbyn repudiated, Jews relieved, by Johnson 'stonking' victory
UK Jews, Israelis fete defeat of 'anti-Semite' Corbyn
UK minister to Jewish community: 'You should never have to live in fear again'
EU welcomes clear UK Conservative victory as clarity over Brexit
Britain will leave EU on Jan. 31, no ifs, no buts: UK's Johnson
Trump 'signs off' on deal to pause US-China trade war
U.S., China strike partial trade deal that cuts tariffs
'NAFTA lite': Trump and Democrats' trade deal is similar to pact president mocked as 'worst ever'
A 'wimpy' trade deal will be enough for markets as long as there are no new tariffs
Why the Fed may need to slash rates to zero before the end of 2020
Trump poised for Supreme Court battle over financial records
Dems plow ahead with impeachment articles, in heated all-day session
Name-calling, insults and scandals dominate all-day impeachment hearing
US lawmakers spar into the night as Congress lurches toward impeachment
Republicans erupt as Nadler suddenly postpones impeachment vote near midnight
Jim Jordan: Adam Schiff is obstructing the House impeachment inquiry, not Trump
Graham says he won't call any impeachment witnesses in Senate committee: 'It's a crock'
McConnell says 'zero chance' Trump is removed, 'one or two Democrats' could vote to acquit
Trump just went on the biggest tweet storm of his presidency
Trump considering skipping general election debates in 2020: report
Fox host lambasts Trump over 'most sustained assault on press freedom in US history'
'It's Scary Stuff': Cyber-Security Expert Says Recording-Device Investigation At Hyatt Hotel Is Not Uncommon
'I'm Santa Claus': A Ring camera in an 8-year-old girl's bedroom was hacked and the video is terrifying
This is what a devastating earthquake in California would look like
Shishaldin volcano in the Aleutian Islands erupts to 30,000ft
Sabancaya volcano in Peru erupts to 26,000ft
Sangay volcano in Ecuador erupts to 24,000ft
Klyuchevskoy volcano on Kamchatka, Russia erupts to 23,000ft
Popocateptl volcano in Mexico erupts to 22,000ft
Reventador volcano in Ecuador erupts to 17,000ft
Fuego volcano in Guatemala erupts to 15,000ft
Nevados De Chillan volcano in Chile erupts to 15,000ft
Sakurajima volcano on Japan erupts to 14,000ft
New Zealand recovers six more bodies from White Island, officials say, raising volcano death toll to 14
Bomb cyclone spawns severe blizzard in Iceland, on course to hit Britain
UN chief warns against 'survival of the richest' on climate
Most active early flu season since 2003 already 'wreaking havoc' in US
Health Insurer Cigna Uses AI to Check if Patients Are Taking Their Medications
Quebec considers allowing doctors to euthanize dementia patients without their active consent
HHS advisor blasts WHO for promoting medical abortions in countries with restrictions
One-Third of Independent Abortion Clinics Have Closed since 2012
Pro-life group gives Trump 'Courageous Witness for Life' Award
Lawmakers ask AG Barr to make prosecuting obscenity, child porn 'criminal justice priority'
Weinstein's lawyer: 98% of creditors back his settlement with accusers
'Outrage' over Harvey Weinstein sex abuse settlement offer: Too little money for victims, too much for attorneys and Harvey
New York public school rejects student Christian club, OKs LGBT Pride Club
Transgender Latina makes history as Evangelical Lutheran pastor
Netflix Christmas satire depicting Jesus in a gay relationship in Brazil sparks religious outcry
Tracking Bible Prophecy Headlines - 12/12/2019
Israel to Hold Unprecedented Third Election in a Year After Knesset Dissolves
Blue and White, Likud sling blame as Knesset barrels toward fresh elections
Netanyahu loyalist maneuvers to try to cancel Likud leadership primaries
Israeli Army Fears New Election Will Kill Opportunity for Gaza Deal
Suspected Jersey City shooters named, said to have railed against Jews online
Police warn of fake GoFundMe pages for officer killed in Jersey City shooting
At Hanukkah party, Trump signs controversial executive order on anti-Semitism
Left labels Trump an anti-Semite for defending Jews
U.K. Election: 'Thanks to Corbyn, There's Never Been as Much Unity Among British Jews'
Hamas denies supporting Jeremy Corbyn in UK general election
European Union to discuss recognition of Palestinian state
Lebanon faces 'chaotic unwinding' of economy without reforms: ISG
Lebanon's 2019 deficit much bigger than expected: Finance Minister
Paris conference a sign of international concern for Lebanon: Berri
Russia, Turkey, Iran Say Concerned About 'Terrorist Presence' in Syria's Idlib
New Finland leader: 'silent blessing' given to bring home Islamic State kids
Iran-backed attacks in Iraq risks uncontrollable escalation, says US official
Targeted killings continue against Iraq protesters: UN report
Iran may have killed over 1,000 protesters in last few weeks: State Dept.
Iran to take next step to reduce nuclear commitments despite 'threats': Iran MP
U.S. Hits Iran With New Sanctions, Hopes For Prisoner Dialogue
Iran says it foiled 'very big' foreign cyber attack
Turkey Says Will Retaliate Against Any U.S. Sanctions Over Purchase of Russian S-400 Missile System
Turkey threatens to deny US access to military bases if sanctions imposed
Turkey won't rule out force to halt drilling in Cypriot waters
Turkey: Murder of Women Reaches Epidemic Proportions
The 'Baby Muhammad' Jihad Comes to America
U.S. considers leaving smaller number of troops in Afghanistan
Pakistani militant accused of Mumbai attacks faces terror financing charges
Saudi Arabia Says Houthi Rockets Targeted Hospital in Southern City
Saudi Arabia oil attacks: UN 'unable to confirm Iranian involvement'
Egypt Pushes for 'Collective' Action Against States Backing 'Terrorism'
South Sudan rivals hold rare meeting as peace deal stalls
Algerian protests demand Thursday elections should be shutdown
Pompeo says U.S. wants to work with Russia on Libya, reminded Lavrov of arms embargo
US: N. Korea missile tests are 'deeply counterproductive'
US warns N.Korea of consequences of missile test
Myanmar Rohingya: Suu Kyi rejects genocide claims at UN court
India's parliament approves citizenship law for non-Muslim minorities
India's controversial citizenship law sparks violent protests
Denmark arrests 20 over terror attack plot
2019 Was A Year Of Global Unrest... And 2020 Is Likely To Be Worse
Leaders scramble for final votes as UK's ugly election ends
Facebook promised transparency on political ads. Its system crashed days before the UK election
Nude, Pin-Up-Style Portrait Of Emiliano Zapata Sparks Protests In Mexico City
Second Federal Judge Blocks Plan To Use Pentagon Funds For Border Wall
High-stakes White House meeting expected Thursday to debate US-China tariffs: sources
Ivanka Trump fights to keep impeachment from overshadowing trade victory
Pastors, worship leaders pray for Trump in Oval Office amid impeachment fight
Trump impeachment debate opens with fiery partisan battle
Commentary: Of course the FBI spied on the Trump campaign
We Just Got a Rare Look at National Security Surveillance. It Was Ugly.
Horowitz defends his Trump-Russia report but is "deeply concerned" about FBI's surveillance failures
Republicans Condemn FBI's Use of Surveillance Powers They Long Supported
Graham alleges 'massive criminal conspiracy' in FBI's Russia probe in blistering hearing statement
Ted Cruz: It's a 'sad day' for Justice Department after 'stunning' IG report
Silicon Valley Is Listening to Your Most Intimate Moments
Apple CEO Tim Cook says monopolies aren't bad if they aren't abused
Big Tech Is Under Attack, and Investors Couldn't Care Less
5.2 magnitude earthquake hits near Namie, Japan
5.2 magnitude earthquake hits near Saumlaki, Indonesia
5.1 magnitude earthquake hits near Severo-Kuril'sk, Russia
5.1 mangitude earthquake hits near Makry Gialos, Greece
5.0 magnitude earthquake hits near Modayag, Indonesia
Sabancaya volcano in Peru erupts to 30,000ft
Sangay volcano in Ecuador erupts to 22,000ft
Fuego volcano in Guatemala erupts to 15,000ft
Reventador volcano in Ecuador erupts to 15,000ft
Ebeko volcano in the Kuril Islands erupts to 14,000ft
Rare tornado forms at over 4,023 m (13,200 feet) in Bolivia, possibly one of the highest-altitude twisters ever
New Zealand has ordered more than 1,290 square feet of skin for volcano victims
Thick bushfire smoke blankets Sydney, causing air pollution to rise 11 times above 'hazardous' levels
Donald Trump Jr. slams Time for choosing Greta Thunberg as Person of the Year
Solar Light of the World: Evangelicals Launch Global Clean Energy Campaign
EU leaders offer money to reluctant east to push 2050 climate neutrality
EU to offer billions of euros to help poorer states to cut CO2
Home Depot faces Twitter backlash after blaming opioid crisis for recent rise in store thefts
Hundreds of birds found dead on Welsh road, and police aren't sure why
Suffolk farm to cull 27,000 chickens after cases of bird flu confirmed
Why Border Patrol Refuses to Offer Flu Shots to Migrants: "Border Patrol isn't going to let a random group of radical political activists show up and start injecting people with drugs"
DNA Match Leads Israeli Court to Convict Man of Rape 11 Years After Crime
Latin America's New Anti-Abortion Battle Line: Fetus Adoption Over Abortion
Trump Ends Liberal Domination of 9th Circuit Appeals Court as Senate Confirms Lawrence VanDyke
Senate Confirms Trump Judicial Nominee Who Cried When Confronted With Anti-Gay Record
Hallmark Channel Now Airing Lesbian Wedding Commercials
Gay altarpiece of original sin makes waves in Sweden
Report: Weinstein reaches tentative $25M deal with accusers
Bill Cosby Decries "Scheme To Destroy America's Dad" As Sexual Assault Appeal Denied; Court "Racist," Says Wife
Female TV reporter seeks criminal charges against man who slapped her backside on camera - "What is comes down to is that he helped himself to a part of my body"
Nikki Haley: Confederate flag could not be taken down in South Carolina in today's 'outrage culture'
6 Dead After Mass Shooting At Czech Hospital
The Vatican is using donations for the poor to fight its budget deficit, report says
Tracking Bible Prophecy Headlines - 12/11/2019
Guatemalan President: World must recognize Jerusalem
Jason Greenblatt: I still hope peace plan will be released
Report: Six dead in New Jersey kosher supermarket following shootout
New Jersey kosher supermarket shooters 'targeted the location,' mayor says
Jersey City kosher market shooting rattles tight-knit Orthodox community
Trump to sign order targeting campus anti-Semitism
Israeli student in Paris says he was beaten unconscious for speaking Hebrew
Europe No Longer Hides Its Hostility to Israel
Barring 11th hour breakthrough, Knesset set to dissolve at midnight
Israeli Lawmakers Submit Bill for 3rd Election in Less Than Year
PA seeks Israel's permission to hold Palestinian elections in East Jerusalem
'Israel will not relinquish share of gas reservoir'
Why Would Israel Reportedly Have Missiles That Reach Beyond Iran
Israeli minister Katz: 'If necessary, Israel will take military action to keep Iran from acquiring nukes'
Satellite photos show Iran building tunnels in Syria to store missiles
Analysis: Turkey's Erdogan endangering world peace
Soleimani's multi-national army is destabilizing the Mideast
U.S. grounds Saudi pilots, halts military training after base shooting
After Pensacola shooting, Navy looking at making it harder for foreign trainees to buy guns
Blast outside main U.S. base in Afghanistan wounds five
11 Christians pulled off bus, executed in Kenya for failing to recite Islamic Shahada
Police Defuse Two Homemade Bombs Being Stored at a Hong Kong High School
North Korea's Kim tests Trump's patience with rockets, taunts
Russia and Ukraine make small steps toward peace, but no big leap
Cold War redux? U.S. to hold largest Europe exercises in 25 years
Federal judge blocks Trump plan to spend millions in military funds on border wall construction
Trump warned Russia not to interfere in U.S. elections: White House
Trump meets with Russian foreign minister amid impeachment chaos
Barr thinks FBI may have acted in 'bad faith' in probing Trump campaign's links to Russia
Commentary: Trump was legally obligated to ask Ukraine about Biden
Giuliani indicates he'll report on Ukraine trip this week
A day of history accentuates America's divide and the distortions of truth in the Trump era
Democrats' impeachment charges say Trump 'betrayed' US
Growing divide between Trump and McConnell over impeachment trial
McConnell bashed by Dems for delaying USMCA vote until after impeachment trial
Trump calls articles of impeachment 'weak' and only reason Dems agreed to USMCA
Trump lashes out at 'crooked bastard' Schiff: Intel chair refuses to admit Ukrainian president said he felt 'no pressure'
Analysis: Trump faces narrow but consequential charges
On Impeachment Tuesday, Nancy Pelosi Toasts the Media as "Guardians of Democracy" at Holiday Party
Tucker Carlson: Democrats claim 'no one is above the law,' but act like they are
Masked moviegoers interrupt showing of 'No Safe Spaces' documentary, police called
In a Blow to Political Correctness, Trump Praises Salvation Army
Former San Francisco mayoral candidate: Years of liberal policies have caused homelessness 'tragedy'
British PM seeks Brexit breakthrough as polls tighten
World trade without rules? US shuts down WTO appeals court
China's pork price jumps 110 per cent, sending consumer inflation rocketing to eight-year high
Fed Pumps $70.2 Billion in Short-Term Liquidity Into Markets
We still don't know what caused the Wall Street cash crunch earlier this year
A 5,000-Year-Old Plan to Erase Debts Is Now a Hot Topic in America
'Social credit score': China set to roll out 'Orwellian' mass surveillance tool
New owner of consumer DNA database GEDmatch vows to fight police search warrants
Mysterious lights hovering over Mesa skies Sunday night puzzle residents
5.9 magnitude earthquake hits near Izu Islands, Japan region
5.6 magnitude earthquake hits near Tadine, New Caledonia
5.4 magnitude earthquake hits near Palaikastron, Greece
5.2 magnitude earthquake hits near Izu Islands, Japan region
5.1 magnitude earthquake hits near Port-Vila, Vanuatu
Sabancaya volcano in Peru erupts to 31,000ft
Sangay volcano in Ecuador erupts to 22,000ft
Reventador volcano in Ecuador erupts to 20,000ft
Fuego volcano in Guatemala erupts to 16,000ft
Nevados De Chillan volcano in Chile erupts to 16,000ft
Sakurajima volcano on Japan erupts to 13,000ft
Eruption warning for Russian city as volcano Avachinsky sitting on the Pacific ring of fire wakes up
High chance of another eruption at New Zealand's White Island, further hampering rescue efforts
9 dead, 1,400 left homeless as Tropical Cyclone "Belna" makes landfall in Madagascar
Major floods hit the city of Pretoria, South Africa
Estimated 900 flu-related deaths as CDC rings alarm on surprise virus
Trans woman puts Chinese law to the test in landmark case
Vatican investments linked to global money laundering investigations
Tracking Bible Prophecy Headlines - 12/10/2019
Abbas: We'll cancel agreements if Israel annexes Jordan Valley
AG's office said to warn PM Jordan Valley annexation could lead to ICC probe
EU to debate Mideast policy as 2-state solution hopes fade
Hebron Palestinians go on strike, clash with troops to protest settlement plan
Ex-IDF chief and former Pentagon head say US-Israel defense pact not needed
Netanyahu tells Christian leaders: Stand with the truth about Israel
Netanyahu agrees to Likud leadership contest if election called
Netanyahu: No chance for unity with Gantz, Lapid
Lapid gives up rotation deal with Gantz in bid to boost Blue and White
Abbas announces elections in Palestinian Authority though no date set
Russian Su-35 jets scrambled to stop Israel over Syria - reports
Israeli Defense Minister Warns Islamic Republic That Syria 'Will Become Your Vietnam' Following Air Strike on Pro-Iran Militia
Chemical Weapons Watchdog Faked Report on Attack Near Damascus, Assad Says
Erdogan says Turkey aims to settle one mln refugees in Syria offensive area
Erdogan bashes Israel, calls on Muslims to unite against the West
World leaders risk anger, more protests over inequality - UN official
Christmas Celebrations Canceled in Iraq After Deaths of 400 Protesters
Sudan prime minister meets with USCIRF, shares plans to improve religious freedom
US suspects Iran is behind increasingly sophisticated rocket attacks on US bases in Iraq
Japan hopes visit by Iranian President Rouhani will solve nuclear impasse
Cheney warns US disengagement in Mideast benefits Iran, Russia
Russian, Ukrainian presidents meet for first time to end conflict
Putin, Zelensky, in first sitdown, agree to exchange all prisoners, revive peace process
Confidential documents reveal U.S. officials failed to tell the truth about the war in Afghanistan
US government repeatedly misled Americans on war in Afghanistan as top officials vented in private, report says
Citizenship Amendment Bill: India's new 'anti-Muslim' law causes uproar
North Korea calls Trump 'erratic' old man over tweets
N. Korea believed to test new rocket engine to provoke US
Trump called for Seoul evacuation at height of North Korea tensions, new book says
Paris commuters face 300 miles of traffic jams in fifth day of French strikes
Britain faces most history-shaping election since WWII
Boris Johnson Has a Bad Day as Health Moves to Center of U.K. Election
Boy on hospital floor dominates Britain's election campaign
Jeremy Corbyn will nationalize UK utilities in 100 days. 'Simply huge' changes loom if Labour wins the election
Democrats expected to unveil articles of impeachment against Trump Tuesday, focusing on abuse of power, obstruction of Congress
Chris Wallace: Allegations against Trump 'far broader than the Clinton impeachment'
Schiff Threatens Press Freedom: When the surveillance state exposes a journalist and his sources, there's an instant chilling effect
Lawyer for Democrats calls Trump 'a clear and present danger' as he argues case for removal
Watchdog report says FBI's Russia probe justified, no political bias found
Attorney General William Barr releases scathing statement on inspector general's FISA report
'This was an overthrow of government': Trump rips Russia investigation 'disgrace' after FISA report
Nearly half of conservative students say professors rant against President Trump
The Fed's recent repo crisis was the fault of big banks and hedge funds, new study finds
The repo market is 'broken' and Fed injections are not a lasting solution, market pros warn
Trade war goes digital: countries eye tariffs on Internet economy
5.6 magnitude earthquake hits Southwest of Africa
5.4 magnitude earthquake hits the Reykjanes Ridge
5.3 magnitude earthquake hits near Panguna, Papua New Guinea
5.0 magnitude earthquake hits near Gisborne, New Zealand
5.0 magnitude earthquake hits near Yongchang, China
Sabancaya volcano in Peru erupts to 27,000ft
Sangay volcano in Ecuador erupts to 20,000ft
Fuego volcano in Guatemala erupts to 16,000ft
Reventador volcano in Ecuador erupts to 15,000ft
Nevados De Chillan volcano in Chile erupts to 15,000ft
Sakurajima volcano on Japan erupts to 14,000ft
New Zealand volcano eruption leaves 'no signs of life' on island
Some two dozen presumed dead on New Zealand island after volcano eruption
Silicon Valley's psychedelic wonder drug is almost here
'It comes down to pure greed': Insulin prices double, causing many diabetics to turn to extremes
Russia banned four years by WADA from international sports in latest punishment for doping violations
Russia reacts with anger after doping ban from Olympics, World Cup
After Bone Marrow Transplant, Man's Semen Contains Only Donor's DNA
Crime Scene DNA Reliability Called Into Question After Man's Bone Marrow Transplant
Famous Geneticist's Dating App Would Match Users Based on DNA
China's failed gene-edited baby experiment proves we're not ready for human embryo modification
Supreme Court leaves in place Kentucky abortion law mandating ultrasounds
Ed Smart, father of Elizabeth Smart: "There is no cure" for being gay
'Santa is now seen as gender-neutral,' claims mom shamed on Facebook
Tracking Bible Prophecy Headlines - 12/9/2019
Luxembourg said pushing for EU states to recognize Palestine
Trump: if Jared Kushner can't achieve peace in Middle East, 'it can't be done'
Trump: Israel has never had a better friend in the White House
Trump tells pro-Israel conference that some US Jews don't love Israel enough
US envoy vows Israel will no longer be 'punching bag' at UN
Gantz: Elections can still be averted, but no forgiveness for corruption
Sa'ar met with cheers and boos at Likud summit; party scraps primaries for slate
Biden: Netanyahu Is Drifting to the 'Extreme Right' to Stay in Power
Website slammed for offering Holocaust-themed novelties
Yemen's Houthi rebels threaten to attack Israel
PM: We will act against Iran even without European support
Several said killed in airstrikes on Iranian-controlled weapons depots in Syria
Katz says military strike to stop Iran remains 'an option'
Iran says new budget, Russia loan will 'stop US, Israel' from weakening Tehran
US Imposes Sanctions on Iraqi Militia Leaders Linked to Iran
'Hilarious': Iraq leaders laugh off new US sanctions
Two rockets land near Baghdad airport targeting US forces
Protests grip Baghdad and southern Iraq despite rising toll
UN urges Iraqi President to 'protect' protesters' right to demonstrate freely
Report: At least 5 pro-Iranian men killed in strike on Syria-Iraq border
Consultations to choose new PM in protest-hit Lebanon delayed
FBI says it presumes base shooting was terrorism; gunman was angry at US, Israel
Saudi gunman tweeted against US before naval base shooting
Saudi military training in US under scrutiny after base attack
Trump's defense of Saudis grows more isolated after deadly shooting on military base
Will Ukraine's Zelenskiy and Russia's Putin give peace a chance?
Fears of Russian interference hit U.K. election as Reddit bans accounts after U.S. trade talks leak
Hong Kong unrest hits 6-month milestone, protesters' demands see little response from government
Some 800,000 at Hong Kong protest march: Organizers
China tells government offices to remove all foreign computer equipment
Trump warns Kim has 'everything' to lose through hostility
Trump warns Kim could lose 'special relationship' after North Korea claims 'important' test at missile site
Venezuela's Nicolas Maduro, Once Thought Ripe for Ouster, Looks Firmly in Place
Church nativity depicts Jesus, Mary and Joseph as family separated at border
Record number of African migrants at U.S.-Mexico border
Trump halts plan to designate Mexican drug cartels as terrorists
Democrats zoom in on Trump impeachment charges this week
Trump: Democrats changing impeachment guidelines hours before next hearing
Nunes blasts Schiff for 'blatant disregard' of impeachment rules; blames 'vendetta' against Trump
Lindsey Graham torches Schiff over impeachment tactics: He 'is doing a lot of damage to the country, and he needs to stop.'
'This whole Ukrainian stuff is a joke': Graham says Senate won't allow 'circus' impeachment
The Indispensable Man: How Giuliani Led Trump to the Brink of Impeachment
Musk's defamation win may reset legal landscape for social media
Trade war goes digital: countries eye tariffs on Internet economy
DHS scraps Trump-ordered plan for mandatory facial scans at US points of entry after privacy advocates, lawmakers raise concerns
5.2 magnitude earthquake hits near Samara, Costa Rica
5.1 magnitude earthquake hits near Salamanca, Chile
5.0 magnitude earthquake hits near East End, Cayman Islands
Sabancaya volcano in Peru erupts to 34,000ft
Popocateptl volcano in Mexico erupts to 20,000ft
Sangay volcano in Ecuador erupts to 20,000ft
Santa Maria volcano in Guatemala erupts to 16,000ft
Nevados De Chillan volcano in Chile erupts to 16,000ft
Reventador volcano in Ecuador erupts to 15,000ft
Fuego volcano in Guatemala erupts to 15,000ft
Sakurajima volcano on Japan erupts to 13,000ft
White Island volcano eruption: One dead, others missing in New Zealand
Rescuers save 8 people from submerged vehicles as roads flood in southern Israel
Temperatures to soar across Melbourne and Sydney
Wildfires Turn Sydney's Surroundings Into an Inextinguishable Orange Furnace
Several dead, hundreds of homes burned in Australia's 'mega fire'
Samoa Bans Kids from Church as Measles Outbreak Kills 63
Elizabeth Warren says she'll wear Planned Parenthood scarf to her inauguration
Breakthrough or a threat?: Research on genetics of same-sex behaviour ignites ethical debate
LGBT activists reveal how movement gained power, changed laws
Mandatory UK Sex Education Program Teaches 6-Year-Olds to Touch Themselves
Tracking Bible Prophecy Headlines - 12/8/2019
Iron Dome intercepts 3 rockets fired from Gaza after tense weekend on border
Israeli aircraft bomb Hamas positions in Gaza after rocket attack
Hamas calls Israeli strike in Gaza a 'dangerous step'
Fighter jets scrambled three times following suspicious activity in Gaza
Gaza protests resume, but IDF chief sees rare 'opportunity' to reach ceasefire
Biden says cutting Israel aid 'bizarre,' accuses PA of fomenting conflict
US State Department denies Netanyahu talked Jordan Valley annexation with Pompeo
Palestinian Authority welcomes House resolution backing two-state solution
Erekat: Trump and Israel destroying 'two-state solution'
Let the people choose: Netanyahu backs direct PM election to avert 3rd vote
Will a Messiah prevent an election?
Trump tells Jewish group they'll vote for him to protect their wealth
UK Conservative party probing 3 candidates for anti-Semitism
Massive leak debunks UK Labour's claim it is dealing with anti-Semitism
Jewish group names UK's Corbyn top anti-Semite of 2019
Bolivia seeks Israel's help in fight against terror after ties renewed
Air strikes kill at least 20 in Syria's Idlib: Observatory, activists
Iran boasts it will soon unveil new nuclear centrifuges, power plant
'See, we can make a deal': Trump thanks Iran after prisoner exchange
Iran hostage taking appears to work as western states keep silent
Rouhani says Iran budget set to resist U.S. sanctions by curbing oil dependence
Iran unveils 'budget of resistance' to sanctions with help from $5bn Russian loan
US defense secretary can't label US base attack 'terrorism' at this point
Saudis distance themselves from US naval base shooter
Saudi airman may have become radicalized before U.S. Navy base attack
Florida naval base gunman showed videos of mass shootings at party
North Korea claims to carry out 'very important test' at rocket site
North Korea says US denuclearization talks 'out of negotiation table'
Hong Kong protests cross half-year mark with rally
Hong Kong gears up for mass rally as government appeals for calm
New travel misery in France as unions warn of fresh turmoil
Reddit says UK government document leak ahead of election points to Russia
UK Brexit envoy in DC quits, slams government for 'half truths' days before election
Mexico's Polarizing President Presides Over Rising Violence, Flailing Economy
A town's Christmas parade is canceled because of potential protests over Confederate symbols
Watch a Deepfaked Trump Say Epstein Didn't Kill Himself
Six Seismic Tremors Within 24 Hours Near Strasbourg, France Linked to Human Activity
'Sounded like a bomb': Residents in Eastlake, OH experience 2.6 magnitude earthquake
Sabancaya volcano in Peru erupts to 24,000ft
Popocateptl volcano in Mexico erupts to 21,000ft
Sangay volcano in Ecuador erupts to 20,000ft
Fuego volcano in Guatemala erupts to 15,000ft
Reventador volcano in Ecuador erupts to 15,000ft
Sakurajima volcano on Japan erupts to 13,000ft
Nevados De Chillan volcano in Chile erupts to 13,000ft
New explosive-effusive activity at Nishinoshima volcano, Japan
Victoria Falls dries to a trickle after worst drought in a century
Smoke haze settles over Australian capital as bushfires burn
Emma Thompson foresees people eating pets for 'protein' due to 'climate crisis'
Christian groups back new LGBT civil rights bill that protects religious institutions
Tracking Bible Prophecy Headlines - 12/7/2019
Nikki Haley Says Canada Made 'Deal With the Devil' With Recent Turn Against Israel at UN
In rebuke to Trump and Netanyahu, US House passes resolution supporting 2 states
'Legitimatizes inequality': Tlaib and the Squad split from Democrats on two-state resolution
Commentary: Stick with Netanyahu or face a lethal Two-State Solution - prepare to see 600 pound war-headed mortar shells from the 'West Bank' hitting Tel Aviv by 2022
Gaza protests resume, but IDF chief sees rare 'opportunity' to reach ceasefire
Fighter jets dispatched following suspicious activity in Gaza
As third elections loom, Netanyahu and Gantz vow to defeat each other
New poll shows Gantz, Sa'ar gaining ground on PM in public popularity
Likud: Netanyahu ready to serve only six more months if an agreement is reached on a unity government that will prevent a third election
Same Same, but Extremely Different: Trump Impeachment vs. Netanyahu Indictment
Merkel voices 'deep shame' on first visit to Auschwitz
Merkel warns against 'dangerous historical revisionism' in visit to Auschwitz
Caroline Glick: Preserving the peace with Jordan
Pentagon chief: No current need for significant troop deployment to Middle East
Tehran accuses Israel of testing 'a nuke-missile, aimed at Iran'
Iran Secretly Building Missile Arsenal in Iraq That Can Hit Israel, Saudi Arabia and U.S. Troops
World powers press Iran to reverse nuke deal violations
Facebook closes Iranian Supreme Leader Khamenei's page
UN office: Iranian forces were 'shooting to kill' protesters
Al-Jubeir: Iran's threat to the region can no longer be tolerated
Iran 'meddling' a 'huge violation of Iraqi sovereignty': US
US slaps sanctions on 3 Iran-linked Iraqi militia heads over protest abuses
15 killed in Baghdad as unidentified assailants open fire on demonstrators
Iraq protesters turn out in defiance after Baghdad attack
Turkey says it did not fully approve NATO's Baltic defense plan
Saudi Arabia Signals Willingness to End Yemen Conflict
U.S. Releases First Photos of 'Sophisticated Iranian Weapons' Seized en Route to Yemen
US says drone shot down by Russian air defenses near Libyan capital
In Libya's War, Russia Will Work With Whoever Helps It Reach the Oil
Greece expels Libyan ambassador in row over maritime boundaries
The Stakes For Ukraine Are High In Monday's Summit Between Putin And Zelenskiy
Shooter Killed, at Least 11 Hurt at Pensacola Navy Base
Pensacola Navy base shooting suspect is Saudi military member; possibly 'terrorism-related'
Saudi gunman reportedly called US a 'nation of evil,' decried support of Israel
Deja Vu: Pensacola Shooter Was Saudi National in U.S. for 'Flight School'
Pension strike brings travel chaos for a 2nd day in France
Donald Trump calls for World Bank to halt all China lending
Mexico's Journalists Fear Hostile Turn Under President
Trump says he will 'temporarily hold off' on declaring Mexican drug cartels as terror organization
White House won't participate in impeachment hearings, tells Nadler to 'end this inquiry now'
Dem senator says he knows 'handful' of GOP colleagues considering vote to remove Trump
Former top attorney for Obama suggests Dems should impeach Trump again if Senate acquits
Pelosi 'deliberately lied' to American people about Clinton impeachment: Newt Gingrich
Pelosi Calls Trump a 'Coward,' Tells Reporter: 'Don't Mess With Me'
Supreme Court halts subpoena to Deutsche Bank for Trump records
U.S. Justice Ginsburg puts temporary hold on Trump financial records dispute
Bernie Sanders unveils plan to boost broadband access, break up internet and cable titans
A World With a Billion Cameras Watching You Is Just Around the Corner
Virtual boyfriends a match for China's single women
Beware of hackers stealing your data multiple times this holiday season
Interstellar comet Borisov makes its historic flyby Sunday
Pyramid-shaped 427-foot asteroid set to whiz past Earth
Venus and Saturn Will 'Kiss' in a Rare Conjunction This Week
6.0 magnitude earthquake hits near Hihifo, Tonga
5.7 magnitude earthquake hits near Hihifo, Tonga
5.1 magnitude earthquake hits near Bristol Island, South Sandwich Islands
Sabancaya volcano in Peru erupts to 27,000ft
Sangay volcano in Ecuador erupts to 19,000ft
Reventador volcano in Ecuador erupts to 19,000ft
Fuego volcano in Guatemala erupts to 15,000ft
Nevados De Chillan volcano in Chile erupts to 14,000ft
Sakurajima volcano on Japan erupts to 10,000ft
A storm brought some of the largest waves ever recorded off the California coast last week. One was 75-feet tall
Hit by fires and droughts, California voters call climate change their top priority
Bankrupt PG&E reaches $13.5 billion settlement with California wildfire victims
California bans insurers from dropping policies in fire-ravaged areas
Australia braces for heatwave as more than 100 fires burn
Australia bushfires north of Sydney 'too big to put out'
The Incredible Story Of How Climate Change Became Apocalyptic
FDA Approving Drugs at Breakneck Speed, Raising Alarm
Chinese scientists created 'monkey pigs' by adding primate cells to pig embryos
Christian printing company refuses to print college magazine promoting LGBT messages
Tracking Bible Prophecy Headlines - 12/6/2019
US House of Representatives to Vote on Resolution Reaffirming Two-State Solution
Netanyahu, Pompeo push forward with US-Israel defense pact
After Pompeo meet, Netanyahu says Israel has 'full right' to annex Jordan Valley
ICC prosecutor 'concerned' over Netanyahu's West Bank annexation plans
147 nations call to halt 'aid' to Israeli settlements
88 groups urge halting federal funding for anti-Israel Mideast programs
Norway Threatens Palestinian Aid Cut Over Racism, Violence in Textbooks
Palestinians outraged over ICC report into war crimes
Hamas official says no move for long-term ceasefire with Israel
Hezbollah, undeterred after recent setbacks, beefing up border presence - IDF
IDF's 215th Division drills for war with Hezbollah
Israeli gov't signs $125m Czech Iron Dome deal
New Israeli defense minister takes a hardline position on terrorism in all forms
Israel: Netanyahu cousin and associates to be charged with corruption
Auschwitz survivor fears rise of anti-Semitism
Document lists 9 instances of anti-Semitism by Corbyn among thousands in Labour
Israel Pushed Trump to Send 14,000 Troops to the Middle East, Report Claims
Trump denies US weighing sending more troops to Mideast
Iran said exploiting Iraqi unrest to place missiles that could hit Israel
Iran developing nuclear-capable missiles, European powers warn UN
Russia suspends project with Iran due to uranium enrichment
Defiant Iran declares it will not halt ballistic missile development
Europeans, Iran to cross swords at nuclear talks
US says Iran may have killed over 1,000 protesters in government crackdown
Turkey to host new summit to tackle Syria conflict
No Christians Allowed: Muslim UN Officials Block Syrian Christian Refugees from Getting Help
Trump faced 'overwhelming pushback' from conservative Christians on Syria policy, Sen. Graham says
Sudan PM sees progress on US terror list removal
Study reveals dangers of underestimating global Islamist violence
More than 800,000 people march against Macron as strikes grip France
Paris police arrest scores amid strike over pension reform
North Korea: We'll call Trump 'dotard' if he calls Kim 'rocket man'
Pelosi calls for articles of impeachment against Trump: 'No choice but to act'
Pelosi Puts House on Quick Timetable for Impeaching Trump
Pelosi says Clinton was impeached for 'being stupid,' downplays House Democrats' effort against Trump
Phone logs in impeachment report renew concern about security of Trump communications
Jonathan Turley 'inundated with threatening messages' after testimony opposing Trump impeachment
Washington Post blasted over column urging journalists to 'reach the undecided' on impeachment
'Prayerful' Pelosi has become the Tammy Faye Bakker of impeachment, Mark Steyn says
'All Christians Need to Get Behind Him': Evangelist Franklin Graham On President Trump's Christmas Message
Divided we fall? Americans see our angry political debate as 'a big problem'
Trump turns to U.S. Supreme Court as last chance to keep his finances secret
Opec considering huge oil production cuts to avoid market slump
Futurist Sees 'The End of the World as We Know It for Average Person' - middle-class jobs will vanish, polarization between rich and poor will grow
From A 'Ring Of Fire' Eclipse To A Bright Christmas 'Star' Here's Why You Should Look Up In December
NASA mission catches nearby asteroid ejecting material into space
5.5 magnitude earthquake hits near Pondaguitan, Philippines
5.1 magnitude earthquake hits the Western Indian-Antarctic Ridge
Tropical Cyclone Pawan aims at Somalia as Arabian Sea stays active
Impressive rapid intensification of Tropical Cyclone "Ambali" in South Indian Ocean
Madagascar on alert as two tropical systems churn in the southern Indian Ocean
2.8 million affected, more than 280 killed in heavy rains caused by exceptionally strong Indian Ocean Dipole, Eastern Africa
At least 47 dead or missing after new wave of landslides hit Uganda
At least 38 killed after series of landslides hit Cibitoke, NW Burundi
New South Wales bushfires: 'Mega blaze' warning near Sydney
Huge waves and disease turn Marshall Islands into 'war zone,' health official says
Ebola was almost contained in Congo. A wave of violence threatens to bring it roaring back.
Planned Parenthood targets GOP senators over abortion 'gag rule' in $1 million ad buy
Hungary, Brazil and US talk declining birth rates, abortion at Capitol Hill conference
Hallmark Channel CEO Says Company Is 'Open' to Making LGBTQ-Friendly Christmas Movies
Uber reports more than 3,000 sexual assaults on 2018 rides
Supreme Court confronts homeless crisis and whether there's a right to sleep on the sidewalk
China's Communist Party Censors Phone Owners Use of 'Sensitive Words' like 'Almighty God'
Tracking Bible Prophecy Headlines - 12/5/2019
Liberman: Elections unavoidable, neither narrow nor unity government an option
Rivlin on political impasse: Politicians would rather 'go crazy' than form gov't
Rivlin will consider pardon if Netanyahu resigns, confesses - report
Commentary: Why Netanyahu is not planning to resign
US Christians build field hospital in Gaza, deepening rift between PA and Hamas
Report: Hamas calls for resumption of Gaza border violence
50% increase in building permits in Samaria
Commentary: Could a future US administration undo Trump's new policy on Israeli settlements?
British paper publishes op-ed calling settlements 'the trouble with Jews'
UK's Corbyn is the 'politician of choice for anti-Semites,' new report claims
France creates anti-hate crime office amid anti-Semitic wave
France anti-Semitism: Jewish graves defaced with Nazi swastikas
Two indicted for joining ISIS and planning Israel Independence Day attack
Meeting in Lisbon, Netanyahu and Pompeo See Mideast Protests as Chance to Weaken Iran
Netanyahu: Iran's empire is tottering. Let's make it totter even further
Netanyahu: U.S. sanctions on Iran having impact
Airstrikes target Iranian weapons stores in eastern Syria - report
At UN, Europeans rap Iran for working on nuclear-capable missiles
Katz urges Western-Arab coalition to confront Iran over nuclear-capable missiles
Iran wants to challenge western navies in Gulf with China and Russia
Iran Is Secretly Moving Missiles Into Iraq, U.S. Officials Say
US warship seizes suspected Iran missile parts set for Yemen
Pentagon: Signs suggest Iran may be preparing attack in the region
US said mulling sending 14,000 more troops to Mideast as Iran threat grows
Netanyahu: US redeployment in Syria places Israel in better position
U.S. Military Completes Pullback From Northeastern Syria, Esper Says
Deadly car bombing hits Turkey convoy in north Syria: Monitor
9 children killed by Turkish shelling in Kurdish-controlled Syrian town
Lebanese protesters back on Ring Bridge for second night in a row
Clashes break out around presidential building in Libya's Tripoli: Sources
What's behind the wave of Middle East protests?
US to restart Taliban talks after Trump green light
Putin fears the US and NATO are militarizing space and Russia is right to worry, experts say
Berlin murder: Germany expels two Russian diplomats
Pearl Harbor Naval Shipyard shooting: Sailor shoots two dead, then kills himself
Trump Calls Trudeau 'Two-faced,' Leaves NATO Summit Early After Video of Leaders 'Mocking Him' Goes Viral
'The world is laughing at President Trump': Biden campaigns off of NATO moment
Giuliani, Facing Scrutiny, Travels to Europe to Interview Ukrainians
Republicans angry, concerned about Schiff release of phone records
Legal scholars clash in hearing over whether Trump committed impeachable offense
Profs make impeachment case; Democrats say they're all in
White House gears up for aggressive effort to defend Trump in the Senate as House moves toward impeachment vote
Trump slams congressional impeachment report as a 'joke'
US first lady wades into impeachment fight to defend teen son
'Fake outrage': George Conway rips Melania Trump for amplifying 'nothingburger' Barron reference
Florida Republican calls to hang 'traitor' Ilhan Omar and other Democrats
Nearly 700,000 will lose food stamps with USDA work requirement change
Outrage in the skies: Are airline passengers getting more unruly?
Your Smart TV could be spying on you, FBI warns
Radiation 'hot spots' near Olympic torch relay in Fukushima: Greenpeace
New evidence shows Cascadia quakes can trigger San Andreas quakes
5.9 magnitude earthquake hits near Isangel, Vanuatu
5.6 magnitude earthquake hits near Kuril'sk, Russia
5.3 magnitude earthquake hits near San Clemente, Peru
5.1 magnitude earthquake hits near Kuqa, China
5.0 magnitude earthquake hits near Shikotan, Russia
Trio of tropical threats steadily developing in the Arabian Sea
Record winter storm finally exits Northeast, leaving widespread chaos and at least 7 people dead - U.S.
Weather caused entire season to shift, resulted in 'most challenging year' for farmers
WMO And WHO New Reports Show The Effects Of Climate Change, From Tropical Cyclones To Mental Health Issues
China's Mutant Pigs Could Help Save Nation From Pork Apocalypse
Samoa measles outbreak: Non-vaccinated told to tie red flag to their homes
Hospitals Sue Trump to Keep Negotiated Prices Secret
LGBTQ advocates slam Buttigieg for past history with Salvation Army
629 Pakistani Girls Trafficked to China as Brides
Buffalo, N.Y., Bishop Resigns Amid Controversy Over Clergy Abuse
Tracking Bible Prophecy Headlines - 12/4/2019
Lieberman Threatens to Join Right-wing Gov't if Gantz Doesn't Let Netanyahu Serve as PM First in Rotation Deal
As unity talks falter, details of proposed pact show annexation, 30 ministers
Israeli officials said to warn Jordan Valley annexation would imperil Amman ties
Israel's NY envoys champion rights of Jews evicted from Arab lands
In surprise change, 13 countries vote against pro-Palestine UN resolution
U.S. university students: They 'support Palestine,' but can't find it on a map
French lawmakers pass resolution calling Israel hatred a form of anti-Semitism
'Judaism is severely under threat in all of Europe'
Israel to UN: Jews forced out of Arab, Muslim lands should be seen as refugees
IDF admits it fudged ultra-Orthodox enlistment tallies for years
Bennett sets Twitter abuzz by carrying book of Khomeini's writings
Iranian Revolutionary Guards commander blames riots on 'dirty goals of Great Satan and Zionists'
Netanyahu to meet Pompeo this week in Portugal - will likely discuss shared concerns on Iran
Iran announces joint naval exercise with China, Russia
Iran's Rouhani calls for release of innocent, unarmed protesters
Grenade attack in Baghdad wounds nine security officials amid protests: Iraqi TV
Rockets hit base hosting US forces in western Iraq
Iraqi anti-government protesters burn Iranian consulate for the 3rd time
Iraq arrests former ISIS leader's deputy
Macron says Turkey 'sometimes works with ISIS proxies'
Trump Offers France 'Some Nice ISIS Fighters' In Face-Off With Macron
12 children killed in 'bloodiest of days' in northwest Syria
Syrians Say U.S. Helicopter Fire Killed Civilians During The Raid On Baghdadi
UK, France, Germany, Turkey say attacks on civilians in Syria must end
Demonstrations, road blocks continue across Lebanon
Egypt and Sudan in talks to defuse tensions over Ethiopian dam
Kim Jong Un rides white horse through historic battlefields, experts see symbolism
China's military might has now become a top issue for NATO
OPEC, Russia debate deeper oil cuts as new glut looms
House passes resolution disapproving of Russia being included in future G7 summits
Barr disputes key inspector general finding about FBI's Russia investigation
Trump loses appeal to block Deutsche Bank, Capital One from handing over his financial records to Congress
Congress pushes ahead on Trump impeachment with nation split
House Democrats Release Report Outlining Case for Trump's Impeachment
Trump abused power of presidency, Dems conclude in impeachment report
Evidence of Trump misconduct 'overwhelming': House impeachment report
Democrats' impeachment report cites Trump obstruction and withholding aid, warns of 'grave harm'
Trump Uses World Stage To Call Out 'Maniac' Adam Schiff
Kamala Harris zings Trump after he mocks her 2020 race exit: 'I'll see you at your trial'
Harris' 2020 exit leaves potentially all-white debate, causing consternation among Dems
NATO Summit: World Leaders Appear to Mock Trump on Hot Mic
Zuckerberg defends allowing false ads on Facebook, saying company shouldn't be 'censoring'
U.S. homeland security proposes face scans for U.S. citizens
DHS may require US citizens be photographed at airports
A small town can't afford cops at night. So it's turning to cameras watched by citizen patrols.
Apocalyptic asteroid strike that could wipe out humanity is 'only a matter of time', top scientist warns
5.6 magnitude earthquake hits near Kavieng, Papua New Guinea
5.2 magnitude earthquake hits near Shikotan, Russia
5.2 magnitude earthquake hits near Bitung, Indonesia
5.0 magnitude earthquake hits near Bitung, Indonesia
5.0 magnitude earthquake hits near Tilamuta, Indonesia
5.0 magnitude earthquake hits near Jarm, Afghanistan
5.0 magnitude earthquake hits near Daigo, Japan
Sabancaya volcano in Peru erupts to 27,000ft
Reventador volcano in Ecuador erupts to 17,000ft
Fuego volcano in Guatemala erupts to 15,000ft
Nevados De Chillan volcano in Chile erupts to 14,000ft
Sakurajima volcano on Japan erupts to 12,000ft
Typhoon Kammuri leaves trail of damage after racing across the Philippines
As many as 5 tropical cyclones could form in Indian Ocean this week
Unprecedented rainfall kills hundreds in Central Africa with nearly one million displaced and thousands of hectares flooded: Rainfall 300% above average
Deadly flooding strikes southern France for 2nd time in a week
'Deeply sorry' PG&E takes blame for California's deadliest wildfire, seeks 'technologies' to limit future risks
Earth's temperature likely marks hottest decade on record - report
Greta Thunberg on global warming: People underestimate 'angry kids'
Health Department: Over 140 Confirmed Cases Of Deadly Drug-Resistant Fungus In New Jersey
Scientists develop artificial nerve cells which behave just like real cells
China gene-edited baby experiment 'may have created unintended mutations'
Scientists Slam CRISPR Babies Experiment After Findings Become Public For First Time
Hollywood Is "Finally Catching On" to the Booming Drag Queen Economy
Texas judge warned over refusal to perform same-sex marriages
Florida man left son at side of highway because he might be gay: police
Human trafficking in America among worst in world: report
Gadhimai Hindu festival: World's 'largest animal sacrifice' under way in defiance of ban
Tracking Bible Prophecy Headlines - 12/3/2019
Netanyahu to Trump: We must seize 'historic opportunity' to annex Jordan Valley
Gantz opposes mutual defense pact with US, warns it could 'tie hands' of IDF
Hong Kong billionaire: Only US can be Israel's friend in trade war
Israeli occupation costs Palestinian economy $2.5 bln a year: UN
Committee sets February 25 as earliest date for possible 3rd election
Netanyahu Indictment Served to Knesset, Setting Off 30 Days to Ask Lawmakers for Immunity
Case against Netanyahu includes billionaire witnesses
Adelsons, Milchan, Ellison, MKs among 333 witnesses in case against Netanyahu
Amazon removes Christmas ornaments with images of Auschwitz from its website
Swastikas, anti-Semitic slurs carved in door of Washington's Sixth & I synagogue
Italian minister says professor to be disciplined for tweeting Hitler praise
Suicide over mounting debt strikes a chord in crisis-hit Lebanon
Trump administration lifts hold on Lebanon security aid
Kurds In Syria Make A Deal With Russia
Pompeo says Iran the common villain in Mideast protests
For first time, Iran acknowledges killing 'rioters' during fuel price protests
Iran unrest killed 'at least 208,' families forced to pay for bodies
Turkey to Oppose NATO Plan if It Fails to Recognize Terrorism Threats, Says Erdogan
US senators want Turkey sanctioned over Russia missile system
Putin Approves Law Labeling Journalists 'Foreign Agents' In Russia
The FBI says the photo-editing app that went viral this summer is a 'significant counterintelligence threat' because of its ties to Russia
Russia to Launch Alternative to Wikipedia, Which Putin Calls 'Unreliable'
North Korea warns US will choose its 'Christmas gift' if Trump fails to meet looming nuclear deadline
Keeping up with China: US Navy orders $22 billion worth of submarines
Malta Parliament surrounded by protesters demanding PM's removal
House GOP report says no evidence for Trump impeachment, warns of 'dangerous precedent'
300+ Trump ads taken down by Google, YouTube
US vows 100% tariffs on French Champagne, cheese, handbags over digital tax
6.0 magnitude earthquake hits near Arica, Chile
5.4 magnitude earthquake hits near Iquique, Chile
5.3 magnitude earthquake hits near Arawa, Papua New Guinea
5.0 magnitude earthquake hits near Mohean, India
Mount Rainier caps swarm of weekend seismicity with 3.6 magnitude quake
15 earthquakes in just two days shake a small Tennessee town, USGS reports
Sabancaya volcano in Peru erupts to 24,000ft
Popocateptl volcano in Mexico erupts to 21,000ft
Reventador volcano in Ecuador erupts to 15,000ft
Sakurajima volcano on Japan erupts to 15,000ft
Nevados De Chillan volcano in Chile erupts to 13,000ft
Typhoon Kammuri: Philippine homes battered by fierce wind and rain
Heavy rain batters southern France, causing new wave of deadly floods
Natural disasters claim over 1,200 lives across East and Southern Africa
America Braces for Possible French Fry Shortage After Poor Potato Harvest
Chronicle exclusive: Bay Area death toll from drug overdoses passes 10,000
Hundreds of Anglicans Sign Letter Opposing Decriminalization of Abortion
ACLU Tweets for International Men's Day: Transgenders 'Who Get Pregnant and Give Birth Are Men'
Utah school fires substitute teacher who told 5th-graders 'homosexuality is wrong'
Dan Cathy's Real Victims: Christian Franchise Owners
Prince Andrew's accuser describes her alleged trafficking to have sex with him
Prince Andrew's Epstein scandal will result in 'heated showdown' with 'furious' Prince Charles: report
Legal reckoning: New abuse suits could cost church over $4B
Gunmen storm Sunday church service in Burkina Faso, kill at least 14 including pastor, children
Tracking Bible Prophecy Headlines - 12/2/2019
Rivlin to Ask Attorney General if Netanyahu Can Form a Government After Indictment
Relations with Israel are at a 'dead end,' Abbas tells UN representative
IDF hails new siren system as success after Gaza flareup, plans further upgrades
Eyeing economic benefits, Hamas wants deal with Israel, IDF believes
Work begins to triple size of Jewish enclave in East Jerusalem Arab neighborhood
Israel planning new settlement in flashpoint city of Hebron
Jordan to reopen Tomb of Aaron to Israelis
Report: Pompeo, Netanyahu 'Likely' to Meet on Sidelines of NATO Summit in London
Report: Netanyahu to corner world leaders about Iran on NATO sidelines in London
Netanyahu slams European 'rush to appease Iran' by sidestepping sanctions
Six European countries join Iran sanctions-busting mechanism
Trump and Netanyahu discuss 'threat from Iran' in second call in weeks
New head takes reins of UN nuclear watchdog as Iran crisis deepens
Iranian general: Our missiles are aimed at 21 US bases in the region
During protests, Iran Guards said to massacre up to 100 people hiding in marsh
Iraqi Parliament Approves PM's Resignation Amid Ongoing Anti-gov't Protests
Pope condemns Iraq's 'harsh' crackdown on protesters
Nearly 70 dead in Syria regime clashes with Idlib armed groups
Syrian govt denounces 'US interference', its role in Constitutional Committee
Greece to ask for NATO's help in maritime dispute with Turkey
Failure to end civil war in Yemen now could cost $29bn
Lebanon army separates protests near Aoun's palace
14 killed in Burkina Faso church attack: Regional govt
Malta's PM says he will step down amid crisis over murdered journalist probe
Polish protesters take to streets to back embattled judges
Spy chiefs on alert for London Bridge copycats
China to suspend US Navy visits to Hong Kong over bill
Protests Have Turned Hong Kong Disneyland Into a 'Ghost Town'
Protests in India after woman gang raped and burned to death
Mexico gunbattle near Texas border between suspected cartel members, police leaves at least 21 dead
White House, in fiery letter, declares Trump won't participate in House Judiciary impeachment hearing
'Unsavory,' not impeachable: Democratic lawmaker explains why he opposes removing Trump
Ilhan Omar GOP challenger banned from Twitter after saying she should be "tried for treason and hanged"
Trillion-dollar deficits as far as the eye can see, and hardly a voice of caution to be heard
NBC's latest gamble depends on the idea that you'll want to shop while you watch TV
'World first' cell phone detection cameras rolled out in Australia
Flight from Tel Aviv causes London panic as scrambled jets set off sonic boom
Sonic boom as jets intercept aircraft with lost radio contact
6.0 magnitude earthquake hits near Amatignak Island, Alaska
5.2 magnitude earthquake hits near Kirakira, Solomon Islands
Sabancaya volcano in Peru erupts to 23,000ft
Popocateptl volcano in Mexico erupts to 19,000ft
Nevados De Chillan volcano in Chile erupts to 13,000ft
Thousands evacuated as Typhoon Kammuri threatens the Philippines
Storm Brings Delays on Hectic Day for U.S. Air Travel
Winter storms trigger travel headaches in 30 states; plane slides off taxiway in Buffalo
Catholic diocese denies gay Michigan judge communion
Belief in Trump as chosen by God part of growing evangelical power movement
Between Black Friday and Cyber Monday, pope condemns 'virus' of consumerism
Tracking Bible Prophecy Headlines - 12/1/2019
Thousands demand Netanyahu's resignation at Tel Aviv protest
Legal scholars debate whether Netanyahu can run for prime minister
Netanyahu-led bloc races to gather support for fresh bid at forming government
Right-wing leaders refuse to sign petition to hand mandate to Netanyahu
Listing demands, Liberman vows not to compromise any further on religion-state
Odeh: Netanyahu is a 'dangerous psychopath' targeting Arabs, left-wing Jews
Gantz pledges united front following weekend security incidents in north, south
Troops kill Palestinian suspected of lobbing firebombs at cars in West Bank
Merkel gov't continues UN assault against Israel, snubbing German Jews
After 1,400 years, relic thought to be from Jesus' manger returns to Bethlehem
Violence Grows as Lebanese Crisis Deepens
Iraq risks breakup as tribes take on Iran's militias in 'blood feud'
Iraq protesters burn shrine entrance in holy city, PM quitting 'not enough'
Protesters Burn Tires in Southern Iraq in Renewed Anti-government Rage
Iraqis press anti-government protests after PM steps down
With Over 400 Dead and PM Resigning, Iran's Hold on Iraqi Politics Is Eroding
Iran says protest death tolls reported by int'l organizations 'exaggerated'
Iran Opposition Leader Compares Supreme Leader to Shah Over Response to Protests
Israel's defense minister calls for 'worldwide hackathon' for Iranian freedom to access social media
Pro-vote Algerians march against 'foreign interference'
Hundreds march in Sudan capital seeking justice for those killed in protests
Greece's FM heads to Cairo for talks over sea dispute
Islamic State says London Bridge terror attack carried out 'in its name'
UK terror suspect plotted to kill 2 rabbis, target sites in Mumbai-style attack
Boris Johnson was personally warned about risks of freeing terrorists but said there was 'no money' to deradicalise them, ex-top prosecutor says
UK Labour's Corbyn: Convicted terrorists should 'not necessarily' serve full sentences
In a bitter British election, influence of wealthy U.S. donors causes a stir
In Hong Kong, protesters say 'thank you Donald Trump'
China Accuses UN Rights Chief Of "Inappropriate" Interference Over Hong Kong
Mexico's rise in violence starts sticking to 'Teflon president' after a year in office
At least 14 killed in bloody gunfight in northern Mexico
College students Fainting From Starvation in Venezuela's Failing College System
Records Set, Billions Minted: It Will Be Hard to Top 2019 Stocks
Black Friday shoppers stay away from stores, make $7 billion-plus splurge online
Newsweek fires reporter after publishing mistakes in story about Trump's Thanksgiving plans: report
Genealogical databases are a goldmine for police, but with few rules and little transparency
EU antitrust regulators say they are investigating Google's data collection
Facebook bows to Singapore's 'fake news' law with post 'correction'
China Adopts Malicious "Cybersecurity" Rules
China introduces mandatory face scans for phone users
North Korea threatens Japan with 'real ballistic missile'
Russia tests hypersonic missile in Arctic: Reports
Mikhail Gorbachev warns Russia and US must avoid 'hot war'
International Space Station Commercialization Heralds A New Era For Human Spaceflight
5.5 magnitude earthquake hits South of the Fiji Islands
5.3 magnitude earthquake hits near Raoul Island, New Zealand
5.3 magnitude earthquake hits the Chagos Archipelago region
Sabancaya volcano in Peru erupts to 26,000ft
Ruiz volcano in Colombia erupts to 22,000ft
Popocateptl volcano in Mexico erupts to 22,000ft
Colima volcano in Mexico erupts to 18,000ft
Reventador volcano in Ecuador erupts to 15,000ft
Nevados De Chillan volcano in Chile erupts to 13,000ft
Sakurajima volcano on Japan erupts to 13,000ft
California is famous for earthquakes and wildfires - but don't forget about its volcanoes
Evacuations in Philippines as typhoon threatens SEA Games
Three Unusual Tornadoes Confirmed in Arizona Friday
Christmas tree prices rise as drought and fire hit crops and farms close
Pelosi to lead delegation to climate summit amid U.S. withdrawal from Paris climate deal
US says will 'protect its interests' at climate conference
John Kerry Launches Star-Studded Climate Coalition
Ginsburg health scare raises prospect of election year Supreme Court battle
All Democratic presidential candidates back taxpayer-funded abortions
Harris slams Buttigieg for comparing struggles of African-Americans, LGBTQ people
German Catholics' celibacy debate could lead to schism with Vatican
Click here to return to "Tracking the Birth Pangs" page.