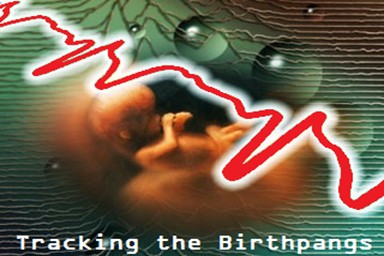 December 2020 Headlines
"Tracking Bible Prophecy" headlines can also be found on
Facebook
Tracking Bible Prophecy Headlines - 12/31/2020
New Israeli ambassador urges UK to move its embassy to Jerusalem
Palestinians: An International "Peace" Conference to Displace Israel
When Israel and Arab nations unite, world should take note, says UN ambassador
Bahraini and Emirati activists in Israel express feeling 'like family returning home'
IAF chief expresses lingering concerns, hopes over US sale of F-35 to Emirates
Trump administration working on another normalization deal in January
Pence's final visit to Israel before leaving office is canceled
Kushner Family to sell $100m. bonds in Israel
Over 3,000 new immigrants to Israel from North America in 2020
Arab communities shattered as organized crime fuels record levels of bloodshed
Syria attack: At least 28 killed in ambush on bus
FBI report reveals 500 tons of explosives set off at Beirut Port, 1,700 tons missing
Twenty-two killed in attack on Aden airport after new Yemen cabinet lands
One year after US killed Iran general Qasem Soleimani, Iraq tensions boil
SAM Battery, More Iranian Arms for Hezbollah Destroyed in Air Strikes Near Damascus
Iran allocates $150,000 to pay each family of 176 Ukraine crash victims
US bomber flight over Persian Gulf aims to intimidate Iran in Trump's final days
Iran says Trump's life 'will end,' won't stop until revenge on US for killing Soleimani in new statement
UN experts say Trump's pardon of Blackwater contractors violates international law
US Taxpayer Money Went to Al-Qaeda Affiliate During Obama Administration: Senate Reports
Trump administration taking steps to designate Cuba as state sponsor of terrorism in coming days
Putin targets U.S. social media, secret agent leaks and protests with new laws
Nuns arrested as Beijing turns up heat on Church in Hong Kong
U.S. warships transit Taiwan Strait, China denounces 'provocation'
Patrick Byrne: China Is Taking Us Out From Within
Trump administration declassifies unconfirmed intel on Chinese bounties
Italygate: is the Italian government directly involved in the US election fraud against Trump?
'Over a Million People' Will Rally in Washington to Pressure Congress: 'Stop the Steal' Organizer
Sidney Powell: 'Every Republican' Should Stand Up for Trump If 'RNC Hopes to Survive'
Kinzinger: Upwards of 100 GOP Lawmakers Will Vote to Not Accept Election Results
Josh Hawley becomes first senator to say he'll object to certification of Biden's win
Walmart apologizes after its Twitter account called Sen. Josh Hawley 'sore loser' over Electoral College dispute
Pelosi Responds to Hawley's Plans to Reject Electoral College Votes: 'No Doubt' Biden Will 'Be Confirmed'
Biden Team: Congress's Counting of Electoral Votes 'Merely a Formality'
Mark Levin: On January 6, We Learn Whether Our Constitution Will Hold
Trump Denied 'Due Process' in Supreme Court, Lower Courts: Jenna Ellis
Trump asks Supreme Court to void Wisconsin election results
Trump Shares New Study Estimating 289,000 'Excess Votes' in Battleground States
DOJ Researcher Releases Study Indicating Massive Election Fraud in Georgia and Pennsylvania
Watch: Georgia State Senate Holds Meeting on 2020 Election Fraud 12/30/20
Jovan Pulitzer Reveals Live, Real-Time Hacking of Dominion Voting Systems at Fulton County Polling Station
Georgia Senate Panel Requests Forensic Audit of Fulton County Absentee Ballots
Questions Surrounding Administration of 'Rollover' Absentee Ballots in Fulton County Remain Unanswered Days Before Georgia U.S Senate Runoff Elections
Poll: 55% of 'very conservative' Georgia voters who won't vote in runoffs say they'll stay home due to 'rigged' process
As runoff nears, Trump complicates GOP case by demanding that Kemp resign
Georgia's Runoff Drama Likely to Drag On for Days Before Results
Quiet Effort Underway to Forge Coalition to Defeat Pelosi
Trump officials say Biden delayed border plans after they warned of 'new crisis'
Privacy, schmivacy: 2 in 3 Americans don't care if their smart devices are recording them
Commentary: The Top 10 Most-Suppressed News Stories Of 2020
United Airlines flight diverted to Alexandria, Louisiana over possible bomb threat; 2 'persons of interest' detained
If Nashville bomb is declared terrorism, business owners may have to pay out of pocket
Japan's solution to space junk problem is wooden satellites that would burn up upon reentry
Earthquake aftershocks rattle Croatia, keep residents out of homes
Sabancaya volcano in Peru erupts to 27,000ft
Nevados De Chillan volcano in Chile erupts to 20,000ft
Popocateptl volcano in Mexico erupts to 20,000ft
Sangay volcano in Ecuador erupts to 20,000ft
Klyuchevskoy volcano on Kamchatka, Russia erupts to 17,000ft
Reventador volcano in Ecuador erupts to 16,000ft
Fuego volcano in Guatemala erupts to 16,000ft
Karymsky volcano on Kamchatka, Russia erupts to 15,000ft
Ebeko volcano in the Kuril Islands erupts to 12,000ft
New eruption at Soufriere St. Vincent volcano, Alert Level raised to Orange, Saint Vincent and the Genadines
Caribbean volcanoes rumble to life as scientists study activity not seen in years
Scores Missing, Hundreds Evacuated After Clay Landslide Strikes Village in Norway
Unseasonal, record-breaking storm hits Nunavut, Canada
Siberia gripped by extreme, record-breaking cold for a week
Fires, floods, hurricanes, and locusts: 2020 was an epic year for disasters
Argentina passes abortion bill despite resistance from evangelicals, Catholics
5 global developments in euthanasia, assisted suicide laws in 2020
UK to roll out Astra/Oxford COVID vaccine after world-first approval
China approves Sinopharm Covid-19 vaccine for general use
Vaccinated US nurse contracts COVID-19, expert says Pfizer shot needed more time to work
Aurora Health says employee intentionally removed COVID-19 vaccine from fridge, ruining more than 500 doses; FBI investigating
Swiss drugs regulator says no link between COVID-19 vaccine, death of 91-year-old
2 North Dakotans suffer allergic reactions after COVID-19 vaccine
Canada will require negative COVID-19 test for air passengers
Trust science? Fauci's admission he misled public puts scrutiny on Biden alliance
Sen. Marco Rubio doubles down on criticism of Dr. Fauci for purposely misleading on masks and herd immunity: 'I am appalled by his arrogance'
Governor cancels inaugural, citing mask protests at his home
Hollywood Productions Will Be Shut Down Until Mid-January, Per SAG-AFTRA, Amid Public Outcry and Pleas From Health Officials
China clamping down on research into origins of COVID-19 pandemic
Mike Pompeo calls for release of Chinese Christian journalist jailed for Wuhan reporting
China Using Covid to Overtake America's Economy
Dems delay defense bill over stimulus check fight with McConnell
McConnell says 'no realistic path' for $2G stimulus checks, accuses Dems of 'trying to pull a fast one'
Dead people may still get $600 stimulus checks
COVID-19 'super-spreader' event feared in L.A. as Christian singer defies health order for concerts
Rep. Michael Waltz: If Democrats Win Georgia, They Will Nationalize Lockdowns
New York's Covid restrictions on places of worship are discriminatory - appeals court
Bible Purchases Increase Significantly amid COVID-19 Pandemic, LifeWay Christian Resources Reports
Tracking Bible Prophecy Headlines - 12/30/2020
Israel attacks outskirts of Damascus, Syrian media reports
Syrian media says 1 soldier killed, 3 injured in Israeli strikes near Damascus
Russian military says 3 of its troops wounded in Syria
Iran warns Israel against 'crossing red lines' in Gulf
Rockets, drones fly as Gaza terrorist groups hold joint military drill
Haredi parties signal ardent alliance with Netanyahu no longer a given
Gantz: We saved Israel from Netanyahu - Blue and White chairman says Netanyahu chose 'path of deception,' has to go.
Hezbollah Leader: Israel, US, and Saudi Arabia Want Me Dead
House Votes to 'Enhance the Border Security' of Jordan, Lebanon, Egypt and Tunisia - Not the USA
State Department approves sale of munitions to Saudi Arabia
Apple's longtime supplier accused of using forced labor in China
US Turns Tide on Huawei, Ending CCP's 5G Master Plan
Senate Investigation Finds Obama Admin Knowingly Funded al-Qaeda Affiliate
The Censored Hunter Biden Laptop Story Is Coming Back to Bite Twitter Big Time
Appeals court upholds bribery conviction for Chinese think tank official with ties to Hunter Biden
Big Tech's Influence in Biden Ticket, 2020 Election Raises Concerns
Incoming NSA Says Pentagon Has Not Met With Biden's Team
Pentagon Disputes Biden's Claim on Obstruction of Transition Efforts
Power of Vice President to Count or Reject Electoral Votes Disputed
Pence refused to sign on to plan to overturn election, lawyers say
Jason Miller: We want to present 'specific evidence' Jan. 6 to the American people on the national stage and not allow local politicians to sweep it under the rug
Trump campaign asks Supreme Court to review Wisconsin voter fraud case
Peter Navarro updates election report to show 379,000 'possible illegal votes' for Biden in Michigan
Bolton: No 'Systemic Fraud' In Election - Trump, GOP Allies Will 'Embarrass Themselves in History'
Georgia Gov. Kemp: Fulton County Audit Not Mine to Order
No fraud found in Cobb County signature audit: Raffensperger says
Georgia's secretary of state cracking down on voter line electioneering
Georgia judge, Stacey Abrams' sister, rules against voter purge before Senate runoffs
True the Vote Calls on GA Judge - Stacey Abrams' Sister - to Recuse Herself After Voter Eligibility Ruling
Record-breaking fundraising in Georgia's Senate races: Where it came from and where it's going
51 Celebrities Inserting Themselves into Georgia Senate Runoffs to Push Democrats
'The Soul of Our Nation Is at Stake': Franklin Graham Urges Christians In Georgia to Vote in Senate Runoffs
Congressman-elect Luke Letlow (R-LA) Dies from Coronavirus; 9th-generation Louisianan Fought 'Slow-boil Socialism'
Nikki Haley says Americans should be worried about 'woke left' when Biden is president
Will Washington, DC lock out Trump-supporters on January 6?
Joe Biden Calls Kamala Harris 'President-Elect'
CNN's Jim Acosta roasted for saying covering Trump was 'nonstop national emergency,' 'might merit hazard pay'
Rasmussen Poll: 72 Percent Say Trump Is Model for GOP
Trump ends Obama's 12-year run as most admired man: Gallup
Nashville bomber allegedly spoke about hating cops decades before attack: report
Girlfriend warned Nashville police Anthony Warner was building bomb a year ago, report shows
Nashville bombing froze wireless communications, exposed 'Achilles' heel' in regional network
Thousands of Colorado residents without heat after attack on gas service
Mexico: Utility company CENACE working to restore power after nationwide outages Dec. 28
Facial-Recognition Tools in Spotlight in New Jersey False-Arrest Case
Despite The Dumpster Fire of 2020, Here Are 11 Huge Achievements We Made in Science
Senate Directs Defense Department, DNI, Other Agencies: You Have 180 Days To Tell What You Know About UFOs
Asteroid 2020 YS4 flew past Earth at 0.25 LD
Croatia hit by 6.4 magnitude earthquake, leaving at least 7 dead
5.9 magnitude earthquake hits the central Mid-Atlantic Ridge
5.7 magnitude earthquake hits near Bandon, Oregon
5.3 magnitude earthquake hits near Sarangani, Philippines
5.0 magnitude earthquake hits near Omiya, Japan
Sheveluch volcano on Kamchatka, Russia erupts to 23,000ft
Popocateptl volcano in Mexico erupts to 22,000ft
Sangay volcano in Ecuador erupts to 20,000ft
Sakurajima volcano on Japan erupts to 15,000ft
Karymsky volcano on Kamchatka, Russia erupts to 15,000ft
Fuego volcano in Guatemala erupts to 15,000ft
Reventador volcano in Ecuador erupts to 15,000ft
Chalane comes ashore in Mozambique after making first landfall in Madagascar
Storm Bella unleashed hurricane-force winds across parts of Europe
Drought-busting precipitation brings rare snow to SoCal
At least 12 climbers dead as heavy snow hits Tehran, Iran
Large hail pounds parts of Australia
Prince Charles warns human exploitation of nature is 'insanity'
Mexico Set to Become World's Largest Legal Cannabis Market
Amazon Pressured to Drop Billy Graham Evangelistic Association, Focus on the Family, from Charity List
Mormon church faces 7 new lawsuits for alleged Boy Scouts sex abuse cover-up in Arizona
Argentina Legalizes Abortion, a Milestone in a Conservative Region
Mass. Democrats Ram Through an Abortion Bill Too Extreme for Their Pro-Choice Governor
Massachusetts lowers age to 16 for abortions without parental consent
Fact check: COVID-19 vaccine 'morally acceptable,' Vatican says, but some claims missing context
'Toxic Individualism': Pandemic Politics Driving Health Care Workers From Small Towns
St. Louis sheriff's deputy struck with own baton after telling store customer to wear mask
Chinese Cities Issue More Lockdowns, Cancel Public Events as COVID-19 Outbreaks Worsen
California Coronavirus Update: Stay-At-Home Order Extended Until Mid-January; L.A. Hospitals At Breaking Point, State Bracing For Post-Holiday Surge
L.A. County hospitals turn away ambulances, put patients in gift shop: 'I've never seen anything like this'
Vaccine Passports Are Big Tech's Latest Dystopian Nightmare
COVID-19 Vaccine Passport? You Might Need It To Travel In 2021
Los Angeles Residents Able to Add COVID Vaccination Proof to Apple Wallet
Operation Warp Speed at a crawl: Adequately vaccinating Americans will take 10 years at current pace
'Falling far behind': Biden criticizes pace of US vaccine rollout
Hundreds of COVID vaccines thrown away as inoculation push said 'out of control'
Cuomo threatens to hold those who got coronavirus vaccine out of turn criminally liable
Kamala Harris receives coronavirus vaccine after saying she wouldn't take it if developed during Trump admin
Will drive-through ballots be Israel's solution to pandemic-era voting?
Most people in France unwilling to have COVID-19 vaccine, poll finds
'Vaccine diplomacy' sees Egypt roll out Chinese coronavirus jab
88-year-old dies hours after vaccine; doctors stress he was seriously ill
China: Christian who saw her work as 'God's will' sentenced to 4 years in prison for Wuhan reporting
The lost year: How Covid-19 left many Americans 'stuck in time'
Woman, 95, Threatened With Eviction For Socially Distanced Chats With Granddaughter
The U.K. Uses COVID-19 to Justify More Nanny State Junk Food Crackdowns
Ten Ways Covid-19 Has Changed the World Economy Forever
Republican Senate on hot seat over COVID stimulus checks as Trump tweets: 'Give the people $2000'
New Relief-Checks Bill From McConnell Boosts Aid Amounts, but Also Leaves Democrats Seething
McConnell introduces $2,000 aid checks bill tied to social media immunity and election fraud
'Dark period': Killings spike in NYC amid pandemic, unrest
Murders soar in Miami-Dade in 2020, a year marked by the pandemic and tensions with police
Violent Night Pushes Philadelphia Closer To Record Number Of Homicides In Calendar Year
Atlanta mayor goes from star to scapegoat as violence surges
Israelis bids farewell to 2020 by celebrating Russian Novy God
Tracking Bible Prophecy Headlines - 12/29/2020
Gaza terror groups plan large military drill
Rocket sirens blare in south as projectile fired from Gaza fails to cross border
Nasrallah claims Saudi-Israeli plot to kill him; says precision missiles doubled
Iran warns Israel not to cross Gulf 'red lines'
Russia gives Kremlin critic Navalny an ultimatum: Return immediately or face jail
Mired in crises, North Korea's Kim to open big party meeting
Chinese State Media Defends Eric Swalwell, Claims Chinese Spy Report Is 'Complete Fiction'
Washington Post 'fact checker' ripped for Hunter Biden 'laptop stuff' post
Repair Shop Owner at Center of Hunter Biden Scandal Sues Twitter
Nashville Mayor Says Bombing Not Consistent With Terrorism
Biden Says Trump Pentagon Stalling Transition, Posing Risks
An Open Letter to President Trump: Don't Give Up; Multitudes Are Praying for You
Rasmussen Calls on Pence to Reject Electoral Votes for Biden From Battleground States
GOP Lawmaker Sues Pence to Give Him 'Exclusive Authority' to Overturn Election Results
Rep. Gohmert Issues Statement on Pence Lawsuit
Rep. Brooks Says 'Dozens' of Republicans Will Oppose Electoral Vote
PA Republican lawmakers: Analysis finds presidential election numbers don't add up
Trump Should Call Military Tribunal to Investigate Foreign Election Interference: Former Senate Candidate
A divided nation asks: What's holding our country together?
Judge Rejects Suit to Block Georgia Runoff as 'Too Speculative'
Dick Morris: Georgia Sec. of State Caused 'Serious Problems' in Election
Perdue: Loeffler and I are 'last line of defense' against socialist takeover of Congress
Nikki Haley dubs 2020 'the year socialism went mainstream'
FAA brings commercial drone deliveries one step closer with new rules
Jet Fuel From CO2? Breakthrough Could Make Air Travel Carbon Neutral
Israel to be hit by a destructive earthquake soon, study shows
5.7 magnitude earthquake hits the southeast Indian Ridge
5.5 magnitude earthquake hits near Tomohon, Indonesia
5.4 magnitude earthquake hits the Owen Fracture Zone region
5.3 magnitude earthquake hits near Panguna, Papua New Guinea
5.2 magnitude earthquake hits near Petrinja, Croatia
5.1 magnitude earthquake hits near the southeast Indian Ridge
5.1 magnitude earthquake hits near Sarangani, Philippines
5.0 magnitude earthquake hits near Panguna, Papua New Guinea
5.0 magnitude earthquake hits near Lata, Solomon Islands
Sabancaya volcano in Peru erupts to 25,000ft
Sheveluch volcano on Kamchatka, Russia erupts to 23,000ft
Sangay volcano in Ecuador erupts to 22,000ft
Popocateptl volcano in Mexico erupts to 21,000ft
Klyuchevskoy volcano on Kamchatka, Russia erupts to 20,000ft
Reventador volcano in Ecuador erupts to 16,000ft
Fuego volcano in Guatemala erupts to 15,000ft
Sinabung volcano in Indonesia erupts to 10,000ft
Sakurajima volcano on Japan erupts to 10,000ft
Karymsky volcano on Kamchatka, Russia erupts to 10,000ft
Storm Bella: high winds add to flooding chaos across UK
12 climbers killed after blizzards trigger avalanche in Iran
17 fishermen feared dead after ship sinks during snowstorm in Arctic Russia
Egg on Their Faces: 10 Climate Alarmist Predictions for 2020 That Went Horribly Wrong
Controversial Bill Gates-funded plan to dim the sun's rays moves forward quietly
Argentina on brink of historic vote to legalise abortion
Alexa, Hypnotize Me - Hypnosis, now going virtual, is gaining more acceptance from doctors, researchers and entrepreneurs.
Mormon Church Sued for Alleged Role in Boy Scouts Sex Abuse
California Supreme Court Rules Thousands Of Sex Offenders Are Eligible For Early Release
Judge Denies 'Flight Risk' Ghislaine Maxwell's Second Attempt to Get Out of Jail Ahead of Jeffrey Epstein-Related Trial
Jeffrey Epstein's Last Cellmate Dies With COVID
The pandemic is severe, but 'not necessarily the big one,' WHO warns
Asymptomatic transmission of COVID-19 didn't occur at all, study of 10 million finds
Rubio says Fauci 'lied' about coronavirus mask guidance in March, as criticism of health official builds
Rand Paul Ridicules Mask-Wearing as 'All About Submission' to Government
Forced hotel quarantine said likely to be nixed, as dozens try to break out
Tracking who gets vaccinated is vital for public health, but it's raising privacy concerns
In Spain a "register" for those who refuse the vaccine: "It will be shared with EU countries"
Biden reportedly set to invoke Defense Production Act to speed up COVID-19 vaccine production
China Is Struggling to Get the World to Trust Its Vaccines
Family, ministry say no link to vaccine as man dies hours after inoculation
German health care workers sent to hospital after coronavirus vaccine overdoses
WHO Chief Scientist Says It's Unclear If Vaccine Will Prevent Covid19 From Spreading
U.S. appeals court blocks NY governor's limits on religious gatherings
Meet The 50 Doctors, Scientists And Healthcare Entrepreneurs Who Became Pandemic Billionaires In 2020
US House approves Trump's $2,000 relief checks, sending bill to GOP-led Senate
As 2021 approaches, watch out for a Y2K-style stock-market correction, says strategist
United Kingdom warns of 'bumpy moments' despite striking post-Brexit trade deal
Tracking Bible Prophecy Headlines - 12/28/2020
Israel said planning to advance settlement building before Biden enters office
Protests keep up against Israeli PM as new election looms
US Embassy courtyard named in Jared Kushner's honor
Hezbollah says its precision missiles doubled in a year, can hit all of Israel
Hezbollah seeks to avenge August killing of operative in Syria, Nasrallah says
Iran's Rouhani says 'madman' Trump will suffer similar grim fate as hanged Saddam Hussein
3 UN peacekeepers killed in Central African Republic
Seven killed in random stabbing attack outside Chinese school
NYPD probing bomb threat against Empire State Building
Tennessee Highway Shut Down Over Suspicious Box Truck Amid Massive Police Presence - No explosives found
Nashville Bomber's Motivation Remains a Mystery; Residents Were Warned for an Hour
US officials say suspect in Nashville explosion died in blast, acted alone
Heroic Nashville Cop Says Voice Of God Saved His Life From Massive Bomb
AT&T outage puts Chattanooga's biggest retailers on cash only payments
Data Recovery Center in Vicinity of Nashville Bombing No Longer Owned by Silver Lakes – the Parent Company of Compromised SolarWinds
The NSA's Hidden Spy Hubs in Eight U.S. Cities
Dominion's Anti-Trump Executive Eric Coomer Owns Patents on Adjudication Process That Investigators Found Skimmed Votes From Trump in Michigan
IT Expert Ramsland: Audit in Savannah, Georgia Shows Tabulation Machines Were Sending Results to China
Nancy Pelosi: Georgia Senate Victories Would Give Democrats Supermajority-Like Ability to Pass Legislation
Newly elected progressive reps refuse to say if they will support Pelosi for speaker reelection
Mysterious asteroid the size of a dwarf planet is lurking in our solar system
6.7 magnitude earthquake hits near Corral, Chile
5.7 magnitude earthquake hits near Atiquipa, Peru
5.4 magnitude earthquake hits near Port-Vila, Vanuatu
5.3 magnitude earthquake hits near Sarangani, Philippines
5.2 magnitude earthquake hits the southeast Indian Ridge
5.1 magnitude earthquake hits the southeast Indian Ridge
5.1 magnitude earthquake hits near Arica, Chile
Sabancaya volcano in Peru erupts to 26,000ft
Sangay volcano in Ecuador erupts to 22,000ft
Popocateptl volcano in Mexico erupts to 20,000ft
Fuego volcano in Guatemala erupts to 16,000ft
Reventador volcano in Ecuador erupts to 15,000ft
Santa Maria volcano in Guatemala erupts to 12,000ft
Democrats promise Biden-era abortion showdown over Hyde Amendment
How state marijuana legalization became a boon for corruption
Wars, instability pose coronavirus vaccine challenges in poor nations
Hunger-striking Chinese citizen journalist faces trial for Wuhan virus reporting
Ultra Orthodox extremists torch United Hatzalah COVID-19 testing center in Bnei Brak
MK warns of spiritual side effects as vaccination drive continues on Shabbat
German pilot traces massive syringe in recent flight to honor coronavirus vaccination campaign
Companies Developing Apps to Upload Vaccine Passports
More countries demanding arrivals show negative Covid-19 test
Marco Rubio Rails Against Fauci, Says He 'Lied About Masks' and 'Distorted' Herd Immunity
Trump To Use Impoundment Control Act To Gut 'Wasteful Spending,' Try To Boost Stimulus Checks
Trump signs $2.3T relief, spending package
Tracking Bible Prophecy Headlines - 12/27/2020
Moroccan delegation due in Israel on Sunday to advance normalization deal
'He's dangerous': Ex-Likud MK who joined Sa'ar rules out gov't with Netanyahu
Bennett: Netanyahu offered me alternate PM, Defense Ministry
Israel Air Force planes attack Gaza Hamas targets in response to rocket fire
Hamas says 'barbaric' Israeli strike damaged children's hospital
IDF spokesperson: Iranian retaliation likely to come from Iraq, Yemen
Iraq Declares Christmas an Annual Holiday and Brings Hope for Refugee Christians
Boko Haram kills at least seven in Christmas Eve attack in Nigeria, local official says
After Momentous 2020, Russia's Putin Enters New Year as Powerful as Ever
Customers angry, AT&T stresses patience with outage following downtown Nashville explosion
Nashville Skies Declared National Defense Airspace, Deadly Force Authorized Against Aircraft Entering No-Fly Zone
Former ATF special agent in charge on Nashville explosion
Nashville explosion: Officials search home connected to person of interest, have more than 500 tips: report
Suicide bombing suspected in Nashville explosion as investigators search home south of the city
AT&T Building That Was Bombed In Nashville Has Connections To Dominion
Attorney Sidney Powell Releases 270 Page Document on Massive 2020 Election Fraud Involving Foreign Interference
Trump Attacks FBI, DOJ, Supreme Court and GOP Senators in Boxing Day Twitter Tirade
Trump Says Supreme Court 'Incompetent and Weak' Over Election Fraud
Trump Rips McConnell, Senate GOP for Showing 'No Fight'
GOP Lawmaker Accuses Trump and 'Grifters' of Pushing Electoral Challenge to Raise Funds
Democrats shatter fundraising records ahead of Georgia Senate runoffs
Georgia Senate runoffs may not be decided for weeks - Officials are expecting close races to be followed by legal challenges
Sen.-Elect Bill Hagerty Warns Georgia Democrat Jon Ossoff 'May Be a Security Risk'
Rev. Franklin Graham: 'Pray God' Spares the Nation 'from the Evil Before Us'
Mysterious asteroid the size of a dwarf planet is lurking in our solar system
5.5 magnitude earthquake hits near Sivrice, Turkey
5.4 magnitude earthquake hits near Kokopo, Papua New Guinea
5.2 magnitude earthquake hits near Shohimardon, Uzbekistan
5.1 magnitude earthquake hits near Lata, Solomon Islands
5.0 magnitude earthquake hits near Tondano, Indonesia
5.0 magnitude earthquake hits near Pangoa, Peru
New earthquake swarm under Cumbre Vieja volcano, La Palma, Canary Islands
Klyuchevskoy volcano on Kamchatka, Russia erupts to 25,000ft
Sangay volcano in Ecuador erupts to 22,000ft
Popocateptl volcano in Mexico erupts to 19,000ft
Karymsky volcano on Kamchatka, Russia erupts to 17,000ft
Fuego volcano in Guatemala erupts to 16,000ft
Reventador volcano in Ecuador erupts to 15,000ft
Global Toxic Ship Fuel Scandal Revealed By Mauritius Oil Spill: A Special Report
California Judge Orders Video Journalists to Pay $13.6 M to Planned Parenthood
WHO chief: COVID won't be last pandemic; 'short-sighted' stance dooms our health
Scientists scramble to determine if mutant strain of coronavirus will deepen pandemic
CDC testing requirements for UK travelers are like 'a chain link fence to keep out a mosquito,' experts say
California Has Some Of The Strictest Restrictions In The U.S., Yet COVID-19 Is Surging
Trump promised mass vaccination by spring. To make it happen, Biden could use wartime law.
Jordan arrests reporter for alleging officials secretly vaccinated
Brooklyn clinics face criminal probe over unauthorized COVID-19 vaccines
'Devastating consequences': Biden blasts Trump for not signing COVID relief bill before unemployment aid lapses
COVID-19 could complicate Pelosi's path to Speaker next year
Are tattoos free speech that should override coronavirus restrictions? California artists say yes
Tracking Bible Prophecy Headlines - 12/26/2020
Normalizing with Israel, Arab states look to gain powerful ally in Washington
Trump gives awards to top aides for Arab-Israeli deals
Netanyahu speaks to king of Morocco, invites him to visit Israel
Pompeo says U.S. began work to set up consulate in Western Sahara
After years of acrimony, Turkey's Erdogan says he'd like better ties with Israel
Iron Dome intercepts 2 rockets over Ashkelon
IDF reportedly strikes Gaza after rockets fired into Israel
El Al plane diverted during air strike on Syria to avoid anti-aircraft fire
3 injured while running for cover during Gaza rocket attack on southern Israel
How Israel and the US combined media and military power to prevent war
Satellite images show airstrike damage to weapons facilities in Syria
Harsh Revenge for Assassination of Gen. Soleimani on Agenda: IRGC General
US Embassy in Baghdad denies rumor of evacuation, with tensions high after largest attack in decade
Survivors of Blackwater massacre in Iraq slam Trump's pardons for US guards behind killing
Top associate of Russian opposition leader Navalny detained
Hey, soldiers and spies - think twice about that home genetic ancestry test - China could access genetic and health data
Japan official, calling Taiwan 'red line,' urges Biden to 'be strong'
Explosion that rocked Nashville on Christmas morning appears to be 'intentional act,' police say - Blast linked to suspicious vehicle under FBI investigation
RV Broadcast Evacuation Message Before Nashville Christmas Day Explosion: Police
Nashville explosion witness remembers chilling warning from the RV: 'A bomb is in this vehicle'
'Evacuate now. There is a bomb': Human remains reportedly found near explosion in Nashville that damaged 20 buildings, injured 3
Nashville explosion witness says his home was 'completely demolished'
Massive downtown Nashville explosion: Human remains found in blast area; reward tops $30k
AT&T outage reported: Planes grounded, 911 disrupted in wake of Nashville explosion. See the outage map
Shots Fired Before Nashville Explosion, FBI Taking Over Investigation
GOP seeks to avoid messy Trump fight over Electoral College
Trump said to be frustrated Pence not doing enough to help overturn the election
Wisconsin Lawmakers Join Lawsuit to Block Certification of Presidential Electors
Cuomo staffer hit in head with cinder block during random NYC attack
NYPD cop shot in the back, saved by bulletproof vest
NYPD union boss says shooter felt emboldened to open fire on cop
A British TV network is facing criticism for airing a deepfake version of the Queen's Christmas speech, where she mocks Harry and Meghan for moving to Canada
5.5 magnitude earthquake hits near Casay, Philippines
5.1 magnitude earthquake hits near Sarangani, Philippines
5.1 magnitude earthquake hits near Komodo, Indonesia
5.0 magnitude earthquake hits near Port-Vila, Vanuatu
More than a dozen earthquakes reported in Puerto Rico on Christmas Eve including one measuring 4.8
Sabancaya volcano in Peru erupts to 24,000ft
Klyuchevskoy volcano on Kamchatka, Russia erupts to 22,000ft
Sangay volcano in Ecuador erupts to 22,000ft
Popocateptl volcano in Mexico erupts to 20,000ft
Fuego volcano in Guatemala erupts to 16,000ft
Reventador volcano in Ecuador erupts to 16,000ft
In Christmas message curbed by COVID, pope calls on nations to share vaccines
Beijing Boasts It Can Save the World: Says Trust China to Supply Coronavirus Vaccines
China's vaccines are poised to help less wealthy nations, but face trust issues
Boston doctor has severe allergic reaction to Moderna COVID vaccine
Majority of Americans plan to delay COVID vaccine or not get it at all
Israel's Testing System Crashes, Huge Delays in Analyzing Thousands of Tests
A pandemic Christmas: Services move online, people stay home
L.A. County health officials: Don't attend indoor church services no matter what judge says
Sen. Rand Paul: Governors Should Never Have Been Allowed to Become 'Dictators'
'Squad' introduces bill for $2,000 stimulus checks backed by Trump
Trump takes meetings on Christmas to urge Congress to pass $2K stimulus checks
British army helps clear backlog of 4,000 virus-stranded truck drivers at border
Businesses Brace for Disruption Despite Post-Brexit Trade Deal
China's Economy Set to Overtake U.S. Earlier Due to Covid Fallout
Majority of Voters Believe U.S. Debt Will Pave the Way for China to Become Global Financial Leader
Chinese Stocks Have Banner Year, Gaining Nearly $5 Trillion
Tracking Bible Prophecy Headlines - 12/25/2020
Netanyahu says 'many, many more' Arab states to normalize ties with Israel soon
Hamas 'disappointed' with Morocco's Islamist PM for signing normalization deal
Azerbaijan seeks to improve relations between Israel and Turkey
Poll: Nearly Half of Israelis Blame Netanyahu for Government Downfall
IDF officer jailed over accidental tank fire at Gaza; troops thought drill real
Israeli jets fly over Beirut, explosions reported in Syria
New report exposes how Iran is entrenching itself into southern Syria
Netanyahu hints Israel won't shy away from military action against Iran
Iran cautions Trump against 'adventurism' after US president's threat
Iran Unveils Own Oil Tanker In "Goodbye Party" For Trump
In a northern town brutalized by IS, Iraq tests its power
Putin signs bill providing lifetime immunity to Russian presidents after term
Russian Cyberattack: It will take a long time to understand, perhaps years, experts say
Rep. Buck: Mueller set 'precedent' that demands Hunter Biden special counsel
Trump supporters organizing 'second inauguration' for him online Jan. 20
Trump White House staffers receive conflicting messages about their departure
Trump 'Resolved, Determined' About Election, Says Pennsylvania Senator
Rep.-Elect Boebert Joins House Members Who Will Object to Electors on Jan. 6
Commentary: Mike Pence is being held out as the potential savior of a fair election
Supreme Court in no hurry to hear Trump campaign case, sets response deadline two days after inauguration
Arizona Judge Dismisses Lawsuit to Enforce Subpoenas for Election Record, Opens Opportunity for Refile
Dominion Voting warns Fox News, Sean Hannity, other conservative outlets that defamation lawsuits are imminent
Trump attorneys risk disciplinary action over wave of election suits
Michigan AG threatens sanctions against lawyers who attempted to overturn election
Alleged Effort to Cause Irregularities and Fraud in 2020 Election: Georgia State Senator William Ligon
Georgia Judge Denies GOP Lawsuit on Drop Boxes, Says State Has Immunity
Nearly Two-Thirds of Georgia Counties Fail to Produce Chain of Custody Documents for 460,000 Absentee Ballots After the November 3 General Election
More than 64k Early Georgia Runoff Voters Didn't Vote in General Election
Adam Schiff Says Trump's Pardons Show He Is 'Lawless Until the Bitter End'
Mueller Prosecutor Says Trump Could Face Charges For Pardons, His 'Final Act of Obstruction of Justice'
Prosecutors have "mounting amount of evidence" against Trump, Michael Cohen says
Trump slams Twitter for 'stifling free speech,' reiterates call to end Section 230
'Does Congress Know That This Is How Communism Starts?': Trump Condemns Big Tech Policing of Free Speech
North Carolina artist's painting depicting Santa and baby Jesus blocked, deemed 'violent' by Facebook
Detroit Sues Black Lives Matter Members, Claims They Endangered 'Lives of Police and the Public'
Korean artificial sun sets the new world record of 20-sec-long operation at 100 million degrees
Spectacular fireball explodes over China's Yushu City, the largest fireball event since December 2018
Statue of Liberty-Sized Asteroid Flying by Earth on Christmas Morning
6.3 magnitude earthquake hits near Calatagan, Philippines
5.3 magnitude earthquake hits near Gizo, Solomon Islands
5.1 magnitude earthquake hits south of the Kermadec Islands
5.1 magnitude earthquake hits near Mindanao, Philippines
Sabancaya volcano in Peru erupts to 24,000ft
Klyuchevskoy volcano on Kamchatka, Russia erupts to 23,000ft
Sheveluch volcano on Kamchatka, Russia erupts to 20,000ft
Popocateptl volcano in Mexico erupts to 20,000ft
Fuego volcano in Guatemala erupts to 15,000ft
Reventador volcano in Ecuador erupts to 15,000ft
Lava lake at Kilauea's Halemaumau Crater now more than 550 feet deep
Tropical Storm Chalane to take aim at Madagascar
275,000 customers without power after storm wallops East with 'extreme weather' on Christmas Eve
Raining iguanas? Florida forecasters issue strange warning before Christmas
Deadly flooding hits Rio de Janeiro, Brazil
Police Investigating After Fetus Found In Middle Of Koreatown Street
Explosion sets fire to the world's second largest hydroxychloroquine raw material factory
China tests millions in port over virus cluster
Herd immunity by Seder night? Trailblazing Israel is vaccinating faster than UK
Netanyahu claims pandemic will likely be over in Israel 'within a few weeks'
Maine Medical Center worker had anaphylactic reaction to COVID-19 vaccine
Pfizer COVID-19 vaccine causing more allergic reactions than expected
Moderna COVID vaccine has caused side effect for those with cosmetic facial fillers
Government program tapped to pay for COVID-19 vaccine injuries rarely sides with consumers
DC mayor declares Christmas Eve 'Dr. Anthony Fauci Day'
Fauci shifts herd immunity goalposts, now says as much as 90% may be needed to halt coronavirus
Fauci says he's been intentionally moving goal posts on herd immunity estimates
WHO Deletes Naturally Acquired Immunity from Its Website
Pandemic and unrest fuel the biggest National Guard mobilization since World War II
New Virus Strain's Transmissibility to Cause More Deaths: Study
All U.K. air travelers to U.S. need negative Covid tests as mutant virus emerges, CDC says
NYC mayor says all travelers from U.K. must quarantine or potentially face $1,000 fine
COVID outbreak in South Korea possibly linked to apartment ventilation system
Australian celebrity chef removed from Facebook for spreading COVID-19 misinformation
Nearly 40 Pennsylvania restaurants ordered shut for defying governor's coronavirus order
Federal Court Blocks California Church's Bid for in-Person Worship On Christmas
Long lines of Americans in need at food banks ahead of Christmas
GOP blocks House Democrats' attempt to pass $2,000 stimulus checks
U.S. House speaker Pelosi presses Trump to sign bill avoiding government shutdown before Monday
A Brexit trade deal at last: EU and UK clinch narrow accord
'Please help us': child refugees running out of time to reach UK before Brexit
Tracking Bible Prophecy Headlines - 12/24/2020
Buckle up for the ugliest election Israel has ever known - analysis
Right-wing challenge to Netanyahu builds ahead of Israeli election
Quitting Likud to join Sa'ar, Ze'ev Elkin says Netanyahu forced these elections
UN condemned Israel 17 times in 2020, versus 6 times for rest of world combined
Israel hopes for rapprochement with fifth Muslim country before Trump exit - minister
In First, Exports to U.S. From Settlements Will Now Be Labeled 'Product of Israel'
After murder, IDF sends reinforcements to West Bank, halts home leave for troops
Rocket Attack on U.S. Embassy in Baghdad Largest in a Decade, General Says
U.S. considering closing Iraqi embassy after rocket attack
Top U.S. officials agree options to give Trump for any attacks on Americans in Iraq
'Think it over': Trump sends warning to Iran after 'several rockets' hit US Embassy in Baghdad
150 House Democrats urge Biden to reenter Iran nuclear deal without conditions
Trump administration considering immunity for Saudi Crown Prince Mohammed bin Salman: report
More than 100 people killed in dawn attack on Ethiopian village, rights group says
International Criminal Court prosecutor: Violence in Nigeria merits an ICC investigation
Egyptian court acquits Muslim men who stripped, beat Christian grandmother
Worship Structures in Sudan Burned, Christians Threatened
117 Witnesses Detail North Korea's Persecution of Christians
China seizes children from Christian parents, threatens to send kids to re-education camps
'Good riddance,' China says as Germany leaves U.N. Security Council
Donald Trump Vetoes Defense Bill: 'It Is a Gift to China and Russia'
China Is Building a Foothold Less Than 100 Miles from Continental US
US to Israel: China poses significant security threat to tech industry
China Stole Data For Years, But Learning How To Read It Is What Changed The Global Spy Game
Hunter Biden still owns 10% stake in Chinese private equity firm, business records show
DOJ officials in 'ongoing discussions' about Hunter Biden special counsel, some say it's 'warranted': sources
Jonathan Turley: Joe Biden dodges questions on Hunter by ridiculing reporters. But why talk about ponies?
Newt Gingrich: Communist China's influence in America is a real threat, Swalwell case puts it in stark relief
US Cyber Agency Says SolarWinds Hackers Are 'Impacting' State, Local Govts
Iran Pushed Online Effort to Incite Violence Against Officials Defending U.S. Election Result
Mike Lindell: Election Integrity Is Bigger Than 'Right' and 'Left'
Trump Urges Americans to 'Stop the Theft of the Presidential Election'
Supreme Court Fails to Immediately Act on Trump Campaign's Request to Expedite Pennsylvania Appeal
Arizona Senators Sue to Enforce Subpoenas for Election Equipment, Records
Giuliani told to prepare for 'imminent' legal action from Dominion Voting Systems
Peter Navarro updates election report to show 379,000 'possible illegal votes' for Biden in Michigan
Georgia Voters Sue Fulton County, Allege Illegal Ballot Scanning Corresponding with Vote Spike
Peter Navarro Calls on Georgia to Delay Senate Runoff to February
Government report warns of potential violence and foreign interference during Georgia Senate runoffs
Georgia secretary of state joins GOP push to end no-excuse absentee voting
Georgia Election Official Gabriel Sterling Reveals Woman Used His Voting Address After a Month of Defending Election Integrity
Trump issues 26 more pardons, including Paul Manafort, Roger Stone and Charles Kushner
Fully Pardoned Stone Rebukes 'Soviet-Style Show Trial'
Dave Rubin on Big Tech Censorship: '2021 Will Be the Year of the Bannings'
Scientists discovered a radio signal from the nearest star and want to know if it's from aliens
Huge ball of fire 'falls from the sky and crashes into a Chinese town'
5.9 magnitude earthquake hits near Angaur State, Palau
5.2 magnitude earthquake hits near Bengkulu, Indonesia
5.1 magnitude earthquake hits near Tomohon, Indonesia
5.1 magnitude earthquake hits the South Sandwich Islands region
Sabancaya volcano in Peru erupts to 27,000ft
Klyuchevskoy volcano on Kamchatka, Russia erupts to 23,000ft
Sangay volcano in Ecuador erupts to 22,000ft
Popocateptl volcano in Mexico erupts to 19,000ft
Fuego volcano in Guatemala erupts to 15,000ft
Reventador volcano in Ecuador erupts to 15,000ft
Semeru volcano in Indonesia erupts to 13,000ft
Two fissures continue to erupt at Kilauea's Halema'uma'u crater, Hawai'i
Unusual winter storm brings heavy snow and record temperatures to North America, over 220,000 households without power
Deadly cold wave continues to sweep through North India
Major Sudden Stratospheric Warming (SSW) event expected as we enter 2021
'Endless' wildfire season sets record as more winds threaten power outages in Southern California
Department of Justice sues Walmart over opioid crisis
Major pro-life group gives Pres. Trump its 'Person of the Year' award
Ravi Zacharias ministry confirms apologist 'did indeed engage in sexual misconduct'
Secularists Urge Biden to Unravel Trump's Religious Freedom Protections
Kirk Cameron Defies Lockdown Orders with Christmas Carol Peaceful Protest
Deborah Birx says she took Thanksgiving trip after parents stopped eating and drinking because they were so depressed
California COVID-19 patient fatally beats 82-year-old hospital roommate for praying, authorities say
Beijing Mandates Millions Must Get China-Made COVID-19 Vaccine as Testing Continues
Employers can mandate that employees get vaccinated, but there could be a catch
Why Americans will be demanding proof of vaccination
Nearly 4 in 10 Americans do not want to take the Covid vaccine. HHS is planning to spend $250 million to convince the U.S. it is safe
Every country has vaccine skeptics. In Russia, doctors are in their ranks
Genetics experts worry coronavirus vaccines might not work quite as well against UK variant
Health care worker in NYC has serious allergic reaction to coronavirus vaccine
Person who got Pfizer's COVID-19 vaccine had severe allergic reaction, Alabama health officials say
Study investigates effects of COVID-19 vaccine on male fertility - To protect fertility, some men may want to consider freezing their sperm prior to vaccination
Israeli Health Ministry's epidemiological chief resigns, claims IDF tracing a failure
Airline sacks pilot blamed for Taiwan's first local virus infection since April
'Perfect storm' of high package volume, employees out with COVID slowing USPS deliveries before Christmas
Lufthansa airlifts food to the UK amid lorry chaos
Furious truckers trying to reach France clash with police over Covid-19 testing chaos
UK says South African strain even more infectious than its own new variant
New study shows coronavirus capable of entering the brain, has similarities to HIV
Christmas shoppers pack stores amid coronavirus as restaurants are locked down
Israeli business owners seethe over third nationwide lockdown, demand compensation
Tulsi Gabbard Calls $600 Stimulus Check a 'Slap in the Face' to Americans
Senator Rand Paul: Direct Payments to Employed Americans is a Socialist Idea
Trump Threatens to Veto COVID-19 Relief Bill, Calls It a 'Disgrace,' Loaded with Foreign Aid
Coronavirus relief package contains tens of millions for 'gender' and 'democracy programs' in Pakistan
Amy Klobuchar Rages over Trump's Reaction to Coronavirus Bill: 'He Is Literally Trying to Burn This Country Down'
Trump veto threat raises the prospect of year-end government shutdown
Edging into Christmas Eve, EU and UK near Brexit trade deal
Tracking Bible Prophecy Headlines - 12/23/2020
Israel calls 4th election in 2 years as Netanyahu-Gantz coalition collapses
Bennett to announce candidacy for prime minister
Trump administration offering Indonesia billions in aid for Israel normalization
Kushner Joins Israelis on Landmark Visit to Morocco
Pompeo regrets Israel-Lebanon stalemate on maritime border, offers US mediation
Report: Israel, Arab states seek 'seat at the table' in Iran talks
India: Pastor shot, killed in street after baptizing new believers
South Korea Scrambles Jets as Chinese, Russian Aircraft Enter Air Defense Zone
Russian and Chinese bombers fly joint patrol over Pacific
SolarWinds Hack Hit Office Home to Top Treasury Department Officials
The Massive SolarWinds Hack Won't Stop the Feds from Wanting All Your Data - Government surveillance doesn't just violate privacy rights; it's a major security risk
Sen. Romney says next hack could shut off US electricity and water supply
Biden Claims That Past Negative Stories About Son Are 'Russian Disinformation' Despite Son Confirming Probe
Ex-intel officials stand by Hunter Biden defense letter despite confirmation of federal probe
Biden: Trump 'failed' to shore up nation's cybersecurity
Biden says huge cyberattack cannot go unanswered
Acting DHS Secretary: Struggle With China 'Nothing Short of a Civilizational Conflict'
Iowa Dem seeking House intervention in lost election was on payroll of 2 Chinese firms
Dominion Voting Systems Employee Sues Trump Campaign And Allies, Alleging Defamation
Giuliani: 'Big Revelations' Concerning Voting Machines Coming in Georgia
Sen. Lindsey Graham: Georgia Now Has 'Credible Process' to Perform Signature Audit of Election
Sidney Powell accuses White House officials of blocking her access to Trump
More GOP Lawmakers Join Effort to Challenge Electoral College
Arizona GOP Moves to Intervene in Legal Battle Over Maricopa County Audit
Pence urges conservatives 'to stay in the fight' as 'our election' continues
Thune Sees Challenge to Biden Win Going Down Like 'Shot Dog'
Nancy Pelosi plans to pull Trump out of the White House 'by his hair'
NAACP files suit accusing Trump, GOP of violating KKK Act
McConnell Says He Will Grant Floor Votes for Biden's Nominees: Report
Hemingway: AOC opposing Pelosi, Schumer exposes 'complete disarray' in Democratic Party
3 asteroids, including one bigger than the Washington Monument, to fly past Earth on Christmas Day
5.8 magnitude earthquake hits the northern East Pacific Rise
5.6 magnitude earthquake hits the northern East Pacific Rise
5.0 magnitude earthquake hits near Santa Monica, Philippines
Sheveluch volcano on Kamchatka, Russia erupts to 28,000ft
Mt Etna volcano in Italy erupts to 21,000ft
Popocateptl volcano in Mexico erupts to 19,000ft
Sangay volcano in Ecuador erupts to 19,000ft
Reventador volcano in Ecuador erupts to 15,000ft
Sakurajima volcano on Japan erupts to 12,000ft
Hillsong says church took action after claims of 'inappropriate' sex between NYC staff and volunteers
Hungary passes constitutional amendment defining marriage as between man and woman, bans gay adoption
Ohio Judge Rules Biological Sex Can Be Changed on Birth Certificate to Reflect Preferred Gender
U.S. Sues Walmart, Alleging Role in Fueling Opioid Crisis
Drivers waiting at COVID-19 testing clinic cop $349 fines and five demerit points for using phones
Anti-vaxxers Could Face Public Transport Ban In France
Suspicions grow that nanoparticles in Pfizer's COVID-19 vaccine trigger rare allergic reactions
Rare vaccine injury claims steered to obscure federal office
Distrust of the medical system among Black Americans poses added vaccination challenge for COVID-19
Pfizer and Moderna are testing their vaccines against UK coronavirus variant
Covid-19 Variant Could Make Herd Immunity More Difficult, Says BioNTech
Scientists, MPs Ask "Where Is Evidence Of 70% More Contagious Mutant COVID?"
Public Schools Face Funding 'Death Spiral' as Enrollment Drops
Dr. Birx to Retire After Getting Caught Violating Her Own Guidance
Oil drops as new coronavirus variant revives demand fears
Billions in foreign aid, pet projects stuffed into COVID relief bill
$10 Million Earmark For 'Gender Programs' In Pakistan Sparks Backlash Amid Pandemic, Recession
Paul Slams Republicans Voting For COVID Bill: 'You Are No Better Than Socialist Dems'
Trump Kicks COVID Bill Back To Congress; Demands $2,000 Stimulus, Shreds Lawmakers Over Mountain Of Pork
Pelosi and Schumer Agree to Trump's Demand for $2,000 Stimulus Checks
Nancy Pelosi Claims 'Faith-Oriented' People Stalled Aid Package Because They 'Don't Believe In Science'
How the Star of Bethlehem Is Helping to Spread the Gospel in Russia
Tracking Bible Prophecy Headlines - 12/22/2020
Trump 'Overturned' Mideast Peace Assumptions, US Envoy Tells UN Security Council
Kushner: Trump's Jerusalem recognition led to 'explosion of peace' in region
Kushner urges world to stop scapegoating Israel
Kushner to join Israeli delegation on first direct flight to Morocco
Israel Prepares to 'Close the Skies' - Along with Saudi Arabia, Other Countries
More than 250 new immigrants from 'lost tribe' arrive in Israel
Palestinian opens fire on police near Old City gate, is shot dead
Riots erupt outside police HQ in Jerusalem over death of settler teen
Husband of woman slain in apparent terror attack urges West Bank construction
Abbas Agrees to Renew Ties with US Under Certain Conditions
New elections near as Likud, Blue and White say talks have broken down
Knesset rejects bill to delay budget deadline, sends Israel heading to elections
Political drama: Knesset to dissolve within 24 hours
Bennett: Goal 'to replace Netanyahu,' won't back bill to let PM avoid legal woes
Israeli submarine reportedly crosses Suez Canal in 'message' to Iran
IDF chief warns Iran against attack, says retaliation plans already drawn up
Iran nuclear deal parties eye US return to accord
Iran-linked group claims to hack Israeli defense firm, releases employee data
EU foreign ministers pave way for revival of Iran nuclear deal
Rep. Debbie Dingell Demands Facebook Remove Criticism of Islam
'Slaughtered like chickens': Eritrea heavily involved in Tigray conflict, say eyewitnesses
Barr Says No Need For Special Counsel For Hunter Biden Probe, Election Fraud Claims
Graham Challenges Barr: Hunter Biden Dealings Need Thorough Review
Barr sides with Pompeo over Trump that SolarWinds hack 'appears to be the Russians'
Sen. Wyden: 'Dozens of Email Accounts' Were Hacked at Treasury
Fox Airs Segment Challenging Election Fraud Claims Against Smartmatic After Threat of Legal Action
Grenell: Democrats have 'hoodwinked' public into thinking Russia is more important issue than China
Career Intelligence Officials' Delay of DNI Report on Foreign Interference Draws Ire
Beijing 'Substantially Involved' in US 2020 Election, China Analyst Says
Decorated 3-star general calls on Trump to 'honor your oath of office' and protect America from 'treasonous' enemies within
Trump Lawyer Jenna Ellis Says She Opposes Use of 1807 Insurrection Act
Rudy Giuliani calls for Dominion voting machine audit
Giuliani: Governors Won't Give Access to Voting Machines
Barr says 'no basis' to seize voting machines in rebuke to Trump
'Simple Math' Shows Biden Claims 13 Million More Votes Than There Were Eligible Voters Who Voted in 2020 Election
Mark Meadows says 'stay tuned' after Trump meets lawmakers to discuss 'mounting evidence' of voter fraud
Meadows: Trump Met With Several Congress Members on Fraud, Will 'Fight Back'
State GOP Lawmakers Call on Congress Members to Back Elector Challenge
Rep. Mo Brooks: Americans Must Urge Congressmen to Block Electors From Disputed States
Trump Campaign Appeals Three Pennsylvania Cases to Supreme Court
Trump: 'Big News Coming out of Pennsylvania' About Drop Boxes
White House Adviser Navarro: 379,000 'Possibly Illegal Ballots' Cast in Michigan
Georgia secretary of state sends letters to 8K out-of-state voters who requested absentee ballots
Appeals Court Rejects Lawsuit Seeking Stronger Signature Matching in Georgia Runoffs
FNC's Hilton: Millions Think Election Was 'Rigged, Stolen and Illegitimate' - 'Not Going to Move on Unless You Take Their Concerns Seriously'
Pat Robertson says Trump lives in 'alternate reality' and Biden will be president
Oregon State Police declare unlawful assembly after right-wing group tries to storm Capitol
Salem, Oregon State Police Gas COVID Protesters at Capitol
Rare 'Christmas Star' to Appear Dec. 21: Here's What Astronomy Says About the Biblical 'Star of Bethlehem'
5.7 magnitude earthquake hits near Alo, Wallis and Futuna
5.2 magnitude earthquake hits west of Macquarie Island
5.1 magnitude earthquake hits near Kermadec Islands, New Zealand
5.0 magnitude earthquake hits near Sarangani, Philippines
5.0 magnitude earthquake hits south of the Fiji Islands
5.0 magnitude earthquake hits the Greenland Sea
Hawaii's Kilauea volcano erupts, then 4.4 magnitude earthquake rattles area
NWS cautions of 'periods of ashfall' following 'strong eruption' at Kilauea Volcano
Klyuchevskoy volcano on Kamchatka, Russia erupts to 25,000ft
Sabancaya volcano in Peru erupts to 24,000ft
Sangay volcano in Ecuador erupts to 23,000ft
Popocateptl volcano in Mexico erupts to 20,000ft
Sheveluch volcano on Kamchatka, Russia erupts to 16,000ft
Reventador volcano in Ecuador erupts to 15,000ft
Fuego volcano in Guatemala erupts to 14,000ft
Sakurajima volcano on Japan erupts to 12,000ft
Strong explosive eruption at Etna volcano, Aviation Color Code raised to Red, Italy
Large landslides cause major damage in Seydisfjordur, Iceland
Heavy rain triggers floods and landslides in parts of UK
Virginia Politician Arrested For Allegedly Kidnapping 12-Year-Old Girl From California
Georgia college student sentenced to 4 months in prison for breaking Cayman Islands' Covid-19 protocol
COVID-19's long-term effects: Work from home and slower globalization
Canada's largest province to impose holiday lockdown to avoid 'catastrophic' Covid fallout
Britain faces isolation as world tightens borders to keep out new coronavirus strain
US army scientists examine new UK coronavirus variant to see if it might be resistant to vaccine
Former FDA chief Gottlieb on new Covid strain: Eventually will have to update vaccines
Vatican says its 'morally acceptable' to get coronavirus vaccines using abortion cell lines
'Nothing to worry about': US President-elect Biden vaccinated for COVID on TV
Ilhan Omar slams lawmakers including AOC for getting coronavirus vaccines ahead of elderly, frontline workers
Mnuchin says $600 coronavirus stimulus checks could arrive next week
McConnell: Pelosi, Schumer could have had COVID aid bill months ago, but wanted to damage Trump campaign
Tracking Bible Prophecy Headlines - 12/21/2020
Trump Incentives for Signing Peace Accords With Israel Could Be at Risk
Right Livid After Gantz Says Jerusalem Has 'Room' for Palestinian Capital
Iran-linked group claims to hack Israeli defense firm, releases employee data
Miss France runner-up faces anti-Semitic abuse after saying her dad is Israeli
'Trump is crazy': Hezbollah sees threat in US president's final days
Rocket attack at U.S. Embassy in Baghdad leaves 'minor damage' but no injuries, casualties
Rare Christmas sales in Saudi Arabia
2 more arrested in Austria over Vienna terror attack
Zoom executive exposed as Chinese Communist spy who sabotaged anti-China video conferences with child porn and terrorism: DOJ
Microsoft President Calls for Action After Alleged Russian Hacking
Flynn: Foreign Intelligence Agencies Were Monitoring US Election, Willing to Provide Information to Trump
Trump Is Ill-Served by Advisers Pushing Him to Concede, Former Overstock CEO Says
Schiff: Trump 'Has No Moral Compass' - He Could Try a Military Coup
Rep. Matt Gaetz to Join GOP Effort to Overturn Trump Loss: 'I'm Not Going Back to Losing Politely'
Matt Gaetz Promises to 'Object to Electors from States that Didn't Run Clean Elections' on January 6
Trump campaign files long shot Supreme Court challenge to Biden's Pennsylvania win
Maricopa County Voting Not to Comply With Subpoenas Suggests Something to Hide: Trump Campaign Adviser
Georgia County Elections Board Dismisses Challenges to Voter Roll
Trump campaign lawyer Jesse Binnall says YouTube removed his Senate hearing opening statement
Lawyer for Sidney Powell to Smartmatic: 'File Your Lawsuit'
Democratic memo declares 'rise of white Christian nationalism is a national security threat'
Recently Discovered Comet Seen Flying Past the Sun During Total Solar Eclipse
6.3 magnitude earthquake hits near Hachinohe, Japan
5.3 magnitude earthquake hits near Port-Vila, Vanuatu
Klyuchevskoy volcano on Kamchatka, Russia erupts to 25,000ft
Sabancaya volcano in Peru erupts to 25,000ft
Sangay volcano in Ecuador erupts to 20,000ft
Popocateptl volcan in Mexico erupts to 19,000ft
Fuego volcano in Guatemala erupts to 15,000ft
Tropical system leaves 7 dead in Philippines
Scientists Use Scalps From Aborted Babies to Create "Humanized Mice" for Research
Overdose deaths far outpace COVID-19 deaths in San Francisco
United Airlines passenger thought to have lied about COVID-19 symptoms dies during flight
New UK COVID-19 strain may just be 'tip of the iceberg'
U.S. testing czar doesn't believe U.K. travel ban is necessary yet despite new COVID-19 variant
Gov. Cuomo: UK's COVID-19 mutation 'is on a plane to JFK' without testing
Several EU nations halt UK flights, fearing new virus strain
Chaotic scenes as Londoners try to escape the city before midnight lockdown. Police deployed to prevent non-essential journeys.
France's Covid freight ban 'will have devastating effect' on UK supplies
Coronavirus mutation not vaccine-resistant, current, future surgeon generals believe
Brazilian president rhetorically claims coronavirus vaccine could turn people into alligators
Brazilian President on Pfizer Vaccine: "I won't get vaccinated." Cites Fact that Pfizer has No Liability for Side Effects
CDC Issues New Guidelines, Launches Probe After 1000s Negatively-Affected Following COVID-19 Vaccination
Concern Among Muslims Over Pork-derived Gelatin in COVID-19 Vaccine
Facebook Removes Anti-Vaccine 'Fake News' in Israel, Government Says
Surgeon General Jerome Adams cites antibody treatment for Trump's delay in getting vaccine
Russian scientist working on COVID-19 vaccine plummets to death in St. Petersburg
Rand Paul: Masks 'Are All About Submission'
Dr. Deborah Birx Visited Family Despite Own Travel Warning
Trump Calls for More Stimulus Payments: 'It Was the Fault of China,' Not Americans
McConnell says leaders have 'finalized an agreement' on Covid relief as midnight shutdown deadline looms
Tracking Bible Prophecy Headlines - 12/20/2020
PA, Jordan and Egypt call for resumption of peace talks
Amid normalization push, Egypt, Jordan, PA say only 2 states will solve conflict
10 years after Arab Spring, autocratic regimes hold the upper hand
Iran begins construction at underground nuclear facility amid US tensions
Iran's Global Terror Network Lurks Behind its Threats of Vengeance for Nuke Scientist's Assassination
China says tailed U.S. warship in Taiwan Strait
Trump Signs Bill That Could Kick Chinese Firms Off US Stock Exchanges
China accused of planning to exploit undersea cable networks to spy on other countries, report says
Close to 200 organizations allegedly hacked by Russia: cybersecurity firm
Pompeo: Russia 'Pretty Clear' Behind Cyberattack on US
Trump Downplays Cyberattack, Questions Russia's Involvement
How U.S. agencies' trust in untested software opened the door to hackers
Trump Says Voting Machines May Have Been Breached by SolarWinds Hack During Election
Redacted Information in Dominion Audit Report Shows Races Were Flipped: Analyst
Joe Biden Appears to Outperform in Counties Using Dominion or HART Voting Machines: Data Analyst
Dominion Whistleblower Accuses CEO of Lying During Michigan Hearing
Giuliani asks DHS about seizing voting machines
Trump floats naming Sidney Powell as special counsel on election; asks Flynn about martial law, reports say
Trump campaign told to preserve all documents related to Sidney Powell and Dominion Voting Systems in anticipation of potential litigation
Franklin Graham: 'I Tend To Believe' Election Stolen, Rigged
US Army Rejects Using 'Martial Law' on Election Fraud
Trump promises 'wild' protest in Washington DC on Jan. 6, claims it's 'impossible' he lost
Twitter updates warning label for election misinformation to say Joe Biden won
Rebuilding trust in the Justice Department starts - but doesn't end - with Biden's choice of attorney general
Doomsday preppers stock up on luxury survival kits, emergency food supplies and million-dollar bunkers
Maverick astrophysicist calls for unusually intense solar cycle, straying from consensus view
The 'Christmas Star': NASA offers tips on watching once-in-lifetime conjunction of Jupiter, Saturn
5.2 magnitude earthquake hits off the coast of Aisen, Chile
5.1 magnitude earthquake hits near Katsuura, Japan
Wichita records largest earthquake in at least 5 years on Saturday
Sabancaya volcano in Peru erupts to 25,000ft
Sangay volcano in Ecuador erupts to 25,000ft
Klyuchevskoy volcano on Kamchatka, Russia erupts to 23,000ft
Popocateptl volcano in Mexico erupts to 20,000ft
Fuego volcano in Guatemala erupts to 15,000ft
Reventador volcano in Ecuador erupts to 15,000ft
Tropical Depression "Vicky" kills 5, set to make landfall over Palawan, Philippines
Unusually large waterspout recorded off Port of Spain, Trinidad and Tobago
Severe storms produce massive sandstorm and damaging hail in central Argentina
At least 10 dead in Brazilian flooding
French teens protest after transgender classmate's suicide
Spanish lawmakers pass law allowing assisted suicide
No 'Negative' News: How China Censored the Coronavirus
Severe COVID variant detected in South Africa, health minister says
UK says new virus strain appears to spread more quickly, London gets fresh curbs
Israeli government plans to tackle issue of 20% willingness to vaccinate
Netanyahu is 1st Israeli to get COVID vaccine: 'Start of return to normal life'
The optics of getting the COVID-19 vaccine at the Capitol
Michigan governor blames White House 'corruption or ineptitude' for shortage of planned vaccines
US clears Moderna vaccine for emergency use as 2nd shot against coronavirus
FDA investigating allergic reactions to Pfizer vaccine reported in multiple states
Chicago-area hospital pauses vaccinations after 4 workers experience adverse reactions: report
CDC Says Elderly Shouldn't Get COVID Vaccine First Because They Aren't Diverse Enough
Over 100 doctors sign letter against lockdowns, closing schools
Fauci tells worried kids: I vaccinated Santa, he can come visit
'Nothing under our tree': millions in US cope with financial misery during holiday season
Pain, despair and poverty reach fever pitch for unemployed workers
California restaurant owner defies outdoor dining ban: 'We're in survival mode'
Virginia faith leaders urge Gov. Northam not to enforce new law requiring them to 'violate' religious convictions
Tracking Bible Prophecy Headlines - 12/19/2020
Changes in the Arab World could bring about 'new Middle East'
As election deadline approaches, Gantz vows no compromise on coalition deal
Barak: Sa'ar's move is a blow to Netanyahu
Sudan said to revoke citizenship of top Hamas leader Khaled Mashaal, others
Saudis remove anti-Semitism and anti-Zionism from textbooks - monitoring group
Israel, Jewish groups slam EU court ruling effectively banning kosher slaughter
Reported visit of top official to Israel sparks outcry in Pakistan
IAEA chief: US reentering Iran deal will require some new agreements
Iran building at underground nuclear facility, new satellite photos show
Turkey, Iraq agree to cooperate against regional extremist groups
'An Institutional Failing': New York Times Issues Stunning Retraction of High-Profile Podcast That Bought the Claims of an ISIS Fabulist
Elderly couple murdered in 'terrorism incident' in Australia
Pakistan warns India planning 'surgical strike' against it
China puts tanks to the test in a mock street battle for Taiwan
U.S. charges China-based Zoom employee for disrupting Tiananmen commemoration event
Dan Ives on SolarWinds hack: 'This might go down as the worst attack that we've ever seen'
Massive cyberattack grows beyond US, heightening fears
Hackers Breach U.S. Government Agency That Maintains Nuclear Weapons Stockpile
Hack against US is 'grave' threat, cybersecurity agency says
Lawmakers ask whether massive hack amounted to act of war
Rubio says America needs to retaliate for cyberattack
Romney slams White House's 'inexcusable silence' on Russian cyberattacks
After government hack, media mum on ex-cybersecurity chief highlighted for contradicting Trump's fraud claims
McCarthy gets FBI briefing on Swalwell: 'He should not be on Intel' committee
Kevin McCarthy Says DNI John Ratcliffe Delivered the Report on Swalwell
Pentagon Abruptly Halts Biden Transition Briefings, Leaving Officials "Stunned"
Pentagon pauses transition meetings, causing concern for Biden's team as it meets 'resistance' in the department
Biden transition team blasts 'abrupt halt' in cooperation from Pentagon
Charles Hurt: Biden's Transition Has Been a Flaming Disaster
Wikileaks dumps all their files on US Govt online
The United States Takes Actions Against Supporters of the Illegitimate Maduro Regime's Fraudulent Elections
MAGA leaders call for the troops to keep Trump in office
Trump has reportedly been convinced he actually won, tells advisers he may not vacate the White House
Trump Calls on McConnell, Other Republicans to 'Get Tougher' in Election Battle
Trump: Republican Senators Should Object to Electoral College Votes
Peter Navarro: If Election Investigation Reveals Voter Fraud, 'Americans Deserve a Different Outcome'
Commentary: Cal Thomas: The 'Stolen' Election Isn't Just About Ballots - It's About Censorship and Suppression
Flynn Says Trump Could Use 'Military Capability' to Re-Run Election in Battleground States
Dem Sen. Shaheen: GOP Lawmakers Trying to Overturn Election 'Bordering on Sedition and Treason'
Trump Campaign's Epshteyn: Expect a Lot More Legal Action in Pennsylvania
Recount Confirms Trump Won Michigan County That Reported Biden Win on Election Night
Maricopa County Board Votes Against Complying With Subpoenas to Audit Voting Machines
Maricopa County supervisors will go to court in response to Arizona Senate's election-related subpoenas
Suspicious? Dominion warned memory cards might need to be prematurely removed from voting machines
Georgia Official Warned Counties Not to Grant Open Record Requests for Voting Software: Memo
Georgia Poll Workers Who Raised Election Concerns Get Terminated
Georgia secretary of state criticizes firing of 2 poll workers who cited irregularities
True the Vote Partners with Georgians to Challenge More than 300K Allegedly Ineligible Voters
76K new Georgia voters registered before US Senate runoffs
Lin Wood Sues Georgia Over Administration of Senate Runoff Elections
Michael Flynn tells Newsmax that Georgia runoffs are 'fake elections'
Strzok said Steele dossier 'intended to influence' as well as inform, declassified texts reveal
Trump's move to his Florida estate challenged by neighbor
As Trump weighs pardons, GOP divided on whether Snowden should receive one
Kareem Abdul-Jabbar: Social media companies should increase censorship to combat misinformation
Reporters Growing Frustrated With Little Access to Biden
Reporters grow frustrated as Biden team refuses questions
SCOTUS hands Trump a win in bid to exclude non-citizens from 2020 Census
CBP Commissioner: Joe Biden's Border Policy Signals Open Borders to Migrants, Drug Cartels, Traffickers
Ex-governor of gang-plagued Mexican state shot dead in beach resort
NYC Mayor de Blasio accused of using NYPD as scapegoat after George Floyd protests
NYPD used excessive force during George Floyd protests, city investigation finds
National Guard Preparing for Indefinite Deployment While George Floyd Trial Proceeds in Minneapolis
Scientists searching for aliens tracking 'unusual' radio wave from sun's closest star
Bright fireball over Sao Paulo, Brazil
5.2 magnitude earthquake hits the eastern New Guinea region, Papua New Guinea
5.1 magnitude earthquake hits south of the Kermadec Islands
5.0 magnitude earthquake hits the South Sandwich Islands region
5.0 magnitude earthquake hits near Sand Point, Alaska
Antarctica hit by 30,000 earthquakes in 3 months
Sabancaya volcano in Peru erupts to 25,000ft
Klyuchevskoy volcano on Kamchatka, Russia erupts to 23,000ft
Sangay volcano in Ecuador erupts to 22,000ft
Popocateptl volcano in Mexico erupts to 21,000ft
Ebeko volcano in the Kuril Islands erupts to 17,000ft
Fuego volcano in Guatemala erupts to 15,000ft
Reventador volcano in Ecuador erupts to 15,000ft
At least 21 dead or missing after major floods and landslides hit Santa Catarina, Brazil
Cyclone Yasa rips through Fiji, killing at least 2 people and destroying homes
Military deployed after record snowfall strands more than 2,000 vehicles in Japan
Unsafe levels of radiation found in Chernobyl crops
In historic ruling, air pollution listed as cause of death for 9-year-old girl
Black Texas megachurch pastor cuts ties with SBC over seminary presidents' statement on CRT
Hillsong Church rife with 'inappropriate' sex, members claimed
US judge says parents owe son over trashed porn collection
Hungary Amends Constitution with Traditional Definition of Family
DHS Works to Improve Biometric Scanning of Masked Faces
Colorado Doctor Wears 'BioButton' To Track Reaction To COVID Vaccination
COVID vaccine is bonanza for digital supply chain tracking industry
Democrat Andrew Yang Echoes Calls From Communist China To Have Proof-Of-Vaccination Barcodes
Israel gears for COVID vaccination campaign as host of restrictions on public life loom
Brazil: Supreme Court Approves Limited Rights for People Not Taking Coronavirus Vaccine
China to vaccinate 50 million people for Lunar New Year
Wealthy Californians offering thousands to jump line for COVID-19 vaccine
Dark web vendors are selling shady coronavirus 'vaccines' for $300, and there's been an uptick in listings since the FDA authorized Pfizer's shot
Questions raised over vaccine injection at UMC event; UMC says nurse received second shot to eliminate doubt over vaccination
EmbryHealth asks thousands of people to retake COVID-19 test after lab became overwhelmed
'Global COVID-19 herd immunity will take two or three years'
Russian airline Aeroflot creates special section for passengers who won't wear masks
Coronavirus pandemic is starting to hit North American meat plants again
College students recruited as teachers to keep schools open
Trump Signs Two-Day Stopgap Measure to Avoid Government Shutdown
Millions will lose jobless benefits temporarily even if Congress reaches stimulus deal
Second Round of $1,200 Stimulus Checks Blocked Amid Ongoing Relief Talks, Potential Shutdown
Congress on the verge of spending $3 trillion in December as national debt climbs to $28 trillion
Your Credit Score Should Be Based on Your Web History, IMF Says
Tracking Bible Prophecy Headlines - 12/18/2020
Gantz: Jerusalem Won't Be Divided, but It Has Room for a Palestinian Capital
'Our ultimate goal is the establishment of a Palestinian state,' Russian FM says
Canada defends pro-Palestinian vote at UN General Assembly
Trump's Peace Deals Killed the Anti-Israel Boycott Movement
Trump spoke with Saudi Arabia's King Salman about regional security - White House statement
Indonesian president: No normalization with Israel until Palestinians have state
Over 50,000 Israelis Have Already Visited the UAE Since Normalization
Thousands of Jews left in war-torn Ethiopia still waiting to come to Israel
Is Dutch gov't trying to hide funding of Palestinian 'terror-linked' group?
Likud, Blue and White deny reports of breakthrough to avert elections
Netanyahu, Gantz aides negotiate as Knesset barrels toward election
Commentary: Iran's Plan to Topple Arab Leaders
IAEA chief: There have been too many breaches of Iran deal
IAEA chief: US reentering Iran deal will require some new agreements
US sanctions China, UAE-based companies for aiding Iranian chemical exports
Commentary: Why is Iran executing, kidnapping so many people?
Warnings of 'unprecedented violence' in Nigeria after priest's murder and abduction of hundreds of schoolboys
2,200 Nigerian Christians hacked to death in 2020; 34,400 since 2009: Intersociety report
Turkey says will not reverse Russian S-400S purchase despite US sanctions
Putin says Kremlin critic Navalny not worth poisoning, alleges U.S. smear campaign
Denying poisoning of dissident, Putin says if he wanted him dead, he'd be dead
Indonesia: Al-Qaeda linked terrorists use thousands of fake charity boxes to raise funds
Joe Biden claims 'foul play' while defending son Hunter but says he's 'not concerned'
KT McFarland: There is 'significant evidence' Hunter Biden has been 'compromised by Chinese'
Hunter Biden associate texts hint at push to 'get Joe involved,' make it look like 'truly family business'
Hunter Biden Was Due To Receive 'Significant' Payments From Chinese Private Equity Firm Starting In 2019, Emails Show
Graham vows to hold Dems, media accountable over Hunter Biden: 'We're not going to sweep this under the rug'
Trump says he has 'nothing to do' with 'potential prosecution' of Hunter Biden
Gowdy blasts Pelosi as Swalwell stays on House Intel: She can't find a single Dem who didn't date Chinese spy?
Sen. David Perdue Campaign Releases Ad on Democrat Georgia Senate Candidate Jon Ossoff's 'Shady China Connection'
China Engaged in 'Mass Surveillance' on Americans' Mobile Phones, Report Finds
Department of State Issues New Warnings: "The Chinese Communist Party Poses a Real Threat"
Hackers targeted US nuclear weapons agency in massive cybersecurity breach, reports say
US intel agencies say government networks compromised in cyberattack
Microsoft breached in suspected Russian hack using SolarWinds
Microsoft says cyber assault on US hit 40 of its customers, including in Israel
Google hit by antitrust lawsuit from nearly 40 states over alleged search monopoly
KT McFarland Explains Why the Intelligence Report on the Election Is Being Delayed
Peter Navarro Issues Report on Voting Irregularities: 'The Emperor, In the Election, Has No Clothes'
Peter Navarro releases 'The Immaculate Deception,' a report about the 2020 presidential election
Peter Navarro releases 36-page report alleging election fraud 'more than sufficient' to swing victory to Trump
Michael Flynn: Trump Has Options to Secure Integrity of 2020 Election
Sen.-elect Tuberville Hints at Backing Electoral College Challenge in the Senate
Rep. Mo Brooks: Senators 'Shaking in the Foxhole'
Virginia gubernatorial candidate says 'Trump should declare martial law'
Mo Brooks on 2020 Election: Massive Voter Fraud, Election Theft 'to a Degree Never Before Seen in the History' of the U.S.
Ron Johnson Blasts Democrat Hypocrisy over Election Integrity, Citing Russia Hoax
Michigan Lawsuit: Sidney Powell Presents New Evidence from the Dominion Voting Systems to US Supreme Court
Dominion demands Sidney Powell retract 'wild, knowingly baseless and false accusations' in damning letter
"They're Scared of Me and They Should Be" - Dominion Whistleblower Says CEO Lied During Michigan Testimony - Personally Witnessed Internet Connections Between Machines
America Needs to Go Back to Paper Elections: Phill Kline
Dr. Ayyadurai's Wins Key Victory in Election Fraud Case by Larry C Johnson
Courts Haven't Decided Facts on Voter Fraud, Found Excuses to Dismiss Trump's Cases: Rand Paul
SCOTUS Chief Justice John Roberts Folded on Texas Election Fraud Case Due to Fear of ANTIFA Pushback
Levin: Election Exposed 'Complete Collapse' of Courts as Check on State Officials
President Trump tweet claims 'thousands of noncitizens voted in Nevada'
Georgia announces signature matching review for presidential election ballots
Democrats Accused of Violating Law in Race to Oust Mitch McConnell
Zuckerberg Spent Half a Billion Dollars Coercing States To Adopt Pro-Dem Turnout Measures
Report: Zuckerberg Money Used in Violation of Federal Election Law
(October 2020) Patrick Byrne: The Story Behind the Clinton Bribe
Georgia Gov. Kemp says pro-Trump conspiracy theorists have threatened his family
Ex-FBI Agent Strzok Acknowledged Steele Dossier Was 'Intended to Influence' Media
FBI Was Investigating Trump Earlier Than It Let On, Texts Show
McConnell included $600 checks in COVID-19 stimulus plans after hearing that opposition could cost Republicans the Senate runoffs in Georgia, report says
Relief bill could slam door on Biden's ability to extend emergency economic support
Why Are Americans So Distrustful of Each Other?
5.1 magnitude earthquake hits the Molucca Sea
Antarctica rocked by 30,000 tremors in 3 months, Chilean scientists say
Sangay volcano in Ecuador erupts to 22,000ft
Popocateptl volcano in Mexico erupts to 20,000ft
Fuego volcano in Guatemala erupts to 15,000ft
Reventador volcano in Ecuador erupts to 15,000ft
Sakurajima volcano on Japan erupts to 14,000ft
Villarrica volcano in Chile erupts to 12,000ft
Ebeko volcano in the Kuril Islands erupts to 10,000ft
Massive landslide in Bute Inlet wipes out wildlife habitat, poses risks to marine traffic along B.C. coast
Category 5 Tropical Cyclone "Yasa" makes landfall over Vanua Levu, Fiji
At Least 5 Dead as Winter Storm Gail Hammers the Northeast; Plane Slides off Taxiway in Baltimore
Binghamton buried under more than 3 feet of snow: A new record
Winter storm dropped more snow in parts of the Northeast than all of last year's winter season
Biden interior nominee Deb Haaland is anti-fracking, co-sponsored AOC's Green New Deal
East Africa fears second wave - of locust swarms
Deadly 'Brain-Eating' Amoeba Slowly But Surely Expanding Its Footprint in The US
Man accused of committing 'unnatural sex acts' with 2 horses
AOC Promotes Prostitution: 'Sex Work Is Work'
Leading rabbis protest new gender-neutral terms on some official forms
Trump Will Withhold $200 Million in Tax Dollars From California for Forcing Christians to Fund Abortions
Spain's parliament votes to legalize euthanasia
'An evil family': Sacklers condemned as they refuse to apologize for role in opioid crisis
'Morally bankrupt': Purdue Pharma leaders face reckoning at congressional hearing
Overdose deaths accelerated as pandemic hit, CDC says, with record 80k dead in a 12-month span
French President Macron tests positive for COVID-19
Macron met heads of state, leaders before positive COVID test
UK finds new mutation of COVID-19 behind rapid spread across London
Putin Caution on Russia Vaccine Raises Eyebrows in Argentina
FDA advisers endorse Moderna vaccine, setting it up for emergency use in US
You can't sue Pfizer or Moderna if you have severe Covid vaccine side effects. The government likely won't compensate you for damages either
FDA to revise Pfizer's COVID-19 vaccine guidance after allergic reactions
Nurse Passes Out on Live Television After Taking Coronavirus Vaccine
Mishap occurs during COVID-19 vaccination of UMC nurses - the syringe appears to be empty and the plunger has already been depressed
Houston Doctor Says Half His Nurses Refuse To Take The Vaccine For Political Reasons
Vice President Mike Pence, wife Karen to get COVID-19 vaccine live on TV to 'build confidence'
Tucker Carlson: Public confidence in the coronavirus vaccine won't be achieved by Big Tech censorship
Dr. Anthony Fauci: 'Independent Spirit' in U.S. Has 'Hurt Us' During Pandemic
Employers can bar unvaccinated employees from the workplace, EEOC says - Employees with either a disability or "sincerely held" religious beliefs that prevent them from getting inoculated are exempt
Commentary: Will Vaccine Refusal Result In A Two-Tier Society?
Vaccine news has led to a spike in travel bookings for 2021 and beyond
The New R.S.V.P.: A Signed Coronavirus 'Waiver'
After Weeks Of Holier Than Thou Howling, The 'Thanksgiving Surge' Is A No Show
Democratic governor encourages people to stay home, gets caught out at wine bar
6 men indicted in alleged plot to kidnap Michigan governor over her coronavirus policies
Some Democrats supporting moves behind the scenes to replace Gavin Newsom: report
Judge rules strip clubs exempt from California restrictions
Mike Rowe on coronavirus lockdowns: 'There's a new word for 40 million people in this country: Non-essential'
America's toughest year? 3 in 4 say 2020 pushed the country into an 'existential crisis'
2.5M biometric payment cards in 2021 could be first step for future 'de facto payment type'
Big business gets its wings as leaders from major U.S. companies partner with Pope Francis
Biden: God isn't for me or Anyone else
Commentary: Christian Purge Envisioned During Biden/Harris Administration
Thousands of pastors go into hiding amid China's rising persecution, attempts to eradicate Christianity
China Sentences Multiple Christians to 3 Years in Prison for Publishing Church Books
Tracking Bible Prophecy Headlines - 12/17/2020
Turkish media vows to take over Tel Aviv, calls opposition 'terrorists'
Khamenei Threatens US for Killing Soleimani, Vows Revenge
Iran's supreme leader appears publicly, dispelling health rumors
Iraq anti-government activist 'killed by gunmen in Baghdad'
'He ruined us': 10 years on, Tunisians curse man who sparked Arab spring
A Hong Kong pastor tried to protect democracy activists. Now his bank account is frozen
China exploiting mobile networks to spy on American cellphones: report
Ron Johnson Calls Out Democrats for Calling Hunter Biden Story 'Russian Disinformation'
Hunter Biden Sent 'Best Wishes From the Entire Biden Family' to Chinese Energy Firm, Asked for $10M
Trump considering push for special prosecutor to investigate Hunter Biden: Report
GOP Leader McCarthy: FBI Stonewalling on Briefing Congress on Eric Swalwell's Reported Chinese Spy Ties
Sen. Cotton Calls on Swalwell to Explain Ties to Suspected Chinese Spy
Grenell: Swalwell 'Tip of Iceberg' in China Campaign to Compromise US Leaders
Chinese spy with Swalwell shows 'pervasive' threat of China today: Cotton
6 Experts Predict The Worst-Case Scenario With China Under A Feeble Biden Foreign Policy
Deep State Pushes to Deep-Six Intelligence Report Demonstrating Chinese Interference in 2020 Election
Trump spy chief John Ratcliffe stirs dispute over China election-meddling views
Catherine Herridge Reports DNI John Ratcliffe Confirmed "There Was Foreign Election Interference by China, Iran, Russia in November"
ODNI Says Report on Foreign Threats During 2020 Election Delayed
Intel community assessment delayed amid dispute over whether China sought to influence 2020 election
2020 Election Fraud is CCP 'Assassin's Mace': Patrick Byrne
Laura Ingraham: Chinese officials know Biden win was 'huge victory' for Communist Party
Biden's DOE Pick Jennifer Granholm Spent Years Pushing Russia Conspiracy Theories
In Explosive Senate Hearing, Ron Johnson Calls Out Gary Peters For Lying About Russian Disinformation
Watch: Senate Hearing on Election Security and Administration
Multiple Witnesses Testify on Election Irregularities at Senate Hearing
Ex-Cyber Chief Krebs Calls Election Conspiracies 'Corrosive'
Sen. Lankford: More Americans Express Belief of Fraud in 2020 than Russia Interference in 2016
Rand Paul: Voter fraud 'happened' and election was in 'many ways stolen'
Sen. Loeffler Says She Might Object to Electoral Votes
MAGA world unloads on Mitch McConnell for congratulating President-elect Biden
Trump to McConnell: 'Too Soon to Give Up' on Election
Trump Lawyer Jenna Ellis: 'We're Gonna Fight Regardless of What Happens' in January
Jenna Ellis: State Legislatures Key in Trump's Path to Victory
Pennsylvania 'Flagrantly Violated' Laws Ahead of Election: Ken Starr
Some Dominion Machines Can Connect to the Internet, CEO Acknowledges
Trump Campaign Lawyer Urges Probe Into Dominion at Colorado Election Integrity Hearing
Benson slams Michigan GOP election probe as 'embarrassment,' won't appear
Benson refuses to testify at House hearing, says committee 'wounding our democracy'
Amistad Project Releases Report on Mark Zuckerberg's 'Dark Money' in 2020 Elections
Money From Facebook's Zuckerberg Used to Undermine Election, Violate Law: Report
Joe Biden Adds Goldman Sachs Executives to Transition Team
AOC Trashes Joe Biden's 'Corporate Revolving Door' Team: 'It's Horrible'
Survey: Majority of U.S. Voters Oppose Globalist 'Great Reset' Initiative
Raphael Warnock Vows to 'Dismantle the Value System' of the American 'Empire'
Border Officials Fear Rush of Illegal Immigration
Air Force uses AI on military flight for first time
Terror Plotter Took Flight Training to Prepare for 9/11-Style Attack, Feds Say
Russia tests anti-satellite missile in pursuit to make space a 'warfighting domain,' US officials say
Chinese capsule returns to Earth carrying moon rocks
5.6 magnitude earthquake hits near Quequena, Peru
5.2 magnitude earthquake hits near Mendi, Papua New Guinea
5.1 magnitude earthquake hits near Sarangani, Philippines
5.0 magnitude earthquake hits near Adak, Alaska
Sabancaya volcano in Peru erupts to 27,000ft
Sangay volcano in Ecuador erupts to 22,000ft
Reventador volcano in Ecuador erupts to 15,000ft
Fuego volcano in Guatemala erupts to 14,000ft
Ebeko volcano in the Kuril Islands erupts to 11,000ft
Massive landslide causes major destruction to wildlife in Bute Inlet - British Columbia, Canada
Cyclone Yasa: Fiji prepares for category 5 storm as Tonga braces for Zazu
In hurricane-ravaged Honduras, IDF provides hope for villagers amid catastrophic destruction
Severe Medistorm "Elaina" forms near Cyprus, landfall expected in Lebanon
Snow piling up at an unprecedented rate in Japan
Airlines cancel 1,200+ flights ahead of winter storm as snow falls on East Coast
'Satan Is Real': Pro-Lifers Respond to Massive Cheers As Argentina Moves to Legalize Abortion
In stirring speech, Pete Buttigieg makes history again for LGBTQ Americans as first gay cabinet nominee
Fed Court: Ohio Can't Block Transgender Changes to Birth Certificates
Israeli Health Minister Edelstein confirms: Coronavirus 'green passports' on their way
CDC Will Collect Personal Data On Vaccine Recipients, Raising Privacy Concerns
Alaska health care worker suffers adverse reaction after COVID-19 vaccine
Police Launch Investigation Into Death of Vaccine Safety Advocate Brandy Vaughn
Member of Biden's transition press corps tests positive for coronavirus
Strict Covid-19 Restrictions Prompt Defiance and Anger in California
Supreme Court sides with churches challenging COVID-19 worship restrictions in Colorado, New Jersey
Victory: Court Says Nevada Can't Treat Casinos Better than Churches during Pandemic
Dr. Fauci says U.S. could return to normal by mid-fall if most people get Covid vaccine
Kansas mayor resigns over violent threats for backing mask mandate: 'I do not feel safe anymore'
'It is madness': Governors rage over stimulus snub
Pandemic Leaves More Military Families Seeking Food Assistance
Nearly 8 million Americans have fallen into poverty since the summer
45 of 50 biggest U.S. companies turned profit since March
Fed commits to keep buying bonds until the economy gets back to full employment
Feds seize millions in PPP funds from international ministry
Tracking Bible Prophecy Headlines - 12/16/2020
Peace on earth? Arab-Israeli peace deals seem like Hanukkah miracles
Trump's peace deals mean the anti-Israel boycott movement is dead
Kushner to lead US delegation to Israel, Morocco
Floridians can now 'Stand with Israel' on their license plates
Bill to dissolve Knesset won't go up for vote this week after Likud filibuster
Liberman urges Sa'ar, Lapid, Bennett to join with him against Netanyahu: reports
PA mufti: No room for non-Muslims on Temple Mount
After 60 years, East Jerusalem Palestinians face eviction under Israeli settler rulings
Israel stages major air defense drill, proving it can shoot down cruise missiles
New paper warns Israel, Iran on collision course
Sudan's Foreign Minister: 'Avoiding State of War, But No Diplomatic Representation'
Boko Haram claims abduction of students in northern Nigeria
"Sticky bombs" kill 2 Afghan officials amid wave of assassinations
Russia's Navalny says he is '100% sure' Putin ordered elite team to trail him before poisoning
Russia's Alleged SolarWinds Cyber Attack Likely to Provoke Tough Western Response
Hackers used SolarWinds' dominance against it in sprawling spy campaign
Pentagon imposed emergency shutdown of computer network handling classified material
Pompeo urges future US foreign policy be made through 'filter' of China threat
Chinese spies have targeted multiple members of Congress: Rep. Stewart
'Soft Targets': Chinese Spies Have Been Exploiting US Politicians for Decades, Says Expert
17 House GOP members send letter to Pelosi urging Swalwell's removal from Intel Committee
Kayleigh McEnany scolds reporters at briefing for ignoring Eric Swalwell, Hunter Biden stories
Nolte: Majority Believe Fake Media Covered Up Hunter Biden Scandal Until After Election
Grassley: Joe Biden 'Has Explaining to Do' Over Hunter Biden Probe
Barr: Trump's 'Record is All the More Historic' Because He Succeeded 'In the Face of Relentless, Implacable Resistance'
Trump Is Considering Replacing Barr's Replacement if He Won't Push Hunter Biden Probe
McEnany: Electoral College Vote 'One Step in Constitutional Process,' Trump Not Giving Up
Kris Kobach: January 6 'May Very Well Be a Big Fight in Congress' over Election
Mo Brooks: 'Trump Won the Electoral College' - I Can Be a Part of the 'Surrender Caucus' or I Can Fight for Our Country
Romney Boycotting Senate Hearing on Election 'Irregularities'
McConnell warns GOP off Electoral College brawl in Congress
McConnell Urged GOP Sens Not to Object When Congress Ratifies Presidential Votes
McConnell's Congrats to Biden Spark Backlash
Full Video: Dominion CEO Testifies at Michigan Legislature Hearing
Dominion Chief Decries 'Disinformation Campaign'
Dominion CEO: No 'Switched or Deleted Votes' Involving Company's Machines
Fraud Analyst Finds Average of 2 to 3 Percent Shift for Biden in Counties That Used Dominion
Trump: Audit of Dominion Machines in Antrim County 'Shows Massive Fraud'
Michigan Lawyer: Trump Should Take Action After Voting Machine Audit in Antrim County
Michigan legislature committees subpoena election evidence from Detroit and nearby suburb
Arizona Senate Judiciary Chair Is Seizing Voting Machines for Forensic Audit
Dominion Voting Systems denies using SolarWinds Orion software, which was compromised by foreign hackers
Feds Arrive at SolarWinds HQ in Austin - More News Coming on CEO and Executive Vice President
Ownership of Dominion Draws Scrutiny After Unusual Fundraising
Sarah Palin to Newsmax TV: Judges 'Sheep' Trying to Get Along
Pennsylvania Republicans Ask Supreme Court to Again Review Election Lawsuit
Trump Campaign Files Election Lawsuit in New Mexico Over Ballot Drop Boxes
McLaughlin Poll: Majority See Vote Fraud as National Problem
Backlash Erupts After Trump Posts Tweet Threatening Georgia Republicans Kemp and Raffensberger With Jail
Facebook interrupts ban on political advertising for Georgia runoffs
Trump-supporting evangelical leaders Franklin Graham, Al Mohler recognize Biden as winner
Biden declared coronavirus-negative after coughing through post-victory remarks
Biden's inaugural committee urges Americans to stay home for ceremony
Saudi Arabia hires new crop of lobbyists with Joe Biden poised to roll back Trump-era relationship
Report: Silicon Valley Executives Donated Tens of Thousands to Joe Biden
Twitter confirms Trump can be banned from inauguration day onwards
Is a massive bubble in US tech stocks coming - or is it already here?
EU announces sweeping new rules that could force breakups and hefty fines for Big Tech
Georgia Sheriffs Condemn Democrat Police Reform as 'Crazy Talk': 'The Country Will Be Less Safe'
NYC has freed thousands of gun suspects this year as shootings soar: NYPD
6.1 magnitude earthquake hits near Sarangani, Philippines
5.3 magnitude earthquake hits near Kushiro, Japan
5.3 magnitude earthquake hits near Sand Point, Alaska
5.1 magnitude earthquake hits near Hihifo, Tonga
5.0 magnitude earthquake hits near Norsup, Vanuatu
Strong earthquakes continue rattling Mina, putting some experts on edge
Sabancaya volcano in Peru erupts to 27,000ft
Sangay volcano in Ecuador erupts to 22,000ft
Popocateptl volcano in Mexico erupts to 19,000ft
Klyuchevskoy volcano on Kamchatka, Russia erupts to 17,000ft
Fuego volcano in Guatemala erupts to 16,000ft
Reventador volcano in Ecuador erupts to 15,000ft
Semeru volcano in Indonesia erupts to 14,000ft
Intense Strombolian activity continues at Etna's Southeast Crater, lava emission resumes
Yasa rapidly intensifies to Category 4 equivalent, set to approach Fiji at Category 5 strength
Severe storm brings massive rains to Queensland and NSW, Australia
Australia's Byron Bay beaches "severely eroded" as heavy rain batters the country
Some Northeast Cities Could See More Snow This Week Than All of Last Winter
Why an anti-conversion therapy Bill in Australia is a huge threat to churches
Hungary passes anti-LGBTQ law effectively barring same-sex couples from adopting
Paris given 'absurd' fine for employing too many women
Reporter Likens Dying From Coronavirus to Purposefully Killing Babies in Abortions
Pastor serving life in prison for trafficking teen girl seeks compassionate release due to COVID-19
Fewer than 20% of Israelis willing to take COVID vaccine immediately - poll
Pentagon: Troops Won't Be Required to Take Coronavirus Vaccine
Pence says he will receive coronavirus vaccine 'in the days ahead'
FDA review clears path for second coronavirus vaccine, this one developed by Moderna
Most doses of a COVID-19 treatment are going unused
Freedom Rally in Washington State
When 2-year-olds are thrown off planes, you know America has changed
Dozens of kids possibly exposed to COVID at Santa photo shoot
Times Square New Year's Eve will not have public audience
Wary Companies Say No to Super Bowl Commercials, Citing Pandemic
The pandemic has destroyed friendships and divided families
Teacher Shortage Compounds Covid Crisis in Schools
Court Sides With Churches, Reverses Nevada's COVID-Restrictions on Houses of Worship
Joel Osteen's Church Dragged for Bagging $4.4 Million in Pandemic Loans
Tom Cruise Tears Into 'Mission: Impossible 7' Crew for Not Following COVID-19 Safety Protocols
Majority of small U.S. businesses see worst coronavirus impact still ahead
McConnell: Congress Won't Break for Holidays Until Pandemic Relief Package Passed
Russia suffers economic woes despite shunning new lockdown
The loss of avocado toast and other unforeseen consequences of Brexit
Tracking Bible Prophecy Headlines - 12/15/2020
Abbas seeks Qatar's support for international peace conference
Norwegian diplomat tapped as UN's new Middle East peace envoy
'We must deal with the egregious anti-Israel bias' at UN, says Ambassador Craft
Israel, UAE envoys to NY light Hanukkah candles against backdrop of peace deals
PA: Hanukkiah at Cave of Patriarchs constitutes a 'war crime'
Furious, Knesset panel head confirms Israel in talks with Hamas on prisoner swap
Blue and White members call to replace Gantz as leader
Rouhani claims Israel killed nuke scientist 'to wage instability and war'
Global outcry grows over Iran's 'barbaric' execution of journalist
Oil Tanker Attacked at Saudi Port Amid Iran Tensions
US ends Sudan's pariah status by removing country from terrorism list
Venezuela wields a powerful "hate" law to silence Maduro's remaining foes
US imposes sanctions against Turkey over Russian S-400 missile system
Russian hack was 'classic espionage' with stealthy, targeted tactics
Hackers Used Obscure Texas IT Vendor to Attack US Agencies
Russian government hackers are behind a broad espionage campaign that has compromised U.S. agencies, including Treasury and Commerce
U.S. Homeland Security, thousands of businesses scramble after suspected Russian hack
Durham Expanding Team, Making Progress in Probe
Attorney General William Barr resigns
Hunter Biden email shows $400G unreported income from Burisma, states he needs to 'amend' tax returns
DOJ probe into Hunter Biden reportedly extends beyond Burisma
President Trump Claims He Will 'Declassify Everything' Over Democrat 'Lying' And 'Treason'
Trump Lawyer Sidney Powell Calls On Americans To Fix Election Issues Now Or There Will Never Be Free Elections In The Future
Michigan judge allows release of report from Dominion voting equipment forensic audit in Antrim County
Audit Finds Mich. County's Dominion Voting Was Rigged to Create Fraud
Election Integrity Watchdog Demands Judges Order Preservation of Evidence That Could Reveal Election Fraud - Forensic audit of voting machines in Antrim County, Michigan reveals 68% error rate
Over 1,400 Votes Changed During School Board Election in Michigan: Forensics Company Report
Crucial Logs Missing From Antrim County Dominion Voting Machines: Forensics Report
Michigan Election Officials Dispute Audit Report Saying Antrim County Machines Made Errors
Security Group That Audited Dominion Voting Machines Declares Them a 'National Security Issue'
Dominion Software Intentionally Designed to Influence Election Results: Forensics Report
Dominion Voting Systems Uses Firm That Was Hacked
Arizona state senator says he will subpoena Dominion for audit
Michigan Republicans ask Supreme Court to view findings from Dominion voting machines forensic audit
Amistad Project: Judges Should Order Preservation of Evidence of Voter Fraud Following Michigan Report
Election tech company Smartmatic demands retractions from Fox, Newsmax, OAN over conspiracy theories
One of Two Wisconsin Supreme Court Rulings Give President Trump the Win - May Be Enough Votes to Win the State
Wisconsin Supreme Court Rules Pandemic Doesn't Exempt Voters From Proving Identity
Wisconsin Supreme Court Denies Trump Campaign Effort to Throw Out Votes
Georgia Announces Signature Audit In Cobb County, May Expand Statewide After Trump Pressure
Loeffler and Perdue Urge Georgia Officials to Release Voter Registration List to Preserve 'Integrity of Our Elections'
'Totally Unacceptable': Kelly Loeffler, David Perdue Torch Brad Raffensperger's Failure to Enact Voter Transparency Measure
Georgia Senate Runoffs Early Voting Begins as Requests for Mail-In Ballots Top 1 Million
Stephen Miller: 'Alternative Electors' Will Send Trump Votes to Congress
Republicans in Key Battleground States Create 'Alternate Slate of Electors' to Keep Trump's Legal Challenges Afloat
Michigan Capitol Closed Due to 'Credible Threats of Violence' as Electors Meet
Video: Michigan Republican Electors Blocked from Entering Capitol by State Police
Michigan GOP lawmaker punished after hinting at violent disruption of Electoral College vote
Whitmer calls Michigan lawmaker's remarks about blocking Electoral College vote 'unpatriotic' and 'dangerous'
Hillary Clinton calls for abolishing Electoral College after casting electoral vote for Biden
Biden speaks on power of democracy in counter to Trump's attempts to overturn results
'Democracy prevailed': Biden aims to unify divided nation
Pollak: Biden's Phlegmatic, Divisive Speech Burns Bridges to Trump's America
Justin Haskins: Joe Biden's Electoral College win is a big deal, so is his scary 'Great Reset' agenda
Biden admits to a 'bit of a cold' after Electoral College victory speech
Donna Brazile: Joe Biden is our next president. Whether Trump accepts it or not, let's get to work
Stephen Miller: Donald Trump Allowed to Contest Election Until January 20
Rep. Paul Mitchell's letter quitting the GOP, fearing 'long-term harm to our democracy' with its support for Trump's actions
Violent protesters demand Antifa rioters to be released from jail
BLM Leader, Honored By Red Sox During 'Hats Off To Heroes,' Arrested For Punching 80-Year-Old Female Trump Supporter
Tech giants would face steep fines, market bans under draft EU rules
'Awe inspiring' photos of the only total solar eclipse of 2020
Planets to align on winter solstice, shine together like 1 bright star
Jupiter and Saturn to come together this month in 'planetary kiss'
6.0 magnitude earthquake hits near Calama, Chile
5.8 magnitude earthquake hits the Norwegian Sea
5.0 magnitude earthquake hits near Hihifo, Tonga
5.0 magnitude earthquake hits near Pangai, Tonga
4.7-magnitude quake is latest in swarm of temblors to rattle Nevada area, USGS says
Minor 3.8 earthquake hits near Eilat, Israel - no damage or injuries
Sabancaya volcano in Peru erupts to 26,000ft
Popocateptl volcano in Mexico erupts to 22,000ft
Sangay volcano in Ecuador erupts to 19,000ft
Fuego volcano in Guatemala erupts to 15,000ft
Mt Etna in Italy erupts to 15,000ft
Reventador volcano in Ecuador erupts to 14,000ft
Semeru volcano in Indonesia erupts to 14,000ft
Tropical Cyclones Yasa, Zazu churning in South Pacific
Severe storm brings massive rains to Queensland and NSW, Australia
Transgender activists call for ALL children to be put on puberty blockers
Canada's teen transgender treatment boom: Life-saving services or dangerous experimentation?
'I feel angry': Why some people regret and reverse their transgender decisions
The UK will let some sexually active gay and bisexual men give blood, ending a controversial ban
FDA approves genetically altering pigs, to potentially make food, drugs, and transplants safer
Report: W.H.O. Chief Tedros Could Face Genocide Charges
'New variant' of coronavirus identified in England
NBC's COVID-19 vaccine 'fact check' sees news outlet mocked
Republicans four times more likely than Democrats not to get COVID-19 vaccine: poll
COVID-19 'warp speed' vaccines likely not safe and not needed, medical expert says
'Ineffective and dangerous': Michael Savage says he will refuse to take a coronavirus vaccination
'Covishield' vaccine volunteer sues Serum Institute of India, Oxford Group over 'adverse reaction'
Serum Institute's COVID-19 vaccine triggers 'behavioural change' in participant; drug regulator silent
Nurse in COVID-19 vaccine trial experiences '104.9 fever'
Vatican to give employees, residents abortion-tainted Pfizer COVID vaccine
NY gives first coronavirus vaccine to health care worker
Cuomo, de Blasio warn NYC to prepare for 'full shutdown'
New York City shut down indoor dining. Restaurants worry they won't survive
Gates On CNN: 'Appropriate' To Close Bars And Restaurants. Cruz: Halt CNN, Microsoft, Dems' Salaries. Then Let's Hear You On Lockdowns.
A New Warning That International Pandemic Responses Are Eroding Freedom
'Black Lives Matter' Nativity Scene Draws Attention At Claremont Unified Methodist Church
Facebook labels painting of Santa Claus, baby Jesus 'sensitive content'
Tracking Bible Prophecy Headlines - 12/14/2020
O'Brien in Israel after Morocco-Israel normalization, says more to come - There is speculation that Oman and Indonesia would be next
Virus czar says Israel powerless to stop mass gatherings on Temple Mount
If unstopped, Iran will become 'global bully,' Netanyahu tells top Trump aide
China Pressures US to Rejoin Iranian Nuclear Deal
Explosion hits ship off Saudi Red Sea port of Jiddah
Hundreds of high school students kidnapped in Nigeria, gang in firefight with military
Hundreds of Nigerian students missing after gunmen attack school
Classifying Houthis as terrorists will worsen famine in Yemen, Trump is warned
Pakistan accuses India of funding disinformation campaign in EU
ICC prosecutor wants full probe into alleged war crimes in Ukraine
Russia's New Guerilla Media Are Going After Putin
Russian government spies are behind a broad hacking campaign that has breached U.S. agencies and a top cyber firm
Hackers backed by foreign government reportedly steal info from US Treasury
White House acknowledges reports of cyberattack on U.S. Treasury by foreign government
China launches 'grey-zone' warfare against Taiwan, meant to subdue its foe through exhaustion
Gordon Chang: China Believes 'America Is in Terminal Decline'
Trump Says China 'Biggest Winner' of US National Defense Bill, Vows to Veto
Huge Data Leak 'Exposes' Chinese Communist Party Members 'Embedded' In Western Companies And Governments
Chinese Communist Party (CCP) Members Hold Positions at British Consulates, Major UK, US Firms: Leaked Database
Devin Nunes: Republicans will investigate if Eric Swalwell allowed to stay on House Intelligence Committee
Flynn: Feds should have been looking into Swalwell instead of him and Trump
Hunter Biden's Attorney Refusing to Cooperate With Congress, Lawmaker Says
NBC Mocked for Still Claiming Hunter Biden Accusations During Campaign 'Unfounded and Baseless'
Sen. Ron Johnson: Voters Should Have Known About DOJ Hunter Biden Investigation
Former WH communications director Alyssa Farah says GA Senate runoffs will play role in Hunter Biden probe
Joe Biden hints at more radical turn after Georgia runoffs
Sidney Powell: Trump Could Trigger 2018 Executive Order on Foreign Election Interference - "It's going to blow the mind of every citizen in the country who's willing to look at the truth and the facts"
Trump tells 'Fox & Friends' election challenges 'not over' ahead of Electoral College vote
Rudy Giuliani on Trump election fight: We have '1,000 affidavits from witnesses in 6 different states'
Patrick Byrne: 'This Is a Slow Coup Coming at Us From China'
Gore Urges Supporters to Give up 'Lost Cause' of Trump's Re-Election - 'Put the Country First'
Scalise not ready to accept Biden win: 'Let the legal process play out'
GOP Lawmakers Planning Last-Ditch Effort to Challenge Presidential Results
Sen. Paul Won't Rule Out Filing Objection to Electoral Results
Georgia Supreme Court declines to hear Trump election challenge before Electoral College vote
MAGA protesters chant 'Destroy the GOP' at pro-Trump rally, boo Republican senate candidates
Lin Wood Releases Photos of Alleged Georgia Mail-In Ballots in Fulton Warehouse
Georgia Lawmaker: 'What They've Done Is Awaken a Sleeping Giant'
Michigan attorney moves to release findings from Dominion voting machines forensic audit in Antrim County
Nevada DMV Records Suggest 3,987 Non-Citizens Voted in 2020 Election
Pro-Trump Protesters Blow Shofar in DC to Repeat Joshua's Battle of Jericho Miracle
Gunman opens fire during outdoor choir performance at Manhattan cathedral
Bill Barr says Trump is a 'deposed king ranting' after president 'raised prospect of firing him'
Reports: Joe Biden Eying Andrew Cuomo for Attorney General
Former aide says Cuomo sexually harassed her 'for years'
Acting US defense secretary's chief of staff Kash Patel files $50M defamation lawsuit against CNN
5.6 magnitude earthquake hits south of the Fiji Islands
5.3 magnitude earthquake hits near Kokopo, Papua New Guinea
5.1 magnitude earthquake hits near Hihifo, Tonga
Sabancaya volcano in Peru erupts to 24,000ft
Sangay volcano in Ecuador erupts to 22,000ft
Klyuchevskoy volcano on Kamchatka, Russia erupts to 17,000ft
Reventador volcano in Ecuador erupts to 15,000ft
Fuego volcano in Guatemala erupts to 15,000ft
Mt Etna volcano in Italy erupts to 16,000ft
Sakurajima volcano on Japan erupts to 10,000ft
Biggest snowstorm in years targets Northeast
Harvard refers to women as 'birthing people': Not all who give birth identify as 'women' or 'girls'
Protests held across Ireland after shocking report into late-term abortions
Engineered in His Image? Christians More Cautious About Gene Editing.
NIH director asks Americans to leave 'conspiracy theories' behind on vaccines and 'look at the facts'
Only 44% of Israelis say they plan to be vaccinated against COVID-19
Israeli rabbi urges 'limited sanctions' on COVID-19 vaccine refusers
Hackers, Possibly Iranians, Hit Israeli Shipping Companies; Shipment of Covid-19 Vaccines to Israel Delayed
Vaccinated Israelis will get 'green passports' waiving lockdown constraints
Ex-Facebook exec suggests everyone who gets vaccinated to wear certain color mask
Trump, Pence, other top officials to be offered COVID-19 vaccine: source
Pandemic Lockdown Battles Offer Glimpses of Political Conflicts to Come
Four Regions Across China Are Under 'Wartime' Mode Following COVID-19 Outbreaks
Government to crack down on violations of distancing rules at airport
Judge Orders OC Sheriff To Reduce Jail Population By 50% Due To Pandemic
Bay Area county launches door-to-door testing amid 'dire' surge
Up to 5 Million Evictions Could Start in January
Israeli Soup Kitchens 'Can't Keep Up' With Rising Demand Amid COVID-19 Poverty
Seattle weighs 'poverty defense' for most misdemeanor crimes
Churches Are 'Essential' and Can Exceed Attendance Caps, Colo. Governor Says
More US churches are committing to racism-linked reparations
Ministers warn supermarkets to stockpile food amid no-deal Brexit fears
UK and EU agree to keep talking but warn 'no-deal Brexit' is now likely
Tracking Bible Prophecy Headlines - 12/13/2020
Moroccan PM slams Trump plan, pledges backing for Palestinians after Israel deal
'Deplorable': Moroccan Islamist groups reject normalization of ties with Israel
Algeria PM on Israel-Morocco deal: 'Zionist entity' wants to be near our borders
In 1st for Arab world, Moroccan schools to teach Jewish history and culture
Trump said to offer $700 million to 9/11 victims to salvage Israel-Sudan deal
Israel inks deal establishing diplomatic relations with Bhutan
Israeli, UAE soccer federations to ink cooperation deal
Abbas: Fatah will use full force on Palestinians who sell Israelis land
Anti-Netanyahu protesters rally across Israel for 25th straight week
Gideon Sa'ar Pledges Not to Join Netanyahu-led Government
John Brennan disputes Israel's right to defend itself. There's a word for that.
Fears Iran-backed militias in Iraq readying attack to avenge nuke chief
Ethiopia's Tigray crisis: Four aid workers killed
Armenians, Azerbaijan trade blame over breach of peace deal
Can Erdogan Reconcile With the West? Putin's Betting Against It
Russian nuclear submarine test-fires 4 missiles
Geopolitical Rift Between Australia And China Reaches Boiling Point
Business Partner Warned Hunter Biden That He Did Not Report $400,000 In Income From Burisma: Report
Hunter Biden requested keys for new 'office mates' Joe Biden, Chinese 'emissary' to CEFC chairman, emails show
Hunter Biden subpoena seeks info on Burisma, other entities
Trump looks at appointing special counsel to investigate Hunter Biden and 2020 election: Report
Matt Gaetz: SCOTUS decision not to hear Texas election lawsuit is blow to the power of state legislatures
Dershowitz: Supreme Court Just Didn't Want to Get Involved
Dick Morris: Dems Preemptively 'Intimidated' SCOTUS on Packing
Trump campaign lawyer says Supreme Court punted Texas case on 'a political whim' and calls decision 'morally outrageous'
Following Court Losses, Giuliani Says Legal Team Moves to 'Plan B,' State-Level Lawsuits
Trump Approves Filing Retooled Texas-Style Election Challenges: Giuliani
Powell Asks Supreme Court to Immediately Order States Decertify Election Results
In 1st public remarks since pardon, Michael Flynn says courts won't decide next president
Twitter Restricts User Interactions With Trump's Posts of Election Disputes
Newt Gingrich on Georgia Runoff: 'We Need to Win by a Bigger Margin Than the Left Can Steal'
BLM Founder Verified 2015 Venezuela Election On Behalf Of Smartmatic-Linked Org
Michigan AG and Sec. of State Block Results of Forensic Audit of 22 Dominion Machines in Antrim County
Trump Urges Base in Georgia, Arizona to Oust Governors Who 'Allowed' Election to Be 'Stolen'
'Jericho Marches' to Take Place Saturday in Contested State Capitols
Cuban American Jericho March Co-Founder: 'By God's Grace, 4 More Years'
Survey: One-Fifth of Americans Believe Election Will Be Overturned
Pro-Trump Groups Rally in DC to Call for Election Integrity
Pennsylvania Voter: It's Time for Truth and Transparency
Flynn Speaks at Rally: 'We Cannot Accept What We Are Going Through as Right'
Election Fraud Protester: 'Today Marks a Rising Tide'
Trump Supporter Says Protests Are About 'The Soul of America'
Sebastian Gorka at Washington Rally: 'This Is a Political and Moral Battle'
Mike Lindell: 'This Is the Start of the Greatest Revival in History'
Fears of violence grow amid threats to election officials, lawmakers
Lin Wood: Trump Should Declare Martial Law
Mayhem in Washington, DC, as Trump supporters, opponents clash; at least 4 stabbed, 23 arrested
Violence Breaks Out as Antifa, Proud Boys Clash in D.C. Protest
Portland Autonomous Zone Is 'Stockpiling Weapons,' Has Armed Patrols, Police Say
Is The Globalist "Reset" Failing? The Elites May Have Overplayed Their Hand
5.3 magnitude earthquake hits south of the Fiji Islands
5.2 magnitude earthquake hits near Naisano Dua, Indonesia
5.2 magnitude earthquake hits near Bambanglipuro, Indonesia
5.1 magnitude earthquake hits the Mid-Indian Ridge
5.0 magnitude earthquake hits near Rabaul, Papua New Guinea
Sabancaya volcano in Peru erupts to 26,000ft
Klyuchevskoy volcano on Kamchatka, Russia erupts to 23,000ft
Popocateptl volcano in Mexico erupts to 21,000ft
Fuego volcano in Guatemala erupts to 15,000ft
Reventador volcano in Ecuador erupts to 14,000ft
Semeru volcano in Indonesia erupts to 14,000ft
Karymsky volcano on Kamchatka, Russia erupts to 13,000ft
Sinabung volcano in Indonesia erupts to 10,000ft
First tropical cyclone of the season brewing in South Pacific
As global leaders set fresh climate goals, Biden pledges US support
Flame-throwing drones incinerate hornets' nests amid infestation in China
Maduro Is Blocking UN Food Aid Into Crisis-Ravaged Venezuela
Bhutan parliament decriminalizes homosexuality, to delight of activists
Over 25 Black ministers sign letter to Warnock on abortion
Sarah Palin: Georgia Democrat Raphael Warnock Preaches Peace, Doesn't Know 'Peace Begins in the Womb'
Activist Deletes Post Bragging About Christmas Tree Topped with Abortion Clamps
NHS Commercial Terrifies Children by Showing Santa Dying of COVID
FDA chief calls reports of White House threats over vaccine authorization 'inaccurate'
Accomplished pharma prof thrown in psych hospital after questioning official COVID narrative
NJ gym now facing over $1.2M in fines for defying Gov. Murphy's coronavirus lockdown orders
Gov. Ralph Northam tells churchgoers they don't need to be inside church to worship God
Notes in which Isaac Newton sought to unlock secrets of Bible sold at auction
Tracking Bible Prophecy Headlines - 12/12/2020
Report: Trump's fallout with Senator led to Morocco-Israel deal
U.S. Considering $3 Billion in Morocco Investments After Israel Deal, Report Says
Saudi Arabia said to have played role in Israel-Morocco normalization agreement
Iranian official: Moroccan normalization with Israel 'betrayal' of Palestinians
Pakistani Christians call on their government to recognize Israel
Biden hopes to deprioritize Israel-Palestinian conflict but might not be able to
UN support drops for speaking of Temple Mount as solely a Muslim site
Israel said to have given Hamas offer of captives for COVID help deal
Gantz warns Netanyahu he won't be prime minister again after 4th election
Hezbollah slams Beirut port charges against Lebanese PM as 'political targeting'
Israelis Flock to the Gulf, Undeterred by Government Warning of Iranian Attacks
If Iran's nuclear program is peaceful, why hide it? - analysis
Iran summons Turkish ambassador over Erdogan remarks in Baku
An Assertive Turkey Muscles Into Russia's Backyard - Erdogan extended support for Azerbaijan's military offensive in Nagorno-Karabakh
Hong Kong media tycoon Jimmy Lai charged under security law
Defence Department Confirms Chinese Troops Were on Canadian Soil Observing Winter Training Exercises
US 'Ally' Offers Chinese Troops Training on North American Terrain, Trump's DOD Puts an Immediate Stop to It
FBI Has Files From Laptop of Slain DNC Staffer Seth Rich, a Democratic National Committee (DNC) employee who was killed in 2016
Rep. Comer: Hunter Tax Probe Must Not Be Obstructed
WSJ: Barr Kept Quiet About 2 Hunter Biden Probes for Months
FNC's Wallace: AG Barr 'Was Playing It by the Book' by Not Announcing Hunter Biden Investigation
Rep. Jim Jordan: Voters not knowing about Hunter Biden probe before election 'is just wrong'
Media Does Damage Control on Their Refusal to Cover Hunter Biden Before the Election
Swalwell scandal: Sensenbrenner complaint demands House Ethics Committee 'immediately' open investigation
Mike Flynn fires back at FBI, DOJ: 'I've seen corruption up close and personal'
Donald Trump: 'Biden Administration Will Be a Scandal-Plagued Mess'
YouTube to Remove Videos Challenging 2020 Election, but 'Russia Collusion' Videos Left Uncensored
U.S. Supreme Court rejects Texas election challenge; Wisconsin high court to consider Donald Trump's state lawsuit
Supreme Court Dismisses Texas 2020 Election Challenge; Alito and Thomas Disagree
Gorsuch, Kavanaugh, Barrett Silent in Supreme Court Decision on Texas
McEnany argues Supreme Court 'hid behind procedure' in rejecting Texas election lawsuit
Texas Tells SCOTUS That Defendant States Didn't Address 'Grave' Election Issues
Texas GOP: Perhaps Law-Abiding States Should 'Form A Union' That Will 'Abide By Constitution'
Trump's Legal Team Considering Alternate Options After Supreme Court Rejects Texas Election Suit
Giuliani Says Trump Team 'Not Finished' After Supreme Court Defeat
Never Trumpers: Trump, Giuliani and Texas AG 'Electoral Terrorists'
Dem congressman suggests Pelosi refuse to seat 126 House Republicans backing Trump's election lawsuit
Orlando Sentinel apologizes for endorsing GOP congressman after he backs Texas election lawsuit
Trump claims Biden will be 'illegitimate president' - Congressional hearing on the election is set to take place Wednesday, Dec. 16
Prominent Conservatives Urge State Legislatures to Appoint 'New Electors' Under Constitution
Georgia State Senators File Supreme Court Brief to Support Texas' Lawsuit Against Georgia
Arizona Republicans to File Election Appeal to US Supreme Court
Arizona State Representatives Call for Election Decertification
California is the first Democratic state to ask to join DOJ lawsuit against Google
Georgia House speaker moves against election official
Trump Legal Team Files Emergency Petition With the Supreme Court of Georgia
Records Still Not Available for 500,000 Georgia Absentee Ballots
"President Trump Won So Many Votes, He Blew Up Their Algorithm" - Sidney Powell on Lou Dobbs
Georgia, Mired in Election Disputes, Fosters Cozy Ties With China
Reports: Ga. Gov. Kemp awarded Dominion Voting Contract after meeting with Chinese consulate official in Atlanta
Attorney Matthew DePerno Confirms Dominion Voting Machines in Michigan County Changed Votes From Trump to Biden
Michigan State Rep. Cynthia Johnson: Joe Biden 'Owes' Detroit
Manhattan D.A. Intensifies Investigation of Trump
Prominent liberals call for Dianne Feinstein's resignation after New Yorker story
California asks to join DOJ's Google suit
5.5 magnitude earthquake hits near Miyako, Japan
Rare earthquakes detected near Mount Taranaki, New Zealand
Elevated seismicity at Mauna Loa volcano, Hawaii
Sabancaya volcano in Peru erupts to 28,000ft
Klyuchevskoy volcano in Russia eurpts to 23,000ft
Sangay volcano in Ecuador erupts to 23,000ft
Popocateptl volcano in Mexico erupts to 21,000ft
Fuego volcano in Guatemala erupts to 15,000ft
Santa Maria volcano in Guatemala erupts to 15,000ft
Reventador volcano in Ecuador erupts to 14,000ft
Ebeko volcano in the Kuril Islands erupts to 12,000ft
Tulsi Gabbard introduces bill that ties Title IX protections for female athletes to 'biological sex'
Tulsi Gabbard getting slammed from left over bill protecting abortion survivors
Pro-lifers go Christmas caroling at abortion clinics nationwide for 7th annual 'Peace in the Womb' project
Argentina's lower house passes bill legalizing abortion
A pandemic side effect: Used masks polluting California coastal waters
Snow leopard at Kentucky zoo tests positive for coronavirus
Developing nations are first in line for China's Covid vaccines. Analysts question Beijing's intent
AstraZeneca to trial combination of own vaccine, together with Russia's shot
Analysis-World watches as first-mover Britain probes adverse reactions to Pfizer vaccine
Liberals announce a vaccine-harms compensation program
White House threatening to fire FDA chief if vaccine not approved by end of day
FDA Takes Key Action in Fight Against COVID-19 By Issuing Emergency Use Authorization for First COVID-19 Vaccine
UPS, FedEx are teaming up for a COVID vaccine 'shipathon' during holiday shopping season
Bill and Melinda Gates Foundation announces $250 million COVID vaccine commitment
Fact check: Posts falsely claim first vaccine recipients in the UK are 'crisis actors'
Americans Said No to Coronavirus Contact Tracing Spy Apps
200 hospitals have been at full capacity, and 1/3 of all US hospitals are almost out of ICU space
Viral spread: Americans paying the price for Thanksgiving
Americans get stern holiday COVID warning: 'No Christmas parties'
"We're Not Ready" - Pastor Urges US Christians to Prepare for Persecution
Christian ministry sends 160,000 Bibles, books into China amid persecution
Tracking Bible Prophecy Headlines - 12/11/2020
World Leaders Send Well-Wishes to Jewish People Ahead of Hanukkah
Israel accepted into International Energy Agency
Abbas: Palestinians ready to resume peace talks with Israel
'Historic decision': Israel and Morocco agree on full ties 'as soon as possible'
'Peace Has Never Shone Brighter Than Today in Middle East': Israeli PM Hails Morocco Normalization Deal
Morocco said set to buy advanced drones from US following normalization news
Egypt, Bahrain and UAE praise US-brokered normalization between Israel, Morocco
Morocco Agrees to Normalize Ties With Israel in Exchange for U.S. Recognition of Western Sahara Sovereignty
UN position on Moroccan sovereignty over Sahara 'unchanged' by US recognition
Confirming Israel ties, Morocco's king also calls PA's Abbas to stress support
PA silent as Hamas, Islamic Jihad condemn Morocco-Israel ties as 'betrayal'
Kushner: Saudi normalization 'inevitable'; TV: Another deal may come within days
Oregon senator says Saudi Arabia tries to flout law for Saudis accused of crimes in the U.S.
Report: Saudi-led coalition in Yemen intercepts two explosive-laden boats
Turkey appoints ambassador to Israel after 2-year break
US set to slap sanctions on Turkey over S-400 deal with Russia
Turkey developing targeted drone assassination capabilities
Israeli drone tech that took militaries by storm now eyes civilian use
Israel's Campaign Against Iran in Syria Is Working, but 'We Still Have a Long Way to Go,' IDF Chief Says
UN court to sentence Hezbollah member convicted of killing Lebanon's ex-PM
US B-52H Bombers Fly to Middle East in Mission to Deter Iran
Iran Can't Get Its Story Straight On Assassination of Top Nuclear Scientist
US set to slap sanctions on Turkey over S-400 deal with Russia - report
Islamic State claims killing of female TV presenter in Afghanistan
ISIS plotting Christmas terror attacks in UK, France, Germany, warns ex-MI6 spy
Set up court to prosecute ISIS for genocide, human rights advocates urge
"Big win for religious freedom": Supreme Court rules Muslims can sue over no-fly list
42 journalists killed over their work in 2020
Chinese Military Bases in The Caribbean?
Pentagon weighs cutting most of its support to CIA's counterterrorism missions
McCarthy: Swalwell 'Jeopardizing National Security' on Intel Committee
Glenn Greenwald: It's a 'historic crime and disgrace' for media to avoid Hunter Biden story during election
How the media covered up the Hunter Biden story - until after the election
GOP Sen. Kennedy: Hunter Biden Revelations Raise Issue of Why Media and Tech Clamped Down on N.Y. Post Reporting
Nolte: Fake Media Wait Until States Certify Election to Cover Biden Family Corruption
Barr Worked to Keep Hunter Biden Probes From Public View During Election
Rep. Nunes Suggests Hunter Biden Special Counsel
Mark Levin slams Biden's top Cabinet picks as 'appeasers of China'
Biden, Harris named Time magazine's 'Person of the Year'
Trump Asks Cruz To Argue Texas Election Lawsuit In Front Of Supreme Court As 18 States Now Support
Now the Democrat Attorneys General Align with Pennsylvania, Michigan, Wisconsin and Georgia - Nearly Every State Has Picked Sides
106 in House GOP Back Texas Suit; McCarthy Refuses to Sign
John Eastman: Pressure on SCOTUS to Hold Elex Fraud 'Trial' Is 'Extremely Strong'
Pence says Trump 'deserves his day' in Supreme Court
Pennsylvania to U.S. Supreme Court: Texas Guilty of 'Seditious' Behavior
Pennsylvania accuses Texas of seeking 'to decimate the electorate' in fiery Supreme Court brief
AZ Secretary of State Katie Hobbs: TX Lawsuit Attempts to Disenfranchise Millions of Voters
Senate Committee Plans First Federal Hearing on Election 'Irregularities'
Schumer urges Senate GOP to cancel 'ridiculous' election hearing
Hillary Clinton: Republicans that 'humor' Trump election claims 'have no spines'
Giuliani: Georgia House Needs 'Courage to React' to Election Fraud
Over 21,000 Georgia Election Anomalies Sent to State Officials, Data Analyst Says
Georgia County Says It Couldn't 'Duplicate' Election Results; Secretary of State's Office Investigating
Election Supervisor Shows on Video How Dominion Software Allows Changing, Adding Votes
Blue State Blues: Dirty Tricks Become Federal Law if Democrats Win Georgia
Georgia GOP Chair Says 'We Are Trusting No One,' Promises 'Eyes on Every Part' of Voting Process
A man with a 'manifesto' threatened to detonate bomb inside a Democratic headquarters in Washington state, officials say
'Texit' test: Texas lawmaker floats referendum to secede from U.S.
In leaked audio, Joe Biden says 'defund the police' was used to 'beat the living hell' out of Democrats
Colin Kaepernick hopes Ben & Jerry's namesake ice cream 'will amplify calls to defund and abolish the police'
Public School 2nd Grade Homework: Biden Is Your President, Not Trump
Sen. Cruz clashes with Sen. Whitehouse on Section 230 as Hawley amendment fails in committee
Facebook Fact-Checker Funded by Chinese Money Through TikTok
UK's Boris Johnson says 'strong possibility' of 'no deal' Brexit
Forbes: Donald Trump's Presidency Will End On The Day Of A Comet, A Meteor Shower And A Total Eclipse Of The Sun
Huge 6.7-magnitude earthquake strikes Taiwan coast
5.9 magnitude earthquake hits south of the Kermadec Islands
5.9 magnitude earthquake hits near Neiafu, Tonga
5.4 magnitude earthquake hits south of the Fiji Islands
5.1 magnitude earthquake hits southwestern Ryukyu Islands, Japan
5.0 magnitude earthquake hits near Laikit, Laikit II (Dimembe), Indonesia
Sabancaya volcano in Peru erupts to 27,000ft
Sangay volcano in Ecuador erupts to 24,000ft
Klyuchevskoy volcano on Kamchatka, Russia erupts to 23,000ft
Popocateptl volcano in Mexico erupts to 21,000ft
Fuego volcano in Guatemala erupts to 15,000ft
Reventador volcano in Ecuador erupts to 15,000ft
Venice flood causes 'serious' damage two months after flood barriers were introduced
Santa spotted paddling down flooded streets of Venice
Giant iceberg on course to collide with south Atlantic penguin colony island
U.S. to shatter record for billion-dollar climate disasters in 2020
AOC: 'A lot of Republicans don't know that they have voted for a Green New Deal language, but they have'
Radiation spike detected at Finnish nuke plant; no leak
Qatar to allow rainbow flags at World Cup despite anti-LGBTQ laws
Mastercard, Visa, dump Pornhub following rape video expose
'Under the rug:' Sexual misconduct shakes FBI's senior ranks
China's extensive 'honey trap' spy network could involve thousands of ploys underway now, ex-operative says
Argentina moves closer to historic abortion legalization
COVID-19 relief is being weaponized to push abortion in Africa, documentary film claims
Underground Sex Parties Springing Up All Over Due to COVID
Chinese citizen journalist detained for reporting on Wuhan coronavirus outbreak "may not survive"
China flight attendants advised to wear diapers for Covid protection
German intelligence places coronavirus protesters under observation
Merkel pleads with Germans to avoid a 'last Christmas with the grandparents,' as country smashes daily death record
Drive-by burials and FaceTime farewells: Grief in the Covid era will weigh on the American psyche for years to come
COVID-19 Pandemic Driving Homelessness In NYC To Record Levels, Advocates Say
Stealing to survive: More Americans are shoplifting food as aid runs out during the pandemic
Coronavirus crippling emergency response agencies: 'What if you call EMS and nobody comes?'
Rouhani: US sanctions making it hard for us to purchase COVID vaccines
Governments Will Want to Track Who Has Had a Covid-19 Vaccine
New York lieutenant governor calls CDC request for vaccinated people's personal data "discriminatory"
Israel said considering restrictions on those who refuse COVID vaccine
FDA panel endorses Pfizer vaccine for public use in final step before authorization
FDA Advisers Support Use of Pfizer Vaccine in US Amid Concerns of Side Effects
CHD Responds to News of Life-Threatening Reaction to Pfizer COVID Vaccine. Will Regulators Take Action?
Australian COVID vaccine terminated due to HIV 'false positives'
Top health official: Masks may offer more protection from virus than vaccines
COVID-19 patient infected indoors after 5 minutes, 20 feet away: study
Senator Johnson Touts Alternative COVID-19 Treatments at Hearing
Rudy Giuliani leaves hospital after receiving same drug cocktail as Trump
Andrew Cuomo Wins Ted Kennedy Award For Handling Of Coronavirus Pandemic After Policies Killed Thousands In Nursing Homes
California pastor blasts 'tyranny masquerading as safety' from politicians who break own COVID rules
Church fined $55,000, held in contempt for holding indoor services
Tracking Bible Prophecy Headlines - 12/10/2020
Commentary: Why the cultural elite truly despises Hanukkah
Israel summons Russian envoy for calling Jewish state a Mideast 'problem'
Push to dissolve Knesset gains momentum - Date for new elections: March 16th, 2021
Polls show Sa'ar at 15-18 seats, remaking map and possibly unseating Netanyahu
Netanyahu accuses Sa'ar of bolting Likud to save his political career
Senate fails to block Trump administration's controversial arms deal with the UAE
Saudi-led coalition in Yemen stops explosive-laden boats south of Red Sea
Cruz pushes for bill to label Muslim Brotherhood as terrorist group
Islamic extremists kill 30 Christians, rape multiple women in DRC
India Just Had the Biggest Protest in World History
Russia conducts drills of its strategic nuclear forces
Kremlin Sounds Alarm Over 'Doomsday Plane' Robbery
Satellite imagery shows Iran's nuclear program is going underground
Top House Democrats urge Biden to go back into Iran deal without preconditions
China's Communist Party orders teachers to establish Marxist religious view, promote atheism
Documents Reveal Canada Planned Winter Training with Chinese Troops; Canceled After U.S. Request
UN rights chief predicts US will be 'much better' under Biden
Arrests of Immigrant Children at Border Climb, Fueling Concern for Biden Team
Hunter Biden 'tax affairs' under federal investigation; links to China funds emerge, sources say
Hunter Biden's foreign transactions repeatedly flagged as potential criminal activity, Senate probe found
The Hunter Biden Criminal Probe Bolsters a Chinese Scholar's Claim About Beijing's Influence With the Biden Administration
The Biden family put national security at risk: Devine
GOP Rep. Ken Buck calls for Hunter Biden special counsel in letter to Barr
Tucker Carlson: Hunter Biden tax investigation confirms what we knew and mainstream media covered up
Pollak: Mainstream Media, Big Tech Coverup Collapses with Hunter Biden Investigation
Ric Grenell calls out CNN's Jake Tapper for belatedly covering Hunter Biden story
Alleged Chinese Spy Got So Close To Democrat Eric Swalwell That 'Alarmed' FBI Had To Intervene: Report
Swalwell refuses to explain relationship with suspected Chinese spy accused of affairs with mayors
China Races Toward Plan to Blacklist, Redlist Firms for Behavior
Pompeo warns of Chinese threat to US colleges, says many 'basically bought' by Beijing
States Back Texas in Supreme Court Suit, Alleging 'Unconstitutional' Election in Battleground States
Trump and 17 States Back Texas Bid to Undo His Election Loss at Supreme Court
Missouri, 16 other states file brief supporting Texas suit to delay presidential elector appointment
Trump touts Texas Supreme Court case as 'the big one,' says 'we will be intervening'
Trump Asks Supreme Court for Permission to Join Texas Election Lawsuit
Trump asks Cruz to argue Texas case
Texas lawsuit could be last hope at fixing 'a broken, corrupt election system,' Hannity says
Kasich: GOP AGs Suing to Overturn Biden Win 'Are Morally and Ethically Bankrupt'
In letter to Trump, House Republicans call for special counsel to investigate election
Number of Congress Members Planning to Challenge Election Results Expected to Grow
Trump Campaign Sues Biden in Latest Effort to Overturn Wisconsin Election Results
Powell to Seek Emergency Review After Judge Dismisses Wisconsin Lawsuit
Nevada Supreme Court Rejects Trump Campaign's Election Lawsuit And Voter Fraud Claims
Supreme Court tosses GOP bid to throw out PA mail ballots without hearing it
GOP Caucus in Georgia Senate Calls for Forensic Audit of Election
Georgia's Coffee County Refuses to Certify Electronic Recount Results, Cites Irreconcilable Anomalies with Voting Machines
Laura Ingraham Suggests Zuckerberg Bribed Georgia Officials: Are They 'On the Take'?
Georgia Gov. Kemp Awarded $107 Million Contract to Dominion Two Weeks After Meeting With People's Republic of China Consul General
Michigan state rep. threatens 'Trumpers,' calls on 'soldiers' to 'make them pay'
MI Congresswoman stripped of committee assignments after threats against Trump supporters
Powell: Planeload of Fake Chinese-Made Ballots Arrive from Mexico
Lin Wood on Communists' Goal to Create Division in America via Election Controversy
Case for President Trump Invoking Insurrection Act to Restore Election Integrity
Rhodes: If Someone Is Hurt or Killed over Election Fraud Claims, Blood Is on Trump's Hands
Ron Johnson: Social Media and Media Influence on Election 'Orders of Magnitude' Greater Than any Foreign Interference in 2020
YouTube Starts Removing Election Fraud Content; Experts Say It's Unprecedented
YouTube Will Remove Videos Questioning Biden Election Victory Even as Legal Challenges Continue
No More Talk of 'Widespread Election Fraud,' Says YouTube - Only 'safe harbor' narrative accepted
Team Trump: 'Safe Harbor Date' Does Not End Election Contests, RBG Said So
Axios Media Reporter Praises Tech Censorship; Intelligence Officials Working with Silicon Valley
Facebook must be broken up, the US government says in a groundbreaking lawsuit
Facebook hit with antitrust suits that seek to 'unwind' Instagram, WhatsApp acquisitions
Facebook Fact Checker 'Fact Checks' Critique of Itself
House Passes Stopgap Bill to Avert Government Shutdown
The sun is awakening with 'solar storms' that could affect Earth
Sun launches explosion of electromagnetic energy towards Earth: Geomagnetic Storm Watch issued
Strong solar flares mean rare northern lights possible in North Carolina
Space weather warning! Solar flare could affect electrical grids, GPS systems
Asteroid 2020 XG2 makes close approach to Earth at 0.13 LD
5.5 magnitude earthquake hits near Kabansk, Russia
5.1 magnitude earthquake hits the South Sandwich Islands region
Sabancaya volcano in Peru erupts to 28,000ft
Karymsky volcano on Kamchatka, Russia erupts to 23,000ft
Sangay volcano in Ecuador erupts to 23,000ft
Popocateptl volcano in Mexico erupts to 20,000ft
Fuego volcano in Guatemala erupts to 16,000ft
Reventador volcano in Ecuador erupts to 15,000ft
Sakurajima volcano on Japan erupts to 12,000ft
Two months' worth of rain in few hours floods Iran, killing 7 people
At least 18 dead after heavy rains cause severe flooding in DRC
Venice flooded as new $8 billion dam system fails to activate
National Center On Sexual Exploitation Blasts Pornhub's Promises To Change: 'Pornhub Cannot Be Trusted'
Israeli Ministers approve draft of bill to enable adoption by same sex couples
127 abortion clinics closed since 2015
End Times? Under-Skin 'Vaccination Mark' Now Being Developed
Leo Hohmann: Global Corporations Rolling Out 'Digital Passports' Tying Vaccine History To Personal IDs: What's Coming Next Under 'Great Reset'?
New vaccine billionaires gain wealth as Moderna and BioNTech shares soar
Hackers steal Pfizer/BioNTech COVID-19 vaccine data in Europe, companies say
Where did 80 experimental Pfizer vaccine test subjects go?
Netanyahu Next to Plane Loaded with Pfizer's Vaccine: 'I Will Be the First in the Country to Be Vaccinated'
Why vaccinate our most frail? Odd vote out shows the dilemma
CNN: 'Don't Be Alarmed' if People Start Dying After Taking the Vaccine
Pfizer COVID vaccine linked to life-threatening allergic reaction
UK issues anaphylaxis warning on Pfizer vaccine after adverse reactions
Don't mix Sputnik vaccine with alcohol, says Russian official. Some recoil
New York legislation could make COVID-19 vaccination mandatory
FDA warns against wearing masks with metal during MRIs after patient is burned
Is anybody listening? Pandemic fatigue sets in among Californians as state faces 'viral tsunami'
158 People Arrested, Sex Trafficking Victim Rescued At 'Super Spreader' Party In Los Angeles County
De Blasio Threatens To Shut Down Non-Compliant Orthodox Synagogue 'Once And For All'
Hollywood Insiders Defend "Essential" Worker Status Amid Growing Criticism
Vaccines Herald Return to Offices, But Workers Don't Want to Go
Honda shutdown is a warning of the chaos Brexit could cause
Google's top trending search queries for 2020 highlight one of the strangest years of all time
Tracking Bible Prophecy Headlines - 12/9/2020
Naftali Bennett: Approving a Palestinian state would be Israel's 'biggest mistake'
GOP Congress members move to ensure US embassy in Jerusalem stays put
Gideon Sa'ar quits Likud, 'a tool for Netanyahu's interests,' to lead 'New Hope'
UAE shipping chief says initial trade with Israel could be worth over $5 billion
Republican U.S. Senate leader urges support for Trump's massive UAE arms sale
153 UN states call on Israel to 'renounce possession of nuclear weapons'
Iran not destabilizing Mideast, Israeli-Arab conflict is, says Russian envoy
Iran president vows to help Syria confront Israel 'until Golan liberated'
Iran official claims several arrested over nuclear scientist's killing
Israel flag, 'Thank you, Mossad' sign appear in Iran after nuke scientist killed
UN urges Iran to address nuclear, ballistic missile concerns and return to deal
EU establishes new sanctions regime for human rights abusers
China, Nigeria, Pakistan designated 'countries of concern' over 'egregious' religious freedom violations
Beijing Manipulated Wall Street to Steer US Policy, Until Trump Became President: Chinese Professor
FBI: Communist China Spy Infiltrated California Politicians, Including Russia Hoaxer Eric Swalwell
Cotton: Wall Street CEOs are effectively 'lobbyists for communist China'
Inauguration Committee Fails to Pass Resolution Acknowledging Biden as President-Elect
Republican leaders refuse to pass motion stating Biden is president-elect
Jordan: 'Instinctively Everyone Knows' There Are Problems with Election - Trump Should Not Concede
'Safe Harbor' Has No Practical Effect on Trump Lawsuits: Jenna Ellis
'I'm Doing the Right Thing for God,' Trump Lawyer Asserts of Her Efforts to Challenge Election Results
Texas sues four battleground states in Supreme Court over 'unlawful election results' in 2020 presidential race
Kobach: Texas Case Challenges Election Directly at Supreme Court
Texas SCOTUS Case Highlights Non-Legislative Election Rule Changes in Battleground States
Alabama and Louisiana attorneys general back Supreme Court challenge of 2020 election
Allen West: Seven States Will Join Texas in SCOTUS Lawsuit Against Georgia, Michigan, Wisconsin and Pennsylvania
EIGHT states have now joined Texas lawsuit, arguing that the Equal Protection Clause has been violated in this election
This is THE ONE: The Case We've Been Waiting For
Jordan Sekulow: Texas' SCOTUS Case 'Be-All, End-All'
Texas AG Paxton breaks down last-ditch election challenge before Supreme Court, claims 'unreliable results'
Sidney Powell on Georgia Lawsuit: 'Expect to Get Relief from Supreme Court'
Pennsylvania Election Lawyers Urge Supreme Court Justice Alito to Reject GOP Lawsuit
U.S. Supreme Court rejects Republican challenge to Biden's Pennsylvania win
Ted Cruz Issues Rebuke Of Supreme Court Snubbing Republican Challenge In Pennsylvania
Trump Attorney Jenna Ellis: Supreme Court Only Denied Emergency Injunctive Relief - The Pennsylvania Case Is STILL Pending Before SCOTUS
Pennsylvania Lawmakers Seek to Withdraw Certification of Election Results in Lawsuit
Arizona GOP Want to Decertify Results
Arizona's Republican Party asks followers if they're willing to die to 'Stop the Steal'
Michigan Judge Denies Request for Wayne County Election Audit
Trump Lawyer Jenna Ellis: 'Independent Team' Involved in Forensic Audit of 22 Dominion Machines in Michigan
Michigan House Chairman Tells Dominion CEO to Appear or Be Subpoenaed
Georgia State Legislators Reportedly Fearful of Backlash and Destruction in Atlanta If They Vote for a Special Session
Georgia Gov. Brian Kemp to state legislators: Picking own presidential electors 'not an option'
Election integrity whistleblower in Georgia allegedly witnessed several irregularities
Fulton County Commission Accepted $6.3 Million Grant from Zuckerberg-Funded 'Safe Elections' Project with No Public Discussion
RNC files Georgia lawsuit ahead of Senate runoffs
Gov. Brian Kemp Silent on Whether He Might Use Powers to Move Date of Georgia U.S. Senate Races to February
Troubling Foreign Ties Behind Voting Machines Used in US
Fired DHS cybersecurity chief sues Trump campaign and lawyer who said he should be shot
Fired cybersecurity chief Christopher Krebs sues Trump campaign, lawyer diGenova, Newsmax after receiving threats
U.S. cybersecurity firm FireEye discloses breach, theft of internal hacking tools
GOP Rep. Ken Buck calls for Hunter Biden special counsel in letter to Barr
GOP Rep Says 'Impeachable Conduct' May Be on Hunter Biden Laptop, Requests DOJ Probe
Judge dismisses Michael Flynn case after Trump pardon - Sullivan had previously resisted dismissing the case following a DOJ request
14 Fort Hood soldiers fired, suspended over violence at base
Latin American crime cartels turn to crypto to clean up their cash
Long-duration C7.4 solar flare produces asymmetric full halo CME, impact expected on December 9
Newly-discovered asteroid 2020 XK1 flew past Earth at just 0.05 LD
5.4 magnitude earthquake hits near Salina Cruz, Mexico
5.3 magnitude earthquake hits near Attu Station, Alaska
5.3 magnitude earthquake hits the Kermadec Islands region
5.0 magnitude earthquake hits near La Ligua, Chile
Sabancaya volcano in Peru erupts to 25,000ft
Sangay volcano in Ecuador erupts to 22,000ft
Popocateptl volcano in Mexico erupts to 20,000ft
Fuego volcano in Guatemala erupts to 16,000ft
Reventador volcano in Ecuador erupts to 15,000ft
Ebeko volcano in the Kuril Islands erupts to 15,000ft
Fiji, Vanuatu may be threatened by first South Pacific tropical cyclone of the season
Extremely rare tornado hits Trieste as historic supercell barells through the North Adriatic Sea
Extreme weather leaves Australian suburb covered in 'hairy panic'
Pence tells Jewish leaders Barrett helped safeguard religious freedom
Gordon Chang: China is collecting the world's DNA and the reason is sinister
Fired COVID-19 data scientist posts video of Florida agents raiding her home: "They pointed guns at my kids"
British Catholic bishops say getting COVID-19 vaccine is not sinful even if from aborted fetus
The FDA says Pfizer's Covid vaccine is safe and effective. But trial participants warn of intense symptoms after second shot
FDA announces deaths of two Pfizer vaccine trial participants
Four trial volunteers who got Pfizer's COVID-19 vaccine developed Bell's palsy - but FDA denies that the temporary facial paralysis was caused by the shot
C.D.C. Call for Data on Vaccine Recipients Raises Alarm Over Privacy
New York legislation could make COVID-19 vaccination mandatory
Cornell vaccine mandate only applies to white students
Biden vows 100 million vaccines will be given in his first 100 days in office
Trump Operation Warp Speed officials will meet with Biden transition team
After Giuliani Hearing Last Week, Michigan House Is Accused Of COVID-19 Violations
Trump campaign lawyer Jenna Ellis has COVID-19: Report
West Wing fears COVID spread after Trump lawyer Jenna Ellis attends WH party
Trump administration makes new $916 billion offer for COVID-19 aid
California uses text alert to ask millions of residents to stay home
Third of Americans binge drink during COVID pandemic, but lockdowns make problem worse
Some restaurants are defying California lockdown rules: 'We have to make a living'
Los Angeles County deputies arrest nearly 160 people after busting illegal super-spreader event
North Koreans 'brutally executed' for breaking COVID-19 restrictions, high-ranking defector reports
COVID-19 World Seems 'Perfectly Suited for the Antichrist to Come': John MacArthur
The Global Elite's Plan for Your Future: The Great Reset
Twitter billionaire Jack Dorsey just donated $15 million to fund basic-income pilot projects in at least 9 US cities
Universal basic income could decimate cities next year, one bank says in its 'outlandish forecasts'
Tracking Bible Prophecy Headlines - 12/8/2020
Israel Celebrates 3rd Anniversary of the U.S. Declaring Jerusalem Israel's Capital
Rare Second Temple menorah drawing from Biblical Maccabean site brought to light
Poll: Majority of Israelis find neither Netanyahu nor Gantz credible
'2020 Is Not 2015': Israeli US Envoy Urges Biden to Forge 'Common Policy' on Iran With Israel and Arab Allies
Israel 'very comfortable' with US sale of F-35s to UAE, Ambassador Dermer says
Explosions heard in Quneitra, near the Israeli-Syrian border
'Syrians never saw IDF in Damascus, they saw Iranians killing'
US fears Iranian attacks as it withdraws troops from Iraq, Afghanistan
Iran says US 'got the message' on tense exchanges in Gulf
The assassination of an Iranian scientist will make Joe Biden's job harder
Europeans slam Iran plan to boost enrichment, warn it not to boot UN inspectors
Israel pushing Congress to ensure Sudan peace happens
Lebanon: 'Bread riots' in Beirut over reports subsidies on basic goods will end
Turkey's actions worsen gas dispute ahead of summit, EU says
Pakistan: Christian woman killed for refusing marriage proposal, conversion to Islam
Mob Attacks 100 Christians In India Ahead of Advent Celebration
'We're Not Ready': Pastor Andrew Brunson Predicts Worsening Religious Persecution In U.S. Regardless Of Election Outcome
Trump: 'Big Things Happening Over the Next Couple of Days'
Director of National Intelligence: Election 'Issues' Need to Be Resolved Before Winner Declared
Court System in U.S. Is No 'Lapdog' to Trump, Minnesota AG Says
Experts doubt Supreme Court intervention before 'safe harbor' deadline
Sidney Powell: There Should Be Cases From 3 States Before The Supreme Court By Week's End
Texas Senator Ted Cruz To Present Pennsylvania Election Lawsuit To Supreme Court If They Take Case
Trump Campaign Asks Michigan High Court to Declare That Election Process Violated State Constitution
Arizona Supreme Court agrees to hear GOP-led lawsuit concerning mail-in ballot irregularities
Arizona Legislature Shuts Down Because Rudy Giuliani Tested Positive for COVID
More Than Two Dozen Members of Arizona Legislature Call for the Decertification of the 2020 Election
Georgia set to recertify election results, declares Trump's fraud claims 'debunked'
Georgia Governor and Lieutenant Governor Announce They Will Not Call Special Session of Legislature over Election
Elections Expert Garland Favorito Not Allowed to Speak at State Hearing - Has Evidence of Dominion Vote Switching in Georgia
Sidney Powell 'Kraken' lawsuit dismissed in Georgia after defeat in Michigan
Sidney Powell: Our Georgia Case Was Prejudged
Federal Judge in Georgia Dismisses Sidney Powell Case: 'You Should've Filed Months Earlier'
Sidney Powell to Appeal Dismissal of Georgia Lawsuit
Federalist's Hemingway: Ga. Video Not Debunked
Using sequestered Dominion Equipment, GA. County Ran EQUAL Number of Trump and Biden Votes But Tabulator Reported 26% Lead For Biden
Law Enforcement Seizes Devices as Part of Probe Into Voter Data Theft
Powell: American Elections Just as Rigged as in Third World Countries
Clyburn: Trump and His Allies in Congress Encouraging 'Insurrection'
Commentary: Faith in Fairness Is Shattered Beyond Recovery
Poll: One-Third of Americans Believe 'Misinformation' Swayed Election Results
This Election Puts Corruption of the Media on Full Display
WaPo: Media Must Shun Republicans Who Don't Accept Biden as 'President-Elect'
Atlanta Mayor Bottoms: 'Anyone Who Doesn't Condemn' Trump's Election Fraud Claims 'Is Not Fit to Lead'
Dozens of armed "stop the steal" protesters threaten Michigan Secretary of State outside her house
Raphael Warnock Avoids Question on Court Packing, Refuses to Denounce Marxism
All Teachers in This One City Must Attend 'White Privilege' Training
Goya CEO Chose AOC as Employee of Month for Boycott Call
New Soros-Backed L.A. County D.A. Issues Directive To Not Prosecute Numerous Crimes, Eliminates Bail
Conflicting accounts on Barr mulling early exit from Justice Department
Special counsel: Peter Navarro violated Hatch Act 'on several occasions'
GOP Rep. Ken Buck calls for Hunter Biden special counsel in letter to Barr
Tucker Carlson: Our elites' collusion with China is real and widespread
Hong Kong arrests eight more activists as crackdown on opposition shows no sign of let-up
Former Head of Israel's Space Program: The Aliens Asked Not To Be Revealed, Humanity Not Yet Ready
When the Arecibo telescope collapsed, the world lost a powerful asteroid tracker and alien seeker
5.4 magnitude earthquake hits near Biri, Philippines
5.3 magnitude earthquake hits near Volcano Islands, Japan region
5.1 magnitude earthquake hits near Buala, Solomon Islands
5.1 magnitude earthquake hits near Monywa, Myanmar
5.1 magnitude earthquake hits near Pizarro, Colombia
5.0 magnitude earthquake hits the Volcano Islands, Japan region
Sabancaya volcano in Peru erupts to 27,000ft
Popocateptl volcano in Mexico erupts to 22,000ft
Sangay volcano in Ecuador erupts to 21,000ft
Klyuchevskoy volcano on Kamchatka, Russia erupts to 20,000ft
Fuego volcano in Guatemala erupts to 15,000ft
Reventador volcano in Ecuador erupts to 15,000ft
Ebeko volcano in the Kuril Islands erupts to 12,000ft
Sakurajima volcano on Japan erupts to 10,000ft
Death toll climbs to 24, over 555,000 homes affected in southern Thailand's worst floods in 50 years
Beirut experiences a historical hailstorm, leaving a white blanket for hours
Unusually large tornado hits Sakaka, Saudi Arabia - one of the largest ever documented in the country
Major winter storm buries parts of Alps under more than 3 m (10 feet) of snow, Europe
China turns on nuclear-powered 'artificial sun' for first time
Director of National Intelligence: China Using 'Gene Editing' to Boost Military
Steaks Grown From Human Cells Spark Interest and Outrage
Democrats Roll Out Extreme Abortion Agenda at Hearing to Ignite Hyde Amendment Repeal
Pornhub faces possible loss of Mastercard, Visa payment services after child sex abuse video allegations
SCOTUS Declines Hearing Case Where Parents Don't Want Transgender Students Sharing Facilities
Hundreds sickened by mystery illness in southern India
Why the pandemic is causing spikes in break-ups and divorces
'Apocalypse': British doc writes scathing essay aghast at govt COVID takeover
Renowned scientist tells Laura Ingraham the COVID-19 vaccine is 'downright dangerous' and will send you 'to your doom'
UK trial to mix and match Covid vaccines to try to improve potency
A text-messaging program to monitor any side effects from the COVID-19 vaccine may be open to manipulation
Ex-Pfizer Exec Demands EU Halt COVID-19 Vaccine Studies Over 'Indefinite Infertility' And Other Health Concerns
Why Black Americans don't trust a coronavirus vaccine
A whistleblower says the FDA isn't properly regulating vaccine facilities
Demand for COVID Vaccines Expected to Get Heated - And Fast
Yes, your boss can fire you if you refuse to get a Covid vaccine
US aims to deliver millions of vaccines within 24 hours of approval
Bill Gates: Vaccine distribution could be 'tricky and weird' thanks to the federal government
Leading Covid-19 vaccine makers Pfizer and Moderna decline invitations to White House 'Vaccine Summit'
UN health agency's advice for the holidays: Don't hug
Thousands again defy restrictions to attend Brooklyn ultra-Orthodox funeral
COVID In New Jersey: Gov. Murphy Says 'Rate Of Noncooperation With Contact Tracers Now Up To Whopping 74% Of Cases'
New York sends mask squad to enforce COVID-19 rules in lax counties
Many aren't buying public officials' 'stay-at-home' message. Experts say there's a better way
California Residents Under Strict Stay-At-Home Orders Through Christmas
'We Cannot Survive, My Staff Cannot Survive': Emotional Saloon Owner Berates L.A. Mayor Garcetti for Giving Special Treatment to Film Industry
Restaurant Closings Top 110,000 With Industry in 'Free Fall'
LLC co-owned by Ilhan Omar's husband got $635K in COVID-19 relief
Millions of hungry Americans turn to food banks for 1st time
Covid-Aid Negotiators Grapple Over Liability Protections
In 2020, AP photographers captured a world in distress
Tracking Bible Prophecy Headlines - 12/7/2020
Saudi, Israeli officials spar at regional conference
Saudi Arabia's Turki bin Faisal dubs Israel 'Western colonising power' at Bahrain summit
Saudi Prince calls Israeli PM a liar: 'How can you believe him?'
FM Ashkenazi: Normalization with UAE, Bahrain an 'opportunity' for Palestinians
Hundreds of Israelis reportedly denied entry to UAE after landing in Dubai
UAE reports rise in cyberattacks since normalization with Israel
Erdogan confidant proposes Israel-Turkey maritime deal that cuts out Cyprus
Direct conflict with Israel 'could make Iran regional superpower'
Iran Says Scientist Was Killed Using Satellite-Controlled Gun
Gun that killed Iran's nuke scientist used 'artificial intelligence,' IRGC says
Iran Supreme Leader Khamenei hands power to son due to health
Iran Supreme leader, Ayatollah Khameini Dies at 81
With Biden win, some Iranians lose hope ayatollahs will fall
Biden changes his story on Bin Laden raid - again
US Pension Money Flows Into 'Malign' Chinese Companies: State Department
Maduro poised to consolidate power in Venezuela election
George Soros Appoints Chair of Smartmatic Parent Company to Lead Open Society Foundations
Rudy Giuliani Tests Positive for COVID-19 After Attending a Number of Election Hearings Maskless
Rudy Giuliani hospitalized after testing positive for COVID-19
Giuliani Says He's 'Recovering Quickly' Following Positive COVID-19 Test
Justice Alito Advances by One Day and Several Hours the Deadline for Pennsylvania to Respond
Giuliani: 3 State Legislatures Could Change Electoral College Voters
Giuliani: Push for legislatures to pick electors is 'furthest along' in Georgia
Lin Wood Plans Supreme Court Petition After Court Rejects Georgia Appeal
Georgia Governor Rejects Trump's Request for Special Session: Official
Georgia elections chief says special session to overturn election would be 'nullifying the will of the people'
Georgia House Republicans Call for Mail-In Ballot Process Review
Georgia Secretary of State Enlists Investigations Bureau to Help With Voting Probes
Pre-Election Concerns Over Dominion Voting Systems Highlighted in Georgia Lawsuit
Flashback 2018: How to hack elections on Georgia's electronic voting machines
GA Election Official Sterling: Trump's Election Attacks 'Misinformation,' 'Stoking Anger and Fear'
Georgia Rep Says Trump 'Had to Live Through Impeachment,' Dems Can Deal With Election Challenges
Trump legal team celebrates after Michigan judge allows probe of Dominion voting machines
Arizona Judge Denies Request for Hearing Extension to Allow Experts to Testify
John Ratcliffe says FBI needs to 'provide more visibility' into potential voter fraud investigations
A Biden Victory 'Not Statistically Impossible' But 'Statistically Implausible': Patrick Basham
The FBI Is Investigating Voter Data Theft In This Key 2020 Election Battleground
Attorney General Bill Barr Is Reportedly Considering Resigning Before the End of Trump's Term
FNC's Jeanine Pirro to AG William Barr: You 'Are So Deep in the Swamp, You Can't See Beyond Your Fellow Reptiles'
Matthew McConaughey calls out Hollywood hypocrisy for mocking conservatives' refusal to accept Biden win
Violence erupts between Trump supporters, Antifa at Washington state protests
Bomb threat forces passenger plane from Russia to evacuate at JFK
Japan's Asteroid Odyssey: 3 Billion Miles for a Pinch of Dust
6.1 magnitude earthquake hits near Iquique, Chile
5.4 magnitude earthquake hits the Fiji region
Popocateptl volcano in Mexico erupts to 28,000ft
Sabancaya volcano in Peru erupts to 25,000ft
Klyuchevskoy volcnao on Kamchatka, Russia erupts to 23,000ft
Ruiz volcano in Colombia erupts to 22,000ft
Sangay volcano in Ecuador erupts to 19,000ft
Semeru volcano in Indonesia erupts to 18,000ft
Reventador volcano in Ecuador erupts to 15,000ft
Fuego volcano in Guatemala erupts to 15,000ft
Alert level for dangerous Pelee volcano raised to Yellow, Martinique
First nor'easter of the season leaves 180,000 power outages, treacherous roads in its wake
Wildfire threat continues as red flag warnings issued for parts of California
'It's Disgusting': GOP Members Of Congress Call For Investigation Into Pornhub After NYT Report About Rape Videos
Why the out-of-control STD epidemic will likely get worse after the coronavirus pandemic
Wyoming health official says 'so-called pandemic' a communist plot
Middle East facing 'cyber pandemic' as Covid exposes security vulnerabilities, cyber chief says
Former cybersecurity chief says Russia, China, Iran and North Korea are trying to steal coronavirus vaccine IP
China prepares large-scale rollout of coronavirus vaccines
With world watching, Britain gets ready for mass coronavirus vaccinations
Health Ministry wants to vaccinate 2 million Israelis in six-week drive - report
Citing logistics know-how, IDF offers to aid distribution of COVID-19 vaccines
FDA to hold emergency use authorization hearings for Pfizer, Moderna vaccines
First shipments of coronavirus vaccine will fall short
55 Percent of NYC Firefighters Say They Won't Take COVID Vaccine, as City Continues to See Case Surge
NYC schools reopening with required COVID testing is continuation of making 'dumbest' moves: columnist
New CRISPR-based test for COVID-19 uses a smartphone camera
Sweden's pandemic experiment ends amid spiking coronavirus cases
Pandemic pushing America's 911 system to breaking point, ambulance operators say
'They're ripping us apart': Bay Area small business owners talk new lockdown
Staten Island Bar Owner Arrested Again For Violating COVID-19 Order Hit Deputy With Car, NYC Sheriff Says
NYC's Finances 'Bleak,' Will Go Bankrupt if Not Fixed, Says Ex-Official
'Millionaire's tax' for virus relief passes Argentina Senate
Last-ditch effort to save Brexit trade talks from failure
Tracking Bible Prophecy Headlines - 12/6/2020
Egypt's Sissi said to tell Abbas he intends to broker Israeli-Palestinian talks
Bahrain Reverses Acceptance of 'Made in Israel' Label on Goods from Judea, Samaria, Jerusalem
Palestinian Leaders Want Israel Destroyed - Until They Need a Doctor
Gantz says he's 'done believing Netanyahu,' insists he's still best alternative
'People Will Follow Me': Gantz Insists He Is Only Centrist Who Can Form Gov't
More Netanyahu protests as Israel edges toward snap election
'Banish the darkness': Clashes, arrests as thousands protest PM in Jerusalem
Anti-Netanyahu protester dies after being ran over during rally in Kiryat Ono
France charges suspect in deadly 1982 terror attack on Paris Jewish restaurant
Hezbollah claims to fly drone into Israel undetected, film border bases
Mob in southern Lebanon seizes equipment from UN peacekeepers
Unarmed soldiers sent to stop suspected intrusion on Jordanian border
Iran nuclear deal: Saudi Arabia says Gulf states must be consulted if US revives accord
Iran top body urges unity amid spat over bill to suspend UN nuclear inspections
Report: Khamenei transfers powers to son amid failing health
Biggest Iranian Flotilla Yet En Route to Venezuela With Fuel
Cuba Talks On Freedom Of Expression Break Down
WaPo: Biden's Team Blocked From Meeting With US Intelligence Agencies
Ex-Syria envoy felt Trump was unqualified. Now he's sad to see administration go
President of Soros' Open Society Foundations resigns, clearing way for potential Biden Cabinet position
Biden Says Inauguration Will Resemble Virtual Convention
Biden officially clinches Electoral College votes with California certification
Trump asks for list of 25 Republicans who acknowledge Biden win
MyPillow Guy Mike Lindell Spews Unhinged Lunacy on Fox News, Says Trump Will '100 Percent' Be President For 'Next 4 Years'
As lawyers keep pushing Trump election challenges, calls for sanctions mount
Rudy Giuliani Accuses Judge of Creating a 'Fantasy,' Says 'We Don't Need Courts' in Election Fight
GOP Hail Mary for Congress to Overturn Trump Loss Has Senate Republicans Cringing: 'A Pretty Wild Idea'
Electoral College Deadlines Not 'Set In Stone': Election Integrity Watchdog
December 8 Deadline for Selection of Electors Does Not Apply to Disputed States, Amistad Project Says
Pennsylvania's House of Representatives Will Not Move to Appoint Electors
Minnesota Supreme Court Tosses Lawsuit That Called for Delaying Election Certification
Arizona Court Rejects GOP Challenge to Election Results: 'See You at the Supreme Court'
Nevada Judge Dismisses Trump Lawsuit - Trump legal team to appeal to the Nevada Supreme Court
Voting Machine USB Drives Had Totals Altered Overnight, Witness in Nevada Election Contest Alleges
Anti-Voter Fraud Group Finds Suspicious Link Between Nevada State Website and Intelligence-Linked Pakistani Company
Michigan Board of Elections Orders County Clerks to Delete Vote Data
Firm That Conducted 'Audit' of Georgia Voting Machines Has Long History With Dominion
Hearing Set in Sidney Powell's Georgia Election Case
Powell: Evidence of Fake Ballots Continuing to Arrive From China and Mexico
DeKalb County Cannot Find Chain of Custody Records for Absentee Ballots Deposited in Drop Boxes: 'It Has Not Been Determined If Responsive Records to Your Request Exist'
Poll: Majority of GA Voters Believe Election Was Compromised Enough to Alter Results
Poll Reveals 58 Percent of Voters Want Governor Kemp to Call Special Legislative Session Now
Governor Kemp Breaks Silence Again, Says He's Always Asked for a Complete Audit
Trump pressured Georgia governor in call to help overturn Biden's win in state
Trump at Georgia Rally: 'You Can't Ever Accept When They Steal, Rig, Rob'
Trump at Georgia Rally: 'They're Going to Try to Rig This Election, Too'
Donald Trump in Georgia: If You Boycott Runoff Election 'The Radical Left Wins'
Trump Proposes 'Landmark Election Reform' and Overhaul of Election Security Systems
Trump's plant in the DOJ was barred from the building after she harassed staff for evidence of election fraud, report says
Jericho Marchers Praying the Walls of Corruption Will Come Tumbling Down
Historic New York church housing Liberty Bell gutted by massive fire
Trump doubles down on veto threat for defense bill over Section 230
Obama: Lines between propaganda and journalism have 'blurred': 'Truth decay'
Police Drones Are Starting to Think for Themselves
'Sonic attacks' suffered by US diplomats likely caused by microwave energy, government study says
5.3 magnitude earthquake hits near Gazipasa, Turkey
5.1 magnitude earthquake hits near Neiafu, Tonga
5.1 magnitude earthquake hits near Katsuura, Japan
Popocateptl volcano in Mexico erupts to 28,000ft
Sabancaya volcano in Peru erupts to 27,000ft
Klyuchevskoy volcnao on Kamchatka, Russia erupts to 23,000ft
Ruiz volcano in Colombia erupts to 19,000ft
Reventador volcano in Ecuador erupts to 16,000ft
Fuego volcano in Guatemala erupts to 15,000ft
Semeru volcano in Indonesia erupts to 15,000ft
Lewotolo volcano in Indonesia erupts to 10,000ft
Scientists unearth the 'holy grail' of volcano research after finding way to predict eruptions
'Treacherous' New England nor'easter could become 'bomb cyclone'
Weekend rainfall causes flash floods in southern Israel, dozens said rescued
Southern California's Bond Fire explodes overnight, forcing evacuation of thousands
Calif. utility could leave 130,000 without power to curb extreme fire risk
Biden HHS Favorite Would Revive Obama-Era Attacks on Religious Freedom
Houston police rescue about 30 people in alleged human smuggling ring
Planned Parenthood Expects 'Day 1' Executive Order from Biden After Spending Big Bucks on His Campaign
Ohio House lawmakers passed a bill that would require an aborted fetus to be cremated or buried in latest burden on reproductive rights
Russia begins vaccinating high-risk workers; world set to follow
The NIH's top vaccine maker wants Warp Speed to be the new normal
'Black Panther' star Letitia Wright faces backlash for posting video criticizing coronavirus vaccines
'Papers Please': Government Prepares to Issue COVID-19 Vaccination Cards
Yes, some Americans may be required to get a COVID-19 vaccine. But not by the federal government.
CDC calls for universal mask wearing as cases surge
ER visits, long waits climb for kids in mental health crisis
Mexico City hospitals are filling up, but so are the streets
New Mexico shut down nearly everything to keep hospitals from being overwhelmed by covid. It wasn't enough.
Even Before Covid 2,600 People a Week Were Leaving New York City
A bleak outlook for millions facing cutoff of US jobless aid
Nearly two-thirds of Americans are living paycheck to paycheck during COVID pandemic
Democratic senators want mask-wearing mandate included in negotiated COVID-19 relief package
The stock market is soaring to new heights. But most Americans aren't along for the ride.
Michigan pastor faces backlash after encouraging churchgoers to purposefully get COVID-19
Health of post-COVID church depends on vibrant small groups, says researcher
Longtime Exorcist: Satanism Is Growing in Western Societies
Tracking Bible Prophecy Headlines - 12/5/2020
Gantz: 'If we don't get a budget Sunday, we're going to new elections'
Jordan, Israel in rare meeting on Palestinian issue - Jordanian FM stressed the creation of an independent Palestinian state was key to ending the conflict with Israel
UN accused by Israeli group of flouting international law by funding construction in Israeli-controlled areas
'Israel has tape of slain Iran nuke chief talking about building five warheads'
Iran trying to attack Israelis in neighboring countries, NSC warns
US envoy: Iran unlikely to avenge assassination of nuclear scientist
Israel warns ex-nuclear scientists they could be targets of Iran revenge attack
Israelis told to avoid Gulf due to threat of Iranian attacks
Iran to install hundreds of advanced centrifuges
Iranian FM: We will not renegotiate nuclear deal
Iran's Achilles' heel? Security gaps and possible enemy infiltration
Iranian Arms, Fighters Bolster Maduro Government in Venezuela, U.S. Says
Ex-CIA Chief John Brennan: Israel Helped Kill Bin Laden, Netanyahu Is Not an Ethical Man
Benny Gantz: Elections are wrong for Israel but better than paralysis
Gulf States, Saudis, Crave Israel's Iron Dome, Arab Media Reveal
Saudi Arabia and Qatar near deal to help end Gulf crisis, sources say
Russia Arrests Hypersonic Aircraft Expert on High Treason Charges
Erdogan hopes France will 'get rid of Macron' as soon as possible
Macron attacks 'big lie' that France is eroding freedoms
The Trump-backed opposition leader in Venezuela is likely to lose his power
Trump orders troops out of Somalia as Pentagon promises terrorist threat will still be contained
Giuliani Doubles Down on Jewish Soros Comments, Saying the Philanthropist Uses Judaism as 'A Shield and a Sword'
Newt Gingrich: The Thieves Who Stole Our Election Got Sloppy
Sidney Powell to Newsmax TV: Plenty of Time for Trump to Overturn Election Results
Commentary: The Dems Had No Choice BUT to Rig the Election
Republican congressman explains planned challenge to Electoral College results
76 of 141 Republican Representatives in PA Send Letter to Congress Asking Them to Reject State's 20 Electors
Trump Campaign Files Affidavits in Wisconsin Lawsuit, Alleging Denial of Meaningful Access, Multiple Votes Cast, Voter ID Violations
Nevada GOP vows appeal after judge dismisses Trump campaign's latest suit
Voting Machine USB Drives Had Totals Altered Overnight, Witness in Nevada Election Contest Alleges
Michigan GOP: Secretary of State Trying to Delete Election Data Amid Audit Calls
Michigan Judge Orders Forensic Review of 22 Dominion Voting Machines, Giuliani Says
Arizona Legislature Calls for Immediate 'Forensic Audit' of Dominion Voting Machines
What's Happening in US Election Matches What Happened in Venezuela, Expert Says
Voting Machines Are a Totalitarian Tool Dressed in a Coat of Democracy: Ex-Intelligence Official
Communist Chinese Gov't-Linked Bank Account Gave $400M To Dominion Voting Systems Before US Election
Trump Team Has Dominion Machine from Small Georgia County - Shows Votes Flipped from Trump to Biden
Georgia Secretary of State's Office Probing Early Departure of Atlanta Poll Watchers
Georgia Gov. Kemp Urges Signature Audit After 'Smoking Gun' Video Emerges
Georgia Governor: Container Video Is 'Concerning,' Secretary of State Should Offer Explanation
Georgia county recertifies election results, rejecting fraud claims tied to viral video
Giuliani: Georgia Must Select Electors for Trump After 'Bank Heist Tape'
Trump Campaign Files Lawsuit in Georgia to Overturn Result
Were US Marshals Watching? More Video of Suspicious Activity in Georgia Ballot Counting, Handoffs of USBs?
One Batch of 23,000 Ballots All For Biden Identified in Georgia That Were Fraudulent - More than Enough for Trump Win
Pro-Trump election lawsuit may 'significantly hinder' preparations for Georgia Senate runoffs, state says
Perdue: Signature-Matching 'Anomalies' that Happened in November Cannot Happen in January
Georgia Election Process Needs Fixing Before Run-Off, Says Lin Wood
Loeffler campaign staffer, 20, dies in South Georgia crash forcing her and Gov. Brian Kemp to cancel their plans to join Vice President Mike Pence in Savannah for a rally
Niece says 'cruel and traitorous' Trump belongs in prison
Biden On If He and Kamala Harris Ever Disagree: 'I'll Develop Some Disease and Say I Have to Resign'
Lawrence Jones on Biden-Harris CNN sit-down: 'This is why he doesn't do interviews'
China plants its flag on moon before return trip to Earth
Leaked reports from Pentagon UFO task force discuss 'non-human technology,' mysterious objects
Meteor triggers sonic boom and "astonishing" flash of light across multiple states and Ontario
'Large Size' Meteor Explodes Over New York, 'Big Fireball' Flash Caught On Video
Bright meteor over the Mediterranean Sea
5.5 magnitude earthquake hits the Tonga region
5.2 magnitude earthquake hits the South Shetland Islands
5.1 magnitude earthquake hits the Mid-Indian Ridge
5.1 magnitude earthquake hits near San Antonio de los Cobres, Argentina
Sabancaya volcano in Peru erupts to 28,000ft
Klyuchevskoy volcano on Kamchatka, Russia erupts to 24,000ft
Popocateptl volcano in Mexico erupts to 23,000ft
Sangay volcano in Ecuador erupts to 21,000ft
Fuego volcano in Guatemala erupts to 15,000ft
Semeru volcano in Indonesia erupts to 14,000ft
Lewotolo volcano in Indonesia erupts to 10,000ft
Worst flood in 50 years affects more than 500,000 people in southern Thailand
Major flooding leaves 5 dead, 6,000 people affected in North Sumatra, Indonesia
Record-breaking rainfall hits Split, causing widespread flooding, Croatia
Extremely dangerous winter weather setup across the southern Alpine flank
Ordinances Banning 'Sexual Orientation Change Efforts' Are Unconstitutional, Says 11th Circuit
Pelosi Says 'Yes' to Biden Plan to Order Schools to Let Transgenders Play on Girls' Teams and Use Their Locker Rooms
Catholic Archbishop: Joe Biden Should Not Receive Communion, He Supports "Great Evil" of Abortion
127 Abortion Clinics Have Closed Since 2015: Life Is 'Winning,' Pro-Life Group Says
America expected a pandemic baby boom. It got an egg-freezing one instead.
Pfizer chairman: We're not sure if someone can transmit virus after vaccination
Moderna coronavirus vaccine offers immunity for at least 3 months, researchers suggest
COVID-19 Vaccine may not work on nursing home patients and the side effects of the COVID-19 vaccine may be more than they can handle
Priest who participated in trial for unethical Moderna vaccine dies suddenly
Evangelical NIH director Francis Collins says 'most churches' should be remote until public is vaccinated
UN chief: Vaccine can't undo damage from global pandemic
Limits may be placed on unvaccinated Ontarians: Dr. David Williams
Biden urges taking coronavirus vaccine, wearing masks but says they shouldn't be mandatory
Vaccines won't end Covid so keep wearing your mask, top health official says
Facial Recognition Programs Are Getting Better at Recognizing Masked Faces
Mayor in LA County Declares Not Wearing a Face Mask in Public an 'Act of Domestic Terrorism'
Pasadena Volunteers To Patrol Streets, Help Enforce Mask Mandates
CNBC fight on COVID-19 restrictions blows up on air
Nancy Pelosi Ready to Deal on Smaller Coronavirus Relief Package 'Because We Have a New President'
U.N. Warns 2021 Is Shaping Up To Be A Humanitarian Catastrophe
World Evangelical Alliance Leader Warns That 'Bible Knowledge Is Fading Away'
Tracking Bible Prophecy Headlines - 12/4/2020
National Security Council warns Israelis of danger of Iranian attacks overseas
Iran says it has identified suspects in Fakhrizadeh assassination
Iran's Zarif says nuclear deal 'will never be renegotiated,' rules out new talks
Iran says it will comply with nuclear deal if Biden lifts all sanctions
Human Rights Advocates Sound Alarm on 'Christian Genocide' Unfolding in Africa
Politician named Adolf Hitler wins local election in Namibia
How George Soros Stole Our Election: A Cautionary Tale From an Albanian Patriot
Trump hasn't ruled out firing Attorney General Barr, sources say
Judge to rule Friday on Trump campaign lawsuit seeking to overturn state's presidential results
Nevada 'fraud': 1,500 'dead' voters, 42,248 voted 'multiple times,' RV camps as 'homes'
Trump campaign files 2nd lawsuit, this time against Wisconsin Elections Commission
Attorney General Nessel to Michigan Republicans on fraud claims: 'Put up or shut up'
Evidence supports Sidney Powell's claim about global election fraud
Watch: Trump legal team presents case at Georgia Senate hearing
Georgia Video Footage Allegedly Shows Poll Workers Staying Behind, Producing 'Suitcases of Ballots'
"This Needs Answers": CCTV Video Of Georgia Poll Workers Sparks Election Fraud Outrage
Newt Gingrich: Lin Wood, Sidney Powell's 'Don't Vote Strategy' Would 'Cripple America'
Georgia Voter Group Founded By Stacey Abrams Under Investigation For Allegedly Registering Out-Of-State, Dead Voters
Tom Cotton: House Democrats Want National Mandate for Vote-by-Mail, Ballot Harvesting, Ending Photo-ID for Voting
Trump escalates attacks on fellow Republicans amid fears he will split party on way out
AOC's $58 'Tax the Rich' Sweatshirt Gets Ridiculed Mercilessly: 'You're Overcharging the Stupid'
Facebook to change hate speech policy to better protect Jews, other minorities
Put Away the Tin-Foil Hats. The UFO Phenomenon Is About to Get Very Real
Space Race for Moon and Mars May Cause Conflict
Daylight fireball explodes over New York, creating a bright flash, U.S.
5.4 magnitude earthquake hits southeast of the Loyalty Islands
5.2 magnitude earthquake hits near Berastagi, Indonesia
5.1 magnitude earthquake hits near Masachapa, Nicaragua
Klyuchevskoy volcano on Kamchatka, Russia erupts to 23,000ft
Sabancaya volcano in Peru erupts to 23,000ft
Sangay volcano in Ecuador erupts to 22,000ft
Popocateptl volcano in Mexico erupts to 21,000ft
Ebeko volcano in the Kuril Islands erupts to 17,000ft
Fuego volcano in Guatemala erupts to 15,000ft
Reventador volcano in Ecuador erupts to 14,000ft
Lewotolo volcano in Indonesia erupts to 10,000ft
At least 50 explosions in 9 hours at Telica volcano, Nicaragua
Etna's Southeast Crater erupting from two vents simultanously, Italy
Record-shattering 2020 Atlantic hurricane season officially comes to an end
Tropical Cyclone "Burevi" makes landfall over Sri Lanka, heads toward Tamil Nadu
Extreme rain causes deadly flooding in central Vietnam
Delhi shivers through coldest October and November in more than 50 years, India
China vows to beef up 'weather modification' capabilities
'I know your favourite drink': Chinese smart city to put AI in charge
China has done human testing to create biologically enhanced super soldiers, says top U.S. official
'Do Not Resuscitate' orders are being applied to adult patients with learning difficulties
UN agency publishes guidance pushing 'controversial' sex education
COVID-19 orgy host: Lawmakers from 9 countries came to sex parties
Covid-19 Vaccines Are 'Liquid Gold' to Organized Crime, Interpol Says
North Korean Hackers Are Said to Have Targeted Companies Working on Covid-19 Vaccines
Hackers targeting supply chain that keeps coronavirus vaccines cold, experts warn
Pfizer Slashed Its Original Covid-19 Vaccine Rollout Target After Supply-Chain Obstacles
Facebook plans to remove false posts about COVID-19 vaccines
Fauci Apologizes for Saying UK 'Rushed' COVID-19 Vaccine
First in line for Covid vaccine? Some US health care workers say no
Biden pledges to publicly get a COVID-19 vaccine
Joe Biden Coronavirus Adviser Calls for Vaccine 'Education Program' After Democrats Sowed Doubt for Months
$1,500 stimulus check proposed to get Americans to take the coronavirus vaccine
Kristi Noem slams CBS for 'misleading' report on 'strained' hospitals treating virus patients: '40% of our beds are empty'
Biden to call for 100 days of mask-wearing, asks Fauci to stay on
1 American is dying of COVID-19 every 30 seconds
Nurses wanted: Swamped hospitals scramble for pandemic help
Sheriff: Woodbridge Elementary Student Dies By Suicide During Online Class
Failing grades double and triple - some rising sixfold - amid pandemic learning
Santas don face shields, stand behind plexiglass to meet children
'God Is Bigger Than Government': Mississippi Gov. Says the Government Should Not Restrict Religious Gatherings
Stocks Hit Records as U.S. Dollar Continues to Drop
China hands out $1.5 million of its digital currency in one of the country's biggest public tests
China Seizes on Brexit as UK's Trade Woes Begin
Tracking Bible Prophecy Headlines - 12/3/2020
Knesset advances motion to disband, moving toward 4th elections in 2 years
Netanyahu urges Gantz to 'slam the brakes,' avert new elections
Netanyahu: The people want vaccines, not election broadcasts
Czech Republic says it will open diplomatic office in Jerusalem
UNGA approves five anti-Israel resolutions, but Palestinians lose votes
CNN pundit defends Tlaib's retweet of anti-Israel slogan 'From the river to the sea, Palestine will be free'
EU urges 'strong and systematic judicial response' to rising anti-Semitism
Republicans on key panel 'uneasy' about F-35 sale to UAE - congressional aides
Israel expects $220 million in non-defense trade with Bahrain in 2021
Lebanese president keen to solve Israel maritime border dispute
Israel gets missile boat to defend gas rigs, 'dramatically' help counter Iran
Killer Robot? Assassination of Iranian Scientist Feeds Conflicting Accounts
Iranian panel okays bill to end UN nuclear inspections, increase enrichment
Biden Says He Will Reenter Iran Deal Without New Conditions, Then Negotiate New Agreement
U.S. to withdraw some Baghdad embassy staffers as tensions spike with Iran, its allies
Outcry as detained Saudi prince apparently moved to secret site
Afghan Government And Taliban Reach Breakthrough To Proceed With Peace Talks
WSJ: Joe Biden's Economic Advisers 'Believe in the Benefits of Globalization'
Trump to restart foreign deals, breaking a post-presidency norm
Bill forcing Chinese firms to meet U.S. accounting standards passes Congress
China's Communists Threaten to 'Ruin America's Christmas'
Chinese step up attempts to 'influence Biden team - US official
Consulting firm linked to Biden's cabinet scrubs China work from website
CNN boss, political director spiked Hunter Biden controversy, audiotapes reveal: 'We're not going with' story
Trump, Kushner, White House sued by watchdog to prevent illegal deletion of official emails, WhatsApp messages
Trump blasts special counsel Durham for moving too slowly
Bill Barr bashed in right-wing media after election fraud comments: 'He is either a liar or a fool or both'
Barr had 'intense' meeting with Trump after AG's interview undercutting voter fraud claims: Sources
DOJ Will Continue to Probe Claims of Election Fraud
Alabama congressman plots to overturn Electoral College certifying Biden's election win
Case Challenging Penn. Mail-In Voting Seeks Emergency Injunction From Justice Alito To Prevent Naming of Electors
Ted Cruz Presses Supreme Court to Hear Emergency Appeal on Pennsylvania Election Challenge
Pennsylvania whistleblower speaks out after claiming 'forensically destructive' vote canvassing procedure
Whistleblowers claiming USPS threw out, backdated ballots before election
Watch replay: Trump attorney Rudy Giuliani testifies at Michigan legislative hearing
Trump says if he's right about election fraud, 'Biden can't be president' - Takes to Twitter and Facebook in a 46-minute speech
Roger Stone Says North Korean Boats Delivered Ballots Through Maine Harbor As Trump Boosts Fraud Claims
Michael Flynn calls for Trump to suspend the constitution and declare martial law to re-run election
Calls for martial law and US military oversight of new presidential election draws criticism
Georgia Lt. Gov. Geoff Duncan decries election 'misinformation' coming 'from every single angle'
Sidney Powell's Dominion Quest in Georgia Gets Expedited Appeal
Sidney Powell: Former Trump lawyer leads Georgia rally, calls on Republicans to boycott runoff elections
Braun: No One Talking About Georgia Runoffs - 'They're Still Concerned' About the Presidential Election
Florida attorney under investigation after saying he is moving to Georgia to vote
Georgia sees Hollywood figures posing as Republicans, mockingly urging conservatives not to vote
GOP Wisconsin Senator Called Trump an 'A**hole,' Admitted Biden Won in November Phone Call
Wisconsin governor: Trump election lawsuit an 'assault on democracy'
Hannity tears into mainstream media for 'totally, completely' ignoring election fraud claims
US states plan to sue Facebook next week
Amazon to roll out tools to monitor factory workers and machines
Google illegally spied on workers before firing them, US labor board alleges
Police guide that calls BLM a terrorist group draws outrage
Progressive Dems fire back at Obama after he criticizes 'Defund the police' movement
'Rare' meteor triggers sonic boom, brilliant flash over Lake Ontario
5.2 magnitude earthquake hits near Kendari, Indonesia
5.2 magnitude earthquake hits near Hihifo, Tonga
5.2 magnitude earthquake hits near Antofagasta, Chile
5.2 magnitude earthquake hits near Villa General Roca, Argentina
5.1 magnitude earthquake hits the central East Pacific Rise
5.0 magnitude earthquake hits near Mala, Peru
5.0 magnitude earthquake hits near Kurtalan, Turkey
Klyuchevskoy volcano on Kamchatka, Russia erupts to 27,000ft
Sabancaya volcano in Peru erupts to 26,000ft
Sangay volcano in Ecuador erupts to 24,000ft
Popocateptl volcano in Mexico erupts to 20,000ft
Fuego volcano in Guatemala erupts to 16,000ft
Semeru volcano in Indonesia erupts to 13,000ft
Lewotolo volcano in Indonesia erupts to 10,000ft
Sinabung volcano in Indonesia erupts to 10,000ft
Pacaya volcano in Guatemala erupts to 10,000ft
6 reported missing in Haines after record rainfall causes flooding, landslides across Southeast Alaska
Thousands without power in Ohio, Pennsylvania after snowstorm
Fraser Island, a unique Australian ecosystem, is on fire as parts of the country swelter through record heat wave
Warning of 'climate catastrophe,' UN says 2020 among hottest years ever
Humanity is waging a 'suicidal' war on nature, UN chief warns
New Zealand symbolically declares climate emergency
New Jersey weighs 'social equity' tax on marijuana
Singapore Becomes First Country to Approve Sales of Lab-Created Meat
Baby born from 27-year-old donated embryo sets record
Bill Clinton seen getting neck massage from Jeffrey Epstein accuser in newly uncovered 2002 photos
First 'Church' for 'Transgenders,' 'Third Gender' Opens in Pakistan
'Very dark couple of weeks': Morgues and hospitals overflow
White House warns COVID-19 cases at dire levels, says patient care could be compromised
In apparent first, patient, 74, dies in suspected case of COVID-19 reinfection
Hadassah research head raises questions about mRNA vaccine safety
Beware fake coronavirus vaccines, says Interpol
Putin orders 'large-scale' COVID-19 vaccination in Russia
China has promised millions of coronavirus vaccines to countries globally. And it is ready to deliver them
White House urges FDA to hurry vaccine rollout after Britain beat US to approval
Employers start preparing for the coronavirus vaccine with a question: Can we require it?
CDC Adviser On COVID-19 Vaccine Priority Groups And Why Some Aren't Eager To Be First
Vaccination cards will be issued to everyone getting Covid-19 vaccine, health officials say
Obama will take coronavirus vaccine and might film it to build confidence - 'I trust this science'
Stock Sales By Leaders At Coronavirus Testing Company Raise Legal Concerns
Couple arrested for boarding San Francisco flight to Hawaii after positive COVID-19 test
Biden's stern warning: 'You cannot be traveling during... holidays'
Rural Virginia county officials pass resolution rejecting 'tyranny' of governor's coronavirus restrictions
Austin mayor stressed residents 'need to stay home.' He was vacationing in Cabo at the time
Los Angeles official who voted for outdoor dining ban says being caught dining out is a non-story
COVID: Mayor London Breed's Dinner At French Laundry Prompts Calls For Accountability
Restaurant jaunts create credibility issue for California politicians during pandemic
Kayleigh McEnany highlights 'Democrat hypocrisy' with COVID video montage
NYC bar owner who defied coronavirus restrictions arrested
Economic Recovery in Parts of US Hurt by Surge in Infections, Fed Says
Pelosi and Schumer back $900 billion coronavirus stimulus plan as basis for negotiations
Republican Senators Who Rejected COVID Relief Packages Find Body Bags and Anti-Trump Messages on Their Doorsteps

Tracking Bible Prophecy Headlines - 12/2/2020
Tracking Bible Prophecy Headlines - 12/1/2020
Click here to return to "Tracking the Birth Pangs" page.