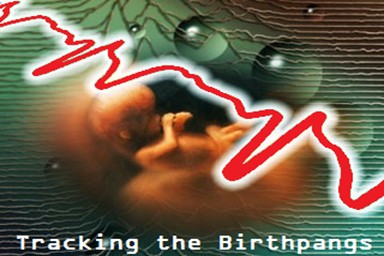 February 2020 Headlines
"Tracking Bible Prophecy" headlines can also be found on
Facebook
Tracking Bible Prophecy Headlines - 2/29/2020
EU calls on Israel to stop building plans in controversial E1 West Bank corridor
PA Backed Lawsuit Compares Israeli Actions in West Bank to Nazi War Crimes
Israelis abroad debate whether third vote in a year worth the trip home
Israel Reportedly Strikes in Syria for Second Time in One Day
Syria war: Alarm after 33 Turkish soldiers killed in attack in Idlib
Russia Sends Warships to Syria, Blames Ankara for Killing of 33 Turkish Troops
Trump condemns attack on Turkish troops in discussion with Erdogan
U.N. chief: Killing of Turkish troops one of 'most alarming moments' of Syria war
NATO will hold urgent talks on Syria crisis after Turkish troops killed
Nato expresses 'full solidarity' with Turkey over Syria airstrikes
Syria war: Turkey lets refugees exit towards Europe
EU fears all-out war over Syria conflict
Trump urges Afghans to embrace 'opportunity for peace and a new future'
African Union plans 3,000-strong force against extremism in Sahel
Ocasio-Cortez says Jesus would be maligned in Congress as a radical over his social positions
Spectacular daylight fireball explodes over northern Croatia, meteorites likely
5.8 magnitude earthquake hits near Neiafu, Tonga
5.3 magnitude earthquake hits near Neiafu, Tonga
5.1 magnitude earthquake hits near Pagaralam, Indonesia
5.1 magnitude earthquake hits near Visokoi Island, South Georgia and the South Sandwich Islands
5.0 magnitude earthquake hits near Aksu, China
Popocateptl volcano in Mexico erupts to 22,000ft
Sangay volcano in Ecuador erupts to 21,000ft
Klyuchevskoy volcano on Kamchatka, Russia erupts to 20,000ft
Ruiz volcano in Colombia erupts to 19,000ft
Reventador volcano in Ecuador erupts to 16,000ft
Fuego volcano in Guatemala erupts to to 14,500ft
Widespread flooding persists in Ireland and UK, another strong storm to hit western Europe this weekend
Rare meteorological phenomenon called a "snow firehose" pumps 3-4 feet of snow in upstate N.Y.
Massive glacier collapse and catastrophic mudflow near Machu Picchu, Peru
At least 22 dead or missing following severe flash floods and landslides in Colombia
Crops ravaged by a massive sandstorm, heavy impact on all crops grown in the open ground, Canary Islands
East Africa races against time to contain locust outbreak as UN pleads for funding
Outbreak starts to look more like worldwide economic crisis
Coronavirus 'damaging' world economy as outbreak nears 60 countries
Wall Street has worst week since 2008 as S&P 500 drops 11.5%
Coronavirus crash wipes $5 trillion off world stocks
World's Richest Lose $444 Billion After Hellish Week for Markets
Can the Fed inoculate US economy against virus impact?
White House mulls economic stimulus measures as coronavirus fears grow
Nancy Pelosi calls stock market plunge 'disturbing' as she pushes for coronavirus funding
Bill Gates: Coronavirus may be 'once-in-a-century pathogen we've been worried about'
World Health Organization raises global virus risk to maximum level
Coronavirus doctor: 'It's not Ebola, do not panic'
Hong Kong pets face coronavirus quarantine after dog tests positive
Coronavirus may have been in Italy for weeks before it was detected
US intelligence agencies monitoring worldwide spread of coronavirus, concerns in India, Iran: report
BBC: Iran's virus death toll is at least 210 - six times higher than it says
Coronavirus in Iran prompts US to extend olive branch amid claim country's death toll far higher than reported
Bar mitzvah cancelled, Purim in jeopardy: Italy's Jews face new virus realities
Second coronavirus case of 'unknown origin' confirmed in California, CDC says
Coronavirus Has Come to the U.S. and Lawsuits Won't Be Far Behind
Trump hits Democrats over coronavirus criticism: 'This is their new hoax'
'Not true': White House denies it cut funding for CDC to fight infectious diseases
Mick Mulvaney says media covering coronavirus because they think it will 'bring down' Trump
Republicans ask administration how it will deal with rush of coronavirus victims to the border
Hoarding in the USA? Coronavirus sparks consumer concerns
Run on toilet paper in Hawaii over coronavirus fears
Americans are canceling their domestic travel over coronavirus fears
Photos of deserted, nearly empty airports around the world show how coronavirus has decimated air travel
Mike Pence Says Pro-Life Democrats 'Have a Home' in the Republican Party
Tracking Bible Prophecy Headlines - 2/28/2020
Israel advances plans for nearly 1,800 new settlement homes days before election
Former European leaders say Trump's Middle East peace plan akin to apartheid
Moving the US Embassy back to Tel Aviv? Technically possible, but very unlikely
Israeli jets down drone launched from Gaza
Israeli helicopters said to attack Syrian army posts along border
Turkey-backed Rebels Say They Regained Key Syrian Town From 'Assad's Gangs'
Turkish army retaliates against 'all known' Syrian government targets
Russian State TV: Turkish Army Is Firing on Russian Planes in Syria's Idlib
Syrian Humanitarian Catastrophe Unfolds as Fighting Rages Between Turkey, Syria and Russia
Navy arms destroyers with new laser weapons
US accuses China of using laser against Navy patrol plane
India accuses US of politicizing New Delhi riots that left 30 dead
Sanders Slams Trump for Suing New York Times: 'Trying to Dismantle the Right to a Free Press'
Bloomberg's Fake Sanders Tweets Highlight Challenge for Facebook and Twitter's Rules
This video of asteroids that are casually floating around our solar system is absolutely terrifying
5.6 magnitude earthquake hits near Sarangani, Philippines
5.3 magnitude earthquake hits the Southern Mid-Atlantic Ridge
5.2 magnitude earthquake hits the Southern East Pacific Rise
5.1 magnitude earthquake hits the Southern Mid-Atlantic Ridge
5.0 magnitude earthquake hits near Kota Ternate, Indonesia
Sabancaya volcano in Peru erupts to 28,000ft
Klyuhevskoy volcano on Kamchatka, Russia erupts to 20,000ft
Sangay volcano in Ecuador erupts to 20,000ft
Ruiz volcano in Colombia erupts to 19,000ft
Popocateptl volcano in Mexico erupts to 19,000ft
Reventador volcano in Ecuador erupts to 14,000ft
Storm Jorge to hit UK with Torrential rain and 70mph winds this weekend!
106 mph gust reported in San Diego County as Santa Ana winds batter parts of SoCal: NWS
Astounding Images of Antarctica's Blood-Red Ice Are Really an Ominous Climate Sign
Running out of time: East Africa faces new locust threat
Army of 100,000 Chinese Ducks on Standby to Combat Locust Swarms
World markets drop for fifth day amid fears of virus spread
Dow plunges 1,100 points, bringing its decline from a record high to more than 10%
Thursday marks largest one-day drop in Dow Jones history
We Just Witnessed The Fastest Stock Market Correction on Record
Coronavirus 'is a true black-swan event,' sparking corrections across global markets
Goldman sees zero earnings growth for US companies this year because of coronavirus
Coronavirus will wipe out corporate profit growth in 2020 and may trigger recession: Goldman Sachs
Hong Kong is giving 7 million people $1,200 in cash to boost its recession-hit economy
China city tempts coronavirus patients to hand themselves in with $1,400 reward
Tim Cook says Apple is reopening factories as China gets 'coronavirus under control'
North Korea's first confirmed Coronavirus COVID 19 patient shot dead: report
Japan woman tests positive for virus after 'recovery'
California woman contracts first known case of coronavirus in US of unknown origin
HHS whistleblower claims US workers received coronavirus evacuees without proper precautions
Hurricane Katrina task force commander on coronavirus: 'We're gonna have to all put our big boy pants on'
Arkansas woman causes courthouse evacuation by claiming coronavirus
CDC warns men about facial hair dangers as coronavirus spreads
Pope Francis sick a day after supporting coronavirus sufferers
Iran's ex-ambassador to Vatican dies of coronavirus
Iranian vice president said infected with coronavirus
Saudi Arabia closes two holiest shrines to foreigners as coronavirus fears grow
Saudi Arabia tourist visas suspended due to coronavirus, complete country list
El Al suspends flights to Italy, Thailand; over 1,700 Israelis quarantined
Some Chinese airlines drop ticket prices to $4 amid coronavirus outbreak
Coronavirus is threatening to end the world air-travel boom
AP fact check dings Democrats for false coronavirus claims
Meghan McCain scolds audience members after apparent applause for Pence failing on coronavirus
Elizabeth Warren wants to defund Trump's border wall and use the money to fight coronavirus
Trump says Pelosi trying to create 'panic' with coronavirus comments
Worries over panic buying arise as some supply shelves at stores empty out
Coronavirus could lead to drug shortages in US
Masks Run Short as Coronavirus Spreads
Coronavirus far more likely than Sars to bond to human cells due to HIV-like mutation, scientists say
Israeli scientists: 'In a few weeks, we will have coronavirus vaccine'
Israeli High Court rules homosexual couples be allowed surrogacy rights
New Study Shows Nearly Half of Mainline Protestant Pastors Support Gay Marriage
Bankrupt Boy Scouts may need to sell Norman Rockwell art to pay sexual abuse victims
Tracking Bible Prophecy Headlines - 2/27/2020
Sanders says he would weigh moving US embassy back to Tel Aviv if elected - calls Netanyahu a 'reactionary racist'
Foreign minister condemns Sanders' 'shocking' comment on US embassy
Israel's Netanyahu pulls his punches after Sanders calls him a racist
Rivlin eulogizes 'brave leader' Mubarak, who 'forged new relationship of peace'
UN envoy: 'Settlements' are a substantial obstacle to peace
UN slams 'worrying' Israeli plans to build in West Bank, East Jerusalem
Palestinian Authority lashes Netanyahu's vow to build in West Bank corridor
The Gaza Strip could go up in flames at any time
As ceasefire takes hold, Islamic Jihad vows new rounds of violence
Tires slashed, West Bank village threatened with 'war' in apparent hate attack
Jewish leader okays Brazilian carnival costumes with swastikas
Polls suggest momentum with Netanyahu, as campaigns turn nasty in final days
Lieberman: 'No more talk of unity, we will form a government without Netanyahu'
Gantz: Netanyahu 'poisoning' Israel, carrying out 'hate crime' against democracy
Ultra-Orthodox MK says he'll demand law banning public transportation on Shabbat
Turkey vows to drive Syrian forces back from Idlib
World powers express 'serious concerns' about Iran's atom program
Ethiopia asks US to postpone final talks over dam dispute
More Violence Erupts in New Delhi Over Indian Citizenship Law
Trump praises India's Modi for 'great, open religious freedom' despite rampant persecution
Trump administration launches new unit to strip US citizenship from foreign-born terrorists, criminals
Trump campaign sues The New York Times for libel over Russia opinion article
ICE has run facial-recognition searches on millions of Maryland drivers
California reservoir ordered to be drained over fears earthquake could collapse dam
5.9 magnitude earthquake hits near Saumlaki, Indonesia
5.0 magnitude earthquake hits near Chamba, India
Sabancaya volcano in Peru erupts to 26,000ft
Sangay volcano in Ecuador erupts to 23,000ft
Popocateptl volcano in Mexico erupts to 20,000ft
Ruiz volcano in Colombia erupts to 20,000ft
Reventador volcano in Ecuador erupts to 16,000ft
Sakurajima volcano on Japan erupts to 13,000ft
Emergency declared in Indonesia's West Java as widespread floods and landslides displace 10,000
Severe thunderstorm and worst hailstorm since 2010 wreak havoc across Perth, Australia
'Senseless violence:' Fired Miller Brewery employee killed 5; shooter dead
Koreatown Company Clones Dogs, Cats, Horses For Pet Owners Who Don't Want To Let Go
Virus hits more countries as health official warns world 'not ready'
Most new coronavirus cases no longer in China, WHO says
Saudi Arabia suspends entry for Umrah pilgrimage over coronavirus fears
In unprecedented move, Israelis advised to avoid all travel over virus fears
El Al official warns airline could go under 'in weeks' due to coronavirus
Airlines unleash herpes disinfectant to clean virus-tainted planes
EU says no reason to panic about coronavirus outbreak in Europe
U.S. Identifies First Coronavirus Case Without Outbreak Ties
Coronavirus live updates: Trump puts Mike Pence in charge of US response, says risk to Americans 'very low'
'Pelosi is incompetent': Trump says speaker 'trying to create a panic' by attacking his coronavirus knowledge
Coronavirus infects US soldier for first time, military says
Coronavirus Sparks Talk of Global Recession and 'Economic Pandemic' as Stock Markets Dive
Facebook bans coronavirus ads that promote 'cures' and fan hysteria
ACLU sues 7 'sanctuary cities for the unborn' for violating abortion rights groups' free speech
Transgender woman murdered after using women's restroom in Puerto Rico
Missouri lawmakers consider restricting transgender high school athletes to teams of their birth gender
Pete Buttigieg: Religious Freedom 'Ends' When Religious Groups Refuse to Hire LGBTQ Employees
Tracking Bible Prophecy Headlines - 2/26/2020
As PA seethes at Trump plan, top officials say all of Israel is Palestine
Israel's Netanyahu revives settlement plan opponents say cuts off East Jerusalem
Hosni Mubarak dies at 91. His autocratic rule of Egypt ended with a citizens' revolt.
Mubarak: Egyptian statesman of war and peace
Mubarak kept peace treaty but shunned deeper ties with Israel
Netanyahu expresses 'deep sorrow' over death of 'personal friend' Mubarak
Jewish academic: Under attack, US ultra-Orthodox are misunderstood, 'terrified'
1 in 5 Europeans say secret Jewish cabal runs the world, survey finds
Amazon halts sale of books assailed as 'Nazi propaganda'
Carnival float in Spain features Nazi uniforms and trains with crematoria
Turkey-backed Rebels Say They've Seized Town in Syria's Idlib in First Advance
Russia's FM Lavrov rejects Idlib ceasefire as 'capitulating before terrorists'
Turkey, Russia to Hold More Talks to Reduce Syria Tensions
US imposes new sanctions on 13 entities in China, Iraq, Russia and Turkey
Iraqi forces kill one protester in Baghdad, wound 24: Sources
Erdogan says two Turkish troops killed in Libya conflict
US wants new nuclear weapons to counter Russia but says there is no arms race
US staged 'limited' nuclear battle against Russia in war game
US military says it killed terrorist leader who planned attack that killed Americans in Kenya
More than a dozen killed, hundreds injured as New Delhi riots overshadow Trump visit
Trey Gowdy to White House: 'Quit briefing' people who leak to media
Trump lashes out at liberal supreme court justices and demands recusals
Divisiveness Among 2020 Democratic Hopefuls Hits New Low
Rahm Emanuel on Democratic Party: 'Panic would be the adjective to describe the mood right now'
Bernie Sanders looks electable in surveys - but it could be a mirage
Media, political elites who didn't see Trump in 2016 are blowing it again with Bernie Sanders
Florida Democrats sue to keep Bernie off ballot
Bolton blasts Sanders for AIPAC snub, asks if he'd make Ilhan Omar secretary of state
In SC, Buttigieg faces black voters wary of a gay candidate
Julian Assange's lawyer claims US wanted to kill WikiLeaks founder and make it look like accident
Food Workers Union Takes Aim at Amazon's New Cashierless Grocery Store
Explosions On The Sun Might Be Causing Earth's Whales to Strand and Die
NASA Alert: Airburst-Causing Asteroid Currently Headed For Earth
5.2 magnitude earthquake hits near Kirakira, Solomon Islands
5.1 magnitude earthquake hits near Hualian, Taiwan
5.0 magnitude earthquake hits near Kale, Turkey
5.0 magnitude earthquake hits near Ilioilio, Philippines
Sabancaya volcano in Peru erupts to 29,000ft
Popocateptl volcano in Mexico erupts to 25,000ft
Ruiz volcano in Colombia erupts to 22,000ft
Sangay volcano in Ecuador erupts to 20,000ft
Reventador volcano in Ecuador erupts to 16,000ft
Major floods hit Indonesian capital Jakarta for second time this year
Heavy rains hit Egypt, causing severe flooding and major traffic disruptions
Temperatures to challenge daily record high as Santa Ana winds buffet Southern California
Canary Islands sandstorm: Stranded tourists 'devastated'
A heat wave melted 20% of an Antarctic island's snow in only 9 days
Arctic 'doomsday vault' stocks up on 60,000 more food seeds
Massachusetts biotech firm releases potential coronavirus vaccine for human testing
Spread of Virus Could Hasten the Great Coming Apart of Globalization
China faces the possibility of a financial crisis, which would send a shockwave through the world
Coronavirus cases top 80,000 as markets plunge on pandemic fears
Stocks plunge for a second day as the Dow lost more than 800 points on Tuesday
The Dow just logged its worst 2-day percentage drop in two years - here are 5 reasons the stock market is tanking, and only one of them is the coronavirus
Coronavirus wipes out $1.7 trillion in US stock market value in two days
10-year Treasury yield hits record low as coronavirus sends investors fleeing to safety
Coronavirus fears cause mortgage rates to plunge to 8-year low
White House economic adviser says US economy can ride out coronavirus
White House struggles to contain public alarm over coronavirus
San Francisco declares state of emergency over coronavirus
Will coronavirus spread in the US? It's not 'if' but 'when,' CDC says.
CDC urges Americans to prepare for coronavirus outbreak: 'This might be bad'
'Severe disruption to everyday life': CDC warns Americans of coronavirus
CDC outlines what closing schools, businesses would look like in a pandemic
Hong Kong government extends school suspension amid coronavirus outbreak
Hong Kong's construction industry grinds to halt, and union says coronavirus has left 50,000 workers jobless
South Korea confirms 84 new coronavirus cases, total now 977
US-South Korea military exercises expected to be scaled back due to coronavirus
Olympics officials wrestle with threat of coronavirus
Photos show what Italy is like under lockdown as the country becomes Europe's epicenter of the coronavirus with 283 cases reported in 4 days
Coca-Cola could be in tight supply of artificial sweetener for diet and zero-sugar drinks because of coronavirus
Kuwait suspends all flights to and from Singapore, Japan over coronavirus fears
United Arab Emirates bans Iran flights over virus; at least 15 dead in Iran
Day after sweaty press conf, Iran deputy health minister says he has coronavirus
Coronavirus fears grip Middle East as Iran denies cover-up
U.S. 'Deeply Concerned' Iran Covered Up Details About Coronavirus Spread, Says Pompeo
Fear not Coronavirus, Iran 'endures hardships to make enemy regretful': Rouhani
More than 100 Turks face quarantine after returning from coronavirus-hit Iran
Israel Election: Special Polling Stations Set for Coronavirus Patients
In last days of campaign, Netanyahu stops shaking hands over coronavirus fears
9th Circuit Upholds Trump Pro-Life Rule, OKs Defunding of Planned Parenthood
Israel Approves Allowing Transgender People to Change Gender on IDs Without Surgery
The fight over whether religion is a license to discriminate is back before the Supreme Court - Fulton v. City of Philadelphia likely to deal a severe blow to LGBTQ rights
SCOTUS May Give Foster Care Agencies a Right to Refuse Same-Sex Couples
Sweden: 1,500 percent documented rise in gender dysphoria in teens since 2008
Tracking Bible Prophecy Headlines - 2/25/2020
UN Security Council calls for two-state solution to be respected in Middle East
Netanyahu, Israeli officials meet with US mapping team for West Bank annexation
Precarious calm appears to hold on Gaza border after reported truce
Chief of Staff: It is unclear if an escalation or a decline is expected in Gaza
Rocket attacks target Israeli south despite reported ceasefire
55,000 students miss school as rockets rain down on southern Israel
IDF chief warns Gaza clash may not be over, could spiral into greater conflict
Israel Needs Qatar to Prevent Gaza From Spiraling, and Hamas Knows How to Exploit It
Gantz vows to reinstate targeted killings of terrorists in Gaza
European Commission condemns anti-Semitic Belgian parade
Belgian city of Aalst says anti-Semitic parade 'just fun'
'Truly shameful': Pro-Israel AIPAC slams Sanders after he says conference is platform for 'bigotry'
Bernie's AIPAC Snub Throws Liberal Zionists Under the Bus
Nikki Haley Slams Bernie Sanders Over AIPAC Boycott: 'Go Back to Defending Castro'
Fighting in northwest Syria close to 'bloodbath': UN
Five civilians killed in Russian airstrikes in Syria
UN in talks with Turkey to boost aid to northwest Syria amid offensive
Iran will be 'held accountable' for any actions against US in Iraq: State Dept.
Driver Plows Vehicle Into German Carnival Parade, Around 30 Injured
India rolls out the MAGA carpet for Trump
'Pageantry over policy' on Trump's visit to India
Policeman killed in India's New Delhi clash ahead of Trump arrival
White House spokesman: 'We know there are people actively working against' Trump in government
YouTube Permanently Bans TruNews Channel That Called Trump's Impeachment 'Jew Coup'
Pentagon Adopts New Ethical Principles for Using AI in War
DNA Databases Are Boon to Police But Menace to Privacy, Critics Say
5.2 magnitude earthquake hits near Santiago de Cao, Peru
5.2 magnitude earthquake hits near Lambasa, Fiji
5.0 magnitude earthquake hits near Bristol Island, South Sandwich Islands
Three Earthquakes Rattle Dangerous New Madrid While Two Rare Tremors Hit Maine
Sabancaya volcano in Peru erupts to 30,000ft
Popcateptl volcano in Mexico erupts to 21,000ft
Sangay volcano in Ecuador eurpts to 20,000ft
Fuego volcano in Guatemala erupts to 16,000ft
Reventador volcano in Ecuador erupts to 15,000ft
Unsettled weather to persist across the UK as one town faces potentially historic river flooding
World must prepare for 'potential pandemic': WHO
Coronavirus: South Korea to test 200,000 sect members as pandemic fears hit markets
Trump asserts coronavirus 'under control' as stocks plunge
White House submits $1.25 billion emergency request as part of $2.5 billion coronavirus effort
Rush Limbaugh claims Chinese are 'trying to weaponize' coronavirus to 'bring down' Trump
Dow plunges 1,000 points on coronavirus fears, 3.5% drop is worst in two years
10-year Treasury yield falls to three-year low on coronavirus fears, 30-year rate hits record low
Cramer on market plunge: Coronavirus impact on companies could be 'more severe than thought'
Iran teeters once again on the brink: Iran faces anti-terrorism sanctions, voter discontent, and a rising death toll from the Coronavirus outbreak
China postpones parliament amid coronavirus battle
Coronavirus could be a 'catalyst' for China to boost its mass surveillance machine, experts say
Italy's coronavirus lockdown shows how the outbreak is testing democracies
Supreme Court to weigh ban on foster agencies that don't work with LGBT couples
A police raid, viral videos and the broken lives of Nigerian gay law suspects
Weinstein convicted of rape, sexual assault in landmark moment for #MeToo
Harvey Weinstein: From Hollywood 'God' to convicted rapist
Tracking Bible Prophecy Headlines - 2/24/2020
US mapping team for West Bank annexation said en route to Israel
Israel's construction plans mean Palestinians can't divide Jerusalem
Pope cautions against 'unfair' Israeli-Palestinian peace offers
Islamic Jihad pummels south with rockets after Gaza border clashes; no injuries
IDF strikes Islamic Jihad in Syria and Gaza in response to rocket fire
Syrian capital rocked by explosions as Israel claims responsibility
Netanyahu: Israel has 'surprises' ready if Gaza rocket fire continues
Over a dozen Gaza rockets fired at south as violence erupts after morning lull
IDF fires on Gazans it says were planting a bomb along border; 1 reported killed
Terror groups slam Israel after IDF bulldozer collects body from Gaza border
In Bid to Keep Calm, Israel Plans to Ease Economic Sanctions on Gaza
PM orders 12 illegal outposts be hooked up to power grid, 8 days before election
PLO official presents resignation to Abbas after blowback over 'normalization meetings'
Anti-Jewish Hatred Is Alive and Well
Upstate New York Jewish community center evacuated amid rash of bomb threats
City Flags Jewish Circumcision Ritual Following New Herpes Cases
Anti-Semitic Belgium parade features costumes of Jews with insect bodies
In shakeup, virulently anti-Semitic Malaysian PM submits resignation
Two wounded in Lebanon's Tripoli after bomb blast in residential building: Sources
Protester shot dead in fresh Iraq violence
Iran sentences three protesters to death: Report
Eastern Libya Forces Say 16 Turkish Soldiers Killed in Fighting
Ethiopia: 29 injured in 'bomb attack' at rally in support of PM Abiy
President Trump says he would sign a peace deal with Taliban
Trump fans in India worship president with statues, prayers as government accused of 'hiding' slums behind walls
Sotomayor issues blistering dissent, says Republican-appointed justices have bias toward Trump administration
Rep. Ratcliffe on Russia reportedly trying to interfere with 2020 election: Dems 'leaked information that's not accurate'
Trump Says Russia Leak Meant to Hurt Sanders, Calls for Probe
Trump accuses Adam Schiff of leaking information that Russia is trying to help Bernie Sanders campaign
Trump suggests 'calling Bob Mueller' after Sanders win following Russia report
Biden claims Russian bots were attacking him on Facebook
Buttigieg campaign claims Nevada caucuses were "plagued with errors"
Chris Matthews faces calls for resignation after comparing Sanders victory to Nazi invasion
MSNBC's Chris Matthews speculates Democrats may be better off with Trump as president than Sanders
Digital Tax Fight Emerges as Global Economic Threat
Don't worry, Alexa and friends only record you up to 19 times a day
6.0 magnitude earthquake hits near Saray, Turkey
5.2 magnitude earthquake hits near Kuril'sk, Russia
5.0 magnitude earthquake hits near Chichi-shima, Japan
5.0 magnitude earthquake hits near Ocos, Guatemala
Sangay volcano in Ecuador erupts to 21,000ft
Popocateptl volcano in Mexico erupts to 20,000ft
Reventador volcano in Ecuador erupts to 14,500ft
Fuego volcano in Guatemala erupts to 14,000ft
Sakurajima volcano on Japan erupts to 12,000ft
Tropical Cyclone Esther makes landfall in northern Australia as second storm strengthens
Saharan sandstorm engulfs Canary Islands leaving British holidaymakers stranded
World is approaching coronavirus tipping point, experts say
Wuhan scraps easing of quarantine, hours after announcing some could leave
S. Korea Leader: 'Unprecedented' Steps Needed to Fight Virus
Coronavirus restrictions hit shipping, spreading global economic strain
Iran neighbours close their borders as coronavirus toll rises
Coronavirus: Iran denies cover-up after reports of 50 deaths
Iranian cleric blames coronavirus Iran outbreak on Donald Trump
Netanyahu says currently no reason to postpone elections over virus fears
Fearing coronavirus, Tel Aviv bans foreigners from competing in city marathon
Italy cancels Venice carnival over coronavirus concerns
France has seen a 30% to 40% fall in tourists following the coronavirus outbreak: Finance minister
'The City Has Been Annihilated': South Korea's Coronavirus Epicenter Is a Virtual Ghost Town
Coronavirus threatens shortages of about 150 drugs
Coronavirus crisis shows pharmaceuticals have offshored supply chain, Navarro says
'I want to be brave like you': 9-year-old asks Pete Buttigieg to help him tell the world he's gay
Richard Grenell now highest-ranking openly gay official in US government history
Brazilian transgender dancer shatters Carnival parade taboo
Boy Scout parents and a former victim still see benefits of organization for children despite sexual abuse allegations
Tracking Bible Prophecy Headlines - 2/23/2020
EU says Netanyahu plans for East Jerusalem construction 'deeply detrimental'
Pope Speaks Out Against Trump's Mideast Peace Plan
Arabs planning 'million-man march' against Israel on Land Day in protest against the US "Deal of the Century"
Liberman: Netanyahu sent Mossad head, general to Qatar, 'begged' it to pay Hamas
PM running in election only to get a good plea deal, Liberman claims
IDF fights with Gazans over bodies of suspected bomb-planters
Count the martyrs: UK to review funds for Palestinian schools whose books incite
School history lesson compares Trump to Nazis, communists
Israel outraged after key EU state holds anti-Semitic parade
Tensions escalate in Syria as another Turkish soldier dies
Idlib's despair won't end bloodshed in Syria. It will provoke a rebel fightback
Syria: 500,000 children among nearly 1 million displaced as fighting continues
Highway Linking Largest Syrian Cities Reopens After Eight Years
Iran elections: conservatives on brink of landslide victory
Iran's Hardliners Win All Parliament Seats in Tehran, State TV Says
Iran's 'cup of poison'? Hardline win may point to eventual U.S. talks
South Sudan Forges Unity Government, Renewing Fragile Hope For Peace
Brazil's Carnival kicks off with political divisions front and center
Protesters Demand Julian Assange Be Freed Ahead Of Extradition Hearing
Sanders wins Nevada caucuses, takes national Democratic lead
Trump congratulates Sanders on Nevada caucuses: 'Don't let them take it away from you'
John Fund: Bernie Sanders' projected Nevada victory leaves Dem establishment scrambling - Can he be stopped?
Bernie Sanders just declared war on the Democratic establishment
Why Bernie Sanders is just the beginning of an American turn to the left
Buttigieg warns Dems against a 'rush' to nominate Sanders, rips 'inflexible, ideological revolution'
Republicans against Trump open to voting for a moderate Democrat - just not Sanders
Rush Limbaugh Says Same Democrats Who Tricked George W. Bush Into Iraq War and WMDs Are Now Pushing Trump-Russia Evidence
Limbaugh: Democrats who set up George W. Bush to go to war with Iraq now organizing 'silent coup' against Trump
"Shock wave": LA Times troubled by Trump's "flipping" of the 9th Circuit
Report: Trump seeking to block publication of 'traitor' Bolton's book
Philip Haney, DHS whistleblower during Obama era, found dead, police say
5.7 magnitude earthquake strikes Turkey-Iran border area, kills 8
5.5 magnitude earthquake hits near the West Chile Rise
5.3 magnitude earthquake hits near Modayag, Indonesia
5.2 magnitude earthquake hits near Ohonua, Tonga
5.2 magnitude earthquake hits near Pondaguitan, Philippines
5.1 magnitude earthquake hits near Pondaguitan, Philippines
5.1 magnitude earthquake hits near Modayag, Indonesia
5.0 magnitude earthquake hits near the West Chile Rise
5.0 magnitude earthquake hits near Ovalle, Chile
Sabanacaya volcano in Peru erupts to 24,000ft
Klyuchevskoy volcano on Kamchatka, Russia erupts to 20,000ft
Popocateptl volcano in Mexico erupts to 20,000ft
Sangay volcano in Ecuador eruts to 19,000ft
Reventador volcano in Ecuador erupts to 15,000ft
Fuego volcano in Guatemala erupts to 14,000ft
Nevados De Chillan volcano in Chile erupts to 14,000ft
Tropical cyclone Esther is expected to form off the coast of northern Australia this weekend, bringing "destructive" weather to the region
Incessant heavy rains submerge several provinces in northern Argentina
Heat wave melts 20% of snow cover from Antarctic island in days
A swarm of nearly 40,000 bees attacked police responding to a single bee sting report
Russia-linked disinformation campaign fueling coronavirus alarm, US says
Don't buy China's story: The coronavirus may have leaked from a lab
Health officials worry as untraceable virus clusters emerge
Wuhan woman with no symptoms infects five relatives with coronavirus: study
The Coronavirus May Be 'Disease X' Health Experts Warned About
CDC Official Warns of 'Pandemic' as Countries Begin To Take Drastic Measures
30 Israeli 8th graders isolated after contact with Koreans diagnosed with virus
Number of Israeli students to enter quarantine over virus fears rises to 90
Hundreds of Israelis contact coronavirus hotline as fears of epidemic rise
Israel to ban entry to foreigners coming from South Korea, Japan
Israel warns foreign actors may spread false info on virus to sway election
US prepares for possible coronavirus pandemic, WHO officials say Iran outbreak 'worrisome'
Iran's leader claims enemy 'propaganda' on virus used to stifle voting
Iran's Khamenei blames coronavirus, foreign media for discouraging voter turnout
Iran's government and media lied about coronavirus outbreak, riots erupt
Coronavirus Politicized in Lebanon as Some Cast Blame on Iran
Lebanese woman suspected of carrying coronavirus says she's fine, vows 'revenge'
Northern Italian towns locked down after two die from virus
New coronavirus cases in Iran, Italy fuel concerns the disease cannot be contained
Coronavirus flight cancellations top 200,000, sending jet fuel prices to more than 2-year lows
Global air traffic could fall this year for the first time in a decade because of the coronavirus
The Virus Is Interrupting Supply Chains From Watches to Lobsters
Millions of Chinese Firms Face Collapse If Banks Don't Act Fast
Why the coronavirus outbreak is delivering a fresh dose of recession fear to the stock market
Reports of Supernatural Healing, Revivals in Midst of Coronavirus Outbreak
Tim Tebow: I'd rather be known for saving babies than winning Super Bowls
Brigham Young University removes 'homosexual behavior' as an honor code violation, so same-sex couples might be allowed to kiss and hold hands
Fashion industry "raping" women with sex-driven marketing, says Armani
Tracking Bible Prophecy Headlines - 2/22/2020
EU foreign minister reiterates commitment to 'two-state solution'
France, Germany slam plan to build, expand East Jerusalem neighborhoods
Qatar Says to Increase Gaza Aid by $15 Million to Help 120,000 Families
Video Shows Israeli Army Bulldozer Pushing Stones at Palestinian Protesters
Palestinian in Jerusalem's Old City tries to stab cops in attempted attack
Police to investigate Gantz's former company; AG signals he's not a suspect
Gantz: Criminal investigation into former firm has 'political aroma'
Auschwitz museum demands Amazon drop 'Nazi propaganda' books
Belgian carnival organizers reject Israel's call to cancel anti-Semitic parade
Erdogan confirms presence of pro-Turkish Syrian fighters in Libya
Putin tells Erdogan he is concerned' by 'aggressive' extremist actions in Idlib
France, Germany call on political solution to 'catastrophic' Idlib crisis
Number of US troops wounded in Iran attack now at 110: Pentagon
Pompeo Meets With Oman's New Ruler Amid U.S. Pressure on Iran
Global watchdog puts tighter measures on blacklisted Iran over terror financing
U.S. Accuses Iran of Providing Yemen Allies with New Missiles, Says Weapons 'Do Not Just Walk Away'
Sudan to investigate violence against protesters in capital
US, Taliban to sign final deal after planned week-long 'reduction in violence'
Russia Is Defeating The U.S. In The Middle East Oil Game
Sanders blasts Russia amid reports Moscow helping his campaign
Trump disregards new Russia election interference claim as a 'hoax'
Twitter suspends 70 pro-Bloomberg accounts for 'platform manipulation'
Laura Ingraham mocks Dems' inability to guarantee same-day Nevada results: 'Are we a Third World country?'
Post-impeachment, Donald Trump moves loyalists into top jobs, pushes out others
White House aide asks Cabinet liaisons to identify 'deep state' officials opposed to Trump
New Jersey Raises Terror Threat Level for White Supremacist Extremists to High
5.2 magnitude earthquake hits near Chichi-shima, Japan
Sabancaya volcano in Peru erupts to 26,000ft
Ruiz volcano in Colombia erupts to 22,000ft
Popocateptl volcano in Mexico erupts to 21,000ft
Reventador volcano in Ecuador erupts to 20,000ft
Sangay volcano in Ecuador erupts to 20,000ft
Fuego volcano in Guatemala erupts to 15,000ft
Sakurajima volcano on Japan erupts to 12,000ft
Climate change is drying up the Colorado River, putting millions at risk of 'severe water shortages'
'Antarctica Melts,' NASA Says, Showing Effects Of A Record Warm Spell
'Like an Umbrella Had Covered the Sky': Locust Swarms Despoil Kenya
WHO says window to curb virus outbreak narrowing as infections soar
Confusion mounts over China's counting methods as coronavirus numbers swing wildly
Quarantined: Reporting on an Epidemic Under China's Watchful Eye
Moscow deploys facial recognition technology for coronavirus quarantine
10 Italian towns in lockdown over coronavirus fears
Apocalyptic Christian group blamed for South Korea's growing coronavirus outbreak
Coronavirus tragedy: Chinese doctor who postponed wedding to treat patients dies of infection
Coronavirus could impact 5 million companies worldwide, new research shows
Tech stocks plunge as coronavirus fears send traders fleeing to safety
More than 100 wild animals in China died from poisoning in a mass die-off seemingly triggered by coronavirus disinfectant
Trump admin. creates new advisory board to expose research using aborted baby body parts
Boy Scouts' bankruptcy plan follows similar path as USA Gymnastics and Catholic diocese
'Onward' introduces the first LGBTQ character in Disney animation history
Trump tweets praise for Bollywood romcom featuring same-sex couple on eve of India visit
Hindu extremists attack 70 Christians traveling home from conference on praying for peace in India
Thousands light up joints during Hindu festival in Nepal
Lori Vallow, mom of missing Idaho kids, reportedly declared herself a god sent to prepare world for apocalypse
Tracking Bible Prophecy Headlines - 2/21/2020
Netanyahu says he's lifted freeze to build Givat Hamatos neighborhood in East Jerusalem
Netanyahu: 5,200 housing units for Jerusalem suburbs
Palestinian president blasts Netanyahu's east Jerusalem settlement plan
Breaking with colleagues, 6 settler mayors meet with US envoy to talk peace plan
PA premier calls on Europe to recognize Palestine to 'counter' annexation plan
Bennett seeks to stop Palestinian construction in Area B south of Nablus
PM vows not to 'transfer' any Arab citizens to future Palestinian state
Lieberman Says Netanyahu's Political Career Is Over, He 'Can No Longer Be PM'
Palestinian Authority Ends Boycott of Israeli Agricultural Products
Homes of Terrorists Responsible for Murder of Israeli Teen to Be Demolished
Woman tries to stab passers-by in suspected Jerusalem terror incident
Israel calls on Belgium to scrap this weekend's parade over anti-Semitism
German shooter reportedly wanted to 'eliminate' Israel, other Mideast countries
Germany's immigrant community in Hanau reeling after deadly attack
In vigils across Germany after shooting, calls of 'Never again' and 'Nazis out'
Merkel slams 'poison' of racism after 9 killed in Germany shootings
Merkel, Macron want to meet Putin, Erdogan to defuse Syria crisis
Russia urges Turkey to stop 'supporting terrorists' in Syria
Russia says reports of Syrians fleeing en masse for Turkey are false
Turkey says it might receive US missiles to defend against Syria threat
Two Turkish soldiers killed in Syria amid threats of escalation
UN says fears 'bloodbath' in Syria, urges halt to fighting
US 'troubled' by report Iranians want to raze tomb of Mordechai and Esther
Voting underway in Iran parliamentary election amid rising public apathy
Iranians Go to Polls After Thousands of Candidates Disqualified
US Blacklists Five Iranian Officials for Impeding 'Fair' Elections
Pompeo visits Saudi Airbase 'to reaffirm' stance with Saudi Arabia against Iran
Saudi Arabia destroys missiles fired from Yemen towards kingdom
US and UK accuse Russia of major cyber attack on Georgia
Secession fever spikes in five states as conservatives seek to escape blue rule
Pigeon protest group P.U.T.I.N releases birds wearing MAGA hats, Trump wigs
Russia is looking to help Trump win in 2020, election security official told lawmakers
Russia backs Trump's reelection, and he fears Democrats will exploit its support
Roger Stone sentenced to over 3 years in prison as judge slams him for 'covering up for' Trump
Trump says he won't pardon Roger Stone -- for now
Trump accused of choosing loyalty over experience in choice of new spy chief
Goldman Sachs warns of stock market correction
Twitter is testing new ways to fight misinformation - including a community-based points system
Artificial intelligence spotted 11 'potentially hazardous' asteroids that NASA missed
MIT develops plans to deflect "planet-killer" asteroids bound for Earth
5.7 magnitude earthquake hits near Petropavlovsk-Kamchatskiy, Russia
5.4 magnitude earthquake hits near Saumlaki, Indonesia
5.2 magnitude earthquake hits near Amatignak Island, Alaska
5.1 magnitude earthquake hits near Luring, China
Sabancaya volcano in Peru erupts to 24,000ft
Popocateptl volcano in Mexico erupts to 21,000ft
Sangay volcano in Ecuador erupts to 20,000ft
Reventador volcano in Ecuador erupts to 16,000ft
Fuego volcano in Guatemala erupts to 15,000ft
Sakurajima volcano on Japan erupts to 10,000ft
Tropical Cyclone Esther likely to develop near Australia in the coming week
Plague of locusts threatens East African economies as UN sounds alarm
China says spread of deadly coronavirus slowing; death toll climbs
Iraq closes border with Iran over coronavirus fears
Ukrainians riot to block China virus evacuees, including Israeli, from area
Israelis who violate coronavirus self-quarantine could face 7-year prison term
South Korea city deserted after coronavirus 'super-spreads' at church
Coronavirus Found In China Prisons, As Cases Spike In South Korea
Tokyo governor criticizes suggestion that London could host 2020 Olympics over coronavirus
Software Giant SAP Shuts India Offices After Swine Flu Scare
Religious exemption for vaccines would be dropped for kids in Illinois schools under proposed law. 2nd bill would require HPV shots.
Portugal approves euthanasia, physician-assisted suicide for terminally ill patients in spite of protests
World's First Baby Has Been Born From a Cancer Survivor's Frozen, Lab-Matured Egg
Sex education org depicts fetus as circular blob in video describing abortion procedures
Mississippi's controversial six-week abortion ban struck down by federal judge panel
BYU removes 'homosexual behavior' ban from honor code, reflecting Mormon church stance
Many accused Jewish pedophiles in US flee to Israel
You might just be addicted: Smartphone use physically affects your brain, study says
Tracking Bible Prophecy Headlines - 2/20/2020
Trump's peace plan rejected by Lebanese parties, Palestinian groups in Lebanon
Netanyahu disavows Trump plan idea to redraw border around Arab Israeli towns
Israel advancing thousands of new homes in east Jerusalem
Israel, Palestinian Authority appear to reach arrangement to end trade war
Gantz turns down Netanyahu debate challenge: 'I don't work for him'
'A jarring thing to see': US congressman who ascended Temple Mount with Yehuda Glick noted discrimination. "Anyone who is an observant Jew has to continue to move."
Egypt begins building concrete wall along Gaza border
Hamas official calls for 'intifada' against Israel - Hamas official in Gaza says "March of the Return" protests will resume next month
Hamas said to warn of rockets on Tel Aviv if Israel kills terror group's leaders
Iron Dome upgrade deals another blow to enemy's desire to target Israeli civilians
As Antisemitism Rises in the Netherlands, Dutch Jews Fear Skepticism, Lack of Support From Police, MPs Are Told
Russian lawmakers call for relaxing rules on Nazi symbols
Large swastika painted on Jewish-owned business in New Jersey
In tense UN meet, Russia opposes declaration calling for Syria ceasefire
UN envoy warns of 'imminent danger' of escalation in Syria
In Northern Syria, Currency Switch Shows Turkey's Influence
Russia, Turkey, Iran reassert glory of past empires in today's Middle East
Pompeo lands in Saudi Arabia for talks focused on Iran
'Hit With a Truck' - How Iran's Missiles Inflicted Brain Injury on U.S. Troops
Iran's FM claims Trump spooked by his meeting with Democratic senator
Zarif defends meeting US senator, but he still won't negotiate with Trump
Iran's Khamenei says 'Zionist-controlled' US government will sink like Titanic
Iran elections to be dominated by hard-liners as young people refuse to vote: 'It's a joke'
Libya conflict: Tripoli rocket attacks halt peace talks
Germany Shooting: 11 Reported Dead After Far-Right Extremist Attacks On Shisha Bars
Yemen's Houthi militia impeding UN aid flow, demand a cut
Lawyers for WikiLeaks' Assange say Trump offered pardon if he denied Russia leak
Trump ousts top defense official who certified Ukraine aid
Bolton: Testimony wouldn't have changed impeachment outcome
WH spokesman pressed on why Trump appears to be ignoring Barr's call to stop tweets
Commentary: The Rise of Democratic Idiocracy
Trump campaign accuses Democratic Party of having 'full-scale meltdown' after debate
Debate night brawl: Bloomberg, Sanders attacked by rivals
Warren Attacks 'Arrogant Billionaire' Bloomberg for 'Racist Policies' and 'Harassing Women'
Bloomberg's long record of vulgar comments haunting presidential bid
Bloomberg camp's "dire" warning: Sanders soon unstoppable
Questions about Sanders' health linger after heart attack
Buttigieg's brother-in-law: 'Everything Pete is pushing' is 'anti-God'
The EU's biggest post-Brexit fight is about to get real
'By any means necessary': Vice President Pence urges NASA on moon-Mars goal
5.4 magnitude earthquake hits near Kalbay, Philippines
5.2 magnitude earthquake hits near Merizo Village, Guam
5.1 magnitude earthquake hits near Visokoi Island, South Georgia and the South Sandwich Islands
5.1 magnitude earthquake hits South of the Kermadec Islands
5.0 magnitude earthquake hits near Bouvet Island, Bouvet Island
Popocateptl volcano in Mexico erupts to 24,000ft
Ruiz volcano in Colombia erupts to 20,000ft
Sangay volcano in Ecuador erupts to 20,000ft
Reventador volcano in Ecuador erupts to 15,000ft
Fuego volcano in Guatemala erupts to 14,000ft
Nevados De Chillan volcano in Chile erupts to 12,000ft
Sakurajima volcano on Japan erupts to 10,000ft
Intense bomb cyclone over North Atlantic, set to hit western Europe following Dennis
UK weather: Parts of UK could see a month's rain in 24 hours amid floods
More rain forecast for flooded South during near-record wet winter
Nearly 70 injured as 200 vehicles involved in pile-up in snowy Montreal
India buys drones, specialist equipment to ward off new locust attack
Jordan, Somalia, Pakistan Declare National Emergency Over Locust Swarms
Uganda army fights voracious desert locusts
'Nothing left': Kenyan mother's fields stripped by locust swarm
Locust infestation could cause next famine in Africa, evangelical charity warns
Coronavirus study pinpoints African nations' vulnerabilities
Coronavirus: Iranian state news agency says virus has killed 2 citizens, schools and universities closed for investigations
Drugmakers could be hit by the coronavirus. India is especially vulnerable
As Cases Mount, Japan Rapidly Becomes a Coronavirus Hotbed
Coronavirus outbreak would make Tokyo Olympics 'difficult' to manage, virologist warns
Coronavirus: IMF chief says the outbreak is the 'most pressing uncertainty' for global economy
Scientists announce 'breakthrough' atomic map of coronavirus
Tech Tent: Is social media spreading the virus?
The coronavirus is the first true social-media "infodemic"
700% rise in cases of mumps in Northern Ireland is partly due to the vaccine becoming less effective over time
Wisconsin school district sued by parents over policy allowing children to use new gender pronouns, names
Boy Scouts says it's safe, and offers sex abuse victims just 80 days to file claim. Victims balk.
Plaintiffs' attorneys take aim at Boy Scouts' 'dark history'
Boy Scouts of America sexual abuse victim speaks out nearly 40 years later: 'He got into that sleeping bag'
Pennsylvania Roman Catholic diocese files for bankruptcy after $12M in sex-abuse settlements
Tracking Bible Prophecy Headlines - 2/19/2020
Israel advances housing plan in Jerusalem area Trump plan marks for Palestinians
Senior PLO official Erekat to companies operating in Judea and Samaria: Leave the 'settlements'
Israeli Settlements Anxiously Waiting on Annexation
Palestinians protest Trump Middle East plan in peaceful mosque demonstrations
Israel eases restrictions on Gaza Strip following 'relative calm'
IDF: Islamic Jihad snipers fire at troops on Gaza border; none injured
Report: Egypt dissuades Israel from targeting Hamas leaders opposing ceasefire
Netanyahu warns Hamas of 'big surprise' amid reports Israel planned to kill its leaders
Netanyahu says first of 400 new immigrants from Ethiopia set to arrive next week
Netanyahu's trial to open March 17
Netanyahu trial clouds last days of Israel election campaign
Netanyahu challenges Gantz to televised debate, after avoiding gambit for decade
Jordan condemns Israel's plan to bring high-speed train to Western Wall
Erdogan Says Syria Talks With Russia Unsatisfactory, Full Offensive 'Matter of Time'
Syria war: Turkish operation in Idlib 'only a matter of time'
Turkish military operation in Syria's Idlib 'worst-case scenario': Kremlin
UN Rights Boss Denounces Attacks, Deaths in Northwest Syria Bombings
Syria's Aleppo Airport Resumes Flights for 1st Time in Years
Syrian Refugee Khaled Heeba Fled The War Only To Be Shot, Killed While On Pizza Delivery Route In Baltimore
UN envoy warns 'dire' military situation risks Yemen peace
Saudi jet 'downing' in Yemen stirs alarm over Houthi weaponry
Yemen's Houthis making more lethal drones with Iranian components: Report
Iran supplying Taliban with missiles, says Afghan security official
Pompeo rips group of Democrats for meeting with Iranian foreign minister
Pompeo: I Hope Secret Democrat Meeting With Iran Wasn't Meant To Undermine U.S. Foreign Policy
Pompeo says prepared to talk to Iran 'anytime', pressure to continue
Israeli military says will create command to combat Iran threats
'Israeli missile is only guarantee of survival from potential Iran nukes'
Black box in downed Ukrainian plane sustained 'noticeable damage': Iran
Nigerian military accused of burning villages, displacing civilians in Boko Haram fight
Pastor among 2 dozen killed after gunmen storm church service in Burkina Faso
John Bolton says President Trump "wasted two years" trying to make a peace deal with North Korea
'More steps and further pressure' as US looks to 'hurt' Maduro regime in Venezuela
Killing of 7-year-old girl sparks anger in Mexico over violence against women and girls
Trump to waive federal contracting laws to speed construction of border wall
Secession in the Pacific Northwest? Some Oregon residents petition to join Idaho
'He has his limits': Barr reportedly considering an exit over Trump tweets
DOJ pushes back at reports Barr considered quitting over Trump tweets
McConnell, Graham and McCarthy vow efforts to 'intimidate' Barr will 'fall woefully short'
Lindsey Graham slams critics calling for Barr resignation: 'We know your agenda'
Jason Chaffetz claims 'deep state' is 'scared to death' of Trump, Barr exposing misconduct
Trump tweets about 'suing everyone' over Roger Stone, Mueller probe
Supreme Court Lawyer Calls Donald Trump's Actions 'Lawless' and 'Unprecedented' After Pardons
Backing Trump lacks 'compatibility' with Scripture, Buttigieg claims, after saying God is apolitical
Limbaugh: Trump advised me to 'never apologize' for Buttigieg remarks
Warren says Bloomberg's debate presence will allow Democrats to show how they'd take on an 'egomaniac billionaire' like Trump
Trump accuses Bloomberg of 'illegally buying' Democratic nomination
Can Bloomberg and Hillary Swipe the Nomination From Bernie?
Poll: Sanders Rises, But Socialism Isn't Popular With Most Americans
Pentagon to Adopt Detailed Principles for Using AI
George Soros calls for Facebook execs' removal after comments on regulation
Crowd Outside Mark Zuckerberg's Home Protests Political Disinformation on Facebook: 'Wake the Zuck Up'
US Imposes New Rules on State-Owned Chinese Media Over Propaganda Concerns
Germany to tighten screws on online hate speech
Body work: Russia's 'biohackers' push boundaries
SpaceX will launch humans to space for the first time
SpaceX signs deal to fly 4 space tourists around Earth in about two years
Supercomputer to scan 'entire sky' for signs of aliens
Mysterious, looping space signal could be aliens, says Harvard scientist
Sabancaya volcano in Peru erupts to 27,000ft
Popocateptl volcano in Mexico erupts to 24,000ft
Ruiz volcano in Colombia erupts to 19,000ft
Sangay volcano in Ecuador erupts to 19,000ft
Reventador volcano in Ecuador erupts to 15,000ft
Fuego volcano in Guatemala erupts to 15,000ft
Nevados De Chillan volcano in Chile erupts to 14,000ft
Sakurajima volcano on Japan erupts to 10,000ft
Tungurahua 'Throat of Fire' Volcano in Ecuador Shows Early Signs of Collapse, Scientists Warn
Mississippi under state of emergency after historic flooding, above-normal rain triggers inundation and landslides in Tennessee
Mississippi flooding leaves nearly 3 million under state of emergency
Extreme weather could cause massive economic recession 'like we've never seen before'
In the Noah's Ark of citrus, caretakers try to stave off a fruit apocalypse
10 Plagues That Are Hitting Our Planet Simultaneously
Locusts swarm into crisis-hit South Sudan as plague spreads across east Africa
What Allowed Locusts to Multiply by the Millions? Plague Spreads Far Beyond Africa Across Middle East to China
Coronavirus outbreak is 'a very dangerous situation': UN chief
'SARS-like damage' seen in dead coronavirus patient in China, report says
Global Death Toll from COVID-19 Surpasses 2,000, Though China Maintains Outbreak Slowing Down
Coronavirus: Scientists hit back at rumours humans engineered the deadly contagion
China Turns to Health-Rating Apps to Control Movements During Coronavirus Outbreak
Coronavirus: China expels Wall Street Journal journalists for article it deemed racist
In Hong Kong, the coronavirus outbreak is deepening the political divide from the 2019 protests
Russia suspends Chinese citizens from entry to Russia from Feb. 20
Tue: Virus recession concerns hit markets
The coronavirus outbreak is dangerously close to shrinking global growth this quarter, UBS warns
Coronavirus update: Apple, other businesses feel virus' chill: 'I think we're starting to worry'
Oil Prices Slump On Renewed Coronavirus Concerns
Tracking Bible Prophecy Headlines - 2/18/2020
Jordanian Protesters Reject Trump's Mideast Plan, Call for End to Jordan-Israel Gas Deal
Abbas' adviser: We are committed to peace, but only on our terms
EU Foreign Ministers Defer Response to Trump Peace Plan Until After Israeli Election
Opinion polls predict continued deadlock after upcoming elections
Gantz: 'Netanyahu greasing up Hamas terrorists with millions of dollars'
With China closed, Palestinian traders fear losing a good deal
Record number of anti-Semitic incidents documented in the Netherlands in 2019
Satellite images show major damage at Damascus airport following airstrikes
UN rights official denounces attacks, deaths in northwest Syria bombings
Syria's Assad Vows to Continue Northwest Offensive Until 'Country Is Liberated'
UN: Northwest Syria crisis reaches horrifying new level, 900,000 displaced
Syria conflict: UN says Idlib displacement 'overwhelming' relief effort
UN envoy condemns use of birdshot against Iraqi protesters
Under 25 percent of people in Tehran plan to vote in Iran's elections: Poll
Iran's foreign minister blames US and Saudi Arabia for rising tensions in the Gulf
Turkey Ramps Up Crackdown on Erdogan Foe With Nearly 700 Arrests
Lebanon PM will meet IMF delegation amid deeping economic struggles
EU agrees to deploy warships to enforce Libya arms embargo
UN: 14 children among at least 22 dead in Cameroon massacre
No let up in Taliban attacks, fresh orders awaited over deal with U.S.
Pakistan policeman killed as blast hits polio vaccine team
Pakistan: Several killed in suicide attack at religious rally
Ukraine conflict: Deadly flare-up on eastern front line
Body work: Russia's 'biohackers' push boundaries
Bolton Warns of Possible 'Censorship' of His White House Memoir
Maxine Waters: Trump Will 'Get Worse' Post-Impeachment - Will Bring Putin to White House 'to Interfere'
5.4 magnitude earthquake hits near Chichi-shima, Japan
5.2 magnitude earthquake hits North of Svalbard
5.1 magnitude earthquake hits near Constitucion, Chile
Sabancaya volcano in Peru erupts to 26,000ft
Popocateptl volcano in Mexico erupts to 22,000ft
Sangay volcano in Ecuador erupts to 20,000ft
Fuego volcano in Guatemala erupts to 16,000ft
Reventador volcano in Ecuador erupts to 15,000ft
UK Grapples With Severe Floods, Storm Death Toll Rises to 3
Bomb cyclone washes up 'ghost ship' in Ireland, UK reels from flooding
More rain expected in Mississippi as dangerous flooding forces rescues
Hardin County, TN homes entirely submerged in floodwaters
Door-to-door evacuations continue in Mississippi as Pearl River crests
Jeff Bezos commits $10 billion to fight climate change
Spotlight: Iran prepared to counter new wave of locust plague
First Coronavirus Now Makas Arbeh?! Locust Plague Reaches China After Wreaking Havoc Across Africa
China says death toll due to coronavirus epidemic jumps past 1,800
Chinese health report says 80% of virus cases have been mild
Head of hospital in China's virus-hit Wuhan dies of coronavirus
Blanket measures may not help against novel coronavirus outbreak: WHO
South Korea Tracks Virus Patients' Travels and Publishes Them Online
China Detains Activist Who Accused Xi of Coronavirus Cover-Up
Armed gang steals toilet rolls in panic-buying Hong Kong
China Quarantines Cash to Sanitize Old Bank Notes From Virus
Coronavirus could impact 5 million companies worldwide, new research shows
China virus threatens global antibiotics supply: European business group
France confirms first case of ruinous tomato virus
Bloomberg promises to expand abortion, squelch religious freedom if elected president
Adult Film Shot Inside Public Library During Business Hours Provokes Outrage
Boy Scouts of America files for bankruptcy amid hundreds of sexual abuse lawsuits
Tracking Bible Prophecy Headlines - 2/17/2020
PA to Europe: Recognize the 'State of Palestine'
In Wake of Trump Peace Plan, EU Countries Pushing for Recognition of State of Palestine
Palestinian Authority PM: Trump's peace plan 'will be buried very soon'
Meeting southern mayors, PM again warns of possible Gaza op before elections
Netanyahu: PM says Gaza military operation is a last resort - but plans are ready if needed
Right-wing religious parties renew pledge to back Netanyahu as PM
Amazon delivering for free to settlements, but not to Palestinians - report
In sign of thaw, Netanyahu says Israeli flight crosses Sudan skies
Hezbollah's Nasrallah calls for boycott of US products as 'part of the battle'
Syrian President al-Assad vows to defeat opposition, as forces gain new ground
Syria says Russian-backed regime army captures most of opposition-held Aleppo
Freezing Temperatures in Syria's Idlib Compound Deadly Crisis
Trump demands Russia stop supporting Syria regime's 'atrocities'
Iran's Rouhani says US 'maximum pressure' campaign 'has failed,' Trump doesn't want war
Iran's Rouhani vows US pressure will not force his country into talks
Rouhani: War with Iran would 'ruin' Trump's reelection chances
Oman sees biggest Gulf clash risk in Strait of Hormuz
Turkey Says Two Killed in Car Bomb Attack Near Syria Border
Unexploded bombs pose rising threat to civilians in Libya
Libya arms embargo a 'joke': UN official
Twenty-four killed in Burkina Faso church attack: Governor
UAE issues reactor license for first Arab nuclear power plant
AI a new and 'frightening' battlefield in cyber war, experts warn
Brexit: Britain and EU 'will rip each other apart' in trade talks
More than 1,100 former prosecutors and other DOJ officials call on Attorney General Bill Barr to resign
Democrats Weigh Whether to Pursue New Investigations as Election Looms
'A complete disaster': Fears grow over potential Nevada caucus malfunction
Rival Democrats accuse Bloomberg of trying to 'buy' election
Analysis puts cost of Bernie Sanders tax plan at $60 trillion
Bernie Sanders Interrupted by Topless Anti-Diary Industry Protesters Pouring Fake Blood on Themselves During Nevada Rally
'More guidance and regulation': Zuckerberg requests government rules on 'what discourse should be allowed'
5.5 magnitude earthquake hits near Bandar 'Abbas, Iran
5.5 magnitude earthquake hits near L'Esperance Rock, New Zealand
5.2 magnitude earthquake hits near Calama, Chile
5.2 magnitude earthquake hits near Bristol Island, South Sandwich Islands
Sabancaya volano in Peru erupts to 27,000ft
Popocateptl volcano in Mexico erupts to 20,000ft
Sangay volcano in Ecuador erupts to 20,000ft
Fuego volcano in Guatemala erupts to 16,000ft
Kerinci volcano in Indonesia erupts to 14,000ft
Tennessee landslide sends 2 large homes tumbling into rain-swollen river on video
Bomb cyclone storm rips across UK, spawns most flood warnings, alerts in England 'than any other day on record'
Mississippi braces for 'historic, unprecedented' flooding around its capital
UN's Guterres says governments must deliver 'transformational change' on climate
Death toll from China's new coronavirus epidemic jumps past 1,700
GOP Senator Tom Cotton Suggests Coronavirus Could've Come from Wuhan 'Super Lab,' Not Seafood Market: China's 'Still Lying Today'
'This is unprecedented': Xi Jinping shifts blame as Beijing boasts of coronavirus crackdown
No handshakes: Viral outbreak spooks Asian places of worship
China appoints new Hong Kong chief known for persecuting Christians
Sony reportedly planning to introduce bisexual 'Spider-Man' in next movie
Tracking Bible Prophecy Headlines - 2/16/2020
Two Gaza rockets strike south despite reports of ceasefire; no injuries
Israel strikes Gaza in response to rocket fire, cancels easing of restrictions
Hamas official warns will reduce, not stop, balloon-borne bombs
Palestinian mayor forced to quit for joining anti-Trump plan meet with Israelis
In push for Trump peace plan, Avi Berkowitz met with Arab state officials
US-Israeli mapping committee for Trump peace plan said finalized
US-Israel sovereignty committee ready to work as Trump appoints members
EU Foreign Ministers Weigh Countermeasures to Trump's Mideast Plan
Six countries to ICC: We are against Israel war-crime lawsuits
Blasts hit U.S. coalition base in Baghdad, damage unknown
Russia says victory over terrorist groups in Syria's Idlib 'unavoidable'
Turkey denies flouting agreement with Russia in Syria's Idlib
Why Is Turkey Threatening a Full-blown Conflict With Syria and to Shatter Its Alliance With Russia
Families trapped by Assad's assault on Idlib fight to survive in the snow
Pompeo condemns Iranian interference in Iraq, Lebanon
Giant Soleimani statue unveiled by Hezbollah in Lebanon near Israel border
Iranian FM: Trump, led by novice advisers, brought region close to war
Iran: Trump wrong if he thinks Tehran regime will collapse
Saudi FM: Iran should change behavior first before any discussions
Saudi Plane Downed Over Yemen, Houthis Say Retaliatory Strikes Kill 30
Libya faces 'catastrophic financial crisis' due to oil blockade
South Sudan rebels reject president's peace compromise
At least 30 killed by armed gangs attack in northwest Nigeria: Police
US, Europe clash over claim that Washington retreated from global stage
Macron: Russia will keep trying to destabilize West with electoral interference
A 25-year-old woman was brutally murdered and skinned in Mexico. Then newspapers published photos of the body
Woman's Grisly Murder in Mexico Puts AMLO on the Defensive
Bloomberg reportedly considering Hillary Clinton as his running mate
Bloomberg campaign downplays report he is considering Hillary Clinton as running mate
Showdowns at political conventions are rare. Democrats may get one.
Inside the Pentagon's Secret UFO Program
Satellite crashes, asteroid impacts and space weather pose big risks, US lawmakers say
Astronomers to sweep entire sky for signs of extraterrestrial life
5.6 magnitude earthquake hits near Sorong, Indonesia
5.4 magnitude earthquake hits near Kota Ternate, Indonesia
5.1 magnitude earthquake hits near Hualian, Taiwan
5.1 magnitude earthquake hits near Severo-Kuril'sk, Russia
Twin bomb cyclones to merge into one of strongest-ever storms in North Atlantic, hammering Iceland and threatening Britain as Storm Dennis
Storm Dennis: UK hit by hurricane-force winds, 'life-threatening' floods
Storm Dennis: footage shows weather chaos hitting the UK
Storm Dennis: Army called in to help shore up defences
Pearl River is expected to crest Sunday and lead to 'historic' flood in Mississippi
Major flooding threatens residents in Mississippi as reservoir nears capacity
China's Xi was aware of potential coronavirus danger weeks before sounding alarm
China's Xi urges more policing as virus toll rises
China Using Drones in Increasingly Dystopian Ways to Combat Coronavirus Outbreak
China's Hubei bans vehicle traffic to curb spread of coronavirus
Millions to be told 'stay at home' if coronavirus continues to spread
WHO calls on world leaders to 'stop stigma and hate' surrounding coronavirus outbreak
Son of Israeli on cruise ship: Release of Americans shows quarantine ineffective
Quarantined cruise ship passenger speaks out against US coronavirus evacuation plan
Russian woman escapes coronavirus quarantine by short-circuiting the lock
France confirms Chinese tourist is first coronavirus death outside Asia
Disease modelers gaze into their computers to see the future of Covid-19, and it isn't good
More than 64,000 infected, GDP cuts, and SARS parallels: Here's how bad the global economy could get as the coronavirus outbreak rages
Why Bill Gates thinks gene editing and artificial intelligence could save the world
Top Evangelical Christian Website Says Pete Buttgieg's Homosexuality Makes Him 'Deserving of Death'
Mainline Protestant pastors driving support for same-sex marriage: LifeWay study
WSJ: No Sex 'Spectrum' Beyond Male and Female
Sex robots may cause psychological damage
Meet Harrisburg's modern-day exorcist
Tracking Bible Prophecy Headlines - 2/15/2020
Report: Israel asks UK to include West Bank and Golan in planned free trade deal
Ayelet Shaked: 'It is our obligation to apply sovereignty'
Sweden sees anti-Semitism rise as 'Big Brother' contestants confess Jew hatred
New security head aims to protect New York Jewish institutions and help reduce climate of fear
With 'suicide drones' and rocket attacks, Navy simulates war with Hezbollah
Hezbollah's popularity seen waning as Lebanese protests continue
Lebanon's ex-PM Hariri blames political rivals for crisis
Clashes erupt between Syrian regime forces, pro-Turkish fighters in Syria
Syrian military helicopter shot down amid tensions with Turkey
U.S. Clash in Syria Was the Fault of Americans Deviating From Their Route, Russian Military Claims
Zarif says Iran could reverse nuclear breaches if Europe gives economic relief
Iran's arm shipment to Houthis, example of state-sponsored terrorism: Pompeo
Pompeo calls for action against Iran after US Navy seizes weapons sent to Yemen
FM Zarif on U.S.-Iran tensions: 'We were very close to a war'
Iran's FM says US killing of Soleimani was a miscalculation
Soleimani describes Iran's Khamenei as 'oppressed', 'alone' in published will
Top US Official Urges Tehran Regime to Give Iranian People a 'Real Choice' in Parliamentary Elections
NATO will increase support for Iraq to help achieve regional security
'Million-man' Protests Threaten New Havoc in Iraq
Official says US, Taliban reach Afghan truce agreement
US, China, Russia making world more dangerous: German president
Thousands of Algerians keep up protests a year after demonstrations began
Nigeria's military 'destroyed' villages in fight against Islamist insurgents
In New Attack on Site of Massacre, 21 Killed or Missing in Mali
Venezuela's Maduro warns opposition leader's arrest 'will come'
The EU is facing a serious crisis. It's funding the same people who wish to wreck it
France 'impatient' over lack of German response to reform EU: Macron
German president says Trump's 'America First' policy creates unstable world
Unrepentant Trump ignores Barr's plea to back off tweeting
Will Betelgeuse Explode? After 'Unprecedented' Dimming The Giant Star Is Now Changing Shape
Near-Earth Asteroid Sets Off Alert, Turns Out to Be Two Asteroids Hanging Out Together
Mysterious ball of fire stuns Malaysians, Singaporeans
5.7 magnitude earthquake hits near Hualian, Taiwan
5.5 magnitude earthquake hits the Pacific-Antarctic Ridge
5.2 magnitude earthquake hits near Lambasa, Fiji
5.2 magnitude earthquake hits near Hualian, Taiwan
5.1 magnitude earthquake hits near Bristol Island, South Sandwich Islands
5.1 magnitude earthquake hits near Teploklyuchenka, Kyrgyzstan
5.0 magnitude earthquake hits near Puerto El Triunfo, El Salvador
Popocateptl volcano in Mexico erupts to 30,000ft
Sabancaya volcano in Peru erupts to 30,000ft
Sangay volcano in Ecuador erupts to 19,000ft
Reventador volcano in Ecuador erupts to 16,000ft
Fuego volcano in Guatemala erupts to 15,000ft
Nishinoshima volcano on Japan erupts to 10,000ft
Indonesia: Mount Merapi volcano's spectacular eruption caught on camera
From a glacier break to record temperatures, Antarctica had quite the week in climate change
Brazil's president blasts Pope Francis on Amazon climate change: He 'may be Argentinean but God is Brazilian'
Locusts threaten to rob millions in already-vulnerable East Africa of food
Kenyan farmers traumatized as swarms of locusts devour crops in seconds
This Ohio county may need a second morgue to handle the number of fentanyl overdoses
Flu Season Is Worst for Children in a Decade, CDC Data Shows
Next two weeks will be critical for China in coronavirus outbreak, IMF chief says
For U.S. And China, Coronavirus Adds Pressure To Relationship Already Under Strain
Coronavirus Outbreak Exposes China's Monopoly on U.S. Drug, Medical Supplies
Coronavirus is 'very contagious' but 'we'll get past this epidemic,' top pharma CEO says
Harvard Professor Sounds Alarm on 'Likely' Coronavirus Pandemic: 40% to 70% of World Could Be Infected This Year
WHO says joint China mission to start coronavirus investigations
Some Wuhan Evacuees Ask Why They Aren't Being Tested for the Coronavirus
China virus deaths pass 1,500; US plans to evacuate citizens from cruise ship
Eight planes locked down at Heathrow Airport over coronavirus fears
The world's biggest work-from-home experiment has been triggered by coronavirus
16K-member megachurch in Singapore suspends gathering due to coronavirus
Face masks are must-have accessory of London fashion week amid coronavirus panic
Cats are wearing coronavirus masks in China
Vatican, China, hold extremely rare high-level diplomatic meeting
Buttigieg Says He and Same-Sex Husband Hope to Start a Family and May Have Children in White House
HGTV's 'House Hunters' Breaks New Ground With Its First Throuple Exploration
Why Witchcraft Is on the Rise: Americans' interest in spell-casting tends to wax as instability rises and trust in establishment ideas plummets
Tracking Bible Prophecy Headlines - 2/14/2020
Jason Greenblatt: Next White House may reject peace plan, to Palestinians' detriment
Palestinians returning from UN with 'our tail between our legs'
Senior Saudi diplomat says there are 'positive elements' in Trump's peace plan
Iran warns US killing of Soleimani will lead to 'liberation' of Jerusalem
In Jerusalem, settlement leaders protest Netanyahu annexation delay
Pompeo says settlement blacklist shows UN's 'unrelenting anti-Israel bias'
Sudan's leader says Israel has key role in removing his nation from US blacklist
Pro-Israel groups try to save country from ICC war-crimes disaster
Is Israel heading to another Gaza war or will it wait until after the election?
Balloon-borne bomb explodes over Gaza-area school, sending kids to shelters
Israeli cyber company: Hamas operation targeted PA officials
Israeli laser defense system successfully intercepts multiple drone targets
In first, US Jewish umbrella group sends delegation to Saudi Arabia
Syria's air defenses down missiles from Israel
Syria says airstrikes hit targets near Damascus
4 Iranians, 3 Syrians said killed in Damascus strikes; Netanyahu: Maybe Belgium did it
Iran Determined to Keep Foothold in Syria
For the first time in 9 years, two nation states are going toe-to-toe in Syria
A doctor in Idlib: 'It cannot get more evil than this'
UN coordinator: Syria's humanitarian crisis happening on 'unimaginable scale'
Homeless, sleep deprived and shell shocked - this is what it's like to work as an aid worker in Idlib, Syria
Latest Battle for Idlib Could Send Another Wave of Refugees to Europe
Iraq, Weeks After Demanding All Foreign Troops Leave, Green-lights NATO Mission
Rocket hits northern Iraqi base hosting U.S. forces, no casualties: security sources
How a Bible prophecy shapes Trump's foreign policy
Iran will strike U.S., Israel if they make the slightest mistake: Iran Guards commander
US Navy nabs Iranian missile shipment to Houthis in Arabian Sea
US accuses Chinese tech giant Huawei of stealing trade secrets, assisting Iran
US Senate votes to restrain Trump's military powers against Iran
Senate Republicans defied Trump and voted to stop him from taking further military action against Iran
Barr says Trump tweets 'make it impossible to do my job' amid Roger Stone drama
Barr's stunning Trump rebuke sparks debate over his true motives
Trump says he may keep officials from listening to his phone calls with foreign leaders
'A very, very dangerous path to go down': Key Republican senators slam Trump's Fed pick
Teacher allegedly told student who didn't stand for national anthem, 'go back to your country'
If Merkel is forced out by her successor then German government will fall, coalition party warns
Scientists just watched a newfound asteroid zoom by Earth. Then they saw its moon.
5.2 magnitude earthquake hits near Saumlaki, Indonesia
5.0 magnitude earthquake hits near Atka, Alaska
Popocateptl volcano in Mexico erupts to 29,000ft
Ruiz volcano in Colombia erupts to 19,000ft
Sangay volcano in Ecuador erupts to 19,000ft
Reventador volcano in Ecuador erupts to 16,000ft
Fuego volcano in Guatemala erupts to 15,000ft
Cyclone Uesi to skirt past Australia before striking New Zealand this weekend
Bomb Cyclone Dennis Could Rival Some of the Most Intense North Atlantic Storms on Record
Snowstorm kills 7, injures 80 in northern Iran
Heavy Snowfall in Iran Takes Lives, Regime Takes No Action
Iranians Distrusting State Media Warnings Are Stranded By Heavy Snowfall
From dust bowls to overflowing dams, the difference a week of rain makes in drought-ravaged Queensland
Earth just had hottest January since records began, data shows
This Ohio county may need a second morgue to handle the number of fentanyl overdoses
Forget Coronavirus: This 'Earth Destroyer' Asteroid Could Kill You First
'Black swan' coronavirus to slam economy 10 times harder than hurricane
Foreigners stranded in Wuhan by virus tell of fear and rations
The coronavirus outbreak has only heightened Hong Kong's hostility towards Beijing
US offers to help North Korea with coronavirus
US considers N. Korea sanctions exemption to fight coronavirus
Coronavirus can be spread by people who don't show symptoms, CDC warns
A Dean Koontz book from 1981 predicted coronavirus in bizarre coincidence
He spent 14 years in prison for murder. Now, he's the first person in California to be exonerated with the help of genetic genealogy
Jewish women's group leads US push to pass national bill protecting abortions
Alabama lawmaker proposes law forcing men to get a vasectomy at 50 in response to anti-abortion laws
McConnell forces Senate votes on anti-abortion bills
VA Democrats Walk Out as Pastor Delivers Opening House Prayer Condemning Abortion and Gay Marriage
'There will be dad and mum': Putin rules out Russia legalizing gay marriage
Rush Limbaugh doesn't think America will elect a man who 'loves to kiss his husband'
Conn. high school girls file lawsuit arguing that allowing transgender athletes to compete is sex discrimination
Utah Senate committee approves bill to decriminalize polygamy
Porn movie shot at holy site outrages Myanmar
China Raids Churches for 'Illegal' Bibles, Threatens Fines up to $1,400
Church Decimated after Upper-Caste Hindus Stir Hostilities in Andhra Pradesh, India
Islamist terror groups are set on 'destroying Christianity', says Nigerian bishop
Tracking Bible Prophecy Headlines - 2/13/2020
UN human rights agency releases blacklist of 112 companies that aid settlements
Israel condemns UN list of settlement-linked firms; Palestinians welcome it
Israel freezes ties with UN rights chief after release of settlement blacklist
Palestinian Authority says it will 'pursue' companies on UN settlements list
Haley slams 'conniving, manipulative' UN blacklist
Netanyahu: US will undo UN blacklisting of Israeli companies
'UN Blacklist Counterproductive to Peace': U.S. Lawmakers Blast Publication of File on 'Settler' Companies
Despite ostensible failure at UN, Trump plan has restored Abbas's leadership
Tunisian president mired in UN row over Trump peace plan
Commentary: The "Deal of the Century" Is a Stimulus, Not a Blueprint
Netanyahu said to gripe to Zuckerberg that Facebook is undermining his campaign
Liberman appears to drop unity coalition demand, is willing to partner with left
UC Berkeley student gov't won't condemn display featuring Palestinian terrorists
Top UAE Businessman Says Gulf States Should 'Welcome' Israeli Investments
Former Qatari premier: Israel and Gulf states to sign non-aggression pact
Watch Israel's wild new laser weapon shoot drones out of sky
IAF pilots practice their dog fighting, and English, in war games with French
Despite reported halt in attacks, balloon-borne explosives found in south
In Major Rebuke of Trump's Iran Policy, U.S. Senate Advances War Powers Resolution
Iran vows 'crushing response' to any Israeli action against regional interests
Former Israeli defense official calls for joining of US and Russia to roll back Iran's influence
US, Syrian and Russian forces involved in deadly checkpoint clash
Syria Warns of 'Terrorists' Using Nuclear Weapons as War Worsens at Home
Damascus says Erdogan 'disconnected from reality' after threats
NATO to expand Iraq training mission in response to Trump
UN Security Council passes resolution calling for 'lasting ceasefire' in Libya
30 dead, including pregnant woman and baby, in Nigeria militant attack
Nevada Dems anxious over new election tool after Iowa meltdown: 'Recipe for disaster'
Tucker Carlson: Just as impeachment helped Trump, media attacks are helping Bernie Sanders
Laura Ingraham: 'Globalists' in the Democratic Party prefer Buttigieg to Bernie
Democrats still seeking candidate to unite them
Roger Stone jury foreperson's anti-Trump views surface, raising new questions about his trial and conviction
Prosecutors Quit Amid Uproar Over Trump Ally Stone's Prison Time
Withdrawal Of DOJ Prosecutors Raises Questions About Roger Stone Case
Barr agrees to testify as Democrats question his leadership'
Roger Stone backlash: Democrats demand Barr resign, call for investigation, hearings
In Twitter rampage, Trump attacks federal judge set to sentence Roger Stone
Trump attacks prosecutors from Roger Stone case on Twitter
Trump declines to rule out pardon for Roger Stone
With impeachment over, critics see Trump 'retribution tour'
Eric Swalwell: Impeaching Trump over Roger Stone case not 'off the table'
Tech giants like Facebook and Google set for UK crackdown on harmful content
400 Million Social Media Users Are Set to Lose Their Anonymity in India
Meteorite crashes into Alwar factory compound in Rajasthan, leaves 6 m (20 feet) deep crater, India
7.0 magnitude earthquake hits near Kuril'sk, Russia
6.9 magnitude earthquake hits near Kuril'sk, Russia
5.2 magnitude earthquake hits near Taron, Papua New Guinea
5.1 magnitude earthquake hits near Isangel, Vanuatu
5.0 magnitude earthquake hits near Iquique, Chile
5.0 magnitude earthquake hits near Acari, Peru
Earthquake rattles eastern Tennessee a day after quake cluster, geologists say
California's new early warning earthquake app features a shaking countdown
Popocateptl volcano in Mexico erupts to 20,000ft
Sangay volcano in Ecuador erupts to 19,000ft
Merapi volcano in Indonesia erupts to 16,000ft
Reventador volcano in Ecuador erupts to 14,000ft
New Zealand volcano victim awoke from coma to find out husband, daughter died in eruption
Tropical Cyclone "Uesi" hits New Caledonia, on track to bring strong winds and heavy rain to Lord Howe Island and Australian east coast
Storm Dennis to strengthen into bomb cyclone before battering Europe
Floods in South cause fish to wash up on farmland, Mississippi dam threatened
Saudi Arabia approves cloud-seeding program to induce more rainfall
Heavy rains contain last of Australia's wildfires
China's Hubei, Wuhan Communist Party chiefs removed amid epidemic
Coronavirus is a bigger threat than terrorism: World Health Organization
China confirms 15,152 new coronavirus infections bringing total to 59,805
A Change In How 1 Chinese Province Reports Coronavirus Adds Thousands Of Cases
Coronavirus in your toilet? How a Hong Kong policy change on pipes may have caused this
Men appear to be more vulnerable to the coronavirus: report
Vietnam quarantines 10,000 people over coronavirus fears
The CDC is preparing for coronavirus 'to take a foothold in the US'
Coronavirus: US Postal Service suspends delivery guarantees for China and Hong Kong, citing travel disruptions
Coronavirus prank of men in hazmat suits carrying liquid on New York City subway causes spectacle
Chinese man covers himself in gasoline while strapped to firecrackers after coronavirus cancels birthday bash: report
Thousands of fetal remains found in Illinois are buried in Indiana: 'Horrifying to anyone with normal sensibilities'
Tracking Bible Prophecy Headlines - 2/12/2020
Abbas attacks Israel at the UN, says situation could 'implode'
Abbas rejects US peace plan at Security Council: 'It legalized what is illegal'
Abbas: Palestinian state in Trump's plan is 'like Swiss cheese'
Olmert and Abbas meet in New York, urge direct talks as Trump plan rejected
Ex-Israeli PM Olmert: Abbas Is the Only Partner for Peace
Danny Danon: Mahmoud Abbas is not committed to peace
Israeli UN envoy: No progress toward peace as long as Abbas in office
US celebrates withdrawal of UN Security Council resolution against peace plan
Poll: 94% percent of Palestinians oppose US peace plan
Top EU diplomat urges Israel not to annex Jordan Valley, warns of violence
Gantz: Joint List won't be part of my coalition, which will implement Trump plan
Arab party head: No support for Gantz unless he objects to parts of Trump plan
Arab Israeli Leader Says Party Won't Back Gantz for PM if He Supports Annexation
Voter fatigue has set in ahead of third round of elections
Twenty Days Until Israel Election III, the Campaign Is Comatose and Voters Apathetic
Twelve Palestinians Injured in West Bank Clashes With Israeli Forces
Gaza groups said to call halt to incendiary balloon attacks on Israel
PM threatens Hamas with dire 'surprise'; Gaza answers with fresh rocket attack
Egyptian forces kill 17 jihadists in north Sinai
Syria Displacement Is Worst Since Conflict Began, UN Says
Syria war: Government will pay 'heavy price' for attacking Turkish troops
Erdogan threatens to hit Syrian forces 'anywhere' if troops hurt
NATO to boost Iraq mission after Trump urges bigger Mideast role
Tehran-backed Hezbollah steps in to guide Iraqi militias in Soleimani's wake
Israeli Defense Minister Bennett vows to 'suffocate the head of the Iranian octopus'
US accuses Iran of developing missiles through satellite bid
Five Americans accused of scheming to sell Iranian oil to China
Britain and United States asked to investigate UAE crimes in Yemen: sources
U.S. ready to sign peace deal if Taliban abide by promise to reduce violence
Modi suffers New Delhi election defeat in first test following citizenship law
In the heart of Mexico's violence, disillusion grows
New Hampshire primary gives Klobuchar major boost, puts Biden and Warren on 2020 life support
London police deploy face scan tech, stirring privacy fears
'Maybe it's a real paradise': Mother reunited with dead seven-year-old daughter in virtual reality
5.3 magnitude earthquake hits near Kimbe, Papua New Guinea
5.2 magnitude earthquake hits near Taltal, Chile
5.2 magnitude earthquake hits South of the Fiji Islands
5.2 magnitude earthquake hits near Namie, Japan
5.0 magnitude earthquake hits Southwest of Africa
Five earthquakes in 4 hours rattle Tennessee-North Carolina border, geologists say
Ruiz volcano in Colombia erupts to 22,000ft
Sangay volcano in Ecuador erupts to 21,000ft
Fuego volcano in Guatemala erupts to 16,000ft
Reventador volcano in Ecuador erupts to 16,000ft
UN warns of 'major shock' as Africa locust outbreak spreads
Africa locust invasion spreading, may become 'most devastating plague' in living memory, UN warns
Food fears grow as swarms of locusts reach Uganda and Tanzania
World must consider coronavirus 'public enemy number one': WHO
Coronavirus 'could infect 60% of global population if unchecked'
200 people in Atlanta being monitored for coronavirus
WHO gives coronavirus official name, says vaccine is 18 months away
A Chinese Drugmaker Has Started Mass-Producing an Experimental Drug for COVID-19
China's online censors tighten grip after brief coronavirus respite
China's 'people's war' against coronavirus seen by many as unorganized propaganda
Virus storytellers challenge China's official narrative
Asians worldwide share examples of coronavirus-related xenophobia on social media
Japan cruise ship coronavirus cases climb to 175, including quarantine officer
Turned away on virus fear, cruise ship risks running low on food
Scientists Discover Mysterious Virus in Brazil With No Known Genes They Can Identify
Move Over, Pot: Psychedelic Companies Are About to Go Public
Thousands of fetuses found in Illinois home to be buried in Indiana, officials say
R.I. Priest Bans Legislators Who Support Abortion from Taking Communion
Anti-LGBT incidents in Israel increase by 36% in 2019
Officer told to 'tone down' gayness settles suit for $10.25M
Northern Ireland Celebrates First Same-Sex Marriage: 'Our Love Is Just the Same'
Polygamists may not face jail time under Utah bill
Sarah Lawrence College dad arrested for running sex cult out of daughter's dorm room, police say
Brazil's President Declares Faith in Jesus at Huge Christian Missions Event: 'Brazil Belongs to God'
Tracking Bible Prophecy Headlines - 2/11/2020
UN Security Council to Discuss Trump's Mideast Plan Tuesday, but without voting on a Palestinian draft resolution to condemn it
Diplomats say Abbas, lacking votes, pulls request for UN vote against Trump plan
Palestinians deny pulling UN resolution against peace plan as vote faces delay
UN vote against peace plan faces delay; Palestinians insist it's not dead
Knesset Speaker Slams EU Opposition to Trump Peace Plan on Visit to Germany
'A Frankenstein creation': Saudi prince says US peace plan takes away Palestine's heart and soul
Fearing instability and violence, Arabs ask Abbas to 'lower the volume'
Netanyahu: Trump's recognition of Israeli sovereignty will 'definitely' happen
Netanyahu says settlements, Jordan Valley will only be annexed with US consent
Netanyahu endorses pro-settler slate in World Zionist Congress elections
Lapid says Netanyahu turning Trump peace plan into campaign stunt
Faulty app exposes millions of Israeli voters' data
In vast breach, Likud campaign leaks ID, phones, addresses of all Israeli adults
Will 30,000 French Jews arrive in Israel this year? This organization says it's possible
Andrew Yang Backtracks After Saying All Palestinians Should Have the Right to Return to Israel
Palestinians launch diplomatic push to get Israel to end export ban
170 cars, mosque vandalized in northern Arab town, drawing rare Netanyahu rebuke
Bennett signs off on rare administrative detention for Jewish terror suspect
Egyptian delegation warns Hamas to stop supporting Iranian interests
Egypt Moves Toward Toughening Up Draconian Anti-terror Law
Lebanon's cabinet heads to controversial vote of confidence
Security forces use tear gas as Lebanon protesters try to block confidence vote
Lebanon's financial crisis leaves its envied media industry in freefall
Reuters: Kremlin says all attacks on Syrian and Russian forces in Idlib must stop
Russian envoy: Israeli strikes in Syria 'increase possibility of conflict'
Nearly 700,000 Syrians displaced by government offensive since early December: U.N.
Syrian regime forces destroy, dig up graves near Idlib: Videos
Syria war: Government shellfire kills Turkish soldiers in Idlib
Explosion hits convoy of US military vehicles near Baghdad - reports
Iraqi Shiite militia leader: 'We may target US economic interests outside Iraq'
Top Iranian official: We're looking for a pretext to raze Tel Aviv to the ground
Iran, foreign agencies may have access to data on Israeli intel officials
Failed satellite launch causes massive explosion in rural Iran
France condemns Iran satellite launch, urges Tehran to respect obligations
Ex-CIA official warns of Iran, ISIS drones armed with chemical weapons
Iran opposition activist accused of stoking protests said to go on trial
Iranians hold mass gatherings to mark anniversary of 1979 Islamic Revolution
Iranians would choose the 1979 Islamic Revolution again: Rouhani
More than 100 US troops suffered traumatic brain injury in Iran strike, military to report
Iran says Canada's complaint over Ukrainian plane crash lacks legal basis
Arab Oil Money Is Running Out, and Chaos Will Likely Follow
Saudi-Qatar talks to end lengthy Gulf dispute falter - sources
African Union to support UN-led peace efforts in Libya
US hopes deal close on controversial Ethiopia dam
Suicide bomber attack in Afghanistan's capital Kabul: Official
Taiwan scrambles jet fighters after Chinese aircraft enter airspace
Philippines Says It Will End U.S. Security Agreement
North Korea enhanced nuke program despite Trump overtures: report
Trump tells advisers he doesn't want another summit with North Korea's Kim before the election
White House requests just $2B for border wall this year but will take $7.2B from military
Barr announces sweeping new sanctions, 'significant escalation' against left-wing sanctuary cities
Bigger than Vindman: Trump scrubs 70 Obama holdovers from NSC
Democrats see chances rising for brokered convention
Dan Crenshaw says 'political violence has to stop' after van hits GOP voter registration tent
Paid social media influencers dip toes in U.S. 2020 election
Clearview AI: This man says he's stockpiling billions of our photos
US says Chinese military stole masses of Americans' data
Russian satellites tailing advanced US spy satellite, report says
2 satellites narrowly avoided hitting each other over Pennsylvania, officials say
White House calls for record NASA budget to reach moon, Mars
Mysterious signal from deep space is repeating in 16-day cycle
5.4 magnitude earthquake hits South of the Fiji Islands
5.3 magnitude earthquake hits near Saipan, Northern Mariana Islands
5.2 magnitude earthquake hits near Ohonua, Tonga
5.1 magnitude earthquake hits near Bristol Island, South Sandwich Islands
5.0 magnitude earthquake hits near Bamboo Flat, India
5.0 magnitude earthquake hits near Karpathos, Greece
Sabancaya volcano in Peru erupts to 25,000ft
Popocateptl volcano in Mexico erupts to 24,000ft
Sangay volcano in Ecuador erupts to 22,000ft
Fuego volcano in Guatemala erupt to 16,000ft
Reventador volcano in Ecuador erupts to 16,000ft
Asosan volcano on Japan erupts to 12,000ft
New eruption at Piton de la Fournaise volcano, Reunion
Storm Ciara cuts power to more than 500,000 in UK, brings travel to a standstill in northern Europe
Tropical Cyclone Uesi tracks towards Australian coast
Sydney receives heaviest rain amounts in decades as deluge helps extinguish destructive 'mega-blaze'
Deep South Flooding Worsens: Levee Breach Reported in Mississippi
As Sea of Galilee fills to bursting, Israelis' joy overflows
Iraqis Wake Up to Snow for First Time in Over a Decade
Record-breaking 209-mph gust looks like a mistake, forecasters say
In Photos: The Drop Dead Beauty of the Dead Sea Environmental Disaster
Half-a-million insect species face extinction: scientists
"Swarms big as cities": UN chief says locust fight must intensify
Locust plague: Millions at risk of famine
UK coronavirus cases double to eight, government declares 'imminent threat'
43,000+ coronavirus cases may be 'tip of the iceberg' as death toll passes 1,000
Coronavirus incubation period could be 24 days
'Super spreaders' could make coronavirus outbreak harder to contain
Coronavirus emergency 'holds a very grave threat' for world: WHO
Trump expects coronavirus crisis to 'go away' in April
Two-thirds of international flights from China canceled amid coronavirus outbreak
Amid coronavirus worry, startup plans to attend mobile confab - virtually
Apple sees $27 billion of market value wiped out amid the delayed reopening of its main Chinese iPhone plants
HIV-positive airmen fighting to stay in the Air Force in first-of-its kind case
Bernie Sanders: 'We have to codify Roe and expand funding for Planned Parenthood'
State Senator Silk Aims to Outlaw Abortion in Oklahoma, Faces Opposition From 'Pro-Life' Politicians
Catholic Priest Says 'Pedophilia Doesn't Kill Anyone' After Barring Pro-Abortion Lawmakers From Communion
Bill banning gender reassignment treatments for transgender youth fails in South Dakota
Switzerland extends ban against public discrimination to include sexual orientation
Texas sues California over state travel ban, dismissing LGBT protection law as 'political'
White supremacist pleads guilty in plot to bomb synagogue, shoot up Las Vegas LGBT bar
On New Year for trees, Jews and pagans go forest bathing to honor earthly roots
Tracking Bible Prophecy Headlines - 2/10/2020
Criticism of US Mideast peace plan softened in United Nations draft resolution
Thousands rally in Morocco and Tunisia against Trump Mideast peace plan
Envoy warns US could pull support for annexation if Israel 'ignores' Trump terms
Settler leaders call on PM to 'put US in its place,' swiftly annex W. Bank land
Caroline Glick: Israeli sovereignty and the future of Trump's peace plan - Netanyahu and Trump's re-election, and the peace plan are in jeopardy if sovereignty not applied to settlements before Israel's March 2nd election
Israel accused of torturing Palestinians after fatal bombing that killed teen
Netanyahu threatens 'crushing action' if Gaza attacks continue
Hamas says PM's 'miserable attempt' to frighten it with military op won't work
Rocket Fired at Israel Hours After Netanyahu Threatens 'Crushing Blow' on Gaza
Gaza rocket strikes field in south, as Israel threatens harsh response
IDF attacks Hamas training complex
Fire Weaver: Israel's Super High-Tech Secret Weapon to Win the Next Big War?
Dutch city to keep street signs identifying Israeli cities as being in Palestine
Al Jazeera host calls Israel most successful project in 120 years; drama ensues
Study: Social Media Drove UK Antisemitism in 2019
Cabinet approves plan to bring 400 Ethiopian Jews to Israel
Hezbollah's popularity seen waning as Lebanese protests continue
US agreed to fight Iran in Iraq while Israel fights it in Syria - Bennett
What's behind Russia's criticism of Israeli airstrikes in Syria
Five civilians killed in Russian air strikes in Syria: Monitor
Turkey Ready to Act After Reinforcing Syria's Idlib: Official
Iraq PM-designate must form independent cabinet or face 'hell': Al-Sadr aide
Commentary: Trump's Refusal To Leave Iraq Is A Violation Of International Law
Church leaders raise concerns over Christianity's future in Iraq
Iraqi Officials: US Will Grant Vital Iran Sanctions Waiver
Iranian 'Victory' satellite fails to reach orbit
Iran Fails to Launch Satellite Into Space, After Two Failures Last Year
Putin's Power Play May Hinge on New Premier's Economic Revival
Barrage of mysterious bomb hoaxes plagues Moscow
Kazakhstan: Refugees flee after ethnic clashes kill 10
Suicide attack kills Algerian soldier near Mali border
Gunman ambushes NYC police twice in 12 hours, spawns outrage
Chris Pratt declares 'One Nation Under God' as he launches production company aimed at overcoming divisions
Political correctness at 2020 Oscars exposes Hollywood's hypocrisy
'QAnon' Conspiracy Theory Creeps Into U.S. Politics - goes mainstream at the president's rallies
Brit Hume: Sanders campaign 'basically a conspiracy theory'
Bernie Sanders in 1972: 'I don't mind people calling me a communist'
'More than the Senate gave John Bolton': Brad Pitt brings impeachment trial jokes to the Oscars
Graham: DOJ has process to review Giuliani's Ukraine info
Biden, in New Hampshire, jokingly calls student 'a lying, dog-faced pony soldier'
5.0 magnitude earthquake hits near Nord, Greenland
Popocateptl volcano in Mexico erupts to 24,000ft
Sangay volcano in Ecuador erupts to 24,000ft
Reventador volcano in Ecuador erupts to 16,000ft
Fuego volcano in Guatemala erupts to 15,000ft
Tropical Cyclone Uesi to bring downpours to New Caledonia before turning toward Australia
Hurricane-force winds pound UK and Europe, upend travel as Storm Ciara strikes
Storm Ciara fast-tracks plane flying from JFK to Heathrow in under 5 hours, breaks record
Wind gust of 209 mph atop California mountain may have set record
Deluge in Australia drenches fires and eases 3-year drought
The flood of February 2020 will go down as one of the three worst floods in the Walla Walla Valley's recorded history
'Most devastating plague of locusts' in recent history could come within weeks, U.N. warns
"Where it begins": Young hungry locusts bulk up in Somalia
Coronavirus to 'inflict a large, temporary blow' to China's economy, S&P warns
Arab media accuse US, Israel of coronavirus conspiracy against China
China is making Middle East moves using its deep pockets to secure influence with key U.S. allies as a means to further its global ambitions and adversely impact the United States' national security interests
Coronavirus Concerns Spread Faster and Further Than Pathogen
China says 27 foreigners in the country have been infected with coronavirus, 2 dead
Coronavirus infects 60 more passengers on Diamond Princess, bringing total to 130
African swine fever outbreak spreads in Philippines' southern provinces
Tracking Bible Prophecy Headlines - 2/9/2020
Starting at UN, Abbas plans 'diplomatic intifada' against US peace plan
Arabs in Israeli Border Towns Fear Loss of Citizenship Under Trump Peace Plan
Even This Far-reaching Peace Initiative Is No Longer Sure That Jerusalem Can Be Divided
PM Netanyahu says he rejected concessions, is working to 'prevent Israel's funeral' - says 'land for peace' is 'land for terror,' says Israeli left has worked unendingly to give away Israel's heartland
In U-turn, US envoy Friedman cautions Israel against 'unilateral' annexation
Friedman: Unilateral moves endanger US recognition of annexation
Bennett urges PM: 'Apply sovereignty, or we'll have a Palestinian terror state'
Netanyahu says Israel has started mapping West Bank areas to annex
PA: Only the map of 'Palestine' counts
Was the Bible right? Inscription may confirm ancient Israel's borders
Israel to Bar Palestinians From Exporting Produce via Jordan, as Trade Dispute Escalates
Gaza rocket strikes field in south; IDF tanks respond, hitting 2 Hamas posts
Bennett urges 'cold war' with Iran, directly threatens Hamas leaders
Iran to Launch Satellite on Sunday; U.S. Says Its Linked to Ballistic Missiles Program
Khamenei says Iran 'does not pose threat to any country,' but must get stronger
Khamenei says Iran has a strong Air Force despite US pressure
'Khamenei and his regime are going down': Hundreds rally near White House in opposition to Iranian government
Iran Reaches Out to Mediate Between Turkey and Assad Forces in Syria, UN Envoy Says
Turkey threatens to hit back as Assad advances in northern Syria
Syrian forces capture new areas from insurgents
U.N. to host new Libya ceasefire talks after no deal in first round
There is no military solution in Libya: African Union Commission
Yemen's army downs Iranian-made drone launched by Houthis
US, Afghan troops come under 'direct fire' in Afghanistan in 'insider' attack
Multiple US casualties in Afghanistan after attack during military mission, officials say
Soldier kills 26 in bloodiest shooting spree in Thailand
An anti-Putin blogger had his throat cut in a French hotel, and the killing has the hallmarks of the Russian hit squad causing chaos in Europe
Germans Unnerved by Political Turmoil That Echoes Nazi Era
Hungarian neo-Nazis Commemorate SS Breakout Attempt in WWII in Budapest
Recession fears grow as German economy 'could face the perfect storm,' analyst says
To survive, Venezuela's leader gives up decades of control over oil
Amid gang peril, a Mexican village arms its children
Air Force suicides surged last year to highest in 3 decades
AIPAC Apologizes for Ad Accusing 'Radicals in the Democratic Party' of anti-Semitism
Pompeo warns of communist party infiltration in America's infrastructure: 'It's happening in your state'
'Executions in Central Park': Chris Matthews warns of Bernie Sanders and socialism
'Deeply Problematic.' Faith Leaders Express Concern Over Trump's Political Attacks at National Prayer Breakfast
Trump slams 'very insubordinate' Vindman, day after ouster from White House
Lawyer for officer who testified against Trump decries 'intimidation campaign'
Republican Senators Tried to Stop Trump From Firing Impeachment Witness
Democrats to plow ahead with Trump probes post-acquittal
AI picks Buttigieg 'the candidate to beat Trump'
Snow Moon stuns as one of the largest full moons of 2020 lights up the sky
6.2 magnitude earthquake hits near Kokopo, Papua New Guinea
6.1 magnitude earthquake hits near Bristol Island, South Sandwich Islands
5.4 magnitude earthquake hits near Kimbe, Papua New Guinea
5.3 magnitude earthquake hits near Finschhafen, Papua New Guinea
5.2 magnitude earthquake hits near L'Esperance Rock, New Zealand
5.1 magnitude earthquake hits South of Africa
5.0 magnitude earthquake hits near Abhayapuri, India
5.0 magnitude earthquake hits near El Rosario, El Salvador
Sangay volcano in Ecuador erupts to 21,000ft
Klyuchevskoy volcano on Kamchatka, Russia erupts to 20,000ft
Popocateptl volcano in Mexico erupts to 19,000ft
Reventador volcano in Ecuador erupts to 16,000ft
Fuego volcano in Guatemela erupts to 15,000ft
Sakurajima volcano on Japan erupts to 10,000ft
Bahamas struggle to recover before the next hurricane season is upon them
Storm Ciara: Forecasters warn of 'danger to life' as 80mph winds set to batter Britain
What We Know About the 'Unprecedented' Tornado Outbreak in Maryland, Virginia
Trail of destruction left in South following deadly severe weather outbreak
Heavy Rain, Flood Threat Expected to Return to Parts of Waterlogged South Next Week
'Insane' Flooding in Oregon Prompts Emergency Evacuation and Flash Flood Warning as Collapsed Umatilla Bridge Washes Away
Ilhan Omar blames Americans for catastrophic flooding in other countries
California utility wildfire prevention plans call for more blackouts
Australia: 'Hero' Wombats Are Saving Other Animals From Drought by Digging Craters
Number of people infected by coronavirus hits 34,800 globally
China virus death toll tops 800, surpassing SARS outbreak
France to close two schools near ski resort after coronavirus cases
Saudi-Russian Alliance Is Strained as Coronavirus Saps Demand for Oil
Oil is in a tailspin over the coronavirus and OPEC might not be coming to the rescue
Tracking Bible Prophecy Headlines - 2/8/2020
Kushner: It will take 'couple of months' to prepare maps ahead of any annexation
Tunisia fires envoy to UN; he was apparently too critical of Trump peace plan
Jewish Democrats spearhead letter to Trump blasting peace plan
Trump Plan to end Jewish-Arab conflict sees PLO implode
Anger at Trump plan seen as potential mobilizer of Arab voters
Erekat: US peace plan, not PA incitement, led to violence
Palestinians in Gaza launch balloons carrying RPG warhead into Israel
Palestinian teen said shot dead in West Bank clashes as violence surges
'Palestinians will foil Trump's peace plan no matter who the victims might be'
UK Jewish leader: Anti-Semitism worse than ever since WWII yet we're ignoring it
Syria war: Forgotten amid the bombs: Idlib's ancient, ruined riches
In Bid to 'Stop a Tragedy,' Russians Head to Turkey for Talks on Syrian Offensive in Idlib
Inquiry strikes blow to Russian denials of Syria chemical attack
Chemical arms watchdog says Syria probe leakers 'not whistleblowers'
Nearly 550 Iraqis killed in anti-government demonstrations: Commission
Democratic presidential contenders criticize Soleimani killing at debate
Republican senators tell Twitter it's subject to US sanctions laws unless it bans Iranian leaders
Philippines' Duterte moves to terminate defence pact with US
Russia to boost Venezuela ties amid US pressure
Trump says 'hoax' impeachment should be expunged
Trump ousts Jewish officer, ambassador who testified in impeachment inquiry
Tlaib says she held Omar's hand during 'triggering' moments at Trump's State of the Union
Poll: N.H. Democrats Would Rather 'Giant Meteor' Hit Earth than Trump Win
Joe Walsh, former Tea Partier, says he'd support 'socialist' over Trump after dropping primary bid
Iowa's disaster is shaking New Hampshire voters' faith in elections
Iowa debacle deepens division between Sanders, national party
Pete Buttigieg's father was a Marxist professor who lauded the Communist Manifesto
Federal Agencies Use Cellphone Location Data for Immigration Enforcement
Facebook's Twitter and Instagram accounts briefly hacked
5.5 magnitude earthquake hits near Amahai, Indonesia
5.5 magnitude earthquake hits near Drake Passage
5.2 magnitude earthquake hits near Iquique, Chile
Ruiz volcano in Colombia erupts to 22,000ft
Klyuchevskoy volcano on Kamchatka, Russia erupts to 20,000ft
Sabancaya volcano in Peru erupts to 26,000ft
Popocateptl volcano in Mexico erupts to 19,000ft
Sangay volcano in Ecuador erupts to 19,000ft
Reventador volcano in Ecuador erupts to 17,000ft
Fuego volcano in Guatemala erupts to 16,000ft
Avalanches kill at least 38 in eastern Turkey
Damien makes landfall in northwestern Australia as a Category 3 severe tropical cyclone
Tropical system expected to slowly develop over the Coral Sea
Strong cold wave grips South Korea after warmest January on record
Weather station in Antarctica records high of 65, the continent's hottest temperature ever
Australia floods: Fire-hit Australia faces 'dangerous' downpours
House approves $4.7 billion Puerto Rico disaster relief package
China's President Xi is turning faith into 'tool for indoctrination of Communist ideology'
Chinese pastor in Wuhan issues urgent call to prayer as Coronavirus cases rise above 20,000
Plans for Bible Distribution in China Not Deterred by Coronavirus
Coronavirus brings China's surveillance state out of the shadows
Gordon Chang: China is disappearing journalists covering coronavirus
China's Communist Party faces recriminations over virus
VP Mike Pence praises China's 'unprecedented level of transparency' on the coronavirus outbreak
Anger and virus cases grow in China with 722 total deaths
Singapore lifts virus alert to SARS level, sparking panic buying
2-year-old hospitalized in Israel over fears got coronavirus in Thailand
World running out of masks against coronavirus: WHO chief
Quarantined on military bases, U.S. evacuees resort to Zumba, stairwell races, accounting classes
'Caution I have the coronavirus' prank in Illinois Walmart causes $10k in damage, police say
'Cutting-edge science': OCD drug designed by artificial intelligence
AI in the adult industry: porn may soon feature people who don't exist
Tracking Bible Prophecy Headlines - 2/7/2020
UK's Johnson stresses support for US peace plan in call with Netanyahu
Olmert to join Abbas in US press conference next week, Palestinian envoy says
Liberman pans Olmert-Abbas meeting as 'pathetic' waste of time
Kushner: Abbas, Olmert jealous they couldn't bring about peace themselves
Jared Kushner says Palestinians lost credibility by rejecting WH Mideast peace plan
Commentary: 'Deal of the Century' born in sin
Abbas blames rash of attacks on Trump peace plan; Hamas praises 'revolution'
Kushner says Abbas responsible for spike in violence since release of peace plan - 'He called for days of rage even before he saw the plan'
Israeli leaders accuse Abbas of inciting violence; PM says: 'It won't help you'
Three attacks in 12 hours: A day of violence, casualties in Jerusalem, West Bank
IDF beefs up troops in West Bank as Palestinian terror attacks continue
Israeli forces on high alert ahead of Friday prayers at Temple Mount
Israel fumes at Belgium for hosting 'terror supporters' at UN
Sudan says its transition government lacks mandate to normalize Israel ties
Scholars urge transparency to restore Yad Vashem credibility after Putin fiasco
Syria almost downed civilian plane while repelling Israeli attack, Russia says
Russia Says Its 'Military Specialists' Killed in Syrian Idlib Attacks
Attacks in Idlib are violations of intl humanitarian law: France
Syrian Kurds to put Isis fighters from dozens of countries on trial
Lebanon parliament to vote on government next week
Iraq Considers Deepening Military Ties With Russia After U.S. Killing of Soleimani
Pompeo says Iraqi protesters have right to 'government free of Iran influence'
Poll finds 80 percent of Iranians say they will not vote in upcoming elections
UN to cut back aid to Houthi-controlled Yemeni areas
Trump says US operation killed al-Qaida leader in Yemen
US cautions Venezuela regime of consequences if opposition leader Guaido harmed
House rejects GOP resolution condemning Pelosi for ripping up Trump's speech
Trump proudly displays 'Acquitted' headlines, mere feet from Pelosi at prayer breakfast
Trump calls out 'dishonest and corrupt people' behind impeachment at National Prayer Breakfast
After acquittal, Trump unleashes fury at impeachment
Trump describes impeachment trial a 'disgrace' and that 'he did nothing wrong'
Trump campaign slams Iowa Dems for blaming caucus chaos on Trump supporters
Texas Congresswoman suggests Russia responsible for Iowa caucus voting issues
NBC News review of Iowa caucus vote finds potential errors, inconsistencies
DNC chair calls for 'recanvass' of Iowa results with race too close to call
Iowa Democratic Party chair ignores DNC calls for recount of caucus
The Night Sky Will Never Be the Same - Elon Musk's plan for worldwide internet has sent bright artificial, lights streaking through the dark
Army's new fabric works to destroy nerve agents
Chernobyl shocker as fungi that eats radiation found inside nuclear reactor
6.0 magnitude earthquake hits near Pondaguitan, Philippines
5.3 magnitude earthquake hits near Takahagi, Japan
5.2 magnitude earthquake hits near Neochorion, Greece
5.1 magnitude earthquake hits near L'Esperance Rock, New Zealand
5.0 magnitude earthquake hits near Enarotali, Indonesia
5.0 magnitude earthquake hits North of Macquarie Island
Sabancaya volcano in Peru erupts to 24,000ft
Sangay volcano in Ecuador erupts to 22,000ft
Ruiz volcano in Ecuador erupts to 22,000ft
Popocateptl volcano in Mexico erupts to 19,000ft
Fuego volcano in Guatemala erupts to 16,000ft
Reventador volcano in Ecuador erupts to 16,000ft
Semeru volano in Indonesia erupts to 14,000ft
Damien rapidly strengthening as it tracks toward northwest Australian coast
Winter weather alerts stretch over 2,300 miles from New Mexico to Maine
Storm smashes snowfall records across US, disrupts travel
Southeast storms trigger dangerous flooding, strong winds; at least 2 dead
Climate change: Loss of bumblebees driven by 'climate chaos'
'Bat Tornado' Descends on Small Australian Town
Israeli startup says its nanotech masks and robes may block coronavirus
Coronavirus spread sparks anti-Semitic views and conspiracy theories, ADL says
Japan finds 41 more coronavirus cases on cruise ship with Israeli passengers
Global fears rise as more coronavirus cases found on cruise ship
China grows isolated as airlines cancel more than 50,000 flights amid coronavirus epidemic
The Chinese doctor who sounded the alarm on the Wuhan coronavirus has died
China launches probe after whistleblower doctor dies
Chinese social media censors hashtag 'I want freedom of speech' after coronavirus whistleblower doctor dies
When will the threat of coronavirus end? It might return every winter
The Coronavirus Outbreak Could Derail Xi Jinping's Dreams of a Chinese Century
Coronavirus: The hit to the global economy will be worse than SARS
Milwaukee Teacher Placed on Leave After Allegedly Tweeting He Hopes Rush Limbaugh Dies Quickly From Cancer
Pete Buttigieg faces backlash from pro-life women after infanticide answer: 'You're extremely radical'
Video shows Iowa caucus voter pulling support for Pete Buttigieg after learning he's married to a man
How Pete Buttigieg Found Support in Iowa's Formerly Anti-LGBTQ Communities
National firestorm on horizon as states consider criminalizing transgender treatments for youths
Ban on conversion therapy for LGBTQ children advances in Virginia legislature
Amazon, Nike and American Airlines join nearly 150 companies opposing Tennessee's anti-LGBTQ bills in a letter to lawmakers
Ohio pastor wants to sue NFL over Super Bowl LIV halftime show
Franklin Graham Slams NFL for Promoting 'Sexual Exploitation'
Man says he burned $1M in cash to avoid paying ex-wife child support
Tax the Rich: Pope Francis Calls for Global Wealth Redistribution
Tracking Bible Prophecy Headlines - 2/6/2020
Palestinian president Abbas to push UN resolution on Trump peace plan
Kushner to Discuss Mideast Plan at UN as Annexation Pressure Mounts in Israel
Trump's Middle East peace plan 'will die' before president, Iran's top leader says
Bucking EU position, Hungary expresses support for Trump peace plan
Netanyahu said to warn a Gaza war is possible before March 2 elections
Palestinians fire 2 mortars into Israel; IDF hits targets in southern Gaza
False alarm triggers sirens in south amid heightened Gaza tensions
12 soldiers wounded, 1 seriously, in suspected terror car-ramming in Jerusalem
Palestinian teen shot dead as he threw firebomb at troops - army
Hamas calls for more confrontations with Israel and settlers
Animated video glorifying Palestinian terror attacks posted to TikTok
After Trump plan, Khamenei to fund Palestinian terror groups 'as much as we can'
Gantz: Netanyahu should first of all extend sovereignty to rocket-battered south
Israeli Settlement Leaders Demand Annexation
'Maps for future annexation plan being drawn,' official says
Trump aide: Israeli settlements will grow because of rising global anti-Semitism
UK anti-Semitism soars to record high, up 7% since 2018, says watchdog
Syria says Israel strikes bases near Damascus, claims to intercept missiles
12 pro-Iran fighters said killed in Syria strikes attributed to Israel
US steps up warnings on Russia over Syria's Idlib, military de-confliction
Cold, disease threaten more than half a million Syrians fleeing Idlib fighting
UN Security Council to hold emergency session on Syria
Turkey Sends Extremist Syrian Fighters to Libya, Local Militias Say
US halts secretive drone program with Turkey over Syria incursion: US officials
Western intelligence official: 'Iran unable to recover from the assassination of Gen. Soleimani'
Yemen's information minister: Eight civilians killed by Houthi attack in Marib
Russia voices concern over new US nuclear weapon
US stocks close at new record highs
Trump acquitted of all charges in US Senate impeachment trial
Trump impeachment acquittal 'full vindication and exoneration': White House
'Wrong, wrong, wrong move': Mitt Romney incurs the Republican Party's wrath after breaking ranks with vote to convict Trump for abuse of power
End of impeachment trial to leave deep scars in Senate
Trump's State of the Union: A House Divided Against Itself
In a divided America, impeachment may become less rare
Buttigieg, Sanders nearly tied as Iowa caucus results narrow
Trudeau Minister Proposes Forcing News Websites to Have Govt Licence
7-Eleven Tests Cashierless Store At North Texas Headquarters
Japanese robot could call last orders on human bartenders
Airliner skids, breaks into three parts in Istanbul; 3 dead, 179 injured
6.2 magnitude earthquake hits near Ujungpangkah, Indonesia
5.6 magnitude earthquake hits near Macquarie Island, Australia
5.1 magnitude earthquake hits near Socorro Island, Mexico
Small 3.8 earthquake shakes northern Israel; no reports of injuries or damage
Earthquake swarm at Michoacan-Guanajuato volcanic field, Mexico
Sabancaya volcano in Peru erupts to 29,000ft
Sangay volcano in Ecuador erupts to 23,000ft
Popocateptl volcano in Mexico erupts to 22,000ft
Fuego volcano in Guatemala erupts to 19,000ft
Ruiz volcano in Colombia erupts to 19,000ft
Reventador volcano in Ecuador erupts to 18,000ft
Avalanches kill at least 38 in eastern Turkey
Tropical cyclone forming near Western Australia, severe impact likely
South Island under state of emergency as floods displace thousands, New Zealand
Floods destroy 1,746 homes, claiming 21 lives and leaving more than 15,000 homeless in southeastern Tanzania
Scientists in Israel grow date plants from 2,000-year-old seeds
Coronavirus death toll reaches 563 as China tries to censor bad news
Tencent may have accidentally leaked real data on Wuhan virus deaths
Baby tests positive for China coronavirus just 30 hours after birth
Gov't unveils new electronic tags for people under Wuhan coronavirus home quarantine
American Among 20 People Who Tested Positive for Coronavirus on Cruise Ship in Japan; Two Ships Under Quarantine
Woman wearing face mask attacked in possible coronavirus hate crime
The Wuhan virus has turned China's gambling mecca of Macao into a ghost town
Nike, Adidas and Versace: More big brands are being hit by the coronavirus
China halves tariffs on $75 billion worth of US goods, as coronavirus outbreak escalates
Coronavirus outbreak has turned Asia's best-performing currency into one of the worst
'Life Is a Sacred Gift from God' - Trump Backs Ban on Late-Term Abortion in State of the Union Address
Tracking Bible Prophecy Headlines - 2/5/2020
Rivlin calls for resumption of direct Israeli-Palestinian peace talks
Report: Netanyahu suggested to US that Arab Israeli towns be placed in Palestine
In Abu Dis, the notion of becoming capital of Palestine is deemed 'preposterous'
Israeli Arabs say no to Palestine
The Real Reason Arabs in Israel Do Not Want to Live in 'Palestine'
Iran's Zarif phones Abbas to voice opposition to Trump plan
How Trump's Mideast Plan Is Angering Both Annexationists and Peaceniks
The art of no deal: Who's subverting Trump's Israeli-Palestinian peace plan?
What is the 'Jordan Option' and is it good for Israel?
Draft UN Resolution Condemns Israeli Annexation in Trump Peace Plan
EU declaration against 'Deal of the Century' thwarted
6 countries block EU resolution that would have condemned Trump plan, annexation
Israel warns EU its biased rhetoric will 'minimize' its role in any peace process
EU warns Israel any West Bank annexation can't go unchallenged
Top EU diplomat warns against Trump Middle East peace plan, annexation
UK to Israel: Take a Breather on Settlement Annexation
Netanyahu suggests he'll move annexation forward only after elections
Israel's path to annexation is lined with legal thorns
Report: Hamas Weighing Renewal of Weekly Gaza Border Riots
Israel imposes restrictions on Gaza after wave of attacks following Trump peace plan
IDF strikes Hamas in Gaza in response to 3 rockets fired into Israel
Navy thwarts smuggling of weapons to Hamas in Gaza
Israeli, UAE officials reportedly met in secret in US to discuss countering Iran
EU foreign minister visits Iran in attempt to save nuclear deal
Europe to avoid taking Iran nuclear dispute to UN, EU's top diplomat says
Rocket fire targets Syria oil facilities: State media
Syria: half a million people have fled Idlib offensive, says UN body
Syria war: Turkey will not let Syrian army advance in Idlib, says Erdogan
Turkey, Russia can tackle Syria escalation 'without anger': Erdogan
Putin, Erdogan agree to improve coordination of actions in Syria: Kremlin
'Wind Of Madness' Is Sweeping Earth, U.N. Secretary-General Says
Trump ignores Pelosi's offer of handshake at start of State of Union address
Trump uses State of the Union to campaign; Pelosi rips up speech
Pelosi tears up Trump's State of the Union speech: 'It was the courteous thing to do'
McConnell blasts impeachment, will vote to acquit Trump
Trump's acquittal may have profound impact on presidential power
Republican Rand Paul names purported 'whistleblower' in the Senate
Buttigieg, Sanders lead in 1st party caucus as Iowa releases partial results
Biden's poor showing in Iowa shakes establishment support
No Iowa Caucus Results Spark Democrat Frustration; Trump Gloats
US President Trump calls Iowa caucus 'unmitigated disaster'
Iowa Might Have Screwed Up The Whole Nomination Process
The delayed Iowa caucus results erode trust in elections at a really bad time
Google says it accidentally sent some users' private videos to strangers
Asteroid 2020 CW flew past Earth at a very close distance of 0.04 LD - 8th closest on record
5.3 magnitude earthquake hits near Little Sitkin Island, Alaska
5.2 magnitude earthquake hits near Maketu, New Zealand
5.2 magnitude earthquake hits near Raoul Island, New Zealand
5.1 magnitude earthquake hits near Gizo, Solomon Islands
5.1 magnitude earthquake hits near Sechura, Peru
5.1 magnitude earthquake hits near Barranca, Peru
5.0 magnitude earthquake hits near Ashkasham, Afghanistan
5.0 magnitude earthquake hits near Guanica, Puerto Rico
Sabancaya volcano in Peru erupts to 20,000ft
Ruiz volcano in Colombia erupts to 20,000ft
Popocateptl volcano in Mexico erupts to 19,000ft
Sangay volcano in Ecuador erupts to 19,000ft
Fuego volcano in Guatemala erupts to 16,000ft
Reventador volcano in Ecuador erupts to 16,000ft
Semeru volcano in Indonesia erupts to 14,000ft
Drought hits Barbados following driest year in 70 years
'Locust Invasion, January Rain Not Normal. Repent.' - Pastor Ng'ang'a Urges
Chinese pastor in Wuhan issues urgent call to prayer as Coronavirus cases rise above 20,000
Mainland China coronavirus deaths rise to 490, cases exceed 24,000
World currently 'not in a pandemic' of China coronavirus: WHO
WHO calls for improved data-sharing on coronavirus, sending team to China
Coronavirus: cruise ship carrying 3,700 quarantined in Japan after 10 test positive
Larry Kudlow: Coronavirus will slow U.S. farm exports to China
Gasoline prices tumble toward $2 a gallon The spread of the coronavirus has undercut world oil
Saudi Arabia reports H5N8 bird flu on farm: OIE
Kanye West says record labels make artists sign contracts to stop them talking about Jesus
Tracking Bible Prophecy Headlines - 2/4/2020
UN Security Council to meet with Kushner on Mideast peace plan
As Arab nations reject Trump plan for Middle East, Kushner blames those who took no part: Palestinians
More Israelis support two-state solution via Trump plan than oppose it - survey
Despite threat, Abbas suggests security ties with Israel, US still intact
Gazan balloons bearing bombs barrage border area, no injuries
Uganda president says he is 'studying' opening embassy in Jerusalem
Netanyahu meets leader of Sudan; former foes to move toward normalization
Sudan government says it wasn't notified of leader's meeting with Netanyahu
PLO official: Sudanese leader meeting with Netanyahu a knife in the back of Palestinians
Netanyahu sought deal with US, Morocco to allow normalization of ties - report
Islamic State claims purported attack on Egypt-Israel gas pipeline in Sinai
Islamic State claims responsibility for London stabbing attack
Are hopes fading for a peaceful end to Syria's war?
Turkish Forces Hit 54 Targets in Syria, 76 Soldiers Said Killed, State Media Reports
At least 20 reported dead in flare-up between Turkey and Syria
EU top diplomat holds talks in Iran 'to de-escalate tensions'
Rouhani says Iran ready to work with EU to resolve nuclear deal issues
Iran may block UN inspectors if it faces a 'new situation'
Senior commander in Iran's Quds Force reported killed in Aleppo battle
Boris Johnson slams 'America bashers' after Brexit, previews new terrorist policy after London stabbings
Trump lawyers conclude Senate defense with call for acquittal
Lisa Murkowski, swing-vote Republican, says she 'cannot vote to convict' Trump
Undecided Democratic senator calls for the Senate to censure Trump
Leadoff Iowa Democratic caucus results delayed amid technical snafus
Iowa Democrats rush "quality checks" after "inconsistencies"
Iowa caucuses delays revive concerns and conspiracy theories of Bernie Sanders supporters
Sean Hannity: Establishment Dems in state of 'shock and panic' as Sanders leads Iowa polls
Could multiple candidates 'win' the Iowa Democratic caucus? New rules make it possible.
Big Brother in Tel Aviv: Concerns Grow as City Tops 1,000 Surveillance Cameras
A Russian satellite seems to be tailing a US spy satellite in Earth orbit
USGS: 2.7 magnitude earthquake reported in Virginia early Monday morning
Sangay volcano in Ecuador erupts to 18,000ft
Fuego volcano in Guatemala erupts to 15,000ft
Santa Maria volcano in Guatemala erupts to 15,000ft
Semeru volcano in Indonesia erupts to 14,000ft
Sakurajima volcano on Japan erupts to 11,000ft
Vaccines given in Kentucky, Ohio and Indiana causing infections
Gordon Chang: 'Overwhelmed' Chinese authorities are deliberately falsifying coronavirus death toll
Facebook will now take down posts that spread coronavirus misinformation
The Wuhan virus has turned China's gambling mecca of Macao into a ghost town
In virus-stricken Wuhan, animal lovers break into homes to save pets
Taiwan reports 56 swine flu deaths amidst coronavirus outbreak
The flu has already killed 10,000 across US as world frets over coronavirus
Quest for HIV vaccine continues after latest trial fails
Airline Cuts Ties with Chocolate Provider Over Owner's Pro-Life Views
Tanzanian gays targeted and cut off from healthcare
U.S. University in Qatar Cancels Lebanese Band Talk After Anti-gay Backlash
Super Bowl halftime show should have come with a parental warning
Elizabeth Warren Attacks Christian Schools for Following Biblical Sexual Morality
Tracking Bible Prophecy Headlines - 2/3/2020
Israel rejects Trump's idea of redrawing borders, moving Arab towns to Palestine
After Abbas says cutting Israel relations, official states security ties intact
Kushner: No recognition of Palestinian statehood if PA can't uphold standards set in deal
Kushner: Palestinians Must Meet Mideast Plan's Conditions to Be Granted Statehood
Kushner: 'Deal of the Century' map can be changed by Palestinians
Jared Kushner insists Middle East peace plan is 'a real effort to break logjam'
Friedman: Peace plan preserves Israel's sovereignty over its biblical heartland
3 chunks of Israeli land for Palestine, and 5 more overlooked parts of US plan
Commentary: Trump's Sliced-and-diced Palestine Is a Recipe for Economic Failure
Kremlin: 'Deal of the Century' contradicts UN decisions
Russia doubts viability of Trump peace plan, EU stresses commitment to 2 states
After Russia, EU Slams Trump's Peace Plan: Challenges Basis for Palestinian State
TV report: Oman sought to broker Israel-Iran talks in 2013; Netanyahu said no
Six injured in protests against Trump's peace plan in front of US Embassy in Lebanon
Iran's Quds Force to work with Hamas, Islamic Jihad against Trump deal
Hamas: Red Line Crossed, All Options Now on The Table
Report: Gaza Terror Groups Fear Israeli Retaliation After Rocket Attacks, Islamic Jihad Leaders Go Into Hiding
Terrorist groups in Gaza on high alert, fear assassinations
Commentary: Abbas is bringing back the intifada
Mom tells of moment she fell with baby when rushing for shelter in rocket attack
A month to election day, Netanyahu falls into an annexation trap
Militants Suspected of Blowing Up Israel-Egypt Gas Pipeline, Officials Say
Sinai gunmen said to attack Egypt-Israel pipe; Israel says gas flow unhindered
Syria: Anti-regime jihadists target 'Iranian occupation militias' in Aleppo
Top EU diplomat heads to Tehran for nuclear talks
Iranians must have 'right to choose' at polls: Rouhani
Over 500 people killed since protests erupted in Iraq: Human Rights Commission
U.S. Drone Destroyed Structure Housing Al Qaeda Militants, Yemen Sources Say
Al Qaeda in Arabian Peninsula claims December shooting at Florida naval base
British police shoot terror suspect to death after 3 wounded in London stabbing rampage
London attacker was recently freed from jail for terror offenses
Man shot dead by UK police wanted girlfriend to behead her parents
'Britain will prosper': PM Johnson to lay out tough terms for EU talks
Brexit prompts rowdy London parties, quiet Scottish vigils and protesters demanding public housing residents 'speak English'
Venezuela's Capital is Booming. Is This the End of the Revolution?
Slowing economy complicates campaign messaging for Trump
State of the Union: Trump speech to project optimism at time of bitter division
Trump to deliver State of the Union address before impeachment verdict
Impeachment Winds Down With Whimper as Washington Moves On - 'We all need break. This is as close to purgatory as any of us want to get,' says senator
Steve Bannon: Democrats are not going to stop trying to impeach
Democrats Vow Trump Probes to Go On After Impeachment Trial Ends
Graham: Impeachment Ends When Trump Is Re-elected And Pelosi, Tlaib Are Fired
In Iowa, anxiety and unpredictability cloud Democratic caucus finish
Trump ridicules 'communist' Bernie and 'sleepy Joe' before Iowa
Joe Biden says he'd want Michelle Obama to be his running mate
John Kerry overheard discussing possible 2020 bid amid concern of 'Sanders taking down the Democratic Party'
Hillary Clinton is (still) at the center of the Democratic civil war
Bloomberg campaign: We're on 'wartime footing' with Trump
Montana state GOP lawmaker says Constitution calls for socialists to be jailed, shot
Zuckerberg Says Facebook Must Stand Up for Free Speech
Is Siri spying on me? Apps on my iPad began playing Spanish ads after conversations at home
NASA Warns Of 1,444-Foot City-Killer Asteroid Approaching Earth Tomorrow
5.2 magnitude earthquake hits near Zhaozhen, China
5.0 magnitude earthquake hits near Lambasa, Fiji
Kuchinoerabujima volcano on Japan erupts to 26,000ft
Sabancaya volcano in Peru erupts to 24,000ft
Popocateptl volcano in Mexico erupts to 19,000ft
Sangay volcano in Ecuador erupts to 19,000ft
Fuego volcano in Guatemala erupts to 15,000ft
Ebeko volcano in the Kuril Islands erupts to 10,000ft
Northern Australia on alert for developing tropical system this week
Heavy rain in B.C. causes flooding, traps 500 people at ski hill
Flooding fears renewed as persistent rainfall targets Paraguay, southern Brazil
Somalia declares national emergency over locust surge
Spray planes combat the huge locust outbreak in East Africa
China finishes new hospital for virus patients as death toll tops 350
Coronavirus hospital built in eight days in China now open
China says Wuhan coronavirus victims who die should be quickly cremated without funerals as death toll rises
New coronavirus can spread before symptoms start, German case suggests
Early missteps and state secrecy in China probably allowed the coronavirus to spread farther and faster
China apologizes after envoy says Israel's travel ban reminiscent of Holocaust
UAE says joking about coronavirus infection has 'legal consequences'
G7 countries seeking unified approach to coronavirus
China says US hasn't given any significant help in coronavirus outbreak, created panic: report
'No Entry for Chinese:' Fears of Coronavirus Trigger anti-China Sentiment Worldwide
Commentary: Everyone loves the coronapocalypse
Why Travel Bans Don't Work During An Outbreak Like Coronavirus - And May Worsen The Toll
Coronavirus only a catalyst for market falls
Chinese stocks plunged 8%. It's the worst day in years
China Oil Demand Has Plunged 20% Because of the Virus Lockdown
JLo Brought A Stripper Pole To The Super Bowl And The Internet Lost It
Beyonce and Jay-Z stay seated during Super Bowl national anthem performance: report
Calif. man dies after argument over Super Bowl outcome leads to shooting
Church stampede leaves 20 dead after pastor pours 'holy oil' on ground
Pressured by LGBT Activists, Third UK Venue Bars Franklin Graham from Preaching the Gospel
A Global Catastrophe: "260 Million Christians Experience High Levels of Persecution"
Tracking Bible Prophecy Headlines - 2/2/2020
PA: Abbas to present alternative Mideast peace plan at UN Security Council
Savaging Trump plan, Abbas says Palestinians cutting all ties with Israel, US
Netanyahu, Gantz slam Abbas for rejecting Trump plan, deriding 'non-Jewish' olim
Hundreds of Arab Israelis protest US plan, blast bid to transfer villages
Backing Abbas, Arab League unanimously rejects Trump's Middle East peace plan
After peace plan rejected, US laments Arab League's approach as outdated
Arab envoys at White House peace event lacked full details, diplomat tells paper
Arab Envoys at Trump's Peace Plan Unveiling Were Misled, Diplomat Says
Joel Rosenberg: Arab League rejects Trump peace plan. Abbas defiant. But my Arab sources say you have to read the tea leaves more closely to understand what's really going on. Let me explain.
Secret CIA visit to Ramallah - one day after 'deal of the century' debut
Commentary: What if Trump's pro-Israel, anti-Palestinian plan turns out to be the opposite?
Commentary: A Realistic Two-State Solution
Thousands march in Tel Aviv against Trump plan
Israeli cabinet debate on West Bank annexation called off
Hamas says Israeli 'aggression' won't deter it from further attacks
Rocket fired at south for 4th day in a row amid escalating tensions; no injuries
Israel strikes Gaza targets, places embargo on cement going into strip
Security officials warn Bennett's halt on PA imports risks violence - report
IDF attacks underground Hamas war room
IDF launches drill simulating multi-front war
Iran says it will launch observation satellite in 'coming days'
Japanese destroyer heads to Middle East as Iran-US tension lingers
US Pressure on Iran to Continue Despite Lifting Sanctions on China's COSCO Unit, Official Says
Iraqi President Names New Prime Minister Amid Anti-government Protests
Iraq blocs settle on prime minister candidate after weeks of jockeying
New Iraqi PM Allawi says will hold internationally-monitored election
Egypt weighs death sentences for 37 Islamic State jihadists
Trump, Kushner Turn on John Bolton After Latest Book Leak, Republicans Demand His Security Clearance Revoked
Vote To Acquit Trump Postponed as Moderate GOP Senators Rebel
Nancy Pelosi: It was 'sad' for Mitch McConnell to 'humiliate' Chief Justice John Roberts with witness vote
50 Dem Women in U.S. House Sign Letter Denouncing 'Misogyny' by Trump, Ask Him to Set 'Moral Example'
5.6 magnitude earthquake hits near Ocos, Guatemala
5.0 magnitude earthquake hits near Manokwari, Indonesia
Sabancaya volcano in Peru erupts to 24,000ft
Fuego volcano in Guatemala erupts to 14,000ft
Semeru volcano in Indonesia erupts to 14,000ft
Kerinci volcano in Indonesia erupts to 14,000ft
Sakurajima volcano on Japan erupts to 11,000ft
China reports 304 virus deaths, fires officials for poor job
Coronavirus Update: Virus May Have Already Infected 76,000 In Wuhan Alone
Philippines reports first virus death outside China
China facing global isolation as virus toll rises
Anger over the Wuhan virus is sparking pushback against censorship in China. It won't last.
Drones scold Chinese residents without masks as coronavirus spreads
In Pictures: China is building two hospitals in less than two weeks to combat coronavirus.
WHO calls on countries to ready for 'domestic outbreak control' as virus spreads
Hong Kong union calls strike to demand China border closure
The Pentagon is preparing to house up to 1,000 people at military sites who may need to be quarantined due to the Wuhan coronavirus outbreak
Quarantines await Europeans flown home amid virus outbreak
UC Berkeley faces backlash after stating 'xenophobia' is 'common' or 'normal' reaction to coronavirus
Mark Mobius says investors should look to emerging markets - virus impact will be 'temporary'
A 'highly pathogenic strain' of H5N1 bird flu has been reported in China's Hunan province - The government culled nearly 18,000 chickens
China struggling to engineer a baby boom after scrapping one-child policy
Bill Maher rips Warren using 'young trans person' to vet Education Secretary pick: 'Is this not crazy stuff?'
Drag Queens to Make Historic Super Bowl Debut - in a Hummus Ad
Tracking Bible Prophecy Headlines - 2/1/2020
Erdogan hits out at Arab 'treason' over Trump 'deal of the century'
Turkey's President Erdogan Lashes Out at Gulf States for 'Betraying' Palestinians
Trump's Mideast peace plan could have major long-term implications for ally Jordan
PA trying to mobilize Arab states against Trump plan
Trump ties and Iran fears: Why US's Arab allies opting not to rebuke peace plan
Caroline Glick: The Oslo blood libel is over - Rather than Israel being required to prove its good will, the Palestinians are required to prove their commitment to peace
Gantz vows to advance US peace plan immediately if elected prime minister
TV: Netanyahu looking for symbolic 'mini annexation' move before elections
Britain cautions Israel against advancing West Bank annexation
U.S. envoy warns Palestinians against raising opposition to U.S. peace plan at U.N.
'Not an inch': Palestinians at Al-Aqsa vow to fight Trump's plan
Palestinians, troops clash in West Bank; thousands protest Trump plan in Jordan
UN official: Palestinians in 'shock' over peace plan; violence may escalate
IDF strikes terror targets at Gaza Strip after rockets fired at Israel
15% of Italians say Holocaust never happened
The New Status Quo in Northeast Syria: Humanitarian and Security Implications
UN experts: Yemeni rebels getting weapons similar to Iran's
Taliban's Continued Attacks Show Limits of U.S. Strategy in Afghanistan
Islamic extremists hack 36 to death with machetes, including Christian pastor in DRC
China is Expanding into the Indian Ocean—Here Are Five Things the Indian Navy Can Do About It
Britain leaves the European Union, leaps into the unknown
Britain Leaves the European Union After Over Three Years of Bitter Deliberations
Britain cuts loose from EU with delight, anger and indifference
Brexit is 'historic warning sign' for European Union, says Macron
The UK has left the EU - and the implications for the world are huge
Anti-cop demonstrators storm Grand Central Terminal during rush hour
Senate rejects new witnesses in Trump impeachment trial, paving the way for acquittal
GOP Sen. Murkowski says she will vote against witnesses, calls impeachment articles 'rushed and flawed'
GOP senators seek to acquit Trump without condoning conduct
Senate punts final vote in Trump trial to next week
Dem leaders signal they won't accept Trump acquittal as legitimate
Pelosi argues Trump 'cannot be acquitted,' suggests defense team should be disbarred
DNC members discuss rules change to stop Sanders at convention
'Cannot happen again': Hillary Clinton blames Bernie Sanders for disunity in Democratic Party
George Soros: Mark Zuckerberg Should Not Be in Control of Facebook
Facebook refutes Soros claim of a 'special relationship' between Trump and Zuckerberg
Zuckerberg says Facebook's new approach standing up for principles like free expression and encryption 'is going to piss off a lot of people'
5.7 magnitude earthquake hits South of the Fiji Islands
5.3 magnitude earthquake hits near Gizo, Solomon Islands
5.3 magnitude earthquake hits near Ushiku, Japan
5.2 magnitude earthquake hits near San Antonio de los Cobres, Argentina
5.2 magnitude earthquake hits near Asahi, Japan
5.2 magnitude earthquake hits near Guihing Proper, Philippines
5.2 magnitude earthquake hits near Ohonua, Tonga
5.1 magnitude earthquake hits near Kodiak, Alaska
5.0 magnitude earthquake hits near Saumlaki, Indonesia
Sabancaya volcano in Peru erupts to 24,000ft
Sangay volcano in Ecuador erupts to 19,000ft
Popocateptl volcano in Mexico erupts to 18,500ft
Fuego volcano in Guatemala erupts to 15,000ft
Reventador volcano in Ecuador erupts to 14,000ft
Sakurajima volcano on Japan erupts to 11,000ft
Australia wildfire overruns firefighters in minutes as 'day turns to night' in dramatic video
State of emergency declared in Australia's capital region due to fires
Africa's Worst Locust Plague in Decades Threatens Millions
U.S. declares coronavirus public health emergency after imposing quarantines
US bars foreigners coming from China for now over virus fear
China chides 'mean' US for travel warning as virus impact spreads
Tourism industry hit hard as Chinese tourists stay home
Airlines suspend China flights because of coronavirus outbreak
WHO says countries should keep borders open despite coronavirus
China Virus Cases May Be Undercounted Even With 3,000% Surge
Why one Hong Kong doctor is in support of a medical strike amid the coronavirus outbreak
Coronavirus: China accused of 'burning bodies in secret'
'People Are Afraid': Eerie Footage Shows How Coronavirus Outbreak Has Left Wuhan Streets Deserted
Americans in coronavirus epicenter say they feel abandoned by U.S.
Dow plummets 600 points in worst day since August as coronavirus fears grow
Mo. Lawmaker Files Bill to Abolish Abortion in State
Fox won't show abortion survivors' Super Bowl ad but OKs drag queen commercial
Commentary: LGBT Character Quotas
Archbishops apologise for 'hurt' caused by sex and marriage statement
Click here to return to "Tracking the Birth Pangs" page.