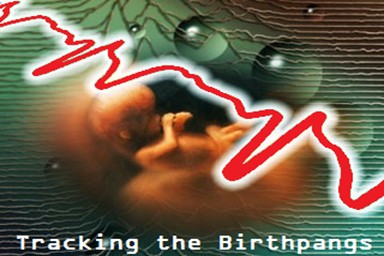 January 2020 Headlines
"Tracking Bible Prophecy" headlines can also be found on
Facebook
Tracking Bible Prophecy Headlines - 1/31/2020
Three rockets fired from Gaza, newborn hurt in rush to shelter
Israel strikes Hamas in Gaza after rocket attack, as region heats up
Rocket sirens sound in south for second time in 24 hours
Defying US and Israel, Palestinian Authority Pays Out $150 Million in Terrorist Salaries in 2019
Army, police gird for possible violence amid fury over Trump plan
Fearing riots, police to beef up presence on Temple Mount during Friday prayers
Kushner: US won't support West Bank annexation decision before March 2 election
Annexation, stalled: How Trump, Netanyahu fell out of step on core part of deal
Ayelet Shaked: Application of sovereignty must not be delayed
Trump's plan will not bring peace to Israel and Palestine. What will?
Hamas's Meshal Says United Palestinians Working to Foil Trump Plan
'Things are getting worse': Trump plan met with disgust across Jordan
Egypt Is Too Busy Worrying About Looming Water Shortage to Care About Trump's Plan
Jimmy Carter says Trump plan dooms two-state solution
Macron on US peace plan: I believe in two sovereignties
Twenty-three nations embrace Trump peace plan, 7 in Middle East
Commentary: Netanyahu Supports the Trump Plan Because He Knows It Will Fail
Netanyahu, Putin talk Syria, Trump's 'Deal of the Century' in Kremlin
Netanyahu tells Putin that Trump peace deal is a 'new opportunity'
Putin non-committal as 'supreme leader' after a government commission said it was considering the idea
Trump administration rolls out new sanctions over Russian occupation of Crimea
Passenger threatens to blow herself up on Russian flight
Iran can obtain nuclear weapons far quicker than widely recognized
House of Representatives passes two measures limiting Trump's ability to go to war with Iran
White House threatens veto of Democrats' Iran measures
US hits Iran with new sanctions, keeps some waivers in place
Iranian regime does not allow negotiations with 'enemies' of Soleimani: Official
Iranian media: CIA agent behind Soleimani killing shot down in Afghanistan
Pentagon seeks Iraqi permission to deploy missile defenses after attack by Iran
Iraq says joint operations with US-led coalition resume
Assault on Syria's Idlib pushes 700,000 to flee: US envoy
Isis starting to reassert itself in Middle East heartlands, UN warns
UN Security Council calls for 'return to de-escalation efforts' in Yemen
Pakistan releases 42 Christians convicted of 'terrorism' for participating in 2015 riots
Algerian Protests Calming Without a Shot Fired in Anger
U.S. will not completely withdraw forces from Africa: Pentagon chief
The liberal international order faces an existential threat, warns the UN Secretary-General, and the world is in grave danger of splitting in two
UN chief outlines solutions to defeat 'four horsemen' threatening our global future
'Dawn of a new era': UK's Johnson 'respectfully' marks Brexit day
Britain bids farewell to European Union
Trump insists he isn't worried about impeachment: 'This is a happy period'
Republicans increasingly confident impeachment trial could end by Friday
Swing-vote GOP Sen. Alexander comes out against witnesses, paving way for imminent Trump acquittal
'A Shameful Episode in Our History': Carl Bernstein Scorches Senate for 'Cover-up' After Alexander's Likely Trial-Ending No Vote
Chief Justice Roberts admonishes both sides at Senate impeachment trial, after marathon session erupts into shouting match
Roberts visibly reacts to Warren's impeachment question about his 'legitimacy' without trial witnesses
Alan Dershowitz tears into CNN on CNN: Your network 'distorted' my argument to 'misinform viewers'
Newt Gingrich: Adam Schiff's fake Trump-Putin conversation shows he's a 'pathological liar' and a 'deranged human being'
Impeachment trial to end but its aftershocks will rock America
Kenneth Starr: Beware the Revenge Impeachment
Biden unleashes on Trump in final Iowa blitz: 'He's more a bully than a president'
Bloomberg Has Already Dropped More Than $100 MILLION on Trump Attack Ads
FBI probes use of Israeli firm's spyware in personal and government hacks
Zuckerberg pledges Facebook users privacy upgrades after $550 million facial recognition settlement
Mysterious fireball lights up Southern California night sky. What caused it?
Telescope gives earthlings first close-up view of the sun
5.8 magnitude earthquake hits near Karpathos, Greece
5.7 magnitude earthquake hits near Lorengau, Papua New Guinea
5.2 magnitude earthquake hits near Muara Siberut, Indonesia
5.1 magnitude earthquake hits near Lagunas, Peru
5.0 magnitude earthquake hits near Kirakira, Solomon Islands
5.0 magnitude earthquake hits the Kuril Islands
Earthquake swarm and possible magma accumulation beneath Mt. Thorbjorn on Reykjanes peninsula on Iceland
Sabancaya volcano in Peru erupts to 24,000ft
Kluychevskoy volcano on Kamchatka, Russia erupts to 20,000ft
Sangay volcano in Ecuador erupts to 20,000ft
Ruiz volcano in Colombia erupts to 19,000ft
Reventador volcano in Ecuador erupts to 16,000ft
Flooding fears renewed as persistent rainfall targets Paraguay, southern Brazil
Australia wildfire overruns firefighters in minutes as 'day turns to night' in dramatic video
Record heat forecast for coming years
Antarctica's 'doomsday glacier' reveals alarming new trait to scientists
WHO deems coronavirus outbreak a global health emergency - Here's what the 'extraordinary event' means
CDC confirms first human-to-human transmission of coronavirus in US
China virus death toll hits 212, nearly 2,000 new cases
Coronavirus cases in China overtake SARS - and the economic impact could be 'more severe'
World markets tumble as fears over virus outbreak spread
Ex-Obama health advisor: US needs to 'stop panicking and being hysterical' about coronavirus
Pilots, flight attendants demand flights to China stop as virus fear mount worldwide
Wuhan: Image of dead man on empty street reflects tragedy in China's coronavirus ground zero
'I'm in an apocalypse:' American student trapped in coronavirus-hit Chinese city
American describes scene in Wuhan amid coronavirus outbreak: 'Like something out of a sci-fi movie'
Super Bowl security threats range from terrorism to the coronavirus
Dating apps face US inquiry over underage use, sex offenders
Poll: Majority supports decriminalizing sex work
Tracking Bible Prophecy Headlines - 1/30/2020
Gantz says he'll bring Trump peace plan before Knesset for vote next week
US envoy tells Jewish leaders a Palestinian state won't happen in near future
No deal: why Trump's plan for Palestine will only create more conflict
Netanyahu in Dec. 2018: 'You can't bring a diplomatic plan on eve of election'
Israeli PM in Moscow to discuss Trump's "deal of the century"
Netanyahu says Trump deal the best Palestinians will ever get
Kushner to Palestinians: Time to resume peace talks
TV: Abbas sent Netanyahu handwritten note warning of consequences of Trump plan
'A new Balfour': Palestinians reject Trump's Middle East plan
Palestinians push U.N. action over U.S. peace plan, Abbas to speak at U.N. Security Council
Trump's 'Al-Aqua Mosque' Plan Leaves Palestinians With Nothing More to Lose
Arab-Israelis fume as Trump plan says their towns could become part of Palestine
Palestinian refugees insulted by Trump's 'shameful' deal
Pompeo: If Palestinians unhappy with plan, they should present 'counter offer'
Arab states in perilous balancing act on US peace plan
Arab Leaders' Support for Mideast Peace Plan Marks a Regional Shift
Kuwait, Morocco 'appreciate' Trump peace plan for Israeli-Palestinian conflict
Arab League, Turkey Condemn Trump's Plan for Legitimizing Israeli Occupation
Senior Defense Officials Warn Annexation Would Endanger Israel's Peace With Jordan
Iran's Khamenei vows 'satanic' US peace plan will not be realized
Erdogan says Trump's Mideast peace plan 'absolutely unacceptable'
Trump's peace plan has 99 problems, but Israeli engineers say a tunnel ain't one
Knesset speaker vows to 'fast-track' any vote on West Bank annexation
US envoy says annexations will only go ahead after okay from US-Israeli panel
Jared Kushner: We Hope Israel Will Wait Until After Election to Annex Settlements
Commentary: Can an interim cabinet that can't fund daycare annex the West Bank? Probably not
Gaza mortar shell strikes south, prompting IDF strikes on Hamas targets
Business is booming at Iran's largest flag factory which makes U.S., British and Israeli flags for Iranian protesters to burn
Syrian forces, with Russia's help, capture strategic town from rebels
Lebanon's New 'Government of Experts' Is Already Planning for the End
Iraq president says parliament has three days to come up with new PM
France to send warships to support Greece in Turkish standoff
Britain gets final Brexit approval from tearful EU members
Trump Attacks Bolton: If I Listened to Him 'We Would Be in World War Six by Now'
White House seeks to block publication of Bolton's book, demands classified info be removed first
GOP squirms as Bolton prepares to dish on Trump White House
Newt Gingrich: 'Arrogant elitist' Schiff was exposed when he said Trump's future 'cannot be decided at the ballot box'
'GAME OVER,' Trump declares, as old Bolton, Schiff videos surface amid Senate impeachment trial
Republicans Move to Block Impeachment Witnesses, Driving Toward Acquittal
Justice Roberts blocks Sen. Paul from naming whistleblower, source says - and Paul may force the issue
Trump's defense team expects Friday cliffhanger in Senate witness vote
Alan Dershowitz: Trump era more divisive than McCarthyism
Joe Biden's candidacy justifies Trump wanting to investigate his son, Alan Dershowitz says
Democrats outraged over White House lawyer's claim that some foreign involvement in elections is acceptable
Jared Kushner: Dems' impeachment 'charade' is a 'distraction' from Trump's accomplishments
'Election Meltdown Is A Real Possibility' In 2020 Presidential Race, Author Warns
Department of Interior grounding drone fleet over cybersecurity concerns
2 satellites narrowly avoided hitting each other over Pennsylvania, officials say
Major Earthquake That Hit Cuba and Jamaica, Causing Multiple Sinkholes to Open up in Cayman Islands
6.0 magnitude earthquake hits near Kirakira, Solomon Islands
5.7 magnitude earthquake hits near Kota Ternate, Indonesia
5.6 magnitude earthquake hits near Karpathos, Greece
5.3 magnitude earthquake hits near Gharm, Tajikistan
5.1 magnitude earthquake hits near Bajos del Ejido, Mexico
5.1 magnitude earthquake hits near Port Blair, India
5.1 magnitude earthquake hits near Lucea, Jamaica
Popocateptl volcano in Mexico erupts to 21,000ft
Sangay volcano in Ecuador erupts to 21,000ft
Klyuchevskoy volcano on Kamchatka, Russia erupts to 20,000ft
Reventador volcano in Ecuador erupts to 18,000ft
Fuego volcano in Guatemala erupts to 16,000ft
Sakurajima volcano on Japan erupts to 12,000ft
Explosive Bomb Cyclone Engulfs Alaska With Hurricane-Force Winds, Major Swell, and Intense Snowstorm
Brazil counts the cost after highest recorded rainfall in 110 years
Brazil Flooding, Landslides Kill 54, Displace 30,000
Portion of US border wall in California falls over in high winds and lands on Mexican side
Cold wave grips northern Saudi Arabia, meteorologists fear strongest cold snap ever
Could temperatures affect voter turnout for the 2020 Iowa caucuses?
Stunning NASA animation shows how far smoke from the Australia wildfires traveled around the globe
5 celebrities who are hypocritical on climate change
PETA calls for Punxsutawney Phil to retire, be replaced with AI robot for Groundhog Day
Genetically engineered moths have been released into the wild to wipe out pests
China coronavirus death toll surges to 170, more than 1,700 new cases
Outbreak is 'grave concern' as infections spread beyond China
Health experts: Human-to-human spread of new virus worrying
As coronavirus spreads, Beijing suburbs close themselves off
China says will punish officials who slack off in fighting virus
China urges food producers to resume production amid coronavirus outbreak
Coronavirus: French Asians hit back at racism with 'I'm not a virus'
Coronavirus outbreak: Facebook, Google, YouTube and Twitter scramble to contain misinformation
Conspiracy Nuts Claim Drinking Bleach "Miracle Cure" Can Cure Coronavirus
Coronavirus vaccine to be developed from digital DNA sequencing
Virginia House and Senate look to roll back abortion restrictions with new Democratic majorities
Accusers: Weinstein excused lewd acts as a showbiz norm
Franklin Graham Event Canceled Because He Views Gay Marriage a 'Sin'
'Persecuted even after death': China bans Christians from holding religious funerals
Tracking Bible Prophecy Headlines - 1/29/2020
Trump unveils 'Deal of the Century' Middle East peace plan
Read full text: US unveils Israeli-Palestinian peace plan
Trump's Peace Plan Calls for Two States, Settlement Freeze
Borders, security, Jerusalem, settlements, refugees: Key elements of Trump plan
Trump's 'Conceptual Maps' show Israel, 'enclave communities,' 'Future Palestine'
Trump Mideast peace plan expands Israeli territory, offers path to Palestinian statehood
Trump unveils plan for 'realistic 2-state' deal, 'undivided' Israeli Jerusalem
A tale of two cities: How the US made 'undivided Jerusalem' into twin capitals
Joel Rosenberg: First Arab reaction. President unveils 181-page peace plan. Calls it "win-win." Netanyahu raves. Three Arab ambassadors attend ceremony. Lots of controversy ahead. Here's what you need to know.
Trump plan includes apparent contradiction over prayer rights at Temple Mount
'Don't talk about history': how Jared Kushner crafted his Middle East 'peace' plan
There's growing fear in Ramallah that countries such as Saudi Arabia, United Arab Emirates and Egypt are not opposed to Trump's plan
Iran, Turkey slam Trump peace plan as UAE, Saudi Arabia urge negotiations
Qatar appreciates efforts on solutions to the Arab-Israeli conflict
Saudi Arabia says it backs all efforts toward 'comprehensive' Mideast solution
IDF intel chief: Arab street will determine how Mideast rulers accept peace plan
Arab League to hold urgent meeting on Trump peace plan
Saudi Arabia's King Salman affirms 'steadfast' support for Palestinian rights
Trump's plan indicates a great waste of Palestinians rights: Arab League
From Hamas to Moscow: Trump's Israel-Palestine Plan Draws Mixed Reactions
How the Trump Administration's Israel-Palestine Peace Plan Will Change the Middle East
The Trump plan could indeed prove historic - for all the wrong reasons
Trump's peace plan may polarize the Middle East it seeks to calm
Trump plan won't bring peace, helps Netanyahu, raises risk of binational state
Top Arab MK: Trump plan an 'assassination' of two-state solution
Iran: Trump deal is the 'treason of the century'
Trump peace plan delights Israelis, enrages Palestinians
Rioters burn pictures of Trump, call him a dog in Ramallah
Amid 'Deal of the Century' Tensions, IDF Beefs Up Forces in Jordan Valley
Hamas: 'All options open' following Trump 'conspiracies' with Israel
Abbas on Trump peace plan: 'Conspiracy deal won't pass'
Abbas on US plan: 'We say 1,000 times: No, no and no to the deal of the century'
All that's missing from Trump's 'overly good' Middle East plan is Palestinians
Trump unveils Middle East peace plan with no Palestinian support
Kushner slams Palestinian leadership, urges giving up 'fairy tales' for peace
Kushner: Palestinians have a perfect track record of blowing every opportunity
Kushner says Palestinians have to show the world it is 'ready to be a state'
Pompeo says peace plan will move forward no matter who wins Israeli elections
Trump's Peace Plan Is Ludicrous, Dangerous and One-sided - The U.S. 'vision' seeks to sideline and humiliate Palestinians to submission
US envoy: Israel 'does not have to wait' to annex settlements
Nearly half of Jewish Israelis oppose unilateral West Bank annexation - poll
As peace plan rolls out, Netanyahu says he will annex Jordan Valley, settlements
Defense minister announces formation of 'special team' to assess annexation
Settler leaders call on PM Netanyahu to oppose Trump plan, even at the cost of annexation
Report Released: 800,000 Jews Reside In Judea & Samaria
United Nations says committed to pre-1967 borders, stresses settlements illegal
Israel headed for clash with International Court over West Bank settlements
Democratic candidates censure Trump peace plan, warn against annexation
Liberal Jewish groups denounce US plan; mainstream applauds Trump, urges talks
Commentary: A Middle Eastern Fairy Tale Unfolds at the White House
Timing of Mideast peace plan rollout appears designed to contrast with impeachment trial
McConnell says GOP doesn't have votes yet to block impeachment witnesses, as Bolton book disrupts trial script
Former allies turn on Bolton as book roils Washington
Off Senate Floor, Trump Team Targets Bolton's Credibility
Ted Cruz: Democrats should be asked what Trump did wrong that they didn't do 'tenfold worse'
Netanyahu indicted in court on corruption charges after dropping immunity bid
Bribes, fraud, and breach of trust: Netanyahu indictment submitted to Jerusalem court
Netanyahu indictment filing with court gets trial moving
Photos suggest US-criticized Iranian satellite launch looms
American embassy attack brings US presence in Iraq back to spotlight
Pentagon now says 50 troops suffered brain injuries in Iran missile strike
Turkey vows to retaliate if army posts in Idlib threatened
Taliban kill 11 in Afghan police base attack
Russian mercenaries, a CIA-linked general and lots of oil: Explaining Libya's war
How the scariest attack on the US will come through the Internet
'Dangerously Close' - Two Satellites At Risk Of Collision Tomorrow Could Create Thousands Of New Pieces Of Space Debris
Magnitude 7.7 earthquake hits Caribbean Sea off the coast of Jamaica, tsunami threat message issued - "the earth is literally shaking here" at the press room at Guantanamo Bay in Cuba
Powerful Earthquake Strikes Caribbean, But No Reports Of Injuries Or Damage
6.1 magnitude earthquake hits near East End, Cayman Islands
5.5 magnitude earthquake hits near Coquimbo, Chile
5.4 magnitude earthquake hits near Karpathos, Greece
5.3 magnitude earthquake hits near Amatignak Island, Alaska
5.3 magnitude earthquake hits near Ishikawa, Japan
5.3 magnitude earthquake hits near Gharm, Tajikistan
5.1 magnitude earthquake hits near Kokopo, Papua New Guinea
5.1 magnitude earthquake hits near Vore, Albania
5.1 magnitude earthquake hits near Kirkagac, Turkey
5.0 magnitude earthquake hits near Shiraz, Iran
5.0 magnitude earthquake hits near Mohean, India
Sangay volcano in Ecuador erupts to 23,000ft
Popocateptl volcano in Mexico erupts to 19,000ft
Reventador volcano in Ecuador erupts to 17,000ft
Nevados De Chillan in Chile erupts to 17,000ft
Ebeko volcano in the Kuril Islands erupts to 14,000ft
Sakurajima volcano on Japan erupts to 12,000ft
Heavy monsoon rains drench Queensland, causing widespread floods, Australia
Kazakhstan Struck By Snowpocalypse
There is so Much Snow in Kazakhstan Right Now That People Dig Tunnels to Enter Their Homes, Leave Their Cars Stranded on Highways and Astana is Under a State of Emergency
'Wine is like the canary in the coal mine.' Climate change is threatening our wine supply
Coronavirus: China's infections outnumber its Sars cases as Russia joins vaccine race
Tears, fear and panic grip China as coronavirus spreads
Coronavirus: China has quarantined 50 million people. Experts worry that might backfire
As Virus Spreads, Anger Floods Chinese Social Media
WHO chief says confident in China's ability to contain virus, urges calm
WHO to send experts to China to study virus
Coronavirus Is Much More Contagious Than SARS, Says Fmr. CDC Director
From China to Europe and the world: A timeline of the coronavirus outbreak
Plane carrying US evacuees from China amid coronavirus outbreak diverted to California air base
White House tells airlines it may suspend all China-US flights amid coronavirus outbreak
China-U.S. Air Traffic Is In Free-Fall
Hong Kong Severs All Rail Links to Mainland China, Russia Closes Border to Halt Virus
Canada's Chinese community faces racist abuse in wake of coronavirus
South Dakota state lawmaker says he regrets drawing comparison between transgender medical procedures and Nazi doctor experiments
Appeals Court Rules Birth Certificates May Include Lesbian 'Spouse' of Women Who Conceive Via Sperm Donor
Drag queens to make historical debut - during Super Bowl LIV
In #MeToo era, Kobe and other athletes often get a pass
Jeffrey Epstein Accusers 'Outraged' by Prince Andrew's 'Zero Cooperation' with FBI
Tracking Bible Prophecy Headlines - 1/28/2020
Trump to reveal 'Deal of the Century' map on Tuesday
Trump to tell Israelis they have 6 weeks to get peace plan moving - report
Trump peace plan could boost embattled Israeli leader
Gantz hails Trump's peace plan, says he'll work to implement it after elections
Interior minister claims officials already prepping West Bank annexation
With Netanyahu at his side, Trump says without Palestinians 'we don't do the deal'
'We are not going to pass it by,' Netanyahu tells Trump ahead of peace plan rollout
Trump Meets Netanyahu, Gantz Ahead of Peace Plan Release, Says Deal 'Overly Good' to Palestinians
'In the end, they're going to want it': Full text of Trump, Netanyahu on US plan
Evangelicals see Trump plan as proof 'Israel kissed by God' - analysis
Democratic lawmakers call for two-state solution
Nikki Haley: This is the Palestinians' last chance
Trump peace plan: High stakes and low chances
Trump upbeat on peace plan despite Palestinian rejection
Abbas said to refuse to take phone call from Trump
Palestinian factions call 'day of rage' on day of Trump peace plan
Palestinian Authority PM calls on world to boycott Trump peace plan
PA urges Arabs to boycott peace plan launch, but Gulf states may vaguely back it
Silence speaks louder than words as Arab leaders signal PA has exhausted their patience
Jordan will not impede the US peace plan
Palestinian Elections: How Abbas and Europe Are Trying to Blame Israel
Saudi Foreign Minister: Israelis cannot visit the kingdom
On Remembrance Day, US House overwhelmingly passes Holocaust education bill
Survivors, world leaders at Auschwitz mark 75 years since its liberation
Auschwitz survivors warn of rising anti-Semitism 75 years on
Islamic State announces 'new phase' of attacks: Mainly targeting Israel
Iran Prepares Site for Satellite Launch That U.S. Links to Ballistic Missiles
Iran says preparing site for satellite launch; US deems a cover up
IRGC chief threatens attacks on American and Israeli commanders
Iranian general warns of retaliation against Israel if US threats continue
Rouhani says Iran's 'democracy' threatened after thousands of candidates barred
Pompeo urges Iraq to uphold sovereignty after 'assaults by Iran' on US targets
Iraq PM in call with Pompeo stresses need for de-escalation
Advanced U.S. Military Plane Crashes in Taliban-controlled Area of Afghanistan
Taliban says it shot down plane carrying high-ranking US military personnel
Pentagon confirms airplane crash in Afghanistan; denies Taliban shoot-down
Lebanese Protesters Hurl Stones at Police Near Parliament
News of Bolton book sends jolt through impeachment trial
Bolton Was Concerned That Trump Did Favors for Autocratic Leaders, Book Says
Former allies turn on Bolton as book roils Washington
John Bolton's bombshell gives the GOP a glimpse of its nightmare scenario
Republicans call Bolton leak Kavanaugh '2.0,' as publisher denies coordination
Republicans in Trump impeachment trial face new pressure over Bolton book
Romney: 'At Least Four' Republicans Likely to Vote for Bolton to Testify in Trump Impeachment Trial
Trump counsel Starr says time to bring an end to 'age of impeachment'
There's something else at stake in Trump impeachment: control of U.S. Senate
Government privacy watchdog under pressure to recommend facial recognition ban
Homesteaders, catastrophists run for the hills to flee U.S. uncertainty
'X-files' of UFO sightings over United Kingdom to be released for the first time
6.3 magnitude earthquake hits near Kirakira, Solomon Islands
5.5 magnitude earthquake hits near Nemuro, Japan
5.2 magnitude earthquake hits near Kazerun, Iran
5.2 magnitude earthquake hits East of Severnaya Zemlya
5.2 magnitude earthquake hits near Amatignak Island, Alaska
5.1 magnitude earthquake hits near Taron, Papua New Guinea
Sabancaya volcano in Peru erupts to 24,000ft
Klyuchevskoy volcano on Kamchatka, Russia erupts to 22,000ft
Popocateptl volcano in Mexico erupts to 21,000ft
Sangay volcano in Ecuador erupts to 20,000ft
Fuego volcano in Guatemala erupts to 15,000ft
Semeru volcano in Indonesia erupts to 14,000ft
Dozens killed in Brazil after worst rain event in more than 100 years triggers flooding, landslides
Madagascar declares national emergency as massive floods claim 31 lives and inundate more than 10,000 homes
State Of Emergency Declared In Kazakh Capital Amid Winter Storm
WHO: Global risk of China virus is 'high'
China virus death toll passes 100 as US, Canada issue travel warning
Coronavirus: Hospital workers 'wearing adult diapers because they do not have time to go to the bathroom'
Efforts to contain the coronavirus outbreak a test of China's centralized control
China's unprecedented reaction to the Wuhan virus probably couldn't be pulled off in any other country
'Draconian' travel curbs needed to halt spread of virus: scientists
Mongolia closes border, China extends holiday to fight virus
Silicon Valley scrambles to stop coronavirus misinformation
The Coronavirus Is A Black Swan Event That May Have Serious Repercussions For The U.S. Economy And Job Market
China's Trade War Recovery Is Now Seriously Threatened By Coronavirus
Mon: Coronavirus concerns spook world markets
Dow opens down 500 points as coronavirus fears rock global markets
TikTok Is A Pedophile Magnet And Unsafe For Kids, Warns Cyber Security Expert
Tracking Bible Prophecy Headlines - 1/27/2020
Trump plan would see Palestinian state on up to 70% of West Bank, reports say
Netanyahu says he and Trump will 'make history' this week
PM invites settler leaders to join him in DC for rollout of Trump peace plan
Bennett conditions support for Trump peace plan on immediate annexation
Bennett: We won't allow even a centimeter of land to be surrendered
Liberman: Trump release of peace plan 5 weeks before election 'very suspicious'
Former US ambassador to UN Haley defends timing of Trump peace plan rollout
Jordan's king on Trump peace plan: The word 'no' is clear to all
Jordanian king reiterates opposition to US peace plan ahead of release
Trump's 'Deal of the Century' Was Written in a Way So the Palestinians Would Reject It. Maybe That Was the Plan
Palestinians threaten to quit Oslo Accords over Trump peace plan
Savaging Trump peace plan, Palestinians again threaten to dissolve PA
Palestinian factions call 'day of rage' on day of Trump peace plan
IDF on high alert as Trump plan set to be revealed
1 in 5 Germans think the Holocaust gets too much attention, surveys find
France reports 27% increase in anti-Semitic acts
Putin 'excited' after visit to Israel - meets Russian rabbi after returning from Israel, says proud there is 'no anti-Semitism' in Russia
Cyberattacks targeted world leaders' planes as they flew into Israel last week
Iran admits to using hacking to avoid US sanctions on news website
Three rockets hit US embassy in protest-hit Iraqi capital
Rockets make "direct hit" on US embassy, Baghdad, reportedly injuring one
US Embassy dining hall in Baghdad hit by rocket, senior US official says
US calls on Iraq to protect Baghdad embassy after rocket attack
Veterans group demands apology after Trump said traumatic brain injuries from Iranian attack are 'not very serious'
Warning signs of a South China Sea clash
Activity seen at North Korean missile research center: report
Graham: In Two Hours, Trump's Defense Team Destroyed A Narrative Democrats Created In 21 Hours
Democrats are having a field day after Trump's lawyers accidentally made the strongest case to call witnesses in his impeachment trial
Trump's troubles won't end with a Senate acquittal
White House spokesperson: Media's 'obsession' with impeachment 'won't let up'
Schiff calls Trump 'vindictive' and says Trump's tweet was intended to intimidate
Jerry Nadler announces wife's cancer diagnosis, says he will miss part of impeachment trial
Bolton book alleges Trump tied Ukraine aid freeze to Biden investigations: NYT
Bolton slams 'corrupted' National Security Council review process after book leaks
Banks Head Into Darkest Phase of the Nordic Negative-Rate Cycle
Cities Prepare for the Worst as Trump's Food Stamp Cuts Near
Banning cashless stores in New York won't fix the city's deeper problem
Clearview AI's Database Has Amassed 3 Billion Photos. This Is How If You Want Yours Deleted, You Have To Opt Out
Report: Russia Says Smartphones Sold in the Country Must Have Software that Supports Traditional Russian Values
5.7 magnitude earthquake hits near Amatignak Island, Alaska
5.3 magnitude earthquake hits near Villazon, Bolivia
5.1 magnitude earthquake hits the Southwest Indian Ridge
Sabancaya volcano in Peru erupts to 23,000ft
Sangay volcano in Ecuador erupts to 20,000ft
Reventador volcano in Ecuador erupts to 16,000ft
Semeru volcano in Indonesia erupts to 14,000ft
China death toll spikes to 80, over 2,700 cases confirmed
Coronavirus: 100,000 may already be infected, experts warn
China warns that coronavirus can spread before symptoms show, as death toll rises
China's Censorship Helps Spread the Virus
Hong Kong protesters firebomb proposed quarantine building amid coronavirus outbreak: reports
First Person with Wuhan Coronavirus in U.S. Being Treated by a Robot
'Everything now is experimental.' Here's how doctors are treating coronavirus
'Coronavirus patents' are from older viruses, not current strain
Experts say flu is bigger threat than Coronavirus
Tennessee passes law allowing agencies to deny LGBTQ adoption applications because of religious objections
Feds on alert for traffickers at Super Bowl
Kobe Bryant's sudden, tragic death sends sports world reeling, but immortality is his
Tracking Bible Prophecy Headlines - 1/26/2020
Netanyahu praises 'deal of the century': 'We must not pass up an offer that comes once in all of history'
Gantz accepts White House invite for separate meeting with Trump on peace deal
Gantz heads to Washington for lightning peace plan talks with Trump
What's really behind Trump's meeting with Bibi and Gantz
Peace plan release now 'interference' in election, Amir Peretz writes to Trump
Lieberman: Netanyahu Heads to Washington to 'Flee' Immunity Discussions
Who needs the deal of the century right now? Only two people: Prime Minister Benjamin Netanyahu and US President Donald Trump
PA: 'Deal of the Century is the 'Fraud of the Century'
Palestinians dismiss 'biased' Trump peace plan, predict it will fail
Tensions run high on Temple Mount as US 'deal of the century' set to be released
Bernie Sanders rolls out video casting Trump as threat to Jews
2 balloon batches carrying suspected Gaza bomb, incendiary device land in Israel
IDF jets strike Gaza targets in response to launch of incendiary devices
Displaced by a brutal war, Ukraine's Jews start life anew
Prince Charles says he wants to visit Iran, be 'peacemaker' in Middle East
Iran condemns 'inhuman' treatment of its nationals at US borders
Reporting on the Iran nuclear deal: 'nothing happens until everything happens'
Iranian FM: We're still willing to negotiate with US
Trump says 'no thanks' to Iran's FM negotiation proposal
Trump rejects Iran talks opening as enriched uranium stockpile swells
Iran has capacity to enrich uranium 'at any percentage': Official
Iraqi forces raid protest camps, four killed after Sadr followers withdraw
Marking 100 days of demonstration, Lebanese protesters hit Beirut streets
Lebanese security forces fire water cannons, tear gas at protesters
Battle of the Banknotes: In Yemen, Rival Powers Push Rival Currencies
Several countries have breached arms embargo agreed at Libya summit - UN
With Putin's Proposed Changes, Russia Begins Its Transition to One-Party Rule
Soros Group Spends Record $48 Million on Lobbying in 2019
Jon Voight calls for 'highest prayers' for President Donald Trump amid impeachment trial
Trump Impeachment Attorney: 'It's Not a Rebuttal,' We're Going to 'Attack'
Defense at Senate trial says ousting Trump would be 'massive interference' in election
Trump defense argues Democrats using impeachment to overturn election
Romney: 'It's very likely I'll be in favor of witnesses' in Trump impeachment trial
Jeff Bezos' Phone Hack Should Terrify Everyone
The big lesson from the Bezos hack: Anyone can be a target
DNA Collection at the Border Threatens the Privacy of All Americans
Over 1,200 injured, 29 dead after Turkey earthquake
Turkish Leader Slams 'Propaganda' as Quake Deaths Rise to 29
6.1 magnitude earthquake hits near Amatignak Island, Alaska
5.6 magnitude earthquake hits near Amatignak Island, Alaska
5.3 magnitude earthquake hits near Amatignak Island, Alaska
5.3 magnitude earthquake hits East of the North Island of New Zealand
5.3 magnitude earthquake hits near Raoul Island, New Zealand
5.2 magnitude earthquake hits East of the North Island of New Zealand
5.2 magnitude earthquake hits near Amatignak Island, Alaska
5.1 magnitude earthquake hits near Paraparaumu, New Zealand
5.1 magnitude earthquake hits East of the North Island of New Zealand
5.1 magnitude earthquake hits near Doganyol, Turkey
5.0 magnitude earthquake hits near Saumlaki, Indonesia
5.0 magnitude earthquake hits near San Antonio de los Cobres, Argentina
5.0 magnitude earthquake hits near Indios, Puerto Rico
Sabancaya volcano in Peru erupts to 23,000ft
Sangay volcano in Ecuador erupts to 20,000ft
Reventador volcano in Ecuador erupts to 16,000ft
Semeru volcano in Indonesia erupts to 14,000ft
Again, there are now three (3) tropical cyclone ongoing in the tropics - two over the South Indian Ocean and one over the South Pacific
Record southeastern Brazil rainstorms kill 30: Official
Locust outbreak in Kenya is worst in 70 years: "Even cows are wondering what is happening"
East Africa locust outbreak sparks calls for international help
Virus death toll in China rises as US prepares staff evacuation
China imposes first partial lockdown in city outside virus epicenter
China bans wild animal trade until viral outbreak eases
Scientists Predict Wuhan's Outbreak Will Get Much Worse
China says virus ability to spread getting stronger
China's Xi warns virus is 'accelerating', country facing 'grave situation'
'Cover Up'? Reports Indicate Chinese Government Not Telling Truth About Coronavirus Outbreak
Divorced woman can't use frozen embryos, Arizona Supreme Court rules
61 Million Babies Have Died in Abortions, a Death Toll That's the Population of Italy
Buttigieg is a scholar and a war veteran... but is the US ready for a gay president?
An Alabama teen is accused of killing his mother and twin 13-year-old brothers before going to school
Kentucky sheriff finds missing girl, 17, after psychics tell him he would
Tracking Bible Prophecy Headlines - 1/25/2020
Trump's invitation has changed the stakes of the elections
Report: Gantz leaning toward rejecting Trump invitation - Blue and White chairman fears Netanyahu set a trap for him
Trump's Previous 'Election Gifts' to Netanyahu Didn't Pay Off, but This One Could
Liberman on peace plan timing: 'Next Tuesday we must focus only on immunity'
Shaked: We will not allow a Palestinian state
Under Trump deal, Israel said to retain security control over Palestinian state
Palestinians dismiss 'biased' Trump peace plan, predict it will fail
Greenblatt rips PA officials for rejecting peace deal before seeing it. "Palestinians deserve SO much better!"
Trump: Peace plan positive for Palestinians
Clashes in East Jerusalem as police search for missing 8-year-old boy
Prince Charles in Bethlehem: 'It breaks my heart' to see Palestinian suffering
BBC accused of linking Israel's treatment of Palestinians to Holocaust complex
ADL chief: 'Anti-Semitism is the sign of a decaying democracy and a sick society'
German president expresses 'sorrow' for Holocaust, warns 'spirits of evil' are rising
Los Angeles Records Steep Rise in Antisemitic Attacks Amid Overall Increase in Hate Crimes
Swastikas painted on synagogue in New Zealand
Pentagon now says 34 troops suffered brain injuries in Iran missile strike
Saudi Arabia's al-Jubeir says Iranian regime must change its behavior
We must pressure Iran to avoid bigger conflict: Prince Khalid bin Salman
Iraqi cleric's supporters take to streets to call for removal of US troops
Iran Has A Lot Of Missiles And The U.S. Navy's Carriers Look Like Juicy Targets
Six Iraqi protesters killed, 54 wounded in clashes with police: Sources
Hezbollah-dominated government emerges in Lebanon for the first since 1990
The Kurdish Economy Is Tottering, but at Least They Can Still Afford Fireworks
American tortured by rebels sues Qatari bank for financing terrorism in Syria
IS child soldier executes Nigerian Christian student, declares 'we will not stop'
Sudan signs preliminary political, security deal with rebel group
German shooting: Man kills six of his family in small town
Venezuela protests killed 67 last year: NGO
In a lawless stretch of Mexico, child soldiers as young as 6 are being drafted to fight crime
Pompeo loses temper, curses at journalist over Ukraine questions
'Take her out': Recording appears to capture Trump at private dinner saying he wants Ukraine ambassador fired
Democrats say Trump 'worked hard' on Ukraine cover-up, shows no remorse
Closing their case, Dems call for Trump's removal before he abuses power again
Dems say oust Trump or he'll betray again; 'He is who he is'
George Soros warns Trump of potential economic doom before election
Kushner advised to replace his phone after alleged Saudi hacking of Bezos
Bezos Hack Report Puzzles Cyberexperts
London police to deploy facial recognition cameras across the city
Cops Spying on Londoners' Faces Sparks Human Rights Concerns
YouTube moderators are being forced to sign a statement acknowledging the job can give them PTSD
Boeing-built DirecTV satellite may explode in orbit after suffering unexpected malfunction
Powerful 6.8 quake rocks eastern Turkey, killing 18; tremors felt in Israel
5.5 magnitude earthquake hits near Gyamotang, China
5.3 magnitude earthquake hits near Masachapa, Nicaragua
5.0 magnitude earthquake hits near Finschhafen, Papua New Guinea
Barstow, Calif., shaken by magnitude-4.6 earthquake: preliminary measure
Sabancaya volcano in Peru erupts to 24,000ft
Sangay volcano in Ecuador erupts to 20,000ft
Semeru volcano in Indonesia erupts to 14,000ft
Nevados De Chillan volcano in Chile erupts to 13,000ft
Tropical downpours claim over 20 lives and devastate land throughout northwestern Madagascar
Storm Gloria: Death toll rises to 13, over 1,500 evacuated in France after two months' worth of rain in 48 hours
Billions of locusts swarm through Kenya - in pictures
Trump lauds China's 'efforts and transparency' in tackling viral outbreak
China Deploys Military to Fight Coronavirus as Confirmed Infections Approach 1,000
China orders nationwide measures to detect virus on flights, trains, buses
China locks down more cities, restricting 56 million people
Disneyland in Shanghai, McDonald's in Wuhan to Shut Temporarily Amid Virus Outbreak
'This time I'm scared': experts fear too late for China virus lockdown
China Death Toll From Virus Rises to 41 as France Announces First Cases in Europe
China coronavirus: Wuhan residents describe 'doomsday' scenes as patients overwhelm hospitals
Coronavirus outbreak: Video shows dead bodies in halls of China hospital
Tracking coronavirus: Map, data and timeline
Health experts issued an ominous warning about a coronavirus pandemic 3 months ago. Their simulation showed it could kill 65 million people.
The Dow Drops 141 Points as Coronavirus Spreads
World Health Organization says it's too early to declare global emergency over new coronavirus
Don't buy the media hype over the new China virus
Previously Unknown Viruses Discovered in Melting Glacier
Trump Administration Strikes at California's Abortion-Coverage Mandate
Trump, a late convert to cause, attends anti-abortion rally
Trump becomes first president to speak at March for Life: 'Every life brings love'
At March for Life, Trump gets an enthusiastic reception
President Trump on why he attended March for Life rally: 'Religious liberty is under siege'
Juan Williams on why Trump shouldn't have attended March for Life rally: 'It divides the country'
Maher expresses sympathy to pro-life movement following March For Life: Doctor told my mom 'I shouldn't be born'
Tennessee Gov. Bill Lee signs bill allowing adoption agencies to deny gay couples
Sex is for male-female marriage only, Church of England confirms
Anti-Christian violence in Europe is at an all-time high - report
Tracking Bible Prophecy Headlines - 1/24/2020
Netanyahu, Gantz to travel to Washington next week for peace plan's unveiling
Trump confirms PM, Gantz to visit; rejects 'speculative' reports on peace plan
Trump says he'll likely release plan before Tuesday meet with Netanyahu, Gantz
Trump plan said to give Israel sovereignty throughout Jerusalem, all settlements
Jordan's FM warns annexation would end chances for Israeli-Palestinian peace
PA furious at Trump peace plan - warns Israel, US not to cross 'red lines' after Netanyahu, Gantz invited to White House
Right-wing politicians react with caution to reports on Trump peace plan
Blue and White said to accuse US of trying to help PM delay immunity hearings due to invite to Washington over peace plan
Rocket siren tripped by unexplained Gaza explosion, IDF says
Israeli High Court Allows DNA Testing to Prove Judaism
25 Muslim faith leaders make 'groundbreaking' visit to Auschwitz
This must never happen again, says Saudi cleric as Muslim group tours Auschwitz
Rise in far-Right visits to former Nazi concentration camps
At Yad Vashem, German president says Germans haven't learned lesson of Holocaust
Another Holocaust is possible, warns former chief rabbi
Iran 'most anti-Semitic regime on the planet' says Israel's Netanyahu
Among dozens of world leaders in Jerusalem, Putin proves the dominant presence
Holocaust forum: Netanyahu urges world to unite to confront Iran
Pence: In spirit of Holocaust remembrance, we must stand strong against Iran
US official warns Soleimani's successor faces 'same fate' if he kills Americans
Iran: US threat to kill Soleimani successor a sign of 'governmental terrorism'
Iranian IRGC officer suggests taking US hostages to make up for sanctions
Pompeo: If you facilitate Iran's activities, you will be sanctioned
Syria war: Jihadist assault 'kills dozens of soldiers'
Venezuela crisis is 'comparative to Syria': Opposition leader Juan Guaido pleads for international support in Davos
Lebanon's former foreign minister tries to defend Davos trip as country faces economic collapse
Political manipulation seen behind Lebanon violent protests: UN
ISIS resurgence possible if US pulls out of Iraq: General
Hundreds gather for Baghdad rally to demand US troops leave
Thousands rally in Baghdad against presence of US troops in Iraq
US general says troop surge in Middle East may not end soon
Why Planned U.S. Troop Cuts in Africa Cause Alarm: Extremist groups on the continent have set 'a record pace of activity in 2019
Libyan sentenced to 19 years for role in Benghazi attacks that killed US envoy
Libya conflict: Haftar forces threaten to target civilian planes
Libya 'chaos' could spread, warns Turkey's Erdogan
Saudi Arabia to host World Economic Forum Middle East Summit
Rohingya Hail UN Ruling That Myanmar Act to Prevent Genocide
Philippines' Duterte threatens to end military deal with US
Next stop, Brexit: Britain's EU divorce bill becomes law
Trump expected to sign US-Mexico-Canada trade deal next week
The US picked the 'wrong time' for a trade war with China, Hong Kong businessman says
Rudy Giuliani threatens to go public with Biden corruption allegations
Sen. Lindsey Graham, R-S.C., said President Trump is not backing down on his belief that the Biden family's business dealings must be investigated
Republican Senators Are Literally Playing With Kids' Toys During The Impeachment Trial
Iowa caucus app sparks election security concerns
Soros accuses Facebook of helping re-elect Trump
George Soros rips Trump and Xi, says the 'fate of the world' is at stake in 2020
Doomsday Clock moves to 100 seconds to midnight - closest point to nuclear annihilation since Cold War
5.5 magnitude earthquake hits near El Hoyo, Argentina
5.5 magnitude earthquake hits near Karakenja, Tajikistan
5.4 magnitude earthquake hits near Moquegua, Peru
5.0 magnitude earthquake hits near Karakenja, Tajikistan
Sabancaya volcano in Peru erupts to 24,000ft
Sangay volcano in Ecuador erupts to 21,000ft
Reventador volcano in Ecuador erupts to 19,000ft
Semeru volcano in Indonesia erupts to 14,000ft
Kerinci volcano in Indonesia erupts to 14,000ft
Sakurajima volcano on Japan erupts to 11,000ft
Bushfire crisis: more than half of all Australians found to have been directly affected
Why The Coronavirus Is A Real Threat To Oil Markets
China coronavirus outbreak: Death toll jumps to 25 as authorities race to lock down cities in unprecedented bid to contain virus
Virologist who helped identify SARS on coronavirus outbreak: 'This time I'm scared'
Explained: Why Wuhan is so important to China's economy and the potential impact of the coronavirus
Chinese cities cancel New Year celebrations, travel ban widens in effort to stop coronavirus outbreak
Chinese tourist says she evaded coronavirus checks to fly to France
People are freaking out that coronavirus outbreak is like movie 2011 "Contagion"
New H5N6 bird flu hits swans in China's Xinjiang: ministry
Virginia Senate passes bill to let transgender people get new birth certificates
Puberty blockers can be 'life-saving' drugs for trans teens, study shows
LGBTQ education is now mandatory in N.J. schools. Here's how teachers are preparing.
Miss Utah is the first openly bisexual Miss USA contestant
Warren promises at least half of her Cabinet will be 'women and nonbinary people' if elected president
Tracking Bible Prophecy Headlines - 1/23/2020
President Vladimir Putin, US Vice President Mike Pence land in Israel
Putin hopes visit in Israel will advance bilateral relations between countries
In apparent gesture, Netanyahu to meet Pence at Jerusalem embassy
Pelosi: Israel, US are two nations which share the same destiny
Kushner, Berkowitz cancel trip to Israel due to weather - Now, the peace plan is yet again thrown into limbo
Hosting Macron, Abbas says he hopes France will recognize Palestine
Abbas's office fumes at Netanyahu, Gantz for pledging Jordan Valley annexation
UN Envoy Warns Israeli Leaders Annexation 'Would Be a Devastating Blow' to Peace Prospects
After Netanyahu vows major West Bank annexations, Bennett urges: 'Do it now'
Holocaust Forum and U.S. Election Give Israel the Perfect Stage to Push Jordan Valley Annexation
At 'historic gathering,' Rivlin swears leaders into fight against Jew-hatred
Macron tells Rivlin 'anti-Semitism not different from anti-Zionism'
Holocaust scholar's speech to world leaders: Anti-Semitism destroys your nations
Most American Adults Don't Know Six Million Jews Died in Holocaust, Pew Poll Finds
Cat Videos and Auschwitz? The Perils of Using Social Media to Discuss the Holocaust
Yad Vashem: Why Poland won't be attending Holocaust memorial
Yad Vashem calls Ukrainian president's snubbing of Holocaust forum 'odd'
Jerusalem braces for traffic chaos as city hosts largest ever diplomatic event
Egypt said involved in 'intensive efforts' to rein in Hamas, end balloon attacks
Committee sets January 30 as start for Netanyahu immunity hearings
Jordan passes draft law to ban Israeli gas imports
UN chief Guterres urges political solution to end Syria conflict
Up to 40 Syrian soldiers killed, 80 wounded in Idlib attack: Ifax
Lebanon faces economic 'catastrophe' says new PM Diab
'We Are Not Going To Leave': Iraq's Protests Escalate
Iran could withdraw from 2015 nuclear deal in dispute with West: Official
Bloomberg: I opposed Iran deal, but the way Trump left it was wrong
Macron vows to go tough on Iran as Rouhani warns Europe not to violate nuke deal
Iran must not acquire nuclear weapons: French president Macron
Iran will never seek nuclear weapons: President Rouhani
US Iran envoy Brian Hook threatens Ghaani with same fate as Soleimani
President Trump minimizes concussion-like injuries in Iraq attack as merely 'headaches'
Algeria to host foreign ministers on Libya crisis
Libya's Haftar moving towards a military victory as Europe pushes for peace
Saudi Arabia asks US to remove Sudan from terror list
Jeff Bezos hack: UN experts demand probe of Saudi crown prince
The Jeff Bezos hacking allegations destroy the myth of a new Saudi Arabia
At least 15 killed as fighting intensifies near Yemen's capital
Trump wants 'significant' drop in Taliban violence before 'meaningful' talks
Brexit bill clears final UK parliamentary hurdle ahead of January 31 exit
Brexit: UK has 'crossed Brexit finish line', says Boris Johnson
Schiff warns of Russian attack on US mainland, as Day 2 of Trump's Senate impeachment trial concludes
Democrats launch first salvo at Trump impeachment trial, say U.S global standing at stake
Democrats appeal for GOP help to convict 'corrupt' Trump
Sen. Josh Hawley: Nadler basically accused senators of treason before Chief Justice Roberts admonished him
U.S. senators on 'digital detox' as they hear Trump's impeachment trial
Trump breaks daily tweet record as Senate hears opening impeachment arguments
Opening of Trump impeachment trial draws 11 million TV viewers
Warren Proposes New DOJ Task Force Dedicated to Retroactively Investigating Trump Admin 'Violations'
Seattle is the first area in the US where residents can vote via smartphones
Google and Apple Clash Over Web Browser Privacy
Is secondhand screen time the new secondhand smoking?
6.2 magnitude earthquake hits near Tanaga Volcano, Alaska
5.6 magnitude earthquake hits near Ust'-Kamchatsk Staryy, Russia
Earthquake of magnitude 5.6 strikes near Kirkagac, Turkey
5.2 magnitude earthquake hits near Bristol Island, South Sandwich Islands
Magnitude 5.2 earthquake hits south Iran
5.1 magnitude earthquake hits near Farallon de Pajaros, Northern Mariana Islands
5.1 magnitude earthquake hits Southeast of Easter Island
Klyuchevskoy volcano on Kamchatka, Russia erupts to 22,000ft
Popocateptl volcano in Mexico erupts to 22,000ft
Sangay volcano in Ecuador erupts to 22,000ft
Reventador volcano in Ecuador erupts to 19,000ft
Sakurajima volcano on Japan erupts to 11,000ft
Sangeang Api volcano in Indonesia erupts to 10,000ft
Winter storm in Spain caused surge that 'ravaged' major delta area
3 American firefighters killed in C-130 crash while battling Australian wildfires
Australians warned of possible deadly spider "bonanza"
'Unprecedented' locust swarm devastating several countries in Africa fueled by multiple weather factors
Experts estimate at least 4,000 people infected with coronavirus and cases could reach UK
Pandemic fears grow as China virus toll rises to nine
China warns the deadly Wuhan coronavirus is 'mutating' and could spread further, with over 2,000 people tested after being close to those infected
China closes off large city of Wuhan to stop spread of deadly virus
Snakes Could Be the Original Source of the New Coronavirus Outbreak in China
Doctors just found a scary new drug-resistant 'superbug' bacteria
US drinking water contamination with 'forever chemicals' far worse than scientists thought
Trump proclaims National Sanctity of Human Life Day on 47th anniversary of Roe v. Wade
Trump to become first president in history to speak at March for Life
State Department considers fighting 'birth tourism' with tighter travel restrictions for pregnant women
Utah Becomes Latest State To Ban Discredited LGBTQ 'Conversion Therapy'
This year, at least six states are trying to restrict transgender kids from getting gender reassignment treatments
Tracking Bible Prophecy Headlines - 1/22/2020
Serbian president flies Star of David flag to mark Holocaust Remembrance Day
Everything you must know about the biggest diplomatic event in Israel's history - the World Holocaust Forum events marking the 75th anniversary of the liberation of Auschwitz
Trump, Putin, pope vow to fight anti-Semitism in collection of missives
Don't rehabilitate anti-Semitism, Rivlin warns as European, world leaders fly in
Incendiary balloons from Gaza persist as world leaders gather in Jerusalem
Israeli forces seize dozens of guns from Palestinians in crackdown
Hamas chief Haniyeh slated to meet Malaysian PM in bid for aid
Israeli Electric Company Ends Power Cuts to West Bank After Palestinians Pay Debt
Palestinian Prime Minister to Haaretz: 'The Fact That We Even Survive Is a Miracle'
Defense Chief Says Israel Will Apply Sovereignty to West Bank
Launching campaign, Netanyahu vows to annex all settlements 'without exception'
Gantz vows to annex Jordan Valley 'in coordination with international communtiy'
Reversing course, Gantz urges Trump to 'move up' peace plan rollout
US team meets Mideast officials to discuss peace plan rollout
Russian-led Strikes on Rebel-held Northwest Syria Kill 40, Rescuers Say
Standoff: U.S. troops block Russian forces from capturing Syrian oil field
The War Is Over, but Syria's Economic Misery Is Growing Worse
US military declassified documents claim 'success' in hacking ISIS
Lebanon protests: New government ends months of deadlock
New government in crisis-hit Lebanon ends 3-month vacuum
Lebanon PM Diab: new government is 'a rescue team'
Protests in Lebanon continue as new government fails to assuage anger
UN chief says will work with new Lebanese govt on reforms
Two protesters killed as Iraqi police struggle to stem unrest
Iran Acknowledges 2 Russian-Made Missiles Targeted Ukraine Jet
Iran warns 'freedom fighters' worldwide will avenge Soleimani's killing
More US troops evacuated with possible injuries from Iran missiles
Iranian lawmaker offers $3 million to anyone who kills Trump - report
Adel al-Jubeir: Iran 'largest sponsor of terrorism in the world'
Iran's threats to quit nuclear treaty sends 'negative message': US envoy
Yemeni president condemns rebel attack as death toll rises to 100
Jeff Bezos hacked by Saudi crown prince with Israeli cyber weapon
Saudi Arabia denies 'absurd' report claiming it hacked Amazon CEO Bezos' phone
36 civilians killed in attack in northern Burkina Faso
Turkey Receives Over 120 Missiles, Two S-400 Systems From Russia, Report Says
Russia gets new government in what Putin calls 'major renewal'
Vladimir Putin will not be president for life but he is sure to have power
Swiss police reportedly believe Russian spies posed as plumbers to bug Davos
US urges China to join nuclear arms talks with Russia
Carrie Lam suggests foreign influence in Hong Kong protests: 'Perhaps there is something at work'
North Korea abandons nuclear freeze pledge, blames 'brutal' U.S. sanctions
North Korea may seek 'new path' after US fails to meet deadline
Trump confirms plans to expand travel ban
Mexico Murders Rise to Record in AMLO's First Year in Office
US officials say white supremacists hoped Virginia rally would start civil war
As impeachment trial starts, Alan Dershowitz sees self as Trump's reluctant hero
Republicans reject witnesses as impeachment trial kicks off with rules battle
John Roberts scolds legal teams after tense exchange: 'Those addressing the Senate should remember where they are'
Senate Democrats privately mull witness trade in impeachment trial: A Biden for Bolton
Alan Dershowitz rejects Pelosi's 'impeachment is forever' claim, says only Trump can decide whether Bolton testifies
Pat Cipollone: Democrats want to remove Trump from 2020 ballot with impeachment
White House Counsel Pat Cipollone: "They're Not Here To Steal One Election, They're Here To Steal Two Elections"
Bloomberg calls for Trump's removal in new impeachment ad
2020 Democratic candidates vow unity, but conflict escalates
Apple dropped plan for encrypting backups after FBI complained
Google CEO backs temporary ban on facial recognition
5.5 magnitude earthquake hits near Lautoka, Fiji
5.3 magnitude earthquake hits near Ciudad Cortes, Costa Rica
5.0 magnitude earthquake hits near Quepos, Costa Rica
5.0 magnitude earthquake hits near Raoul Island, New Zealand
Sabancaya volcano in Peru erupts to 24,000ft
Popocateptl volcano in Mexico erupts to 21,000ft
Klyuchevskoy volcano on Kamchatka, Russia erupts to 20,000ft
Sangay volcano in Ecuador erupts to 20,000ft
Reventador volcano in Ecuador erupts to 16,000ft
Fuego volcano in Guatemala erupts to 14,000ft
Nevados De Chillan volcano in Chile erupts to 14,000ft
Sakurajima volcano on Japan erupts to 10,000ft
4 dead as powerful storm triggers strong winds, heavy snowfall, and record waves in Spain
It's so cold in Florida that Disney World water park and other Orlando parks are closing
National Weather Service in Florida warns of falling iguanas due to freezing weather
First fires, then floods. Now Australians need to watch out for deadly funnel-web spiders, experts say
World needs to prepare for 'millions' of climate displaced: U.N.
Davos 2020: Greta demands climate action but Trump blasts pessimists
Trump warns against "prophets of doom" on climate at World Economic Forum in Davos
Washington man is 1st in US to catch new virus from China
Chinese officials try to contain viral outbreak as first case confirmed in U.S.
Virus prompts temperature checks, extra cleaning at airports
North Korea bans foreign tourists over China virus: Tour agency
China Warns Holiday Travel Surge Could Spread Deadly Coronavirus
Nebraska governor declares day of prayer on January 22nd to end abortion
Lesbian couple left 'overwhelmed with anger' as South Africa venue declines their wedding
Ex-Witch's Warning About New Disney Show: 'It's Not a Joke... That Realm Is Very Real'
Tracking Bible Prophecy Headlines - 1/21/2020
The team behind the US 'Deal of the Century' is heading to Israel
Tibi issues threats forcing Israel to relinquish land
Majority of Israelis fear for Jews living in France
Pope Condemns 'Barbaric Resurgence' of anti-Semitism
Pope denounces populism as fertile ground to foment anti-Semitism
World Leaders Descend on Israel for Holocaust Memorial
With 10,000 officers, police gear up to protect massive Holocaust commemoration
Israel said to warn Hamas against disrupting world leaders' Holocaust gathering
Many leaders, but few actual survivors invited to landmark Holocaust event
Cluster of explosive devices land near Jerusalem
IDF said to strike Hamas border post after apparent balloon attack from Gaza
Israel to allow Qatari aid into Gaza despite explosive balloon attacks
Honduras officially declares Hezbollah a terrorist organization
Over 560 Attacks Against Israelis Thwarted in 2019, Shin Bet Chief Says
EU preparing to expand sanctions on Turkey over gas drilling off Cyprus
Intel Report Warns US Troops in Germany Face 'Possible Imminent' Threat of Attack
Two rockets hit near US embassy in Baghdad: Security sources
Iran threatens to quit global nuclear pact if Europeans turn to Security Council
Iran threatens to exit major nuclear treaty if EU backs sanctions
Eight countries support a European-led naval mission in Hormuz: France
Seoul to send vessel to Strait of Hormuz after US pressure
Violent unrest grips Beirut as 'week of rage' escalates
Lebanon officials vow to deter 'infiltrator' attacks after weekend violence
Alleged ISIS bride's return causes Norway's ruling coalition to collapse
Setback for Boris Johnson as Lords amend Brexit bill
World's richest 2,000 people hold more than poorest 4.6 billion combined: Oxfam
World economy to rebound as US-China trade tensions cool: IMF
Mexico Murders Rise to Record in AMLO's First Year in Office
Virginia pro-gun rally draws thousands, ends peacefully
MLK's daughter weighs in on her father's dream in a polarized America
Senate resolution sets a fast pace for Trump impeachment trial
Trump team calls 'flimsy' impeachment 'dangerous perversion of the Constitution' in lengthy filing
Will the Senate impeachment trial lead to TV fireworks?
Maher Interviews Pelosi on Trump Impeachment, Warns of Civil War
CBP Expands Facial Recognition for Global Entry Travelers
Clearview app lets strangers find your name, info with snap of a photo, report says
Hospitals Give Tech Giants Access to Detailed Medical Records
Facebook apologizes after translating Chinese president's name as 'Mr S--thole'
Schools Took Away Students' Phones. Now They're Treating Separation Anxiety
If You Aren't Paying Attention to the Latest UFO News, You Really, Really Should Be
6.1 magnitude earthquake hits near Bristol Island, South Sandwich Islands
Shishaldin volcano in the Aluetian Islands erupts to 30,000ft
Sangay volcano in Ecuador erupts to 23,000ft
Popocateptl volcano in Mexico erupts to 19,000ft
Fuego volcano in Guatemala erupts to 15,000ft
Reventador volcano in Ecuador erupts to 15,000ft
Semeru volcano in Indonesia erupts to 13,000ft
Phivolcs: Taal recharging for 'powerful eruption'
Philippine volcano recharging, scientist says, as shops, hotels told to keep shut
Troops arrive in Newfoundland to assist after historic blizzard
Israel's recent storms cause billions in damage to property, infrastructure
Staggering images show apocalyptic dust and hail storms in Australia as extreme weather continues to hit country
Platypuses at risk of extinction due to Australia's devastating drought
Highest Atmospheric Pressure in More than 300 Years of London Recordkeeping
RBA warned to 'mobilise all forces' to save the economy from climate change-induced disaster
Climate refugees cannot be sent back home, United Nations rules in landmark decision
FAO warns 'ravenous' locust outbreak threatening East Africa
Human-to-human transmission confirmed in China coronavirus
Coronavirus Is Spreading Quickly Across China as Confirmed Cases Triple
As virus spreads to more Chinese cities, WHO calls emergency meeting
A video of medics in hazmat suits scanning plane passengers for China's mysterious Wuhan virus is stoking fears of a global epidemic
China Says 'No Need to Panic' as Deadly Virus Goes International
China virus outbreak spooks global markets as fourth death reported
Vaccine for new Chinese coronavirus in the works
Pharmaceutical stocks spike after China reports new coronavirus cases
Antibiotic resistance: scientists are reengineering viruses to cure bacterial infections
Sperm donation after death should be allowed, advocates urge
SBA List launches $52M effort to reelect Trump, 'most pro-life president in history'
Denver Post Columnist Fired After Arguing There Are Two Sexes
AG says Jerusalem municipality was wrong to order removal of anti-LGBT ads
Mike Pence called 'one of the most persecuted Christians in America' at church MLK celebration
Popular End Times Televangelist Jack Van Impe Dies at 88-Years-Old
Tracking Bible Prophecy Headlines - 1/20/2020
Trump reportedly to make final decision this week when to release 'Deal of the Century'
Italian Deputy Prime Minister: I Will Recognize Jerusalem as Capital of Israel
Why did Apple's Siri claim Israel was an 'occupation state'?
Palestinians Preparing to Ramp Up Airborne Firebomb Attacks Against Israel
The Leviathan Natural Gas Field Could Be a Game-Changer for Israel-EU Relations
Jordanian parliament demands ban on gas imports from Israel
IDF begins installing tunnel-detecting sensors along Lebanese border
UK's Johnson, France's Macron reiterate commitment to Iran nuclear deal
Iran says it will 'seriously reconsider' its cooperation with nuclear inspections agency
Violence escalates in Beirut as protesters clash with police, more than 100 hurt
Protesters burn headquarters of Iraqi Hezbollah militia in Najaf
Iran backtracks on plan to send flight recorders to Ukraine
Officials say Yemen missile, drone attack toll rises to more than 100 dead
Turkey rapidly succeeds in taking over Libya conflict - analysis
Russian activists take aim at Putin in march against repression
Putin Says He Doesn't Want Return to Soviet-Era Lifetime Leaders
Vladimir Putin Says an Unlimited Presidential Term in Russia Would Be 'Very Disturbing'
Fears of violence as white supremacists, others to rally for guns in Virginia
President Trump's impeachment trial to intensify next week
In impeachment document, Democrats say Trump endangers security, Trump denies
Doug Collins: House Democratic leader's remark about letting Trump 'prove innocence' should alarm Americans
Graham, Dershowitz say effort to dismiss articles of impeachment 'dead' as they prepare for trial
'I can kick the field goal that wins the game': Dershowitz lays out plan for defending Trump in Senate trial
Dershowitz claims abuse of power is not an impeachable offense even if proven
Schiff Slams "Absurdist Position" That Abuse of Power is Not Impeachable
Cruz: Hearing from witnesses could extend Senate trial to up to 8 weeks
Trump to Mingle With Elites in Davos as Impeachment Trial Opens
Trump, climate activist Greta Thunberg set to cross paths at World Economic Forum conference in Davos
Norway says its new giant oil field is actually good for the environment. Critics call it climate hypocrisy
Trump's Trade Deal with China is a Steroid Shot for the U.S. Economy
Wealthy investors see nothing that will stop this relentless bull market
The Bezos, Musk and Branson billionaire space race is happening right now
6.0 magnitude earthquake hits near Arzak, China
6.0 magnitude earthquake hits near Molibagu, Indonesia
5.1 magnitude earthquake hits near Asan-Maina Village, Guam
4.5 magnitude earthquake hits near South Hutchinson, Kansas
Popocateptl volcano in Mexico erupts to 20,000ft
Sangay volcano in Ecuador erupts to 20,000ft
Reventador volcano in Ecuador erupts to 27,000ft
Sabancaya volcano in Peru erupts to 24,000ft
Fuego volcano in Guatemala erupts to 15,000ft
Semeru volcano in Indonesia erupts to 13,000ft
Ebeko volcano in the Kuril Islands erupts to 10,000ft
'Bomb' blizzard buried cars and homes with more than four metres of snow in parts of Canada
Newfoundland asks for military help after record blizzard
Australia weather: Melbourne battered by golf ball-sized hail as extreme conditions persist
China reports third death from SARS-like virus, nearly 140 new cases
Anti-abortion group announces $52 million budget to reelect Trump and anti-abortion Senate majority
San Antonio spends over $300K to keep Chick-fil-A out of airport citing the company's 'legacy of anti-LGBTQ behavior'
LGBTQ+ campaigners want Franklin Graham's UK tour cancelled
Cult 'anointed by God' kills 7 in Panama jungle
Cottage Grove church to usher out gray-haired members in effort to attract more young parishioners
Tracking Bible Prophecy Headlines - 1/19/2020
Bennett orders 'radical' left-wing activists banned from West Bank
Shaked: There won't be a unity government after March elections
How The U.S. Has Reduced Its Dependence On Middle East Oil
Turkey to start Mediterranean gas exploration 'as soon as possible'
Scores wounded as Lebanon's anti-gov't protests turn violent
Israeli FM, US top diplomat urge more countries to blacklist Hezbollah entirely
Hundreds injured as fierce protests rock Beirut amid simmering crisis
Fireworks flew as protesters clashed with security forces in Beirut - video
Trump tells GOP donors Soleimani was 'saying bad things' about US before death
US sanctions Iranian general for 'massacre of 148 helpless Iranians' in protests
'Villainous' US is lying about standing with Iranian people: Khamenei
As Iran missiles battered Iraq base, US lost eyes in sky
Iran to US: Don't test us; missile attack on base in Iraq was just a 'warning'
Iran is sending black boxes of downed plane to Ukraine
At least 90 dead in Houthi attack on Yemeni base
Libya's Eastern-based Forces Move to Halt Oil Exports, Escalating Tensions Ahead of Peace Summit
Libya's conflict looks increasingly like Syria, says US official
Turkey's president Erdogan slams European allies for not aiding Libya
Four dead, many injured in al-Shabaab car bombing near Somali capital
Macron evacuated from Paris theatre as protesters block exits over pension reforms
Trump's impeachment, starring Bill Clinton
House managers cite 'overwhelming' evidence against Trump in their brief to Senate
Trump Trial to Open With Questions Unanswered on Ukraine 'Favor'
Dershowitz: Trump impeachment acquittal would 'make me unhappy as an individual' but he will defend US president during Senate trial for the 'survival of the constitution'
Trump lawyers respond to articles of impeachment: 'Constitutionally invalid'
Trump Team: Impeachment a 'dangerous attack' on right to vote
Strategy of new Trump lawyers: Accuse Democrats of using impeachment to overturn 2016 election
'The red wall is cracking': Buttigieg gets ovation after expecting protests - His campaign feared hostility in Iowa's most conservative county.
Ahead of tinder box Virginia gun rally, Trump says Constitution under attack
Virginia braces for enormous gun-rights rally Monday
Antifa Group Plans To March Alongside Pro-Gun Protesters In Virginia
Virginia's top House Republican warns "white supremacist garbage" to stay away from gun rally
Men Discussed Opening Fire at Pro-Gun Rally in Richmond, Officials Say
Eminem releases surprise album, recreates Las Vegas shooting in video calling for changes to gun laws
Boy armed with gun arrested after shooting that left 3 kids, woman dead
Mexican troops block US-bound caravan travelers
Cash, Plastic or Hand? Amazon Envisions Paying With a Wave
Meet Clearview AI, the secretive company that might end privacy as we know it
Meteor streaks over Puerto Rico, unsettling some amid quakes
6.0 magnitude earthquake hits near Abepura, Indonesia
5.0 magnitude earthquake hits near Sami, Greece
Sabancaya volcano in Peru erupts to 24,000ft
Sangay volcano in Ecuador erupts to 19,000ft
Fuego volcano in Guatemala erupts to 15,000ft
Reventador volcano in Ecuador erupts to 15,000ft
Semeru volcano in Indonesia erupts to 14,000ft
Taal continues emitting steam as cracks widen, hazardous eruption imminent, Philippines
Puerto Rico emergency director fired after residents discover warehouse full of Hurricane Maria supplies
Fierce winds and heavy rain lash Fiji as Tropical Cyclone "Tino" strengthens into Category 2
Powerful blizzard, epic snowfall rates hit Newfoundland and Labrador, St. John's declares a state emergency
Worst locust plague in 60 years, roughly 360,000 ha (890,000 acres) of crops damaged in Rajasthan
Planned Parenthood launches $45 million campaign for 2020: 'Matter of life and death'
Widowed LGBT Israelis seek standard spousal benefits, but red tape haunts them
Police: Pennsylvania Woman Drives Into Path Of Oncoming Vehicle While Waiting For Calling From God
Tracking Bible Prophecy Headlines - 1/18/2020
Muslims chant about killing Jews outside Jerusalem's Temple Mount
Hundreds protest in Jordan against gas deal with Israel
Poll: Israeli, Palestinian millennials feel conflict 'will never end'
Israel Loses Thousands of Holocaust Survivors in 2019
Biden mocks Trump's claim to speak against anti-Semitism
UK adds entire Hezbollah movement to terror blacklist and freezes its assets
Hezbollah warns of 'chaos' if Lebanon government further delayed
US official calls for 'credible' government in Lebanon
Lebanese demonstrators block roads as protests enter fourth month
12 Syrian troops, 50 militants killed in Idlib, says Russian Defense Ministry
Syrians with Turkish citizenship lead militant factions in Libya: Sources
Erdogan calls on Europe to support Turkey's moves in Libya
Eastern Libya halts more than half the country's oil output
As Iraqi cleric calls for mass protests against US some Iraqis refuse out of fear of Iran
Two protesters killed, 25 injured in clashes with Iraqi security forces
Protester killed in Baghdad clashes as demonstrators try to cross key bridge
Why Iran plane disaster protests mark most serious test yet
Pentagon denies trying to underplay injuries from Iran attack
CNN tries to create a military conspiracy theory
Isolated Iran leader lashes out at Europe as nations join US in ramping up pressure
The day Iran attacked US targets in Iraq was 'day of God': Iran's Khamenei
Trump warns Khamenei to be 'careful with his words' following Tehran sermon
'Put aside the terrorists': Trump responds to Khamenei in Farsi
Trump fires back after Iranian leader condemns him on Twitter: 'Make Iran Great Again!'
Brian Hook: Iran's threats will isolate it more
Pope Urges US and Iran to Take Caution
Pakistan FM, after visits, says Iran wants to de-escalate
Russia's Lavrov calls for US-Iran de-escalation after plane downing
Russia: Iran Was Spooked by Reports of U.S. F-35s When It Downed Airliner
Canada's PM urges Iran to send black boxes from downed plane to France
Countries demand Iran compensate relatives of plane-crash victims
For some Iranians, Khamenei speech stokes rage over downed jetliner
Treasury brings back the 20-year bond to pay for the ballooning deficit
Fed Adds $52.6 Billion To Markets As Central Bank Official Defends Operations
Trump assembles a made-for-TV impeachment defense team
Ken Starr, Alan Dershowitz join Trump's impeachment defense team
Democrat Alan Dershowitz to defend Trump at impeachment to protect 'integrity of constitution'
Trump allies draw up plan to limit damage from impeachment trial
GOP threatens to weaponize impeachment witnesses amid standoff
Adam Schiff takes on Trump, calling him an 'erratic hothead.' Now he's feeling the heat
Pelosi gleefully reminds Trump he's 'impeached forever' during appearance on Bill Maher show
Biden, Buttigieg look to exploit Iowa opening as impeachment drags rivals back to DC
History shows Chief Justice John Roberts could cast tie-breaking votes at Trump's impeachment trial
Supreme Court to Decide If States Can Bind Electoral College Members to Popular Vote
'People will sit at home': Sanders supporters threaten to boycott election if Democrats pick Biden
Anti-Trump protests have shrunk. What's it mean for 2020?
Trump warns of 'attack' on 2nd Amendment ahead of Virginia gun rights rally
NYC's sanctuary city policy under fire after freed illegal immigrant allegedly murders 92-year-old
NYPD union leader sides with ICE against de Blasio over 'sanctuary'-tied murder: 'He owns this'
Hungary joins Trump's attack on 'open-borders' agenda at UN, says 'national interest comes first'
Facebook bars Israeli firm that claims to 'subconsciously influence' people
Satire 'Babylon Bee' CEO: 'How funny is it that CNN is coming after us for spreading disinformation?'
The EU might ban facial recognition tech for five years
Huge military exercise could jam GPS for small planes flying in the Southeast, FAA says
Nations dawdle on agreeing rules to control 'killer robots' in future wars
5.3 magnitude earthquake hits near Arzak, China
5.3 magnitude earthquake hits near Raoul Island, New Zealand
5.2 magnitude earthquake hits near Raoul Island, New Zealand
5.0 magnitude earthquake hits near Tual, Indonesia
Sabancaya volcano in Peru erupts to 25,000ft
Sangay volcano in Ecuador erupts to 19,000ft
Semeru volcano in Indonesia erupts to 15,000ft
Taal volcano eruption poses deadly dilemma for people living in its shadow
Climate change or poor policy? As Australia's wildfires see some relief, blame game ascends
Floods, road closures in Australia as storms lash some bushfire-hit regions
Why Australia's fires are linked to floods in Africa
Appeals Court Deals a Blow to Teens Trying To Sue Trump Administration Over Climate Change
Rep. Adam Schiff Sued by Physicians for Censoring Vaccine Debate
'Very alarming': Majority of millennials skeptical of vaccines
Travelers from China are being screened at US airports for a mysterious new virus that's killed 2 and sickened dozens
The Methodist Church will probably split in two over homosexuality, and that's bad for all of us
Facebook says 'denying existence' of trans identities on platform is 'hate speech'
Deaf man sues porn site over lack of closed captioning
Police bust sex crime ring that trafficked dozens of Ukrainian women to Israel
Tracking Bible Prophecy Headlines - 1/17/2020
Kingmaker Liberman says coalition almost a done deal, but unclear what changed
U.S. Lobbies Foreign Parliaments to Undermine Aid to Palestinian Refugees, UNRWA Chief Charges
Balloons from Gaza carrying suspected explosives land in south as tensions rise
IDF strikes Hamas in Gaza in response to explosive balloons from Strip
Hamas says it won't accept Israel dragging feet on lifting Gaza blockade
Hundreds of worshipers riot on Temple Mount
Police break up 'disorderly conduct' at Temple Mount after hundreds march, chant
US synagogues should not arm ordinary congregants, Jewish security agency says
Hezbollah's pursuit of precision missiles fateful for 2020
Around 350,0000 People Have Fled Idlib Since Russian-backed Offensive in December, UN Says
Syrian airstrikes in Idlib leave at least 21 dead despite ceasefire
Erdogan Says Turkey Starting Troop Deployment to Libya
France to deploy aircraft carrier to support Middle East operations
Pentagon acknowledges 11 US troops were hurt in Iran missile strike
Rouhani says Iran wants dialogue, working daily to 'prevent war'
Amid internal unrest, Khamenei says Trump is a 'clown' who will betray Iranians
Rouhani says Iran enriching more uranium than before nuclear deal
US threatens tariffs on Europeans unless Iran nuke deal scrapped
Germany confirms Trump made trade threat to Europe over Iran policy
Zarif: Europe succumbed to 'bully' Trump
Ottawa demands answers on Iran plane crash as compensation sought
Canada: 'Iran must assume full responsibility' for downed plane
Iran calls on world not to make downing of passenger plane 'political'
Iran's top leader to lead Friday prayers at time of crisis, in first since 2012
Griffiths: Peace in Yemen could be achieved this year
US must be involved on Afghanistan after troops leave, says Pakistan
Putin cements power as Russian lawmakers approve his new PM
Putin Shake-Up Could Keep Him in Power Past 2024 as PM, Cabinet Step Aside
How Putin's Shake-up of Russian Politics Could Keep Him in Power Indefinitely
China birth rate hits lowest level since 1949, adding to concerns that an aging society and shrinking workforce will pile pressure on a slowing economy
Nearly 1 in 4 countries saw jump in protests, civil unrest in 2019, study finds
Almost 40% of the world's countries will witness civil unrest in 2020, research claims
'A new world disorder': Global leaders head to Davos 2020 in search of stability
'Sowing seeds of division': Iraqi refugee launches bid to unseat Ilhan Omar
Historic Trump impeachment trial begins in Senate
Pelosi hands out souvenir pens, Dems slammed for gloating as House delivers Trump impeachment articles
'Unusual' And 'Jarring': CNN Panel Questions Pelosi's Souvenir Impeachment Pens
CNN's bias is now beyond laughable
Senate trial 'should go very quickly,' predicts President Trump
Giuliani associate: Trump had knowledge of Ukraine pressure campaign
Giuliani associate names Trump, Pence, more in Ukraine plan
Giuliani Pal Lev Parnas Accuses Trump of Clear Quid Pro Quo: 'All Aid' Was Predicated on Biden Investigation Announcement
Federal watchdog: White House violated law in freezing Ukraine aid
Ukraine Asks FBI to Help Probe Suspected Russian Hack of Company in Trump Impeachment
Pelosi rips 'shameful' Facebook behavior, accuses it of intentionally misleading users
US officials ground drones over espionage fears
Displaced by the earthquake, Puerto Ricans cope with constant aftershocks and uncertainty
5.9 magnitude earthquake hits the Ascension Island region
5.5 magnitude earthquake hits North of Ascension Island
5.3 magnitude earthquake hits near Petropavlovsk-Kamchatskiy, Russia
5.3 magnitude earthquake hits near San Jeronimo Ixtepec, Mexico
5.0 magnitude earthquake hits near Alotau, Papua New Guinea
5.0 magnitude earthquake hits near Iquique, Chile
5.0 magnitude earthquake hits near Laiwui, Indonesia
Popocateptl volcano in Mexico erupts to 27,000ft
Sabancaya volcano in Peru erupts to 25,000ft
Reventador volcano in Ecuado erupts to 17,000ft
Philippine residents retrieve pets, belongings amid threat of volcano eruption
Oman hit by 4 months' worth of rain in 1 day, severe flash floods and freezing temperatures
Engineer Recommends Draining Mississippi Lake as Pressure Increases on Imperiled Dam
'Almost apocalyptic': American firefighters battle Aussie wildfires
170 people sickened at Yosemite National Park after likely norovirus outbreak
Thailand finds second case of new Chinese virus, says no outbreak
Disease that killed millions of China's pigs poses global threat
How war and misinformation are complicating the DRC's Ebola battle
Drug epidemic likely 'killing more Americans than we think'
More police officers died by suicides than on duty in 2019, advocacy group says
Gay inmates tie the knot inside Cyprus prison
Trump announces school prayer guidance; 9 agencies draft religious freedom rules
Tracking Bible Prophecy Headlines - 1/16/2020
Abdullah: What if world gives up on two-state solution? Failure to resolve the Israel-Palestinian conflict endangers world peace
IDF strikes Hamas in Gaza in response to rocket fire, as sustained calm tested
Experts advise US synagogues on use of armed security personnel
Gaza theme park's new train ride simulates the 'return' journey to Jerusalem
Netanyahu urges immediate return of international sanctions on Iran
US expects UN sanctions on Iran to 'snap back into place': Treasury Secretary
Iran rejects UK's call for 'Trump deal' to replace nuclear accord
Iran's Zarif Says 2015 Nuclear Deal Is 'Not Dead'
Iran nuclear deal in serious danger, needs diplomatic solution: France
"A proxy response": Iran has retaliation options beyond Hormuz in hitting Gulf oil supplies
Iran's secret underground 'missile city' unveiled
US-Iran war would bring 'untold chaos' warns Jordan's King
Trump Defends Killing Iranian 'Son of a *****' Soleimani in Profanity-laced Rally
Iran's Rouhani slams disqualification of thousands from running for parliament
US troops in Iraq resuming operations against Islamic State
Turkey, Russia talks over 'secure zone' in Syria's Idlib to enforce ceasefire: Turkey
Saudi Arabia rejects Turkish military presence in Syria: Saudi FM
Arab Parliament condemns Turkey sending troops to Libya
Lebanon protests turn violent for second night
Lebanese banking association condemns delay in forming new government: Statement
Egypt, Ethiopia, Sudan to finalize agreement on Blue Nile dam later this month
Putin consolidates power as Russian government resigns
Russia's prime minister resigns after Putin suggest constitutional amendments to boost power
Shock as Putin taps new PM, proposes reforms that could secure his grip on power
Russian parliament to review Putin PM pick after shock overhaul
Sen. Kennedy: Pelosi 'swollen with partisan rage' as she sends Trump impeachment articles to Senate
House leaders march Trump impeachment articles to Senate for trial
Pelosi names Schiff, Nadler as prosecutors for Trump trial
Rep. Adam Schiff: We feel the weight of history with impeachment
New evidence against Trump is likely to emerge during Senate impeachment trial, Schiff says
McConnell makes case for Trump acquittal ahead of trial
Republican leader in Delaware ousted after blaming Jews for Trump impeachment
Political Turmoil to Be 'New Normal' for 2020, Risk Firm Says
Northam declares state of emergency, Capitol weapon ban ahead of gun rights rally
Navy may arm new destroyer with conventional missile able to hit anywhere on Earth in an hour
Top-secret UFO files could 'gravely damage' US national security, Navy says
Asteroid that shot fireball at us 'could be dangerous to life on Earth'
This Year Will Mark the Lowest Solar Activity in Over 200 Years
NY governor visits Puerto Rico, authorizes deployment of 115 National Guard to island as temblors continue
In quake-hit Puerto Rico even the bees are fleeing their homes
5.3 magnitude earthquake hits near Kuqa, China
5.3 magnitude earthquake hits near Huarmey, Peru
5.2 magnitude earthquake hits near Guanica, Puerto Rico
5.0 magnitude earthquake hits near Nemuro, Japan
5.0 magnitude earthquake hits near San Martin, Argentina
5.0 magnitude earthquake hits near Naisano Dua, Indonesia
Sabancaya volcano in Peru erupts to 25,000ft
Klyuchevskoy volcano on Kamchatka, Russia erupts to 23,000ft
Sangay volcano in Ecuador erupts to 21,000ft
Popocateptl volcano in Mexico erupts to 19,000ft
Reventador volcano in Ecuador erupts to 17,000ft
At least 77 killed and 94 injured after avalanches bury homes in Pakistan
Pineapples have turned gray in the Philippines from ash spewed by Taal volcano
Major floods hit Iran after a year's worth of rain in 3 days, at least 3 dead and over 20 000 homeless
A blob of hot water in the Pacific Ocean killed a million seabirds, scientists say
Fever chart: Earth had its hottest decade on record in 2010s
California Teachers Could Be Required To Teach About Climate Change
Thousands of teens protest education minister's remarks about LGBT couples
Christians see 'alarming' trend worldwide as China builds 'blueprint of persecution'
Tracking Bible Prophecy Headlines - 1/15/2020
In milestone, Israel starts exporting natural gas to Egypt
Report: Israel to use EU funding to build natural gas pipeline for Gaza
Pompeo: US commitment to Israel's security is unwavering
Video surfaces of Putin, Assad laughing about Trump at Damascus summit
Syria says Israeli aircraft strike base thought used by Iranian forces
In first, Turkey included as threat in IDF's annual intel assessment
Netanyahu urges immediate return of international sanctions on Iran
Netanyahu: 'We know exactly what's up with Iran's nuclear program'
Israeli Intel: Iran Will Have Enough Enriched Uranium for Nuke by Year's End
EU countries launch dispute against Iran over nuclear violations
UK open to broader Iran deal that tackles destabilizing behavior: Raab
Trump agrees with British PM Johnson on a 'Trump deal' for Iran
Instagram says it's removing posts supporting Soleimani to comply with US sanctions
Pompeo: Killing of Soleimani marks beginning of new US policy to deter enemies
Up to 10 GOP senators consider bucking Trump on war powers
Democrats say they have the Senate votes to rein in Trump on Iran
In debate, Democrats attack Trump for escalating tensions with Iran
US-Iran conflict could lead to slower global growth or even recession
Iranians keep up protests against downing of airliner after arrests announced
Ukraine asks Iran to return black boxes from crashed plane
Iranian cleric says UK ambassador better expelled than 'chopped into pieces'
Turkey arrests priest who gave water and bread to Kurdish fighters: report
Lebanon in 'week of wrath' protests over political vacuum, economic crisis
ISIS claims responsibility for Niger army base attack
China's government poses a 'global threat to human rights,' report finds
GOP leadership: There aren't 51 votes to dismiss Trump articles of impeachment
Pelosi sets Wednesday vote to send Trump impeachment to US Senate
Ted Cruz: 'Open To The Possibility' Of Senate Calling Witnesses, Including Whistleblower
Michael Bloomberg: I'm going to spend all of my money to get rid of Trump
Despite Election Security Fears, Iowa Caucuses Will Use New Smartphone App
Fed Adds $82 Billion to Financial Markets
cybersecurity: The FBI Can Unlock Florida Terrorist's iPhones Without Apple
Stay away from North Korea cryptocurrency conference: UN sanctions experts
Russian spy satellite has broken up in space says harvard astronomer
Magnetic storms originate closer to Earth than previously thought, threatening satellites
5.5 magnitude earthquake hits near Kupang, Indonesia
5.3 magnitude earthquake hits South of the Fiji Islands
5.2 magntiude earthquake hits near Pinotepa de Don Luis, Mexico
Sabancaya volcano in Peru erupts to 25,000ft
Popocateptl volcano in Mexico erupts to 19,000ft
Reventador volcano in Ecuador erupts to 16,000ft
Fuego volcano in Guatemala erupts to 15,000ft
Taal: Multiple new fissures reported, total evacuation within 14 km (8.6 miles), Philippines
China sinkhole swallows bus, leaves at least 6 dead, several missing
Hit by new natural disasters, Puerto Rico's woes deepened by corruption
More than 50 killed as heavy snow and floods hit Pakistan and Afghanistan
UK weather: Storm Brendan brings rain and 80mph gusts
Hawaii's Big Island saw more than 2 1/2 feet of rain over the weekend
Flash flood emergency in Mississippi, dam in 'imminent danger' of failing
Rain Is Expected to Fall in Australia This Week, but Fires Will Continue to Rage
It's finally going to rain in Australia but it could make the situation even worse with the risk of "landslips"
Australia: The sweet relief of rain after bushfires threaten disaster for our rivers
Smoke from Australian wildfires will circle the entire world, NASA says
UN sets 2030 biodiversity deadline to combat possible mass extinction
We have 10 years to save Earth's biodiversity as mass extinction caused by humans takes hold, UN warns
How climate change may raise the suicide rate, kill 2,000 extra people a year
Scientists use stem cells from frogs to build first living robots
New Survey Shows Increasing Number of Parents With Young Children Don't Support Vaccination
CDC says there's a mismatch in the flu shot -- and it's not good news for children
Illinois revamping system to let birth mother identify as father on child's birth certificate
Parents allegedly left their toddler in a running car as they gambled. Then the car was stolen
'All The Supplies She Needed To Cause Mass Destruction', Florida Woman Accused Of Trying To Build Bomb In A Walmart
India: Hindu extremists protest 114 foot tall Jesus statue amid escalating persecution
Robot priests can bless you, advise you, and even perform your funeral
Tracking Bible Prophecy Headlines - 1/14/2020
Top Trump Official Rejects Claims Releasing Peace Plan Before Israel Election Is 'Interference'
Even if Trump's peace plan released now, Area C is still a battleground
Trump's ex-Mideast envoy isn't sure Israelis and Palestinians ready for peace
Trump 'Understands What Is Needed to Bring Israelis and Palestinians Together,' Says Jordan's King
King Abdullah: Annexation talk, absence of gov't harm Israel-Jordan ties
King says Israel-Jordan ties have been 'on pause' for 2 years
Overruling Knesset Speaker, committee pushes forward with plans to rule on Prime Minister Netanyahu's request for parliamentary immunity
Israel Develops New Lightweight Armor-Piercing Missile
Jerusalem issues rare critique of Ukraine's glorification of Holocaust deniers
Egypt Restores Historic Synagogue, but Few Jews Remain
Jersey City killers planned attack for months, previously shot at Jewish man
US sends home 21 Saudi cadets as probe finds Florida base shooting was terrorism
US Supreme Court throws out suit accusing Iran of funding terrorism
State Department security officials weren't notified of 'imminent' threats to US embassies
Trump says it 'doesn't really matter' if Soleimani was imminent threat
Soleimani's past actions were reason enough to kill him, Trump says
US attorney general: Killing Soleimani 'legitimate,' Trump had authority
Barr says DOJ was consulted before Soleimani strike as Trump goes on defensive
Trump authorized Soleimani's killing 7 months ago, with conditions
Pompeo says killing of Suleimani is part of 'bigger strategy' to deter US foes
Esper: U.S. Could Strike Iran Or Proxies 'Where Legally Available And Appropriate'
Commentary: A powder keg that could engulf the world
Trudeau: Plane victims would be alive if not for US-Iran tensions
'Collateral damage': Canadian CEO says 'narcissist' Trump to blame after Iran downs Ukraine airliner
Dems silent on Iran protests as demonstrators blame regime, not Trump, for plane crash
Iran plane downing: Police deny shooting anti-government protesters
Iran police ordered to show 'restraint' at air disaster protests
Iranian protests enter 3rd day as injuries reported, internet disrupted
Iran anti-government protesters shout 'death to the dictator'
#NancyPelosiFakeNews Trends After Speaker Says Iran Protests Against Regime Are 'Largely Students'
'We are captives': Iranian actor criticises Tehran government
Iran state TV sees at least 2 news anchors quit: 'Forgive me for the 13 years I told you lies'
France and Russia want to safeguard Iran nuclear deal: Macron
Libya talks in Moscow in diplomatic coup for Putin - Summit brings together two sides in civil war and confirms Russia's increasing influence
Russia's FM: Libya talks in Moscow progress but fail to get ceasefire deal
'Not just a regional conflict': US won't allow China to invade Taiwan, lawmaker says
French strikes rumble on as PM vows to 'go to end'
Amazon's Bezos to Face Unprecedented Protests During India Trip
McConnell denounces Democratic war powers resolution
McConnell crows on Senate floor that Pelosi's impeachment 'gambit' produced 'absolutely nothing'
GOP leadership: There aren't 51 votes to dismiss Trump articles of impeachment
The stage is finally set for impeachment's dramatic, divisive endgame
Tight polls, impeachment, billionaire wild cards: Uncertainty reigns in the 2020 Democratic race
Bernie Sanders told Elizabeth Warren in private 2018 meeting that a woman can't win, sources say
Evangelical media leader says Trump 'must win,' 'will win' in 2020; calls Democratic Party 'institution of evil'
Mueller probe witness George Nader pleads guilty to child pornography and sex trafficking
'Smile with your eyes': How to beat South Korea's AI hiring bots and land a job
Mass Panic: It's Not Clear That Colorado's Mystery Drones Even Exist
5.1 magnitude earthquake hits near Calama, Chile
5.1 magnitude earthquake hits near Kashima-shi, Japan
5.0 magnitude earthquake hits near Ishige, Japan
3.3 magnitude earthquake reported in northern NY
Puerto Ricans standing on faith amid fear of deadly aftershocks
Residents urged not to return home as Philippines volcano continues to spew ash, lava fountains
Taal volcano in the Philippines erupts to 36,000ft
Sabancaya volcano in Peru erupts to 24,000f
Popocateptl volcano in Mexico erupts to 19,000ft
Sangay volcano in Ecuador erupts to 19,000ft
Reventador volcano in Ecuador erupts to 16,000ft
Ebeko volcano in the Kuril Islands erupts to 10,000ft
Sakurajima volcano on Japan erupts to 10,000ft
New eruption at Fernandina volcano (Cerro la Cumbre), lava flows descending to the coast - Galapagos, Ecuador
New Zealand volcano eruption: Death toll rises one month after disaster on White Island
At least 57 dead in avalanches in Pakistani Kashmir: Official
At least 12 dead as massive winter storm system hits U.S.
UAE smashes 24-year-old rainfall record, widespread flooding and destruction reported
Venice canals nearly dry, months after historic floods
Australia's wildfires provide a scorching warning on climate change to the rest of earth
One of the world's top companies is giving young people the chance to veto projects that hurt the climate
N.J. parents can still cite religion as a reason not to vaccinate kids after bill collapses
Gene-editing tool's pioneers win Israel's Wolf Prize
'A Terrible Toll' - 61 Million Abortions Since Roe, New Analysis Says
CNN: The majority of women feel relief, not regret, after an abortion, study says
Selection bias and abortion propaganda from CNN
Same-sex marriage officially legal in Northern Ireland; Christian leaders express concern
Tracking Bible Prophecy Headlines - 1/13/2020
Top White House official says peace plan could be rolled out before March vote
Knesset panel convening Monday to begin processing Netanyahu immunity request
Stone throwing that killed Palestinian mother of 8 recognized as terror attack
Israel Picks Up Pace, Grants Citizenship to 1,200 East Jerusalem Palestinians
Israel admits it doesn't enforce Palestinians' return to West Bank, Gaza
'Jeopardy!' Causes Social Media Uproar By Denying Contestant Answer That Bethlehem Is In Palestine
For first time, Saudi Arabia welcomes Israeli tourists
Report: About 30 Ukrainians rampage, beat Jews in Uman
Israel reveals major upgrade to Iron Dome
Turkey maneuver could block Israel's access to the sea
Hezbollah's Nasrallah threatens US troops, vows retaliation against Israel
Nasrallah: Time to avenge Soleimani's death
Hezbollah says payback for U.S. strike has just begun
Report: Israeli intelligence helped kill Soleimani
Israeli Airstrike Allegedly Destroys Iranian Terror Cell in Syria
Netanyahu: Iran lied about downing aircraft just like it did on its nuclear program
King of Jordan warns ISIS on the rise in Mid East again
Trudeau tells Iran crash vigil he will pursue 'justice and accountability'
Iran's IRGC chief: We are 'ashamed' over shooting down plane
Iran plane downing: Second day of protests turns up heat on leaders
Angry Iranians clash with police, burn Soleimani posters to protest downed plane
Iran deploys riot police as it braces for further protests over plane shootdown
Videos appear to show Iranian police using live fire against protesters
Iraqi journalist, cameraman 'assassinated' while covering anti-government protests
Iran protesters chant 'Death to England' outside British Embassy
Social Media Video Shows Iranian University Students Refusing to Trample American, Israeli Flags
Muslim scholar on Iranians protesting shot down plane: 'This regime, for the first time ever, is seriously threatened'
US seeking to amplify voices of protest in Iran amid turmoil
Trump warns Iran not to kill protesters, says door still open to talks
Trump says he 'couldn't care less' if Iran wants to negotiate
European powers urge Iran to fully return to nuclear deal
Trump faces uphill battle on Iran deal after losing Boris Johnson
Four wounded in attack on Iraqi military base that houses U.S. forces
US troops in Iraq knew of Iranian attack 2.5 hours ahead of time - report
Pentagon chief says no specific evidence Iran was plotting to attack four U.S. embassies
Amash: Trump claim about US embassy threats 'seems to be totally made up'
Bahrain's Bapco hit by Iranian data wiper malware attack: Report
Iranian news agency releases 2nd fabricated video depicting Trump's assassination
US threatens sanctions if China keeps buying Iranian oil
Iraq warns of 'collapse' as Trump threatens to block oil cash kept in Fed bank
Kerry deflects question about why he released money to Iran, accused Trump of 'lies'
Less than a quarter of US voters can identify Iran on a world map: Survey
Thailand's protesters run against 'dictatorship'
Trump reaches out to North Korea in hopes of getting negotiations 'back on track'
Trump, Pelosi square off ahead of impeachment trial
McConnell walks impeachment tightrope
Trump signals he will use executive privilege to block John Bolton testimony in Senate trial
Meghan Markle plans to move to Los Angeles only after Trump leaves office, report
False alarm sets off nuclear scare in Canada
German city defuses rare World War II bombs after mass evacuation
Facebook reportedly derailed Europe terror probe by alerting users of phone hack
Passenger charges cockpit, beats attendant on N.J.-bound flight, police say
'Holy Grail' digital effects rewinding the clock for actors
Japanese Billionaire Looking for Love to Take on Musk Moon Trip
Ten years after an earthquake devastated their country, many Haitians have little hope
Puerto Rico earthquakes are just the latest in a string of shocks for US island
5.6 magnitude earthquake hits near Bouvet Island
5.3 magnitude earthquake hits near San Martin de los Andes, Argentina
5.2 magnitude earthquake hits near Chirovanga, Solomon Islands
5.1 magnitude earthquake hits near Socorro, Philippines
5.1 magnitude earthquake hits near Idgah, Pakistan
5.0 magnitude earthquake hits near Nikolski, Alaska
Taal volcano in the Philippines erupts to 55,000ft
Taal Volcano erupts near Manila; villagers flee, airports shut
Taal volcano: Lava spews as 'hazardous eruption' feared
Sabancaya volcano in Peru erupts to 25,000ft
Popocateptl volcano in Mexico erupts to 19,000ft
Fuego volcano in Guatemala erupts to 14,000ft
Cyclone Claudia strengthens off the coast of northwestern Australia
Fighter jets damaged in weekend flooding in Israel; repairs to cost tens of millions
Pittsburgh's high temperature breaks a 130-year-old record
Australia's Massive Fires Threaten To Slow Decades-Long Economic Boom
Australia's indigenous people have a solution for the country's bushfires. And it's been around for 50,000 years
Australia is dropping thousands of veggies from helicopters for hungry animals escaping bushfires
Wuhan pneumonia: World Health Organisation links China virus outbreak to single seafood market in Wuhan and says it's not spreading
The Virtuous Midlife Crisis: Forget the sports car and new trophy spouse. For Generation X, it's yoga, meditation retreats and keto diets
In surprise, Benedict openly defends clerical celibacy as Francis considers married priests
Tracking Bible Prophecy Headlines - 1/12/2020
Why Jerusalem's ancient past is once again the battleground for its future
Israel likely to face war in 2020, top think tank warns
Liberman: Netanyahu would form coalition with Hamas if it meant immunity
Blue and White, Likud gird for immunity fight Netanyahu sought to avoid
Netanyahu hails Oman's 'incredible leader' Qaboos, welcomes successor
Trump officials didn't tell Senate that Soleimani plot allegedly targeted four embassies
Trump accuses 'unhinged' Democrats of 'defending the life' of Iran's Soleimani
Dan Gainor: Anti-Trump media attack him for killing of Soleimani, blame him for Iran shooting down plane
Sen. Lindsey Graham says Trump's Iran speech is comparable to Ronald Reagan's 'tear down this wall' address
'Inspiring': Trump tweets in Farsi to speak directly to Iranian people protesting regime
Trump warns Iran against 'another massacre' as protests flare over downed jet
Plane Crash Leaves Iranian Diaspora in Canada Grief-Stricken
'They killed our sons and daughters': anger rises in Iran over Flight 752
Infuriated Iranians Take to the Streets, Slamming Authorities for Concealing Ukrainian Plane Shootdown
Hundreds protest against regime in Tehran after Iran admits it shot down plane
Iranian protesters demand Khamenei quit over plane downing
Iran Protesters Curse Soleimani, Chant 'Death to Khamenei!'
UK ambassador arrested at Iran rally as thousands said to protest against regime
Revolutionary Guards commander: Ukrainian jet was mistaken for cruise missile
Iranian commander explains: Ukrainian plane flew too close to sensitive military site
Iran's handling of plane disaster sparks new challenge to rulers
Iran's belated admission it downed plane raises new questions on its conduct
Jeremy Corbyn: Iran has 'no excuses' for shooting down airliner
Canada's Trudeau says Iran must take full responsibility for downing plane
EU aviation agency warns against flying over Iran 'until further notice'
Japan's Abe begins Gulf tour in Saudi Arabia amid tensions
Crisis-hardened Markets Have Learned to Look Past Military Flare-ups
2 U.S. Troops Killed By Taliban Bomb In Southern Afghanistan
India supreme court orders review of Kashmir internet shutdown
A turbulent decade sees Moscow's star shine brightly in the Middle East - Russia is increasingly asserting its place as the dominant superpower in the region
An 11-year-old in Mexico told some of his classmates 'today is the day.' Then he opened fire
Trump signals he'd seek to block impeachment trial testimony from Bolton, others
Trump assails 'Impeachment Hoax' in Saturday morning tweets
U.S. government funds program that gives free phones with Chinese malware to people in need: Report
NASA Detects 5 Asteroids Approaching Earth This Weekend
Magnitude 5.9 earthquake rocks Puerto Rico and causes landslide in Penuelas
5.2 magnitude earthquake hits near Indios, Puerto Rico
Sabancaya volcano in Peru erupts to 26,000ft
Sangay volcano in Ecuador erupts to 21,000ft
Popocateptl volcano in Mexico erupts to 20,000ft
Fuego volcano in Guatemala erupts to 16,000ft
Storms kill at least 8, with tornadoes, flooding and crippling ice still in the forecast for eastern US
Storm cancels over 1,000 flights in Chicago and triggers flooding along lakeshore
Widespread destruction, 41 people dead after heavy rains hit Angola
Massive dust storm across Australia extends almost the total width of the continent
Fire-ravaged Kangaroo Island pleads for tourists to return
Climate Experts Suggest Trump Was Right When He Blamed California's Wildfires On Land Management
Pampers new device sends you a notification when your kid has a dirty diaper
Tracking Bible Prophecy Headlines - 1/11/2020
Top Jewish Leader Highlights 'Staggering Surge' of Global Antisemitism in Remarks at US Congressional Hearing
Jewish neighborhoods in NYC to get 100 new security cameras
A fourth election? New poll shows no clear winner in March vote
In blow to Netanyahu, Knesset legal adviser said set to okay immunity debate
Why Israel's New Laser Interceptor Could Be a Game Changer
Netanyahu praises Trump as US announces new Iran sanctions after missile strikes
Iran said to warn Hezbollah chief he could be next in US crosshairs
US unsuccessfully targeted another Iranian commander on day of Soleimani strike
Trump says Soleimani was likely planning attacks on 4 US embassies
Iran Retaliated. Now May Come the Covert Proxy Revenge
Iraq files complaint on Iran at the UN Security Council: Document
US rejects Iraq request to work on a troop withdrawal plan
White House considering dramatic expansion of travel ban
Sanders, Warren criticized for joining conference call with pro-Iran lobby group
Warren town hall interrupted by angry protester accusing her of 'siding with terrorists'
Warren doubles down on linking Soleimani strike to impeachment, says Trump risked war for politics
EU foreign ministers gather in Brussels to salvage Iran nuclear deal
'Disastrous mistake': Iran admits it shot down Ukrainian plane
Iran admits it 'unintentionally' shot down Ukrainian airliner, killing 176
Iranian bulldozers clear plane crash site before Ukrainian investigators arrive
US experts fret about Iran's handling of airliner crash probe
Tehran must 'learn lessons' from Ukraine plane disaster: Russia
Ukraine airline chief says he never believed airline caused Iran crash
Ukraine president demands punishment, compensation for plane downed by Iran
Canada demands 'accountability' after Iran plane admission
Iran says those responsible for downing plane will be brought to justice
UN extends cross-border aid to Syria, but scaled back by Moscow
Russian spy ship 'aggressively approached' US destroyer in North Arabian Sea, Navy says
US Navy: Russian ship's 'aggression' nearly caused collision in Arabian Sea
Oman's Sultan Qaboos bin Said, Arab world's longest ruling monarch, dies at 79 - He welcomed warm ties with Israel, left no apparent heir
Oman names culture minister as successor to Sultan Qaboos
Tunisian parliament rejects proposed new government in a confidence vote
North Korea receives birthday greetings for Kim from Trump
N Korea: Trump's birthday greet not enough to resume talks
North Korea says US 'deceived' Pyongyang on nuclear talks after Trump sends Kim birthday letter
Stocks slip after Dow crosses 29,000 for first time ever
Pelosi: House moving to send impeachment to Senate next week
Trey Gowdy: Democrats Have Devious Plan With Impeachment, Goal Is Not To Remove Trump
Elon Musk's 42,000 StarLink Satellites Could Just Save The World
5.5 magnitude earthquake hits near Lakatoro, Vanuatu
5.4 magnitude earthquake hits near Raoul Island, New Zealand
5.4 magnitude earthquake hits near San Patricio, Mexico
5.4 magnitude earthquake hits South of Africa
5.2 magnitude earthquake hits near Indios, Puerto Rico
5.1 magnitude earthquake hits near Southwest Indian Ridge
5.1 magnitude earthquake hits near Lakatoro, Vanuatu
5.0 magnitude earthquake hits near Luganville, Vanuatu
Sabancaya volcano in Peru erupts to 24,000ft
Klyuchevskoy volcano on Kamchatka, Russia erupts to 20,000ft
Cotopaxi volcano in Ecuador erupts to 16,000ft
Origin of mystery humming noises heard around the world, uncovered
Severe Outbreak With Tornadoes, Damaging Thunderstorm Winds, Flash Flooding Will Rake the South Into Saturday
Enormous 'Megafire' In Australia Engulfs 1.5 Million Acres
Australia is burning. The Arctic is melting. Yet Trump keeps gutting climate change regulations.
Israeli Water-From-Air Technology Named 'Energy Efficiency Product of Year'
Nebraska Gov. Pete Ricketts declares statewide day of prayer for Roe v. Wade anniversary
President of Brazil's Supreme Court overturned a ban on a Netflix comedy that portrays Jesus as gay
Israeli Education minister slammed for suggesting gay marriage is unnatural
Surveillance video from Jeffrey Epstein's first apparent suicide attempt 'no longer exists'
Tracking Bible Prophecy Headlines - 1/10/2020
Europe's Jewish population could vanish due to anti-Semitism, says Jewish leader
Netherlands Rally Protesting Soleimani Assassination Sparks anti-Semitic Sentiments
Civil Rights Complaint Accuses Georgia Tech of Failing to 'Confront Antisemitism, Protect Rights of Jewish Students and Faculty'
Swastika reportedly drawn on head of Toronto man with Alzheimer's
Rise in anti-Semitic attacks prompts DHS review of security for religious institutions
Spotify says it's removing playlists that glorify Hitler, urge gassing of Jews
Ruling expected Sunday on whether Netanyahu's immunity can be decided pre-election
Elections remain elusive for Palestinians, as Abbas searches for pretexts to postpone them
IDF gives home demolition notice to families of 3 suspected West Bank terrorists
Historical 'Jewish presence' key to Israel's territorial claims, US envoy says
US senators introduce bill to provide $3.3 billion to Israel
Trump floats expanding NATO to add Middle East
Biggest 'black swan' event for oil markets is disruption in the Strait of Hormuz, expert says
Report: Warplanes target weapons shipment on Iraq-Syria border - Israel accused of carrying out attack
Israel releases Syrian spy, Golan ambulance attacker, in goodwill gesture
Russia says ceasefire established in Syria's Idlib: Report
Michigan imam eulogizes Soleimani for backing Syria against US, 'Zionists'
Iran military commander appears in front of proxy flags on state TV
Soleimani's Replacement Says Iran Will 'Continue the Course' Set Out by the Killed General
Iran army chief threatens more severe revenge on US soon
Iranian missile commander claims strikes were 'start of big operations'
Iran vows additional strikes, says it can kill 5,000 US troops
Rocket explodes near Iraqi base housing US troops
Iraq is a costly burden for Trump, but troops withdrawal would constitute a direct threat to Gulf allies, compelling them to seek another sponsor - such as Russia
Trump says new Iran sanctions have come into effect
House passes measure seeking to limit Trump's military actions against Iran
Security Council says committed to 'international law' as US-Iran tensions flare
Nervous Saudis try to ease Middle East tensions
Saudi Arabia condemns Iran violation of Iraqi sovereignty
Soleimani wanted to 'blow up' U.S. Embassy in Iraq: Trump
Network of Syrian, Iraqi spies said to have helped US kill Soleimani
Florida guard accused of threatening to kill Trump to avenge Soleimani
Republicans mock Ilhan Omar for saying Iran war talk sparked PTSD
College fires professor for joking on Facebook that Iran should make a list of U.S. targets to bomb
Celebrating Soleimani killing, Trump says Democrats would have leaked strike
US killing of Qasem Soleimani is good news for IS jihadists
EU council chief says he urged Rouhani to bring Iran back to nuclear deal
France brushes aside Trump's call to exit Iran nuclear deal
Pompeo responds to John Kerry on Iran: 'It's a fantasy to think that the nuclear deal was good for the United States'
Video appears to show missile hitting Ukrainian plane near Tehran
Iran crash: plane shot down by accident, western officials believe
Iran plane crash: Trudeau believes that missile downed jet
Trudeau cites 'multiple' intel sources that Iran downed jet
Justin Trudeau: Canada 'will not rest' until it gets answers about plane crash
Johnson backs missile theory in Iran plane crash as UK death toll rises
Ukraine wants to search Iran plane crash site for possible Russia missile debris
France says it will take part in Iran air crash investigation
Iran denies Ukrainian plane was hit by missile
Iran reportedly invites Boeing to help investigate crash, blames US for 'psychological operation'
U.S. Issued No-Fly Order Over Iran, Iraq Hours Before Ukrainian Plane Downed
Iran in 'shock' as female Olympic medalist appears to flee country
63 'terrorists', 25 others killed in Niger army base attack: Defense ministry
Russia: Putin Oversees Hypersonic Missile Test in Crimea
UK MPs finally approve Brexit bill, clearing way to leave EU at end of month
Royal pain: UK monarchy scrambles after Harry, Meghan bombshell
Money-Losing Companies Mushroom Even as Stocks Hit New Highs
McConnell backs measure to change Senate rules, dismiss impeachment without articles
Senate Democrats begin breaking with Nancy Pelosi on articles of impeachment
Pelosi to 'soon' send impeachment articles for Senate trial
President Trump Thanks Christian Voters for Their Support: "I May Not be Perfect, But I Get Things Done"
Anti-Trump Republicans mock evangelical supporters with 'MAGA Church' ad
'Send Nudes' road sign in Kentucky was a result of hacking, officials say
'Devil horns' eclipse over Middle East on December 26th causing social media stir
Trump stays publicly silent on Puerto Rican earthquakes but has signed emergency declaration
A mega-swarm of Biblical proportion: Yesterday's mag 6.5 in Puerto Rico was only 1 of 4,000 quakes in the area since January 2019 and almost 1,000 since Dec 28th
5.4 magnitude earthquake hits near Visokoi Island, South Georgia and the South Sandwich Islands
5.3 magnitude earthquake hits near Ohonua, Tonga
5.2 magnitude earthquake hits near Tobelo, Indonesia
5.1 magnitude earthquake hits near Angoram, Papua New Guinea
5.0 magnitude earthquake hits near Chukotskiy Avtonomnyy Okrug, Russia
Popocateptl volcano in Mexico erupts to 30,000ft
Sabancaya volcano in Peru erupts to 28,000ft
Sangay volcano in Ecuador erupts to 22,000ft
Reventador volcano in Ecuador erupts to 17,000ft
Torrential rains in northern Israel break 51-year record
Making waves: Israelis surf the streets after torrential rain
Dams in Cyprus overflow in all-time record
Winter 'heat wave' to bring record-challenging warmth to large portion of eastern US
Australians protest over climate change policy as bushfires rage
Australia's wildfire crisis faces a new foe: Misinformation
NJ vaccine bill eliminating religion as student exemption is likely to advance after Senate deal: reports
Women with transplanted uterus gives birth to 'miracle' baby
Planned Parenthood Performs 81 Abortions for every 1 Adoption Referral, Data Shows
A high school football player who killed his pregnant schoolmate has been sentenced to 65 years in prison. He says she waited too long for an abortion
Tracking Bible Prophecy Headlines - 1/9/2020
Survey: 71% of Israelis approve of Trump, but global ratings mostly negative
Trump's peace plan is on the way: Is Israel ready? - analysis
Gantz: Releasing peace plan now would be an intervention in elections
Pompeo: US support for Israeli settlements advances peace with Palestinians
Netanyahu: 'We will not uproot any community, Jewish or Arab, under any peace plan'
Bennett: Area C of West Bank belongs to us, we're waging a battle for it
Israeli defense minister seeks 'million' settlers in West Bank
Leviathan Marketed as Israelis' Interest, but 85% of Gas Is Going to Egypt, Jordan
Isreali Tech Companies Raised $39 Billion in Investments in the Last Decade, Report Says
The scholar who wrote the definition of anti-Semitism says it's been subverted
Stabbings, shootings, assaults weigh on US Jewish youth
Haifa under 'explicit threats,' France warns
Israel unveils breakthrough laser to intercept missiles, aerial threats
Israel Now Has a Second Squadron of Deadly F-35I Stealth Fighters
Trump and Netanyahu discuss 'critical' issues after Iran missile strikes
US to UN: Soleimani killing was self-defense
Iran missile attack: Did Tehran intentionally avoid US casualties?
Iran chose to miss when firing rockets, British sources suggest
Iran's missiles intended to 'kill personnel' in Iraq, Pentagon says
Iranian leader calls missile attack a 'slap' at US bases
Iran's 'final answer' following general's death is to 'kick all US forces out of the region,' Rouhani warns
Trump, full text: The days of tolerating Iran's destructive behavior are over
Trump backs away from further military confrontation with Iran
Trump pulls back for now but game of chicken with Tehran far from over
US, Iran step back from the brink; region still on edge
The optics of Trump's announcement: America stands ready to strike
EU leaders relieved as Trump steps away from Iran conflict
Rand Paul, Mike Lee rip administration over 'insulting and demeaning' Iran briefing
Iran crisis: US 'ready for serious negotiations' with Tehran
Iran's U.N. envoy dismisses any cooperation with Trump amid sanctions: IRNA
Iran's Guards Threaten 'Harsher Revenge Soon' Against the U.S.
Trump vows immediate new sanctions on already heavily sanctioned Iran
Trump: New sanctions on Iran but U.S. "ready to embrace peace"
Kuwait state news agency hacked, publishes false report on US troop withdrawal
Unswayed by Iran briefings, Democrats seek to check Trump war power
US House to vote on preventing Trump from starting war with Iran
EU 'will spare no efforts' to save Iran deal
Two rockets hit near US embassy in Baghdad's Green Zone
After missile launch, Iran says it respects Iraqi sovereignty
Iraq set for conflict, even if US and Iran deescalate
Investors are feeling a lot calmer today about the United States and Iran
Iran attack: Oil prices recede after rise on Iraq missile attacks
Oil prices will climb above $100 a barrel if Iran blocks the Strait of Hormuz, analysts predict
How Iran Built a Force to Indirectly Confront a Superpower Enemy
Pompeo urges 'complete cooperation' into cause of Ukraine plane crash in Iran
Iran plane crash: Tehran won't give Boeing or US black boxes
Iran investigators say Ukrainian plane turned back, never called for help
Iran plane crash: Airliner 'was trying to return to airport'
Timing of Boeing 737 Iran crash 'very suspicious,' pilot says
Security agencies said to believe malfunction, not missile, downed plane in Iran
It Sure Looks Like the Ukrainian Airliner May Have Been Accidentally Shot Down in Iran
Ukraine's President: Considering Several Possibilities Behind Iran Plane Crash
Airlines scramble as Iranian airspace becomes no-go zone
UN Investigators Find Yemen's Houthis Did Not Carry Out Saudi Oil Attack
NATO chief agrees with Trump that allies should do more in Middle East
US allies see Middle East strategy vacuum that Putin can fill
Putin Launches Pipeline in Turkey With Erdogan, Day After Meeting Assad
Erdogan, Putin Call for Cease-fire in Libya by End of Week
World Bank warns of global debt crisis amid borrowing buildup
N.Y. Governor Suggests Hate-motivated Mass Violence Be Classified Domestic Terrorism
Impeachment standoff deepens, testing McConnell and Pelosi
Feinstein, Manchin join Democrats pressuring Pelosi to send impeachment articles to Senate
Trump, Bloomberg spend $10 million each on dueling Super Bowl ads
Fears of Bernie Sanders win growing among Democratic establishment
U.S. lawmakers say Facebook steps to tackle 'deepfake' videos not adequate
China facial-recognition case puts Big Brother on trial
'Sex tech' aims to rise above negative image
'It is very unnerving': Mysterious drones flying over Colorado prompt investigation
High-tech plane joins search for mysterious drones in Colorado
More than 500 earthquakes have rattled the Puerto Rico region in 10 days. There may be more to come
Puerto Rico slowly brings back electricity after powerful earthquake
Missionaries, church groups in Puerto Rico on surviving earthquake, facing uncertainty
6.3 magnitude earthquake hits near Chukotskiy Avtonomnyy Okrug, Russia
5.2 magnitude earthquake hits Southwest Indian Ridge
5.1 magnitude earthquake hits near Berekua, Dominica
Two earthquakes strike near Iran nuclear plant
Sabancaya volcano in Peru erupts to 27,000ft
Sangay volcano in Ecuador erupts to 19,000ft
Reventador volcano in Ecuador erupts to 17,000ft
Sakurajima volcano on Japan erupts to 12,000ft
Ebeko volcano in the Kuril Islands erupts to 10,000ft
Yellowstone Volcano's Steamboat Geyser Smashed Record for Eruptions in 2019
Israel: Rains continue to deluge country, causing flooding in coastal, desert areas
Sea of Galilee's waterline rises by 23 centimeters after heavy rainfall
Australia issues new evacuation alerts as monster bushfires regenerate
'Alarming Signs' As 2019 Officially World's Second-Warmest Year On Record
World's worst measles epidemic kills 6,000 people in Democratic Republic of Congo
The medications that change who we are
Chick-Fil-A Finally Responds to Salvation Army-FCA Funding Flap, and It May Just Calm Some Tensions
Chick-fil-A pres muddies waters on LGBT donation controversy, now calls Salvation Army 'outstanding'
Brazilian judge orders Netflix to stop showing gay Jesus movie
California Governor Pushes $1.4 Billion Plan To Tackle Homelessness
Tracking Bible Prophecy Headlines - 1/8/2020
Trump's media-shy new peace envoy Berkowitz meets Israeli leaders
US Berkowitz in Israel to debate peace plan rollout - discusses possible release of peace plan prior to the Israeli election in March
Israel is on precipice of losing option of two-state solution, say US advisers
Netanyahu's office said blocking construction of 2,000 new homes in Har Homa due to 'diplomatic difficulties'
Trump goes all out against congresswomen for being 'totally against Israel'
Israel Police Filmed Kicking Palestinian in the Head During Arrest on Temple Mount
Across the US, police and locals rally in wake of rise in anti-Semitic attacks
At UN, Iran protests Israeli officials' past statements on potential strike
For Israel, Iran strike could be back on the table
IRGC threatens to attack Israel if US responds to missile attack in Iraq
Iran will suffer 'crushing blow' if it attacks Israel, Netanyahu warns
After Soleimani Killing, Hamas Caught Between Gaza Calm and Iranian Support
Iranian Jews pay condolence call to family of Soleimani
Michael Moore apologizes to Iran on behalf of the American people for airstrike that killed Soleimani
Meghan McCain confronts Warren on Soleimani: Why is it 'so hard to call him a terrorist?'
Biden calls Trump 'dangerously incompetent' for ordering Soleimani killing
Andrew Yang: Iran Escalation 'Heightens Urgency' To Get Trump Out Office
Nikki Haley claims Democrats the 'only ones mourning loss' of Suleimani
Eric Trump blasts Democrats for 'ironic' claims of president using Iran as 'distraction' from impeachment
2020 Democrats risk backlash in trashing Trump's Iran strike
Iranian American activist outraged by 'propaganda machine' glorifying Soleimani
Soleimani's death will put Iran's proxy network to the test
Raab warns Isis would be only winner of war in Middle East
Oil prices surge 4% at high following attacks on Iraq bases
OPEC secretary general says Iraqi oil facilities secure, production continuing
Why Iran crisis is unlikely to hit US consumers hard at the gas pumps
Death of Iran general spurs anxiety over fate of US hostages
Iranian foreign minister accuses US of 'state terrorism' as country's parliament votes to designate US forces as 'terrorists'
By killing Qassem Suleimani, Trump has achieved the impossible: uniting Iran
Iran minister tells US: "Get the hell out of our region" after attacks
Soleimani successor vows to 'rid the region of America'
US interests in region 'in danger,' Iranian president says
Iran vows to 'set ablaze place America loves'; crowds shout: 'Death to Israel'
Iran Launches Over a Dozen Ballistic Missiles at Iraqi Bases Housing U.S. Troops
Trump insists 'All is well!' after Iran missile attack
Iranian state TV says 80 'American terrorists' killed in Iran missile strikes
No US casualties in Iran missile strike, preliminary reports say
No Iraqi casualties in 22-missile Iranian attack overnight
Iranian foreign minister warned of 'resolute response' hours before Iran fired ballistic missiles at US forces
Iran supreme leader boasts of 'slap in the face' against US
'I'll call him back': Pelosi puts House business first as Pence calls about Iranian ballistic missile attack on Iraqi bases
After missile launch, Iran leader tweets flag - like Trump did after Soleimani death
US forces on high alert for possible Iranian drone attacks, and intelligence shows Iran moving military equipment
Iran officials hint at possible attacks on Trump properties
Pompeo: If Iran makes another bad decision, it will be dealt with swiftly
Esper says US isn't looking 'to start a war with Iran, but we are prepared to finish one'
US Deploys Nuclear-Capable Bombers to Within Striking Distance of Iran - Reports
'We're going to war, bro': Fort Bragg's 82nd Airborne deploys to the Middle East
Trump pressed to reveal intelligence that prompted Soleimani strike
Mitch McConnell Says Targeting Iran's Cultural Sites Would Be 'Inappropriate.' It's Also Illegal.
Trump Walks Back Threat To Commit War Crimes Against Iran's Cultural Sites
Iraqi cleric Muqtada al-Sadr bashes Trump as 'son of gambling halls'
Trump: Iran Will Never Have a Nuclear Weapon
British military on standby to deploy to Gulf 'within 48 hours'
Iran has responsibility to de-escalate tensions with US: Germany
Philippines orders mandatory evacuation of citizens in Iraq amid soaring US-Iran tensions
India issues travel warning on Iraq after Iran attacks
Texas facing 10,000 potential cybersecurity attacks from Iran per minute, Abbott says
Iran: 50 dead, 190 injured at Soleimani's funeral
US bans airlines from flying over Iraq and Iran after attacks on military
Ukrainian passenger plane crashes in Iran, killing at least 170
Engine failure, not missile, caused crash of Ukrainian airliner in Iran: Ukrainian embassy
Member of IRGC's Quds Force killed in Yemen: Report
Saudi Arabia arrests 'most dangerous wanted terrorist' in eastern province
Putin makes unannounced visit to the Middle East and held talks with his Syrian counterpart Bashar al-Assad in Damascus
Honduras to declare Hezbollah a terrorist organization
Libya chaos intensifies with drone massacre and rebel advances
Senate Republicans close ranks on rules for Trump impeachment trial
Attacks on the Babylon Bee Are Attacks on Free Expression
The FBI and Apple are poised for another battle over unlocking iPhones
Is growing 'Second Amendment sanctuary' movement dangerous or patriotic?
American family attacked on highway in Mexico says 'bullets were everywhere' in deadly rampage
6.0 magnitude earthquake hits near Kimbe, Papua New Guinea
5.6 magnitude earthquake hits near Tallaboa, Puerto Rico
5.2 magnitude earthquake hits near Ciudad Sandino, Nicaragua
5.0 magnitude earthquake hits near Tallaboa, Puerto Rico
Deadly earthquake rocks Puerto Rico, causing widespread power outage
'Everyone's scared' - Puerto Rico declares emergency after earthquakes
Puerto Rico declares emergency, activates National Guard after earthquakes
Shishaldin volcano on the Aleutian Islands erupts to 33,000ft
Sabancaya volcano in Peru erupts to 24,000ft
Popocateptl volcano in Mexico erupts to 21,000ft
Sangay volcano in Ecuador erupts to 20,000ft
Reventador volcano in Ecuador erupts to 16,000ft
24 people charged with intentionally setting Australia fires this season
Genetically Modifying Trees To Prevent Air Pollution Proves Successful
Illinois pot shops can't keep up with demand after state legalizes recreational use
A mysterious pneumonia outbreak is causing panic in China, and nobody knows where it came from
Child Flu Deaths Hit Record High for This Time of Year
Planned Parenthood Murdered Record Number of Unborn Babies in 2018-2019 While Receiving $616 Million in Taxpayer Funds
Tracking Bible Prophecy Headlines - 1/7/2020
US criticizes UN panel for hearing Palestinian race case against Israel
Israel approves more than 1,900 new settler homes: NGO
Tel Aviv residents 'not afraid' of Iran threat to turn city to 'dust'
As Iran prepares to bury Soleimani, crowds shout 'Death to Israel'
Top Israeli think tank warns: Potential for war with Iran is growing
Netanyahu says Israel should 'stay out' of fallout from US killing of Soleimani, per report
Amid tensions, Philippines readies to evacuate citizens from Israel, Iraq, Iran
Iran Guard leader vows to 'set ablaze' US-backed places, Netanyahu reportedly distances Israel from killing
Khamenei said to insist on direct Iranian revenge against US - not by proxy
Trump vows Iran will not obtain nuclear weapons, in ongoing Twitter barrage
Trump confident he can still renegotiate nuclear deal with Iran: WH adviser
Killing Trump wouldn't be revenge enough for Soleimani, says top Iran general
Nikki Haley says the Soleimani strike left the Iranian regime shaking in their boots
NATO Allies Stand Behind U.S. Over Soleimani Killing, Call for De-escalation
Europeans set to toughen Iran response over nuclear violations: diplomats
US Vice President Pence to lay out Iran policy in upcoming speech: White House
US military says it'll 'move out' of Iraq, but defense secretary denies pullout
Letter on Iraq pullout 'genuine' but sent by 'mistake': Top US general
U.S. Has No Plans to Leave Iraq, Esper Says After 'Poorly Worded' Coalition Letter
'Never threaten the Iranian nation': Rouhani tells Trump
World Recoils As Trump Threatens Iranian Cultural Sites
UNESCO Rebukes Trump: U.S. Signed Treaties Not to Harm Cultural Heritage
Trump defends 'war crime' threat to target cultural sites in Iran
Graham says he told Trump on Iran: 'Cultural sites, religious sites are not lawful targets'
Pentagon says it will reject Trump threats to bomb Iranian cultural sites
US Democrats look to limit Trump's Iran war powers as saber rattling grows
AOC calls Trump 'a monster' over threat to Iran; Omar, other Democrats warn of potential 'war crimes'
Sanders compares Trump taking out Soleimani to Putin 'assassinating dissidents'
Joe Lieberman Sad Democrats Aren't Supporting Trump's Iran War
Gen. Keane on Soleimani's death: Ayatollah Khamenei 'personally shook,' did not expect this from Trump
Iranian leader's tears a sign of respect for slain general
Soleimani penned note asking God to 'accept' him shortly before death - report
Christian leader in Iraq worries 'volcano about to erupt' after killing of Iranian general
Soleimani: Iranians flock to hometown for commander's burial
Oil prices top $70 a barrel amid fears over Suleimani retaliation
'Completely coincidental': Air Force launches 52 fighter jets in training exercise
Iraqi Consulate in Detroit to open for condolences in death of Iranian General Qassem Soleimani
College students panic over FAFSA's fine print about registering for the draft
Libyan general Khalifa Haftar's forces seize key city of Sirte
Steep rise in civilians killed or injured in Libya by explosive weaponry
Saudi Arabia announces establishment of Red Sea, Gulf of Aden council
South Korea's Moon seeks Kim Jong Un visit to Seoul
Bolton willing to testify in impeachment trial if subpoenaed
Small cracks have appeared in GOP unity on impeachment trial
Trump says Zuckerberg told him he's Facebook's 'number one'
Google hits an all-time high as investors shrug off antitrust investigations
The Humble Office ID Badge Is About to Be Unrecognizable - Plastic cards may soon give way to biometric systems, microchip implants, gait recognition and other technologies
France warns US against digital tax retaliation
6.6 magnitude earthquake hits near Tallaboa, Puerto Rico
6.2 magnitude earthquake hits near Sinabang, Indonesia
Puerto Rican natural wonder, Punta Ventana, collapses amid 5.8 magnitude earthquake
Intense earthquake swarm shaking southern Puerto Rico, damage reported after today's M5.8
5.3 magnitude earthquake hits near Madang, Papua New Guinea
5.2 magnitude earthquake hits near Kahale, Indonesia
5.2 magnitude earthquake hits near Sarangani, Philippines
5.2 magnitude earthquake hits North of Svalbard
Sabancaya volcano in Peru erupts to 25,000ft
Popocateptl volcano in Mexico erupts to 20,000ft
Sangay volcano in Ecuador erupts to 20,000ft
Reventador volcano in Ecuador erupts to 16,000ft
Tropical Cyclone "Blake" forms near northern Western Australia, landfall expected January 8/9
66 people now killed by flooding in Jakarta, and more rain appears to be on the way
Major floods hit Israel after 20 percent of yearly rainfall in just 2 hours
Fireballs 'like a hurricane' bring death and devastation in Australia
Australia's Catastrophic Fires Threaten to Upend the Way People Live
Smoke in Australia's capital is so bad that the agency responsible for emergency management shut down
Nearly 200 People Arrested Across Australia For Deliberately Starting Bushfires - Yet media & celebrities continue to blame "climate change"
Someone released bedbugs in a Pennsylvania Walmart and now police are investigating
Mexico's war on drugs: More than 60,000 people 'disappeared'
Switzerland grapples with assisted suicide for prisoners
Free speech, religious liberty to be protected when Northern Ireland same-sex marriage laws change
Tracking Bible Prophecy Headlines - 1/6/2020
New US Middle East envoy visits Israel to discuss peace plan
Netanyahu: Israel stands with the US in its fight for peace and security
Netanyahu, in apparent stumble, calls Israel 'nuclear power'
Iraqi PM: US told us Israel bombed pro-Iran militias in Iraq last summer
Iran's revenge for Soleimani death to include Haifa, Israeli centers: IRGC ex-chief
Iranian official: We'll turn Tel Aviv and Haifa to dust
Pompeo: We're Having to Clean Up the Obama Administration's 'Mess' in Iran
Pompeo: Doing nothing would have 'created more risk' than killing Soleimani
Escalating U.S.-Iran tensions scramble the politics of Trump's impeachment
Warren implies Trump had Soleimani killed to distract from impeachment
Iran will feel it must retaliate against US, say military analysts
Trump Notifies Congress Via Tweet Of Potential 'Disproportionate' Retaliation Against Iran
From the Arab Spring to Trump's Twitter Feed, How Social Media Changed Middle East Politics
Trump doubles down on threat to strike cultural sites in Iran
Senior US officials say there is widespread opposition within the Trump administration to targeting cultural sites in Iran
Trump's Latest Iran Tweet Slammed as Threat 'To Commit War Crimes'
Iran Condemns Trump as 'Terrorist in a Suit' After Attack Threat, Soleimani's Body Returned to Iran
Iran Puts $80M Bounty on Trump's Head for Soleimani Hit
Colin Kaepernick attacks US 'imperialism' in wake of Suleimani strike
Britain Backs Trump on Iran, Deploys Royal Navy to Persian Gulf
Boris Johnson: Qassem Suleimani was threat to all our interests
Iran Ends Nuclear Limits as Killing of Iranian General Upends Mideast
Iran: We're not bound by nuke deal, won't limit enrichment, after Soleimani hit
Merkel, Macron, Johnson urge Iran not to flout nuclear deal
NATO to hold urgent meeting on Monday over Iraq-Iran crisis
'Million man' Soleimani funeral procession said to be largest since Khomeini
Hezbollah will avenge father's death: Soleimani's daughter
US carried out 'very stupid act' by killing Soleimani: Hezbollah deputy leader
Hezbollah chief urges attacks, including suicide bombings, on US bases in region
Iraqi president urges self restraint to Iranian counterpart: Statement
Iraq's Parliament calls for expulsion of US troops from the country following drone attack
Trump threatens sanctions on Baghdad after lawmakers call on US troops to leave
U.S. Killing of Soleimani Shakes Mideast Markets as Fears of War Grow
Saudi Aramco shares sink, Gulf bourses rocked by Iran-US tensions
Oil prices rise 3.6% on threat of retaliation for Suleimani killing
Hackers briefly deface website for U.S. government library with pro-Iranian message
Iran's Cyber Attack on Billionaire Adelson Provides Lesson on Strategy
Three Rockets Fall in Baghdad, Two Near U.S. Embassy in Green Zone
US warns its citizens in Saudi Arabia of potential missile, drone attacks
Extremists kill 3 Americans in attack on Kenya military base
Jordanians come out in droves to protest gas import from Israel
Senate Republican eyes rule change to kick start Trump impeachment trial
Fed Has Many Tools to Deter Recession, Former Chairman Bernanke Says
5.6 magnitude earthquake hits North of Ascension Island
5.2 magnitude earthquake hits near Naze, Japan
5.1 magnitude earthquake hits near Naze, Japan
5.1 magnitude earthquake hits near Nichinan, Japan
5.1 magnitude earthquake hits near Pondaguitan, Philippines
5.0 magnitude earthquake hits near Saumlaki, Indonesia
Klyuchevskoy volcano on Kamchatka, Russia erupts to 20,000ft
Sangay volcano in Ecuador erupts to 19,000ft
Reventador volcano in Ecuador erupts to 18,000ft
Fuego volcano in Guatemala erupts to 14,000ft
Kerinci volcano in Indonesia erupts to 14,000ft
Sakurajiam volcano on Japan erupts to 10,000ft
Indonesia flash floods: At least 60 people killed
Australia fires: Rain falls but warnings of huge blazes ahead
New Zealand Sky Turns Orange As 'Apocalyptic' Smoke Spreads From Devastating Australia Bushfires
Australia's Wildfires Are So Hot, They're Generating Thunder and Lightning
Irwin family has saved over 90,000 animals in Australia wildfires
Antibiotic Makers Struggle, Hurting War on Superbugs
A Mystery Virus Has Infected Dozens in China. Officials Have Ruled Out SARS
China imposes harsh new rules governing religious groups in 2020
China: Authorities cite Hong Kong protests as reason for intensifying persecution of Christians
Christians Beheaded for Christmas, The West Goes Back to Sleep
Tracking Bible Prophecy Headlines - 1/5/2020
Thousands to march in NY, Jerusalem against antisemitism on Sunday
NBC article blames Jews for spike in anti-Semitism in New York
Iran general steps out of Soleimani's shadow to lead proxies
Gen. Petraeus Says Soleimani's Death More Significant Than Bin Laden's
Trump's Order to Kill Soleimani Helps 'Reestablish Deterrence': Petraeus
Pompeo on Qassem Soleimani strike: Iran now understands Trump will take 'decisive' action
Trump's Strike On Soleimani Is About America First, Not Reckless Interventionism
Trump says Soleimani was planning 'imminent and sinister attacks' in first public remarks since US airstrike
U.S. 'Self-Defense' Argument For Killing Soleimani Meets Skepticism
Given many options, aides were reportedly surprised Trump ordered Soleimani hit
Trump administration warns Congress Iran could retaliate against US 'within weeks'
DHS warns of potential Iranian attacks, updates terror advisory
With hours' notice, US fast-response force flies to Mideast
Trump Says U.S. to Hit Iran 'Very Hard, Very Fast' if It Reacts to Soleimani Strike
Trump says US will hit 52 Iranian sites if Iran attacks US targets
Reports of attacks on U.S. military base in Iraq are false: two sources
Hassan Rouhani: "Iran and Turkey should join forces to oppose the United States"
Iran: Our forces await the command to avenge Qassem Soleimani's death
Iran says US has asked for 'proportionate response' to Soleimani's killing
US said seeing signs Iran prepping ballistic missiles as Tehran vows revenge
Missiles hit near US embassy in Iraq, base housing troops after generals slain
Iran will punish Americans wherever they are within its reach- Guards commander
"Red Flag of Doom" Symbolizing Battle Ahead Raised To Top Of Tallest Mosque In Iran
Soleimani was a monster, wanted atomic cloud over Tel Aviv - German newspaper
'Iran could deploy its militias in Iraq to the Golan Heights'
Iran threatens Tel Aviv, US bases in Middle East after killing of Soleimani
Pompeo, Netanyahu discuss Iran's 'malign influence' after Soleimani strike
'A loss for Palestine': Gaza terror groups set up mourning tent for Soleimani
Hundreds of Gazans rally to mourn Soleimani, burn US, Israeli flags
Iranian activist Masih Alinejad: The people of Iran did not mourn Qassem Soleimani's death
Revolutionary Guards spokesman weeps while announcing Soleimani's death
US Senator Ted Cruz plans to introduce resolution praising Soleimani operation
More than 70 anti-war protests take place across US after Soleimani killing
Outraged Americans condemn US actions in Iraq and Iran: 'Enough with this nonsense'
Michael Moore hits Trump over Qassem Soleimani killing: Americans haven't even heard of him
After Soleimani death, Colin Kaepernick decries US 'terrorist attacks against Black and Brown people'
NBA coach faces backlash after accusing Mike Pence of lying about Soleimani's involvement in 9/11
Draft website crashes after Soleimani's death, Selective Service says 'business as usual'
World War III trends on social media following Soleimani killing
UK's Royal Navy vessels sent to protect shipping in Strait of Hormuz
Saudi Arabia's Crown Prince discusses with Iraqi PM need to de-escalate tensions
Saudi Arabia condemns Turkish parliament approval of troop deployment to Libya
Libyan National Army says it is ready to 'repel Turkish invasion'
Dozens killed in bombing of military academy in Libya
Lebanese Help Each Other as Economic Crisis Crushes Lives
Deadly knife attack near Paris being treated as terror-related
DIY-Deficiency: 2 In 5 Adults Can't Fix A Single Household Problem Without Google
Asteroid that could cause 'violent' sky explosions approaching Earth
5.8 magnitude earthquake hits near Santo Domingo Zanatepec, Mexico
5.1 magnitude earthquake hits near Iwo Jima, Japan
5.0 magnitude earthquake hits near Akureyri, Iceland
Sabancaya volcano in Peru erupts to 24,000ft
Popocateptl volcano in Mexico erupts to 19,000ft
Sangay volcano in Ecuador erupts to 19,000ft
Reventador volcano in Ecuador erupts to 17,000ft
Kerinci in Indonesia erupts to 15,000ft
Two die in flooded elevator as downpours hit central Israel, streets inundated
"Too late to leave": Bushfires out of control across southeast Australia
Sydney power under threat as fires destroy substations
Australia Calls Out More Troops as Fire Crisis Escalates
Australian bushfires point to an ominous pattern of a climate crisis
Scientists detect "fingerprint" of human-induced climate change on weather
'Cancer clusters' are popping up in towns across the US and the environment may be to blame
Women 'tricked into doing porn' awarded $12m by judge in California
Republicans ramp up efforts to restrict abortion in 2020
Trump warns evangelicals: Democrats want to impose 'anti-religious agenda' on America
Rev. Graham: 'Biggest Threat' to U.S. is 'That We Turn Our Back on God'
Tracking Bible Prophecy Headlines - 1/4/2020
Fresh US airstrike on Iran-backed militia kills 6 near Baghdad
US denies latest airstrikes targeting Iraqi militia in Baghdad
U.S. to designate Iran-backed Iraqi militia as foreign terrorist organization
Iran and the US: Months of escalating tensions
Strait of Hormuz, the world's biggest oil chokepoint, in focus as U.S.-Iran tensions flare
Japan's warship deployment could push a pacifist country into conflict
Trump's no 'stupid' wars doctrine faces biggest test
Trump says US does not seek war or regime change in Iran, but is still ready to act if 'necessary'
Donald Trump says US will take 'whatever action is necessary' against Iran
US sending 3,000 more troops to Mideast as reinforcements
"There will be dead Americans" as a result of Iran general being killed, ex-CIA deputy director says
Major US cities step up security efforts after strike against Iran
New York mayor says city bracing for Iranian retaliation after Soleimani killed
Celebs label Trump a 'threat' to America, tell people to prepare for war following airstrike on Iran general
'Feckless Intermittent Eruptions Of Violence': Rand Paul Warns Against War With Iran Without Congressional Approval
Jonathan Ruhe: President Trump Should Worry About Iran's Military
UN chief: 'World cannot afford' another Gulf war after killing of Soleimani
Pat Buchanan: Will War Derail Trump's Reelection?
Pompeo on Qassem Soleimani strike: Iran now understands Trump will take 'decisive' action
Op-Ed: America just took out a man many consider the world's No. 1 bad guy
Trump Says Iran Strike Has Made The World 'A Safer Place'
Trump: We killed Soleimani to stop a war, not to start one
Soleimani's Killing 'Tantamount to Opening a War,' Iran's UN Envoy Says
Cycle of revenge: What's next after killing of Qassem Soleimani?
Super-confident Soleimani misjudged US will to kill him; heirs will seek revenge
Soleimani successor promises 'bodies of Americans' across the Middle East
Nasrallah vows to avenge Soleimani, Hamas hails his support for 'resistance'
Israel said to warn Gaza terror groups against responding to Soleimani killing
Iran Guards threaten US, 'fake Zionist regime' over Soleimani killing
Israel braces for Iranian retaliation after Soleimani assassination
Israeli embassies, IDF raise alert levels as Iran threatens to avenge Soleimani
Security officials doubt Iran will strike Israel following Soleimani killing
TV: Israel was likely warned of US plans to kill Soleimani
Gulf allies of US fear reprisals after Soleimani killing
After Soleimani: Celebrations, cyber-attacks and threats to kick US troops out of Iraq
Tens of thousands rally in Tehran against US 'crimes' after Soleimani killed
Chanting 'Death to America, Israel,' thousands join Soleimani funeral procession
Pompeo: Europe not as 'helpful' as could be over Soleimani killing
Mike Pence pushes 9/11 conspiracy theories to justify Suleimani killing
Iran's 'forceful revenge' against the US is likely to include cyberwarfare, and experts warn that the attacks could be devastating
Dow drops the most in a month after US airstrike on Iran's top military leader spooks investors
Dow slides on Iran tensions, gold and oil jump
More Saudi Arabia oil attacks could be coming in wake of Soleimani's death, industry experts warn
U.S. Sanctions Have Cost Iran $200 Billion
One killed in Paris stabbing, assailant shot dead in suspected terror attack
Man's Apple watch proves he lied about anti-Semitic stabbing in West Bloomfield
Dying has become a luxury in crisis-ridden Argentina
NASA 2020: Mars, return to the Moon and more
5.5 magnitude earthquake hits near Santa Teresa, Nicaragua
5.1 magnitude earthquake hits near Tairua, New Zealand
Sabancaya volcano in Peru erupts to 25,000ft
Shishaldin volcano in the Aleutian Islands erupts to 24,000ft
Popocateptl volcano in Mexico erupts to 21,000ft
Sangay volcano in Ecuador erupts to 21,000ft
Reventador volcano in Ecuador erupts to 17,000ft
Kerinci volcano in Indonesia erupts to 15,000ft
Sakurajima volcano on Japan erupts to 10,000ft
Archbishop of Sydney appeals for prayer after weeks of devastating fires in Australia
Satellite images show just how bad the Australian wildfires are
'Worst on record': Thousands flee as Australia's bushfires spread
Wildfires claim 22 lives, destroy 2,500 buildings and scorch 5.9 million ha (15 million acres) - extreme fire weather warning, Australia
Fire tornado caught on camera on Kangaroo Island as Australian wildfires rage
Haunting 'devil face' captured amid Victorian bushfires in East Gippsland
Devine: Eco madness may be reason for disastrous Boeing 737 MAX safety issues
Democrats ask U.S. Supreme Court to save Obamacare
More than 3,000 cases of Ebola in DRC, 2,231 dead
US on track for one of the worst flu seasons in decades
Study Linking Early Miscarriage to Flu Vaccine Puzzles Doctors
42.4M babies killed by abortion in 2019; here's what's ahead for US abortion laws in 2020
The Couples Who Sleep 'Together' Over Videochat - Keeping a camera running overnight can provide a sense of comfort - or at least a confirmation of fidelity
Kohler put Alexa in your showerhead and gave your toilet an app
A First: Jesus Film in Sign Language Will Reach 70 Million with Gospel
How Robot Priests Will Change Human Spirituality
United Methodist Church is expected to split over gay marriage, fracturing the nation's third-largest denomination
Pope Francis Struggles to Escape Scandals of 2019
Christianity Today editor says many evangelicals ignorant of 'the gravity of Trump's moral failings'
Trump rallies evangelical supporters: 'We have God on our side'
Trump touts gains for evangelicals as he works to avoid defections
'Fought very hard': Trump thanks Franklin Graham for support amid evangelical divide
Trump name-checks 'Squad' at evangelical rally: 'They hate Jewish people'
Canada's recent, though rare, vote against Israel at UN sparks concern in Jewish circles
Tracking Bible Prophecy Headlines - 1/3/2020
Trump Envoy to Visit Israel, Discuss Middle East Peace Plan After Months of Standstill
Why doesn't the US try to repeal the UN's anti-settlements resolution?
Hamas outraged after Bennett seizes terrorists' money
Top PLO official: Despite Israeli cuts, PA should keep accepting tax transfers
Israeli Army Shoots Palestinian Suspected of Attempted Stabbing Attack in West Bank
Heading to Greece to ink gas deal, Netanyahu says it will bring in hundreds of billions
Netanyahu in Athens: Historic alliance with Greece, Cyprus brings security
Turkey slams gas pipeline deal signed between Israel, Greece and Cyprus
Israel set to build advanced national communications satellite
Blue and White may try to oust speaker if he stalls on PM immunity - report
High Court rejects petition seeking to bar Netanyahu from forming government
Polls indicate no drop in support for Netanyahu after immunity request
NY Democrats condemn anti-Semitic attacks, but say unclear what's fueling them
NYT calls for mass participation in solidarity march against anti-Semitism
Family of Hanukkah attack victim calls for end of hatred
Commentary: Antisemitism is now a Pandemic, but it must not become the New Normal!
Iran's Republican Guards chief: We can 'break' US but are not heading for war
Trump orders attack that kills Iranian Gen. Qassim Soleimani, other military officials in Baghdad, Pentagon says
US kills Iran's most powerful general in Baghdad airstrike
Iraq paramilitary chief slain alongside Soleimani was Tehran's man in country
Attack on US Embassy exposes widening US-Iraq divide on Iran
'Dangerous stalemate': Attack on U.S. Embassy in Iraq part of Iran's escalating aggression
US officials celebrate Baghdad strike while critics warn of war
Democrats call US killing of Soleimani 'reckless,' say Congress wasn't notified
Iran crisis: US embassy urges its citizens to leave Iraq immediately
Iraq anti-govt protesters sing, dance after Soleimani death
Who Is Qassem Soleimani, the Head of Iran's Quds Force Killed in Iraq
US strike on Baghdad airport 'violation of Iraqi sovereignty': Iraq's Sistani
Qasem Soleimani: 'This will escalate an already volatile situation'
Fears of new conflict rise after US kills Qasem Soleimani, a top Iranian general, in strike on Baghdad airport
US strike against top Iranian commander threatens spiral of violence in Middle East
Iran's Supreme Leader Ayatollah Ali Khamenei: 'Harsh Retaliation Is Waiting' For U.S. After General's Assassination
Iran supreme leader vows 'severe revenge' for Soleimani killing
Defense Sec Esper: Iran will face 'severe response' if U.S. is challenged
Iran and 'free nations of region' to avenge general's killing: Rouhani
Iraq Hashed al-Shaabi commander calls all fighters to 'be ready' after US strike
Inside Hezbollah's American Sleeper Cells: Waiting for Iran's Signal to Strike U.S. and Israeli Targets
Iraqi PM condemns US 'assassination' of Iran's Soleimani, al-Muhandis
Hamas: 'Soleimani had important role in Palestinian resistance'
Israel shuts Hermon site, defense chiefs to convene after Soleimani killing
Israel increases security in overseas delegations fearing retaliation by the Iranians following Qasem Soleimani death
Would Israel still need US bunker busters for attacking Iranian nukes?
World Holds Its Breath After An American Strike In Iraq Kills Top Iranian Commander
China urges 'calm and restraint' after US kills Iran general
Britain urges de-escalation after US killing of Iran's Soleimani
Russia, China, France criticize US strike that killed Iran's Soleimani
Iran's Allies in the Middle East Condemn U.S. Assassination of Soleimani
Timeline: Iran-US tensions rose amid week of turmoil in Iraq
Oil Jumps as U.S. Strike on Iran General Raises Conflict Fears
Elite Iraqi troops secure US embassy after attack
US embassy siege leader was guest at White House during Obama presidency
Trump's Old Tweets About Obama Striking Iran For Re-Election Come Back To Haunt Him
UN Security Council to meet on Friday on Syria's Idlib
Turkish Parliament Authorizes Libya Deployment but Troops Unlikely for Now
Greece, Israel and Cyprus Call Turkey's Planned Libya Deployment 'Dangerous Escalation'
Flights suspended in Libya's capital due to rocket fire: official
Saudi Arabia condemns attacks on US Embassy in Baghdad
US combat deaths in Afghanistan highest in years
U.S. defense secretary urges North Korea to negotiate on denuclearization
Hong Kong protest fallout hits HSBC and the London Stock Exchange
Singapore opposition party says it is ready to challenge fake news notices in court
A fake Twitter account stirred tensions between Jews and African Americans. Trolls celebrated.
California's new privacy law puts you first. Too bad companies are ignoring it
Police Tracked a Terror Suspect - Until His Phone Went Dark After a Facebook Warning
A deceptively edited video of Joe Biden illustrates a big problem in 2020
GOP senator will introduce measure to dismiss impeachment articles
Schumer: Newly revealed emails a 'devastating blow' to McConnell's impeachment trial plans
America Is Now the Divided Republic the Framers Feared
Potential recession rises to No. 1 concern for CEOs in 2020
Don't look now, but Goldman Sachs is saying the economy is nearly recession-proof
Fed Adds $56.72 Billion to Markets for Calm Start to 2020
Trump trade adviser Navarro says the China phase-one deal has 'great stuff in it,' and he sees the Dow soaring to 32,000
5.6 magnitude earthquake hits near Hasaki, Japan
5.5 magnitude earthquake hits near Baubau, Indonesia
5.5 magnitude earthquake hits near Honiara, Solomon Islands
5.1 magnitude earthquake hits near Pamandzi, Mayotte
Sabancaya volcano in Peru erupts to 25,000ft
Sangay volcano in Ecuador erupts to 22,000ft
Reventador volcano in Ecuador erupts to 15,000ft
Kerinci volcano in Indonesia erupts to 14,000ft
Ebeko volcano in the Kuril Islands erupts to 10,000ft
Jakarta officials warn more extreme rainfall expected - announce the use of Weather Modification Technology to combat floods
Australian wildfires rage as another state declares disaster
'Firenados' are wreaking havoc across Australia
Food and fuel are running out in parts of Australia as raging bushfires push it toward a humanitarian crisis. Here's what you need to know.
Amazon 'threatens to fire' climate change activists
Facebook removes misleading HIV drug ads after backlash from LGBTQ activists
Big Pharma Continues New Year's Tradition of Squeezing U.S. Sick for Every Last Dime
Mystery pneumonia outbreak in China sparks fear of deadly SARS virus
NASA astronaut's blood clot in space gets treated by doctor on Earth
Judge rules baby at Cook Children's can be taken off life support against family's wishes
Could Roe v. Wade be overturned? Hundreds of members of Congress sign amicus brief ahead of key SCOTUS case
Sexual assaults on airplanes are on the rise. Is anything being done about it?
New Church of England Archbishop Believes Christian Views on Sexuality Should Be Adapted 'To Fit Culture'
In 2019 Kansas City nearly hit its all-time record for homicides. Most are unsolved.
Jan Markell: Top 10 Bible Prophecy Stories of 2019
Tracking Bible Prophecy Headlines - 1/2/2020
PM Netanyahu triggers immunity mechanism, says he has been framed
Seeking immunity and 61 MKs to back it, Netanyahu sets up a trial by election
Pressure mounts for Knesset to muster panel to quickly reject Netanyahu immunity
Yisrael Beytenu to oppose immunity, likely blocking Netanyahu's path
Netanyahu's immunity bid, swiftly pricked by Liberman, is an act of desperation
Parliament speaker said to have decided to use his powers to delay Netanyahu's prosecution until after March elections
Supreme Court Will Not Block Bibi from Running in Next Election
Due to criminal charges, Netanyahu resigns from 3 ministerial portfolios
Analysis: Netanyahu's Best-case Scenario Is a Fourth Election Round. And Then a Fifth
Steinitz: Leviathan supplying gas to Jordan, locals' pollution fears 'hysterical'
Outrage Sparked in France After Jewish Woman Sarah Halimi's Killer Claims Insanity
Jewish man attacked by two women after trying to film anti-Semitic tirade
90,000 Jews Gather to Pray and Defy a Wave of Hate
Over 29,000 Jewish 'fanatics' forced their way into Al-Aqsa in 2019: Waqf
'Corner of God's Altar in Shiloh' takes 2nd place in 2019 top discoveries
Record year for Israeli tourism despite high prices
Jewish fertility rate outstrips Arab one for the first time in Israel's history
Israel moving towards 'calm' agreement with Hamas
Abbas said to warn Netanyahu that West Bank on verge of 'explosion'
Hamas allows Fatah to hold rare anniversary march in Gaza
Giant Palestinian Flag Unfurled on Wall of Jerusalem's Old City
For the Trump Administration, the Bible Decides the Palestinians' Fate, Not International Law
Pompeo thanks Netanyahu for support after Iraq embassy attack
Israel: Iran made 'grave mistake' with attack on US embassy in Baghdad
US-Iran Tensions Could Spill Over Into a Proxy Attack on Israel, Warn Experts
Shock Waves From American Airstrikes in Iraq May Have Just Begun
Iran tries to change narrative in Iraq as US faces key decisions following airstrike escalation
Iran's Khamenei shrugs off Trump threat to retaliate over Iraq embassy violence
Iran summons Swiss envoy over US "warmongering statements"
Pro-Iran protesters fully withdraw from US embassy in Baghdad
Militiamen withdraw from US Embassy but Iraq tensions linger
US Embassy in Baghdad fire damage seen in new photos following militants' attack
With pro-Iran groups at helm, Iraq 'risks becoming pariah'
Erdogan says up to 250,000 people fleeing from Syria's Idlib towards Turkey
Yemen's Houthis Release Saudi Prisoners as Peace Negotiations Gain Momentum
More than 1 million march in Hong Kong democracy rally: Organizers
400 protesters in Hong Kong arrested after thousands join New Year's Day rally
Taiwan heads to the polls as concerns over China mount and Hong Kong protests linger
John Bolton urges US to resume military exercises in South Korea after Kim Jong Un remark
After Trump Dismisses North Korea Threats Again, Ex-Clinton Adviser Says Kim Jong Un Is Playing Him Like a 'Violin'
Melania Trump says her New Year's resolution is 'peace on the world'
Pompeo postpones Ukraine trip to 'ensure security of Americans in Middle East'
Oil rises supported by U.S.-China trade optimism, Middle East tensions
Joe Biden says coal miners should 'learn to program' as the United States transitions away from fossil fuels
Arkansas judge in Hunter Biden paternity case mysteriously recuses himself
Trump's Tumultuous Year, From Policy Wins to Impeachment
Trump says happy to have a trial in the Senate, but he does not really care
Donald Trump doubled his tweets in 2019
Chief Justice John Roberts warns about dangers of fake news
How we survive the surveillance apocalypse
Specialized drones to fill skies over NYC for New Year's Eve
Drones flying in rural Colorado and Nebraska have residents freaking out. No one knows who's behind them
Decade of Debt: Federal Debt Up More Than $10 Trillion in 2010s
How to survive the coming retirement crisis - By some estimates, the world is short $400 trillion to pay for its aging population
Months after failed lunar landing, India reveals plan for third moon mission
The 10 Must-See Skywatching Events to Look for in 2020
Bus-size asteroid will buzz Earth at 18,400 mph on Thursday
5.3 magnitude earthquake hits near L'Esperance Rock, New Zealand
5.2 magnitude earthquake hits near Taybad, Iran
5.2 magnitude earthquake hits near Amatignak Island, Alaska
5.1 magnitude earthquake hits near Attu Station, Alaska
5.1 magnitude earthquake hits Southwest of Africa
5.1 magnitude earthquake hits near Yap, Micronesia
5.0 magnitude earthquake hits near Coquimbo, Chile
5.0 magnitude earthquake hits near Neiafu, Tonga
Sabancaya volcano in Peru erupts to 27,000ft
Sangay volcano in Ecuador erupts to 20,000ft
Reventador volcano in Ecuador erupts to 16,000ft
Fuego volcano in Guatemala erupts to 15,000ft
Ebeko volcano in the Kuril Islands erupts to 10,000ft
Worst flooding in years leaves Jakarta underwater on New Year's Day
Jakarta floods: 'Not ordinary rain', say officials
Flood death toll rises to 21 in Indonesian capital
In Australia Wildfires, Scenes Of Smoke, Sparks And Chaos
Australia fires: New South Wales declares week-long emergency
Death toll rises as Australian bushfires rage out of control, produce dangerous air quality
500 million animals lost in Australian bushfires in 2019
Military moves in to help mass-scale evacuation from Australian bushfires
Australia sending aid by sea to towns cut off by wildfires
Australia bushfires: Shocking footage shows fire truck overrun by flames
'Tumblegeddon': Washington state police spend 10 hours digging out vehicles buried by tumbleweeds on New Year's Eve
For My New Year's Resolution, I'm Preparing a Climate Doomsday Kit
Climate change investing catches on with millennials who believe it's pressing - and profitable
Luxurious doomsday-proof bunkers are becoming more alluring to the ultra-wealthy
Big Pharma raises prescription drug prices on New Year's Day
For Weinstein Victims, Hope and Anxiety as a Historic Trial Nears: "We're All Prepared for an Onslaught"
Christian prayer hall dedicated to Jesus Christ attacked by Hindu radicals
Tracking Bible Prophecy Headlines - 1/1/2020
Abbas's Fatah marks its 55th anniversary with marches in West Bank
Israel's Leviathan field begins pumping gas - 'A historic turning point for Israeli economy'
Thousands flee their homes for fear of pollution as gas field goes online
Dismissing protests, government says no rise in air pollution from Leviathan rig
Soros' War Against the Jews: The shame, hatred and megalomania driving the world's wealthiest anti-Semite
Video emerges of another, unreported assault on Orthodox Jew in Brooklyn
Anti-Semitic flyers placed on cars in Jewish area in Georgia
Two arrested in Germany over vandalism to Jewish cemetery
Anti-Semitic slogans painted on Greek synagogue
IAF Commander Norkin: US airstrikes in Iraq a potential game changer
Baghdad condemns US embassy attack: 'Attack on Iraqi sovereignty'
Protesters attack US Embassy in Baghdad after airstrikes
US says Baghdad embassy personnel safe, no evacuation planned
Attack on US Embassy in Iraq shows Iran can still strike at American interests
Iran Denies Role in U.S. Embassy Violence, Warns Against Retaliation
Trump says Iran will be held 'fully responsible' for attack on the US embassy in Iraq
Trump accuses Iran of 'orchestrating' Baghdad embassy breach and violence
The US is sending roughly 100 more Marines to defend the embassy in Baghdad after violent protesters stormed the gate
Trump warns Iran of 'BIG PRICE' for attacks, sends 750 more troops to Mideast
Up to 4,000 US troops could deploy to Middle East amid Baghdad unrest: officials
US presses Iraq to protect American personnel after embassy attack: 'There will be no Benghazis'
Progressive group under fire for taunting Trump by calling violent Baghdad protests his 'Benghazi'
Trump says he does not expect war with Iran, 'likes peace'
Arab League opposes 'interference in Libya' after Turkey accords
India prepares for New Year's Eve with fresh protests against citizenship law
As China Anxiety Rises in U.S., Fears of New Red Scare Emerge
Kim: North Korea ending nuclear test moratorium, will show off new weapon soon
Kim: US will 'suffer helplessly' if it maintains hostile approach
Pompeo hopes NKorea's Kim chooses 'peace and prosperity over conflict and war'
Secretary Pompeo to meet with Ukrainian presidient ahead of possible impeachment trial
Huckabee: Impeachment will 'embolden' Trump in 2020
The US Army Has Banned Soldiers From Using TikTok: "It is considered a cyber threat"
U.S. Chief Justice John Roberts warns of social media's danger to democracy
State Department held intensive investigation into who liked Chelsea Clinton tweet attacking Trump
California's new data privacy law will change the internet
Stocks roar into 2020 after a banner decade
More than 9,300 stores closed this year, up 63 percent from 2018
The battery decade: How energy storage could revolutionize industries in the next 10 years
These 6 Incredible Discoveries From The Past Decade Have Changed Science Forever
Mysterious drones in Colorado continue to baffle investigators
5.4 magnitude earthquake hits near Hihifo, Tonga
5.1 magnitude earthquake hits near Petropavlovsk-Kamchatskiy, Russia
5.0 magnitude earthquake hits near L'Esperance Rock, New Zealand
5.0 magnitude earthquake hits near Taron, Papua New Guinea
Sabancaya volcano in Peru erupts to 31,000ft
Popocatepl volcano in Mexico erupts to 24,000ft
Sangay volcano in Ecuador erupts to 21,000ft
Reventador volcano in Ecuador erupts to 18,000ft
Fuego volcano in Guatemala erupts to 16,000ft
Typhoon "Phanfone" claimed 50 lives, affected 2.1 million people and wiped out 20 million dollars worth of farm products, Philippines
2020: World rings in New Year amid wildfires, protests
More than 4,000 people trapped on a beach are ordered to shelter in the ocean as bushfires close in and turn the sky red - after blaze destroys 'multiple' homes and leaves four people missing
India cold wave: Delhi reels from coldest day in more than a century
Nearly 30 people struck by outbreak of mystery illness in Chinese city
Abortion was leading cause of death worldwide in 2019 with 42 million killed
Heterosexual couples will now be able to choose a civil partnership instead of a marriage in England and Wales
Florida newlyweds use coin toss to decide on last name
Lawsuit: Famed Jesuit abused boy 1,000 times around world
New book smashes taboo over French author's sex with teens
Texas church shooting gunman grew angry in past over money requests, visited 'multiple' times, minister says
Welcome to the roaring 2020s: New decade ushered in with fireworks, revelry
Click here to return to "Tracking the Birth Pangs" page.