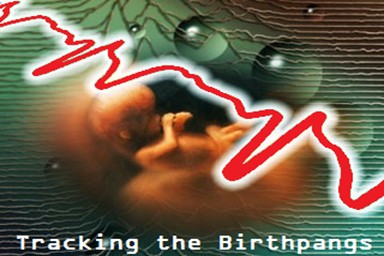 January 2021 Headlines
"Tracking Bible Prophecy" headlines can also be found on
Facebook
Tracking Bible Prophecy Headlines - 1/31/2021
Dubai says trade with Israel has topped $270 million since normalization
UAE to offer citizenship to select expats in rare move for Gulf
Gantz meets top US general in first visit since Israel moved to Central Command
For 1st time in months, police use water cannon on anti-Netanyahu protesters
Terror group claims responsibility for attack on Israeli embassy in India
Iran rejects new players and new negotiations of nuclear deal
Iran rejects talks after Macron says 'very short time' to stop it getting nukes
Air raid sirens wail in Tehran; official blames 'technical mishap'
Central African Republic's capital in 'apocalyptic situation' as rebels close in
US has conceded too much to Taliban, says Afghan vice-president
India cuts Internet, farmers start hunger strike
Russia warn Navalny supporters not to attend Sunday protests
Russia moves to isolate Navalny allies, shut part of central Moscow ahead of protests
US Military Slams Chinese Flights Over South China Sea But Says They Posed No Threat
Biden Inc: White House struggles to rein in potential family business conflicts
House Democrats building elaborate, emotionally charged case against Trump
'Inexcusable' Trump Impeachment Vote Earns Republican Rep. Tom Rice Censure by S.C. GOP
Bomb-making manuals found at home of Proud Boy arrested after US Capitol riot
Actions by Proud Boy at Capitol show 'planning, determination, and coordination,' U.S. alleges
'The Enemy Is Within': Pelosi Calls for More Security to Defend Against Republicans Who 'Want to Bring Guns on the Floor'
Tulsi Gabbard challenges Nancy Pelosi for 'enemy is within the House' rhetoric: 'Like throwing a match into a tinderbox'
'Yes there is an enemy within... that enemy is a poisonous rot of socialist policies and America last sell outs who are pompous hypocrites that believe they are untouchable elites': Rep. Marjorie Greene
Rep. Cori Bush moving office away from Marjorie Taylor Greene 'for my team's safety'
Hostility between congressional Republicans and Democrats reaches new lows amid growing fears of violence
Utah Sen. Mitt Romney calls out Republican congresswoman for spreading the 'big lie' about a stolen election
Va. judge rules late ballots were illegal
Republicans in key battlegrounds push to tighten voting rules in wake of Trump's defeat
Social Media Platform Reddit Hit by Outages in US
5.4 magnitude earthquake hits near Bengkulu, Indonesia
5.2 magnitude earthquake hits near Iquique, Chile
5.0 magnitude earthquake hits the South Shetland Islands
Sabancaya volcano in Peru erupts to 24,000ft
Popocateptl volcano in Mexico erupts to 20,000ft
Sangay volcano in Ecuador erupts to 20,000ft
Fuego volcano in Guatemala erupts to 15,000ft
Reventador volcano in Ecuador erupts to 15,000ft
Sakurajima volcano on Japan erupts to 12,000ft
Cyclone Ana makes landfall in Fiji
Deploying troops and critical national security personnel refuse coronavirus vaccine
Huge Gaps in Vaccine Data Make It Next to Impossible to Know Who Got the Shots
Rep. Stephen Lynch Tests Positive for COVID-19 after receiving both doses of the Pfizer vaccine
Satanic Temple Sues City of Boston to Obtain 'Equal Opportunity' to 'Invoke Satan' at Council Meetings
Harbinger Author, Messianic Rabbi Jonathan Cahn Reissues George Washington's Prophetic Warning for Biden and America
Tracking Bible Prophecy Headlines - 1/30/2021
Blast outside Israel's New Delhi embassy damages cars; security raised worldwide
Kosovo says it will formally establish diplomatic ties with Israel on Feb. 1
US Embassy in Jerusalem plans ambitious expansion
Mossad head to visit US next month to meet White House officials - report
ISIS 'Deputy' Killed in Iraq, Says Iraqi Prime Minister
Turkey seeks to cement Iran alliance
Antony Blinken Says U.S. Will Defend the Philippines From Attacks in South China Sea
New grid threat: Russia deploys 'first-strike weapon,' and China ready too
FBI Lawyer Who Forged Email in Carter Page FISA Process Sentenced to Probation
White House: Biden has privately warned associates about using his name in business amid ethical controversies
Biden Regime Embraces 'Great Reset' Plan to Destroy Capitalism
Six AGs Threaten Suit Over Biden's Flurry of Immigration Orders
Eric Holder urges Democrats to pack Supreme Court; Schumer considering it
Lindsey Graham says calling 'QAnon Shaman' as impeachment witness would turn trial into 'circus'
FBI: Pipe Bombs Found In DC Planted Night Before Capitol Riot
Growing evidence Capitol assault was planned weakens incitement case against Trump, experts say
While Mike Lee opposes impeaching Trump, he suggests censuring liberal congresswoman
Gabbard: Pelosi's 'enemy is within the House' claim is like 'match into a tinderbox'
Bill Maher nervous about Trump's 'radio silence' since leaving office: 'Does that not alarm you a little?'
Georgia's Raffensperger Caught in Another Scandal - After His Claims that "Audits" of Georgia's Voting Machines and Election Were Performed by a Certified Auditor Come into Question
Washington Post writer says Trump should never be allowed to have a presidential library
Pro-Trump attorney Lin Wood refuses Bar's order to undergo psychiatric exam
Commentary: Hitler's Censorship and Propaganda Machine Invades America
UN chief calls for regulating social media companies
Reddit's CEO has a colorful nickname for the Redditors who ruin it for everyone
GameStop traders outsmart the smart guys, leaving an indelible mark on Wall Street
Gamestop and AMC trades restricted: 'How free exactly is the market?' asks WallStreetBets founder
GameStop short sellers are still not surrendering despite nearly $20 billion in losses this month
Texas AG Ken Paxton announces probe into Robinhood, Discord and hedge funds
Google Deletes Over 100,000 1-Star Reviews, Restores Robinhood's App Rating
Dow drops more than 600 points Friday, suffers worst week since October amid GameStop trading frenzy
Black Lives Matter Nominated For Nobel Peace Prize
International police effort takes down 'world's most dangerous' malware network
5.6 magnitude earthquake hits northwest of Australia
5.6 magnitude earthquake hits near Puerto Armuelles, Panama
5.5 magnitude earthquake hits near Puerto Armuelles, Panama
5.3 magnitude earthquake hits the Komandorskiye Ostrova, Russia region
5.3 magnitude earthquake hits near Amahai, Indonesia
5.2 magnitude earthquake hits near the South Shetland Islands
5.0 magnitude earthquake hits near the South Shetland Islands
5.0 magnitude earthquake hits off the coast of Central America
Sabancaya volcano in Peru erupts to 24,000ft
Popocateptl volcano in Mexico erupts to 21,000ft
Sangay volcano in Ecuador erupts to 20,000ft
Fuego volcano in Guatemala erupts to 15,000ft
Sakurajima volcano on Japan erupts to 11,000ft
Karangetang volcano in Indonesia erupts to 10,000ft
Tropical depression near Fiji to intensify into a tropical cyclone
Victoria drenched by a month's worth of rain in 12 hours while historic rains hit NSW, Australia
26 Senate Republicans Request Meeting With Biden Over Actions Affecting Energy Workers
John Kerry family private jet emitted estimated 166 metric tons of carbon over past year
Virginia County Passes Resolution Condemning Forced Organ Harvesting in China
Annual 'March for Life' Goes Virtual in Washington: We Are Not Going Away
200 House Republicans Declare 'Unified Opposition' to Tax-Funded Abortion
Twitter suspends Christian magazine for saying Biden's trans nominee is a man, not a woman
Another Epidemic: Family Gaps Widen over Sex, Tech, Trump & COVID
Researchers develop smartphone-based COVID-19 test that delivers results in about 10 minutes
CDC orders sweeping U.S. transportation mask mandate as COVID-19 rages
New clinical trials raise fears the coronavirus is learning how to resist vaccines
Cuomo blames nursing home scandal on 'political attack' by Trump admin
Cuomo callously addresses COVID nursing home report: 'Who cares!'
Stimulus: Lawmakers urge Biden to offer recurring $2,000 'survival checks'
Tracking Bible Prophecy Headlines - 1/29/2021
Netanyahu says US freeze of F-35 sale to UAE won't dent normalization
Biden's pause on Gulf weapons sales foreshadows a tougher U.S.-Saudi relationship
New US defense secretary speaks to Gantz, vows to uphold Israel's military edge
'Israel isolating al-Asqa' - Head of the 'Jerusalem Committee' of the PA Parliament calls on the international community to prosecute Israeli leaders for 'war crimes.'
Hezbollah Cyber Terror Goes Unnoticed for Years, Even in Israel
Netanyahu: "Mistake" for US to rejoin Iran agreement
Israel's military chief goes public with severe warning against return to Iran nuclear deal
Iranian general: We will level Tel Aviv if Israel makes slightest mistake
Picking a fight with US over Iran deal, IDF chief baffles even accord's critics
Iran says it will install 1,000 centrifuges at nuclear plant in next 3 months
Iraqi premier says top Islamic State figure killed by security forces
Italy 'failed to protect life' in 2013 drowning of 200 people, rules UN
Pentagon warns Taliban on failure to meet commitments on violence, terrorism
Russian opposition leader Navalny to remain jailed as supporters plan more protests
Defiant Alexey Navalny vows from jail cell that Russians won't let Putin "steal our country"
China sharpens language, warns Taiwan that independence 'means war'
Report: Hunter Biden Continues to Hold Stake in Chinese Private Equity Firm
Experts: Joe Biden's Foreign Policies 'Embolden Enemies of America'
Flashback: Before signing 37 executive actions Biden said, 'We need consensus,' and dictators rule by executive orders
White House outraged at decision to release man convicted in Daniel Pearl murder
Romney: For 'National Unity,' Republicans Must Publicly Say Biden Won Legitimately
Rasmussen Poll: Majority of Voters Convinced Impeachment Will Further Divide Country
Nancy Pelosi: Trump's Impeachment Trial Is About 'Protection of the Constitution'
Nolte: An Impeachment So Fake, John Roberts Refuses to Participate
Lawyer for 'Guy with the Horns and Fur' Offers to Bring Down Trump by Having 'QAnon Shaman' Testify at Impeachment Trial
GOP Sen. Rob Portman says Trump impeachment trial post-presidency could set a dangerous precedent
Ted Cruz Says Jimmy Carter, Bill Clinton and Barack Obama Could Be Impeached Next
Nancy Pelosi: "The enemy is within" the House of Representatives
Marjorie Taylor Greene won't resign amid calls for her expulsion
Trump meets with McCarthy in Florida to plan GOP House takeover in 2022
Capitol police chief calls for permanent fencing, back-up security
The Guard isn't going home. Leaders fear retention may suffer
Prepare for Persecution: Domestic Terror Law, Big Tech, and Big Media May Target Christians
Apple, Facebook Trade Barbs Over Privacy-Focused Business Models
Apple CEO links Facebook's business model to real-world violence
JPMorgan to Launch U.K. Digital Consumer Bank
Robinhood Blocks Users From Buying GameStop Stock [Update: And Sends The Price On A Roller Coaster Ride]
Robinhood users are revolting against the trading app after it stopped trades of GameStop
Is GameStop's wild ride due to market manipulation by social-media users - or are they exercising free speech?
Barstool's Portnoy rips Robinhood as 'biggest frauds of them all' after GameStop trading restrictions
Creator of WallStreetBets calls GameStop surge a 'train wreck'
Billionaire investor Lee Cooperman on GameStop: This is not going to end well for the public
Dave Portnoy slams Robinhood app amid GameStop turmoil: 'I think people have to go to jail'
Rush Limbaugh: GameStop Shows 'Everything' Is Rigged for Elitists
Congress plans hearings after GameStop stock frenzy and Robinhood trading freeze
Lawmakers from AOC to Ted Cruz are bashing Robinhood over its GameStop trading freeze
AOC rebuffs Ted Cruz Twitter overture: 'You almost had me murdered'
GOP congressman demands Ocasio-Cortez apologize following Twitter exchange with Cruz
Faith Under Fire: Gingrich warns U.S. religious liberty in gravest peril since Revolutionary War
Church donates $500K in reparations for slavery
UK PM Johnson heads to Scotland amid fears of break up of UK
Large sinkholes still opening one month after destructive M6.4 earthquake in Petrinja, Croatia
Sabancaya volcano in Peru erupts to 28,000ft
Sangay volcano in Ecuador erupts to 22,000ft
Klyuchevskoy volcano on Kamchatka, Russia erupts to 20,000ft
Popocateptl volcano in Mexico erupts to 20,000ft
Fuego volcano in Guatemala erupts to 14,000ft
Reventador volcano in Ecuador erupts to 14,000ft
Ebeko volcano in the Kuril Islands erupts to 12,000ft
Eruption at La Soufriere remains effusive, lava dome continues growing, St. Vincent and the Grenadines
Monstrous California storm triggers mudslides, 4 feet of snow in 24 hours
Des Moines breaks single-day snowfall record set in 1895, Iowa
UN chief calls for 'reset' between China, US, says they can work on 'climate action'
John Kerry To Gas And Coal Workers: Make 'Better Choices' Because Your Jobs Are Going Away
Sarah Sanders: Biden using executive power to kill millions of US jobs is 'absurd'
6 people killed after liquid nitrogen leak at Georgia food processing plant
After decades of searching, son finds father through DNA test
2 men publicly caned for having sex by religious police in Indonesia
States planning anti-transgender push
Two Biological Males Now Hold 15 Women's State Championship Titles in Connecticut, Female Athletes Fight Back
In Poland, Protests As Near-Total Ban On Abortions Goes Into Effect
South Carolina could soon be latest state to ban abortions once a fetal heartbeat is detected
Biden announces U.S. will again fund abortions overseas
Biden to expand Obamacare, roll back anti-abortion Mexico City policy
Israel-led team creates a 'Google Map' of brain RNA; may help Alzheimer's fight
U.S. intelligence officials say Chinese government is collecting Americans' DNA
Airline executives say COVID tests for passengers on US flights not feasible, fair or needed: 'It's wholly impractical'
FEMA asks Pentagon for help administering COVID-19 vaccines
Stranded drivers get COVID-19 vaccine while stuck on highway during snowstorm
Tanzania's president says 'vaccines don't work,' earning a rebuff from the W.H.O.
Governments Sign Secret Vaccine Deals: Multibillion-dollar contracts give drug makers liability shields, patent ownership and leeway on delivery dates and pricing
White House Asks CDC to Study How Many Have Died After COVID Vaccine Shots
U.S. is in a 'race against time' with new coronavirus variants, scientists warn
New York Post: Dr. Fauci needs to be held responsible for COVID-19 mistakes
New York coronavirus nursing home report reveals 'massive corruption,' 'coverup scandal'
'Incompetent Government Kills People,' Says Andrew Cuomo Unironically
Florida Teachers Who Demanded to Work from Home Caught at Mass Gatherings
Macron weighs up a third lockdown despite signs the French 'can't take it anymore'
Israel leads the world in time spent in coronavirus lockdowns
10,000 stores are expected to close in 2021, as pandemic continues to pummel retailers
Poll Finds Pandemic Had Positive Impact on the Faith and Family Life for Millions of Americans
Christian leaders withdraw legal action against Government after being allowed to keep churches open
Demand for the Bible in North Korea has increased during the pandemic - ministry leader
Tracking Bible Prophecy Headlines - 1/28/2021
US suspends $23 billion sale of F-35s to UAE that followed Abraham Accords
PA official welcomes resumed US ties, but realizes Palestinians not 1st priority
Amid crisis, Hezbollah 'bank' a lifeline for some, and a boon for terror group
Report: Israeli settler population surged during Trump era
Netanyahu reelection hopes jeopardized by ultra-Orthodox unrest
Biden's UN envoy nominee: BDS activity 'unacceptable, verges on anti-Semitic'
On Holocaust Remembrance Day, Pope warns against new nationalism
Pope marking Holocaust warns another genocide possible
French Holocaust memorial vandalized on remembrance day
Biden in remembrance day statement: 'The Holocaust was no accident of history'
US B-52 once again overflies Mideast in show of force to Iran
Top American envoy Blinken says Iran needs to return to nuclear deal before US
German FM insists nuclear deal is best way to confront Iran's 'reckless' acts
Israeli Defense Chief: Iran 'Months, Maybe Even Weeks' From Nuclear Bomb
Putin Warns Against Tech Giants Becoming Competitors To States
Putin Warns of Global Tensions Similar to 1930s in Davos Speech
Putin warns of 'all against all' fight if global tensions are not resolved
Philippines protests new China law as 'verbal threat of war'
Christian Population in China Could Reach 300 Million by 2030, Despite Persecution
Gordon Chang: China testing Biden with incursions against Taiwan, India: 'This is a very dangerous time'
In multiple messages, Biden warns Beijing over expansionism
Biden's Asia Policy Czar Helped Found Group 'Heavily Influenced by the CCP'
John Kerry reveals Biden's devotion to radical 'Great Reset' movement
6 State Attorneys General Warn Biden Over Potential Presidential Overreach
Tim Kaine: Trump Impeachment 'Not the Right Prioritization of Our Time'
Kaine Floats 'Alternative' to Trump Impeachment Trial, but Schumer Holds Firm
As the numbers suggest a Trump acquittal, Senators explore censure and brace for impeachment trial
Chief Justice's Refusal to Preside Sparks Constitutional Concern
Mitch McConnell Warns of 'Nightmare' if Democrats End Filibuster: 'Scorched-Earth Senate Would Hardly Be Able to Function'
U.S. Senate Escapes Gridlock After Two Democrats Promise to Protect Filibuster
Senate Democrats Reintroduce Bill for DC Statehood
Majority of Senate Democrats Push for Washington, D.C. Statehood
Dems Introduce Bill That Could Effectively Bar Trump Supporters From Federal Jobs and Military
Threats against lawmakers fuel safety concerns for travel outside Washington
DHS uses federal alert system for 1st time in a year to warn of domestic terrorist threat
Man arrested on pipe bomb charges discussed attacking Twitter and Facebook, aimed to keep Trump president
Another Police Officer Who Responded to Capitol Riots Dies by Suicide Days Later
Facebook to Reduce Political Content on Platform
Social media 'influencer' charged with spreading 2016 election disinformation
Goya board silences its CEO after he tells Fox News the election was rigged
Anti-Trump Scholar: 'Nearly Impossible' to 'Deprogram' Millions of Trump Supporters
Washington and Lincoln are out. S.F. school board tosses 44 school names in controversial move
Puerto Rico radio producer is arrested by FBI over government chat scandal
Calm Returns to Dutch Cities After Riots, With Police out in Force
Microsoft CEO Satya Nadella: There is 'a big crisis right now' for cybersecurity
String of lights seen in sky near Charlotte sparks UFO debate. What was it?
A 'historic wake-up call': After a brutal 2020, Doomsday Clock is still 100 seconds to midnight
5.2 magnitude earthquake hits near Chitose, Japan
5.0 magnitude earthquake hits near Gorontalo, Indonesia
5.0 magnitude earthquake hits the South Shetland Islands
5.0 magnitude earthquake hits the Fiji region
5.0 magnitude earthquake hits near Panguna, Papua New Guinea
Indonesia's most active volcano Mt Merapi erupts again, unleashing river of lava
Sabanacaya volcano in Peru erupts to 26,000ft
Popocateptl volcano in Mexico erupts to 19,000ft
Sangay volcano in Ecuador erupts to 19,000ft
Klychevskoy volcano on Kamchatka, Russia erupts to 17,000ft
Fuego volcano in Guatemala erupts to 16,000ft
Reventador volcano in Ecuador erupts to 15,000ft
Raung volcano in Indonesia erupts to 13,000ft
Merapi volcano in Indonesia erupts to 12,000ft
Sinabung volcano in Indonesia erupts to 10,000ft
Sakurajima volcano on Japan erupts to 10,000ft
Landslide damages buildings in Rota Greca, 40 people evacuated, Italy
A tornado strikes Florida's capital, damaging Tallahassee International Airport
More than 330,000 customers without power as major winter storm hits California
Joe Biden declares war on American jobs with far-left climate plan
Biden Energy Secretary Nominee: Some Jobs May Have To Be 'Sacrificed' To Climate Agenda
Biden's Halt to Border Wall Construction to Cost About 5,000 Jobs, Billions of Dollars: Former CBP Commissioner
Lyme disease cases in US could be 10 times higher than currently reported, CDC study finds
Brazilian mom reportedly kills daughter, by gouging out eyes, eating tongue
200 House Republicans Declare 'Unified Opposition' to Tax-Funded Abortion
Pastor John MacArthur Warns Biden to 'Be Careful When You Put Your Hand on the Word of God' while pledging 'to do the very things that blaspheme His name'
COVID Doctor Charged with Killing the Weak to Save the Strong
Hundreds of Americans poisoned by hand sanitizer this month, including many kids
Biden expected to ban term 'China virus' in crackdown on Covid racism
Auschwitz survivors mark Holocaust Remembrance Day online amid pandemic
'We owe this to them': Auschwitz survivors get COVID-19 vaccine on Holocaust Remembrance Day
Netanyahu warns virus strain resistant to current vaccines is inevitable
Shape-Shifting Virus Threatens Cycles of Illness, Lockdowns
We need to 'upgrade' the COVID-19 vaccine, Dr. Fauci says
Pfizer, Moderna both trying for 3rd dose booster shots to combat virus variants
India Has Plenty of Coronavirus Vaccines But Few Takers
OC health care worker dies after receiving 2nd COVID-19 vaccine shot; official cause of death pending
U.S. 'Actively Looking' at Mandating COVID-19 Testing for Domestic Air Travel
China using anal swabs to detect COVID-19: report
'Have we learned nothing?' California faces backlash for lifting stay-home order
Viral video shows irate parent screaming at Virginia school board for continuing to keep students out of school. His remarks stun them into silence.
Bill Gates surprised by 'evil and crazy' conspiracies about himself
Third of Americans say pandemic has made their faith stronger
Asian shares drop after US stocks' worst day since October
Tracking Bible Prophecy Headlines - 1/27/2021
US announces it's renewing relations with Palestinians, seeking 2-state solution
Biden envoy: Avoid annexation, settlement activity, terror payments
Biden to reopen Palestinian diplomatic offices, restore aid, says US envoy to UN
Biden administration: Normalization not substitute for Israeli-Palestinian peace
Israeli envoy reopens Morocco liaison office after 20 years
Russia backs Palestinian proposal for Mideast peace conference
Abbas rival Dahlan banned from running in Palestinian election - Fatah official
Court rejects Netanyahu's request to delay next hearing of his corruption trial
Pompeo plan to declare rights groups 'anti-Semitic' over Israel stance shelved
Int'l Holocaust Remembrance Day to focus on 1.5 million children killed by Nazis
UN chief urges global alliance to counter rise of neo-Nazis
IDF chief appears to confirm two Israeli strikes in Syria last month
IDF chief says he's ordered fresh military plans to thwart Iran's nuke program
Israel's Chief of Staff: Return to Iran Deal Is 'Wrong,' Military Action 'Should Be on the Table'
UAE, Bahrain: We need 'unified voice' with Israel on Iran's missiles, nukes
US exploring new bases in Saudi Arabia amid rising tensions with Iran
Pressuring Biden, Iran warns he won't have endless time to rejoin nuclear pact
Iranian FM on Nuclear Deal: Why should Iran be the first to show good will?
France: Iran must comply with nuclear deal before US returns to pact
France Wants More U.S. 'Realism' in Dealing With Lebanon's Hezbollah
F-35s seen flying over southern Lebanon, Beirut in apparent threat by Israel
Russia, US exchange documents to extend nuclear pact
Commentary: Russia Is in Agony but Putin's Dictatorship Is Going Down
'Dethrone the tsar': Putin floats retirement to seaside winery amid Navalny uproar
Navalny Protests Threaten to Snowball as Grievances Grow in Russia
Russia on the brink of revolution as violent riots explode across the country
King of Thailand Reportedly Accused of Breaking Sister's Ankles After She Questions Plan to Name Second Queen
Protesting Farmers Flood India's Capital, Storm Historic Fort
China Cries 'Fake News' After Reports 20 Troops Hurt in India Border Clash
G7 Leaders Under Pressure from Lawmakers to Stand Tough on China
Taiwan air force flexes muscles after latest Chinese incursion
Those Bombers China Sent Toward Taiwan? They Were A Dress Rehearsal For War
China to conduct military drills in S. China Sea amid tensions with U.S.
Ratcliffe Bristles at Biden Administration's 'Strategic Patience' on China
Biden's White House victory fueled by record-shattering $145M in 'dark money,' report says
Republicans Reintroduce Amendment to Block Supreme Court Packing
Marjorie Taylor Greene: Articles of Impeachment Against Biden Prompted by 'Pattern of Abuse of Power'
'Squad' Sends Impeachment Warning: No Accountability Would 'Set a Dangerous Precedent'
Sen Rand Paul slams impeachment attempt and 'incitement' of violence by Democrats
Sen. Rand Paul will force a Senate vote to declare impeachment trial unconstitutional
45 Republican Senators Call Trump Impeachment Unconstitutional
Senate Rejects GOP Motion to Dismiss Trump Impeachment Trial
Biden continues to unpick Trump's legacy as impeachment trial looms
All border wall construction to be stopped Tuesday night
U.S. judge blocks Biden deportation freeze nationwide following legal challenge by Texas
Biden issues executive orders promoting racial equity
National Guard Presence in Capital Unusual and Unnecessary: Former Military Intelligence Officer
Capitol Police apologizes, admits advanced intel showed Congress was target before insurrection
Oregon Republican Party calls Capitol riot a 'false flag' operation to discredit GOP, silence Trump supporters
Conservative Journalist Andy Ngo Flees The Country Over Antifa Death Threats
Antifa rioters smash up Tacoma in rampage over cop driving through crowd
White House says 'all violence' will be reviewed when pressed on Portland, Seattle riots
Texas Man Accused of Plotting ISIS Attack on Trump Tower Admits to Conspiracy
Canada parliament labels US far-right Proud Boys group 'a terrorist entity'
Twitter launches Birdwatch, a fact-checking program intended to fight misinformation
Twitter permanently bans MyPillow CEO Mike Lindell over purported election misinformation
Commentary: Democrats Only Embrace Cancel Culture Against The Right
Pamela Anderson dumps all social media, says Big Tech is bent on 'control over your brain'
Widespread internet outages hit northeast U.S.
5.1 magnitude earthquake hits the Santa Cruz Islands
5.0 magnitude earthquake hits south of the Fiji Islands
Sabancaya volcano in Peru erupts to 23,000ft
Sangay volcano in Ecuador erupts to 20,000ft
Popocateptl volcano in Mexico erupts to 19,000ft
Fuego volcano in Guatemala erupts to 15,000ft
Tornado Kills Boy, Injures 30, Wrecks School in Alabama Town
Drone footage captures devastation after Alabama tornado
Extreme rainfall could top 20 inches in California
Schumer suggests Biden declare 'climate emergency' to bypass legislative debate and use executive authority
Biden's Climate Change Policy Targets Oil Industry
Sen. Cramer: Biden Jobs Claims 'Ironic' While Stopping Keystone
Puerto Rico declares state of emergency over violence against women: 'An evil that has caused too much damage'
House Republicans Tell Nancy Pelosi: We Will Oppose Any Bill to Force Americans to Fund Abortions
1 in 5 Americans have sexually transmitted diseases
They Lost Sons To Drug Overdoses: How The Pandemic May Be Fueling Deaths Of Despair
Mexican president's Covid diagnosis stirs criticism of government
Italian premier quits in tactical move amid crisis over handling of pandemic
Citing pandemic, Greece bans protests for a week
Shops boarded up as Dutch brace for fourth night of coronavirus riots
Germany mulls cutting international air traffic 'to almost zero'
Ryanair pulling controversial 'Jab and Go' ads following investigation by UK standards authority
Gov. Newsom calls allegations he reversed California's lockdowns for political reasons 'complete utter nonsense'
Biden v. America: $4B for Central America While Struggling Americans Await COVID Stimulus
Billionaires thriving as poor suffer in widening COVID-19 divide
U.S. Suffers Sharpest Rise in Poverty Rate in More Than 50 Years
Tracking Bible Prophecy Headlines - 1/26/2021
Biden's top security advisor tells Israeli counterpart he aims to build on accords
As Israelis Flock To UAE, They See A New Precedent: Peace Deals Without Giving Ground
How the Arab spring engulfed the Middle East - and changed the world
Syria war: 20,000 abandon tents after floods inundate camps
India, China soldiers brawl again along disputed frontier
China's Xi warns Davos World Economic Forum against 'new Cold War'
How Space Became the Next 'Great Power' Contest Between the U.S. and China
China says U.S. military in South China Sea not good for peace
Rep. Tom McClintock: Joe Biden Calls for Unity While Accepting 'Vindictive' Impeachment of Trump
Trump impeachment heads to US Senate, but chances of conviction are slim
Kentucky Sen. Rand Paul slams Trump's impeachment again, calls it 'political theater'
Democratic senator presiding over Trump impeachment trial pledges impartiality despite call to convict
Republicans object after Sen. Leahy announces he, not Chief Justice Roberts, will preside over impeachment trial
Eric Swalwell, prolific tweeter who had ties to Chinese spy, brings political baggage as impeachment manager
Alan Dershowitz: Lawless Congress 'a Total Mess'
Thousands of Guard troops to stay in Washington as threats target lawmakers ahead of impeachment trial
US Supreme Court puts end to attempts to sue Trump for profiting from presidency
Trump Creates 'Office of the Former President' to Advance US Interests, Carry on Trump Admin Agenda
Trump Campaign Disavows Notice Linking Him to 'Patriot Party'
Biden Faces Backlash Across Country For Canceling Keystone XL Pipeline
Hawley calls for ethics investigation into Dems who filed complaint against him
DOJ Watchdog Probes if Justice Department Officials Sought to Alter Election Results
Trump lawyer Giuliani faces $1.3 billion lawsuit over 'big lie' election fraud claims
Senator Rand Paul, Likely Citing Georgia, Says Secretaries of State Violated Constitution in 2020 Election
Rand Paul Refuses to Say Election Wasn't Stolen, Blames Media for Saying 'We're All Liars'
Sen. Rand Paul clashes with ABC's Stephanopoulos: 'You're forgetting who you are as a journalist!'
After a string of censorship scandals, Twitter launches 'birdwatch' initiative to combat 'misinformation'
House Republicans demand that any FBI investigation into Parler's role in the Capitol riot must probe Facebook and Twitter, too
Rupert Murdoch Condemns 'Awful Woke Orthodoxy' and Social Media 'Censorship' in Speech
'The Walking Dead' actor Ilan Srulovicz talks cancel culture, media censorship: 'It is Orwellian'
Citing Political Division, Russell Moore Calls the Church to 'Recover the Credibility of Our Witness'
A Telegram Bot Is Selling Stolen Facebook User Info for $20 a Pop
Forget 5G, record-breaking laser signal from satellite could be key to faster smartphones, technology
Twilight fireball over Belgium
Over 68 earthquakes recorded near Rotorua, New Zealand
5.4 magnitude earthquake hits near Panguna, Papua New Guinea
5.2 magnitude earthquake hits near Kokopo, Papua New Guinea
5.2 magnitude earthquake hits near Ishigaki, Japan
5.1 magnitude earthquake hits near Kokopo, Papua New Guinea
5.1 magnitude earthquake hits near Leava, Wallis and Futuna
5.0 magnitude earthquake hits near Neiafu, Tonga
5.0 magnitude earthquake hits near Hengchun, Taiwan
Sabancaya volcano in Peru erupts to 24,000ft
Sangay volcano in Ecuador erupts to 20,000ft
Popocateptl volcano in Mexico erupts to 19,000ft
Fuego volcano in Guatemala erupts to 15,000ft
Reventador volcano in Ecuador erupts to 15,000ft
Storm Hortense hits Mallorca with wind gusts up to 170 km/h (105 mph), Spain
Rare thundersnow impacts wide swaths of UK
Massive locust swarms attack Saudi Arabia, bigger invasion ongoing in the Horn of Africa
Apollo CEO Leon Black to Step Down Following Review of Jeffrey Epstein Ties
U.K. university creates protections for 'student sex workers'
New bill would decriminalize, support sex workers in New York
Man Brutally Beaten and Slashed by 12 People in Broad Daylight in NYC Chinatown
15-year-old girl's killing shown on social media
Rep. Crenshaw on Biden lifting transgender military ban: 'People should serve openly'
Biden Signs Transgender Rights Order Forcing Schools to Allow Boys in Girls' Sports
Feminists: Biden Gender Identity Order 'Unprecedented Attack on Women's Rights and Liberty for Everybody'
President Biden Reinstates Race-Based 'Diversity Training' in the Federal Government
Biden attends mass at DC church that prayed for dignity of the unborn
Pope Benedict 'to spark downfall of Vatican' as major concerns over Francis' health emerge
Florida offers to host Olympics if Tokyo backs out: state official
Italy's Prime Minister Conte Resigns Amid Struggle Against Covid-19 and Recession
Violence erupts in Israel's ultra-Orthodox neighborhoods over coronavirus restrictions
Facebook suspends Netanyahu's chatbot for seeking to ID unvaccinated Israelis
Amazon's offering to help Biden's vaccine push - could help the company boost its own ambitions of expanding into the $3.8 trillion health care marketplace
Hollywood Elite in COVID-19 Vaccine Scramble: 'It's the Hunger Games Out There'
Moderna says it's working on Covid booster shot for variant in South Africa, says current vaccine provides some protection
FDA: Death, heart attacks, stroke, blood disorders all possible side effects of COVID vaccine
Cats and dogs may need COVID vaccines to curb spread, scientists say
COVID-Sniffing Dogs To Screen Fans At Miami Heat Games
Psaki claims it's not 'fair' to say Biden called Trump's COVID travel ban 'xenophobic'
Chinese Media: COVID Originated in U.S. Military Lab
Hong Kong Locals Slam Lockdown as Political Show to Please Beijing
Oxygen Scarcity Swells Covid-19's Death Toll
Billionaires thriving as poor suffer in widening COVID-19 divide
Bubble Fears Everywhere But All Investors Can Do Is Keep Buying
The Dollar's Crash Is Only Just Beginning
Bitcoin Is Braced For A Huge $4 Billion Price Earthquake This Week
Tracking Bible Prophecy Headlines - 1/25/2021
Israel officially opens embassy in United Arab Emirates with arrival of envoy
Israel to almost completely shut Ben Gurion Airport for week amid mutation fears
As US vows to coordinate with Israel, Iran says no changes to nuke deal
Biden speaks with Macron, agrees to coordinate on Iran nuclear deal
Indonesia Says It Has Seized Iranian and Panamanian Tankers
Russia's Putin Faces Rising Discontent Amid Alexei Navalny Protests
More than 3,300 arrested across Russia as protests swell for jailed opposition leader Navalny
Kremlin: US statements about pro-Navalny protests show 'direct support for the violation of the law'
Taiwan reports second day of incursions by Chinese air force
China Sends Warplanes to Taiwan Strait in a Show of Force to Biden
U.S. carrier group enters South China Sea amid Taiwan tensions
US Reaffirms Commitment to Japan to Defending Islands Disputed With China
Biden removes Trump order protecting US power grid from China
China Overtakes U.S. as World's Leading Destination for Foreign Direct Investment
Russia, China benefiting from a Biden presidency, not America: Rep. McCarthy
Declassified memos detail effort to get McCabe to step aside in Russia probe over conflict
China's Sanctions on Former Trump Administration Officials an 'Escalation': Sen. Cotton
Republicans signal growing opposition to impeaching, convicting Trump
'The trial is stupid': Senate Republicans throw cold water on Trump impeachment
Rubio: Trump Impeachment Trial Like Pouring Gasoline on Fire
Mitt Romney claims 'truth and justice' require Senate to hold impeachment trial against Trump
Rand Paul declared there was a "great deal of evidence of fraud" and illegal election law changes that merit a "thorough investigation"
National Guard will stay in Washington though March due to Trump impeachment trial: report
US police weigh officer discipline after rally, Capitol riot
Canada Worries About Biden's 'Buy American' After Keystone Blow
Buyer's Remorse: New Mexico's Leaders Say Biden Energy Bans Will Devastate State's Economy
New Mexico leaders bash Biden admin's order targeting oil, drilling on federal land: 'How does that bring us together?'
'Your Order Is A Direct Attack': Native American Tribe Condemns Biden Administration's Secretarial Order
Migrants Increasing at 'Concerning Rate' on Southern Border, Says CBP Agent
Tucker Carlson reveals email sent to ICE officers after Biden's deportation order: 'Release them all, immediately'
Crenshaw: Democrats and Republicans Have Different Definitions Of Free Speech. That's A Problem.
The Purge and Reeducation - How Radicals Are Quickly Implementing a Communist Coup of America
Tulsi Gabbard: Domestic-Terrorism Bill Is 'a Targeting of Almost Half of the Country'
Americans remain sorely divided as Biden's quest for unity begins
Pope tells Biden to make peace and reconciliation a priority
'Unleash this monster and one day it'll come for you': Glenn Greenwald sounds alarm over cancel culture
Bridgewater founder Ray Dalio says the US is on the 'brink of a terrible civil war' because of wealth gaps and political partisanship
Four banks have reportedly severed ties with Donald Trump since the Capitol riots
Amazon claims in-person vote only way to ensure 'valid, fair' union election
Earthquake in Antarctica sparks panic in Chile
Chilean authorities spread false tsunami warning, apologize for causing panic
5.8 magnitude earthquake hits the Auckland Islands, New Zealand region
5.5 magnitude earthquake hits the South Shetland Islands
5.4 magnitude earthquake hits near Cruz Bay, U.S. Virgin Islands
5.2 magnitude earthquake hits the Fiji region
5.2 magnitude earthquake hits near Aras-asan, Philippines
5.2 magnitude earthquake hits near Khorugh, Tajikistan
5.2 magnitude earthquake hits near Rotorua, New Zealand
5.1 magnitude earthquake hits near King Cove, Alaska
5.1 magnitude earthquake hits near Bengkulu, Indonesia
5.1 magnitude earthquake hits southwest of Africa
5.0 magnitude earthquake hits near Manokwari, Indonesia
Klyuchevskoy volcano on Kamchatka, Russia erupts to 27,000ft
Sabancaya volcano in Peru erupts to 26,000ft
Sangay volcano in Ecuador erupts to 20,000ft
Popocateptl volcano in Mexico erupts to 19,000ft
Fuego volcano in Guatemala erupts to 15,000ft
Reventador volcano in Ecuador erupts to 15,000ft
Raung volcano in Indonesia erupts to 12,000ft
'Total war zone.' Yosemite area hit hard by wind that toppled trees. What happens now?
Back-to-back storms produce severe flooding, evacuations in UK
Butterfly population 'plummeting toward extinction' in California
Biden to repeal Trump's ban on transgender people joining military
Pro-Life Leaders Condemn 'Devout Catholic' Biden over His Vow to 'Codify' Roe V. Wade
Mexican president tests positive for COVID-19
Biden to impose travel restrictions on South Africa, U.K. and Brazil to mitigate new Covid strains
Israel, fearing virus mutations, to close its only international airport
Senior PA health official: We're hesitant about using Russian vaccine
Californian dies hours after getting COVID-19 vaccine, prompting probe
17-year-old in ICU after receiving second coronavirus vaccine dose
Vaccinated People May Still Spread CCP Virus: UK Medical Officer
Rash of student suicides push Las Vegas schools to partially reopen - Is the cure worse than the disease?
Dutch police clash with anti-lockdown protesters in 2 cities
Sanders threatens to advance coronavirus stimulus with reconciliation if Republicans refuse support
Pandemic aftershocks overwhelm global supply lines
Tracking Bible Prophecy Headlines - 1/24/2021
'Erratic' or 'Strategic Clarity': What to make of Trump's Middle East legacy?
Islamic Jihad says late Iranian general Soleimani gave 'direct orders' in Gaza
TV: Mossad chief to meet Biden, set out terms for overhaul of Iran nuclear deal
Over 2,000 arrested in Russia at Navalny rallies; clashes in Moscow
US denounces Russia's 'harsh tactics' against protesters for Navalny's release
Taiwan reports large incursion by Chinese air force
Barred From U.S. Under Trump, Muslims Exult in Biden's Open Door
Biden agrees with Trump State Department on one issue: China committed genocide against Uyghurs
Grassley Wants To Know How DOJ Found 'No Wrongdoing' In Michael Flynn Leak Probe
Justice Department, FBI debate not charging some of the Capitol rioters
Thousands of National Guard Troops to Remain in DC Through March
If Hawley and Cruz Are Cancelled, Conservatism Is Next
Vanity Fair Asks Cult Expert How to 'Deprogram' Trump Followers
Sidney Powell Launches Super PAC to 'Fight Vigorously for Our Constitutional Rights'
Biden Follows Radical Agenda In First 72 Hours
'Insulting and disappointing': Unions show signs of voter remorse after Biden reality sinks in
Biden reeled in more 'dark money' than any other candidate in history, majorly outpaced Trump donations: report
Biden tells Mexican president he will end Trump's 'draconian' immigration policies
ICE Agents Ordered to Free All Illegal Aliens in Custody: 'Release Them All'
Mexican leader says Biden offers $4B for Central America
Biden's Impending Immigration Blunder Will Cause a Border Stampede
6.9 magnitude earthquake hits the South Shetland Islands
5.8 magnitude earthquake hits near Villa Presidente Frei, Nunoa, Santiago, Chile, Chile
5.5 magnitude earthquake hits near Finschhafen, Papua New Guinea
5.5 magnitude earthquake hits south of the Fiji Islands
5.4 magnitude earthquake hits the South Shetland Islands
5.2 magnitude earthquake hits near Finschhafen, Papua New Guinea
5.0 magnitude earthquake hits the South Shetland Islands
Sabancaya volcano in Peru erupts to 26,000ft
Klyuchevskoy volcano on Kamchatka, Russia erupts to 25,000ft
Sangay volcano in Ecuador erupts to 22,000ft
Popocateptl volcano in Mexico erupts to 19,000ft
Manam volcano in Papua New Guinea erupts to 16,000ft
Reventador volcano in Ecuador erupts to 14,000ft
Raung volcano in Indonesia erupts to 13,000ft
FBI investigates explosion at anti-LGBTQ church in California
33 missing children rescued in major human trafficking investigation, FBI says
10-year-old Italian girl dies in TikTok challenge, country blocks unverified accounts
Political Upheaval Alters Strategies in US Abortion Debate
Virus epicenter Wuhan returns to normal as world remains battling pandemic
Biden: Americans who fear COVID-19 at work are entitled to jobless benefits
Grassley Warns Biden: Don't Exploit Pandemic to Push Big Government Takeover of Economy
Biden says 'nothing we can do' to change pandemic 'trajectory' in coming months
Dr. Deborah Birx suggests inauguration-related gatherings could amount to "superspreader" event
Reports: Nearly 200 National Guard Members Test Positive for COVID-19
Israeli Government to vote on immediately suspending all passenger flights for two weeks
Israel to expand rapid testing sites in preparation for 'green passports'
Larry King, broadcasting giant, dies at 87 after hospitalization with COVID-19
Tracking Bible Prophecy Headlines - 1/23/2021
Fearing America's Future, These US Jews are Moving to Israel on Aliyah
Social media sees 20% drop in Arab objection to normalization with Israel
Netanyahu to make historic visit to UAE, Bahrain in February
Israeli Army Says It Downed Drone That Came From Lebanon
Syria claims Israel conducted air strike in the Hama area
Israel, Syria officials discuss removal of Iran and its militias from Syria: Report
Gantz warns Netanyahu not to try to sideline him again on Iran talks with US
Saudi Foreign Minister 'Optimistic' on US Ties Under Biden, Calls on Iran to Change Priorities
Iran's Zarif urges Biden to act first in returning U.S. to nuclear deal
Zarif to Biden: Return to nuclear deal without demanding concessions
Iran's supreme leader makes online threats to attack golfing Trump
Khamenei account suspended after tweet of Trump golfing under warplane shadow
UAE confirms it inked $23 billion deal to buy F-35 jets, drones from U.S.
Egypt officials: Bomb kills 1 police and wounds 3 in Sinai
Dozens Face Criminal Complaints in Thailand, Accused of Insulting the King
Europe's court condemns Russia over 2008 war with Georgia
U.N. Treaty Banning Nuclear Weapons Takes Effect, Without The U.S. And Other Powers
China authorises coast guard to fire on foreign vessels if needed
Biden Rescinds Trump Order Banning Chinese Communist Involvement In US Power Grid
Joe Biden putting 'Saudi Arabia first' by halting Keystone XL pipeline: Sen. Daines
Ted Cruz spars with Buttigieg over loss of jobs after Keystone XL cancellation
Texas Governor, Attorney General to Sue Biden over Immigration
D.C. mayor predicts Democrat-led Congress will soon pass D.C. statehood to Biden's desk
Press Sec Confirms Biden Supports Nightmare Scenario: D.C. Statehood
Obama 2.0: Susan Rice as incoming "shadow President"
Trump's impeachment trial to begin the week of February 8
Prospects of convicting Trump erode as GOP grows vocal against Senate impeachment proceedings
McConnell privately says he wants Trump gone as Republicans quietly lobby him to convict
Democrats float 14th Amendment to bar Trump from office
Biden officials weigh releasing Trump tax records sought by House panel
Pelosi Strains to Pin More Crimes on Donald Trump for the Capitol Riot
Senator Chuck Schumer and Anderson Cooper Have Both Accused Donald Trump of 'Inciting Erection'
L.A. Times Columnist to Biden: Open 1/6 Commission to Investigate 'MAGA Terrorists'
Biden to review 'serious, growing national security threat' from domestic groups
AOC says she skipped inauguration partly because she didn't 'feel safe' around GOP members of Congress
AOC offers Capitol office to National Guard soldiers seen resting in parking garage
MSNBC analyst accuses Fox News of goading viewers into 'terrorism,' and asks if it should be 'allowed to exist'
Katie Couric 'Jeopardy!' gig in peril? Producers fear she's 'too polarizing' after anti-GOP comments: report
Military Intelligence Agency Says It Monitored U.S. Cellphone Movements Without Warrant
Google threatens to shut down search engine in Australia over news law
Microsoft patent shows plans to revive dead loved ones as chatbots
Very bright fireball over Madrid, Spain
5.7 magnitude earthquake hits near Finschhafen, Papua New Guinea
5.4 magnitude earthquake hits south of the Kermadec Islands
5.2 magnitude earthquake hits near Finschhafen, Papua New Guinea
5.0 magnitude earthquake hits near Xunchang, China
Earthquake swarm in the vicinity of El Chichon volcano, Mexico
Sabancaya volcano in Peru erupts to 26,000ft
Klyuchevskoy volcano on Kamchatka, Russia erupts to 25,000ft
Sangay volcano in Ecuador erupts to 20,000ft
Popocateptl volcano in Mexico erupts to 19,000ft
Manam volcano in Papua New Guinea erupts to 16,000ft
Sheveluch volcano on Kamchatka, Russia erupts to 15,000ft
Reventador volcano in Ecuador erupts to 14,000ft
Raung volcano in Indonesia erupts to 12,000ft
Santa Maria volcano in Guatemala erupts to 12,000ft
Pacaya volcano in Guatemala erupts to 11,000ft
Back-to-back storms produce severe flooding, evacuations in UK
Mongolia in the grip of one of its most extreme winters on record
Ice covers the Sahara Desert for just 4th time in 50 years
Very dangerous Tropical Cyclone "Eloise" to make landfall near Beira, Mozambique
German scientists make paralyzed mice walk again
Tennis legend Margaret Court to receive top Australian honor; faces massive backlash over anti-LGBT views
Biden to reverse transgender military ban imminently, White House says
Biden commits on National Sanctity of Life Day to enshrine Roe v. Wade in federal law
Joe Biden Celebrates Roe vs. Wade Decision That Has Killed 62 Million Babies in Abortions
Biden to Use Taxpayer Money for Global Abortions, Gets Labeled 'Commander' of 'Pro-Abortion Army'
Biden's Policies on Abortion and Family 'Advance Moral Evils,' Catholic Bishops Head Says
With Democrats in Control, Investors Are High on Cannabis
'Packed us together like sardines': Guard deployed to Capitol struggles to contain Covid
UK warns new virus variant may be more deadly, could be around 'forever'
Right On Cue For Biden, WHO Admits High-Cycle PCR Tests Produce COVID False Positives
Dr. Fauci says new data shows Covid vaccines appear to be less effective against some new strains
Monoclonal antibodies can prevent COVID-19 - but successful vaccines complicate their future
Buyer Beware: COVID Vaccines Netting Big Bucks Online
MLB Hall Of Famer Hank Aaron Dies At Age 86
Baseball legend Hank Aaron got virus vaccine earlier in January
Ukraine Ended Secret Government Spending. Vaccine Makers Now Demand It.
IOC plans to vaccinate every Olympic athlete to save Tokyo games
United Airlines CEO wants to make Covid vaccines mandatory for employees - and encourages other companies to do the same
Biden requires international travelers to quarantine upon arrival to US
These travelers faked negative COVID tests and got away with it
YouTube bans German channel that spread virus misinformation
GOP Congressman: Give $1,400 stimulus checks to people who get the COVID-19 vaccine
Senior Democrats drafting plan to give parents $3,000 per child in Biden stimulus
Though largely 'religiously unaffiliated,' Gen Z craves spiritual mentoring: study
Tracking Bible Prophecy Headlines - 1/22/2021
Yadlin: Iranian nuclear program crossed 'red line'
Congratulating Biden, Netanyahu urges him to build on peace deals, confront Iran
Joe Biden wants to erase the last four years. In the Mideast, that won't be easy
'Maybe we should bomb Damascus?': Yom Kippur War deliberations declassified
Syrian media reports Israeli airstrikes near western city of Hama
ISIS claims responsibility for twin suicide bombings in Baghdad, at least 32 dead
US Saves Ecuador From China's Debt Trap
Beijing Building Military Drones to Rival US in War, Leaked File Shows
US Counterintelligence Chief Who Warned of CCP Election Threat Steps Down
Biden Administration: China's Sanctions of Trump Officials 'Unproductive and Cynical'
Republican Lawmakers Call for Tough Biden Response After Red China Sanctions Trump Officials
Biden orders investigation into Russian misdeeds as admin seeks nuclear arms treaty extension
Venezuela's Maduro Cheers Trump Departure: 'We Beat Him!'
House Poised to Send Trump Impeachment Article to Senate, Durbin Says
McConnell seeks two-week delay for impeachment trial so Trump can form legal team
South Carolina-based attorney Butch Bowers will represent Trump at his 2nd impeachment trial, Sen. Lindsey Graham says
Legal scholars, including at Federalist Society, say Trump can be convicted
Sen. Rand Paul: For America to Begin to Heal and Unite, Senate Must Halt Impeachment
Navarro: If Trump Impeachment Moves Forward, Biden Can 'Forget About Unity'
Michael Moore predicts Donald Trump's 'imprisonment' during farewell address
Georgia Congresswoman Files Resolution to Prohibit Donald Trump from U.S. Capitol
Rep. Marjorie Greene files articles of impeachment against Biden
Democrats frustrated as fight over filibuster stalls power-sharing agreement in Senate
Growing Number of Dems Pushing Schumer to Reject GOP Leader's Appeal to Keep Senate Filibuster
Report: Biden killed 52K American jobs on day 1 in office
"By revoking the Keystone pipeline permit, Biden is destroying 11,000 jobs."
American Workers, Business Leaders on Biden Axing Keystone Pipeline: 'Slap in Face' to Union Members
Canadian PM Trudeau 'disappointed' in Biden plan to revoke Keystone XL permit
DHS pauses some deportations for 100 days
NPR axes 'inflammatory' picture of migrant caravan after complaint from liberal immigration activist
Progressive group riots resume in major cities despite Biden inauguration
Biden Administration Tear-Gassed 'Peaceful Protesters' Just Hours After Inauguration
Grassley calls on Biden to condemn rioting in Oregon, Washington
Top Biden DOJ Nominee Called For 'Strategic' Defunding of Police
National Guard Forced to Evacuate Capitol Grounds After Alleged Mask Complaint by Democrat Congressman
National Guard soldiers booted out of Capitol, forced to sleep in parking garage
'We feel incredibly betrayed': Thousands of Guardsmen forced to vacate Capitol
Biden removes military flags from Oval Office on first day as president
Media Trust at an All-Time Low, Nearly 60% Think Press 'More Concerned With Supporting an Ideology' Than Informing Public
Charlie Kirk calls on Elon Musk to build 'a better internet' in fight against censorship
YouTube Deletes Portion of 'Dislikes' From Biden Videos, Says It's Spam
Facebook to let oversight board decide on future of Trump ban
Facebook Gives FBI Private Messages of Capitol Hill Protesters
Judge Rejects Parler's Request for Order Forcing Amazon to Keep Hosting Service
House Democrat Carolyn Maloney Requests FBI Probe of Parler, Claiming Role in Capitol Riot
Justice Department Asks Supreme Court to Reverse Trump Twitter Decision
China says it is a 'victim' after Twitter locks embassy account
Twitter sued by survivor of child sexual exploitation
Malwarebytes Hacked by Group Behind SolarWinds Breach, Company Says
Hong Kong Tightens Control of Internet After National Security Law
The Race for Mars Takes China-U.S. Tensions Into Outer Space
7.0 magnitude earthquake hits near Pondaguitan, Philippines
5.0 magnitude earthquake hits the southern East Pacific Rise
5.0 magnitude earthquake hits the northern Mid-Atlantic Ridge
Sabancaya volcano in Peru erupts to 26,000ft
Klyuchevskoy volcano on Kamchatka, Russia erupts to 22,000ft
Sangay volano in Ecuador erupts to 22,000ft
Popocateptl volcano in Mexico erupts to 20,000ft
Fuego volcano in Guatemala erupts to 15,000ft
Reventador volcano in Ecuador erupts to 15,000ft
Raung volcano in Indonesia erupts to 13,000ft
Semeru volcano in Indonesia erupts to 12,000ft
Experts Warn of 'Devastating' Economic Impact of Rejoining Paris Climate Accord
Tesla's Elon Musk Wants To Dig Tunnels To Alleviate Miami Traffic Jams
'Cocaine bananas' shipped to grocery stores in botched operation
New China swine fever strains point to unlicensed vaccines
ACLU Wants to Erase Male, Female Sexes from ID Documents, Add 'X'
Biden calls for LGBTQ protections in day-one executive order, angering conservatives
Biden's Executive Order on Transgender Rights 'Unilaterally Eviscerates Women's Sports'
Biden Administration Prepares To Overturn Trump Abortion Rule
Fauci Confirms Joe Biden Will Make Americans Fund Planned Parenthood's Global Abortion Agenda
White House says Biden is a 'devout Catholic' when asked about abortion policies
Chicago Cardinal Slams Bishops' Critical Statement on Joe Biden as 'Ill-Considered'
Biden accuser Tara Reade says it was 'unspeakably hard to watch the man who assaulted me' take the oath of office
Biden signs 'wartime' COVID-19 executive orders, imposing national mask mandate on public transportation
Biden has 'bigger issues' to worry about than following own mask mandate: Psaki
Jen Psaki justifies Biden violating his own mask mandate by saying the president was 'celebrating'
Biden Snipes at Reporter Questioning His Vaccine Plan: 'C'mon, Give Me a Break Man'
Brought back in by Biden, Fauci says 'liberating' to be free to speak on science
Fauci debunks CNN reporting, says Biden's vaccine rollout not 'starting from scratch'
Fauci said second COVID-19 vaccine shot knocked him out for 24 hours
Amazon Offers to Help Biden Administration With CCP Virus Vaccine Distribution
Unions wade into debate over requiring COVID-19 vaccine
5 killed in blaze at Indian producer of COVID-19 vaccine
Eli Lilly's antibody therapy helps prevent Covid-19 in nursing homes, drugmaker says
Netanyahu vows action after ultra-Orthodox mob protesting lockdown injures cop
Tracking Bible Prophecy Headlines - 1/21/2021
Uproar as US Ambassador to Israel Twitter account temporarily adds West Bank and Gaza too
'We stood tall against the bully': Palestinians hail end of Trump, welcome Biden
Israel promotes over 2,000 settler units prior to Biden inauguration
Israel to name Train stop at Temple Mount after Trump
PA premier: Abbas to run as Fatah candidate in Palestinian presidential election
IDF to hold massive exercise this summer, simulating full-scale, multi-front war
UAE reportedly signs for purchase of F-35s an hour before Biden sworn in
Congratulating Biden, Netanyahu urges him to build on peace deals, confront Iran
Israel warns 'nothing to discuss' with Biden if returns to Iran deal as is
Iran's Rouhani hopes Biden will return to Obama-era nuclear deal as he dubs Trump a 'tyrant'
Egypt and Qatar Agree on Resuming Diplomatic Relations: Cairo
India: Axe-wielding tribal animists attack Christians during worship service, destroy church
Russia says militant commander linked to 2011 Moscow airport bombing killed in Chechnya
Madrid explosion: 3 dead, several injured as explosion rocks Spanish capital
A Chinese hacking group is stealing airline passenger details
Chinese Officials Raid Home of Children in a Christian Homeschool Co-Op
Twitter locks China's US embassy account for Xinjiang-related tweet
World leaders hail 'new dawn' under Biden as Chinese media says 'good riddance'
China announces sanctions against 'lying and cheating' outgoing Trump officials
Globalists Hail Biden: EU Celebrates Having a 'Friend' Back in the White House
'Really quite shocking': Inside the ugly transition at the Pentagon - The effort to obstruct the Biden team is unprecedented in modern presidential transitions
Biden takes office, stressing national unity at a time of marked divisions
President Biden Quotes Bible as He Urges Unity: 'We Must End This Uncivil War'
Pope says he prays God guides Biden's reconciliation efforts
George W. Bush Gushes Over 'Savior' Jim Clyburn at Biden Inauguration
James Comey: 'Republican Party Needs to Be Burned Down or Changed'
17 GOP Representatives Tell Biden They're Committed to Working With Him
Cindy McCain says she's open to serving in Biden administration
Feinstein Defends Cruz, Hawley Over Electoral College Objections
Graham Calls on McConnell to 'Unequivocally' Denounce Trump Impeachment
Biden Leaving Impeachment Mechanics to Senate: WH
Sen. Chuck Schumer Becomes New Senate Majority Leader
Democrats control Senate after three new senators are sworn in
Pelosi 'Not Concerned' About Contents of Laptop Stolen From Office
Bomb threat made against Supreme Court ahead of inauguration
Lincoln Project Ad Predicts Post-Presidency Lawsuits and Jail for Trump
Left Calls for 'Army of Citizen Detectives' to Monitor & Report Trump Supporters
Trump Leaves Washington, Tells Supporters: 'We Will Be Back in Some Form'
Collaboration Between Government and Big Tech Giving Rise to Totalitarianism, Experts Warn
Social Media Faces Reckoning as Trump Ban Shatters 'Neutral' Facade
Election Lawsuits Move Forward Despite Silencing Crusade
Arizona Senate president: Maricopa County supervisors will hand over election material
Joe Biden to Issue Executive Order Ending Border Wall Construction
Biden to Cancel Trump's 1776 Commission That Promotes American Founding Values
Biden Revokes Trump's Anti-Terrorism Travel Ban
Antifa trashes Democratic Party of Oregon headquarters to mark Biden's inauguration
5.5 magnitude earthquake hits the Sea of Okhotsk
5.5 magnitude earthquake hits near Minas de Marcona, Peru
5.3 magnitude earthquake hits near Changuillo, Peru
5.1 magnitude earthquake hits near Changuillo, Peru
Sabancaya volcano in Peru erupts to 25,000ft
Sangay volcano in Ecuador erupts to 24,000ft
Klyuchevskoy volcano on Kamchatka, Russia erupts to 20,000ft
Popocateptl volcano in Mexico erupts to 19,000ft
Fuego volcano in Guatemala erupts to 15,000ft
Reventador volcano in Ecuador erupts to 15,000ft
Raung volcano in Indonesia erupts to 12,000ft
Semeru volcano in Indonesia erupts to 12,000ft
Sakurajima volcano on Japan erupts to 11,000ft
Sinabung volcano in Indonesia erupts to 10,000ft
Merapi volcano in Indonesia eurpts to 10,000ft
Eloise makes landfall over Madagascar, conditions conducive for rapid re-intensification in the Mozambique Channel
Severe floods hit Bolivia and Paraguay
Biden, in a Burst of Climate Orders, Rejoins the Paris Agreement
Hungary orders LGBT publisher to print disclaimers on children's book
Federal Court Blocks Obamacare Mandate Forcing Doctors to Perform Transgender Surgery
White House Website Adds LBGT Friendly 'Pronouns' to Contact Form
After Unity Speech, Biden Plans To Immediately Reinstate Taxpayer Funding For Abortions Here And Abroad
Chinese scientists develop gene therapy which could delay aging
Pence Hands CCP Virus Task Force Report to Biden: China 'Seeded the Infection Globally' and Inhibited Research
China Takes on New Rhetoric to Blame the US for Pandemic
China Shuts Down at Least 11 Regions Over CCP Virus Explosion: Officials
China builds massive Covid-19 quarantine camp for 4,000 people as outbreak continues
U.K. Suffers Deadliest Day, Some Hospitals 'Like a War Zone'
Italy Reports 'Alarming' Spike in Attempted Suicides Among Youth During Lockdowns
Small-Business Owner: 'Fallout by Next Year Will Be Shocking'
Dr. Fauci Predicts Singing in Churches Will Resume in the Fall following COVID-19 Vaccinations
Israeli virus experts: 'We may need vaccine updates every year or two'
Nurses in Kansas county refuse to give COVID-19 vaccine
Tracking Bible Prophecy Headlines - 1/20/2021
On last full day in office, Trump decorates Bahrain king for Israel deal
Mauritania, Indonesia were next in line to normalize, but Trump ran out of time
Arab League chief hoping Biden will reverse Trump's Middle East policies
Biden's State pick backs two-state solution, says US embassy stays in Jerusalem
Biden State pick backs two-state Mideast solution but doubts prospects
'Squad' member Rashida Tlaib says 'Israel is a racist state'
Britain 'seriously concerned' about Israel's construction plans
Gantz blocks Netanyahu's 'irresponsible' push to legalize West Bank outposts
EU urges Israel to halt plans to build new East Jerusalem neighborhood
IDF says rocket fired from Gaza Strip at Israel; no injuries
Iran targets Israel with growing number of cyberattacks
Iran marks last full day of Trump presidency with commando drill
On his last day, Iran places symbolic sanctions on Trump for alleged 'terrorism'
Biden's State pick: We'll consult with Israel, allies before return to Iran deal
Biden 'long way' from rejoining Iran nuke deal, incoming intel chief says
Ambassador Friedman: Return to Iran deal could damage peace process
Citing debt, UN strips Iran, 6 other members of voting rights
US Denies Connection to 4 Overnight Explosions in Iraq
Tunisian Protesters Revive 'Arab Spring' Chant to Demand Government's Fall
Taliban Calls on Biden to Honor Trump's Deal to Withdraw Troops From Afghanistan
Macron calls on Biden for greater US military involvement
U.S. soldier accused of wanting to plot ISIS strike on NYC 9/11 Memorial
"It's extraordinary how frightened Putin is" of Navalny, Tony Blinken says
Trump Administration Hits Venezuela With More Sanctions
US says China committing genocide against Uighur Muslims
US Counterintelligence Chief Warns China Poses 'Severe' Threat to US
Biden's Top Intelligence Pick Says CCP an Adversary 'On Some Issues'
Antony Blinken, US secretary of state nominee, says Trump's tough approach to China was right but tactics were wrong
Trump Signs Executive Order to Protect US Against Security Threats From Drones
FBI Agent Quit Crossfire Hurricane After Request for 'Enhanced Validation' of Steele Was Denied
John Brennan Protege Gina Haspel Resigns as CIA Director After Covering up Chinese Interference in 2020 Election
Trump formally declassifies Russia documents over objections of FBI
Donald Trump pardons Steve Bannon amid last acts of presidency
Homeland Security Nominee Refuses to Commit to Keeping Current Border Wall
Sen. Hawley blocks quick consideration of Biden's Homeland Security nominee
A nuclear disaster: Ex-FBI head Comey likens Trump's effect on US to Chernobyl
No more 'America First': Biden's top diplomat says US needs its allies to thrive
McConnell, Pelosi, Schumer will join Biden at church before his inauguration
'Our Moses': Delaware rabbi blesses Biden at ceremony on eve of inauguration
Trump Gives Farewell Speech: 'The Movement We Started Is Only Just Beginning'
200K flags placed on the National Mall ahead of Biden inauguration to represent missing crowd
Texas Governor Decries Vetting of National Guard
Dem Rep. Cohen's smearing of National Guard was 'pretty outrageous': Georgia Gov. Brian Kemp
12 US National Guard members dropped from Biden inauguration over far-right ties
FBI says finding pipe bomb maker a 'top priority' before Biden inauguration, official reveals
New York state court employee charged after allegedly threatening to kill several Democratic Congress members
Georgia lawyer said he kicked in Pelosi's door, she could've been 'torn into little pieces'
Clinton, Pelosi blasted by left for continuing to push 'Russiagate': 'They're never going to give up'
Wyoming Republicans censure Cheney over Trump impeachment vote
Senator Questions Constitutionality of Post-Presidential Impeachment Trial
Sidney Powell Drops Election Lawsuit Ahead of Inauguration
MyPillow CEO shrugs off distancing by retailers, presses election-fraud claim
My Pillow CEO Says Bed Bath and Beyond, Kohl's to Stop Selling His Products
Bed Bath & Beyond says it's dropping MyPillow because it's 'underperforming' after CEO claims anti-Trump pressure
Howard Kurtz: Media personalities' call to 'deprogram' Trump voters 'deepens the divisions' in US
Parler Claims Amazon Intentionally Left Security Hole for Hackers to Attack Data Centers
Twitter Shares Keep Falling After Trump Ban
US asks Australia to ditch plan to make Facebook, Google share ad revenue
Australia's proposed media code could break the world wide web, says the man who invented it
Social media posts, cellphone data aid law enforcement investigations into riots
Over 16,000 Christians Want Franklin Graham Fired for 'Helping Incite' Capitol Riot
Dozens Arrested, Eleven Cops Injured in NYC during MLK Day Protest
Italy avoids government collapse as Prime Minister Giuseppe Conte survives confidence vote
Moon, Mars and Uranus to 'meet' in sky this week
Six asteroids to pass close to Earth tomorrow, says NASA
5.2 magnitude earthquake hits near Dili, Timor Leste
5.1 magnitude earthquake hits near Sola, Vanuatu
Sabancaya volcano in Peru erupts to 27,000ft
Popocateptl volcano in Mexico erupts to 23,000ft
Sangay volcano in Ecuador erupts to 22,000ft
Klyuchevskoy volcano on Kamchatka, Russia erupts to 20,000ft
Fuego volcano in Guatemala erupts to 15,000ft
Reventador volcano in Ecuador erupts to 14,000ft
New paroxysmal eruptive episode at Etna's Southeast Crater, Italy
Storm Christoph to bring widespread flooding to parts of UK and Ireland, major incident declared
Heavy snowfall causes massive pileup of 130 vehicles in northeastern Japan
Yakutia sees longest cold spell in 14 years as Siberia quivers through abnormally harsh temperatures
Extreme cold sends temperatures plummeting to 73 below zero in Siberia
'Extraordinary wind gusts' spark fires, power outages across California
Hurricane-force winds kick up new California wildfires, force closure of Yosemite National Park, knock out power to thousands
Indonesia grapples with earthquake, flooding, landslides and fallout from Sriwijaya Air crash
Biden readies sweeping rollback of Trump-era abortion crackdown
Trump, in Final Proclamation, Urges Americans to Fight for the Unborn: They're 'Made in the Holy Image of God'
Biden taps Jewish transgender woman for key health role
Biden HHS nominee moved mother out of care facility as she directed nursing homes to take COVID patients
US Scientist That Condemned Wuhan Lab Leak Theory Admits He Was Shielding Chinese Scientists
Companies Dangle Incentives to Spur Employees to Get COVID-19 Vaccine
Janet Yellen Urges Congress to 'Act Big' on Relief Despite Debt Burden
Thousands Worldwide Pray for People with COVID-19 in Virtual Western Wall Visits
'Reading His Word Gives Peace:' Bible Sales Surge as Many Turn to Good Book During COVID Turmoil
Tracking Bible Prophecy Headlines - 1/19/2021
PA demands Israel allow East Jerusalemites to take part in Palestinian elections
UK 'seriously concerned' by Israeli approval of new West Bank homes
Netanyahu Bids Goodbye to US Ambassador Friedman: 'There Was Never a Better Ambassador'
Lavrov: Israel should inform Moscow of Iranian threats in Syria, not bomb them
Qatar's FM wants Gulf Arab nations to talk with Iran - report
Guided by domestic concerns, Biden aims to reenter Iran deal as 'first step'
US B-52 Bombers Fly Over Middle East in Show of Force
750 killed at Ethiopian Orthodox church said to contain Ark of the Covenant: report
North Korea's Kim could be planning missile launch to welcome Biden administration
Jailed Kremlin critic Alexei Navalny urges Russians to take to streets
FBI Probing Allegation That Woman Stole Laptop From Pelosi's Office to Sell It to Russia
China Ties Raise Questions for Biden's Pick for Top Defense Post
Pelosi Urges Pentagon Head to Halt Installing New NSA General Counsel
Giuliani claims he can't defend Trump in his 2nd impeachment trial because he's a 'witness'
Trump not planning to pardon himself or his family members - report
Trump to issue around 100 pardons and commutations Tuesday, sources say
GOP senators wrestle with purging Trump from party
McConnell, Schumer close in on power-sharing agreement in evenly divided Senate
Mike Huckabee says Kamala Harris also should be impeached given standard used against Trump
Kamala Harris Resigns Senate Seat Ahead of Inauguration
Hillary Clinton Wonders if Trump Spoke to Putin on Day of Capitol Riot: 'I Would Love to See His Phone Records'
Nancy Pelosi Tells Hillary Clinton: 'No, We Can't Move on' from Capitol Riot, Members Were 'Traumatized'
Bill Barr: Challenging Election Legitimacy 'Precipitated' Capitol Siege
Covid concerns, razor wire and no Trump: An inauguration like no other
25,000 Guardsmen Are In The Capital, Five Times The Troops In Afghanistan, Syria, Iraq Combined
2,000 National Guard Troops in DC Sworn In as Special Deputy US Marshals
FBI vetting Guard troops in DC amid fears of insider attack
Steve Cohen says he's concerned National Guard is securing inauguration because it's 'more conservative' and most troops are male
Inauguration rehearsal halted, US Capitol briefly locks down after false alarm
West Front of Capitol evacuated, staffers told to stay inside due to 'external security threat'
Eerie video shows Capitol warning message tested in desolate DC streets
Bulletproof vests and gas masks: Journalists prep for Inauguration Day
NBC's Mehdi Hasan claims 'far right domestic terror threat is more dangerous than even Al Qaeda after 9/11'
Melania Trump says 'violence is never the answer' in farewell message
First Amendment in Danger, Constitution Is Next: Pastor Brian Gibson
Domenech: Big Tech companies are 'going to collude to crush conservative speech'
Undercover Video Shows Twitter Senior Executive Outlining Censorship Push
Group Sues Apple for Not Removing Telegram From App Store
Bill Maher tells his audience not to hate 74 million Trump voters because 5,000 people rioted
Dominion sends cease and desist letter to My Pillow CEO Mike Lindell
Media, Democrats quick to slam Republicans for praising Martin Luther King, Jr.
Biden's reported plans to kill Keystone XL pipeline alarm Canadian officials
Germany takes a step toward post-Merkel era but the race for her successor is wide open
Asteroid 2021 BO flew past Earth at 0.06 LD
Large fireball explodes over Galicia, loud boom reported, Spain
6.4 magnitude earthquake hits near Pocito, Argentina
5.3 magnitude earthquake hits near Pocito, Argentina
5.3 magnitude earthquake hits south of the Kermadec Islands
5.3 magnitude earthquake hits near Port-Olry, Vanuatu
5.0 magnitude earthquake hits near Nueve de Julio, Argentina
Small earthquakes shake Mt. Hood minutes apart
Massive pyroclastic flow at Semeru volcano, Indonesia
Klyuchevskoy volcano on Kamchatka, Russia erupts to 24,000ft
Sabancaya volcano in Peru erupts to 24,000ft
Sangay volcano in Ecuador erupts to 22,000ft
Popocateptl volcano in Mexico erupts to 20,000ft
Fuego volcano in Guatemala erupts to 15,000ft
Reventador volcano in Ecuador erupts to 14,000ft
Tropical Storm "Eloise" forecast to strike Madagascar and Mozambique
Tropical Cyclone "Kimi" to make landfall over Queensland, Australia
15 dead, 24,379 houses inundated as worst floods in 50 years hit South Kalimantan, Indonesia
Bay Area breaks temperature records amid 80 mph winds, red flag warning
Psychedelic Schools for 'Shamans' Are Popping Up Like Mushrooms
Planned Parenthood CEO: Biden Sweeping Abortion Agenda Must Undo 'Harm' of Trump Pro-Life Policies
Roe v. Wade a 'Constitutionally Flawed Ruling,' Trump Says
Ohio Bans Telemedicine Abortions without a Physician Present
The unborn babies used for vaccine development were alive at tissue extraction
'Catastrophic moral failure': WHO slams COVID vaccine distribution
After allergic reactions at 1 clinic, California pauses use of large batch of Moderna COVID-19 vaccine
Israel's data-for-vaccines deal with Pfizer raises privacy concerns
Rise in Domestic Violence in Israel Is Direct Result of Repeated Lockdowns, Police Source Says
A Year After Severe Wuhan Outbreak, China Promotes Propaganda Film Praising Authorities
China's economy is growing faster now than before pandemic
Tracking Bible Prophecy Headlines - 1/18/2021
Israel approves some 800 new settlement homes ahead of Biden inauguration
'PA, not Arab MKs, responsible for establishing Palestinian state'
Massive Iran missile drill is message to US, Gulf and Israel
Iran asks UN not to publish 'unnecessary' details on its nuclear program
'Clashes kill 48 people' in Sudan's Darfur region
Ugandan Opposition Party Says It Will Challenge Election Result; 2 Dead in Protests
Kremlin critic Navalny lands in Moscow, is immediately detained
Russia detains Kremlin critic Alexei Navalny, faces clash with Western nations
Biden national security advisor calls for Russia to immediately release detained Putin critic
Leaked Documents Show How Chinese Regime Monitors Dissidents With Facial Recognition Tech
Forced from Obama Admin for Praising Mao, Anita Dunn to Return to White House
DNI Ratcliffe Releases Report Showing China Interfered with the 2020 Election and CIA Management Pressured Analysts Not to Report It
Graham releases Crossfire Hurricane oversight transcripts, slams 'corrupt' FBI investigation
Ric Grenell: Susan Rice Will Be Biden's 'Shadow President'
Acting secretary of defense orders NSA chief to install Trump loyalist as agency's general counsel
Biden Team Unveils 10-Day Timetable to 'Reverse' Trump Admin's 'Gravest Damages'
Biden Priorities for First 10 Days in Office Include 'Systemic Racism,' 'Climate Crisis'
Thousands marching in migrant caravan to US demand Biden administration 'honor its commitments'
Biden transition official tells migrant caravans: 'Now is not the time' to come to US
Lindsey Graham Urges Chuck Schumer to Dismiss Trump Impeachment
Rand Paul has dire warning about future of Republican Party if GOP supports Trump impeachment
Senate GOP Set to Argue Out-of-Office Trump Can't be Convicted in Impeachment
Dershowitz: Impeaching Trump After Presidency Is 'Plainly Unconstitutional,' Senate Shouldn't Accept
Giuliani says he's working on Trump's impeachment defense, would argue voter fraud claims
Schiff: Trump 'Can't Be Trusted' With Intel Briefings
After White House Meeting with Trump, Mike Lindell Calls for Military Coup on Facebook - 'That's where my hope lies'
Pelosi praises National Guard presence in DC after resisting troops during BLM riots
FBI probing if foreign governments, groups funded extremists who helped execute Capitol attack
Troops at Inauguration Pre-Screened for Extremism, Says DC Guard Commander
Weekend protests at state capitols stayed small amid heavy police presence
Solo Extremists Might Pose Higher Risk Than Organized Groups
The insurrectionist next door: A new source of suburban unease
Loews Hotels cancels Josh Hawley fundraiser after outcries by liberals, who labeled the senator a 'traitor'
Miami Trump supporters fear communism and call president their 'titan'
Alec Baldwin Says He Dreams of Hanging Trump
Mexican president compares social media censorship in U.S. to Spanish Inquisition
David Horowitz: Democrats Will Persecute Christians, Want 'Fascist' State
IL Congress member signs onto effort to remove Christian influence from American culture
Former top Facebook official argues conservative content should be deplatformed: 'Extremely radical'
Ocasio-Cortez says Mark Zuckerberg bears 'partial responsibility' for Capitol riot
Ocasio-Cortez demands taxpayer dollars to 'deradicalize' white supremacists: 'Their world will never exist'
Lauren Boebert Sued for Blocking Constituents on Twitter: 'Trampling on First Amendment'
CNN Pushes to Close Down Newsmax TV
Social-Media Algorithms Rule How We See the World. Good Luck Trying to Stop Them.
Google Sued by YouTube Rival Over Search Rankings
No stopping AI? Scientists conclude there would be no way to control super-intelligent machines
Pentagon aims to spread artificial intelligence across military services
UBS Wealth Warns Clients Crypto Prices Can Actually Go to Zero
Massive blackouts have hit Iran. The government is blaming bitcoin mining.
Earthquake death toll at 73 as Indonesia struggles with string of disasters
5.4 magnitude earthquake hits near Petropavlovsk-Kamchatsky, Russia
5.4 magnitude earthquake hits the South Sandwich Islands region
5.2 magnitude earthquake hits near Luganville, Vanuatu
Sabancaya volcano in Peru erupts to 25,000ft
Sangay volcano in Ecuador erupts to 22,000ft
Popocateptl volcano in Mexico erupts to 19,000ft
Reventador volcano in Ecuador erupts to 15,000ft
Sakurajima volcano on Japan erupts to 11,000ft
French incest affair sparks 'hundreds' of #Metooinceste testimonies on Twitter
Get A Free Bag Of Marijuana With Your Covid-19 Vaccine
Up to a fifth of staff at some care homes decline Covid-19 vaccine, figures show
Norway COVID-19 vaccine fatalities among people 75 and older rise to 29
Israelis to be exempted from quarantine a week after getting 2nd vaccine dose
German minister says COVID curbs should be eased for vaccinated people
China builds hospital in 5 days after surge in virus cases
Chinese city says coronavirus was found in ice cream
COVID-19: England isn't listening to Johnson's lockdown orders any more
UK to give airports aid after COVID rules tightened
Passengers Banned From Boarding Flights to UK Without Negative COVID-19 Test - the Telegraph
Pandemic stokes worries about disturbances and fuels gun-ownership boom in California
Leftist Frustration Mounts over Biden Pitch for $1,400 Checks: People Deserve '$2,000 Recurring Monthly Survival Checks'
Hell to pay: Arson shakes a Church of Satan community
Chinese agents raid homeschool run by persecuted megachurch
Tracking Bible Prophecy Headlines - 1/17/2021
Arab mayors to meet with Netanyahu on community violence; some call for boycott
Palestinian Leader Calls First Vote in 15 Years, Amid Hopes to Heal Rift With U.S.
Report: Biden team already holding talks with Iran on US return to nuclear deal
E3: Iran making uranium metal, a nuke component, has 'grave military' potential
European powers press Iran to back off latest nuclear move
Iranian missiles land within 20 miles of ship, 100 miles from Nimitz strike group in Indian Ocean: officials
Iran says ballistic missiles destroy target 1,800 km away in anti-warship drill
Blame Bitcoin? Iran hit by blackouts and smog amid electricity production woes
Pompeo hits Iran, China, Cuba in last-minute sanctions push
Kim Jong Un Unveils New Submarine Missile Threat as Trump Exits
Chinese agents raid homeschool run by persecuted megachurch
Human Rights Violations in China: World Must Form Alliances, Impose Sanctions, and Unite Against Beijing Regime, Webinar Hears
Thousands marching in migrant caravan to US demand Biden administration 'honor its commitments'
Biden immigration package to offer 11 million immigrants pathway to citizenship
Pelosi puts Swalwell back on Homeland Security panel despite spy scandal
As Biden inauguration approaches, Pelosi has yet to send impeachment article to Senate
Trump Spends Final Days Focused on GOP Defectors, Senate Defense
House Committed Six Violations of the Constitution During Impeachment: Alan Dershowitz
Trump trial pending, McConnell calls it 'vote of conscience'
Rand Paul: One-third of Republicans will leave party if GOP senators go along with convicting Trump
Liz Cheney foes plot removal from GOP leadership after impeachment vote
Manchin: Removing Hawley, Cruz with 14th Amendment 'should be a consideration'
Trust between lawmakers reaches all-time low after Capitol riots
Some in the GOP parrot far-right talk of a coming civil war
Pushed to the edge by the Capitol riot, people are reporting their family and friends to the FBI
FBI arrests 'hardcore leftist' plotting to violently attack pro-Trump protesters at Florida Capitol over rioting at US Capitol
State leaders say volatile mix of groups could challenge law enforcement
States activate National Guard, close capitol buildings ahead of Biden inauguration and possible violence
Feds Build Walls in D.C. for Anti-Border Wall Joe Biden, Kamala Harris
Rand Paul: We're Becoming 'Militarized Zone' in D.C., Have to 'Resist' Rapid Loss of Civil Liberties in a Crisis
Heavily armed man arrested in DC while trying to access inauguration area
TSA Reviews 'Hundreds' of Travelers to Possibly Bar Ahead of Inauguration
Selfie-Snapping Rioters Leave FBI a Trail of Over 140,000 Images
Bill Maher defends Trump supporters: Let's not confuse '5,000' Capitol rioters with '74 million' voters
Activists Question Walmart, Others Carrying MyPillow Products Over CEO's Response to Capitol Riot
James Murdoch predicts 'a reckoning' for media after Capitol riot
James Murdoch criticizes 'media property owners' who have 'unleashed insidious' forces with election denialism claims
Report: Facebook Execs Believe Blacklisting Donald Trump Stopped a 'Coup'
Parler's de-platforming shows the exceptional power of cloud providers like Amazon
Katie Couric wants to know how we will 'deprogram people who signed up for the cult of Trump'
'They Want to Cancel Our Culture, Our History, Our Liberty': Goya CEO
Students demand Harvard revoke diplomas of Trump allies
Pennsylvania Lt. Governor: Claiming Election Was 'Rigged' Isn't 'Protected Speech'
Report: Georgia prosecutor 'increasingly likely' to open criminal investigation into President Trump over alleged "attempts to overturn the results of the state's 2020 election"
Uganda Says President Wins Sixth Term as Vote-Rigging Alleged
Bill Gates Becomes America's Largest Farmland Owner While 'Great Reset" Says Future Is 'No Private Property'
Chinese American socialite Lili Luo who once rubbed elbows with Hillary Clinton plunged naked from her penthouse in Hong Kong while holding her baby
Swiss Bank Chairman Benjamin de Rothschild Dies Of Heart Attack At 57
Italy will not opt for a 'populist' answer to the current political crisis, former minister says
Aftershocks rattle quake-hit Indonesian island as search for survivors continues
5.5 magnitude earthquake hits near Jurm, Afghanistan
5.2 magnitude earthquake hits near Bandar Lampung, Indonesia
5.1 magnitude earthquake hits the Kermadec Islands, New Zealand
5.1 magnitude earthquake hits near Hengchun, Taiwan
Sangay volcano in Ecuador erupts to 21,000ft
Klyuchevskoy volcano on Kamchatka, Russia erupts to 20,000ft
Popocateptl volcano in Mexico erupts to 20,000ft
Semeru volcano in Indonesia erupts to 18,000ft
Reventador volcano in Ecuador erupts to 16,000ft
Fuego volcano in Guatemala erupts to 14,500ft
Sinabung volcano in Indonesia erupts to 13,000ft
Shikhzekhirli mud volcano erupts in Azerbaijan
Wildfires force evacations in Quilpue, Valparaiso, Chile
Fire destroys homes of thousands in Bangladesh Rohingya refugee camps, UN says
700,000 Hindus gather for India religious festival despite Covid 'breeding ground' fears
Japan's suicide rate rises 16% in second wave of Covid, study finds
55 People Died in US After Receiving COVID-19 Vaccines: Reporting System
13 Israelis suffer facial paralysis after coronavirus vaccine
Tracking Bible Prophecy Headlines - 1/16/2021
Abbas issues decree ordering Palestinian elections for first time in 14 years
Netanyahu challenger Gideon Sa'ar pledges change to Israeli-US ties with Biden
Israel holds historic energy summit with Arab states
US says Bahrain, UAE are 'major security partners' after normalizing Israel ties
Biden Administration Tells Israel It Will Continue to Pursue Normalization With Arab Countries: Report
Trump receives Morocco's highest award for Middle East work: official
State Department Signs Historic Anti-semitism Agreement With Morocco NGO
Pentagon Chief: US Troops in Iraq, Afghanistan Reduced to 2,500
US Sanctions 6 Foreign Officials Over Recent Mass Arrests in Hong Kong
Charity Head: China Arresting Christians for Attending 'Zoom Church'
China tightens rare-earth regulations, policing entire supply chain
Founder of Chinese Website That Exposes Officials' Corruption Sentenced to Five Years
Pentagon Names 9 New Chinese Companies With Ties to Chinese Military
US Sets New Rules to Block American Purchases of Chinese Telecom Tech
Bombshell Revelations as Trump Declassifies All FBI Documents in Russia Probe
Graham releases Russia probe docs, slams original investigation as 'incompetent, corrupt'
Trump Signs Memo to Secure Government-Backed Research and Development Against Foreign Interference
Lou Dobbs Calls 'Assault' on Trump Second Only to Lincoln's Assassination
Christopher Miller: Trump's Pentagon chief says he 'cannot wait to leave' his job
Murkowski: It would be 'appropriate' to bar Trump from running in 2024
Joe Biden Vows to Unify America. That Job Has Become Dramatically Harder.
Don Lemon keeps demonizing all Trump voters, says they're 'complicit' with Capitol rioters' actions and beliefs
Jesuit Priest Says Catholic Leaders 'Contributed' to Capitol Riots by Criticizing Democrats
Former GOP congressman says he's leaving party: 'This has become a cult'
California GOP official resigns after bragging about storming the US Capitol
Republicans who voted for Trump's impeachment receiving death threats
Some Democrats in Congress are worried their colleagues might kill them
US Attorney: No 'Direct Evidence' of Plot to Kidnap, Kill Lawmakers in Capitol Breach
One Year After Congress Attacked Wall at Border, One Goes Up Around Capitol to Protect Lawmakers
Muriel Bowser: D.C. Security Will See 'New Normal' After Biden Inauguration
Flashback: Leftists rioted in DC during Trump's inauguration in 2017
FBI Tracking 'Extensive' Online Chatter About Armed Protests
Capitol rioters intended to 'capture and assassinate' lawmakers, prosecutors say
States declare emergencies, close capitols ahead of rallies
Whitmer calls up National Guard, windows boarded ahead of possible violence Sunday
Kentucky governor says 'we're not going to be bullied' amid threats to statehouses
Employees of Va. Supreme Court building allowed to re-enter after K-9 sweep following bomb threat
USPS to temporarily remove some mail collection boxes due to potential protests in St. Paul
Google office building evacuated after report of 'suspicious package'
Parler Helped FBI Identify Suspect Linked to Capitol Riot, Affidavit Shows
Parler CEO John Matze, family forced into hiding over death threats, security breaches: court filing
Apple CEO Tim Cook Defends Parler App Suspension: 'We Don't Consider That Free Speech'
Ron DeSantis: Conservative Censorship 'Probably the Most Important Legislative Issue'
Tennessee Principal on Leave After Warning Kids about Twitter Censorship
Mexico's Left-Wing President Mounts International Campaign Taking On Tech Companies After Trump Bans
Google 'Experiment' Hid Some News Sources from Consumers
Octopus of Big Tech is strangling America
'We Need to Stabilize': Big Business Breaks With Republicans
Mike Lindell 'the messenger' on voter fraud and replacing CIA director in White House meeting
MyPillow CEO Mike Lindell brings notes to White House that suggest calling for 'martial law if necessary'
City councilman in Louisiana arrested for election fraud
Manhattan DA expands criminal investigation into Trump Organization finances to include family compound in Westchester County
National Rifle Association, at center of heated national gun debate, files for Chapter 11 bankruptcy protection
Bill Gates Is Now America's Biggest Owner of Farmland: Report
US rebukes Mexico for flouting trade deal less than a year after Trump signed pact to end 'NAFTA nightmare'
Dutch Government Resigns Over Childcare Subsidies Scandal
Asteroid Bigger than Empire State to Pass Earth as Donald Trump's Presidency Ends
Unexplained Shaking Rattles South Florida Residents On Friday
Indonesia earthquake: rescue workers search rubble with dozens reported dead
5.9 magnitude earthquake hits near Champerico, Guatemala
5.5 magnitude earthquake hits near Bandar-e Lengeh, Iran
5.4 magnitude earthquake hits the southern Mid-Atlantic Ridge
5.2 magnitude earthquake hits the southern Mid-Atlantic Ridge
5.2 magnitude earthquake hits near Toba, Japan
5.2 magnitude earthquake hits near Pangai, Tonga
5.2 magnitude earthquake hits south of Panama
5.1 magnitude earthquake hits near Kavieng, Papua New Guinea
5.1 magnitude earthquake hits near Panguna, Papua New Guinea
5.1 magnitude earthquake hits near Laikit, Laikit II (Dimembe), Indonesia
5.0 magnitude earthquake hits near Ovalle, Chile
Sabancaya volcano in Peru erupts to 25,000ft
Klyuchevskoy volcano on Kamchatka, Russia erupts to 20,000ft
Popocateptl volcano in Mexico erupts to 20,000ft
Sangay volcano in Ecuador erupts to 20,000ft
Reventador volcano in Ecuador erupts to 16,000ft
Fuego volcano in Guatemala erupts to 16,000ft
Joe Biden Day 1: Order on Transgender Rights in Sports and Bathrooms
Lincoln Project reportedly scrubs co-founder from website amid allegations he groomed young men for se
March for Life Plans Disrupted by DC Security Concerns
Cotton, Senators Demand SBA Stop Planned Parenthood's 'Naked Attempts to Defraud' Government Through PPP Loans
Solace in prayer as pandemic toll nears two million
Alex Azar on CCP Coverup of Pandemic: We Learned About the Virus From Taiwan
Scientists at Wuhan Virology Lab Had CCP Virus-Like Sickness in Autumn 2019, State Department Says
CCP Virus Updates: UK to Close All Travel Corridors
Australia Considers New Covid-19 Quarantine Strategy: Outback Isolation
Biden to deploy FEMA, National Guard to set up Covid vaccine clinics across the U.S.
'Tourists' are flying to Florida to score COVID-19 vaccine early
Vaxxed v. Unvaxxed: Lawsuit Seeks to Protect Americans From Discrimination Based on Vaccination Status
EU regulator: Hackers 'manipulated' stolen vaccine documents
Biden unveils COVID-19 vaccine plan, with focus on mass inoculations
Biden Administration Will Rename 'Operation Warp Speed,' Citing Trump 'Failures'
Instant COVID-19 breath test as precise as swab test, Israeli company says
Biden rips Republicans for refusing to don masks during siege: 'What the hell is the matter with them?'
Rep. Ayanna Pressley says Republicans engaged in 'chemical warfare' by not wearing masks
New Jersey Gym Owner Says State Seized $165G From Bank Account
New international study says coronavirus lockdowns not more effective than voluntary measures, not needed to slow the spread
Democratic Leaders Reconsidering Effectiveness Of Lockdowns After The Election
Nancy Pelosi: Small Inauguration Is 'Not a Concession to the Terrorists,' but 'Recognition of the Danger of COVID'
Joe Biden's $1.9 trillion stimulus plan could wreck Wall Street's favorite money-making trade
Priorities: Nancy Pelosi Took 9 Months to Negotiate COVID Stimulus II, But Took Less Than 7 Days to Impeach Trump
Joe Biden's $15 Minimum Wage Could Kill More than 1.3 Million Jobs
Andrew Yang calls for universal basic income in New York City
'Spend as much as you can,' IMF head urges governments worldwide
Tracking Bible Prophecy Headlines - 1/15/2021
Territorial West Bank dispute ends in violence, as attack numbers spike
US House reintroduces bill to sanction global backers of Hamas, Islamic Jihad
Israel, Arab allies 'on same page' against Iran ahead of Biden transition
'Next big step': Experts advocate relocating Israel to US military's Central Command
With Iran held in check by Biden hopes, Israel grabs chance to hit hard in Syria
Report: IDF drawing up plans to strike Iran's nuclear program
Likud minister warns Israel could attack Iran nuclear program if US rejoins deal
In threat to Israel, Iran positions 'suicide drones' in Yemen
North Korea showcases what it calls 'world's most powerful weapon'
North Korea shows off new submarine-launched missiles after rare party congress
UN predicts 'famine not seen in 40 years' due to Pompeo's Yemen policy
Trump Praises Military Policies, Says 'Troops in Afghanistan Are at a 19-year Low'
US to Bar Entry to Chinese Navy Officials, Business Execs Involved in Militarizing South China Sea
Chinese Regime Oversaw 'Unprecedented' Efforts to Crush Human Rights in 2020, US Commission Says
US Adds CNOOC to Blacklist, Saying It Helps China Intimidate Neighbors
83 Global Brands Tied to Forced Labor in China - Benedict Rogers
Twitter says Chinese government's tweets denying 'forced labor' in Xinjiang don't break its rules
Bombshell revelations as Trump declassifies all FBI documents in Russia probe
Trump's impeachment trial could begin the day Biden is inaugurated
Trump 'would have standing to challenge' his impeachment trial: Turley
Navarro: Dems 'Did Violence' by Impeaching 'Legally Elected' Trump
Franklin Graham casts 'shame' on House Republicans who voted to impeach Trump, likens them to Judas
Celebs Praise the Republicans Who Voted to Impeach Trump: 'Thank You, You're a Patriot'
Commentary: Impeachment Is Not Just About Removing President Trump - It's About Canceling You
Impeaching Biden? Republican Rep. to File Articles against Biden Day after Inauguration
Democrats demand probe into nature of Capitol tours on day before assault
House Republicans could face investigations and potential removal for their involvement in the Capitol attacks
Senators Johnson, Graham Support Independent Commission to Investigate Jan. 6 Breach of Capitol
Investigators pursuing signs US Capitol riot was planned
Facebook's Sandberg deflects blame for Capitol riot even as new evidence shows it played a pivotal role
Dozens of people on FBI terrorist watch list came to D.C. the day of Capitol riot
Justice Department Charges 14 Leaders of MS-13 Gang With Terrorism Offenses
Black Lives Matter Activist Who Stormed Capitol on Jan. 6 Charged
BLM activist inside Capitol claims he was 'documenting' riots, once said 'burn it all down'
John Sullivan trained for Olympics and appeared in an Uber commercial before becoming a left-wing activist and rioting at the Capitol
Man From Georgia Arrested After Entering US Capitol Killed Himself
Washington locked down as police warn of 'major security threat' from extremists
National Mall could be closed on Inauguration Day
National Guard at Capitol Authorized to Use Lethal Force in Aftermath of Mob
Biden inauguration rehearsal is postponed due to security threats
Republicans and Democrats agree - the country is falling apart
Media Are Accusing A Republican Lawmaker Of Insurrection For Quoting Nancy Pelosi
Trump Adviser: Republicans Who Support Trump Impeachment Don't Have Political Future
Parler argues Amazon shut it down to block Trump from joining
White House Trade Adviser: Amazon Suspension of Parler Is 'Chilling'
Head of Instagram on Bias at Facebook: 'We're Not Neutral'
Twitter CEO Jack Dorsey Says Big Tech's Blacklisting of Donald Trump Was Not 'Coordinated'
Twitter 'whistleblower' leaks video of Dorsey telling staff actions will be 'much bigger' than Trump ban
Trump supporters seek online refuges after big tech backlash
North Dakota Bill Would Let Censored Citizens File Lawsuits Against Facebook, Twitter
O'Keefe: Exposure of Big Tech censorship agenda leading to 'revolution of whistleblowing'
CEO of social media app Gab: 'What we're seeing right now is the rise of communism, plain and simple'
Dennis Prager - 'This Is the Reichstag Fire, Relived'
Top Biden DOJ Appointee Open to Court Packing: 'Nothing Is Off the Table'
New York AG Sues NYPD, NYC Over Alleged Excessive Force Against Floyd Protesters
Estonian government collapses over corruption investigation
6.2 magnitude earthquake in Indonesia's Sulawesi kills at least 8, injures hundreds
5.0 magnitude earthquake hits the Tristan da Cunha region
Sabancaya volcano in Peru erupts to 27,000ft
Popocateptl volcano in Mexico erupts to 20,000ft
Sangay volcano in Ecuador erupts to 20,000ft
Fuego volcano in Guatemala erupts to 16,000ft
Reventador volcano in Ecuador erupts to 15,000ft
'Monster' hurricanes keep getting even stronger, analysis shows
Wind wreaks havoc on Fort Collins area; 99 mph gust reported at Glen Haven
Intense gusts force wind warnings in 8 states, cause power outages for hundreds of thousands
Central US slammed with major wind storm, blizzard
Madrid Mayor Says Snowstorm Caused Nearly $2 Billion in Damage
Freezing temperatures in Saudi Arabia's Asir for the first time since 1971
UN says world facing 'catastrophic' warming as 2020 ties record for hottest year
UN urges nations to scale up climate change adaptation to avoid major economic loss
Democrat Sen. Joe Manchin Warns of Climate Mandates
'It's a humanitarian issue': North Dakota mulling bill to ban abortion in most circumstances
Missouri Becomes First 'Abortion-Free State' in the U.S., Pro-Life Group Says
Cardinal Timothy Dolan Warns Biden Opposing Abortion Is Nonnegotiable for Catholics
Trans man killed amid Puerto Rico's 'wave of homophobic and transphobic violence'
CCP Virus Updates: WHO Team Arrives in China to Investigate Origins
Tech coalition working to create digital COVID-19 vaccination passport
COVID-19 Vaccine Side Effects May Have Led to 13 Deaths: Norway
75-year-old Israeli woman found lifeless hours after second dose of Covid-19 vaccine
27-year-old mother suffers seizures, is hospitalized after taking COVID vaccine
Rep. Adriano Espaillat diagnosed with COVID-19 after getting vaccine
UK Bank Threatens to Cancel Accounts if Customers Refuse to Wear Masks
Italy political crisis erupts over EU Covid spending
60% rise in Christians killed worldwide in 2020: Open Doors report
Tracking Bible Prophecy Headlines - 1/14/2021
Biden taps Power, who OK'd anti-Israel UN resolution, for top foreign aid post
Amid impeachment, Pompeo says Trump should win Nobel for Israel-Gulf peace
Jerusalem gives preliminary approval for location of new US Embassy
Shots fired at IDF bulldozers in 2 attacks on Gaza border, none injured
Pompeo: Al-Qaeda has new home base in Iran, threatening region, Abraham Accords
Likud minister warns Israel could attack Iran nuclear program if US rejoins deal
Netanyahu said forming team for talks with Biden on Iranian nuclear program
'Iran Has No Need' for 2015 Nuclear Deal, IRGC Commander Declares
Iran Is Assembling Gear Able to Produce Key Nuclear-Weapons Material
Iran advances research on uranium metal, a key component in nuclear weapons
US official: Israel carried out Syria strikes using American intelligence
Deadliest Israeli airstrikes on Syria in years kill 57, say observers
Three UN peacekeepers killed, six wounded in Mali attack
Italy's government in crisis after former PM pulls support for ruling coalition
Biggest mafia trial in decades opens in Italy
US bans all cotton and tomato products from Xinjiang over slave labor
NASA scientist pleads guilty to lying about China ties
In Rare Move, White House Declassifies Key China Strategy Doc - Document outlines Trump approach to countering CCP
World warily watches America's postelection aftershocks
President Trump becomes first president to be impeached twice
Donald Trump impeached a 2nd time, charged with 'incitement of insurrection'
Text of Trump impeachment: A threat to security, democracy, and the Constitution
House votes after U.S. Capitol siege to impeach Trump for second time; his fate in Senate hands
Schumer says Senate could vote on barring Trump from running for office again
Senator Graham: Rushing to Impeach Trump Lacks Due Process, Will Further Divide the Country
Leader McConnell Rejects Request for Emergency Session for Impeachment Trial
McConnell won't call Senate back early for Trump impeachment trial
Trump impeachment trial to be heard after he leaves office: McConnell
Tom Cotton: Senate 'Lacks Constitutional Authority' to Proceed with Impeachment After Trump Leaves Office
Sen. Josh Hawley: 'I Will Not Bow to a Lawless Mob'
New GOP Representative Blames Both Parties for Fueling Violence Amid Impeachment Push
Trump Impeachment Deepens GOP Divide
Marjorie Taylor Greene says she will file articles of impeachment against Biden
AOC: Nation Can Only Heal Once 'Oppressed' Southern States Are 'Liberated'
Congressman who was compromised by Chinese spy compares Trump to Osama bin Laden
Biden: Capitol Attackers Were Incited by Trump, Who 'Must be Held Accountable'
Matt Gaetz calls our Democrat hypocrisy on 'incitement of violence'
Breaking silence before his impeachment, Trump urges 'NO violence' from backers
Trump calls for 'safe' transition in new video, with no mention of impeachment vote
President Trump Issues Emergency Declaration for Washington D.C.
Joint Chiefs pointedly remind military personnel Biden will be president, 'sedition and insurrection' are illegal
Soldiers flow into Capitol in a scene reminiscent of the Civil War
Secret Service launches massive security operation to protect Biden inauguration
Questions swirl around possible 'insider' help for Capitol attack
Metal detectors infuriate lawmakers as some Republicans erupt over new measures
Pelosi announces lawmakers will be fined $5,000 if they bypass metal detectors to House floor
Passengers banned from U.S. airlines top 2,700, with dozens added in wake of Capitol riot
Airbnb, HotelTonight cancel all Washington, DC, metro reservations ahead of Inauguration
Walt Disney Co. Suspends Contributions to Lawmakers Who Objected to Election Certification
LA Times Calls for 'De-Trumpification,' Reckoning for Trumpism
NYC terminating contracts with Trump Organization after Capitol riot
Eric Trump: Businesses Severing Ties With the Trump Organization Are Part of 'Cancel Culture'
James Comey says Biden should consider pardoning Trump
Pro-Trump Attorney Lin Wood Not of 'Sufficient Character' to Practice Law, Decides Judge
Dennis Prager: Capitol Siege Was 'Vile' but Left's Suppression of Free Speech Is Worse
Glenn Greenwald says tech giants, not Parler, hosted the majority of Capitol Hill riot planning
Apple CEO Tim Cook: Donald Trump Should Be Held Accountable for Capitol Hill
Snapchat permanently bans President Trump
Amazon Court Filing Slams Parler For Posts Inciting, Planning "Rape, Torture And Assassination Of Public Officials, Private Citizens"
Facebook and other tech giants could soon face a flood of court cases in Europe over data privacy
Poland Proposes Bill to Protect Freedom of Speech on Internet
Twitter Claims 'Error' in Blacklisting Students for Trump
Twitter CEO Jack Dorsey defends Trump ban, but admits company's power sets 'dangerous' precedent
Twitter, Facebook Lose $51 Billion in Value After Booting Trump
Bitcoin Is Unlike Any Other Bubble We've Seen So Far
The UK Is Developing Nuclear-Powered Space Exploration for Faster Mars Trips
5.7 magnitude earthquake hits near Mamuju, Indonesia
5.2 magnitude earthquake hits near Tobelo, Indonesia
Sabancaya volcano in Peru erupts to 27,000ft
Klyuchevskoy volcano on Kamchatka, Russia erupts to 22,000ft
Popocateptl volcano in Mexico erupts to 19,000ft
Sangay volcano in Ecuador erupts to 19,000ft
Reventador volcano in Ecuador erupts to 15,000ft
Fuego volcano in Guatemala erupts to 15,000ft
Ebeko volcano in the Kuril Islands erupts to 14,000ft
Langila volcano in Papua New Guinea erupts to 10,000ft
Severe floods and landslides damage more than 10,000 homes in West Java, death toll rises to 21 with 19 missing, Indonesia
Deep freeze wreaks havoc in Spain following blockbuster Storm Filomena
Hong Kong records its coldest temperature since 1988, large scale crop damage reported
Former Michigan governor faces charges for the Flint water crisis that killed 12 people
Pope's phone call helps children of Italian gay couple become Catholic
Desecration trial opens over LGBT rainbow put on Polish icon
Israel's Health Ministry Recognizes That Transgender Identity Is Not a Psychological Disorder
Flo Health accused of improperly sharing data with Facebook, including whether users were ovulating
Moderna CEO says the world will have to live with Covid 'forever'
China Locks Down 22 Million, More Than Double Last Year
Brazil downgrades efficacy of Chinese COVID-19 vaccine
Spain: Judge orders incapacitated woman to get virus vaccine
Unexpected String of Allergic Reactions Causes Delays at 'Vaccination Super Station' Near Petco Park
UK may move some coronavirus patients into hotels as hospitals struggle with new strain
Biden team prepares push for new COVID relief bill expected to cost trillions
Defiance of virus dining bans grows as restaurants flounder
US Supreme Court Orders Nevada to Review COVID-19 Restrictions on Churches
North Korea is worst country for Christian persecution again as authoritarian governments exploit Covid crisis
Tracking Bible Prophecy Headlines - 1/13/2021
Hamas official says Qatar to provide aid to Gaza for another year
Leading Israeli rights group to henceforth refer to country as 'apartheid' state
Police say Palestinian shot after trying to stab officer near Hebron shrine
Israel to advance West Bank building 3 days prior to Biden inauguration
Casino mogul Sheldon Adelson, key backer of Trump and Netanyahu, dies at 87
Syria says Israeli airstrikes hit sites near Iraq border
Pompeo Reportedly Meets With Mossad Chief Ahead of Accusing Iran of Al-Qaida Ties
Pompeo reportedly plans to disclose intel showing Iranian support for al-Qaeda
Report: Luxembourg, EU snubbed Pompeo
EU 'concerned' over Iran increased uranium enrichment
Pastor, Wife in Uganda Attacked after Imam Becomes Christian
India puts three contentious farm laws on hold following nationwide protests
Top UK Jewish Group to Hold Emergency Meeting With MPs on Persecution of China's Uyghur Muslims
China's Economy Surges, and So Does Its Currency
Upbeat Xi Says Time on China's Side as Turmoil Grips U.S.
'This Fight Is Inside the Gates Today': Pompeo Warns Lawmakers of the Chinese Communist Party
SolarWinds hackers linked to known Russian spying tools, investigators say
House urges Pence to help oust Trump; impeachment next
Mike Pence tells Nancy Pelosi he will not invoke 25th Amendment against Trump, urges Congress not to 'further divide' nation
Pence uses Pelosi's own words to justify not invoking the 25th Amendment
Pelosi's Desire to Invoke the 25th Amendment Is Like the Conspiracies She Demonizes, Says Constitutional Expert
McConnell said pleased with Trump impeachment as 3 Republicans vow to back move
McConnell tells associates Trump committed impeachable offenses: Report
Nancy Pelosi names Trump impeachment managers, including Eric Swalwell
Former Republican Rep. Comstock Calls on Trump to Resign: 'Every Minute He's There, We Are in Danger'
Poll: 60% of Battleground Voters Consider Impeachment Attempt a 'Waste of Time'
Trump: Impeachment push over Capitol riot is causing 'tremendous anger'
Donald Trump: Impeachment Raises 'Tremendous Danger' for Our Country; 'We Want No Violence'
President Trump breaks silence, says new impeachment probe is a 'witch hunt' and refuses to resign: Dems courting 'tremendous danger'
Trump warns Democrats to be 'careful what you wish for' as he dismisses demands that he be ousted
Gingrich: Pelosi Pursuing Impeachment Because She 'Fears the American People Might Pick' Trump Again
Trump says 'I kept my promises' as he marks 450 miles of border wall, amid riot fallout in DC
Pompeo scraps last trip abroad as concerns of inauguration violence grow
Robert Norton: Capitol Chaos Shouldn't Derail Vote Fraud Investigation, Reform
Capitol riots see US diplomats mount unprecedented protest against Trump
Capitol Police said to warn of plot to attack Biden inauguration, kill lawmakers
House Democrats Briefed On 3 Terrifying Plots To Overthrow Government
Extremists move to secret online channels to plan for Inauguration Day in D.C.
FBI report warned of 'war' at Capitol, contradicting claims that there was no indication of looming violence
FBI warned of extremists' call for 'war' at Capitol, day before assault - report
US Justice Dept.: Capitol case like terror probe, will bring 'sedition' charges
DOJ, FBI say more than 170 charged in US Capitol riot: 'This is only the beginning'
Top military leaders condemn 'sedition and insurrection' at Capitol, acknowledge Biden win
Joint Chiefs Remind U.S. Forces That They Defend The Constitution
Banks, partners flee Trump brand in backlash to attack
Deutsche Bank to cut ties with Trump after storming of US Capitol - report
Hannity dismisses 'insane' suggestion that Cruz, Hawley could be added to no-fly list over Capitol riot
YouTube suspends Trump channel from uploading new content for seven days
Amazon slams Parler in court reply and invokes Big Tech's liability shield
Amazon is 'judge and jury' over speech after Parler ban: CloudSigma CEO
Video: Parler CEO On Fighting Censorship and Double Standards, and Restoring Free Speech
Fine: Florida should divest from tech companies censoring Trump and conservatives
Uganda accuses Facebook of 'interfering' in tense polls
Uganda bans social media ahead of presidential election
Tucker Carlson: Twitter brazenly deplatforms conservatives, then reminds Uganda that censorship is bad
Twitter actually touts 'access to information and freedom of expression,' states 'we strongly condemn Internet shutdowns'
Hong Kong Trump Fans Change Twitter Icons to Oppose Censorship
The Biggest Gun Forum On The Planet Was Just Kicked Off The Internet Without Explanation
Ingraham: Leftist figures calling for Trump supporters to be 'deprogrammed' like Chinese dissidents
Project Veritas: PBS Counsel Says Trump Supporters' Children Should Be Taken, Put in 'Re-Education Camps'
Equality Act would stomp religious conservatives
Heckler Compares Dem Sen. Schumer to Adolf Hitler
Scientists create the world's first 'empathetic' robot
General Motors unveils Cadillac flying car and shuttle concepts at CES
CIA releases UFO 'Black Vault' documents early: How to see them online
Bright fireball explodes over Norway, ground impact recorded south of Loten
Bright fireball over Kamchatka, Russia
5.9 magnitude earthquake hits near Nabire, Indonesia
5.4 magnitude earthquake hits near Balleny Islands region
5.2 magnitude earthquake hits near Kamarai, Greece
5.2 magnitude earthquake hits near Sarangani, Philippines
5.0 magnitude earthquake hits near Davila, Philippines
Sabancaya volcano in Peru erupts to 25,000ft
Klyuchevskoy volcano on Kamchatka, Russia erupts to 23,000ft
Popocateptl volcano in Mexico erupts to 19,000ft
Reventador volcano in Ecuador erupts to 15,000ft
Fuego volcano in Guatemala erupts to 14,000ft
Severe storms bring disruption and much-needed rain to drought-stricken Morocco
Buildings damaged as floodwaters sweep through Kosovo
Spain is still digging itself out from its worst snowstorm in 50 years
Snow slams the South: Texas city sees biggest snowstorm in 39 years
Intense cold waves bring rare snowfall to Taiwan
'Nature Is Under Siege': Scientists Sound Alarm About Insect Apocalypse
Irish PM says 'perverse' morality drove unwed mothers' homes
US Supreme Court Blocks Mail Delivery of Abortion Pill During Pandemic
Clarence Thomas Urges Supreme Court to Take Up Future Abortion Case Involving Speech Restrictions outside Abortion Clinics
Ohio law requiring fetal remains to be buried or cremated draws praise, rebuke
Police photos show how Indiana abortion doctor illegally stored remains of 2,246 fetuses in his garage and car
Medical testimony against UK gender clinic in court case released: 'Live experiment on children'
U.S. to Require Covid-19 Tests for All International Visitors
CA stadiums, fairgrounds to be transformed into mass COVID-19 vaccination sites
Cuomo Suddenly Decides It's Time to 'Reopen the Economy'
Even Andrew Cuomo admits: 'We simply cannot stay closed until the vaccine hits critical mass.'
Students in Los Angeles will be required to get COVID vaccine before returning to school
Chinese Christians, missionaries falsely blamed for COVID resurgence
The Bible in a Year Podcast Takes Number One Spot on the Apple Podcast Charts
Tracking Bible Prophecy Headlines - 1/12/2021
Jerusalem recognition 'led to explosion of peace,' departing US envoy tells MKs
Jared Kushner briefed Jake Sullivan on Trump's Middle East policy
Sudan signs US-brokered deal to normalize economic relations with Israel
Egypt, Germany, France, Jordan meet on reviving Israeli-Palestinian peace talks
Germany, France call for 2-states at 67-line, prior to Biden presidency
Palestinians, Jordan accuse Israel of 'Judaizing' Western Wall Plaza
Gantz: I was wrong to shake Netanyahu's hand, parties that oppose him must unite
Netanyahu cancels Cabinet meeting after Gantz speech
Court sets next hearing in Netanyahu trial for early February
'Israel Must Transition From the Startup Nation to the Innovation Nation'
Lebanon on edge over low flying Israeli jets
IAEA chief: Iran moving rapidly to enrich uranium, mere 'weeks' to save deal
UN Atomic Agency Urges to Restore Nuclear Deal With Iran
Pompeo reportedly plans to disclose intel showing Iranian support for al-Qaeda
China Develops Helmets for Soldiers With Self-Destruct Button: Report
North Korea's Kim vows to bring 'arch-enemy' US 'to its knees'
Trump administration names Cuba a state sponsor of terrorism, frustrating Biden's efforts to boost relations
Acting DHS Secretary Chad Wolf stepping down from Trump administration
A Disgruntled Employee Changed The State Department's Website To Say That Trump's Term Ends Today, Sources Say
Trump, Pence signal common front in first meeting since attack on Capitol
Trump and Pence Signal President Won't Resign or Be Removed
Trump Not Resigning, Will 'Not Leave the Public Stage at All': Gaetz
Nye County Republican: Trump will remain president for another four years
Bice: St Croix County Republican Party tells members to 'prepare for war' and to remove 'leftist tyrants' from local office
Lieu: Republican Members of Congress Who 'Incited Insurrection' Should Be Prosecuted
DC Attorney General Reportedly Looking at Charging Trump for Inciting Capitol Riots
House Republican Says Censure Measure Against Trump Due Tuesday
House speeding to impeach Trump for Capitol 'insurrection'
Pelosi pushes ahead with impeachment, says Trump 'imminent' threat to democracy
Trump faces impeachment again as Democrats make mockery of Constitution
'We're Such Imbeciles': House Democrat Fears Backlash over Impeachment
House to vote on impeaching Trump Wednesday
Can the Senate Try Private Citizen Trump after He Leaves Office?
Navarro: Trump 'Itching to Defend Himself' Against Impeachment
"Incitement" Timeline Debunked as Ex-Capitol Police Chief Says Pelosi, McConnell's Sergeants-at-Arms Refused Security Measures
10 Times Democrats Urged Violence Against Trump And His Supporters
China Has Reacted to the Storming of the U.S. Capitol by Comparing It to the Wrecking of Hong Kong's Legislature
Melania Trump condemns storming of the Capitol: 'We are one nation under God'
2 Capitol Police officers suspended and at least 10 more under investigation for alleged roles in riot
Meghan McCain suggests Capitol rioters be 'sent to Gitmo,' treated 'like any other terrorists'
Trump warned about potential civil liability, as some aides clear out desks
President Donald J. Trump Approves District of Columbia Emergency Declaration
Pentagon authorizes up to 15,000 National Guardsmen to support inauguration
FBI: Armed Protests Planned for 50 State Capitols, U.S. Capitol, Ahead of Inauguration Day
U.S. House Democrats urge FAA to work to avoid civil unrest on flights
Antifa marches through NYC as fears of political violence heighten
New York State Bar Association May Remove "America's Mayor" Rudy Giuliani After Capitol Rally
Thousands of Law School Alumni Sign Unconstitutional Petition to Disbar Cruz, Hawley
Tucker: Corporations colluding with Democrats to silence Americans
The talk radio network that airs Dan Bongino and Mark Levin warned staff to stop 'dog-whistle talk'
Talk-Radio Owner Threatens to Fire Hosts Who Dispute Election Results
Rand Paul's Wife Blasts Twitter CEO Jack Dorsey For Allowing Threats Against Her Husband
Facebook Says It Is Removing All Content Mentioning 'Stop the Steal'
Even European Leaders Are Raising Concerns About Twitter Banning Trump
Parler sues Amazon for suspending app from cloud service, claims antitrust violation and breach of contract
Facebook sees $34 billion erased from market cap as Trump-ban fallout continues to spook tech investors
Twitter Shares Drop by 12 Percent After Company Banned Trump
CNBC's Jim Cramer Warns Twitter Could Be in Trouble as Stock Plummets: After Trump Ban, They Need a New Draw 'Very, Very Quickly'
Trump bans by Twitter, Facebook will trigger Big Tech giants' 'downfall,' says 'Social Dilemma' star
Citing 'censorship' concerns, North Idaho internet provider blocks Facebook, Twitter
Report: Parler Suffers Massive User Data Leak
Parler data breach: Archived posts from Capitol riots could reveal platform's role in the insurrection
Parler CEO: Attorneys Drop Company as Website Goes Offline
Top Trump backers compare social media crackdown on far-right to Kristallnacht
Greenwald slams liberals for being 'overwhelmingly supportive' of Big Tech 'brute force' against conservatives
Amazon to remove QAnon products from platform after U.S. Capitol siege
The Guy Who Built The World Wide Web Is Building A 'New Internet', Where You Control Your Data
Secretary of State Michael Pompeo on Censorship: Time to 'Put Wokeism to Sleep'
The woke purge - Twitter's suspension of Donald Trump is a chilling sign of tyranny to come
Patrick Byrne: This Is a 'Communist Party Takeover'
AOC: Twitter Targeting 'Neo-Nazis and Violent Insurrectionists'
Warnock calls Senate victory 'a glimpse of God's vision of a more inclusive humanity'
Supreme Court Refuses to Fast-Track Remaining Lawsuits Challenging Presidential Election Results
Are soaring markets and house prices an 'epic bubble' about to pop?
$150 billion wiped off cryptocurrency market in 24 hours as bitcoin pulls back
Despite global uncertainty, Israel Bonds secures record-breaking $1.8 billion in 2020
NASA calculated that the asteroid that could hit Earth in 2022 has the power of 150 Hiroshima bombs
6.7 magnitude earthquake hits near Turt, Mongolia
5.9 magnitude earthquake hits near Yoichi, Japan
5.4 magnitude earthquake hits near Castelo Branco, Portugal
5.2 magnitude earthquake hits east of the South Sandwich Islands
5.2 magnitude earthquake hits near Turt, Mongolia
5.1 magnitude earthquake hits near Kishtwar, India
5.1 magnitude earthquake hits near Akutan, Alaska
5.0 magnitude earthquake hits near Turt, Mongolia
More than a dozen quakes in 30 days: What's going on in the Southern Appalachians?
Sabancaya volcano in Peru erupts to 27,000ft
Sangay volcano in Ecuador erupts to 25,000ft
Popocateptl volcano in Mexico erupts to 19,000ft
Fuego volcano in Guatemala erupts to 15,000ft
Reventador volcano in Ecuador erupts to 14,500ft
At Least 12 Dead in 2 Landslides in Indonesia
Biden's ambitious LGBT agenda poises him to be nation's most pro-equality president in history
HHS finalizes rule protecting Christian adoption agencies from Obama-era LGBT regulation
Supreme Court rejects pro-life group's challenge to abortion clinic 'buffer zone'
It's Being Called the 'Freedom to Kill' Act: NJ Bill Allows Non-Doctors to Abort Babies up Until Birth
China: WHO experts arriving Thursday for virus origins probe
Czech churches pan 'tasteless' use of yellow Star of David at anti-vax protest
Moderna using mRNA technology to create vaccines for seasonal flu, HIV and Nipah virus, company says
Vaccine requirements for travel would be 'discrimination,' global tourism group says
UK retailers call for police help to enforce mask rules
House Democrat blames Covid diagnosis on lawmakers who didn't wear masks while sheltering during riot
Federal Judges Again Say 'No' to Cuomo's Limits on Church Attendance
Critics mock NY Gov. Cuomo's sudden denunciation of lockdowns, suggest Trump hacked his Twitter account
CBS reporter forces Nancy Pelosi to own 'obstructing' COVID relief after blaming Republicans
Tracking Bible Prophecy Headlines - 1/11/2021
Iran to boot out UN nuclear inspectors unless US sanctions lifted - lawmaker
'Iranian regime is seeking leverage for future nuclear talks'
U.S. to Declare Yemen's Houthis a Terrorist Group, Raising Fears of Fueling a Famine
Boko Haram suicide bomber kills 15 in Cameroon
Police ban Indian Christian families from worship, accuse them of false conversion
Gordon Chang: China Capitalizing on US Political Unrest
Pelosi pushing ahead with impeachment, says Trump 'imminent' threat to democracy
Trump impeachment: House to call on Pence and Cabinet to use 25th Amendment and then move to impeachment
Pence has not ruled out 25th Amendment, source says
Trump has not contacted Pence since storming of Capitol: report
AOC Urges Trump Impeachment to Bar Him From Pardoning Self, Running for Office Again
Rush Limbaugh: Swamp, Pelosi Scared to Death of Trump's Final Days
Turley: Quick New Impeachment Would Damage the Constitution
Dershowitz: Senate Rules Would Prevent Impeachment Trial Of Trump
Defense Officials Confirm Trump Is Still Commander in Chief, Refuse to Participate in Military Coup to Oust Him
Isolated, refusing to resign, Trump plans trip to his wall in Texas
Trump orders flags to half-staff in wake of Capitol Hill riot
At least 25 domestic terrorism cases have been opened after US Capitol breach, congressman says Army secretary told him
Top Evangelical Group Denounces Capitol Riots as an 'Insurrection'
Pope urges U.S. to shun violence, protect democracy after mob attack
Leftwing National Catholic Reporter: 'Catholic Apologists for Trump Have Blood on Their Hands'
Arnold Schwarzenegger compares Capitol chaos to Nazis' Kristallnacht, calls Trump 'worst president ever'
AOC: 'We came close to half of the House nearly dying' during riots
Nikki Haley Laments Damage to Trump's Legacy Following Jan. 6 Riots
Forbes Says It's Targeting Trump Staffers and Their Future Employers
Multiple companies yank donations from Republicans who opposed Electoral College certification
The Democrats' hypocrisy: Censorship under the guise of enlightenment
Conservative site Parler, banned by tech giants, is headed offline
Parler CEO: Tech Companies Coordinated Plan to Close Us Down
Parler CEO Says Service Dropped By "Every Vendor" And Could End His Business
Elon Musk made a jab at Facebook, linking the rampage at the Capitol to the social network. It's the latest insult in a years-long feud between Musk and Mark Zuckerberg.
Ted Cruz Has Some Uncomfortable Questions for Those Comfortable With Tactics of Big Tech Overlords
Rep. Nunes calls for racketeering investigation into Amazon, Apple, Google following Parler ban
ACLU Warns of 'Unchecked Power' After Facebook, Twitter Suspend Trump
Big Tech giants want to prove they are 'American gods'. Anyone watching the watchers?
Biden Says He Will 'Defeat the NRA' While in Office
And The First Country To Move To A 100% Digital Monetary System Is... Venezuela
Nearly $170 billion wiped off cryptocurrency market in 24 hours as bitcoin pulls back
5.6 magnitude earthquake hits near Ruteng, Indonesia
5.5 magnitude earthquake hits the Balleny Islands region
5.3 magnitude earthquake hits the southern East Pacific Rise
5.2 magnitude earthquake hits near Palu, Indonesia
5.0 magnitude earthquake hits near Kokopo, Papua New Guinea
Sabancaya volcano in Peru erupts to 27,000ft
Popocateptl volcano in Mexico erupts to 21,000ft
Sangay volcano in Ecuador erupts to 20,000ft
Sheveluch volcano on Kamchatka, Russia erupts to 19,000ft
Reventador volcano in Ecuador erupts to 16,000ft
Fuego volcano in Guatemala erupts to 14,000ft
Global Abortions Surpass 1.1 Million in First Ten Days of New Year
Reports: Largest Increase of Year-over-Year Opioid Overdoses Ever Recorded in 2020
Areas of Seven Chinese Provinces Enter 'Wartime' Mode Following COVID-19 Outbreaks
Capitol physician says lawmakers may have been exposed to Covid-19 during riot lockdown
Florida teacher arrested for allegedly spraying disinfectant at students who didn't wear masks properly, faces felony child abuse charges
Churches should close, says former WHO director
George HW Bush's sister, Nancy Bush Ellis, dies from COVID-19 complications
Tracking Bible Prophecy Headlines - 1/10/2021
US envoy visits Western Sahara after Israel-Morocco normalization deal
Vowing to thwart US-style chaos, Sa'ar slams Netanyahu's attacks on institutions
10 arrested at rallies over teen's death; settler violence reported in West Bank
Iran holds naval parade in the Persian Gulf amid regional tensions
Iran says will expel UN nuclear inspectors unless sanctions are lifted
National Power Grid Breakdown Plunges Pakistan Into Darkness: Officials
Hong Kong Democracy Website Experiences Temporary Blockage From Hong Kong ISPs
Kim Jong-un calls U.S. "our biggest enemy"
North Korea threatens to expand its nuclear arsenal, citing US 'hostility'
China Warns of 'Final Madness' in Last Days of Trump Presidency
After attack on the U.S. Capitol, some wonder about the state of democracy around the world
Top Republican says Trump committed 'impeachable offenses'
Dems set to start impeachment Monday; Senate trial unlikely before Trump departs
House Republicans Call on Biden to 'Formally Request' Pelosi Discontinue Trump Impeachment Efforts
Houston Chronicle Editorial Board Calls for Ted Cruz to Resign: 'Done with the Drama'
Rasmussen: Trump's Approval Rating Rises After DC Protests
Pentagon and DC officials trade barbs over handling of Capitol riot as Army considers giving weapons to National Guard
West Virginia GOP state lawmaker who allegedly stormed US Capitol has resigned
Liberal amnesia about last summer's riots
Fiery Greg Gutfeld destroys media 'hypocrites who pick and choose their favorite protesters': 'This is a red-pilled America'
Armed protesters gathered outside KY Capitol calling for impeachment of Gov. Beshear
'Find the fraud': Trump pressured a Georgia elections investigator in a separate call legal experts say could amount to obstruction
Facebook Pressed to Retain Digital Evidence From Capitol Riot
'Hang Mike Pence' trends on Twitter after platform suspends Trump for risk of 'incitement of violence'
#Twexit Movement Picks Up Steam After Trump Banned from Twitter
Brit Hume: Twitter's reasons for banning Trump are 'pure editorial judgments'
Mexican president slams Twitter and Facebook for blocking Trump
Trump Twitter ban will be 'exploited' by 'enemies' of free speech 'around the world,': Navalny
Days After Trump Said Big Tech Monopolies Should Be Broken Up, They've Silenced Him
9 Big Tech Platforms that Have Blacklisted President Donald Trump
Reddit bans 'r/DonaldTrump' subreddit over 'repeated policy violations'
Mozilla, developers of Firefox: 'We need more than deplatforming'
Workers demand Amazon Web drop Parler over posts 'inciting violence' after Capitol riot
Amazon to Shut Down Parler's Servers, Cutting Service to Millions of Conservatives
Apple Suspends Parler From App Store for Not Taking 'Adequate Measures' to Address Threats of Violence
Parler CEO Says 'Prepared to Take Full Legal Action' After Big Tech Companies Target Platform
Parler jumps to No. 1 on App Store after Facebook and Twitter ban Trump
Conservatives, others claim Twitter removed thousands of followers
Rush Limbaugh, Dan Bongino, Mark Levin take action against Twitter after platform permanently bans Trump
Candace Owens suing Facebook 'fact checkers' funded by Chinese tech company
Ariel Pink Dropped by Record Label After Attending Trump's 'Stop the Steal' Rally
Pentagon moves forward with renaming of bases honoring Confederate leaders
US-Mexico drug war ripe for rethink under Biden, experts say
If Biden halts border wall, it could cost taxpayers billions, CBP chief warns
Bitcoin on record-setting spree, jumps 5% on day
Will bitcoin be the currency of the future?
6.1 magnitude earthquake hits near Lakatoro, Vanuatu
6.1 magnitude earthquake hits near San Antonio de los Cobres, Argentina
5.3 magnitude earthquake hits near Kirakira, Solomon Islands
5.0 magnitude earthquake hits near Kepulauan Babar, Indonesia
Sabancaya volcano in Peru erupts to 27,000ft
Popocteptl volcano in Mexico erupts to 20,000ft
Sangay volcano in Ecuador erupts to 20,000ft
Langila volcano in Papua New Guinea erupts to 16,000ft
Reventador volcano in Ecuador erupts to 14,000ft
Ebeko volcano in the Kuril Islands erupts to 12,000
Madrid sees heaviest snowfall in 50 years as storms snarl travel in Spain
Cows are sacred in India. Critics say a new national exam politicizes the animal
Scientists develop new gene therapy strategy to delay aging
Twitter removes Khamenei tweet calling US, UK vaccines 'untrustworthy'
Lindsey Graham calls Twitter's Trump ban a mistake: 'Ayatollah can tweet, but Trump can't'
Covid-19 Vaccination Efforts in Muslim Nations Try to Overcome Halal Concerns
Denmark to roll out Covid-19 'vaccine passport'
#GaysOverCovid: Maskless parties lead to rift within LGBTQ community
2020 was so bad, 1 in 6 Americans entered therapy for the first time!
Commentary: Is anxiety the new normal in 2021?
Tracking Bible Prophecy Headlines - 1/9/2021
Khamenei mocks US 'fiasco,' says it's God's revenge for meddling in Middle East
Netanyahu calls 'rampage' in DC 'disgraceful,' lauds Trump as Mideast peacemaker
Netanyahu was taken to secure compound during protest outside his home
Planners override opposition, approve 5,000 homes on pastoral Jerusalem hill
'Hate at our doorstep': Confederate flag tied outside NYC Holocaust museum
Iran unveils underground missile base on Gulf coast, state media says
N Korea threatens to build more nukes, cites U.S. hostility
China's "Unrestricted War" On The United States
Intelligence analysts downplayed Chinese election influence to avoid supporting Trump policies, inspector finds
SolarWinds hackers gave themselves top administrative privileges to spy on victims undetected, DHS says
Hacking victim SolarWinds hires ex-Homeland Security official Krebs as consultant
Laptop stolen from Pelosi's office during storming of U.S. Capitol, says aide
Pelosi calls Gen. Milley to block 'unhinged' Trump from using nuclear codes
Pelosi tells Trump to step down 'immediately and willingly' or be impeached
Alaska Sen. Lisa Murkowski calls on President Trump to resign, questions her future as a Republican
Southern Baptist Convention Leader Russell Moore Calls on President Trump to Resign
Majority of Americans want Trump removed immediately after U.S. Capitol violence - Reuters/Ipsos poll
238 Lawmakers Call to Impeach President Trump
Articles of impeachment sparked by Capitol siege drafted by House Democrats
Draft impeachment document accuses Trump of 'incitement of insurrection'
Democrats to debate quick action to impeach Trump for inciting Capitol riot
Ex-Chief of Staff Kelly: I Would Vote To Remove President Trump From Office
Biden says Trump's 'not fit to serve' as president but punts on calls for impeachment
McConnell circulates procedures for second Senate impeachment trial of Trump
McConnell hands off new Trump impeachment battle to Schumer
'We've got to hold our breath': Why Trump could wait out his final days in office despite calls for removal
Legal bar may be too high to charge Trump for inciting Washington riot
Trump not expected to be criminally charged with inciting Capitol riot, DOJ says
Dershowitz Would Be 'Honored' to Defend Trump Again
Ken Starr: Shame on those suggesting 25th Amendment, Trump impeachment
Graham: Second Trump impeachment will further divide America
Attempts to Impeach Trump Would Be 'Dangerous,' 'Unsuccessful': Lindsey Graham
Biden says Cruz and Hawley are part of 'the big lie' while senators say they are being called Nazis
Ted Cruz Says Joe Biden Comparing Him to Nazi Propagandist Is Vicious Rhetoric, 'Tears Country Apart'
Josh Hawley: 'Every Democrat Member of Congress Should Be Asked to Disavow' Biden 'Disgusting' Nazi Comparison
AOC Demands Cruz and Hawley Resign: 'Senate Should Move for Your Expulsion'
Blue State Blues: Joe Biden and the Democrats Want Retribution, not Reconciliation
Trudeau Rips Trump for 'Inciting' an 'Assault on Democracy'
Boris Johnson: Trump 'Encouraged People to Storm the Capitol'
LeBron James: 'We Live in 2 Americas'
Education Secretary Betsy DeVos resigns following Capitol siege, says Trump to blame for violence and destruction: 'Impressionable children are watching'
Bravery or Self-Preservation? Resignations of Trump Officials Draw Skepticism
Clyburn Accuses DeVos, Chao of 'Running Away' Before Invoking 25th Amendment to Remove Trump
Peter Navarro: Republicans criticizing Trump over Capitol storming 'need to shut up'
'We Must Get On': Trump Urges Unity after Capitol Chaos
Franklin Graham Urges Trump to Invite Biden, Harris to White House to 'Begin the Healing'
Trump will not resign over Capitol violence, say aides
Trump says he won't attend Joe Biden's inauguration
Joe Biden: 'Good' that Donald Trump Not Attending Inauguration but Mike Pence 'Welcome'
Obama echoes Biden remarks that police response to Capitol riots would have been harsher with BLM
Capitol Police officer dies from injuries after clashing with pro-Trump mob
Federal murder investigation to be opened in Capitol Police officer's death
Army head says Nat. Guard may be allowed to carry guns in DC
US Capitol Police rejected offers from FBI, National Guard to help overcome riot
James Clyburn says "somebody on the inside" of Capitol was "complicit" in letting rioters inside the building
Left-wing Activist Encouraged Intruders Inside Capitol, Urged Police to Leave Post
BLM activist inside Capitol claims he was 'documenting' riots, once said 'burn it all down'
70-year-old rioter had 11 Molotov cocktails akin to 'homemade napalm' near Capitol: feds
US Capitol rioter says he got death threats after false Antifa accusation
Video: Trump Supporters Stop 'Antifa' From Breaking Into Capitol
Proud Boys Hawaii founder Nick Ochs arrested for unlawful entry at Capitol
Some U.S. Capitol rioters fired after internet detectives identify them
'Their behavior was unacceptable': Alaska Airlines bans 14 passengers following rowdy DC flight a day after riot
Pilot tells Trump fans he'll 'dump' them in Kansas if they don't behave
Democratic House Homeland Security chairman calls for Capitol rioters to be put on 'no-fly list' usually reserved for suspected terrorists
Lindsey Graham harassed by hecklers shouting 'traitor' after acknowledging Joe Biden as president-elect
Police, FBI carryout widespread arrests after storming of US Capitol
West Virginia State Lawmaker Derrick Evans Charged After Entering Capitol With Rioters
FBI raids homes, offices of Hixson, Marion County lawmakers Friday
Trump Supporters Take Stock of Jan. 6, Feel Mischaracterized by Media
Sen. Marco Rubio: Capitol violence was the result of media bias, Big Tech censorship, and lies from President Trump
Tucker Carlson Warns Capitol Hill Riots Will Be Used to Strip Americans of Their Rights - Basic Rights 'in Peril'
CNN: TV providers should not escape scrutiny for distributing disinformation
Murdoch's media empire calls time on Trump, but tries to keep his base onside
Facebook, Twitter could face punishing regulation for their role in U.S. Capitol riot, Democrats say
Google suspends Parler social networking app from Play Store; Apple gives 24-hour warning
Report: Apple Tells Parler To Come Up With A Moderation Plan Or Be Kicked Off App Store
Watch Company Pushes Back Against Censorship And Lockdowns With Stirring Ad About Freedom
Facebook Bans Conservative #Walkaway Campaign Group - Founder Brandon Straka said censorship of conservatives will 'get worse'
Former Acting DNI Criticizes Republicans for Inaction on Big Techs' Muzzling Conservatives
Emails Reveal Facebook Banned Users At Hunter Biden's Request
Trump Campaign Banned From Emailing Supporters After Being Suspended By Mail Service Provider
Twitter bans President Trump permanently
Twitter bans Trump, says plans for Jan. 17 armed protests are circulating
Trump tweets from other gov't accounts after being banned - Twitter deletes them and restricts the accounts
Trump Gets Around Twitter's Ban On His Personal Account, Tweets About 'Big Announcement'
Trump a Twitter rival? After ban, president says he's in talks with other platforms - or may launch his own
Donald Trump: My Supporters Will Have a 'Giant Voice' and 'Will Not Be Disrespected'
Lindsey Graham is 'more determined than ever' to strip tech companies of legal protections after Twitter bans Trump
Hillary Clinton dunks on Trump with checkmark tweet after president's Twitter ban
Squad member compares Trump Twitter ban to capture of Saddam Hussein
'Dystopian' 'Big Tech Tyranny': House Republicans React to Twitter Suspension of Trump
Nikki Haley Likens Trump Twitter Suspension to Act of Communism
Twitter bans Michael Flynn, Sidney Powell
Dominion Voting Systems files $1.3B defamation lawsuit against pro-Trump lawyer Sidney Powell
Dems 'caught up in their own mob mentality,' trying to 'blame everything on Trump': Charles Hurt
Seven Arizonan Republican legislators face calls to ban them from the House and Senate
Noem calls Ossoff, Warnock 'communists' in her national speech
Georgia Ethics Commission Dismisses Investigations into Governor Kemp; One Investigation into Stacey Abrams Still Unresolved
Petition to recall Gov. Gavin Newsom attracts 1 million signatures in California
Space Force becomes 18th member of US intelligence community
Rare three-planet conjunction of Mercury, Jupiter and Saturn to illuminate the sky this weekend
Scientists say Earth is spinning faster than it has in decades
6.1 magnitude earthquake hits near Isangel, Vanuatu
5.5 magnitude earthquake hits near Lakatoro, Vanuatu
5.2 magnitude earthquake hits near Levuka, Fiji
5.2 magnitude earthquake hits the South Sandwich Islands region
5.2 magnitude earthquake hits the Kermadec Islands region
5.1 magnitude earthquake hits near Labuan Bajo, Indonesia
5.0 magnitude earthquake hits near Aksu, China
5.0 magnitude earthquake hits near Hihifo, Tonga
5.0 magnitude earthquake hits near Neiafu, Tonga
Sabancaya volcano in Peru erupts to 24,000ft
Klyuchevskoy volcano on Kamchatka, Russia erupts to 20,000ft
Popocateptl volcano in Mexico erupts to 20,000ft
Sangay volcano in Ecuador erupts to 19,000ft
Fuego volcano in Guatemala erupts to 16,000ft
Langila volcano in Indonesia erupts to 16,000ft
Ebeko volcano in the Kuril Islands erupts to 15,000ft
Sinabung volcano in Indonesia erupts to 12,000ft
Merapi volcano in Indonesia erupts to 10,000ft
Rare snowstorm closes Madrid airport, creates travel chaos
Beijing Power Load Reaches Historical High, Residents Complain of Insufficient Heating Through Severe Winter
Ten newborn babies have died in a fire at a hospital in India's Maharashtra state
Covid: Locked-down women turn to pills amid Malta abortion ban
World first COVID-19 smart vaccine patch
'I don't trust them': Iran supreme leader bans COVID vaccines from US, Britain
Coronavirus vaccines sending hundreds to ER, according to US gov't reporting system
Vaccine rollout hits snag as health workers balk at shots
Biden plans to release available COVID-19 vaccines instead of holding back for second doses
Singapore jails woman for lying to coronavirus contact tracers
Covid death records shattered across Europe as London declares 'major incident'
Biden Says Price of His Stimulus Plan Will Be 'High'
Tracking Bible Prophecy Headlines - 1/8/2021
US Welcomes Breakthrough to Ease Rift Between Gulf Countries and Qatar
Shocked by US Capitol attack, Rivlin urges Israelis to protect their democracy
Israeli Airstrikes Rock Damascus At Moment All Eyes Are On US Capitol
PM aides said worried as Biden's foreign policy team looking more like Obama's
As Biden inauguration nears, Netanyahu warns US against rejoining Iran nuke deal
Iran parliament debates bill calling to destroy Israel by 2041
Iran Asking Interpol to Apprehend President Trump for Killing General Soleimani
South Korean forces arrive in waters near strait of Hormuz amid Iran tensions
North Korea's Kim vows to boost military capabilities at rare party congress
Indonesian police kill 2 suspected militants in raid
Canada Condemns Arrest of Over 50 Hong Kong Dissidents, Calls for Their 'Immediate Release'
Pompeo Warns of US Sanctions Over Mass Arrests of Hong Kong Opposition Figures
Hong Kongers call US violence a setback for democracy
'Fragile, vulnerable': Iran, China, Russia mock US democracy after Capitol chaos
"Beautiful Sight": China Goes Online To Mock US Capitol Chaos
Russia official sees US democracy 'limping' after Capitol is mobbed
Capitol riot and Trump's role leave allies around the world stunned and frightened
US allies horrified by Capitol attack: 'The US Republic has inspired millions. Not today'
Merkel slams Trump over US Capitol riots - German chancellor lays blame for violence firmly on president
Congress Reconvenes, Pence Denounces Violence
Brawl Nearly Erupts on House Floor After Pa. Democrat Accuses GOP of Lying
After Riot in Capitol, Sen. Kelly Loeffler, Other GOP Lawmakers Drop Plans to Object
Full List: How Members of Congress Voted on Objections to Arizona, Pennsylvania Electoral Results
Alec Baldwin Tweets: Throw Horse Piss on Ted Cruz, Tar and Feather Him
Simon & Schuster Cancels Sen. Josh Hawley's Book over Electoral Vote Objection
Trump Promises 'Orderly Transition' After Biden Certified as President-Elect
Kayleigh McEnany Condemns 'Violent Rioters' for Undermining 'Legitimate' Trump Protesters
Trump Spokeswoman Says President Emphatically Condemns Riot at Capitol
Biden blames Trump for 'domestic terrorists' who stormed US Capitol
John Bolton Blames GOP Leaders Including Cruz, Hawley for Violence: Trump Has 'Blood on His Hands'
Capitol riot: Leo Terrell says blaming Trump for destruction is 'Democratic Kool-Aid'
Barr slams Trump for 'betrayal' of presidency
Trump withdraws Chad Wolf nomination to lead Homeland Security hours after he urged president to condemn riot
The Mainstream Media and Social Media Oligarchs Laid the Groundwork for the D.C. Rioting - Americans don't know what to believe
Joe Scarborough calls for arrest of President Trump, Rudy Giuliani and Donald Trump Jr. for 'insurrection'
Federal prosecutor doesn't rule out charging Trump for inciting Capitol riot
Top Democrat Schumer calls for Trump's removal from office
Pelosi Suggests Impeachment If Pence, Cabinet Doesn't Remove Trump With 25th Amendment
Mike Pence Opposes Invoking 25th Amendment to Remove Trump
Lindsey Graham: 'All Options on the Table' for 25th Amendment 'If Something Else Happens'
Over 100 lawmakers are calling for President Trump's removal. Here's who they are
Cori Bush proposes legislation that would remove House members "who incited this domestic terror attack"
Late-night hosts react to Capitol riot: 'The treason finale of the Donald Trump era'
Ajit Pai Kills Effort to Stop Big Tech Censorship, 'Wont Second Guess' Trump Ban
Social platforms flex their power, lock down Trump accounts
Facebook Blocks Trump Until at Least Jan. 20
The other reason Facebook silenced Trump? Republicans just lost their power.
Michelle Obama calls on social media companies to permanently ban Trump
Michelle Obama: Trump, Capitol Rioters 'Desecrated the Center of American Government'
Media Have Hypocritical Double Standard on Trump vs BLM Protests
Aides consider resignations, removal options as Trump rages against perceived betrayals
Bowser reiterates call for DC statehood after Capitol riots
Mayor Muriel Bowser Declares State of Emergency Until Inauguration: 'Unhinged' Trump Wanted Capitol Attack
National Guard Troops to Remain in DC Through End of January
Army Secretary Says A 'Non-Scalable' 7-Foot Fence Is Going Up Around U.S. Capitol
Pelosi calls for the resignation of the US Capitol Police chief
D.C. prosecutor says sedition charges possible against Capitol rioters
FBI Asks for Information on People Who Stormed Capitol Building
Why Was Founder Of Far-Left BLM Group Filming Inside Capitol As Police Shot Protester?
Indie Journalist Tayler Hansen Describes Antifa Activists He Encountered at US Capitol
Former FBI Agent on the Ground at US Capitol Says at Least One Bus Load of Antifa Thugs Infiltrated Trump Demonstration
Capitol Hill violence: Explosives found at RNC, DNC 'the real deal,' sources say
New video shows damage left behind inside Capitol building
Sen. Jeff Merkley Says Laptop Was Stolen From Capitol Office After Breach
Airlines and flight attendant unions concerned about security when pro-Trump rioters leave DC
Stocks soar to record highs as Wall Street looks past Washington violence
Pence Chief of Staff Blocked From Entering White House Grounds: Report
Pence planning to attend Biden inauguration after Capitol Hill riot
Biden Claims U.S. Capitol Rioters Treated 'Differently' than Black Lives Matter Protesters
Biden, Harris accused of 'gaslighting' for suggesting Capitol Hill rioters, 'peaceful' BLM double standard
Candace Owens calls out selective outrage towards Capitol Hill mob following violence from BLM 'protests'
Coverage of Capitol protests by mainstream media called out, compared to months of anti-police violence
Nolte: ABC News Political Editor Calls for 'Cleansing' of Trump Movement
Protests Demanding End to Trump's 'Fascist Coup' to Take Place Nationwide
'Burn It Down': Rioters Threaten to Light Portland Precinct on Fire, Damage Police Cruisers
Deadly Hypocrisy: 28 Times Media And Democrats Excused Or Endorsed Violence Committed By Left-Wing Activists
Poll: 41% of American Adults Expect Crime to Increase Under Biden Presidency
States Need to Investigate Election Irregularities, Reassert Authority Over Elections: Sen. Johnson
Trump's lawyers withdraw Georgia election challenges
YouTube Escalates Censorship of 'Election Misinformation'
YouTube Announces New 'Strike' Policy Punishing Channels Posting False Claims
NASA Video Shows Huge Explosions on the Sun, Particles May Hit Earth
6.3 magnitude earthquake hits near Kermadec Islands, New Zealand
5.2 magnitude earthquake hits the West Chile Rise
5.0 magnitude earthquake hits near Sabang, Indonesia
Popocateptl volcano in Mexico erupts to 21,000ft
Klyuchevskoy volcano on Kamchatka, Russia erupts to 20,000ft
Sangay volcano in Ecuador erupts to 19,000ft
Fuego volcano in Guatemala erupts to 15,000ft
Ebeko volcano in the Kuril Islands erupts to 14,000ft
Mt Etna volcano in Italy erupts to 12,000ft
Pacaya volcano in Guatemala erupts to 10,000ft
Hundreds evacuated as Indonesia's Mount Merapi volcano spews hot clouds
The Cold Case of What's Heating Up Yellowstone's Steamboat Geyser
Kamchatka: Frozen waterfall collapse kills one in Russia's far east
Tropical Cyclone Danilo may track over Mascarene Islands late this week
Iberian Peninsula sets new all-time record low, Storm Filomena to drop historic snow over capital Madrid
Cold snap grips South Korea, with heavy snowfall disrupting traffic in Seoul
Beijing records coldest morning since 1966, China
Disasters caused $210 billion in damage in 2020, showing growing cost of climate change
AOC Asks 'Who's Ready to PUSH' the Democrat Agenda: 'Climate Justice,' 'Voting Rights'
Rev. Graham: 'God's Judgment is Coming, For the Sins of Our Nation Are Great'
Graham: Removal of Gendered Language 'Shakes Fist' at God
Denmark debuts new children's TV show about a man with a huge and uncontrollable penis
Brazilian women head to Argentina to avoid abortion ban
France to kill 600,000 poultry in effort to contain bird flu
Dr. Fauci Says China Played Role in COVID-19 Spread
Covid: China places 11m under lockdown after outbreak in northern city
CDC, Miami-Dade investigate death of Miami Beach doctor following COVID-19 vaccine
Netanyahu: All Israelis to be vaccinated by March
Pfizer will receive data on Israelis who received the vaccine
Israel's virus surveillance tool tests its democratic norms
Speedy mass vaccination key to economic rebound, Bank of Israel says
IRS Sends Stimulus Payments To 'Wrong Bank Accounts' Affecting Estimated 13M Tax Service Customers
Tracking Bible Prophecy Headlines - 1/7/2021
Sudan signs 'Abraham Accords' with US, paving way for Israel normalization
Attempted terror attack at Gush Etzion Junction thwarted
Europe says 'no credible civil justification' for Iran enriching uranium to 20%
Metallica Fuels Student Protests in Istanbul as Dozens Detained
'Total submission': With mass arrests, China neutralizes Hong Kong democracy movement
Anti-Secrecy Activists Publish a Trove of Ransomware Victims' Data
U.S. formally links Russia to massive 'ongoing' cyber attack; scope of hacking unclear
DOJ Says Its Emails Were Breached by SolarWinds Hackers
Vatican Whistleblower Archbishop Vigano Tells Bannon Why Trump's Leadership Key to Defeated Deep State, Deep Church & Pope Francis' Alliance with Red China

Tracking Bible Prophecy Headlines - 1/6/2021
Tracking Bible Prophecy Headlines - 1/5/2021
Tracking Bible Prophecy Headlines - 1/4/2021
Tracking Bible Prophecy Headlines - 1/3/2021
Tracking Bible Prophecy Headlines - 1/2/2021
Tracking Bible Prophecy Headlines - 1/1/2021
Click here to return to "Tracking the Birth Pangs" page.