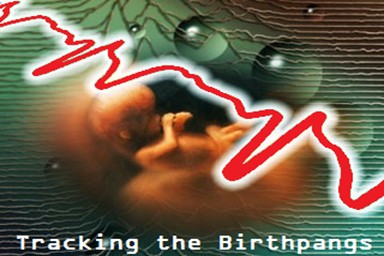 July 2019 Headlines
"Tracking Bible Prophecy" headlines can also be found on
Facebook
Tracking Bible Prophecy Headlines - 7/15/2019
Abbas: We will not renew ties with Trump until Trump recognizes the two-state solution
Calling for two-state solution, Biden says 'the occupation is a real problem'
Doubling down, Trump says liberal Democrats 'hate Israel with unbridled passion'
Senior Hamas official calls on members of Palestinian diaspora to kill Jews
Egyptian delegation meets with Palestinian factions to prevent new Gaza flareup
The Jeffrey Epstein Scandal Has Even Spread to Israel's Election
Gantz says 'in talks' with Likud reps over unity government sans Netanyahu
Netanyahu set to become Israel's longest-serving PM on July 20
Netanyahu's Son Defends Jesus' Jewishness: It's in the Bible! What Israel's enemies intended for evil has sparked a serious discussion about Jesus in the Jewish state
Haredi Jews eat matzah with 'human blood,' Egyptian Hebrew scholar claims
Leviathan gas platform embarks on 11,500 km. journey to Israel
Israeli Navy ship crosses into Lebanese waters – report
Netanyahu responds to Nasrallah threat: Will deal 'crushing blow' if Hezbollah attacks
Terrorist attacks knocks major gas pipeline out of service in Syria
Netanyahu: IDF the only army ready to fight Iran
Failure of Iran deal could pose 'existential threat', says Hunt
Rouhani says Iran prepared to talk to US if it rejoins nuclear deal
Iran knows it can't win a naval war in the Gulf, but it can provoke an accident
Erdogan says Trump can waive sanctions on Turkey
Sudan protesters delay signing deal with army for second time
Hong Kong's Summer of Dissent Rolls On as Protesters Broaden Their Agenda
France UPSTAGES America with 'flying soldier' at military parade to celebrate Bastille Day
Trump's Nationwide Immigration Raids Fail to Materialize
Nikki Haley slams 'disgusting' silence from Dems after Mexican flag raised at ICE facility
Lindsey Graham: "I Don't Care" If Migrants "Stay in These Facilities for 400 Days"
Lindsey Graham: 30 percent of migrant families are fraudulent
Omar Questions the Patriotism of American-Born Citizens
Trump targets freshman congresswomen, Pelosi on Twitter, tells progressives to 'go back,' 'help fix' home countries
Racial politics roil Democratic Party
Douglas MacKinnon: NYC is a warning -- the blackout is coming
India aborts moon mission launch citing technical glitch
7.3 magnitude earthquake strikes eastern Indonesia, causes panic
5.8 magnitude earthquake hits near Laiwui, Indonesia
5.7 magnitude earthquake hits near Laiwui, Indonesia
5.5 magnitude earthquake hits near Broome, Australia
5.3 magnitude earthquake hits near Laiwui, Indonesia
5.2 magnitude earthquake hits near Laiwui, Indonesia
5.1 magnitude earthquake hits near Laiwui, Indonesia
5.1 magnitude earthquake hits near Manokwari, Indonesia
5.0 magnitude earthquake hits near Laiwui, Indonesia
5.0 magnitude earthquake hits near Bereeda, Somalia
Increase in earthquakes in Katla volcano
Sabancaya volcano in Peru erupts to 27,000ft
Popocateptl volcano in Mexico erupts to 20,000ft
Fuego volcano in Guatemala erupts to 17,000ft
Reventador volcano in Ecuador erupts to 15,000ft
Karymsky volcano on Kamchatka, Russia erupts to 10,000ft
Ebeko volcano in the Kuril Islands erupts to 10,000ft
Barry Weakens to a Tropical Depression But Remains a Dangerous Flash Flood Threat in the Lower Mississippi Valley
Floods affect 19.91 million people in China
Record-high of 377 rivers in China report floods
50 killed by floods in Nepal; Sweltering heat remains across Delhi
Building collapse kills 7 in India after monsoon rains
Floods hit western Greece days after deadly storm killed 7
Your Binge-Watching of Netflix and Porn Is Contributing to Millions of Tons of Emissions a Year
Birds poop out flu viruses that could become deadly global pandemics
Congo Confirms First Ebola Case In Major City
Mike Huckabee: ObamaCare's fate may change soon – That's why Dems want to blame Trump for their mess
Netanyahu taps linguist and LGBTQ rights activist as foreign media spokesperson
Hundreds Rally for Ouster of Israeli Education Minister After Gay Conversion Remarks
Gay Conversion Controversy Reveals Seismic Shift in Israeli Politics
India's First Child-Friendly LGBT Film To Air In Airlines Of Country Where Being Gay Is A Crime
'Utter Insanity': Activist Mommy Launches Petition After Kids Crawl on Drag Queen at Library Story Hour
Tracking Bible Prophecy Headlines - 7/14/2019
Labor head says conflict with Hamas helping Netanyahu avoid peace talks
Deprived of terror tunnels, Hamas takes to air, sea
Israel said to promise Gaza medicine, goods in return for continued calm
Delegations from Qatar and the U.N. enter Gaza
How Israel became a leader in drone technology
Russia's terrifying new 'superweapon' revealed
Russia launches major new telescope into space after delays
Assad meets Russians to discuss future of Syria
Iranian tanker will be released if oil isn't going to Syria, says Hunt
Britain says seized Iranian tanker will be freed after guarantees on destination
Iran will continue its oil exports under any conditions: Iran foreign minister
'Iran stored nuclear material in warehouse exposed by Netanyahu'
New leak claims Trump scrapped Iran nuclear deal 'to spite Obama'
Kuwait moves to protect its ports amid Gulf tensions
Thousands demonstrate in Sudan to mark 40 days since deadly crackdown
Chinese influence surges at UN, as US warns of 'concerted push' to advance agenda
At least 24 Yellow Vests lost eyes in violent protests. Now they're more determined than ever
Top Puerto Rican officials resign over profanity-laced chat
Trump Is Poised to Sign a Radical Agreement to Send Future Asylum Seekers to Guatemala
Armed man shot, killed after throwing incendiary devices at Washington ICE detention center
Pelosi-AOC spat puts spotlight on Democratic infighting over race
Alyssa Milano tweets images comparing Mike Pence to Holocaust architect Heinrich Himmler
Master of Horror Stephen King Says Trump is 'Scarier' Than His Novels
History can be offensive, but it shouldn't be revised!
Massive power outage cripples New York City
Power outages hit parts of Manhattan plunging subways, Broadway, into darkness
Times Square goes dark as power outage strikes Manhattan
'Devastated and heartbroken': NYC power outage cancels Broadway shows, Jennifer Lopez concert
Huge Power Outage Hits NYC on Anniversary of Infamous 1977 Blackout
Macron launches space command to rival Trump as cosmic 'arms race' looms
Quake of magnitude 6.9 strikes west of Australia's Broome: USGS
5.0 magnitude earthquake hits near Jijel, Algeria
4.0 magnitude earthquake hits near Manhattan, Montana
Sabancaya volcano in Peru erupts to 27,000ft
Fuego volcano in Guatemala erupts to 18,000ft
Reventador volcano in Ecuador erupts to 15,000ft
Semeru volcano in Indonesia erupts to 13,000ft
Karymsky volcano on Kamchatka, Russia erupts to 10,000ft
Barry makes landfall in Louisiana after weakening back to tropical storm
Barry Now Bringing Heavy Rain to the Gulf Coast; Dangerous Flooding Ahead in Lower Mississippi Valley
Barry prompts new mandatory evacuation orders as floodwaters overtop multiple levees in Louisiana
National News Coverage of Tropical Storm Barry Is Its Own Disaster
Heavy rain, floods in India's Assam kill at least 10, displace more than one mln
Floods, landslides after monsoon rain kill dozens in Nepal
Self-cloning ticks that suck animals' blood dry spark concern humans may be next
CDC issues vital signs warning as it preps for potential outbreak of 'polio-like' illness AFM in fall
Florida woman says dad died of flesh-eating bacteria less than 48 hours after entering water
Brain implant restores partial vision to blind people
Neither male nor female: Why some nonbinary people are 'microdosing' hormones
Backing gay conversion therapy, new Israeli education minister elicits fresh uproar
US organization exposes the horror of global Christian persecution: 'It's a different world'
Tracking Bible Prophecy Headlines - 7/13/2019
Greenblatt boasts of secret meetings with PA officials on deal of the century
US envoy: No such thing as political agreement without economic one
Gulf-Israel Ties Might Not Survive Trump's Peace Plan
More than 6,000 Arabs riot on Gaza border
IDF bolsters Iron Dome in south as Hamas threatens revenge
2 rockets fired from Gaza toward southern Israel; no injuries reported
Amid Gaza tensions, rocket sirens in south go off in false alarm
'Next Friday, we burn the Israeli flag' - Palestinians promise
Security and Defense: Five years later, another Gaza war on the horizon
The battle against antisemitism is the battle for Europe's future
French 'yellow vest' protester handed suspended sentence for anti-Semitic abuse
Talks on post-war Syria constitution to 'continue': Assad
ISIS bombing outside Syrian church wounds 11; 13 others killed by car bombing in Afrin
Hezbollah reduced its forces in Syria, says Nasrallah
Nasrallah warns Israel could be 'wiped out' in war between US and Iran
Iran cleric says UK will be 'slapped in the face' for seizure of its tanker: TV
Iran calls on Britain to release oil tanker, avoid 'dangerous and unclear game'
Bahrain "strongly condemns" what it calls Iranian attempt to intercept British tanker
Gibraltar releases crew members of detained Iranian tanker on bail
UK to send a second warship to the Gulf amid crisis with Iran
Jeremy Hunt: UK doesn't want to escalate Gulf tensions
Persian Gulf Conflict Could Send Oil Beyond $325
US House votes to limit Trump's ability to strike Iran
House bars Trump from going to war with Iran without approval
US reportedly backs off threat to sanction top Iranian diplomat Zarif
Top US official marks AMIA anniversary with vow to step up pressure on Iran
Iran strikes opposition positions on border with Iraqi Kurdistan
U.S. Senators Blast NATO Ally Turkey After Russia Delivers S-400 Air Defense System
US weighing how to punish ally Turkey over Russian S-400 deal
Turkey's purchase of Russian S-400s does not change strategic orientation: minister
Sudan's military leaders accused of ordering massacre
Death toll in migrant ship disaster off Tunisia rises to 72
Afghanistan: Child suicide bomber kills five, injures 40 in wedding attack
Militant attack on Somalia hotel leaves at least 26 dead
New Zealanders give up weapons after mosque killings
Hong Kong pro-democracy protester repeatedly punched in face remains calm in powerful display of peaceful resistance
Taiwan defends US arms deal after China sanctions threat
China warns US "not to play with fire" regarding Taiwan
Drop in Chinese imports of U.S. goods shows trade war damage spreading
Donald Trump Says North Korea's Kim Jong Un 'Doesn't Smile A Lot' But He Did 'When He Saw Me'
Swedish Government Won't Sign 'Problematic' UN Nuclear Treaty
Trump says nationwide immigration arrests to begin Sunday
Rabbinic human rights group calls planned ICE immigrant raids 'inhumane'
The Jews getting arrested at ICE centers are just getting started - deliberately uses Holocaust terminology to protest migrant detention centers
Pence tour of migrant center shows men crowded in cages
'No shower, no shower!': Migrants shout as Pence visits Texas detention centers
Pence slams CNN for 'dishonest' coverage of detention center visit; says America 'deserves the full story'
US lawmakers will delay Mueller testimony by a week
Arizona Gov. Doug Ducey celebrates Nike days after deriding company over flag flap
Could I have some news with my emotions, please?
Deepfakes Pose Increasing Legal and Ethical Issues for Hollywood
Facebook said to face $5 billion fine for privacy violations
'Retail apocalypse' continues: Thousands of retail stores will close this year
US government is running out of money faster than expected, Mnuchin warns
Chevron spills 800,000 gallons of oil, water in California
Thunder Moon to pass through Earth's shadow on Tuesday during partial lunar eclipse
6.1 magnitude earthquake hits near Naze, Japan
5.8 quake rocks southern Philippines leaving 25 injured
5.6 magnitude earthquake hits the southern East Pacific Rise
5.1 magnitude earthquake hits near Pisangkemeng, Indonesia
5.1 magnitude earthquake hits near Visokoi Island, South Georgia and the South Sandwich Islands
Magnitude 3.2 earthquake in Torfajokull volcano
Sabancaya volcano in Peru erupts to 29,000ft
Popocatepl volcano in Mexico erupts to 21,000ft
Reventador volcano in Ecuador erupts to 16,000ft
Semeru volcano in Indonesia erupts to 13,000ft
Sheveluch volcano on Kamchatka, Russia erupts to 12,000ft
Tropical Storm Barry Could Hit the Gulf Coast With 'Unprecedented' Flooding. Climate Change Is Likely to Blame
Flood gates closed, homes boarded up in New Orleans as Barry approaches Louisiana
Tropical Storm Barry: Hurricane strength likely when storm hits land; Mississippi River surge downgraded
AccuWeather predicts the total damage from Barry will be $8 to $10 billion
Floods and landslides kill 15 in Nepal, six others missing
Hawaii governor declares emergency for Maui wildfires
EPA expands use of pesticide that can be toxic to bees
Court rules Trump admin. can stop abortion providers from taking family planning funds
Riskier male sex pushes Europe's syphilis rates up 70% since 2010
Detroit man accused of murder used dating app to target gay men, police say
Doctor sacked for refusing to refer to transgender woman as 'she'
Apologies for abuse are 'cheap' if not followed by actions, says Archbishop of Canterbury
As Satanists take Scottsdale to court, Surprise City Council adds prayer to start meetings
Tracking Bible Prophecy Headlines - 7/12/2019
Netanyahu: No uprooting of settlements in any peace plan
Netanyahu: Israel preparing for broad and 'surprising' military campaign
PM says preparing for possible 'surprising' Gaza offensive, but prefers calm
IDF: Troops mistakenly killed Hamas member who was preventing border breach
Israel in Efforts to Keep Gaza Calm After Killing 'Misidentified' Hamas Member
IDF readies for discord on Gaza border, day after Hamas man mistakenly shot dead
Israel fires tear gas at protesters demonstrating demolition orders
Abbas: Aid to families of 'martyrs' is a red line - reiterates the commitment to paying terrorists and their families
PA ready to resume contact with U.S. if it commits to accepted rhetoric
Time puts Netanyahu on the cover, says he 'tests the limits of power'
Netanyahu: Israel has 'informal peace' with hostile Arab nations
US Department of Justice to host summit on combating anti-Semitism
Mossad led IAEA to radioactive material at Iran site, proving it broke deal - report
TV: IAEA finds traces of radioactive material at Iran site flagged by Netanyahu
Iran's hard-to-attack underground nuke facility part of increasing threat
Trump, Netanyahu talk on the phone about Iran's 'malign' acts
US may form joint naval force in Gulf to combat tanker troubles
Iran warns western powers to 'leave region' amid Gulf crisis
Iran calls on Britain to immediately release its seized supertanker
US reportedly backs off threat to sanction top Iranian diplomat Zarif
While Iran, US Go Head-to-Head, Iranians Are Turning Their Hearts to Jesus
House votes to end US role in Yemen, poised to block Trump from launching Iran strike
Russian S-400 defense systems arrive in Turkey
Sudan's ruling military council reports it has survived coup attempt
Suicide bomber kills five at wedding party in eastern Afghanistan
New North Korea constitution calls Kim head of state, seen as step to U.S. peace treaty
UN rights council to investigate killings in Philippine drug war
Hundreds of murders threaten Cape Town's tourist mecca image: 'We are living in a warzone'
Trump, 'not backing down' in effort to count citizens amid census fight, announces executive order
Trump pick to be top general says he will 'not be intimidated into making stupid decisions'
Blasting Trump, Biden pledges global summit on democracy
Trump rails against 'Fake News' in bizarre tirade, warns industry will fold when he leaves office
President Trump rips tech firms at 'free speech' summit
Extolling far-right trolls, Trump vows to up war on social media gatekeepers
Trump's Social Media Summit nearly descends into brawl in Rose Garden
How U.S. Tech Giants Are Helping to Build China's Surveillance State
Google admits listening to some smart speaker recordings
Billionaire Home Depot co-founder shreds Trump haters in new Facebook post
The Dow tops 27,000 for the first time after the Fed signals a rate cut is coming
Fed chairman warns of 'unthinkable' harm if debt ceiling isn't raised
Trump blasts Facebook's Libra cryptocurrency, says US has only 'one real currency'
Sunken nuclear submarine leaking radiation into sea up to 800,000 times normal level
Thousands of people have taken a Facebook pledge to storm Area 51 to 'see them aliens'
Shakeup at NASA as space agency scrambles to meet Trump moon mandate
Japan's Hayabusa2 probe makes 'perfect' touchdown on asteroid
In a first, a Japanese spacecraft appears to have collected samples from inside an asteroid
6.0 magnitude earthquake hits near Arawa, Papua New Guinea
5.2 magnitude earthquake hits near Kota Ternate, Indonesia
5.2 magnitude earthquake hits near Tres Picos, Mexico
5.2 magnitude earthquake hits near L'Esperance Rock, New Zealand
5.1 magnitude earthquake hits near Laiwui, Indonesia
5.0 magnitude earthquake hits near Port-Vila, Vanuatu
5.0 magnitude earthquake hits near Yonakuni, Japan
5.0 magnitude earthquake hits south of the Kermadec Islands
Magnitude 4.6 earthquake hits just outside Seattle
Sabancaya volcano in Peru erupts to 27,000ft
Sangay volcano in Ecuador erupts to 24,000ft
Popocateptl volcano in Mexico erupts to 21,000ft
Reventador volcano in Ecuador erupts to 16,000ft
Santa Maria volcano in Guatemala erupts to 14,000ft
Kerinci volcano in Indonesia erupts to 13,000ft
Sheveluch volcano on Kamchatka, Russia erupts to 13,000ft
Manam volcano in Papua New Guinea erupts to 12,000ft
Sangeang Api volcano in Indonesia erupts to 10,000ft
Tropical Storm Barry nears New Orleans, raising flood threat
New Orleans faces a never-before-seen problem with Tropical Storm Barry
Tropical Storm Barry forecast to unload feet of flooding rain along the Gulf Coast
Hurricane Warnings for Louisiana Coast; 20-25" of Rain Possible from Barry
Floodwater in New Orleans like 'toxic' stew, experts warn. Swimming in it? That's 'crazy'
Floods from monsoon rains kill 3 people, maroon over 400,000 in Assam, India
Freak storm leaves tourists dead in Greece
7 dead after powerful midweek storm strikes northern Greece
People and animals evacuated as raging fire burns 3,000 acres in Maui
A new wave of violence in DRC could cause Ebola to spiral out of control
CDC issues vital signs warning as it preps for potential outbreak of 'polio-like' illness AFM in fall
Flu deaths in Australia hit 300 as experts describe flu season as 'moderately bad'
Oakland Raiders' Jalen Richard vows to keep children unvaccinated, cites his own 'research'
Christian Leaders Gather to 'Bless' Texas Abortion Clinic: 'God Is Already Present'
Petition Launched After Amazon Pulls a Number of Books About Leaving Homosexuality
Tracking Bible Prophecy Headlines - 7/11/2019
White House Adviser: On Mideast Peace Plan, 'We Are Aiming For The Home Run'
Kushner Reassures Evangelicals: Israel's Security a Priority in Trump Peace Plan
Netanyahu: Our peace with Egypt is the cornerstone
At Egyptian event, Netanyahu says he wants to see a wider peace
Netanyahu: No uprooting of settlements in any peace plan
Netanyahu vows not to demolish any more communities – Jewish or Arab
Dutch lawmaker says Jews came to Israel 'to be Nazis'
Report: Mossad intel foiled 50 terrorist attacks in 20 countries
Israel has a surplus of oil but with the political stakes high, leaders grapple with how to play it
Assad hits a wall in Syrian war as front lines harden
UN envoy speaks of 'solid progress' after meetings in Syria
Clashes kill 56 fighters in northwest Syria: Monitor
Iran refuses to end breach of nuclear deal until it gets 'full rights'
Trump vows to 'substantially' increase sanctions on Iran in response to uranium enrichment
Iranian boats approached British tanker near Strait of Hormuz, officials say
British warship said to have thwarted Iranian effort to seize UK tanker in Gulf
EU signals sanctions on Turkey over Cyprus drilling
Senate Introduces Bill to Punish Saudi Arabia Over Human Rights Abuses
Trump gives warm welcome to Qatar amid Persian Gulf disputes
Ted Cruz tells Trump administration to 'follow the damn law' on foreign arms sales
The Trump administration authorized arms sales to Taiwan. China isn't pleased.
North Korea's Weapons Program Fuels Tokyo's Trade Spat With Seoul
The US-UK 'special relationship' is in tatters after resignation of British ambassador
'It Could Have Been Any of Us': Disdain for Trump Runs Among Ambassadors
Home Depot Responds To Calls For Boycott Over Co-Founder's Support For Trump
Impeachment push freezes as Mueller testimony looms
Second U.S. judge blocks Justice Department bid for new legal team in census cases
High anxiety hits Senate over raising debt ceiling
Stocks close higher, S&P 500 hits 3,000 for the first time as Fed chief signals rate cut ahead
Trump cut a deal with China to mute US support for Hong Kong protests in exchange for progress in the trade war, report says
Europe should brace for U.S. tariffs on several fronts: German official
Google, Amazon, Facebook, Apple to Appear at Congressional Antitrust Hearing Next Week
London's Gatwick Airport just suffered a complete failure of its air-traffic-control systems
Chernobyl Nuclear Reactor That Devastated the Region Is Finally Sealed-33 Years After the Explosion
Ukraine inaugurates giant dome over destroyed Chernobyl reactor
Chernobyl nuclear site to become 'official tourist attraction'
So bee-zarre: Thousands of bees drop dead following California earthquake
Aftershocks continue in California desert
5.2 magnitude earthquake hits North of Ascension Island
5.1 magnitude earthquake hits near Pacific-Antarctic Ridge
Sabancaya volcano in Peru erupts to 27,000ft
Popocateptl volcano in Mexico erupts to 23,000ft
Fuego volcano in Guatemala erupts 16,000ft
Reventador volcano in Ecuador erupts to 16,000ft
Sangeang Api volcano in Indonesia erupts to 10,000ft
Storm could become first hurricane of season and is already shutting down energy operations
Oil price jumps above $60 ahead of storm in Gulf of Mexico
Why the upcoming heavy Gulf Coast rain could mean trouble around the US
Flooding swamps New Orleans; possible hurricane coming next
Up to 2 feet of rain to deluge Gulf states as Barry brews offshore
Louisiana Declares State of Emergency For Entire State
Strong tornado hits Milano Marittima, giant hail in Abruzzo, Italy
Extremely severe hailstorm hits Abruzzo, injuring 18 people, Italy
Storm hits beach in Italy, sends sunbathers fleeing debris as freak weather plagues the country
Smoke from western Canadian wildfires reaches New England
Mysterious illness that paralyzes healthy kids prompts plea from CDC
Antibiotic resistance hope as new drug turns superbugs' weapons against them, study shows
Private, alternative schools grapple with vaccine mandates
Mother sues NHS for £200,000 claiming hospital failed to inform her of son's Down's Syndrome diagnosis
Woman Suing NHS Would Have Aborted Son With Down Syndrome
Abortion support is the highest it's been in two decades as challenges mount
Poll: 60 Percent of Americans Support Legal Abortions, Matching 24-Year High
Northern Ireland votes on abortion and gay marriage put free speech at risk, says Christian Institute
Acceptance of gay sex in decline in UK for first time since Aids crisis
UK plan to control online porn is watched as test case
Locals called Jeffrey Epstein's Caribbean retreat 'Pedophile Island'
March 2019: Federal judge overseeing key lawsuit relating to pedophile Jeffrey Epstein dies
Bishop will take to the skies to exorcise entire Colombian city
Ex-Scientologist says John Travolta tried to resurrect son, Jada Pinkett Smith recruited other stars
How millennials replaced religion with astrology and crystals
Tracking Bible Prophecy Headlines - 7/10/2019
Liberman: Future peace deal with Palestinians must include Arab Israelis
AT CUFI, Greenblatt rejects PA accusations of 'Judaizing' Jerusalem
Hamas Launches Surprise Drill, Raises Alert Across Gaza
Hamas conducts massive surprise drill simulating IDF incursion into Gaza
Bodies of Soldiers Held by Hamas Will Only Be Returned Through Prisoner Swap, Israeli Official Says
Amnesty ups campaign for TripAdvisor to shun West Bank settlements
British PM hopeful: 'Wild horses wouldn't keep me away from Israel'
Three lawmakers leave British Labour Party over anti-Semitism
Farrakhan tweet comparing Jews to termites is gone after Twitter policy change
Israel's education minister: Intermarriage among US Jews 'like second Holocaust'
Israel helped foil 50 terror attacks worldwide in past 3 years - report
US puts Hezbollah lawmakers on sanctions blacklist for first time
U.S. Sanctions Top Hezbollah Figures, Including Two Members of Lebanese Parliament
Over 1,000 Dead in Libya Since Fighting Began in April, UN Says
UK and France to send further forces to Syria in aid of US withdrawal
UN envoy arrives in Damascus for new talks
Syria May Still Possess Chemical Weapons, Global Watchdog Says
'A form of extortion': Iran to charge foreign ships a toll to cross Strait of Hormuz
US moving ahead with plans to build coalition of nations to monitor and deter Iranian threats against commercial shipping in Persian Gulf
Hook: Iran oil sanctions alone deny the regime $50 billion in revenue annually
'Reinvigorated' UN Forces in Lebanon Would Limit Iran's Influence, ex-Israeli Military Chief Says
Israel and Iran Warn They Are Within One Another's Attack Range As Tensions Involving U.S. escalate
Netanyahu warns Iran that Israel's F-35s can reach 'anywhere in the Middle East'
Iranian commander: Our missiles can destroy US aircraft carriers
Europeans 'are not honouring' nuclear deal commitments - Iran
Europeans take first step to punish Iran over nuclear pact breaches
Iran nuclear deal: UN ambassador says Europe 'must compensate' Iran
French president's top adviser in Tehran in bid to save nuclear deal
Iran open to diplomacy to save nuclear deal, but has 'no hope'
Report: Iranian, American officials secretly met in Iraq to defuse tension
How Oman Has Become A Key Diplomatic Player In The Middle East
US to enlist military allies in Gulf and Yemen waters
US urges Turkey to halt drilling operations off Cyprus coast
Turkey vows to keep drilling off Cyprus despite EU, Greece warnings
Turkey orders arrest of 176 military personnel over suspected Gulen links
Erdogan Says Turkey May Face 'Serious Problems' if Central Bank Not Fully Revised
Expletive-laden Putin rant on Georgian TV leads to channel going off air
Afghanistan: Peace might be breaking out in America's longest ever war
US, Taliban resume talks after rival Afghans agree steps to end bloodshed
Tunisia rescues 71 Italy-bound migrants in the Mediterranean
At least 15 women and children killed in tribal massacre in Papua New Guinea
Hong Kong leader says extradition bill is dead after mass protests
Trump derides UK's May over 'foolish policies' and 'pompous' envoy
Nancy Pelosi: Trump citizenship question is attempt to 'make America white again'
Ted Cruz: Citizenship question on census is 'basic common sense'
Marines charged with smuggling immigrants into the United States
"We are all scared": Trump's threats of ICE raids keep immigrants on edge
Migrant kids in overcrowded Arizona border station allege sex assault, retaliation from U.S. agents
Democrats Call for U.S. Labor Secretary to Resign Over Epstein Deal
Trump barred Jeffrey Epstein from Mar-a-Lago over sex assault: court docs
Democratic donor Ed Buck accused of human trafficking and revenge porn after man dies in his home
House Judiciary Dems prepare slew of subpoenas for Trump-tied targets
Trump's Blocking of Twitter Foes Is Unconstitutional, U.S. Appeals Court Rules
AOC sued over blocking Twitter users, following appeals court ruling on Trump
Ross Perot, who shook up 90s U.S. presidential politics, dies at 89
Ross Perot donated to Trump's re-election campaign before death: report
A critical recession indicator used by the Fed just hit its highest level since the financial crisis
Big Government and Big Tech Are Partnering to Track Us Everywhere
DNA-testing service exposed thousands of customer records online
Yuval Noah Harari: Humans are on the verge of merging with machines
Asteroid 2019 MT2 Approaching Towards Earth Today; Might Hit Us!
Japan Blasted A Hole In An Asteroid. Now Its Going To Try And Land There
Seismic selfies: Massive earthquake surface rupture becomes tourist attraction
More than 6,000 aftershocks in the last 7 days as residents wondering when will the big one come: Aftershocks have been occurring every 2 minutes
Illinois authorities ask people to be prepared after 7.0 earthquake shakes California
Tectonic strain buildup south of Istanbul could trigger quake over magnitude 7, researchers say
5.6 magnitude earthquake hits near Dolo, Philippines
5.5 magnitude earthquake hits near Dolinsk, Russia
5.4 magnitude earthquake hits near Nikolski, Alaska
5.2 magnitude earthquake hits near Raoul Island, New Zealand
5.1 magnitude earthquake hits near Bagontapay, Philippines
USGS confirms 4.0 magnitude earthquake near Eastlake, rumbles felt throughout Northeast Ohio
Dozens of small earthquakes recorded on Mount Hood
Yellowstone Volcano Eruption Fears Triggered by California Earthquakes
Sabancaya volcano in Peru erupts to 27,000ft
Popocateptl volcano in Mexico erupts to 25,000ft
Reventador volcano in Ecuador erupts to 16,000ft
Ebeko volcano in the Kuril Islands erupts to 10,000ft
'Home brew' system poised to strengthen into 2nd tropical storm of Atlantic hurricane season
NOAA: 12-month precipitation record hits all-time high for the third month in a row, U.S.
New high temperature records set in Alaska (again) as heat wave is set to relinquish grip
France Plans To Put An 'Ecotax' On Nearly All Air Travel
Trump rails against Paris climate accord
Judge strikes down Trump administration's bid to require drug companies to list prices in TV ads
Baby born from womb of dead donor for 1st time in US history: Hospital
Pompeo taps an abortion foe and a rabbi for a fresh look on human rights
'Deeply sad day' after vote in Westminster on abortion and same-sex marriage in Northern Ireland
Fleeting Depiction of Lesbian Mothers in 'Toy Story 4' Characterized as Being 'Subtle to Desensitize Children'
Nicki Minaj cancels Saudi concert over LGTB, women's rights concerns
New Florida law targets sex trade and trafficking at spas and hotels
Tracking Bible Prophecy Headlines - 7/9/2019
Pence at CUFI Summit: US will never compromise on Israel's security - For peace to be lasting and to real it must be negotiated - We will keep dreaming and keep working for peace
Greenblatt: Trump may decide to release peace plan before Israeli elections
IDF uncovers cross-border attack tunnel from southern Gaza
Gaza drone enters Israeli airspace, is shot down by IDF
IDF: Officer killed in failed Gaza raid was felled by friendly fire
Israeli court says terror victims can sue PA for hundreds of millions of dollars
Netanyahu downplays Palestinian ties to the land, highlighting larger debate
As archaeologists say they've found King David's city of refuge, a debate begins
Israel pushes back on US report spotlighting religious freedom woes
Florida principal reassigned after he told parent he 'can't say the Holocaust is a factual, historical event'
Epstein case oozes into Israeli political mud as Netanyahu, Barak trade barbs
Syria has right to recover the Golan Heights from Israel, envoy tells UNHRC
Netanyahu and Putin discuss 'further coordination' on Iran, Syria
Nuclear watchdog confirms Iran breached uranium enrichment cap
Iran says uranium enrichment passes 45 pct, exceeding deal cap
White House: Trump, Macron discuss Iran's nuclear program
Bolton: US to keep raising pressure until Iran abandons nuclear arms program
Pence warns Tehran against escalating tensions, takes talks offer out of speech
Erdogan says Russia preparing S-400 systems for delivery
Stricken Russian Nuke Sub Crew Prevented 'Planetary Catastrophe'
Arab Coalition intercepts, destroys Houthi drone targeting Saudi Arabia
UAE says it is reducing troops in war-torn Yemen
US State Department proposes $2 bln sale of arms to Taiwan
New Zealand struggles to round up banned firearms under new gun control law
Pompeii ruins 'hiding 10 unexploded WW2 bombs,' archaeologists warn
Trump says US will 'no longer deal' with British ambassador after leaked anti-Trump cables
UK offers 'full support' for its US envoy in Trump row
Venezuela's rule of law has crumbled under Maduro, says legal watchdog
N.Y. Gov. Cuomo signs bill allowing Congress to access Trump's state tax returns
Iowa, Nevada to launch caucus voting by phone for 2020
Instagram's anti-bullying feature warns users if they're about to post a mean comment
How conspiracy theories followed man to the Moon
Robots, Not Humans, Are The New Space Explorers
Elon Musk's Satellites Dot the Heavens, Leaving Stargazers Upset
NASA Warns Violent Explosions On Sun's Surface Will Increase
The Mystery of Unexplained Earthquakes - From the UK to South Korea, seismic detectives" are tracking the causes of anomalous tremors
Quakes alert Californians to be ready for dreaded 'Big One'
After Powerful Quakes Rock The Ridgecrest Area, Many Would Rather Stay Outdoors
Before and After Photes: Massive crack opens in earth after Ridgecrest earthquake
5.8 magnitude earthquake hits near Kota Ternate, Indonesia
5.0 magnitude earthquake hits near Kota Ternate, Indonesia
Sabancaya volcano in Peru erupts to 27,000ft
Popocateptl volcano in Mexico erupts to 24,000ft
Ruiz volcano in Colombia erupts to 20,000ft
Sangeang Api volcano in Indonesia erupts to 10,000ft
NOAA says there's an 80% chance Tropical Storm Barry will hit the Gulf of Mexico this week
Tropical depression forecast to form in Gulf of Mexico this week, could strengthen into hurricane
Nearly a month's worth of rain in 1 hour triggers travel nightmare in DC area
Historic Flash Flood Hits DC, Stranding Cars in High Water
Roads become rivers, drivers swim to safety in DC flood emergency
White House basement floods during DC rainstorm
National Archives confirm Declaration of Independence, Constitution and Bill of Rights safe after D.C. flooding
Trump Touts 'Environmental Leadership,' Even As D.C. Floods And Critics Pounce
Stay out the water: Bacteria close all Mississippi Gulf Coast mainland beaches
Central America's choice: Pray for rain or migrate - Ravaged by drought, farmers in rural Honduras and Guatemala live on the edge of hunger
Reports of scabies, shingles and chickenpox at Texas border facility
Five Couples Agree to CRISPR Their Babies to Avoid Deafness
All-Ages Drag Show Draws Controversy, Protests
Gay voters take pride in Pete Buttigieg's candidacy, but many question whether he can win
Jeffrey Epstein Documents Could Expose Powerful Politicians, Businessmen
What did Epstein's famous friends know and see?
Jeffrey Epstein ordered held without bail in kid sex traffic case, pleads not guilty
Jeffrey Epstein Is Accused of Luring Girls to His Manhattan Mansion and Abusing Them
Vatican lifts diplomatic immunity for archbishop facing sexual misconduct allegations
Family brawls at Disneyland as children watch
Florida county cannot ban invocations by atheists -U.S. appeals court
Bible shortage? Publishers say tariffs could cause it
Tracking Bible Prophecy Headlines - 7/8/2019
Jordan: No to deal that neglects Palestinian state
Hamas: We eroded Israel's deterrence
Palestinian-American political activist Linda Sarsour tweets that Jesus was Palestinian, Twitter goes crazy
Archaeologists say they found town where future king David took refuge from Saul
Israeli chef gets anti-Semitic threat after critic pans NY restaurant prices
'Not Everyone Believes Holocaust Happened,' Florida High School Principal Says
Germans divided as US calls on Berlin to send ground forces to Syria
Iran nuclear deal in jeopardy after latest enrichment breach
Iran steps further from nuke deal, adding pressure on Europe
Iran says recent enrichment steps 'reversible' if EU meets obligations
Iran will only discuss issues in current nuclear deal, not take part in new deal
Netanyahu: Iran's uranium enrichment steps are like those Nazis took in 1930
Trump warns Iran to 'be careful' after Tehran says it will breach uranium cap
Iran is not looking for war with any country: Iran army chief
Iran tanker detention by UK will not be left without response: Defense minister
Pompeo warns Iran of further sanctions
Iranian scientists held in US over accusations they violated sanctions
European powers call on Iran to halt nuke deal breach, but balk at sanctions
Trump hits back after UK's top envoy calls his Iran policy 'incoherent'
Sudanese say US pressure was key to reaching transition deal
Libya's Mitiga airport resumes air traffic following a missile strike
President Trump weighs decision to pull all US troops from Afghanistan
Tens of thousands in Hong Kong take message to mainlanders
Hong Kong police arrest five after another night of clashes
Venezuela opposition says it will meet Maduro envoys in Barbados for talks
Trump says migrant detention centers to open to media
Nevada college professor shot self on campus to protest Trump, police say
Crowd Chants "F*** Trump!" After U.S. Women's World Cup Victory On Fox News Broadcast
UK justice minister says likely parliament will find a way to stop no-deal Brexit
Spurred by Amazon, Supermarkets Try Swapping Cashiers for Cameras
FBI, ICE using state driver's license photos without consent for facial recognition searches: report
3,000 earthquakes since July 4, and more big ones likely coming
6.9-Magnitude Earthquake Strikes Off Indonesia, Tsunami Warning Cancelled
5.7 magnitude earthquake hits near Masjed Soleyman, Iran
5.6 magnitude earthquake hits near Abepura, Indonesia
5.5 magnitude earthquake hits near Kota Ternate, Indonesia
5.3 magnitude earthquake hits south of the Fiji Islands
5.2 magnitude earthquake hits near La Cruz, Costa Rica
5.1 magnitude earthquake hits south of the Fiji Islands
5.1 magnitude earthquake hits near Union, Philippines
5.1 magnitude earthquake hits near Kota Ternate, Indonesia
5.0 magnitude earthquake hits near Kota Ternate, Indonesia
Sabancaya volcano in Peru erupts to 27,000ft
Popocateptl volcano in Mexico erupts to 24,000ft
Reventador volcano in Ecuador erupts to 16,000ft
Sangeang Api volcano in Indonesia erupts to 10,000ft
US Gulf Coast put on alert for potential tropical storm to form late week
River flooding in Tennessee ruins cotton, soybean crops
'I've never seen anything like this': 180 sheep fall to death due to dry soil from European heatwave
US may dump 1.5 tons of rat poison on Farallon Islands to halt invasive rodents
A mother gave birth to other couples' babies because of an IVF mix-up, lawsuit states
London pride march draws thousands as homophobic hate crimes rise
Church of England says it will recognize marriages of transgender worshipers
Prominent Detroit priest removed from pulpit over child sex abuse allegations
Atheist group's "In No God We Trust" banners stir controversy in Fort Worth
Ethiopian authorities order evangelical church to shut down, Christians forced to leave
Tracking Bible Prophecy Headlines - 7/7/2019
Five soldiers injured in suspected West Bank car-ramming
Gazans nabbed crossing into Israel with grenade
Ethiopian-Israeli protests reportedly set to resume after pause
Right-wing group hangs Palestinian flags on West Bank roads, spooking settlers
US 'Deal of Century' Aims to Exile Palestinians to Egypt: Analyst
Trump Rolls Out the Big Guns for pro-Israel Evangelicals' Confab Ahead of 2020
Tehran Imam threatens missile attack on Israel's Dimona nuclear power plant
Russian-led assault in Syria leaves over 500 civilians dead: Rights groups
Iraqi army launches offensive against ISIS near border with Syria
Iran says it is breaking nuclear deal's limit on uranium enrichment
Iran to announce it is increasing nuclear enrichment to 5% Sunday
Israeli minister says Iran's enrichment ramp moderate but a 'march' towards bomb
Iran's uranium enrichment programme: the science explained - The more enriched the uranium, the less is needed for a nuclear weapon
Iran open to talks with Europe, US to save deal
Iran general: After drone downed, US warned us of 'limited' retaliation
In leaked cables, UK ambassador calls Trump's Iran policy 'incoherent'
France trying to restart talks with Iran as nuclear tensions spike
France, Iran agree to seek conditions to resume nuclear talks by July 15: Macron
UK-flagged tanker reported 'safe and well' after stop in Gulf
Sudan army ruler vows to 'implement' deal with protesters
Tunisia recovers 14 migrants' bodies after dozens drowned off coast
Taliban car bomb kills at least 12 in attack on Afghan security compound
US envoy hails latest talks with Taliban as the best ever
Otto Warmbier's parents file claim for seized North Korean cargo ship as part of $500M judgment against regime
Hong Kong protesters take aim at Chinese visitors to explain grievances
Democrats defend socialism ahead of 2020
Trump calls Fed 'most difficult problem' facing the US
Explosion at Plantation, Florida, shopping center leaves 23 people injured: 'It just looks like an apocalypse'
Frankfurt residents evacuated to defuse WWII bomb
The Asteroid Peril Isn't Science Fiction
Island Created By Earthquake Swallowed Up By Sea, NASA Images Show
Declaring emergency, Gavin Newsom says Trump administration will help in quake response
Southern California Earthquake Rattles a State Wary of the 'Big One'
11% chance of another huge earthquake in Southern California, scientists say
The earth under Southern California is rumbling with about one aftershock every minute
5.6 magnitude earthquake hits near Isangel, Vanuatu
5.5 magnitude earthquake hits near Panguna, Papua New Guinea
5.1 magnitude earthquake hits near Neiafu, Tonga
5.1 magnitude earthquake hits near L'Esperance Rock, New Zealand
5.0 magnitude earthquake hits near Raoul Island, New Zealand
Sabancaya volcano in Peru erupts to 27,000ft
Popocateptl volcano in Mexico erupts to 22,000ft
Manam volcano in Papua New Guinea erupts to 18,000ft
Reventador volcano in Ecuador erupts to 16,000ft
Sangeang Api volcano in Indonesia erupts to 10,000ft
Police Investigate Death Threats to Movie Theater Owners Screening Pro-Life Film 'Unplanned'
Tom Holland Is Glad Marvel Aims To Represent More Than 'A Straight White Guy'
Billionaire Jeffrey Epstein arrested on sex trafficking charges
'Europe's biggest sex festival' hits England: aerial photos
#DumpStarbucks trends after police are turned away because customer 'did not feel safe'
Gates Says Steve Jobs Cast 'Spells' to Keep Apple From Dying
Tracking Bible Prophecy Headlines - 7/6/2019
Kushner Says to Announce Next Steps on Mideast Peace 'As Soon as Next Week'
US House members talk restoring aid to Palestinians with Israeli, PA officials
PLO sets conditions for renewal of ties with US
7,000 protest on Gaza border after latest understandings between Israel, Hamas
Trump Peace Effort Traps Jordan Between U.S. and Palestinians
Jordanian politician calls on Jordanians to blow up Israeli gas pipeline
Nearly half of young European Jews face antisemitic harassment, new EU report finds
Iraq celebrates naming Babylon a UNESCO World Heritage site
Behind the Lines: Militias merge into Iraqi security forces?
How Fake News Could Lead to Real War
Regime bombardment kills 14 in Syria's Idlib
Israel can attack Syria at any time, Arab experts say
Tough on Israel, fond of Iran: Jerusalem wary of incoming EU foreign policy czar
Top official says Iran ready for higher uranium enrichment
UN nuclear watchdog to hold emergency meeting on Iran next week
Gibraltar obtains order extending detention of Iranian tanker by 14 days
Revolutionary Guards commander: It is Iran's "duty" to seize British ship in retaliation for capture of an Iranian supertanker in Gibraltar
Iranian cleric: Britain should 'fear' Tehran's reaction to tanker seizure
Pope Francis and Putin meet at Vatican, discuss Syria, Ukraine
When Russia invaded Ukraine, the countries' rabbis also went to war
NATO Considers Missile Defense Upgrade, Risking Further Tensions With Russia
Russia Preps S-400 Missiles For NATO Ally Turkey Amid US Sanctions Threat
Car explosion in southern Turkey kills three people, say security sources
Saudi Arabia, EU, UN, and UAE hail Sudan landmark deal
At least 14 killed as mortars hit Afghan market
Two soldiers killed in accidental blast at Azerbaijan military base
Gargash: UAE will stand with Sudan in 'good times and bad times'
Sudan's Protesters Say 'Revolution Has Won,' Military Rulers Hail Power-sharing Deal
UN Condemns Airstrike on Libyan Migrant Detention Center Which Killed 53
Turkey's Erdogan pledges support for Libya's GNA to 'ensure peace, stability'
Tunisia becomes the latest country to ban full-face veils after a spate of terrorist attacks
'Cultural genocide': China separating thousands of Muslim children from parents for 'thought education'
China denies US accusations of South China Sea missile tests
Venezuela independence day marked by rival rallies, UN rebuke
Russia to help beef up Venezuela's armed forces: RIA cites official
Biden: Russia Election Interference Wouldn't Have Happened 'on My Watch and Barack's Watch'
New report claims to have uncovered conflicts of interest inside Robert Mueller's Russia investigation
'There was a very interesting problem': Trump adds mystery to why Pence abruptly canceled trip
Democratic hysteria proven wrong over President Trump's patriotic 'Salute to America'
Trump said George Washington's army 'took over airports.' Twitter erupted in memes
Trump blames rain and teleprompter for his July 4 speech gaffe
Trump presses for contentious census citizenship question despite legal uncertainty
Judge orders census case to move forward as Trump mulls executive order
U.S. dream pulls African migrants in record numbers across Latin America
French lawmakers back fines for companies like Facebook and Google that leave hate speech online
Strongest earthquake in decades a reminder that California is "way overdue" for the "big one," expert says
Seismologists Warn California Could See 'Even Bigger Earthquake' in Days Ahead
4th of July earthquake won't delay the Big One. And it might have worsened quake strain
Magnitude 7.1 Earthquake Follows July 4th Ridgecrest Quake, Becoming the 'Mainshock'
Powerful Southern California quake, second in two days, causes damage, injuries
California earthquake: Map shows unusual number of aftershocks
The Latest: 1,700 aftershocks reported in California
Earthquake aftershocks could last months or even years, scientists say
5.6 magnitude earthquake hits near Bella Bella, Canada
5.5 magnitude earthquake hits near Raoul Island, New Zealand
5.4 magnitude earthquake hits near 20km E of Little Lake, CA
5.3 magnitude earthquake hits near Ust'-Kamchatsk Staryy, Russia
5.2 magnitude earthquake hits near Ust'-Kamchatsk Staryy, Russia
5.2 magnitude earthquake hits near Raoul Island, New Zealand
5.2 magnitude earthquake hits the Pacific-Antarctic Ridge
5.2 magnitude earthquake hits near Tual, Indonesia
5.1 magnitude earthquake hits the Western Indian-Antarctic Ridge
5.0 magnitude earthquake hits the Bay of Bengal
5.0 magnitude earthquake hits near Searles Valley, CA
5.0 magnitude earthquake hits near Ust'-Kamchatsk Staryy, Russia
5.0 magnitude earthquake hits near Nadi, Fiji
Sabancaya volcano in Peru erupts to 27,000ft
Popocateptl volcano in Mexico erupts to 20,000ft
Manam volcano in Papua New Guinea erupts to 20,000ft
Fuego volcano in Guatemala erupts to 16,000ft
Santa Maria volcano in Guatemala erupts to 16,000ft
Reventador volcano in Ecuador erupts to 16,000ft
Sangeang Api volcano in Indonesia erupts to 15,000ft
The Steamboat Geyser in Yellowstone National Park is approaching a record number of eruptions
Barbara to swipe at Hawaii as a tropical rainstorm next week, threaten flash flooding
Heavy rains in Japan cause deadly landslides and floods
One year after deadly flooding in western Japan, disaster resonates for vulnerable areas of Tokyo
Rare EF-2 tornado hits Bendigo, Victoria, Australia
Anchorage shatters all-time high temperature record as Alaska swelters under heat dome
Alaska's largest city has hit 90 degrees for the first time ever
Four more villages evacuated as wildfires rage on in Greece
Planting a trillion trees could be the "most effective solution" to climate change, study says
Cows Genetically Modified to Burp and Fart Less Could Cut Methane Emissions by Half
New Trend of Tampering With Food Products and Putting Them Back Going Viral
Former chiropractor ordered to pay $100K related to anti-vaccine posts
Ban on Abortion at 22 Weeks May Appear on Colorado Ballot
Amazon stops selling books by Catholic psychologist amid LGBT activist pressure
IKEA ex-employee sues company for firing over quoting Bible verses on homosexuality
Charity and police break up UK's largest modern slavery ring
Tracking Bible Prophecy Headlines - 7/5/2019
As Bahrain showed, even Trump's Arab allies see two-state solution as essential
Kushner says Palestinian leaders are acting 'hysterical and stupid'
Second 'son of Hamas' leaves terror group, exposing corruption, Turkish spy ring
Son of Hamas leader calls the militant movement a 'racist terror organization'
'I Want To Get The Hell Out Of Here': Thousands Of Palestinians Are Leaving Gaza
Israel says Hamas bomb-maker used medical permit to leave Gaza
French bill to combat online hate speech excludes anti-Israel sentiment
Anti-Semitic hate crimes in California up 21% in 2018
Israel unveils ancient road 'where Jesus walked' to temple
ISIS claims June attack that killed four on patrol in Lebanon's Tripoli
Iran Threatens To Move Toward Nuclear Weapons if Demands Are Not Met by Sunday
Gibraltar detains Syria-bound supertanker with Iranian oil
US: Detention of tanker loaded with Iranian crude 'excellent news'
Iran condemns 'illegal interception' of oil supertanker in Gibraltar
Iran demands 'immediate release' of tanker held in Gibraltar, summons UK envoy
Sudan's Protesters Claim Victory for Their 'Revolution'
Russia: Nuclear reactor safe on fire-hit submersible
Russian Sub That Caught Fire Possibly Sent to Cut Internet Cables
Suicides rock Hong Kong protest movement as despair grows over city's independence
China says existing U.S. tariffs must be removed for a trade deal
U.N. Investigator Reports Possible New War Crimes In Myanmar
Venezuela: UN report accuses Maduro of 'gross violations' against dissenters
White House exploring executive order to deal with census citizenship question
Trump's 'Salute to America' brings military might, fireworks and dose of controversy to Washington
Tanks, fireworks, rain mark July 4th as Trump urges to 'stay true to our cause'
'Are you proud to be an American?' Why Trump's 4th of July was a tale of three different celebrations
Protesters clash after American flag burned outside White House before Trump's July 4th event
Cruz adds 'context' after Kaepernick quotes from Frederick Douglass 'Fourth of July' speech
For U.S. Military Drones, Airspace Is Growing More Congested, Dangerous
Internet outages are getting more serious
6.4 Earthquake Shakes Southern California, Strongest to Hit Area in 20 Years
California earthquake generates over 100 aftershocks
Earthquake Rocks SoCal on 4th of July; State of Emergency Declared in Ridgecrest
Strong earthquake sets off fires, damages in Southern California
ShakeAlert fails to send earthquake warning for big SoCal quake
5.1 magnitude earthquake hits near Pangai, Tonga
5.0 magnitude earthquake hits near Hihifo, Tonga
5.0 magnitude earthquake hits near Taron, Papua New Guinea
Sabancaya volcano in Peru erupts to 27,000ft
Popocateptl volcano in Mexico erupts to 21,000ft
Sangay volcano in Ecuador erupts to 21,000ft
Ruiz volcano in Colombia erupts to 18,500ft
Fuego volcano in Guatemala erupts to 18,000ft
Reventador volcano in Ecuador erupts to 16,000ft
Santa Maria volcano in Guatemala erupts to 16,000ft
Sheveluch volcano on Kamchatka, Russia erupts to 14,000ft
Nevados De Chillan volcano in Chile erupts to 12,000ft
More rain aims at Japan after 1-day rain totals exceeding 16 inches trigger deadly mudslides, flooding
Anchorage Has Never Reached 90 Degrees. That Could Change This Week.
Toxic algae closes water at 9 Mississippi beaches; seafood warning issues
A Lab-Made Human 'Embryo' Has Revealed a Truly Magical Step in Human Development
Rutgers Law Prof Who Says Pedophilia Is Not a Crime - It's a disorder
French priest defrocked for abusing Scouts in landmark case
Americans Still Greatly Overestimate U.S. Gay Population
Tracking Bible Prophecy Headlines - 7/4/2019
Most Palestinians back boycott of Bahrain meet, say statehood trumps prosperity
Abbas: Bahrain conference a 'big lie conceived by Kushner
Kushner hints Palestinian refugees won't return, says Trump 'very fond' of Abbas
Trump 'very fond' of Palestine's Abbas, willing to engage on peace plan: Kushner
2 Gaza border mayors boycott meeting with Netanyahu, accuse him of ignoring region
Netanyahu on Gaza: Israel Wants Calm, but Prepared for 'Wide-Ranging' Military Campaign
Israel targets Gaza-bound weapon shipments in Sinai
Demonstrations wane as family of slain Ethiopian teen asks for pause in protests
EU's next foreign minister a critic of Israel
Iran Threatens To Enrich Uranium In 'Any Amount That We Want' As Tensions Mount
Trump to Iran: Be careful with the threats
Trump warns Iran nuclear threats will 'come back to bite you'
Turkey offers to mediate between US, Iran
Erdogan says a US refusal to give F-35s to Turkey would be 'robbery': Hurriyet
Libya migrants: UN says attack could be war crime
More than 100 civilians killed by violence outbreak in South Sudan
Kremlin refuses to reveal details about fatal Russian submarine fire, declares it 'state secret'
Russia, after three days, says submarine hit by fire was nuclear-powered
Putin signs bill withdrawing from nuclear arms treaty with the United States
Putin Says Ready to Step Up Dialogue With U.S. Over Disarmament
North Korea: US 'hell bent on hostile acts'
Hong Kong police arrest at least 13 after renewed protests
Arrests in Hong Kong raise fears of more violent protests
Diplomatic spat between UK and China after Beijing slams London's 'colonial' attitude to Hong Kong
Mass immigration will terminate Europe as we know it
Trump says US should start manipulating the dollar
9th Circuit blocks emergency funding for border wall, as White House vows appeal
Mexican police revolt against plans to join National Guard
Pediatricians share migrant children's disturbing drawings of their time in US custody
DOJ reverses, says it's trying to find ways to include citizenship question on 2020 census
California Democrats push bill allowing noncitizens to hold party leadership roles
'Mini AOC' ends parody videos after receiving 'death threats,' 'harassment' from the left, family says
U.S. Military Tries To Reassure Spooked Public As Tanks Roll Into Washington D.C.
D.C. plans to bill the gov't for any tank damage to roads, bridges after Trump's July 4th
Trump vows July 4 'show of a lifetime' as protesters gather
Is Trump's 4th of July celebration an abuse of power? Critics say it will be one big MAGA rally
Military chiefs have concerns about politicization of Trump's July 4th event
Rush Limbaugh: Left 'scared out of their wits' about Trump July 4 parade, Kaepernick 'fooled everybody'
Trump Jr. blasts Nike with photo of Soviet-style shoe design: 'More in line with their views'
This 4th of July, Americans are fighting over what 'American' should mean
Commentary: This Fourth of July, why have we lost our patriotism?
Outage hits Facebook services worldwide
The big Facebook outage offers a behind-the-scenes look at how the social network's AI 'sees' your photos and interprets them for blind users
Amazon confirms it keeps your Alexa recordings basically forever
China is installing a secret surveillance app on tourists' phones
Orange Fireball Streaks Across Florida Sky, Stirring Up Conspiracies
6.2 magnitude earthquake hits near Bella Bella, Canada
5.2 magnitude earthquake hits near Jarm, Afghanistan
5.2 magnitude earthquake hits near Changning, China
Tourist killed as volcano erupts on Sicily's Stromboli island
Stromboli volcano in Italy erupts to 30,000ft
Sabancaya volcano in Peru erupts to 30,000ft
Popocateptl volcano in Mexico erupts to 26,000ft
Klyuchevskoy volcano on Kamchatka, Russia erupts to 23,000ft
Sangay volcano in Ecuador erupts to 21,000ft
Reventador volcano in Ecuador erupts to 16,000ft
Sakurajima volcano on Japan erupts to 14,000ft
Sheveluch volcano on Kamchatka, Russia erupts to 13,000ft
Extremely rare lava lake discovered on remote South Atlantic volcano
Hurricane Barbara pushing across Pacific as powerful Category 4 storm
Monster tornado rips through city in China, killing 6 and injuring 190
Japan orders evacuation of more than 1 million as country braces for as much as 20 inches of rain
Giant heat dome over Alaska is set to threaten all-time temperature records
Multi-year drought caused massive forest die-off in Sierra Nevada
Judge to reassess $80 million award in Monsanto cancer case
Scientists claim to have developed world's first vaccine with artificial intelligence
U.S. judge blocks Ohio 'heartbeat' law to end most abortions
Appeals court places Trump abortion referral ban on hold
Ruling that threatened funding for Planned Parenthood will be reheard by appeals court
City of Waskom's abortion ban prompts new 'Abortion is Freedom' billboards
Tracking Bible Prophecy Headlines - 7/3/2019
At July 4 party, Netanyahu says he'll keep 'open mind' on Trump peace plan
In first, US embassy celebrates Independence Day in Jerusalem
Democrat Klobuchar vows to keep US embassy in Jerusalem if elected
Violent protests erupt in Israel over police shooting of unarmed Ethiopian teen
Dozens of police hurt, 60 arrested as Ethiopian Israeli protests turn violent
Erdan says zero tolerance for violence as 111 cops hurt in Ethiopian community protests
Erdan vows to stop 'anarchy' as police disperse Ethiopian Israeli protests
President Rivlin to Ethiopian community: This is not a war of brother v. brother
Gaza militants fire rockets into sea, triggering alerts in Israeli towns
Syria accuses Israel of 'state terrorism' for alleged strikes
Russia says it is concerned about Israeli strikes on Syria
Russia: Israel behind Syria strikes, threatens regional stability
Netanyahu says Iran trying to 'blackmail' world by violating nuclear deal
Rouhani: Iran will enrich uranium to 'any amount we want'
Trump claims Iran was violating nuclear deal 'long before' he became president
Iran Guards chief says enemy focused on economic conflict
Iranian state TV puts responsibility on Europe to protect economy, save nuclear deal
European powers won't trigger Iran deal dispute mechanism for now: diplomats
Iranians say US sanctions hurt the people, not government
Iran says several suspected U.S. spies face possible death sentences
Libya attack: airstrike on Tripoli migrant detention centre leaves at least 40 dead
Left-wing billionaire George Soros accused by Albania's president of 'conspiracy' aimed at destabilizing country
Beijing issues ominous warning after 'atrocities,' but Hong Kong protesters undeterred
South Korea leader says Trump-Kim meeting marked 'end of hostile relations'
Norway says Moscow told of 'gas explosion' on Russian sub
Russian submarine fire kills 14 sailors
Russia denies reporting 'gas explosion' in submarine incident: Interfax
Air Force chief details US response to Russian nuclear attack
Pence abruptly cancels trip, is summoned to White House, sparking speculation
Pence's office tight-lipped after VP abruptly cancels New Hampshire trip to return to White House
Officials on alert as activists plan two days of Washington protests
Mexico offers to send asylum seekers turned away by U.S. back to home countries
Homeland Security Report Details Poor Conditions in Border Patrol Stations
'Dangerous overcrowding' decried at Texas migrant detention centers
DHS faces pressure to accept diapers, soap donations for detained migrants
Hispanic pastors tour border facility lambasted by AOC and say they are 'shocked by misinformation'
Rep. Crenshaw: AOC 'getting bolder with her lies' about border crisis, refuses to offer illegal immigration fix
2020 Census Won't Have Citizenship Question as Trump Administration Drops Effort
'Most vital of questions': Trump laments lack of citizenship question on census
Democrats celebrate announcement on citizenship census question
Nike and Kaepernick Back in Culture Wars After 'Betsy Ross Flag' Sneaker Furor
Nike Defends Pulling 'Betsy Ross' Shoe and Sparks a National Debate
Governor Ducey to withdraw AZ Nike plant incentives amid Betsy Ross-Colin Kaepernick controversy
Nike blew it by capitulating to Colin Kaepernick and pulling Betsy Ross flag shoe
House Democrats file lawsuit to obtain Trump tax returns
Another massive outage takes down many of the internet's biggest sites and service
Wikipedia co-founder calls for social media strike over privacy issues
5.8 magnitude earthquake hits near Ndoi Island, Fiji
5.8 magnitude earthquake hits near Carlsberg Ridge
5.6 magnitude earthquake hits near Lata, Solomon Islands
5.5 magnitude earthquake hits South of Australia
5.3 magnitude earthquake hits near Kaktovik, Alaska
5.2 magnitude earthquake hits near the Kermadec Islands region
5.1 magnitude earthquake hits near Mendi, Papua New Guinea
Sabancaya volcano in Peru erupts to 30,000ft
Klyuchevskoy volcano on Russia erupts to 20,000ft
Popocateptl volcano in Mexico erupts to 19,000ft
Reventador volcano in Ecuador erupts to 16,000ft
Fuego volcano in Guatemala erupts to 15,000ft
Sheveluch volcano on Kamchatka, Russia erupts to 15,000ft
Santa Maria volcano in Guatemala erupts to 13,000ft
Alert Level Raised at Hawaii's Mauna Loa Volcano, the World's Largest Active Volcano
A satellite captured a powerful hurricane and a solar eclipse at the same time
Hurricane Barbara Rapidly Intensifies Into Category 4, May Pass Near Hawaii Next Week as a Much Weaker System
Tropical Storm Mun to bring flooding, mudslides to China and Vietnam this week
Entire Japanese city of 600,000 people is evacuated as 35 inches of rain sparks landslide fears
At least 32 people are dead as the Mumbai area gets hit by its heaviest rain in more than a decade
Dam bursts in India after rains, killing six
June was hottest ever recorded on Earth, European satellite agency announces
Austrian parliament backs EU's first total ban of weedkiller glyphosate
'It just really ethically scares me': Caution urged as scientists look to create human-monkey chimeras
The earliest ever case of West Nile Virus was just reported in N.J. on the heels of record-breaking year
California broadens investigation of doctors for issuing questionable vaccine exemptions
Researchers eliminated HIV from the DNA of infected mice. It's the first step toward a cure for humans, they say
More than 200 companies tell Supreme Court to apply job discrimination laws to sexual orientation, gender identity
Pride March and the Contradictions of the New Sexual Revolution
Fr. Martin at gay 'pride' Mass: Pope has appointed 'many' pro-LGBT cardinals, bishops
'Menstrual equality': Pro-LGBT college students demand tampons for men's bathrooms
Disney Kept Lesbian Scene for Toy Story 4 Hush Hush
Emir of Sharjah's son Prince Khalid Al Qasimi dies aged 39 at 'sex and drugs orgy'
Tracking Bible Prophecy Headlines - 7/2/2019
Israel renewing Oman ties, says Mossad chief
Netanyahu Not Ruling out Mass Attack Against Hamas
Hundreds of Ethiopian Israelis protest after teenager shot dead by cop
US duty free owners give millions to Israeli settlements
PA's Erekat censures US envoys over unveiling of 'fake' archaeological site
Worshipers blocked from Polish synagogue in inter-community row
Synagogues are now conducting active shooter drills during services
Twitter suspends Egyptian actor who tweeted 'lets kill some Jews'
'Stray Syrian anti-aircraft missile' hits northern Cyprus
Alleged Israeli strike in Syria likely targeted advanced arms - intel firm
15 said killed, 9 of them foreigners, as Israel strikes Iranian sites in Syria
Israeli spymaster sees 'one-time' chance for peace with Arabs sharing Iran worries
Iran official: If US attacks, Israel will be destroyed in half an hour
Iran threatens to up enrichment level as IAEA confirms uranium limit breached
Netanyahu: Iran's breach of uranium cap marks 'significant step' toward nuke
Netanyahu: 'More proof of Iran's nuclear lies to come soon'
EU urges Iran to reverse course on uranium enrichment, stick to deal
Trump says Iran 'playing with fire' after exceeding nuclear deal limit
White House demands zero enrichment for Iran after cap broken
White House: 'Little doubt' Iran was enriching uranium under Obama administration's watch
With uranium violation, the 'who attacks Iran first' talk gets louder - analysis
Iran-backed Yemen rebels injure nine in strike on Saudi airport
Coalition: A Houthi terrorist attack targets Saudi Arabia Abha airport
Six killed, 51 schoolchildren injured in Taliban attack on Kabul
Trump says US will keep strong intel presence in Afghanistan
Russia proposes prisoner swap with U.S. - Ifax
Trump Says U.S. 'Winning' Trade War After Reviving China Talks
Chinese military conducts anti-ship ballistic missile tests in the hotly contested South China Sea
Hong Kong police retake parliament after anti-government protests escalate
Protesters storm Hong Kong legislative chamber; police fire tear gas to break siege
Hong Kong leader condemns 'extremely violent' storming of parliament
'Unidentified object' flying over DMZ sparking media frenzy turns out to be flock of birds
Pope commends Trump for talks with North Korea
Trump's hard line approach appears to soften in meetings with world leaders
Trump plans tanks and flyovers at Fourth of July celebration in Washington
'Domestic' terrorists could target July 4 holiday events, but no known plots: Feds
Colin Kaepernick reportedly convinced Nike to pull flag-themed sneaker
AOC says migrants forced to drink toilet water after tense border visit
Mexican president supports declaring Mexico a 'pacifist country' by abolishing the army
2020 Dems appeal to an 'imaginary god created in their own minds,' Robert Jeffress says
Google and Facebook are circling Africa with huge undersea cables to get millions online
Facebook mail site evacuated after possible sarin scare
6.0 magnitude earthquake hits near Luganville, Vanuatu
5.9 magnitude earthquake hits near Valencia, Philippines
5.2 magnitude earthquake hits near L'Esperance Rock, New Zealand
5.0 magnitude earthquake hits near Kepulauan Barat Daya, Indonesia
Sabancaya volcano in Peru erupts to 26,000ft
Popocateptl volcano in Mexico erupts to 24,000ft
Sangay volcano in Ecuador erupts to 22,000ft
Klyuchevskoy volcano on Kamchatka, Russia erupts to 18,000ft
Reventador volcano in Ecuador erupts to 14,000ft
Papua New Guinea volcanic eruptions force 15,000 from their homes
Hurricane Barbara forms; does the strengthening hurricane pose any dangers to Hawaii?
Newly formed tropical depression to bring flooding, mudslides to China and Vietnam this week
Record rains hit Japan, 1.2 million under evacuation advisory
A new water mark: Flood of 2019 likely to 'easily' set a record for duration
IL Gov. issues state Disaster Proclamation as flooding continues to threaten communities
Europe's Heat Wave Inspires Ever More Militant Climate Protests
US Heats Up As Europe Shatters Records
Record-smashing heat wave bakes Alaska, worsening wildfires
Anchorage, Alaska, shrouded by one of longest smoke events in history
Temperatures in California are so hot, mussels are being cooked inside their shells
Extremely rare, large tornado hits southern Taiwan
Freak hailstorm in Mexico buries cars, swamps streets in up to 5 feet of ice
Antarctic sea ice plunges from record high to record lows
Devastating Crop Losses Are Literally Happening All Over The Globe
Insect apocalypse: German bug watchers sound alarm
Swine fever toll in China may be twice as high as reported, industry insiders say
Anti-vax teen that fought ban over the use of aborted fetal cells amid chickenpox outbreak loses in court—again
Could new Israeli research allow humans to choose their children's sex?
10-year-old girl suspended for asking to be exempted from LGBT school lesson
IKEA sacks employee for quoting the Bible after he was told to participate in pro-LGBTQ event: "I've been hired to sell furniture... these aren't my values"
Coming out as gay is tough, coming out as HIV positive is nearly impossible - says leading Drag Queen as Pride 2019 enters its final week
California Legislature Blames Religious People for LGBTQ Suicides
Mike Huckabee Claims LGBTQ Rights Are The 'Greatest Threat' To America's Morality
Days of Lot: New Survey Finds That Evangelical Christian Support for Gay Marriage Has More Than Doubled
Costa Rica education minister resigns under Evangelical fire for LGBTQ policy
Rhode Island diocese names dozens of priests, deacons who have been 'credibly accused' of sexual abuse
Vatican court rejects laws obligating priests to report sexual abuse revealed in confessions
Tracking Bible Prophecy Headlines - 7/1/2019
West Bank mayor renames street to protest Bahrain hosting US-led economic summit
Netanyahu says Palestinians determined to continue conflict at all cost
Netanyahu: Those who urge me to go to war in Gaza will be the ones to slam me if I do so
Political-security cabinet to convene in light of Gaza incendiary balloon terror
US envoys to attend opening of controversial archaeological site in E. Jerusalem
Under Palestinian homes, US envoys hammer open an ancient East Jerusalem road
Palestinians slam US 'war crimes' after envoys open East Jerusalem tunnel
Canadian candidate removed for tweets accusing Israel of committing genocide
Syrian air defenses engage 'enemy missiles' - Report
Syria claims Israel attacked in Damascus and Homs
Syrian media says missiles allegedly fired by Israel intercepted above Damascus, casualties reported
Syria says four killed as Israeli jets hit targets in Homs and Damascus
Satellite intel firm: Syria's entire S-300 air defenses likely operational
Officials: Mystery object crashes, explodes in northern Cyprus
US envoy on Iran warns of sanctions against countries importing Iranian oil
Iran says EU has 'not done enough' to help it avoid US sanctions
Europe Plans No Immediate Sanctions if Iran Breaches Nuclear Deal
Eastern Libyan authorities arrest two Turks over Turkey's support for 'militias'
Turkey's Erdogan says "some people" paying "serious money" to bury Khashoggi issue
Haftar's army forces say they destroyed a Turkish drone in Tripoli
Endorsed by Trump, Saudi Prince Steps Back Out on World Stage
Powerful explosion heard in diplomatic district of Kabul
Tens of Thousands Resume Protests in Sudan After Deadly Crackdown Weeks Earlier
Sudan protests: Deadly unrest as masses oppose the military
Thousands Of Protesters Demand Civilian Rule In Sudan, Soldiers Fire Shots In Air
Two aides of Lebanese minister shot dead as convoy hit by gunfire
Trump meets Kim Jong Un, becomes first sitting U.S. president to step into North Korea
Trump's North Korean steps could be felt in Mideast - analysis
After surprise Trump-Kim meeting, U.S. and North Korea to reopen talks
Trump's DMZ Summit Shows How Little Kim Has Conceded on Nukes
Pandemonium in Panmunjom: Kim and Trump's hasty DMZ date
'Let's do it:' 3 hours at the DMZ and a made-for-TV moment
Kim-Trump border meeting: History or just a photo-op?
Tucker Carlson says Trump 'dominated' Kim as 'wheezing' North Korean dictator struggled
White House press secretary Stephanie Grisham roughed up by North Korean security guards
China warns of long road ahead for deal with U.S. after ice-breaking talks
China tests latest submarine-launched ballistic missile: Report
Pentagon study: Russia outgunning U.S. in race for global influence
Venezuelan Navy Captain Accused of Rebellion Dies After Signs of Torture
36 arrested as Jewish group protests outside ICE detention center
Pence to social conservatives: there's 'nothing compassionate about open borders'
Israeli-made virus bypasses Apple firewalls, infects Macs
Facebook announces civil rights task force to fight meddling in 2020 election and census
Total Solar Eclipse 2019: Path, Viewing Maps and Photo Guide
5.1 magnitude earthquake hits near Mutsu, Japan
5.0 magnitude earthquake hits near Karakenja, Tajikistan
5.0 magnitude earthquake hits near Nikol'skoye, Russia
Popocateptl volcano in Mexico erupts to 26,000ft
Sabancaya volcano in Peru erupts to 24,000ft
Reventador volcano in Ecuador erupts to 14,000ft
Flood apocalypse in Eastern Siberia kills five and maroons 9,919 whose homes destroyed or damaged
Massive damage after worst floods in history hit Irkutsk region of Siberia, Russia
Putin travels to Siberia as floods turn deadly
Russia allocates 15.5 mln USD to flood-stricken victims in Irkutsk
Freak hail storm strikes Mexican city of Guadalajara
Climate scientists are linking the Europe heat wave to climate change
UN chief urges action to avert climate change 'catastrophe'
Black vultures are roosting in Kentucky and eating animals alive
New data shows depth of U.S. mental health crisis
The Government Is Ending Fetal Tissue Research. Some Scientists Say We Don't Need It.
Madonna Argues That 'Jesus Would Agree' with Abortion, Franklin Graham Claps Back
How the LGBTQ Agenda Is Targeting Your Children
'This is where the revolution began': Thousands celebrate WorldPride in NYC
Marchers protest New York's 'commercialized' Pride parade
World Pride parade preempted by anti-corporate dissidents
LBGTQ Activists Hold Rally in Istanbul Despite Ban on Pride March, Tear Gas Launched
Tensions between trans women and gay men boil over at Stonewall anniversary
Joe Biden's awkward 'gay waiter' remark irks crowd at LGBT event
Millennials, Gen Z growing more uncomfortable with LGBT movement: survey
Australian Rugby Star's Anti-Gay Post Exposes Fault Lines Over Religious Freedom
Suppressing God and faith in America is like 'schizophrenia,' Ben Carson says
Click here to retun to "Tracking the Birth Pangs" page.