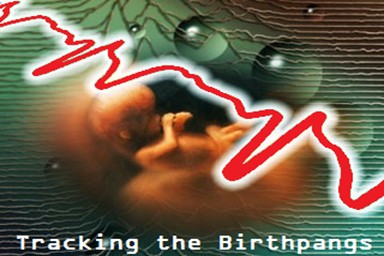 June 2019 Headlines
"Tracking Bible Prophecy" headlines can also be found on
Facebook
Tracking Bible Prophecy Headlines - 6/30/2019
Trump: If no Israeli-Palestinian peace deal during my tenure, it'll never happen
Israeli PM calls US economic peace plan 'brilliant'
PA calls Bahrain conference a 'stunning failure' for Trump administration
PA arrests Hebron businessman who attended Bahrain conference
In UN appeal, southern Israelis to accuse Hamas of violating their human rights
Israeli official: Military option on table if calm on southern border not preserved
NY governor in Israel pledges to fight antisemitism after 83% uptick
Family denounces movie on toddler who drowned while fleeing Syria
Sudan's Army Warns of Violence During Planned Rallies Calling for Civilian Rule
Iran-backed militia says it took part in assault on Bahrain embassy in Iraq
Iran says it will soon exceed enriched uranium limit under nuclear deal
Ball in Europe's court on nuclear deal's future: Iranian state TV
Sudan security forces raid opposition group's office ahead of protest
Sudan army chief: Ruling council 'ready to hand over control to an elected body'
American Missiles Found in Libyan Rebel Compound
Arab Coalition intercepts, destroys Houthi drone targeting civilians in Asir
Rebuked by many, Saudi crown prince feted at G20 summit
Beneath the smiles and handshakes, tensions simmer as world leaders meet for G20
Who needs the G20? Question gets louder in Osaka
Trump Admits He 'Gets Along' Better With Dictators Than With American Journalists
Trump says North Korea's Kim wants to meet him at DMZ for handshake
Boris Johnson's leap to power is energising the campaign to stop Brexit
Far-right, anti-fascist groups clash in Portland street brawls
Venezuela's Teachers And Students Skip School For Survival
Federal Judge Blocks Trump From Using $2.5 Billion in Military Funds for Border Wall
Trump says ICE raids will happen after July Fourth holiday 'unless we do something pretty miraculous'
Face-Reading AI Will Tell Police When Suspects Are Hiding Truth
The Infrastructure Mess Causing Countless Internet Outages
Russia plans to tow a nuclear power station to the Arctic. Critics dub it a 'floating Chernobyl'
Russia Completes Its OPEC Takeover With Deal With Saudis
U.S. Oil Output Tops 12 Million Barrels a Day for First Time
An oil spill that began 15 years ago is up to a thousand times worse than the rig owner's estimate, study finds
AI Simulates The Universe And Not Even Its Creators Know How It's So Accurate
Breathtaking astronomical alignment to captivate millions on Tuesday
Tuesday's Solar Eclipse Might Force You to Realize You're the Monster Under Your Own Bed
5.3 magnitude earthquake hits near Visokoi Island, South Georgia and the South Sandwich Islands
5.2 magnitude earthquake hits near Taitung City, Taiwan
5.1 magnitude earthquake hits near Dadali, Solomon Islands
5.0 magnitude earthquake hits near Pintuyan, Philippines
5.0 magnitude earthquake hits North of Ascension Island
Sabancaya volcano in Peru erupts to 24,000ft
Popocateptl volcano in Mexico erupts to 20,000ft
Ebeko volcano on the Kuril Islands erupts to 15,000ft
Santa Maria volcano in Guatemala erupts to 14,000ft
A strange, wavy jet stream is blasting Europe with heat. Scientists say this could be the 'new normal.'
Herd of cattle swept into river amid Minnesota flooding
Europe sizzles on sixth day of deadly heatwave
European Heat Wave Shatters June Records in 6 Nations and France Set a New All-Time Record
Europe on 'red alert' as heatwave breaks temperature records, causes wildfires, claims multiple lives
Heatwave cooks mussels in their shells on California shore
Ancient palace discovered Iraqi reservoir made possible by drought
Recreational Drug Use Surges Worldwide, UN Study Reports
Over 200 dead as Australia braces for peak flu season
French court rules to end life support in landmark right-to-die case
Robot babies tackling teenage pregnancies in Colombia
Mom of 12-Year-Old Drag Queen Shocked To Find Pedophile Lusting After Him
Transgender advocacy group celebrates Stonewall with Birmingham gala
Why the Stonewall Riots represented a 'sea change' for LGBTQ rights
To 'Get Even' With 'Don't Ask, Don't Tell' He Brought Military Float To Pride Parade
Minneapolis pastor and church expelled over gay marriage
Donald Trump Jr. shared a racist tweet about Kamala Harris and then deleted it after it went viral, fanning the flames of a new 'birther' conspiracy
Tracking Bible Prophecy Headlines - 6/29/2019
80 Palestinians injured in East Jerusalem clashes after police shooting
Dozens of Palestinians hurl stones at police forces in East Jerusalem
Dozens of fires are daily nightmare for frustrated Israelis along Gaza border
Gaza arson balloons spark 14 fires; IDF jeep set ablaze in border riots
Gantz: Deal to end Gaza arson attacks shows Netanyahu 'filling Hamas's balloons'
Hamas reportedly demanding that $5 million of the monthly Qatari grant go towards the salaries of its employees in Gaza
Ramallah: Students call for new intifada against "Deal of the Century", call for renewed efforts to fight the "occupation"
Iraq denounces 'attack' on Baghdad's Bahrain embassy by peace confab protesters
Palestinian PM: Bahrain will lead nowhere, Trump's economic approach 'divorced from reality'
U.S. economic plan decried by Palestinians but gets cautious nod in Gulf
Gulf states, Israel closer after Bahrain meet but full ties still unlikely
Is Israel on the verge of normalizing ties with the Persian Gulf?
Jerusalem isn't Israel's capital, Palestinian official says after Bahrain summit
Geert Wilders: 'Transfer all of the Palestinians to Jordan'
Netanyahu: Giving up the Jordan Valley will ensure war
Despite Sinai sweetner, Egypt unlikely to sign on to Kushner's Mideast plan
Nikki Haley: 'The stronger we make Israel, the safer we make the world'
Poll: 62% of Israelis support nixing September election
Amb. Friedman Exposes the Radicalism of Obama's Israel Policies
Bader Ginsburg gives $9,000 to Israeli schools promoting Jewish-Arab coexistence
California Jews uneasy as man who threatened synagogue shooting allowed bail
Palestinian accused of killing man in Germany said he targeted a 'rich Jew'
GPS jamming affecting Israel comes from Russian base in Syria: US researcher
Islamic Jihad hints it may strike Israel in case of US-Iran war
Senate Rejects Measure Forcing Trump To Seek Approval For War With Iran
Senate fails to approve Iran resolution, after longest vote in chamber's history
Additional US fighter planes sent to Gulf amid Iran tensions
US deploys stealth fighters to Qatar airbase amid Iran tensions
Will Trump's Plans to Counter Iran Bring a Return of the 'Tanker War'?
US cyber attack on Iran exploited flaw in heavily-guarded network, experts say
Iran files complaint with United Nations over downed US drone
Iran says progress made in nuclear talks is still not enough
Iran may stand down on nuclear threat after Europe, China work to bypass US sanctions
Trump and Saudi Crown Prince discussed Iranian 'heightened aggression'
Trump tells Saudi crown prince he's doing 'spectacular job'
Trump says he 'appreciates' Saudi purchase of U.S. military equipment
'It's a problem': Trump tells Erdogan on Russia missile deal
US says Saudi pipeline attacks originated in Iraq
Taliban kill 26 pro-government militia members in Afghanistan
Death of Divisive Morsi Could Unite Egypt's Opposition
San Francisco imam claims Egypt's Morsi killed by 'Zionist agents'
Libya's Haftar orders forces to attack Turkish ships, bans flights to Turkey
Ethiopia steps up arrests as shockwaves from coup bid continue
Muslims in Turkey showing interest in Jesus amid Erdogan's authoritarian crackdown, Andrew Brunson says
"Virtually Wiped Out": 95 Christians Killed in Mali Village
Vatican says China intimidating Catholics loyal to pope
Hong Kong Is a Rebel Enclave in a Sea of Totalitarianism. Welcome to the New West Berlin
Trump tells China's Xi open to 'historic' trade deal at high-stakes meeting
China agrees to restart US trade talks as Trump says 'back on track'
G20 says trade, geopolitical tensions have 'intensified'
Trump offers to meet Kim Jong Un at demilitarized zone that separates North and South Korea
Trump's surprise DMZ invite to Kim Jong Un 'very interesting,' North Korea official says
Impeach me, I'll jail you - Philippines' Duterte dares foes to test him
Merkel's shaking sends world's media into a frenzy. It could mark a new start for Germany
Scenes Of Tearful, Flu-Stricken And Underfed Migrant Kids Emerge In New Accounts
Reddit 'quarantines' largest pro-Trump community for promoting violence
Jimmy Carter Says Trump is an Illegitimate President: 'He Didn't Actually Win the Election'
Joe Biden loses support of top campaign fundraiser in Bay Area after comments on segregationists and Hyde amendment
The Dow just logged its best June return in more than 80 years
World Bank chief urges reforms to attract investment amid trade uncertainty
Financial worries keep most Americans up at night
The Infrastructure Mess Causing Countless Internet Outages
Algorithmic Intelligence Has Gotten So Smart, It's Easy To Forget It's Artificial
Meet Silicon Valley's UFO Hunters
Astronomers Collect 40,000 Used Eclipse Glasses In U.S. For People In South America
Massive Asteroid Explodes Above Puerto Rico Mere Hours After Detection
6.4 magnitude earthquake hits near Farallon de Pajaros, Northern Mariana Islands
5.1 magnitude earthquake hits near Lata, Solomon Islands
5.1 magnitude earthquake hits near Karangbadar Kidul, Indonesia
5.0 magnitude earthquake hits near Barcelona, Philippines
Popocateptl volcano in Mexico erupts to 25,000ft
Sabancaya volcano in Peru erupts to 25,000ft
Ebeko volcano in the Kuril Islands erupts to 15,000ft
Manam volcano on Papua New Guinea erupts to 15,000ft
Yellowstone's tallest geyser breaks its record for shortest time between eruptions
Tropical Storm Alvin gains strength but is still expected to dissipate
Japan, South Korea to face more flooding rain in wake of Tropical Storm Sepat
No End in Sight for Record Midwest Flood Crisis
With any Midwestern rainfall this summer, the Missouri River could flood the lower basin region
Flood damage at least $2 billion for Mississippi River towns
Arkansas governor orders levee review after historic flood
More than 7 inches of rain close roads, cause flash flooding in SE Minnesota
Europe heatwave breaks records in Germany, Czech Republic as region sizzles
France records all-time highest temperature as Europe bakes in extreme heatwave
Europe Heat Wave Kills Several in France, Spain
Manure pile spontaneously combusts to spark 13,000-acre wildfire, Spanish authorities say
French nudists and burkini bathers in heatwave pool standoff
4,000+ lightning strikes spark at least 32 new fires across Pacific Northwest
As a major Indian city runs out of water, 9 million people pray for rain
A historic drought in India is so severe that it's now visible from space
Cockroaches may soon be unstoppable - thanks to fast-evolving insecticide resistance
LAPD Gets 'Germ-Zapping' Robot at DTLA Station Where Filthy Conditions, Rats, Typhoid Fever Reported
A deadly, drug-resistant fungus has swept the globe - here's how it spreads
Prosecutors: Mom killed toddler son because he was getting in the way of her affair
Abortion Is the 'Dismembering of a Living Child,' Supreme Court Justice Says
US judge blocks Indiana 2nd-trimester abortion procedure ban
Julian Castro criticizes Alabama abortion law, defends trans people's right to procedure
Calls to Normalize Pedophilia on the Rise: New Report Recommends Workshops Instead of Prosecution
Republican Joins Democratic Rep. in Reintroducing Bill to Prohibit Foster Agencies From Declining Homosexual Homes
CA bill looks to force pastors to embrace pro-LGBTQ ideology
Pastors alarmed by Christian leaders' push for Calif. churches to accept homosexuality, transgenderism
Gay Israeli historian Yuval Noah Harari worries that LGBT acceptance will lead to backlash
The Dark Secret Of Lake Malawi: Trading Sex For Fish
'DeepNude' app to 'undress' women shut down after furor
Female Dalai Lama: The Dalai Lama insists his female successor should have an "attractive face" and says President Trump lacks "moral principle"
Attorney General William Barr declares emergency for public safety in Alaska
Feds announce millions in emergency funds to fight violence in rural Alaska
Tracking Bible Prophecy Headlines - 6/28/2019
Palestinian PM: Bahrain workshop 'divorced from reality,' nothing likely to come of it
Panning Bahrain workshop, Abbas says national rights not a real estate deal
Iraqis storm Bahrain embassy in Baghdad to protest peace conference
Tillerson reveals frustrations about Kushner working behind his back
Haley: Trump peace plan doesn't compromise Israel's security
Greenblatt says he prefers to call settlements 'neighborhoods and cities'
Some 100 Blazes Caused by Gaza Firebombs at Israeli Border Communities This Week
Israeli official confirms agreement with Hamas to end arson attacks
Israel, Hamas Agree on Extended Calm on Gaza Border, Report Says
Police shoot dead East Jerusalem man, say he launched fireworks at them
Germany sees big increase in anti-Semitic acts of violence
Plan to pump desalinated water to Sea of Galilee may open diplomatic floodgates
Israeli F-35s train alongside US, UK in first international exercise
IDF chief: Our enemy is now an organized army, but whose civilians are unprotected
After US-Russia summit, Netanyahu says Israel won't halt hitting Iran in Syria
Iran, nuclear deal partners to meet as accord under threat
Iran says Vienna meet is 'last chance' to save nuclear deal
Iran seen breaking nuclear pact limit in days; Trump says 'no time pressure'
Uranium limit breach wouldn't end nuclear deal, Iran says
Trump Blew Up The Iran Nuclear Deal. Now He Wants Allies To Help Him Get An Iran Nuclear Deal.
US envoy says war with Iran 'unnecessary,' but military buildup going ahead
Senate Democrats To Force Vote On Trump's Power To Launch War With Iran
Iran warns Trump against 'illusion' of short war
Zarif accuses Trump of threatening 'genocide' of Iranians
Germany-Iran trade collapses under U.S. sanctions: report
Twin suicide attacks rock central Tunisia
ISIS claims responsibility for attacks on police in the Tunisian capital
Tunisia's president rushed to hospital on same day as twin suicide attacks
Hong Kong protesters continue to demonstrate as leader hides from public
China's economy has been acting especially strange heading into Trump and Xi's G20 showdown
Trump says no tariff reprieve for China, expects productive talks with Xi
New North Korea sanctions would tell Chinese banks: It's us or them
Leaks, accusations and staff shuffle: Turmoil inside DHS
House approves bipartisan border funding bill, after Pelosi reverses course under GOP pressure
Trump slams Dems for backing health care for undocumented immigrants
Vintage clip shows Obama warning migrant families: 'Do not send your children'
Trump: People are realizing I was right about the crisis on the border
U.S. Supreme Court blocks Trump's census citizenship question, for now
Justices, Blocking Citizenship Question on Census, Call Trump's Push 'Contrived'
Trump seeks 2020 census delay after Supreme Court blocks citizenship question
Democratic debate: Rivals target Biden as Democrats' rifts emerge on race, age
NBC News analysis declares Donald Trump the winner of first Democratic debate
Trump jokes to Putin: 'Don't meddle in the election, please'
Trump's next tweet could get a warning label following Twitter rule change
Facebook's Effort to Build an Internal Court for Content Is Far From Simple
Gov. Cuomo says Israeli self-driving tech could pilot NYC's subways
As Trump touts stocks, bonds send an ominous message
Trump may 'murder' the stock market by doing nothing at the G20
Shutdown of fire-gutted massive Philadelphia refinery pushes gas prices higher, costs 1,000 jobs
NASA headed towards giant golden asteroid that could make everyone on Earth a billionaire
Astronomers Spotted a Car-Size Asteroid Just Hours Before Impact
6.3 magnitude earthquake hits near L'Esperance Rock, New Zealand
5.2 magnitude earthquake hits near Pangai, Tonga
5.1 magnitude earthquake hits near Enarotali, Indonesia
5.0 magnitude earthquake hits near Abepura, Indonesia
5.0 magnitude earthquake hits near La Serena, Chile
Manam volcano in Papua New Guinea erupts to 50,000ft
Sabancaya volcano in Peru erupts to 27,000ft
Sangay volcano in Ecuador erupts to 19,000ft
Reventador volcano in Ecuador erupts to 14,000ft
Sheveluch volcano on Kamchatka, Russia erupts to 14,000ft
Ebeko volcano in the Kuril Islands erupts to 11,000ft
The heat wave in Europe is so intense that a weather map of France looks like a screaming heat skull of death
New York City declares a climate emergency, the first US city with more than a million residents to do so
Global warming is only going to get worse. One reason: Those cloud trails airplanes leave behind in the sky
12-year-old contracts flesh-eating bacteria while vacationing in Florida
Cocaine Is Back. Blame Technology for It.
Latest flu vaccine failing against current strain, CDC reports
A shooting ended an Alabama woman's pregnancy. Police say she's to blame.
Madonna makes powerful gun control statement in disturbing music video: 'We need to wake up'
Controversial 'Straight Pride' parade gets approval from Boston to be held in August
Prince William: 'I'd support my child if they were gay'
Tracking Bible Prophecy Headlines - 6/27/2019
Jared Kushner's 'deal of the century' fails to materialise in Bahrain
Jared Kushner says successful Mideast peace plan will be 'Iran's worst nightmare'
Kushner in Bahrain: Criticizing our plan won't help Palestinians
Wrapping up Bahrain summit, Kushner says door still open to Palestinians on plan
Bahrain FM: Israel is here to stay, and we want peace with it
Investors at Bahrain workshop say peace is the missing piece in US Mideast plan
Oman Announces It Will Open Ramallah Embassy to 'Support Brotherly Palestinian People'
Abbas adviser welcomes Oman's decision to open mission to the Palestinians
On fringes of peace confab, rare prayer service brings Bahrain synagogue to life
Gaza official: Halt of fuel imports exacerbating power shortages
Gaza arson balloons spark 19 blazes in south
Iranian-backed Hamas Arson Terrorism Escalating on Israel's Southern Border
Netanyahu Is Using Intelligence Warnings About a Flare-up to Justify Nixing the Election
Declaring Netanyahu's time as up, Ehud Barak announces formation of new party
Gantz on Likud bid to avert elections: PM pressed the button - no way back
Liberman on blocking coalition: Issue of religion and state could not be ignored
At UN session on anti-Semitism, Israeli ambassador calls to name special envoy
Canada to adopt Holocaust Remembrance Alliance definition of anti-Semitism
British Labour Party Readmits Lawmaker Suspended Over anti-Semitism Comment
19% of Americans say small businesses should be able to refuse service to Jews
Supremacists and jihadis form 'two-pronged attack' threatening Jews in US
Israel says GPS mysteriously disrupted in its airspace but planes secure
Flights at Ben Gurion Airport suffer weeks of interruption to GPS systems
Moscow blamed for disruption of GPS systems at Ben Gurion Airport
Israel cyber spying helped foil terror attacks in 'dozens' of countries, PM says
In trilateral Jerusalem summit, Russia sides with Iran, against Israel and US
Booker alone among Democratic candidates in calling Iran deal 'mistake'
Iran tells UN it cannot uphold nuclear deal 'alone'
Iran still short of nuclear deal's enriched uranium cap - diplomats
Iran: We Will Exceed Uranium Limits Unless 3 European Nations Act
Khamenei says Iran won't budge despite fresh US sanctions
Iran: Future US border violations will elicit 'stronger response'
No 'boots on the ground' in Iran dispute, Trump says; cites 'unlimited time' for new deal
Trump: War against Iran would not last very long
U.S.-Iran War Unlikely, Hezbollah Deputy Chief Says
US cyber attack on Iran shrouded in digital 'fog of war'
New Pentagon chief confronts Turkey on NATO debut
Erdogan says NATO countries shouldn't sanction each other amid row over S400
Turkey's Erdogan says Trump may visit in July
Afghan leader in Pakistan to talk ties, peace with Taliban
North Korea slams Seoul for 'meddling' in talks with US
Venezuela government says it thwarted 'coup' plot aided by Israeli, US 'agents'
Maduro says he will be 'ruthless' if opposition attempts coup
Thousands more National Guard troops to arrive in Tijuana
Father, daughter drowning fuels anger at Trump migration policies
20 Times Breitbart Reported on Migrant Deaths During Obama-Biden Years and No One Cared
Democrats, media change tune on border: No longer a 'manufactured crisis'
Evangelical divide explodes over migrant children after Jerry Falwell Jr. slams Russell Moore
Senate Passes $4.6 Billion Emergency Border Funding Bill Signalling Battle With House
Trump not planning to block Mueller testimony: lawyer
Sen. Graham: Nancy Pelosi is 'biggest loser' now that Mueller will testify
House panel votes to subpoena Kellyanne Conway over Hatch Act violations
Democrats clash in 2020's opening debate, aiming at Trump
NBC Hit With Technical Issues at Democratic Debate; Trump Blasts 'Truly Unprofessional' Network
It Could Get Nasty, NBC's Debate Moderators' History of Hating Trump
White House to Hold Social Media Summit - Trump claims sites are biased against him
Trump accuses Silicon Valley of rigging 2020 election against him
Secret Service Take Chicago Restaurant Employee into Custody After She Spits on Eric Trump
Eric Trump not pressing charges against waitress who spit on him at Chicago's Aviary, Trump Organization says
Poll: Americans Say We're Angrier Than A Generation Ago
Canada teams up with tech giants to counter extremist content online
Bitcoin soars past $13,000 as Facebook's Libra fuels demand
The Pain Of This New Economic Downturn Is Starting To Show Up All Over The Country
Trump says trade deal 'possible' with China's Xi, tariffs could be lower
Tiny flying insect robot has four wings and weighs under a gram
'I floated inside': Man returns to site of 1973 UFO 'abduction' as it gets a historical marker
6.2 magnitude earthquake hits near Aserrio de Gariche, Panama
5.7 magnitude earthquake hits near Ust'- Kamchatsk Staryy, Russia
5.3 magnitude earthquake hits near L'Esperance Rock, New Zealand
5.1 magnitude earthquake hits north of Severnaya Zemlya
Magnitude 3.8 earthquake hits Israel's Dead Sea
Ulawun volcano in Indonesia erupts to 55,000ft
Sabancaya volcano in Peru erupts to 28,000ft
Popocateptl volcano in Mexico erupts to 26,000ft
Klyuchevskoy volcano on Kamchatka, Russia erupts to 22,000ft
Ruiz volcano in Colombia erupts to 20,000ft
Sangay volcano in Ecuador erupts to 19,000ft
Fuego volcano in Guatemala erupts to 16,000ft
Reventador volcano in Ecuador erupts to 15,000ft
Sheveluch volcano on Kamchatka, Russia erupts to 14,000ft
Ebeko volcano in the Kuril Islands erupts to 11,000ft
1st tropical storm of season, Alvin, forms unusually late in East Pacific
Tropical Depression to threaten Japan with flooding downpours, mudslides
European Heat Wave Shatters June Record in Germany
German Autobahn gets new speed limits due to dangers caused by extreme heat wave
Temperature records are melting away in Miami
Super-termite headed for Tampa Bay, chews through concrete
Chlamydia, Syphilis Cases on the Rise Among US Military Members
Measles spike raises fears that virus has evolved and vaccine is not providing immunity
Hasidic mom terrified by Brooklyn measles police who cited her for not vaccinating her baby despite doctor's order
Robert F. Kennedy Jr., 120 others at Statehouse blast vaccinations
Late wife's torment turns Israeli religious farmer into assisted suicide backer
Warren can't think of a single abortion restriction she supports during Democratic debate
Ohio to Fund Pro-Life Pregnancy Centers Instead of Planned Parenthood
Woman dies after performing 'dangerous' webcam sex acts: report
'Family March' in Haifa is set to counter gay pride parade
Christian mom forced out of library drag show by cops and harassed by Antifa speaks out
Baptist Preacher Arrested for Protesting Outside Library's Drag Queen Story Hour
Largest US Presbyterian Denomination to Ordain First Non-Binary Person as Minister
Foster Agency Rejects Christian Couple Because of 'Outdated' Beliefs on Homosexuality
British Schools told they must take children's religious background into account when Relationships and Sex Education becomes mandatory
The March for Jesus Gathers Millions in Brazil
Tracking Bible Prophecy Headlines - 6/26/2019
In Bahrain, Kushner urges absent Palestinians to seize 'opportunity of century'
Opening Bahrain workshop, Kushner says economic progress a precondition to peace
Kushner in Bahrain: Palestinian prosperity impossible without fair political solution
Commentary: What the Trump peace plan cannot accomplish
At economic peace summit, being an Israeli in Bahrain feels almost normal
Ambassador David Friedman: no possible scenario where Israel leaves the entire West Bank
Marking 40 years of peace with Egypt, Rivlin urges pact with Palestinians
IMF chief in Bahrain: Palestinian economic growth must focus on job creation
Palestinians denounce Trump's economic 'Peace to Prosperity' plan
Abbas: We Will Not Be Slaves to Greenblatt, Kushner and Friedman
In West Bank, Palestinians march against US-led peace conference in Bahrain
U.S. News Crew Says Tear Gassed by Israeli Soldiers at anti-Trump West Bank Protest
UK lawmaker calls for recognizing Jews forced to flee Arab countries
Hamas warns ceasefire in danger as Israel cuts fuel supply over arson attacks
Israel raps Chilean president for Temple Mount visit with Palestinian officials
Netanyahu says he's considering proposal to cancel September election
Opposition seethes as Netanyahu mulls bid to nix September elections
Blue and White: We're going for elections, PM is looking for magic tricks since he's losing
Netanyahu said seeking rotation with Gantz, but Blue and White says PM must go
Likud: Netanyahu did not propose rotating premiership to Gantz
UN marks 25th anniversary of bombing of AMIA Jewish center in Buenos Aires
1 in 5 Americans say it is OK to refuse Jews business service - survey
With its population set to double in 30 years, how will Israel cope?
Top Israeli Security Official: Middle East Stability Contingent on 'Reining in Iran's Aspirations and Actions'
In trilateral Jerusalem summit, Russia sides with Iran, against Israel and US
Bolton 'opens door' to Iran at historic summit in Jerusalem
Iran 'never seeks war' with US, Rouhani tells French President Macron
U.S. would not dare violate Iranian soil: Guards commander
Iran says it will never build a nuclear weapon
Iran says it will abandon further nuclear deal commitments on July 7
Experts fear 'snowball effect' as Iran abandons nuclear deal
Trump vows Iran cannot have path to nukes, says he hopes sanctions sent 'message'
Iranians mock Trump, claim he mistook leader for dead predecessor
Sanctioning Iran's Khamenei is an attack on the nation: government spokesman
Israeli ambassador to UN: Iran is 'panicking' in the face of increased US sanctions
Iran says 'idiotic' new US sanctions shut doors of diplomacy
US-Iran crisis: Trump lashes out at 'ignorant and insulting' statement
Trump Says 'Iran Leadership' Doesn't Understand 'Nice,' Threatens 'Obliteration'
Trump threatens to use force on Iran in retaliation for any attack
Jimmy Carter praises Trump's handling of Iran crisis
Australia plays waiting game on US-Iran tension as UK fears 'accidental war'
US, Iran tensions show cyberattacks becoming part of warfare - ex-NSA chief
Obama misled Congress, tried and failed to give Iran secret access to US banks before the deal
Bernie Sanders lays out a new foreign policy vision to end America's "endless wars"
NATO says it will act unless Russia destroys nuclear-ready missile
Egypt detains 8 for alleged Muslim Brotherhood plot to 'overthrow state'
Egyptian officials: militants kill 6 police in Sinai attacks
Outrage over Ethiopia's continuing internet blackout
US military says two service personnel killed in Afghanistan
Faces of war: Kurdistan's armed struggle against Islamic State
American accused of trying to overthrow Vietnam government gets 12-year jail term
95 Christians killed in Mali attack - 'No one was spared'
Saudi Crown Prince to inaugurate a $4.2 bln S-Oil expansion in South Korea
Massive crater that appeared overnight was likely caused by World War II bomb
Venezuela Defense Minister Refused to Discuss Coup Against Maduro Because He Was Watching 'Avengers: Endgame,' Former Spy Chief Claims
A shocking image of a drowned man and his daughter underscores the crisis at the US-Mexico border
Christians speak out as migrant children are detained without soap, hygiene needs
Border official resigns amid uproar over migrant children
US House passes $4.5bn emergency border aid bill
Emergency Aid for Migrants Badly Divides Democrats
White House threatens veto on House border bill
Mueller agrees to testify before 2 House panels next month
Matt Gaetz: I hope Dems' Mueller subpoena isn't a precursor to 'impeachment-by-surprise'
Meadows says Mueller 'better be prepared' for GOP 'cross-examination' after agreeing to testify
Top Republican calls for Mueller testimony to mark end to 'political gamesmanship'
Chad Pergram: Media coverage of Mueller testimony will be 'off the Richter scale'
Trump makes Melania spokeswoman new White House press secretary
Instagram Head Insists App Doesn't Listen to User Conversations
In a world first, Facebook to give data on hate speech suspects to French courts
Hate Crime Hoaxes Are More Common Than You Think
'Dark patterns' are steering many internet users into making bad decisions
Yes, there's a total solar eclipse coming next week ... in South America
6.4 magnitude earthquake hits near Ust'-Kamchatsk Staryy, Russia
6.2 magnitude earthquake hits near Aserrio de Gariche, Panama
5.7 magnitude earthquake hits near Gizo, Solomon Islands
Ulawun volcano in Papua New Guinea erupts to 63,000ft
Sabancaya volcano in Peru erupts to 25,000ft
Popocateptl volcano in Mexico erupts to 19,000ft
Sangay volcano in Ecuador erupts to 19,000ft
Reventador volcano in Ecuador erupts to 17,000ft
Fuego volcano in Guatemala erupts to 15,000ft
Ebeko volcano in the Kuril Islands erupts to 10,000ft
Russian Volcano Erupts for the First Time Since 1924 And the Images From Space Are Stunning
Tropical Depression One-E Forms Off the Pacific Coast of Mexico; Expected to Become a Tropical Storm on Wednesday
Japan braces for heavy rainfall this week as tropical depression approaches
Western Europe will face potentially "deadly" heat wave this week
India's Water Crisis Is Man-Made
Weird 'plasticrust' forms on Portuguese island
Investors with $34 trillion demand urgent climate change action
Scientists successfully transfer first test tube rhino embryo in hopes of saving the species
Nazi soldiers used performance-enhancing 'super-drug' in World War II, shocking documentary reveals
UN reports vastly higher opioid usage, record cocaine production
Illinois becomes 11th state in US to legalize recreational marijuana, first to set up statewide marketplace
San Francisco approves historic ban of e-cigarette sales, a first for a major US city
Commonly prescribed drugs are tied to nearly 50% higher dementia risk in older adults, study says
Surprising Survey Shows 45% Of Americans Doubt Safety Of Vaccines
In Secret, Seniors Discuss 'Rational Suicide'
New Mexico mother accused of abusing children, boiling pets to death as punishment
Mom Rejected Man's Advances at a Party So He Allegedly Shot Her Baby in the Head: 'He Had No Remorse'
Dramatic body-cam video shows rescue of baby from plastic bag in Georgia woods
GoFundMe Creates Abortion Fundraiser for Planned Parenthood to Abort Babies
Clint Eastwood will produce new film in Georgia despite abortion bill boycott
Drag Queen Reads During Worship Service as Cincinnati Church Celebrates Pride Month
Tracking Bible Prophecy Headlines - 6/25/2019
Scars on Middle East landscape bear witness to past peace failures
Jared Kushner's economic blueprint for Palestinians faces boycott and derision
US pushes peace initiative amid doubts, hostility
Bahrain confab set to kick off with loaded schedule, but meager expectations
US plan will not follow lines of Arab Peace Initiative, Kushner says
Palestinian businessman pulls out of US-led conference in Bahrain
Trump's 'deal of the century' falls flat in West Bank
Hamas warns against applying sovereignty in Judea and Samaria
Palestinians burn pictures, clash with troops ahead of Bahrain meet
US envoy: As the US gov't works to improve Palestinian lives, Fatah threatens an intifada
US envoy slams Palestinian threat of violence over Bahrain
Kushner: We do not have to help the Palestinians. If the PA continues to criticize us, the aid will be stopped.
Israel shuts off fuel supplies to Gaza after spate of arson attacks
13 fires sparked in southern Israel by Gazan balloons
IDF soldiers accidentally open fire on nearby troops during exercise
Netanyahu offered Gantz rotating premiership in bid to avert elections – report
Lieberman: Netanyahu will form minority government with Arab factions
Ultra-Orthodox block Jerusalem roads in protest of draft evasion arrests
India again reportedly spikes $500 million missile deal with Israel
Thousands Of ISIS Fighters Must Be Tried Or Let Go, U.N. Rights Chief Says
Hezbollah is now giving orders to Syria's army – and using it to spy on Israel
Netanyahu: Israel Won't Let Iran Entrench in Syria or Attain Nuclear Weapons
IDF steps up preparedness as tensions rise in Gulf
Netanyahu meets with Russian National Security Council secretary, applauds cooperation
Netanyahu tells Russian official: We will do 'anything' to prevent nuclear Iran
U.S., Israel Look to Coax Russia Away From Iran Alliance
Pompeo in Mideast talks on building a coalition against Iran
Pompeo pushes Gulf allies on chipping in to counter Iran
Zarif: Netanyahu, Bolton, Gulf leaders 'thirst for war' between Iran and US
U.S. envoy to U.N.: U.S. policy is to bring Iran to negotiating table
Bolton: Iran just has to 'walk through open door', enter negotiations with US
US envoy calls on world to 'urge Iran to de-escalate'
Europe cool on US talk of coalition against Iran, seeks deescalation
Rand Paul praises Trump, says it 'really takes a statesman to show restraint' amid calls for war
Anti-Trump MSNBC host Chris Matthews praises president for calling off Iran strike
Iranian official warns more US spy drones can be blown out of the sky
Trump suggests US should be compensated for protecting tankers from other countries
UN Security Council condemns attacks on oil tankers, but not Iran
US slaps 'hard hitting' sanctions on Iran's supreme leader Khamenei
Iran's Rouhani: US sanctions on Khamenei futile as he has 'no foreign assets'
Iran's hardline media say new U.S. sanctions based on 'fabricated excuses'
Iran is already in a 'very dangerous' economic position as US prepares major new sanctions
Iranians say their 'bones breaking' under U.S. sanctions, but regime shares the blame
CNN's Fareed Zakaria: 'Thousands' could die because of Trump's sanctions on Iran
Iran says latest US sanctions ends 'channel of diplomacy forever'
Cruz bill would use Iran sanctions cash to pay for downed US drone
Iran shuns talks with US as Security Council urges calm
Iran says U.S. cyber attacks failed, hints talks are possible
Joel Rosenberg: Summer tensions spiking - Is Iran trying to provoke the US into war?
Erdogan Faces Fallout After His Party's Loss in Istanbul Mayor's Race
Scores feared dead in Nigeria pipeline explosion
Advanced Russian warship enters Havana harbor
U.S. Kicks Off 19-Nation War Games Drills in Ukraine
One-Third of U.S. Supports Nuclear War on North Korea, Knowing It Would Kill One Million, Report Shows
North Korea's Kim not ready to denuclearize: U.S. intelligence agency chief
China says will not allow Hong Kong issue to be discussed at G20 summit
Pilot killed as two Eurofighter jets collide in midair
UK's Johnson admits needing EU support in event of no-deal Brexit
Belgium arrests man suspected of plotting attack against US embassy
'Burn that rag!' Activists to desecrate the flag at Trump July Fourth rally
Mexico's Crackdown at Its Southern Border, Prompted by Trump, Scares Migrants From Crossing
Mexico says it has deployed 15,000 forces in the north to halt U.S.-bound migration
Nearly 900 migrants found at Texas facility with 125-person capacity: DHS watchdog
Almost 300 migrant children removed from Texas facility described as 'appalling'
A firsthand report of 'inhumane conditions' at a migrant children's detention facility
Column: Quit arguing about what to call the migrant camps near the border. Children are dying. Don't look away.
Democrats Agree to Approve Some of President Trump's Emergency Border Funding
Sex, crimes and incompetence: Smears fly in White House press secretary race
Boston-Based Knitting Site Ravelry Bans Support For Trump On Its Platform
'A leftward shift': Communist party USA sees chance as progressives surge
AOC claims it was 'literally easier' for her to be elected to Congress than pay off student loans
Google's Enemies Gear Up to Make Antitrust Case
Guardians of money bristle at Zuckerberg's new financial order
Artificial Intelligence may not take your job, but it could become your boss
NASA to launch deep-space atomic clock that could transform space exploration
Mars colonisation possible through sperm bank in space, study suggests
5.9 magnitude earthquake hits near L'Esperance Rock, New Zealand
5.8 magnitude earthquake hits the Southeast Indian Ridge
5.7 magnitude earthquake hits near Abepura, Indonesia
5.5 magnitude earthquake hits near Bristol Island, South Sandwich Islands
5.3 magnitude earthquake hits near Abepura, Indonesia
5.0 magntude earthquake hits near Abepura, Indonesia
Three strong earthquakes in Bardarbunga volcano
Sabancaya volcano in Peru erupts to 27,000ft
Ubinas volcano in Peru erupts to 20,000ft
Popocateptl volcano in Mexico erupts to 20,000ft
Reventador volcano in Ecuador erupts to 15,000ft
Sheveluch volcano on Kamchatka, Russia erupts to 15,000ft
Manam volcano in Peru erupts to 12,000ft
Colorado's snowpack is 40 times normal after rare summer solstice dump
'Hell is coming': week-long heatwave begins across Europe
France prepares to swelter in record high June temperatures
Inside China's 'thought transformation' camps
New York man becomes 11th Dominican Republic vacation death
After deaths, more tourists to Dominican Republic say they were stricken with illness
Pain patients left in anguish by doctors 'terrified' of opioid addiction, despite CDC change
Alarmed by new 'CRISPR babies' plan, top science figures say they're powerless to stop it
U.K. Court Reverses Ruling That Would Have Forced Mentally Disabled Woman to Have an Abortion
Rhode Island Passes 'Abortion Until Birth' Bill; Senator: 'We Will All Be Accountable To God'
Judge rules Missouri's last abortion clinic can stay open until Friday
Democrats Unanimous As House Passes Bill Forcing Schools To Let Male Athletes Compete In Girls' Sports
Elton John: Politicians Opposing LGBTQ 'Away From God'
Catholic school fires gay teacher so it can stay in the Indianapolis Archdiocese
US Continues to Condemn China's 'War on Faith'
Donations to 'religion' declined $2 billion in 2018 after years of growth: study
Internet preachers rise as more worshipers migrate online
Supreme Court strikes down ban on scandalous trademarks, in dispute over 'FUCT' clothing line
Tracking Bible Prophecy Headlines - 6/24/2019
Netanyahu ready to 'consider' long-awaited US peace plan
In West Bank, Netanyahu tells Trump officials he'll give peace plan a fair shake
Netanyahu ally rejects US-proposed West Bank-Gaza travel corridor
Jared Kushner's Palestinian peace plan reads like a real estate developer's brochure
Arab League renews pledge to give Palestinians $100 million in monthly aid
Kushner's economic plan for Mideast peace faces broad Arab rejection
Saudis on U.S. peace plan: Anything that improves situation of Palestinians should be welcomed
Saudi official: Trump plan could be beneficial, but only if Palestinians accept
Adel al-Jubeir says whatever the Palestinians accept, everyone else will accept
Lebanon slams US plan, says won't be 'tempted' by cash at Palestinians' expense
In jab at Trump plan, Lebanon says no investment at expense of Palestinian cause
U.S. plan will not lure Lebanon into settling Palestinians: parliament speaker
Fatah: U.S. peace plan is bribe to kill our national aspirations
We need the money, but won't be slaves to Trump peace team, Abbas says
Hamas: Our nation will resist U.S. attempts to turn Palestinian issue into economic one
U.S. Mideast plan to boost Palestinian resistance - Iran parliament head
Palestinian president Abbas says certain Bahrain conference will fail
Trump's 'This is what you will be throwing away' letter to the Palestinians
Abbas: We are ready to return to the negotiating table
Despite official boycott, Palestinian business delegation to attend Bahrain meet
US uses pics from programs it cut to promote its new Palestinian economic plan
Thousands in Morocco protest US peace confab, burn Israeli flags
Testimonies of Palestinians tortured by PA to be shown at The Hague
Likud, Blue and White deny seeking to cancel September elections
British tourists booted from Tel Aviv plane over bomb scare
McDonald's Israel wins airport tender despite charges of boycotting West Bank
Cutting US aid to the Lebanese army would increase pressure on Iran-Hezbollah axis
IDF said to increase alert amid Iran tensions
Netanyahu meets with Bolton, says Iran running campaign of aggression
In Israel, Bolton warns Iran not to mistake US 'prudence' for 'weakness'
Pompeo heads to Saudi Arabia, UAE for talks on thwarting Iran
Trump: 'I did not send' message to Tehran warning of attack
Trump warns Iran of 'obliteration like you've never seen before'
Trump told confidant that national security advisers 'want to push us into war': report
Cotton warns 'attack on a US ship' will happen without 'firm' response to Iran
Lindsey Graham: If Iran 'attacks shipping again,' US should consider 'taking out their Navy, oil refineries'
Iran likely at 'inflection point,' launching attacks to change 'status quo,' Defense Intelligence Agency director tells Fox News
2020 Dems won't credit Trump for blocking Iran strike: 'Like setting a fire... and then putting it out'
Chris Wallace compares Trump to Obama: Is Iran his 'red line moment'?
Iran foreign minister tweets map with detailed coordinates of drone
US struck Iranian military computers this week
US reportedly launched cyber attack on Iran after drone downing
Iranian hackers step up cyber efforts, impersonate email from president's office
U.S. working on covert operation plans against Iran - report
Iranian general warns any conflict in region could spread uncontrollably
Trump's new sanctions could deal blow 'right to the heart' of Iranian economy, Rep. Turner says
Global stocks sink but oil on the rise as US prepares Iran sanctions
Iran lawmakers chant 'Death to America' as U.S. called 'terrorist'
Yemeni rebels strike Saudi airport ahead of US-Saudi talks
Erdogan-backed candidate loses controversial rerun of Istanbul election
Opposition win in Istanbul a blow to Turkey's Erdogan
Sudan court orders company to end military-ordered internet blackout: lawyer
Ethiopia Army Chief Killed In Attempted Coup, Government Says
Is North Korea's EMP threat real or 'something out of a James Bond movie'?
Hypersonic Missiles Are Unstoppable. And They're Starting a New Global Arms Race.
'Biggest protest since fall of Communism' demands the resignation of 'Czech Trump'
Trump's erratic policy moves put national security at risk, experts warn
Trump says he 'may' bring up election interference with Putin
Nancy Pelosi called Trump Friday night asking him to call off ICE raids
Ex-Hostage Suggests Trump Treatment of Migrants Worse Than His Captors: 'Somali Pirates Gave Me Toothpaste and Soap'
Trump explains why he talks about a third term - because it drives the media crazy
Buttigieg town hall devolves into shouting amid anger over South Bend police shooting
Monopoly doesn't use cash anymore - that may teach kids some bad financial lessons
Walmart adds AI-powered cameras to more than 1,000 stores to reduce checkout theft, report says
Doug MacKinnon: Will you survive the coming blackout?
A Giant 1,082-Foot Asteroid Is Headed For Earth And Will Dart Past Us Next Week
Earthquake of 7.3-magnitude hits Indonesia, no tsunami threat
6.1 magnitude earthquake hits near Abepura, Indonesia
Northern California jolted by 5.6-magnitude earthquake
5.3 magnitude earthquake hits near L'Esperance Rock, New Zealand
5.3 magnitude earthquake hits near Tateyama, Japan
5.3 magnitude earthquake hits near Abepura, Indonesia
5.2 magnitude earthquake hits near Saumlaki, Indonesia
5.1 magnitude earthquake hits near Abepura, Indonesia
5.0 magnitude earthquake hits near Abepura, Indonesia
Raikoke volcano in the Kuril Islands erupts to 40,000ft
Sabancaya volcano in Peru erupts to 27,000ft
Sheveluch volcano on Kamchatka, Russia erupts to 26,000ft
Popocateptl volcano in Mexico erupts to 20,000ft
Fuego volcano in Guatemala erupts to 16,000ft
Thunderstorm kills more than a dozen in northwestern India prior to delayed start of monsoon
Line of storms leaves 1,000 mile path of destruction, impacting four US major cities
Colorado got almost 2 feet of snow on the first day of summer
70 activists arrested at climate change rally outside NY Times building
Plants may be transmitting superbugs to people
More doctors are prescribing opioids to prevent their patients from dying of overdoses
Struggle Among Progress as Countries Restrict L.G.B.T.Q. Rights
Ukraine holds largest gay pride event to date in Kiev
Tracking Bible Prophecy Headlines - 6/23/2019
White House finally unveils 'Peace to Prosperity' economic plan for Palestinians
Kushner unveils economic part of 'deal of the century' Middle East peace plan
A look at some of the details of the economic aspect of the Trump peace plan
Trump's Mideast Plan: $50 Billion for Palestinian Projects, Travel Corridor Between West Bank and Gaza
US economic plan avoids saying much, but does hint at future Israeli concessions
Gantz supports economic deal, clarifies: Gaza Strip must be demilitarized
Bahrain agenda reveals a search for ideas rather than provision of solutions
Trump's Mideast envoy: Palestinians must be told the truth
Palestinians reject US economic plan as attempted bribe instead of a state
PA: U.S. wants to use Arab money to kill off political aspirations of Palestinian people
Hamas: Our nation will resist U.S. attempts to turn Palestinian issue into economic one
Kushner is repeating the same mistake - The real obstacle to peace was and is Palestinian fantasies
EU Pushes Two State Solution During Meeting with Kushner
US embassy warns of expected anti-American demos in Gaza, West Bank over Bahrain
Hamas leader details terms for calm with Israel
Report: Civilian foils terror attack in Jerusalem's Old City
New York Cardinal: Israel-Vatican Ties Have 'Made the World a Better Place'
Jordan's King Abdullah is facing new risks—from his own friends
Bolton lands in Israel ahead of unprecedented security summit
Trump says he will be Iran's 'best friend' if it renounces nuclear arms
Foreign Office minister to visit Iran to call for 'urgent de-escalation'
Patrick J. Buchanan: War with Iran would become 'Trump's war'
With Iran reversal, did Trump break pledge to never 'telegraph' military ops?
Oil tanker attacks in the Strait of Hormuz requires an 'international response,' US envoy to Iran says
Iran issues warning to US, vows to defend its borders
Iranian commander: US bases are within our range
Iran Will 'Firmly Confront' Any U.S. Threat, Foreign Ministry Spokesman Says
Iran general: 'Firing one bullet at Iran' will 'set fire' to US interests
Iran says its airspace is 'fully safe', open to flights of all airlines
Surveillance drone may have tracked Japanese tanker, experts say
Iran executes 'CIA spy' amid Gulf tensions
Germany's Merkel says Iran issue will be discussed at G20
Germany's Merkel urges political solution in Iran crisis
Oil prices rise amid concerns of US-Iran military conflict
Trump Says Military Action Against Iran Still on Table as He Eyes More Sanctions
Trump says US to hit Iran with 'major' new sanctions Monday
Iranian hackers wage cyber campaign amid tensions with US
Iranian hackers step up cyber efforts, impersonate email from president's office
Iraq boosts security measures at base where US trainers stay
Whoever Wins Istanbul's Mayoral Election, There's Trouble Ahead for Erdogan
Morsi 'killed' by Egyptian government, son says
Suspected jihadists kill 4 workers in Egypt's Sinai
Ethiopia proposes civilian-majority ruling body for Sudan, say protest leaders
Militants killed while attacking Kenya police base
Afghan leaders begin peace summit in Pakistan
Georgians rally for justice over crackdown on anti-Russia protest
Hong Kong Protesters Disband After Besieging Police Headquarters
Hong Kong protesters are in 'deep fear' about leaving a digital footprint
Bibles Threatened by US Trade War with China, Christian Publishers Warn
Police called to home of UK leadership hopeful Boris Johnson amid domestic row
Johnson 'row' blows UK leadership race open, as nationwide campaign begins
Trump delays planned ICE raids to see if Congress can solve border crisis
Ocasio-Cortez, other Dems accuse ICE and CBP of 'killing' children, call for hold on funding
Oregon Senate closes due to 'possible militia threat' after Republican walkout
Bitcoin Is Back Above $10,000 and Investors Say This Rally Is Different - The world's most popular cryptocurrency gets a boost from Facebook's plan to launch Libra
5.6 magnitude earthquake hits near Puerto Madero, Mexico
5.4 magnitude earthquake hits off the coast of Oregon
5.3 magnitude earthquake hits near Changning, China
5.0 magnitude earthquake hits near the Vanuatu region
5.0 magnitude earthquake hits off the coast of Oregon
4.5 magnitude earthquake hits near Plainville, Kansas
Sabancaya volcano in Peru erupts to 29,000ft
Popocateptl volcano in Mexico erupts to 20,000ft
Sangay volcano in Ecuador erupts to 19,000ft
Raikoke volcano in the Kuril Islands erupts to 15,000ft
Europe to experience 'intense heat' in multi-day heat wave
Japanese sign up for DNA matchmaking as country faces demographic crisis
NY pair gives millions to anti-vaccination group working in ultra-Orthodox areas
Federal court allows Trump admin. rule banning abortion funding through Title X to take effect
Human trafficking in America among worst in world: report
P&G Launches New Film Highlighting Its Internal Journey for LGBT+ Inclusion
Australia Sets New Guidelines to Make Sports "Inclusive" for "Transgender & Gender Diverse" Athletes
Jesuit high school stripped of 'Catholic' label over gay teacher, Indianapolis Archdiocese says
State Dept. releases religious freedom report: A 'chilling array of abuses' committed in 2018
Tracking Bible Prophecy Headlines - 6/22/2019
Bahrain summit has united Palestinians, but not how U.S. intended
PA: Bahrain workshop aims to normalize Israel without demanding withdrawal
Ahead of Bahrain summit, Trump's top Mideast envoy reveals insights in peace plan
Hundreds of Jordanian Islamists protest Trump peace plan, Bahrain summit
U.S. Embassy in Israel Bars Employees From West Bank During Bahrain Conference
UN to Appeal for $1.2 Billion to Help 5 Million Palestinians
Palestinians say 7 wounded in riots along Gaza border
Israelis Welcome 'Miracle' Rains as Sea of Galilee Rises
Ancient city gate from the time of King David discovered in Israel
Specter of anti-Semitism weighs heavy on American Jews
With Morsi's death, Muslim Brotherhood future in limbo
Iran almost shot down US Navy plane with 35 crew as 'message' to US
Iran received message from Trump via Oman warning of imminent attack
Report: Trump approved Iran strike, then pulled back
Trump says he was 'cocked & loaded' to attack Iran, but called off strikes 10 minutes before
Trump says he called off disproportionate Iran strike that would have killed 150
Did Trump Just Blink or Bluff in Standoff With Iran?
Inside Trump's Iran decision: 'I really watched him agonize over this'
Trump says he doesn't want war with Iran, but there will be 'obliteration' if it comes
Trump Leaves Iran, Allies Uneasy Even After Stopping Airstrike
UK in regular contact with U.S. over Iran, urges de-escalation
Russia accuses U.S. of pushing Iran situation to brink of war - RIA
Putin says US military action against Iran would be a 'catastrophe for the region'
'America First' allies say Trump saved presidency from John Bolton by scrapping Iran strike
After Drone Incident, Nancy Pelosi Says U.S. Can't Be 'Reckless' On Iran
Anti-Trump former CIA Director John Brennan applauds president for Iran reversal
Netanyahu urges support for U.S. against Iran's 'aggression'
As threat of conflict with Iran grows, US has temps running the Pentagon
Secretary of Iran's Supreme National Security Council: We don't take Trump seriously
Iran group tied to Trump advisers rallies in Washington to demand regime change
What is the Strait of Hormuz, where Iran shot down US Navy drone?
Airlines are canceling or re-routing flights near Iran after drone was shot down
US said readying to evacuate contractors from Iraqi base due to security threat
Senate votes to block arms sales to Saudi Arabia, UAE and Jordan
Russia suspends flights to Georgia after violent clashes
British lawmaker suspended after video shows him violently grabbing female protester by the neck
Trump not joking about foreign help in elections: Hicks
Joe Biden recalls working with segregationist senators: 'At least there was some civility'
"Apologize for What?": Biden Doubles Down as Segregation Scandal Escalates
AOC's 'concentration camps' claim was just tip of the iceberg -- Here are some of her most controversial comments
Texas governor to send 1,000 National Guard troops to border over growing migrant crisis
ICE raids targeting migrant families slated to start Sunday in major U.S. cities
The Dow is now on pace for its best June return in 80 years
'It's Too Late to Be Bullish': Record Stock Run Is Drawing Worriers
Cuba Ration Lines Grow Tense as Economy Flails
Massive explosion at refinery in Philadelphia: reports
How will the Philidelphia oil refinery fire affect gas prices?
Review: Google Chrome has become surveillance software. It's time to switch.
Alexa Gone Bad: When A.I. Assistants Turn On Us
Can you get 'horns' from smartphone use? Here are some problems our devices cause
European space mission to get close-up view of new comet
'No explanation': Flying objects over Kansas City leave locals suspecting aliens
6.2 magnitude earthquake hits near L'Esperance Rock, New Zealand
5.3 magnitude earthquake hits near L'Esperance Rock, New Zealand
5.3 magnitude earthquake hits near Kandrian, Papua New Guinea
5.1 magnitude earthquake hits south of the Kermadec Islands
5.1 magnitude earthquake hits near Raoul Island, New Zealand
5.1 magnitude earthquake hits near L'Esperance Rock, New Zealand
5.0 magnitude earthquake hits near L'Esperance Rock, New Zealand
5.0 magnitude earthquake hits near Ohonua, Tonga
Pacific Ring Of Fire, Southern California and Yellowstone all have experts a little jumpy this month as "swarmageddon" hits downtown Los Angeles
Deep earthquake swarm south-east of Bardarbunga volcano
Raikoke volcano in the Kuril Island erupts to 43,000ft
Sabancaya volcano in Peru erupts to 30,000ft
Sangay volcano in Ecuador erupts to 19,000ft
Flooding to threaten southern China, Philippines and Japan regardless of tropical development
Before-and-after satellite images show dramatic effects of drought, late monsoon arrival in India
Researchers Trying To Figure Out Why So Many Dolphins Are Dying Along The Gulf Coast
Restaurants could be 1st to get genetically modified salmon
Genetic research simplified with 'Google Maps for genes'
Full steam ahead for gene editing? Russian scientist plans more babies with altered DNA
Missouri Refuses To Renew License For State's Last Abortion Provider
UK court orders forced abortion for disabled woman
Cleaners find abandoned foetus blocking plane's toilet in S.Africa
Hollywood's Top Gay Donors Have Mixed Feelings About Buttigieg
Writer says Trump raped her in department store dressing room in mid-90s
No jail time for man who sexually assaulted 11-year-old girl and infected her with STD
U.S. psychoanalysts apologize for labeling homosexuality an illness
The Divorce Rate Is at a 40-Year Low, Unless You're 55 or Older
Woman's 'Hail Satan' invocation prompts walkout from Alaska town meeting
Stonehenge: Druids have their moment in the sun
Tracking Bible Prophecy Headlines - 6/21/2019
Ex-CIA chief: US-Israel relationship seems to have gone 'overboard'
In first test of army chief's new strategy, IDF simulates war with Hezbollah
Trump advisor Bolton to hold 'regional security' talks in Israel
US: Iran shot down drone in international airspace in 'unprovoked attack'
After downing drone, Iran at UN accuses Washington of 'provocative act'
Iran's Revolutionary Guard chief: Downing US drone sends 'clear message'
Pentagon releases flight path image, grid plot for drone shot down by Iran
Iran Tries to Counter U.S. Military Claims by Releasing Drawing of What It Says Happened to Drone
Iran: We Have Parts of Downed U.S. Drone; Trump: Incident 'Probably a Mistake'
Israel said worried US may not respond decisively to drone downing
Trump suggests a 'loose and stupid' Iranian officer shot down US drone
Pentagon: US ready to defend its interests in Middle East
Netanyahu: Iran intensifying its aggression
Prime Minister offers support to US, calls on international community to confront Iran over its aggressive moves
US Must Prevent Establishment of Iranian 'Land Bridge' to Mediterranean, New Think Tank Paper Urges
Sen. Graham on Iran: If they're itching for a fight, they're going to get one
Situation Room briefing on Iran crisis concludes, as McConnell says 'measured' response is coming
'Does the president have the power to declare war?': Democrats question Trump official
US House Speaker Pelosi calls on US to de-escalate tensions with Iran
Biden calls Iran tensions 'self-inflicted disaster' after US drone shoot-down
Biden warns Trump strategy makes Iran conflict 'more likely'
Ex-Obama adviser Rhodes: Iran debacle 'predictable,' 'everything's gotten worse' under Trump
Gen. Keane: Likelihood of large-scale military operation in Iran is 'pretty remote'
India warships sent to strategic Gulf waters: Navy
UN chief urges restraint after US drone downed
EU to Chair High-level Meeting to 'Ensure Continued Implementation' of Iran Nuclear Deal
Iran says it will not give Europe more time to save nuclear deal
Moscow says it will look out for Iranian interests at upcoming Jerusalem meet
Erdogan hopes to use ties with Trump to defuse S-400 tensions
Yes, the Iranians Are Crazy (So Was Hitler)
Houthi drone heading toward Jazan intercepted, downed: Arab Coalition
After years of war and drought, Iraq's bumper crop is burning
Senior officials met at White House after reports of missile strike in Saudi Arabia
Defying Trump, GOP-led Senate votes to block Saudi arms sales
Activists were killed and women were raped. But some defiant Sudanese say their revolution isn't over yet
NZ launches gun 'buy-back' scheme for weapons banned after Christchurch mosque attacks
Boris Johnson, Jeremy Hunt in runoff for UK prime minister
Bank of America CEO says company wants a 'cashless society'
Senators briefed on UFO's as speculation grows surrounding naval sightings: report
UN, European bodies outline joint push against space junk
5.6 magnitude earthquake hits near Neiafu, Tonga
5.5 magnitude earthquake hits near San Martin, Argentina
5.3 magnitude earthquake hits near Bristol Island, South Sandwich Islands
5.2 magnitude earthquake hits near Ndoi Island, Fiji
5.1 magnitude earthquake hits near L'Esperance Rock, New Zealand
5.0 magnitude earthquake hits near Pondaguitan, Philippines
5.0 magnitude earthquake hits near Dili, East Timor
5.0 magnitude earthquake hits near L'Esperance Rock, New Zealand
Sabancaya volcano in Peru erupts to 25,000ft
Reventador volcano in Ecuador erupts to 15,000ft
Ebeko volcano in the Kuril Islands erupts to 12,000ft
St. Louis Planned Parenthood defiant as central Missouri still reels over abortion access
Integration or revolution? LGBTQ activists split over what Pride is all about
Man threatens to 'kill every gay person I can' at St. Louis PrideFest, police say
An Archbishop told a Jesuit school to fire a gay teacher. They said no
Tracking Bible Prophecy Headlines - 6/20/2019
International Atomic Energy Agency recognizes Palestine as a state
Hope fading for two-state solution, says Friedrich Ebert Foundation director
EU 'ready to work' with US on peace plan, as long as it aims at two states
After long wait, some Israeli news outlets okayed to cover Bahrain summit
Gaza banks to dole out Qatari cash, but 40,000 cut from recipient list
Trump's pick for UN envoy says she'll fight anti-Israel bias
US anti-Semitism czar: Armed guards should protect every synagogue, JCC
US interfaith leaders gather to beef up security for houses of worship
Troops uncover First Temple-era observation post on training base
Israel holds large military drill amid US-Iran tensions
Netanyahu, at major drill, warns: IDF has huge destructive power, don't test us
Iran could target Israel to escalate tensions with US - report
Germany warns risk of war in Gulf still 'serious'
US envoy on Iran says Tehran 'without question' behind Gulf of Oman attacks
US Navy expert: Mine in tanker attack resembles Iranian make
Trump's Critics Wary Even as They Agree Iran Is at Fault in Attacks
Trump envoy says US seeking talks with Iran, not war
Iran tensions spike amid Pentagon shake-up
Iran 'categorically rejects' US tanker attack allegations
Iranian Official Calls On World to Unite Against 'Savage Monster' U.S. As GOP Lawmakers Push for 'Striking' Militarily
Iran's President Rouhani says scaling back nuclear commitments is a 'minimum' measure
Sen. Graham: Trump, Netanyahu will stop Iran from getting a nuclear weapon
End appeasement toward Iran's regime, urges top selling German paper
Staff evacuated as rocket strikes near foreign oil firms in Iraq
Syria Thanks Russia, Iran and China for Support in War, But Wants Turkey and U.S. to Leave
Feds arrest Syrian refugee accused of plotting terrorist attack on Pittsburgh church
'Credible evidence' ties Saudi prince to Khashoggi murder, UN expert says
Saudi Arabia dismisses UN report on Khashoggi killing as 'unfounded'
Turkey's Erdogan says Khashoggi's killers will pay the price, be held accountable
Turkish lira drops on report Trump considering economic sanctions
Record 71 million people displaced as "major powers" fail to halt crises, UN Refugee Agency says
Get your fax right: Bungling officials spark Japan nuclear scare
The 'Great Firewall': China censors videos, social media posts of Hong Kong protests
China's state media spreads false information about Hong Kong protests
China won't allow Hong Kong leader to step down despite mass unrest
Ocasio-Cortez says US running 'concentration camps' on border
Trump, in 2020 campaign mode, calls Democrats 'radical'
Fed wary of economic clouds, but leaves interest rates unchanged for now
US said in late stages of YouTube kids' video investigation
DHS to Move Biometric Data on Hundreds of Millions of People to Amazon Cloud
Florida city pays $600,000 to hackers who seized its computer system
Amtrak power outages cause chaos for commuters along Northeast Corridor
Sky's the limit: Rise of delivery drones has cities asking who owns airspace
6.4 magnitude earthquake hits near L'Esperance Rock, New Zealand
6.3 magnitude earthquake hits near Abepura, Indonesia
5.8 magnitude earthquake hits near Sola, Vanuatu
5.1 magnitude earthquake hits near Ohonua, Tonga
A swarm of 1,000 earthquakes hit Southern California - how nervous should we be?
Earthquake swarms feed molten rock to newly forming volcanoes
Sabancaya volcano in Peru erupts to 27,000ft
Reventador volcano in Ecuador erupts to 17,000ft
Fuego volcano in Guatemala erupts to 16,000ft
Semeru volcano in Indonesia erupts to 14,000ft
Sheveluch volcano on Kamchatka, Russia erupts to 13,000ft
Flood kills 7 in Black Sea region
India's sixth biggest city is almost entirely out of water
Arctic could face another scorching annus horribilis
More Bad Buzz For Bees: Record Numbers Of Honeybee Colonies Died Last Winter
European Space Agency probe to intercept a comet
Russia strives to have the first baby born in space, claims the top scientist
Cosmonauts Refuse to Provide Semen Samples in Space
Australian sperm donor wins legal battle to be recognised as father
Using CRISPR to resurrect the dead
Eroding trust in vaccines leaves populations vulnerable, global study finds
Ebola fears worsen after more than 300,000 flee Congo over violent ethnic clashes: report
More than 100 children in India have died this month from a mysterious 'brain fever'
Parents take school to court for teaching their 6-y-o girl gender fluidity, causing her distress
House votes to block funding for Trump's transgender military ban
Adult performers to picket Instagram HQ over company's nude photo rules
Nxivm: Sex cult leader Raniere found guilty in New York
Inside the Global Exorcism 'Boom' - So many people are needing their demons exorcised, the Vatican recently had to put on a dedicated "exorcist training convention"
Tracking Bible Prophecy Headlines - 6/19/2019
U.S. Mideast Envoy Greenblatt Says He 'Will Understand' if Trump's Peace Plan Fails
Greenblatt: Israel should hold off on annexation until peace plan unveiled
Greenblatt: Settlements not reason for lack of peace
Former Israeli liaison to Palestinians to attend Bahrain peace summit
Palestinians boast of foiling Bahrain peace conference
Palestine: The Arab 'deal of the century'
PM: Israel-Russia-U.S. meeting in Jerusalem crucial for regional security
After 1st election round, fate of Guatemala's Jerusalem embassy hangs in balance
Court okays demolition of 100 East Jerusalem homes under Palestinian control
Palestinian village targeted in third apparent hate crime in a week
Israel re-expands Gaza Strip fishing zone to 10 nautical miles
EU presidency declares commitment to fighting anti-Semitism
In two cases, men wearing kippas targeted with anti-Semitic insults in Germany
Bennett floats alternative to ultra-Orthodox enlistment bill
In first, F-35s take part in massive drill simulating war with Hezbollah, Gaza
UN chief urges Russia, Turkey to stabilize Syria's Idlib 'without delay'
Rivlin warns Hezbollah against imposing Iranian agenda on Lebanon
Rivlin warns Lebanon, Hezbollah against launching attack on Iran's behalf
Muslim Brotherhood describes Morsi's death as 'murder'
U.N. rights office calls for independent probe into Mursi death
Egypt's Morsi quietly buried, a day after courtroom death
Morsi Symbolized the Triumph of Egypt's Revolution – and Its Collapse
Turkey: Erdogan slams Egypt's 'tyrants' as thousands mourn Morsi
Syria clashes kill 45 fighters: monitor
Kuwait emir to visit Iraq amid Gulf tensions
White House Steps up Iran Outreach to Congress
IRGC chief says Iran's ballistic missiles capable of hitting 'carriers in the sea'
Trump would consider military force vs Iran to prevent nuclear weapon
Trump: Oil tanker attack 'very minor,' but would go to war over Iran nukes
Pompeo: US must be able to respond to any Iranian attack
Pompeo warns Iran about trigger for US military action as some in administration question aggressive policy
Pompeo: US forces in Persian Gulf just a deterrent
Bolton: America Willing to Talk to Iran But Ready to Retaliate
As U.S. Boosts Pressure, Iran Tests Trump's Appetite for a Fight
Russia says US troop deployment could lead to war with Iran
Russia to Washington: Drop Middle East troop plan and stop provoking Iran
Iran says it won't wage war, Russia tells U.S. to stop stoking tensions
Amid Standoff With U.S., Iran's Rohani Says Tehran Isn't Seeking a War Against Any Nation
Iran is dragging the Middle East into a dangerous standoff
Potential conflict in Strait of Hormuz: Imbalanced forces and guerrilla warfare
Saudi Arabia urges world powers to secure waterways after twin attacks
A Failure Of OPEC+ Could Turn The U.S. Oil Boom Into Another Bust
New Zealand man jailed for 21 months for sharing Christchurch shooting video
Hong Kong leader's apology is 'fake,' more protests are coming, foes say
Christian leaders react to Hong Kong protests: 'Christ will stand by us'
'Sing Hallelujah to the Lord' emerges as anthem of Hong Kong's protests
Trump to meet with China's Xi Jinping at the G20 in make or break trade-war showdown
Venezuela's Collapse Frays Its Economic Ties With Russia
Trump Threatens To Deport 'Millions,' As He Kicks Off Campaign For Reelection
Trump spiritual adviser says 'demonic networks' have aligned themselves against president
Donald Trump just keeps 'joking' about serving more than 2 terms as president
Dow surges more than 350 points on hopes for a China trade deal and an easy Fed
Facebook to Launch Its Own Cryptocurrency, With Lofty Goals
Target's 2-hour register outage could cost the company $50 million
Wild turbulence slams flight attendant into plane ceiling, drenches passengers with scalding water, sends 10 to hospital
Tsunami warning in Japan after 6.8-mag earthquake strikes
6.0-mag earthquake rocks southwestern China, kills at least 12, injures dozens, officials say
5.9 magnitude earthquake hits near L'Esperance Rock, New Zealand
5.5 magnitude earthquake hits south of the Fiji Islands
5.4 magnitude earthquake hits near L'Esperance Rock, New Zealand
5.3 magnitude earthquake hits near Tadine, New Caledonia
5.2 magnitude earthquake hits near L'Esperance Rock, New Zealand
5.1 magnitude earthquake hits near L'Esperance Rock, New Zealand
5.0 magnitude earthquake hits near L'Esperance Rock, New Zealand
Earthquake with magnitude of 3.4 in Bardarbunga volcano
Popocateptl volcano in Mexico erupts to 28,000ft
Sabancaya volcano in Peru erupts to 26,000ft
Fuego volcano in Guatemala erupts to 15,000ft
Reventador volcano in Ecuador erupts to 15,000ft
Manam volcano in Papua New Guinea erupts to 12,000ft
Tropical Depression Vayu to unleash drenching downpours in northwest India as brief heat relief visits Pakistan
"It's Going To Be A Train Wreck": Farmers Say Corn Crop Far Worse Than USDA Estimates
N.Y. lawmakers agree to historic climate plan
'Flesh-eating' bacteria may be spreading to beach waters, seafood
They wanted a son so much they made their daughter live as a boy
YouTuber buys Michigan town and renames it 'Gay Hell' in protest of Trump policy
CA Lawmakers Trying to Force Pastors to Embrace Pro-LGBT Ideology
Startup that makes sex toys for women sues New York transit system for banning its ads
Sex doll maker creates replicas of dead partners to combat loneliness: 'I'm providing comfort'
Quebec government adopts controversial religious symbols bill
Sandy Hook victim's father wins case against authors who claim shooting was hoax
Tracking Bible Prophecy Headlines - 6/18/2019
White House confirms Israeli officials not invited to Bahrain workshop
PM's office says decision not to invite Israeli officials to Bahrain coordinated with Jerusalem
Israel will only send business delegation to Bahrain summit – report
Fatah calls off strike planned to protest US-led conference in Bahrain
Arab League head warns no Mideast peace deal without Palestinian state
Official New Zealand government website wipes Israel off the map
Gantz slams Netanyahu over Gaza cash infusion: 'Deterrence has collapsed'
Qatari cash arrives in Gaza, but payouts to Palestinians delayed
PA advisor on Islam warns world 'will pay' unless Muslims save Al-Aqsa
Israel lays fourth water pipeline to Gaza, the largest yet
Ukraine city plans real estate project on top of Holocaust victims' burial site
Romania hosts inaugural summit for global anti-Semitism envoys
Quebec bans new public servants from wearing kippot, other religious symbols
Egypt agrees to pay Israel $500 million to end gas dispute
Egypt's ousted President Mohammed Morsi dead after collapsing in court
Egyptian authorities refuse Mursi's burial in family cemetery: son
Mohammed Morsi: A turbulent presidency cut short by the army
Lebanon arrests Syrian IS suspect accused of planning attacks
Report: Mortars land on Iraqi military base near Baghdad
Iran official hints that US could be behind 'suspicious' tanker attacks
U.N. officials: U.S. planning a 'tactical assault' in Iran
Pentagon approves sending 1,000 more troops to Mideast as US releases new photos of tanker attack linked to Iran
US to send 1,000 more troops to Middle East, citing 'hostile behavior' by Iran
After enrichment threat, US accuses Iran of 'nuclear extortion'
Iran says it is responsible for Gulf security, calls on US forces to leave
Iran government advisor warns of 'unavoidable war' if sanctions not 'abandoned'
Democrat senator says leaving nuclear deal was 'foolish'
Netanyahu: World must reimpose sanctions if Iran breaches nuclear deal
Germany, UK warn Iran over uranium plans as EU urges caution
France's Macron urges more dialogue with Iran, regrets announcements on enrichment
Iran says it will break nuclear deal's uranium stockpile limit in 10 days
EU to await IAEA report before deciding on any Iran breach
Iranian official calls IAEA inspectors 'roaches,' says Tehran should quit NPT
US: Iran should still comply with nuke deal Trump derided
Iran: We will stop all export of oil in Gulf if we want
Iran Says if It Decides to Block Strait of Hormuz, It Will Do It 'Publicly'
Pompeo to meet with U.S. commanders amid growing crisis with Iran
Pompeo rallies foreign leaders against Iran over alleged oil attacks
UK to send Royal Marines to Persian Gulf to protect British ships
Moscow warns against 'baseless accusations' over tanker attacks
Iran Says It Dismantled a CIA Cyber Spying Network, Brought to Arrest of Agents
Iran accuses Saudis of militaristic approach in Middle East
Following Houthis interference, Yemen food aid suspension set to start this week
19 killed by gunmen in Burkina Faso: 'There's no Christian anymore in this town'
Terrorist trio, including 2 females, kill at least 30 watching soccer match in Nigeria
China says suspected blast caused minor quake near N. Korea
Hong Kong Activist Leader Freed From Jail, Joins Mass Protests for Leader to Step Down
The Hong Kong Protests Could Be a Prelude to a Big Showdown Over Taiwan
State Department identifies 23 violations, 'multiple security incidents' concerning Clinton emails
Flashback: Ex-Clinton staffer once said he'd 'go to Europe' to confirm Trump oppo
Tech giants head down 'dangerous' censorship path
Accidental cat filter derails political press conference
Argentina and Uruguay reel after massive power outage
Blackout in South America raises questions about power grid
Cyberattacks Make Smart Grids Look Pretty Dumb
Israel enters World Bank partnership to boost cybersecurity in developing world
Israeli tech company says it can break into all iPhones ever made, some Androids
Comcast Launches Eye Control For The TV, An Aid For Physically Disabled Viewers
Airbus is ready for pilotless jets - are you?
6.0 magnitude earthquake hits near L'Esperance Rock, New Zealand
5.8 magnitude earthquake hits near Changning, China
5.5 magnitude earthquake hits the Central Mid-Atlantic Ridge
5.5 magnitude earthquake hits near Watubuku, Indonesia
5.4 magnitude earthquake hits near L'Esperance Rock, New Zealand
5.4 magnitude earthquake hits near Scott Island Bank, Antarctica
5.3 magnitude earthquake hits near Sikabaluan, Indonesia
5.2 magnitude earthquake hits near Changning, China
5.2 magnitude earthquake hits near Changning, China
5.1 magnitude earthquake hits near L'Esperance Rock, New Zealand
5.0 magnitude earthquake hits the Southern Mid-Atlantic Ridge
5.0 magnitude earthquake hits near Saumlaki, Indonesia
Another Earthquake Shakes Ohio Near Lake Erie
Popocateptl volcano in Mexico erupts to 35,000ft
Sabancaya volcano in Peru erupts to 25,000ft
Sangay volcano in Ecuador erupts to 20,000ft
Reventador volcano in Ecuador erupts to 16,000ft
Manam volcano on Papua New Guinea erupts to 10,000ft
Bihar: Heatwave Kills 47, Acute Encephalitis Syndrome Death Toll Rises to 80
Is climate change to blame for a rise in 'flesh-eating' bacteria cases? Doctors say yes
Potentially deadly valley fever is hitting California farmworkers hard, worrying researchers
Clarence Thomas calls for abandoning 'demonstrably erroneous' precedent, touching off Roe v. Wade speculation
Supreme Court tosses ruling against bakers who refused cake for gay couple
Dad Gives Out Free Hugs at Pride Parade & Pleads With Parents to be Allies to LGBTQ Kids
Vatican formally opens debate on married priests in Amazon
Israel blocks access to 1,700 pedophilia websites
Alex Jones sent Sandy Hook victims files with child sex abuse images, say lawyers
Pakistani officials claim women trafficked into prostitution in China after marriage
Email sextortion scams are on the rise and they're scary - here's what to do if you get one
Beijing says US legalization of marijuana is a 'threat to China'
In first states to legalize pot, teen use triggers concerns
Religious communities consider how much faith to put in marijuana
Man Runs Into Riverside Church And Allegedly Says He's Going To Shoot Everybody
Gunman shot dead after opening fire on federal courthouse in downtown Dallas
Tracking Bible Prophecy Headlines - 6/17/2019
U.S. Mideast Envoy Greenblatt: We May Postpone Publication of Peace Plan to November
Foreign minister says Israel will attend US-led peace summit in Bahrain
Amid fraying truce, Qatari envoys said to enter Gaza with new cash delivery
Qatari envoy to Gaza enters Strip with $15 million aid package
Hamas gunmen reportedly open fire on Israeli troops in Gaza, no injuries
US envoy Greenblatt backs Friedman on Israel's 'right' to annex some settlements
Netanyahu inaugurates new Golan community honoring Trump
No plans, no budget: 'Trump Heights' inauguration slammed as a PR stunt
PM slams wife's conviction in plea deal as witch hunt costing millions
Sara Netanyahu convicted of misusing state funds, says she's 'suffered enough'
Netanyahu says wife went through 'four years of hell' fighting fraud charges
California man arrested after threatening synagogue mass shooting
Turkish Post in Syria's Idlib Hit by Shelling From Assad-controlled Areas
Top Iranian official says Tehran should drop out of international nuclear treaty
Iran says it will unveil measures reducing commitment to nuclear pact on Monday
Senior EU diplomat, back from Iran, shows support for nuclear deal
'Tanker Wars': 30 Years Later, Could the U.S. and Iran Repeat History in the Gulf
Buttigieg: Iran situation 'disturbingly reminiscent' of lead-up to Iraq War
Mike Pompeo Calls On Foreign Leaders To Unite Over Alleged Oil Attacks
Pompeo on Iran: US considering range of options including military
Pompeo says US does not want war with Iran, urges diplomacy
Pompeo again blames Iran for tanker attacks but insists 'we don't want war'
Trump admin to discuss sending additional military force to Middle East amid Iran tensions: report
Trump says he doesn't want war, but Sen. Cotton called for 'retaliatory strikes' on Iran
Britain 'Almost Certain' Iran Was Behind Tanker Attacks, Germany Says U.S. Video Evidence Not Enough
Moscow warns against 'baseless accusations' over tanker attacks
Saudi Crown Prince Blames Iran for Tanker Attacks but Says Kingdom Doesn't Want War
Egypt slams Houthi attack on two Saudi airports
Erdogan says he expects delivery of Russian S-400s to start in July
Former employee: DHS ordered me to scrub records of Muslims with terror ties
Huge crowds march in Hong Kong, piling pressure on leader
Hong Kong makes history as black sea of protesters denounce city's leader and Beijing
Hong Kong protest organizers say demonstrations swell to 2 million amid calls for top official to quit
Hong Kong leader Carrie Lam apologises to nation as hundreds of thousands demand she step down
French Protesters Hang Up Their Yellow Vests
Trump accuses New York Times of 'virtual act of Treason' with Russia report
Trump claims 'Obama had to know about' efforts to undermine presidency
Michael Goodwin: Hypocrites get last kicks at Sarah Sanders, slobbering over her White House exit
Electrical failure cuts power to all of Argentina and Uruguay, supplier says
6.3 magnitude earthquake hits near L'Esperance Rock, New Zealand
5.5 magnitude earthquake hits near L'Esperance Rock, New Zealand
5.5 magnitude earthquake hits near L'Esperance Rock, New Zealand
5.0 magnitude earthquake hits near L'Esperance Rock, New Zealand
5.0 magnitude earthquake hits near Prince Edward Islands region
5.0 magnitude earthquake hits near Lailunggi, Indonesia
Sabancaya volcano in Peru erupts to 25,000ft
Sangay volcano in Ecuador erupts to 20,000ft
Reventador volcano in Ecuador erupts to 16,000ft
Fuego volcano in Guatemala erupts to 15,000ft
More rain forecast after 'unprecedented' flooding in Lincolnshire
France to declare natural disaster after storms rip through crops
Heavy toll for French farms and vineyards after brutal hailstorm
Biblical plague of locusts is swarming over Italian farmlands. Could it happen in the US?
Record number of African migrants coming to Mexican border
Border Patrol agents not immune to onslaught of illnesses plaguing migrant holding centers
ICE Quarantines 5,200 Detained Immigrants Who Were Exposed To The Mumps & Chickenpox
Ugandan medics now tackling Ebola say they lack supplies
Summer camp is newest front in battle with measles outbreak
'Deaths of despair' are taking more lives of millennial Americans than any other generation
Tiffany Haddish cancels comedy show in Atlanta over Georgia heartbeat abortion law
Texas pastor who defended proposed bill criminalizing abortions accused of molesting teenage relative for years
Pete Buttigieg says it's "almost certain" we've had gay presidents
Alex Jones offers $1M reward as FBI investigates child pornography planted on his Infowars server
Tracking Bible Prophecy Headlines - 6/16/2019
Tremors across Jordan as Trump Mideast peace plan revives old fears
PA: 'We have foiled Trump's peace plan'
Liberal pro-Israel groups accuse Israeli envoy of politicizing US support
Liberman: We'll force gov't with Likud, Blue and White to block ultra-Orthodox
Israeli soldier punished for putting dairy and meat in same fridge on base
Israel said to demand return of soldiers' bodies as condition for calm in Gaza
Mortars fired at Iraqi base housing US troops
Large explosion in military zone of Damascus - Syrian state TV
Wildfire in Damascus Warehouse Causes Massive Explosion, State Media Reports
Dozens Said Killed by Shelling and Airstrikes on Rebel-held Areas in Syria's North
US envoy: Iran must stop using Syria to threaten regional neighbors
Iran-US dispute grows over attacks on oil tankers in Gulf of Oman
UAE FM: Int'l community should work together to protect energy transportation
UAE foreign minister says Iran fingerprints clear on oil tanker attacks: Arabiya TV
United Arab Emirates Diplomat Says Evidence Shows Tanker Attacks Were 'State-Sponsored'
Saudi prince blames Iran for tanker attacks, says won't hesitate on 'threats'
Israel said to blame Iran's Revolutionary Guard for attacks on oil tankers
Albanian PM says tanker attacks 'engineered provocation by Iran'
Corbyn: UK government fueling Gulf tensions by blaming Iran for tanker attacks
Jeremy Corbyn: no 'credible evidence' of Iran role in tanker attacks
Iran Summons British Envoy Over Tanker Attack Accusations, State Media Reports
The Latest: Arab League chief tells Iranians to 'be careful'
Arab League chief calls on Iran to 'reverse course' after tanker attacks
Iran's Rouhani renews threat to reduce nuclear deal commitment
Iran to Continue Scaling Back on Nuclear Deal Compliance, Rohani Says
Iran Rushes to Up Petrochemical Sales as Sanctions Hit Oil
A crude tug of war on the global oil market
Putin Criticizes U.S. Trade Wars as 'Bullying'
The Face-Off Over Gulf Arms Sales: 'Emergency' or False Alarm?
Gulf of Oman tanker attacks: Saudi Arabia urges 'decisive' response
Saudi-led Coalition Hits Houthi Positions in Yemen's Sanaa
Houthis Say They Launched Drone Attacks on Saudi Arabia's Abha and Jizan Airports
Turkey slams southern EU nations on drilling bid off Cyprus
U. S. calls Sudan military crackdown 'devastating,' urges independent investigation
Sudan says military council suspends decree on UN sites
Roadside bomb kills Kenyan police officers near Somali border
Hong Kong leader suspends extradition bill, says sorry
Thousands evacuated in Berlin after WWII bomb found
EU says 'Russian sources' tried to undermine European vote
U.S. Ramps Up Online Attacks on Russian Power Grid
Venezuela's Guaido calls for probe into funds for military defectors
Mexico publishes Trump's 'secret deal' on migration
Migrants complain of poor conditions at US holding centers
Dems eye repeal of Justice rule barring presidential indictments
MoveOn Launches Nationwide 'Impeach Donald Trump' Rallies Saturday
Trump Warns of Epic Stock Market Crash If He's Not Re-Elected
Trump warns of a 'market crash the likes of which has not been seen before' if he loses 2020 election - but economists are worried he's causing a recession on his own
Target suffering mass cash register outage, leaving frustrated customers
Pressure mounts on Facebook over Mark Zuckerberg's emails on privacy practices, ongoing FTC investigation
Trump says he was briefed on Navy sightings of UFOs
No tsunami threat to NZ after 7.4 magnitude Kermadec earthquake
6.1 magnitude earthquake hits near Ohonua, Tonga
5.3 magnitude earthquake hits near L'Esperance Rock, New Zealand
5.0 magnitude earthquake hits near L'Esperance Rock, New Zealand
Sabancaya volcano in Peru erupts to 24,000ft
Popocateptl volcano in Mexico erupts to 20,000ft
Reventador volcano in Ecuador erupts to 17,000ft
Sheveluch volcano on Kamchatka, Russia erupts to 13,000ft
Cyclone Vayu may recurve towards India's Gujarat again
More dogs are getting sick as climate changes pushes diseases into new parts of the US
New York City set to become 1st city to fund abortion services
Planned Parenthood building clinic in Alabama despite abortion law
Lesbian Pair Performed At-home "Sex Change" on Young Son - Then Killed Him
The controversy over the DC Dyke March, Jewish Pride flags and Israel, explained
With hard hats and tiny audience, Notre Dame celebrates first Mass since blaze
Tracking Bible Prophecy Headlines - 6/15/2019
Lindsey Graham, a Trump confidante, insists on two-state solution
Nikki Haley to Israel Hayom: Trump's peace plan puts Israel's security first
After fresh Gaza violence, army said pushing for 'serious military campaign'
PA organizations deny firing rockets at Israel
Hamas chief tells UN he doesn't know who fired rockets at Israel this week
UN Mideast envoy meets Hamas leaders in Gaza amid border violence
US Senate warns Israel against letting China run Haifa port
No to BDS: French Muslim leaders tour northern West Bank as guests of settlers
Germany is accused of downplaying anti-Semitic attacks by Muslims
Turkey refuses Russian 'excuse' over Syria strikes
Iraqi PM, in phone call with Pompeo, urges 'calm' amid US-Iranian tensions
France's Macron Sides With Cyprus on Dispute With Turkey
Turkey says would retaliate against U.S. sanctions over Russian S-400s
Rouhani tells SCO summit: US poses 'serious threat' to world
Iran under diplomatic fire over provocations in Persian Gulf
Blaming Iran for Attack on Gulf Tankers, U.S. Releases Video of Revolutionary Guards
US says video shows Iranian military removing mine from tanker
'Flying objects' damaged Japanese tanker during attack in Gulf of Oman
Iranian forces fired missile at US drone before tanker sabotage - report
Trump: Iran a 'nation of terror,' was behind tanker attacks
Trump says Gulf tanker attacks have 'Iran written all over it'
UK joins US in accusing Iran of tanker attacks as crew held
US focused on building international consensus following attacks in Middle East
Japanese tanker owner contradicts U.S. officials over explosives used in Gulf of Oman attack
U.N. chief calls for independent probe into Gulf tanker attacks
After tanker attacks, Iran claims US and Israel plotting to 'sabotage diplomacy'
The last time a 'Tanker War' broke out in the Persian Gulf, it lasted for years
Tehran billboard shows destroyed US, Israeli ships, reads: 'We drowned them all'
Twitter deletes thousands of accounts tied to Iran, seeks to end false info campaigns
Japan FM discusses Gulf of Oman attacks with US Secretary of State Pompeo
Concerns over Persian Gulf escalation weigh on markets
Ash Carter: Iran 'feeling the pressure' of Trump sanctions
President Xi: China to promote ties with Iran no matter what
Chinese cyberattack against Telegram messaging app targeted Hong Kong protests, says CEO
More than 600 companies including Walmart and Costco sent a letter to Trump begging him not to increase China tariffs
Trump says he'd 'of course' tell FBI if he gets foreign dirt
US Office of Special Counsel finds that Kellyanne Conway violated federal law and recommends she be removed from the White House
WikiLeaks' Assange Says His Life at Stake in Extradition Fight
Surveillance-savvy Hong Kong protesters go digitally dark
Exclusive: Facebook's Process to Label You a 'Hate Agent' Revealed
Scientists found that we're spending so much time on our smartphones that it could be changing the shape of our skulls
Many Americans say their financial situation is worse since the Great Recession
5.6 magnitude earthquake hits near Tual, Indonesia
5.3 magnitude earthquake hits near Yigo Village, Guam
5.2 magnitude earthquake hits near Isangel, Vanuatu
5.2 magnitude earthquake hits the Northern Mid-Atlantic Ridge
5.1 magnitude earthquake hits near Kahale, Indonesia
5.1 magnitude earthquake hits near Puerto Madero, Mexico
5.0 magnitude earthquake hits near Puerto Madero, Mexico
5.0 magnitude earthquake hits near Raoul Island, New Zealand
Popocateptl volcano in Mexico erupts to 32,000ft
Sabancaya volcano in Peru erupts to 24,000ft
Reventador volcano in Ecuador erupts to 15,000ft
Sheveluch volcano on Kamchatka, Russia erupts to 15,000ft
2 months' worth of rain in 48 hours triggers floods, disrupts travel, UK
China flood death toll hits 61, 350,000 evacuated: ministry
Hail The Size of an Orange Causes Serious Damage in Slovenia
At least 36 people dead in one of India's longest heatwaves
Temperatures leap 40 degrees above normal as the Arctic Ocean and Greenland ice sheet see record June melting
Pope backs carbon pricing to stem global warming and appeals to deniers
Trump migration deal meets mounting resistance in Mexico
5,200 people in ICE custody quarantined for exposure to mumps or chicken pox
WHO Says Ebola Outbreak Is Not An International Public Health Emergency
Burial of Ugandan Ebola victim shows flash of confrontation
China announces hefty fines for unauthorized collection of DNA
New York ends religious exemption to vaccine mandates
Anti-vaxxers lose minds after religious exemption bill gets pushed through. "And these are the religious people?!"
Russian geneticist answers challenges to his plan to make gene-edited babies
Appeals Court Rebukes Brett Kavanaugh, Grants Abortion Access to Undocumented Minors
With glitz and glamor, Tel Aviv celebrates Mideast's largest Pride parade
Jewish Gay Conversion Group Operating Under New Name Ordered to Shut Down
Brazil's Supreme Court criminalizes homophobia and transphobia
Lake County church hosting 3-day 'Make America Straight Again' event - preacher advocates for the arrest and execution of lesbians and gays
Infamous Australian cult leader, known for brainwashing children, dead at 98
Boy, 16, fatally shot while trying to sell Xbox: 'They killed my son over nothing,' mom cries
Tracking Bible Prophecy Headlines - 6/14/2019
White House admits Palestinian economic growth depends on peace deal
Jordan says still undecided on Mideast peace conference
Israel says Palestinians fired rocket into southern town
Witnesses describe 'miracle' as Gaza missile barely misses Sderot students
Sderot rocket strike prompts calls for major military operation in Gaza
Israeli planes reportedly hit Gaza after Sderot rocket attack
Amid increased tensions, Hamas calls on mediators to save Gaza truce
Palestinian village targeted with vandalism, graffiti in apparent hate crime
FIFA probing Palestinian soccer chief for incitement, promotion of terror
IDF intercepts rocket over south, following day of balloon attacks from Gaza
Gantz slams PM for 'strong words, no deterrence' on Gaza after rocket fire
Netanyahu, in rebuke of justice minister, says court rulings 'bind everyone'
Supreme Court chief accuses new justice minister of leading Israel to 'anarchy'
Ahead of elections, Rivlin 'very afraid' of polarizing political discourse
As election campaign begins, cracks emerge in right-wing loyalty to Netanyahu
Golan community named for US president to be called 'Trump Heights'
Putin says U.S.-Russia relations are getting 'worse and worse'
Russia carries out air strikes against militants in Syria's Idlib - RIA
Turkey says three soldiers hurt in 'deliberate' Syria regime attack
Tunisia, Algeria, Egypt call for a cease-fire in Libya
Japan PM: Iran says it has no intention of making, using nuclear weapons
Iran threatens 'crushing response' to US attack as Japan seeks to lower flames
Japanese Shipping Company Confirms Its Tanker Was Attacked in Gulf
Iran questions timing of reported attacks on Japan-tied tankers
Tankers targeted near Strait of Hormuz amid Iran-US tensions
Tankers Attacked Again in Gulf of Oman, Raising Fears of Wider Conflict
US Navy: 2 oil tankers damaged in Sea of Oman; shipping firm: 'suspected attack'
U.S. Navy's 5th Fleet Aids Tankers After 'Torpedo Attack' in Oman Sea
Unexploded device spotted on one of attacked oil tankers - U.S. source
Mike Pompeo blames Iran for oil tanker attacks in Gulf of Oman
Saudi Arabia agrees Iran was behind tanker attacks, says Adel al-Jubeir
Iranian official denies reports that tanker sank in Gulf of Oman - IRIB
Russia urges people not to rush to blame Iran for tanker incident
Iran Has Little to Gain From Oman Tanker Attacks
Britain "deeply concerned" about reports of explosions on vessels in Gulf of Oman
UAE's Anwar Gargash says attacks on oil tankers are a 'dangerous escalation'
U.S. to raise Mideast tanker attacks in U.N. Security Council: diplomats
US destroyer USS Mason en route to the scene of attacks in Gulf
Oil jumps more than 3% on reports of tanker fires in the Gulf of Oman off Iran coast
Saudi Arabia says it has stepped up readiness level, committed to supply oil markets
U.S. consults allies on how to protect shipping in wake of tanker attacks: senior U.S. official
Twitter deletes thousands of accounts tied to Iran, seeks to end false info campaigns
Sudan Military Meets U.S. Diplomats While Bashir Charged With Corruption
Sudan's military rulers say they thwarted several coup attempts
Man accused of killing 51 in Christchurch mosque attacks pleads not guilty
US, allies accuse North Korea of violating UN sanctions on refined petroleum
Trump Stuns With Oval Office Interview: 'Like the Smoking Gun Tape, if Nixon Had Confessed on National Television'
Sarah Sanders leaving White House post after fraught tenure
Andrew McCabe celebrates Sarah Sanders' exit from White House: 'I have to say I will not miss her'
Alec Baldwin calls Sarah Sanders a 'mouthpiece for fascism' during nasty feud with father
A Morgan Stanley economic indicator just suffered a record collapse
Facebook's EU regulator says it 'remains to be seen' if Mark Zuckerberg is serious about privacy
'Deepfakes' called new election threat, with no easy fix
Experts: Spy used AI-generated face to connect with targets
Amazon sued over Alexa child recordings in US
Robocall revenge: Meet the techies turning the tables on scammers
Ford opens Israel tech lab in move toward driverless cars
NASA Eyes Wild Space Tech Ideas to Mine the Moon (and Asteroids, Too!)
6.4 magnitude earthquake hits near Coquimbo, Chile
5.6 magnitude earthquake hits the Southern Mid-Atlantic Ridge
5.3 magnitude earthquake hits near L'Esperance Rock, New Zealand
5.2 magnitude earthquake hits near L'Esperance Rock, New Zealand
5.2 magnitude earthquake hits near Ohonua, Tonga
5.0 magnitude earthquake hits near Merizo Village, Guam
5.0 magnitude earthquake hits near Ovalle, Chile
Agung volcan in Indonesia erupts to 30,000ft
Sabancaya volcano in Peru erupts to 26,000ft
Popocateptl volcano in Mexico erupts to 21,000ft
Reventador volcano in Ecuador erupts to 15,000ft
Sheveluch volcano on Kamchatka, Russia erupts to 13,000ft
India's west coast hunkers down as Cyclone Vayu approaches
Cyclone Vayu changes course, won't make landfall in Gujarat: Met department
'Never seen anything like it;' Illinois communities facing plague of spiders
Uganda tightens border, bans gatherings as second Ebola death confirmed
Conservative Anglicans Criticize Church Of England Opening The Door For Marijuana Investments
Digital marketer Mailchimp bans anti-vaccination content
New York ends religious exemption to vaccine mandates
Jessica Biel, facing criticism, explains why she opposes California vaccine bill
'Sanctuary city for the unborn': All-male city council in Texas town bans most abortions
The Abortion Conundrum: How Far Israelis Go to Make Sure Their Babies Are Born Perfect
Amid Trump flag ban, US Embassy branch in Tel Aviv decorated for Pride parade
Ecuador's highest court legalizes same-sex marriage
'Desmond Is Amazing' Needs Saving - An eleven-year-old drag performer should inspire fierce protest
'My Little Pony' brings same-sex couple to latest episode
Tracking Bible Prophecy Headlines - 6/13/2019
Palestinians urge Egypt, Jordan to reconsider going to U.S.-led conference
Iraq, Lebanon to stay away from Mideast peace conference
Chief Palestinian negotiator predicts Bahrain economic workshop will be a bust
Bahrain conference may succeed, but not at bringing Israeli-Palestinian peace
More than half of House Democrats slam any Mideast plan without 2 states
Yair Netanyahu: Israel is faithful US ally, but Palestinians celebrated on 9/11
Mossad involved in Israel's anti-BDS efforts – report
Jews went like 'meek lambs to gas chambers,' new Dutch senator says
Jewxit: Could 300,000 Jews flee the UK? 1 in 3 British Jews have considered leaving the UK due to rising antisemitism.
Polish soccer association celebrates victory over Israeli team as a 'pogrom'
Argentina Jews call for action after spate of anti-Semitic attacks
Gantz calls on attorney general to expedite Netanyahu investigations
Sara Netanyahu signs plea bargain, admits criminal offense
Sara Netanyahu Signs Plea Deal, Will Pay $15,000 for Misuse of Public Funds
Congress Wants to Protect U.S. Forces Using Israeli Defense System
IDF rolls out new siren system to warn more precisely of incoming attacks
IDF intercepts rocket over south, following day of balloon attacks from Gaza
Israel closes Gaza fishing zone after rash of balloon attacks
Blast in community north of Gaza as unexploded rocket said to detonate
Israel baffled by Hamas-led resurgence of Gaza border violence
Israel scrambles jets as drone from Lebanon enters Israeli airspace, turns back
Israeli military launches heavy assault on southern Syria
Syrian sources: Israeli strike targeted Assad army's positions
After alleged Syria strike, PM says Israel acting against 'enemy in vicinity'
France's Marine Le Pen to go on trial over her ISIS tweets
Erdogan on Russian S-400 Defense System: 'It's a Done Deal'
Russia and Turkey broker ceasefire in Syria's Idlib: Russian news agencies
'Significant buildup' of Russian military forces in Crimea
Japan PM arrives on first Tehran visit to ease tensions: State TV
Japan's Abe Warns Iran, U.S. of Sliding Into 'Accidental Conflict' in Tehran Visit
Rouhani says Iran will hit back if US attacks
Japan PM calls on Iran to play constructive role for regional stability
The Latest: Abe calls for 'patience' amid Iran-US standoff
Iranian Newspaper Blasts U.S.-Japan Ties Ahead of Historic Visit by Abe
Iran to ask Japan's Abe to mediate over U.S. oil sanctions: officials
UK's Hezbollah revelations part of worrying trend of Iran appeasement
Khalid bin Salman: 'Iran meddling in our region for 40 years'
Arab Coalition: Houthi rocket targets Saudi Abha airport, 26 injured
UN: Terrorist attack on Abha Airport poses threat to regional security
U.S. Urges Saudi Progress on Khashoggi Investigation Before Murder Anniversary
Commentary: Trump plans to label Muslim Brotherhood as terror group. Bad idea
Trump says he's considering slapping sanctions on gas pipeline from Russia to Germany
Former UN chief says risks of nuclear conflict 'are higher'
Violence breaks out as protesters challenge bill allowing criminal suspects to be tried in mainland China
Hong Kong police fire rubber bullets as protests turn to violent chaos
Hong Kong police use tear gas on protesters trying to storm parliament
The US defense chief gave China's defense minister a 'gift' that called out Beijing over North Korea
Trump Says He's Holding Up Trade Deal With China Ahead of G-20
Joe Biden flips on China threat, now says it's 'serious'
Buttigieg Unveils Foreign Policy Plan to Undo Damage of Trump's 'America First' Agenda
Trump asserts executive privilege to block access to census documents
Trump says he would 'want to hear' dirt on 2020 rivals from foreign governments, suggests he wouldn't contact FBI
Kamala Harris: 'No Choice' but to Prosecute Trump After Presidency
Fox News' Sean Hannity Praises Bill Maher for Claiming Hillary Clinton Obstructed Justice
Venezuela: Overcrowded Morgue Asks Families to Take Bodies Home
Facebook Worries Emails Could Show Zuckerberg Knew of Questionable Privacy Practices
Why AI Deepfakes Should Scare the Living Bejeezus Out of You
5.2 magnitude earthquake hits near Batgram, Pakistan
5.1 magnitude earthquake hits near Shizunai, Japan
3.4 magnitude earthquake hits central Pennsylvania county
Agung volcano in Indonesia erupts to 30,000ft
Sabancaya volcano in Peru erupts to 27,000ft
Kluchevskoy volcano on Kamchatka, Russia erupts to 23,000ft
Reventador volcano in Ecuador erupts to 17,000ft
Sheveluch volcano on Kamchatka, Russia erupts to 15,000ft
300,000 evacuated in India as Tropical Cyclone Vayu approaches
Mental Illness Affects a Fifth of People Living in War Zones
U.S. death rates from suicides, alcohol and drug overdoses reach all-time high
French medics warn health service is on brink of collapse
Jessica Biel Comes Out as Anti-Vaxx Activist, Joins Robert F. Kennedy Jr. to Lobby Against CA Vaccination Bill
Illinois governor signs abortion protection bill pro-life groups call a 'death penalty'
House Dem says she's tired of 'so many sex-starved males' opposing abortion
Stacey Abrams goes to Hollywood to meet with movie execs over heartbeat law
Teen Vogue Instructs Teens on How to Get Abortions Without Their Parents Knowing
'I Refused to Give Up on My Baby': Mother Says Doctors Told Her 10 Times to Abort Daughter With Spina Bifida
Openly gay reporter presses Iran's top diplomat on death penalty for homosexuals
Cartoon Network promotes LGBT 'pride month,' tells kids to 'stand proud'
Pride Flag Replaces POW/MIA Flag at Montgomery County Executive Building
New HBO series 'Euphoria' sells 'graphic adult content' to 'teens and preteens,' parents group says
Expert: Doctors Will Soon Prescribe Sex Robots to Patients
Sex Robots and the End of Civilization
Pinterest Insider Reveals Company Censors Bible Verses, Christian Terms
Foreign Secretary 'deeply disturbed' by number of Christians being persecuted for their faith
Tracking Bible Prophecy Headlines - 6/12/2019
Israeli UN Envoy: Time Has Come for World to Recognize Jerusalem as Our Capital
Israel plans to entrench annexation of East Jerusalem: report
Moldova Announces Its Embassy Will Move to Jerusalem
US says Jordan, Egypt and Morocco to attend economic workshop in Bahrain
Palestinians 'deeply regret' Egypt, Jordan decision to attend Bahrain meet
Backing Palestinian boycott, Lebanon rejects Bahrain economic meet
Yair Netanyahu: Trump a rockstar, best friend Jews ever had
Ivanka Trump Pushes Initiative to Give Women Bigger Role in Global Peace Efforts
Democrat Buttigieg warns he would cut Israel aid over West Bank annexation
Hamas: US Working on Erasing Palestinian Rights
Accidental firefight breaks out between IDF and PA security personnel in Nablus
Commentary: Why the Upcoming Israeli Rematch Elections Are a Race to the Bottom
Report: Pompeo vows to protect Jews in UK against Jeremy Corbyn
For first time at UN, India votes with Israel and against group with ties to terror
Netanyahu ally says voters, not judiciary, will decide PM's legal fate
Hezbollah said to bypass US sanctions by entering drug trade into Europe
Report: Syria intercepts missiles fired from Israel
Syria says no to restoring ties with 'terrorist-supporting' Hamas
ISIS sleeper cells burn, blow up and slaughter hundreds in uptick of attacks across Iraq and Syria
US sanctions 16 individuals, entities related to the Syrian crisis: Treasury
Understanding Turkey's high stakes F-35 diplomatic train crash
European officials frustrated over faltering Iran nuke pact
US said to mull further Iran sanctions targeting trade with Europe
Saudi air defense downs two Houthi drones
Boris Johnson allowed arms sales to Saudis after Yemen bombing
Yemen's Houthi rebels launch attack drones into Saudi Arabia
Yemen's Houthis attack Saudi Abha Airport with a cruise missile: Al Masirah TV
Senior US envoy to urge dialogue on Sudan visit
Sudan rebel leader 'deported' as military steps up street patrols
Sudanese doctors say dozens of people raped during sit-in attack
Hong Kong may have already lost its battle against Chinese authority
Trump touts 'beautiful letter' from Kim Jong Un
N.Korea urges US to change 'hostile policy' on eve of summit anniversary
Kim Jong Un's half-brother was CIA informant before his assassination
Trump reveals Mexico migrant plan by waving document around
Buttigieg vows to seek repeal of post-9/11 war powers resolution
In emotional speech, Jon Stewart lashes out at Congress over 9/11 victims fund
Jon Stewart blasts Congress over 9/11 funding hearing: 'Drove me nuts' there were empty seats
John Bolton: 'Substantial' belief five countries spreading lies on Trump team dysfunction
U.S. House approves authority to sue Trump advisers who ignore subpoenas
Matt Gaetz: William Barr subpoena would be quashed in court, rips Dems' 'unprecedented' actions
Saturday: #ImpeachTrump Day of Action takes off, 133 events nationwide
Ocasio-Cortez says Dems are 'sitting on our hands' on impeachment
Pelosi says Dems 'not even close' to starting impeachment
Dem committees win new powers to investigate Trump
Democrats Introduce Bill Allowing Shooting Victims To Sue Gun Industry
The stock market is closing in on its all-time high. Here's what could clinch it
Wall Street's 'fear gauge' is sounding an alarm
Artificial intelligence is coming. Will Congress be ready?
AI Listened to People's Voices. Then It Generated Their Faces.
This Deepfake of Mark Zuckerberg Tests Facebook's Fake Video Policies
5.2 magnitude earthquake hits near Ohonua, Tonga
5.2 magnitude earthquake hits near Pacific-Antarctic Ridge
Sabancaya volcano in Peru erupts to 27,000ft
Popocateptl volcano in Mexico erupts to 22,000ft
Reventador volcano in Ecuador erupts to 17,000ft
Klyuchevskoy volcano on Kamchatka, Russia erupts to 17,000ft
Agung volcano oin Indonesia erupts to 14,000ft
Sheveluch volcano on Kamchatka, Russia erupts to 13,000ft
Sakurajima volcano on Japan erupts to 11,000ft
Sinabung volcano in Indonesia erupts to 10,000ft
Strengthening Cyclone Vayu to slam into western India with damaging winds, flooding rain
Tropical Cyclone Vayu Strengthening; May be Strongest Strike in Western India's Gujarat State in 20 Years
Brutal hailstorms hit Germany, severe damage reported, several people injured
120 degrees in the shade?! Record-breaking, 'dangerous' heat wave bakes western U.S.
San Francisco hotter than Vegas as it shatters high temp record amid extreme heat wave
'Frightening' number of plant extinctions found in global survey
6 Mysterious Deaths At Dominican Republic Resorts Sparks FBI Investigation And Travelers Sharing Alarming Stories
Dominican Republic deaths have Americans rethinking their vacations: "We don't want to be next"
Massive Ebola outbreak spreads across DRC border, infected 5-year-old in Uganda
Oklahoma judge wants more answers on $85M Teva opioid settlement
American Medical Association: Let minors override parents' vaccination refusal
New York City closes 10th Jewish school for violating vaccine order
Planned Parenthood, ACLU sue Trump administration over 'conscience protections' rule
Botswana decriminalizes gay sex in landmark Africa case
Social media both a blessing and curse for LGBT community, 'Sapiens' author says
Texas governor signs controversial 'Save Chick-fil-A' bill into law
Franklin Graham Claims 'Gay Pride Flag Is Offensive To Christians'
Vatican Releases Global Educational Guide to Sexuality That Calls Nonbinary Gender "Fictitious"
Bishops meeting on sex abuse clouded by state investigations
The working witches of Los Angeles just want you to be your best self
Christian Families Going Hungry as Villagers in India Deprive Them of Work, Homes
China Installs Surveillance Cameras in Churches to Monitor Christians
Chinese Christians memorize entire Bible in prison: Gov't 'can't take what's hidden in your heart'
Tracking Bible Prophecy Headlines - 6/11/2019
Washington not asking Friedman to 'walk back' comments about annexation
Palestinian FM says Friedman's comments intended to help Netanyahu annex Palestinian Territory
Palestinians urge sanctions if Israel moves to annex parts of West Bank
Palestinians announce 'popular uprising' against Trump peace plan
Ya'alon: Like Hamas leaders, Netanyahu rules over Likud with 'balance of terror'
Lapid: If it weren't for Netanyahu's corruption probes, we could've had a unity government by now
Netanyahu says he'll attend October pre-indictment hearing
Sara Netanyahu plea bargain put on ice at attorney's request
Senior UK Labour lawmaker calls for suspension of new MP in anti-Semitism row
Corbyn says new MP accused of anti-Semitism is 'not a racist in any way'
Pompeo: US will 'push back' against Corbyn before he makes things hard for Jews
Pro-Israel UK Tory leadership candidate in trouble after cocaine use admission
UK said to have foiled 2015 Hezbollah London bomb plot, then covered it up
NY Times will end its political cartoons after 'anti-Semitic' depiction of Netanyahu, cartoonist says
Rabbi beaten in central Argentina, in apparent anti-Semitic attack
Incendiary balloons suspected as cause of brush fires near Gaza Strip
Israel completes new section of protective Gaza border wall
Russian jets kill at least 25 in north-western Syria
Turkish F-35 pilots no longer flying at U.S. base
UN hears calls to enforce Libya arms embargo
Mass civil disobedience campaign shuts down Sudanese capital as death toll rises
Internet blackout across Sudan
Why does the Strait of Hormuz matter?
Iran Says Only Nuclear Deal Will Be Discussed as Talks With Germany, Japan Begin
Former IRGC chief: The smallest action against Iran will set the region on fire
UN nuclear watchdog 'worried about increasing tensions' over Iran
UN nuclear watchdog: Iran uranium production up, can't confirm compliance
Iran has accelerated production of enriched uranium, IAEA says
Zarif: Israel is the one with nuclear arms, the one threatening Iran
Iran's foreign minister: Netanyahu wants to destroy us, and we will respond
Netanyahu: Iran's Zarif lying, Tehran is the one threatening destruction
Zarif: U.S. launched 'economic war' against Iran, 'cannot expect to stay safe'
Ocasio-Cortez Suggests 'Powerful People Trying to Bribe' Trump Into Iran War
Iran's FM affirms right to execute gays and blasts U.S. and Israel
Iran-linked terrorists caught stockpiling explosives in London
At Least 95 Killed in Ethnic Massacre in Village in Central Mali
BBC to stop using the word 'terror' to describe attacks
The Arrest of a Russian Investigative Journalist Prompts Outrage and Solidarity
Reporter's Arrest Sets Off Widespread Protests in Russia
Hong Kong to push ahead with extradition bill that sparked huge protest
Hong Kong's Massive Protests May Be Chinese Democracy's Last Stand
Hundreds of North Korean public execution sites identified: survey
Kim Jong Un goes Bond villain: Throws general in Piranha-filled pool
Trump and Macron's symbolic friendship tree dies
2 Dead in Haiti as Protesters Demand the Removal of President Jovenel Moise
Brexit chaos could push the UK economy into reverse this quarter
Mexico eyes Brazil for U.S. asylum deal as Trump revives tariff threat
House Democrats appeal order against them in Trump border wall lawsuit
Democrats push ahead with hearings on Russia probe
Democrats launch Trump oversight offensive with Watergate figure John Dean testimony
Key Nixon Accuser Returns To Capitol With Sights Set On Another President
Ex-Nixon aide John Dean testifies on Watergate-Russia 'parallels,' as GOP mocks appearance
Nadler puts Barr contempt push on hold after striking Mueller report deal
Gun Seller That Bet Big on Hillary Clinton Getting Elected Goes Bankrupt
DOJ investigating 'non-governmental organizations and individuals' as part of 'broad' probe into surveillance abuses
How AI is catching people who cheat on their diets, job searches and school work
The future will be recorded, on your smart speaker
Google CEO: New YouTube Restrictions Coming, We Want To 'Really Prevent "Borderline" Content'
5.5 magnitude earthquake hits near Tual, Indonesia
5.4 magnitude earthquake hits near Pagan, Northern Mariana Islands
5.0 magnitude earthquake hits near Pagan, Northern Mariana Islands
5.0 magnitude earthquake hits near Lakatoro, Vanuatu
ODOT cameras capture 4.0-magnitude earthquake near Cleveland
2.3 magnitude earthquake shook Georgia near Lake Hartwell
Sabancaya volcano in Peru erupts to 25,000ft
Popocateptl volcano in Mexico erupts to 21,000ft
Reventador volcano in Ecuador erupts to 16,000ft
Agung volcano in Indonesia erupts to 14,000ft
Severe flooding prompts states of emergency, leaves 3 dead in North Carolina
Near-record 'dead zone' predicted in the Gulf of Mexico this summer
Pressure mounts on aviation industry over climate change
Locusts destroy crops in 'worst invasion in Sardinia for 60 years'
Upgrade Your Memory With a Surgically Implanted Chip
Russian Biologist Pledges to Create More CRISPR-Edited Babies
Abortion laws are "bad for business," nearly 200 CEOs say
Scientists feel chill of crackdown on fetal tissue research
Overturning Roe v. Wade is the 'wrong goal' for pro-life movement, Care Net CEO warns
At Pride Fest in Des Moines, politics are in the spotlight
U.S. bans flying rainbow flag at Jerusalem embassy for Pride Month
'One American flag flies': Pence defends barring pride flags on U.S. embassy flagpoles
Budweiser UK Celebrates 'Asexual,' 'Grey-Asexual,' and 'Demi-Sexual' Pride
Vatican Issues Document During Pride Month Denying Gender Identity Is A Choice
Vatican condemns gender theory as bid to destroy nature
Age matters more than sexual orientation to U.S. presidential voters
Sex Work Would Be Broadly Legal in New York Under New Bill Introduced Monday
Justices reject challenge to 'In God We Trust' on U.S. money
Tracking Bible Prophecy Headlines - 6/10/2019
Palestinians weigh ICC complaint against US envoy for backing Israeli annexation
Qatar says U.S. needs Palestinians on board for Middle East peace plan
Qatar Says It Will Support Any Mideast Peace Plan Approved by Palestinians
Two weeks out from Bahrain summit, Israel said yet to receive official invite
'Jordan, Egypt yet to reply, Israel yet to get invite, for June 25 Bahrain meet'
French FM says Trump peace plan 'cannot grant serenity,' wont satisfy both sides
Germany, Jordan say two states 'only solution' to Israeli-Palestinian conflict
At Michigan Quds Day rally, Israel called 'cancer,' US leaders deemed 'Satanic'
U.S. Reverses Deportation of Palestinian Jailed in Hamas Case, Citing Fear of Torture by Israel
US Jewish community looks to defend itself as attacks rise
Tension forces evacuation of Syrian refugee camp in Lebanon
From Gaza to Iraq: Fire is a new weapon of ISIS, Hamas and others
Hamas official claims 'slaughter of Zionists is near'
Iran gears up for week of high-stakes diplomacy amid tension with US
Germany's FM urges Gulf stability ahead of Iran's visit
Iran unveils new advanced missile defense system it says can destroy enemy jets
US general: Aircraft carrier sends message to Iran not 'to do something goofy'
U.S. Commander Weighs an Expanded Mideast Force to Counter Iran - Emergency deployment, seen as 'stabilizing,' suggests a larger U.S. role
Iran urges Europe to normalize economic ties with it or face consequences
Iran shutters 547 eateries in Tehran for breaking 'Islamic principles'
Iran-linked Yemen rebels claim attack on Saudi airport
Dem, GOP senators want to check Trump's power to sell arms to Saudis
Sudan's generals launch renewed crackdown to defeat general strike
Millions join general strike in Sudan aimed at dislodging army
Sudan unrest: Four killed on first day of 'civil disobedience'
Pope Francis appeals for peace, dialogue in Sudan
US military vehicle hit by roadside bomb in Niger, officials say
Mediterranean will be 'sea of blood' without rescue boats, UN warns
Kazakhstan: Protests of presidential vote bring 500 arrests
Four dead in shootout between rival Indian political parties
Over a million attend Hong Kong demo against controversial extradition law, organisers say
Violent clashes after huge Hong Kong demo against China extradition law
Hong Kong plunged into political crisis after huge protest against extradition law
G20 frets over global economy amid US-China trade war
UK's Johnson baulks at Brexit cost as leadership race hots up
UK not paying Brexit bill would be debt default, French source says
Thousands of Venezuelans pour into Colombia after partial border reopening
Trump raises specter of imposing 'very profitable' new tariffs on Mexico despite deal breakthrough
House launches pre-impeachment agenda this week
Woman sues TSA claiming she was forced to show genitals in 'horrific' strip search
Southern California earthquake swarm takes an unexpected turn, and that's reason to worry
5.2 magnitude earthquake hits near Abepura, Indonesia
5.2 magnitude earthquake hits near Karangbadar Kidul, Indonesia
Sinabung volcano in Indonesia erupts to 55,000ft
Sabancaya volcano in Peru erupts to 25,000ft
Popocateptl volcano in Mexico erupts to 19,000ft
Reventador volcano in Ecuador erupts to 17,000ft
May precipitation sets all-time records in Kansas
Month of rain in a day: Parts of Southeast deal with flooding, high water rescues
Mississippi River Hits Dangerous Flood Levels, Stalls Barges and Roadways While Affecting Farmers
Power to thousands of Californians cut amid wildfire threat
In historic first, G20 weighs ageing as global risk
Democratic abortion policy is deeply unpopular, as yet another poll confirms
Liberal Church Sponsors 'Drag Queen Story Time' for Kids After Library Cancels It
Philadelphia's first openly gay deputy sheriff found dead at his desk in apparent suicide
Boston "Straight Pride" Parade Names Alt-Right Gay Provocateur Milo Yiannopoulos as Marshal
White nationalist group interrupts Detroit pride event, members appear to urinate on Israeli flag
Police: Man brandishing BB gun sparked panic at Capital Pride parade
Recent LGBTQ attacks highlight hate crimes
Pope laments 'culture of insults,' decries church propaganda
Tracking Bible Prophecy Headlines - 6/9/2019
US envoy says Israel has 'right' to annex parts of West Bank
Palestinians dub US envoy 'settler spokesman' after he backs partial annexation
Hamas official calls Friedman's annexation remark 'destructive and radical American thinking'
PLO chief Erekat: 'annexing parts of West Bank is a war crime'
US official: No discussion nor plans for unilateral annexation by Israel
U.S. says position on West Bank has not changed
French FM says Trump peace plan 'cannot grant serenity,' wont satisfy both sides
Some Palestinians Give Up on Two-State Solution
Trump Jr. blasts Omar, Tlaib on Twitter as leaders of 'the Hamas Caucus'
Israeli army cadets train for takeover of Hezbollah-held Lebanese village
YouTube's new policy blocks history teachers from uploading Hitler archive clips
20 years on, Africa's first Holocaust center has a universal message on genocide
Senior UK Labour lawmaker calls for suspension of new MP in anti-Semitism row
Egypt says 4 jihadists killed in restive northern Sinai
Northwest Syria battles rage after rebel counterattack
Syrian Soccer Player and Icon of anti-Assad Movement Dies From Battle Wounds
Assad demolishes refugee homes to tighten grip on rebel strongholds
Turkey says it has "neutralised" 43 Kurdish militants in northern Iraq
Pentagon suspends Turkish F-35 training as Erdogan embraces Putin
Iran Foreign Ministry Says New U.S. Sanctions Show Offer of Talks Not Genuine
Iran says new US sanctions make talks offer 'hollow'
Netanyahu tells Japan's Abe to pressure Iran as he prepares for Tehran visit
Iran minister: Tehran secretly defying US sanctions with 'unofficial' oil sales
Iran has no plans to leave OPEC - Iranian oil minister
Iran said to bolster morality police amid hijab protests
Sudan protest group calls nationwide 'civil disobedience'
Sudan forces arrest protest leaders who met Ethiopia PM
All you need to know about Ethiopia's attempt to mediate the Sudan crisis
Sudanese protesters: Death toll in military crackdown at 60
Social media blocked as Liberians protest 'corruption and creeping dictatorship'
Taliban attack kills 14 militiamen in western Afghanistan
Indian leader calls for global conference on countering terrorism
Philippines rejects call for UN rights council probe
Sri Lanka's president vows to block Easter attacks probe
Venezuela crisis: Four million have fled the country, UN says
Even Showers Are A Luxury in Venezuela Now
Trump calls off tariffs after Mexico vows to tighten borders
Trump is playing a risky game by weaponizing US economic power with tariffs
Pelosi hits Trump's deal with Mexico, accuses him of 'threats and temper tantrums'
Hillary Clinton: Mueller report proves Russian meddling, obstruction of justice
Mystery as second GOP ex-state senator found dead in two days
G20 agrees to push ahead with digital tax: communique
Southern California earthquake swarm takes an unexpected turn, and that's reason to worry
5.3 magnitude earthquake hits south of the Fiji Islands
5.1 magnitude earthquake hits near Kavieng, Papua New Guinea
5.0 magnitude earthquake hits near Panguna, Papua New Guinea
Sabancaya volcano in Peru erupts to 27,000ft
Reventador volcano in Ecuador erupts to 17,000ft
Fuego volcano in Guatemala erupts to 15,000ft
Record-Breaking Heat in Alaska Wreaks Havoc on Communities and Ecosystems
West Coast braces for heat wave, raising fears of wildfires in Northern California
PG&E cuts power in Northern California to reduce wildfire risks
Fire consumes 6,000 acres in Tonto National Forest in Arizona
Heatstroke kills monkeys as India suffers in searing temperatures
The White House reportedly blocked climate testimony warning of a 'possibly catastrophic' future because it didn't 'jibe' with Trump's policy
'We All Owe Al Gore An Apology': More People See Climate Change In Record Flooding
We're in an age of 'apocalypse anxiety' and will never stop worrying about doomsday
To stop a virus, California has euthanized more than 1.2 million birds. Is it reckless or necessary?
Biting 'buffalo gnats' drive Minnesotans indoors - Flooding delays pest control access to black fly breeding grounds, leading to possible historic wave
Lyme disease cases have tripled since the '90s
Misinformation swirling around Dutch teenager's death ignites debate over euthanasia
What's really behind the measles outbreak in NY Jewish communities?
Dying to donate: The idea of death by organ donation is gaining acceptance
Tennessee House passes bill banning abortions once heartbeat is detected
Texas governor signs law banning cities and counties from doing business with abortion providers
University gives back $21.5M from donor who urged Alabama boycott over abortion law
Some US embassies fly rainbow flag despite rejected requests from Trump admin
Trump administration denies embassies' requests to fly pride flag on flagpoles: reports
Outcry after police drug raid on Tel Aviv gay club ahead of Pride week
Sex abuse crisis tops agenda as Southern Baptists convene
Scottish Child Abuse Inquiry: Boys raped by priests at 'satanic parties'
Tracking Bible Prophecy Headlines - 6/8/2019
Gaza flare-up sees terror attacks on Israelis tripled in May
Report: PM's defense team still intent on delaying hearing, despite AG's refusal
The Weather Channel digital under fire for classifying Jerusalem as the 'State of Palestine'
To Recapture Rebel-held Idlib, Syria Reverts to a Familiar Tactic: Bombing Civilians
Iran said accelerating uranium centrifuge production, anticipating deal collapse
US hits Iran with new sanctions; petrochemicals targeted
U.S. starts 'unwinding' Turkey from F-35 program over Russia defense deal
Watch: Dramatic moment US warship almost collides with Russian destroyer in Philippine Sea
U.S. and Russia trade blame over near collision in East Asian waters
Pakistan says roadside bomb kills officers, soldier
Ethiopian Prime Minister in Sudan to Mediate Crisis After Bloodshed
#IAmTheSudanRevolution: Support for Sudan amid internet blackout
ISIS plotted to send terrorists through US-Mexico border
Mexico is sending 6,000 troops to secure its border ahead of Trump's tariff deadline
Trump plans to declare new national emergency to impose tariffs
Trump Announces Deal With Mexico on Immigration, Suspends Tariffs
Trump's Tariffs Have Already Wiped Out Tax Bill Savings for Average Americans
Stocks just posted their best week of 2019 after the bleak jobs report fueled hopes for a Fed rate cut
UK's May officially quits as party leader, starting succession race
Protests as Labour candidate wins Parliament seat despite anti-Semitism charges
Orwell's classic '1984' turns 70 amid enduring interest
Give up your password or go to jail: Police push legal boundaries to get into cellphones
Walmart service to deliver groceries inside customers' homes
Nasa to let tourists into International Space Station
5.0 magnitude earthquake hits the Southeast Indian Ridge
Sabancaya volcano in Peru erupts to 33,000ft
Reventador volcano in Ecuador erupts to 17,000ft
Fuego volcano in Guatemala erupts to 17,000ft
Manam volcano in Papua New Guinea erupts to 14,000ft
Nevados de Chillan volcano in Chile erupts to 12,000ft
More Stalled Hurricanes And Less Wind Shear - Bad News For U.S. Coasts
Storm Miguel hits France with record-breaking gusts
Storm Miguel kills three after overturning rescue ship off French coast
Month's worth of rain in 24 hours hits parts of U.S. Gulf Coast, at least one person killed
As Floodwaters Remain High, Many In St. Louis Wonder If They'll Reach Flood Of '93 Levels
Sleep apps backfire by causing anxiety and insomnia, says expert
Powerful CRISPR upgrade uses 'jumping genes' to directly insert DNA
Plan B Morning-After Pill Flying Off Shelves As States Move To Tighten Abortion Laws
How Biden's Campaign Confronted Him on Abortion
Alabama abortion law challenged in Planned Parenthood lawsuit
Alabama Dem attacks Trump Jr. with slur after abortion comments spark outcry
Spike Lee calls for Hollywood to 'shut it down' in Georgia
Kristan Hawkins: Georgia boycott is a Hollywood temper tantrum that will hurt women
Poll: Majority Want To Keep Abortion Legal, But They Also Want Restrictions
Johns Hopkins Research: No Evidence People Are Born Gay or Transgender
Pastor Arrested for Preaching Against Homosexuality
Lesbian couple viciously beaten in homophobic attack on London bus
'Straight pride' group removes Brad Pitt as mascot after backlash
Democrats, America is ready for a gay president
Trump admin tells U.S. embassies they can't fly pride flag on flagpoles
Middle Schools across the U.S. Display LGBT Flags for National Pride Month
Elementary Kids Get 'Special Surprise' Drag Performance at School Talent Show
Disney Introduces Its First 'Boy Princess' on Show That Also Featured First Gay Kisses
Family says 12-year-old took Uber alone to parking garage and jumped to her death
Tracking Bible Prophecy Headlines - 6/7/2019
First-ever UK human rights report accuses Israel of 'continued violations'
Sanders, Warren introduce resolution decrying Israel annexation plans
IDF says it foiled attempt to smuggle rocket material to Gaza by boat
This Chicago Synagogue Commemorates Nakba Day, Not Israeli Independence Day
Hundreds rally near Boston against hate after anti-Semitic incidents
Hamas: Abbas's condolences to Rivlin 'a knife in the hearts of the martyrs' families'
AG rejects Netanyahu's bid to further postpone pre-indictment hearing
After hearing delay rejected, Netanyahu says AG denying him justice
Army spots anti-aircraft fire from Syria days after border exchange
U.S. will not accept more Turkish F-35 pilots over Russia defenses
China says its Russia partnership is designed to blunt US 'strategic edge'
UAE says 'sophisticated' tanker attacks likely the work of a state actor
Netanyahu: Tehran working toward 'arsenal of nuclear bombs'
Watchdog should inspect, possibly destroy Iran's nuclear archive, ex-deputy says
US commander for Mideast says Iran threat 'very real'
U.S. commander says American forces face 'imminent' threat from Iran
Intel chief: Iran acting out in response to 'unprecedented' economic sanctions
US says Iran having second thoughts about attack after troop buildup
Iran backed down in Gulf due to US 'deterrence', says American general
Trump signals readiness for negotiations with Iran
Top German diplomat heading to Iran in bid to save nuke deal
At D-Day celebrations, Macron calls disagreements with US over Iran 'technicalities'
Trump lauds 'unbreakable' trans-Atlantic alliance as D-Day anniversary marked
Larry Kudlow once said Trump's proposed trade policies 'will pose incalculable damage' to US economy
New York Times drafts 'articles of impeachment' against Trump
Trump launches blistering attack on 'nasty, vindictive, horrible' Pelosi
Florida woman who stabbed herself told police she was 'tired of living in Trump's country'
Will the EU Kill Video Streaming? A copyright 'directive' could make it impossible for YouTube, much less an upstart, to do business.
Stanford engineers make editing video as easy as editing text
'Surveillance capitalism': critic urges Toronto to abandon smart city project
Jeff Bezos interrupted by protester, says space exploration is necessary to 'save the Earth'
Trump signs $19 billion disaster relief bill and says Puerto Rico 'should love' him
'This is a lie': Schumer bashes Trump for claim about Puerto Rico and disaster aid
Magnitude 3.7 quake rattles south Reno on Thursday night near Arrowcreek
Popocateptl volcano in Mexico erupts to 28,000ft
Sabancaya volcano in Peru erupts to 27,000ft
Reventador volcano in Ecaudor erupts to 17,000ft
Fuego volcano in Guatemala erupts to 16,000ft
Kerinci volcano in Indonesia erupts to 15,000ft
Extinct Russian Volcano Has Woken up and Could Unleash 'Pompeii-size' Eruption, Scientists Warn
Ghat flooding causes deaths and more than 1,000 displaced
Large Ebola outbreaks new normal, says WHO
'Wake up call': 1M new STD infections daily
WHO alarmed at STD spread in the era of dating apps
New Mexico Adds Opioid Use to Conditions for Medical Pot
Maine assisted-suicide bill reaches governor's desk; would be 8th state to legalize option for terminally ill
What is the Hyde Amendment? Joe Biden Faces Backlash for Supporting Controversial Abortion Measure
Biden Flip-Flops, Now Supports Federal Funds for Abortion
Biden caves after being battered on abortion media, liberal rivals
University may return $21 million after donor discourages women from attending over state abortion ban
Boston mayor: city can't stop 'Straight Pride Parade' over its values
Over 10,000 march in Jerusalem Pride Parade under heavy security
First openly gay minister shrugs off jeers at Jerusalem pride march
Gay minister only appointed to woo LGBT voters, Netanyahu said to tell Haredim
Hong Kong court says denying same-sex spousal benefits unlawful
Connecticut Lawmakers Move to Ban 'Gay Panic Defense'
Washington Supreme Court rules against florist who refused service for gay couple's wedding
Wisc. Elementary School Teacher Who Identifies as 'Both' Male and Female Records 'Coming Out' Video for Students
Colorado School District Moves to Tear Down Columbine High School to Stop 'Morbid Fascination'
Tracking Bible Prophecy Headlines - 6/6/2019
Israel said trying to block bipartisan Senate two-state resolution
Major world financial bodies plan to be at U.S.-led Palestinian conference
PA premier calls Trump plan 'blackmail,' says Bahrain workshop to be 'born dead'
Iran's Khamenei: US Middle East peace plan a 'great betrayal'
US envoy tells Palestinian leaders dire situation is of their own making
Abbas Edges PA Closer to Economic Collapse
Gaza Officials Warn of Escalation Over Israel's 'Foot-dragging' in Implementing Ceasefire Agreements
Israeli Startup Develops Firefighting Drone to Combat Gaza Incendiary Balloons
Netanyahu asks to postpone his hearing ahead of September elections
First Lady Nechama Rivlin laid to rest with prayers and song
Erdogan sends condolences to Rivlin on death of his wife, Nechama
YouTube to remove videos denying Holocaust, glorifying Nazism
Archaeologists identify city gate from time of King David
Cyprus $9 billion gas production deal includes Israel's Delek
Israel's intelligence giant deployed to thwart Hezbollah
Grasshoppers swarm into Israel from Syria
Islamic State claims attack that killed 8 Egyptian policemen in Sinai
Sudan health ministry says death toll from violence is 46
United Nations says relocating staff from Sudan
UN: 2 million Somalis could die of famine this year
Lean times for Iranians as sanctions push the economy to the brink
UAE, Saudi Arabia, Norway to present findings of tanker attacks' probe to UN
Iran could make nuclear weapon in 6-8 months, says former IAEA deputy
Saudi missile program expanded with help from China, US intel said to show
Republican, Democratic senators seek to block Trump Saudi arms sales
'Not the time to do business as usual' with Saudis: Senators to rebuke Trump over arms sales
US pursues sale of over $2 bln in weapons to Taiwan, sources say
Trump says he's still optimistic about a deal, North Korea warns its losing patience
'Executed' North Korean diplomat is alive, sources say
China ratchets up anti-US rhetoric with old war films and travel alerts
Putin and Xi hail 'unprecedented' ties as US relations sour
China, Russia seek closer economic ties to counter U.S. pressure as Xi Jinping prepares to meet Putin
Russia intercepts US aircraft flying over the Mediterranean Sea
Queen, Trump, world leaders honor veterans on D-Day anniversary
D-Day commemorations: Queen pays tribute to 'resilience of wartime generation - my generation'
EU says disciplinary action is warranted for Italy over its rising debt
Trade war could wipe $455 billion off global GDP next year, IMF warns
Mexico blocks new caravan of Central American migrants
Border arrests skyrocket in May, as officials declare 'full-blown emergency'
Pelosi: Trump's Mexico tariff threat is a 'distraction' from Mueller report
Pelosi tells Dems she wants to see Trump 'in prison'
Pelosi: Public Wants Impeachment Now Because They Don't Understand The Process
Democrats plan Capitol Hill event to put Trump's mental health under fire
Poll: Americans view fake news as a bigger problem than terrorism
Press freedom in 'downward spiral' across the world
Laid-off reporters launch project to 'Save Journalism'
Hackers May Soon Be Able to Tell What You're Typing-Just By Hearing You Type
Amazon says drones will be making deliveries in 'months'
5.5 magnitude earthquake hits near Kulaman, Philippines
5.3 magnitude earthquake hits near Copiapo, Chile
5.0 magnitude earthquake hits near Nikol'skoye, Russia
California And Nevada Have Been Hit By 240 Earthquakes Over The Last 24 Hours
Sabancaya volcano in Peru erupts to 27,000ft
Popocateptl volcano in Mexico erupts to 26,000ft
Fuego volcano in Guatemala erupts to 15,000ft
Reventador volcano in Ecuador erupts to 15,000ft
Tropical system near Texas coast may bring flooding but won't develop, hurricane center says
Tornado leaves trail of destruction in German town
End of civilization: climate change apocalypse could start by 2050 if we don't act, report warns
Trump dismisses Prince Charles's climate concerns, says weather changes 'both ways'
Australia reels from worst rampage killing in decades for a country thought to have solved this issue
Ohio doctor charged with 25 counts of murder, accused of prescribing excessive doses of painkillers
Opioid Maker Insys Admits To Bribing Doctors, Agrees To Pay $225 Million Settlement
Gospels and child sacrifice: Inside a NYC ultra-Orthodox anti-vaccination rally
Media got Dutch teen's 'euthanasia' death wrong
Dem rivals rebuke Biden for not backing abortion rule repeal
North Carolina Senate Fails to Override Governor's 'Born Alive' Bill Veto
Trump admin to cease use of fetal tissue in government research
Pro-life groups praise Trump for ending 'inhumane' practice of using aborted babies for research
'Shift' happening in US on abortion, 'scales finally tipping': pro-life leaders
Netflix Faces Pro-Life Boycotts in U.S. and U.K.
Trump Says He Banned Transgender People From the Military Over Prescription Drugs
Netanyahu appoints Amir Ohana justice minister, first openly gay cabinet member
Ahead of Jerusalem Pride, police say they're recruiting transgender officers
Calls for a 'Straight Pride Parade' cause stir
Mexican church leader charged in horrific child sex ring
US cardinal overseeing church response to sex abuse scandal accused of misconduct cover-up
Pope Francis approves change to the Lord's Prayer despite opposition: 'It's deeply problematic'
Tracking Bible Prophecy Headlines - 6/5/2019
Trump Middle East adviser Kushner meets EU leaders with international hopes dimming for a US peace plan
After Kushner talks, EU says peace plan must consider both Israel, Palestinians
West Bank leaders livid over PM's axing of settlement adviser close to Liberman
Israel's First Lady, Nechama Rivlin, passes away
Inauguration of Golan town named after Trump to be delayed due to new elections
Israel said to expect US-brokered talks with Lebanon on sea border within weeks
US plans to stress to Russia at Jerusalem summit that Iranian forces and their proxies have to leave Syria
In wake of Golan attack, Israel makes it clear Iran cannot hide in Syria
Satellite Images Show Damage From Alleged Israeli Strike on Iranian Base in Syria
Baghdad's Green Zone reopens to public after 16 years
Iran's supreme leader vows to continue resisting US pressure
Trump says 'always a chance' of war with Iran, but insists he doesn't want it
Trump officials approved Saudi nuclear permits after Khashoggi murder
US NATO ambassador says Turkey must back down on Russian missile purchase
Russia claims to test fire new hypersonic interceptor missile
Russia likely violating nuclear test ban treaty by conducting secret operations on island, officials say
Russian jet buzzes US recon plane in Mediterranean, US Navy says
North Korea's 2017 Nuclear Test Estimated to Be 16 Times Stronger Than the Bomb Dropped on Hiroshima
Trump vows 'phenomenal' trade deal with UK, meets Brexit leader Farage
London pub renamed in Trump's honor: 'A great man for his country and for the world'
London's mayor compared President Trump to an 11-year-old child
6.3 magnitude earthquake hits near Izu Islands, Japan region
5.6 magnitude earthquake hits near Taitung City, Taiwan
5.2 magnitude earthquake hits the Fiji region
Western Iranian province jolted by two earthquakes
Sabancaya volcano in Peru erupts to 26,000ft
Reventador volcano in Ecuador erupts to 15,000ft
Australia sees 'rare' snowfall in subtropical Sunshine State of Queensland
After a biblical spring, this is the week that could break the Corn Belt
Climate change could pose 'existential threat' to humanity by 2050, advocates say
Companies Expect Climate Change to Cost Them $1 Trillion in 5 Years
Gonorrhea in over-65s rising at nearly double national average with divorce and dating apps blamed
Netherlands Teenager, 17, Legally Euthanised After Rape Due to 'Unbearable' Pain
New York passes bill outlawing cat declawing, prompting pro-life outcry on state's liberal abortion practices
Alabama mayor defends Facebook post calling for 'killing out' of gay people, 'baby killers'
23 couples 'tie the knot' at staged mass wedding to advocate for gay rights
Boston heterosexuals plan 'straight pride' march with Brad Pitt as mascot
Judge says white supremacists charged over violent riots are protected by First Amendment
Trump's visit to a Virginia church after mass shooting left some congregants 'hurt.' The pastor says he didn't mean to 'endorse' the President
Tracking Bible Prophecy Headlines - 6/4/2019
Netanyahu: Sunni Arab states 'moving faster' than the Palestinians on peace
Kushner says Palestinians "should have self-determination" but won't commit to 2 states
Pompeo clarifies comments that peace plan could be seen as biased toward Israel
Netanyahu rejects MK's call to run Israel according to Jewish religious law
In about-face, PM expected to drop Justice Ministry post due to legal woes
Hamas launching mass-funding campaign
'Israel will no longer tolerate Arab riots on Temple Mount'
Jordan, Palestinians condemn 'raids' on Temple Mount
Israel destroys last Hezbollah tunnel from Lebanon
Damascus pounds jihadist bastion, ignoring Trump warning - Syrian, Russian, forces kill six civilians in strikes on northwestern Syria
Syrian troops take village in last rebel stronghold
Report: For 2nd straight day, Israel strikes military targets in Syria
'We are ready' for any Iranian proxy attack, says senior Israel Navy officer
Mossad intelligence helped link Iran to UAE tanker sabotage
German intel: Iran buying illegal technology for weapons of mass destruction
U.S. Sanctions Are 'Economic War,' No Talks Until Lifted, Iran's Zarif Says
US aircraft carrier, bombers and fighters flex their muscles near Iran with simulated strikes
Trump calls for prosecuting John Kerry for talking to Iran
Yemeni drone targets Saudi-led military parade in Aden
At Least 30 Dead After Sudanese Troops Violently Crush Civilian Protests
Sudan's military council calls for snap elections in wake of deadly protests
Judge tosses House Dems' lawsuit over Trump's use of emergency military funds for border wall
As calls for impeachments proceedings rise, House to hold contempt vote for Barr, Ross
Former key Mueller witness George Nader arrested on child pornography charges
Man accused of faking 'drunk Pelosi' video wants to sue reporter who outed him
The vote-by-phone tech trend is scaring the life out of security experts
CBP's Airport Facial Recognition 'Is Not a Surveillance Program'
Your Wake-Up Call On Data-Collecting Smart Beds And Sleep Apps
Quest Diagnostics Says Up to 12 Million Patients May Have Had Financial, Medical, Personal Information Breached
That major Google outage meant some Nest users couldn't unlock doors or use the AC
U.S. moving toward major antitrust probe of tech giants
The government is threatening big tech - and the market just took notice
Bullard says Fed may have to cut interest rates soon due to trade wars, low inflation
On fourth try, House passes $19.1B disaster aid package
5.8 magnitude earthquake hits near Sibolga, Indonesia
5.5 magnitude earthquake hits near Sibolga, Indonesia
5.4 magnitude earthquake hits near Opotiki, New Zealand
5.2 magnitude earthquake hits near Iquique, Chile
5.2 magnitude earthquake hits near Saumlaki, Indonesia
5.0 magnitude earthquake hits near Ohonua, Tonga
Series of small quakes felt across Inland Empire, a 'perennial hotspot' for temblors
Popocateptl volcano in Mexico erupts to 32,000ft
Sabancaya volcano in Peru erupts to 25,000ft
Fuego volcano in Guatemala erupts to 16,000ft
Reventador volcano in Ecuador erupts to 16,000ft
Nevados De Chillan volcano in Chile erupts to 12,000ft
Tropical threat in Gulf of Mexico may bring more misery to flood-ravaged central US
Arkansas losing over $20M a day from record flooding as residents brace for water to keep rising
'Completely Catastrophic': Flooding And Tariffs Causing Chaos For Farmers
Lake Erie breaks all-time high water record
World Bank provides Ghana with $200m to tackle floods in Accra
Environmentalism: Evidence Suggests it Was Always and Only About Achieving World Government
Florida mom warns: 'There's Lyme disease everywhere'
Religious Exemption Targeted Amid Measles Outbreaks
DNA mutation that protects against HIV raises death rate
China gene babies' mutation linked to higher mortality: study
Minister Calls Out 'Hypocrisy' of Republican Lawmakers Toward Unborn During Wisc. Republican State Convention
'Stunningly bizarre': Ohio public library cancels LGBT Pride event after backlash
Bishop says 'Pride Month' activities are harmful to kids, faces huge international backlash
Sunny Hostin On 'The View': Jesus Would Be Attending A Gay Pride Parade
Alabama church to screen shunned Arthur episode featuring gay wedding
A Kentucky pastor sent a message to minor seeking a 'threesome,' police say
Tracking Bible Prophecy Headlines - 6/3/2019
Netanyahu at Mercaz Harav: 'We will never leave Jerusalem'
Tens of thousands join Flag March to mark unification of Jerusalem
Tens of thousands join annual Israel solidarity march along New York's 5th Ave
Hundreds of Palestinians riot as Jews allowed on Temple Mount for Jerusalem Day
Hamas: There will be consequences to police presence on Temple Mount
Jordan: Israel's actions on Temple Mount will trigger new round of violence
Jordan is the weak link to Trump's 'Deal of the Century'
Trump, Pompeo acknowledge skepticism of Middle East peace plan
In recording, skeptical Pompeo says Trump peace plan could be 'unexecutable'
Trump: Pompeo 'may be right' in casting doubt on Middle East plan
Jared Kushner expresses doubt that Palestinians can self-govern
Kushner: Palestinians 'should have self-determination' - I'm not here to be trusted by Palestinian Arabs - they should not judge me but rather the peace plan
U.S. Slashed Palestinian Aid as a Result of Decisions by Their Leadership, Kushner Says
Sisi says Egypt will not accept anything against Palestinian wishes
Israeli gas exports to Egypt expected to commence this month
Trump: Israeli politics 'messed up,' country needs to 'get their act together'
More than 25% of Americans say Israel unimportant to their Jewish future
IDF revamps anti-terror strategies in West Bank after attacks
Israeli Army Using Tech to Provide Warning Signs of West Bank Terror
Jordan, Palestinians condemn 'provocation' as Jews allowed into Temple Mount
Mount Hermon ski resort releases video footage of rocket attack from Syria
Netanyahu: I instructed IDF to take 'strong action' in response to Hermon rocket fire
White House tells Russia it backs Israeli strikes in Syria
Netanyahu threatens Iran, citing overnight Israeli strikes in Syria
Syria says Israeli missiles target Iran-linked base near Homs; 5 reported killed
Foreign fighters among 10 killed in IDF Syria strike after rocket fire
Car bombing kills 14 people in Syria's Azaz
Trump accuses Russia, Syria, Iran of 'bombing the hell' of Idlib province
In seeking to deter Israel and the US, Hezbollah may be risking regional war
Nasrallah Says Hezbollah Has Precision Missiles That Could Strike Targets Throughout Israel
'Iran transfers $700 million to Hezbollah annually'
As pressure on Iran mounts, the more unstable the region grows
Oil to surpass $100 if first bullet fired in Persian Gulf: Rahim Safavi
Pompeo: Trump admin willing to talk to Iran 'with no preconditions' as tensions hit boiling point
Iran's Foreign Minister Javad Zarif says US sanctions are 'economic terrorism'
Mike Pompeo says the US is investigating if Kim Jong Un executed a North Korean official after his summit with Trump
U.S., China Trade Accusations of Trying to Destabilize Asia
China has made its trade war demands ahead of the G20 summit: tariffs have not 'made America great again'
Trump dismisses attempt by 'abuser' Mexico to negotiate tariffs
Mexican president says country will 'overcome' Trump threats
Trade-War Contagion Puts Markets on Alert for Fresh Risk Selloff
Trump encourages no-deal Brexit ahead of state visit, offers Britain trade deal with US
Mass protests planned for Trump's state visit to the UK
In a Blow to Maduro, Russia Withdraws Key Defense Support to Venezuela
Canada suspending operations at embassy in Venezuela
Pelosi met with cries of 'impeach' at California Democratic convention
Schiff says impeachment 'is destined for failure,' calls GOP 'cult of the president's personality'
Israel's AI boom takes the stage at Beijing tech conference
Google's Dominance Is No Longer a Sure Thing - Crackdown from regulators comes just as the internet giant's vulnerability is showing up on its own
Amazon could face heightened antitrust scrutiny under a new agreement between US regulators
5.9 magnitude earthquake hits near Ohonua, Tonga
Sabancaya volcano in Peru erupts to 27,000ft
Popocateptl volcano in Mexico erupts to 24,000ft
Sangay volcano in Ecuador erupts to 19,000ft
Reventador volcano in Ecuador erupts to 17,000ft
Ebeko volcano in the Kuril Islands erupts to 14,000ft
More rain during early June could push river levels higher, expand flooding in central US
How catastrophic flooding could change the course of the Mississippi River
California snowpack 202% of average for this time of year
India heatwave temperatures pass 50 Celsius
Locust attack in Rajasthan sets alarm bells ringing in Punjab
Rep. Smith: Federal funding for tick-borne diseases is a 'joke'
ABC staff undergoing 'gender transition' to be given paid leave
Taylor Swift Slams Donald Trump for Hypocrisy in LGBTQ Policies
Biden: Fastest way to end transgender violence 'is to end the Trump administration'
Biden Declares LGBTQ Rights His Top Priority
Rhode Island bishop facing backlash for tweeting Catholics 'should not support' Pride Month events
Catholic schoolgirls are being taught that God is gender-neutral and are banned from using the words 'Lord', 'Father' and 'Son' in prayers
'We promise they will be heard,' Church of England tells abuse survivors
Televangelist Kenneth Copeland defends use of private jets in TV interview, denies calling people 'demons'
Va. Beach Pastor's Son 'Died a Hero Saving Lives', Survivor Says Holy Spirit Blocked Gunman Who Stared Right at Him
Mass shootings transform how America talks, prays, prepares
Tracking Bible Prophecy Headlines - 6/2/2019
Trump's Middle East Peace Plan Faces a Crossroads After Coalition Talks in Israel Crumble
Massive police presence to try to keep Jerusalem Day peace
Hundreds of anti-Israel protesters, counter-protesters face off in Berlin
IDF: 2 projectiles fired at Mt. Hermon from Syria; no injuries reported
IDF strikes Syria, killing 3, after rockets fired at Golan Heights
Explosions rock Syria's northern city of Raqqa, killing 10
Hezbollah chief: Israel will 'pay the price' if US goes to war with Iran
Khomeini's legacy still looms over Iran, 30 years after his death
IRGC prepares air defenses ahead of anniversary of Khomeini's death
Iranian MP to propose bill banning nuclear weapons
Iran president says Islamic Republic won't be 'bullied' into US talks
Rohani Says Iran May Be Willing to Hold Talks if U.S. Shows 'Respect,' Local Media Reports
Hezbollah's chief says a US strike against Iran will spur regional conflict, leading American forces to be 'annihilated'
Pompeo, Kushner visit Bilderberg elite event as US Iran policies raise concerns
How U.S. Sanctions Over Russia's S-400 Missile System Could Badly Rattle Turkey
Scores injured in blasts at Russian military plant
One dead, 10 wounded as shots fired in Sudan capital
Chinese dissidents are being executed for their organs, former hospital worker says
North Korea's Kim visits factories linked to missile launches
S. Korea urges restraint after North's missile test
US' top North Korea diplomat 'doesn't know' if Kim executed official over Trump summit
Protesters set fire to U.S. Embassy in Honduras in second day of demonstrations
Venezuela healthcare collapse: Four children die in same hospital this month
Trump tells UK to 'walk away' if EU does not give what it wants in Brexit
Brexit chaos has lost London its spot as the world's top financial center
London mayor compares Trump to fascist dictators
2020 Dem Elizabeth Warren proposes law saying a president can be indicted
The Supreme Court could intervene in attempt to remove Trump from office, Dershowitz says
Franklin Graham: Trump's enemies will hurt America, could spark civil war if impeached
Mike Huckabee: Howling at the moon does not change basic Mueller findings
A Disturbing Glimpse Into The Manufacturing of Fake News
A new credit bubble gets ready to burst
China Targets FedEx in 'Warning' to U.S.
China warns Canada of 'consequences' of helping US
UFOs pose 'vital national security issue': ex-defense official
After SpaceX Starlink Launch, a Fear of Satellites That Outnumber All Visible Stars
5.4 magnitude earthquake hits the Southern Mid-Atlantic Ridge
5.3 magnitude earthquake hits the Central Mid-Atlantic Ridge
5.3 magnitude earthquake hits near Pondaguitan, Philippines
5.2 magnitude earthquake hits near Padangsidempuan, Indonesia
5.1 magnitude earthquake hits near Iwo Jima, Japan
5.0 magnitude earthquake hits near Luwuk, Indonesia
Sabancaya volcano erupts to 25,000ft
Reventador volcano in Ecuador erupts to 17,000ft
Agung volcano in Indonesia erupts to 13,000ft
Ibu volcano in Indonesia erupts to 10,000ft
Italy's Mount Etna spews lava in new phase of eruptions
Tropical threat may brew in Gulf of Mexico as Atlantic hurricane season officially begins
Arkansas city trying to save homes in effort to stem flow of massive flooding
Historically delayed planting season, commodity prices rising, U.S.
Japan's deadly heatwave would have been impossible without climate change
Megafire grows to 568,000 acres in Alberta, Canada, shrouding in smoke Calgary, Edmonton and turning sunsets RED in the US
Euthanasia expert invents death pod with 'die button' that kills victims 'within minutes'
World's 'smallest surviving baby boy' discharged from hospital in Tokyo
Penny Nance: World's tiniest surviving preemie shows abortion isn't in line with science or common sense
Abortion Rights Groups See Northern Ireland's Film Industry as Boycott Target
'Blinded By Evil' - Robert Jeffress Blasts Disney For Georgia Abortion Law Boycott Threat
Illinois abortion bill establishing woman's 'fundamental right' to procedure wins Senate approval
Abortion seekers welcome in California, governor says, as pro-life measures gain elsewhere in US
Colorado's Jared Polis, nation's 1st gay governor, signs bill banning conversion therapy for minors
Trump's Celebration of L.G.B.T. Rights Is Met With Criticism
Commentary: We Orthodox Jews desperately need gay rabbis
50 years after Stonewall Inn, US Jewish institutions take pride in LGBTQ support
Rats at the police station, filth on L.A. streets - scenes from the collapse of a city that's lost control
Tracking Bible Prophecy Headlines - 6/1/2019
Iran leaders mock Trump peace plan as thousands rally on anti-Israel Quds Day
Protesters in Iran, Iraq burn Israel, US flags on 'Quds Day'
Lebanon's Hezbollah vows to confront U.S. Middle East plan
Palestinians say U.S. 'deal of the century' will finish off their state
Final Islamic Summit communique reiterates Palestinians' right to statehood
Dutch foreign minister defends diplomat promoting 'one-state solution'
With new elections in Israel, Trump's peace plan hits another hitch - time is working against the proposal
'Obstacle to Peace': EU Condemns Israeli Plans for New East Jerusalem Construction
OIC summit condemns any decision to recognize Jerusalem as Israel's capital
Jerusalem to host 'unprecedented' Israel-Russian-US security summit
260,000 Muslims pray peacefully at Al-Aqsa Mosque after terror attack
After backlash, Chicago school pulls support for 'Teaching Palestine' course
NY police say hate crimes nearly doubled in 2019, with most anti-Semitic
Far-left California Democrats want to link Israeli gov't to Pittsburgh massacre
In Germany, Pompeo voices concern over kippa warning to Jews
In first, Dutch government calls fighting anti-Semitism a national priority
Lebanese parliament speaker tells crude anti-Semitic joke during interview
Ehud Barak says Netanyahu is 'finished,' predicts Likud will turn on him
Trump and Bibi's Bad Week - They're both at war with those who would investigate them. But are they winning or losing?
Turkey, Russia face conflicts over Syria's push into Idlib
US-led coalition: 1,300 civilians killed in air strikes on ISIS
Hackers take down Iranian social security website
Nasrallah says Hezbollah has no factories for precision missiles
Hezbollah chief warns US that war against Iran would engulf region
UN atomic watchdog raises questions of Iran's centrifuge use
UN atomic agency says Iran nuclear stockpiles growing, but still within limits
Seeking to isolate Iran, Saudi king draws Muslim leaders to Mecca summit
King Salman: We will confront aggressive threats and acts of sabotage
Houthi leader chants "death to America" after advocating for peace
30 Years After Tiananmen Protests, 'The Fight Is Still Going On For China'
Beijing warns US not to underestimate Chinese military
The US-China trade war just sparked a $14.6 billion exodus from emerging markets
Carmakers See $18 Billion Wiped Out by Trump's Mexico Threat
China won when Trump blindsided Mexico with tariffs, says former Mexican ambassador to China
Stocks suffer worst May since 2010 as Trump threatens tariffs on Mexico
Trump lifts curbs on E15 gasoline to help farmers, angering Big Oil
Hollywood celebrities react to Mueller statement, ramp up calls for Trump's impeachment
Barr has not received 'satisfactory' answers from intelligence community in Russia probe origins review
Adam Schiff calls on Dan Coats to tell him if William Barr declassifies over intelligence community objections
Attorney General William Barr: The FBI crossed 'a serious red line' by investigating Trump's campaign
AG Barr breaks with Trump, says he does not think Obama-era officials committed treason
Julian Assange not fit to stand trial, subjected to 'psychological torture': UN expert
Not the Onion: Hillary to deliver keynote at cyber security summit
Trump administration to ask most US visa applicants for social media information
Facebook lawyer says users 'have no expectation of privacy'
G20 digital tax takes step closer
Justice Department Is Preparing Antitrust Investigation of Google
The richest 10% of households now represent 70% of all U.S. wealth
6.1 magnitude earthquake hits near Pondaguitan, Philippines
5.8 magnitude earthquake hits near Tomatlan, Mexico
5.5 magnitude earthquake hits near Kokopo, Papua New Guinea
5.2 magnitude earthquake hits near Korce, Albania
5.0 magnitude earthquake hits near Korce, Albania
Sabancaya volcano in Peru erupts to 30,000ft
Agung volcano in Indonesia erupts to 27,000ft
Sangay volcano in Ecuador erupts to 20,000ft
Reventador volcano in Ecuador erupts to 17,000ft
Florida Panhandle still recovering from Cat 5 storm as hurricane season gets underway
As hurricane season begins, 95 percent of Harvey flood protection damage unrepaired
Water content of Colorado's snowpack raises flood concerns, with levels peaking at 728 percent in the San Juans
'It's Never Done This': Arkansas River Keeps Flooding, Testing Levees And Patience
May 2019 could be historic month for tornadoes after unprecedented twister streak finally ends at 13 days
Scientists Splice Spider Gene Into Fungus to Kill Mosquitoes
UK scientists create tiny shape-shifting 'surgeon' robots that can make cuts from within the human body
Concerns over exaggerated health claims prompt FDA hearing on effects of CBD products
Gov. Newsom Welcomes Women Seeking An Abortion To Come To California
Missouri's last abortion clinic will remain open after judge issues temporary order
Rush Limbaugh unloads on Disney, says it's hypocritical about Georgia abortion law
Trump recognizes LGBTQ Pride Month for first time
Homophobic Philippines President Says He 'Cured' Himself of Being Gay
Russia cuts Rocketman scenes citing 'homosexual propaganda' law
Could Prostitution Be Next to Be Decriminalized?
US Catholic Church reports big rise in sex-abuse allegations
'Today is Virginia Beach's darkest hour:' 12 killed in shooting at municipal complex; assailant dead
Click here to retun to "Tracking the Birth Pangs" page.