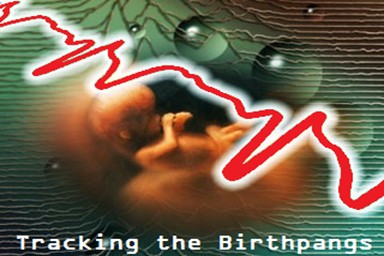 June 2020 Headlines
"Tracking Bible Prophecy" headlines can also be found on
Facebook
Tracking Bible Prophecy Headlines - 6/30/2020
In counter to US peace plan, Palestinians say ready for direct talks with Israel
Netanyahu: Applying Israeli law in Judea and Samaria will advance peace
Ocasio-Cortez and Tlaib among 4 Dems calling to cut aid if annexation goes ahead
UN rights chief says annexation plans 'illegal,' consequences will last decades
Netanyahu said to hint annexation won't begin July 1, as he'd previously pledged
Gantz tells US envoys July 1 annexation start date 'not sacred'
Hinting at Annexation Date, Gantz Says 'Anything Not Related to Coronavirus Will Wait'
After Gantz says annexation can wait, Netanyahu snipes: 'It's not up to him'
Palestinians exhibit little motivation to protest against Israeli sovereignty plans
US Lawmakers Call on EU to Designate Hezbollah in its Entirety as Terror Group
Middle East risks renewed arms race, US warns
Syria faces mass starvation or mass exodus without more aid, WFP says
Iran issues arrest warrant for Donald Trump over Qassem Suleimani killing
Iran asks Interpol to help arrest Trump for killing general
Putin Seizes Moment to Rule Until He's 83 Amid Fading Popularity
Multiple intelligence streams suggest Russians paying bounties for US troops, Trump not briefed: official
Spies and Commandos Warned Months Ago of Russian Bounties on U.S. Troops
Trump Denies Russia Bounty Claim as Bipartisan Outrage Grows on Capitol Hill
GOP lawmakers urge action after Russia-Afghanistan briefing
Oklahoma Authorities Charge Alleged Rioters With Terrorism: 'This Is Not Seattle.'
Detroit police SUV plows through group of protesters, flings people who climbed on hood
Not just Confederate statues: Indigenous activists want conquistadors, missionaries removed
Activists Set Up Guillotine In Front Of Jeff Bezos's D.C. Home, Call For Amazon To Be Abolished
Amazon's Twitch just suspended Trump's channel for violating 'hateful conduct' policies and cited his campaign speeches as the reason
Facebook sees $60 billion in market value erased in just 2 days as advertisers like Starbucks and PepsiCo halt social-media spending
The University Of California Pays $1 Million Ransom Following Cyber Attack
5.6 magnitude earthquake hits the Ascension Island region
5.4 magnitude earthquake hits near Katsuura, Japan
5.1 magnitude earthquake hits near Corinto, Nicaragua
5.0 magnitude earthquake hits near Abapo, Bolivia
Sabancaya volcano in Peru erupts to 26,000ft
Klyuchevskoy volcano on Kamchatka, Russia erupts to 20,000ft
Sangay volcano in Ecuador erupts to 19,000ft
Reventador volcano in Ecuador erupts to 14,000ft
12 million people affected, 78 killed as severe floods continue across south and east China
Torrential rain produces severe flooding in India, strands over 200,000 in Bangladesh
India's Capital Faces a 'Swarmageddon' of Locusts
China cuts Uighur births with IUDs, abortion, sterilization
Supreme Court, in 5-4 ruling, strikes down restrictive Louisiana abortion law
John Roberts sides with liberals on Supreme Court to block controversial Louisiana abortion law
Thomas tears into abortion precedent, says Roe v. Wade should fall in dissent on Louisiana case
US abortion foes vent disappointment after Supreme Court ruling
Sweden discriminates against elderly with COVID-19; 'active euthanasia,' critics say
Pope Francis Decries Discarding the Elderly Like 'Waste Material'
Terror Alert: Russian Security Warns of Jihadi Plot Using Coronavirus Spreaders
Trump ignores Covid-19 risk in renewed attack on 'corrupt' mail-in voting
Florida Doctors Urge GOP to Postpone 'Medically Disrespectful' Convention
Despite new mandatory mask rules, Trump insists it's everyone's 'personal choice'
Arizona town to host summer fests without face masks: 'Err on the side of freedom'
N.J. restaurants NOT reopening for indoor dining this week after 'knucklehead' crowds at bars ruin it for everyone
A Starbucks barista received nearly $80,000 in tips after being singled out for refusing to serve a customer not wearing a mask
'I saw the devil': Many COVID-19 patients have terrifying delirium
World's dominant strain of coronavirus 'is 10 times more infectious than the one that jumped to humans in China' because it mutated so its vital spike protein doesn't snap as often in the body, scientists say
Musk Urges COVID-19 Retests Due to 'Ridiculous Number' of False Positives
China's military approves coronavirus vaccine for use on soldiers
Covid-19 Drug Remdesivir to Cost $3,120 for Typical Patient
Dow soars 580 points as optimistic home-sales data overshadows virus spread
Food banks are anticipating a second wave of demand when the extra $600 in unemployment benefits expires next month
A cash cliff spells trouble for U.S. unemployed, and everyone else
Coronavirus Brings American Decline Out in the Open
Swine flu strain with 'human pandemic potential' found in more Chinese pigs, scientists say
Mike Pence Tells Church: 'Hold Fast' to Jesus, Prayer During 'These Challenging Times'
Tracking Bible Prophecy Headlines - 6/29/2020
UN official calls for 'menu of countermeasures' to Israel's sovereignty bid
American, Israeli teams reconvene to discuss scope of sovereignty bid
Jordan said to warn Israel of harsh response to even minimal annexation
UK Labour calls to ban settlement imports in response to annexation
In lieu of pride parades, thousands attend rallies across Israel for LGBT rights
Egypt court jails belly dancer for 'debauchery' over TikTok post
A Row Over Trees Could Spark the Next Israel-Lebanon War
Security Expert Says Massive Explosion Near Tehran Was Result of Israeli Cyberattack
Iran 'mystery' explosion may have been at a secret ballistic missile site
9 Iran-backed fighters killed in 2nd raid in Syria in 24 hours
UN: Tanker held hostage off Yemen, with 1 million barrels of crude, may explode
Russian bounties resulted in deaths of U.S. troops, according to intelligence assessments
Trump Denies Briefing On Russian Bounties Reportedly Placed on U.S. Troops
China Has 'First-Strike' Capability To Melt U.S. Power Grid With Electromagnetic Pulse Weapon
Trump deletes tweet of video with 'white power' chant, WH says president did not hear it
Trump fans are flocking to the social media app Parler - its CEO is begging liberals to join them
Mississippi lawmakers vote to remove Confederate symbol from state flag
Protesters Taunt Police With Doughnuts Outside Pence Megachurch Event
Attorney General Barr forms panel on 'anti-government extremism'
5.5 magnitude earthquake hits near Marmaris, Turkey
Sabancaya volcano in Peru erupts to 25,000ft
Sangay volcano in Ecuador erupts to 20,000ft
Popocateptl volcano in Mexico erupts to 19,000ft
Reventador volcano in Ecuador erupts to 14,000ft
Nishinoshima volcano on Japan erupts to 13,000ft
Ebeko volcano in the Kuril Islands erupts to 10,000ft
There's a Spider Baby Boom in the Arctic, Fueled by Warmer Temperatures
Argentina, Brazil monitor massive locust swarm; crop damage seen limited
Germany And France Promise New Financial Support To World Health Organization
China puts half a million people in lockdown as Beijing fights new cluster
Rising Coronavirus Cases Put Fresh Strain on Mask Supplies
'It's frightening': Doctors say half of 'cured' COVID patients still suffer
500,000 dead: World hits coronavirus milestone amid fears worst to come
UPMC doctor sees too much focus on rising COVID-19 cases, too little on declining severity and hospitalizations
Bill Gates says COVID-19 'will be back in big numbers' in October-November when US temperatures turn lower
What's So Hard About Developing A COVID-19 Vaccine? We Asked A Scientist
Former FDA commissioner confidently predicts 'it's 6 months until' vaccine, treatment ends epidemic
Fauci says Covid-19 vaccine may not get US to herd immunity if too many people refuse to get it
Twitter apologizes for adding coronavirus fact-check labels to tweets that weren't misleading
Most US Christians uncomfortable with returning to church: survey
Support for homosexuality increases as interest in religion wanes
Tracking Bible Prophecy Headlines - 6/28/2020
Ahead of possible Israeli annexation, Abbas said to refuse call from Pompeo
Annexation's irony: Bringing Israeli politics closer to Palestinian statehood
Moroccan authorities deny using Israeli spyware to monitor critics
Warplanes said to strike Iranian base in Syria after visit by IRGC head
Large blast in Iran came from suspected missile site, satellite images show
Iran Quds Force Chief Visits Syria, Warns of US, Israel 'Conspiracies'
Saudi Arabia says it forces three Iranian boats out of its waters
Libya plagued by war decade after U.S.-backed forces toppled Gadhafi
Libya calls for US, EU sanctions on Russian mercenaries, backers
Lawmakers want answers from Trump Administration on reports Russia paid Taliban to attack US troops
The 'real' handover: Hong Kong fears looming laws will end 'one country, two systems'
EU Awakens to Threat Posed by Chinese Communist Party
Japan minister suspects Kim Jong Un's health is behind 'strange' actions
UK ready to quit EU on 'Australia terms' if no Brexit deal, Johnson says
Is America becoming a police state?
Coca-Cola pauses advertising on all social media platforms globally
Mark Zuckerberg has $7 billion wiped off his fortune as Coca-Cola halts all social media advertising for 30 days
Facebook Tightens Controls on Speech as Ad Boycott Grows
Small hike in radioactivity detected in Europe; Russia says all ok at its plants
Earth's magnetic field is mysteriously weakening, causing satellites and spacecraft to malfunction
Global Magnetic Anomaly Detected During Deep Solar Minimum
5.1 magnitude earthquake hits the South Sandwich Islands region
Sabancaya volcano in Peru erupts to 26,000ft
Sangay volcano in Ecuador erupts to 21,000ft
Popocateptl volcano in Mexico erupts to 19,000ft
Fuego volcano in Guatemala erupts to 15,000ft
Reventador volcano in Ecuador erupts to 15,000ft
Ebeko volcano in the Kuril Islands erupts to 10,000ft
Nishinoshima volcano on Japan erupts to 10,000ft
New Delhi on high alert after desert locusts swarm through neighboring Gurgaon
Florida now contending with West Nile Virus in addition to record-high coronavirus cases
Toxic mix of violence and virus sweeps poorest countries, warns war reporter
US 'likely' to see shortage of pharmaceutical drugs if coronavirus outbreak continues, intelligence report finds
NASA designed a vibrating necklace to help you stop touching your face
Face Mask Exemption ID Cards Are Going Viral and the Department of Justice Says They're Fake
What to wear: Feds' mixed messages on masks sow confusion
'I have a breathing problem,' yells maskless Trader Joe's shopper who was kicked out of store in viral video
As support for mask-wearing grows, so do political risks for forgoing them
Pence postpones Florida, Arizona campaign events amid increase in coronavirus cases there
EU to reopen borders to 14 countries starting July 1, Israel, US left out
The New Virus Hot Spots Are the Centers of the Sports World
Americans Hold Huge Pile of Cash That's Key to Economic Recovery
It's 'so upsetting': Taylor Swift calls out 2020 census for 'brutal' transgender erasure
LGBT+ marches from London to New York call for end to racism
New York City Celebrates 50 Years Of Pride Parades
China: 200 communist officials demolish church, beat Christians
Tracking Bible Prophecy Headlines - 6/27/2020
24 hours of war in the Middle East leaves region shaking - The region is undergoing a half-dozen wars at the same time that pit Iran and its proxies against the US, Israel and Saudi Arabia
Senior Hamas member warns threats of war could become a reality
Two rockets fired at Israel from Gaza, IDF hits Hamas targets in response
IDF said readying reinforcements in case of Palestinian violence over annexation
Belgian parliament calls for sanctions against Israel if annexation goes ahead
Top US Think Tank Urges Trump to Back Israeli Sovereignty Extension to Jordan Valley
Report: Israel notifies Palestinians it will not annex Jordan Valley
Gantz on Annexation: Wherever We Apply Israeli Law, Palestinians Will Have Full Rights
Gantz: I'll go to Ramallah tomorrow if Palestinians open to peace talks
Ex-Trump envoy: 'Unfair' of settlers to rap Palestinian state envisioned by plan
Greenblatt Rebukes Ungrateful Settlers, Fails to See Danger of Palestinian State
Trump undecided on support for West Bank annexation as U.S. envoys arrive in Israel for talks
IDF generals urge Trump to stand behind Netanyahu's sovereignty plan
The Arab states have lost patience with the Palestinians
Finance Minister: 'Worst economic situation in Israel's history'
Ethiopia to fill Nile dam in July even if 'no agreement reached'
Turkey and Iran work together on Iraq and Libya, is Israel next?
Israeli strike in Syria said to hit onion factory used by Iran to store weapons
Iran says Tehran blast was industrial gas tank explosion
Pompeo: US imposes 9 more sanctions on exports Iran uses to fund its Revolutionary Guard
Russia hosts Zarif, promises to stand by Iran on nuclear deal
'It looks like a gameshow': Russia's pseudo-vote on Putin's term limits
Russia reportedly paid Taliban-linked militants bounty money to kill American troops
End of Tripoli siege raises fears of full-scale proxy war in Libya
Kosovo president rejects war crimes indictment as 'attempt to rewrite history'
Satellite images show buildup at site of deadly India-China border clash
Pompeo: US imposes restrictions on Chinese Communist Party leaders undermining Hong Kong autonomy
Mexico City police chief shot in assassination attempt, blames CJNG drug cartel
Court rules Trump using $2.5B from Pentagon for border wall 'unlawful'
Pastors vow to 'defend' houses of worship, 'not allow Christian heritage to be erased'
Minneapolis City Council unanimously votes on plan to dismantle police department in wake of anti-brutality protests
De Blasio says 'very substantial' cuts coming to NYPD budget
Portland anti-cop protesters attempt to establish autonomous zone, instead create 'war zone': reports
BLM Leader Threatens to 'Burn Down the System... Literally', Calls Jesus a 'Black Radical Revolutionary'
'I'm leaving and I'm just not coming back': Fed up with racism, Black Americans head overseas
Facebook looks to contain advertising boycott over hate speech
Facebook, Twitter shares drop as European giant joins ad boycott
Trump Family Makes New Attempt to Kill Niece's Tell-All
Mary Trump once stood up to her uncle Donald - now her book describes a 'nightmare' of family dysfunction
House approves Washington, D.C., statehood in historic vote
'Trump 2024' film warns of socialism, End Times in bid to motivate evangelical voters
U.N. Chief Guterres Calls for One Supreme Body of 'Global Governance'
4th of July eclipse to kick off busy month for astronomy
5.4 magnitude earthquake hits near Claveria, Philippines
5.2 magnitude earthquake hits near Golmarmara, Turkey
Sabancaya volcano in Peru erupts to 29,000ft
Popocateptl volcano in Mexico erupts to 20,000ft
Sangay volcano in Ecuador erupts to 20,000ft
Semeru volcano in Indonesia erupts to 13,000ft
Ebeko volcano in the Kuril Islands erupts to 12,000ft
Nishinoshima volcano on Japan erupts to 10,000ft
China denies millions of lives at risk as catastrophic flooding threatens Three Gorges Dam
Lightning strikes blamed for more than 100 deaths in northern India as monsoon advances
World record longest lightning flash of 440 miles confirmed
'Godzilla' Saharan dust cloud looms over Florida
'Horror Show': Watchdog Reveals FDA Paid for 'Fresh Human Fetal Parts' for 'Humanized Mice' Experiments
'No final victory': Five years after same-sex marriage ruling, advocates focus on trans rights, housing discrimination
'Unfathomable': Trump administration's SCOTUS filing to end Obamacare is 'crazy', Pelosi says
As coronavirus sweeps through India's capital, experts say plans to stop it are "a waste of time"
Bill Gates: Some people are 'ignoring the epidemic'
Bill Gates: US 'not even close' to doing enough to fight pandemic
Coronavirus contact tracing is 'not going well,' Dr. Fauci says, U.S. still needs more testing
Fauci Says Trump Considering Coronavirus Strategy Change: Group Testing
Trump now says testing slowdown remarks were 'sarcastic'
'How Could the CDC Make That Mistake?' The government's disease-fighting agency is conflating viral and antibody tests
Melinda Gates: 'Black People, Indigenous People' Should Get Coronavirus Vaccine First
At least 11 states are pausing or rolling back reopening plans to slow Covid-19 spread
Fauci blames young Americans for new coronavirus surge
NYC region introduces quarantine requirement for all arrivals
Cuomo, de Blasio wrong to limit worship services, condone mass protests: federal judge
Turkish churches vandalized, Christians becoming 'scapegoat' amid pandemic woes: SAT-7
During COVID Briefing, Mike Pence Touts Constitutional Right to Hold Trump Rallies
Washington county sheriff says Americans have right to dissent in face of government orders: 'Don't be a sheep'
Washington Makes Not Wearing a Face Mask a Misdemeanor Crime
Face masks make sex safer in the time of Covid-19, New York City Health Department advises
Joe Biden says there are '120 million dead from COVID' in latest gaffe
Joe Biden blasts President Trump's handling of COVID-19 pandemic, says he would make masks mandatory
A new GOP bill unveiled by Marco Rubio would give stimulus checks to families with unauthorized immigrants that were left out of the initial wave
Coronavirus mortgage bailouts suddenly swell as homeowners face new struggles
Half of U.S. homeowners struggle with mortgage due to COVID-19, consider selling home
Dow tumbles 730 points as coronavirus spike threatens economic recovery
Tracking Bible Prophecy Headlines - 6/26/2020
No final decision on Israeli annexation after 3 days of White House talks
Kellyanne Conway says Trump to make 'big announcement' on West Bank annexation - says he aims to be 'agent for peace in the Middle East'
189 House Democrats warn against Netanyahu's annexation plans
Hamas: Israeli annexation would be declaration of war
Abbas: Any Israeli application of sovereignty is 'null and void'
UN envoy warns Israeli annexation could fuel extremism
Over 1,000 European lawmakers sign letter opposing West Bank annexation
Mossad chief visits Jordan's king amid annexation tension
Security chiefs said split on whether annexation will cause Palestinian violence
Nefesh B'Nefesh signs deal with El Al for 14 'Group Aliyah Flights' - Move comes on the heels of an unprecedented increase in interest from North American Jews to move to Israel
Lebanon's Aoun sees 'civil war' climate as critics boycott meeting
U.S. Used Missile With Long Blades to Kill Qaeda Leader in Syria
Russia quits U.N. system aimed at protecting hospitals, aid in Syria
Iraqi forces arrest 13 pro-Iran fighters for attacks on US forces, officials say
Pompeo: Iran sanctions could return if arms embargo isn't extended
Rouhani: We're willing to talk US if it apologizes
Large explosion lights up Tehran night sky, state media reports
Rights group: Iran TV aired 355 suspected coerced confessions over past decade
Kosovo peace summit at White House postponed after president indicted for war crimes
California voters will be asked to restore affirmative action in November
NYC Criminal Justice System 'Imploding,' NYPD Boss Says as Homicides Hit 5-Year High
Wisconsin Mobs Beat Up Gay Lawmaker, Set Fire To Home, Invade Government Buildings
North Carolina cops fired over conversations about 'slaughtering' black people, second 'civil war'
'A Moral Issue': Mississippi Baptist Convention Urges Removal of Confederate Emblem from State Flag
U.S. Marshals told to prepare to help protect monuments nationwide as Trump targets people who vandalize structures during protests
Billy Graham Statue Removed From Downtown Nashville
For Evangelicals, Supreme Court Ruling on LGBTQ Rights Presents a Trump-sized Dilemma
Biden's big lead in the polls could be partly behind market's drop and may lead to more weakness
From Bolton to Mattis, Trump Faces Aides Turned Adversaries
Court dismisses motion by Trump's brother to block tell-all book by President's niece
Supreme Court 2020: Major rulings on abortion, Trump's tax returns still to come
Russia plans to take first tourist on space walk in 2023
Nasa names asteroid it will use as target practice to keep planet safe from impact
Mysterious lights spotted flashing in Houston sky
Earthquake in California triggers rock slide, sends boulders crashing down on camping area
6.4 magnitude earthquake hits near Hotan, China
5.4 magnitude earthquake hits near Ozalp, Turkey
5.3 magnitude earthquake hits the Indian Ocean Triple Junction
5.3 magnitude earthquake hits the South Sandwich Islands region
5.2 magnitude earthquake hits near La Ligua, Chile
5.1 magnitude earthquake hits southeast of Easter Island
5.0 magnitude earthquake hits near Hotan, China
Sabancaya volcano in Peru erupts to 24,000ft
Sangay volcano in Ecuador erupts to 20,000ft
Reventador volcano in Ecuador erupts to 15,000ft
Santa Maria volcano in Guatemala erupts to 15,000ft
Nishinoshima volcano on Japan erupts to 15,000ft
Semeru volcano in Indonesia erupts to 13,000ft
Ebeko volcano in the Kuril Islands erupts to 12,000ft
Tropical Storm Boris forms amid unfavorable conditions
World's largest dam in 'danger of collapse' amid historic floods - 400 million people at risk, China
Siberia Heatwave Sees Buildings Split in Two As Permafrost Thaws
A massive dust cloud is barreling toward the U.S. The health impacts could be deadly.
Coronavirus infections may be 10 times higher than reported, CDC says
First Vaccinations Begin in Africa for COVID-19 Trial
Vaccine against COVID-19 not certain, maybe in a year: WHO
Many studies of COVID-19 antibody test accuracy fall short: review
Gay ER doctor who survived COVID-19 says he can't donate plasma because he's sexually active: 'We're sitting on something that could be saving lives'
Thousands flocking to English beaches trigger 'major incident' response as coronavirus rules ignored
US supports legal challenge to Hawaii traveler quarantine
Hawaii to lift mandatory 14-day quarantine for travelers with negative Covid-19 test results
The world is putting America in quarantine
Democrats confirm plans for nearly all-virtual convention
Democrats Tell Convention Delegates to Stay Home During Pandemic
Nev. church fighting state limits on worship gatherings not imposed on casinos, gyms
Colleges Weigh Scrapping Football Season in Threat to a Cash Cow
Chuck E. Cheese and GNC bankruptcies highlight America's economic 'washout' from COVID-19
Trump administration sent $1.4bn in stimulus checks to dead people
Dow climbs 300 points in volatile trading as investors weigh virus impact on economic reopening
Oil prices settle higher after 2-session drop, but demand worries persist on coronavirus flare-up
Tracking Bible Prophecy Headlines - 6/25/2020
At UN, Arab League head warns of 'religious war' if Israel annexes in West Bank
UN Chief Warns Israel West Bank Annexation Would Be 'Most Serious Violation of International Law'
Yesha Council to EU: Israel is a sovereign state; we can make our own decisions
After UN and Arab League warnings, Pompeo says West Bank annexation up to Israel
Senior Trump aides said to begin informal talks on whether to back annexation
Abbas: If Israel annexes, it will bear responsibility as an occupying power
Israel charges Gaza electrician with firing rockets, powering Hamas tunnels
Israeli cabinet unanimously approves phone-tracking app bill as new Covid-19 cases soar
US warns it will seek to trigger UN sanctions snapback if Iran arms embargo ends
U.S. puts sanctions on five Iranian ship captains for bringing oil to Venezuela
Iranian Navy seeking to establish base in Gulf of Oman, entry to Indian Ocean
Iran secretly producing aluminum powder to launch missiles
Russia is holding a massive show of military might in Moscow, and it's crucial for Putin
Putin hails victory over Nazis in Red Square parade delayed by virus
North Korea's military action against South likely "postponed, not canceled," analysts warn
DC National Guard to provide unarmed security for monuments in DC
Trump Demands End to Flag Burning as Protests Rage, Statues Fall
'They're looking at Jesus Christ': Trump warns statue destroyers are targeting Christianity
Activist Wants Statues of White Jesus Torn Down, Calls Them a 'Gross Form of White Supremacy'
Seattle CHOP leaders urge protesters to go home, throw support behind Biden, Democrats
'The Computer Got It Wrong': How Facial Recognition Led To False Arrest Of Black Man
'View' co-hosts confront Bolton: You're part of the reason Trump is 'still in office'
U.S. appeals court orders judge to dismiss case against former Trump national security advisor Michael Flynn
Justice Dept. Officials Testify on Politicization Under Barr
Mexico earthquake death toll rises, worker at oil refinery dies after falling from plant structure
5.9 magnitude earthquake hits near Hasaki, Japan
5.8 magnitude earthquake strikes California, shaking felt in L.A. and Vegas
5.5 magnitude earthquake hits near Te Anau, New Zealand
5.1 magnitude earthquake hits near Palora, Ecuador
Sabancaya volcano in Peru erupts to 22,000ft
Sangay volcano in Ecuador erupts to 21,000ft
Reventador volcano in Ecuador erupts to 15,000ft
Ebeko volcano in the Kuril Islands erupts to 14,000ft
Deadly floods, hail and rare tornado hit Istanbul, Turkey
State of emergency declared after severe floods hit Serbia and Bosnia
The Arctic is on fire: Siberian heat wave alarms scientists
Arizona firefighters forced to handle multiple historic wildfires at once
Trump - After 'Slow The Testing Down' Remark - Will End Federal Funding For Testing Sites
New York, Connecticut, New Jersey to require 14-day quarantine for individuals traveling from states hit with coronavirus surge
'Snitch Police': Virginia Asks Citizens to Report Churches, Establishments Not Following Coronavirus Orders
Dow drops more than 700 points in worst day since June 11 as virus resurgence concerns grow
The Second Great Depression: At least four major factors are terrifying economists and weighing on the recovery
IMF now sees even deeper global recession as economies struggle to recover from COVID-19
IMF slashes its forecasts for the global economy and warns of soaring debt levels
IMF says global economic collapse caused by coronavirus will be even worse than feared
Tracking Bible Prophecy Headlines - 6/24/2020
CUFI: Trump plan gives Israelis and Palestinians opportunity to 'build a real future'
Gantz signals support for unilateral annexation if Palestinians 'say no forever'
PA to present UN resolution against sovereignty
UN Secretary General calls on Israel to abandon sovereignty plan
Foreign minister working behind scenes to derail annexation
'Jordan, Egypt will make only symbolic condemnation of sovereignty'
IDF generals urge Trump to stand behind Netanyahu's sovereignty plan
Majority of House Republicans Sign Letter Endorsing Israeli Annexation
Troops open fire on Palestinians throwing fire bombs near settlement, 1 hurt
IDF chief warns anti-annexation unrest in West Bank could spill over to Gaza
Netanyahu says virus hotspots to be locked down, may fast-track phone tracing law
COVID-19 fueling worldwide wave of anti-Semitism, researchers find
Jerusalem Municipality covers up LGBT pride sign at US Embassy
Israeli airstrikes reported against Iranian sites in Syria, killing 7
Syria refuses to 'bow' to US sanctions and accept 'normalization with Israel'
Saudi Arabia Says Hajj Will See At Most 'Thousands' Of Pilgrims Due To Virus
Saudi Arabia closes Hajj pilgrimage in Mecca to foreign visitors
North Korean leader suspends military action against South Korea
China warns risk of naval incident with US on the rise
Whistleblower Claims Chinese Communists Pay Vatican $2 Billion in Bribes
Why U.S. And EU Officials Are Worried Putin Might Make Another Move in Ukraine
Far from toppling statues, former Soviet Union puts up new monuments to Stalin
Trump plans order reinforcing laws against vandalizing monuments
Seattle moving to dismantle protest zone after weekend shootings, mayor says
Twitter slaps warning label on Trump tweet about 'autonomous zone,' says it violates 'abusive behavior' policy
Twitter puts warning on Trump tweet for "threat of harm" against DC protesters
Google employees are demanding the company stop selling software to police
Armed protesters 'take over' Atlanta Wendy's parking lot where Rayshard Brooks was killed, reports say
FBI announces noose found in Bubba Wallace's garage had been there since 2019; no federal crime committed
Rhode Island moves to change state's official name due to slavery connotations
Fauci: Institutional racism playing role in disproportionate coronavirus impact on Black community
Oregon county issues face mask order that exempts non-white people
'Shocking' video shows fireworks attack on homeless man as NYC mayor aims for crackdown
Trump family seeks to block book by president's niece that calls him 'world's most dangerous man'
Trump: Bolton should be jailed over White House memoir
Former House impeachment manager fires back at John Bolton: He didn't have the courage to testify
Fired NY prosecutor was given Biden-Ukraine allegations in 2018 but didn't follow up, emails show
Pentagon's top technology officials resign
Amazon Censors 'Killing Free Speech' Documentary About Censorship
US Senate committee aims to regulate UFO information
Magnitude 7.4 quake hits southern Mexico, triggers local Pacific tsunami
5.9 magnitude earthquake hits near Gorontalo, Indonesia
5.9 magnitude earthquake hits near Yigo Village, Guam
5.0 magnitude earthquake hits near Tapanala, Mexico
5.0 magnitude earthquake hits near El Coyul, Mexico
5.0 magnitude earthquake hits near Kokopo, Papua New Guinea
Sabancaya volcano in Peru erupts to 22,000ft
Sangay volcano in Ecuador erupts to 20,000ft
Reventador volcano in Ecuador erupts to 15,000ft
Ebeko volcano in the Kuril Islands erupts to 14,000ft
Semeru volcano in Indonesia erupts to 14,000ft
Tropical Storm Dolly becomes 2nd earliest D-named storm in Atlantic
Trio of tropical concerns churn in the eastern Pacific Ocean
The historic Saharan dust plume is darkening skies in the Caribbean and will soon stretch into the US
Public-Health Officials Targeted, Live and on Facebook
Trump visits border wall to drive immigration message amid coronavirus and civil unrest
Trump team weighs a CDC scrubbing to deflect mounting criticism
'I don't kid': Trump contradicts aides and insists he meant it when he asked for coronavirus testing to be slowed down
Fauci says coronavirus task force not told to slow down testing
Trump administration has considered ending coronavirus emergency, even as cases surge
Virus Surges Across U.S., Throwing Reopenings Into Disarray
WHO warns pandemic accelerating as infection tally zooms past 9 million
EU May Bar American Travelers as It Reopens Borders, Citing Failures on Virus
Europol warns virus lockdown could fuel terrorist radicalization
Cuomo: 'Seriously considering a quarantine' for out-of-state visitors
NY lawmaker pushes back after Cuomo claims GOP 'playing politics' with nursing home deaths
Facebook tests Forecast, an app for making predictions about world events, like COVID-19
Key Support for the Economy May Be About to Buckle
Some investors are making the biggest bet against the stock market in nine years
Tracking Bible Prophecy Headlines - 6/23/2020
UN envoy at Palestinian rally against annexation: Don't give up statehood dream
Netanyahu's Ultimatum to Gantz: Sovereignty Now or New Elections
Jordan Warns West Bank Annexation Will Trigger 'Long and Violent' Conflict
Pompeo adviser 'confident' Israel will weigh risk to UAE ties before annexation
Thousands of Palestinians protest against Israeli annexation plan
Welfare minister: Half a million Israelis about to lose unemployment benefits
Five charts that prove India only stands to lose by boycotting trade with China
Vote in Japan to change status of disputed islands threatens to raise tensions with China
Bolton says Trump proposal to intervene in SDNY investigation of Turkish bank felt 'like obstruction of justice to me'
Bolton says impeachment failed because Dems played into Trump's hands
Sarah Sanders slams Bolton as man 'drunk on power,' in her forthcoming book
NYC sees staggering shooting numbers; top cops warn of 'storm on the horizon'
104 shot, 14 fatally, over Father's Day weekend in Chicago
CERN approves plans for a $23 billion, 62-mile long super-collider
5.3 magnitude earthquake hits south of the Kermadec Islands
5.1 magnitude earthquake hits south of the Kermadec Islands
5.1 magnitude earthquake hits near Darapidap, Philippines
5.0 magnitude earthquake hits near the Easter Island region
5.0 magnitude earthquake hits near Sechura, Peru
5.0 magnitude earthquake hits the Mid-Indian Ridge
Sabancaya volcano in Peru erupts to 25,000ft
Sangay volcano in Ecuador erupts to 21,000ft
Popocateptl volcano in Mexico erupts to 20,000ft
Reventador volcano in Ecuador erupts to 14,500ft
Ebeko volcano in the Kuril Islands erupts to 12,000ft
Subtropical Depression Four forms in Atlantic Ocean
At least 5 killed as severe flash floods wreak havoc in Bursa, Turkey
Arctic Circle sees 'highest-ever' recorded temperatures
More than 58,000 ha (143,000 acres) of rice damaged as 'worst' drought in history hits Mekong Delta
A plague amid a pandemic: East Africa, West Asia combat surging locust outbreak
'The wondrous map': how unlocking human DNA changed the course of science
Two Trump campaign staffers who attended Tulsa rally test positive for coronavirus
White House: Trump did not direct virus testing slowdown, does not regret 'kung flu' remark
McEnany denies Trump ordered slowdown in coronavirus testing, says rally comment was made 'in jest'
The decline of the U.S. dollar could happen at 'warp speed' in the era of coronavirus, warns prominent economist Stephen Roach
President Trump: Next Stimulus Check Will Be 'Very Generous' And Announced In A 'Couple Of Weeks'
Trump to cut immigration by 525,000 in effort to open jobs for unemployed Americans
Religious events helping to spread coronavirus, WHO says
Michael Jackson's Daughter to Portray Jesus as a Lesbian Woman in New Controversial Film
Hong Kong clergy face arrest, extradition to China in new security laws
Tracking Bible Prophecy Headlines - 6/22/2020
'Trump's peace plan is a game changer on territory, security'
Ambassador Friedman to travel to Washington amid annexation speculations
Netanyahu memo: Evacuating settlements would pose 'immediate existential threat'
Palestinians fear Israeli annexation could further limit Dead Sea access
Iran warns Arab states not to normalize ties with Israel
IDF chief warns Iran now the 'most dangerous country' in Middle East
Netanyahu: World is realizing what we said about Iran nuclear threat
Bolton reveals type of nuke material Mossad found in Iran
Trump was prepared to back Israeli strike on Iran, Bolton says
Libya unity gov't on Egypt threat of military intervention: 'Declaration of war'
Yemen crisis: Separatists take over 'Galapagos of Indian Ocean'
Newspaper apologizes for 'horrific' ad that claims 'Islam' was going to bomb Nashville
Russia's Putin Says He May Seek Another Term if Constitutional Changes Passed
After China Border Fight, India Likely Weighs Closer U.S. Military Ties
George Soros conspiracy theories surge as protests sweep US
Trump addresses Seattle unrest: 'Probably better for us to just watch that disaster'
Witness describes chaotic scene after 12 people shot in Uptown Minneapolis
'It is our history': Families of Aunt Jemima former models oppose Quaker Oats' planned brand changes
AG Barr on tech companies censoring viewpoints: 'There's something very disturbing about what's going on'
DACA, LGBTQ decisions leave some conservatives with Supreme Court buyers' remorse
MSNBC's Chris Hayes blasts John Bolton over book: He's 'attempting to literally cash in on betrayal of his country'
John Bolton: Pence was a 'consistent ally' and equally 'stunned' by some Trump actions
Schiff suggests Bolton may testify - and that more impeachment proceedings may be on the table
Trump AG Barr will escape impeachment thanks to 'corrupt' Republicans - Nadler
Strong and shallow M6.0 earthquake hits Iceland, ongoing intense earthquake swarm
5.8 magnitude earthquake hits near North Vanlaiphai, India
5.4 magnitude earthquake hits near Colonia, Micronesia
5.3 magnitude earthquake hits near Masachapa, Nicaragua
5.1 magnitude earthquake hits near Darlawn, India
5.0 magnitude earthquake hits near Jatiroto, Indonesia
4.2 earthquake strikes Oklahoma after Tulsa Trump rally, shaking felt around state
Sabancaya volcano in Peru erupts to 27,000ft
Popocateptl volcano in Mexico erupts to 21,000ft
Fuego volcano in Guatemala erupts to 16,000ft
Reventador volcano in Ecuador erupts to 14,500ft
Semeru volcano in Indoensia erupts to 14,000ft
Ebeko volcano in the Kuril Islands erupts to 10,000ft
The New Zealand porn ad designed to protect children
'Worst outbreak ever': Nearly a million pigs culled in Nigeria due to swine fever
Bill Gates Funds Pharmaceutical Companies Using Aborted Baby Parts to Make Coronavirus Vaccines
COVID-19 is weakening, could die out without vaccine, specialist claims
India: Religious conversion ban threatening Christians may expand to 9th state
Tracking Bible Prophecy Headlines - 6/21/2020
Israel's Netanyahu Tries to Rally Support for Annexation Amid International Criticism
UN Security Council to hold open-door discussion on annexation
White House to discuss whether to give Israel 'green light' for sovereignty
Envoy to US: Annexation will help Ramallah abandon 'illusions,' accept 2 states
Hezbollah video threatens precision guided missiles on Tel Aviv
Egypt calls for U.N. intervention after talks stall on Ethiopia's Grand Renaissance Dam
Egypt's Sisi orders army to be ready for missions abroad amid tensions over Libya
Iran's currency hits record low amid sanctions, virus, international pressure
Iran calls France's testing of nuclear ballistic missile a threat to world peace
Turkey Bombs Iraq, Syria, Targeting Kurdish Group It Says Trains Antifa
Poland says Putin falsifies World War II history to weaken Western allies
Kim Jong Un's 'Princess' sister is turning into the Terminator
India, China accuse each other of violating de facto border
China unveils details of national security law with sweeping new powers over Hong Kong
Pompeo: China waging disinformation campaign to drive wedge between US and Europe
Pompeo calls UN rights body 'a haven for dictators'
Pompeo says UN Human Rights Council hits 'new low' with anti-US resolution on race, police
Tulsa declares 'civil emergency' ahead of Trump rally over concerns of violence
Former FBI assistant director predicts 'every manner of anarchist' will converge on Tulsa for Trump rally
Trump Crowd Size Underwhelms, Campaign Blames Protesters
Trump comeback rally features empty seats, staff infections
K-pop fans and TikTokers sabotage Trump's Tulsa rally, RSVP for thousands of seats only to leave them empty
Trump blasts attempts to remove Confederate statues as 'censorship'
Trump cries 'disgrace' as protesters topple Confederate statues and monuments across US during Juneteenth celebrations to mark end of slavery
Seattle police union chief calls for 'leadership' after fatal shooting in CHOP zone
Georgia House Passes Bill Letting Voters Dissolve County Police Departments
New York City sees surge in murders, burglaries, NYPD says
All of the companies no longer advertising on Facebook due to the platform's lack of hate speech moderation
Sen. Tom Cotton slams Justice Roberts on DACA decision for applying 'different standards' to Obama and Trump
Powerful US attorney who investigated Trump associates refuses to step down after Barr tries to push him out
Top Manhattan prosecutor leaves job after standoff with Barr
Bolton suggests possible 'obstruction' by Trump in SDNY Turkey investigation
Judge rules Bolton can publish book despite efforts to block it
Trump Wonders if John Bolton Will Go to Jail
Putin thinks he can play Trump 'like a fiddle', former aide John Bolton says in new interview
Most dramatic 'ring of fire' solar eclipse in years to dim parts of Africa, Asia
Rare 'ring of fire' solar eclipse will coincide with summer solstice 2020
Summer solstice revellers urged not to go to Stonehenge
Summer solstice 2020: Sensual traditions on the longest day of the year
A Spectacular Fireball Was Just Caught in Australia. Experts Don't Know What It Was
5.7 magnitude earthquake hits near Siglufjordur, Iceland
5.4 magnitude earthquake hits near Siglufjordur, Iceland
5.2 magnitude earthquake hits near Gizo, Solomon Islands
5.1 magnitude earthquake hits the South Sandwich Islands region
5.0 magnitude earthquake hits near Saipan, Northern Mariana Islands
Sabancaya volcano in Peru erupts to 24,000ft
Popocateptl volcano in Mexico erupts to 21,000ft
Merapi volcano in Indonesia erupts to 20,000ft
Sangay volcano in Ecuador erupts to 19,000ft
Reventador volcano in Ecuador erupts to 16,000ft
Fuego volcano in Guatemala erupts to 15,000ft
Greta Thunberg says Covid-19 response shows world can 'suddenly act with necessary force'
Trump urges slowdown in COVID-19 testing, calling it a 'double-edge sword'
Fed's Neel Kashkari warns bank losses during COVID could trigger next financial crisis
Tracking Bible Prophecy Headlines - 6/20/2020
Jordanian king tells US lawmakers he's trying to get Abbas back to peace talks
Report: US administration suspends talks with Israel on annexation plan
Chuck Schumer, 2 other key pro-Israel Democrats warn Israel against annexation
TV: IDF and security services finally to be shown maps of areas Israel may annex
Brazilian pastor prays for second Holocaust to 'destroy the Jews like vermin'
Gantz: Iran's 'blatant' nuclear violations threaten Israel and global stability
The unfolding geopolitical power play in war-torn Libya
South Korea's unification minister resigns amid rising tensions with North
Bolton: Trump Told Xi That Muslim Concentration Camps Were 'Right Thing;' Said Journalists 'Should Be Executed'
A Knock, Then Gone: Venezuela Secretly Detains Hundreds to Silence Critics
Bank of England joins British companies in apologizing for slavery
Church of England says ashamed of its role in slavery
U.S. Black Lives Matter protests inspire calls to "defund the police" in the U.K.
Oklahoma Supreme Court denies bid to stop Trump rally over coronavirus
Tulsa mayor declares civil emergency ahead of Trump rally, stragglers face arrest
Trump warns 'anarchists' not to disrupt Tulsa rally, after threat prompts emergency order
On Juneteenth, Tulsa Prepares for Unrest as Protesters March Nationwide
'Civil rights isn't over': Americans mark Juneteenth coast to coast
Ben and Jerry's calls to 'defund the police' in a Juneteenth social media post building on its long campaign against racism
'Eskimo Pie' Owner Calls Brand 'Derogatory,' Vows to Change Name
Colgate is still selling 'Black Person Toothpaste' in China. Now that's under review
More than 50K people want Robert E. Lee statue replaced with GWAR frontman
FBI trawled Facebook to arrest protesters for inciting riots, court records show
IRS Used Cellphone Location Data to Try to Find Suspects
AG Barr 'worried' about censorship, mail-in ballots ahead of 2020 presidential election
'My biggest risk': Trump says mail-in voting could cost him reelection
Mueller raised possibility Trump lied to him, newly unsealed report reveals
Federal judge warns DOJ that horse 'seems to be out of the barn' on blocking Bolton book
Trump signals he has 'interesting' details on Roswell, as son grills him about aliens
5.6 magnitude earthquake hits near Levuka, Fiji
5.4 magnitude earthquake hits near Hihifo, Tonga
5.1 magnitude earthquake hits near Nea Anatoli, Greece
5.1 magintude earthquake hits south of the Kermadec Islands
Popocateptl volcano in Mexico erupts to 22,000ft
Sabancaya volcano in Peru erupts to 22,000ft
Sangay volcano in Ecuador erupts to 19,000ft
Fuego volcano in Guatemala erupts to 15,000ft
Semeru volcano in Indonesia erupts to 14,000ft
Putin calls fuel spill unprecedented for Russia, Greenpeace sees $1.4 billion damage
GOP senator quotes J.K. Rowling while blocking vote on LGBTQ bill
Tennessee passes heartbeat bill, bans abortions for babies with Down syndrome
UN health agency warns world is in 'new and dangerous phase' of pandemic
'Recovered' COVID-19 patients suffer major ongoing physical, cognitive problems
People would be crushed mentally by second coronavirus wave, psychologists say
Land Of The Worried: 83% Of Americans Very Stressed Over Nation's Future
$190 oil sounds crazy. But JPMorgan thinks it's possible, even after the pandemic
A tale of two recessions: Some Americans thrive as others suffer
World's ultra-wealthy go for gold amid stimulus bonanza
Tracking Bible Prophecy Headlines - 6/19/2020
Bolton says Netanyahu was 'dubious' about Kushner leading new peace push
Netanyahu rejects Bolton's claim he doubted Kushner's ability to draw up peace plan
Bolton Revelations Cast Unintentional Harsh Light on Trump-Netanyahu Alliance - and Annexation
Netanyahu Plans To Annex Parts Of The West Bank. Many Israeli Settlers Want It All
Gantz: I won't back annexing areas with 'many Palestinian residents' - report
Jordanian FM warns of 'long and violent' conflict if Israel pursues annexation
Israeli Police Brace for Possible Wide-scale, Violent Protests Inspired by Scenes in U.S.
Israel set to have record number of openly gay MPs
Coronavirus homecoming: Israel readies for post-pandemic wave of immigration
Netanyahu: 'We have finished opening up the economy'
Dispute Over Nile Dam Keeps Tensions Between Egypt and Ethiopia High
Rockets hit Baghdad's Green Zone for the fifth time in ten days
Germany accuses Iran, Syria, Jordan, Turkey, Russia, China of espionage
Pompeo: John Bolton Is a 'Traitor Who Damaged America'
Pompeo blasts Bolton's book as 'spreading a number of lies,' calls him a 'traitor': 'I was in the room too'
Trump: John Bolton 'set us back' with North Korea
Bolton says Trump unfit for office; US president calls him a 'sick puppy'
CBS News' Paula Reid Confronts Trump About Bolton: 'Why Do You Keep Hiring People You Believe Are Wackos and Liars?'
Chelsea Handler deletes video of Farrakhan with defense of antisemitism
UK foreign secretary calls taking a knee 'a symbol of subjugation,' says he only kneels for the queen, his wife
Pelosi orders portraits of Confederate speakers to be removed from House on Juneteenth
Chick-fil-A's Dan Cathy asks white Christians to repent, fight for black Americans in wake of police killings
Cream Of Wheat Becomes Fourth Brand In 24 Hours To Revisit Packaging Over Racist Origins
As protests spread to small-town America, militia groups respond with online threats and armed intimidation
Air Force investigates military planes that monitored Minneapolis, D.C. protests
Trump warns that under Democrats 'whole country will be Minneapolis'
Amy Klobuchar withdraws from Biden VP selection to make room for 'woman of color': report
U.S. Supreme Court thwarts Trump plan to end 'Dreamers' immigrant program
DHS chief hits DACA ruling, says it 'usurps' executive branch's authority
Twitter slaps Trump with 'manipulated media' label over satirical video mocking CNN
Facebook removes Trump ads containing symbol used by Nazis
Facebook removes Trump ads for violating 'organized hate' policy
Congress Targets Social Media Companies for Circulating Chinese Propaganda
Australia says it has been target of 'state-based' cyberattacks
Magnitude 7.4 Quake Hits New Zealand, Prompts Brief Tsunami Warning
5.5 magnitude earthquake hits near the Kermadec Islands
5.4 magnitude earthquake hits near the Kermadec Islands
5.3 magnitude earthquake hits near Yonakuni, Japan
5.2 magnitude earthquake hits near
5.2 magnitude earthquake hits near the Kermadec Islands
5.2 magnitude earthquake hits near Adak, Alaska
5.1 magnitude earthquake hits near Adak, Alaska
5.1 magnitude earthquake hits near Ohonua, Tonga
5.0 magnitude earthquake hits near Yonakuni, Japan
Sabancaya volcano in Peru erupts to 25,000ft
Popocateptl volcano in Mexico erupts to 20,000ft
Sangay volcano in Ecuador erupts to 19,000ft
Reventador volcano in Ecuador erupts to 16,000ft
Semeru volano in Indonesia erupts to 14,000ft
Volcano in northeast China may be 'recharging' for eruption, study finds
Canada heat wave could lead to record temperatures as the southeastern US struggles to reach average summer temperatures
Scientists Alarmed About Siberia's Record Breaking Winter and Spring Temperatures
Florida Keys plans killer insect attack on disease-carrying mosquitoes
There's a one-in-three chance of a 'massive' disaster that could be worse than COVID-19, says Deutsche Bank
Dozens line up outside Tulsa arena days before weekend Trump rally
Trump Rally Gives Scientists a New Virus Laboratory
Craigslist Ad Sought People Infected with COVID To Attend Trump Rally
Trump says some Americans wear coronavirus masks 'to signal disapproval of him'
Trump says China may have intentionally spread coronavirus
California order requires masks in public following spike in coronavirus hospitalizations
Multiple Florida Hospitals Run Out of ICU Beds as Coronavirus Cases Spike
Cuomo 'considering' a two-week quarantine on people coming to NY from Florida
236 people got the coronavirus after an Oregon church held services during lockdown - more evidence that religious gatherings are superspreading hot spots
General Tapped To Lead 'Operation Warp Speed' Vaccine Drive Faces Skeptical Senators
Coronavirus antibodies may last only two to three months after infection, study suggests
Agonizing over whether to take COVID-19 test? Soon your phone will tell you
Coronavirus mass surveillance could be here to stay, experts say
Inside the NBA's plan to use smart technology and big data to keep players safe from coronavirus
Conservatives: Feds Close to Spending More Than on Revolutionary, Civil War, WWI, II Combined
Tracking Bible Prophecy Headlines - 6/18/2020
UAE official: Israeli annexation may increase calls for single binational state
Netanyahu Aides Fear U.S. May Drop Annexation if PM Can't Reach Deal With Gantz
Abbas' adviser: Annexation will lead to intifada
In first, EU nixes grant to Palestinian NGO refusing to sign anti-terror clause
Finance minister denies Netanyahu seeking new elections with budget U-turn push
Blue and White helps sink bill barring PM under indictment, which it initiated
US hits Syria with toughest sanctions yet to push Assad to end war
US imposes sanctions on Syrian president's wife under Caesar Act
Syria says new tougher US sanctions breach international law
Syria war: New US sanctions target Assad government's foreign backers
Greek PM in Israel says Turkey a 'threat to regional peace'
Turkey launches major attack on Kurdish militants in Iraq
Danger: Iran's Arms Embargo About to Expire
German intelligence said to warn Iran still seeking nuclear weapons
US fighter jets intercept 8 Russian warplanes near Alaska for 4th time in a week
Conviction of Philippine journalist points to 'orchestrated attempt' to silence Duterte critics
Rocks, Clubs Used in Deadly Border Clash Between Chinese and Indian Troops
Taiwan warns off intruding Chinese aircraft for fourth time in nine days
Pompeo meets Chinese counterpart in Hawaii to talk trade, Hong Kong, human rights
Republicans prepare for energy 'cold war' with China
Boris Johnson's car crashes with security vehicle after protester jumps out
How Has Winston Churchill Become a Central Figure in the British Black Lives Matter Debate?
UN human rights chief calls for reparations to make amends for slavery
In Tulsa, fears that Trump rally may worsen racial unrest, spread of coronavirus
Fired Atlanta police officer Garrett Rolfe charged with felony murder in shooting death of Rayshard Brooks
Jesse Watters accuses Atlanta DA of 'political overcharge' of ex-officer in Rayshard Brooks case
Washington DC faces House vote to become the 51st state in the aftermath of protests
Nothing Is Safe From the Cancel Culture Mob
Popular Mechanics publishes how-to guide to take down statues 'without anyone getting hurt'
Aunt Jemima brand to change name, remove image that Quaker says is 'based on a racial stereotype'
Uncle Ben's 'Evolving' Its Brand Identity After Aunt Jemima Name Change
Conagra Brands reviewing Mrs. Butterworth's brand after Aunt Jemima, Uncle Ben's announcements
Racist Rice Krispies? Disgraced Ex Labour MP Targets Kellogg's over 'White Boys' Snap, Crackle, and Pop
Atlanta megachurch pastor faces criticism for suggesting 'white blessing' replace term 'white privilege'
Facebook removes 900 more accounts linked to white supremacist groups
YouTube Alleged to Racially Profile Via Artificial Intelligence, Algorithms
Civil Rights Groups Push for Facebook Ad Boycott
DOJ takes aim at law that shields tech companies from lawsuits over material their users post
Google faces $5 billion lawsuit for tracking people in incognito mode
Facebook aims to help voters, but won't block Trump misinformation
Bolton Says House Should Have Investigated Trump for Impeachable Actions Beyond Ukraine
Bolton: Trump asked China for reelection help, encouraged camps for Uighurs
Lighthizer denies Bolton claim that Trump asked China's Xi for 2020 help: 'Never happened. I was there'
President Trump: Replace The Dollar With Gold As The Global Currency To Make America Great Again
NASA rushing to complete Mars launch before planet moves out of range. Mission to include first-ever helicopter exploration.
SpaceX to build floating spaceports for hypersonic flights around Earth
5.6 magnitude earthquake hits near Hihifo, Tonga
Sabancaya volcano in Peru erupts to 24,000ft
Popocateptl volcano in Mexico erupts to 21,000ft
Sangay volcano in Ecuador erupts to 20,000ft
Reventador volcano in Ecuador erupts to 14,000ft
Semeru volcano in Indonesia erupts to 12,000ft
Saharan Dust from Africa will stretch toward the US, putting the hurricane season on pause
Violent tornado injures 12 people, damages 70 houses in Odisha, India
Massive hailstorm hits northeastern Spain, expected to drastically affect European stone fruit season
Arizona wildfire now the largest in US after doubling in size, burn scar seen from space
Scientists worry 'Operation Warp Speed' is missing tried and true vaccines
Sweden's top epidemiologist at a loss to explain why herd immunity is going 'surprisingly slow'
Cambodia is requiring all visitors to pay a $3,000 deposit to cover possible coronavirus costs
US coronavirus outbreaks spur debate over personal freedoms
Wealthy Americans stopped spending, hampering US economic recovery from coronavirus
People of color account for majority of coronavirus infections, new CDC study says
Iran's underground church surfaces, offering aid during coronavirus spike: report
'They Ruled And We Can Live With Their Decision': Trump Reacts To 'Very Powerful' Supreme Court Decision Protecting LGBTQ Workers
Tracking Bible Prophecy Headlines - 6/17/2020
Senior Likud MK says Netanyahu vowed he'll never recognize a Palestinian state
Jordan's King says Israeli annexation plans threaten regional stability
Boris Johnson: Israel's planned annexation breaches international law
UN rights experts say West Bank annexation will create '21st-century apartheid'
Despite annexation plan, top UAE official urges greater cooperation with Israel
US Democrats push letter to unify party behind anti-annexation message to Israel
Settler leader: Trump plan's building freeze in enclaves a 'slow Disengagement'
Trump peace plan puts hundreds of biblical sites under Palestinian rule
Defense experts sound alarm on 'critical shortfall' of US weapons stockpile in Israel
Report: Netanyahu Seeks to Sabotage Deal with Gantz
Hezbollah: New US sanctions aim to 'starve' Syria, Lebanon
France wants talks about 'aggressive' Turkish role in Libya
Turkey drew up plans to invade Greece and Armenia - secret documents
Europeans urge rebuke of Iran at IAEA for not allowing access to sites
India, China Face Off in First Deadly Clash in Decades
20 Indian soldiers killed in first deadly clashes with Chinese troops in 45 years
Explainer: what is the deadly India-China border dispute about?
China-US close encounters 'raise conflict risk in South China Sea'
Congress Urges Trump Admin to Rein in China's Growing Nuclear Arsenal
North Korea bombs inter-Korean liaison office near border amid growing tensions
Japan Halts Introduction of U.S. Missile-Defense System
UN rights body to examine 'systemic' US racism, police brutality
Amid George Floyd anger, Trump signs executive order on police reform
'Without police, there is chaos': Trump reforms embraced by his allies and law enforcement
Trump says 'we must build upon our heritage, not tear it down' amid Confederate statue removals
Extreme-right 'boogaloo' follower charged with killing cop at US racism protest
Three NYPD Officers "Intentionally Poisoned" at Shake Shack: Report
'No criminality' by Shake Shack workers, NYPD says after 3 cops sickened by drinking shakes
Google bans website ZeroHedge from its ad platform over comments on protest articles
Trump DOJ: States Must Loosen Church Restrictions If They Allow Protests
Fact check: Yes, Kente cloths were historically worn by empire involved in West African slave trade
Nadler subpoenas DOJ whistleblowers for testimony on 'unprecedented politicization' under Barr, Trump
U.S. Files Breach-of-Contract Suit Against Ex-National Security Adviser John Bolton
Top DOJ official announces resignation hours after appearing in lawsuit over Bolton book
Donald Trump's niece to release unflattering memoir
Trump Considers Suing His Niece Over Her Tell-All Book, Saying She Signed an NDA
Magnitude 5.2 earthquake hits off the coast of Eilat
5.1 mangitude earthquake hits near Edinburgh of the Seven Seas, Saint Helena
5.0 magnitude earthquake hits near Jurm, Afghanistan
5.0 magnitude earthquake hits near Port-Vila, Vanuatu
Popocateptl volcano in Mexico erupts to 23,000ft
Sabancaya volcano in Peru erupts to 20,000ft
Fuego volcano in Guatemala erupts to 15,000ft
Reventador volcano in Ecuador erupts to 15,000ft
Ebeko volcano in the Kuril Islands erupts to 10,000ft
PG&E pleads guilty to 84 counts of involuntary manslaughter for 2018 Northern California fire
Scientists made 1 small edit to human embryos. It had a lot of unintended consequences.
Administration officials back away from promise of a COVID-19 vaccine by the New Year
Trump Mentions AIDS Vaccine That Does Not Exist, Predicts Covid-19 Vaccine By End Of 2020
'Science by press release': Doctors view COVID-19 drug results with excitement and skepticism
New Zealand puts Covid-19 quarantine in hands of military after border fiasco
Beijing district in "wartime mode" amid new outbreak of coronavirus
Beijing coronavirus outbreak: travel restricted to tackle 'extremely severe' situation
Businesses ask patrons to waive right to sue if they get ill
Special dogs are being trained to sniff out coronavirus
Amazon using social distancing software to warn employees who stray too close to each other
Coronavirus: Alarm over 'invasive' Kuwait and Bahrain contact-tracing apps
Members of Congress took small-business loans - and the full extent is unknown
Trump team weighs $1 trillion for infrastructure to spur economy
A dollar crash is virtually inevitable, Asia expert Stephen Roach warns
Mayan calendar was wrong and world will 'end' next week on June 21, warns conspiracy theorist
Tracking Bible Prophecy Headlines - 6/16/2020
EU urges US to join new Israeli-Palestinian peace push, rejects Trump plan
New details emerge on how Russia prevented Obama's anti-Israel resolution from passing
PM says US wants Gantz on board for annexation, vows not to back down - report
Netanyahu: Sovereignty may start small if Gantz insists
Construction begins on 'American Road' linking Jerusalem-area settlements
Gaza rocket strikes field in Israel as Hamas urges 'resistance' to annexation
Israel Strikes Gaza Targets After First Rocket Launch in More Than a Month
Israel said to let $50 million in Qatari aid into Gaza; balloon attacks to halt
UN nuclear watchdog urges Iran to grant access to flagged sites
Despite U.S. Sanctions, Iran Aims to Keep Offloading Gasoline Glut to Venezuela
Trump's deployment of US soldiers to Colombia 'could trigger war with Venezuela'
Russia newspaper editors quit en masse denouncing censorship
In address to American Jews, Pompeo urges Israel to stand with US against China
Robot vs. Robot War? Now China Has Semi-Autonomous Fighting Ground Robots
US embassy in Seoul removes Black Lives Matter banner and Pride flag
Thousands gather for 'Black Trans Lives Matter' rally in Brooklyn
UN human rights body to debate 'systemic racism, police brutality' in US
Police Officers All Over America Are Quitting Their Jobs Because Of The George Floyd Protests
NYPD reassigns roughly 600 plainclothes officers, closing a chapter on stop-and-frisk
NYC's contact tracers have been told not to ask people if they've attended a protest
Tech Firms Are Spying on You. In a Pandemic, Governments Say That's OK.
Norway ends virus tracing app over privacy concerns
Political Groups Track Protesters' Cellphone Data
Trump: Former adviser Bolton faces charges if book released because of classified information
Trump calls Bolton's memoir 'highly inappropriate' as WH readies legal action to stop publication
Spectacular, long-lasting green fireball recorded over Pilbara, Western Australia
5.7 magnitude earthquake hits near Khorugh, Tajikistan
5.4 magnitude earthquake hits near Yedisu, Turkey
5.4 magnitude earthquake hits near Gizo, Solomon Islands
5.3 magnitude earthquake hits near Tobelo, Indonesia
5.3 magnitude earthquake hits near Gizo, Solomon Islands
5.2 magnitude earthquake hits near Yonakuni, Japan
5.1 magnitude earthquake hits near Gizo, Solomon Islands
Sabancaya volcano in Peru erupts to 27,000ft
Popopcateptl volcano in Mexico erupts to 22,000ft
Sangay volcano in Ecuador erupts to 20,000ft
Sheveluch volcano on Kamchatka, Russia erupts to 17,000ft
Reventador volano in Ecuador erupts to 16,000ft
Fuego volcano in Guatemala erupts to 15,000ft
Grimsvotn Volcano Showing Signs Of Increased Activity, Eruption Possible
Widespread, severe flooding forces over 200,000 from their homes in southern China
Dutch MD Euthanized Dementia Patient Despite Being Told 'No'
First coronavirus vaccine may protect against disease, but not infection: report
Rush to Disinfect Offices Has Some Environmental Health Experts Worried Over Exposure to Chemicals
U.S. airlines threaten to ban passengers who break no-mask policy
Walmart looks to remove all cashiers from stores due to coronavirus
Trump administration wants to replace $600 unemployment benefit with back-to-work bonus
24 Hour Fitness files for bankruptcy, closes over 130 gyms amid coronavirus pandemic
Grim Blame Game Over Virus Deaths in Besieged Nursing Homes
West Virginia sees coronavirus outbreaks in churches
First Covid-19 lawsuit filed against Chinese government in latest sign of bubbling unrest
Supreme Court Extends LGBT Anti-Discrimination Protections
Conservative SCOTUS Justices Give Transgenders Major Win Over Christians
Alito Warns SCOTUS Decision Is a Threat to Religious Liberty
Next LGBTQ rights legal battle looms over religious-rights exemptions after Supreme Court victory
Horowitz: Conservatives get massacred by fake 'conservative' SCOTUS
Key GOP senators have no qualms with Supreme Court's decision to ban LGBTQ discrimination in the workplace
Supreme Court's Landmark LGBTQ Employment Decision Is Even Bigger Than Marriage Equality - It's a game changer
U.S. Jewish Groups Celebrate Supreme Court Ruling Advancing LGBTQ Workers Rights
Tracking Bible Prophecy Headlines - 6/15/2020
Netanyahu, Gantz, Ashkenazi meet US envoy, amid differences on annexation
IDF girds for West Bank annexation fallout, including possible new terror 'war'
Hezbollah, Hamas, Iran: How Israeli Annexation May Trigger a Multi-front War Within Weeks
Report: Gulf states warned Trump against sovereignty
Israel Advances New Golan Heights Settlement Named After Trump
On US president's birthday, Israel okays building plans for 'Trump Heights'
'Coronavirus Spring' Threatens Lebanon's Stability as Economy Struggles
Syrian Druze call for the end of the Assad regime
Turkish jets hit Kurdish militant targets in northern Iraq
UN 'appalled' by twin jihadist attacks in Nigeria
Protesters hold Black Lives Matter demonstration in Tokyo, say Japan must confront its race problems
French President Macron refuses to 'erase' history by removing colonial-era statues
Statue of Robert E. Lee gets a makeover with Pride Flag and 'BLM' sign
All Members of SWAT Team in Florida City Resign, Including Police Union President, Over Chief Kneeling With Protesters
Ben Carson Says It Wouldn't Be 'Smart' to Rename Military Bases Named After Confederates, Suggesting It Would 'Bury' History
Confusion reigns as Seattle's seized six blocks known as CHAZ purportedly changes name to CHOP: 'We're not trying to secede'
Street Preacher Assaulted in Seattle's 'Autonomous Zone,' Dragged Through Street
Pompeo defends US' moral standing to raise religious freedom concerns amid Floyd protests
Pentagon surplus handouts stoke the militarization of US police
Putin: Protests and coronavirus show U.S. 'internal crises'
Rallies in support of Trump - and protests against him - planned around the US for his 74th birthday
Iran's foreign minister says Trump likely to win in November
5.9 magnitude earthquake hits near Yedisu, Turkey
5.4 magnitude earthquake hits near Severo-Kuril'sk, Russia
5.2 magnitude earthquake hits near Yonakuni, Japan
5.1 magnitude earthquake hits near Mohr, Iran
5.1 magnitue earthquake hits near Bhach'u, India
5.0 magnitude earthquake hits near Tobelo, Indonesia
5.0 magnitude earthquake hits near Port Mathurin, Mauritius
Sabancaya volcano in Peru erupts to 23,000ft
Sangay volcano in Ecuador erupts to 22,000ft
Popocateptl volcacno in Mexico erupts to 20,000ft
Klyuchevskoy volcano on Kamchatka, Russia erupts to 20,000ft
Sheveluch volcano on Kamchatka, Russia erupts to 17,000ft
Reventador volcano in Ecuador erupts to 16,000ft
Fuego volcano in Guatemala erupts to 14,500ft
Semeru volcano in Indonesia erupts to 13,000ft
Tropical Cyclone "Nuri" makes landfall in China's Guangdong
Records have already been broken, and hurricane season just started
Locusts Are A Plague Of Biblical Scope In 2020. Why? And ... What Are They Exactly?
Polish election: Andrzej Duda says LGBT 'ideology' worse than communism
Thousands march in Hollywood for LGBTQ rights and racial justice
Nickelodeon announces SpongeBob SquarePants is LGBTQ+ to celebrate Pride
Manchester 'quarantine raves' attended by thousands result in overdose death, rape, stabbings
NBA Players on Restart Plan: Not So Fast
Trump rally called 'dangerous move' in age of coronavirus
Trump economic adviser urges wearing of masks at Tulsa rally
Surgeon General Jerome Adams says wearing coronavirus masks will give Americans 'more freedom'
3 Orthodox Jews and 2 Catholic priests sue over NY restrictions on houses of worship
The national debt tops $26 trillion for the first time as the federal government ramps up coronavirus relief spending
Despite Market Plunge, These 10 Billionaires Gained $23 Billion This Week
Tracking Bible Prophecy Headlines - 6/14/2020
UAE said to warn Washington annexation will cripple Gulf backing for Trump plan
Hamas said threatening to resume Gaza protests unless Qatari funds arrive
US Embassy issues security alert for Jaffa after cars torched during unrest
Turkey and Russia to hold talks on Libya, Syria wars
Fresh protests in Lebanon over worst economic crisis in decades
Lebanon protesters call on government to resign amid crisis
U.N. Secretary-General Antonio Guterres expresses deep shock at discovery of mass graves in Libya
Poland invaded the Czech Republic last month, but says it was just a big misunderstanding
Kim Jong Un's sister threatens military action against South Korea, promises 'tragic scene' at liaison office
From 'beautiful letters' to 'a dark nightmare': How Trump's North Korea gamble went bust
More global protests emerge over racism, police actions
UK's Johnson condemns 'racist thuggery' as far-right activists clash with police
Protesters call attention to deaths of two more black men
Atlanta police chief resigns after fatal police shooting
Atlanta protesters block interstate, set fire to cars at fast-food restaurant where police killed black man
Suicide finding for black man found hanging in California stirs anger
Black man is repeatedly stabbed at bar by white man who made racist comments, police say
America's original sin: Floyd death prompts historical soul-searching
Mississippi faces reckoning on Confederate emblem in flag
Seattle police union chief says his city is 'closest I've ever seen' to being 'lawless state'
Fox News publishes digitally altered and misleading images of Seattle demonstrations
Trump reschedules campaign rally after uproar over 'Juneteenth' timing
QAnon marches toward the halls of Congress
Commentary: Voters won't accept the 2020 election results - no matter who wins
Ukraine busts $6M bribe scheme for gas company that hired Hunter Biden
SpaceX launches 58 Starlink satellites and 3 Planet SkySats, nails rocket landing
6.6 magnitude earthquake hits near Naze, Japan
6.2 magnitude earthquake hits near Saipan, Northern Mariana Islands
5.4 magnitude earthquake hits near Yonakuni, Japan
5.1 magnitude earthquake hits near Pangai, Tonga
5.0 magnitude earthquake hits near Sumbawa Besar, Indonesia
5.0 magnitude earthquake hits near Adak, Alaska
5.0 magnitude earthquake hits near Isangel, Vanuatu
5.0 magnitude earthquake hits near Port Mathurin, Mauritius
Sangay volcano in Ecuador erupts to 23,000ft
Popocateptl volcano in Mexico erupts to 22,000ft
Sabancaya volcano in Peru erupts to 20,000ft
Klyuchevskoy volcano on Kamchatka, Russia erupts to 20,000ft
Sheveluch volcano on Kamchatka, Russia erupts to 17,000ft
Reventador volcano in Ecuador eurpts to 16,000ft
Fuego volcano in Guatemala erupts to 15,000ft
Tropical Depression Nuri makes landfall in southern China
Heavy Flooding in 11 Provinces of China as State-Run Media Keep Silent
Polish president compares 'LGBT ideology' to Soviet indoctrination
Study: Dominant form of virus '10 times' more infectious than original strain
AstraZeneca agrees to make experimental COVID-19 vaccine for Europe
A New Coronavirus Vaccine Made by the Army Heads to Human Trials
'It's really complicated.' United States and others wrestle with putting COVID-19 vaccines to the test
Workplace outbreaks one factor in coronavirus increase, officials say
California startup aims to monitor social distancing and face masks using drones
COVID-19, Civil Unrest Could Trigger Mass Migration In Post-Pandemic World
White House eyes travel from Mexico as source of virus spike
Hawaii grapples with Great Depression-level unemployment as tourism plummets
Beijing district in 'wartime emergency' after virus cluster at major food market
177 new virus cases found in 24 hours, including among Netanyahu, Rivlin staff
Indian holy man who claimed he could perform 'Covid exorcisms' by kissing people's hands dies of coronavirus - having already infected 20 of his followers
Pope Francis: 'Evil Seems to Reign Supreme' in Today's World
Tracking Bible Prophecy Headlines - 6/13/2020
400 Jewish studies scholars denounce annexation as a 'crime against humanity'
Already neglected, Jordan Valley Palestinians fear Trump plan will confine them
Refusing tax revenues and loans from Israel, PA on brink of major fiscal crisis
PA to stop getting IDs authorized by Israel, in move that could strand thousands
Syrian protesters call for Assad's downfall as economic crisis deepens
US 'Caesar Act' sanctions could devastate Syria's flatlining economy
Turkey slams 'propaganda machine' Twitter over removal of accounts
North Korea threatens 'disgusting' US to keep out of its spat with South Korea
Beijing sends warplane to buzz Taiwan after missile test
Chinese Media Brands U.S. Statue Hysteria 'America's Cultural Revolution'
Boris Johnson says attacking statues is 'lying about our history'
Britain delays border controls to soften Brexit blow to its crashing economy
French police throw down handcuffs, 'insulted' after being accused of brutality, racism
George Floyd: Trump told to back off Seattle's Chaz police-free zone
Seattle Police Chief Tells Officers She's 'Angry' City Ordered to Abandon Precinct: 'An Insult to You and Our Community'
Seattle Police Chief: 'We're Not Able to Get to' 911 Calls for 'Rape, Robbery' in Autonomous Zone
Seattle Protesters Negotiate Over Leaving 'Autonomous Zone'
Dispatch from 'CHAZ': Tweets call for guns, Gatorade and cigarettes as cops struggle to figure out who's in charge
Trump vows he won't 'let Seattle be occupied by anarchists,' will 'straighten it out' if local leaders don't
Nashville autonomous zone 'will not be tolerated,' Gov. Bill Lee says as one is planned for state Capitol
Minneapolis council votes to replace police with new community safety department
Two-thirds of Americans oppose 'defund the police' movement: poll
Christianity Today calls for churches to pay reparations to black people: "Repentance is not enough"
Following Amazon, Microsoft will no longer sell facial-recognition software to police
Trump's Actions Rattle the Military World: 'I Can't Support the Man'
John Bolton Book Claims Impeachable Offenses Across 'Full Range' of Trump's Foreign Policy
Bolton makes his move: Memoir to claim Trump misconduct went beyond Ukraine, slam 'reelection calculations'
Trump responds to Biden's claim that he'll try to steal the election: 'Joe's not all there'
'We're going to have a catastrophe': US faces November election fiasco
Political Polarization Peaking In America? Voters Embrace 'All Or Nothing' Mentality Along Party Lines
5.8 magnitude earthquake hits near East London, South Africa
Sabancaya volcano in Peru erupts to 24,000ft
Klyuchevskoy volcano on Kachatka, Russia erupts to 22,000ft
Sangay volcano in Ecuador erupts to 22,000ft
Popocateptl volcano in Mexico erupts to 19,000ft
Reventador volcano in Ecuador erupts to 16,000ft
Semeru volcano in Indonesia erupts to 13,000ft
Tropical Storm Nuri sets course for southern China
2 months' worth of rain in a few hours devastates Corsica's capital city
Pandemic shuts Earth's eyes on the skies
Top airlines take UK government to court over 'devastating' quarantine
Fauci 'concerned' that Floyd protests could lead to coronavirus spike, but has no comment on Trump rallies
Downplaying virus risk, Trump gets back to business as usual
'There is no emergency': W.H. economic advisers shrug off feared 'second wave' of coronavirus
New coronavirus spread isn't the feared 'second wave' - it's still the first, researchers say
CDC warns U.S. may reimplement strict coronavirus measures if cases go up 'dramatically'
State Bar Group Calls for 'Mandatory' COVID-19 Vaccinations, Regardless of Objections
Fired Florida scientist goes rogue, publishes her own COVID-19 data with grimmer outlook than the state's
College officials say they won't bring students back to campus this fall without expanded coronavirus testing and tracing
More than half of students probably can't afford college due to Covid-19
Dow rises more than 400 points, but Wall Street clinches biggest weekly loss since March
The Pandemic Is Propelling a New Wave of Automation
Emails Reveal Chaos as Meatpacking Companies Fought Health Agencies Over COVID-19 Outbreaks in Their Plants
Cult leader among 21 people arrested on Hawaii Island for violating quarantine orders
Some strip clubs offering 'coronavirus-free lap dances'
Trump administration revokes Obama-era protection for transgender Americans against health care discrimination
Tracking Bible Prophecy Headlines - 6/12/2020
As Netanyahu moves closer to annexation, pressure builds in DC to stop him
Jordan's Washington envoy warns that Hashemite Kingdom would rethink peace treaty
Over 100 international law experts sign letter against West Bank annexation
Mapping Netanyahu's annexation plan: Experts explain a charged, complex process
World Council of Churches wants EU sanctions on Israel if annexation goes ahead
Netanyahu hails Trump for announcing sanctions against 'corrupt' ICC
E.U. has 'serious concern' about U.S. sanctions against International Criminal Court
Saudi cleric says fighting anti-Semitism 'a religious and moral obligation'
Hamas outraged after discovering Iran spied on its deputy leader
Gantz speaks to US defense chief Esper on Iranian threat, 'regional concerns'
Air Force sends F-35s to Middle East to possibly deter Iran
Iran challenges nuclear watchdog report over lack of cooperation
Syria's Assad fires PM amid worsening economic crisis
Lebanon protesters shut down roadways with fires as currency collapses
Turkey warns Israeli sovereignty bid 'crosses red line'
India denies visas to US panel on religious freedom
China condemns 'provocative' U.S. military flight over Taiwan
Zoom admits Chinese dissidents' accounts suspended over Tiananmen memorial event
Shuttered Zoom accounts raise China free speech fears
U.S. is 'trouble maker' in China-Canada relationship, Chinese envoy to Canada says
Trudeau Says Racism is Entrenched in Canada Law Enforcement
Press secretary claims Juneteenth is a 'meaningful day' to Trump but others see racist play
Nike joins the companies making Juneteenth an annual paid holiday
Anarchy in Seattle - Antifa-affiliated activists seize control of a city neighborhood and declare an "autonomous zone."
Seattle 'autonomous zone' has armed guards, local businesses being threatened with extortion, police say
New York Times celebrates Seattle protesters' 'Autonomous Zone': 'A homeland for racial justice'
Trump threatens to 'take back the city' if Seattle, state officials don't
Congress Heads Toward Clash With Trump Over Removal Of Confederate Symbols
Defying Trump, Republican-led Senate panel backs stripping Confederate names from military bases
'They Committed Treason': Pelosi Calls For Removal Of Confederate Statues
Protester severely injured when Confederate monument falls on his head
Trump claims National Guard called Washington DC operation with pepper balls and tear gas 'a walk in the park'
Top US military general Mark Milley apologizes for Trump church photo-op
Lindsey Graham backs top general's apology for appearing with Trump after force used on protesters
The commercialisation of George Floyd: US firms look to capitalise on a movement
Barr: Russia may be 'manipulating' the International Criminal Court
Senate committee authorizes subpoenas in GOP investigation into origins of Mueller probe
Biden says his main worry is Trump will try to 'steal this election'
White House accuses Biden of pushing 'conspiracy theories' with Trump election claim
North Korea warns US to stay out of its affairs to ensure 'smooth running' of presidential election
Snap's decision to restrict Trump is within its First Amendment rights, CEO says
FBI warns hackers are targeting mobile banking apps
5.2 magnitude earthquake hits near Georgetown, Saint Helena
Sabancaya volcano in Peru erupts to 25,000ft
Klyuchevskoy volcano on Kamchatka, Russia erupts to 22,000ft
Sangay volcano in Ecuador erupts to 22,000ft
Reventador volcano in Ecuador erupts to 15,000ft
Tropical Depression Cristobal Makes Rare Landfall on Great Lakes: Hurricane Winds; 300,000 People in the Dark; 10-Foot Waves; Massive Rainbows and Spectacular Iridescent Clouds in Ohio and Michigan
Tropical Depression Butchoy makes multiple landfalls, threatens Philippines with flooding downpours
More than 2.6 million affected by deadly floods and mudslides in southern and central China
Diesel Spill Could Cost Billionaire Potanin $4 Billion - Russia's Richest Man To 'Clean Up' His Own Mess
Venezuela on Brink of Famine With Fuel Too Scarce to Sow Crops
Genetically Modified Mosquitoes Cleared For Release In The US
Scientists grow 'model' human embryos from stem cells
Mutation-proof: Israeli scientist nears vaccine that'll cope with COVID changes
GOP Ohio state senator uses racist language in discussing whether African Americans get COVID-19 more
Pence criticized after packed meeting with Trump campaign staff, ignoring social distancing guidelines
EU accuses China of running coronavirus disinformation campaign
Twitter deletes over 170,000 accounts, some of which tried to spin Covid-19 in China's favor
Second U.S. Virus Wave Emerges as Cases Top 2 Million
Alarming rise in virus cases as states roll back lockdowns
Quarantine fatigue: Governors reject new lockdowns as virus cases spike
Mnuchin says 'we can't shut down the economy again,' even as a 2nd wave of COVID-19 flares
Total U.S. debt surges to $55.9 trillion amid big increases in corporate and government borrowing
Dow loses 1,800 points, almost 7%, as virus cases spike in several states
Oil dives 11% as investors fear a 2nd wave of coronavirus and the US reports surging crude inventories
'Catastrophic' one-two punch from coronavirus and Brexit threatens UK
Federal Court Upholds Pro-Life Law Requiring Abortion Clinics to Distribute Booklets Stating, 'Each Human Being Begins at Conception'
'Harry Potter' author J.K. Rowling's trans tweets undermine Potterverse ideals
Internet 'a lifeline' for the LGBTQ community: Why the spirit of Pride Month will prevail as events move online
Tracking Bible Prophecy Headlines - 6/11/2020
Gantz to German FM: Trump peace plan a historic opportunity
In Israel, German FM calls annexation illegal, but doesn't threaten sanctions
As Germany issues warning, Israel vows to act responsibly in sovereignty bid
Netanyahu Tells German FM Israel Must Retain West Bank Security Control in Any Future Peace Deal
Netanyahu to initially annex 3 settlement blocs, not Jordan Valley - officials
Netanyahu to German FM: Israel must control Jordan Valley, keep settlements there under peace deal
Israel likely to apply sovereignty in Judea and Samaria during summer months, officials say, with a deadline sometime in September
Bennett says he's 'convinced' Netanyahu will not go forward with annexation
David Friedman to meet Netanyahu, Gantz, Ashkenazi on annexation
In first, AIPAC gives US lawmakers green light to criticize Israel on annexation
Annexation Violates Oslo Accords, Says Israel's Former Negotiator
Erekat: No need to declare Palestine a state, it already is one
Some nations said gearing up to recognize Palestine if annexation goes ahead
Report: Some Palestinians Voice Enthusiasm About Potential West Bank Annexation by Israel
Syrian currency collapse throws country into uncertainty
Iran's Rouhani urges powers to oppose US 'conspiracy' to extend arms embargo
EU: US can't use nuclear deal to push for arms embargo on Iran
Iran's Rouhani: We broke the knee of America that was on our throat
Freed Taliban prisoners eye return to the battlefield
A massacre in Nigeria's Borno state left more people dead than months of coronavirus
'Children and women were not spared': Boko Haram kills at least 81 in hourslong attack on Nigerian village
Russian nuclear-capable bombers intercepted by US aircraft near Alaska: report
Baltic nations brace for US troop withdrawal as Russia waits and watches
N. Korea warns US to stay out of inter-Korean affairs
U.S. Sends Aircraft Carriers as China Makes Waves in the Pacific
'America is at a tipping point': Oprah Winfrey states US 'can't move forward without calling out pain of racism' following George Floyd's death
Statues come down across the US, Europe as Floyd's death sparks change
Seattle protesters storm City Hall, demand mayor resign after driving police out of area, declaring autonomous zone
NYC detectives' union turns the tables, vows to sue George Floyd rioters who attack officers
Dr. Ben Carson Criticizes 'Defund the Police' Movement: 'People Will Realize How Irrational it Is'
Trump opposes efforts to remove Confederate commanders' names from military bases
Bubba Wallace wants NASCAR to ban Confederate flags, will drive 'Black Lives Matter' car
NASCAR Truck Series driver to quit over Confederate flag ban
'Gone with the Wind' pulled from HBO Max until it can return with 'historical context'
More than 1,200 former DOJ officials call for review of AG Barr's role in clearing protesters near White House
'Chaos in Georgia': Is messy primary a November harbinger?
Are You Ready For North America's 'Triple Eclipse?' Countdown Begins To 3 Solar Eclipses In 4 Years
6.0 magnitude earthquake hits near Jamestown, Saint Helena
5.9 magnitude earthquake hits near Suva, Fiji
5.4 magnitude earthquake hits near Jamestown, Saint Helena
5.0 magnitude earthquake hits near Sungai Penuh, Indonesia
Sabancaya volcano in Peru erupts to 25,000ft
Sangay volcano in Ecuador erupts to 23,000ft
Klyuchevskoy volcano on Kamchatka, Russia erupts to 20,000ft
Reventador volcano in Ecuador erupts to 15,000ft
Ebeko volcano in the Kuril Islands erupts to 15,000ft
Semeru volcano in Indonesia erupts to 13,000ft
Sheveluch volcano on Kamchatka, Russia erupts to 12,000ft
Sangeang Api volcano in Indonesia erupts to 10,000ft
Developing tropical system threatens Philippines with flooding downpours
More than 600,000 Lose Power as Winds Blow Over Semis, Topple Trees in Michigan, Indiana, Ohio, Kentucky, Pennsylvania
World on the brink of worst food crisis in 50 years, UN warns
Sydney's coastal ecosystems suffer 'once-in-a-generation' mass mortality event, Australia
EU says China behind 'huge wave' of Covid-19 disinformation
UK's coronavirus 'sex ban' will end for some couples this weekend
ACLU lawsuit claims Trump administration policy blocking migrants during COVID-19 is illegal
'Are you immune?' The new class system that could shape the Covid-19 world
COVID-19: Bogus 'contact tracing' apps deployed to steal data: researchers
Fed warns of uncertain path for post-pandemic US economy
The OECD said coronavirus has triggered the worst global recession in almost 100 years - and laid out 2 scenarios for its impact on the world economy
ECB prepares 'bad bank' for wave of toxic debt, says sources
Bracing for the next phase of the coronavirus recession: Bankruptcies
A housing 'apocalypse' is coming as coronavirus protections across the country expire
Polish President Vows to Ban LGBTQ Teaching in Schools as Election Nears
West Virginia just elected its first openly transgender official
Trump DOJ to Court: Faith-Based Adoption Agencies Can Refuse Same-Sex Couples
Up to 10-year jail for cow slaughter in India
Tracking Bible Prophecy Headlines - 6/10/2020
Palestinian PM Vows to Declare Independence if Israel Follows Through With Annexation
Palestinian PM: We will declare state on 1967 lines if Israel annexes W. Bank
PA submits 'counter-proposal' to US plan, providing for demilitarized Palestine
Staring down annexation, Palestinian Authority weighs ending civil services
Palestinian official warns Abbas willing 'to let PA collapse' to foil Israel's sovereignty bid
Court voids law aimed at legalizing settler homes built on Palestinian land
Israel's High Court Strikes Down West Bank Land-grab Law as 'Unconstitutional'
Right fumes as court overturns outpost law, but some pin hopes on annexation
Retired IDF general raises concerns over West Bank annexation
Hamas Warns Israel Will Have 'Hell to Pay' if Annexation Proceeds
Full annexation would cost Israel $15 billion per year, study says
Minister: Gantz backs Jordan Valley annexation if supported by US, Arab states
Settler leaders say Gantz warned them not to get too greedy on annexation
High Court says it will hear petition against Gantz's post of alternate PM
Erdogan says will not let Syria's Idlib become conflict zone again
Turkey Orders Arrest of More Than 400 People in Further Crackdown on Alleged Coup Organizers
Iran Close to Nuclear Weapons Breakout
Russia rejects US push for permanent Iran arms embargo
Russia, China build case at U.N. to protect Iran from U.S. sanctions threat
Amid U.S. Tension, Iran Builds Fake Aircraft Carrier to Attack
Canada doubles weapons sales to Saudi Arabia despite moratorium
Burundi says president dead of heart attack; media says he had COVID-19
North Korea Says It Will Sever Contact With South Korea And Will Treat It As 'Enemy'
The border spat between India and China is turning into an all-out media war
Chinese warplanes enter Taiwan Strait after US flyover
Obama used national security to spy on Americans opposed to Islamic terrorists
George Floyd, whose death energized a movement, to be buried
George Floyd killing triggers wave of activism around the world
'Movement of Unity': Christians Wash the Feet of Peaceful Black Protestors
Trump Claims Injured, Elderly Protester 'Could Be ANTIFA,' 'A Set Up'
Trump Wanted to Fire Esper Over Troops Dispute
Cops TV series canceled after 31 years in wake of protests
Lawmakers Want To Know Why DHS Used Drones To Surveil Protestors
IBM quits facial recognition, joins call for police reforms
Report: Decades of Lax Oversight Allow Chinese Telecoms to Conduct Espionage in U.S.
Justice Is Coming: 'As Many as 16-17' Obamagate Criminal Referrals Headed to DOJ
Barr says FBI was 'spring-loaded' to investigate Trump campaign, ignored 'exculpatory evidence'
Nasdaq hits 10,000 for the first time ever, closes at record high as Apple and Amazon soar
Signs Stock Rally is Doomed to End After $21 Trillion Rebound
A Crash in the Dollar Is Coming
Bracing for the next phase of the coronavirus recession: Bankruptcies
As Many as 25,000 U.S. Stores May Close in 2020, Mostly in Malls
Eclipse season 2020 has arrived! Catch 2 lunar eclipses and a 'ring of fire' solar eclipse this summer
5.7 magnitude earthquake hits near Mohr, Iran
5.6 magnitude earthquake hits near Ambon, Indonesia
5.4 magnitude earthquake hits near Mohr, Iran
Sabancaya volcano in Peru erupts to 24,000ft
Sangay volcano in Ecuador erupts to 23,000ft
Popocateptl volcano in Mexico erupts to 19,000ft
Reventador volcano in Ecuador erupts to 15,000ft
Nevados De Chillan volcano in Chile erupts to 14,000ft
Semeru volcano in Indonesia erupts to 13,000ft
Sangeang Api volcano in Indonesia erupts to 10,000ft
Cristobal could merge with new system to form 'large cyclone' after lashing South, forecasters say
Tropical Depression Cristobal Could Make Historic Lake Superior Landfall
Snowplows deployed to the canyons in a rare June snowstorm in Utah
Methane from natural gas boosts annual global warming gases by 8% - study
22-Week Abortion Ban Lands on Colorado Ballot Thanks to Pro-Life Signature Drive
Amsterdam to Clean Up Sex-and-Drugs Tourism in Post-Virus Reboot
More Food Shortages Loom With Outbreaks at 60 U.S Plants
Lawsuit Accuses Nation's Top Meatpackers Of Conspiring To Boost The Price Of Beef
Coronavirus Situation 'Worsening' Worldwide, Says WHO as it Records Highest Daily Tally of New Cases
WHO walks back comments on asymptomatic coronavirus spread, says much is still unknown
Harvard professor indicted for allegedly making false statements about secret work in Wuhan
Satellite images of Chinese hospital parking suggests outbreak began in August
China Forcibly Removes Crosses from 250 Churches in a Single Province
Tracking Bible Prophecy Headlines - 6/9/2020
US anti-Semitism czar says only an Israeli decision would delay annexation
US envoy Friedman said to join annexation clambake
US wants Gantz and Ashkenazi on board with any unilateral annexation move
'Netanyahu promised clusters, not isolated communities'
In show of support for PM, settler leaders give sovereignty bid green light
PA cabinet leader: If Israel annexes areas of Judea and Samaria, the PLO may cancel its recognition of Israel
Israeli sovereignty bid has Palestinians in a bind
Germany won't sanction Israel over annexation - Jerusalem official
Despite Israeli strikes, Iranian forces massing on Syrian border
US Announces Return of Sanctions on Iran Regime's National Maritime Carrier
Rocket Hit Near Baghdad International Airport, No Casualties
Rivals Russia and Turkey Both Support a Libya Peace Process, Moscow Says
U.S., Russia agree on June nuclear arms talks, invite China: U.S. envoy
North Korea cuts communication with South Korea
UK's Johnson slams protest 'thuggery' after cops hurt, Churchill statue defaced
To support US protesters, Iranian lawmakers chant 'Death to America'
NFL On Kneeling Players' Protests: 'We Were Wrong,' Commissioner Says
NFL Will Likely Allow Players To Protest During National Anthem
Georgia state trooper tells protesters in viral video: 'I only kneel for ... God'
Democrats kneel at Capitol in tribute to George Floyd
Biden breaks with Black Lives Matter to oppose defunding police
Why 'defund the police' is deadly for Democrats
WH says Trump 'appalled' by movement to defund police, slams proponents
Barr, in FNC interview, confirms 'focused investigations' of Antifa, hammers 'dangerous' push to defund police
George Floyd's Lawyer Asks United Nations to Intervene in Case, Make Police Reform Recommendations
Former NYPD commissioner claims 600 officers considering exit from the force amid George Floyd protests
Flyer at "Peaceful Protest" Calls for Murder of all Republicans
NYPD finds concrete disguised as ice cream at George Floyd protests
85 shot, 24 fatally, over Chicago's most violent weekend of 2020
Arbp. Vigano to Trump: 'I Bless You' in 'Biblical' Battle Against the 'Deep State,' the 'Children of Darkness'
Swarms of autonomous insect robots could prove key to future planetary exploration
Eight earthquakes rattle Oklahoma in less than 24 hours, geologists say
Popocateptl volcano in Mexico erupts to 20,000ft
Sangay volcano in Ecuador erupts to 19,000ft
Reventador volcano in Ecuador erupts to 15,000ft
Tropical Depression Cristobal moves inland, but the flooding threat is far from over
Tropical Storm Cristobal could regain strength by combining with new storm system after drenching South
'Rolling emergency' of locust swarms decimating Africa, Asia and Middle East
U.S. supply of remdesivir could run out within weeks, top official warns
Mexican cartels stockpile drugs and money amid COVID-19 pandemic
Pandemic driving broadest economic collapse in 150 years, World Bank says
World Bank says the global economy will shrink by 5.2% this year
The US economy is officially in recession
Survey: Business economists expect worst slump since 1940s
Satellite data suggests coronavirus may have hit China earlier
Schools Turn to Surveillance Tech to Prevent Covid-19 Spread
Trump to restart MAGA rallies this month despite coronavirus
U.S. Authorities Seek to Question Prince Andrew in Epstein Investigation, Source Says
Tracking Bible Prophecy Headlines - 6/8/2020
Netanyahu vows all settlements will be annexed July 1, but other lands may wait
Palestinians advancing UN resolution against annexation, Israel says
Report: April Attack on Israel's Water Infrastructure Was Culmination of Year-Long Cyber-Warfare Campaign
Israel Government Pumps Billions Into Economy to Balance COVID-19 Damages
Netanyahu: Pandemic will not deter us from keeping nukes out of Iran's hands
Iran prepares to confront Israel in Syria via Hezbollah - report
Libyan government defies Russian warnings with plans to take eastern sites
Russian Hiring of Syrians to Fight in Libya Accelerated in May, Sources Say
Russia can now use nukes if attacked with non-nuclear weapons
Tear gas, stone throwing as Beirut demonstration turns violent
27 killed, some burned alive in jihadi attacks on predominantly Christian villages in Mali
Australian Black Lives Matter protests: tens of thousands demand end to Indigenous deaths in custody
UK protesters topple statue of slave trader as Floyd rallies sweep Europe
Protesters tore down a statue in the former capital of the Confederacy. More may follow.
Dempsey: Trump's 'inflammatory' threat to use active duty troops hurts US military
Trump orders National Guard to leave Washington as protests calm
As demonstrations subside, NY officials urge protesters to get virus tests
Experts Sound Alarm Over Coronavirus Spread as U.S. Ramps Up Reopening, Prepares for More Protests
'Shame!': Minneapolis mayor booed out of protest for refusing to commit to abolish police
Minneapolis City Council announces veto-proof push to disband police in George Floyd aftermath
De Blasio: NYC to cut NYPD funding, shift it to social services
George W. Bush and Mitt Romney won't support Trump in 2020, while some GOP officials consider voting for Biden
Colin Powell to vote for Biden, says Trump has 'drifted' from constitution
5.9 magnitude earthquake hits near Kokopo, Papua New Guinea
5.8 magnitude earthquake hits near Lata, Solomon Islands
5.7 magnitude earthquake hits near Lata, Solomon Islands
5.4 magnitude earthquake hits near Barranca, Peru
5.0 magnitude earthquake hits near Cortes, Philippines
5.0 magnitude earthquake hits near Gorontalo, Indonesia
Sabancaya volcano in Peru erupts to 25,000ft
Popocateptl volcano in Mexico erupts to 23,000ft
Sangay volcano in Peru erupts to 19,000ft
Reventador volcano in Ecuador erupts to 15,000ft
Tropical Storm Cristobal Moving Across Southern Louisiana; Flooding Rain, Storm Surge and Gusty Winds Continue
Rare derecho roars from Utah to North Dakota, severe wind reports span 750 miles with gusts up to 110 mph
Rick Scott accuses China of trying to sabotage coronavirus vaccine
Abortion opponents protest COVID-19 vaccines' use of fetal cells
DNA Tracing Leads to Arrest in Case of 2006 Murder of Woman
Supreme Court ready to spark fury on gay and transgender rights
Tracking Bible Prophecy Headlines - 6/7/2020
Netanyahu, Gantz said to form mini-security cabinets to discuss annexation, Iran
'It's a war crime': Thousands rally in Tel Aviv against Netanyahu annexation bid
Commentary: Palestinians in a Quandary How to React to Possible Israeli Territorial Action
Dubai police chief calls to normalize ties with Israel: 'All Arab countries accept Israel'
Hundreds of Lebanese join anti-government protests as lockdown eased
Dozens wounded as supporters and opponents of Hezbollah clash at Beirut rally
Egypt to Launch Peace Initiative to Bring Calm to War-torn Libya
Iran blocking sites access, UN nuclear watchdog says
OPEC and allies agree to extend record oil production cut
Trump directs Pentagon to pull 9,500 US troops from Germany by September
Trump's Troop Plan Stuns Germany and Rocks the Postwar Order
Huge demonstrations against racism take to streets around the world over George Floyd killing
Politicians Shutter Churches and Synagogues, Then Tolerate Riots
Zuckerberg promises policy review amid criticism for not barring Trump posts
SpaceX opens era of amateur astronauts, cosmic movie sets
5.7 magnitude earthquake hits near Ba, Fiji
5.3 magnitude earthquake hits near Georgetown, Saint Helena
5.2 magnitude earthquake hits near Edinburgh of the Seven Seas, Saint Helena
5.1 magnitude earthquake hits near Singkil, Indonesia
5.1 magnitude earthquake hits near Port Mathurin, Mauritius
5.0 magnitude earthquake hits near Ba, Fiji
5.0 magnitude earthquake hits near Haveluloto, Tonga
Sabancaya volcano in Peru erupts to 24,000ft
Popocateptl volcano in Mexico erupts to 19,000ft
Sangay volcano in Ecuador erupts to 19,000ft
Klyuchevskoy volcano on Kamchatka, Russia erupts to 18,000ft
Reventador volcano in Ecuador erupts to 15,000ft
Nevados De Chillan volcano in Chile erupts to 14,000ft
Semeru volcano in Indonesia erupts to 13,000ft
Sakurajima volcano on Japan erupts to 10,000ft
Tropical Storm "Cristobal" (ex-Amanda) to make landfall in Louisiana, U.S. after killing at least 33 and affecting 500,000 in Central America
Why Cristobal is a rare 'crossover' storm
Vast locust swarms in East Africa put almost 5 million people at risk of hunger and famine: Experts
'Operation Warp Speed' is fueling vaccine fears, two top experts worry
In reversal of position, WHO tells public to wear masks if unable to distance
The loneliest of D-Day remembrances is marked amid pandemic
Tracking Bible Prophecy Headlines - 6/6/2020
Jerusalem minister: 'We will not accept' Palestinian state in Trump peace plan
US still working to bring Palestinians to the table on peace plan, diplomat says
UN seeks meeting of Mideast mediators on Israel-Palestinians as annexation looms
TV: German FM to make urgent visit to Israel to warn against annexation
Prominent British Jews urge Israel not to annex West Bank lands
Russia's foray into Israeli-Palestinian peacemaking
Palestinians Tell ICC That Israeli Annexation Nullifies Oslo Accords
Police removes anti-annexation protest restrictions, thousands to march
Breaking China: A rupture looms between Israel and the United States
Israel Marks 53 Years Since 'Defining Moment' of Six-Day War
UN atomic watchdog says Iran now violating all restrictions of nuclear deal
Nuclear Watchdog Voices Serious Concern About Iran's Blocking of Old Sites
Iran FM throws ball back in Trump's court on nuclear deal
U.S says door remains open for diplomacy with Iran
US circles proposal to extend Iran arms embargo among Security Council members
India, China Agree to Resolve Border Dispute 'Peacefully'
India and Australia sign pacts to strengthen military ties as tensions simmer in South China Sea
U.S. military commander says China pushing territorial claims under cover of coronavirus
U.S. warship steams through Taiwan Strait
US jails three Chinese nationals for photographing navy base
Mexico police set on fire during protests against fatal beating
Fearing violence, France bans George Floyd protests at U.S. Embassy, Eiffel Tower
Justin Trudeau takes a knee at anti-Black racism protest in Ottawa
'No Kneeling': Trump renews criticism of nonviolent anthem protests
As US protests calm, demonstrators vow to sustain momentum until change happens
White House to be under siege Saturday as protesters plan massive swarm on Washington
57 Buffalo cops resign from special squad after 2 suspended for shoving 75-year-old protester to the ground
Cities Ask if It's Time to Defund Police and 'Reimagine' Public Safety
All This Chaos Might Be Giving You 'Crisis Fatigue'
Which rights take precedence in a pandemic turned civil crisis? If coronavirus restrictions on religious services are enforced while anti-racism mass protests are allowed, are the lockdowns still valid?
George Floyd: 'Pandemic of racism' led to his death, memorial told
Texas Lt. Gov. Patrick: The real way to address racism is for Americans to "accept Jesus Christ"
Searching Twitter for 'racist' shows you President Donald Trump's account
Twitter, Facebook disable Trump campaign's Floyd video tribute over copyright
Chris Cuomo Proves He Has No Idea What the Constitution Says During Humiliating Live Segment
Biden: "10 to 15 Percent" Of Americans Are "Not Very Good People"
Trump: Good jobs numbers are a 'great day' for murdered George Floyd
Trump touts job gains as 'greatest comeback in American history'
Shocking job numbers raise hopes for quicker recovery
Dow jumps more than 800 points, Nasdaq hits a record after surprise jobs surge boosts recovery bets
China's Digital Currency Could Challenge Bitcoin and Even the Dollar
5.2 magnitude earthquake hits near Sincik, Turkey
5.1 magnitude earthquake hits near Banos, Philippines
5.0 magnitude earthquake hits near Longyearbyen, Svalbard and Jan Mayen
Popocateptl volcano in Mexico erupts to 23,000ft
Sabancaya volcano in Peru erupts to 20,000ft
Reventador volcano in Ecuador erupts to 14,000ft
Sakurajima volcano on Japan erupts to 11,000ft
Tropical Storm Cristobal to make a run at the US coast
Tropical storm warning issued for metro New Orleans ahead of Cristobal
Lightning bolt strikes the Washington Monument
Earth has hottest May on record, with 2020 on track to be one of the top 10 warmest years
Russia declares state of emergency over Arctic Circle oil spill caused by melting permafrost
Pope Francis: Wounds of Mother Earth 'Bleed in Us'
Vast locust swarms in East Africa put almost 5 million people at risk of hunger and famine: Experts
Scientists Fight Plan to Release Gene-Hacked Mosquitoes in TX, FL
Russia Developing Coronavirus Treatment That Disinfects the Body With UV Light From Inside
Bolsonaro Threatens World Health Organization Exit as Coronavirus Kills 'A Brazilian per Minute'
White House forces reporters to ditch social distancing
White House reporters had their seats moved closer together in violation of CDC guidelines because it 'looks better'
CDC Director 'Very Concerned' Warnings About Coronavirus Aren't Resonating with American Public
CDC: Americans desperate to kill coronavirus are dangerously mixing cleaners, bleaching food
Coronavirus vaccine: White House narrows focus, a billionaire scientist jumps in the race
Surveillance Technology Will Only Get More Intense After Covid
Jim Cramer: The pandemic led to 'one of the greatest wealth transfers in history'
Tracking Bible Prophecy Headlines - 6/5/2020
Egyptian, Russian FMs warn of annexation's 'perils,' call for two-state solution
Russia, Egypt Say Israeli Annexation of West Bank Will Spark Regional Violence
Annexation will mean apartheid, warns Mandela ally who always fought comparison
PA: Annexation will collapse the prospect of a Palestinian state
Jordanian FM says annexation will lead to 'confrontation and anarchy'
Source close to Jordanian King says he will not annul the peace agreement with Israel despite his opposition to sovereignty
Pelosi says Israeli annexation in West Bank would hurt US interests
Netanyahu lambastes settler leader for saying Trump is no friend of Israel
Settler leader says annexation plan like being forced to eat cake at gunpoint
Trump's Mideast peace plan comes under surprise attack from Israeli settlers
'Joshua's altar site may be outside of Israel's borders under Trump's peace plan' - settler leader
Likud minister: We didn't say we'd adopt full Trump plan, only parts of it
Citing Coronavirus Limitations, Police Say Anti-annexation Rally Can't Be Held in Major Tel Aviv Square
As Coronavirus Rages in Brazil, Bolsonaro's Embrace of Israel Puts Jews at Risk
Hundreds protest against Netanyahu, contentious emergency virus bill in Tel Aviv
Over 20 more schools closed as Israel sees largest daily virus rise in a month
Norway to withhold funding to Palestinians over textbooks that promote violence
Russia Sends Second Batch of Fighter Jets to Syria, Embassy Says
Israeli aircraft said to bomb weapons facility in Syria, killing 9
IDF denies report troops entered Syria unauthorized, sparked deadly firefight
U.S. Court Rules Iran, Syria Liable for Attacks in Israel
Trump hopeful for Iran relations after American freed
Russia defends Iran satellite launch against US opposition
Iran cases hit record high in second wave of coronavirus
Tripoli Forces Say They Have Ended Siege of Libyan Capital
Erdogan Hosts Libya PM as Turkey Looks to Lock in Gains
Facebook deactivates accounts of Tunisian political bloggers and activists
Philippines war on drugs may have killed tens of thousands, says UN
Indian defense minister says there have been 'significant' Chinese troop movements amid border tensions
China, India unlikely to turn to the U.S. for mediation over border tensions
U.K. Willing To Admit Nearly 3 Million From Hong Kong If China Adopts Security Law
China warns UK 'interfering' in Hong Kong affairs will 'backfire'
Hong Kong passes law to criminalise insult of Chinese national anthem
Thousands Defy Beijing With Hong Kong Vigil for Tiananmen Victims
Iran's Rouhani condemns Floyd's 'brutal' killing, slams Trump for Bible photo op
Germany's Merkel condemns racist 'murder' of George Floyd
'No Justice In France, Either': French Protest Police Killings In U.S. And At Home
As America Grapples With Unrest, It Leaves a Vacuum on the World Stage
Obama urges Americans to make "real change" in wake of George Floyd's death
'God is Dead': Leftist Rioters Vandalize Churches and Synagogues
Protesters Defend Looting, Destroying Businesses: It's 'Slavery Money'
Proud of the protests, not the destruction: George Floyd's brother at NY service
Evidence that antifa, 'foreign actors' involved in sowing unrest and violence: AG Barr
Three men connected to 'boogaloo' movement tried to provoke violence at protests, feds say
Floyd death sparks Democratic, Republican calls in U.S. Congress for action on policing
Black Lives Matter sues Trump administration over use of force on D.C. protesters
Riots Are Part of Weeklong Campaign to Defund Police. In Some Places It's Working.
Minneapolis City Council members pledge to 'dismantle' police department
Democrats introduce bill to rein in Trump's power under Insurrection Act
Military leaders remind troops to uphold oath to Constitution as Trump threatens 'domination' of protesters
Trump backs down on Insurrection Act but not before rebuke from military leaders
Military brass clashing publicly with a president is rare in America
Former Joint Chiefs Chairman Condemns Trump's Threat To Use Military At Protests
Robert E Lee statue: Virginia governor announces removal of monument
Mike Lee: Rod Rosenstein made a 'stunning' admission about Russia probe, Carter Page
Rod Rosenstein's admission exposed heinous plot against Trump
Grassley holds up key Trump nominations, demands White House explain inspector general firings
Chinese, Iranian Hackers Targeted Biden And Trump Campaigns, Google Says
Today's Eclipse Of The Moon Kicks-Off An 'Eclipse Season' Crowned By A Summer 'Ring Of Fire'
NASA Detects 5 Asteroids Flying Past Earth This Weekend
6.4 magnitude earthquake hits near Tobelo, Indonesia
5.2 magnitude earthquake hits near Ohonua, Tonga
5.1 magnitude earthquake hits near Bandar Lampung, Indonesia
5.1 magnitude earthquake hits near Port-Vila, Vanuatu
5.0 magnitude earthquake hits near Ternate, Indonesia
Yellowstone national park hit with multiple earthquakes in 24 hours
Sabancaya volcano in Peru erupts to 24,000ft
Popocateptl volcano in Mexico erupts to 24,000ft
Sangay volcano in Peru erupts to 20,000ft
Reventador volcano in Ecuador erupts to 16,000ft
Sakurajima volcano on Japan erupts to 16,000ft
Nevados De Chillan volcano in Chile erupts to 13,000ft
Powerful landslide sweeps away buildings in Norway
US Gulf Coast on alert for Cristobal as system crawls across Mexico
Rare derecho kills 4, cuts power to more than half of a million people in mid-Atlantic
Flooding leaves 16 dead in Yemen
Putin declares state of emergency after massive fuel leak pollutes river in the Arctic Circle
Trump Waives Environmental Reviews, Citing Pandemic Economic Emergency
US billionaires have become $565 billion richer during the pandemic
Bill Gates said it's hard to deny vaccine conspiracy theories involving him because they're 'so stupid'
AstraZeneca is aiming to produce 2 billion doses of a coronavirus vaccine - and it could be ready by September
Coronavirus vaccine developers expect 'two-dose regimen,' report says
Anthony Fauci claims coronavirus vaccine will be produced before confirmation of its effectiveness
NIH chief worried vaccine "skepticism" might cause some to skip coronavirus vaccine
Scientists Use Gene-targeting Breakthrough Against COVID-19 Cells With CRISPR Tool Called 'PAC-MAN'
Singapore plans for all citizens to wear coronavirus tracing device
Surgisphere: governments and WHO changed Covid-19 policy based on suspect data from tiny US company
Unreliable data: how doubt snowballed over Covid-19 drug research that swept the world
A mysterious company's coronavirus papers in top medical journals may be unraveling
Medical Journal Retracts Study Claiming Hydroxychloroquine Is Dangerous
US doctors group sues FDA for limiting access to drug touted by Trump for COVID-19
Israel aiming to enable unprecedented human DNA edits, to help cure illnesses
Scientists engineer human cells with squid-like transparency
58 Percent of Americans Believe Moral Truth 'Is Up to Each Individual,' New Poll Finds
Tracking Bible Prophecy Headlines - 6/4/2020
Top settler leader: Trump peace plan shows he's 'not a friend of Israel'
Settler mayor: If Netanyahu won't reveal annexation plan, we'll 'blow it up'
Israel's security chiefs to meet on looming annexation amid fears of violence
Palestinians, Jordan bluffing on Israeli sovereignty, former US officials say
Pompeo hints at 'series of announcements' coming against ICC
Any school where virus cases found will be shuttered, Netanyahu says
City of Tokyo issues stay-home alert after jump in new virus infections
U.S. rebukes China for border 'aggression' with India
Philippines says it won't end US military access agreement amid South China Sea tensions
Trump bans flights from China to U.S. amid tensions over coronavirus, Hong Kong
Trump: 'Strange' that coronavirus didn't spread throughout China
Negative tweets about George Soros up to 500,000 a day, ADL says
Autopsy report: George Floyd died from cardiopulmonary arrest, was positive for COVID-19
Attorney General Keith Ellison upgraded charges against officer who knelt on George Floyd's neck; charged other 3 involved
Riots result in 'huge damage' to Jewish temples and businesses
Israeli in LA: Palestinians piggybacking on riots to wreck synagogues
US streets calmest in days as looting tapers off, most protests peaceful
Feds investigating whether criminal actors exerting 'command and control' over unrest as bricks thrown at cops
Apple is disabling and tracking some looted iPhones
Reddit slammed by former CEO Ellen Pao for 'amplifying' racism and hate
Snapchat curbs Trump posts for inciting 'racial violence'
Twitter Says It Won't Censor All Misinformation, Only Tweets with 'the Highest Potential Harm'
With rallies halted and tweets fact-checked, Trump campaign turns to smartphone app
Trump Demands Journalists 'Correct Lie' That Forces Fired Tear Gas at Protesters
Trump says he went to White House bunker for 'inspection,' not because of protests
'I do not support invoking the Insurrection Act': Defense Secretary Esper breaks with Trump on use of troops
Former Defense Secretary Jim Mattis slams Trump's leadership and views him as a constitutional threat
'He tries to divide us': Former Defense Secretary Mattis compares Trump's protest response to Nazi tactics
Mattis tears into Trump: 'We are witnessing the consequences of three years without mature leadership'
Franklin Graham thanks Trump for church visit: 'God and His Word are the only hope for our nation'
Donald Trump 'He wears the armor of God': evangelicals hail Trump's church photo op
Trump Signs Religious Freedom Executive Order
Second Stimulus Check Update: GOP Lawmakers Indicate Another Round of $1,200 Relief Is Unlikely
Millions Of Americans Skip Payments As Tidal Wave Of Defaults And Evictions Looms
'The Covid-19 recession is over,' says economist Zandi as May job losses not as bad as feared
Coronavirus crisis presents a 'golden opportunity' to reboot the economy, Prince Charles says
Rod Rosenstein Defends Russia Probe But Says He Had Incomplete Info At The Time
Watch SpaceX launch its latest batch of Starlink satellites, including one with a sun visor
Massive asteroid 'taller than the Empire State Building' headed towards Earth
June full moon 2020: The 'Strawberry Moon' brings a penumbral lunar eclipse
5.5 magnitude earthquake hits near Searles Valley, CA
Sabancaya volcano in Peru erupts to 26,000ft
Popocateptl volcano in Mexico erupts to 20,000ft
Sangay volcano in Ecuador erupts to 19,000ft
Karymsky volcano on Kamchatka, Russia erupts to 14,000ft
Nevados De Chillan volcano in Chile erupts to 13,000ft
Powerful Cyclone Makes Landfall Near Indian City Of Mumbai
Record-breaking Cristobal could approach US Gulf Coast as a hurricane
Hailstorm causes $22 million damage to fruit crops in Portugal
Record-breaking heat to spread eastward from Midwest to mid-Atlantic
Giant toxic toads come out in South Florida as heavy rains set the perfect mood for breeding
Mexico freezes almost 2,000 accounts linked to powerful cartel
Anti-gay viral video stirs outrage ahead of Russian referendum
Tracking Bible Prophecy Headlines - 6/3/2020
US 'highly unlikely' to back July 1 annexation, ToI told; mapping far from done
PM tells settlers US enthusiasm for annexation 'may have lessened'
PM tells settlers to accept Trump peace plan, hints US focus has changed
Israel said girding for bids to kick it out of global projects over annexation
Jordan says it foiled suicide attacks against Israelis in West Bank
US court rules Iran, Syria liable for terror attacks in Israel
Russia Releases New Rules for Using Nuclear Weapons in War
Khodorkovsky Warns Putin After Date Is Set For Presidential Power Grab Vote
Iran, Russia, China, Turkey celebrate 'collapse' of US
The Terrifying Collapse of The Rule of Law Across The Country
Iran, Russia, China, Turkey celebrate 'collapse' of US
China: U.S. Is a 'Failed State,' Trump May Drop 'Atomic Bomb' on Rioters
Hong Kong leader accuses US of 'double standard' on protests
Rising conspiracy theory claims George Soros behind US unrest, ADL says
Mass Protests Across The U.S. Have No Impact On Stocks - What Gives?
Negative interest rates could be needed for a 'V' recovery, Fed economist says
Protests over George Floyd's death expose raw race relations worldwide
Twitter says fake "Antifa" account was run by white supremacists
Mark Zuckerberg on leaked audio: Trump's looting and shooting reference "has no history of being read as a dog whistle"
Civil rights leaders say they're 'disappointed and stunned' after call with Facebook's Zuckerberg and Sandberg
Trump tries religious gestures to hike support amid protests
Leftists Rage over President Trump's Church Walk: Trump Is a 'Fascist'
Trump says New York 'lost to lowlifes' as US cities brace for further violence
Cuomo slams de Blasio's handling of riots, claims he has power to 'displace' mayor but not 'at that point'
De Blasio slammed for halting prayer gatherings but not protests; mayor cites '400 years of American racism'
Richmond police chief says rioters blocked firefighters from burning home with child inside
Trump 'forced' to move Republican National Convention out of North Carolina
Ex-deputy attorney general Rosenstein to face Senate grilling on Russia probe
Appeals court mulls making Hillary Clinton testify on emails
Google sued for $5 billion over alleged privacy violations: report
Asteroid Larger Than The Empire State Building Will Fly by Earth this Week
Sun Produces Biggest Solar Flare in Two Years After Unusual Quiet Period
A Strawberry Moon Eclipse Will Be Visible in Parts of the World This Week
Earthquake fault near Tonopah, NV still active with 6,500 aftershocks
Sabancaya volcano in Peru erupts to 23,000ft
Popocateptl volcano in Mexico erupts to 22,000ft
Sangay volcano in Ecuador erupts to 21,000ft
Reventador volcano in Ecuador erupts to 15,000ft
Karymsky volcano on Kamchatka, Russia erupts to 14,000ft
Semeru volcano in Indonesia erupts to 13,000ft
Sakurajima volcano on Japan erupts to 12,000ft
Tremor at Indonesia's Mount Ijen triggers isolated tsunami, killing one
Rapid melting of extraordinary snow loads threatens Finnish Lapland, communities brace for worst floods in 50 years
Tropical Storm Cristobal Becomes Record-Earliest Third Named Storm; U.S. Gulf Coast Threat Late This Weekend
Indian metropolis of Mumbai braces for rare cyclone
India evacuates Covid-19 patients ahead of cyclone as Brazil deaths pass 30,000
'A national disgrace': 40,600 deaths tied to US nursing homes
Protests in top 25 US virus hot spots ignite fears of contagion
Minnesota National Guard says it will test all of its deployed members for coronavirus after one tests positive amid George Floyd protests
Pro- and anti-Bolsonaro rallies erupt in Brazil as Covid-19 cases pass 500,000
As Iran Lifts Its Lockdown, Coronavirus Cases Return to Peak Level
Global experts go head-to-head over claims the coronavirus 'no longer exists clinically'
Dr. Anthony Fauci says there's a chance coronavirus vaccine may not provide immunity for very long
Israeli disinfectant tunnel may lead way to safer public events during pandemic
Handheld UV Light Devices That Kill COVID-19, Other Viruses May Soon Be As Common As Phone, Keys
Mental health officials seeing pent up surge in 'COVID fatigue'
Zoloft Falls Into Shortage as Virus Anxiety Strains Supplies
Coronavirus: Lancet medical journal concerned about validity of influential hydroxychloroquine study
'There will be a crisis we can't even imagine' Why activists are pushing for rent forgiveness during the coronavirus pandemic
India is using drones and fire trucks to fight its worst locust invasion in almost 30 years
Tracking Bible Prophecy Headlines - 6/2/2020
Netanyahu talks annexation with Kushner; US said to want to 'slow the process' - the administration is preoccupied, among other matters, with nationwide protests
UAE says Israeli annexation would be "a serious setback" for peace in Middle East.
West Bank annexation could be delayed for days or weeks, Likud minister says
Gantz tells army to step up preparations, as West Bank annexation looms
'No, thank you': Yamina, settler leaders defy Trump plan's Palestinian state
Palestinian Authority: PA foreign chief says Arab states won't deny reports they quietly support sovereignty bid
Report: Iran attempted to raise chlorine in Israel's water supply to dangerous levels
The US military says Russian fighter jets in Libya are part of a bigger and more worrying plan for the region
China Halts Some U.S. Farm Imports, Threatening Trade Deal
The EU is beginning to believe the UK actually wants the Brexit trade deal talks to fail
Gun sales surge 80% in May: research firm
George Floyd protests: Misleading footage and conspiracy theories spread online
Famed DC monuments defaced after night of protests
George Floyd death: Pallets of bricks found unattended among protests spark theories of foul play
Floyd's brother pleads for peace; Trump takes combative tone
Trump taken to underground bunker amid protests, calls for Antifa ban
Flash bangs amid protests near White House heard in background of Trump address
White House establishing 'central command center' to combat riots as Trump issues warning
Trump vows to mobilize federal resources in address to nation, makes surprise trip to church that caught fire
'I am outraged': DC bishop denounces Trump's church visit after police clear protesters with tear gas
Barr: Law enforcement must 'dominate' streets amid protests
Trump Mulls Declaring an Insurrection and Sending Military Into Cities
Trump says he will deploy military if state officials can't contain protest violence
Trump says to send 'thousands' of troops, police to US capital's streets
Biden says police should be trained to 'shoot 'em in the leg instead of the heart'
'Hate just hides': Biden vows to take on systematic racism
Barack Obama Urges Activists to Capitalize on George Floyd Outrage
BET founder Robert Johnson calls for $14 trillion of reparations for slavery
Contradicting official findings, family autopsy says Floyd died of asphyxiation
Social Media Becomes Battleground Over Days of Street Protests
Facebook's Zuckerberg felt 'disgust' over Trump looting post: Report
Facebook employees stage a virtual walkout over Zuckerberg's inaction on Trump posts
"Mark Is Wrong": Facebook Employees Go Public With Criticism of Company's Policy Over Trump Post
The Real Reason Why They Hate Him: Donald Trump is a Heretic from the Left's Secular Religion
5.0 magnitude earthquake hits near Tolhuin, Argentina
Sabancaya volcano in Peru erupts to 23,000ft
Sangay volcano in Ecuador erupts to 21,000ft
Reventador volcano in Ecuador erupts to 15,000ft
Semeru volcano in Indonesia erupts to 13,000ft
Nisarga to intensify into severe tropical cyclone -- the first such storm since 1891 to hit Maharashtra in June
It wouldn't be 2020 without an above-average hurricane season
Newly-formed Tropical Depression Three could be one for the record books
States brace for disasters as pandemic collides with hurricane season
Hong Kong Police Block Tiananmen Square Vigil, Citing Coronavirus Concerns
Christians being denied food aid during COVID-19 pandemic
Reopening states are still treating churches and businesses differently, threatening jail time and fines
Sign here first: U.S. salons, gyms, offices require coronavirus waivers
Coronavirus: Sex during lockdown with someone outside your household is illegal from today
Coronavirus may have been created in a Wuhan lab 'genetic engineering' experiment
Moderna's coronavirus vaccine announcement set off a frenzy on Wall Street. Now some are calling for an investigation
DR Congo reports fresh Ebola outbreak
'Mutant ticks' overwhelming hospitals in Siberia
Pride started with 'revolutionary riots': Advocates point to movement's radical roots
Tracking Bible Prophecy Headlines - 6/1/2020
Jews return to the Temple Mount - After 70 days, restrictions banning Jews from visiting their holiest site are lifted
Fatah, Hamas, threaten retaliation over Israeli killing of disabled Palestinian
All staff, students from Jerusalem high school isolated as virus concerns mount
5 pro-Iran fighters killed in Syria strike blamed on Israel
Iran suggests up to 225 died in November gas hike protests
Pompeo: China is bent on Western 'destruction'
Trump Postpones G7 Summit, Seeks to Add Russia to Invitation List After Merkel Snuff
Mexican president says most domestic violence calls are 'fake' despite lockdown rise in femicide
COVID-19: Testing on kids is a nervous next step on way to vaccine
Hundreds of California Churches Plan to Openly Disregard COVID-19 Rules
Global report: fears of coronavirus surge from US protests as world cases hit 6m
George Floyd protests erupt in Berlin, London and Toronto
Big-city Dems who had imposed strict coronavirus lockdowns now let George Floyd rioters flout rules
Officials see extremist groups, disinformation pushing US protests to violence
Trump tweets Antifa will be labeled a terrorist organization but experts believe that's unconstitutional
Antifa warns: "F-the City. Tonight we move into the residential areas" before Twitter account shut down
'Just sometimes stop talking': Atlanta Mayor says Trump tweets making anger over George Floyd worse
World horrified, but not surprised, as racism protests tear apart US
At least 60 Secret Service members injured during George Floyd protests in DC
Semitrailer speeds toward crowd of George Floyd protesters on Minneapolis bridge; driver arrested
Protesters in some cities target Confederate monuments
Dan Bongino reacts to violent riots across the country: 'This isn't a protest anymore, this is a coup'
Making history, SpaceX Dragon docks at space station with two-man crew
Moscow bemused at US space 'hysteria' as Musk taunts Russia
5.6 magnitude earthquake hits near Ohonua, Tonga
5.3 magnitude earthquake hits near Okunoya, Japan
5.2 magnitude earthquake hits near Saipan, Northern Mariana Islands
Sabancaya volcano in Peru erupts to 25,000ft
Klyuchevskoy volcano on Kamchatka, Russia erupts to 22,000ft
Popocateptl volcano in Mexico erupts to 22,000ft
Reventador volcano in Ecuador erupts to 16,000ft
Ebeko volcano in the Kuril Islands erupts to 15,000ft
Karymsky volcano on Kamchatka, Russia erupts to 15,000ft
Tropical Storm "Amanda" hits Guatemala and El Salvador, leaving at least 11 people dead -- very heavy rain falling across Central America
Storm crosses Central America, may threaten Gulf
Click here to return to "Tracking the Birth Pangs" page.