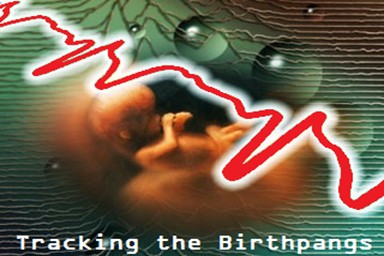 March 2020 Headlines
"Tracking Bible Prophecy" headlines can also be found on
Facebook
Tracking Bible Prophecy Headlines - 3/31/2020
Unity talks said to stall as Gantz refuses to back annexation plan
Netanyahu tests negative for virus, but will remain in quarantine
Netanyahu says public should celebrate Passover, Easter, Ramadan alone
Netanyahu says cabinet set to ban gatherings of more than 2 people
700 IDF troops, mostly unarmed, to join police in enforcing partial lockdown
In 45,000 Israeli Families, Both Breadwinners Lost Jobs to Pandemic
Arab states fear corona will lead to chaos, anarchy
Islamic State prisoners escape from Syrian jail after militants riot
Saudi Arabia Says It Struck Yemen Missile Sites Where Iran's Military Was Present
What Iran's severe virus crisis might mean for its threat to the region
Brazil's Bolsonaro urges no more coronavirus quarantine, says jobs being lost
Italy Risks Losing Grip in South With Fear of Looting, Riots
Citing coronavirus, the U.S. is swiftly deporting unaccompanied migrant children
U.S. Prepares for Prolonged Shutdowns as Coronavirus Strains Hospitals
Virginia Governor Orders State Residents to Stay at Home Until June 10 Amid Coronavirus Pandemic
Hospital ship arrives in New York as virus death toll rises above 1,200
Queens Stadium to Be Converted Into Temporary Hospital in Coronavirus Fight
NYC Mayor Threatens to Close Churches 'Permanently' for Meeting during Coronavirus
Nearly a fifth of religious Americans still attending worship services: poll
Coronavirus worry sparks searches for 'prayer' to skyrocket: 'Religious coping'
Pastor arrested for violating rules amid virus outbreak
DC mayor threatens jail time for leaving home during coronavirus
'Jails Are Petri Dishes': Inmates Freed as the Virus Spreads Behind Bars
Dow books nearly 700-point gain as investors eye efforts to slow coronavirus spread
Dow, S&P 500 Rise 3%; Oil Drops to 18-Year Low
Trump Shifts to Worry Over Oil Rout, Discusses Prices With Putin
U.S., Russia agree to oil market talks as Trump calls price war 'crazy'
Janet Yellen Says Too Much Corporate Borrowing Will Hinder Economic Recovery
Coronavirus job losses could total 47 million, unemployment rate may hit 32%, Fed estimates
Facebook commits $100 million to support news media hurt by virus crisis
Hundreds Of Amazon Workers To Walk Out, Demanding Warehouse Closure After Coronavirus Case
Rent strike idea gaining steam during coronavirus crisis
Coronavirus Creates an Epidemic of Scams
Coronavirus Outbreak: Interest In Doomsday Shelters Surges In Colorado
Domestic Calls Skyrocket As Coronavirus Forces Victims Inside With Abusers
Planned Parenthood, ACLU sue four states over abortion restrictions during pandemic
Singapore gay sex ban: Court rejects appeals to overturn law
Coronavirus-canceled flights could affect weather forecasting at exactly the wrong time
5.3 magnitude earthquake hits near Yonakuni, Japan
5.2 magnitude earthquake hits near Pimampiro, Ecuador
5.1 magnitude earthquake hits the Mid-Indian Ridge
Klyuchevskoy volcano on Kamchatka, Russia erupts to 23,000ft
Sabancaya volcano in Peru erupts to 23,000ft
Popocateptl volcano in Mexico erupts to 21,000ft
Sangay volcano in Ecuador erupts to 20,000ft
Nevados De Chillan volcano in Chile erupts to 18,000ft
2 dozen tornadoes ransacked middle of country in devastating weekend outbreak
Tracking Bible Prophecy Headlines - 3/30/2020
Around half of Israelis hospitalized with coronavirus are ultra-Orthodox
Conservative pastor says coronavirus spread in synagogues is punishment from God
Virus cases top 100 in West Bank and Gaza after infections emerge in more towns
IDF said wary of possible West Bank violence amid pandemic
Anti-virus measures spark Mideast fears of setback in liberties
Oil prices fall to 17-year low as Saudi Arabia-Russia standoff continues, coronavirus hits demand
Moscow initiates coronavirus lockdown, requires 'special pass' to leave homes
Dog-walking ban sparks outrage in Serbia
Modi seeks 'forgiveness' from India's poor over COVID-19 lockdown
Japan virus cases spike after Olympics delayed, sparking questions
Britain's Creaking National Health System Gears Up for Coronavirus Crisis
U.K. Virus Restrictions May Last Months With Death Toll Rising
German state financial minister kills himself over coronavirus 'despair'
Italy's poorer south preps potential explosion of coronavirus, threatens students with 'flamethrowers'
Why the novel coronavirus became a social media nightmare
Government Tracking How People Move Around in Coronavirus Pandemic
Pandemic-Related Unemployment and Shutdowns Are a Recipe for Social Unrest
America's Make-or-Break Week: The bills are now coming due for big companies and millions of laid-off workers
Pelosi on Trump's coronavirus response: 'As the President fiddles, people are dying'
Graham: Pelosi comment on Trump is 'most shameful, disgusting statement by any politician in modern history'
Graham slams Pelosi, says she held up coronavirus aid to add 'liberal special-interest shopping list'
Trump vaunts his TV ratings amid virus pandemic
Trump Shredded for Boasting Superior Ratings to The Bachelor As Coronavirus Crisis Continues: 'People Are Dying'
Trump extends shutdown guidelines, says US death rate may peak in mid-April
Trump extends virus guidelines, braces US for big death toll
Up to 200K US deaths foreseen as more cities stricken
Desperate for medical equipment, states encounter a beleaguered national stockpile
Field hospital set up in New York's Central Park
Brooklyn woman, 86, dies after she's knocked to the ground by stranger for violating coronavirus social distancing
New Yorkers who break social distancing rules will now face fines up to $500
NYC Mayor to synagogues: Close for coronavirus or be shut down permanently
As states crack down on gatherings, some religious exemptions could keep pews full
Some Megachurches Are Still Packing In Crowds
Churchgoers all over world ignore physical distancing advice
Instacart Workers Plan Strike as Coronavirus Makes the Job Riskier
5.6 magnitude earthquake hits near Tadine, New Caledonia
5.1 magnitude earthquake hits Northern Mid-Atlantic Ridge
5.0 magnitude earthquake hits near Ohonua, Tonga
Sabancaya volcano in Peru erupts to 24,000ft
Klyuchevskoy volcano on Kamchatka, Russia erupts to 23,000ft
Popocateptl volcano in Mexico erupts to 21,000ft
Ruiz volcano in Colombia erupts to 21,000ft
Fuego volcano in Guatemala erupts to 16,000ft
Reventador volano in Ecuador erupts to 16,000ft
Nevados De Chillan volcano in Chile erupts to 14,000ft
Arkansas tornado rips through mall, empty because of coronavirus: 'Blessing in disguise'
Tracking Bible Prophecy Headlines - 3/29/2020
Netanyahu: We're on our way to a unity government; Israel will beat the virus
Liberman says his party headed to opposition, slams Netanyahu-Gantz 'unity' deal
Gantz to Push Law Allowing Netanyahu to Serve in Government Despite Trial
Armed troops to start patrolling with police to enforce partial lockdown in Israel
Gaza: COVID-19 shuts down 'Land Day' demonstrations
If the PA Lacks Funds to Combat the Coronavirus, It Should Stop Paying Salaries to Terrorists
Iran says it designed new generation of centrifuges
Saudi-led coalition intercepts missiles fired by Yemen's Houthis
North Korea fires missiles into sea, criticized by South
Coronavirus infections in Africa are rapidly rising. Its weak health systems may buckle
South African soldiers fire rubber bullets to enforce social distancing
Kenya police under fire over 'excessive force' as curfew begins
Government, banks and wealthy individuals contribute billions to fight coronavirus in Nigeria
Coronavirus: Tracking the Outbreak, or Spying on People?
Never Let Pandemic Go to Waste - For authoritarian-minded leaders world-wide, health emergency presents opportunity to weaken democracy
Coronavirus Crisis Awakens a Sleeping Giant: China's Youth
Epidemic infects Europe with 'germ of division'
Global coronavirus death toll passes 30,000, two-thirds in Europe
Italy's toll tops 10,000 despite long lockdown
Trump says coronavirus quarantine on New York, New Jersey, Connecticut not necessary, CDC issues 14-day 'travel advisory'
'Off the charts': Virus hot spots grow in middle America
Confirmed Coronavirus Cases Is an 'Almost Meaningless' Metric
Google announces $800 million aid package to provide financial aid for small and mid-sized businesses struggling in the wake of COVID-19
California restaurants say 30% could close permanently without state aid
Egg prices triple in 3 weeks amid coronavirus panic shopping
Corona Snitches: Police Create Web Portal to Inform on Neighbours
NRA files lawsuit against California over 'targeting' of gun stores amid coronavirus lockdown
Domestic violence 'epidemic' in the wake of COVID-19
Rats swarm New Orleans' streets as coronavirus precautions leave them empty
How 3D-printing is playing a role in coronavirus testing
5.9 magnitude earthquake hits near Port-Vila, Vanuatu
5.8 magnitude earthquake hits near Pendolo, Indonesia
5.3 magnitude earthquake hits near Palue, Indonesia
5.2 magnitude earthquake hits near Wabag, Papua New Guinea
Sabancaya volcano in Peru erupts to 25,000ft
Popocateptl volcano in Mexico erupts to 22,000ft
Ruiz volcano in Colombia erupts to 22,000ft
Sangay volcano in Ecuador erupts to 22,000ft
Merapi volcano in Indonesia erupst to 20,000ft
Reventador volcano in Ecuador erupts to 16,000ft
Tornado tears through Arkansas city, prompting curfew and National Guard response
Tornado flattens buildings, injures 6 people in Jonesboro, Arkansas
Tracking Bible Prophecy Headlines - 3/28/2020
Gazans fire rocket into Israel, breaking lull in violence amid virus outbreak
Trump phones Netanyahu to congratulate him that he'll form, head next government
Netanyahu: If cases don't dip in 2 days, full lockdown will be only option
As deaths soar, Iran's military sets up 2,000-bed hospital in exhibition center
As Armies Reassess Risk, Coronavirus Is Making Peace in the Middle East
Libya fighting intensifies as rival forces defy UN call for global ceasefire
A Supercarrier Sidelined By COVID-19 Could Be The Canary In The Coal Mine For The Navy
Chaos and hunger amid India coronavirus lockdown
Coronavirus strikes UK Prime Minister Boris Johnson, his health secretary and his chief medical adviser
Brazil bars foreigners as Bolsonaro urges end to social distancing
Supporters Of Brazil's Bolsonaro Call For Protests Against Coronavirus Lockdown
IMF chief Georgieva says the world is in a recession, containment will dictate strength of recovery
Trump signs $2.2 trillion stimulus after swift congressional votes
The Dow Dove 915 Points Because the Coronavirus Stimulus Bill Might Not Be Enough
Dow closes lower but still posts its best week since 1938
Commentary: The Fed's Cure Risks Being Worse Than the Disease
COVID-19 pandemic: Let's not Swat the Mosquito but get Hit by the Train
Push for workers to be deemed essential highlights tension between economic and health goals
California's construction loophole shows confusion of 'stay-at-home' regulations
Trump invokes Defense Production Act to require GM to make ventilators
More People Died From Suicide Than Coronavirus In Tennessee This Week
FBI agents kill man allegedly plotting bomb attack on hospital amid coronavirus pandemic
Hillary Clinton under fire for joke about US leading in virus cases: Trump 'did promise America First'
Dogs being trained to sniff out COVID-19
Coyotes are roaming San Francisco's empty streets as the city's shelter-in-place order keeps people in their homes
Condom shortage looms after coronavirus lockdown shuts world's top producer
Developing a vaccine takes 10 years. Sanofi seeks to do so within 18 months
Pandemic drones that can detect fevers and coughing will soon take to the sky
Cellphone 'heat map' shows coronavirus' potential spread as spring break revelers went home
Snowden warns government surveillance amid COVID-19 could be long lasting
Pew: Most white evangelicals don't think COVID-19 poses a major threat to Americans' health
Pope holds dramatic solitary service for relief from coronavirus
New Zealand Passes Law Decriminalizing Abortion
5.6 magnitude earthquake hits near Manokwari, Indonesia
5.2 magnitude earthquake hits near Colonia Dora, Argentina
5.0 magnitude earthquake hits near Kavieng, Papua New Guinea
Sabancaya volcano in Peru erupts to 25,000ft
Merapi volcano in Indonesia erupts to 23,000ft
Sangay volcano in Ecuador erupts to 22,000ft
Popocateptl volcano in Mexico erupts to 20,000ft
Reventador volcano in Ecuador erupts to 20,000ft
2020 Atlantic hurricane season is expected to have 'above-normal' tropical activity, report says
Tracking Bible Prophecy Headlines - 3/27/2020
After a year of deadlock, a government emerges
Netanyahu finally wins Israel's elections, set to form large center-right government
Israel election: Netanyahu rival Gantz 'agrees emergency unity government'
Unity government looms as Gantz seeks speakership, rending Blue and White
Elected Knesset speaker by right wing, Gantz heads for government with Netanyahu
Gantz sees 'opportunity' in deal with Netanyahu; ex-allies fume: he'll regret it
Benny Gantz elected Israeli speaker, signalling deal with Netanyahu
Lapid: I trusted Gantz, but he stole our votes and handed them to Netanyahu
Gantz to former allies: Thanks, but coronavirus challenge bigger than politics
Gantz: Israel must not be dragged into a fourth election during such a challenging period
Israel's unemployment rate tops 21 percent
Controversial Mass Surveillance Program Has Identified 500 Coronavirus Patients, Shin Bet Says
500 armed soldiers to join police in enforcing coronavirus restrictions in Israel
Yitzhar area settlers hurl fire bombs at troops in 'terror attack' police
IDF shoots down drone from Lebanon, says it was flown by Hezbollah
El Al suspends all commercial flights
Fewer than 1,500 Israelis stranded abroad, as hundreds return on special flights
Rebel-held Syria braces for coronavirus 'tsunami' - without soap, running water or the prospect of social distancing
Has Syria Reactivated Its Chemical Weapons Program?
Coronavirus Is Replacing War as the Middle East's Chief Misery
UN sees guns go silent as world faces off against common enemy
Burmese army airstrikes on predominantly Christian villages kill 21, including 7-y-o boy
US charges Venezuelan President Nicolas Maduro with drug trafficking, terrorism
The world's on the brink of running out of places to put oil
Hundreds die of poisoning in Iran as fake news suggests methanol cure for virus
China, Iran lead UN push for U.S. sanctions relief during pandemic
Moscow Starts Shutting Down as Kremlin Says Russia Has 'No Epidemic'
South Africa begins 'unprecedented' military-patrolled lockdown
Singapore will jail and fine people who do not keep a 1-meter physical distance in public
US infections outnumber China as global cases pass 500,000
Coronavirus: Mexicans demand crackdown on Americans crossing the border
Mardi Gras may have worsened New Orleans' coronavirus emergency, experts say
San Diego-based Navy ship orders crew confined on board amid soaring COVID-19 case numbers
Former UK PM Gordon Brown: Time for 'Global Government' to Tackle Coronavirus
Xi calls for coordinated response to coronavirus at G-20 meeting
Trump, G-20 leaders say they're 'injecting' $5 trillion into global economy, vow to share health data
Dow rallies more than 1,300 points, capping its biggest 3-day surge since 1931
U.S. corporate crisis bailouts may prove bonanza for insider trading, new study warns
The $2 trillion stimulus will slam the mortgage industry - unless the Fed comes to the rescue
US jobless claims hit 3.3 million, quadrupling previous record
Coronavirus Shock Is Destroying Americans' Retirement Dreams
Cuomo: Not sure if closing all businesses, keeping everyone home was 'the best public health strategy'
Andrew Cuomo Overtakes Bernie Sanders in Odds to Be Democratic Candidate Amid New York Governor's Pandemic Response
Birx cautions against inaccurate models predicting significant coronavirus spread
Dr. Deborah Birx: Coronavirus data not matching extreme predictions
Trump downplays worst-case coronavirus scenarios: 'I don't believe you need 40,000 or 30,000 ventilators'
Dr. Fauci Throws Cold Water on Trump's Target of Easter to Reopen the Country: 'An Aspirational Projection to Give People Some Hope'
Trump says US will categorize counties by risk level to 'overcome and vanquish' coronavirus
WH trade adviser Navarro clashes with CNN anchor, tells her to cover pandemic 'without frightening America'
States Begin Prep for Mail-In Voting in Presidential Election
Surging Traffic Is Slowing Down Our Internet
Real ID deadline pushed back a year due to coronavirus, DHS secretary announces
Inmates Going Free Over Virus Fears Spark Renewed Anti-Jail Push
A grocery store threw out $35,000 in food that a woman intentionally coughed on, sparking coronavirus fears, police said
Fears for civil rights mount amid fight against COVID-19
Commentary: 230 Years Of Rights And Liberties Shredded: Why I Oppose The Lockdown
$2,500 fine for holding church services in Virginia
Church services evacuated, pastors arrested in several countries over gathering bans
Churches Find Innovative Ways to Serve Their Communities during the Coronavirus Pandemic
Online ministries see record number of people turning to Jesus amid pandemic
While working remotely, chaplains aim to give COVID-19 patients rare human touch
A Coronavirus Great Awakening? Sometimes the most important ingredient for spiritual renewal is a cataclysmic event.
NY couple's wedding attended on Zoom by friends, family - and officiating rabbi
Coronavirus Cabin Fever Can Be Dangerous, Psychologist Warns: 'When We're Stressed & Feel Trapped, Conflict Likely To Increase'
Lockdown or lock-in? Fears of alcoholism, addiction in confinement
Trump Suggests Americans Shouldn't Shake Hands - Ever Again
Plastic Bag Bans Put on Hold Amid Coronavirus Fears
Mississippi's GOP governor halts abortions over coronavirus but bans cities from closing gun stores
Abortion-rights advocates sue Texas officials for limiting abortion access in coronavirus order
US Dept. of Justice Agrees It Is Not Fair for Males Who Identify as Female to Compete in Girls' Sports
6.1 magnitude earthquake hits near Baliton, Philippines
5.8 magnitude earthquake hits near Abepura, Indonesia
5.3 magnitude earthquake hits near Visokoi Island, South Georgia and the South Sandwich Islands
5.3 magnitude earthquake hits near Kuh Sefid, Iran
2 earthquakes rattle West Texas; largest is magnitude 5.0
Sabancaya volano in Peru erupts to 26,000ft
Merapi volcano in Indonesia erupts to 25,000ft
Popocateptl volcano in Mexico erupts to 21,000ft
Sangay volcano in Ecuador erupts to 20,000ft
Reventador volcano in Ecuador eruts to 16,000ft
Destructive flash floods hit capital Aden, Yemen
Tracking Bible Prophecy Headlines - 3/26/2020
World focused on fighting virus, but Mideast diplomacy simmers on
Netanyahu and Gantz discuss unity government, plan fresh talks
Netanyahu: Full lockdown possible within days if virus spread doesn't slow
No extended family at Passover seders, Health Ministry rules
Bank of Israel's Governor: Without economy there's no health
Hamas seeks to prevent spread of virus in Gaza, while threatening to hold Israel responsible if it fails
Aid Group Says Mideast Lockdowns Hinder Humanitarian Efforts in Gaza, Syria and Yemen
'Iran may well collapse' under coronavirus strain, warns top EU diplomat
Iran Imprisoning Coronavirus Whistleblowers, State Department Says
Coronavirus deals blow to Putin's plans to stay in power until 2036
East Africa faces dual shock from coronavirus and locust swarms
South Africa deploys police and army to enforce 3-week coronavirus lockdown
Singapore says its app can slow spread of coronavirus; critics say it's government surveillance
Hantavirus kills man in coronavirus-hit China, 32 others tested, report says
Mobile phone industry explores worldwide tracking of users
Brazil's Bolsonaro, channeling Trump, dismisses coronavirus measures - it's just 'a little cold'
Coronavirus advice from Mexico's president: 'Live life as usual'
Virus death toll passes 20,000, three billion under lockdown
'We are collapsing': Virus pummels medics in Spain and Italy
NY governor sounds alarm over 'astronomical' coronavirus numbers
Los Angeles will shut off water and power for nonessential businesses that refuse to close
In Pandemic, Rumors of Martial Law Fly Despite Reassurances
Trump tears into media at coronavirus briefing: They want economy to stay closed, 'would like to see me do poorly in the election'
How Coronavirus Has Upended Economics in Just a Few Weeks
These 6 eye-popping estimates for US jobless claims show just how much damage coronavirus is inflicting upon the economy
Negative rates come to the US: 1-month and 3-month Treasury bill yields are now below zero
Distressed Debt Balloons to Almost $1 Trillion, Nears 2008 Peak
Dow soars 1,000 points after $2 trillion coronavirus stimulus deal reached
The Dow marked its 2nd straight gain - but Thursday jobless claims pose the stock market's biggest test amid coronavirus
Dow logs first back-to-back gain in 7 weeks, but stocks stumble badly at the close as $2 trillion coronavirus rescue hits snag
Coronavirus bill hits hurdles as Sanders threatens to stall package over bid to change unemployment aid
Rubio on 'drafting error' in coronavirus response bill: States can't handle '20 or 25 percent unemployment'
Senate OKs $2T coronavirus stimulus package in unanimous vote; House sets Friday vote
Governors Say Massive Federal Stimulus Deal Falls Short
Coronavirus fallout revives talk of 'universal basic income'
'Quite ominous': Unemployment claims for last week could reach several million due to COVID-19 layoffs
Unemployment Claims Expected To Shatter Records
Fired Americans Send Unemployment Websites Crashing Down
California Gov. Gavin Newsom: 5 of largest U.S. banks to suspend mortgage payments
Suicide hotline calls soar as coronavirus spreads. 'There is a flood coming'
Italian nurse with coronavirus kills herself over fear of infecting others
Nevada governor bans malaria drugs for coronavirus patients
Pharmacies Running Low On Prescriptions For Other Conditions
Cotton: 'It's crazy' that we depend on 'an enemy of the United States' for 'basic pharmaceuticals'
Hospitals across U.S. consider universal do-not-resuscitate orders for coronavirus patients
Hackers exploiting remote workers amid coronavirus crisis, cyber authority warns
Governments could track COVID-19 lockdowns through social media posts
Harvard researchers: Social distancing during COVID-19 may have to be turned on and off like a spigot
Man faces terror charges after coughing on grocery store worker
A man accused of licking deodorants in a Missouri Walmart after asking 'Who's afraid of the coronavirus?' was charged with making a terrorist threat
'I'm Not Imagining No Heaven': Larry the Cable Guy Calls Out Celebrities for Singing 'Imagine' amid Coronavirus Outbreak
5.4 magnitude earthquake hits near Farallon de Pajaros, Northern Mariana Islands
5.1 magnitude earthquake hits near Severo-Kuril'sk, Russia
5.1 magnitude earthquake hits the Southern Mid-Atlantic Ridge
5.0 magnitude earthquake hits near Esso, Russia
5.0 magnitude earthquake hits near Asht, Tajikistan
5.0 magnitude earthquake hits near El Eulma, Algeria
Sabancaya volcano in Peru erupts to 25,000ft
Klyuchevskoy volcano on Kamchatka, Russia erupts to 23,000ft
Popocateptl volcano in Mexico erupts to 20,000ft
Sangay volcano in Ecuador erupts to 19,000ft
Reventador volcano in Ecuador erupts to 16,000ft
Nevados De Chillan volcano in Chile erupts to 15,000ft
Tracking Bible Prophecy Headlines - 3/25/2020
Netanyahu, Gantz talk up unity as their parties sling mud at each other
Blue and White may pass a law freezing coalition-building for 6 months
Coronavirus fallout pushes Palestinians to the brink of economic ruin, anarchy
Pandemic's impact on Israel's national security cannot be ignored
Homeland Security warns terrorists may exploit COVID-19 pandemic
Jewish Agency issues emergency protocol for aliyah during corona crisis
Critics warn rabbinate's call for day of public prayer puts thousands at risk
One Million Israelis Could Be Unemployed by End of Passover Due to Coronavirus Shutdown
Orthodox Leaders Urge U.S. Jews to Limit Passover Preparations in Light of Coronavirus
14 Sephardic Orthodox rabbis say Passover Seder can be held via videoconference
Halakhic ruling: 'Zoom' software can be used during Seder
Fearing corona, France might cancel Passover, Easter festivities
Why the 'ignored war' in Libya will come to haunt a blinkered west
Afghanistan conflict: Militants storm Sikh temple in Kabul
G20 leaders to convene by video conference on Thursday about coronavirus
Iran rejects coronavirus aid amid conspiracy theories and sanctions
Putin dons hazmat suit as Moscow says coronavirus outbreak is worse than it looks
For Moscow's quarantined, 100,000 cameras are watching
Some Twitter Users Really Think Putin Released Hundreds of Lions in Russian Streets to Make People Stay Home
Coronavirus sends India into lockdown as trains halted, Modi says 'please save yourself'
Doctors evicted from their homes in India as fear spreads amid coronavirus lockdown
Concerns In Philippines After Duterte Given Emergency Powers To Fight COVID-19 Spread
Lockdown can wait: Sweden goes its own way
China to Lift Two-month Lockdown in Most of Coronavirus-hit Hubei Province
Bipartisan House resolution condemns Chinese government over handling of coronavirus response
Trump on shifting away from the term 'Chinese virus': 'I decided we shouldn't make any more of a big deal out of it'
Chinese students fleeing virus-hit U.S. pay $20,000 for seats on private jets
Tokyo Games moved to 2021 to be 'light at the end of pandemic tunnel'
Postponement of 2020 Olympics brings relief to athletes, but also new challenges
Morgan Stanley expects weekly US jobless claims to spike to a record 3.4 million
Airlines beg for rescue as coronavirus hit soars to $250 billion
More than half of global airlines could 'die' without aid, says IATA
U.K. Balks at Wholesale Airlines Bailout, Clouding Global Recovery Efforts
America's Millionaire Ranks Shrink by 500,000 in Record Time
Amazon's Bezos, Other Corporate Executives Sold Shares Just in Time
Asian shares jump after Dow sees biggest gain since 1933
Every Day Is Like Two Months for Stocks With Unrelenting Swings
Economists See U.S. Facing Worst-Ever Quarterly Contraction
Countries are starting to hoard food, threatening global trade
White House, Senate strike deal on historic $2T coronavirus relief bill, but House support remains uncertain
House Dem Admits They Block Legislation Because 'We Don't Want to Give the President a Win'
Trump on House Dems' coronavirus relief bill: 'No way I'm signing that deal' with 'Green New Deal stuff'
Fed Digital Dollars Are Part of Debate Over Coronavirus Stimulus
Surge in Unemployment Claims Sparks Delayed Checks Amid Coronavirus Crisis
Mortgage Firms Brace for Wave of Missed Payments as Coronavirus Slams Homeowners
Virus briefings are the new campaign rallies for Trump
Trump worries US will see 'suicides by the thousands' if coronavirus devastates economy
Trump says he wants country 'opened up' by Easter, despite caution from health experts
Dr. Fauci says President Trump 'flexible' with coronavirus timeline
'Imaginary clock': Governors reject Trump's virus timeline
The coronavirus outbreak could shut down the post office in less than 3 months, lawmakers say
Man faces terror charges after coughing on grocery store worker
LA County Sheriff orders gun stores to close; adds 1,300 deputies to patrol
NYPD Has Over 200 Coronavirus Cases, Thousands More Out Sick
Amazon workers at 6 US warehouses test positive for coronavirus
Amazon suspends more than 3,900 selling accounts over coronavirus price gouging
Working from home? Switch off Amazon's Alexa (say lawyers)
The drop in aircraft flights because of the coronavirus may affect weather forecasts
Swiss hotel offers luxury quarantine package including $500 coronavirus test
Coronavirus fuels abortion debate as states restrict access to procedure
Virus tears families apart as children strive to protect elderly by staying away - 'I may never see, kiss or touch my sick father again before he dies'
Family Is Italy's Great Strength. Coronavirus Made It Deadly.
Pope: Confess sins directly to God if no priests available during virus pandemic
Francis Chan tells Church: Coronavirus is 'one of our greatest opportunities to reach a lost world'
Magnitude 7.8 quake strikes off Russia's Kuril Islands: USGS
Tsunami watch for Hawaii canceled after all-clear given
5.1 magnitude earthquake hits near Tome, Chile
5.0 magnitude earthquake hits near Ovalle, Chile
Sabancaya volcano in Peru erupts to 26,000ft
Popocateptl volcano in Mexico erupts to 20,000ft
Sangay volcano in Ecuador erupts to 19,000ft
Reventador volcano in Ecuador erupts to 18,000ft
Fuego volcano in Guatemala erupts to 15,000ft
Kerinci volcano in Indonesia erupts to 14,000ft
Sheveluch volcano on Kamchatka, Russia erupts to 13,000ft
Sakurajima volcano on Japan eurpts to 10,000ft
Flooding rainfall threatens Italy, Greece amid battle against coronavirus
Heavy rains trigger destructive flash floods and landslides in southern Iran
At least 5 dead, hundreds of homes severely damaged as major floods hit Iraq
Days of intense, record rains trigger deadly floods in Ohio and Indiana, U.S.
Tornado rips across Mississippi and Alabama, causing injuries and damage
Tracking Bible Prophecy Headlines - 3/24/2020
For the first time in 17 years, Sea of Galilee is nearly full
Stranded: From South America to Asia, 8,000 Israelis Scramble to Get Home as Borders Close
Israel: State asks High Court to allow use of cellphone locations to enforce quarantines
Women's Groups in Israel Sound Alarm After Abortions Not Deemed Urgent Procedure
Jordan Closes All Markets, to Deliver Food to Homes Nationwide
Syria confirms first Covid-19 case amid fears of catastrophic spread
UN chief calls for immediate 'global ceasefire' to fight coronavirus, calls pandemic the 'common enemy'
Iranian Officials Stole More Than $1 Billion in Humanitarian Coronavirus Funds, Pompeo Says
Coronavirus: Iran is facing a major challenge controlling the outbreak
Pandemic is no reason to let Iran off the hook
UAE Closes World's Busiest International Airport as Gulf States Further Shut Down
India suspends domestic flights as coronavirus spreads
US airlines drafting plans for potential shutdown: report
Singapore's Big Brother fights against coronavirus
People in China Need a Green Light From Alipay App to Move Around Country
Spit On, Yelled At, Attacked: Chinese-Americans Fear for Their Safety
China uses American media to push coronavirus propaganda as war of words continues
The Comprehensive Timeline of China's COVID-19 Lies
U.K. government imposes 3-week national lockdown, enforced by police, to contain coronavirus
Europe eyes smartphone location data to stem virus spread
Biden to hold 'shadow briefings' on coronavirus 'to tell the American people truth'
Critics demand full media blackout of Trump's coronavirus briefings
Republicans say Dems blocking coronavirus relief over 'ideological wish list'
Mike Huckabee: Democrats' attempts to 'play politics' on coronavirus are 'disgusting'
Grassley blasts Democrats over relief impasse: 'They just don't recognize what a serious situation it is'
The Federal Reserve is looking into developing a digital currency in the US, Powell confirms
The Federal Reserve just pledged asset purchases with no limit to support markets
Real Estate Billionaire Barrack Says Commercial Mortgages on Brink of Collapse
Dollar rampage may need intervention to shield U.S., global economy: Goldman Sachs
Bank of Israel to buy NIS 50 billion in bonds to steady sinking economy
Mexico's President Rules Out Company Bailouts or Requesting IMF Line
Venezuela prohibits company layoffs and suspends credit collections over coronavirus
Mon: Stocks sink further but bonds rebound
This was the fastest 30% sell-off ever, exceeding the pace of declines during the Great Depression
Tensions brewing inside the White House over economic consequences of coronavirus response
Trump says he intends to reopen country in weeks, not months
Trump: 'We can't let the cure be worse than the problem itself'
Governors Clamp Down as Trump Considers Easing Virus Plans
Officials quash martial law rumors
Those who violate N.J. lockdown orders to be prosecuted, officials say. 'The time for warning is over.'
New York state has more coronavirus cases than France or South Korea as infections soar to 15,168
NYC Mayor: We're Out of Supplies Because of Trump, Didn't Order Supplies
Southern California police to patrol with drones during coronavirus lockdown: report
Police Tread Lightly as Pandemic Spreads
Travelers get a break: Real ID deadline being pushed back due to the coronavirus
Elite hackers target WHO as coronavirus cyberattacks spike
Amazon removes more than 3,900 seller accounts from US store due to 'coronavirus-based price gouging'
Thousands of medical staff in isolation: Will coronavirus care suffer?
Doctors and nurses "scared to come to work" to treat coronavirus patients because of supply shortages
Arizona man dies after taking chloroquine for coronavirus
'It's something I never imagined having to do alone': Women face childbirth without partners amid coronavirus outbreak
Michigan governor exempts worship services from state ban on gatherings of 50 or more
At least 60 Italian priests have died after contracting coronavirus
IOC member says 2020 Tokyo Olympics will be postponed because of coronavirus pandemic
Seven earthquakes rattle Oklahoma in 24 hours, geologists say
5.3 magnitude earthquake hits near South of the Fiji Islands
5.1 magnitude earthquake hits off the coast of Aisen, Chile
Sabancaya volcano in Peru erupts to 25,000ft
Popocateptl volcano in Mexico erupts to 21,000ft
Sangay volcano in Ecuador erupts to 20,000ft
Reventador volcano in Ecuador erupts to 16,000ft
Experts Raised 'Increased Warning' Over Active Volcanos Amid "High Risk" Activity
Tracking Bible Prophecy Headlines - 3/23/2020
Israel Considers Cutting Off Parts of East Jerusalem to Stem Coronavirus Spread
Prayers at Jerusalem's Al-Aqsa mosque compound suspended: statement
PA premier declares wide-scale lockdown to head off spread of virus
Qatar to provide $150 million to Gaza to fight coronavirus
Despite Coronavirus, Diaspora Jews Can Still Come to Israel - if They Make Aliyah
Crowds of Jerusalem ultra-Orthodox clash with cops enforcing virus lockdown
Israel set to delay daylight saving time to encourage social distancing
Israel halts all new IVF treatments over coronavirus fears
Virus knows no borders, but Israel and Arab world not cooperating to fight it
Coronavirus is a Zionist plot, say Turkish politicians, media, public
Russia invokes 'fake news' law to order removal of coronavirus reports from web
India's 1.3 billion population put under anti-coronavirus 'people's curfew'
Will the Coronavirus Bring the End of Globalization? Don't Count on It
The Worst of the Global Selloff Isn't Here Yet, Banks and Investors Warn
U.S. Stock Futures Hit Limit Down; Oil Tumbles: Markets Wrap
Trillion-dollar US economic rescue package crashes in Senate
Top Democrats say they're not yet ready to sign off on coronavirus stimulus package
Pelosi pushes forward with her own emergency coronavirus package
Mark Levin on House Dems' coronavirus plan: 'People are sick and dying and Pelosi is playing games'
Are Dems Refusing to Support $2 Trillion Stim Bill Unless It Includes a Bailout for Planned Parenthood?
McConnell: Despite continued negotiations, coronavirus vote will happen Monday: 'The wheel has to stop at some point'
Fed will make up to $4 trillion in loans to businesses to rescue the U.S. economy, Mnuchin says
Mnuchin confident that stimulus package will keep economy afloat until coronavirus passes
Washington Is About to Pick Which Companies Survive
37 million jobs could be lost in the coronavirus crisis and these workers will be the hardest hit, chart shows
U.S. Jobless Rate May Soar to 30%, Fed's Bullard Says
Coronavirus Could Continue for 9 Months, Avoid 'Cabin Fever,' New York Governor Andrew Cuomo Says
Trump says he's activated National Guard in New York, California and Washington state
Rand Paul is first US senator to report positive test for virus
Chancellor Angela Merkel in quarantine after contact with doctor who tested positive for coronavirus
Coronavirus: Germany tightens curbs and bans meetings of more than two
Israeli doctor in Italy: We no longer help those over 60
'Who lives and who dies': In worst-case coronavirus scenario, ethics guide choices on who gets care
As Coronavirus Cases Mount, Emergency Rooms Strain to Keep Doctors on the Job
A third of coronavirus cases may be 'silent carriers', classified Chinese data suggests
Nigeria Has Chloroquine Poisonings After Trump Praised Drug
Former FDA head: 'Life's never going to be perfectly normal until we get to a vaccine'
COVID-19 Vaccines Are Coming, but They're Not What You Think
US military says it is working to convert buildings into hospitals in three or four weeks
New York to run out of ventilators in days, mayor says
Ohio Orders Halt to "Nonessential" Abortions in Preview of Battle That Could Go National
Pro-Choicers Urge Trump to Permit 'Abortion by Mail' during COVID-19 Pandemic
Hawaii to quarantine all arrivals to the state for 14 days
International Olympic Committee admits postponing Tokyo games is an option
White supremacists encouraging their members to spread coronavirus to cops, Jews, FBI says
Nations's capital trying to keep crowds from cherry blossoms
Rebels defy mandates with coughs, 'corona parties'
Coronavirus's Quiet Heartbreaks: Milestone Moments, Now Canceled
Coronavirus is bringing a plague of dangerous doomsday predictions
6.1 magnitude earthquake hits the Central East Pacific Rise
5.6 magnitude earthquake hits the Central Mid-Atlantic Ridge
Strong 5.3 earthquake rocks Croatia causing widespread panic and damage in capital
5.1 magnitude earthquake hits near Hihifo, Tonga
5.0 magnitude earthquake hits near Farallon de Pajaros, Northern Mariana Islands
Sabancaya volcano in Peru erupts to 26,000ft
Sangay volcano in Ecuador erupts to 22,000ft
Popocateptl volcano in Mexico erupts to 21,000ft
Klyuchevskoy volcano on Kamchatka, Russia erupts to 20,000ft
Reventador volcano in Ecuador erupts to 17,000ft
Fuego volcano in Guatemala erupts to 14,000ft
Soputan volcano in Indonesia erupts to 14,000ft
Sakurajima volcano on Japan erupts to 12,000ft
New language created to bring the Gospel to millions of deaf, blind people worldwide
Tracking Bible Prophecy Headlines - 3/22/2020
Netanyahu urges Gantz to help him 'save Israel' as nations sink like 'Titanics'
Under Coronavirus Emergency, Gantz Surrenders Unconditionally to Netanyahu's Continued Rule
Netanyahu: The toughest epidemic we've seen since the Middle Ages - If there is no choice - we will impose fines on civilians or go to a full blockade.
Israel's Netanyahu seeks 'mass blood tests' to weed out COVID-19, restart economy: report
Nearly 600,000 watch virtual protest against PM, Likud's shuttering of Knesset
Israeli Protesters Warn Democracy Is More Important Than Not Catching Coronavirus
The Palestinian Authority demands release of all security prisoners due to alleged fear of coronavirus
Weakened by War and Hunger, Yemen Braces for Coronavirus
Brazil's Sao Paulo braces for two-week coronavirus shutdown, Bolsonaro blasts 'hysteria'
Italy: Record 800 dead from virus in a day, with almost 5,000 fatalities in all
Italy Struck by Deadliest Day as Virus Prompts Industry Shutdown
Italy's coronavirus death toll feeds fear of what lies ahead in Europe and the U.S.
FEMA issues 'Major Disaster Declaration' for New York over coronavirus
'A mess in America': Why Asia now looks safer than the U.S. in the coronavirus crisis
Nearly one billion people confined to homes globally to curb virus
Taking stock of strange days: The week that America changed
Coronavirus 'exit strategy' could be months - or years - away
Will The Costs Of A Great Depression Outweigh The Risks Of Coronavirus?
US airlines warn of 'draconian' steps if Congress fails to help
Thousands of Americans stranded abroad as money, patience run out
Hawaii lieutenant governor says state is 'ultra vulnerable,' considering travel ban affecting mainland US
Air traffic controller with coronavirus forces brief flight stoppage at NYC airports
'Terrified' Package Delivery Employees Are Going to Work Sick
As Coronavirus Cases Mount, Emergency Rooms Strain to Keep Doctors on the Job
North Texas Hospital Reports Spike In Severe Child Abuse Cases; Believe Linked To Stress From Coronavirus Pandemic
Over 50 NYPD officers test positive for coronavirus
Election limbo as coronavirus outbreak upends US primaries
DOJ seeks new emergency powers amid coronavirus pandemic
Bill Gates Calls For National Tracking System For Coronavirus During Reddit AMA
5.1 magnitude earthquake hits near Bunobogu, Indonesia
5.0 magnitude earthquake hits near Kiunga, Papua New Guinea
5.0 magnitude earthquake hits near Rumung, Micronesia
Sabancaya volcano in Peru erupts to 24,000ft
Sangay volcano in Ecuador erupts to 22,000ft
Reventador volcano in Ecuador erupts to 21,000ft
Ruiz volcano in Colombia erupts to 20,000ft
Popocateptl volcano in Mexico erupts to 20,000ft
Fuego volcano in Guatemala erupts to 15,000ft
Nevados De Chillan volcano in Chile erupts to 14,000ft
Sakurajima volcano on Japan erupts to 13,000ft
6 people are dead after an Indiana bridge was washed away by floodwaters
Yucatan Peninsula heading into worst drought since 1986, Mexico
Tracking Bible Prophecy Headlines - 3/21/2020
The Palestinians Have Revealed Their Plan for Peace: More War
Likud, Blue and White said closing in on deal for emergency government
North Korea fires suspected short-range missiles, S.Korea says, amid coronavirus
Is This The Naked-Eye Comet We've Been Waiting For? 'Comet Atlas' Is Getting Brighter
5.7 magnitude earthquake hits near Paramythia, Greece
5.2 magnitude earthquake hits South of Africa
5.0 magnitude earthquake hits near Domoni, Comoros
USGS: 4.5 Magnitude Earthquake Reported Near Indian Hills, Nevada
Sabancaya volcnao in Peru erupts to 30,000ft
Nevados De Chillan volcano in Chile erupts to 14,000ft
Sakurjiam volcano on Japan erupts to 12,000ft
Manam volcano in Papua New Guinea erupts to 10,000ft
Massive floods hit capital Dili, destroying nearly 200 homes and affecting over 25,000 people, East Timor
Locust crisis poses a danger to millions, forecasters warn
With Iran struggling under weight of coronavirus, will it act out against Israel and America?
Doctors in Russia are accusing the government of covering up its coronavirus outbreak and denying them protective equipment
Record 627 deaths in Italy; military vehicles said used to transport bodies
Britain asking 65,000 retired nurses and doctors to return to work to help fight coronavirus
UK PM Boris Johnson announces nationwide lockdown measures, telling cafes, pubs and restaurants to close
New York City is the new coronavirus epicenter with one-third of all US cases, Mayor de Blasio says
Cuomo orders most New Yorkers to stay inside - 'we're all under quarantine now'
New York, Illinois join California in ordering residents to shelter at home
L.A. County gives up on containing COVID-19, tells doctors to skip testing of some patients
World's Fastest Supercomputer Finds 77 Potential COVID-19 Treatments
Member of Mike Pence's staff tests positive for coronavirus
As lawmakers begin falling ill from coronavirus, Congress may move to remote work
Four Republicans, One Democrat Caught Up in Ballooning Senate Insider Trading Scandal
Goldman sees unprecedented stop in economic activity, with 2nd quarter GDP contracting 24%
Federal Reserve backstops muni bond market as coronavirus hammers cash-strapped states and cities
Dow drops more than 900 points, ending worst week since 2008
US stocks suffer worst week since 2008, with investors still unsold on efforts to help the coronavirus-hit economy
This Is Not a Recession. It's an Ice Age. No one alive has experienced an economic plunge this sudden.
U.S. economy deteriorating faster than anticipated as 80 million Americans forced to stay at home
U.S. jobless claims may reach 2.25 million, Goldman Sachs economist estimates
Congress toils on $1 trillion coronavirus rescue package as Trump unleashes fury
U.S. Orders Up To A Yearlong Break On Mortgage Payments
Filthy lucre: Paper money shunned for fear of virus spread
Saudi Arabia announces $32 billion in emergency funds to mitigate oil, coronavirus impact
Delta projects 80% drop in second-quarter revenue, or $10 billion; it is burning through $50 million in cash per day
United Airlines Threatens To Cut Jobs If Coronavirus Aid Package Isn't Passed
3 FAA ATC Towers Have Been Closed Due To Coronavirus
State Department sets up task force to bring home Americans abroad
Power industry may ask staff to live on site as coronavirus outbreak worsens
Police department asking criminal activity to cease during coronavirus outbreak
Doctors warn of 'tinderbox scenario' if coronavirus spreads in ICE detention
Parents, police struggle to herd the young in virus outbreak
Trending: Out-of-control teenagers coughing on grocery store produce
Breaking: Trump eyes two-week quarantine, only drug and grocery stores open
Top National Guard general refutes nationwide coronavirus quarantine rumors
Military Role Widens in Pandemic Response
'Selfie app' to keep track of quarantined Poles
Asia deploys innovative, if invasive, tech to curb virus
Israel Turns to Its Spy Agencies to Combat Coronavirus
Coronavirus or democracy? Which crisis should Israelis be more worried about?
Israeli virologist urges world leaders to calm public, slams 'unnecessary panic'
Clashes in East Jerusalem as police limit Old City access amid pandemic
Medical labs say they're not being allowed to work at full capacity on Shabbat
Passover in a plague: Families on Zoom, solo seders and broken traditions
Jewish Farmer Suing Rabbis: Declare a Leap Year to Save Our Passover
Iranians ignore requests to stay home for new year celebrations
Dutch destroy millions of flowers as coronavirus wilts sales
'Nature is taking back Venice': wildlife returns to tourist-free city
Anne Graham Lotz more concerned about fear, mass panic COVID-19 has provoked than the virus
Is coronavirus hampering religious freedom rights worldwide? USCIRF explains
Tracking Bible Prophecy Headlines - 3/20/2020
Comet ATLAS to Shine as Bright as Crescent Moon in May 2020
5.7 magnitude earthquake hits near Xegar, China
5.5 magnitude earthquake hits near Dzuyl, Mongolia
5.4 magnitude earthquake hits South of the Kermadec Islands
5.4 magnitude earthquake hits near Farallon de Pajaros, Northern Mariana Islands
5.2 magnitude earthquake hits near Pandan, Philippines
5.1 magnitude earthquake hits near Kodiak, Alaska
5.0 magnitude earthquake hits near Bristol Island, South Sandwich Islands
Sabancaya volcano in Peru erupts to 30,000ft
Klyuchevskoy on Kamchatka, Russia erupts to 23,000ft
Popocateptl volcano in Mexico erupts to 20,000ft
Sangay volcano in Ecuador erupts to 20,000ft
Reventador volcano in Ecuador erupts to 16,000ft
Manam volcano in Papua New Guinea erupts to 10,000ft
A Letter From Italy's Coronavirus Epicenter: 'Coffins Pile Up in Churches, People in Their 80s Die Alone'
Israel will become Italy if ultra-Orthodox keep gathering, official said to warn
In Jerusalem's Old City, virus 'worse than war'
Netanyahu tells Israelis: Now it's an order - you must stay at home
Israelis accuse Netanyahu of exploiting virus to keep power
Yuval Noah Harari Warns Against 'Coronavirus Dictatorship' in Israel - Netanyahu's Son Calls Him 'Stupid'
Demonstrators protest Knesset closure, fly black flags over threats to democracy
Edelstein slams criticism of his Knesset shutdown as 'cynical spin'
High Court says virus mass surveillance can't continue without Knesset oversight
Citing coronavirus fears, Israel suspends immigration of 250 Ethiopians
France may extend 14-day coronavirus lockdown, claims 'idiots' breaking rules
California Gov. Gavin Newsom orders all Californians to stay at home
'Tens of thousands' of National Guard troops could be used to assist with coronavirus
Trump Cancels G7 at Camp David Over Coronavirus, to Hold Videoconference Instead
Trump: World leaders discussing Olympics postponement
Spike in US coronavirus cases as number of tests performed increases
Obama's Ebola czar says coronavirus infections will 'explode' in next few weeks, won't decrease until May
The 'mild impacts' of COVID-19 on children is 'the great unknown factor' in this epidemic
Trump Says FDA Approved Anti-Malaria Drug Chloroquine To Test As Coronavirus Treatment
Bayer donates three million malaria tablets to U.S. for potential use against coronavirus
Israel approves licensing of HIV drug to treat coronavirus
Trump nixed aggressive response to attacks by Iranian proxies because of coronavirus, officials say
Oil surges a record 24% after Trump says he'll get involved in the global price war at an 'appropriate time'
Cryptocurrencies rise $23.8 billion in 24 hours as bitcoin jumps near 16%
Coronavirus crisis retains grip on volatile global markets
"All Hell Is About to Break Loose": Could Wall Street's Coronavirus Tsunami Get Worse?
David Stockman says coronavirus is sparking a financial crisis, warns 'Wall Street is toast'
Coronavirus could spark another Great Depression, former Trump adviser warns
Bank of America says the recession is already here: 'Jobs will be lost, wealth will be destroyed'
U.S. jobless claims could top record 1.5 million next week - economists
White House Mulls New 50-, 25-Year Bonds to Finance Stimulus
Trump economic relief plan would give $3,000 to family of four
Senate Republicans eye $75K income threshold for coronavirus checks
Trump suspends all evictions, foreclosures until end of April
US warns Americans against all overseas travel
US domestic air travel sees 'virtual shutdown' as more restrictions are being discussed
Delta, United, and other airlines are sending their largest planes to the desert for storage as they drastically reduce operations due to coronavirus
Ecuador Mayor Orders Cars to Park on Runway to Stop Planes Arriving in Panic Over Coronavirus
American Airlines will use passenger planes for cargo-only flights to Europe
GM, Ford could shift production to make ventilators during coronavirus crisis
Amazon sellers brace for layoffs and worse after coronavirus-related products get priority
Web traffic spiked 20% in one week amid coronavirus shutdown, Verizon CEO says
Netflix to slow down streaming so the internet doesn't break
GameStop: We Can Stay Open During Lockdowns Because We're 'Essential Retail'
Grocery Delivery Strains to Meet Voracious Demand
Americans Are Flocking to the Safety of Comfort Foods
No soap, no water: billions lack basic protection against virus
Disinfecting Wipes Being Flushed Down Toilets Causing Major Pipe Problems
Dating Gets Complicated In The Time of Coronavirus: 'Things Were Going Alright Until I Sneezed'
"There are no funerals:" Death in quarantine leaves nowhere to grieve
'Quarantine shaming': US navigates radical new social norms
Fatigue Will Be the Carrier of the Second Coronavirus Wave
Coronavirus' looming psychological crisis
Police show up at Louisiana church that was defying coronavirus state order
Coronavirus gathering bans raise religious freedom questions
Christ the Redeemer statue in Brazil lights up with flags of countries afflicted by coronavirus
Idaho bill barring transgender changes to birth certificates heads to governor
Tracking Bible Prophecy Headlines - 3/19/2020
US imposes curbs on five Iranian nuclear scientists in weapons program
'We have no options': how water scarcity is changing south Iraq
NASA Warns 3 Asteroids Currently Headed For Earth
6.2 magnitude earthquake hits near Kangin, Indonesia
5.7-magnitude earthquake shakes Salt Lake City and surrounding areas
5.2 magnitude earthquake hits near Petrolia, CA
5.0 magnitude earthquake hits near Gisborne, New Zealand
5.0 magnitude earthquake hits near Kobuk, Alaska
Sabancaya volcano in Peru erupts to 28,000ft
Klyuchevskoy volcano on Kamchatka, Russia erupts to 22,000ft
Sangay volcano in Ecuador erupts to 21,000ft
Popocateptl volcano in Mexico erupts to 19,000ft
Ruiz volcano in Colombia erupts to 19,000ft
Reventador volcano in Ecuador erupts 18,000ft
Rare, unusually large ozone hole develops over the Arctic-Canadian region
Covid-19 outbreak like a nuclear explosion, says archbishop of Canterbury - as it happened
Merkel calls coronavirus 'biggest challenge since WWII'
More than 850 mln students worldwide not at school due to coronavirus: UNESCO
U.S. Virus Plan Anticipates 18-Month Pandemic and Widespread Shortages
Bill Gates: Countries that shut down for coronavirus could bounce back in weeks
Las Vegas mayor blasts 30-day shutdown, claims coronavirus is similar to flu, other diseases
Sen. Ron Johnson: We Shouldn't Shut Down Economy Just Cause Up to 3.4% of Population Could Die
Cash is king as emergency stimulus fails to stop market panic
Dow plummets more than 1,800 points, trading halted midday, as investors panic over coronavirus fallout
NYSE to temporarily close floor, move to electronic trading after positive coronavirus tests
UN says pandemic could make another 25 million jobless
Treasury Secretary: U.S. Unemployment Could Hit 20%; Bailout Could Cost $1 Trillion
So many people are filing for unemployment, it's crashing government websites
No layoffs, reduced rent: 'Italian cure' for pandemic
European countries are writing blank checks to save their economies from coronavirus
Up to 5,000 Israelis filing for unemployment every hour after surge in layoffs
Sellers in Jerusalem's Old City bemoan virus as 'worse than war'
30% cut in Israel's air pollution
Chief Rabbi allows cellphones on Shabbat for lifesaving virus messages
Israel seals its borders to all foreigners amid coronavirus outbreak
Blockaded Gaza looks wryly on as world isolates itself
Coronavirus Crisis Brings Israel and Arab World Together, at Least Online
President Rivlin to Abbas: Cooperation is vital
Israel starts surveilling virus carriers, sends 400 who were nearby to isolation
Israeli Police told to prepare for 'inevitable' nationwide lockdown
'Infringement of Democracy': Knesset Legal Adviser Slams Phone Tracking to Fight Coronavirus
Judge Andrew Napolitano: Coronavirus fear lets government assault our freedom in violation of Constitution
Coronavirus: California prepared to enact martial law if its a 'necessity', governor says
Orange County Bans All Public, Private Gatherings - Including Work - Outside Single Household
Some 60,000 California homeless could get coronavirus in coming weeks, governor says
US-Canada border to close to nonessential travel due to coronavirus: Trump
Trump to limit coronavirus risk by returning to Mexico all who illegally cross southern border
'Human biosecurity emergency' declared in Australia
Trump unapologetically uses phrase 'Chinese Virus' as clash escalates with China over its origins
MIT biologist says fear mongering on coronavirus will go down as biggest fraud to manipulate economies
Hedge Fund Heavy Bill Ackman Warns CNBC That 'Hell is Coming' in Stunning Interview: 'America Will End as We Know It'
Russia deploying coronavirus disinformation to sow panic in West, EU document says
Trump taps emergency powers as virus relief plan proceeds
Trump invokes act to marshal private sector against against coronavirus
Trump calls himself a 'wartime president' over coronavirus as he invokes Defense Production Act
Trump signs $100 billion coronavirus relief package
Coronavirus: US home repossessions suspended amid crisis
Trump's $1 trillion stimulus is a gamble for reelection - and a sea change for Republicans once opposed to bailouts
Dow below 20,000 as stock plunge threatens Trump-era gains
NYSE to temporarily close floor, move to electronic trading after positive coronavirus tests
Gold and silver prices sharply down as dread pervasive in marketplace
Oil falls 24% in 3rd worst day on record, sinks to more than 18-year low
Gas prices could hit 99 cents in some states due to coronavirus and supplies, expert says
Analyst: Oil prices could fall below zero - Crude surplus could overwhelm global storage
Two US congressmen test positive for coronavirus
99% of Those Who Died From Virus Had Other Illness, Italy Says
World Health Organization backs call to avoid ibuprofen for coronavirus
Cancer, heart surgeries delayed as coronavirus alters care
China Begins Return To Normal Life As 80% Of Corona Virus Patients Recover
Coronavirus live news: Hubei reports no new cases for first time as WHO calls Covid-19 'enemy against humanity'
Dissent grows as IOC battles to keep Tokyo Olympics on track
Louisiana pastor holds church service for over 300 people, defying governor's coronavirus ban
Priest offers drive-through confessional amid coronavirus outbreak
Las Vegas strip club to offer drive-through peep show
Abortion Activists Complain Babies May Not be Killed During Coronavirus Outbreak
New Zealand passes law decriminalising abortion
Tracking Bible Prophecy Headlines - 3/18/2020
Putin orders nationwide vote on constitutional amendments on April 22: Kremlin
Baghdad's Green Zone hits with rockets near US Embassy, officials say
Health workers targeted at least 120 times in Yemen conflict - report
6.1 magnitude earthquake hits near Sola, Vanuatu
6.0 magnitude earthquake hits near Hihifo, Tonga
5.6 magnitude earthquake hits near Tome, Chile
5.5 magnitude earthquake hits near Lata, Solomon Islands
5.4 magnitude earthquake hits near Tobelo, Indonesia
5.0 magnitude earthquake hits near Iwanai, Japan
Sabancaya volcano in Peru erupts to 24,000ft
Popocateptl volcano in Mexico erupts to 23,000ft
Sangay volcano in Ecuador erupts to 22,000ft
Reventador volcano in Ecuador erupts to 14,000ft
Torrential rains and hailstorms lash parts of Colombia, widespread flooding and damaging landslides reported
China's coronavirus lockdown curbs deadly pollution, likely saving the lives of tens of thousands, says researcher
Gas prices could hit 99 cents in some states due to coronavirus and supplies, expert says
Dow rebounds 1,049 points as traders cheer Fed stimulus designed to fight the coronavirus
Dow Jones Futures Tumble After New Rally Attempt In Coronavirus Stock Market Correction; Key Stocks To Watch Are Amazon, Apple
White House eyes massive $850B stimulus package next, as Senate moves on latest coronavirus bill
The White House says the government could send emergency checks to Americans within 2 weeks as the coronavirus outbreak hits the economy
U.S. airlines, saying it will take a 'long time' to recover, try to quickly reduce workforce
Around 6 out of 7 with coronavirus may be undetected, study finds
Dr. Anthony Fauci: Coronavirus test delay not the fault of CDC or Trump
Coronavirus Update: Vaccine Skips Important Animal Testing Phase, Straight To Human Trials
Scientists warn we may need to live with social distancing for a year or more
EU seeks to prevent U.S. takeovers of coronavirus research firms
EU imposes entry ban for 30 days due to coronavirus: Merkel
Severe coronavirus infection risk may increase with smoking or vaping, experts claim
'We need a social life' - French stick to cafe culture despite coronavirus - hundreds of people are soaking up the sun, eating, chatting and smoking
In France, more than half of coronavirus patients in intensive care are under 60, suggesting it's not just the elderly at risk
Mexico, former swine flu hub, tests nerves with coronavirus strategy
Tucker Carlson rips China, says 'Third World health practices played a central role in this disaster'
China to expel US journalists as media freedom row grows
India stamps people with end of quarantine date in attempt to tackle coronavirus
Is Tehran taking advantage of coronavirus pandemic to continue its nuclear pursuit?
A close course to Khamenei urges the spread of Corona virus to accelerate the emergence of al- Mahdi
Iran warns virus could kill 'millions' in Islamic Republic
Jordanian Army Says It Will Deploy Around Cities Ahead of State of Emergency
The Middle East is already wracked by war. Now it must confront the coronavirus, too.
IDF, going on war footing to fight virus, expects crisis could last up to a year
Will Trump's Mideast Peace Plan Be Another Coronavirus Victim?
Blue and White's Lapid: Virus response shows Israel 'no longer a democracy'
More than 150 defy coranavirus orders to attend ultra-Orthodox wedding in Israel
Netanyahu rebukes a complacent Israeli public: This isn't vacation. Stay home!
Florida governor calls out spring breakers for ignoring coronavirus warnings: 'That's not what we want'
Thousands attended Miami gay festival; several later tested positive for coronavirus
Some schools closed for coronavirus in US are not going back for the rest of the academic year
San Francisco may house its homeless community in shut-down schools and churches as a 'shelter in place' order goes into effect to contain the coronavirus
Coronavirus: US funerals move to live-streaming
Trump Suspends 1938 Road Law - Truckers Can Now Move Emergency Supplies Faster
Amazon to stop accepting all products other than medical supplies and household staples to its warehouses amid coronavirus crisis
Biden wins Florida, Illinois as coronavirus disrupts voting
Facebook Deleting Coronavirus Posts, Leading To Charges Of Censorship
Facebook was marking legitimate news articles about the coronavirus as spam due to a software bug
Coronavirus: Social giants police web with AI as staff sent home
The 'Big Brother' surveillance that may put you in quarantine... or keep you out in Israel
This is not the end of the world, according to Christians who study the end of the world
Tracking Bible Prophecy Headlines - 3/17/2020
Benny Gantz pledges to get Israel out of political "paralysis"
US will act in self-defense if attacked: Pompeo to Iraq PM
Five earthquakes in 15 hours rattle the Carolinas and Tennessee, geologists say
5.0 magnitude earthquake hits near Kimbe, Papua New Guinea
5.0 magnitude earthquake hits near Laiwui, Indonesia
Sabancaya volcano in Peru erupts to 27,000ft
Popocateptl volcano in Mexico erupts to 22,000ft
Sangay volcano in Ecuador erupts to 21,000ft
Reventador volcano in Ecuador erupts to 14,000ft
Sakurajima volcano on Japan erupts to 14,000ft
Tropical Cyclone "Herold" brings severe flooding to Madagascar
Plague of locusts set to descend upon Middle East in time for Passover
Coronavirus vaccine test opens as US volunteer gets 1st shot
Security Council cancels week's meetings as virus hits UN
Trump, G-7 leaders agree to cooperate on coronavirus response
Spain says Saudi Arabia to call G20 meet on coronavirus in coming days
EU executive proposes shutting bloc's external borders for 30 days
France to deploy 100,000 police to enforce coronavirus lockdown - minister
Coronavirus: France to 'strongly reduce' movement, non-compliance to be punished
Coronavirus: Germany bans religious assemblies, closes shops, bars, and brothels
Canada to bar entry to travellers who are not citizens, permanent residents or Americans
Australia considers tougher movement restrictions to combat coronavirus
Duterte puts Philippines under quarantine, says "we are in the fight of our lives"
Coronavirus: UAE suspends prayer in all houses of worship including mosques
Iranian religious fanatics protest closure of Shia shrines due to coronavirus
Church buildings left empty on Sunday as Trump, thousands of worshipers move online
Puerto Rico first US territory under 24-hour virus isolation
Mexico can't afford to limit travel from US despite coronavirus threat
World needs to work together to respond to coronavirus pandemic: IMF Chief
Dow drops nearly 3,000 points, as coronavirus collapse continues; worst day since '87
Coronavirus market rout threatens to wipe out Trump's stock market gains since his election
In Florida retirement hub, more worry about stock market collapse than getting sick from coronavirus
Trump said the US 'may be' headed toward a recession as a result of the economic damage from the coronavirus
Fed says it will offer an additional $500 billion in overnight repo funding markets
JPMorgan, Bank of America, Citigroup and other major banks suspend stock buybacks due to pandemic
Tom Cotton is calling for Americans to get cash payments through the coronavirus outbreak
Exclusive: Fed is 'throwing money in the wrong place,' says Sheila Bair, former top banking regulator
Another Problem for the Fed: Banks Pressured as Clients Scramble for Cash
US airlines seek more than $50 billion in government assistance as coronavirus roils business
Casinos ask Congress for emergency aid as coronavirus toll sweeps industry
Coronavirus Hits More Cruise Ships, Leaving Vessels Stuck at Sea
Holed up in the US: Coronavirus shutdown threatens jobs
New York only has 3,000 ICU beds and Gov. Cuomo says coronavirus patients may end up "on gurneys in hallways"
Katie Pavlich warns of 'forced compliance' if people don't follow White House coronavirus guidelines
Parents and students nationwide contend with school closures: "Overwhelming anxiety"
Coronavirus Closes Schools for Half of All Kids In the U.S., Now What?
U.S. Democratic Primaries Still Scheduled Despite Mounting Coronavirus Worries
Trump releases guidelines to slow coronavirus spread in '15 days,' but warns crisis could stretch to summer
Trump Says Crisis Could Last Until July, Recommends No Gatherings Over 10 People
Hotels and casinos along the Las Vegas Strip are closing their doors due to coronavirus
Oklahoma governor who faced backlash over 'packed' restaurant tweet now declares state of emergency
Chick-fil-A, Taco Bell and Starbucks are turning to drive-thrus as COVID-19 spreads
Kid Rock's Nashville Bar Refuses to Close Amid Coronavirus Concerns, Calls Mayor's Mandate 'Unconstitutional'
Coronavirus could be the tipping point for movie theaters, gyms and other industries already suffering from disruption
It's not just toilet paper: People line up to buy guns, ammo over coronavirus concerns
Coronavirus leads world's elite to luxury disaster bunkers
Ministers approve controversial phone tracking program to halt virus
Jewish worshippers urged not to kiss Western Wall due to coronavirus fears
Despite dire coronavirus warning, some refuse to give up their routines
Fear and loathing bloom as American tempers fray in coronavirus crisis
COVID-19: When the Information Age made things worse
Tracking Bible Prophecy Headlines - 3/16/2020
Gantz Chosen To Form Government, Netanyahu Argues To Stay PM Over Coronavirus Concerns
Rivlin to task Gantz with forming government after he receives 61 endorsements
Entire Joint List backs Gantz as PM, heralding possible center-left government
Rivlin hosts Gantz, Netanyahu to talk up emergency unity government
Showdown over PM's trial complicates efforts to form gov't
First Russian-Turkish patrol on Syrian highway cut short by protests
Nearly five million children born into Syria war: UNICEF
5.3 magnitude earthquake hits near Lata, Solomon Islands
5.3 magnitude earthquake hits near Bandar 'Abbas, Iran
5.1 magnitude earthquake hits near Panenggoede, Indonesia
Popocateptl volcano in Mexico erupts to 24,000ft
Sabancaya volcano in Peru erupts to 24,000ft
Klyuchevskoy volcano on Kamchatka, Russia erupts to 20,000ft
Ruiz volcano in Colombia erupts to 19,000ft
Sangay volcano in Ecuador erupts to 19,000ft
Fuego volcano in Guatemala erupts to 16,000ft
Reventador volcano in Ecuador erupts to 16,000ft
Tropical Cyclone Gretel tracking toward New Zealand to start the week
Intense storms hits northwestern India, causing severe crop damage and claiming lives of at least 28 people
Above-average February temperatures set over 1,000 new records in US alone
Top doctor: Coronavirus vaccine will take 18 months - rush it at your own peril
Trump 'offers large sums' for exclusive access to coronavirus vaccine
Italians over 80 'will be left to die' as country overwhelmed by coronavirus
Newt Gingrich: I Am in Italy Amid the Coronavirus Crisis. America Must Act Now—And Act Big
Coronavirus: Germany to close borders with France, Austria, Switzerland: Sources
Spain locks down its citizens, while France shuts nightlife
Coronavirus: UK over-70s to be asked to stay home 'within weeks', Hancock says
Palestinians close Al-Aqsa Mosque, Dome of the Rock over coronavirus fears
Coronavirus: Dubai shuts down museums, historical sites, public libraries
Coronavirus in Saudi Arabia: Riyadh shuts down, fines non-compliant shisha cafes
Coronavirus: Saudi Arabia halts workplace attendance in most government agencies
Saudi Crown Prince: G20 states will work to reduce coronavirus' economic impact
Government okays mass surveillance of Israelis' phones to curb coronavirus
Beijing to coronavirus quarantine all international arrivals: State media
Arrivals from Europe, some possibly sick, jam US airports amid virus screenings
Trump Taunted In Spanish Over Coronavirus: 'The Wall Is To Protect Mexicans!'
South Africa imposes coronavirus travel restrictions affecting US, other hard-hit countries
Lockdowns and entry bans imposed around the world to fight coronavirus
Trump administration mulls 'all options' to curb coronavirus, including domestic air travel ban
Coronavirus: airlines face meltdown as global travel bans multiply
Coronavirus brings daily life to a grinding halt in much of the world
Under pressure, New York mayor closes public schools over coronavirus
Andrew Cuomo to President Trump: Mobilize the Military to Help Fight Coronavirus
Fed slashes interest rates close to zero, boosts assets by $700B to fight coronavirus pandemic
Dow futures tumble 1,000 points after Fed takes emergency action
Trump, Congress negotiating next economic stimulus as coronavirus recession fears grow
White House open to third relief bill as coronavirus hits travel industries
States turn to cash reserves as coronavirus strains budgets
Dr. Anthony Fauci urges 'national shutdown' as coronavirus spreads
Steve Hilton challenges Fauci, health officials over this coronavirus precaution: 'It doesn't add up'
The CDC recommends organizers cancel or postpone events with 50 people or more for 8 weeks
California, Ohio, Illinois, Massachusetts close bars and restaurants in effort to slow coronavirus
Trump Calls on Americans to Stop Hoarding Food, Supplies
Amazon warns of delivery delays, running out of items
Companies that feed America brace for labor shortages amid worry about restocking stores
Coronavirus 'emergency'? Oregon police ask people to stop calling 911 because they ran out of toilet paper
Not exactly gloating, stockpiling 'preppers' have a moment
Robberies by suspects wearing medical masks reported in multiple states
Cats and dogs abandoned at the start of the coronavirus outbreak are now starving or being killed
'Bigger than any one of us': Biden, Sanders debate takes on pandemic
This pandemic risks bringing out the worst in humanity
Pope Francis gives his blessing to an eerily empty St. Peter's Square
Christianity Has Been Handling Epidemics for 2000 Years - Practical theology says care, sacrifice, and community are as vital as ever.
Tracking Bible Prophecy Headlines - 3/15/2020
PM again calls for unity government; Liberman vows support, Blue and White wary
Netanyahu's trial delayed by over 2 months as court activity limited over virus
It's Not a Black Swan, It's a Mammoth': Coronavirus Dictates New Reality for Israeli Army
Melanie Phillips: Will a microbe seal the fate of Iran's virulent regime?
Iraq base attack: Coalition and Iraqi troops hurt as Taji targeted again
Pentagon says two seriously injured US troops being treated in Baghdad
US keeping two carriers in Mideast, moving Patriot missile batteries into Iraq as Iran tensions mount
Russian aircraft intercepted approaching U.S. airspace
6.3 magnitude earthquake hits near Raoul Island, New Zealand
5.1 magnitude earthquake hits near Villa Comaltitlan, Mexico
5.0 magnitude earthquake hits near Ile Hunter, New Caledonia
5.0 magnitude earthquake hits near Sulangan, Philippines
Klyuchevskoy volcano on Kamchatka, Russia erupts to 25,000ft
Sabancaya volcano in Perue erupts to 24,000ft
Ruiz volcano in Colombia erupts to 21,000ft
Popocateptl volcano in Mexico erupts 20,000ft
Sangay volcano in Ecuador erupts to 19,000ft
Reventador volcano in Ecuador erupts to 15,000ft
Kerinci volcano erupts to 14,000ft
Days of heavy rain cause destructive flooding and mudslides, Solomon Islands
Plague-Like Locust Swarms Sweep Saudia Arabia, East Africa, Asia
Why gigantic locust swarms are challenging governments and researchers
China reframes coronavirus narrative, touts Xi's accomplishments despite bodies piling up
ISIS issues travel warning to coronavirus-hit countries
Yemen suspends all flights for two weeks over coronavirus fears
US extends European travel ban to UK, Ireland starting Tuesday
Coronavirus: Some scientists say UK virus strategy is 'risking lives'
Wife of Spain's prime minister tests positive for virus
Finnish Government Collapses Due to Rising Cost of Universal Health Care
Coronavirus cases spread across Africa, nations prepare for more
Coronavirus: Spanish government imposes lockdown of entire country amid spread of virus
France, Israel shutter restaurants, cafes, non-essential stores amid coronavirus outbreak
All leisure venues closing as Netanyahu tells Israel: Adjust to new way of life
Israel to shut down most business activity for 5 weeks to combat coronavirus
Israel to use anti-terror tech to counter coronavirus 'invisible enemy'
Netanyahu sparks privacy scare with move to track corona patients' phones
No more daycare, restaurants, gyms or prayer quorums: The new virus regulations
Israel: Schools, kindergartens shut; gatherings of over 10 people outlawed
Sudan closes schools and universities over coronavirus fears
Apple to close all stores outside of China until March 27 in response to coronavirus
Grocers Fail to Keep Up With Demand as Coronavirus Pandemic Spreads
Companies that feed America brace for labor shortages amid worry about restocking stores
Coronavirus will change how we shop, travel and work for years
Panicked Americans confused about travel ban pack Europe's airports
Chaos at 13 American funnel airports that are still open to Europe as huge immigration lines of up to six hours form filled with returning citizens being put through 'enhanced screening'
For millions of Americans, no church on Sunday is coronavirus's cruelest closure so far
Coronavirus: Vatican to hold Easter celebrations without congregation
Weekend Box Office Headed To 22-Year-Low At $58M+ As Coronavirus Fears Grip Nation
Hollywood Could Take $20 Billion Hit From Coronavirus Impact
Coronavirus: Concerns rise over mental health impact of isolation
Families resort to yelling to their loved ones from outside infected nursing home in Washington
Coronavirus Can Live in Patients for Five Weeks After Contagion
Drive-through coronavirus tests: coming to a store near you
Ex-Obama official warns US health system faces 'tsunami' over coronavirus
Hospitals are canceling elective surgeries to make space for a potential flood of coronavirus patients
Inmates in Ohio being released due to concern of coronavirus spread
Hoarding bros hoping to profiteer off coronavirus stuck with 17K bottles of hand sanitizer
Warren Buffett Is Ready to Pounce on This Stock Market Massacre
President Trump: "No Problem is too Big for God to Handle"
Tracking Bible Prophecy Headlines - 3/14/2020
Gantz to try for control of Knesset Monday; Likud blasts move amid virus crisis
Sources: Blue and White may agree to sit under Netanyahu for a year
Syria's war turns 9: How barbarity, confusion and indifference helped Bashar Assad prosper
US to keep two carriers in Gulf to counter Iran proxies
Iraq to complain to the UN over US air strikes, says foreign ministry
Iraq condemns U.S. air strikes, warns of consequences
Turkish, Russian Troops to Start Syria Patrols on Sunday
Putin Can't Afford to Leave Office When His Term Ends
Japan unveils its hypersonic weapons plans
Venezuelan Socialist President Nicolas Maduro Endorses Bernie Sanders
Sabancaya volcano in Peru erupts to 23,000ft
Popocateptl volcano in Mexico erupts to 21,000ft
Sangay volcano in Ecuador erupts to 20,000ft
Reventador volcano in Ecuador erupts to 18,000ft
Tropical Cyclone Herold develops near Madagascar
Tropical Cyclone Gretel lurks in the Coral Sea with development just around the corner
Trump to buy oil for strategic reserve to aid energy industry: 'We're going to fill it'
The Worst-Case Estimate for U.S. Coronavirus Deaths - 200,000 to 1.7 million people could die
Trump condemns CDC for lack of coronavirus testing, blames Obama
How Iran Became a Global Vector of Infection for COVID-19
With 500 dead, Iran to empty the streets, check all 80 million people for virus
Senior Iranian IRGC commander dies of coronavirus
WHO says Europe now 'epicenter' of COVID-19 pandemic; over 5,000 dead worldwide
'Do not let this fire burn': WHO warns Europe over Covid-19
As Trump declares state of emergency, European states go on war footing

Tracking Bible Prophecy Headlines - 3/13/2020
Tracking Bible Prophecy Headlines - 3/12/2020
Tracking Bible Prophecy Headlines - 3/11/2020
Tracking Bible Prophecy Headlines - 3/10/2020
Tracking Bible Prophecy Headlines - 3/9/2020
Tracking Bible Prophecy Headlines - 3/8/2020
Tracking Bible Prophecy Headlines - 3/7/2020
Tracking Bible Prophecy Headlines - 3/6/2020
Tracking Bible Prophecy Headlines - 3/5/2020
Tracking Bible Prophecy Headlines - 3/4/2020
Tracking Bible Prophecy Headlines - 3/3/2020
Tracking Bible Prophecy Headlines - 3/2/2020
Tracking Bible Prophecy Headlines - 3/1/2020
Click here to return to "Tracking the Birth Pangs" page.